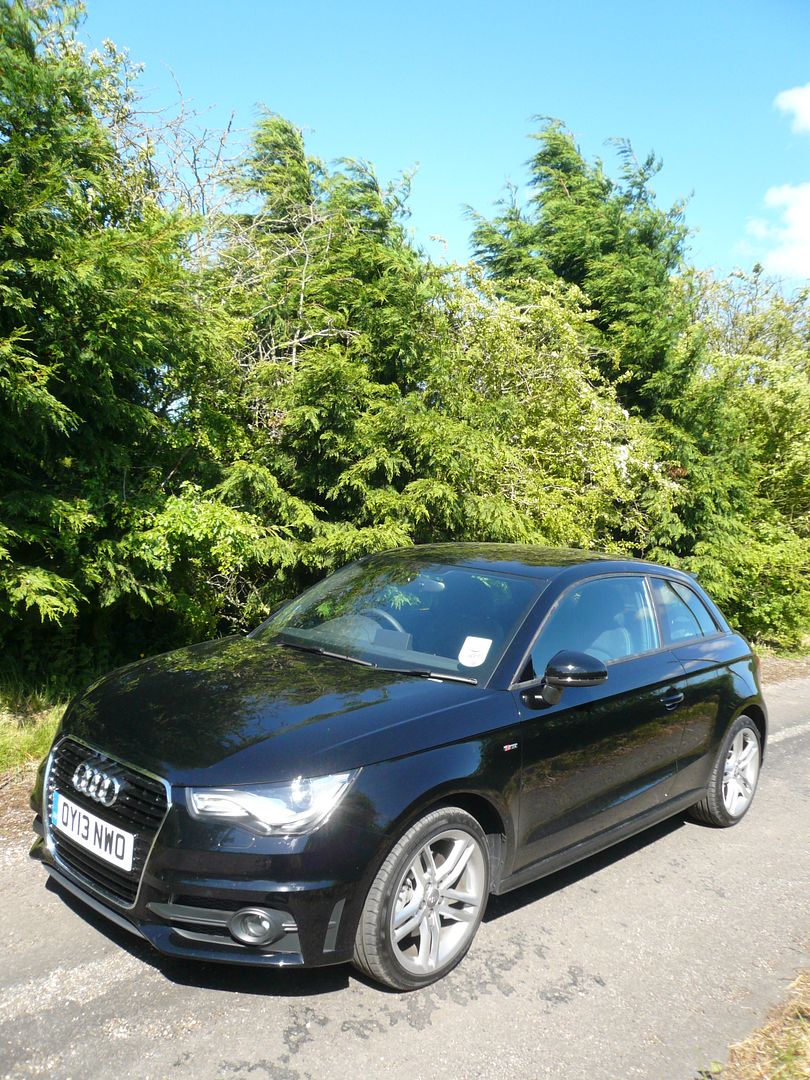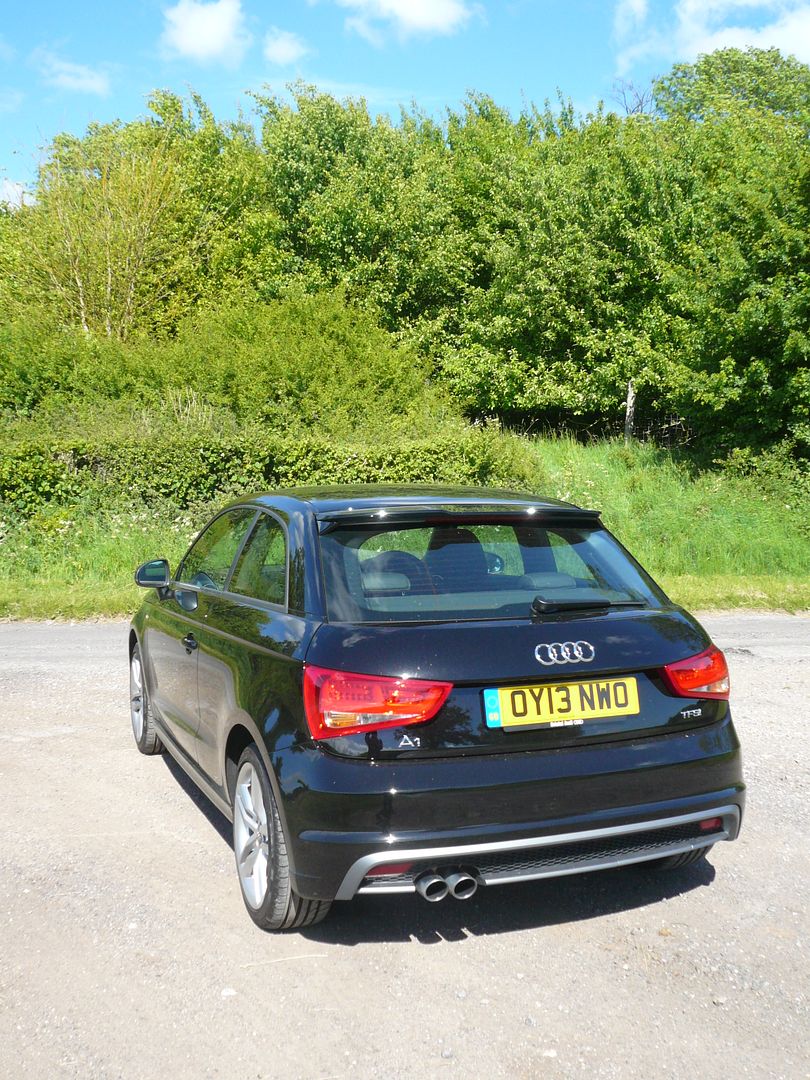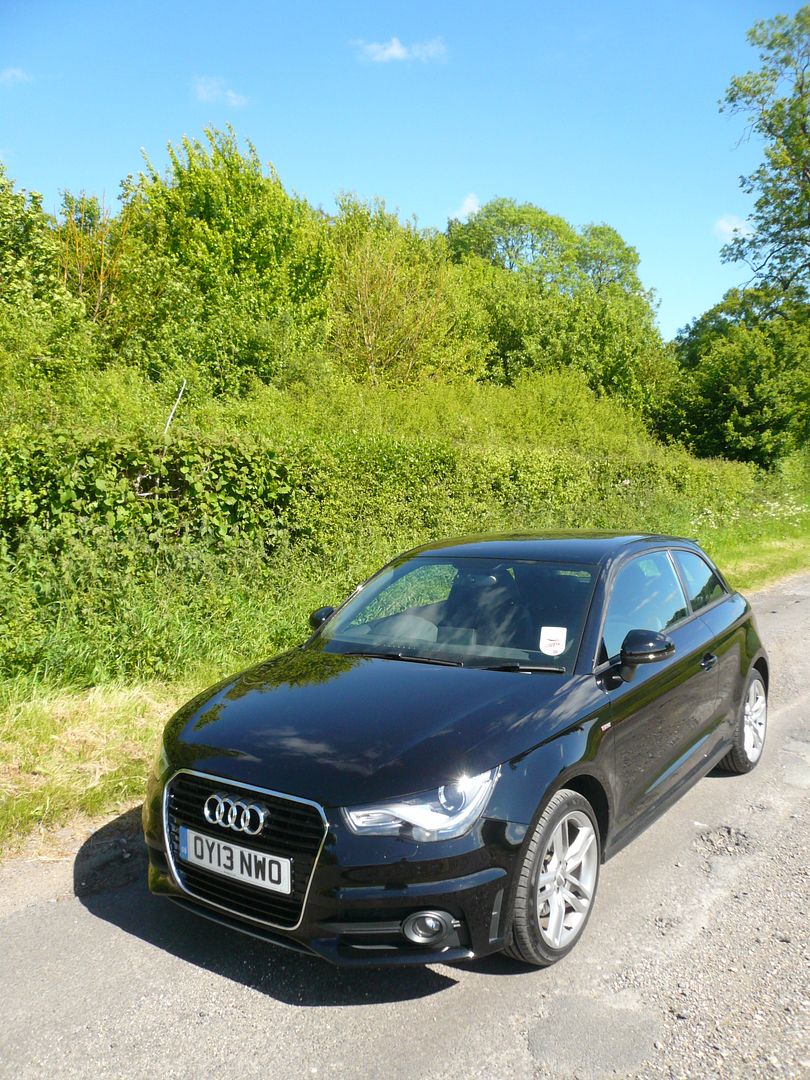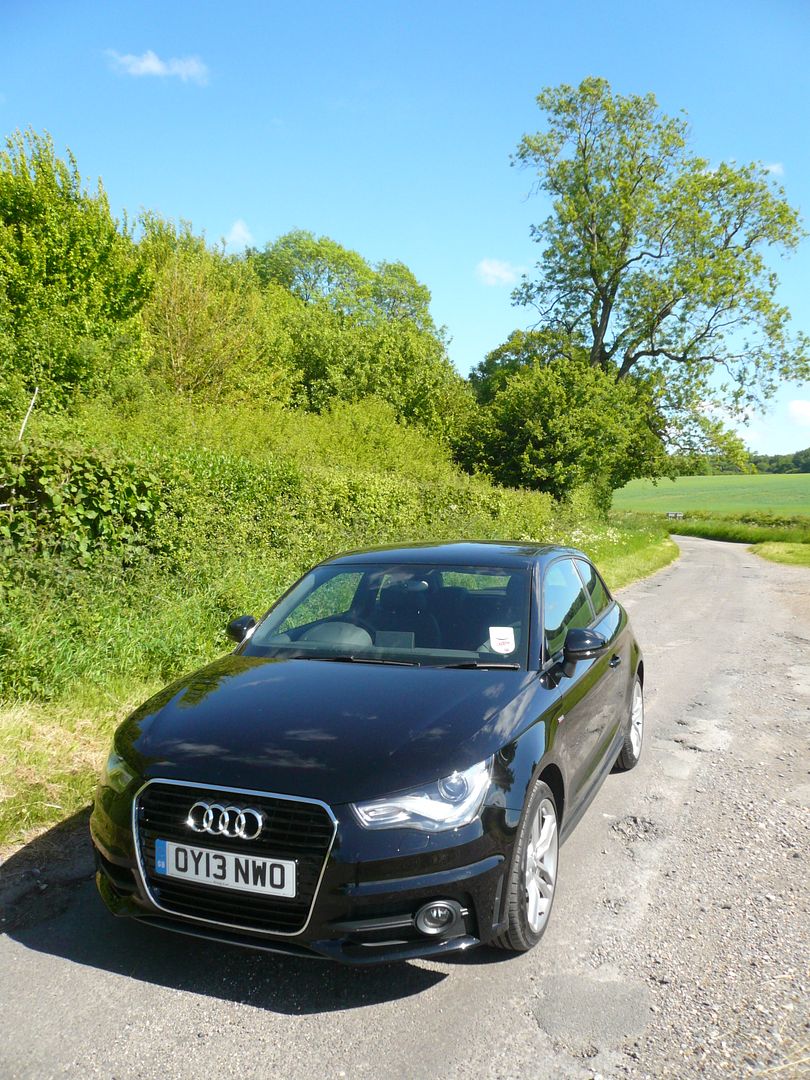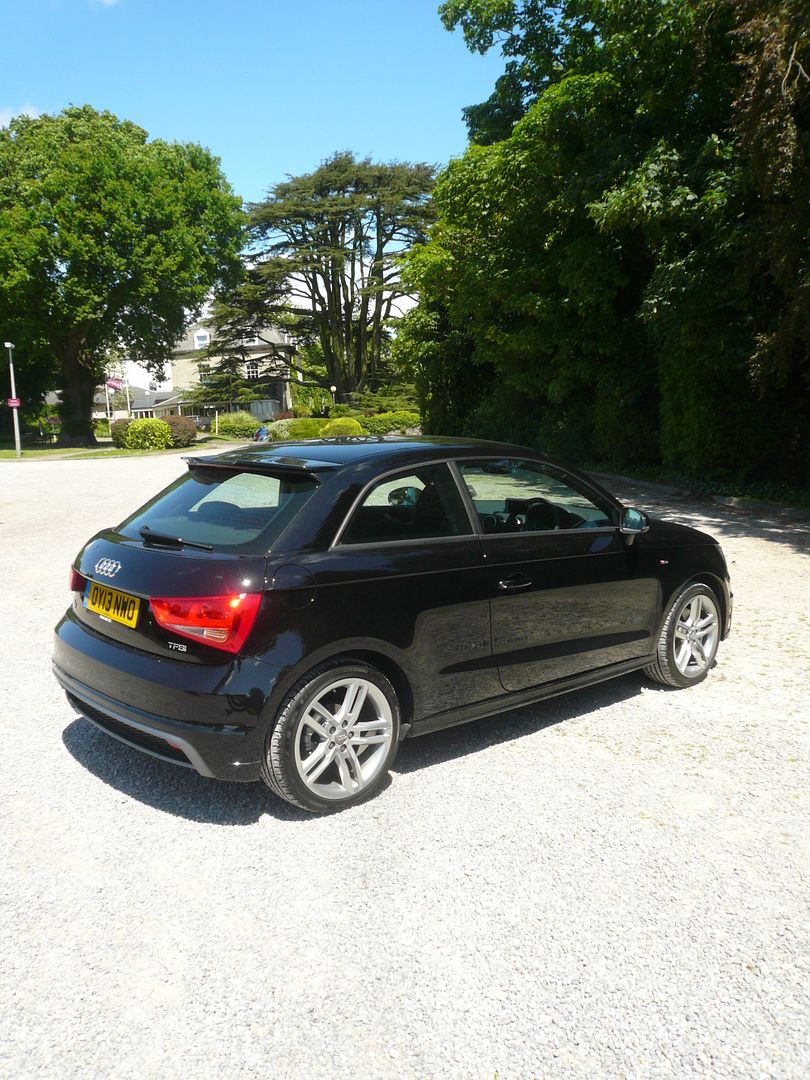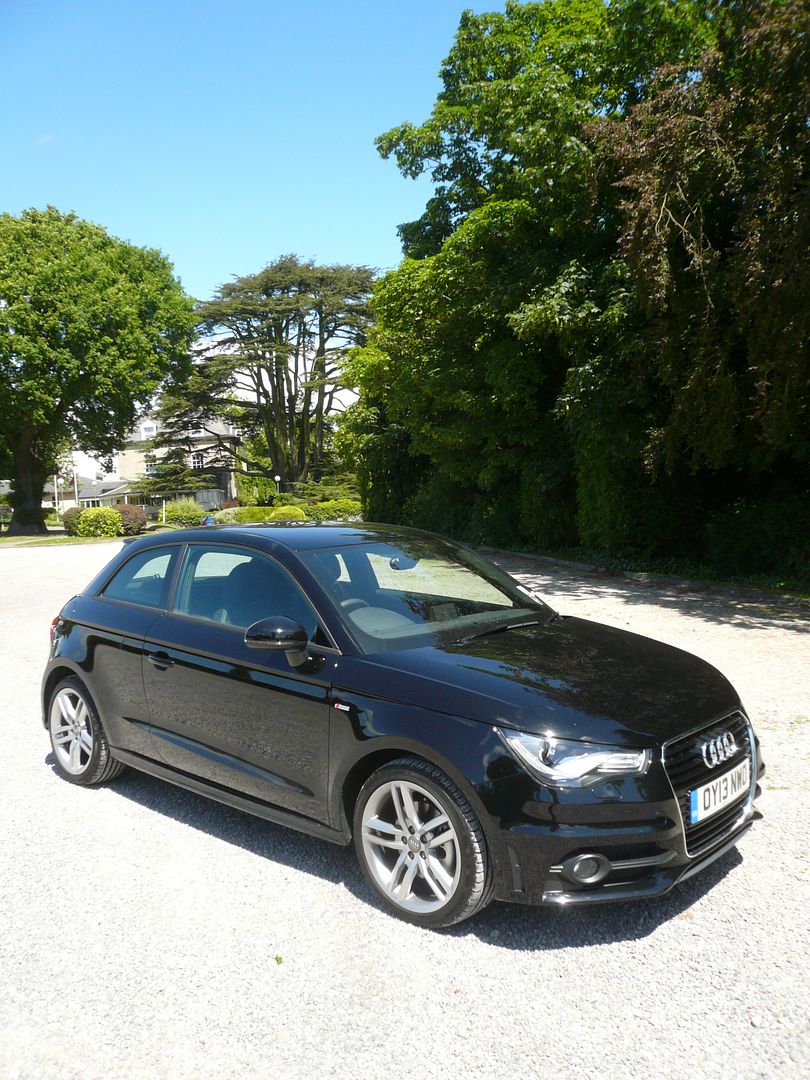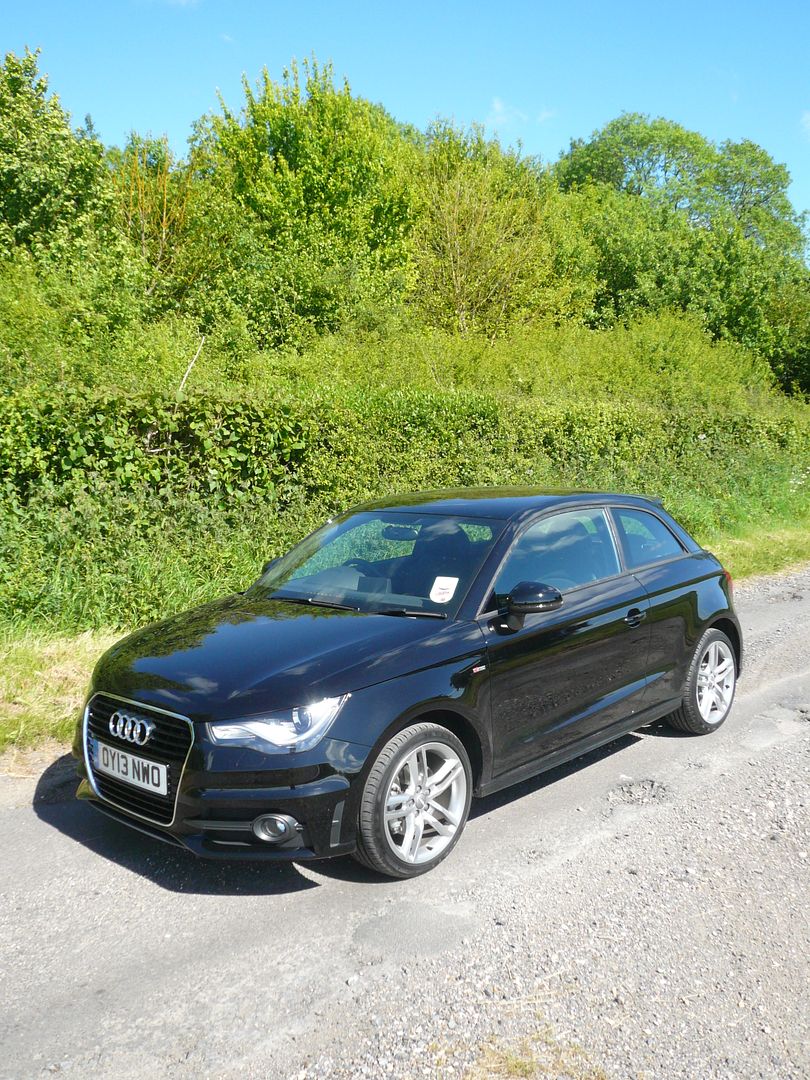 The idea of the premium small car is not new. You only have to look at the surprisingly popular Vanden Plas version of the popular Austin/Morris 1100 and 1300 and later Allegro to realise that even in the comparatively austere 1960s and 1970s, there were people paid to pay a significant amount of money for a nicely appointed, well equipped car without having to resort to buying a vehicle that was potentially far larger than they needed. Ever since then, there have been a number of luxury versions of small cars, ranging from Fiesta Ghia and Metro Vanden Plas models that were a long term part of the range, to special edition Renault R5 Monaco and Peugeot 205 Roland Garros cars that had a shorter production life, but in almost all cases such luxury small cars were simply posh versions of something that was inherently prosaic and mass-produced. In the last twenty years, consumers have become far more badge conscious, and their aspirations have risen beyond the top spec of a car that everyone else might buy, to being the owner (in possession, if not always in legal title, thanks to the various finance deals that they often needed to invoke) of something that is perceived as being "prestige". To achieve that, what they really wanted was a model that was purpose designed to be "premium" and with a badge to match. Cue the huge increase in popularity of cars such as the BMW 3 series and Mercedes C Class. The challenge for many, though, is that these are larger and more costly vehicles than people both need or want, and so it was no great surprise when Audi – a badge with considerably more cachet, despite the fact that one could say many of their cars are really just a Volkswagen underneath – decided to extend the premium concept to a lesser market segment with the A3 that they introduced in 1996. It was an instant hit and generated a response from BMW and Mercedes, among others, and was followed by Audi's next move from the C-Segment to the B-Segment with the little A2 hatchback in 2000. Unsure whether the market was quite ready for a premium priced Audi that was quite so small, Audi decided to endow the model with lots of innovative thinking and costly technology, with the result that the little A2 was perhaps a little ahead of its time. The inexorable demand for premium branded everything from consumers showed no sign of abating, though, so it surprised no-one that Audi decided to have another go at this market segment, exploiting the PQ25 platform that underpins the VW Polo and Seat Ibiza, and the result was the A1 that was launched at the Geneva Show in 2010. It proved to be an immediate hit, with 100,000 units sold in less than 12 months, and in 2012 just under 112,000 more were sold. UK buyers have taken to the A1, with over 20,000 cars sold during 2012, making it the 23rd best-selling car on the UK market, and Audi's second best seller after the A3. I've been trying to get behind the wheel of one ever since the launch, and finally the opportunity came when Bristol Audi (rather apologetically) gave me one as a loan car for the day when the S5 was in for its first service. Although I was not able to test it as extensively as I would have liked – work and conference calls rather got in the way – I did enough mileage to form some conclusions, so can now present my findings.
Audi offer the A1 with a range of petrol and diesel engines, just as you would expect, and all of them are familiar units which see service in a wide variety of other models in the VW Group. There are two diesels, in 103 bhp 1.6 and 143bhp 2.0 litre guises, and 2 different capacity petrol units, an 84bhp  1.2 and a 1.4 litre, offered in regular 121 bhp guise, a 141 bhp version with cylinder deactivation  and a far more potent 185 bhp model. The test car had the regular 1.4 TFSi petrol engine, coupled to a manual transmission. It proved to be a willing and refined unit, giving the little A1 a very decent level of performance. Despite its potency, and the relatively light weight of this car compared to others in which the powerplant is fitted, the A1 is no ball of fire, though. Those who expect to it have the sort of "straining to get off the leash" feeling that you get in a MINI Cooper may well be disappointed, but then the A1 is all about being a refined small car, not a pocket rocket. In manual guise you get a 6 speed gearbox, and the gearchange quality is good, with just the right amount of friction to give you a feeling of precision, without the change feeling awkward or resistant. You can drive the A1 in quite a relaxed way, making early gear changes, as indicated by the discrete little change up arrow that shows in the bottom of the rev counter, and if you do, you will not feel that you are baulking other traffic, but if you want some more zing, then you will need to use the hears a bit more. Thankfully, though, this is a modern petrol engined car which does not feel utterly strangled in all the upper gears in pursuit of a lower CO2 rating, so there is some acceleration available even from 6th gear on the motorway.  Based on my test, it's hard to be sure of the fuel economy of the A1, as it came with "some" fuel in it, and I was asked to return it with "the same" amount of fuel. The on-board computer suggested that the average was around 42 mpg, but whether this was just my mileage, or what previous drivers had achieved is unclear. For my tastes, the steering felt a bit over-assisted, and slightly lacking in feel. It was nothing like as bad as the preceding generation Audi A3, or indeed many other small cars that I have sampled recently, but I would have preferred more weighting to it, to give me a better sensation of what the steered wheels were going to do. I took the A1 on the motorway and a couple of flowing A and B roads, but was not really able during my tenure to push the car that hard, so all I can say about the handling was that it seemed benign and to allow me to tackle bends at the speed I wanted, and indeed that I would tackle them at in my own cars, but the A1 does lack the ultimate "wheel in each corner" and "roller skate" handling that so characterises the MINI. Despite the S-Line badging, the ride in this car was good, with it coping with the ever growing number of potholes with aplomb.There were no issues with the brakes, which did exactly as you would expect. Thankfully, unlike its larger stablemates, the A1 still has a proper pull-up lever handbrake, fitted between the seats.  Visibility in a relatively small car with a hatchback should not present undue problems, and the A1 did not. Despite the thick pillars that are the norm these days, there were no significant blind spots and the Audi proved easy to position on the road and to park up.
Open the door of the A1 and look inside, and you would not need to see the Audi badge on the steering wheel to be able to determine the marque, as this really does have all the family traits, which means a beautifully designed cabin, made from high quality materials all assembled so that everything fits together perfectly. The dash is pretty conventional, with a rounded binnacle covering the two main dials. The large rev counter and speedometer contain a small fuel gauge and water temperature gauge in their lower portions, and all are crisply marked and easy to read. There is a flip up screen in the top of the centre of the dash, which is used to for the satellite navigation where fitted, the audio unit selections and other vehicle information, all operated by a slightly simplified set of buttons and rotary dial that are mounted in the middle of the dash, and which are very familiar to those used to other Audis. Three rotary dials below these operate the air conditioning system. The other switches and column stalks will look familiar, too, as they are all from the corporate parts bin, with indicators and wipers operated off a pair of column stalks and lights from a rotary dial to the right of the wheel. It is all an object lesson in simplicity, clarity and looking classy. Interior designers at Ford, and a few other marques would do well to study it and the copy it, getting rid of the jumbled mess of buttons and horrid plastic inlays that they all seem to think equates to "up-market" and "sophisticated".
Despite the relatively long doors, getting into the back of the A1 requires a certain level of athleticism, as only the seat backrest tips forward, and the space between seat and door pillar seemed a bit narrow. Once installed, there is far more space than you would find in a MINI, with no shortage of leg room. Headroom was a bit tight, though, with my head almost touching the ceiling, and I also found the rear seat backrest ended rather too low down my back, so even with the head rests extended as high as they would go, I felt that I probably would not be that comfortable for a long journey. Audi have not skimped on boot space despite the dimensions of the A1, with a nice regular shaped boot presented under the parcel shelf. There is a false floor, which covers the space where a spare wheel might go (there was not one on the test car), and there is a lot of depth which would allow yo to put all those odds and ends that you want to carry around under the main floor, where they are out of the way. More space can be created by dropping the asymmetrically split rear seats. Only the backrests drop forward, and as they sit on the cushions, the resulting area is not flat, sloping up slightly towards the front of the car. Inside the cabin, there is a good sized glovebox, modest door pockets, a deep cubby area in front of the gear lever which includes the two cupholders. Rear seat passengers do not fare so well, with pockets below the armrests moulded into the side panels.
In common with the rest of the Audi range, the A1 is offered in SE, Sport, S-Line and Black Line models, with an Amplified Edition also offered.  Equipment largely build up from the entry level SE, with everything fitted to that car available on the more costly models. Even SE models have alloy wheels on 15″ tyres and electrically heated door mirrors that incorporate indicator repeaters. Inside the SE, you will find a 3-spoke Sports steering wheel, a steering wheel adjustable for height and reach, air vent sleeves in matt black, manual air conditioning, front floor mats, electric front windows, heat-insulating glass windscreen and side windows, heated rear windscreen, non-smoking package and washer fluid level indicator. The standard Audio Unit is Audi's Concert radio/single CD player with MP3 file compatibility and 6 speakers in front and rear and 2 tweeters, an SD card reader and AUX-IN socket. There is a manually retractable 6.5″ display screen on the top of the dash.  Sport models have front fog lights, polished tailpipes, 10 spoke 16″ alloy wheels, sports suspension, bluetooth, lumbar adjustment for the front seats with their own style of cloth upholstery, a 3-spoke leather Sports multi-function steering wheel with aluminium inlay, air vent sleeves in high gloss black, the Driver's Information System, aluminium trim for control switches, glove compartment, door handles and door sills, a leather handbrake grip and sports gear knob with aluminium trim and contrast colour interior panelling. The S-Line is easy to distinguish from other variants, with S-Line body styling, comprising a radiator grille in high gloss black, front sports bumper, side skirts, rear bumper with diffuser, an S-Line roof spoiler, S-Line badges on front wings and its own style of 17″ alloy wheels, sports suspension, black sprint seat trim in a mix of cloth and leather, embossed with S-Line logos, a 3-spoke leather Sports multi-function steering wheel with aluminium inlay, S-Line badging and perforated leather trim, black upholstery with silver stitching, black cloth headlining, door sills with aluminium inlays and S-Line lettering and an LED interior light package which includes illuminated door handles, footwell lighting, illuminated vanity mirrors, illuminated glovebox, front reading lights and ambient lighting of the centre console. The Black line models gain 18″ alloys, an upgraded Audi Sound System, and electronic climate control, and is externally distinguished by xenon lights, rear privacy glass and black trim on the grille, number plate and fog light surrounds. The Amplified Edition is available in Misano Red with a black roof, or Glacier White with a black roof, with a Brilliant black styling package which means that you get a radiator grille frame in highly polished black, with radiator grille, number plate holder and fog light surrounds in matt black, an exterior décor stripe in matt look, an S_line roof spoiler in Brilliant black, exterior mirrors in Brilliant black, rear diffuser in high-gloss black, tailpipe trims in high-gloss black, Xenon Plus headlights, including LED daytime-running lights, rear LED lights, automatic headlight adjustment, dynamic range control and headlight washers, along with bi-colour 17″ alloys. Whilst inside, the seat trim is offered in black or white with colour matching piping in red or white. There are body-coloured sleeves around the air vents and drilled steel pedals.  There is an extensive range of options available, with the idea that owners can personalise their cars, though not on the same scale as MINI, Fiat 500 or Adam.
All this quality does not come particularly cheap, though. Retail price of the 1.4 TFSi S-Line like my test car is £17,435. Even bearing in mind how the prices of Fiesta, Corsa and Polo have been steadily creeping up over the years, that is still quite a lot.  Over 20,000 people in the UK were prepared to pay this sort of money in 2012, though, making the A1 the 23rd best seller of the year. And that's the whole point about premium badges: you are paying extra to have the 4 rings on your car rather than the VW roundel or the Skoda or SEAT logos. That said, unlike the 1.6TDi models of the varying C-Segment vehicles that the VW Group offer, you can't get a VW, Skoda or SEAT with the same combination of engine and trim as my test car, so it's harder to make an exact comparison. What are you getting, though, is a very capable and appealing small car. Audi set out to build a car that had all the Audi attributes, but in a smaller package, and in that regard they have succeeded completely. That is exactly what the A1 is. I liked it.