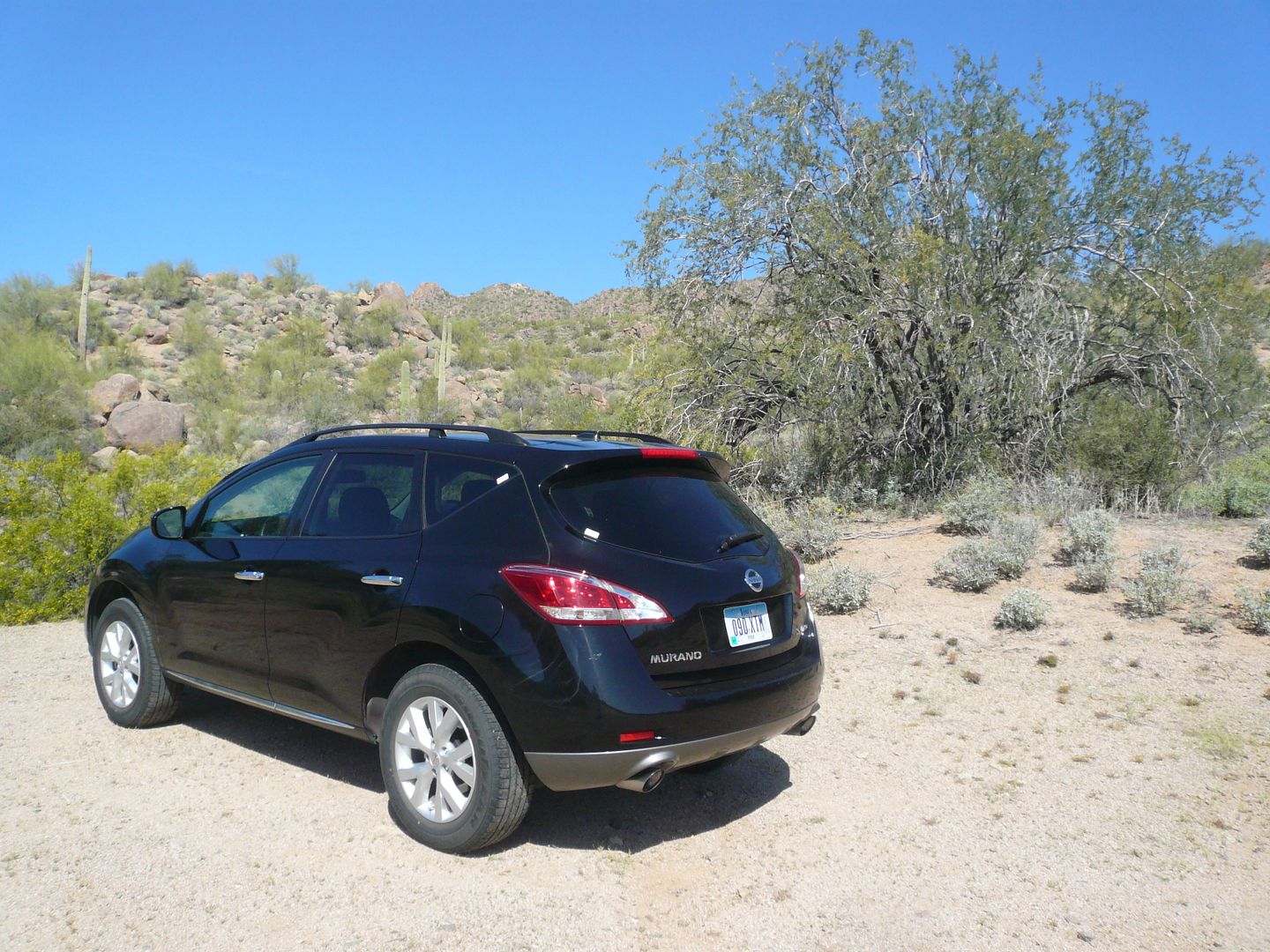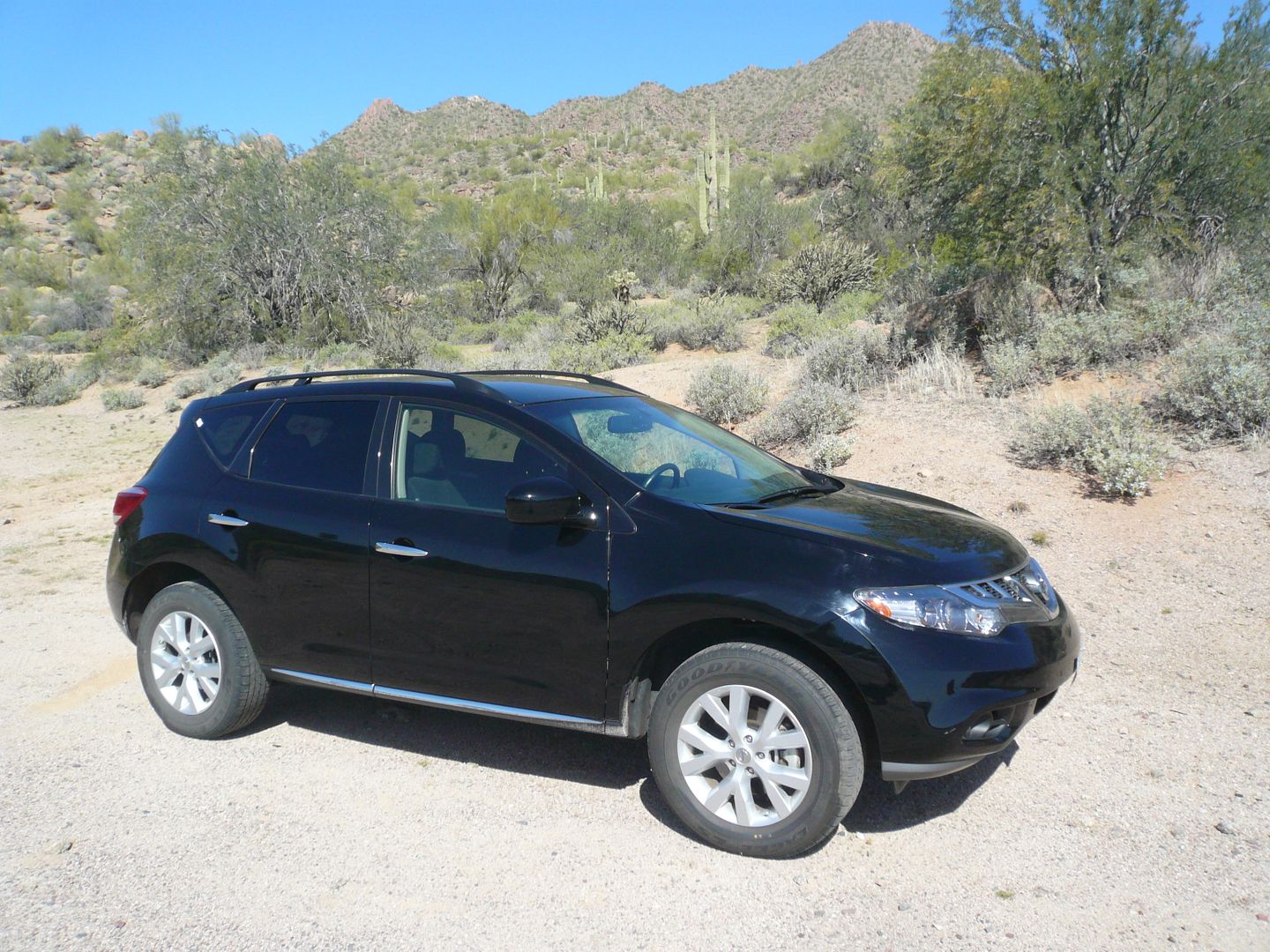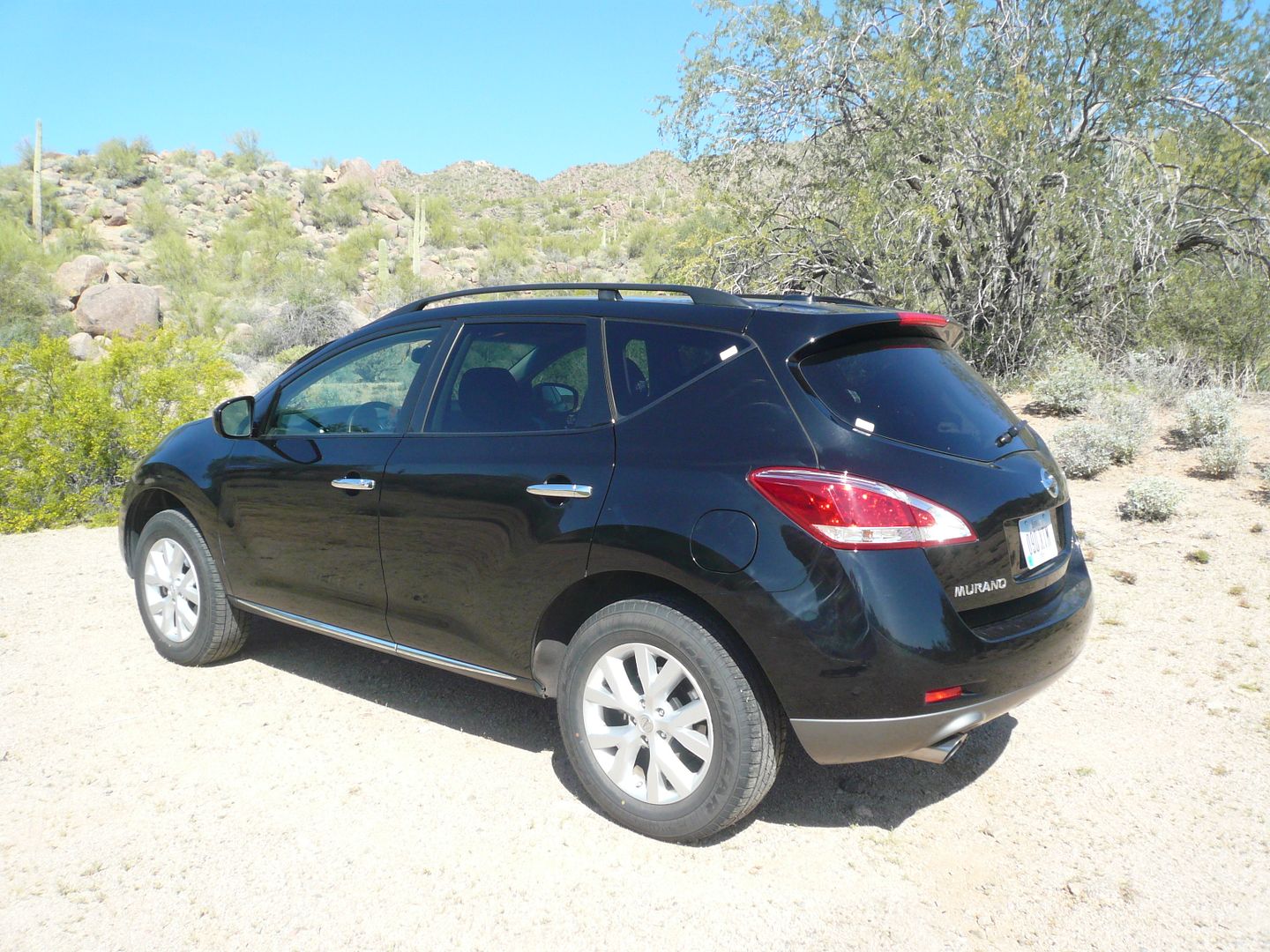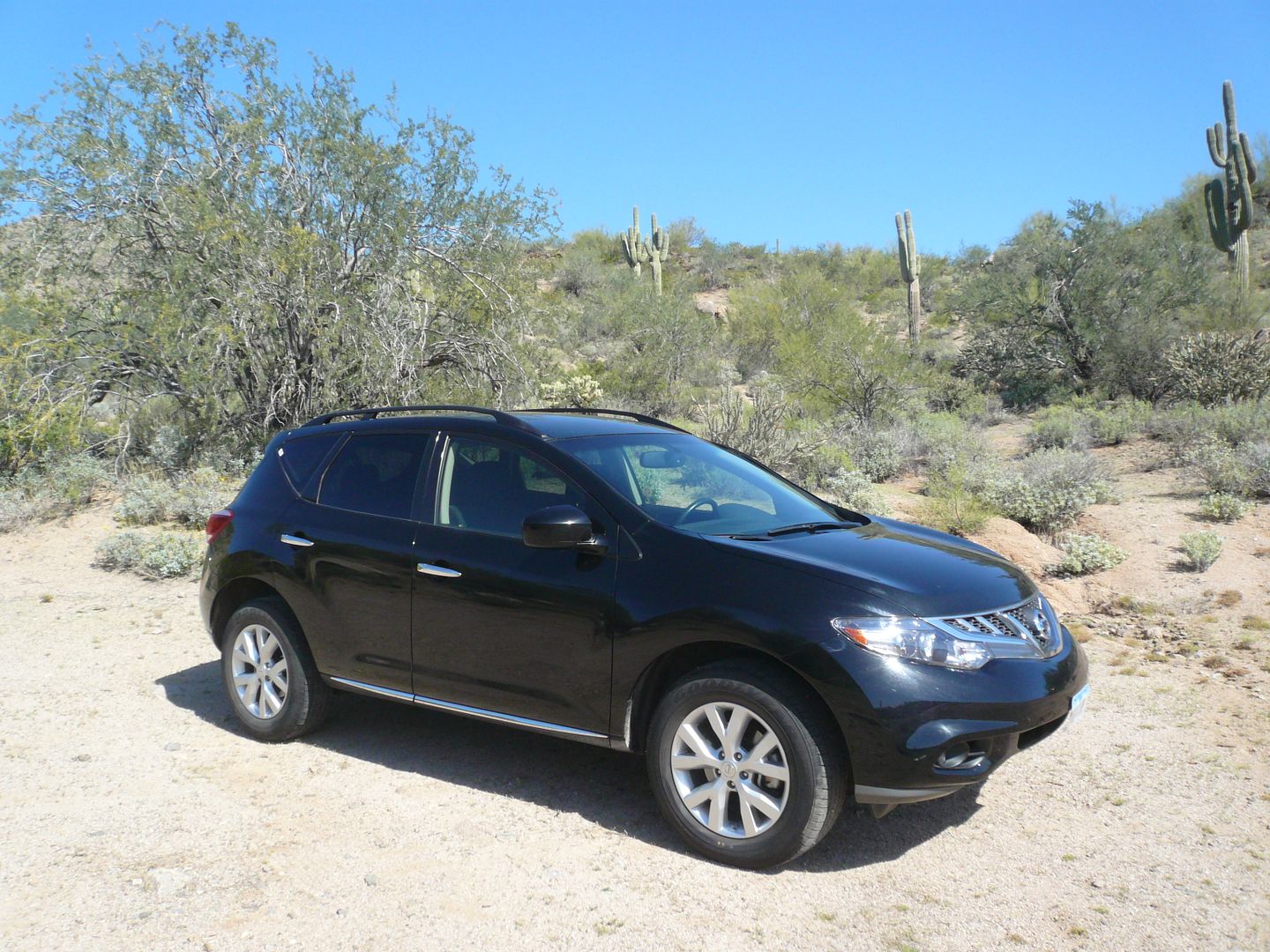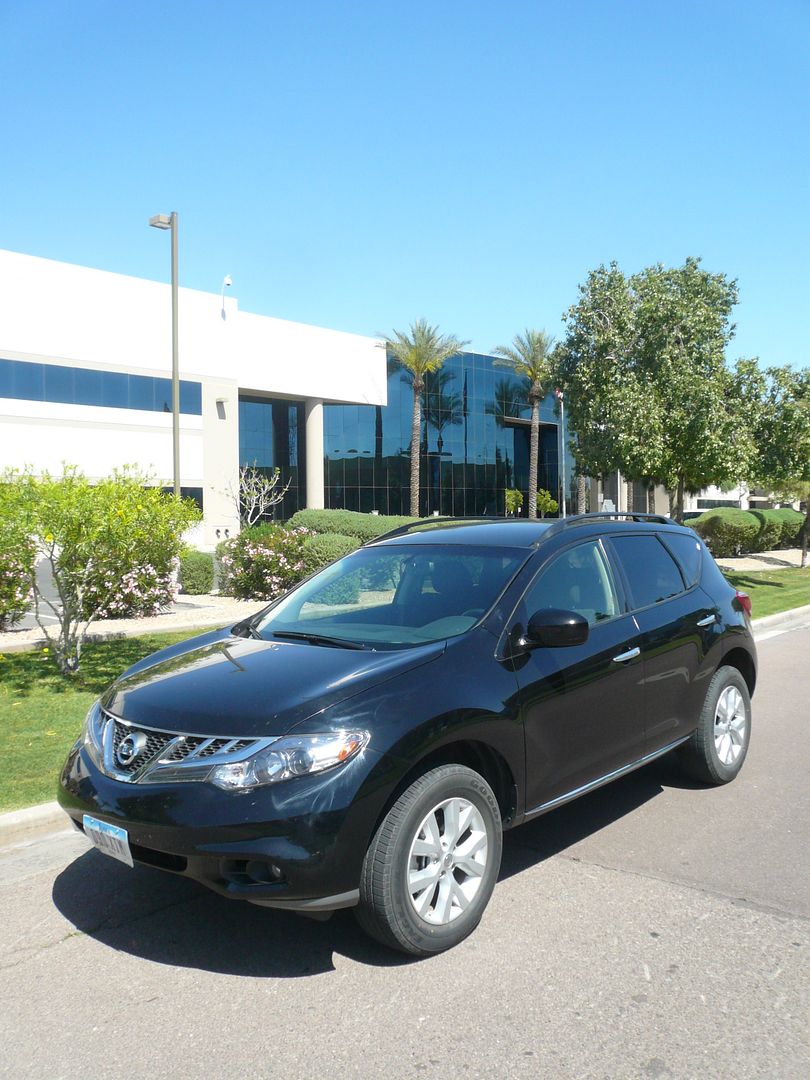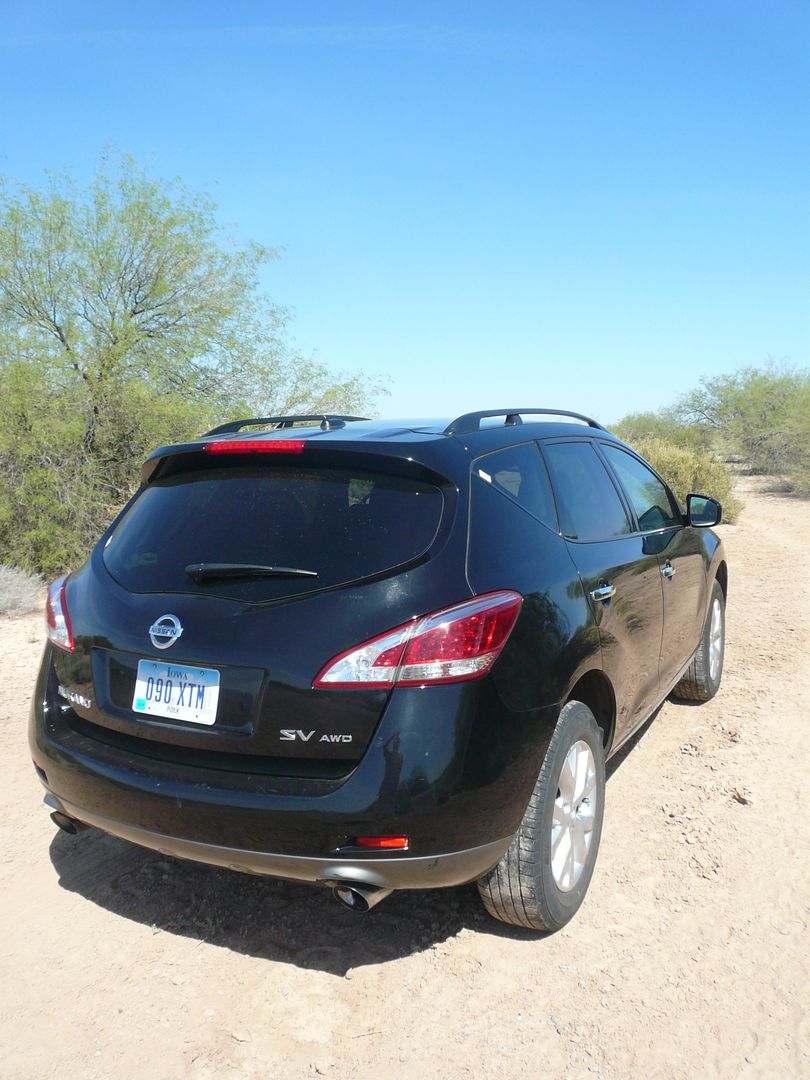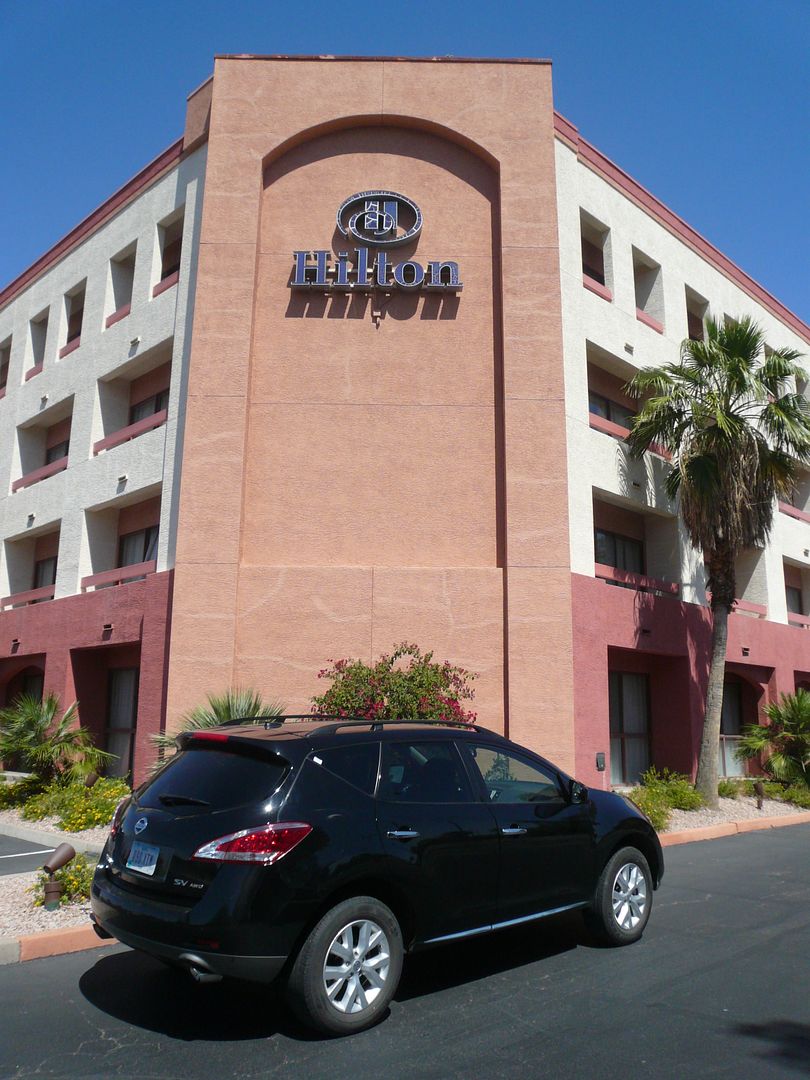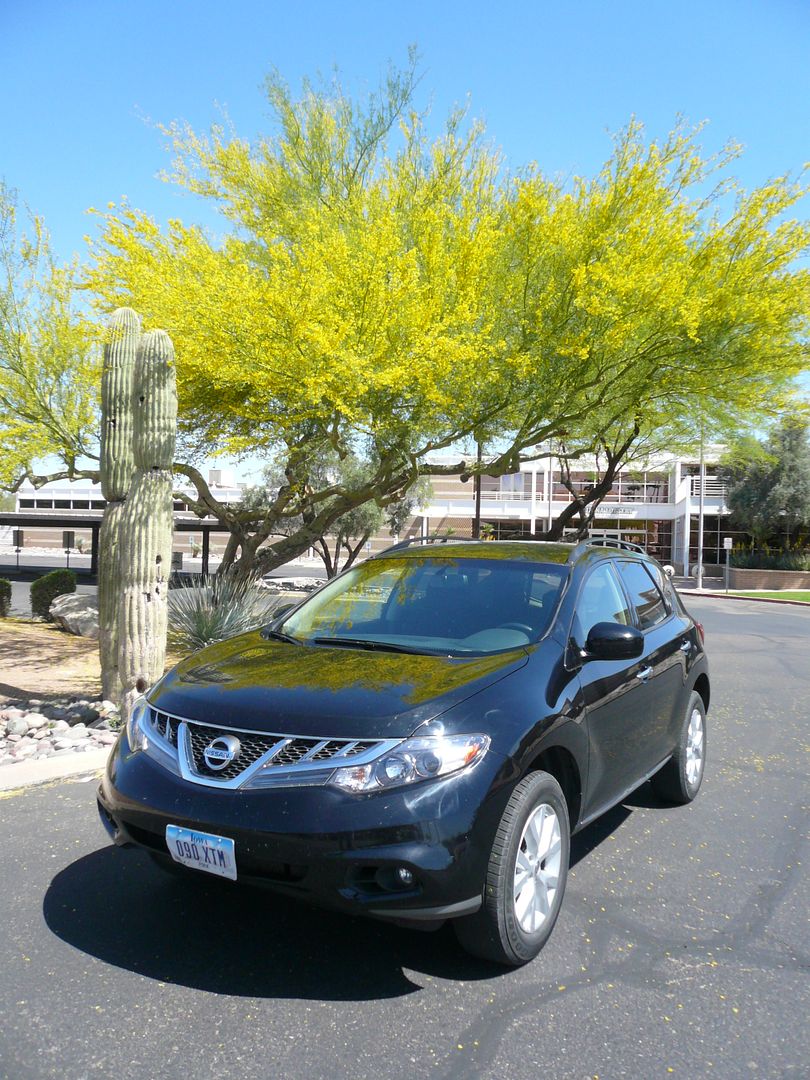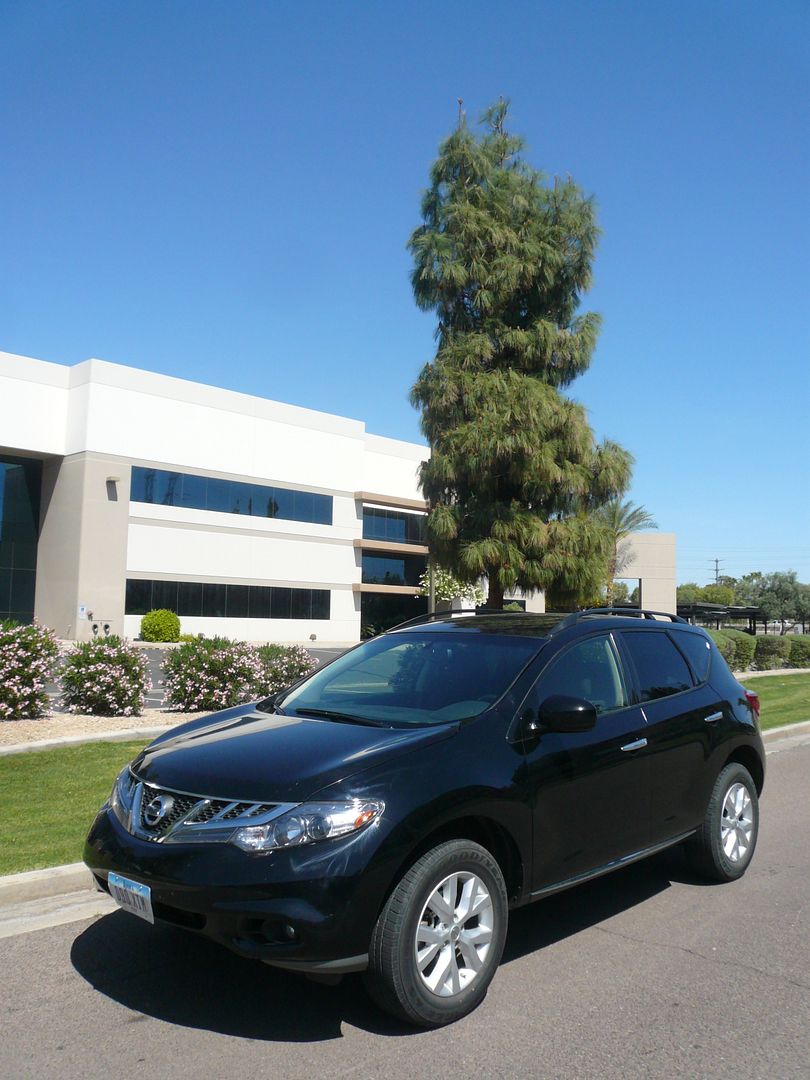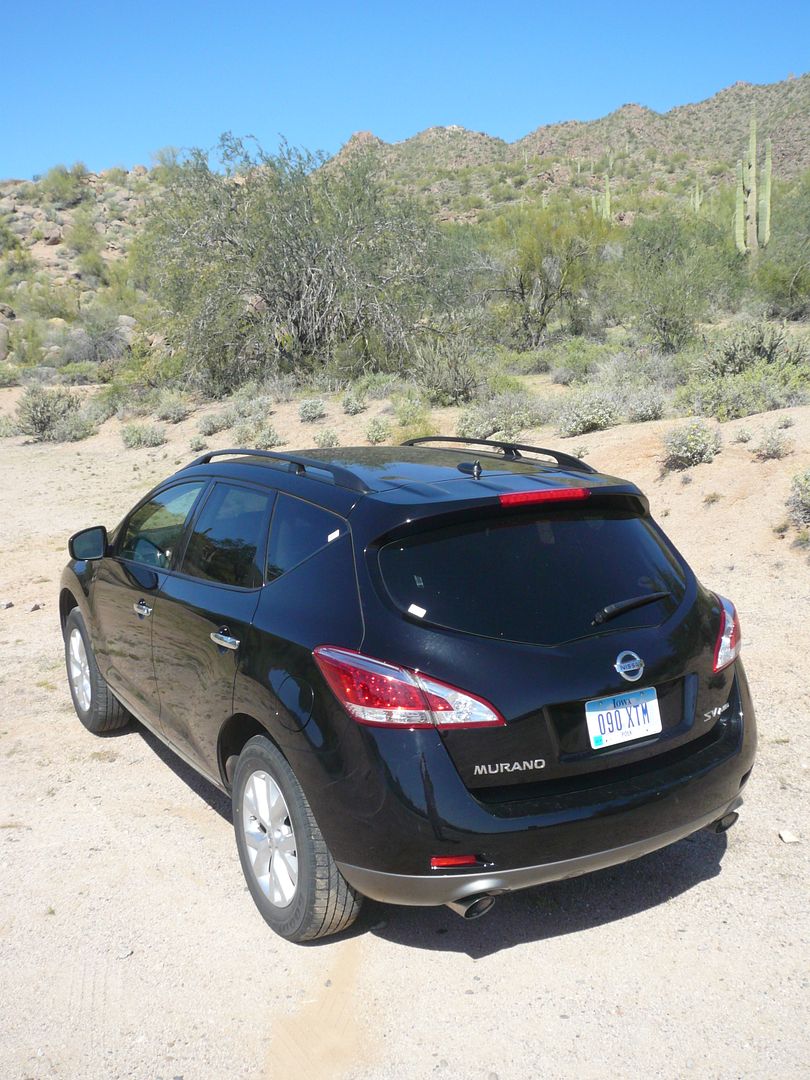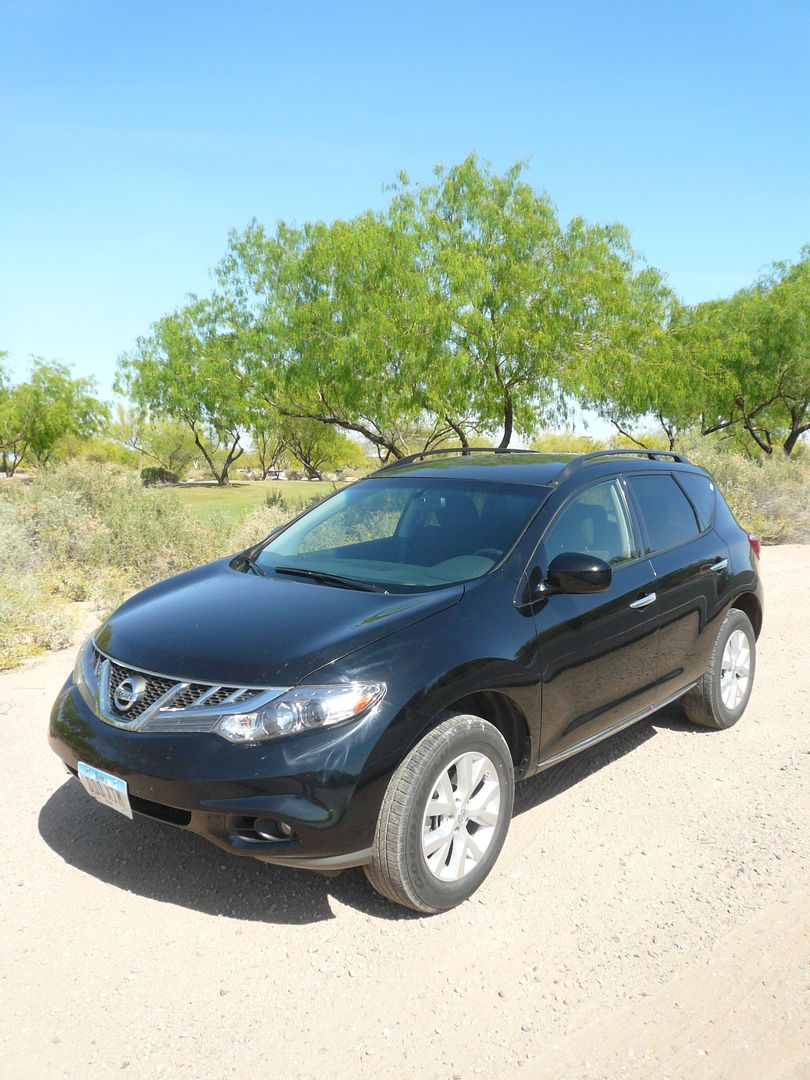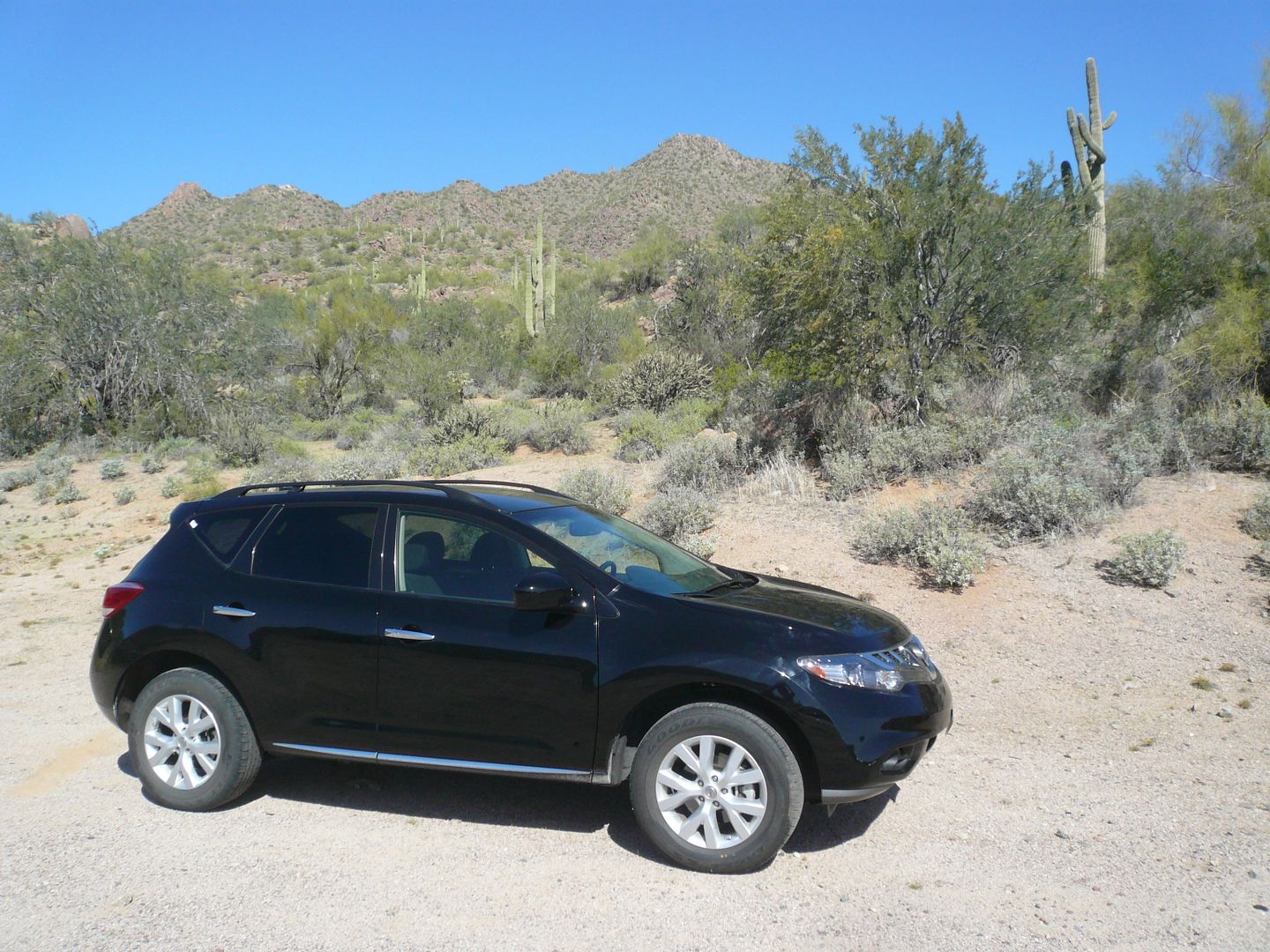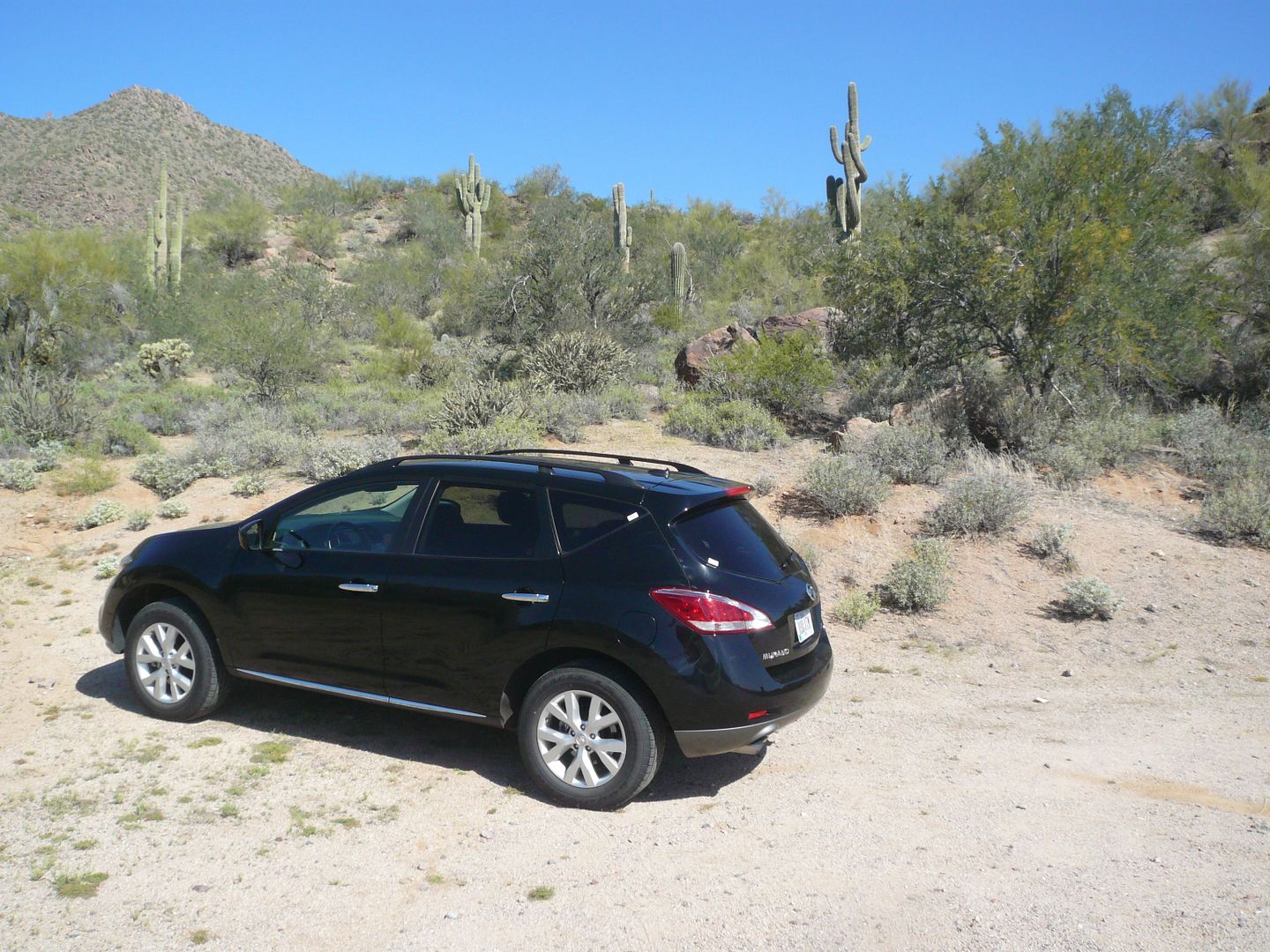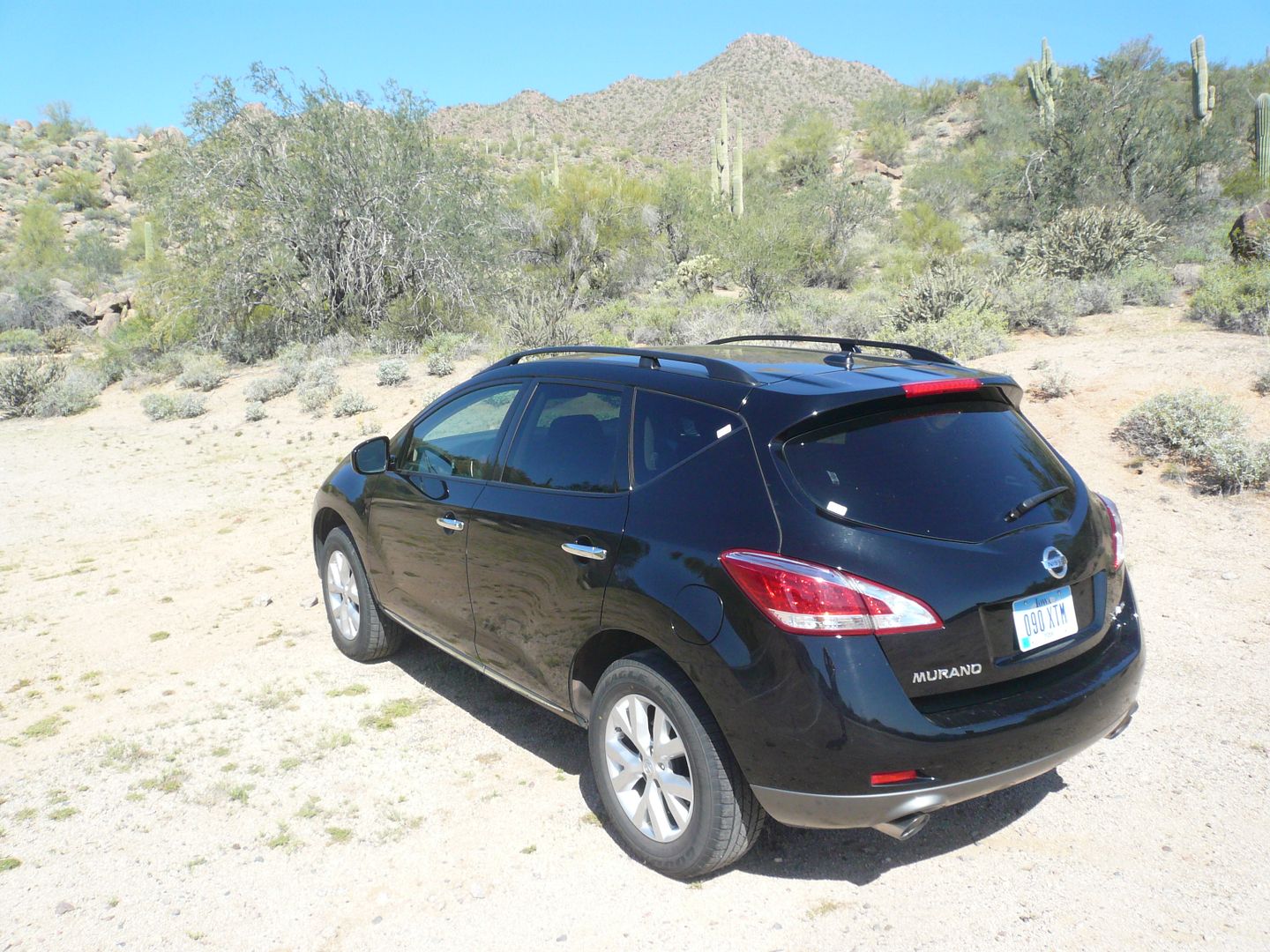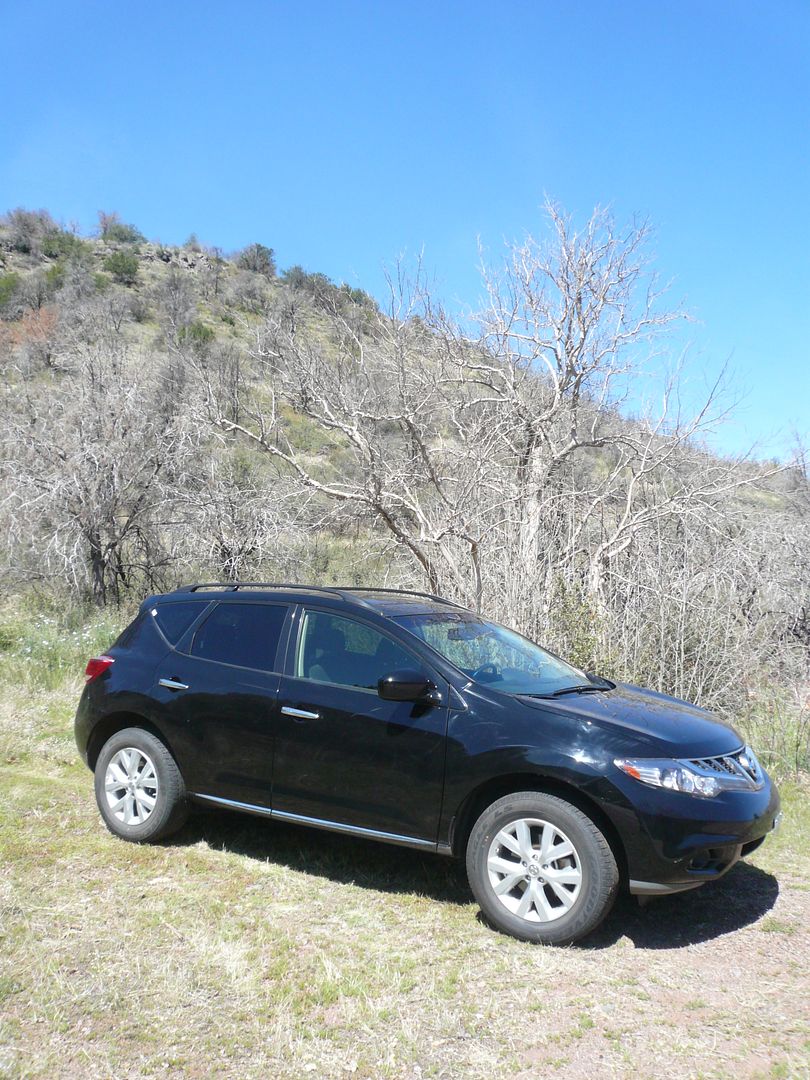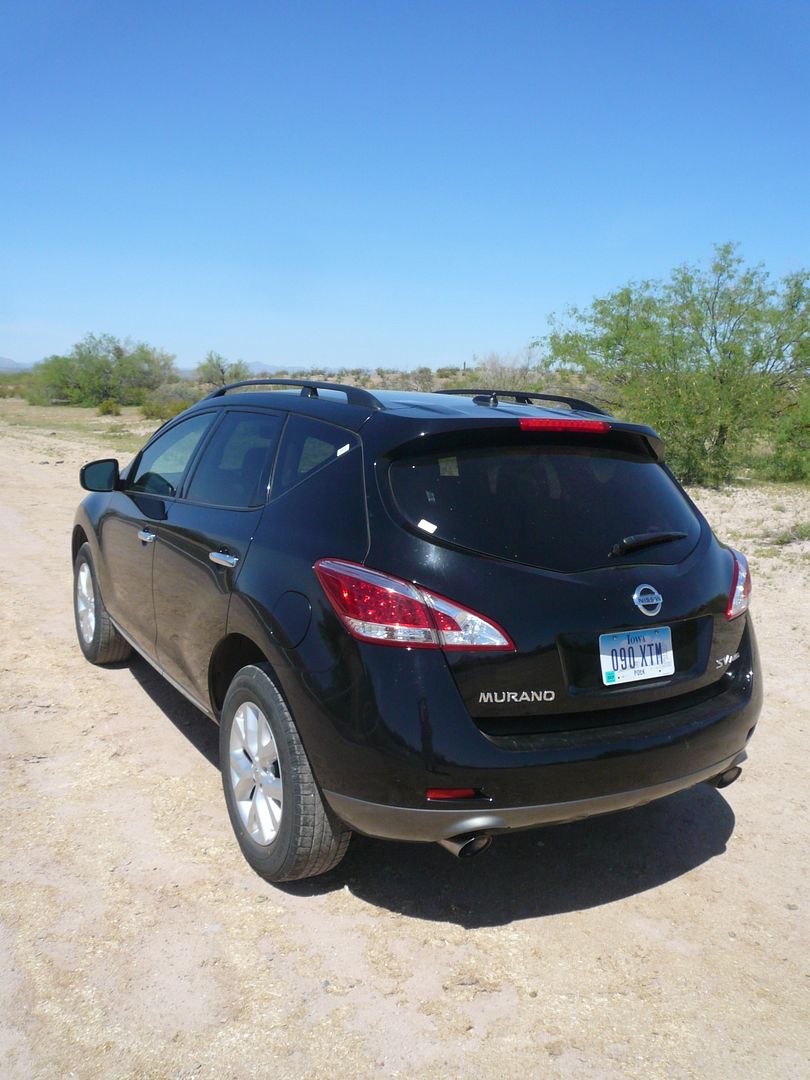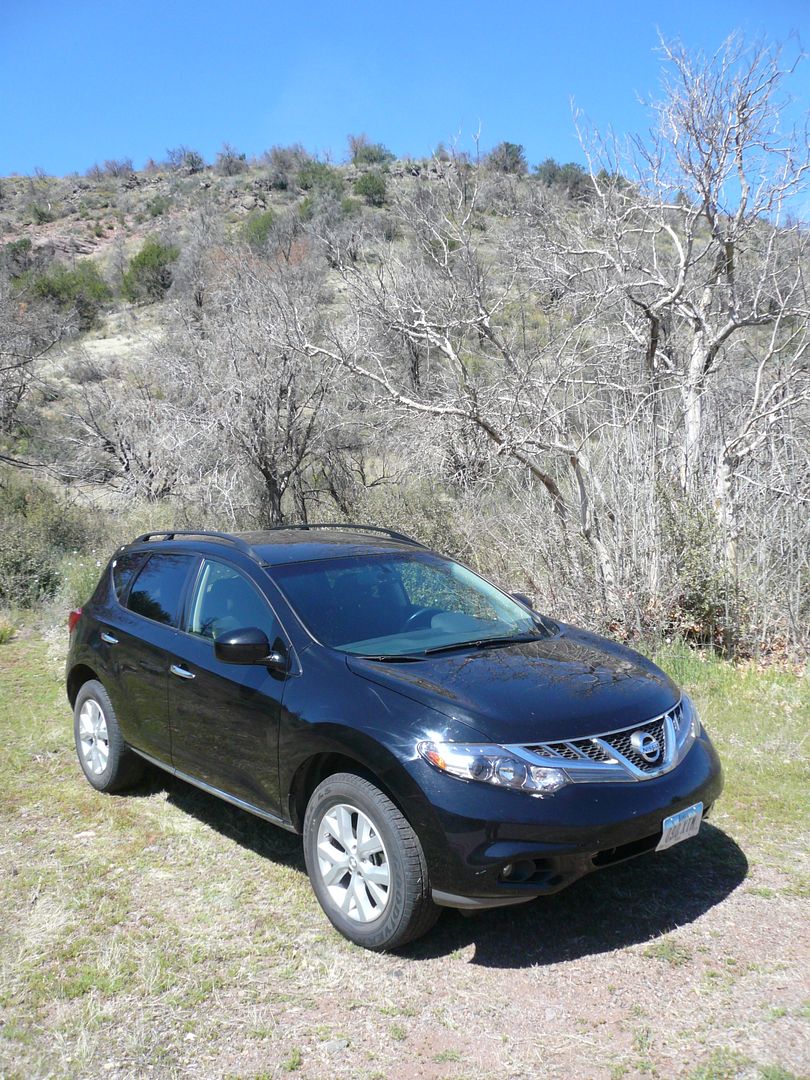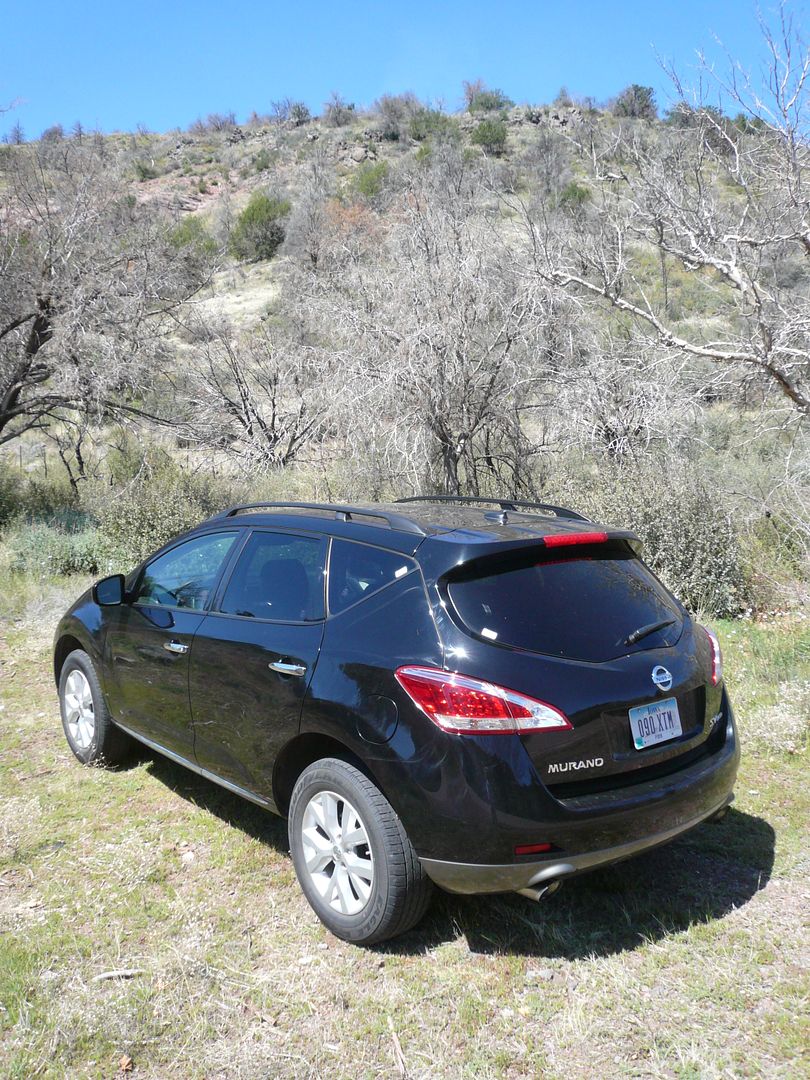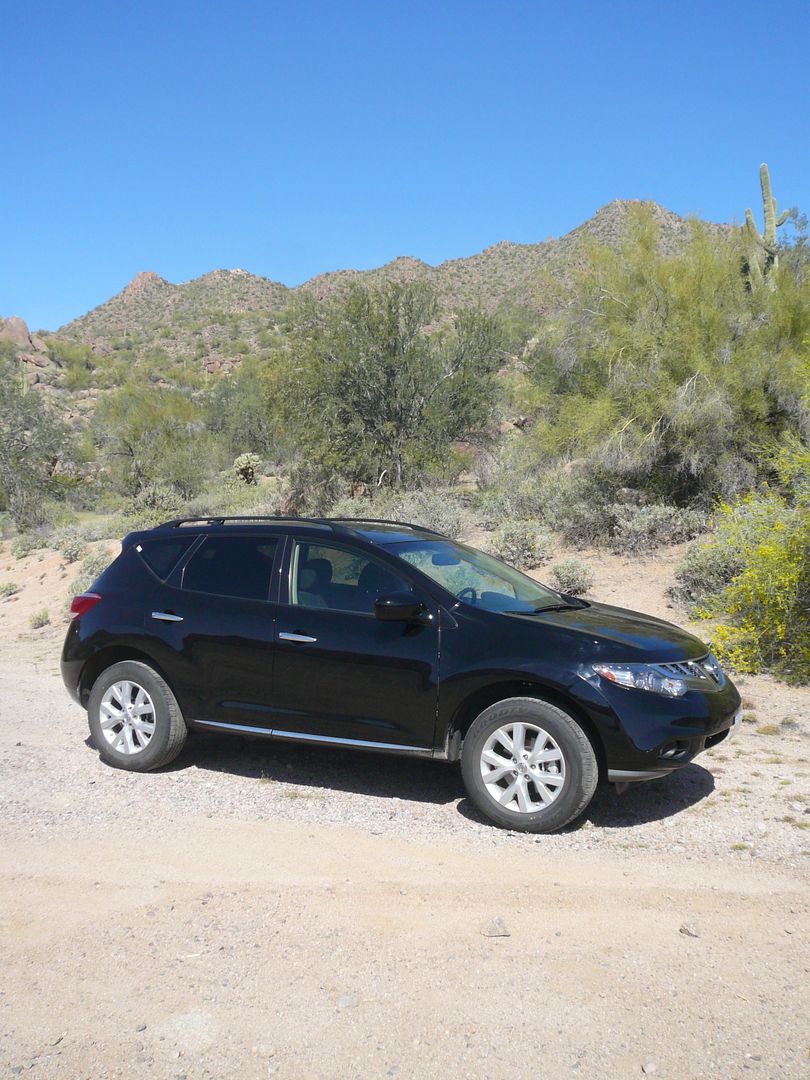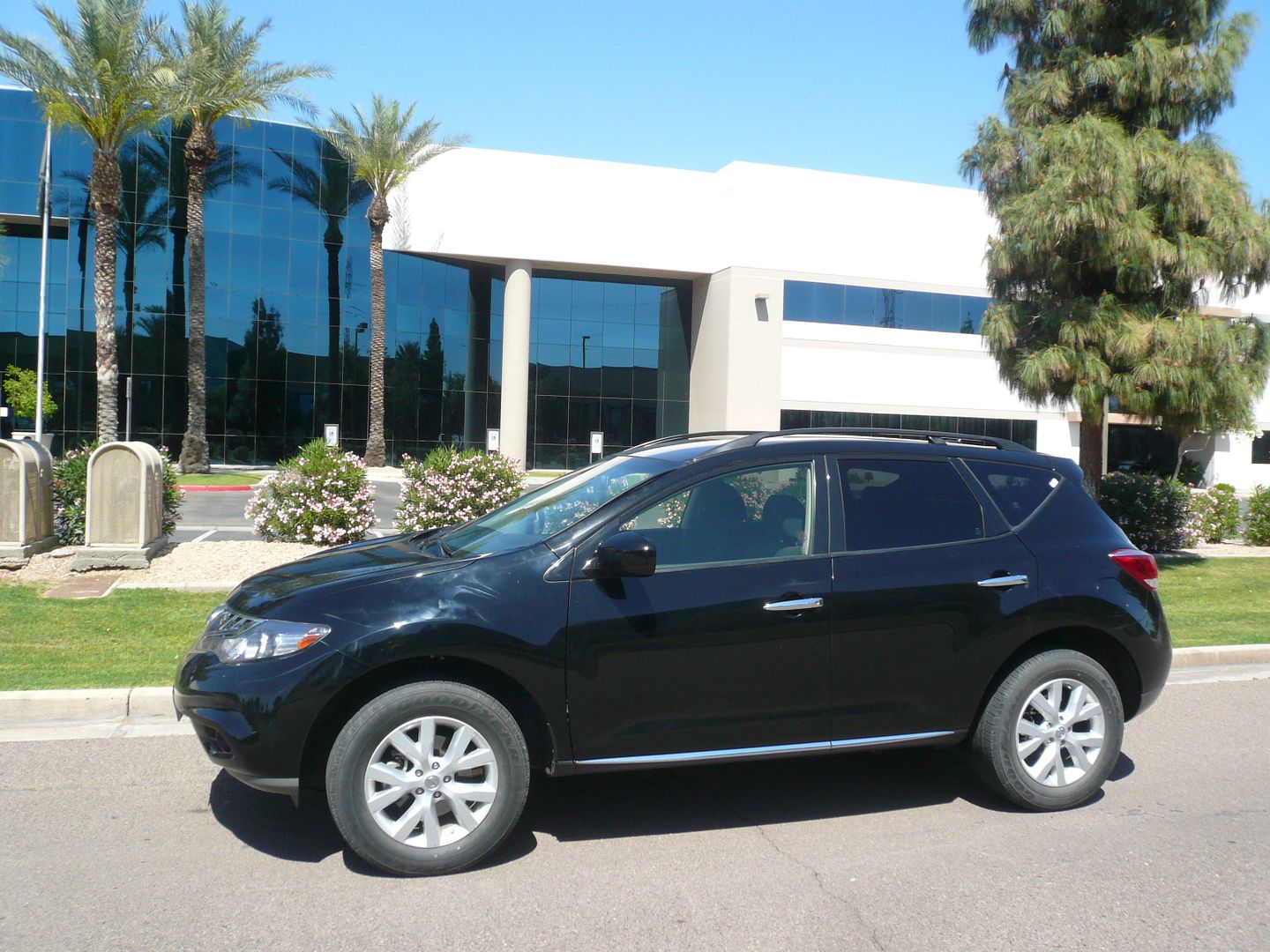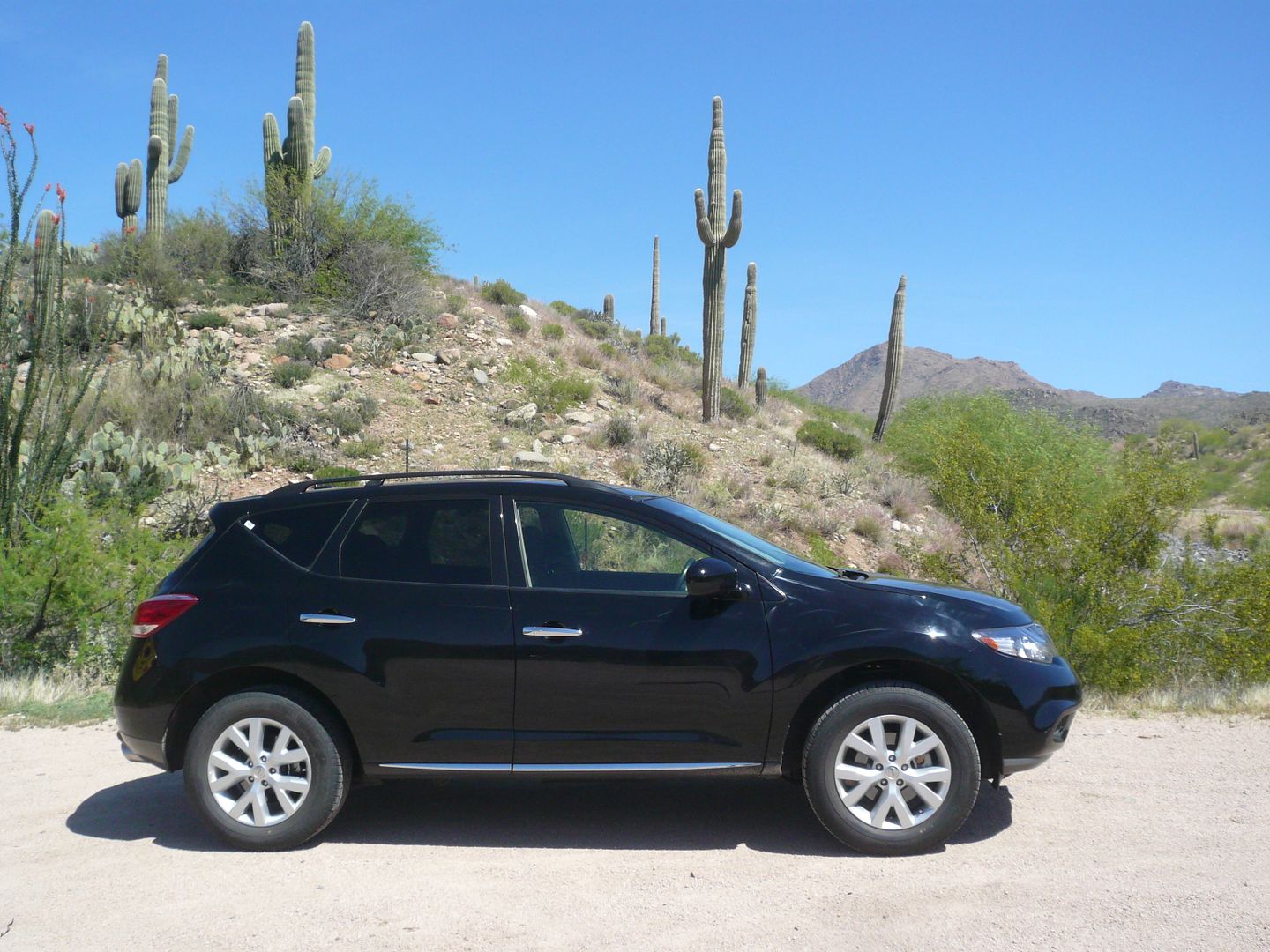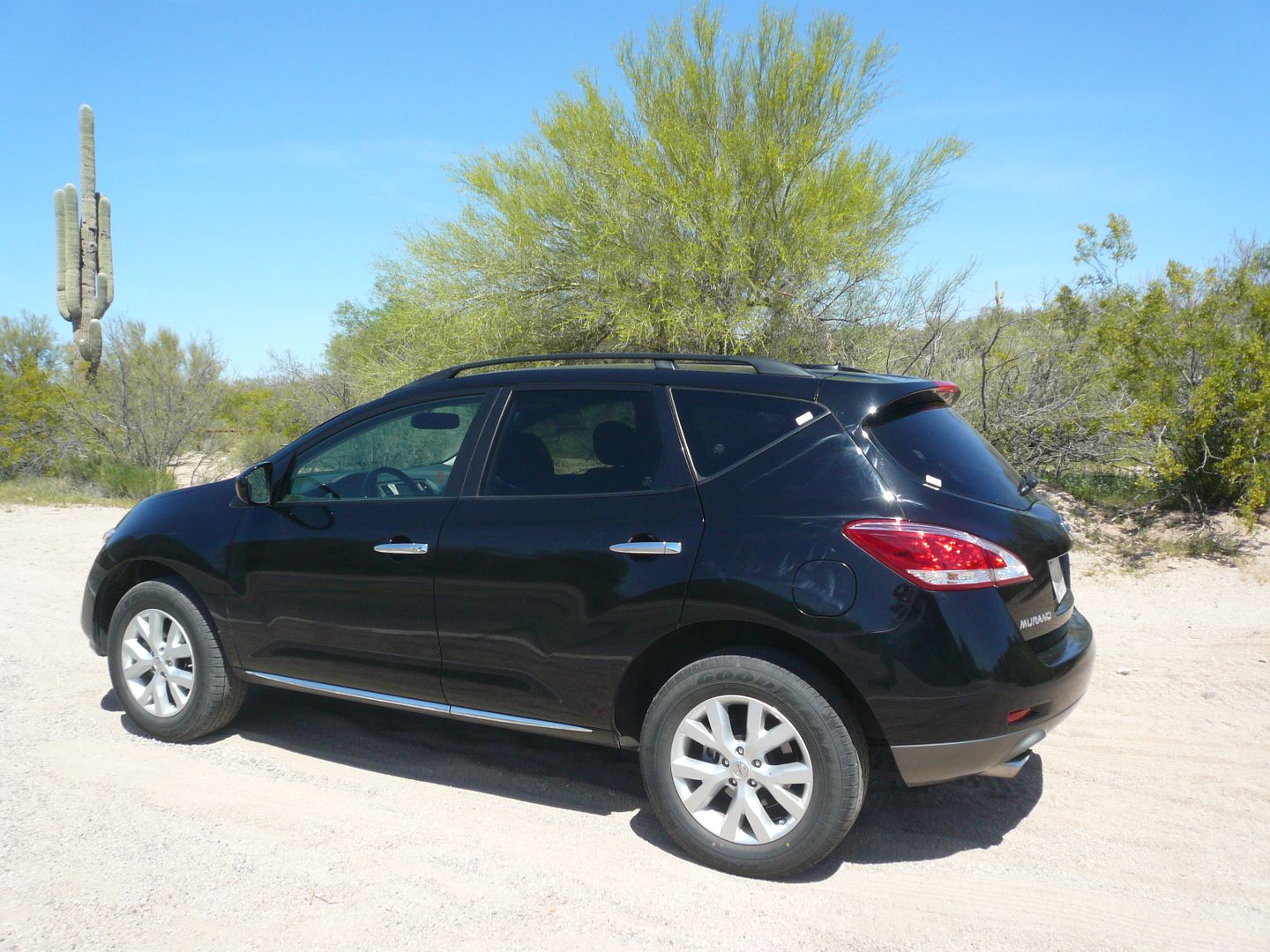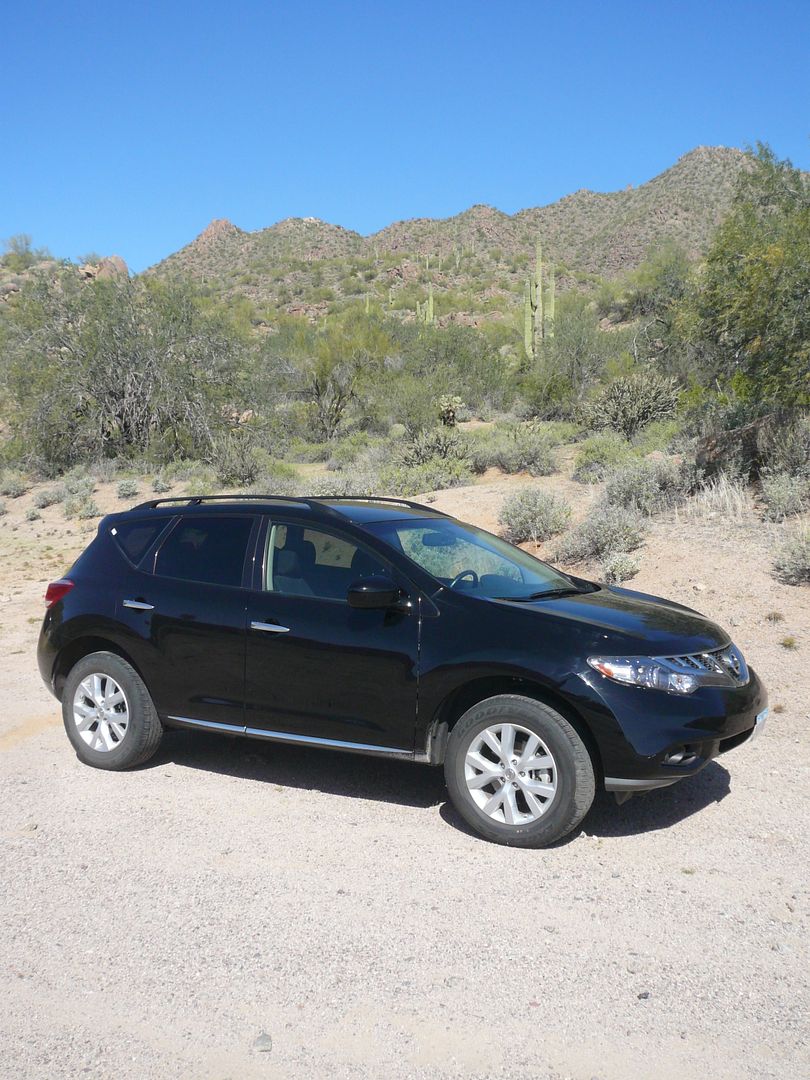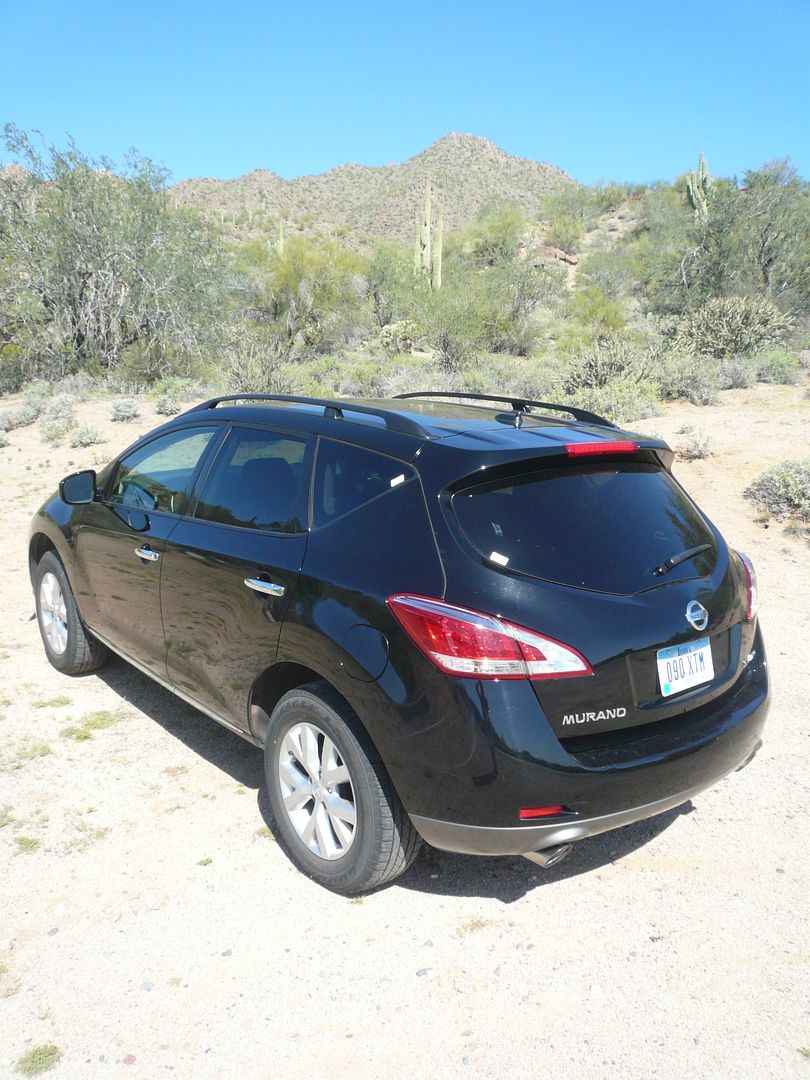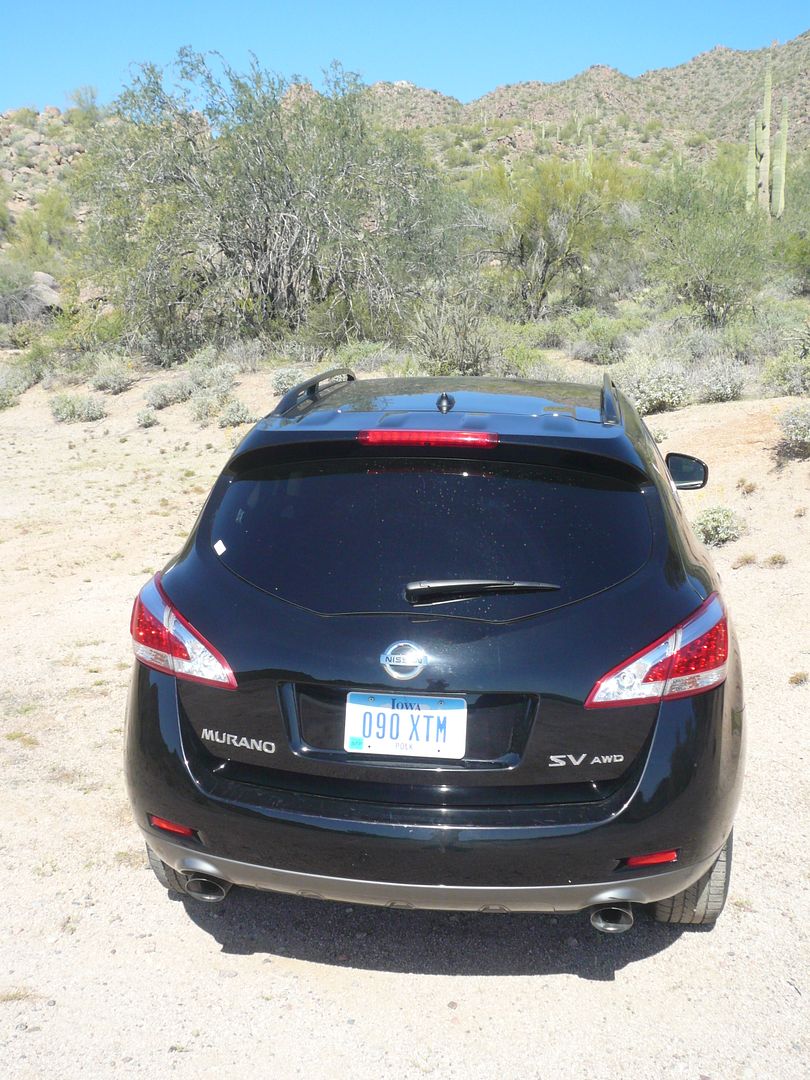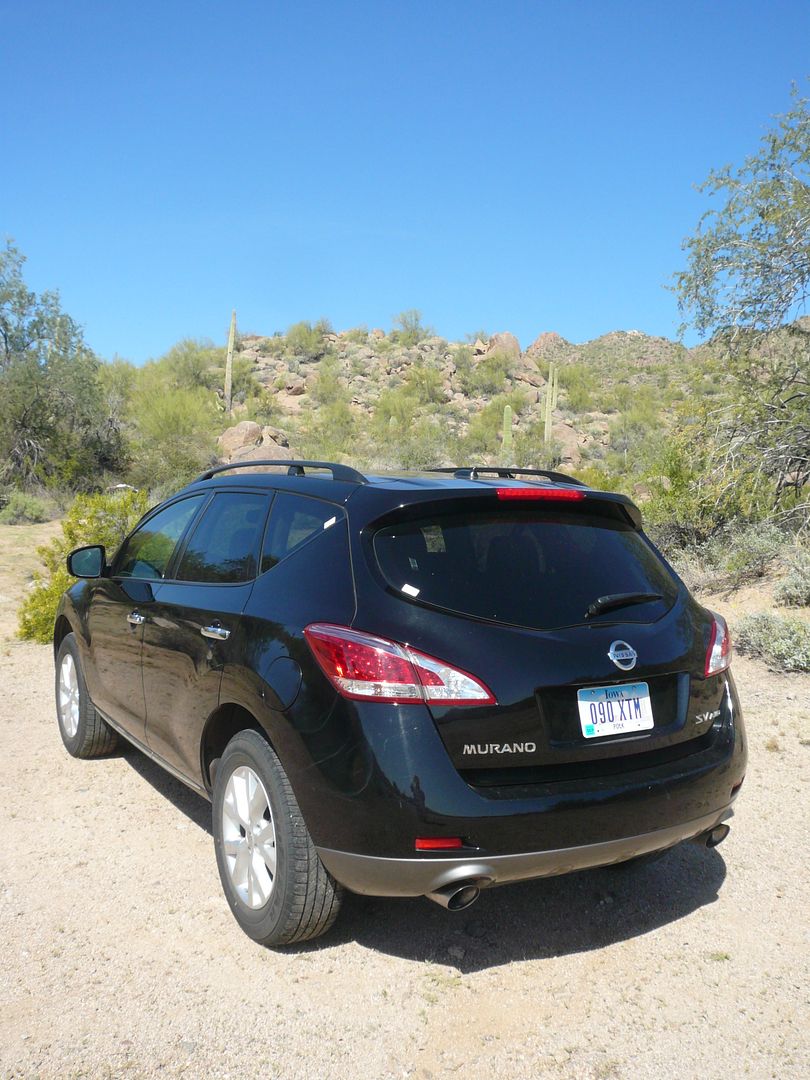 When, late in 2002, Nissan presented its first Crossover vehicle, called Murano, it soon became apparent that they had come up with something a bit special. With styling far removed from the truck like origins of other Nissan Utility Vehicles, such as the Pathfinder, and a potent and rorty sounding 3.5 litre V6 engine under the bonnet, this La Jolla California styled car, based on the same D platform that underpinned the big selling Altima was genuinely good to drive, had lots of space in it, and looked distinctive, in a good way. By the time the Murano reached the Hertz US fleet rental fleet, such was the interest in the car that it was put into a Group all by itself, so that customers could reserve it and be as sure as you ever can be of getting a Murano and not something else. I recall with some fondness spending a week driving one around the Los Angeles area in autumn 2006, and concluded that it was in many ways a 350Z sports car with 4 seats and a lot of space in it for people and things. It was not perfect, though, sharing the rather cheap feeling interior that you also found on the 350Z at the time, so when it came to replacing it with a next generation car, Nissan looked to build on what had made the first one so appealing and improve the weaknesses. The second generation Murano debuted at the 2007 Los Angeles Auto Show, and went on sale early in 2008 as a 2009 model year car. As with the previous model, sales in Europe were planned, but unlike the first car which had enjoyed moderate success, the second one just bombed. Part of the problem was that it was still being sold just with a 3,5 litre petrol engine in a set of markets where large petrol engines had become fiscally very costly, and part of it was also down to the fact that a whole raft more competition had appeared. Nissan reacted by offering a version with their 2.5 dCI diesel engine in it, but it was to no avail, and the Murano was quietly pulled from sale in April 2011, and I suspect no-one even noticed. It has fared better in the US, even if the comical CrossCabriolet version that was presented in 2010 has been a complete sales non-event, struggling to find any buyers. But the regular fixed roof CUV version does sell, albeit in nothing like the quantities of its slightly smaller Rogue stablemate.  Murano is not commonly found in the Hertz fleet, but they do have a few, so I was pleased to be able to secure one for a day to try it out in the Arizona sunshine.
When I went to collect the car, I in fact spotted a different Murano from the one that I ended up with. It was white, but when I asked if I could have it, the answer was that it was not available, but my luck was in, as they had a second one which I had not noticed on my walk around Hertz's Phoenix Sky Harbor facility. It turned out to be black, which is never my favourite colour from a photographer's perspective. By this time, though, I was committed, with paper work in hand. It did turn out to be an absolute nightmare for photography, with the curves and surfaces at the front picking up very strong patches of sunshine, almost regardless of angle you parked it, and the sides of the Murano looked like they had swopping swirls going down the car. Only from the back was it relatively straightforward. The white car would have been a lot easier, for sure. It would not necessarily have looked any better, though. Although there is a distinct styling resemblance to the first Murano, some of what made that one such an interesting car has been lost, as Nissan made this one closer to the family style, with a large chrome grille that is similar to that fitted to their other models. The distinctive kicked up third side window remains, but overall, this is a fairly non-descript car to look at, and therein lie some of the disappointments.
My expectations were still high, though, when I got in and pushed the Stop/Start button that is to the right of the steering wheel, as I was expecting to hear a throaty roar as I had done with the previous car, and indeed as you get on the related Infiniti QX whatever they are now called models. But no, not in this model. What you get is the very restrained sound of 6 cylinders being brought to life and them wanting not to make a fuss let alone much noise about it. Sadly, it does not get any better out on the open road. All the charm of that throaty engine has gone, and what you get now sounds more mainstream, or, if you are being a little critical, just more like an appliance. The 3.5 litre V6, the only engine offered in US market Murano, puts out 260 bhp, and is coupled with Nissan's CVT transmission. That output means it develops slightly less than the same sized unit in the Ford Edge that I had been driving before collecting this Nissan, and it felt it. Whereas the Ford was effortless to drive, and always seemed to end going faster than you thought, the Nissan makes it obvious it is working that bit harder. It is not short of oomph, though, and a stab on the accelerator pedal certainly gives you the acceleration you want and pretty instantly. Although the Nissan CVT 'boxes have their critics, in this application at least, it gets the job done very effectively, with none of the jerkiness or lag between accelerator and gearbox that can sometimes be felt. The Murano consumed exactly 10 gallons on a test distance of exactly 200 miles, so no calculator is required to figure out that this is 20 mpg US (23.9 mpg Imperial), which is not only not very good, but notably worse than the Edge, even though the test mileage covered some of the same sort of routes and driving conditions. Sadly, "not very good" is the phrase that comes to mind for the rest of the driving dynamics. The steering is over-assisted, meaning it is certainly light, but it is too vague. And the handling just felt too soggy. None of the crispness that I seem to recall from Murano 1 has made it onto this car, which has been neutered to make it more mainstream. It does ride comfortably, and clearly that was more of a priority for Nissan's engineers than ultimate driving sparkle, of which is now has precisely none. It is comfortable and quiet on the freeway, though, and perhaps this is what people want, or are perceived to want. There were no issues with the brakes. A foot operated parking brake is fitted. Despite the kicked up side third windows, visibility was not a problem, either, and this trim comes with a reversing camera which projects a clear image onto the colour screen used for the audio system.
The inside of the Murano mirrors the evolution of the outside and the driving dynamics. Still recognisably linked to the old model, but more mainstream. You don't need the logo on the steering wheel boss to tell you what brand of car this is, as it has many design features and several components which you will find in other Nissans. The dash is mostly black, with a mixture of some chrome highlighting, and some aluminium and gunmetal coloured inlays. The instruments are larger than they were in the old car, which had a trio of small dials mounted almost in a pod. There are still three dials, but now they are individually cowled, grouped together under a curved binnacle. They are larger, they are clearly marked and they are easy to read. Central is a speedometer, and to the left a rev counter and to the right a fuel gauge, and there are digital displays in the lower portion of the speedo and fuel gauge, which you cycle through by pressing some of the buttons mounted on the upper side of the instrument nacelle, a slightly awkward act as these switches are hard to reach. Standard Nissan column stalks operate the indicators and wipers on the left, and wipers on the right. There is an engine Start/Stop button to the right of the wheel, and should you want somewhere to put the ignition key, a slot for it more or less underneath, but as long as the key is in range, the engine will fire. The centre of the dash contains a recessed 7″ colour screen which projects audio and vehicle information, and below it are grouped a series of selection buttons which look exactly the same as you would find in other Nissan or Infiniti cars. Below this are a pair of groupings of knobs and buttons, the upper set for the audio unit and the lower set for the air conditioning. I initially concluded that the radio was not XM Satellite enabled, but by pressing "AUX" as opposed to "AM/FM", magically, a whole new load of stations to listen to appeared. There are a lot of very small and rather fiddly repeater buttons on the steering wheel spokes for the audio unit and for cruise control.
The seats on this model were trimmed in an unusual felt-like material which seemed to have resisted the travails of rental car duty quite well, though how durable it ultimately is, I guess you would have to wait a few more years to find out. Adjustment for the driver's seat was all electric. The column adjusts in and out as well as up and down, so it was easy to get comfortable.
Rear seat occupants should have little to complain about, either. Access is easy, and there is plenty of space, even with the front seats set well back. Three should fit across the width of the Murano without feeling unduly cramped. One unusual feature was that the outer seat belts for the rear seat occupants had a height adjustable capability just as you would find on front seats. I've not seen this before, but it struck me as a good idea. Not such a good idea is the fact that the middle seat belt is suspended from the roof, so it goes right across the driver's rearward line of sight, and is a nuisance when you fold down the rear seat backrests. You can set the angle of the rear seat backrests to various different positions by pulling on the same strap as you use to fold the seats down. Clearly the more inclined the seat is, the more headroom the occupants will find. They probably won't find it lacking even with the seats in their most upright position, thanks to the CUV styling. The boot is a decent size, too, and this can be extended by folding down the asymmetrically split rear seats. This is done either by pulling on a strap on the door side of the seat, or by using the release levers set into the side trim panels of the boot. The backrests drop onto the rear seat cushions, creating a flat loading space. There is some extra stowage space under the boot floor around the space save spare wheel, and there is a cubby area to the left of the wheel well. The matching one to the right houses the jack. Inside the cabin, there is the same voluminous glovebox that Nissan seem to put on all their cars, being particularly deep from back to front. This more than makes up for the rather pokey door pockets. There is also a deep cubby under the central armrest, and an area in the front of the transmission tunnel for small items. Rear seat occupants get map pockets on the back of the front seats.
The Murano is offered in four trim levels: S, SV, SE and LE. The test car was the second of these, the SV.  All have the same 3.5 litre engine. Front wheel drive is standard on all of them, with All Wheel Drive an option. Starting at $£28,440, S models come with 18″ alloys, chromed door handles, LED rear lights, rear privacy glass, dual zone climate control, cruise control, 6 way manually adjustable driver's seat with lumbar support, a 6 speaker AM/FM audio system with in-dash 6 CD capability, MP3 and AUX ports. For an extra $3000, SV models add front fog lights, auto-sensing headlights, auto dimming rearview mirror with compass, black roof rails, 8-way power adjustable driver's seat, and 4 way power adjustment for the front passenger seat, leather trimmed steering wheel, the rear view monitor/camera, Bluetooth and a USB port, wheel mounted audio controls and speed sensitive volume for the audio. With a starting price of $35,390, the SE adds a dual panel sunroof (Moonroof, in Nissan speak), a leather trimmed interior with heated seats, heated door mirrors, a power operated tailgate, memory settings for the driver's seat and door mirrors rain sensing wipers, power lifting of the rear seat backrest from folded and a Bose sound system with 9 speakers. The LE adds silver rather than black accented roof rails, 20″ alloy wheels, HID headlights, power operated adjustment for the steering wheel and heated rear seats and steering wheel.
I started this test eager to discover that the Murano in its second generation was at least as good as, and ideally better than, the first generation model that I so enjoyed. It did not take long for me to realise that my expectations were mis-placed and that in trying to make it, well whatever it was they tried to do in the design brief, they've dialled out all the fun. It's rather dull to look at, and it's certainly rather dull to drive. It is worthy enough, so for those looking for a mid-sized CUV, in America, it's worth a look, but for those who want something practical that has elements of a Z car underneath it, and which reminds of that every time they drive it, as the old one did, then sorry, but this is not the car for you. That being the case, it is not hard to see why even when the diesel engine was put into European models, it did little to generate any significant sales interest at all. Nissan, what a missed opportunity.