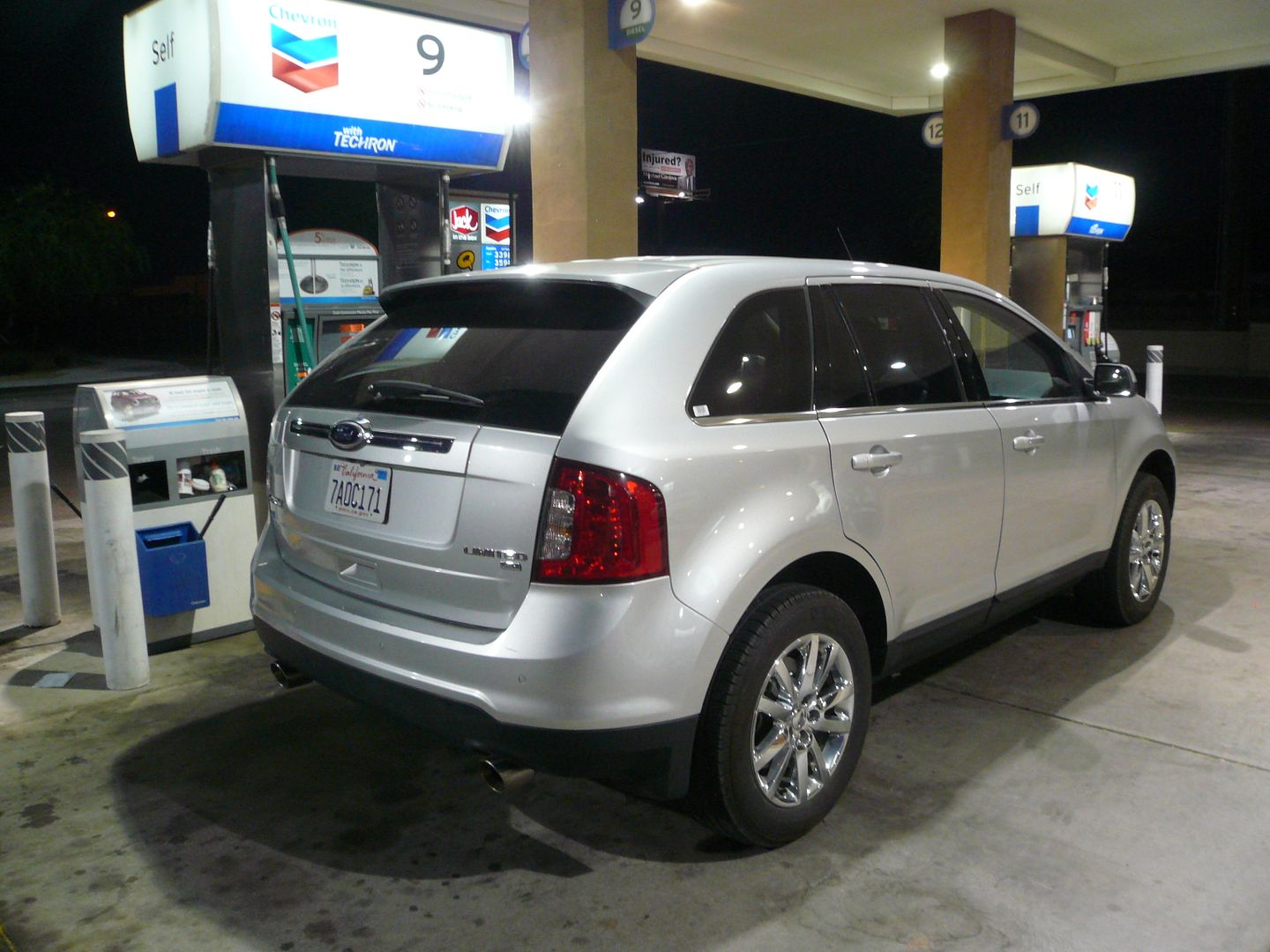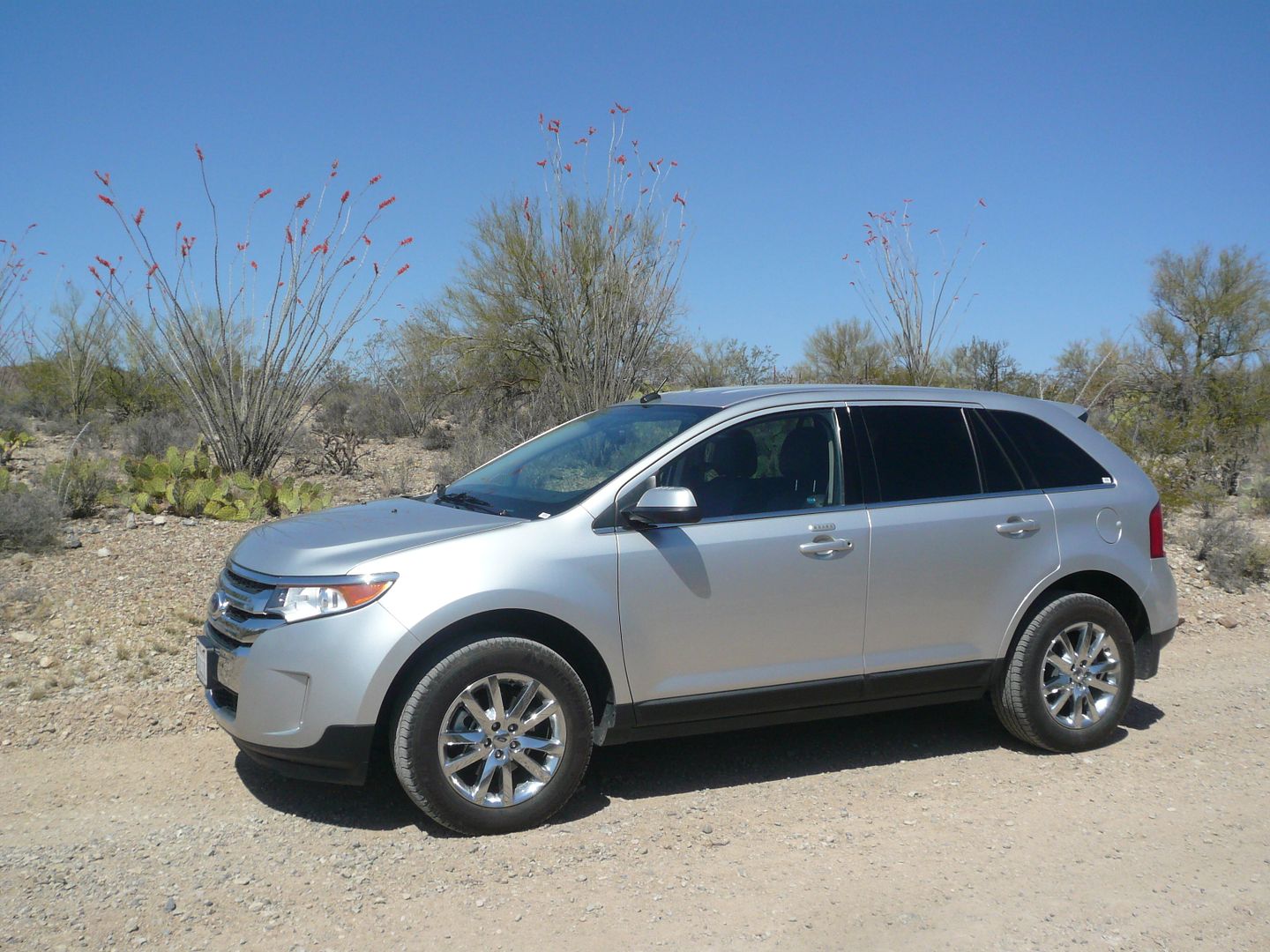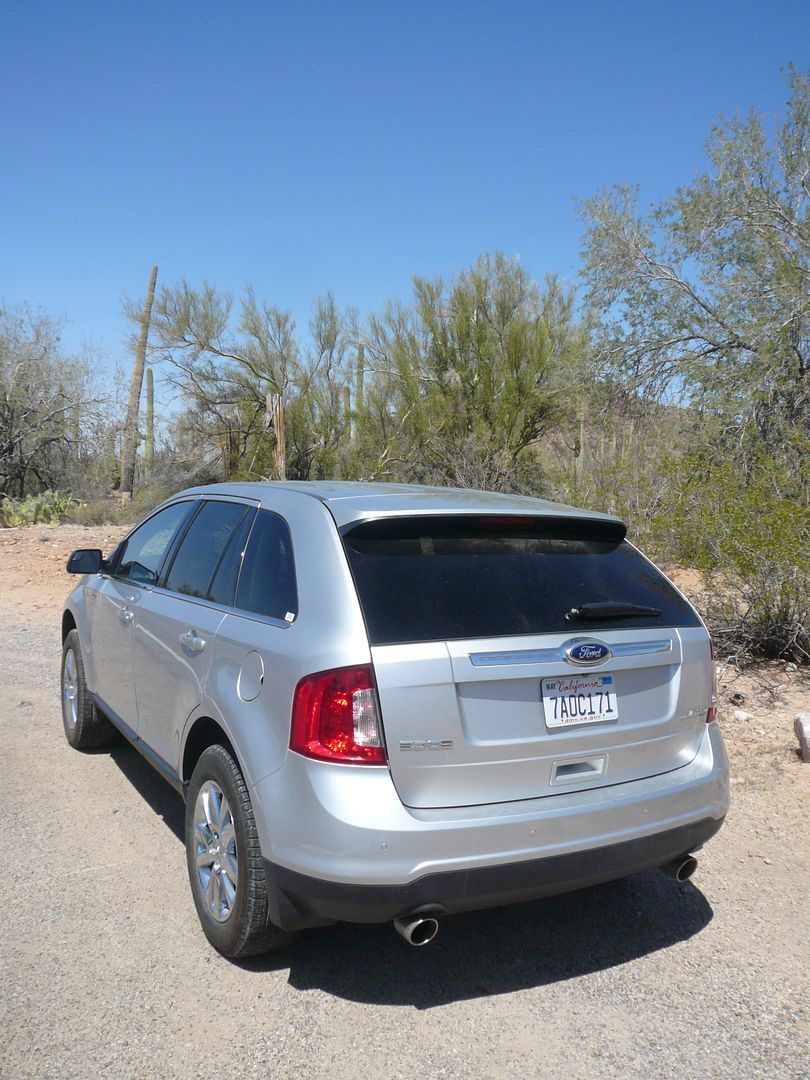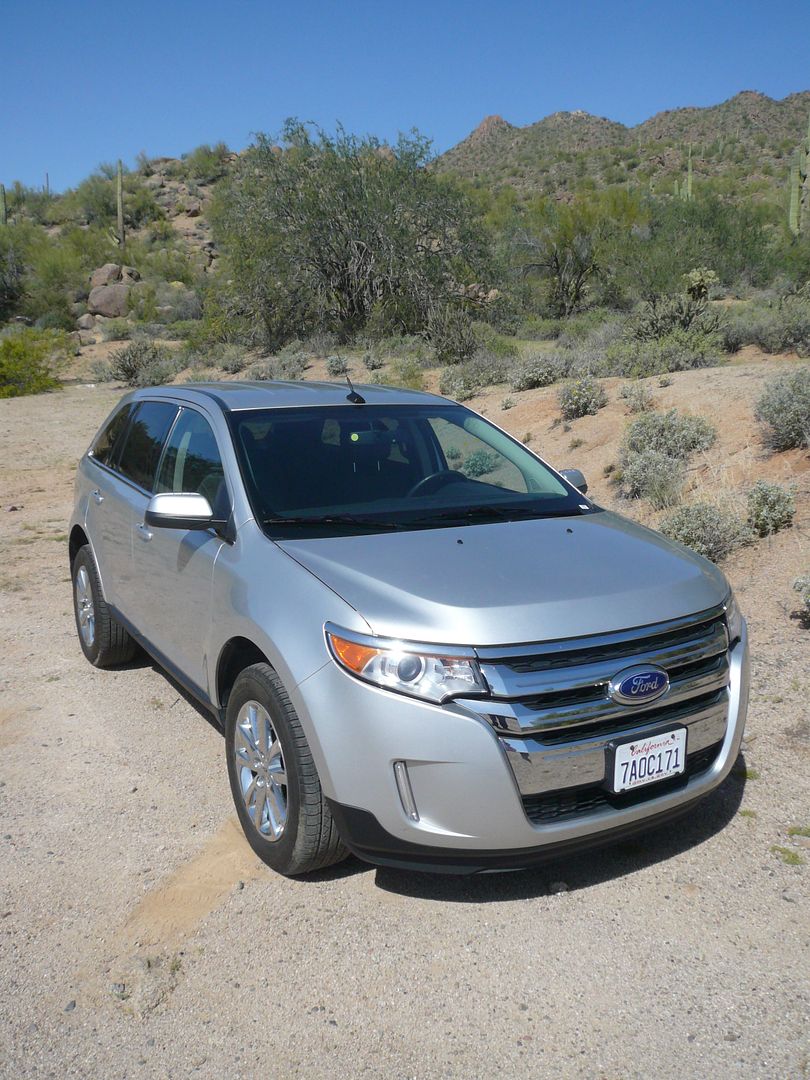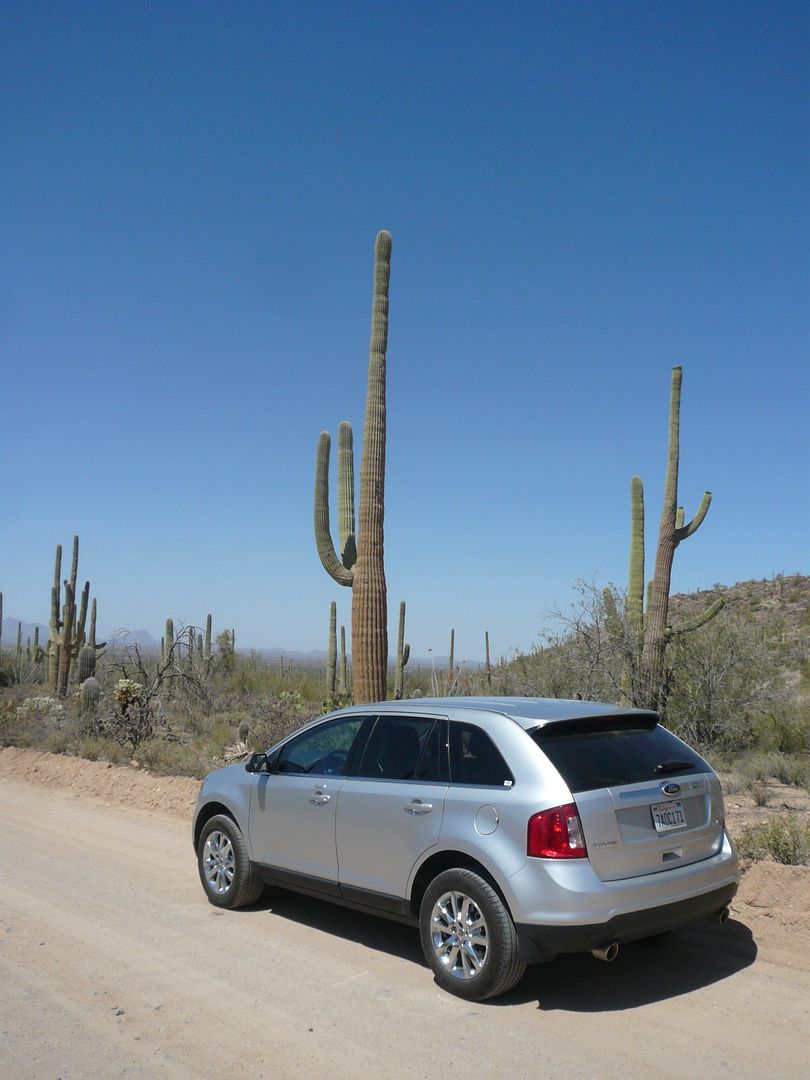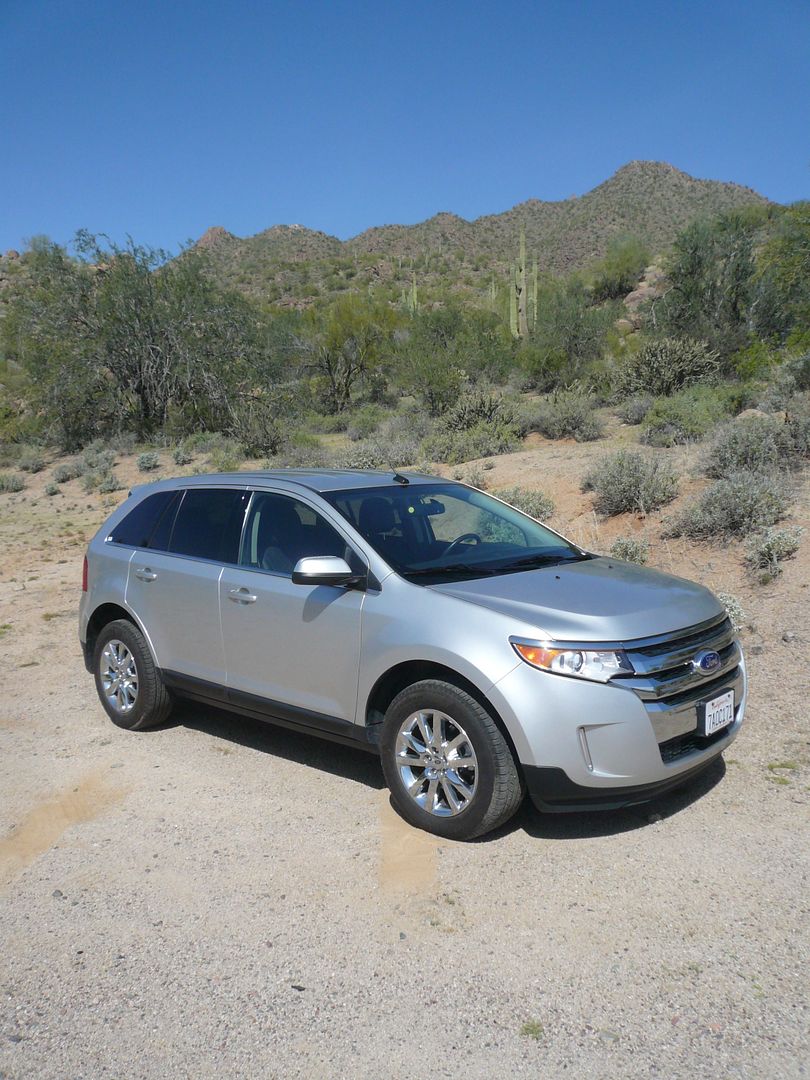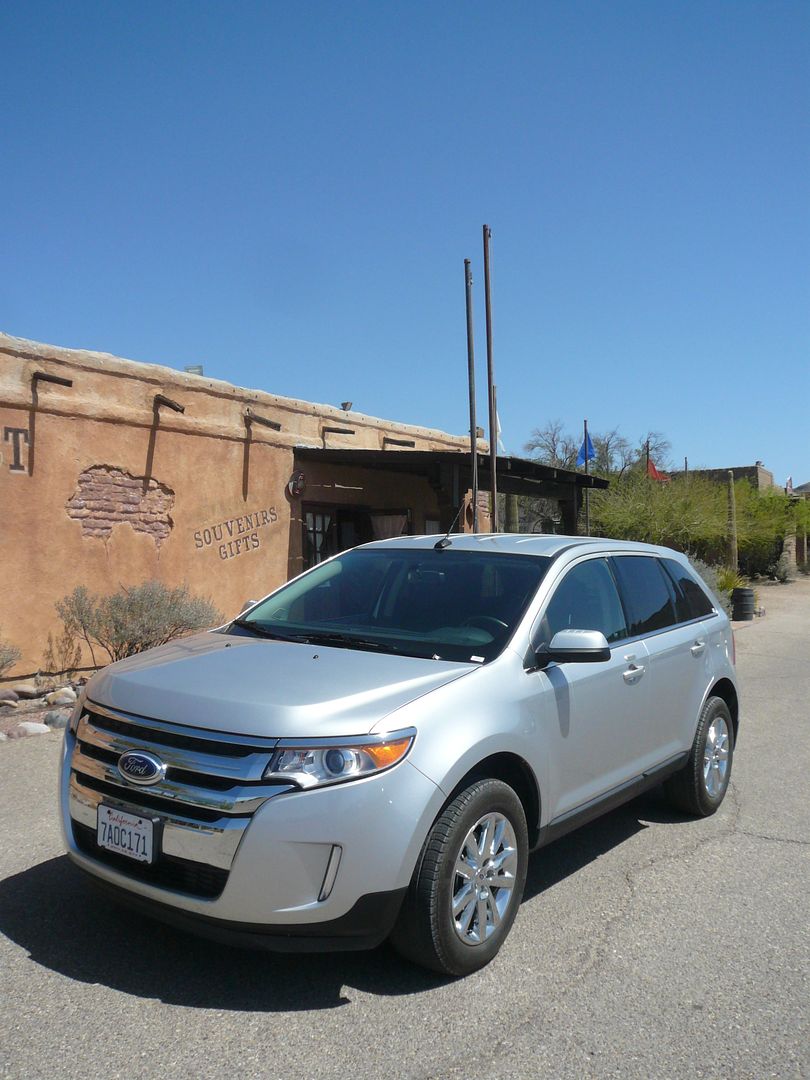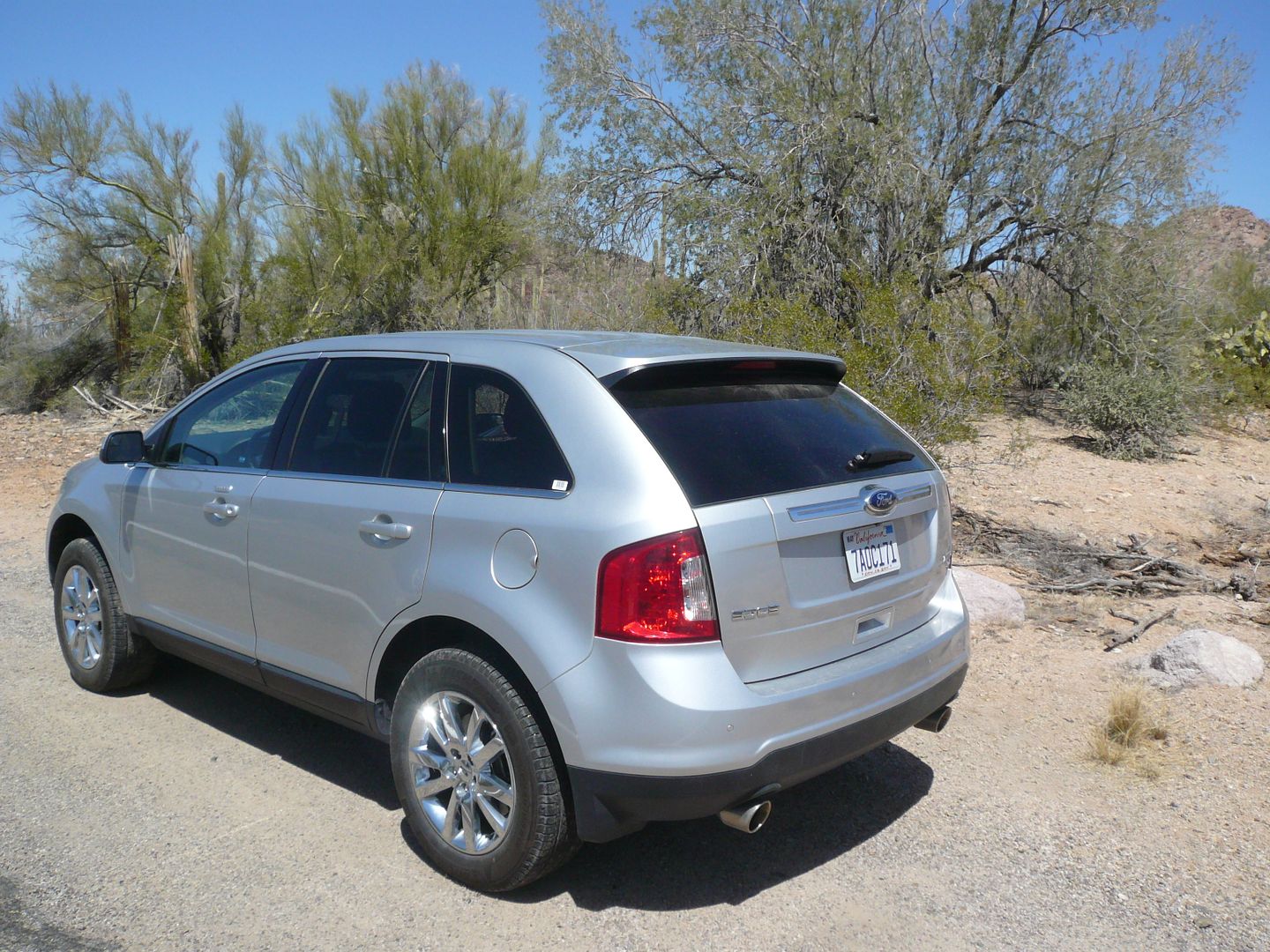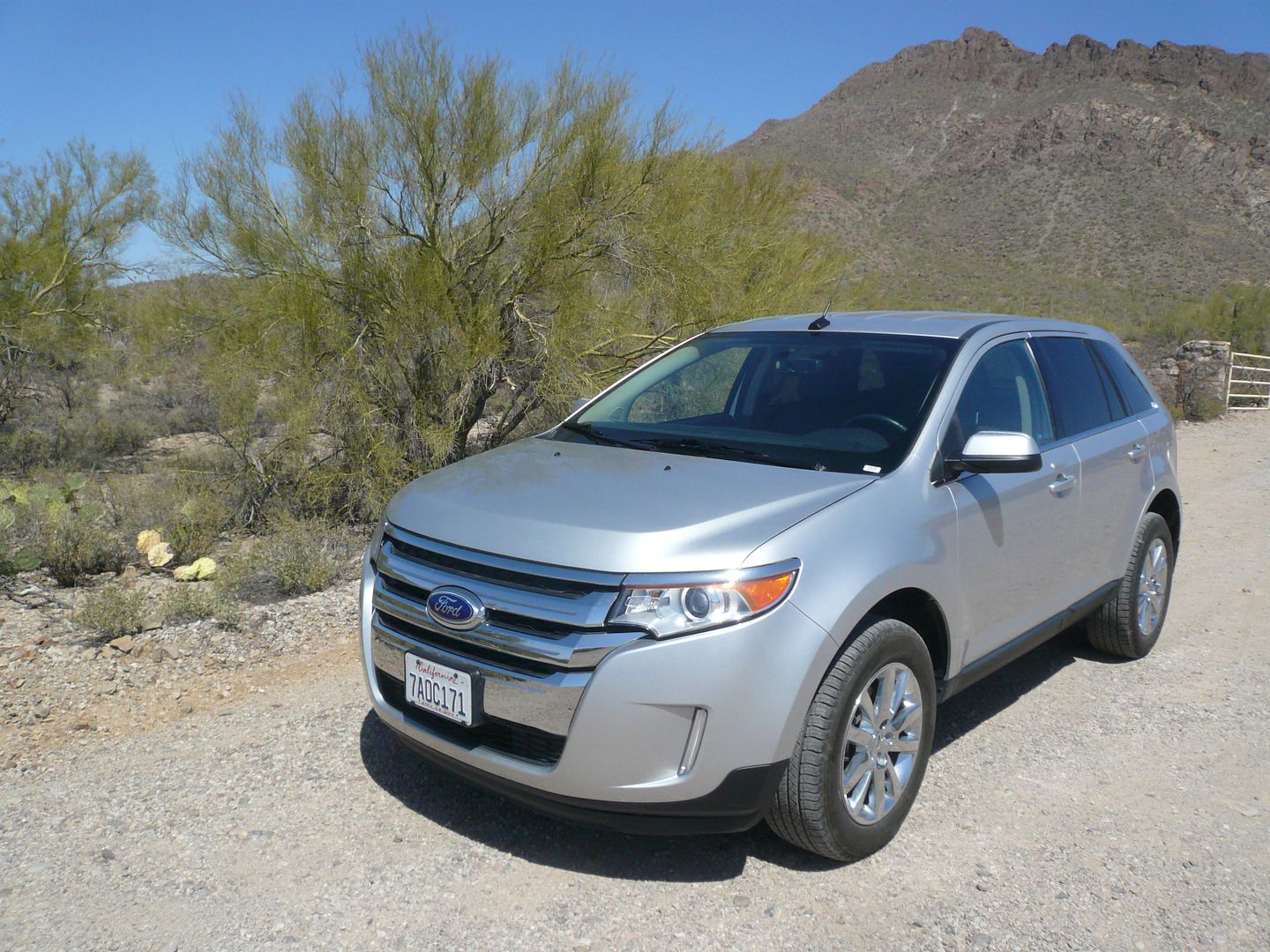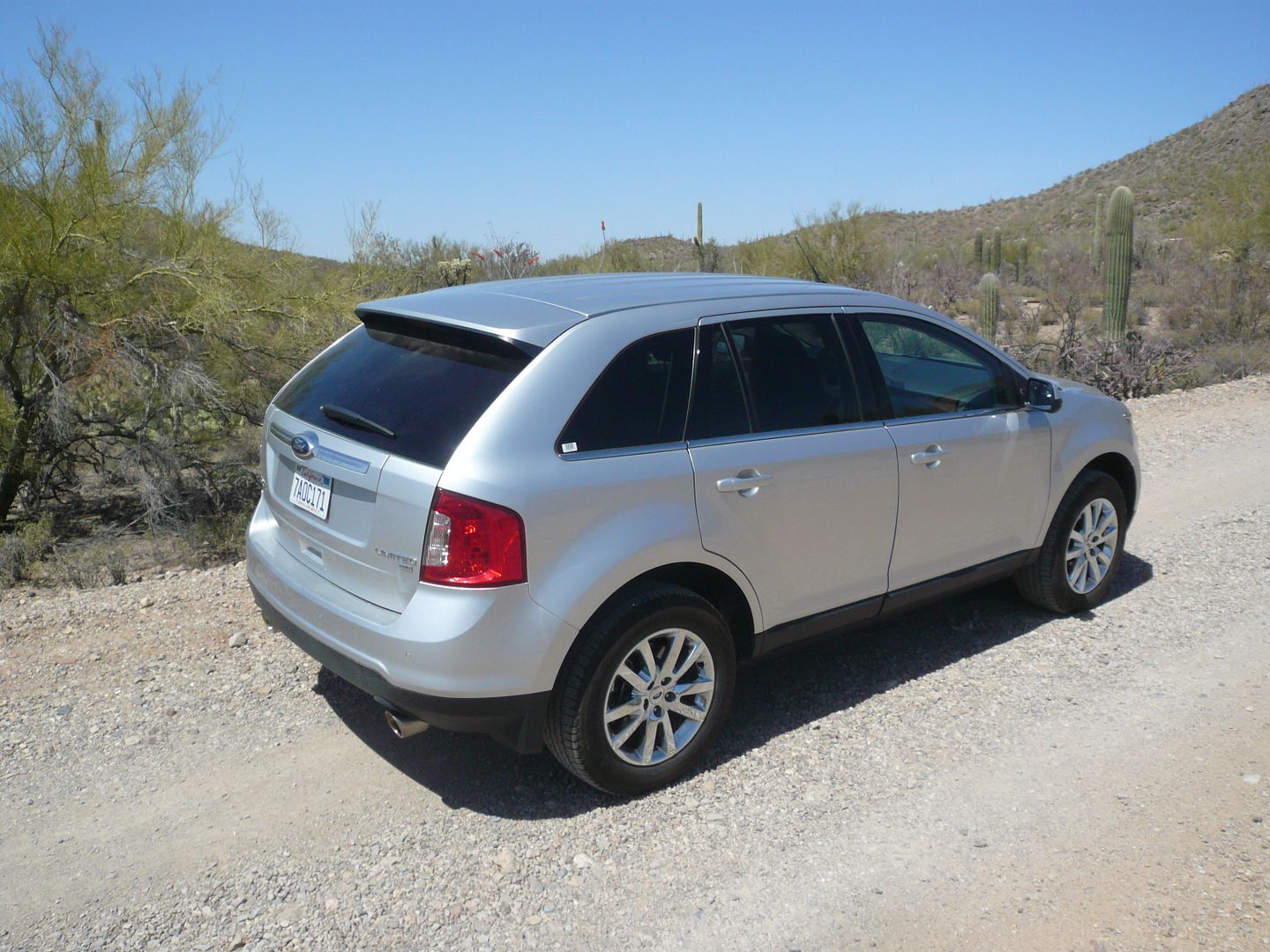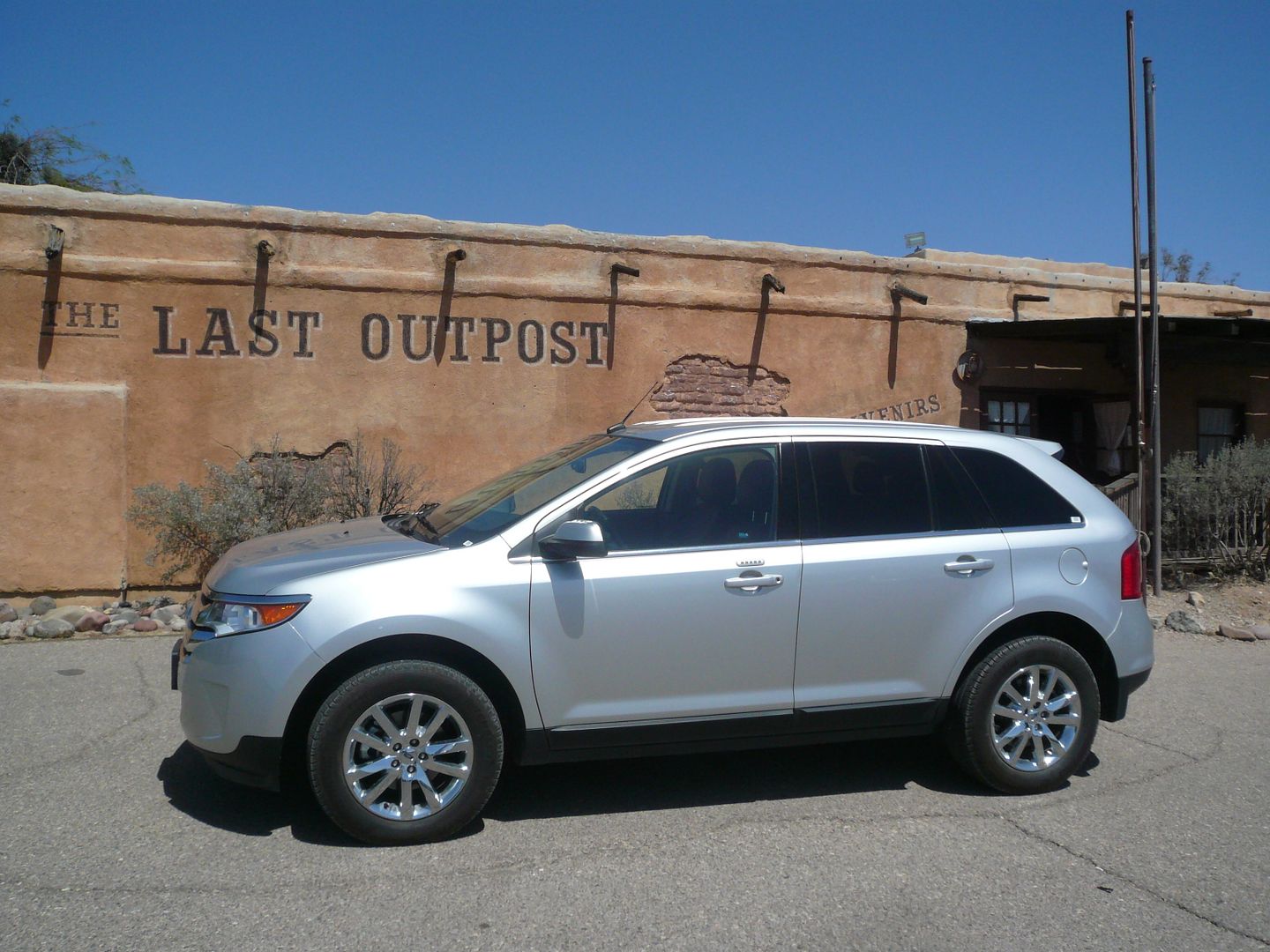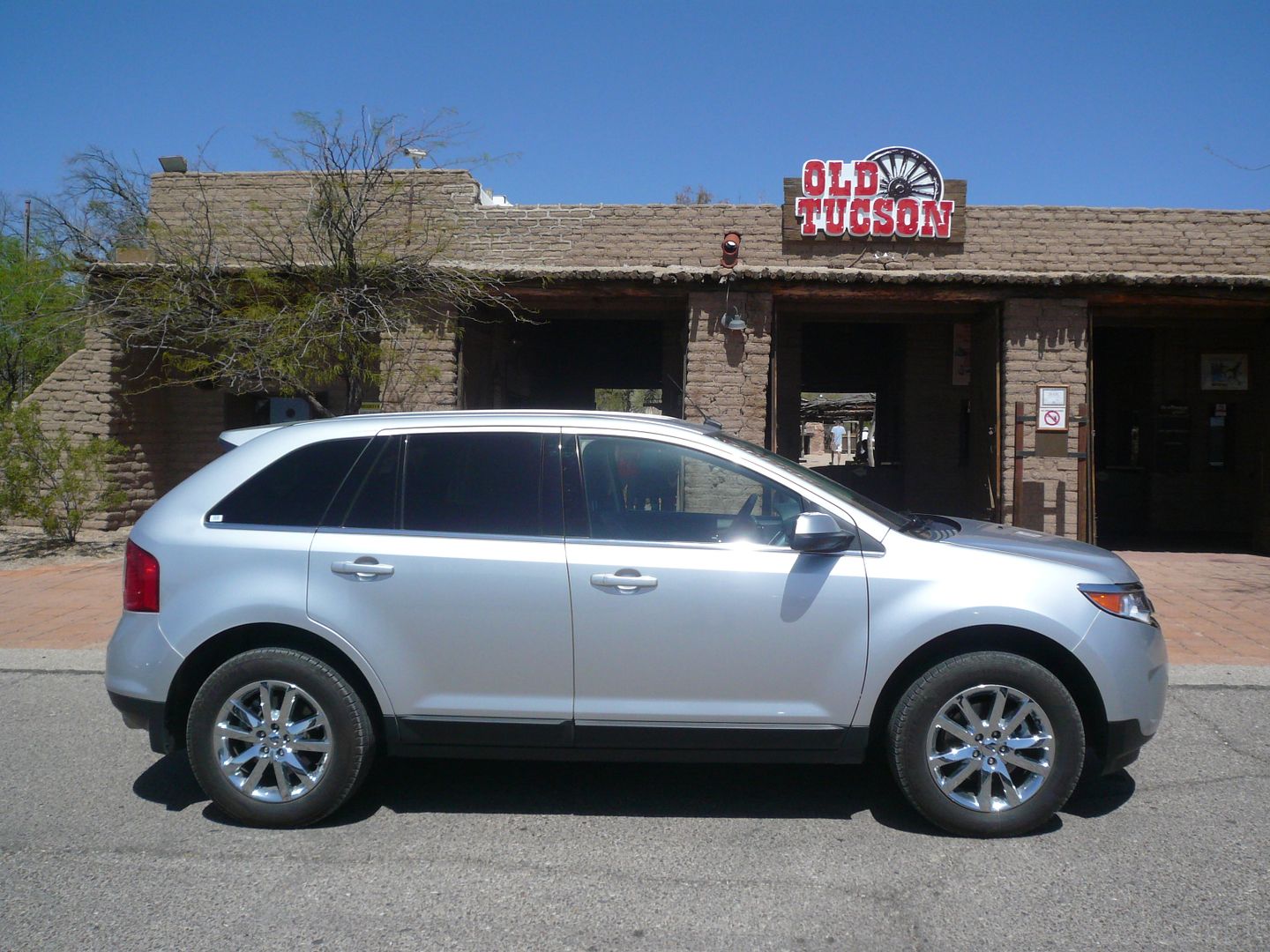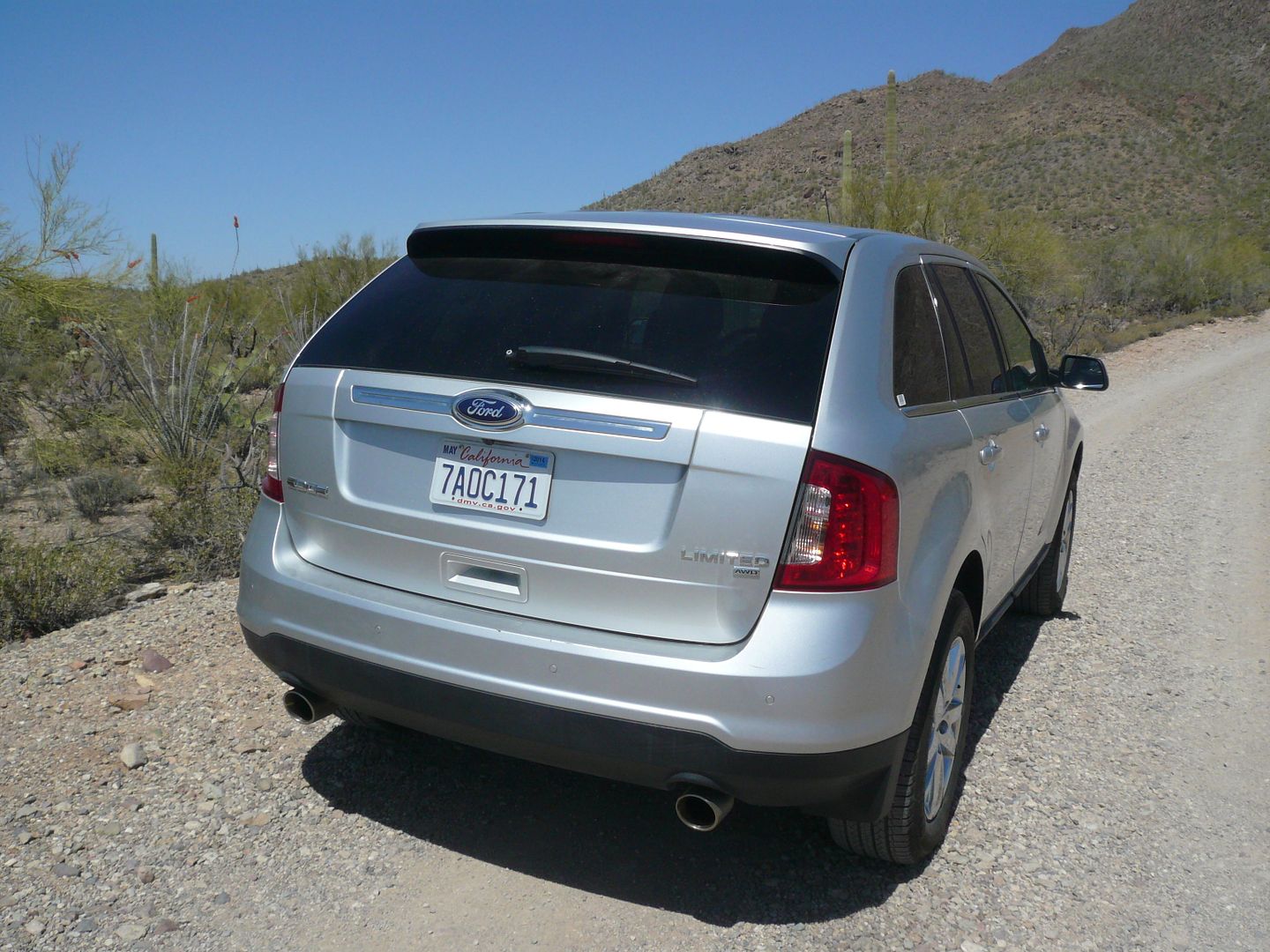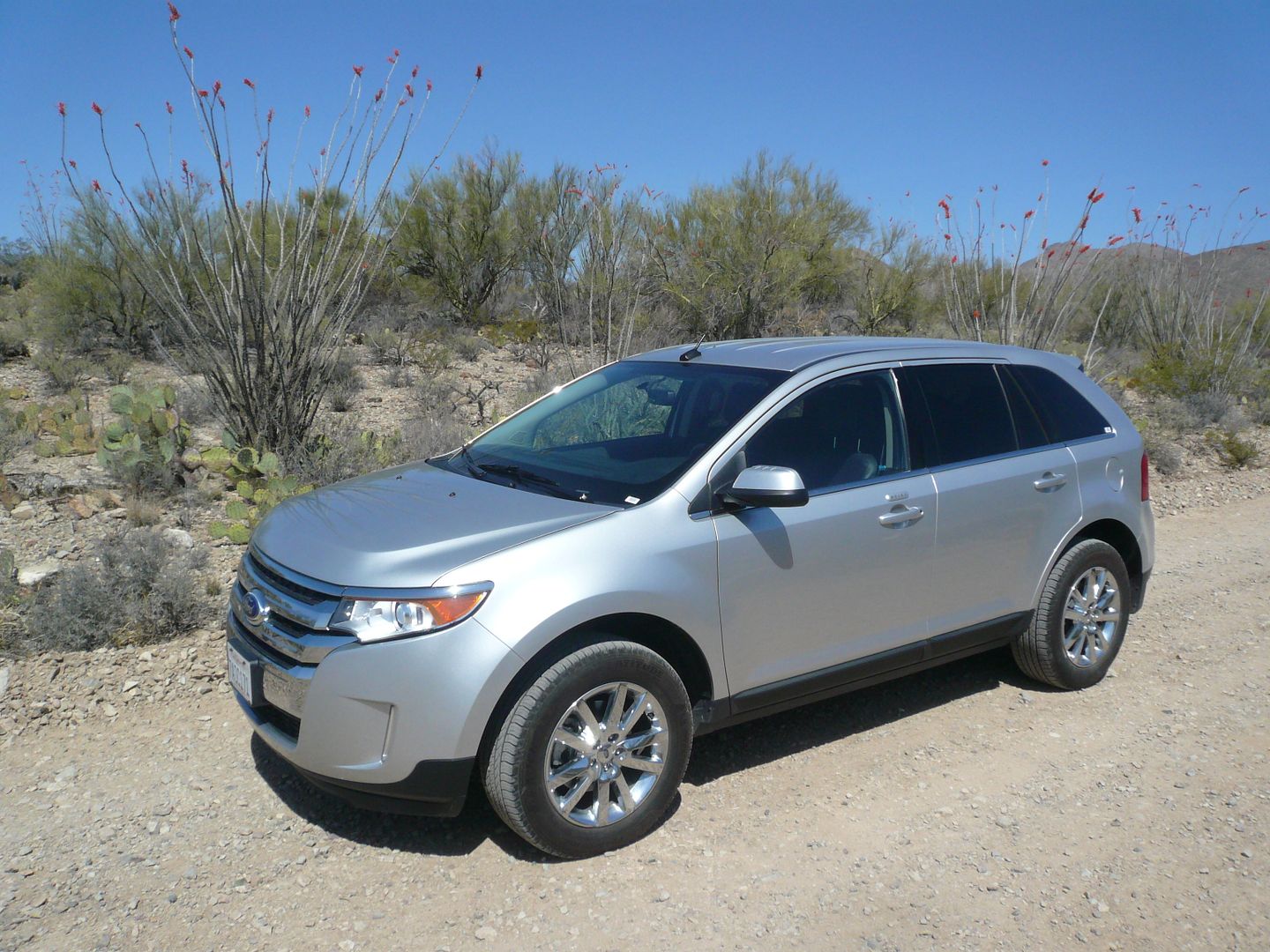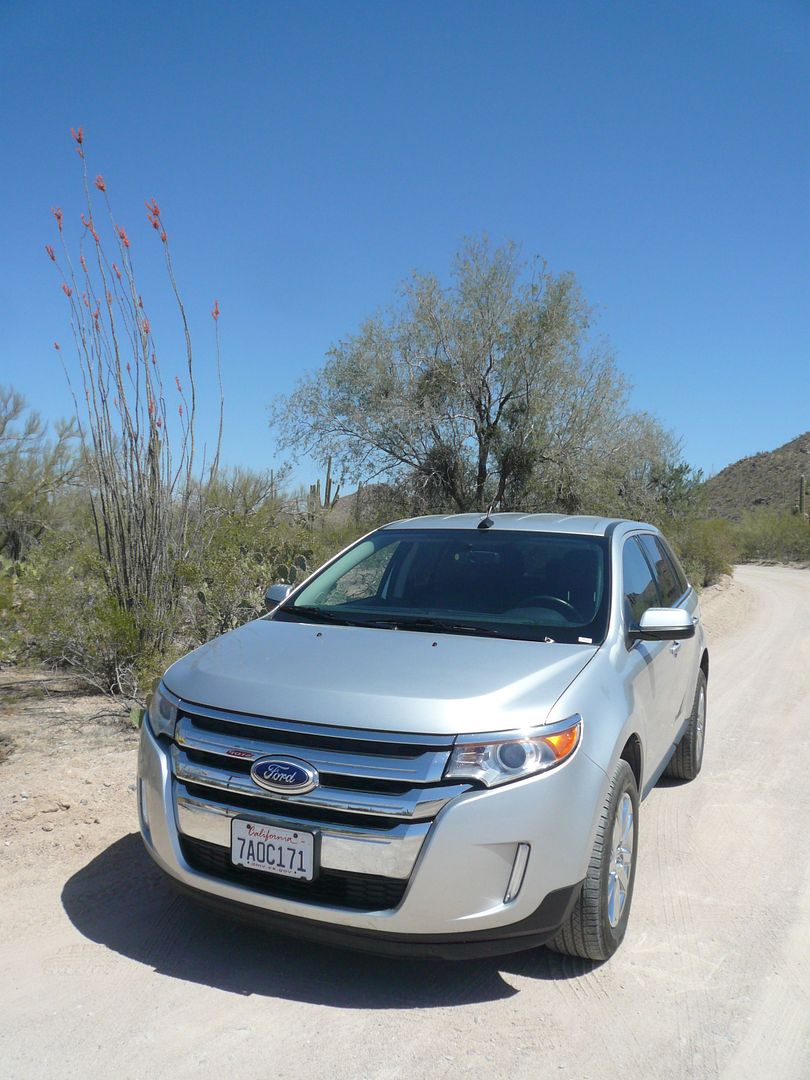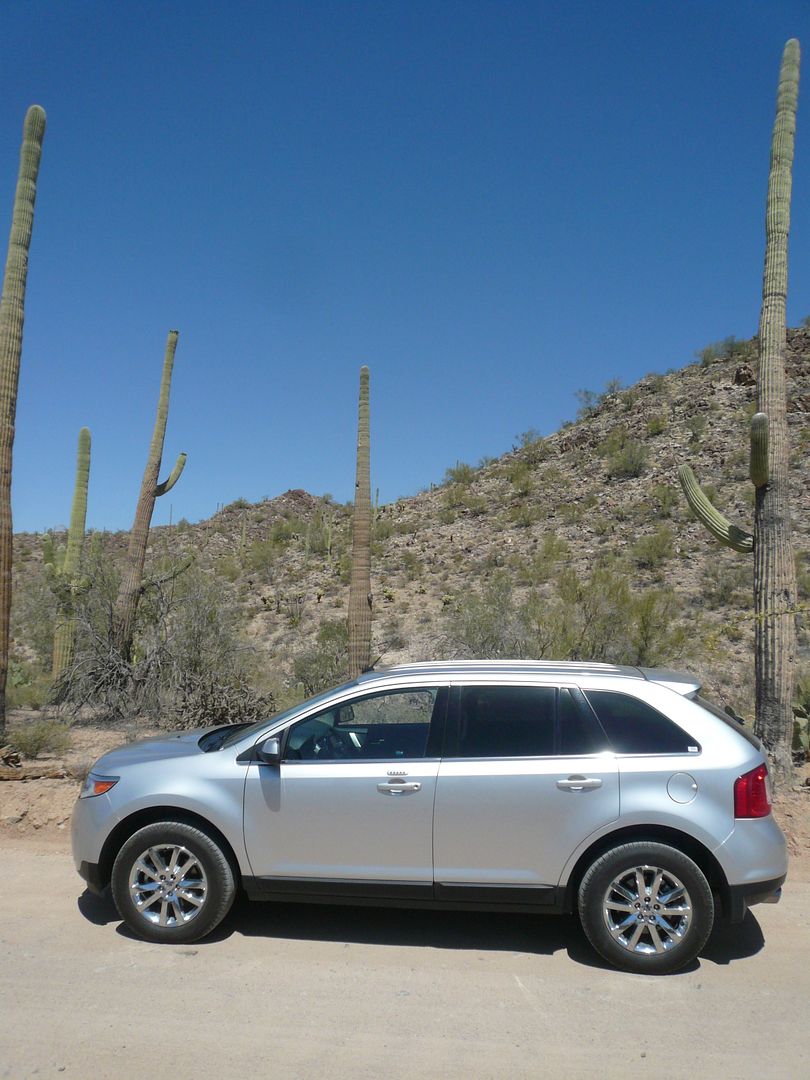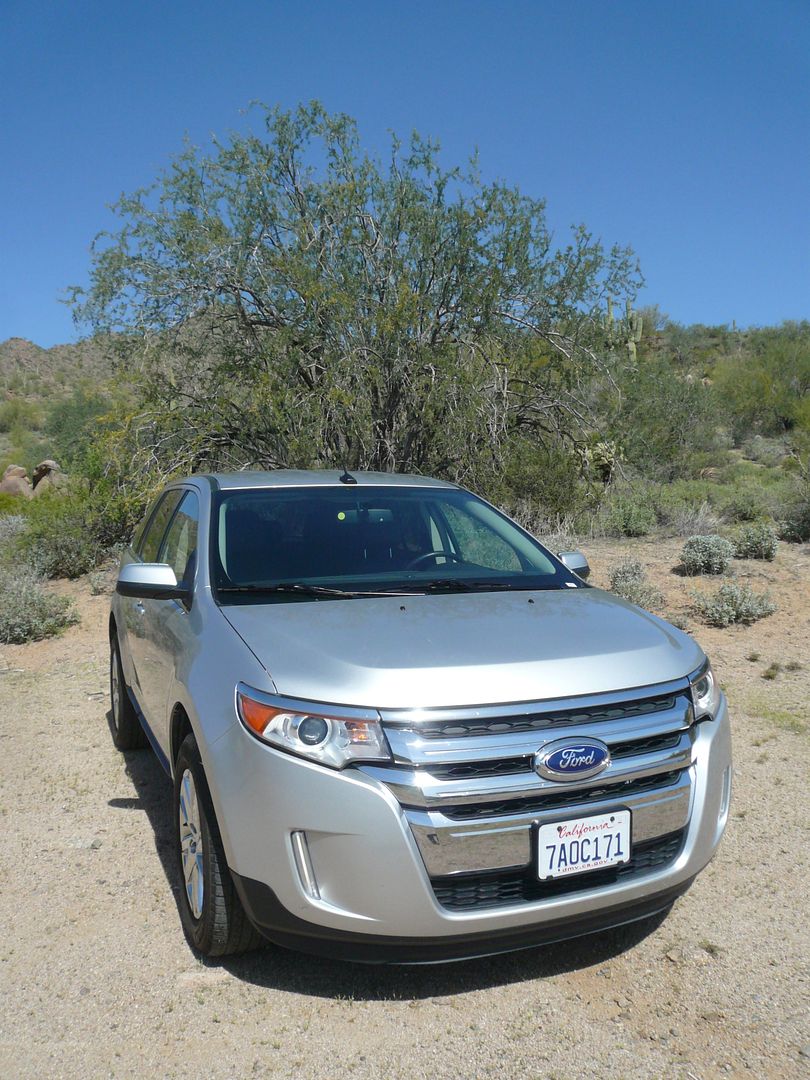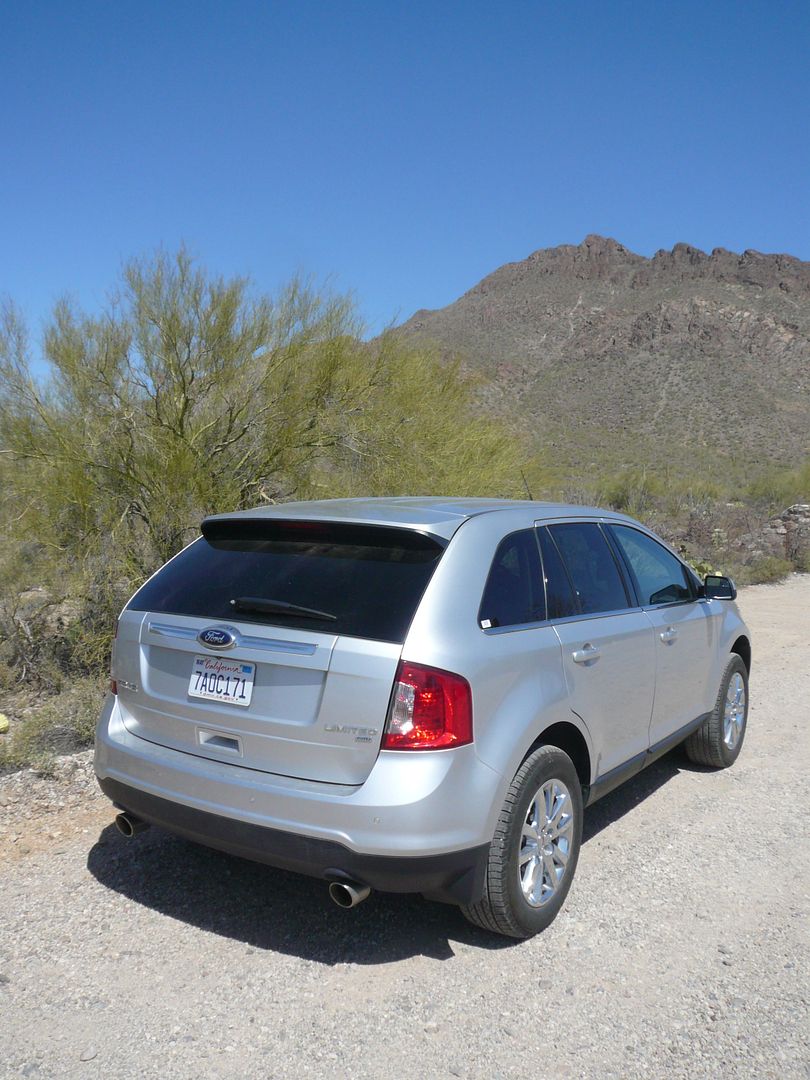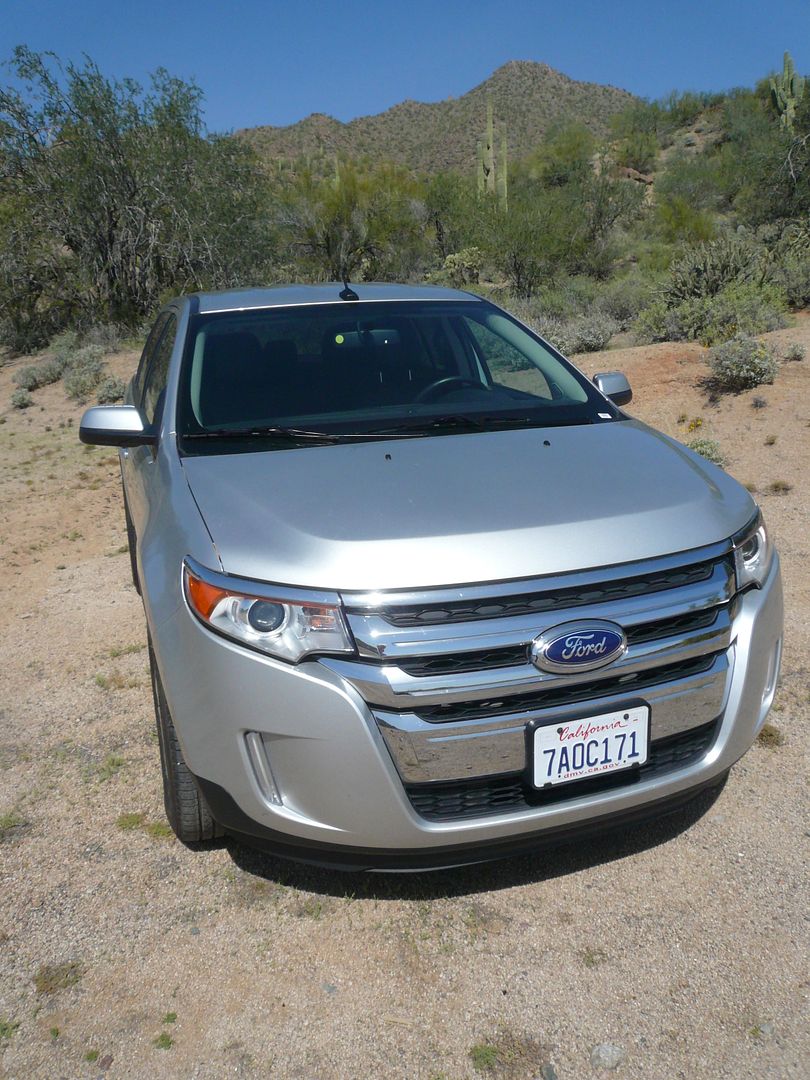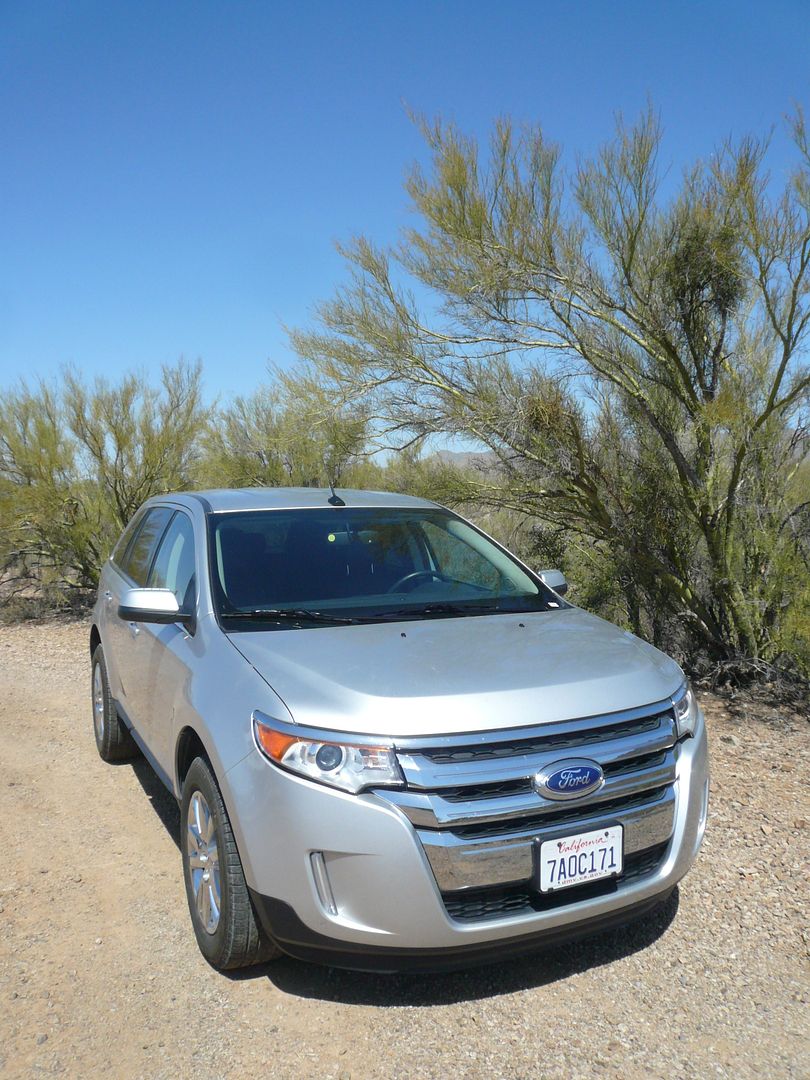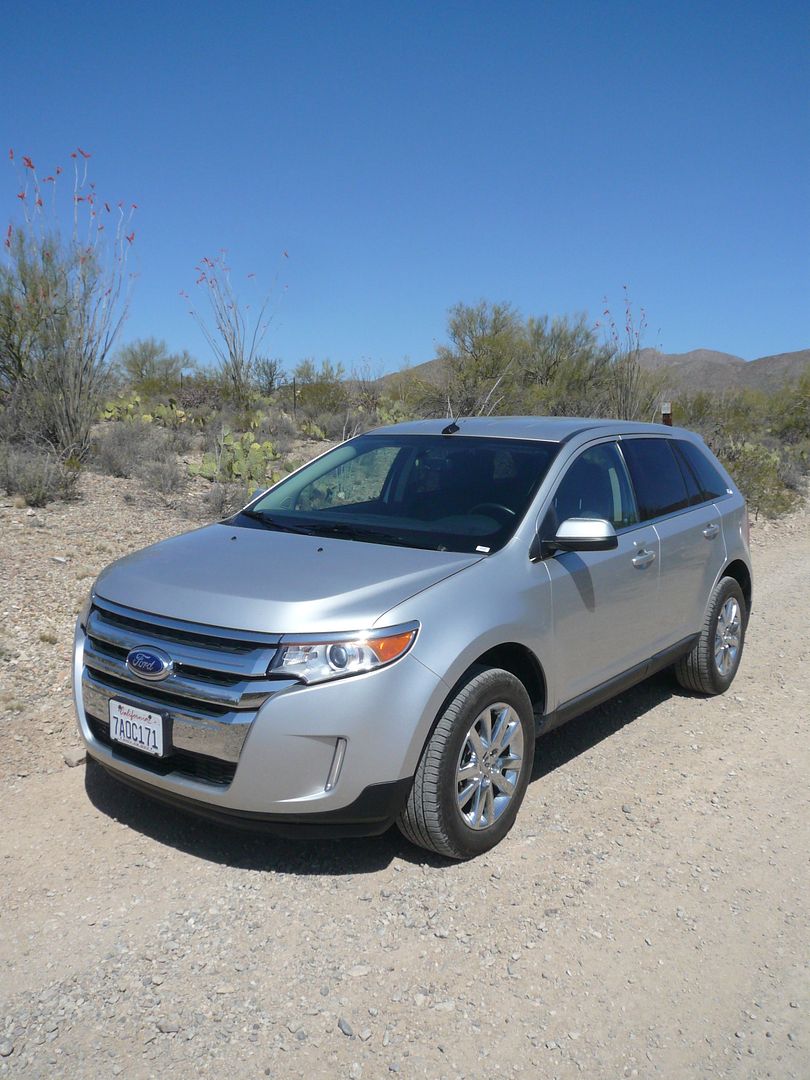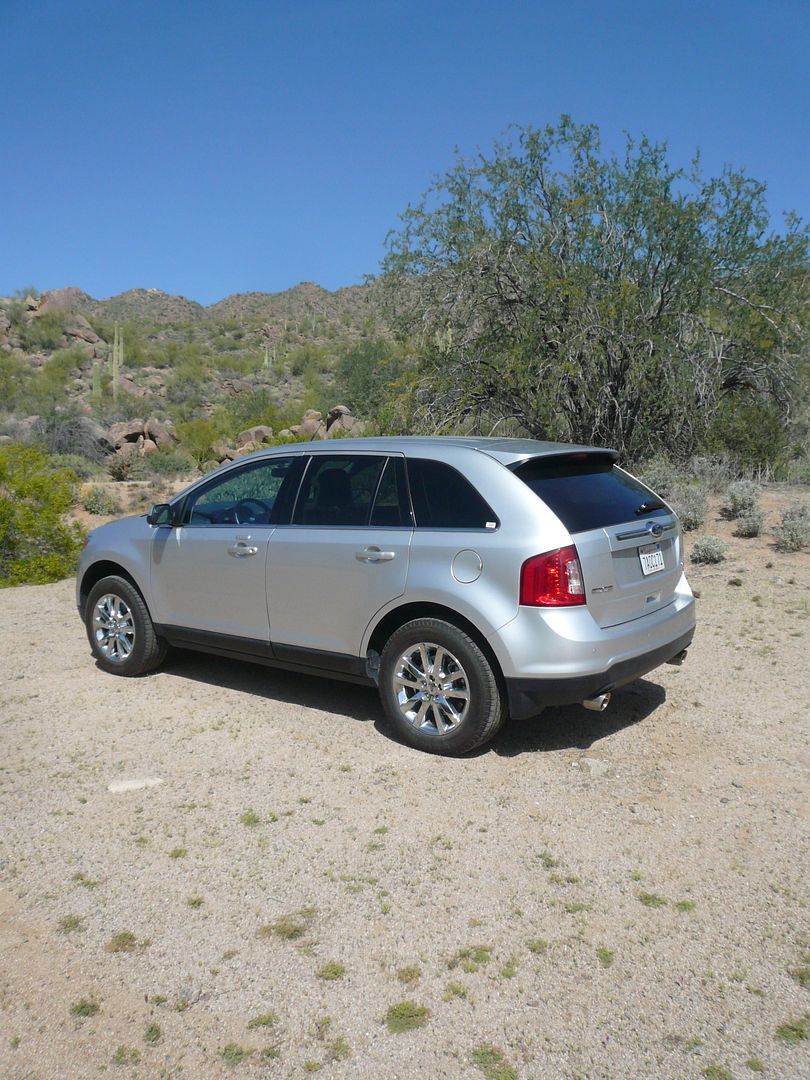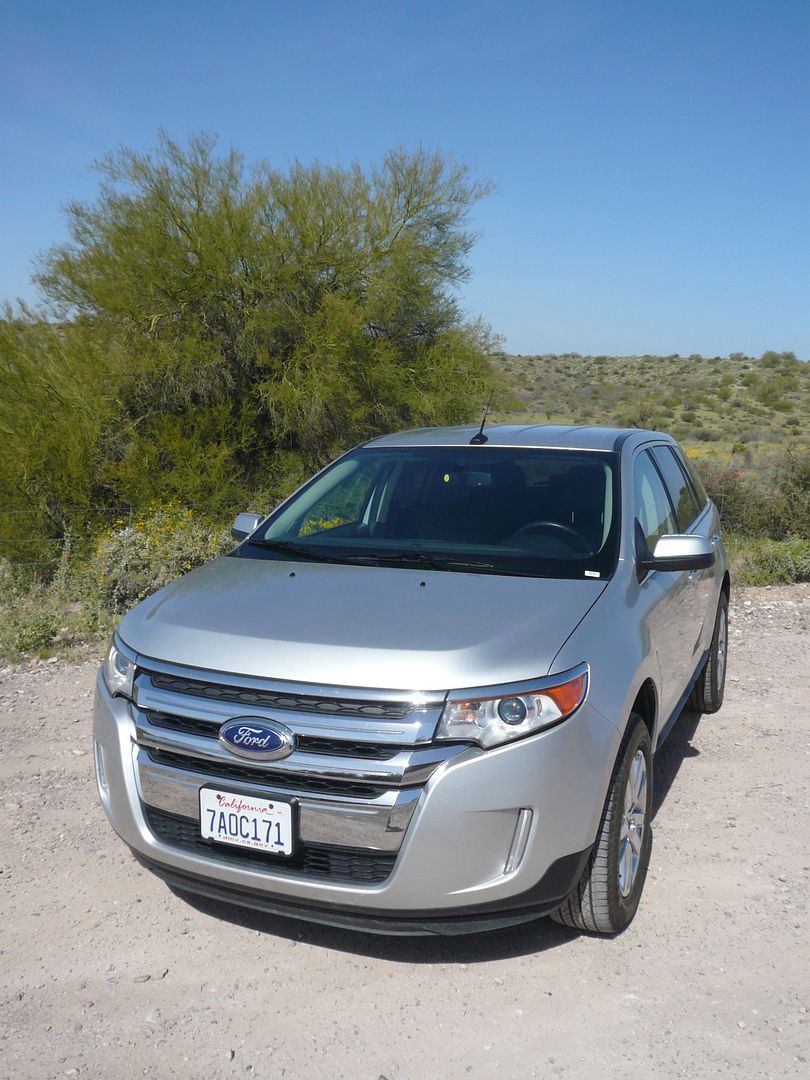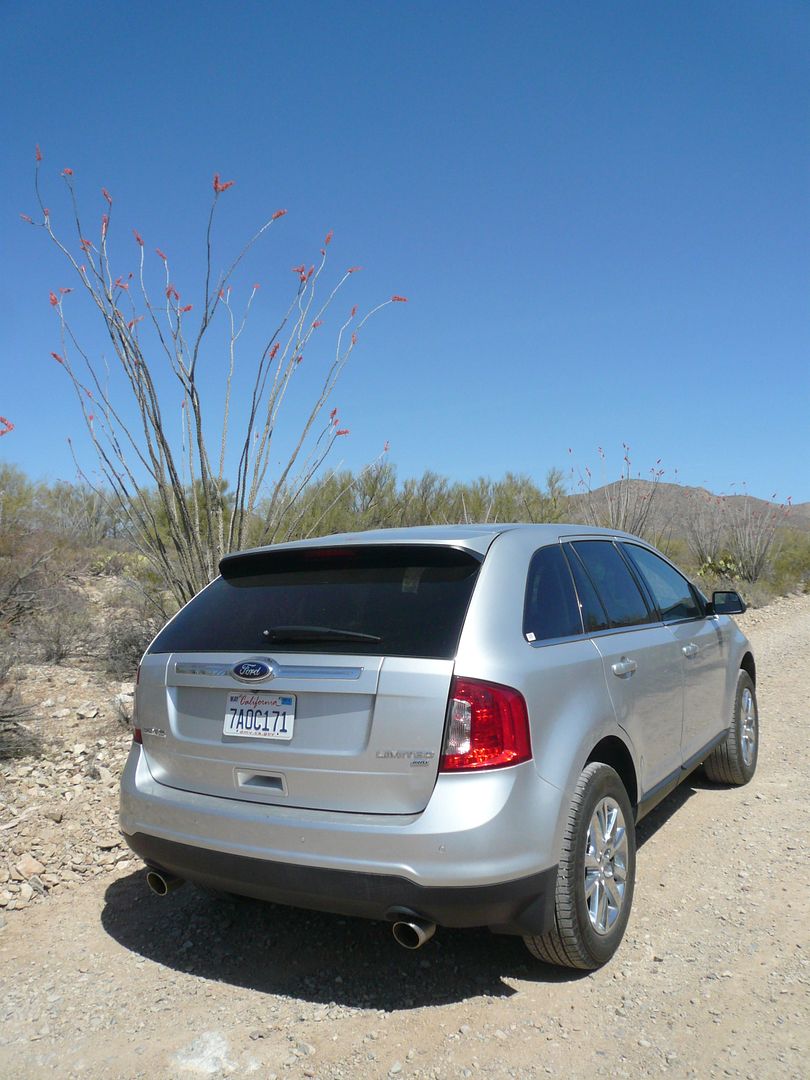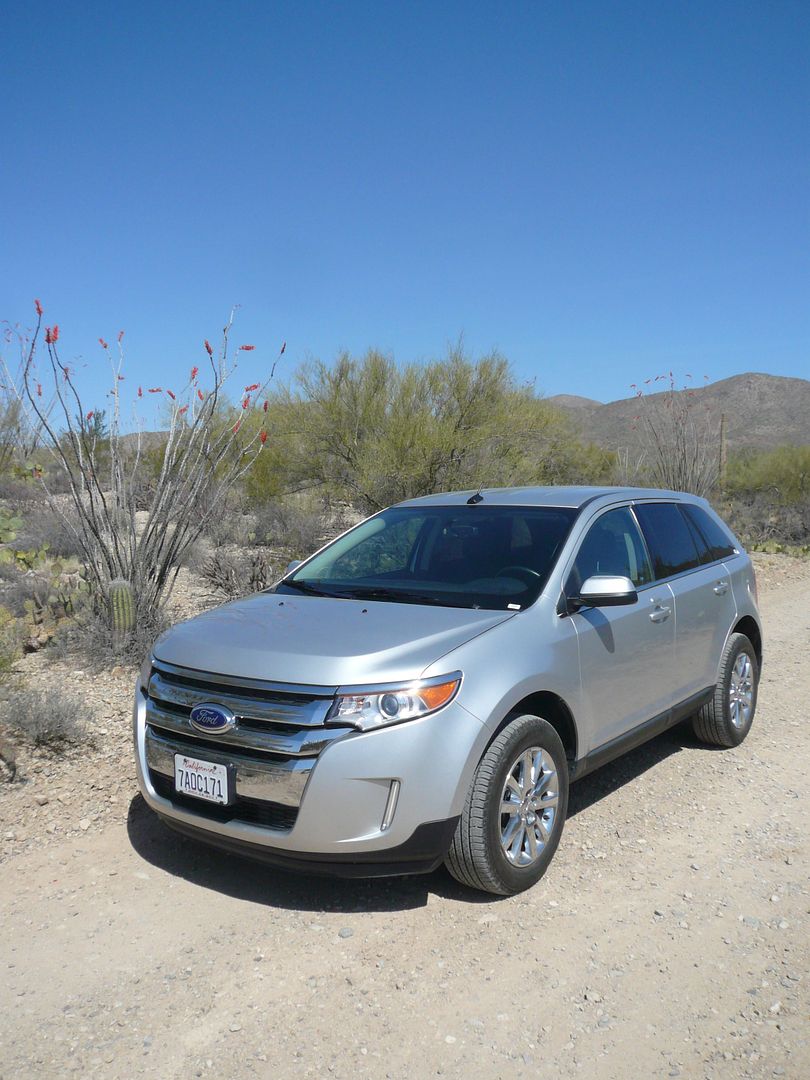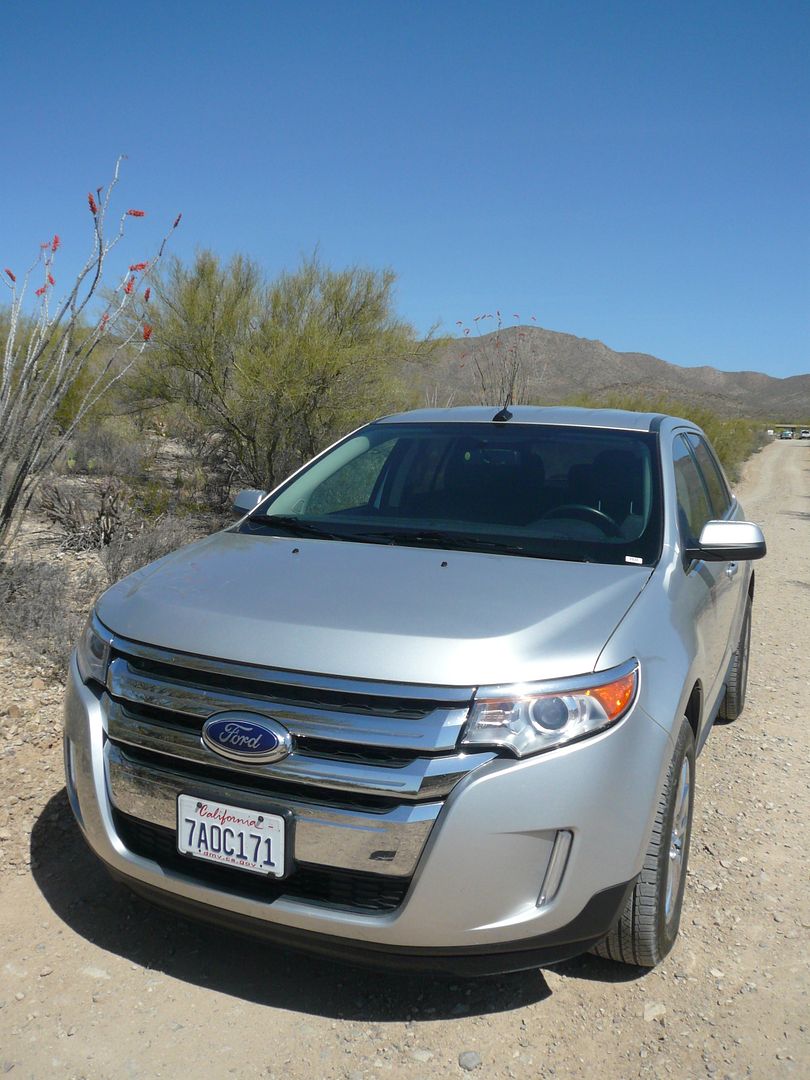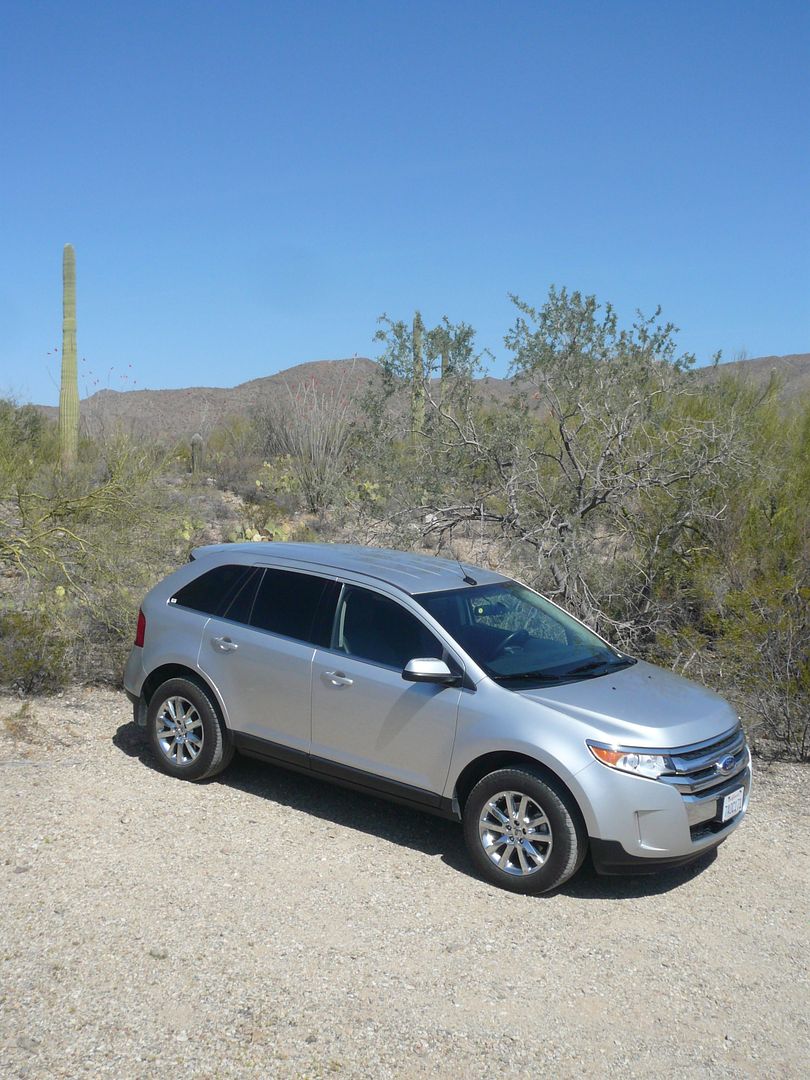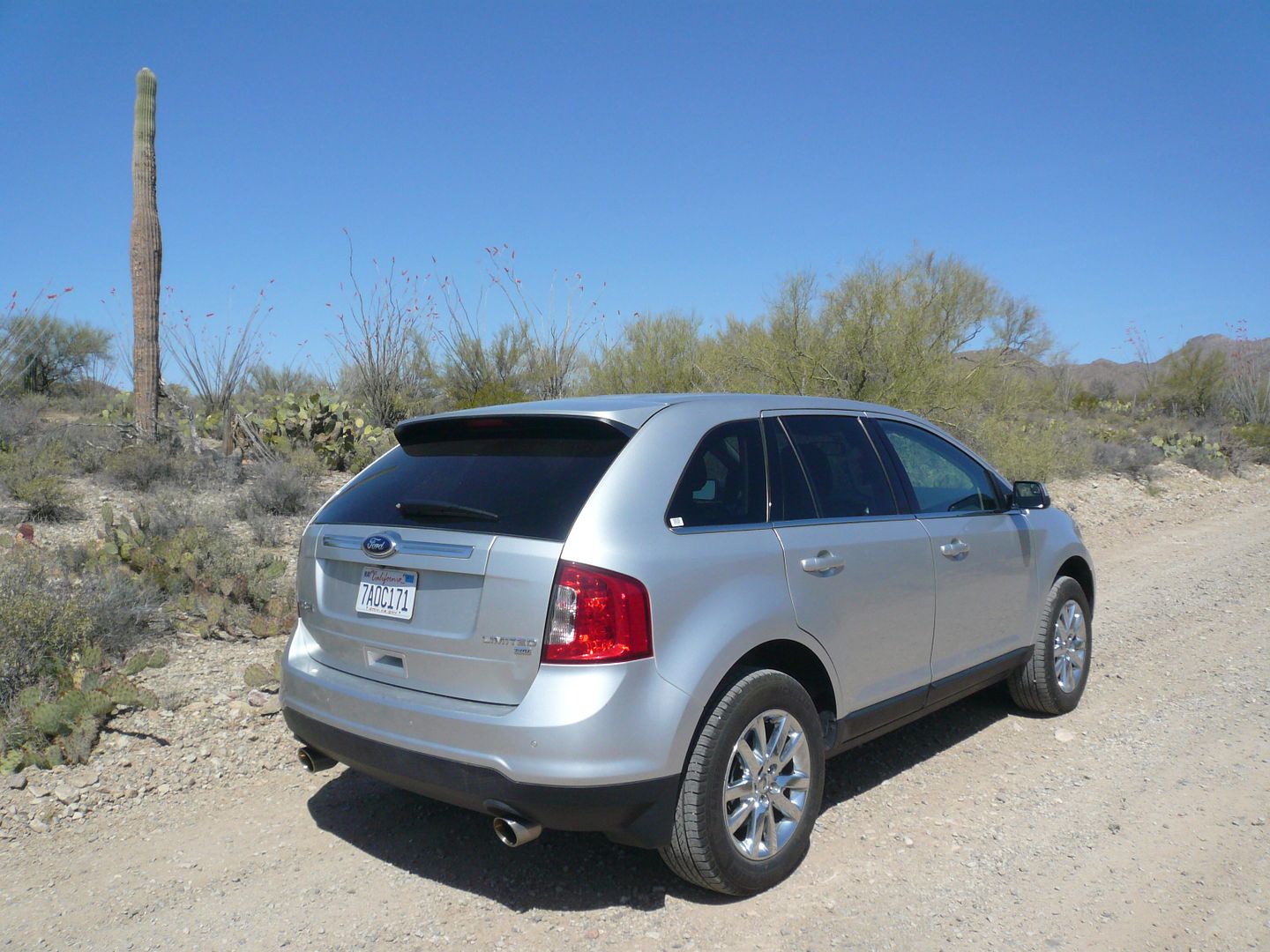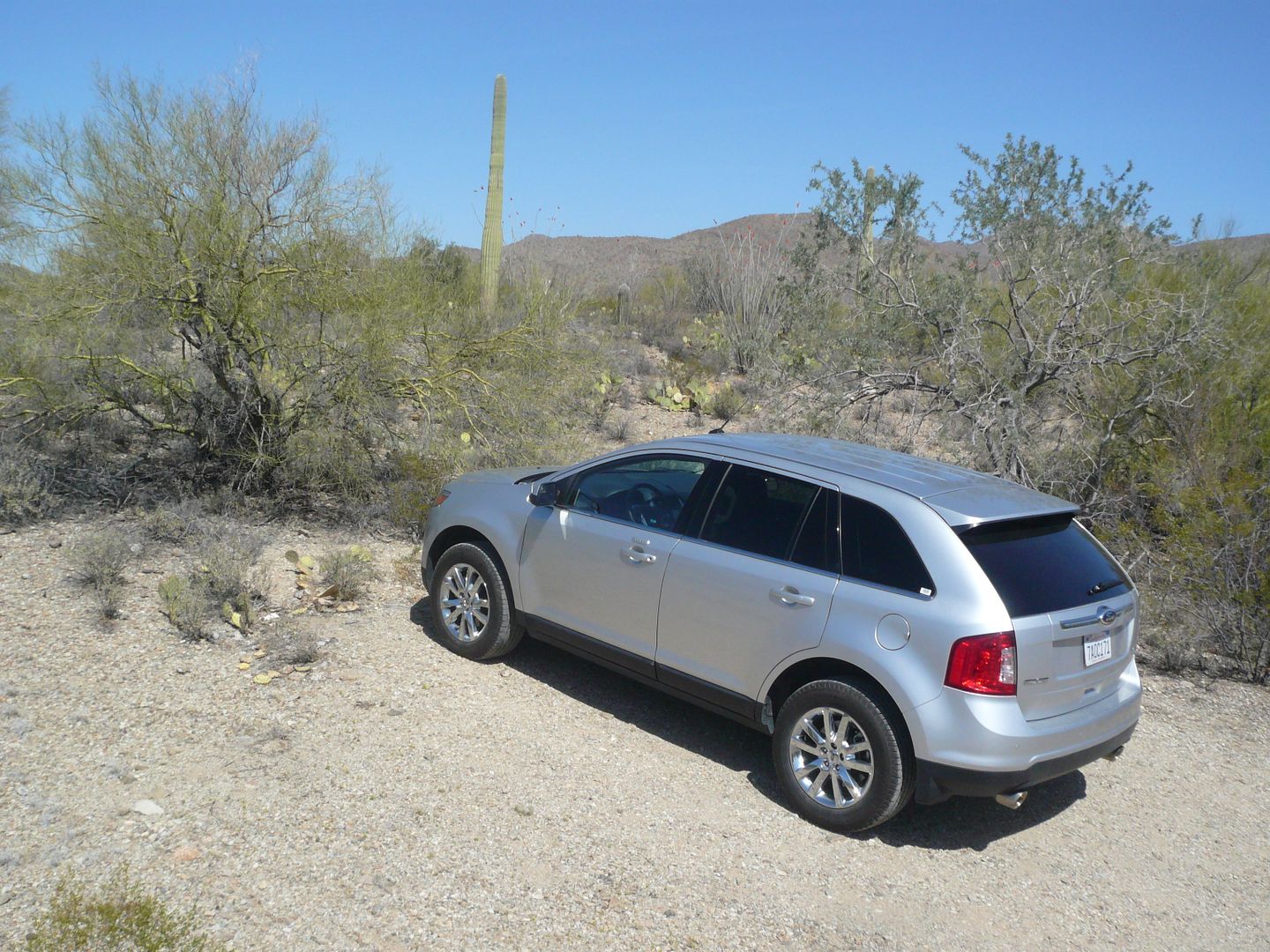 Although there had been vehicles that combined the attributes of a tough all-road vehicle with car like characteristics for some time (think Jeep Wagoneer and the first Range Rover), many credit the Ford Motor Company for sparking off the interest in the SUV, with the launch in 1991 of the Explorer. Sales of these utility vehicles grew explosively, especially in America, and it was not long before all the major manufacturers had at least one offering in their product range. Initially, these tended to be little more than a set of passenger car attributes applied to an existing Pickup model, so whilst the resulting products scored heavily for versatility and toughness, they were nowhere even close to being car-like to drive, and most of them were really rather crude. Whilst this was an undeniable fact, more or less without exception, people started to buy SUVs, as the genre became known, in huge quantities, as they liked the space and versatility, as well as the commanding driving position and the feeling of invincibleness that many felt it gave them (even though the laws of physics still  quite clearly applied). It did not take long before manufacturers decided that it was worth investing in stand alone models that were not based on a truck, and which were constructed like a car, with a monocoque rather than a body on a separate chassis like a truck. And so, the Crossover, or CUV was born, and these have mushroomed so that most manufacturers now have these in every size from small and medium to large and extra large. Ford plugged the gap in their range between the long running Explorer (which I consider as "large", even though there are bigger models than that in the range) and the smaller Escape with a neatly styled model called the Edge, back in 2006, along with a sister model, the Lincoln MKX.
There were quite a few of them in Hertz' fleet soon after they went on sale late in 2006, but I never managed to get behind the wheel of one at that time. And then, along with most other Ford models, they disappeared completely from their fleet. Before making a welcome reappearance at Hertz, in early 2010, Ford managed to facelift the model, with a new, bolder (or brasher, depending on your point of view) grille being the easiest recognition point, but there were plenty of mechanical changes including the option of a new Sport model, the introduction of the 2.0T Ecoboost engine, and the, to many, less than welcome addition of the MyFord Touch and Sync systems along with a general upgrade to the interior and equipment features. Classed as a "full size SUV", Edges are not a common find at Hertz even now, so it's taken me a long time to source one, but eventually my luck was in, when in Phoenix, I spotted one that had just been returned, and I asked if they could clean it up so I could have it, and a willing agent kindly agreed. 10 minutes later, an Ingot Silver Metallic 2013 model year Edge Limited on California plates was mine for a couple of days.
Entry level engine in the Edge is the familiar 3.5 litre V6 unit, which puts out 285 bhp. Optional powertrains include Ford's more recent 240 bhp 2.0T EcoBoost unit, available only in front wheel drive models, and the newer 3.7 litre V6 that also sees service in the Mustang, which cones as standard in the Sport models. All are coupled to a six speed automatic gearbox. The engine in the test car proved almost inaudible at idle. Indeed it was so quiet that on more than one occasion, I was convinced that the engine had not fired, and tried to start it a second time. Put some revs on, and you are aware that is functioning, both from an audibility point of view and because the Edge will take off quite briskly. After putting up with a 4 cylinder engine in the rival Chevy Equinox the day before, the word that sprang to mind to describe this unit in the Edge was "effortless". Repeatedly in the first few hours that I had the car, I found that I was actually travelling around 15 – 20 mph faster than I thought, such was the ease with which speed could be gained, without you even really realising it. Just as well that Arizona removed all its speed cameras a couple of years ago, I guess. They have not removed the rather obvious police and Highway Patrol presence, so I decided I had better get better at judging the speed I was causing the Edge to travel at.  The engine is willing, and refined, and at a steady speed on the freeway, noise levels are subdued, making this a far more relaxing travel companion than was the Equinox. However, when you need more alacrity, it is only a flex of your right foot away, with engine responding instantly. I have read other reviews suggesting that the engine becomes coarse when worked hard, and maybe I did not wring its proverbial neck hard enough, but I did not find this to the case.
This level of potency does come at a price, though, and at one stage the trip computer suggesting I was barely exceeding 20 mpg. However, when I computed an average based on what fuel I put in the Edge and miles driven the total, over a test distance of 463 miles came out at 25.7 mpg US, which is 30,7e mpg Imperial, which is actually a pretty decent result. "Pretty decent" is an understatement for the other driving dynamics of the Edge. I had high hopes, as this car shares a platform with previous generation Ford Fusion and Mazda 6 models, both of which were among the very best cars in their class to steer and point down a twisty road. These strengths have been transferred to the Edge as well. The steering was particularly well judged, with just the right weighting to make what is, let's face it, quite a heavy vehicle feel manageable, but without depriving the driver of the feel that so many other manufacturers do. The Edge handles very tidily, too, with minimal body roll, and it inspired plenty of confidence as I approached swooping bends that I would have taken more slowly in almost any of its rivals. It does this without asking you to pay a penalty in ride quality, as this also proved to be really very good, at least on the standard 18″ wheels that were on the test car. Sport models have 22″ and sport tuned suspension, and are apparently much firmer. Completing the dynamic assessment, the brakes were good, operating smoothly, and with just the right amount of pedal pressure being needed to achieve the retardation you desired. There is a foot operated parking brake. There's a generous glass area, so all round visibility is good, and there are two further sources of assistance, a back-up camera which projects its image onto the colour screen used for the MyFord Touch and Sync features, and the door mirrors feature an additional blind spot mirror in their outer top corners. So, top marks for the dynamics of the Edge, then. At the risk of damning with faint praise, this was probably no less than I was expecting.
Having a car that is good to drive is all very well, but if it irritates you in other ways, such as having a jumbled mess of an interior, which seems to be the route Ford has taken with almost all of their new offerings in the last couple of years, then you may well decide that it is not a car you can live with over the long term. Unlike those more recent Ford interiors, which simply try too hard, that on the Edge is, at first glance, quite restrained and neat. The main interior plastics are mostly decently soft touch in feel, and look better than those you would have found only a model generation back. In the test car, there was a large inlay of dark "wood" in front of the passenger, and the area around the audio unit and climate control settings was gloss black, and further contrast from the black of the main dash moulding comes from chrome trim around the air vents and some gunmetal surrounds to the door grabs, the edge of the centre console and around the steering wheel spokes. There is a simple cowl covering the instruments, and a relatively cleanly designed looking middle of the dash with a pair of air vents, a large 8″ colour display unit and some touchpad type buttons.
So far, so good, then. When you turn the ignition on, and look at the dashboard, there is always a central dial showing in the instrument binnacle, an LCD electronic speedometer. What shows on either side of it is down to you to select, using a series of buttons on the left and right spokes of the wheel. On the left you can cycle through various options which range from Trip mileage, to current or average fuel consumption and range or just Information settings. As you press on the up, down, forward or backward arrow buttons, the display changes, so, for instance you can have a decent sized rev counter and a smaller chart for fuel level, or you can minimise both of these so you can show some textual information. It sounds more complex than it actually is. Similarly, on the right, you have various options to show audio settings, and these are selected in the same way. The left hand dial area has a blue background to it and the right a red one. It's all quite neat and easy to assimilate at a glance, though whether you like it or feel it is a bit of a gimmick may be down to personal taste.
All this a precursor for something which else which you encounter, which is more complicated. Too complicated, in fact, and that is the dreaded and cursed MyFord Touch and Sync system, which dominates the central part of the dashboard. Set between the central air vents is an 8″ colour display unit, which is touch sensitive, and also responds (if you are lucky) to voice commands. Under this unit is a panel with a number of marked out touch pads for operation of the audio functions and the climate control. The audio unit itself is Sony brand, and had excellent sound quality, with the rearmost speakers mounted high up on the side of the load area. The MySync unit also has Bluetooth functions for pairing your phone (I did not even try) and vehicle information, such as servicing recommendations. I am sure that once you get familiar with it, the annoyance factor that it generated for me would abate. But when I first got in the Edge, and wanted to set the climate control to the right temperature, it took me several minutes and more than a few attempts to work out how to do it. And the same applied for the audio selections. A conventional set-up is just so much easier to use than this. For that matter, having just driven three Chevrolet models equipped with Chevrolet MyLink, I have to say that whilst not quite as functionally rich, the GM set up is an awful lot more intuitive. Fortunately, the rest of the controls are more conventional, and easy to assimilate and use. There are twin column stalks for indicators and wipers, with the former operating on the "one touch" principle, to which I quickly got accustomed. The lights are controlled by a rotary dial on the left of the wheel.
There is 10 way electric adjustment of the front seats, with 2 memory settings offered for the driver's seat, which meant that, coupled with a steering column with tilt and telescopic adjustment, it was very easy to get a good driving position. The seats in the test car were leather trimmed, though after 20,000 hard miles, they looked somewhat "used". Even so, they were comfortable, as I found on the second day of the test when I did quite a lot of miles. The Edge is a surprisingly compact vehicle, measuring just 184″ in length, so there is no pretence at this being anything other than a 5 seater. There is ample space in the rear for three occupants. The floor is almost completely flat, so the person in the middle should not feel hard done by. Leg room is generous even with the front seats set well back, and the Crossover design means that there is more headroom than you would get in a regular saloon car. You can vary the angle at which the rear seat backrests are set, but the seats are in a fixed position. With all seats erect, there is a good sized boot. It is a nice regular shape, and is both decently long from front to back, wide and deep. If that is not enough, there are two ways of folding the rear seats to generate more carrying capacity. From the back of the Edge, you will find a pair of electric switches, which will fold them down for you, but there is no means of bringing them back up again. Or from the side of the car, you can pull a release lever at the base of the backrests, and pull the backrest down onto the cushion. A small flap then covers the gap between the regular boot floor and the folded down backrest, and the resulting load area is pretty much flat, and it is long, so there would be space for a lot of cargo in this mode. There are a couple of stowage wells under the boot floor, around the spare wheel, where you could hide a few odds and ends. Inside the cabin, there are some reasonably sized pockets on all four doors, a reasonable sized glovebox, quite a deep area under the central armrest, and there is quite a sizeable area under the front part of the centre console, though getting at it would require a certain amount of contortionism both from driver or passenger. Rear seat occupants get map pockets on the back of the front seats, and there are cup holders top of the folded down centre armrest.
Ford sell the Edge in 4 different trim levels: SE, SEL, Limited and Sport, and all of them are available with either front or all wheel drive. The SE includes cloth-trimmed seats, single-zone manual air-conditioning, the MyFord Touch 4.2″ colour LCD displays in the instrument cluster and centre console with 5-way steering wheel controls, a 6 speaker AM/FM audio unit with CD slot and AUX port, tilt/telescopic adjustable steering column, blind spot mirrors in the door mirrors, rear privacy glass and 17″ painted aluminium wheels. The SEL includes everything in the SE plus unique cloth-trimmed seats, 6-way power driver's seat, dual-zone electronic automatic temperature controls (DEATC), a leather-wrapped steering wheel with cruise control, 5-way switch pads and secondary audio controls, XM satellite radio, a keyless entry pad on the driver's door, 18″ painted aluminium wheels, reverse sensing system, and supplemental parking lamps. The Limited includes everything in the SEL plus leather-trimmed seats, 10-way heated power driver's seat, Sony audio system with High Definition radio with 12 speakers in 10 locations, MyFord Touch with 2 driver configurable 4.2″ colour LCD displays in the instrument cluster and 8″ colour LCD display in the centre of the dash, Ford Sync including media hub with 2 USB ports, SD card reader and video input jacks, 18″ chrome-clad aluminium wheels with the option of 20″ wheels, rear view camera, and a 6-way heated power, fold-flat front passenger seat. Options on the Limited include HID headlamps, BLIS (Blind Spot Information System), and Adaptive Cruise Control. The Sport includes the 305 bhp 3.7 litre Ti-VCT V6 engine from the Mustang  a 6-Speed SelectShift automatic transmission with paddle activation, unique Charcoal Black leather-trimmed seats with Silver Smoke Metallic inserts, 22″polished aluminium wheels with Tuxedo Black spoke accents, body-coloured front and rear lower bumpers, 4″ chrome oval dual exhaust tips, and body-coloured side lower cladding and rocker mouldings. An AWD Limited like the test car would retail at $37,050. Not cheap, perhaps, but you are getting a well equipped and nicely finished car for your money.
The Edge may now be one of the oldest vehicle in its class, but thanks to the soundness of the original design and a number of updates that have been made to it whilst in production, it remains one of the best options for those looking for a mid-sized CUV type vehicle. I would certainly take one in preference to the Chevrolet Equinox without even pausing for thought, and although I've not sampled many of its other direct competitors, I suspect they would also be found wanting in some areas where the Edge is not. It is no secret that a new Edge, aimed at global markets rather than just the North American reach of the current model, is not far away, as Ford showed a concept version at the LA Auto Show in November 2013 and again at Geneva in March 2014. I'd be happier if it did not feature the cursed MySync system (unlikely!), but otherwise, expectations are high that it will be really very good indeed. Meanwhile, if you can find a current Edge – and they are not that common at least in Hertz' fleet – then eschew the Equinox and the Terrain that they have in quantity, take the Ford and enjoy it.