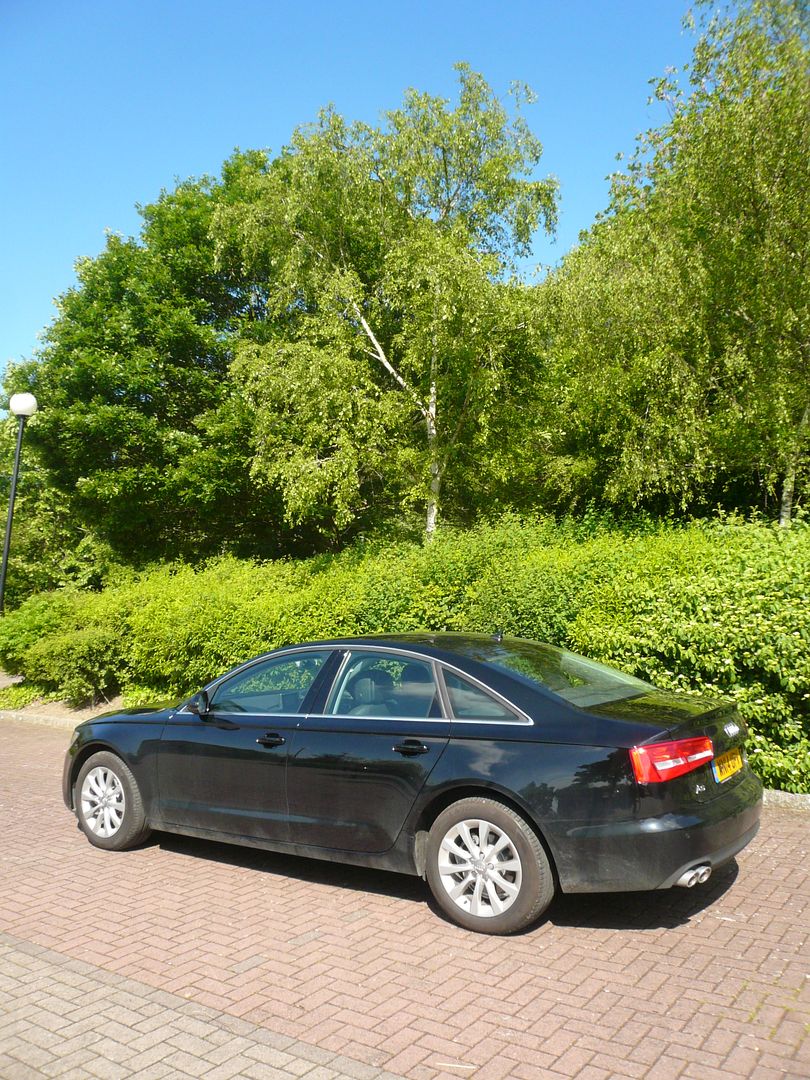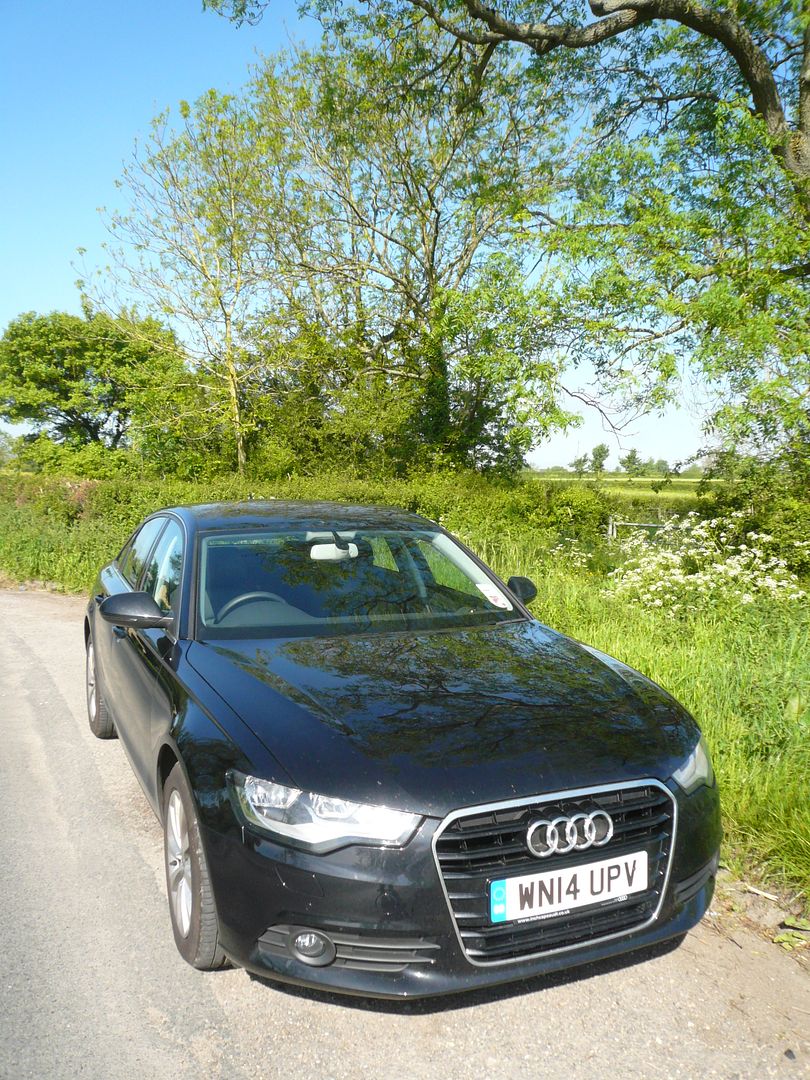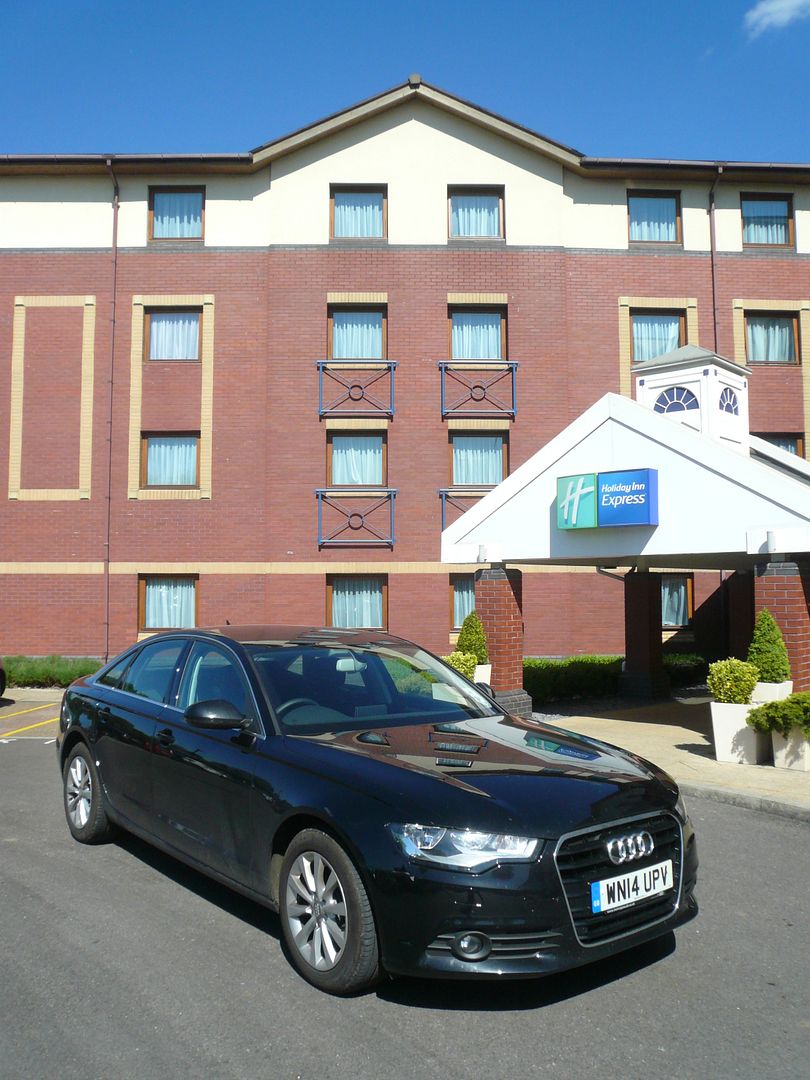 In today's world where an ever greater number of buyers want a premium badged car, the real sales battleground is between the German trio of BMW, Mercedes and Audi. A lot of attention is concentrated on their biggest selling models, the 3 Series, C Class and A4, but there are plenty of other three way challenges as well, and one look at the sales statistics at the end of the year will inform you that the cars one size bigger are almost as important, selling in nearly such large volumes and doubtless generating even more profit. Whilst the 3 Series class still has plenty of other rivals including those more mainstream brands who aspire to premium status, such as Ford and Peugeot, as well as those who offer something different such as Volvo, Lexus and Infiniti, in the E Segment, the BMW 5 Series, Mercedes E Class and Audi A6 have things pretty much all their own way now in Europe, with any former competitors with the exception of the much less popular Jaguar XF having abandoned any attempt to offer a saloon for the Executive car park. Brand loyalty is strong in this sector of the market, and having previously tested versions of all three protagonists, as well as the Jaguar, albeit not in the same country, or in comparable engined versions, I found it quite hard to assert that one of them was "worse" than the others, and that personal choice would doubtless seal the deal in most cases. All four cars are excellent in their own right. Even so, the manufacturers cannot afford to sit in their laurels for very long, so whilst none of the current designs are particularly new any more, with the Jaguar appearing in 2008, the BMW in 2009, the Mercedes in 2010 and the Audi in 2011, all have received a number of modifications since launch. Some of these have been more obvious than others – with Mercedes' comprehensive facelift of the E Class in 2013 being the most obvious, but there have been plenty of less visible alterations, and as many buyers of these cars at least in Europe are sensitive to the ever tightening fiscal regimes based on CO2 emissions, ever greater levels of efficiency have been squeezed out of all of them. In the past few months, I've been behind the wheel of the E Class (in E350 petrol saloon and convertible guise) and the BMW (in exciting M5 form), so it was good to get another go behind the wheel of the Audi, and this came about when my own car was booked in for a service at Swindon Audi. Loan cars are even more of a lottery than rental cars, but even so I was a little surprised to get an A6, even though it was in entry level 2.0 TDi spec, as opposed to an A3 or A4. I was not going to complain, though. Actually, I did, as the car was absolutely filthy, and the garage was clearly sufficiently embarrassed, that they offered to put it through the car wash before I drove off. Once the water droplets dried off, it was clear that the effort was somewhat token, so I apologise now for the fact that the car depicted is not as clean as I would like. Be that as it may, far more pertinent is whether the A6 itself is any good.
Audi offer the A6 with a number of different engine options: petrol, diesel and hybrid, with a range of engine sizes from 2 litre through 3 litre to the 4 litre V8 unit in the potent and tantalising S6 and RS6 models, but it is the smallest capacity and least powerful one which achieves the largest percentage of sales in Europe, the 2.0 TDi. Whereas the larger 3 litre unit is available in a couple of different states of tune, and with a very appealing and potent Bi-Turbo version, until very recently, selection of the 2 litre unit meant – unlike in the smaller A4/A5 cars – no choice at all, with just a 177bhp unit being offered. This meant that this test car was, on paper, pretty much identical to the last A6 I drove, a couple of years ago, as that was also a 2.0 TDi, and also fitted with the automatic gearbox.  At the time I concluded that although you might fear that the entry level car, and indeed one with "only" 177bhp to propel quite a lot of weight could be the one to avoid, it turned out not need a wide berth at all. Whilst that car was not what you would call fast, it was very smooth and refined, and that was exactly what I experienced in the latest model as well. It does seem that every VW Group TDi engine I experience is more refined than the last, even when no declared alterations have been made, and that praise applies to this one just as much as it does for the smaller capacity models as well. Unlike some rival cars, there is barely any evident diesel rattle on start up and once you are under way, there is none at all. There are two clues to the fact that you are driving a car which you will eventually have to refuel from the black pump: the gobs of available torque from low down, and the fact that the redline on the rev counter is somewhat lower than it would be on a petrol engine. Of course there is a third, which is that the fuel needles barely moves. The gauge was showing below empty when I collected this test car, so I went just over the road and put in what turned out to be far too much fuel for the mileage I then drove, and 100 miles later, the gauge read the same as it did when I had refuelled it. That means that the only fuel consumption figure I can quote is what was recorded by the Audi's on-board computer, but given my reconciliation of what this reports in my own car versus the fuel that I put in it, I can assure you that the computer is pretty accurate. In a mix of motorway, A road and some nasty traffic jams getting back to the dealer, the Audi averaged out at 39.8 mpg, over a 112 mile test distance, which is pretty decent for a large car. With emissions quoted at 129 g/km CO2 for the manual cars and 132 for the automatic, it is clear that this means that it will be relatively affordable to fuel and tax – both things which no manufacturer can afford to ignore if they want to sell cars in Europe. That's all very well, but unless the car is decent enough to drive, you might as well pick a Lexus, of course! This is not an exciting car, but let's be honest, it's not intended to be, and nor – despite what anyone may try to tell you – are its two German rivals in this 2 litre diesel guise. However, it does go about its mission, of being a comfortable workhorse for during the week, able to cover motorway miles and traffic jams with equal aplomb, and then accommodate the family at the weekend, very well. The refinement from that well behaved engine sees to that, as this is a very relaxed cruiser on the motorway, with just a trace of road noise on some surfaces to intrude. When the traffic clears and you need some acceleration, it is there, though, with the gearbox doing its business and finding a more appropriate ratio to ensure that you can build up the necessary speed. There is a standard Stop/Start system, and this cut in and out very smoothly, causing no concern (unlike some systems in rival cars still can do!). When the A6 was launched, the UK press trotted out all the usual comments that they write about every Audi, namely numb steering and poor ride. If you expect your A6 to steer like a previous generation Focus, then you will be disappointed (though it does beat the Ford in many other ways, of course!), but I did not find much to complain about. Last time I drove an A6 2.0 TDI it was a matter of weeks after trying the 3.0 TDi version of the mechanically identical A7, and I concluded that the steering is lighter in the 2 litre car, perhaps because there is less weight in the nose. I had no such direct comparison fresh in my mind this time, so can simply report that I did not note any specific criticism of the set up in the notes I made during the test. As this is not a fast car, then assessing the handling motoring-journalist style is probably not appropriate or realistic, either, and so based on my driving on ordinary roads, I can advise that it felt safe and predictable to me, and generated no cause for complaint, or even observation. This test car was in SE spec whereas the last one had been an S-Line, so that means that the suspension set up was softer. Certainly there were no issues with the ride this time, even on the variously and often poorly surfaced roads that I experienced between Swindon and Bristol and the various other routes where I took the A6. The brakes worked well, with a progressive response from an average amount of pedal pressure. There is an electronic handbrake, operated by a button in the centre console, but as this was an automatic model, it did not cause any irritation. All round visibility is good, and whilst you cannot actually see the extremities of the car judging where they are, when parking in a tight spot, is not that hard.
Audi interiors remain a standard setter that rivals do not quite seem to have managed to emulate, let alone surpass, and that is as true with the A6 as it is with their other products. Every manufacturer has been trying to find ways to simplify the presentation of an ever increasing number of functions that they provide, realising that adding more and more buttons is not the answer (Ford – take note!), and with ever more importance being attached to what is displayed on the screen that used to simply convey audio unit information, new and larger screens with much higher resolution graphics have to be housed somewhere. When this generation A6, and the A7 for that matter, appeared, Audi seemed to have found the secret of success, with a less bulky dashboard design than in the previous model, enabled to some extent by choosing to use an Infotainment/Sat Nav display screen which powers up from the centre of the dashboard when the ignition is activated. A new style of instrument graphics was adopted as well as some of the latest versions of switches and buttons from the corporate parts bin. Although clearly different from what went before, it does not deviate far from the trademark style that has characterised vehicles from this marque for the past 20 years or so. It is beautifully finished, leaving you in no doubt that this is a quality product. Chrome surrounds to the instrument dials, and around the air vents are complemented by a trim inlay which was a sort of carbon fibre effect on the test car. If you don't like this, there are plenty of other choices, ranging from brushed aluminium (which is what I would pick) and a number of different wood options. For the driver, everything is a model of clarity. There are two large dials, for speedometer and rev counter, as well as smaller ones for fuel level and water temperature, grouped together under a single binnacle. An area in the middle of this grouping is used to display not just the odometer but also selected information concerning selected audio channel, a digital display of current speed as well as fuel range and a myriad of other possibilities, A small button, one of a number to be found on the steering wheel allows the driver to cycle through the options. Column stalks for indicators and wipers, as well as the lights switch on the right of the dash are from the VAG parts bin. There are now separate buttons for the front and rear fog lights, so there is no longer the need as on the previous generation cars to go from "auto" to an explicit "lights on" setting to illuminate these extra lights. The centre of the dash contains the audio unit, and below this, the climate control system. Most of the audio unit functions are operated from the MMI system, whose buttons are in the centre console, and are now familiar and relatively intuitive. Here you also find the electric handbrake, and hill-holder buttons, as well as the engine start/stop.  As well as the paddles for the gearchange, mounted behind the wheel, there are lots of buttons on the 3 spoke steering wheel, which provide functions such as changing the radio channel and volume, as well as the info display in the instrument cluster.
Although the C7 generation of the A6 is slightly smaller than its predecessor, it is still a roomy car. Rear seat passengers are well endowed with plenty of space, with generous levels of legroom, headroom will not be an issue and three adults should fit across the width of the car, though there is quite a significant transmission tunnel that the middle passenger's legs would need to straddle. There is a commodious boot, which is very deep from back to front. There is a small cubby area behind a flap on the left hand side and you could also put a few odds and ends around the space saver spare wheel which sits under the boot floor. More space can be created by dropping the rear seat backrests onto the cushions. A ski flap through the central armrest area is a cost option. Inside the cabin, there is a reasonable sized glovebox, door pockets and some oddments space under the hinged central armrest. The twin cupholders in the centre console will win no prizes with the Americans, as they would only accommodate relatively small bottomed drinks containers.
As with its competitors, there is a vast list of optional equipment which can be specified to make exactly the A6 that you want. Indeed, the majority of the thick brochure is used to describe the lists of different colours, trims, dash inlays, wheels, electronic toys and other convenience features that can be added if the pockets are deep enough. Once upon a time, German "luxury" cars were far from well specified, and it was not even a joke that everything bar the steering wheel cost extra. No longer is this true, and a standard spec car is nicely kitted out, though you don't have to try very hard to add significantly to the quoted list price of the standard specifications. The test car was an SE, which is the entry level trim, sitting below the S-Line and Black Edition. Each of these versions is offered with a choice of 2.0 and 3.0 diesel engines, as well as a 2 litre petrol Hybrid. The potent S6 and RS6 models have their own unique combination of engine and trim.  SE trim includes: a Stop/Start system, 17″ x 8J '10-spoke' design alloy wheels with 225/55 R17 tyres, an electromechanical Parking Brake, Dynamic Suspension, Audi Drive Select with four pre-configured modes (Comfort, Auto, Dynamic and Efficiency), Driver's Information System (DIS), Cruise control, Light and rain sensors, Audi Parking System Plus – acoustic and visual park assist system for the front and rear, Tyre pressure monitoring display – Provides a visual and acoustic warning of loss in pressure in one or more tyres, Electronic Stabilisation Program (ESP), a first aid kit with warning triangle, front airbags with front passenger deactivation including side head airbags, seat belt monitoring, an anti-theft alarm, ISOFIX child seat mounting for front passenger (with airbag deactivation) and outer rear seats with Top Tether, Milano leather upholstery on seats and the front centre armrest, manual adjustment for seat height, length, backrest angle, head restraint, belt height and steering wheel height and reach and a split folding rear seat back. Standard audio equipment is MMI Radio Plus, which includes: a 6.5″ retractable colour display; MMI control panel; 2 SDHC memory card readers (up to 32GB) and single CD player that supports MP3, WMA and AAC; TP memo- automatically saves traffic news when driving; DAB Digital Radio Reception; MMI Navigation (SD card) including a map display on the 6.5″ retractable colour display; voice control using whole words; dynamic route guidance and additional display in the Driver's Information System; the Audi Sound System with 6 channel amplifier, 180 watt amplifying capacity and 10 loudspeakers including subwoofer and Bluetooth Interface. Interior trim includes: Dual-zone electronic climate control; a 4-spoke leather trimmed multi-function steering wheel (fitted with paddles for automatic gearboxes); auto-dimming rear view mirror; front centre armrest for driver and front passenger, movable and with adjustable angle; cloth headlining; inlays in brushed Aluminium Trigon; door sill trims with aluminium inlays; front and rear floor mats. Outside features include: body coloured electrically adjustable and heated door mirrors; LEDs used to light rear licence plate and halogen headlights. Pay the extra £1850 for an S-Line, and well as the S-Line style front and rear bumpers, and badging which appears on the front wings, other external visual clues to the trim are S-Line side ventilation grilles and side skirts, chrome plated trims for exhaust tailpipe, a platinum grey front spoiler lip and diffuser insert, Xenon headlights with LED daytime running lights, LED rear lights, headlight washers, 18″ x 8J '5-twin spoke' design alloy wheels with 245/45 R18 tyres and sports suspension lowered by 20mm. Inside, front sports seats including electric 4-way lumbar support, upholstered in black Valcona leather with embossed S-Line logo in the front seat backrests, manually adjusted for seat height, length, depth, backrest, head restraint, belt height and steering wheel reach and height, and there's an interior trim which includes S line 3-spoke leather multi-function Sports steering wheel with S-Line badge (including paddles in automatic models), a gear lever knob in black perforated leather, door sill trims with S-Line logo, S-Line inlays in matt brushed aluminium and headlining in black cloth. The Black Edition costs an additional £2175 over the S-Line. It has the Black styling package which comprises a radiator grille frame and radiator grille struts in high-gloss black, radar sensor surrounds (if fitted) in the side ventilation grille in high-gloss black, radiator grille in matt black, front side grilles in matt black, number plate holder in matt black, window capping strips and side profile roof trim strip in high-gloss black and privacy glass – dark tinted rear and rear-side windows from the B-pillar backwards. Larger 20" x 8.5J '5-arm Rotor' design titanium-look alloy wheels with 255/35 R20 tyres are fitted. Inside there are piano black trim inlays and an upgraded Audio Unit with the Bose Surround Sound and the Audi Music Interface – universal connection for use with stereo audio sources, USB and MP3 devices. Starting price for a 2.0 TDi Saloon is £30,985. The paperwork I was given with the car listed its value as £37,700, but I really could not discern any cost options on it, let alone ones which would amount to nearly £7000.
This second encounter with the A6 2.0 TDi confirmed what I found first time round, a couple of years ago. You are not going to select this version of the A6 for excitement, but accept it for what it is, which is a spacious and refined car that can pound the motorways and accommodate the family when you head on a long trip without anyone likely to complain, whilst delivering parsimonious levels of fuel consumption and a low tax burden, and yet endowed with a decent kit list even in entry level form, then it makes a lot of sense. This is a supremely competent car, and anyone who chooses one is likely to be happy with their purchase. Is it best in class? I still cannot really say, as I've not experienced any of its rivals in 4 cylinder diesel format. This iteration of the 2.0 TDi unit is very refined for sure and the interior is definitely nicer, to my mind, than that in the BMW and Mercedes, and possibly that of the Jaguar, so for anyone who likes Audi, I would not hesitate to recommend not just the A6, but even this particular model.  A revised version of the familiar engine is just starting to appear in what are being called TDi Ultra cars. In this guise a further 12 bhp is available, as well as further reduction in the CO2 output, down to a particularly impressive 114 g/km, and there's a new 7 speed DSG automatic gearbox to replace the Multitronic CVT. These all sound like worthwhile improvements. However, if the budget will stretch to it, I will repeat what I said last time, which is that the 6 cylinder 3.0 TDi engine is that bit nicer, and in 204 bhp form, is not that big a leap in purchase price or CO2 liability. Things won't be standing still for long, though. Audi have just announced the mid-life revision, a series of visual and mechanical changes to the A7, and it is expected that a similar set of updates will come for the A6 later in the year. No doubt these will improve the car still further. Even before they do, though, this is a nice car in its cheapest form, and you can make it nicer still if you spend more money.