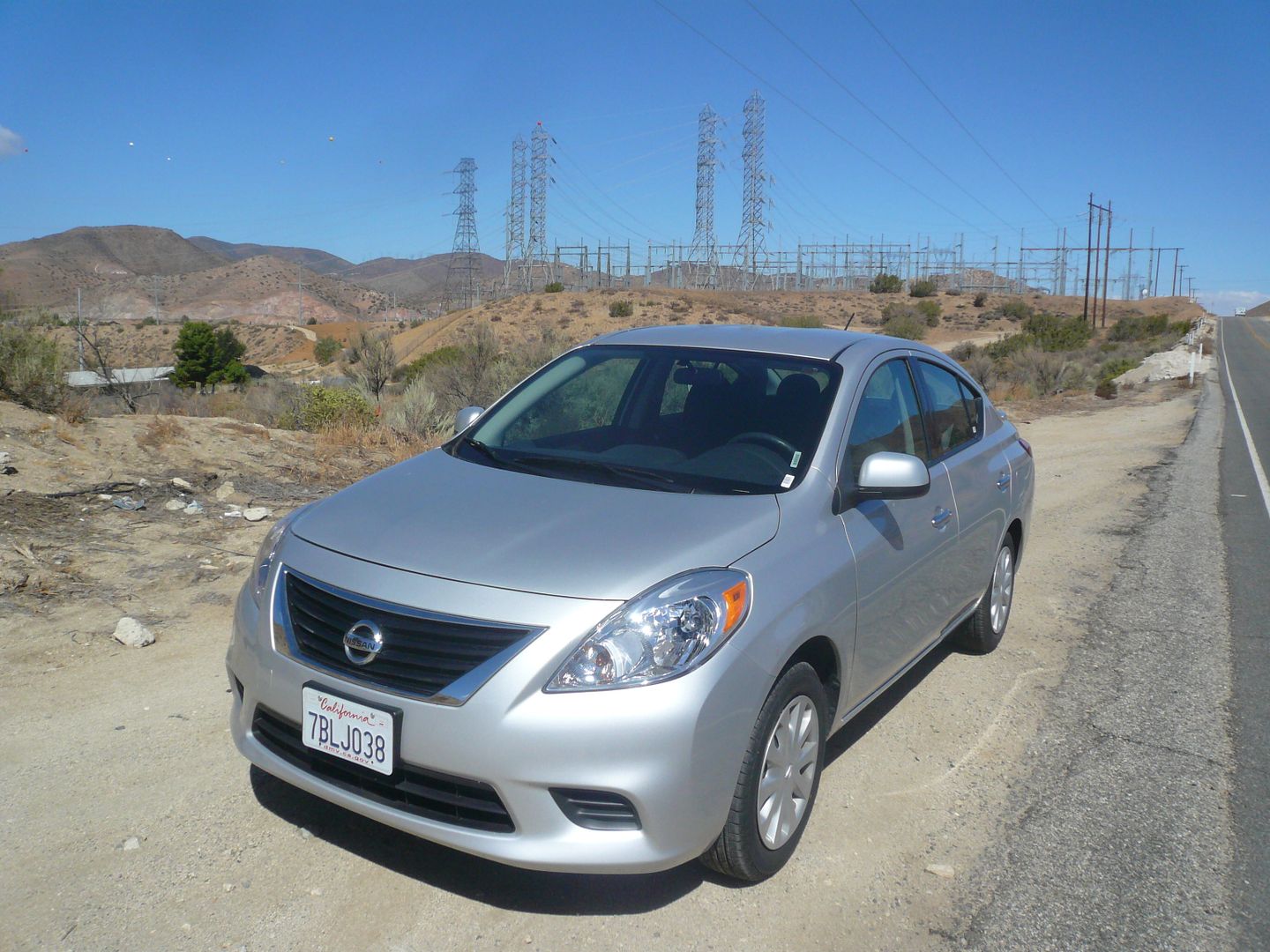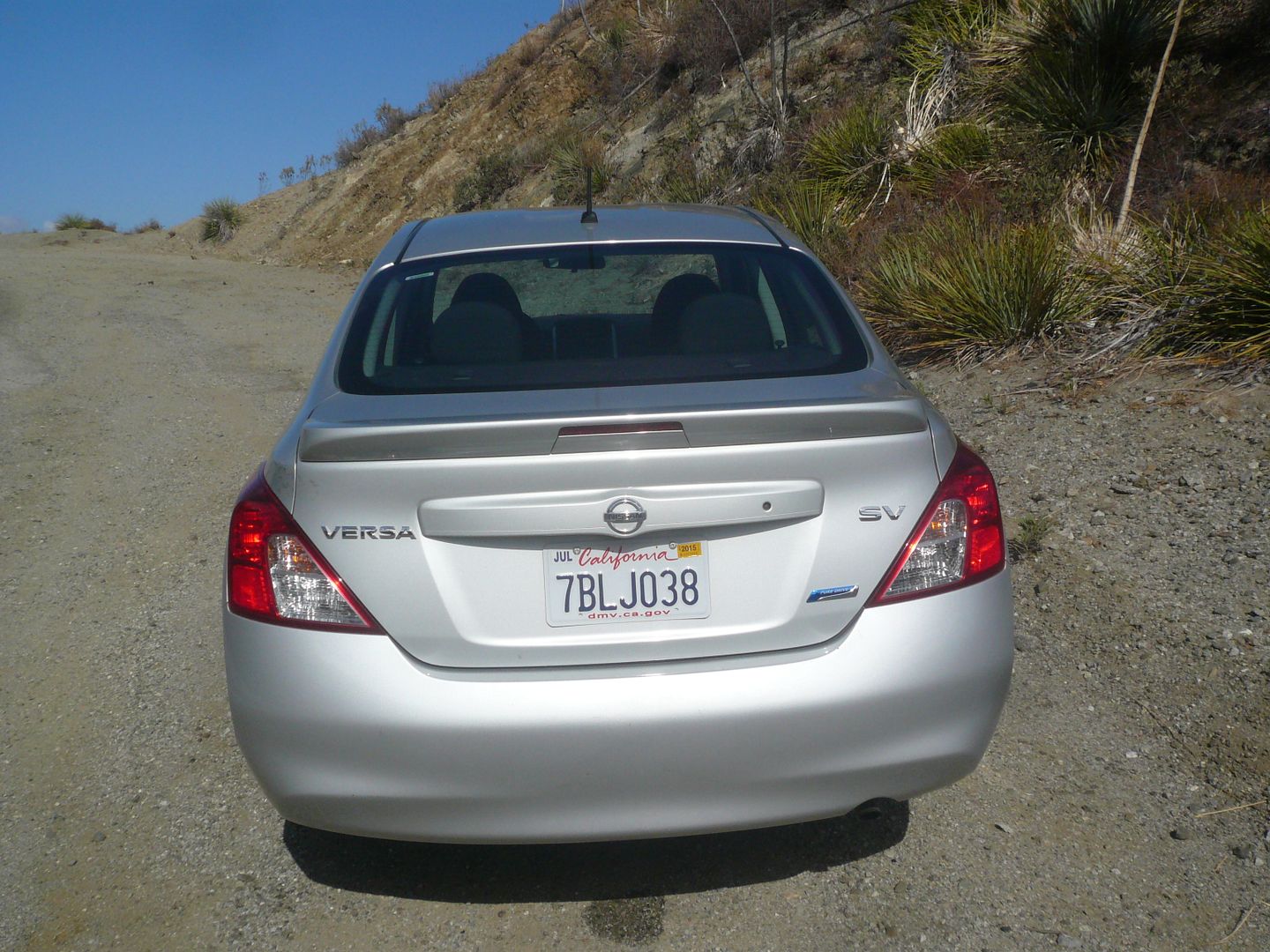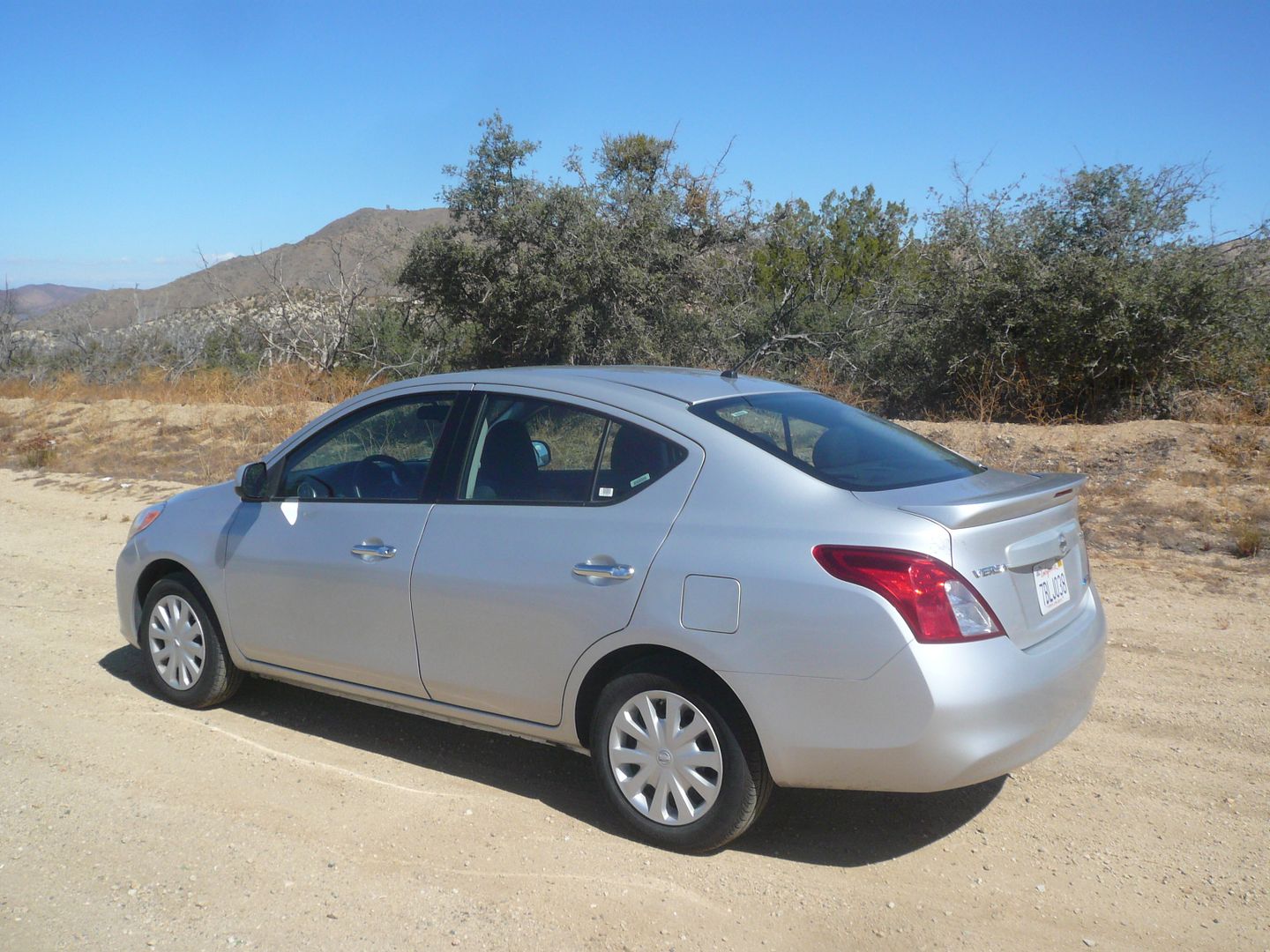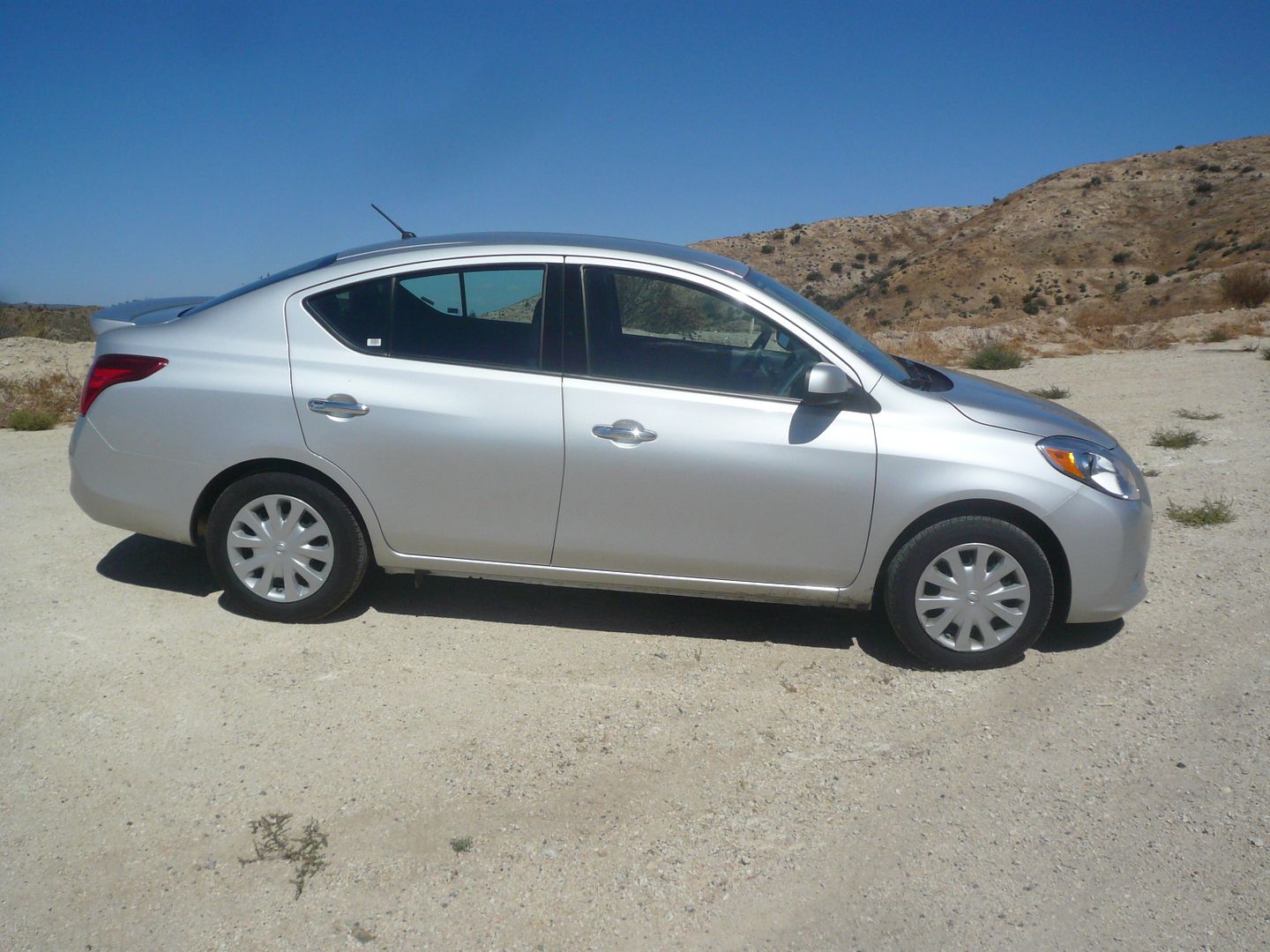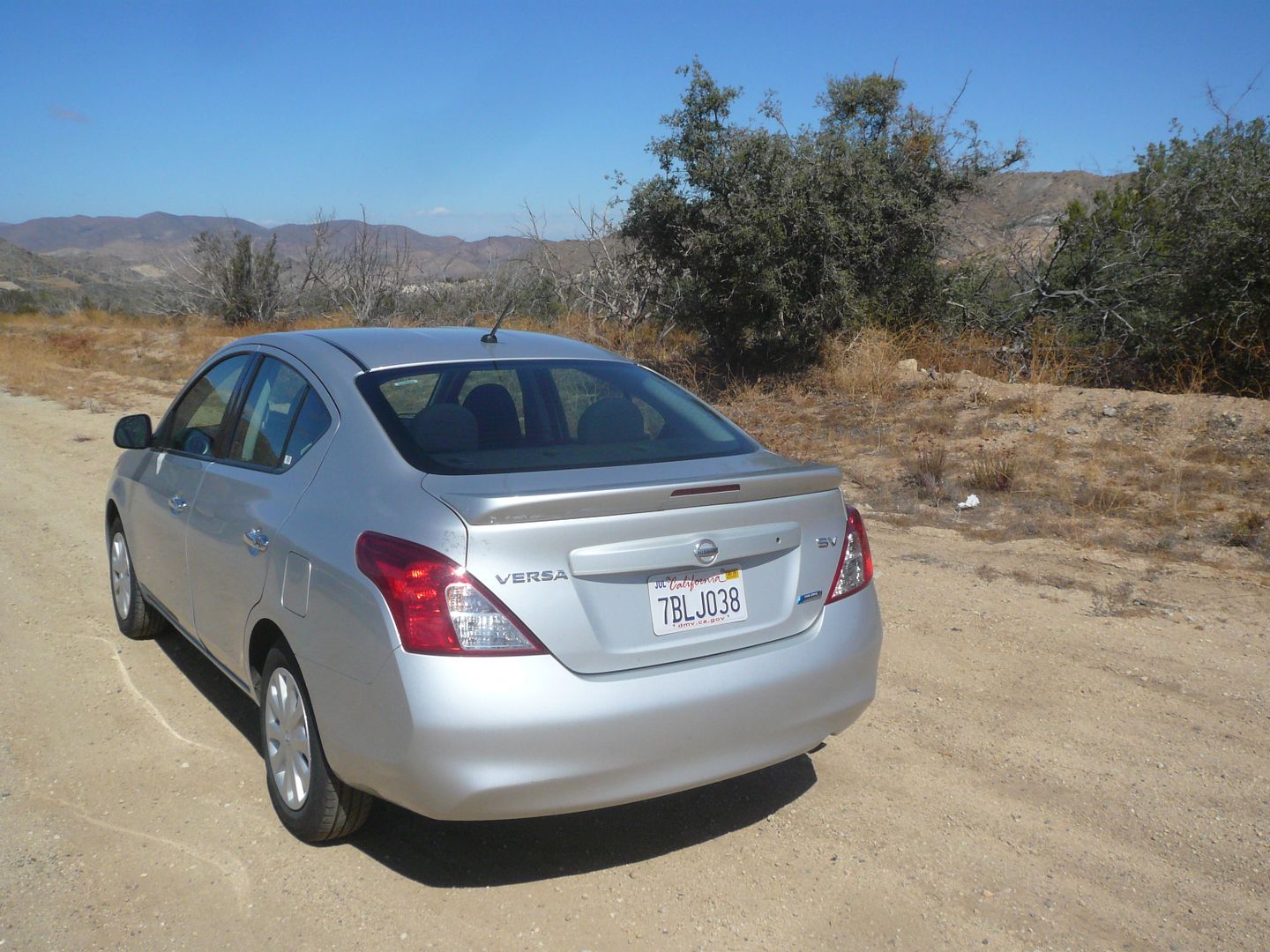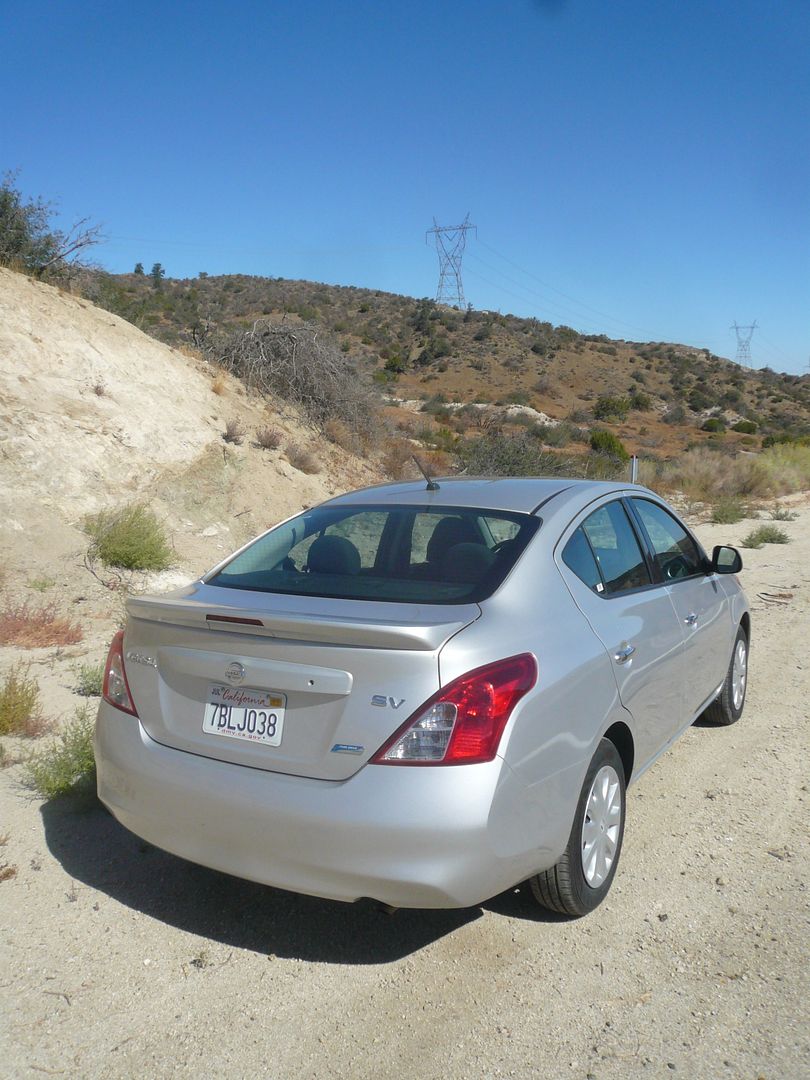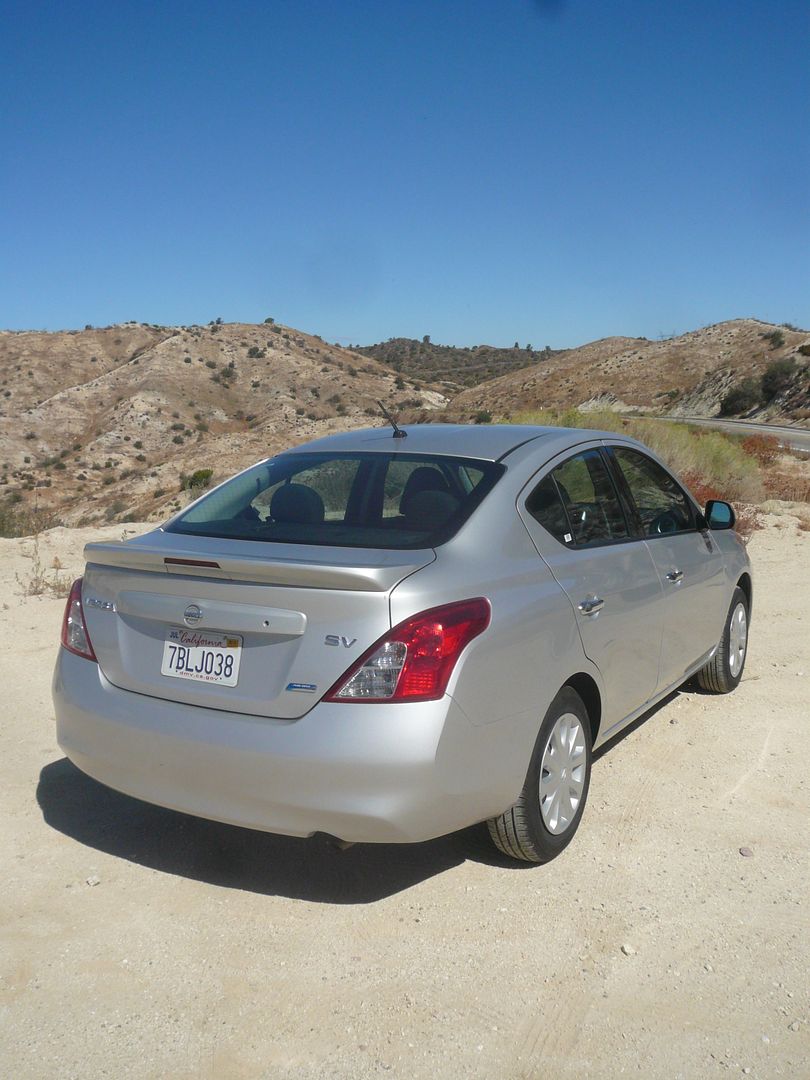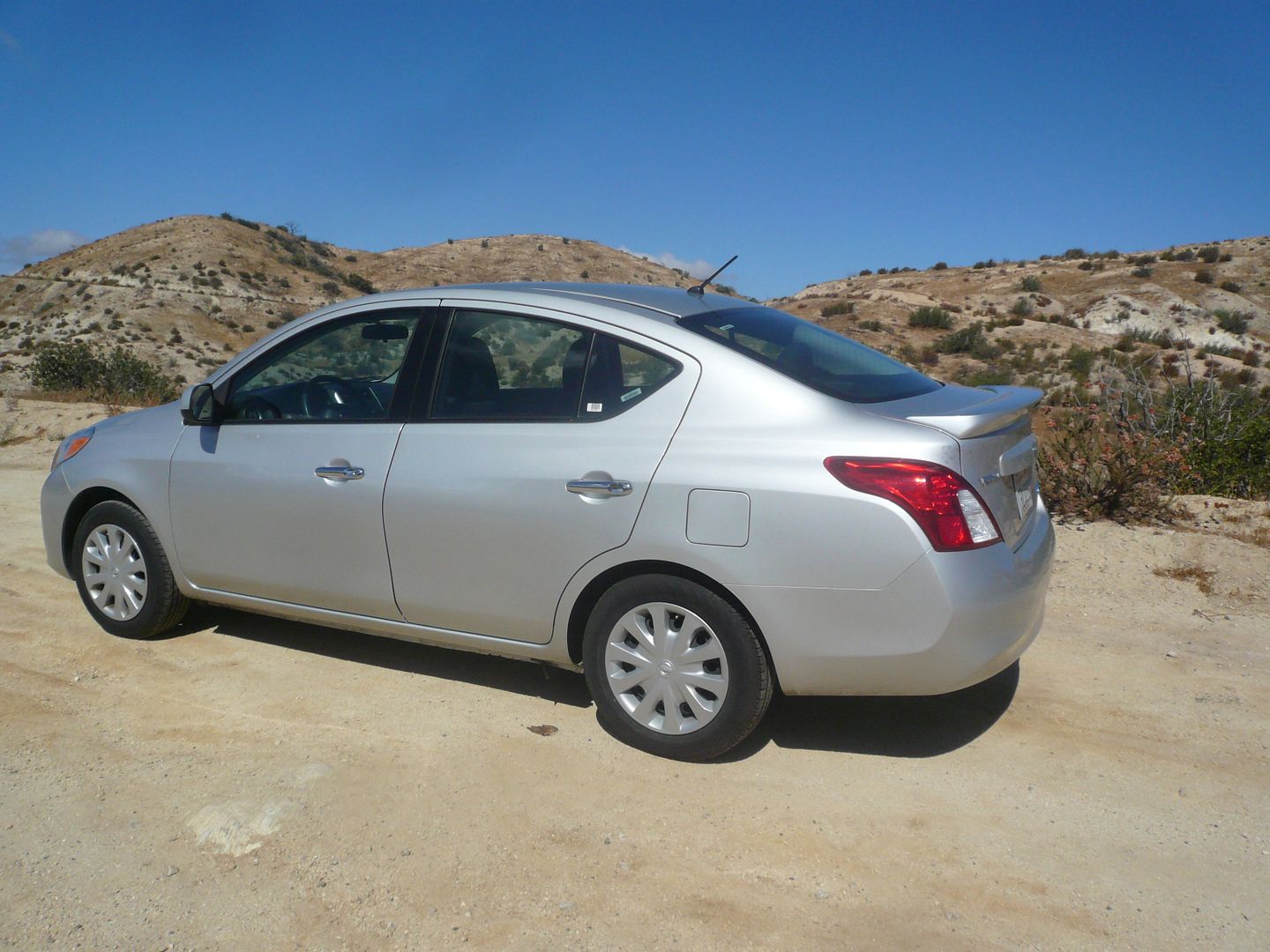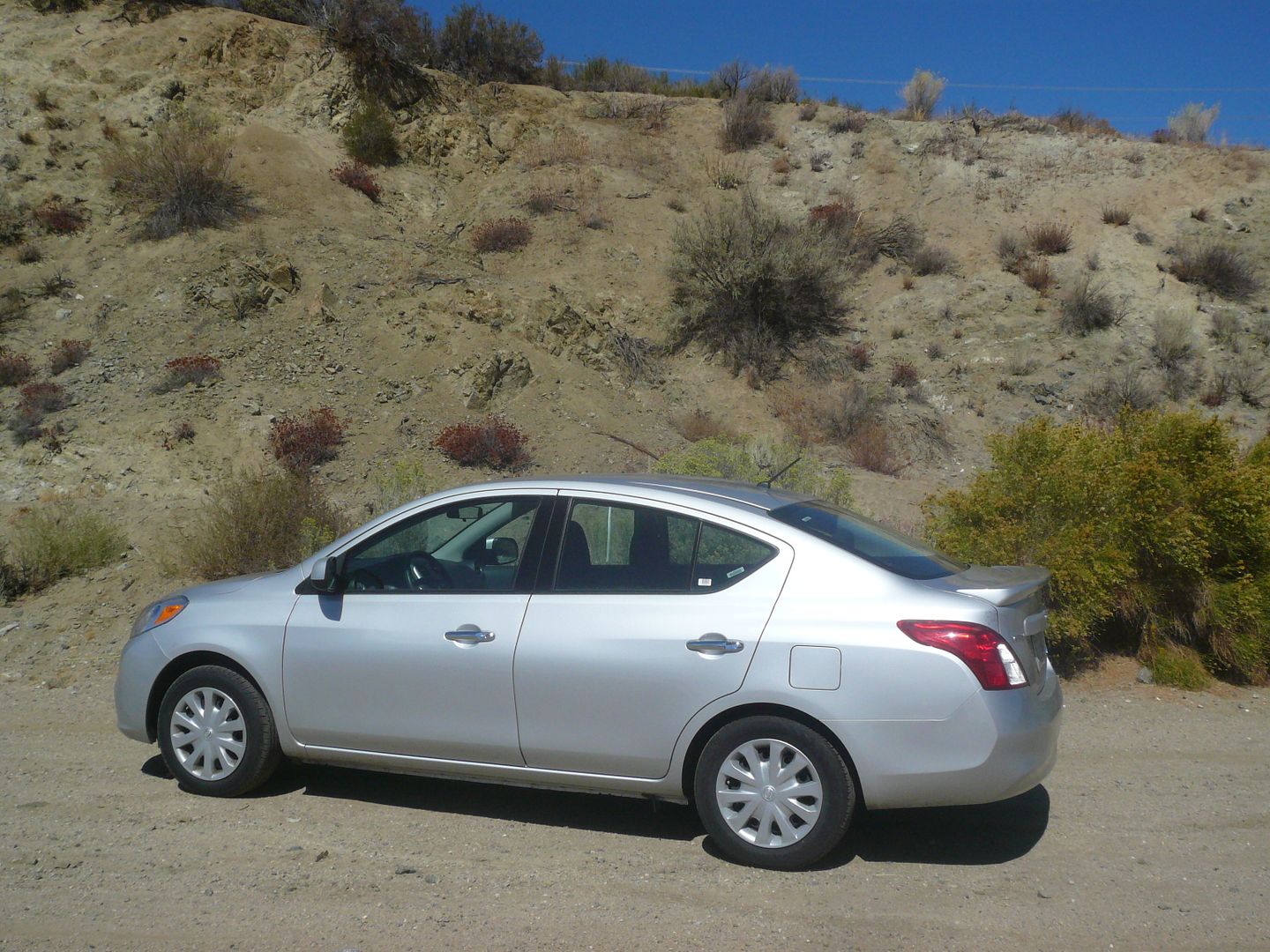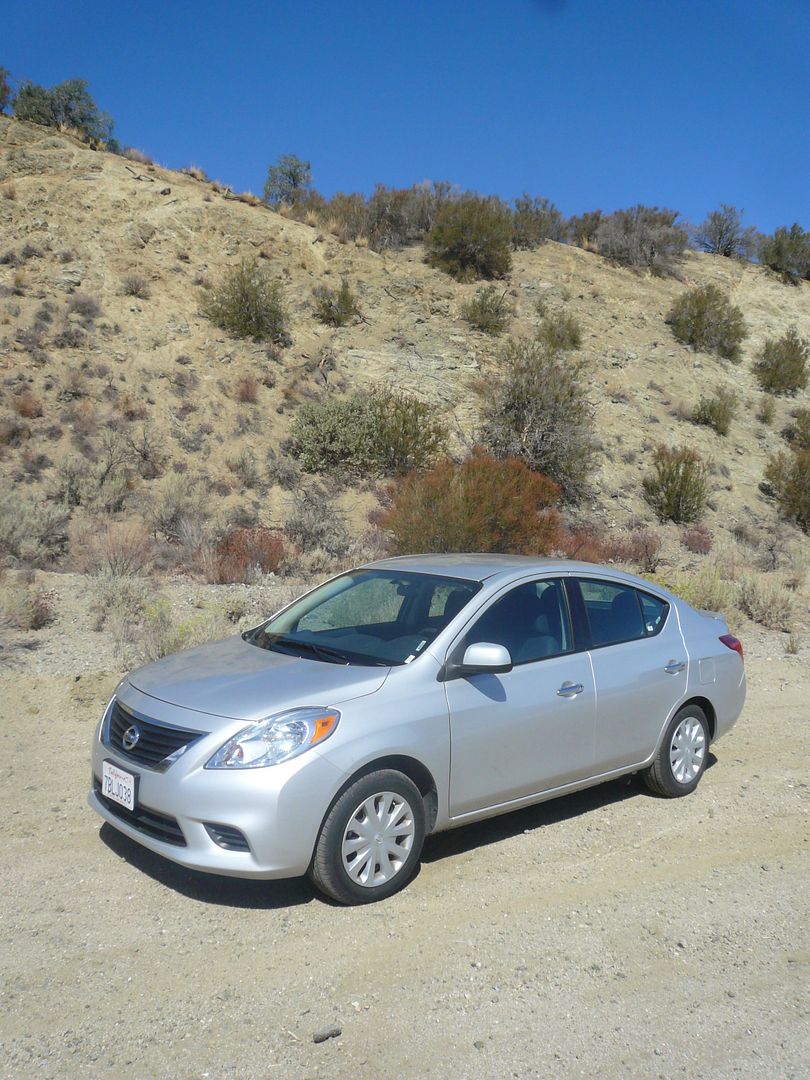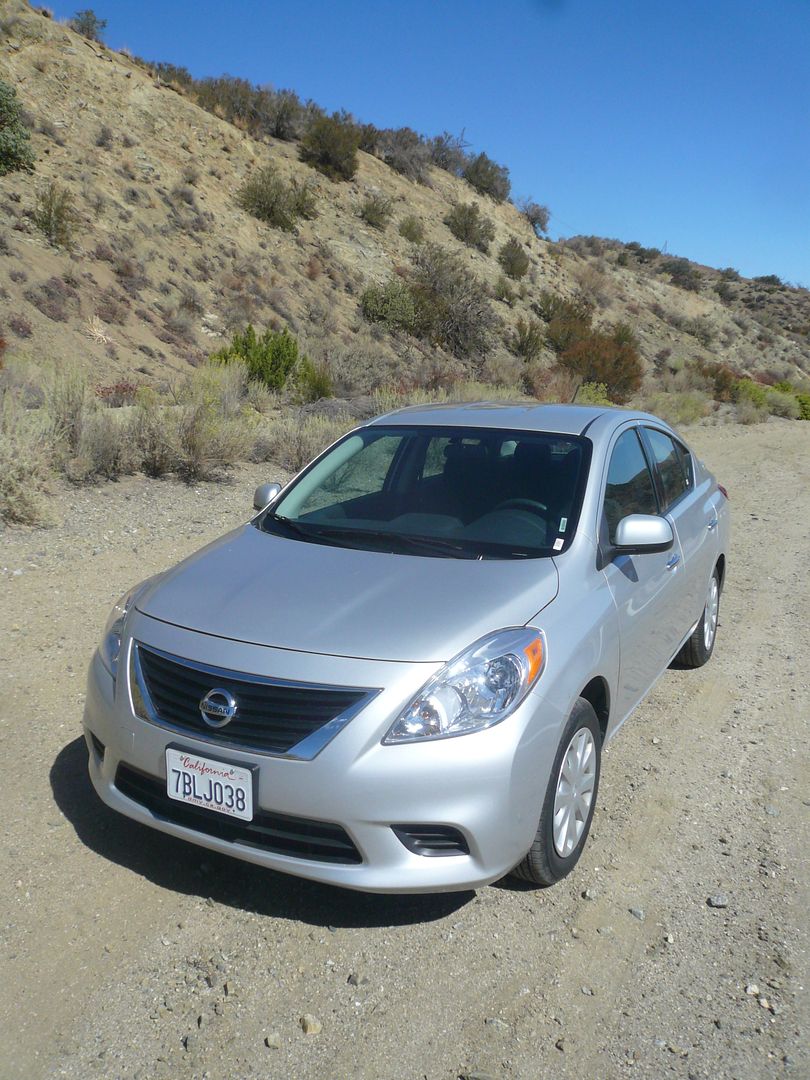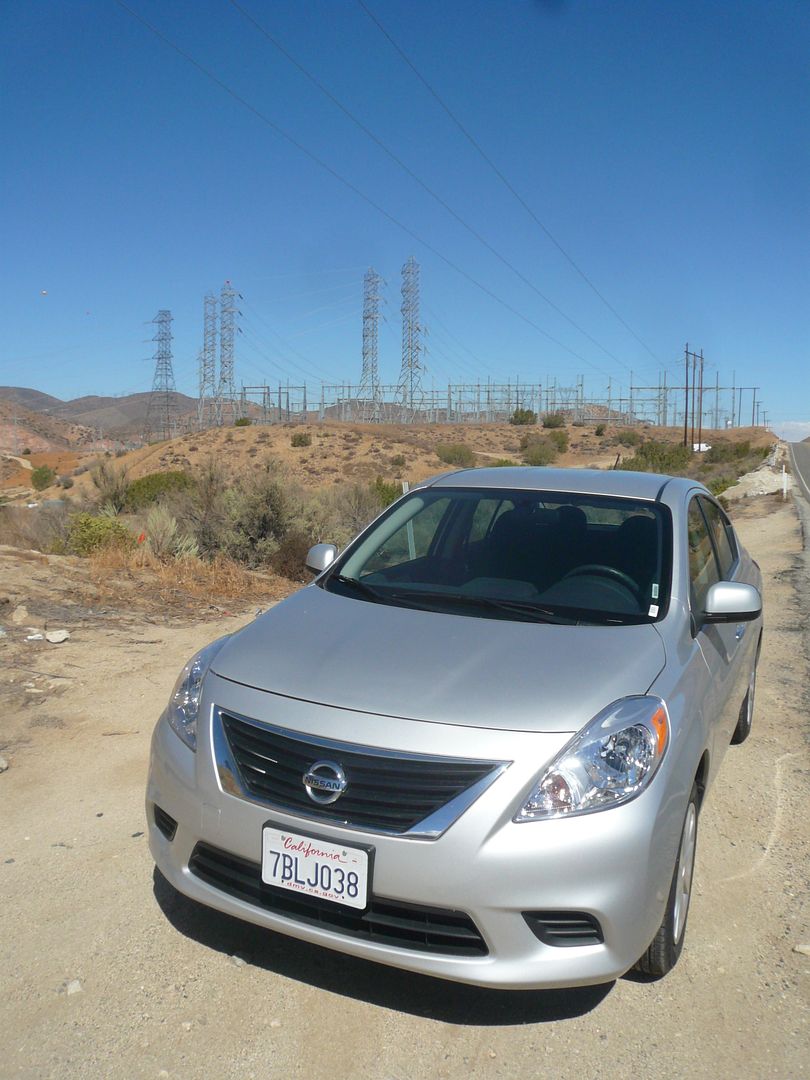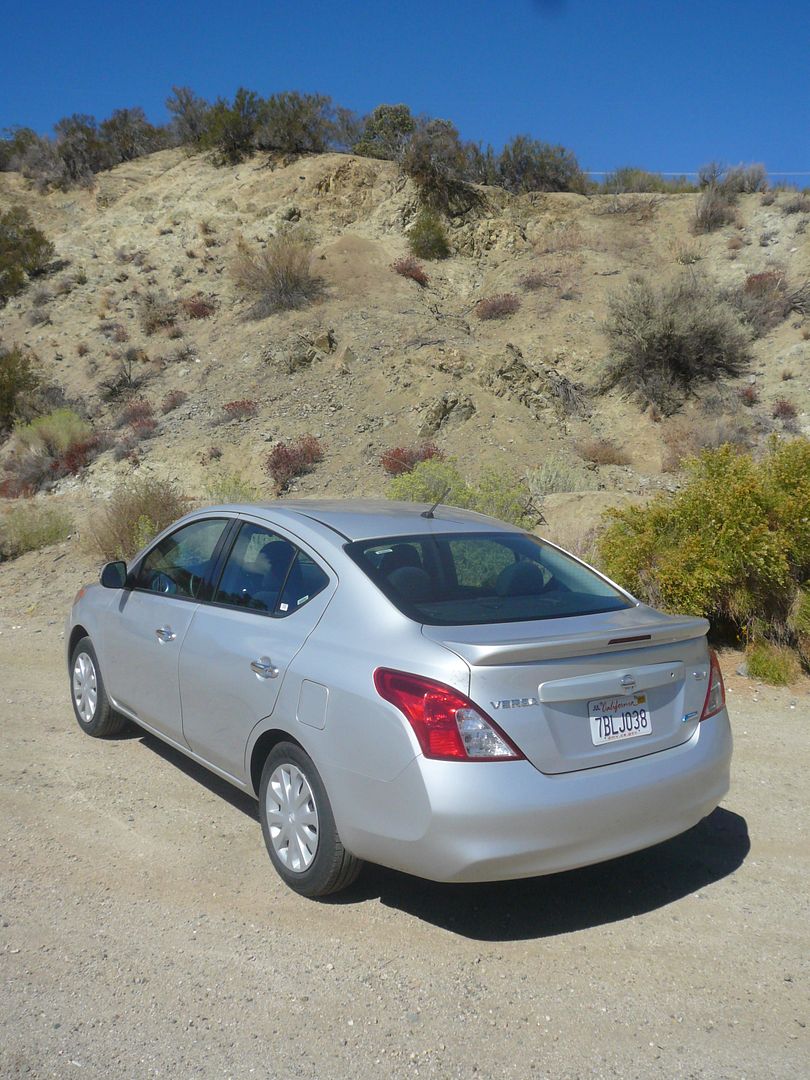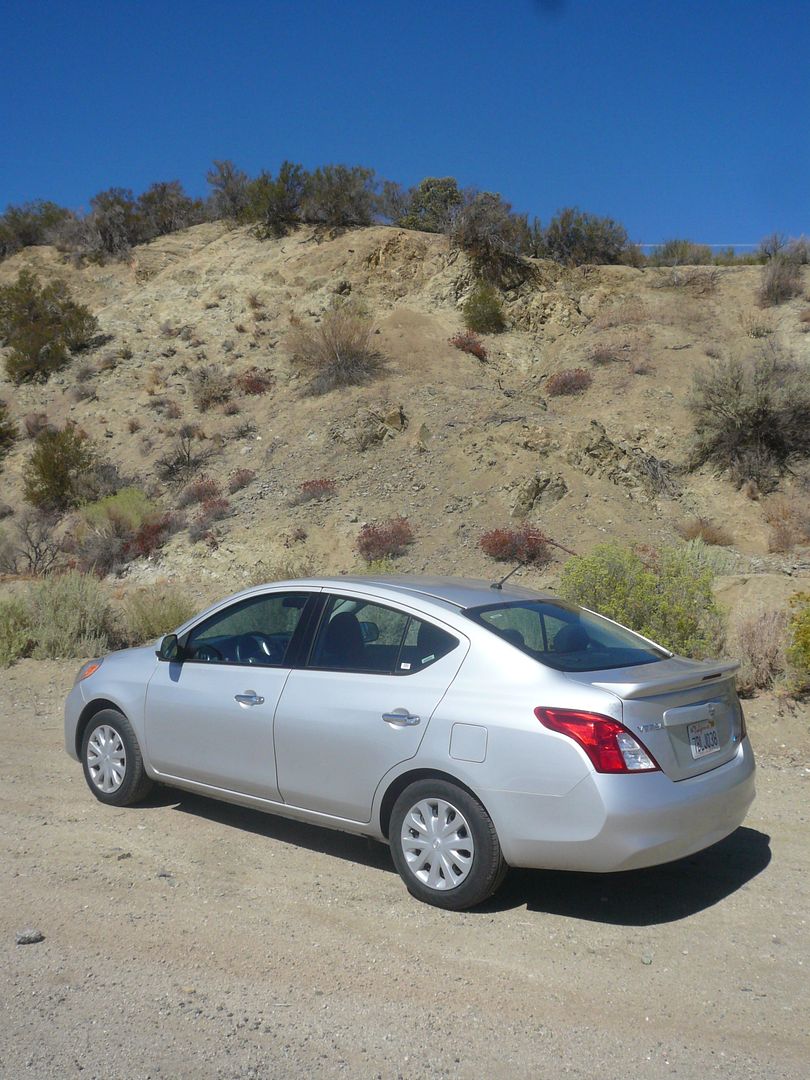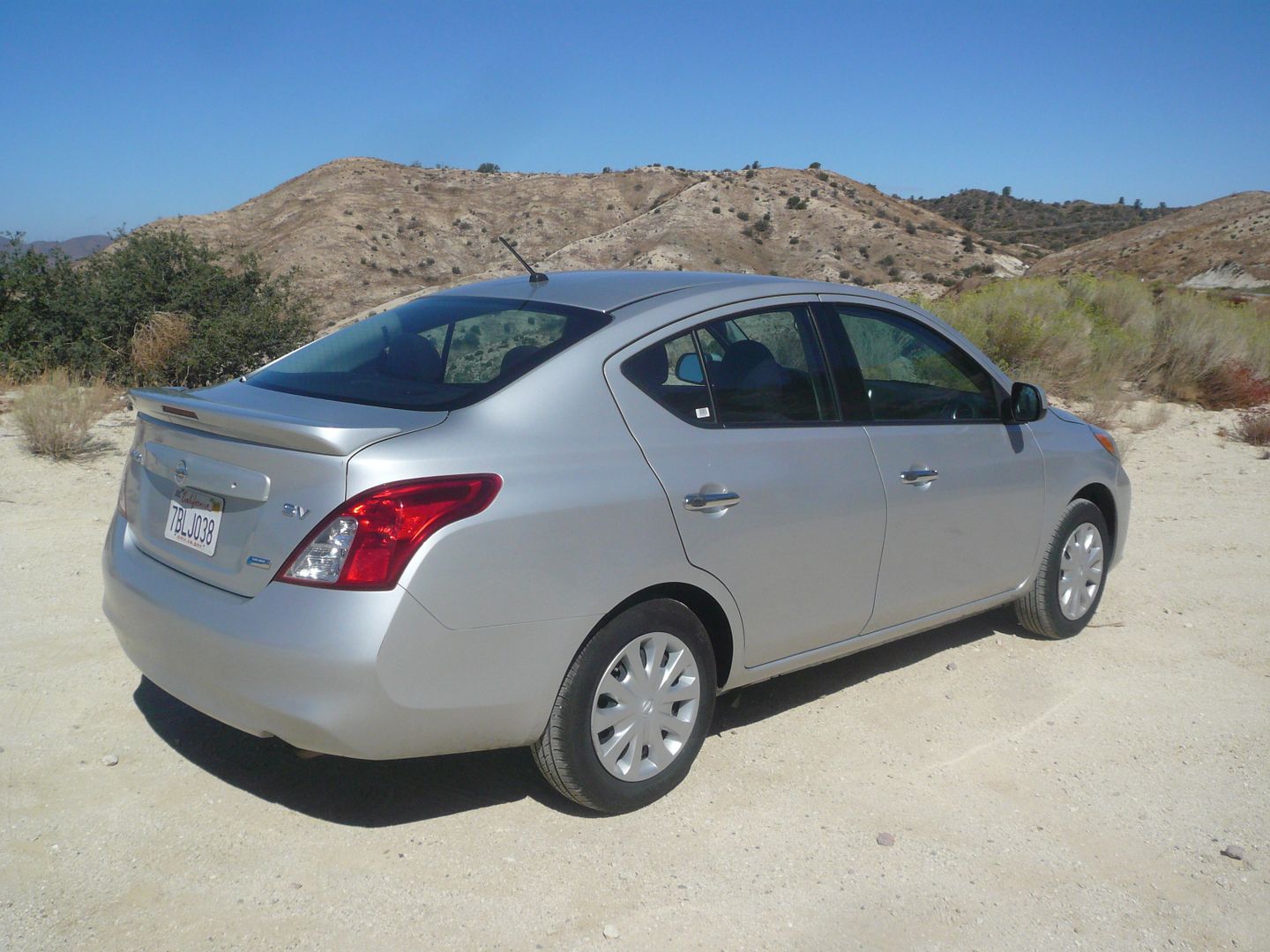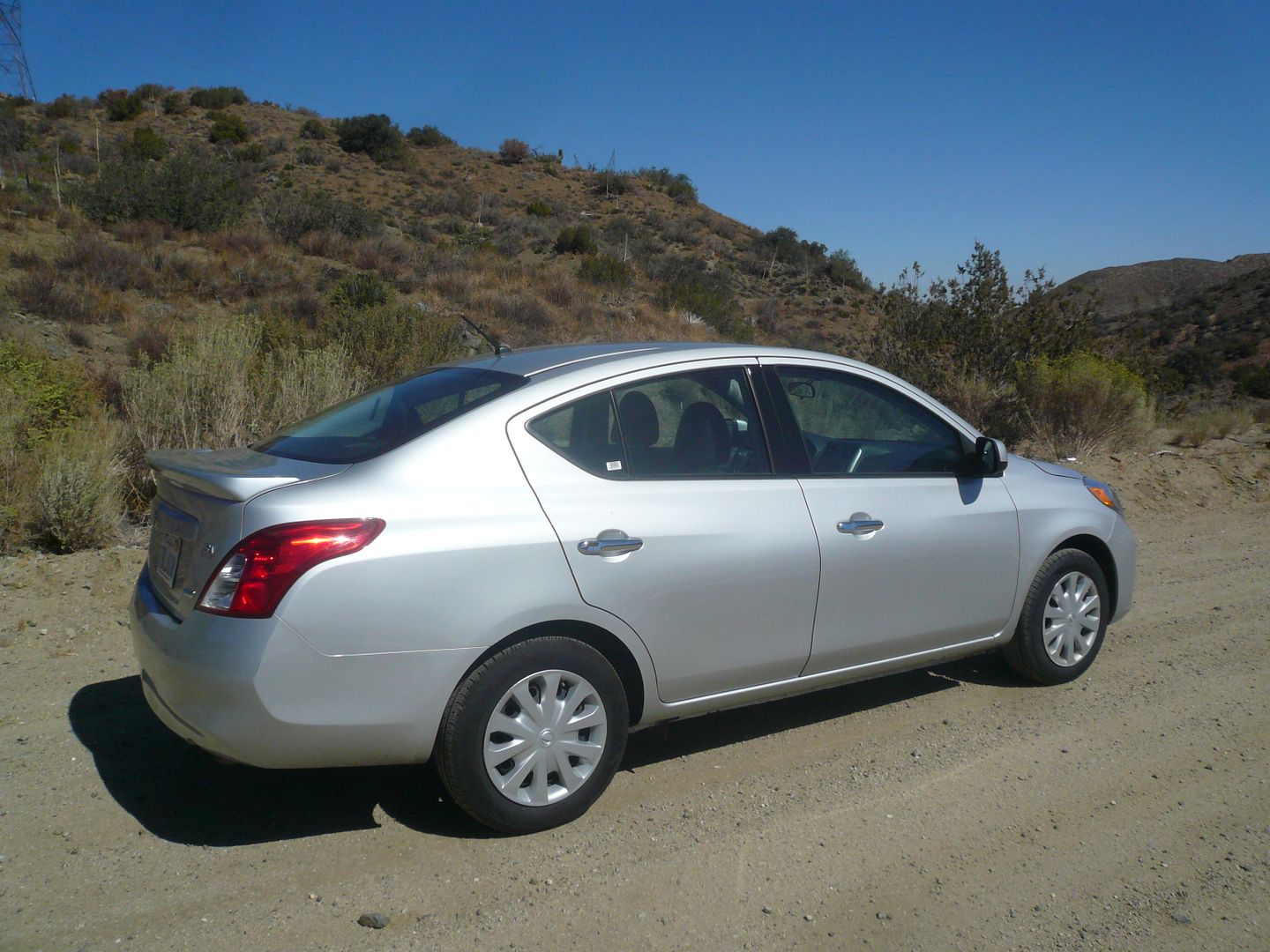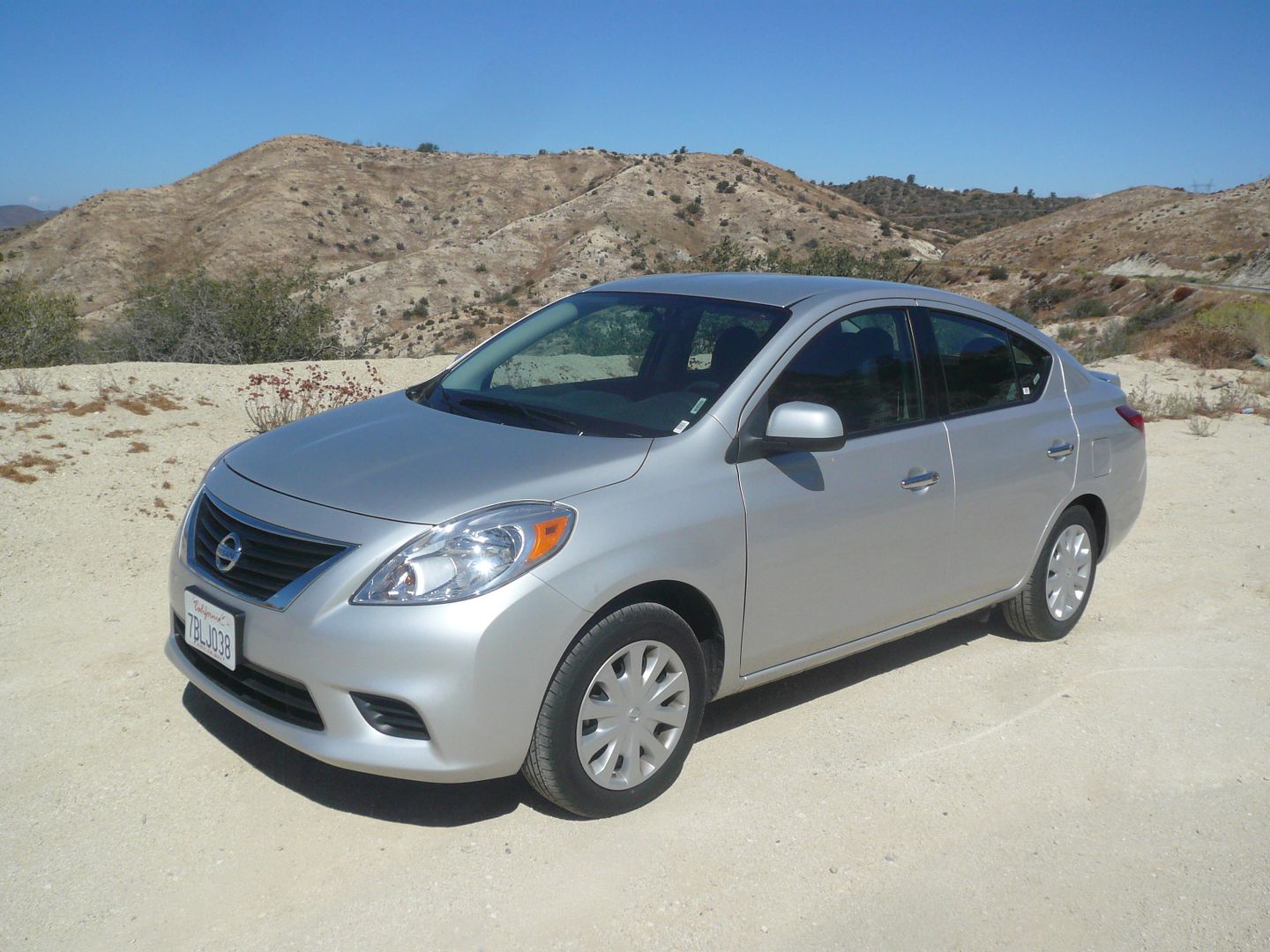 For some time, the entry level model in Nissan's US range – one which has largely been quite different to the cars with which we are familiar in Europe – has been the Sentra, a small saloon that competes, amongst others, against the Toyota Corolla, Honda Civic and Mazda 3. As these cars have gradually got larger, and more expensive, Nissan clearly decided that there was room in the range for a slightly smaller and cheaper model to slot underneath it. A review of their existing product portfolio unearthed a car which remained largely unknown in much of Europe, but which was offered in other markets around the world in both hatchback and saloon versions, mostly bearing the rather hard to pronounce name of Tiida. It was christened Versa for the American market, and thanks to low labour costs in Mexico where it was built, it entered the range not just as Nissan's least expensive car, but if bought in boggo basic stripped out form, as the cheapest new car on sale in America, with a headline price of "under $10,000" . Slightly to the surprise of many, it sold strongly, and became the sales darling of the sub-compact class, finding over 100,000 buyers a year, thus vindicating Nissan's decision to add the car to their range. I drove both saloon and hatch versions of the car, as not surprisingly they were popular with rental fleet operators, and whilst you could never get excited about the Versa, it was nothing like as bad you might fear, offering plenty of space and enough performance in a package which whilst far from luxurious was at least decently built. By the time the Versa reached America, in July 2006, as a 2007 model though, the basic design was already several years old, so it was always likely that it would not be too long before the next generation model would arrive. Sure enough, it did. Unveiled at the 2011 New York Auto Show, in April 2011, the replacement car was only announced as a saloon. The design had first been seen almost a year earlier at the 2010 Guangzhou Motor Show, where it bore Sunny badges. In the complex world that is Nissan, the car has since been seen with Latio badges for Japan, Almera badges for Indonesia and Australia, and is sold as the Renault Scala in India. Release to the many markets in which the same basic car is sold began in 2011 and has been phased over nearly a three year period. In many of them, the previous Tiida Latio, the name adopted for the original saloon that begat the US Versa, is still available. To complicate things further, although a hatchback version of the car was later shown, this was based on a different platform and is not the model which arrived in America in late 2013 as a replacement for the original Versa Hatch. Americans now get a federalised version of the Note, called Versa Note. Confused? Well, never mind, let's just Note (sorry!) that the Versa is still selling very strongly in America, pipped to the sales leadership of its class by Kia's Soul by only a relatively small margin, so rather than worrying about its ancestry, let the rest of this report determine whether the US market Versa is actually any good or not.
First generation Versa models came with a 122 bhp 1.8 litre engine in all bar the very basic model which had a slightly less powerful 107 bhp 1.6 litre unit. When the second generation model arrived, it was, and still is only offered as a 1.6, and the press scratched their heads and moaned, as is their wont. One of the reasons why the old Versa was not bad to drive was because the engine was quite lively, and the car had decent performance for such a bargain basement model, so it did seem like a retrograde step, as it only develops 109 bhp and 107 lb/ft of torque and is installed in a car which is physically larger than its predecessor. All models are front wheel drive, and a five speed manual gearbox is standard. Base cars have the option of a four speed automatic, and the rest of the range gets the much despised Nissan CVT. My test car was an SV model, which meant that it had the CVT 'box, which, in theory should make the most of the relatively limited power and torque. In a way, it does. You would never describe the Versa as anything other "adequate" in the go department. It is not fast, or even brisk, but nor is it anything like as challenged as the Chevrolet Spark proved to be when it comes to an incline.
I had the Nissan for a whole weekend, during which time it was taken 50 miles down the Freeway, pottered around some urban streets and on the second day up into the hills for some photos, so I experienced a variety of driving conditions. Acceleration is modest, but if you push hard on the throttle, you do get some, and the Versa can at least gets out of the way of its own shadow. You will need to make it work hard to get it up even moderately steep hills, though, and as is often the case with CVT gearboxes, the transmission has to pause and think about what to do after you right foot has issued the instructions. Pleasingly, though, the 'box proved far less jerky when slowing down than is often the case with these transmissions, so driving the Versa smoothly was not too much of a challenge. The up side to the rather limp performance comes when you need to refuel. I drove the Versa 278 miles and the bars on the fuel gauge hadn't much extinguished, so I was a little surprised when I managed to get 7.6 gallons into the tank. However, this computes to 36.58 mpg US, or 43.7 mpg Imperial, so actually, the tank is clearly quite large, and whilst I had used a fair amount of fuel, this is still decently economical, as befits a car where "low cost" is the order of the day. Sadly, you will feel all the evidence of low cost thanks to its skinny 185/65 R15 tyres. There's not a lot of grip, and the car felt plain skittish, hopping and skipping around at times even on quite smooth surfaces. The steering is light, but not unduly so, but be in no doubt this is not a car that you will drive for the sheer pleasure of it. Grip is limited, and there is a certain amount of body roll and understeer from relatively low speeds, but given the available power, you would have to be really trying hard to get into very serious trouble with this car. Sadly, the ride is also not that good, feeling rather crashy even on some of the smoother surfaces. At least the brakes seemed well up to scratch, doing their job with no fuss, and only moderate effort required on the pedal. A pull up handbrake is fitted between the seats. The Versa is a relatively small car, and it proved to be easy to manoeuvre, so parking it in tight spaces was not hard, and judging the extremities was not particularly difficult, even if all you had to help you were two large door mirrors.
If the driving characteristics had not convinced you that you were in a car pretty much at the bottom of the food chain, then the interior certainly would. In absolute terms, it is not that it is particularly low quality, though you are not going to issue gulps of delight at the richness of the materials or all the "surprise and delight" features, as these are, not surprisingly, not in evidence at all, and you the plastics, whilst  reasonably grained looking are rock hard to the touch. What you do get is neat enough, fits well together, but is very simple, and completely devoid of any real design flair or imagination at all. The dash moulding and door casings were a mixture of black and grey, though an effort to reduce the rather dominant aura of plastic has been made by putting some cloth inserts in the door trims. A simple cowl covers the two dials: rev counter and speedometer which straddle a couple of angled bar charts for water temperature and fuel level. The centre of the dash contains a simple but quite effective AM/FM radio that did at least sport a CD slot. Below this are the silver grey rotary dials for the air conditioning system. Stock Nissan issue column stalks operate the indicators and lights on the left of the column and wipers to the right. Cruise control functions off buttons on the boss of the steering wheel. In the SV, though, there are no audio repeaters. The wheel itself is a plastic moulded item which will win no prizes for being nice to hold and use.
My biggest gripe concerned the seats. Nothing looked awry when you first saw them, and they had the expected range of adjustments – all manual, of course – including a height adjuster, which combined with an up/down on the column meant that a good driving position was not the issue, it was simply that the seats were slightly too small, feeling just plain mean. Another couple of inches width would have made all the difference. It's not as if the Versa is a particularly narrow car and that there was no space for anything bigger, but simply that these seats felt like they were designed for the much smaller bodies of Asian customers than the larger European and bigger. I don't think I'd want to sit on the seat for long, as it felt lacking in support as well as not being the right shape for my, let's be honest, far from large frame. Those in the back will think that they get a far better deal, and indeed they do. For a car in the sub-compact class, the Versa is roomy. Indeed, so much so that Hertz appear to be trying to up this car into the next Category of rental car, based on size alone (not a good idea, but that's a different story!). There is plenty of leg room, and head room, and whilst three adults across the rear seat might be a bit tight, they would fit, and there is a flat floor for the middle seat occupant to put their legs without having to worry about a transmission tunnel. The boot if a good size, too, and you can make even more luggage room by dropping the asymmetrically split backrests to create a long load platform. Inside the cabin, there is a massive glovebox, as seems to be the case on all US market Nissans, cup holders in front of the gearlever, and bins on the front doors. There is a map pocket on the back of the passenger seat, but rear seat passengers are not given bins on the doors and nor is there a rear seat armrest.
No longer is the Versa a sub $10,000 car as was the case with the most basic version of the old car, but that really was a stripped poverty spec car that I suspect few people actually bought. Bottom of the range is now the 1.6S, which with a manual gearbox listed in 2014 at $11,990, or an additional $1000 if you changed the transmission to the auto box. Above this is an S Plus, the SV and the top of the range SL. The S does not boast a long list of features, though you do get a 2 speaker AM/FM radio with AUX output and a CD player (which you did not get in the old Base model car), air conditioning, cloth seats, intermittent wipers and an adjustable column. That's about it, though. No central locking, even, and manually operated windows which would be a major pain these days. Spend a further $800 with the S Plus model and you get cruise control. The CVT equipped SV adds remote central locking, electric windows, a power adjustable driver's door mirror, remote boot release and split folding rear seats. It lists at $15,240. The SL is the top spec car and this, listing at $16,890. This comes with alloy wheels, fog lights, rear spoiler, an upgraded audio unit with XM Satellite radio, MP3 player and wheel mounted controls, variable intermittent wipers, an anti-theft system, passenger vanity mirror. A number of options can be added, including a reversing camera (presumably in anticipation of impending US legislation to require these on all new cars).
For what it is, the Versa is not actually a bad car, though it is definitely one that you would choose out of necessity rather than one that you really aspired to. It is not a car that I enjoyed driving much, and before anyone observes that this was because I had also been behind the wheel of cars like the BMW M3 and Mercedes C63 in the days preceding this test, I will point out that in a couple of weeks sampling a dozen different US rental cars, 4 of them were in the same Hertz Class, Group B  as this Versa  At this end of the market, you are going to have to make some compromises, be it in space, performance, features, driving dynamics, quality, or in the worst cases, several of these, and the only way of alleviating the "pain" is to spend more $. In SV trim, the Versa's biggest weakness seemed to me to be the uncomfortable seats, but beyond that it will get the job done, which is not what I said about the Chevrolet Spark. As tested it was noticeably cheaper than the Kia Soul and Chevrolet Sonic, so to say that I preferred both of those is not an entirely fair comparison. However, for some reason, Hertz in their wisdom are now trying to put the Versa in a rental category above all of those, where it will vie for your attention with the Corolla, Jetta, Civic and Chevy Cruze. Why anyone would ever willingly take a Versa in preference to any of those (yes, even the Corolla) I cannot for one moment conceive, as apart from the amount of space inside it, it is so clearly an inferior and massively cheaper car.  As a cheap and very roomy economy car, the Versa makes some sense, but that should be the limit of its ambition and reach.