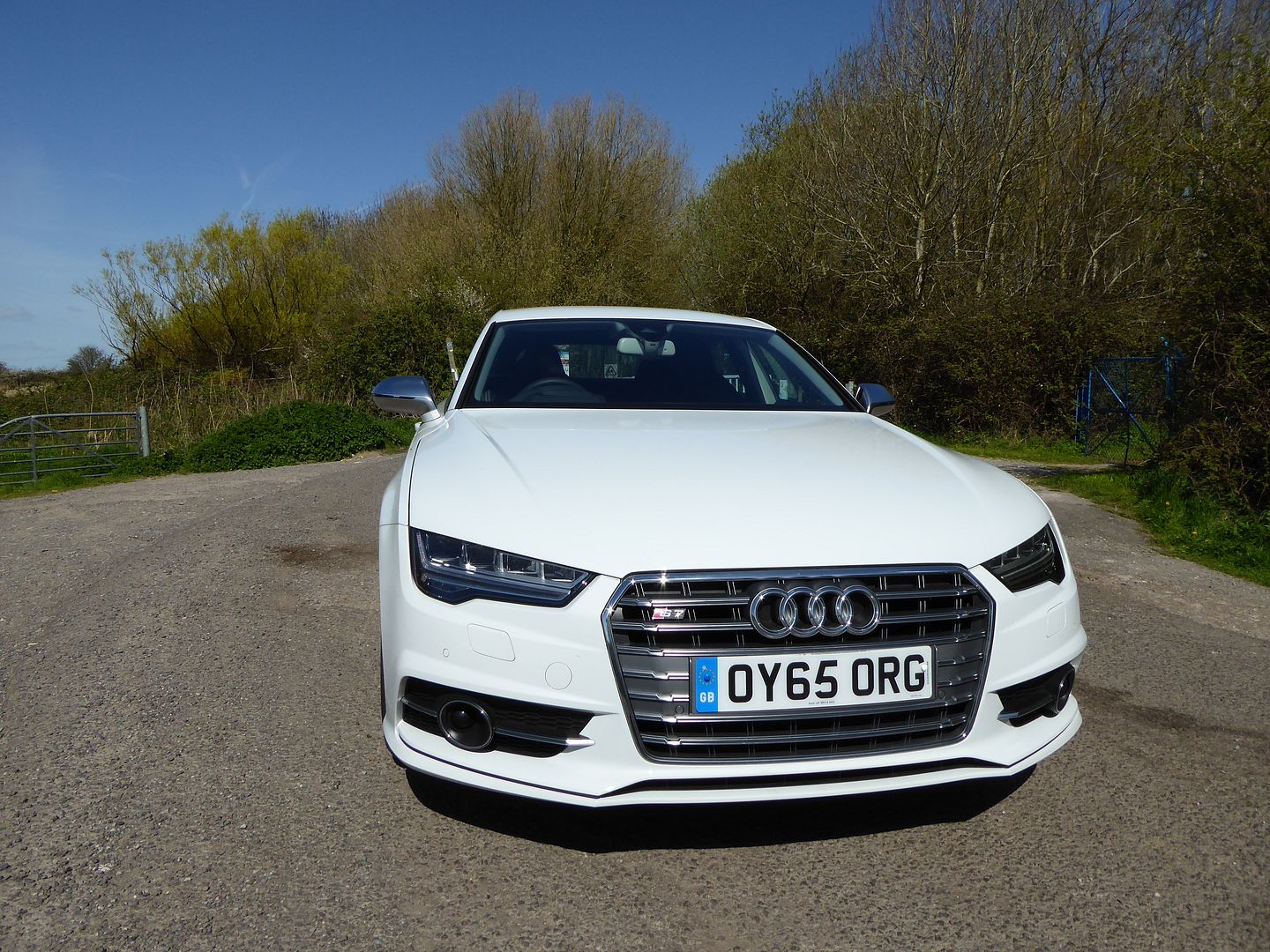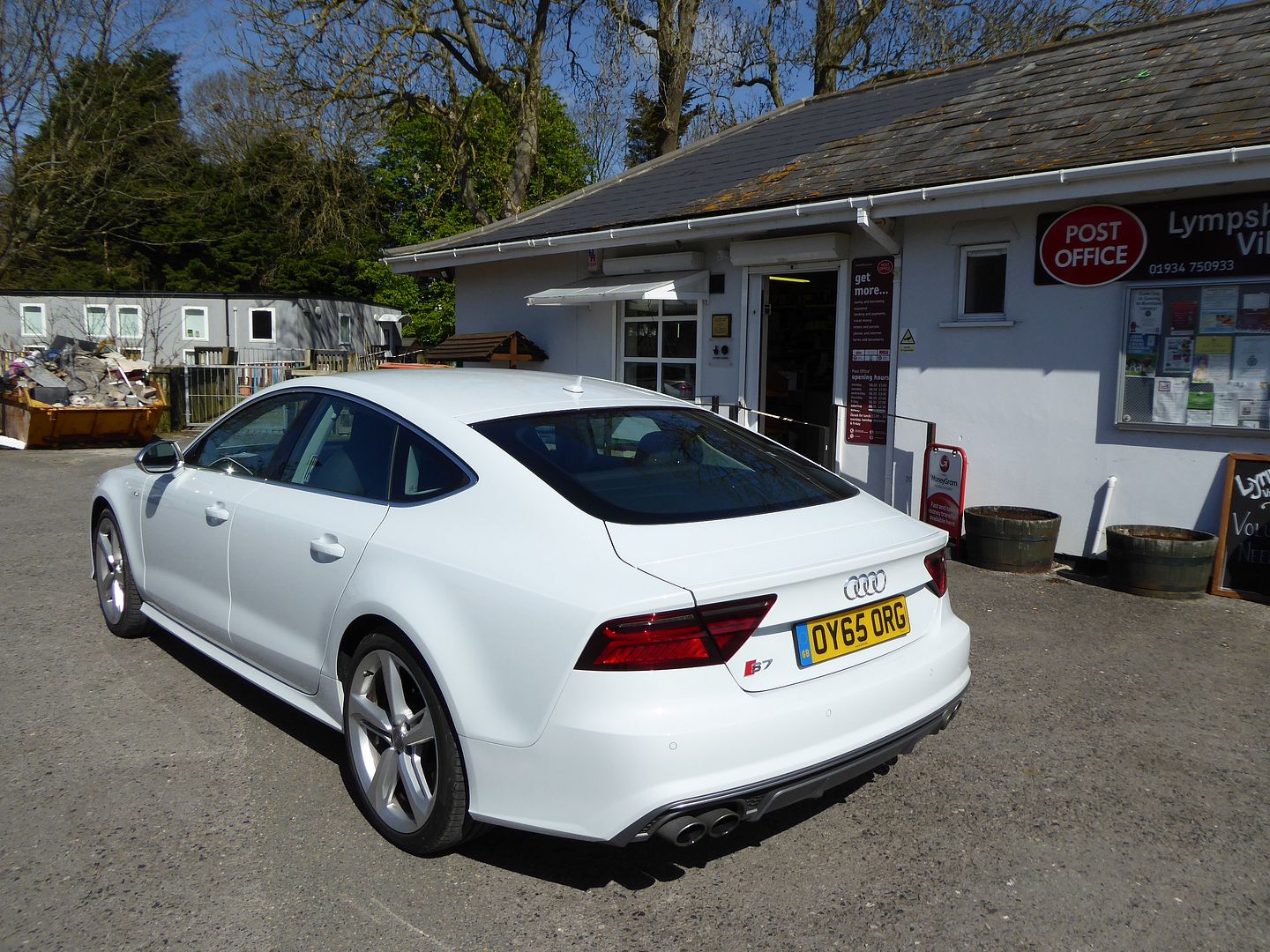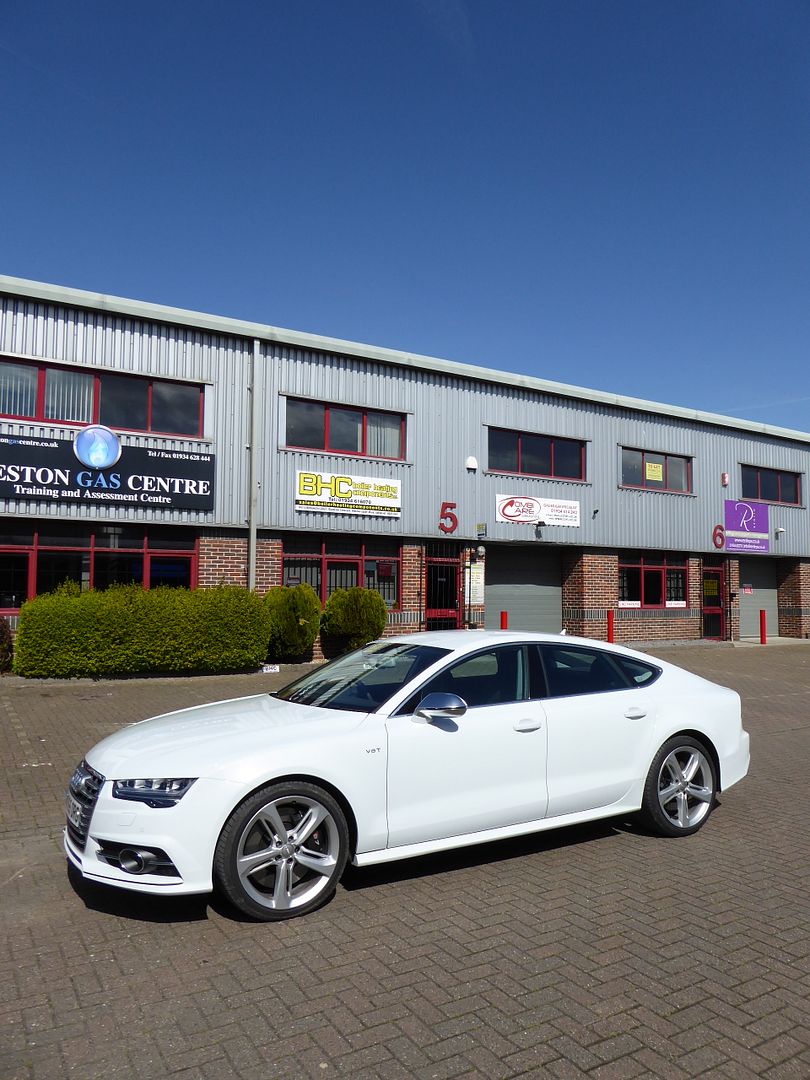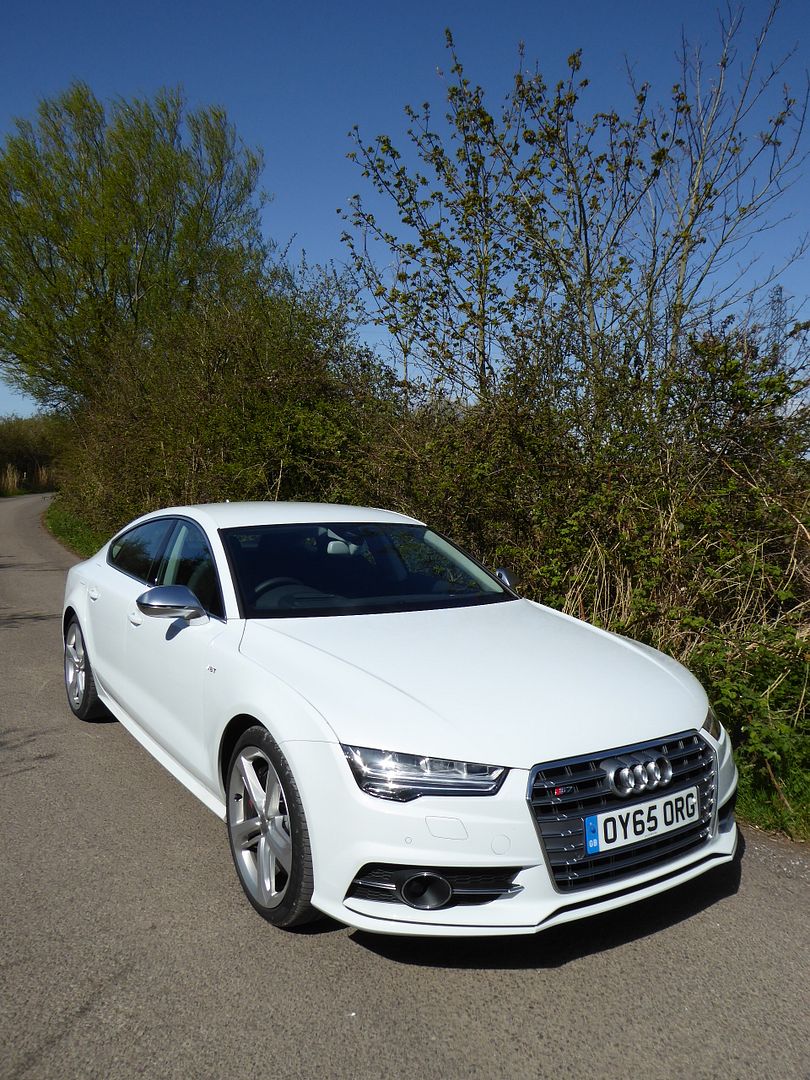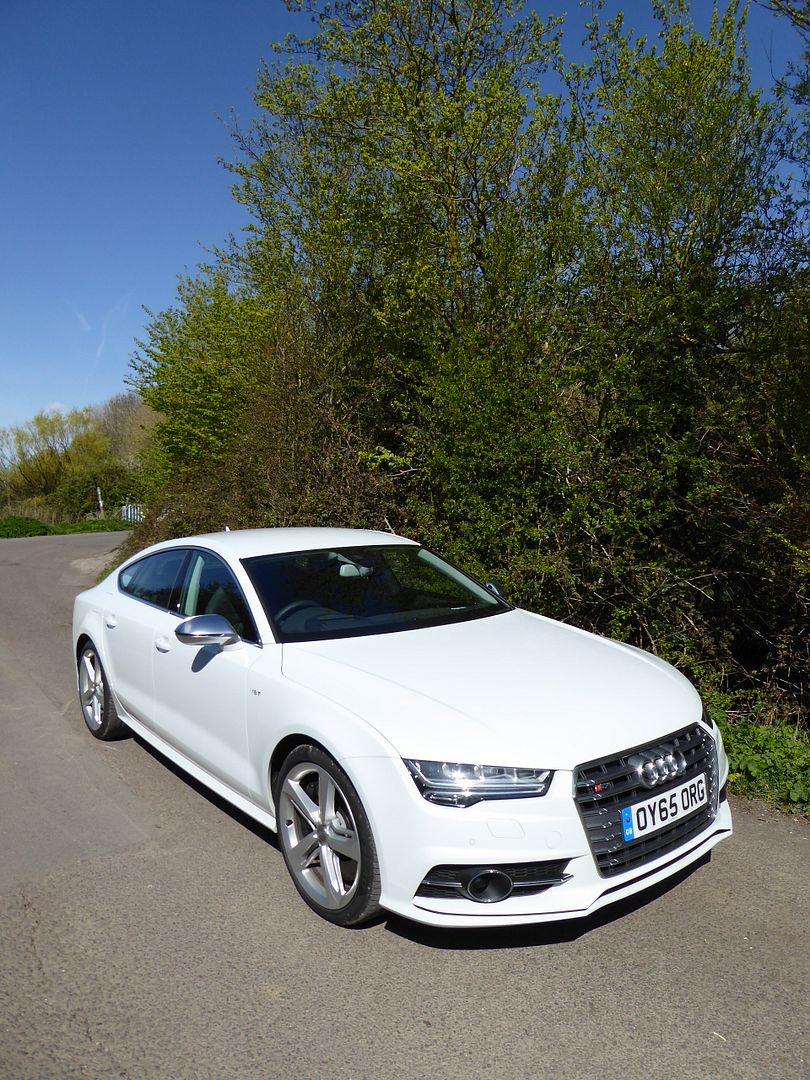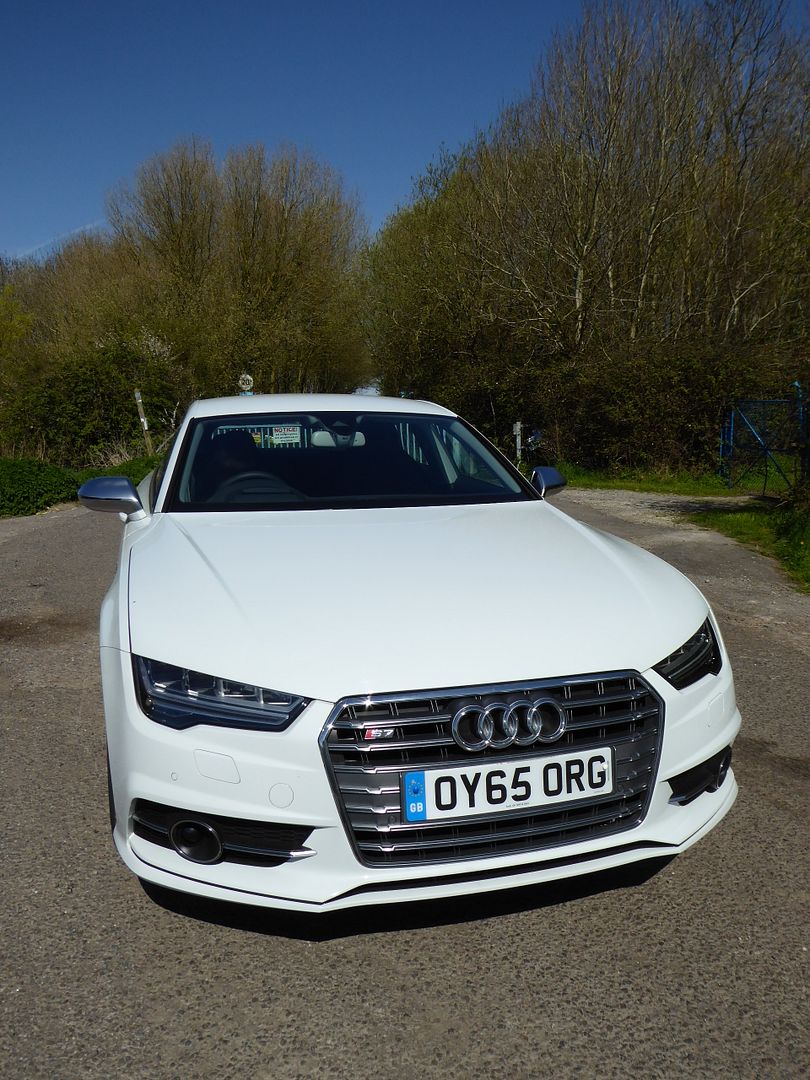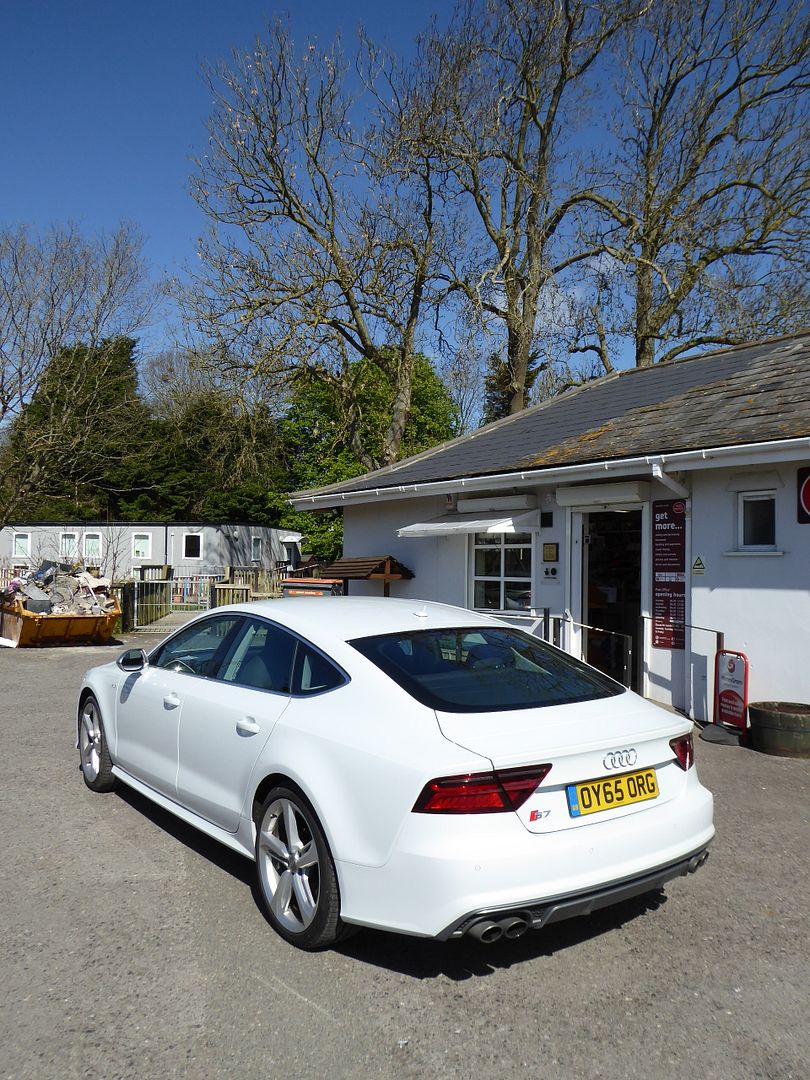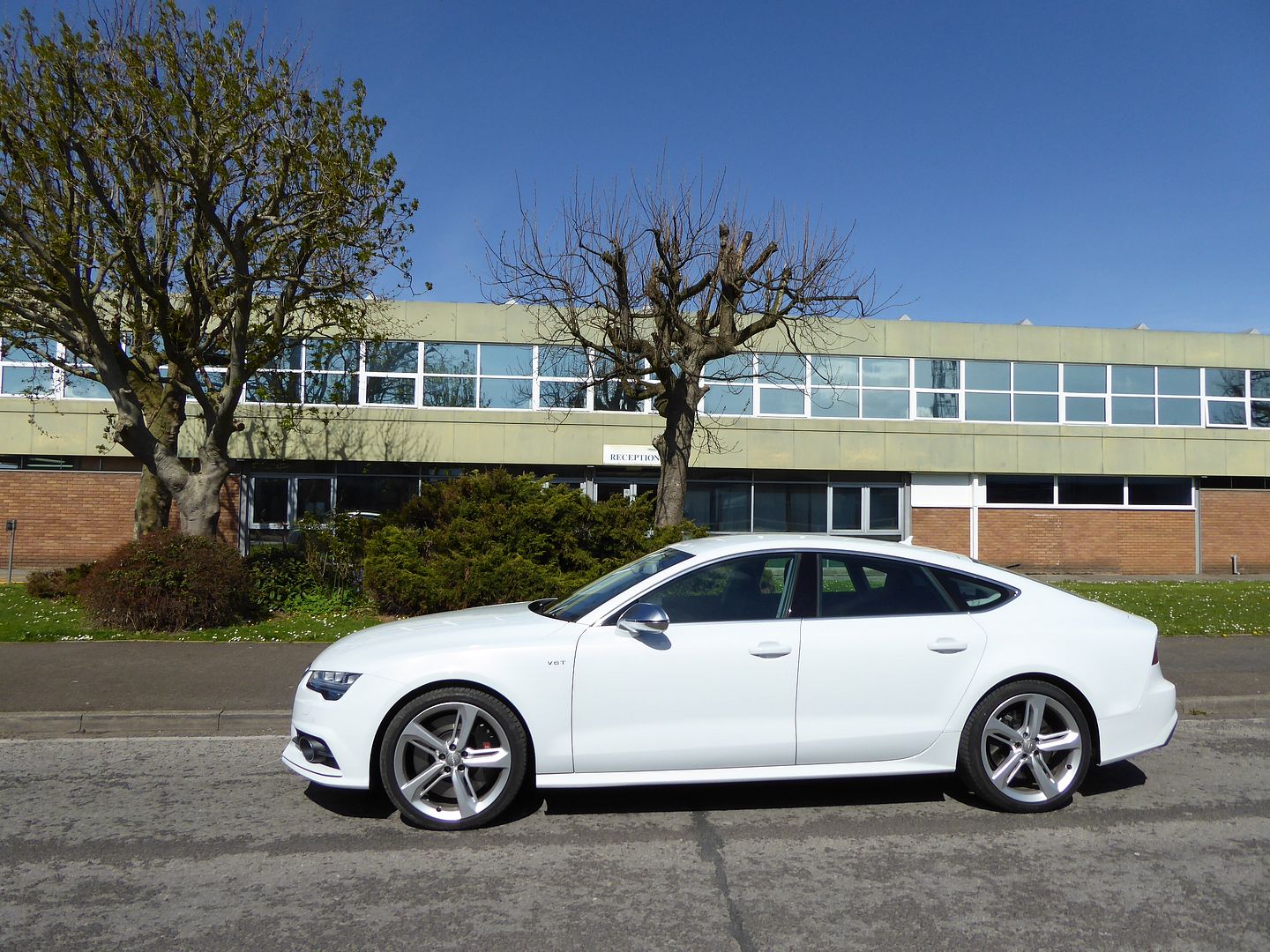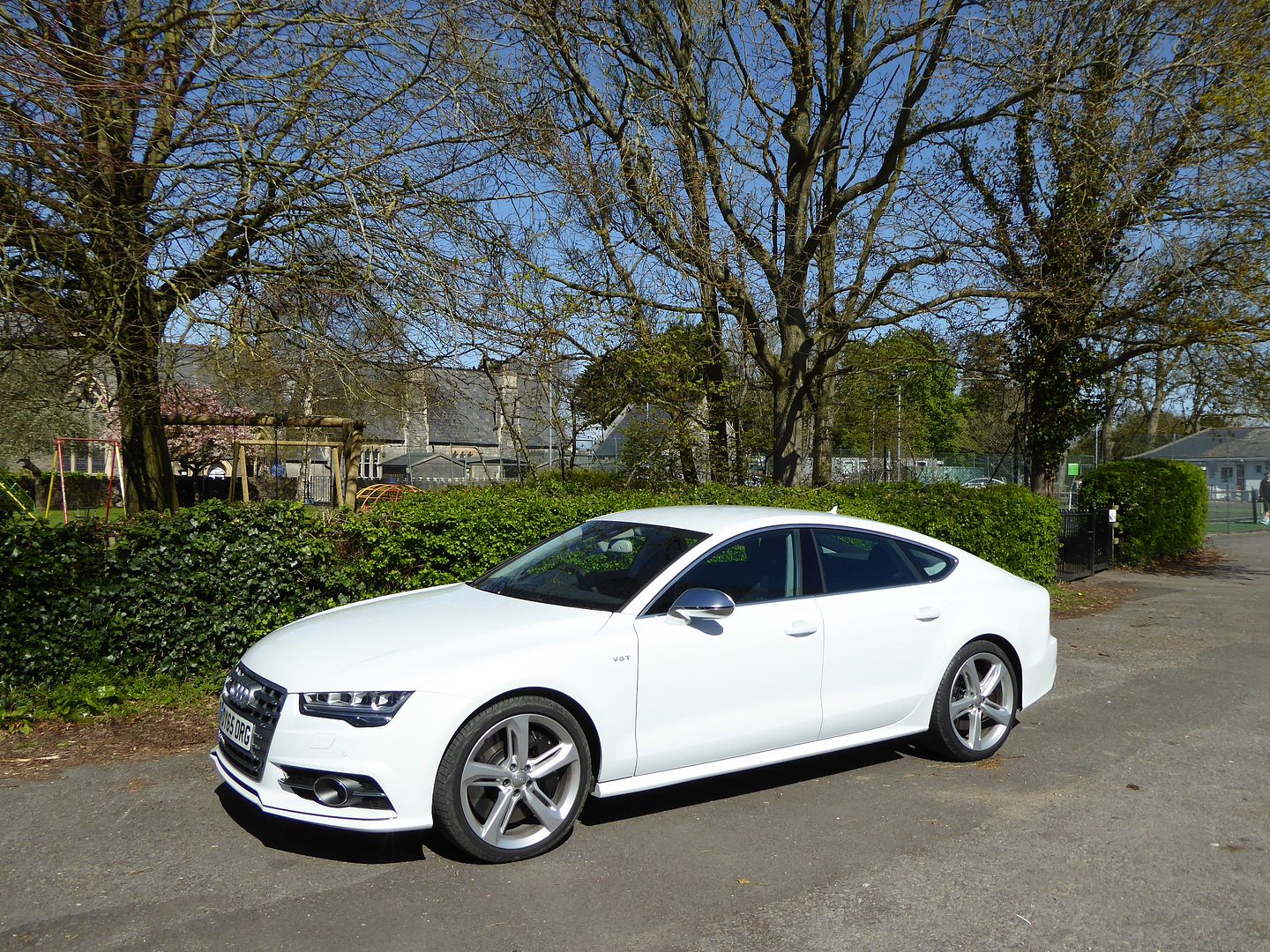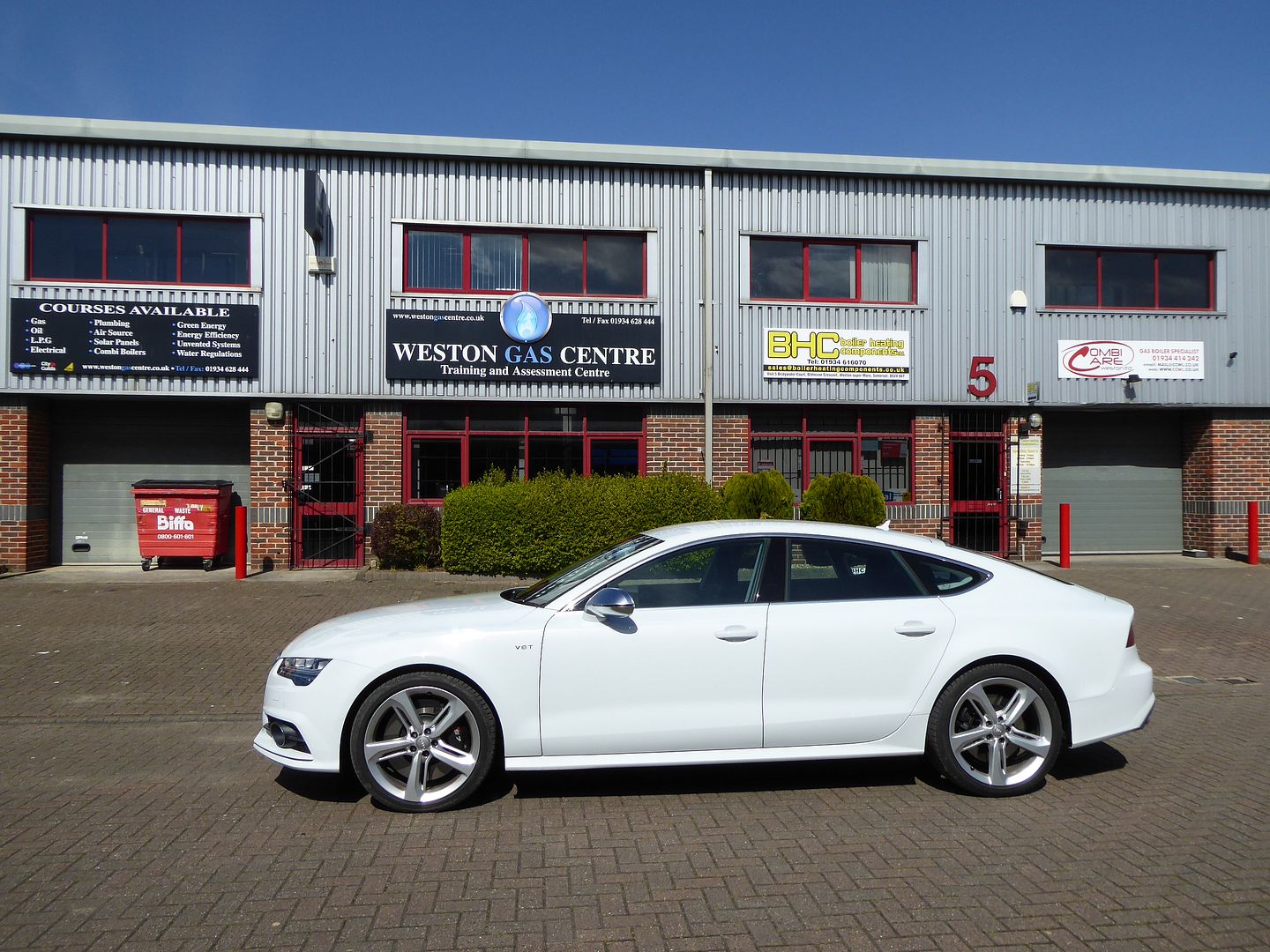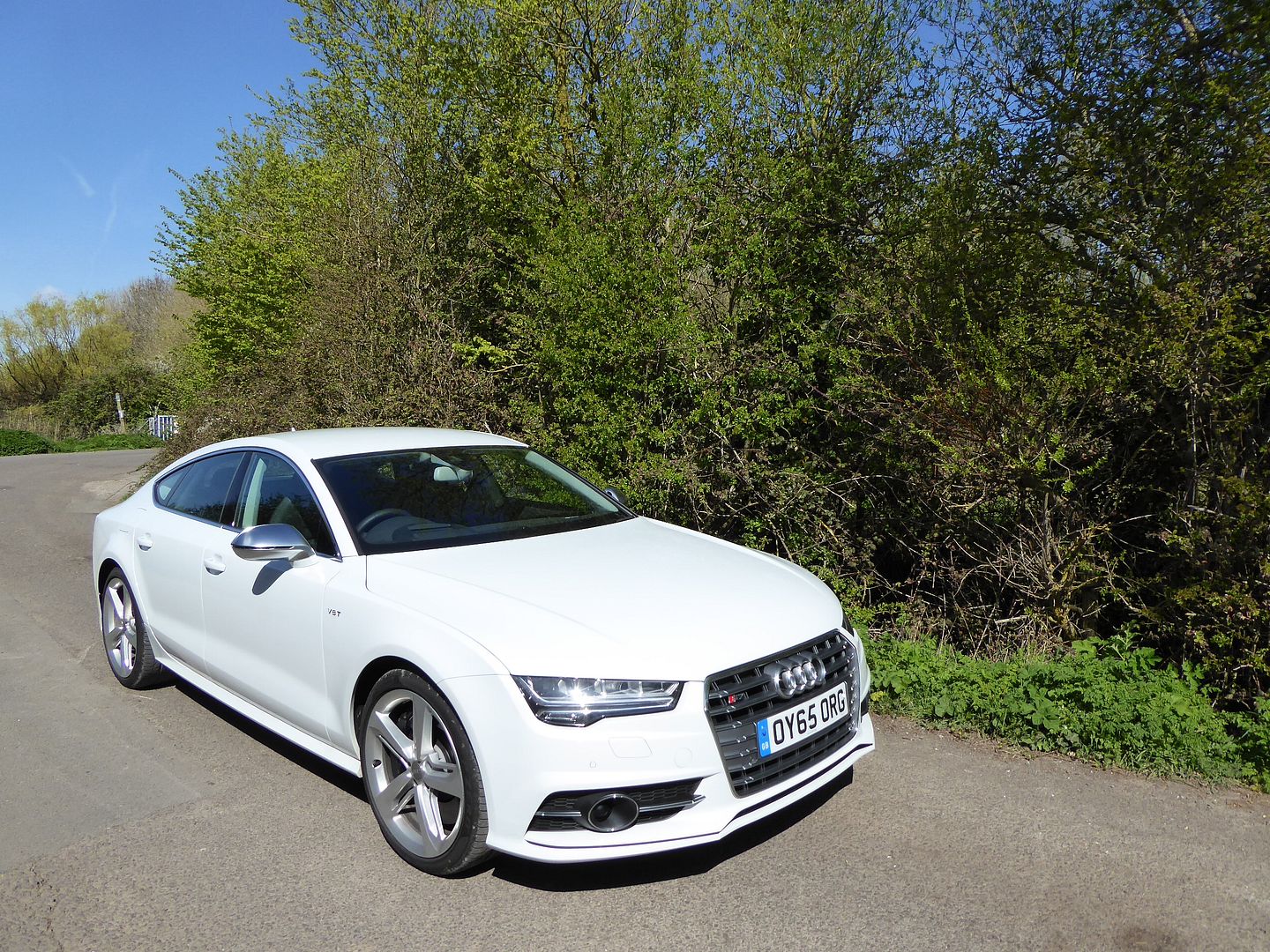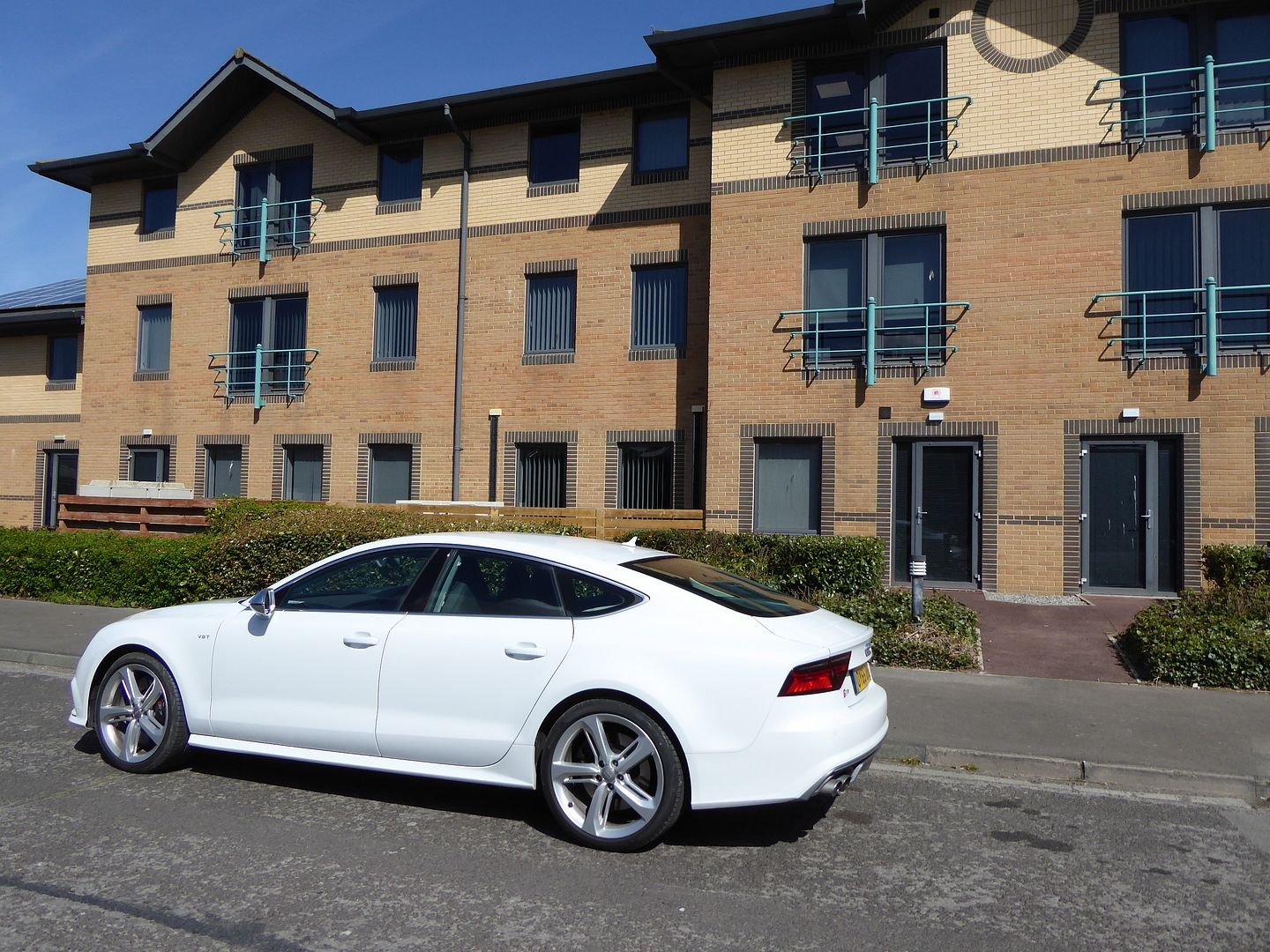 From May 2008 to May 2012 I drove an Audi S6. Yes, the one with the V10 engine in it that had more than few links to Lamborghini. And despite what the UK motoring press said at the time, it was a fabulous car. I loved every minute of it, and even found that when travelling at a steady speed on the motorway, ten cylinders are not quite as ruinously thirsty as you may fear. Come the time of its replacement, it would have been nice to get another S6. Except, I could not. You see, the timing of the end of lease was at that awkward point when a new model A6 had been launched, but the S6 version had yet to be. So even if I had wanted one, I could not. And not for the first time did I find myself in this position, as the S6 had itself replaced a V8 engined S4, and when the lease was up on that one, there was also a model transition, with no S4 models on offer. When I got the S6, I did so knowing just how much I had enjoyed the weekend during which I had sampled the loan car, but also suspecting that 4 years hence, cars with V10 engines and a CO2 number that was off the top of the graduated scale that is used by HMRC to set Benefit in Kind tax liabilities would probably be consigned to history. And so it has proved. The two German supersaloons of the era with V10 engines were both reborn in their subsequent generations with V8 engines, which, whilst boasting at least as much power as the engines that they replaced, in cars that were even bigger, heavier, better equipped and more costly, had two fewer cylinders, and official figures suggesting that they would be notably more economical and certainly with lower CO2 ratings. Audi fitted a 4 litre twin turbocharged V8 to the S models at the top of their range, and as well as replacing the S6 and S8 cars, added a third option, the S7. This last was based on the elegant A7, and when it was launched in early 2011, I rather liked it, finding the fastback styling more to my taste than the traditional three box shape of the C7 generation A6 that followed it a few weeks later into the showrooms. It was a model that was on my short list of replacements in 2012 for that much loved S6, and I did sample one for a weekend. That car was a 3.0 TDi model, in 245 bhp, rather than the even more tempting 313 bhp BiTurbo diesel that was waiting in the wings at the time. It was a deeply impressive car, and had it not been for the fact that a few weeks later I borrowed an S5 Sportback which seduced me with its growly supercharged petrol engine, could have been the one to sit on my drive and take me all over the country for four years. The S7 and even tastier RS7 tantalised every time I saw them at Shows, and on the rare occasions that I came across one on the road, so, four years later, when considering a replacement for the S5 were on the short list of cars I wanted to try, even if the pricing meant that some very creative man maths were going to be required to figure out the affordability. I put my request in for a test car, though the company car scheme process, and Audi very obligingly came up with the one and only S7 in their country demo fleet which they were happy to bring to a location of my choosing for me to have a weekend to see what I thought.
The test S7 came precisely a week after sampling the smaller, and less powerful, but much lighter RS3, a car which had stunned me with just how enticing it was, so the S7 had a pretty big hurdle to clear if it was to impress, and to convince me that the much higher acquisition and running costs were going to be worth it. Hand over formalities and paperwork completed, it was time to adjust everything and get in it and take it back from our Bedfont Lakes location to Bristol, to my house and for a weekend which promised the typical mix of British spring weather, but which also included my birthday. I was excited at the prospect.
The test car was parked up in an underground car park, which is always a good place for the first sound of any car with a big engine and lots of cylinders and an appropriate exhaust system. Part of the charm of the RS3 had been that characterful five cylinder engine and the noises it made which sound so much more interesting than any turbo four (apart, perhaps from my Abarth, but the sounds that makes are largely due its exhaust system). But a V8, almost any V8 is always going to entrance, and this one, with distinct sporting intent augured well. I pressed the start button, and just knew that I was going to enjoy this car. There's a deep rumble as those 8 cylinders come to life. Like most cars, it subdues a certain amount as the engine warms through at idle, but the whole weekend would be characterised by appealing sounding noises that would come from under the bonnet. Audi have judged this well, as whilst a good noise is pleasing to the enthusiast, there are times when you can have too much of a Good Thing, so the sound must not be unduly wearing, as is the case with some (cheaper) cars. But here, it is Just Right. Flex your right foot, and there is that purposeful sound that lets you know that there are 444 twin- turbocharged horses waiting to be unleashed, and yet once underway, the S7 is quiet, and peaceful when cruising at a steady speed. Blip the throttle again, at any speed, and of course that intoxicating sound is back again. I don't think you would ever tire of it. On sound alone, the S7 did a pretty good job of selling itself to me, even before I ad exited the car park. Head out on to the open road and it was very obvious that this is a very rapid car indeed. It may be quite large and heavy, but that engine is more than a match for such attributes, and as soon as you press the throttle pedal, even quite gently, there is more acceleration than you perhaps expect, and in almost all cases, actually need. But it is great to know it is there, and on those rare occasions when you can actually exploit at least a bit of it – and sadly, they are rare on public roads in the UK. As well as the levels of acceleration, it is the silky smoothness of it all that impresses. Turbo lag just does not feature, what you get is instant power and acceleration at all times. There is a 7 speed S-tronic automatic gearbox fitted as standard. There are wheel-mounted paddles, but you probably won't feel much need to use them,, as left to its own devices, the gearbox is silky smooth, and the S7 always seemed to be in the optimum gear. With so much torque available at just about any speed, the upper ratios are there more to cut the revs and hence improve the economy when driving at a steady speed. It works, as I found, just as with my old S6 which averaged around 25 mpg over my 4 year tenure, that you could get figures into the high 20s when on the motorway at a steady speed, nudging 30 if you were careful. Unlike my old S6, there is a Stop/Start system, fitted, which helps both with the CO2 figure and with economy especially in urban traffic a place where the old S6 did prove to be rather more thirsty. There's also some clever cylinder deactivation technology, which effectively closes off half the engine if not needed. You almost certainly won't be aware of. I certainly was not, but again, this does help with both the official figures and reality.
That the S7 is a great long distance cruiser is not in doubt, then, but the reason why the press seem less than besotted with this car, or indeed any S-badged Audi, is because they don't assess it as such. They think it should be something more raw, that is designed for optimum fun on the track, where all-out handling matters more than anything else. I've never taken any of my company car S model Audis to the track, and so, frankly, that matters far less to me, and probably to most other owners, than whether you can live with it on a daily basis, when you want to arrive not feeling like you've just had some form of motoring workout. So, whilst steering feel is important, and handling and grip do matter to an extent, the ride quality is more of a priority, along with noise levels and general civility. Audi do provide you with some choices. There are a number of different drive mode settings from the Audi Drive Select system from which you can choose, using the MMI system. Usually, the best option for everyday motoring is to go for something that is labelled "standard" or "normal". "Dynamic" or "sport" can be fun, but only in shorter bursts. With this car, I found that "dynamic" was actually the best option. It sharpens everything up that little bit, and bearing in mind that this is a large and (despite the large amount of aluminium in its construction)  heavy car, with the security of the standard all-wheel quattro drivetrain, self-locking centre differential and torque vectoring to keep things safe (unless you do something really ill-advised!), so the extra weighting into steering which has been configured to make the car manageable in urban situations such as manoeuvering and parking proved welcome out on the open road, and there seemed to be little penalty in terms of overall comfort. So set-up, I found the steering had just the amount of feel I wanted (and similar to that in my S5 Sportback), the car would go around corners feeling safe and secure, with no discernible roll (not at the speed you can safely achieve on a public road, anyway), more than plenty of grip thanks to the quattro all-wheel drive system, and, thanks to the adaptive air suspension, the S7 rode very nicely, feeling a good deal less firm that you might suspect of a sporting variant. Couple this with well-judged brakes – internally ventilated disks front and rear, unless you stump up for the extra cost carbon fibre ceramic items –  which stop the car with no drama, no fuss, and you have the perfect grand tourer, in my mind. Decent fuel economy at a steady speed coupled with a large fuel tank would give a range which would mean that you would not need to stop very often when crossing whole countries. There are no issues seeing out of the S7 when driving along, and when you need to park it, then optional all-round parking sensors will help you to judge the extremities, which proved handy, as you cannot really see where they are, with the steeply sloping rear window making judging exactly where the back is quite hard.
If the driving experience does not win you over, the interior just might. This is, after all, an Audi, the maker whose levels of interior quality and design are second to none, at any price point. There's a strong family resemblance throughout the range, and plenty of use of individual components that are shared right across the VW Group, but it never feels like that. The S7 shares almost everything with the rest of the A7 range, and indeed the A6 as well, with just detailed touches reminding you that this is that bit special, such as the stainless steel-finished pedals and footrest, grey faced dials, some aluminium-finished buttons and some discrete S7 badging. This was the first Audi range to try to simplify the appearance of the dash, using a 7″ colour infotainment screen which powers away when not in use, and a reduced range of buttons. It is far more successful than the recent designs from rivals in my opinion. Couple that with superlative quality in all the materials used and the inside, complete with well-judged and far from excessive use of carbon fibre inlays and model-specific badging and you get a cabin that is a nice place to be in. It is easy to use, too. The dials are grouped together under a single binnacle, with the two large dials for speedo and rev counter sitting between smaller gauges for water temperature and fuel level. In the middle of the instrument cluster are the digital display areas for odometer and trip computer information as well as the ability to show a limited subset of the navigation information. This does not go as far as the system on the latest TT and A4, but it still proved helpful. The test car had a head-up display, a feature added when the then latest high-seed data-bus system from the Audi A8 was added as a running change in 2012 and this is a feature which I generally find useful. The one here was no exception, with a simple and clear projection of your speed just in the right line of sight. The steering wheel, leather wrapped, of course, was the optional flat-bottomed one, which was not really that noticeable, but more to the point, the thickness was well-judged, so it was a pleasure to hold it. Column stalks, including a stubbier one lower left for the standard cruise control. and the rotary dial on the dash to the right of the wheel for the lights are stock Group parts, identical to those found in the RS3 I drove the previous weekend, and the buttons on the steering wheel boss which you use to select the digital displays in the instrument cluster also proved to be the same, and a generation of thinking on from those in my S5. The centre of the dash contains the infotainment screen, which powers up to a height which makes it easy to read at a glance. Functions that it delivers are largely operated by the MMI controller and switches in the centre console, as the screen itself is not touch-sensitive, and will prove familiar to anyone who has driven a recent Audi model. The graphics on the screen, a generation on from those in my S5, proved very crisp and clear, and particularly pleasing to the eye, unlike those in some other brands.  Below the screen are  a reduced set of buttons for the audio unit and the dual zone climate control and heated seats, as well as a row of functions which you will rarely use like enabling the stop/start system, traction control, the collision warning system and the rear spoiler. The centre console contains those MMI functions, and the electronic handbrake. The overall impression of the cabin is one of classy elegance, and it is matched by an ease of use that other manufacturers struggle to emulate.
The S7 comes with sports seats, which are high-backed with integral headrests, as they are in other S and RS models. Those in the test car were upholstered with Volcano leather, an upgrade to the standard Nappa material, and there is a quilting to the main cushion and backrest which might not be everyone's taste, but which certainly make them look different to those in lesser A7 models. Adjustment is all electric, including power lumbar support with the controls to do so on the side of the seat, and there is a two position memory so you can store the settings once you have found your optimum arrangement. The steering column telescopes in and out as well as up and down. The longest time I spent in the S7 in one sitting was probably a Friday evening journey in traffic back down the M4, which was only a modest test of long term comfort, but everything suggested that you could sit comfortably on this seat for long periods of time.
This is most definitely a four seater car. There is quite a significant transmission tunnel to content with, but the middle part of the rear seat has been fashioned to incorporate an oddments tray and cup holders, and with no central seat belt, it is not an option to squeeze the fifth occupant in here, unless you have specified the no-cost option of a fifth seat. The two who do sit here will not want for space or comfort. With the front seat set for my driving position, there is a vast amount of legroom, but even if you put the seat well back, there is still more than enough space. And although the rear roof line does slope down, headroom is also unlikely to be an issue. Occupants here get their own air vents in the central tunnel, and door bins and map pockets on the back of the front seats for their odds and ends. Those in the front get a good sized glove box, door bins and a spacious cubby under the central armrest. There is a very big boot. It is extremely long, and indeed items that shift right to the back of the rear seats would prove a bit awkward to retrieve, just as they did in the S6, though with the massive opening of the large tailgate, access is that bit easier. The rear shelf is part attached to the tailgate and partly to the rear seats. The space under it is generous, as the car is wide and there is decent height to the load area. If you remove it, and/or fold down the asymmetrically split rear seats – done by dropping the backrest on to the seat cushion to get a decently flat load bay, you will get even more length. The sloping rear will limit the height available at the back of the car, but even so you should find that you can get a lot of luggage in the S7. There is a bit of space for odds and ends under the boot floor which is where you will find the space saver spare wheel. The optional Convenience Pack, priced at £455, gives you a ski flap, luggage tie downs and a luggage net. The hatch is large, but benefits from electric closing which is useful for such a large item as this one.
As is the case with most Audi models, the upgrade to an S from the S-Line versions is largely about mechanical changes and model-specific badging, so if you think you are going to get all the toys included in the standard spec, prepare to be disappointed. You do get 12-way electrically adjustable seats, with leather trim, and heating elements, dual zone automated climate control, the Audi MMI infotainment system with 7″ colour screen, bluetooth, navigation and a DAB radio, cruise control, adaptive air suspension, 19″ alloys, folding heated electric mirrors and LED headlights in the standard spec  As well as the standard car, an S7 Black Edition is available which brings gloss black trim, 21-inch 5-arm-Rotor design matt titanium-look alloy wheels, a black styling pack and a three-spoke leather-trimmed multi-function flat-bottomed Sport steering wheel, slightly lowered suspension and a Bose sound system.  There are pages and pages and pages of options, some of which you need to think about, like colour, wheel design and inlays, and a lot of which you may simply gloss over as unnecessary and pricey fripperies. Be warned that ticking lots of boxes could see the list price increased by a very big sum indeed, as is the case with any rival at this price point. Helpfully, the spec sheet which came with the car indicated which cost options were fitted to it, and they seemed relative limited in number. The whole metallic paint was one such item, along with 20″ 5 spoke blade wheels, a flat bottomed leather sports steering wheel and the advanced technology pack. Adding those to the car meant that the list price was a not insignificant £67,465.
And therein lay the rub. I loved this car. It really did tick every box. It went well, and sounded great while it went about it. It was comfortable, rode well, a great cruiser, and was a nice place to be in. All the attributes indeed, which have led me to select some of its stablemates as my last three company cars. But there was no getting away from the fact that the monthly lease cost would be nearly £300 a month more than the S5, and the Benefit in Kind number would be inflated both by this fact and that the CO2 rating of 220 g/km would make it charged at the top rate from the outset. Owning this car would be a lot more expensive than the S5 has been, and than the beguiling RS3 of the previous weekend would be. And whilst the extra space would on occasion be obvious and welcome, it was not something I would need on a regular basis. Very reluctantly, as I handed the keys back, I had to conclude that, splendid machine that this is, it was probably not the car to order for the next 4 years. But secondhand, or for someone who does rather fewer miles than I do, if you can make the maths palatable, then I really don't think you would be disappointed with an S7. It is a very impressive car indeed.