One of the surprise events of 2021 which I really enjoyed was renowned seller Silverstone Auctions' Season Opener event, which was held at Stoneleigh Park. It came early in the year just after lockdown rules made going out possible again, which at the time was a treat enough, but my mate Andy Convery and I discovered that we could actually go along, free of charge, to have a look at all the cars, which constituted a sizeable show in their own right. Of course we had to be careful not to make gestures which could be construed as a bid, as there was a live auction in progress for some of the time we were there, but otherwise this was a great "event" to go to. When Silverstone Auctions announced their plans for 2022, we could see that the Season Opener was going to be earlier in the year (it had been delayed because of lockdown in 2021) and a different location: the RAF Museum in Hendon, North London. A bit of research showed that this is but a few minutes walk from a tube station on the Northern line and hence quite easy to get to, so we made plans. My logistics were such that I had to travel up on the Saturday morning whereas Andy had gone the day before and been able to take in a show as an added bonus for his trip. We met up at a nearby Coffee Shop and headed into the museum, having been tantalised to some extent by a video that Harry Metcalfe had produced when he did a walk about of some of the cars, knowing that there was going to be some lovely machinery on offer. And so there was. Even better, the cars were displayed right among the planes, so the photographic opportunities presented were tremendous. This is what we saw.
THE AUCTION CARS
101 cars were listed for sale, spread in two collections with half being auctioned on the Saturday afternoon and the rest on the Sunday. A couple of cars had been withdrawn from sale but were still on show and there appeared to be a couple more cars present that did not feature in the listings, but which you will find depicted here. They are presented in alphabetical and then chronological order, which is not the way that they were numbered by Silverstone Auctions, whose own Lot numbering did not appear to follow any obvious logic.
1979 Alfa Romeo AlfaSud Super: When it went on sale in 1972, the Alfasud rewrote the small-car rulebook to become the forerunner of the 1980s 'hot hatch'. Given that Alfa Romeo had no experience of small, front-driven cars, the sheer dynamic excellence of the flat-four-powered 'Sud came as a pleasant shock to critics and commentators, who greeted it with rapturous acclaim. Developed by Austrian engineer Rudolf Hruska, who had previously worked at Porsche and Volkswagen, the Alfasud was noted for its powerful boxer engine, low centre of gravity, aerodynamic profile, and best-in-class handling. The innovative styling by the legendary Giorgetto Giugiaro of ItalDesign was much-copied and much loved – with sales of more than 1m in 12 years, the 'Sud would become the best-selling model in Alfa's rich history. As so often with Italian cars, the Sud also had an interesting and backstory. The Italian government worked with Alfa to build the factory near Naples, as an investment in the impoverished South of Italy (hence the 'Sud' name). It is fair to say that the south's inexperience in car manufacture meant the project did not run entirely smoothly; the first Suds were conspicuously susceptible to rust, although rustproofing was improved in '77 and '78. The Alfasud 'Super' was the range-topping model, available with both 1.2- and 1.3-litre engines. The Super introduced improvements both outside, with new bumpers including large plastic strips, and inside, with a revised dashboard, new door cards and the choice of either Alfatex (vinyl) or two-tone cloth seats. In May 1978, the Super's 1.3-litre engine gained power and capacity (now 1350cc) with a twin-choke carburettor setup. This particular 5-speed car left the factory on the slopes of Mt.Vesuvius in 1979 and made its way to the UK, where it was originally sold to a young lady driver by a family dealership in Skegness. About four years later she sold the 'Sud on to a new owner in the Leeds commuter belt, and it remained in Yorkshire with just three owners until the late 2010s. Given the model's tendency to rust, the excellent condition of this 'Sud is highly impressive – indeed, it makes the colour (official name: Bruno Cilento, or Rust Brown) somewhat ironic. However, this is almost certainly down to the care that successive owners took of the car, perhaps sensing its status as a future classic. With only just 30,700 miles on the clock and a documented MOT history, it has clearly been lovingly cared for. The same degree of care was evident in its second-to-last owner, who brought it from North Yorkshire to Lewes in Sussex in the late 2010s. Various receipts record the substantial amount of time and money this Italophile spent restoring the original details, from hubcaps to pedal covers. By the time it was bought by its last owner, an Italian car collector in London, it was almost museum-specimen quality; the collector's high-quality bare-metal repaint by an Italian paint specialist and a thorough brake overhaul were the perfecting touch. The Boxer engine in is excellent mechanical health, the interior is original and intact, the steel wheels are original and the new tyres are in period style. Accompanying the car are numerous original handbooks, period paperwork, brochures, old tax discs and two sets of keys, plus extensive MOT and service history, helping to support its mileage and quality of ownership. All in all, the preservation level of this Alfasud makes it a truly remarkable example of a model that was considered a landmark car at its very inception, and 20 years later would be described by one classic car magazine as ""The classic sporting saloon car of the 1970s." The sheer preservation level of this little car warrants a place in a collection amongst the finest Italian machinery. The car was sold for "an undisclosed sum" with the proceeds being donated to charity.
1985 Alfa Romeo Alfetta GTV6 Group A: In 1981, Alfa decided to join the join the growing number of National and International Touring Car Championship with its all-new V6 engine in the old Alfetta GTV. Alfa's racing department, Auto Delta, contracted the tuning firms, Imberti from Italy and Luigi Racing from Belgium, and both companies worked on designing and creating the special parts that would allow the cars to conform to the current 'Group A' regulations. Auto Delta took care of the homologation process, photography and paperwork. At the start of the 1982, both tuners prepared 6 cars in total for Division 2 (cars up to 2500cc) and they were successful from the start with Luigi Racing claiming the title three years in a row ('82-84) with their yellow GTV6 and Imberti taking the spoils in 1985 in their distinctively liveried Jolly Club-sponsored car. During this four-year period, there were times when the Alfas were so dominant that they were even stronger than the considerably faster Division 1 cars from BMW (635csi), Jaguar (XJ-S), Volvo (240 Turbo) and Rover (SD1). Luigi Racing used a numbering system for their cars indicated by a plate in the engine bay, stamped LR****, where the first two numbers indicated the year of build i.e. 82=1982 and the second two indicating the build number of the car in the total series i.e. 18= 18th Group A GTV6 built. We are informed there were no more than 20 or so Group A cars built from '82-85 with some significant cars that can be identified, including LR8205 as Andy Rouse's BTCC 1983 championship-winning car, LR8410 became Colin Bonds Australian Touring car in '85 and LR8512 being Ron Simmonds famous car in the late 90s having competed in the ETCC in '84 and '85 and then being used by Ron in the Alfa Challenge functioning partly as a test mule for Ron's Alfa handling kits. Utilising an Alfa 75-based floorpan and a fresh, unstamped factory shell, the car was built for the 1985 season using the latest Group A parts and 'know how'. It ran during '85 in Boule D'Or/ Epson colours and the following year entered the 1986 Spa 24hrs in green Video Point livery. The car was purchased by a Mr Izarelli ,still in green, subsequently being sold to a Mr Vertongen. Main Identifiers are: Chassis plate LR8513 on RHS engine bay shock turret, brake and clutch pedal box, strengthening plates on shock turrets, offset gear-lever, air-jacks, twin AP CP2561 front calipers mounted on special cast uprights, Aluminium lower-wishbones and torsion-bar beam, large anti-roll bar and torsion bars, vented rear discs with AP CP2361 calipers, gearbox oil cooler, long-distance fuel tank, and centre-lock hubs with OZ rims (as used by Luigi in later seasons). This car has always been Identified as the '85 Spa car No 43 Driven by: Bernard de Dryver (B)/François-Xavier Boucher (B)/Loudwig Boucher (B) due to the rear-view mirror location, single central wiper and the air-jack input position on the rear. Previous owners had no reason to doubt this and also the logical conclusion was that this was François-Xavier Boucher's car for the whole '85 season. The car's current owner had been trying to find a GTV6 to race in Historic Touring Cars and had been in discussions with Alfa guru, Chris Snowdon. Chris had known about LR8513 for years and called Mr Vertonger (who was an Alfa racing mechanic back in the day and had a collection of Alfas – the Luigi car being the hidden gem) to broker a deal. Chris drove his empty trailer to Belgium in 2016 to pick up a very dejected looking Alfa along with a plethora of original, but still brand new, Alfa Romeo parts and panels, which were all used to painstakingly rebuild the Alfa over a two year period, thereby preserving LR8513 for the next chapters of its life. The car was built to compete in Motor Racing Legends Historic Touring Car series and run by Chris Snowdon Racing where it has enjoyed many class victories and performed with great reliability. LR8513 is a 'Group A' car and runs the wonderfully sonorous 2.5-litre V6 which is reported to produce over 250bhp and is, of course, fitted with the original, and recently refurbished, Ciccotti gearbox. Supplied with current FIA papers (GB11358), valid until 31st December 2027, this special car offers a gateway into some of Europe's best historic motorsport and is a significant part of Alfa Romeo Touring Car history. It did not find a new owner on this occasion.
1983 Alpina B9 3.5 (E28): This is one of 500 B9 3.5s (E28) built between 1981 and 1985 of which just 64 are understood to have been right-hand drive examples. Of those 64, 46 were supplied with ZF automatic transmission, with only 18 (including this car) being optioned with the far more desirable Getrag 265 5-speed manual gearbox. Costing almost twice that of the BMW 528i SE (E28) on which it was based, the B9 3.5 offered huge power and performance increases over the standard car. Manual transmission B9 3.5s were easily the fastest saloon cars of their day. According to Autocar, 0-60mph required just 6.3 seconds and top speed was 153mph putting the E28-based Alpina on a par with Porsche's then-current 911. Left-hand drive examples were built by Alpina at Buchloe while right-hand drive production took place at Sytner in Nottingham. Cars destined for transformation were supplied by BMW with certain modifications already in place and then further enhanced with a long list of Alpina upgrades. The B9 engine had been developed from the 3.5-litre inline six-cylinder unit used in BMW's 635 and 735 variants which was uprated by Alpina with a gas-flowed cylinder head featuring hemispherical combustion chambers, bigger inlet valves, a gas-flowed inlet manifold, a 268-degree high-lift camshaft and balanced high-compression Mahle pistons. Combined with revised fuel injection settings, a reprogrammed Bosch Motronic engine management system and an Alpina twin-pipe exhaust system, the net result was a conservatively rated 245bhp at 5700rpm. Torque was also increased to 320nm. The standard ZF automatic gearbox was retained (a Getrag 5-speed manual box was an option) and those cars destined to become B9s always came with a BMW-fitted 25% limited-slip differential that was further uprated with an Alpina-installed oil cooler. Suspension modifications saw progressive-rate coil springs and adjustable gas-filled Bilstein dampers fitted although the original front and rear anti-roll bars stayed. New Alpina 16-inch wheels measured 7-inches wide at the front and 8 at the rear (requiring a small modification to the rear wheel arch), these light alloy rims originally being shod with Pirelli P7 tyres. The exterior was enhanced by Alpina's deep front spoiler, a rubber boot lid spoiler and body-coloured door mirrors, the eye-catching Deco stripe kit being an optional extra. Early examples were supplied with an amazing interior, the figure-hugging Scheel bucket seats being upholstered in Alpina's trademark grey fabric with blue and yellow stripes. Other bespoke features included an Alpina leather-rimmed four-spoke steering wheel, Alpina instrumentation, Alpina wooden gear knob and numbered dash plaque. The car presented here is that rarest of examples, a UK/RHD car with the manual gearbox. With a known continuity of ownership since new, always with diligent custodians, this Alpina is something special. It was Alpina-converted in August 1983 and delivered to its first UK owner. We understand that there were then few changes of ownership in the late 1980s/1990s, whilst also (in 1992) being treated to a full brake and suspension overhaul at NGH Racing Services of Nottingham (£1,009.35). In more recent times, in 2017/18, it was the recipient of a respray and partial restoration at Autobahn Services BMW and in 2019 it was fully serviced and generally overhauled at BMR Performance. Having been well maintained over the years and carefully selected for a good reason to form part of a diverse and interesting collection of motorcars, this is an opportunity to take ownership of this truly superb super saloon from the 1980s. A modern classic that really stands out from the crowd and should rightfully be preserved for future generations to see and admire. Performance BMWs continue to have a strong following and this Alpina is sure to be the talking point of any classic car show you choose to attend. It sold for £56,000.
1933 Alvis Firefly Cross & Ellis Tourer: Introduced in September 1932, the Alvis Firefly was built to the same high standards as its more expensive brethren. Notably low-slung, it was based on a 'double-dropped' ladder frame chassis equipped with all-round semi-elliptic leaf-sprung suspension, friction dampers and four-wheel 14in drum brakes. Utilising a 9ft 10.5in wheelbase and 4ft 4in track, the model was praised by the contemporary motoring press for its ride / handling capabilities. Powered by a 1,496cc OHV engine – essentially a four-cylinder version of that found in the legendary Speed 20 – allied to either four-speed manual or ENV pre-selector transmission, the Firefly was reputedly capable of 75mph. Available with a choice of saloon, tourer or drophead coupe coachwork, it remained in production until 1935 by which time some 904 are thought to have been sold. AXA 580 is a four-speed manual, matching-numbers Cross & Ellis Tourer. Extensively rallied by its two previous owners, it is both VSCC and FBHVC eligible making this a remarkably inexpensive route to pre-war Alvis motoring. It's been well maintained throughout its life so mechanically very sound and it's reassuring level of patination suggests it's been used and enjoyed rather than trailered to Concours. Full wet weather equipment in beige to complement the British Racing Green bodywork and an extensive history file accompanies this venerable Firefly along with many manuals and photographs of work and activities. Post Vintage Alvis cars are prized for their durability, performance and driving dynamics and this sporting Cross & Ellis tourer should provide its new owner with lots of fun amongst like minded 'Red Triangle' enthusiasts. This car sold for £24,187.
1978 Aston Martin V8 Volante: The first Aston Martin V8 Volante rolled off the production line at Newport Pagnell in 1978 to worldwide acclaim and went on to be Aston's saviour as, much like its older siblings, the DB5 and DB6, the V8 Volante kept the order books full by conquering the North American market. As the convertible version of the new luxury Oscar India V8, the car had the brutish good looks of an aristocratic rugby player and the interior refinement of a gentleman's club. If the contemporary Ferrari of its day was likened to a 'prancing playboy in snakeskin loafers' the Aston V8 Volante was the solid chap in burnished brogues, equally at ease in town or country. When Timothy Dalton took over as James Bond in the 1987 film "The Living Daylights" he did so behind the wheel of the most appropriate car of the era, a V8 Vantage Volante. Bestowing the virtues of its heritage, luxury and power, the V8 Vantage Volante helped ease Mr Dalton into the role of the quintessentially British spy. The car was to feature prominently throughout the film, with the "Winterised" version eventually falling foul of its own self-destruct button. When HRH Prince Charles ordered his new Vantage Volante in 1987 he preferred the Vantage engine but with the more understated styling of the standard Volante such as this car, and a further twenty-one Prince of Wales specification cars were produced, which have become highly sought after. This delightful car has the dual distinction of being not only the second production right-hand drive Volante but the first of just twenty-eight right-hand drive manual carburettor Volantes out of a global production of 901 cars. Delivered new by St. Helier Garages Ltd., Jersey to a Dr. Kirch on the 21st February 1979, who, on his return to the UK, registered the car on 4th February 1982. Diligently maintained and regularly appearing at AMOC events with subsequent owners, the car's fourth owner, noted newspaper baron Eddie Shah, was to set in course the next chapter of the Volante's journey. He commissioned the Stratton Motor Company to upgrade the engine to Vantage V580-specification and fit the corresponding exhaust system at a cost of £26,000 in 1998. As is common with virtually all Aston Martins of this period, the decision was made to change the colour from Storm Red to perhaps the best colour of Buckingham Green. During this cosmetic restoration carried out by Aston Workshop in 2003, that cost £30,000, a Vantage front grille was added too. The car now resembled a Prince of Wales specification Vantage Volante in both looks and performance, save the factory correct "cookie cutter" alloys as oppsed to the Ronal wheels of the later PoW cars. Bought by our vendor, a true Aston enthusiast, in August 2020, he has since fitted a new alternator, steering rack, air conditioning unit, viscous fan, blower motor and power steering pump. Cosmetically new green carpets were fitted and the re-trimming of the front seats was topped off with a new mohair hood. The history file is incredibly detailed, and together with the well-stamped service book, includes reams of historical receipts from the factory and leading Aston independent garages, it is patently obvious that diligent past owners have taken this car to the best names for works. Some £80,000 worth of receipts are present for expenditure over the last twenty years alone. Regretfully offered to auction to fund the restoration of a DB6, our vendor has travelled some 4,500 miles in the car and the odometer has gone "round the clock" with a reading of 102,985 miles at the time of cataloguing and a new MOT will be issued prior to the sale. We feel that this matching numbers motor car is perhaps unique in the market with its historically important status as the first manual right-hand drive Volante and its upgraded Vantage specification engine. With just twenty-seven PoW specification Vantage Volantes produced, and commanding twice the money, this delightful car is in no way a replica but a car that stands on its own four wheels as a subtly styled example of the model in superb condition. It failed to secure a new owner.
1997 Aston Martin V8 Coupe: Launched at the International Motor Show in Birmingham during October 1988, the sensational newcomer re-stated its Aston Martin V8 forerunner's brawny looks in the modern idiom, contriving to be slightly narrower yet providing increased interior space. The car was still no lightweight, but with 330bhp on tap courtesy of the trusty V8 engine's new 32-valve top end, was good enough for a top speed approaching 160mph and a 0-60mph time of under seven seconds. After spearheading the Aston Martin V8's transformation for the 1990s, the Virage name was dropped during 1994, its place as the 'standard' model being taken by a Vantage-style V8 Coupe. Introduced at the Geneva Salon in March 1996, the new V8 Coupe adopted all of the Vantage's muscular styling cues but retained the normally aspirated, 5.3-litre engine of the Virage and delivered similar performance. The model formed part of the Aston Martin range for just three years and is one of the rarer members of the modern V8 family. This UK-supplied, right-hand drive V8 is finished in Avon Black with Charcoal-piped Parchment leather interior, is fitted with an automatic gearbox and was first registered in April 1997 to Aston Martin Lagonda Limited, Newport Pagnell as the company demonstrator. The car has Works Service history up until September 1997 when it was sold, while subsequent servicing has been carried out by main dealers and specialists. 'P248 SPU' has now covered 38,563 miles from new and is described as in generally good order. After a few years of dry storage due to the owner working abroad, marque experts McGurk Performance cars have recently reconditioned the car and have issued it with a fresh MOT valid until 18th January 2023. The V8 comes complete with a history file and its V5 registration document and looks like a value for money entry into the fantastic world of classic V8 Aston motoring. The new owner paid £45,000 for this one.
2001 Aston Martin Vanquish: An entirely new Aston Martin for the 21st Century, the V12-engined Vanquish coupé debuted at the Geneva Auto Show in March 2001. Aston Martin's first power unit of its type, the 5.9-litre, 48-valve, V12 engine (first seen in the DB7 V12 Vantage) developed 460bhp at 6,800rpm, with 400lb/ft of torque available at 5,500 revs. The six-speed gearbox was controlled by F1-style paddles and could be operated in either of two modes: fully manual or computer-controlled automatic, with a 'sport' setting available on both. The inventory of standard equipment included almost everything the discerning connoisseur could wish for, while the performance – 190mph and 0-60mph in 4.5 seconds – placed the Vanquish firmly in the supercar class. Dominated by an imposing aluminium centre console, the interior featured Connolly leather upholstery and Wilton carpeting, emphasising the Aston Martin heritage, for despite its advanced specification, the Vanquish was built like all other Astons before it: one at a time and by hand. Built to Gulf Co-operation Council (GCC) specification, this left-hand drive Vanquish was purchased by our vendor in Lebanon and imported into the UK in 2020. Finished in gleaming black with Forest Green leather, the car has been fully serviced by Aston Martin and remains in excellent original condition. Service records for the period August 2004 to November 2017 are available and the car also comes with a UK V5C registration document. It failed to sell.
2003 Aston Martin DB7 GT: For some Aston Martin customers, even a Vantage engine just didn't quite do the job. Demand for a higher-performance DB7 was sufficient to persuade Aston to develop the DB7 GT, crafted for those drivers who wanted more power, increased handling, and an overall greater driving experience. In 2002, the new variant of the DB7 was launched, named the V12 GT or GTA when equipped with automatic transmission. Its V12 engine produced 435 bhp and 410 lb·ft of torque in the manual car, although the automatic GTA retained the 420 bhp and 400 lb·ft of torque of the standard DB7 Vantage. Additionally, the GT and GTA chassis had substantially uprated suspension from the DB7 Vantage models. The existing six-cylinder DB7 bodyshell was re-engineered to accommodate the new V12 engine/transmission package, resulting in a 20% stiffer structure exceeding all contemporary crash test requirements, while the suspension was developed specifically for this new model. Cross-drilled 355 mm front and 330 mm rear vented-disc brakes assisted retardation and new five-spoke,18-inch alloy wheels were fitted to provide optimum levels of performance and grip. Special attention was paid to the aerodynamic balance with the adoption of additional sweeps for the undertray, wheel arch liner extensions and a revised boot lid spoiler which enhanced the new look. These additions helped to reduce lift by almost 50%. Aesthetically, compared to the Vantage, it has a mesh front grille, vents in the bonnet, a boot spoiler, an aluminium gear lever, optional carbon fibre trim and those new wheels. Production of the GT and GTA was extremely limited, as only 190 GTs and 112 GTAs were produced worldwide. This, UK supplied, right-hand drive DB7 GT is one of those 190 and has been in current private ownership since 2012 having bought the car from Marque specialist, McGurk Performance. It's finished in Solway Grey Mica with a two-tone grey leather interior and sits on a set of the larger optional alloys for the GT. Being a GT it's naturally fitted with the desirable manual gearbox and it had covered 73,592 miles at the time of cataloguing. Following a few years of dry storage, the GT has recently been serviced by McGurk performance and at the same time they also replaced the air conditioning compressor, replaced a broken spring, refurbed the wheels, fitted new tyres and have recently issued it with a fresh MOT valid until 8th February 2023. It sold for £31,250.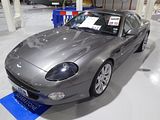 2006 Aston Martin DB9 Volante: "The Aston Martin DB9 is a thoroughbred sports car with GT levels of comfort and refinement. Combining Aston Martin's unique character with an uncompromising design philosophy, the DB9 was borne out of a synthesis of traditional craftsmanship, high-tech manufacturing, modern components and use of the finest materials." – Aston Martin. Launched in 2003 as successor to the DB7, the DB9 is historically significant as the first model to be built at Aston Martin's new factory at Gaydon, Warwickshire. Like its predecessor, the DB9 was styled by Ian Callum, with finishing touches applied by Henrik Fisker. State-of-the-art manufacturing techniques were employed in making the aluminium/composite body, which was robotically assembled using a combination of self-piercing rivets and adhesive. Although some 25% lighter than that of the DB7, this advanced bodyshell possesses double the structural stiffness. The DB9 is powered by a development of the 5.9-litre, 48-valve, V12 engine found in the DB7 Vantage, which produces 450bhp, an output sufficient to propel the aerodynamic coupé to a top speed of 189mph with 60mph attainable from a standing start in an impressive 4.6 seconds. The aluminium engine is mounted as far back as possible in the chassis while the transmission/final drive is positioned ahead of the rear axle, resulting in 85% of the car's mass being sited between the axles and a perfect 50/50 front/rear weight distribution. Transmission options are a six-speed manual or six-speed 'Touchtronic 2' Automatic. Inside the DB9 one finds the typically elegant, luxurious, and supremely comfortable hand-crafted interior traditionally associated with Aston Martin, featuring primarily wood and leather trim as well as the latest in modern technology, subtly deployed. Although scheduled for a slightly higher production level than previous Aston Martins, the DB9 remained an exclusive product affordable only by a privileged few. Its price at launch was £111,000, with the Volante convertible some £14,000 more. The car presented here is a 2006 Aston Martin DB9 Volante finished to a very high specification in Onyx Black with full Black leather interior and Piano Black wood, plus upgraded alloy wheels, heated seats, heated front screen, cruise control, Bluetooth, and a Linn audio package. Over the years, this handsome car has been treated to 11 Aston Martin main dealer services, the last of which was at 35,390 miles (the cars mileage still), completed at Aston Martin Bristol in July 2021. In November 20121, the cars media interface was upgraded/quipped with Apple CarPlay / Android Auto and an HD screen, with this work being done by Aston Installations and costing of £3,244. This upgrade also includes a front and rear parking camera and a Blackvue front dash-cam with battery pack. Not to be missed, this DB9 is certainly a lot of Aston Martin at this guide price and is sure to offer pride of ownership, proper driving involvement and much enjoyment to its next owner but that was not going to be someone from this auction as the car did not sell.
2011 Aston Martin DBS Volante Carbon Edition: Introduced at the Pebble Beach Concours d'Elegance as Aston Martin's new flagship in 2007, the DBS retained similar looks to the DB9 yet was visibly more masculine and muscular in form, hinting at its increased power under the bonnet. A direct, yet more gentlemanly, competitor to Ferrari's 599 GTB, the DBS pulled at enthusiasts' heartstrings from the moment it was announced, and it was arguably one of the most desirable cars that money could buy when it was new. Featuring on the silver screen as James Bond's car of choice in both Casino Royale and Quantum of Solace, the DBS' place was cemented in Aston Martin and movie history, becoming a must have for any Aston Martin collector and a dream car for James Bond fans around the world. Two years after production began on the coupé, the drop-top DBS Volante was introduced in 2009, adding to the car's overall desirability. Other than the addition of its convertible top, the DBS Volante remains highly similar to its closed sibling, still boasting Aston Martin's lauded 6.0-litre V-12 engine, rated at 510 brake horsepower, and breath-taking lightweight bodywork. Rather than fit a folding hardtop, Aston Martin decided to go for a soft-top convertible in order to add as little weight as possible and preserve trunk space. Furthermore, the roof can be raised or lowered in just 14 seconds, even while at speeds of up to 30 mph! The DBS Volante has now established itself as one of the most highly regarded models of the Gaydon production era and remains one of their most coveted modern-era models. Produced for just three years, a total of just 846 examples were built, for global consumption. Four years after the DBS' starring role, James Bond's company car was finally been given a sharp black suit to match its suave owner's! The DBS 'Carbon Black Edition' Volante – a special edition of Aston's flagship car. Dressed head-to-toe in black, inside and out, the DBS' stealth-like styling has never looked better. The fearsome V12 is untouched but feels as potent as ever, while the Touchtronic gearbox and ceramic brakes make the most of the DBS' dynamic abilities. Unique to the Carbon Black Edition model is bespoke Carbon Black metallic paintwork, especially formulated with a subtle metallic twist to create a deep, rich patina, and which requires 50 man-hours of hand-painting to apply, according to Aston Martin. The bodywork paint combines perfectly with the black gloss finish on the inner edges of the 20-inch alloys. Contrasting this is a Magnum silver mesh covering the bonnet vents and diamond-turned surfaces of the wheels. The mean-and-moody theme continues inside with swathes of Obsidian black leather, including the seats with silver stitching done by hand. There is a Piano Black fascia trim that is also used for the centre stack and centre console, along with anodised black tread plates and unique carbon fibre sill plaques with the DBS Carbon Black logo that greet you as you swing the door open and sink into the padded sports seats. Mechanically, the Carbon Black Edition is identical to the standard DBS, but that's not such an issue when you have a mighty 510bhp 6.0-litre V12 to begin with. The superb paddle-shift Touchtronic gearbox comes as standard, as do carbon-ceramic brakes, which are the size of dinner plates! With the nature of this engine, there is something deeply satisfying about the way the DBS gathers pace; once it's gained momentum, the unit fires the DBS towards the horizon, leaving a deep-chested growl from the exhausts in its wake. Press the 'Sport' button and select the firmer damper setting, and the car can be threaded through corners at quite a pace. On paper, when new, the Carbon Black Edition's asking price seemed steep, but as always with an Aston, it feels more exceptional than simply the sum of its parts. This is one special edition that lives up to its name. The car presented here is 1 of 31 RHD/UK-supplied 2011 Aston Martin DBS 'Carbon Black Edition' Volante examples. A DBS is a hugely stylish car which seems to emanate that timeless yet still up-to-date aesthetic balance that Aston Martin have got down to a fine art. Coming from a small discerning private collection of cars, our vendor bought it from Aston Martin of Hatfield in April 2020, having only driven it on a few dry days to motoring events. With a full Aston Martin service history from new, the last just 300 miles ago, and now with just 54,000 miles covered in total – these Astons actually prefer to be used as intended – this impressive vehicle, able to be a sports car, GT, or everyday luxury conveyance, is in enviable condition and belies its mileage. The overall result is a subtly superior DBS with added cache, offering amazing value at this guide price but it failed to find a new owner.
1985 Audi Sport Quattro S1 E2 Hannu Mikkola Homage: The original Audi Sport Quattro S1 E2 was introduced at the end of 1985 as a development of the Sport Quattro S1 and featured an inline 5-cylinder engine that displaced 2,110cc and generated an officially quoted power output figure of 473bhp. The turbocharger utilised a recirculating air system allowing the engine to resume full power immediately after the resumption of full throttle, reducing turbo lag considerably. In addition to the improved power output, an aggressive aerodynamic kit was added that featured very distinctive wings and spoilers at the front and rear and the car's weight was reduced to 1,090kg. The Evo 2 made its debut at the 1985 Rally Argentina, with Stig Blomqvist driving and the car enjoyed much success on the rally circuit, with Walter Röhrl, Christian Geistdörfer and later Michéle Mouton. The S1 E2 would become the final Group B car produced by Audi, with the works team withdrawing from the Championship following the 1986 rally in Portugal. In the world of rallying, those years represent the golden era. Group B took the World Rally Championship and turned it on its head. In a matter of just a few short years, factory-backed cars doubled their power output and were packed full of cutting edge technology and exotic components. Many people likened them to Formula 1 cars for the gravel, and that wasn't far from the truth. But they were too fast and ultimately too dangerous, which is why we will, unfortunately, never see anything like Group B in the WRC ever again. However, there will always be enthusiasts who would love to own a mid-eighties Group B car but with such small numbers of competition cars built during the heyday, owning a proper Works-spec machine is a privilege that only a few can enjoy. Most surviving cars are in collectors hands and subsequently don't come up for sale very often and when they do there's the small matter of price, which is anything but. So what to do if you crave a slice of Group B, but can't lay your hands on the real thing? The answer may well be here. This is a supremely accurate recreation of the 'Group B' rally Audi Quattro SWB which won the 1985 Toyota Olympus Rally in the capable hands of the late Hannu Mikkola and Arne Hertz. The level of construction, quality of engineering and attention to detail bear comparison to the 'works' cars and very rarely does such an exacting copy of the era-defining Factory Quattro cars come to market. The shell was constructed in exactly the same way that the original factory cars were by mating the front half of an Audi 80 bodyshell with the rear end of the road-going UR Quattro. After many hours of preparation, the shell was fitted with a full roll-cage by Custom Cages and is a copy of the original 'works' cage but fabricated to modern safety standards (the cage wears 'Matter' decals as the works cages were made by them). The build was started in the winter of 2017 overseen by the renowned historic Audi rally-car builder, Andy Krinks, but, such was the need to source authentic parts from all over Europe, that it was not finished until December 2019. Since then it has completed three hundred test miles to ensure it runs and performs exactly as it should. The Audi 5-cylinder, 2.5-litre inline engine is a 'stroker' with lightened and balanced, Pauter forged connecting rods, race pistons, Sputter bearings and ARP fasteners and the head is RS2 ported and polished with CAT Cam rally camshafts with adjustable timing gear. It has a full Titan Engineering dry-sump oil system. It's fitted with a lightened and balanced competition flywheel with a rally 'cerametallic' paddle clutch and cover and the manifolds and exhaust are by CSK. The ECU is a Syvecs S7 + with a dash-mounted dial for power-range adjustment offering anti-lag on the higher power settings. Injectors are Bosch EV14 1000cc and the turbo is a Xona X3C unit with a 'Turbo Smart' wastegate. The suspension is a custom-made Proflex System with AP Discs and Calipers from their historic range and the gearbox is a six-speed dog-box. The car is currently running with a conservative 1.6 bar boost producing 497bhp for running in, however, adjusted up to 2.2 bar, our vendor understands it would produce circa 650bhp. The attention to detail in the cabin remains impressive with even the period-correct speedo presenting in KMH although it has been modified to function in MPH (30kph indicated is actually 30mph). It's fitted with a MOMO wheel, period-correct Halda (not tested), Recaro seats (2023) and Sabelts (2004). The emphasis on historical accuracy is everywhere and you could imagine that the late Mr Mikkola could jump in and find every button and switch without even looking. Naturally, after a two year build and only 300 miles, the car is immaculate and, presented in its plain white 1985 Olympus Rally livery, is so much more subtle than the rather garish HB-liveried cars. This remarkable motor car can be viewed and even demonstrated (subject to negotiation) to any potential bidders in a professional motorsport environment. It's supplied with MSA papers which qualifies it for non-FIA sanctioned events such as the Lombard, Mintex, and various rally festivals/hill climbs in the UK & Europe and it has a live invite for the Rally Festival Hoznayo, a spectacular event on closed roads around Northern Spain. The MOT is valid until August 2022. Short of owning an original 'works' eighties Quattro SWB, this is without doubt the closest to the original at possibly 25% of the cost. Truly ready to go and set up by professionals. Big money, as expected, this went for £292.500.
1962 Austin-Healey 3000 Mark IIA: The 3000 Mark II (BN7) was introduced in March 1961 with a higher performance camshaft and, initially, a trio of SU HS4 carburettors which turned out to be difficult to balance and were replaced with twin HS6s with the arrival of the BJ7 in January '62. Known as the 'Mark IIA', the BJ7 differed by having wind-up windows and a wrap-around windscreen and could be identified externally by a vertical barred front grill. A total of just over 6,000 BJ7s were built. Finished in British Racing Green with Red Hide and a Black Mohair roof and, with a total restoration just completed, this particular Austin-Healey Mk llA BJ7 (2+2) is in outstanding condition throughout. Subtly modified both mechanically and aesthetically, it's now ready to be enjoyed once again. With bumpers removed, black painted wire wheels, side-exit exhaust and the cleverly recessed spotlights, it certainly has that 'fast road' appeal and stands out from the crowd. Mechanical improvements include the engine being upgraded to BJ8 specification and lightened and balanced, stainless steel headers and side-exit exhaust, high-torque starter, alternator, all round disc brakes and much more. Cosmetically, the finish is as good on the underside as it is on top with the restorer having paid particular attention to originality with every component fitted being new or sympathetically rebuilt. With all the hard work now completed, it's time for this stunning 3000 to find a new home as another project looms and space is required. Now offered at a fraction of its restoration costs, it has to be worthy of your serious consideration. A detailed specification sheet is available upon request. It sold for £53,000.
1966 Austin-Healey Sprite Mark III Sebring: The somewhat convoluted story of the Sebring Sprite has been well documented in the past, from the class-winning trio of cars prepared by Donald Healey for the 1959 Sebring 12 Hours Grand Prix d'Endurance. (prototype Dunlop disc brakes, wire wheels, larger SU carbs, twin-plate racing clutches and straight-cut close-ratio gearboxes) through Stirling Moss' success in the separate four-hour race for GT cars of under one litre at Sebring in 1960, John Sprinzel's arrival at Austin-Healey with his Frank Costin-designed Speedwell GT and the legendary success of the 5 'Works' and 2 Sprinzel cars at Sebring in 1961, through to the mid-sixties when over a dozen small firms were building their own streamlined bonnet, fastback versions of the Speedwell GT and Sprinzel Sebring utilising Mk1 and 2 Sprites (latterly the MG Midget) and marketing them as 'Sebring Sprites'. This Mk III is a Sebring-bodied car and prepared for the fantastic Equipe Racing Series. It has been run and prepared in recent years by Droitwich-based, TTPerformance with some great results achieved with much fun had along the way. It boasts a full house 1293cc built by TTP with only 2 hours running time on the unit. 'GOV 23D' is road registered and we're informed the car is up to date and ready to go with brand new seat belts .This is a well-developed, carefully maintained car that's 'pretty as a picture' and offering great value for money entry into the fantastic world of historic motorsport. This one sold for £18,563.
1964 Bentley Continental Series 3 MPW Coupe: Bentley's magnificent Continental sports saloon has been synonymous with effortless high speed cruising in the grand manner since its introduction on the R-Type chassis in 1952. With the arrival of the final (S-Type) generation of six-cylinder cars in 1955, the Continental lost a little of its individuality but none of its exclusivity and this trend continued after the arrival of the V8-engined S2 in 1959. Although the S2 appeared externally unchanged, its performance was considerably enhanced by the new 6,230cc V8 engine. Power-assisted steering was now standard and there was no longer the option of a manual gearbox, Rolls-Royce's own four-speed automatic being the sole offering. The Bentley Continental was, of course, exclusively a coachbuilt automobile. The firms of H J Mulliner, Park Ward and James Young all offered bodies on the Continental S2 chassis. By far the most striking of these S2 Continentals were those bodied by Rolls-Royce's in-house coachbuilder Park Ward, and this design by Norwegian Vilhelm Koren, with its influential continuous front-to-rear wing line, would continue on the S3 Continental. Quad headlamps were the S3's major styling innovation, and on the H J Mulliner, Park Ward-bodied Continental they were contained in slanting nacelles, giving rise to this model's 'Chinese Eye' sobriquet. Headlamps aside, the most significant change was to the S3's engine, which boasted an increased compression ratio and larger carburettors, modifications that raised peak power by some 7%. Of the 312 S3 Continentals built between 1962 and 1966, a considerable number were supplied to prominent sportsmen and contemporary celebrities including Jayne Mansfield, Fanny Craddock, Sir John Mills and Harry Belafonte as they were "the car to be seen in" and pleasingly the Continental still retains that cachet. Supplied by Weybridge Autos to FJL Green Esq in February 1964, this very rare Mulliner Park Ward Bentley S3 Continental – Design No 2035, is finished in Caribbean Blue with St James Red hide interior and has clearly led a very cherished life presenting in outstanding condition throughout. Believed to have spent the majority of its early life in America before travelling to Australia in 1982 where it fell into the hands of renowned Bentley Specialist Robert McDermott. He retained the Bentley for his own enjoyment until eventually the S3 returned to the UK in 2015 remaining with the same owner until this very day. The specification noted in the factory build sheets list full refrigeration, combined brake and indicator lamps, brake pipes routed through the floorboards and a speedometer calibrated for both miles and kilometres in readiness no doubt, for European motoring. More recent additions include a full-length Webasto roof, rear head restraints, a high-torque starter and twin cooling fans, all fitted with more modern motoring in mind. An opportunity to acquire a rare and exquisite 'Chinese Eye' Bentley that in period was the mode of transport much sought after by the rich and famous and one that still retains an air of exclusivity and admiration wherever it goes. The winning bid was £129,000.
1939 BMW/Frazer-Nash 327/80: BMW's reputation as a manufacturer of sporting motorcars really started with the annual Eifelrennen event, held at the Nürburgring on 14th June 1936. Here Ernst Henne beat a field that included 1½-litre single-seat racing cars driving the prototype of what would become one of the most iconic sports cars of all time – the legendary '328'. The fact that this victory had been achieved only eight years after BMW's establishment as an automobile manufacturer is all the more remarkable. Capitalising on this success, the company launched a new range of models that would become the foundation of their reputation as a manufacturer of the highest quality cars with power and style. The flagship of the range was the 328 which incorporated a lightweight tubular chassis and a powerful straight-6 engine with overhead valves and triple carburettors. Alongside the 328, BMW offered the 327, a delightful sports tourer based on a shortened, boxed, ladder-type chassis with semi-elliptic rear springs, a Hurth 4-speed gearbox and hydraulic brakes all round. The 327 was available with a choice of two engines, one was BMW's standard 6-cylinder but, for an extra few Deutschmarks, the car could be fitted with the 328's 80bhp unit. This engine was the masterpiece of designer Rudolf Schleicher and although only displacing 1,971cc, it utilised hemispherical combustion chambers, inclined valves and twin downdraught inlet ports generating a very credible 80bhp in standard tune. This design had two rocker shafts, one situated above each bank of valves, giving the engine an external appearance almost indistinguishable from that of a twin-overhead-cam design but with considerable cost saving. It proved capable of developing even more power and after the war would be used by Cooper, Bristol and Frazer Nash with great racing success. In 1934, a cooperation agreement was concluded with BMW, which made Middlesex-based, Frazer Nash the general importer of these German vehicles for the British market and at the same time allowed them to sell the cars under their own brand name as 'Frazer Nash-BMW'. The cars were built by BMW and supplied to Frazer Nash already badged as Frazer Nash–BMW, with Imperial instruments and in right hand drive. When fitted with the 2-litre engine, they were known as 'Frazer Nash-BMW 327/80'. This arrangement continued until the outbreak of war in 1939 when, unsurprisingly, it was rapidly terminated. Only 19 Frazer Nash-BMW 327/80s were imported and, it's believed, only 12 remain. The stunning piece of automotive artwork on offer here is indeed one of those surviving 12. AFN imported DAK 760 into Isleworth in early 1939 and it would be wonderful to tell you that we know all about the car's history since then, but we don't as very little documentation exists. We do know, however, that it was fully restored around 2005 by marque specialists, TT Workshop, and judging by a very similar car also restored by TT Workshop, the restoration costs would certainly exceed the car's guide today. It has formed part of BMW UK's Historic Fleet since 2015 and has been displayed at various events over the years. Attractively finished in Midnight Blue over Cream with blue pinstripes, the car has real presence displaying none of the stately Teutonic pomp normally associated with pre-war German cabriolets, but echoes the elegant lines of thirties' Alfas with styling cues that suggest the work of those 'swoopy' blue and cream creations beloved of the French coachbuilders. The story is continued throughout the interior. Lavish Navy Blue leather and luxurious matching pile await you as you open the door and the whole thing is capped with one of the most beautiful dashboards we have ever seen with cream-faced Art Deco-style instruments and clocks surrounded by an array of Bakelite switches and knobs echoing the beautiful wireless radios of the era. The folding soft-top appears in excellent condition and the jack etc. are neatly stashed in the tidy engine bay. One can only imagine the reactions of people when this cabriolet was first released in 1937, it still draws gasps today. It's a design that's very much of its time, yet an enduring one. 32,586 miles are indicated on the odometer, naturally not warranted, and the car will be offered running and driving with the braking system currently being overhauled by BMW and general recommissioning works being undertaken. It's an older restoration with limited recent use and inevitably there will be certain items that may be inoperative, for example we have been made aware that the clock and cigar lighter are inoperative and the fuel gauge a little temperamental. There are one or two areas in need of further cosmetic detailing but overall this remains a stunning example of 1930s automotive elegance and your personal inspection is welcomed and encouraged. This car fetched £144,800.
1973 BMW 3.0 CSL: Visually indistinguishable from its more 'run of the mill' relations, the CS and CSi, the 3.0 CSL (Coupé Sport Leicht) was creative homologation at its best. Success in motorsport sells cars, and the marketing department's requirements led BMW engineers to develop a limited-production 'homologation special' to meet the constrictive framework of the 'Group 2' racing class regulations at the time. By removing the trim and using thinner steel for the main bodyshell; aluminium alloy for the doors, bonnet and, boot lid; and Perspex for the side windows, a valuable 300lbs (136kgs) in weight was saved – 'Leicht' indeed. Mechanically, these cars were almost identical to the fuel-injected CSi (which meant 200bhp and 140mph plus) but to take it into the over-3 litre class, the engines were bored out slightly to 3003cc. Equipped with all-round independent suspension (McPherson strut front/semi-trailing arm rear), disc brakes and responsive steering, it was wonderfully balanced. Very expensive when new (several hundred pounds more than a 2.7 RS 911 CSLs are now the most highly coveted BMW of the 1970s with a fabulous competition record. We understand that only 1,039 CSLs were built in total with 500 of these finished in right-hand drive for BMW UK. Offered here is number 104 (#228104) of those 500 accompanied by a letter from BMW Group, Munchen confirming that it was manufactured on 14th November 1972 and delivered to BMW Concessionaires GB Ltd. on the 17th November finished in Polaris Silver (Code 080) with a black interior. Two old V5s show that it had just two previous owners prior to its sale in January 1990 to a prominent London barrister living on the Embankment. From 2006, it has been in storage with the speedometer showing 78,142 miles and the history file contains a clutch of MOTs going back to 1986, multiple invoices from the eighties raised by Cronk Garages Ltd. of Redhill, further invoices during the early nineties from Cheyne BMW London and accounts for further work carried out by a garage close to the large Scottish family estate where the car spent much of its time in later years. Having been in storage since 2006, it now requires restoration or at best re-commissioning but presents a blank canvas as probably one of the last unmolested CSLs to come to auction. It still has its original non-sport steering wheel, which may well be unique, and is supplied with the aforementioned history file and its original handbooks. These low-production, era-defining coupés often feature as a choice in car enthusiasts' 'dream garage' scenarios, and with good reason – beautifully engineered machines with that seventies BMW magic and probably the prettiest homologation special ever conceived. This is a fantastic opportunity to awaken this dusty 'Lightweight' from sixteen years of slumber and accordingly it sold for £67,500.
1984 BMW M635CSI: The brainchild of BMW's Motorsport department, the M635 CSi version of the E24 6-Series arrived in 1984. Its engine was a development of the M1 supercar's 3.5-litre, 24-valve six-cylinder unit producing 286bhp, the increased power necessitating chassis improvements which included altered weight distribution, revised suspension, bigger brakes and a limited-slip differential. There was also a close-ratio five-speed gearbox (or four-speed multi-mode auto) and a more luxurious interior, while outwardly this ultimate 6-Series model was readily distinguishable by virtue of its M Technic body kit. Performance was emphatically in the supercar league, the M635 CSi being capable of reaching 62mph in around 6 seconds on its way to a top speed in excess of 155mph. Silverstone Auctions were offering this to the market for the very first time since being delivered new in August 1989, this UK-supplied, right-hand drive M635 CSi which has been owned by our private vendor since new. Just 19,496 miles have been covered in that time and the combination of this low mileage, one owner and the highly desirable manual gearbox mean this special example seems to tick every box for the serious 'M-car' collector. It sold for £81,000.
BMW M635CSI Group A Touring Car
2002 BMW Z8: Penned by Henrik Fisker the BMW Z8 was initially a concept styling exercise to evoke and pay homage to the stunning BMW 507 produced in the late Fifties. Due to the sensation it caused at the 1997 Tokyo Auto Show, BMW decided to go into production and production ran from 1999 to 2003 for a total run of 5,703 cars with approximately half going to the USA, the rest to continental Europe, and fewer than 150 cars supplied to the UK. An engineering indulgence by BMW it featured an aluminium space frame body and the famous 5-litre DOHC 32-valve V8 engine produced 400 bhp, situated behind the line of the front axle, giving the Z8 virtually perfect 50/50 weight distribution and enabling it to out-perform its contemporary benchmark rivals in all departments. The contemporaneous Ferrari 360 Modena was left inadequate in terms of performance, handling and braking. Road tests by period magazines frequently better the quoted 0-60mph times supplied by BMW and many achieved figures of circa 4 seconds. Most remarkable was its pure driving pleasure and its effortless 'Grand Tourer' capabilities. BMWs mantra of 'The Ultimate Driving Machine' was certainly appropriate when it came to the Z8. Having been a mainstay of the Bond series for four decades Desmond Llewelyn retired as "Q" in the 1999 film The World is Not Enough, where, in his poignant final scene, he issued Pierce Brosnan's James Bond with a BMW Z8. Whilst entering the James Bond Car Hall of Fame helped somewhat with filling the order books it is universally agreed that it is the Z8's capability as a modern supercar that saw to its success. Delivered only in left-hand drive, fewer than 150 cars were supplied new to the UK and this car finished in the rare combination of Topaz Blue with Cream and Topaz interior was one of just eight cars supplied to these shores out of thirty-seven examples globally produced in the same colour combination. This car was first registered on the 4th October 2002. Our vendor took over ownership in 2020 and the car joined an eclectic collection of classic Mercedes-Benz, rare Aston Martins, interesting Americana, modern BMWs and even a special little Fiat 500. An enthusiast first and a collector second our vendor prefers to drive his cars and whilst he acknowledges that the Z8 is a work of art the car's ultra-low mileage of just 365 miles, at the time of cataloguing, is better suited for an important collection or a museum. Presented to auction in outstanding condition with matching factory hard top, wind deflector, tool roll, car cover and unused Motorola Star Tac telephone still wearing its protective screen film and mounted in the central cubby. The factory handbooks, including service book, in their original leather wallet accompany the car along with a leather Z8 key cover and service keys. For such a low mileage modern car it is natural to expect a slimmer maintenance history and the stamped service book is accompanied by previous main dealer receipts. It is a testament to our vendor's diligence that although a main dealer service was carried out in 2020 he will trailer the car to his local BMW dealership for a service prior to sale, with barely a mile travelled in two years. The most recent MOT was issued in January 2022. We can only describe our vendor as a "proper chap" who is content to incur the cost of trailering the Z8 to a main dealer for a service purely for the buyer's piece of mind with barely a mile covered since the last service. Most of the world records achieved by Silverstone Auctions have been for ultra-low mileage cars but this car is perhaps unique as a model driven by James Bond, supplied in a colour combination that only thirty-seven cars were finished in with just eight officially delivered to the United Kingdom and supplied to auction with 365 miles from new. The car did not sell.
2009 Brooke-Cosworth Double R Supercharged 400: When it comes to motoring and sports cars in particular, there will always be someone who wants something just that little bit different, a car that puts performance and fun ahead of practicality and day to day transportation. This fact wasn't lost on Colin Chapman when he introduced the Lotus 7 and a number of small builders have carried on the tradition with varying degrees of success. Amongst them are Caterham, Ariel with the Atom, BAC with the Mono, KTM with their X-Bow, a rash of Radicals and the car we have on offer here, the Brooke-Cosworth Double R Supercharged 400. The Brooke Double R originally started life all the way back in the 1990s when the company was known as Brooke Kensington, and the car was the Brooke Kensington ME 190.The company was sold in the early 2000s and its new owners completely re-engineered the car, to the point where there were apparently no interchangeable parts, despite the fact that outwardly the cars did still look quite similar. The double R was offered with a variety of power outputs, normally aspirated 200 and 260bhp and supercharged versions offering 320 and a blistering 400bhp. This is a Double R 400, not surprisingly powered by a 400bhp supercharged 2.3-litre Cosworth/Duratec inline-four, coupled to a 5-speed manual gearbox. Weighing only 510kg, it can hit 60mph from a standstill in less than 3 seconds, and 100mph in just 6.5 seconds. It features a tubular spaceframe chassis, with every tube cut on a CNC laser and although the seat is fixed, the CNC-machined pedals are fully adjustable offering a comfortable seating position for drivers up to around 6'4". This very special lightweight sportscar is one of only 15 Double Rs produced to date and is in fact the only one built with custom aluminium bodywork, a £15k option as all other cars were fibreglass. The first owner kept the Brooke in a storage bubble from new during his 12 years of ownership and used it lightly which explains the low mileage of just 1,369. The second and current owner has also clearly lovingly maintained this special car and he has also used it simply for its intended purpose, absolutely memorable days out. In January 2022 it benefitted from recent work and expenditure at Bell Sport and Classic and is now 'on its toes' ready for its next lucky owner. There are details on file of the cars recent servicing and maintenance work carried out over the years in the accompanying history file, along with previous correspondence from the first owner on the build etc. This is an incredibly special two-seater sportscar offering performance most supercars built today would envy. Combined with the fact that this is the only one finished with aluminium bodywork, low ownership, low miles and recent work and attention, makes this a seriously rare and exciting opportunity. It sold for £50,063.
1948 CDL Chorlton Special: In 1946 Michael Chorlton, a well known film editor and director of the time, acquired the ex-Count Stansilaw Czaykowski Bugatti Type 51A from Jack Lemon Burton. Having been a member of The Brooklands Junior Car Club, his passion for motor racing was all-consuming with the desire to produce a successful racing marque at the forefront of his mind and so the Bugatti was steadily developed into the CDL ( Centaur Developments Limited ) Chorlton Special. Many aspects of the vehicle were reimagined with weight loss and aero dynamics a priority, the chassis was narrowed, the two seater body was replaced in an aluminium monoposto GP style and the suspension, alongside other mechanical aspects of the Special re-engineered. Such was the success of the build that the single seat Bugatti went on to compete at a number of International events including the 1948 International British Empire Trophy in the Isle of Man, the 1948 Zandvoort Grand Prix, Goodwood's very first Members Meeting in April 1950 and Silverstone's Daily Express International Trophy the same year. Regularly seen competing with Altas, Alfas and ERAs the Chorlton Special was no slouch as illustrated by a 5th overall finish at the Goodwood Meeting. In 1950, Michael Chorlton lost his life in a plane crash and his Special was sold on, falling into the hands of a Mr Rigg who further developed it by fitting a supercharged Alta engine, DB2 back axle and a pre-selector gearbox, pressing it into action and successfully competing in VSCC events throughout the 1960s. As is the way with racing cars, the Special changed hands on several occasions in subsequent years, eventually becoming the steed of Roger Hart who acquired the car in 1994 minus the chassis. As a chassis was considered to be rather important, a replacement was sourced in the form of a Gino Hoskins T51 Replica Chassis which was modified to fit the car and accept a normally-aspirated Emeryson 2.5-litre Alta engine. In more recent times, the car has been campaigned by Nick Pellet and latterly Max Sowerby both of whom called upon the services of Gareth Burnett's Pace Products, further developing the car with recent appearances at the 2017 Goodwood Members Meeting and even more recently at VSCC Loton Park in September 2021, achieving a first in class in the hands of Tom Hardman. The CDL Chorlton Special has a known history with many prestigious events under its belt giving an enviable opportunity to its next custodian to experience the thrill of racing in days gone by. If only it could talk ! It failed to sell.
2008 Chevrolet Duntov Corvette Stingray Gran Sport race recreation: Known as Mr Corvette, Zora Arkus-Duntov is credited as saving the Corvette after General Motors nearly killed it off due to poor sales against the arrival of the Ford Thunderbird in 1955. Carroll Shelby also credited the success of his sixties Cobra race program to GM's short-sighted lack of support for the 1963 Corvette Grand Sport race program that Duntov had masterminded. The project was regarded as too risky for the conservative GM management believing motorsport didn't help car sales and consequently it was abandoned, but not before Duntov had squirrelled away five race cars to privateers such as Roger Penske, A J Foyt and Jim Hall. These 1963 Grand Sports were fast with all alloy 377 cu inch engines, revised bodywork and suspension and Mr Shelby thanked his lucky stars. Before the cars went into private hands, GM pulled the 377 cubic inch motors so big-block 427s were used in Nassau when the Corvettes beat the Cobras finishing third and fourth behind two prototypes. The potential was obvious but they never had the chance to challenge or to represent GM at Le Mans and satisfy Zora Arkus-Duntov's dream of the Sarthe. These revered Grand Sports now command values in excess of $3,000,000 In 2010, the Duntov Motor Company set about producing continuation versions of the 1963 Corvette Grand Sport as per Zora Arkus-Duntov's original drawings and with GM's approval. The bodies were laid up from the original moulds used on #002 from 1963 and are millimetre perfect. However, prior to the 2009 Licence from GM, Duntov built two "Lightweight" cars during 2007 using their own moulds and we believe #1246340 is one of those. As a nod to the original cars, it's finished in the traditional American Racing colours of white with a blue stripe and has only covered 334 miles. The suspension has been upgraded to give a more compliant ride and user friendly characteristics. Discovered by a UK Corvette enthusiast and historic racer, it was subject to divorce proceedings and was purchased directly from a county court. It was shipped to the UK that year and has remained virtually unused as his historic Corvette racer took up all of his time, shelving aspirations to race this sensational chapter of Corvette history. Taxes paid and in fantastic condition. The backstory to Zora Arkus-Duntov is a truly fascinating read and a little research soon produces compliments from both Porsche and Mercedes of his engineering prowess let alone a winner at Le Mans in the fifties. The brutal iconic styling of these Grand Sports can't but help make your heart skip a beat even before you drive it! This one sold for £43,875.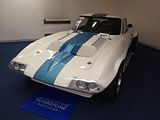 1967 Chevrolet Camaro Race Car: As the 1960s roared on, so too did the introduction of a new generation of powerful, big block V8 saloon cars in the United States that came to be known as 'Muscle Cars'. Ford claimed 'bragging rights' with its dramatic new Mustang, destined to become one of the all-time greats, whilst other 'Motor City' favourites included the Dodge Charger, Pontiac GTO, Plymouth Barracuda and the Chevrolet Camaro. Introduced in 1966, the Camaro was offered in 2-door form with both coupé and convertible body styles to choose from, as well as a range of different engine sizes, and trim and styling packages. Top of the pile at Chevrolet was the macho Z28 powered by a rumbling 302cu.in. 5-litre small-block V8 and this was their chosen contender for the battles that lay ahead… Whilst salesman in car dealerships across the States fought it out for units sold, Chevrolet decided that it wanted to take the fight to Ford on the race tracks of America and prepared cars that complied with the 'Group 2' regulations drafted for the Sports Car Club of America Trans-American Series allowing cars with up to 5.7 litre engines to compete. Famous Camaro drivers included Mark Donohue, ex-F1 pilot Ronny Bucknum and Jerry Thompson. It was Donohue though, who took the spoils in the 1968 and '69 seasons driving a Penske-prepared Camaro with utter domination in the Trans-Am series. It wasn't long before European teams and drivers spotted the successes of their American counterparts and these cars soon appeared at race circuits across Europe. This fabulous example left the Van Nuys Plant in August 1967 and was supplied new to Dana Motors of California, a well known Trans-Am Specialist. We understand that it had a successful race history in the past and was owned for some years by well-respected US racer, Bob Mortimer. He responded to a request for more information with the following; "All I know about the car was by word of mouth from the guy I got it from. He said it was raced in the San Diego SCCA region in the early 70s for a few races, then sat for some years before being sold to someone in San Francisco where in was raced only three times then some sat some more before being sold to a guy in Sacramento where it sat for years before I got it in 2007 as a roller. Log book did not come with the car as the last owner had just moved, but he would send it when he could find it, of course it never showed up. I started racing it in 2010 with SOVREN here in Seattle and Spokane. 1st entry in the new log book was Seattle 5/15/10. The car has raced only 15 times since." We understand that the Camaro was mechanically rebuilt in the States prior to its arrival in the UK in December 2020 but can't confirm the extent of this at the moment. It has not been raced since, as our vendor has been concentrating on preparing the car to qualify for an FIA Historic Technical Passport 'Cat G2' which will be rubber stamped by January 2022 as all the requirements have been executed. We understand that this will make it the only FIA race-papered Camaro currently based in the UK. It's powered by a rare 302ci (4956cc) V8 built to Trans-Am spec with a high nickel content, 4-bolt block, a second-generation Z28 solid-lifter cams with stud girdle and an Edelbrock cross ram intake topped off with twin Holley 1850 carbs. It's fitted with a brand new free-flow side-exit exhaust system which complies with UK circuit noise regs. The anticipated power output is around 430bhp at 8000rpm and this is fed through a Tex Racing Super T10 gearbox with magnesium casing and the rear end is a 12-bolt fitted with a 3:90 ratio 'positraction' diff. Suspension is by Global West with aluminium adjustable shocks, steering is power assisted with a 12:1 rack and the disc brakes on all for wheels are covered by 15 x 8 powder-coated AR Torq Thrust magnesium wheels. The interior is fully prepared for circuit racing with a full cage, plumbed in fire-extinguisher, sealed battery box, OMP seats, full harness, removable steering wheel, and window nets. It's finished in Royal Plum with White stripes, a factory colourway in 1967, but probably not its original paint. This car will get you on to the grid in the AMOC Intermarque Series, Bernie's V8s and CSCC Future Classics and now that the long awaited FIA HTP has arrived, there are lots more options including Peter Auto and Spa Classics. Very attractively guided for a competitive classic 'Muscle Car'. It failed to sell.
2003 Chevrolet Corvette Convetible C5 50th Anniversary Edition: A discernible improvement on its predecessor, the fifth generation or C5 Corvette was introduced in 1996. Commendably light and stiff, its hydroformed box frame chassis played host to composite transverse-leaf independent suspension, rack and pinion steering and four-wheel disc brakes. Powered by a new alloy 5.7-litre LS1 V8 engine, initially rated at 345hp/350lbft, the powerplant was increased to 350hp/365lbft for the 2001 model year. The C5 Corvette Convertible was reputedly capable of 0-60mph in 4.8 seconds and 164mph. With 2003 just around the corner, the Corvette's 50th Anniversary was looming and the people in charge of planning the 50th-Anniversary Special Edition were spending some time discussing the new model's colour. Initially, it was going to be Polo White with a red interior, just like those first 300 in 1953 but it appears that that was too obvious, too plain. Then it was going to be Aztec Gold, like the 12 prototypes that were built in 1998, but that was seen as a bit flash, too disco. Red seemed to win the most votes, but not just any bright Porsche Guards Red shade and not the purple-red that proved unexpectedly popular on the 40th-anniversary model. No, this new, one-year-only colour is a lustrous burgundy with Xirallic aluminium-oxide flakes floating under a special tinted clear-coat and complemented by special Shale interior trim with anniversary badges and cockpit embroidery. A distinctive name for this distinctive anniversary hue was required and, after much consideration, they chose 'Anniversary Red'. Well done chaps, let's all go to lunch. The superb left-hand drive 2003 C5 Convertible on offer here is indeed one of those 50th Anniversary cars and naturally is finished and trimmed in that style. Fitted with a six-speed manual gearbox and having covered a mere 5,914 miles from new, it remains in showroom condition. In addition to the legendary LS 5.7-litre engine and the standard Corvette specification the 50th package included manual transmission, F55 Magnetic Selective Ride Control suspension, heads-up display, electric steering column adjust and a memory package. It's supplied with a second set of unused mats, full dealer pack with an unopened video introduction and a pristine handbook wallet. The C5 offers thumping performance combined with the more flowing looks of the earlier cars, compared to the angular, razor-edge styling of the C7 and C8, whilst the high spec, unique paintwork and Anniversary-branded extras make this special edition highly sought after. This lovely example appears, to all intents and purposes, to be like new and with summer approaching, is ready to be enjoyed, though it did not sell.
1930 Chrysler Speedster Special: Offered here is a beautifully crafted Speedster based on a 1930 Chrysler chassis with a fully rebuilt 3.6-litre Chrysler straight-six engine. Our vendor spotted the car in Europe and instantly saw the potential as a basis to create a fast, reliable and interesting vintage sports car to compete in some exclusive events. After acquisition, the car was imported and correctly registered then sent directly to a team of engineers with a great reputation within the industry to prepare for upcoming events. After an initial assessment, a thorough schedule of works was agreed and all stages of the restoration are documented with photographs and detailed invoices in the history file. As you will see in the images for the listing or better still in person at one of our viewing days "The Polar Bear" has been beautifully finished with great attention to detail. Every item on the car has been carefully restored, renewed or re-engineered for a driver and navigator to complete events. The result of many man-hours and some considerable investment is very impressive, and when you fire up the old straight-six and apply some throttle to gently warm the engine, 'The Polar Bear' seems to come alive. Located within the history file are the aforementioned invoices and photographs for the overhaul which make very interesting reading, a dyno chart, research of similar early Chrysler cars that competed in prestigious pre-war events, sales invoices, European registration papers, current V5C, FIVA identity card valid until 2028, notes from a European rally where the 'Polar Bear' competed in 2019 and various other documents. It sold for £65,250.
1972 Citroen SM: The acquisition of Maserati by Citroen in 1968 was motivated by the possibility of harnessing Maserati's high-performance engine technology to produce a true Grand Tourer, combining the sophisticated Citroen suspension with the power of a Maserati V6.The result was the Citroen SM, which was first shown to rapturous appreciation at the Geneva Motor Show in March 1970. It went on sale in France in September of that year in left-hand drive only, although right-hand drive conversions were later offered in the UK and Australia. The SM was Citroen's flagship vehicle, competing with other high-performance GTs of the time from manufacturers such as Jaguar, Lotus, Ferrari, Aston Martin, Alfa Romeo and Porsche. It was also Citroen's way of demonstrating just how much power and performance could be accommodated in a front-wheel drive design. As an example of Citroen's optimism and progressive technology, the SM was untouchable, and similarities drawn by pundits of the day to the design and futurism of aircraft such as Concorde cemented the love affair still borne by marque aficionados today. Whilst the majority of SMs were powered by the 2670cc, 90-degree V6, a capacity dictated by French 'puissance fiscale' taxation which made large displacement vehicles too expensive to sell in any quantity in France, a 3-litre power unit became an option towards the end of production. With a capacity of 2965cc and fuelled by 3 Weber 42DCNF carburettors, this new engine offered 178bhp, only 10 more than its smaller sibling but with a significant increase in torque. 3-litre cars with automatic transmission were undoubtedly the rarest SM variant with just over 1,000 finding homes before the model was prematurely (some would say criminally) axed in 1975 following Citröen's acquisition by Peugeot. Silverstone Auctions are very excited to offer this incredibly rare and interesting Citroen SM, being one of 20 or so known examples in right-hand drive. Sold new to the US in 1972, the car was subsequently owned by the high-profile Australian businessman and car racer, Laurie O'Neil, who also owned a DB4 Zagato at the time. Laurie wanted to use this car in Australia and in order to do that it needed to be converted to right-hand drive to comply with Australian regulations at the time. The conversion was professionally carried out in the US in 1974, early on in its life and the SM then spent the next few decades in Australia. It was treated to a full restoration in Australia in 2000 and came to the UK in 2012 where it has resided ever since. The current owner, who enjoys a significant private collection, purchased the car a couple of years ago and has spent time, money and effort bringing it up to his exacting standards. The SM was sent to marque experts, Andrew Brodie Engineering, in May 2021 when over £3,000 was spent. Work included a full service and fluid level top up, updated alternator, updated cooling fans, replace ignition coil and low level pressure return pipe as well as checking solid exhaust valves in place. Stuart described the car as "Fantastic – body, engine and chassis are particularly outstanding". It was also decided by the current owner to give the SM a fresh coat of Vert Argent whilst leaving the comfortably patinated Cognac leather interior largely untouched. Showing just over 48,000 miles, this rare 3-litre automatic is ready for its next lucky owner to join a very exclusive club. We simply don't know where you'll find another one of these fantastic cars, in right-hand drive, anywhere else. The car did not sell.
1995 Daimler Six 4.0: In 1995, Jaguar designer Geoff Lawson penned the X300, a rather more curvaceous development of the XJ40 and, naturally, its more luxurious Daimler sibling arrived shortly afterwards. In production for only three years, just over 1,300 Daimlers were built and consequently are now rare. This remarkable 4.0-litre Daimler Six was supplied new to its one and only registered keeper in March 1995 and is currently displaying an incredible 1,512 miles from new. The accompanying original Bill of Sale shows the car was supplied through Appleyard Jaguar Edinburgh and on to its first owner in Lerwick on Shetland. Superbly finished in Flamenco Red Metallic complemented by Nimbus Grey leather, right-hand drive, automatic X300 was specified with traction control, a compact disc changer, full size spare tyre, power fold black mirrors and, at a cost of £851.06, Autolux leather. Clearly cherished and stored correctly for the past 27 years, this amazing Daimler presents as you would expect for a car that is barely run in. Accompanied by the original Bill of Sale, Jaguar Heritage Certificate, Concours Certificates, history/service files, original books and keys and the current MOT valid until September 2022, this unrepeatable opportunity is excitingly being offered to auction at No Reserve. With so few remaining, we can't imagine that you would be able to ever find an example like this anywhere else. It sold for a heady £36,200.
1979 Ferrari 308 GTSi: Offered here is a lovely Ferrari 308 GTSi manufactured in 1980, finished in Nero with Crema leather seats, and delivered new to the USA. It arrived here from San Francisco in 2014 having obviously benefitted from the warm, dry Californian climate and, whilst here, has only been used in summer months for classic car events and European tours and always correctly dry stored. Pleasingly, this four owner example has a documented maintenance record from new and is offered complete with a history file including its original Ferrari book back and service book detailing cambelt service carried out by a Ferrari specialist in August 2021. Our private vendor describes the 308 as "absolutely on-the-button and surprisingly economical offering late 30's MPG on Tours through Europe". it's accompanied by the aforementioned history file with Ferrari book pack, service book, Ferrari tool kit, jack kit, current V5C and MOT to August 2022. In summary, this is a super example of the Ferrari 308 with a removable 'Targa' roof section which stores neatly behind the seats when glorious weather dictates. Listen to the Ferrari V8 mechanical orchestra just behind you as you neatly thread the bends, click-clacking through the open-gated manual gearbox – magical analogue driving which can only be appreciated by genuine classic sports car enthusiasts. Offered at a very realistic guide, this is a super opportunity to enjoy the world of V8 Ferrari ownership. This one sold for £39,375.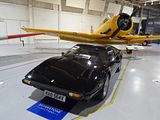 1983 Ferrari 308 GTS Qv: October 1975, saw the debut at the Paris Motor Show of the most successful shape ever to wear the Cavallino Rampante emblem, the Ferrari 308, and during its comparatively long production run from 1975-89, the model was consistently popular and kept the factory busy. This new car was constructed on a traditional steel tube chassis, but its beautiful body was initially manufactured in GRP before, after two years, Scaglietti started making GTBs in steel. The 3-litre, four-cam V8 was more or less unchanged until March 1981 when Bosch fuel injection was added in place of the 4 double-choke Webers, reducing the engine's power output significantly, although the final drive was altered on these cars to give similar acceleration to a carburettor car. Two years later, the 4-valve per cylinder Quattrovalvole or 'QV' model pushed output back up to 240 hp restoring the status quo. European-spec cars boasted higher horsepower than cars built for the American market and were somewhat lighter. Only 3,042 Spider Quattrovalvoles were produced, with just 233 RHD examples supplied to the UK and they are considered by many to be the most desirable of all the 308 variations as they are the fastest and most subtly styled with a deep front valance, racing mirrors, and short lightweight bumpers. This superb example has been in the hands of the current family owners for some twenty years and has patently been well cared for during that time. Classically finished in Rosso Corsa with a Crema interior, this QV is an original right-hand drive, UK-market car forming part of a very small production run of just 233 ordered with factory-fitted options including 16'' Speedline Wheels, Air Conditioning, Deep Front Spoiler and a Sports Exhaust System. Reassuringly, it has a detailed service history and comes complete with its original book pack, the, now rare, tool kit and benefits from a recent cambelt service and a set of new P7 Pirellis within the last 1,400 miles. The 308 was a head turner in period and just seems to get better looking as the years go by. With current values continuing to firm, this sensibly guided GTS QV is one for the true Ferrari enthusiast to use and enjoy in the knowledge that it may turn out to be a very sensible investment. This one sold for £64,668.
1984 Ferrari 288 GTO "Revival": Not a genuine GTO, but it would take a trained eye to spot that. This car is the result of a 4 year build by Ferrari specialists. Although still present in the museum, it was withdrawn from the sale.
1992 Ferrari 348 TB: The Ferrari 348 Series marked a radical departure in the way Maranello constructed its cars, replacing as they did a chassis of traditional steel tubes with a much stiffer monocoque structure and a tubular rear subframe. Suspension remained independent, front and rear, with wishbones, springs, telescopic shocks, anti-roll bars and revised geometry. The ventilated disc brakes were much larger than those of its predecessor, the Ferrari 328, and used anti-lock technology. A midship-mounted V8 returned, but it was larger and more powerful displacing 3405cc, mounted longitudinally and mated to a transverse gearbox with the displacement accounting for the new car's Ferrari 348 designation. The suffix 'TB' was derived from the transverse gearbox and closed 'Berlinetta' body style. A higher compression ratio and updated fuel injection helped generate 300 horsepower, 30-40 more than the Ferrari 328, whilst a dry-sump oiling system gave the new Ferrari a lower centre of gravity. The 348 was the last design under the supervision of legendary chief stylist Leonardo Fioravanti, and a lot of the styling cues came from the Testarossa, particularly the side strakes, however, its forms were softer than those of the 328 but still curvaceous and with a longer wheelbase and wider track the interior had a bit more space. Originally supplied by Nigel Mansell Sports Cars in August 1992, this particular right-hand drive 348 Transversale Berlinetta is finished in Rosso Corsa with Crema hide and has a current recorded mileage of 42,916. Having been in long-term ownership, some sixteen years, the Ferrari comes complete with a comprehensive service history and detailed service / ownership records as well as its original book pack within its tan hide cover. Presented in superb order throughout, this is one of just 130 right-hand drive, manual gearbox cars produced for the UK market adding desirability to this rare thoroughbred and with 348 values moving steadily in recent years, this superb example offers entry-level Ferrari ownership for a most realistic outlay with the sale price being £52,312.
1991 Ferrari Testarossa: When Ferrari introduced the Testarossa at the Lido on the Champs-Elysees on the eve of the 1984 Paris Salon de l'Auto, it caused a sensation. The crisp, square-cut almost deliberately functional lines and superior mechanical specification instantly rendered the 512BBi yesterday's car and was rightly regarded as possibly the best car Ferrari had ever built. The name 'Testarossa', literally Redhead, became synonymous with Ferrari sports racing cars in the '50s and '60s and was resurrected at that seminal 1984 launch. Housing a sweet and free-revving 4.9-litre flat dry-sumped V12 engine producing 390bhp, now cooled by rear positioned radiators, the car was capable of a respectable 0-60 mph time of 5.2 seconds and a top speed of c180mph. Produced between 1984 and 1991, some 7,177 Testarossas were made in total. Once again, time showed Pininfarina's design to be durable, and throughout the 1980s, the distinctive 'strakes' were echoed in other design disciplines from cars to kettles. However, although the design may have seemed to be 'of the moment', the Testarossa proved itself to be a well-built car, and despite its 'Eiger-rivaling' list price, turned out to be Ferrari's most successful model ever. The final evolution of the model (sometimes called '88.5' models) featured a lot more changes than just the new five-stud wheels. There were modifications to the steering column, suspension including the dampers, a wider track and new brake discs. From 1989, Testarossas ran the 'B'-spec motor with KE-Jetronic and catalytic converters. Today, the Testarossa is a design icon, symbolic of eighties culture, and despite a period in the 'boondocks', its popularity is returning rapidly. It's not a surprise really since the Testarossa offers a rare package of serious performance, practicality, reasonable comfort and confidence-inspiring handling at high speed that becomes almost addictive. Originally delivered to Europe with the correct Tipo F113B engine in late 1991, this Testarossa was exported to Japan at some point, however, appears to have been hardly used there and was imported to the UK in 2015. It was purchased by its previous owner in May 2015 but not UK registered immediately, remaining in dry storage whilst he assessed his options. The following year he instructed Lights Cars Action (LCA) of Bordon, Hampshire to commence a full mechanical re-commission which included engine removal, replacement of cam belts, new clutch, overhauling brake calipers, new fuel pumps and hoses, new electric window motors, new distributor caps and HT leads, reconditioned starter motor, replacement brake master cylinder and much more. This work was finished in early 2018 and LCA's account for this was £17,676 and a detailed copy is in the file. The car was UK registered on 2/07/2018 and purchased by our vendor on 24/07/2018 to join the other impressive cars in his Collection where it has been enjoyed occasionally. It received further attention in January 2019 when a TDC sensor was replaced and the engine carefully set up by Joe Macari Servicing at a cost of £3,952 with the indicated mileage at that point 38,270km (23,780 miles). The Ferrari has only covered a further 122km (76miles) since then. It's accompanied by its V5C, invoices and manuals etc. Even today, few cars can match the on-road presence of a Testarossa, and this fastidiously maintained, low mileage example represents a rare opportunity to acquire one of these remarkable high-performance Ferraris at a very sensible guide. £81,000 secured this one.
2002 Ferrari 360 Challenge: Commencing with the 348, Ferrari had started the first factory-backed one-make race series for amateur and semi-professional racing drivers back in 1993, and the immensely successful Ferrari Challenge increased further in popularity with the subsequent introduction of the F355 and 360 Modena. The latter first appeared on the grid in Challenge form in 2000 and, unlike its predecessors the 360 Challenge was the first 'Challenge' series car that was a factory built and supplied race car, as opposed to a road car with a 'Challenge' upgrade kit. It featured a multitude of alterations making it more suitable for track use. These included the removal of the air conditioning system, electric windows, sound-deadening material and extraneous interior trim, and the replacement of the bumpers, window glass, exhaust system, interior centre console and door trim panels with lightweight alternatives. Gone too was the standard analogue dashboard instrumentation, replaced by a Marelli digital display linked to the on-board data acquisition and telemetry system. Safety enhancements included a plumbed-in automatic fire extinguisher system and FIA-approved safety fuel cell equipped with twin fillers. The 3.3-litre, 40-valve V8 engine and six-speed, F1-style transmission were left virtually standard, though the former did gain stiffer mounts and a larger oil radiator. Changes to the suspension involved re-configuring the electronic damping system and fitting Boge shock absorbers, racing springs, aluminium bushes and a thicker anti-roll bar, while the brakes benefited from an increase in front rotor size from 330mm (13″) to 355mm (14″). Maximum power remained the same as the standard car's at 400bhp with most of the Challenge's not inconsiderable performance gains resulting from its 330lb weight reduction. Offered here is a Ferrari 360 Challenge car with, we believe, less than 10,000km from new (at the time of cataloguing the car was being recommissioned, once we have the mileage from the ECU the listing will be updated). Overall the condition is excellent with no obvious signs of damage, all the shut-lines are excellent and it appears to retain most of the original fixtures and fittings from the factory. Our vendor purchased the car in 2009 and has enjoyed it on private track events but now, after some time in dry storage, it's being recommissioned by a Ferrari specialist race team for sale. The car will be checked over, new belts fitted and fluids changed along with an ECU download showing total distance covered. Unbelievable value nowadays as a Ferrari Factory-built race car and eligible (with the safety equipment in date) for many events including the GT Cup, Brit Car Endurance Championship, Ferrari Club Racing Series and the AMOC Racing Series Challenge. Perhaps the new owner would just like a very competent track day car, but either way, in the right hands this 360 Modena Challenge could be extremely competitive. This one sold for £49,500.
2008 Ferrari F430 Challenge: Following the successes of the one-make race series of the Ferrari 348, 355 and 360, the Ferrari F430 Challenge was the 4th generation of Ferrari Challenge racing cars. While the standard F430 was manufactured from 2004 until 2009, the F430 Challenge wasn't produced until 2007, with production stopping in 2010 ensuring enough time had been given to developing the car. According to its creators, the F430 was at least 70% new compared with the previous model. Screaming, high revving engines are synonymous with Ferrari, and their brand-new 4.3-litre V8 engine was truly on brand. With four valves per cylinder, chain-driven camshafts, a variable valve-timing system (from the flagship Enzo's V12), dry-sump lubrication and a very high compression ratio, the F430 makes all the right noises, particularly when attached to a full-house competition exhaust. Whilst the F430 and the F430 Challenge do have common ground, a lot was changed between the standard road car and the Challenge. Cosmetically, the Challenge looks like the black-sheep sibling to the road car. Featuring centre-lock BBS wheels wrapped in big slick tyres, enormous Carbon Ceramic brakes, significant aerodynamic upgrades and a shortened 5th and 6th gear and final drive ratio meaning the Challenge car reportedly tabled 0-62 in just 3.2s. Whilst power stayed the same, the staggering performance on track was due to the 'less is more' approach to shedding weight. With no carpets, lightweight windows, no sound deadening, no stereo or passenger seat, and with the addition of a roll-cage and racing harnesses, the F430 Challenge really means business. This F430 was purchased by our vendor as a complete rolling-shell due to the first owner realising this car's original engine and gearbox were far more reliable than any of his other Ferraris, so pulled this one out to install in one of his other racing cars. As a result, a new engine was purchased, and installed, believed to be an A1GP engine following the ending of their racing series, but no verification is available. In contrast to the vast majority of Ferrari Challenge cars, this car seldom saw the track and around 2018 it was decided to convert it for road use. A handbrake was added, as was the MOTEC dash to provide a fuel reading, and it was subject to an MOT test which it passed with flying colours. We presume the road driving experience in a purpose built racing car cannot ever be described as being 'comfortable', and this was no exception with rock-hard suspension settings, lack of steering lock and a distinct lack of ventilation so it was subsequently converted back to race specification. The car is offered with its V5 and presents exceptionally well for a car designed to race. One of its biggest features both physically and metaphorically is the gigantic carbon wing, part of the €15,000 FF Corse Aero Kit providing even more downforce and a notable drop in lap times. You'd be exceptionally hard pressed to find a Ferrari F430 Challenge in such remarkable shape. It would be possible to add the necessary bits and pieces to achieve another MOT and return it to being road legal and, as it remains road registered, this could be an interesting possibility. It went unsold.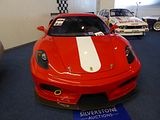 2006 Ferrari 575M SuperAmerica: After the success of the Ferrari 550, the spiritual successor to the 365 GTB/4 'Daytona', Ferrari realised that there would be a market for a convertible version of the car. The resulting car was the limited-edition 550 Barchetta Pininfarina. The Barchetta was mechanically identical to its hardtop sibling, and it was intended to be a pure roadster, offering the same feeling as Ferrari's earlier Barchetta models. For the convertible variant of the 550's replacement, the 575 Maranello, the factory responded to customers' calls for a more usable top in dramatic fashion, creating a brand-new convertible top system that offered the freedom of the Barchetta with the practicality and security of the Berlinetta. The resulting car was the 575 Superamerica. Undoubtedly the most interesting part of the car was its Revochromico rotating hardtop. It was the first roof of its kind ever fitted to a production car, and it was built using a carbon-fibre frame that was integrated with electrochromatic glass. The transparency of the glass could be adjusted from within the cabin to allow varying amounts of light in, letting roughly the same amount of light in as a conventional glass sunroof at its lightest setting and only 1% of the sun's rays through at its darkest. With the press of a button, the Superamerica can be transformed into a convertible, with the roof rotating back to rest flush with the boot lid in just 10 seconds. Ferrari chose to produce just 559 examples, and every car was spoken for within weeks of its announcement. This particular left-hand drive car is owned, and has been for the last 7 years, by a well known petrol head celebrity car collector. Stored in a modern heated garage and regularly maintained, it has covered a minimal mileage totalling just 2,776 from new today. It is finished in Grigio Nuvolari with Grigio Daytona and Tan leather upholstery and was specified when new in February 2006 as a left-hand drive model by Ferrari Korea with the following factory options: F1 semi auto; 2-Tone Grigio/Tan extended leather; 2-Tone Grigio/Tan Daytona seats; 2 Tone Steering wheel with carbon trim; Carbon centre console; Electric memory seating; Electrochromic panel roof; 19" split-rim 5-spoke lightweight wheels; Scuderia Shields on both front wings; Becker CD/Radio; Ferrari traction and stability control; Air conditioning. Arriving in the UK in 2015 with all taxes paid, it is now ready to enjoy as a rare and special Ferrari that can provide a special open-top driving experience combined with the privilege of owning an important, limited-edition, top of the range V12 Ferrari. It sold for £216,000.
1922 Ford Model T C-Cat Hot Rod: Widely regarded as the car that mobilised a nation, the Ford Model T – or 'Tin Lizzie' as it is often affectionately known – was first unveiled by Ford shortly after the turn of the century in October 1908, and utilised not only cutting-edge technology for its time, but was also one of the first instance of mass-production in the automobile industry, with fabrication being carried out on assembly lines, which both improved production volume and kept costs low for the consumer. Powered by a 20hp inline-four petrol engine designed for ease of maintenance, the Model T was initially introduced with Acetylene gas flame lamps for lighting, though these were replaced by magneto-powered electric lighting in 1915. Originally designed for personal transportation, the Model T was quickly adapted for light commercial use by using the same frame but with different body styles, whilst the heavy-duty Model TT truck chassis featured a unique worm-gear reef differential allowing lower gearing, making it better suited for heavy load-hauling. Thanks to their simplistic nature and incredible production numbers, the Model T (along with other early Ford vehicles) has firmly cemented itself in Hot Rod history, and remains a firm favourite amongst the community to this day. This particular 1922 Ford Model T hot-rod is based upon a light-commercial C-Cab body and frame, and has been extensively customised, re-built and modified by renowned Hot Rod emporium Valley Gas Speed Shop of Andover. Interestingly, it would appear that this C-Cab was, in fact, customised twice. Having been through the first round of modifications, the car was subsequently sold, with the next owner having taken the vehicle back to Valley Speed Shop and given them free reign over the modifications and work, with a view to creating a truly astounding one-off C-Cab custom.The end result – as seen here – is nothing short of absolutely breathtaking, and the level of detail and craftsmanship that has gone into this build is clear to see. Evidently, we aren't the only ones who think this, as the car was a cover feature in November 2021's edition of Custom Car Magazine. Mechanically, very little of the original 1920's equipment remains. A custom box-section chassis was constructed, onto which a 10-bolt GM rear axle was fitted, hairpin mountings with 'Model A' springs, a Speedway Motors stainless-steel drop-tube front axle with chrome hairpins, QAI chrome shock absorbers and transversely-mounted chrome springs, and steering is provided by a Chevrolet Vega setup, connected to a Speedway motor and steering column. The engine was naturally upgraded to a blueprinted 355ci (5.8-litre) V8, featuring an aluminium head and producing around 380bhp, sending power rearwards via a TH350 Transmission and B&M 1800rpm torque converter. A full disc brake conversion has also been carried out, to ensure the vehicle is still able to stop safely with all the additional power. Specifically, the front brakes are a Speedway Motors setup, with vented GM discs, GM Calipers, with a GM 1" bore master cylinder mounted to a Kugel Components pedal assembly. In terms of aesthetics, the bodywork has been finished in House of Kolor 'Burnt Orange' with a custom mix of Goldflake and Deep Orange fogging, with contrasting sign writing. The interior has also been completely refurbished and re-trimmed with cream and gold panelled trim, which was carried out by Retro Trim UK, along with the cream leather cushioned roof. There is also a custom-made Sercks radiator fitted to a Model T shell, T-bucket exhaust setup, LED-converted front and rear lights in reproduction Model T housings, and various Moon Eyes and Moon Equipment parts to give the vehicle a period-correct hot-rod look. Built with no-expense-spared by one of the best-known Hot Rod outfits in the UK, this one-off, magazine-featured 1922 Ford Model T C-Cab would take pride-of-place in any American-themed or hot-rod collection, and will certainly turn heads wherever it goes, though it did not enough heads to achieve a sale here.
1962 Ford Lotus Cortina: The Lotus Cortina's serendipitous arrival resulted directly from Ford's decision to step up their motorsport involvement in the early 1960s. Their Head of UK Public Relations, Walter Hayes, spoke to Colin Chapman, asking him to come up with a competitive saloon, using their mainstream Cortina as a base that could be produced in sufficient numbers to satisfy the mandatory 'Group 2' homologation requirements, and with which the Blue Oval could beat all comers. The solution was to take Ford's bullet-proof 1500 Kent engine, fit it with a twin-cam cylinder head, pop it into a stiffened Cortina shell, sort out the suspension and brakes and paint a green stripe down the side. The cars would be built by Lotus at its plant in Cheshunt and marketed through their dealer network as the Ford Cortina Lotus. Once fully developed, Lotus Cortinas (as they quickly became known) absolutely shone on track driven by household names including Jim Clark, Jackie Stewart, Graham Hill, Jackie Ickx, Roger Clark and many, many more. This particular race Cortina is a well-known car and has been with its current owner since 2004 when our vendor bought it from notable historic racer, Chris Sanders. Recently built and prepared by the experts at Pearsons Engineering, it has current FIA HTP papers, which expire on the 31st December 2025 and is also road registered with a UK V5C as '828 CDL'. It's a fast, well-prepared Cortina and runs a competitive Neil Brown engine. Re-shelled by Pearsons in 2018, it last raced in anger at Spa in the 2019 Six Hours support race and has been competitive in the U2TC and Masters Series. It's most recent outing was a BRDC track day in May 2021 when, we understand, it ran well. Described as ready for its next owner to enjoy, this is the first time '828 CDL' has been on the open market in 18 years and is offered at a very competitive estimate considering it would cost an awful lot to create a car to this quality. It sold for £83,000.
1972 Ford Escort RS1600: Offered here is a very well presented Ford Escort RS 1600 built in February 1972 and first registered the following September. It was finished in Daytona Yellow and optioned with dealer-fitted contour cloth bucket driver's seat, map light, extinguisher and alloy wheels. For a long period of time this RS formed part of the highly-regarded Mike Bell collection and was subject to a bare-shell rebuild in 2002 including a mechanical overhaul with bodyshell, engine and gearbox expertly rebuilt. The old RS then made a little bit of history by entering the first competitive event for members of the Goodwood Road Racing Club since the circuit closed in the mid '60s. The car also featured on the Ford AVO stand at the NEC in 2006. Overview of the restoration; Sourced from a deceased estate in 2002 from 25 years private ownership; Bodyshell stripped, assessed and rebuilt with NOS panels where needed. Amazingly chassis rails, inner-wings with AVO strength plates floors and boot floors were solid; Professionally rebuilt and painted inside and out in original Daytona Yellow; Engine rebuilt to competition spec with uprated cam-carriers, BD3 cams and Vernier pulleys. Gearbox rebuilt new bearings, seals and synchro rings; New Minilite alloy wheels as per period comp cars; Standard 3.7 ratio axle with rebuilt Salisbury LSD and Group1 half-shafts; Set up on a rolling road and peaking at 180bhp @t 6,500 rpm. After a long period of time dry-stored correctly in a diverse classic car collection, the car is now well presented, fully detailed, recently serviced and absolutely on-the-button. It's accompanied by a history file containing a restoration file which documents the entire process stage by stage, a wealth of related paperwork, an original Owners' Manual and its current V5C. Silverstone Auctions are fortunate to have offered a number of interesting 'Fast Fords' over the years including a few RS1600s. Popular and collectable for all the right reasons, this example appears solid, mechanically excellent and perhaps further value could be added with some further carefully considered detailing. It went for £51,750.
1986 Ford Sierra RS Cosworth Group A Touring Car: The 1980s provided some fantastic Touring Car racing as the manufacturers' teams put serious effort into trying to win races with their Group A-spec cars built to a very high standard with serious budgets to match. The Sierra Cosworth comfortably exceeded Ford's wishes, and went on to become one of the most successful Touring Car racers of all time, winning races all over the world. This, fabulous, RS500 Group A Touring Car has been built and run by our vendor over the past six or seven seasons and has proven itself to be one of the fastest examples on the Group A racing scene. Constantly developed over recent years, this example has enjoyed significant Group A results over the years, including overall victory in the 2017 Silverstone Classic event. Many fastest laps, pole positions etc. have been achieved but most recently this example won the 2021 Silverstone Classic outright with over a 50 second lead to the next car, impressive to say the least. As you can imagine, this RS500 has therefore been built and run to a high standard and has been fully refreshed since the win at Silverstone last year, prior to the 2022 season. The preparation includes a new block as part of a Harvey Gibbs engine build, fully inspected and MSA sealed. New hubs, discs, fully rebuilt Getrag 265 gearbox and a 909 motorsport diff. the car has current FIA accreditation until the end of 2027. In summary, you could spend many races and thousands of pounds developing these cars to get them to this level of competitiveness and, importantly, reliability. The beauty of this particular example is that the current owner has already gone through that timely and costly process meaning that this, race-winning, RS500 is now ready for its lucky new owner to enjoy some of the best historic motorsport in Europe. It remained unsold.
2001 Ford Focus WRC ex Colin McRae: The legendary Colin McRae came from a family dedicated to rallying and who collectively have achieved many outright rally wins and rally championship wins at all levels. Son of five times British rally champion Jimmy, and brother to rally driver, Alistair, Colin went on to win the British rally championship in 1991 and 1992 before being signed by Prodrive to spearhead their challenge in the World Rally Championship from 1993. He was amazingly successful at this senior level going on to win the World Rally Championship outright in 1995 for Subaru and Prodrive. Always known for his fully committed approach, he was a risk taker and a superb driver to watch. No less so than in 2001, when driving this actual car for the official Ford World Rally team, he won the Argentina, Cyprus and the Greek Acropolis rallies with Nicky Grist co-driving. By the end of that season, following a strong second place in New Zealand, they were both poised to win the World Championship again. It was a real head to head with his arch rival, Richard Burns, driving for Subaru and Colin in this car representing Ford in the 2001 British round of the WRC, the 'Network Q' Rally of Great Britain. Never one to consider championship caution, Colin drove Y4 FMC flat out and heading Richard and leading the rally outright as they went in to SS4 (Rhonda 1). Unfortunately, such was his pace that he was launched in to a spectacular series of barrel roles (sufficiently impressive to make the 9 o'clock news that night!) and handed both the rally and overall championship win to his arch rival Richard Burns.(Colin was pipped for the championship by just two points by Richard). The car was then totally rebuilt by the factory M-Sport Ford team and used again in selected rounds of the 2002 WRC, prior to being sold and then used for several years in the British BTRDA stage rally championship by well known national protagonists. The comprehensive owner's file contains lots of information about the car's history, both pre and post the WRC, press articles, the official FIA Passport Technique, a full set of the specific Holomologation papers for this particular car, as well as detailed set-up information from M-Sport and a full start up and user guide. As well as being highly collectable, V4 FMC is eminently useable, particularly in prestigious events like the Goodwood Festival of Speed where it will maintain the legend of Colin and evoke memories of his awesome style. It's also remarkably easy to drive and use without the need for sophisticated back up technology, although still offering 4-wheel drive, a sequential gearbox and WRC-spec suspension and brakes. Sale price was £423,300.
2016 Ginetta G55 GT4 SuperCup (2022 Spec): The Ginetta marque, which has recently celebrated its 64th anniversary, has consistently punched above its weight over time. Founded in 1957 by the brothers Walklett – Bob, Douglas, Ivor and Trevers – the company has gone onto become one of the world leaders in sprint and endurance racing formats with its strong customer support. In 2005, Ginetta was sold to the charismatic Lawrence Tomlinson's thriving LNT Automotive Group and in 2007 moved to a new state-of-the-art customer factory near Leeds. Since then the company has become synonymous with a range of competitive GT and GT4 racing cars including the highly successful GT4 G55. This rich vein of success in modern motorsport has resulted in the marque's early cars, particularly the G4, G12 and G16 enjoying considerable extra cachet and becoming very sought after and equally the more modern cars, still with active championships, are in demand worldwide. The GT4 SuperCup is a one make series catering for the SuperCup version of Ginetta's versatile G55. It has consistently featured close, competitive racing, season after season and as a BRDC qualifying championship, it is a proven stepping stone into a career in professional motorsport, while the Pro-Am grid format caters for both career drivers and gentlemen racers who want an enjoyable, close season of sprint racing. Broadcast live on ITV4, the SuperCup Championship offers unrivalled exposure for drivers, teams and sponsors thanks to its place on the BTCC support bill. Each weekend racing features plenty of track time with 2 x 45 minute practise sessions, followed by a 20 minute qualifying session with three 20 minutes races at each round. The GT4 spec cars are powered by a Ford 3.7-litre V6 front-mid mounted engine producing 355bhp fed through a Hewland 6-speed sequential paddle-shift gearbox with its own oil cooler and onwards to a sealed LSD with Drexler internals. The GT55's tubular space-frame is FIA approved and has full side-impact protection and an integral safety cage. Aero is provided by a full flat-floor with a front splitter, rear aero diffuser and a rear wing. Alcon 4-pot and 6-pot (F&R) vented discs provide retardation behind 9″ and 10″ wheels wearing Michelin control tyres. With a dry weight of 1085 kilos, these are quick cars offering 150mph on long straights. This particular 2016 car was originally driven by BTCC driver Carl Boardley during that season It subsequently went on to win multiple Ginetta category races in GT4 and podium finishes in BTCC TOCA GT4 SuperCup including June 2021. It was fully inspected by Ginetta HQ for the current owner in 2019 and having not raced in 2020, it is now 2022 race-spec ready complete with a new unused zero-hour engine for the 2022 GT4 SuperCup or can race in other GT categories such as British GT, Britcar or in any other GT4 class around the world. Maintained by Preptech UK, leaders in Ginetta preparation, it has recently been fitted with a new engine zero-hour refresh, backed by a full warranty from Ginetta and it doesn't get much better than that. The car is finished in white, ready for sponsor's logos and Preptech UK, who know the Ginetta really well, are happy to assist in the support and preparation of the car should the new owner wish. Very successful in the past, this smart G55 remains ultra-competitive and with its updated spec, fresh engine, support on offer from an established preparer, and very sensibly guided, there can be no finer way to go GT racing. It remained unsold.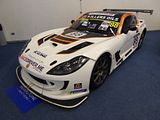 1968 Honda S800 Roadster: Considering that it was, and probably still is, the world's largest producer of motorcycles, it's not surprising that Honda's first sports cars featured technology borrowed from its Grand Prix-winning two-wheelers. Engines were all-aluminium, twin-overhead-camshaft, four-cylinder units with roller bearings used throughout, and the early 531cc S500 and 606cc S600 models employed a part-chain transmission. Introduced in 1963, the S500 was Honda's first production motor car of any kind. Despite the tiny engine, its performance was amazing, a top speed of around 80mph (129km/h) being achievable under favourable conditions. The engine red line was set at a scary (in 1963) unprecedented 9,500rpm. Launched in March 1964, the S600 was the first of the family to be available as a closed coupé (the S500 was produced as a roadster only) and the first to be manufactured in left-hand drive form for export. It was also the most successful, out-selling both its predecessor and the later S800. Introduced in 1965 at the Tokyo Motor Show, the last-of-the-line 791cc S800 retained the separate ladder-frame chassis and chain drive of its predecessors. After approximately 1,000 cars had been produced, the S800 adopted a more conventional final drive consisting of a prop shaft and coil-sprung live rear axle located by radius arms and a Panhard rod. Front disc brakes, replacing the original drums, were standardised soon after. Revving to 8,000rpm and with 70bhp on tap, the S800 was good for almost 100mph and more than capable of giving the larger capacity 'Spridgets' and Spitfires a run for their money. Offered here is a super rare, right-hand drive Honda S800 Cabriolet first registered in the UK in 1968. Finished in classic colours with red paintwork, black interior and black hood. It's accompanied by a history file which includes the owner's manual, invoices and a current V5C. This is a rare opportunity to take ownership of a lovely little '60s sports car that will surely be the talk of any classic car event. A technological marvel from the days when engineers, rather than accountants, made the decisions. This car sold for £20,250.
1951 Jaguar XK120 Roadster: A car-starved Britain, still trundling around in perpendicular pre-war hangover vehicles, glimpsed the future in October 1948 with the launch of the Jaguar XK120 at the Earls Court Motor Show. Production commenced in 1949 in Coventry, and the XK's swoopy shape and stylish occupants would become a common sight on British roads over the next 15 years. It heralded the arrival of Jaguar's famous 3.4-litre twin overhead camshaft XK engine, (the basis of all their engines for the next 25 years) with an alloy cylinder head and twin side-draught SU carburettors producing nearly 160bhp. The '120' referred to the car's top speed which, at the time, made it the fastest production car in the world. Jaguar seems to have always had a flair for marketing and to illustrate that the car's top speed was not a figment of a publicist's imagination, in May 1949, on the Jabbeke to Aeltre autoroute, an XK120 with its hood and side screens in place recorded a speed of 126mph, and no less than 132mph with the hood and windscreen detached and an undertray fitted. The car was in almost instant demand and went on to spawn the famous XK lineage of fast and elegant sports cars. The car offered here is a very special 1953 Jaguar XK120 OTS (or Roadster) which has been meticulously restored from the ground up by a long-established Jaguar and Bentley specialist in Northamptonshire. It was personally imported from the US, originally an FHC, but the bodywork was found to be a long way from any form of economic reclamation. Due to the builder's extensive contacts within the classic Jaguar community, an all-new aluminium OTS bodyshell was sourced from a well-known XK restorers, whilst a 3.8-litre XK engine was fully rebuilt with new pistons and bearings and the head carefully built up by Wards of Rugby. The chassis was repaired and blasted, etch-primed and painted by Chandler Coach Works. Mechanically, the car is fitted with a 5-speed Toyota Supra gearbox which is an excellent unit, and commonly used on uprated XKs, as its strong and suits the XK engine really well. From an acknowledged marque expert "recognised as the best modern 5-speed gearbox conversion for fitting into the XK120, XK140 & XK150, the Supra derived gearbox has been in performance use for many years, being robust and also the smoothest performer out there. The gearshift ratios are also nicely suited to the XK for a good overdriven 5th gear performance." The brief for the car's build was to create a versatile XK that would perform well during fast-road driving or historic events, but would be equally at home pottering around a Concours lawn and consequently the specification includes an XK150 back axle with 3.03 ratio, uprated disc brakes all-round (with 3-pot calipers on the front), a new aluminium fuel tank, a new wiring loom, a stainless-steel exhaust system, adjustable telescopic shock absorbers and poly-bushed suspension all-round, an uprated 'Broad-spec' anti-roll bar, an XK150 steering rack (with adjustable steering column), a Kenlowe electric fan, 2-inch HD 8 carburettors (overhauled by 'Mr Carburettor' Dave Lonsdale), a new alternator and oil cooler, a re-cored XK140 radiator, bespoke aluminium clutch and brake fluid reservoirs, new stainless steel wire 6×16 wheels (with new Blockley tyres) and a beautifully fabricated pedal-box – a delight for heel & toe driving. As the bodywork was now finished in a deep British Racing Green, it was important that the cockpit was in period colours and the car has been superbly retrimmed in Mushroom leather, Biscuit carpets and the seats in a classic Saddle Tan. The instruments were overhauled by XK specialist, Tom Kent. Chrome wire wheels, a Monza-style filler cap and leather bonnet straps complete the look. During the restoration, simply no corners were cut, and the car features virtually every available improvement in accordance with the initial brief. The car has been 'shaken-down' with road trails and performs as well as it presents. Photographic records show every stage of the process, literally from the prepared chassis and up. The XK120 OTS was hugely influential in period and has an elegance of line that would be completely at home on the manicured lawns of Pebble Beach, however, there is no denying that, in standard form, the 1940's mechanicals are a touch 'agricultural'. This superb example, on the other hand, with its intelligent upgrades drives, brakes, and handles like a 'modern classic' offering, we believe, the best of both worlds. It did not sell.
1956 Jaguar XK140 Drophead Coupe: Offered here is a beautiful home-market Jaguar XK140 Drophead Coupe carefully sourced by our private vendor 15 years ago to become part of his Collection. Over the years, this classic Jaguar has been used regularly attending exclusive classic car events and used for road trips through Europe, most recently completing a trip to Greece and back without missing a beat. According to the Heritage Certificate on file, #807461DN was manufactured in September 1956 and supplied new to the UK in right-hand drive and finished in Pearl Grey with a red interior and black hood. Pleasingly, the car today still wears the original rarely seen colour of Pearl grey and our vendor informs us that the vehicle remains matching numbers. It's accompanied by its history file which contains a copy of the aforementioned Jaguar Heritage Certificate, old registration papers, old MOTs, sales invoices showing brake and power steering upgrades, a wealth of invoices for maintenance including service paperwork from the Jaguar Heritage workshops and its current V5C. Having been enjoyed regularly, this glorious '50s XK is absolutely on-the-button and has the unmistakeable presence of a genuine British classic sports car as well as the added cachet of rarity as only 479 dropheads were built. Some careful detailing could bring this example up to the next level, however, wholesome, regularly used XKs like this rarely come to market. The new owner paid £76,500 to secure it.
1960 Jaguar Mark 2 3.8 manual: Launched in October 1959, the Jaguar Mk2 offered a noticeably improved driving experience over its predecessor courtesy of revised front suspension geometry, widened rear track, and four-wheel disc brakes. It was also better looking and, fittingly, the Mk2 was voted 'Car of the Year' in 1959 and would form the mainstay of Jaguar's saloon car production until 1967. One of the most readily recognised cars of the 1960s, thanks in part to countless appearances in films and on television, Jaguar's seminal Mk2 saloon set the standard for the class throughout its entire production life and today remains highly prized by enthusiasts. With the advent of the Mk2, the 3.8-litre version of Jaguar's XK twin-cam six became available for the first time in the company's medium-sized saloon. In 3.8-litre, manual/overdrive configuration with 220bhp on-tap and a whopping 240lb/ft of torque available at a lowly 3,000rpm, it was a genuine 125 mph car capable of reaching 60mph in 8.5 seconds, outstanding figures for a saloon of its size and making it the fastest saloon in the world at the time. The car presented here a 1960 Jaguar Mk2 3.8-litre manual/overdrive example finished in fetching Indigo Blue. On offer from a small private collection of cars and used by our vendor on trips to Goodwood and Bicester Heritage, where it always turns heads, he describes it as "a fun usable classic designed to be jumped in, driven and enjoyed " and as having a 'lovely, sweet 3.8 engine' with no drips or leaks, fitted with small alloy trumpets, it is connected to a later 4-speed overdrive gearbox, this Mk2 both goes extremely well whilst looking a bit different from the more traditional examples out there. Wearing Coombs-style metal spats, black wire wheels with chrome spinners, and leather bonnet straps front and rear, there is a real appearance of a period racing saloon and this is finished off with a badge-bar adorned with genuine period badges, Speedwell wing mirrors, yellow Lucas lens covers, and Dunlop fog light covers. The bumpers have had the overriders removed and have been painted, period roundels and stickers adorn the bodywork and the whole effect is enhanced by a full stainless Falcon sports exhaust. The bodywork is described as 'straight, with a few minor marks' and, reassuringly, the underside appears completely solid. Between the photos attached being taken and the auction date, our vendor has treated the car to a renewal of its original Mk2 leather seats, the rears with picnic tables, the fronts now with period lap-belts, whilst a Moto-Lita wooden steering wheel, a new (but period-style) fire extinguisher in a leather holder and a new set of carpets have been added (photos of which will follow soon). One glance at 'KSH 687' and you are instantly reminded of those close range, black and white images of Grand Prix drivers sliding their Mk2 Jaguars around Silverstone in the early 1960s. It's a great colour, correctly presented and just looks right. It's not a competition car or a heavily modified, intractable 'fast-road' saloon but a straightforward, owner-friendly, road-going Mk2 and, if today's images were in black and white, it could well be from 1961 when Mk2s in the hands of Moss, Hawthorn, Salvadori and Hill were dominant in British saloon car racing. A usable fun classic car designed to be jumped in, driven, and enjoyed and, with its nostalgic looks, would be welcome anywhere. It sold for £42,188.
1960 Jaguar Mark 2 3.8 litre: For many, the definitive Jaguar sports saloon, the Mk2 was introduced in October 1959. A peerless blend of elegance and muscularity, its sleek lines clothed an evolution of the Coventry marque's first monocoque design. Powered by derivatives of the same XK DOHC straight-six engine that had swept Jaguar to five Le Mans victories, the Mk2 was quick to dominate contemporary saloon car racing. Equipped with coil-and-wishbone independent front suspension, a leaf-sprung Salisbury rear axle and servo-assisted four-wheel disc brakes, the range-topping 3.8 boasted nearly seven times the horsepower of a Mini 850 and a 126mph top speed! Blessed with one of the all-time great automotive interiors, its stylish instrumentation, rich wood veneers and sumptuous leather upholstery all conspired to cosset and cocoon its lucky occupants. Chassis number 201608DN's manufacture was completed on the 20th of July 1960 according to the accompanying Jaguar Heritage Certificate and was supplied new to South Africa. This desirable, original right-hand-drive example is fitted with the 3781cc straight-six engine mated to the four-speed manual Moss transmission with overdrive. Notable as an early Mk2, 910 NMY features recessed sun visors, pendant throttle pedal and smooth matt black centre dash section. Understood to have served with the South African police, it differs from standard cars being fitted with a large CAV Dynamo and regulator, which are understood to be police specifications. The Mk2 was repatriated into the United Kingdom in the 90's. This matching-numbers example is fitted with four-pot front brake calipers, recently replaced rear brakes and Koni Classic shock absorbers. Benefitting from restoration work in 2020-2021 by Cricklewood-based Lewmark Auto Company which included a respray, interior refresh, carburettor overhaul with new jets and needles, a new aluminium radiator with Kenlowe fan, renewed heater matrix and further works and services which can all be seen in the included receipt from Lewmark Autos for over £5,000. Replacement triple-plated front and rear bumpers have also been added. Accompanied for sale by a current V5C, a USB-stick documenting the restoration works that's been published into a hardback book, both wooden and original steering wheels, the Jaguar Heritage Certificate, MOT Certificate until Feb 2023 and the most recent restoration and service invoice for c.£4,000. This Jaguar Mk2 3.8 is a handsome and well-travelled example of the of the much loved and admired 60s family sports saloon, presented with recently restored bodywork and fully resprayed in Indigo Blue. Now offered in good order throughout, it would make a fantastic addition to any collection of British classics and sold for £31,500.
1961 Jaguar Mark 2 3.8 litre: One of the most readily recognised cars of the 1960s, thanks in part to countless appearances in films and on television, Jaguar's seminal Mk2 saloon set the standard for the class throughout its entire production life and today remains highly prized by enthusiasts. With the advent of the Mk2, the 3.8-litre version of Jaguar's XK twin-cam six became available for the first time in the company's medium-sized saloon. In 3.8-litre, manual/overdrive configuration with 220bhp on-tap and a whopping 240lb/ft of torque available at a lowly 3,000rpm, it was a genuine 125 mph car capable of reaching 60mph in 8.5 seconds, outstanding figures for a saloon of its size and making it the fastest saloon in the world at the time. Offered here is a lovely Mk2 that has benefitted from spending most of its life in the very favourable climate of Australia. The underside looks to be factory original and in sound condition appearing to require no repairs to the sills, floor pans, spring mounts and jacking points. It returned to the UK in 1992 and has been enjoyed by our, now retired, vendor who is looking to reduce his collection. He has maintained the Jaguar to a very high standard and most recently it's had a correct mild-steel exhaust fitted, a new water pump and an uprated radiator complete with all new hoses. The suspension has also been checked over and new ball joints have been fitted as well as new brake hoses, calipers and shock absorbers. Its original Jaguar tool kit remains tucked away in the wheel well where it's always been. The Jaguar is classically finished in British Racing Green with red leather seating and, whilst not freshly restored, it does display a gentle patina and appears much loved and regularly used. The chassis number ends in 'BW' which denotes that at some stage it was an automatic but, like most 3.8s, it was converted to a manual gearbox in period. On a recent drive by our vendor he noted: ''So I gave the Jag a polish and headed for the hills, had a lovely drive, the temperature gauge stayed at just under halfway and the oil pressure around halfway too, just as it should be. The overdrive clicks in and out fine, clutch bite is around halfway, and the brakes pull up straight'' It has just sailed through an MOT with no advisories and this unpretentious Mk2 now requires a new custodian to enjoy its usable high performance, impeccable road manners and the sound of that lusty XK straight-six. Our auction favourite and guided to find a new home which it did for £27,225.
1966 Jaguar S Type 3.8 litre: Produced from 1963 to 1968, the Jaguar S-Type was technically a more sophisticated development of the Jaguar Mk2, offering buyers a more luxurious alternative. It was available with either 3.4 or 3.8-litre XK engines and featured longer rear bodywork amongst other styling and interior changes. Despite its extra weight, the S-Type's independent rear suspension allowed it to corner faster than the Mk2, especially on uneven surfaces, providing better traction and a much smoother ride for rear seat passengers with the consensus that the S-Type offered significant improvements over the Mk2 in road holding, safety and ride comfort. It was described as 'a convenient family car, a businessman's express, a sports coupé and a grand tourer.' The car presented here is a 1966 home market car in right-hand drive, 3.8-litre form, one of just 9,717 such examples and, with the manual/overdrive gearbox, the most desirable S-Type configuration. This matching-numbers car suits its Regency Red paintwork, working well in combination with its wonderfully original red leather interior. One of most well-preserved interiors we've seen in a Jaguar saloon of this era, it's a splendid space to occupy, benefiting from newer carpets fitted some time ago. According to the accompanying Heritage Certificate, it was manufactured on the 14th April 1966, and purchased by a Mr May, who owned it up until 1995, some 29 years, passing it on to his son who kept it until August 2021. It was originally produced in Golden Sand paintwork, but we understand was professionally restored/repainted in the 1990s (all areas of the engine bay and boot were painted well; there is no trace of the former colour). Bought by our vendor just last year, as he was just so taken with the one-family owner condition and sheer integrity of the car. Sadly, during the passing of time, the history file that once accompanied the car was misplaced and lost (the few pieces that remain include an MOT certificate from 1995 describing the car as 'Maroon'). During the latter period of Mr May's original ownership, we understand that the car was taken off the road and stored in a properly prepared garage for many years, being regularly run-up and cared for; its last MOT Certificate in 2003 shows a mileage of 35,129 miles (which is now just 35,400) with the car's overall condition suggesting this mileage is genuine. In the hands of our vendor, the car has been treated to some light recommissioning, and is said to drive and perform as it should. The 1990s restoration has held up very well, mellowing down with now a lovely honest patina in combination with untouched original elements. The paintwork retains a deep shine, whilst the underside is very solid and still retains a decent application of Waxoyl. Our vendor says the 3.8-litre engine always fires into life with three pumps of the throttle and a push of the starter button, with the automatic choke working well and cutting out once warmed. He goes on: "The car drives really well, it's quiet and responsive and sounds just right through its stainless exhaust." A fantastic way into first-time classic car ownership, this high-specification S-Type would be welcome at any classic motoring event. With Mk2 values now seeing some original examples out of the reach of many an enthusiast, the S-Type offers a more realistic chance of ownership. This extremely low-owner, highly useable '60s sports-saloon is worthy of any inspection and should offer many years of driving pleasure. Sale price was £13,500.
1961 Jaguar E Type 3.8 Roadster "outside bonnet lock": The story of the E-Type requires little introduction, however, what perhaps may need some explanation is the position in the market of the very early cars and their importance to collectors and marque enthusiasts alike. In common with Works of Art, Furniture, Philately, Fine Wines and all the other things people collect, the rarest and best quality items tend to attract collectors' interest and inevitably, the harder they are to find, the more expensive they can become. Should there be a number of well-heeled collectors chasing a particular painting, for example, then the result can be a serious clash of egos and wallets. This is equally true of Classic Cars and the E-Type is a perfect example. The most sought after of all the E-Types are the first 92 right-hand drive cars produced and these are easily distinguished by their outside bonnet locks. Having formed part of a private collection in recent years, this exceptional right-hand drive, outside bonnet lock (OBL) roadster is finished in its original shade of Pearl Grey with a black interior and matching hood. One of the earliest E-Types produced, Chassis No #90 has had a no expense spared, ground-up restoration overseen by marque specialists, Rothwell Engineering, completed in 2020 and is a matching numbers example of one of the earliest E-Types produced. As you would expect, the standard of finish is exemplary and a true credit to the craftsmen that have been involved in rebuilding this British great. So fresh indeed is the restoration and with only settling in miles covered, it is suggested that a period of running-in be followed to achieve the very best from this beautifully rebuilt Jaguar. It sold for £270,000.
1961 Jaguar E Type 3.8 Roadster "flat floor": Originally delivered to Jaguar Cars New York in 1961, this outstanding, matching-numbers 'flat-floor' E-Type Roadster, Chassis No 876086, is finished in its original factory hue of Opalescent Blue with Red Hide and a Blue Hood. Superbly presented, this lovely Jaguar warrants any inspection and the attention to detail is exemplary throughout, from the exterior to the interior, from the engine bay to the boot. Returning to these shores in 1991, the Jaguar was repainted red and body modifications to the floors carried out, further work thereafter continued the 'cosmetic' rebuild. Some years later, the present custodian acquired the car and commenced an in-depth restoration returning the car to its original 'flat floor' specification and colour combination and converting it to right-hand drive. He was careful to retain the many original features such as early driveshafts, hub carriers and front suspension all correctly finished in black with black fasteners, Kelsey Hayes bellows servo pedal box and three post throttle linkage. With early, 'Holy Grail' E-Types still being in high demand, this particular example comes highly recommended and is ready to grace any collection or Concours field. It failed to sell.
1962 Jaguar E Type 3.8 Roadster: Offered here is a superb Series 1 E-Type Open Two-Seater beautifully restored with excellent attention to detail. Our vendor informs us that it retains its original 3.8-litre engine and gearbox with numbers matching its Jaguar Heritage Certificate. Manufactured in July 1962 and supplied new to the USA, this stunning example has now been converted to right-hand drive and has been imported and correctly UK registered with a V5C on file. The engine was sent to be checked and refreshed with a top-end overhaul carried out. The cam covers and triple SU carburettors have been freshly polished and the cylinder head was correctly painted. All fluids are fresh with engine, transmission and differential oil all replaced. It's classically presented in Opalescent Gunmetal Grey with red leather upholstery, red carpets and a black hood. This lovely 3.8 has been subject to an older complete ground-up nut and bolt restoration and as such is now ready to offer another 60 years of enjoyable motoring. This car fetched £94,500.
1967 Jaguar E Type Series 1 4.2 Roadster: Purchased in late 1967 as an everyday vehicle by Bryan Davies, a UK engineer based at the time in Dallas, with the specification being as it remains to this very day, Opalescent Silver Grey with a Dark Blue Interior. In December 1968, work dictated a move to Frankfurt in Germany with the E-Type following on shortly after. Mechanical issues were to follow, thought to be a result of careless shipping handlers with the renowned Peter Lindner Garages being given instruction to remedy the engine woes, necessitating the stripping and rebuilding of the unit due to two bent con rods. Whilst in the more than capable hands of the Lindner mechanics, a 2.88:1 differential was also supplied and fitted enabling a more relaxed driving experience at cruising speeds, subsequently enjoyed on many trips throughout Europe. Due to the lack of space, the hood and frame were removed at the time and a factory hardtop sourced and fitted for the 'extortionate' amount of £45 and it remains in place to this very day. A move back to the UK in 1970, along with his beloved E-Type, saw Bryan and the car back on home turf, remaining in each other's company until Bryans untimely passing in December 2021. An unrepeatable opportunity to obtain a genuine one owner, unrestored, meticulously maintained Series 1 that has been magazine featured and has an unquestionable and documented history. A true testament to Bryans custodianship. £67,500 was the price for the new buyer.
1967 Jaguar E Type Series 1.5 4.2 Roadster: According to its Jaguar Heritage Trust Certificate, Jaguar E-Type #1E16150 was a left-hand drive, 4.2-litre, Open two-seater (OTS) finished in Carmen Red with a black interior and fitted with a manual gearbox. Its build was completed on 25/10/1967 and it was dispatched on 14/11/1967 to Jaguar Cars, New York prior to being delivered to its first owner, the Executive Car Leasing Company. As is often the case, there is no history for the Jaguar whilst it was in the US but, pleasingly, its history since it returned to the UK in early 1989, appears to be comprehensive. Converted to right-hand drive in March of that year, it was then entrusted to Sherwood Restorations to be professionally repainted in its original Carmen Red before being UK registered on 04/07/1989 and MOT'd with an indicated mileage of 282. Although technically known as a Series 1½ (open headlights, black rocker switches, twin cooling fans, adjustable seat backs) the less desirable aspects of the US Series 1½ cars (twin Stromberg carbs, lower power output) were reversed returning the engine to triple SU, Series 1 spec. There is a very informative and detailed list with the car covering service and MOT dates and detailing important maintenance etc. and from this list we can see that two new manifolds were fitted on 23/08/95. By 10/09/97 the Jaguar had covered 7,523 miles and the following year on 15/07/98 it benefited from a major service and a new hood. The radiator was overhauled and new fans fitted in October 2005 and on 29/05/2007 with the mileage at c22,000, £5,766 was invested in a gearbox and differential rebuild by Quarry Motors, Moreton in Marsh, a new alternator, new clutch, new water pump, a brake overhaul, suspension bushes and a full service. Regular MOTs (10) and servicing continued with the MOT on 18/07/2016 showing 30,185 miles. Around 08/11/2016, Tony Williams Bodyshop in Malvern carried out work to both sills, the rear wheel arches and generally tidied-up the bodywork. This level of care and attention has continued with the most recent service and MOT by RetroMarques on 15/07/2021 at a recorded mileage of 32,092. The car's current indicated mileage is 32,274. E-Types pictured on chocolate boxes are often presented in Carmen Red with a Biscuit interior, black hood and silver wire wheels which is exactly what we have here. Purchased by our vendor in 1999, it has been enthusiastically enjoyed for over 20 years and 30,000 miles including many trips to Europe. It's accompanied by a substantial amount of history included in four ring binders containing extensive invoices, MOT Certificates, tax discs and associated correspondence. This is a lovely Series 1½ Roadster in a great colour, fastidiously maintained and generally 'on the button'. It appears very sensibly guided and sold for £69,750.
1982 Jaguar XJS Group A Touring Car: Purchased directly by John Pearson of HP Tyres from Jaguar, then by Brian Stevens and since 2012, it has formed part of the Chris Scragg Race Collection. During its restoration by M&C Wilkinson to race specification, it is considered by some, that evidence came to light to suggest that this vehicle could possibly be prototype development car – Chassis #1. Having previously been stripped of its engine and retained by Jaguar as a show car for use in promoting the race series, the XJS had fallen into the hands of Jaguar Heritage Trust where it continued to be exhibited as an example of a race series 'show car'. Later, it was fitted with a standard XJS 5.3-litre V12 production engine and inboard rear brakes for display purposes at shows and events. When the Trust decided to sell the car, it was purchased by John Pearson, renowned Jaguar enthusiast, who then quickly sold the vehicle to Brian Stevens, who purchased it with a view to using it for racing. Retaining the existing paint scheme, the engine was replaced by a full-race Rob Beere unit with throttle bodies, (a glass fibre bonnet is used to accommodate the bulge although the original is retained), outboard rear brakes, a 5-speed Getrag manual gearbox, catch tanks and an alloy fuel tank. The underside was cleaned and painted white, with Perspex door windows and a roll cage fitted. Finally, in 2010, a PAS steering rack replaced the manual steering. The car was then put up for sale as it did not meet the specification requirements to acquire FIA papers and was acquired by Chris Scragg. Chris entrusted the car to Mike Wilkinson, to prepare it to the correct racing specification, and during 2012, the car was raced several times including an outing at Brands Hatch when, as it was about to the take the lead with only minutes to go, a wheel bearing failed forcing him to retire from the race early. At the Silverstone Classic that same year, Chris's son, Ant Scragg, triumphed over the competition going on to win the 'Win Percy Trophy'. With preparation now complete; the FIA papers were acquired with a view to selling the car, however, a chance meeting with an ex-employee of TWR at the 2012 Stoneleigh Historic Racing Car Show raised the possible historical significance of this vehicle, which until this point had been lost. His assertion was that this XJS might well be 'Tom's Hack'. The vehicle was returned to Mike Wilkinson's workshop for further investigation to see if this could be the original TWR001 that competed in the 1982 championship and the findings are well documented in Nigel Thorley's article "The car that never was or still is" in the December 2013 edition of the Jaguar Enthusiasts Club Magazine. At this point, Chris decided to restore the Jaguar to its 1982 Donnington TT specification and livery. The car is now beautifully restored, in intimate detail, to Chassis #1 specification, featuring many original and unique TWR original components and is supplied with new 10-year FIA Papers and a spares package. Whatever the exact history this car may or may not have, and any purchaser should remain wholly open-minded, it's still a formidable machine restored to the highest standards, well presented and undoubtedly highly competitive. The car was unsold.
2007 Jaguar XKR-S GT3: Jaguar always had a fabulous racing presence throughout the 20th Century with fantastically successful cars including the C-Type, E-Type, XJ220 and XJS to name just a few, however by the turn of the century their racing presence was unfortunately dwindling with the exception of their Formula 1 campaign. Between 2007 and 2009, Apex Motorsport stepped up and were a factory approved entrant into the FIA GT3 European Sports Car series with the Jaguar XKR-S. Three cars were built in total, all based on the XKR-S. Run by the very experienced and talented World Sports Car Racing expert, Richard Lloyd, the team were starting to become competitive, and the car looked to be a front runner, potentially even a winning car when tragedy struck. The team were involved in an air disaster on the way to a test at Paul Ricard which sadly claimed the lives of all five on board, including Richard Lloyd, and their test driver, the very talented and much missed – David Leslie. The team was destroyed, both emotionally and physically, and sadly the project was halted. Today, it still offers an exciting and competitive package with over 510bhp on offer from the supercharged 4.2-litre V8 (which has done very limited running), a 6-speed Hewland flat-shift, sequential gearbox, 3-way In-Trax bespoke dampers, AP 6-pot front callipers on monster 375mm discs and 4-pot rear callipers on 330mm discs, long-range (108 ltr) quick fill ATL tank, Motec dash with data-logging and a structural T45 roll-cage all in a solid, strong but yet lightweight shell, complete with inboard airjacks with the cars total weight being just 1240kg.. Taken to Spa and enjoyed on an MSV Trackday, our vendor described the car as being 'Gorgeously smooth to drive'. Since then the car has been stored in a dry, temperature-controlled storage unit and maintained well since being in our vendors possession. An ideal candidate for Britcar, GT Cup or Dutch Supercar Challenge, the Jaguar has shown its potential in the past and now just needs someone to enjoy it and win with it! Having cost well in excess of £400,000 to build, at today's guide it seems to offer real value for money and it must surely now be a timely proposition for a serious competitor or collector to bring justice to this cars fantastic capabilities. It was unsold.
1998 Jaguar XJ Sovereign: The Jaguar XJ (X308) is a full-size luxury saloon manufactured and marketed by Jaguar Cars from 1997 to 2003 across two generations and featuring Jaguar's AJ-V8 and Jaguar's independent rear suspension. It was the third and final evolution of the XJ40 platform which had been in production since 1986. The 'Sovereign' represented the highest luxury specification for Jaguar models, sitting next to the XJR. Sovereigns featured more elaborate and expensive wood veneer, commonly highly figured Burr Walnut, with window control and ashtray trim panels also in veneer as opposed to plastic in other models. The leather was also of a higher quality and often features contrasting piping, with seats being of the traditional fluted style. The suspension setup was biased towards touring and the wheels were normally 16″ or 17″ to provide high profile tyres for additional ride quality. Computer Active Technology System adaptive suspension was also offered as a rare option. Externally, a Sovereign can be distinguished by the complete use of highly polished steel/chrome work around windows and rear light clusters, as well as polished radiator grille and boot garnish. The cars are simply badged as 'Sovereign' with no mention of 'XJ'. Having discontinued production of both the AJ16 inline-six and V12 engines, Jaguar offered the new XJ model with their newly designed V8 engine (named the AJ-V8) only. It was available in either 3.2-litre or 4.0-litre form (the latter with a Supercharger in the XJR model). The Sovereign utilised the naturally-aspirated 4.0-litre V8 with a more than adequate 290bhp and a proper big-capacity growl, married to the ZF 5HP24 5-speed automatic gearbox. This 1998 Jaguar XJ Sovereign is a wonderful example of Jaguar's flagship saloon that still sets the bar for ride refinement and overall quality and performance. In outstanding cosseted condition and finished in Jaguar Topaz with an Oatmeal Leather interior, it has only covered 18,640 miles with just two previous owners. Originally destined for an overseas client of renowned Rolls-Royce and Bentley specialists, Clark and Carter, it has now become available. Recent preparation work included replacing the timing chain tensioner, the air-conditioning compressor and re-gassing. Work also included a total over haul of the brakes and a full engine/gearbox service. Wheels also had a specialist refurbishment. (Invoice £6,556 on file). Grace, Space and Pace personified … probably the bargain of the catalogue, selling for just £11,750.
1934 Jawa A-700 Airline Coupe: A   four-wheeled Jawa vehicle is a rare sight on British roads and, we believe, unique on the UK register. Only very few dedicated enthusiasts are aware that the well-known Central European motorcycle maker ventured into automobile manufacture in the 1930s, producing barely 1,000 units in the first series, of which only a few remain, mostly in Eastern Europe. Nowadays, one brave survivor lives happily in Hampshire and its colourful history is truly intriguing, having crossed international borders in difficult times and lived through World War II and periods of civil war and political upheaval. Jawa's move into the world of four wheels started in late 1933 and their first effort, the Type A/2474- Model 700, was introduced to the public at the Prague Autosalon in April,1934. Technically very advanced for its time, it featured a transverse, two-stroke, water-cooled twin-cylinder of 684cc offering 20 bhp fed through the front wheels and with three forward gears, a freewheel facility and a comparatively light Beech wood frame, performance was surprisingly brisk with 90kph available in the right conditions. This well-travelled example dates from February 1937 when it was delivered to its first owner, Mr Bohumil Wölflik, the proprietor of a motor repair workshop and petrol station, in the town of Děčín in northern Bohemia. After the war it is recorded as having been sold in Pirna and subsequently in the 80s moved to an owner who lived near Colditz. Our vendor's late father was a retired aircraft engineer who lived in a house that was attached to Colditz Castle and was looking for a project to restore, ideally a Jawa. He found this car, looking very sorry for itself, not far from his home and purchased it in 2010, moving it to his workshop on the edge of the castle. A meticulous restoration was commenced, returning the car to its original specification and the results speak for themselves. By 2017 the car was 90% finished but the passing of his parents meant that our vendor needed to retrieve it from Germany and it arrived in the UK during February 2020, since when the restoration has been fully completed to the same exacting standards. The story of these years is fascinating and it's covered in a very well written article in The Automobile, March 2021. There will be a copy with the car at the sale and Silverstone are happy to email a copy of the article to interested parties. With its fastback looks, sweeping wings and pleasingly finished in its original Jawa Beige with a black fabric roof and black-painted wire wheels, this rare little car looks absolutely delightful. Internally the fully refurbished four-seater cabin has an air of exclusivity with its polished wooden dashboard and door cappings, hand-stitched cream leather and even coat hooks to keep the interior clutter free! Our vendor managed to get a contact to go to the Prague Motor Museum and take photos of the original builders log book and the original builders homologation papers and drawings, extraordinary that they survived the German occupation and the Iron curtain days, and these photos accompany the car along with an extensive history, comprehensive restoration details, the aforementioned magazine article and the car's UK registration documents. This Czechoslovakian beauty would be welcome at events and shows anywhere, comfortable in the knowledge that it's highly unlikely that its new custodians will ever find themselves parking next to another example. It sold for just £20,000.
1963 Jensen C-V8: "The impression that emerged was of a car superbly suited to Grand Touring in the true sense. A very smooth silent 6-litre engine and transmission gave it a performance so effortless as to be entirely deceptive. It comes as a shock to find that the figures (136mph and 0-100mph in 20.9 sec) make it one of the fastest cars we have ever tested and certainly the fastest four seater." As this Motor magazine review attests, the Jensen C-V8, introduced at the October 1962 Earls Court Motor Show, was a genuinely rapid machine. Penned by Eric Neale in consultation with the Jensen brothers, its dramatic glassfibre bodywork clothed an advanced tubular chassis designed by Kevin Beattie. Equipped with independent coil-sprung front suspension, a 'live' rear axle, four-wheel Dunlop disc brakes, a limited-slip differential and rack and pinion steering, the new Jensen was powered by a Chrysler 'Golden Commando' 5.9-litre V8 engine allied to Torqueflite automatic transmission. Boasting some 305bhp and 395lbft of torque in MkI guise, it was capable of over 132mph. Not content to sit on their laurels, the Bromwich concern released an updated MkII version in October 1963. Distinguished by various minor body modifications, it remained in production until July 1965 and featured an even larger 6.3-litre powerplant with a four barrel Carter carb that gave 330bhp and 425lbft. Finished in Burgundy with Magnolia Hide, this particular magazine featured Jensen CV8, on offer from long-term ownership, has been lovingly and fastidiously restored by its previous Rolls-Royce Engineer owner, Philip Widdowson, and although the body-off chassis rebuild was completed in excess of thirty-five years ago, the condition remains the same. The car is accompanied by comprehensive history files which include a photographic record of the rebuild alongside engineers' drawings, handwritten restoration diaries, original handbook, radio operating instructions and associated paperwork, all of which are fascinating and a compelling read in their own right indicating that this reincarnation is far more than just a rebuild, more a labour of love completed with passion, mechanical excellence and sound engineering practice. Various mechanical enhancements include Electronic Ignition, Evans Waterless Coolant, a manual choke conversion and upgraded Rostyle Wheels. With regular detailed care throughout its life this Jensen comes highly recommended with many more miles of classic motoring left under its belt. Your personal inspection is welcomed and encouraged and half an hour reading the history files is almost compulsory. It sold for £67,500.
2001 Jordan EJ11 Formula 1 Car: This is a real Grand Prix car, not a replica, and presents well in its distinctive Jordan/Benson & Hedges livery. It was used by Heinz Harald Frentzen, Ricardo Zonta and Jean Alesi in 2001. Jordan was placed 5th in the Constructors Championship that year. As far as we know Rolling Chassis EJ11 #04 has been in dry storage since the time it was no longer active and for the last few years was an exhibit at the Brooklands Museum in Weybridge. It featured in an episode of UKTV's "Secrets of the Transport Museum" (Series 1-Episode 4)-available on catch-up-when it was moved from one part of the museum to another. Subsequently returned to our vendor and now offered for sale. It fetched £51,750.
1989 Lamborghini Countach 25th Anniversary: Designing a successor to the delicious Lamborghini Miura was something of a challenge for Marcello Gandini, however, with the arrival of the Countach in 1971, he demonstrated to the world that his ability to create automotive drama was alive and well. In fact, the word Countach is Piedmontese slang for something that visually shocks and has no direct translation but 'wow' is probably the most polite. The first Countach appeared at the Geneva Show in 1971. Big, bright and brash like the rest of the seventies, the Countach was to remain in production, through various iterations for 16 years. With hindsight, it's clear that the car's flying wedge design, with a sloping snout that appeared to descend directly from the windscreen, and innovative scissor doors, became a template for every supercar that followed. The original, beautifully clean profile was gradually bedecked with 'wings and things' as fashions changed over the years and frequent small mechanical changes were often the result of customer input in their capacity as unwitting development engineers. However, by the time Lamborghini was 25 years old and the Countach Anniversary was introduced in 1988, the majority of these teething troubles were in the past. The Anniversary was effectively a new Countach, mechanically very similar to the 5000QV but sporting much-changed styling courtesy of Horatio Pagani. The rear air boxes were restyled and enlarged, while the vents behind them were changed so that they ran front-to-back instead of side-to-side. In addition, a new air dam and side skirting, both with air intakes, were fitted, and the taillights restyled to be narrower, with body-coloured panels replacing the upper and lower parts of the previous larger lights. These styling changes were striking on the 17-year-old design and had the added benefit of improving the engine's cooling, a problem with which the powerful Countach had always struggled. The Countach also featured 345/35R15 tyres, the widest available on a production car at the time. The factory only anticipated a limited demand but the sheer talent of this mature development meant that it actually became the most prolific Countach ever with 658 being built of which only 67 were finished in right-hand drive. Delivered originally to Portman Lamborghini UK and first registered on the 1st of December 1989, this right-hand drive example is one of those 67 UK cars. Purchased by our vendor around five years ago with 27,500 miles indicated, the odometer is only showing 28,238 miles now so it has obviously been lightly used in recent times. Any Countach is dramatic to look at but this car's gleaming Nero paintwork makes it look particularly menacing. To soften this effect slightly, the interior was retrimmed in light cream leather with the seats piped in black. The facia, steering wheel, carpets and even the open gate for the gear-lever are also in black, lending the cabin a rather sophisticated feel. This is a lovely example of one of the world's most famous classic supercars and we welcome and encourage your inspection of this remarkable piece of automotive sculpture. This car fetched £260,000.
Lamborghini Gallardo LP560-2 Edizione Balboni
1955 Lancia Aurelia B24 Spyder: This fabulous car was also pulled from the sale, but at least it was still on display for me to drool over. Truly one of the most elegant cars ever produced, in my opinion!
2006 Land Rover Defender 90 County: The humble Land Rover Defender is one of life's great classless cars, being favoured by all walks of life looking for a reliable go-anywhere, do-anything vehicle. From Royalty to land workers, from Kensington to Kyle of Lochalsh, you'll be sure to find a Defender working away exactly as Solihull's engineers designed it to do. Powered by a plethora of petrol and turbocharged diesel engines and boasting all-wheel-drive, low and high-range gearing, advanced suspension setups and a seemingly endless list of both factory and aftermarket customisation options, the Defender is rightfully referred to as the king of all production off-road vehicles, and remains both a design icon and a landmark part of automotive history to this day. Naturally, this rugged nature – whilst well suited to the Defender – usually means that by this point in their lifetime, many Defenders are looking a bit long-in-the-tooth, having been used to their fullest extent across harsh conditions, as work vehicles or as general reliable runabouts, rather than being cherished family heirlooms or taking pride of place in the garage. However, there are exceptions to this generalisation, and that's exactly what we have here, with this 2006-registered, Td5-powered, short-wheelbase Land Rover Defender 90. First registered in 2006 and supplied by Lookers Land Rover of Bishops Stortford, this Java Black Metallic 'County' example has covered only 20,020 miles from new, and – according to the vendor – retains its original steel wheels, and has never knowingly been fitted with a towbar for haulage work. Boasting the desirable County pack which added some much-needed creature comforts to the utilitarian Defender's interior, the grey cloth cabin remains virtually unmarked throughout, having evidently lived an easy life and having been cherished by the current owner, who states it is "like driving a new Defender off the lot" due to its immaculate condition. Not only is the interior in excellent condition, but so is the bodywork, with the Java Black Metallic paintwork still presenting well all these years after it left the factory, and no outwardly visible signs of heavy wear to the bodywork, paint or bumpers. Mechanically, the Td5 engine fitted to this particular '90' is in reportedly rude mechanical health, having covered minimal mileage for this sort of vehicle and regularly serviced, with the most recent servicing having been carried out at 19,407 miles in September 2021, including an oil and filter change, new rear brake pads, and – importantly – a course of anti-corrosion under-body wax, which will ensure this Defender remains in excellent condition for years to come. In addition to the recent service, a full set of Michelin Latitude tyres were fitted in July 2019, whilst the chassis was steam-cleaned, waxed and oiled in November 2021. Included with the sale are the original dealership number plates (still affixed to the vehicle) along with the full complement of handbooks and manuals, extensive documentation of works carried out throughout the vehicle's lifetime, and even the original Bill of Sale from Lookers in 2006. Sale price was £39,375.
2010 Land Rover Defender 110 XS: A quite extraordinary 110 Defender, fitted with a 5-Cylinder 3.2-litre Ford engine and a 6-speed automatic gearbox! This amazing build has cost in excess of £125,000 and means you are unlikely to ever see something quite as unusual on the roads. This 110 now puts out 228bhp and 576Nm of torque. The previous owner purchased the car from Twisted Automotive in March 2011 and ran it for two years before entrusting the 110 in 2013 to Nene Overland Ltd. who carried out extensive development work totalling nearly £40,000 and making it a rather special example. In 2018, the 110 was further enhanced by JE Motorworks of Coventry where a further £25,000 was spent, including fitting the 3.2-litre engine, 6-speed automatic gearbox and VB Air Suspension system. To cope with the uprated power output, the 110 is fitted with Alcon front brakes and Bilstein suspension all round plus a steering damper, offering better handling and more precise directional control. The exterior again is not standard and looks fantastic with an LRX Grille and vent kit, Halogen Crystal headlights, indicator guards, chequer plate, NAS rear step, daytime running lights in the bumper and a rear ladder. The interior of the 110 is superb with Recaro Sportster quilted black leather front seats, black leather rear seats, leather cubby box, MOMO sports steering wheel, uprated sound system and privacy glass – all kept beautifully refined by the Puma sound proofing kit! Fitted with a Cobra Tracker – a must for Defenders – this 110 comes to market from a private collector. All in all, this unique 110 ticks all the boxes, and looks excellent value but it failed to sell.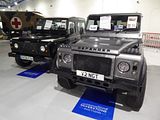 2015 Land Rover Defender 110 XS "Twisted": The Land Rover Defender received its last update in 2012, with the most important change lying under the bonnet, where a 2.2-litre version of Ford's Duratorq diesel replaced the 2.4-litre unit in use since 2007. Connected to a six-speed manual transmission, the new engine delivers 122 horsepower in both the Defender 90 and Defender 110. The other change was the introduction of the soft top body style to the general public, an option previously only available to special orders and military fleet vehicles. One year after updating the model, Land Rover confirmed that Defender production was to end in 2015. Built during that final production run, this immaculate example, finished in Indus Silver with Santorini Black roof, has covered just 14,813 miles in the hands of its two owners. It was supplied new by Ridgeway Land Rover of Oxford and optioned with Premium heated front seats, Lunar and black leather interior (LR front seat covers from new), air conditioning, electric front windows and professional tow bar with electrics. Fashionably, it has tasteful Twisted upgrades which includes their P10 power upgrade to 180bhp, intercooler and stainless steel exhaust. Fitted are five Twisted Classic 18-inch alloys which, besides enhancing the looks, further improve the turning circle. To match the roof, the headlight surrounds, grilles and mirrors are finished in Santorini Black and it has a full carpet set and Adventure Edition gear levers and pedals. Still 'de rigueur' for town or country, this final production Land Rover Defender 110 XS doesn't come any better, but it did not sell.
1988 Leyton House March F1: When technical director Adrian Newey arrived at the March Formula 1 team in the summer of 1987 it heralded a revolution that changed grand prix car design right through to the present day and his designs have had a significant bearing in the successes of the Williams, McLaren and Red Bull Formula One teams. The March-Judd 881 became Newey's focus with aerodynamics paramount to the cars performance as normally aspirated cars battled with turbocharged cars. Up until that point, aerodynamicists had to work to package around the mechanical designs of the car – that was now about to change and set the tone to this day. The March-Judd 881 was small, aggressive and introduced features that had not been seen in earlier designs including the raised nose, effective diffusers and sculptured wing endplates. At the British Grand Prix in July 1988, the efficiency of his design was evident as even Ayrton Senna and Alain Prost were astounded at the Leyton House cars speed through Copse Corner and with lap times that locked out the third row of the grid. From then on, the team scored points regularly and it's possible a Grand Prix win could have been achieved when Ivan Capelli briefly took the lead at Suzuka only to record a DNF. It also the first time that a normally aspirated F1 car had led a race since 1983. At the end of the season, Leyton House March had secured sixth in the Constructors Championship, unimaginable at the start of the year, and Adrian Newey was rightly recognised as a major talent with many more years of success ahead of him. Offered here is a March Leyton House F1 car presented as the March-Judd 881 from the 1988 Japanese Grand Prix when Ivan Capelli qualified 4th and lead the race until an electrical fault robbed the team of their first Grand Prix win. It celebrates Adrian Newey's first grand prix car designed without the restraints of a large design team and, of course, the iconic Turquoise Leyton House livery. If ever a car punched above its weight it was the March-Judd 881. It's more than a show car as it has many original parts including the tub, which is believed to be the GRP test moulding for the subsequent carbon tubs, the wheels, suspension, brake discs, the bodywork and the wings. The rear suspension is hung from an original gearbox casing and it has a correct steering wheel and original instrumentation. This is not a replica but an amalgamation of factory March-Judd 881 parts that has been put together to celebrate a great designer, the spirit of the underdog and one of the prettiest Formula 1 cars ever designed. It was unsold.
1961 Lotus Type 22 Formula Junior: The Lotus 22 Formula Junior was a further development of Type 20 with a stiffer tubular frame made of thicker metal and other stabilising chassis elements. The car now featured Girling disc brakes all around and now externally mounted. The front suspension was essentially unchanged, while the rear suspension followed the concept of the '61 Lotus 21 Formula One car so that the Lotus 22 no longer used the driveshafts as overhead suspension points, but instead added overhead camber links. The car was now on 13-inch wheels front and rear, and the track had been widened again slightly compared to the Type 20. The 1.1-litre Ford Cosworth engine, now with dry sump lubrication and at that time already guaranteed 100bhp, was installed at an angle of 30 degrees to the right in order to make the body more aerodynamic at the rear and to lower the centre of gravity. The Type 22 was also delivered from the factory with four-speed gearboxes based on Renault or VW transmissions. #22-J-901 is believed to have been raced in the UK during the 1960s. Its first known owner in the UK was the well-known racer Alan Baillie and subsequently he sold the car to Bob Hollander in Canada. For many years, it is known to have been 'vintage' raced in the US since the 1980s by Mr Robert McClenagan and at that time was maintained then by Mike Gourley at Continental Coachworks. In the mid-2000s, the Lotus joined the renowned collection of the late Robert "Bob" Koons and was subject to a comprehensive restoration in 2009 by noted restorer, Rick Parent. It's been raced in recent years at prominent events, including SVRA races at Watkins Glen International Raceway, Amelia Island Vintage Grand Prix, and Indianapolis Motor Speedway, where the rapid Lotus finished first overall. The car is offered with many records from the restoration, as well as HSR, SVRA, and VRG logbooks and a Gold Medallion from SVRA, however, it does not currently have FIA accreditation. This splendid Lotus Formula Junior is eligible for some of the most prestigious racing events around the globe, including the Monaco Classic GP, Goodwood Revival, and Monterey Historics and it's been confirmed that the car is acceptable to race in HFJ by Duncan Rabagliati. Looking very much like its 1961 Mk 21 Formula One sister that won the 1961 USA Grand Prix driven by Innes Ireland, this stunning Formula Junior is beautifully prepared as you might expect with an $85,000 restoration in the 2000s, which for a small single-seater, is certainly going some. It's now UK-based and has recently had a check over by British GT team Enduro Motorsport in Cheshire. Silverstone Auctions has been fortunate to sell cars from the Koons Collection in the past and the quality is second to none. It did not sell.
1974 Lotus Europa Twin Cam JPS Special: Offered here is rather a special little Lotus instantly recognisable by its 'bread-van' profile and glorious, iconic 'John Player Special' paint scheme. First registered in October 1974 this Europa has the desirable Lotus/Ford twin-cam engine and is noted on the registration paperwork as a 'Special' model. The 'Special' model was a limited run of Europas, the final and most advanced evolution exclusively finished in 'John Player Special' colours commemorating Team Lotus' 1972 F1 World Championship title. GFB 864N was subject to extensive restoration works back in 2006 by Lotus specialist, Peter Smith Sports Cars, with invoices and images from the restoration contained in the comprehensive history file alongside the original service book, a wealth of invoices and assorted paperwork, old MOTs, letters from Lotus, old period images and a current V5C. In summary, this is a rare opportunity to take ownership of an enjoyable British miniature GT that really represents a snapshot in time when Lotus dominated motorsport and vehicle design had no boundaries. A real eyeful and thrilling to drive, this cracking little sports car is offered from a private collection of landmark automobiles and very sensibly guided. The new owner paid £33.750 for this lovely car.
1980 Lotus Esprit Turbo Essex Commemorative Edition: In February 1980, the Essex Commemorative Lotus Esprit Turbo, to give it its full title, was launched distinctively finished in the blue, red and chrome livery of the Essex Overseas Petroleum Corporation, the sponsor of Team Lotus from 1979 to 1981. While Lotus dealer Bell and Colvill had been offering turbo conversions for the S2 Esprit from as early as 1978, the Essex Turbo Esprit was the first factory-turbocharged Esprit. They were fitted with the dry-sump Type 910 engine which had a power output of 210bhp at 6,250 rpm and 200 lb.ft of torque at 4,500 rpm enabling 0-60 mph in just over six seconds and a top speed of 150 mph. The chassis and rear suspension were redesigned, with an upper link added at the rear to alleviate strain on the half-shafts. The brakes were also improved. Giugiaro designed an aerodynamic body kit for the car, with a rear lip spoiler, prominent louvered rear hatch, more substantial bumpers, a deeper front airdam, and air ducts in the sills just ahead of the new three-piece 15-inch Compomotive rear wheels. Inside, scarlet leather combined with a roof-mounted Panasonic stereo for a dramatic environment. 45 Essex Turbo Esprit cars were built, interspersed and followed by a number of non-Essex-liveried but otherwise identical specification dry-sump turbo cars. Silverstone Auctions are very excited to offer this very special, Esprit Turbo Essex to the market, the first and maybe only time we might be lucky enough to offer one given their rarity. Number #17 of the 45 produced, the DVLA now confirms that only 7 are registered on the road today. Delivered new to the UK on the 9th January 1981, this special right-hand drive car was owned by the same family for the majority of its life. During a lot of this time it was in storage off the road as they simply couldn't bear to part with it, however, the time came eventually to pass it on and it was purchased by its current owner a couple of years ago. Upon taking delivery of the car the current owner set about an 18 month £40k plus restoration to his exacting standards. We could go on and on about the restoration, but we encourage all interested parties to come and see the car at the auction and let the results speak for themselves. There is a huge picture file detailing the work done including bills, receipts and magazine articles. Also included is an Auto Art 1:18 model of the Essex, a run made in the same numbers as the original car, and the model included is #17, a highly appropriate partner to its big brother, the car on offer here today #17. Put simply, this may well be the only time one of these extremely rare and collectable British sportscars comes to the open market. Surprisingly, it did not sell.
1997 Lotus Elise Series 1: Purity is a fragile and vulnerable thing and in August 1996, the revolutionary new Lotus Elise seemed to ooze purity from every extruded anodised aluminium and epoxy resin crevice, with nothing superfluous subtracting from the essence of this truly minimalist, focused little sports car. Although 'beautiful to behold' it certainly was, the time-honoured relationship between 'form and function' was clearly evident in the way it went and handled with its lightweight chassis-tub at 731kg failing to daunt the enthusiasm of the mid-mounted, 1.8-litre K-series engine, and its 118bhp was enough for a 0-60mph time in the low sixes allied to decent torque in the higher ratios. Clothed in two-piece 'clamshell' fibreglass bodywork, the featherweight two-door also featured all round double-wishbone, independent coil-over suspension, rack and pinion steering, four-wheel ventilated disc brakes, and a five-speed gearbox. Designer Julian Thomson and engineer Richard Rackham were keen to create a car with something of a motorcycle's feel, and they undoubtedly succeeded, as is evident as much in the aluminium-and-rubber interior and neat little Stack instrument panel, as in the car's dynamic intimacy with the road, the wind, and the weather. The Elise was a reaction to the corpulent world of leather, luxury, and levers becoming increasingly evident in Lotus road cars, and was an attempt to recreate Colin Chapman's early principles before he abandoned them in a move upmarket. Just over 10,600 S1 Elises were made, being shown to the world for the first time at the 1995 Frankfurt Motor Show, before the S2 took over in 2001. It's a testimony to the concept that, almost 27 years on from launch, that the original 118bhp S1 still delivers. As with other great drivers' cars such as the E30 M3 and the original Elan, all things feel in balance – power, grip, handling, and mass. Indeed, the dynamics of the Elise are so fluid that the ride and handling are the same thing. It makes for a uniquely satisfying experience. The early cars were followed in 2002 by the Series 2 but the simpler, more demure Series 1 still defines the breed. The car presented here is a 1997 Lotus Elise Series 1, being 25 years old this year, and is the 881st example produced, so was equipped with early special features, including lightweight Metal Matrix Composite (MMC) brakes, that helped towards achieving the 'headline-grabbing' target weight of just 690kgs. This 'time-warp' example of perhaps the most iconic British sports car of the last 30 years still wears its original tyres, these being Pirelli P Zeros unique to the Elise; its factory cloth covered seats, now with a hint of patination, adds to the originality and purposefulness (not having been upgraded/spec'd in leather). The originality is obvious – the 'green' factory bonding used on the chassis is clear to see, whilst our vendor states "under the arches, the suspension components, and inside the doors is all in truly fantastic condition for its age – all original, but like a much younger car." Quite remarkably, but going someway to explaining its condition, since 2019/20 the car has hardly been used, and going back to 2013, it then had only covered 10,054 miles. With just a single previous owner, who was an enthusiastic Lotus Club member, and who obviously cherished his red Elise, using it only sparingly but with the foresight to preserve and maintain such an unspoilt original example of a modern-classic, whilst retaining all its associated paperwork, this car deserves to be appreciated. It is accompanied by a full Lotus service history, its original sales invoice and order form, plus two keys and a complete book-pack (see images) – all a sign of diligent ownership, resulting in one of best S1 examples we have ever offered. (the private registration of 'P7 JDW' is being retained by the vendor, and is now on retention; the actual number-plates have been left in-situ on the car as they are the original ones, having the supplying dealership name on; the car's registration is 'P395 GPE'). It did not find a buyer.
1968 Mercedes-Benz 280SL "Pagoda": The Mercedes-Benz 280SL (W113) 'Pagoda' was introduced in December 1967 and continued in production through until February 1971 before being replaced by its successor, the entirely new and substantially heavier R107 350SL. Over the years, the W113 quietly evolved from a nimble 'sports car' into a comfortable 'grand tourer' and was usually equipped with four-speed automatic transmission and air conditioning. The final evolution of the Pagoda was the 280SL, launched in November 1967 with a host of technical improvements, and is now seen as the most refined iteration of the W113 Series with the robust new seven-bearing, 2778cc, M130 engine developing 170bhp and perfectly suiting the automatic transmission. This delightful, left-hand drive 280 SL was originally new to the US and was specified with power steering, automatic gearbox, disc brakes and air conditioning. The 280 stayed in the US from new all the way up until 2018 when it was then exported to these shores. A major bare-metal, chassis-up, chrome-off restoration was carried out once it arrived in the UK and the results are clear to see. Further details about the restoration will be available to see in the accompanying history file. Finished in Dark Maroon with a charcoal black MB-Tex trim, the car is accompanied by its matching hard top and a brand-new mohair hood fitted during the restoration. Since then it's has been enjoyed by the current owner and in 2021 he took the car to marque specialists, The SL Shop, for a full service and inspection spending over £3,000 in the process. Again details of this are available to view in the accompanying history file. Supplied with a letter of authenticity, UK V5C, copy of the Indiana Title document, details of the restoration and recent attention by SL Shop, this particular 280 SL is reported to drive superbly and is ready for its next lucky owner to enjoy long trips to the continent. The final and most desirable evolution of the Pagoda, the 280SL is the perfect classic car with looks that seem almost timeless, and the increased power and torque of the 280 transform what, in all honesty, was a pretty little boulevard car into a bit of a Sportster. Sale price was £60,000.
1971 Mercedes-Benz 280SE Convertible: Offered here is a right-hand drive, W111 280 SE Coupé supplied new to the UK in 1971 finished in Metallic Silver with a black leather interior. Over the last few years, JYY 95J has benefitted from some caring owners who have invested in the car with restoration work when required including professionally replacing floor sections, renewing suspension components and an overhaul of the braking system. Further works include the installation of a period-style stereo with MP3 connectivity and modern speakers and a recent visit to a highly regarded Mercedes-Benz marque specialist to refinish the wooden veneers, refurb the steering components and the wiper motor, and fully service the engine and the gearbox. This Coupé today presents beautifully, starts on the button and performs well. It offers that wonderful combination of a car that has been extremely well looked after over the years but not subject to a full nut and bolt restoration retaining a gentle welcoming warm patina yet going, handling and responding exactly how a grand classic Mercedes should. It maybe over 50 years old but this elegant 'boulevardier' still commands envious admiration from the kerbside. It's accompanied by a detailed history file including invoices evidencing the aforementioned recent works, a wealth of invoices for earlier works, further evidence of celebrity ownership, 280SE owners books and a current V5C. Rarely do these well-built and eternally stylish V8 Coupés come to market having been supplied new to the UK in right-hand drive, in discreet colours and in such wonderful order. This is a lovely Mercedes-Benz that would be welcome at any classic car event with the bonus of sufficient space for a large hamper and some friends and, perhaps, the grandchildren. These cars always fetch good money so £76,500 for this one seems like a decent deal.
1988 Mercedes-Benz 560SL: Produced during the final years of the globally successful R107 range, the Mercedes-Benz 560SL was the largest displacement offered, with a 5.6-litre V8 engine produced to combat the restrictive emissions regulations primarily in California. It might seem counter productive to us today but, back in the late 1980s, it was only by increasing displacement to 5.6-litres that the USA specification cars could be given comparable performance to the European 500SL and still comply with the necessary emissions rules. As is often the case with motorcars, it is this range-topping '560SL' badge that buyers so desire, particularly as the largest displacement SL was never offered in Europe – it was only available in the USA, Japan and Australia. It's recorded as having been manufactured in 1988 and shipped to California in the factory colours of Smoke Silver, matching hard top and brown soft top with beige leather interior. Options from new included an Outside Temp Gauge, Rear Spoiler Delete, Airbag, Becker Mexico Radio, Paintwork Preservation, Automatic Antenna, Folding Arm Rest and Illuminated Vanity Mirrors. The accompanying CarFax reports incremental increases in mileage from 1991 until it left California in 2012. The car was registered in the UK on the 9th July 2012 and used for holidays in Marbella, where it remained most of the time, returning to the UK for an MOT most years. The current odometer reading was some 42,500 miles at the time of cataloguing. US Federal crash-testing regulations of the period required the fitting of larger bumpers which ruined the R107's sleek good looks, however, a 'Euro Spec' facelift in 2021 saw the ugly bumpers removed, and a repaint in factory colours with suspension works for a total bill of £18,140. The alloy wheels were refurbished and four correct Michelin tyres fitted, coming to £1,211 and included in the works receipt dated 15th September 2021. As a consequence of this cosmetic update this car is extremely rare in Europe. The Mercedes is presented to auction with handbooks, the CarFax report, UK MOT history and aforementioned £18,000 invoice. We can think of no other left-hand drive R107 for sale in today's market that combines the rare 5.6-litre V8 engine with the classic good looks of a European-supplied car and this long-legged SL would be perfect for Continental touring. It fetched £38,250.
2003 Mercedes-Benz SL55AMG: Introduced in 2002, after some five years in development, the R230 Series SL Roadster was an engineering 'tour de force'. Painstakingly modelled on a state-of-the-art supercomputer which enabled the designers to analyse every curve and line, it looked utterly sensational with an air of barely contained aggression that gave it huge road presence. Packed full of sophisticated electronic driver aids which made it immensely safe but still fun to drive, it was an instant success and is widely considered to be the best-looking Mercedes for many years. In late 2003, the stunning SL55 AMG was introduced causing shockwaves in the early-2000s performance car market with near-supercar levels of acceleration and handling, packaged in a comfortable, elegant convertible geared towards touring capability. Seriously powerful and impressively fast, the supercharged 5.4-litre V8 was rated at 493bhp with a stump-pulling 520 lbs.ft of torque. The cars were fitted with an uprated 5-speed automatic featuring AMG's 'Speedshift', there were a number of trim difference including uprated seats and the SL55 sat on a set of striking, multi-spoke AMG alloys. First registered on the 29 September 2003, this SL55 is finished in Obsidian Black over Exclusive Red Leather with Designo Alcantara headlining. The options list in 2003 was packed full of state-of-the-art equipment and, it would appear in this case, most of the boxes had been ticked. The history file is rather nicely stocked for such a modern car and includes many receipts and a full service history from Mercedes. Showing an odometer reading of some 28,495 miles, at the time of cataloguing this car represents incredible value for money. This SL55 AMG presents really, really well and appears almost unmarked. The engine bay appears showroom fresh and the whole car has patently been looked after. Ballistically quick, fabulous looks, continent covering pace, yet as civilised in town as a Toyota Corolla, it's no wonder that some 'supercar' owners tend to get a little upset. Sale price was just £31,500.
2010 Mercedes-Benz SLS AMG: There's something utterly beguiling about a large capacity V8 and the one you'll find under the bonnet of the Mercedes-Benz SLS AMG is an absolute peach. It's a 6.2-litre unit and was the first V8 from the AMG stable to be designed from the ground up, with its initial application being in the E63 super-saloon. The engine was further developed for the SLS with a dry-sump set-up and 120 unique parts and, in this guise, could muster a very healthy 563bhp. It's a simply superb engine and even when running on a light throttle it rumbles and crackles like distant thunder and lightning. It's mated to a seven-speed, dual-clutch transmission complete with a 'Race Start' launch-control system enabling a claimed 0-62mph time of 3.8secs and a top speed of 197mph. The SLS is one of those machines that had modern-classic written all over it from the moment it first saw the light of day and Mercedes themselves state on record that they will only build such a special car once every 50 years or so and there was never any replacement either planned or offered. Whilst it was the first car to be fully designed by AMG in-house, it was sadly the last to be fitted with a naturally aspirated V8, the most powerful normally aspirated engine they had ever built. Here we have a Mercedes-Benz SLS AMG Gullwing offered directly from the first private owner tastefully specified with individual AMG Imola Grey metallic paint and Classic Red Designo single-tone exclusive leather interior. It was supplied new by Mercedes-Benz Manchester and first registered on 25 November 2010. Since taking delivery of the SLS, our vendor has enjoyed the car occasionally, carefully dry storing it when not in use and ensuring it was correctly serviced by the local Mercedes-Benz main agent. It's accompanied by a history file including the original book-pack with drivers manuals, a print-out of the service history showing 9 visits to Mercedes-Benz with the most recent service September 2020 at 16,374 miles, health checks, invoices, old MOTs and its current V5c registration papers ready for transfer. There is no better way to describe this remarkable vehicle other than truly 'breathtaking', it really is special. Production ceased in 2014, and Mercedes-AMG have elected not to replace the model, so we can only surmise what will happen to values. The SLS AMG was destined to be a modern classic from the moment it arrived and this superbly presented and maintained example would fit nicely into any collection of important motor cars. This one sold for £191,250.
1964 MG MGB Works Competition Car: Whilst any MGB roadster possesses a wonderful charm and analogue driving experience that few others of the period could match, this is certainly no ordinary MGB Roadster. First registered on 13 August 1964 following the hard work and determination of Den Green and Knobby Hall of the MG 'Comps shop' this works-competition example features an experimental 4-cylinder BMC B-Series block, with a fully-balanced, three-bearing crankshaft, AHT 100H cylinder head which has been gas-flowed and fitted with big valves, twin 2" SU carburettors with filter king setup in conjunction with two SU fuel pumps, and a three-synchro, helical close-ratio transmission with competition overdrive, which sends power rearwards to an MGB Banjo 3.9:1 ratio axle, fitted with a limited-slip differential. Of course, the suspension also had to be fit-for-purpose, and a set of uprated and lowered coil springs were fitted, with competition lever-arm shock absorbers, a 3/4" anti-roll bar, rear competition leaf springs, re-manufactured Armstrong 'Adjustaride' rear lever-arms and uprated bushings throughout. Electrics for this works-raced, MGB are run off a single 12-volt battery with a heavy-duty dynamo, and the wiring loom for the car was hand-made during the restoration, supplying power to all the standard systems, along with numerous auxiliary gauges, cabin lights, and five Lucas driving lamps adorning the front end. Fresh from its build, BRX 854B competed in the August '64 Spa-Sofia-Liege rally, under the guise of 'Works Entry No.81' with Davis Hiam and Julian Vernaeve at the wheel. Unfortunately, the car was retired with 'mechanical difficulties' during the race. BRX was once again entered into competition by the MG works team on the 1965 RAC rally, but was once again forced to retire, this time with head gasket failure. It was then transferred into private ownership during 1965, competing on four further occasions in the Tulip Rally (retired) the Acropolis Rally (retired) the Geneva Rally (retired) and finally on the Castol Danube Rally in September 1965, where it posted an impressive result of third in its class, and 13th overall, with Ken Tubman and George Stefanoff crewing the car. Following its competition days, BRX 854B then made use of its competition long-range fuel tank for touring Europe whilst in private hands, but unfortunately broke down during one particular journey to Scotland, which forced the car off the road, eventually ending up being stored in a garage for 32 years. Having languished unseen and unheard of for numerous years, the car was found/known of by the late Barry Sidery Smith. BRX was then sympathetically restored to an exacting, period-correct standard by MGB enthusiast Mark Tipping during 2007. The original steel monocoque was retained, along with the alloy wings (with the exception of the offside rear, which was replaced with a steel item during its factory competition days) door skins, front and rear valences, bonnet, boot and hard-top, along with the matching-numbers experimental B-series engine and gearbox which had remained with the car throughout its competition days, thereby keeping the car wonderfully original throughout, and to the exact specification it rolled out of Abingdon. Wherever possible, original parts were retained and refurbished, though where this proved difficult, period and New Old Stock parts were sourced regardless of cost, ensuring that the restoration was completed with an empathetic attention to detail and historical accuracy. Evidently, this attention-to-detail paid off, with renowned MG enthusiast and historian John Hewitt commenting on the car, stating that the extent of its current originality is astounding, and that he was "amazed at the condition of the underside, and the presence of the original 'works' preparation, retaining the large-capacity Aluminium fuel tank, and the mountings for the sump guard, with the car looking as if it left the factory six months ago, rather than 57 years ago." On the inside, the cabin was professionally restored, with all systems correct to the original 1964 ex-works specification, down to small touches such as the map pocket in the passenger door, quilted finish to the transmission tunnel, and BMC Competition Department rear roll-hoop. Of course, the British Motor Industry Heritage Certificate is included with the vehicle, dated from April 2008 and confirming that BRX 854B – chassis number G-HN3/45748 – was allocated to the competition department of Abingdon in August 1964. The car is also correctly eligible for prestigious events such as the Le Mans Classic, Goodwood Revival, Monaco Classic and other pre-65 races, offering the next owner a wonderful opportunity to attend and compete at these events. Purchased by the current owner – our vendor – during 2010, the last time this historically significant car saw competition action was prior to their ownership in 2008, and since coming into the care of our vendor it has never been driven in anger, though it has made notable appearances at Goodwood events and other car shows. Mechanically, BRX has always been maintained to the highest standard by our vendor's motorsports outfit, regardless of time or cost implications, thanks to its historic significance. Not only has BRX been maintained mechanically regardless of cost, but it has also been kept in pristine condition by our vendor, stating that this is as close as you'd get to buying a "brand-new, works Abingdon car" in today's world. In terms of paperwork, the car retains its British Motor Trust Heritage Certificate, MSA papers, HTP (FIA HTP papers are currently being renewed and will have 10 years validity by time of sale) and numerous historic documents, original handbooks, invoices, media clippings and photographs of the restoration. Finally, according to renowned and respected MG Historian John Baggott, BRX 854B is believed to be the final genuine works car in existence, making this a hugely significant milestone in both MG and British motor car history, furthermore this evidence has been compiled by John and is found in the history file. Offered in excellent condition throughout from a motorsports-connected private owner, this is an exceedingly rare opportunity to obtain an historically significant ex-works MGB Roadster with excellent provenance and a recent sympathetic restoration to the highest level. It would not only make a fine item for any collector, but also offer the opportunity to compete at the upper echelons of classic motorsports with only a few safety upgrades to bring it in-line with current requirements and regulations. It was unsold.
1964 MG MGB Race-prepared: Finished in British Racing Green, this recently completed 1840cc MGB FIA Race / Rally / Hill-Climb car has been built utilising a new Heritage Shell and genuine 'works' hard top. All mechanical components are new or fully refurbished as required and superbly finished with the focus on attention to detail. Interestingly, the FIA / HTP papers recently issued and current until the end of 2030, have been processed with a variety of uses in mind so eligibility covers race, rally and hill-climbs offering multiple opportunities for the next custodian. The extensive rebuild has covered all aspects of the MGB and a comprehensive specification sheet is available on request, with a substantial history file recording recent works and the cars earlier years. It's fitted with a full cage, full safety equipment, plumbed-in fire extinguisher and sits on Minator alloys wearing 185/70 x 14″ Avons. An excellent opportunity to own a freshly prepared MGB ready to be pressed into action for the season ahead, whether that be on the track or out on the open road. This one sold for £30,375.
1988 MG Metro 6R4: Finished in Pure White this particular Metro 6R4 is fresh to market after being in the hands of its current custodian for in excess of twenty years. E264 AAM was purchased in 1999 in need of a little TLC and the decision was made at the time to rebuild the car around a new Rover shell retaining the all important aluminium roof. A photographic record of the restoration is retained within the history file. Completed to the very highest of standards and ready to compete once again, the car took the rallying world by storm with almost every entry that followed resulting in a podium finish. Mechanically, the car was running to 2.5 International specification and remains as such to this day. Fastidiously maintained but not campaigned in recent years, we are informed that there is very little required for this instantly recognisable piece of rally history to hit the tarmac once again. This one sold for £196,875.
1965 Mini Cooper 1275S Competition: According to its BMIHT Certificate, Austin Mini Cooper S, C-A2S7/675264 began life on 13/01/1965 finished in Tartan Red with a black roof and trimmed in the classic Red/Gold-Grey fabric. It was optioned from new with a heater, four and a half inch wheels, an oil cooler and a second fuel tank and was despatched on 24/03/1965 to dealer J.Gibbs Ltd. of Feltham prior to spending the next 25 years as a road car. In 1991, it was fully rebuilt by Roger Tello and Bill Richards Racing and prepared for Historic European rallying. The car's FIA Historic Vehicle Identity Form is dated 20/11/1991 and shows the Cooper in Almond Green and OEW so we imagine that it had a change of colour from red and black at the time of the rebuild. There followed many years of success, both here in the UK and in Europe, in the hands of John Brigden, often guided by Nick Wright, including first overall in the 1992 Imber Stages, first in class at the Belgian Historic Rally in 1992 and '93, 6th in class at the '92 Britannia Rally, 3rd in class at the '93 Tulip and 1st in Class at the 1998 Ypress Rally. There were numerous other wins and awards and many of the results sheets are in the car's history file. It also took part in the first three Goodwood Festival of Speed meetings, entered by John Cooper with John Brigden at the wheel, and has been featured on Top Gear. As with any successful competition car, the spec is substantial and full details are with the car but include a 'Swiftune' engine with a straight-cut box, Trans-X LSD, heavy duty driveshafts, Maxi C-V joints, Rose-jointed lower arms, adjustable tie bars, Aluminium foam fuel tank, twin Facet fuel pumps, Corbeau GT rally seats with Sabelt 4-point harnesses and all the usual mods and safety equipment associated with International Rallying. Recently treated to a fresh coat of Almond Green, EUO 868C is the proud possessor of an FIA 'Competition Touring Car Historic Technical Passport' , Class CT7 valid until the end of 2031 and renewable. The Passport relates to "Racing and Hill-Climb and Rally" offering the Mini's new owner real flexibility with a choice of disciplines. The car itself presents really well and just looks 'right'. Iconic is a word that is frequently incorrectly used, but an Almond Green Mini Cooper 1275S from 1965 when British rally cars were the best in the world is undoubtedly iconic. It's accompanied by its V5C, current HTP, the older Historic Vehicle Identity Form, the Heritage Certificate, various invoices, copies of period paperwork, correspondence and results, and magazines covering the car's eventful life. Your personal inspection is welcomed and encouraged and half an hour reading the history file would be time well spent. Undoubtedly still competitive in the right hands but equally suitable as an entry into the world of motorsport for someone new who may want to start doing a few hill-climbs and stage rallies at club level. This is the quintessential historic rally car and very sensibly guided for a car that would be welcome anywhere. £41,000 was the price paid by the new owner.
1991 Mini Cabriolet: While there have been many independent companies converting Minis, and all manner of other cars into cabriolets, probably the best known of them in the UK was Crayford. Surprisingly, it was not until 1993, some 34 years after production had commenced, that there was an official soft-top Mini. By the late 1980s, there had been a massive revival in everything Mini, especially in Japan, so Rover started to take notice. In 1991, but still commercially wary of producing their own Mini Cabriolet, Rover contacted Lamm Autohaus, based in in Achern in Germany, as their German Rover dealer, who had been producing its own coach-built Mini cabriolets since the 1980s. Effectively a taster exercise to see if there was any real demand for such a car to be sold in the mainstream range, and whether the expense of Rover Special Projects (RSP) could be justified, Rover contracted Lamm to build 75 prototypes. All the cars were built in right-hand-drive form for sale though 12 selected Rover dealers. The conversion was straightforward, Lamm remove the roof, replacing it with a folding fabric convertible hood that incorporated the plastic rear windows. The bodyshell was substantially strengthened to compensate for the resulting loss of rigidity and the Lamm Cabriolet featured Revolution alloy wheels and a colour-matched body kit consisting of dramatically extended wheel arches, front spoiler, side skirts and integral bumpers. It was offered in only one colour – Pearlescent Cherry Red (paint code GOC) with a matching maroon hood, whilst the luxurious interior used the limited-edition Mini Mayfair's seats and trim, which were complemented by a wood-grain dashboard, Cooper-style leather-covered steering wheel and Clarion stereo system. All cars had Mini-Cooper mechanicals and a 1275cc engine with a carburettor. When it was launched on 23rd June 1991, the list price of £12,250 was high – and immediately cast the car into a rather exclusive niche. It may have been an expensive product, but it also proved extremely popular, and all 75 cars sold out within a month. Rover was convinced, and RSP started to develop, along with Karmann and Tickford, its own version of the car, which was launched just over a year later, with circa 300 examples produced. The Lamm cars have two distinct differences which make them instantly distinguishable from Rover's version: the first is the paint colour. Although the red looks like Rover's Nightfire Red, it is in fact a deeper Cherry Red. The second and more noticeable difference is the hood, Lamm cars have plastic rear side windows, whereas Rover used unique wind-down glass windows. The car presented here is 1 of the 75 examples built by Lamm Autohaus to the highest of standards. Using their years of experience in producing this sort of Mini, the quality of the conversion by Lamm is evident. This lovely example has only ever been owned by four registered keepers in total, with the last two being husband and wife, prior to our vendor acquiring it. He was absolutely smitten with it, understanding the rarity and originality of this particular car, and with so few miles covered, he set about a comprehensive recommissioning including the vulnerable sub-frames. It is now in rude health, mechanically strong and presents in lovely condition. With the intended recipient of the car not that enamoured with actually driving it, it is now for sale to someone who will truly enjoy and appreciate it. Accompanied by all its original manuals, Lamm Mini catalogues and numerous magazine articles about the model, this car is a little gem. It fetched £18,000.
1990 Nissan Skyline GT-R Nismo Edition (R32): Offered here is the 'holy grail' of R32 Nissan Skylines to Japanese sports car enthusiasts and collectors of landmark automobiles alike. Chassis 529 is one of 560 examples manufactured by Nismo to meet FIA 'Group A' Evo homologation regulations, 60 of which were built into competition cars. The Nismo is instantly recognisable by some of its unique features including, a 'Gurney flap' that sits under the rear wing, two extra air ducts in the front bumper to allow extra airflow to the intercooler, slightly modified side skirts, weight saving aluminium body panels and rear wiper delete. Mechanical differences over the standard production model include larger Turbos with steel internals and ABS delete. Nismo-branded options available included a 260 km/h (162 mph) speedometer, 3-inch cat-back exhaust system, front suspension tower brace, sports shock absorbers, 17-inch alloy wheels, and a rear spoiler with a built-in third brake light. The R32 Skyline achieved iconic status in Japan after dominating the Japanese Touring Car Championship winning outright four years in a row. Chassis 529 comes to market finished in sparkling Gunmetal Grey metallic (KH2) and appears to be mostly unmodified. Accompanied by a history file which includes invoices for its most recent major maintenance dated January 2021, an MOT from 2019 showing 37,292km, a fresh MOT, export paperwork, sales invoices and its current V5C. These special Japanese sports cars from the '80s and '90s are fast becoming highly desirable and are slowly making their way into car collections across the globe, rarely do we see an R32 Nismo on the market in Europe. The sold for £67,500.
1998 Nissan Skyline GT-R V-Spec R33: Perhaps underrated, but quietly influential compared to its forbears, the R33 incarnation of the GT-R is still a pure sports car experience, but now aided by some of the most revolutionary handling technology to influence modern performance driving. The new R33 Skyline GT-R was launched in January 1995 with a base GT-R and the V Spec model which offered a sportier suspension set-up resulting in lower ground clearance, and also featured the newer ATTESA E-TS Pro all-wheel drive system, which included an Active Limited-Slip Differential. At the heart of the V-spec was the ATTESA-ETS Pro Electronic Torque Split System which, at the time, made it arguably the most technologically advanced production car in the world. The system was conceived in the 1990s for the JTCC to enable some 600bhp to be fed through the wheels and on to the racetrack efficiently. ETS Pro satisfied the purists by offering all the advantages of rear-wheel drive until the conditions dictated otherwise. The V Spec also featured an active LSD on the rear axle which further aided traction by calculating the optimum torque-split between the left and right rear wheels, variable from fully locked to totally free. Working along with ATTESA-ETS PRO, is the SUPER HICAS rear-wheel steering. This uses a series of sensors to monitor vehicle motion, rate of turn and the driver's action on the steering wheel. Complex software then compares this information to the computer predictions of the car's ideal turning characteristics, adjusting the angle of the rear wheels to reflect the driver's intentions. The result of this type of technology? Neutral steering and unrivalled cornering capabilities. The engine in the R33 was nearly identical to the previous R32 using the same turbochargers and the same specification for the manual gearbox, although the synchros were made to be stronger. The increased body rigidity and improved handling potential necessitated several specially designed cross members being incorporated into the monocoque and extra torsion bars were added to the multi-link suspension to further enhance stability. Working closely with Bridgestone technicians to perfect the Potenza tyres, Nissan put the prototype R33 GT-R through its paces in all weathers at the notorious Nürburgring, earning them a daring reputation amongst other manufacturers. Tested in the wind tunnel and capable of around 175 mph, the Skyline GT-R's adjustable rear spoiler lets you find the best compromise between wind resistance and grip. To equalise front/rear weight distribution, the bonnet and front wings were made of aluminium instead of steel and the battery was fitted at the base of the car's boot, lowering the centre of gravity and further improving handling. Inside the Skyline GT-R, form followed function. Mono-form bucket seats with integrated headrests that are lightweight yet immensely tough provided the ideal driving position and supported the body against the G-forces endured under hard acceleration and cornering. The braking system was designed by Italy's famous Brembo Spa, suppliers to many of the world's Formula 1 teams at this time. Four-piston calipers were fitted on the front with two-piston calipers on the rear to bite into the discs with a diamond shaped ventilation bores which increased the surface area to aid heat dissipation. The GT-R's braking system utilises the same wheel rotation sensors used to control the ATTESA-ETS PRO, to activate the high-performance ABS, ensuring that the huge Brembo calipers always deliver optimum performance. The car presented here is the 42nd official, UK-supplied, R33 GT-R sold (#107) and was first registered on the 7th May 1998. Supplied new by renowned GT-R specialists 'Middlehurst Garage' (in arguably the best 'Godzilla' colour of Midnight Purple) to its first owner, a Mr Craven, who bought it as a company car. He was quite obviously a genuine Japanese sports-car enthusiast, with an understanding of the associated culture, especially 20 or so years ago. To release the latent performance potential from this sort of machine, Mr Craven commissioned specialists 'Abbey Motorsport' of Surrey to carry out an engine conversion from 2.6-litre to 2.8-litre (not dissimilar to the specification of the 'mythical' UK trio of '500R' R33s). Knowing the expertise of Abbey Motorsport and that this is a well-known route to performance amongst GT-R owners, our vendor subsequently leapt at the opportunity to buy the car and thus become the car's 2nd owner, cherishing it for the last 16 years. Unsurprisingly, it is accompanied by the original service book, owners' manuals, and maintenance records. As a member of the GT-R Club and very much part of the owners' community, our vendor is well-placed to understand and evaluate these special cars. His car is not only special due to its UK-supplied status and its amazing paint colour of Midnight Purple, but there have also been some choice enhancements added to it, something these cars thrive on and is regarded as the 'done thing'. Hence, through his owners' club connections, he sourced from another member a very sound RB26 2.6-litre engine, professionally installing it and setting about a raft of upgrades. In its current state of tune, the forged internals of this RB26 engine have been dyno'd on a rolling road with 486bhp at the wheels, at a modest 1.4 bar of boost which equates to about 600bhp at the flywheel. The engine can run at 2 bar, which would generate around 800bhp but would inevitably put additional strain on the components. Further spec details include 1000cc Injectors, Tomei Fuel Rail, single T78 Turbo, Trust extra capacity oil sump, AEM Series 2 ECU, competition triple plate clutch, 19" Nismo carbon dipped alloy wheels, D2 fully adjustable suspension, and D2 upgraded brake kit. Potential bidders should not be deterred by the engine installation or modifications, there are very few standard-specification matching-numbers R33 examples out there and would certainly demand a £100,000-plus guide price. Knowledgeable ownership, the quality of the work carried out and maintenance are key to these cars. Reassuringly solid on the underside (with most metal here having been preventatively powder-coated over the years) and inner wings, the known vulnerable area of a GT-R, the car has benefitted from such diligent improvements and ownership, plus regular servicing, and considerate storage – being garaged for the last 16 years in an air-conditioned facility. The Japanese performance car market has woken-up, this is an opportunity to be part of it – a properly prepared, well-cared for, low-owner, UK-supplied 'Godzilla' – a beast of a machine. We welcome any inspection of this example; it will not disappoint. This one sold for £47,500.
1968 Porsche 911E Sportomatic: For the 1969 model-year 'B-series' 911, Porsche lengthened the wheelbase by 57mm and began manufacturing the engine cases in magnesium to save approximately 10kgs hung over the rear wheels and replaced the single battery with two smaller batteries mounted either side of the front compartment improving weight distribution throughout the car. They achieved their goal, improving the handling and increased performance with a new Bosch mechanical fuel injection system standard on the 911E and 911S models. The '69 MY 911 was also offered with the Type 905/13 'Sportomatic' transmission where no clutch pedal was required and the driver just passed through the gears by pulling the gear-lever through the normal 'H' pattern which seems years ahead of its time. Durable and effective, it did away with a heavy clutch pedal and made driving in town traffic as easy as a full automatic and spirited cross country driving like a conventional manual. The remarkable, early 911E offered here has covered a genuine 52,283 miles from new and was purchased by Lady Pamela Oppenheimer, of the famous De Beers mining family, directly from the AFN Porsche stand at the London Earls Court Motor Show in October 1968. The Porsche Certificate of Authenticity and copy of the 1968 Porsche Kardex order docket shows that it was built in Light Ivory with Black/Pepita Leatherette with a Sportomatic gearbox and left and right headrests. The original Porsche Maintenance record book shows seven service stamps from February 1969 and 684 miles through to February 1983 and 39,094 miles from either AFN or Charles Ivey in Fulham. Further early MOTs corroborate the exceptionally low miles. It stayed with Lady Oppenheimer until passing to its second owner in 2005. The history file contains numerous invoices for work completed to date and its book pack which includes the rare owner's Sportomatic supplement. It has the correct, date-stamped Fuchs wheels, tool kit and original Bilstein jack. They are only original once and this lovely early 911E must rate as one of the last remaining examples never to be fully restored, the like of which can never be replicated. Whilst it has had remedial work along the way, it still presents with a lovely patina and offers free revving performance and those distinctive early 911 sounds that take you straight back to the halcyon days of 1969. Early 911s possess a certain purity of line, a complete world away from the aerodynamic extravagances of the eighties and nineties, and in terms of style, it's the early cars that engender the most appreciative glances. A well set-up and maintained 911E, even with only 140bhp, when driven with an intelligent right foot will provide some of the most quintessentially rewarding driving experiences you have ever had, and will leave you with a serious grin on your face! The sale price is undisclosed.
1970 Porsche 911E: Porsche produced the 911E from 1969 until 1973 and it was designed to be the more comfortable and drivable of the 911 range fitting in between the 911T (Touring) and the 911S (Super). The designation 'E' came from the German for injection: "Einspritzung" and this referred to the pioneering mechanical fuel injection system (MFI) used on the 911E and the 911S, developed jointly between Bosch and Porsche, which offered more power and better driveability with a cleaner running engine. Porsche also conceded that a few more comfort features would not go amiss and the braking system was also improved to deal with the improved performance. 1970 'D-series' cars benefited from revised cylinder heads, larger valves, stronger connecting rods and, for the first time, the undersides were hot-zinc coated. This, left-hand drive, matching numbers 911 2.2E came off the production line on the 1st June 1970 and was delivered to its first proud owner in San Francisco finished in Burgundy (2424) with a black leatherette interior and optioned with tinted windows. Nearly thirty years later it arrived in the UK and was registered here in 1999. By 2010, the car was looking a little tired so the decision was made to take it back to bare metal and treat it to a fresh coat of its original Burgundy and, later on in the same year, it enjoyed a full engine rebuild by established marque experts, Club Autosport. Since then, it has covered around 10,000 miles of the 24,505 currently displayed on the odometer but naturally, this is unwarranted. The previous owner kept the Porsche in dry storage for ten years and had it looked after and serviced by Autofarm in Oxfordshire, a name synonymous with early 911s. The service and MOT history file for this period is good and includes independent valuations as well as a Porsche Certificate of Authenticity. Our vendor acquired the car at the end of 2020 and has spent a lot of time and money on it since then in order to bring it up to his exacting standards. It was entrusted to his local Porsche Specialist, MLR Porsche in Stoke, who carried out a full-service including new wheel bearings, brake discs and pads and there are invoices on file documenting this work. Furthermore, when our vendor bought the Porsche the seats were from a much later car, so Ed Aldridge of Aldridge Trimmers in Wolverhampton was asked to put this right and a pair of period-correct Cobra Stuttgart seats now occupy the space. Sound deadening was also fitted before laying the new carpets and the boot was also treated to a trim. Other work included fitting a new headlining, rear seats and quarter panels trimmed and a set of period-style lap-belts were fitted. Retro Refinishers in Cannock also stepped up to ensure that the glass was all removed and re-fitted correctly. The window frames and sills were all re-polished, a laborious and expensive process which is often overlooked during a restoration, but when done properly makes such a difference. Again, there are invoices in the accompanying history file documenting this extensive work. With a brand new set of Goodyears adorning the polished 6 x 15, five-blade Fuchs alloys, its crisp 5-speed dog-leg box, a Momo Prototipo steering wheel and a fresh MOT, our vendor confirms that this pretty little 911 drives and handles superbly. Early 911s possess a certain purity of line, particularly in dark colours, a complete world away from the aerodynamic extravagances of the eighties and nineties, and in terms of style, it's the early cars that engender the most appreciative glances. A well set-up and maintained 911T, 'E' or 'S' driven with an intelligent right foot will provide some of the most quintessentially rewarding driving experiences you have ever had, and with around 150bhp, the 911E for sale here, will leave you with a serious grin. We encourage all interested parties to come and see this delightful car at the sale and find out more about this classic 911. It failed to sell.
1970 Porsche 911 Race Prepared: Offered here is a superb competition-prepared 911 that offers possible entry into a large variety of top class events or spectacular fast road use seeing as it's also fully road legal. It's been built using a Prefab Motorsport prepared shell and is accompanied by an MSA Passport (Stage Rally Category 1). The specification is impressive and extensive, with a summary as follows: 3.0-litre motorsport-specification engine built by Strasse Porsche with Mahle 10.5:1 pistons, G60 cams, machined internals and gas-flowed heads. It runs on triple Weber carburettors with ITG filters. There is MSD ignition and ignition advance, with the power output recorded at circa 276bhp; Drive is via a five-speed 915 transmission that has been rebuilt by Strasse, with 'GT' gears and motorsport ratios of 3.18, 2.19, 1.60, 1.26, 1.08, and with a 8.31 final drive – all though a plate-type limited-slip differential and new Sachs 226mm clutch; Welded-in roll cage and seat rails, as well as a comprehensive strengthening kit; The underbody is protected with M Sport ballistic Kevlar floor pan guards, a Prepfab sump guard using alloy brackets, and a Prepfab front guard; New front wings fitted, along with new indicator housings and headlights and 911 R-type rear light housings; New fibreglass bumpers, fibreglass bonnet and engine lid, and a 993-style rear vent grille; The doors were fitted with refurbished frames and Prepfab door cards; The suspension is a fully adjustable Reiger set up along with new wishbones and bushes with 19mm and 26mm torsion bars (front and rear), new factory top mounts, and refurbished front hubs and bearings; Steering is a Prepfab quick-rack with new UJs, a refurbished column, new Turbo-type track rod end kit and a new Momo steering wheel and boss; Premier FIA bag tank in an alloy container, with an internal collector and new fuel pump, plus fully braided fuel hoses, twin fuel regulator, and a remote fuel filter; Carrera 3.2 brake discs and callipers, Prepfab bias-adjustable pedal box, twin reservoirs, steel braided brake lines, and a Prepfab hydraulic handbrake kit; Professionally built wiring loom, remote relay panel, LED fuse boxes, a remote FIA ETA master switch, and all new switches throughout; Prepfab-built lamp pod with PIAA lights; The interior features a lightweight dashboard, FIA Atech seats and frames, six-point TRS harnesses, Peltor intercom system, USB port, carbon-fibre driver footrest, lightweight door cards with RS type handles, roof insulation, FIA roll-cage padding, an Odyssey lightweight racing battery, and a twin helmet box; Under the bonnet is a Lifeline electric fire suppression system, fibreglass spare wheel holder, and a Prepfab strut brace; Accompanied by a substantial amount of spare parts, including two set of wheels and tyres, and an alternative exhaust silencer, suspension parts, and transmission components (including complete standard transmission). The 911 comes with a valid MSA Passport (Stage Rally Category 1), Homologation Form, and MSA Historic Rally Identity Form. This impressive build offers superb value for money and great flexibility given its potential eligibility for circuit racing or road rallies. We encourage all interested parties to come see the car for yourself at the Season Opener sale and let the result of all the hard work that's gone into this car, speak for itself. It did not sell.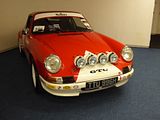 1985 Porsche 911 Carrera 3.2 Targa: The 3.2 Carrera is revered as the ultimate development of the original 911 that first appeared in 1963. These final cars (before being replaced by the more complicated 964) were the most flexible and usable of Butzi Porsche's original design. Launched in 1984, and reviving the 'Carrera' name for the first time since 1977, these were the ultimate 1980s sports cars. The all-alloy, flat-6 engine, which had been fuel injected since 1971, received a final stretch to 3,164cc, giving a torque-rich 231bhp – enough to propel the lithe and slippery model to over 150 mph, with 0-60 mph coming up in 5.6 seconds. All 3.2 Carreras feature galvanised bodies, which together with Porsche's legendary build quality, ensure that these classics are long lasting. Finished in Guards Red with a beautiful black leather interior, B323 PJC was imported from a dry state in the US during 2020 with an incredible 20,000 miles indicated and still sporting its original factory-spec tyres with visible and readable factory wheel weights. It was UK registered with the help of its accompanying NOVA Certificate and then duly gone through including transferring the spec from American to European in terms of bumpers, lights etc. giving it a far cleaner appearance. Greatworth Classics were the company that went through the car preparing it for the road including refreshing the whole braking system and totally recommissioning the car with a spend of just over £5,000. It was MOTd with a different set of wheels and tyres, as the car could not be driven on 35-year old rubber, however, it now sits back on those venerable wheels and tyres aiming to keep it as original as possible. There are receipts for all the work completed by Greatworth Classics and also a copy of the original US Title along with the NOVA Certificate confirming that all taxes were paid upon arrival. The current indicated mileage is 20,731 and recently the car had a total inspection by John Glenn, Independent Porsche Engineers, a copy of which is in the file. This cracking 911 Targa drives exactly as a 20,000-mile car should and still feels tight with a decent turn of speed. It went for £61,875.
1986 Porsche 911 Carrera Cabriolet 3.2 Super Sport: One of the first 'supercars' of the mid 1980s was the Porsche 911 SuperSport. Known by the factory as an "Option M491 – Super Sport Equipment", it was a rare car with only 75 C16 UK cars in total finding their way here, and of these only 39 were the Targa or full convertible model. Sometimes referred to as the SSE, the car took the best bits of the Turbo model, including uprated brakes, suspension, and spoilers as well as the wider wheel arches and larger 16″ wheels and tyres, but retained the pleasant normally aspirated 3.2 Carrera engine coupled with the 915 5-speed gearbox. This car is owned and offered directly from a highly respected Porsche service and restoration dealer. The owner of this Midlands company purchased this stunning 911 in 2005 and covered some 27,000 miles on trips, tours and holidays during that time. He has thoroughly enjoyed the car over the years and happily admits that it's his pride and joy. Given the car's diligent ownership, the service history and maintenance schedule is naturally comprehensive and includes no less than 33 separate stamps in two complete service booklets as well as all MOT Certificates dating back to 1989, helping corroborate the mileage of 75,000 in total. It was last serviced in November 2021 and this was the larger service which included plugs and tappets as well as fresh brake fluid and gearbox oil. Despite the fact that the car was going to be offered for sale, our considerate vendor had the headlining replaced with the correct fabric by Gary at The Hood Guys in King's Heath and the car was treated to a set of four Pirelli P-Zero Rosso Asimmetricos (N5) which, by the time of the sale, will have covered only a handful of miles. He has recently found a Classic Car magazine that features his car on the front cover and in an article inside and this will accompany the Porsche to our sale. As the pictures suggest, this is a stunning example that has been extremely well cared for and is now ready to enjoy. It's on the market for the first time during the last 17 years and one of very few similar cars available to buy today. These are rare and collectable 911s and, when fitted with the 5-speed gearbox, are real drivers' cars. At this mileage, in this condition, with excellent provenance and very sensibly guided, this rare SSE could well turn out to be a very sensible investment. It did not sell.
1988 Porsche 911 Carrera Sport: The 3.2 Carrera is revered as the ultimate development of the original 911 that first appeared in 1963. These final cars (before being replaced by the more complicated 964) were the most flexible and usable of Butzi Porsche's original design. Launched in 1984, and reviving the 'Carrera' name for the first time since 1977, these were the ultimate 1980s sports cars. The all-alloy flat-6 engine, which had been fuel injected since 1971, received a final stretch to 3,164cc, producing a torque-rich 231 bhp – enough to propel the lithe and slippery coupe to over 150 mph, with 0-60 mph coming up in 5.6 seconds. Cars built from September 1986 onwards were fitted with the more user-friendly G50 Getrag gearbox, but all 3.2 Carreras feature galvanized bodies, which together with Porsche's legendary build quality, ensure that these classics are long-lasting. The sparkling 911 offered here is a UK-supplied, right-hand drive, C16 Coupe fitted with the desirable G50, 5-speed gearbox and the UK 'Sport' package that included Fuchs alloy wheels, front and rear spoilers, electric pack, sports seats and a sunroof. It's been enjoyed by our vendor for over 15 years and it remains in lovely original condition and drives accordingly. Servicing has been thorough and regular throughout the car's life, although annual mileage has been kept to sunny high days and holidays. It's just been collected from a highly respected Porsche specialist, who has maintained the car for many years, where it was treated to its annual service and MOT with no faults reported. Presenting in original period Guards Red with a smart black interior, the car boasts a very original look with a clean bill of health and accident free history. For those not familiar with eighties 911s, 3.2 Carreras, particularly with the 5-speed box, are the models that help as much as any previous 911 model to define the true wonder of driving a 'Neunelfer'. Having covered just 58,000 miles from new, this is both a useable and recognised classic but may also prove to be an astute investment over time. It sold for £55,175.
1988 Porsche 911 Carrera Targa: The 3.2 Carrera is widely renowned as the ultimate development of the original 911 that first appeared in 1963. These final cars were the most flexible and usable of Butzi Porsche's original design. Launched in 1984, reviving the 'Carrera' name for the first time since 1977, these were the epitome of 1980s sports cars. The all-alloy, flat-6 engine, which had been fuel injected since 1971, received a final stretch to 3,164cc, giving a torque-rich 231bhp – enough to propel the sleek and slippery model to over 150 mph, with 0-60 mph coming up in just 5.6 seconds. All 3.2 Carreras feature galvanised bodies, which together with Porsche's legendary build quality, ensure that these classics are long lasting. Supplied new by Lancasters in November 1988, as confirmed by its Porsche birth certificate, this fabulous specification 3.2-litre Targa is finished in Granite Grey Metallic with Black leather sports seats with Porsche cloth inserts and black carpets, all in remarkably good condition. Powered by Porsche's air-cooled 3.2-litre, 6-cylinder engine mated to the smooth and desirable G50, 5-speed manual gearbox, this car ticks every box including the staggered 15in Fuchs wheels and original 'Joe 90' tyre compressor. The indicated mileage is 108,720 and the car has just returned from a full service at Zuffenhouse Porsche which included new tappets and it was freshly MOT'd and once again passed with no advisories. It's accompanied by a comprehensive history file containing the original service book pack and a huge file of invoices and MOT Certificates. Eighties Porsches in recent years have been somewhat overlooked, however, with their era-defining styling and fantastic driving ability, these classic 911 are now receiving the respect they deserve. This one sold for £51,750.
1989 Porsche 944 Turbo: In 1986, Porsche launched the new 944 Turbo featuring a 220bhp, 2.5-litre four-cylinder engine which was essentially a turbocharged standard unit but with strengthened internals to cope with the increase in power. The 944 Turbo was well received and sold well, prompting Porsche to revamp the model in early 1988. The 'Turbo' had been the basis of the highly successful and entertaining F1-supporting 'Turbo Cup', similar to today's 'GT3 Super Cup'. A decision was made to uprate the power of the full-race cars, and it was decreed that the power upgrade should be passed on to the road cars, so as of 1989, the 944 Turbo was a 250bhp machine and had ABS as standard. The performance of these later 944 Turbo models remains impressive even by modern sportscar standards with 0 to 60 mph in approx. 5.5 seconds, and a top speed of 162 mph. The car presented here is a 1989 Porsche 944 Turbo (in factory MO30 specification with larger anti-roll bars and an LSD), that has very much been enhanced and developed. Conceived by a previous owner as a lightened, more powerful track-orientated car, it builds on the inherent abilities of the 944 with the brief of being the ultimate transaxle machine. The expenditure on the mechanical upgrades is documented in nearly £10,000-worth of invoices for a full engine re-build, which included Lindsay Racing pistons, a large turbo, intercooler water injection with a variable boost switch, upgraded brakes and many other performance modifications. When our vendor bought it, he states "Although the car was mechanically excellent, the bodywork was a little tired, albeit solid with no previous welding." Having fully inspected the car prior to his purchase, he was aware that it is registered as Category C Insurance Loss: vehicle extensively damaged but repairable – insurer decided not to repair (as of November 2004); and by March 2005 it was deemed VIC PASS: this vehicle has had an identity check carried out by VOSA. The V5 will state 'substantially repaired and/or accident damaged: identity checked on 18/03/2005'. Owing to the relative value of these 944s in 2004, it was perhaps not surprising that it was not economically viable to repair; but someone did and did it very well! It was transformed into a road-registered track-day machine and building on this mechanical prowess, our vendor's intention was to turn it into a fast-road, Club Sport-inspired car. The car was fully repainted in its original Glazier Blue and a custom-made vented badge panel was added to aid airflow to the intercooler, whilst pressed louvres were added to the bonnet for extra cooling. The car was comprehensively serviced, with all fluids, and belts renewed etc. and a new stainless exhaust was also fitted. A set of new 18-inch Veloce alloy wheels shod in high quality road/track tyres were also added, plus upgraded brakes to 911 'Big Reds'. Internally, the car has a full roll-cage, whilst the seats are new high-quality bucket-style units with new SCHROTH harnesses attached and they have been covered in Porsche tartan, along with the door cards. A full lightweight black carpet has been fitted and a fire extinguisher installed. According to our vendor: "The car is stunning and drives very well. It's extremely quick with power just shy of 400bhp delivered in old-school turbo-style with lots of whooshes and bangs. Great fun!" The car did not sell.
1993 Porsche 911 (964) Carrera 2: When the 964 was first brought to market, Porsche were keen to emphasise that, although it was patently still a 911, it was in fact 85% different from the outgoing model. The design featured more integrated bumpers and a host of mechanical changes, most significant of which was the availability of four-wheel drive. The displacement was now up to 3600cc, producing 250bhp, power steering and ABS brakes were now fitted as standard, and the torsion bar rear suspension was replaced with coil springs and shock absorbers. Careful attention to the aerodynamics reduced the drag coefficient down to 0.32, and with virtually zero lift, stability and road holding at high speed were greatly improved. A new feature was the retractable spoiler which automatically extended at 50 mph and in addition to seriously increasing downforce, also doubled the volume of cooling air fed into the engine compartment. Fitted with a five-speed manual gearbox as standard, most variants were reputed to be capable of 0-60mph in 5.3 seconds with a top speed of over 160mph. The delightful Carrera 2 on offer here is a left-hand drive example showing 109,000km (71,457 miles) and is finished in the great combination of Midnight Blue Pearl with a blue leather interior. Believed to be first delivered new to Japan, it was optioned with electric front seats, air con, sunroof delete and sits on 17-inch Cup alloy wheels. An alpine DAB radio and Bluetooth connectivity have been flitted later in its life. Having arrived on these shores in 2015, the C2 has clearly been well looked after since having visited marque specialists Parr in 2019 and Jaz Porsche in 2020. It's supplied with an MOT until December 2022, the original owners' book pack, spare wheel, tyre compressor, the V5C and various invoices from over the years. This Tiptronic example presents really well in the metal, is reported to drive really well and looks to be an excellent entry into 911 ownership. It sold for £48,375.
1991 Porsche 911 (964) Turbo: Following the roaring success of the 930-era 911 was always going to be a challenge for Porsche, though with the 964 of 1989, it's safe to say they not only met, but exceeded their expectations. Representing a significant redesign over the preceding generation yet retaining trademark 911 styling cues such as the classic sloping front end and iconic side profile, the Carrera 4 and Carrera 2 models were introduced in 1989 and 1990 respectively, with an air-cooled M64 3.6-litre flat-six engine. Interestingly, the 964 era was the first 911 generation to offer the all-wheel-drive Carrera 4 model in the line-up, and the first to employ the automatic Tiptronic transmission as an option for those looking for a more relaxed driving experience. Further updates over the 930 included the fitting of power steering and ABS as standard, significant revisions to the suspension setup with coil springs and shock absorbers replacing the torsion bar setup of its predecessor, and the front and rear bumpers were integrated with the body shell for improved aesthetics and aerodynamics. With the success of the C2 and C4 models, came the introduction of the coveted Turbo model in 1990, offering all of the aforementioned 964 upgrades, but featuring a revised version of the 3.3-litre turbocharged flat-six engine found in the 930 Turbo (Porsche not having enough R&D time to implement a turbocharged version of the M64 engine seen in the C2 and C4). Nonetheless, the engine had been significantly upgraded and fettled to sit within buyers' expectations, with the result being a power output of 316bhp. This car was previously offered and sold by Silverstone Auctions in 2016 when it was accompanied by one of the best history files we had ever seen which, sadly, is now mislaid. It included numerous invoices/receipts along with an original service booklet boasting 20 stamps, an original wallet, previous V5 documents, tax discs and lots of MOT Certificates that substantiated the total mileage of 65,510 miles (in 2016).There were also a large number of invoices documenting much expenditure with respected names such as AFN, Autofarm, Paragon and RPM. In addition, an engine rebuild was carried out in 2012 by the previous owner. We understand that our vendor is actively trying to find the file and, when that occurs, we will obviously update the relevant details. Since 2016 the car has benefitted from being lovingly maintained and used only sparingly, being treated to a full repaint, a suspension and brake overhaul and regular services, and having now covered just 66,689 miles. This is an opportunity to obtain a highly coveted yet usable example of the classic 964 Turbo finished in arguably one of the best factory colour schemes available. It has benefited from diligent ownership and an impressive history of maintenance/servicing and will appeal to collectors, enthusiasts and drivers alike. It went for £106,875.
1996 Porsche 911 (993) Carrera 2 Tiptronic: The 993 was the final generation of the air-cooled 911, and as such will always have a special place in the affections of Porsche enthusiasts. It is also widely said to be the last of the 911s that were built whilst engineering integrity overruled accounting pressures at Porsche. Twenty years on, it still looks modern – a truly timeless design. The 993 was launched in the autumn of 1994 and was claimed to be 80% new. The bodywork was altogether more curvaceous, with a number of new panels and the overall look was much smoother and more integrated. Importantly, this new style was still every inch a 911 in the traditional manner, with the profiles of the doors and rear quarter windows remaining unchanged from earlier models. The biggest change under the skin was the new multi-link rear suspension, giving greater driver confidence, less road noise and excellent ride quality. Designed to give a level of passive rear-wheel steering (the 'Weissach effect'), thus controlling the way the suspension behaved under cornering, braking and acceleration, it transformed the 911. It was also the first 911 to be equipped with power steering and an advanced ABS system. The 993 uses essentially the same 3.6-litre engine as the 964, mated to a development of the worthy G50 gearbox, but now with six forward gears or the smooth Tiptronic automatic gearbox. Whereas the Porsche 964 produced 247 bhp, the 993 from 1995 produced 272bhp enabling a top speed of over 150mph and acceleration to match. Looking sublime in Iris Blue with a complementing Light Grey leather upholstery, this lovely 993 was supplied by H R Owen of St Albans on the 10th of August 1996 to its first owner a Mr David Richards. It was subsequently enjoyed by three further keepers before being purchased by its current owner in 2013 and joining his private collection in 2016 where it has relaxed in heated storage with only occasional use amounting to 2,000 odd miles in the last five years. It's supplied with its full original book pack and stamped service book containing 16 stamps and an accompanying A4 file with a plethora of invoices backing up the service stamps and also 9 old MOTs. The indicated mileage is 60,424 and prior to the sale it will be fully serviced by Greatworth Classics and MOT'd by them to ensure this gorgeous 911 is on the button for the sale. It's fitted with a Parrot Handsfree Kit for up to date communication should anyone not wish to not hear the howl of that glorious 3.6-litre flat-six. Selling price was £38,813.
1996 Porsche 911 (993) Targa Carrera 2: The 993 was the final generation of air-cooled 911s, and as such will always have a special place in the affections of Porsche enthusiasts. It is also widely said to be the last of the 911s that were built whilst engineering integrity overruled accounting pressures at Porsche. Twenty years on, it still looks modern – a truly timeless design. The 993 was launched in the autumn of 1994 and was claimed by the company to be significantly different (80% new they said) from the 964. The bodywork was altogether more curvaceous, with a number of new panels and the overall look was much smoother and more integrated. Importantly, this new style was still every inch a 911 in the traditional manner, with the profiles of the doors and rear quarter windows remaining unchanged from earlier models. The biggest change under the skin was the new multi-link rear suspension, giving greater driver confidence, less road noise and excellent ride quality. Designed to give a level of passive rear-wheel steering (the "Weissach effect"), thus controlling the way the suspension behaved under cornering, braking, and acceleration, it transformed the 911. It was also the first 911 to be equipped with power steering and an advanced ABS system. The 993 used essentially the same 3.6-litre engine as the 964 and could be specified with a manual or semi-automatic (Tiptronic) gearbox. Tiptronic is a type of discrete automatic transmission developed by Porsche and it operates as a normal automatic transmission, but it also allows the driver to override the automatic mode by moving the shift lever into a second (Tiptronic) shift gate equipped with two spring-loaded positions: "upshift" and "downshift". Once in this gate, the driver takes over most of the gear changing decisions ordinarily performed by the transmission's computer. In a 993, the upshift and downshift operations can also be commanded by push buttons installed on the steering wheel. August 1995 heralded the introduction of the 'VarioRam' induction system, helping to boost power to 285bhp, and enabling a top speed close to 170 mph and acceleration to match. The car seen here is a 1996, 911 (993) Carrera 2 Targa with the Tiptronic gearbox, and is a RHD, C16 (UK market) example. Classically presented in Polar Silver with an all-black interior, it remains in lovely standard specification, wearing the distinctive split-rims wheels which were an option for the 993 Targa model. The car is in superb condition, (always good to see factory stickers still in-situ) having been owned and treasured by discerning Porsche-enthusiast-owners in both Hong Kong and Germany (hence km/h conversion) and maintained by Porsche, before returning to the UK in 2010 where again it was looked after by Porsche Centres and marque specialists, with a wealth of receipts to support this care. Part of a private collection since 2016 (at this time going to Porsche for their 111-Point check, resulting in only a few very minor jobs), the car has resided in a protective bubble in a professional facility, covering just a handful of miles during this time, and regularly run-up and serviced. It has a complete service history, having covered just over 55,000 documented miles (88,784km) and, with the benefit of a recent service and fresh MOT (done only a matter of weeks ago by respected Porsche specialists Zuffenhaus of Solihull), it drives and performs as well as you'd expect from such a well-cared for car. The Targa roof creates a light and airy feel in what is already a very attractive cabin and the unique benefit of the Targa concept is being able to offer a flavour of open-top motoring whilst retaining a good degree of structural rigidity. The 993-series 911 has an important place in the history of Porsche's most famous model and is regarded by many as a true modern classic, offering genuine usability with all the characterful quirkiness of earlier 911s. This delightful, low mileage example is a very fine specimen, patently cared for, and now ready to be used and enjoyed by a new custodian. This one sold for £49,500.
1989 Porsche 928 GTS: In terms of the 928, in 1989 Porsche moved the game on with the even more powerful 928 GT, which with a top speed of around 170mph was the Stuttgart firm's fastest production car at that time, before launching the model's ultimate incarnation, the 928 GTS. Introduced at the Frankfurt Motor Show in 1991, the latter boasted a 5.4-litre engine producing all of 345bhp and automatics were fitted with the much faster responding Dynamic Kickdown gearboxes setting them apart from the previous models. Externally, the GTS differed from the S4 with its new style of alloy wheels, flared rear arches and a body-coloured rear spoiler. What Porsche was not advertising when the 928GTS was released was the price, which was amongst the most expensive cars on the road at the time. This severely hampered sales despite the model's level of competency and long standard equipment list. Porsche discontinued the GTS in 1995 after selling only 2,904 examples in total, which at the time was a problem, but in 2020 makes for a rare and incredibly desirable model. Offered here is a Singapore delivered (C28), right-hand drive, 928 GTS supplied new by Stuttgart Auto Pte. Ltd. and registered on 6 January 1995. Specified by a British resident in Singapore in Polar Silver paintwork with Classic grey leather interior the buyer couldn't leave his Porsche behind and imported the car back to the UK in 1999. From new servicing was carried out at regular intervals by the supplying dealer in Singapore then Porsche main agents in the UK up to 2009. Our vendor carefully selected this example to become part of his collection in 2010 and since then the GTS has been enjoyed occasionally, carefully dry stored and when required service by the local Porsche specialist with a great industry reputation for Porsche of this era. Present in the history file is the original book-pack with original service book stamped up-to-date. The most recent service shows in July 2020 with an MOT completed at the same time. The current is valid until 26/07/2022. A speedo change to MPH is also documented by Porsche Centre Kent in March 1999 at 12,407 Km (7,593 miles). The exterior of this example is exceptional and the interior shows only light wear as expected with a car from the mid 90s. The wheels are in great shape and fitted with correct premium brand tyres as you will see in the detailed images and video footage. On test, the car fired into life with ease and the engine sounded good and healthy. The accompanying history file includes the aforementioned book-pack, associated paperwork, old MOTs, the current MOT and current V5c ready for transfer. Our vendor, a genuine classic car enthusiast, speaks fondly of trips in his GTS to Tuscany with the old V8 eating the miles with ease. Along with handsome lines and reasonable maintenance costs, these front engine V8 Porsche GTs from the 90s are becoming increasingly popular and difficult to source in such lovely condition. Sale price was £36,000.
2020 Porsche 718 Cayman GT4: The Cayman GT4 is the fastest and most purposeful model of the Cayman range producing over 300bhp and, when launched at the end of 2015, it was the first Cayman to produce more power than the contemporary standard 911. It's a performance-focused, mid-engined Coupé with class-leading handling, massive brakes, a slick six-speed manual gearbox with perfect ratios for ultimate performance and a remarkable 188mph top speed. This sparkling GT4 '718' was purchased from Porsche Centre Mayfair by our vendor as a Christmas present to himself in December 2020 finished in Carrara (marble) White Metallic with 20-inch 718 wheels in Satin Aurum. The interior looks fabulous in black leather with extensive use of Race-Tex and the contrasting red stitching matches the Guards Red seat belts. His chosen options included the Sports Chrono package, BOSE surround sound system, Sports seats plus, Light design package, Folding exterior mirrors, Dimming interior mirror, Cruise control, Park Assist (rear) with a reversing camera and much more. Within the owner's file is a copy of the original Bill of Sale indicating that, including £5,767 for optional equipment, the total purchase price was £85,421. Our vendor is sufficiently fortunate to have a choice of recreational vehicles, including a Lamborghini Aventador, and consequently the Cayman is simply not being used and has covered less than 150 miles since it arrived. Being effectively new, it's accompanied by handbooks, manuals, keys and everything else that is supplied with a brand new car. The sublime GT4 displays such startling poise and fluency that it may well be considered in the future to be one of the best handling Porsches ever and this gleaming Carrara White example presents and drives superbly and now looks value in this price range for such an outstanding performance car that's showroom fresh. It did not sell.
1983 Rolls Royce Corniche: The two-door convertible version of the Silver Shadow has been, without a doubt, the most commercially successful convertible ever produced by Rolls-Royce. First introduced in 1966 as the 'Silver Shadow Mulliner Park Ward Two-door, Drophead Coupe', to give it its full title, the car was instantly in demand. When Rolls-Royce launched the two-door cars, the international jet-set began to clamour for attention at the dealerships. With waiting lists measured in years, these hugely desirable vehicles began to change hands at significant premiums over list price and one can imagine the hushed negotiations over the green baize of the gaming tables at Crockfords, the Palm Beach and Aspinalls. Customers who ordered the Drophead were not the same people who purchased the company's sensible saloons and the cars were frequently specified in bright colours and eventually it became apparent that this version deserved to have its own model name so, after a few cosmetic changes in 1971, the Corniche was born. The name originally comes from the French word for a coastal road, especially along the face of a cliff, most notably the Grande Corniche along the French Riviera above the principality of Monaco, and it was thought at the time that this new name would convey some of the style and glamour of Monte Carlo and, fifty years later, it still does. Rolls-Royce envisioned a time when owners would like to drive their own cars and the Corniche continued to be developed with this in mind and even had a rev counter fitted as standard. Around 10% more power was coaxed from the proven 6,750cc aluminium-alloy V8 endowing the two-door with a top speed in excess of 120 mph and sportscar-beating acceleration to match. Progressively developed, the Corniche received Rolls' advanced split-level air conditioning system along with a re-designed fascia in 1976 – the first Rolls-Royce model to do so. A mild restyling was on the cards for the Spring of 1977 and the differences included rack-and-pinion steering, alloy and rubber bumpers, aluminium radiator, and oil cooler. Despite its sky-high asking price, the model proved a major success for Rolls-Royce; periodically revised and updated, it remained in production well into the 1990s, the last (Convertible) examples being delivered in 1995. The car presented here dates from 1983 and was personally imported by our car-collecting vendor in the Summer of 2017, having been a New York inhabitant for most of its life. Used sparingly, as most 'Big Apple' stately automobiles often are, it has covered just 32,135 miles. It's accompanied by its original handbooks, its factory toolkit and jack, a handful of receipts and an American CARFAX which supports the low mileage. Upon its arrival here, the car was fully serviced, MOT'd and UK registered. Whilst close inspection revealed it to be rust-free, there was evidence of some minor lacquer peel on a few areas of the bodywork. Subsequently, with the intention of keeping the car, the vendor commissioned it to be stripped to the bare metal and re-painted in its factory colour of Seychelles Blue whilst the coachlines were hand-painted in Magnolia to match the interior leather. The paintwork now presents in superb, better-than-new condition and is a sight to behold. Now, with this standard of bodywork, the car was treated to a completely new mohair hood with a matching lambswool inner lining. All the interior wood has been specialist re-veneered and lacquered, whilst the seats, although in excellent condition, have been professionally cleaned and refreshed. The car wears a set of new Avon Turbospeed white-wall tyres. Many thousands of pounds have been invested to make this Corniche one of the best available and it's accompanied by a full photographic record of its recommissioning by numerous specialists, a project that has taken three years and much expenditure to complete. Unsurprisingly, the car drives and performs as well as you'd expect, with all auxiliaries elements correctly working too. An unexpected change of circumstances regretfully means that our vendor must now part with his Corniche, a car he had aspired to own for several years, having sourced a very sound example and enjoyed the process of bringing back to its absolute best. Freshly MOT'd and always garaged since its renewal, this sparkling Corniche is the perfect addition to any collection of special motor cars. These beautiful convertibles have a timeless elegance and this delightful example looks superb in the head-turning colour combination of Seychelles Blue with blue-piped Magnolia hide and navy blue carpets. Anyone who saw one of these with the top down when they were first introduced would have found it difficult to conceive that an amalgam of steel, glass, Walnut and leather could have been formed into something so utterly desirable. It sold for £72,000.
2022 Smart Crossblade: The venerable Smart Car has always been somewhat of an outsider in the automotive world, thanks to its diminutive proportions, quirky styling and unusual mechanical setup, although it has found favour with city-dwellers and car enthusiasts alike, and no Smart is more unusual than the somewhat whacky open-cabin Crossblade of 2002. Initially unveiled in 2001 at the Geneva Motor Show as a concept vehicle, the reaction to the design was such that Smart, owned by Mercedes-Benz, moved to put the Crossblade into limited production, with a total of 2,000 being produced, each individually numbered and designed as collectors items from the outset. Marketed as a vehicle "uncompromisingly designed for blue skies and high spirits" many considered the Crossblade to be the spiritual successor to the likes of the Bond Bug, Beach Buggy and Mini Moke, cars that were designed with joy and fun as their utmost priority, and practicality and driving experience as an afterthought.That said, the driving experience did receive some attention courtesy of Brabus, who tuned the 599cc three-cylinder engine to produce 70bhp, which may not sound like much, but gives the Crossblade plenty of excitement out on the road, thanks to its exposed nature and low kerb weight of only 1,600lbs. This particular example has enjoyed the company of only four owners throughout its 20-year lifetime, during which it has covered c.7,500 miles, as substantiated by its MOT history and other records. Purchased by our vendor – a serial Smart enthusiast and ex-Smart Car specialist – around four years ago, the intention was to follow the world-famous Mille Miglia around Italy, which – along with his love of Sir Stirling Moss and heritage Mercedes-Benz race cars – led to the decision to transform this Crossblade with a number of vinyl graphics into a Sir Stirling Moss tribute car. Unfortunately, this planned trip never came to fruition as a result of various lockdowns throughout 2020 and the reversal of the MM route in 2021. This bad luck, along with the imminent shrinkage of the vendor's car storage space, has forced the sale of this unusual and head-turning example of the quirky Crossblade. The vendor states that other than some minor paintwork, the application of the racing-inspired graphics and general servicing, this example has wanted for nothing, and it recently sailed through its latest MOT test, with the examiner commending the condition of the vehicle and the care that our vendor has put into maintaining it to the highest standard. The cherished registration, X1 BDE, seen on the vehicle is included in the sale. This is a rare opportunity to obtain one of just 2,000 Crossblades, a rare example of concept design making it to the production stage with minimal changes, and a true landmark in the Smart Car history books – one not to miss! Sale price was £21,375.
1959 Triumph TR3 S: Having enjoyed moderate class success at Le Mans in 1955 with a couple of TR2s, Standard-Triumph's Competition Department decided to return to the Circuit de la Sarthe four years later. They fielded three bespoke Triumph TR3S machines that boasted longer chassis, fibreglass bodywork, disc brakes all round and the in-house developed 'Sabrina' twin-cam engines. Sadly, the trio retired – two due to cooling fan failures and the third because of a faulty oil pump – but not before they had left an indelible impression on marque enthusiasts. Once back at the factory, the TR3S racers were shorn of their bodywork and had their chassis reused for the subsequent TRS project which would go onto distinguish itself by winning the coveted team prize in the 1961 race. In 2001, the present owner of 'XHP 939' gained legal title to Chassis #X628 and embarked on a project to bring this famous Triumph back to life. Having the original factory blueprints and various Works' parts, the project commenced with Protek Engineering in Wallingford being given the enviable task of building the TR from the chassis up. Marque specialist Glen Hewitt of Protek, had built a TR3S Evocation for himself in the past and that was partly responsible for our vendor deciding to create another TR3S tribute car. With historic accuracy being of paramount importance, great lengths were taken to ensure that the finished article would be as correct as it possibly could be. The donor chassis thus had its side rails not just lengthened (by 5″ 7/8″) but also deepened (by 3/4″). Further rigidity comes from the installation of a roll-cage front and rear with associated bracing struts. The TR3S' elongated fibreglass bodywork was painstakingly recreated even down to the ducts ahead of the rear wings, reshaped spare wheel 'letter box' and racing windscreen. In the absence of a Sabrina engine, the car has been fitted with a blueprinted 170bhp TR four-cylinder engine fuelled by a pair of the very rare twin-choke DU6 SU carburettors and mated to a heavy-duty overdrive gearbox. Such was the general enthusiasm for the project that even Claude Dubois, one of the original Le Mans drivers, provided access to his archive of racing ephemera. Making its first appearance at the 2010 Le Mans Classic, the car performed exceptionally well with appearances following at Goodwood, the Oulton Park Gold Cup and the 2013, 2014 and 2016 Le Mans Classics followed, driven in the later event by one of its original pilots Claude Dubois, achieving the fastest ever recorded lap and top speed by a TR at a Le Mans Classic ; 5:39.7. Faithfully replicating XHP's original looks and spec, this TR3S re-creation looks remarkable value. It would be welcome at prestigious events anywhere and can offer much enjoyment, pride of ownership and maybe even a bit of silverware gracing the circuits of Europe. It did not sell.
1926 Vauxhall 14/40: This Vauxhall's early life started in New Zealand as a regular 14/40 until eventually the car was acquired by an engineer who took the decision to construct a Sporting Vauxhall Special using the lightweight 14/40 chassis and adding a 23-60 engine over-bored to 30-98 specification. A 30-98 Velox-style body was fabricated and fitted along with a long-range fuel tank and the cabin was finished with a well-considered dashboard including Vauxhall instruments and lovely high-quality Connolly buttoned hide upholstery. In 2016, the car was purchased and imported into the UK by an acknowledged vintage Vauxhall specialist and registered here as BF 7763. Once in the UK, it made its way to another highly regarded vintage Vauxhall engineer with the instruction to conduct any work necessary to bring the car up to standard. Some correct-type front and rear shock absorbers were sourced and fitted, the engine was checked thoroughly and the braking system overhauled before being returned to its owner. The old Special then went to an expert trim specialist familiar with big Vauxhalls to have the interior re-trimmed. The whole of the upholstery was stripped out and replaced by period-correct black Connolly hide, buttoned in the correct pattern. The hood and side screens were in superb order and a hood bag and a tonneau cover were now made to complete the weather equipment. With a relatively light body, a powerful engine, 3:1 E-Type rear axle ratio and a long-range fuel tank, this attractive vintage Vauxhall is suitable for endurance rallies such as the Flying Scotsman and Rally the Globe events amongst many others. Welcome at VSCC events and Trials, this Special would also be completely at home at Shelsley Walsh and especially at Prescott, where the champagne party organised by the Register, can be particularly memorable. This was another car which did not sell.
Around 100 items of memorabilia were also up for auction on each of the two days. These ranged from vintage signs and art work to a complete Sinclair C5 and the items were on display at the venue.
THE MUSEUM
Never having been to the museum before, it would have an opportunity missed not to look at the exhibits here. Spread over 6 expansive halls, there is a lot here and you could easily spend a large part of a day perusing what is on display. There are a few cars, which had seen service as Staff Cars back in the day, and these were all labelled up very clearly as "Not for Sale". Among them were a pre-war Hillman Minx, a Phase 1 Standard Vanguard from the late 40s and a 1960s Ford Zephyr.
The RAF needs plenty of other ground vehicles, to function, of course and there were plenty of different types of wheel transport here, ranging from World War 2 Jeeps to a Daimler Armoured Scout Car and lorries used for conveying both goods and kit.
It is the planes that constitute the majority of the museum, of course. Most of them are ones that were used by our own RAF but there are also examples from other countries including those with whom we were at war at the time.
AND IN THE CAR PARK
There is a parking area in front of the museum which we had not bothered to look at on arrival, but when, some hours later, we emerged, my eye was immediately taken by one of my very favourite cars parked almost immediately by the front door. This was a Fiat Dino Coupe. The Dino came about because of Enzo Ferrari's need to homologate a V6 engine for Formula 2 racing cars. In 1965 the Commission Sportive Internationale de la FIA had drawn up new rules, to be enacted for the 1967 season. F2 engines were required to have no more than six cylinders, and to be derived from a production engine, from a road car homologated in the GT class and produced in at least 500 examples within 12 months. Since a small manufacturer like Ferrari did not possess the production capacity to reach such quotas, an agreement was signed with Fiat and made public on 1 March 1965: Fiat would produce the 500 engines needed for the homologation, to be installed in a yet unspecified GT car. The Fiat Dino was introduced as a 2-seater Spider at the Turin Motor Show in October 1966; a 2+2 Coupé version, built on a 270 mm (10.6 in) longer wheelbase, bowed a few months later at the Geneva Motor Show in March 1967. The two bodies showed very different lines, as they had been designed and were manufactured for Fiat by two different coachbuilders: the Spider by Pininfarina, and the Coupé by Bertone—where it had been sketched out by Giorgetto Giugiaro. Curiously the Spider type approval identified it as a 2+1 seater. The Spider had poorer interior trim than the Coupé, below par for its class: the dashboard was covered in vinyl, the metal-spoke steering wheel had a plastic rim, and the interior switchgear was derived from cheaper Fiat models. After a few months this issue was addressed, and Spiders produced after February 1967 had a wood-rimmed steering wheel as well as a wood trim on the dashboard like the sister Coupé car had since the beginning. Option lists for both models were limited to radio, metallic paint, leather upholstery, and for the Spider a vinyl-covered hardtop with roll-bar style stainless steel trim. The car was offered with an all-aluminium DOHC 2.0 litre V6, coupled to a 5-speed manual transmission. The same 2.0-litre engine was used in mid-engined, Ferrari-built Dino 206 GT, which was introduced in pre-production form at the 1967 Turin Motor Show and went on sale in 1968. Fiat quoted 160 PS (158 hp) for the Fiat Dino, while in 1967 Ferrari—presenting the first prototype of the Dino 206 GT—claimed 180 hp despite both engines were made by Fiat workers in Turin on the same production line, without any discrimination as to their destination. Jean-Pierre Gabriel in "Les Ferraris de Turin" notes that, "La declaration de Ferrari ne reposait sur aucun fondament technique"—Ferrari's statement had no technical basis. The real reason for this difference was a mistake in between quotes made in SAE and BHP power output. In 1969, both Ferrari and Fiat introduced new 2.4-litre Dino models. The Fiat Dino 2400 premiered in October 1969 at the Turin Motor show; besides the larger engine, another notable improvements was independent rear suspension. The V6 now put out 180 PS, and used a cast iron instead of the previous light alloy engine block; the same engine was installed on the Dino 246 GT, Ferrari's evolution of the 206. Whereas the original Dino was equipped with a rigid axle suspended by leaf springs and 4 shock absorbers, 2.4-litre cars used a coil-sprung independent rear suspension with 2 shock absorbers derived from the Fiat 130. Rather than engine power and absolute speed, the most important consequence of the larger displacement was a marked increase in torque, available at lower engine speeds; the Dino 2400 had much better pickup, and it was found more usable, even in city traffic. Other modifications went on to improve the car's drivability and safety: larger diameter clutch, new dogleg ZF gearbox with revised gear ratios, wider section 205/70VR -14 tyres, and up-sized brake discs and callipers. Cosmetic changes were comparatively minor. Both models were now badged "Dino 2400". On the coupé the previous silver honeycomb grille with the round Fiat logo on its centre had been replaced by a new black grille and a bonnet badge. A host of details were changed from chrome to matte black, namely part of the wheels, the vents on the front wings and the cabin ventilation outlets—the latter moved from next the side windows to the rear window. At the rear there were different tail lights. The spider also sported a new grille with two horizontal chrome bars, 5-bolts instead of knock-off wheels, as well as a new bumpers with rubber strips. Inside only the coupé received an entirely redesigned dashboard and new cloth seats, with optional leather seat upholstery; front seat headrests were standard on the coupé and optional on the spider. Spider and coupé bodies were produced respectively by Pininfarina and Bertone. 2.0-litre and early 2.4-litre cars were assembled by Fiat in Rivalta di Torino. Starting from December 1969 the Fiat Dino was assembled in Maranello on Ferrari's production line, alongside the 246 GT. Between 1966 and 1969 there were 3,670 2.0-litre coupés and 1,163 2.0-litre spiders made; with only 420 built, the 2400 Spider is the rarest of the Fiat's Dinos. Of the total 7,803 Fiat Dino produced, 74% were the popular coupés and only 26% were spiders. Spiders are worth big money now – good ones are over £100k – which means that the car is way beyond my means, but every time I see one, I go weak at the knees. To my eyes, it is one of the best looking cars ever made.
We did have a good look around the rest of the car park to see what else there was which was camera worthy and only one other car really seemed to be so, a 916 series Alfa Romeo GTV. The 916 Series cars were conceived to replace two very different models in the Alfa range. First of these was the open topped 105 Series Spider which had been in production since 1966 and by the 1990s was long overdue a replacement. Alfa decided to combine a follow on to the Alfetta GTV, long out of production, with a new Spider model, and first work started in the late 1980s. The task was handed to Pininfarina, and Enrico Fumia's initial renderings were produced in September 1987, with the first clay models to complete 1:1 scale model made in July 1988. Fumia produced something rather special. Clearly an Italian design, with the Alfa Romeo grille with dual round headlights, recalling the Audi-based Pininfarina Quartz, another design produced by Enrico Fumia back in 1981, the proposal was for a car that was low-slung, wedge-shaped with a low nose and high kicked up tail. The back of the car is "cut-off" with a "Kamm tail" giving improved aerodynamics. The Spider would share these traits with the GTV except that the rear is rounded, and would feature a folding soft-top with five hoop frame, which would completely disappear from sight under a flush fitting cover. An electric folding mechanism would be fitted as an option. Details included a one-piece rear lamp/foglamp/indicator strip across the rear of the body, the minor instruments in the centre console angled towards the driver. The exterior design was finished in July 1988. After Vittorio Ghidella, Fiat's CEO, accepted the design, Alfa Romeo Centro Stile under Walter de Silva was made responsible for the completion of the detail work and also for the design of the interiors, as Pininfarina's proposal was not accepted. The Spider and GTV were to be based on the then-current Fiat Group platform, called Tipo Due, in this case a heavily modified version with an all new multilink rear suspension. The front suspension and drivetrain was based on the 1992 Alfa Romeo 155 saloon. Chief engineer at that time was Bruno Cena. Drag coefficient was 0.33 for the GTV and 0.38 for the Spider. Production began in late 1993 with four cars, all 3.0 V6 Spiders, assembled at the Alfa Romeo Arese Plant in Milan. In early 1994 the first GTV was produced, with 2.0 Twin Spark engine. The first premiere was then held at the Paris Motor Show in 1994. The GTV and Spider were officially launched at the Geneva Motor Show in March 1995 and sales began the same year. The cars were well received. At launch, many journalists commented that Alfa had improved overall build quality considerably and that it came very close to equalling its German rivals. I can vouch for that, as I owned an early GTV for eighteen months, and it was a well built and reliable car. In 1997 a new engine, a 24-valve 3.0 litre V6, was available for the GTV along with bigger, 12.0 inch brakes and red four-pot calipers from Brembo. The console knobs were changed from round central to rectangle ones and to a three-spoke steering wheel. Some versions were upgraded with different front bumper mesh to bring the wind noise down to 74 dBA. In May 1998 the cars were revamped for the first time, creating the Phase 2 models. Most of the alterations were inside. The interior was changed with new centre console, painted letters on skirt seals, changed controls and switches arrangement and different instrument cluster. Outside, the main changes included chrome frame around the grille and colour-coded side skirts and bumpers. A new engine was introduced, the 142 hp 1.8 Twin Spark, and others were changed: the 2.0 Twin Spark was updated with a modular intake manifold with different length intakes and a different plastic cover. Power output of the 2.0 TS was raised to 153 hp. Engines changed engine management units and have a nomenclature of CF2. The dashboard was available in two new colours in addition to the standard black: Red Style and Blue Style, and with it new colour-coded upholstery and carpets. The 3.0 24V got a six-speed manual gearbox as standard and the 2.0 V6 TB engine was now also available for the Spider. August 2000 saw the revamp of engines to comply with new emission regulations, Euro3. The new engines were slightly detuned, and have a new identification code: CF3. 3.0 V6 12V was discontinued for the Spider and replaced with 24V Euro3 version from the GTV. 2.0 V6 Turbo and 1.8 T.Spark were discontinued as they did not comply with Euro3 emissions. By the 2001-2002 model year, only 2 engines were left, the 2.0 Twin.Spark and 3.0 V6 24V, until the Phase 3 engine range arrived. The Arese plant, where the cars had been built, was closing and, in October 2000, the production of GTV/Spider was transferred to Pininfarina Plant in San Giorgio Canavese in Turin. In 2003 there was another and final revamp, creating the Phase 3, also designed in Pininfarina but not by Enrico Fumia. The main changes were focused on the front with new 147-style grille and different front bumpers with offset numberplate holder. Change to the interior was minimal with different centre console and upholstery pattern and colours available. Instrument illumination colour was changed from green to red. Main specification change is an ASR traction control, not available for 2.0 TS Base model. New engines were introduced: 163 hp 2.0 JTS with direct petrol injection and 237 hp 3.2 V6 24V allowing a 158 mph top speed. Production ceased in late 2004, though some cars were still available for purchase till 2006. A total of 80,747 cars were made, and sales of the GTV and Spider were roughly equal. More V6 engined GTVs than Spiders were made, but in 2.0 guise, it was the other way round with the open model proving marginally more popular.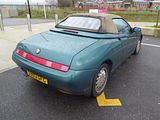 This was a really excellent day. We had initially though we might spend a couple of hours at the museum, but in fact we were there for more than twice that, leaving not that much time to do other things. We did head off to the West End to indulge in some car spotting and the results of that will appear in a separate report. Suffice to say here that the chance to look around the complete sale listing of one of the UK's largest auction houses is one to grab if you get the opportunity. And I also commend the RAF Hendon museum for those who are interested in planes and military history. This was a really good day out.