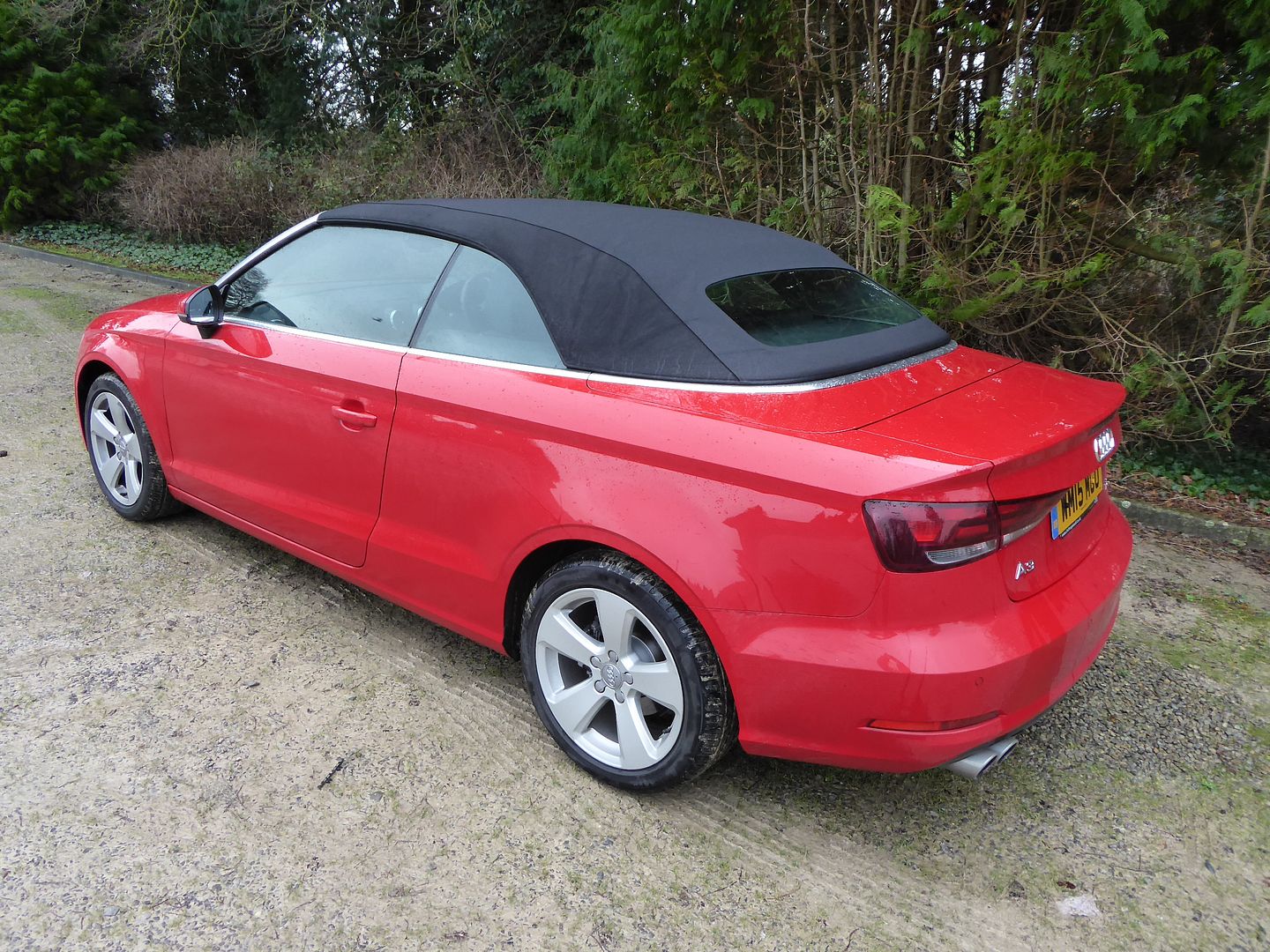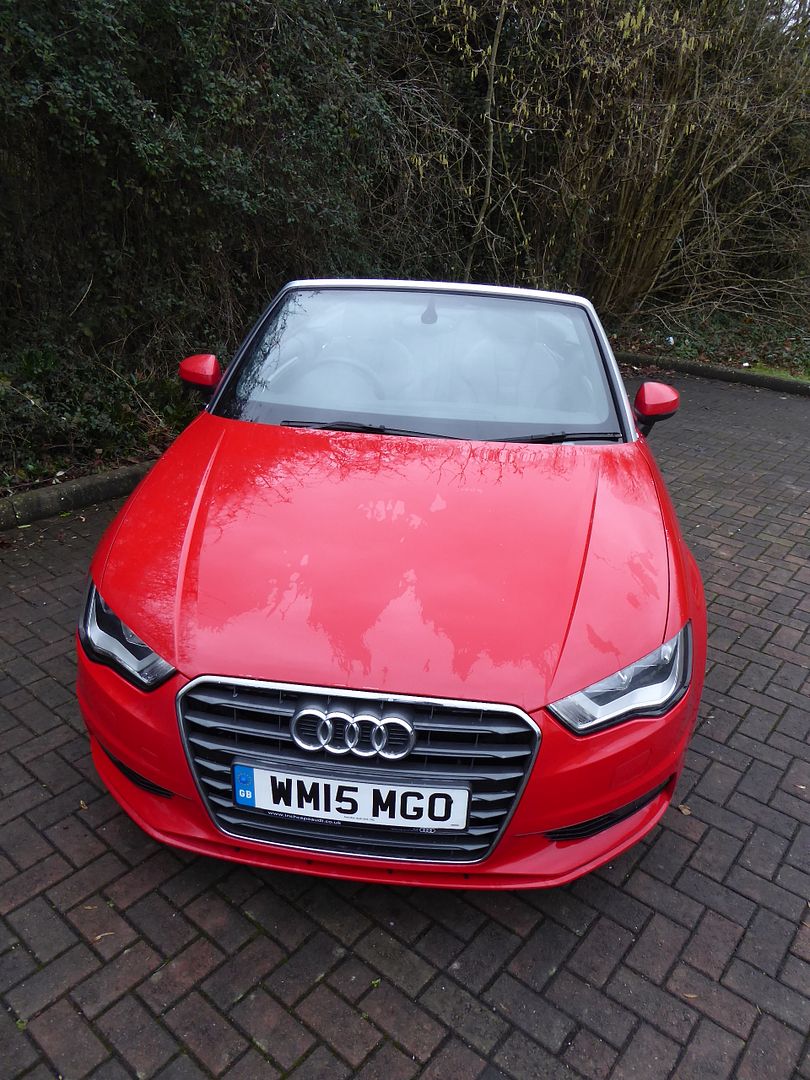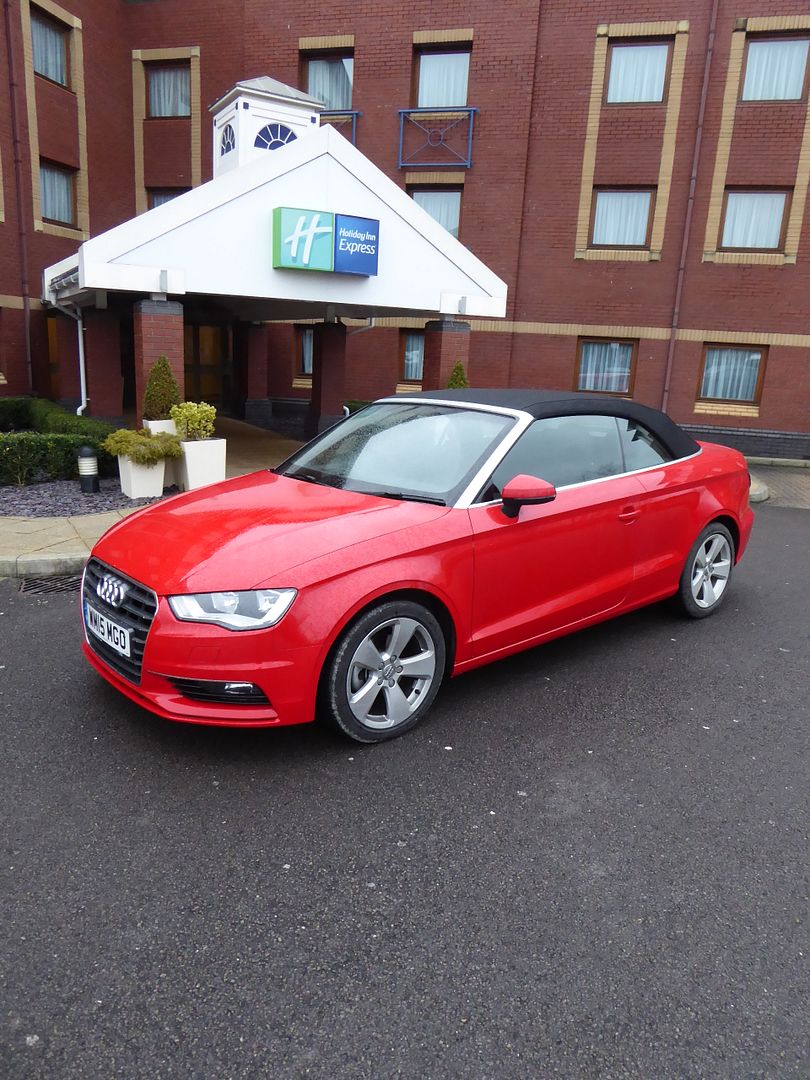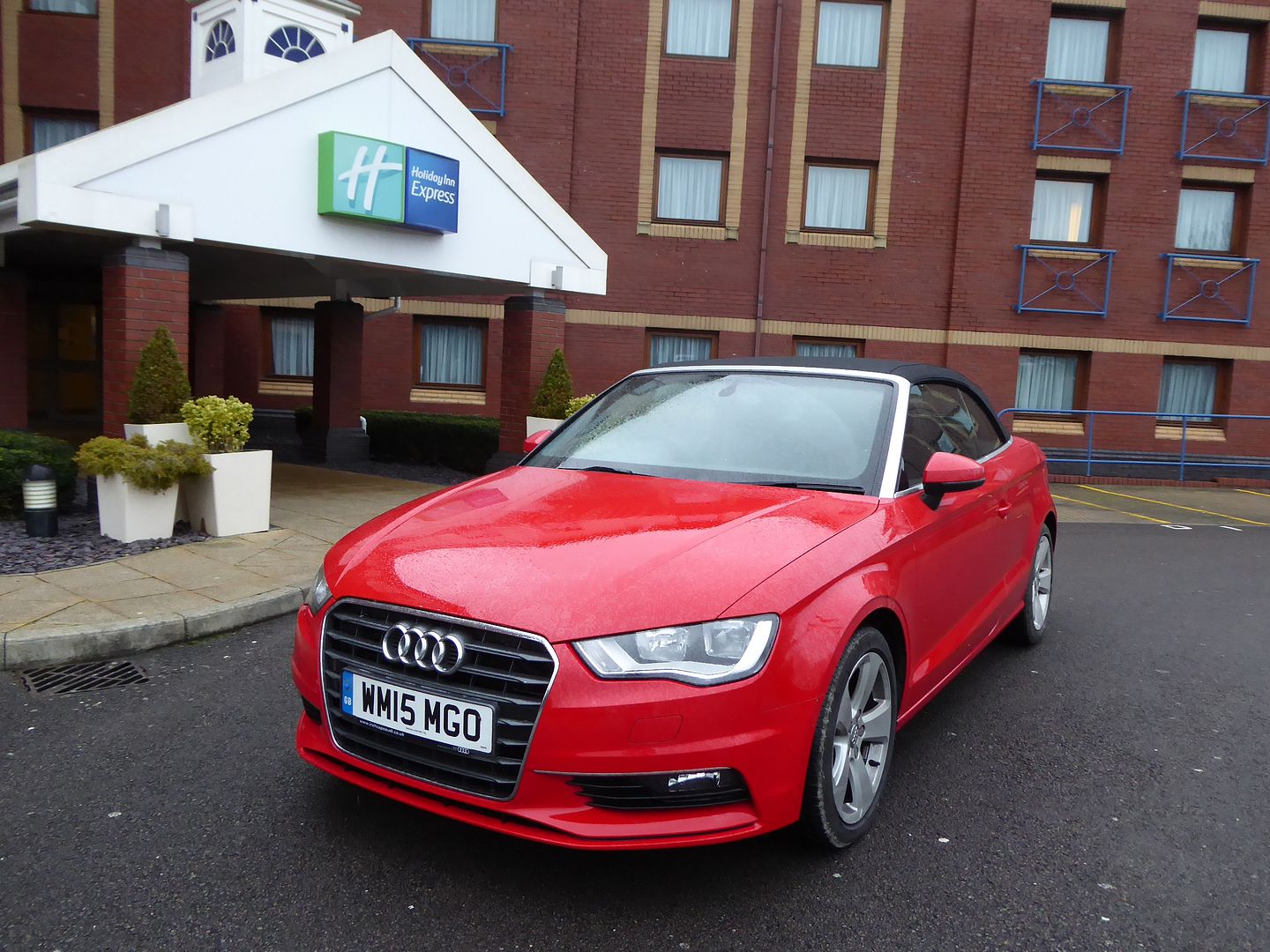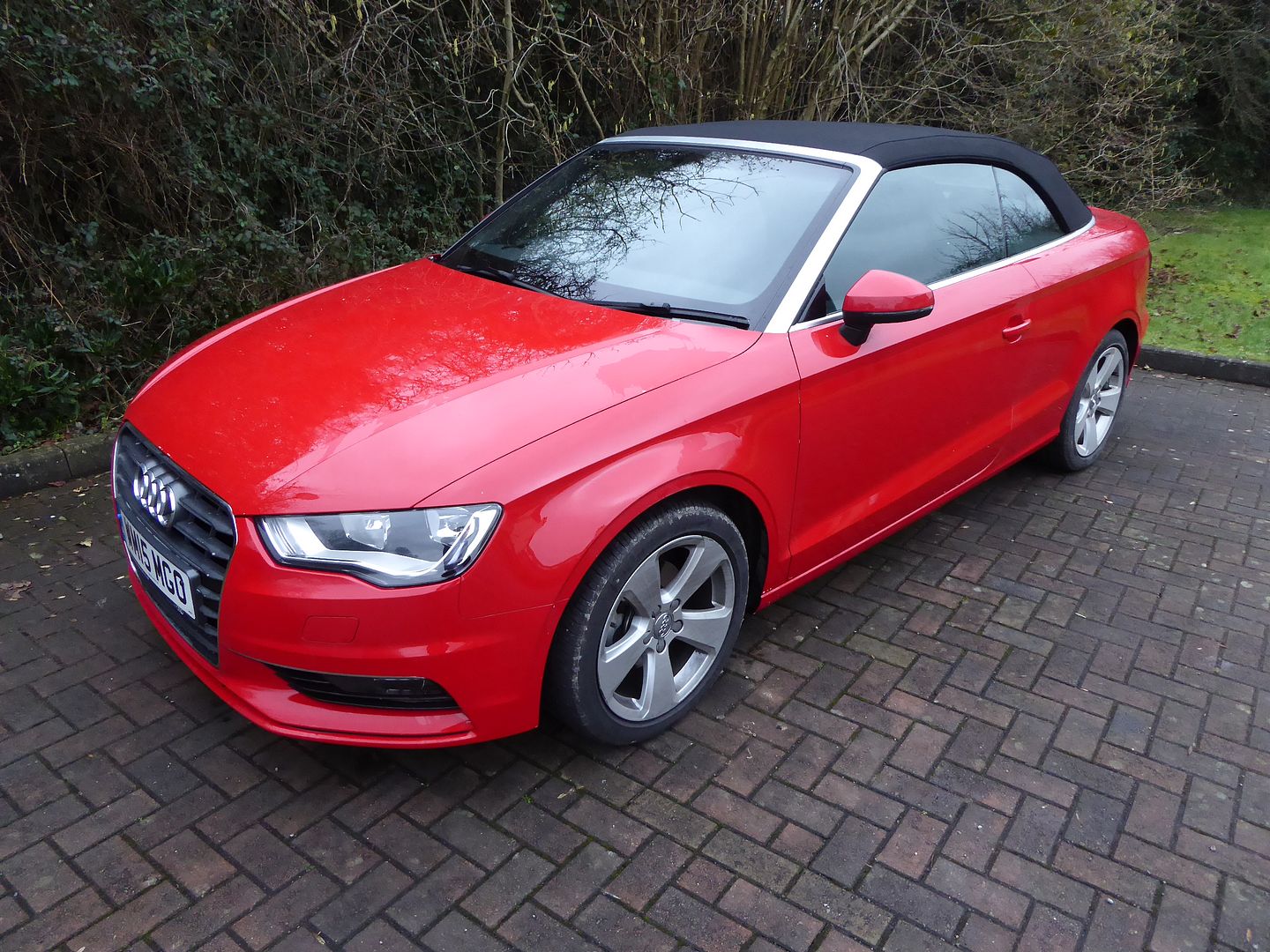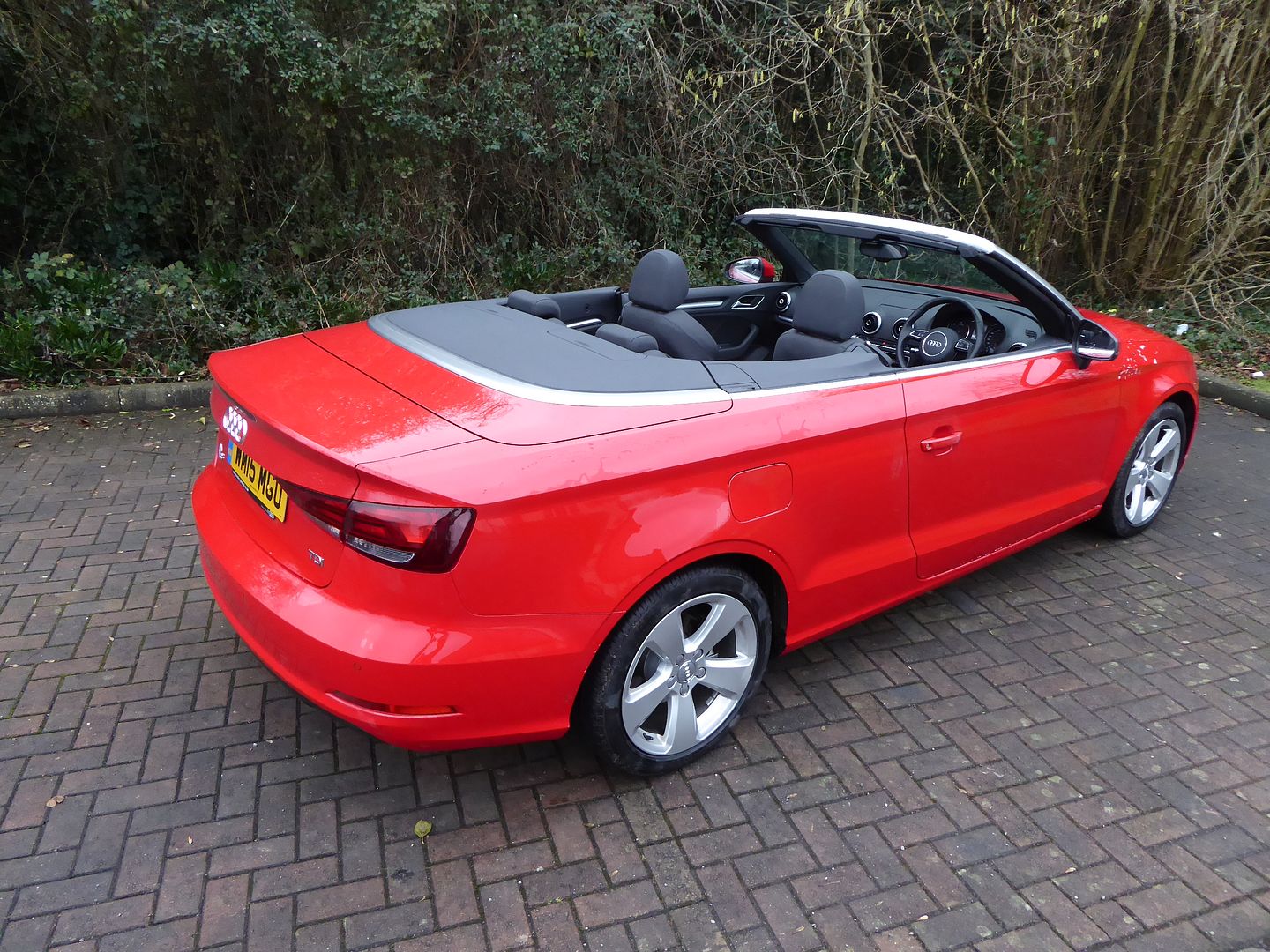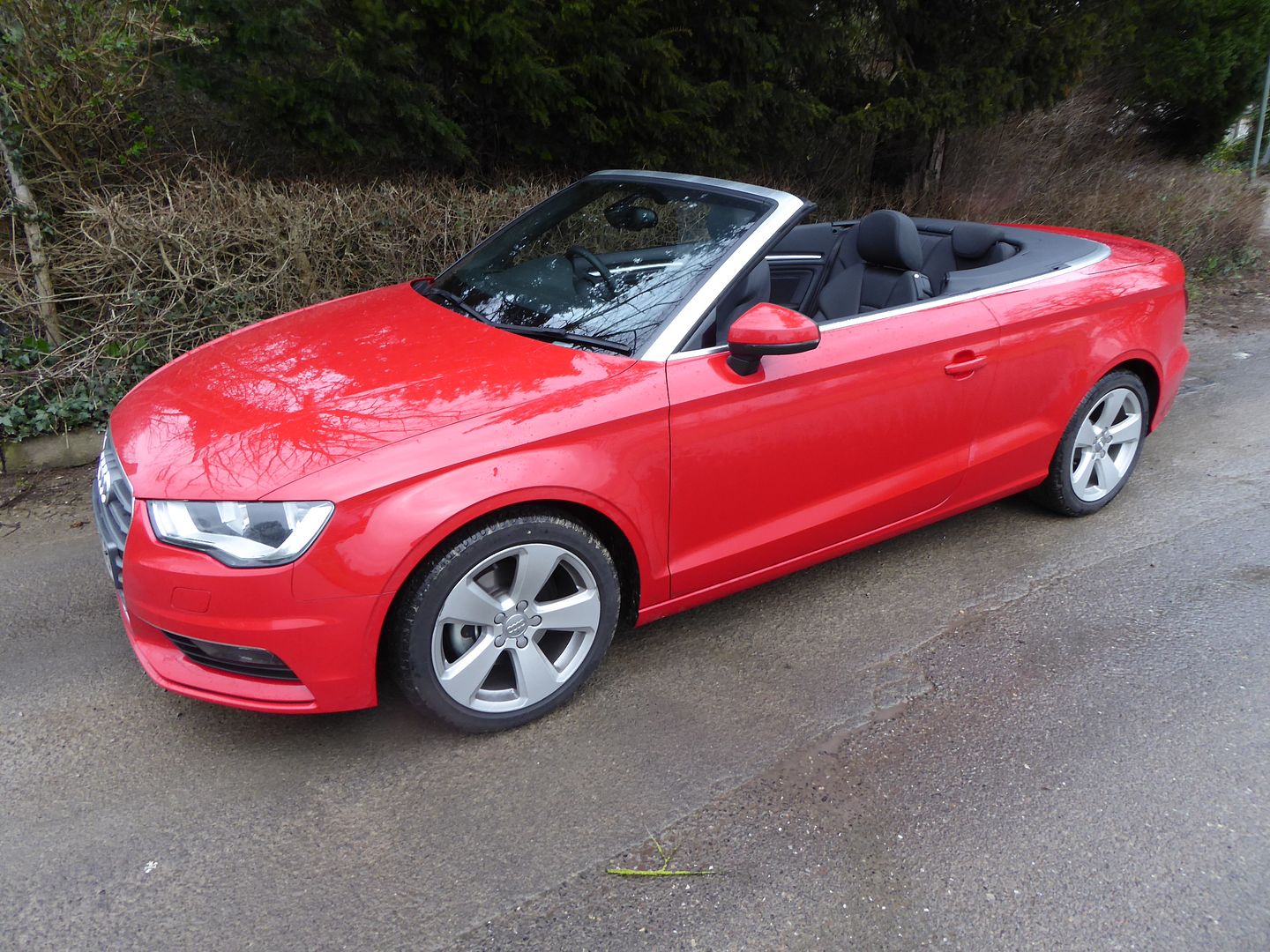 Given the unpredictable nature of the British climate, and the fact that it is one that experiences more in the way of rainfall than many in Europe, it is a perhaps a surprise to learn that the UK is the best European market for convertibles. Ever since Volkswagen presented the open-topped Golf in 1979, the market for cars with a folding roof seemed to expand every year, with all manner of saloon, coupe and hatch models appearing with true open-air motoring on offer. After Mercedes showed us that Cabrio did not necessarily mean a cloth roof, with the first SLK of 1996, and Peugeot applied the system to a more affordable product with their 206CC, there was something a trend for metal-roofed Cabrio cars, which it was claimed would offer the best of all worlds, as they would be more like a closed saloon when the roof was in place. And then, and quite suddenly, as seems to be the case with most trends, the demand for convertibles seemed largely to go away, and most of the volume manufacturers took them out of their product plans. There are very few open-topped versions of regular volume-selling cars on the market at present. Five in fact: the much smaller MINI and VW Beetle; the Vauxhall Cascada, which remains a very niche choice; the BMW 2 Series Convertible and the subject of this test, the Audi A3 Cabrio. I was offered one for the day, as loan car, by the local Audi dealer when my S5 Sportback went in for a service. It was the very end of January, and one of those sort of grey murky days when if it was not actually raining, it looked like it was about to do so, something that features in British weather rather a lot. You could argue that this would be an excellent day to test a Cabrio, as the enjoyment from this bodystyle on a glorious sunny day when the roof is down and the sun is shining is something you can almost take for granted, but buyers of this bodystyle probably also want to know what the car is like when it is grey, overcast and damp. I only had a day to find out.
In sunnier climes, whenever I get an open-topped car, I tend to put the roof down before setting off for the first time, and leave it lowered all test. That was not going to happen on this occasion, as having checked the car over and signed for it, it was drizzling somewhat, and the first few miles were going to be in traffic heading back to the M4 from the Swindon dealership, to return home. Whilst you don't get very wet in an open-topped car that is moving at speed, when you are stationary in traffic you do, so the roof had to stay in place until I got home. The rain did not really relent all day, but in the interests of seeing what the car was like with the roof down, I did lower it. And that is very easy. You simply press a button, and down it goes, in 18 seconds, folding in three layers which drop into a well behind the rear seats, and hidden away by an external cover. To my mind, the A3 Cabrio looks much better with the roof lowered – as indeed most Cabrio models do. With the side windows up, you can drive it like this on the motorway with little in the way of buffeting, so whilst you may not be able to hear the audio system very well, provided you are wrapped up well enough, open air motoring can be enjoyed even on cold days. But not today, as the rain was just going to spoil the fun. Most of the test, therefore, had to be done with the roof back in place.
Nearly as wide a range of engines as are offered in the other A3 bodystyles are available in the A3 Cabrio, but it was no surprise to find that it was the familiar 2.0 TDi unit that powered the test car, coupled to a six speed manual gearbox. This is available in two states of tune, and I had the less potent of the pair. Developing 150 bhp, this unit has been gradually refined over the years, and my subjective assessment was that it was probably even more refined in this car than I thought it had been in the 3 door A3 which I had driven some months earlier. It is just about obvious that it is a diesel on start-up, but once underway, it is the amount of torque that is available rather than the sounds from under the bonnet that will serve as the reminder that when the time comes, you need to refuel from the black pump. It's not hard to see why it is a popular unit, as with a CO2 rating of just 110 g/km, this will have a beneficial impact on the tax liability of the driver compared to the petrol units that are available. My notes refer to the car being smooth and refined, and that once underway, the engine was very quiet, though it could be that this was because there was quite a lot of wind noise which drowned it all out! There is ample acceleration available, even from low speeds, with the torque meaning that you might not need to change down a gear or two to get it. But if you did feel the need, the gearchange that allows you to swap between the 6 forward ratios proved particularly slick, slotting between the ratios with a nice precision and a quality feel to it. The red line is marked at 5000 rpm, so this is an engine that you won't be revving hard to get the best out of it, anyway. There's a Stop/Start system fitted, and it worked as unobtrusively as these systems can, and in a far better way than the early versions of this technology did. As I only drove the A3 Cabrio a relatively short distance, and it came with "some" fuel in it and I was asked to return it with the same amount showing, it is hard to be very sure of the sort of fuel economy that I achieved. There is a nice leather wrapped steering wheel, which in this trim (Sport) is completely round, unlike the flat-bottomed wheel I found in the S-Line hatch. It was just the right thickness and was agreeable to hold. Chopping the roof off any car tends to have an adverse effect on body stiffness which is usually apparent once you set off down the road, and certainly when you come to the bendy bits, no matter how much extra stiffening has been added. I was interested to see to what extent the lack of a fixed roof would affect this Audi I was also mindful of the fact that the UK press are still going on about all the same things they don't like about Audi's steering and handling, even though their criticisms were somewhat muted for the third generation A3, compared to its predecessor, though. I am still maintaining that on a public road, you are unlikely to notice, or care. The last generation A3 did have massively over-assisted steering, it is true, but I already knew from my test of the A3 Hatch last year that things are a lot better this time round, and this proved to be the case here as well. The weighting is now about right, and although there is not the feel that you get in the very best of cars, it is perfectly acceptable. You can change things using the Audi Drive Select function which gives you the option of Auto, Dynamic, Efficiency, Individual and Comfort, and so doing will alter the steering and other responses a bit. I conducted most of the test with it set to "Auto". The A3 is set up to understeer as you head into the bends at speed,  and I am sure if you were on a track, this would be all too evident and perhaps frustrate, but on ordinary roads, it was barely evident at all, with secure feeling handling, minimal body roll and impressive levels of grip all on offer. What was more important is that the ride – something else often criticised by the UK press – seemed perfectly OK to me, with the longer wheelbase of this Cabrio perhaps helping to make it more comfortable than the last. There was no discernible evidence of scuttle shake, suggesting that the A3's body and chassis are rigid enough, and there did not seem to be any discernible penalty for the roofless design in the way this car drove, which was good to discover. The brakes did their job as they were supposed to. A cursed electronic handbrake features, operated by a button on the centre console. Like most of its type, it does not always release quite as readily as you need it when doing delicate manoeuvres, such as on-street parking, but otherwise it was not an issue. What you may find makes it more difficult to park the Audi up is the visibility. With the roof down, clearly, there are no problems at all, as there is a clear view all around, and the mirrors help you to see what is behind. But with the roof in place, it is a different matter. The rear window is small, and there is a lot of cloth roof around the rear three-quarters, so the over the shoulder view is also rather poor. Care needs to be taking at angled junctions, as there is a very large blind spot. This is a not uncommon problem with Cabrio models, of course. Optional rear parking sensors were fitted and these were useful in helping to judge exactly where the back of the car was when the roof was up.
The dash of the Cabrio is identical to the Hatch models, and that is no Bad Thing, as this has to be one of the highest quality and neatest layouts that there is, and certainly in its class. The fit and finish is impeccable and the materials used are absolutely top notch. A sort of scored aluminium inlay was used and this looked far nicer, to my eyes, than some of the wood-effect or carbon fibre alternatives that Audi offer, and chrome highlights are used sparingly, but effectively, such as around the round air vents. The approach to the design for the third generation A3 was to try to simplify the layout without burying everything you need in layers of menus on the infotainment screen. Audi seem to have found the right compromise. A curved binnacle houses the instruments. There are two large dials, a speedo and rev counter and smaller units set in the lower right quadrant of each are used for the water temperature and fuel level, these both being presented as bar charts with illuminated dashes in them rather than as a gauge. Between them is a digital display area with data presented in several layers down the display, with plenty of options as to what you want to see in the largest and central area, ranging from trip mileage functions to a speed repeater. The dials are clear, unfussy and easy to read.  Twin column stalks, familiar from all current Audi and other VW Group products, operate the wipers and indicators, and there is a third and stubbier one, lower on the left for the optional cruise control. Lights are operated from a rotary dial on the dash to the right of the wheel. Buttons on the steering wheel boss are for the audio repeater functions and to cycle through the digital display options. It is the centre of the dash that has been simplified. At rest, the most prominent feature are a pair of round air vents said to resemble the exhausts of a jet fighter (!). The thin 7″ colour display unit for the infotainment system powers up out of the dash only when the ignition is switched on, a neater solution than the sort of "stuck on iPad" look that some have adopted. Functions for this are selected using the Audi MMI turn wheel/mouse controller and the buttons around it in the centre console, and will be familiar to anyone who has driven an Audi in recent years. I have, of course, so needless to say, I found the system easy to use. There was a DAB radio, but navigation was not fitted to the test car, and you get a constant reminder that this was an option box you did not tick, as there are still menu options in the system, but if you try to select them, you simply get a message pointing out that you economised and it is not available. There are just a thin row of switches for less commonly used functions, such as hazard warning lights and to turn the Stop/Start system on or off and below these are three rotaries and a small collection of switches for the dual zone climate control, meaning that there dash unit finishes quite high relative to a lot of units. That means the area underneath can be used for a bit of stowage for odds and ends and the twin cupholders, and with sides to this are which would stop things sliding out, you could put odds and ends in it if you were not using the cupholders, making the best use of the space in the middle of the car.
Getting comfortable was not hard. There's a cloth seat trim in this version of the A3, and manual seat adjustment. As well as being able to move the seat back and forth, and alter the height, and backrest rake, the front part of the cushion can be pulled forward, effectively lengthening the seat squab, something which those with long thigh bones would appreciate, though of no benefit to me personally. The steering wheel telescopes in/out as well as up/down. Things are not quite so good for the rear seat occupants. The front seats slide forward, leaving a gap through which the prospective occupants must climb. Once installed, there is actually a decent amount of space for what is only a relatively small car, though this is definitely a place only for two. There are only two belts and the central part of the seat has cup holders inset. There is also a rather large central tunnel unit which protrudes back a long way, so there would be nowhere for a middle passenger's legs. Armrests are inset into the side door panels. Unlike the last model, there are no roll-over hoops any more, but there are pop-up units which would emerge from covers behind the passenger heads should the unthinkable happen The relatively small rear side windows mean that it is a bit gloomy in here, unless the roof is down, which of course changes everything. As you might expect, the boot is not very big, with very limited height, as this is used for the well that hold the roof, but it is quite long and there is a good sized opening to it. There is a cover which must be in place before the roof is lowered, but even when it is, the boot does not vary much in size whether the roof is up or down. You can create more luggage space by folding down the rear seats. Inside the cabin, there is a good sized glove box, bins on the front doors, a cubby under the central armrest, and there a two cupholders front and rear. Rear seat occupants get nets in the back of the front seats.
Cabrio model availability mirrors the rest of the A3 range, which means that there is plenty of choice, and there have been plenty of changes since the model was launched in September 2013. Most of that has been as Audi update their engine technology, in quest of ever greater efficiency and lower emissions. Initially, just three engine choices were offered: a 140 bhp 1.4 and 180 bhp  1.8 litre TFSi petrol and the 150 bhp 2.0 TDi diesel, with the choice of six speed manual or 7 speed automatic gearboxes, but these were soon added to with a 1.6 litre TDi, a more potent 184 bhp 2.0 TDI and a 2.0 TFSI petrol. Quattro four wheel drive became available in the more powerful models. A 300 bhp S3 Cabrio was next to join the range Three trim levels have been available, though not every trim has been offered with every engine: SE, Sport and S-Line, much like the A3 hatchback models. Standard equipment on the entry level SE includes the fully automatic hood finished in black, along with 16-inch alloy wheels, air conditioning, the MMI radio incorporating an 11 millimetre-thick powered folding screen, Audi Music Interface iPod connection, DAB digital radio, a Bluetooth interface, preparation for SD card-based navigation and a light and rain sensor package as well as all the things you would expect at this price, such as all-round electric windows, auto-sensing lights and wipers, heated mirrors.  Sport and S-Line versions upgrade to the thicker acoustic hood and sit 15mm lower on their respective 17-inch and 18-inch alloy wheels thanks to sports suspension. Both can also be equipped at no extra cost with the SE version's more comfort-oriented standard suspension, while S-Line models can be taken to the other extreme with S-Line sports suspension lowered by 25mm, also available at no cost.  Other features that you get when you pay the extra for the Sport as well as the 17-inch alloy wheels, include sports seats, the Audi Drive Select adaptive dynamics system, dual-zone climate control and the three layer acoustic hood available in three colours. The S-Line adds 18-inch alloys, part-leather upholstery, an S-Line sports steering wheel, xenon plus headlights with LED daytime running lights and S-Line body styling. There's a long and complex list of available options, as with any Audi, so speccing your car to your taste is something which would require some diligent work with the brochure and configurator. Metallic paint will cost extra, as it does with almost all cars these days, and so will front fog lights, navigation, parking sensors and cruise control among many other cost options.
If you are in the market for a small Cabrio, there is not much choice, with BMW's 2 Series being the only real direct rival. I've not driven the 2 Series, in any guise, so cannot comment based on personal experience, but I do know that the decision between Audi and BMW is almost like religion these days, and plenty of people have very strong preferences one way or the other, frequently based on what they have read rather than personal experiences. What I can say, though, is that I liked this A3 Cabrio. I would have liked it still more had the weather been dry, as then I would have been able to enjoy it the roof down. And if you are not going to do that at every available opportunity, then you are missing the point of having a Cabrio. You are making sacrifices in choosing this body style – around space for people and luggage, and visibility, and it costs quite a lot more than a 3 door Hatch – so you need to get the benefit of the fresh air to compensate. Regardless of bodystyle, with an A3, you are getting a nicely engineered car, that goes well, is refined, economical, pleasant to drive, beautifully finished and which will be a pleasure to own. Residual values have proved strong, too, which means that although the list prices might look a bit steep, the finance deals, on which most of these cars will be bought, are competitive. The A3 thoroughly deserves the success that the third generation model has had, and the Cabrio is a worthy part of that.