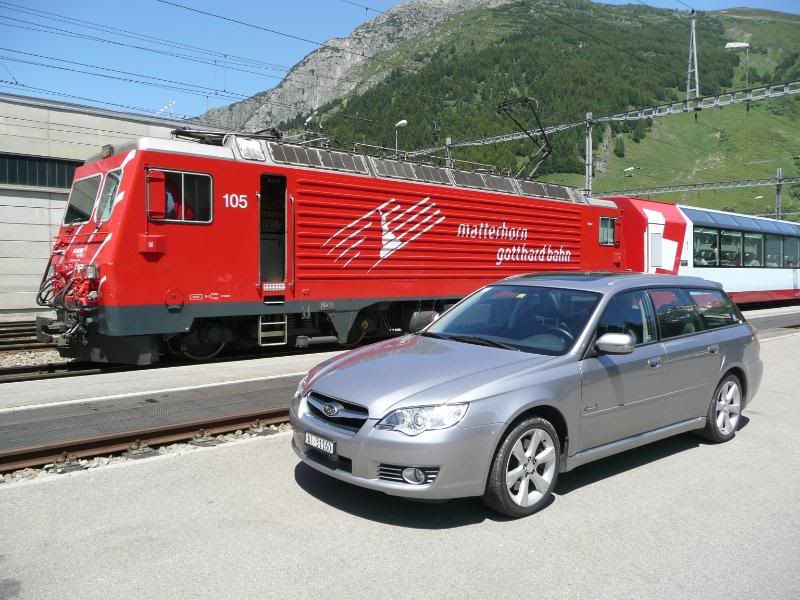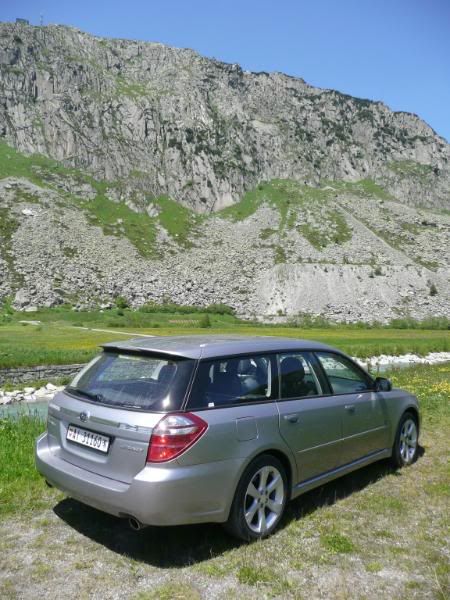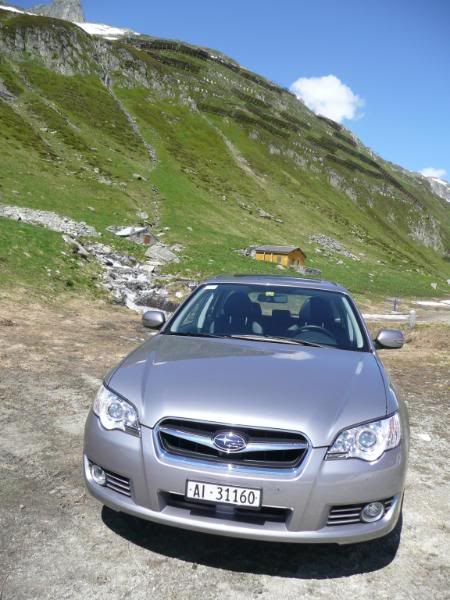 The Hertz fleet in Switzerland is blessed with much variety, and there are many cars that l have yet to sample. So, in an attempt to get something that I had not previously experienced, I booked a Class "J", which should have given me a Megane Estate, or similar. When I turned up, Hertz offered me an Avensis Estate, which is an upgrade that you would normally pay a few pounds a day more to receive. Imagine my surprise when I asked if there was anything different, as I had already sampled one of these, and was offered a Legacy Estate. I knew that these are 3.0 litre models, and the published price for them is usually double the cost of the Megane/Focus Estates. The prospect of an autobahn journey in Germany with one of those rather than a 1.5 diesel Megane was so enticing that it took me all of about 2 seconds to say that a Legacy would indeed do fine.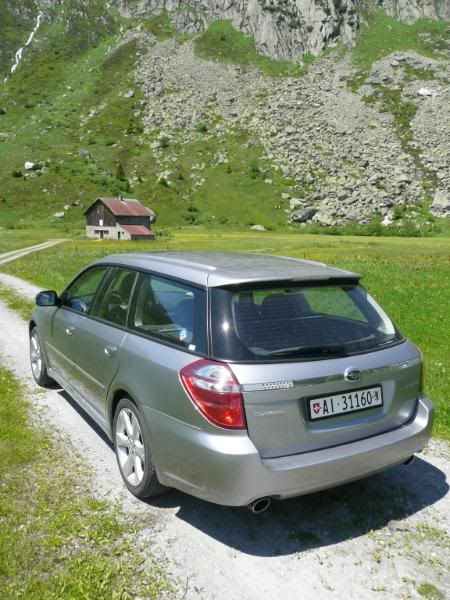 It was only after I had set off, that I realised that writing this Road Test could be a problem, as there is one contented owner of a 3.0 litre Legacy Estate on the Forum, and I could cause an upset if I were not to like the car and to give it a bad write up. So, to save anguish, I'll skip to the conclusion now, and say that I liked this car. I liked it a lot. Actually, I knew I was going to, as a few years ago I hired an Outback model in California, and I liked that one, too. The test car was a 3.0R model, with a 5 speed automatic gearbox, complete with finger-tip operated paddles.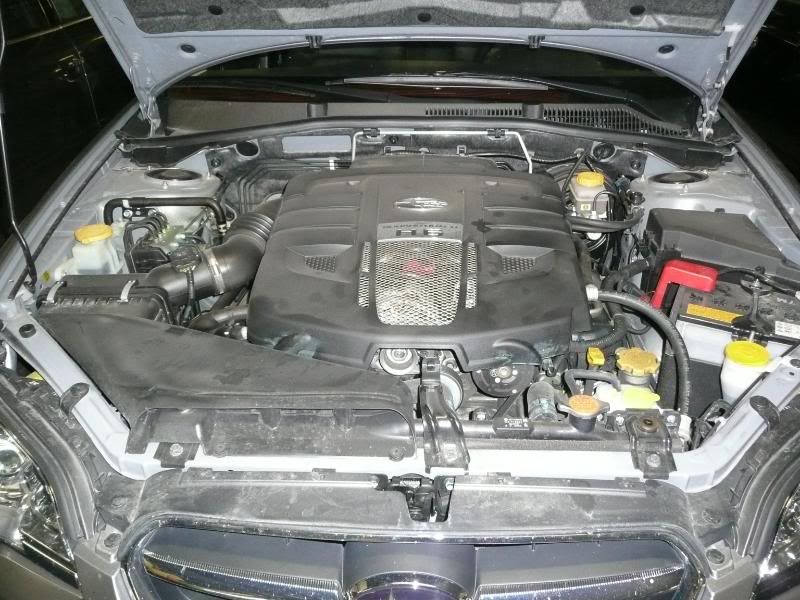 Gone, largely, are the distinctive sounds of different car engines, where an enthusiast could identity a car from its engine noise, but Subarus remain the exception to this, and sure enough, firing up the flat H6 engine in the confines of the rental car parking garage at Kloten airport did indeed produce a distinctive and appealing, though slightly muted sound. Blipping the throttle, or harder acceleration also produced this characteristic rasp. The engine is certainly powerful, and as the Legacy is not quite as lardy as some other cars in its class, it endows the car with a decent turn of speed. However, the combination of the automatic gearbox and the slight lack of torque (something far more evident in the 3.0 litre Tribeca I drove last year) meant that when you needed a sudden burst of acceleration on the autobahn or when climbing steep alpine roads, you had to be quite brutal in kicking down a gear or two. Although the automatic transmission makes for a relaxing drive, I suspect that the manual version would be more fun. Other than this, the car was good to drive, though. The steering is precise, with plenty of feel, and although there is a fair amount of roll and lean on the corners, the handling felt safe and reassuring. The ride is good, and the brakes were excellent. The car is quiet and refined at cruising speeds. I have not done the calculations on fuel economy, but I don't believe this was a strong point. I did wonder if the fact that I drove it as fast as conditions allowed from the German border to Munich was to blame, but a slightly more leisurely return trip seemed to require a very similar amount of fuel, so perhaps not! Overall, though, no surprises, as, ignoring the Justy, Subaru have built a largely deserved reputation for being a car for a keen driver.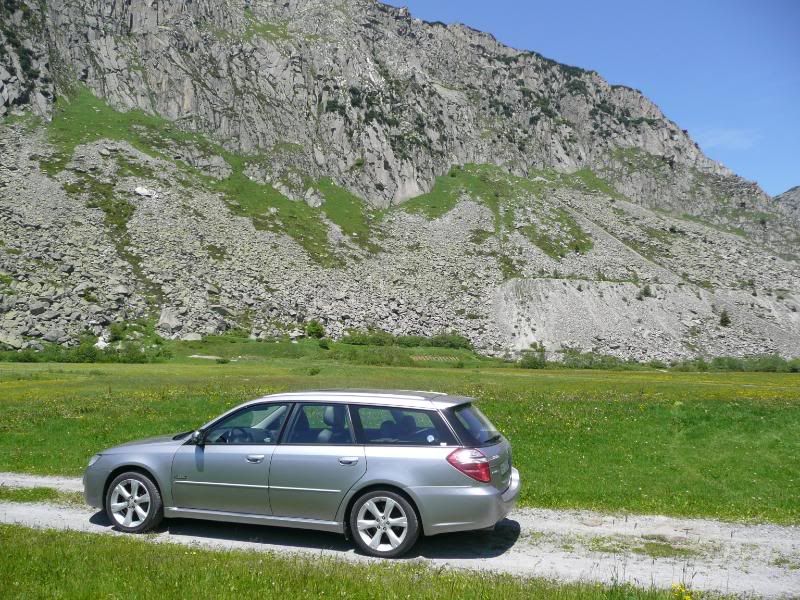 What was more of a surprise is that the interior quality is pretty good. This is usually where a Subaru falls down, but the Legacy is definitely far better than their other offerings. A clean, simple and uncluttered dash is presented, surrounded by good quality soft feel plastics that feel durable, but also look good. While not overtly luxurious, the overall impression is one of a very solid build quality and an unfussy finish. Not perhaps to Audi standards, but not far off in concept and execution. In fact this model was quite well equipped, with a very simple to use integrated sat nav, effective climate control that coped well with the temperatures of over 30 degrees, leather seats that adjusted in every direction to provide a comfortable driving position, and – my real favourite – a huge panoramic two part sunroof. The small front piece of this tilted up, and then a longer piece would slide back, leaving a light and airy feel to the car, and because of the front tilted part, something that was usable at German autobahn speeds without the unpleasant buffeting or even too much noise. Not something that can usually be said for a sun-roof.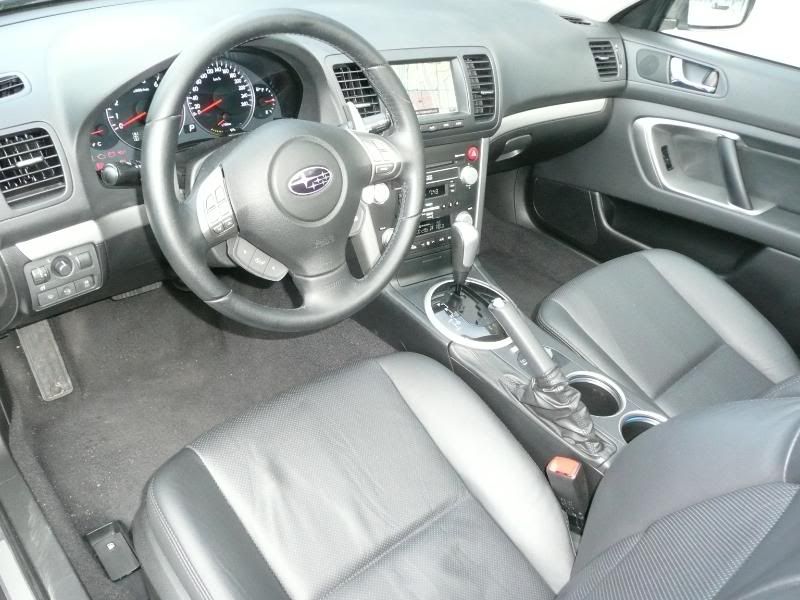 Successive generations of the Legacy have grown, and the current car is far from small. Even so, it is good to report that there is ample space in the rear seats, and there is a very capacious boot, which has a simple roller cover to hide items from prying eyes. There is a small amount of underfloor space, and a couple of useful cubby areas at the side of the luggage area. Full marks for practicality, then.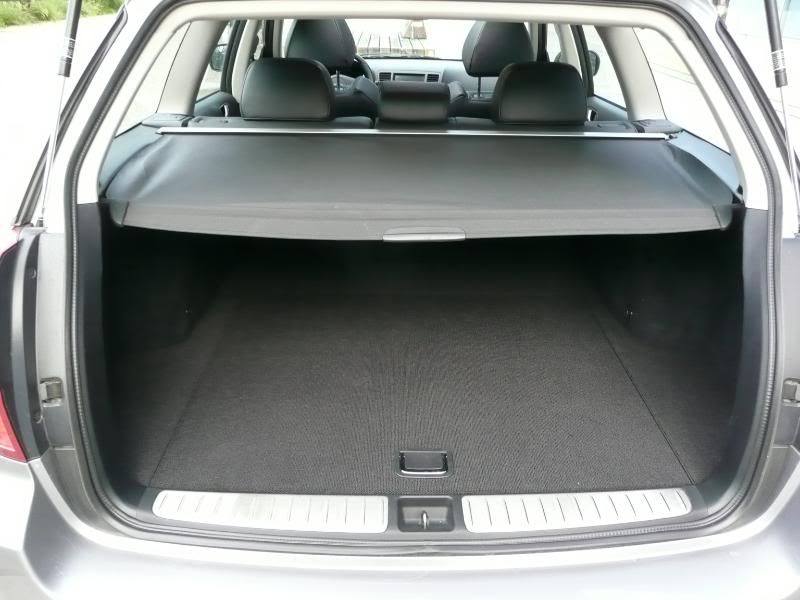 Most people looking for a car in this class will agonise over the merits of BMW v Audi v Mercedes. One or two may cast the net a little wider and contemplate the ageing Saab or Volvo, or perhaps an Alfa 159 or Lexus IS. They're missing a trick, and may find that in the quest for something a little different, supported by a dealer network that always scores highly in customer satisfaction surveys, they should be investigating the 3.0 Legacy. They could be surprised just how good it is.