It came as something of a surprise to me to learn that the largest collection of Fords is not to be found in the United States, but in a museum in a small village in the west of Holland. The den Hartogh collection is not particularly well known, I suspect, but having paid a visit, I can only assert that this is a travesty, as there are many fine vehicles to inspect. All of the American, and they have been amassed over many years after the founder, Piet den Hartogh, owner a successful haulage business decided to retain, preserve and restore some of the Ford trucks which had served his business so well. It was not long before he started to acquire all sorts of other Fords, from around the world, and the collection now exceeds 200 vehicles. It can be found in the small village of Hillegam, which lies only 20km or so west of Schipol airport, and is also within a stone's throw of the famous Keukenhof gardens.
The story of Henry Ford has been told many times before. Coming from an agricultural family, Ford was far more interested in the machinery and he left the family business, moved to Detroit and took various jobs involving manufacturing, during which time he experimented in creating a gasoline powered engine. Eventually succeeding, it was not long before he then applied what he had learned to build "999" a racing car which had a top speed of 96 mph, then the fastest road vehicle in America. The success of this 1901 venture led Ford to build his first vehicles for sale to the general public. The first Ford car is widely held to be the Model A, dating from 1903, and there is one of  these on show. 670 of these 2 cylinder cars were made, and they sold for $950.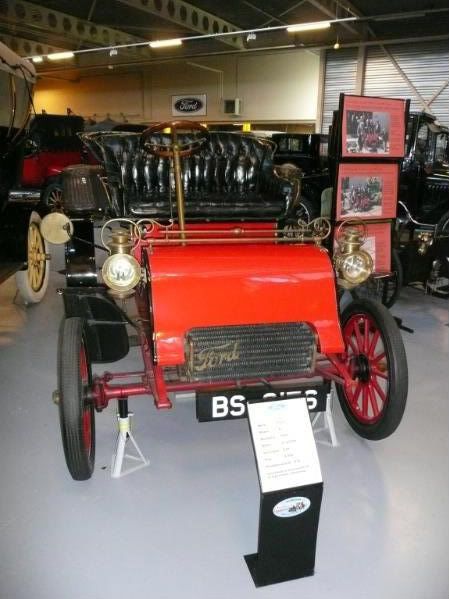 New models came thick and fast after this. This Model B is from 1904, and was rather more costly, at $2000, though it did sport a 24 bhp engine which made it a good deal faster.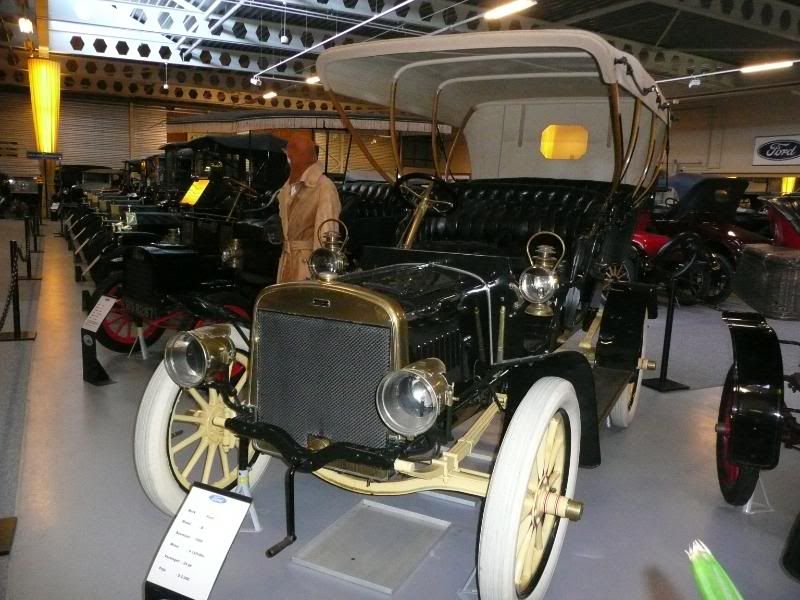 The Model C also came in 1904. This also sported a 2 cylinder engine, generating a heady 10 bhp, and was also priced at $950.
By 1905, Henry Ford was on to the Model F, and prices had started to come down, as he was able to sell this one for just $600.
This Model K dates from 1906, and is one of 25 made. A 6 cylinder engined powered this one.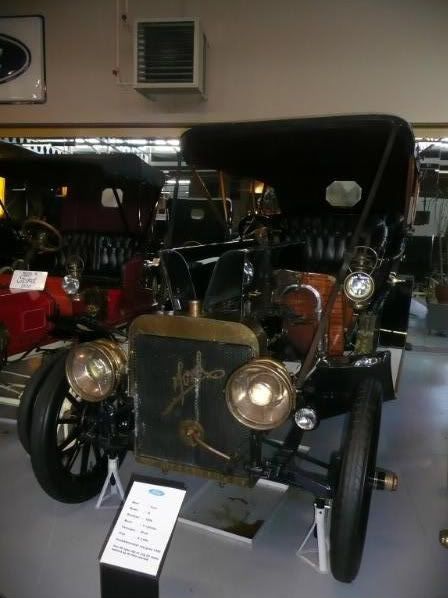 One of the more popular models from this time was the Model N, and 2 of these cars were on show at the museum.
This Model R dates from 1907. 4 cylinder engine again, and retailing at $750.
A Model S from 1907
In October 1908, Ford launched his most innovative vehicle yet, the Model T. Although he was proud of the result, little did he know just how successful this car would prove to be over the next 19 years, and that over 15 million of them would be built. Retailing at $850 initially, and costing $900 in 1909, Ford gradually applied a number of innovations both to get the cost down and to meet the insatiable demand for these cars. By 1914, more than half the cars on the roads of America were Ford Model Ts. Although it is true that for some years, the old adage "any colour as long as it is black" did hold good, the early cars were available in a variety of different colours. It was a frustration in the time it took for the paint to dry that led Ford to source some Japanese enamel that dried so quickly that it did not hold up the production line which led him to reduce the colour chart to a single item. There was plenty of other variety, though, with all manner of different body styles available. As techniques changed, Ford was able to take cost out of the production of the car – one very obvious visual change, for instance, was from the square edged bronze radiator grille of the early cars to the steel plated item that came from about 1914. By the early 1920s, the price was down to less than $300, and Ford struggled to meet demand.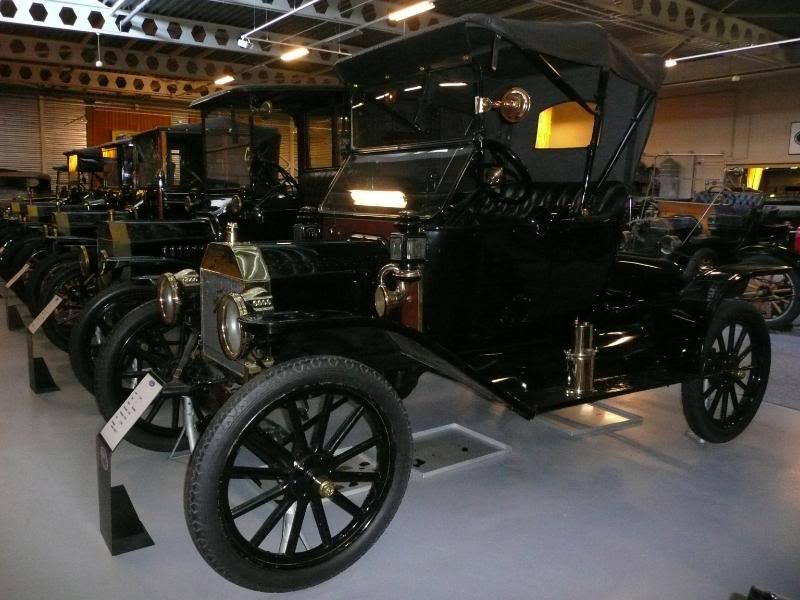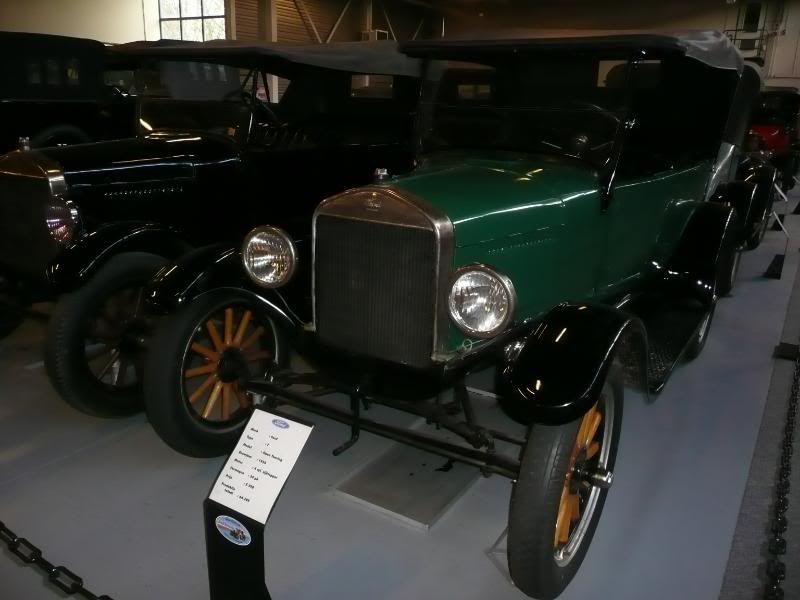 By the mid 1920s, though, demand was reducing, and fast, as this was an old design. Finally, a completely new vehicle was premiered in 1928, the Model A. This also went on to achieve huge success, with 4.8 million of the vehicles produced in its 5 year life.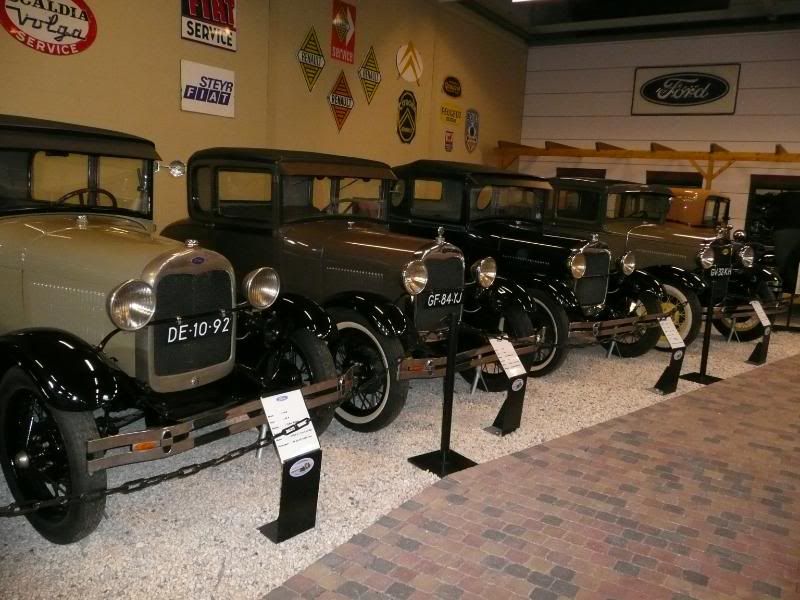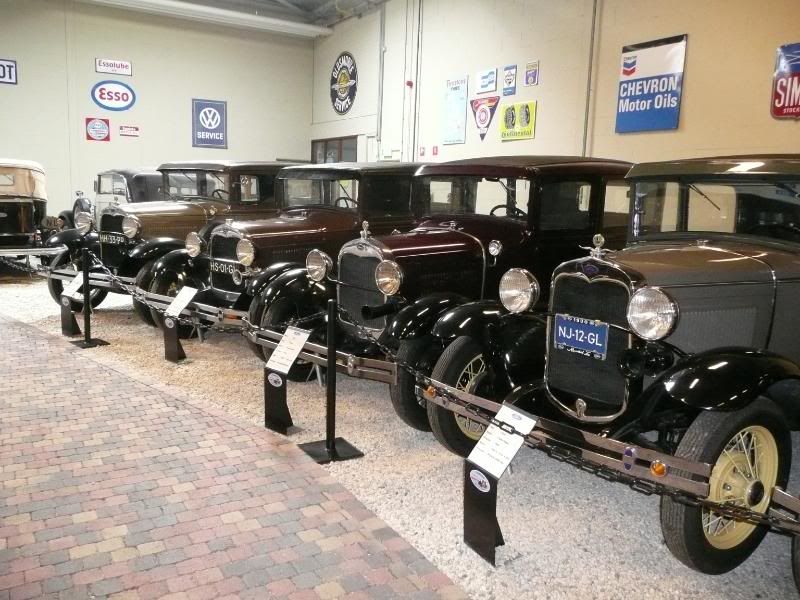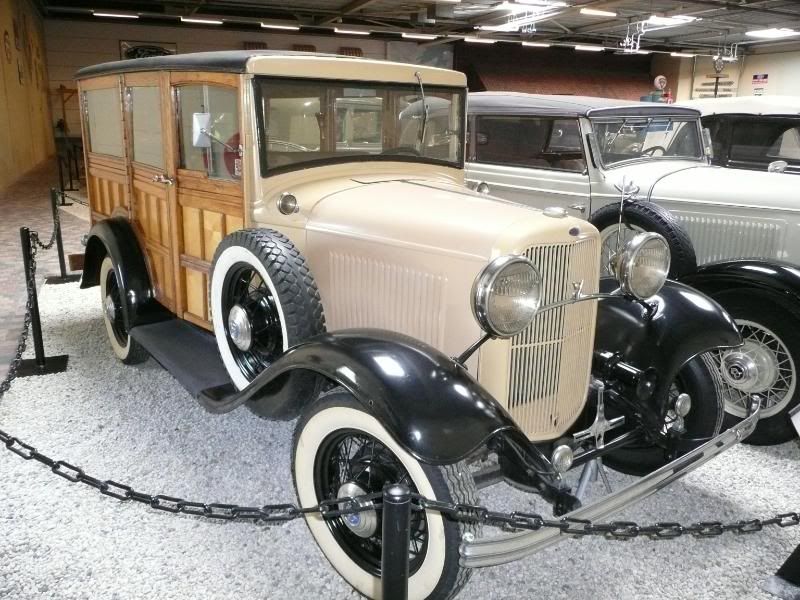 In 1929, the Great Depression really took effect, and although sales were down, manufacturers looked to innovate to try to capture market share. Chevrolet, one of Ford's fiercest rivals, came out with an in-line 6 cylinder engine, which was both faster and smoother than the Ford engine. Ford was unconvinced that he could manufacture such an engine cheaply enough to the required quality, and set about his own solution. In 1932, when the next generation Ford was announced, there was a massive surprised that as well as the expected 4 cylinder model, there was also a V8. It was an instant success, offering a blend of speed and refinement that no other volume manufacturer could match, and was the perfect car for the time, as the V8 Ford did not appear ostentatious, which was just what many customers wanted in the early years of the recession hit 1930s.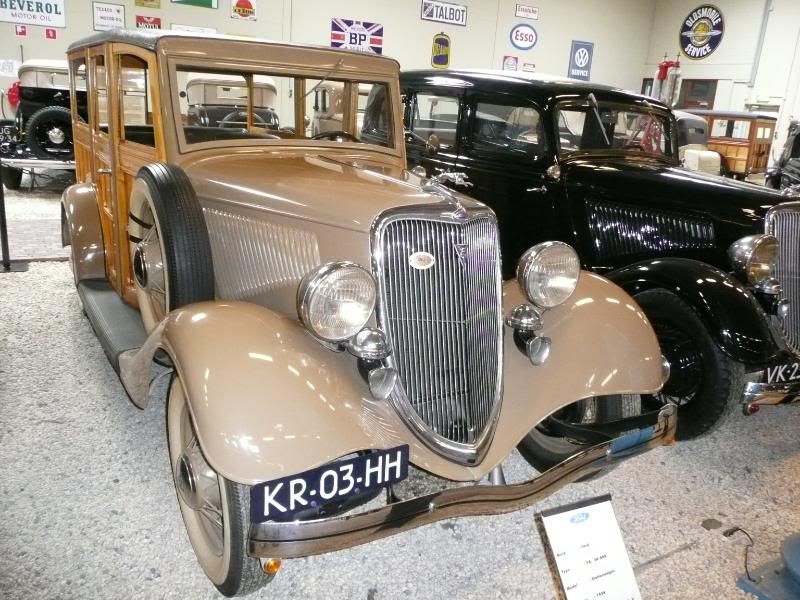 A new body style was ready by the end of the 1930s, and this was produced into 1941, at which point the war took over. Once hostilities ceased, the same models were produced again for a few years and these 1946 and 1947 cars evidence that.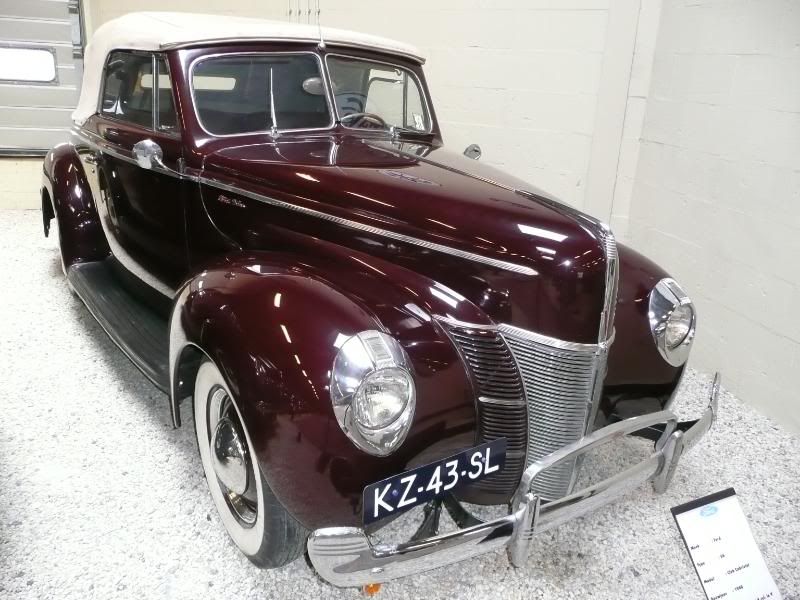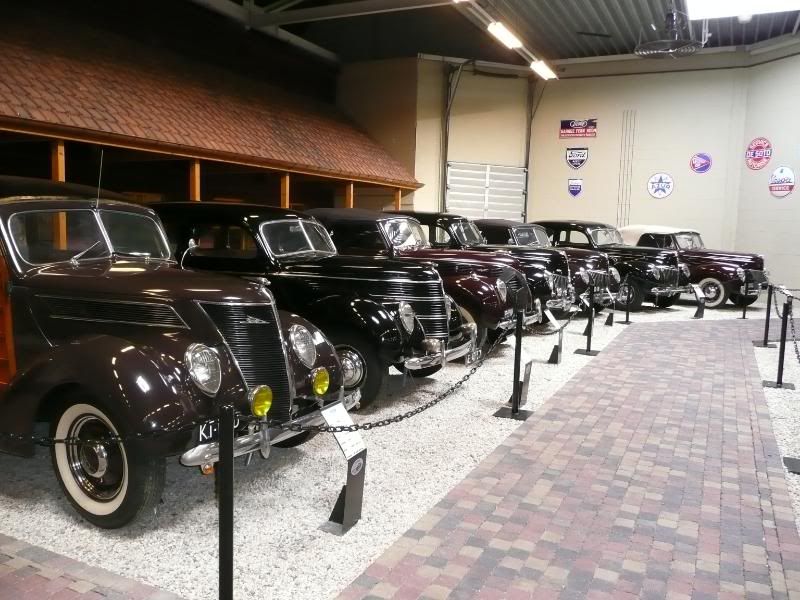 Commercial Vehicles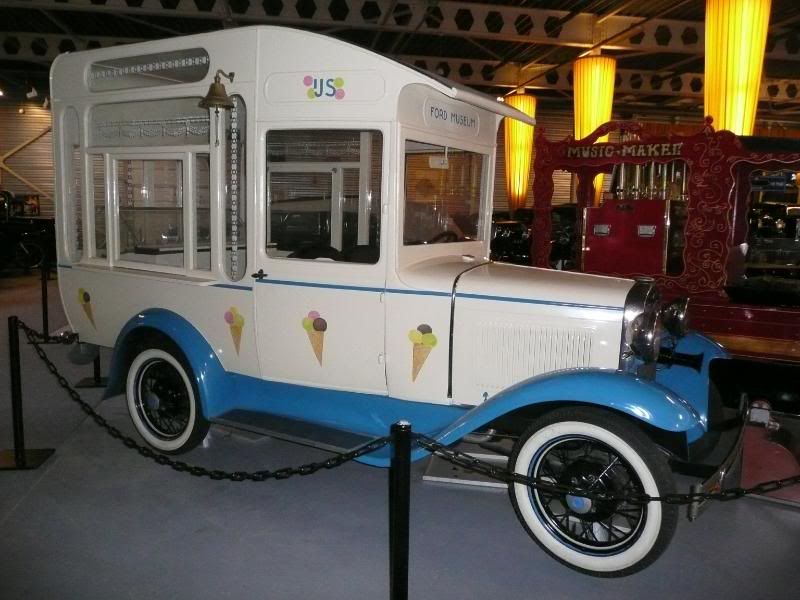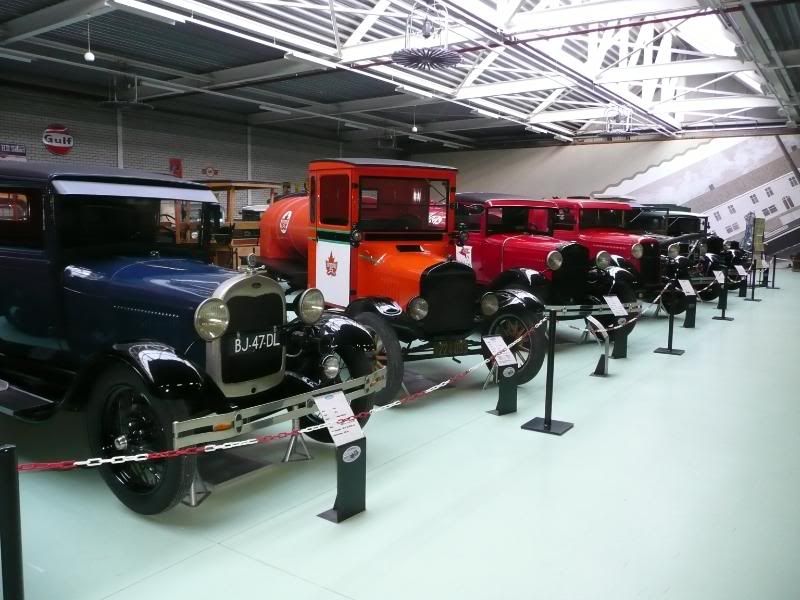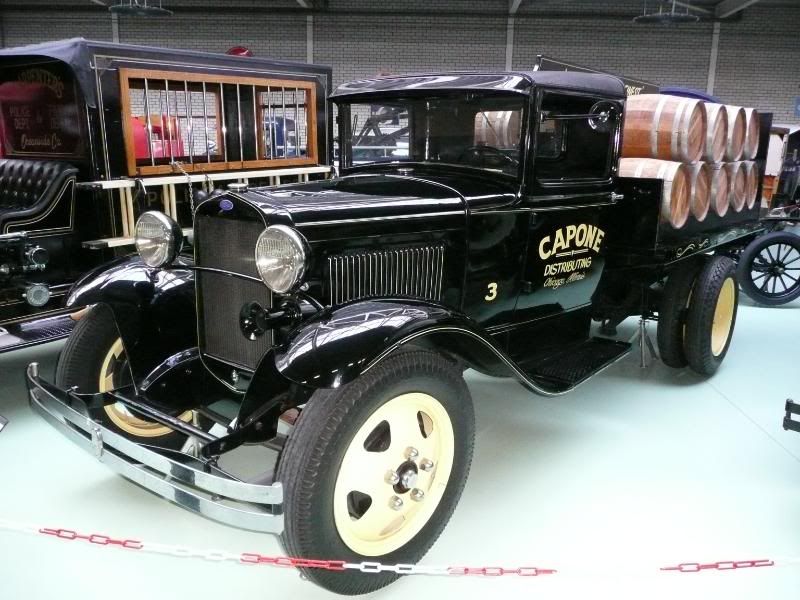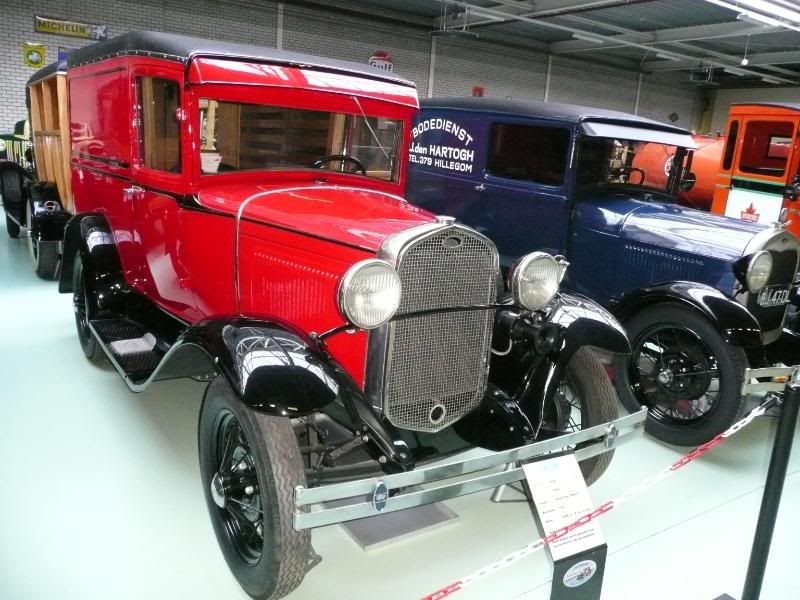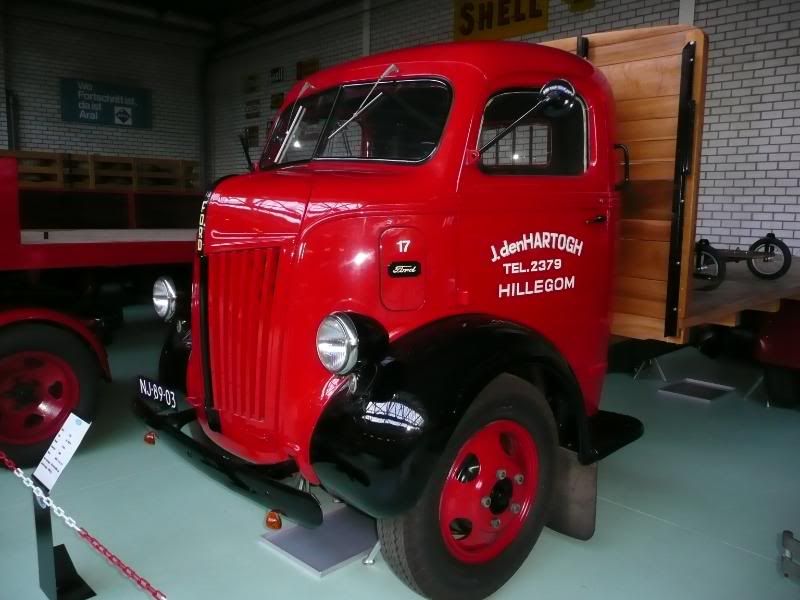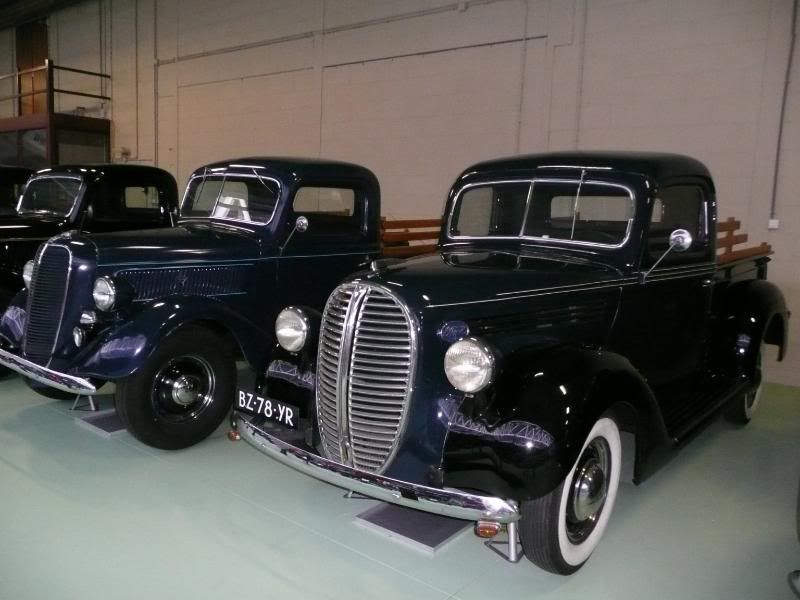 These buses date from 1937.
Lincoln
A number of these prestigious vehicles are included in the collection. Named after the erstwhile President, Lincoln was initially conceived as offering truly exclusive vehicles, built to the highest standards, and selling for very large sums of money. Most of the cars on show exemplified that approach:
Here is a 1925 model, the 136, which came with a 6 litre engine
This one is from 1928, the Model 168CA Sedan, and "only" V8 power for this car.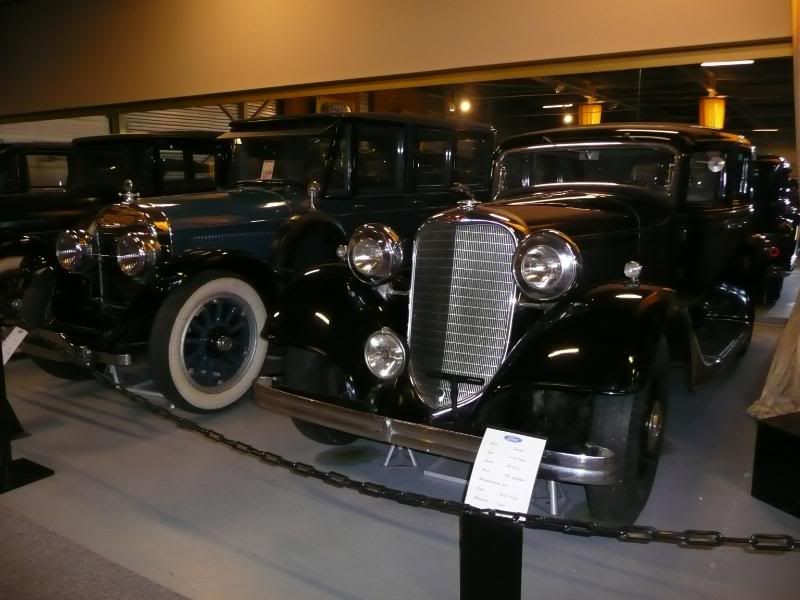 A 1930 model, the 177
A trio of 1932 models: the cream coloured car is a 507 Sedan, and sports a 5900cc engine; the middle car on the dais is a 236 Sedan, and the remaining vehicle is a 50C Victoria, also with the 5900cc engine.
In an effort to appeal to a slightly wider audience, the streamlined Zephyr model was launched in 1937, and these 2 cars – a regular 4 door and a Coupe – are examples.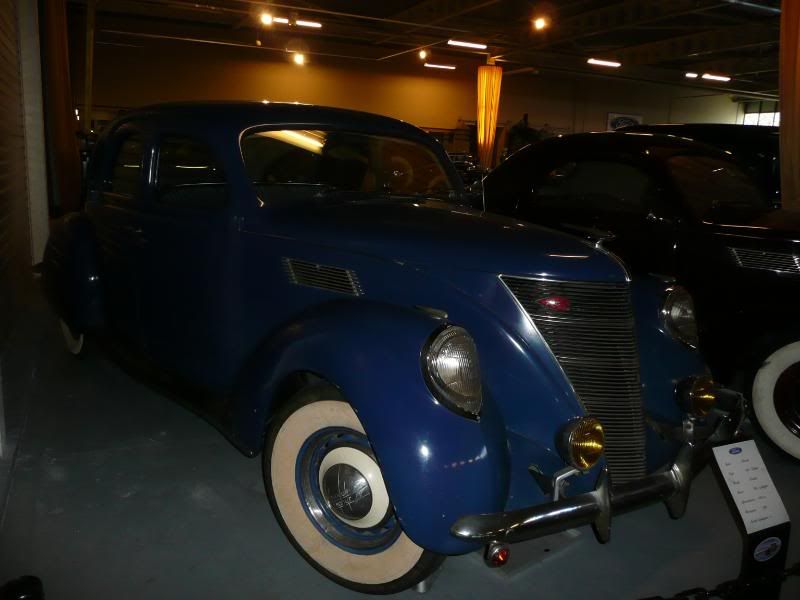 Also dating from 1937 is the splendid K363A Convertible. Only 12 of these were made
This 1947 car also sports a 5 litre V12 engine, and still looks somewhat reminiscent of the pre-war models that Lincoln had been making.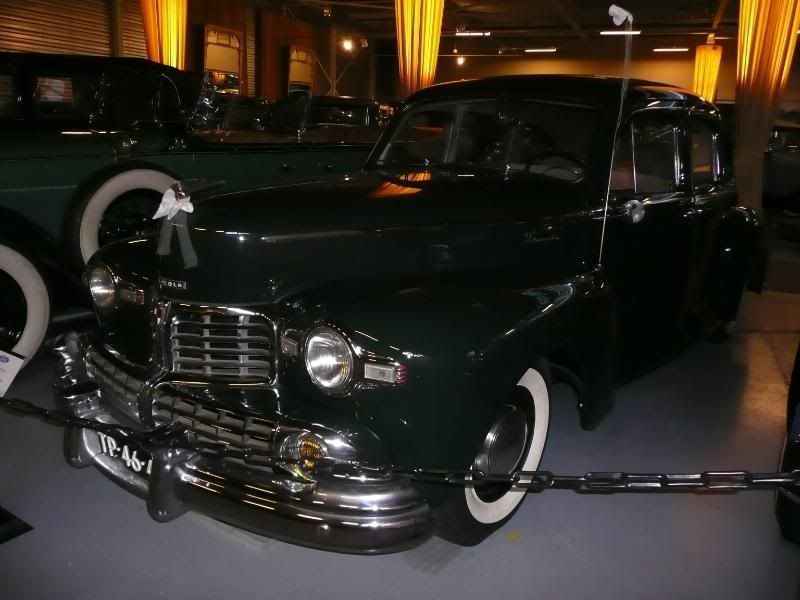 2009-11-08 15:51:17