There's no excuse for failing to find the Technik Museum in the German town of Speyer, as a Boeing 747-230, suspended high in the sky, forms one of the outdoor exhibits. As you near the site, you can see other planes, and trains, suggesting that this going to be quite some museum. And indeed it is. You could easily spend a whole day here, as there is so much to see, and there are lots of narrative panels (mostly in German and English) that provide a lot of information about the exhibits.
This is a large site, with a mixture of indoor and outdoor displays. You can climb up to go and look inside many of the outdoor exhibits. Inside, as well as trains, planes and automobiles, there are several display items which come to life when you insert either a 2 Euro coin or one of the museum's special tokens (discount for quantity), at which point  you can see machines turn, or hear huge organs come to life and play tunes. I guess it could get quite costly, but as other visitors were happily inserting the tokens, everyone got to enjoy the show. The whole experience was all absolutely tremendous!
Cars
Numerically, there are probably more cars than anything else. Displays change frequently, so what I saw would not necessarily be what you saw on a repeat visit. There were lots of small display groups, and unlike the last museum I visited, plenty of space around each exhibit, so you really could appreciate it.
Many of the older and more exclusive vehicles were in Hall 11, along with something much larger and rarer (see later).
A few miscellaneous items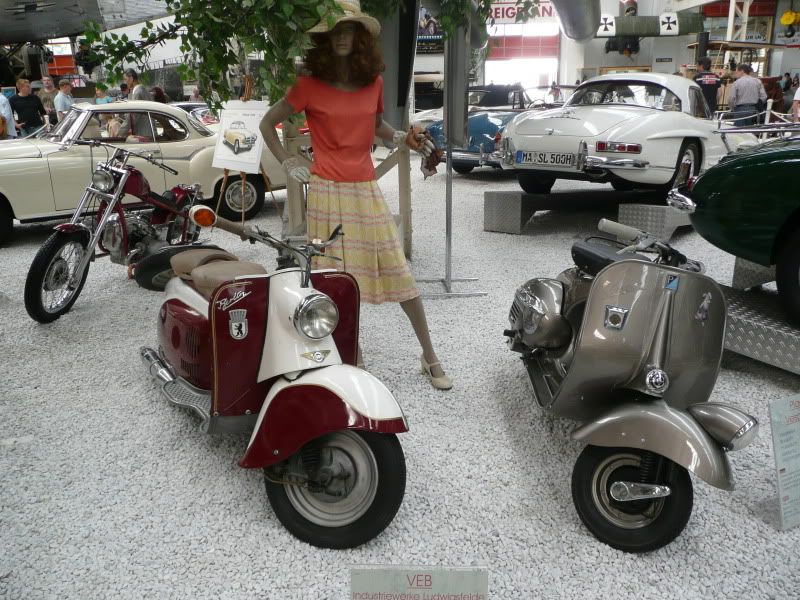 Not one, but 2 Rolls Royce Phantoms.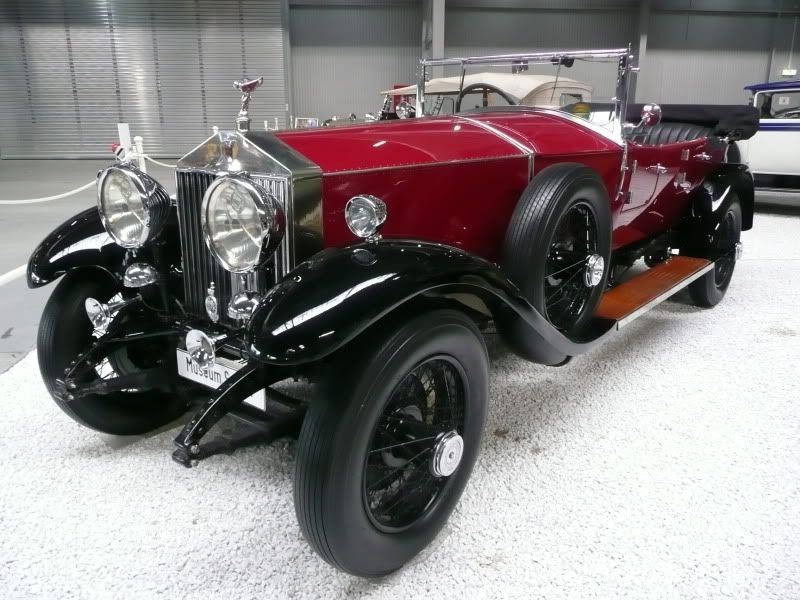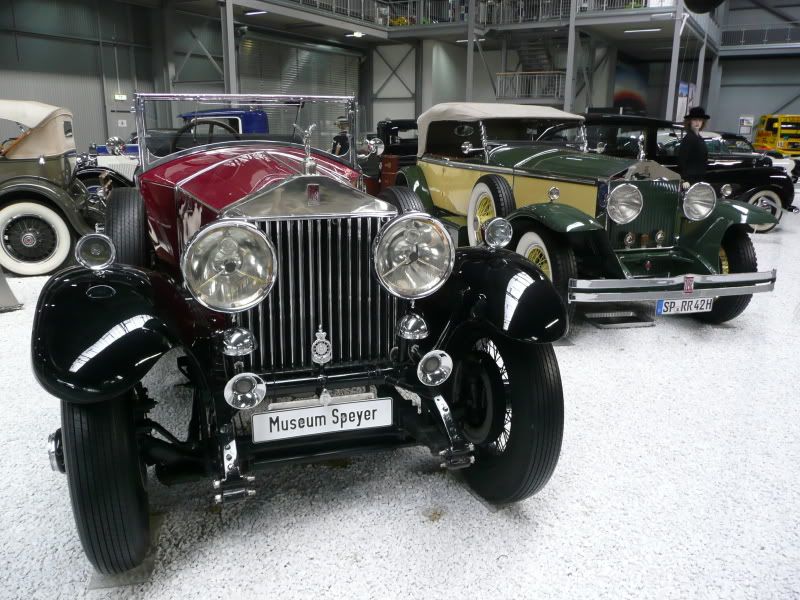 Classic Buicks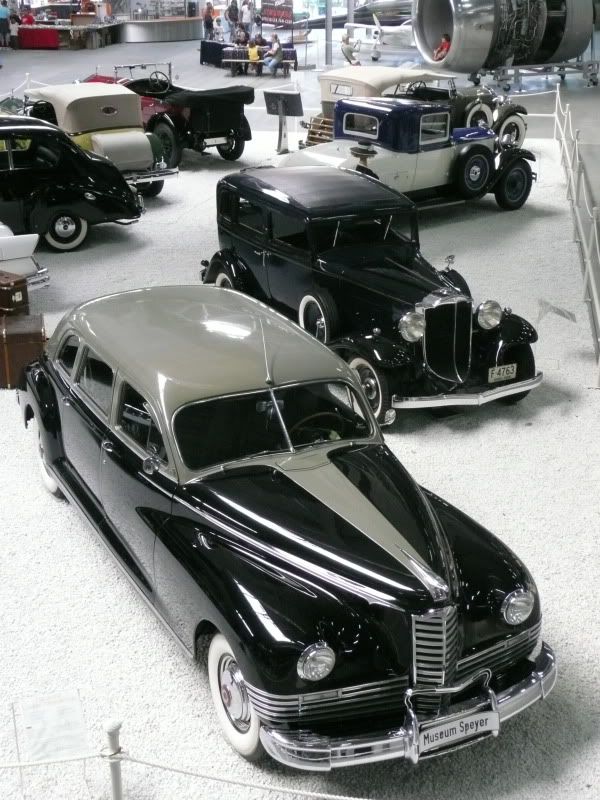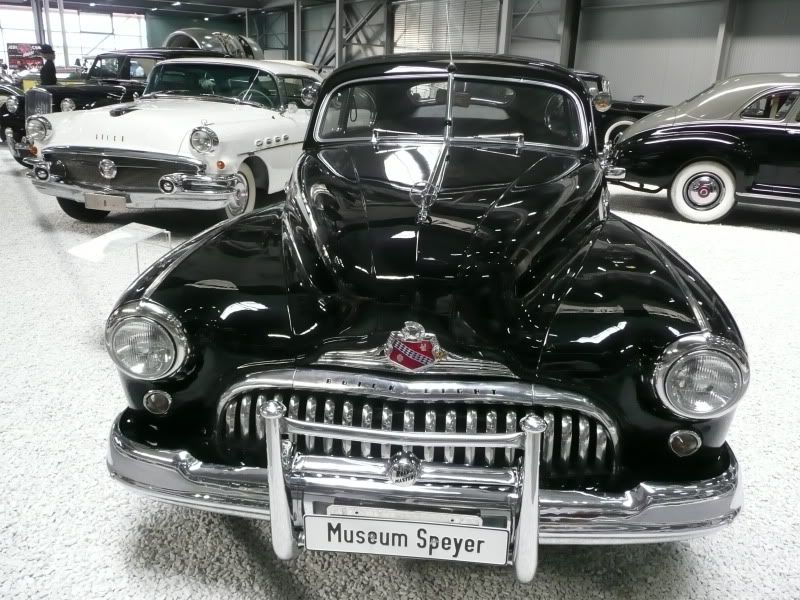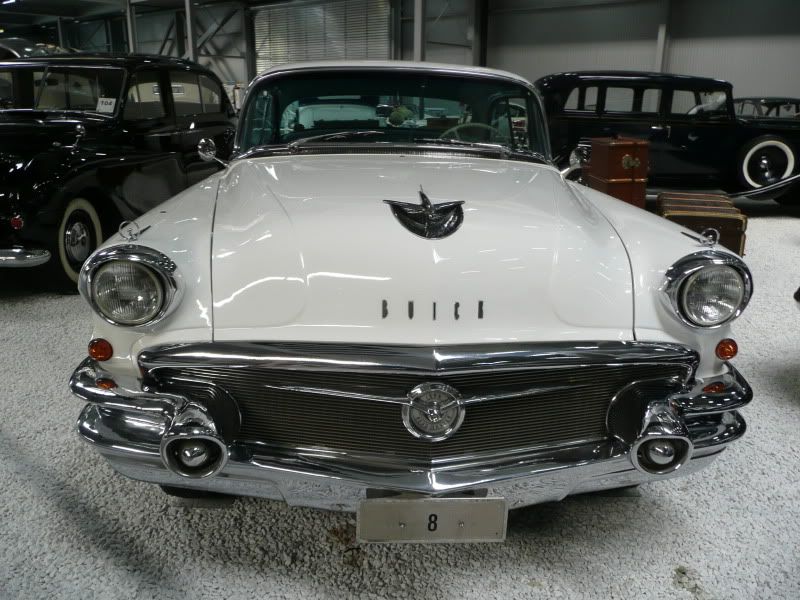 Packards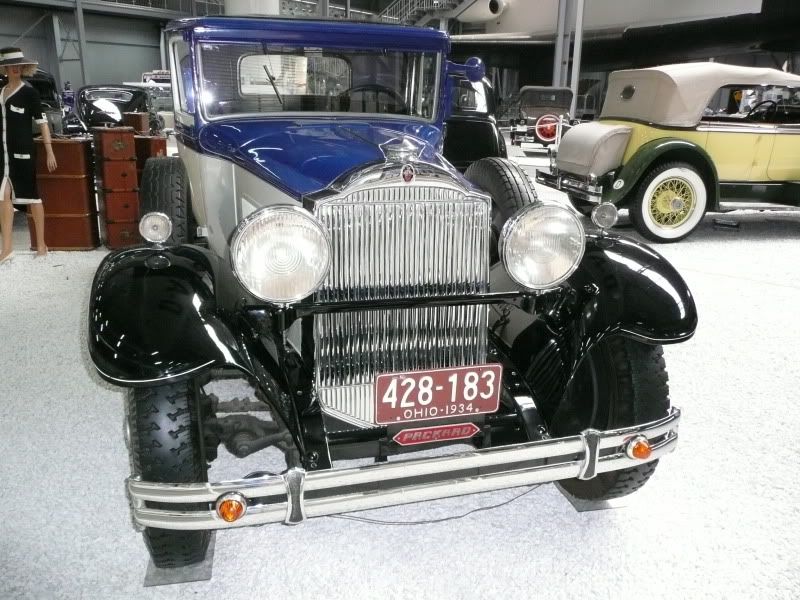 Facel Vega HK500
A one-off based on a Mercedes 500K. Not really at all to my taste, unlike the standard car on which it is based, which is stunning and highly desirable.
Fiat 850 Spider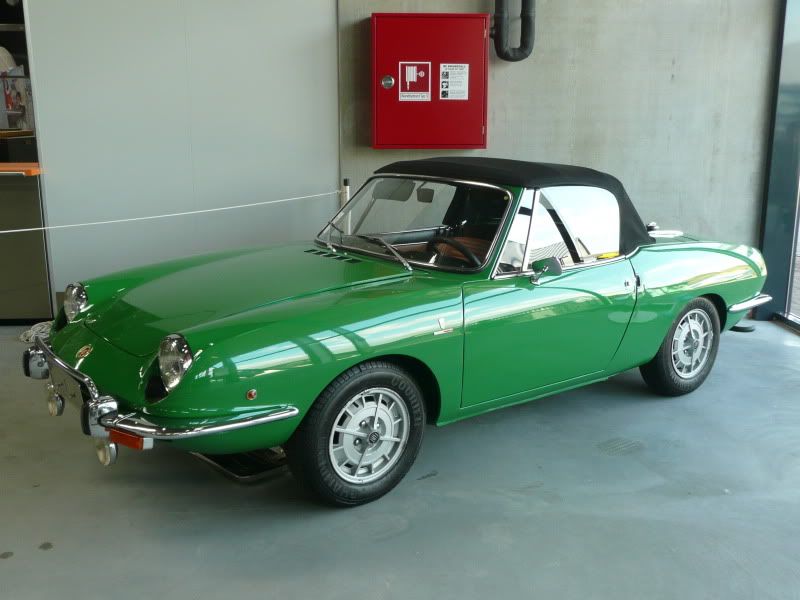 These three NSU cars were used for (successful) record breaking attempts, starting in 1956 and going through to the mid 60s.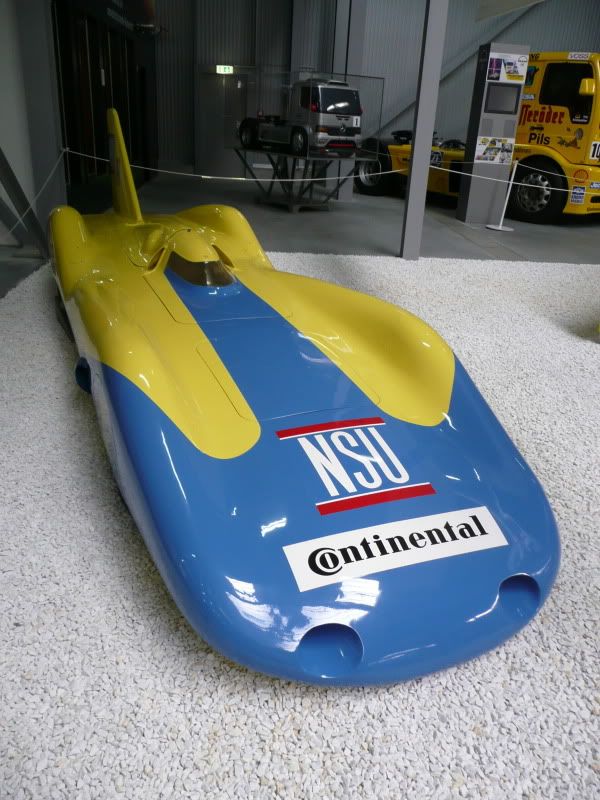 BMW 503 and 502, from a time when BMW was only selling very large expensive limousines and very small micro-cars.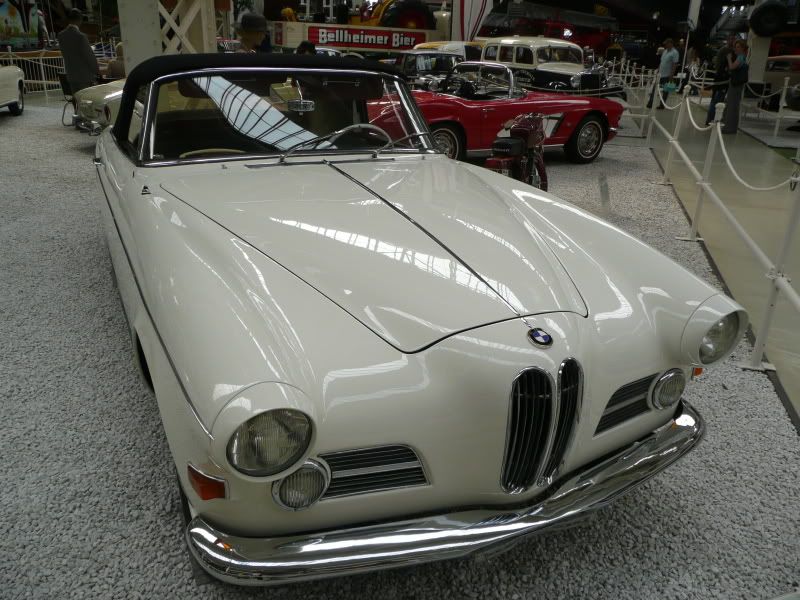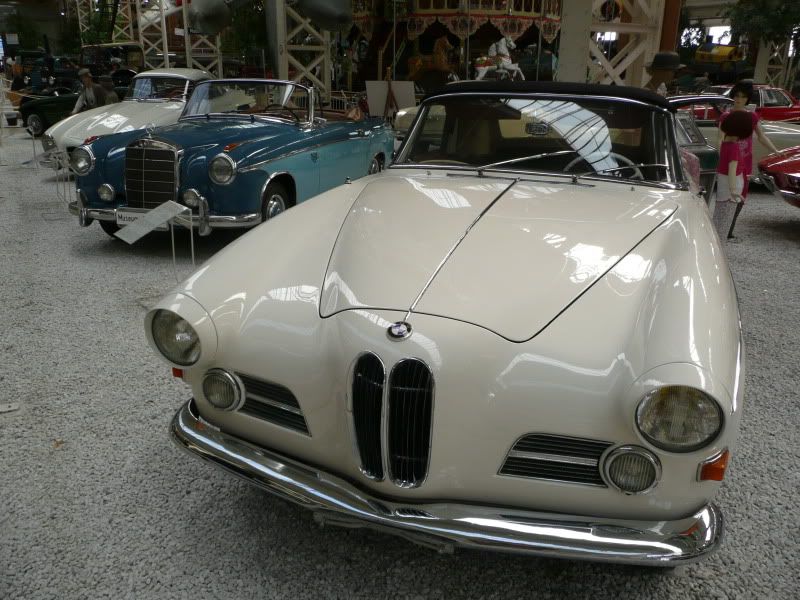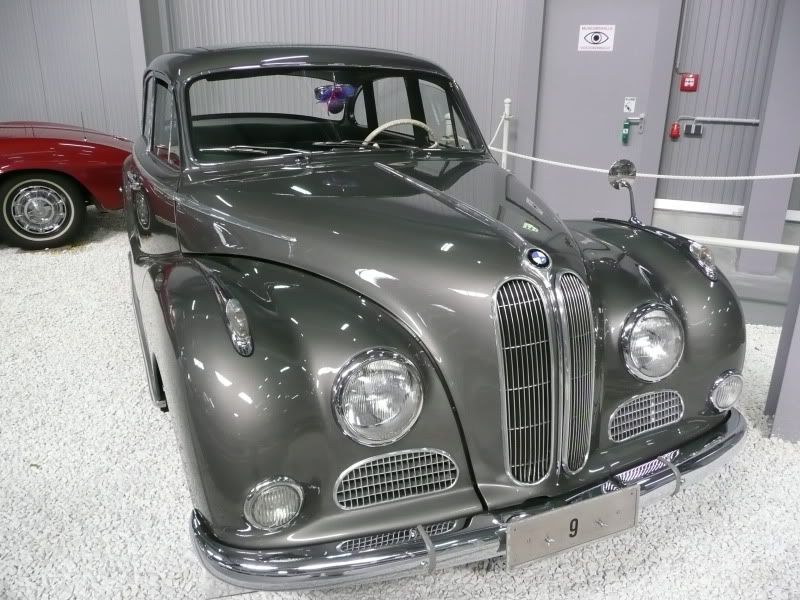 A rather more recent BMW, an E21 320i, personal property of one of the gentlemen who helped establish this amazing museum.
A couple of early Corvettes feature.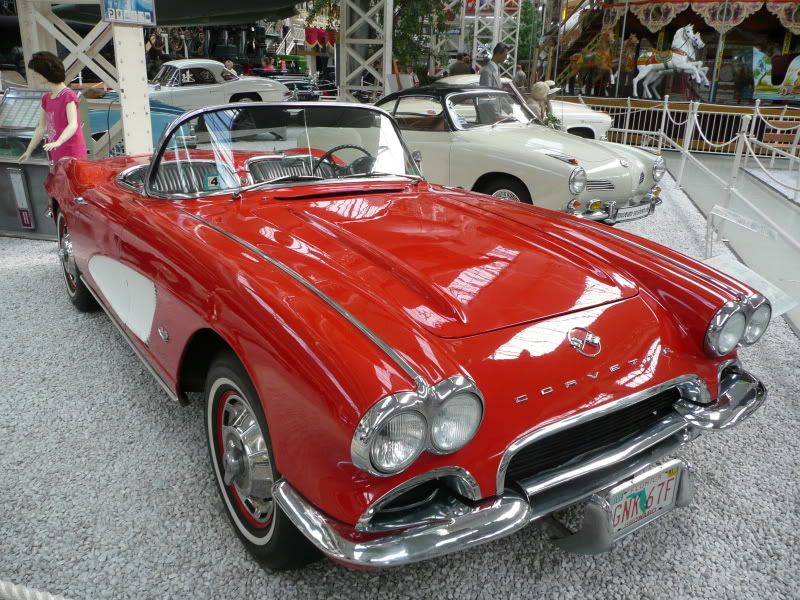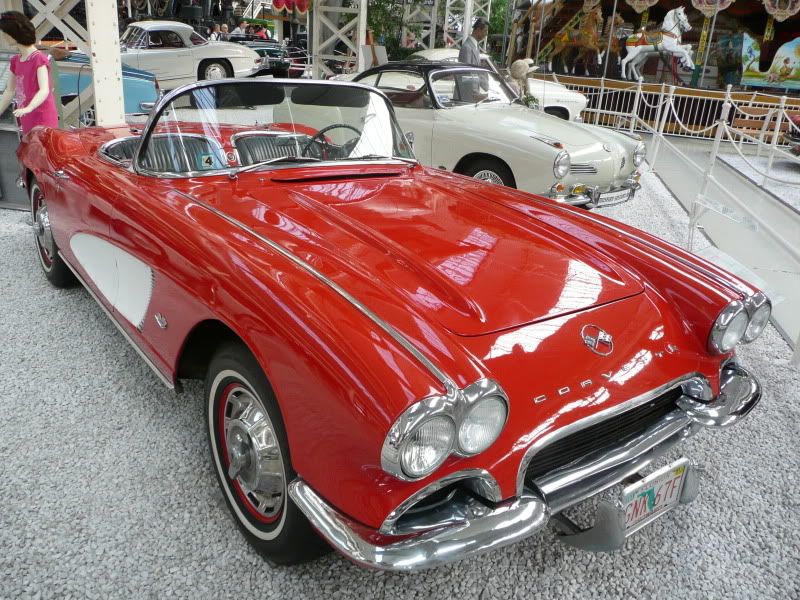 Aston Martin DBS (the first one)
Austin A135 Vanden Plas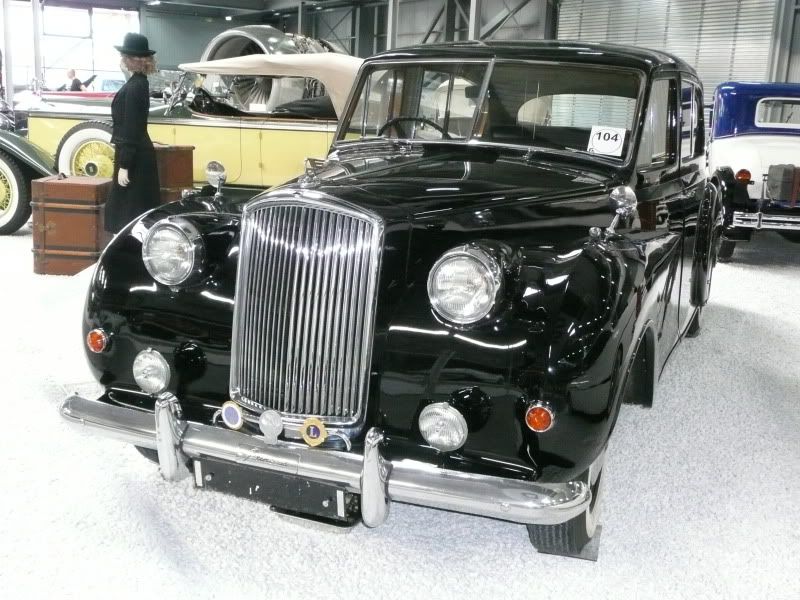 Ford Model "A"
4.5 litre Bentley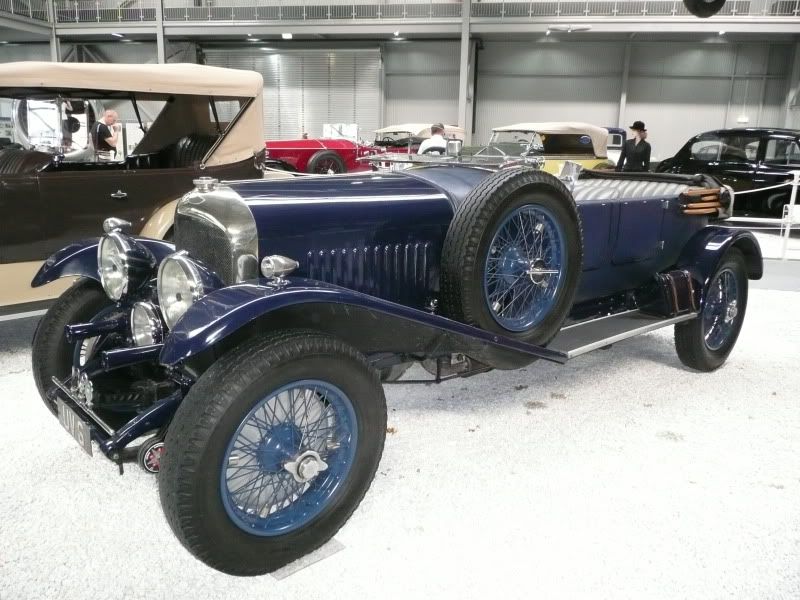 An early Peugeot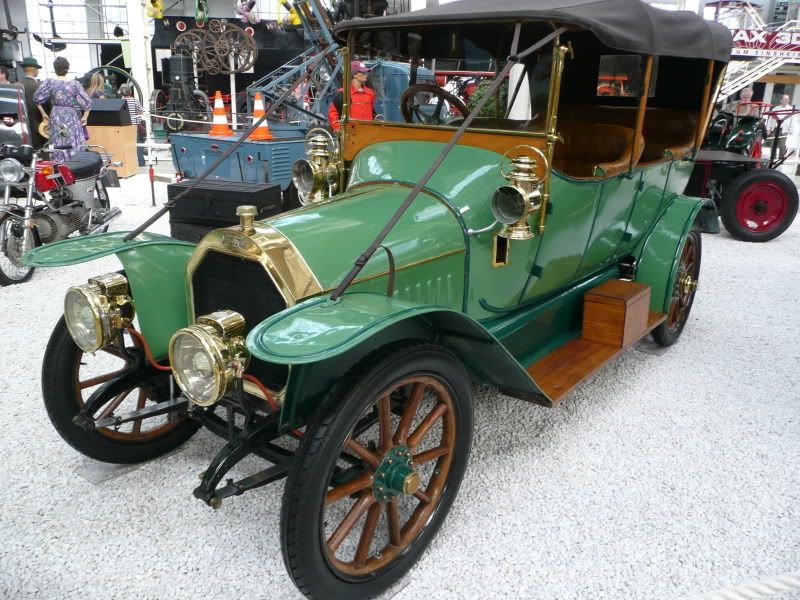 Renault
de Dion Bouton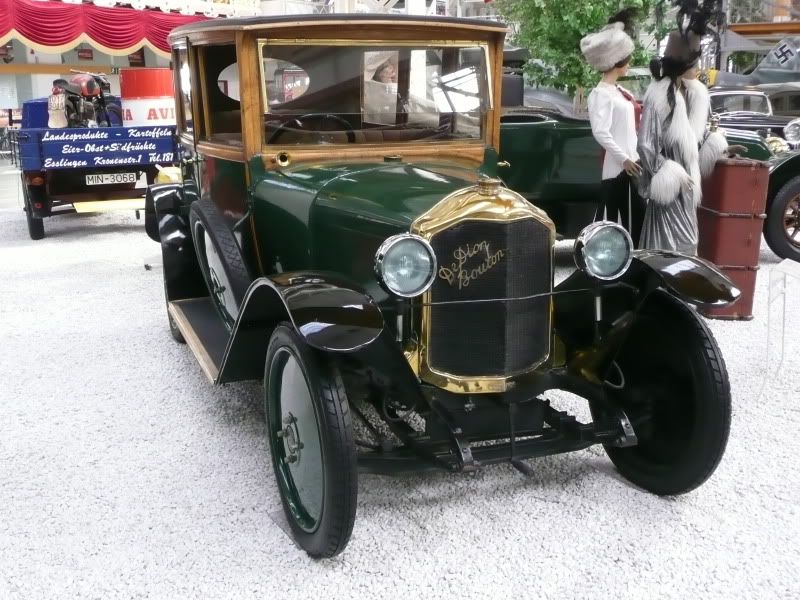 Horch 839A – the very pinnacle of exclusive and expensive German car making immediately pre-war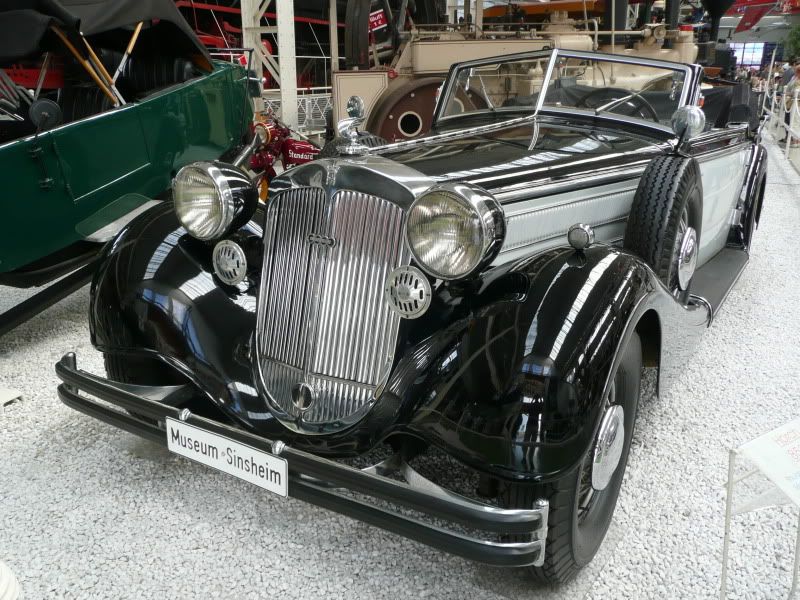 Maybach – also a marque with a claim to offering the very best in the 1930s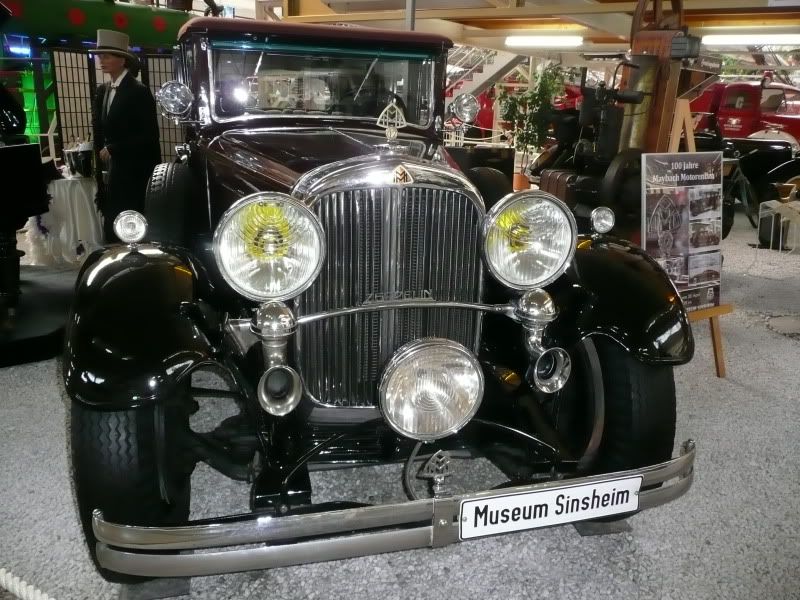 NSU 1000 TT
Porsche 356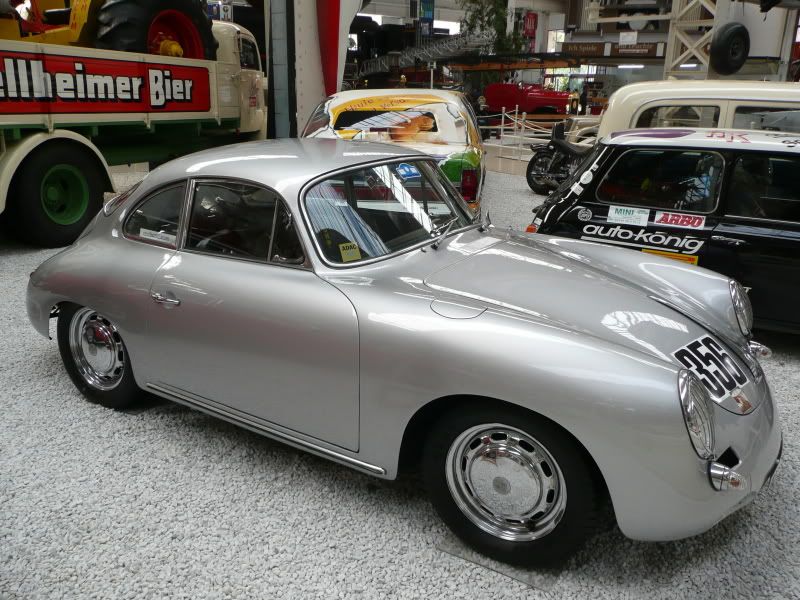 An early VW Karmann Ghia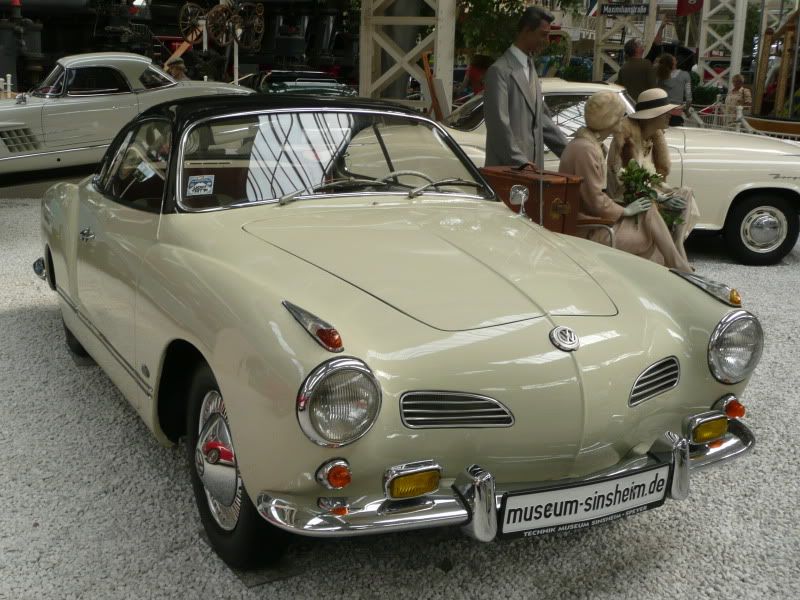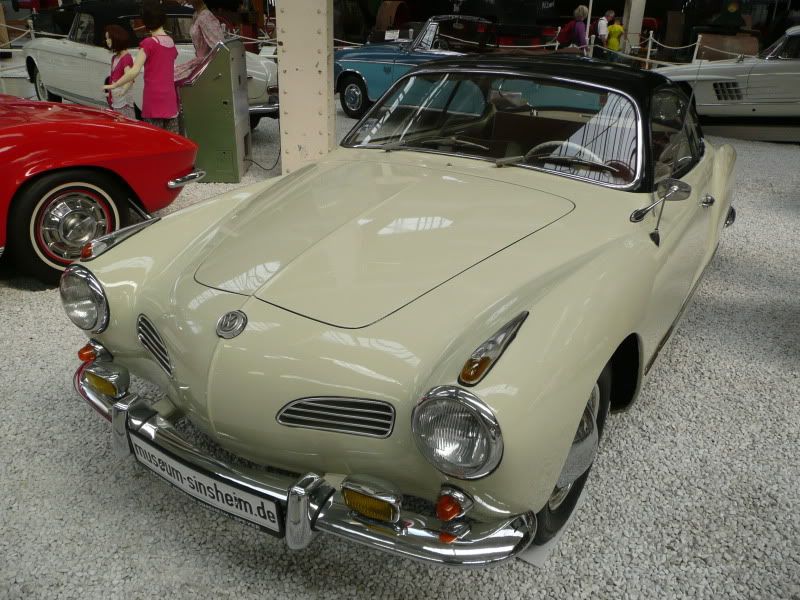 Austin-Healey 3000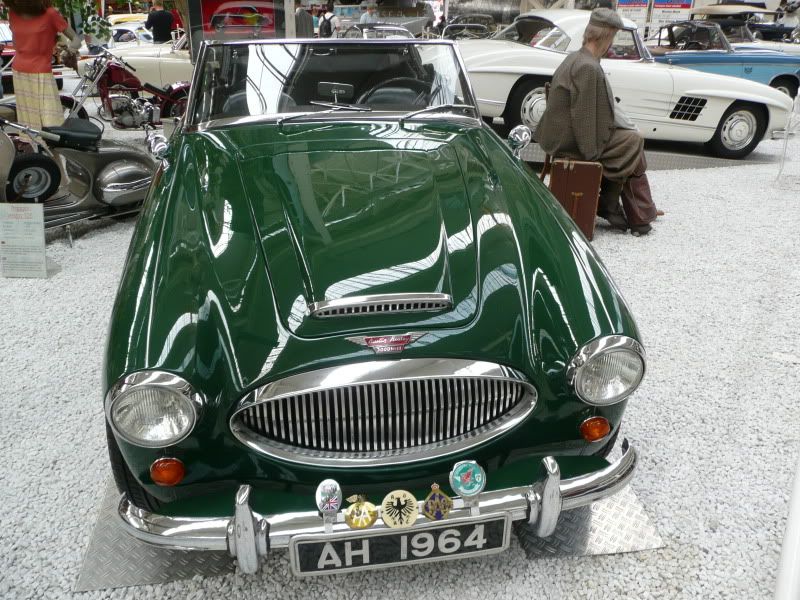 Borgward Isabella TS Coupe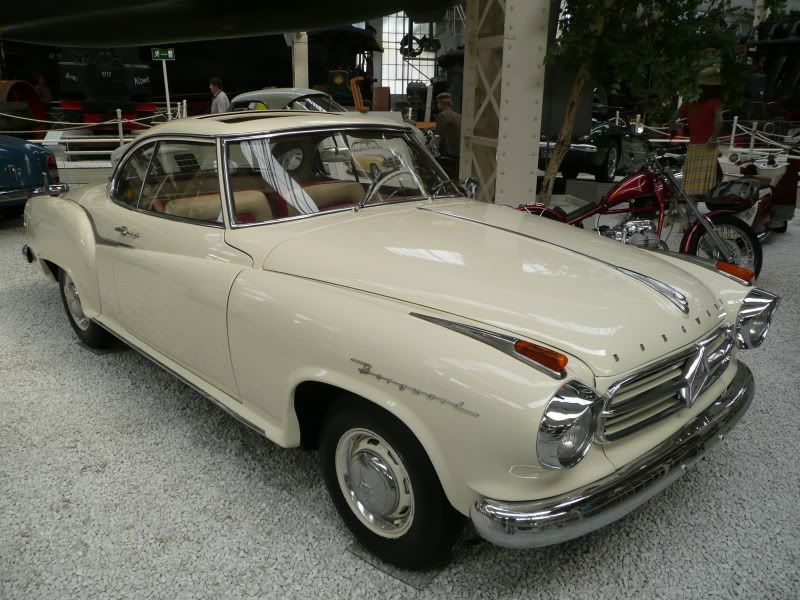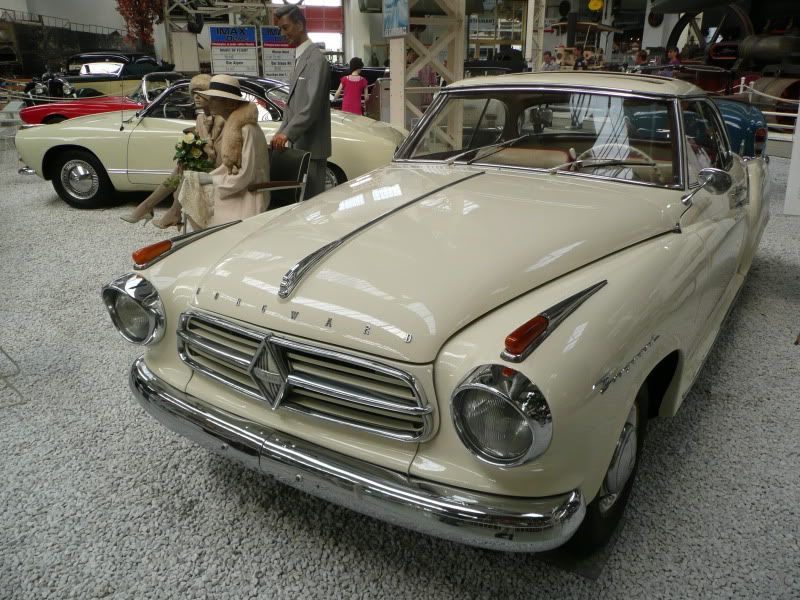 SS Jaguar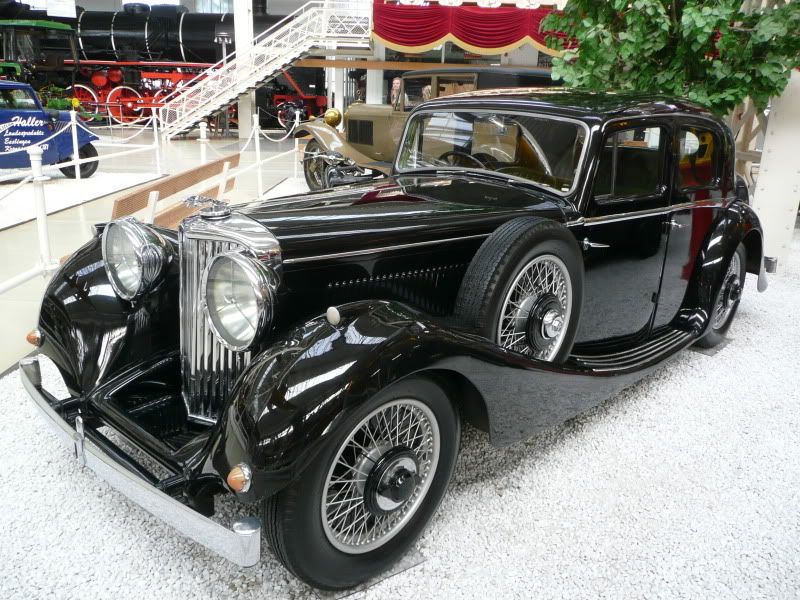 Lancia Lambda from 1922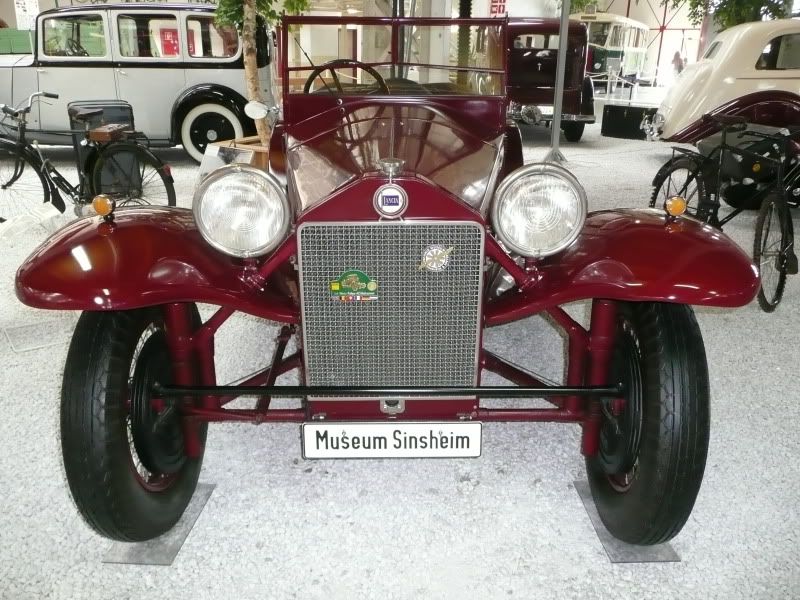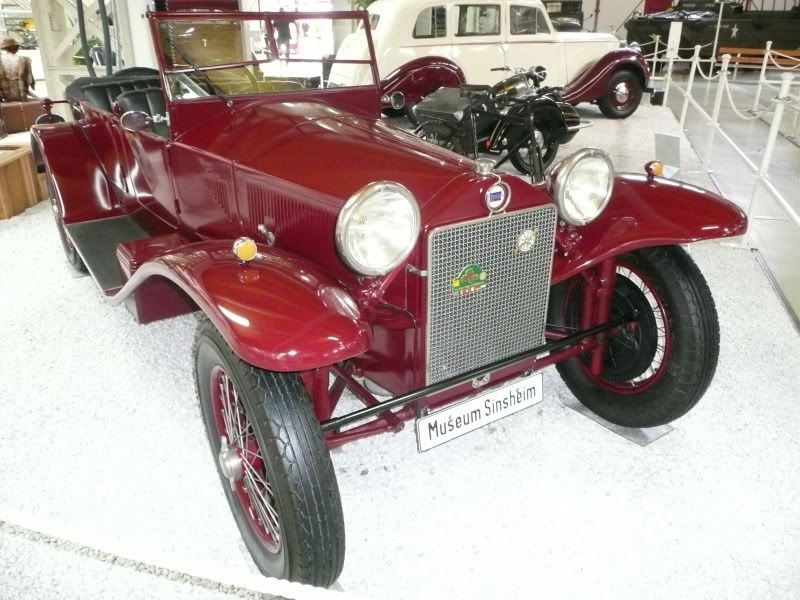 Some more Rolls Royce. The smaller car is a 20/25, the others are Phantom III models.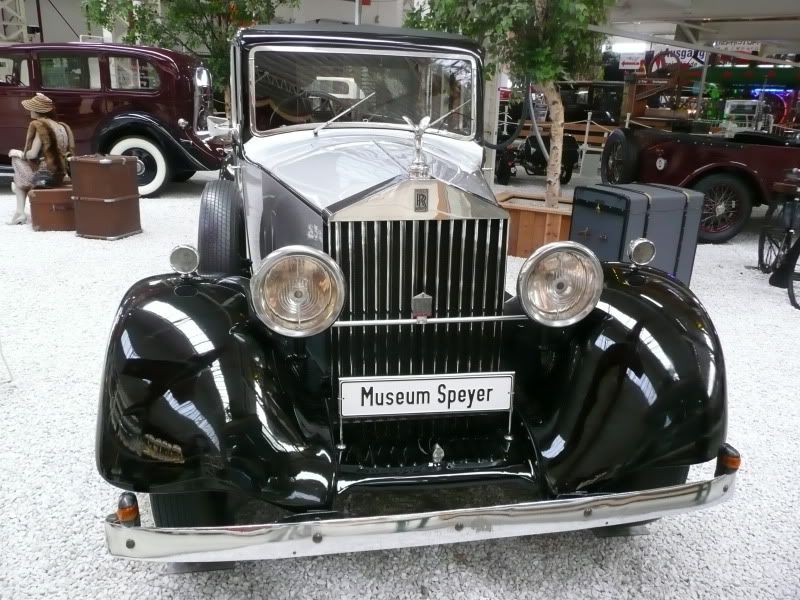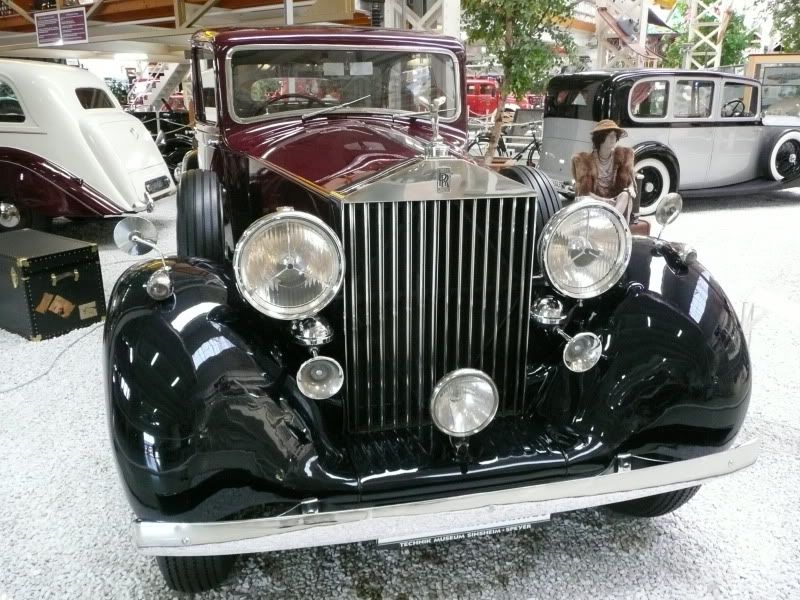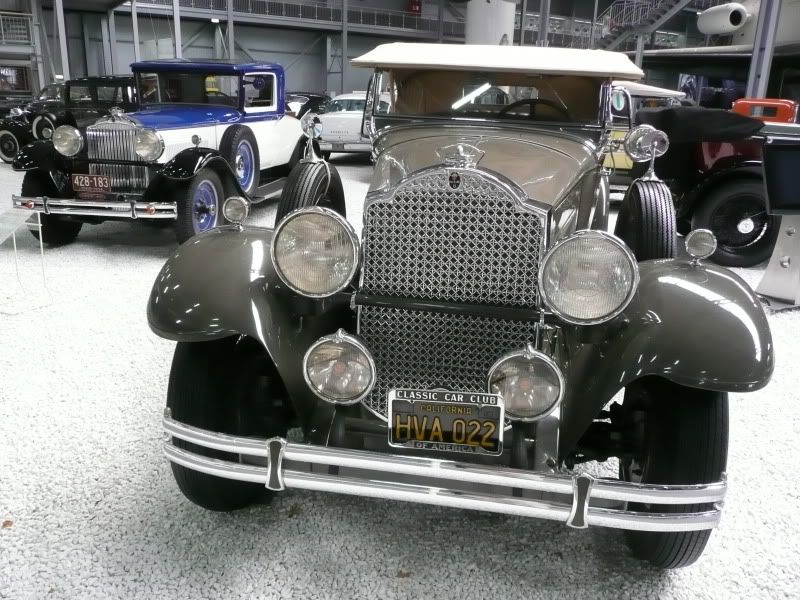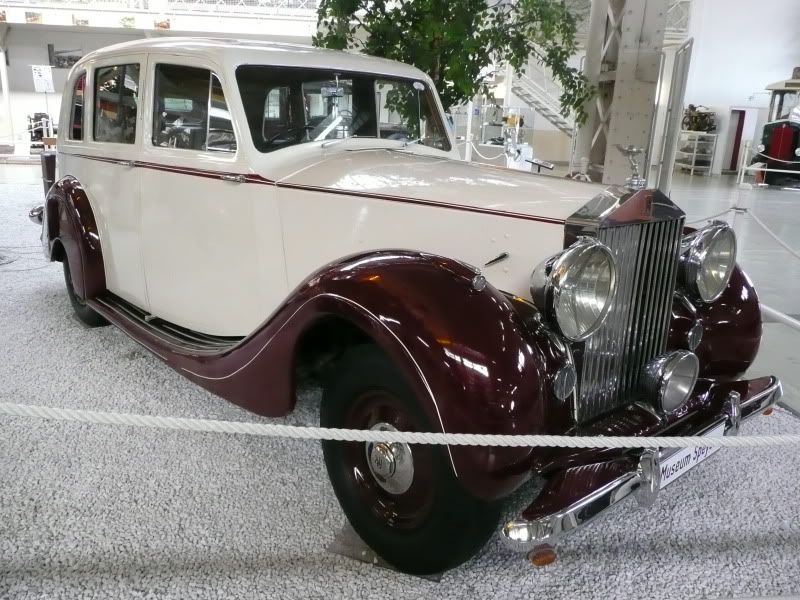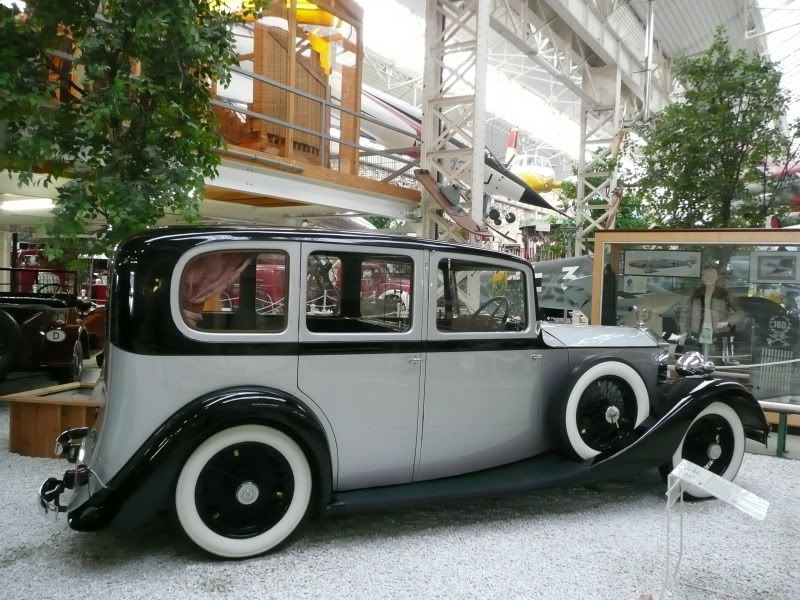 There were plenty of Mercedes in the display, including the 1930s 260D, an early exponent of the diesel engine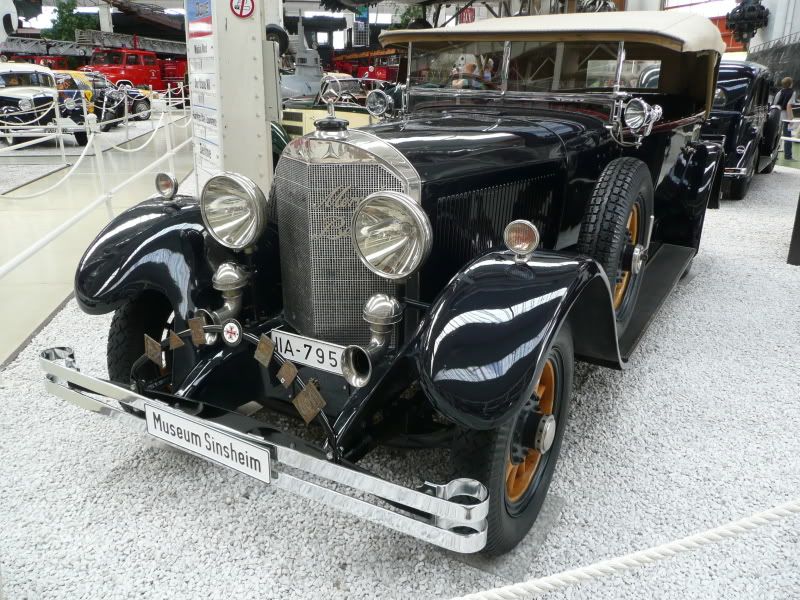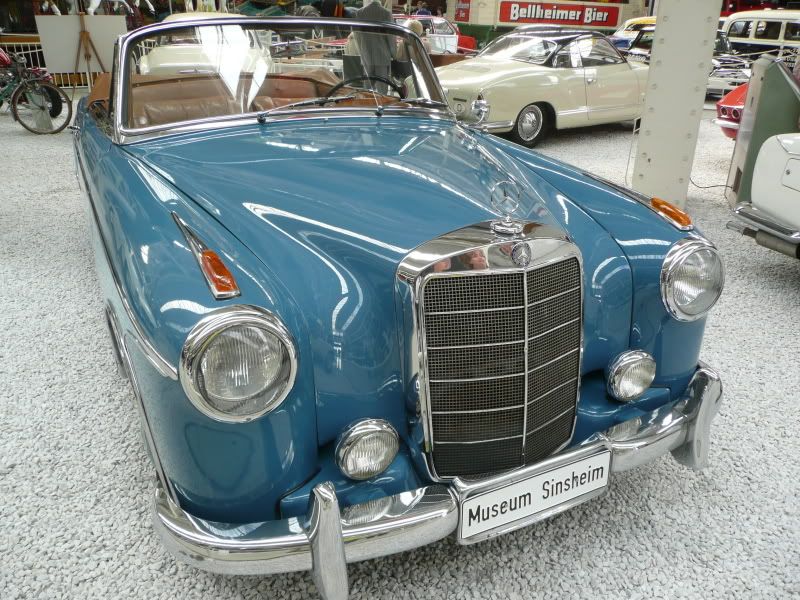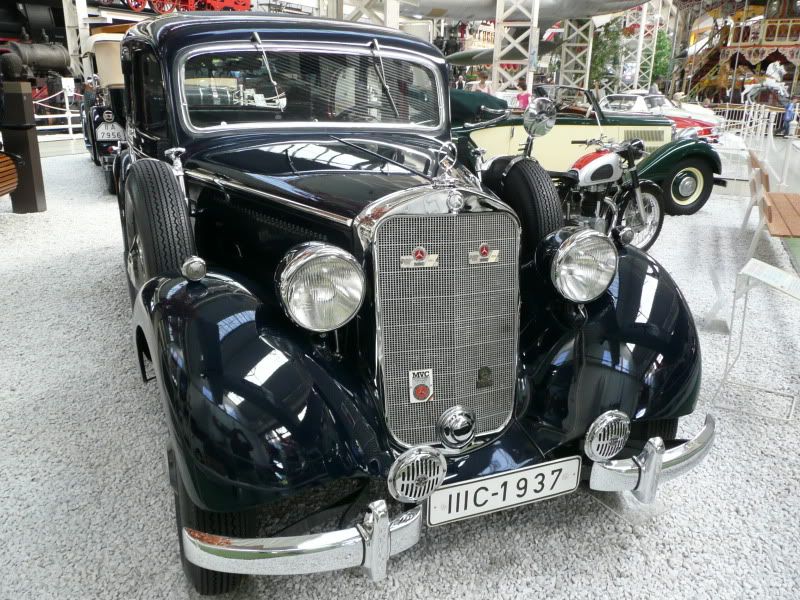 This particular Mercedes was interesting, dating from 1937, it was called the "Gelaende-wagen", a name taken by the familiar G-wagen of 1979 that is still with us. It was extremely versatile and manoeuvrable, and the accompanying script suggests that had the German Army been equipped with these, things could have been a bit different.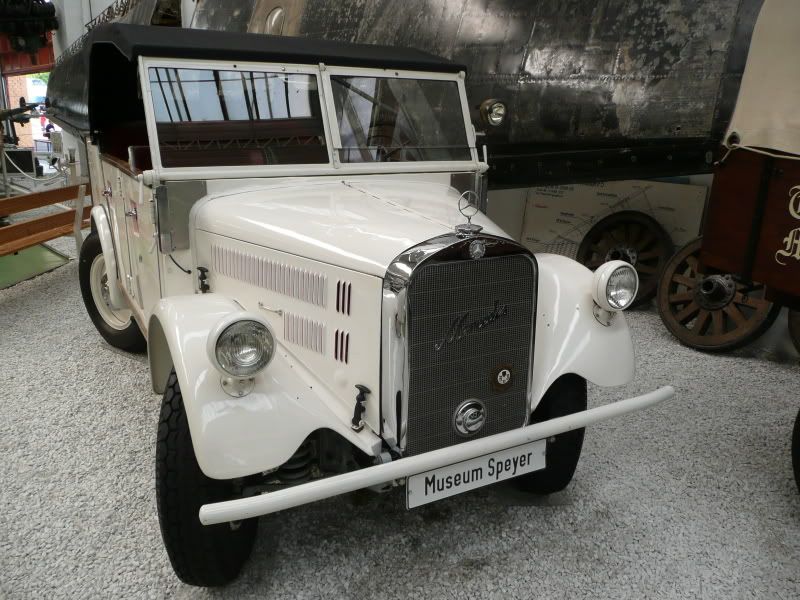 DKW Wanderer from the late 1930s, and sporting the Auto Union "rings" on the grille.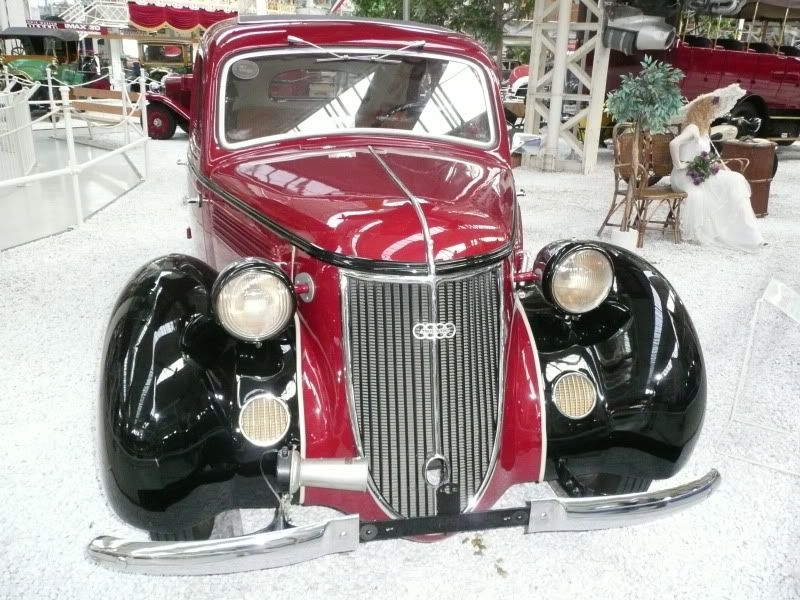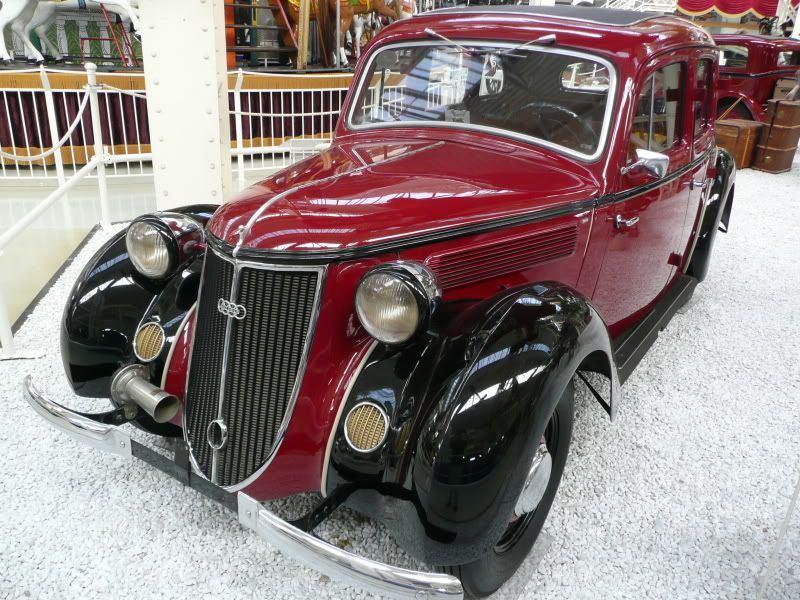 Adler – a front wheel drive from the group that became Auto Union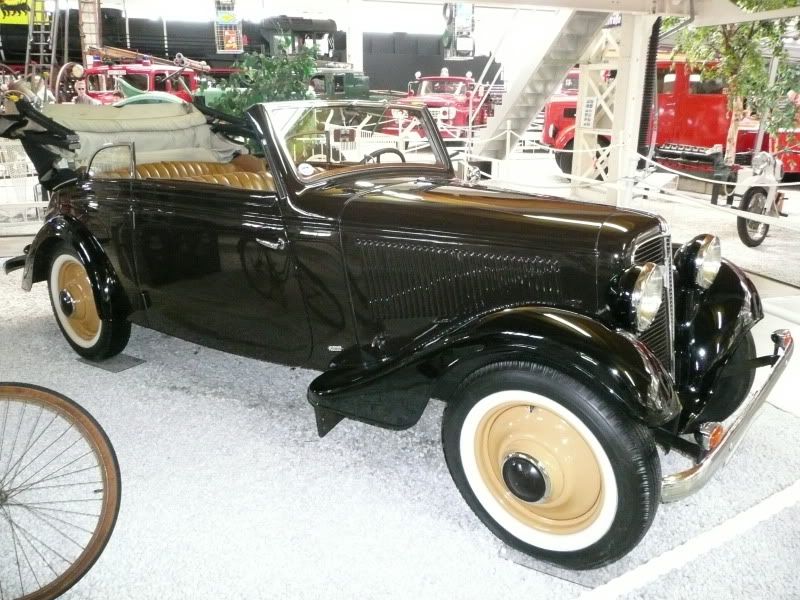 A splendid display of 1930s Opels, including both a record attempt car and a motorcycle.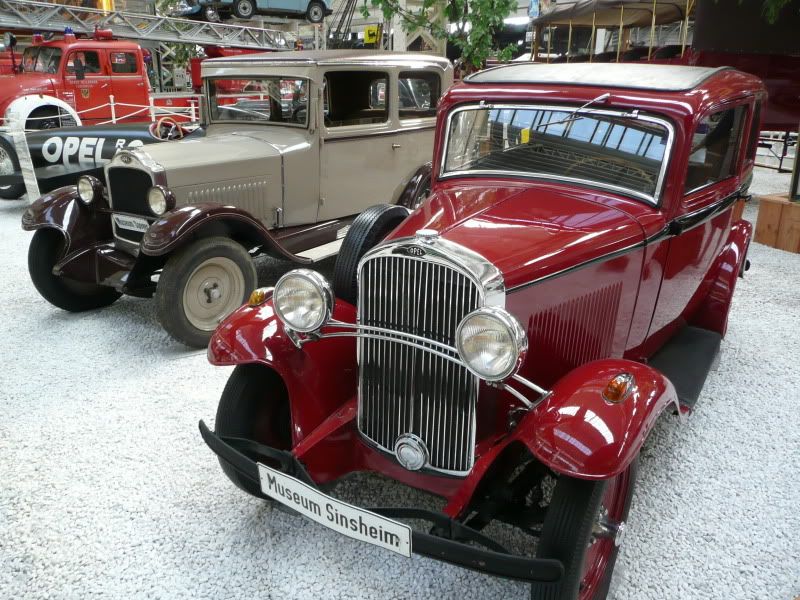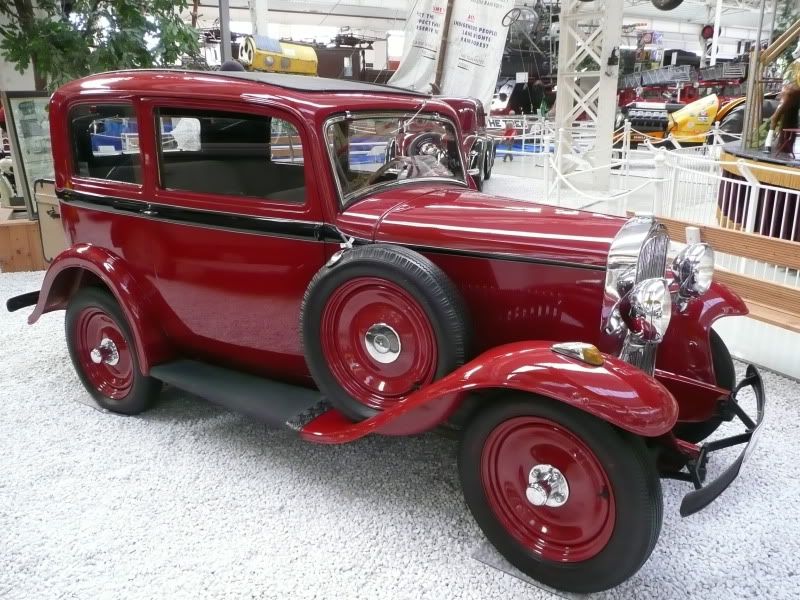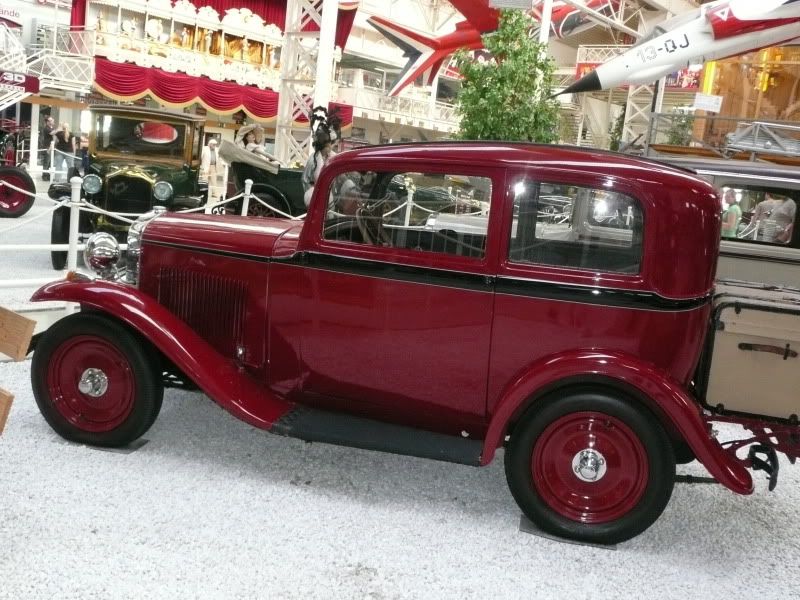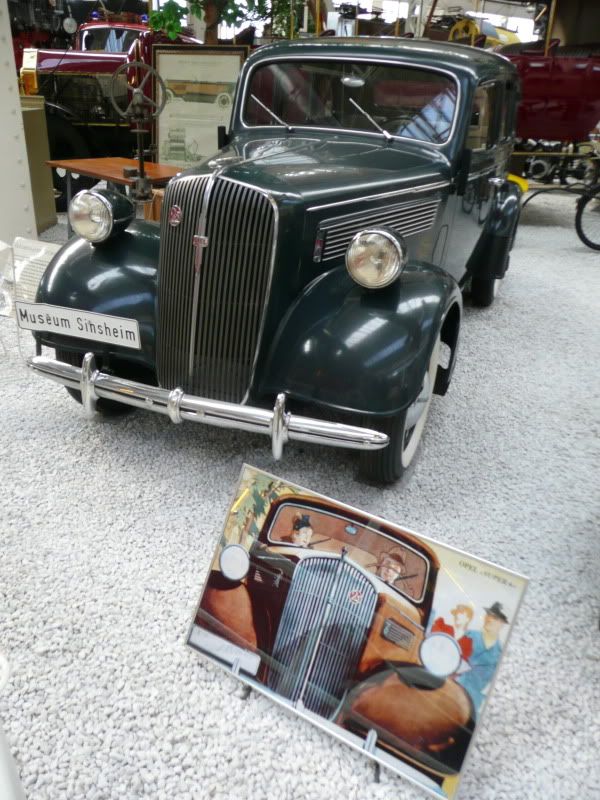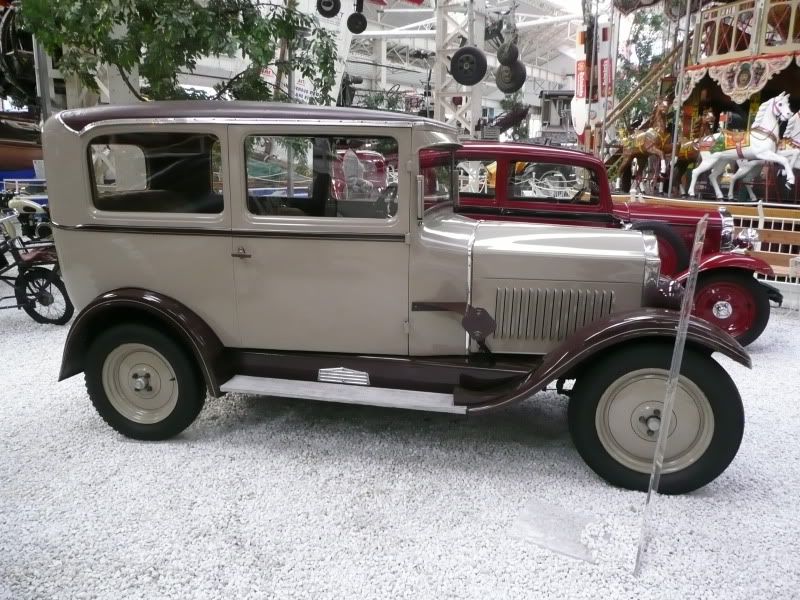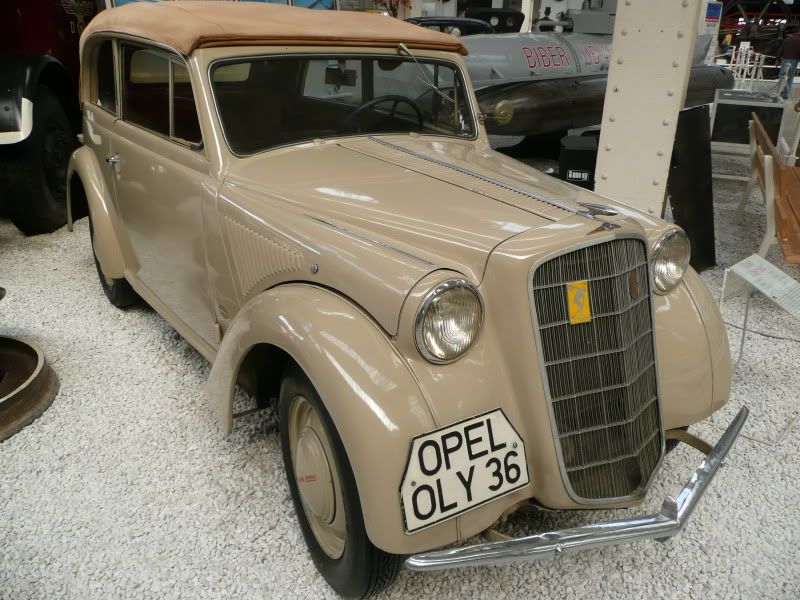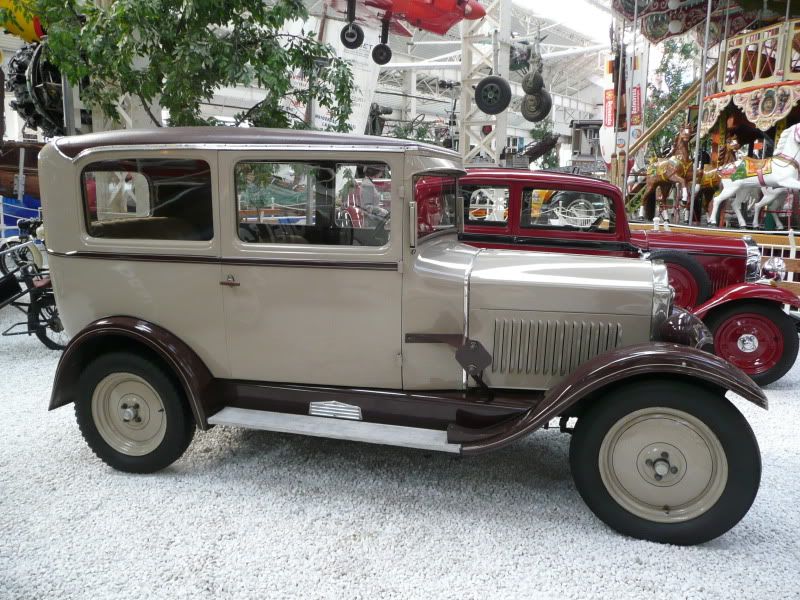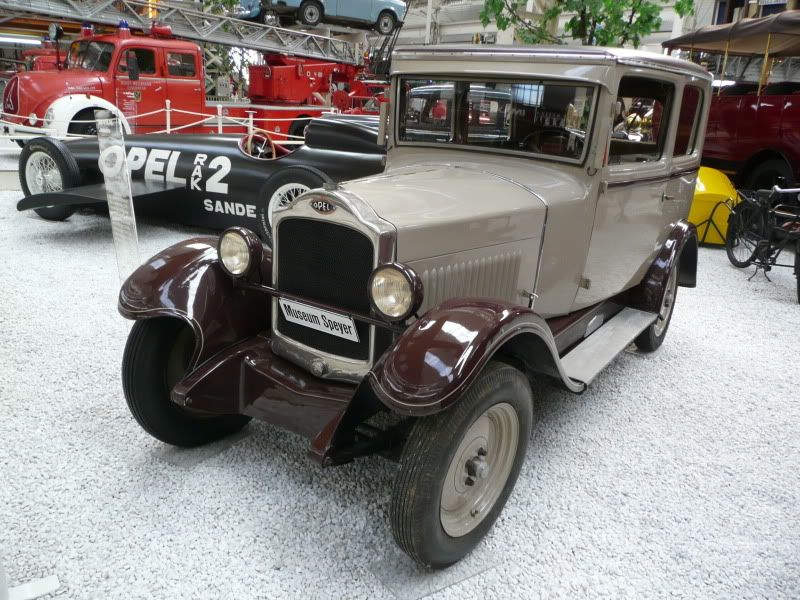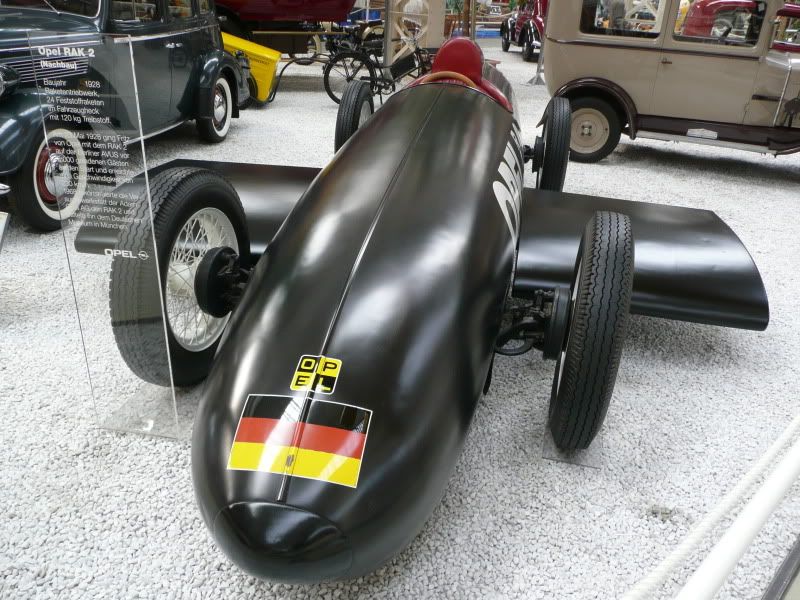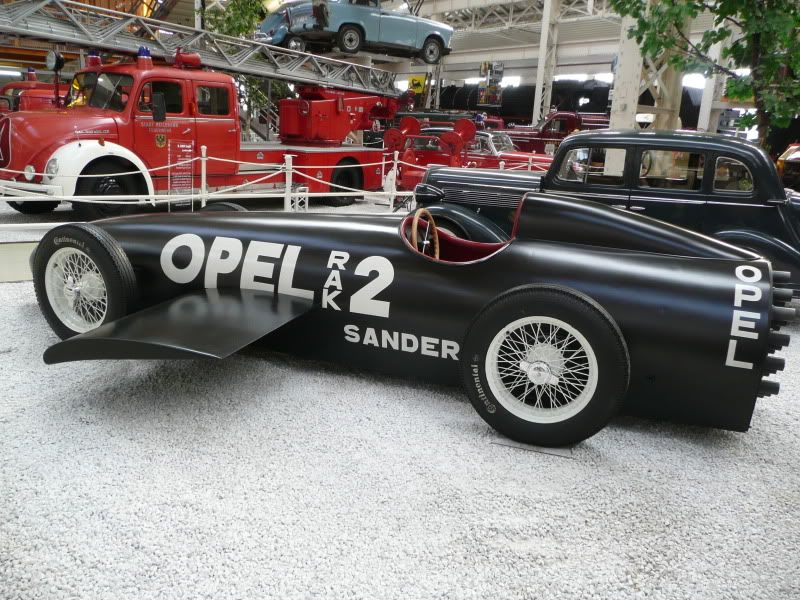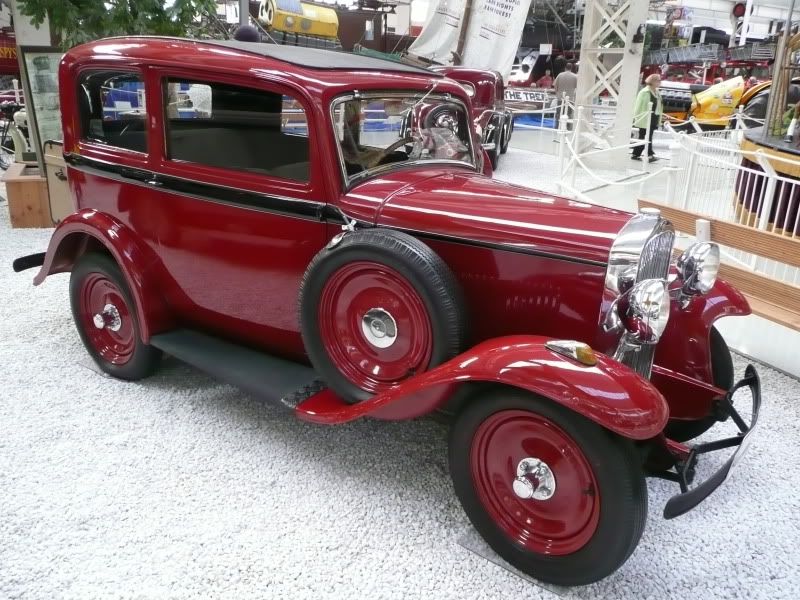 Commercial and other road vehicles
There were plenty of commercial vehicles, too.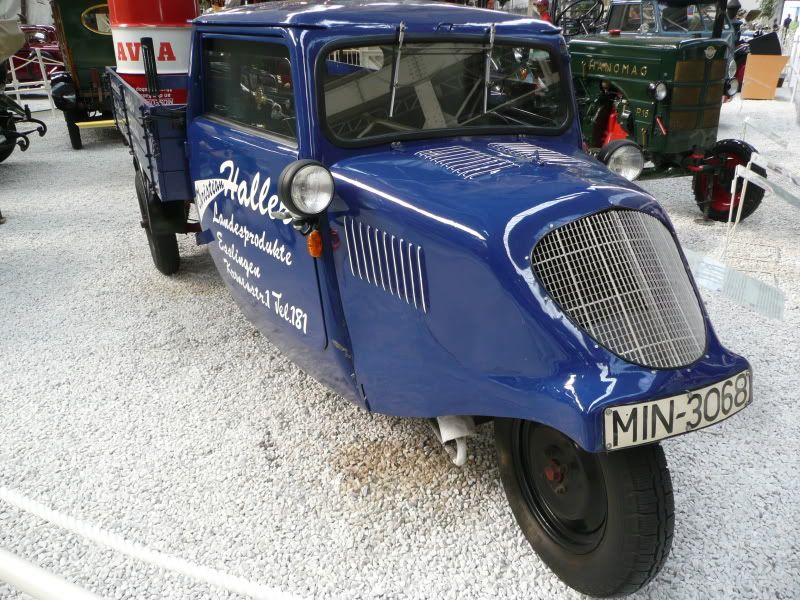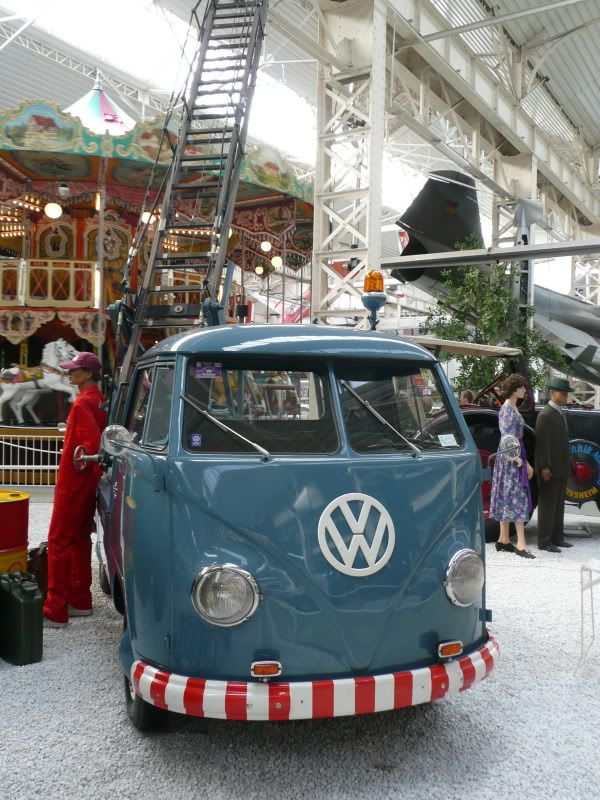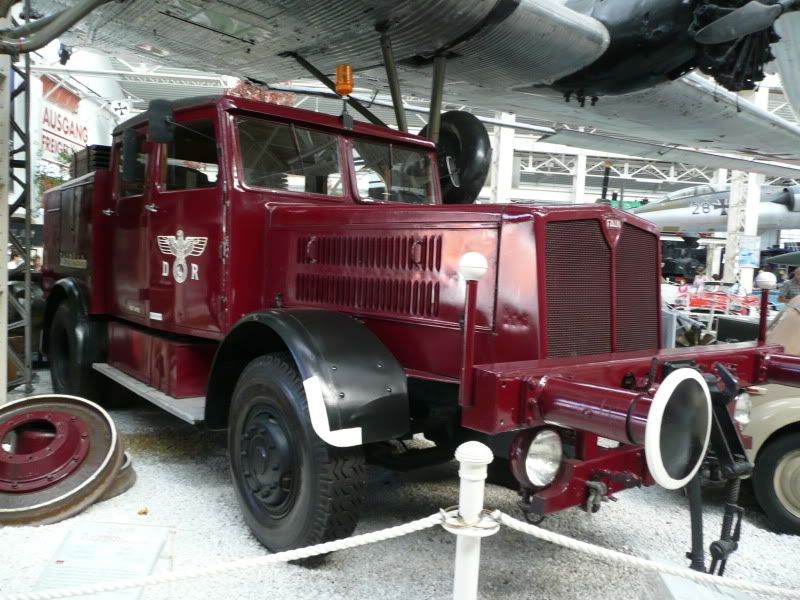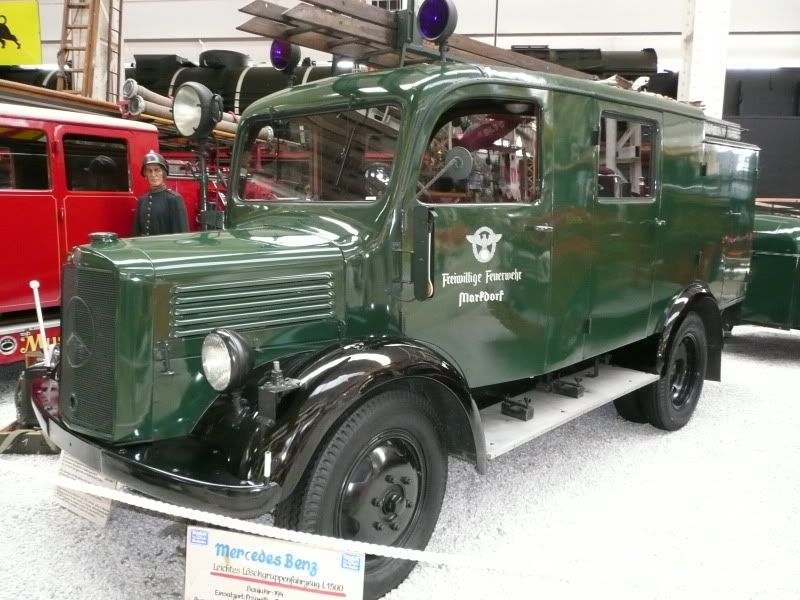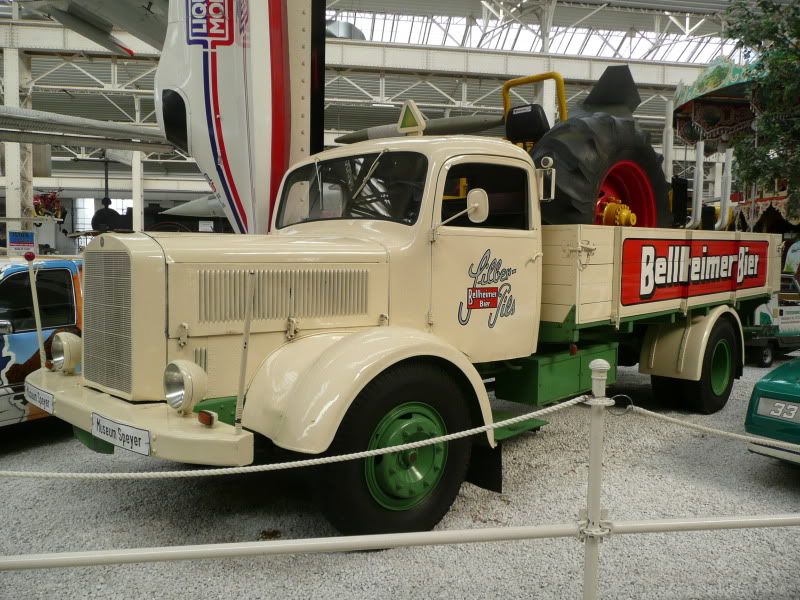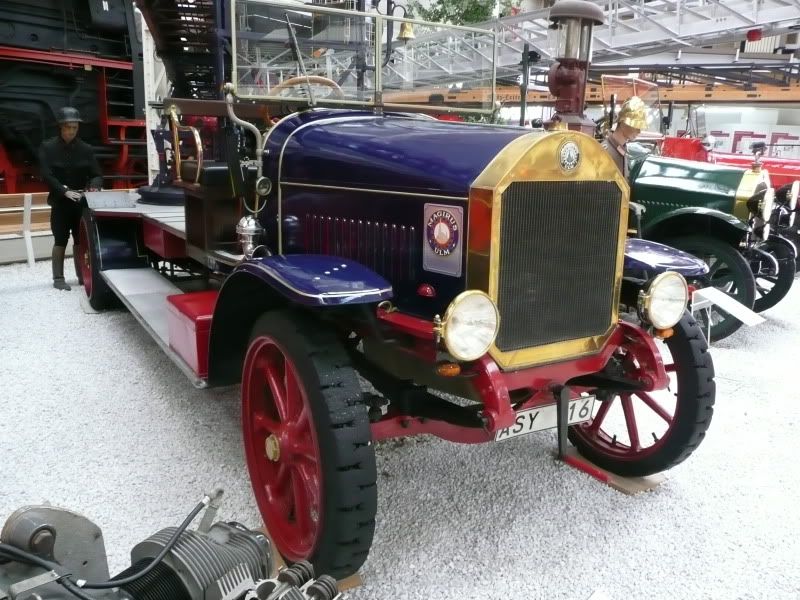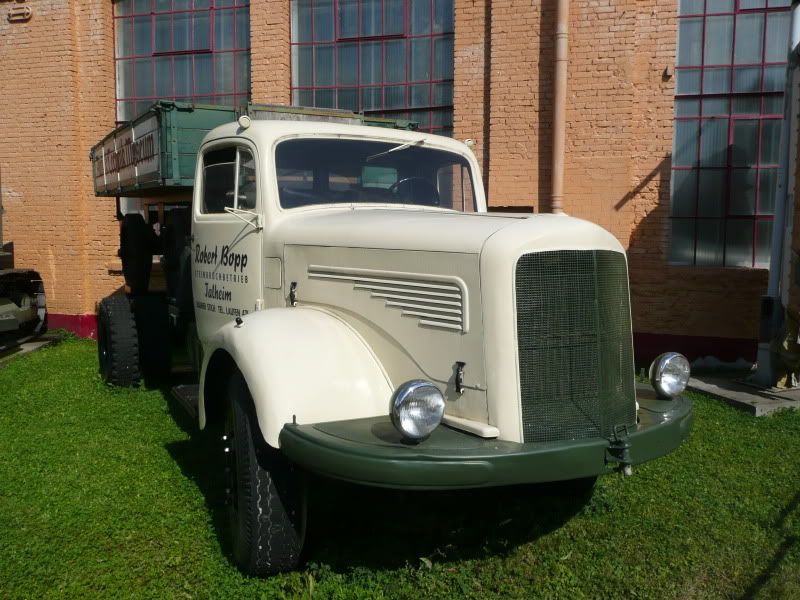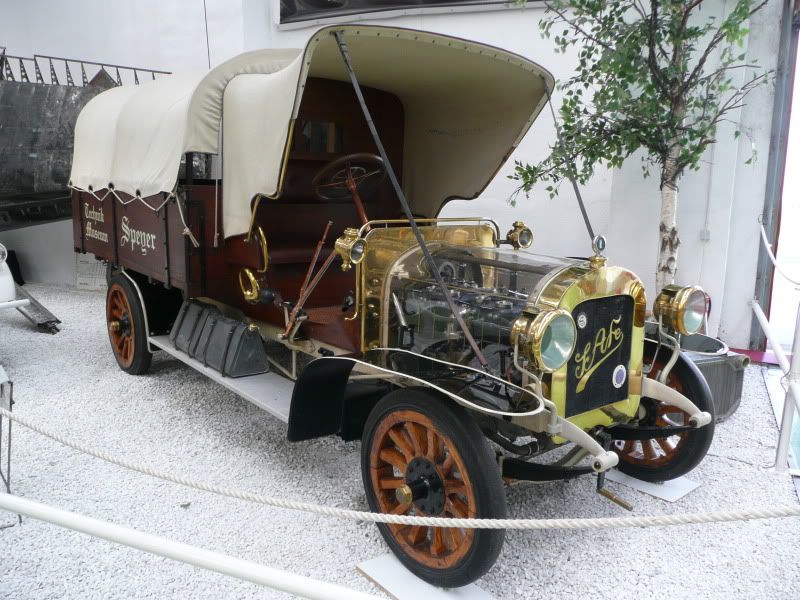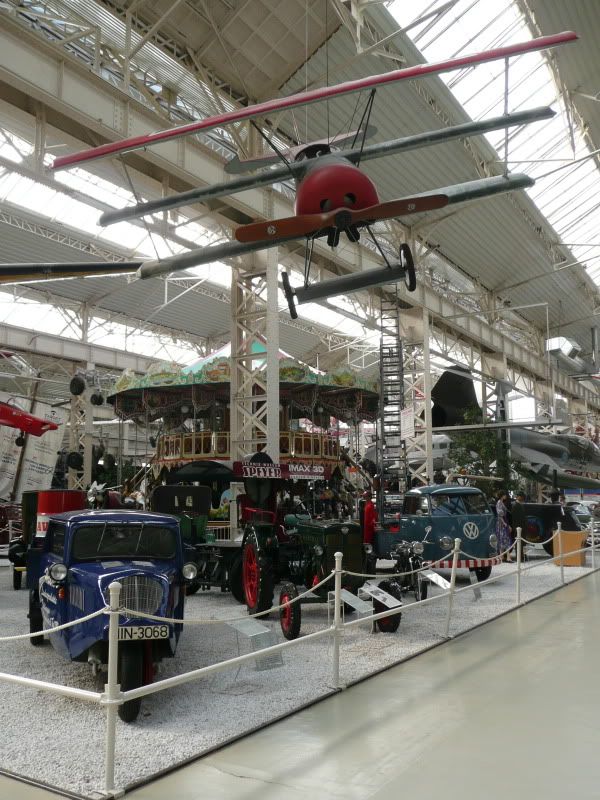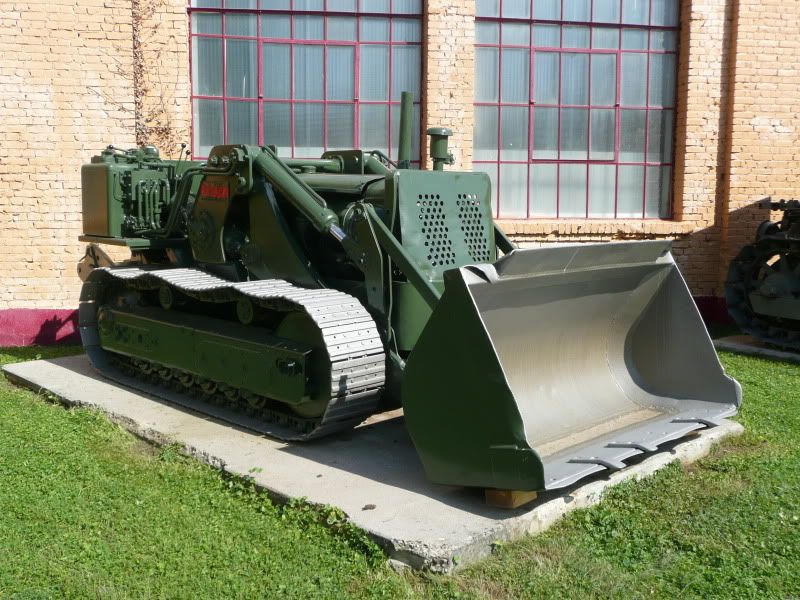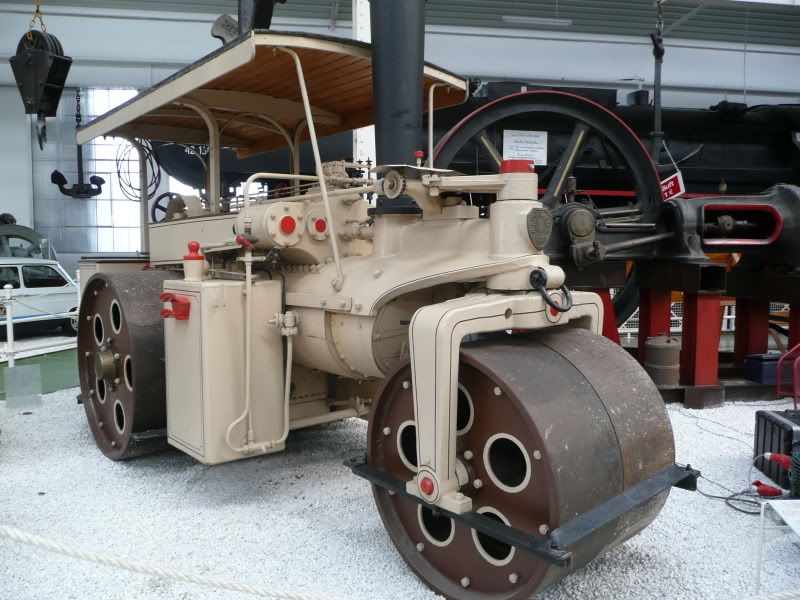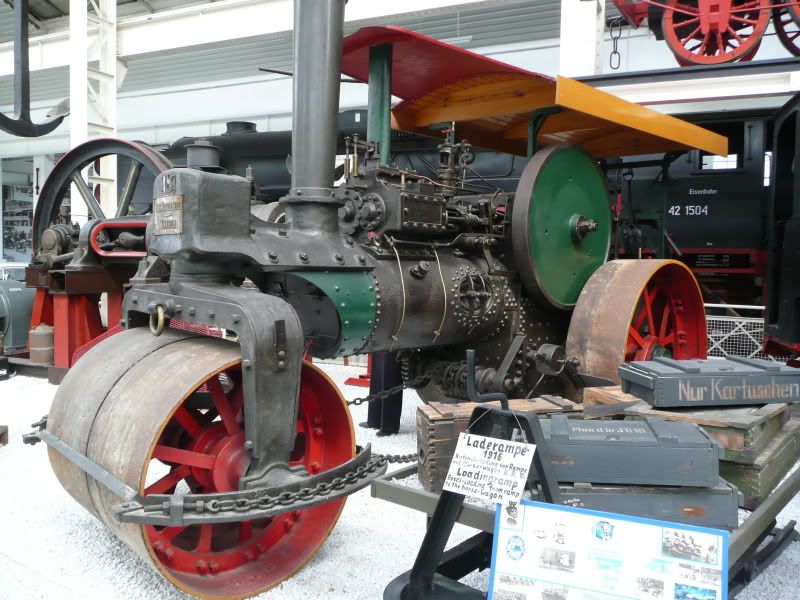 Tractors and farm machinery featured quite extensively in the collection.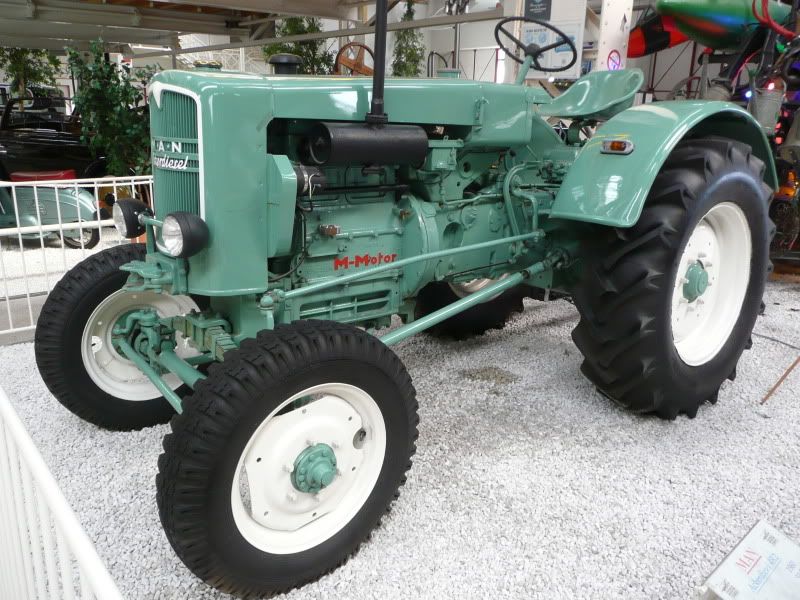 A splendid Renault Autobus, as you would have encountered on the streets of Paris
There was even a good old London Bus, though it would look more authentic in period livery.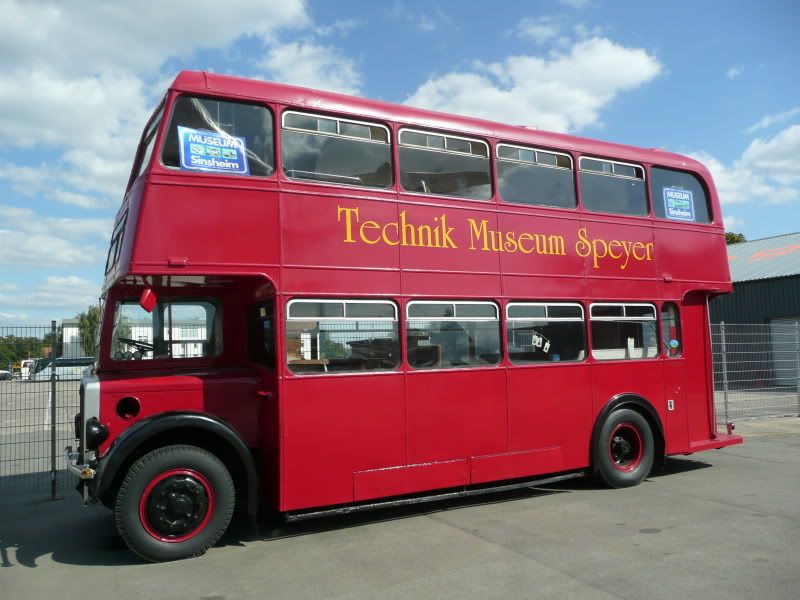 Fire Engines
There were some fabulous fire engines in the collection, ranging from quite small to simply enormous. This last category was generally from American La France.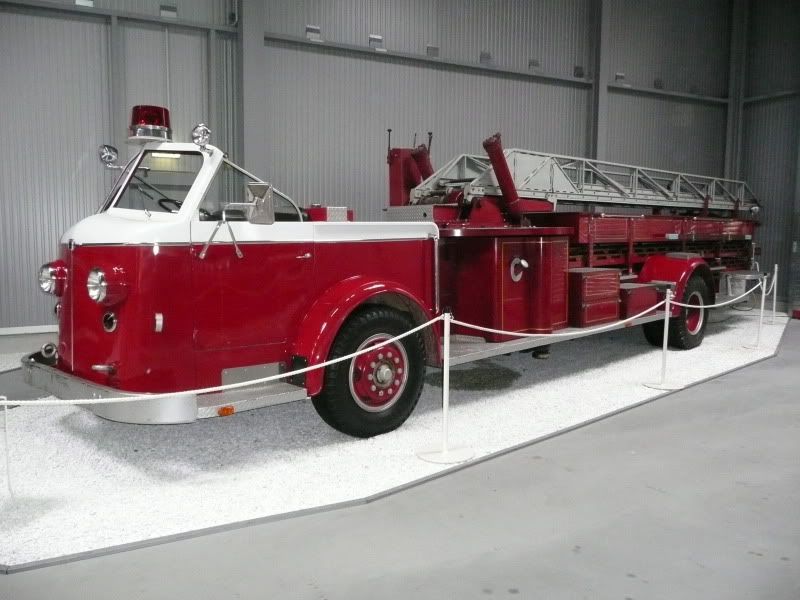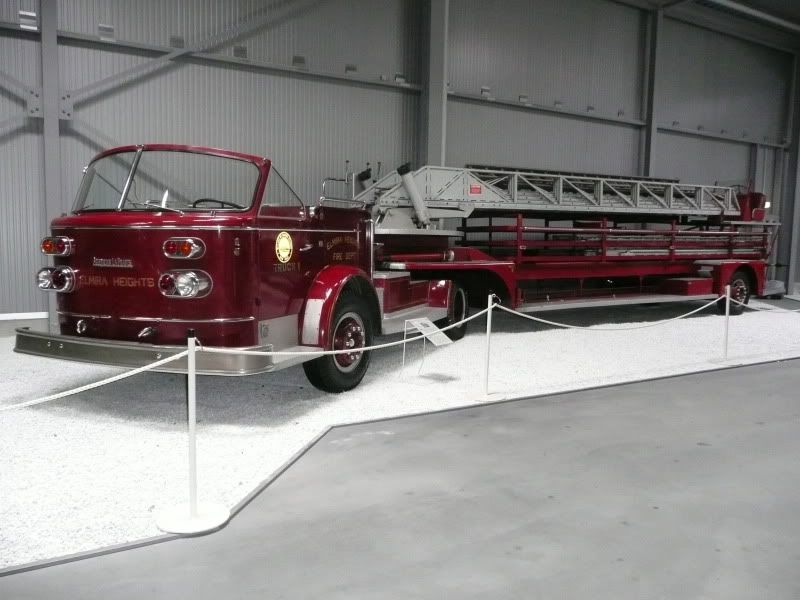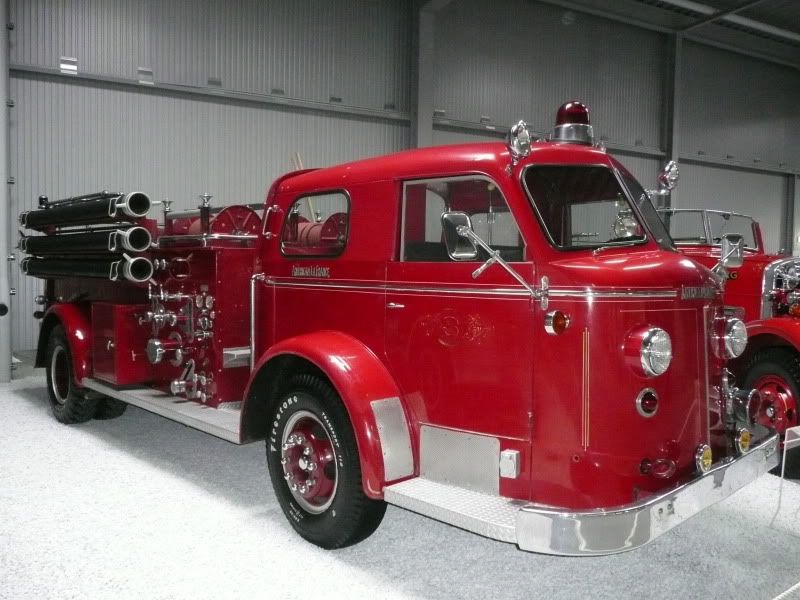 Ahrens Fox was once known as the "Rolls Royce" of fire engines, I learned ,and are instantly recognisable from the large silver sphere on top of the radiator.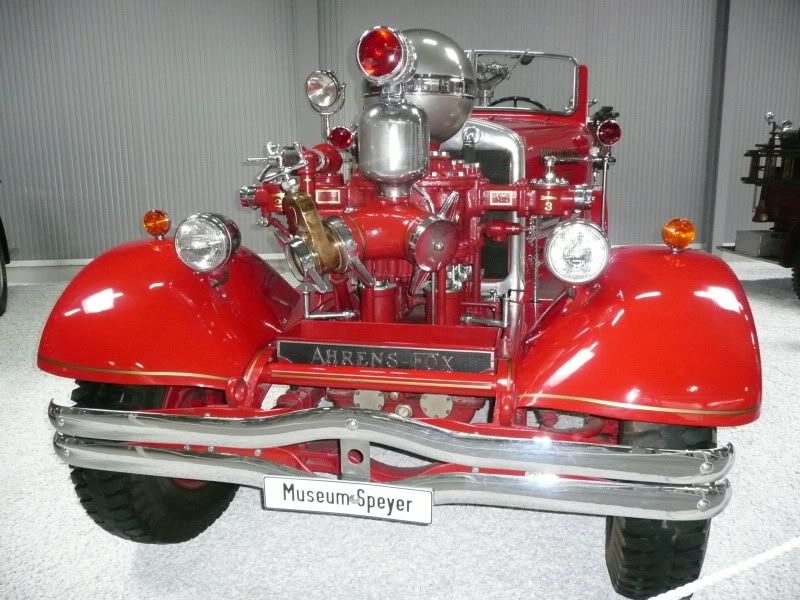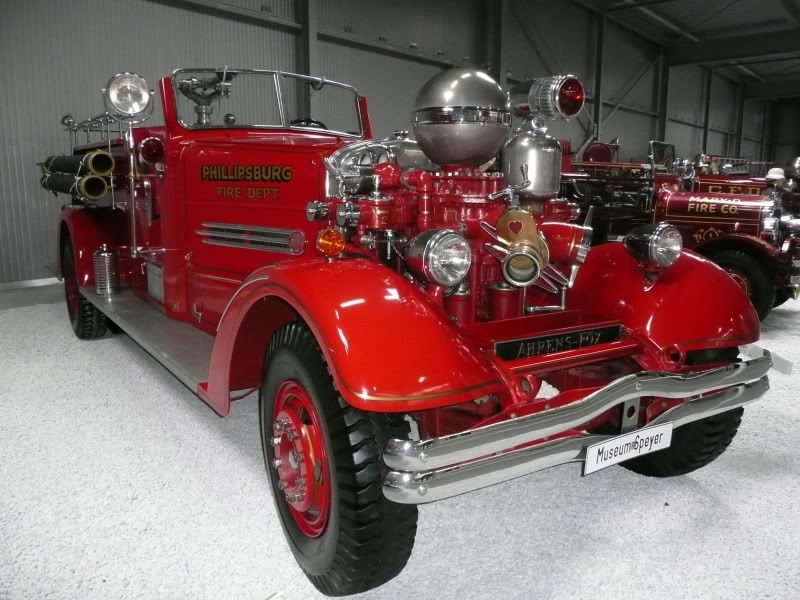 Some of the displayed engines had seen rather more local service, and were based on German chassis.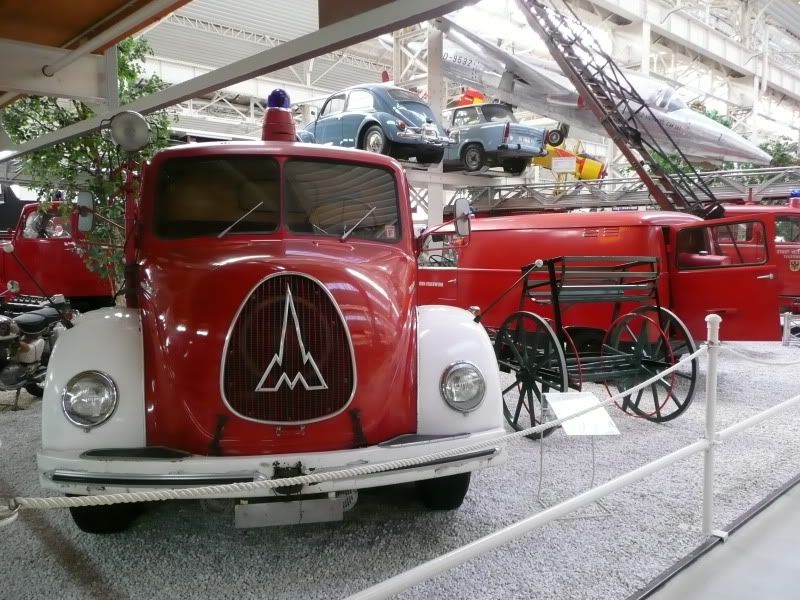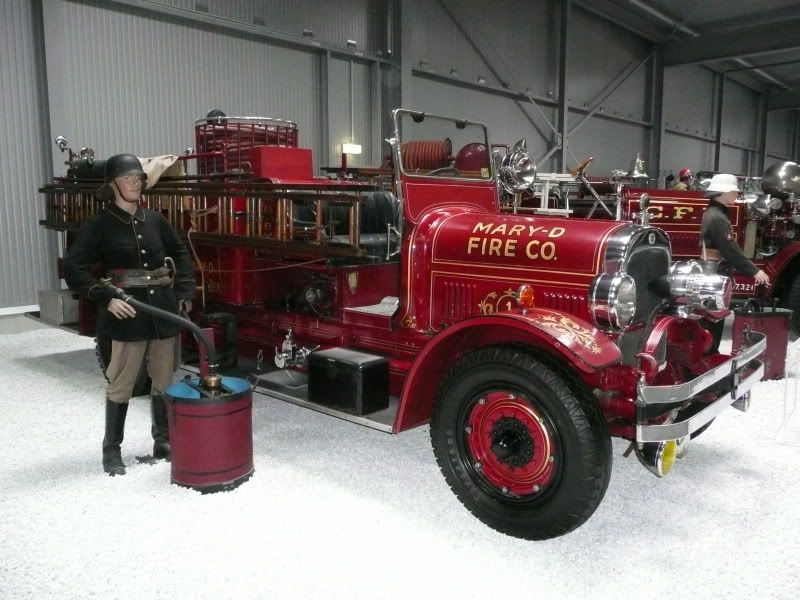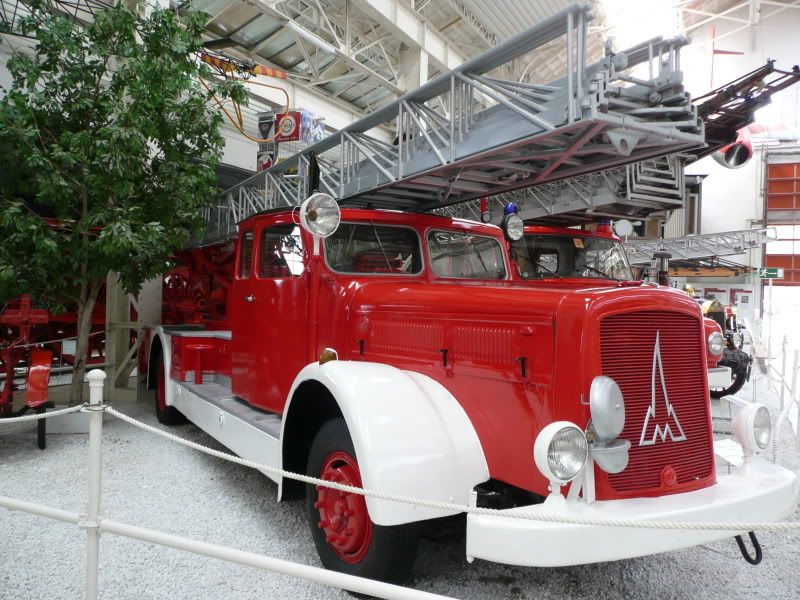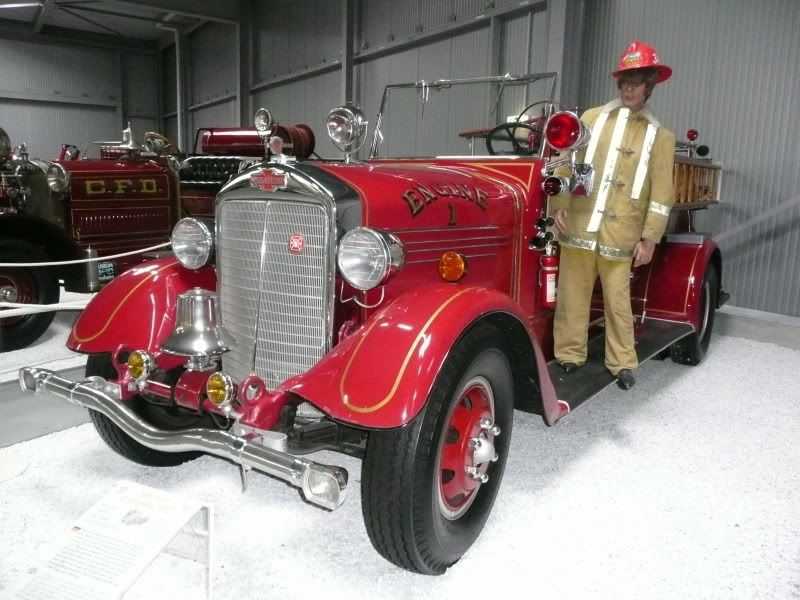 There were a couple of earlier machines – a Ford Model T and a Delage.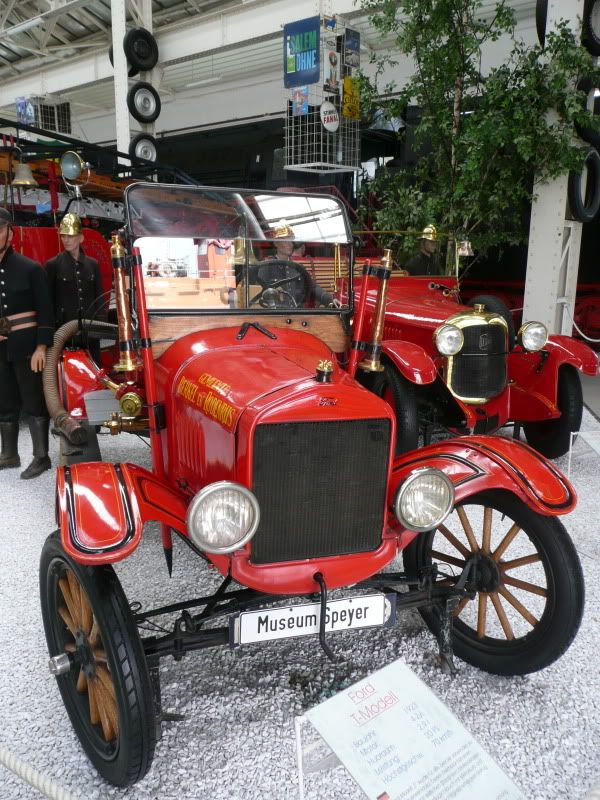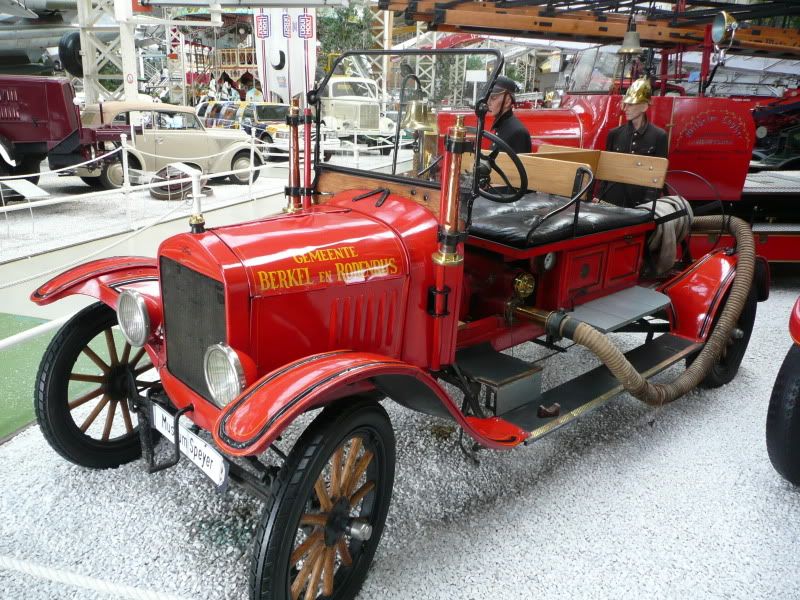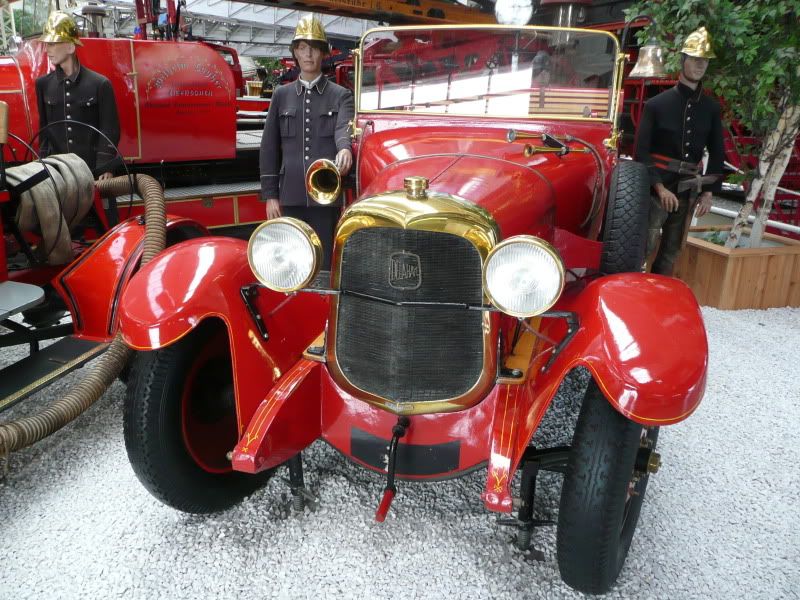 There was even a Fire Chief's car. Quite a well regarded Chief, on whom a Mercedes of this quality had been lavished, for sure.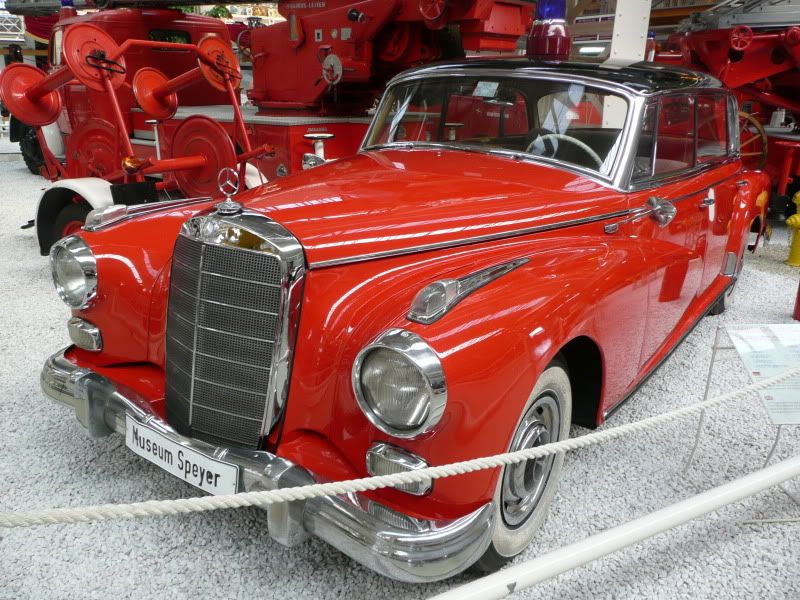 Military vehicles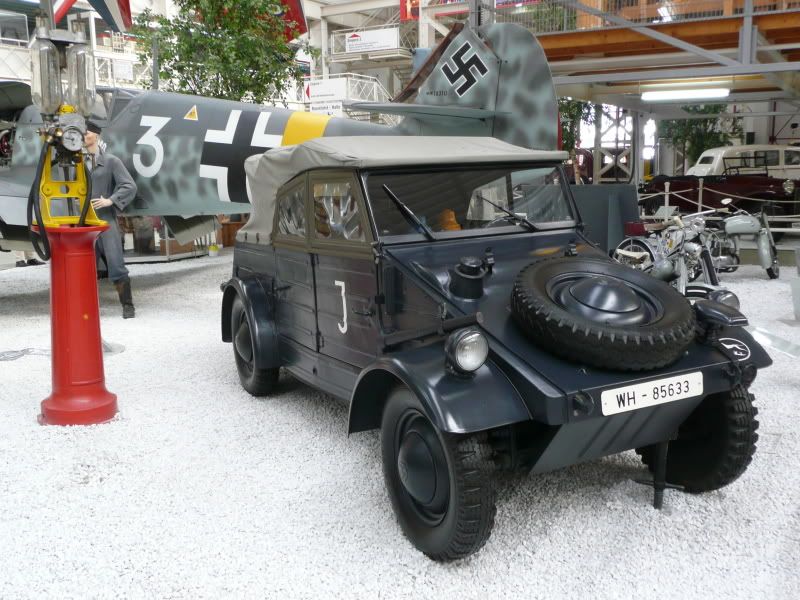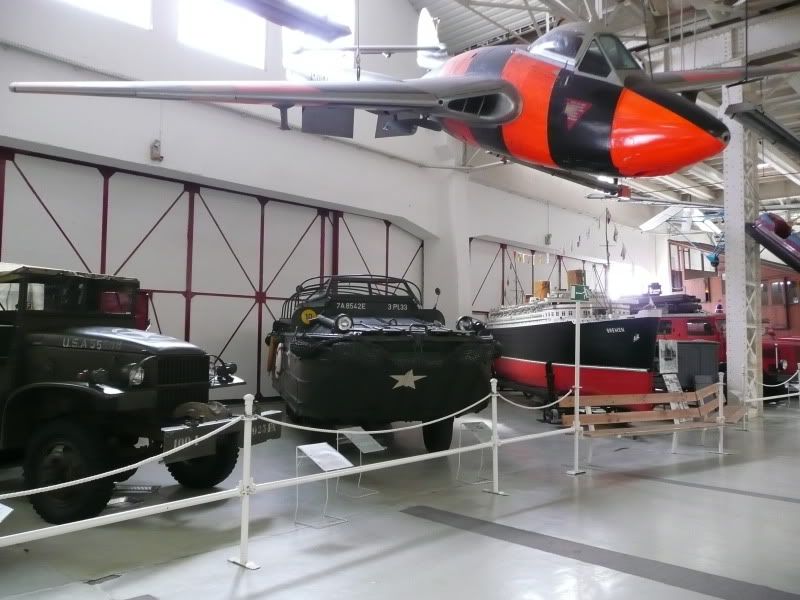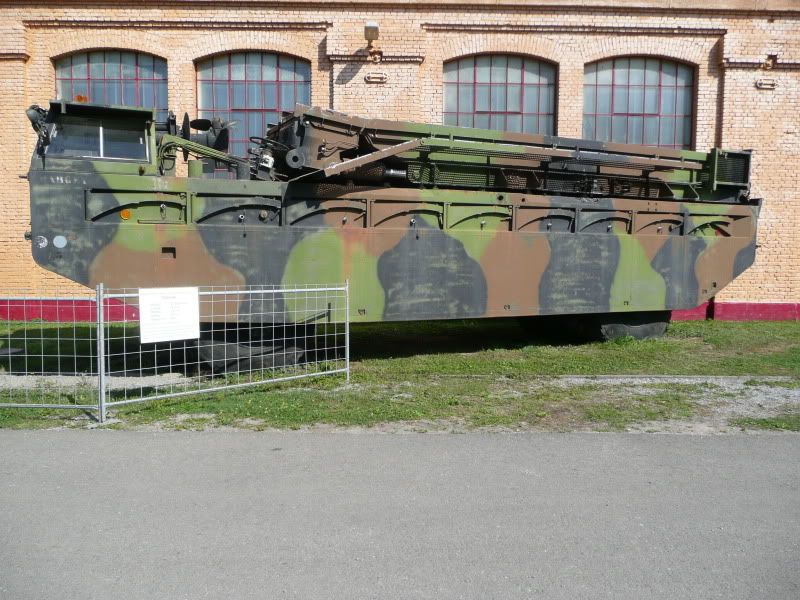 Rail travel
This "Krokodil" is from a design of Swiss locos from the 1920s that was used to take traffic over/through the Gotthard.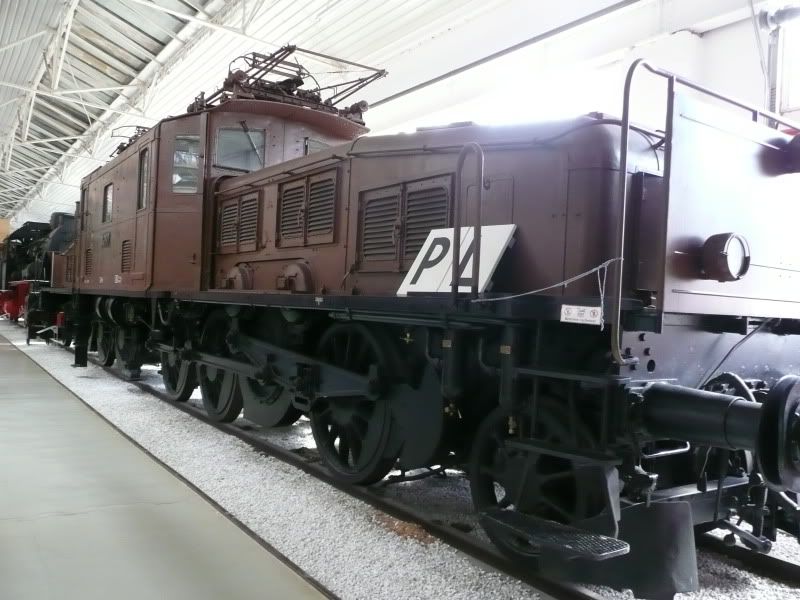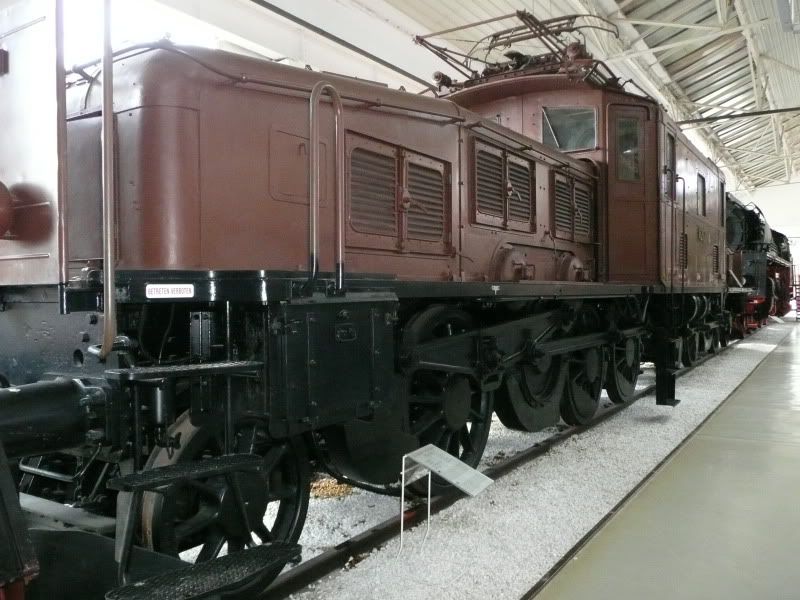 Chinese – and just huge in every dimension.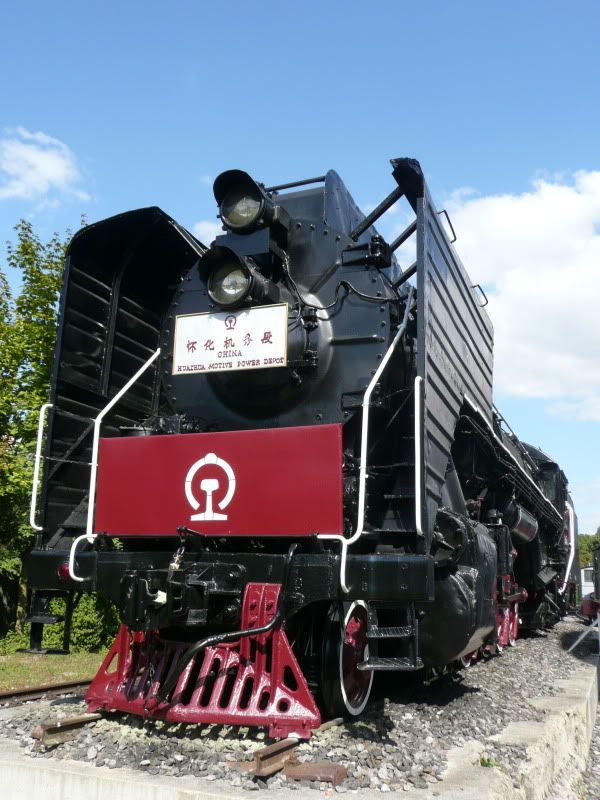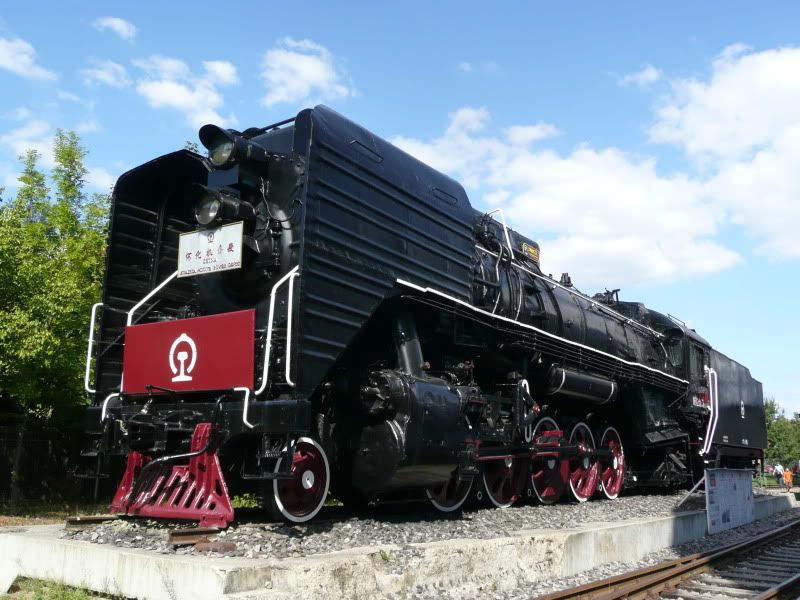 Not much smaller was this East German steam loco.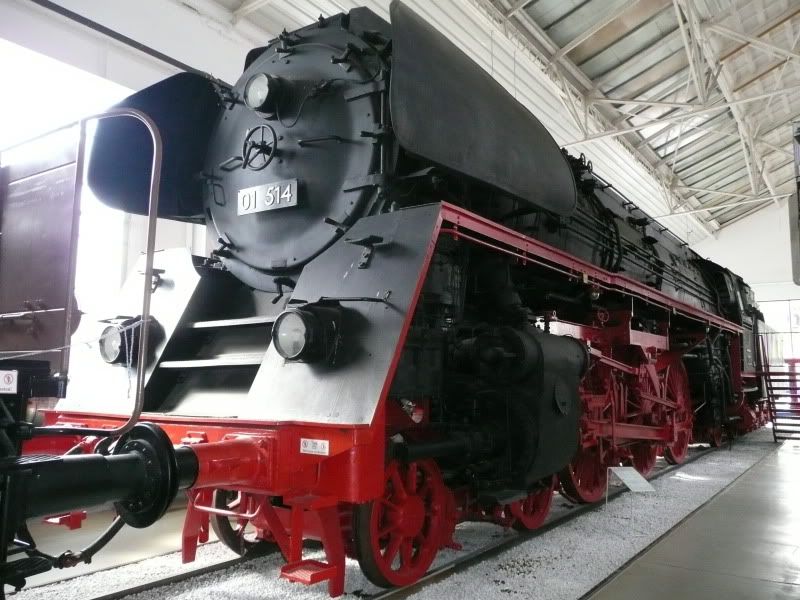 These V200 diesels were from West Germany and saw service until relatively recently.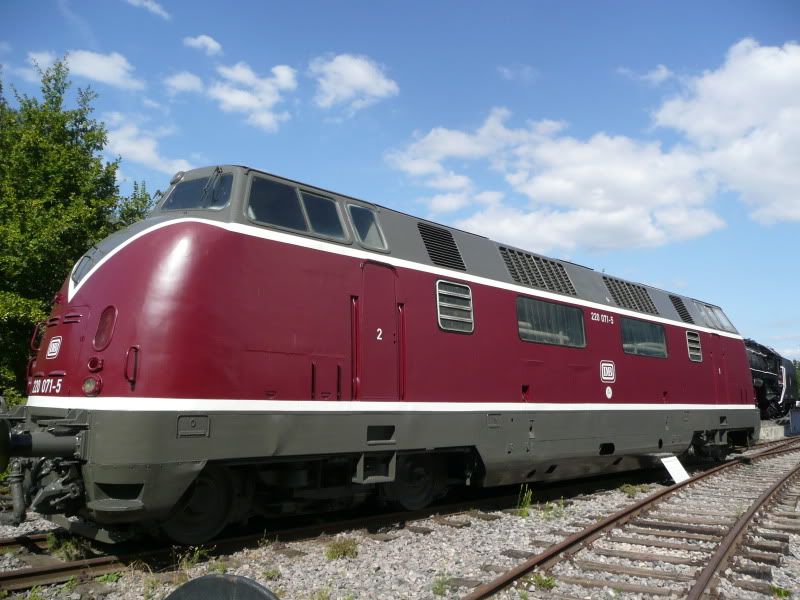 This rather odd device does not really belong anywhere other than in its own thread. It was propelled by magnetism.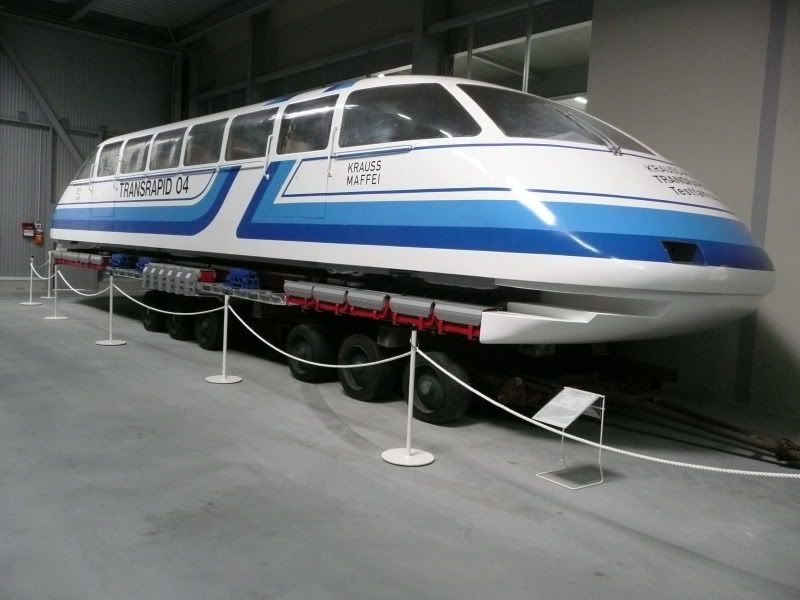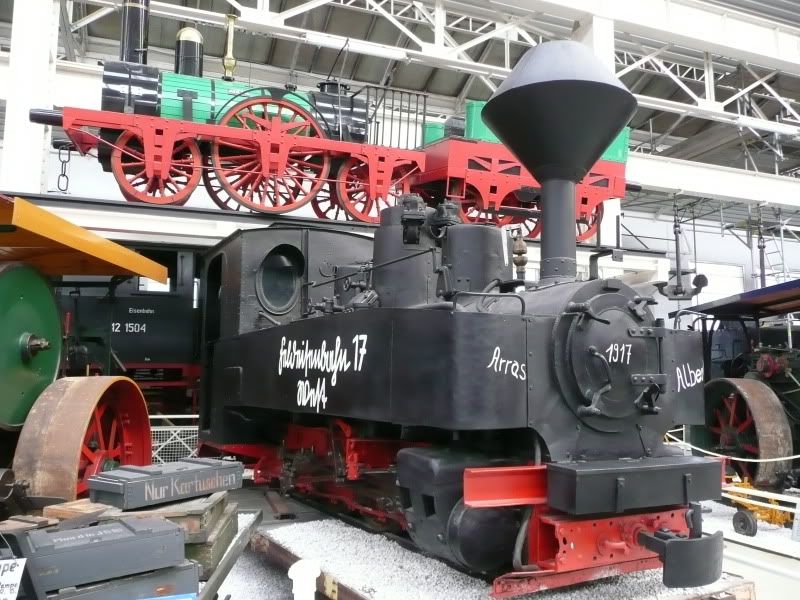 Sea Travel
There were even a few boats in the display.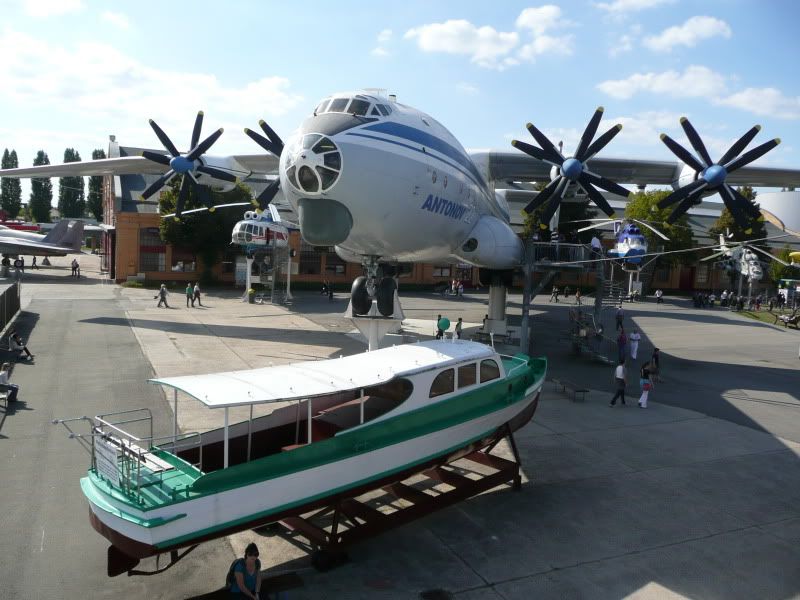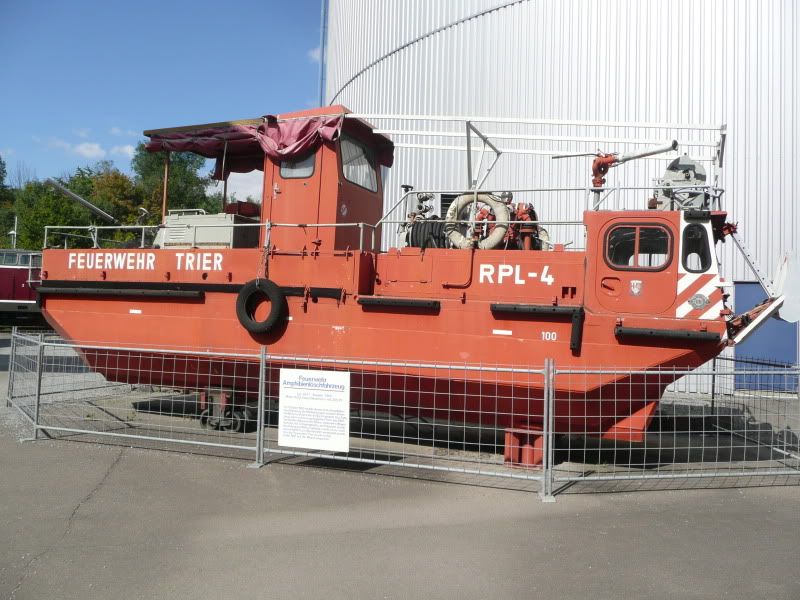 And one rather large (for its day) submarine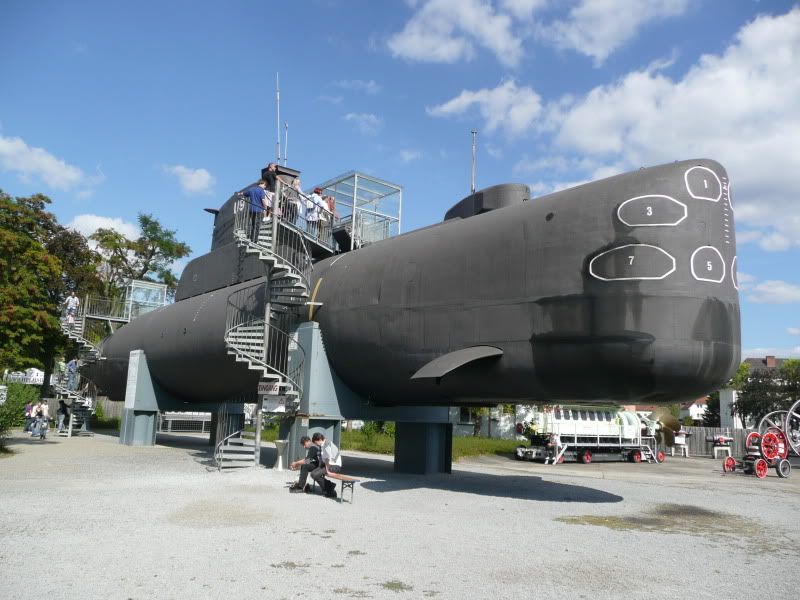 Planes
The Antonov 22 dates from the mid 1960s and was designed as a cargo plane, as I found out when I climbed up to look inside! Apologies for the rather poor picture of the cockpit, but you could only see it through a very scratched perspex panel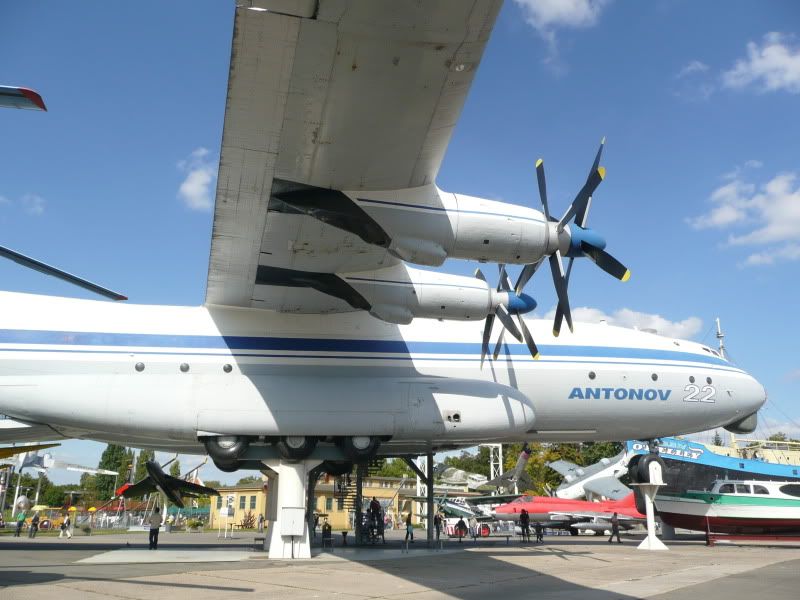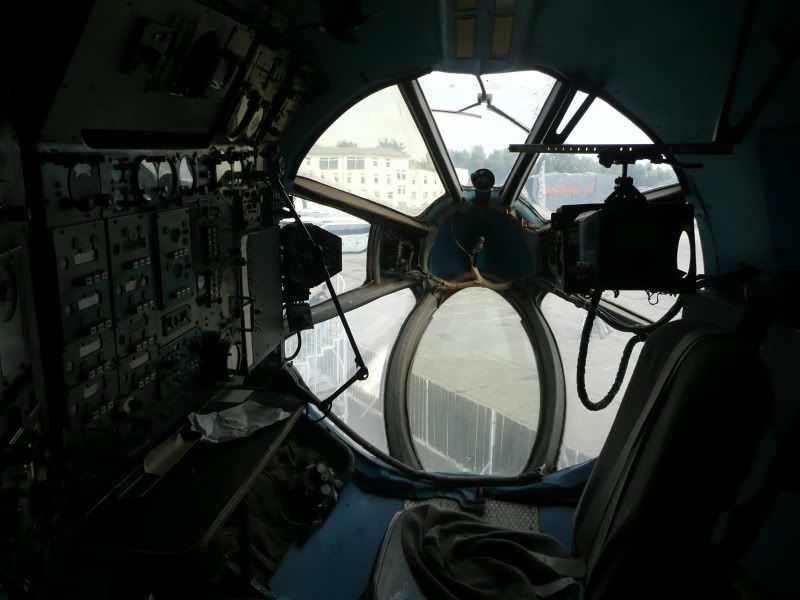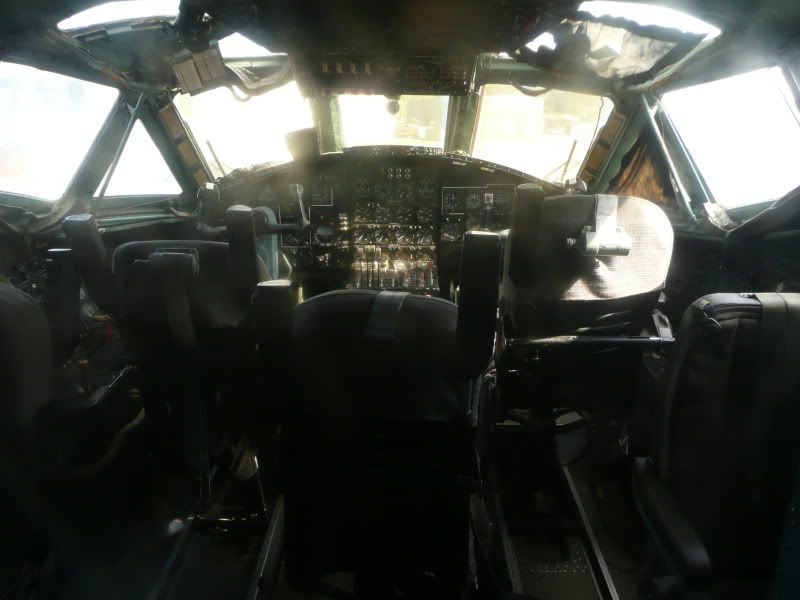 A number of planes, of varying sizes and weights, from all around the world, are suspended up above the exhibits. Some more famous than others!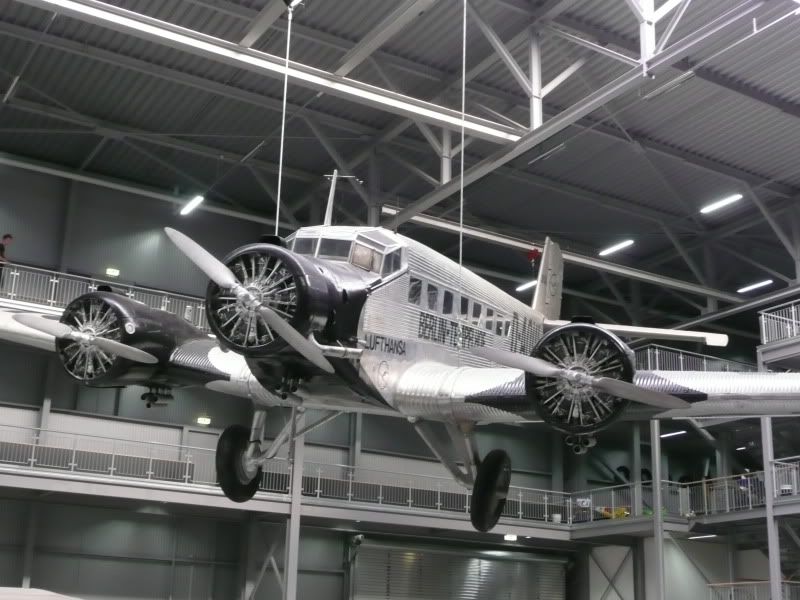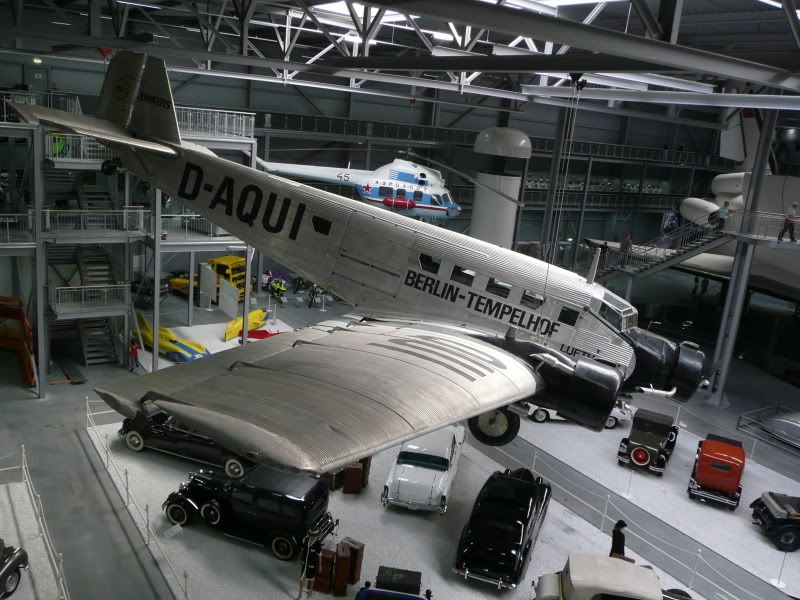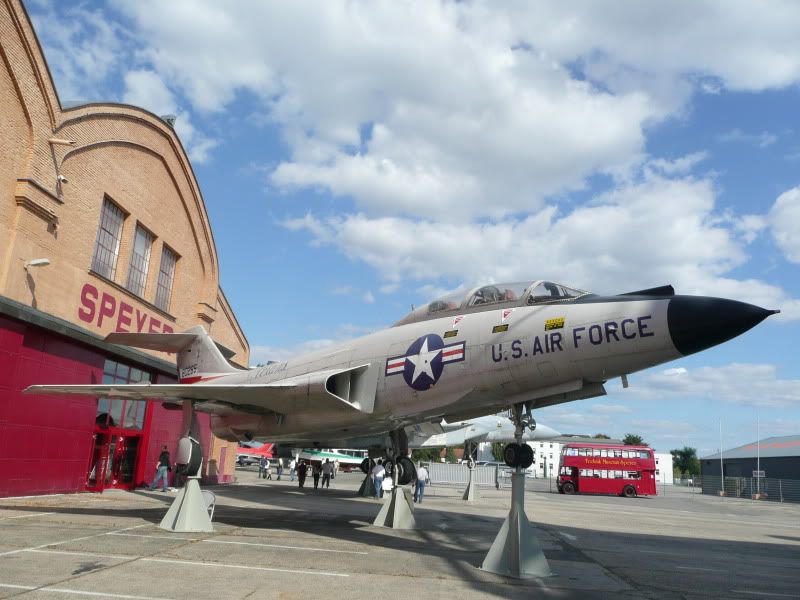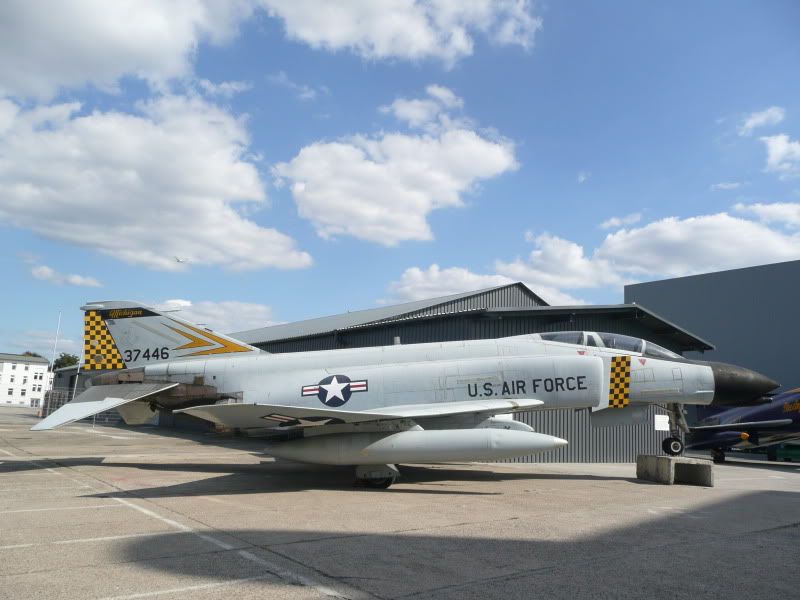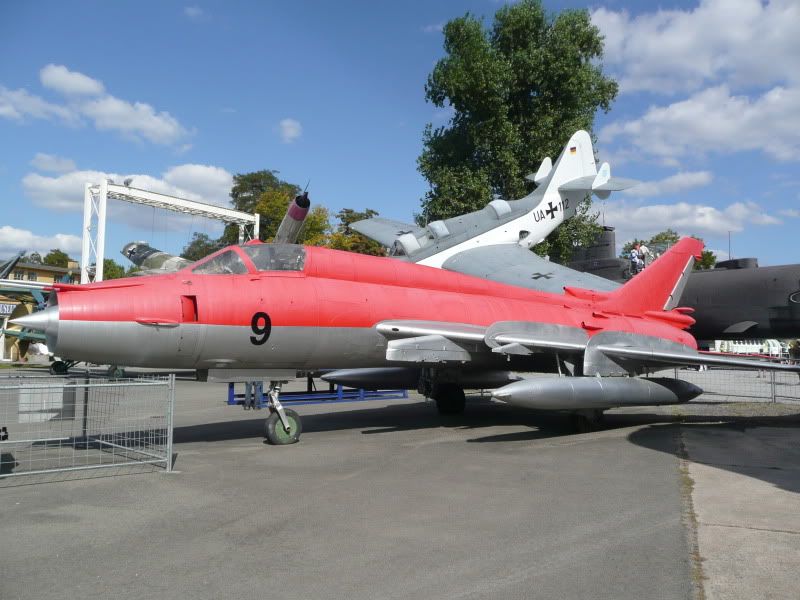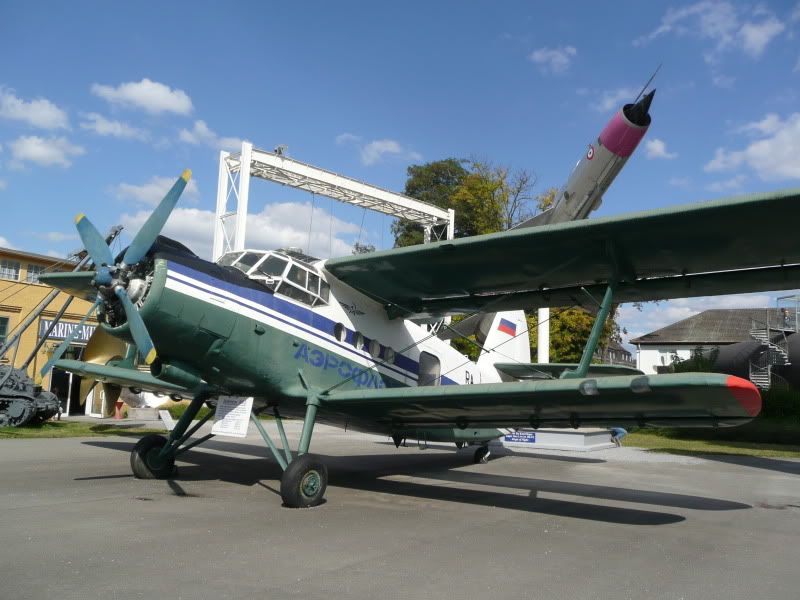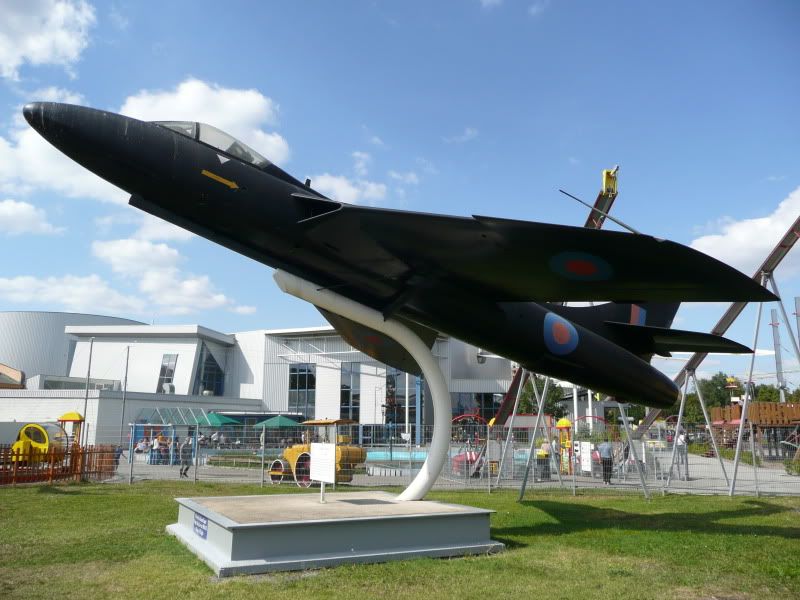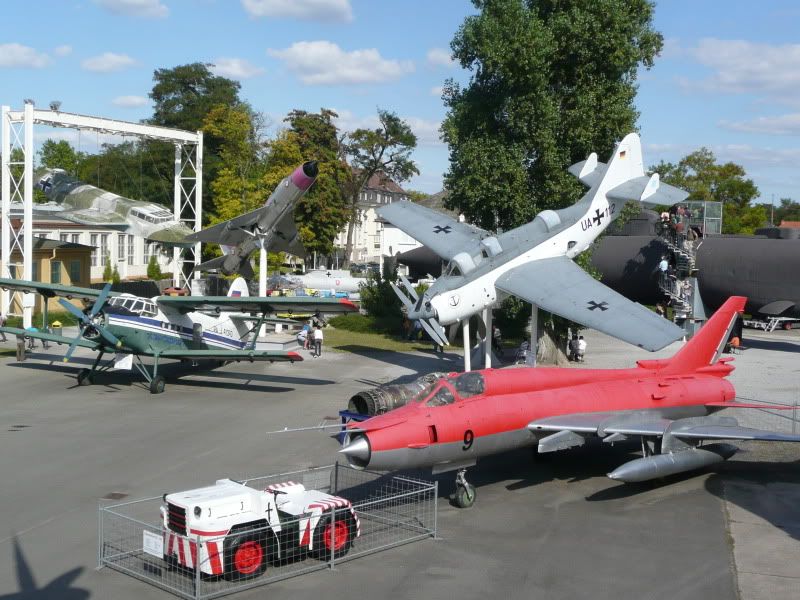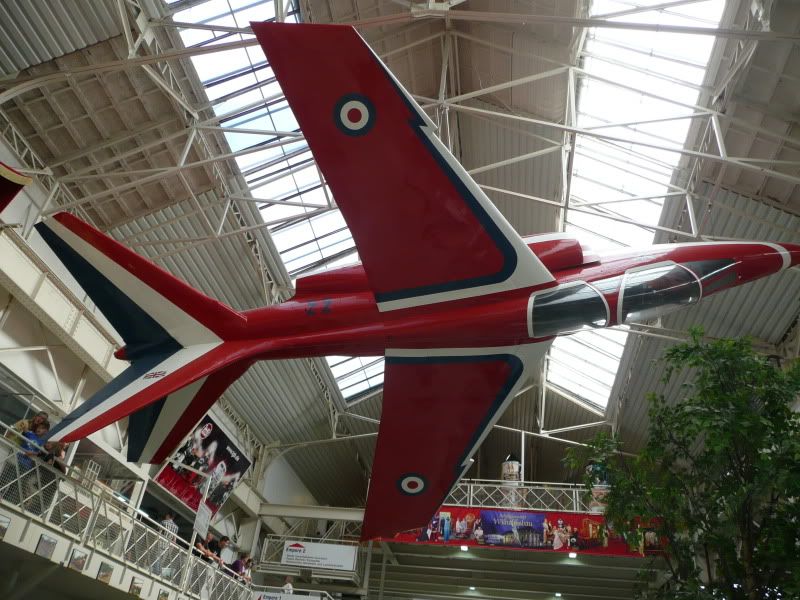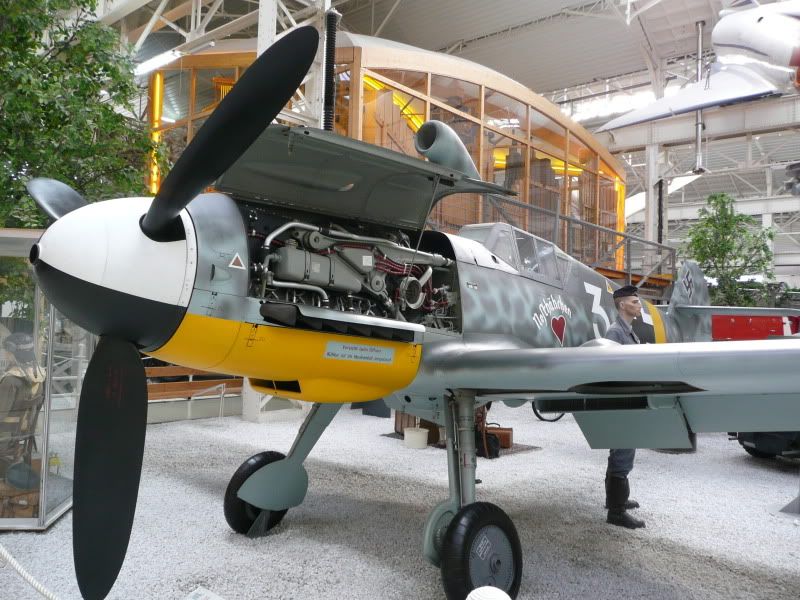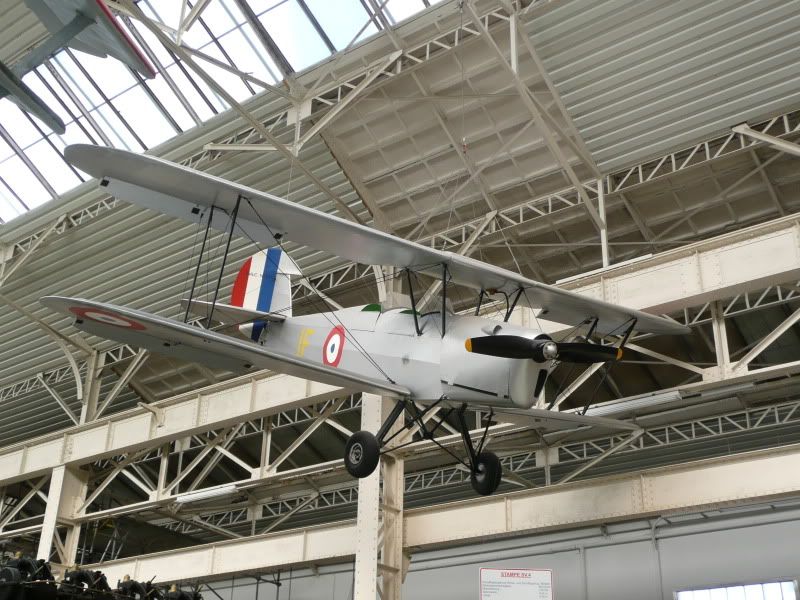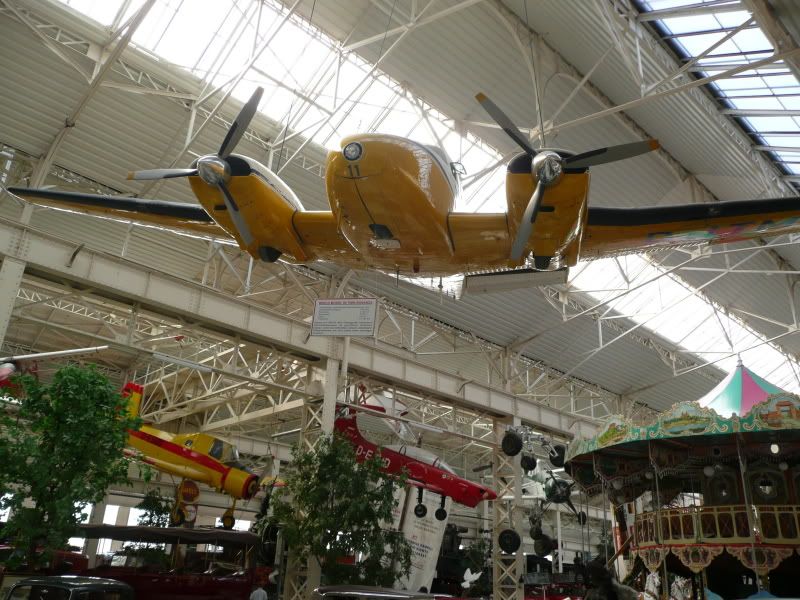 Space Travel

Hall 11 has a massive display allocated to space travel, with lots of panels narrating the story of many of the Apollo missions. I also found this example of a Lunar Roving vehicle.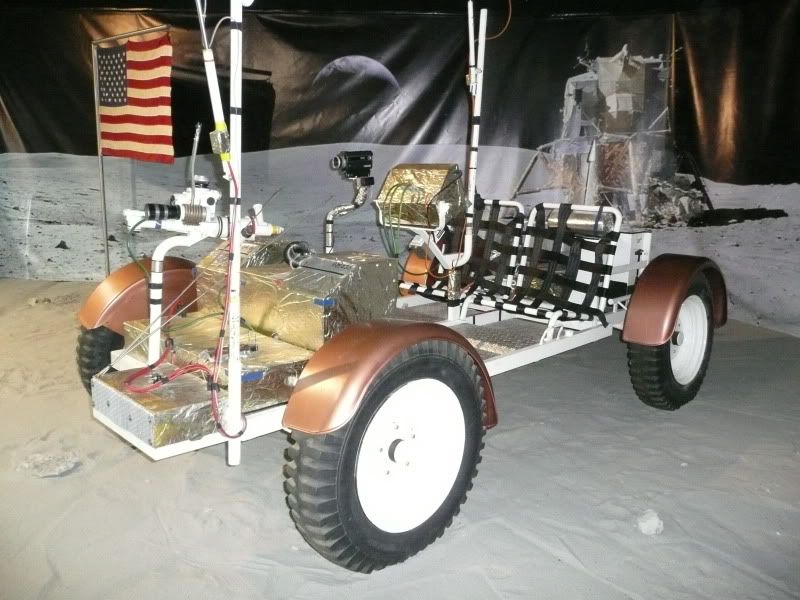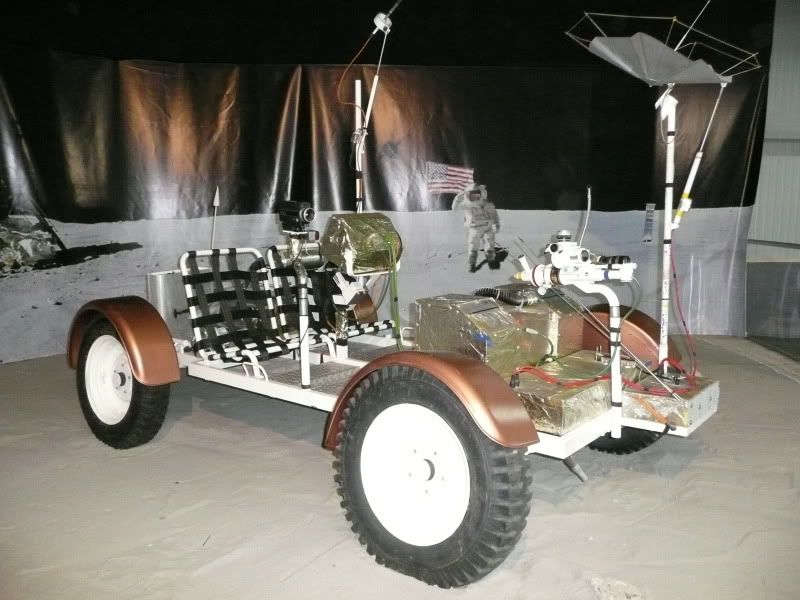 Highlight has to be this, though. Not what I first thought, this one is Russian. The Buran. Work on this program started in the early 1970s, and there was some success, until it ended with the collapse of Communism and the break up of the former Soviet Union in 1990. Funny how we only ever heard about the American Space Shuttle missions!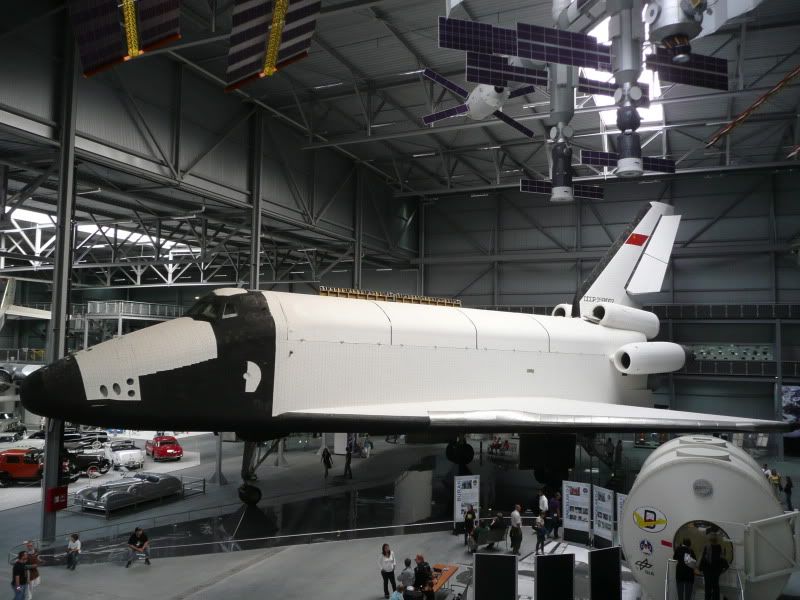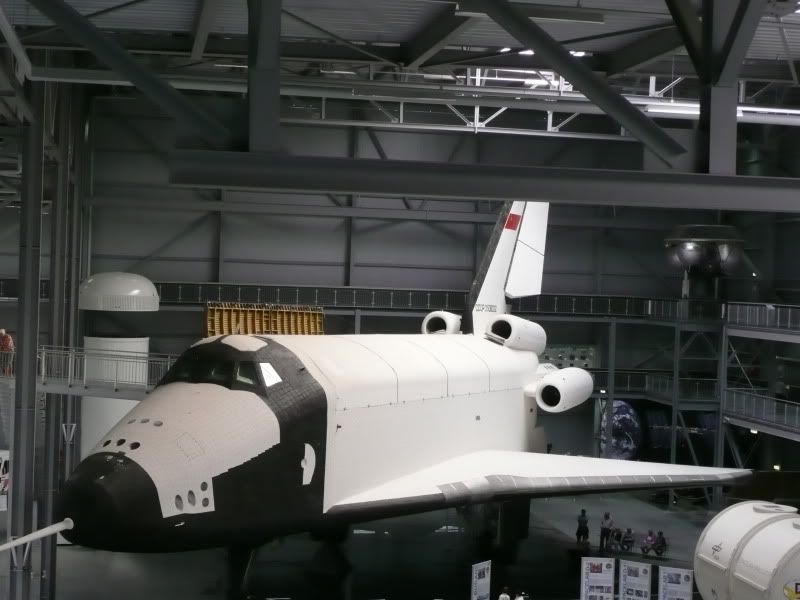 There's a sister museum to this one, in Sinsheim, 35 km east of Speyer. I believe that it is also endowed with a splendid mix of all forms of transport. I know exactly where that one is, as the Air France Concorde that is one of the highlights of the site is clearly visible from the A6 autobahn, west of Stuttgart. I'll be paying that one a visit soon, too.
Further details can be found here: http://www.technik-museum.de/museum_speyer_deutsch.html
2009-09-15 09:07:39