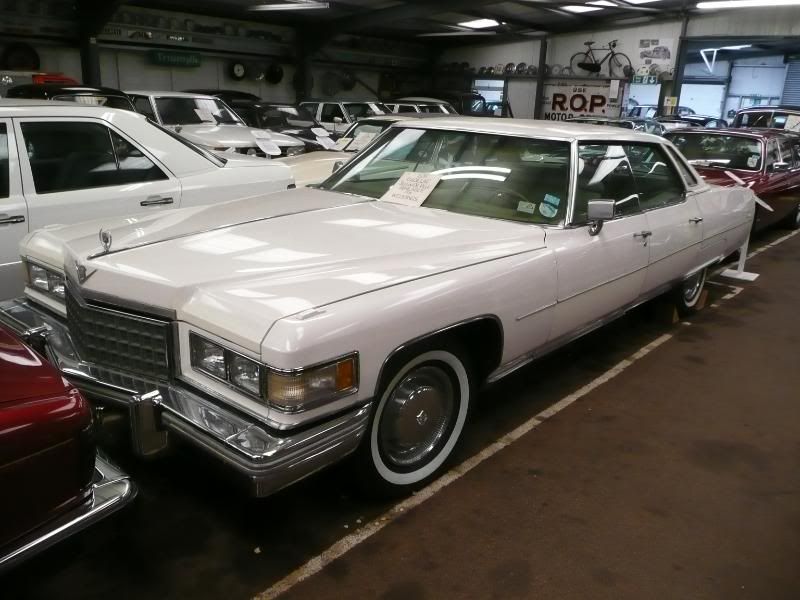 Motor museums can be found in the most unexpected places. Trying to think of somewhere to go as a final forum meeting of 2009, I remembered that the small Wiltshire market town of Calne is one of those places. I last visited the Atwell-Wilson motor museum many years ago, and the details on the web-site suggested it had undergone something of a transformation since that time. When Dan and I went to investigate, I discovered that indeed it had. What you now find are a couple of signs from the A4, so it is easy to find, and then when you pull in to the site, you are greeted by a huge Mobil petrol station sign and the sight of various vehicles parked up outside. The museum comprises a number of large sheds, all of which are absolutely packed with memorabilia. There are cars, bikes and all sorts of other artefacts.
Many of the cars in the museum are available to be rented for use as wedding cars, and indeed this business is the genesis of the collection, which first started over 20 years ago.
Jaguar
The museum contains a whole series of Jaguars, most of which were XJ models, from all the different ranges from the Series 1 XJ, through Series 2 and 3, to XJ40 and X300 models
There was also an lovely 1983 XJS model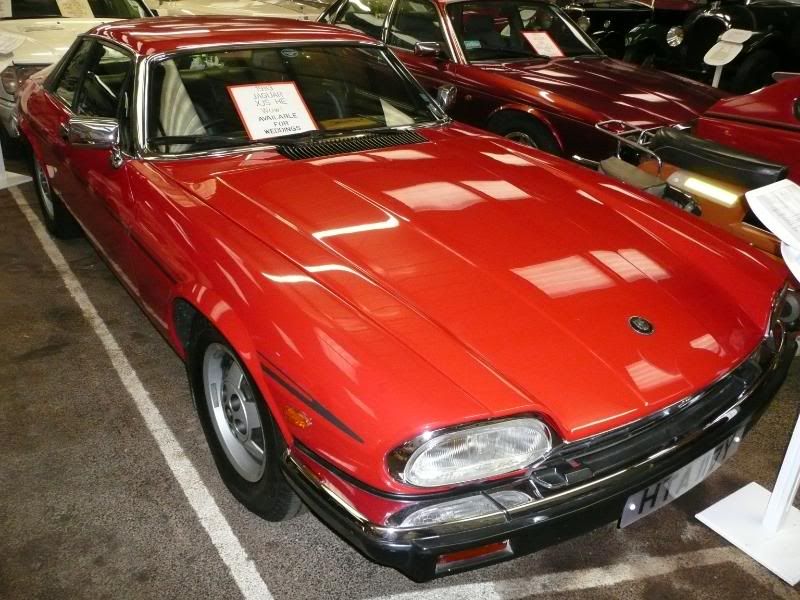 This 420G was the precursor to the XJ, and was a large car even when new.
Daimler
This Sovereign 4.2 litre model was, like almost all Daimlers since the early 1960s, based on a similar Jaguar model. This is a late car, dating from 1967.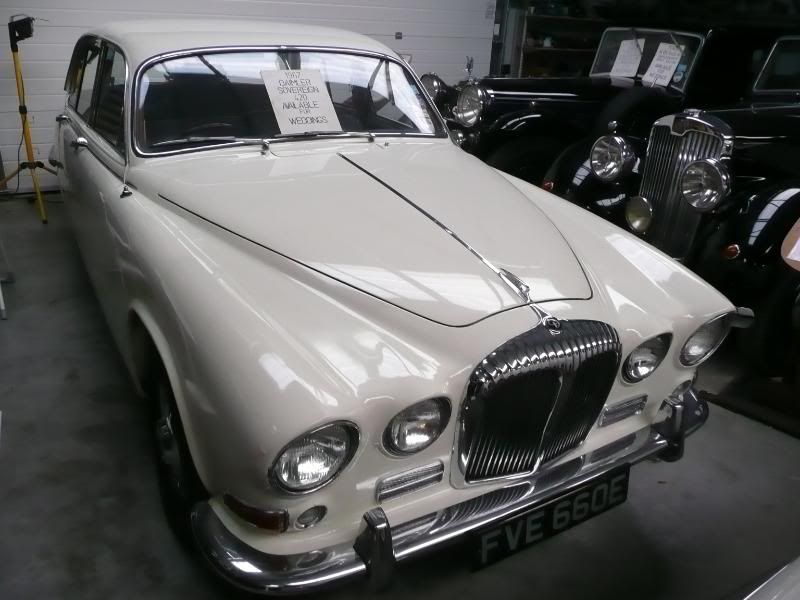 The one exception is the DS420 Limousine, such as this one, which dates from 1970 .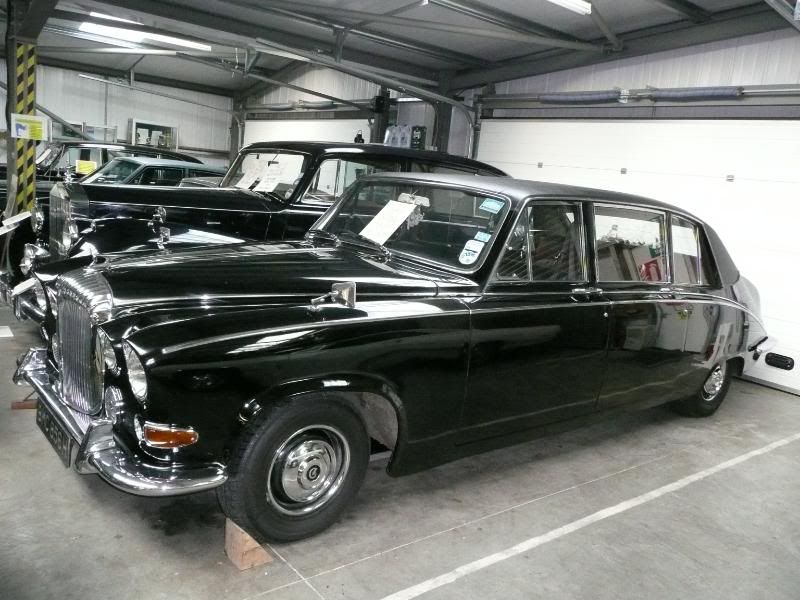 This splendid 1938 EL 24 model was discovered in a somewhat ruined state, in a theatre in Bristol. Rescue involved creating a make-shift lift down over some outbuildings to get it to a transporter, and then a full restoration took place over many years to leave in the fabulous state in which it is now presented.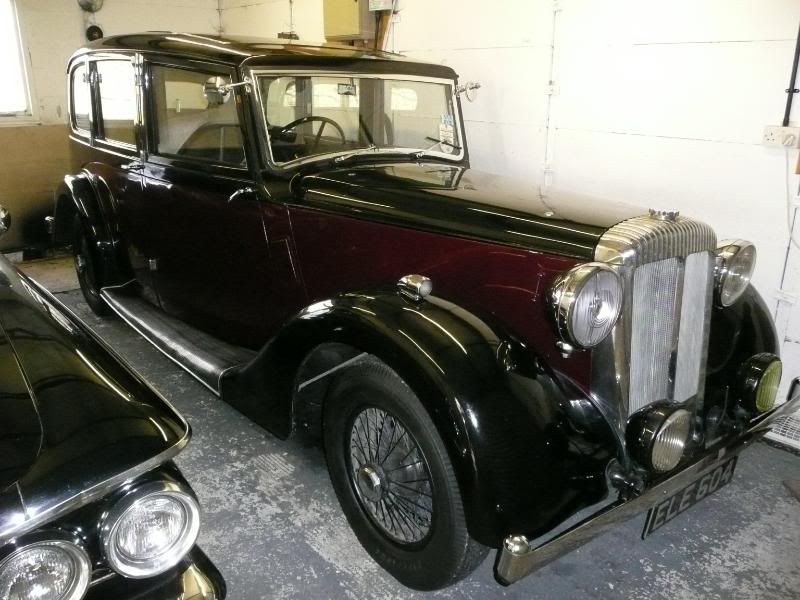 Cadillac
This leviathan Sedan de Ville from 1976 has an 8.2 litre engine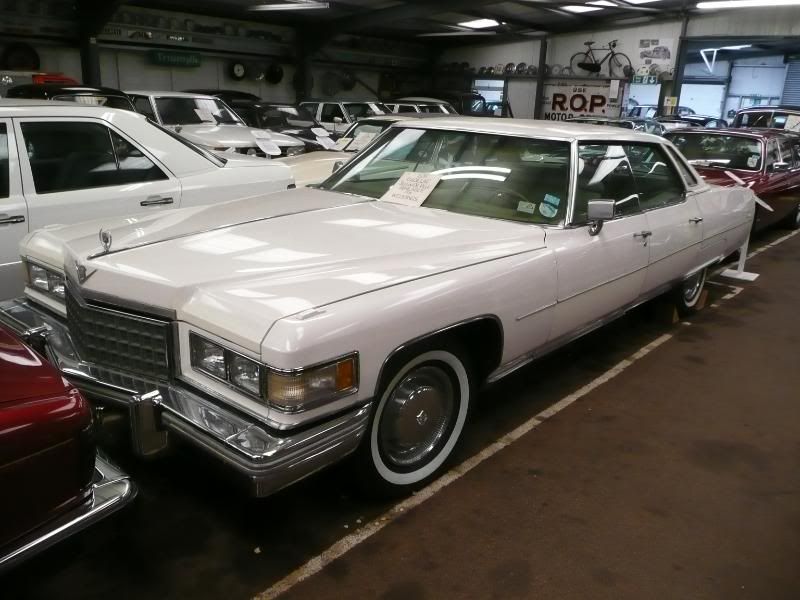 In the late 1970s, GM experimented with a 5.7 litre diesel engine, and although the majority of them ended up under the bonnet of Oldsmobile cars, some were fitted to Cadillacs, such as these two 1980 models. The engine was desperately unreliable, and is one of the reasons why derv has struggled to get acceptance in the US even now.
This is a rather earlier model, dating from 1967.
1976 Lincoln Continental – another monster vehicle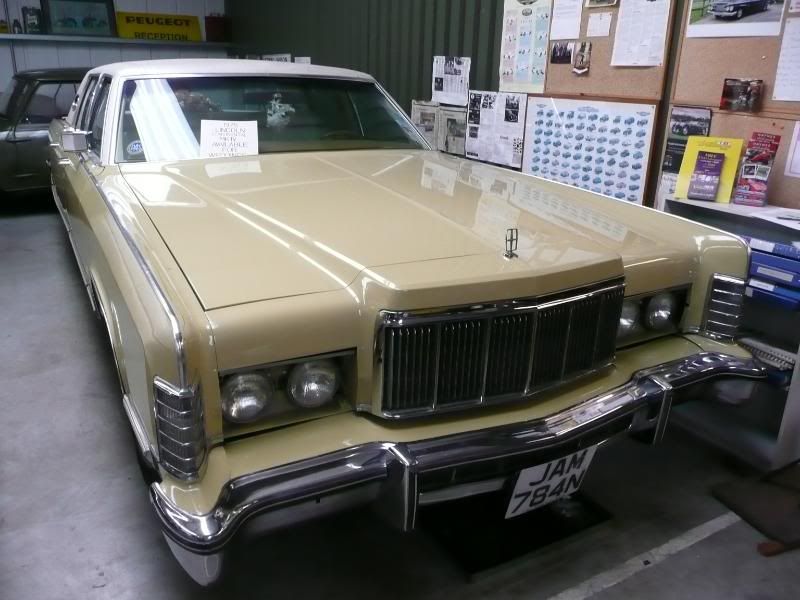 There were 2 examples of the Mercury Monarch, dating from 1978 and 1980. Believe it or not, these were not the largest cars in the range at the time.
Buick
The very first car owned by museum owner and founder, Richard Attwell was this one, a 1937 Albermarle Convertible.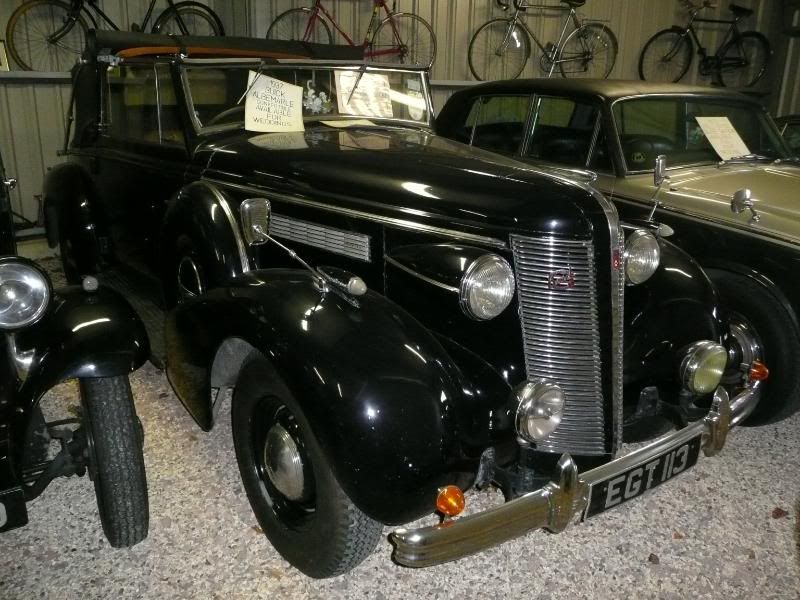 This is also a 1936 model.
1961 Plymouth Fury Convertible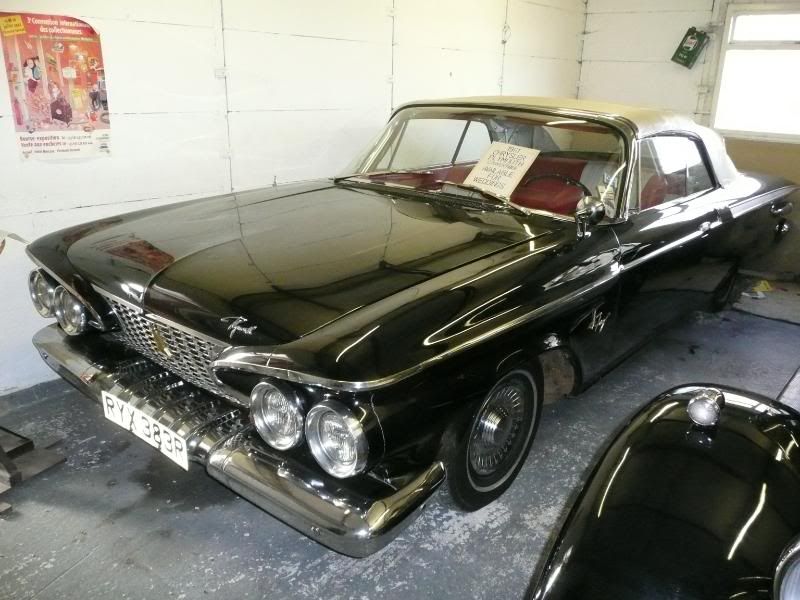 1950 Lea Francis 14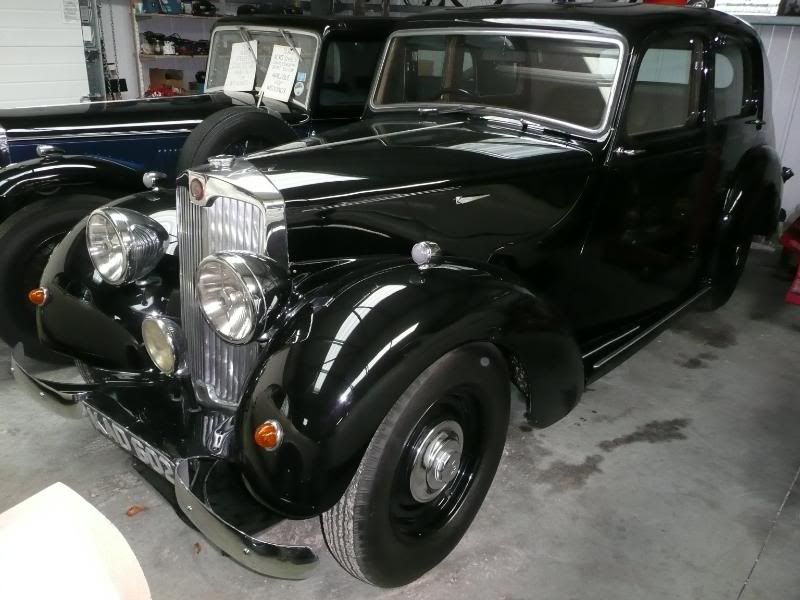 1973 Rolls Royce Silver Shadow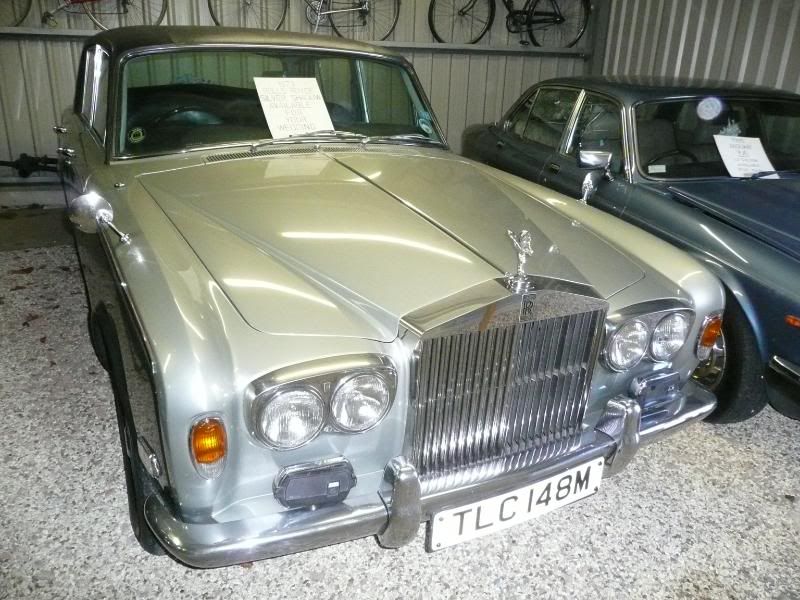 Among the other exhibits, there were many and varied vehicles, plenty of which could only be called "unusual".
This 1989 FSO Polonez Prima was the first car we saw on walking through the door. The descriptive material alongside this car was honest enough to admit that this is hardly a "classic" in the accepted sense of the word, but it is now a rare sighting, and the car is in remarkably good condition. It appeared last to have been taxed in 1993, so I suspect it did not see many years active service on the road.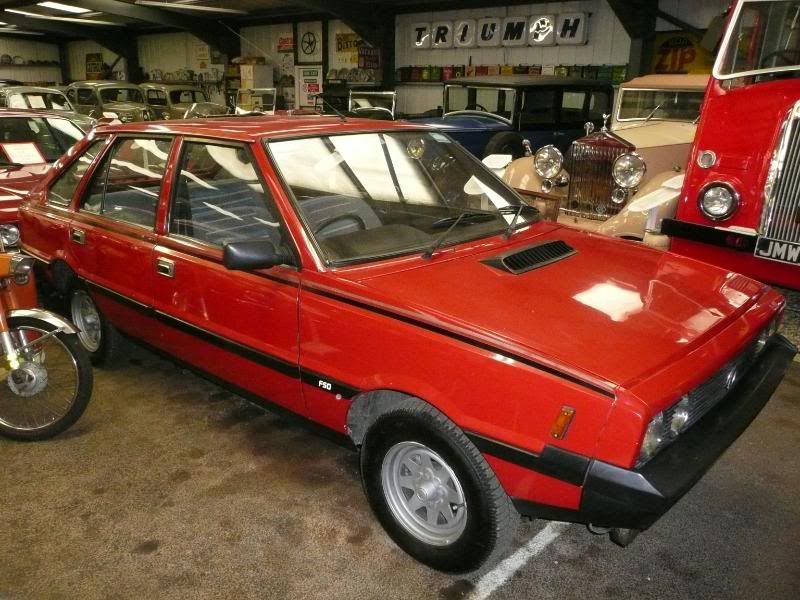 1954 Allard Palm Beach. This is also a very rare car, as Allard is far better known for producing some very hairy sports cars, powered by large V8 engines. There is a similar engine under the bonnet of this one, but it is more of a tourer.
1953 Dennis F8 Fire Engine
1924 Bentley
1931 Humber 16/50. The museum was offered this car some years ago, with 3 days to inspect and collect it. It turned out that a garage owner had had it restored, then parked it up, and left it for many years. When he needed to move it on, he was planning simply to scrap it unless the museum wanted it. Luckily, they did.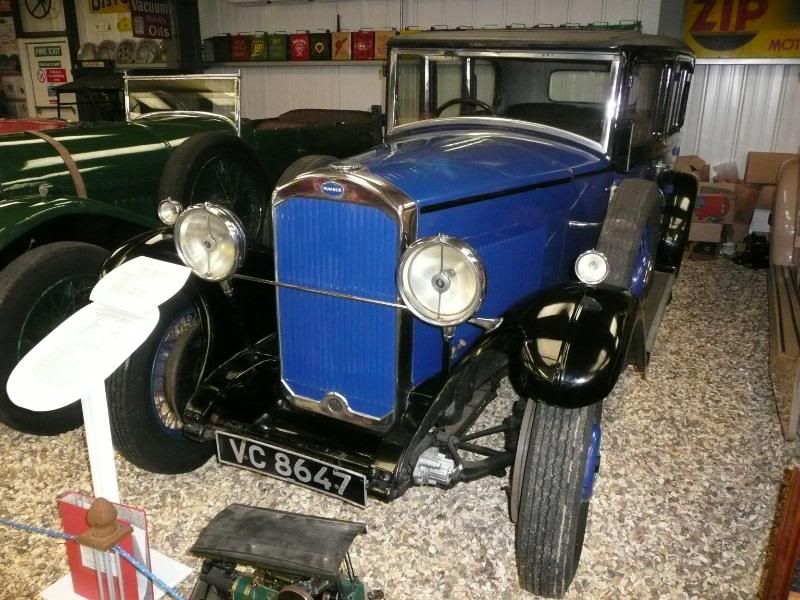 1962 Wolseley 1500.
1953 Ford Anglia and Ford Popular. If you think the Anglia is basic – and it is, then the Popular is really Hair Shirt Spec, with just a three speed gear box, one wiper, a single sun visor, minimal trim and marginal seats.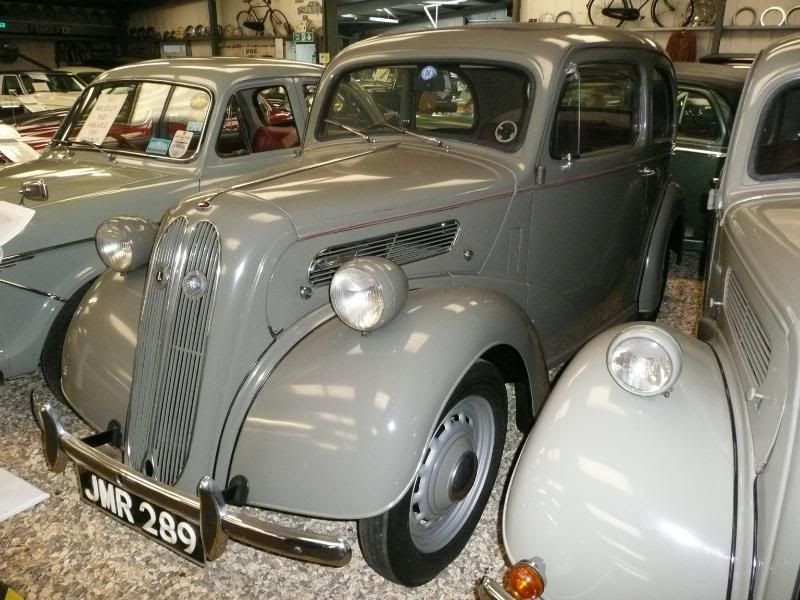 1966 Vauxhall Victor FC 101 – once a popular family saloon, these cars were rather rust prone and are now a rare sighting.
Also rust prone was the 1966 Renault R4, but this one was in excellent condition.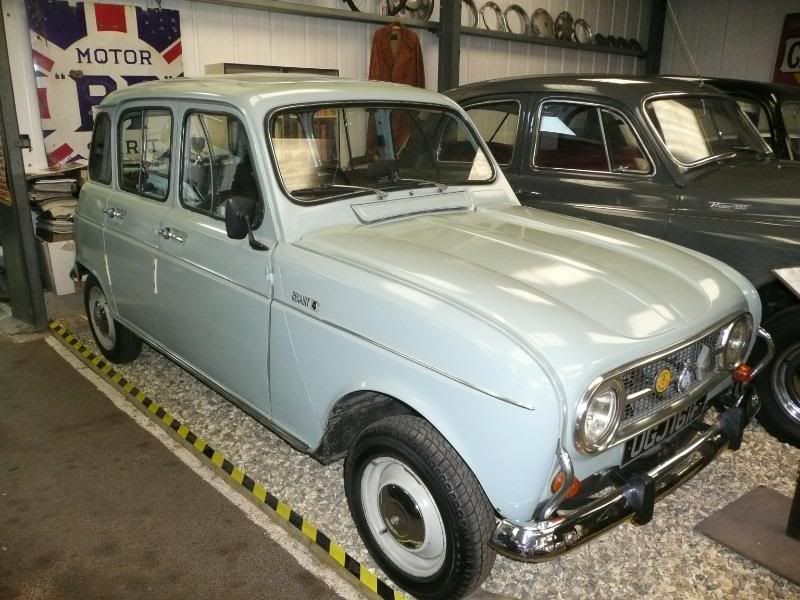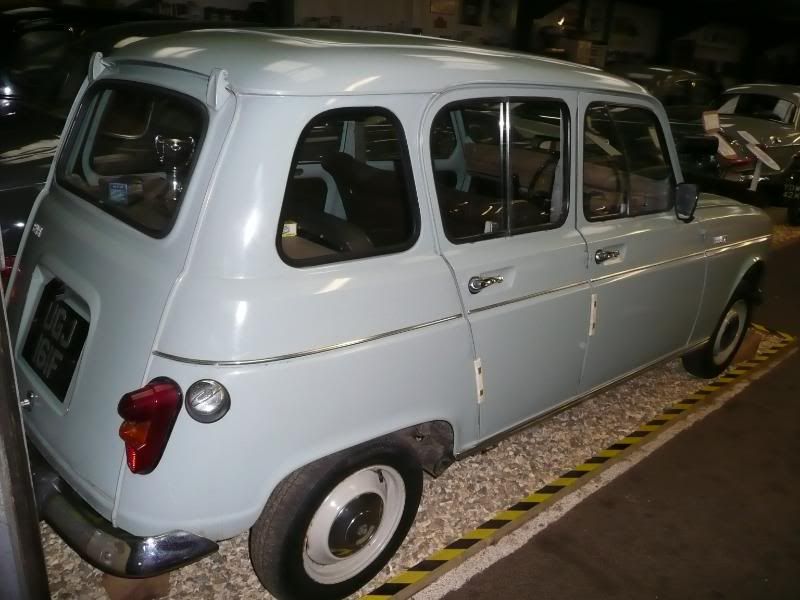 1951 Austin A125 Sheerline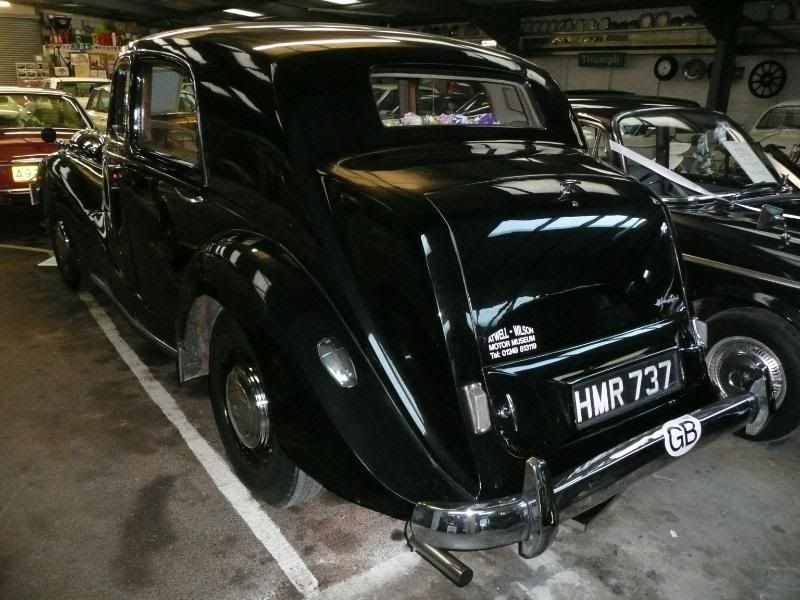 1989 Mini City E, and a Japanese model 1999 Rover Mini 40LE, built to celebrate the 40th anniversary of Issigonis' masterpiece.
Another Mini is the very rare 9X experimental model, one of just three built. It had a radical 1500cc engine, and you can see how the front of the car had to be modified to accommodate it.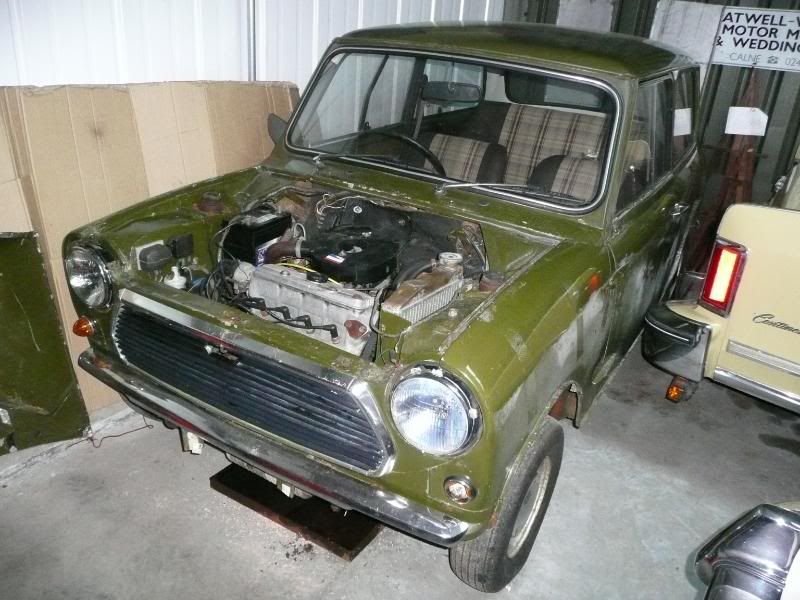 1963 Humber Spectre – a luxury version of the Hillman Super Minx
1958 Ford Prefect
Some of the cars were hard to access, including this 1978 Honda Civic and a Toyota Cressida Estate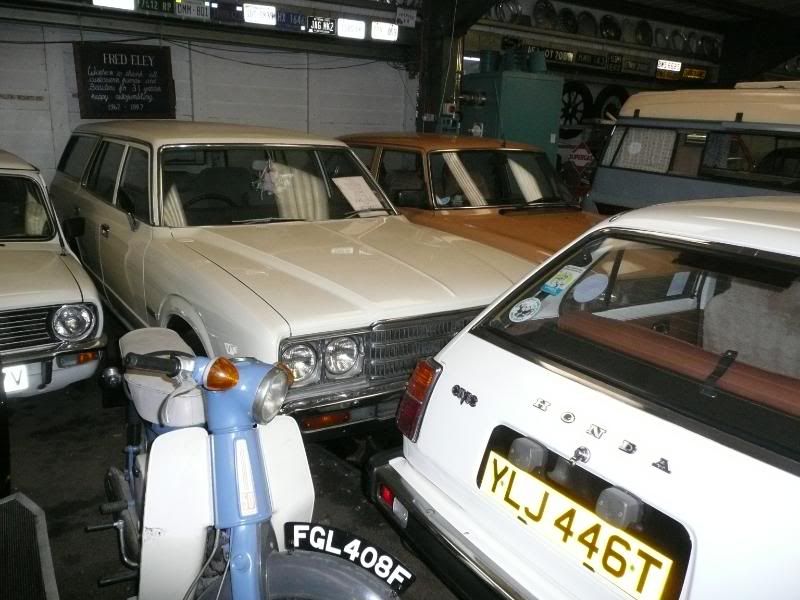 1967 Mercury Park Lane Convertible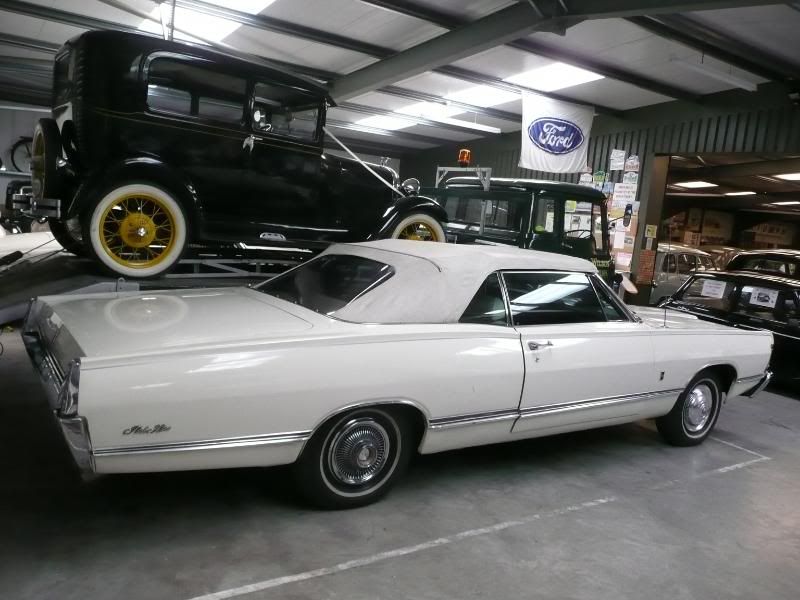 1964 Morris 1100. Appearing to be an early model of the best-selling ADO16 range, it appeared to have many of the features you would usually only find on the luxury Vanden Plas model, such as walnut trim capped doors and dash, and picnic tables in the back of the front seats.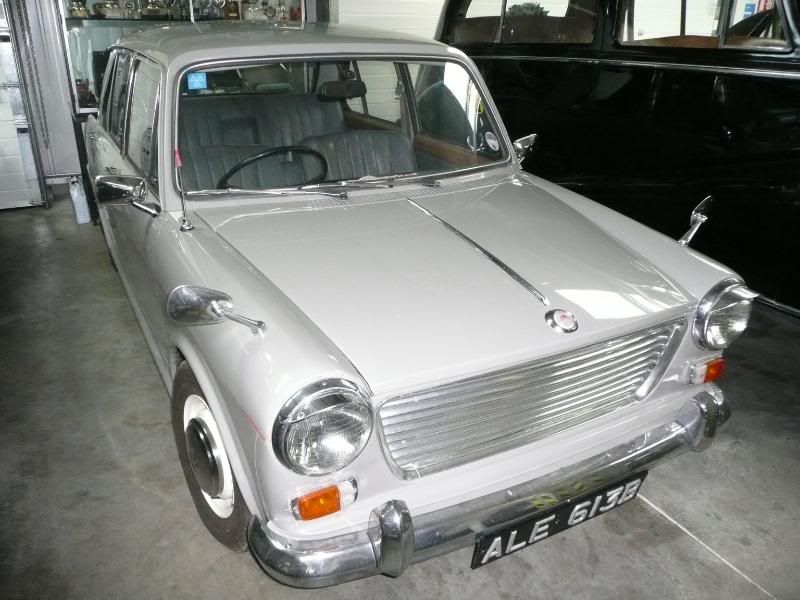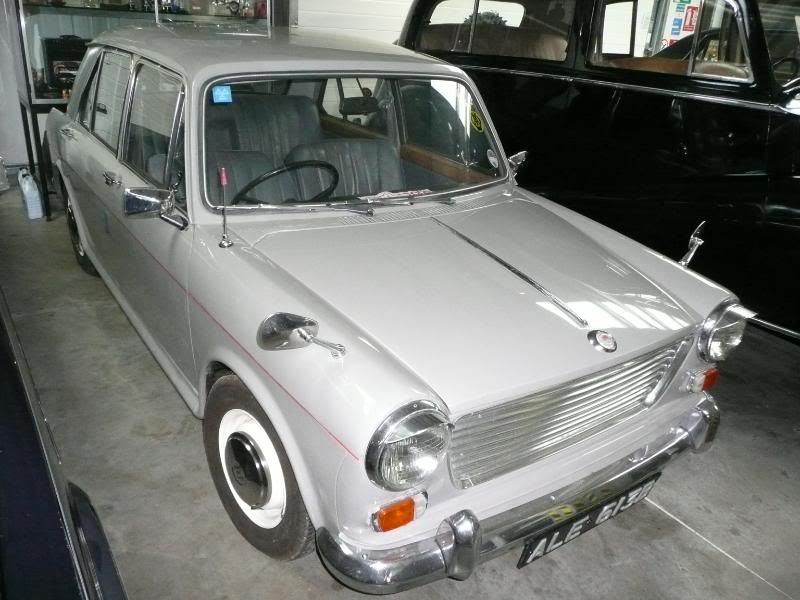 1979 Reliant Scimitar GTE
1973 Morris Marina TC Jubilee – this is one of a series of cars, all produced in this Citron Yellow colour, to celebrate Morris' 60th anniversary. This particular one is in American spec.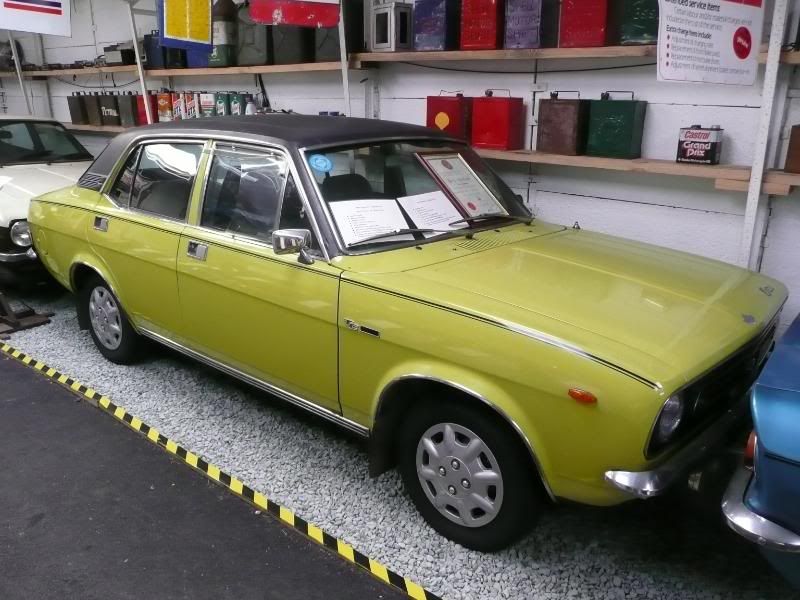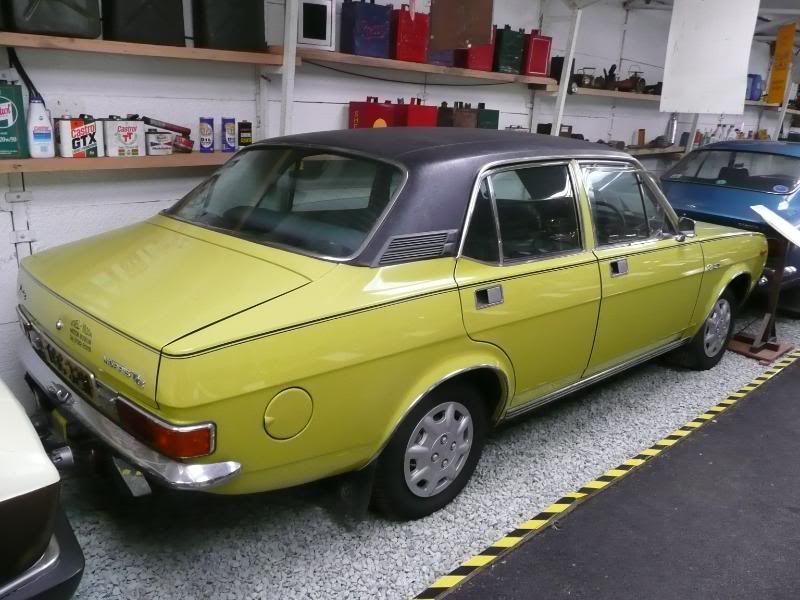 1973 Opel Manta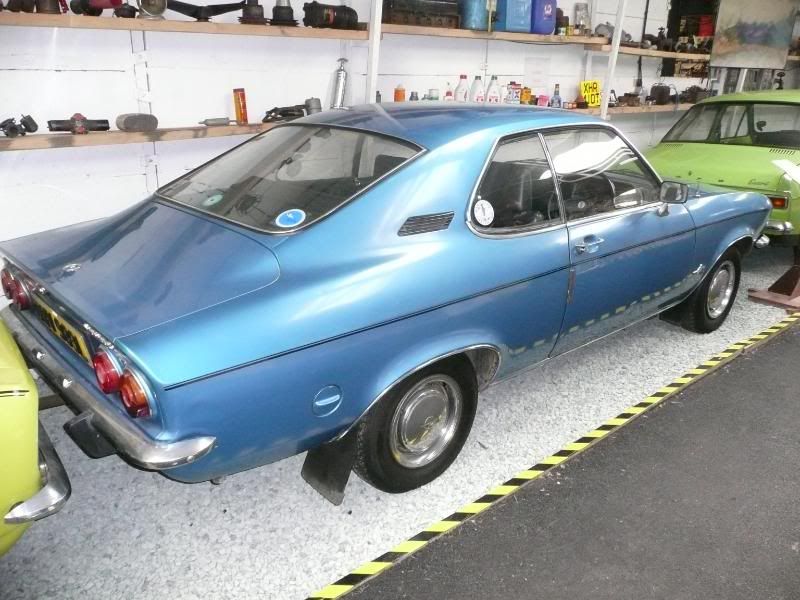 Ford Escort Mark 1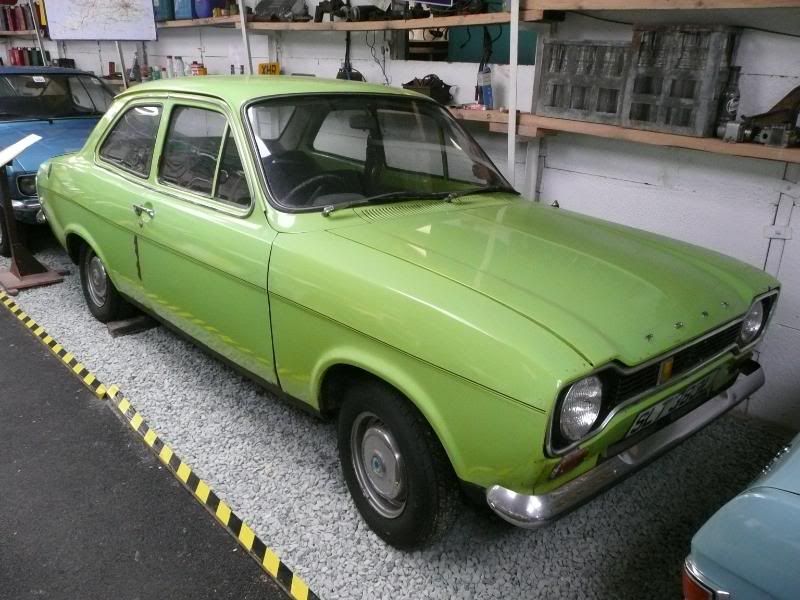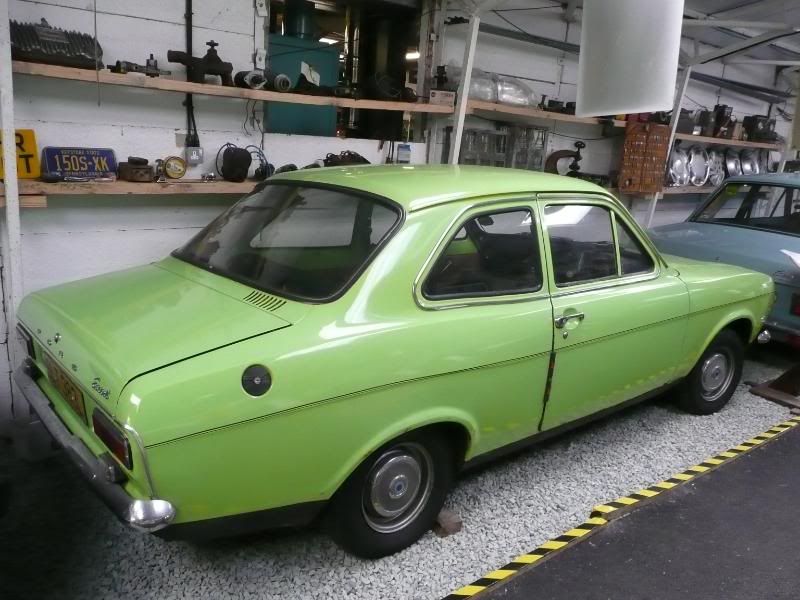 1968 Ford Cortina Mark 2 De Luxe, finished in the notorious Blue Mink colour, that was renowned for failing to stay attached to the body for even as long as it took before rust took hold.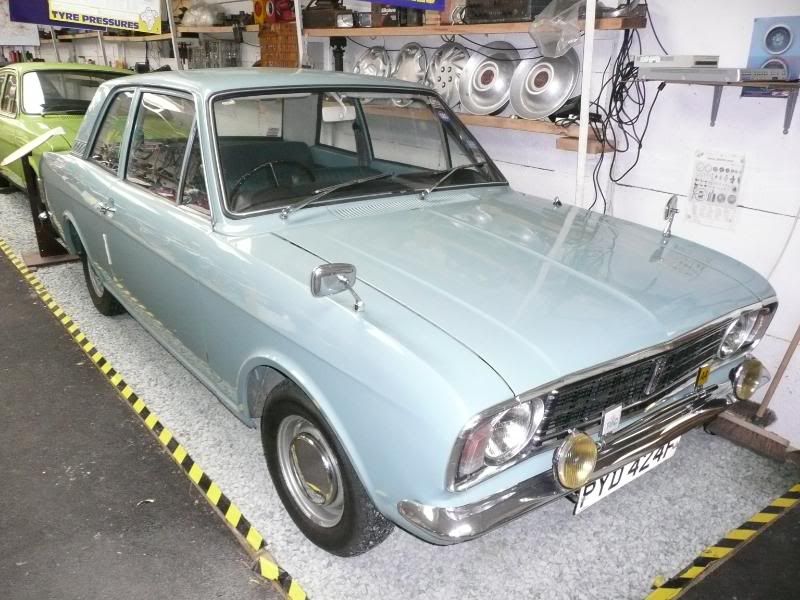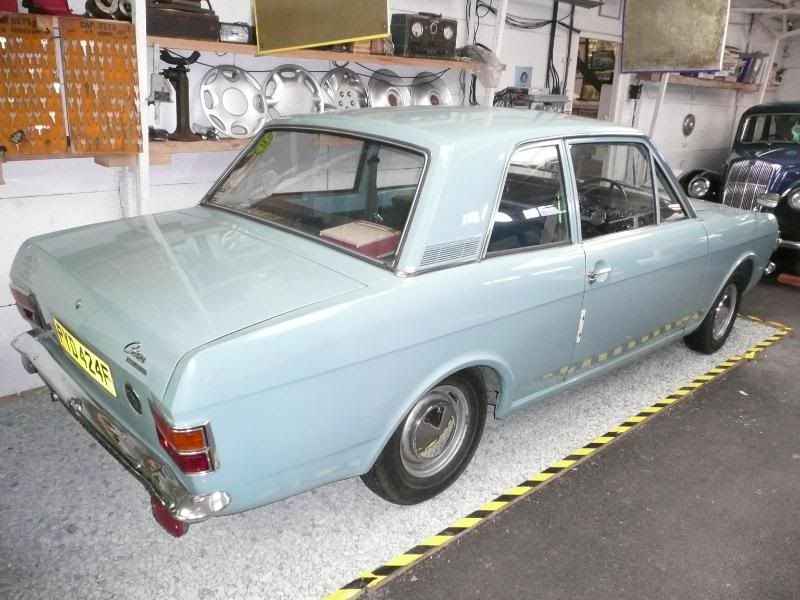 1931 Singer Junior
This is a Peugeot 106 Electric, one of a series of vehicles produced in the mid 1990s. Range was a rather limiting 56 miles.
1947 Morris 8 Series E
1924 Ford Model "T"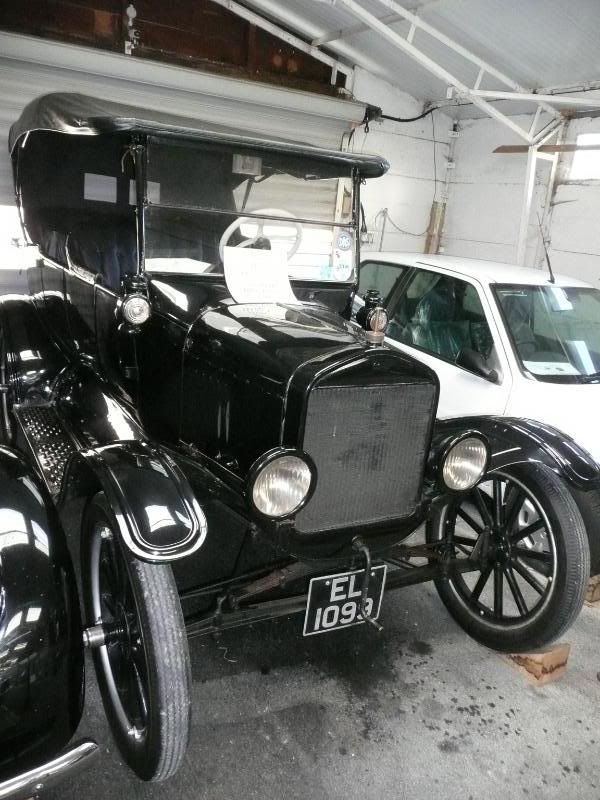 As well as cars, there are also approximately 100 motorbikes in the collection, as these pictures show.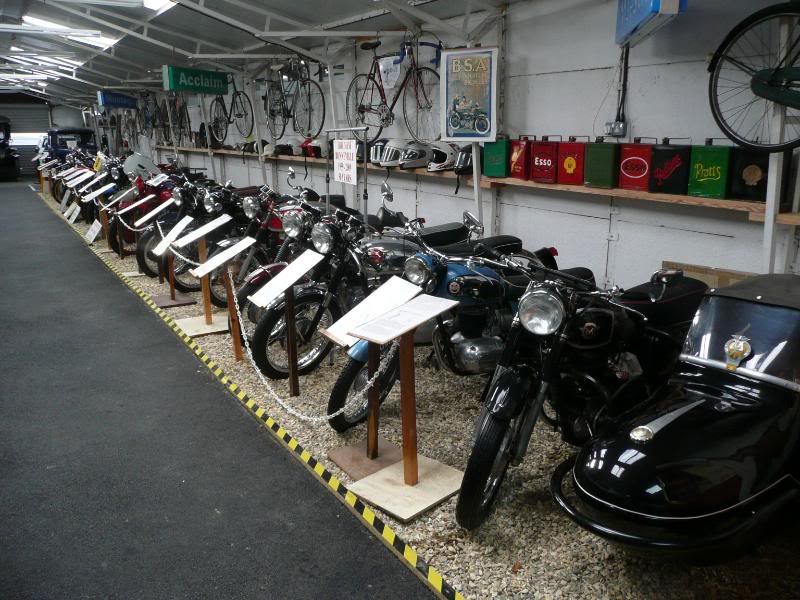 In another shed behind the main buildings, we found some more cars, including these.
1955 Wolseley 4/44 – never restored, this was a local car, with one owner for over 30 years.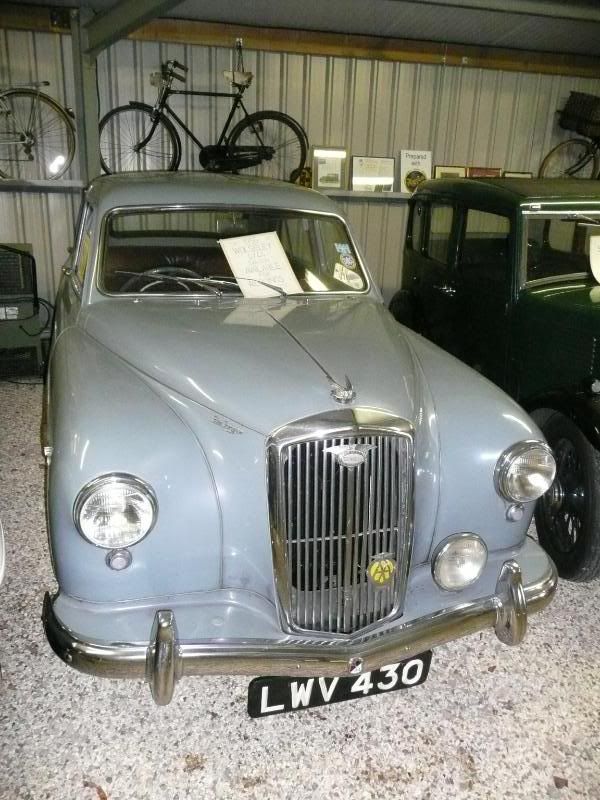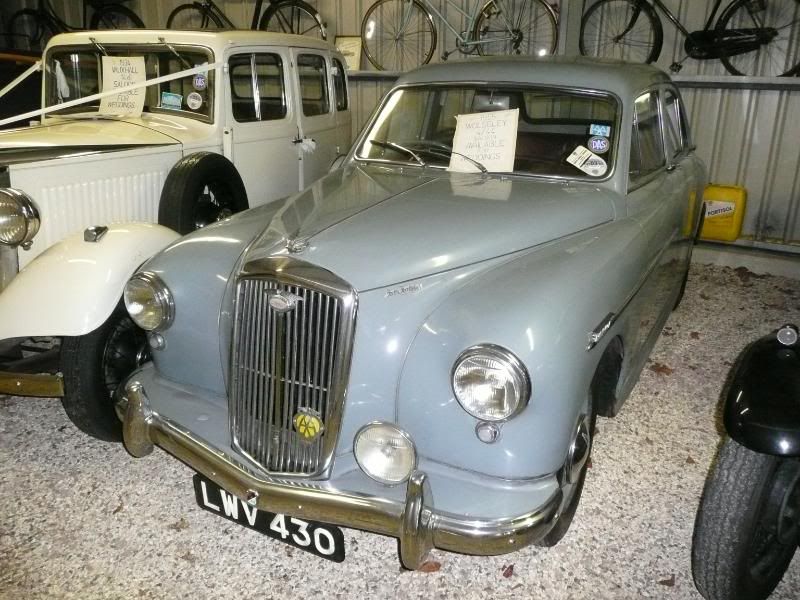 1934 Vauxhall 14, with a 6 cylinder engine.
1933 Standard Little 9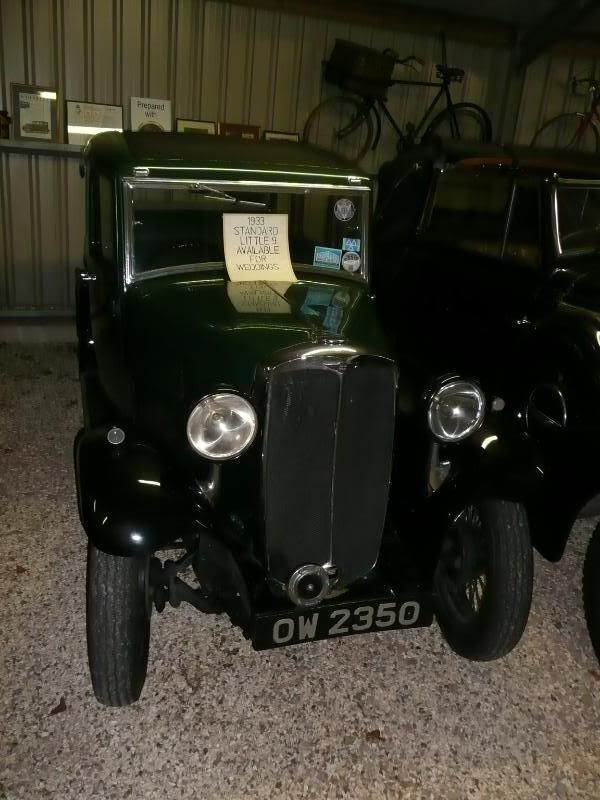 A further shed was packed with cars, most of which appeared still to be waiting for restoration work. Most are from the last 20 years, and are now rare sightings.
1979 Vauxhall Carlton 2.0 Automatic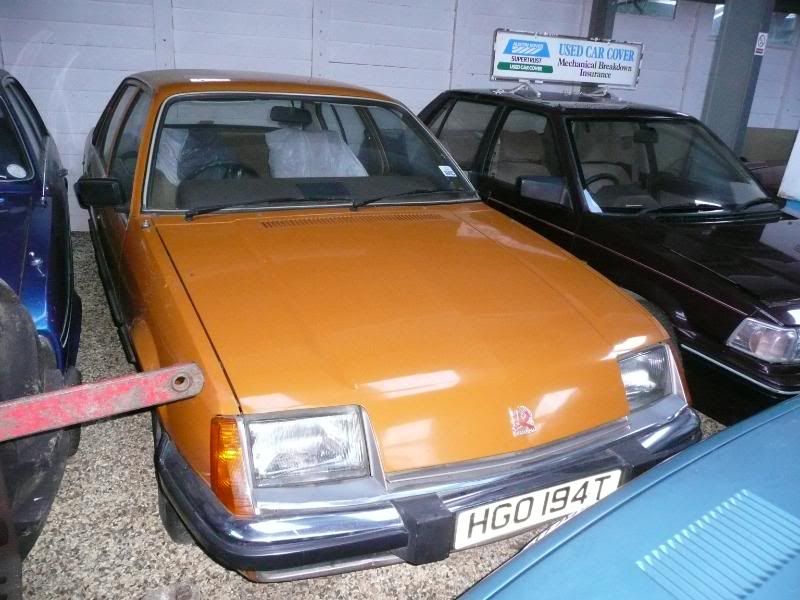 1959 Rover 105S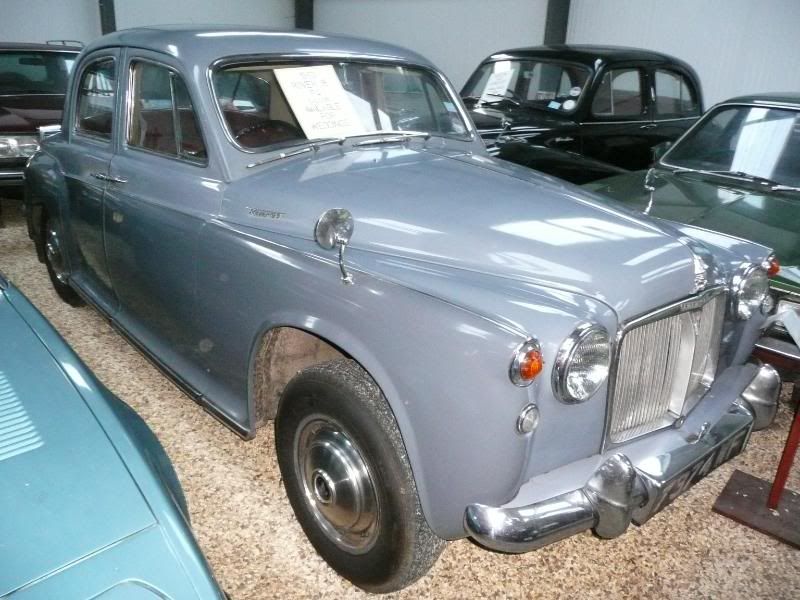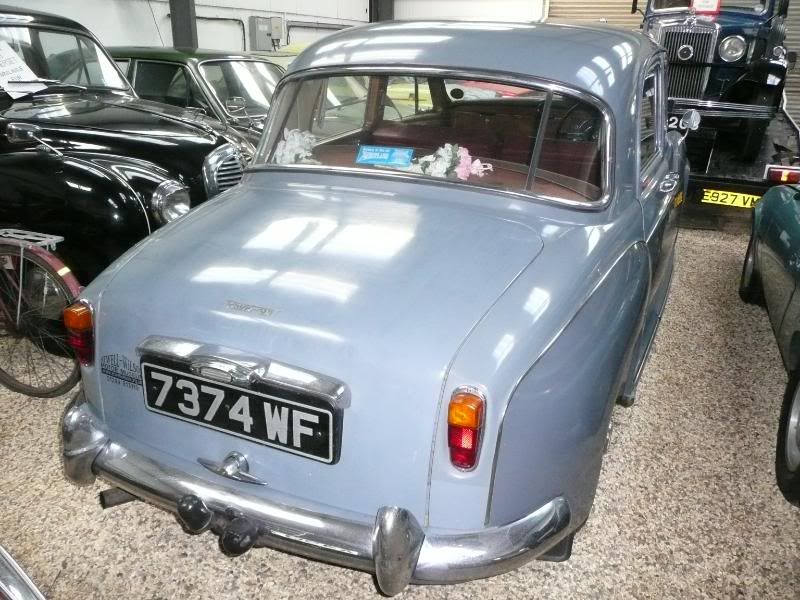 1932 Morris Major
1977 VW Polo N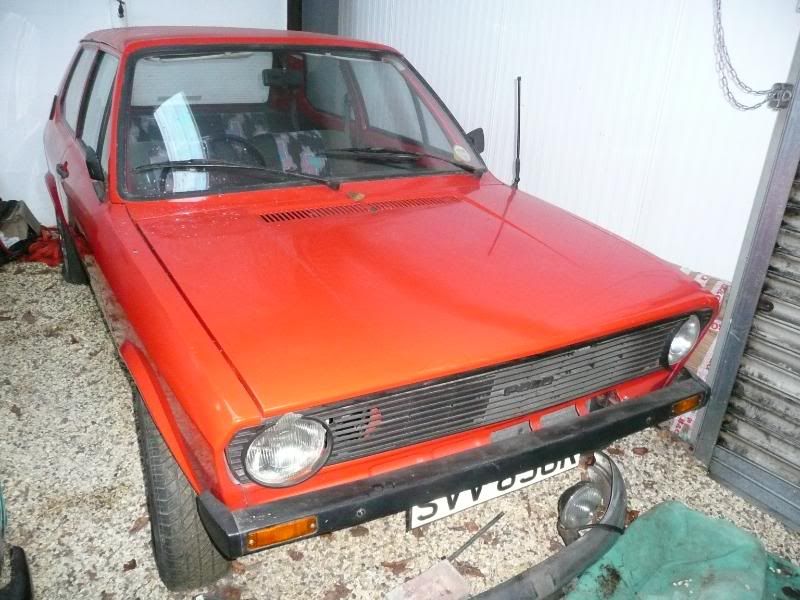 1982 Vauxhall Chevette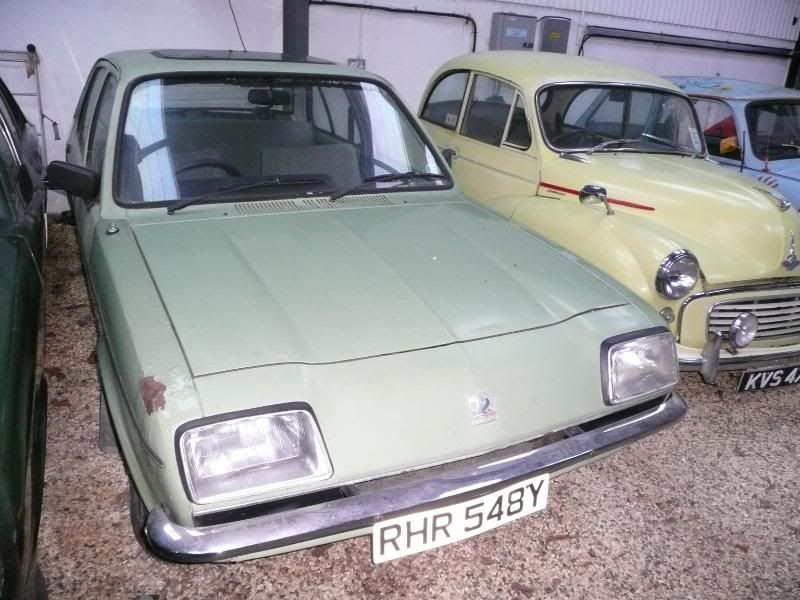 1993 Citroen XM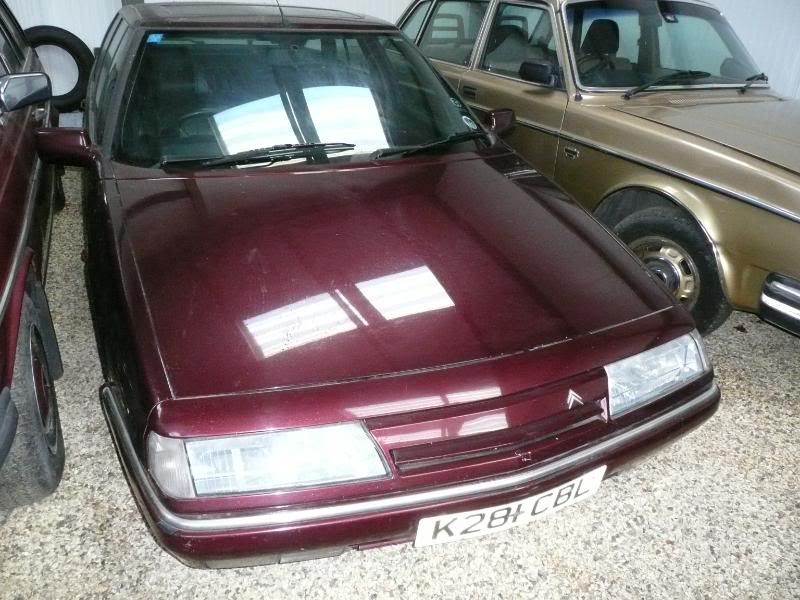 1976 Triumph 2000
1976 Hillman Hunter Super – far less rusty now than our family car, a DL Estate model, was when it was about 18 months old. This one appeared to be in excellent condition.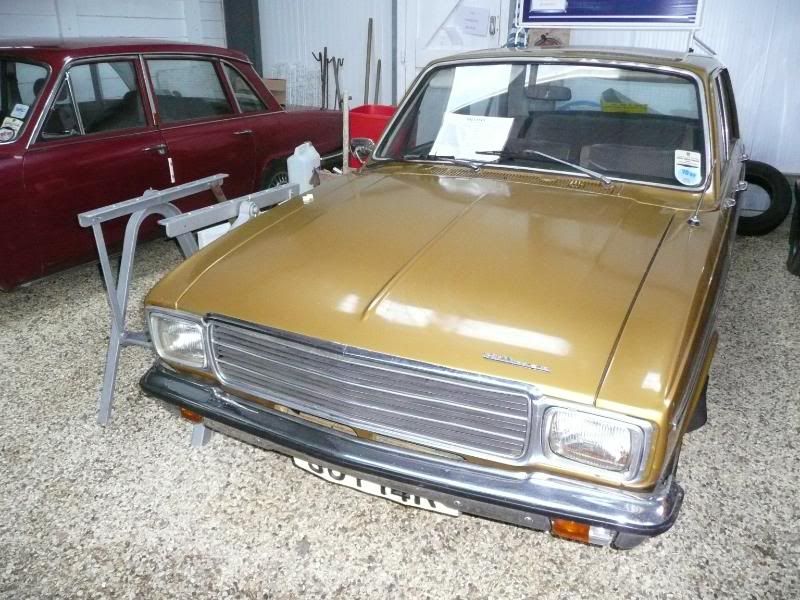 1979 Triumph TR7
1984 Mercedes 280TE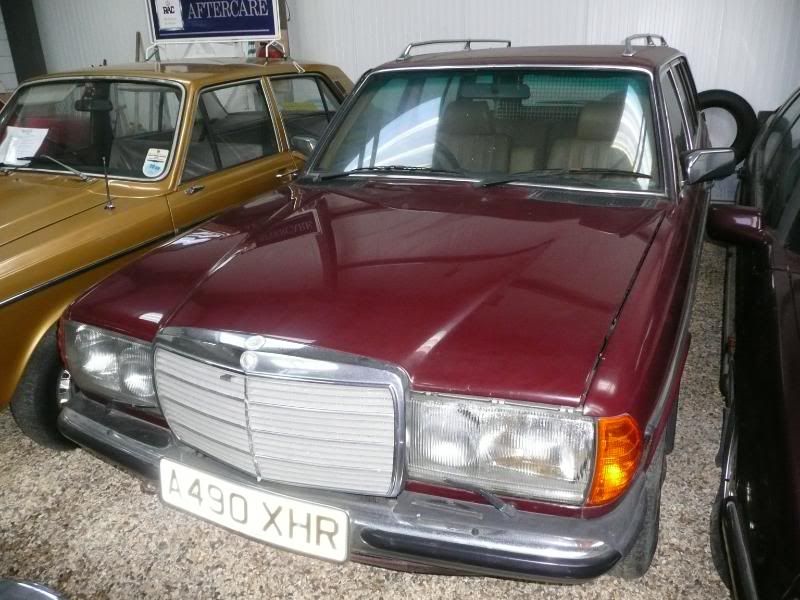 1978 Land Rover Series 2
There are a few cars parked up outside, including these.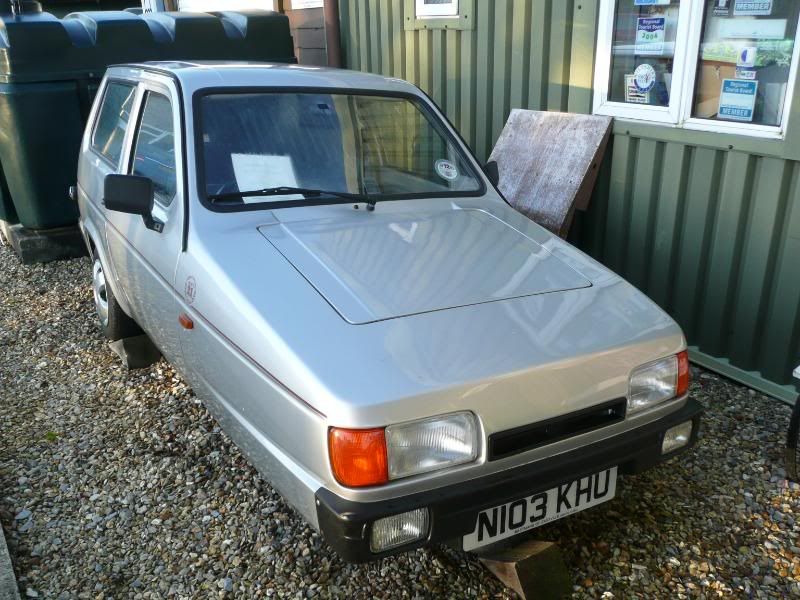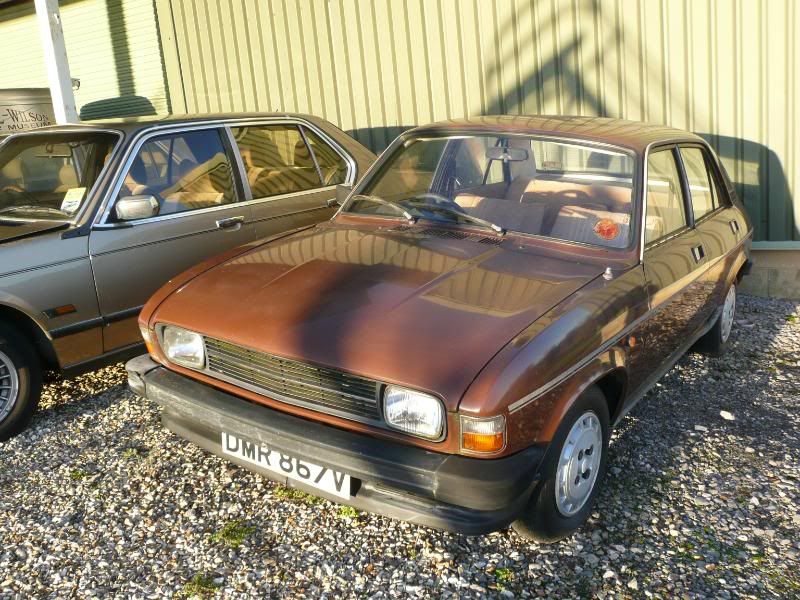 Talking to the custodian, he advised us that there is another shed crammed full of cars, which they cannot open to the public for Health and Safety reasons. He did say that they have planning permission for a new display area, but need the funds. How they will get them I am not sure, we he did also tell us that they had not exactly been over-run with visitors that day. The other people had been in simply to confirm their wedding car booking. Mind, they had also been offered a new car that day, and although it was "only" an Allegro, it was clearly it was likely that it would be joining the museum.
A fascinating place, then, and well worth a visit. More details can be found at the museum's website: www.atwellwilson.org.uk
—————————————————–
Report by Dan.
Cars:
American
British
European
There were a few Japanese cars, sadly most were impossible to capture on camera due to how tightly they were squeezed in
The cars were very tightly packed in, they are aiming to build another 'wing' to the museum so that they can display more and give some of the existing cars a little more space in the future
Outside was a collection of possible future classics
Bikes:
Trucks:
Models and more:
A Bugatti Royale
Ford GT90, I have the same in black
This little truck has a 3 number combination lock on the back, I had one as a boy and used to keep my loose change safe from my sisters in it!
There was even a collection of typewriters!
The museum has a small collection of stream engines, they do work but because of health and safety they aren't allowed to fire them up. They do get them working by using compressed air on occasions though.
There were a lot of models of all differing sizes
2009-12-28 19:23:41