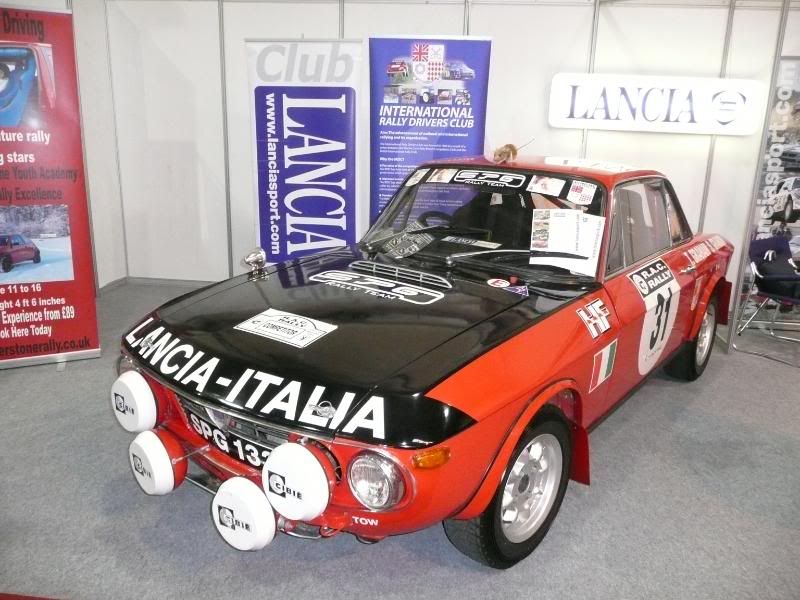 Among the myriad of UK events that cover both motorsport and motoring heritage, Race Retro can rightfully claim to be a leader, with a diverse collection of historic vehicles from all branches of motorsport, an array of sporting celebrities and some demo laps of a specially created rally "special stage" among the attractions. Sadly, the 2010 event clashed not just with the opening Formula 1 race of the season, but also Mothers' Day, and everyone was commenting on how uncrowded the event was. Whilst that was Good News for the visitors, it will doubtless have challenged the Bean Counters, and as we all know, they are the important ones when it comes to scheduling and running future events.
Here is a summary of what was there for those who decided to spend at day at Stoneleigh.
ALFA ROMEO
In case anyone is any doubt, this is the Centenary year of Alfa-Romeo, and this event is one of several where the Alfa Owners Club have official participation. As well as several fabulous display cars in fenced off display areas in the foyer and Hall 2, the majority of Hall 4 was given over to the marque. In addition, there were Alfas on many of the other stands.
In the foyer were these two splendid racers. Both are 8 cylinder cars. The darker red car is a P3 from the early 1930s and the lighter red is an 8C 2900 from 1938.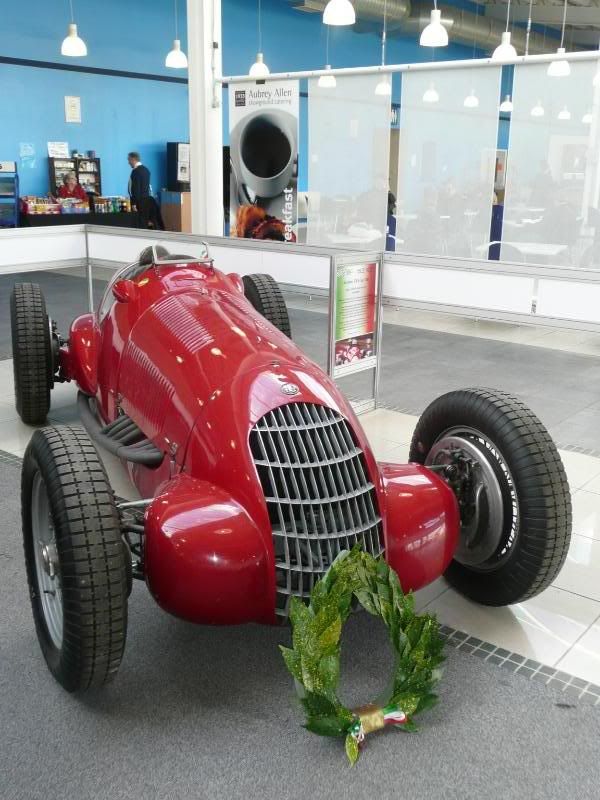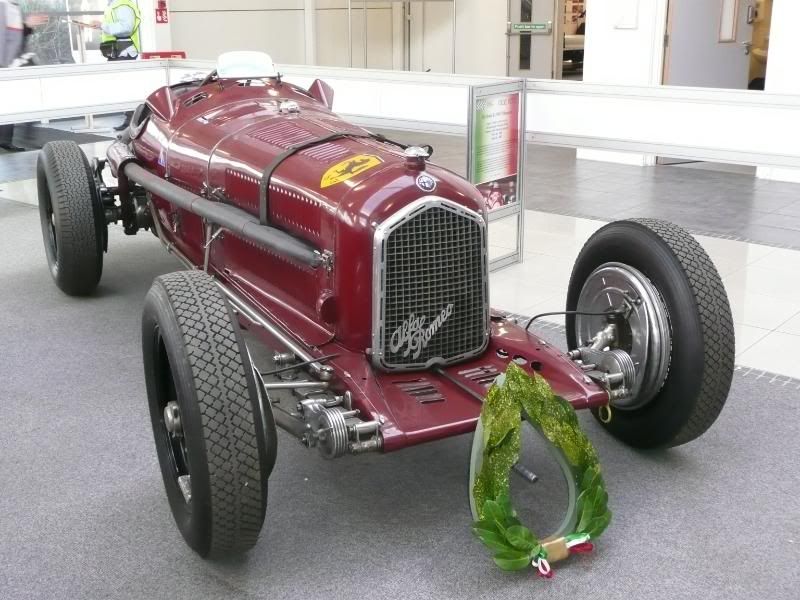 1925 RL/SS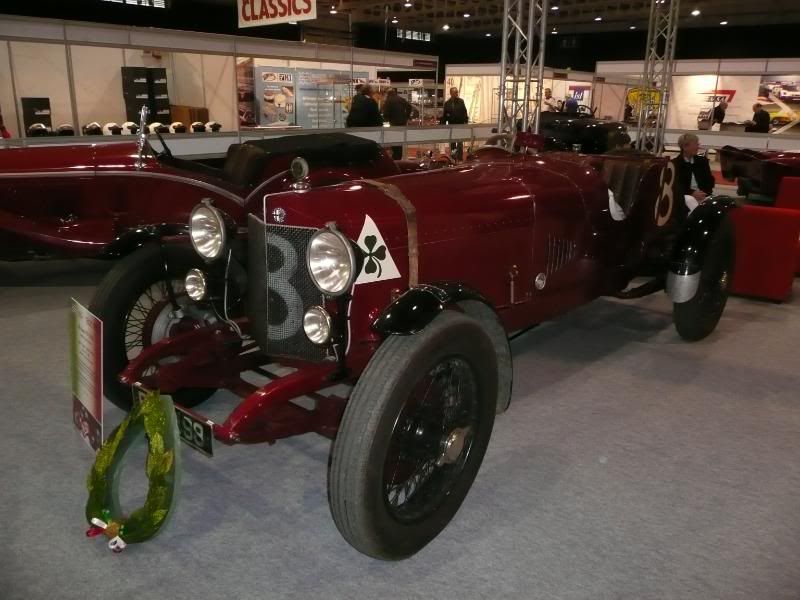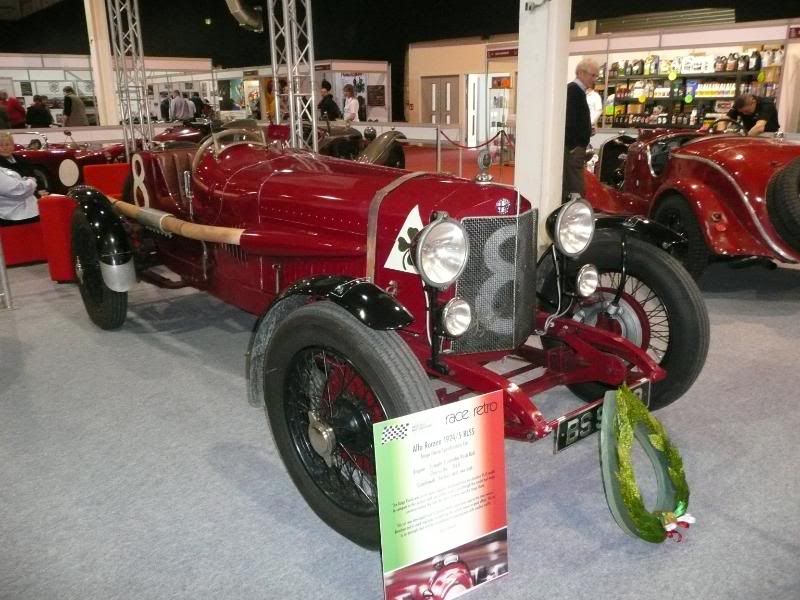 1932 8C 2300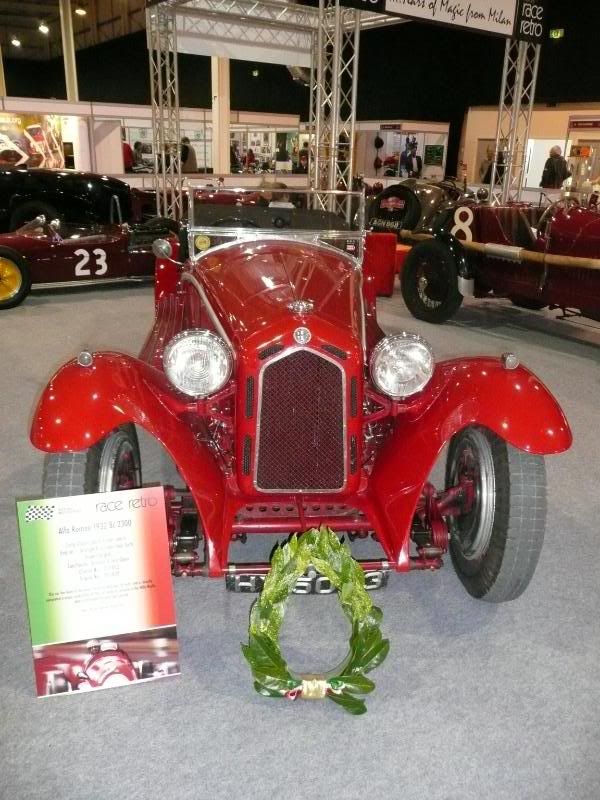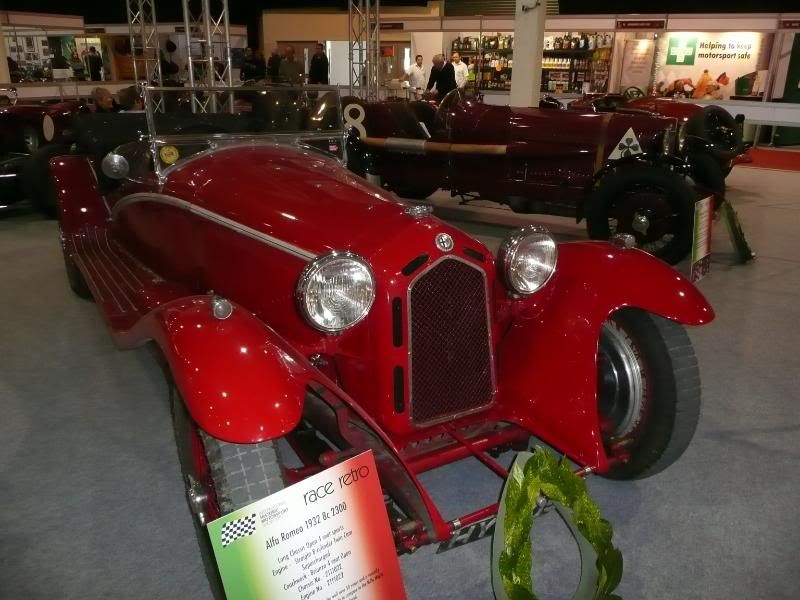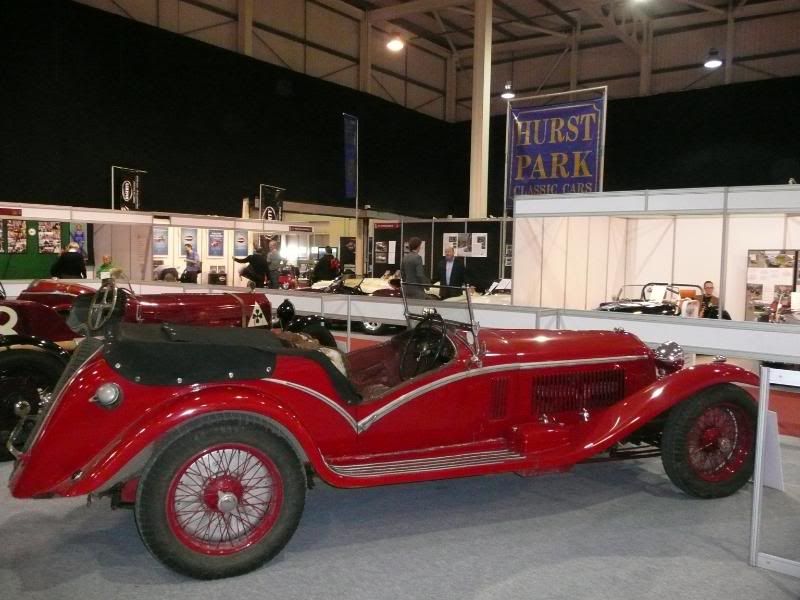 1929 6C1750. In need of restoration, even in this condition, a car like this would still sell for a very sizeable sum of money indeed…….. hundreds of thousands of whatever currency you care to use.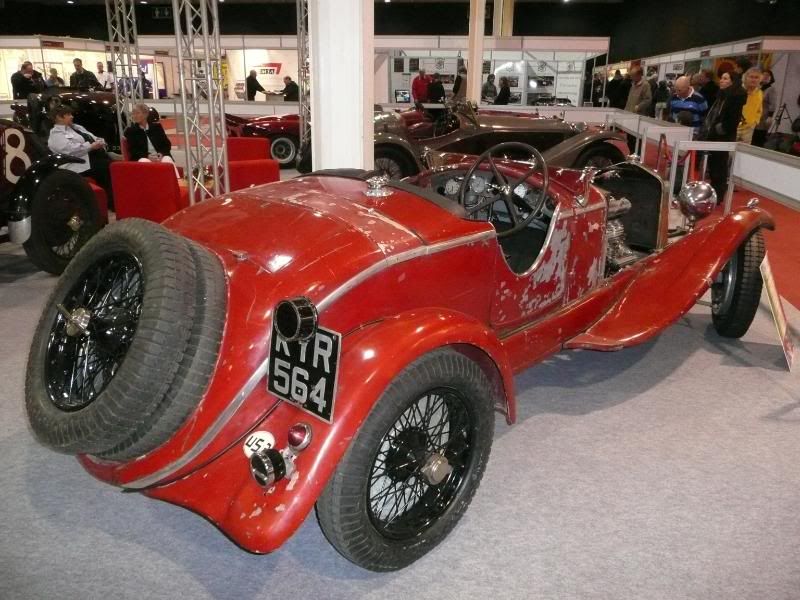 1933 8C 2300 Short Chassis Corsa Spyder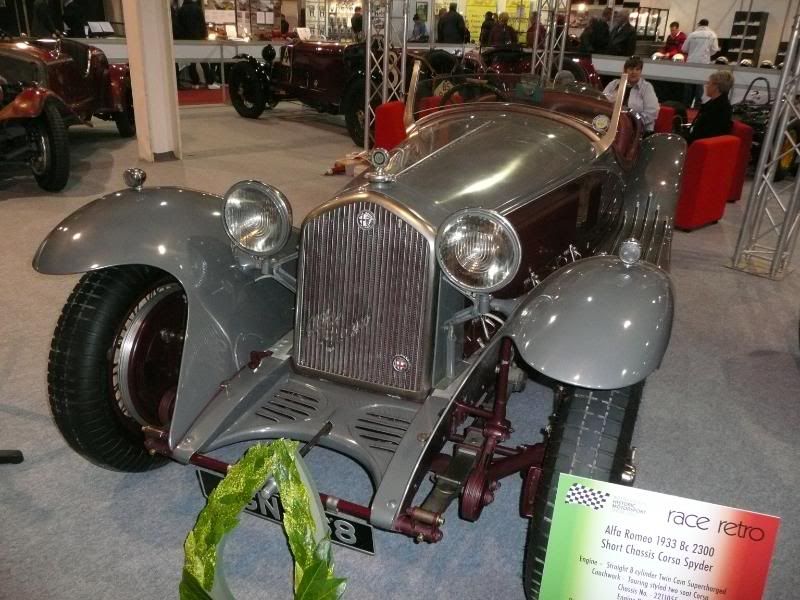 1934 8C2300 Monza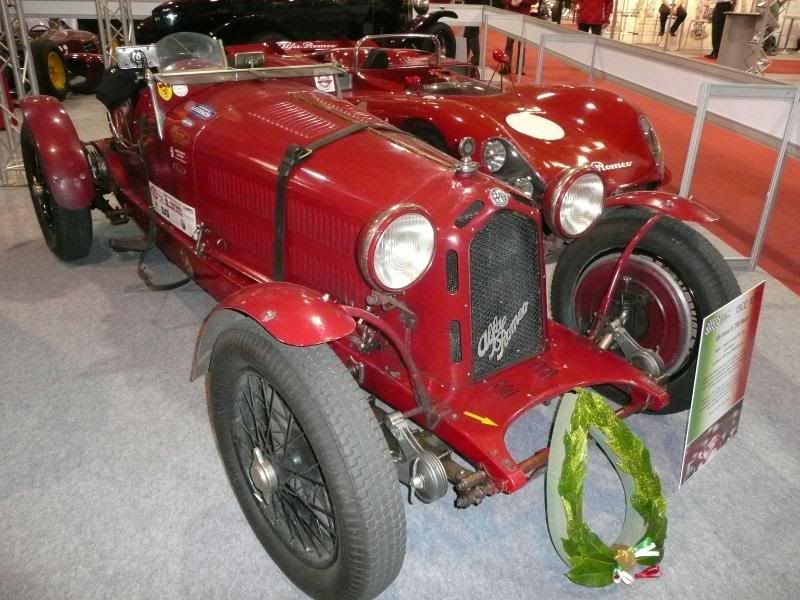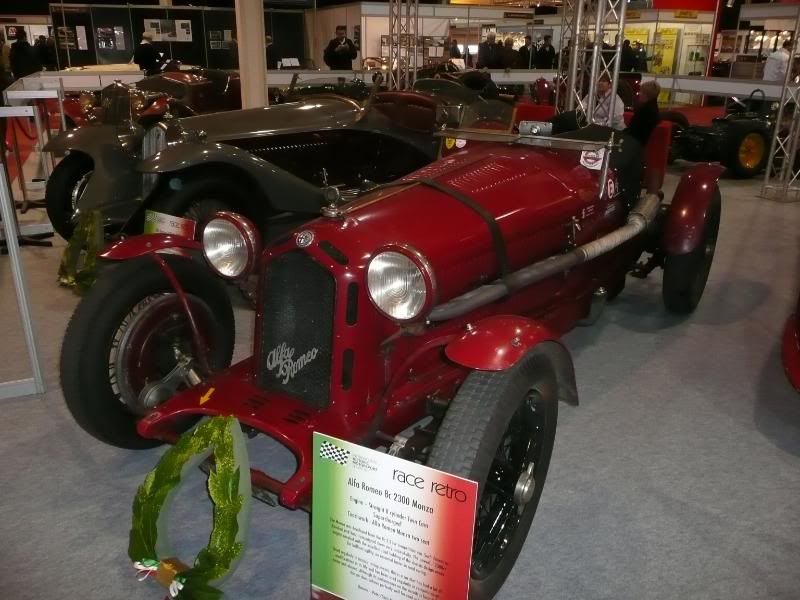 1960 Lotus 18. What, you might ask has this got to do with Alfa? Well, although it was built by Team Lotus at the end of 1960, it was then sent to South Africa for Syd van der Vyver to fit the car with an Alfa 1750 series 1300 engine. The car became famous for winning numerous trophies as well as the South African National Championship in 1961.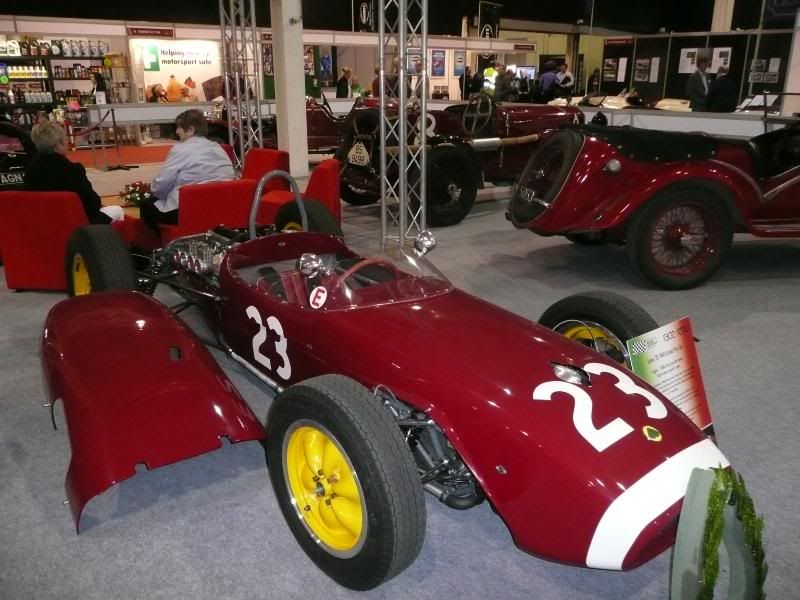 1969 Alfa T33/3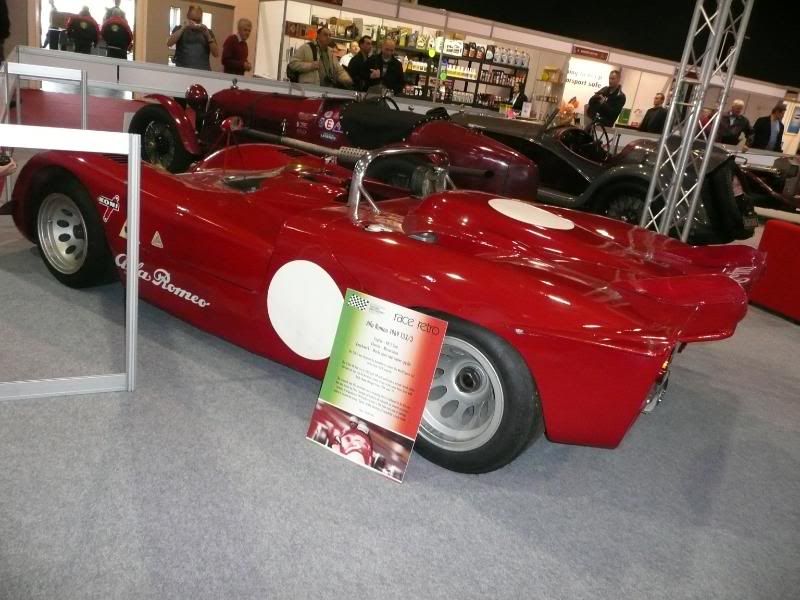 1925 RLSS – this car has been in the same Oxford based family since the 1970s……. lucky them. What a splendid sports tourer.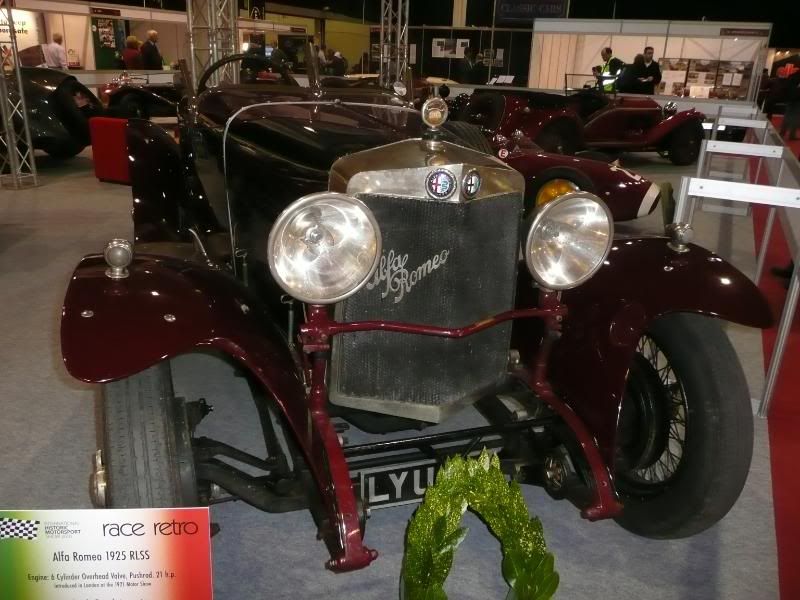 1953 6C3000 Disco Volante. This car was recently recreated from a supply of parts that turned out to comprise more or less a complete car, though it did need to have a body recreated from scratch. Just lovely.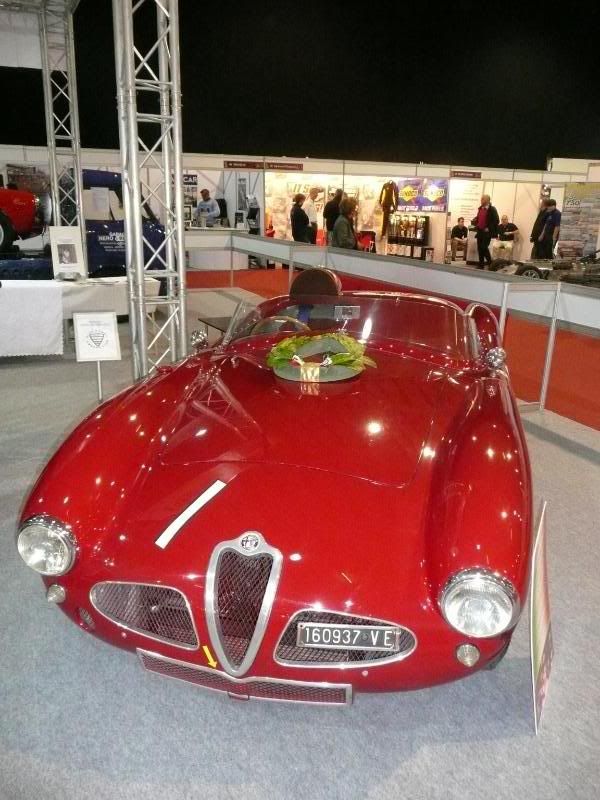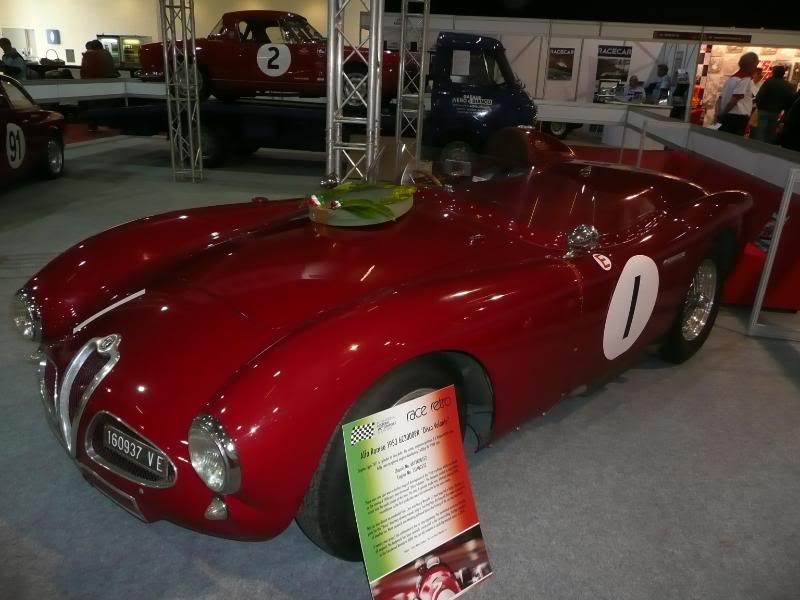 Transporting your Alfa – by Alfa. Splendid. Have I used that word a lot already in this report?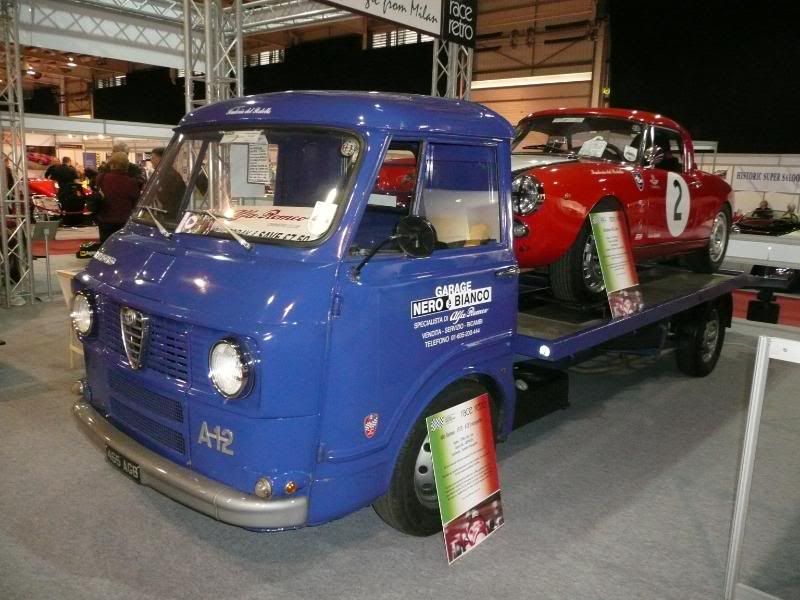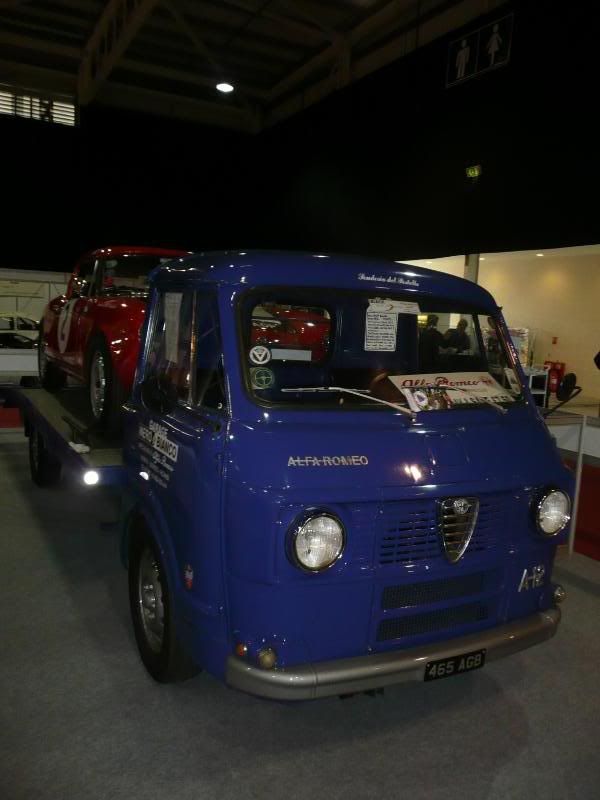 1964 Giulia 1600 Spider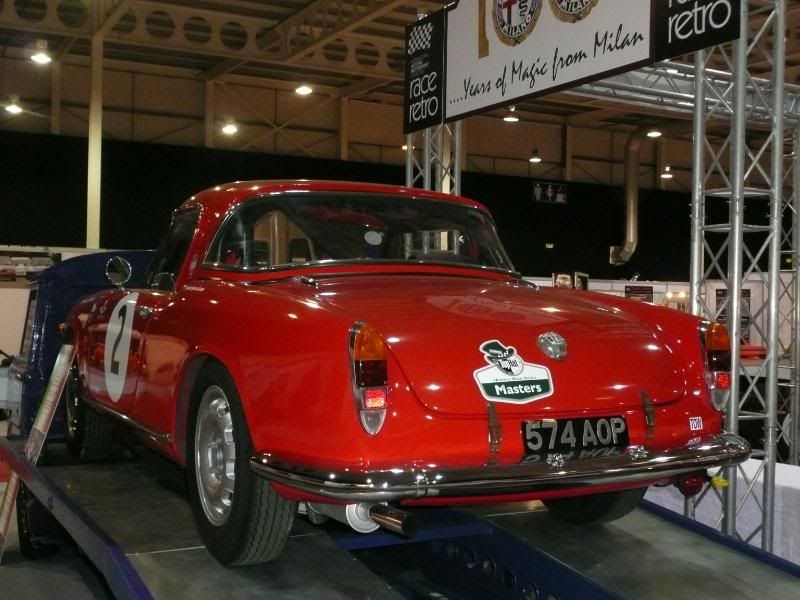 1968 T33
This 1929 6C1750 was on the Classic Car Weekly stand. Splendid!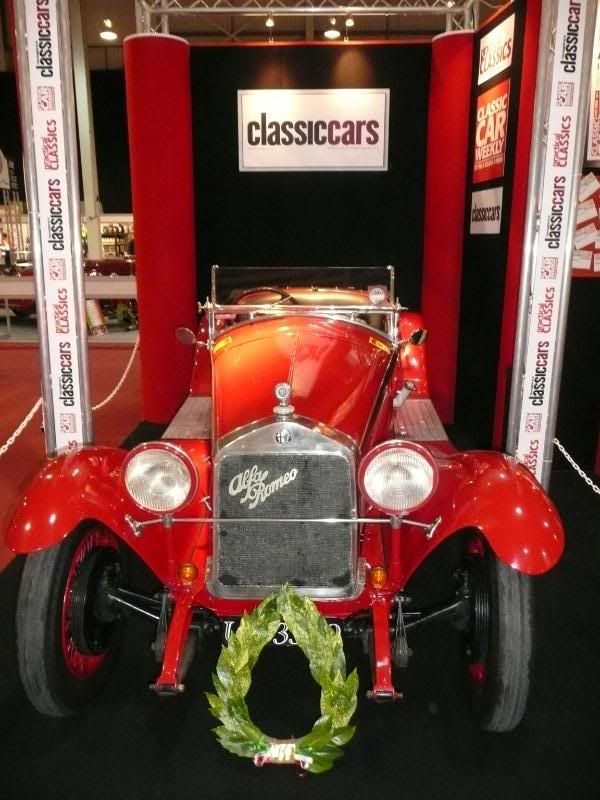 Among the cars on individual stands were these: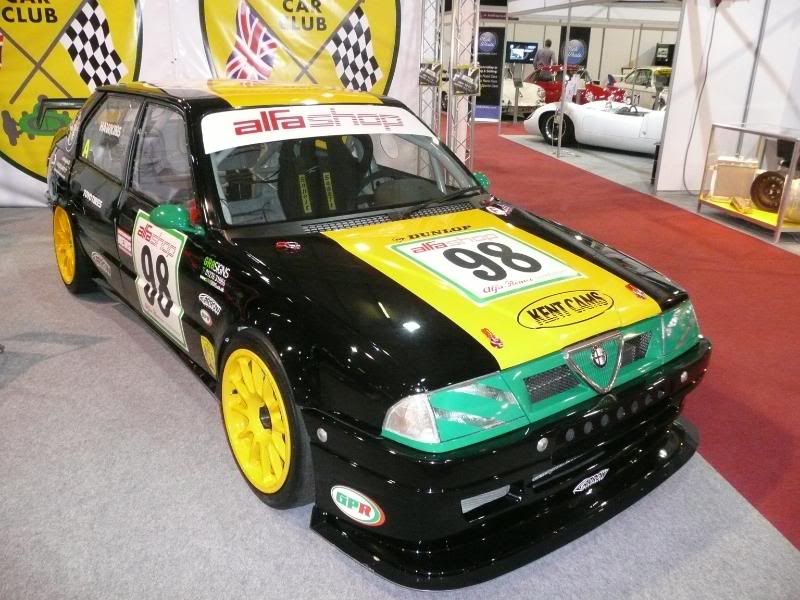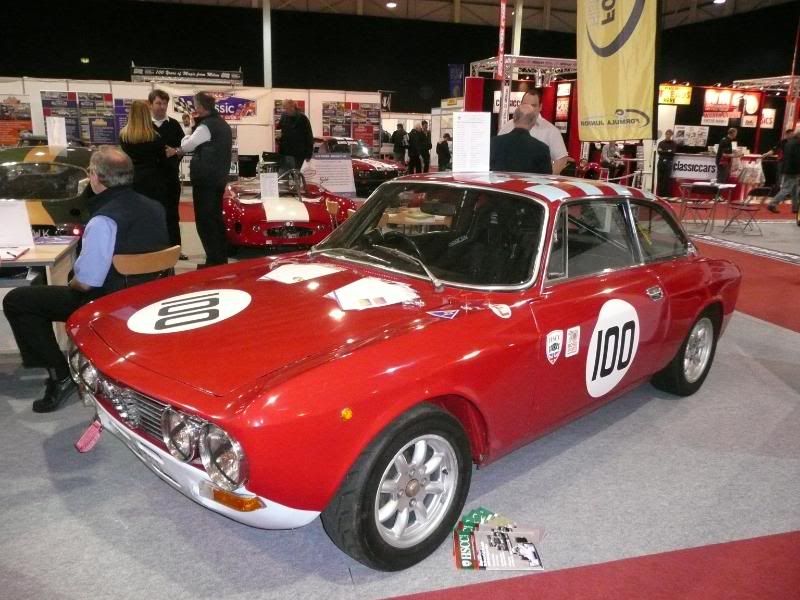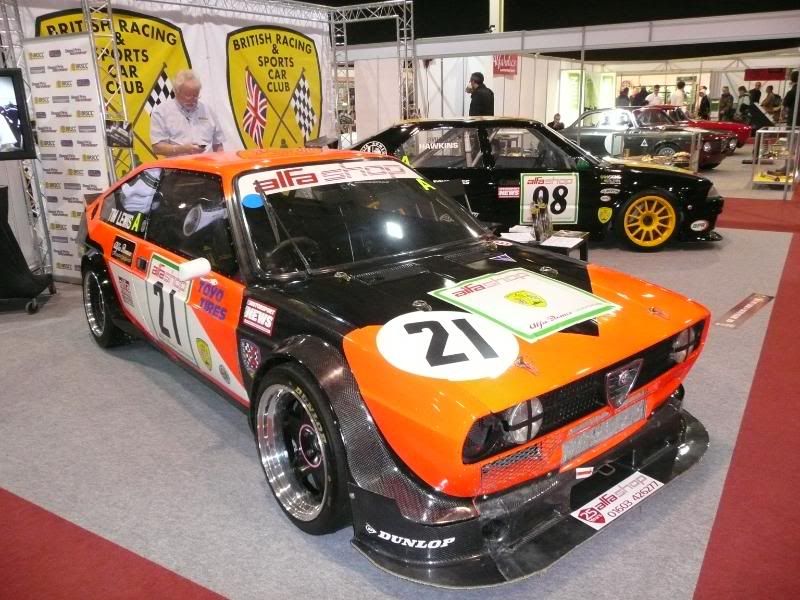 The Alfa Romeo Owners Club had assembled a wide variety of road cars from the 1950s to the present day.
Highlight for me was this Alfasud Ti……. when did you last see one, let alone one this good?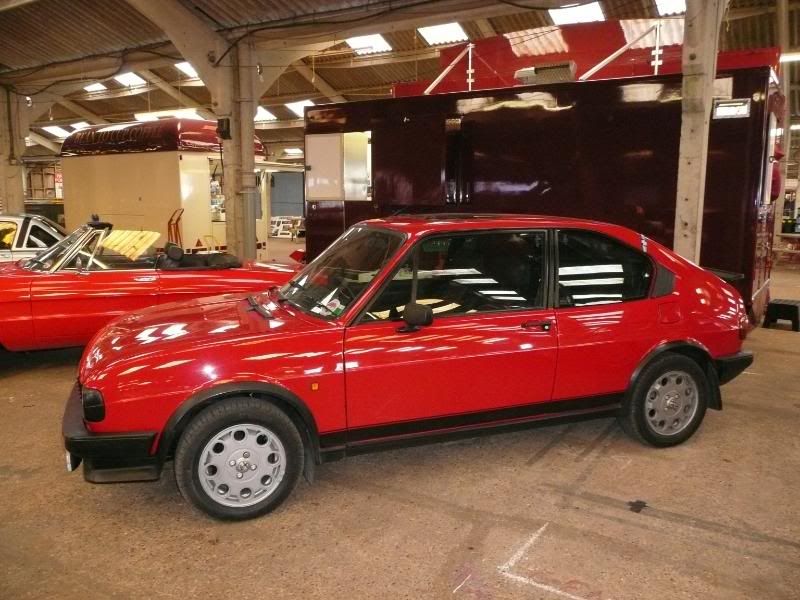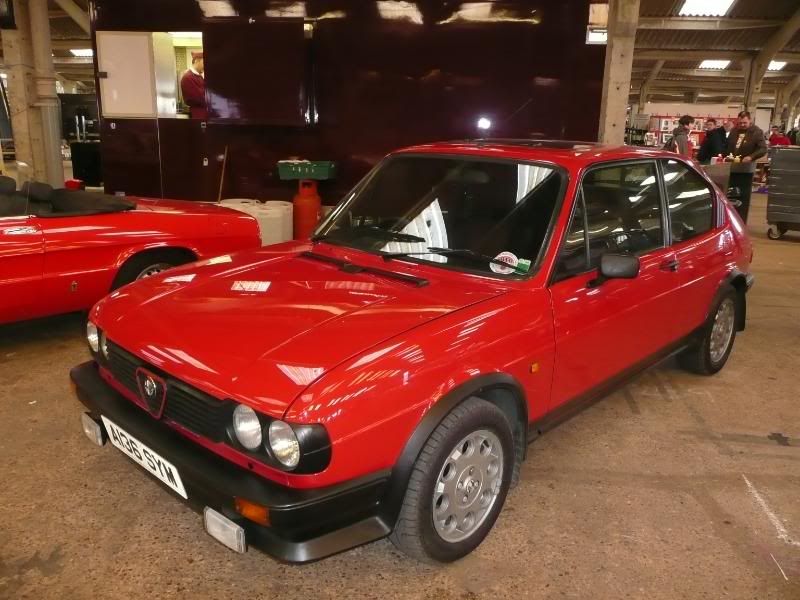 Duetto/Spider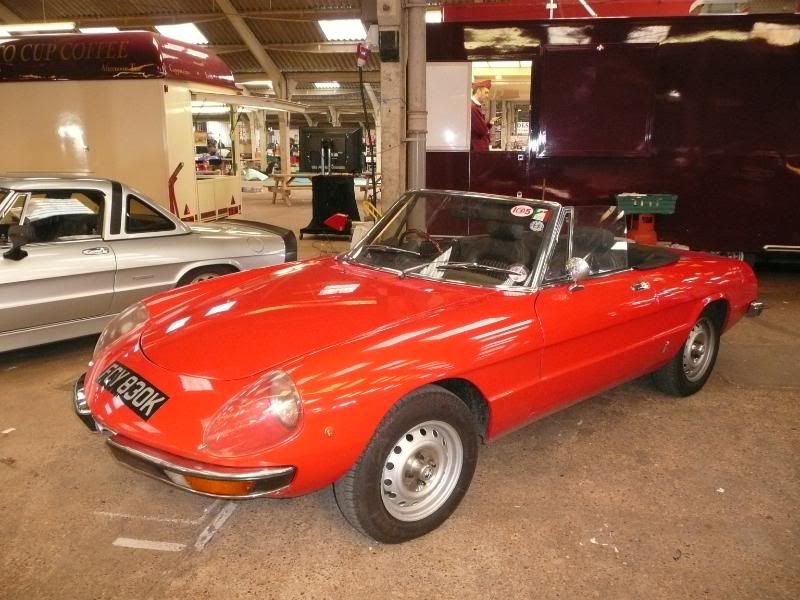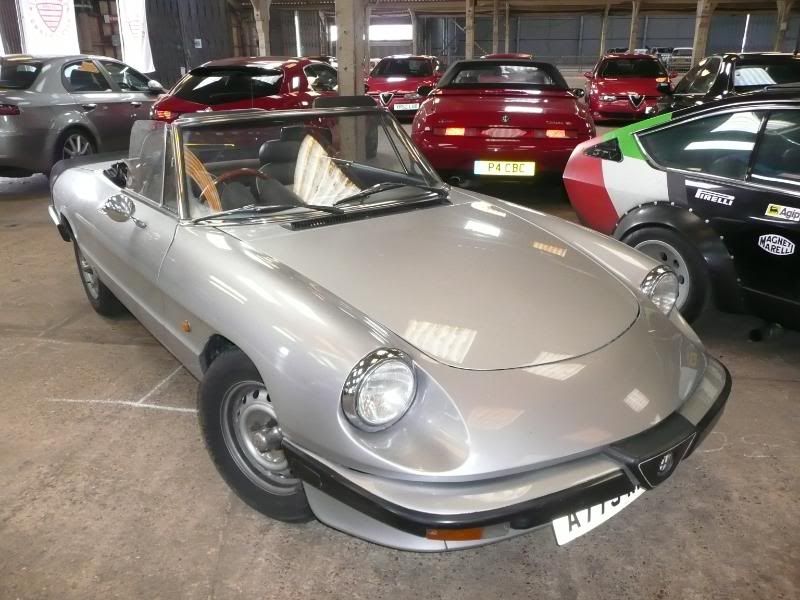 75
33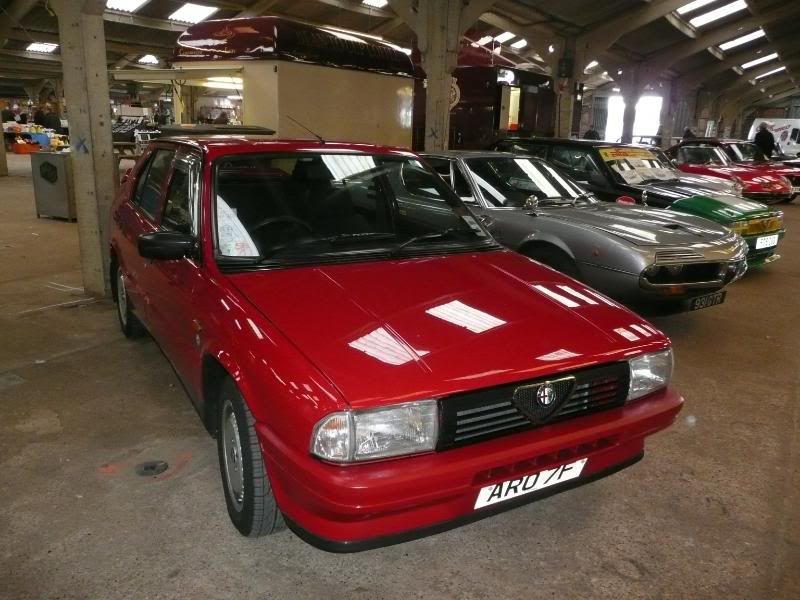 2000 Berlina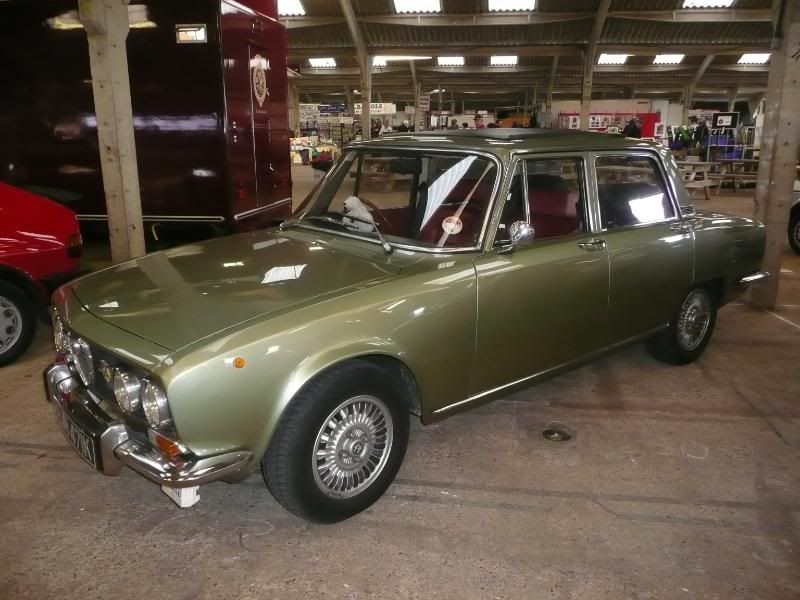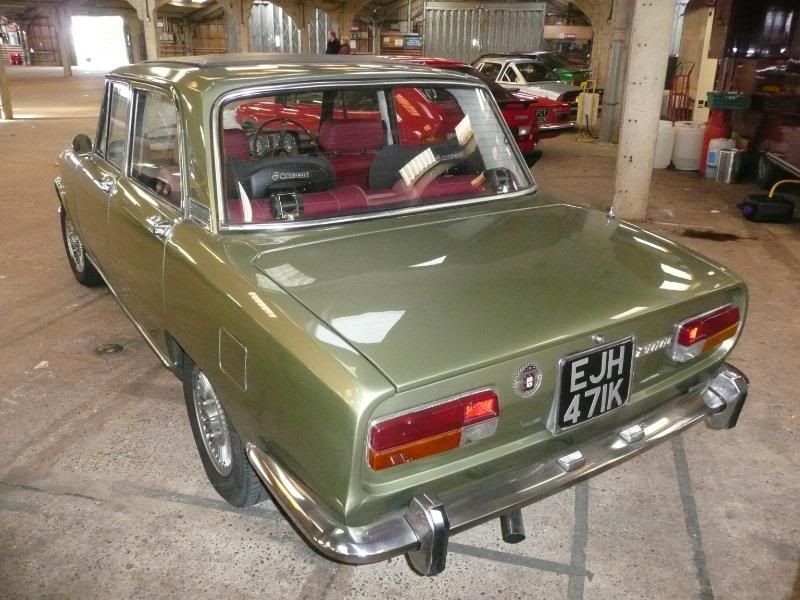 Giulia Berlina
Giulietta
GTV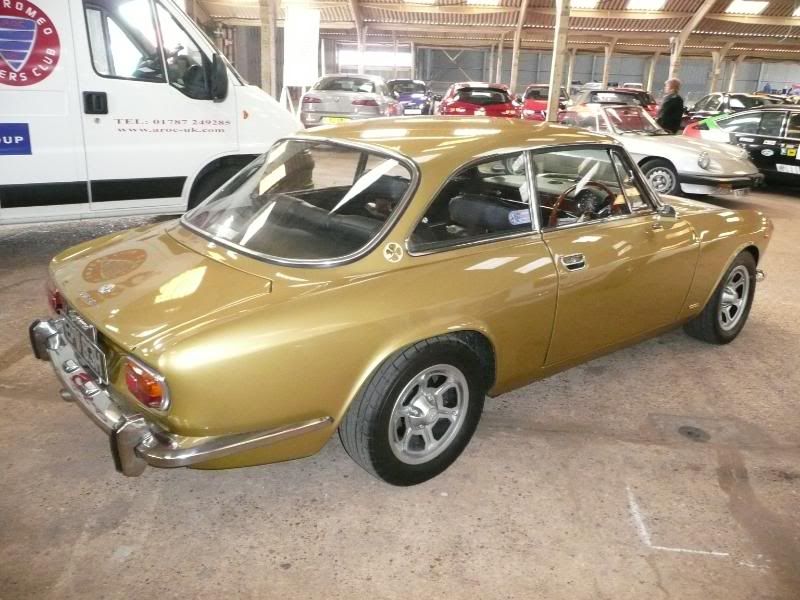 Alfetta GTV
1950s Giulietta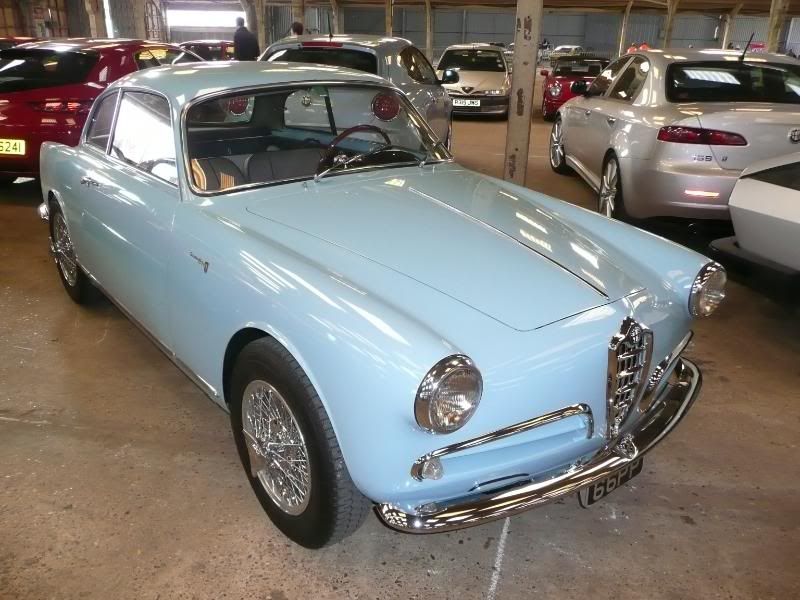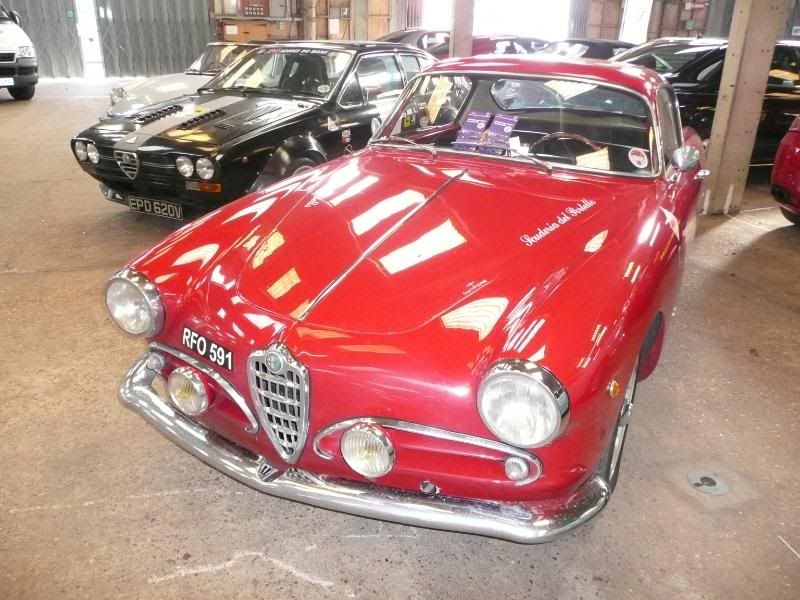 Montreal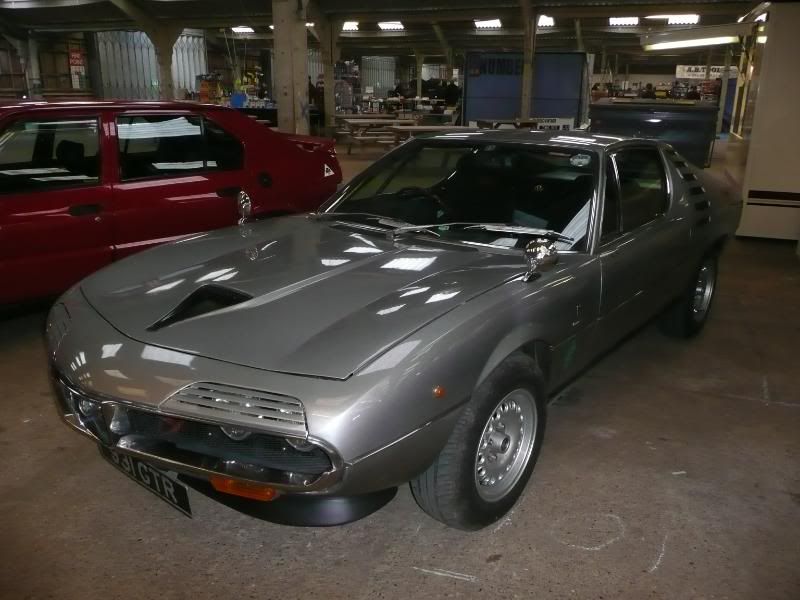 155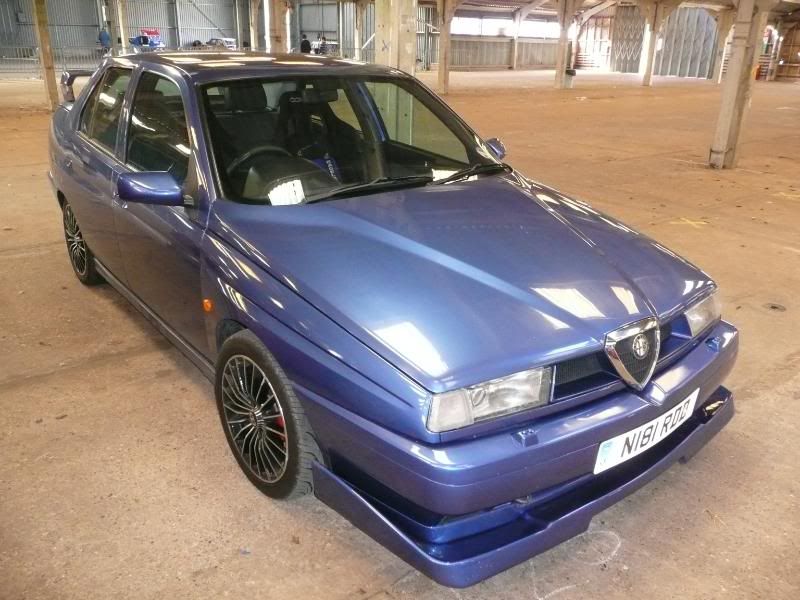 146
166
Plenty of 156 GTAs
Spider
Brera
159 – looked great on 19's
MiTo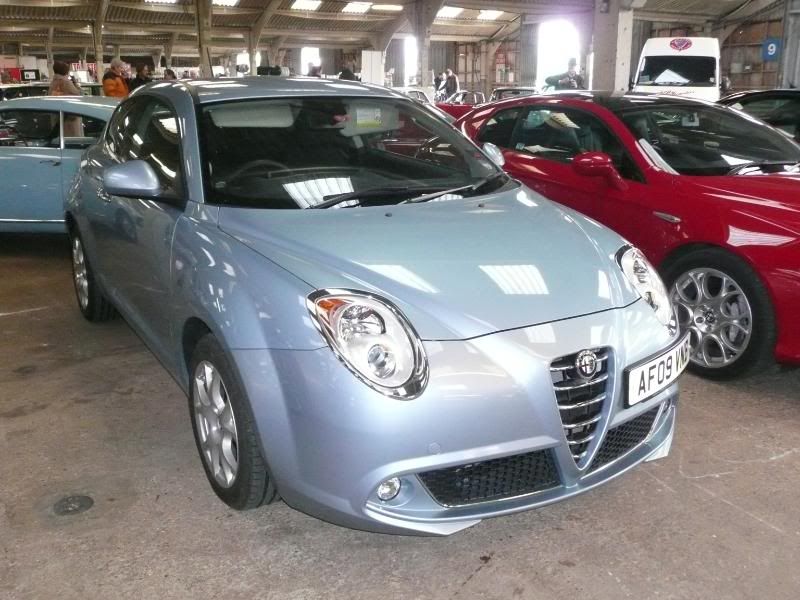 1970s RALLY CARS
A stand with some of the well known rally cars from the late 1960s. early 1970s, many of which competed in the famous London-Sydney Marathons that took place around this time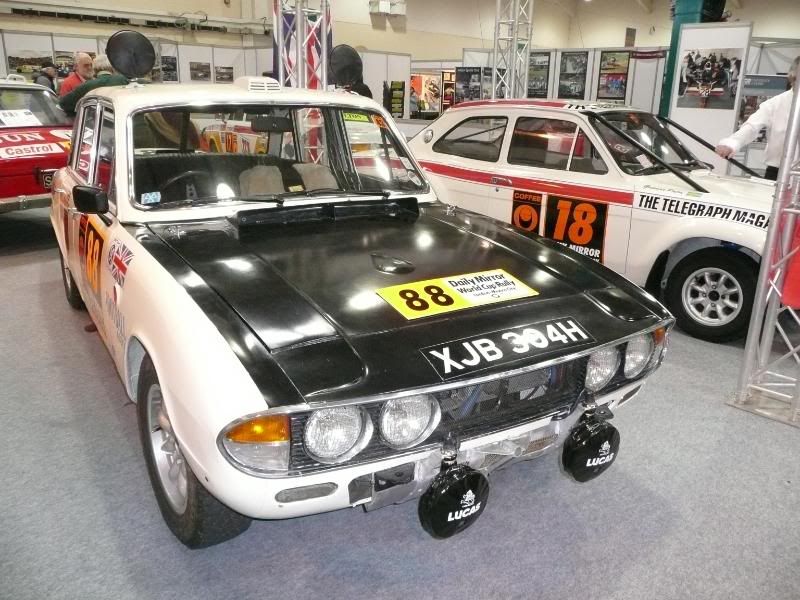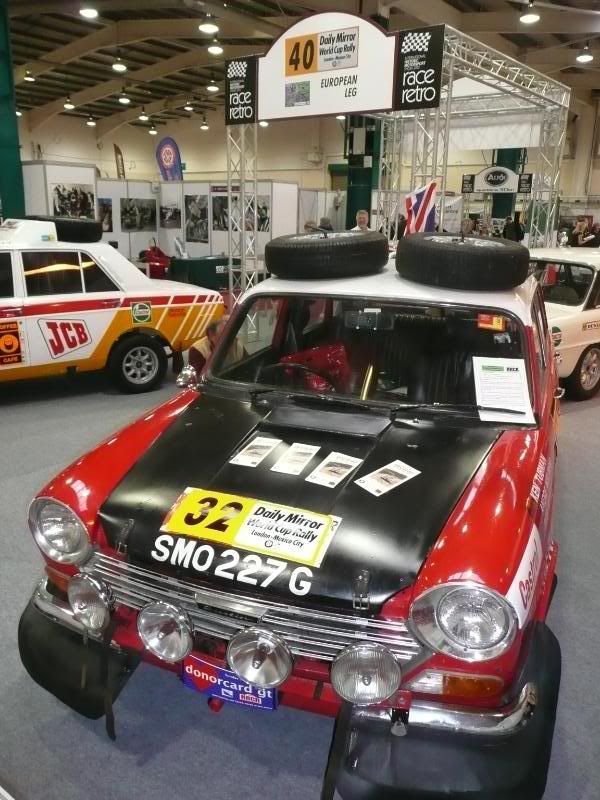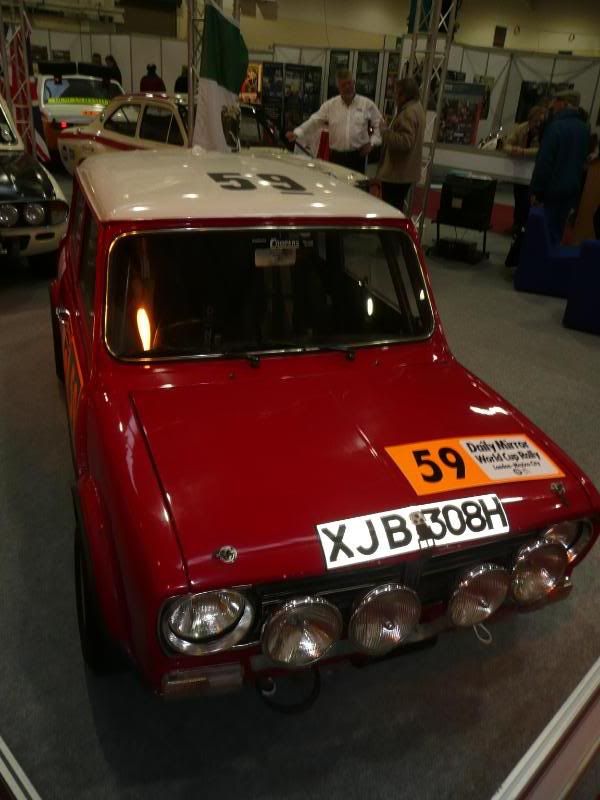 1980s RALLY CARS
Rather crammed in to too small a display space were these well known icons of the rallying world in the early 1980s.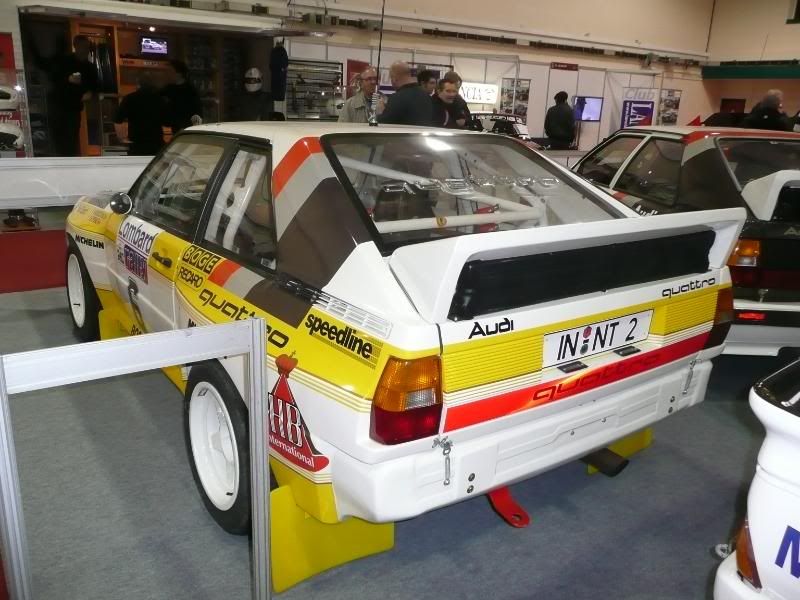 AC
An Ace from 1957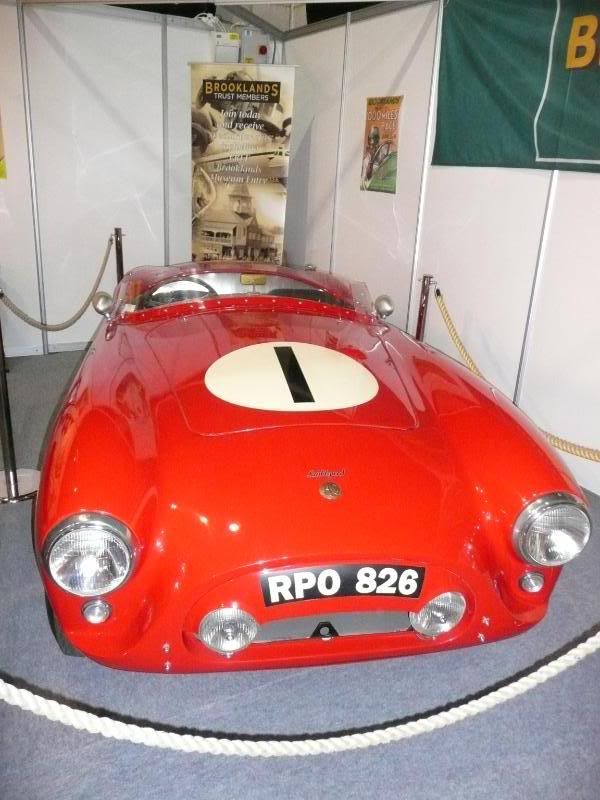 A Cobra from the mid 1960s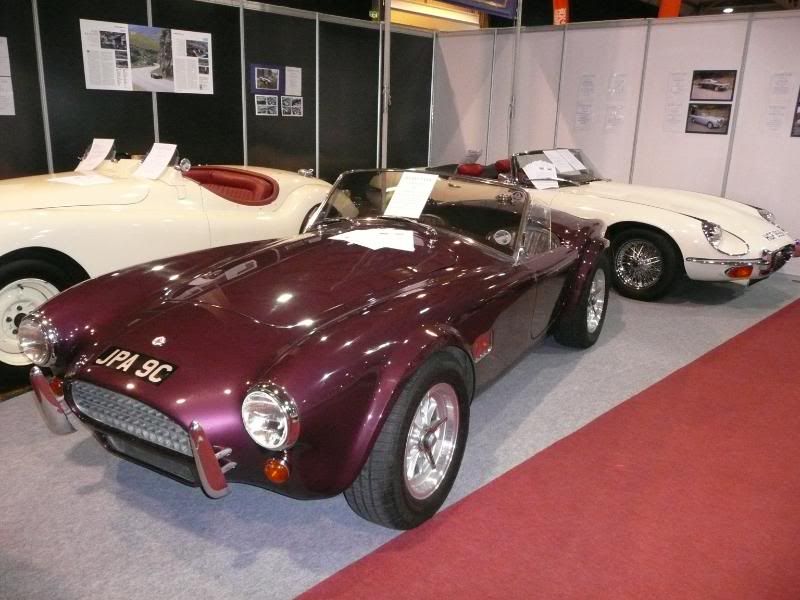 ALLARD
A splendid display of four different Allard sports cars. These rather wild sports cars were made in the 1950s, and were a sort of precursor to the AC Cobra.
1949 J2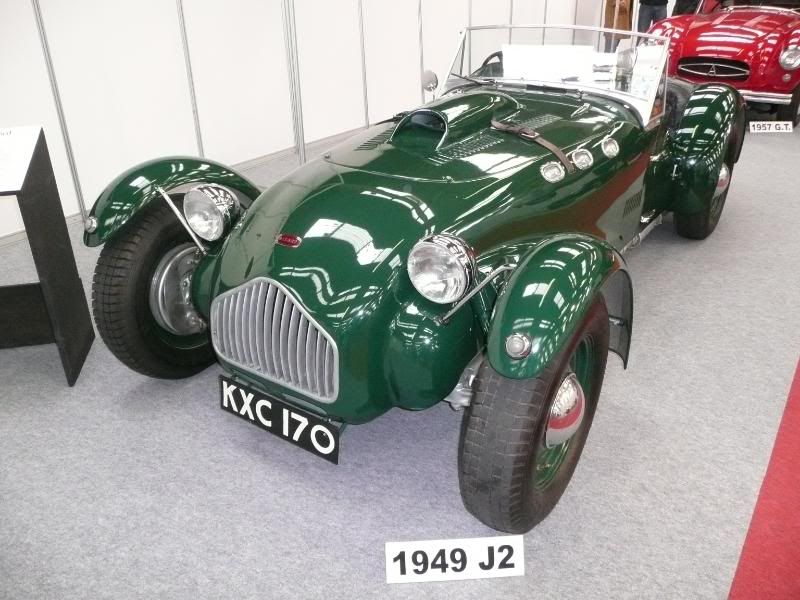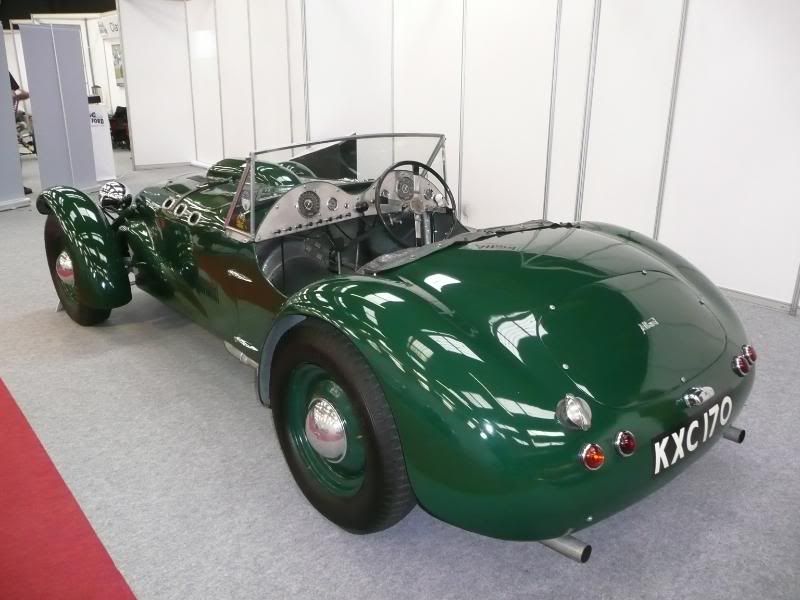 1952 JX
1953 JR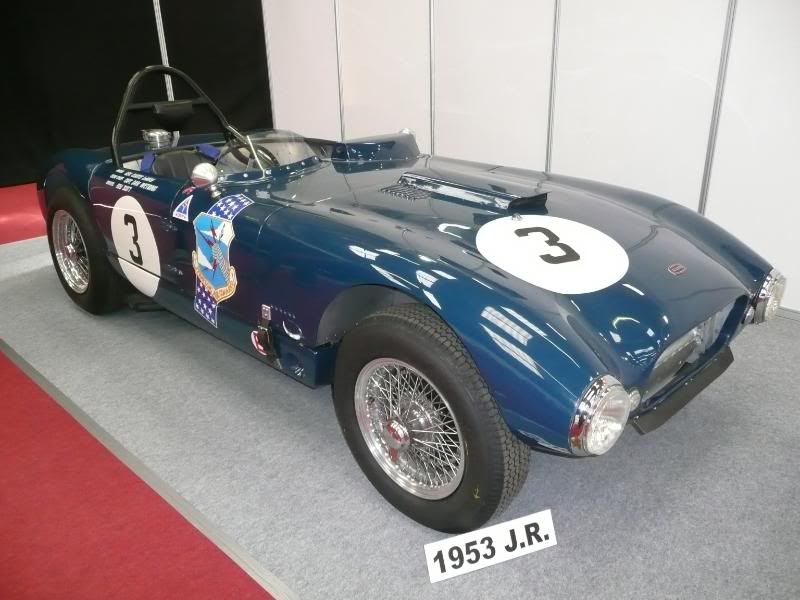 This 1957 GT was the personal car of Sydney Allard, and has recently been restored to its current condition.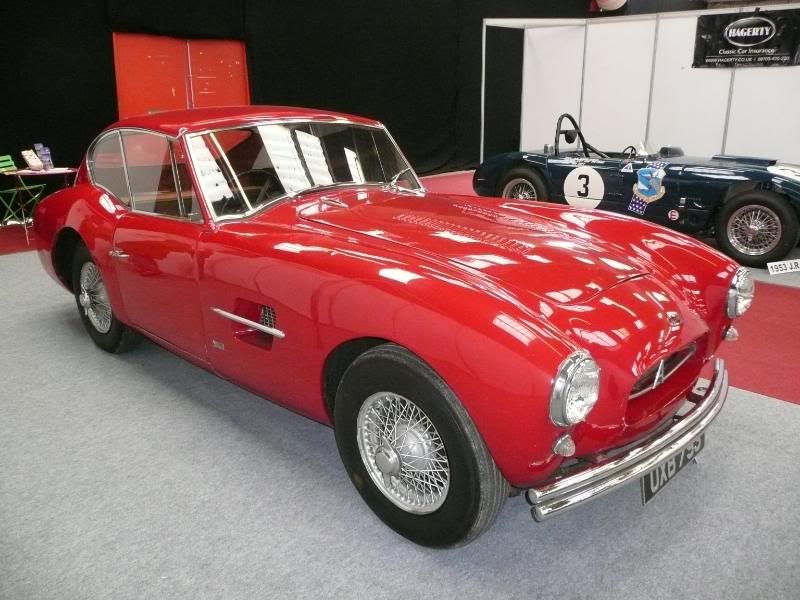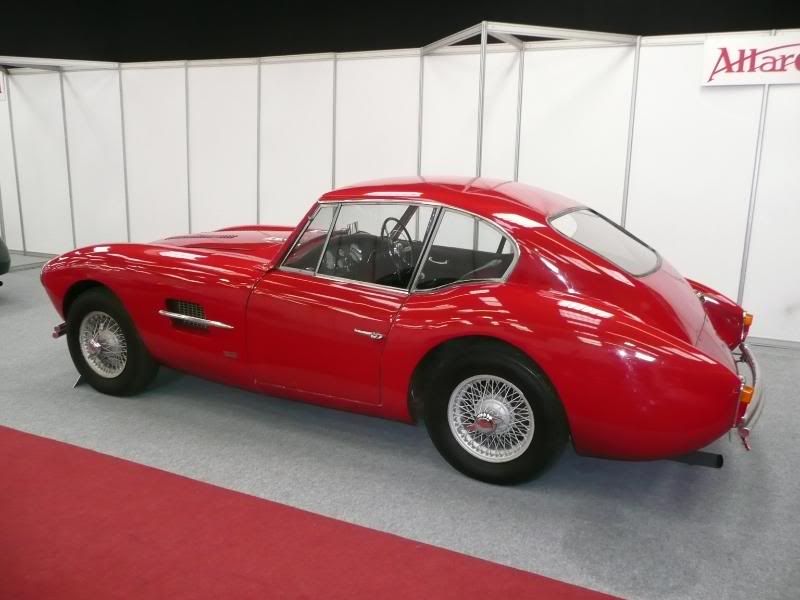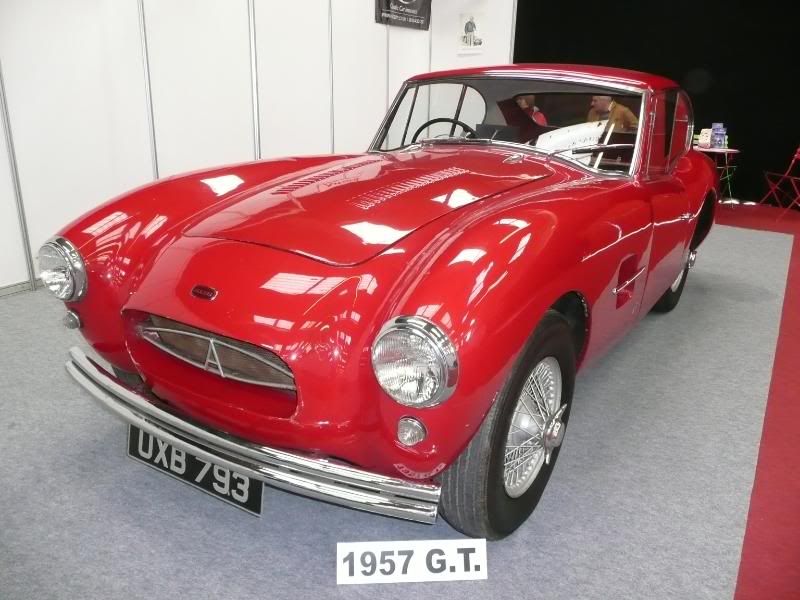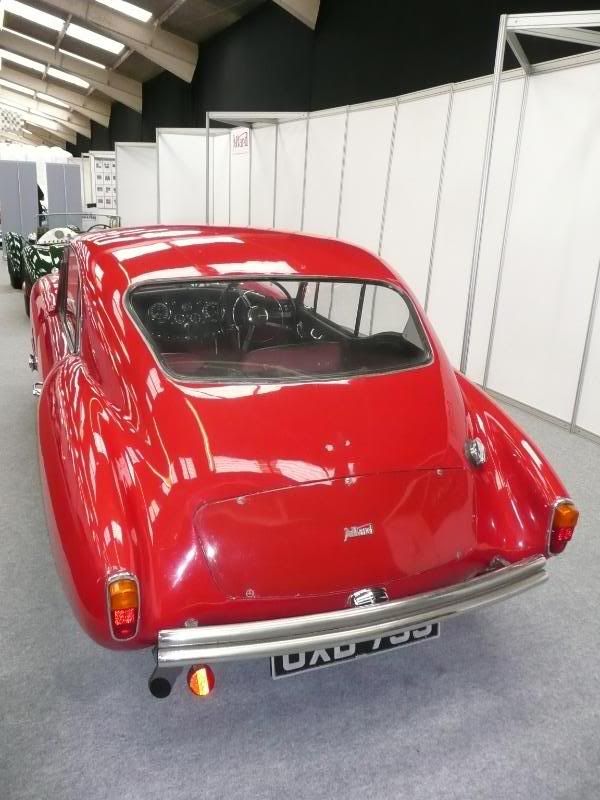 AUSTIN-HEALEY

There were plenty of Big Healeys dotted around the display stands.
BMW
One of the original "Batmobiles", based on the 3.0 CSL. Nick Wale will sell you this if you have another notes to hand.. (clue, a shoe box full will not suffice! try £95,000!!)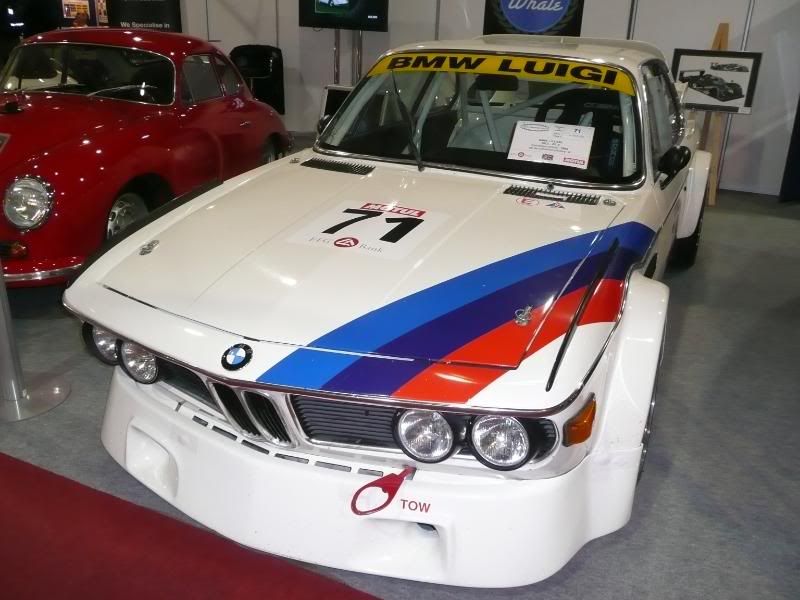 FORD
Highlight for me was this stunning RS200. We spent some time talking to the owner who was very proud of this completely original car. Are there are any other RS200s like this still left?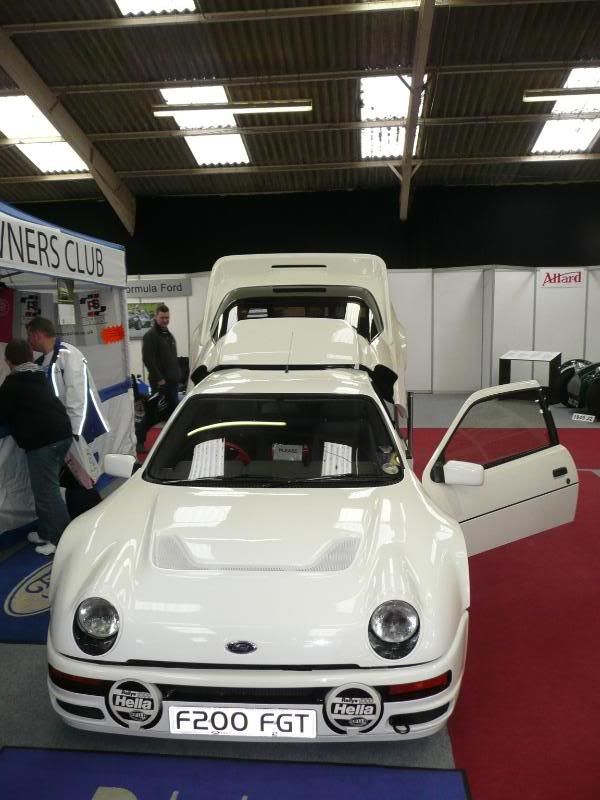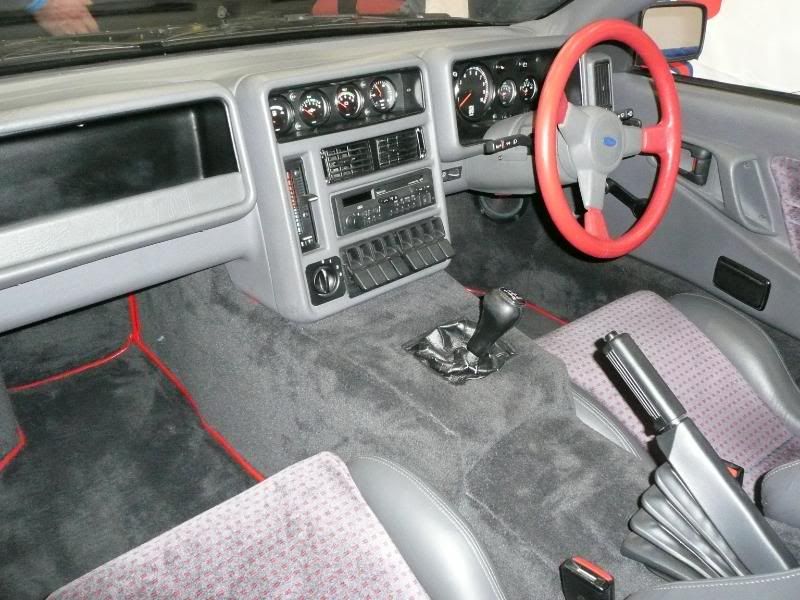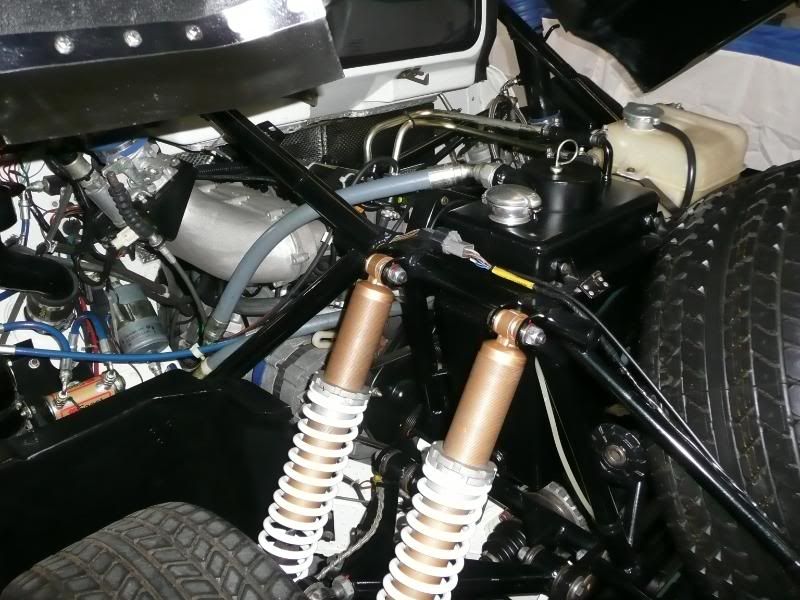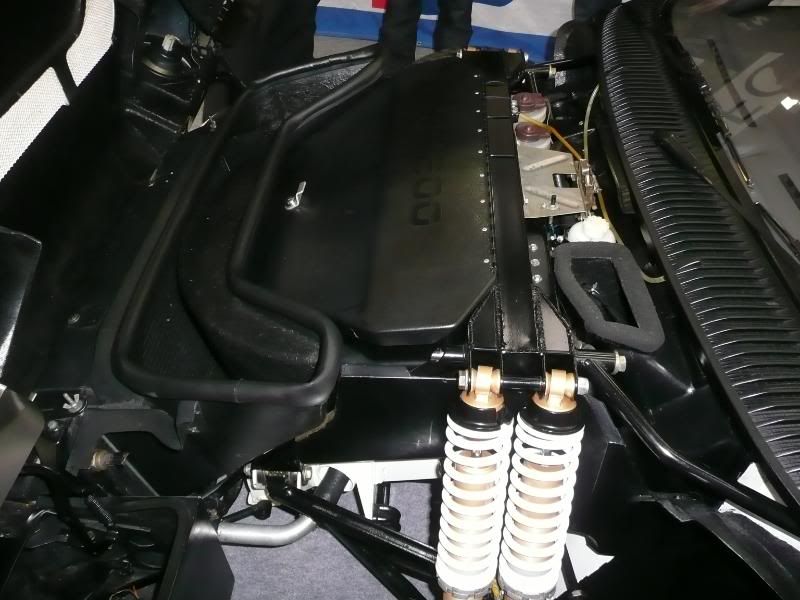 The owner said that this car had been put together by Tickford and was keen to show us the badge on the back. He said that the sister car to this one is owned by Mick Jagger!

This Focus RS was on a stand offering an inflatable car cover. Not sure my neighbours would welcome me installing such a feature on the front drive, but they might object less to the car!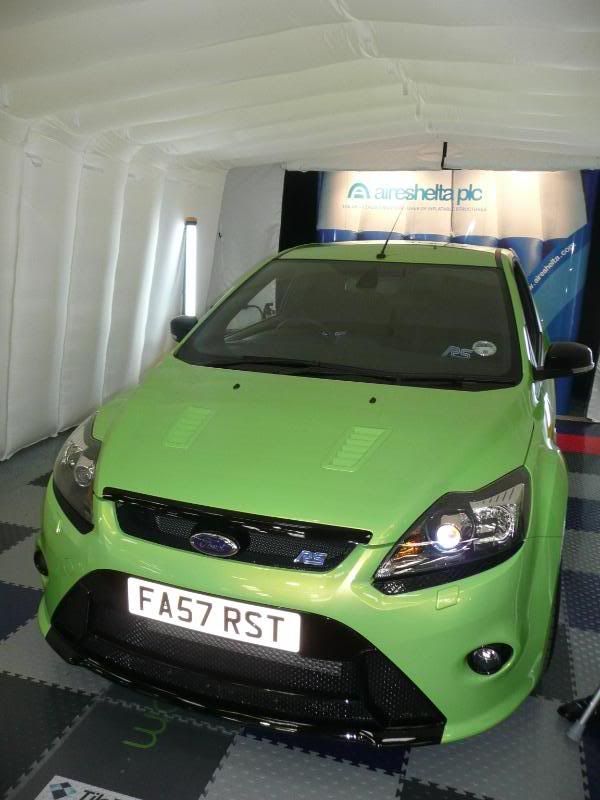 Rear wheel drive Escorts remain at the core of entry level motorsport and many such cars were on show
The earlier Anglias are also popular as competition cars.
This Lotus Cortina had two years of competitive track action before being taken back in house where it was used as a development mule for a putative automatic variant that never made the market. Nick Whale was offering it for sale at £50,000. Bargain?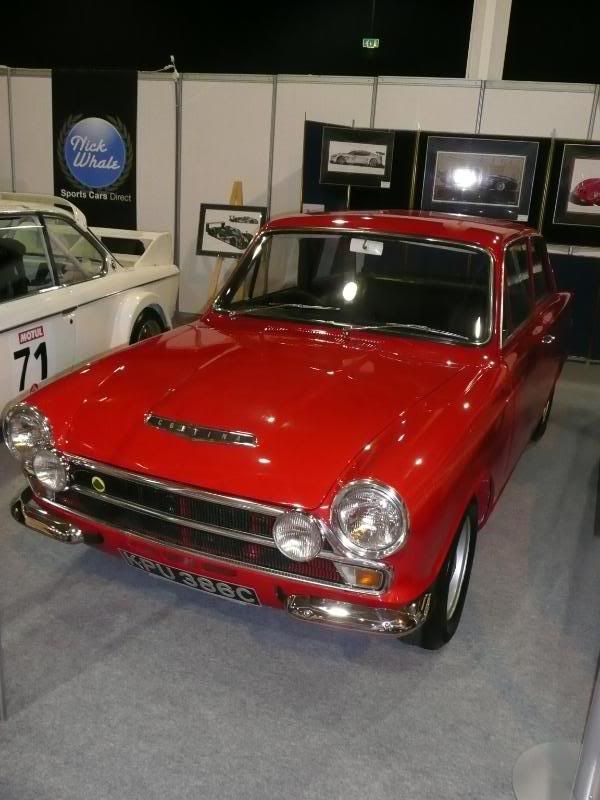 FRAZER-NASH
JAGUAR (and SUFFOLK)
This very lovely "C" Type is actually a Suffolk replica. Just gorgeous.
In case one was not enough, there was second one, also for sale
E Type Series 3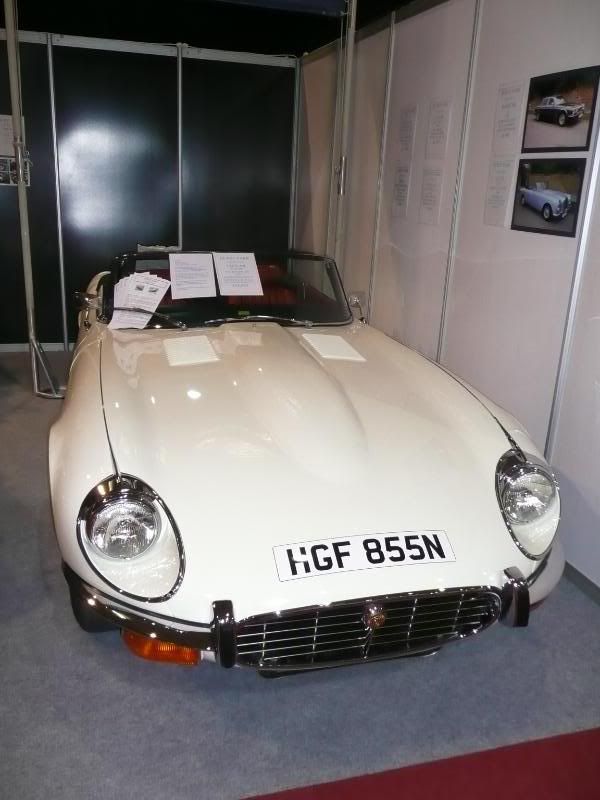 XK120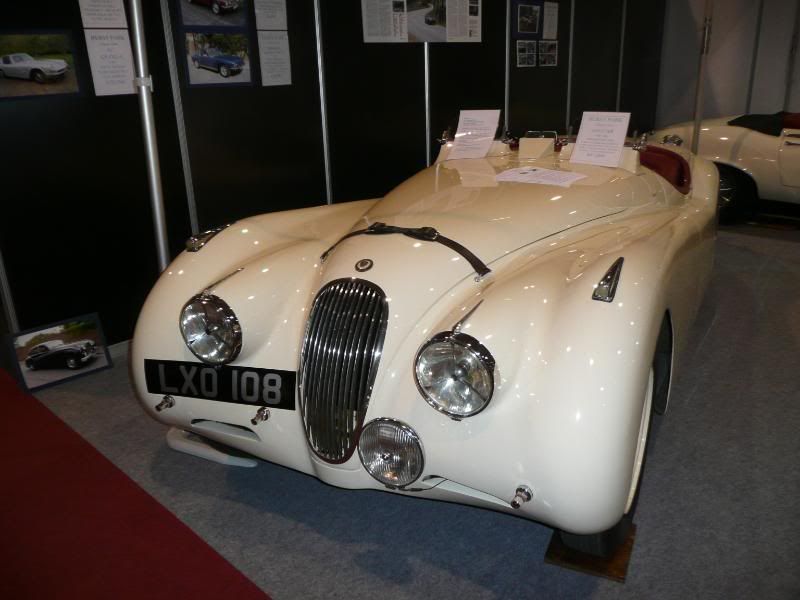 XJ-C racer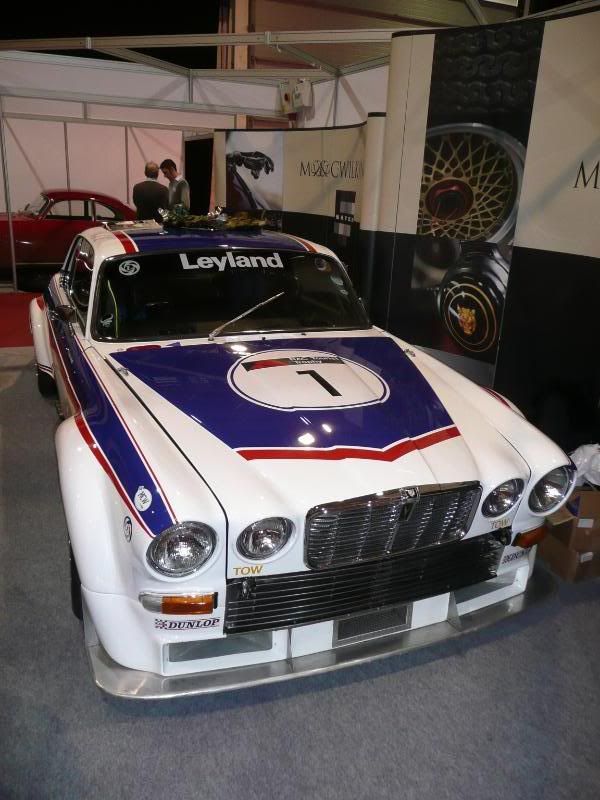 LAGONDA
LANCIA
The Fulvia Coupe was a surprisingly effective rally car as well as being a elegant road coupe.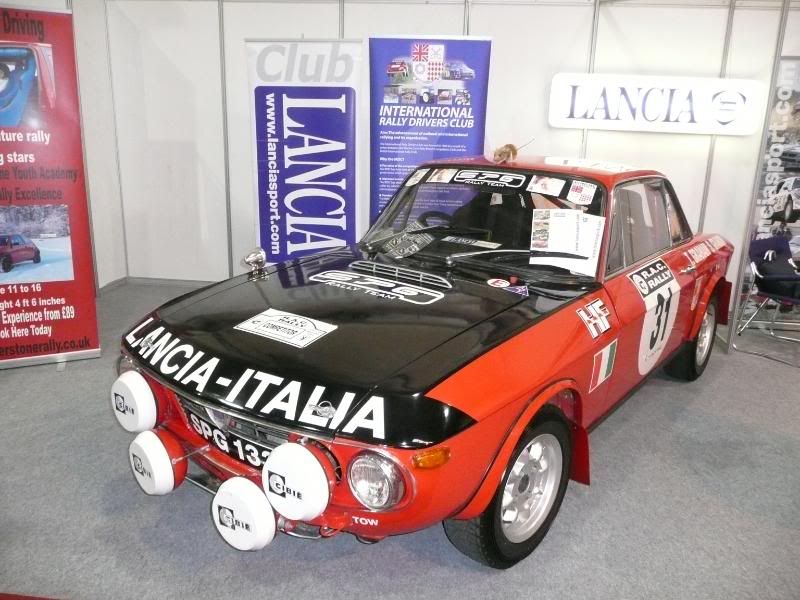 LEA FRANCIS
This car was on the Coventry Motor Museum's stand, as a representative of one of the many long forgotten Britsh sporting marques.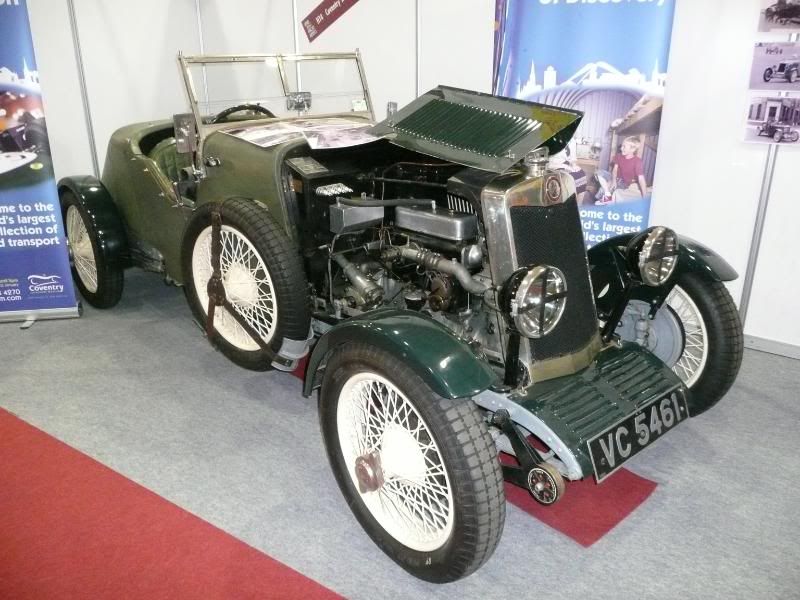 LISTER
A number of Listers from the 1950s featured on this stand.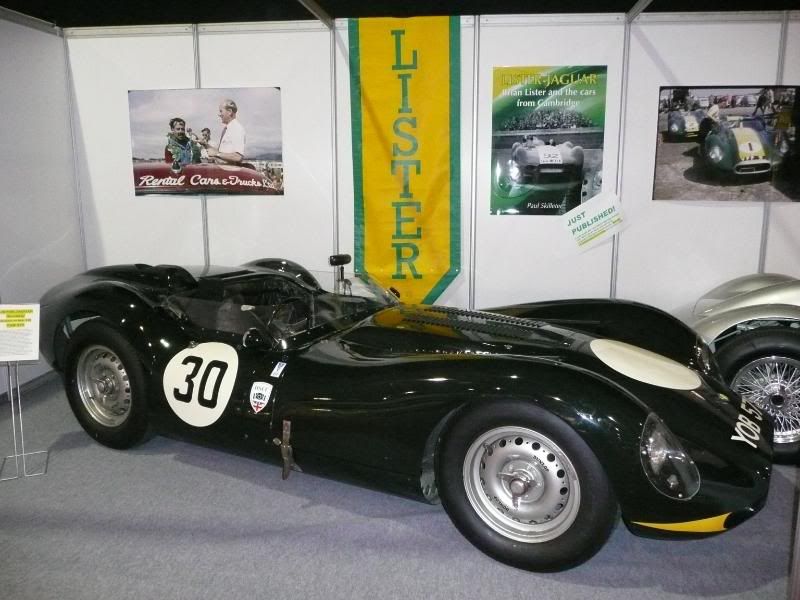 A small number of these monster GTs were made in 1991. Very rare to see one.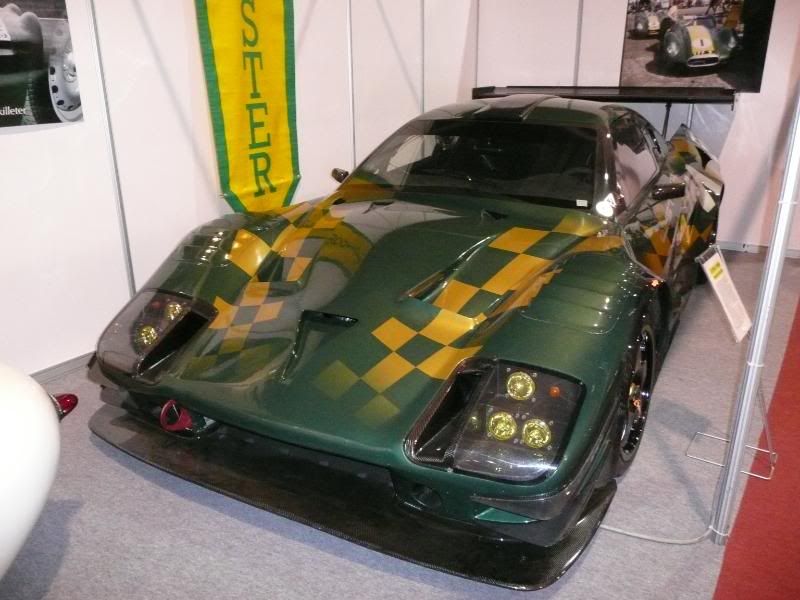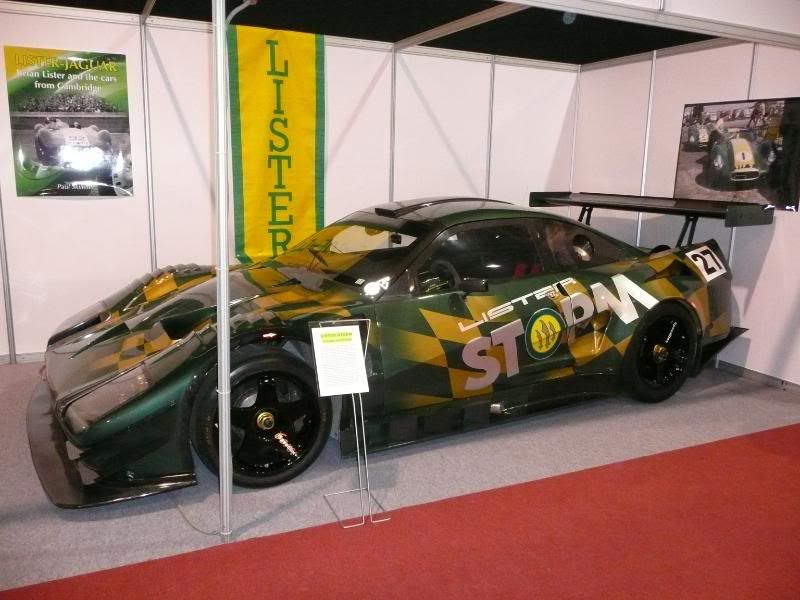 LOTUS
Replica of a Lotus Eleven.It was owned by Adrian Reynard and used as his fun car out in Spain.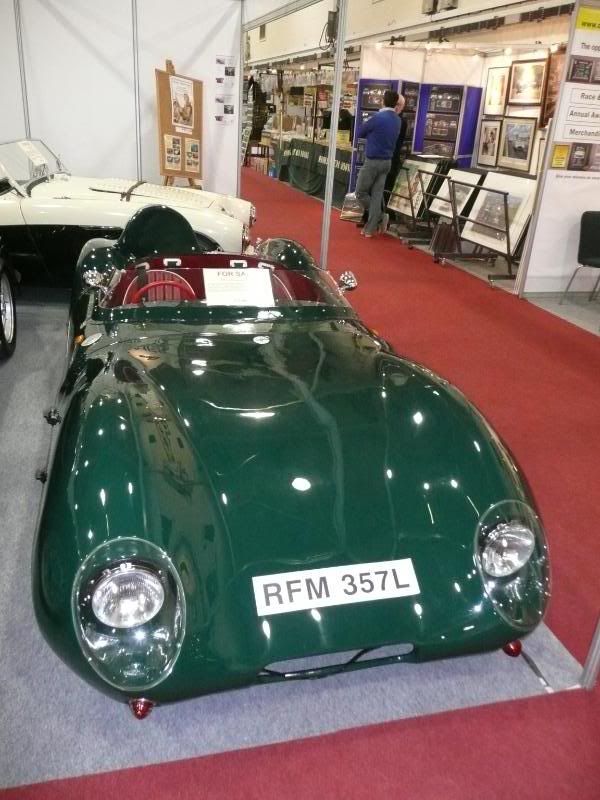 A very original early Seven, dating from 1960.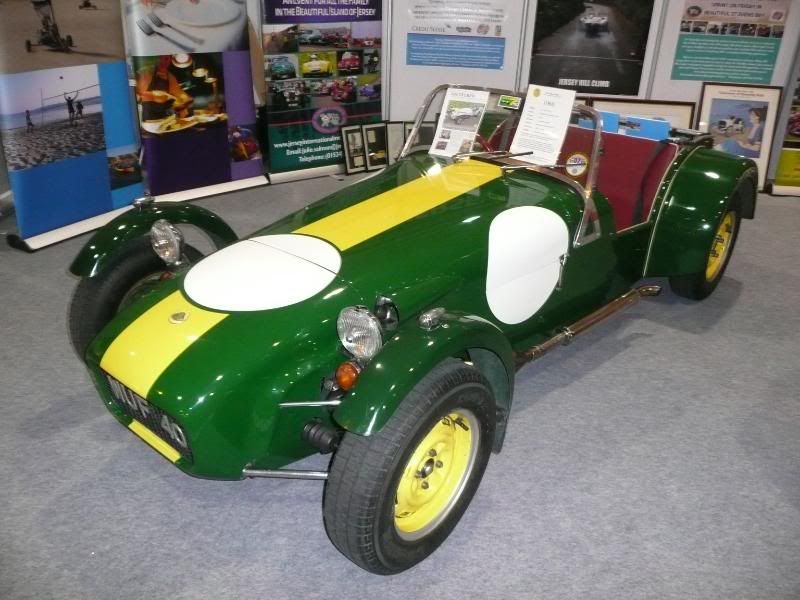 Elans were much in evidence.
MASERATI
Star of the Octane stand was this 1950s AG6S coupe. Glorious!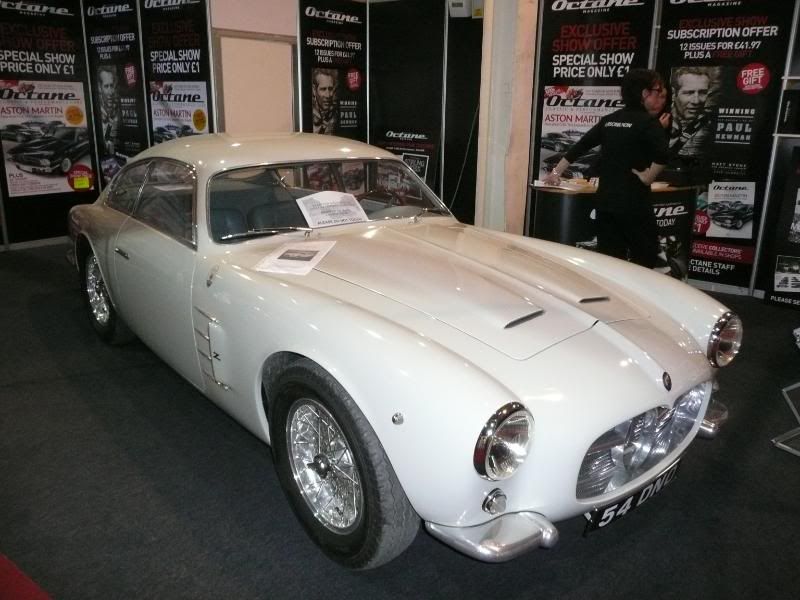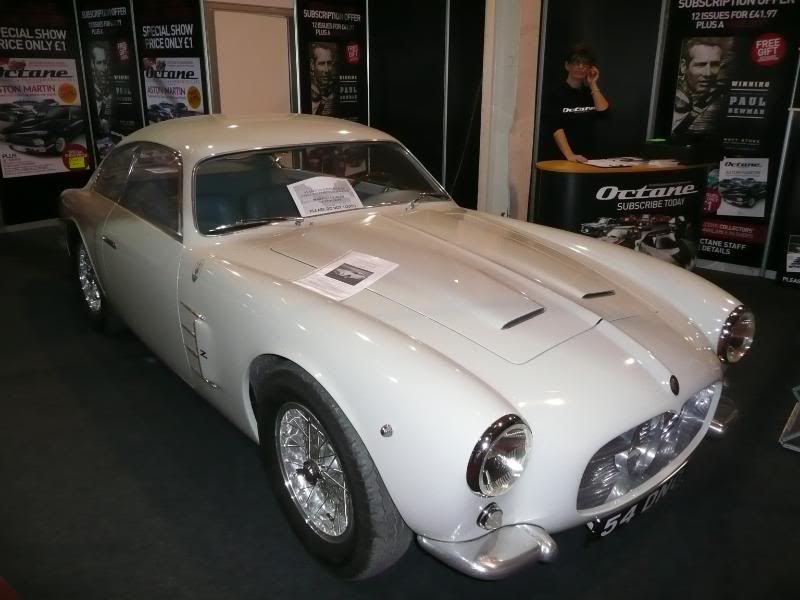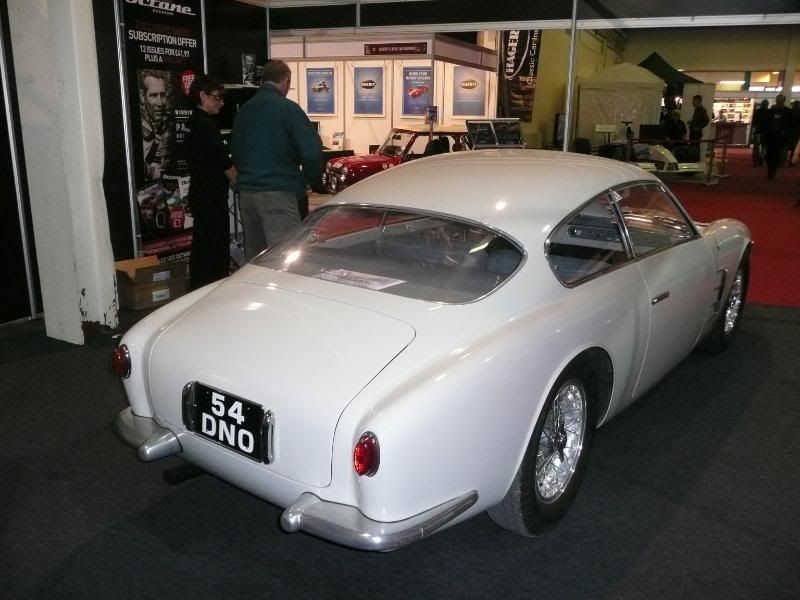 250S
This one was also at the Algarve Historic Festival and Historic Silverstone last year
PEERLESS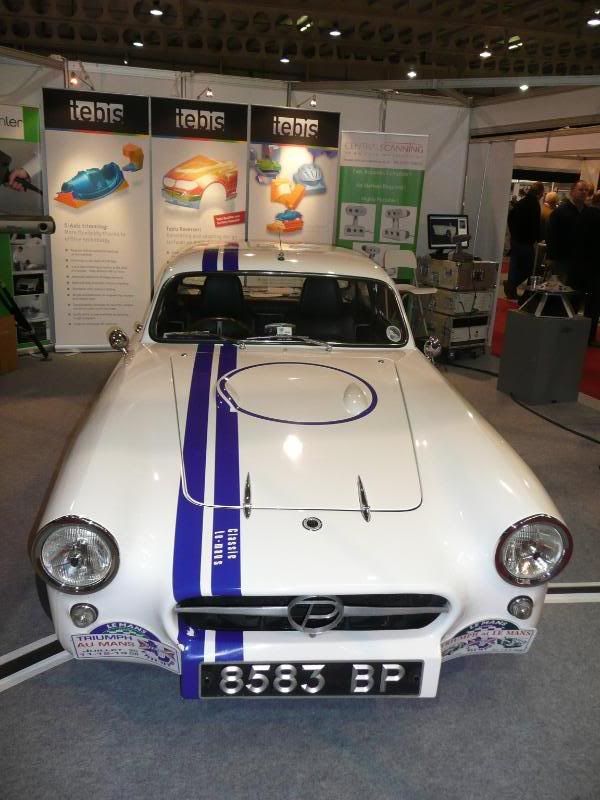 PORSCHE
A number of 356s – both original and replica were on show.
This 1960 Carrera GT was for sale at a not inconsiderable £275,000.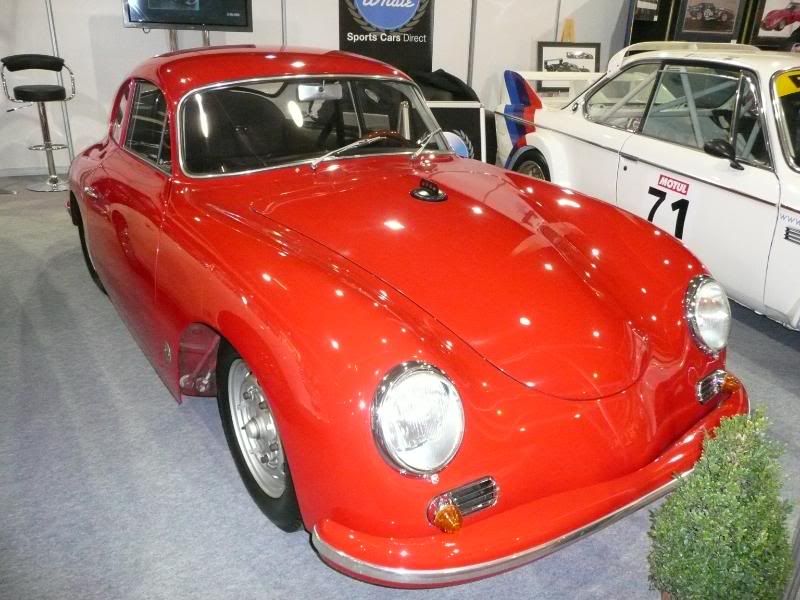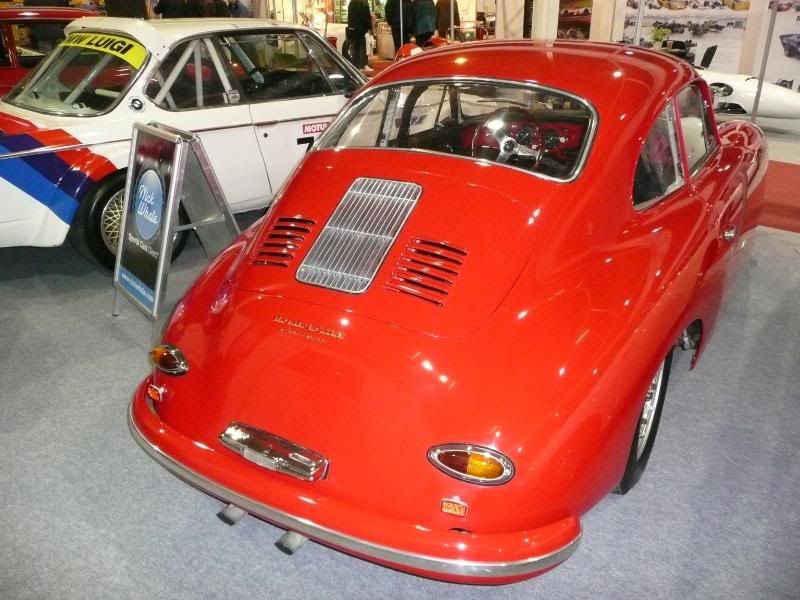 In contrast, this 356 1600s was quite modestly reasonably priced at just £79,000.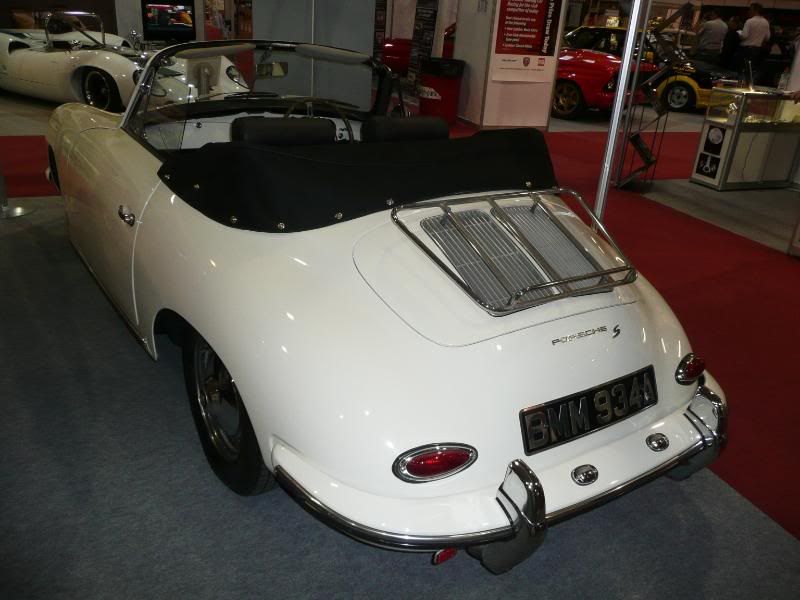 This one is a replica. Beautifully presented, though.
RILEY
A rather lovely RMF Drophead Riley from the early 1950s.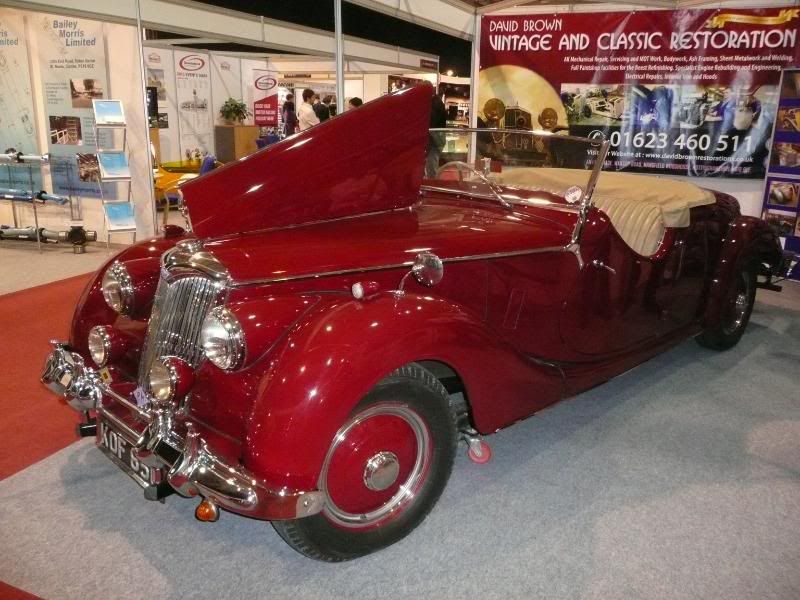 SUNBEAM
This is the very first Tiger, first produced in 1964. It has recently been refurbished and restored and was making its first appearance since this.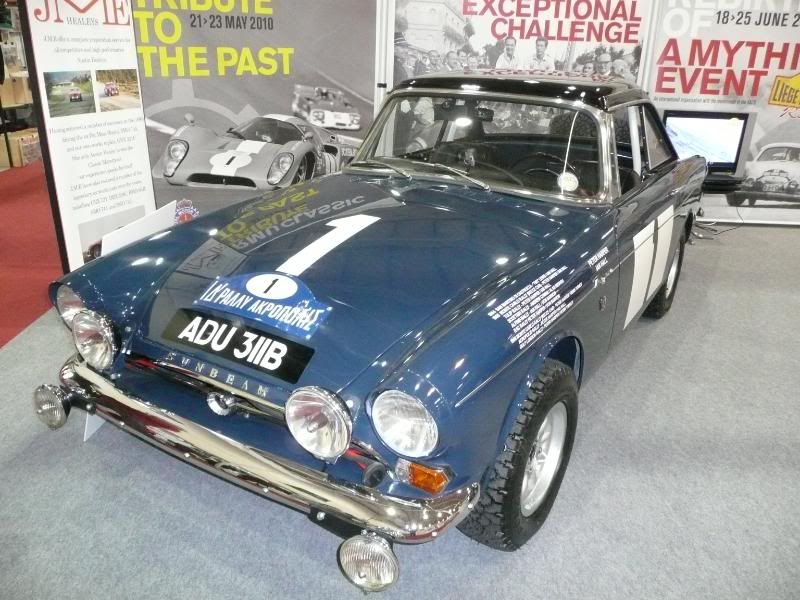 TRIUMPH
There were a few classic Triumphs at the show. No sign of the TR Register, so I assume Dave Gibson was off -duty, but we did spot these.
THE STEAM CAR
World record holder!
OTHER DISPLAY CARS
And the Napier-Railton from the Brooklands Museum
Embassy Formula One car from 1975.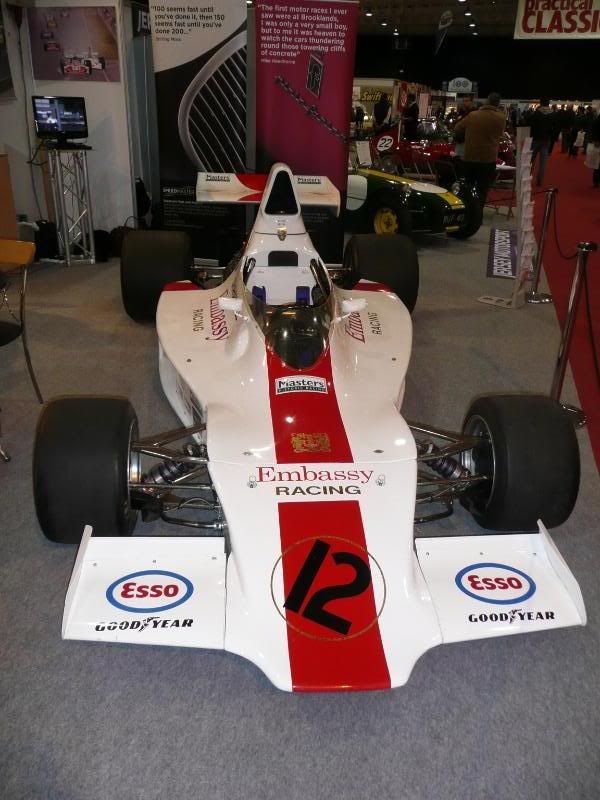 There were a lot of model cars either for sale or on display. A large number were beautifully presented in display cases like these.
THE SPECIAL STAGE
A different location on the campus this year, gave a wider range of former rally stars to show their paces. Some of the drivers were more gung-ho than others. The Chevette collected a straw bale on one of its laps, and the Integrale driver had more than a couple of occasions where he all but lost it.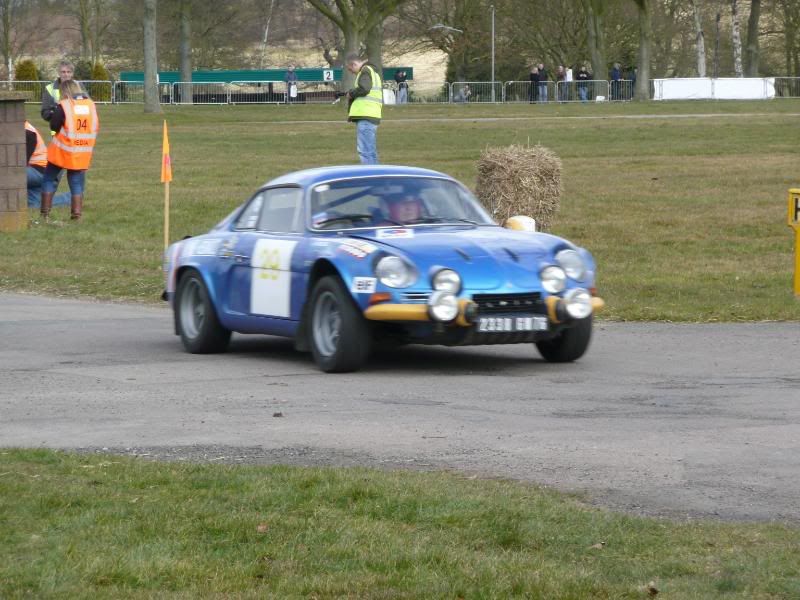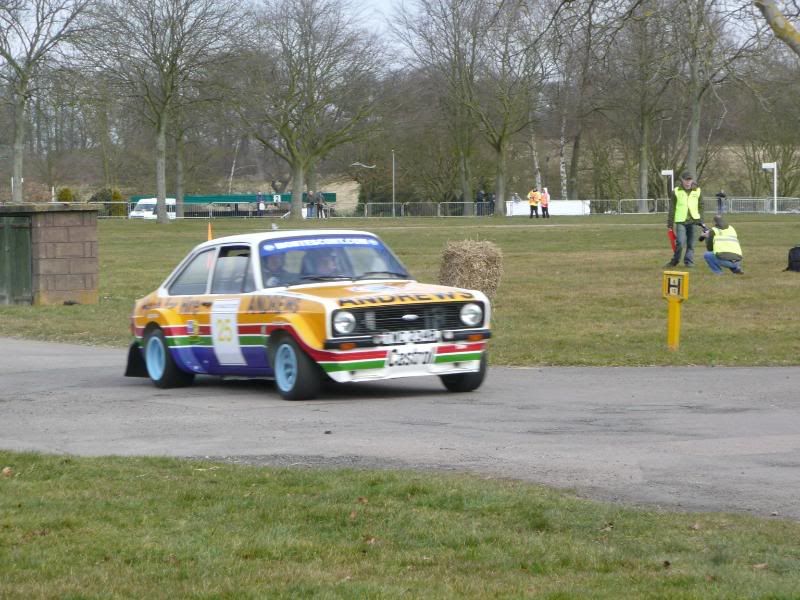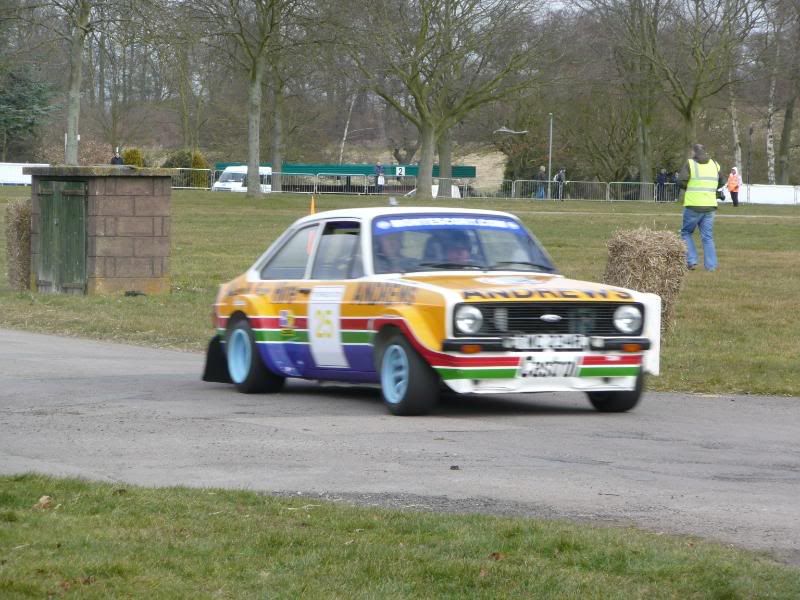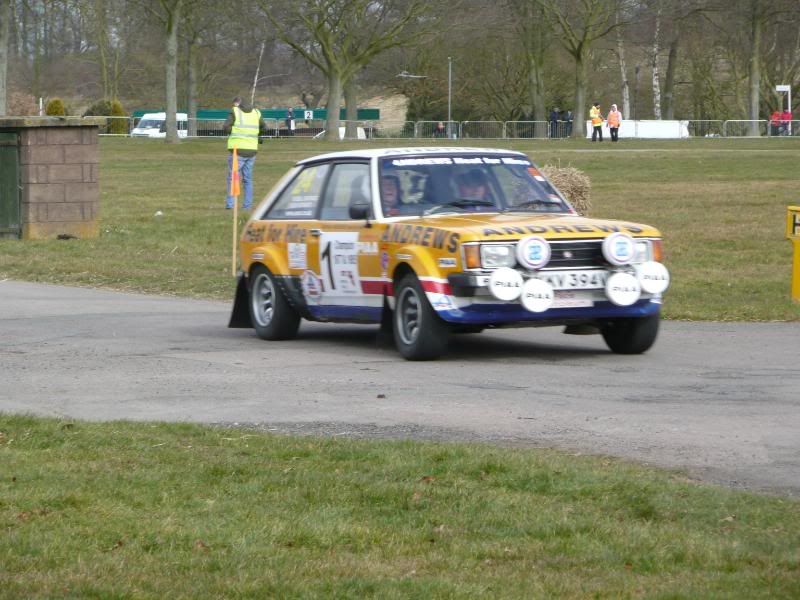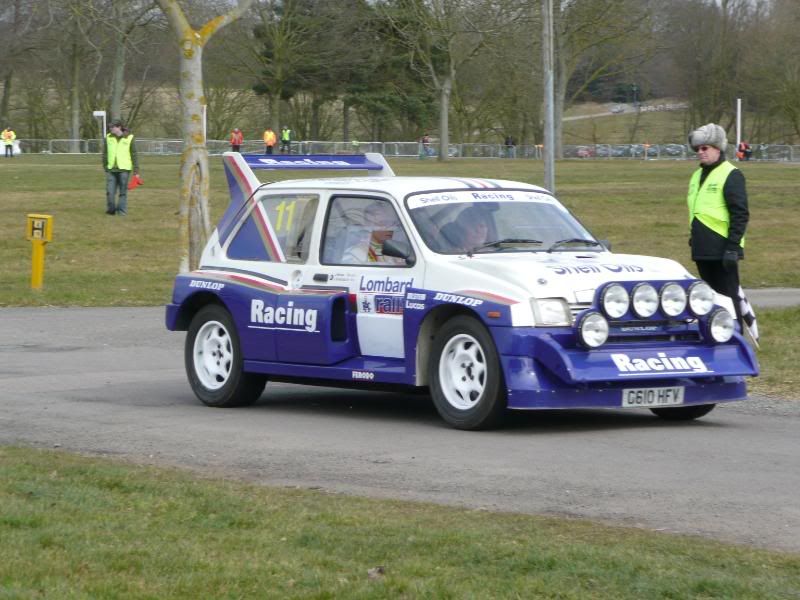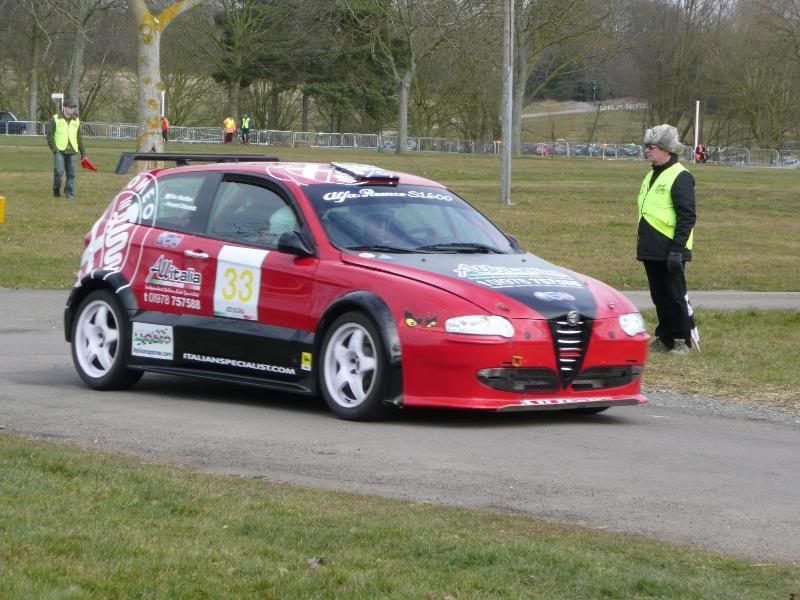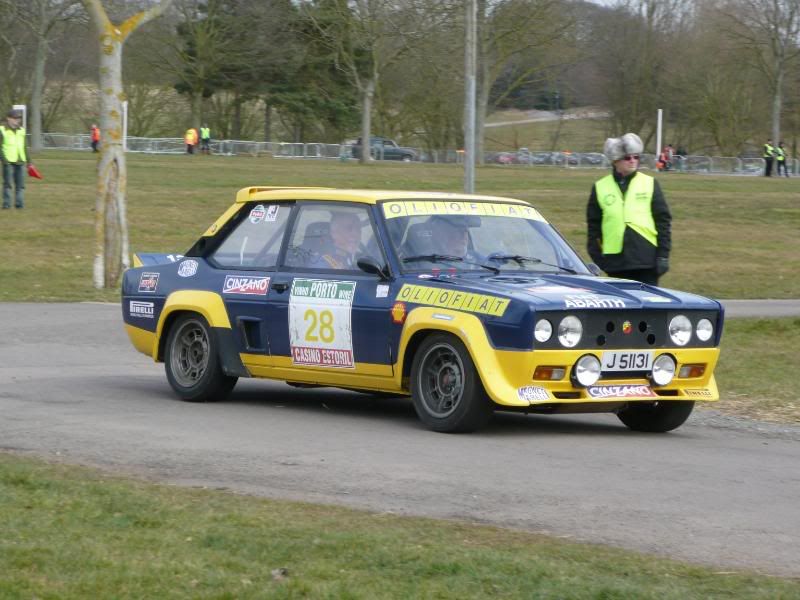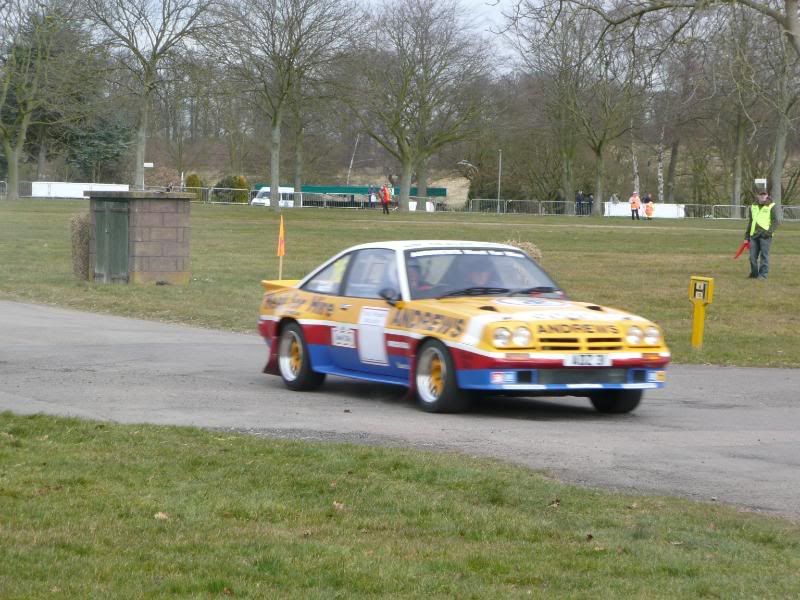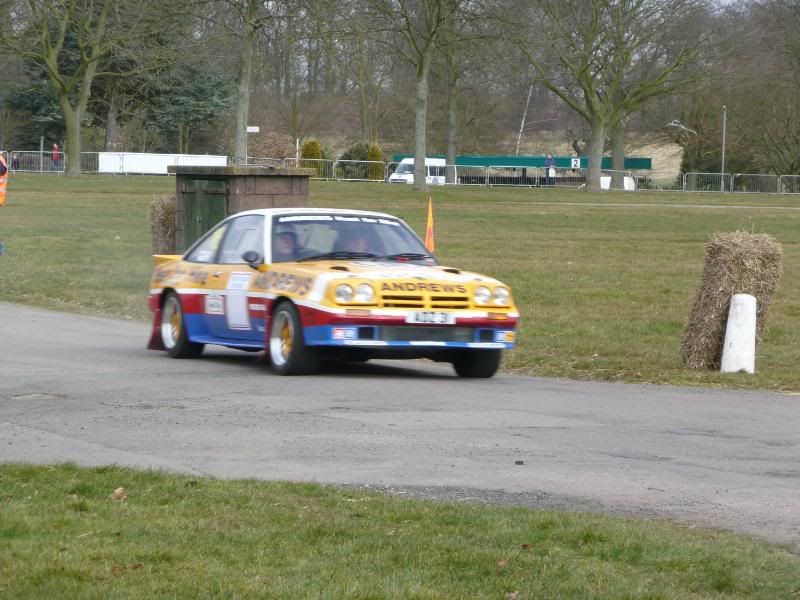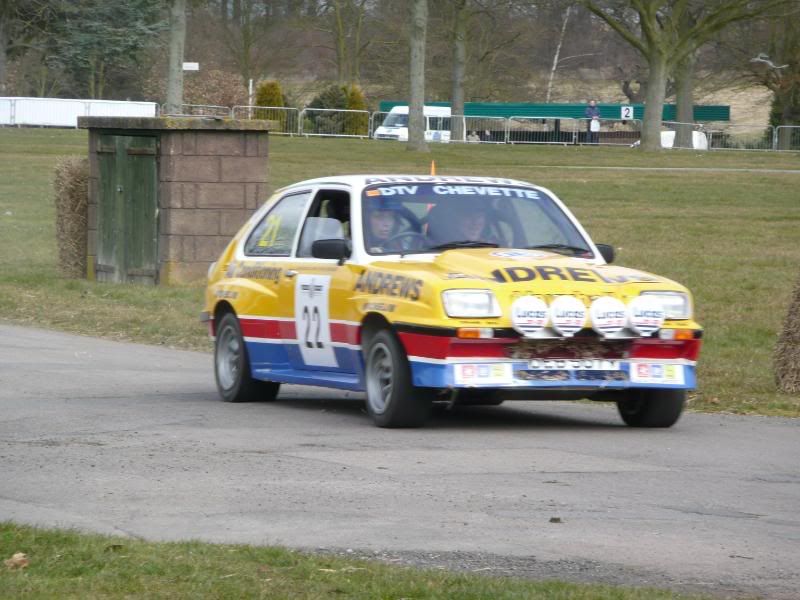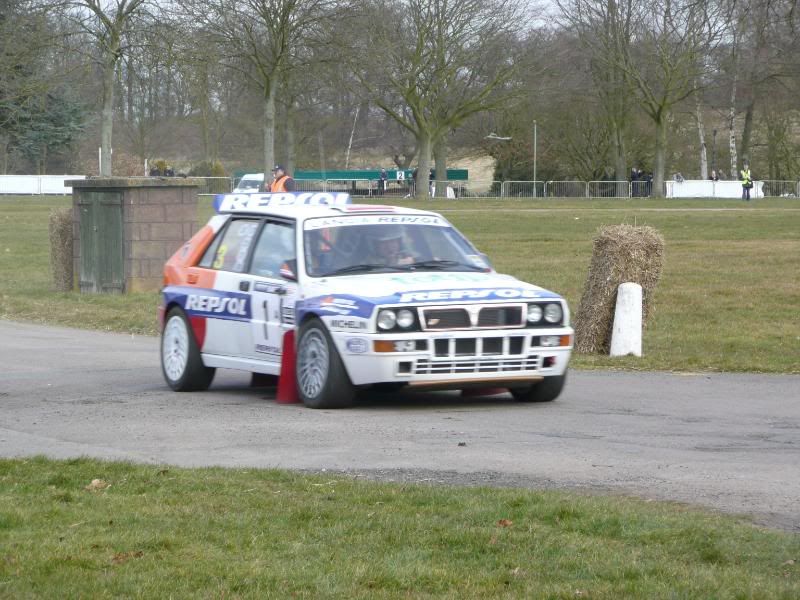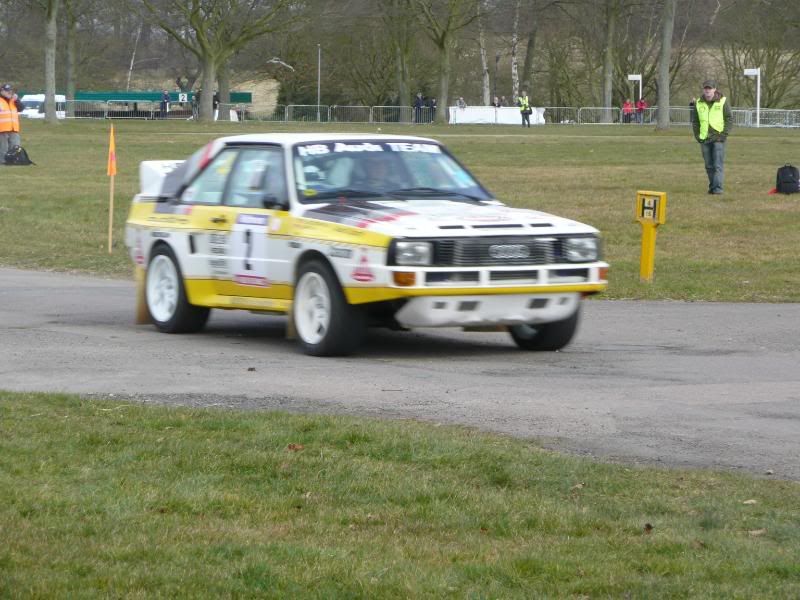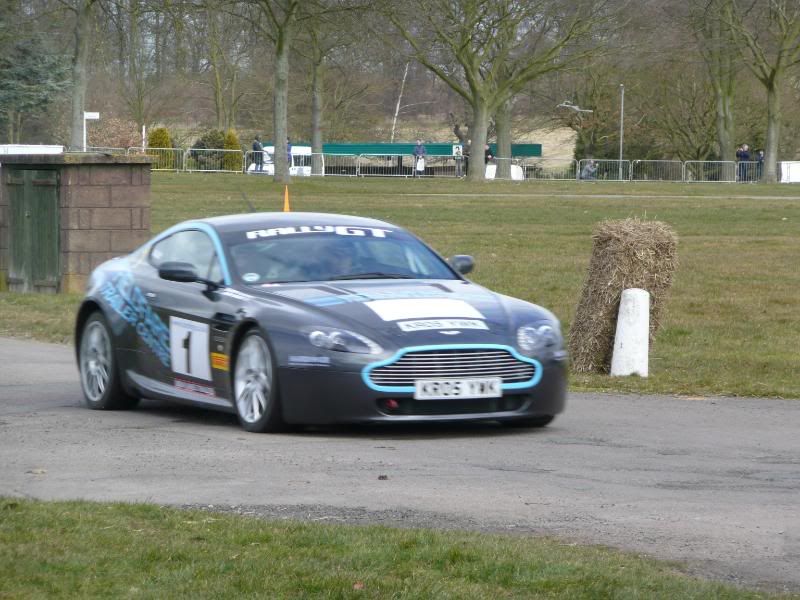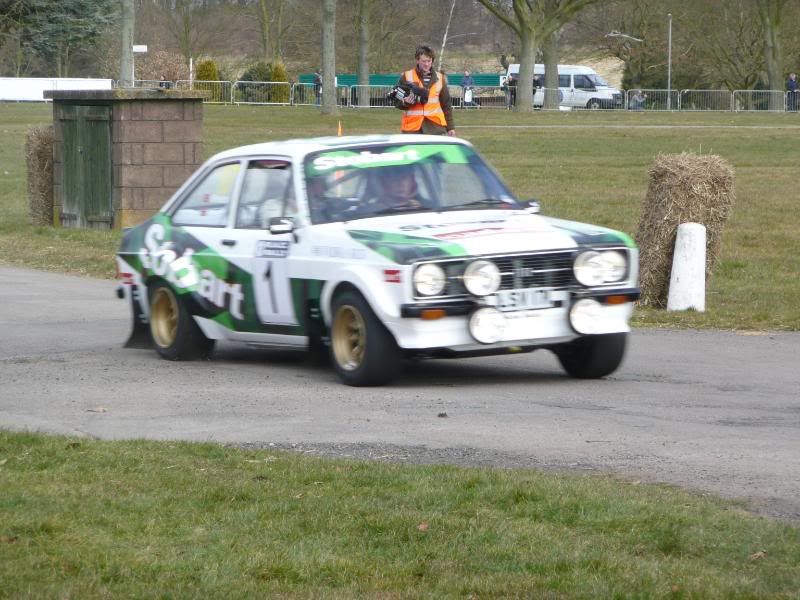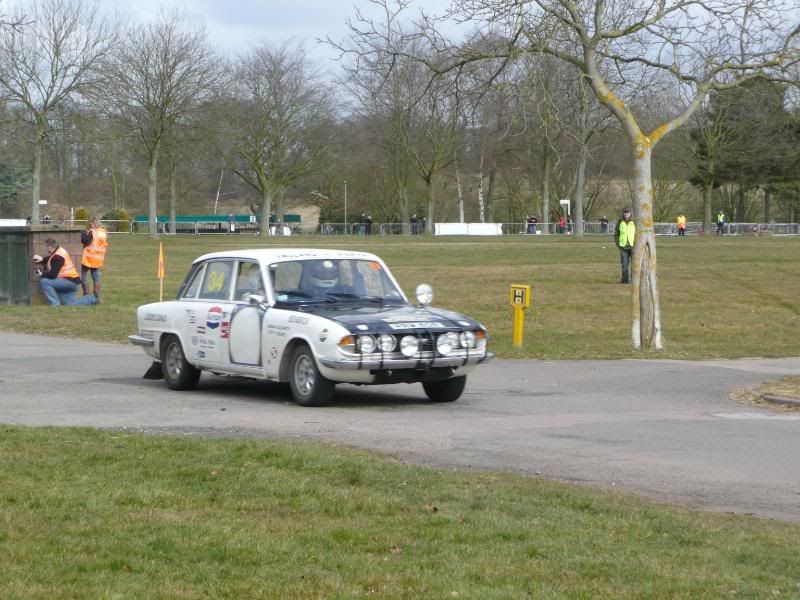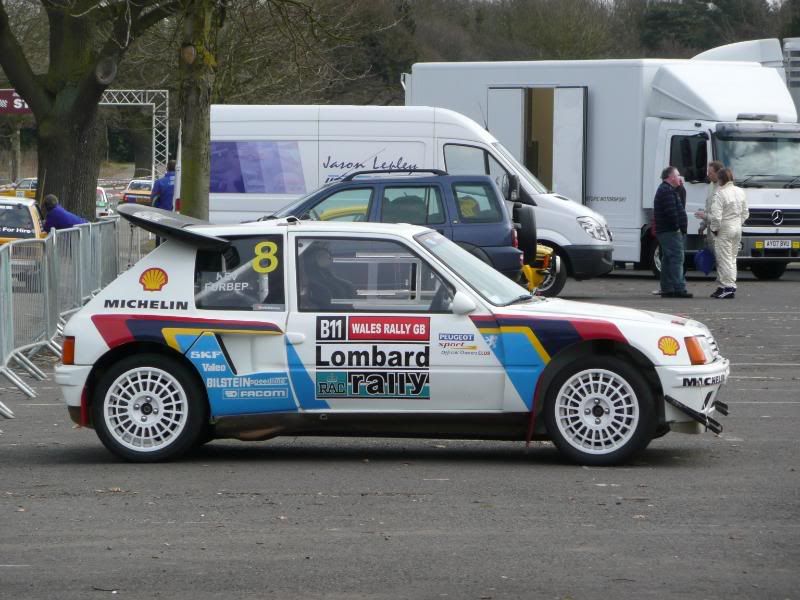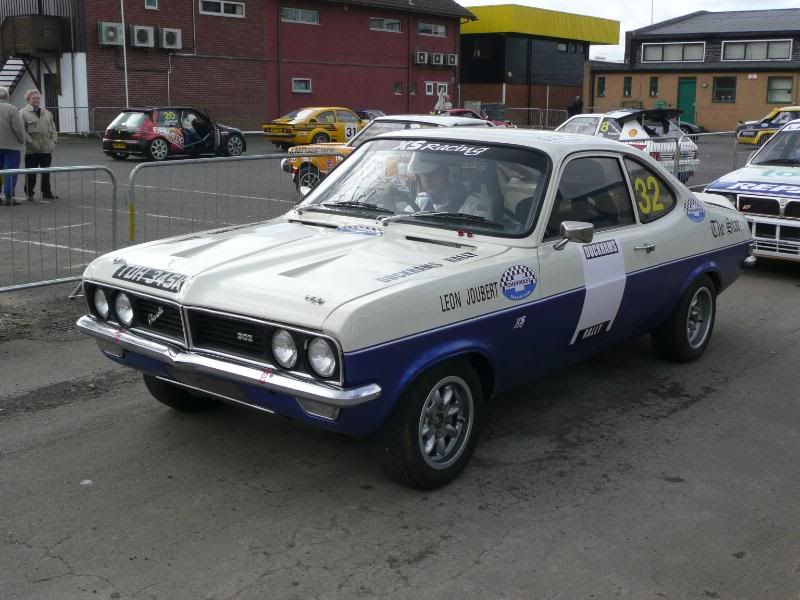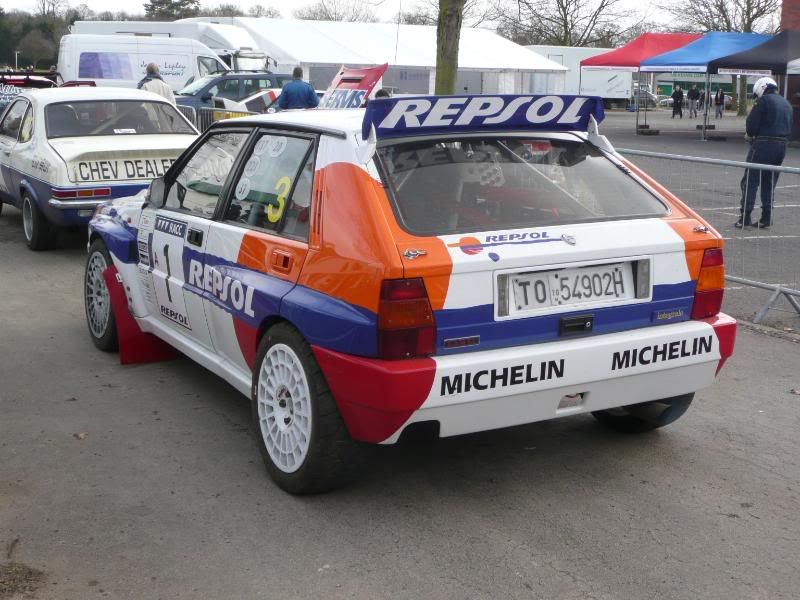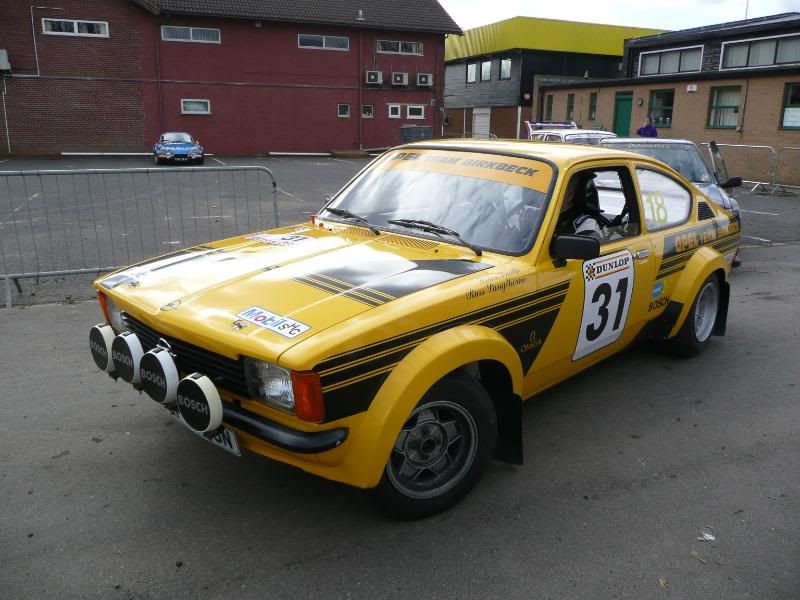 BIKES
Along with Alfa Romeo and Audi Quattro, Norton were the featured marque at the show and had this ex-Trevor Nation bike on show
Vyrus
Looking extremely complicated, the hub-centre steered bike will be raced in 2010 in a variety of top-line championships
Bimota
Benelli
And lots more race bikes
THE CAR PARK
There were plenty of interesting cars in the parking area reserved for Classics…. though quite how a new Fiesta Van and a Mitsubishi Carisma qualified, I am not quite sure.
Audi Quattro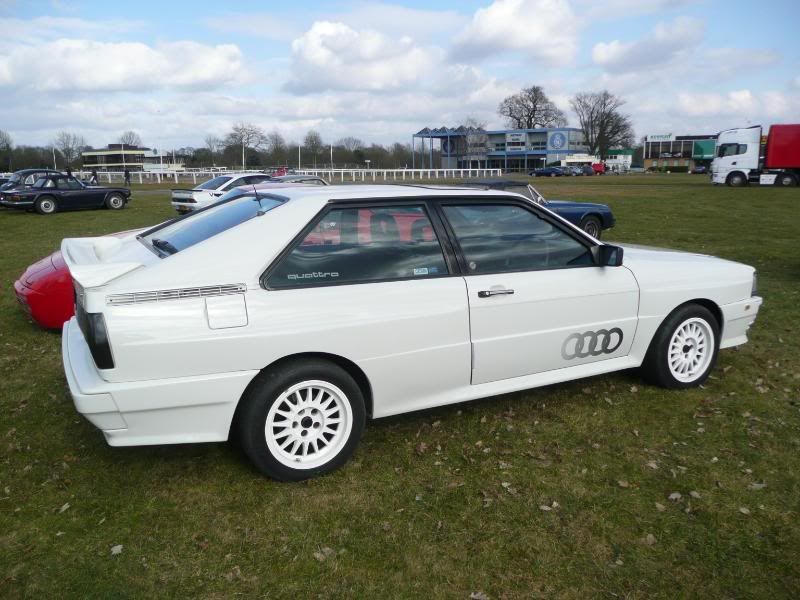 Porsche 924
Porsche 911 and Opel Manta
Mark 1 Ford Escorts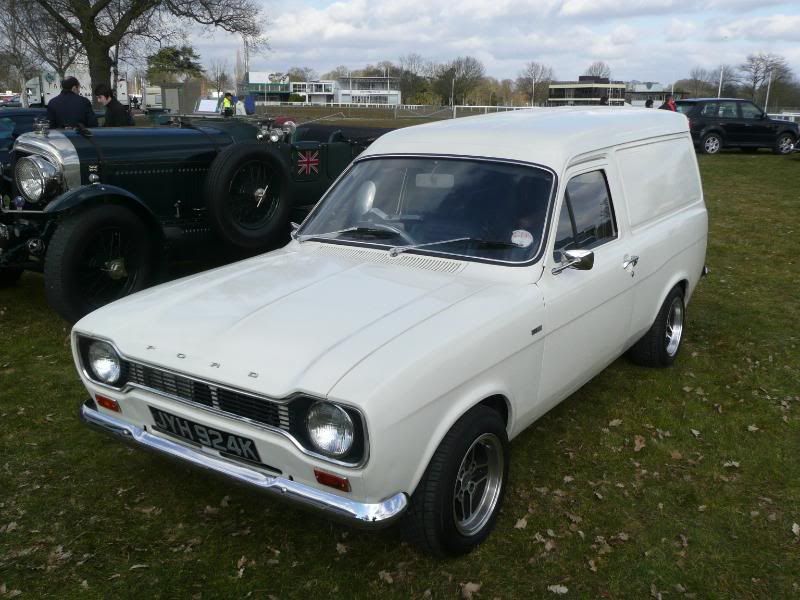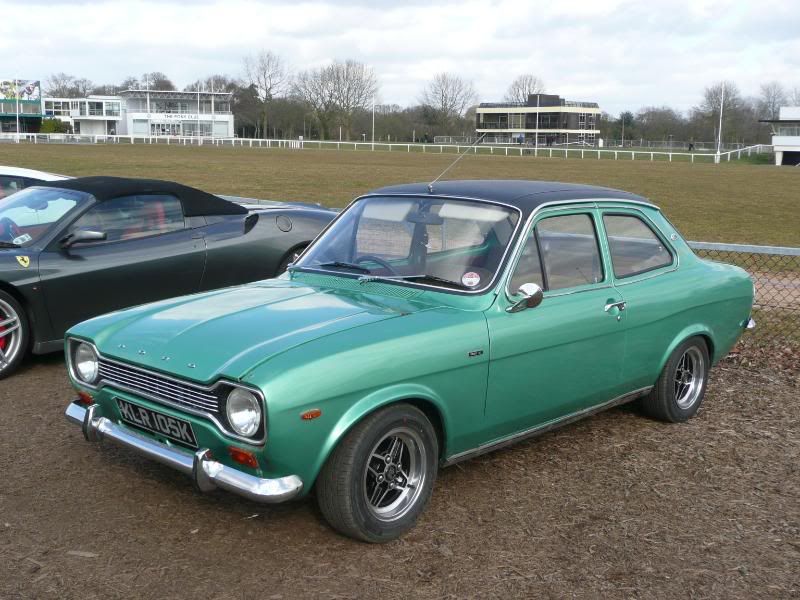 Sierra Cosworth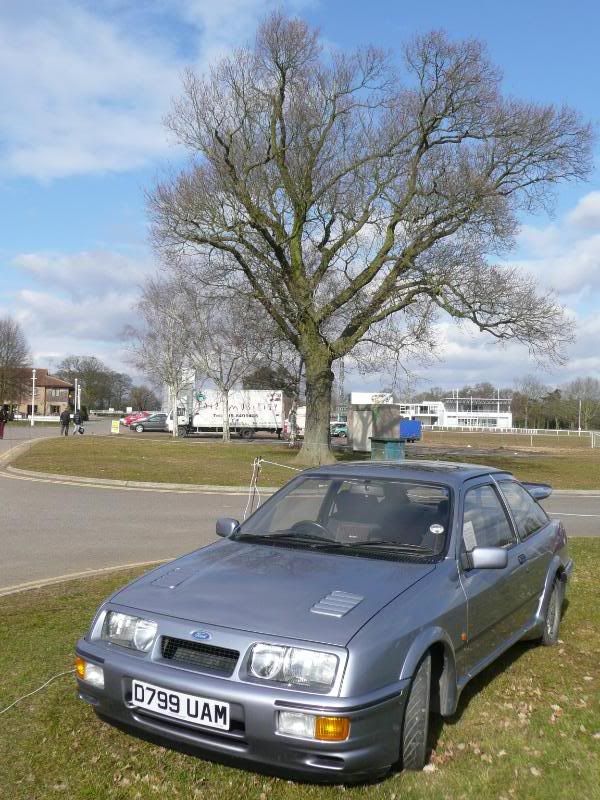 Escort Cosworth
Cosworths with a Bentley 4.5 litre
Ferraris
This might look like an Avenger Estate, but underneath lurks a Talbot Sunbeam Lotus. This is one of 2 such cars that was built as a rally support car.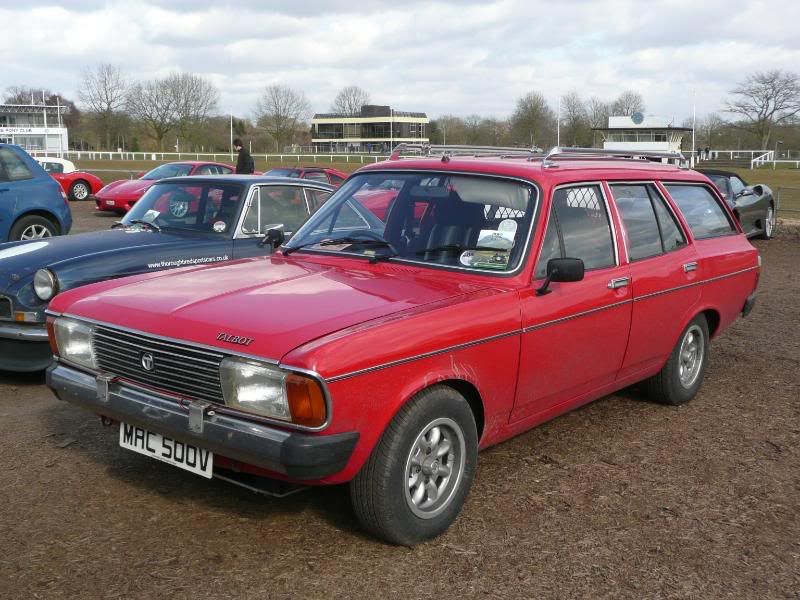 Lotus Carlton
Classic Ford F100 Pick up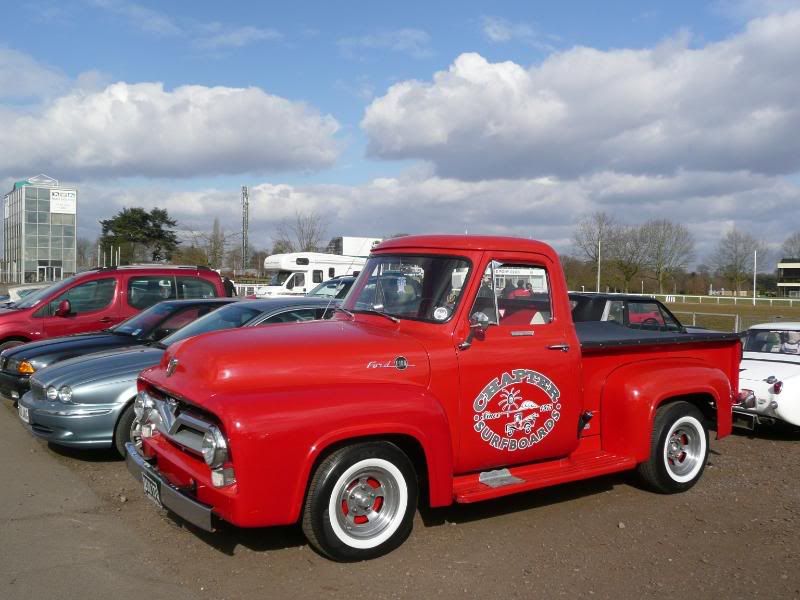 Classic 911 and MG TC
MG TC and C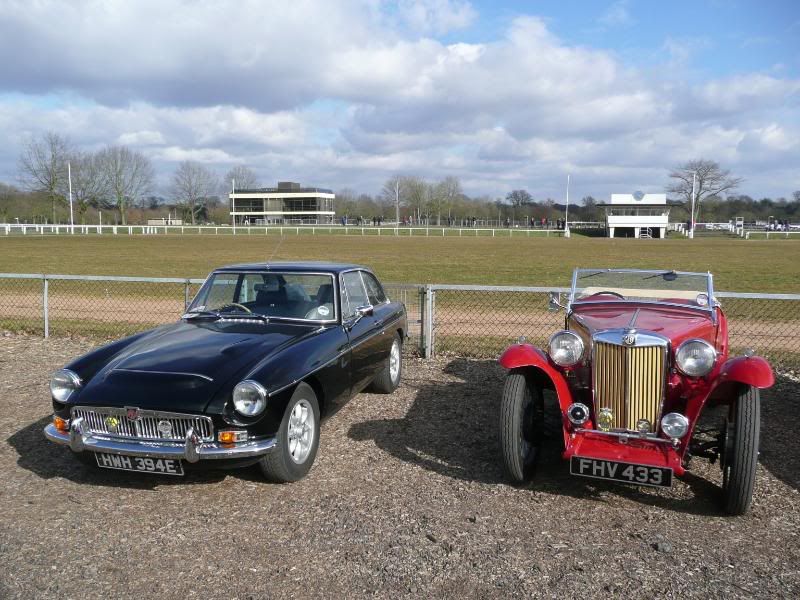 Series 1 Land Rover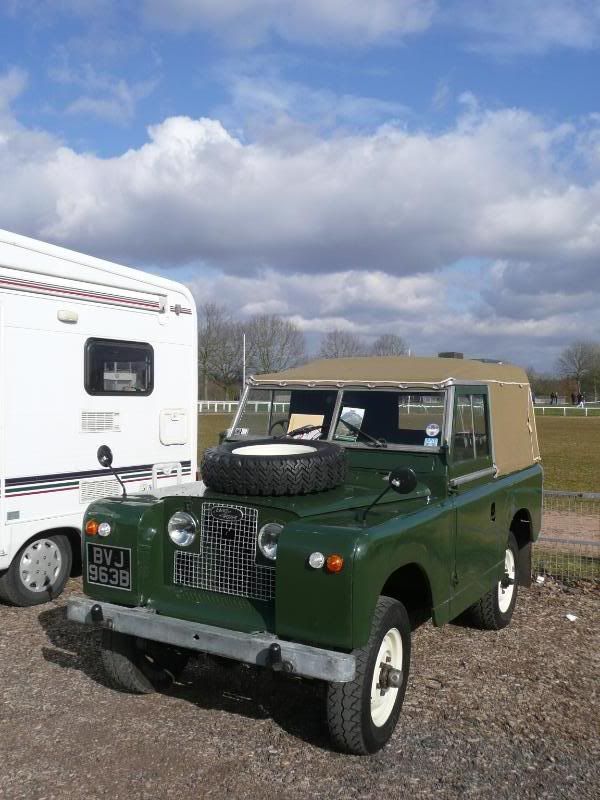 Porsche 928 and Jaguar Mark 2
Plymouth Roadrunner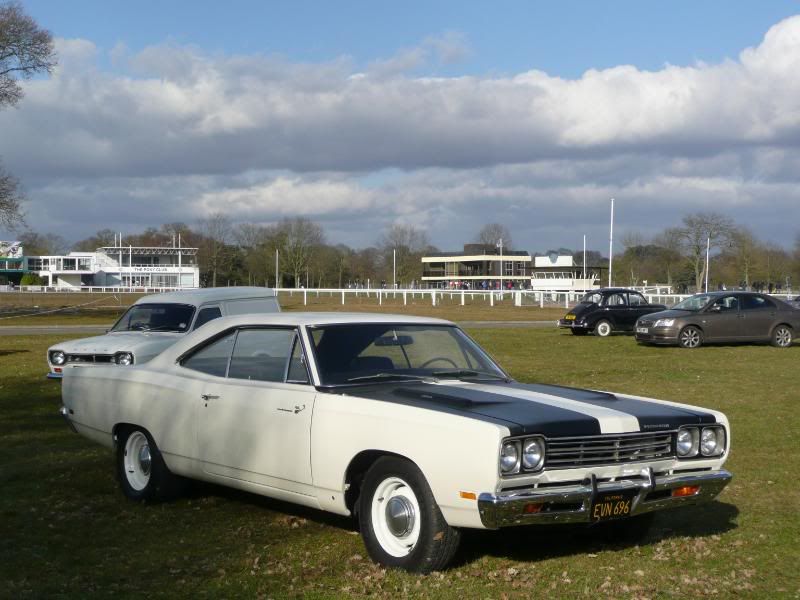 BMW 320 convertible
Jenson-Healey. At one point it was joined by  the very rare hardtop GT version, but it left before the camera could be pointed in its direction
A big Healey
Jaguar E-type
Saab 93 rally car
Bristol 412
Ford Anglia
Aston Martin
Vanquish
Rapide
Austin Ambassador
Ford Racing Puma
Hillman Husky
For me, the show was well worth more than its entry price just to see the priceless collection of historic Alfas. But there was so much more than that to see. A splendid day out, further improved by the pleasure of the company of three other enthusiastic forummers.
2010-03-15 15:06:01