After several weeks of unseasonably warm weather and almost cloudless skies (enriched or not with volcanic ash!), perhaps it was too much to hope that the weather would hold for just another couple of days, so that the end of April season opener at Prescott could be blessed with glorious sunshine. In the end, of course, the weather finally took a turn for the more seasonal, but North Gloucestershire was spared anything worse than cloud and the odd spot of drizzle. Perfect. then, for the start of the 2010 season at this historic venue.

THE PADDOCK

A wander round the Paddock provides an excellent opportunity to take a close-up inspection of the cars that will at some stage be battling against the clock as they head up the hill. We found a mixture of familiar competitors and some new entrants.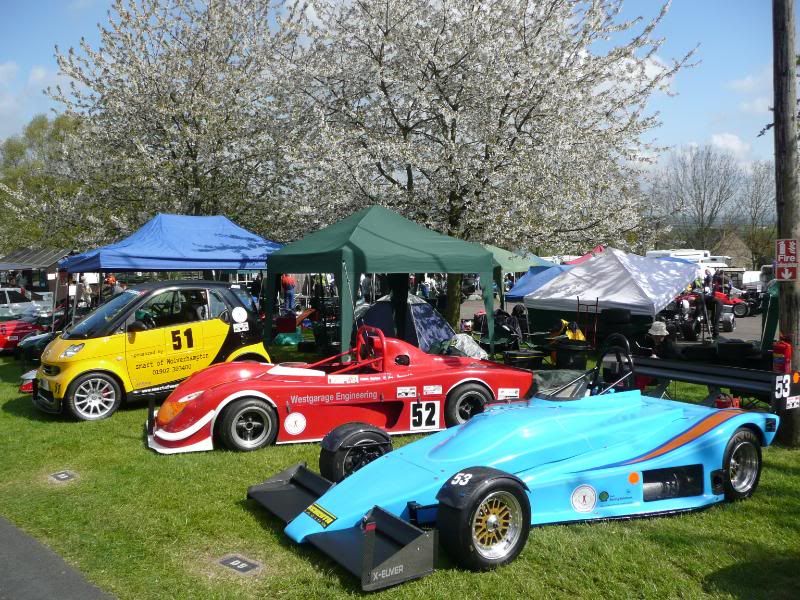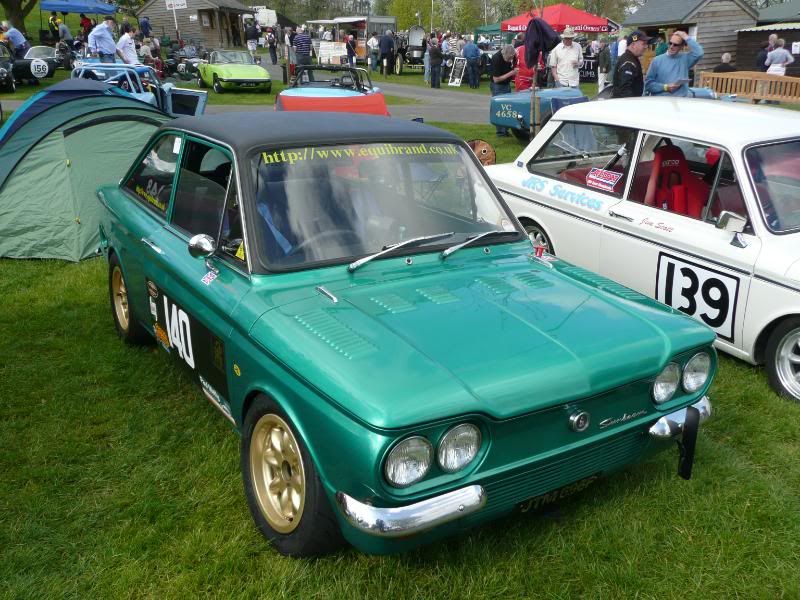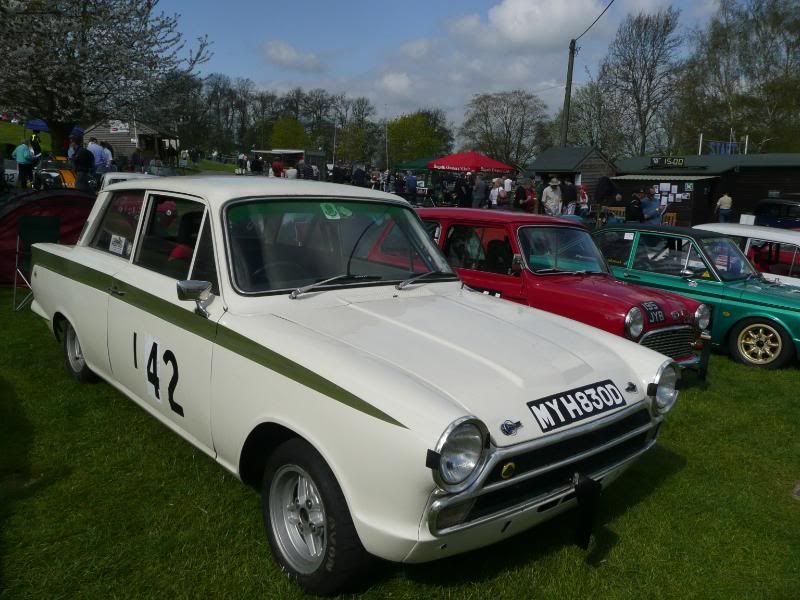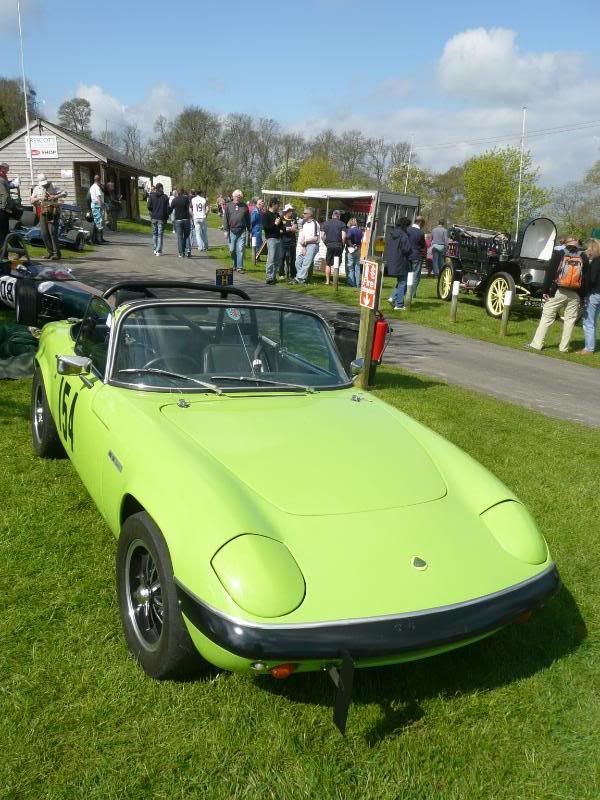 This Puma was said to have 500 bhp at its disposal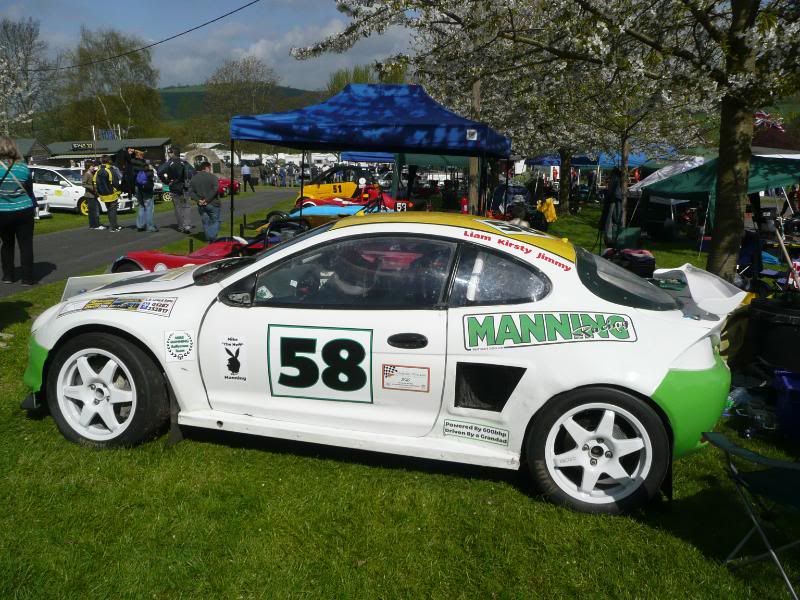 Not lacking in power, the idea of piloting the rather unruly Viper up the narrow and steep hill was an interesting idea. It seemed to do quite well, and was surprisingly muted compared to the noise that emerged from many of its rivals.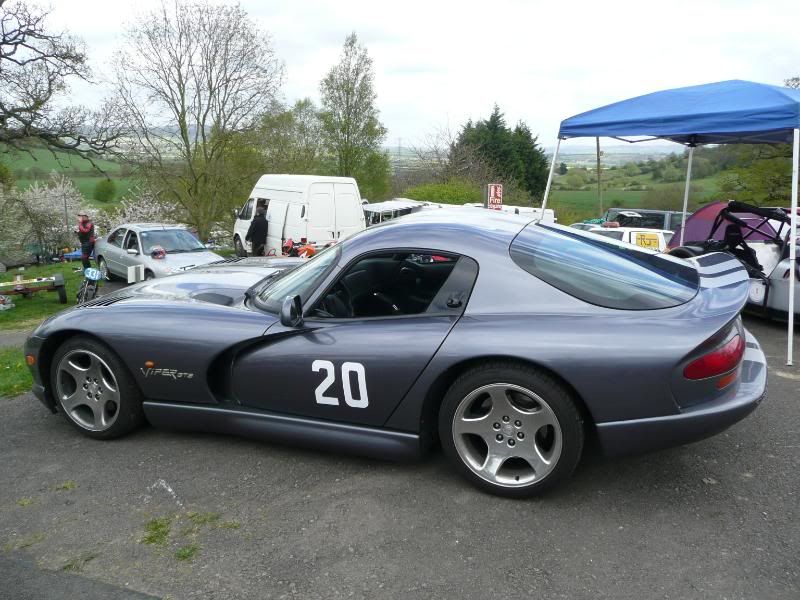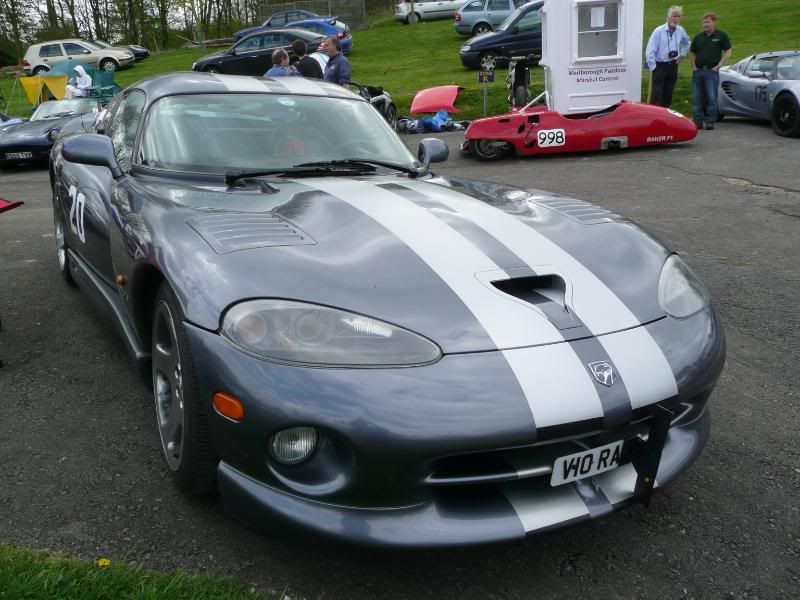 The car I most wanted to hear in action (and see) was this Audi Quattro Sport. I was not disappointed!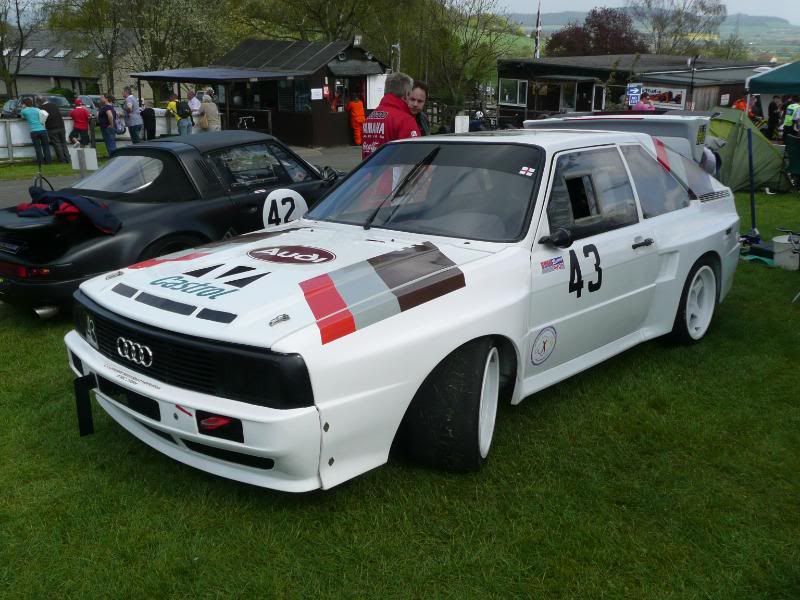 As well as four wheeled competitors, there were plenty of bikes and. for the truly foolhardy, a number of side cars.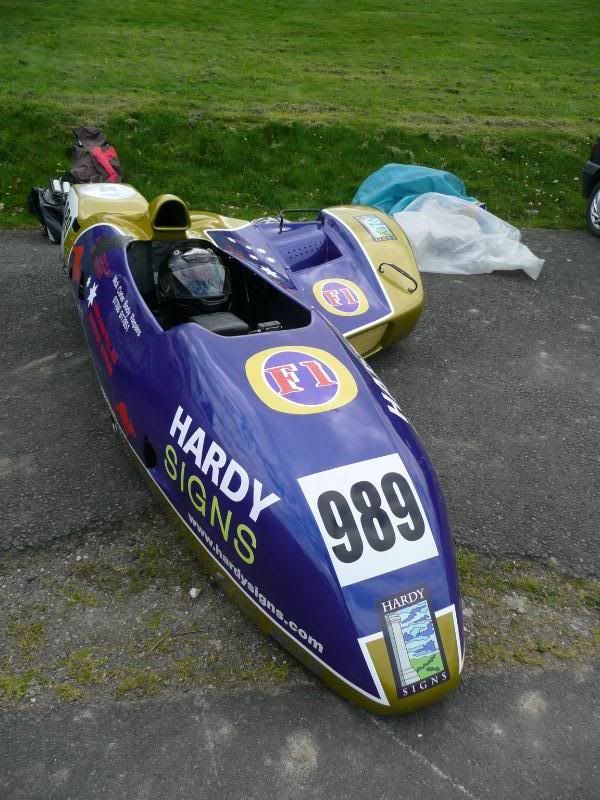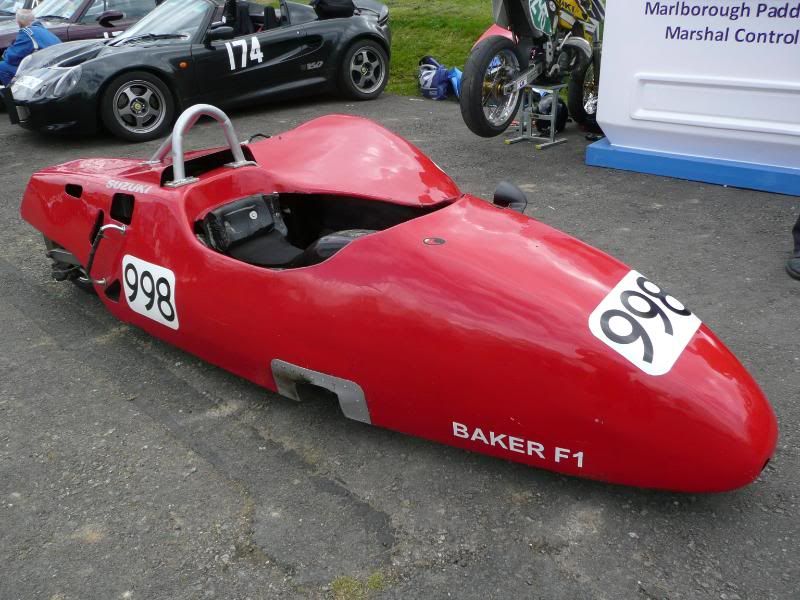 Nothing, perhaps, was more unlikely than this Smart, though.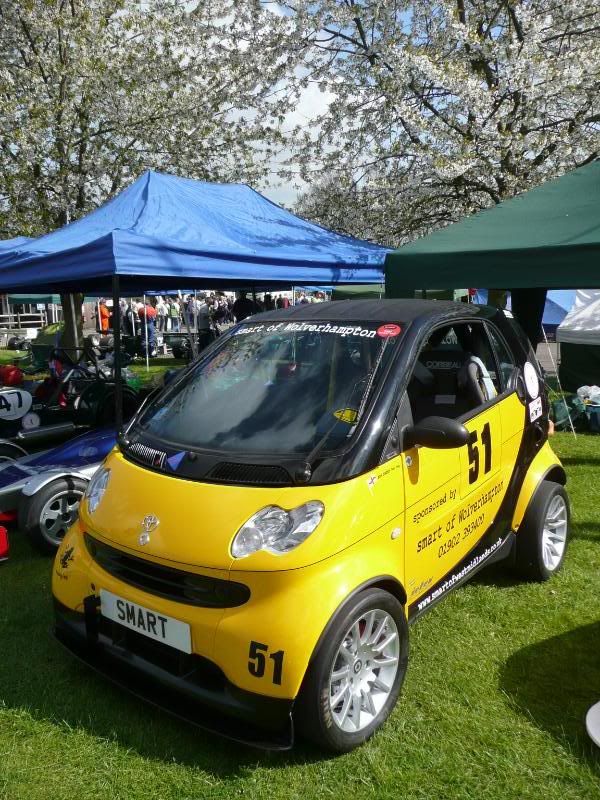 The event marked a round of the Midlands Championship, which includes a wide variety of competing cars. Among the older participants were a number of classic Bugatti, including these.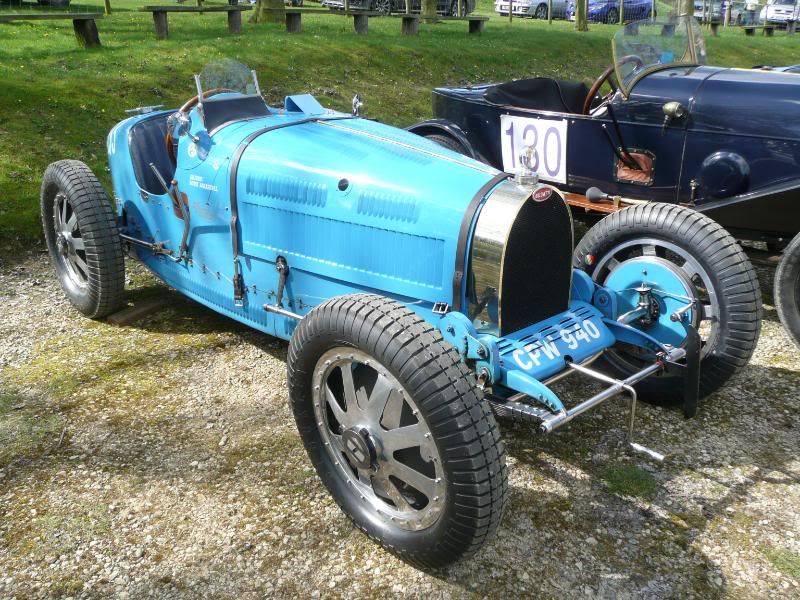 A 1930s Riley was lined up for action, too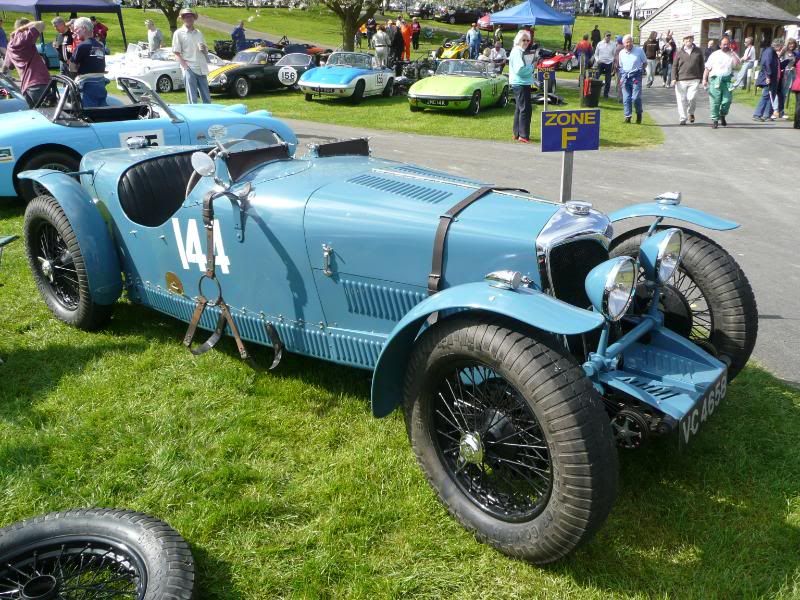 ON THE HILL
Not many photos from me, although we did spend a decent part of the afternoon on the hill, watching the racing, but Dan took full advantage of DSLR technology to record some of the ascents.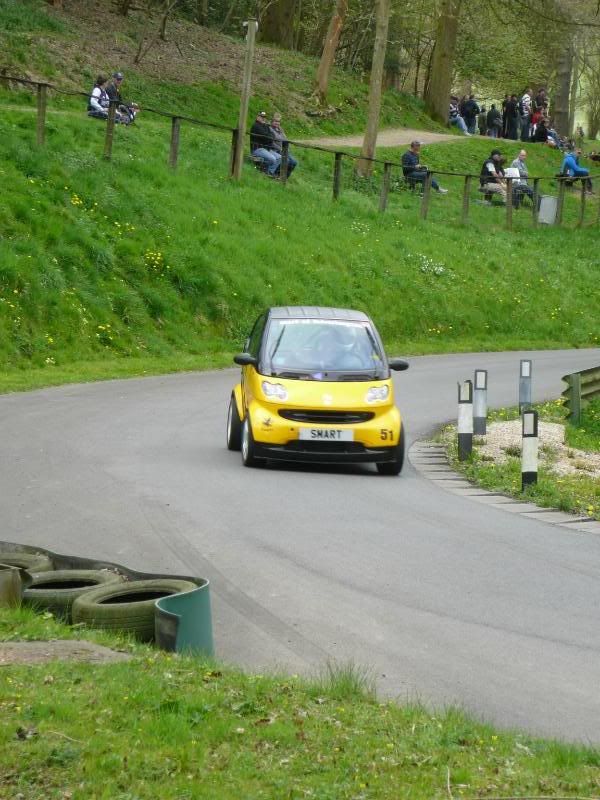 There were plenty of thrills and spills, one of which happened right in front of us!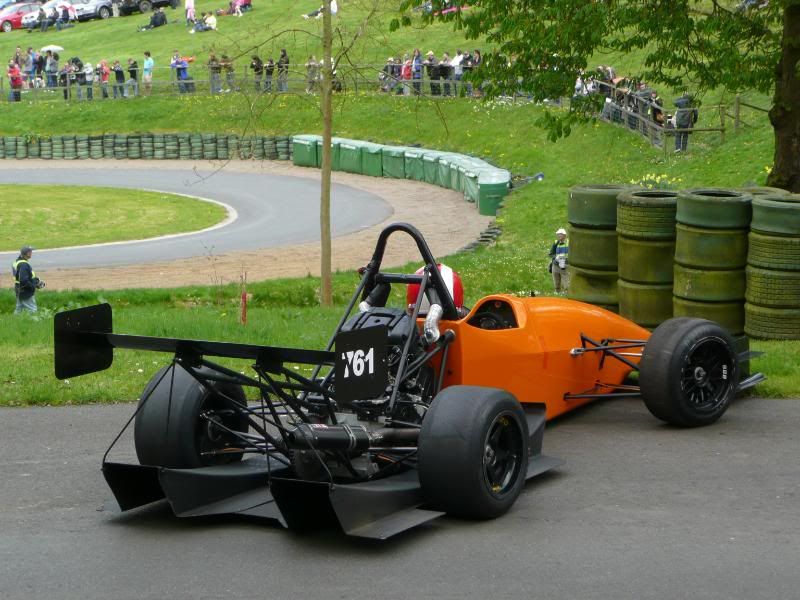 OTHER PRESCOTT ATTRACTIONS
Prescott is home to the Bugatti Owners Club, and a particularly interesting small museum. Whilst we never managed to go for an update inside, we did spot one of the legendary Bugattis parked up outside, but seem to have failed to take any pictures of it.
Just to one side of the Start line, we came across this pair of interesting classics.
IN THE CAR PARKS
As ever at events like this, there is at least as much interest in the car park as at the official event itself, and this one proved no exception.
Honda Integra Type R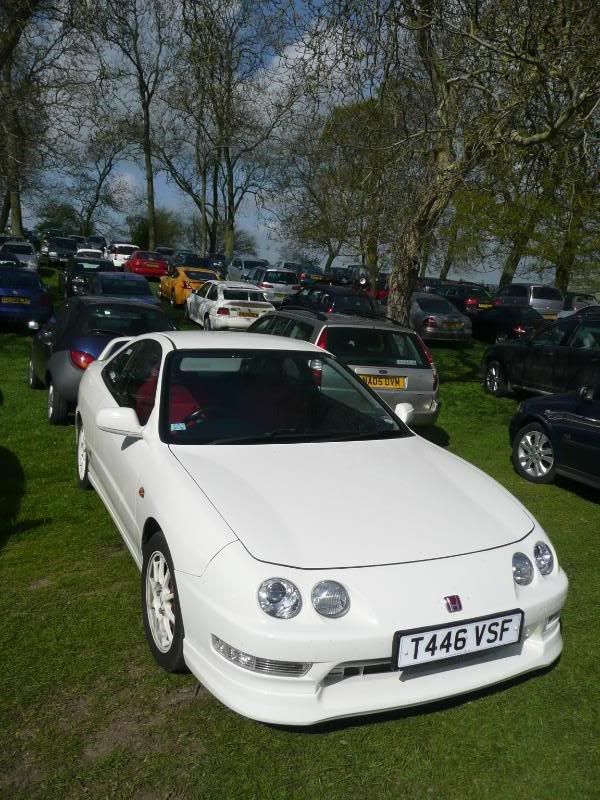 Mitsubishi Shogun Evo
Ford Capri 2.8i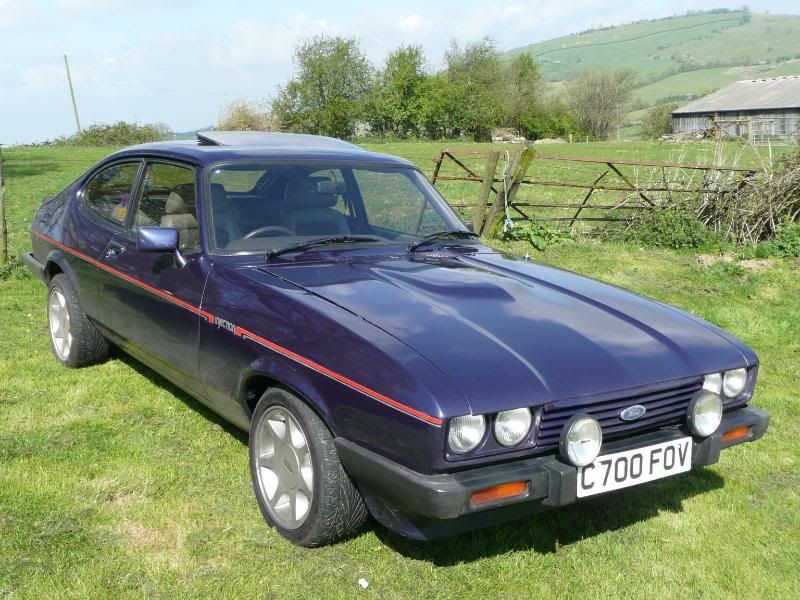 Nissan 370Z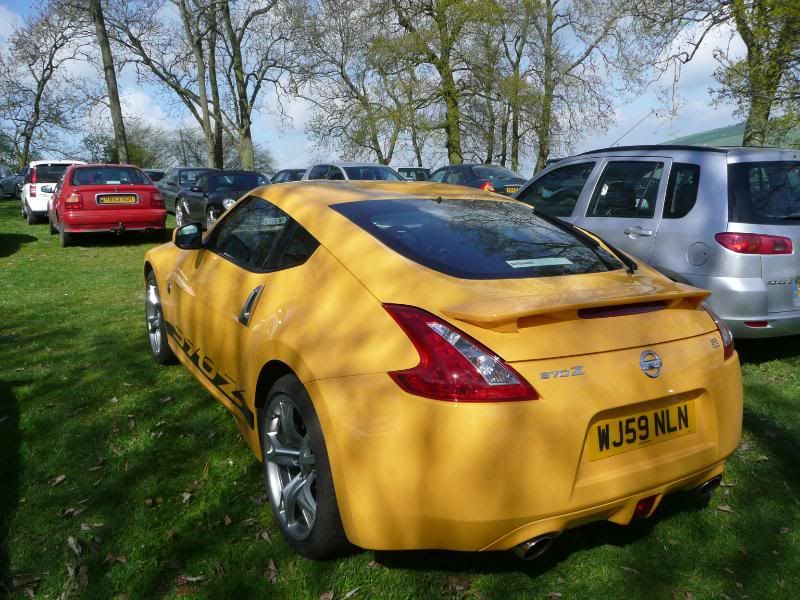 Bond Equipe
Daimler Conquest Roadster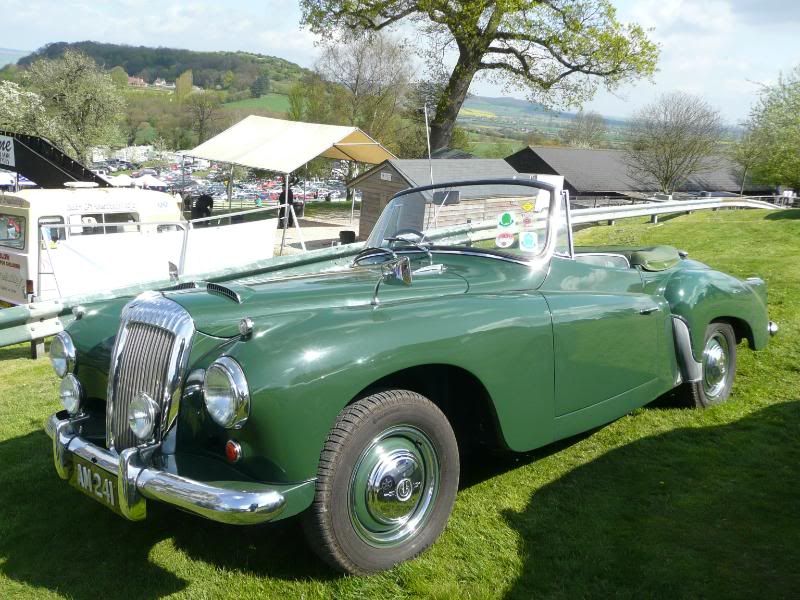 Audi RS4
Jaguar "E" Type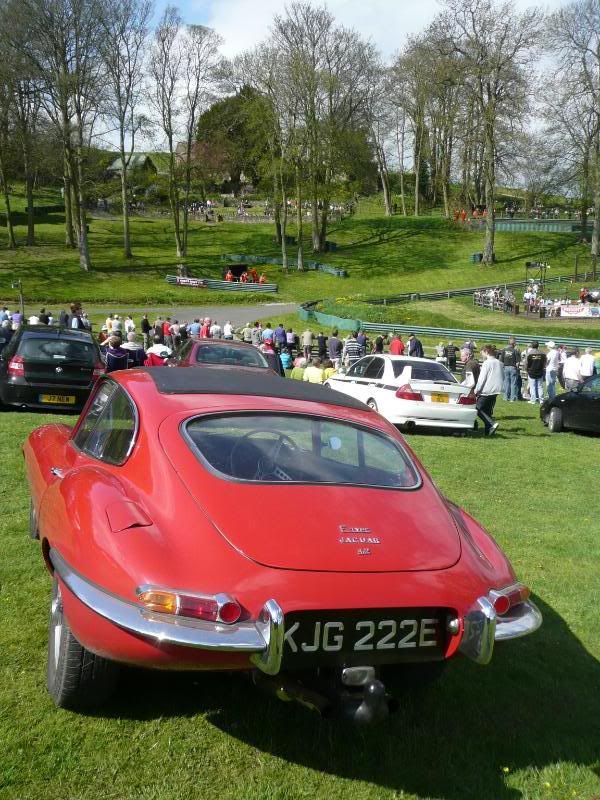 Lotus Elise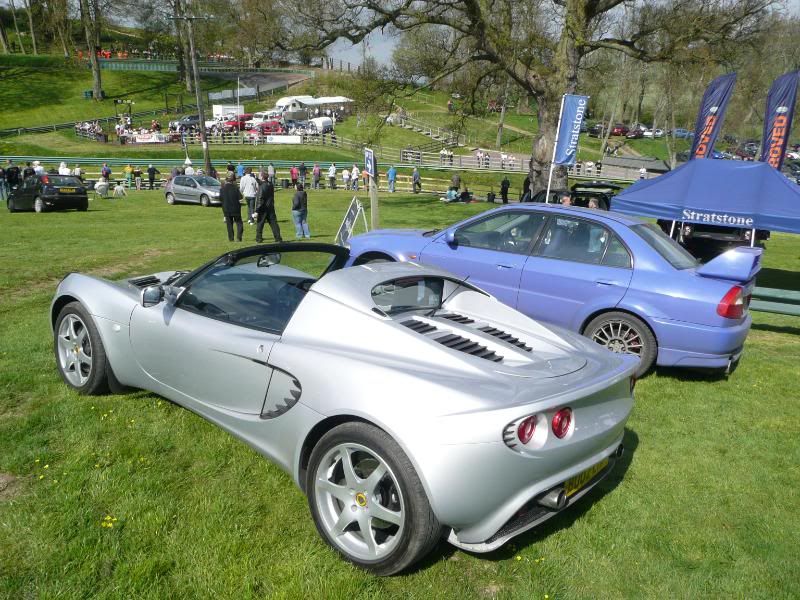 An early E21 model BMW 316 – most definitely in Hair Shirt Spec……. very basic inside, but in lovely condition, and quite a rarity these days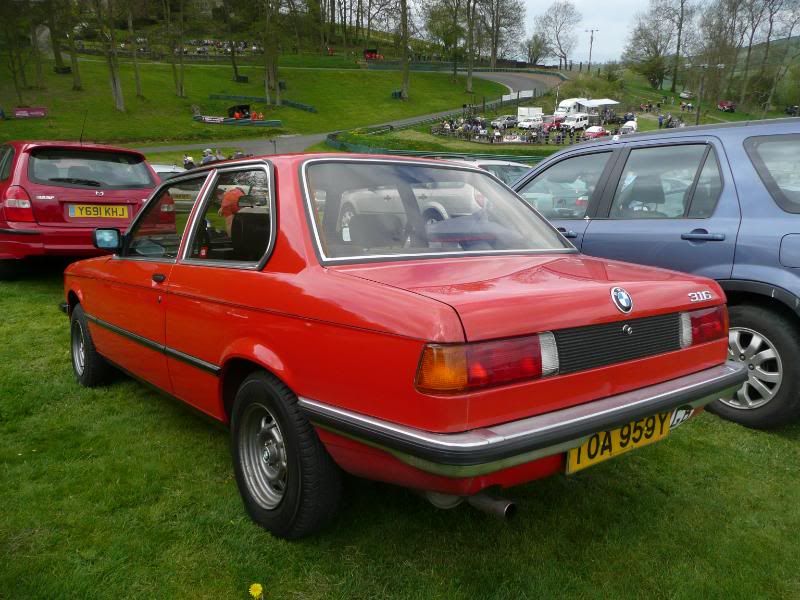 This early 1950s Alfa Matta has appeared at a number of events over the past few years – and definitely was an appropriate vehicle to tackle the challenges of the steep hill on which it was parked!
Alfa Giulia Berlina and GT Junior 1300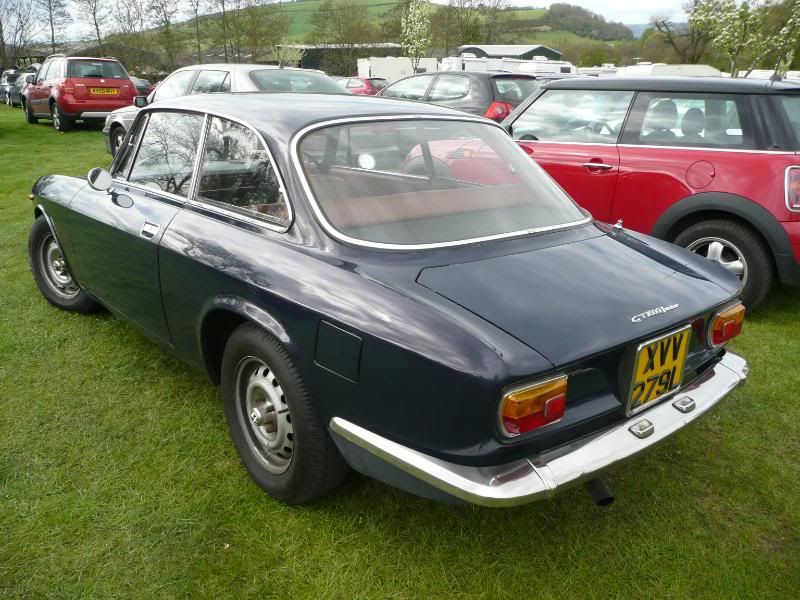 Morgan Plus 8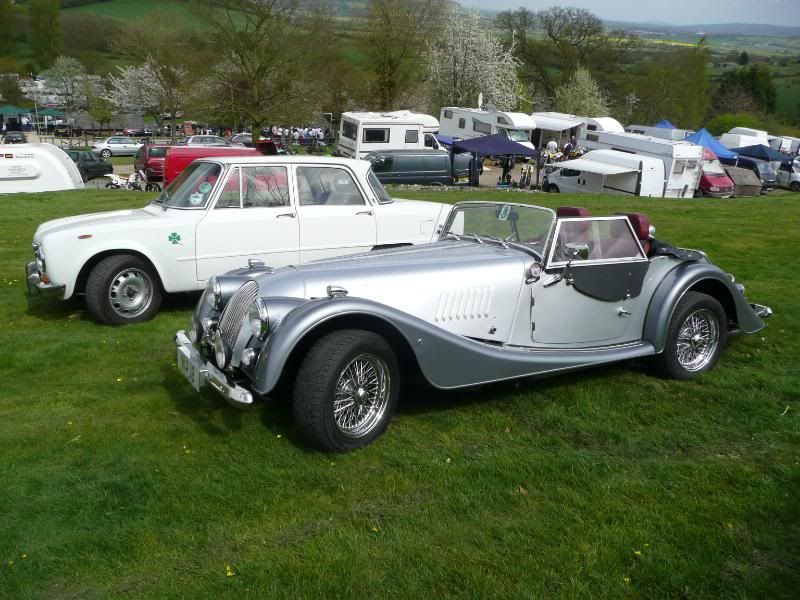 A number of Audi R8's were in attendance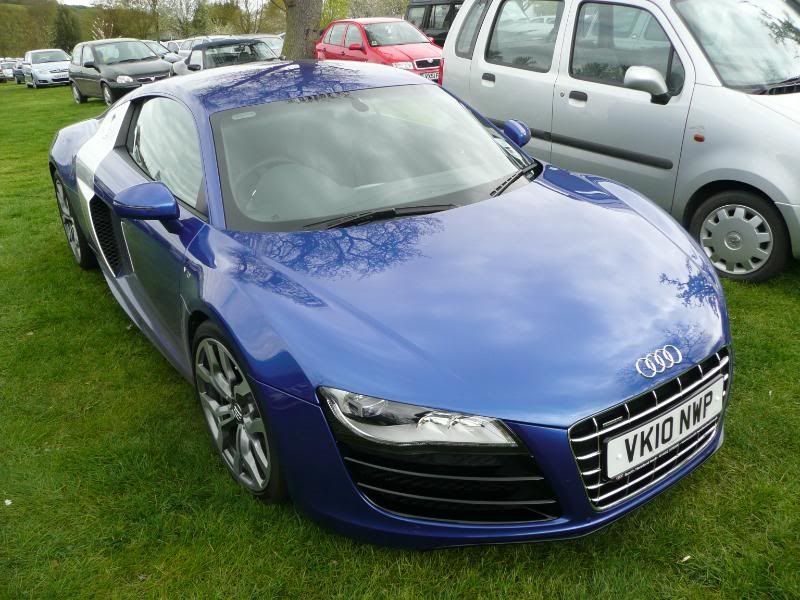 One of the very last MGB GTs, in LE form
A Rolls Royce. I believe that this was a 20/25. The RR grille badge was in red not black. I had always understood that this change was made as a mark of respect after the death of Sir Henry Royce. It is now suggested that this may not be the case and the timing of the change and his demise was almost coincidental. In any case, it means before 1930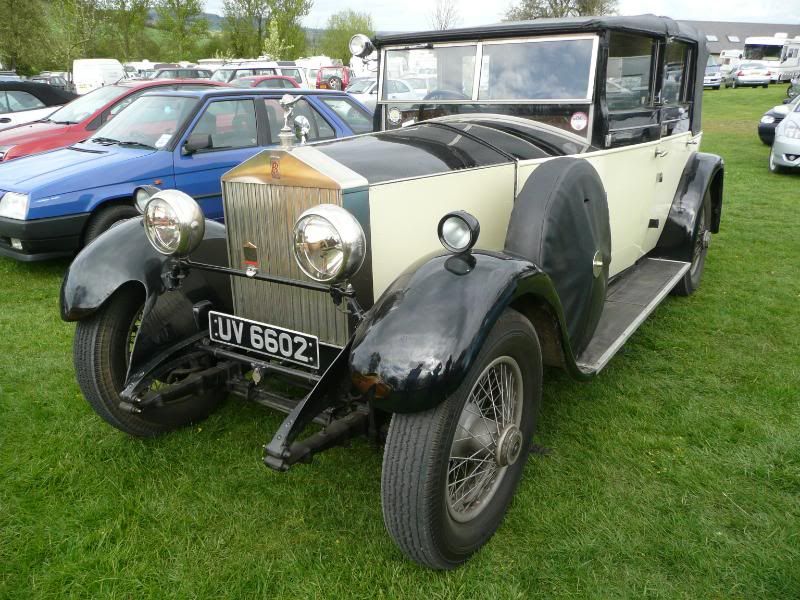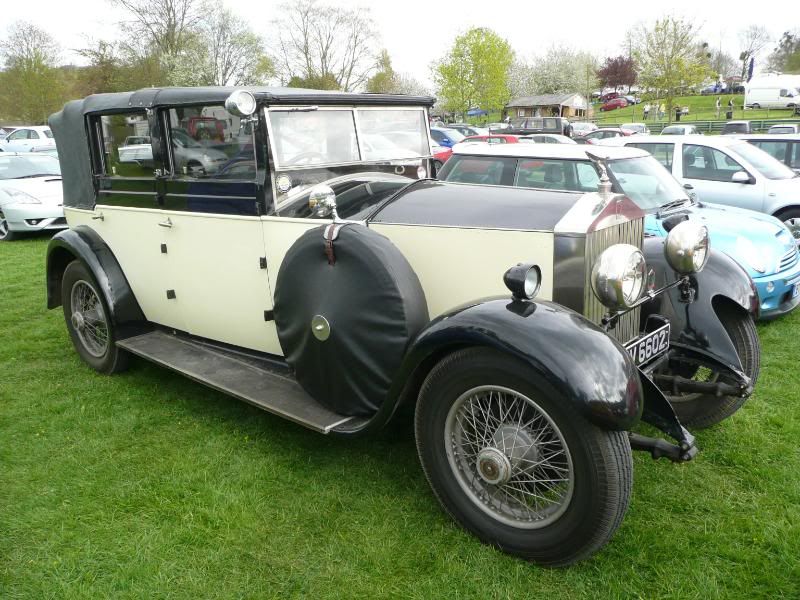 A rather nice Delahaye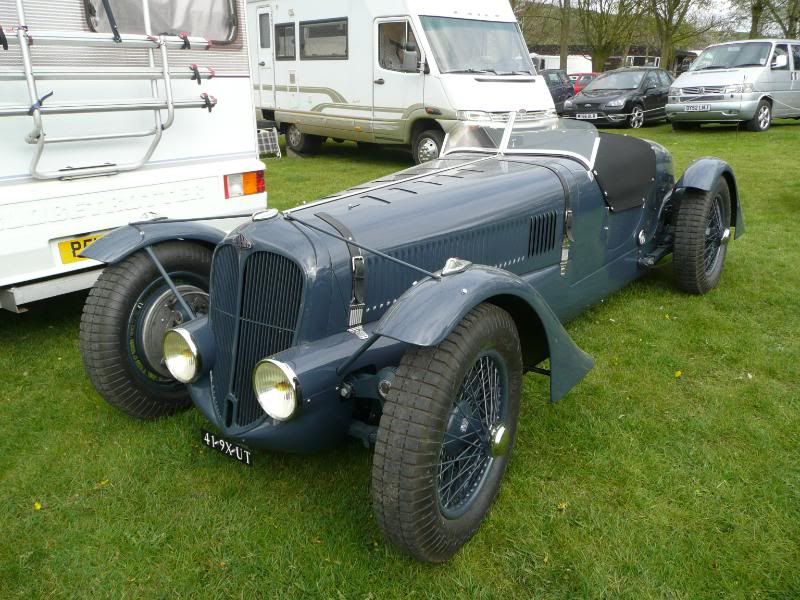 TVR Chimaera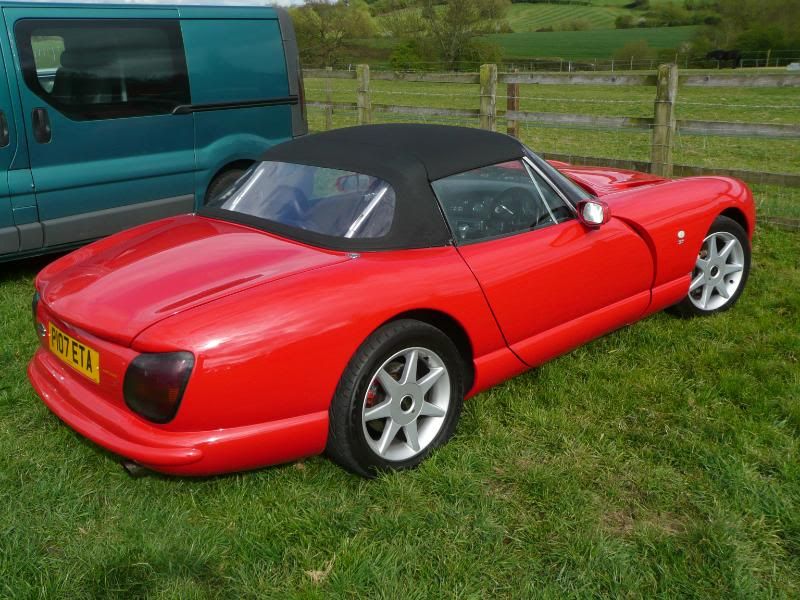 'The' Abarth
A lovely Fiat Spider
This Ford F150 was huge! Don't forget that this is deemed to be a small pick-up in the US.
Altered a little, but nice to see
A couple more Alfas
One of the 'guests'
A little Quantum
DB7
After a year's production, you see more and more of these RS's
A brace of Trophys
Someone had been at this with a drill! They had done quite a neat job. But "why?"
More Jaguars
High performance Audis
Classic and fast Mercs
Big bikes. Note that the Triumph has a 2.3 litre engine!
Exige
Lots of BMW's, the X5 is a 4.8 petrol
Dubious!
Lovely
Some old VW's in a variety of conditions!
Same with the Porsche
Not sure, but just right for this event.
A great day to mark the start of the new season. For 2010, I have an Associate Membership, which I hope to put to good use, planning frequent appearances at the large number of events at this most appealing of venues.
2010-05-05 04:59:36