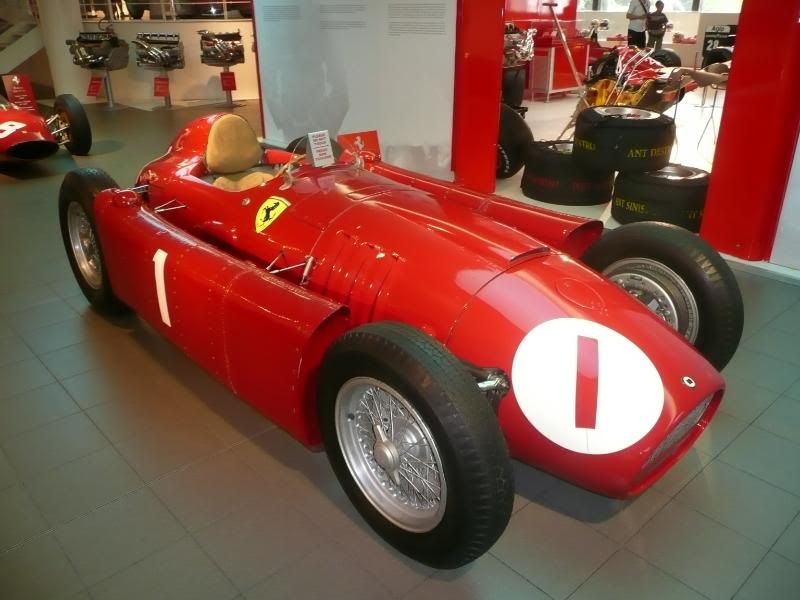 With all the interest from history, heritage and straight branding, many of the world's better recognised marques have seen fit to open some form of museum at their headquarters location, and just watch the fans arrive and pay money to see the history of their favoured marque. Ferrari has not missed out on this, and now has the Galleria Ferrari, the factory's official museum, in a purposed designed building a few hundred yards from the world renowned manufacturing plant in the small town of Maranello. There are signs, but not too many of them, and I ended up doing a lap of the factory before finding this place, but that had its compensations, as it meant I saw several cars emerge from the plant for road test, including half a dozen 458 Italia and a couple of 599 GTO cars, still part wrapped up in protective cladding. Once you do find it, you will discover that plenty of others have done so, too, and the museum was moderately busy, even though this was a Tuesday morning in July before the real rush starts. Entry costs 13 Euros, and I spent more than 2 hours there, just entranced by what I saw.
With such a rich heritage, and limited space, you won't find examples of everything that Ferrari has ever made on show. The display does change periodically, and covers a mixture of road and racing cars, and does usually feature the very latest model, so currently the 458 Italia amongst plenty of other vehicles. There is also plenty of memorabilia, including just some of the many trophies and cups won by the team over the years. Unlike many museums, the display objects are not overly crowded, and you can get up close to everything, though touching is, as you would expect, not permitted.  Here is what was on show on the day of my visit:

EARLY CARS
Enzo Ferrari's first love was for racing, and the first cars were produced to ensure he could compete successfully in the emerging motor sport classes of post war Europe. The first Ferrari was this, the 125 S, from 1947.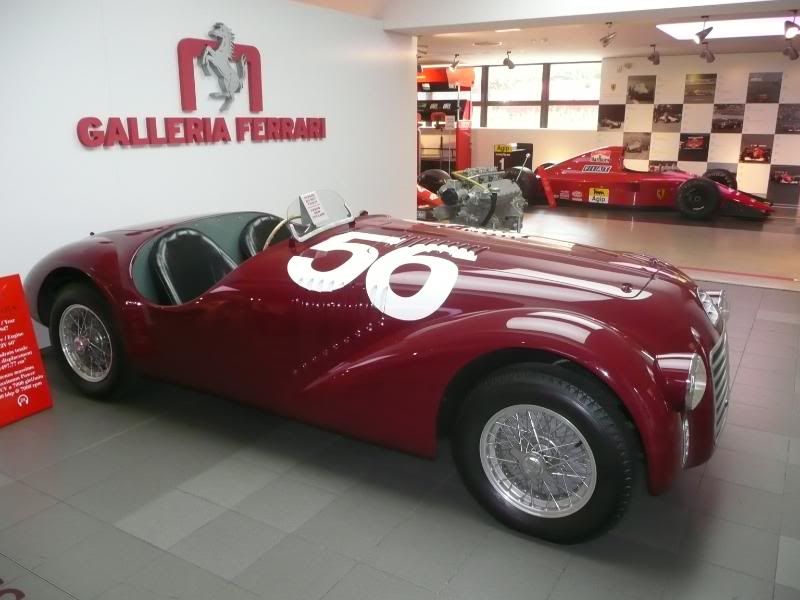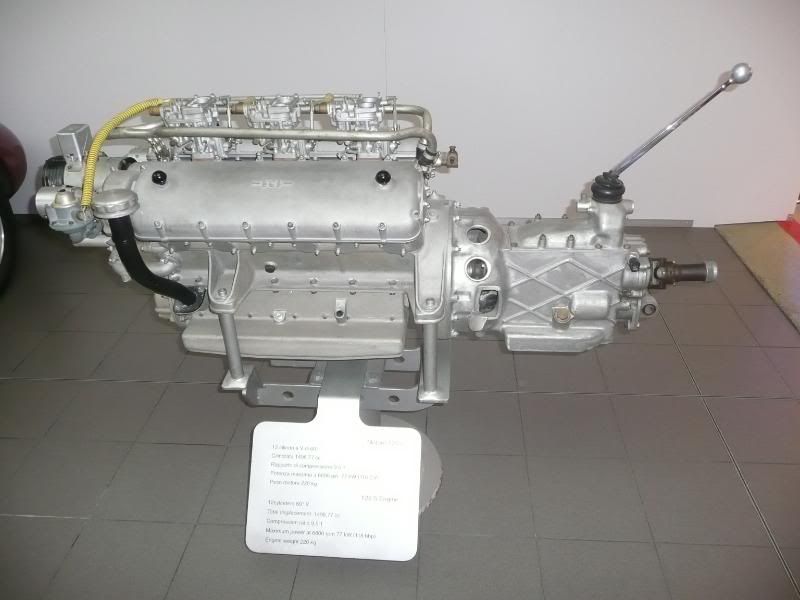 New models to compete came quickly. This is the 1951 effort, the 500 P2.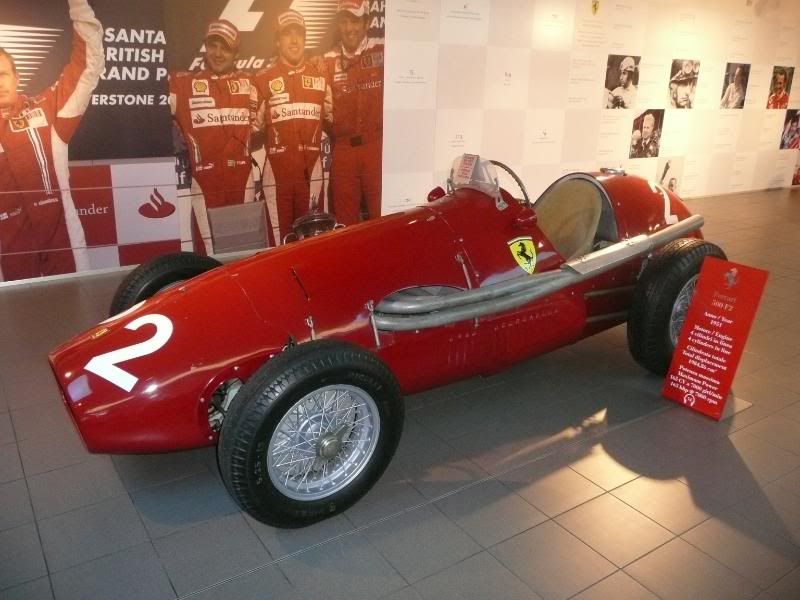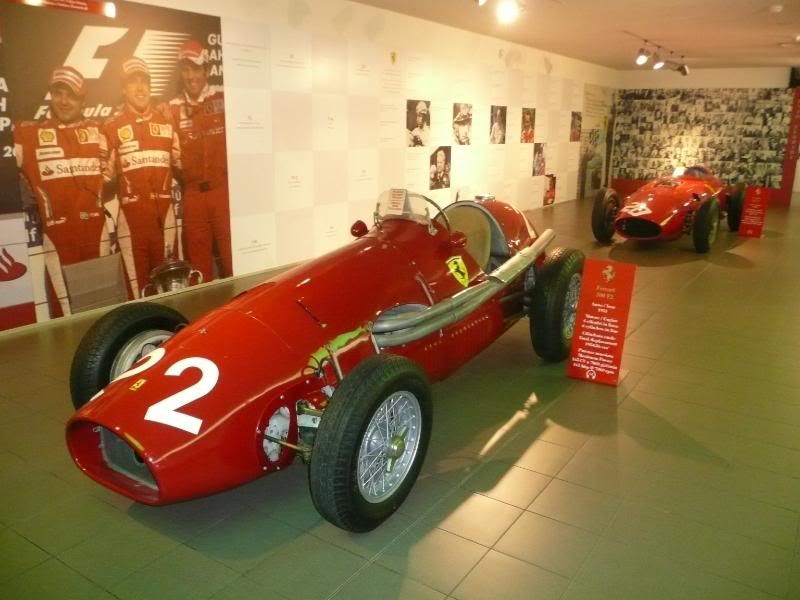 This one dates from 1953.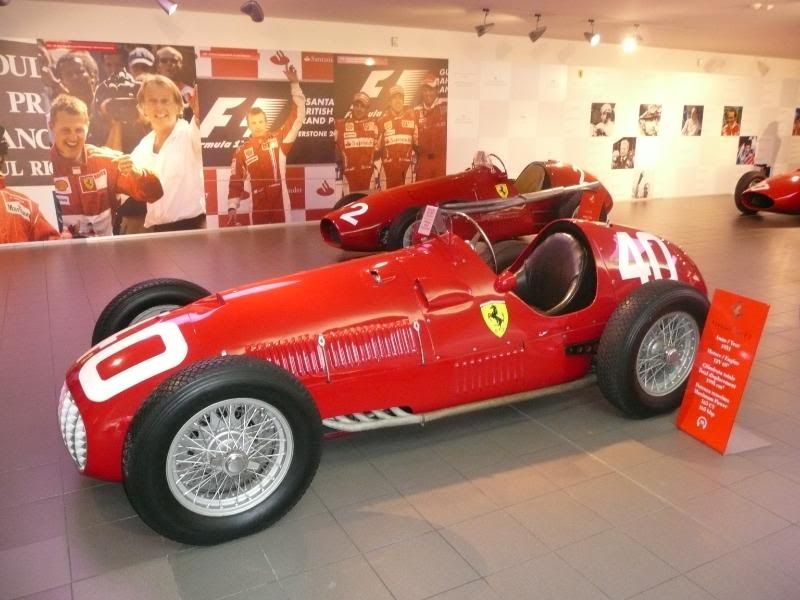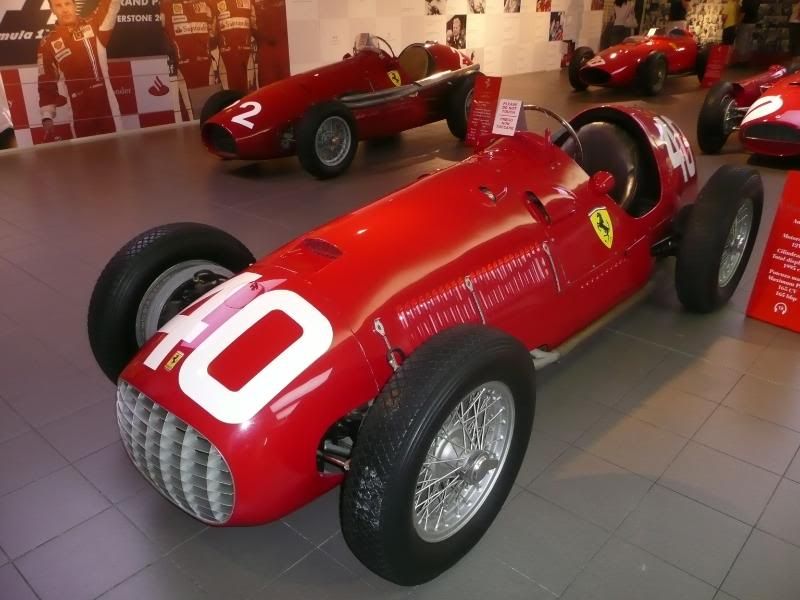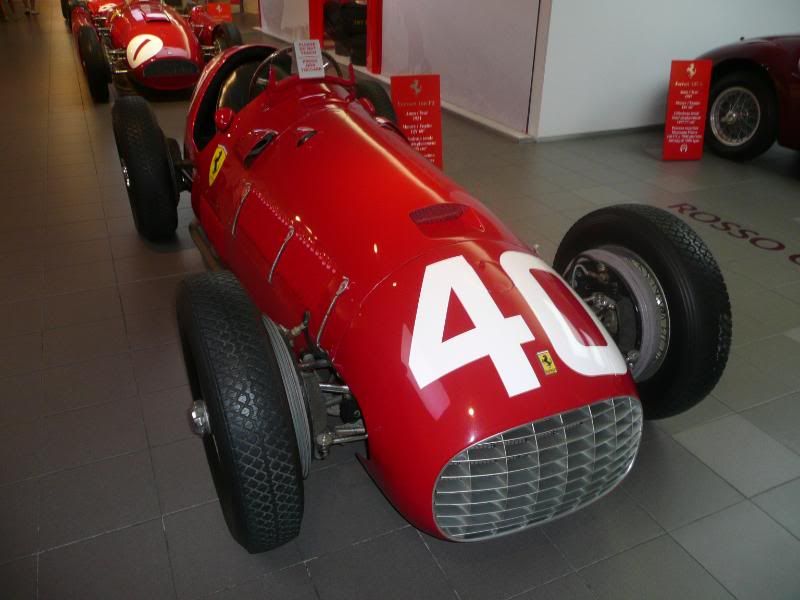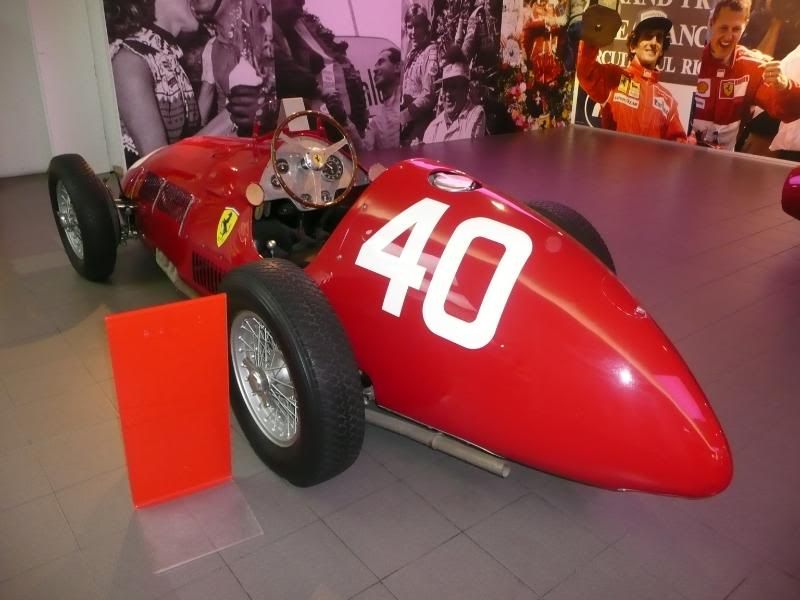 The 1954 Ferrari-Lancia D20 is a very distinctive design indeed with its side pod mounted radiators.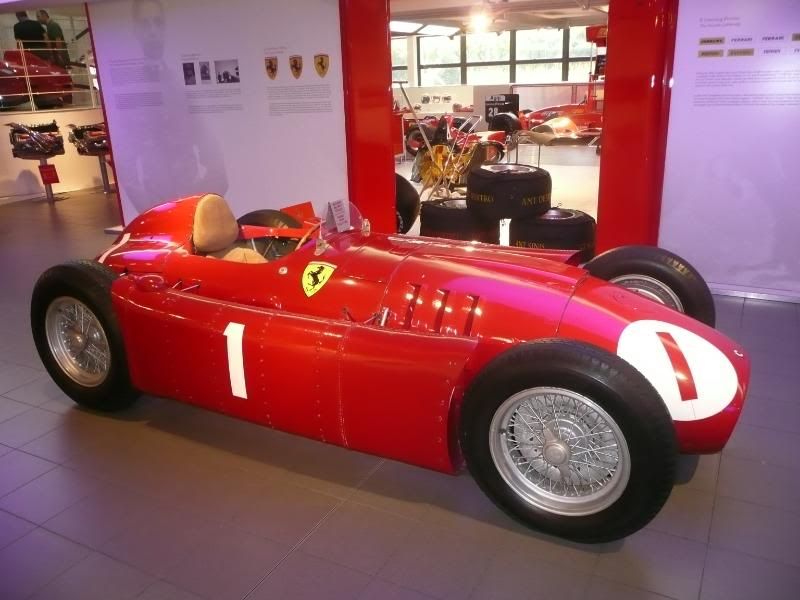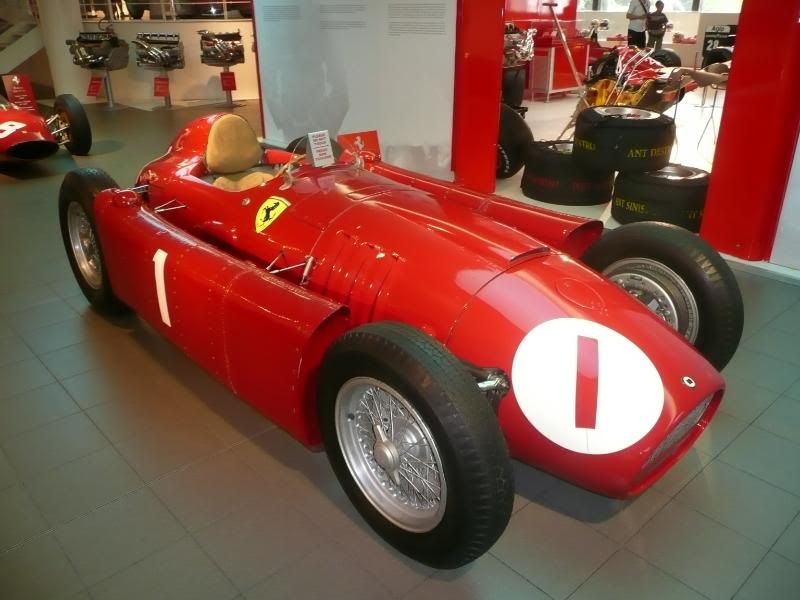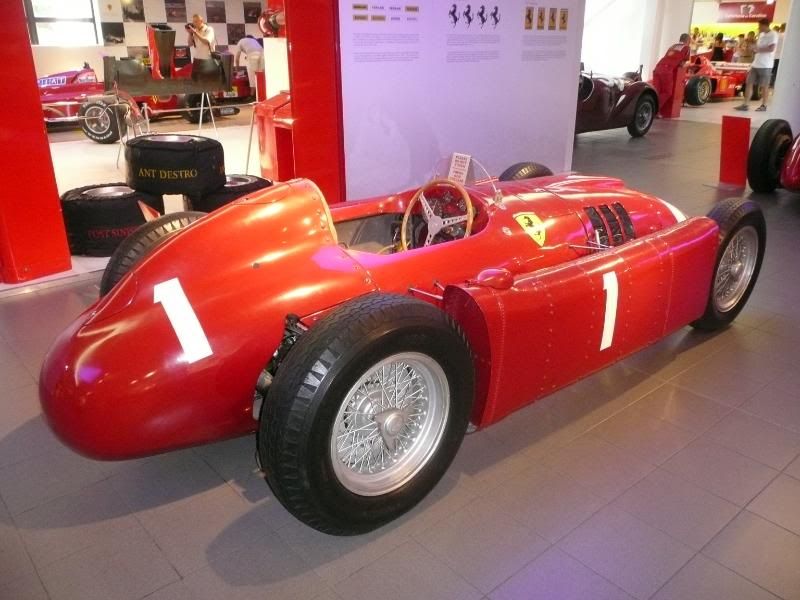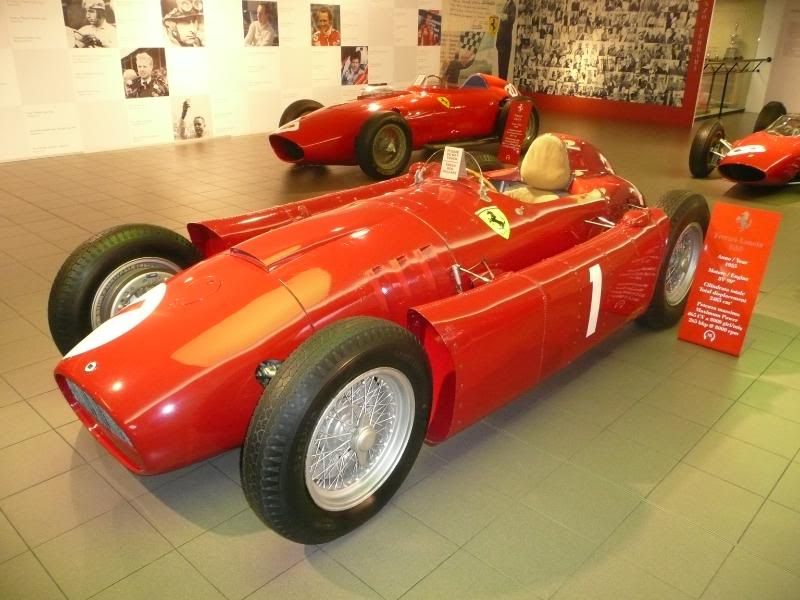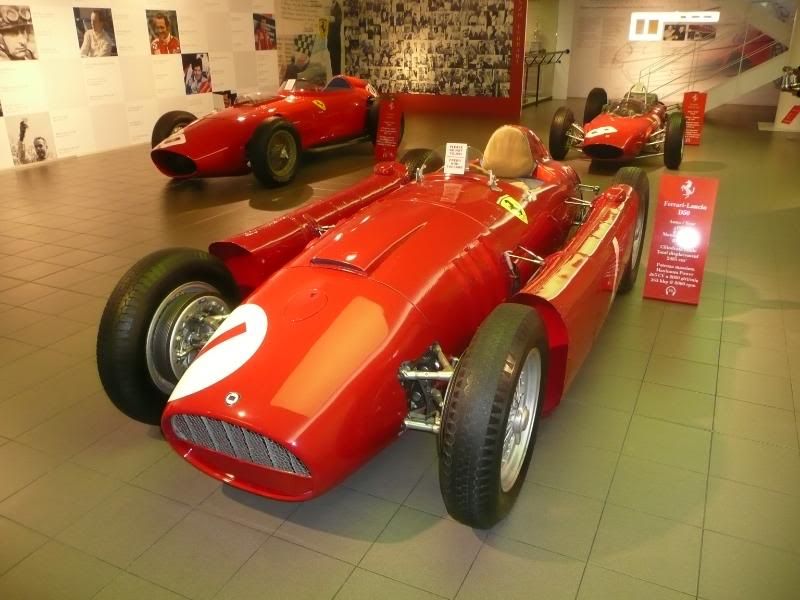 The 1958 246 F1 "Dino" – the "shark-nosed" Ferrari, another instantly recognisable design.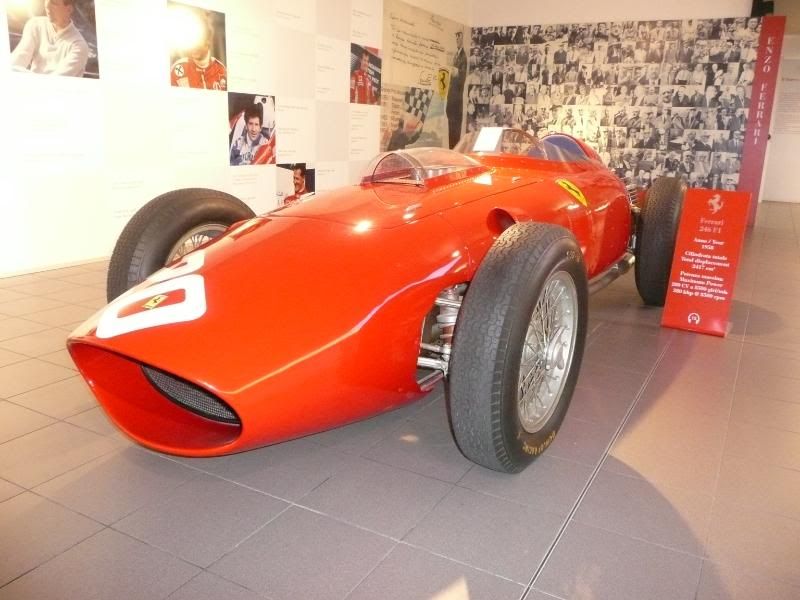 The 1963 156 Formula 1 car.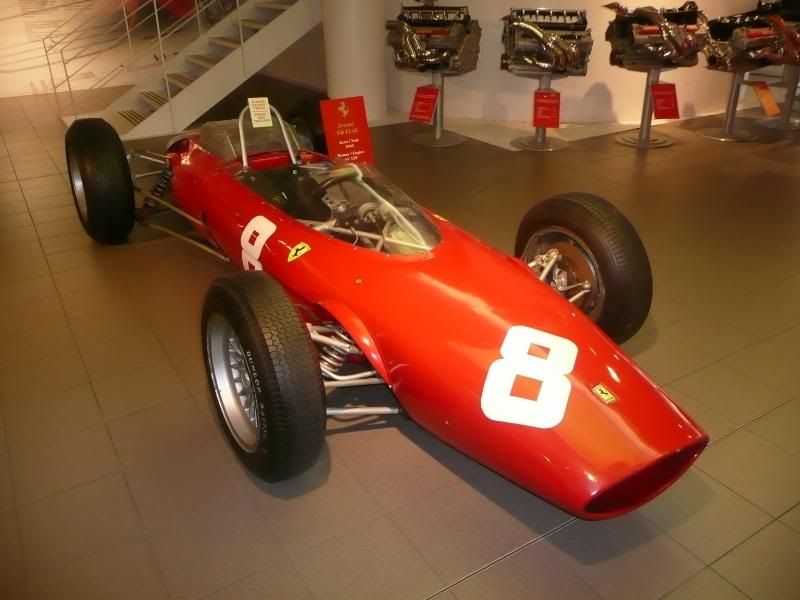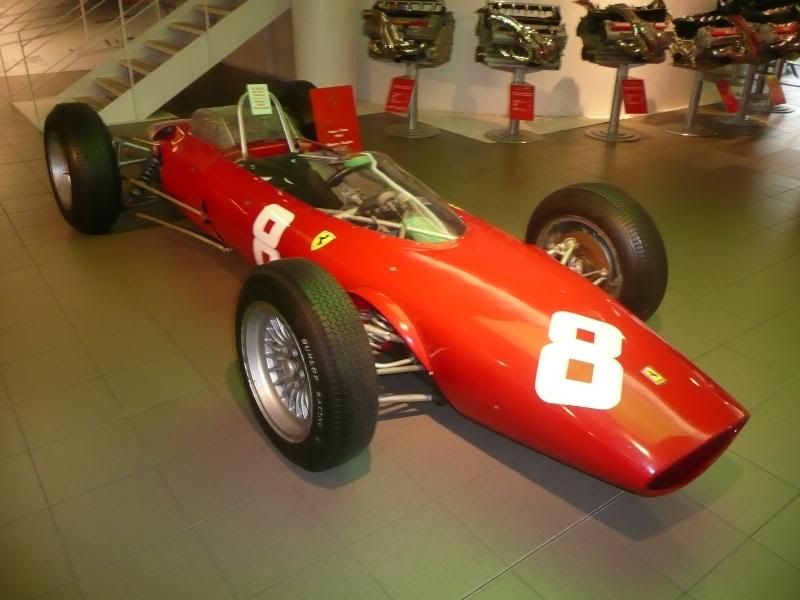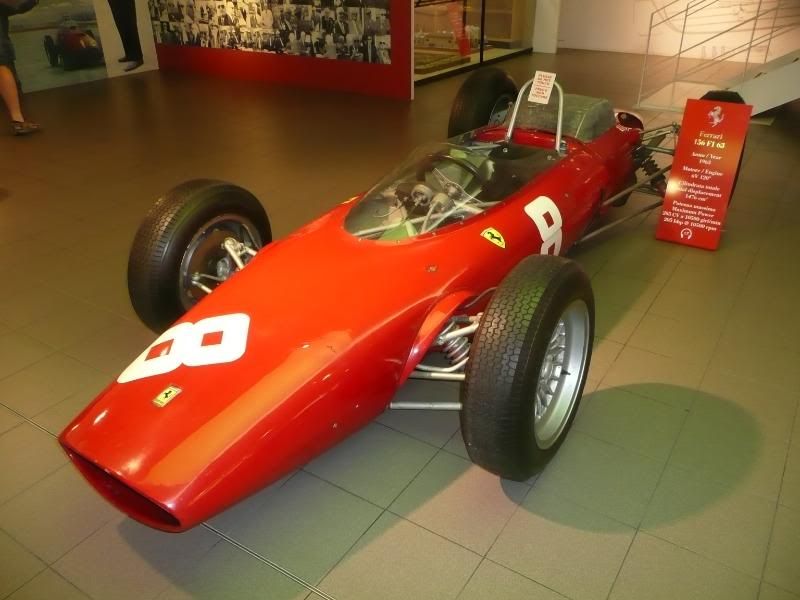 FORMULA 1 CARS
With 31 World titles to their name (16 for Constructors and 15 for Drivers), there is plenty of which to be proud, and the museum does not disappoint. There is a comprehensive display of more recent Formula 1 cars, with some to be found on the ground floor, and there was a special display upstairs.
1979, the 312 T4, as driven by the late Gilles Villeneuve.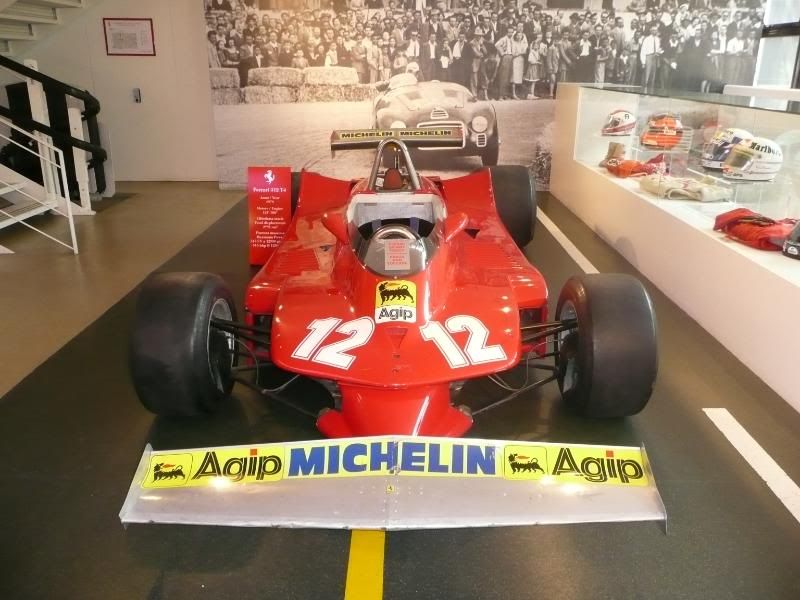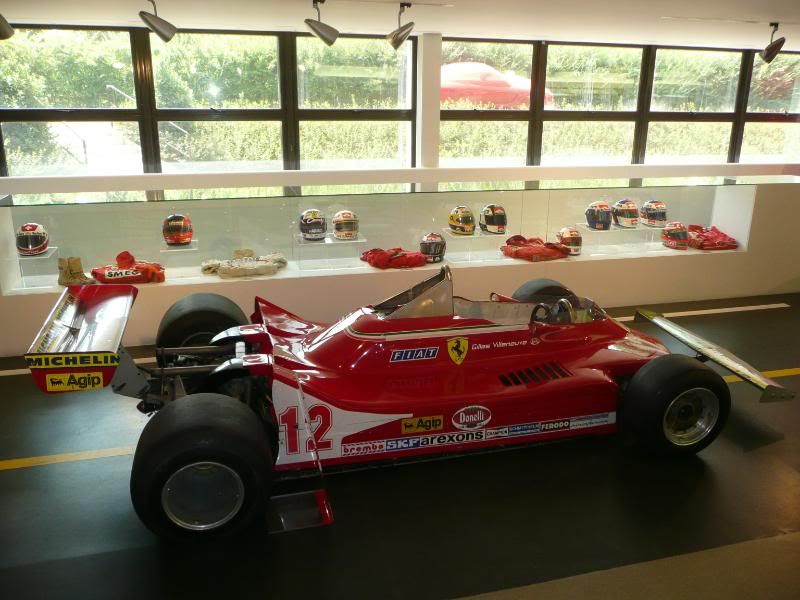 From 1981, and another car driven by Villeneuve was the 126C.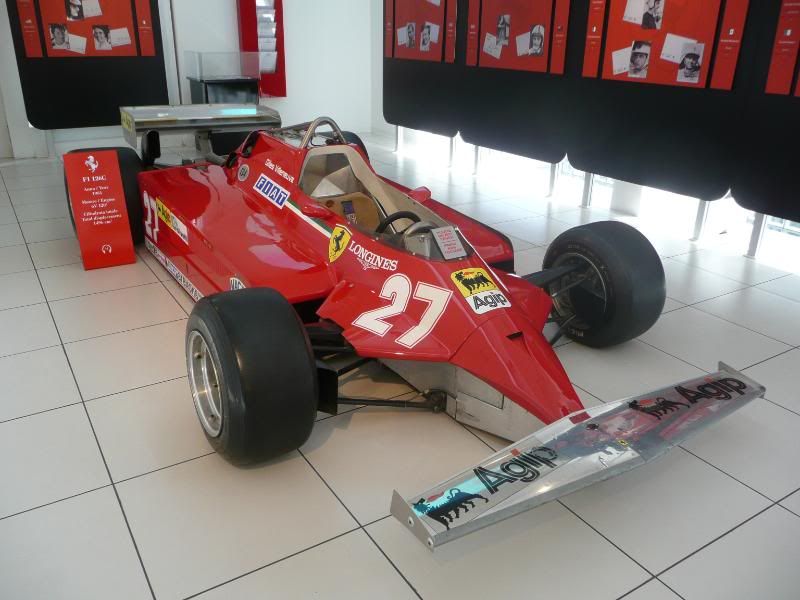 1985
1987
1989
1990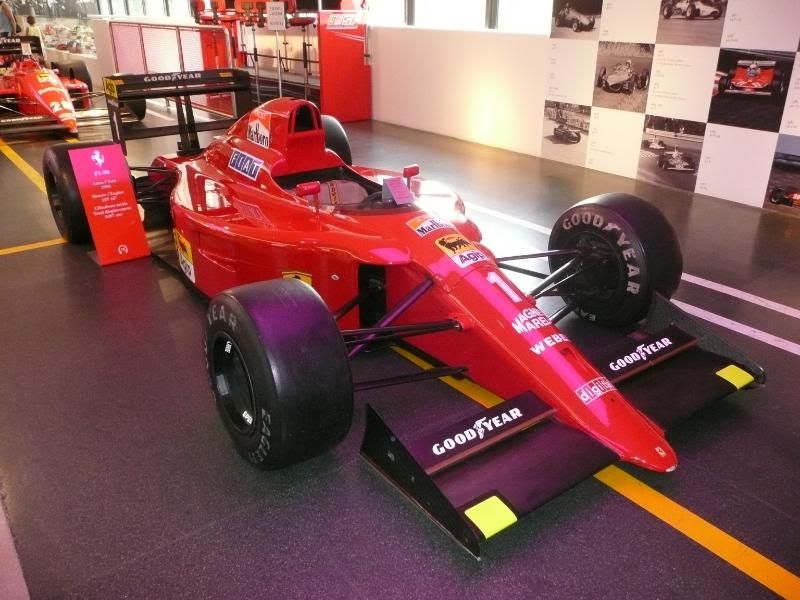 There was a stunning display of engines from Formula 1 cars from 1999 to the present day, showing how the engine has evolved every year in the quest for ever more power while complying with the constantly changing regulations.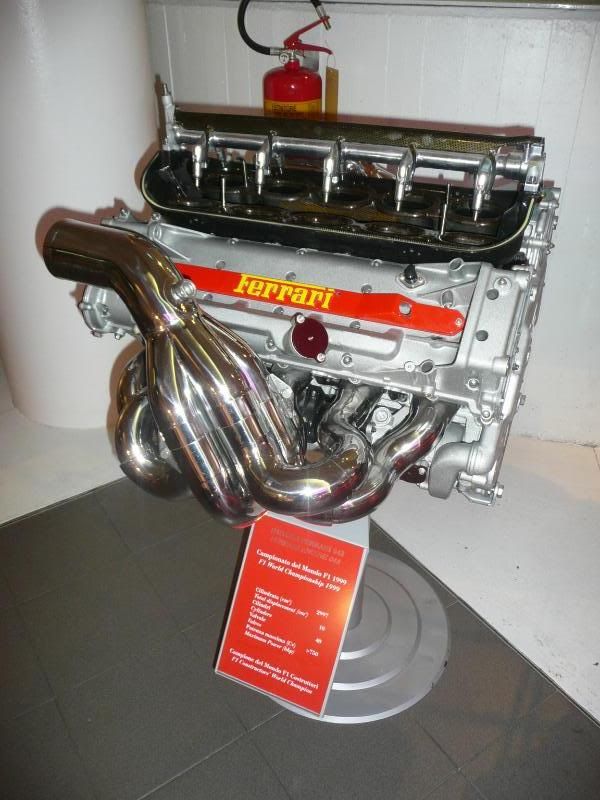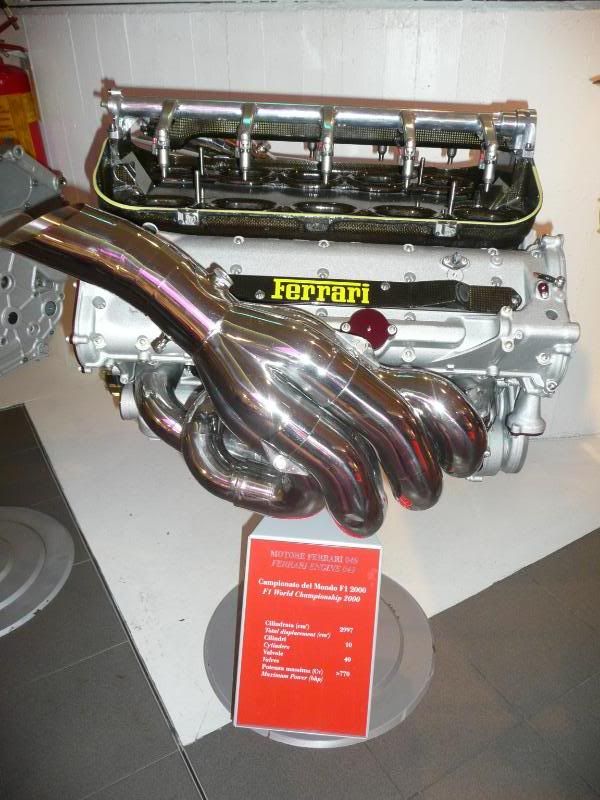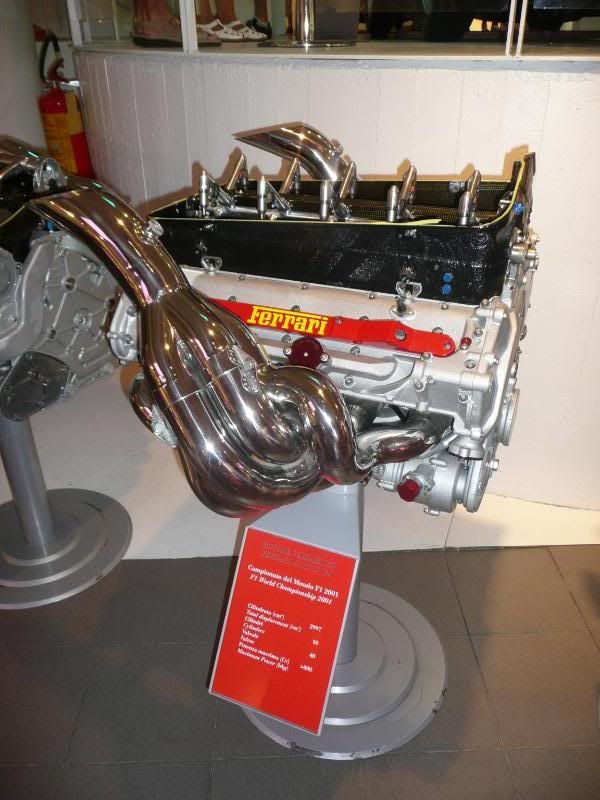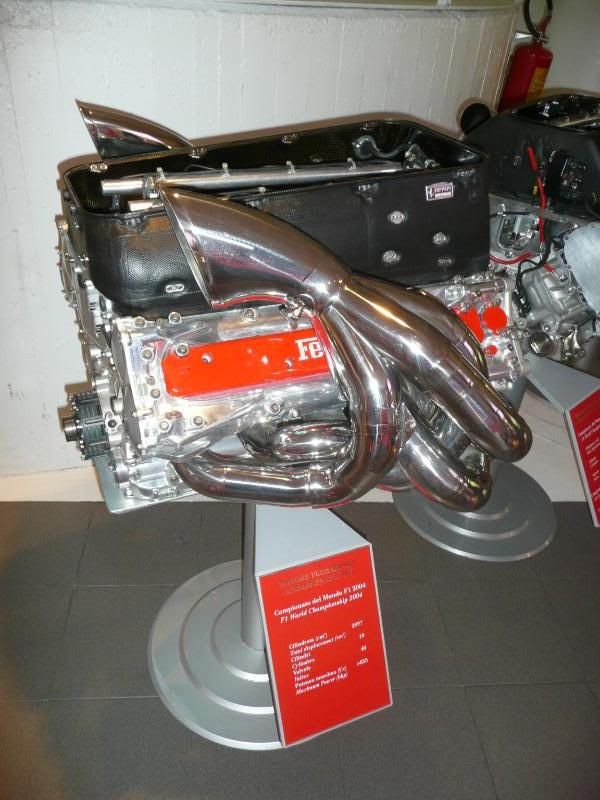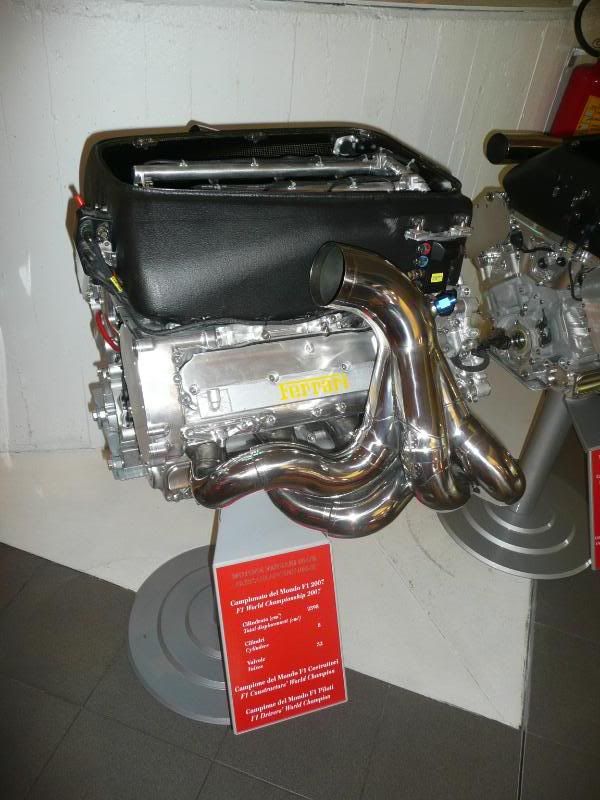 In a separate display hall, a number of more recent F1 cars were on show. Again, note the evolution on an annual basis.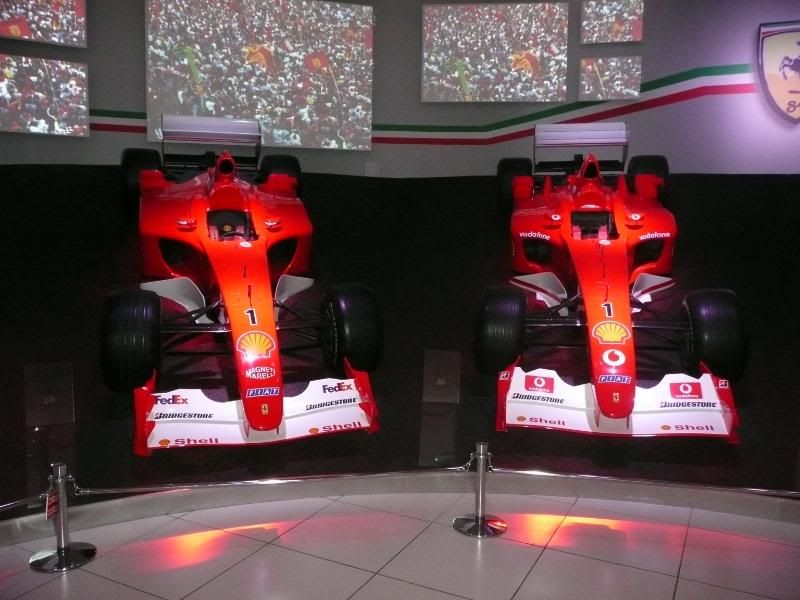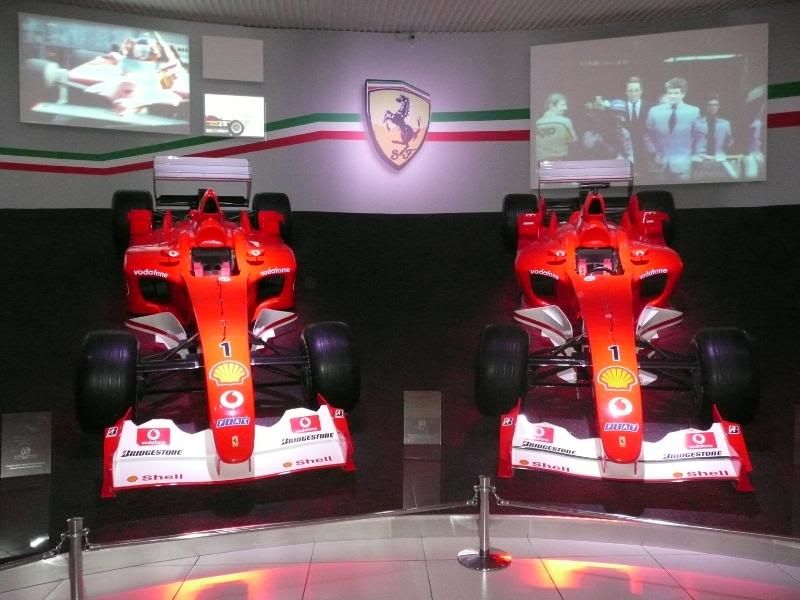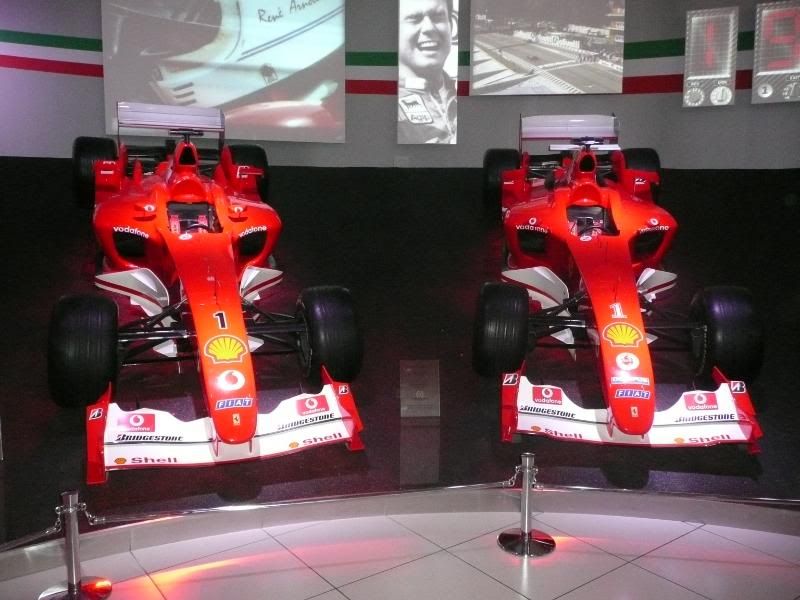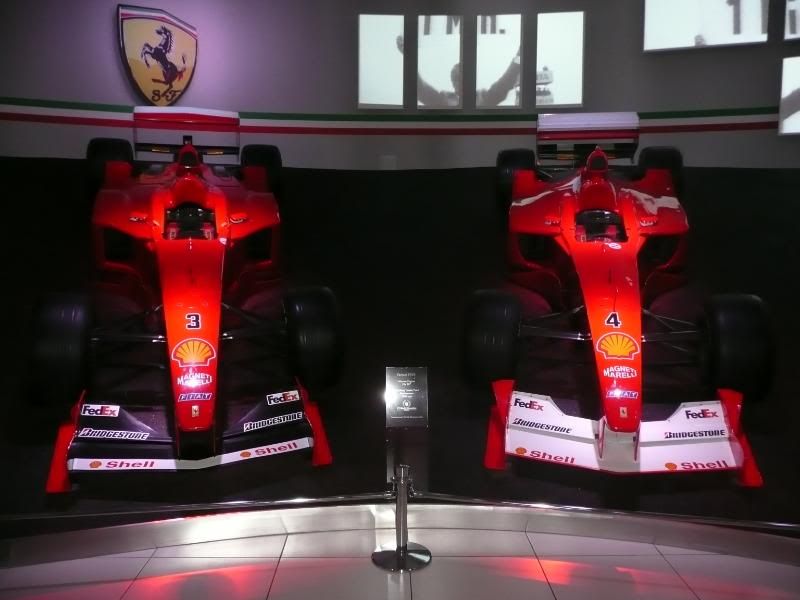 OTHER COMPETITION CARS
1954 750 Monza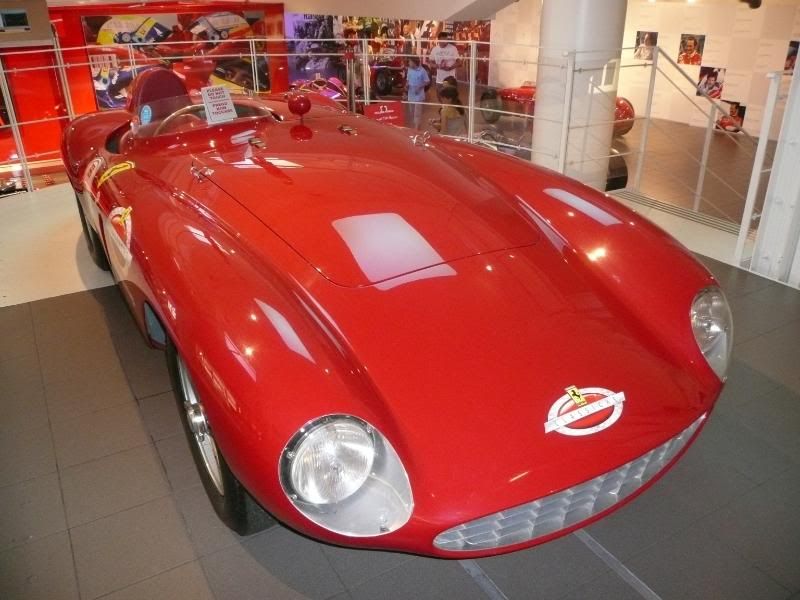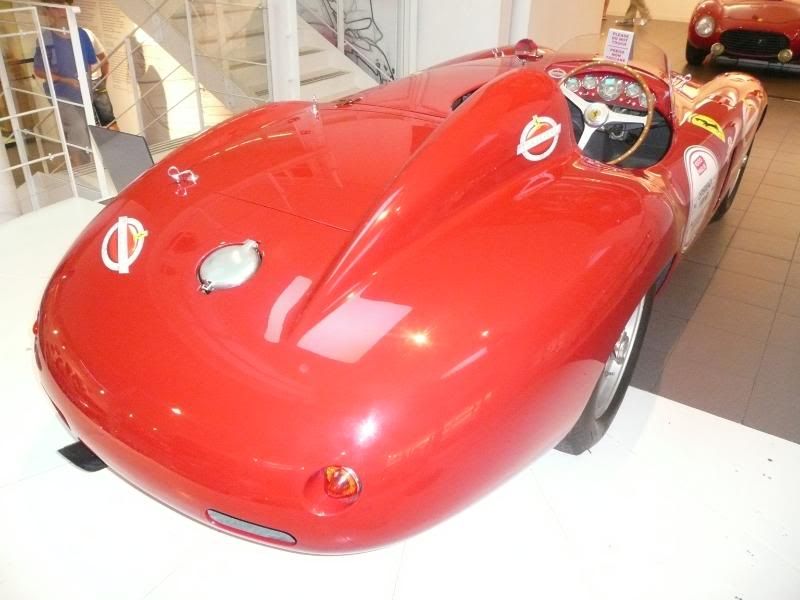 1954 350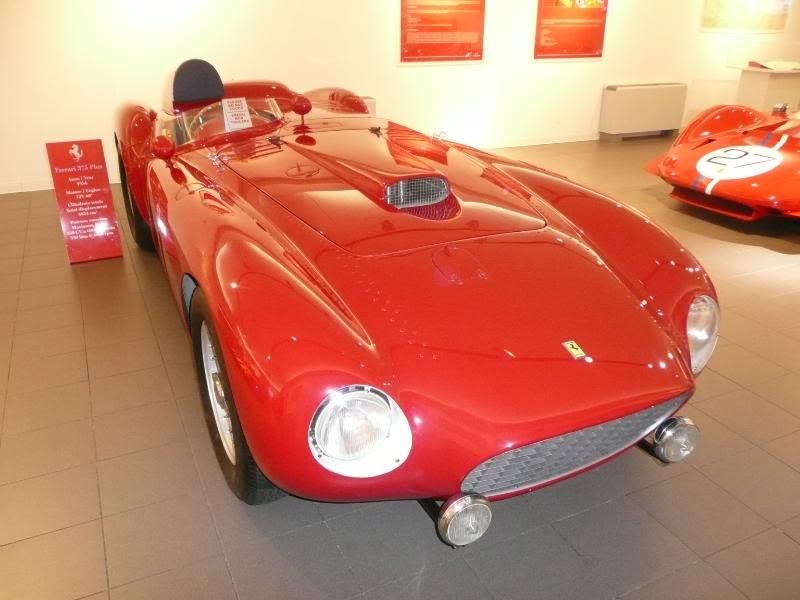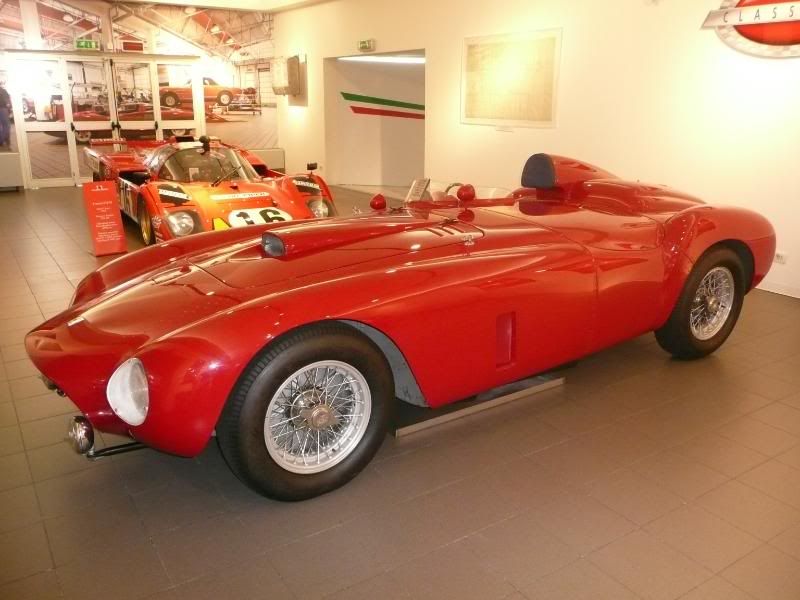 1967 350 Can Am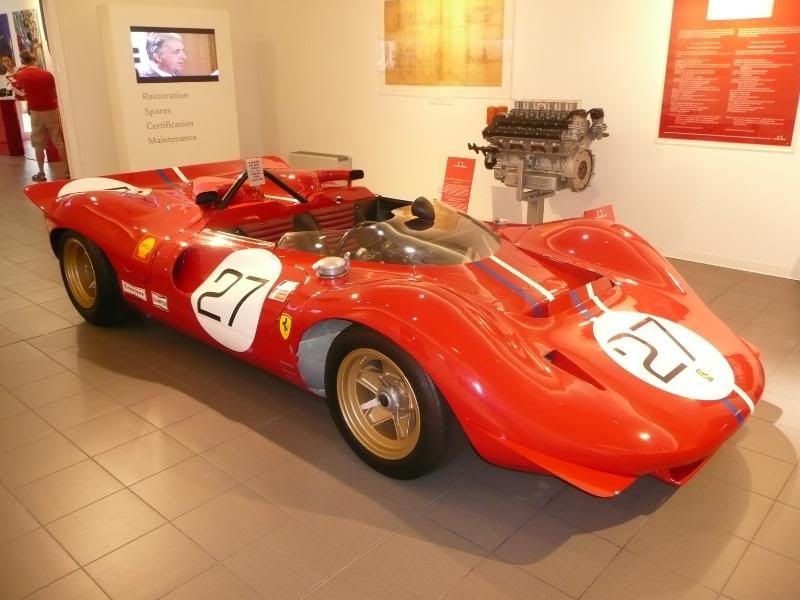 512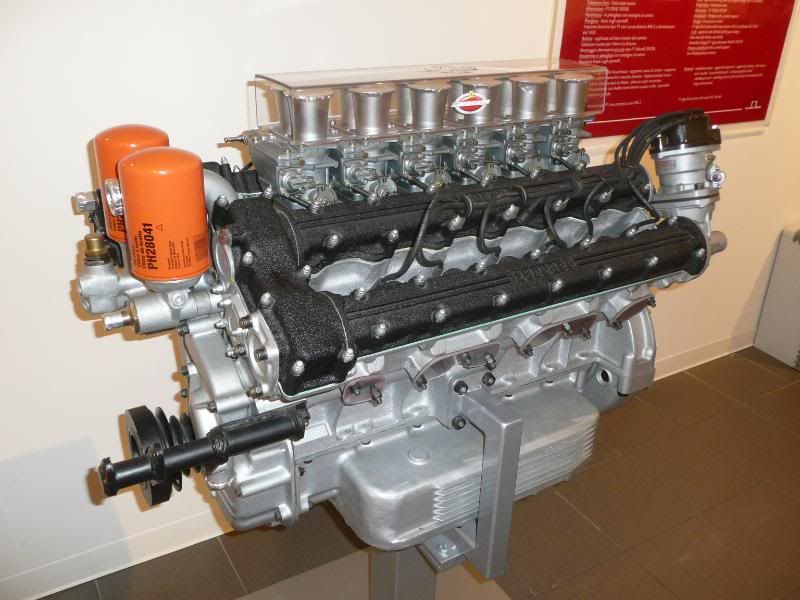 ROAD CARS
The earliest road car on display was this, the 166.
275 GTB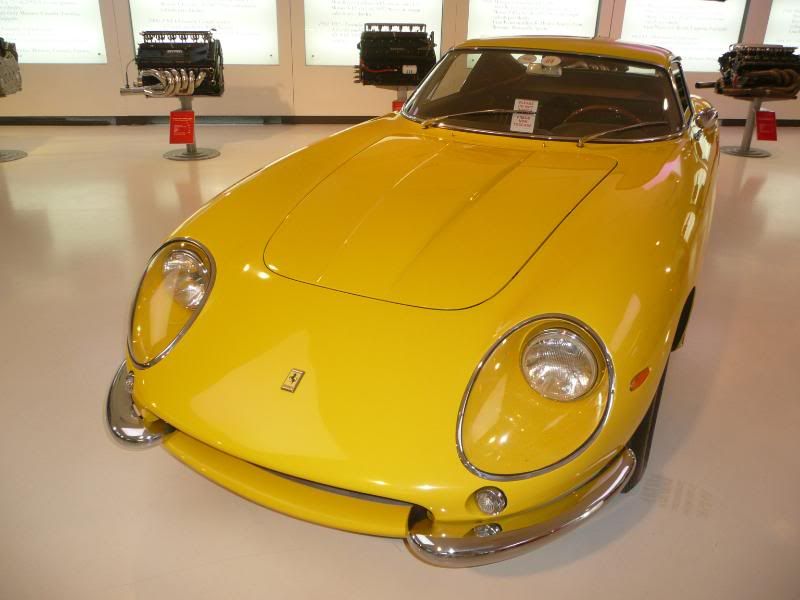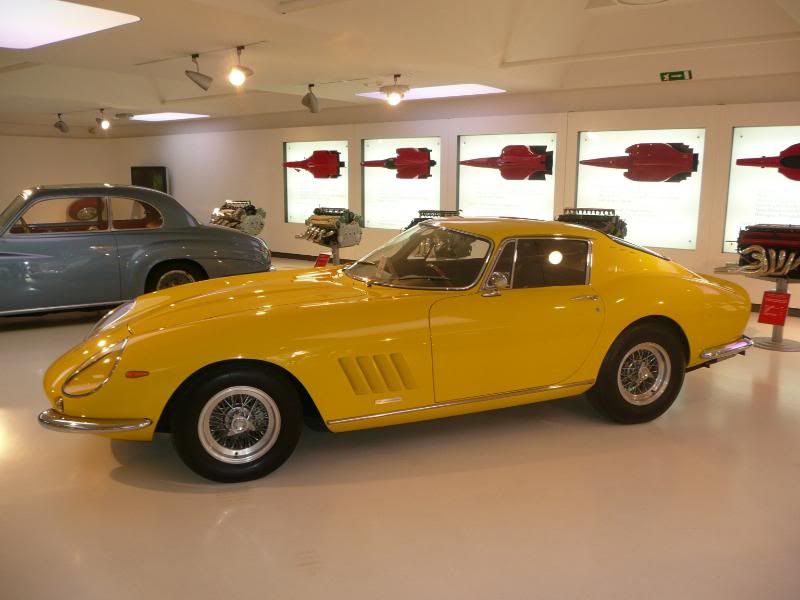 246 GT Dino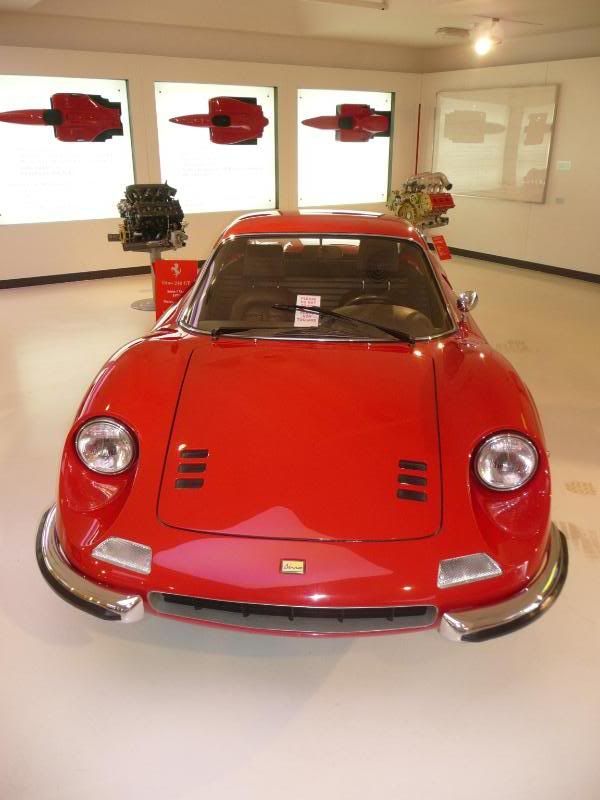 F40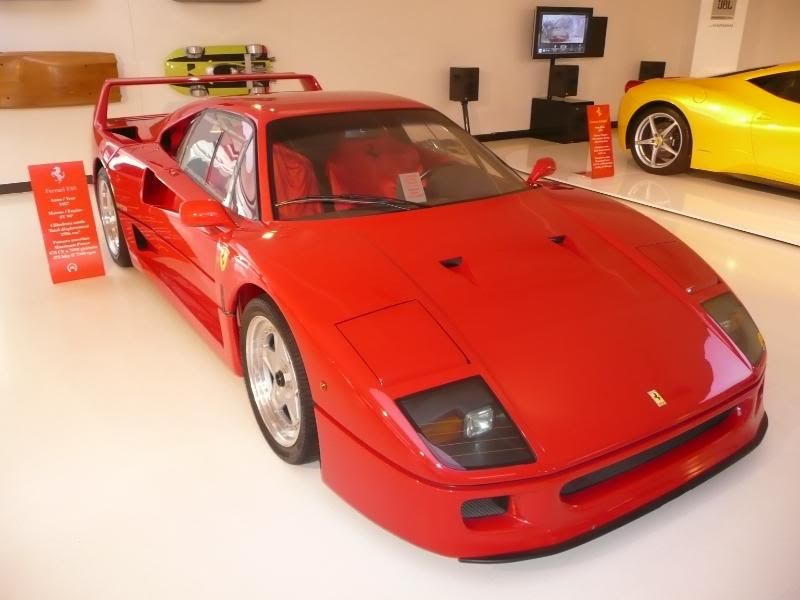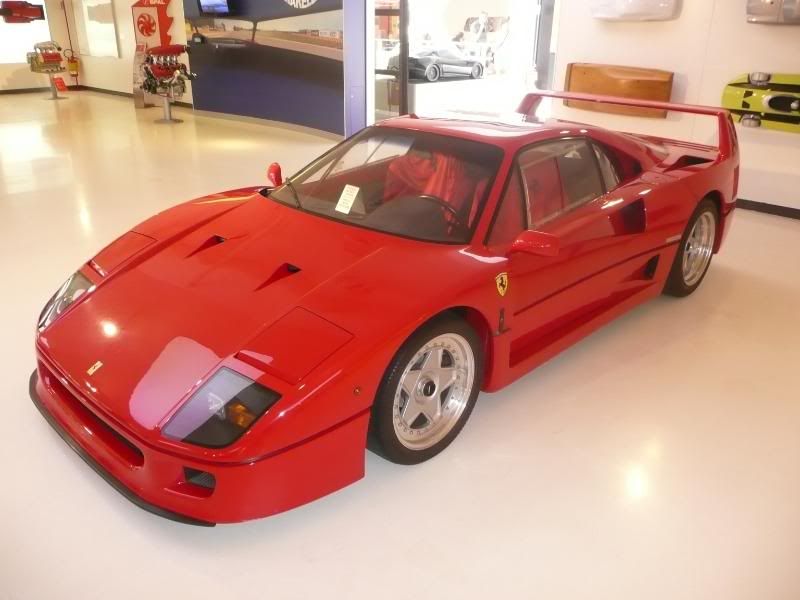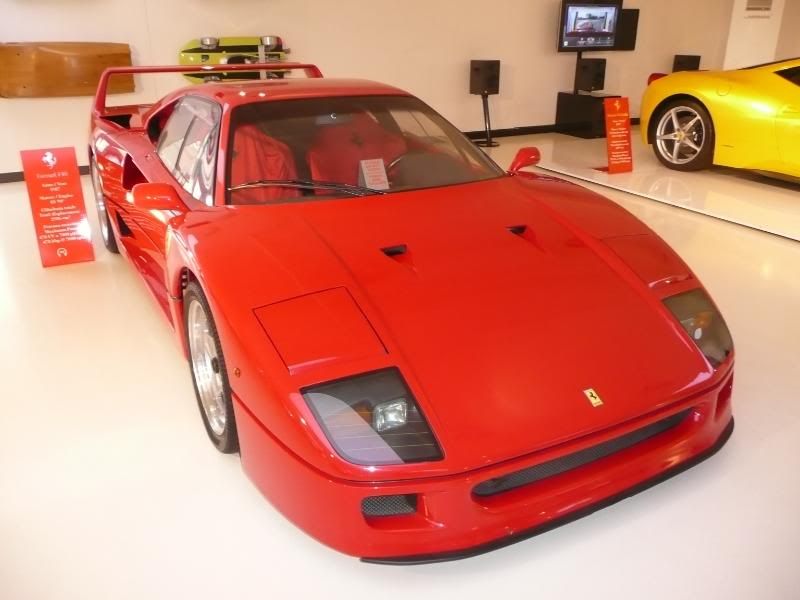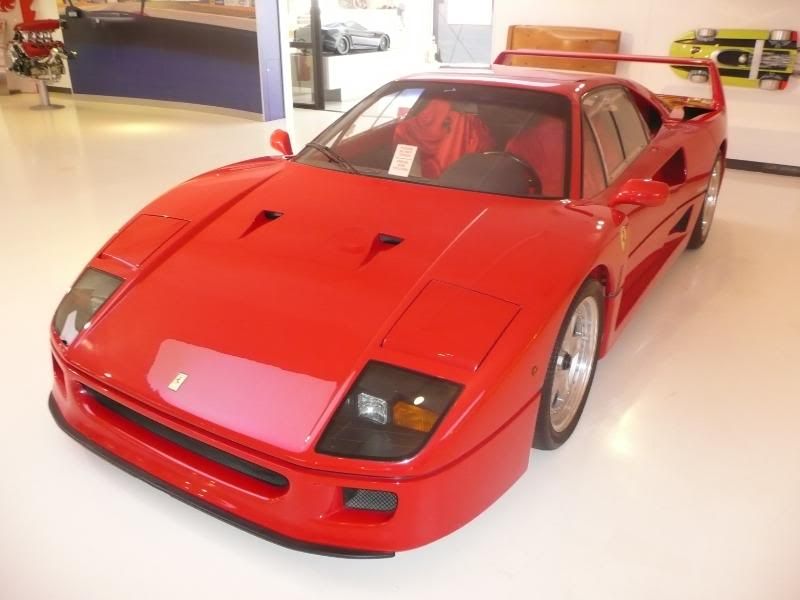 F50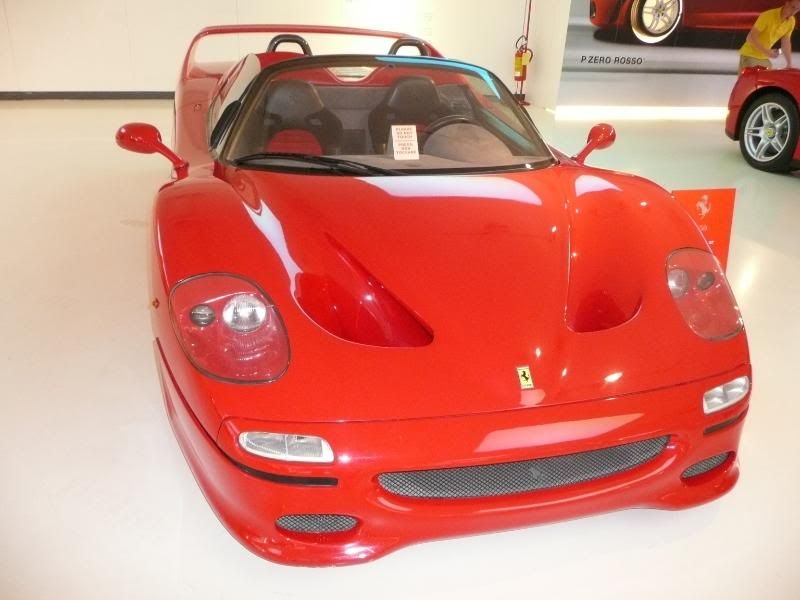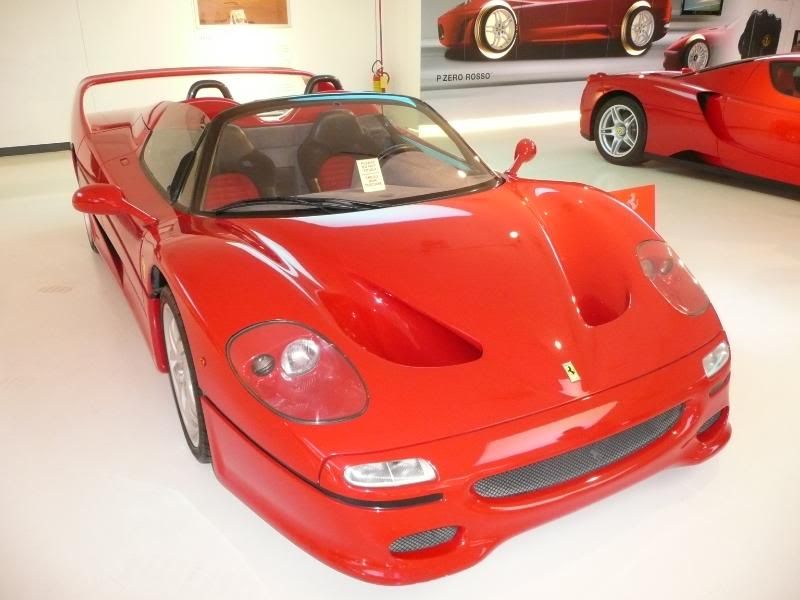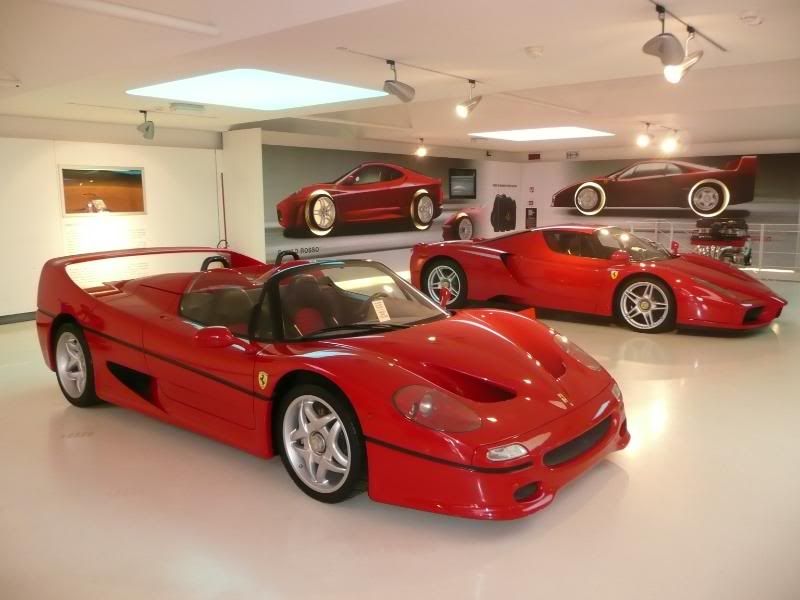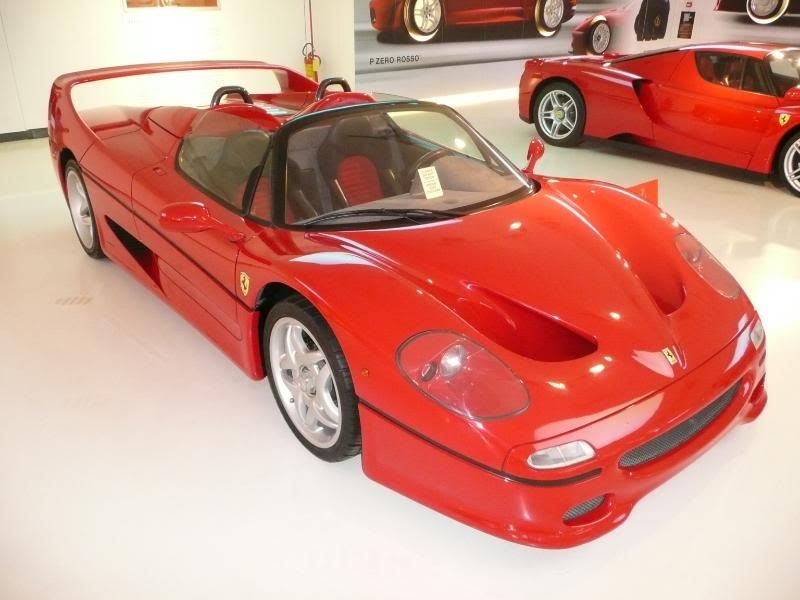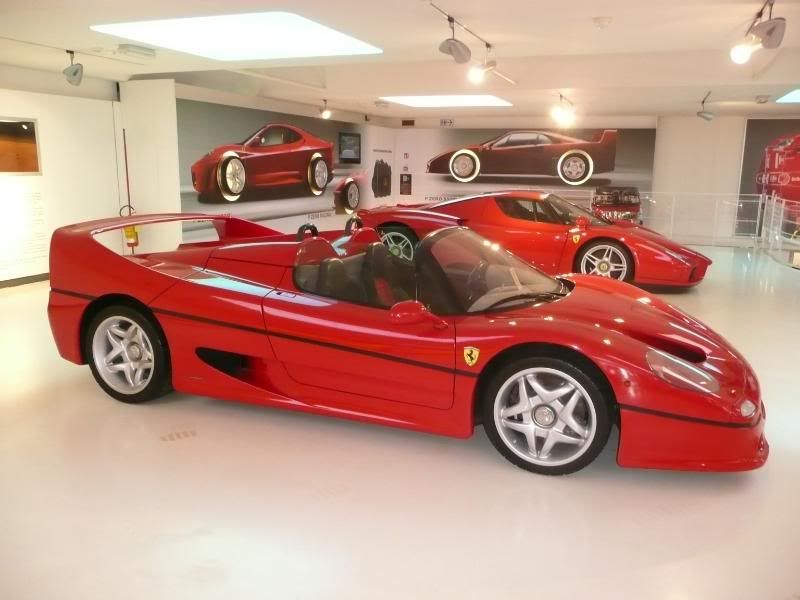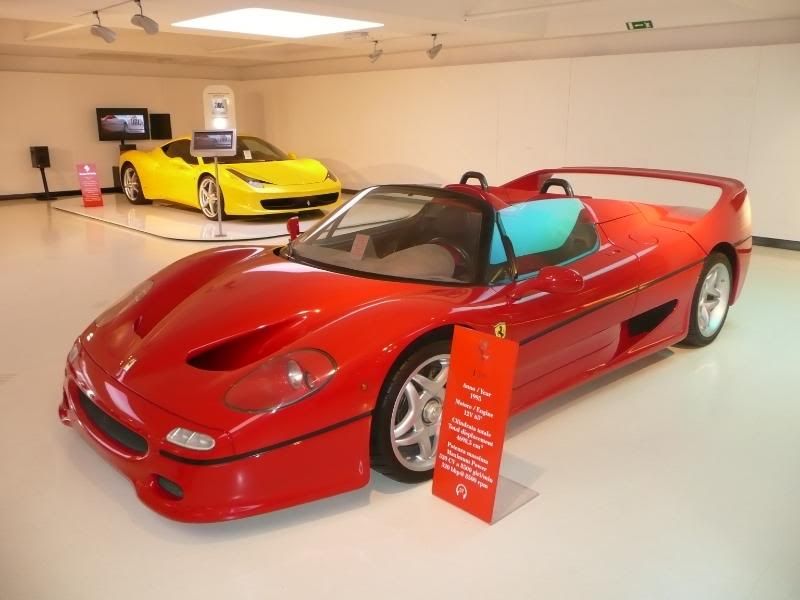 Enzo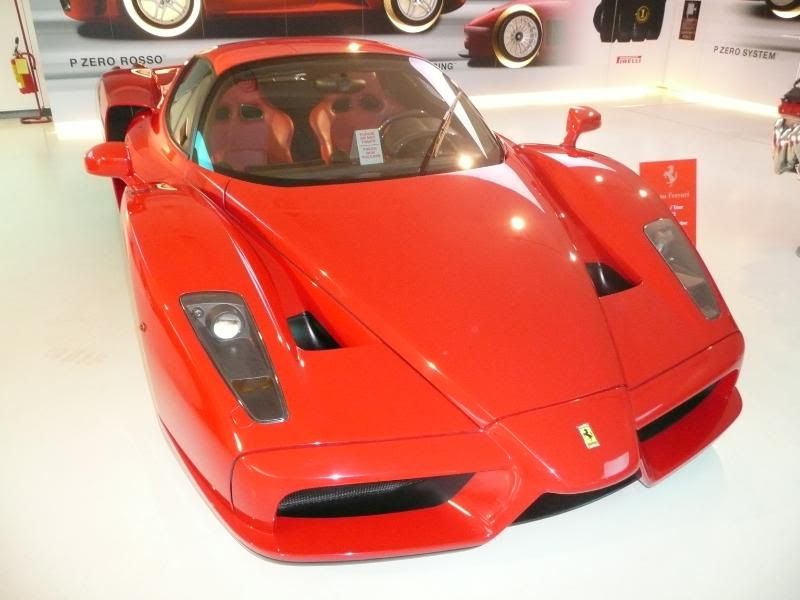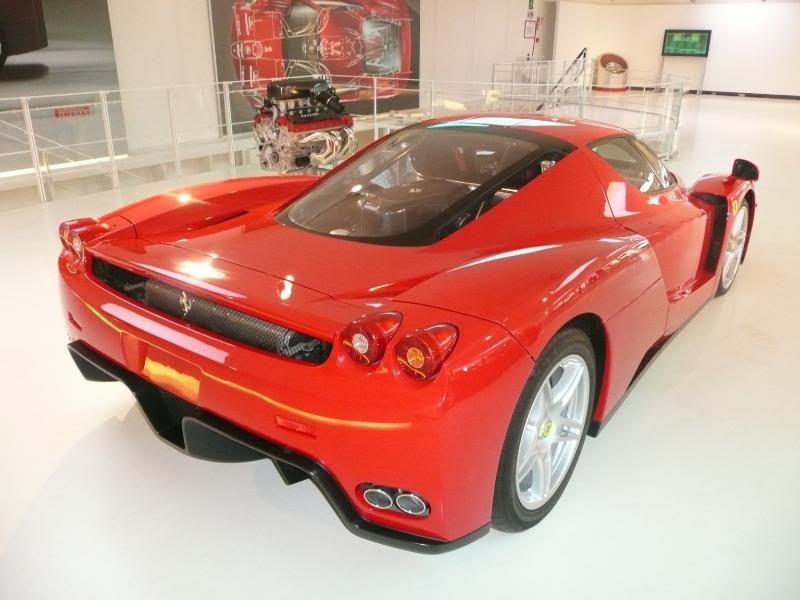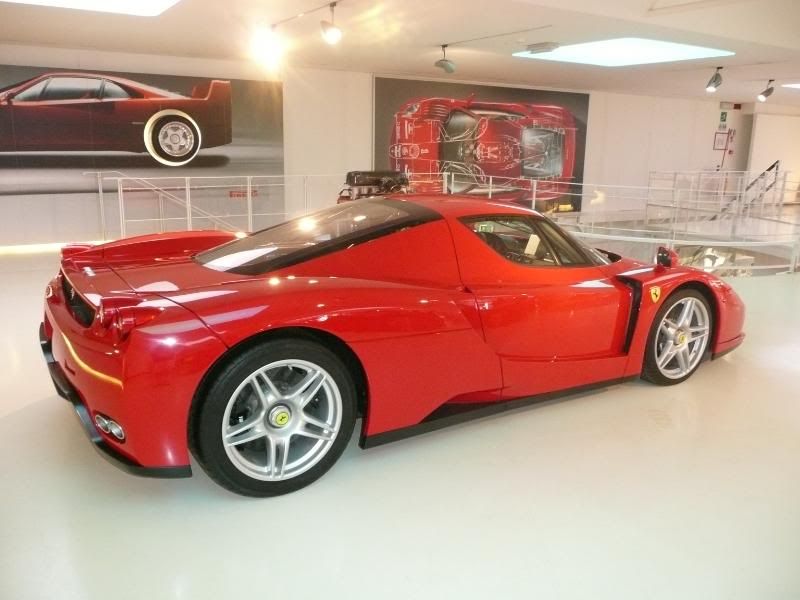 There was a separate wall mounted Enzo display, also.
458 Italia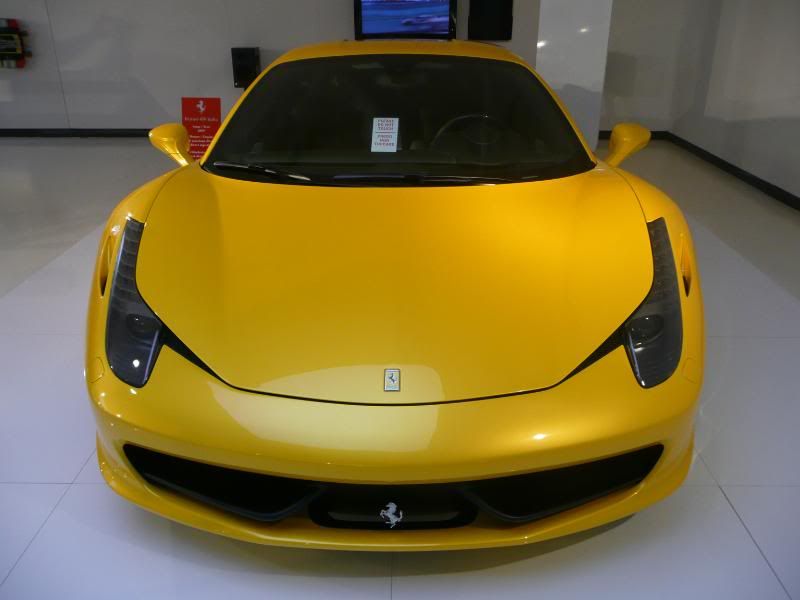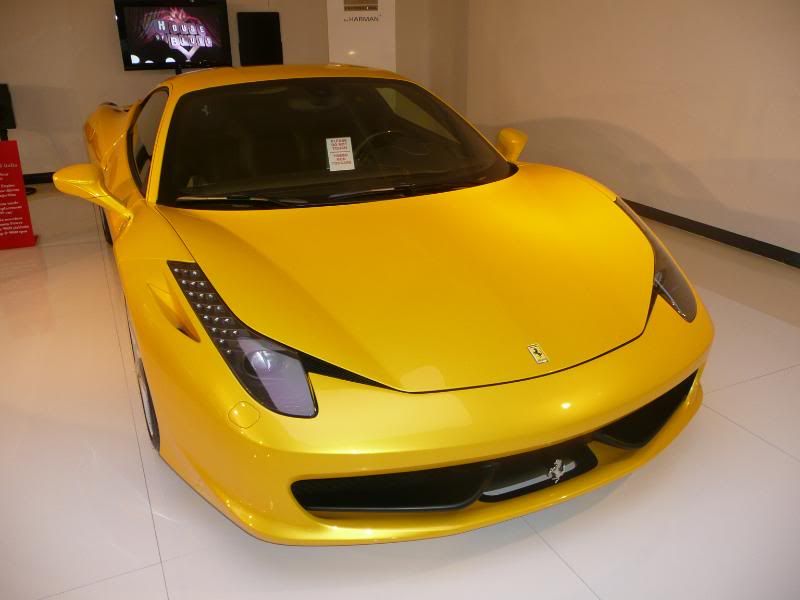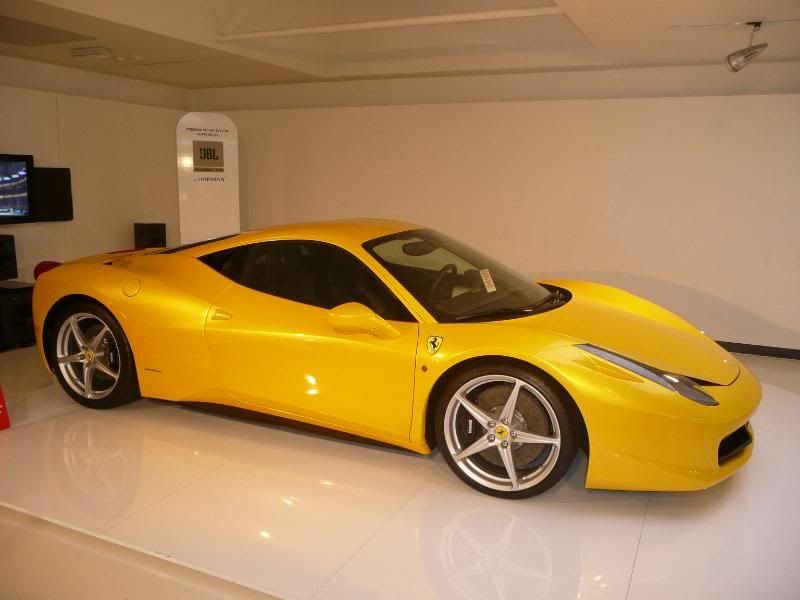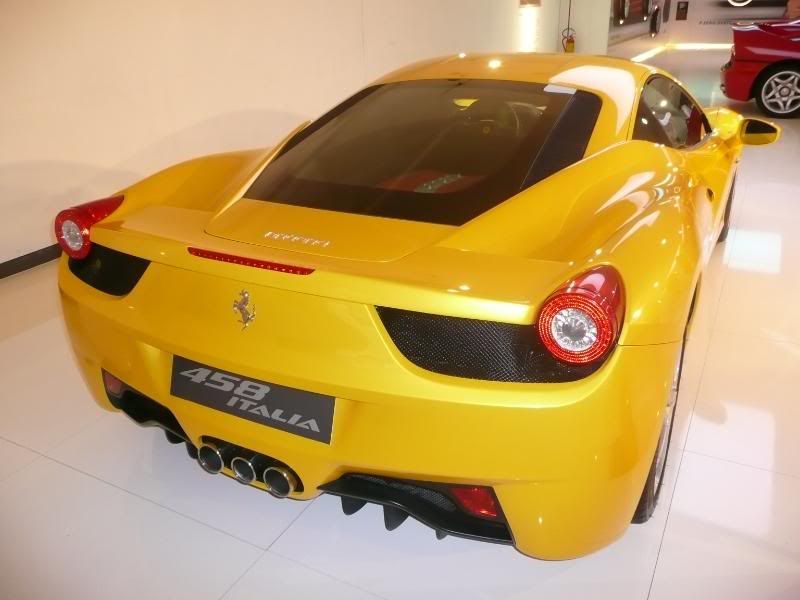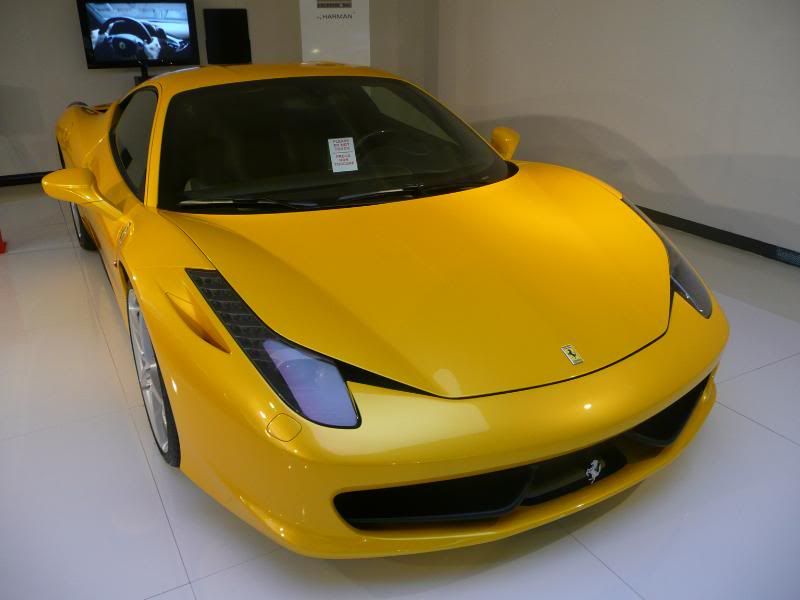 599 XX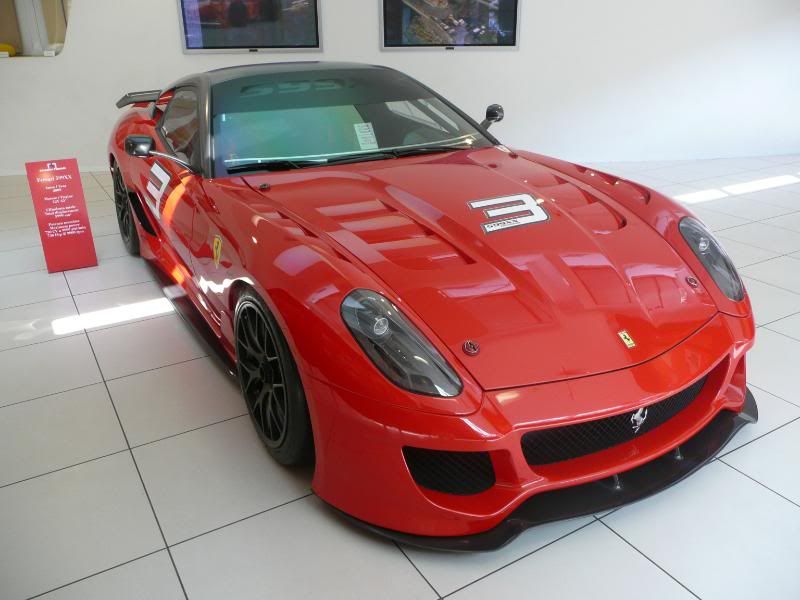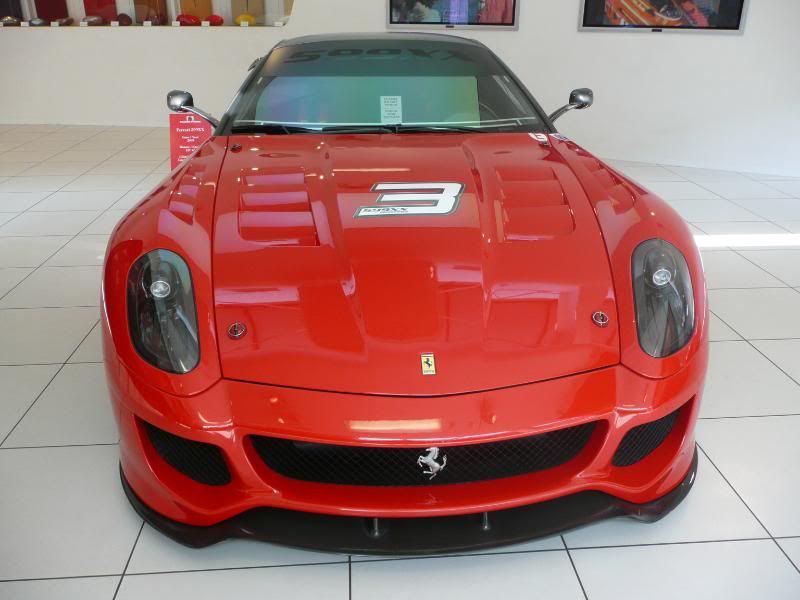 Outside the Galleria, there is a company that "rents" out Ferraris. I went to see what the deal was, and it seemed that they charged 80 – 100 Euros for a 10 minute drive, accompanied, depending on the car. It was tempting, but there would have been a long wait as plenty of people were paying the money. The cars on offer were the 8 cylinder cars, including the latest 458 Italia and a 430 Scuderia.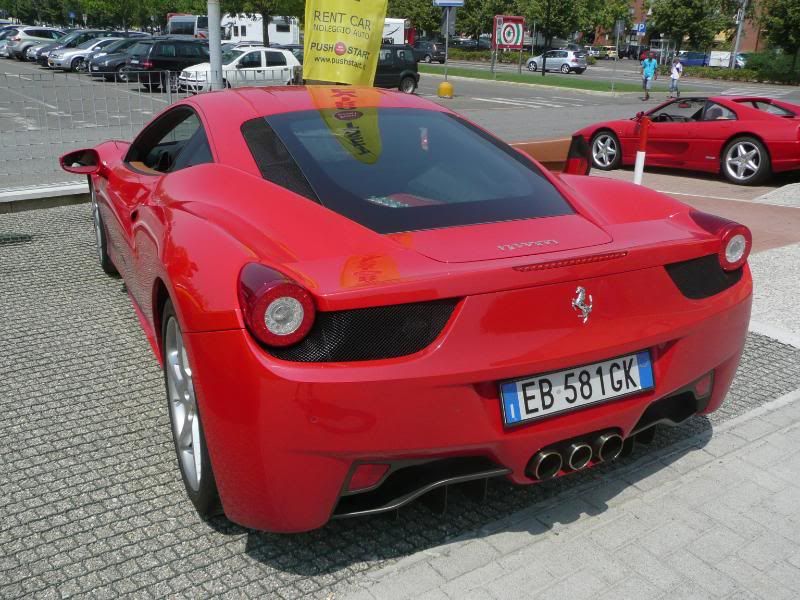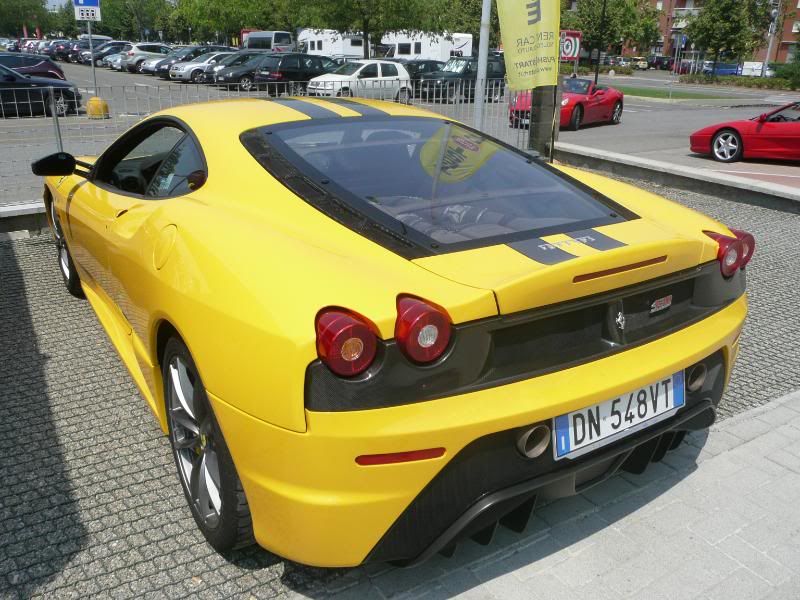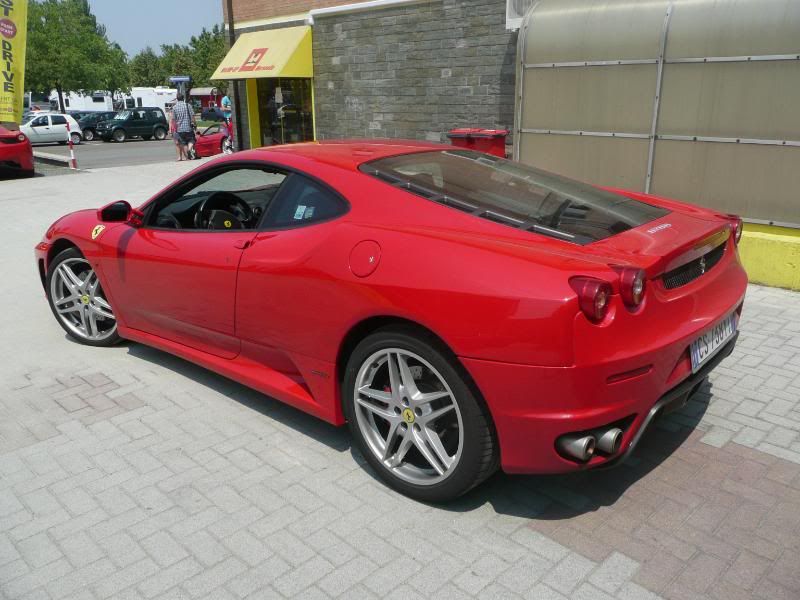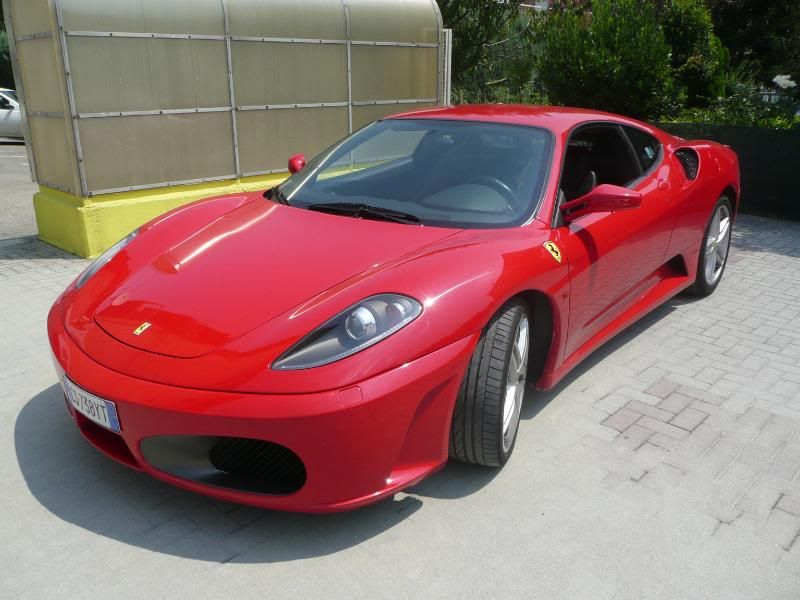 So, what can I say? A stunning place, and well worth a visit. EasyJet flights are pretty cheap these days! Fly to Bologna, or Firenze or even Pisa or Milano, and make the pilgrimage. Every true motoring enthusiast should go and pay homage at least once in their life!
2010-07-23 18:31:43