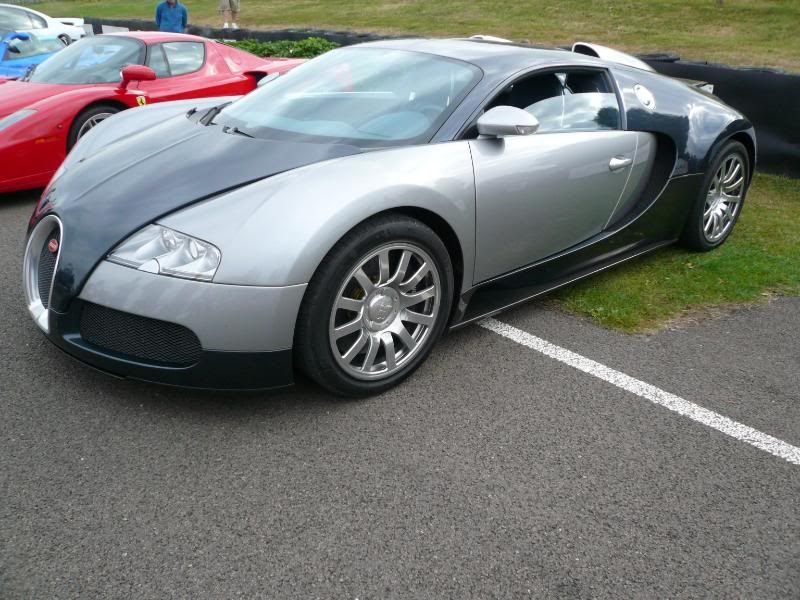 The Goodwood Breakfast Club is now a well established favourite in many people's calendars, and is an event that I have always enjoyed whenever the diary has allowed me to make the early start and head down to the south coast to see what has been driven along for display. The theme for the 1st August 2010 event was "Performance car legends, post 1970", so it did not take me long to figure out that I could actually park the Abarth in the display area rather than the field up the road. As I approached the venue,  I was greeted by a huge procession of cars that were presumably coming from the north and therefore had to follow the temporary one way system set up to avoid traffic queues and was stunned to see an array of fine cars circumnavigate the roundabout. Taking advantage of a gap in the traffic, I set off on the last few yards of the journey, treated to the sight of some particularly exotic cars which were clearly going to pull in behind me. They were given a prominent parking spot, so by the time I was out of my car, all three were in position, and here is what I saw: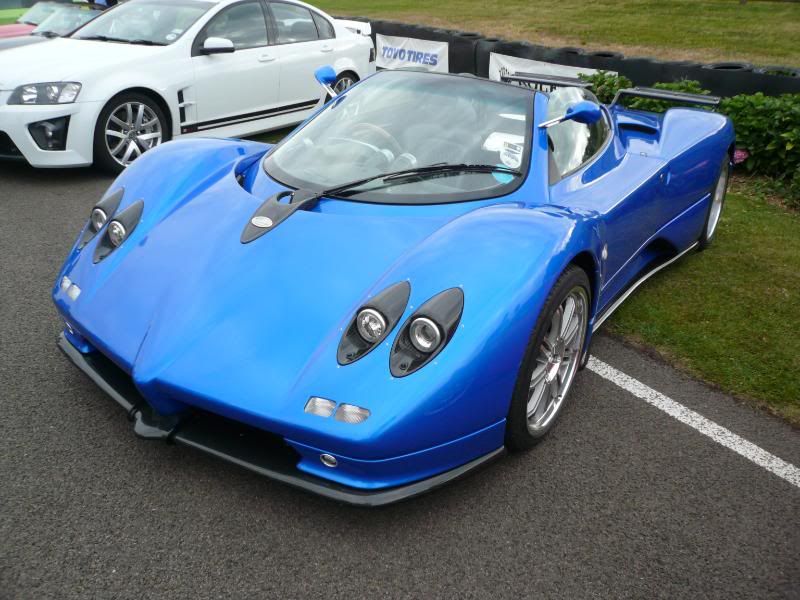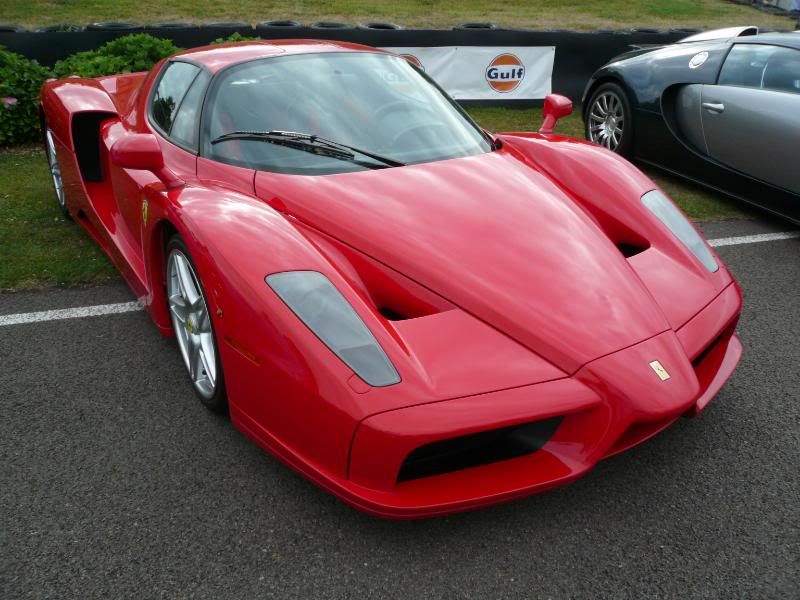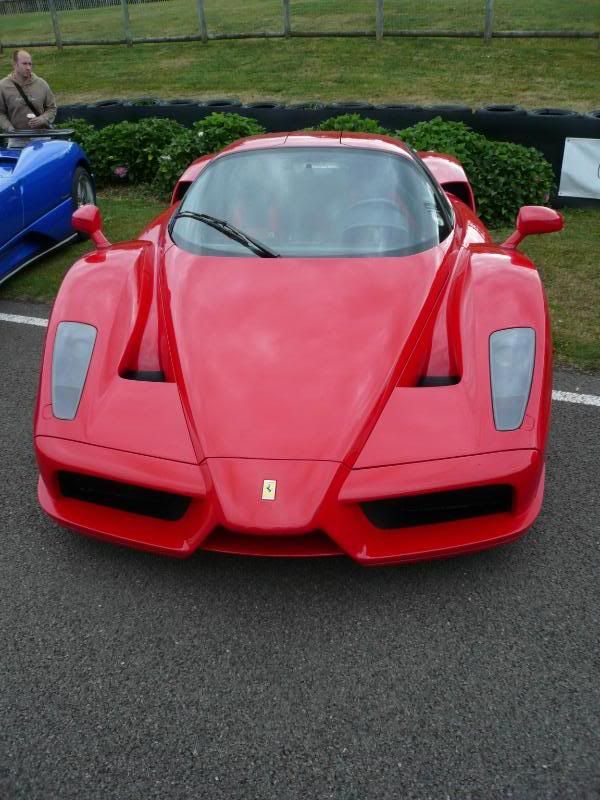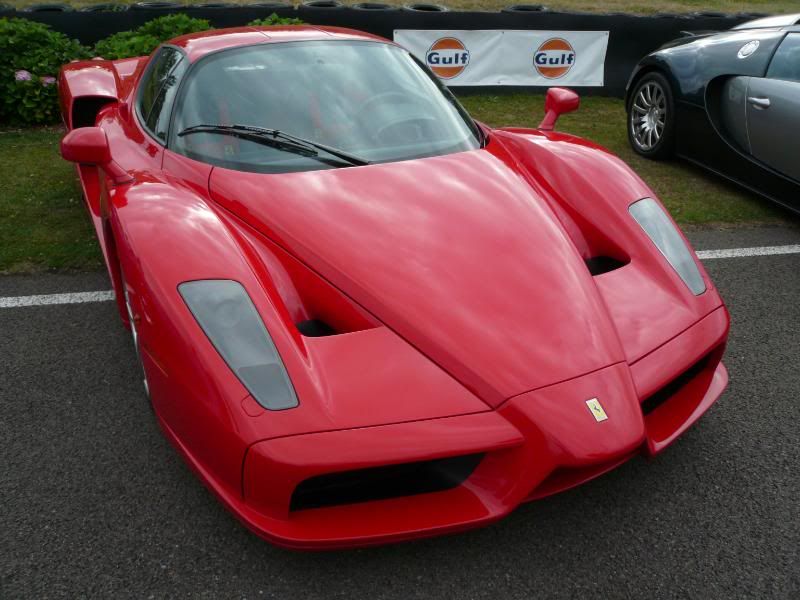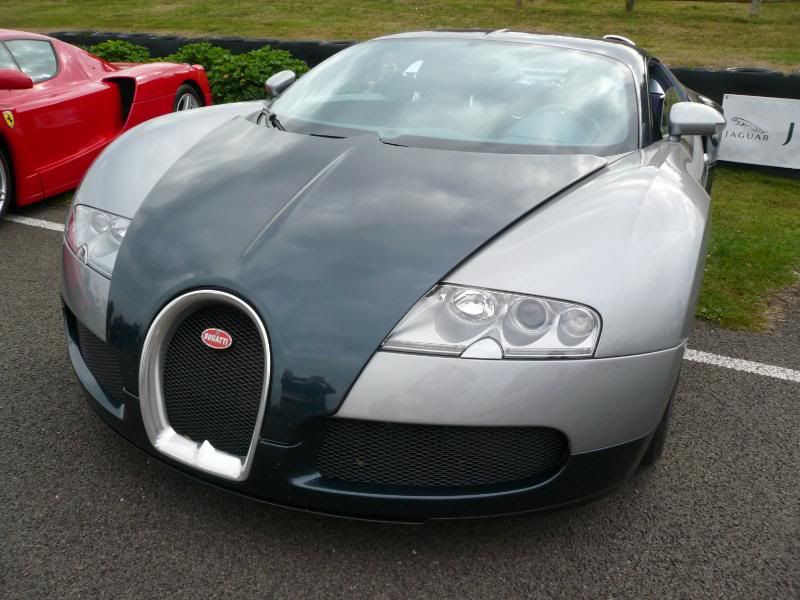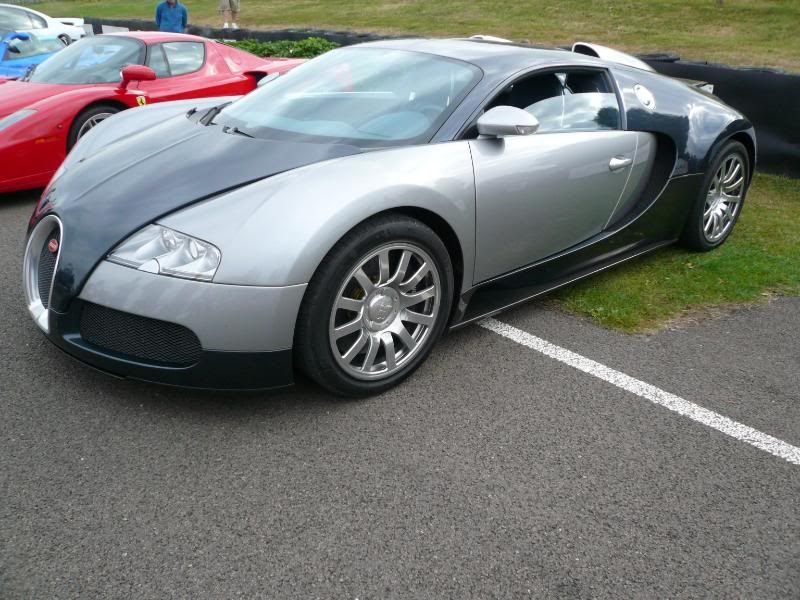 These three cars were definitely the ones that were attracting most attention: Pagani Zonda, Ferrari Enzo and Bugatti Veyron. None stayed at the event that long, and all were gone well before 10am, so the early arrivers were treated to a sight that those who lounged in a bed a while longer would not have seen!
ABARTH
No sooner had I parked up, as directed, in the paddock, when someone came over to introduce himself. Of course, it turned out to be a fellow Abarthisti, who I knew from that forum was planning to attend. His white 500 Essesse was parked up in a different part of the location, so the two Abarths did not get to see each other.
There was actually a third Abarth there. This was one of the cars I had seen at Silverstone the previous weekend, where it had seen duty as chef James Martin's steed for the Celebrity Challenge. It turned out that this Assetto Corse car, supplied by newly appointed Abarth dealer Meridien Portsmouth had entered the UK only 24 hours before being pressed into service on the track, and is now to be seen in their showroom.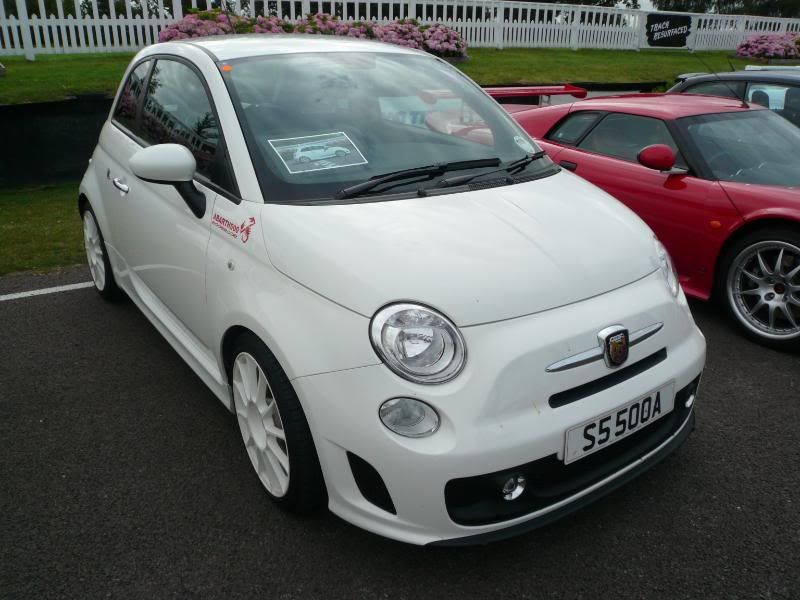 All three Abarths were attracting the now expected disproportionate levels of interest. I am getting used to the fact that wherever I take this car, people just come up close to have a look, and the only comments you get are ones of approbation.
AERIEL
There were a few Atoms on show. Despite the clouds, this was probably quite a good day for driving a car with so little weather protection!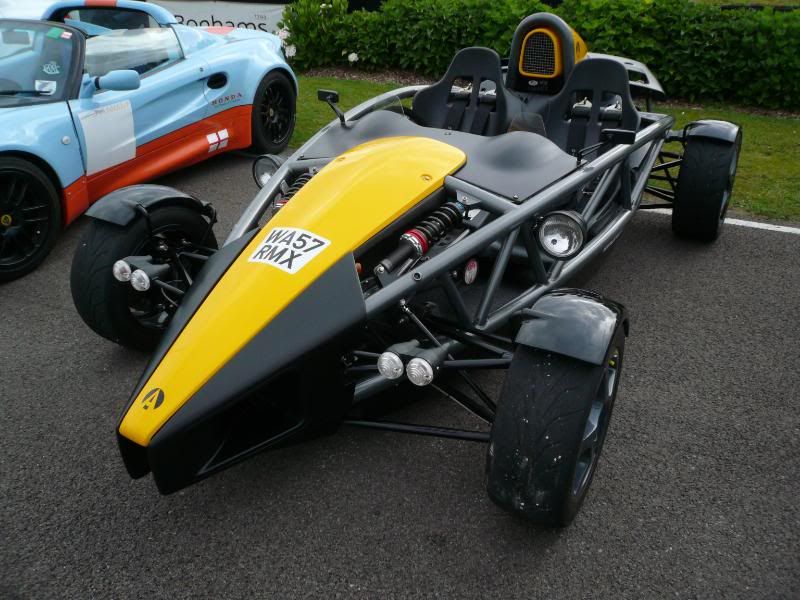 ASTON MARTIN
Plenty of Astons, mostly recent cars such as this pair.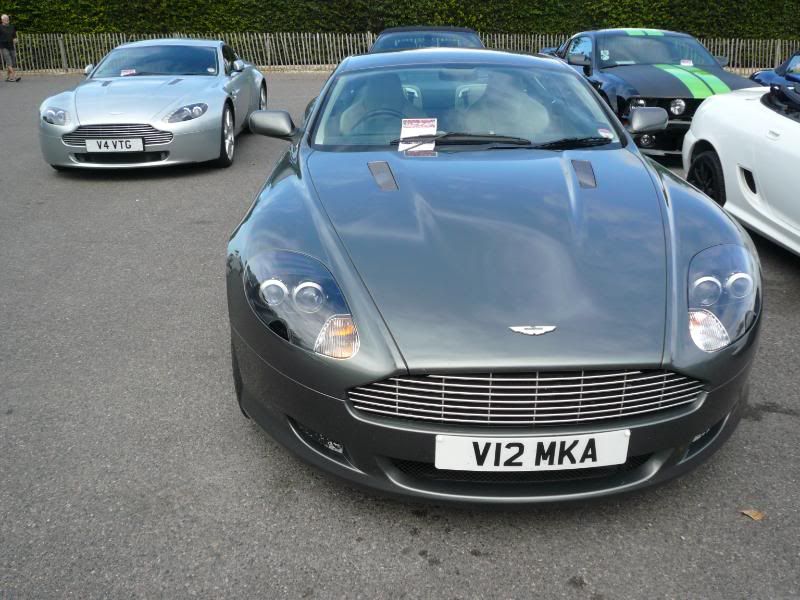 AUDI
This 100 Coupe was not exactly in pristine condition, but nevertheless was a reminder of the early days of Audi in the UK, long before the marque had become popular.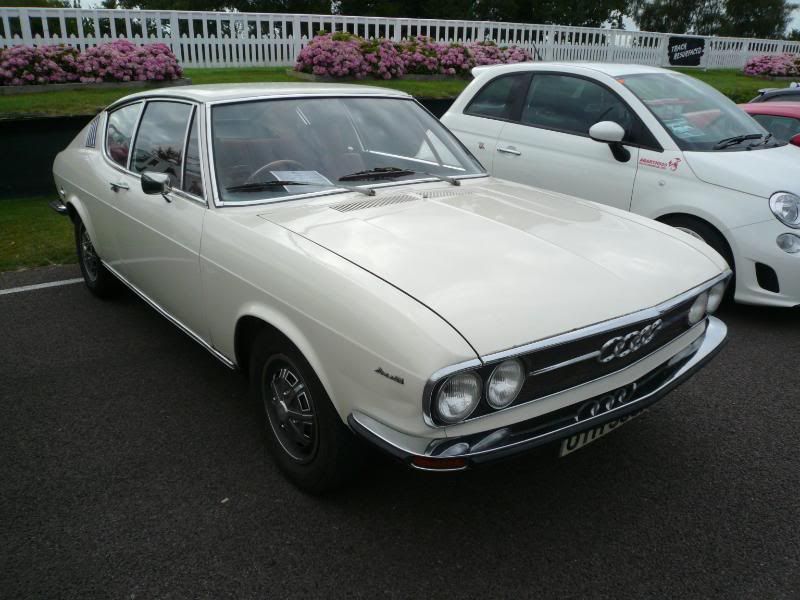 There were plenty of more recent Audis, too, including this B5 model RS4 and a new R8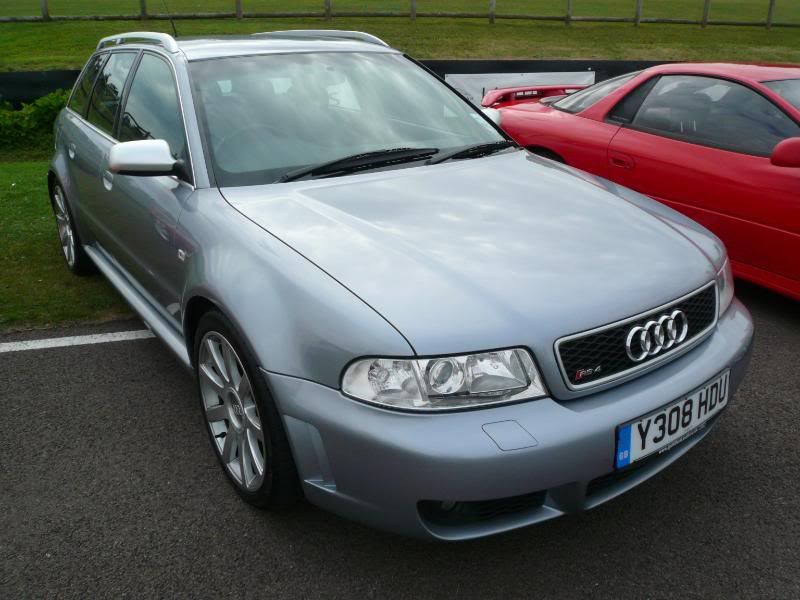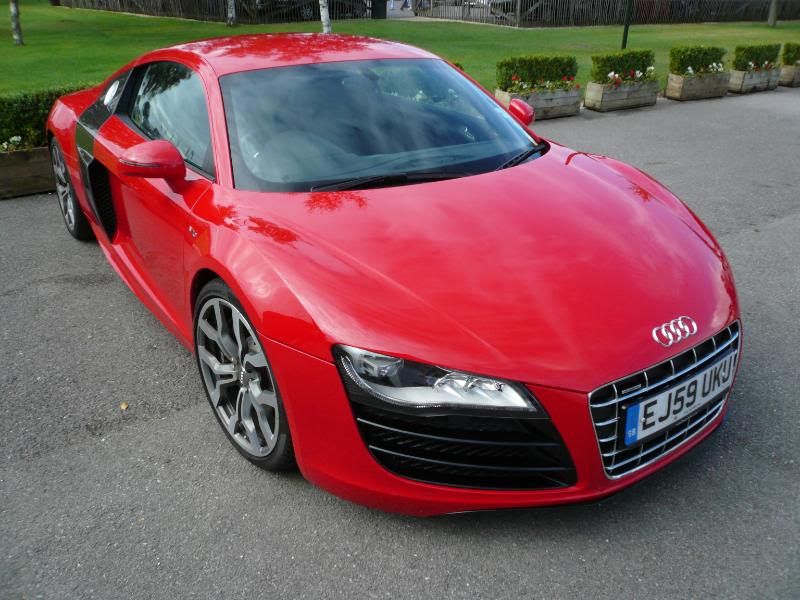 AUSTIN
Although almost all the vehicle in the main display areas were "theme compliant" (more so than usual at these events), a few cars sneaked through that most definitely were not, and none more blatantly so than this, an early Series 1 model Allegro. You can say what you like about these cars, and let's face it, most people have, over the years, but this one had clearly been cherished and/or lovingly restored. Period piece though it was, I had no real desire to drive it away, though!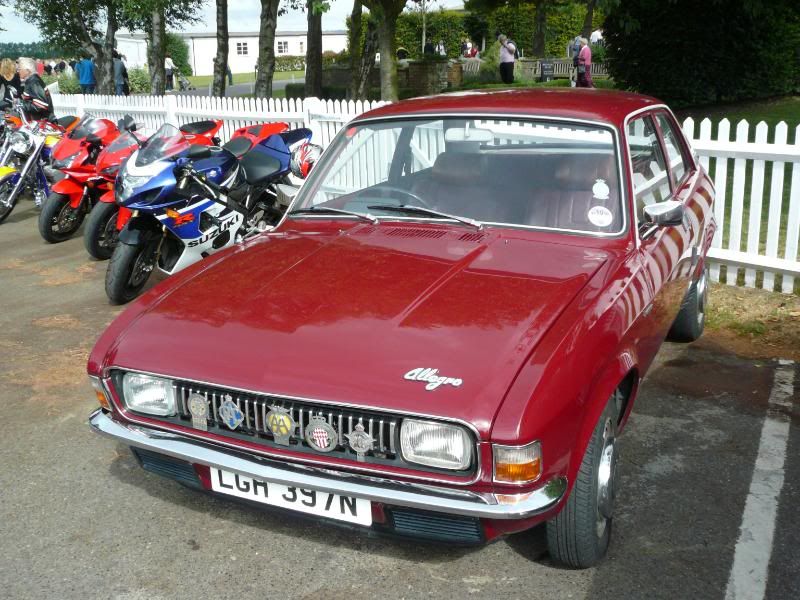 BMW
There were a brace of the 3.0CSL models, parked up next to each other.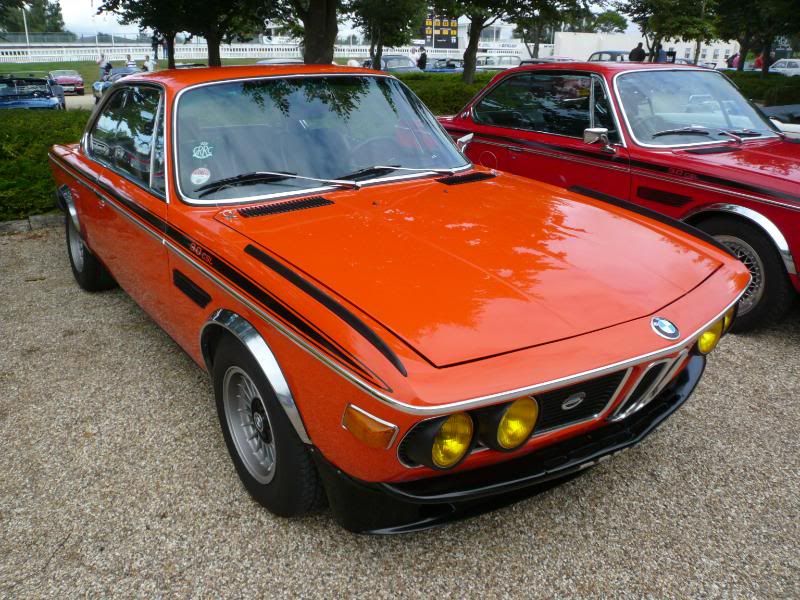 BRISTOL
A lovely example of this rather eclectic marque, this one is a 409 model.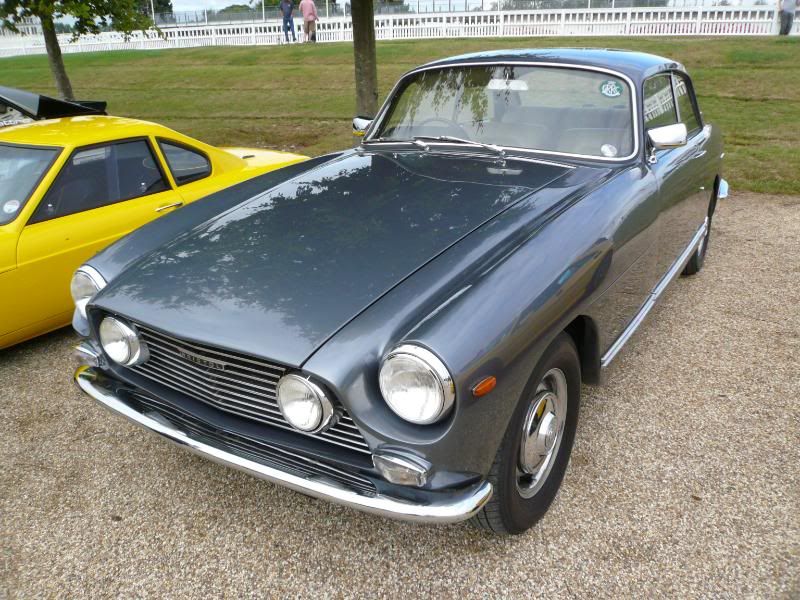 CITROEN
The SM, and this is a different car from the ones that appear regularly at events elsewhere in the country. They are out there, clearly……….
FERRARI
In addition to the Enzo, there were several other Ferrari, of course. This 275 GTB was perhaps the rarest of the others on show.
308 GTB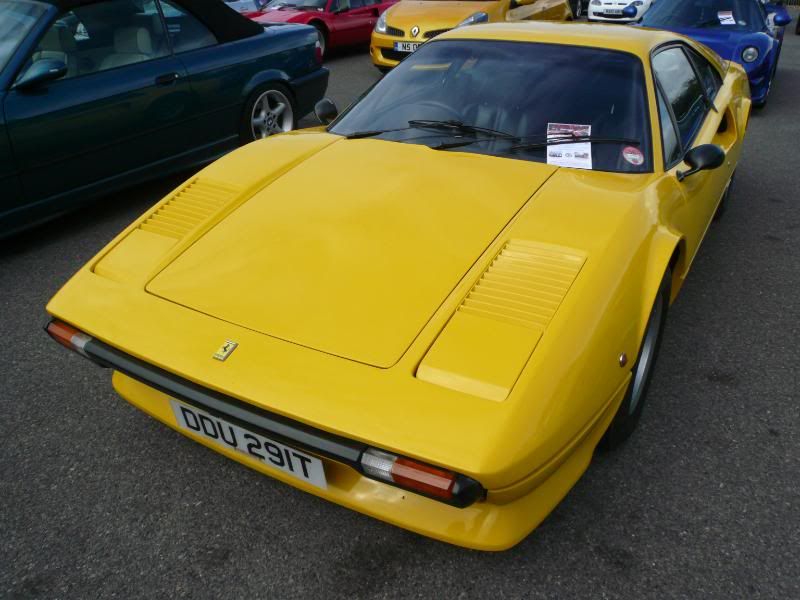 456 GT
FIAT
This 131 Rallye was attracting lots of attention. There was nothing to outline the provenance of the car, so whether it was an original Rallye or a later conversion was not clear. Still nice, though. This was the Italian rally car successor to the Stratos, an example of which was parked next to it.
FORD
There were a couple of Focus RS as you would expect at an event like this.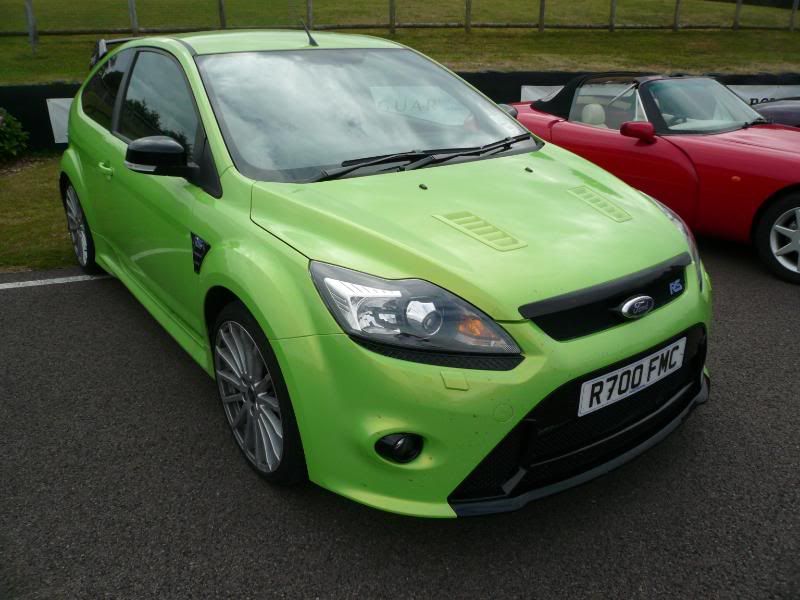 An immaculate, road-going RS200 was attracting plenty of attention, of course.
I also came across this well presented RS2000 Escort from the late 1970s. There are not many of these left in road going condition, and this has to be one of the better ones. Nice!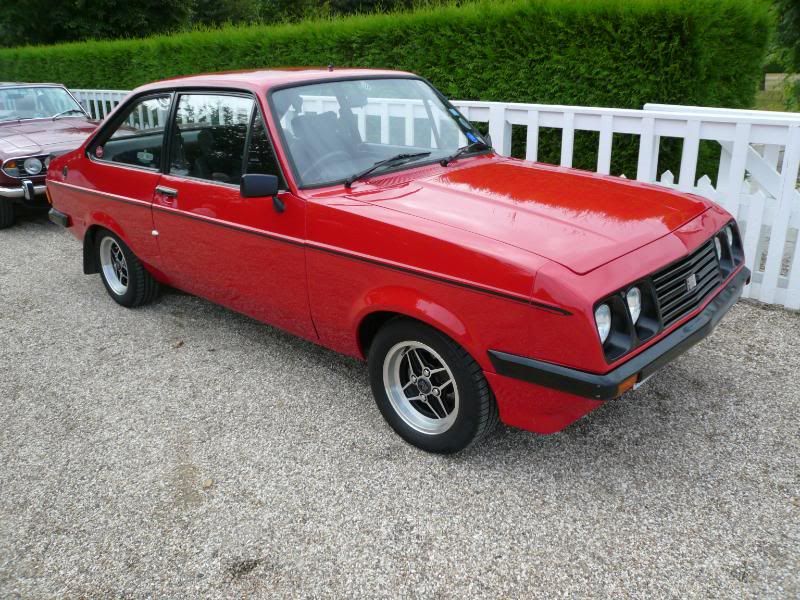 This Anglia was another of those cars which did not really hit the theme, as it dates from before 1970 and performance could best be described as leisurely. It is a car I have seen at this event more than once before, so I guess is simply a regular guest.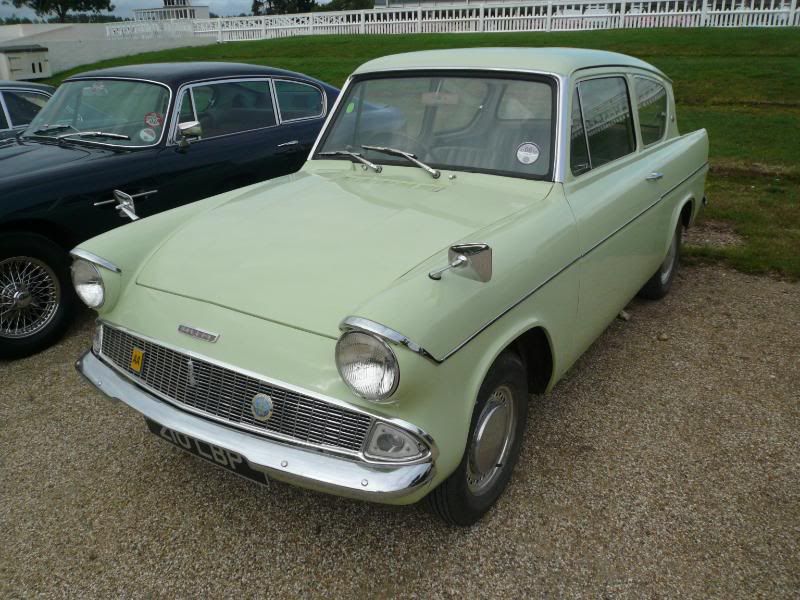 GINETTA
A G33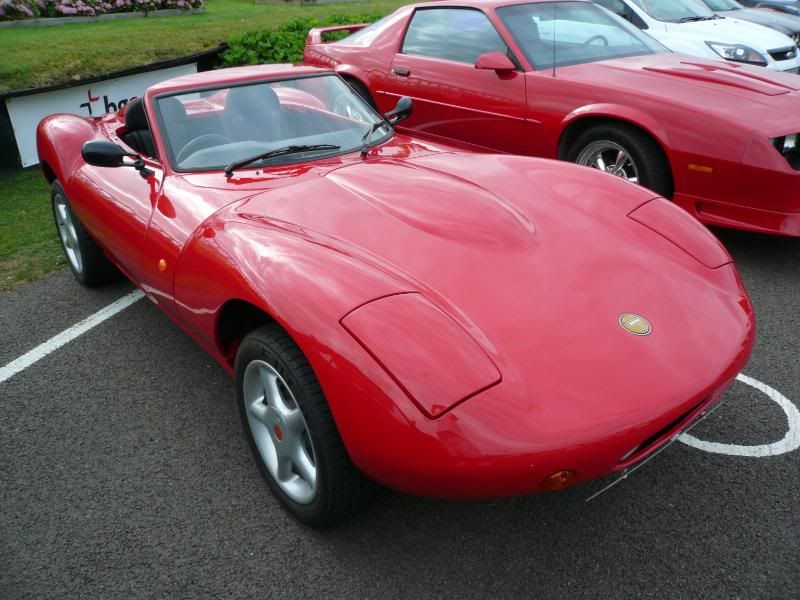 JAGUAR
XK150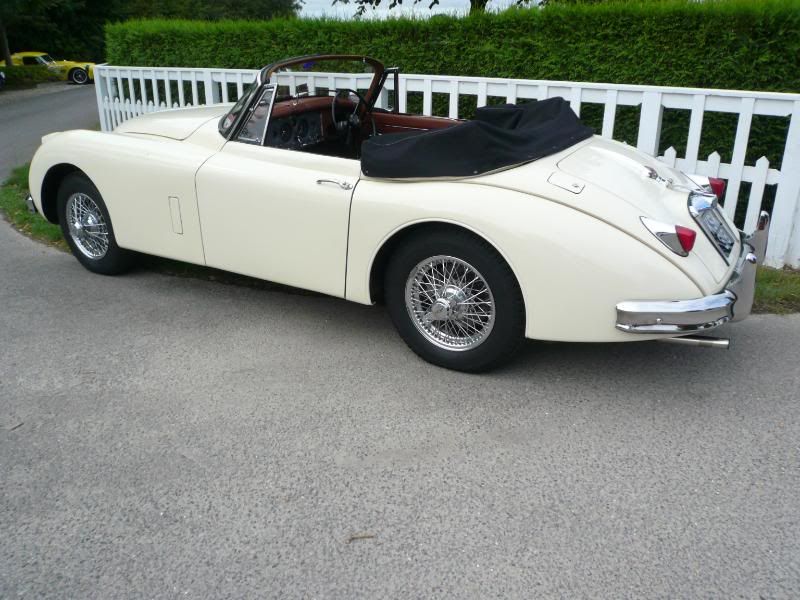 LANCIA
The Delta Integrale
LOTUS
There was a wide variety of Lotus cars at the event including several examples of the rarely seen 340R.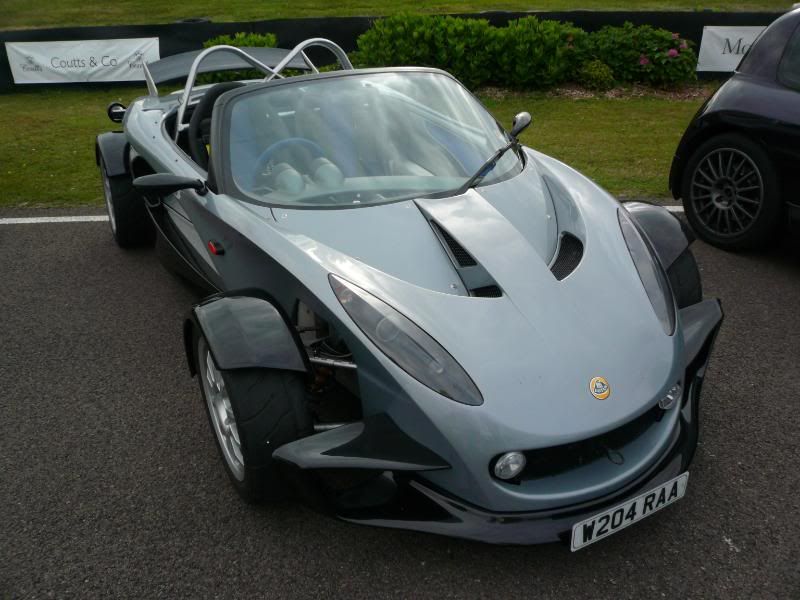 This 2-Eleven was joined by a second example during the morning.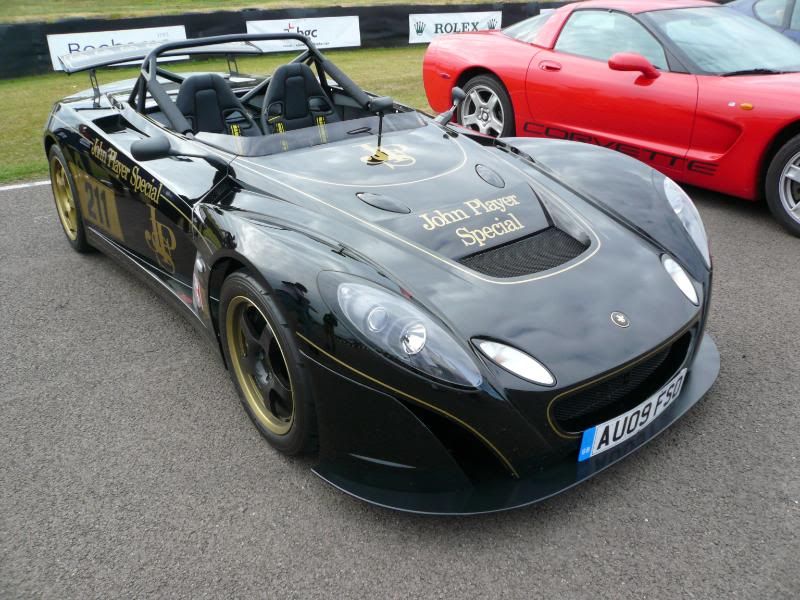 More commonly seen Lotus cars ranged from an early Elan, through the Esprit to current Elise and Exige models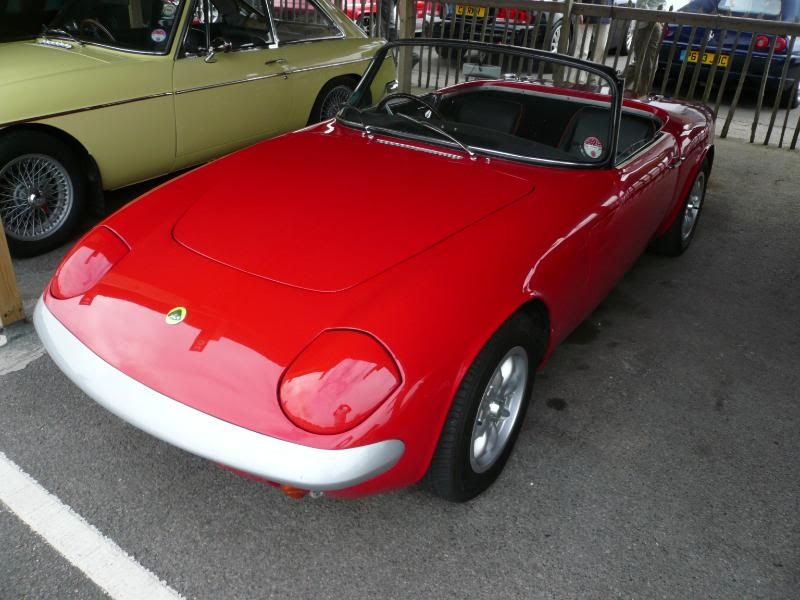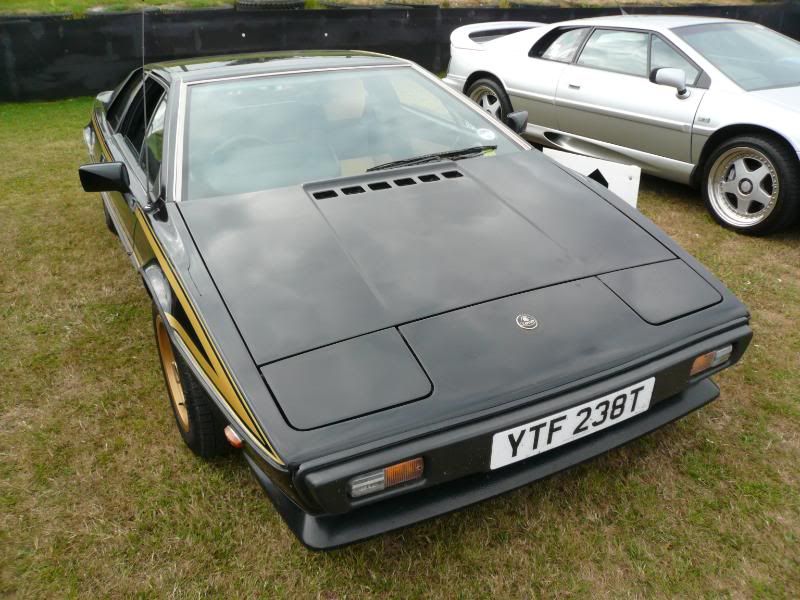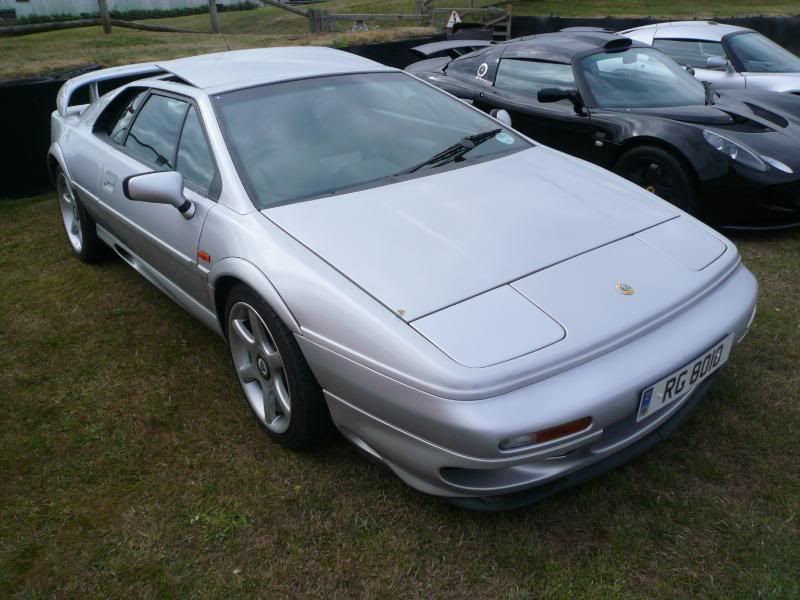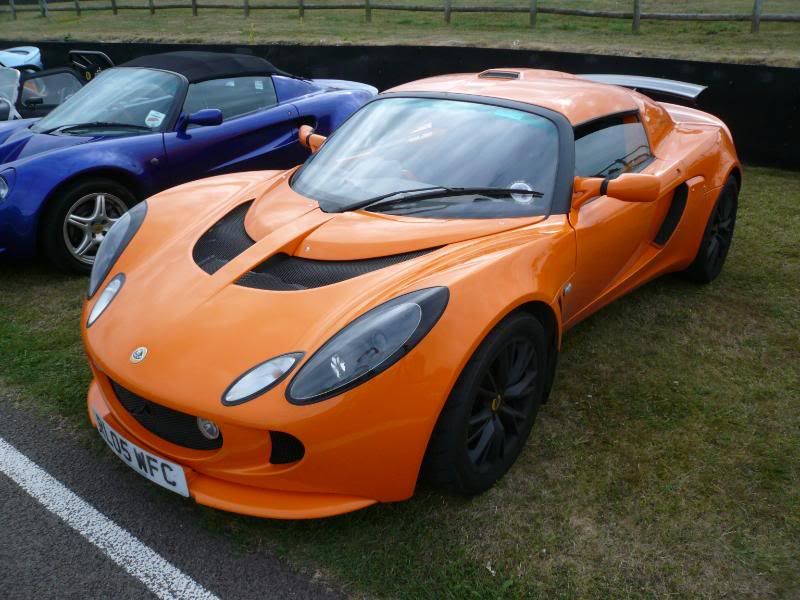 MASERATI
The car that saved Maserati, the lovely 3200GT.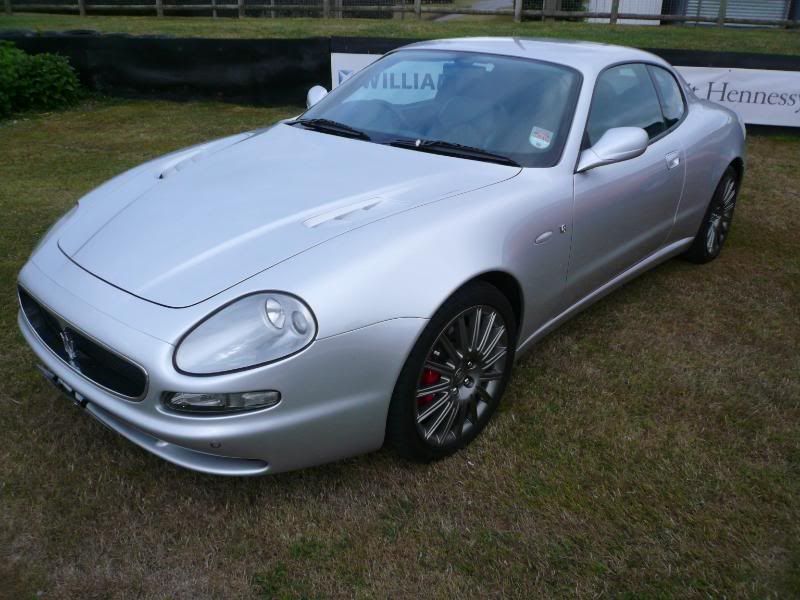 MERCEDES-BENZ
A very lovely, and increasingly valuable W113 "Pagoda" 280SL.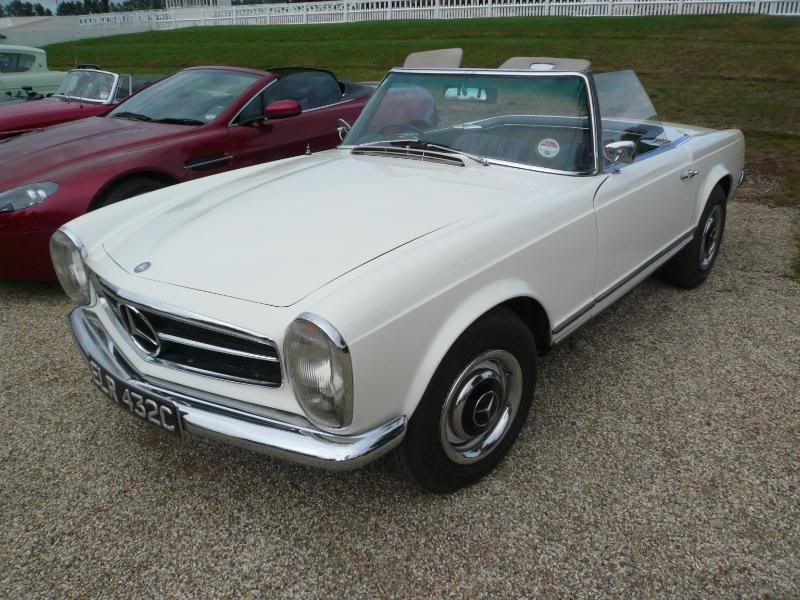 MG
A nice MGC GT
MORGAN
An example of the once controversial Aero 8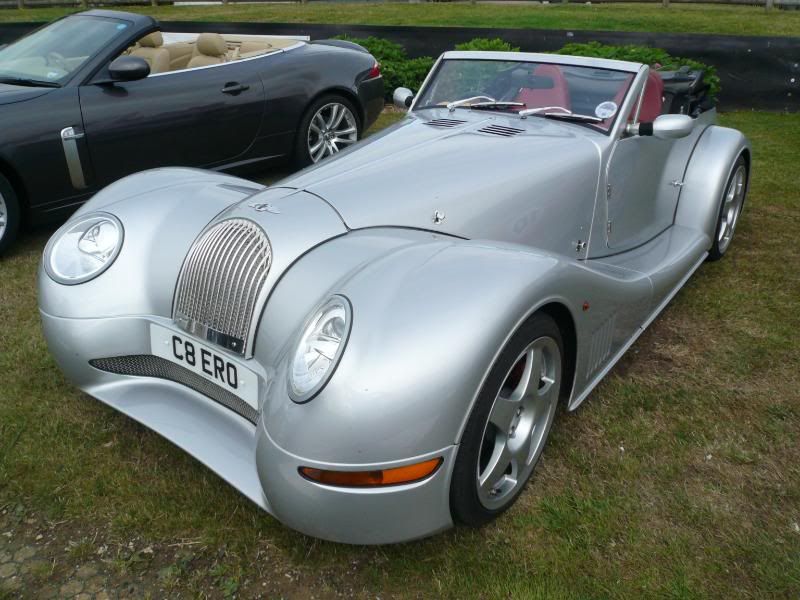 NOBLE
A brace of M12 GTO cars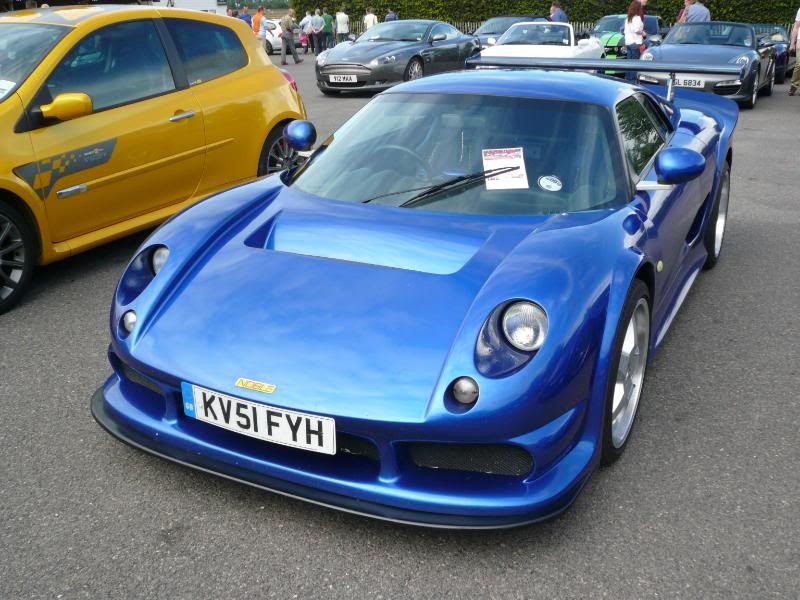 There was a third M12 model parked up elsewhere.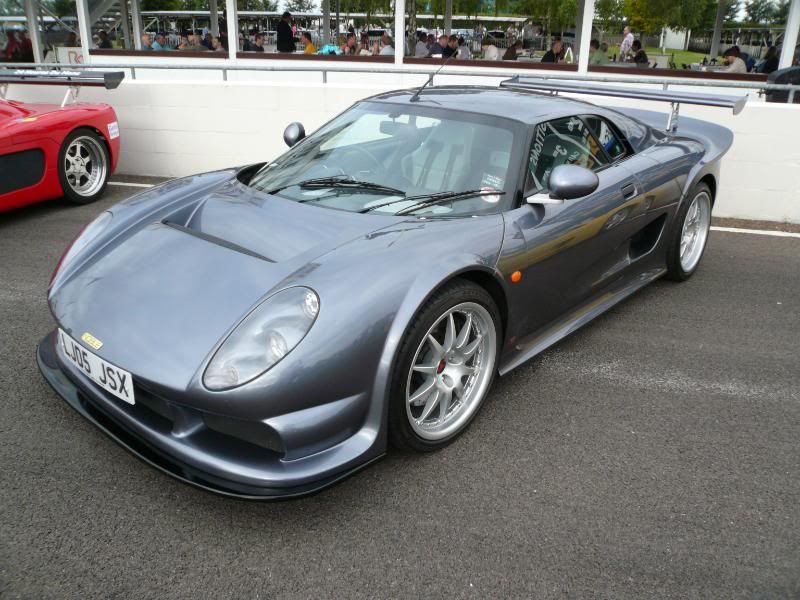 NOVA
Doyen of many an Italian car event, this Nova is powered by Alfa mechanicals rather than the more common VW underpinnings. A look inside revealed a less than conventional instrument display with a set of mini screens replacing the dials that would once have featured.
PONTIAC
An unmolested looking Firebird from about 1979.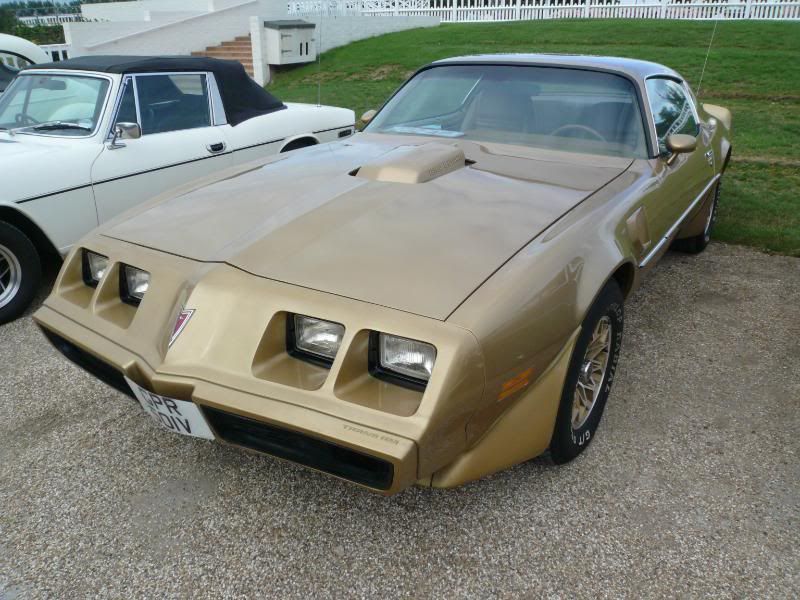 PORSCHE
A 911 GT3 RS. You would not exactly sneak unnoticed anywhere in this machine!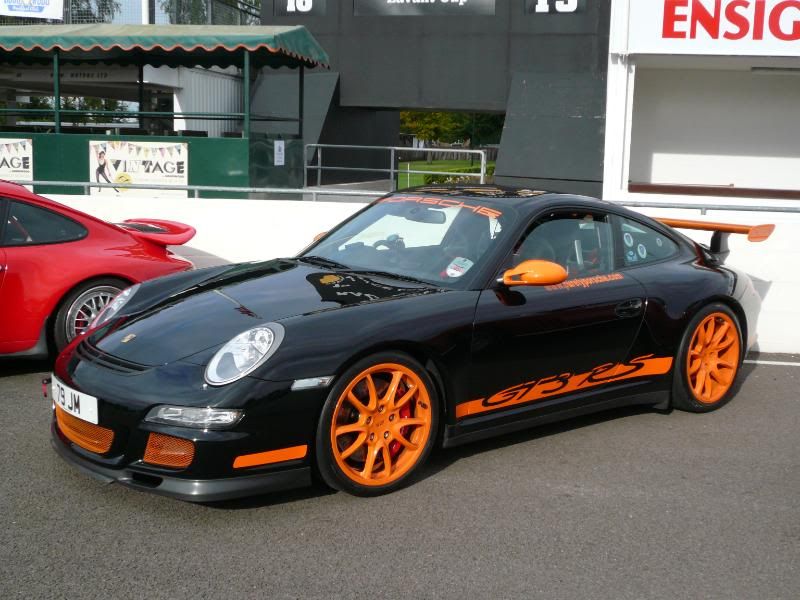 ROLLS-ROYCE
As the venue is located right next to the Rolls Royce factory, it is quite normal to come across a demonstrator that happens to have been left on site, and I suspect, given the 09 plate, that was the case for this Ghost. A second car arrived mid morning, and that was definitely a customer car. This stately machine looks deeply impressive.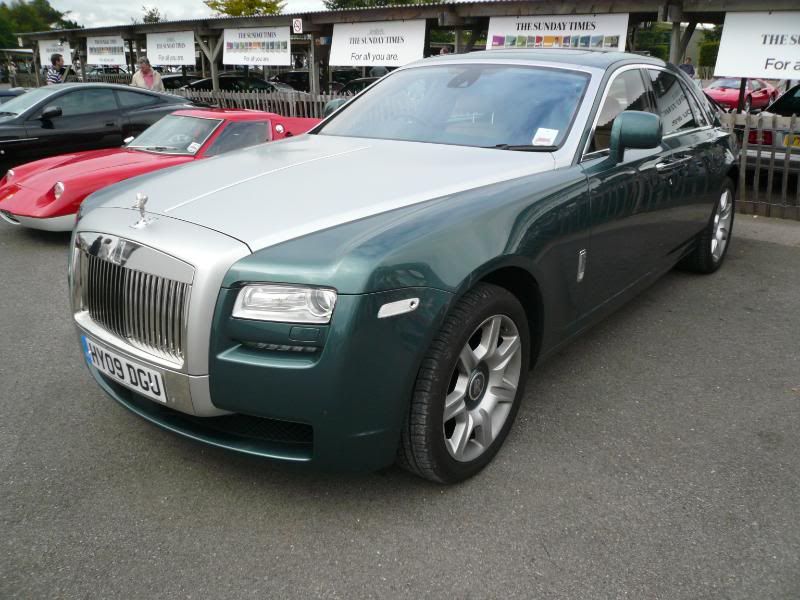 RONART
I saw this one drive into the site and did not instantly recognise it.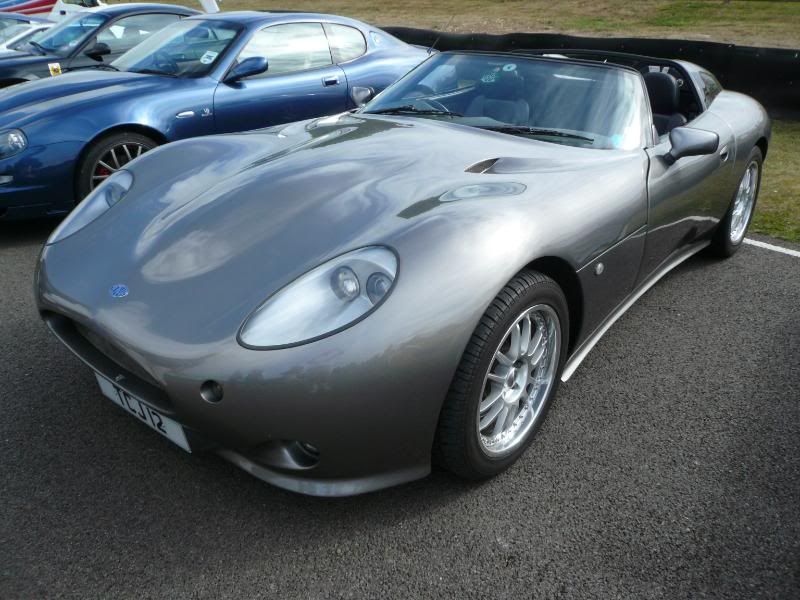 SUBARU
There were a few Impreza cars on show from the first and second generations of this now popular model.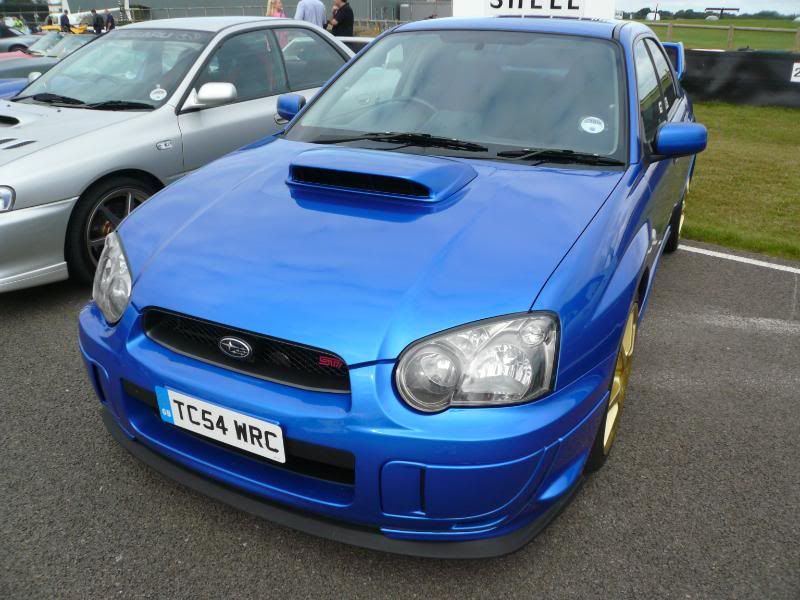 TRIUMPH
Several Triumphs parked away from the main area, included these cars, Stag, TR4A, TR6 and Dolomite Sprint. All very desirable in my opinion.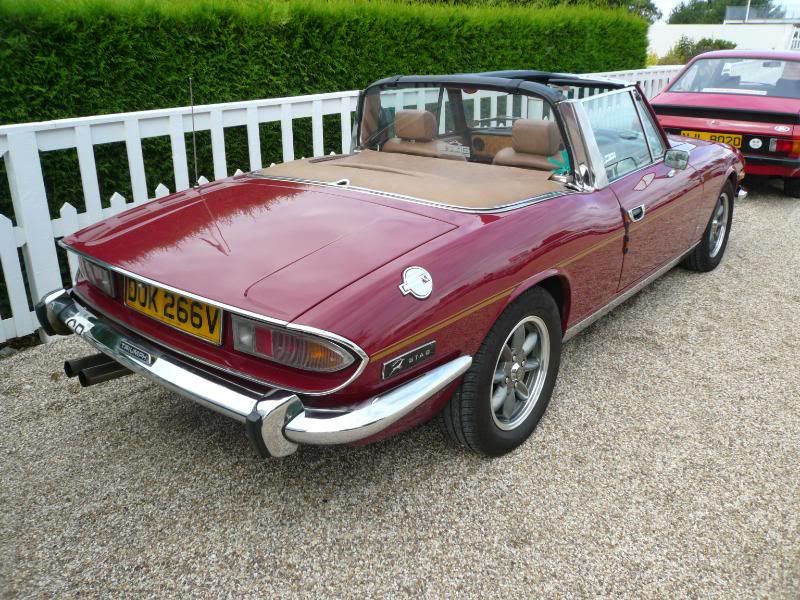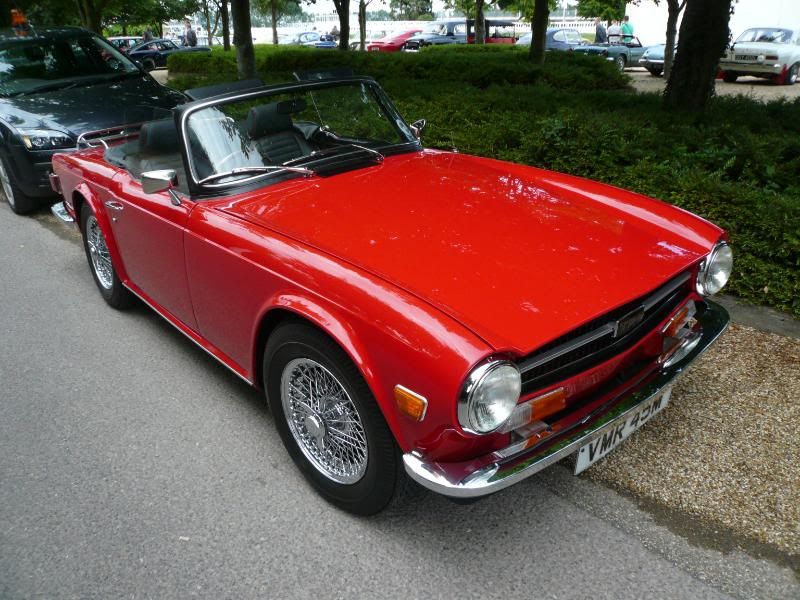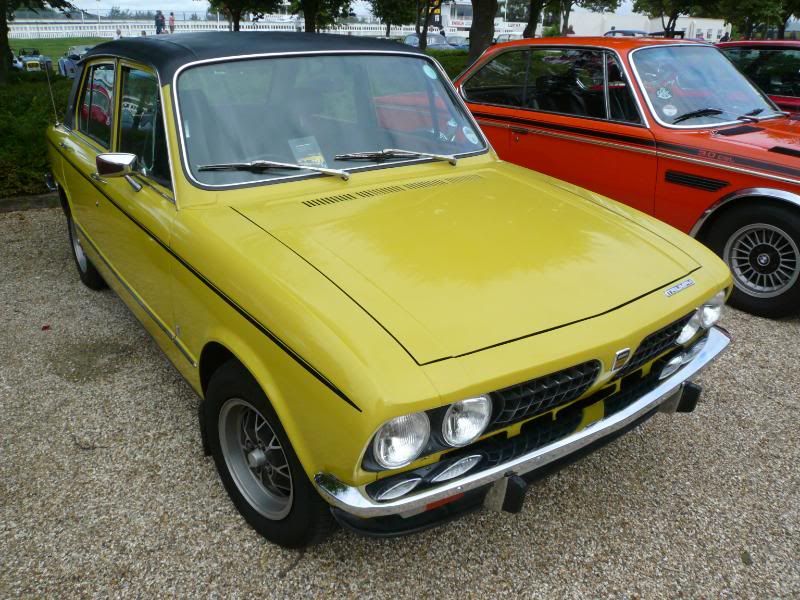 TVR
There was a sizeable TVR contingent at the event, and although most of them were parked in the same area, the organiser's best efforts to keep them absolutely en bloc did fail. Still, plenty of chance to look at these charismatic machines in their rainbow-esque array of colours, including a couple with the paint shop nightmare finishes that change colour depending on the angle at which you look at the car. A good mix of Griffith, Chimaera, Cerbera, Tuscan and T350 comprised most of the display cars.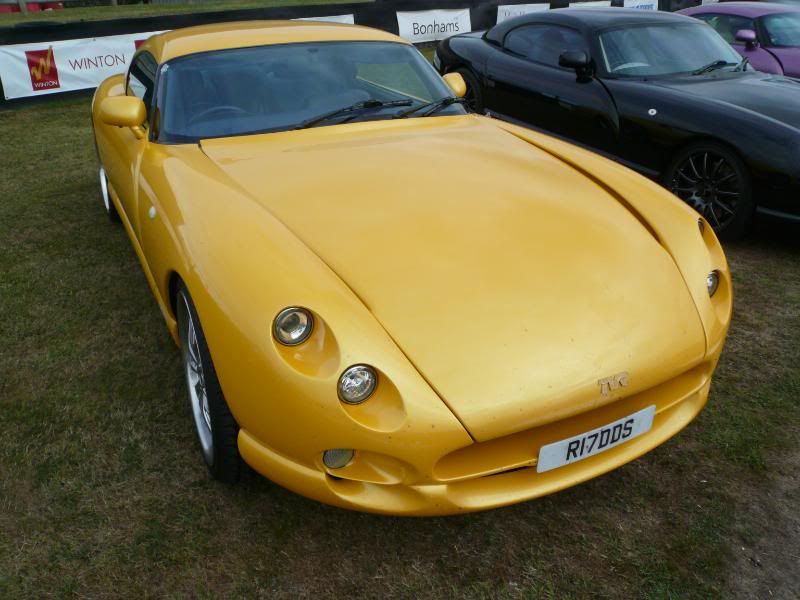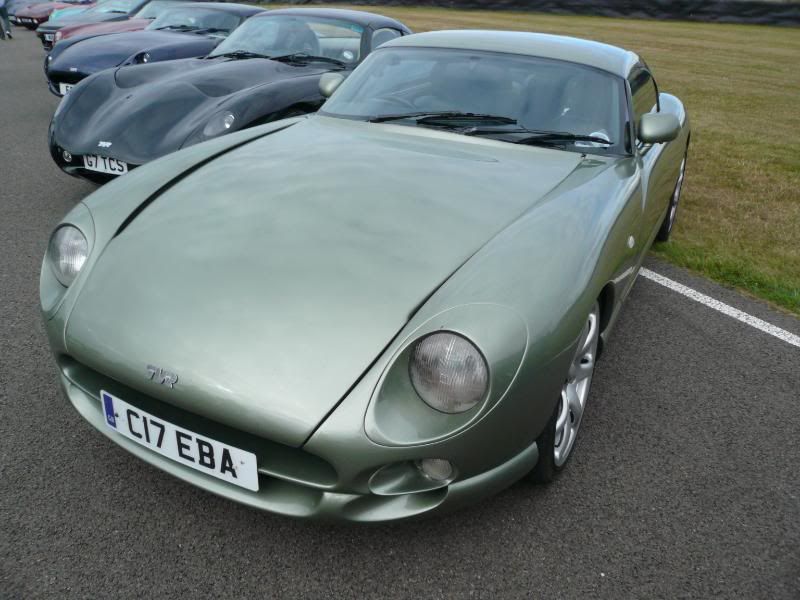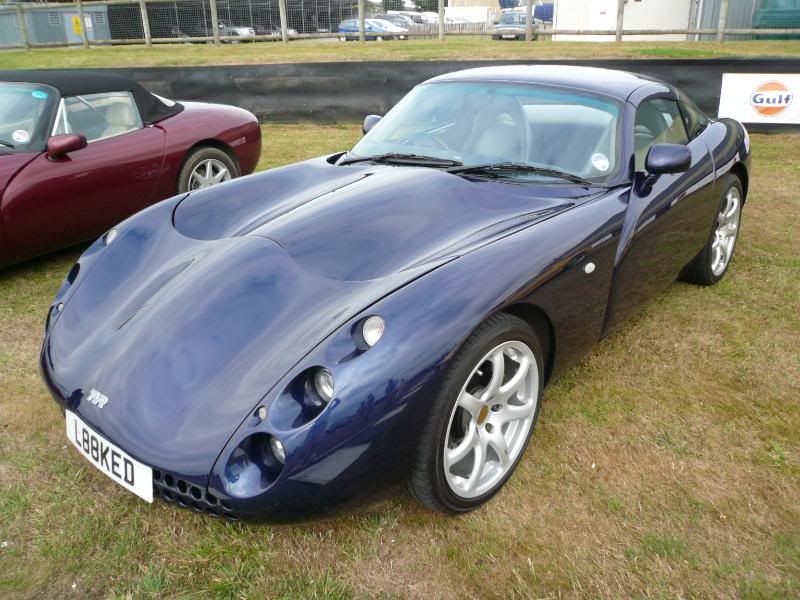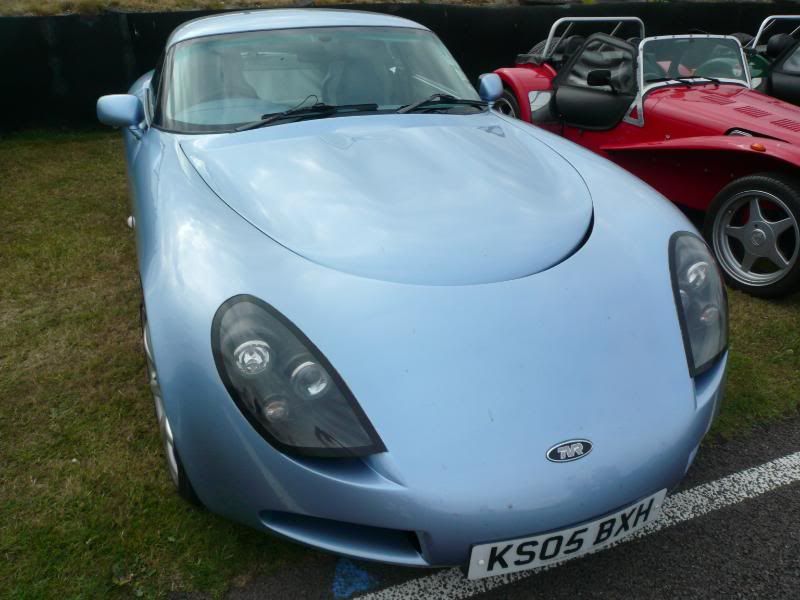 ULTIMA
One Ultima is a rare sighting. Four in one place is almost unprecedented. One of the quartet was the early model Spider, available before the more familiar Coupe style was launched.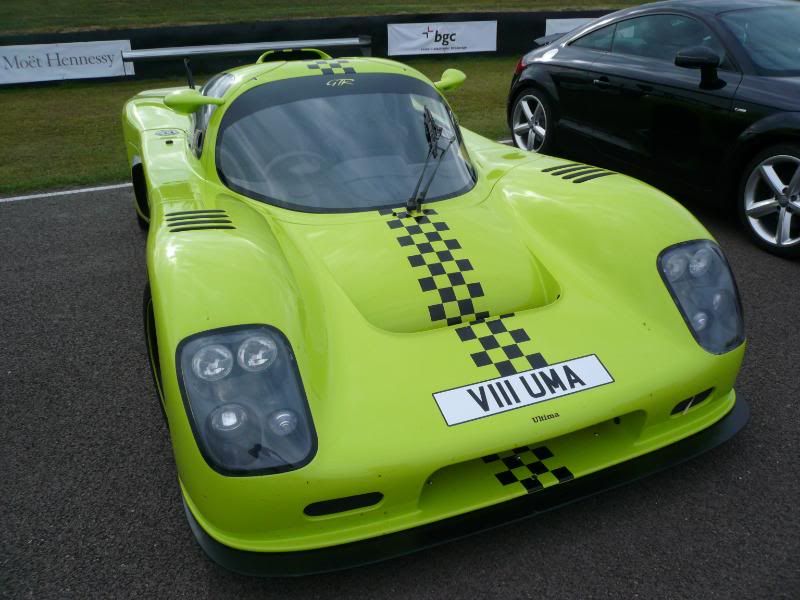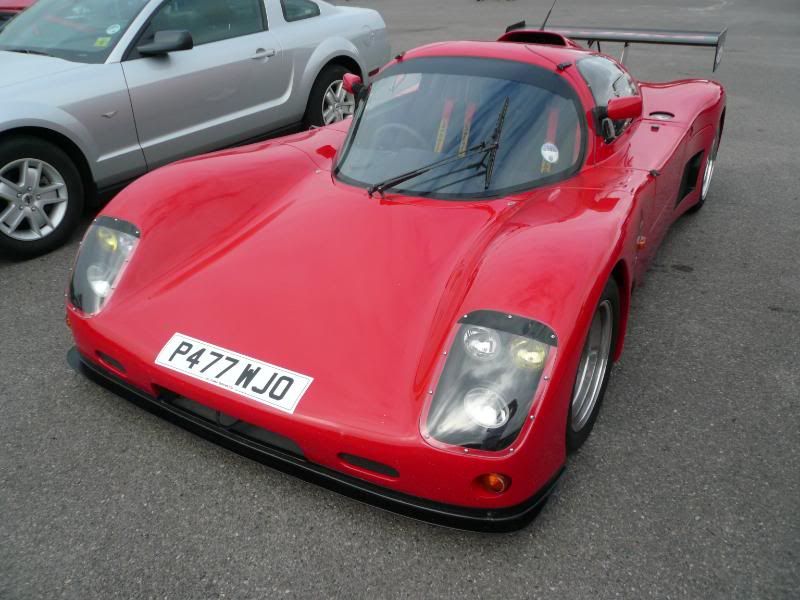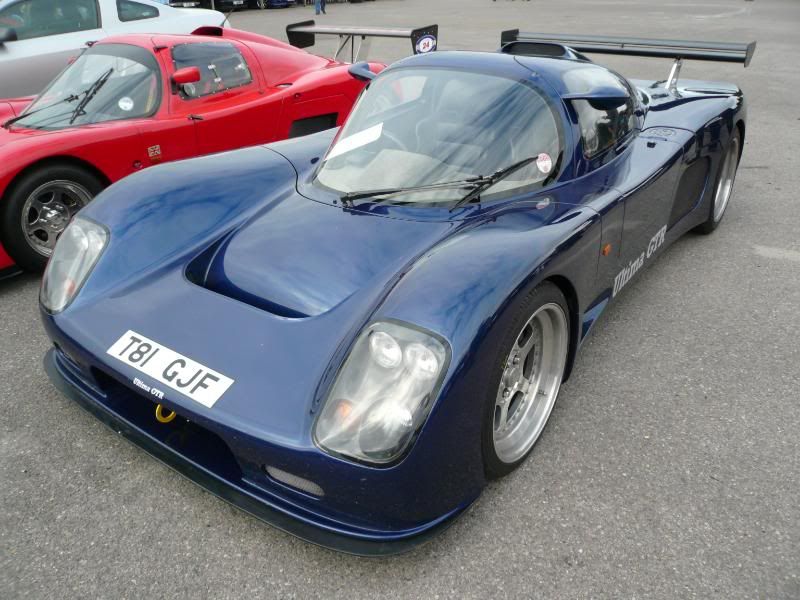 There were plenty of other cars, and there are what may be tantalising glimpses in the background of everything from several recent Mustangs, to a Vauxhall VXR8, a couple of Mitsubishi 3000 GTs, a number of Clio Renaultsport 197 and 200s, a Stratos, a brace of Sierra Cosworths, a whole row of 996 and 997 Porsche 911s, all of which eluded my camera for one reason of another. So, rather annoyingly, did my own car!  
As always, this was a good event, and well worth getting out of bed earlier than perhaps one would wish to do on a Sunday morning. It was quieter than events I have attended at other times of the year, and people did start to depart earlier than usual, perhaps as a consequence. But quality and interest level in the cars more than made up for the slightly lesser quantity in this case.
2010-08-03 16:06:02