This was the fourth consecutive year in which I attended the Silverstone Classic event, so it would be fair to say that it was likely to be something I would enjoy and also that I would have a pretty good idea of what to expect. New organisers took over in 2009, and the most notable change they made seemed to be to increase the ticket prices more than moderately. That trend was not reversed for 2010, though by buying tickets well in advance, a reasonable deal was possible. With construction work at Silverstone still not completed, though, there were quite a few changes to the layout of exhibits and attractions. The new Harley Davidson stand, and associated display areas took out one large surface where club cars had previously been on show, and another large area was given over to a rather tacky fun fair. Someone also thought that they needed to lay out lots of tatty plastic netting all over the place where in previous years cars were simply parked up inside notional boundaries. This all meant that the Club Car display areas looked a bit messy, and some of the areas in use were rather awkward to access both for drivers and those who wanted to see the cars. Apart from this, everything else was reassuringly familiar, with a program of varied races keeping the track busy and more cars to see in the club display areas than you could possibly assimilate in a day. It is worth noting that, unlike many weekend events, Saturday is the day where there are more cars on show, though Sunday was not exactly lacking in this respect.With so much to see and races to watch, I could not see everything, and although it might look like I tried hard, I only took photos of a relatively small percentage of the cars to be seen. Even so, there are over 600 pictures in this report for you to enjoy, so please do so!
CLUB DISPLAYS
ABARTH
With Abarth races on the calendar on all three days, this was a big event for the brand that Fiat Group is promoting hard. My own experience is that the vast majority of people still have not heard of Abarth, but after this weekend's efforts, I am sure a good few more will have done so. Abarth UK had their own display, with pride of place taken by the newly launched Punto Evo and 500C models, and this was my first chance to see these cars in right hand drive form. Interestingly, it was the Punto that seemed to be getting more attention and positive comments from everyone that I heard talking (no, they were not all Abarthisti!), though few really seem to think that the Evo front end is an improvement on the Grande Punto styling. Maybe offering the 500C only with the robotised gearbox is a mistake? We shall see.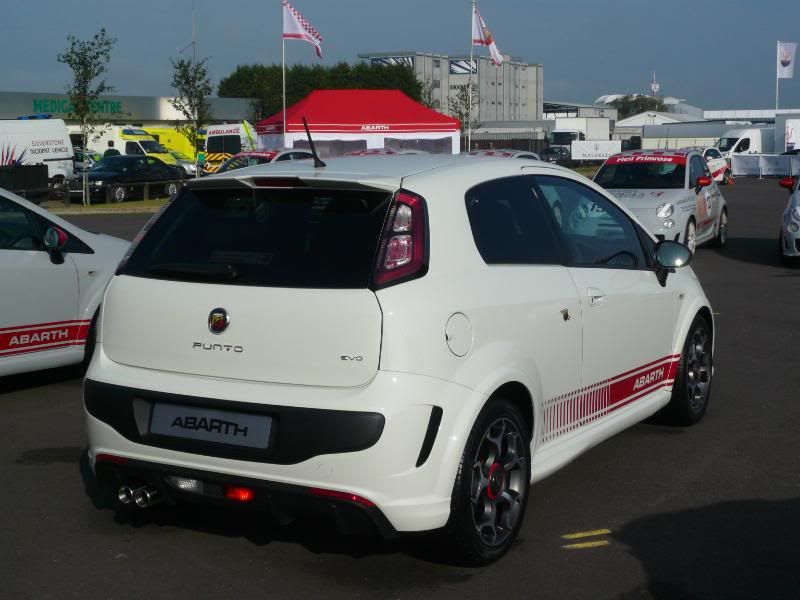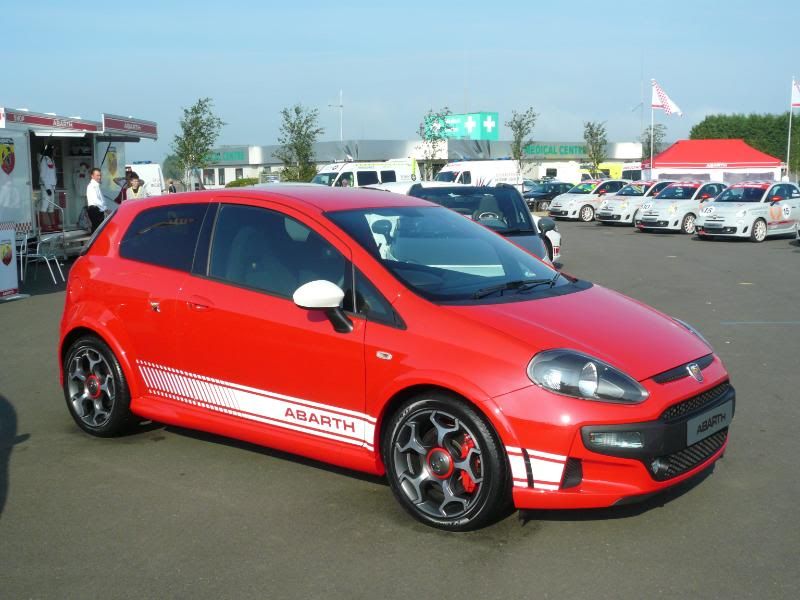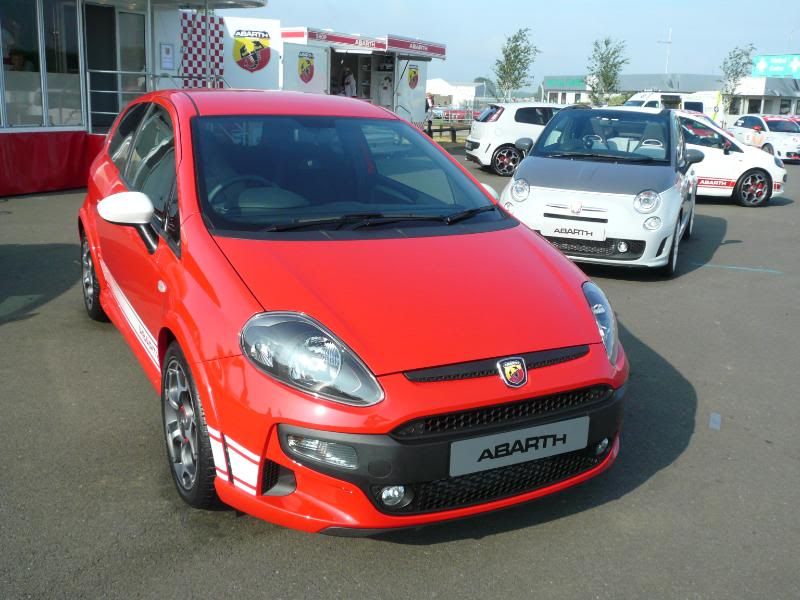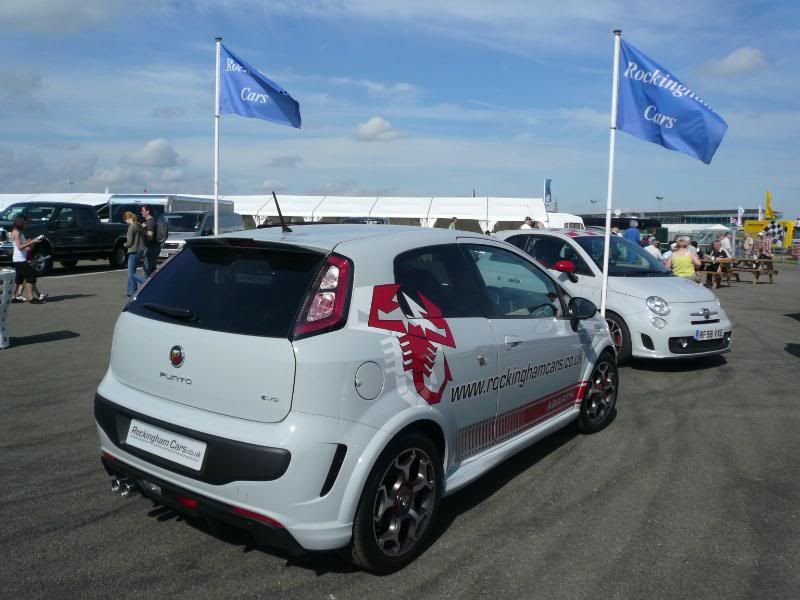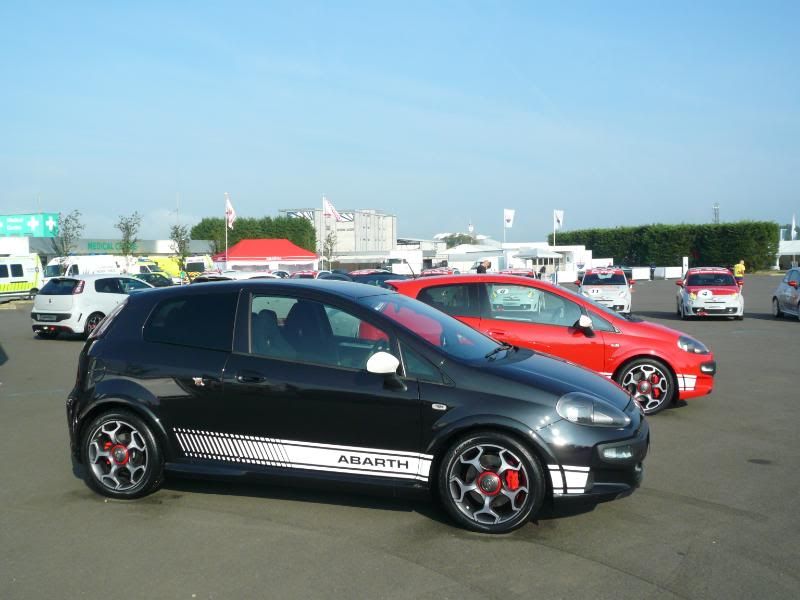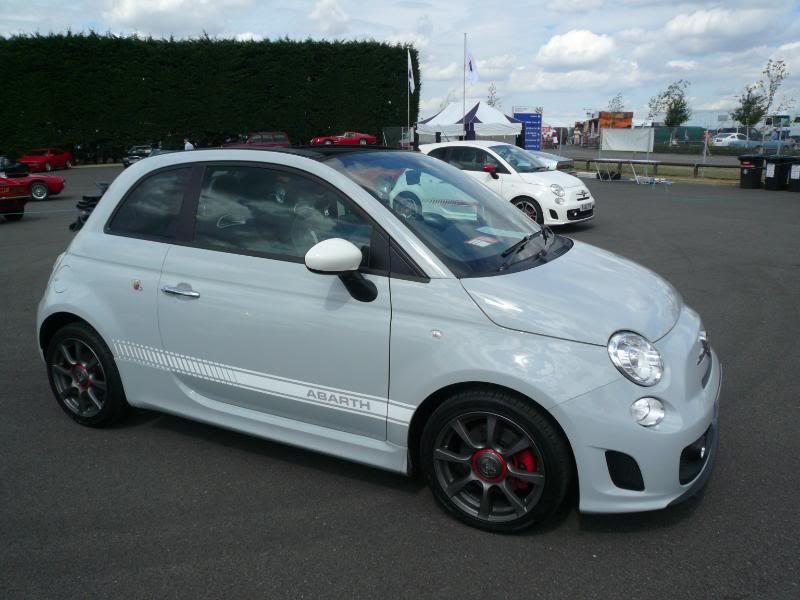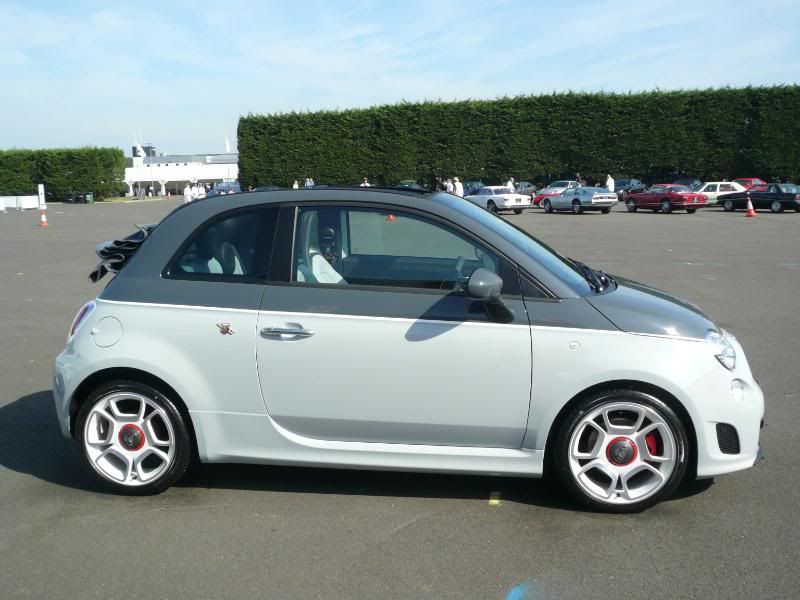 The Abarth Forum had a large adjacent area for parking members' cars, and there was an impressive display of Punto and 500 models. Sadly, mine was not among them, as entry to this was associated with a prize draw for free tickets for the event. I did not enter, as I had purchased my tickets well in advance, to reduce the cost of the weekend. It seemed that just about everyone else from the Abarth Forum was a winner, which is why there were in excess of 20 cars parked up there!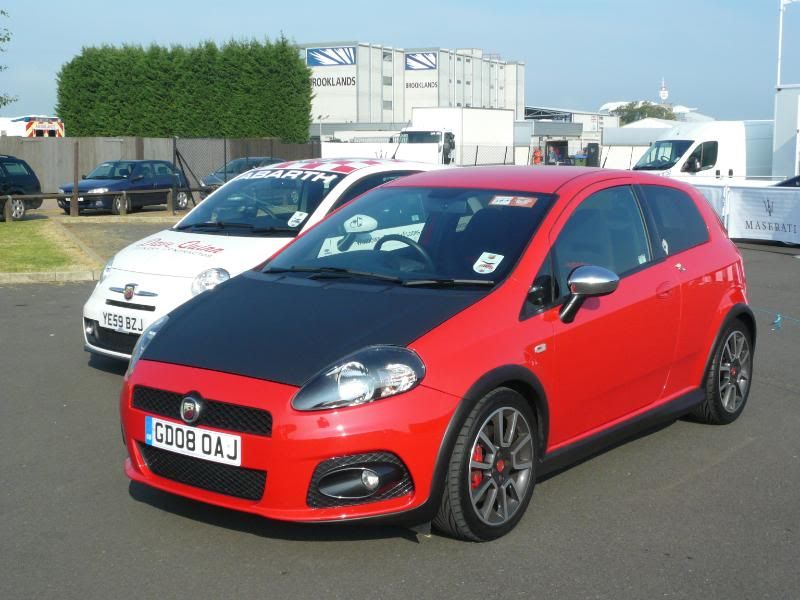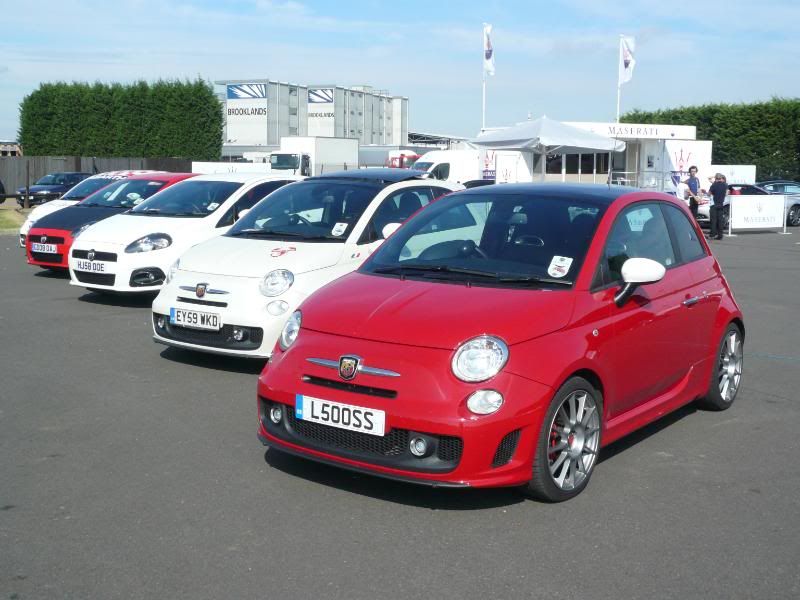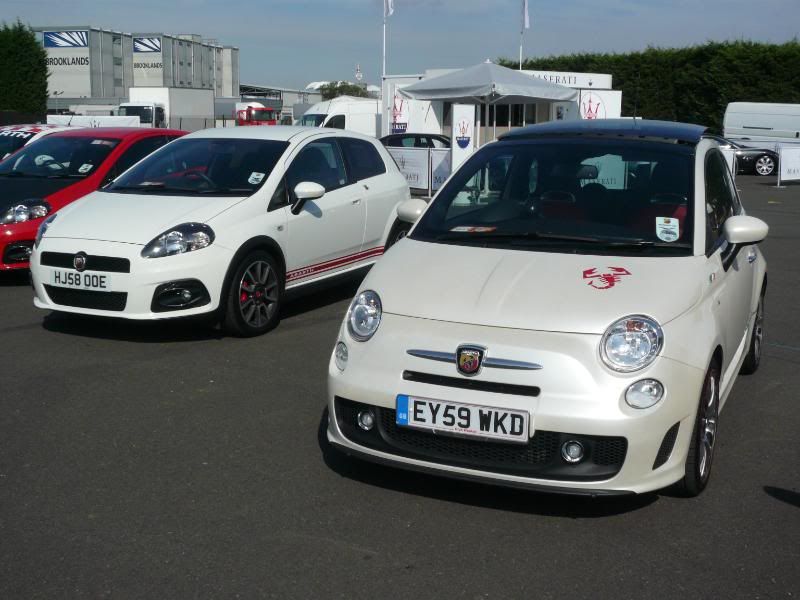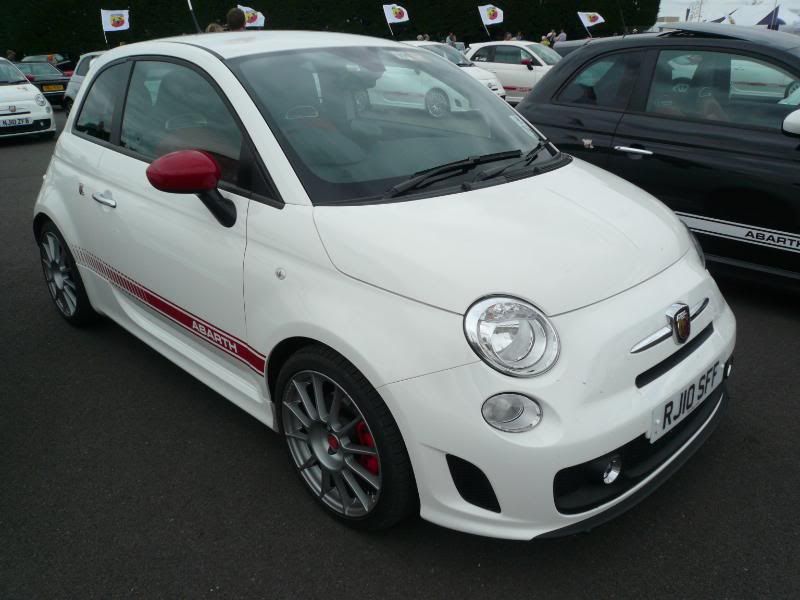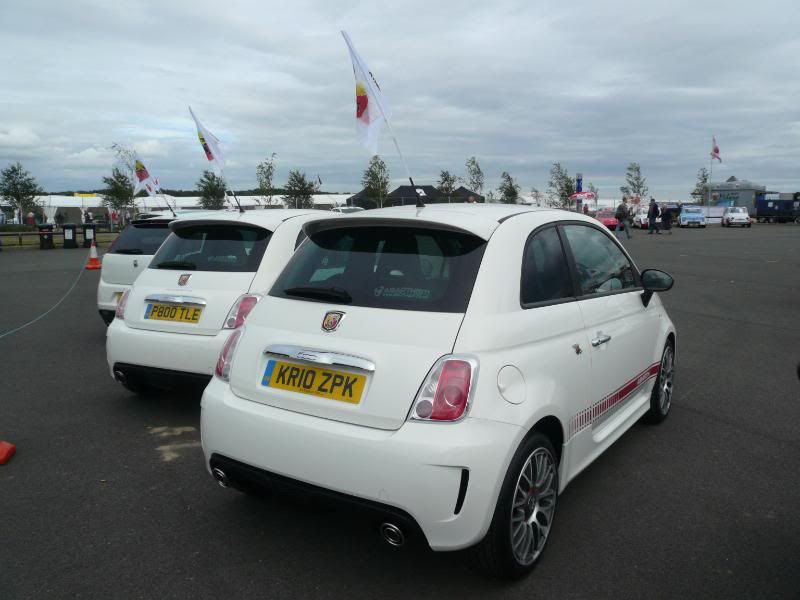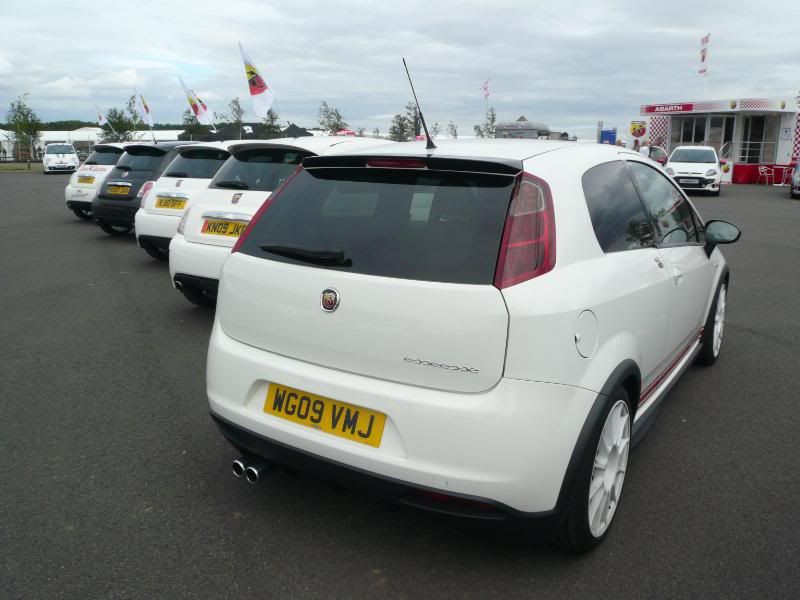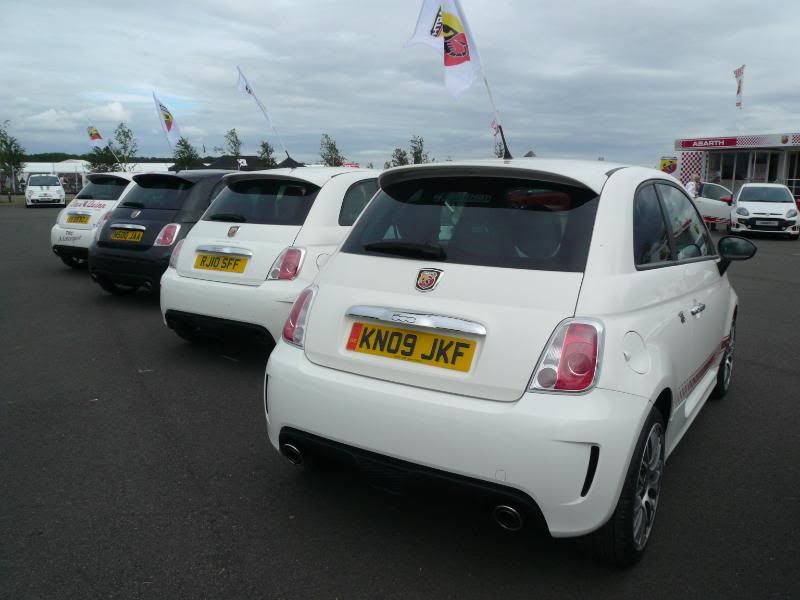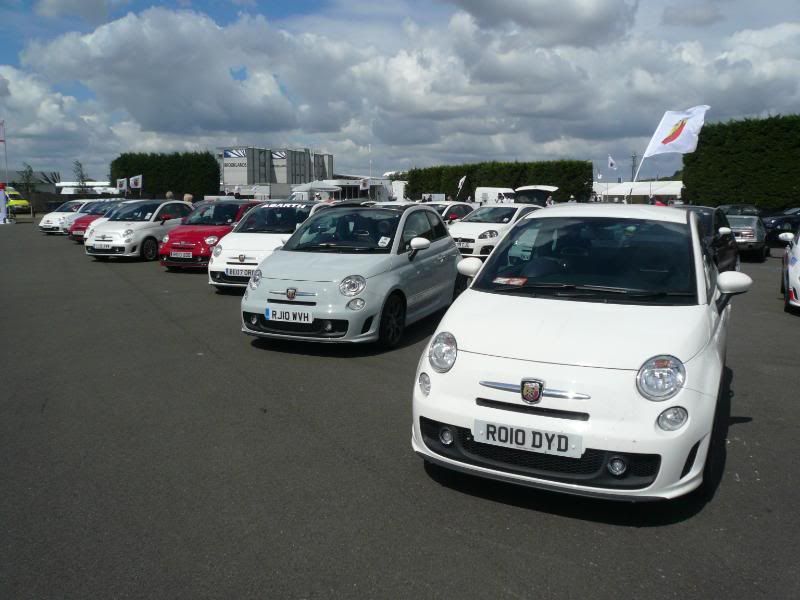 On the Friday, there was a special Celebrity race using the 500 Assetto Corse cars, and these were all left on display for the rest of the weekend.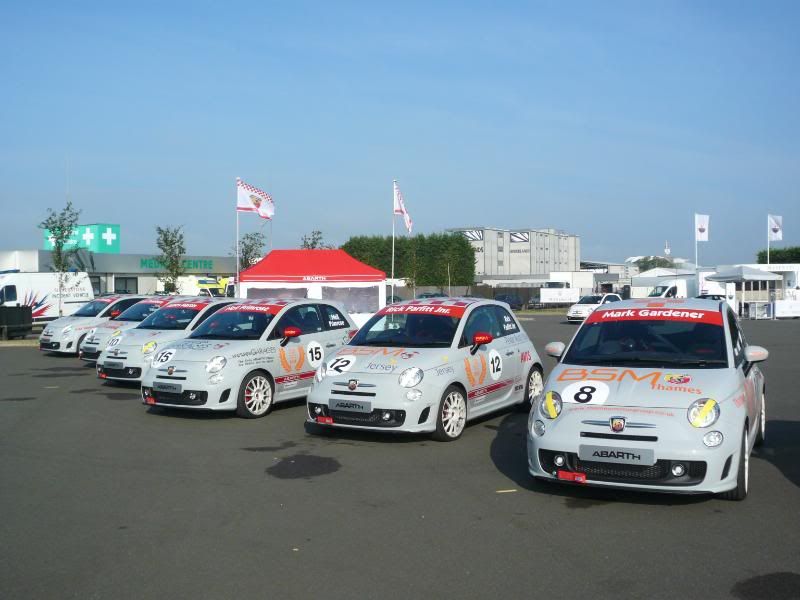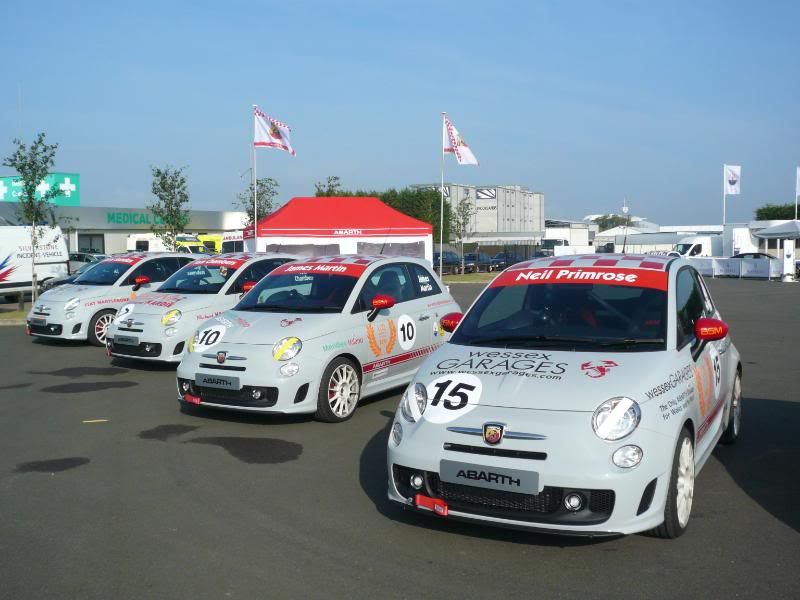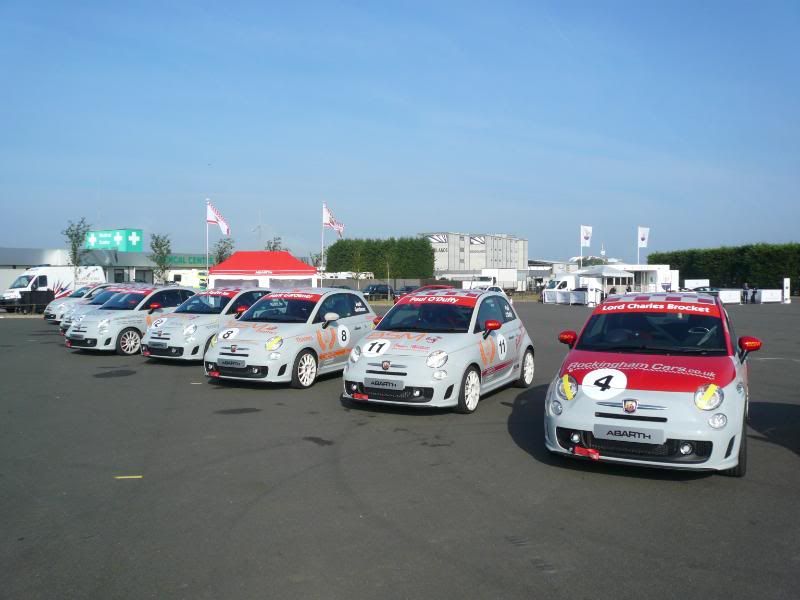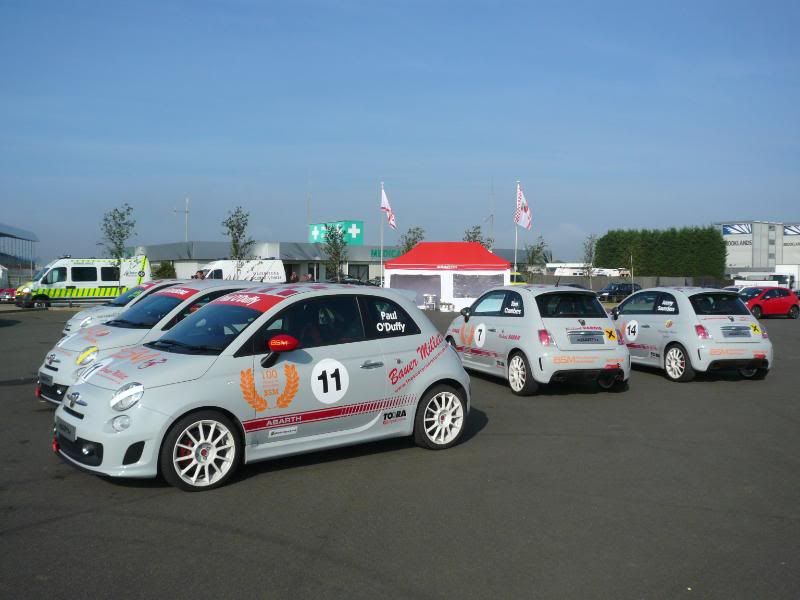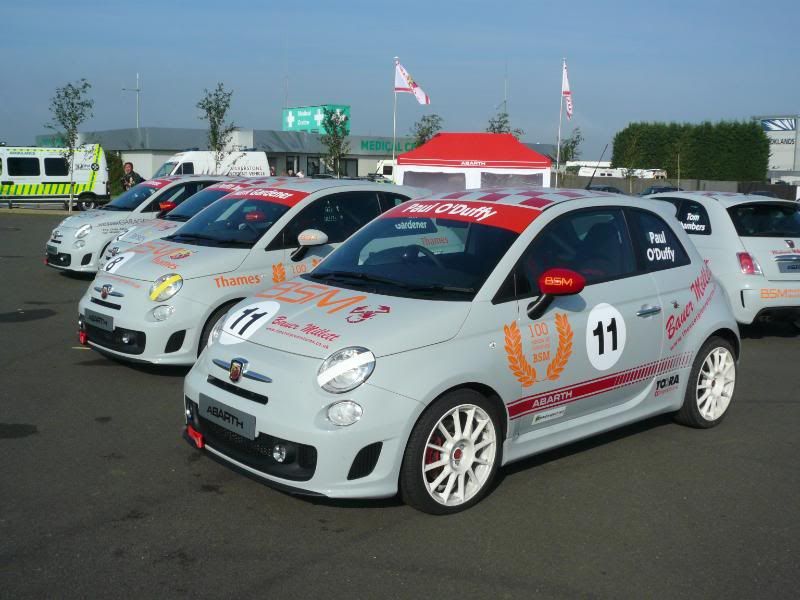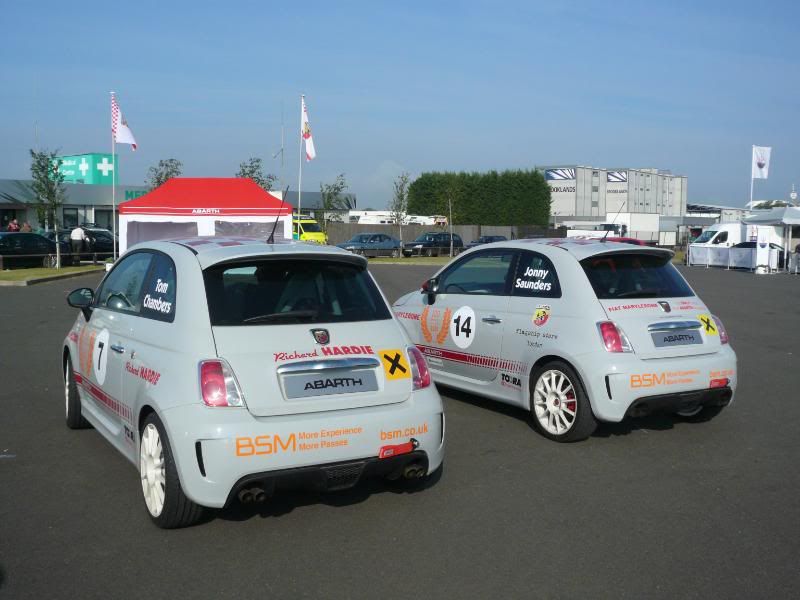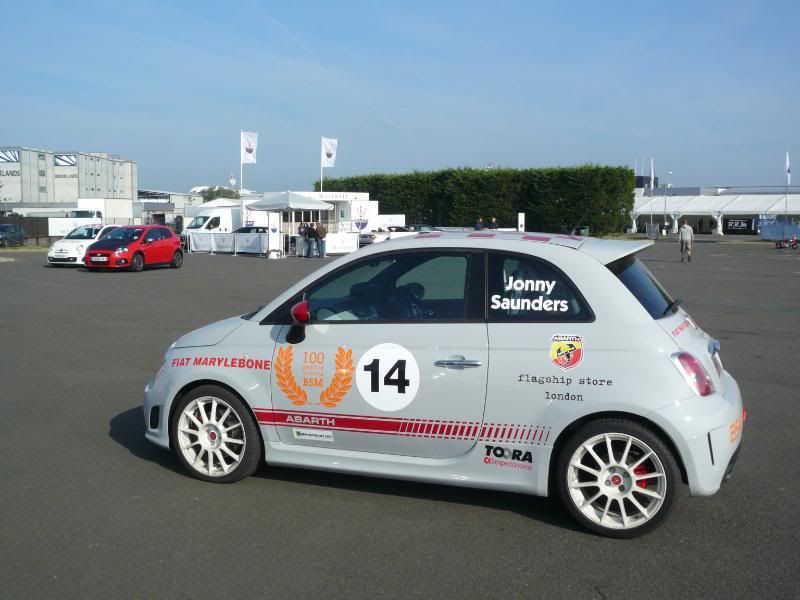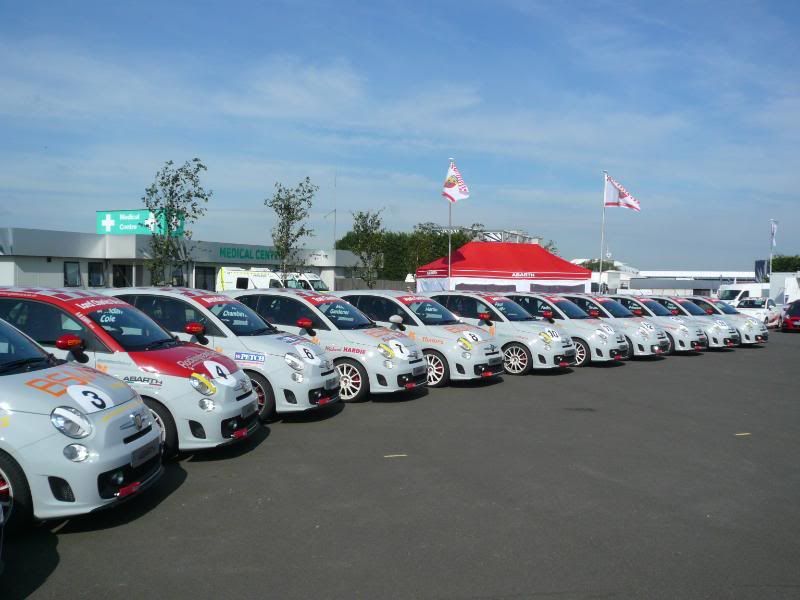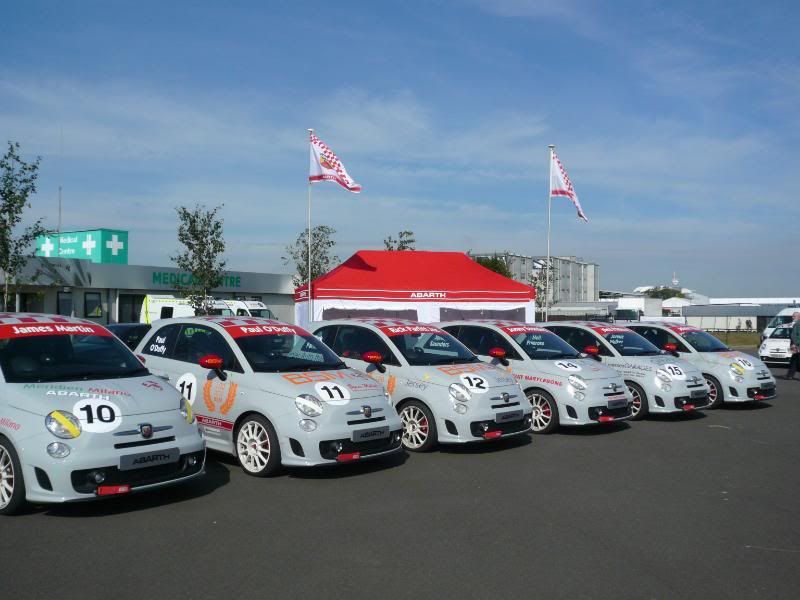 As if that was not enough, a number of historic Abarths were also parked up, with examples of the 500-based and 600-based cars as well as the 2 litre Simca-based cars.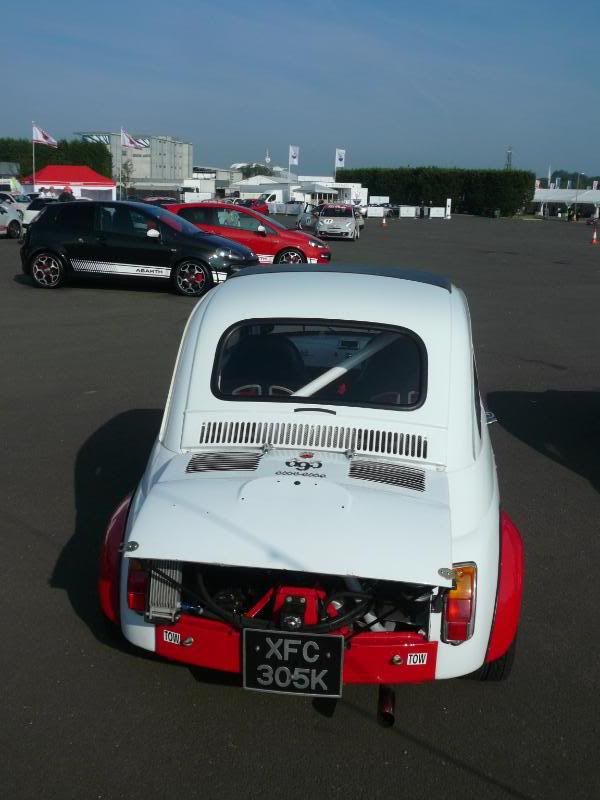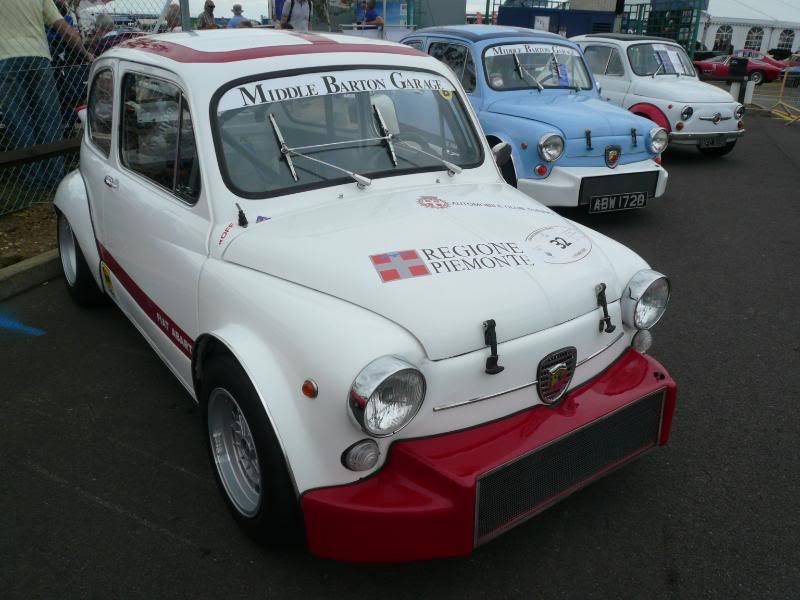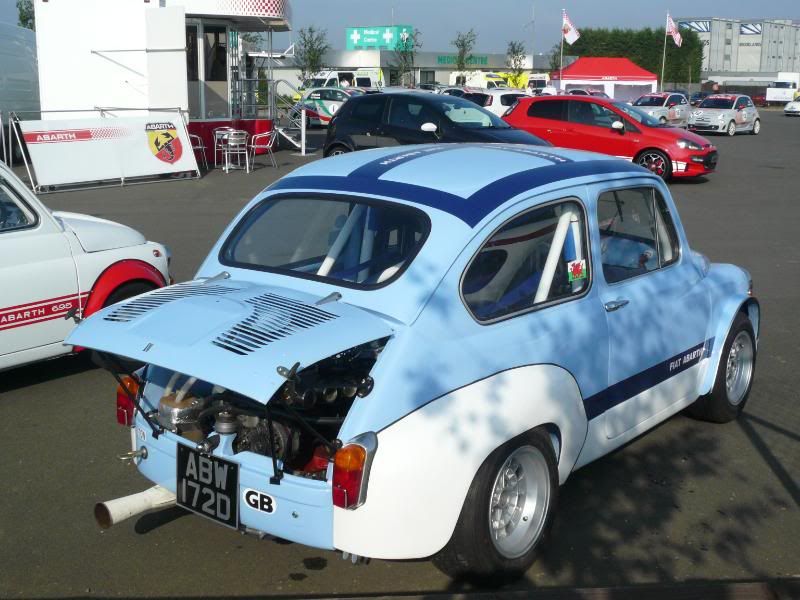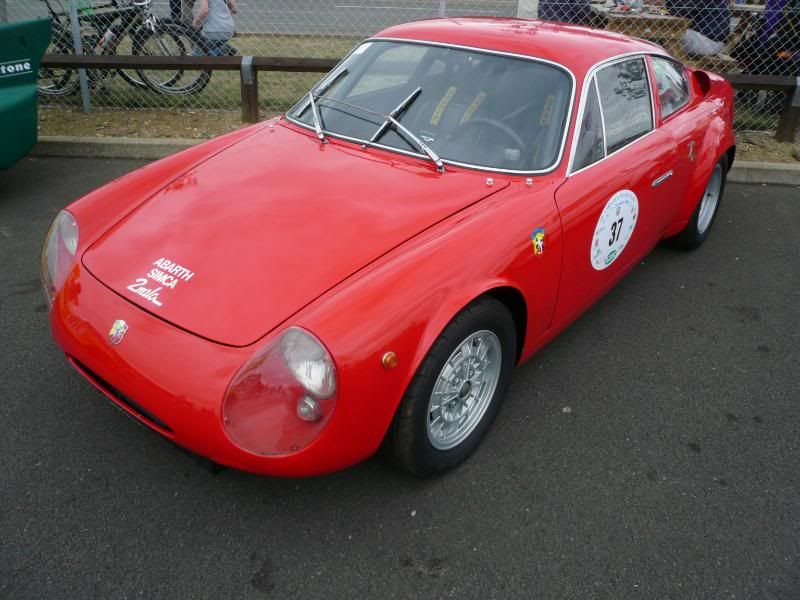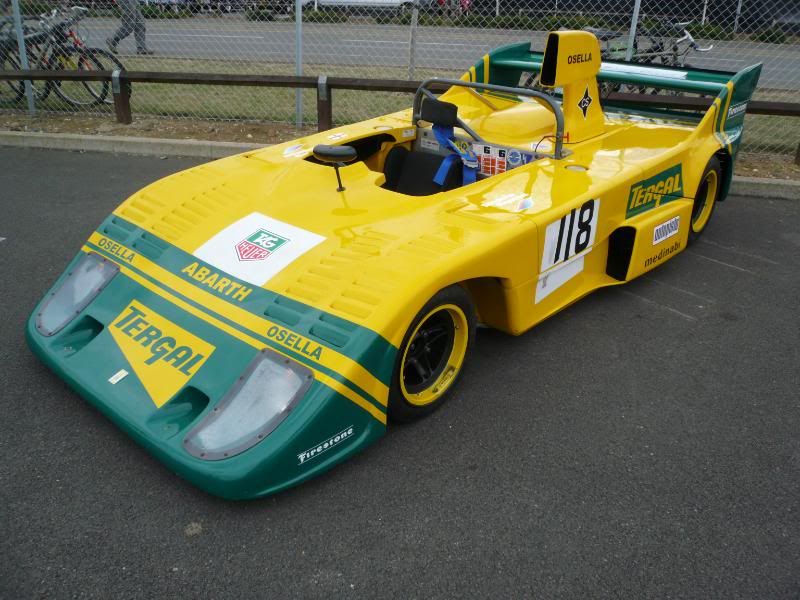 A splendid effort indeed by Abarth!     
AC
The majority of ACs on show were Cobra or Cobra-based replicas, but there were a few other cars, such as the Ace and the Aceca models that were the direct antecedent.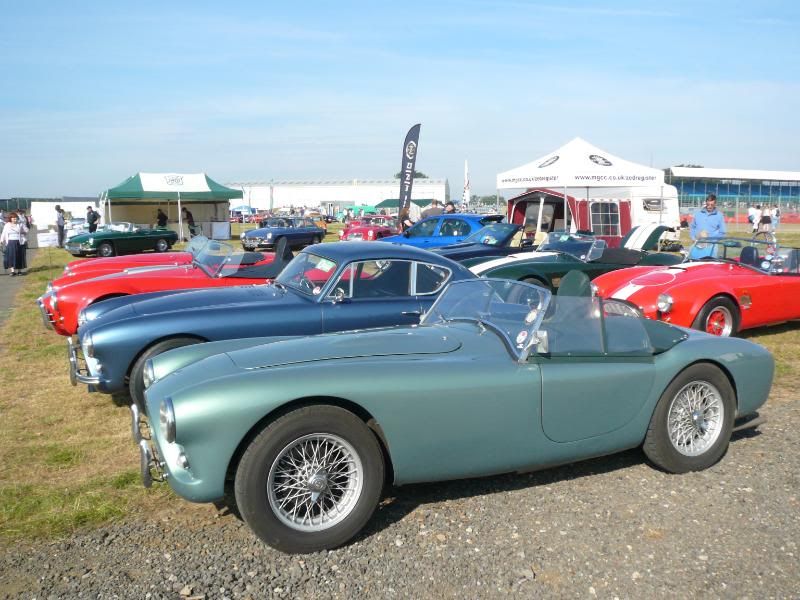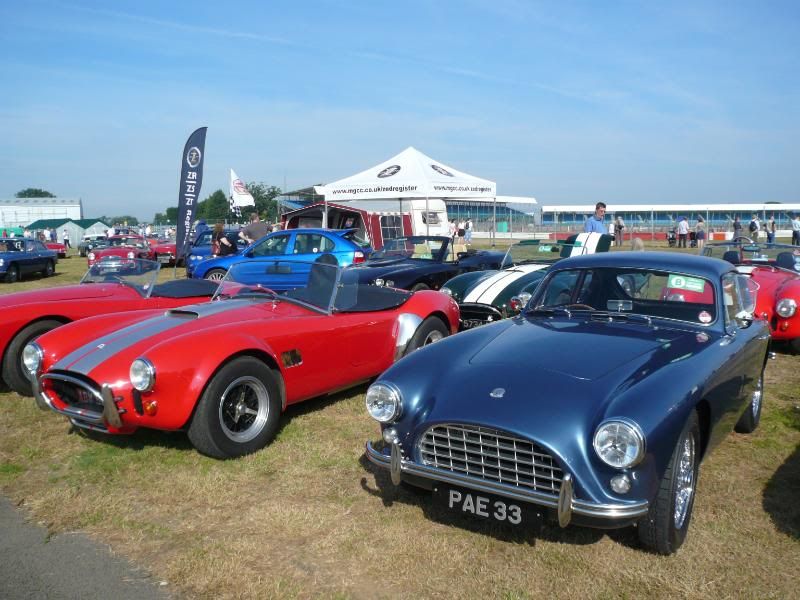 This Ghia bodied special is a car I have seen before, and having done my research, I knew what it is. Essentially, an AC Cobra under a Ghia body that started off as a reclothing of a Fiat 8V. It was intriguing lots of people who struggled to identify it.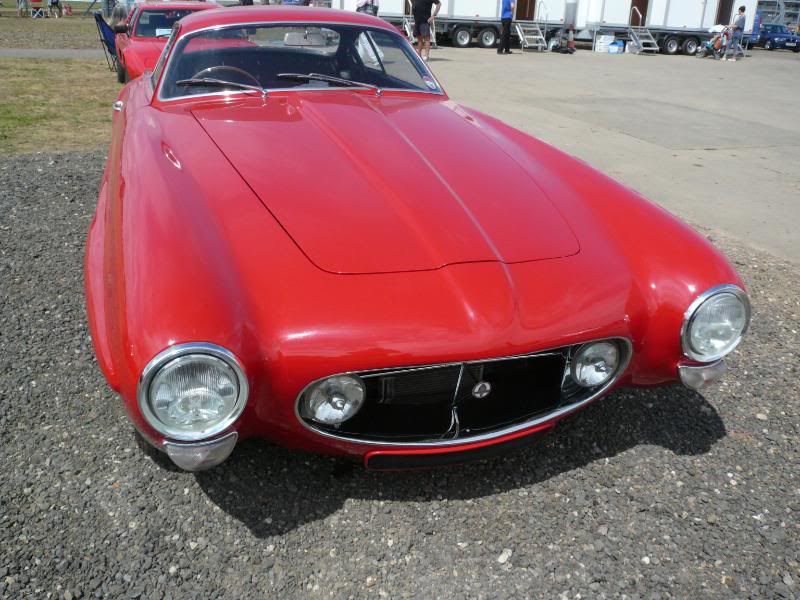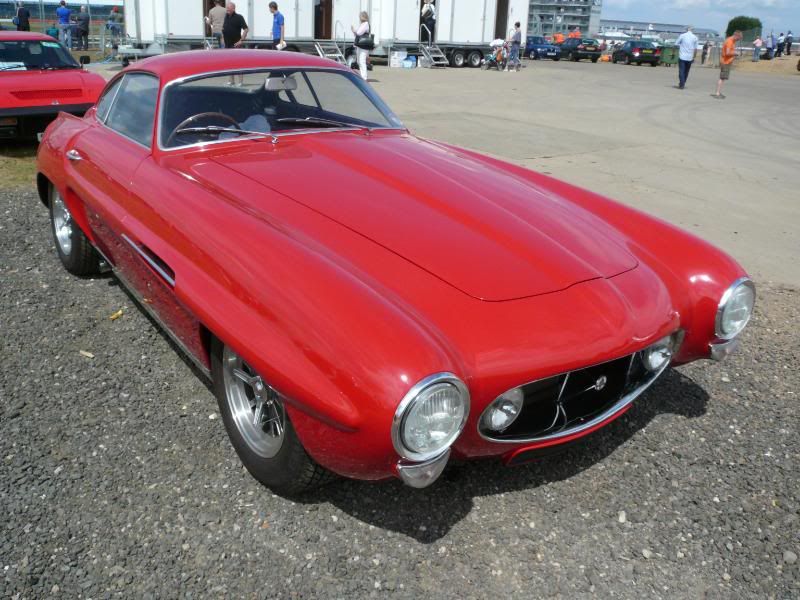 There was a lone example of the far more recent Ace Brooklands, an ill-fated venture to try to relaunch the brand about 10 years ago.
ALFA ROMEO
By this point in the year, no-one needs reminding that this is a big year for Alfa Romeo, as they celebrate their centenary, with lots of special displays being mounted all over the world. In that context, the presence here was almost a disappointment, as there was nothing special. There was one really rare car, though, an immaculate looking Alfa 90.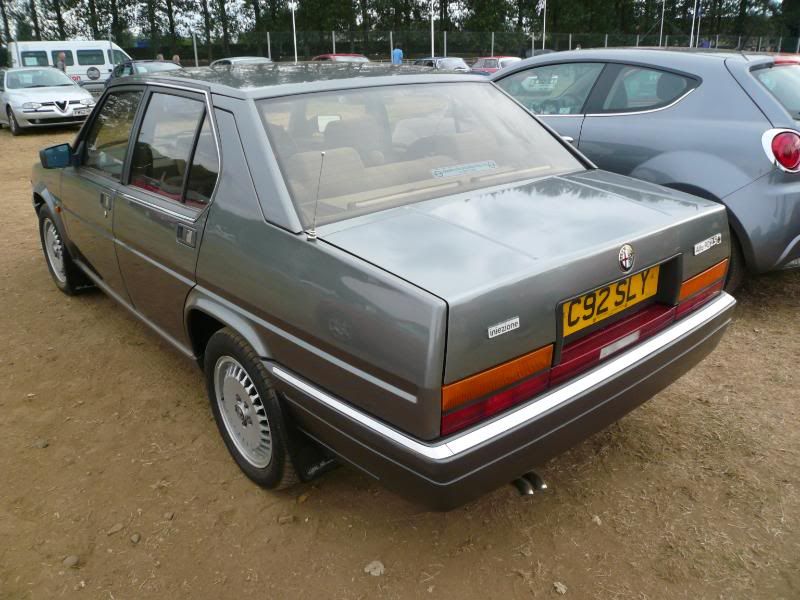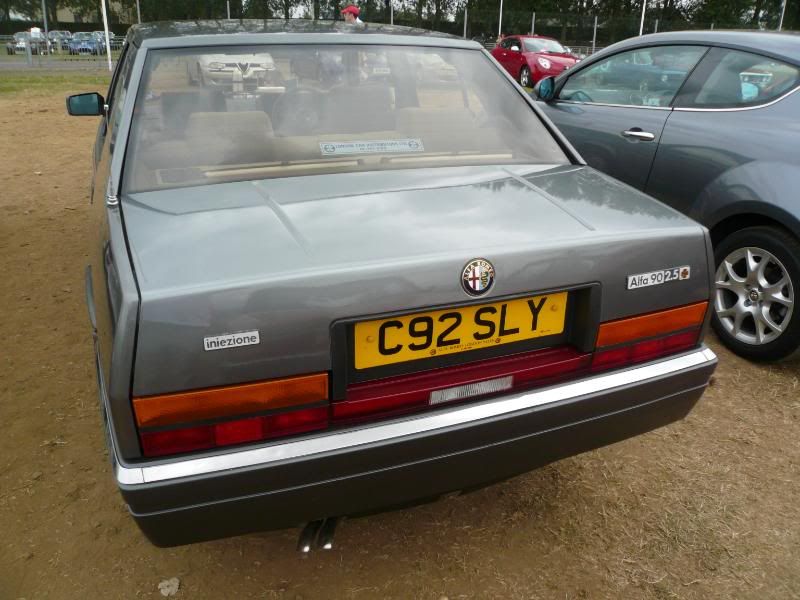 The 145 is still much in evidence on the roads of Italy I discovered on my recent travels there, but it has become quite rare here now. Two cars were at the event.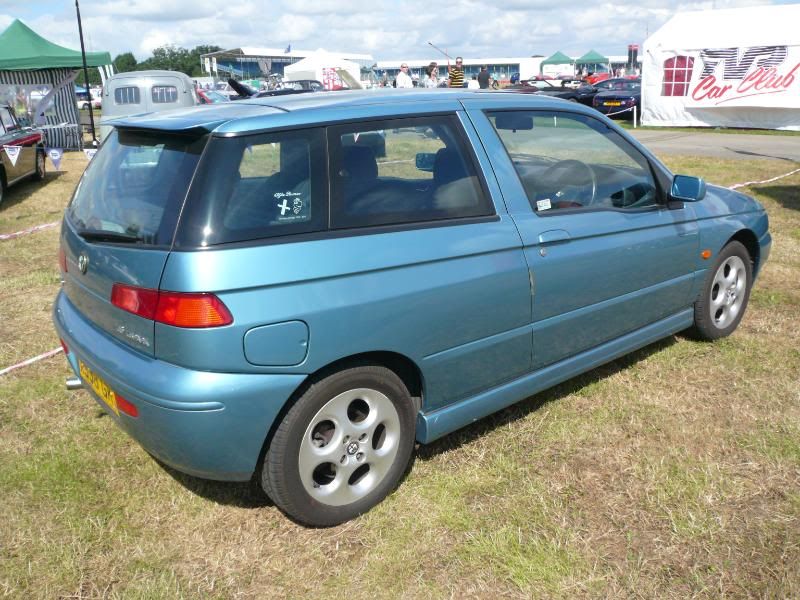 156s were well represented.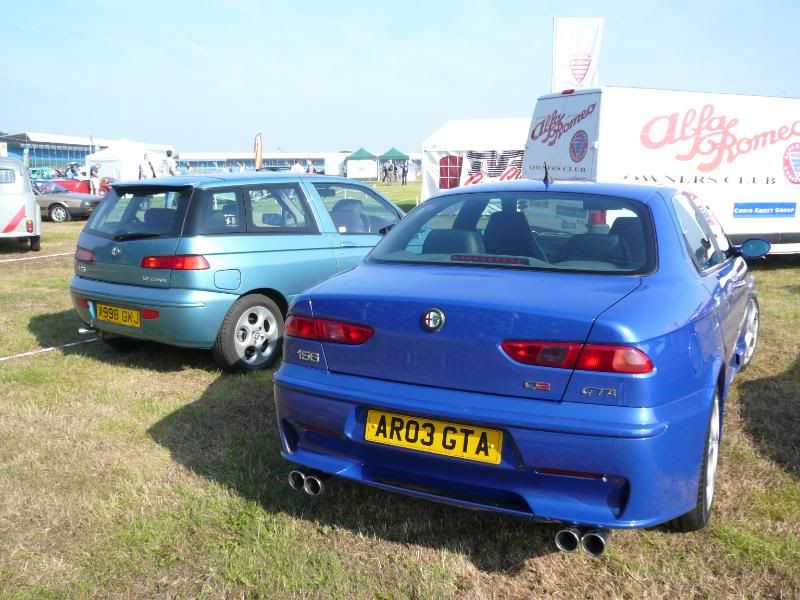 There were plenty of other classic models, including these:
2600 Sprint and Spider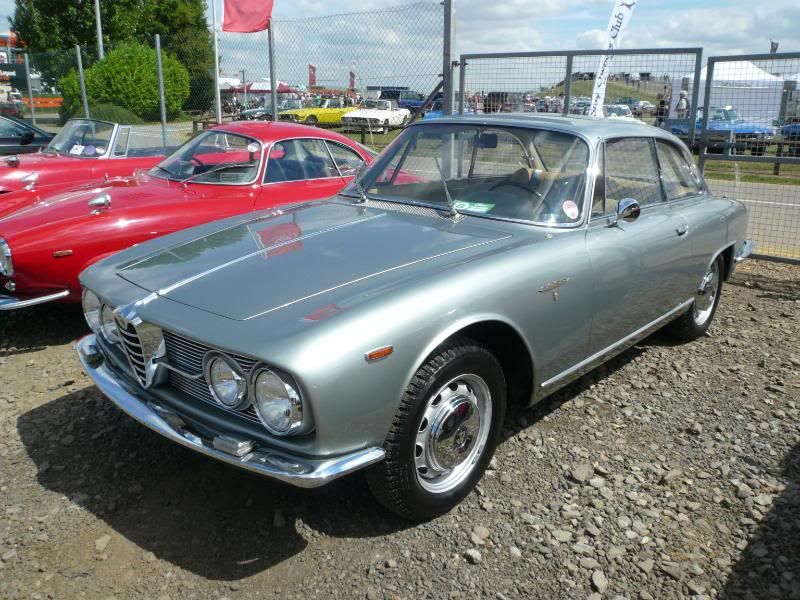 bb
Giulietta Sprint Speciale
The very rare GTC, made only for three years in very small volumes.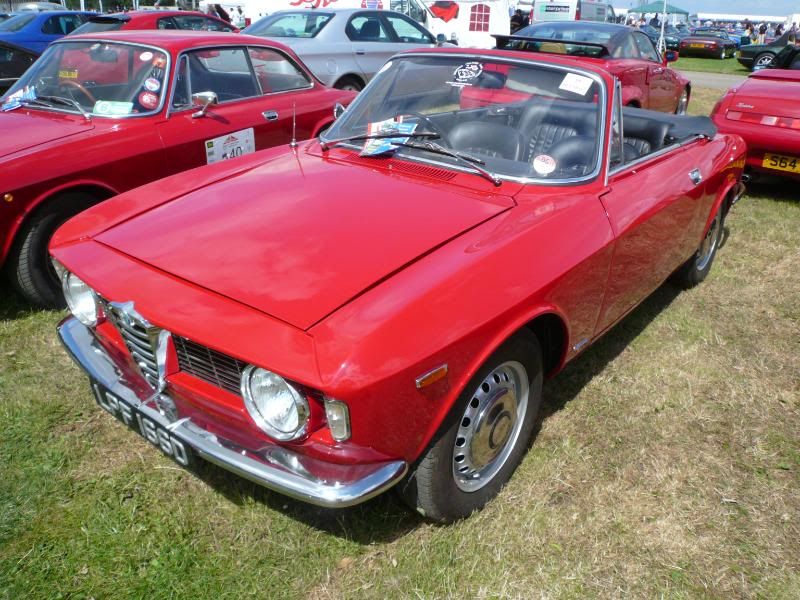 Spider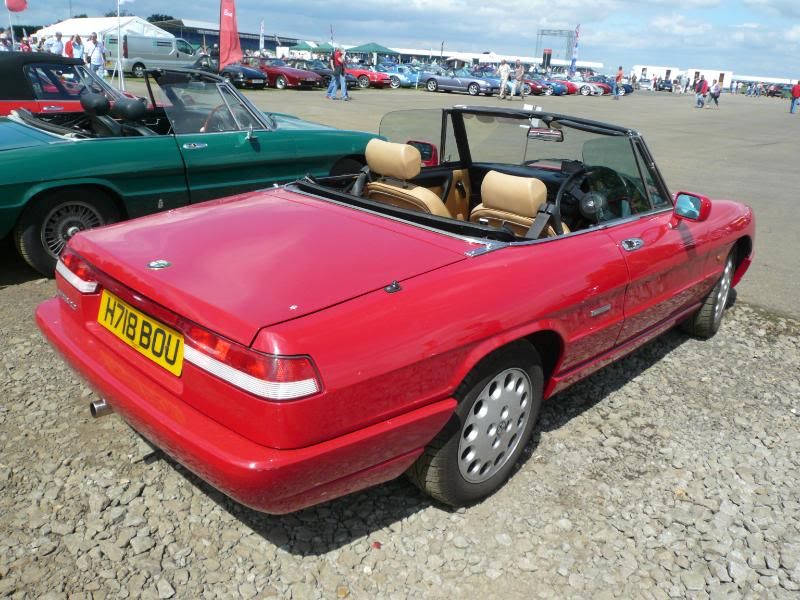 Junior Zagato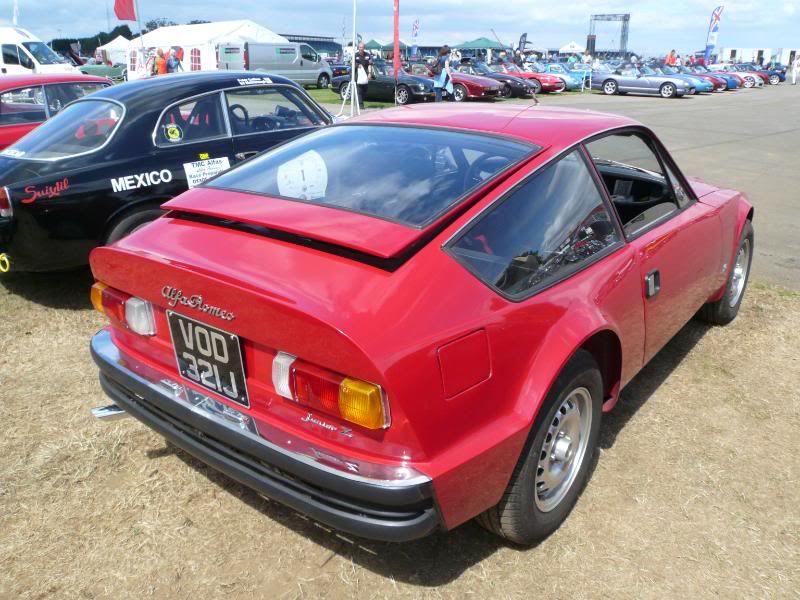 Alfasud Sprint
There were plenty of recent cars, too, including a representative sample of GT, 147, Brera and MiTo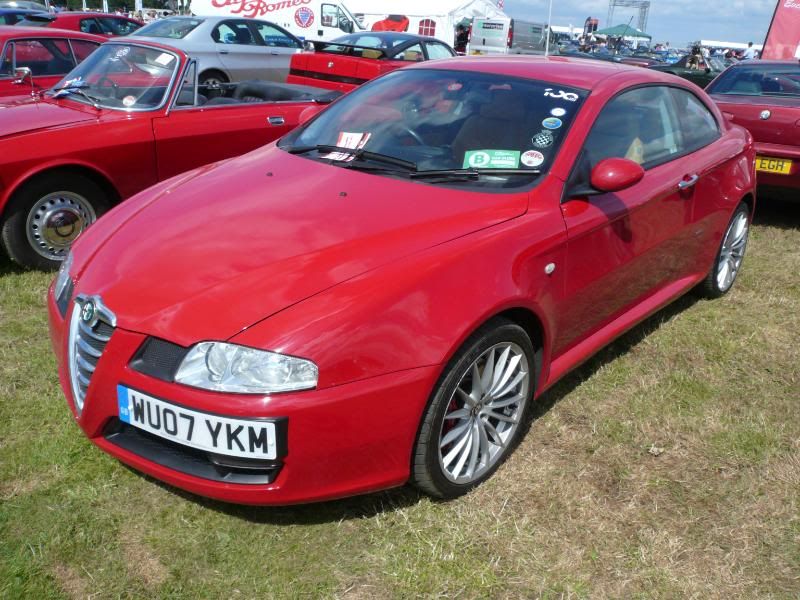 This 1900 Touring Coupe is a regular at just any event I attend.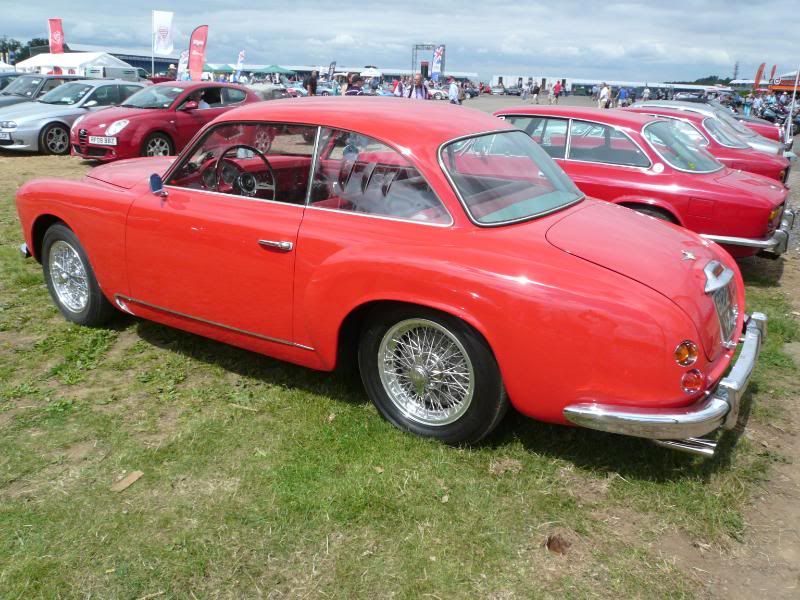 This splendid 1900 Zagato, with Maryland plates on it, was parked up outside the Bonhams auction tent, and was attracting lots of attention. Just lovely!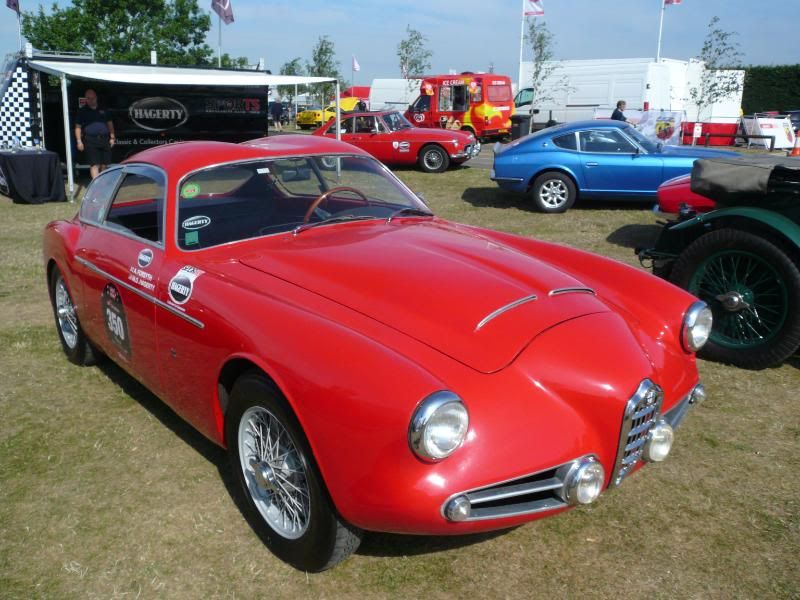 ALLARD
This little known British manufacturer only produced cars for a few years from 1947 until 1954, with a few vehicles made after that to special order. Most of them included a potent V8 engine under the bonnet, which must have caused more than a few surprises when the bodywork looked like a regular coupe or saloon. A good variety of these cars was on show on both days.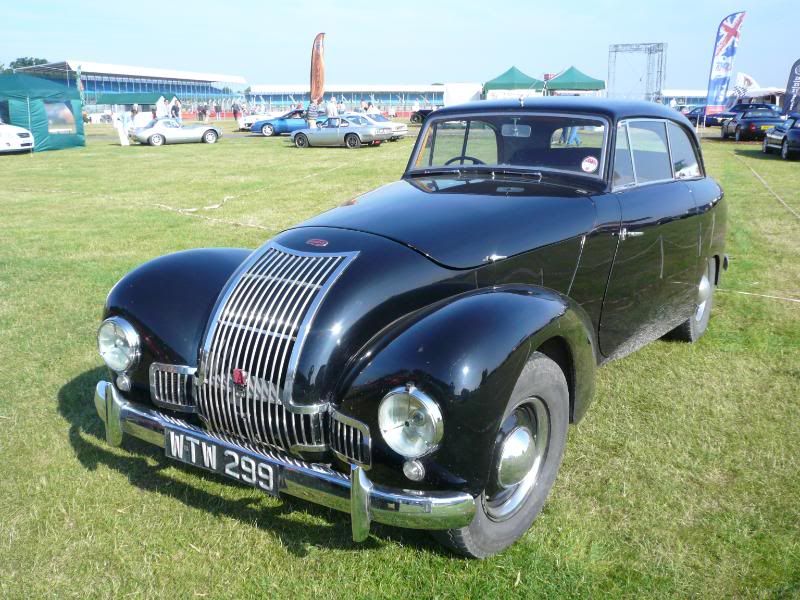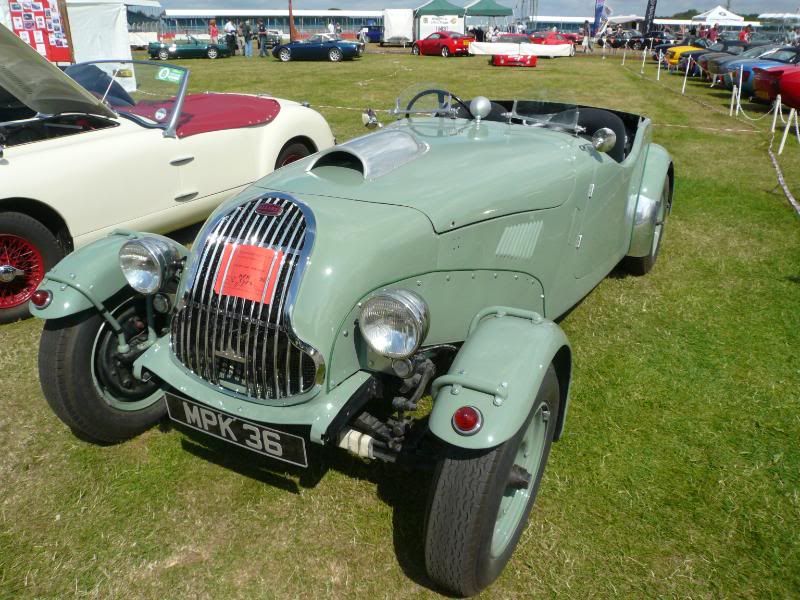 ASTON MARTIN
Lots of Aston Martin, a quintessentially British sports car for a British event.
DB2/4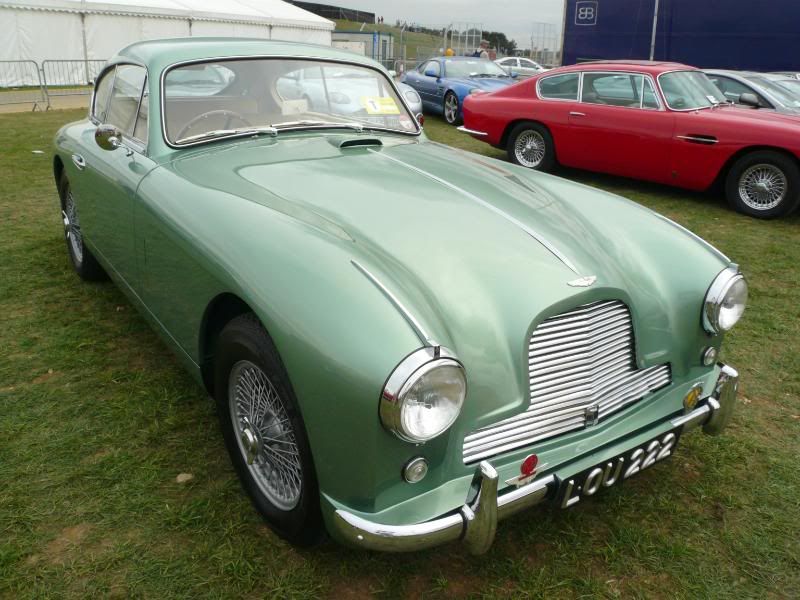 DB6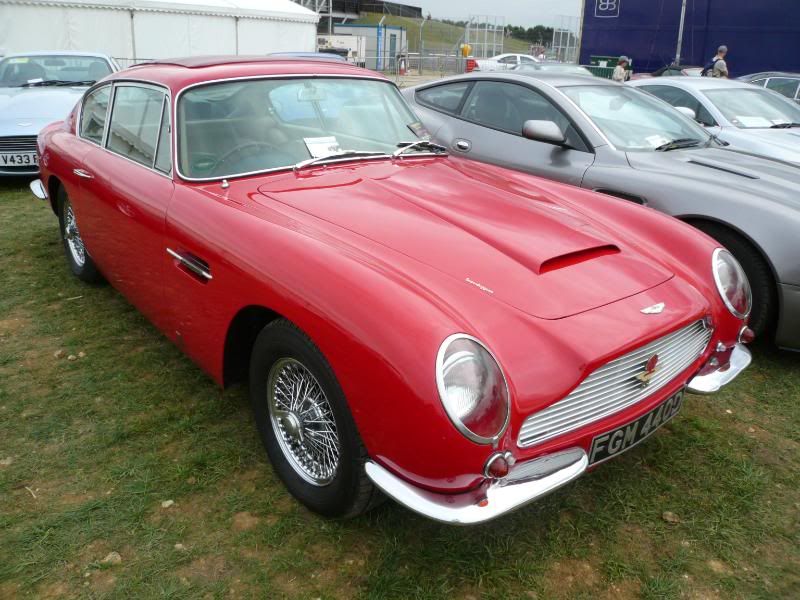 "Classic" V8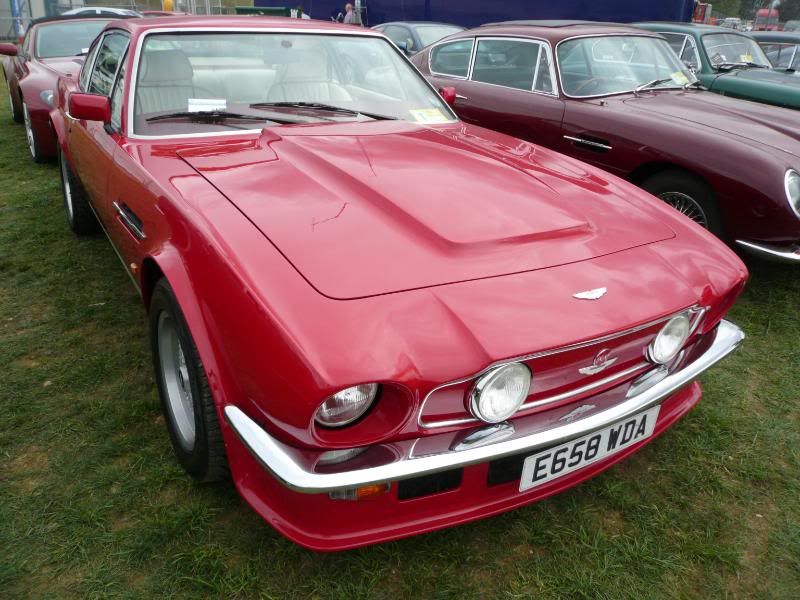 Virage
DB7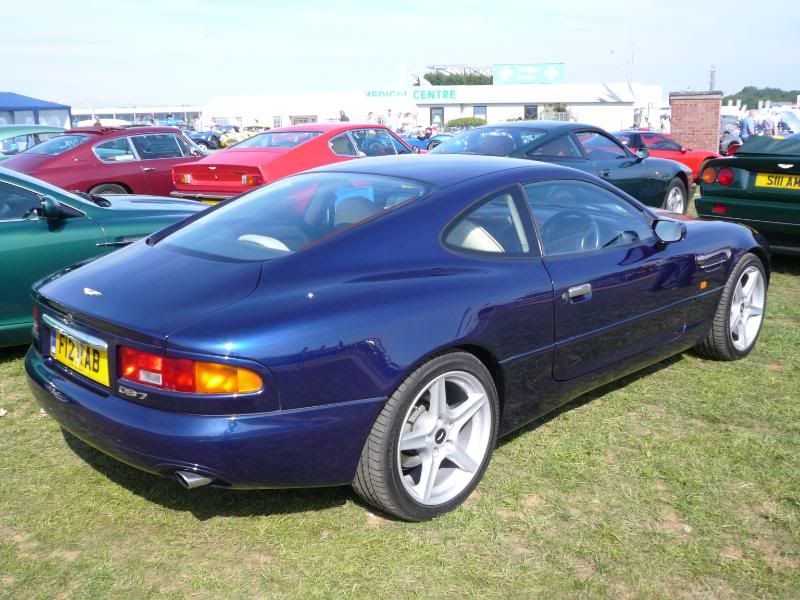 DB9
V12 Vantage
AUDI
Not many Audis in the display area, but I did find this ur-Quattro.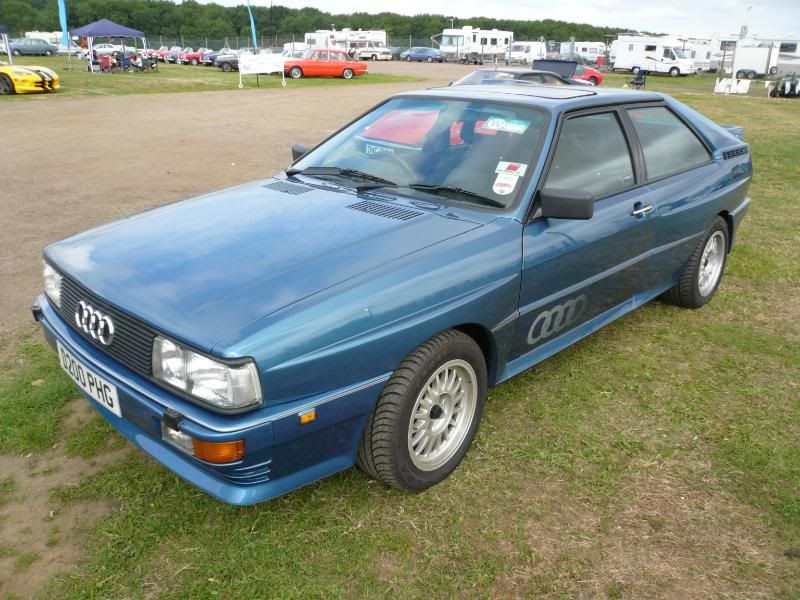 AUSTIN-HEALEY
Plenty of these much loved British sports cars, both Sprite and Big Healey were on show.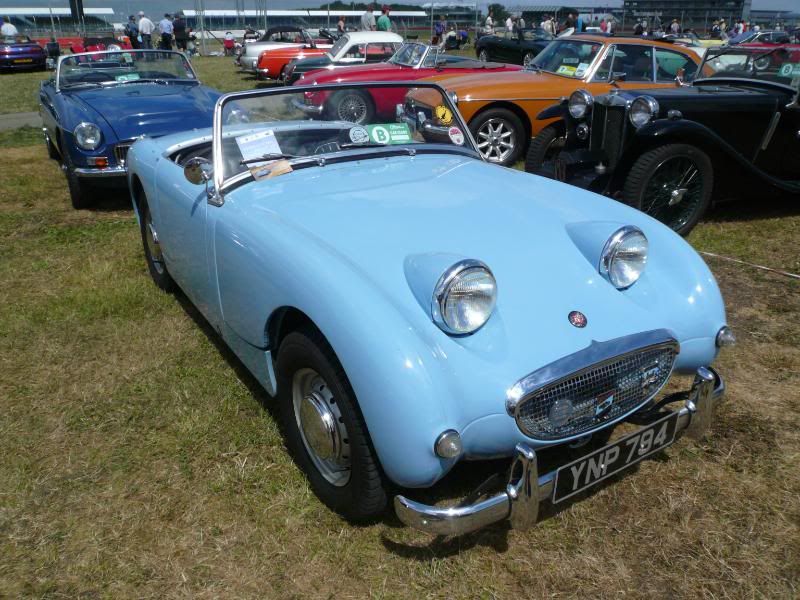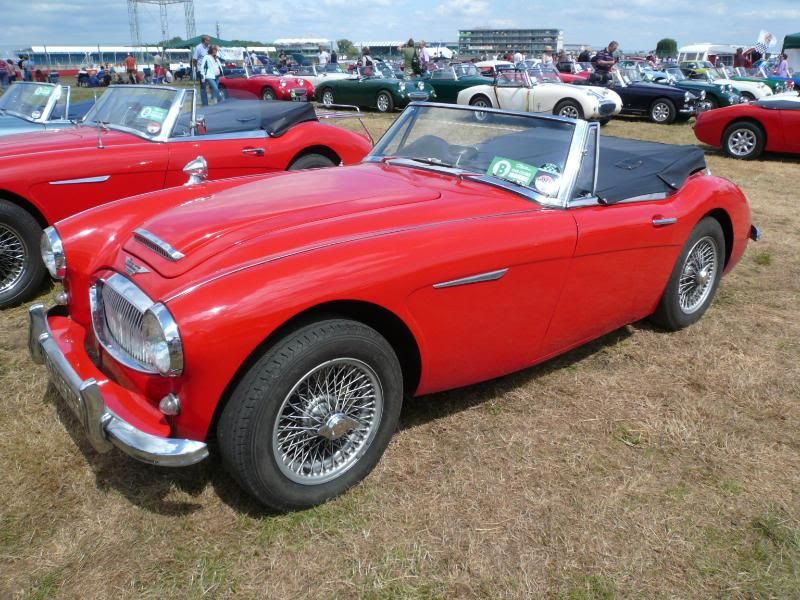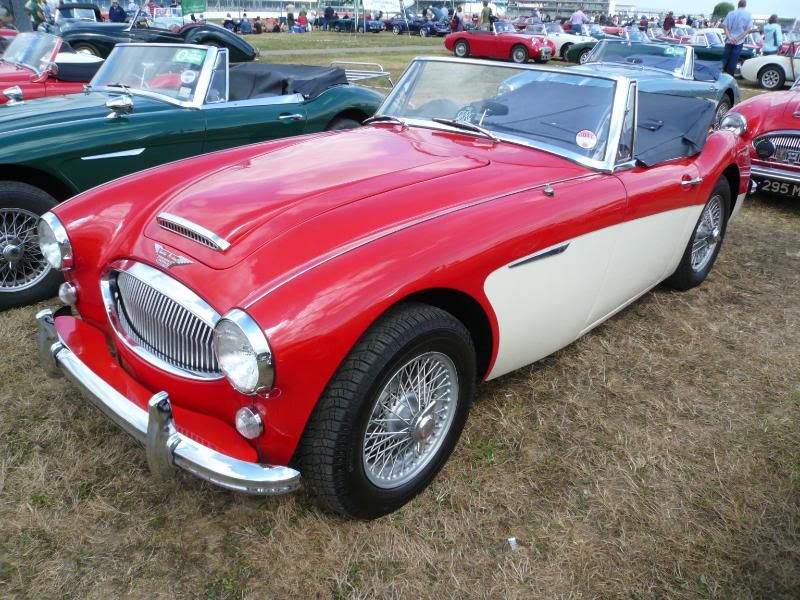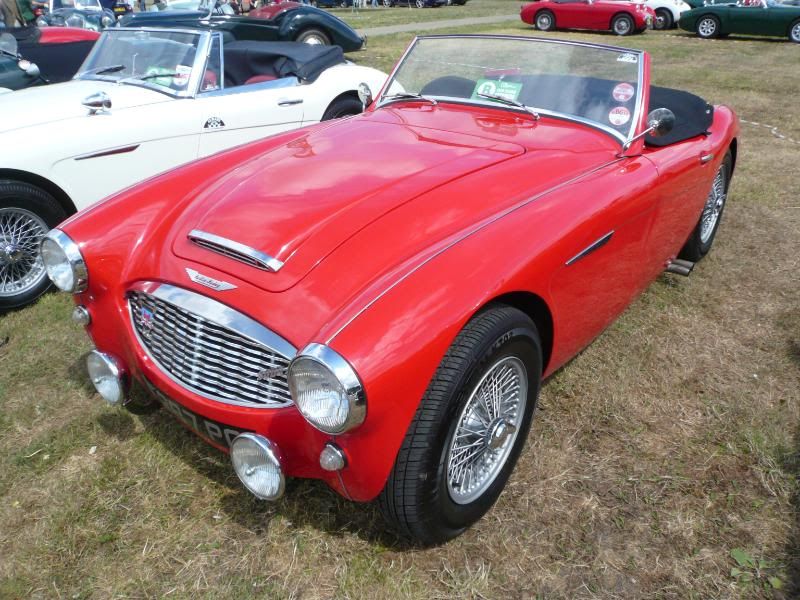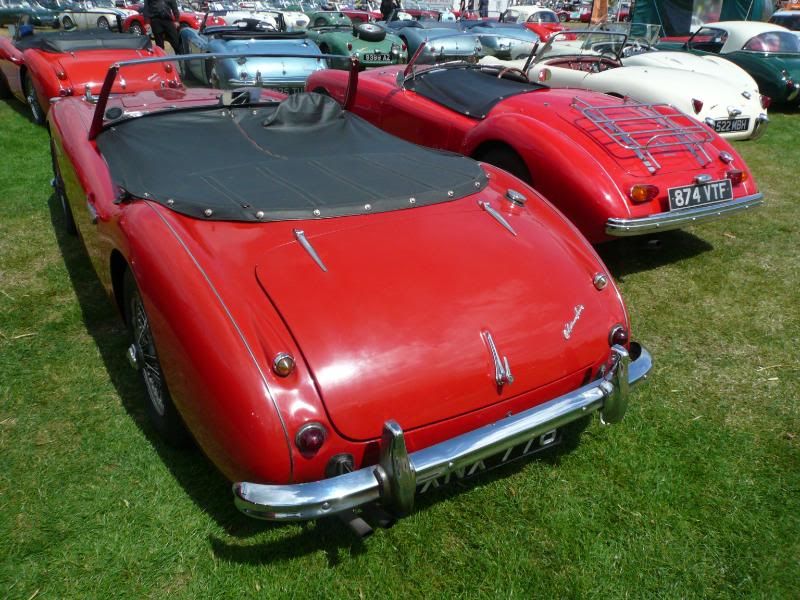 BENTLEY
There were very few Bentley cars at the event, but this lovely Speed Six was outside the Bonham's tent.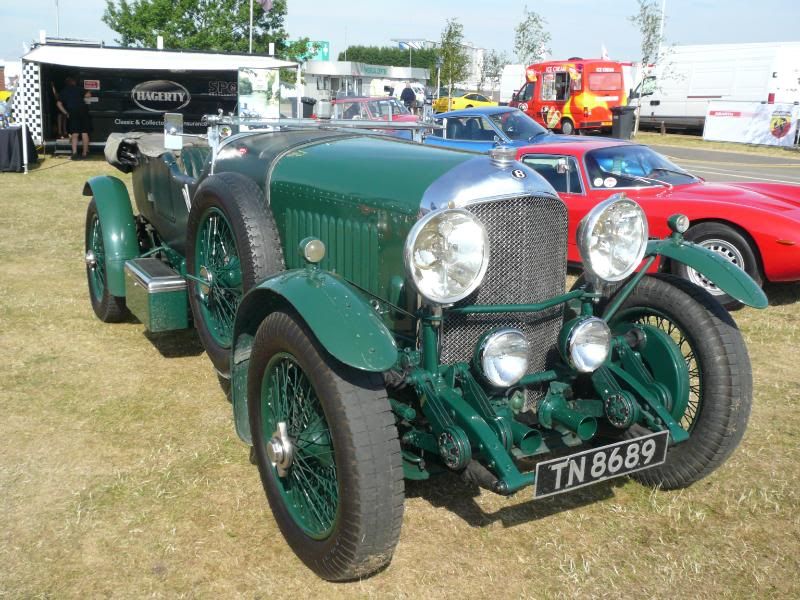 BERKLEY
BIZZARINI
Another car parked up by Bonhams' auction area
BMW
Two completely separate displays, representing the BMW Car Club and the Historic BMW Car Club.
Of the older cars, there was a line up of the classic 328 sports cars.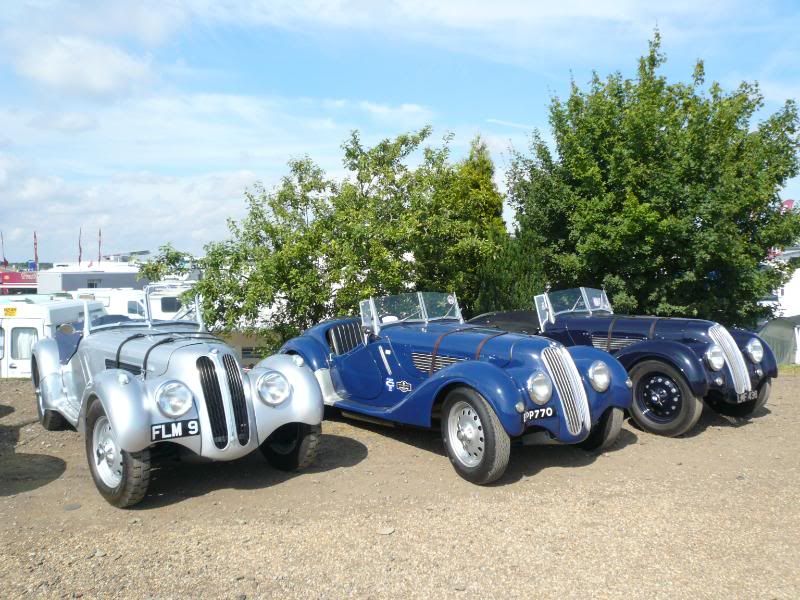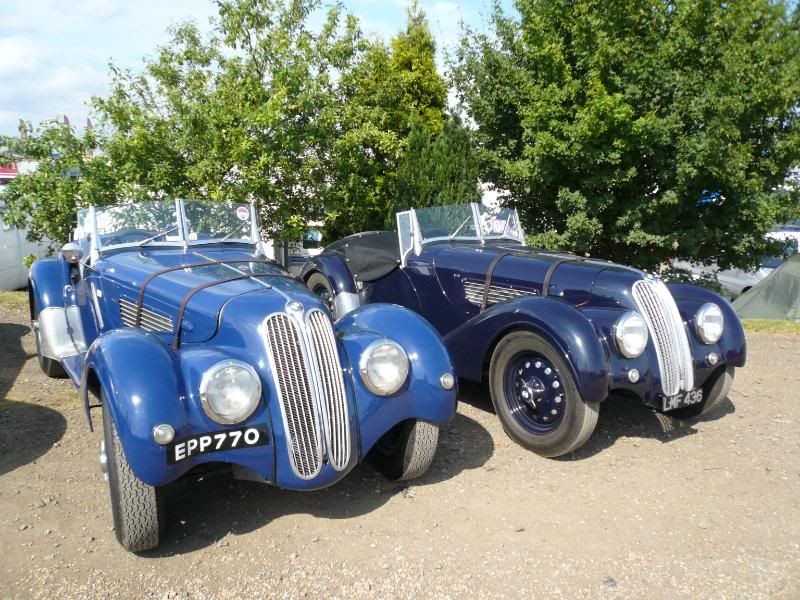 There were also a number of the 327 models.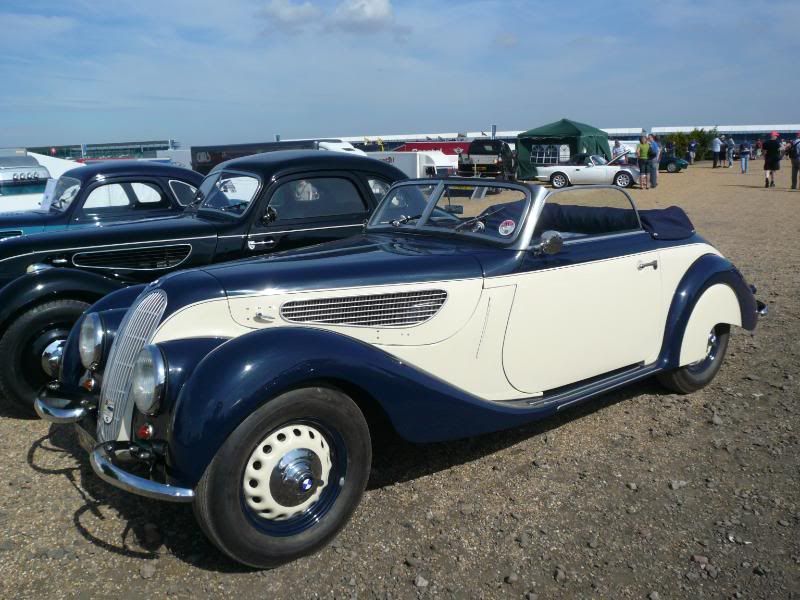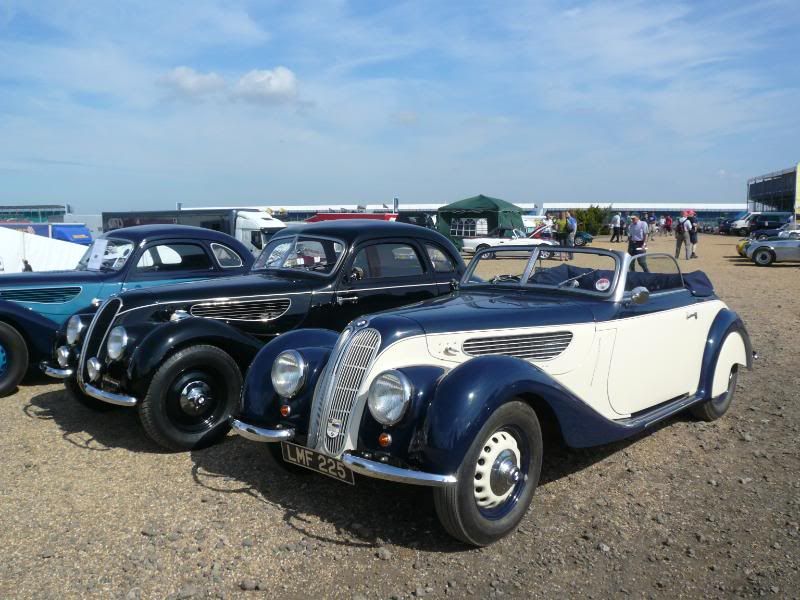 Some of these 319 cars I have seen at other UK events.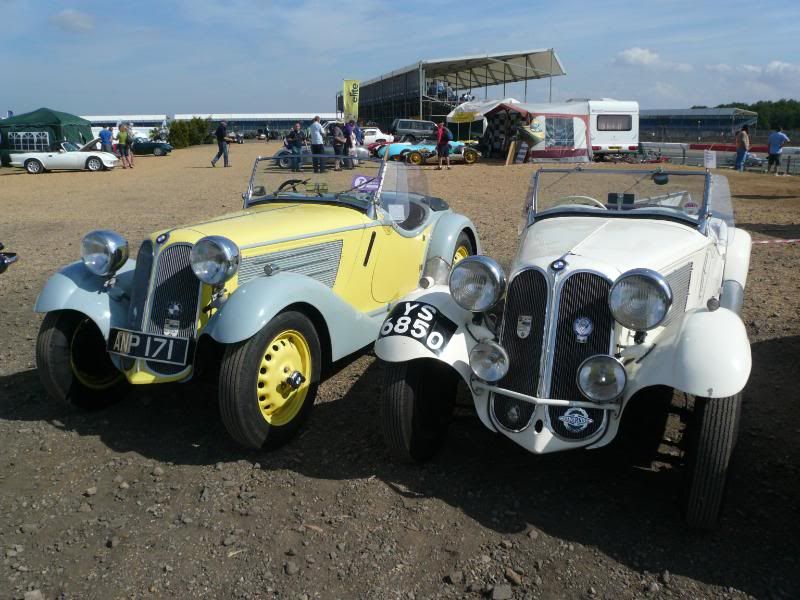 This 502 convertible is one of the handful that were made in the 1950s when BMW was heading into financial oblivion with a range based on the expensive "Baroque Angel" cars, only saved by strong enough sales of the Isetta based bubble cars.
Of the more recent cars, far more space was allocated than seemed to be required.
Highlight for me was this E12 based M535i,  a rare survivor of the first generation 5 series range.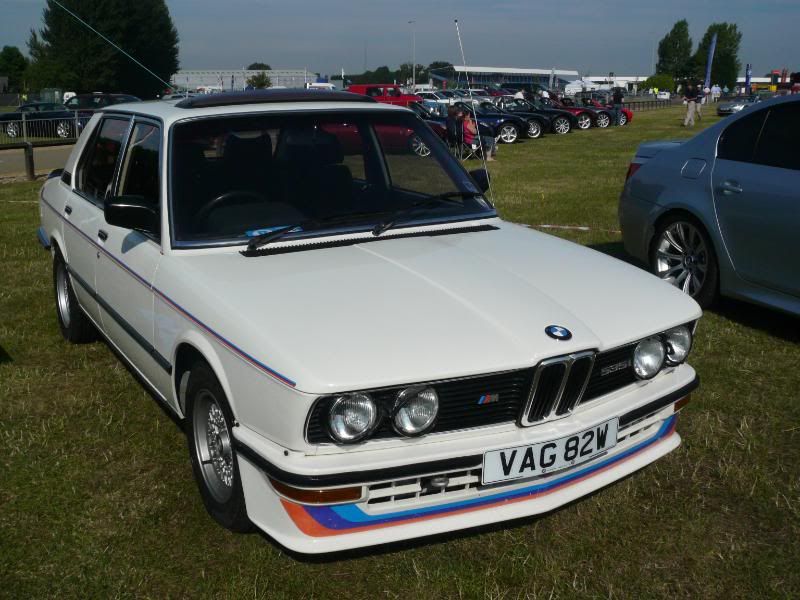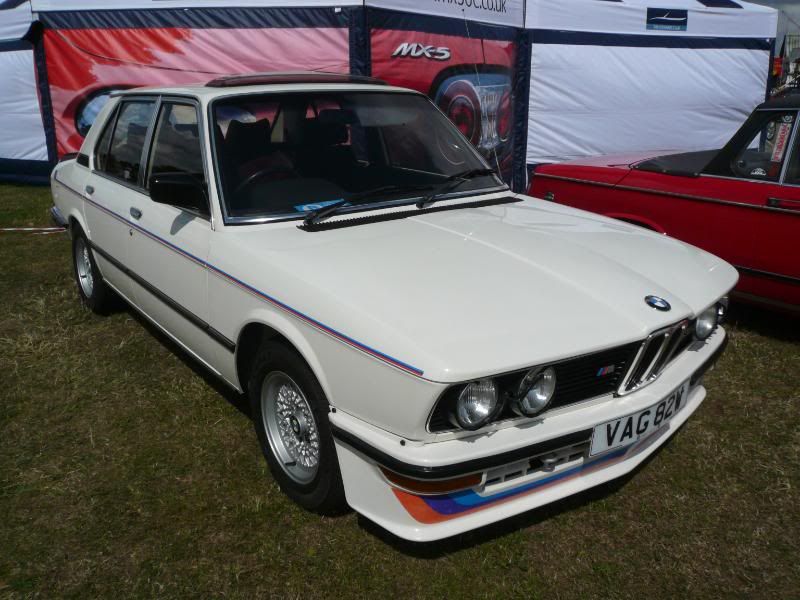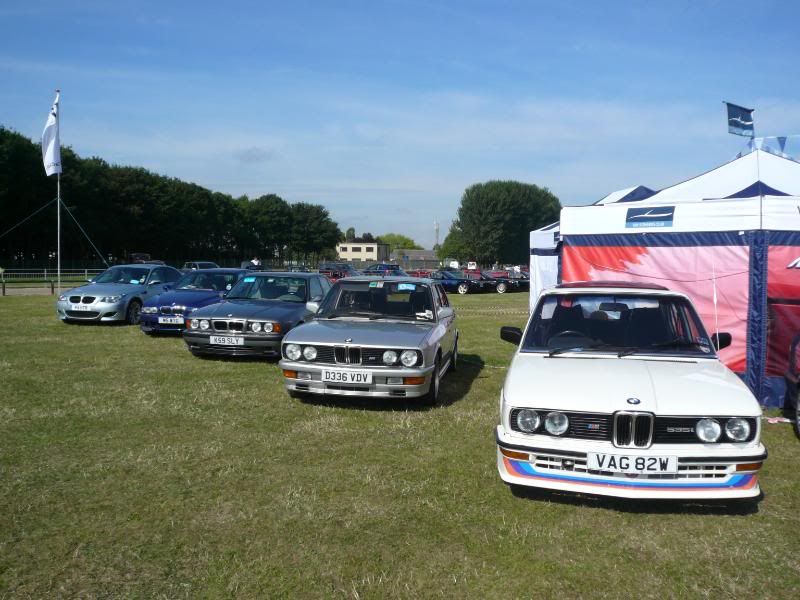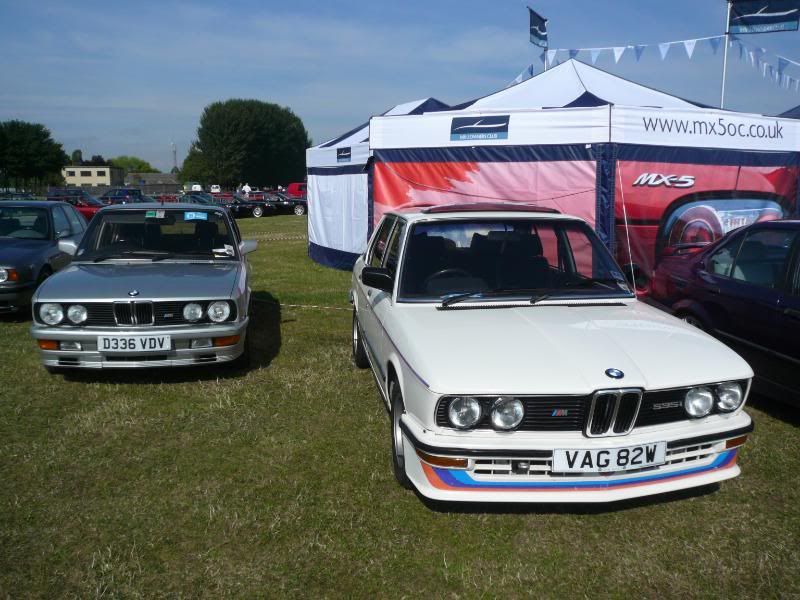 It was parked up with a representative of each generation of 5 series, in M5 guise.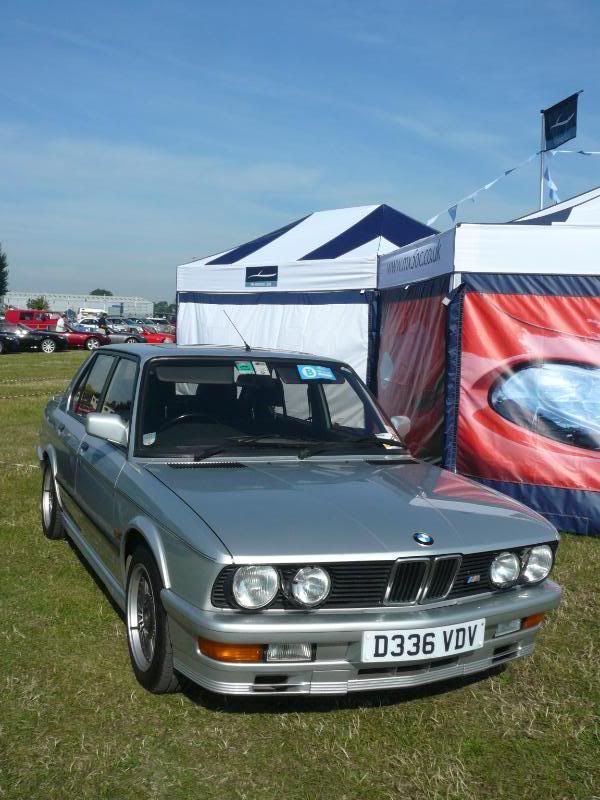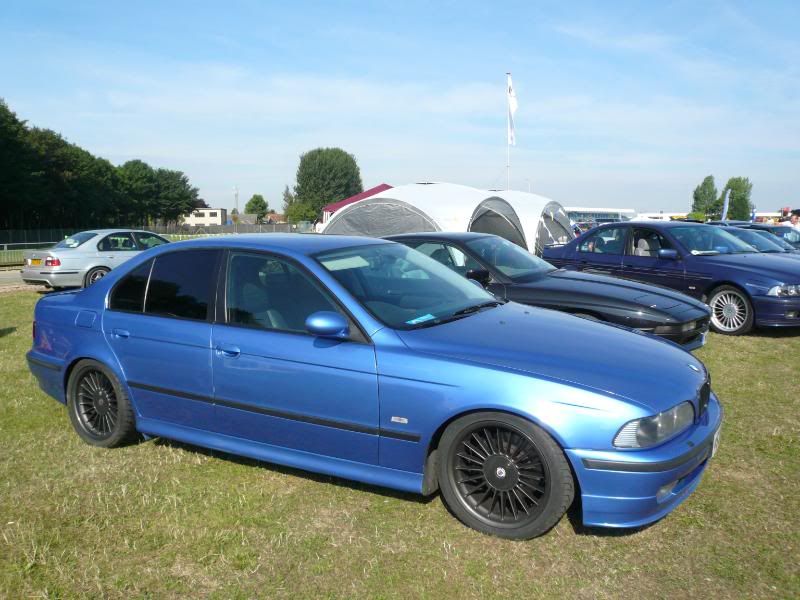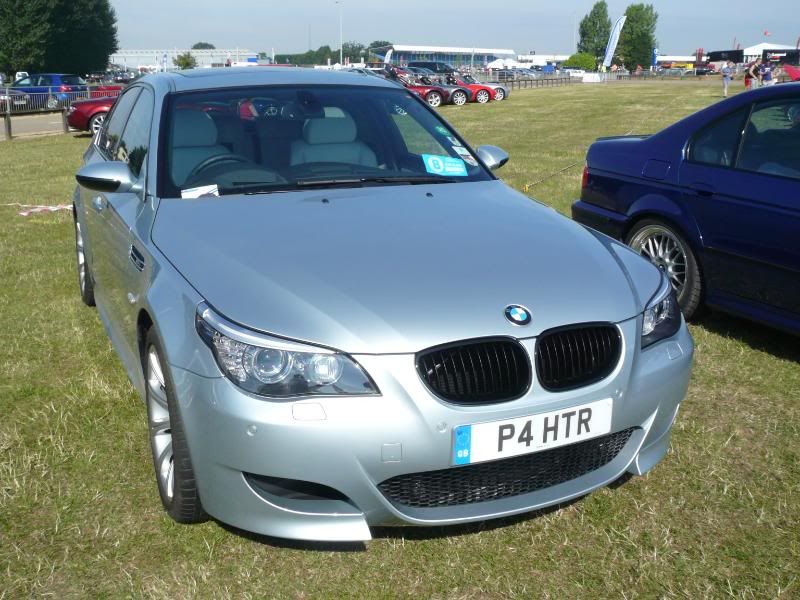 There were a few 3 series cars, too.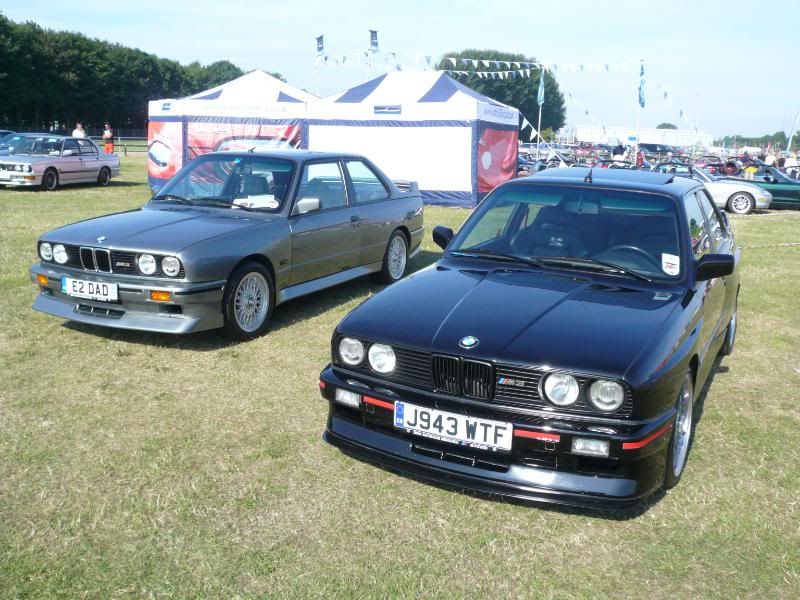 The only 02 car was this late model 2002 Cabriolet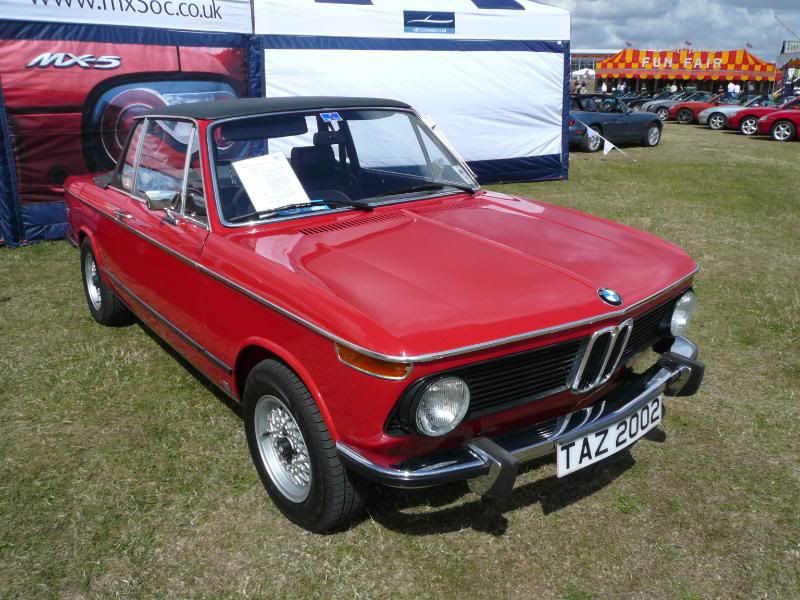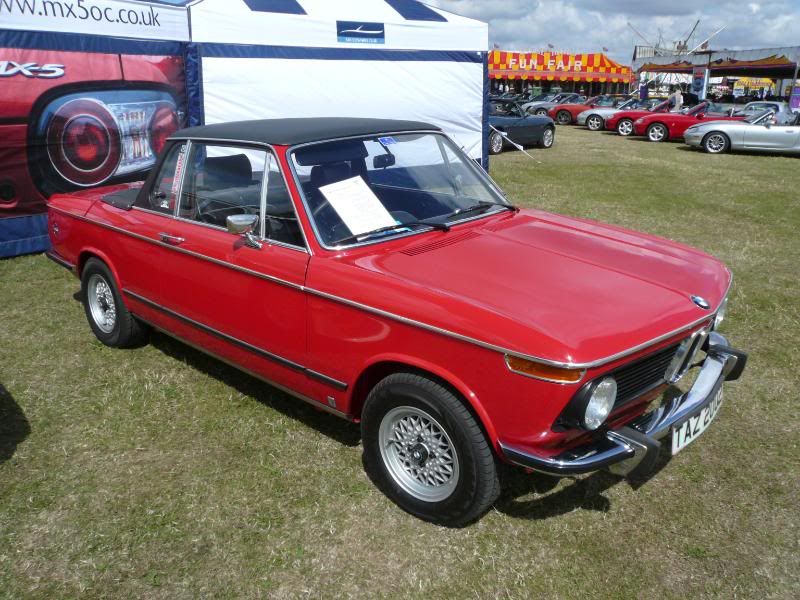 The 8 series cars were less than original, having been subjected to some "improvement programs"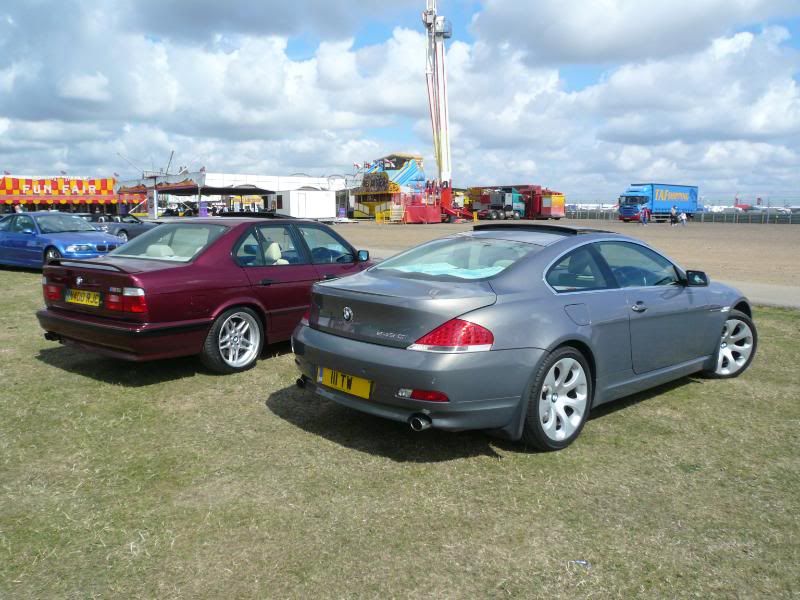 There were a couple of Z cars, too.
BRISTOL
Five cars on show, including a 401 and 403 car from the early 1950s, along with a 407, 411 and the 603.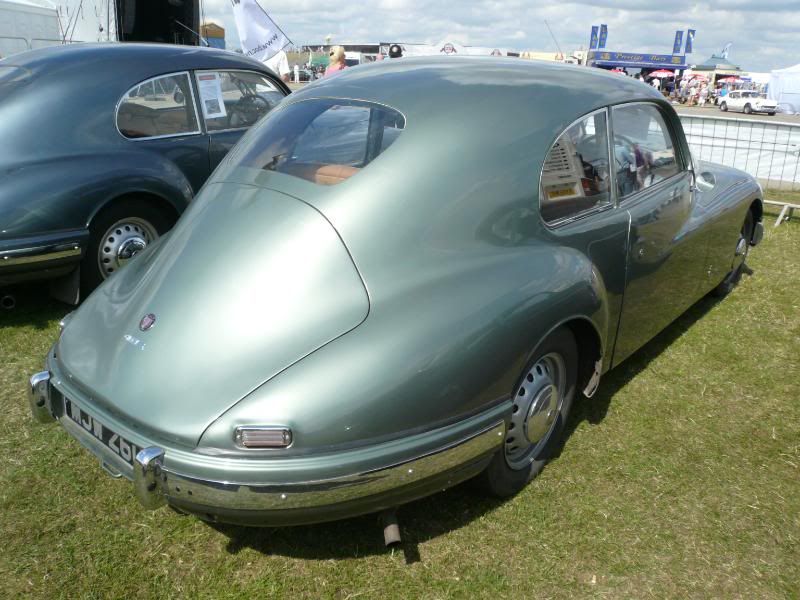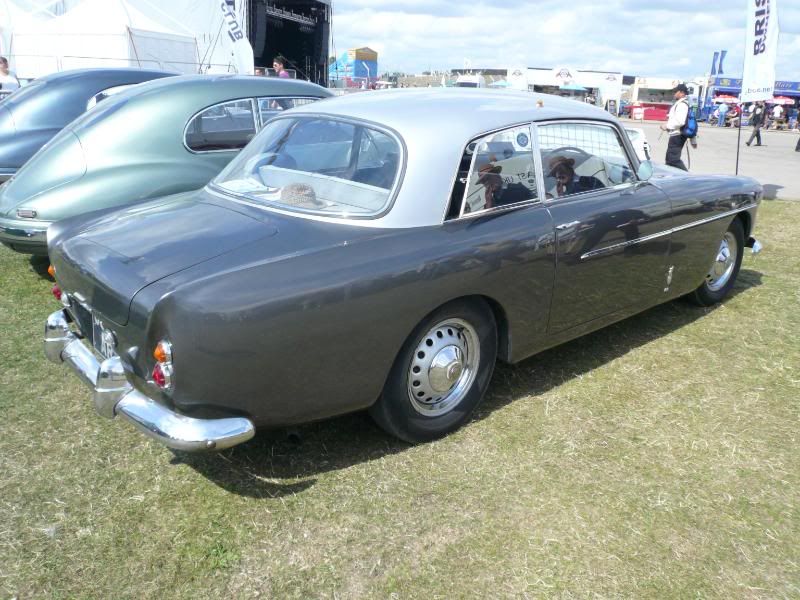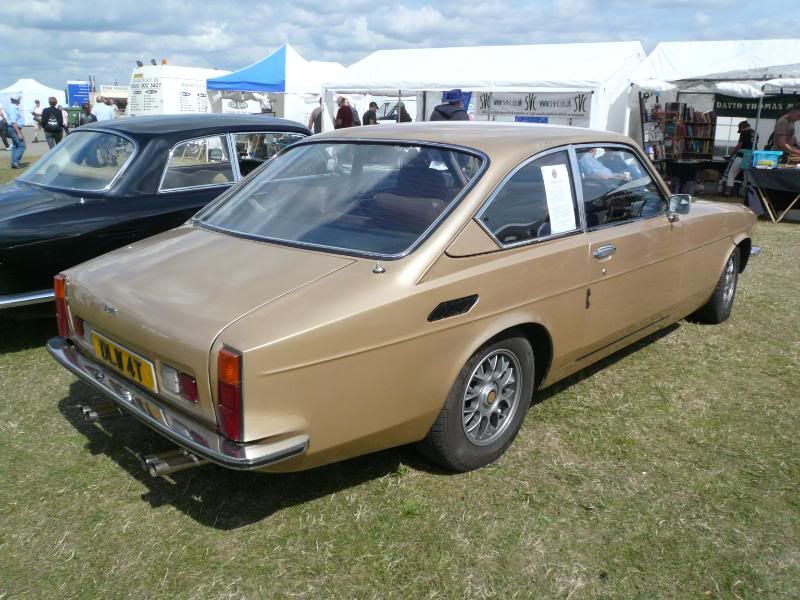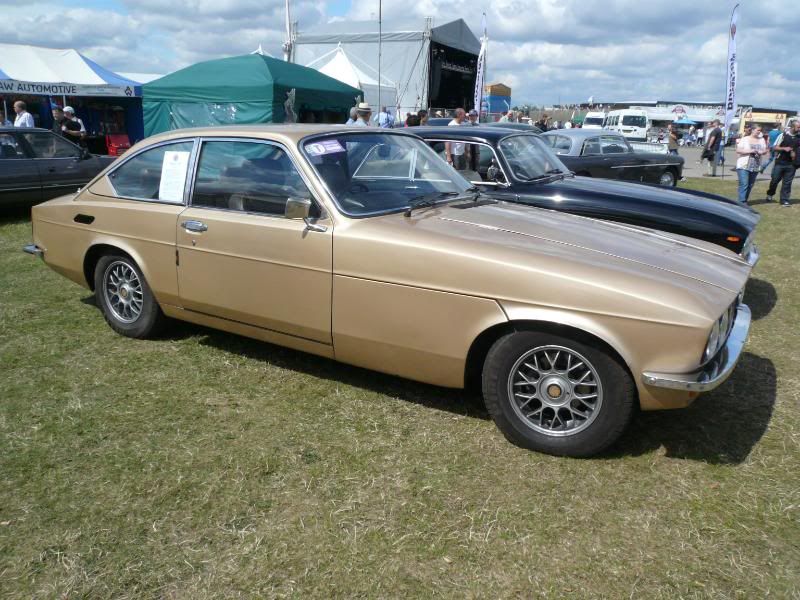 CATERHAM
As was the case last year, a bewildering array of different Caterham models were parked behind the Pit Lane grandstands, of which these are just a few representatives.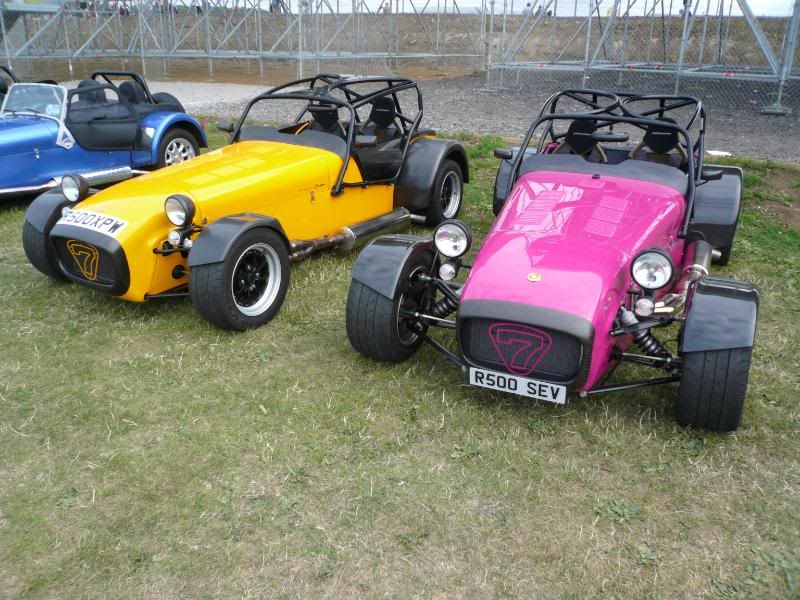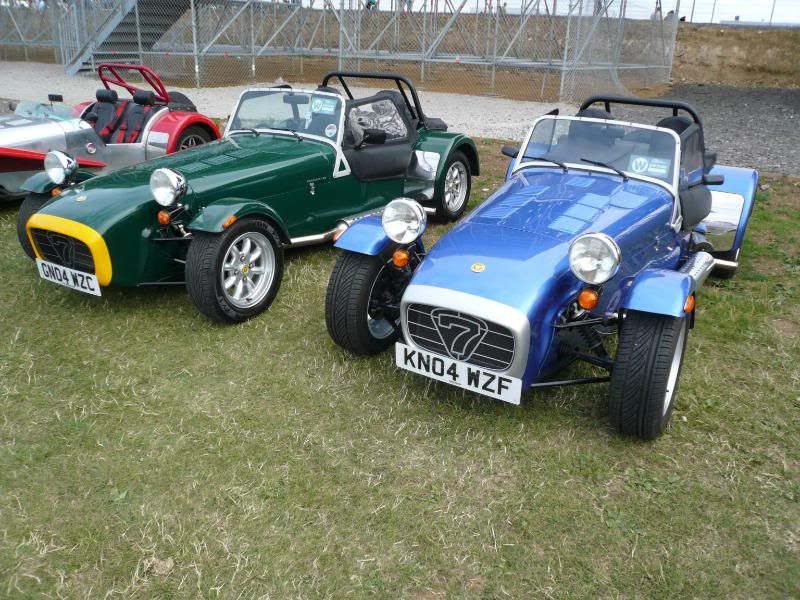 CHEVROLET
Lots of Corvettes to see. A variety from a late 1950s model to much more recent C6 models.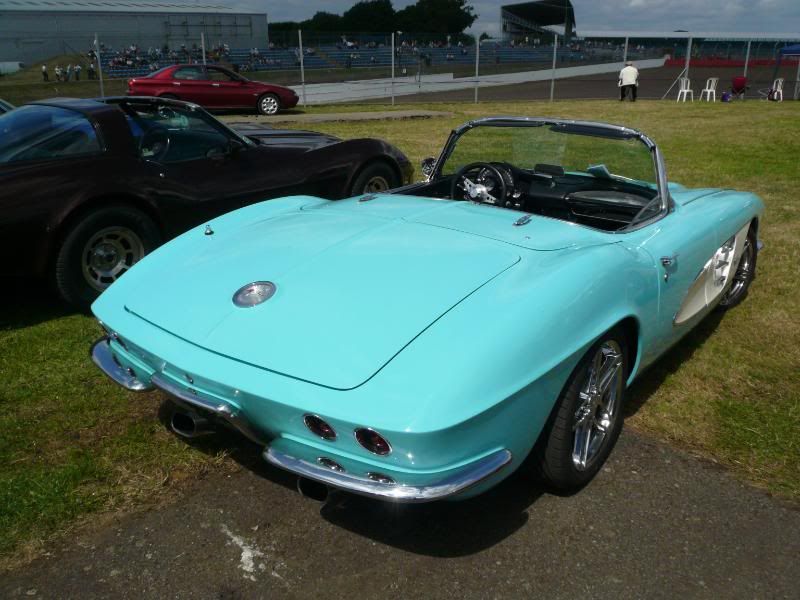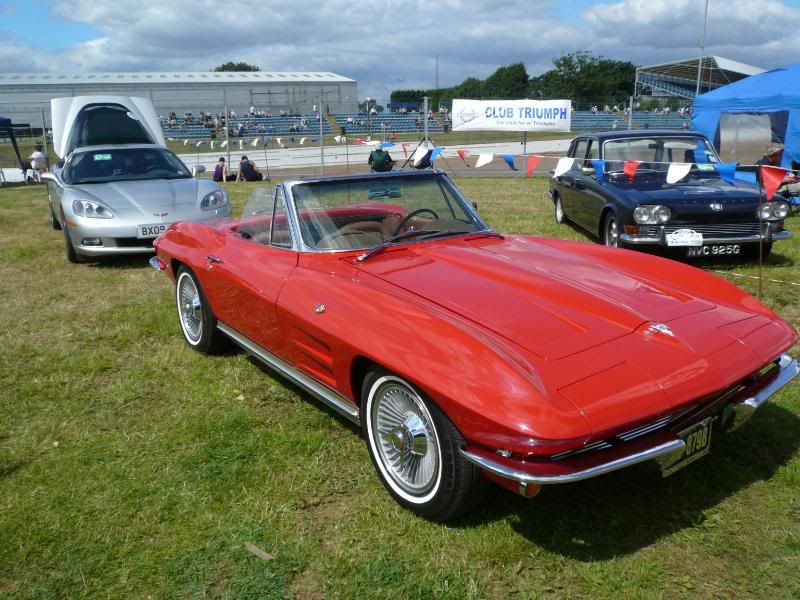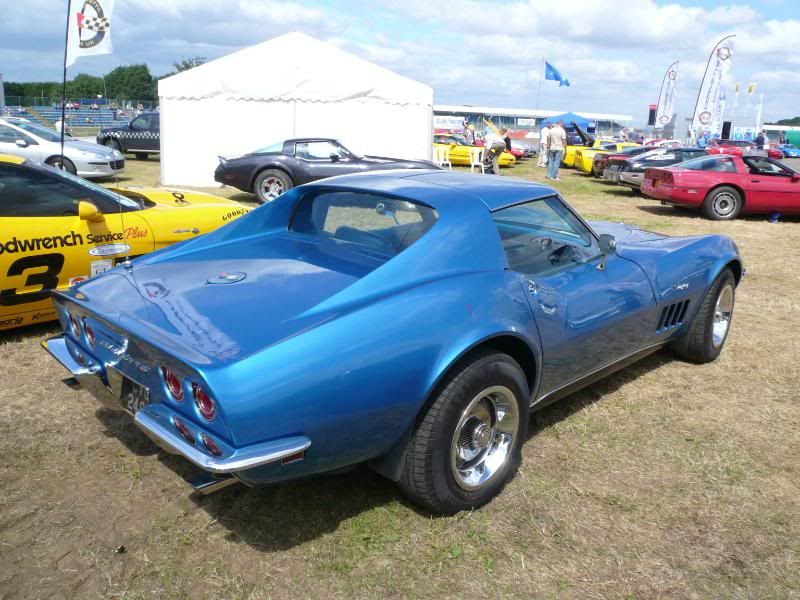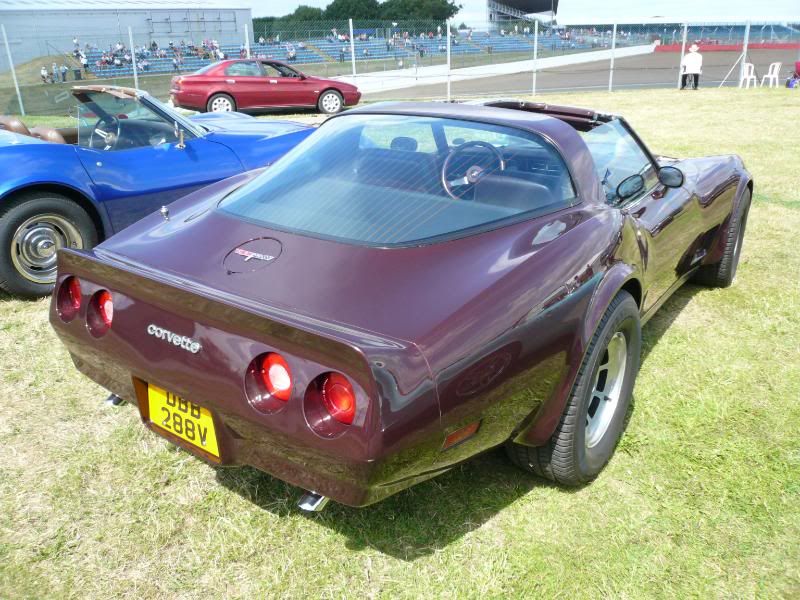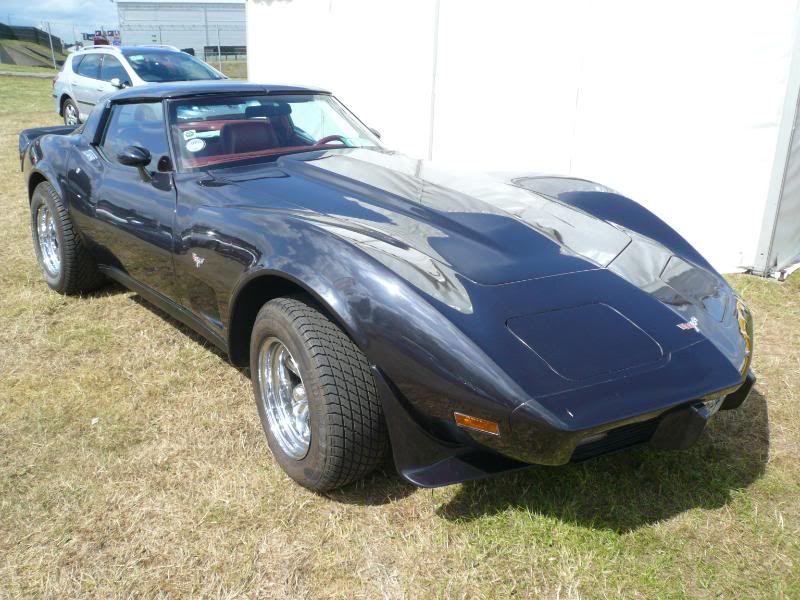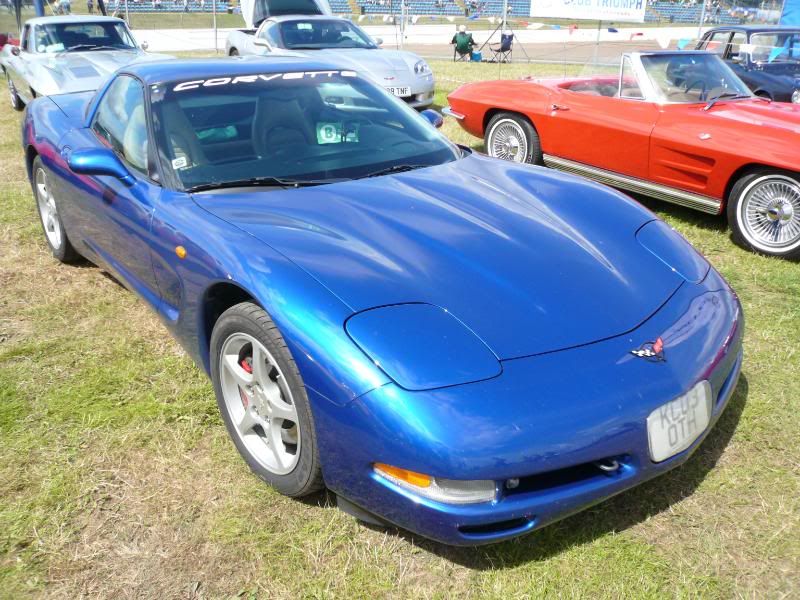 CHRYSLER/DODGE
There were 4 x Viper models, two black ones and two yellow ones on display.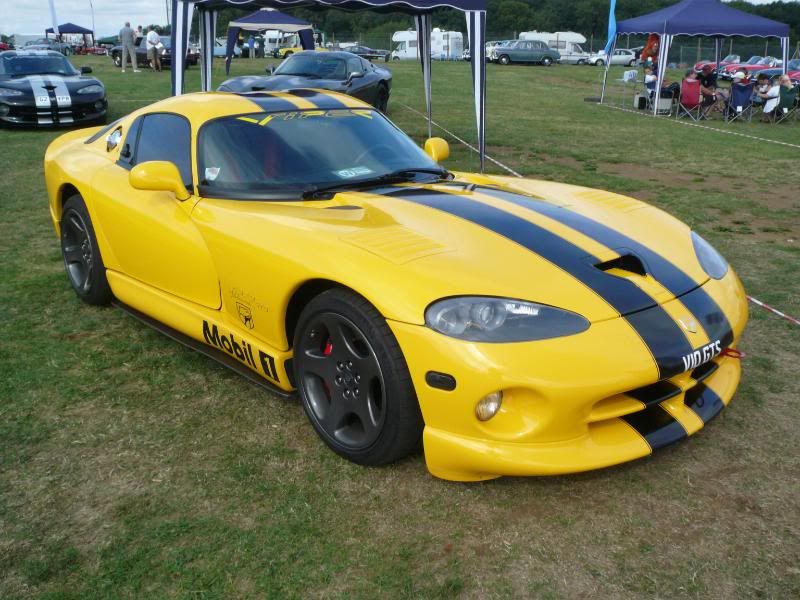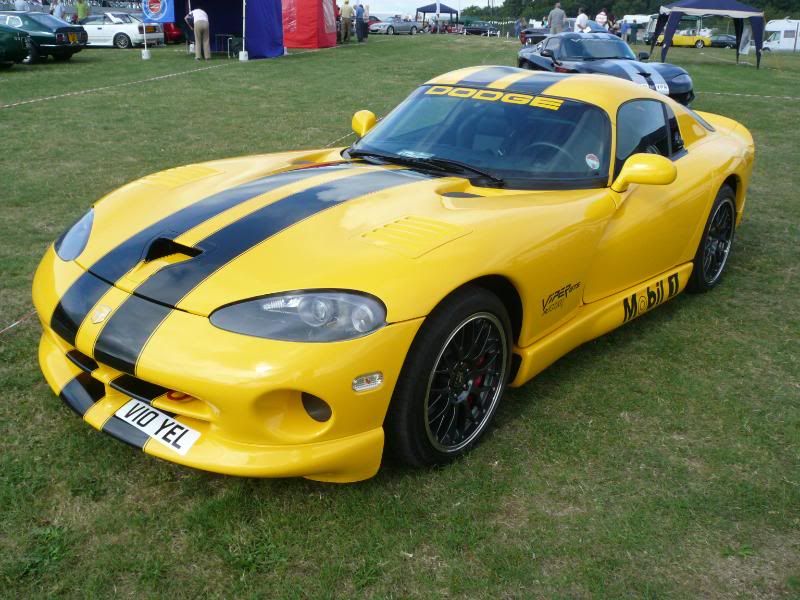 CITROEN
A nice collection of SM cars: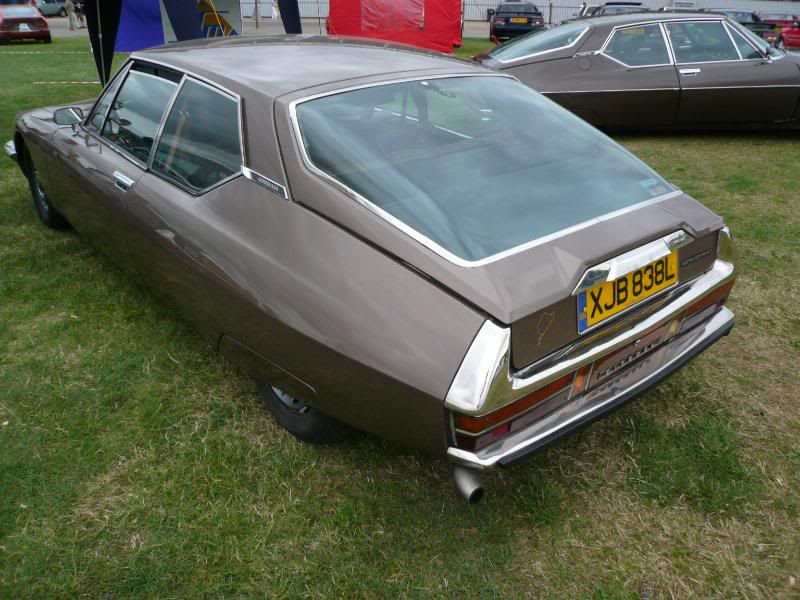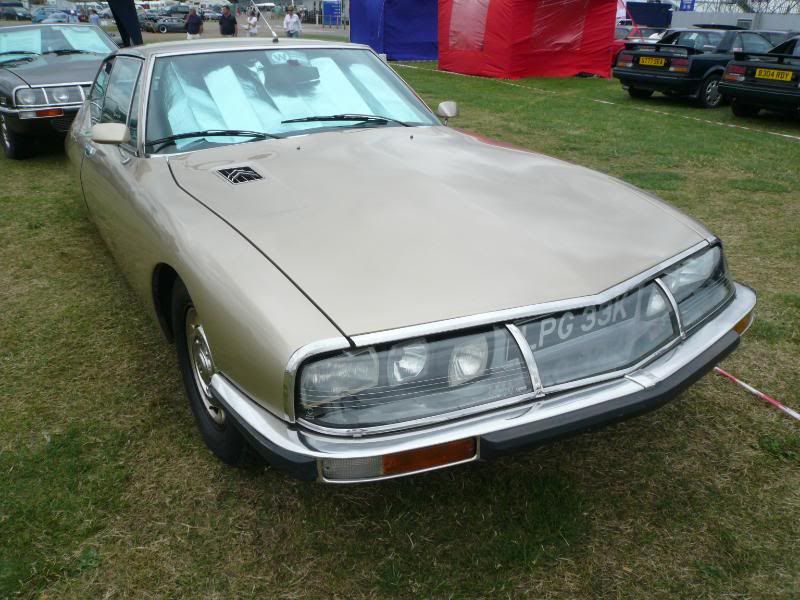 DATSUN
There were a couple of early z cars, a 240Z and its successor, the 260Z.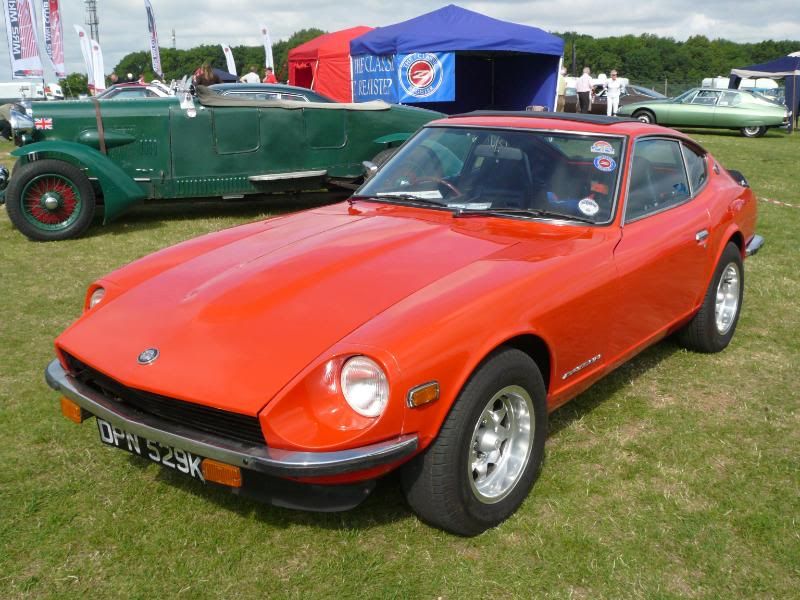 De TOMASO
Sole car that I recall seeing was this Pantera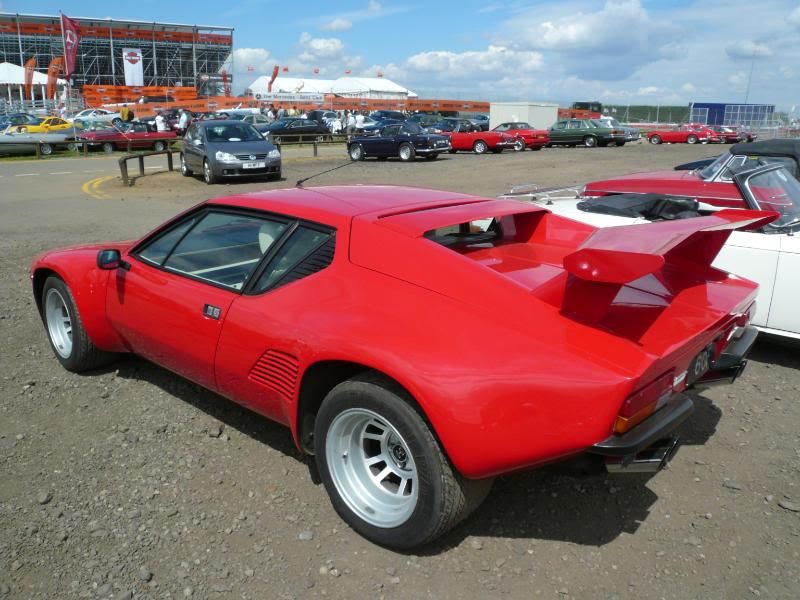 EVANTE
There were three of these Elan-recalling recent sports cars on display.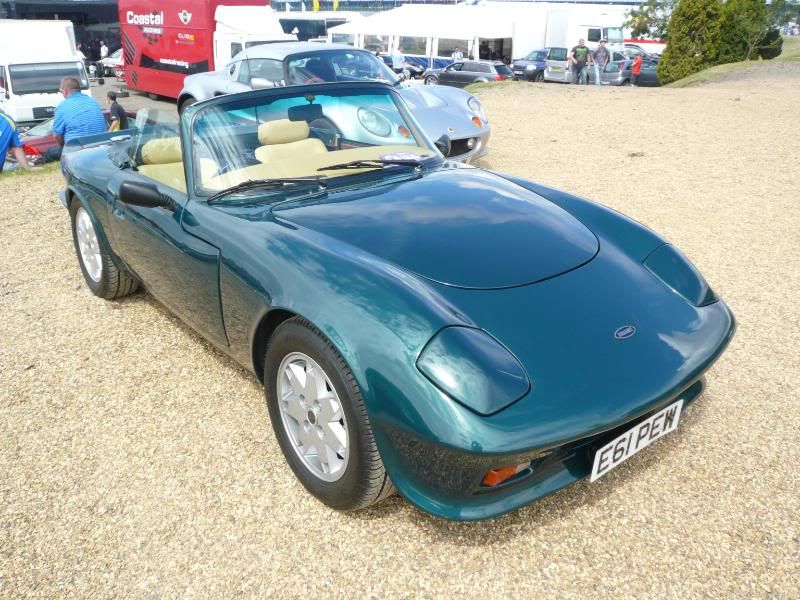 FAIRTHORPE
Included among the Turner display was this lone example of a now largely forgotten British marque, a Fairthorpe Atom.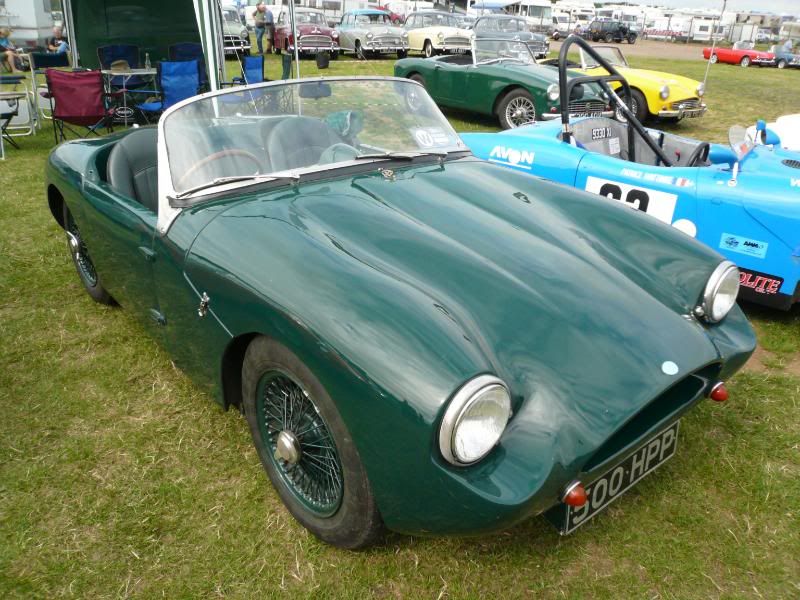 FERRARI

The Ferrari Owners Club always put on a good show at this event, and 2010 was no exception. An army of Club officers seemed to be positioning the cars and barking orders with almost military precision, but this did mean that they had (more or less) a row of 6 cylinder cars, a double row of 8 cylinder models and a line of the 12 cylinder cars, parked up in sequence of arrival, with the "special" cars gathered together at one end, roped off. Just about every different model of Ferrari made from the mid 1960s was present, with just an F50 missing.
I don't believe that this is a TestaRossa, but it is close. I believe a 196MM?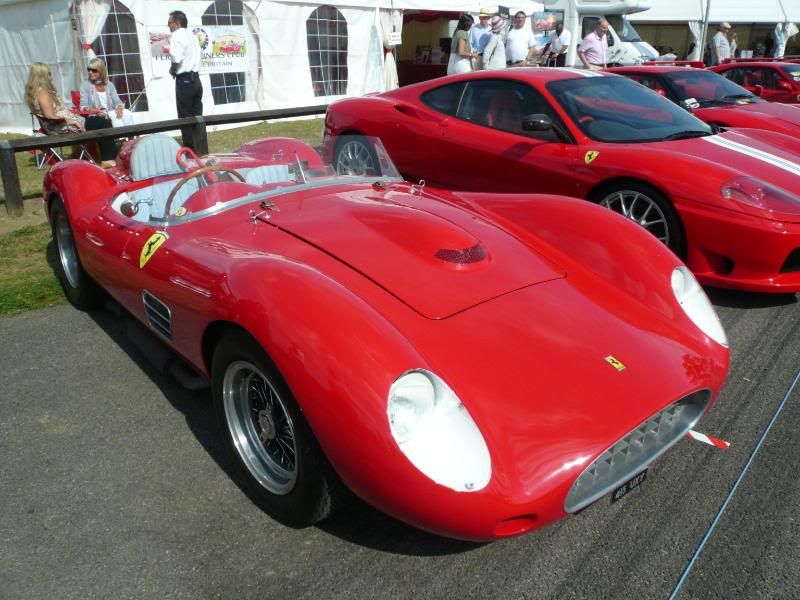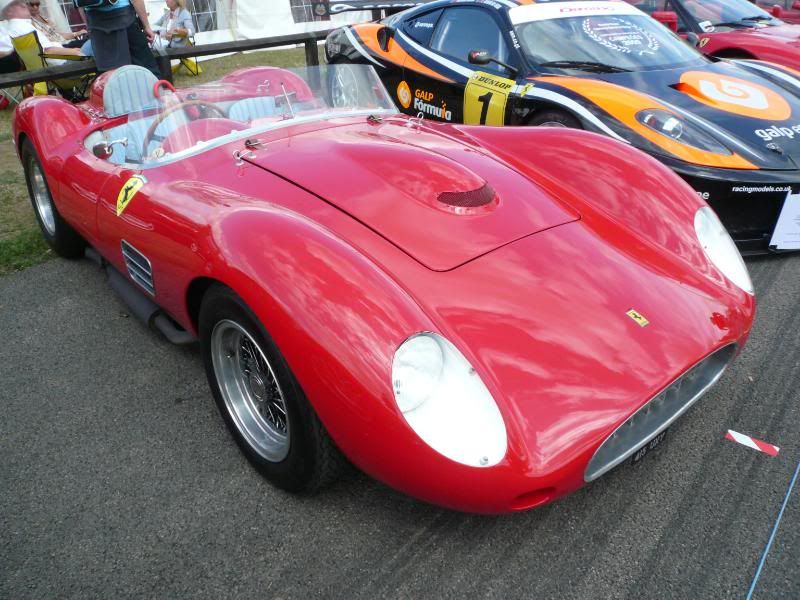 250 GT, which once parked up appeared to be leaking somewhat from a bottom hose somewhere.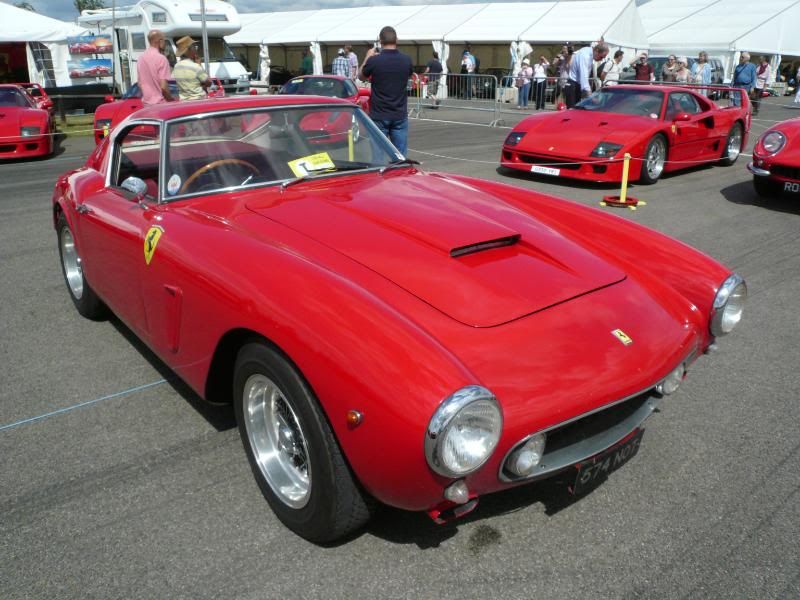 275 GTB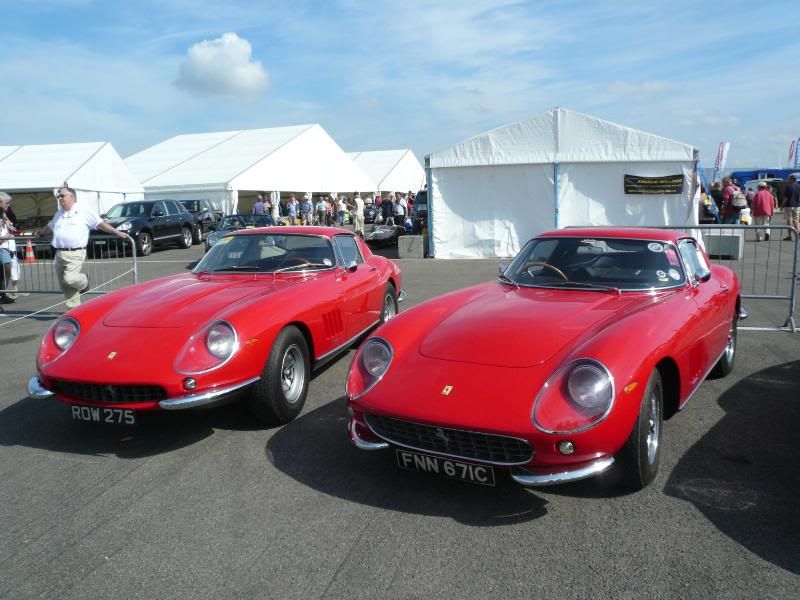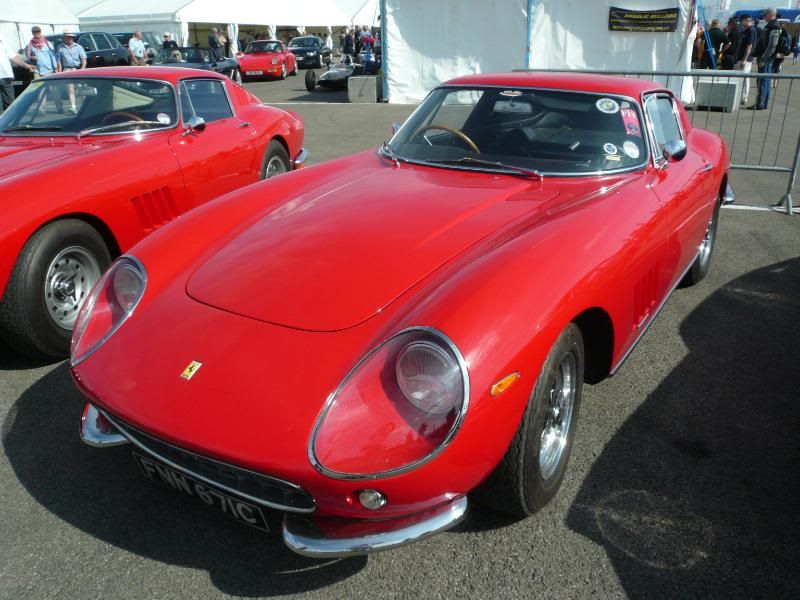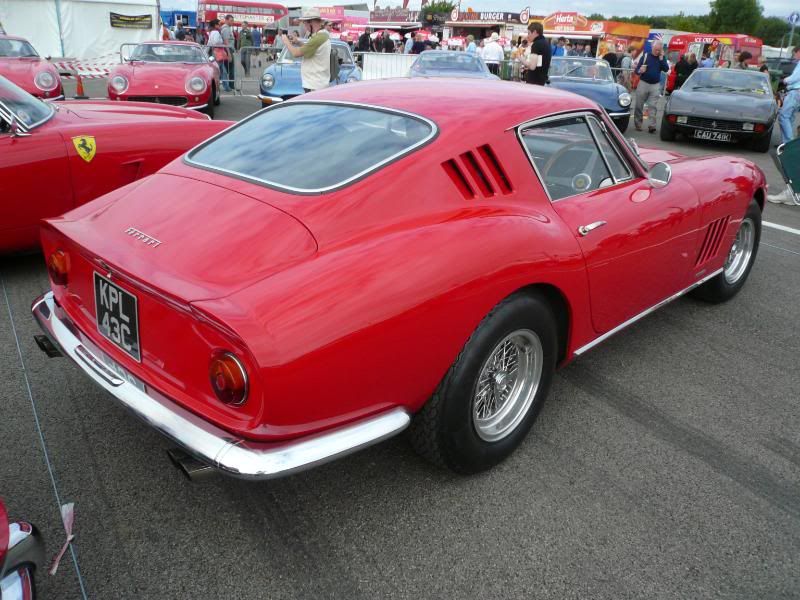 275 GTS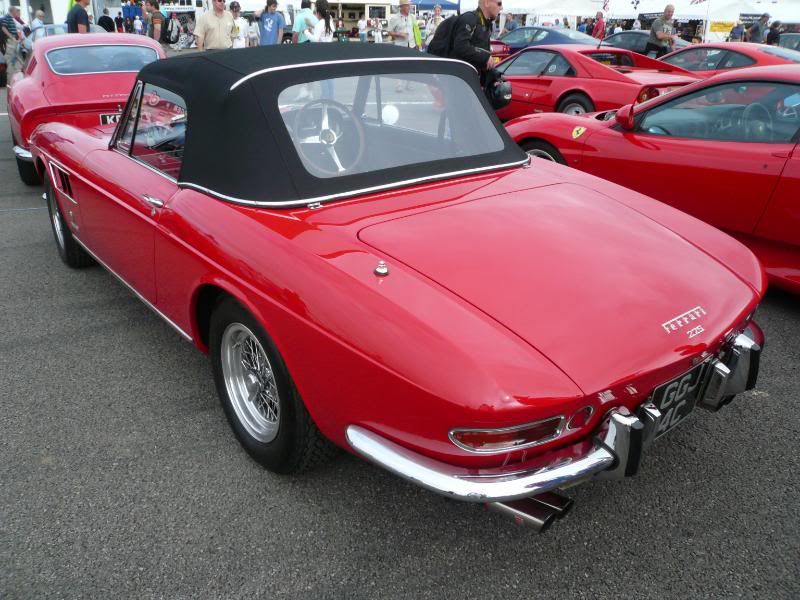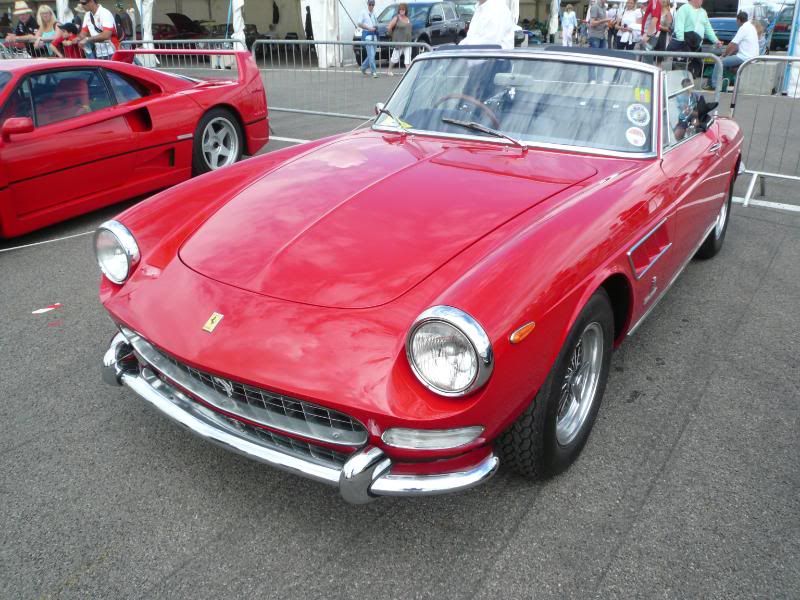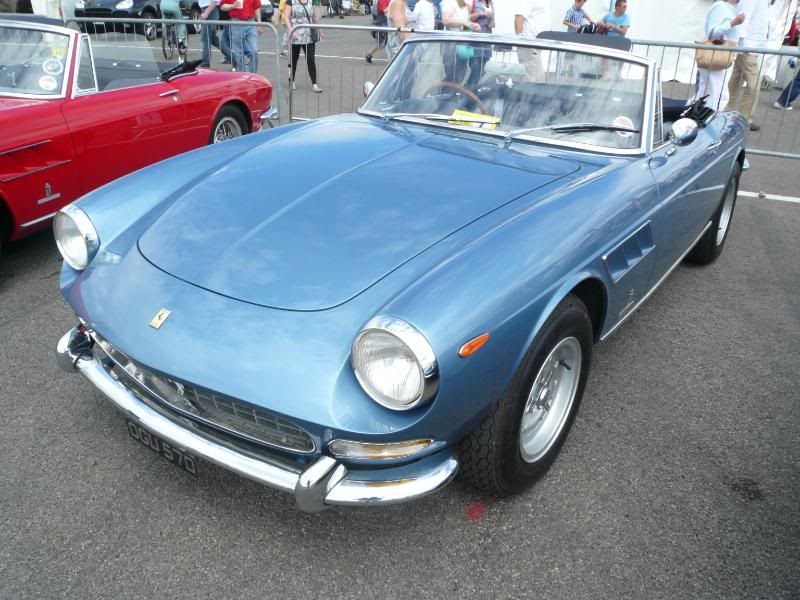 330 GT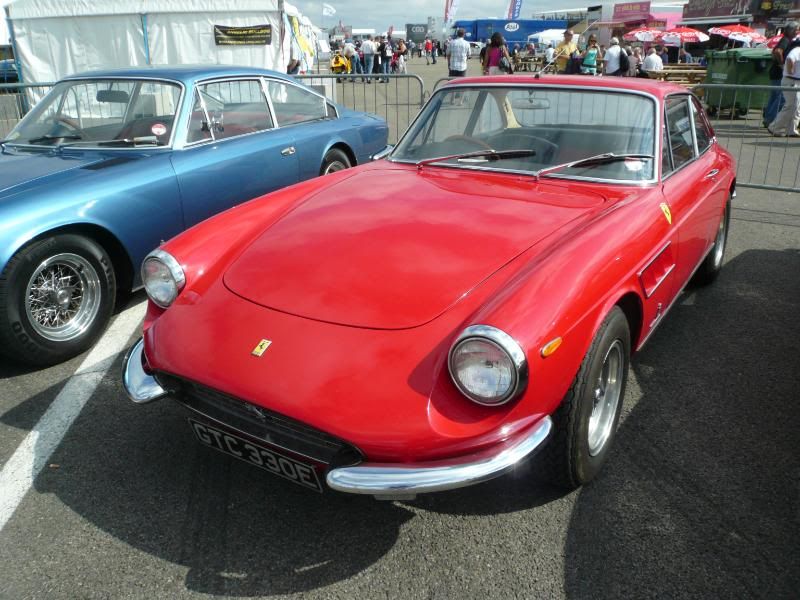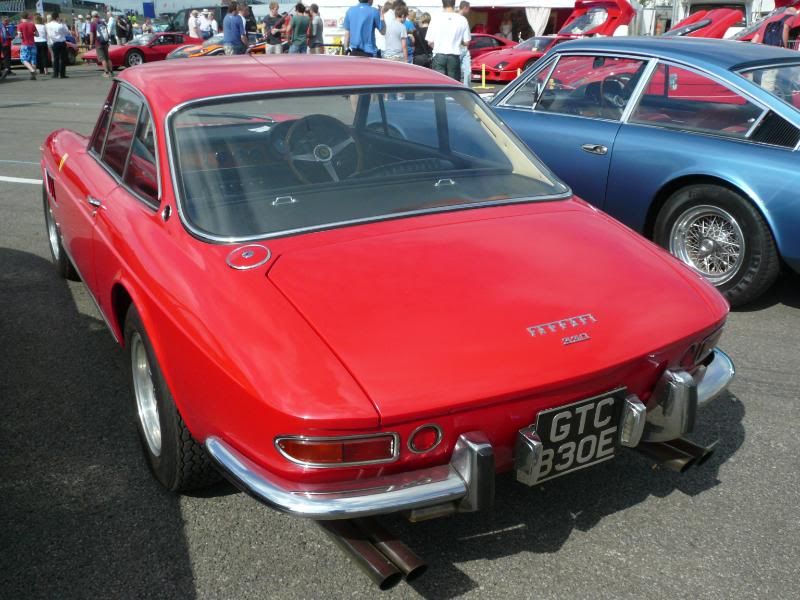 365 GT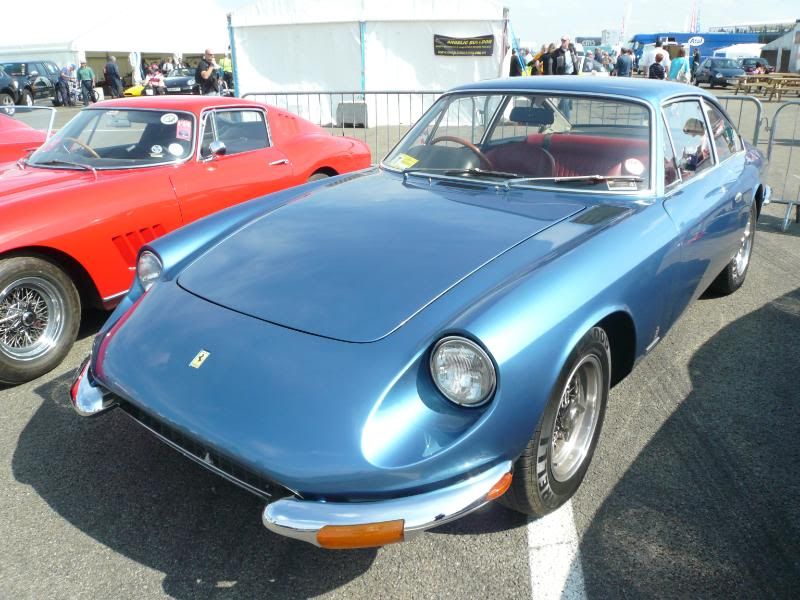 246 GT Dino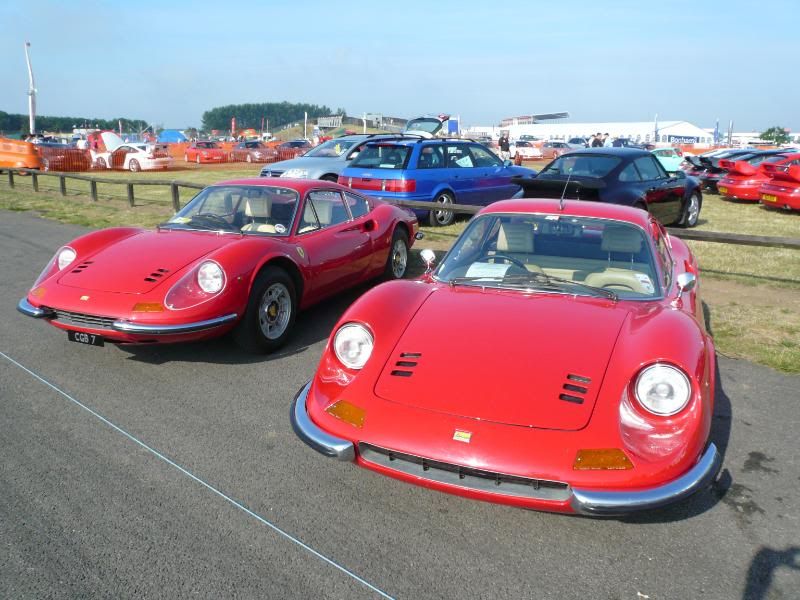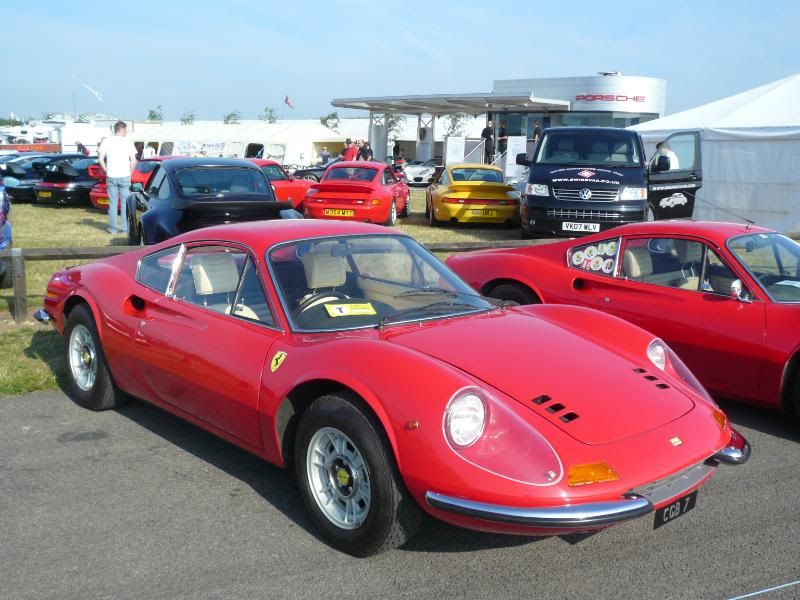 365 GT/4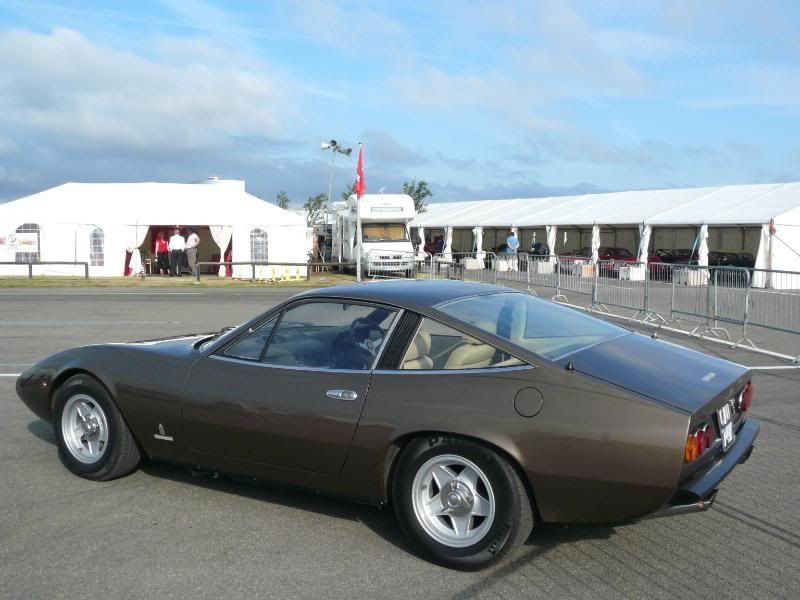 308/328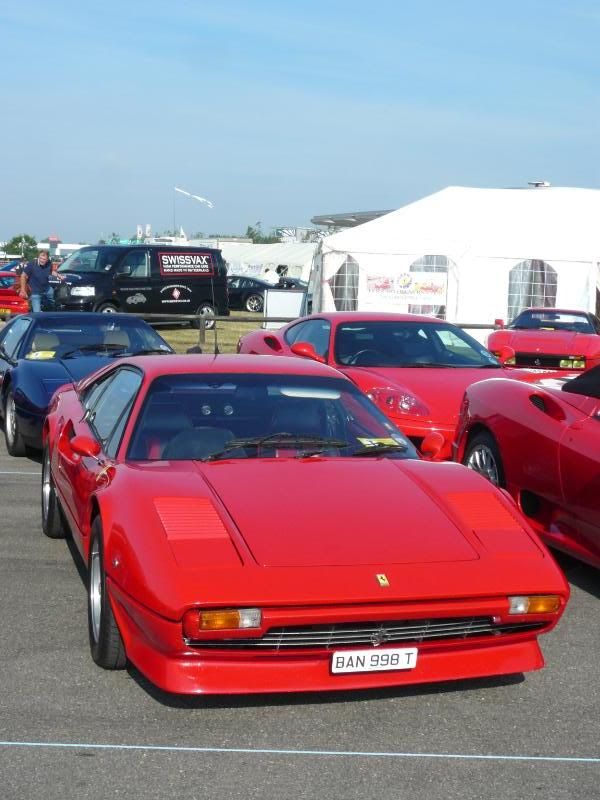 308 GT4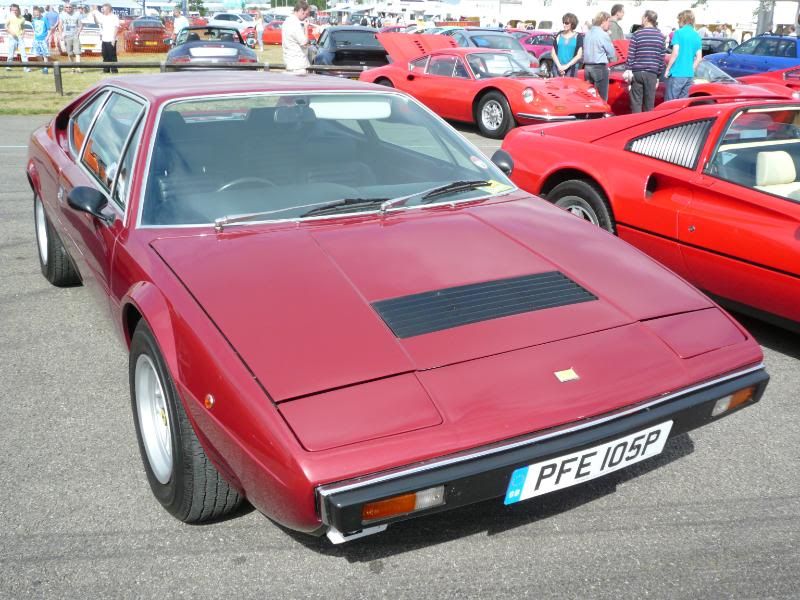 365/512BB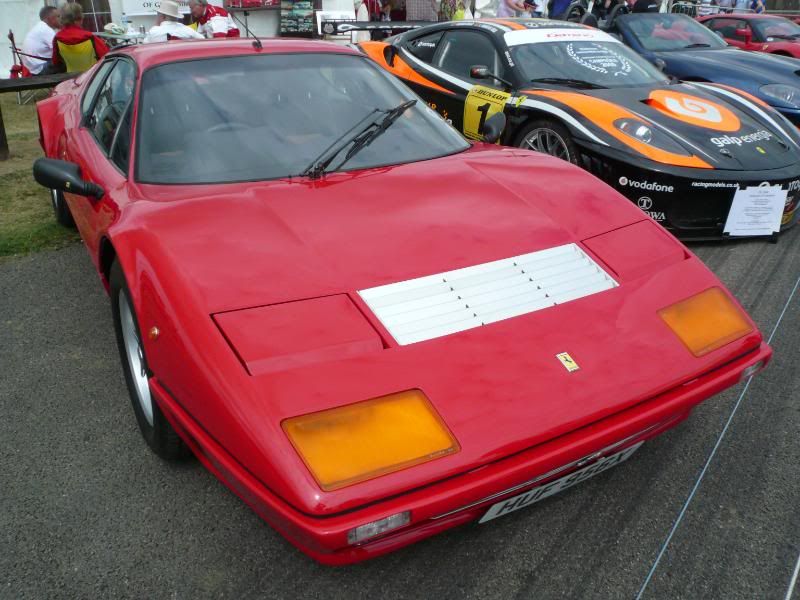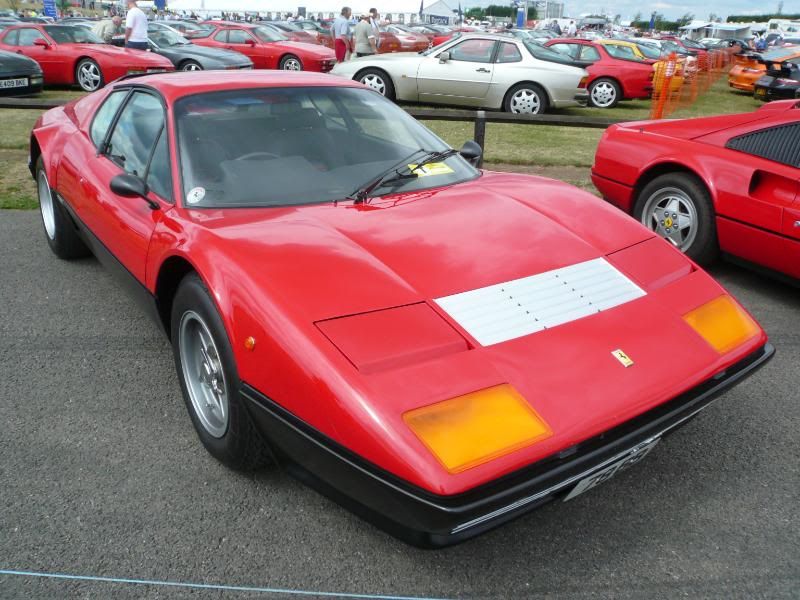 Mondial
288GTO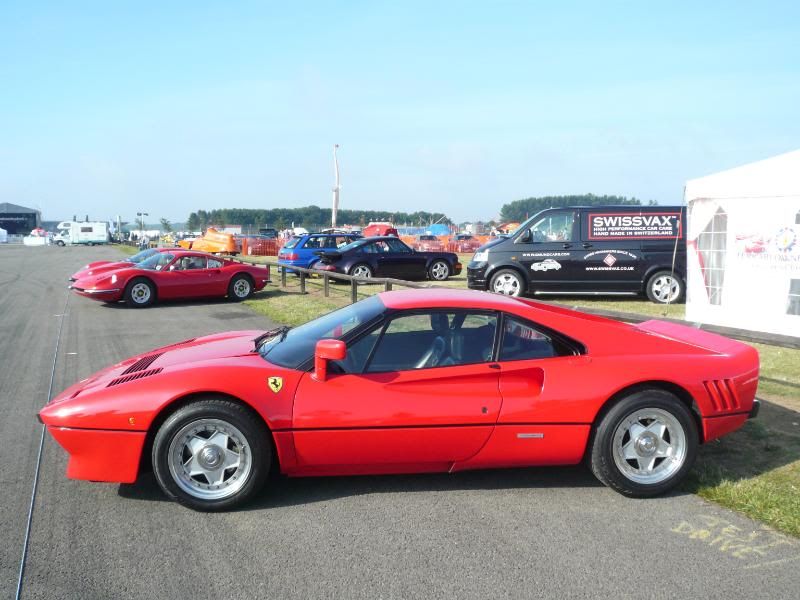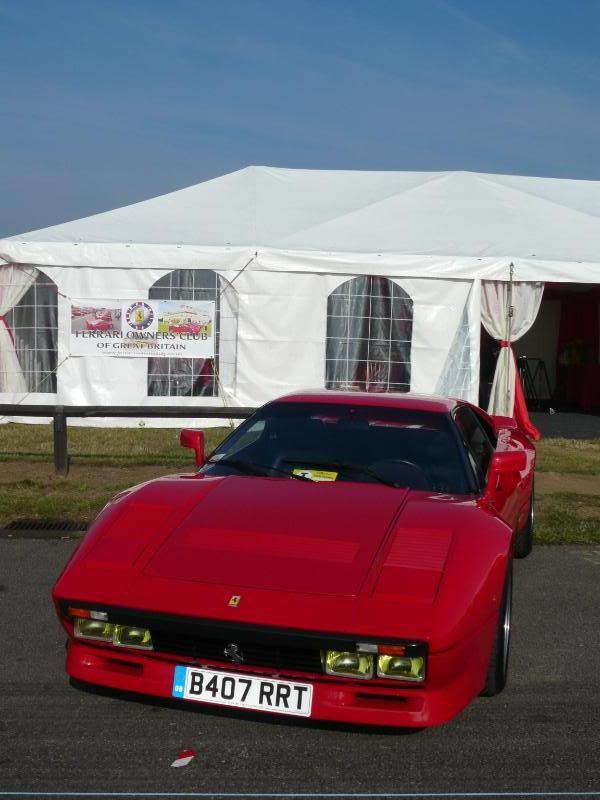 348/355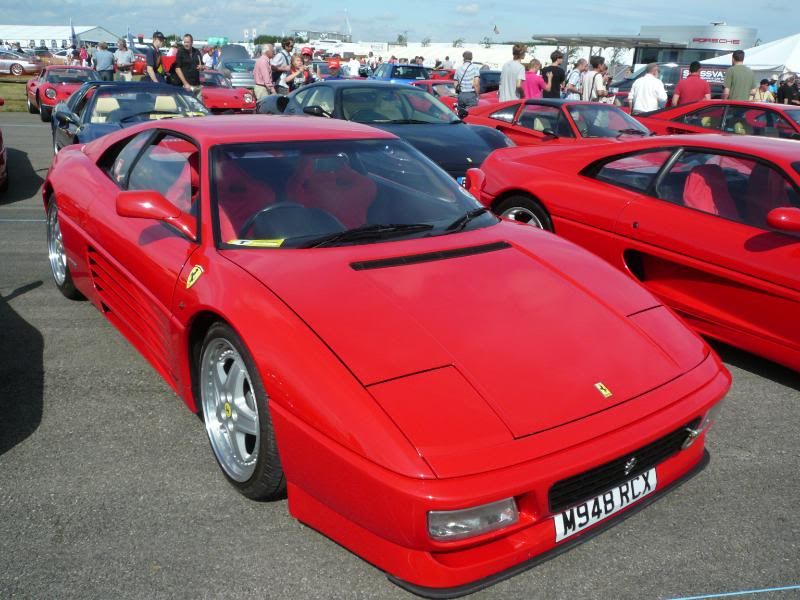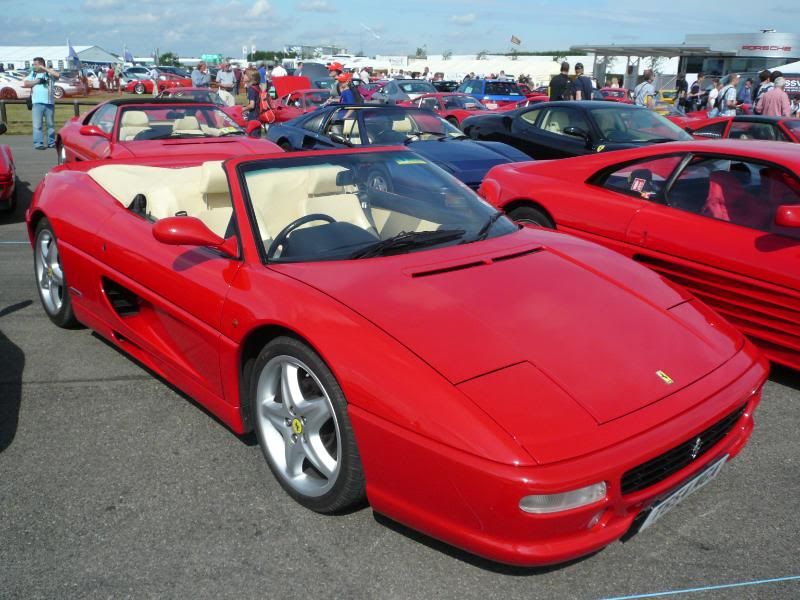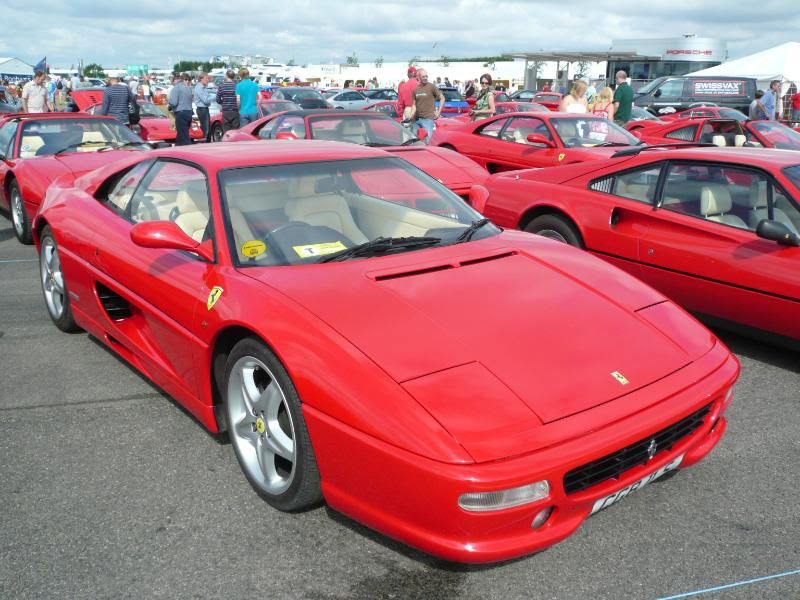 F40
456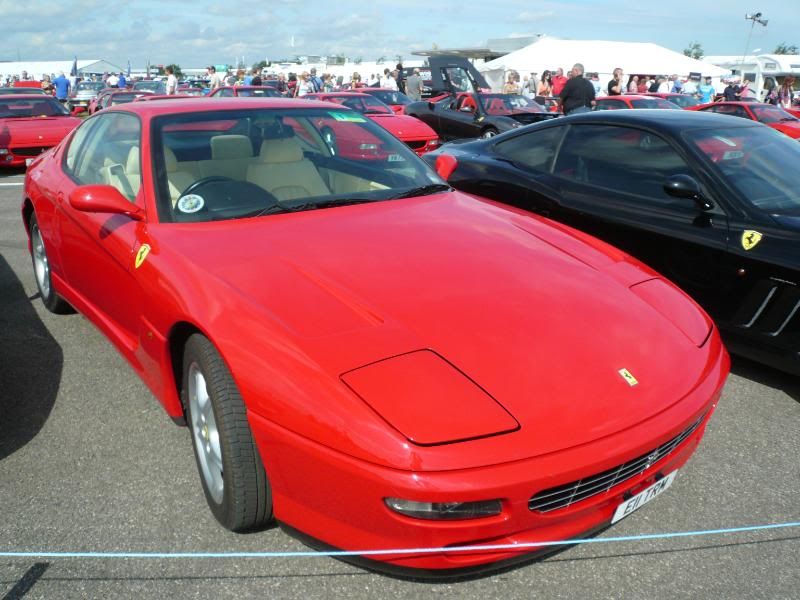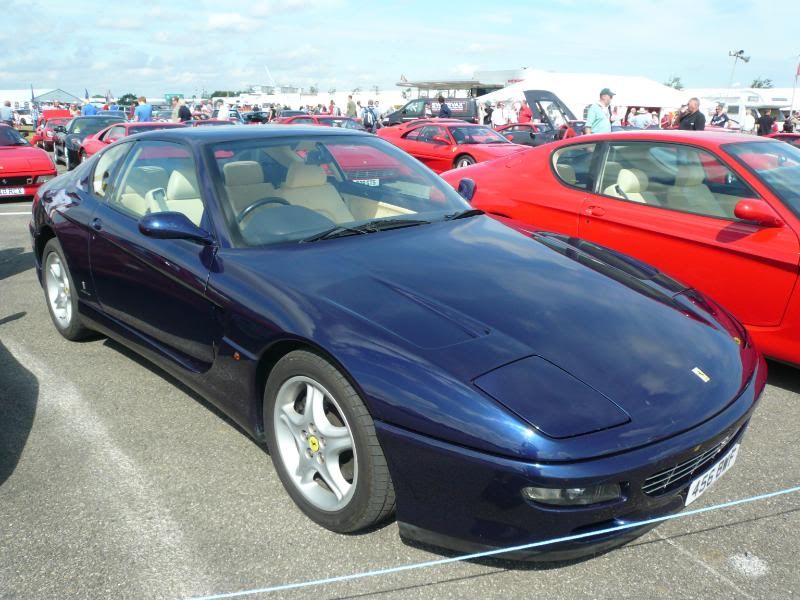 550/575M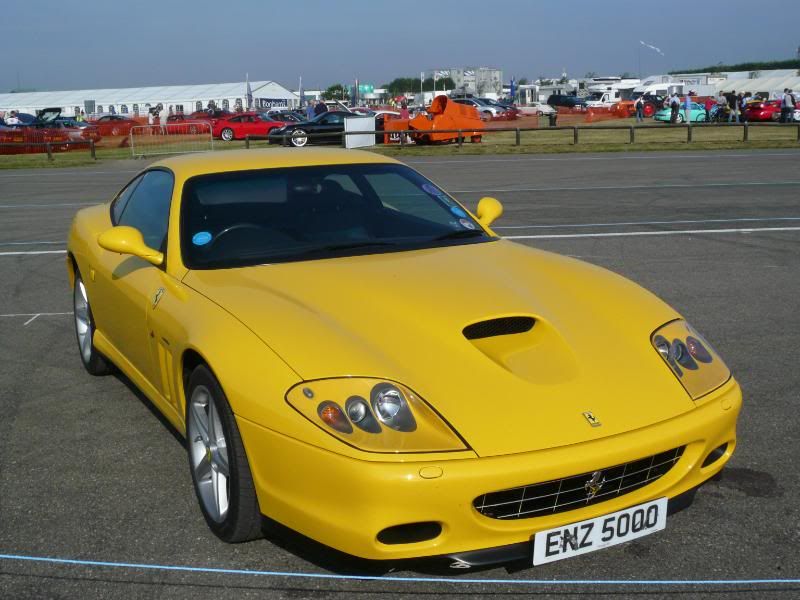 Enzo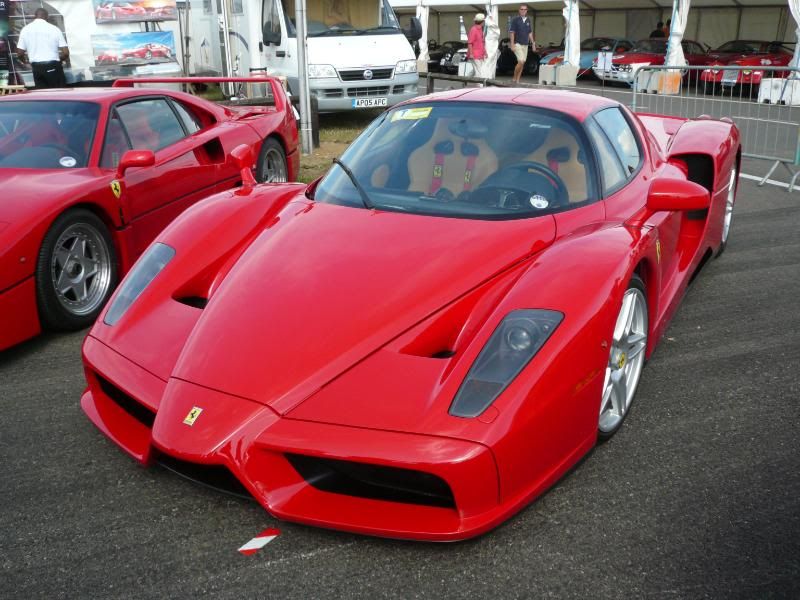 612 Scaglietti
360 Modena/430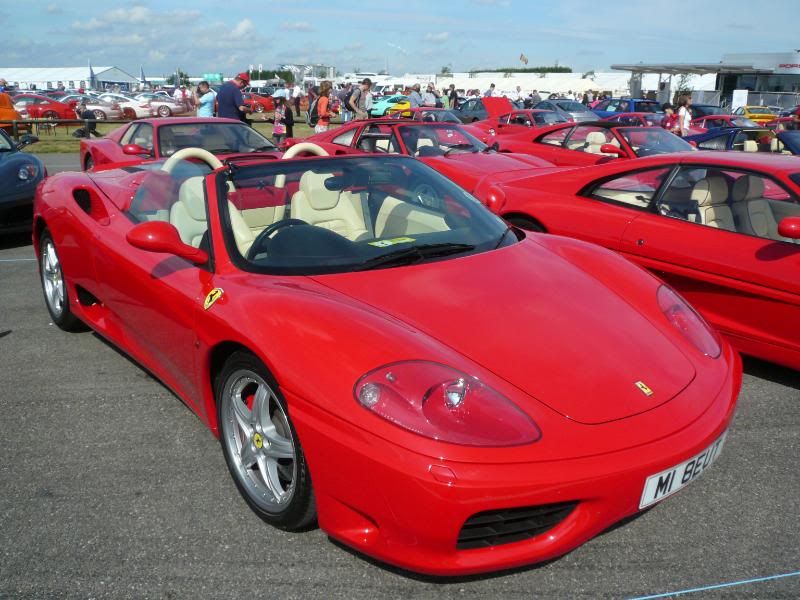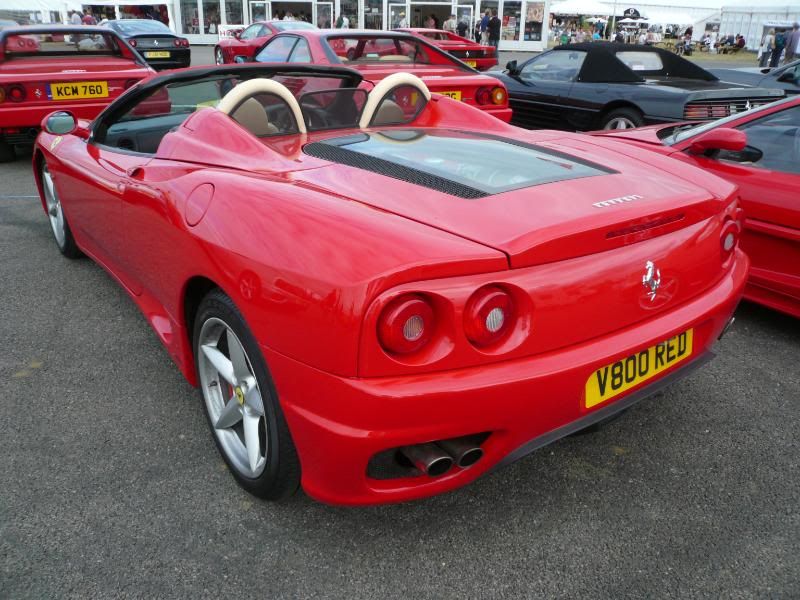 California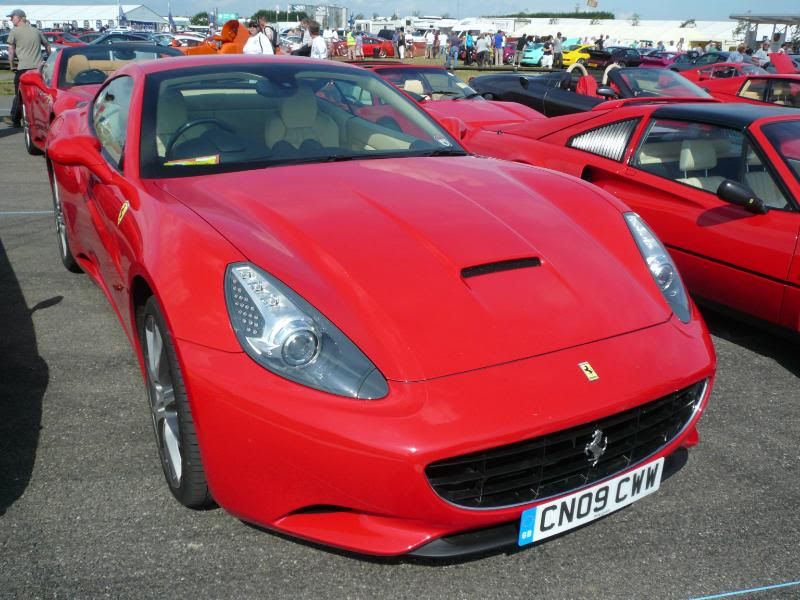 I did see a white 458 Italia drive in on site on Saturday, but never spotted it again, sadly.
FIAT
The Dino Owners Club had an area which on the Saturday was populated by 2 Spiders, and on the Sunday by 2 Coupe and a return of one of the Spider models. Very droolsome, as ever!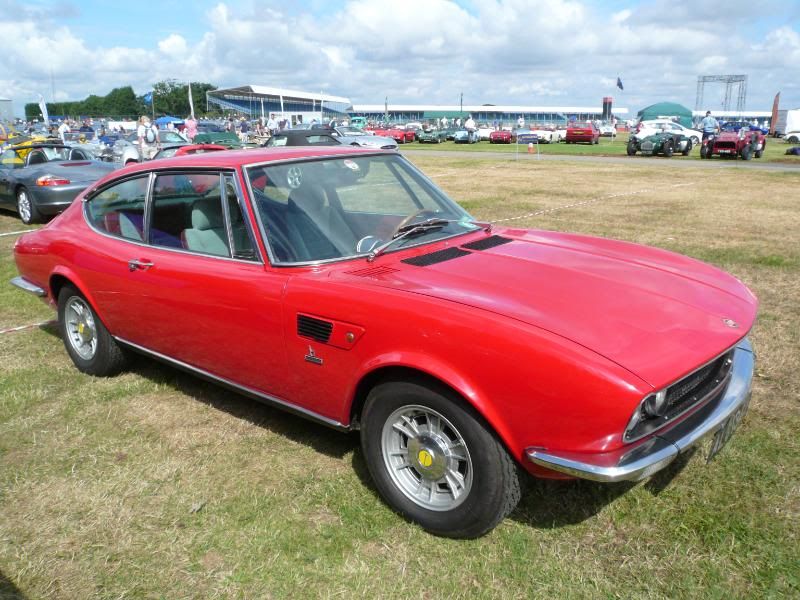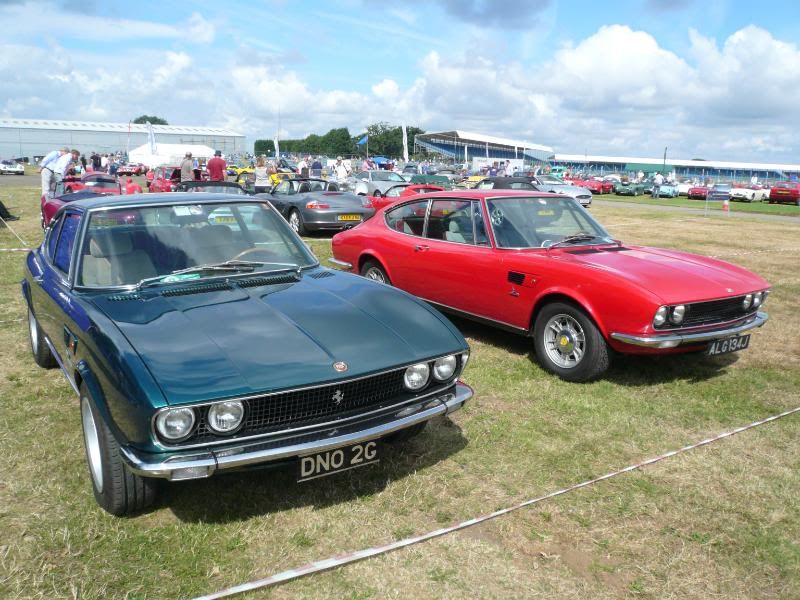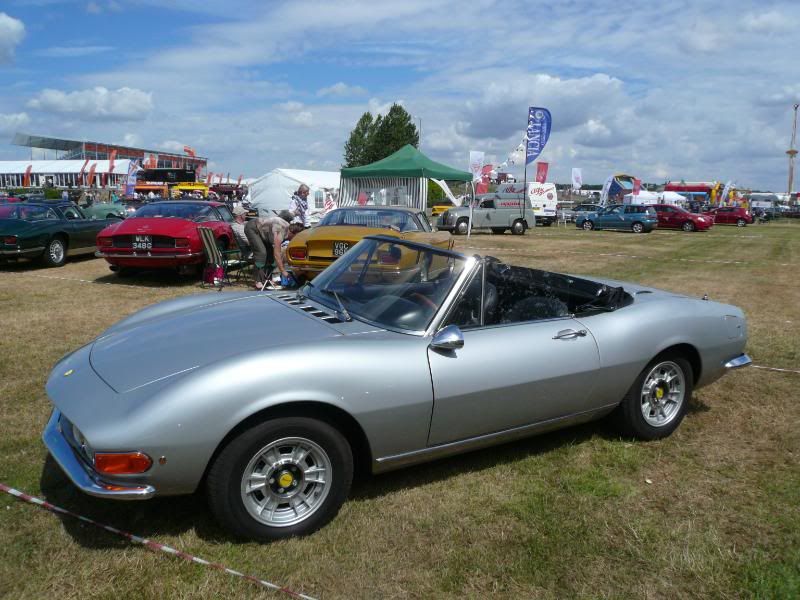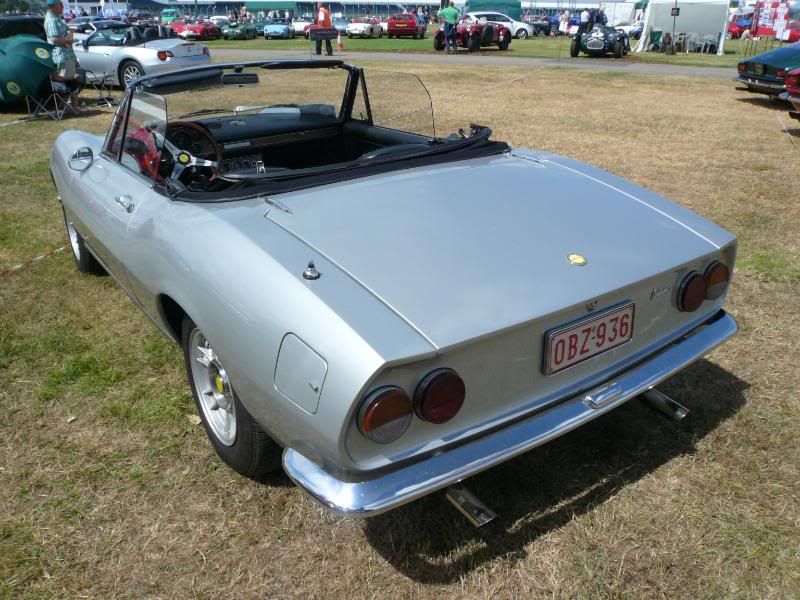 I did also find this example of the 500 Tributo Ferrari, one of the cars that was initially owned by a Ferrari dealer for use as a courtesy car. Very nice.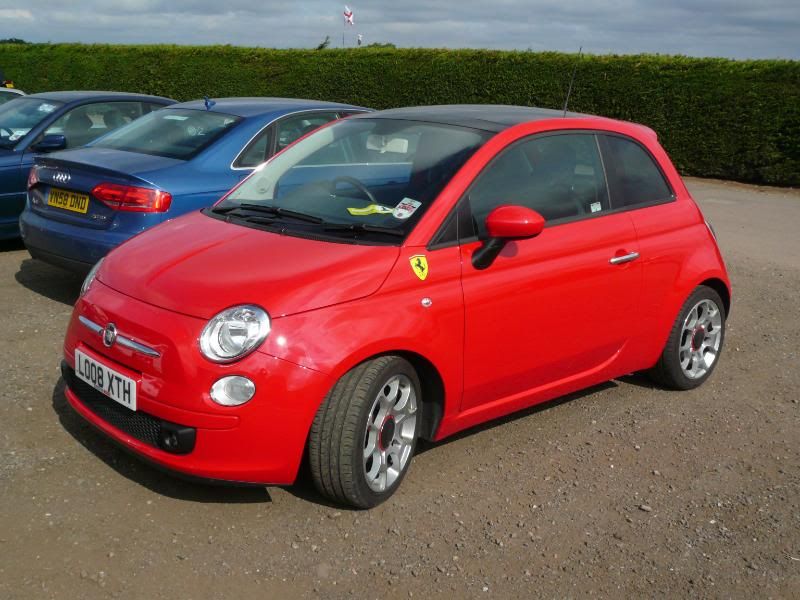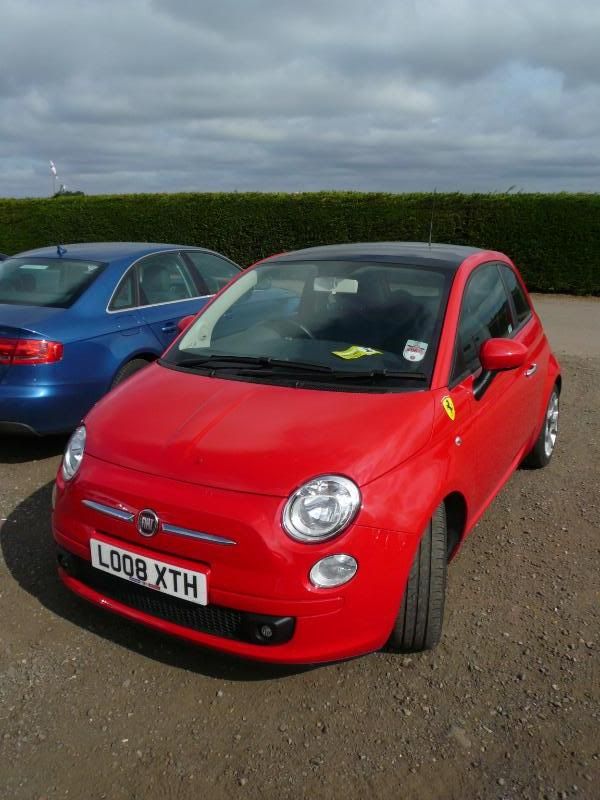 FORD
This is Chris Notley's GT, and was parked up near the hospitality units, so I assume he was on duty inside. I did not see him, or his wife.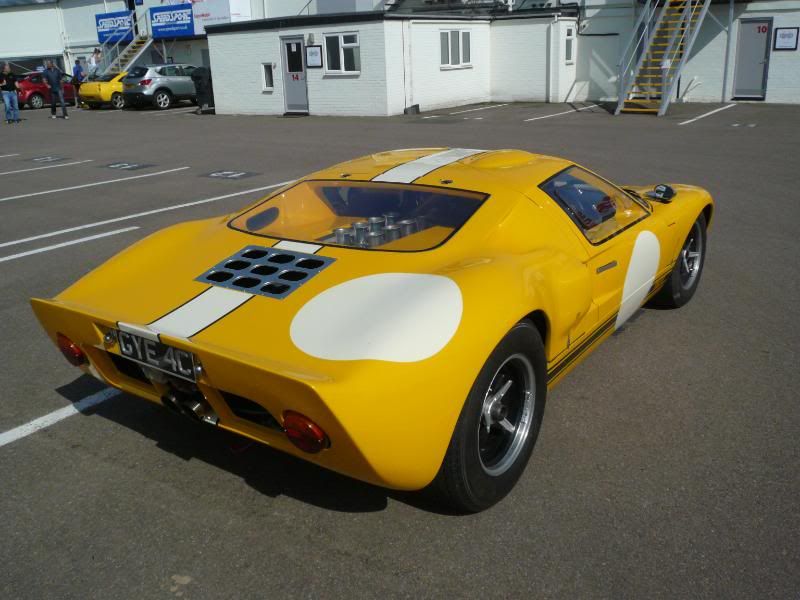 GINETTA
Four cars to see here: the G15 is familiar.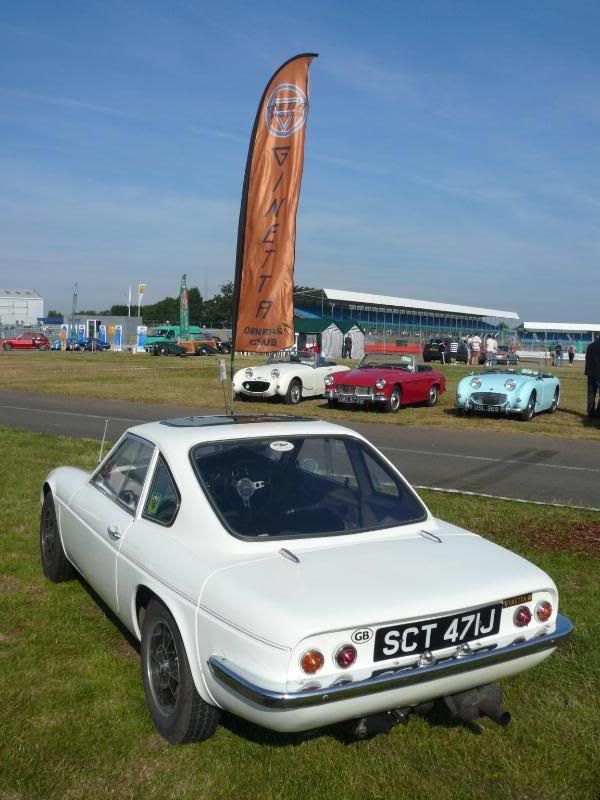 The G32 is moderately familiar, too.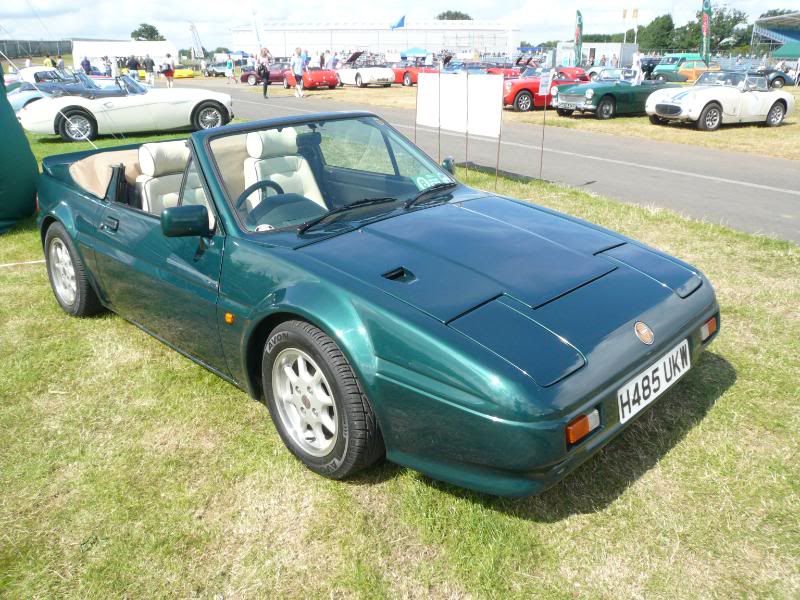 This one, though, was completely new on me. I learned that it is one of a handful of the G10/G11 models that were made between 1965 and 1970. The G10 featured a 4.7 litre V8 US Ford engine under the bonnet, and does indeed share a number of components with the MGB, which is why there is more than a little visual resemblance. Only six cars were made before the visually similar G11 was launched, which had a 4 cylinder engine under the bonnet. Supply issues from British Leyland meant that only 12 of these cars were made. The car I saw started out life as a G11, but has had a 5.0 litre V8 Ford engine put under the bonnet.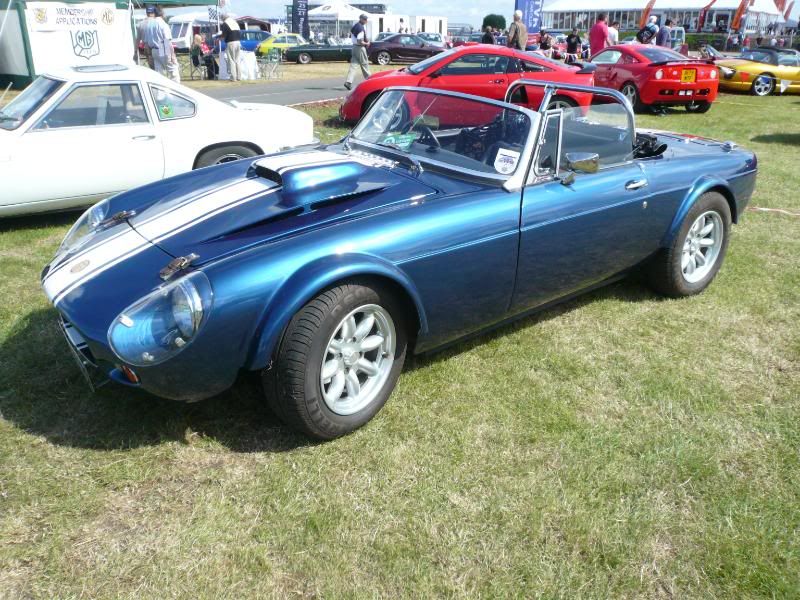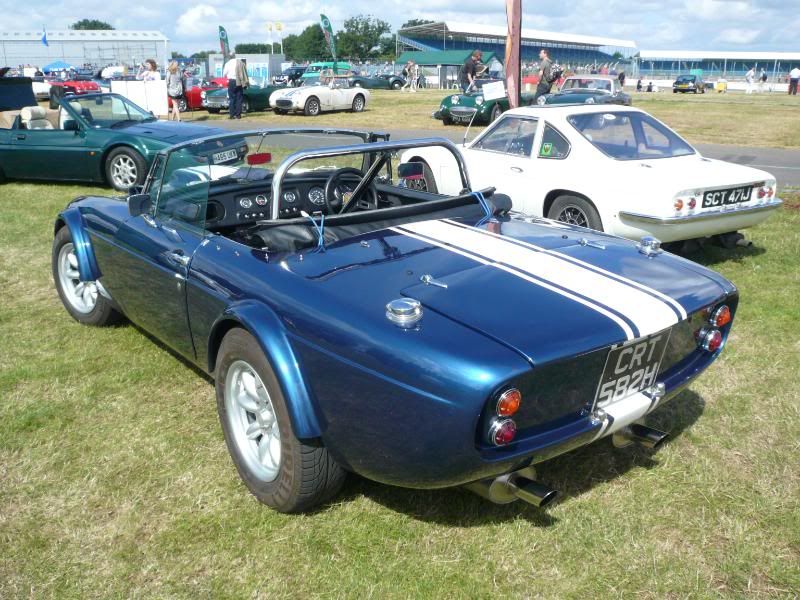 GTM
A number of these Libra kit cars were on show, as was the case last year.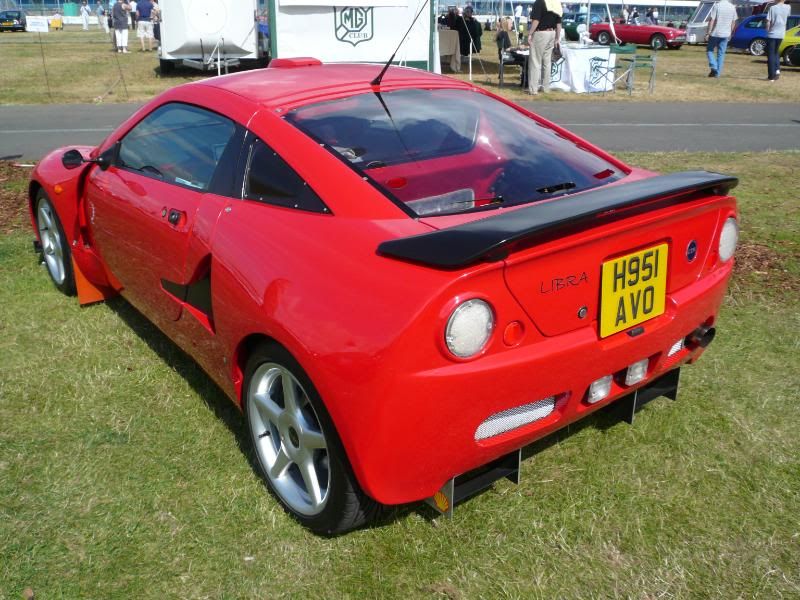 HEALEY
People often forget that before the tie up with Austin, Healey produced a range of costly  high performance sports cars, and several of these hand-built cars were on show.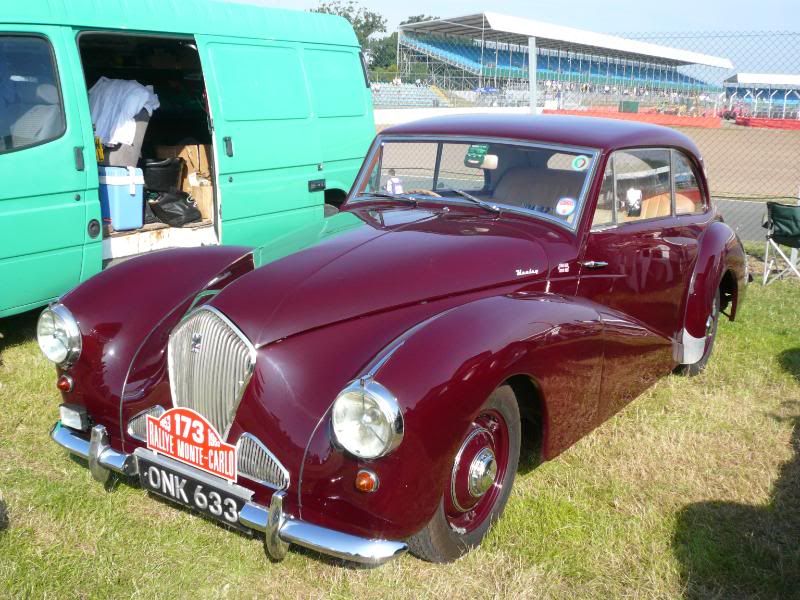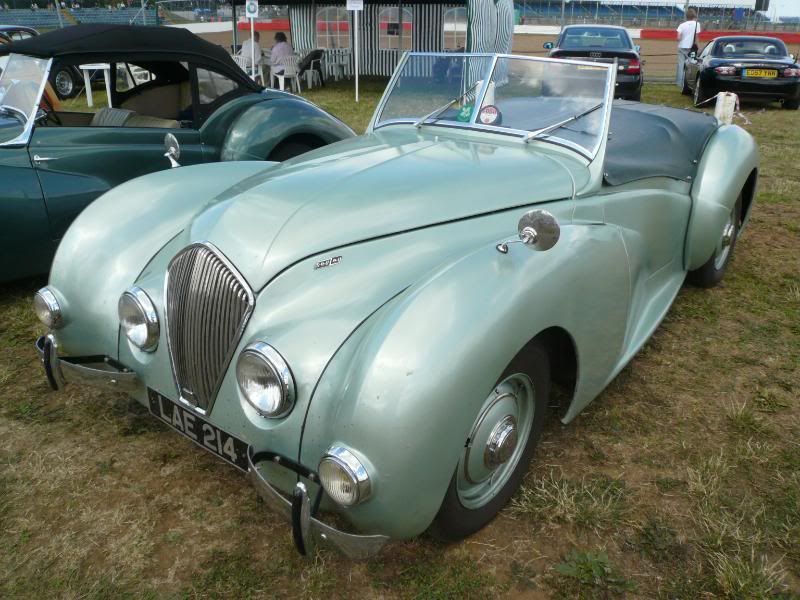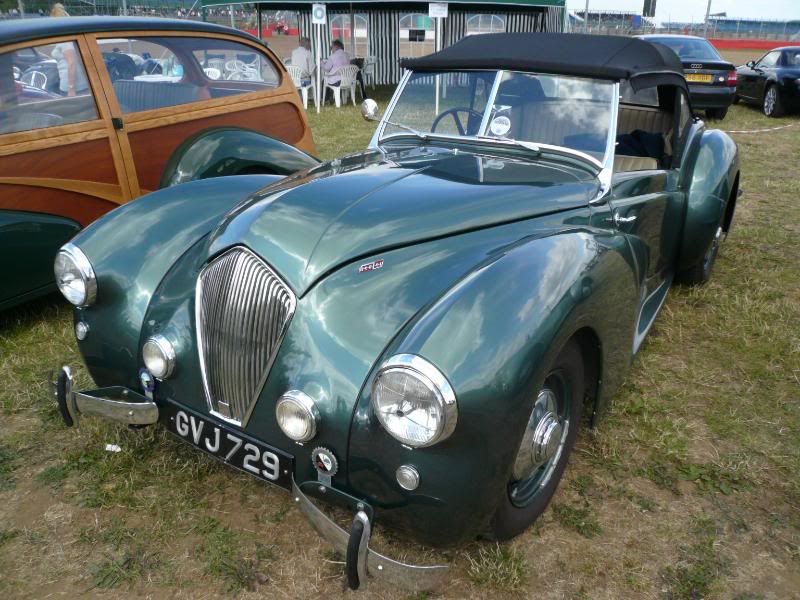 This wagon is particularly rare, as only a few were ever built and it is believed that only 2 survive.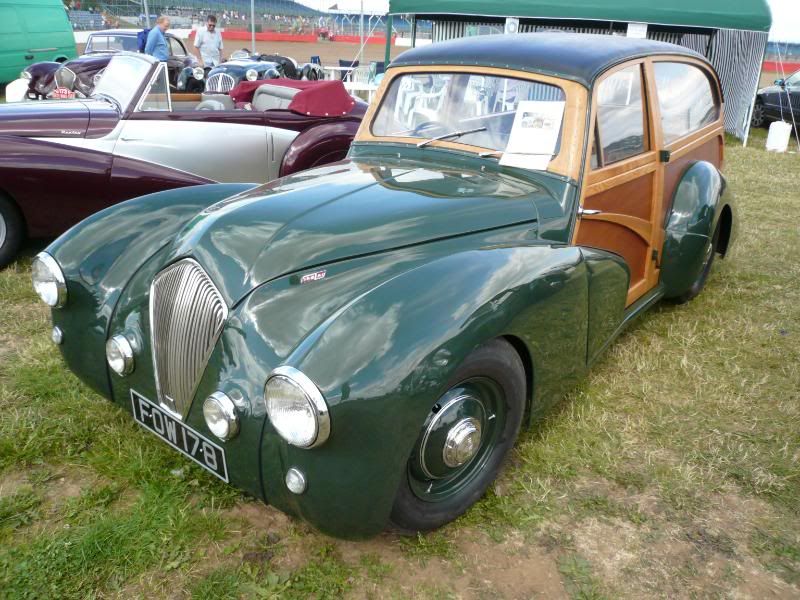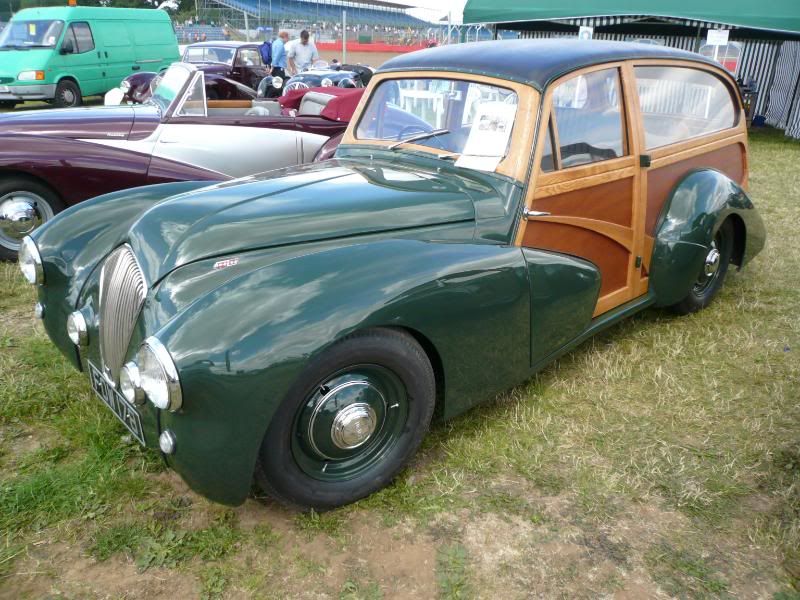 HONDA
Two separate display areas with Honda cars in them: the NSX owners and the S2000 Owners.
There were only a few NSX cars early on the Saturday, but every time I wandered by, more cars had arrived, so ultimately there were probably about 20 models from the long life cycle of this model.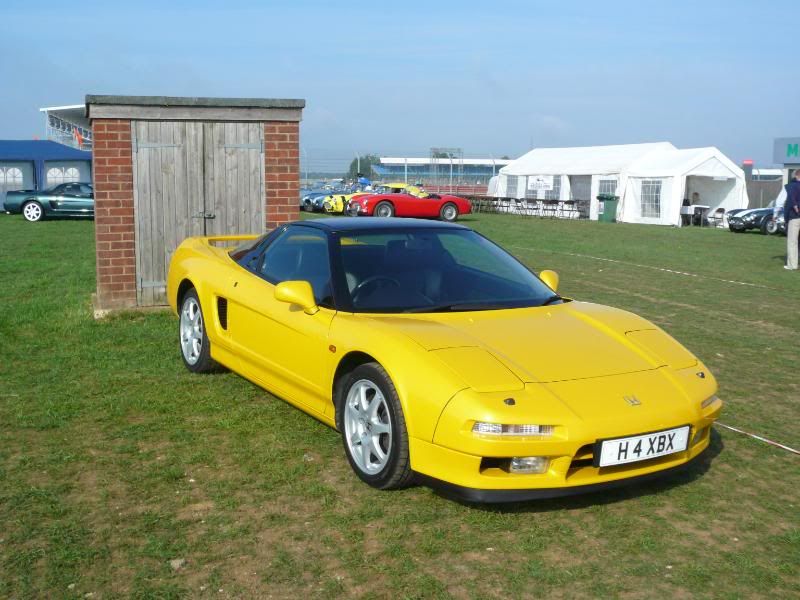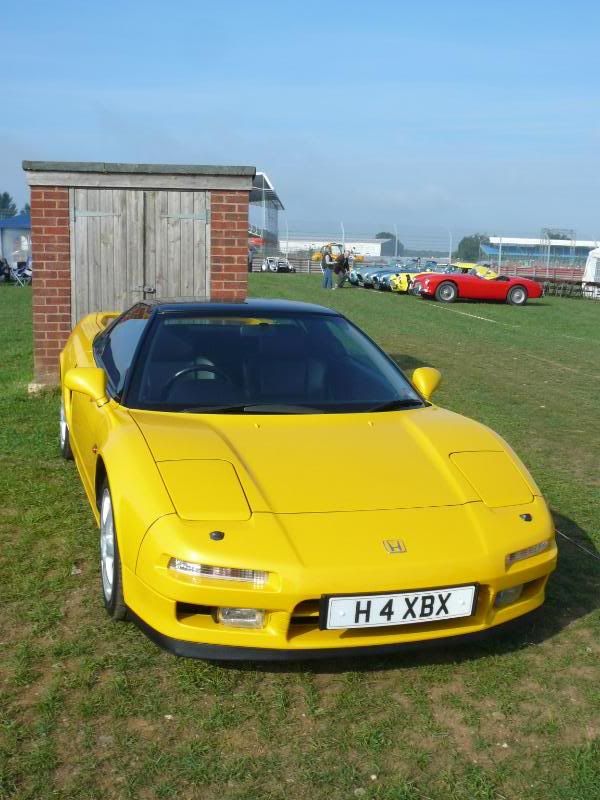 The S2000s were less in number, and many of them had been modified to some extent, some more tastefully than others!
HUMBER

A Super Snipe Estate car. Probably the nearest to a 5 Series Touring from 50 years ago that one could imagine.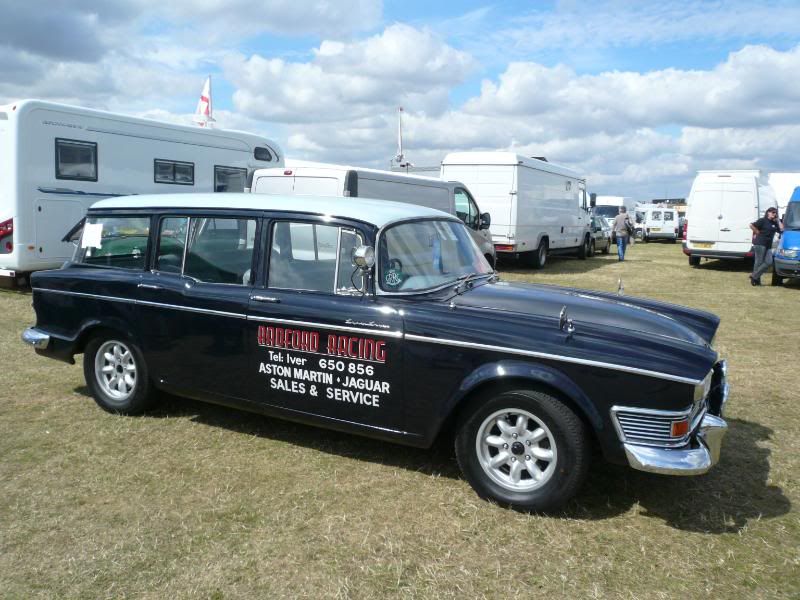 ISO
To see one Iso Grifo is both rare and a treat. But to see 4, all together is really special. Four cars did turn up to the event on the Saturday and close scrutiny revealed the fact that they were all different,, with manufacture dates ranging from 1966 to 1969, and one of them being an automatic.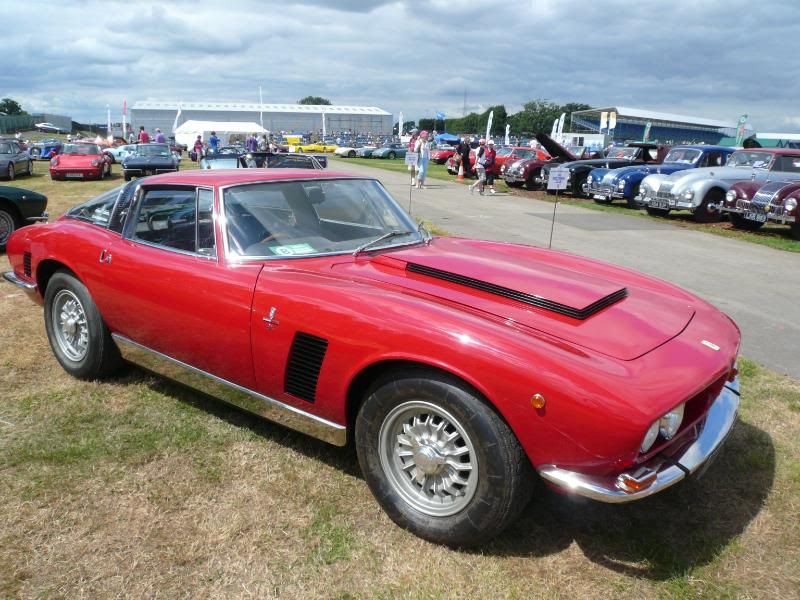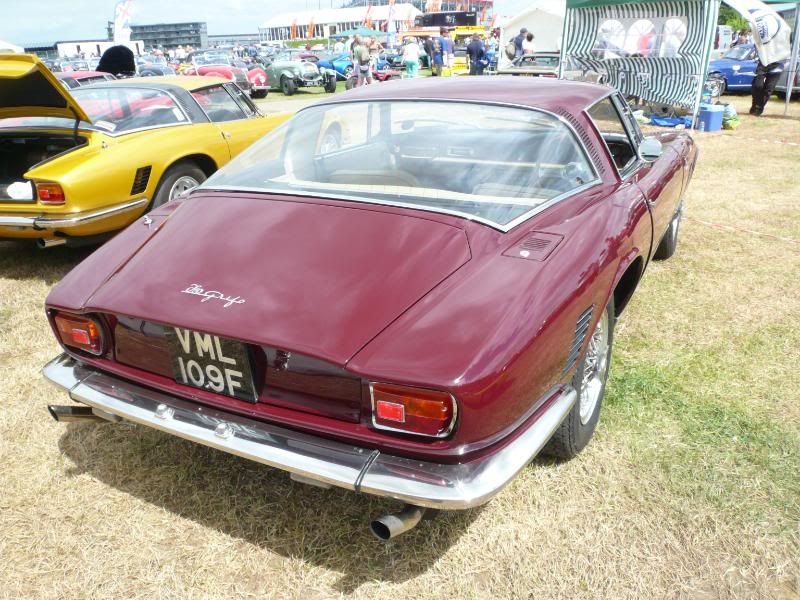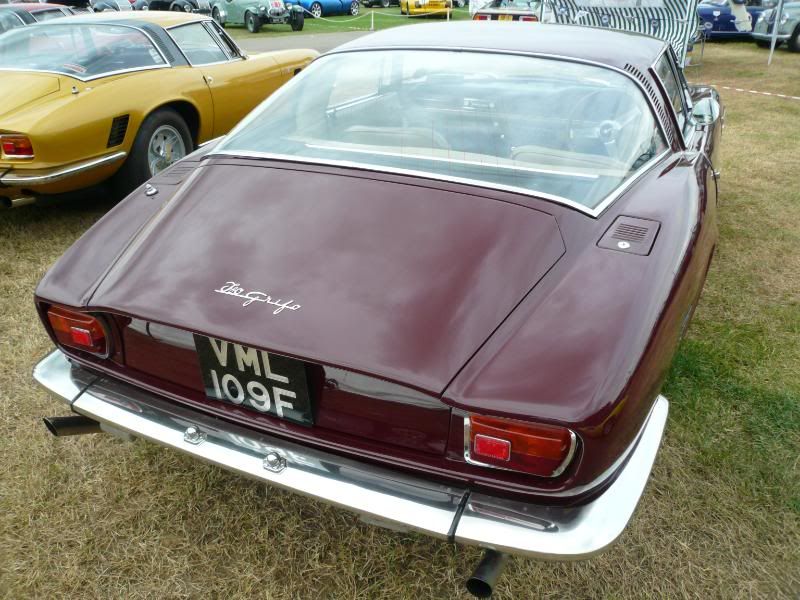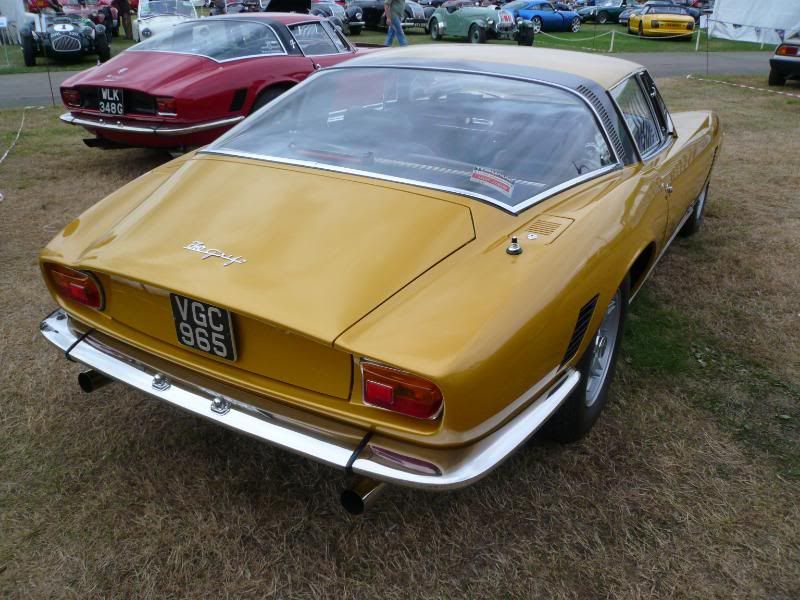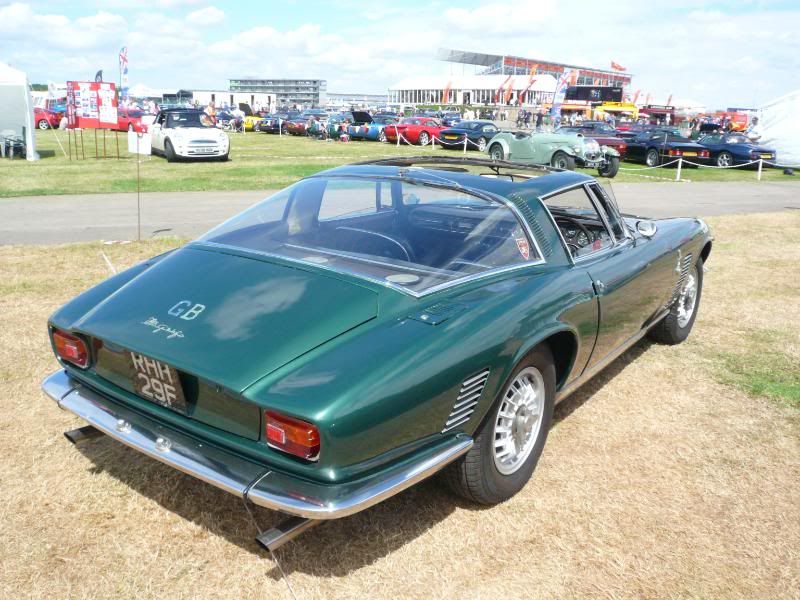 JAGUAR
A large area just inside the circuit was allocated to the Jaguar Drivers' Club, and they had amassed a wide variety of different models:
SS100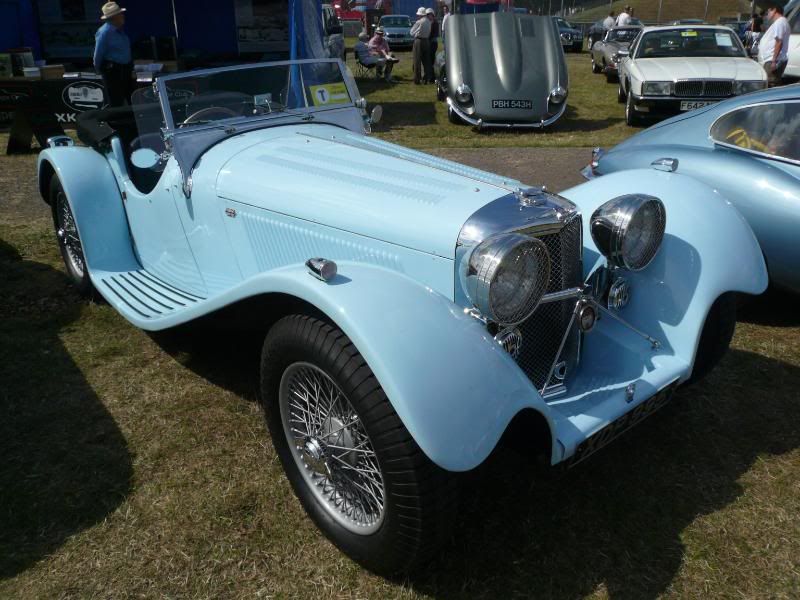 C and D Types, probably in replica mode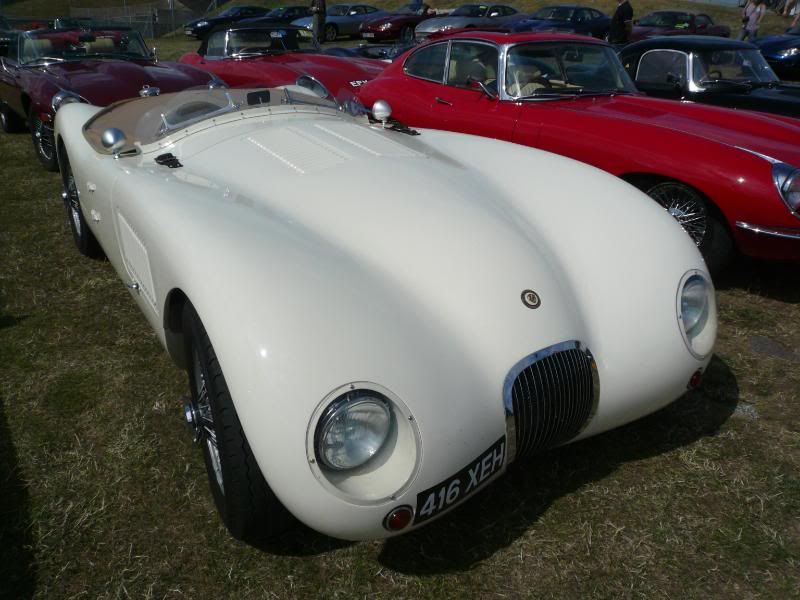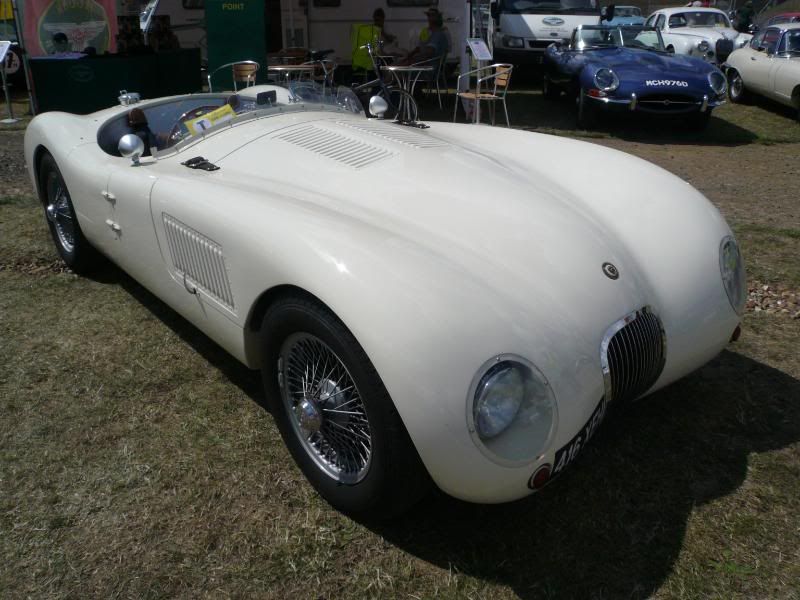 XK120/140/150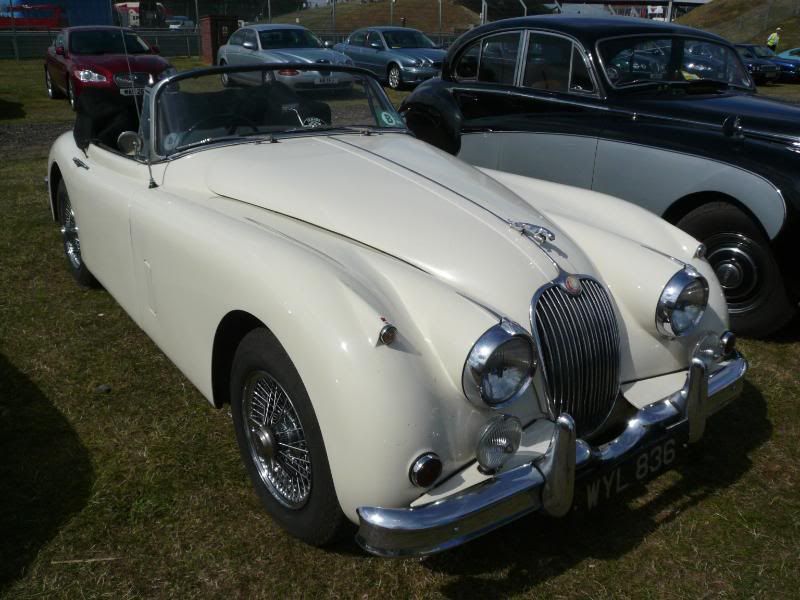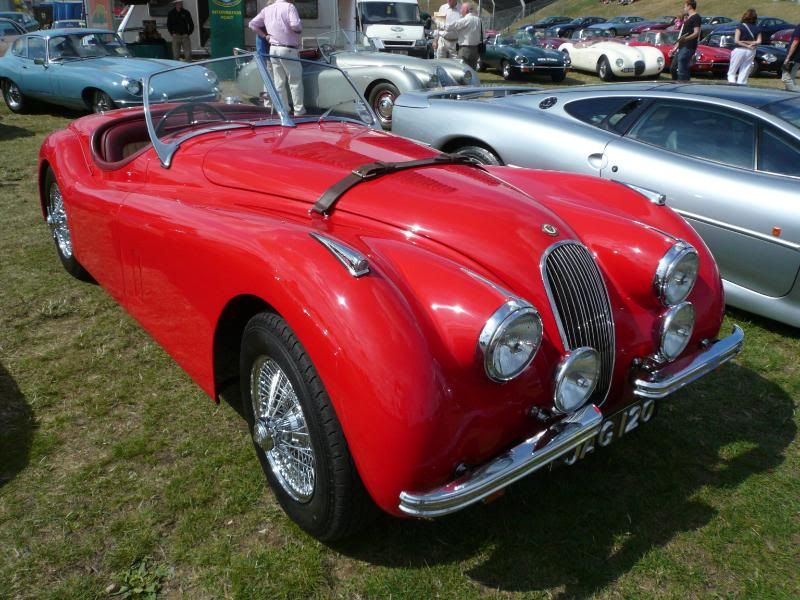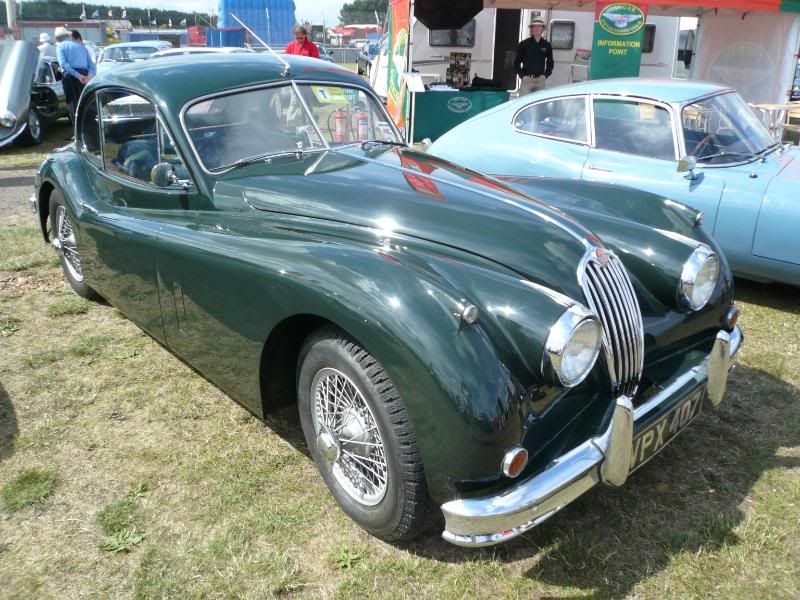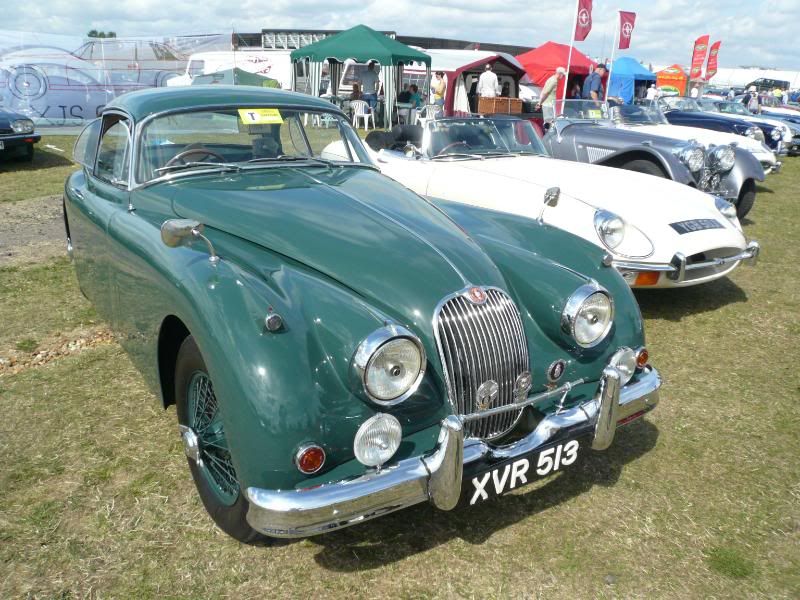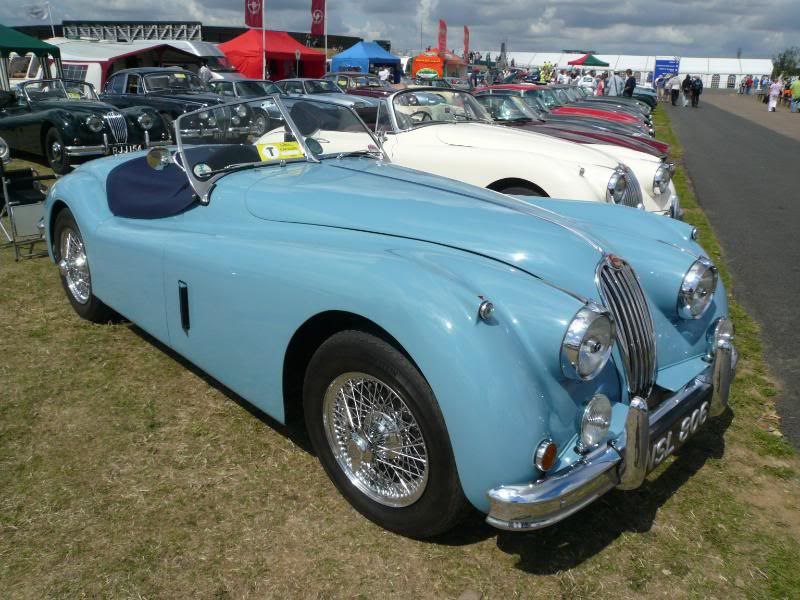 Mark 2 and Daimler V8 2.5 litre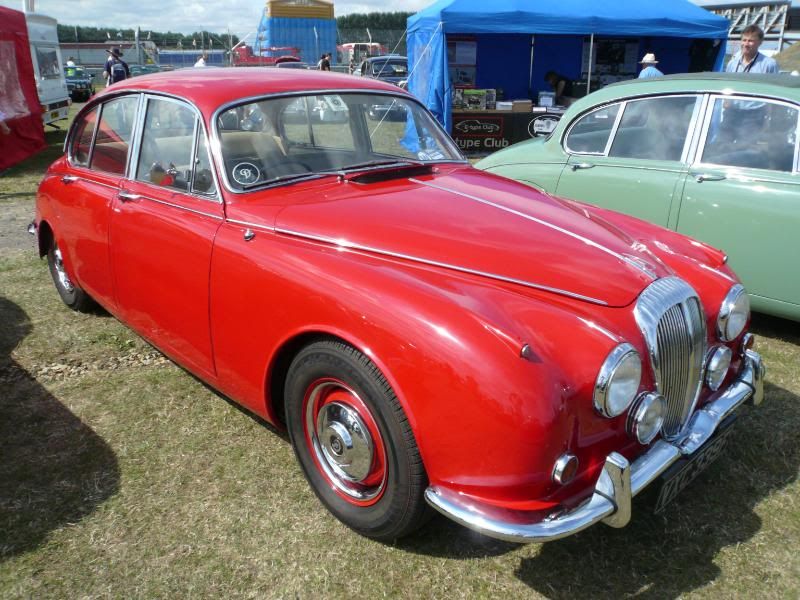 Mark IX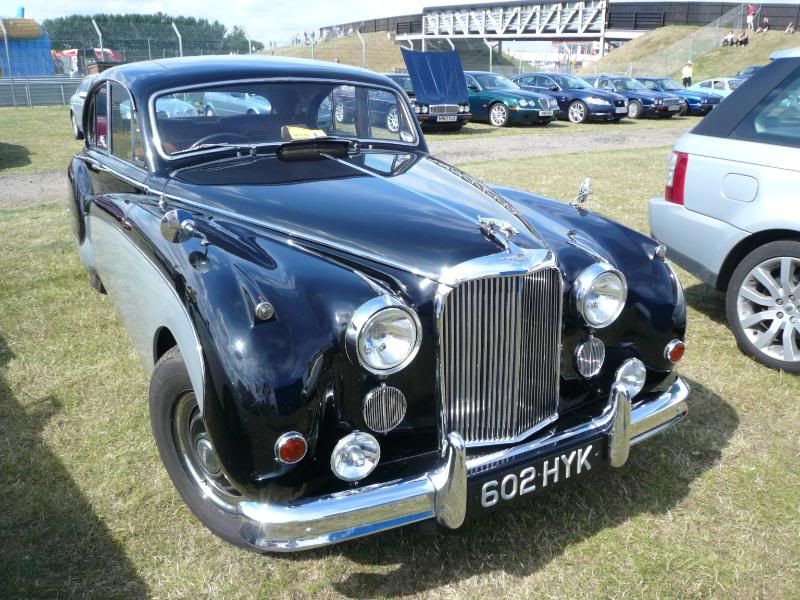 Mark X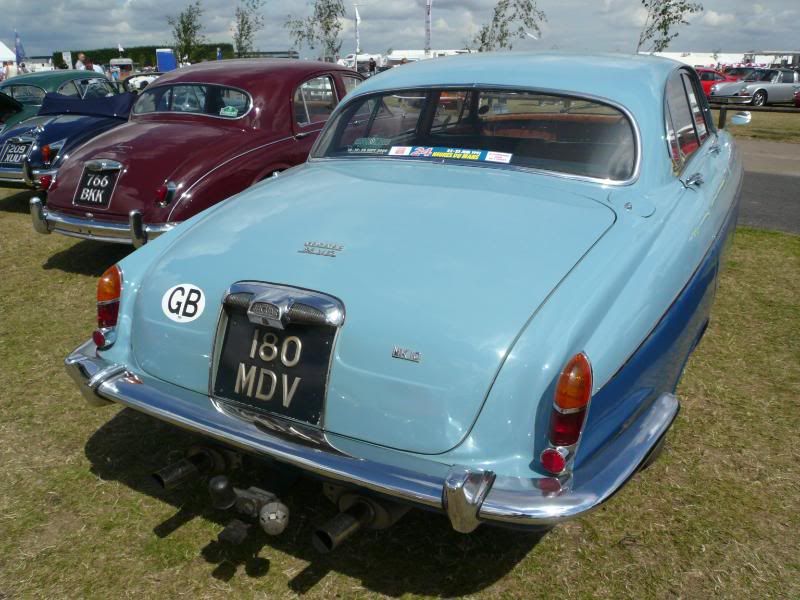 E Type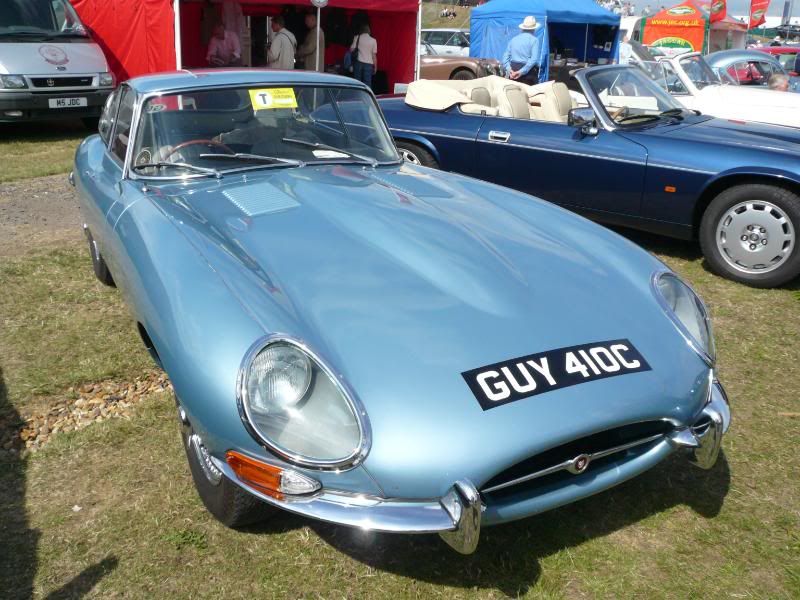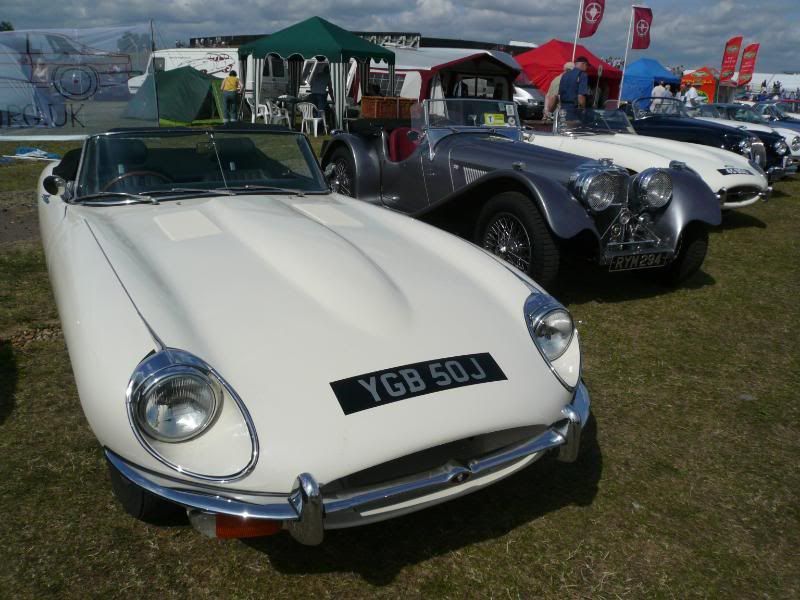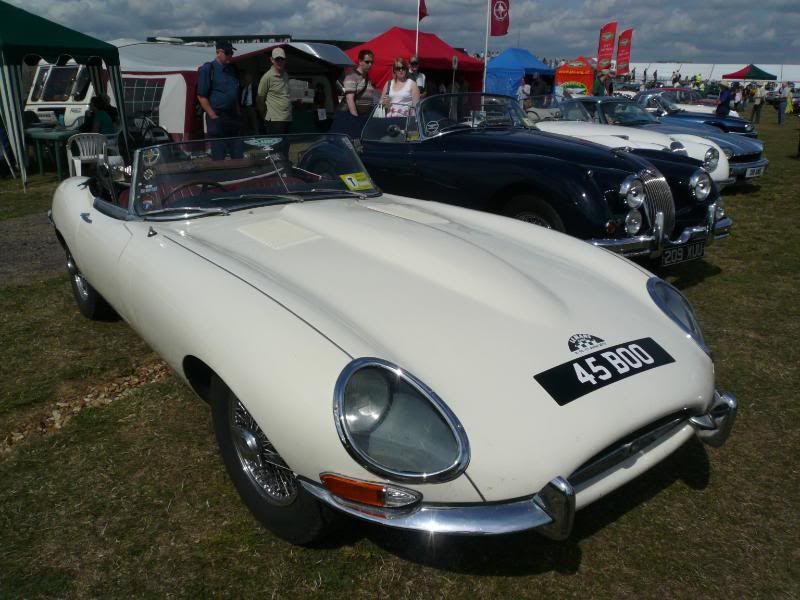 XJ and Daimler, including a rare 2.8 litre Series 1 car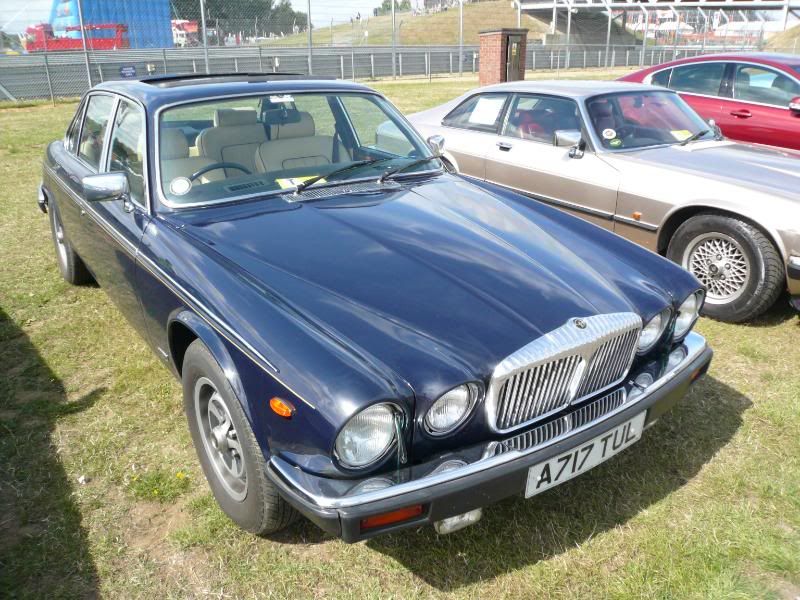 XJS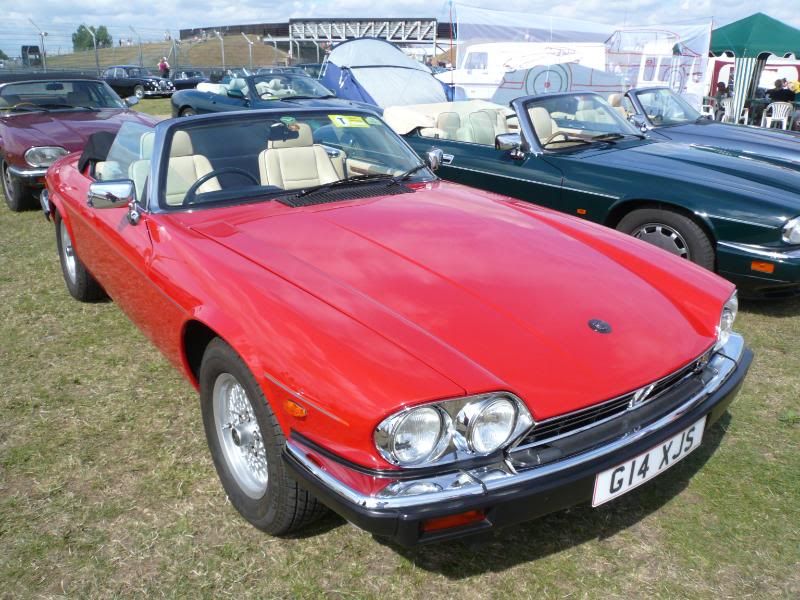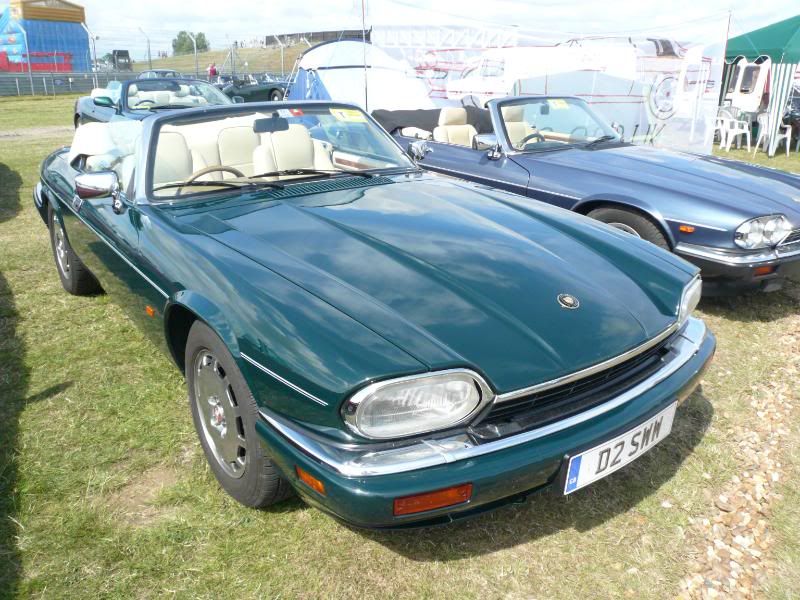 S Type
XF
XJ220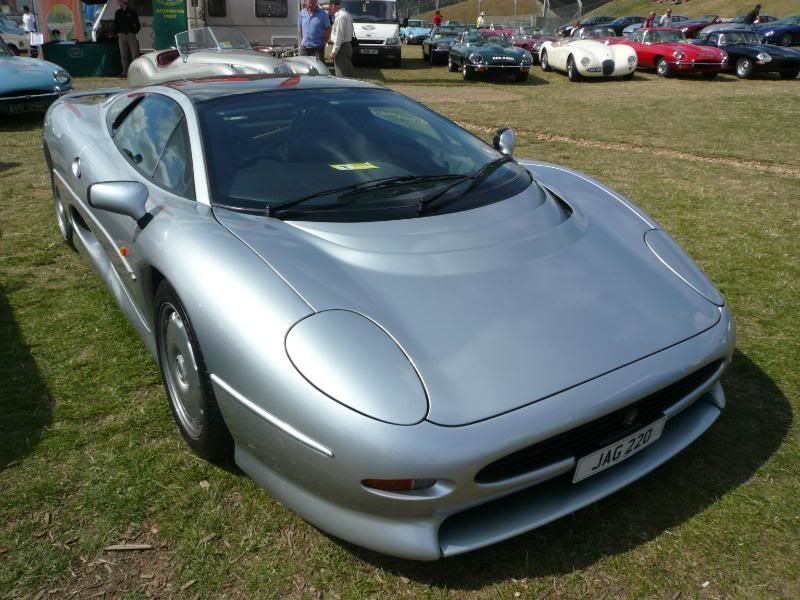 JENSEN
This one Jensen Healey was joined on Sunday by one of the 30 SV8 models that was made. Sadly, although I had a good look at this latter, and talked to the owner, I don't appear to have photographed it!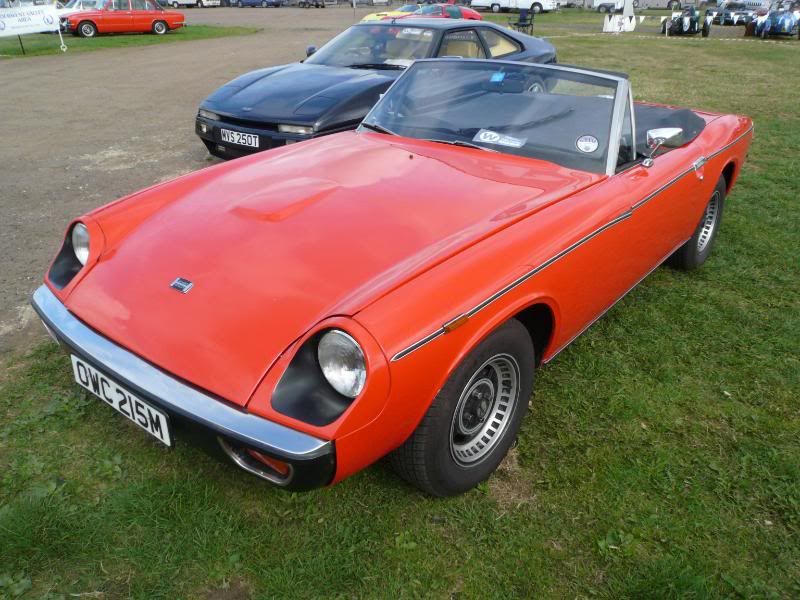 JOWETT
A couple of the convertible Jupiter models from this Bradford manufacturer's early 1950s range were in evidence.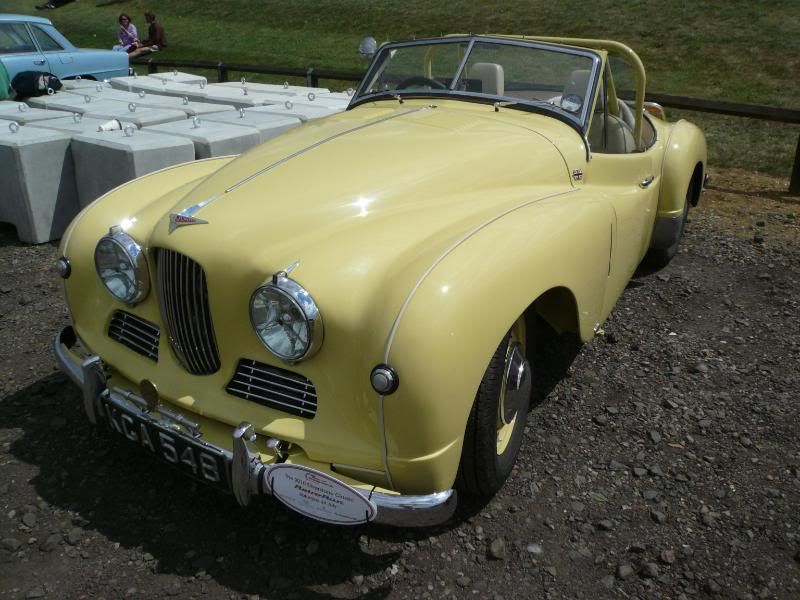 LAMBORGHINI
Conspicuous by their absence at previous events, I was pleased to see a number of Lamborghini cars in attendance, including 2 different Muira.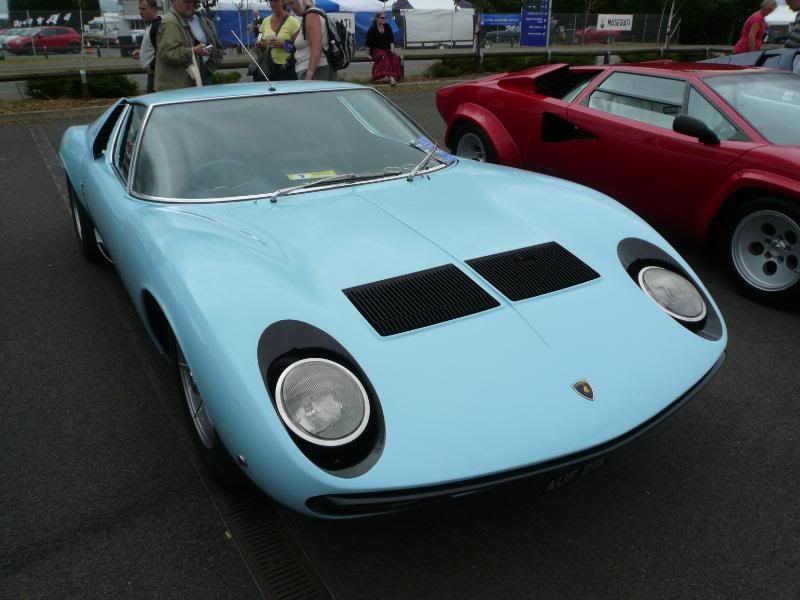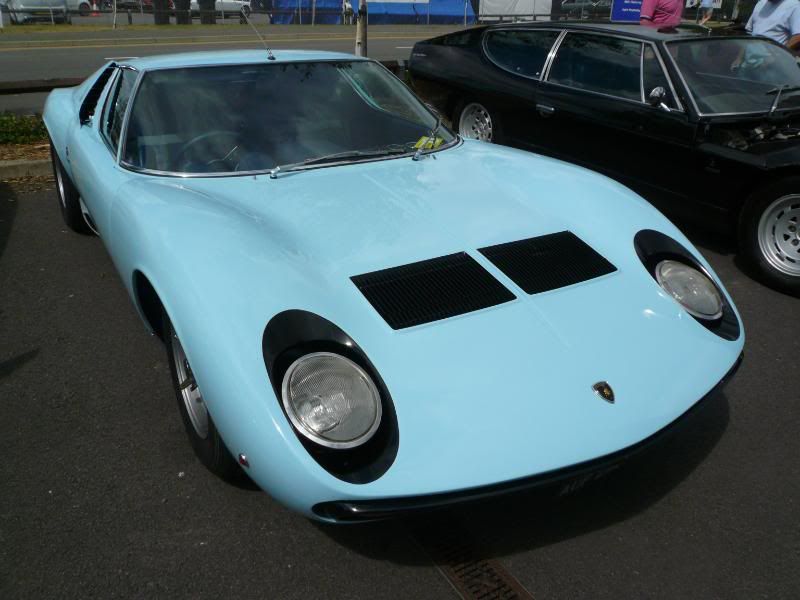 The transition from Uracco through the Silhouette to the Jalpa was easy to see when an example of each was parked up alongside each other.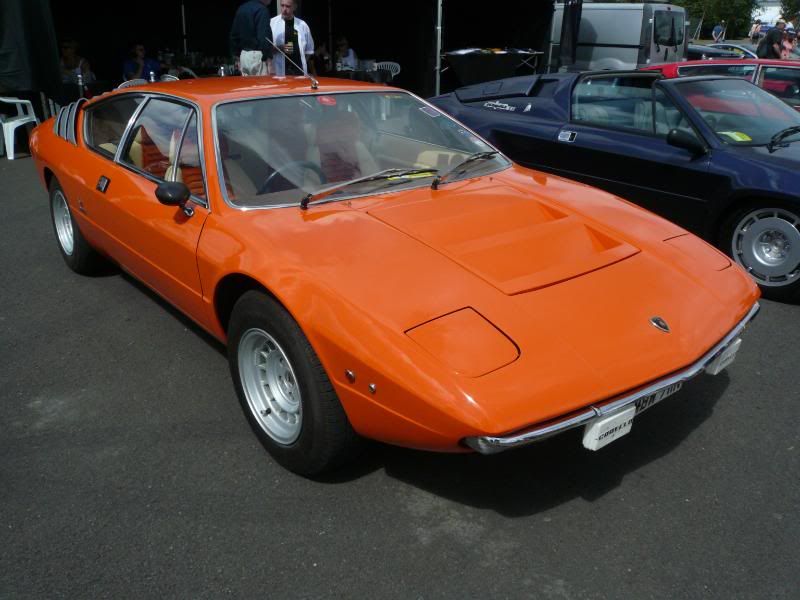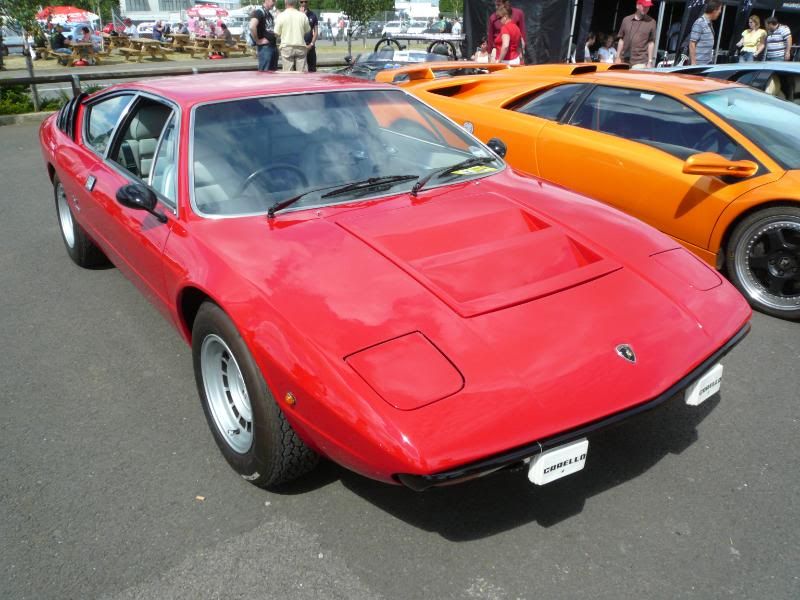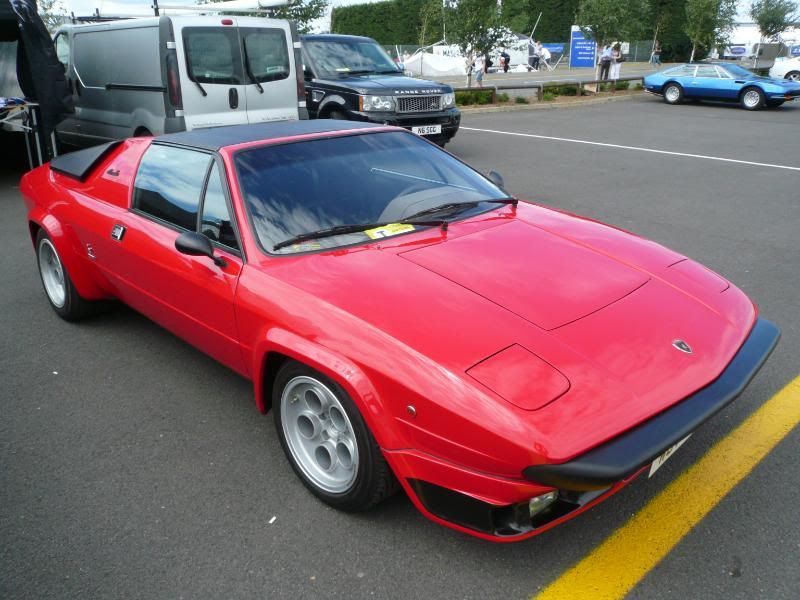 Espada
Jarama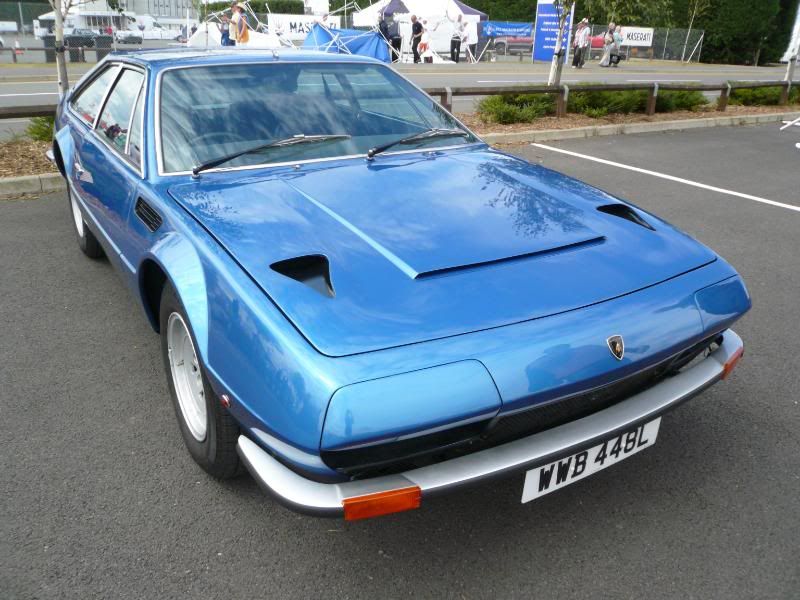 The Countach still attracts attention wherever it is shown and this event was no exception.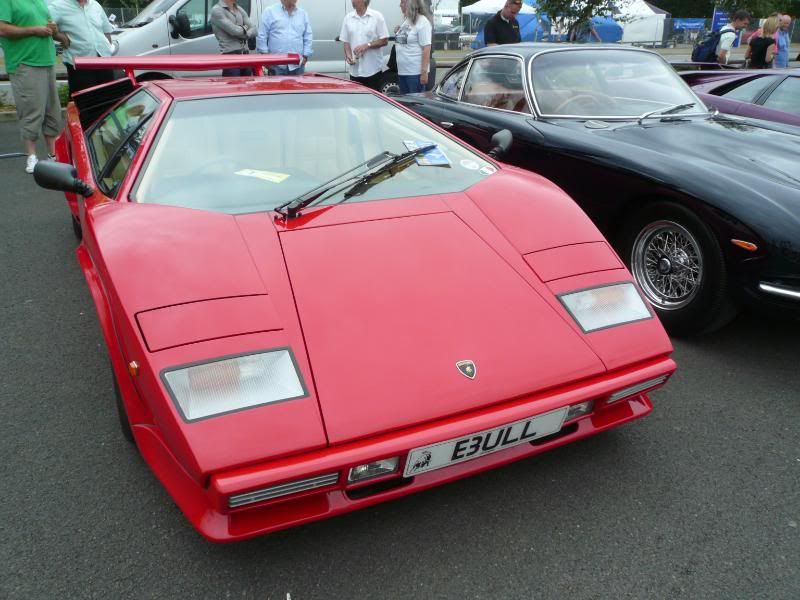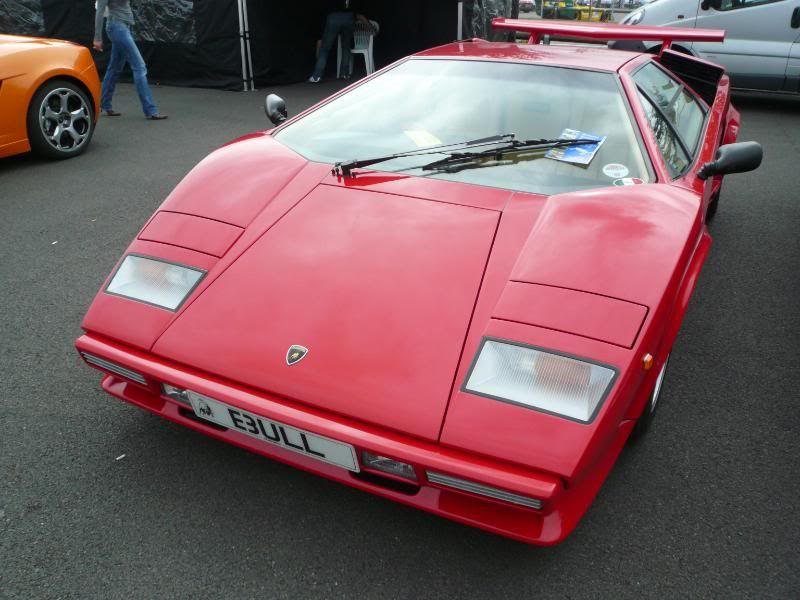 Diablo
Gallardo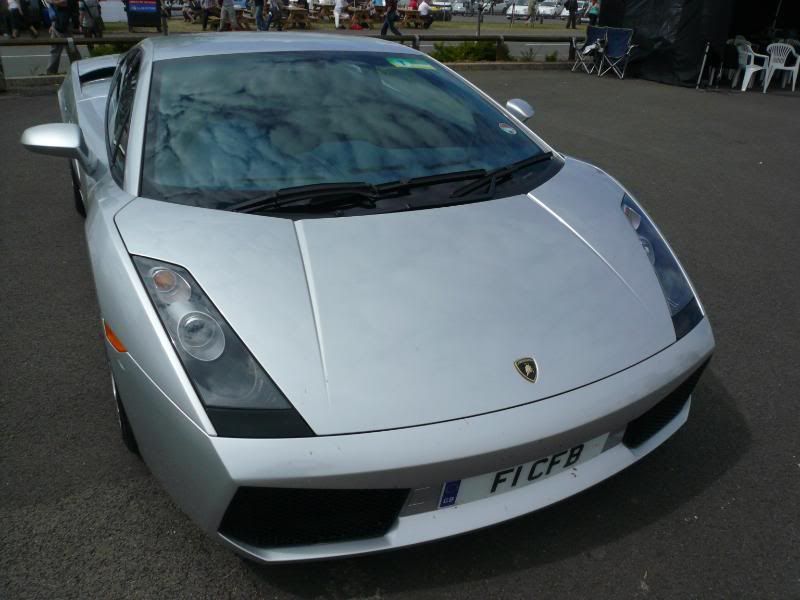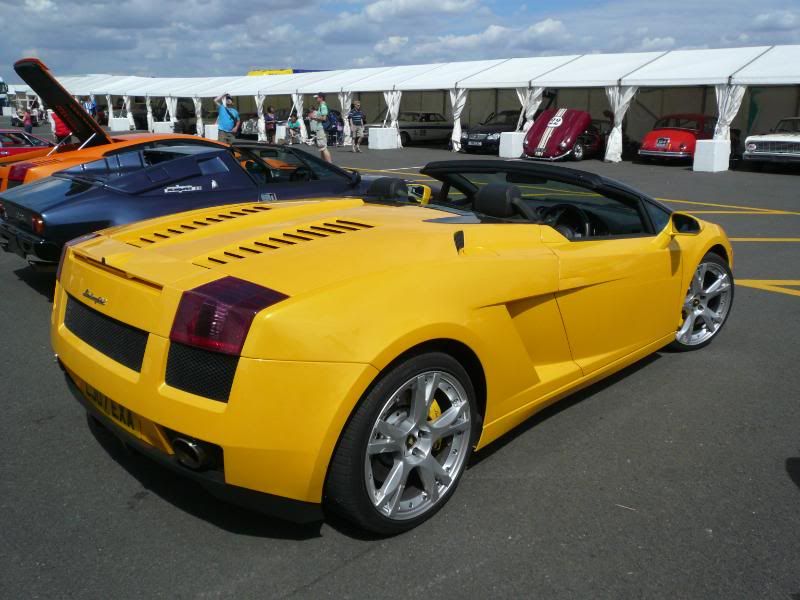 Murcielago
LANCIA

One of the rarest and most unusual vehicles of the whole event has to be this, a 1958 Appia Fourgoncino. This van, based on the little Appia Berlina had been owned by an Italian wine merchant, who had used it for carrying cases of wine around until very recently, and it was only earlier this year that the car was brought over to the UK. It was in absolutely top condition, and made for an impressive sighting.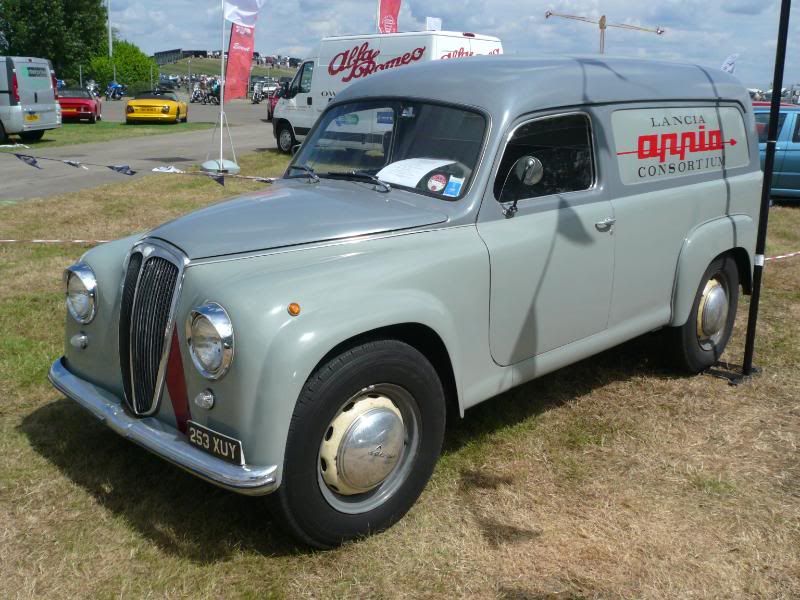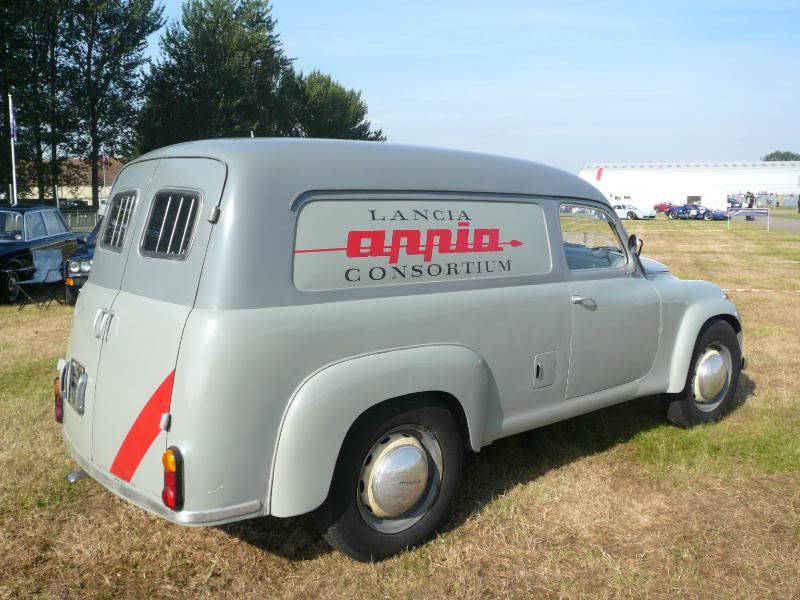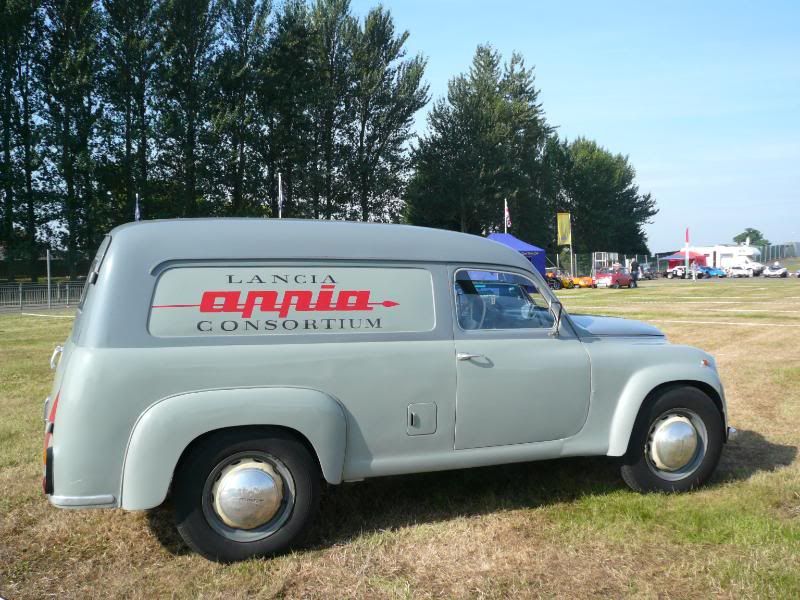 There were plenty of other rare cars on the Lancia stand.

Flavia based models included a Berlina, the Zagato Coupe and my favourite, the 2000 HF Coupe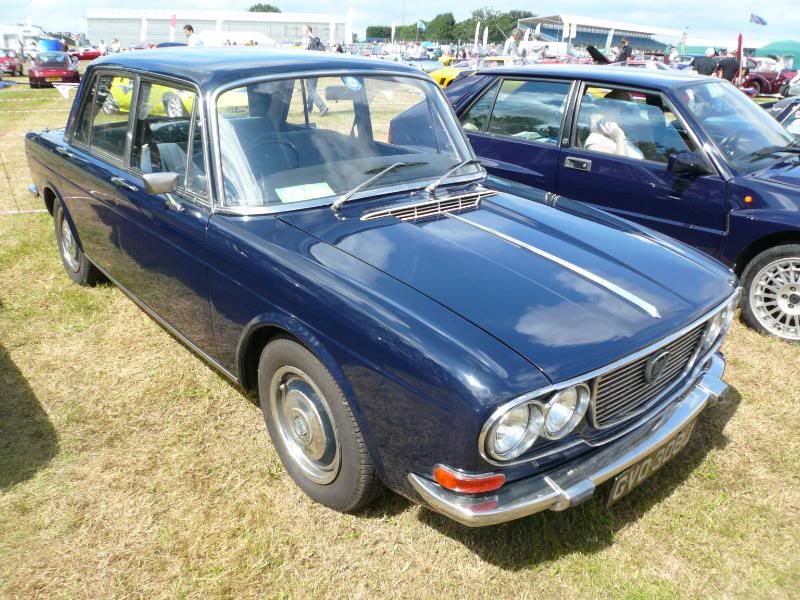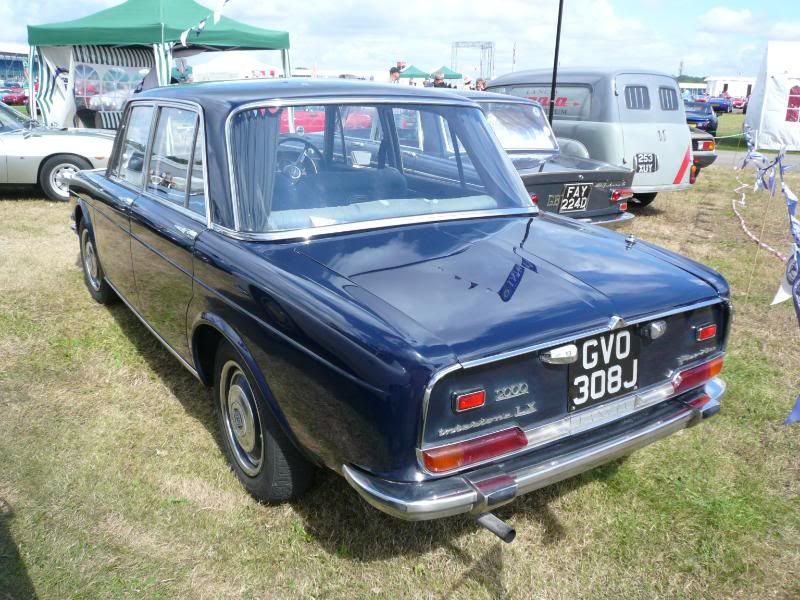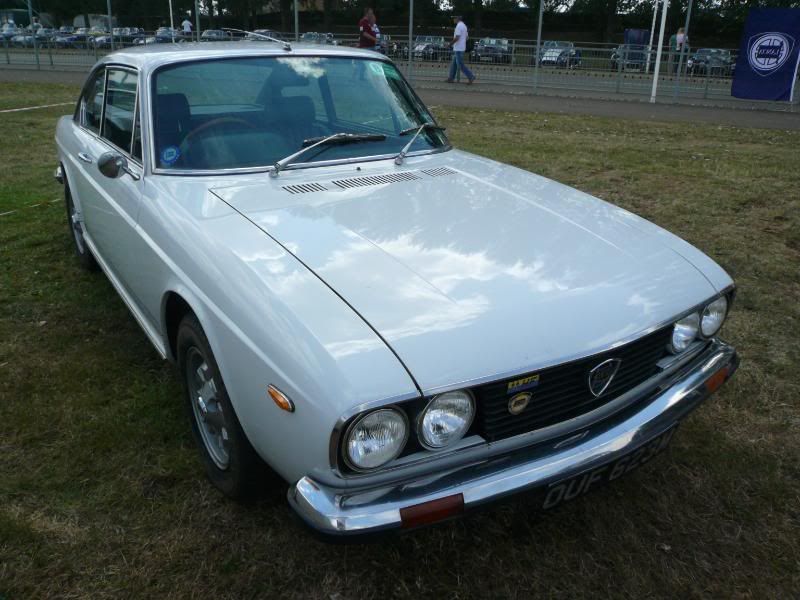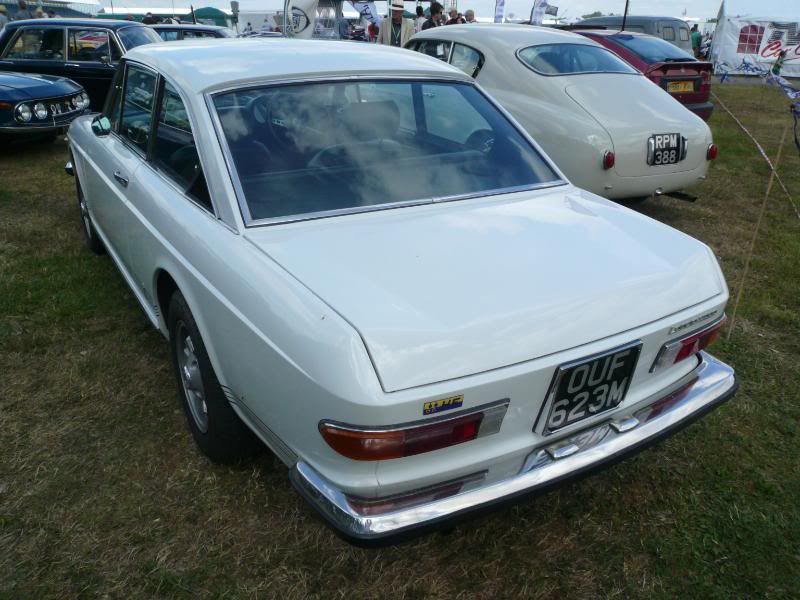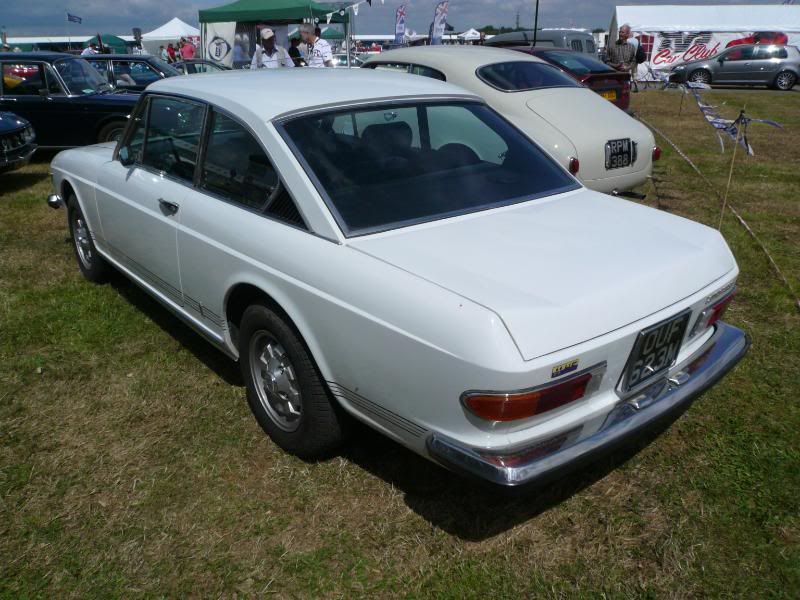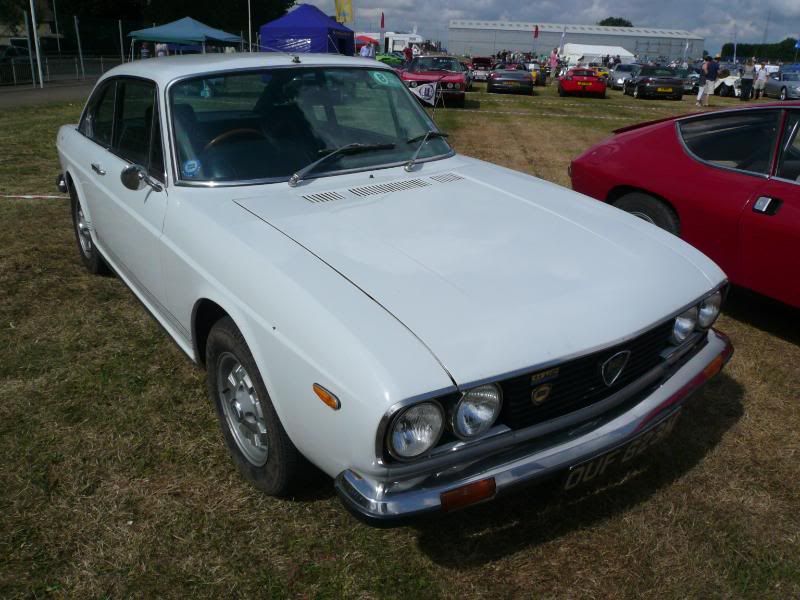 Several Fulvia models, too, with Berlina, and the Zagato and regular Coupe models to enjoy.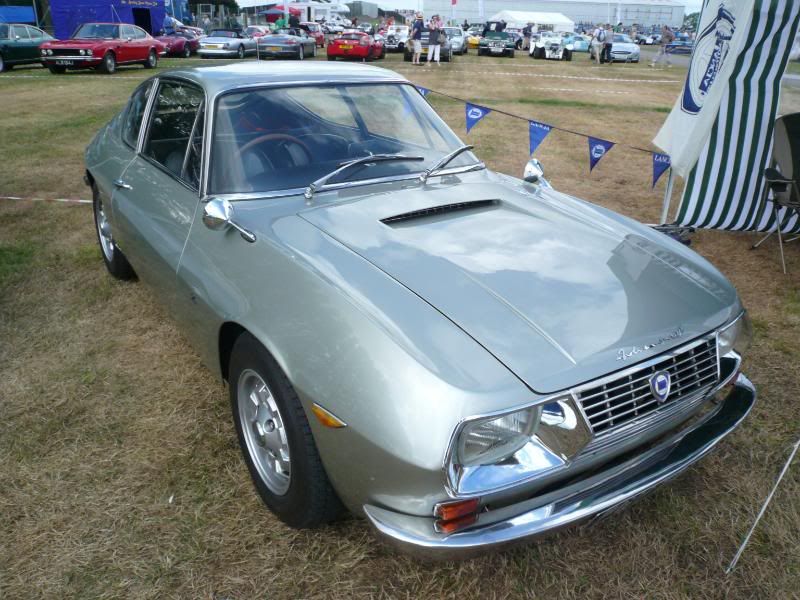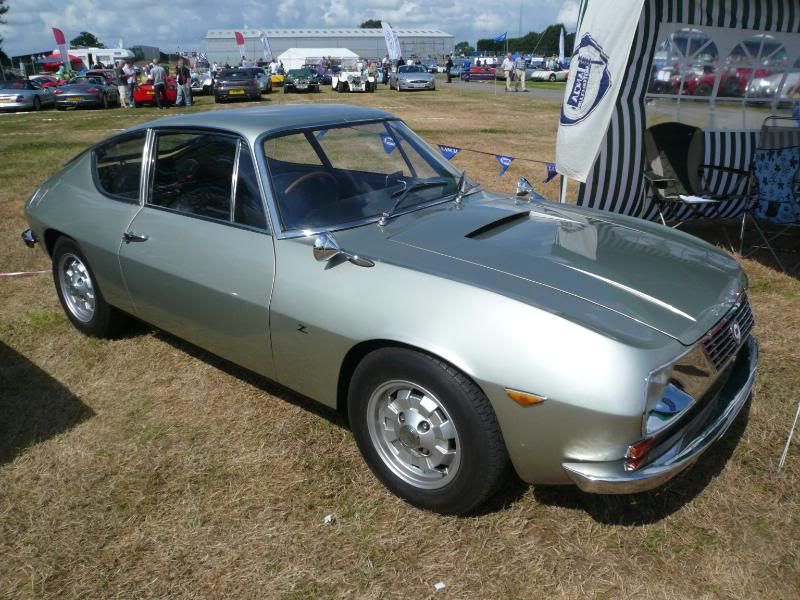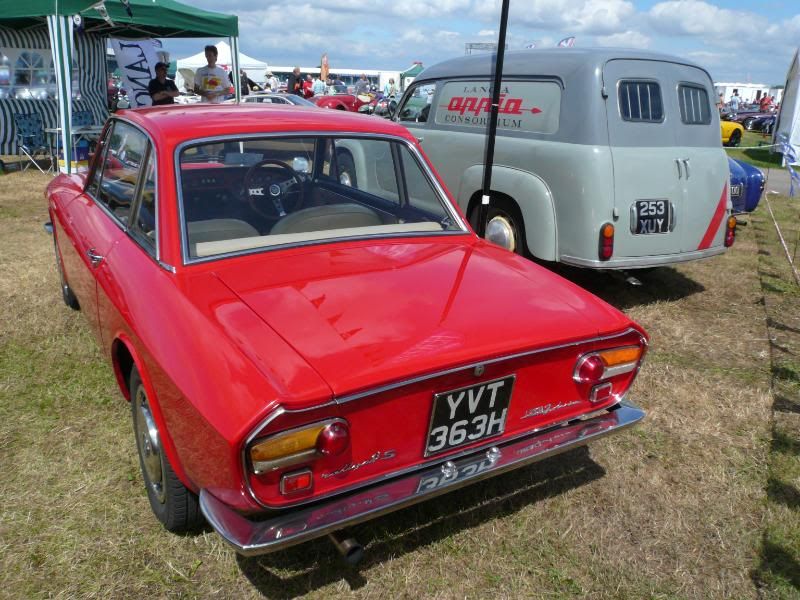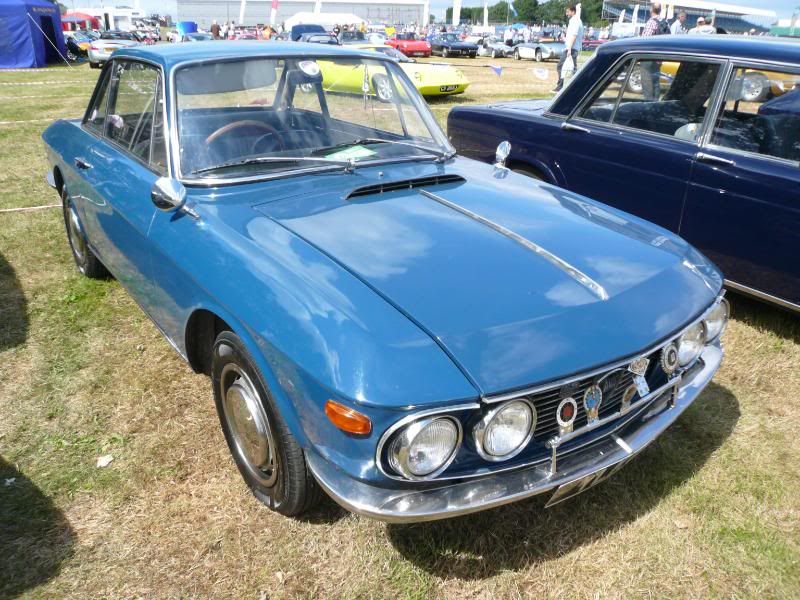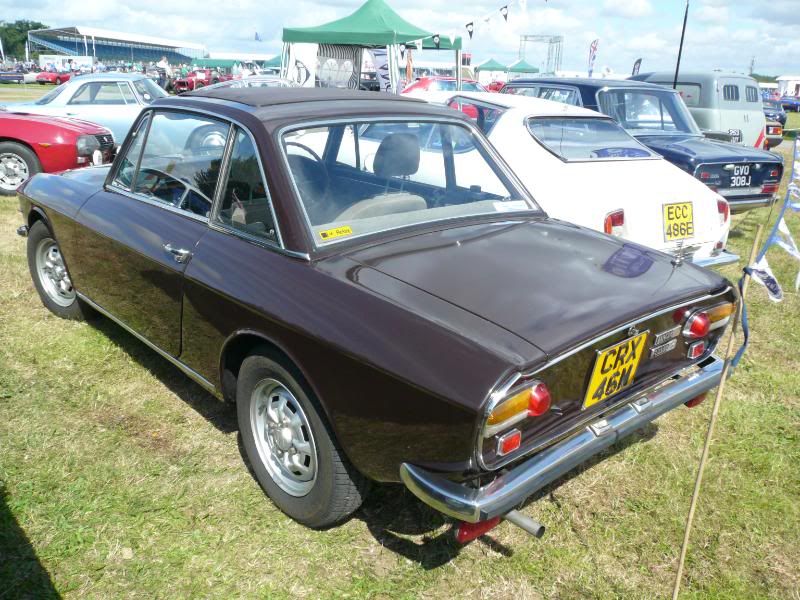 Aurelia GT
Flaminia Touring Coupe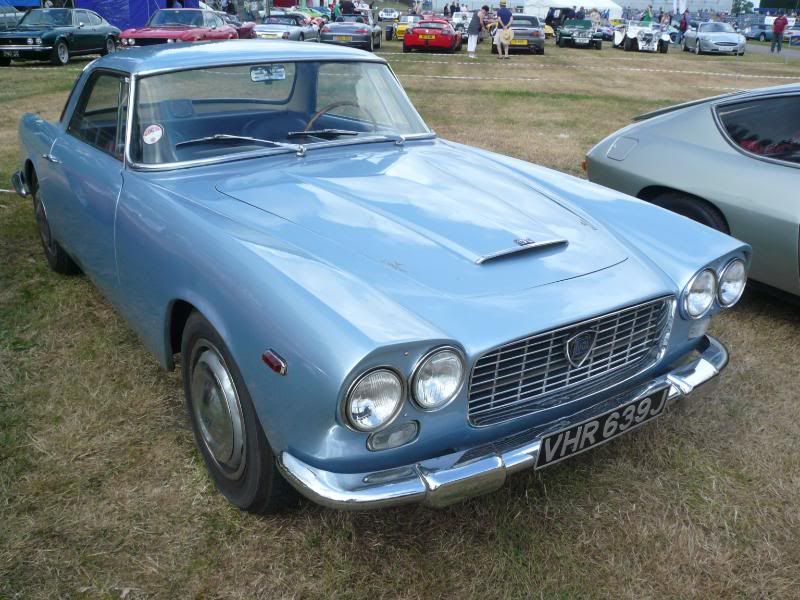 MonteCarlo
Delta Integrale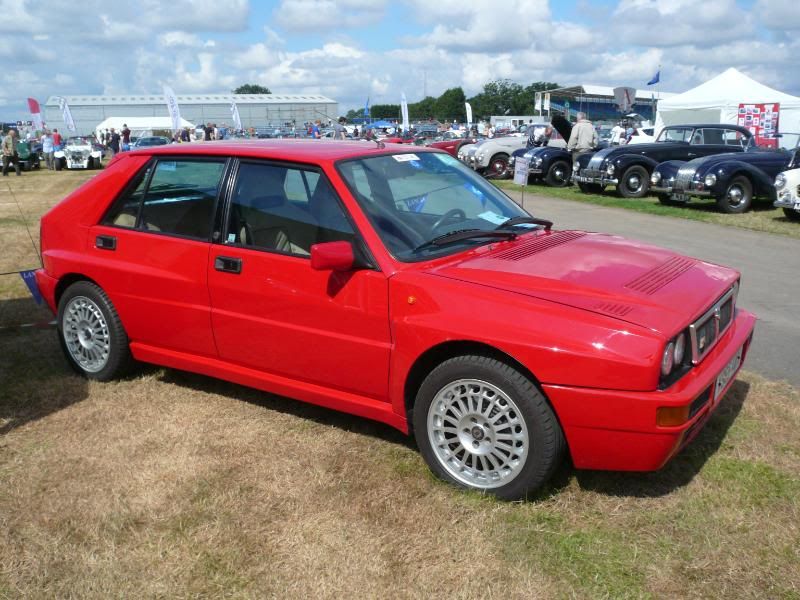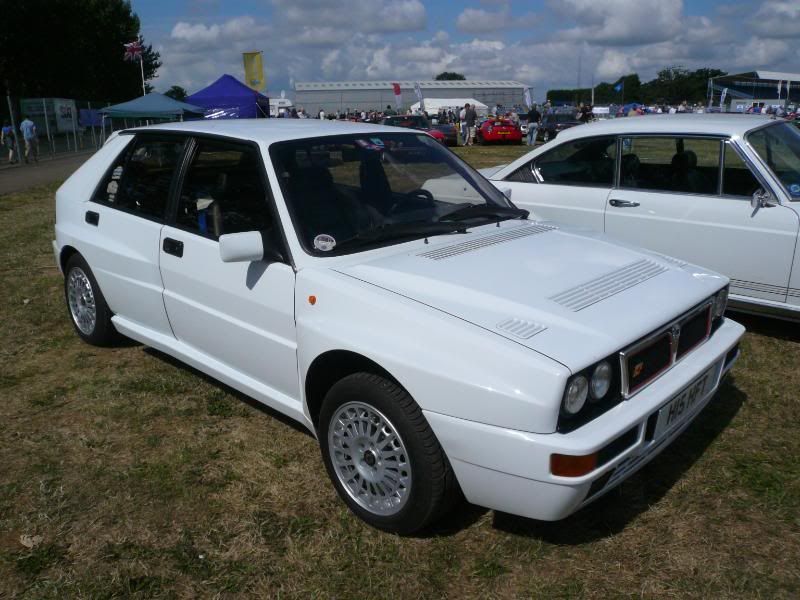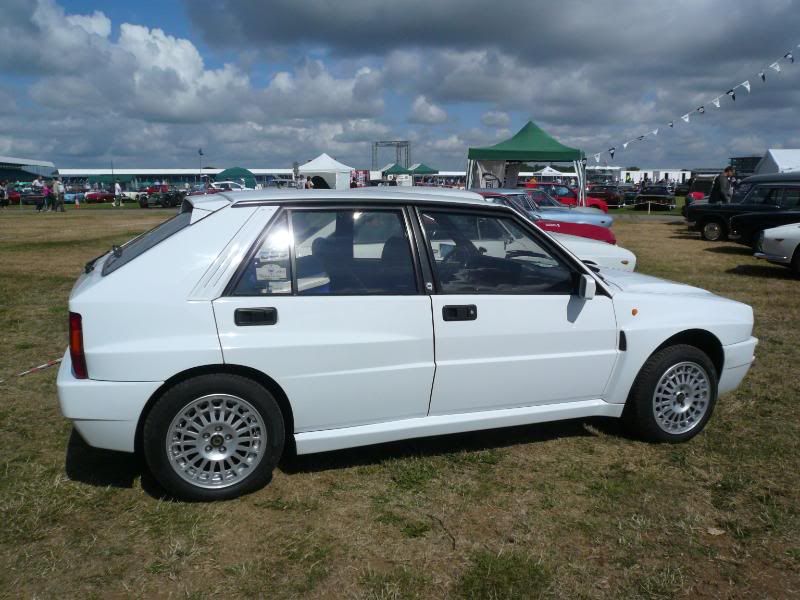 Second generation Delta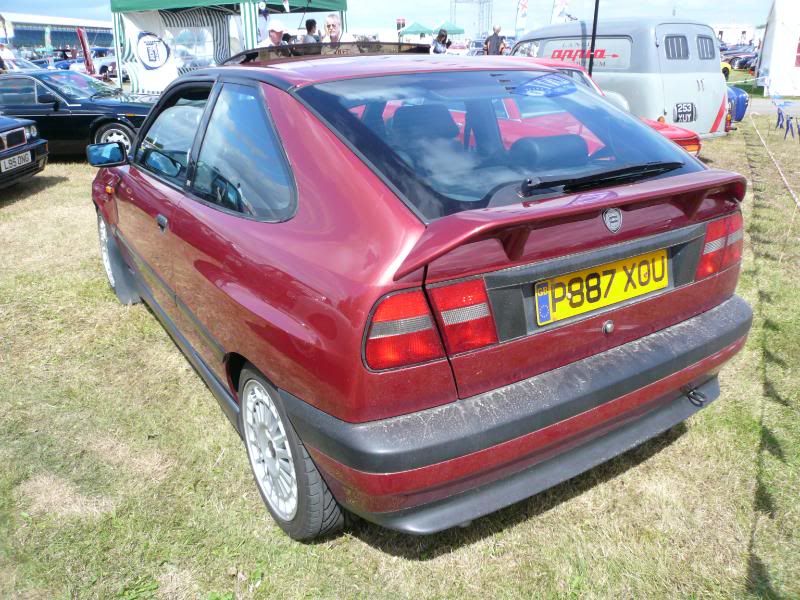 A lovely Lambda from the 1920s.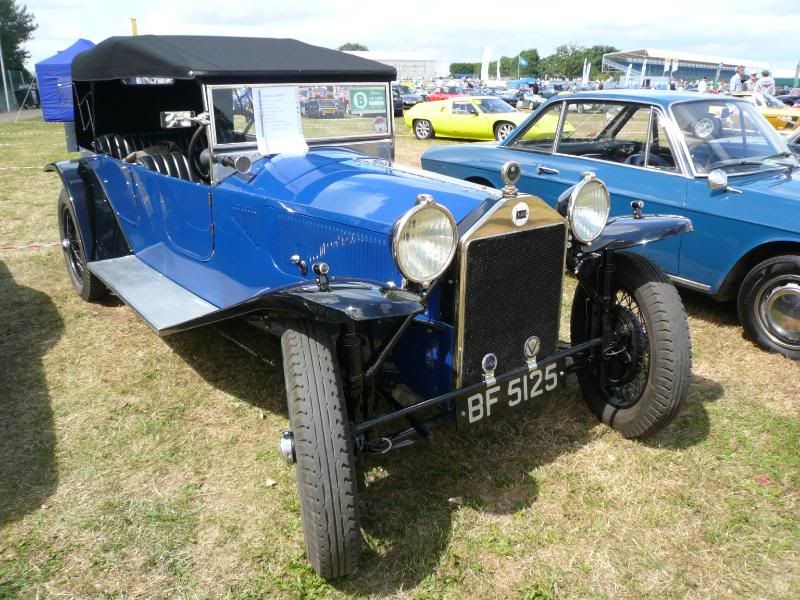 Elsewhere there several Stratos cars.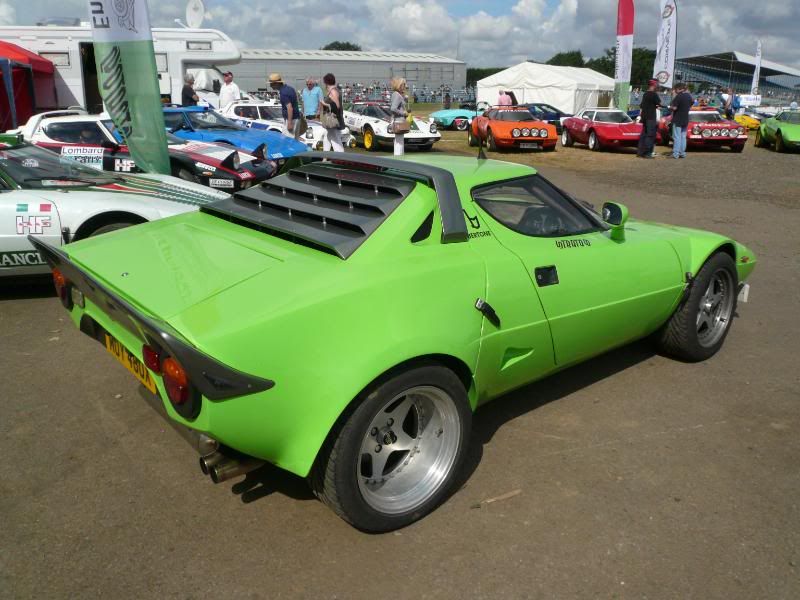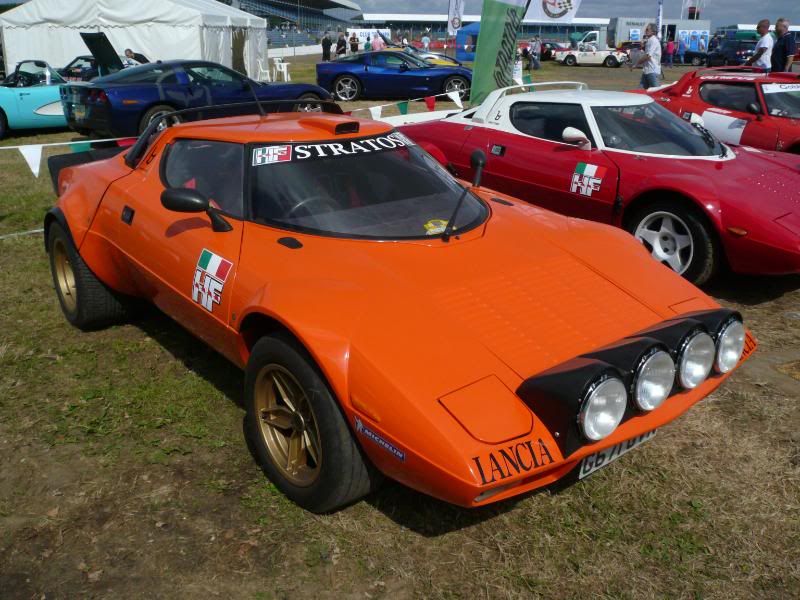 LAND-ROVER
A small display of Range-Rover cars focused on the first two generations of this car, with examples of both and a former Royal Navy fire tender which will be restored to all its previous glory in the fullness of time.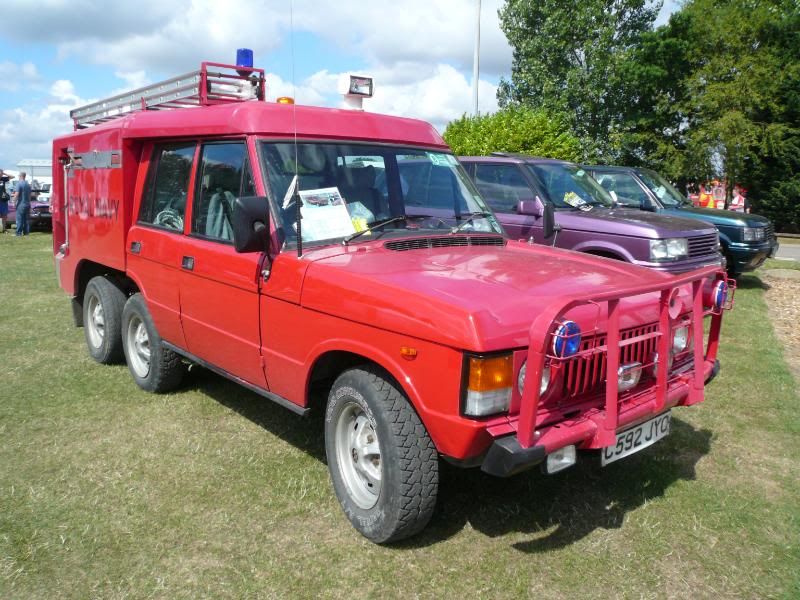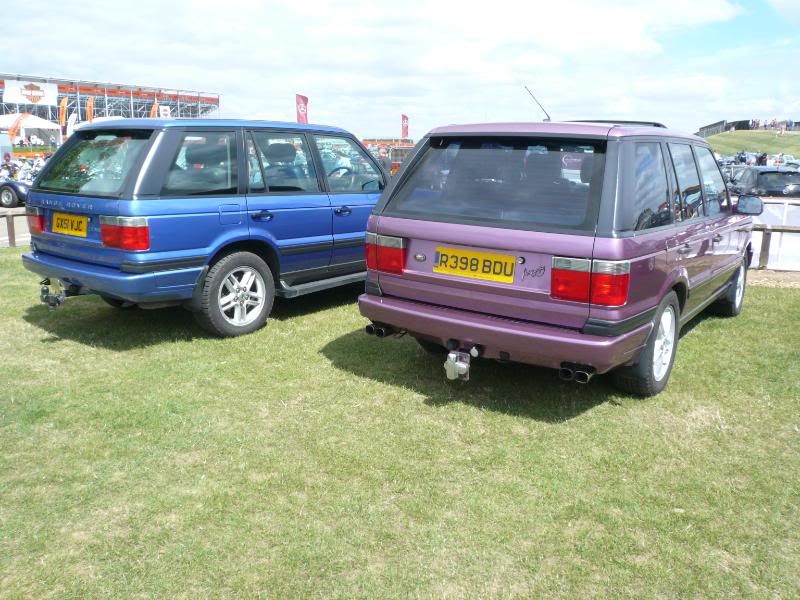 LOTUS
The was a separate display for the first generation Elite model.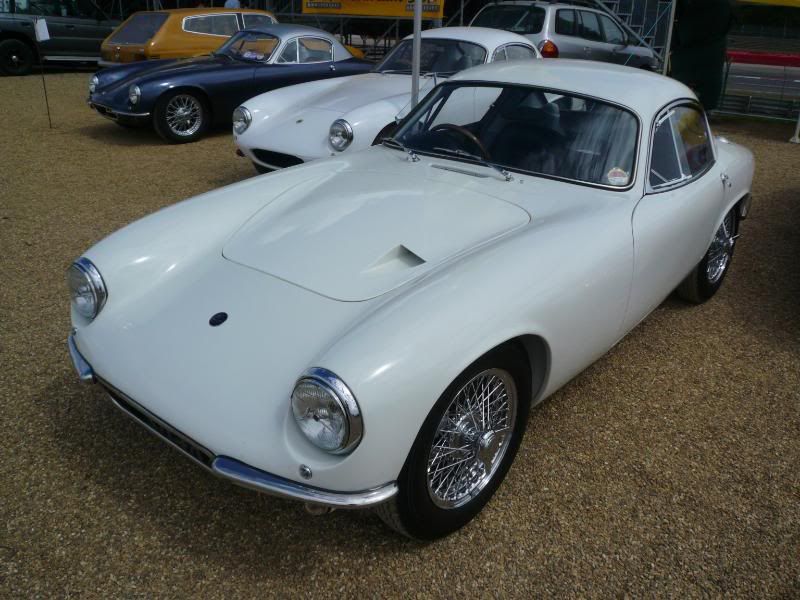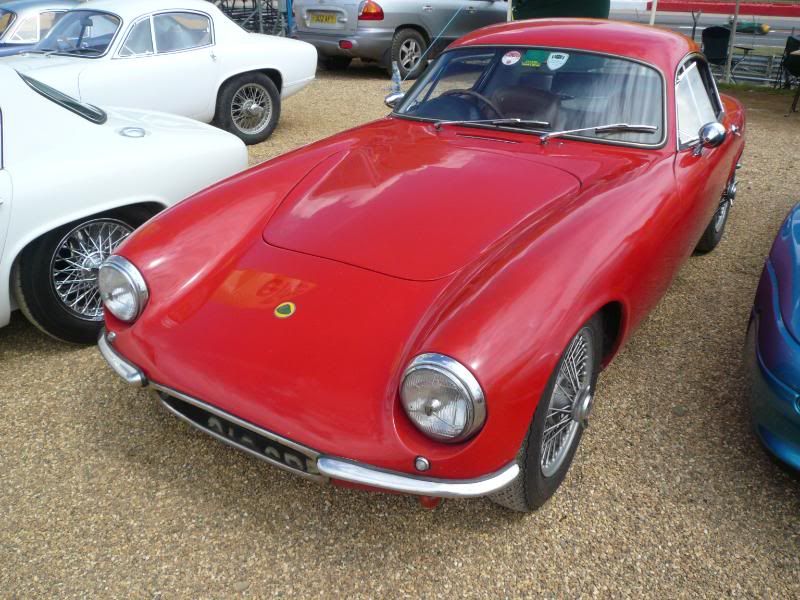 Plenty of the 1960s model Elan and its slightly larger Plus 2 brother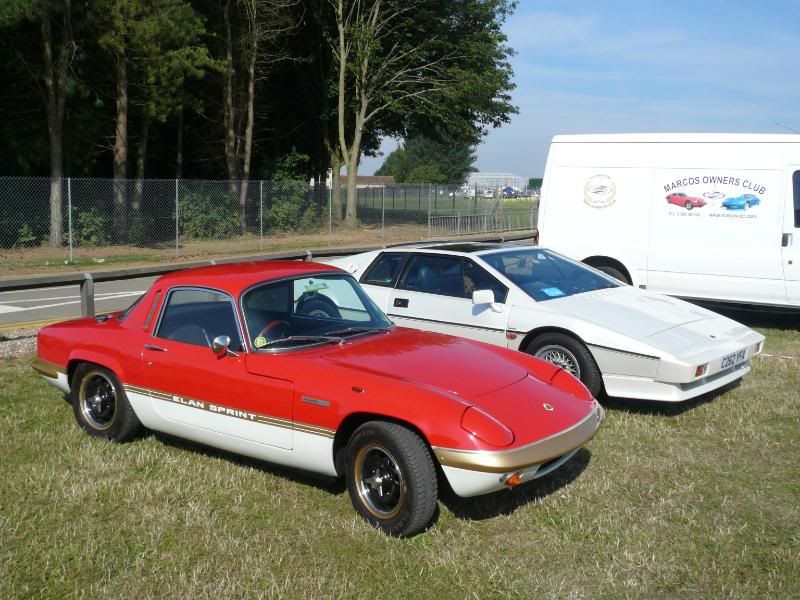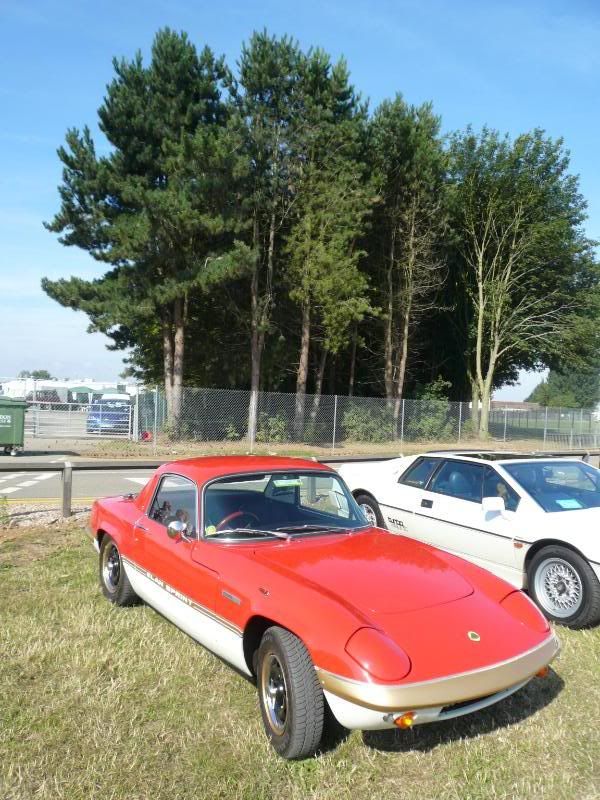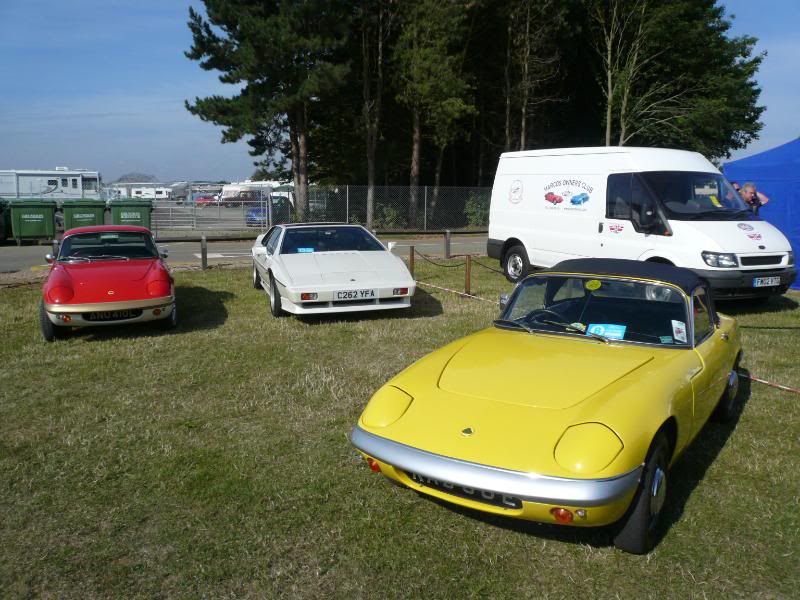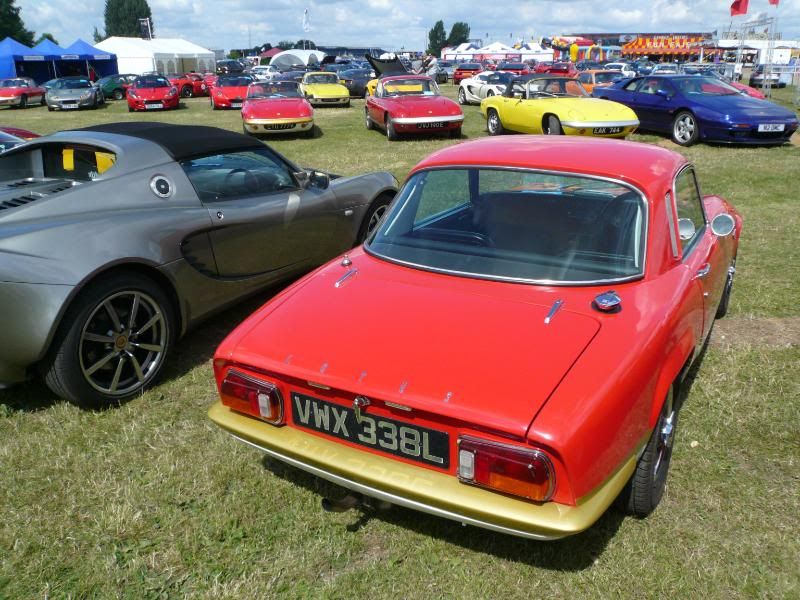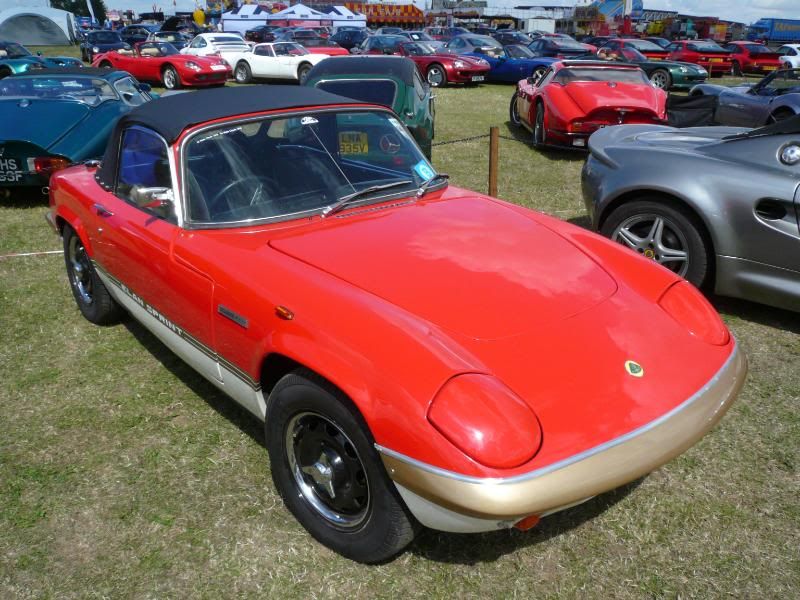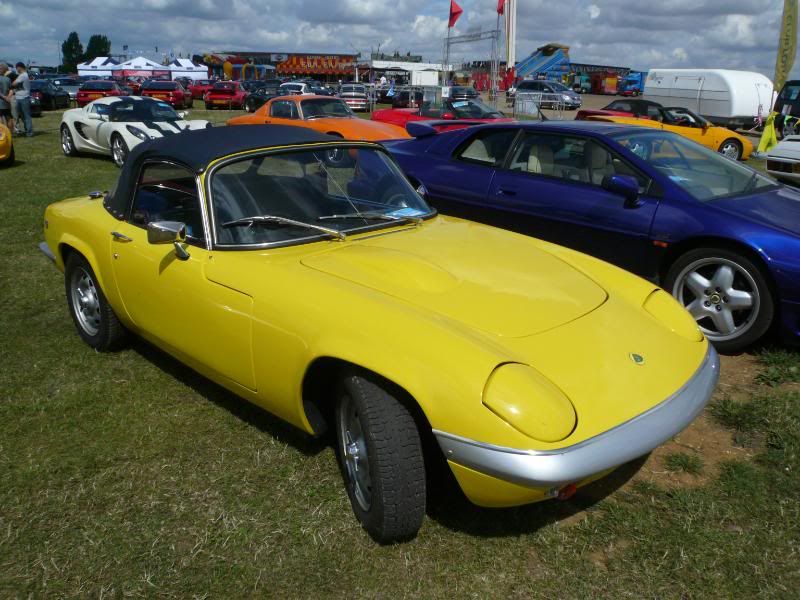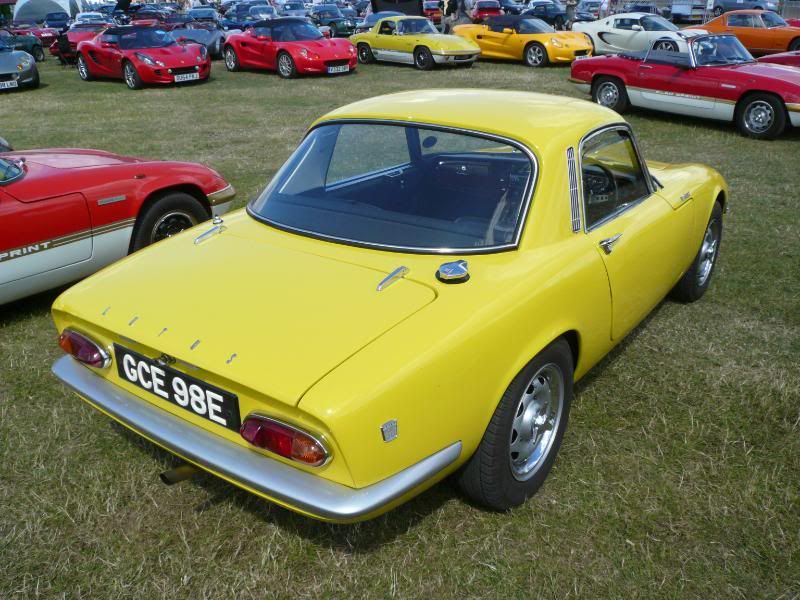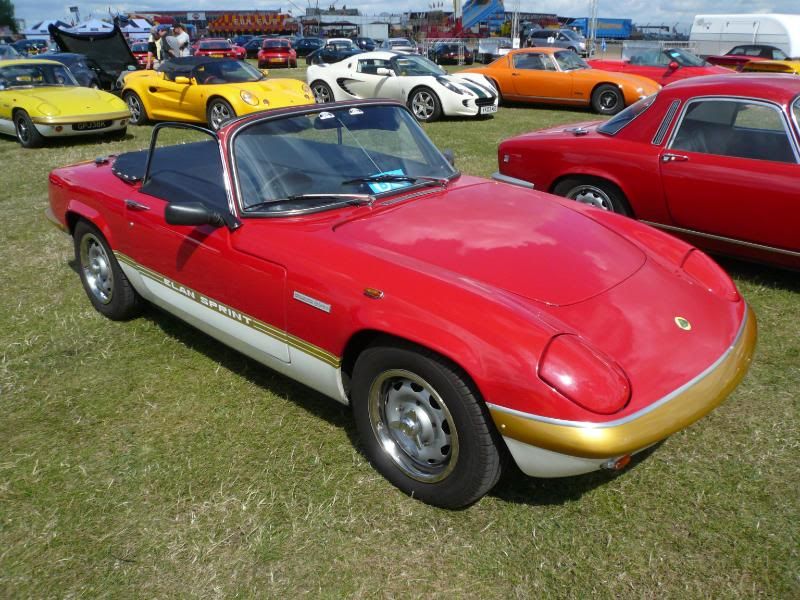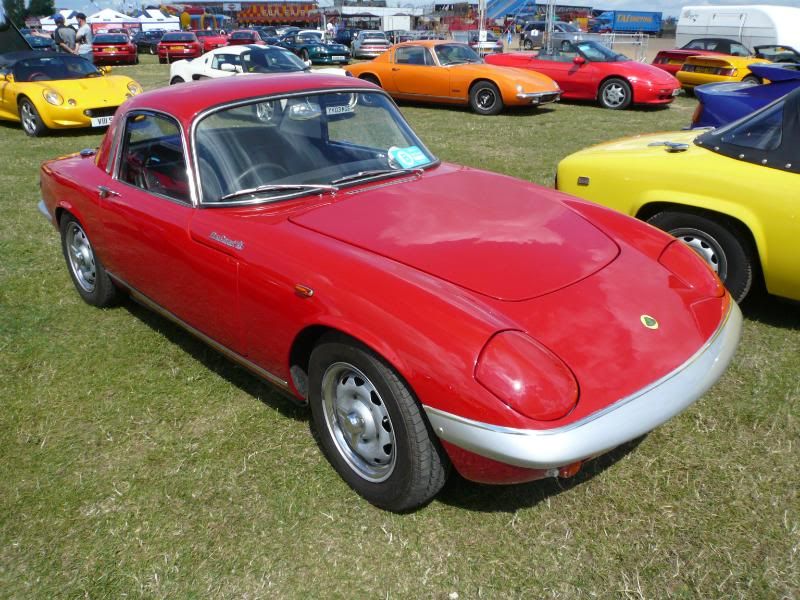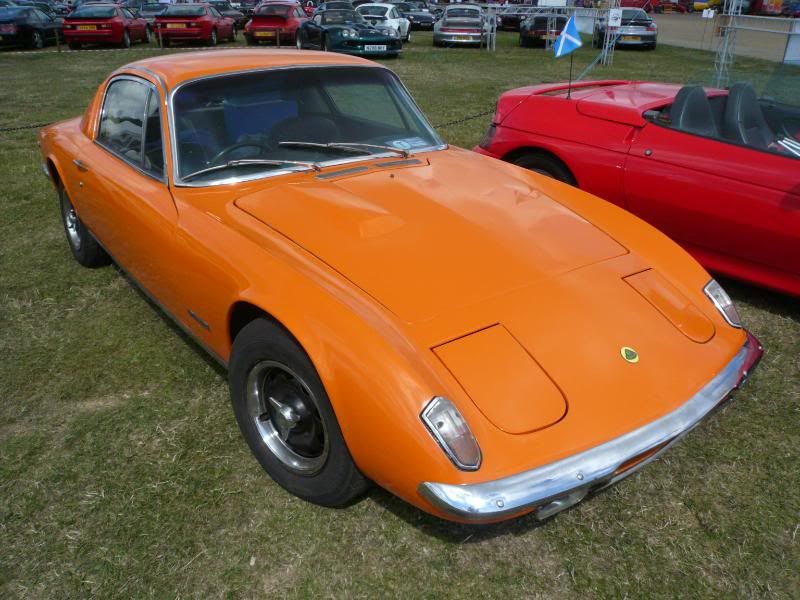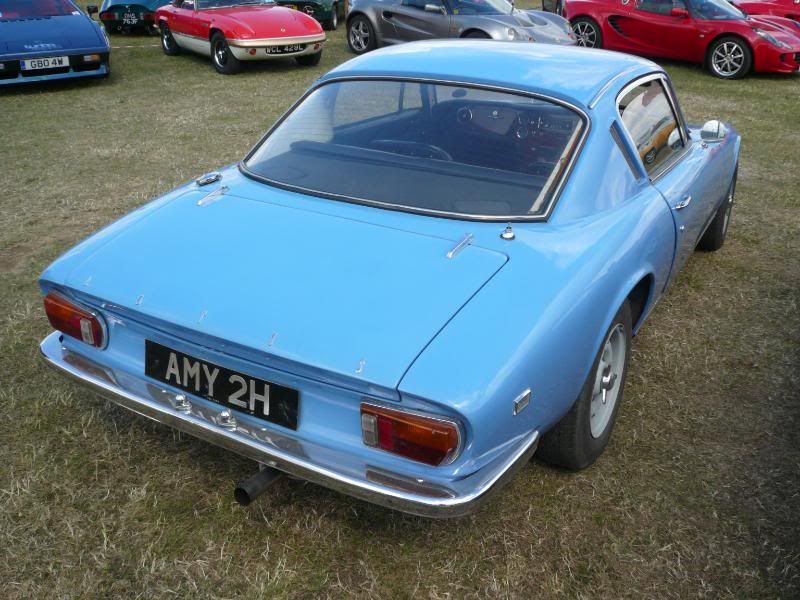 There were a few of the 1970s and 1980 cars, Esprit, Excel and Elite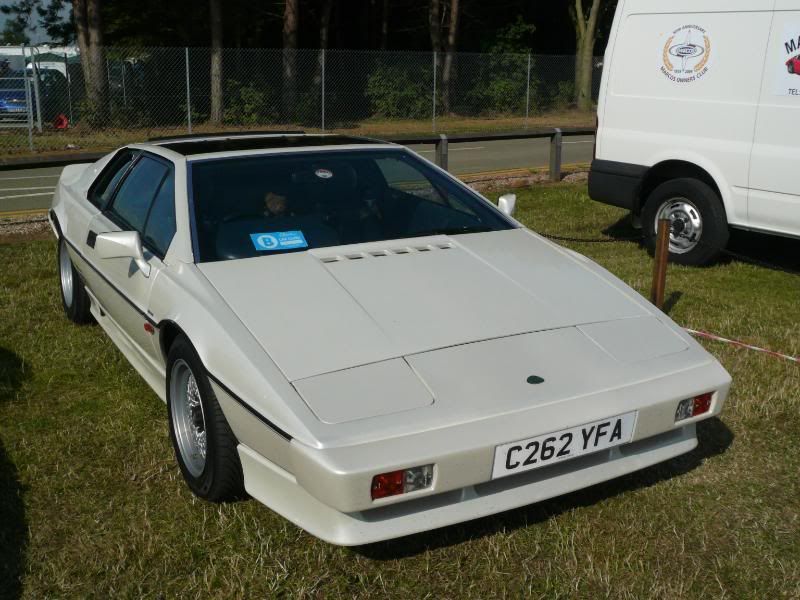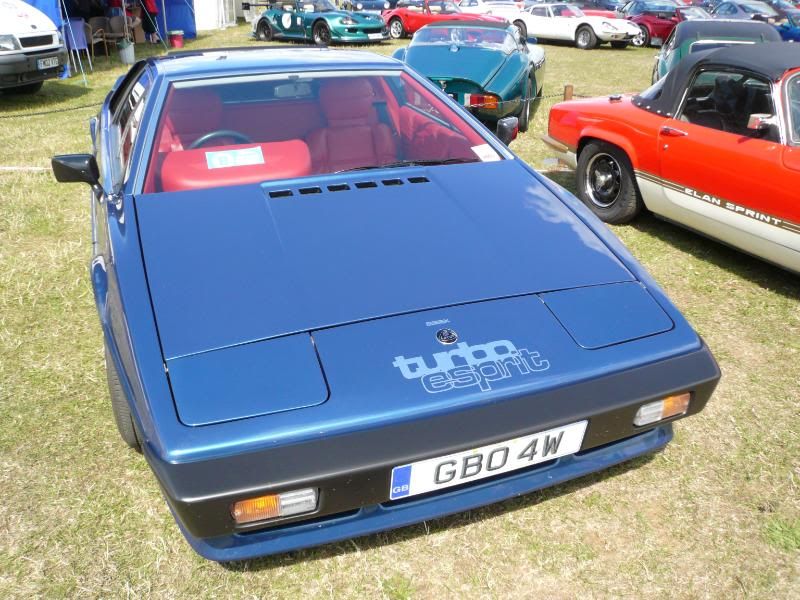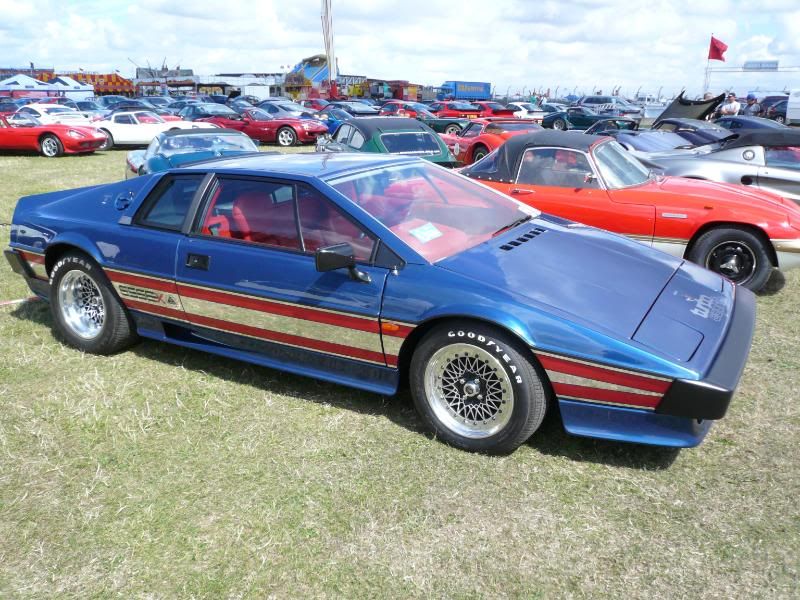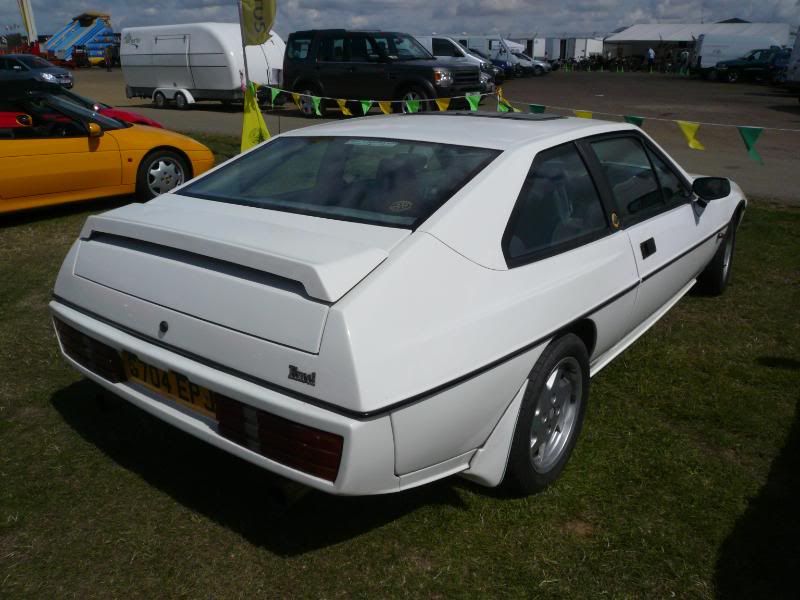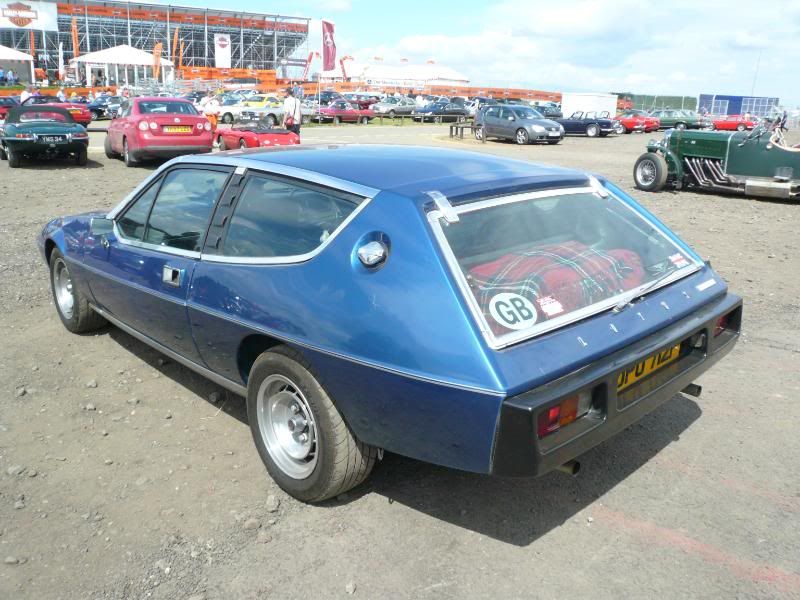 Some of the short lived early 1990s Elans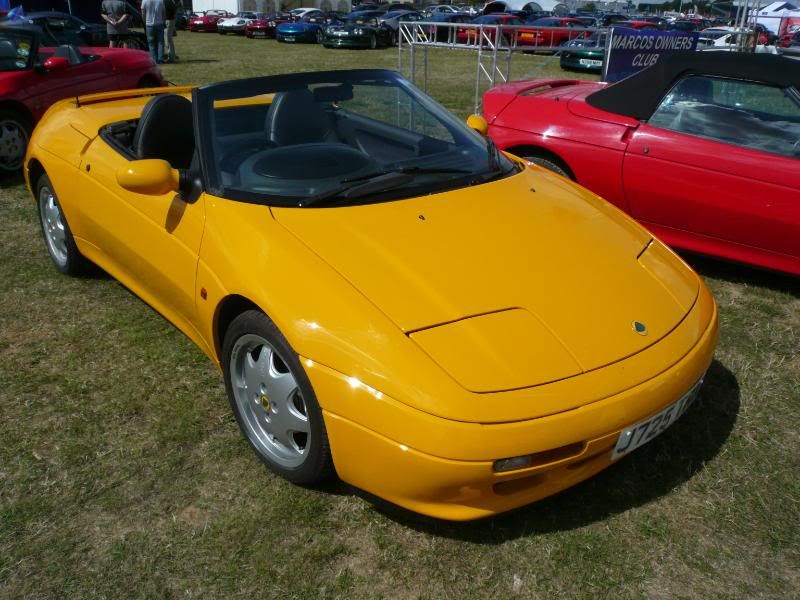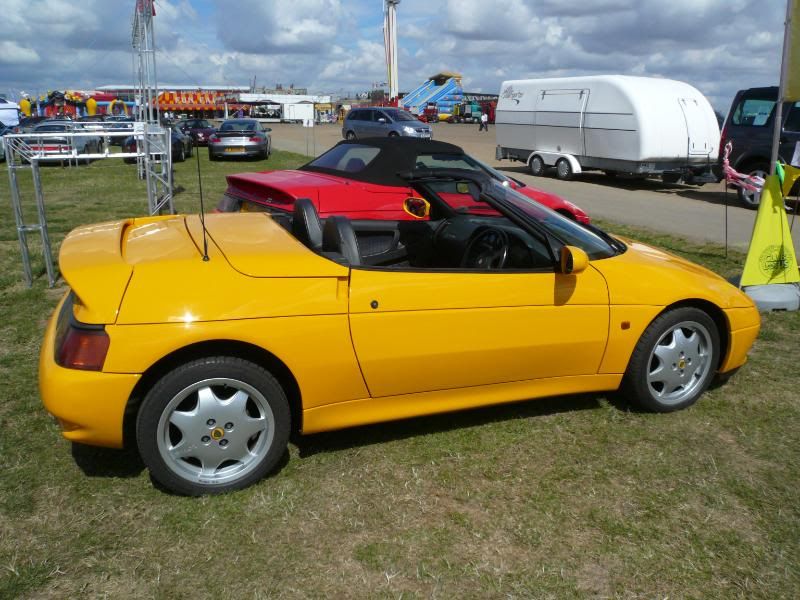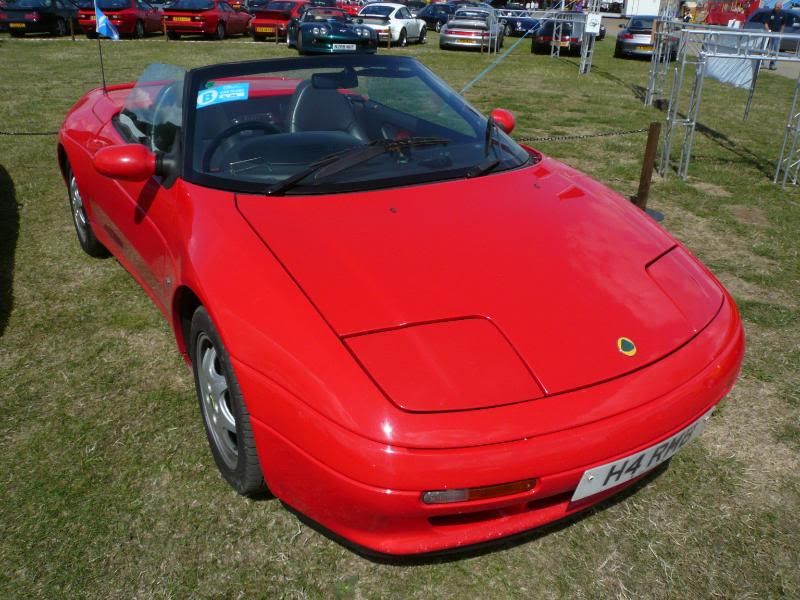 Plenty of the more recent Elise featured, too.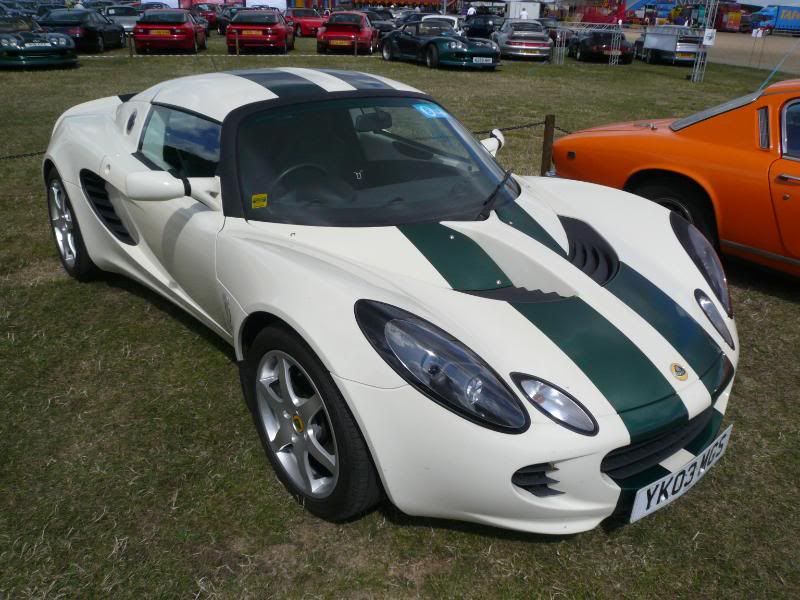 MARCOS
A representative display of Marcos cars from the early 1800 models of the mid 1960s, to the more recent and far madder 1990s cars, along with a single Mini Marcos and one of the very promising TSO cars that were about to be produced when Marcos finally ran out of money once too often and the whole operation did cease.
MASERATI
Maserati shared the same central area as Abarth, with an area at one side reserved for a dealer display of the current three car range. The rest of the space was allocated to classic models, and plenty of different cars were on show.
This Indy was probably my favourite of all the Maserati on show, and would make a splendid grand touring device.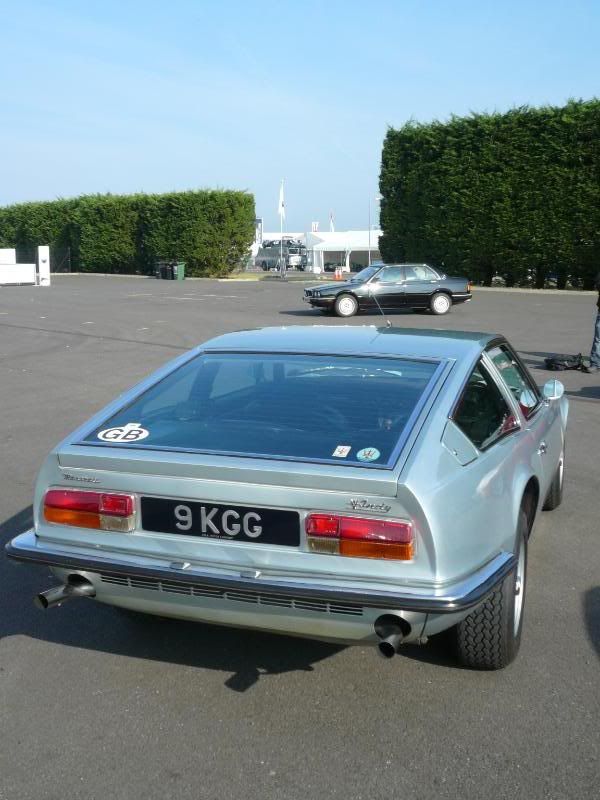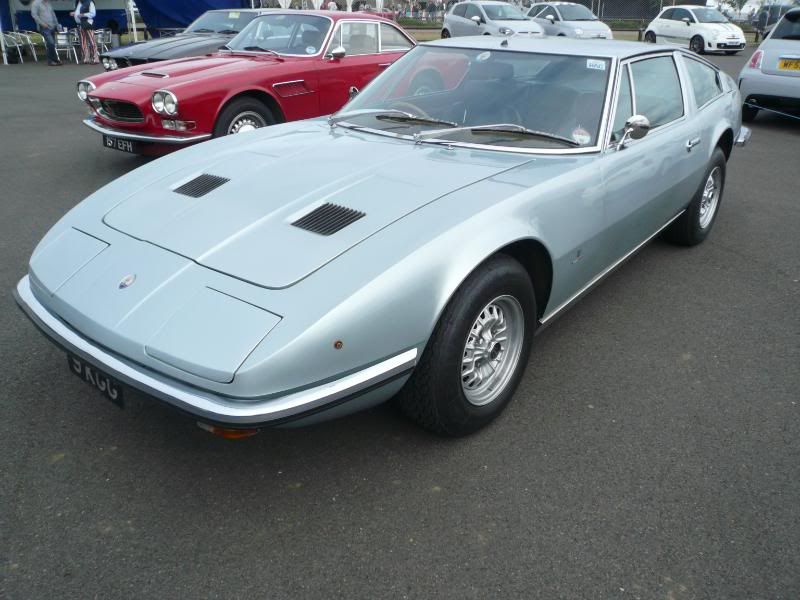 The Ghibli, seen here in SS form, is also a beautiful object and would be a pleasure just to look at, let alone to drive. The car was compared very favourably with the far more valuable Ferrari Daytona in the current issue of Classic and Sports Car.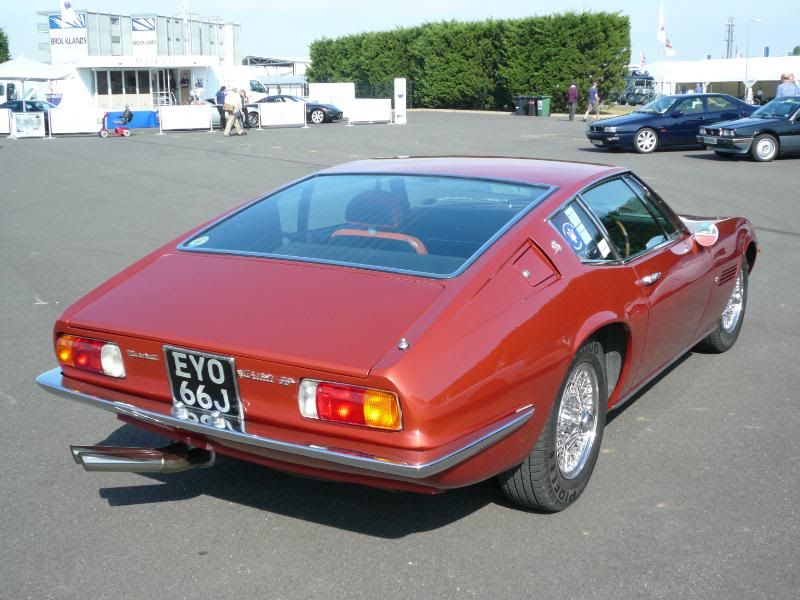 The Sebring was based on the 3500 GT, Maserati's first real road car sold in any volume.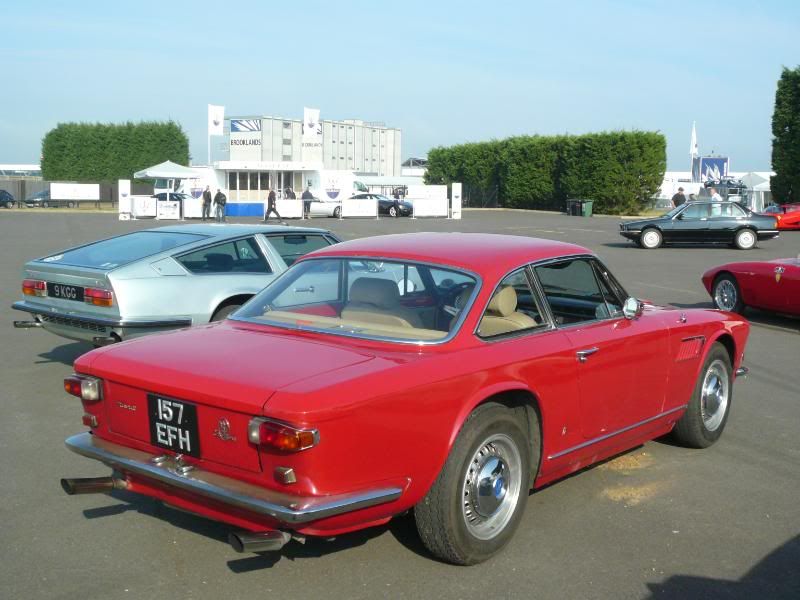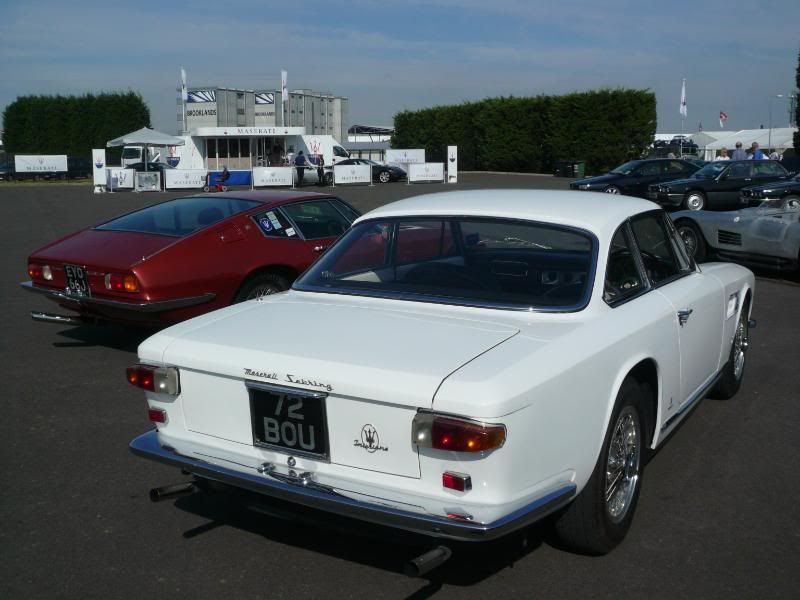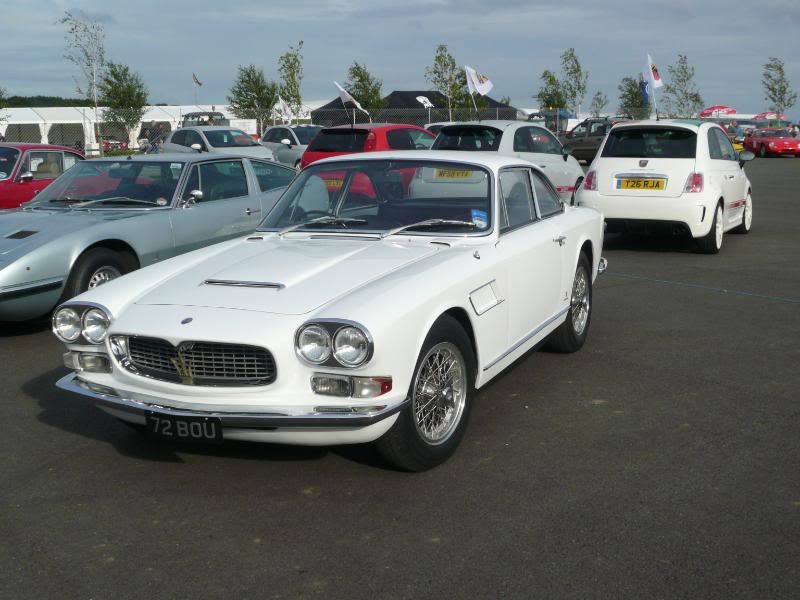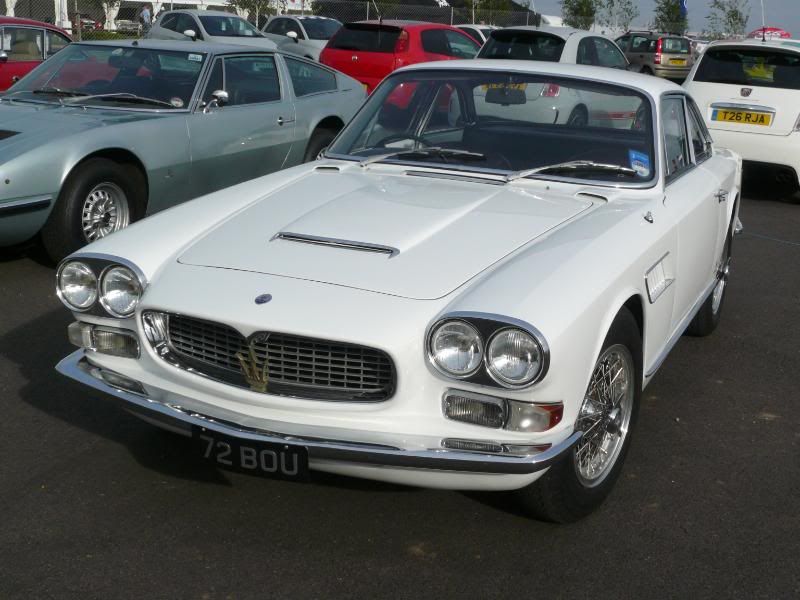 A couple of the Merak cars were on show during the day.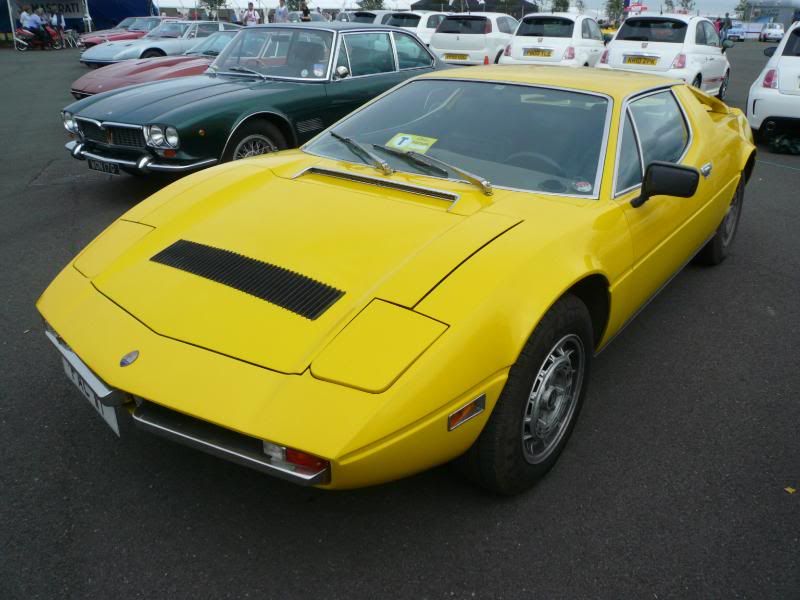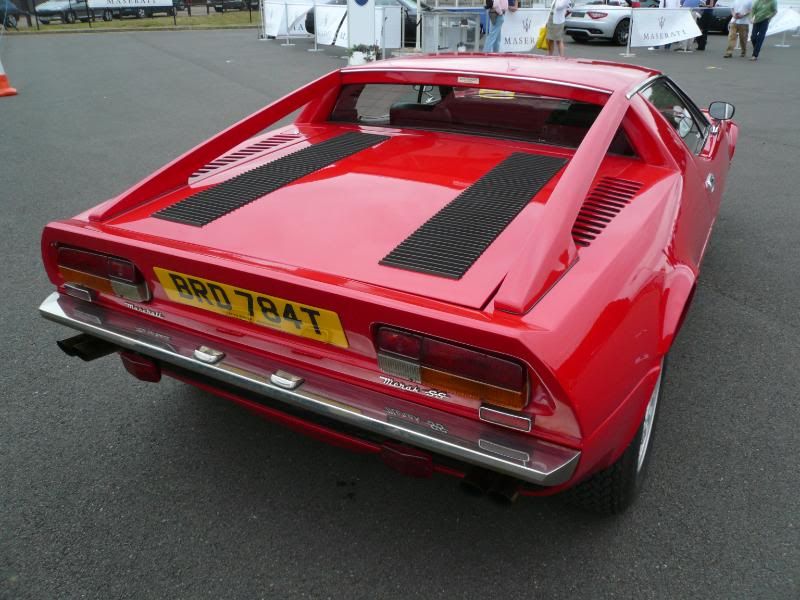 Quattroporte 2 was previewed at the 1974 Paris Show, which was just about the worst timing to try to launch a costly luxury saloon. Only 12 cars were made, and this is the prototype, which has a number of unique features, even compared with the other 11 examples.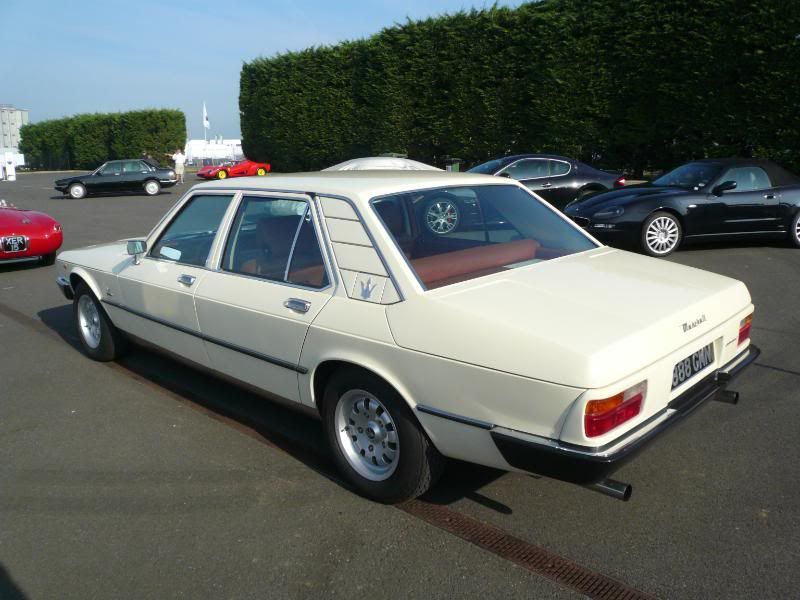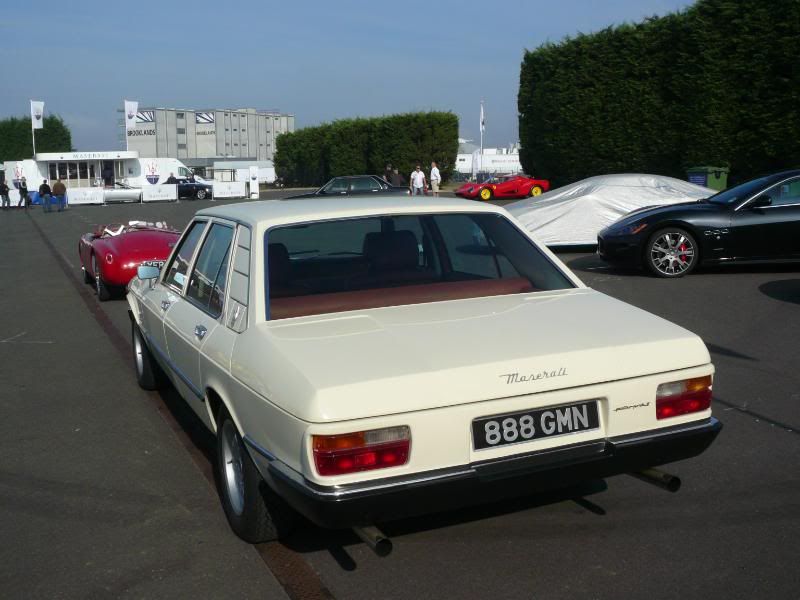 The Kyalami was heavily based on the de Tomaso Longchamp, but with modified body panels and a Maserati engine. Fewer than 400 were made, and of these not many found their way to the UK, so to see 2 at this event must definitely constitute one of just many rare sightings.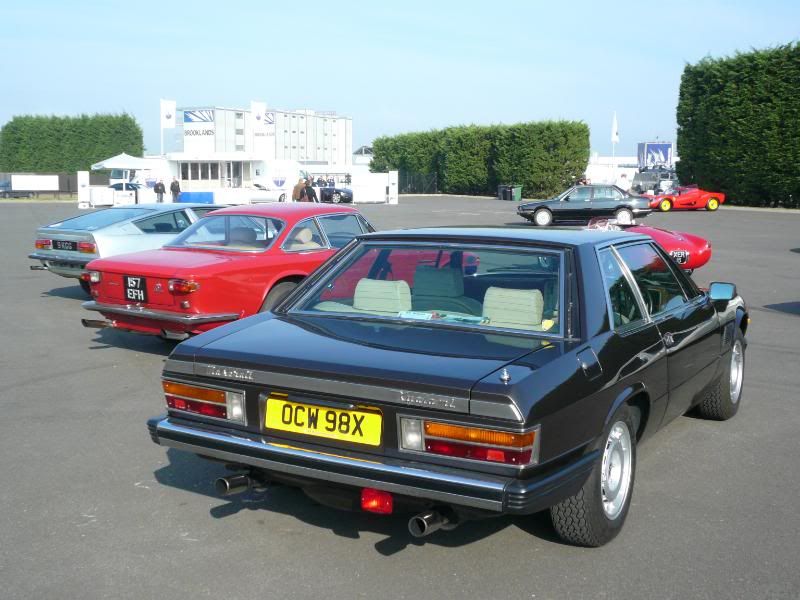 A couple of the elegant Khamsin coupes were on display, too.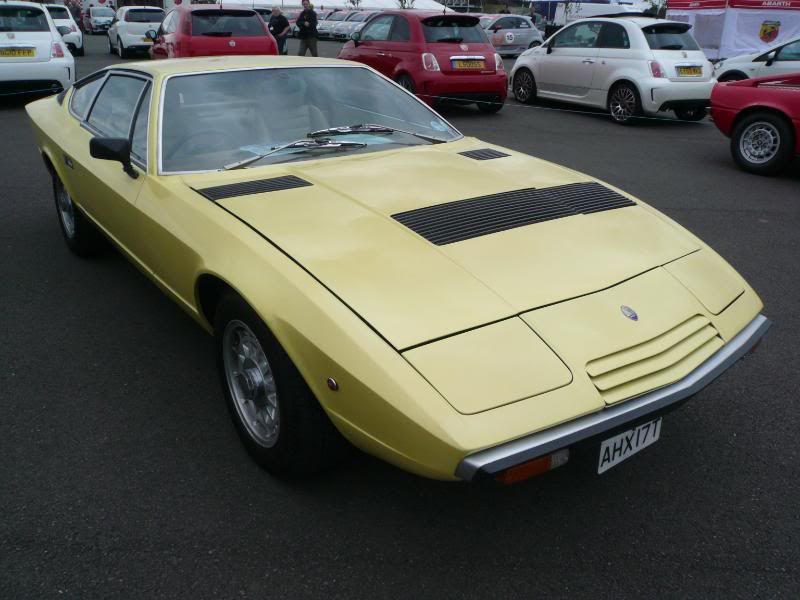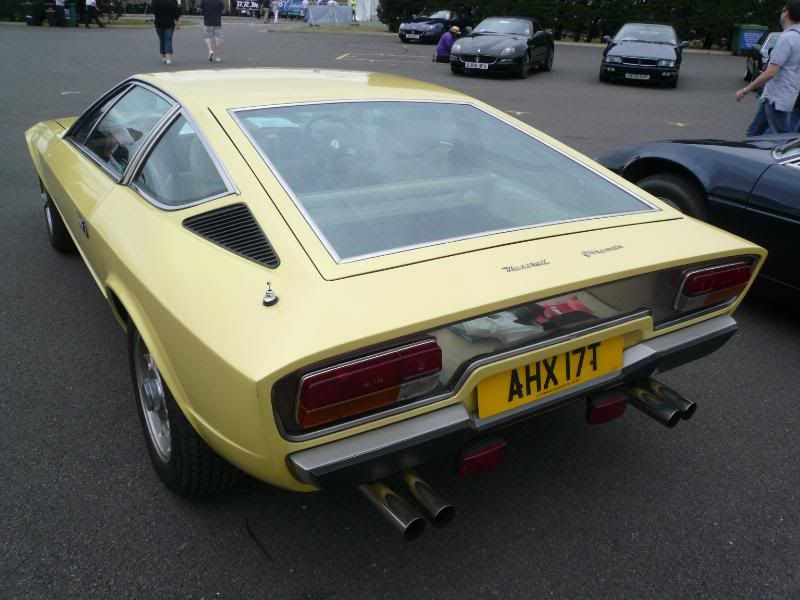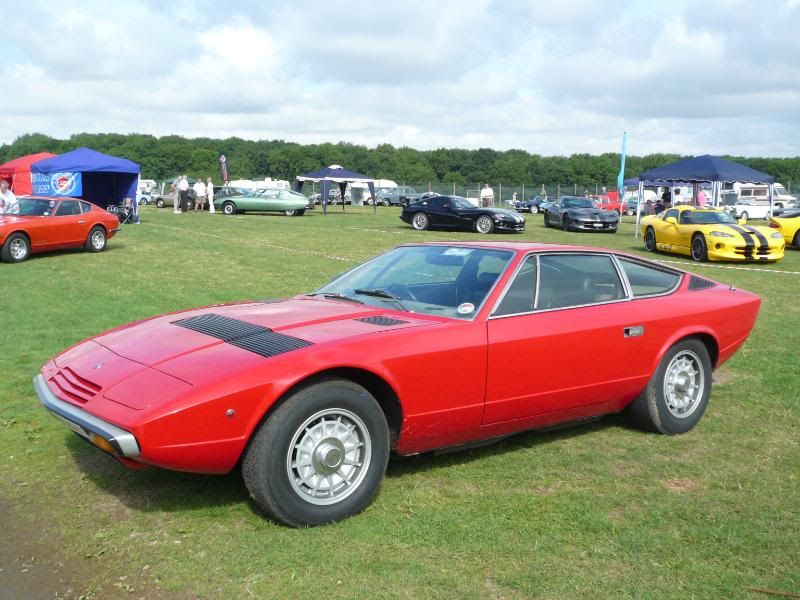 The Biturbo range was represented by a number of different cars, including the relatively rare 4 door cars, the Ghibli, and most unusually the rarely seen Shamal.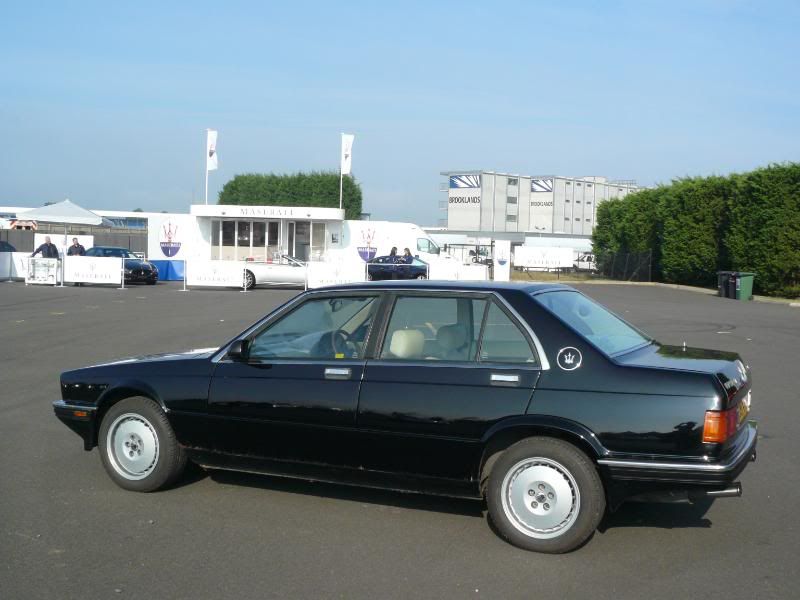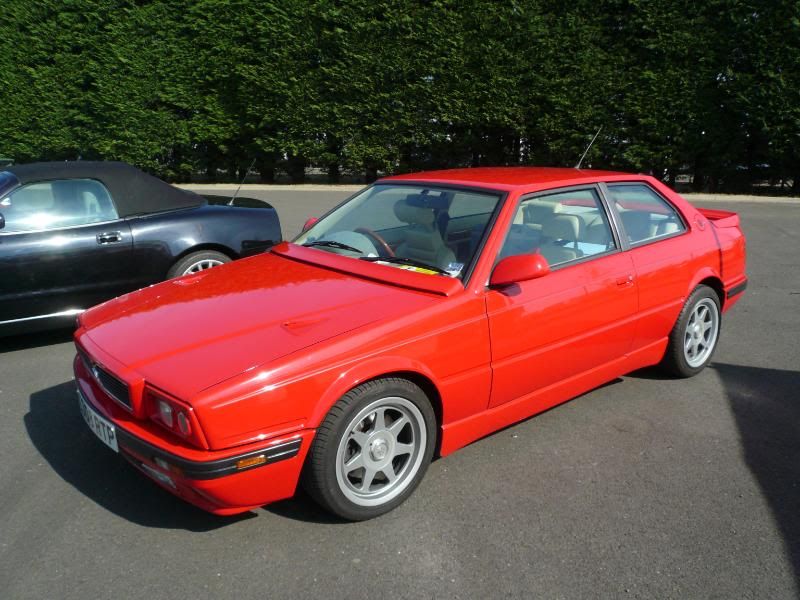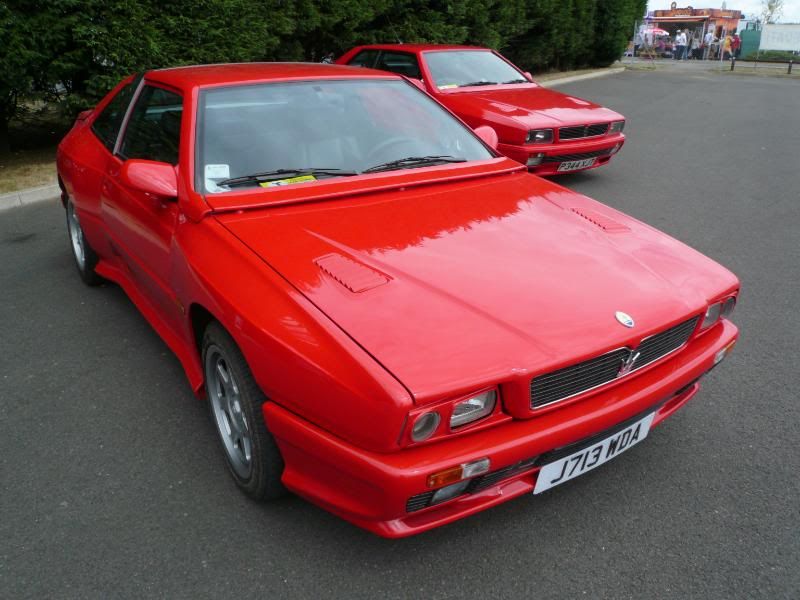 From the recent offerings, there were a few of the 3200/4200 coupes, as well.
This early 1960s Osca-Maserati was an unashamed racer.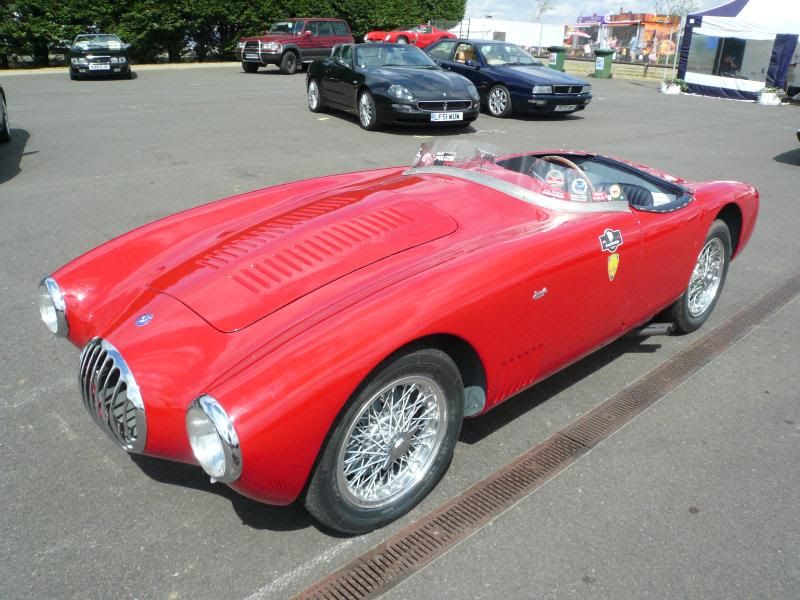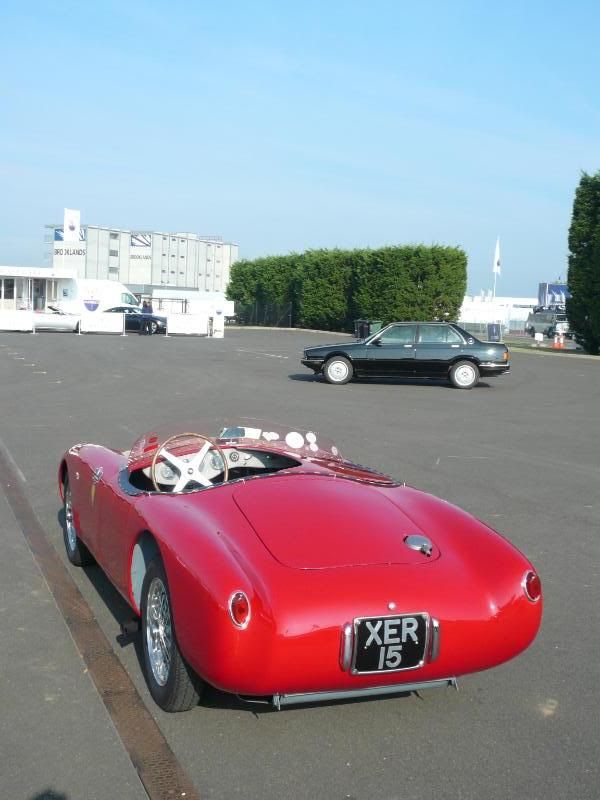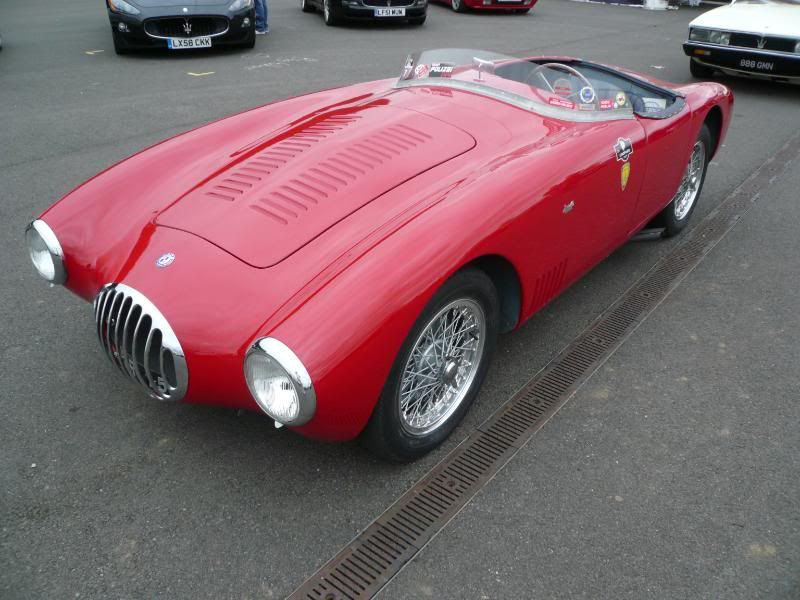 Probably the rarest of all the Maserati on show was this, one of the very few 5000GT cars that were made. Apparently these were not very good, but that's hard to believe from looking at it!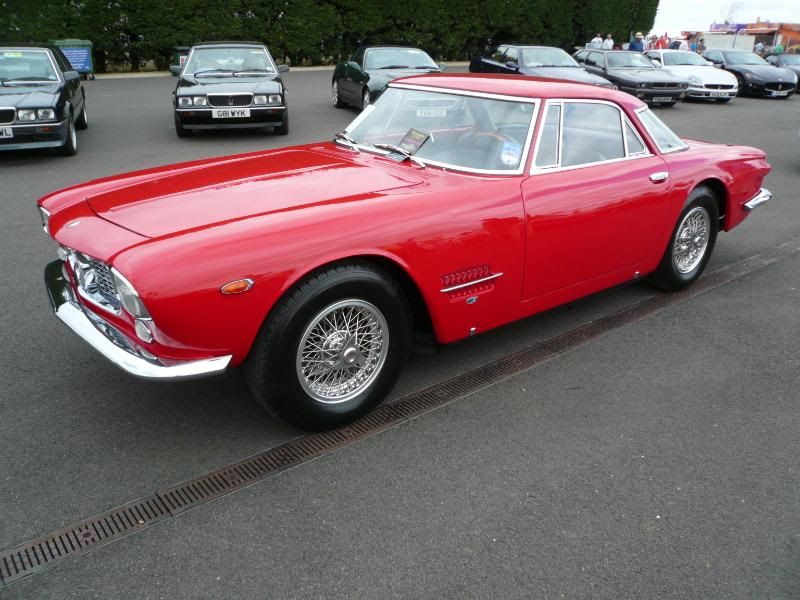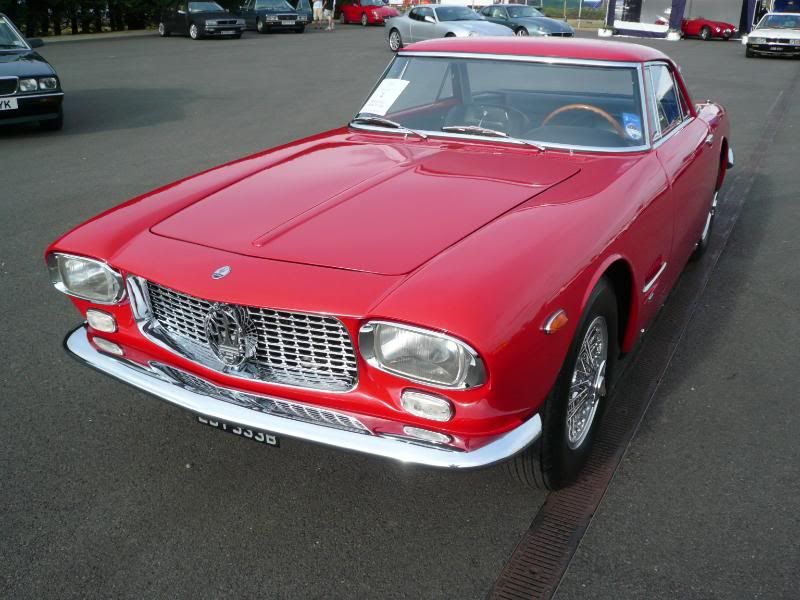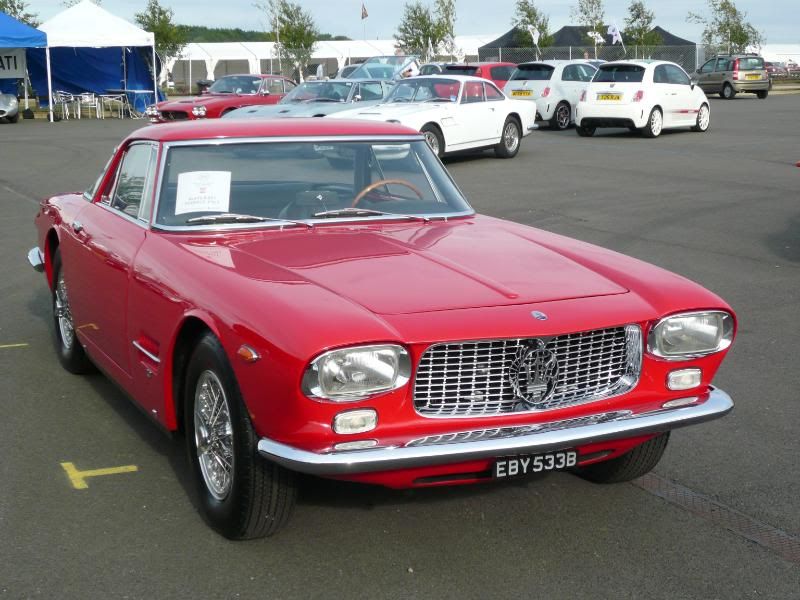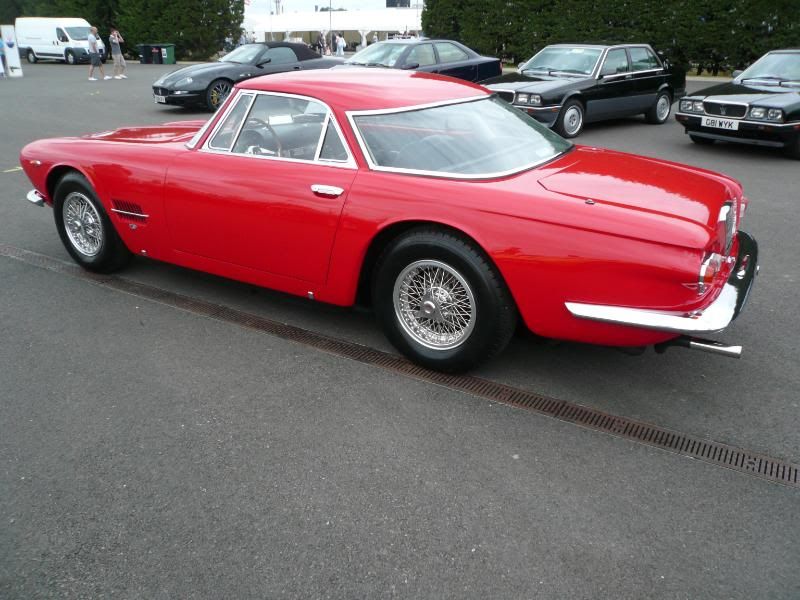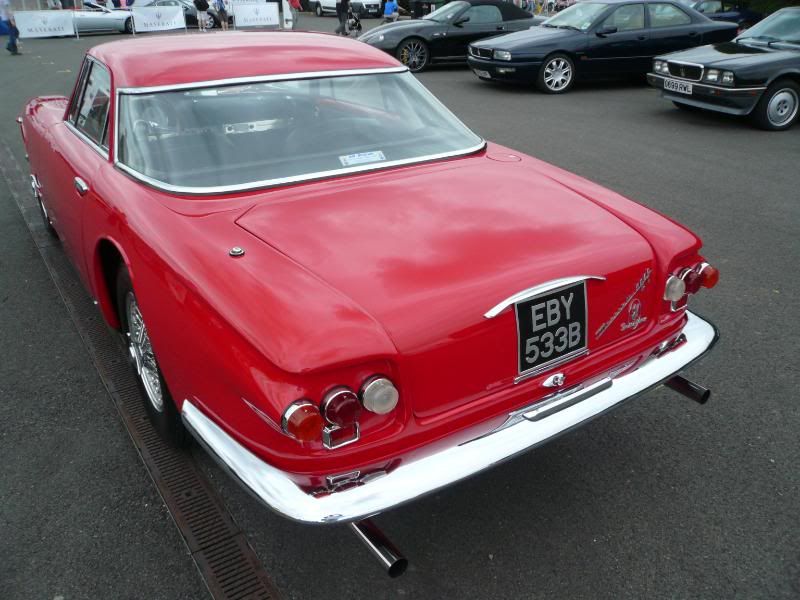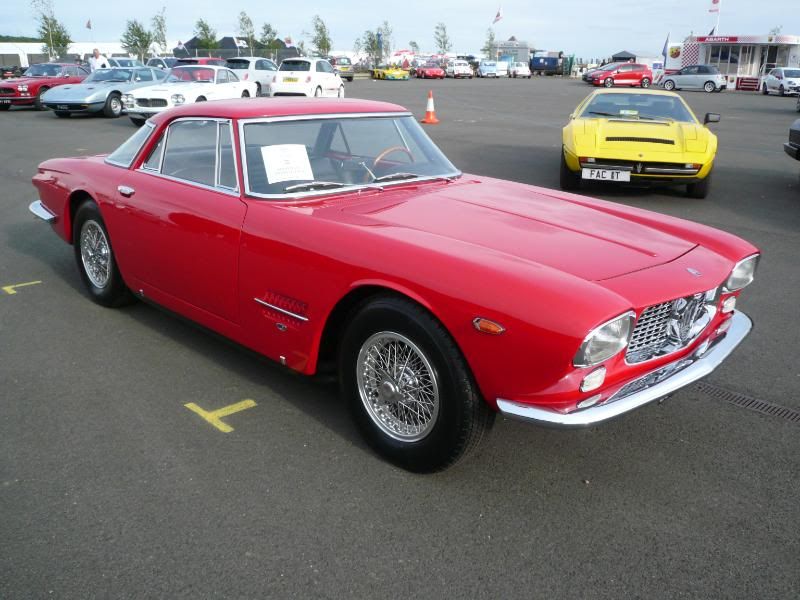 MAZDA

A vast number of MX5s, from all three generations were assembled in seried ranks, according to the model generation. Most of them appeared to be not quite standard any more.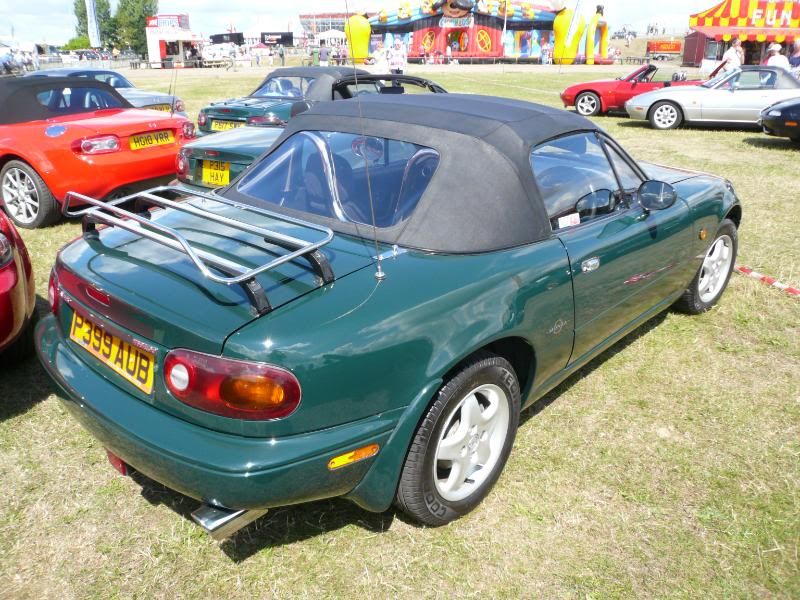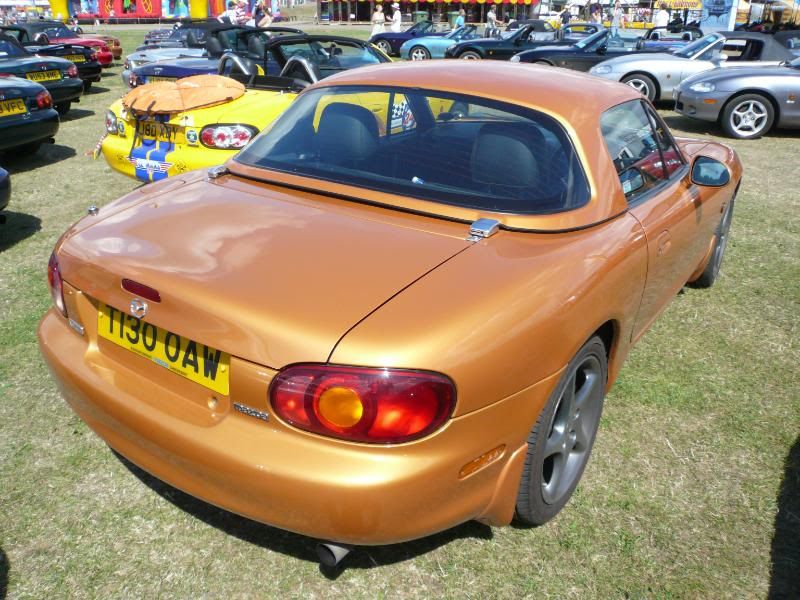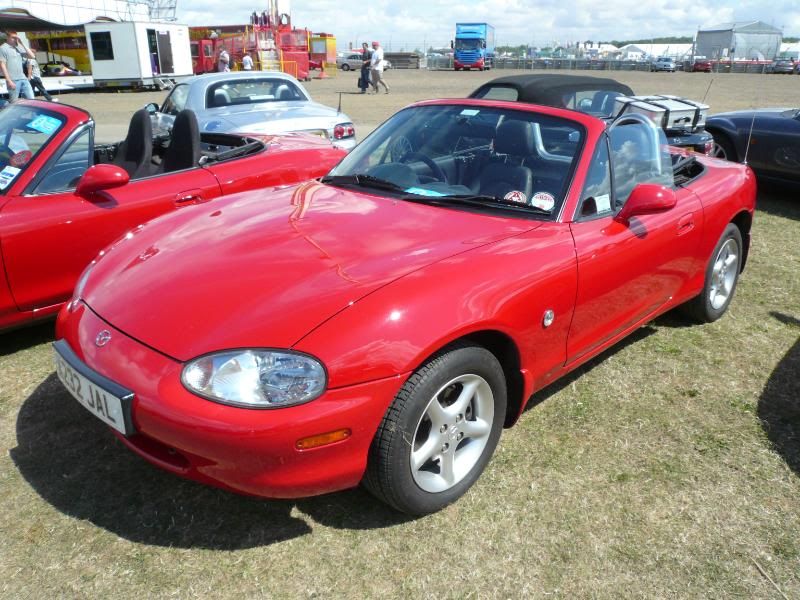 MERCEDES-BENZ
Highlight for many people was the brand new SLS AMG. I had a sit in it, and it was very nice. There is a problem, though. If you are less than about 6 foot tall, you simply cannot reach the door from within the cabin to close it. But if you are 6 foot tall, you will bang your head when you get out of the car. I am sure I would find a solution if I had one of these cars at my disposal!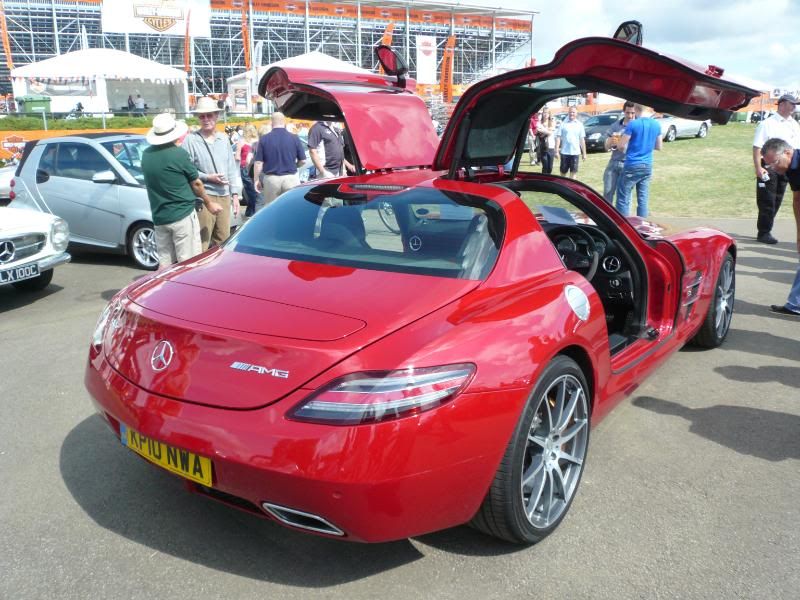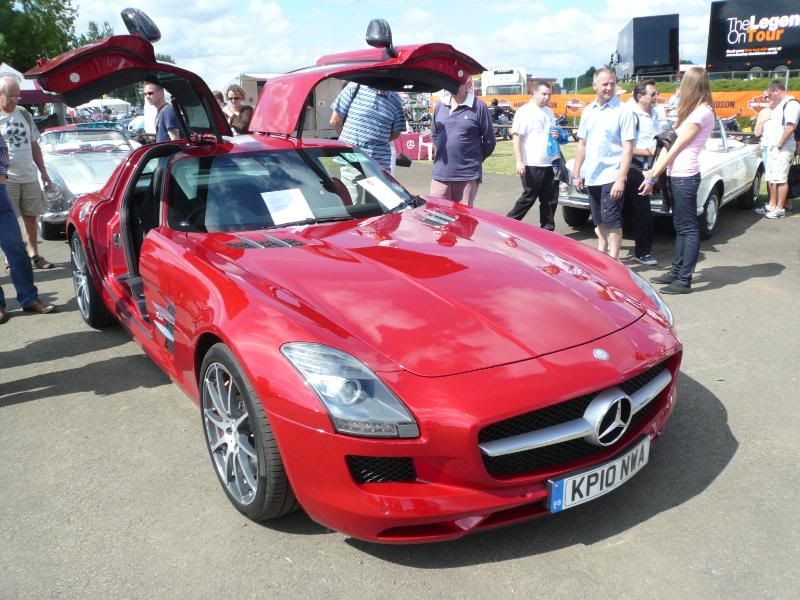 Oldest display car was a late 1930s 170V, a car which was carefully secreted away during the war.
This 280 SE Convertible was really rather nice, too.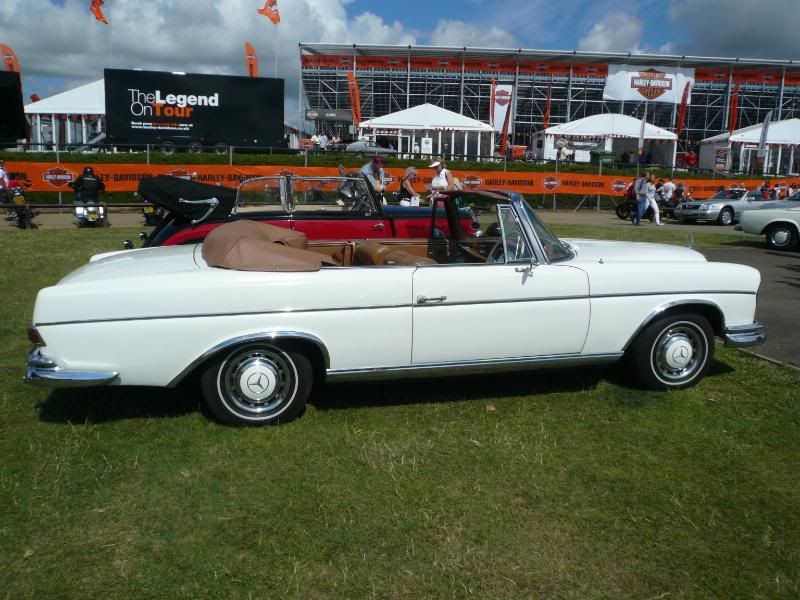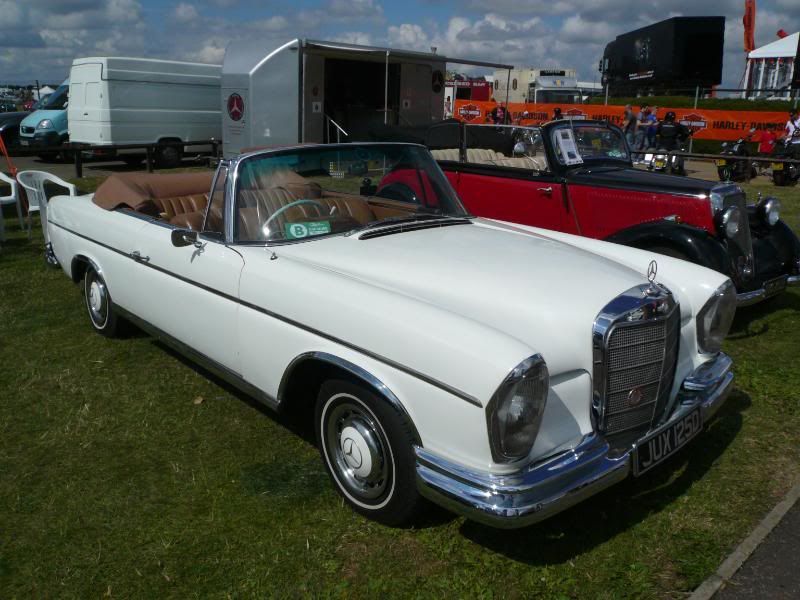 On the Sunday, a 300SL appeared, parked up next to the SLS.
I heard someone saying that the W113 Pagoda cars are now starting to breach the £100k mark for really top condition vehicles. They are nice, but are they really that nice?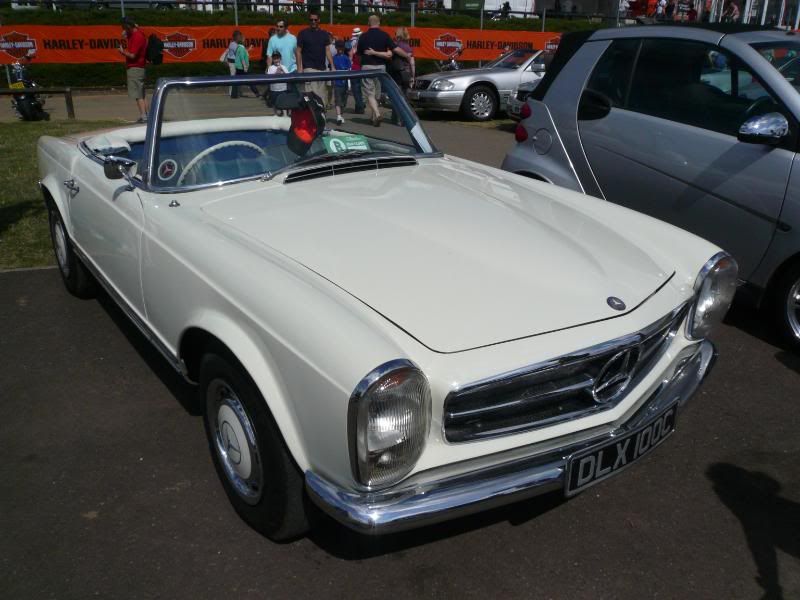 R107 cars will accordingly rise in value, too. These have huge appeal, too. The SLC models, perhaps less so.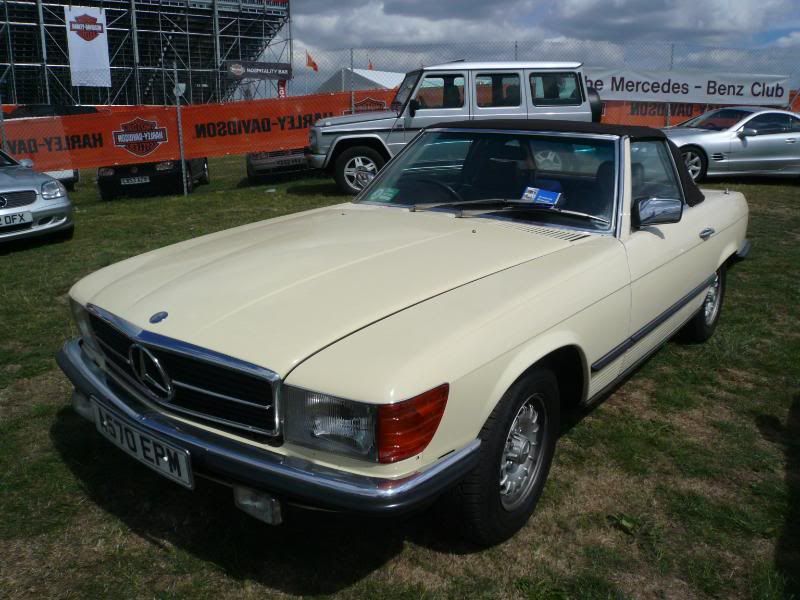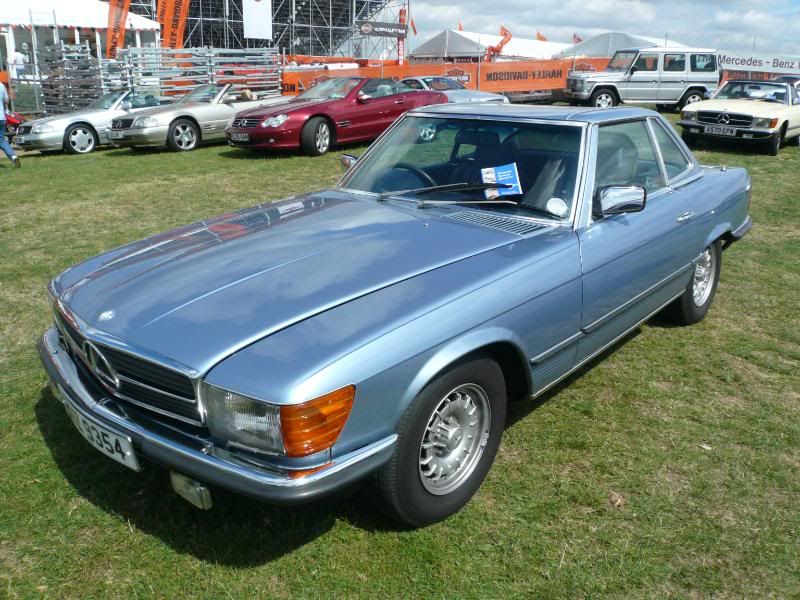 That must mean that even the R129 SL cars must be next in line for the same value appreciation.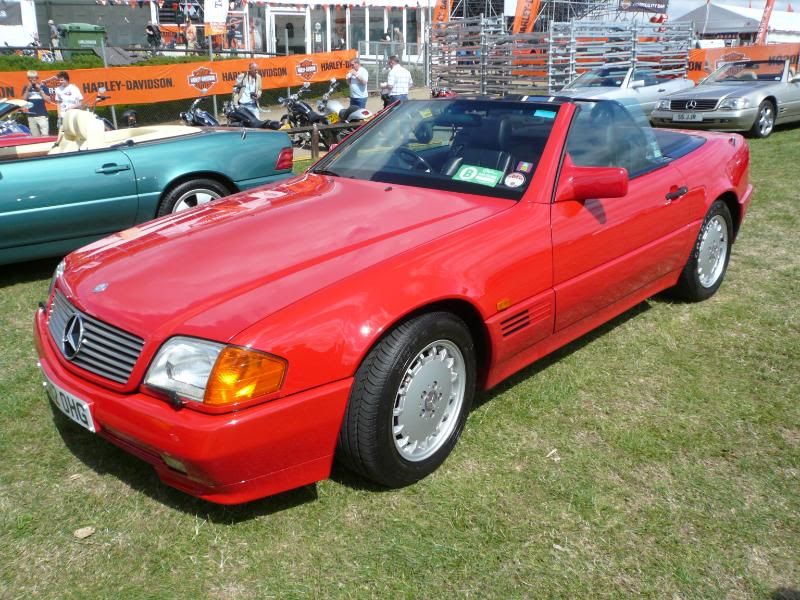 This immaculate W116 model S Class turned out to be the very rare 6.9 version. A true "Q" car.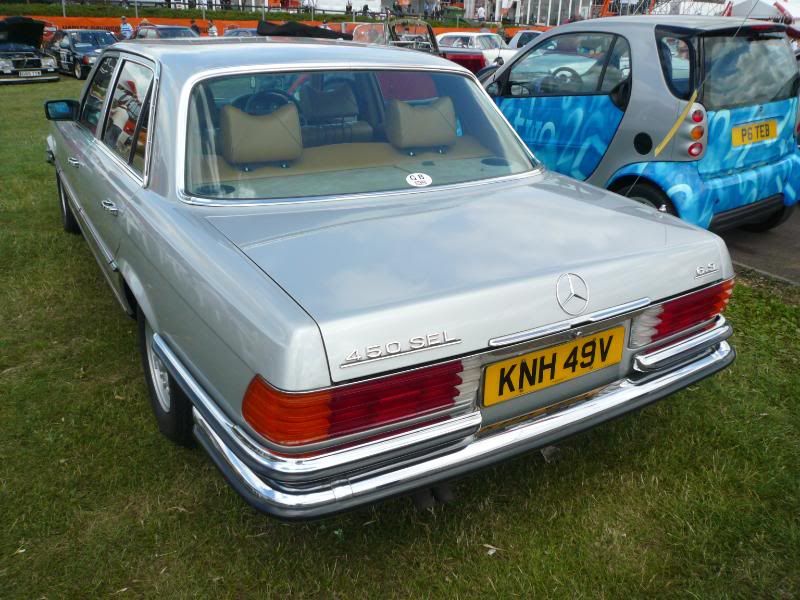 This W123 Coupe looked nice.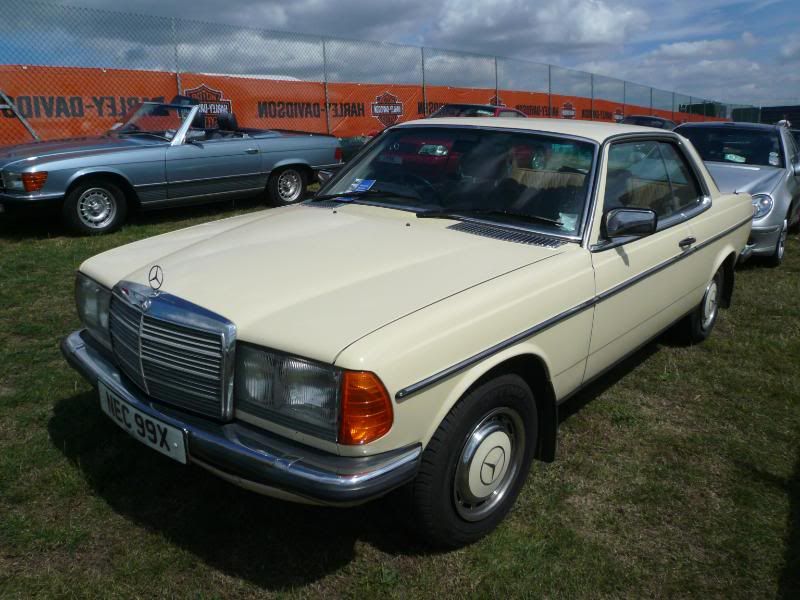 MG
Most of the MGs were post-War models, but there were a few early cars such as this one.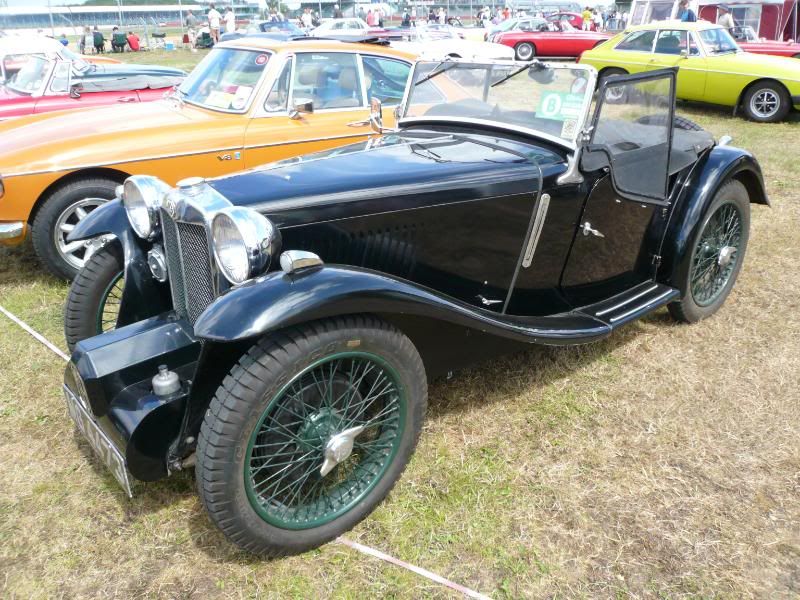 MGA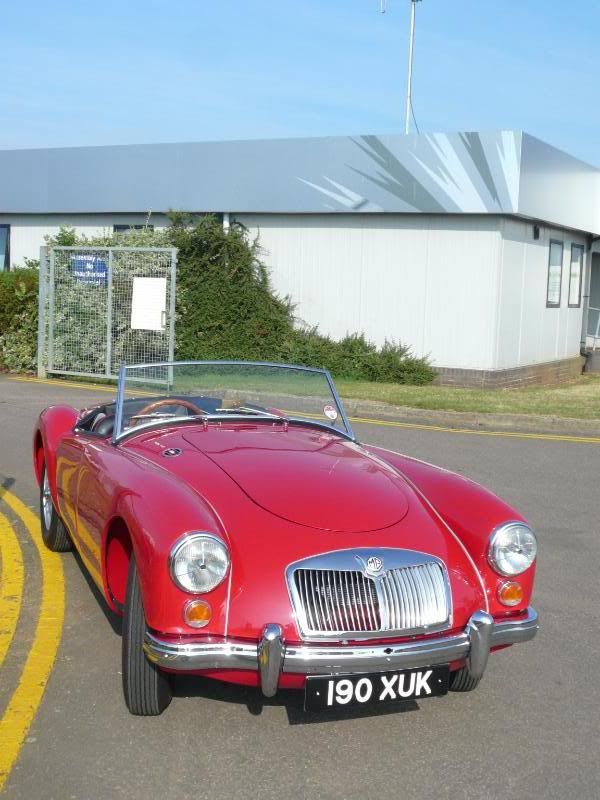 MGB and MGC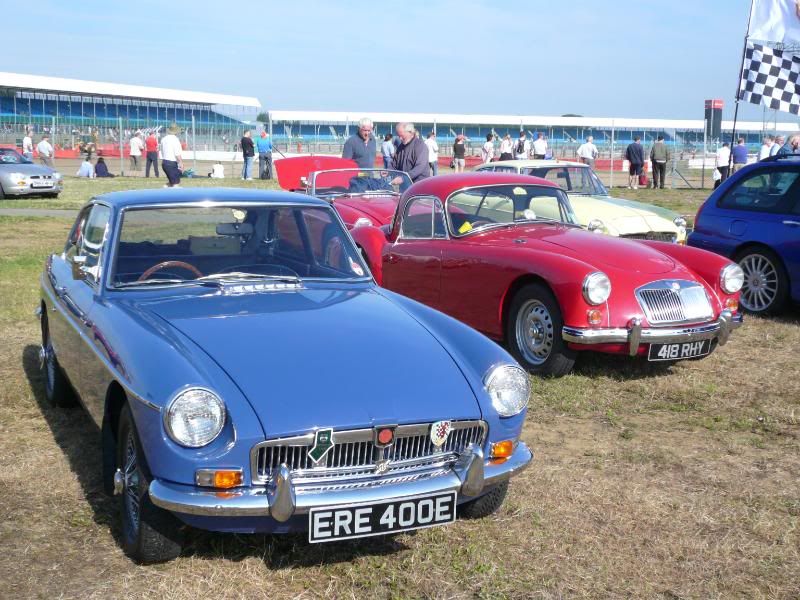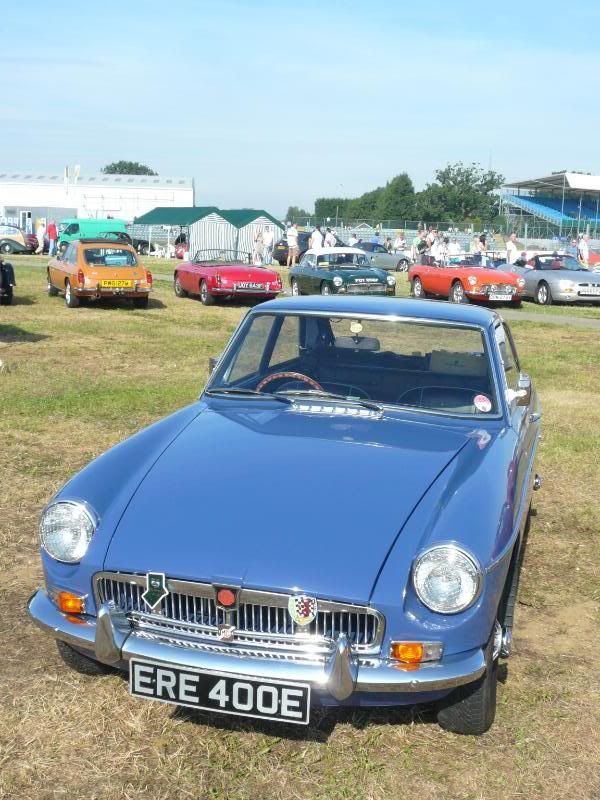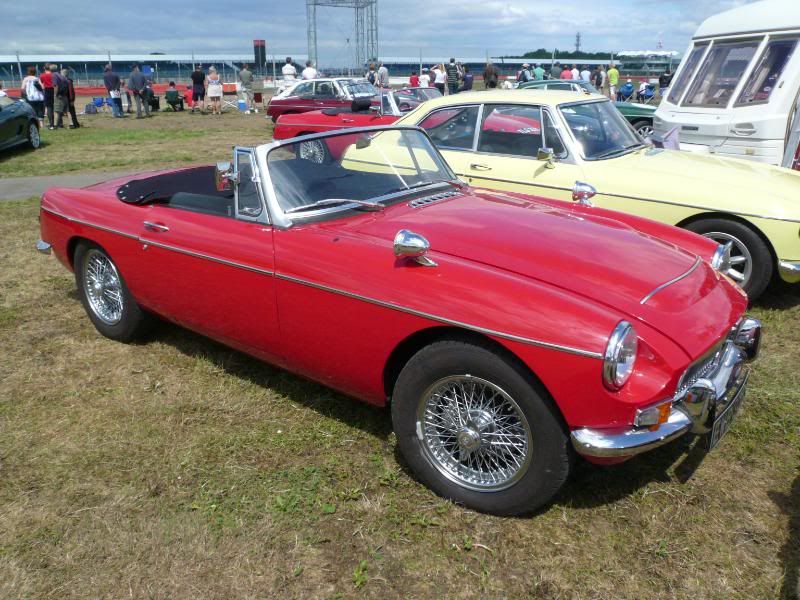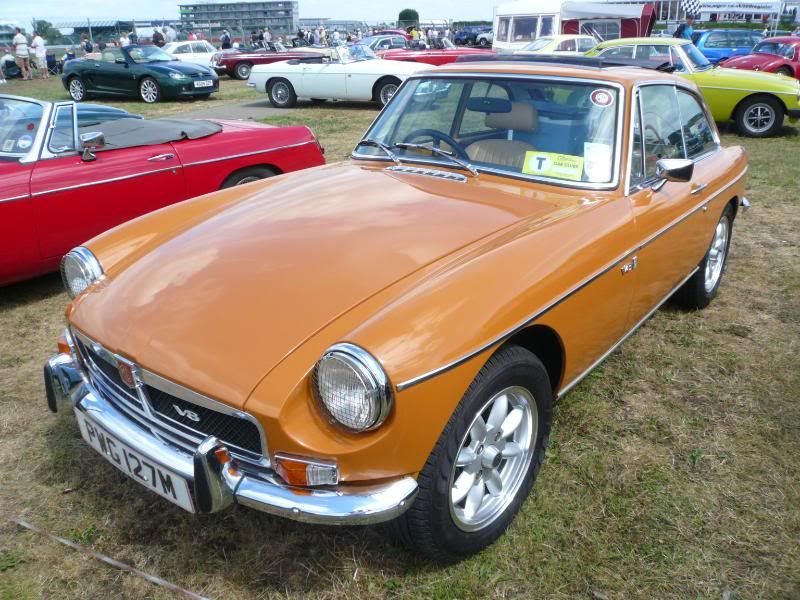 The recent Z cars were represented by at least of each of the ZR, ZS, ZT and ZT-T. Classics in the making, for sure.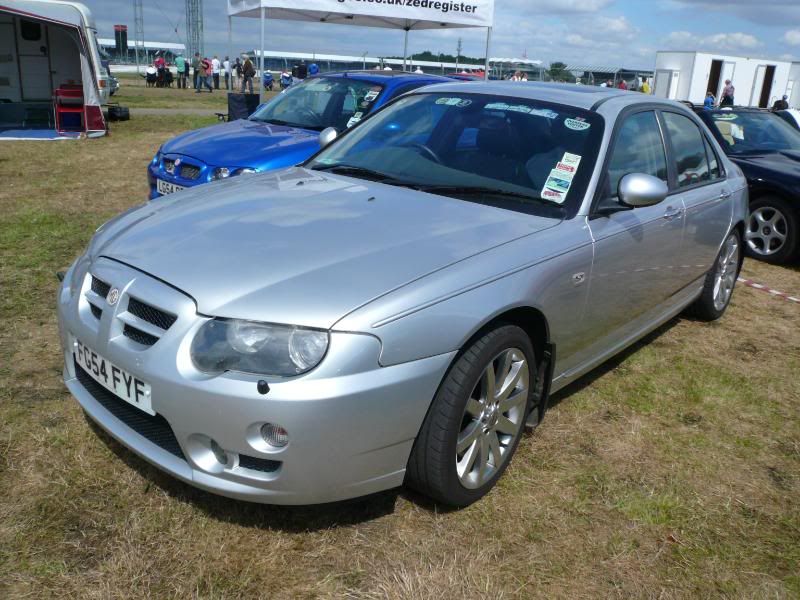 MORGAN
Among the variety of Morgan cars was an example of their latest production offering, the Aero SuperSport. Comments I heard suggest that this car is not as well viewed as the sell-out AeroMax model, production of which has now ceased.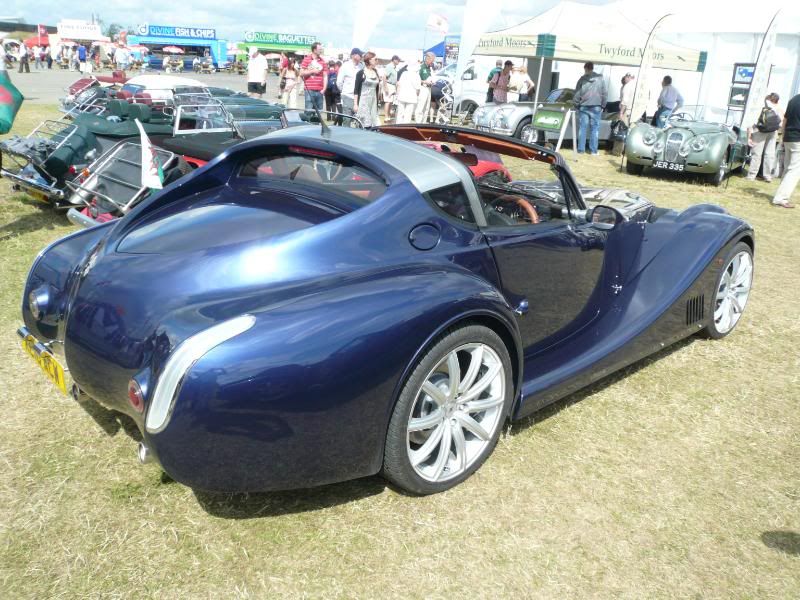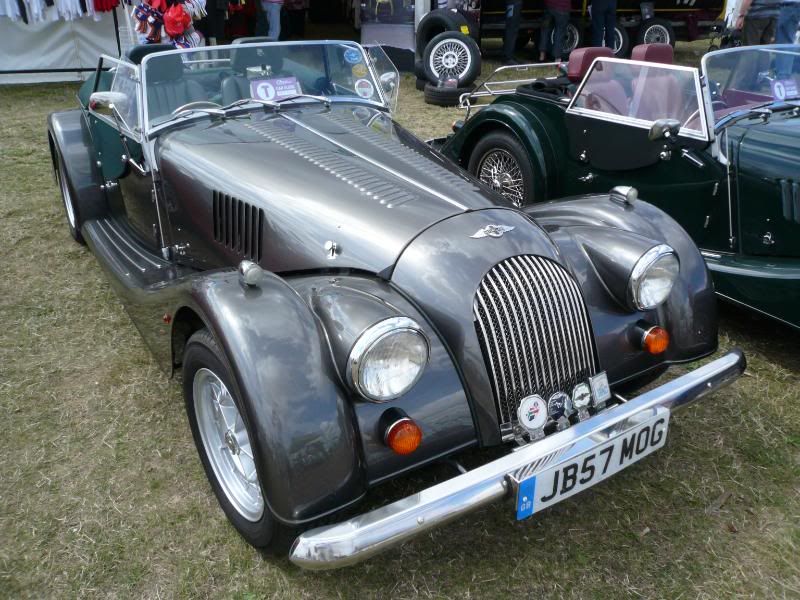 MORRIS
This event was clearly a gathering for the rather unlikely sounding Morris Isis Owners Club. The Isis was a short lived and rather unsuccessful six cylinder version of the popular Oxford. Most of the cars on show were the later Series 2 cars, which had tail fins and sported two tone paintwork. A lone Oxford Traveller was an interloper among the group.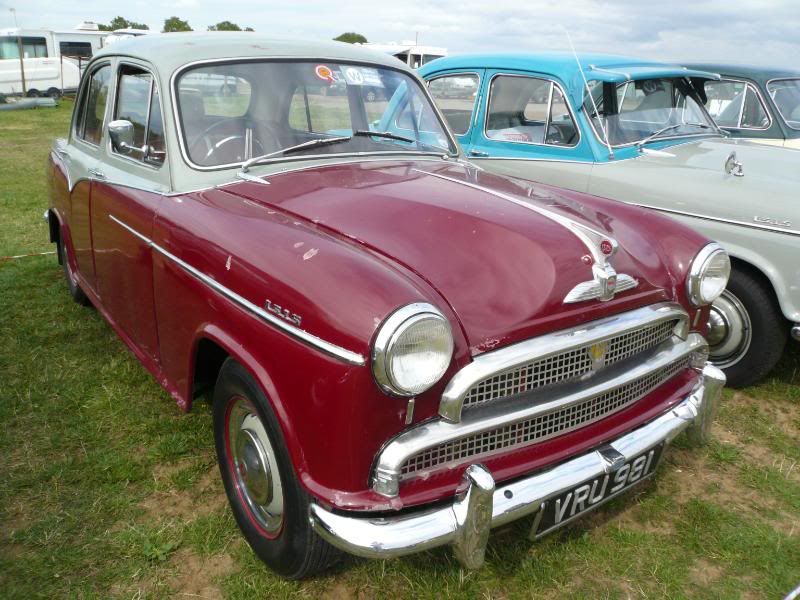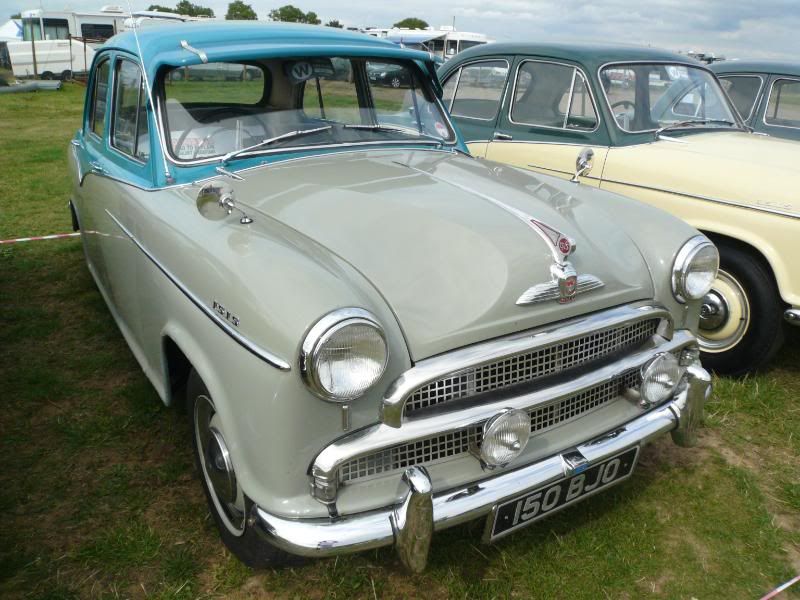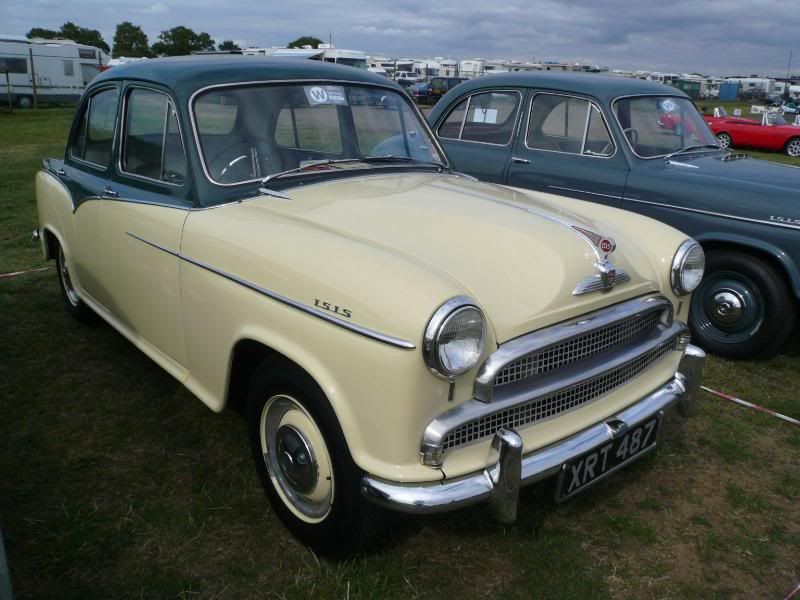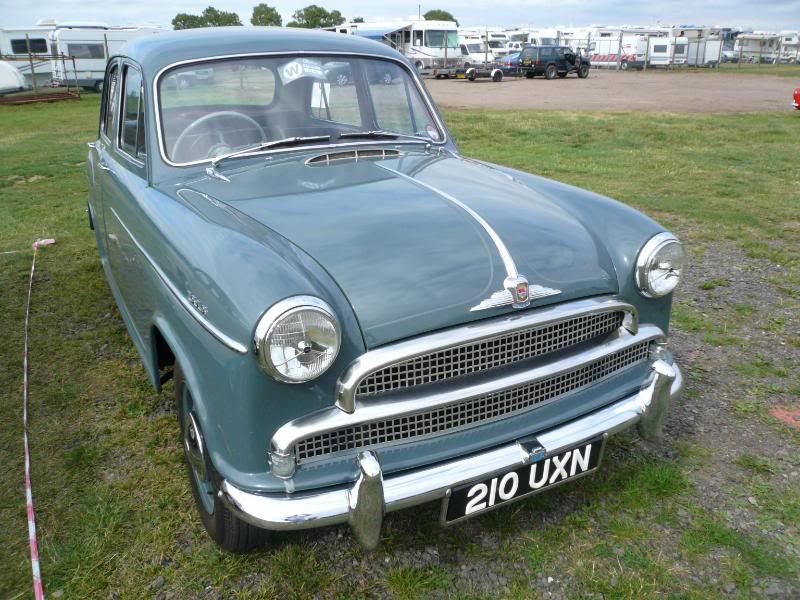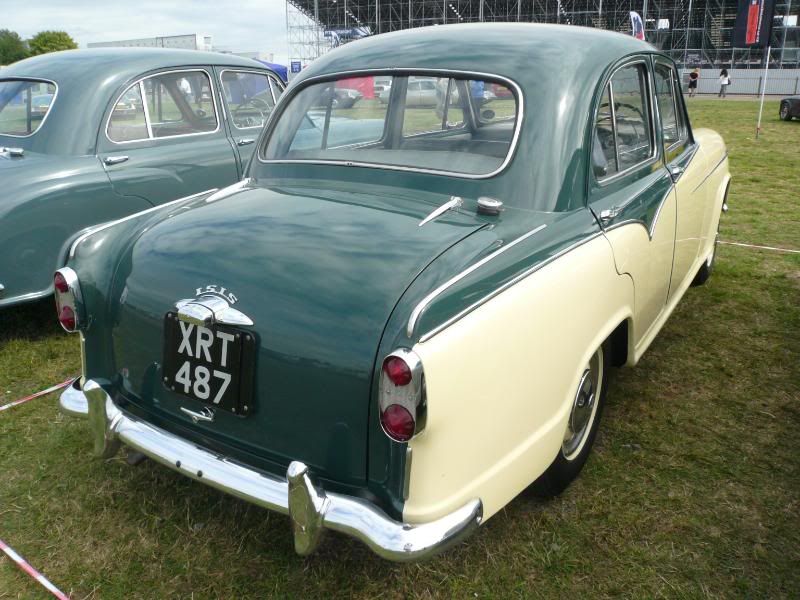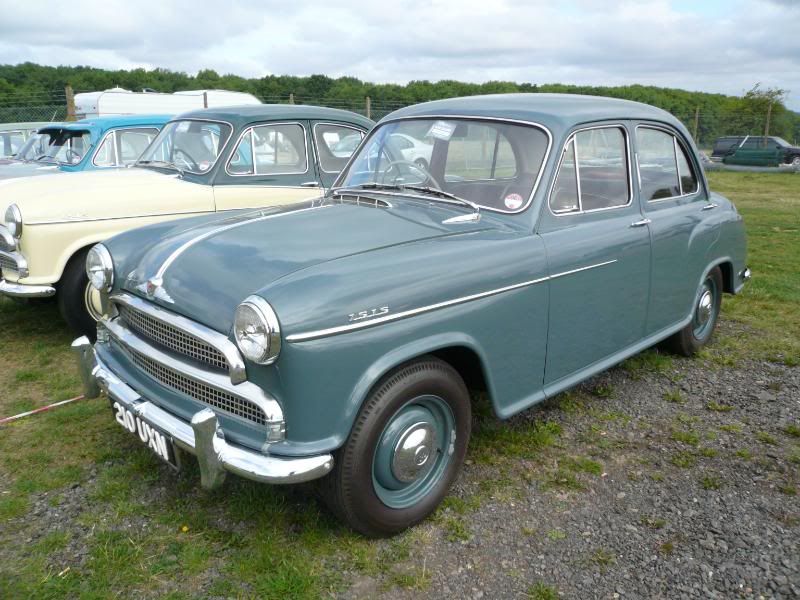 NSU
Although the Ro80 got all the publicity, good and bad from the ill-fated rotary engine, it was not actually the first NSU with such a powerplant. That honour goes to this, the Prinz Spider, which predated it by three years. ,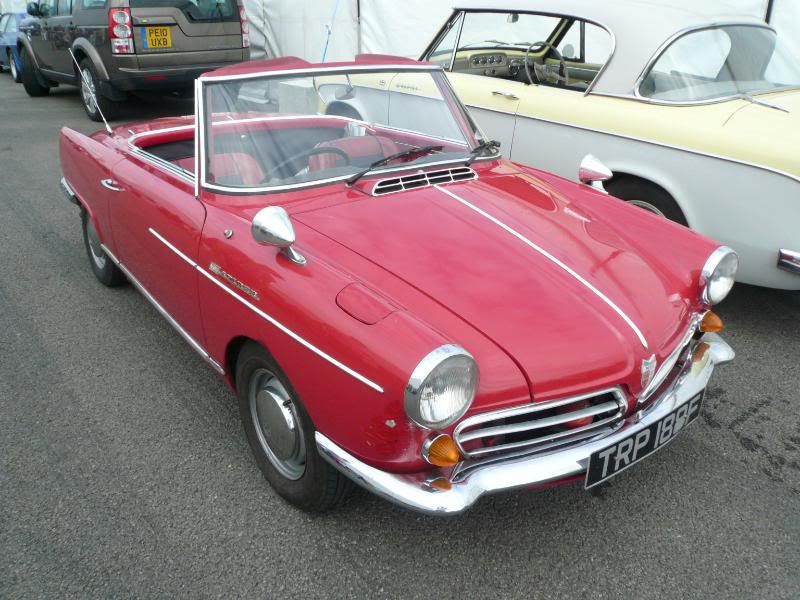 OPEL
About the only Opel I spotted was this second generation Monza.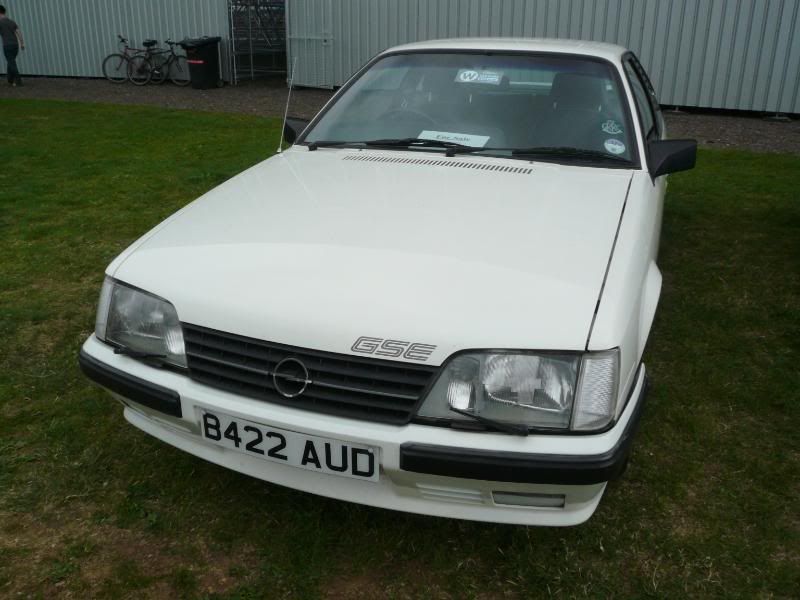 PIPER
Three of these cars were at the event. I was surprised to learn that it is believed that there are 43 still around somewhere!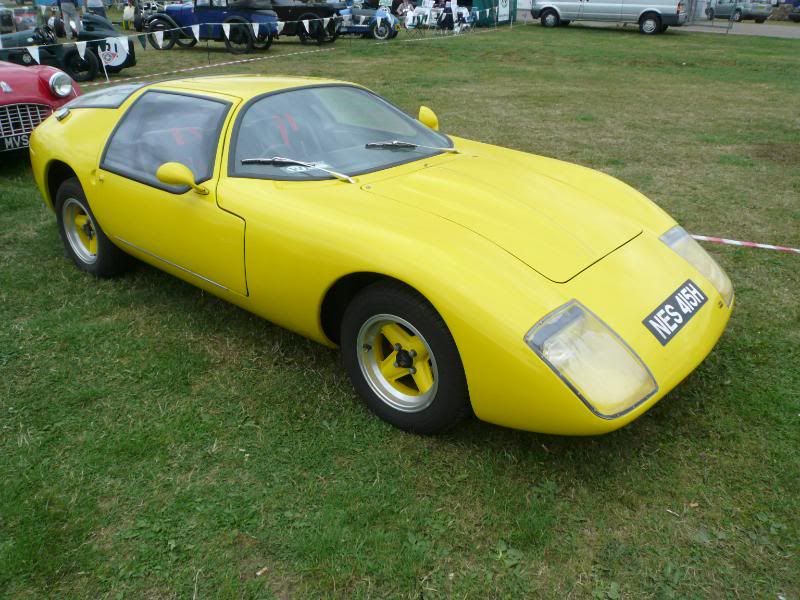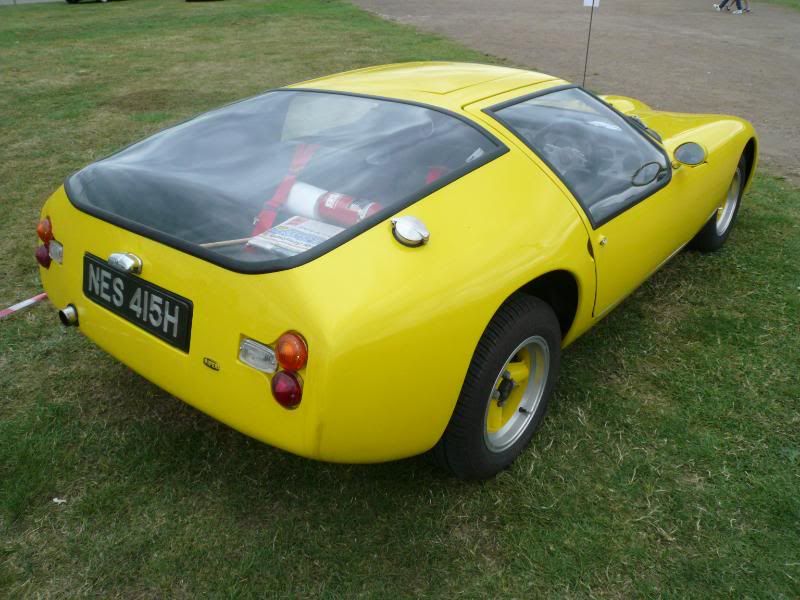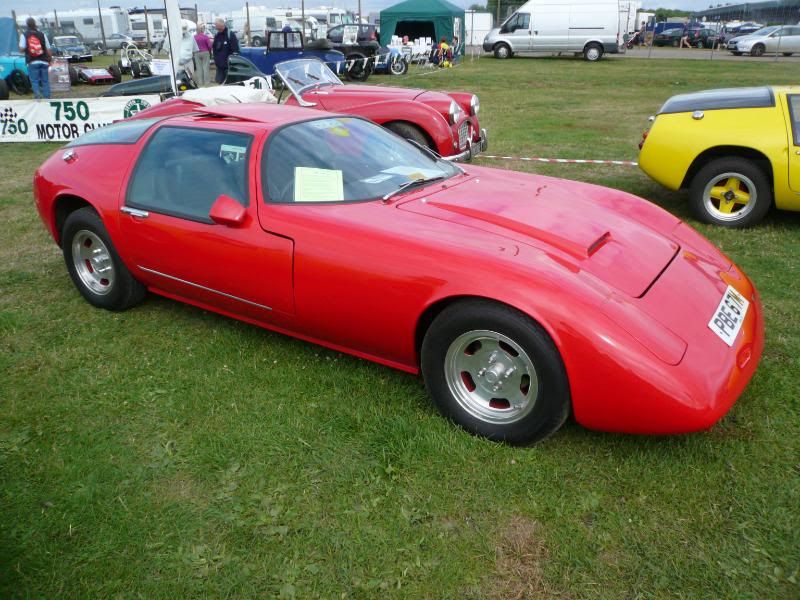 PONTIAC
A Firebird Trans-Am from the 1970s was the only Pontiac that I recall seeing at the event.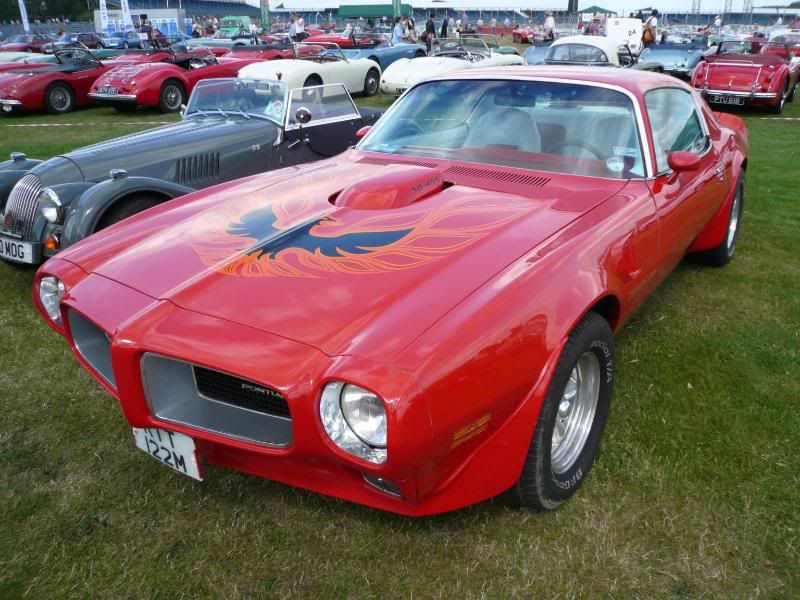 PORSCHE
I would guess that there were more Porsche cars on display than any other marque. There were two separate displays, as like many other marques, there is more than one Owners Club, but the majority of them were in a huge central area, partitioned with some particularly nasty orange plastic psuedo fencing, which allowed for separate models to be kept in individual lines.
There were a few 356 models including one which was displayed with the associated kit that would have been on board when it saw service as a police patrol car with the Austrian police.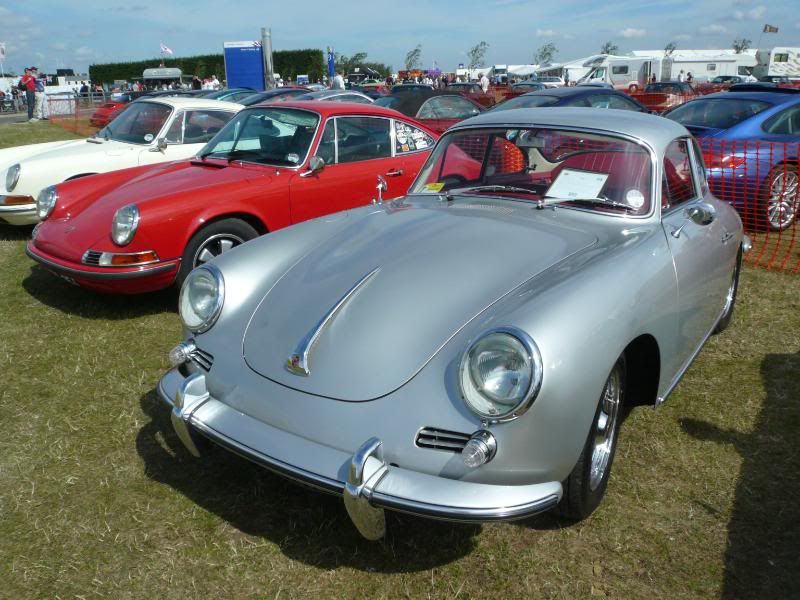 Although Porsche made more than 100,000 of the 914 models, most were sold in America and few ever made it here. Accordingly, there were only a few in the displays. .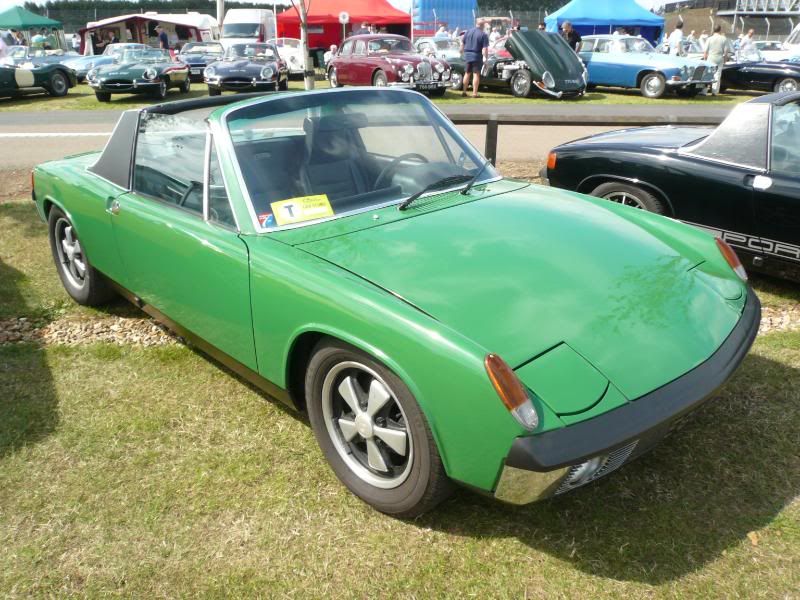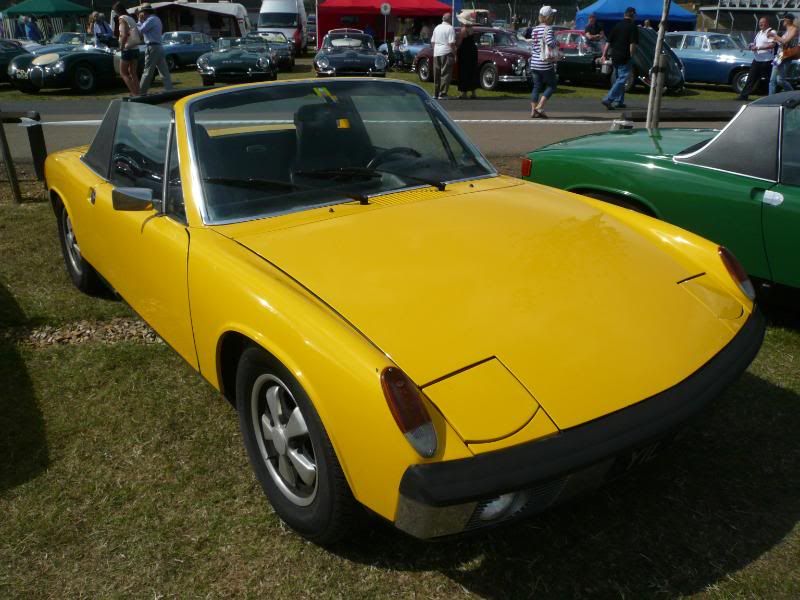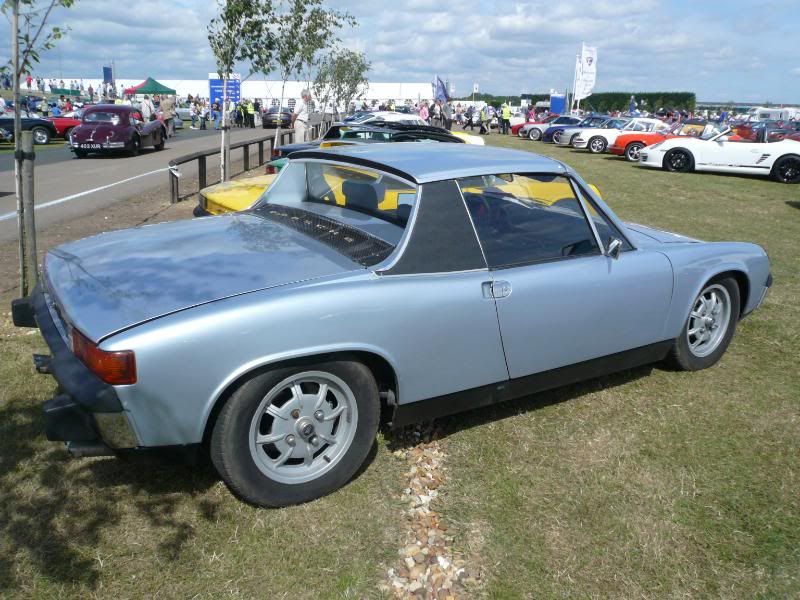 924/944/968s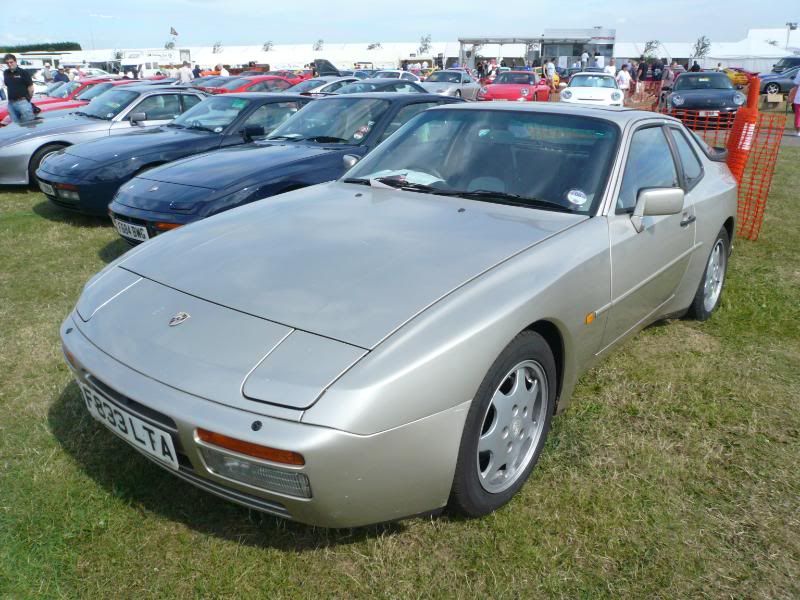 928s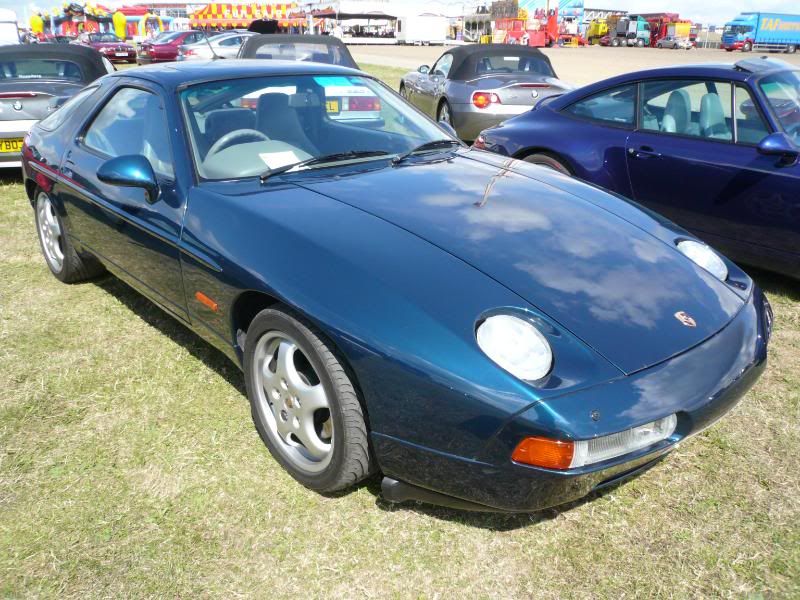 Classic 911 models were definitely in the minority compared to more recent cars.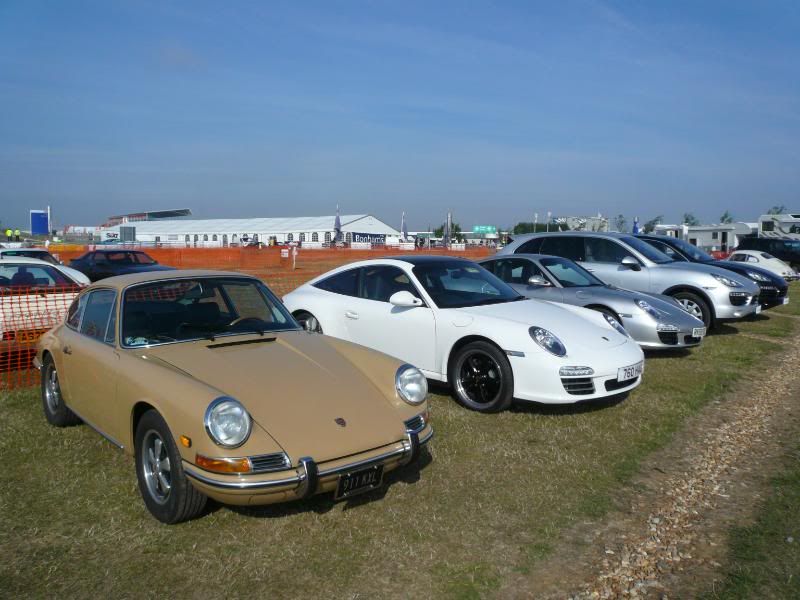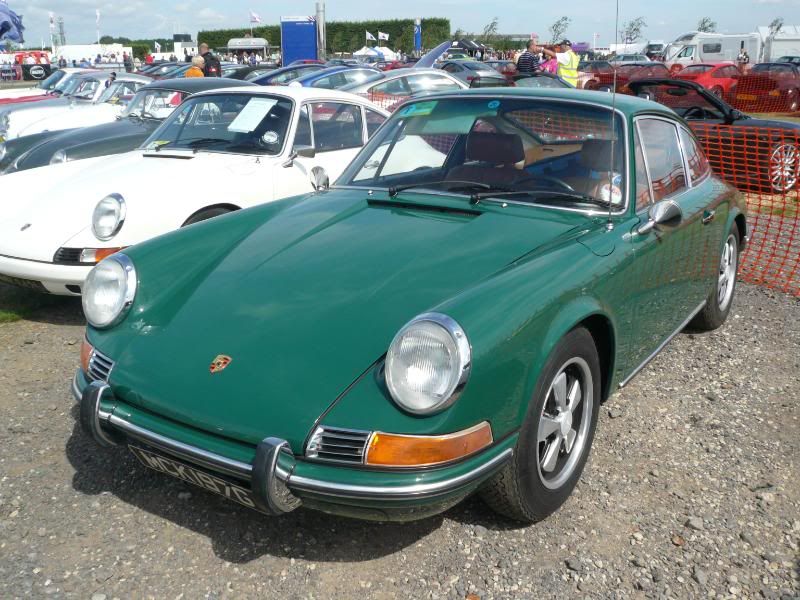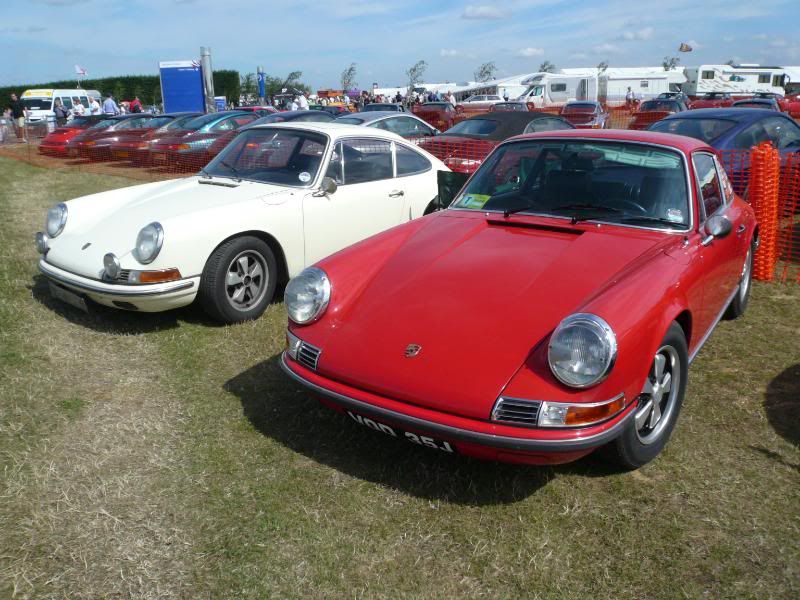 911s from the 1980s now seem quite small, and narrow compared to the current cars, and for good reason. They are smaller in every dimension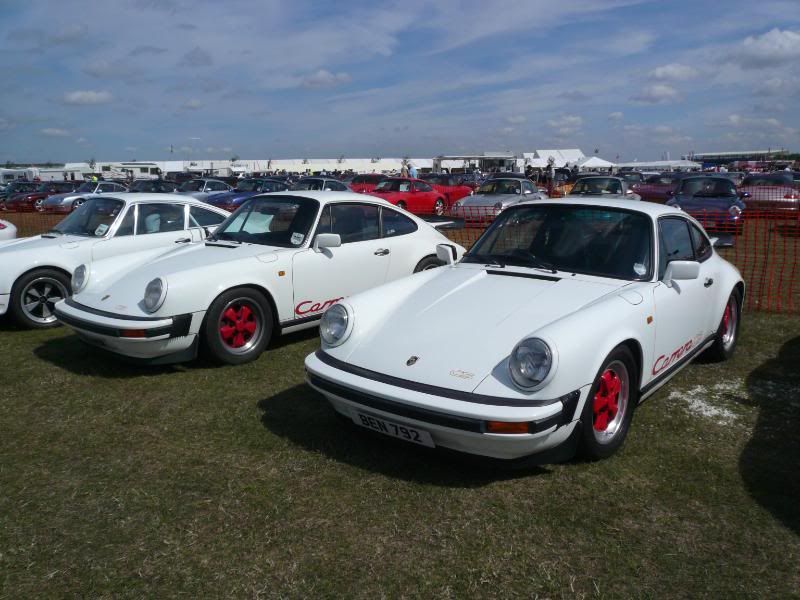 993 cars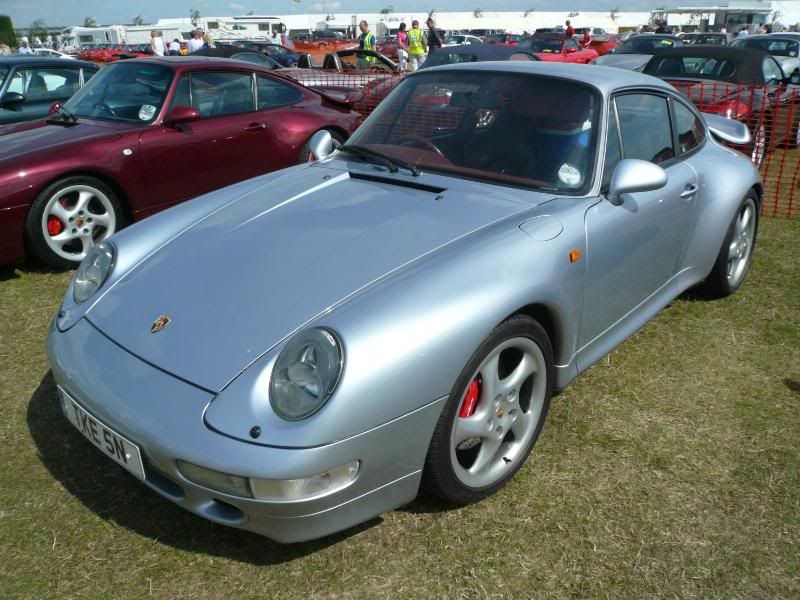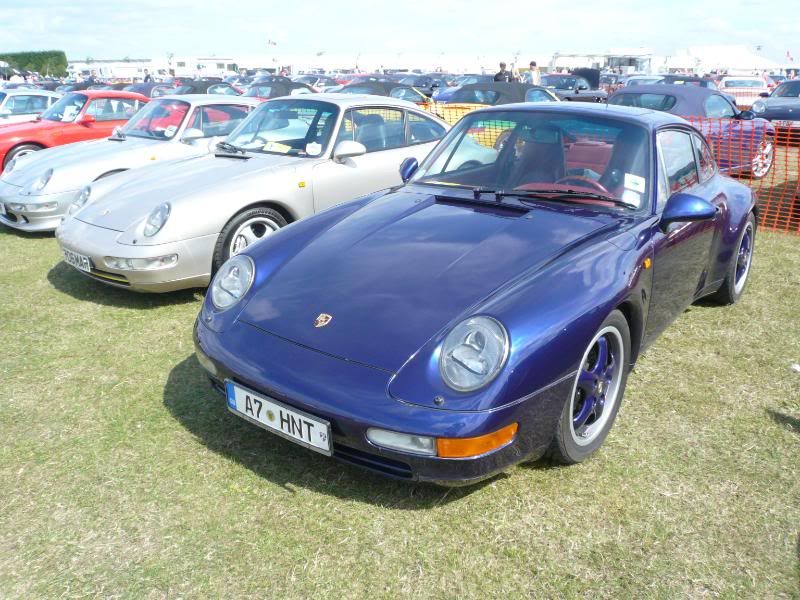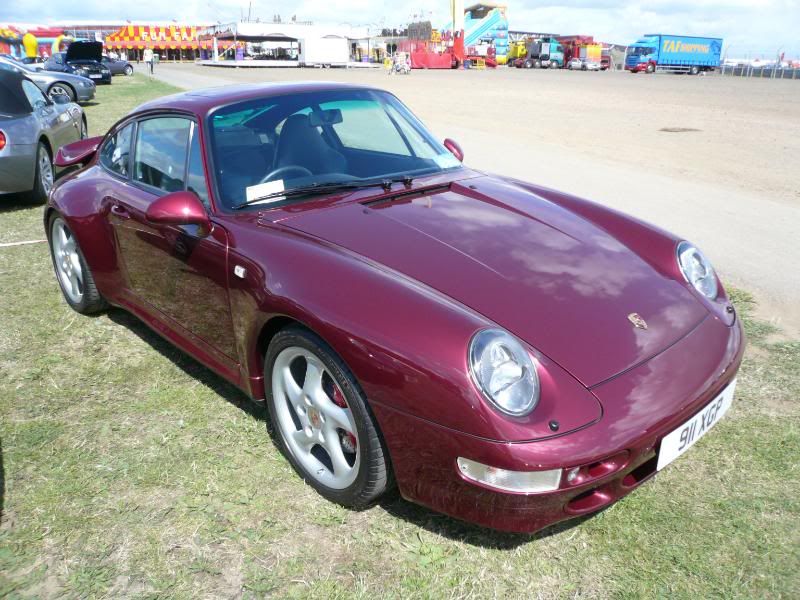 There was but one lone 935 "flat nose" car.
911 RSR models in some particularly vibrant colours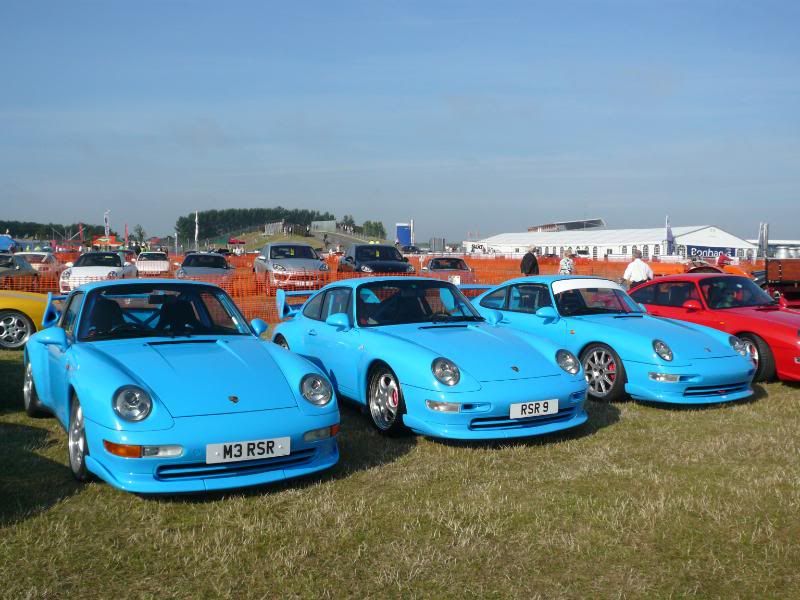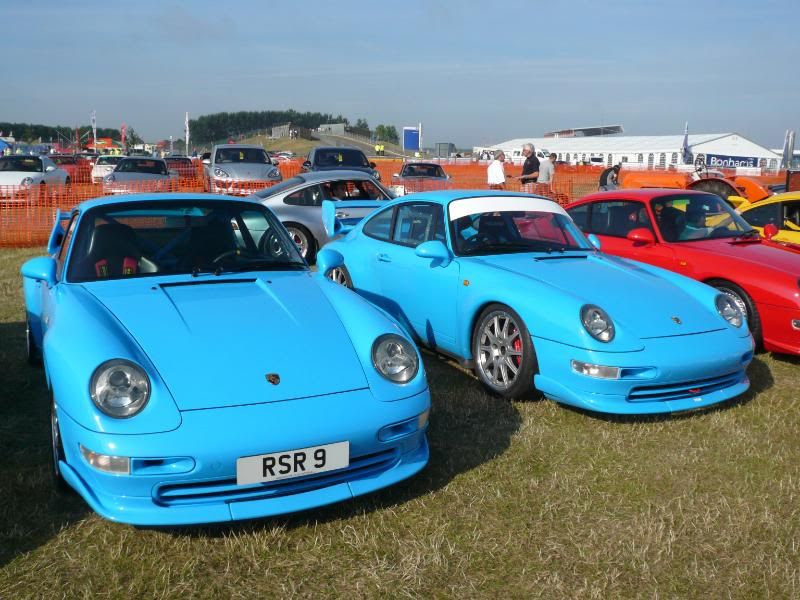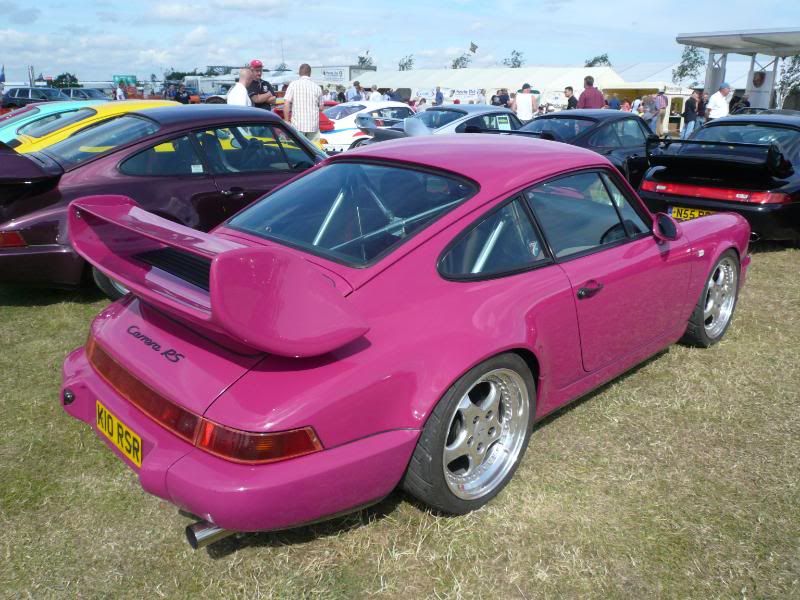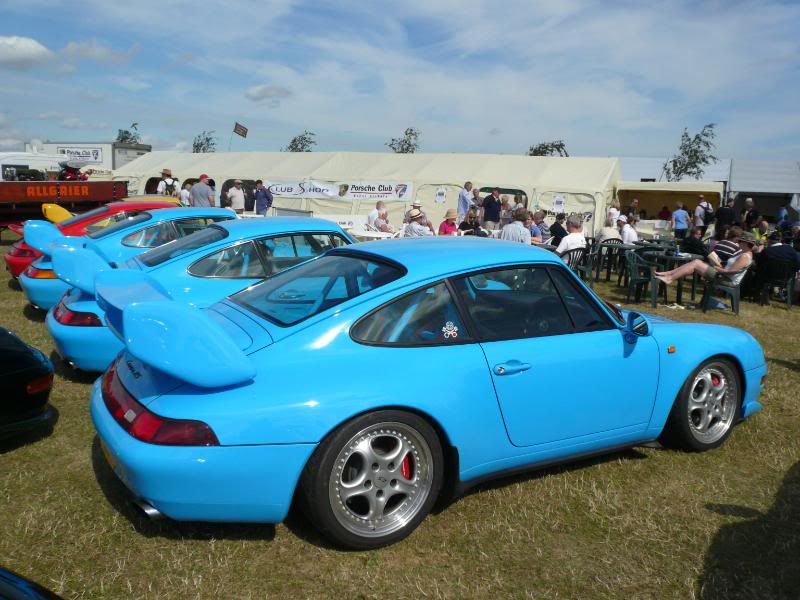 The slightly more civilised 911RS cars were also well represented.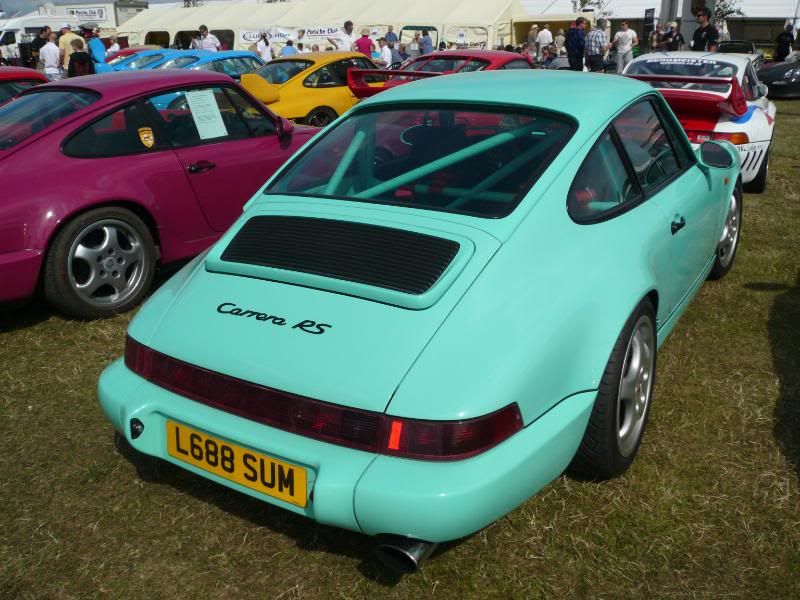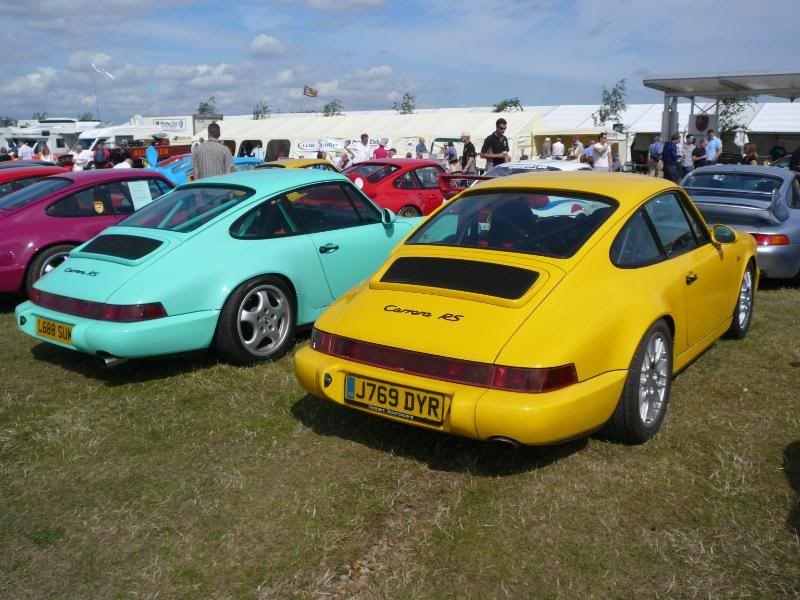 Plenty of recent 996 and 997 cars.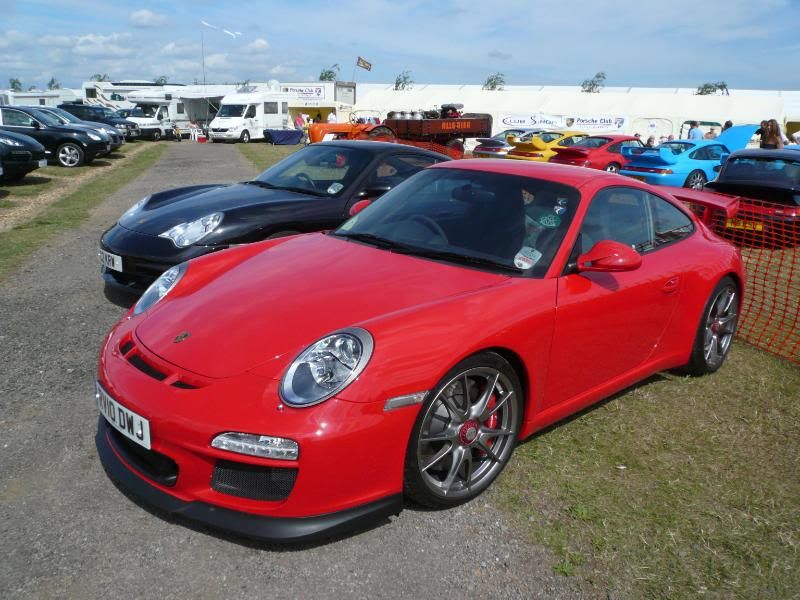 Porsche UK had some band new cars on display, including the latest Boxster Spider.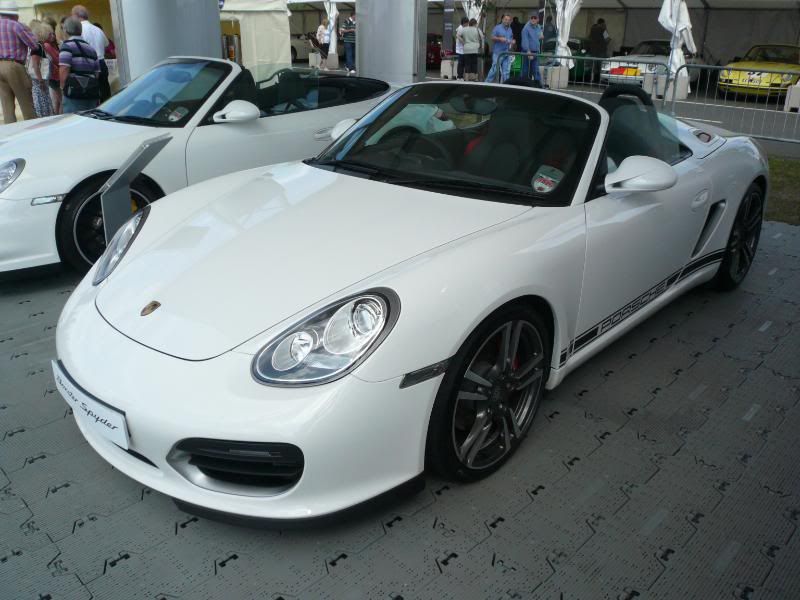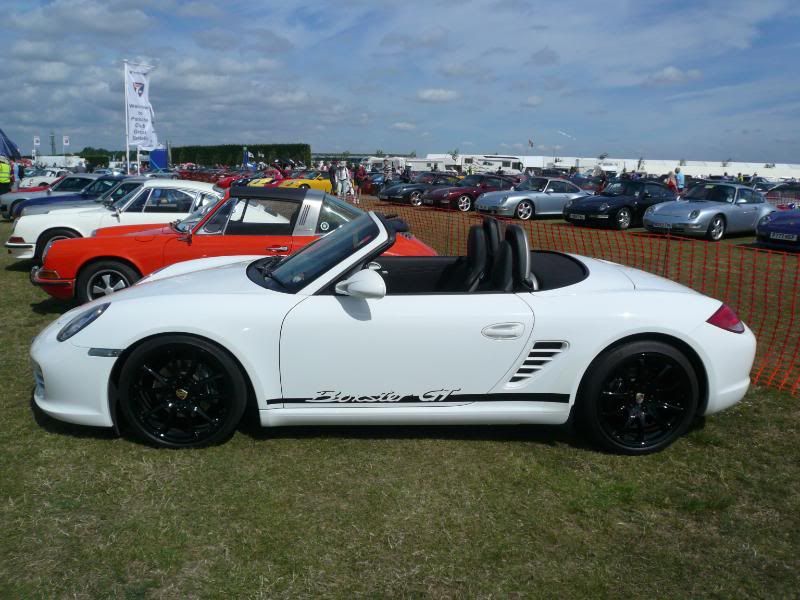 There were a couple of the little known Porsche tractors from the early 1960s to enjoy, too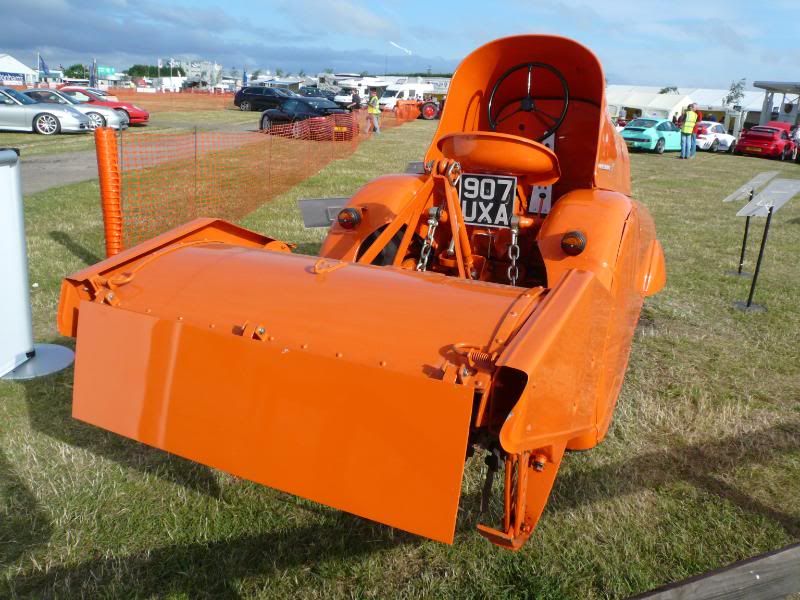 Parked up behind the hospitality suites, I came across this Carrera GT.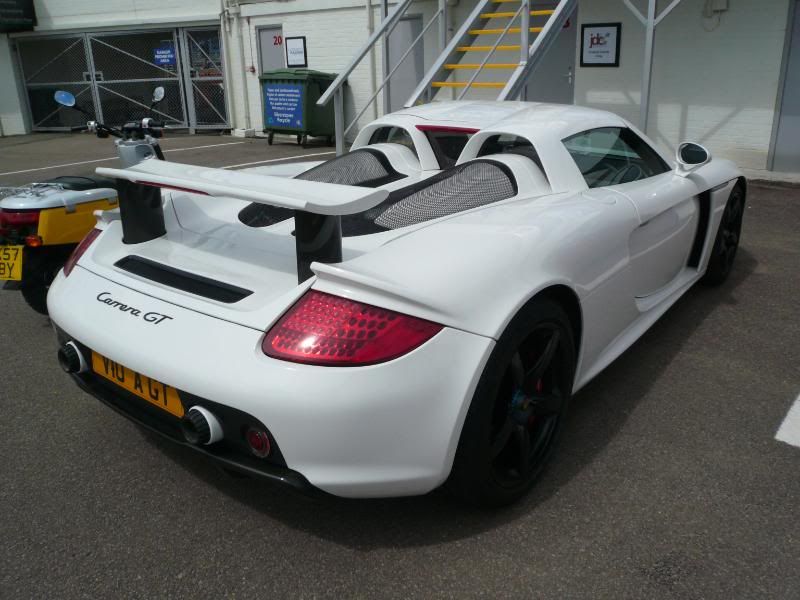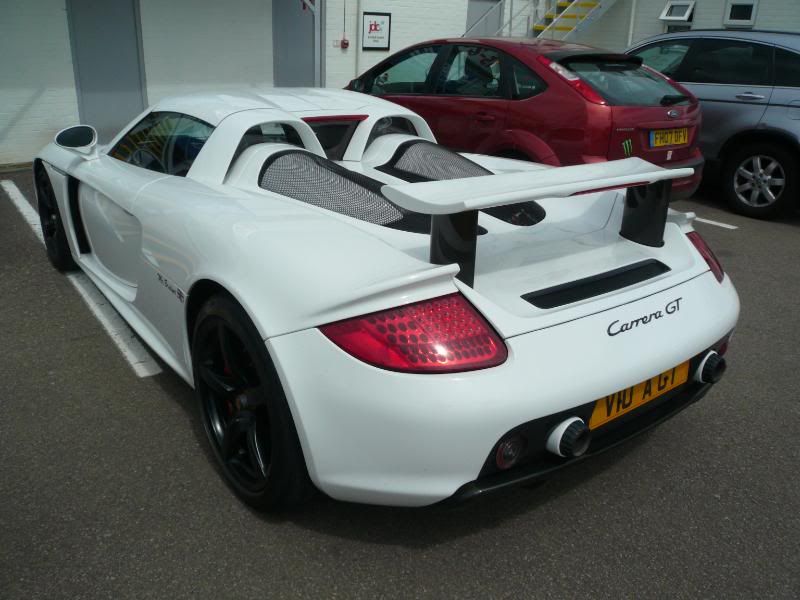 RENAULT
The focus here was on Alpine based cars, with examples of the A110, A610/GTA, as well as an R5 Turbo and a Clio V6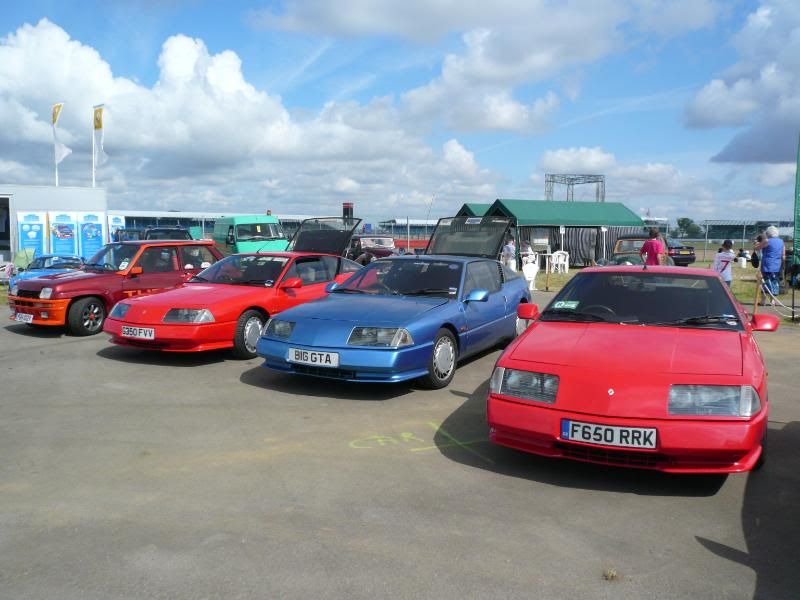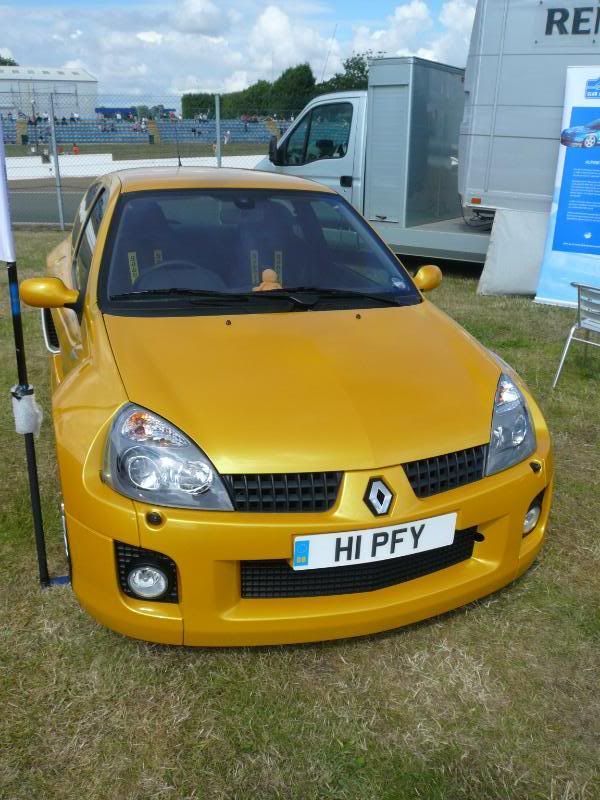 ROCHDALE
The Olympic was a stylish glass-fibre constructed coupe based on Riley mechanicals. This one appeared to have received an upgraded engine at some point in time.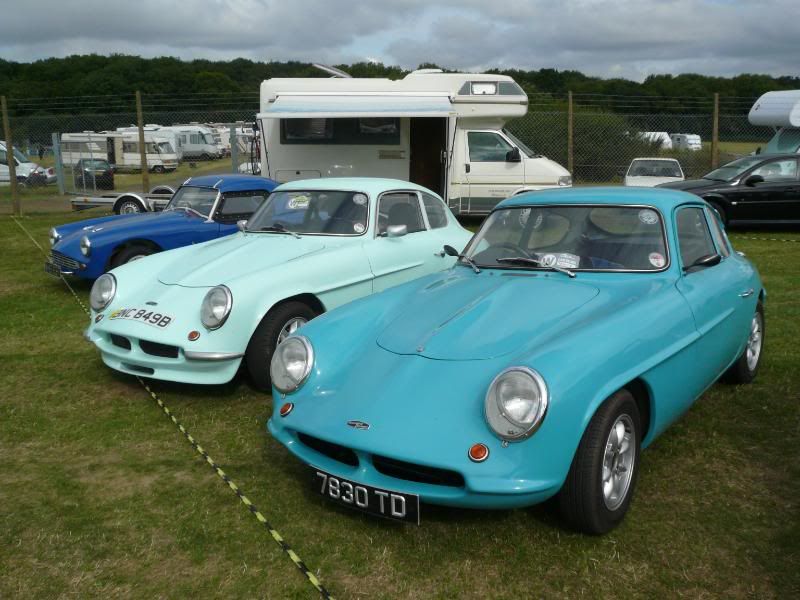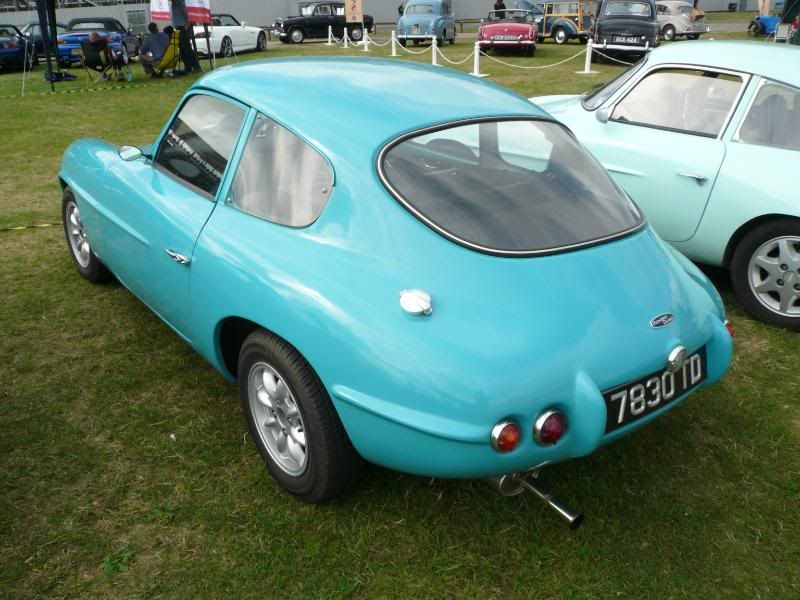 ROVER
One of the last of the SD1 model cars. In pretty decent condition, unlike most of the few survivors.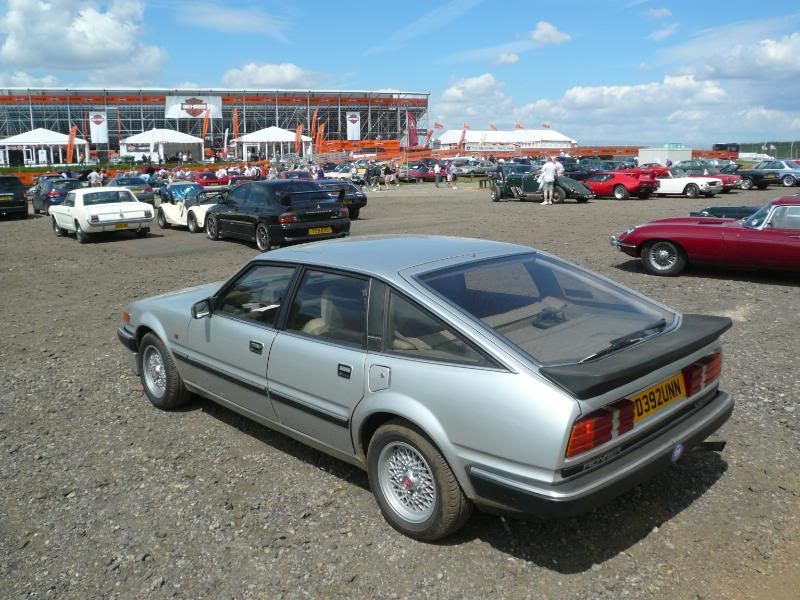 SKELTA
A what? An Australian supercar, aimed at the person who wants something different…. or so the marketing blurb said!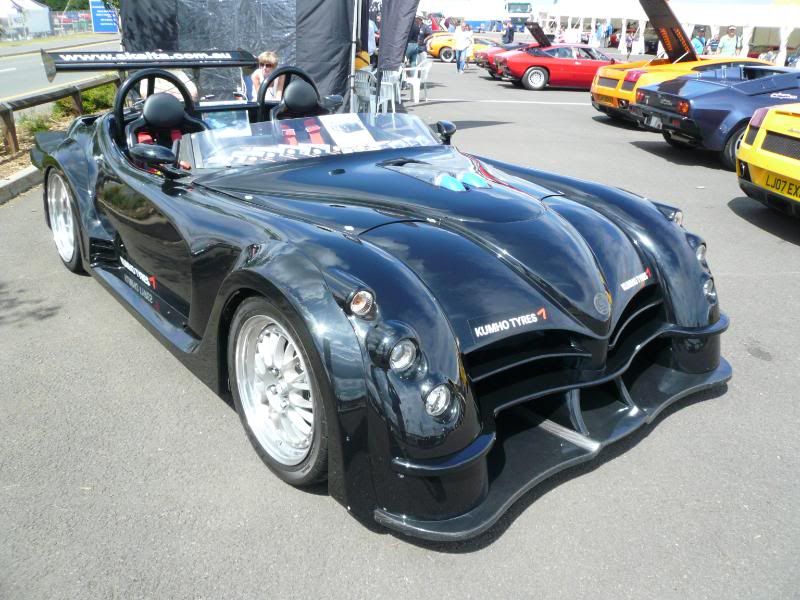 STANDARD
This Standard 8 was the only example of this marque that was captured by my camera.
SUNBEAM
There was a sizeable group of Tigers, with a mix of Marks 1 and 2 represented.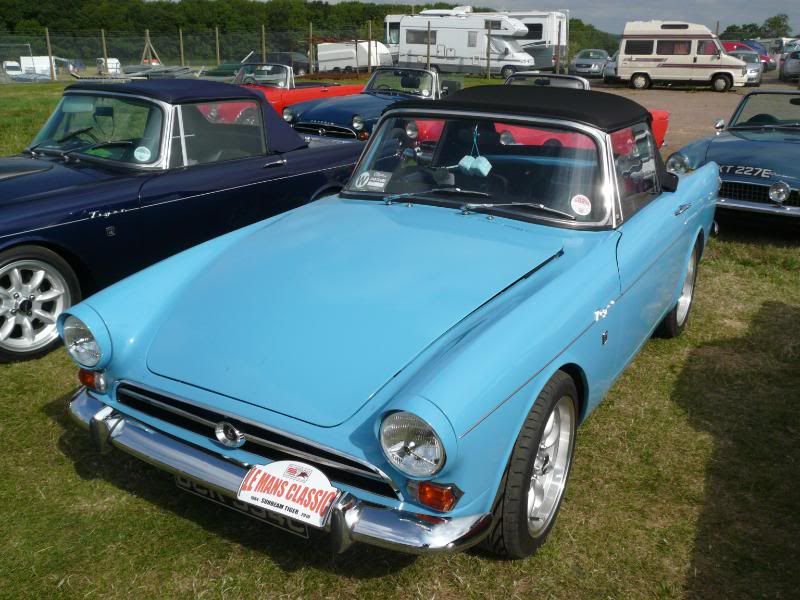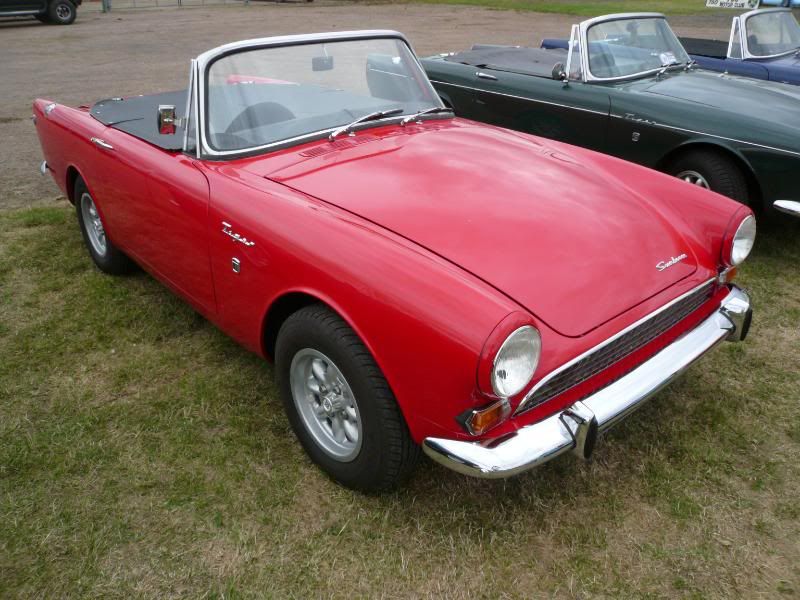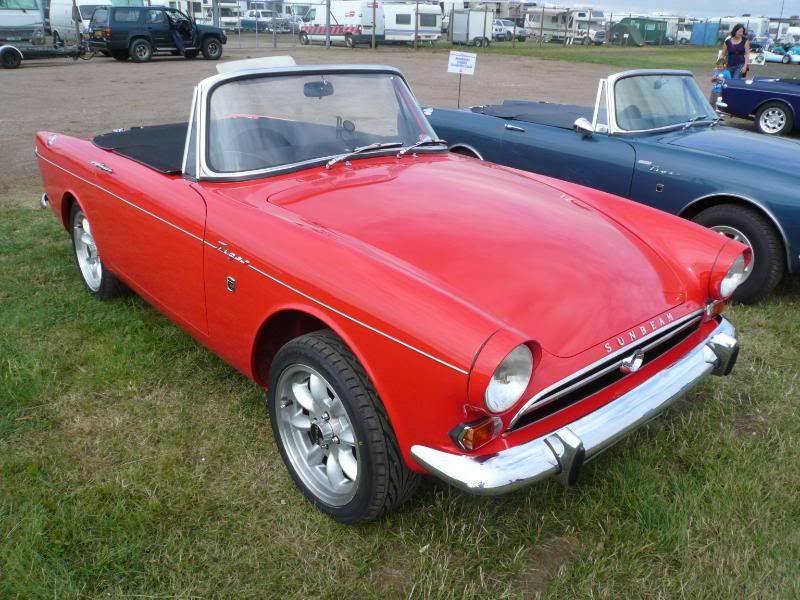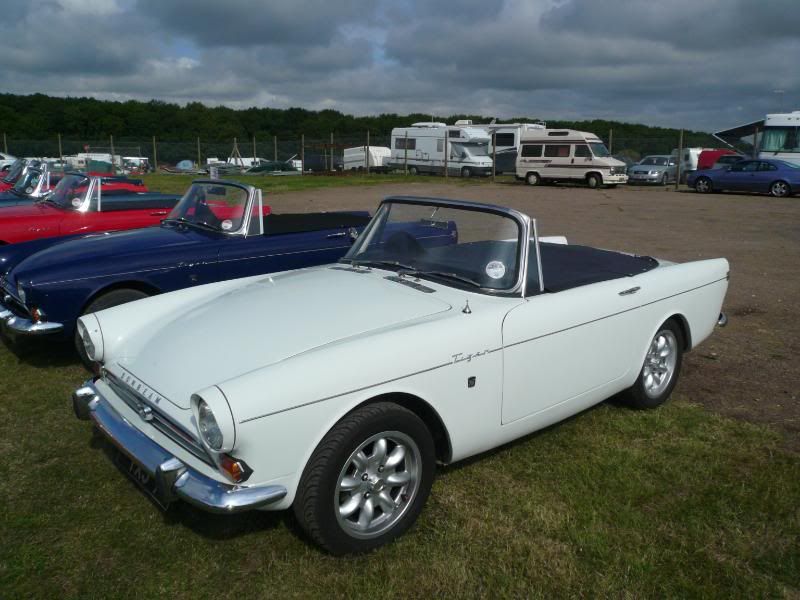 Elsewhere, I did come across this early model Rapier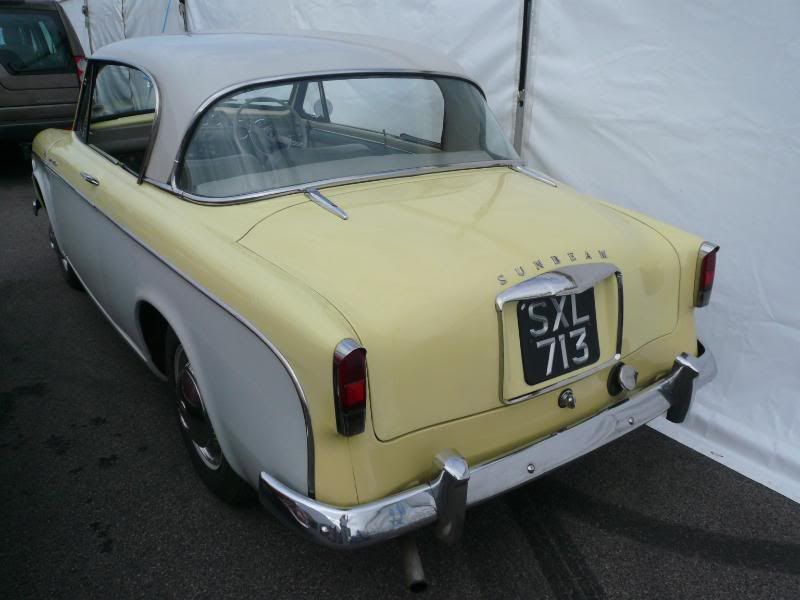 This is the later Arrow-based Rapier in H120 guise, with the Holbay tuned  engine which endowed the car with lively performance
This is a Sunbeam from a much earlier era.
TOYOTA
The Mark 1 MR2 owners had a lot of cars assembled, but I do not appear to have taken any pictures of their cars
TRIUMPH
Plenty of cars in the Stag Owners Club area, who were celebrating 40 years since the launch of this iconic tourer.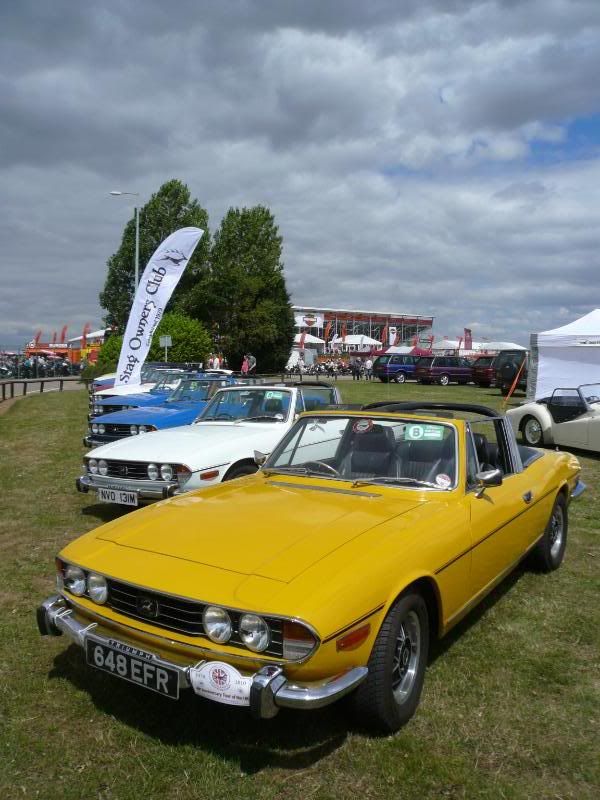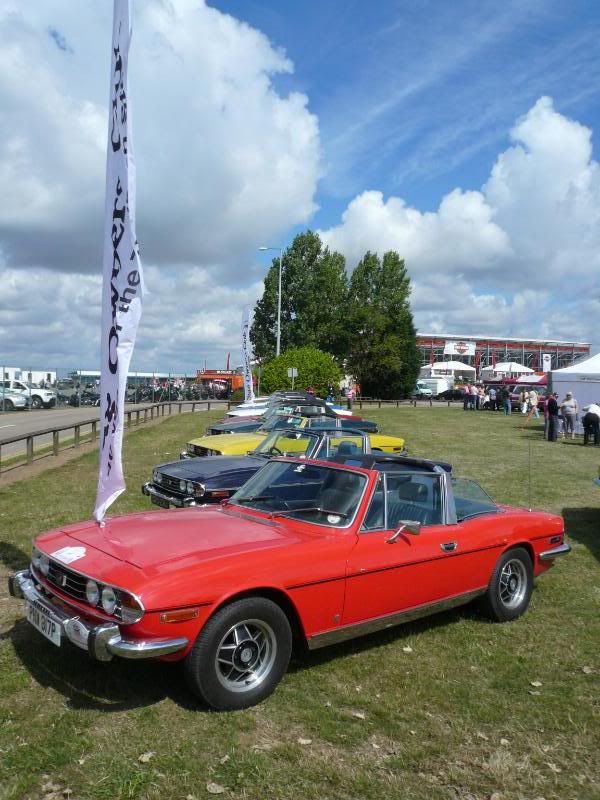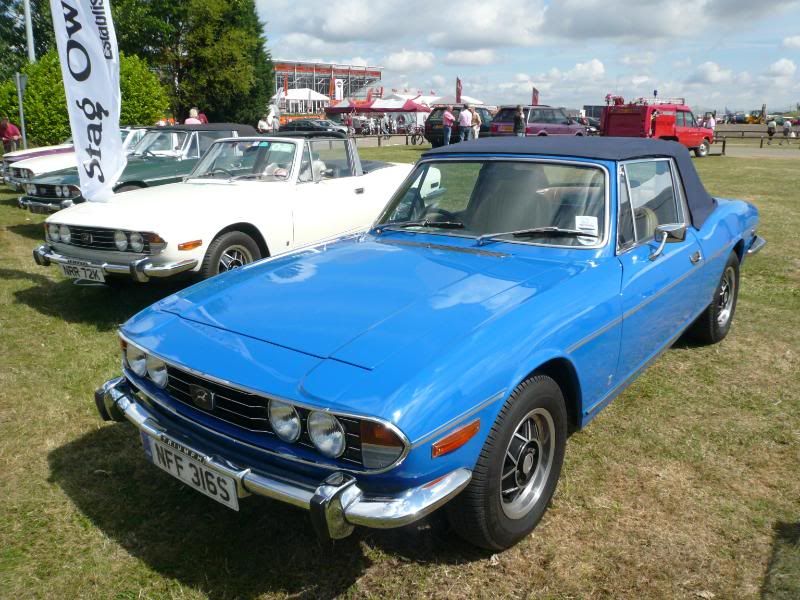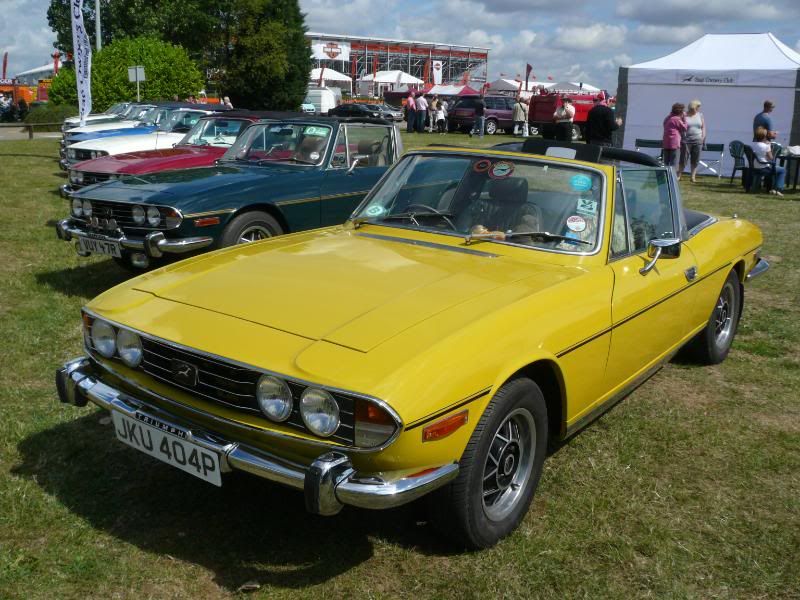 There were a few other Triumphs in various places around the display areas, including TRs and Vitesse cars such as these.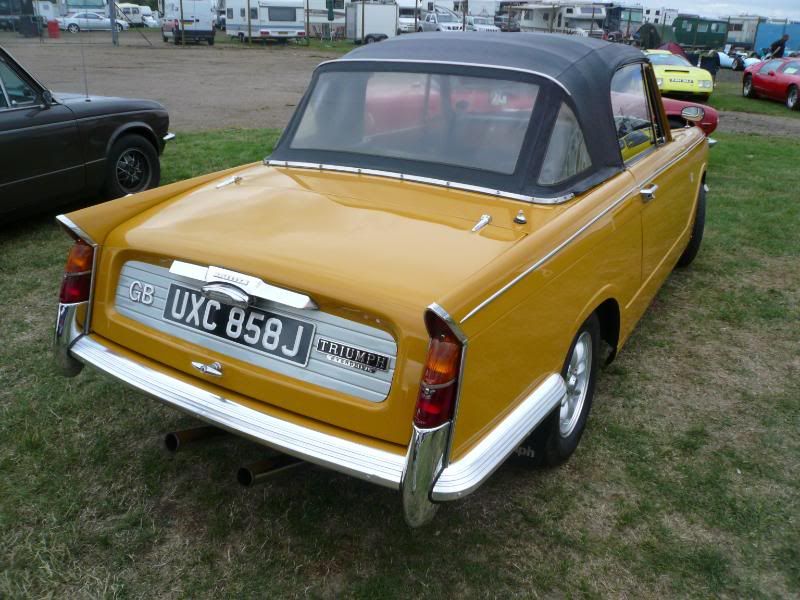 TURNER
These small sports cars were based on the Triumph TR3, but with a distinctive body shell.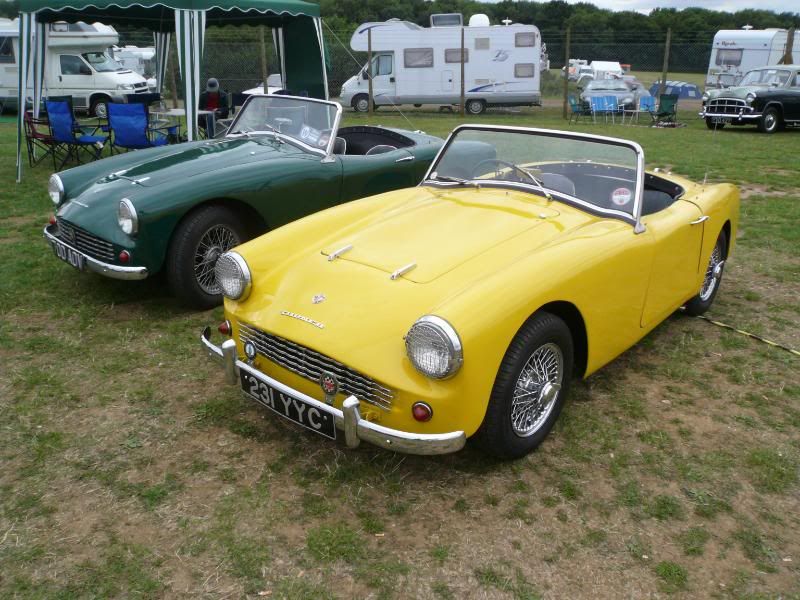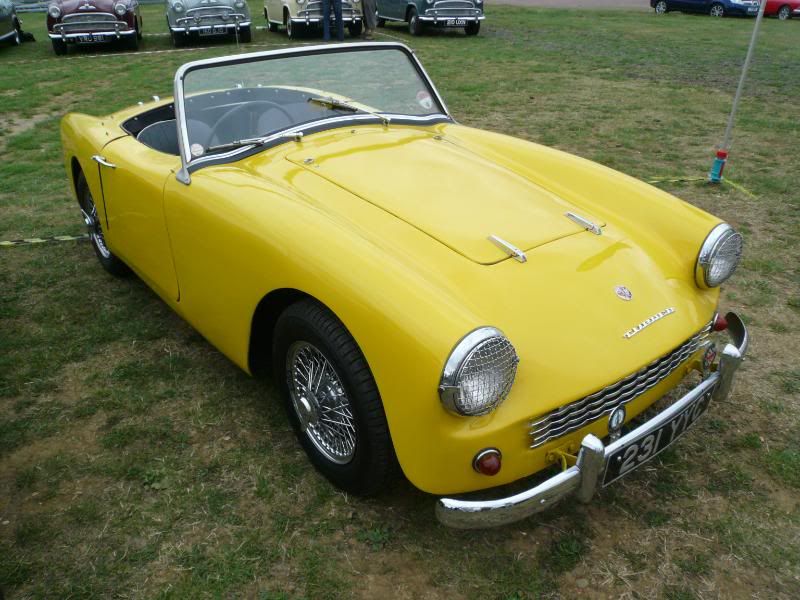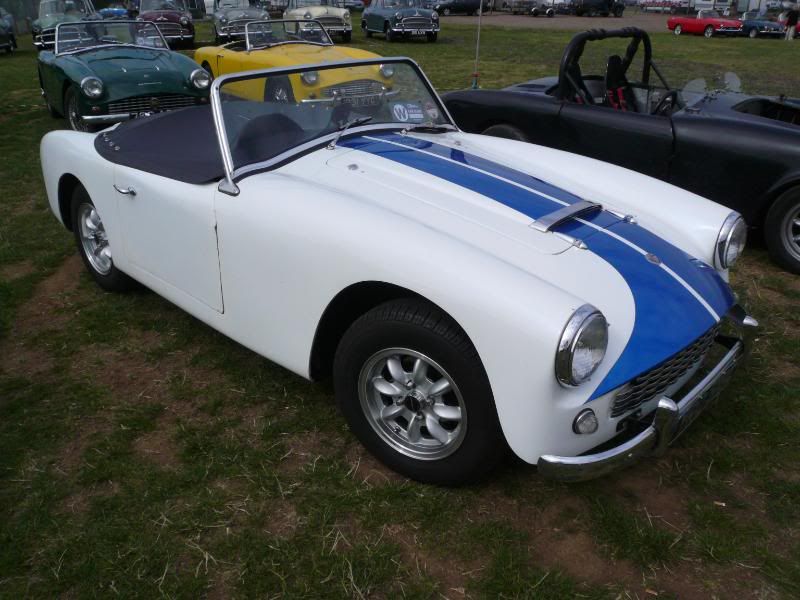 TVR
Plenty of TVR, with a preponderance of the volume selling Chimaera and Griffith model, but everything from the 1970s 3000M, through the S, to the last of the line Tuscan 2, Tamora and Sagaris were part of the TVR Car Club's display.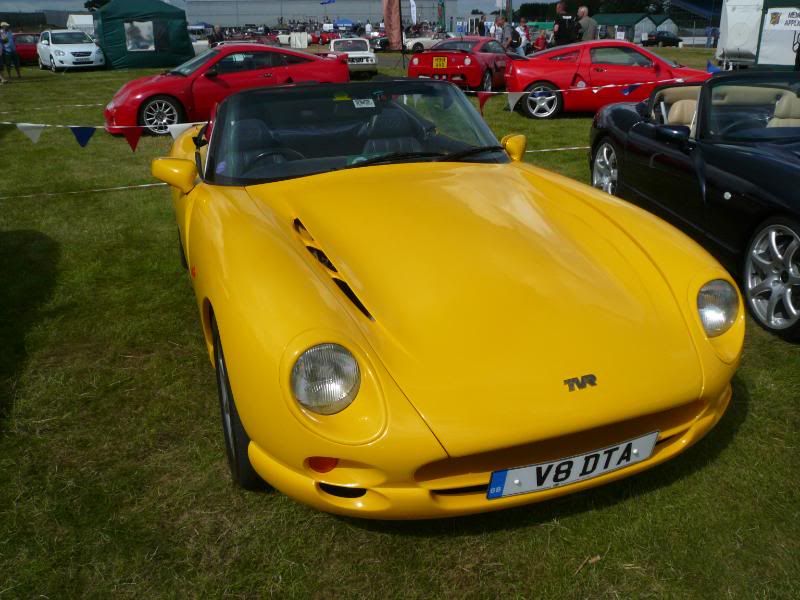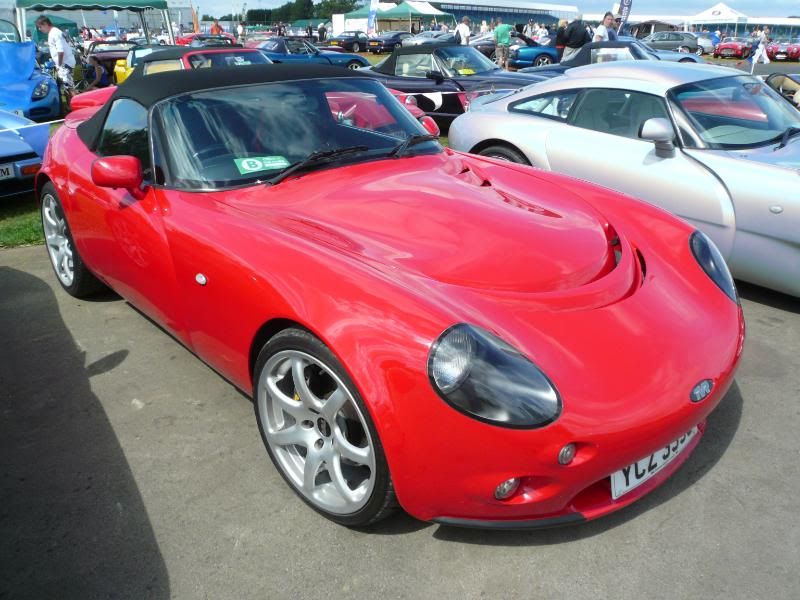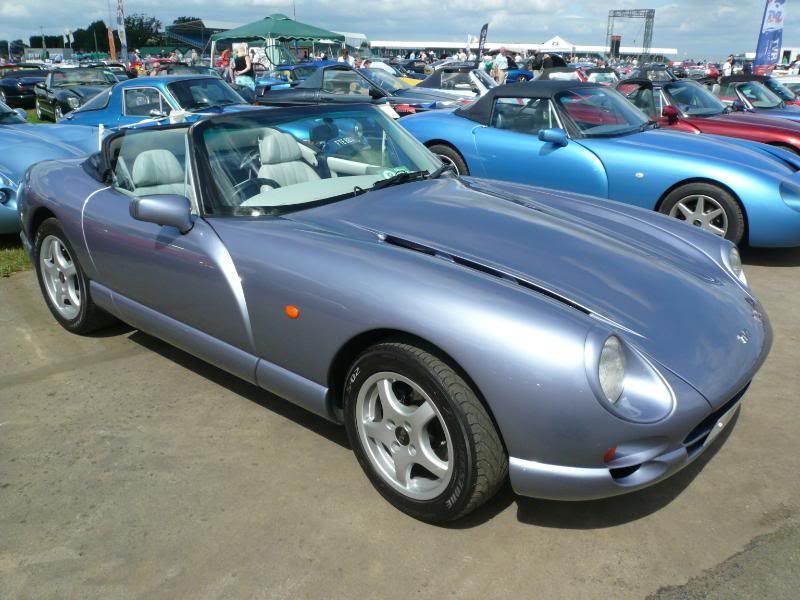 PITS and PADDOCK
There was plenty to see whenever I ventured into this extensive area, ranging from static displays, to pits where there was a hive of activity preparing, tuning or repairing the competing cars. This 1914 Sunbeam was an example of a sports car from a bygone age.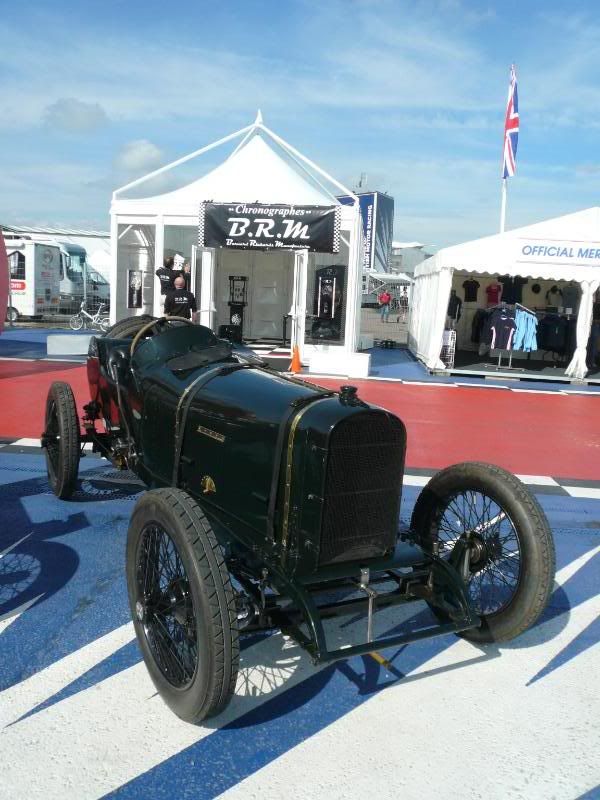 These little historic Abarths were competing with bigger cars from the 1960s.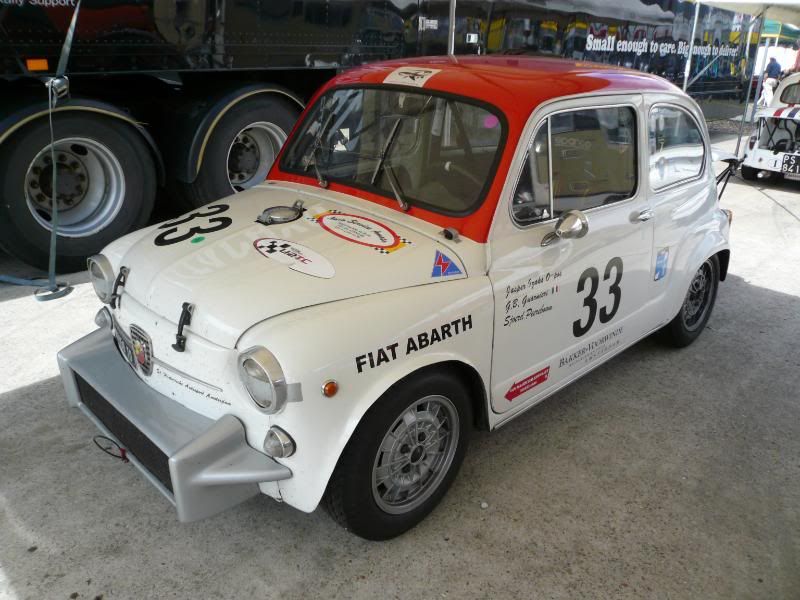 I confess that I don't recall this Corvette being out on the track, and given the characteristic and loud noise it makes when in action, no matter where I was, I am sure I would have heard it!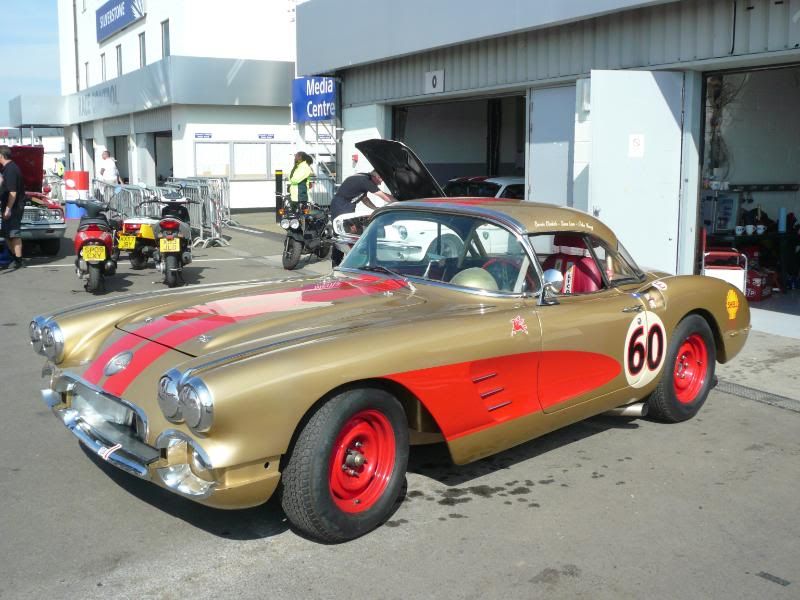 A separate display was of vehicles from the nearby SantaPod drag strip, some of which might have looked reasonably standard, but were not. Others did not even pretend. The Cortina estate allegedly had over 950 bhp at its disposal and the 2 Fiat 126 based cars were interesting, One had a Toyota engine in the back, the other had a large engine that occupied the front and the driver's seat area, so the driver sat where you would usually find a back seat. Great fun to listen to and to watch in action!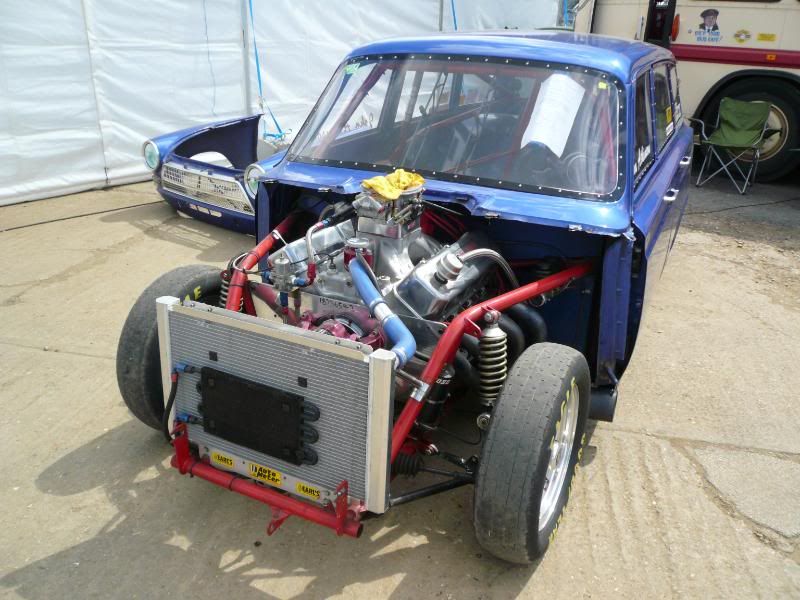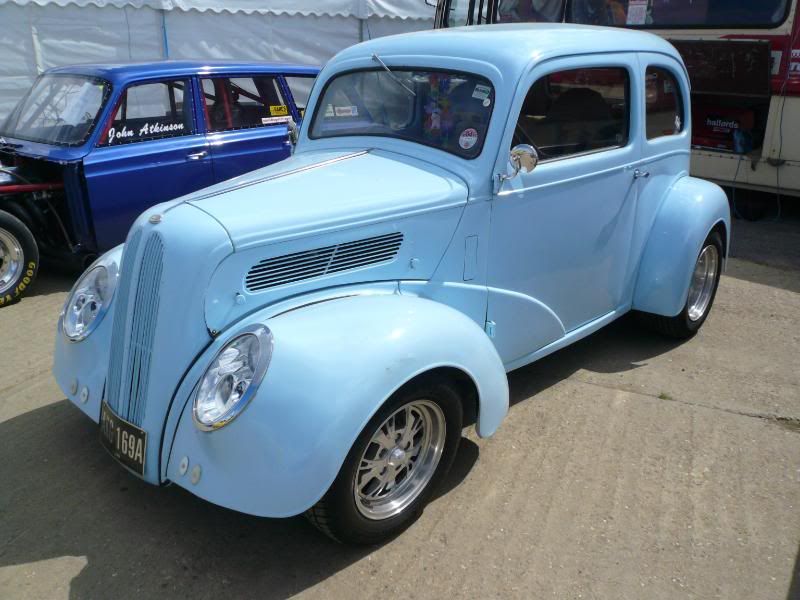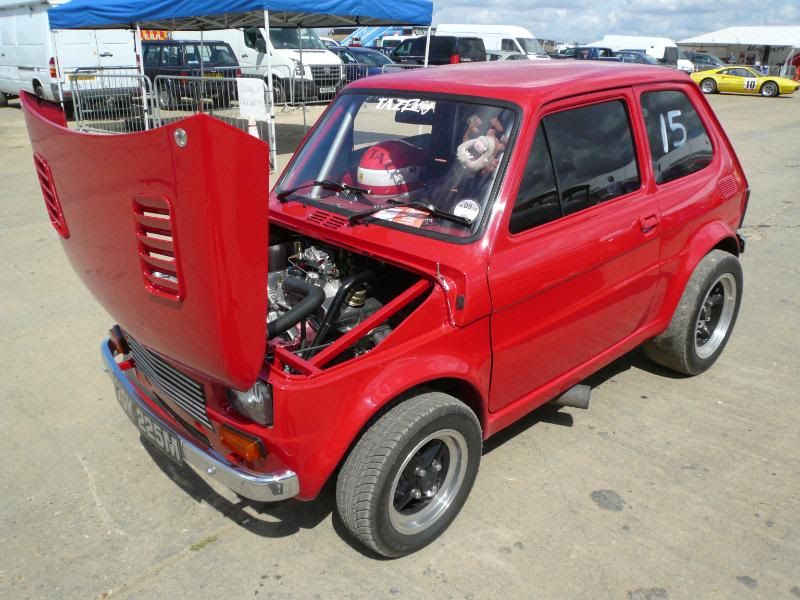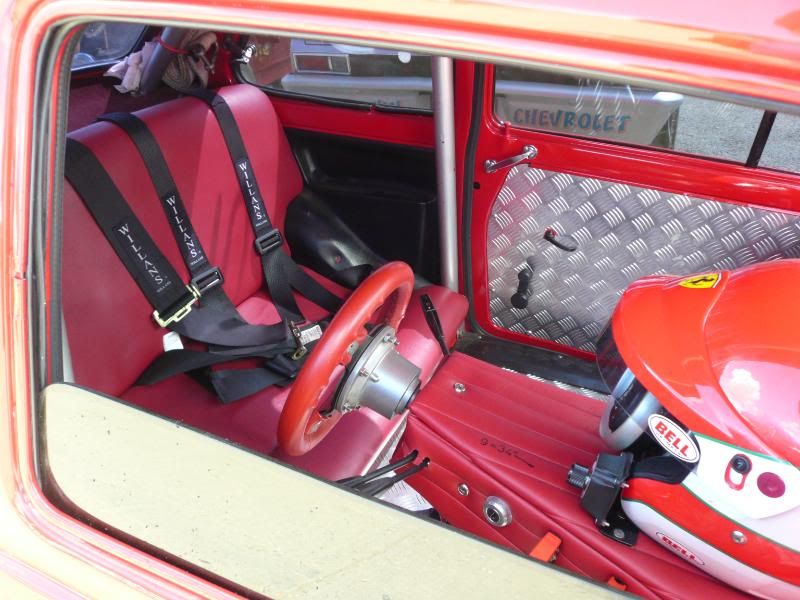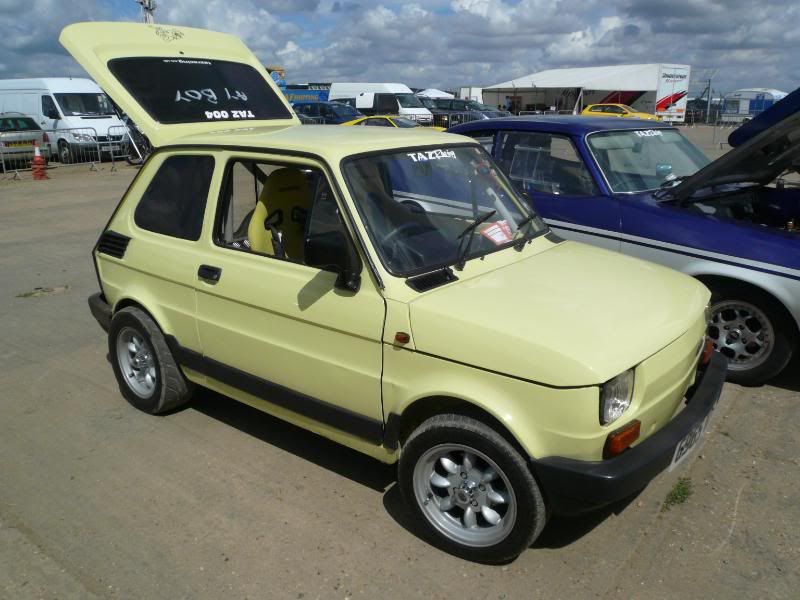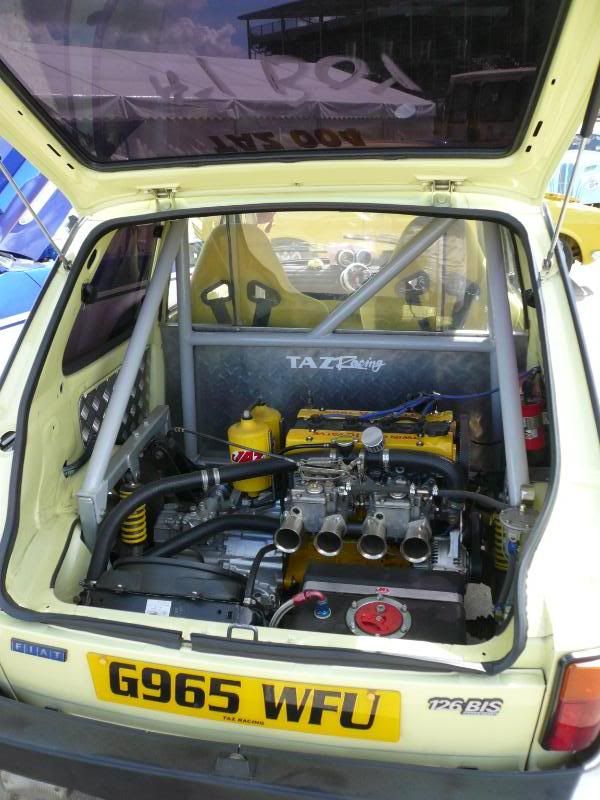 Lots of opportunity to wander among all the activity as cars were being prepared for action, and with a disparate selection of race classes, plenty of interest and variety to enjoy.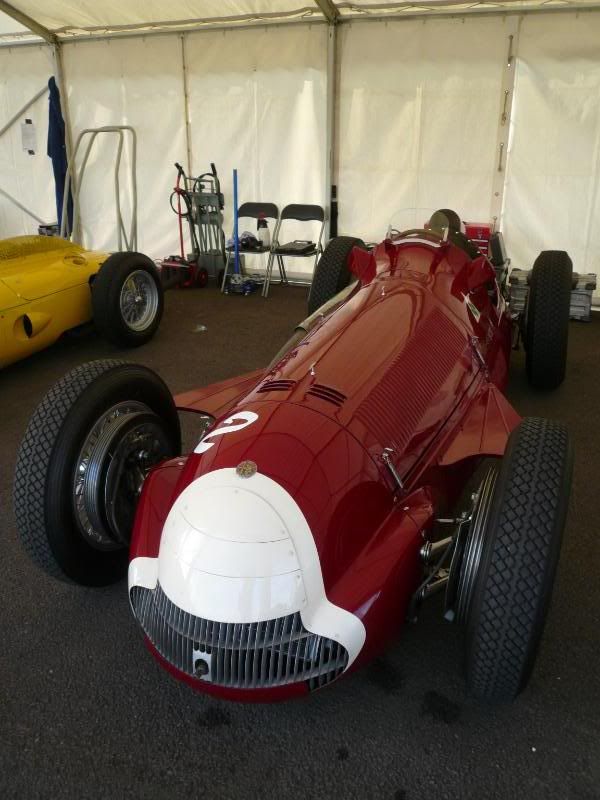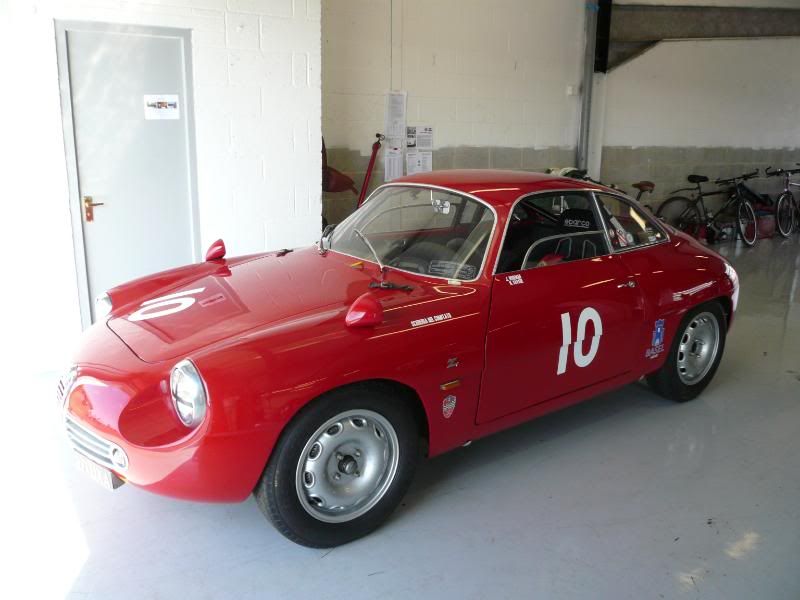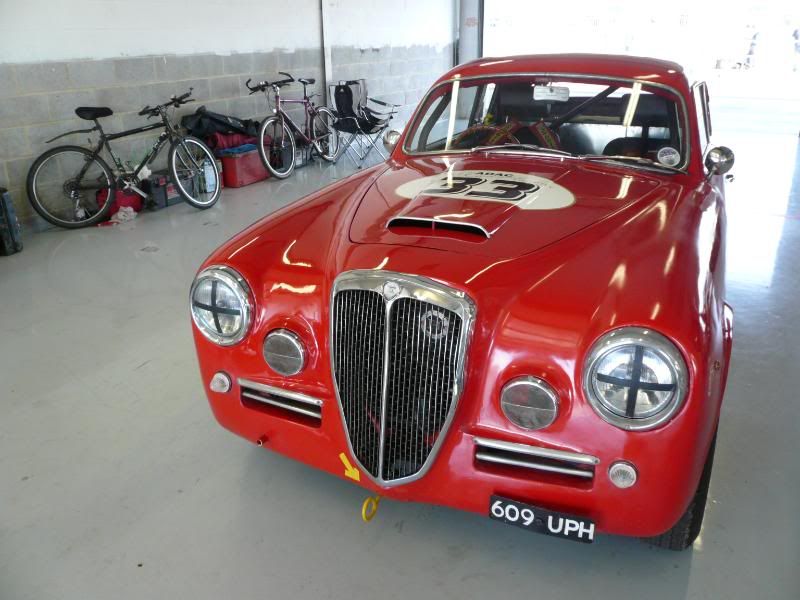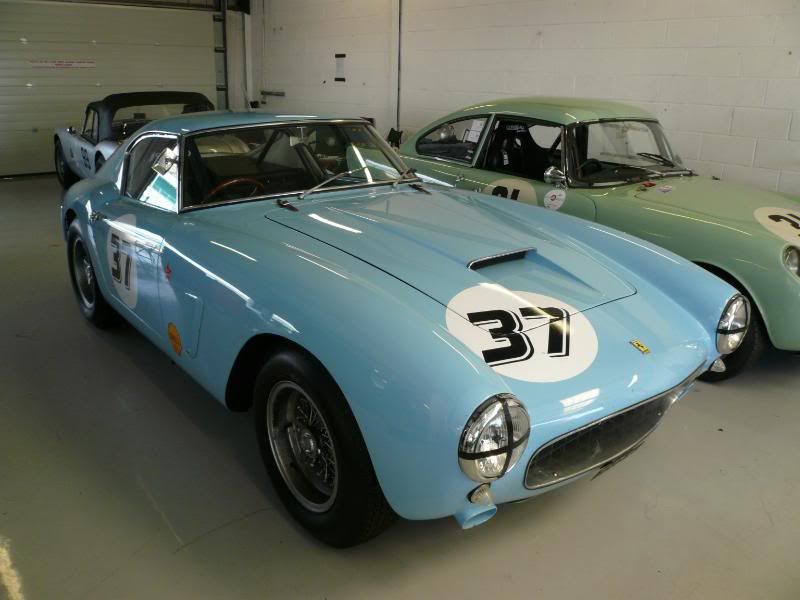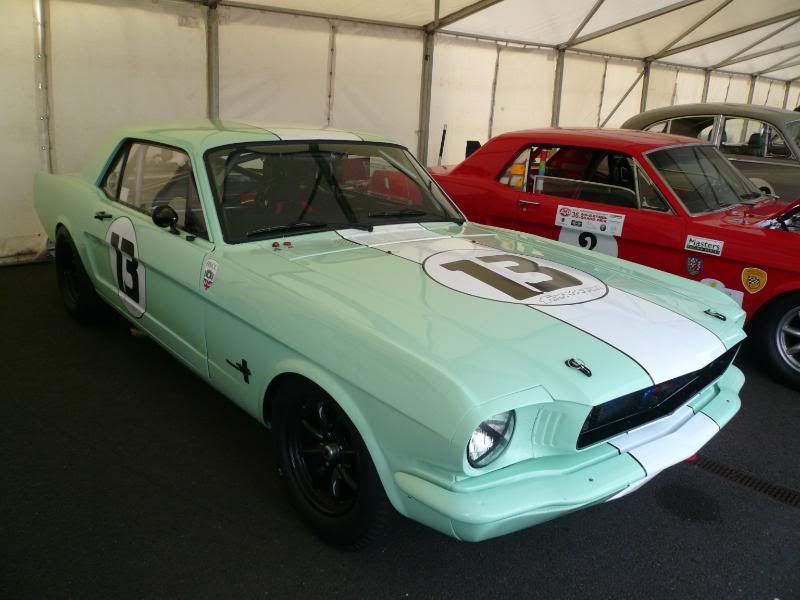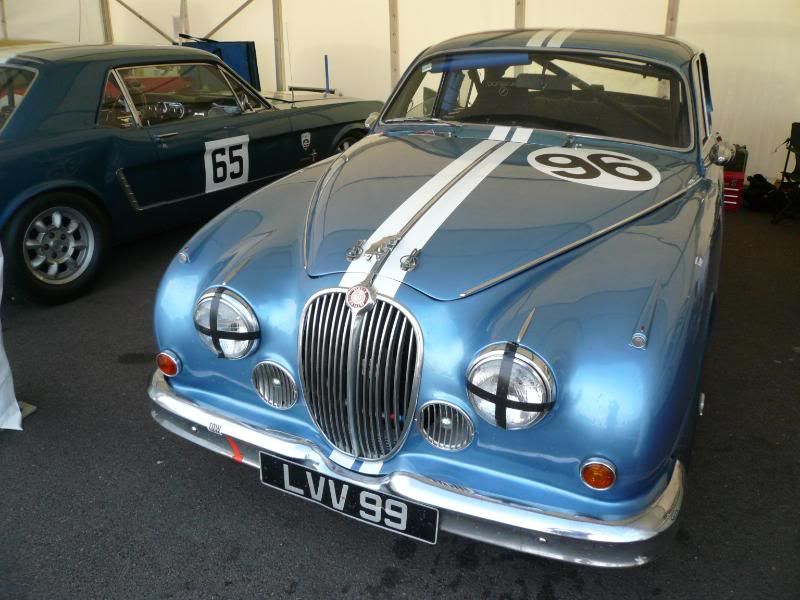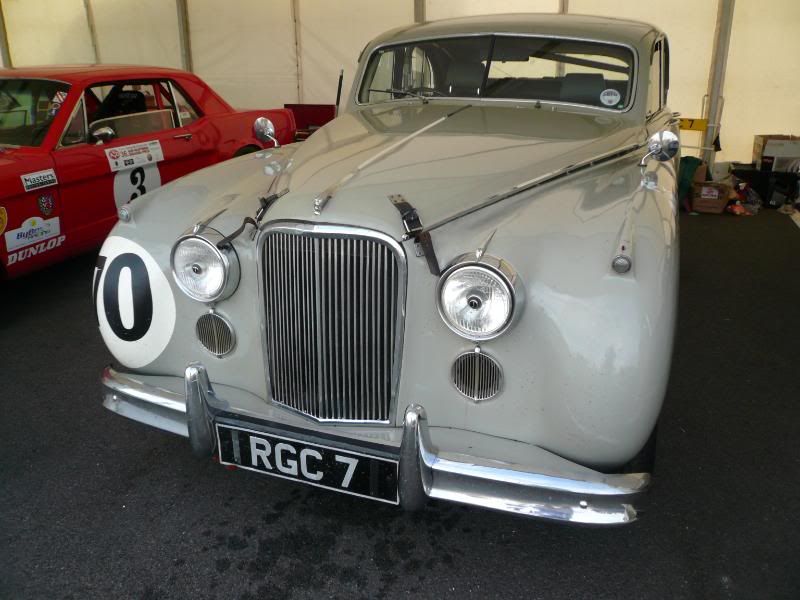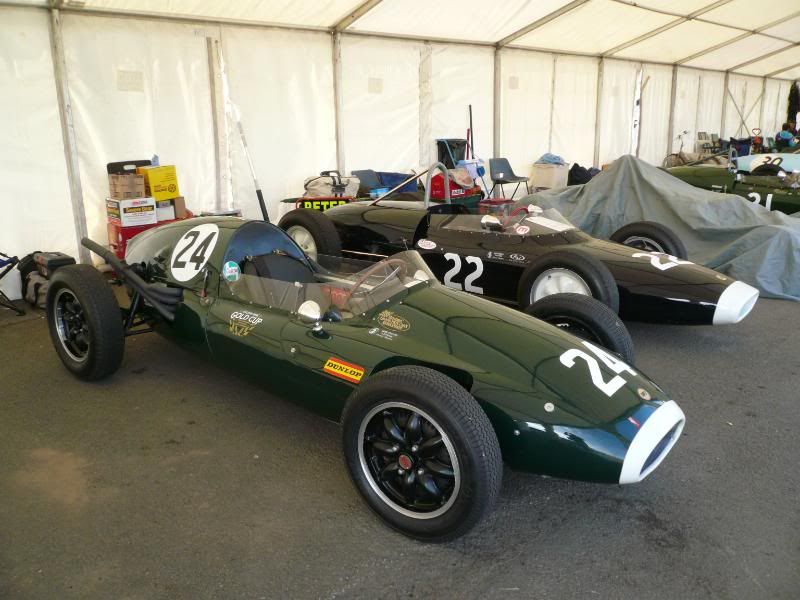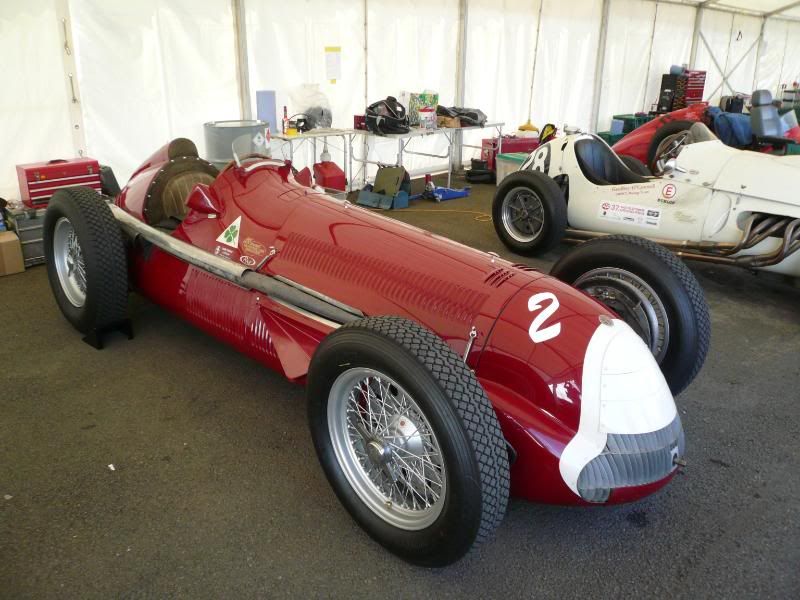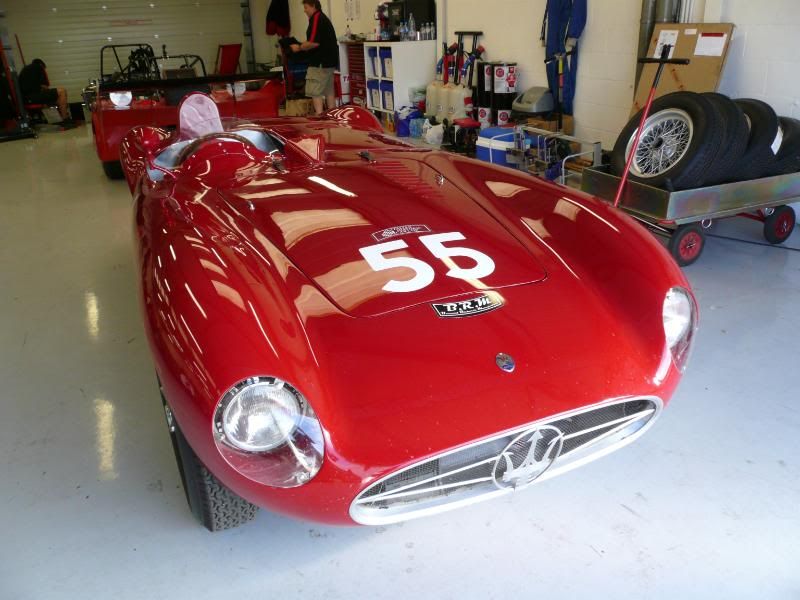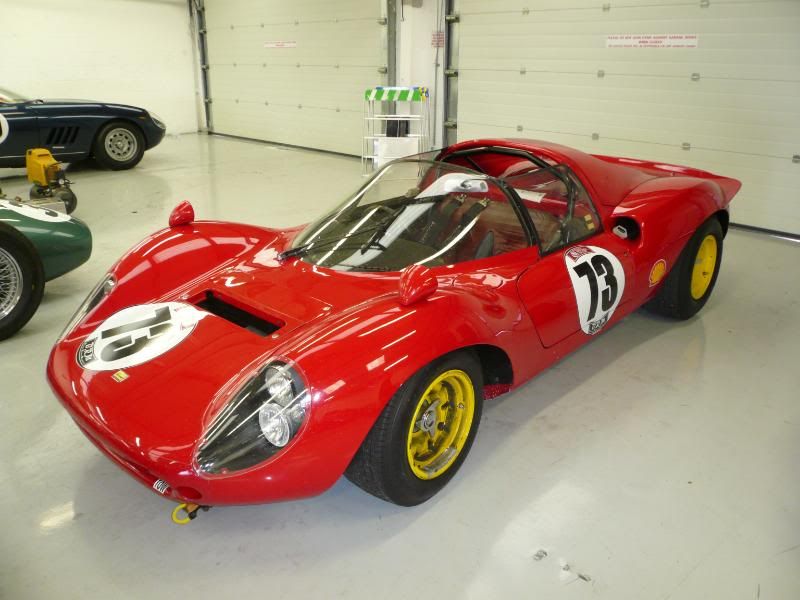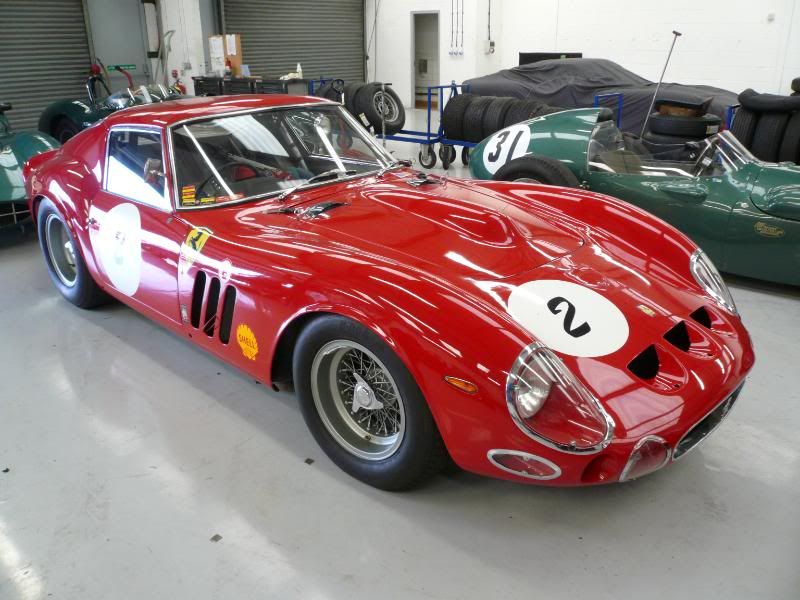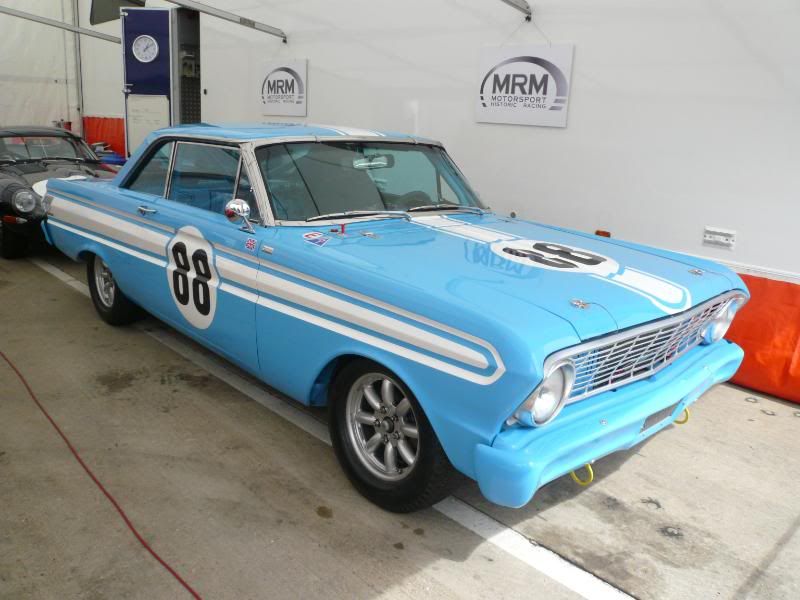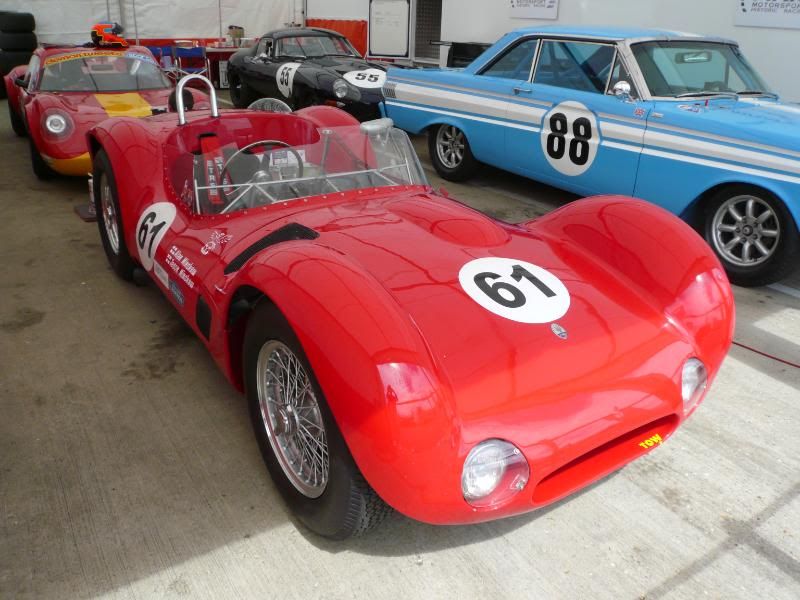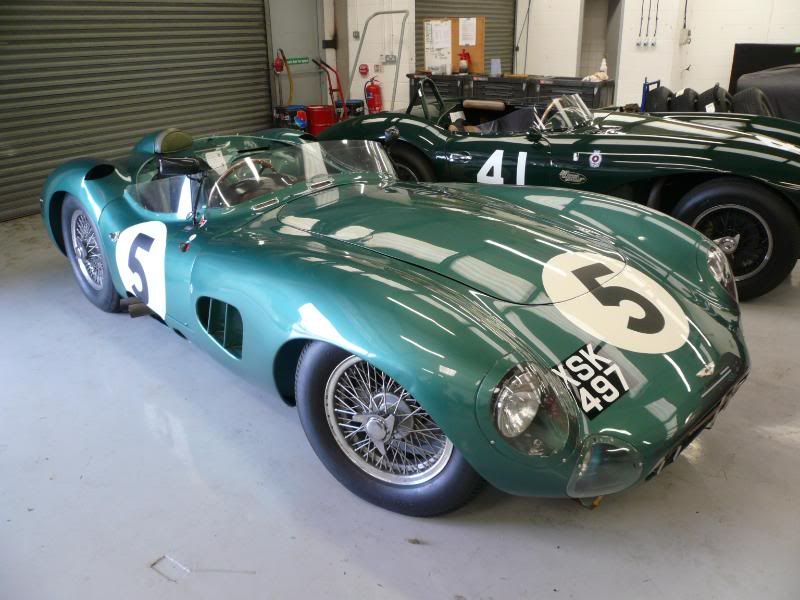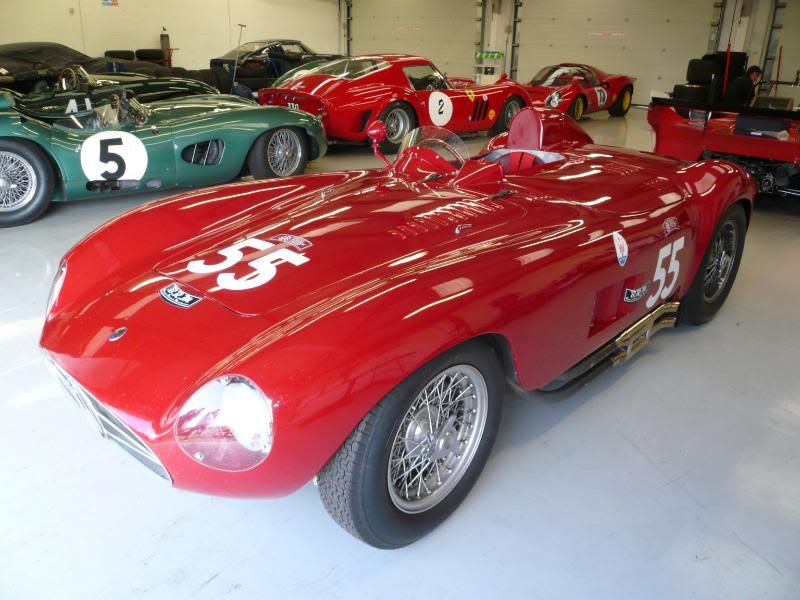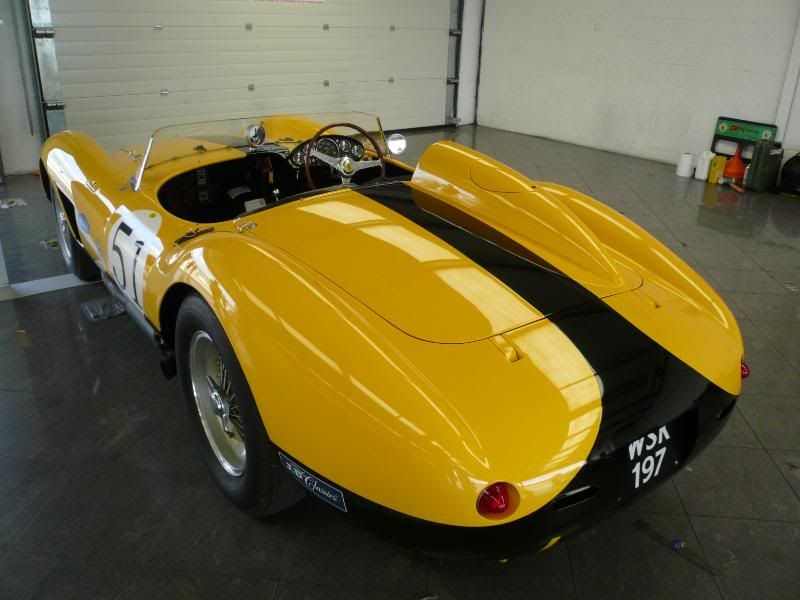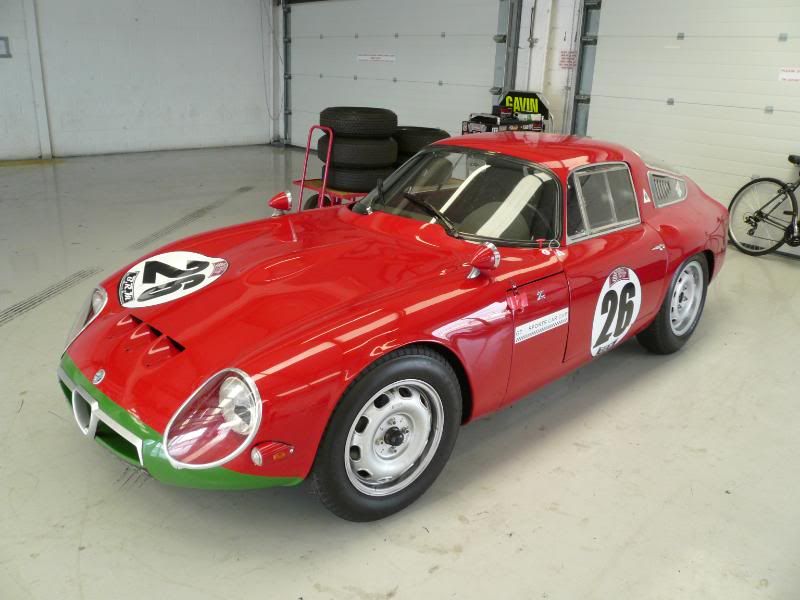 The Abarth Trofeo races took place late on Saturday and was the first race on Sunday morning. The cars are all identical, and each of the UK Abarth dealers sponsors one, though only 12 cars were in action during the weekend, making for quite a small grid.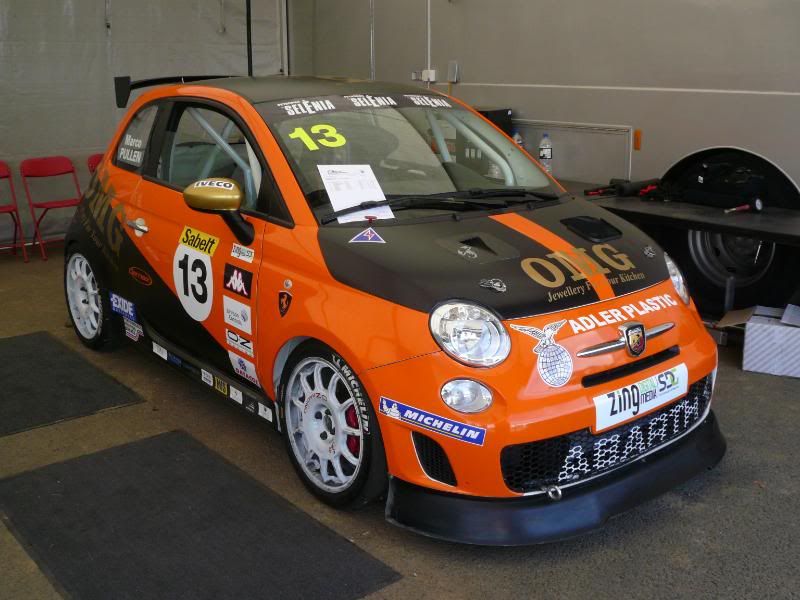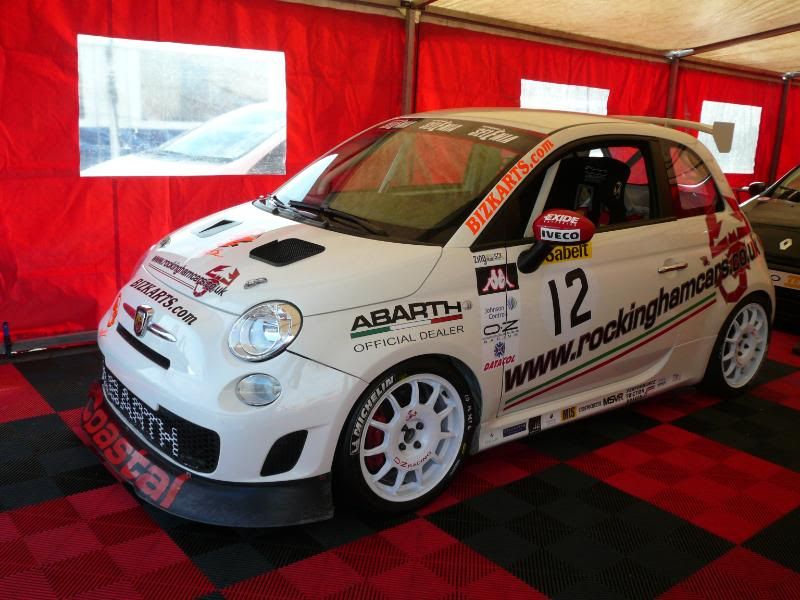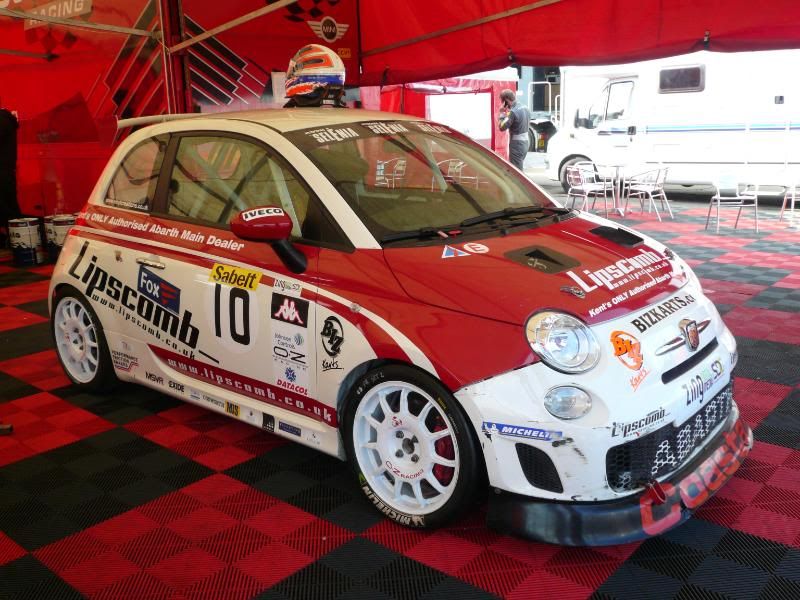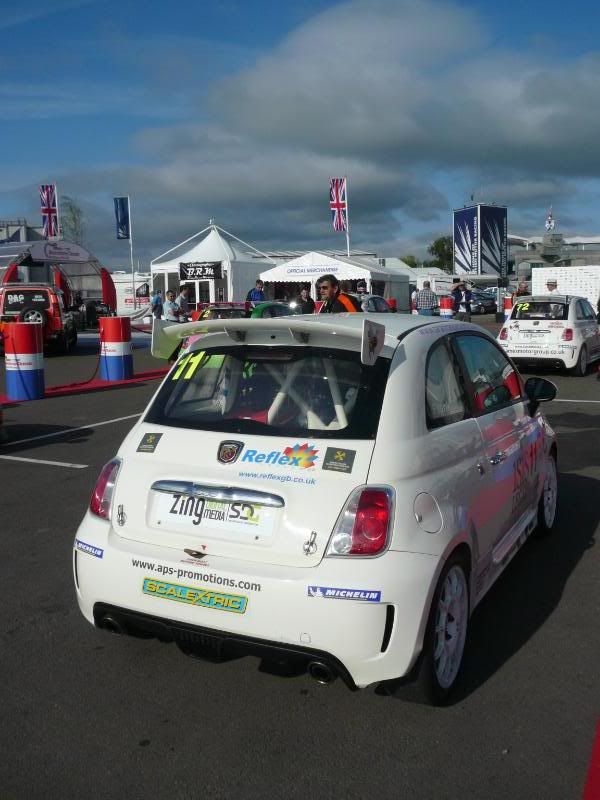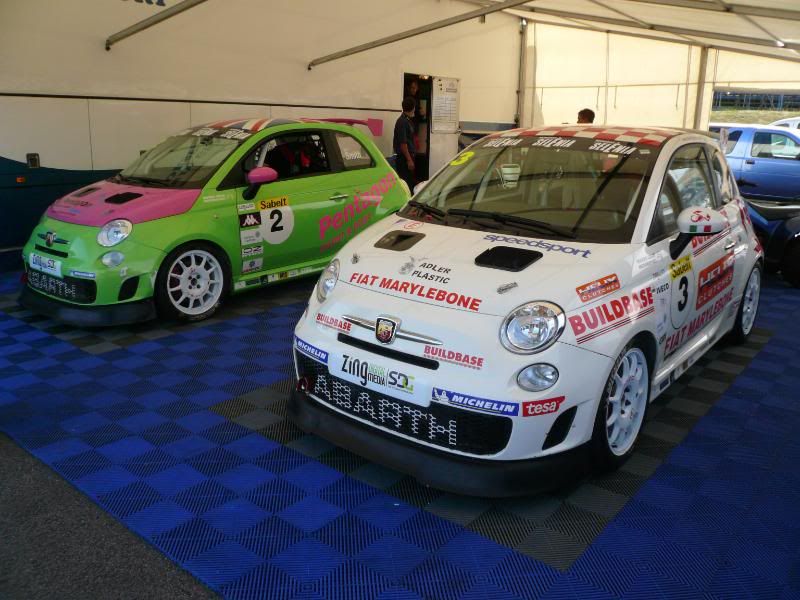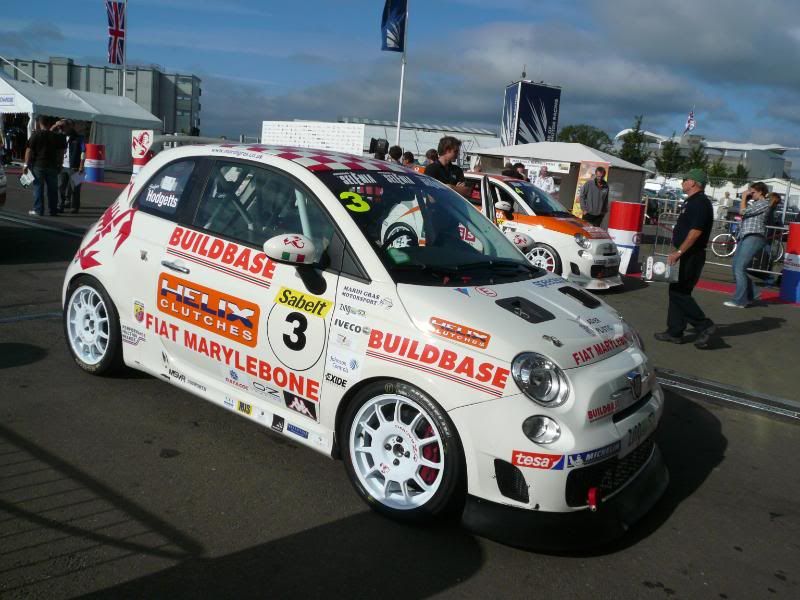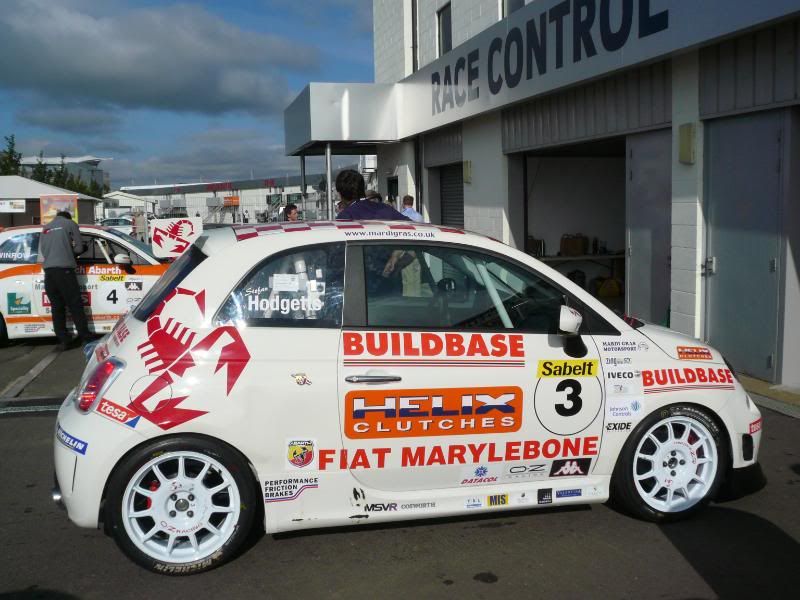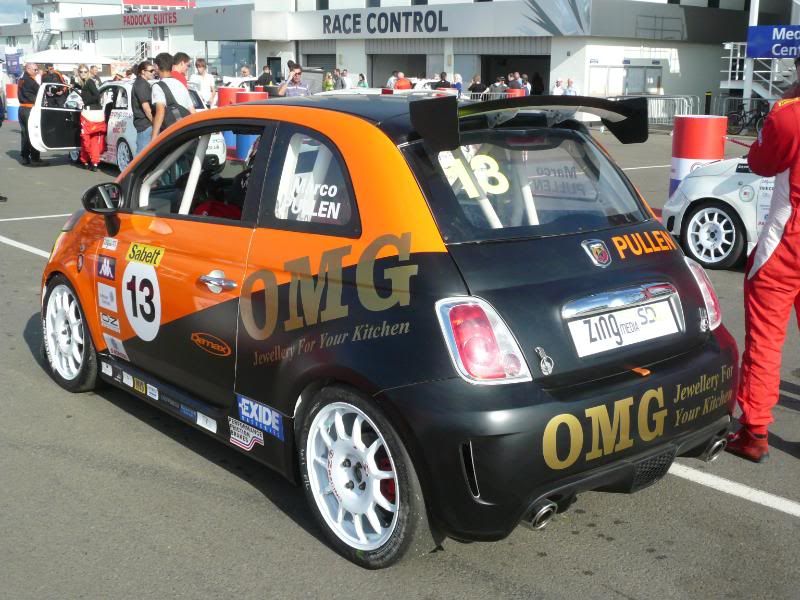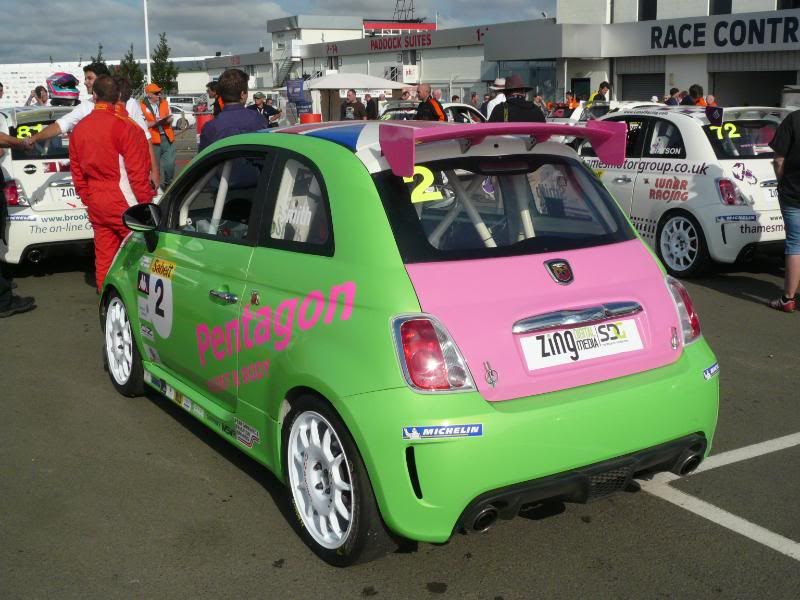 ON THE TRACK
Although a number of the Grandstands are open for anyone to access during the weekend, and some good viewing locations are available as a result, it proved quite difficult to find places to capture photographically what was on the track without getting lots of catch-fencing in the foreground of the picture. As it transpires, although I did watch quite a few of the races, the only pictures are of the Abarth Trofeo races on both the Saturday and Sunday, and here they are: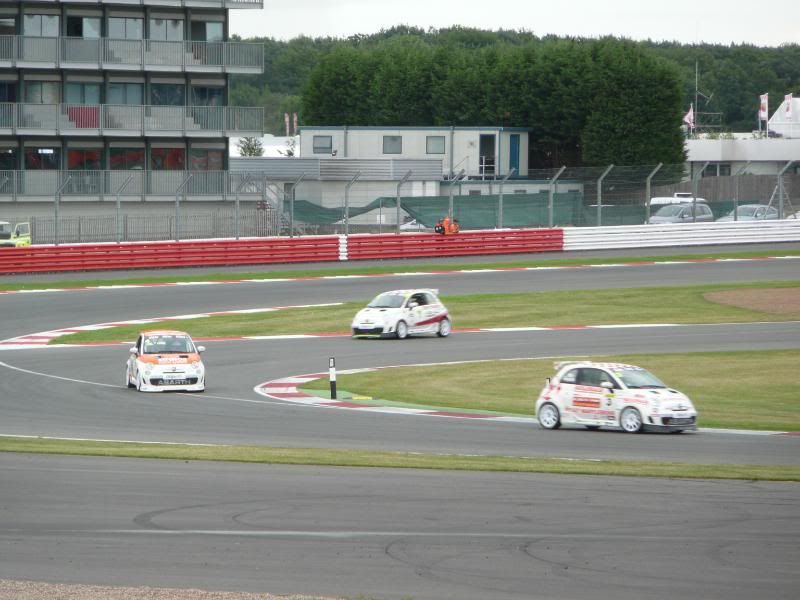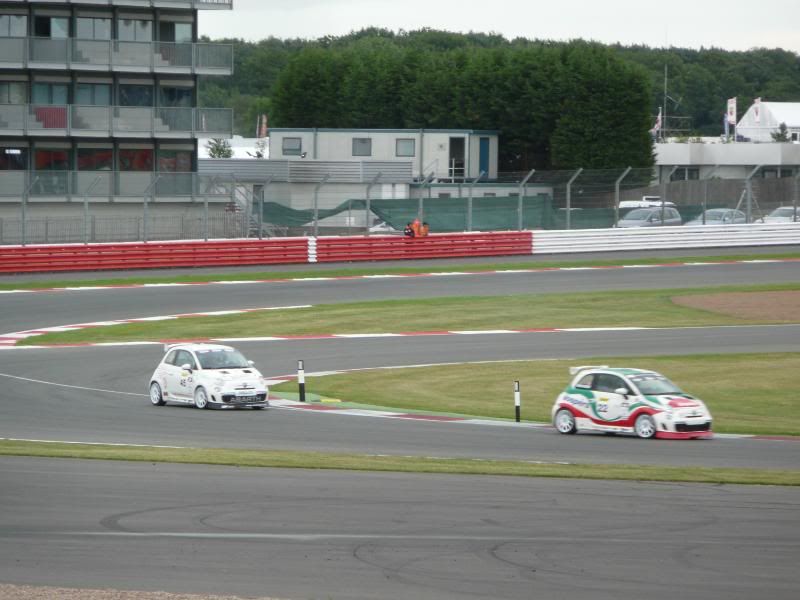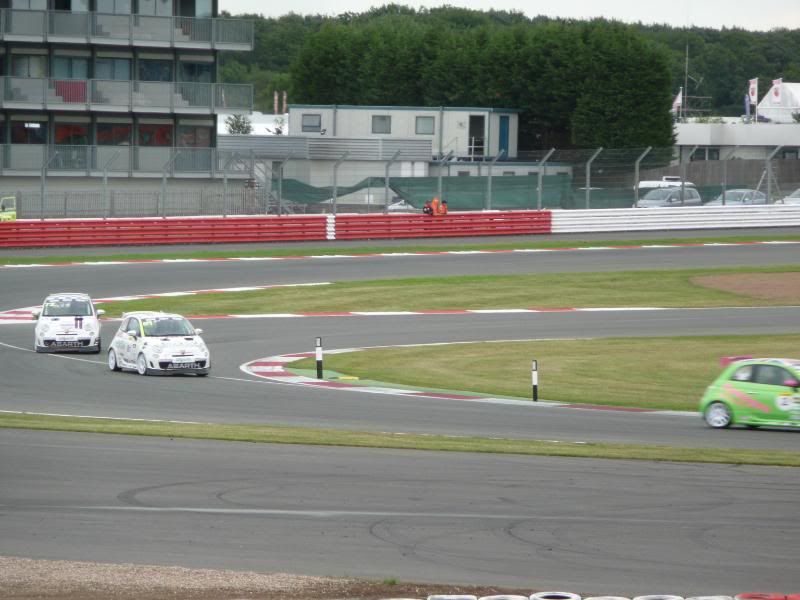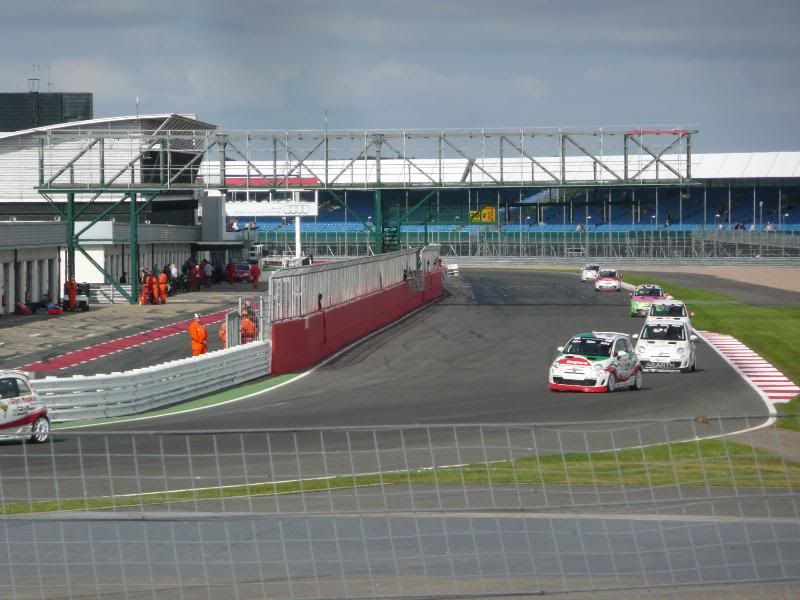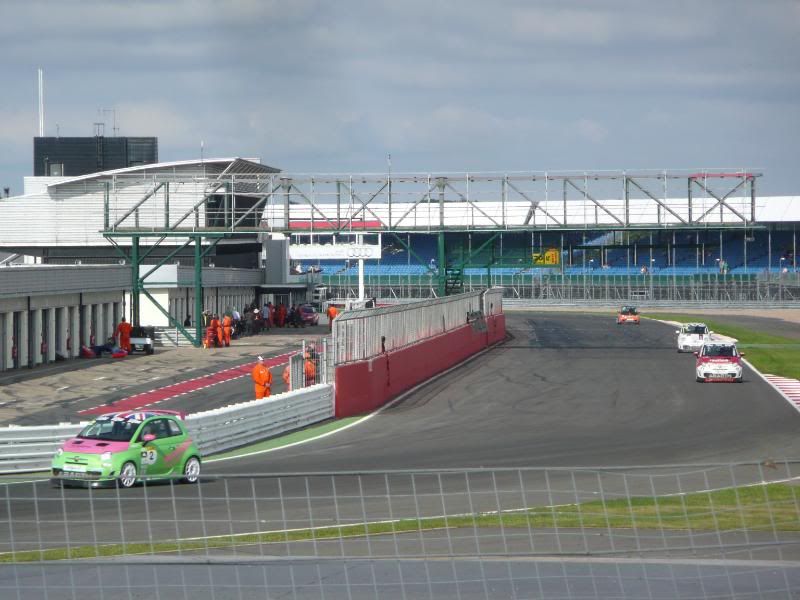 Anyone who had to pay the full ticket price at the gate would definitely opine that this is not a cheap event, and indeed it is not. There is so much to see, though, so by buying tickets early at a much reduced price, the event starts to look like better value for money. I'll be keeping my eyes peeled for a deal for 2011 tickets, for sure.
2010-08-01 15:42:42