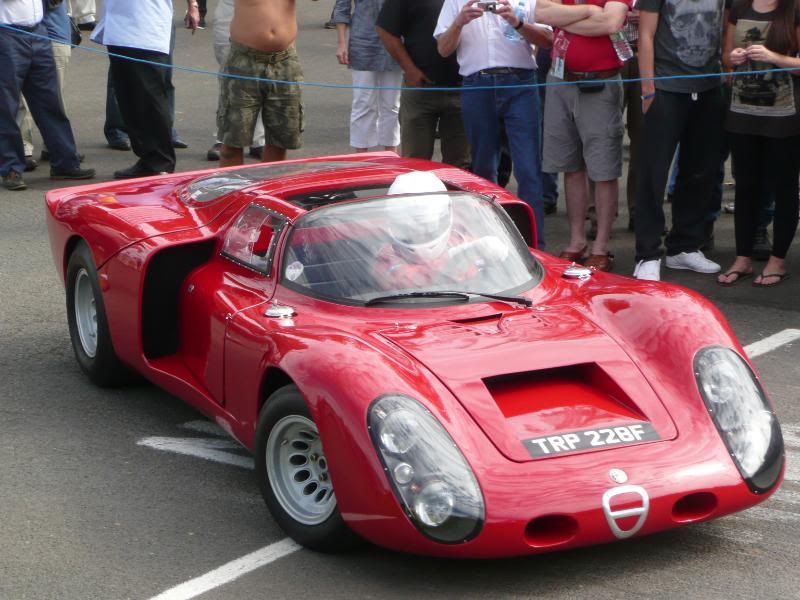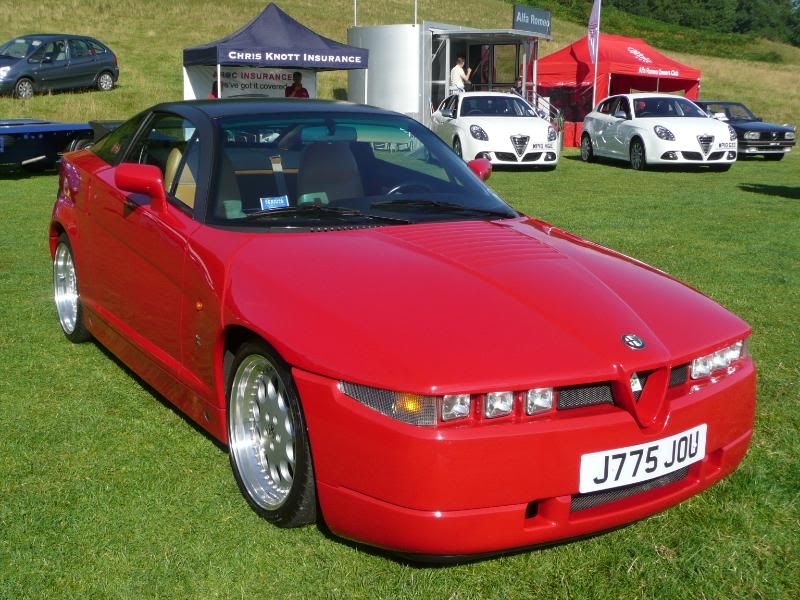 Having had my first taste of the historic Shelsley Walsh hill-climbing venue earlier in the year and enjoyed the experience enormously, it was not difficult to decide to make a return visit, especially when I found an event which also included the annual Alfa Romeo Owners Club weekend, and which was identified as one of many special events for the Milanese firm's Centenary year.  Luckily, I had decided to go on the Sunday, a day which started more or less cloudless and which did stay dry until after proceedings completed. Saturday had been a very different sort of day, and there was some churning of the grass in the car parks, and a bit of mud to avoid. I have to say that we were very lucky given how much rain then fell out of the sky overnight after the event.  Lots of others must have thought the same as me, as there was a large crowd of attendees, with the main car park far fuller than it had been when I attended the VSCC event in July.
ALFA ROMEO
As this was largely an event given over to a celebration of things Alfa, it is only right to start the report there:
There were a few pre-war cars in attendance, and these have to rank as among the most desirable vehicles at the event. Certainly the most valuable. Leader in that respect would be this fabulous 8C2300.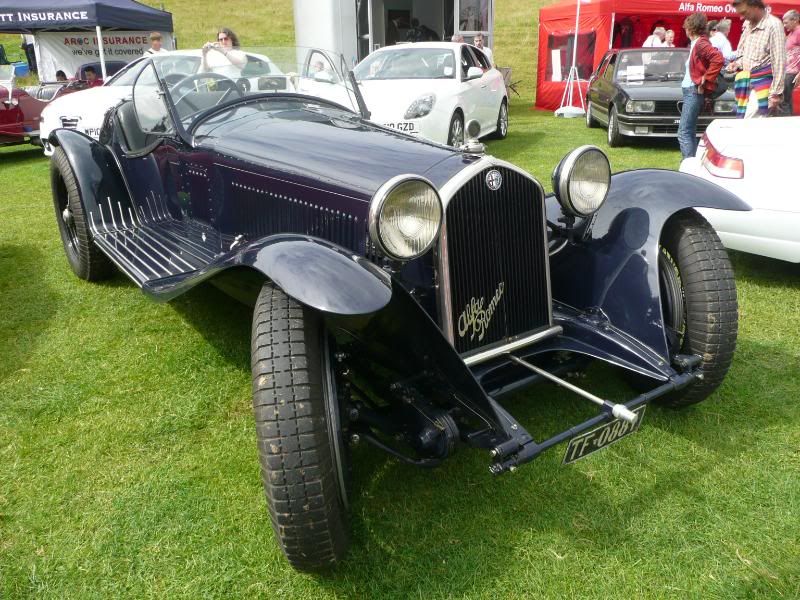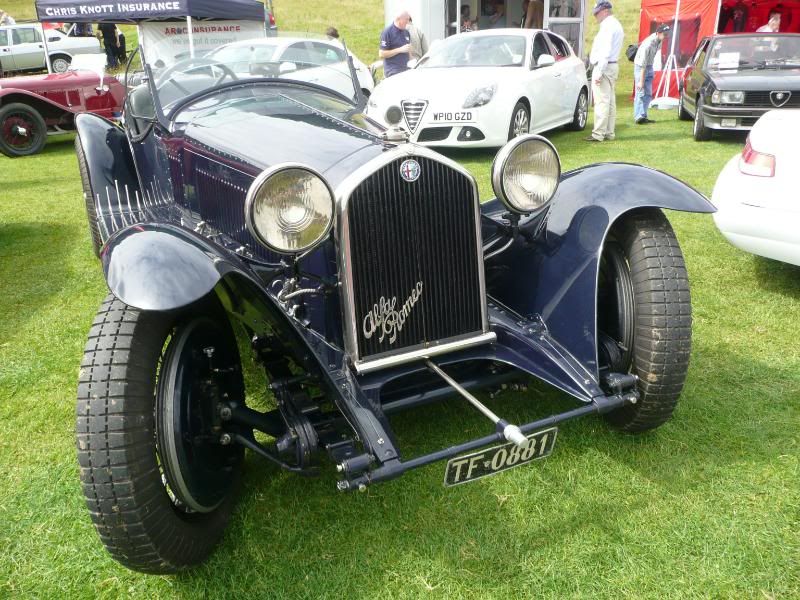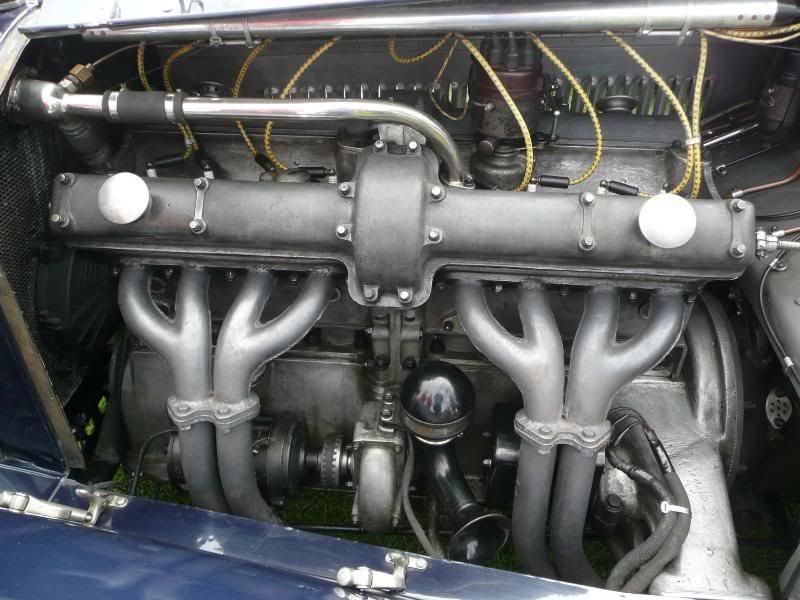 These 6C1750s are also very lovely indeed, with a clear illustration of how the original buyers could choose the body style that they wanted for their car.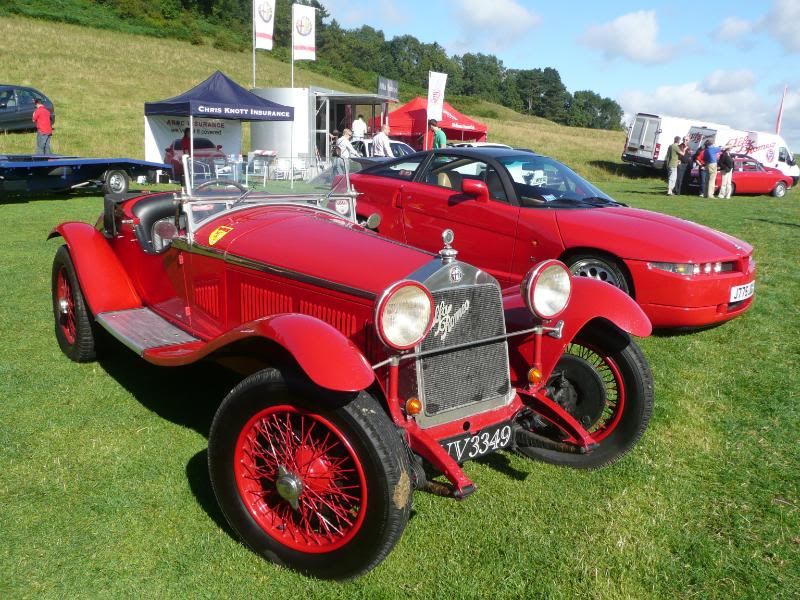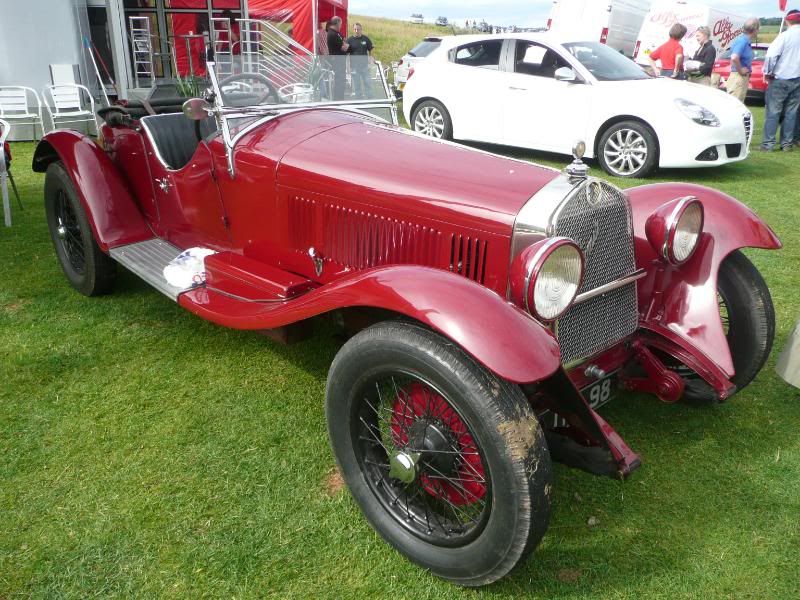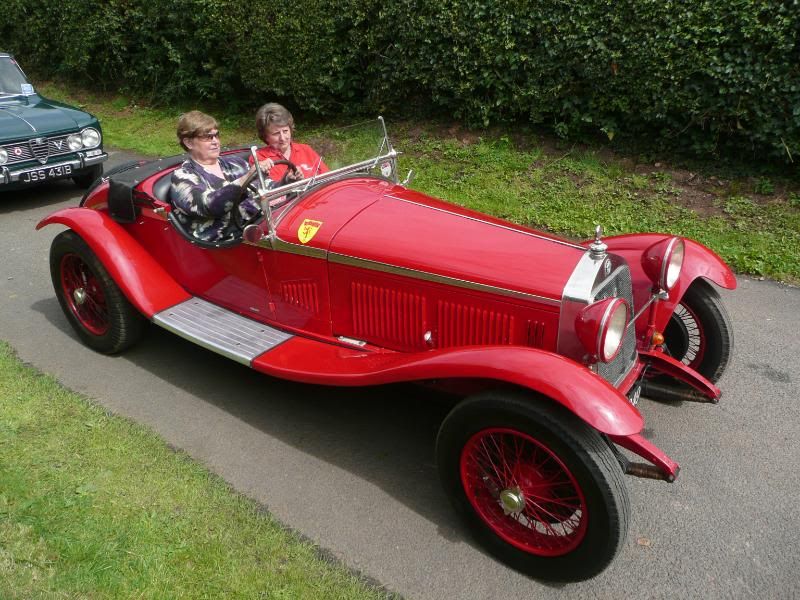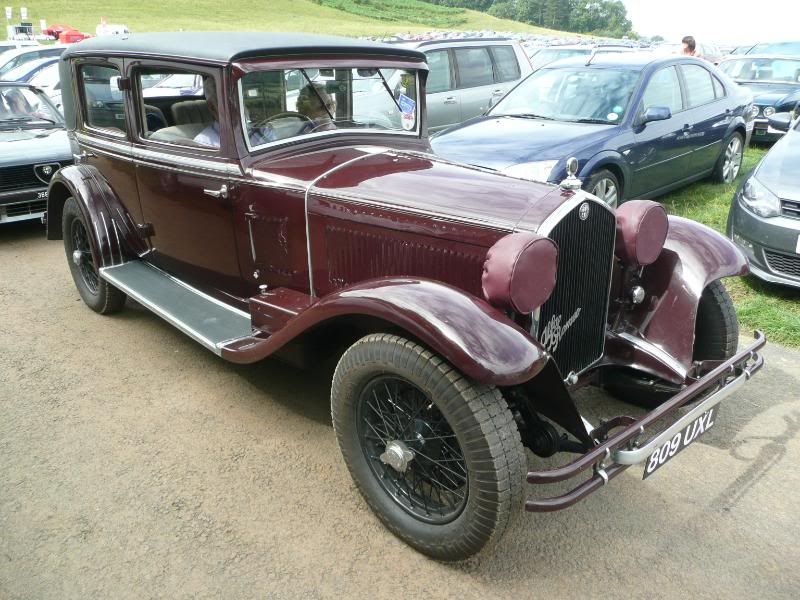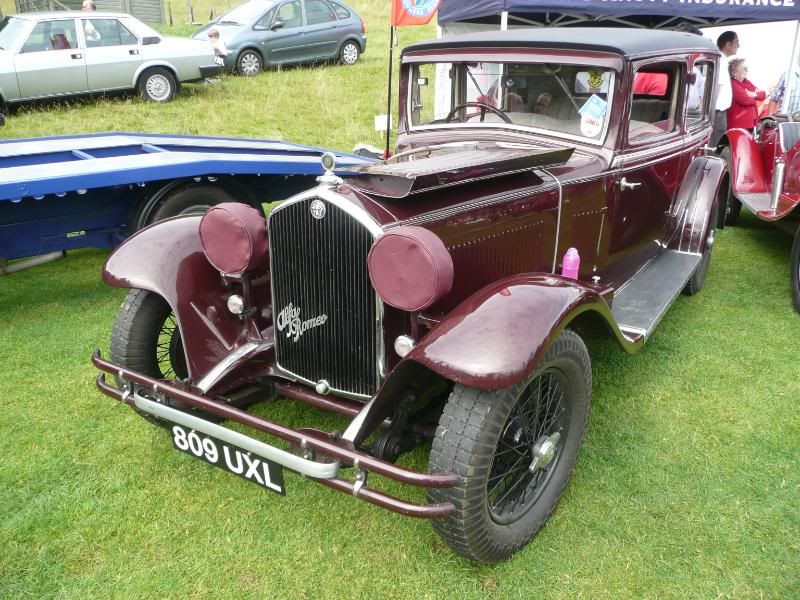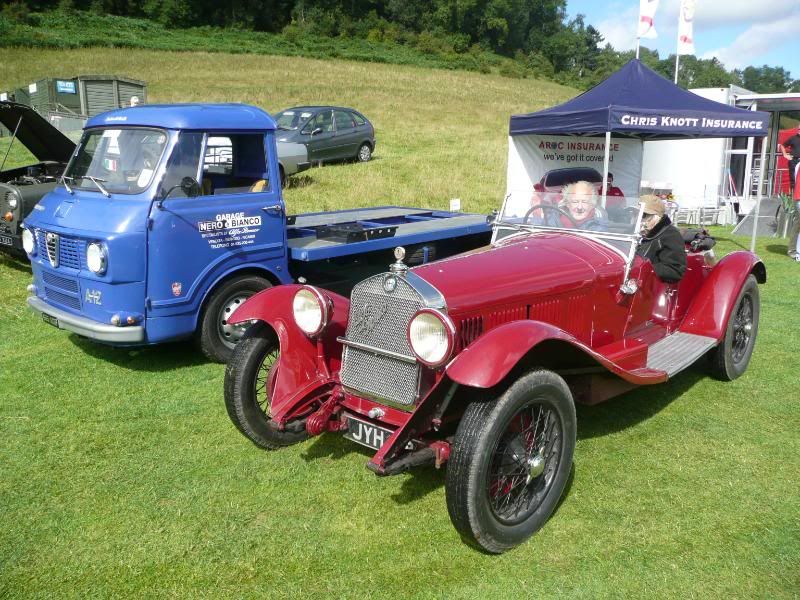 This 6C Special car is one I have previously seen at Prescott. It is owned, and driven by a very diminutive lady called Joy Rainey who has competed very successfully in motorsport for 35 years, with a very impressive results sheet to her name. Indeed, she has recently published a book describing the fun she has had so doing.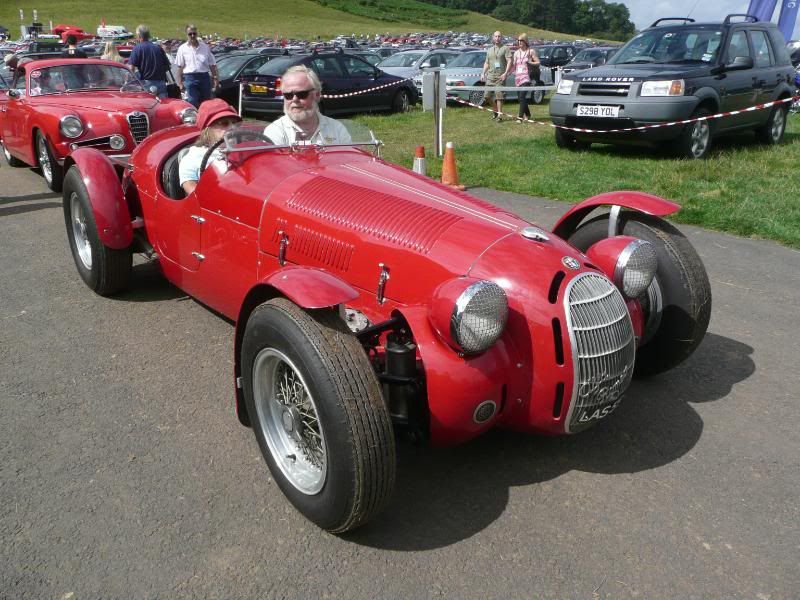 Although Alfa is best known for producing cars, there have been a small number of commercial vehicles produced over the years, and this immaculate A12 is one such example.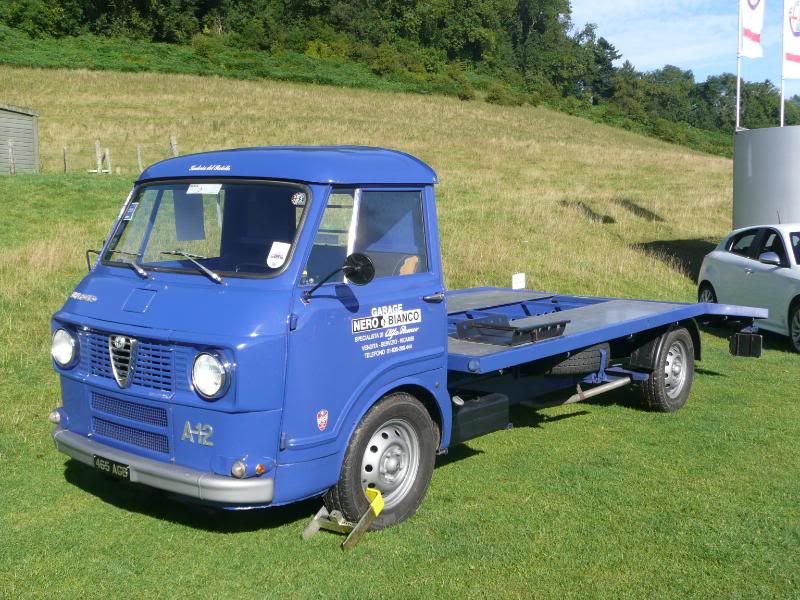 Among the vast number of Alfas in attendance, a select few had been singled out to participate in the Concours, and were parked up in a reserved area. The combination of a slope and very wet grass from the overnight rain meant that most of them needed more than a little on-the-spot cleaning before the judges could inspect them. Many of them went on a parade ascent of the hill at lunchtime, and had to contend with another patch of mud en route.
This stunning Alfa 6 is one of very few such cars left in the UK, and I was pleased to see it again, having first encountered it and its fastidious owner at Stanford Hall earlier in the year. I was rather surprised that he did not even get a mention in the concours, but the standards were incredibly high.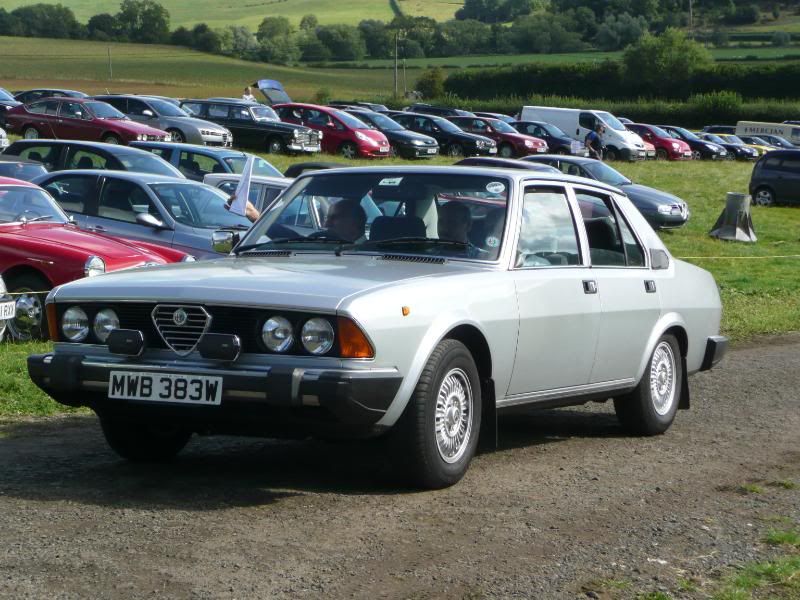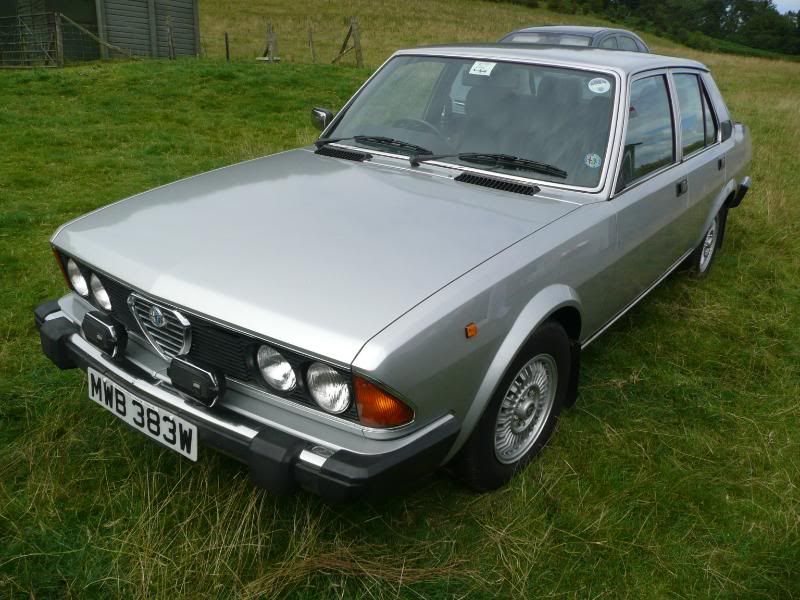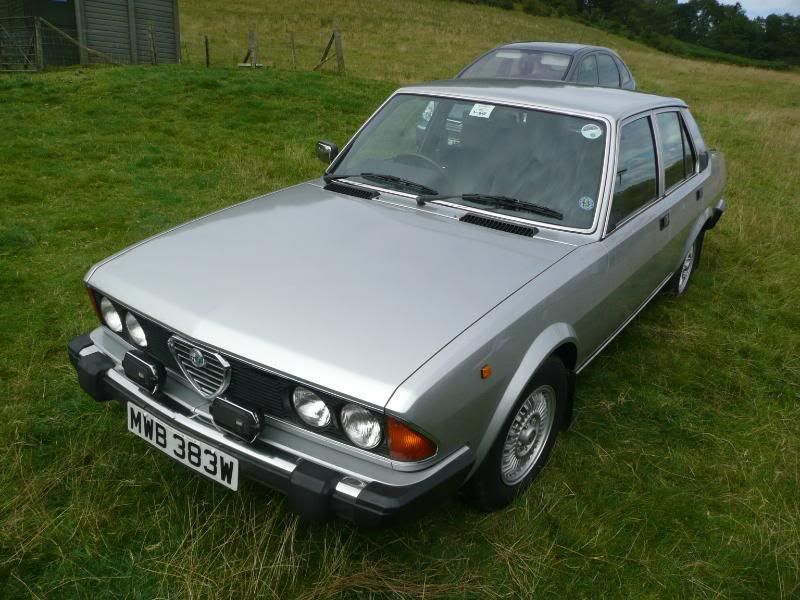 Another rarity is this second series 33 Giardinetta. This was the car that struggled the most to get up the final slope, so I am guessing it was not fitted with the optional four wheel drive system.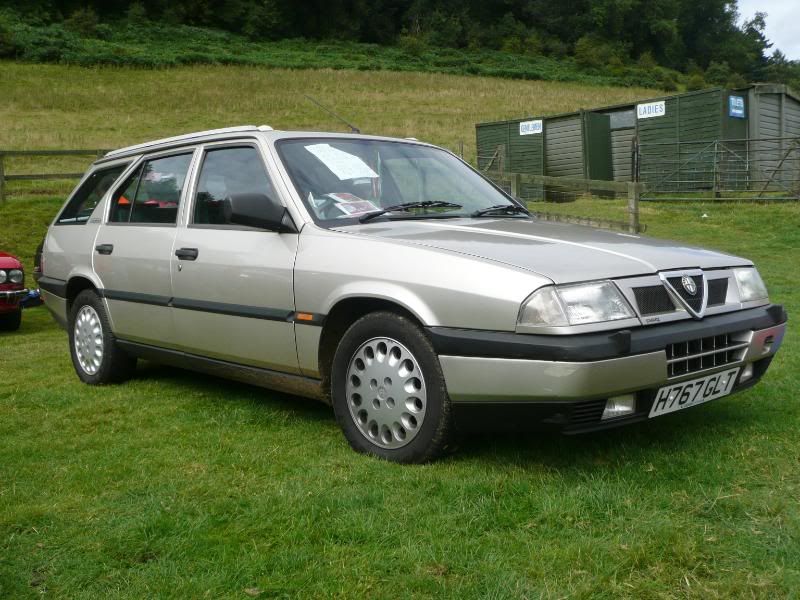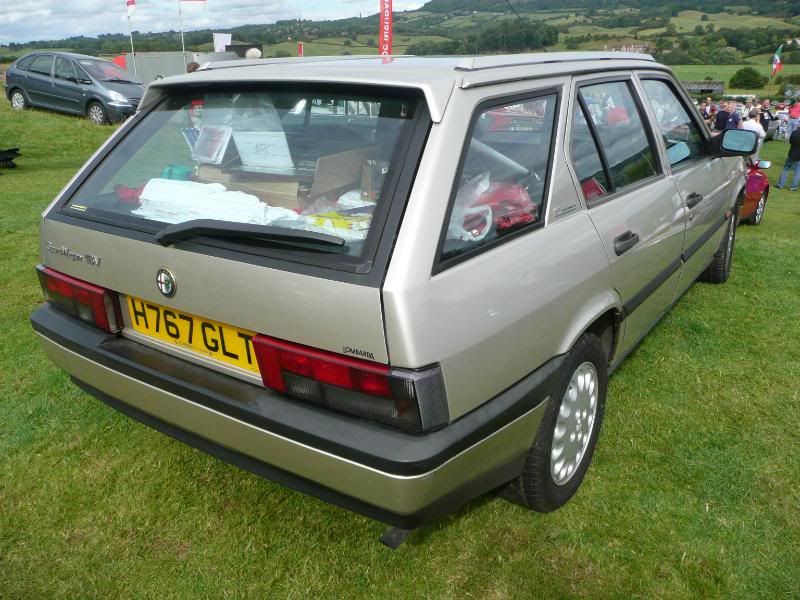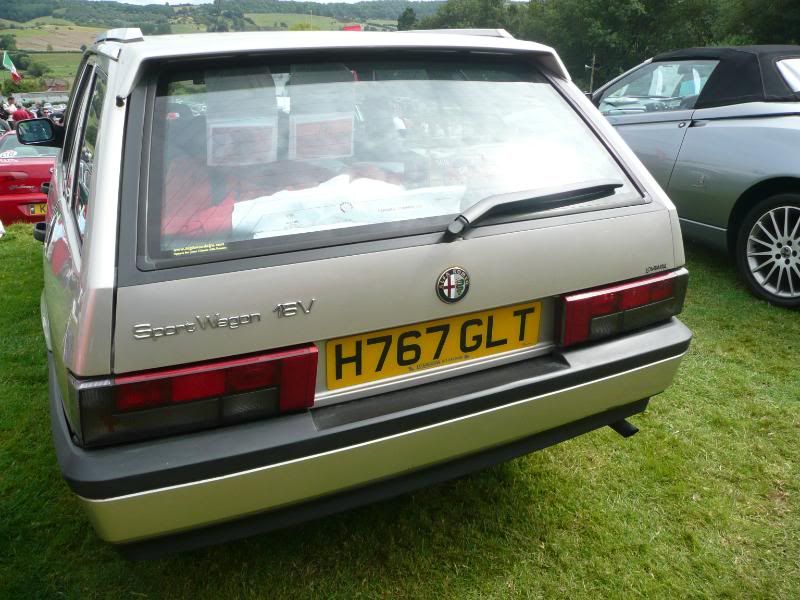 Whilst on rarities, this Alfa 90 has to be mentioned. Surely this must be the best such car in the UK? The owner was not sure (how modest!). He only bought it early this year, at which point the car had done a mere 52,000 miles, so it had clearly had a gentle existence for much of its life.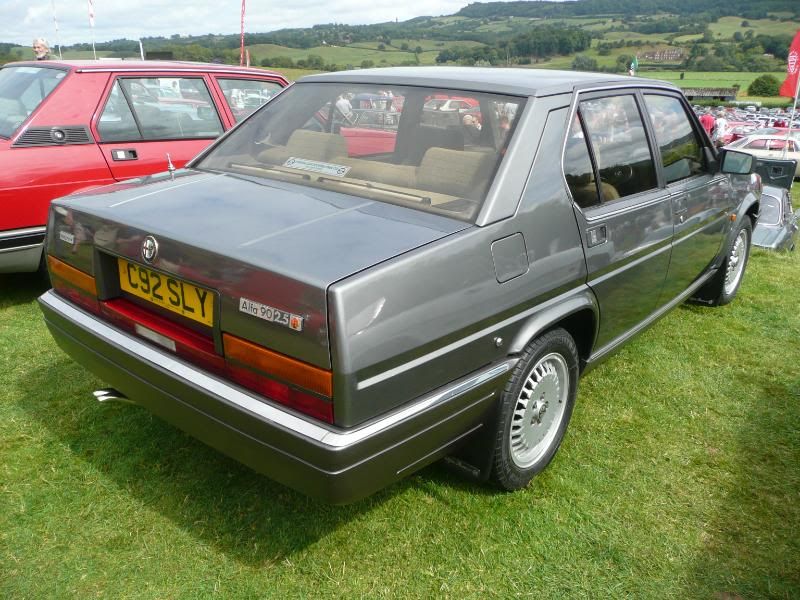 The 164 has now become a rare car, sadly, but there were a couple of concours examples on show, including a Super and a Cloverleaf.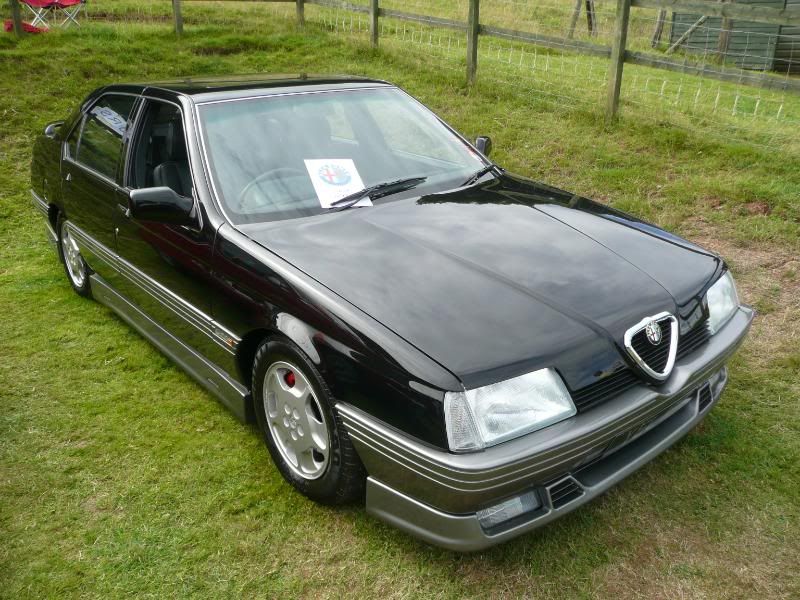 There was also a Twin Spark model which proudly announced to the world that it has done half a million miles. Having covered 160,000 miles in my own car in just 4 years and discovered that this car was well built and tough, I am not surprised. The interior looked a little grubby and worn in places, but otherwise the car was in fine fettle and did not even seem to be suffering from the bubbling mounting posts for the door mirrors that afflicted mine.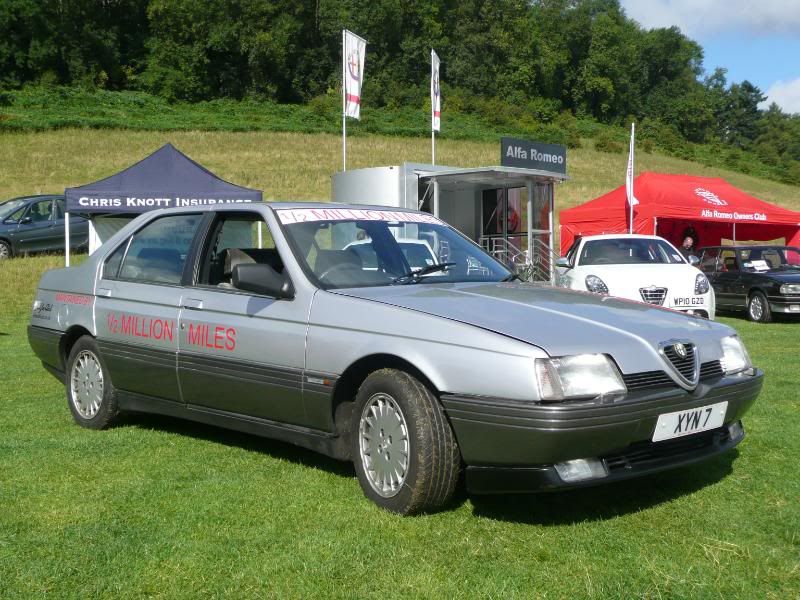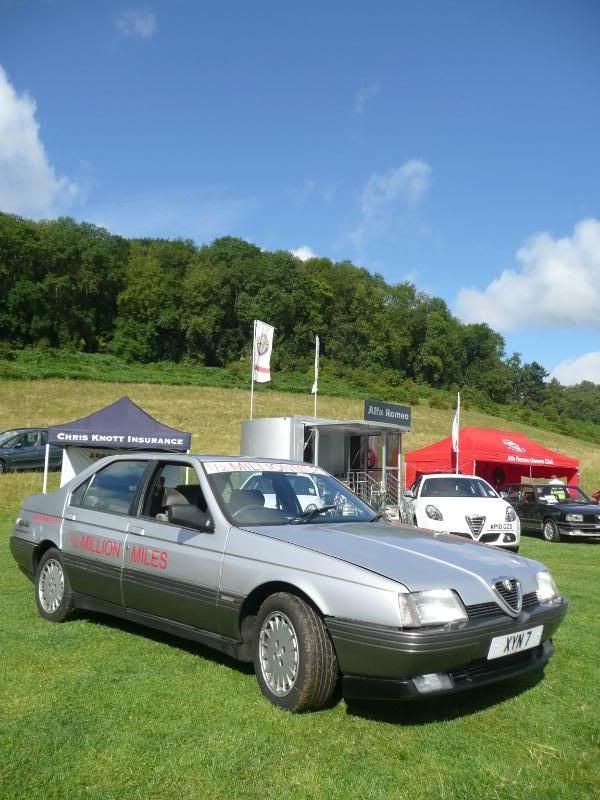 Its replacement was the 166, and this car is now being appreciated for what it always was: an interesting alternative to the more mainstream German rivals of the day. Few of them were sold in the Alfa Red hue of this one, though.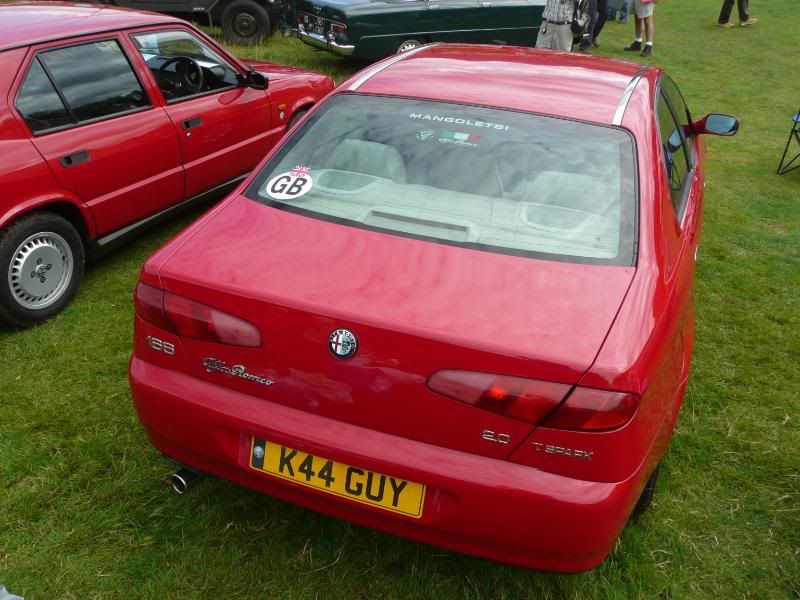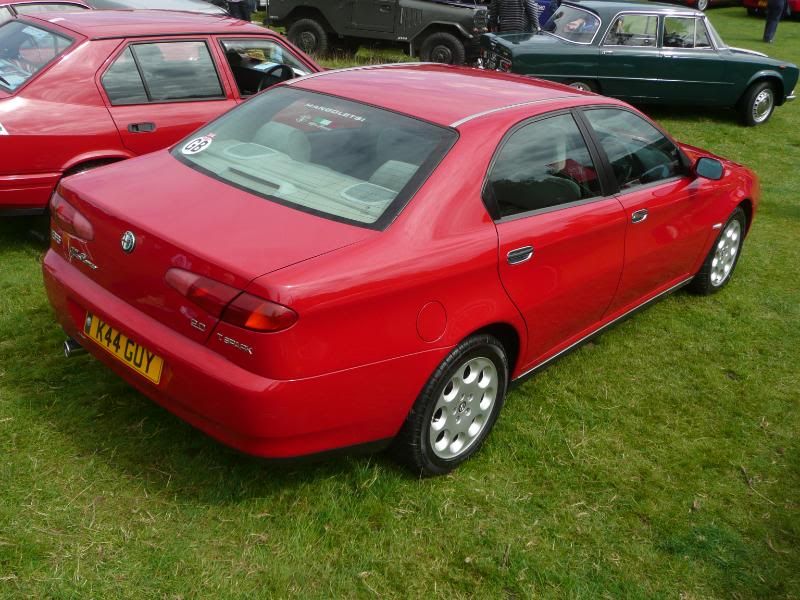 I had seen both of these Giuliettas before, and both are very nice. The grey car is a rare AutoDelta Turbo model.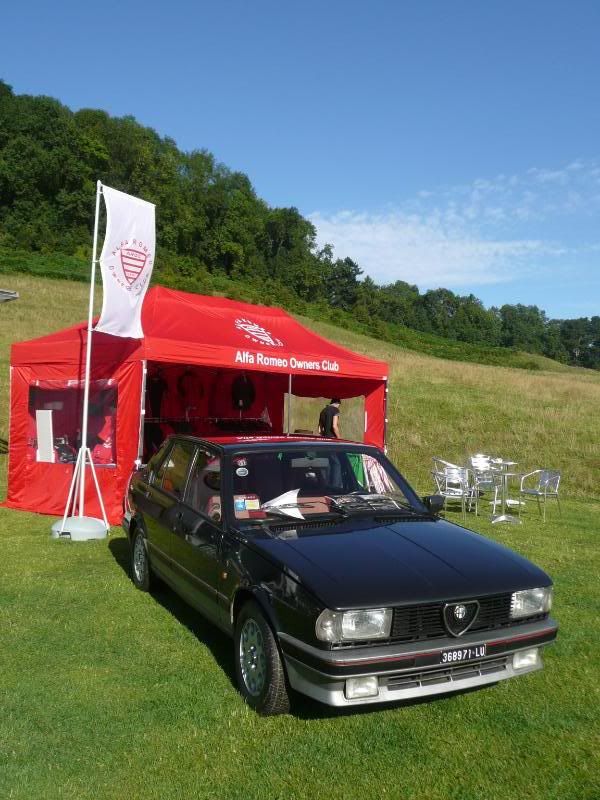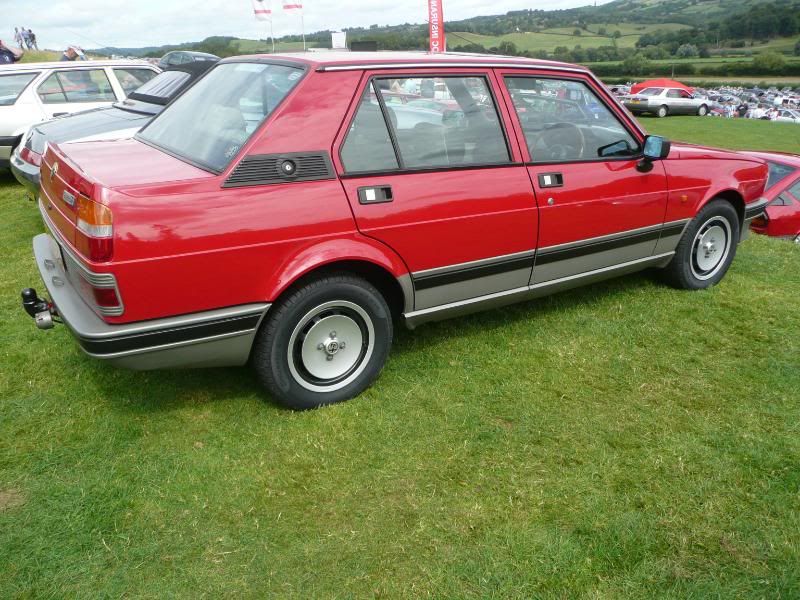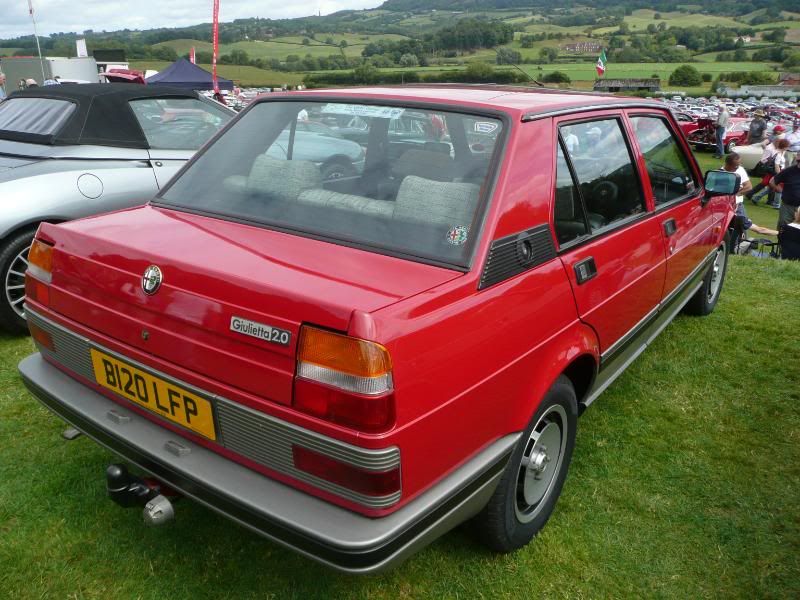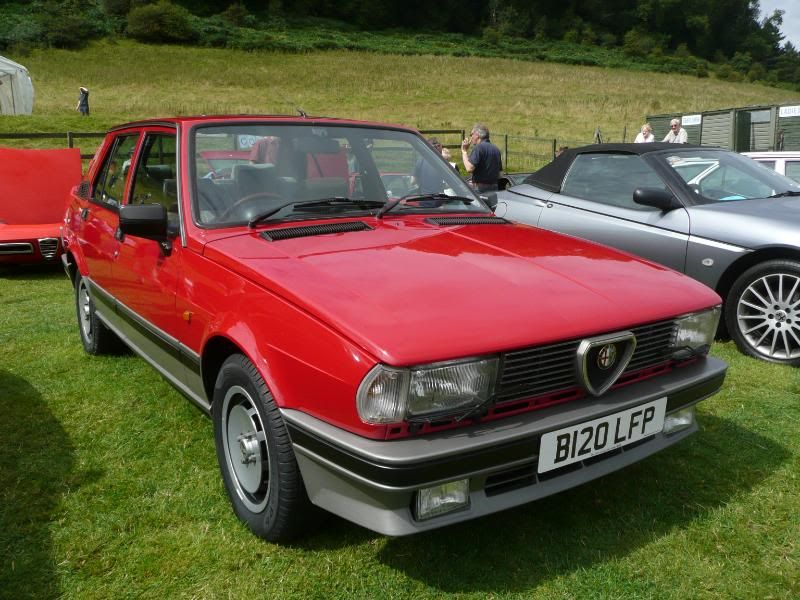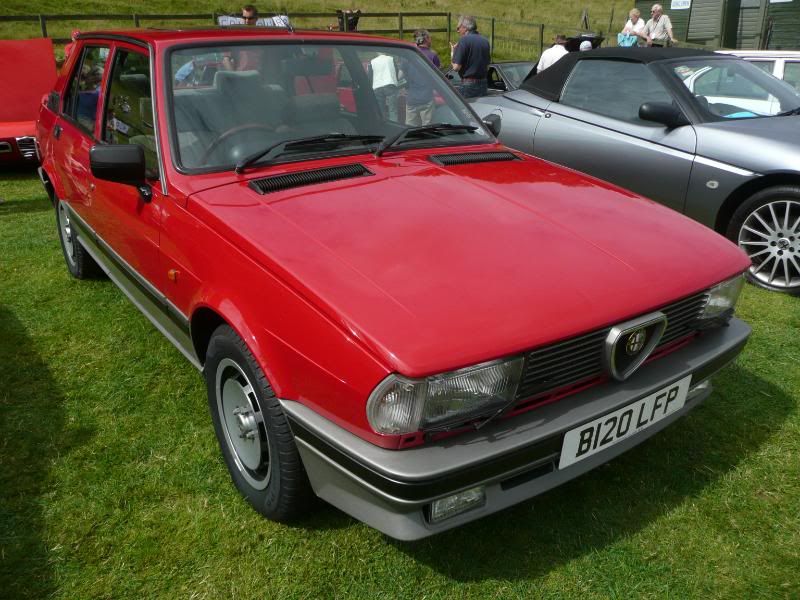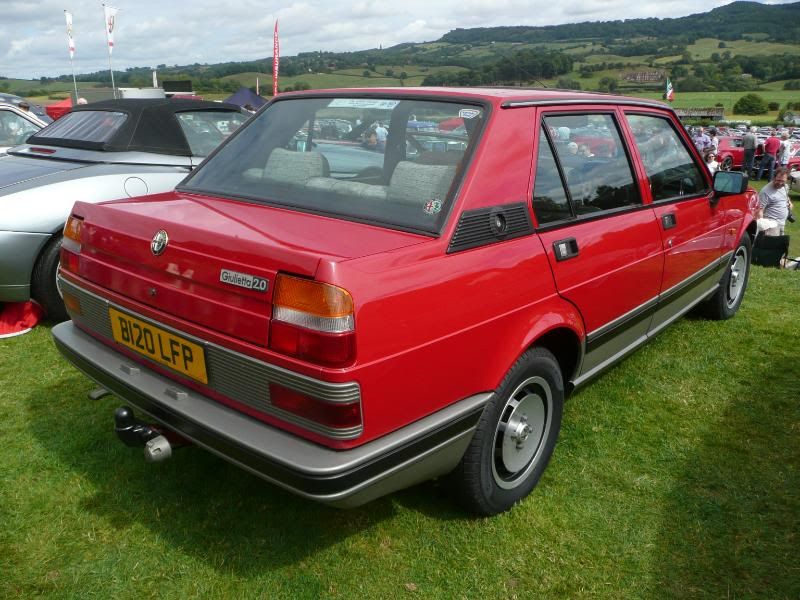 This 1900 SS Touring is a regular at events like this, and is always immaculately turned out. Today was no exception.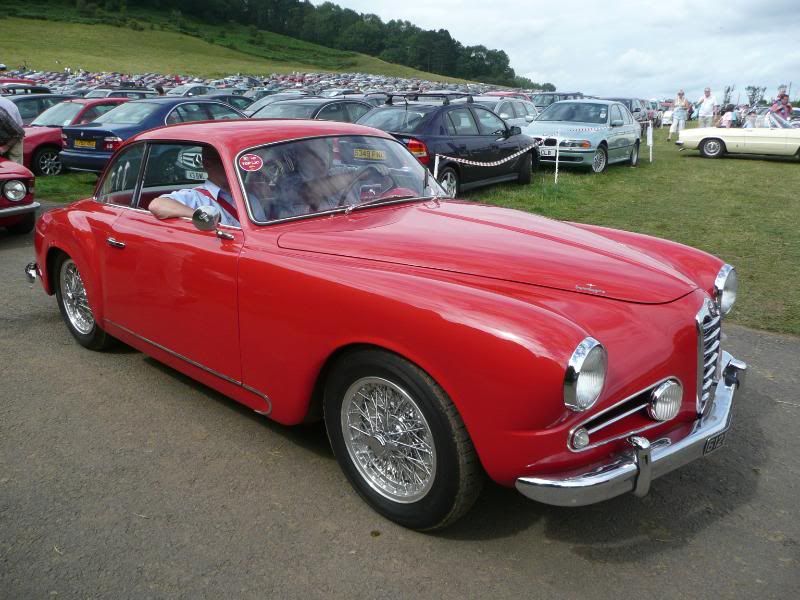 Another pair of stalwarts of events like this are this SZ and this 33.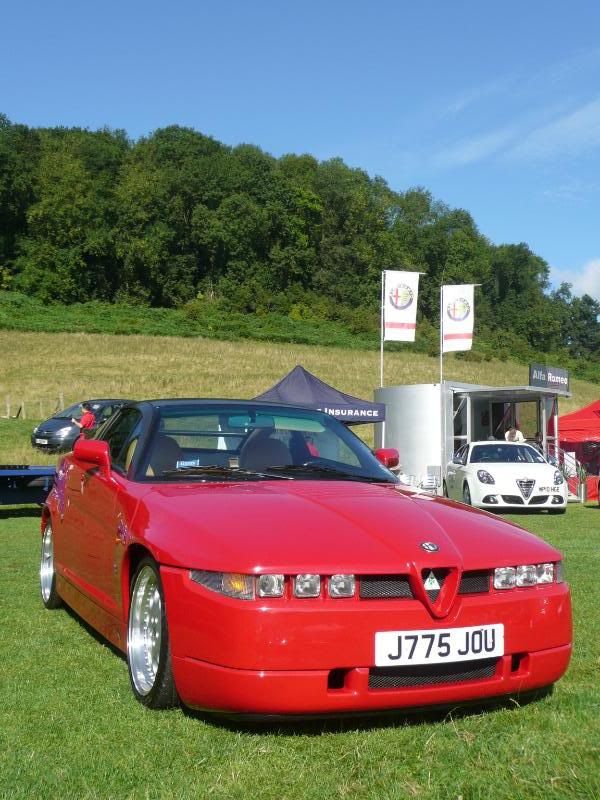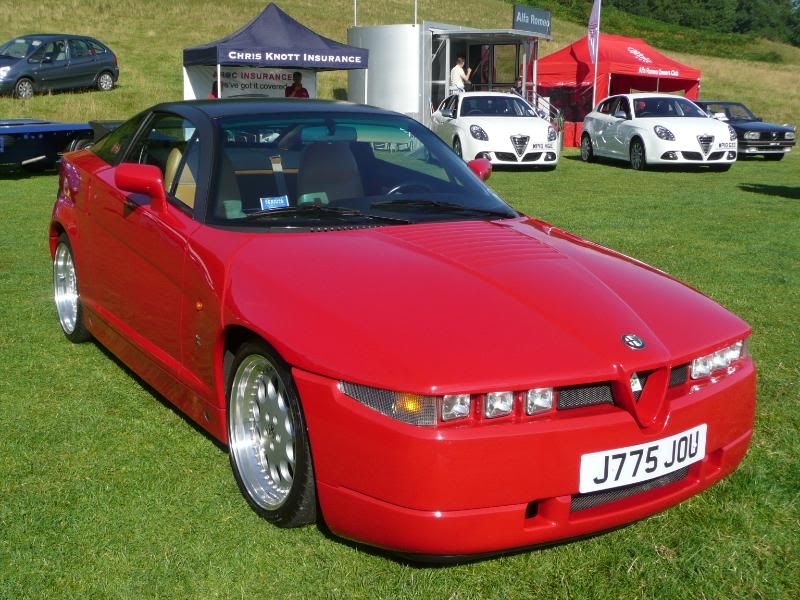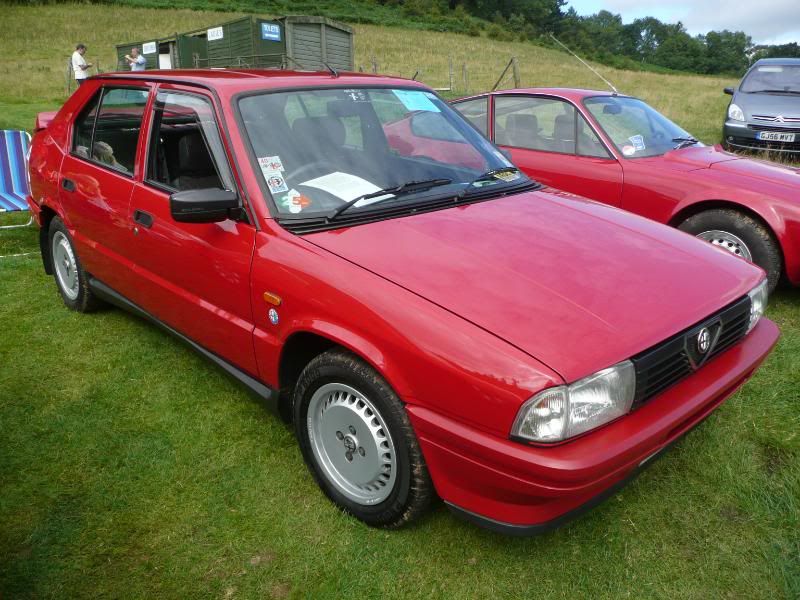 Newest car in the concours was this Brera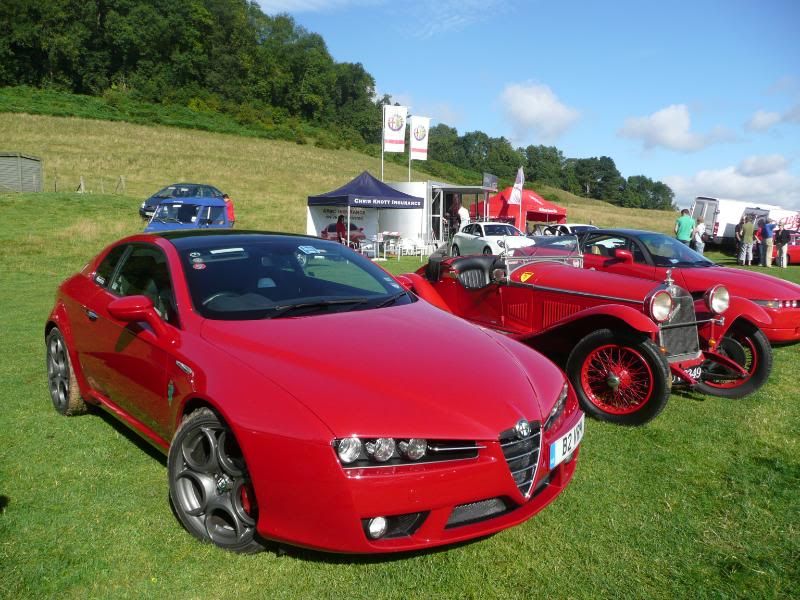 This Montreal looked nice. It had been owned by a Qantas cabin crew person who decided to sell it not long after she brought it to the UK.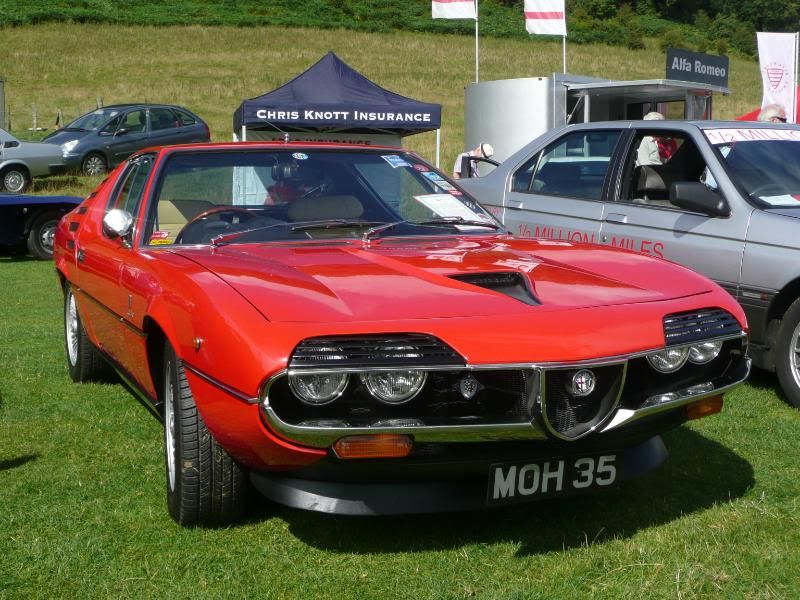 The 105 series cars were well represented, of course, with a couple of lovely Giulia GTs on show, and one of the very earliest Giulia Berlinas, this one being a 1300Ti.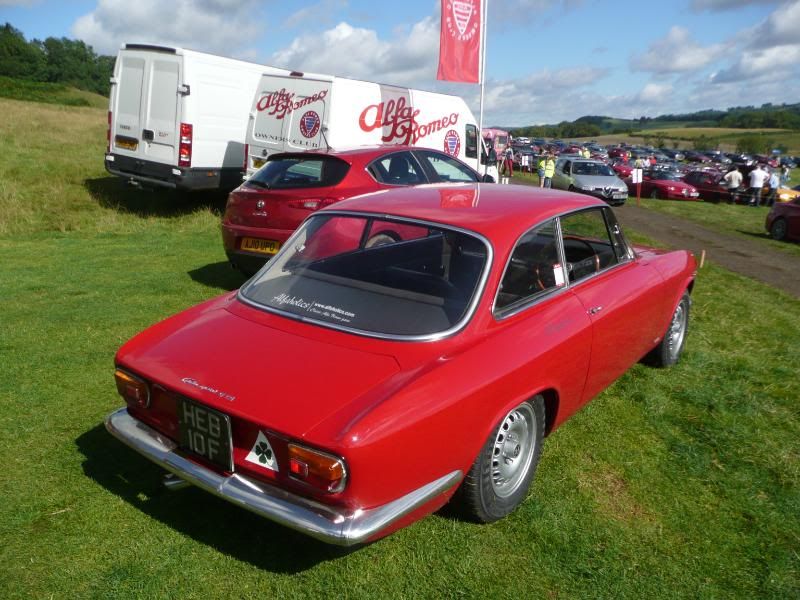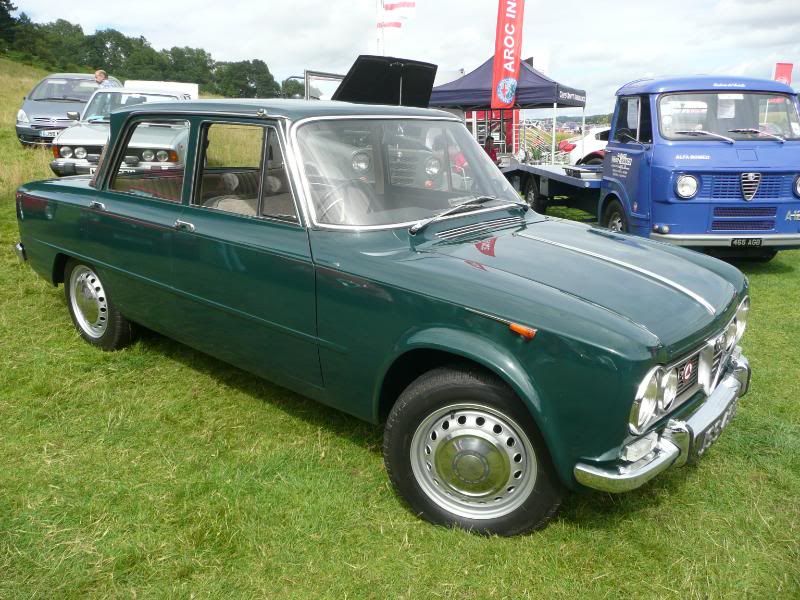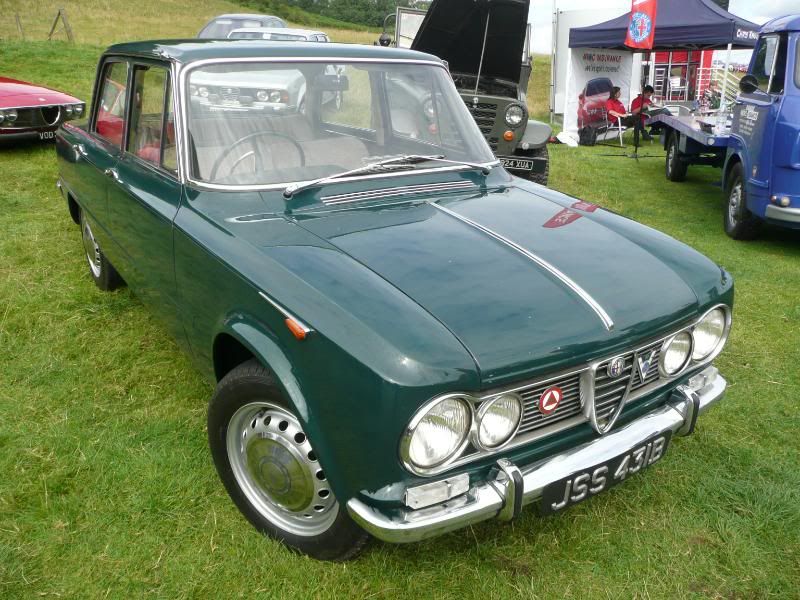 Also nice, and a car which won four cups for its owner was this splendid Junior Zagato.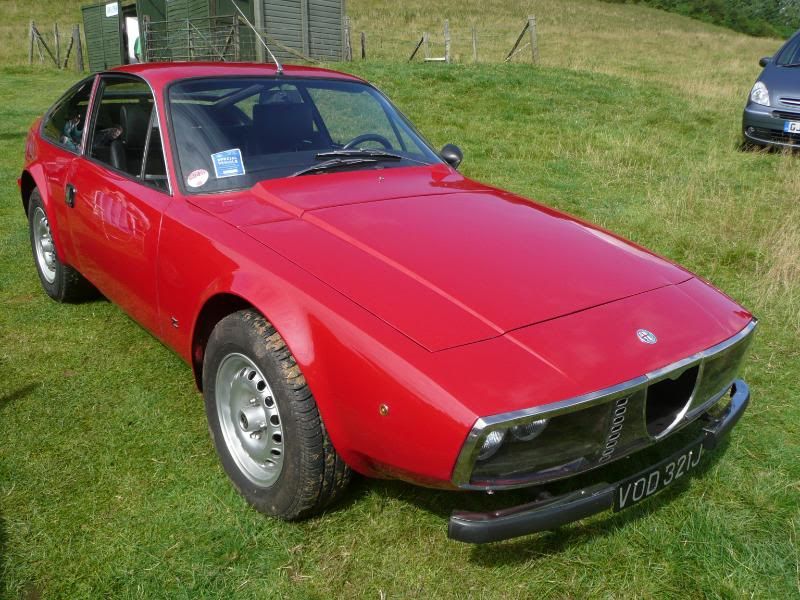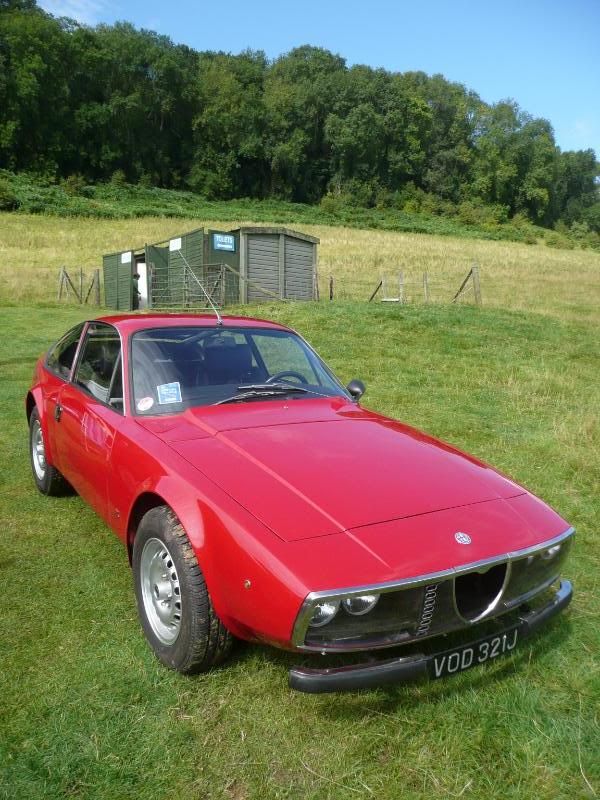 This Giulia Spider did not win any prizes, but it looked good to me.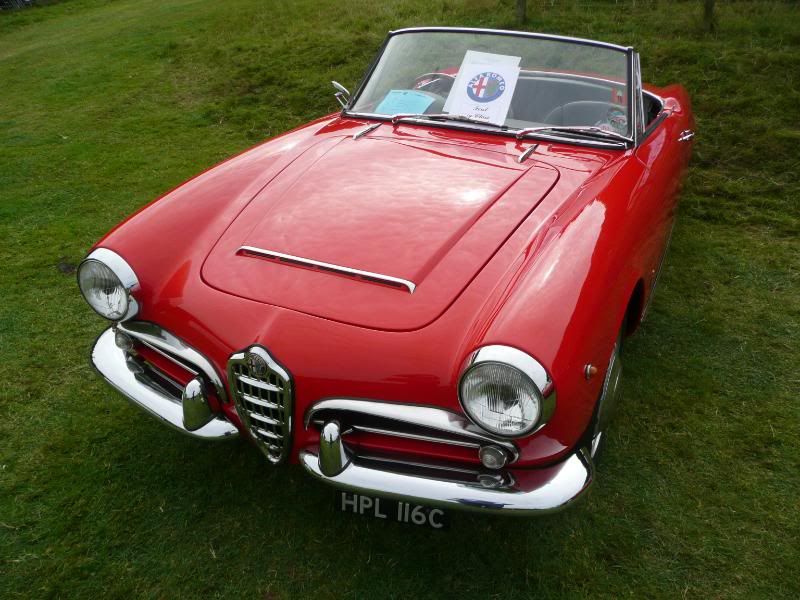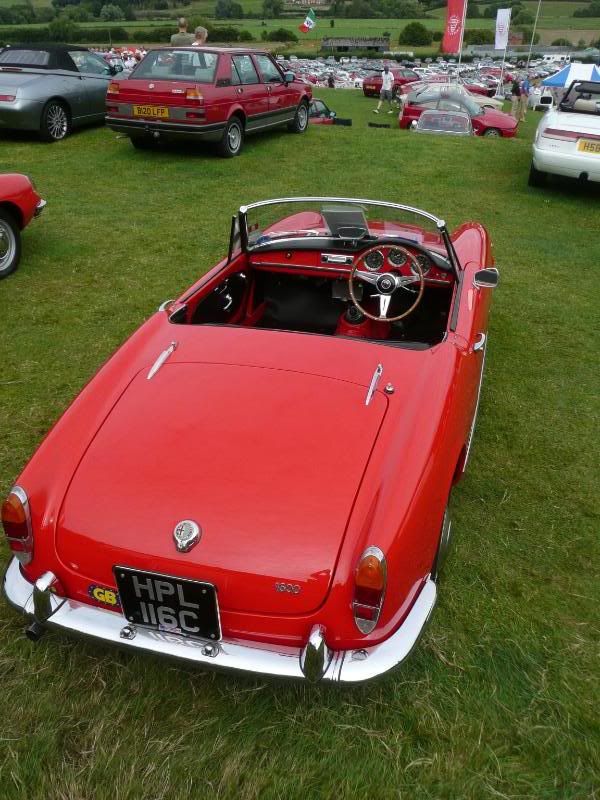 I don't recall this Giulia TZ winning anything either, but it certainly attracted lots of attention. A very striking car indeed.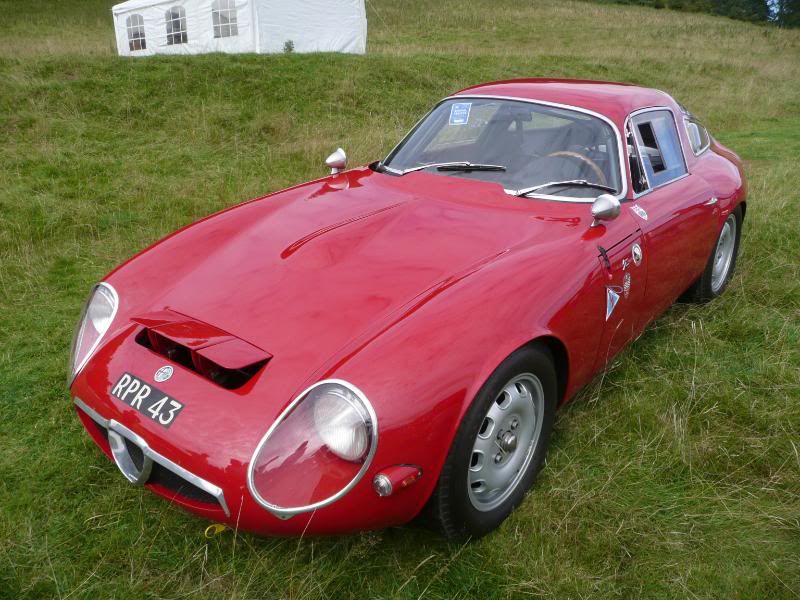 There were a couple of Alfetta GTVs, which were both in incredible condition.
Equally nice was this early model AlfaSud Ti, and although I am no fan of the stickers, this Trofeo version of the 'Sud Sprint was so good, it claimed third prize overall in the concours.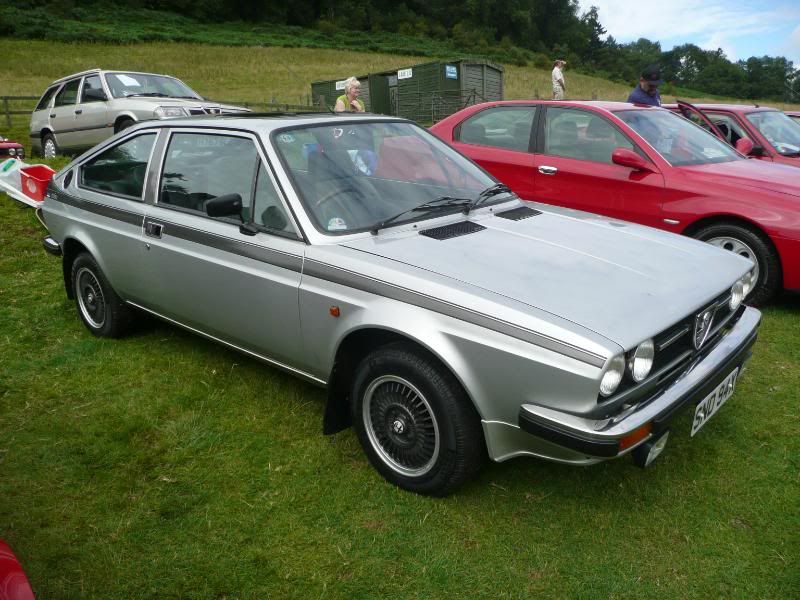 Overall winner was this absolutely fabulous Duetto Spider which was joined by a late model car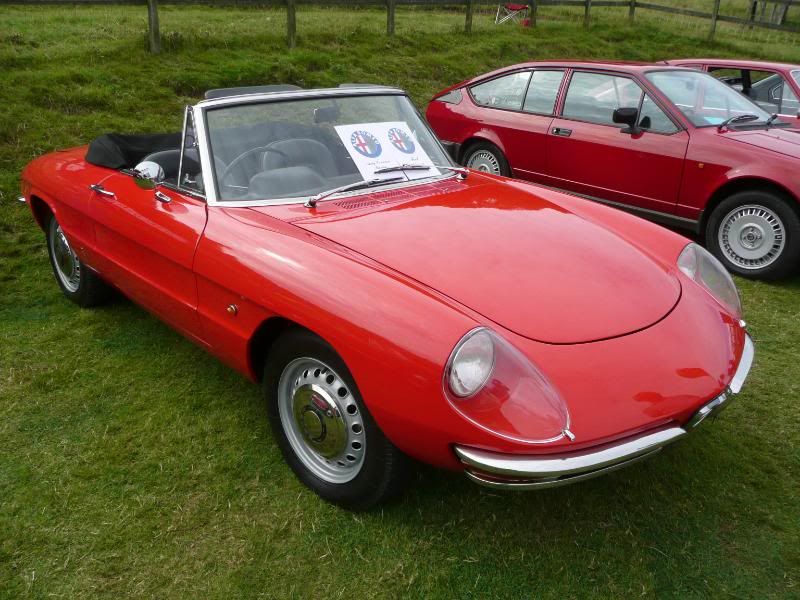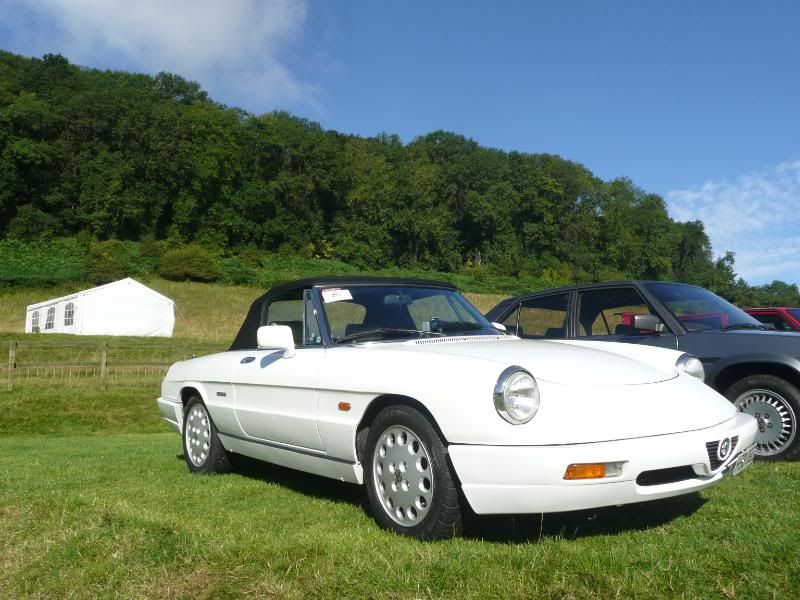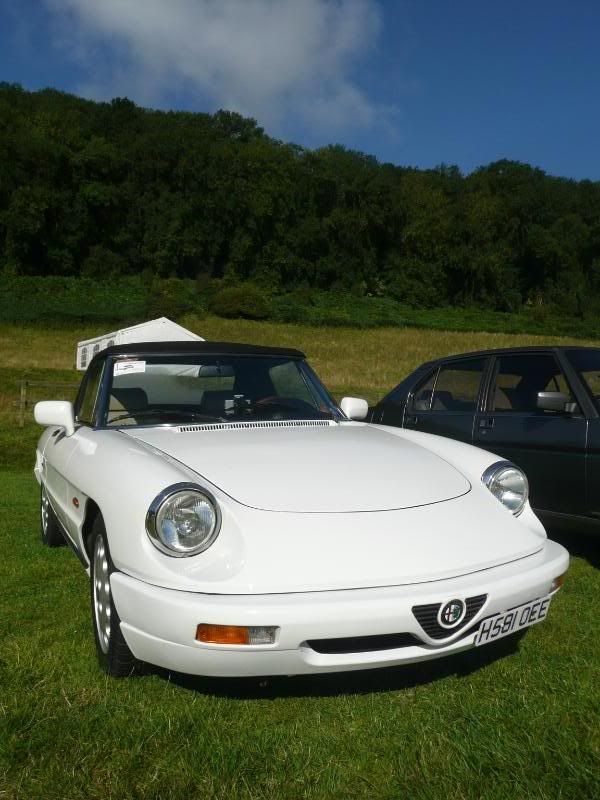 There were also a number of the latest new Giulietta hatches on show, and this was my first chance to have a close up look at a right hand drive model. I sat in the top spec Cloverleaf model and rather liked it. In place of the odd textured dash of lesser spec models, this one was finished in a rather grainy sort of brushed aluminium, which looks so much better. Some of the switches are a bit fiddly, and others commented that the pedal area is rather constricted (it was fine for me), but overall, this model gets the Colin thumbs up.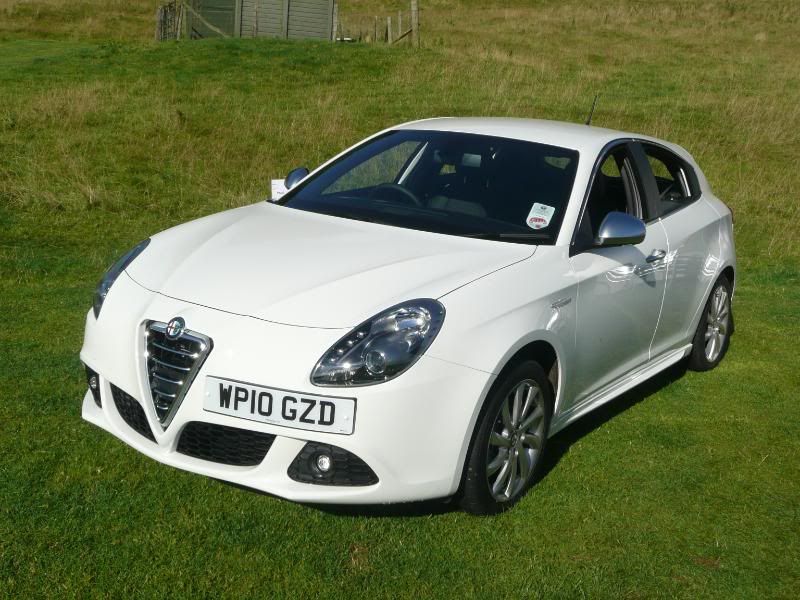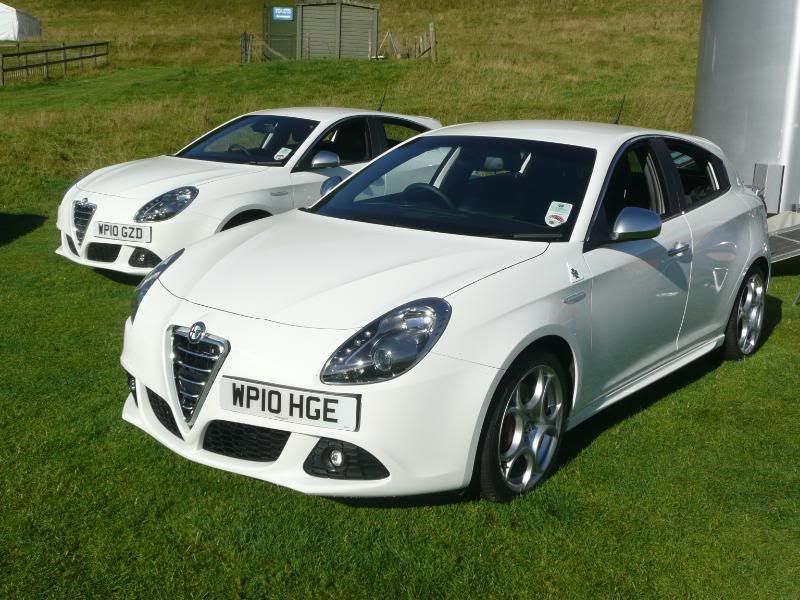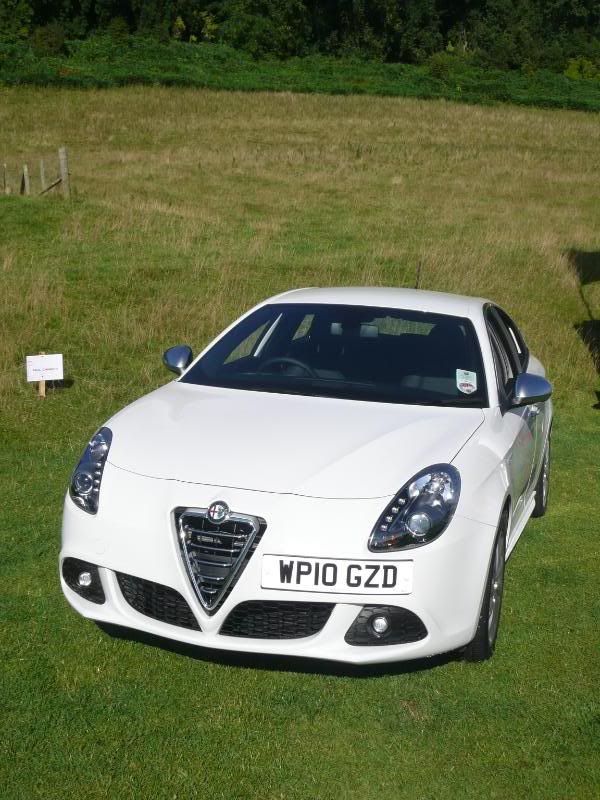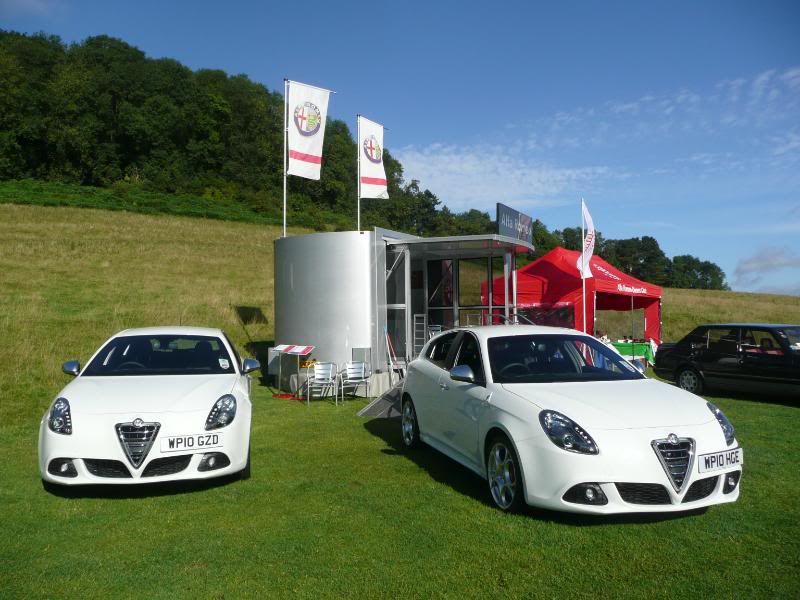 In the main car parks, there were vast numbers more Alfa, separated into regional Club areas and general parking. Just some of the many delights that I found were these:
The 2000/2600 Spider cars have recently gone the ranks of the largely ignored to a status of rapidly increasing in value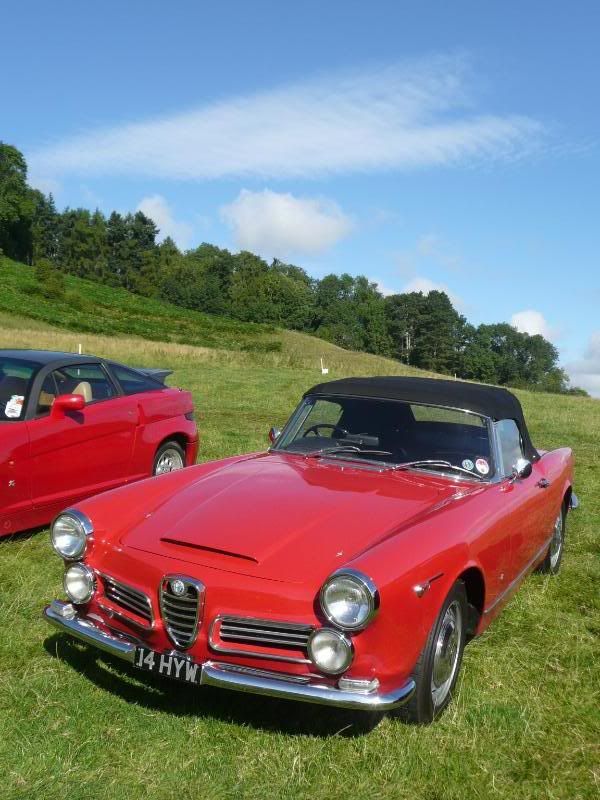 Giulia Berlina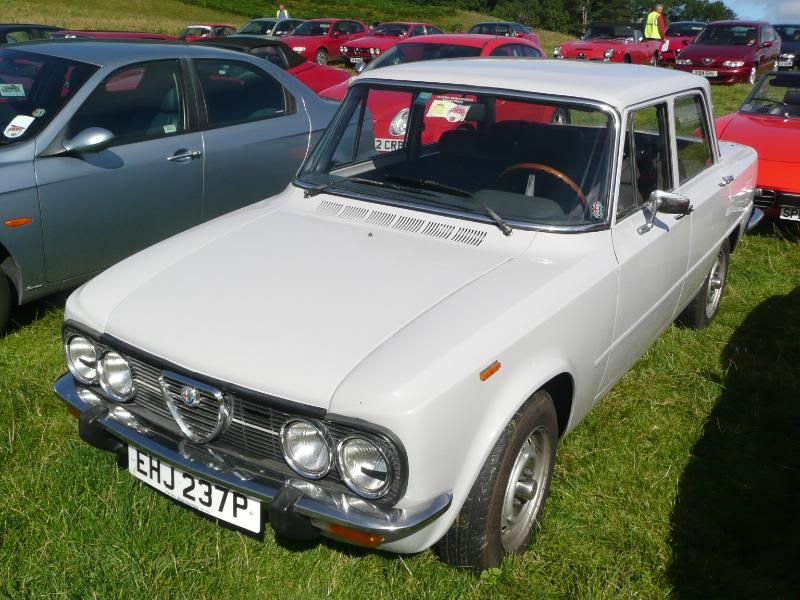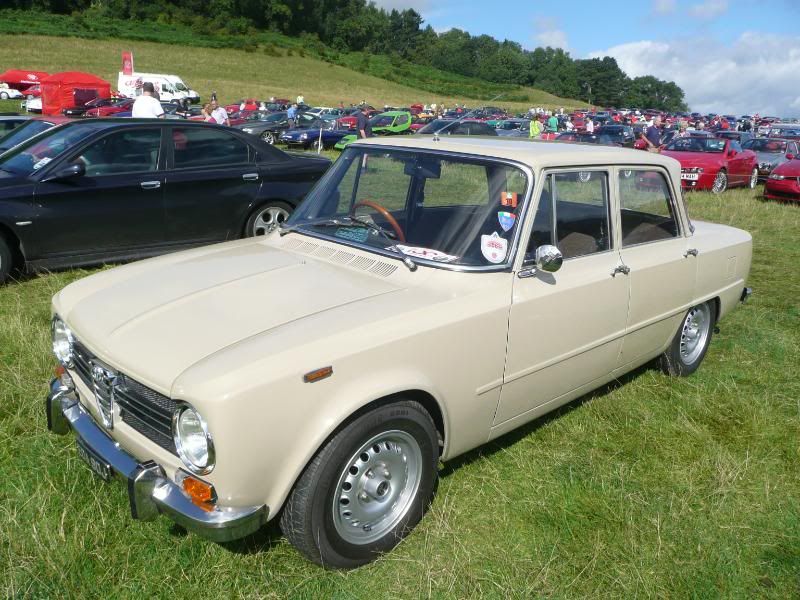 Giulia GT and GTV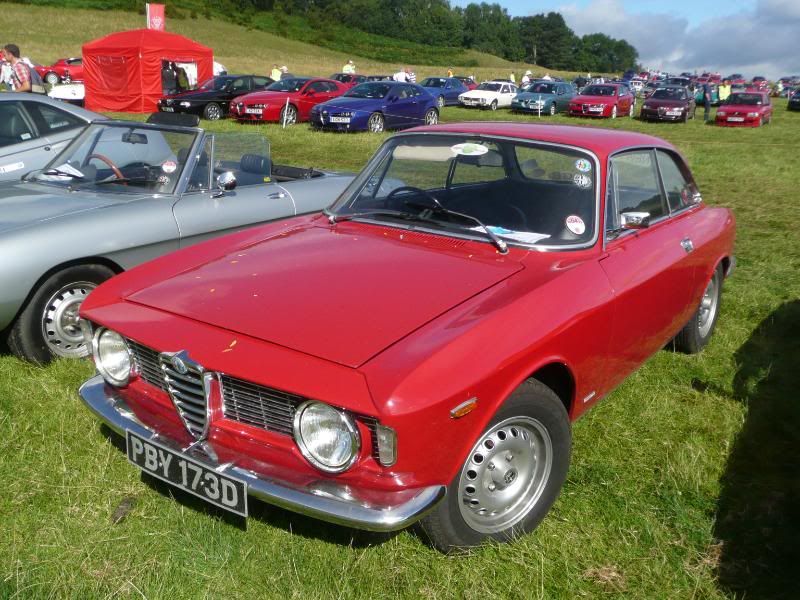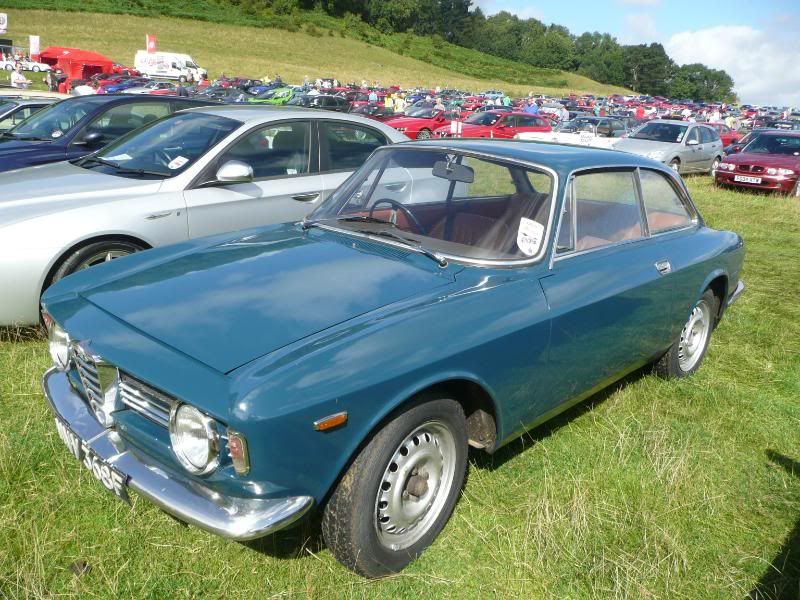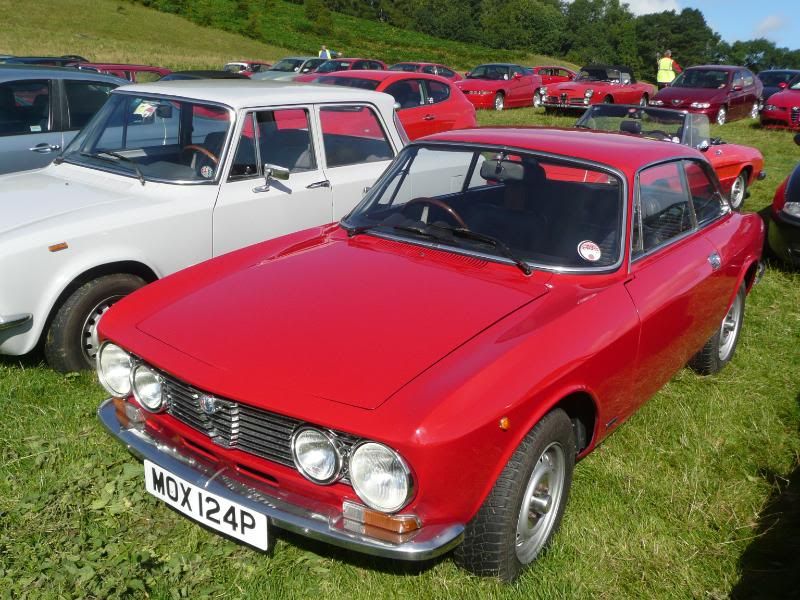 Giulia GTC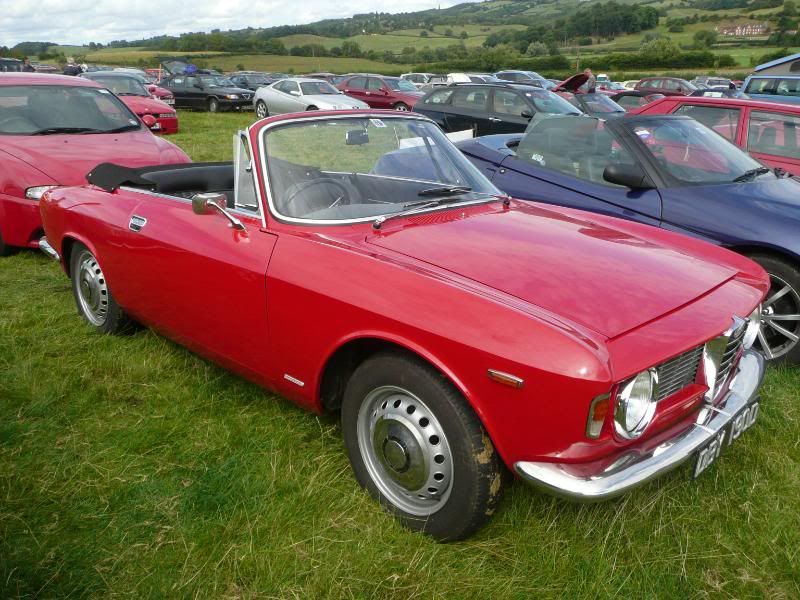 Giulia Spider
Spider/Duetto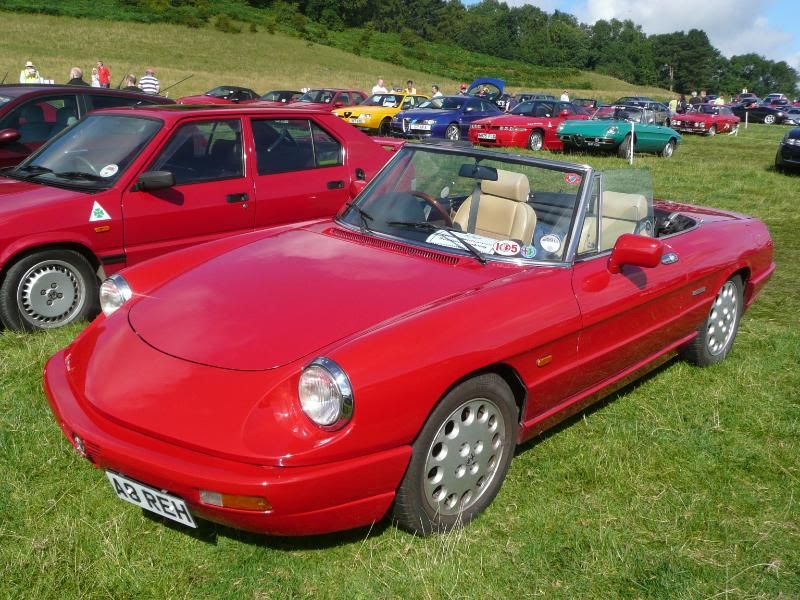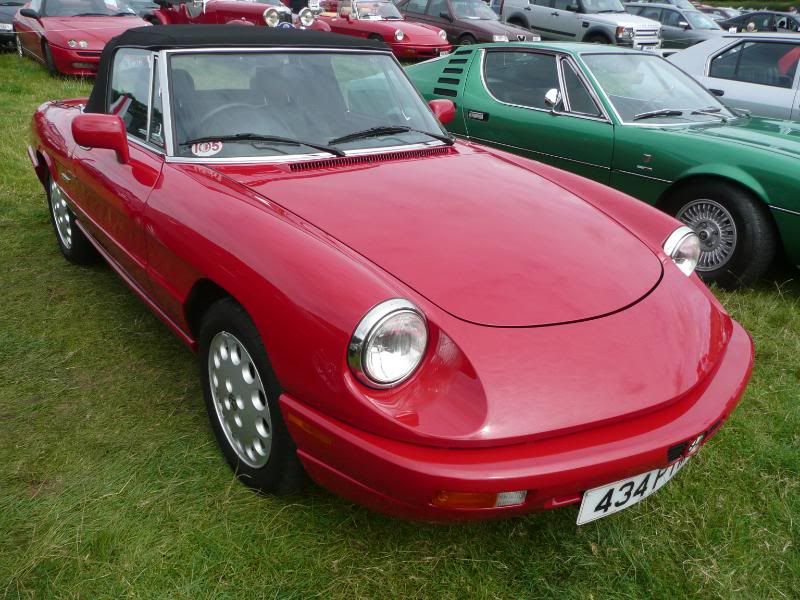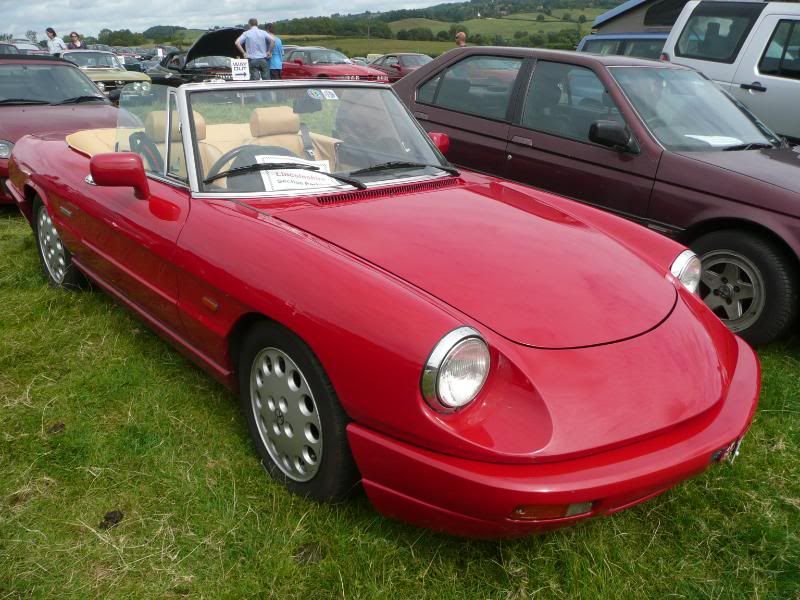 Montreal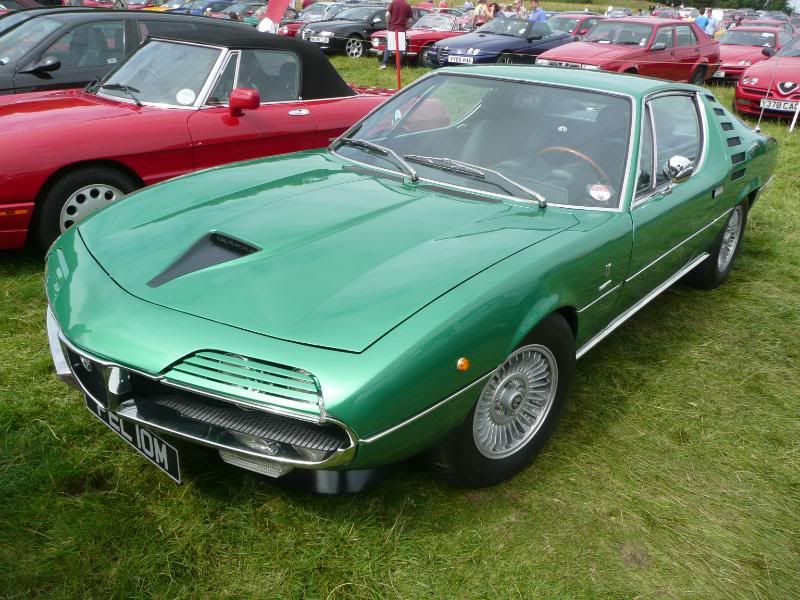 It was heartening to see quite a few AlfaSud that I have not come across at events before, as well as some more familiar cars. Clearly there are more of these delightful cars left than you might think.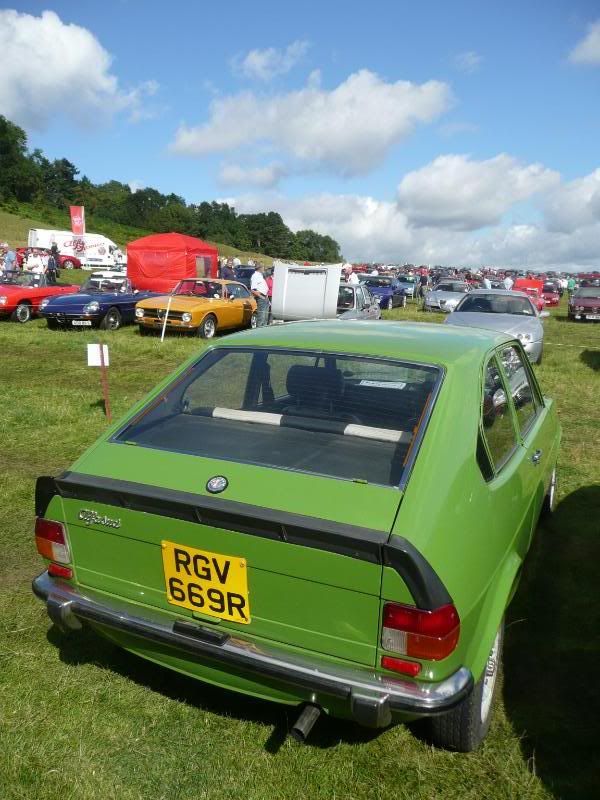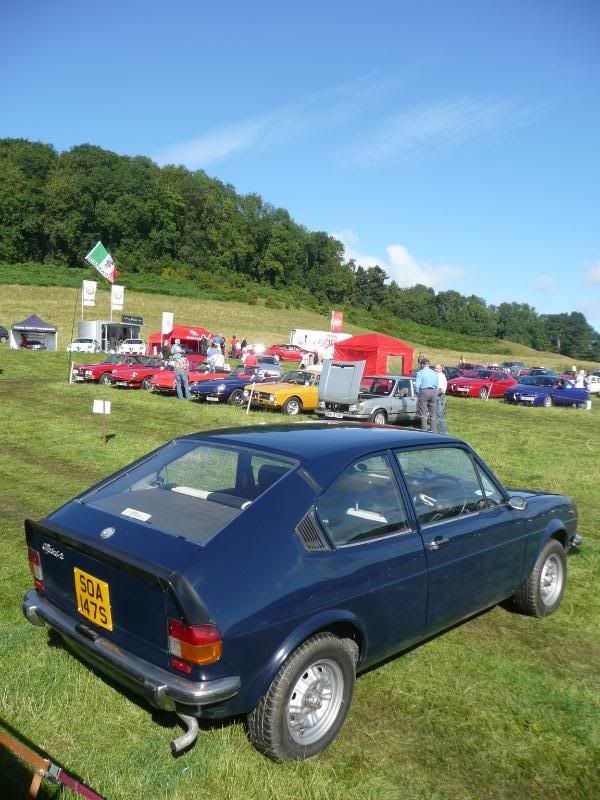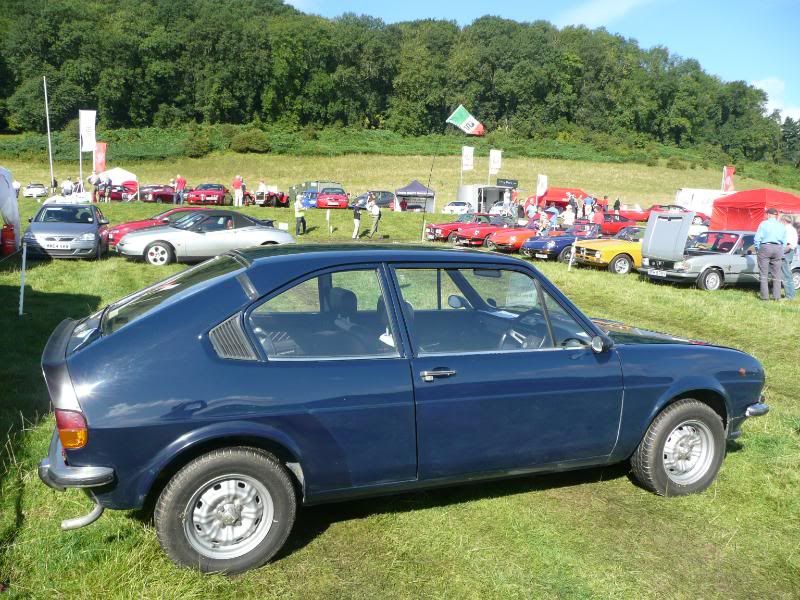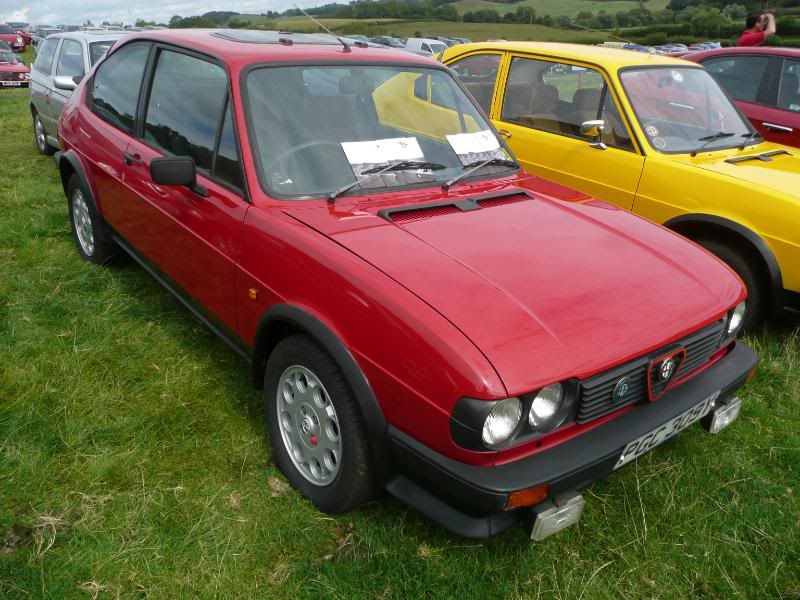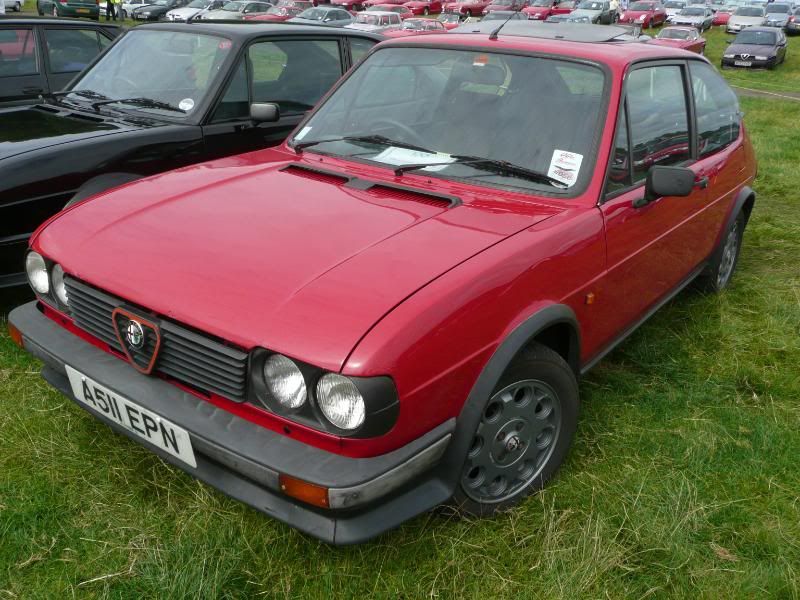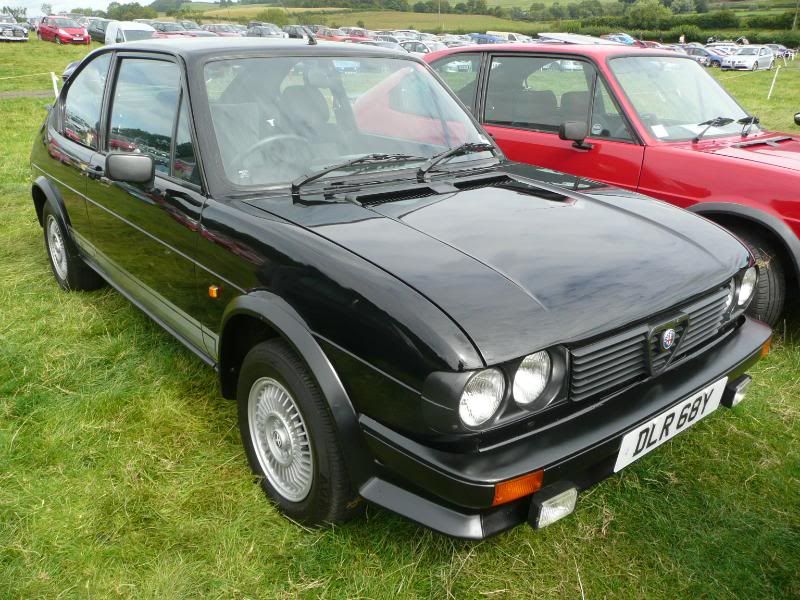 Sadly, there were no Alfetta Berlina cars, but there were some of the gorgeous GT and GTVs to make up for this lacuna.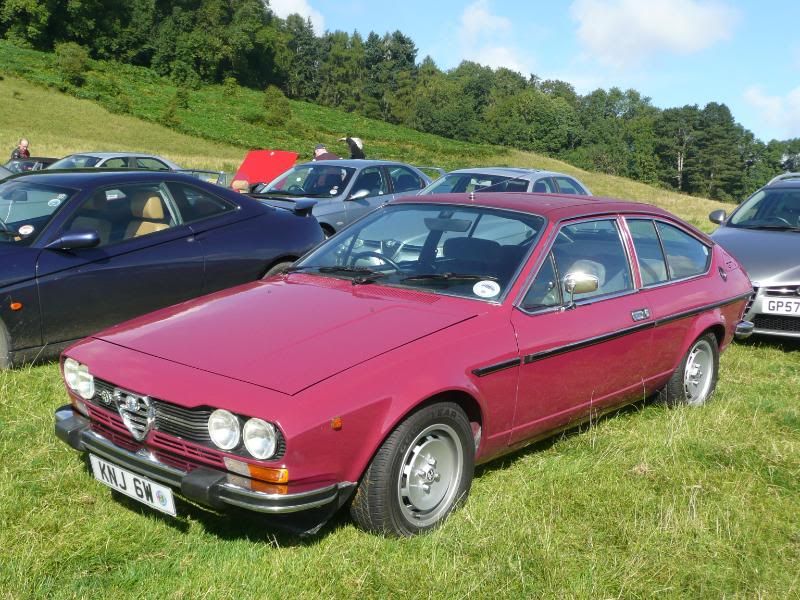 33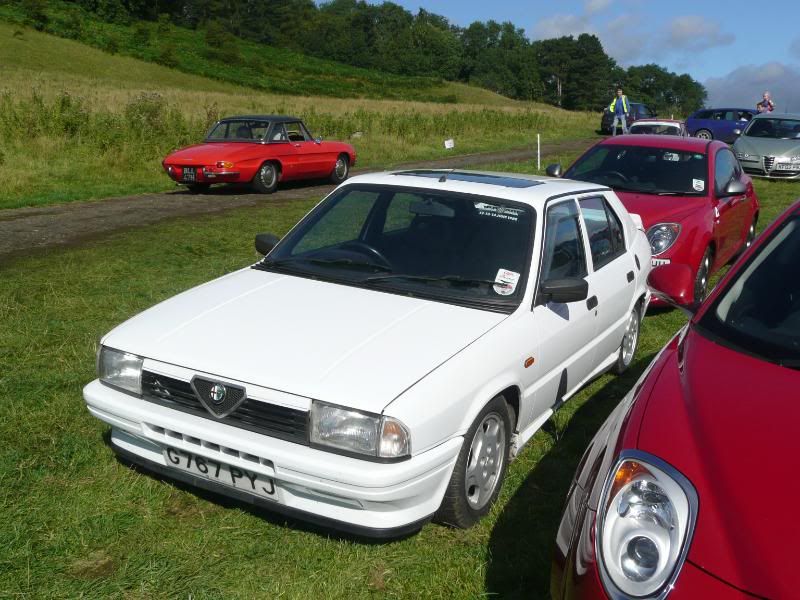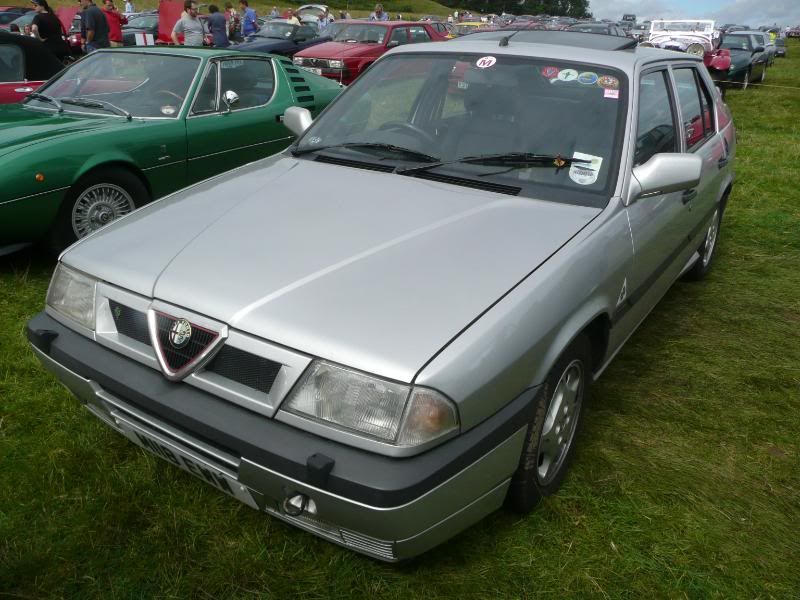 75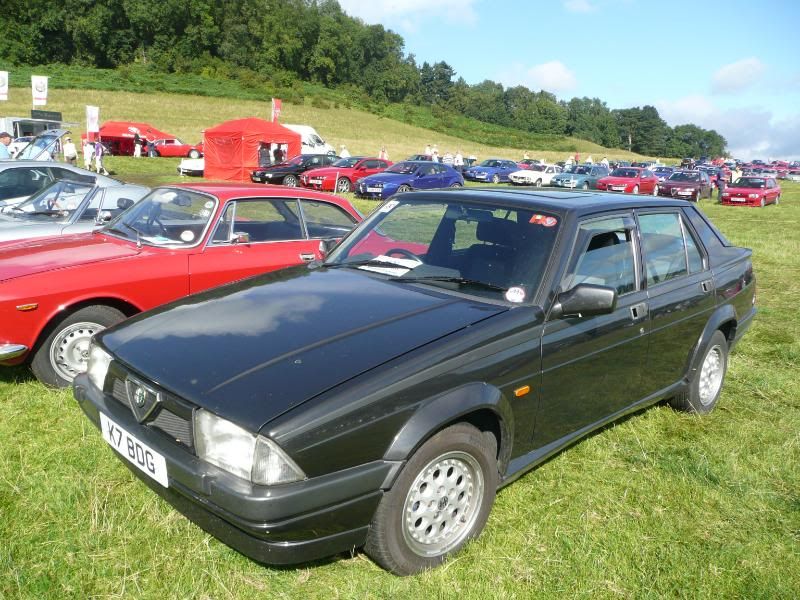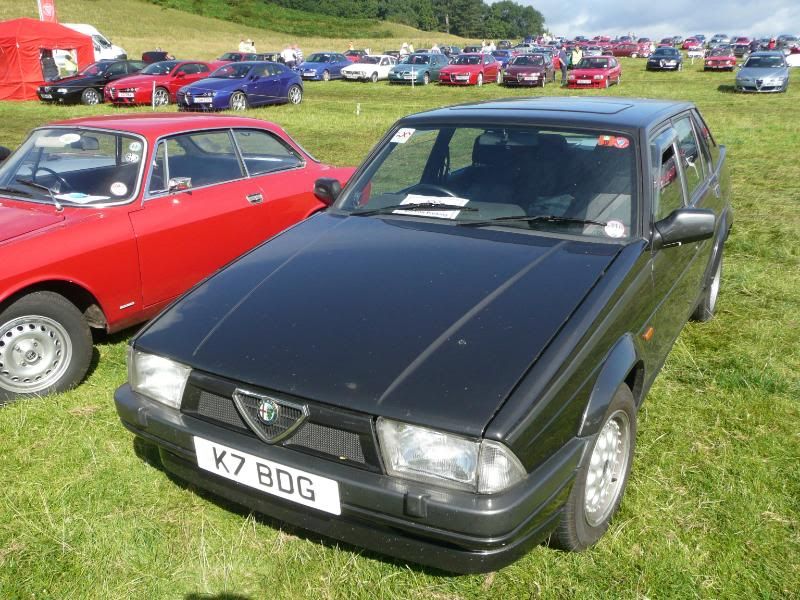 There were a few 155s in attendance, but none were captured by my camera
Several 164s, though few of them were in really excellent condition, The one that had been converted to New York taxi livery actually looked pretty good inside. What a shame the outside had been ruined.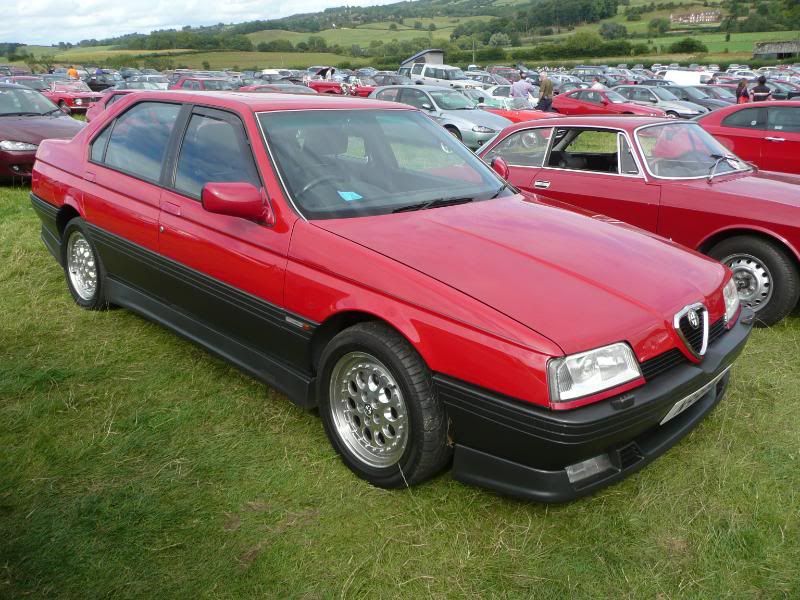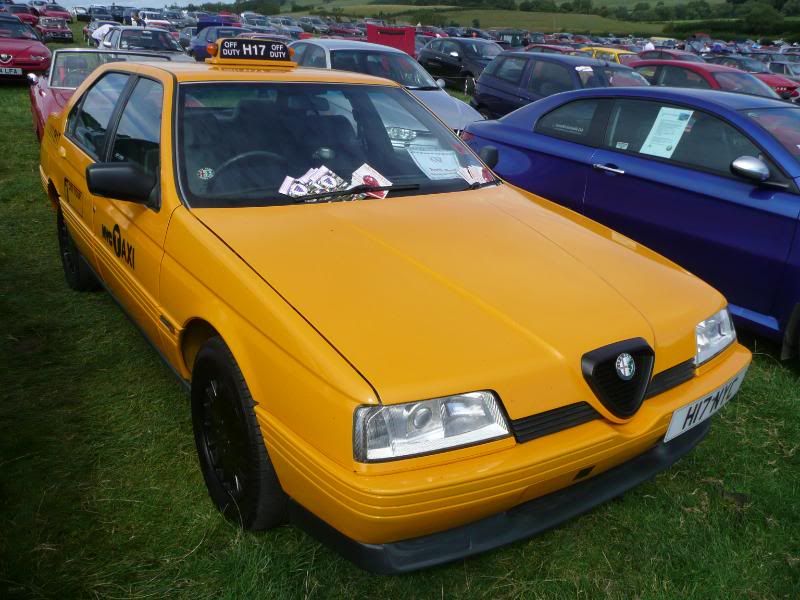 SZ and RZ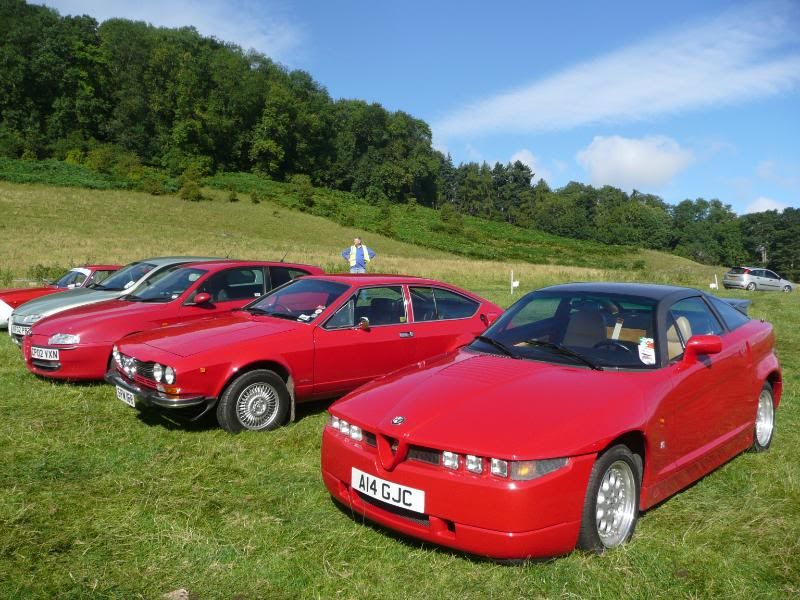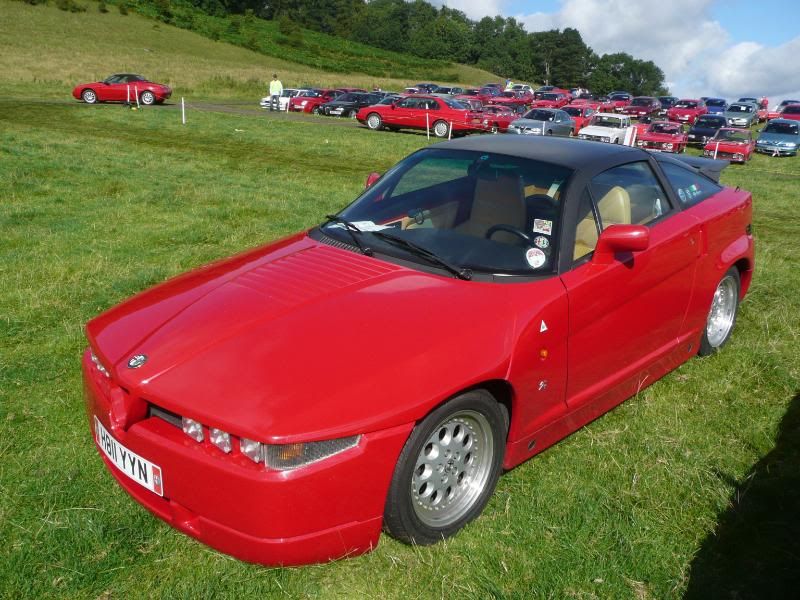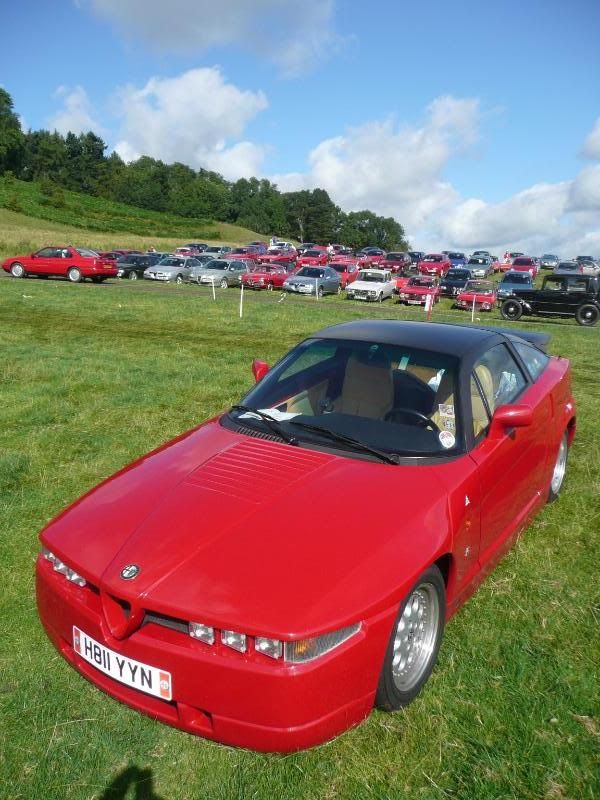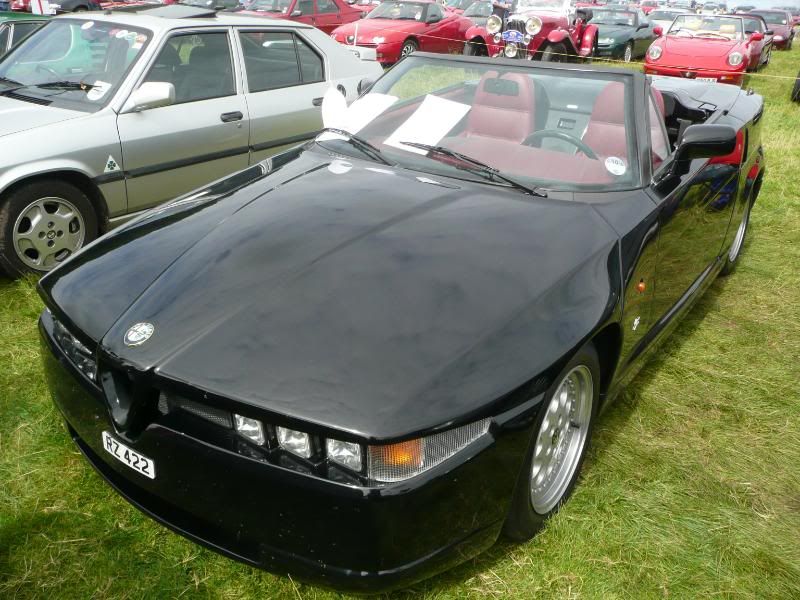 145 and 146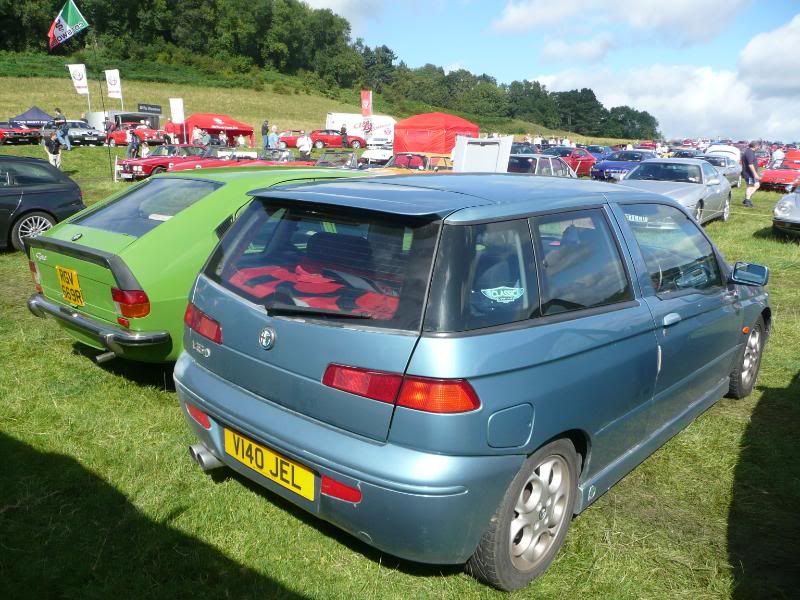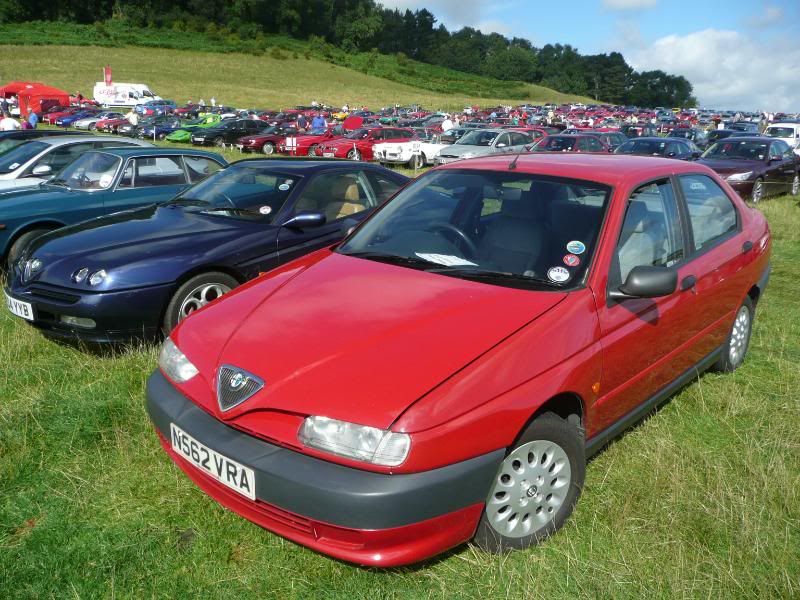 GTV/Spider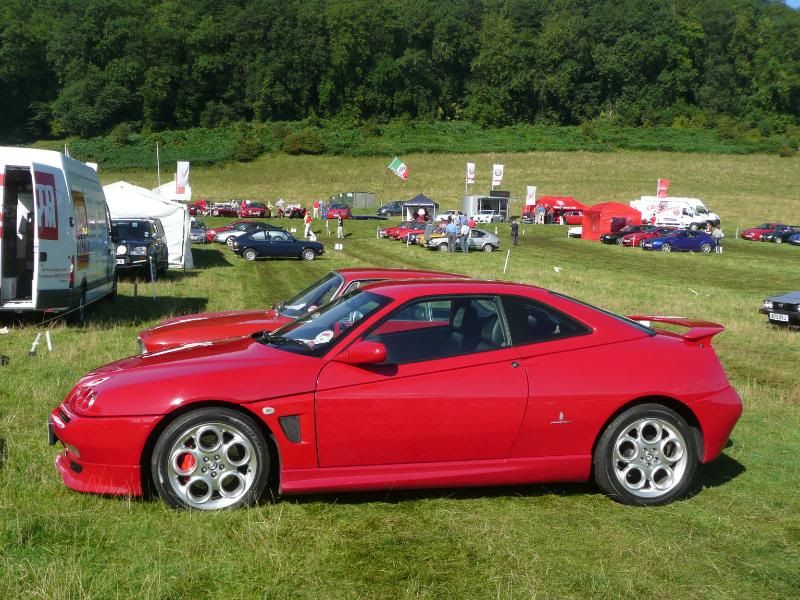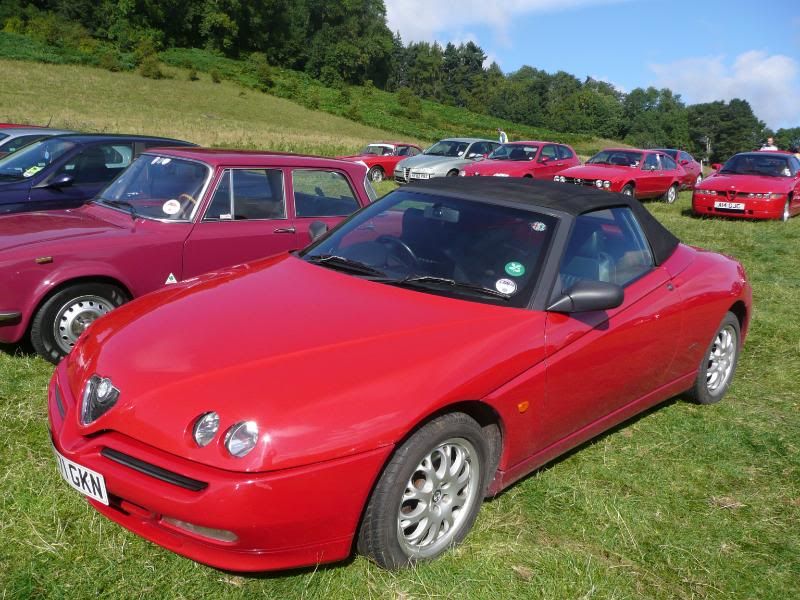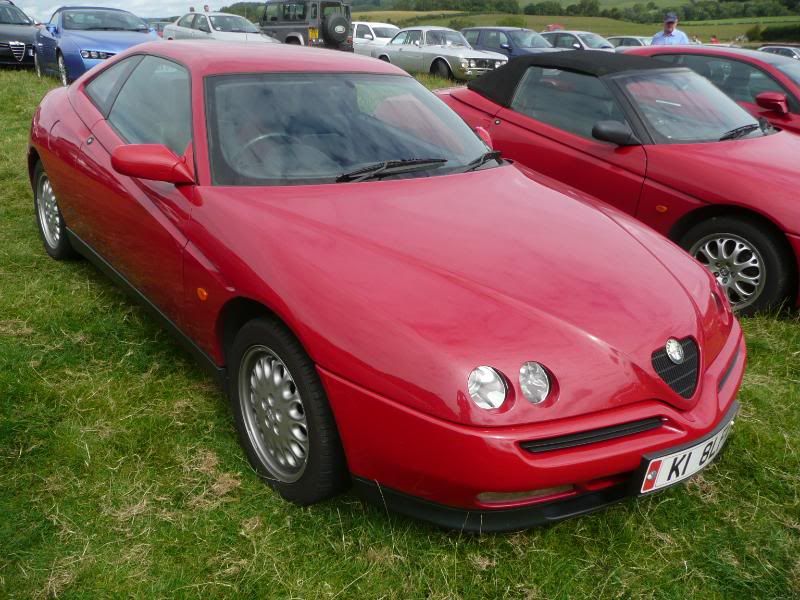 156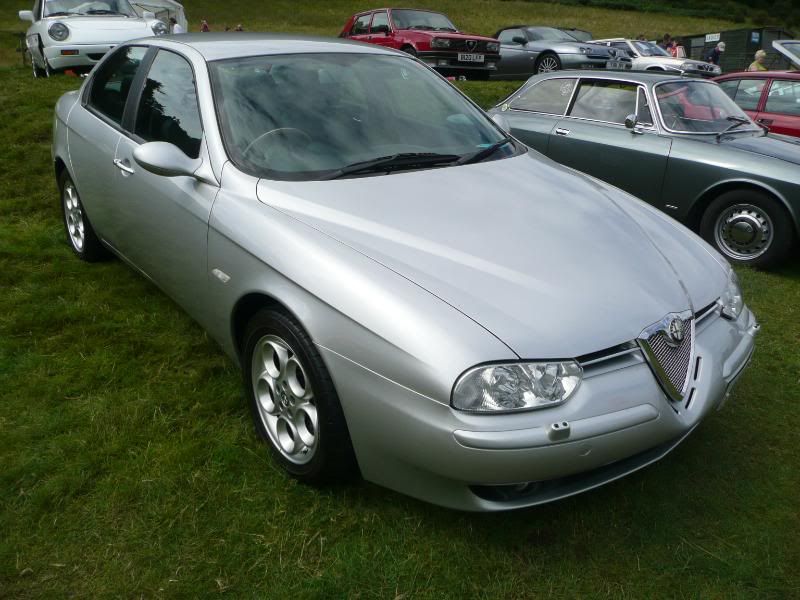 166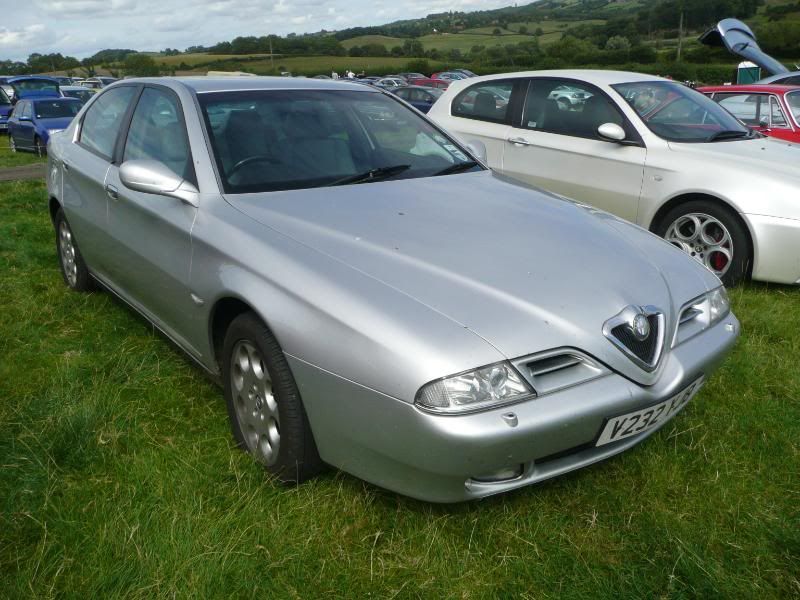 147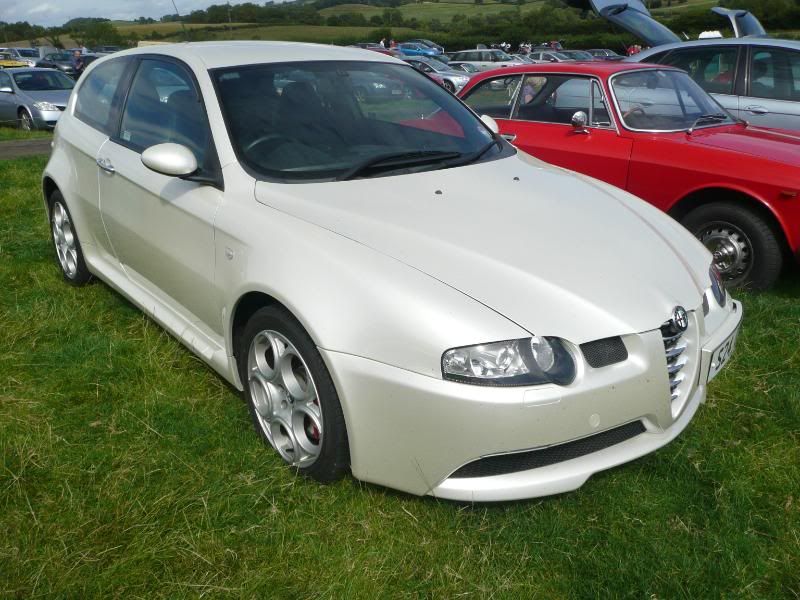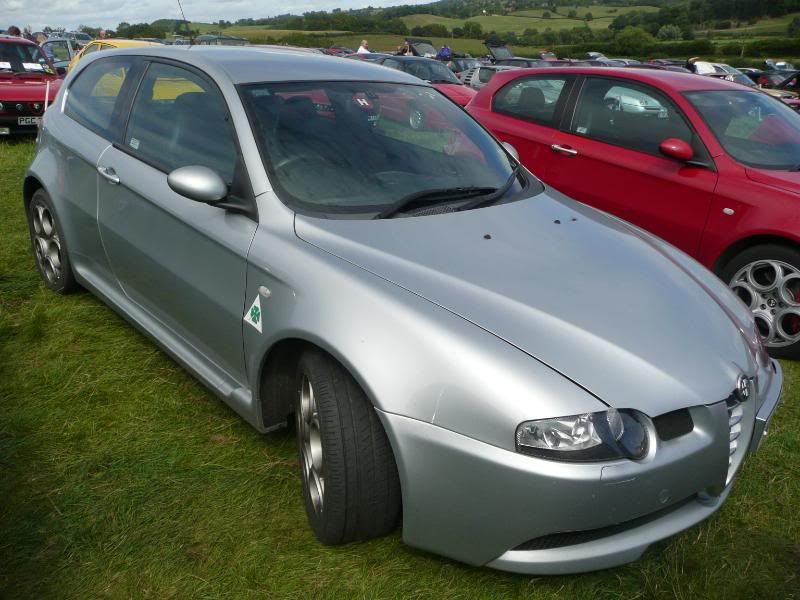 GT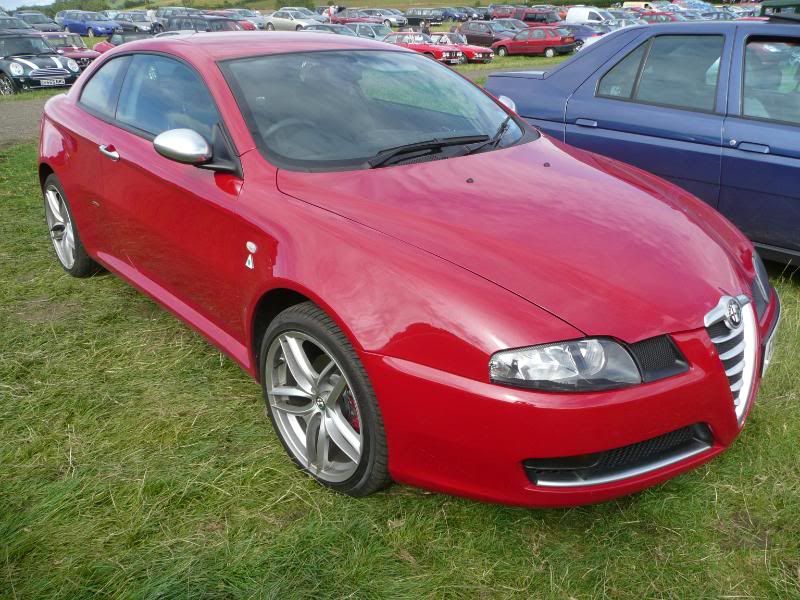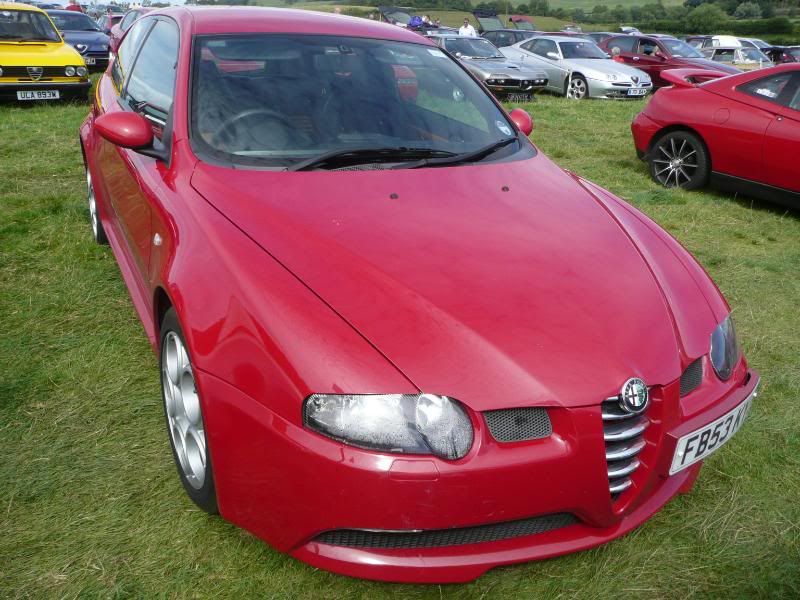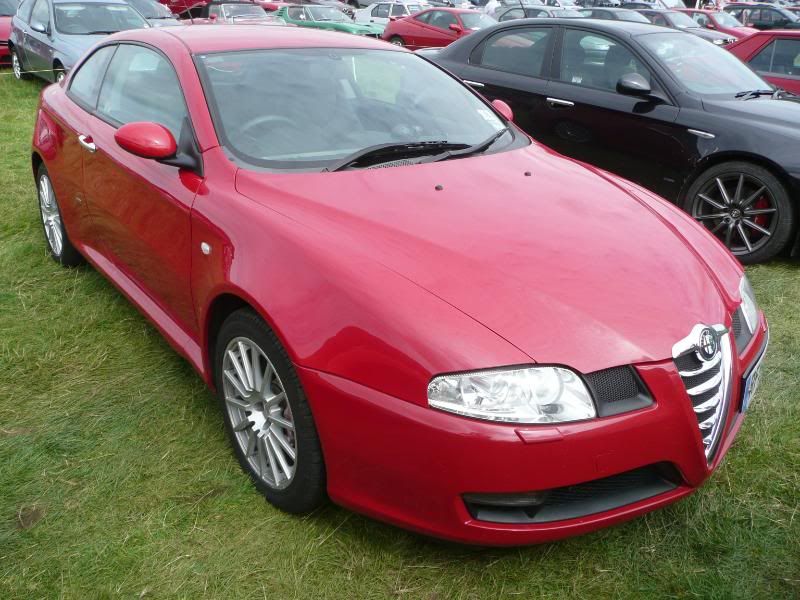 Brera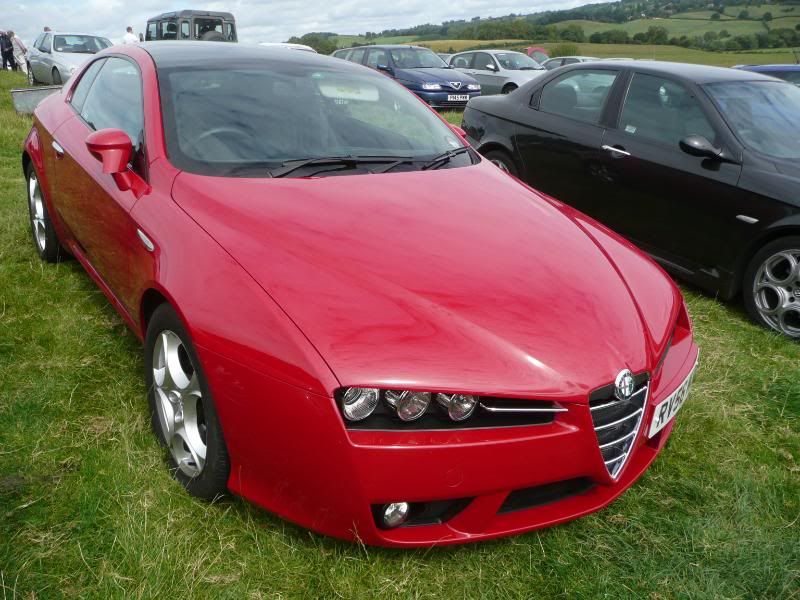 159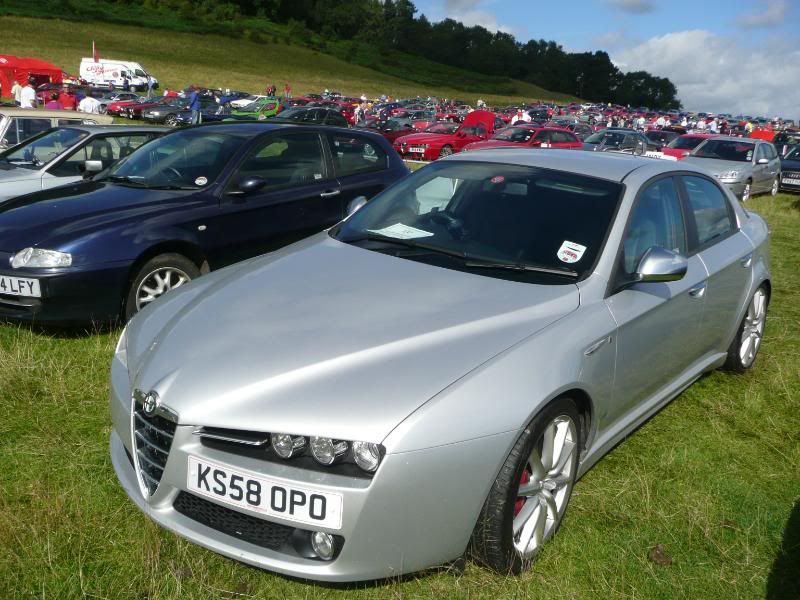 MiTo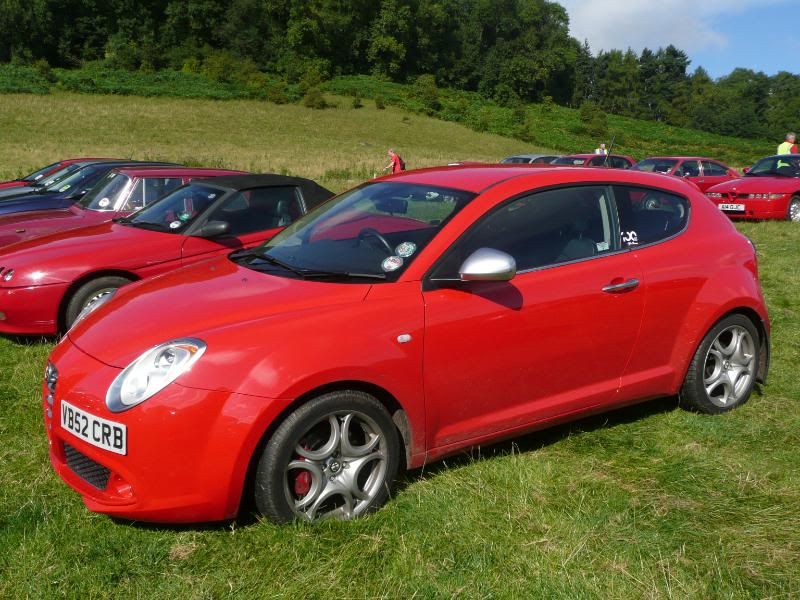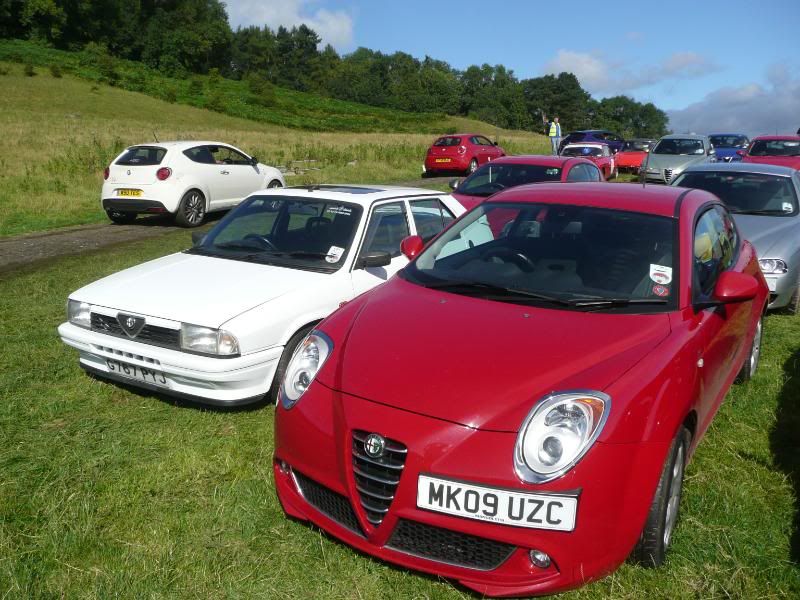 IN THE CAR PARKS
ABARTH
There were three: one Punto and 2 x 500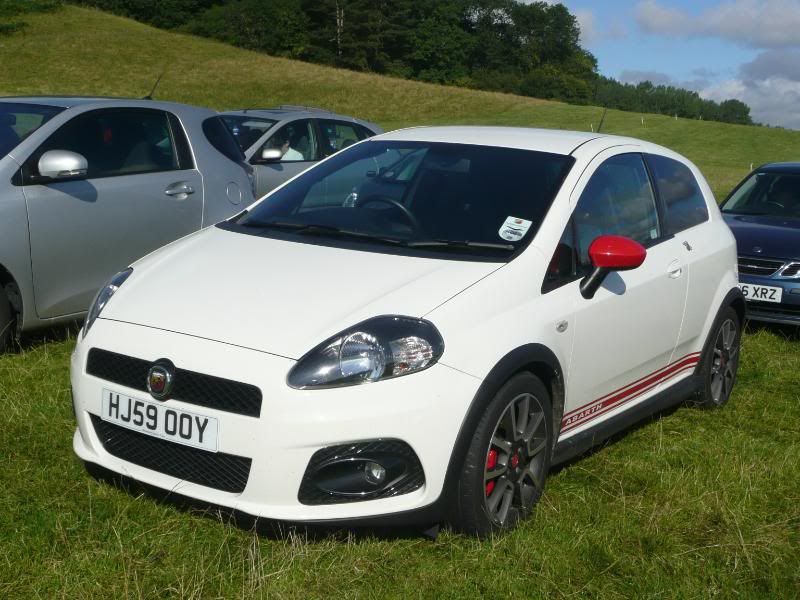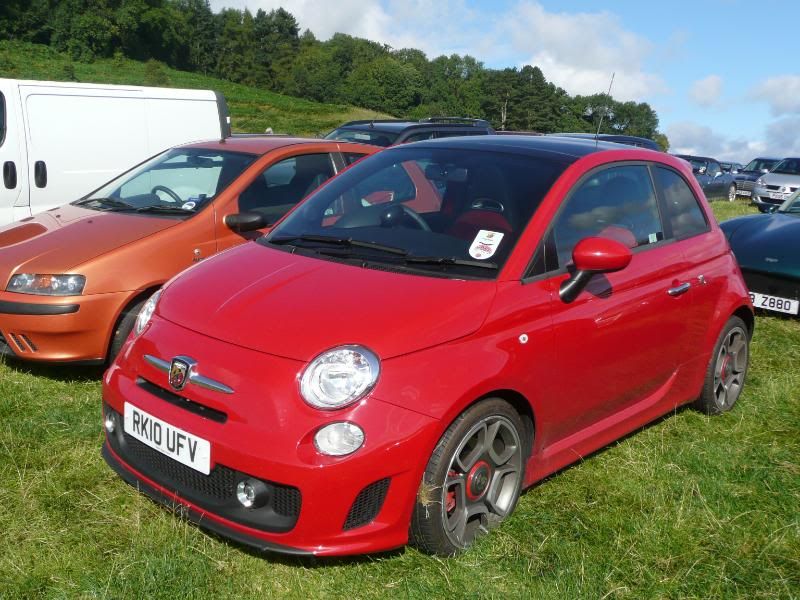 ALVIS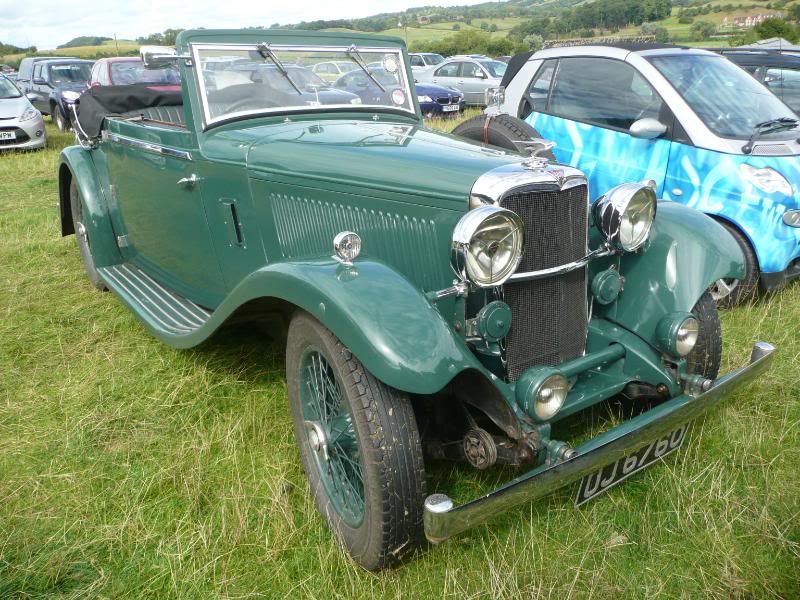 AUDI
There were three of the original Quattro cars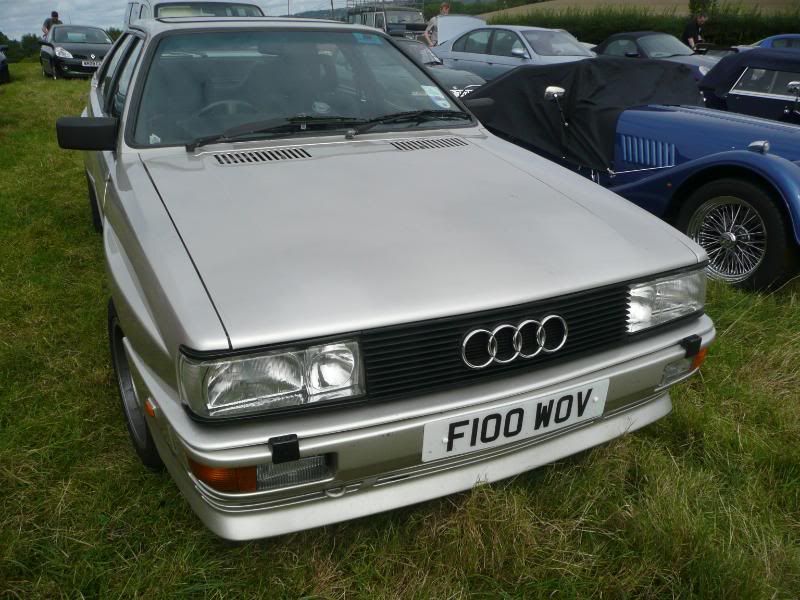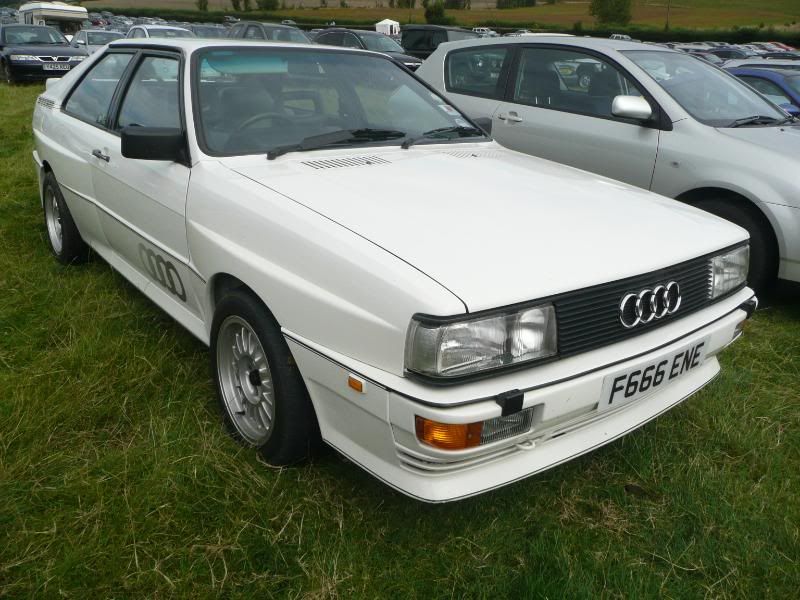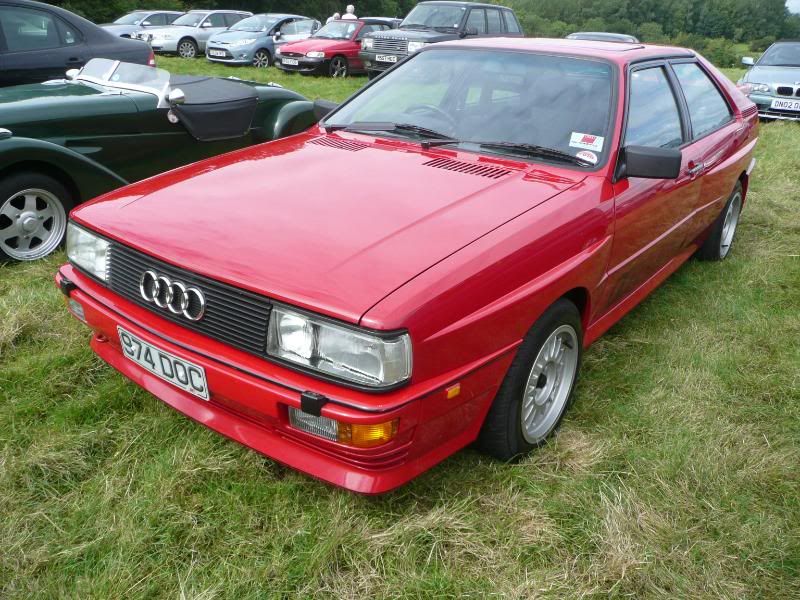 AUSTIN
A late model Seven
BENTLEY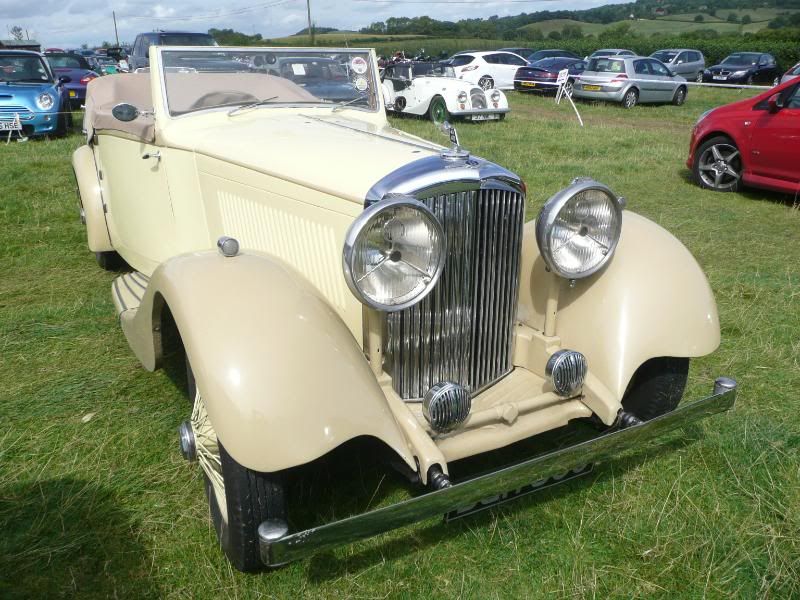 FORD
Now rare, this is a 3000 GXL Capri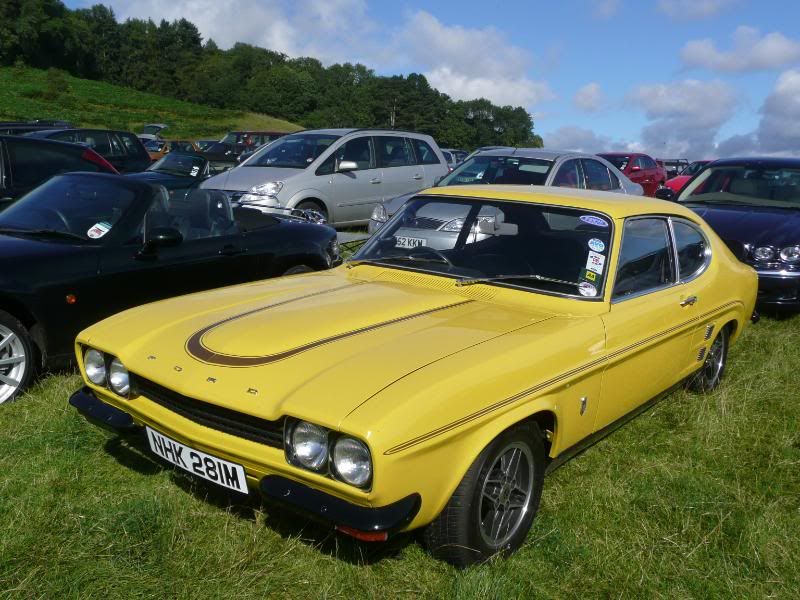 Also badged Capri was this earlier Consul Capri GT model. Not exactly a success in the showroom, it was only on sale for three years.
LANCIA
This lovely Fulvia Coupe was parked in among the Alfa Romeos. I know that both marques are all in the same parent company now, but I think we had missed the point of the dedicated Alfa parking areas!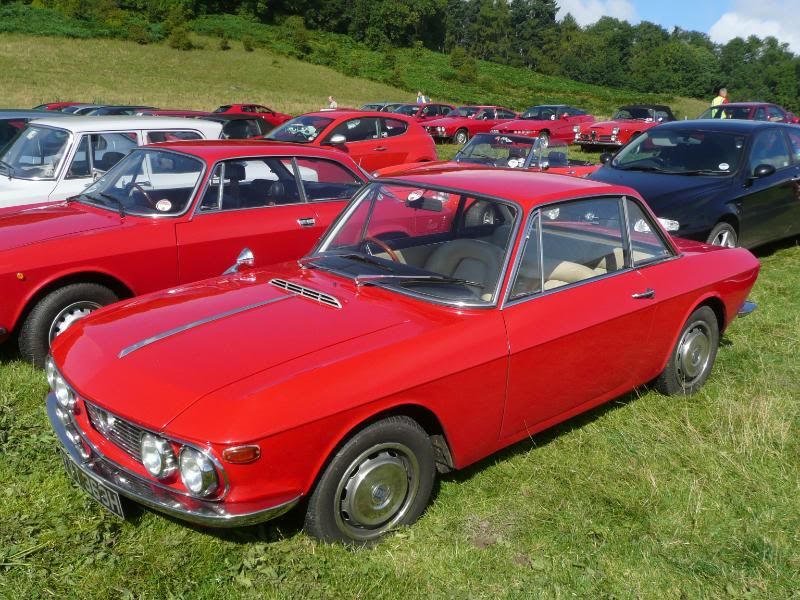 There was also a rather well kept Beta HPE in the main car park.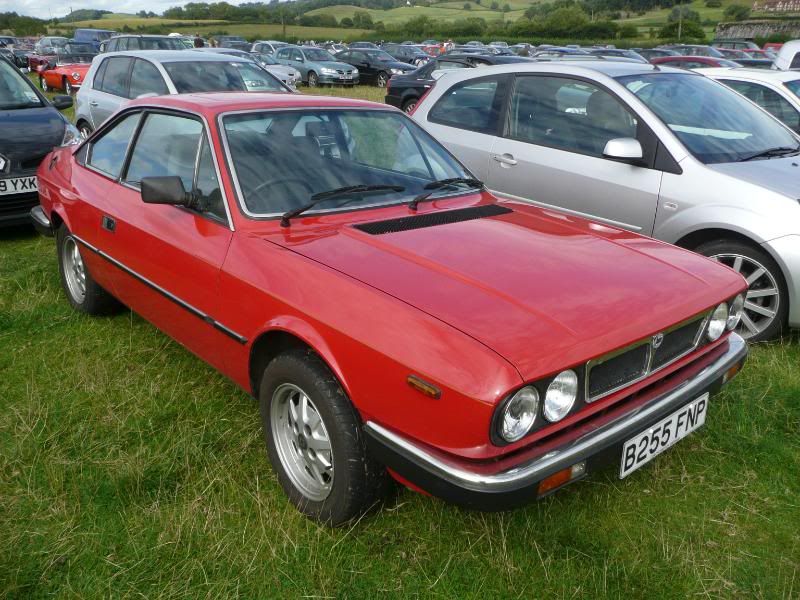 LOTUS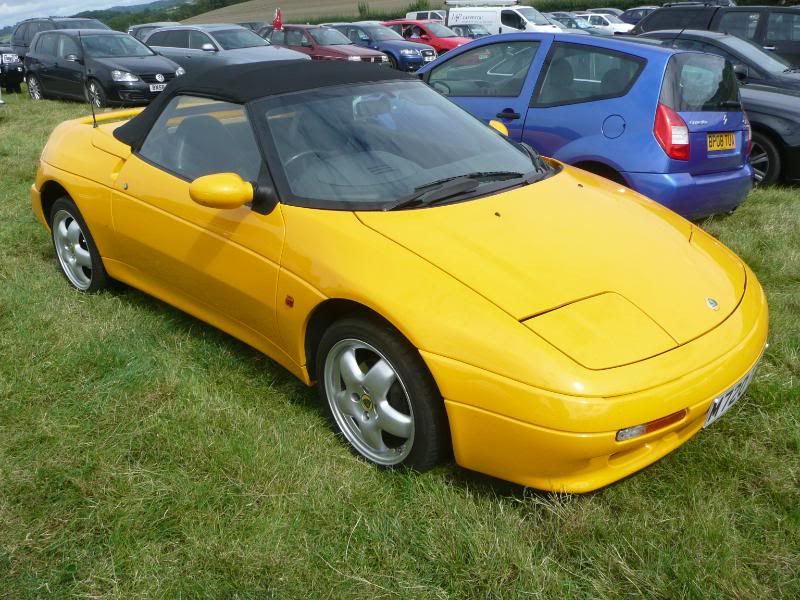 MERCEDES
A nice "Pagoda" 280SL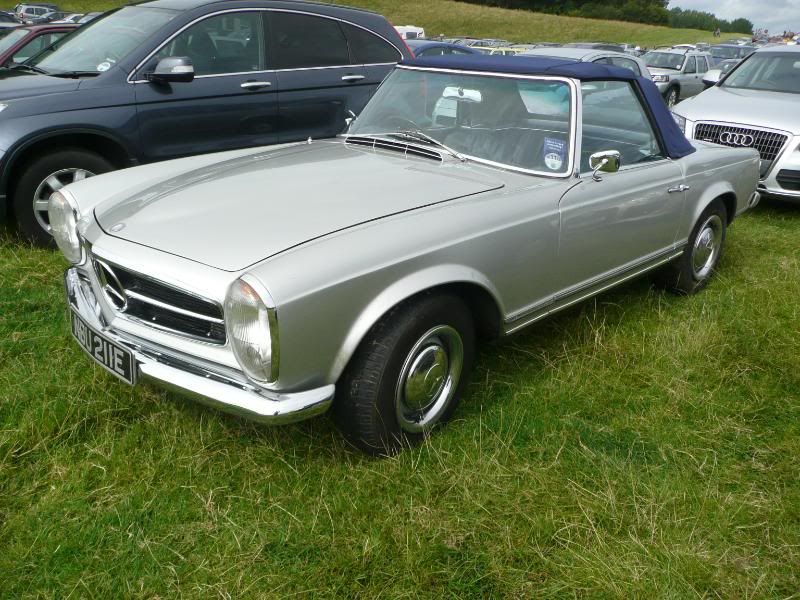 MG
TC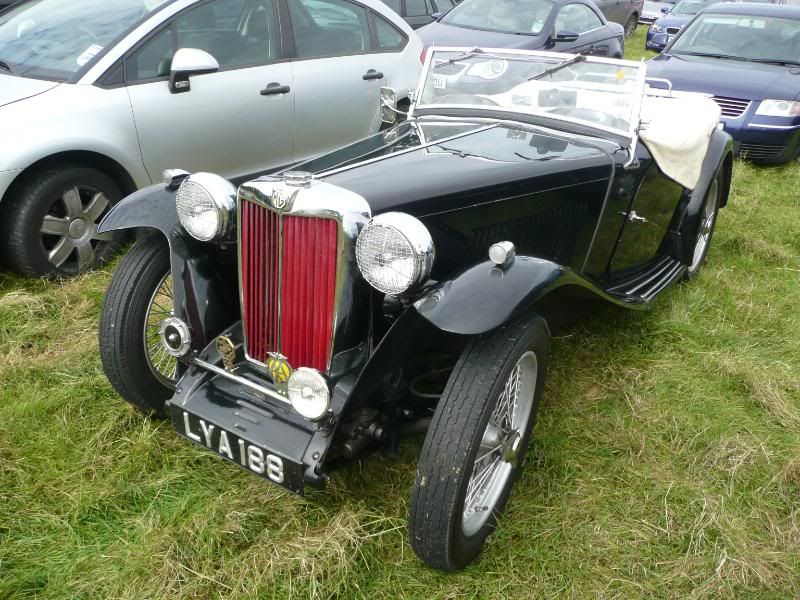 MORGAN
PONTIAC
2 Pontiacs, one more obviously collectible than the other. A Firebird and a first generation Vibe. Quite why someone would have gone to the bother of importing the latter, I am really not quite sure!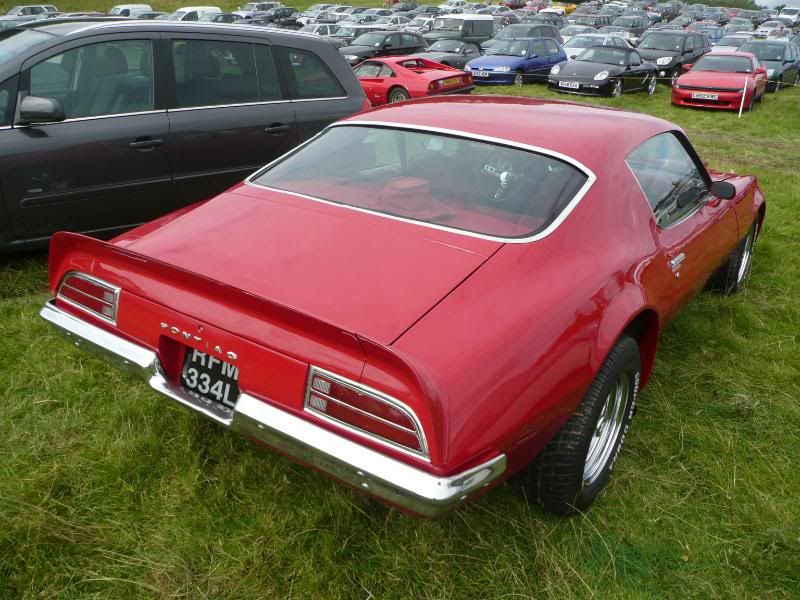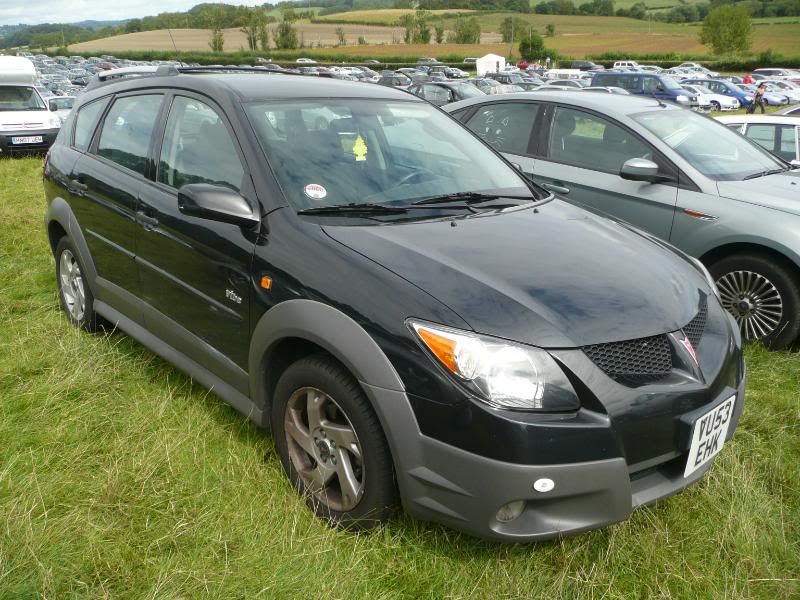 PORSCHE
This is one of a number of nice 356s that was in attendance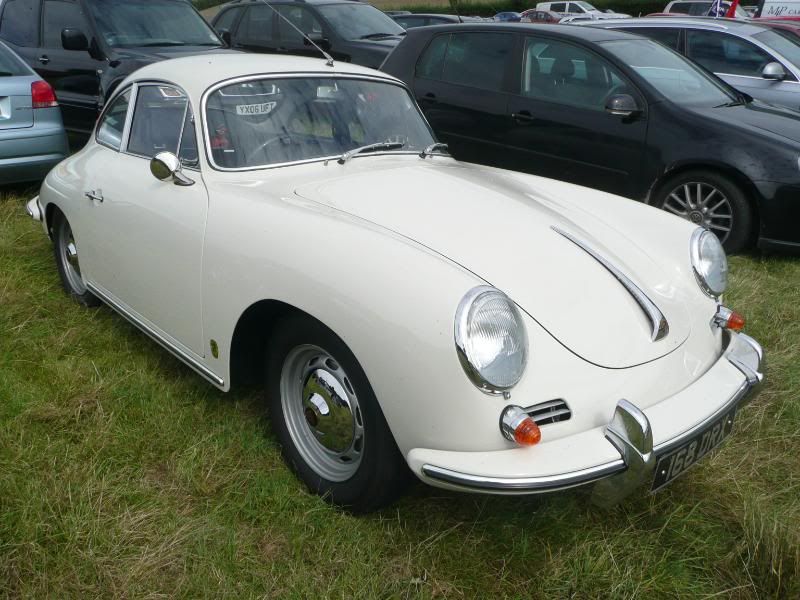 RAILTON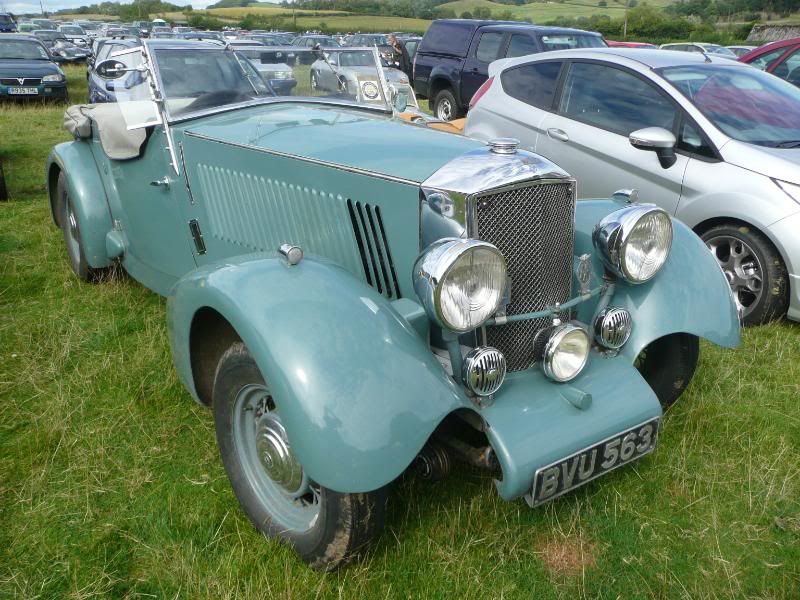 TRIUMPH
A representative collection of TR cars from the different model generations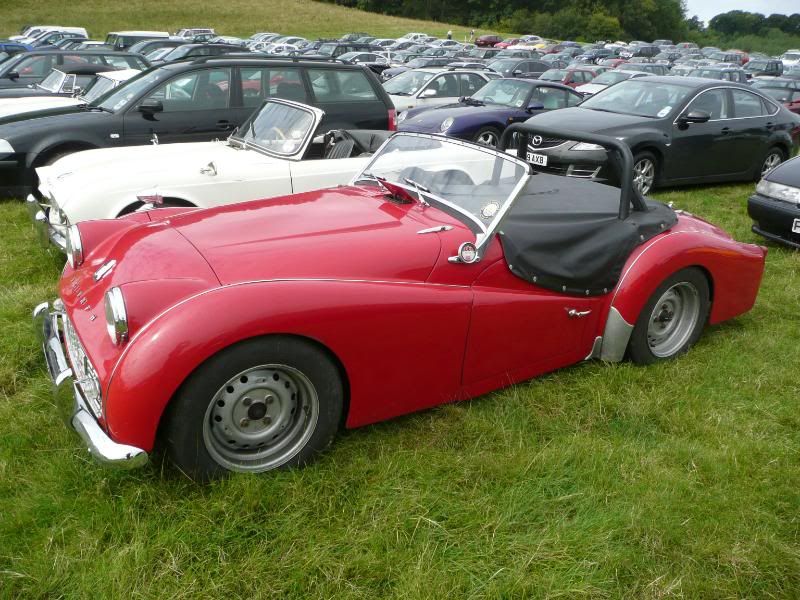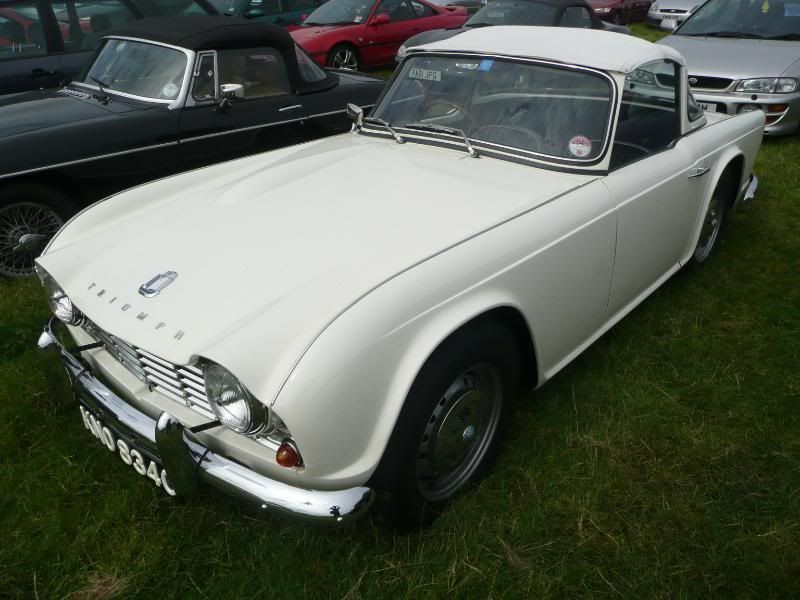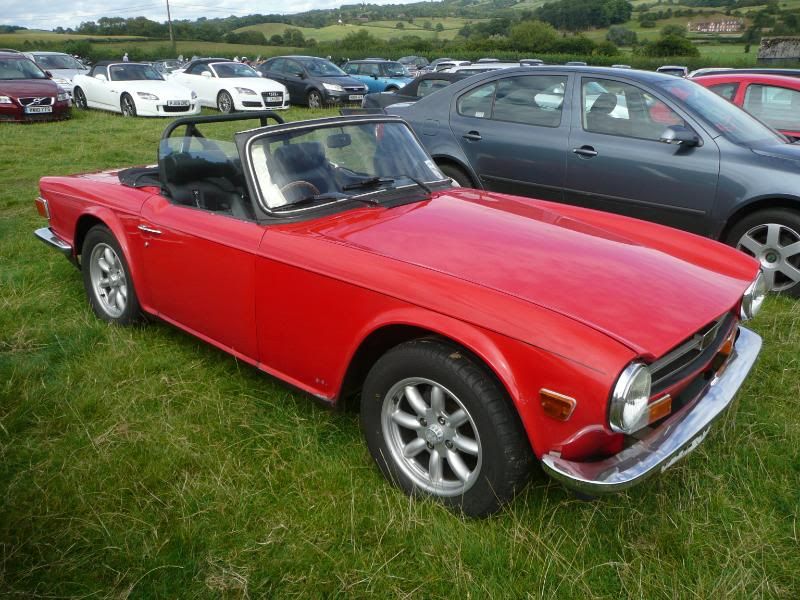 TVR
This par of S models were parked up pretty close to each other.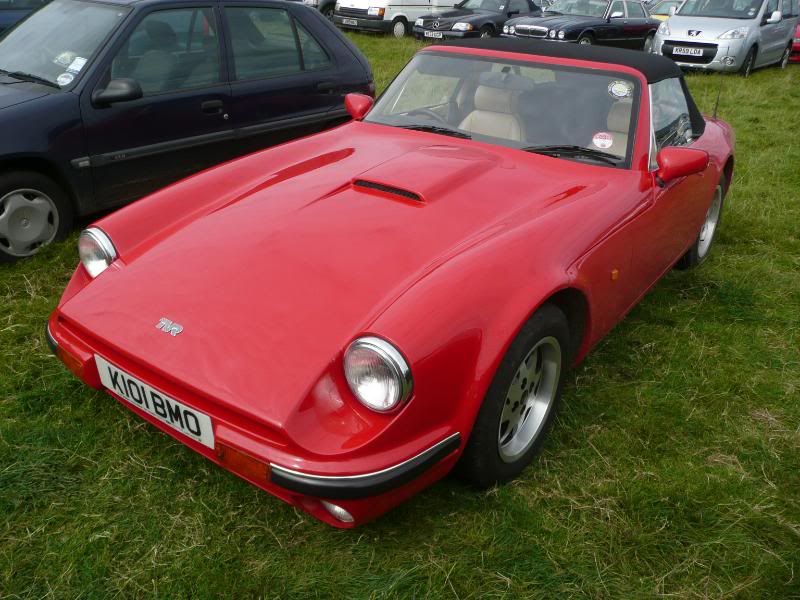 VOLVO
A very original looking 850R in that distinctive shade of pale yellow.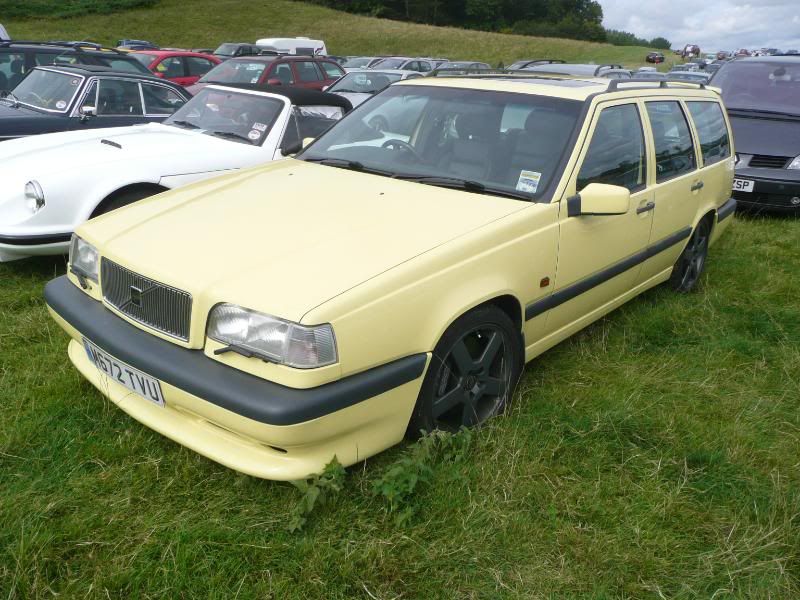 THE STRATSONE DISPLAY
Stratsones own the Rectory, to be found at the base of the hill climb, and use it for both hospitality and displays. This time they had a wide variety of cars on show. There was a representative collection of the latest Jaguar and Land Rover models, of course.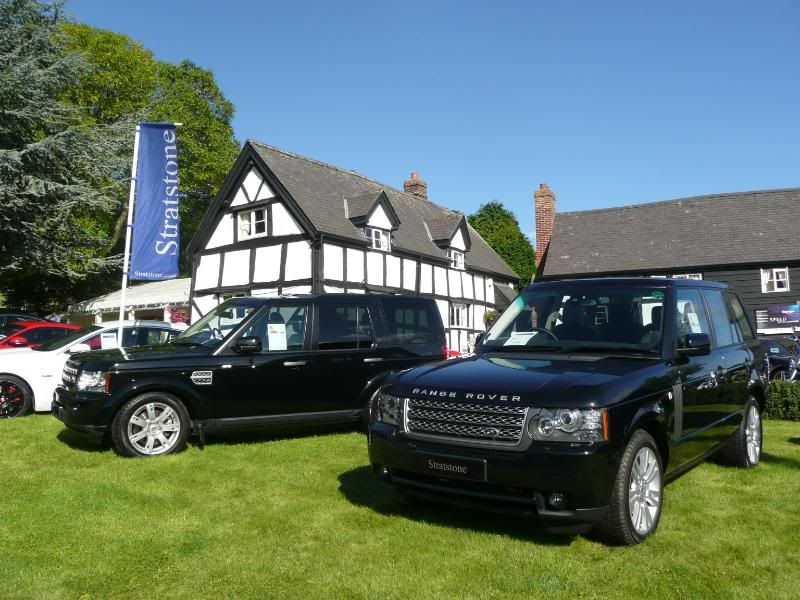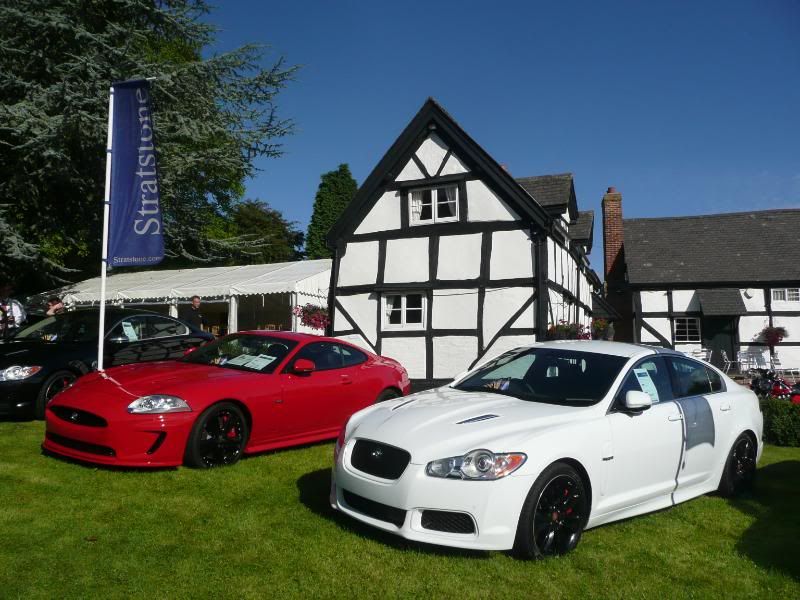 They had also brought along a number of other interesting vehicles including a Mercedes SLS AMG, a Ford GT, a 911 GT3 and a Ferrari California (and a couple of Honda including the new CR-Z).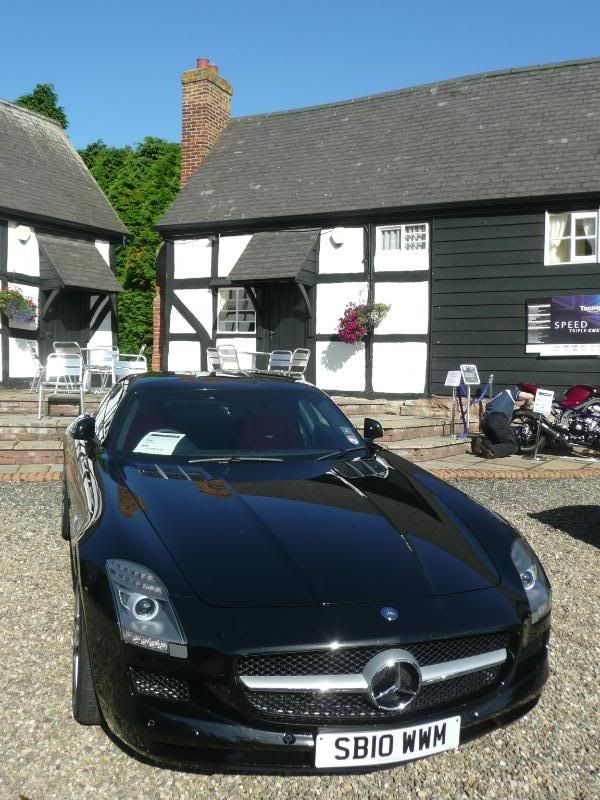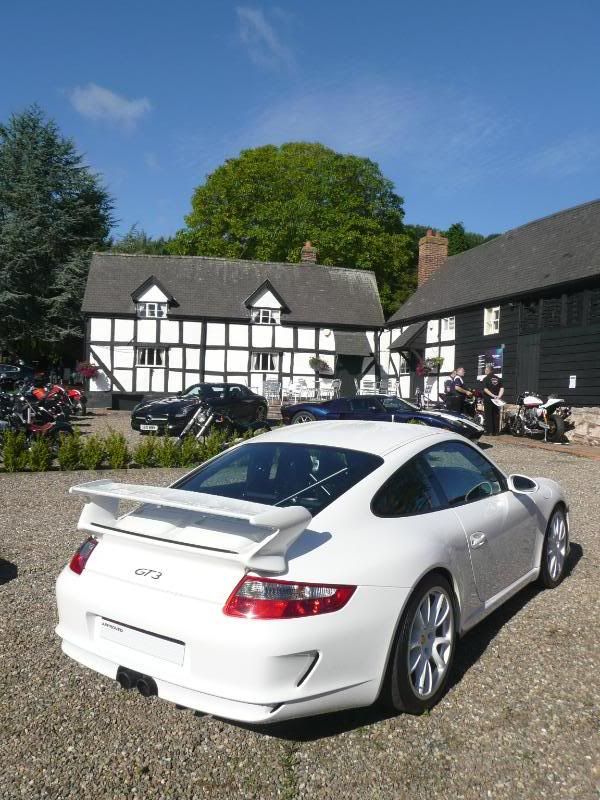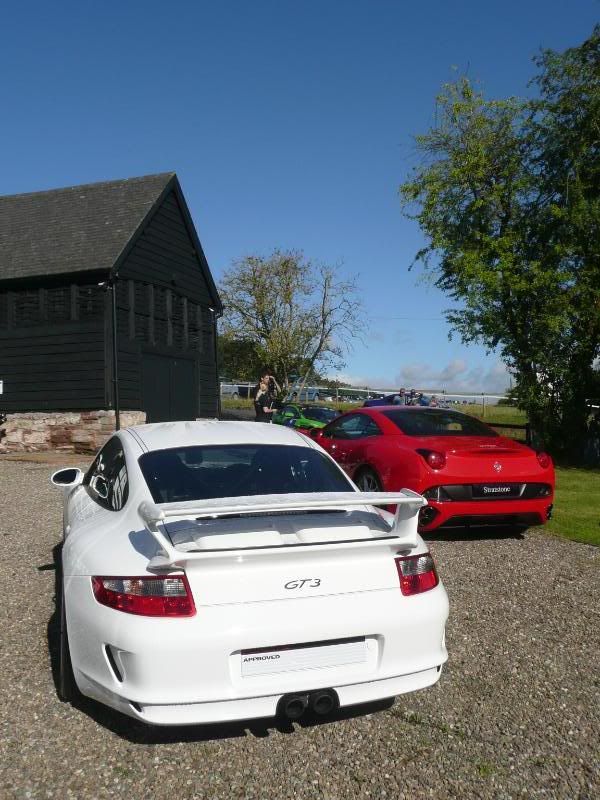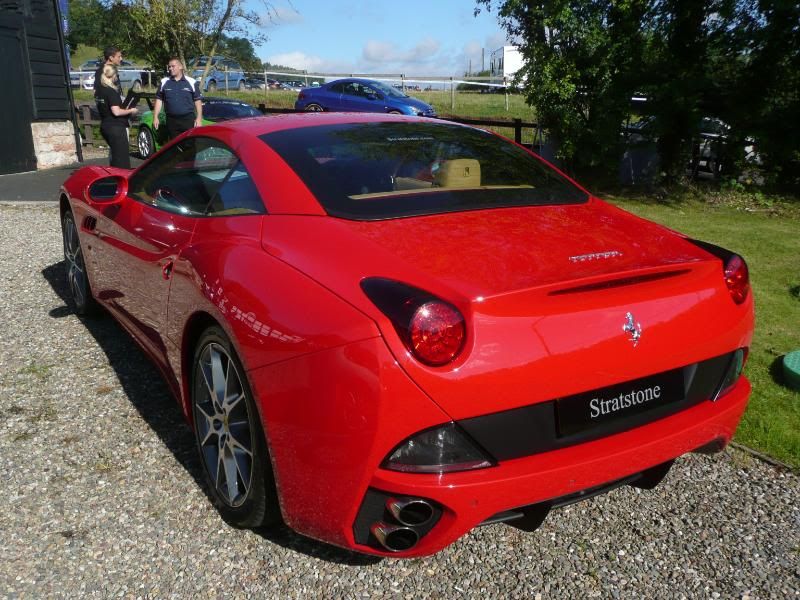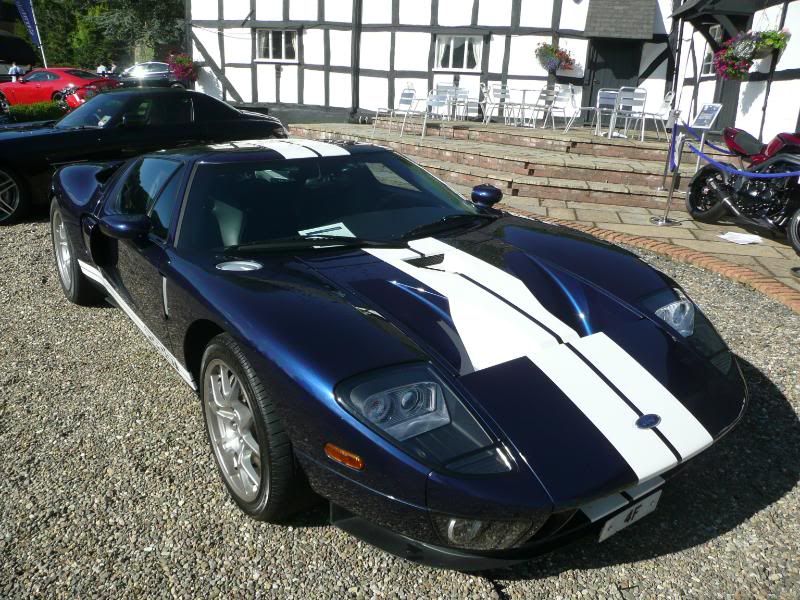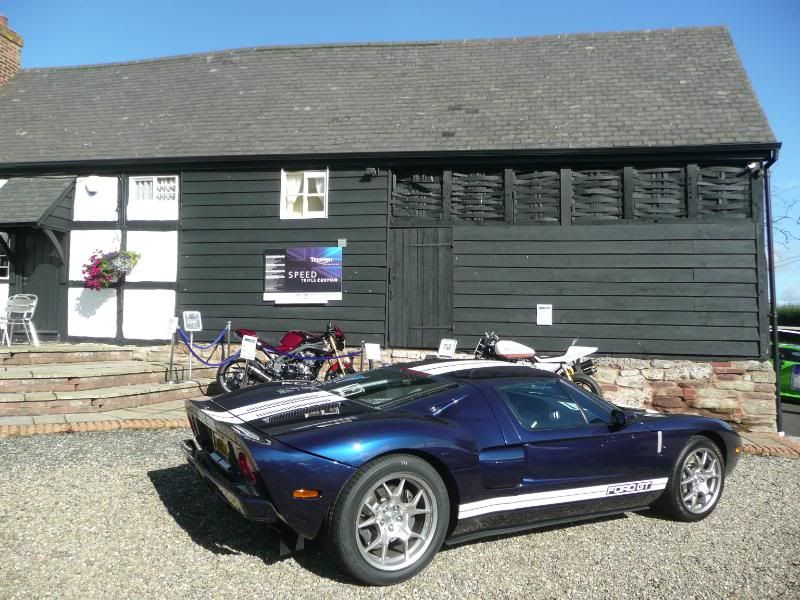 IN THE PADDOCK
As ever with a hill-climbing event, there was an eclectic mix of cars that were booked to race up the hill, and here are just some of them.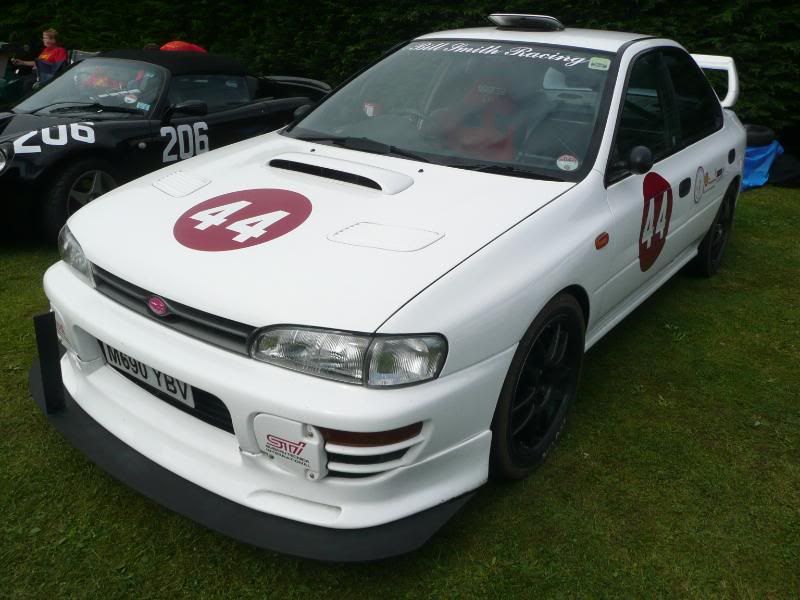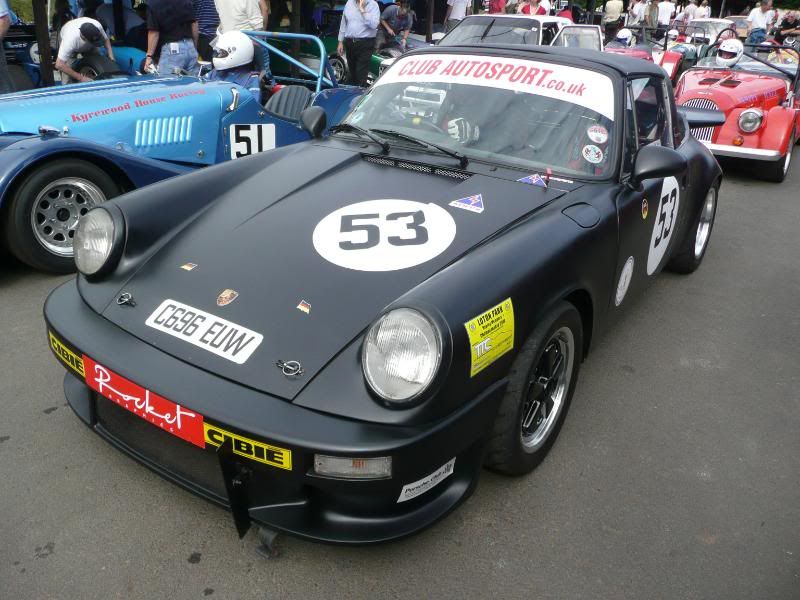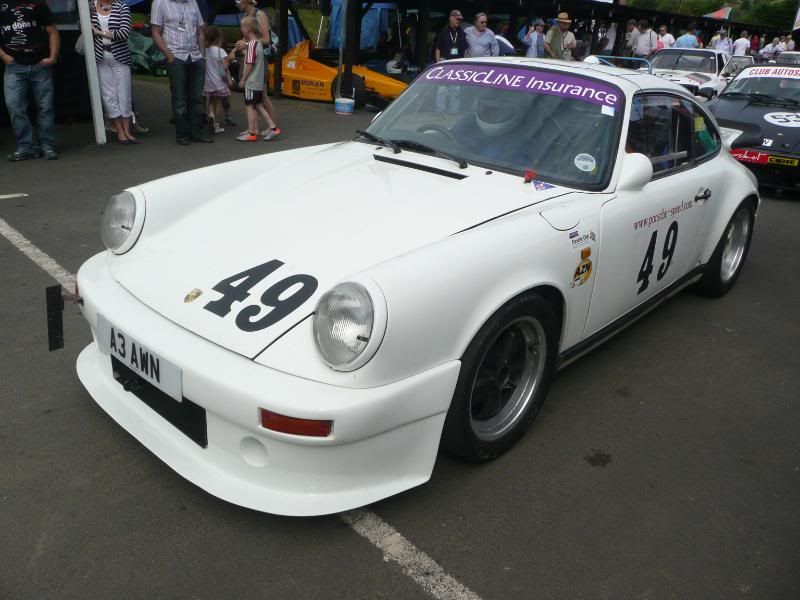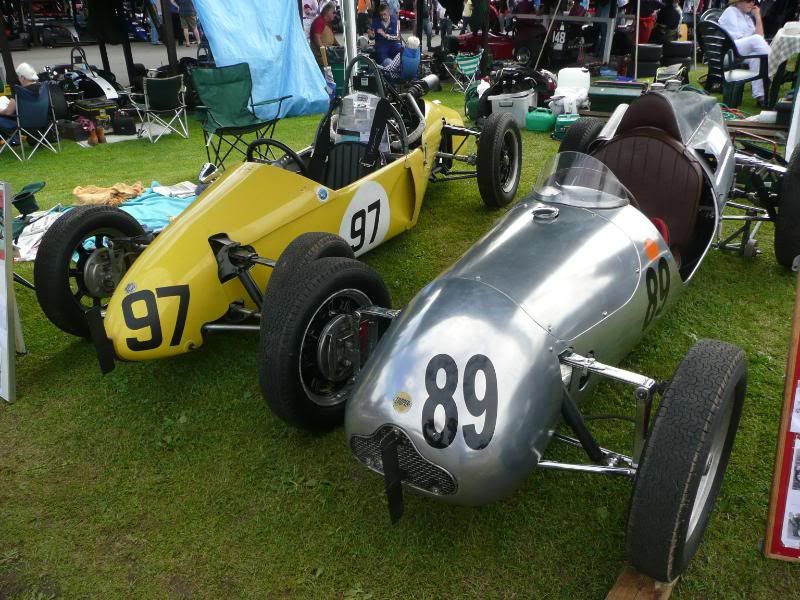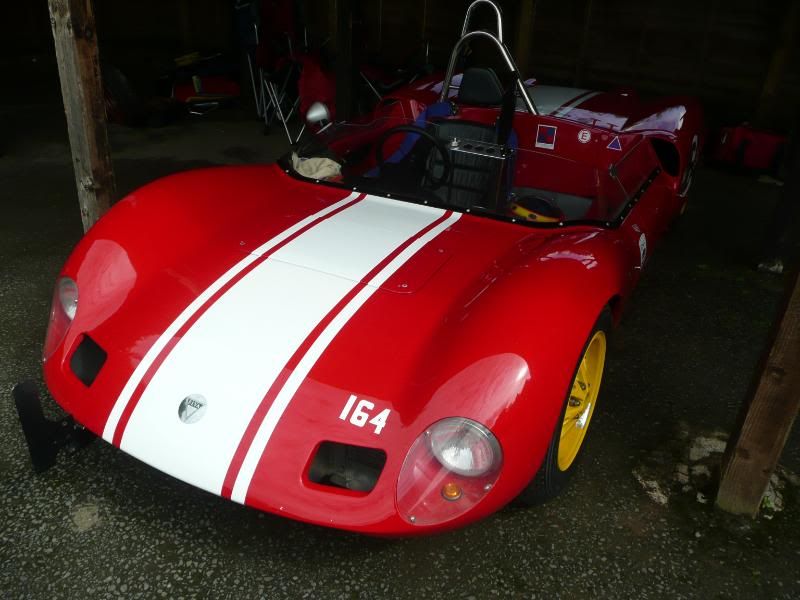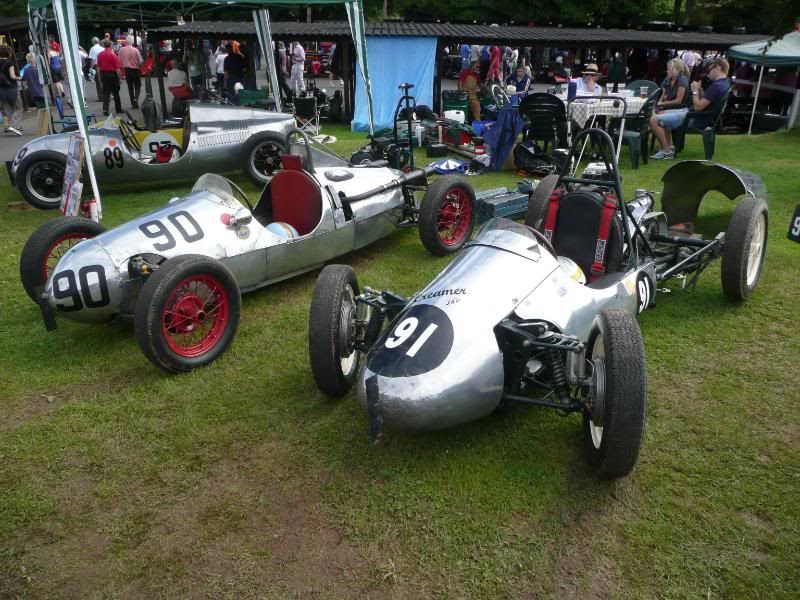 In honour of the Alfa meeting, there were a number of these cars also entered on race duty. Some were the sort of cars you would expect – 105 series Giulias – but there were some surprises.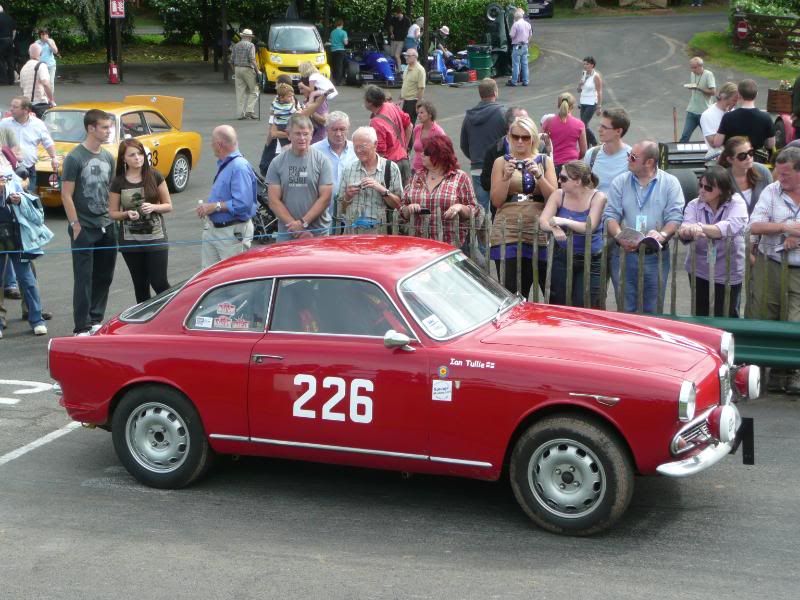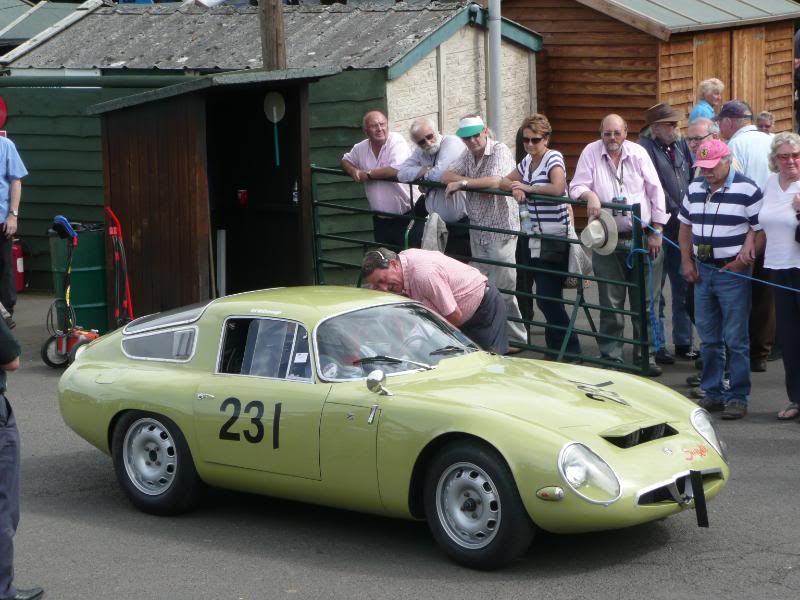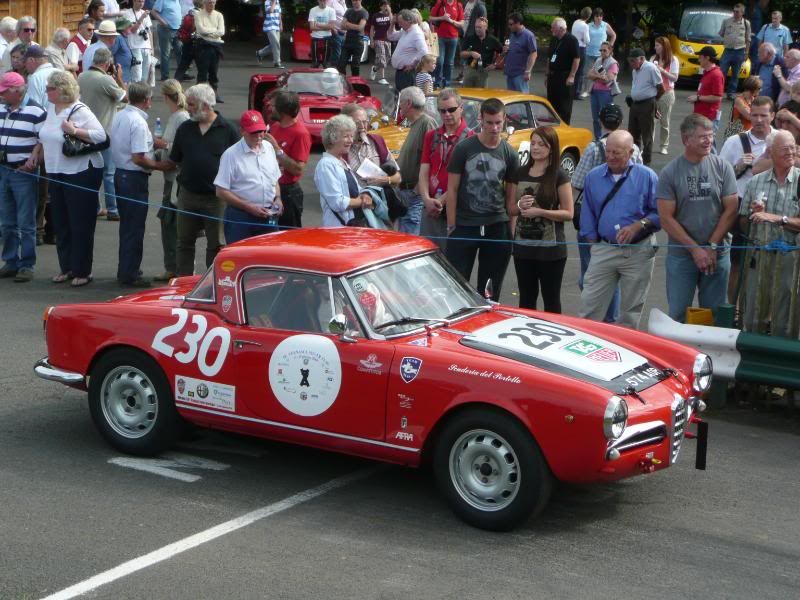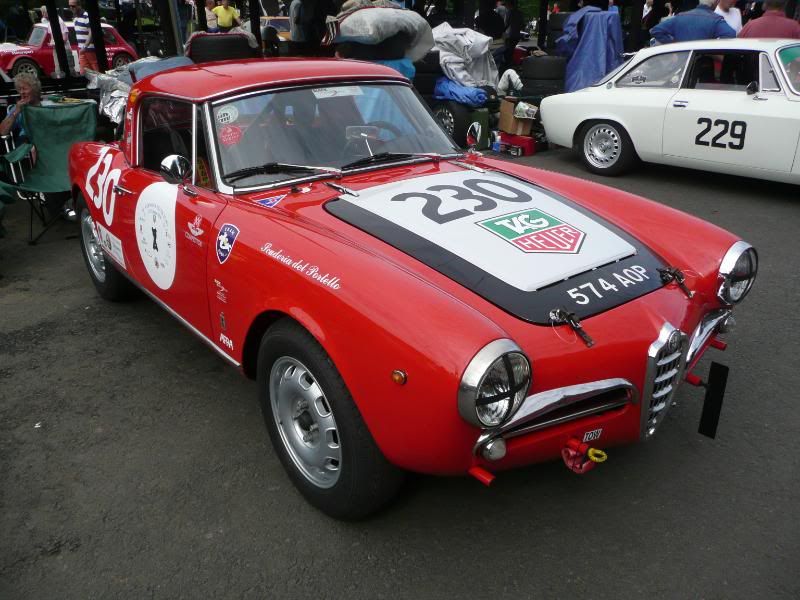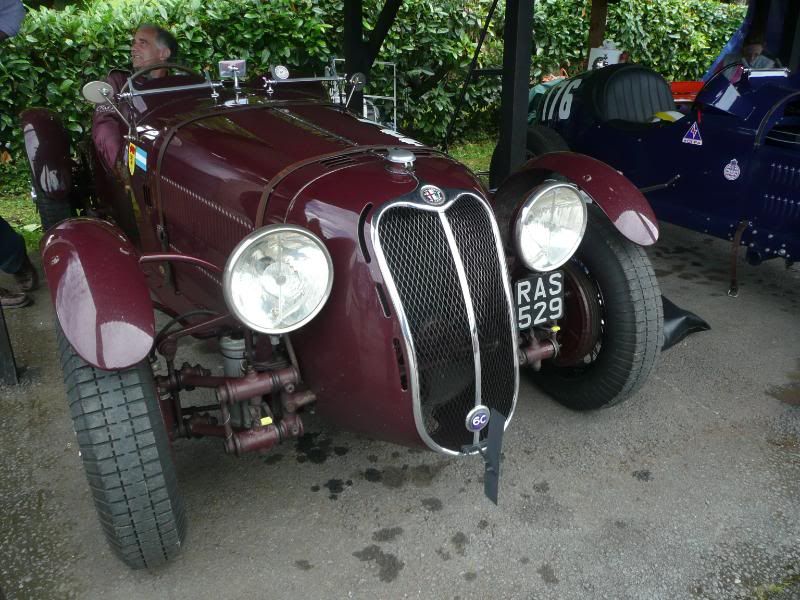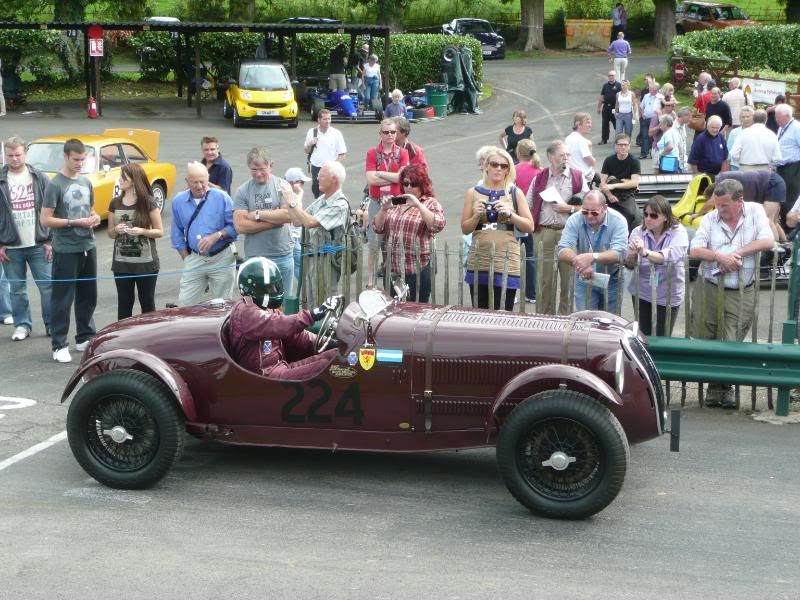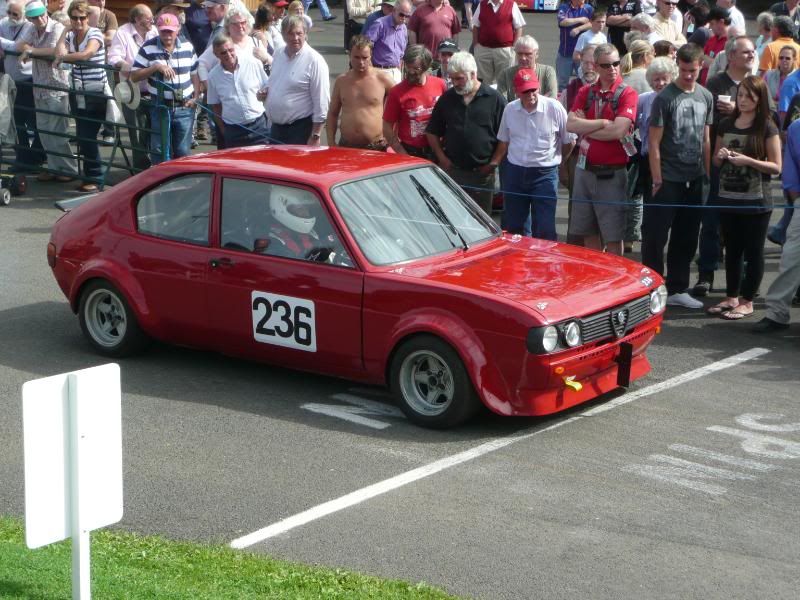 Absolute highlight, and definite winner of the "aural pleasure" award of the day, though, has to go to this, the Alfa 33 Stradale. Just an awesome machine, and a worthy end to a report of a fantastic day out.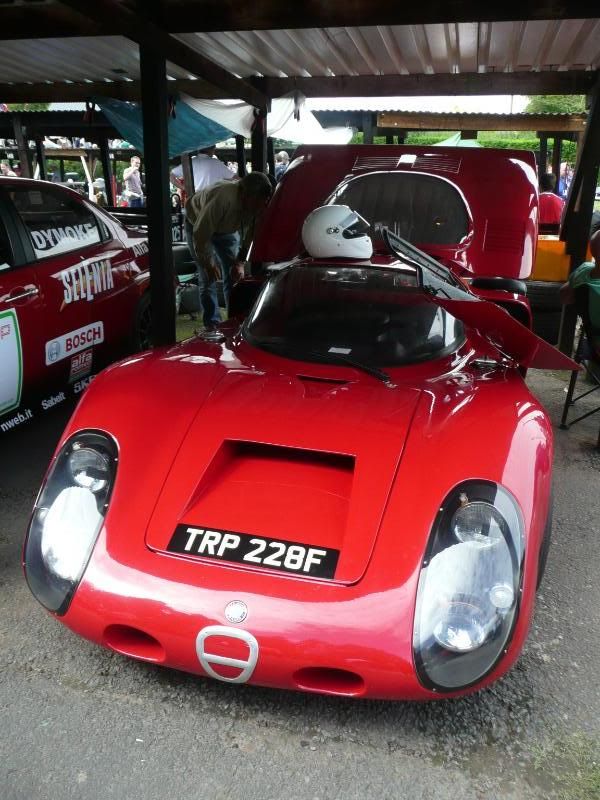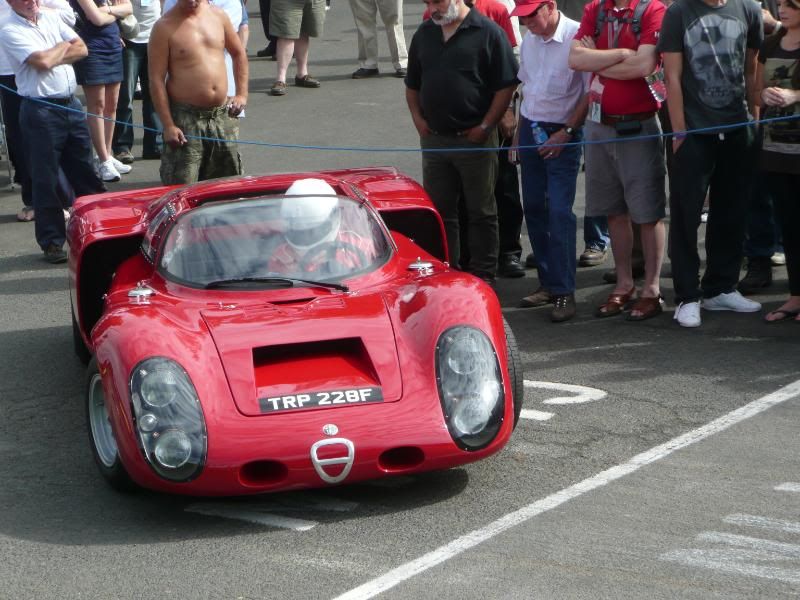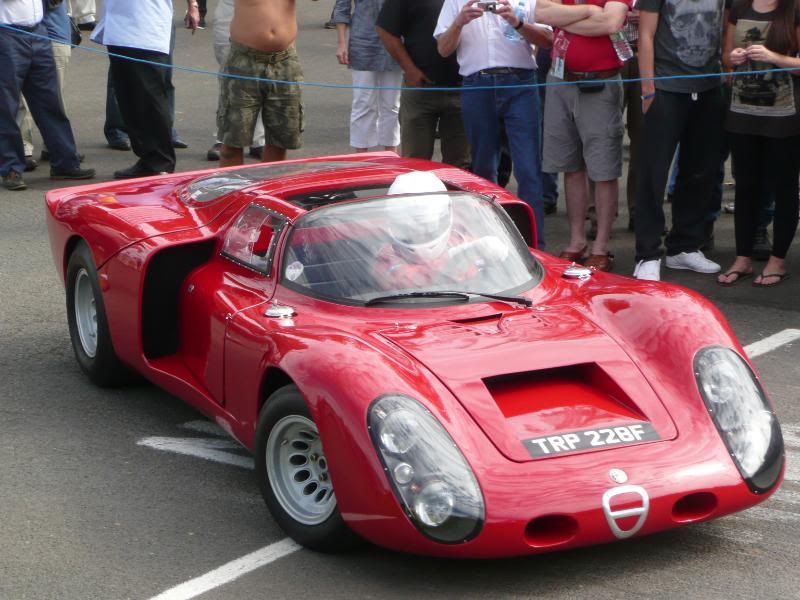 A Top Day, for sure. This is a lovely venue, and with a huge crowd and some fabulous machinery, yet another enjoyable celebration of the Alfa Romeo centenary.
2010-08-25 06:27:15