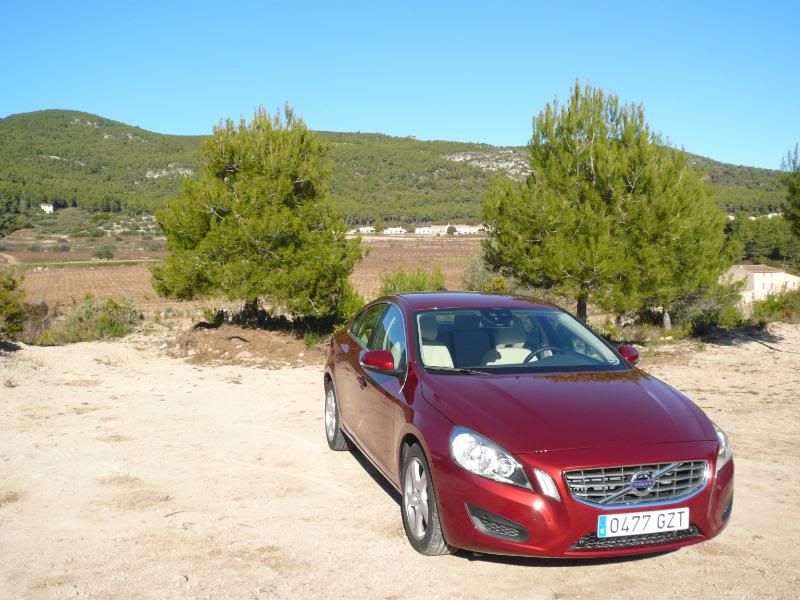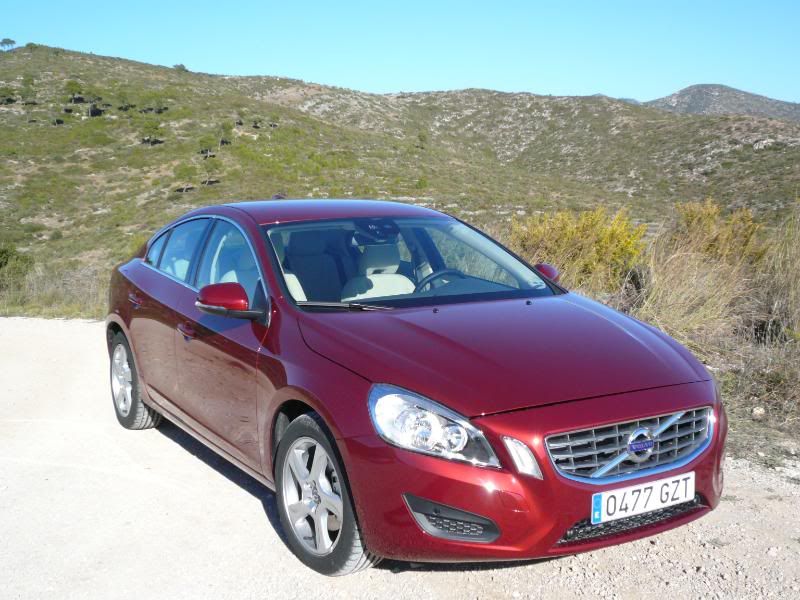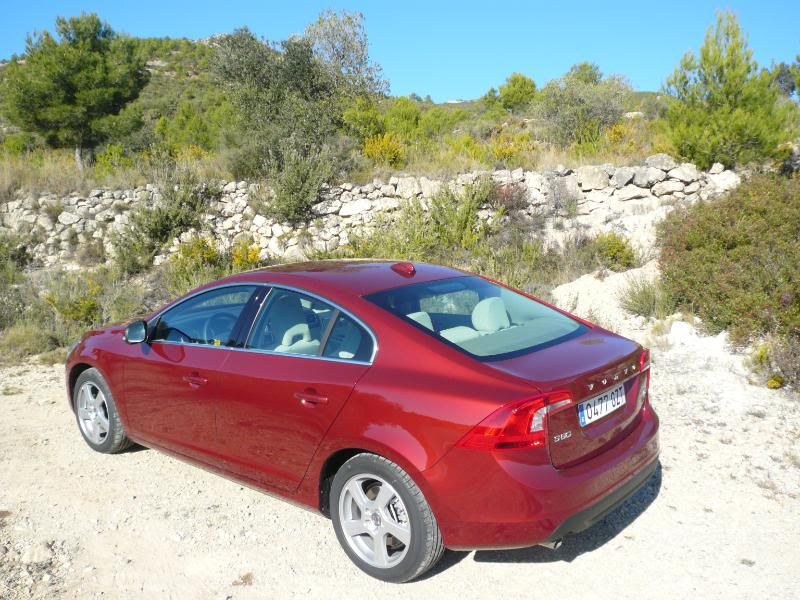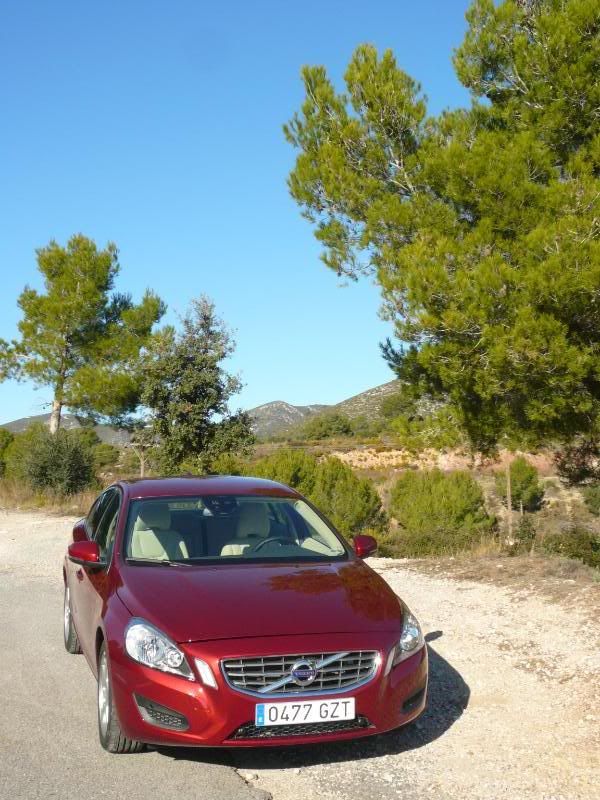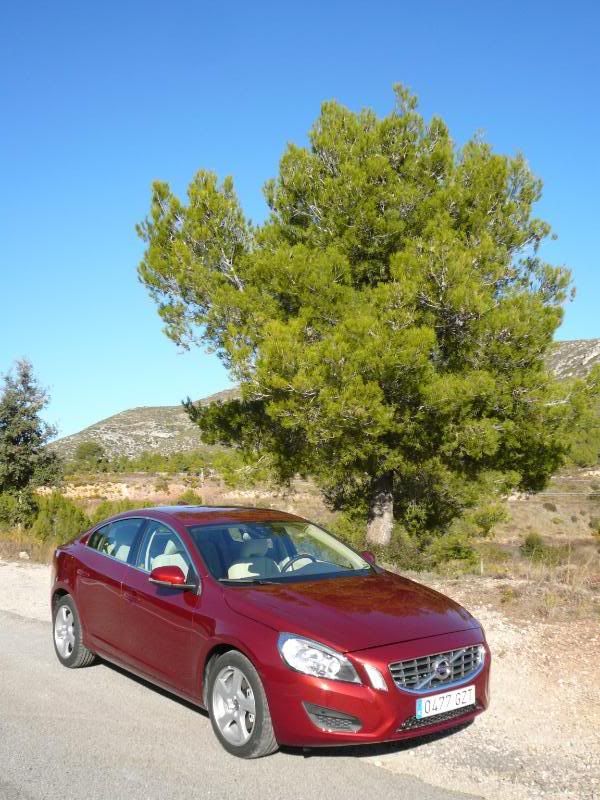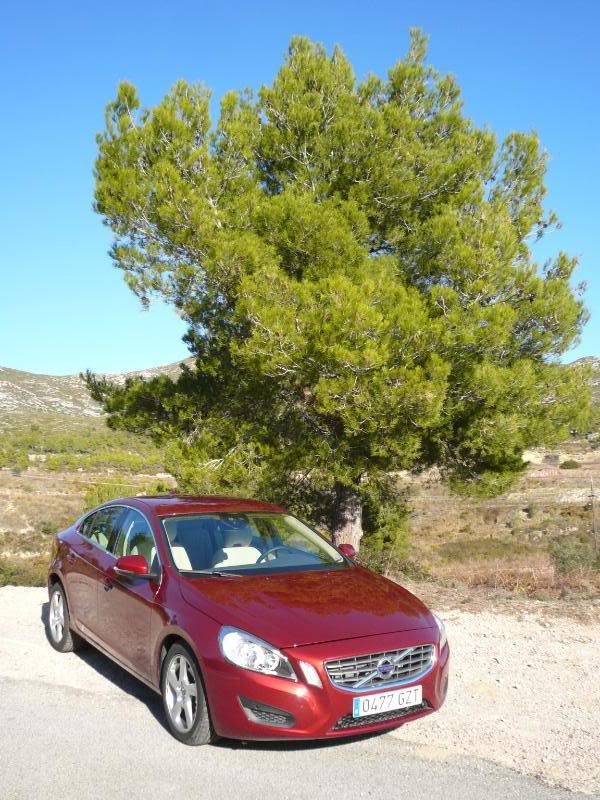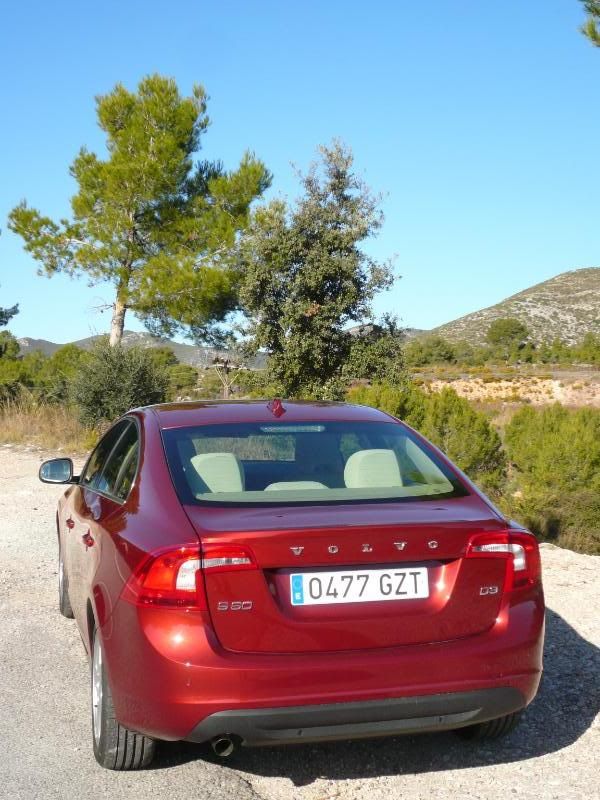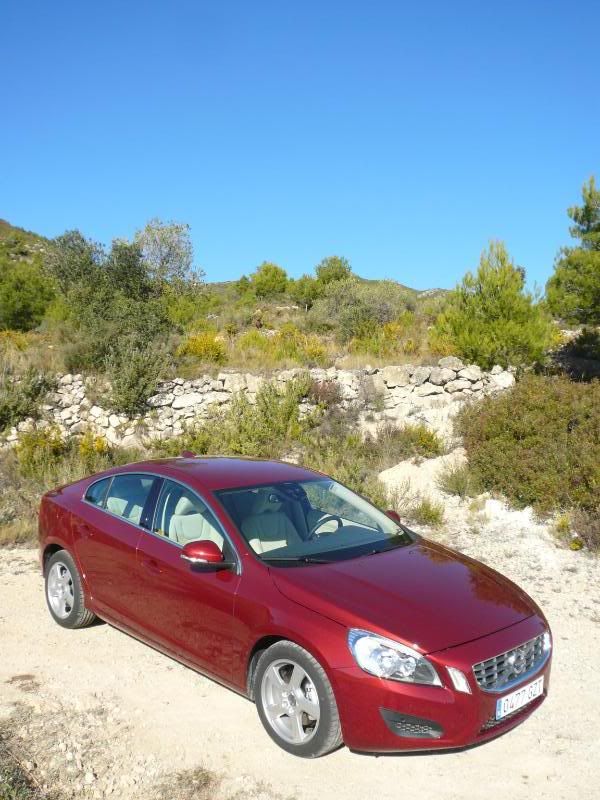 Look back twenty or thirty years, and there was far less choice on the automotive market. There were fewer different models, and consequently a small number of cars each had massive individual market share. In the UK, the market was dominated by Ford, BL Group/Rover and Vauxhall, all of whom had a range of cars aimed at a motoring population who were starting to appreciate better quality and luxury fittings, but could generally not afford anything better than the mainstream. BMW, Audi and Mercedes cars were seen as very expensive – which compared to the volume brands, they were – and were a rare sighting on the roads. That did not stop people wanting them, of course, but few achieved their goal. Many people wanted a Volvo, too, and those who could afford one did so, as this oh-so-practical car had a real appeal for its combination of safety, durability and toughness that may almost have flattered to deceive just that little bit. The relatively big selling Volvo 240/260 and later 740/760 cars, practical though they were, never received quite the same praise for their driving dynamics, but buyers at the time did not unduly care. Come the economic growth and increasing levels of prosperity of the late 1980s, and the phenomenal rise of the importance of Brand, and sales of the German trio rocketed. BMW 3 series and what we now know as the C Class Mercedes and Audi A4 suddenly became almost common place, and although still quite costly, were not so out of reach as to be unaffordable dreams any more.
Volvo tried hard to respond to this new threat to their once unassailable position, and shocked everyone when they put a stonkingly powerful 5 cylinder turbo unit under the bonnet of their very square 850 model, especially as most of these cars were sold in estate format. It was enough to change market perception somewhat for a while. More, of course was needed, and in 2000. Volvo launched their first truly direct challenge to the MeisterTrio of Germany, with their S60. The car was well received, and initially sold well, though almost all assessments of it ended up concluding that the thing it did best was still "Volvo-ness". I drove a couple of them in the US in 2001/2, and at the time, thought it the nicest rental car I'd ever had (not hard when comparing against American domestic offerings of the time!)  In a 9 year production life, over 600,000 were sold, and then the car faded away from the market at about the time that concept versions of a second generation car started to appear at the world's Motor Shows. Production of the second generation car started in May 2010, following a launch earlier in the year. The new car has been well received by the world's press with favourable initial reviews, so it was of course a car that immediately went on to my rather long "let me see if I can sample one" list. Despite a slightly worrying couple of hours sitting at Heathrow, waiting to hear whether the wildcat Spanish air traffic controller strike was going to allow me to fly or not, when I finally arrived in Barcelona, Mr Hertz handed me the keys to a very smart new S60, which had a mere 32 km on the clock, so my chance to test the car out has come round quite quickly.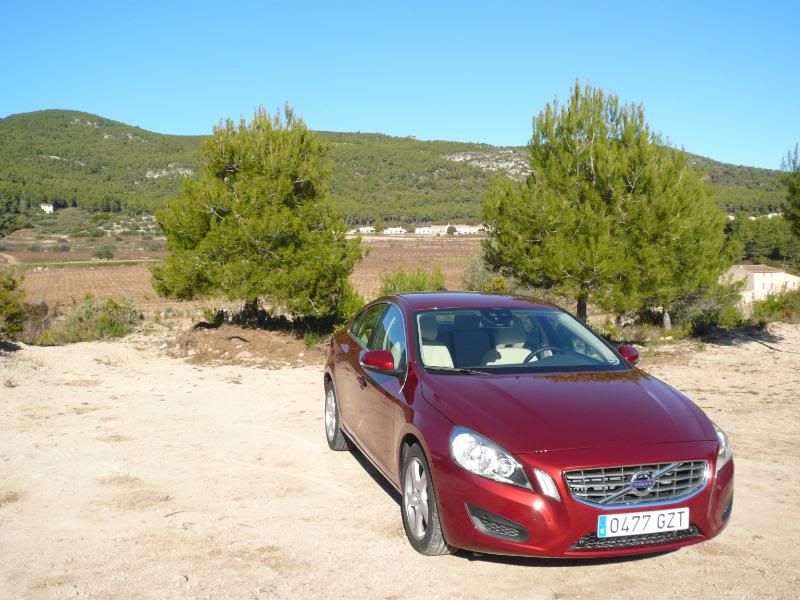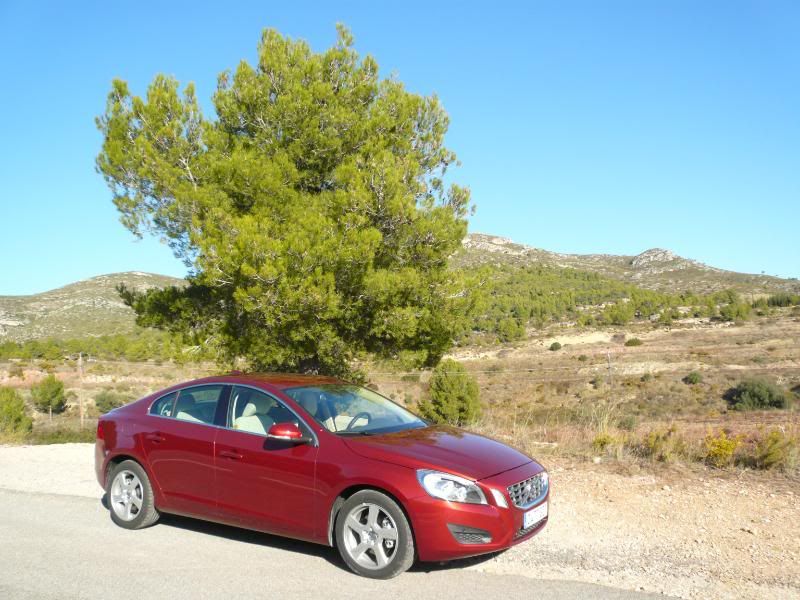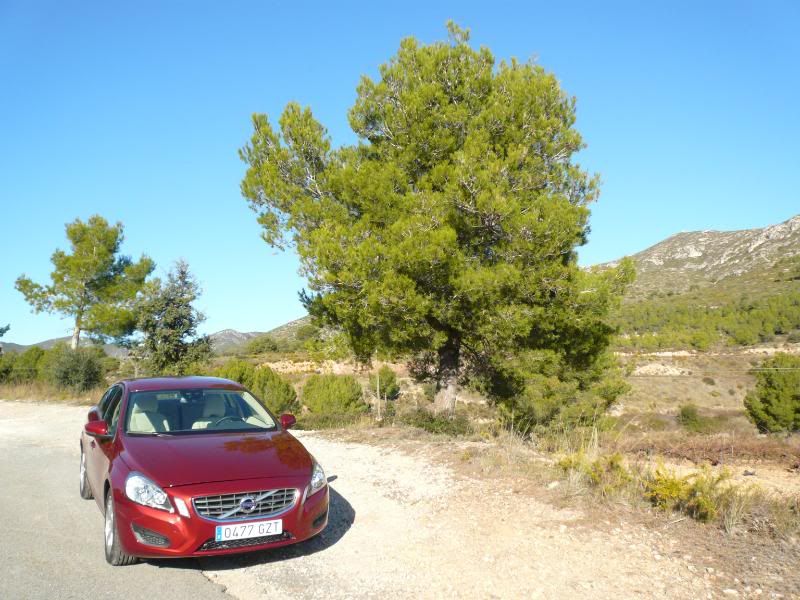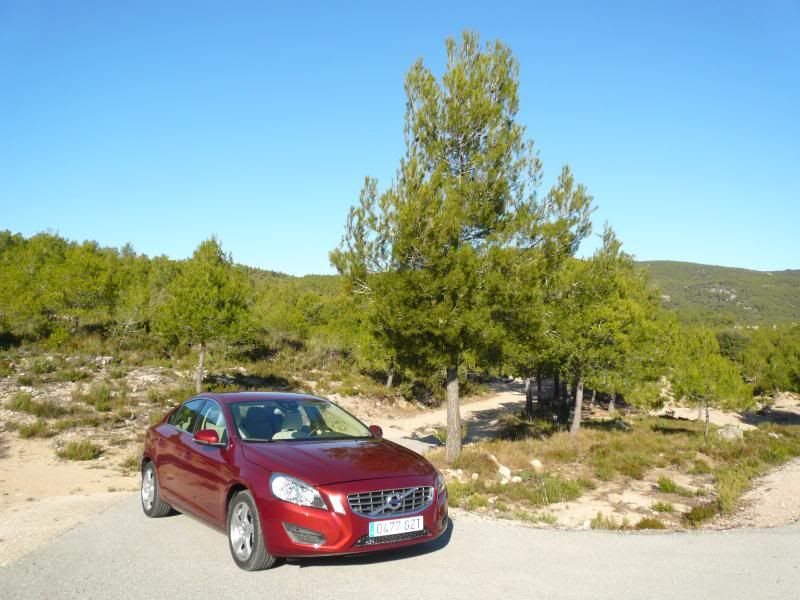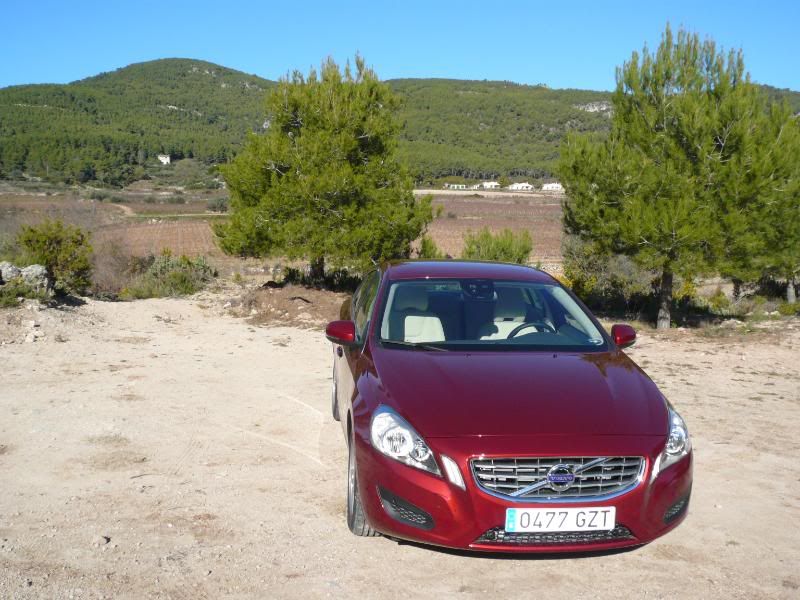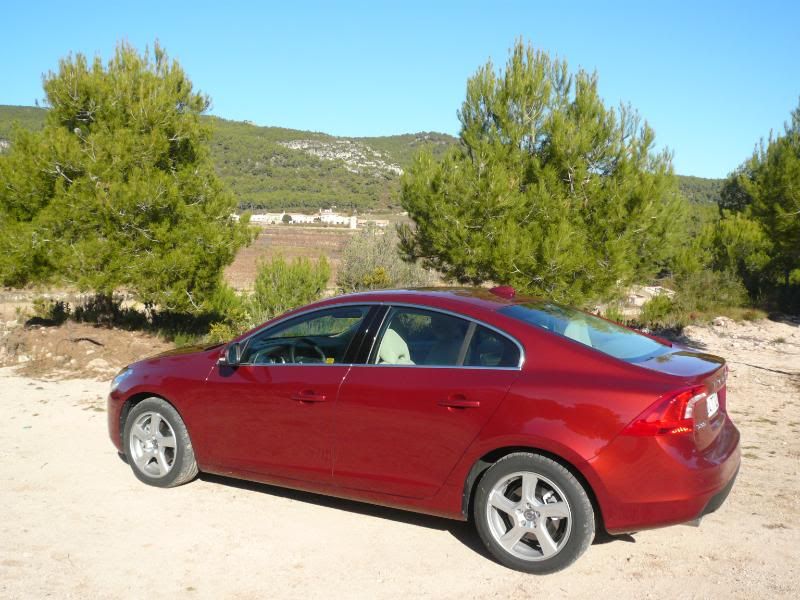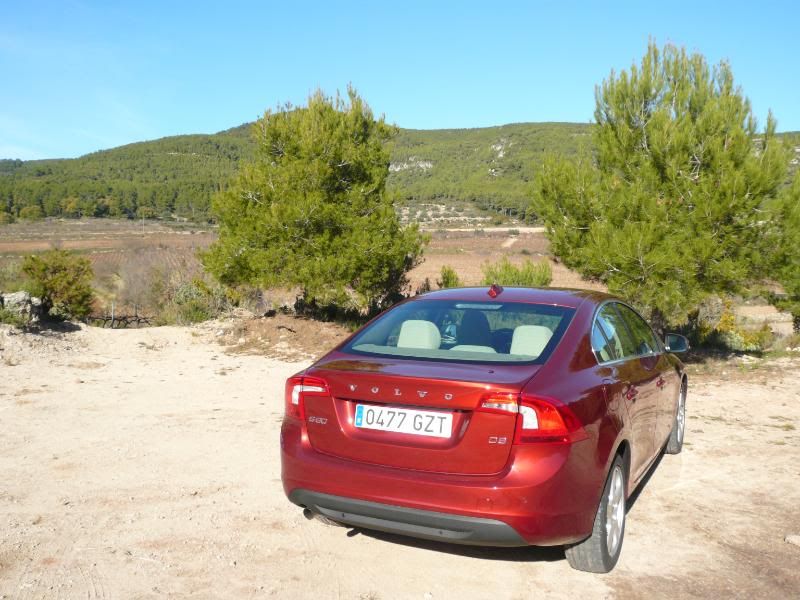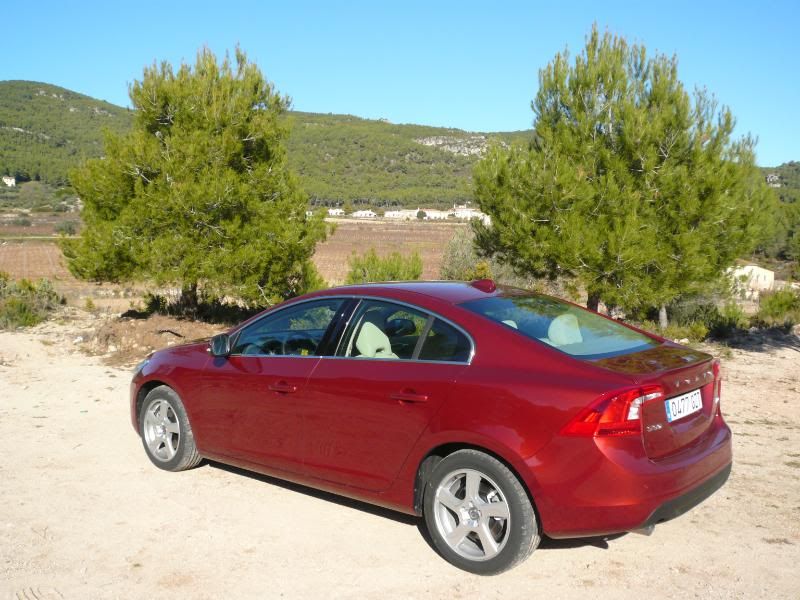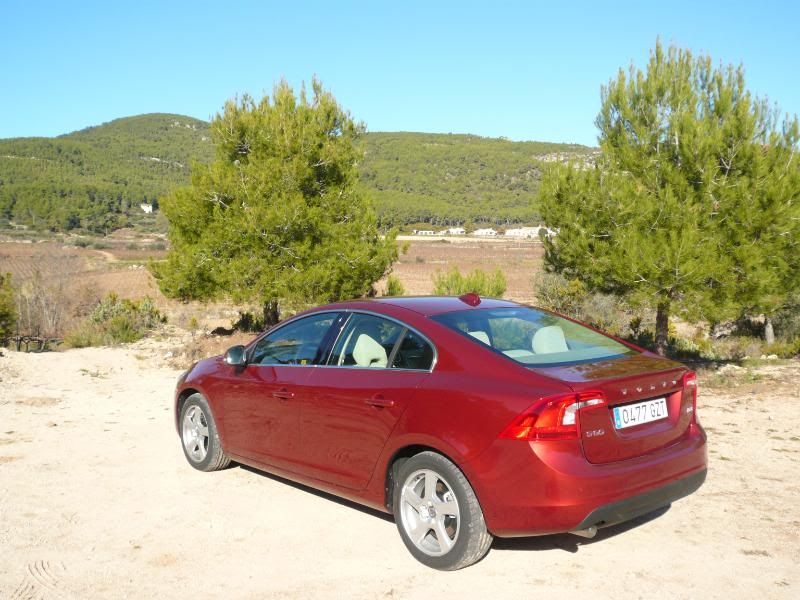 It is not unusual for a brand new design to be launched with a limited engine range, and for additional models to be added as production volumes increase, and this is the case with the S60. For European markets, diesel is the more important fuel system, whereas in America, petrol power is required, so as the car needs to sell in both geographies if Volvo are to achieve their sales targets of 90,000 cars a year, there are both types on offer. At present, there is only of the latter, the top spec T6, with a 3.0 litre unit producing 305 bhp, and endowed with a four wheel drive system. In Europe, this is likely to be a low volume model, but in the US, it is likely to remain the best seller even when the lower powered petrol cars arrive. There are currently two diesels, which follow Volvo's new and slightly odd naming convention, a D3, which has a 2.0 litre 5 cylinder unit and a D5 which has a 2.4 litre variant of the same engine. Lesser diesel models will also arrive in the coming months. My test car was the lesser of these two, the D3, complete with an automatic gearbox.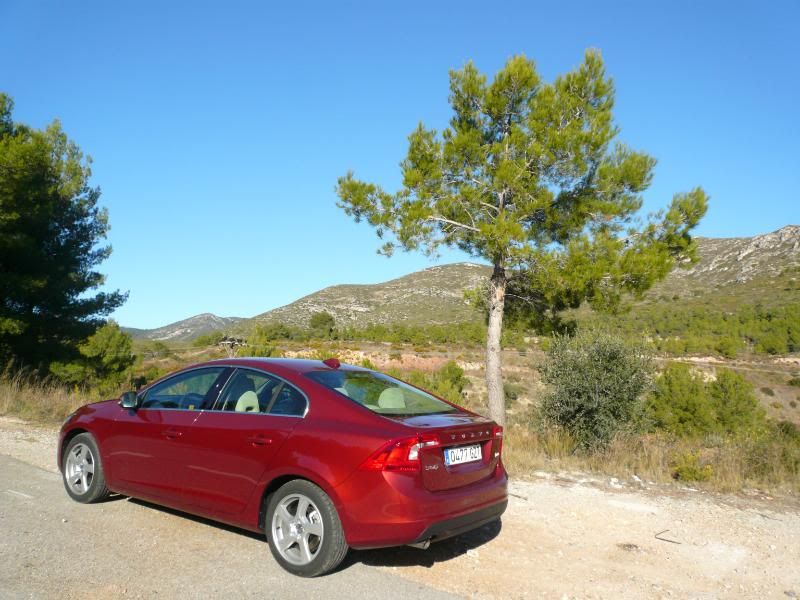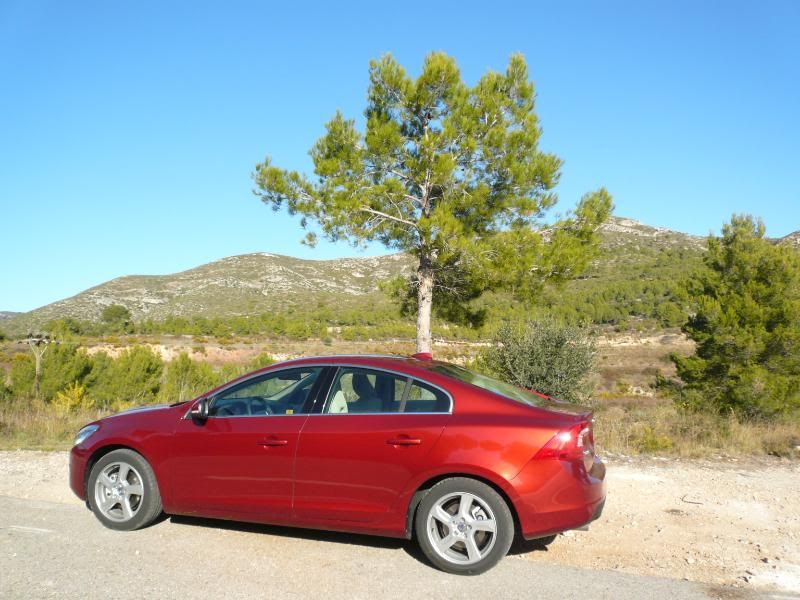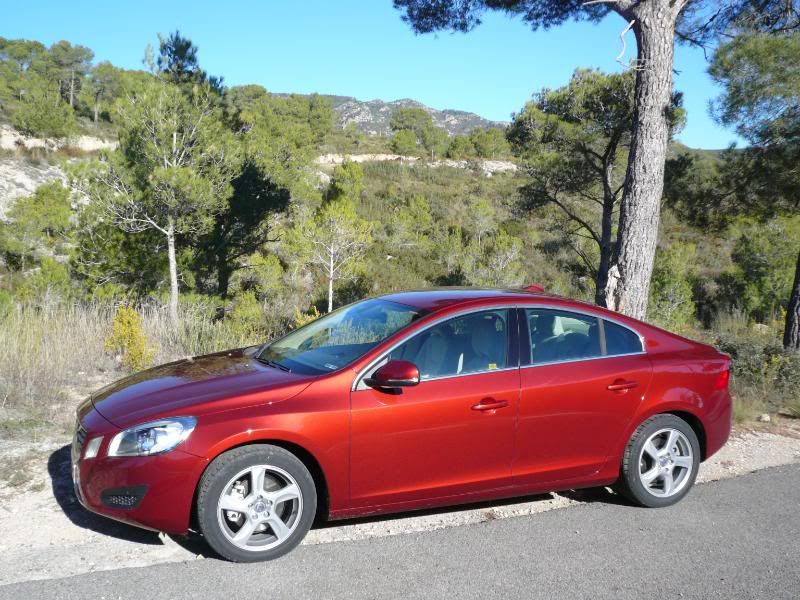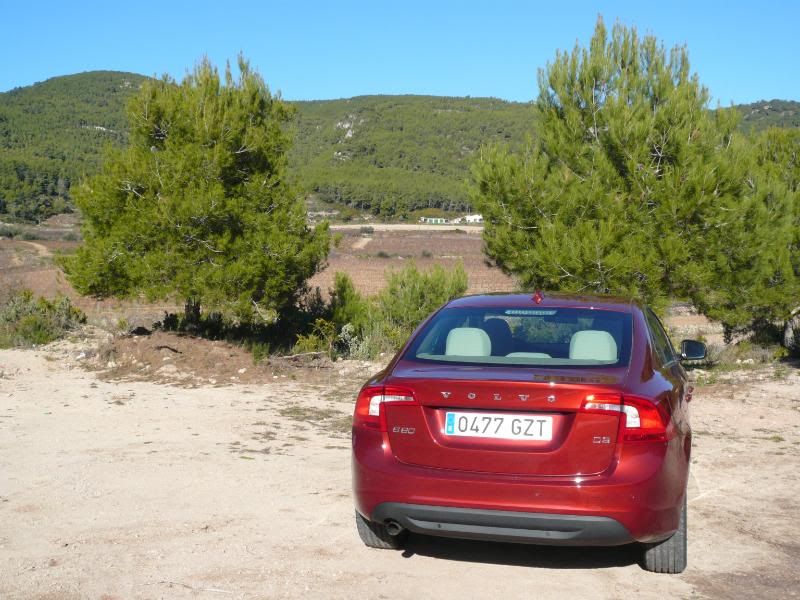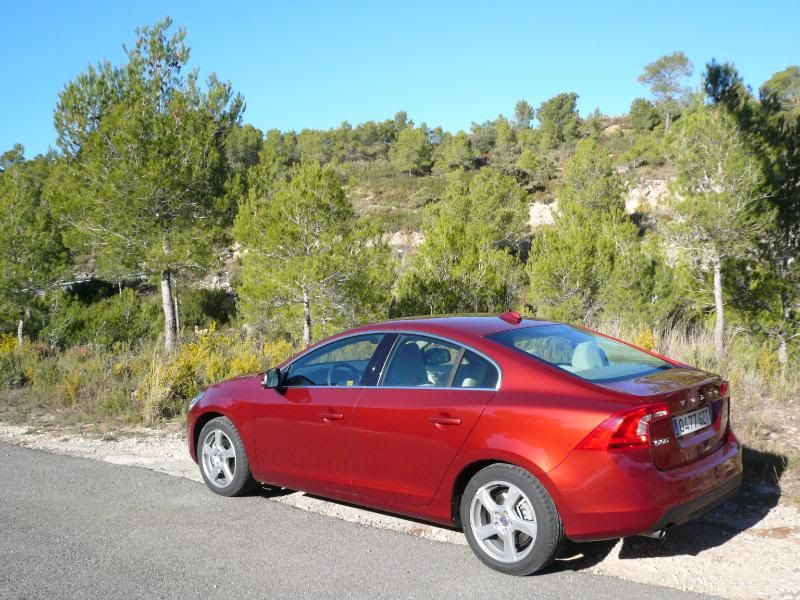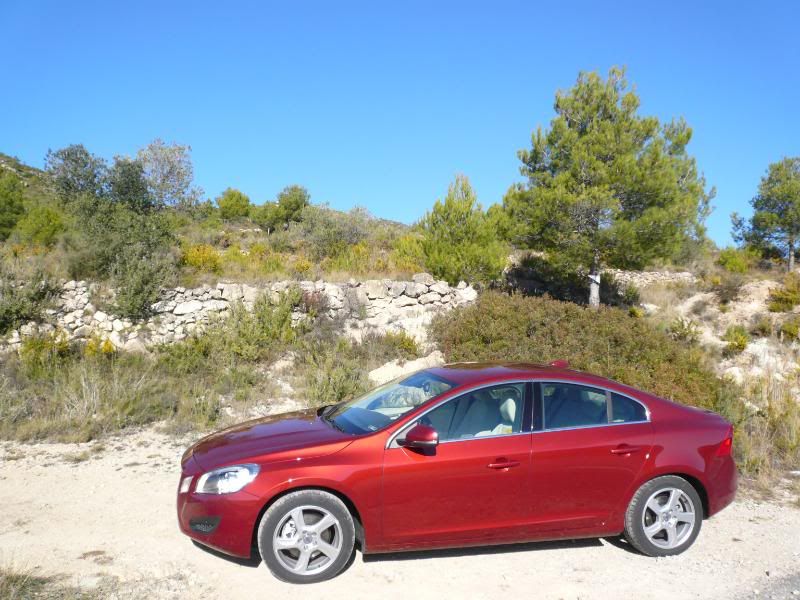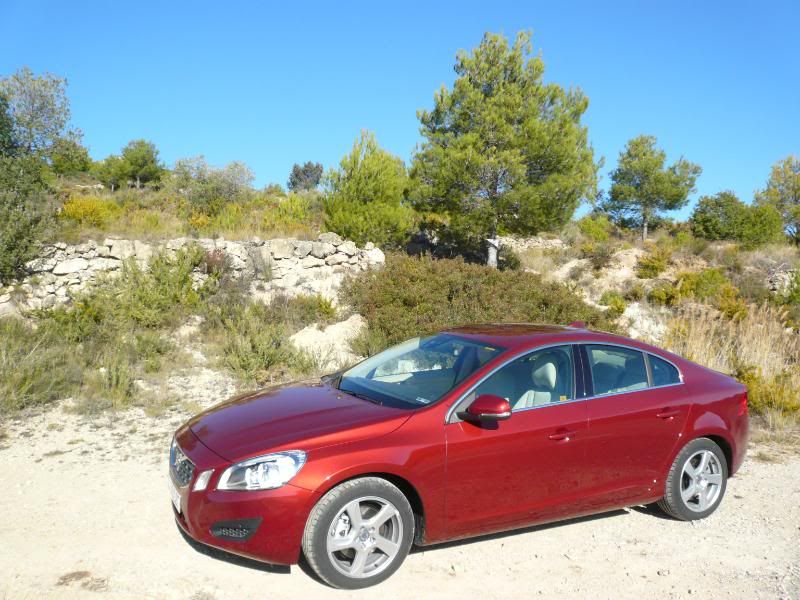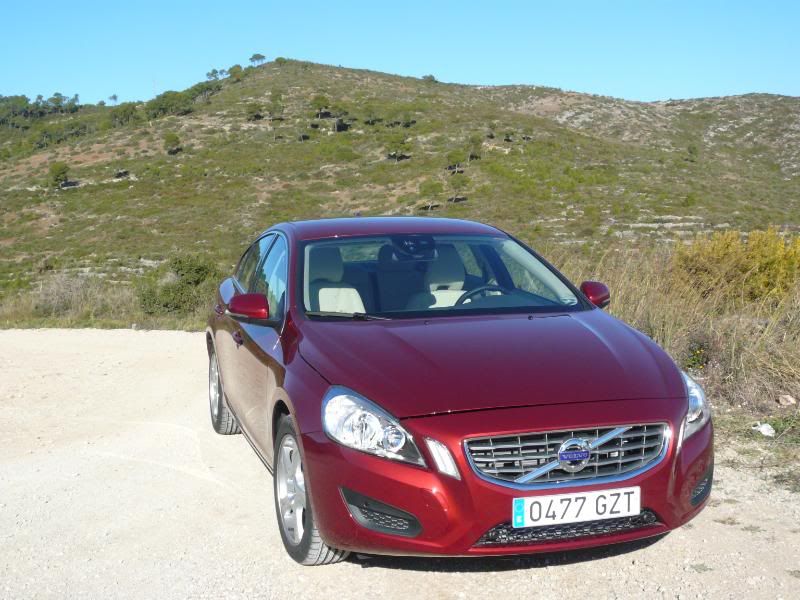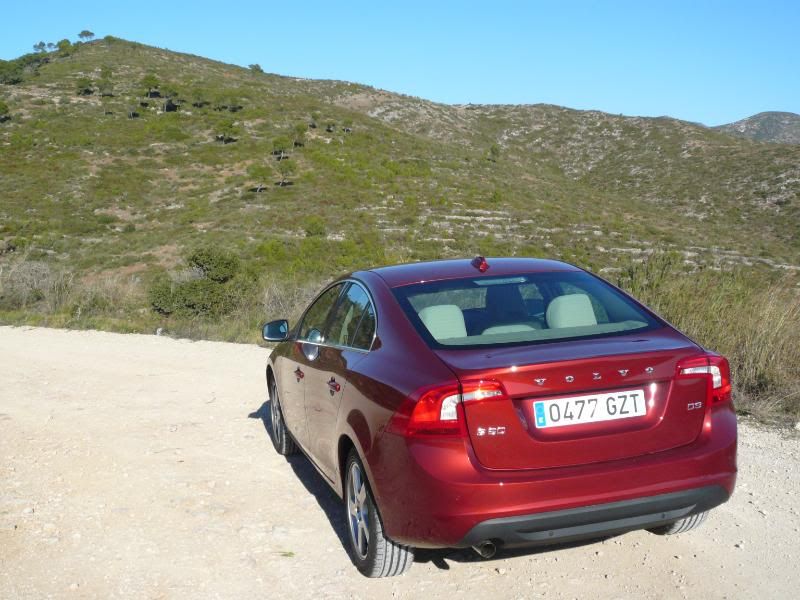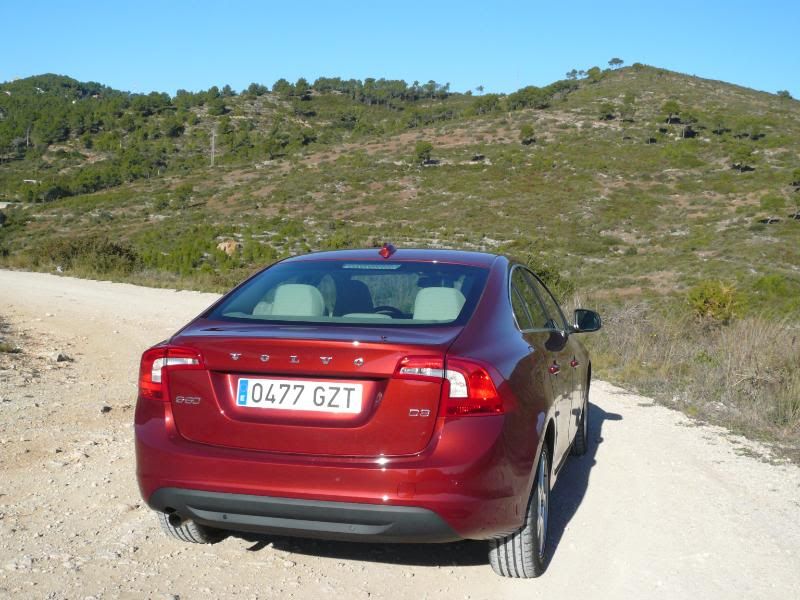 Get in the S60, put the "key" in the slot, foot on the brake, and press the "Start" button, and you are in no doubt that you have a diesel powered car. Indeed, apart from when you are on a trailing throttle, it is always at least a bit aurally evident that this car drinks from the black pump. That said, thanks to the five cylinder configuration, it is not a particularly unpleasant noise, and it is very smooth. In D3 form, the unit develops 161bhp, which is class competitive, though not so much as to make the S60 genuinely rapid. The engine does develop 295 lb/foot of torque, though, and in real world motoring this is probably the far more important figure, as it does actually mean that when you are already underway and you need a sudden burst of speed, as I found that I did a few times, the Volvo responds well. The test car was fitted with the optional six speed automatic (a six speed manual is the standard fitment), and this seemed to suit the engine well. It provided for super smooth gearchanges, and as there is no indication on the dash as to which ratio is currently selected, you really had no idea whether you were in fourth, or sixth or whatever. Not that it mattered, as when that acceleration was called for, it was there on hand. I only had the Volvo for a day, and did not go a long motorway cruise, so cannot vouch for the soothing characteristics of the car for definite, but the impression I got was that this would be a very relaxing car in which to travel a long way. This duration of the test meant that I also cannot be sure of the actual consumption. Assuming the car went back with the same fuel level it had when I received it – which is rarely a safe assumption for a rental car! – then it delivered 41 mpg. My guess is that it probably did that bit better than this, which represents a good figure.Although Volvo are making claims about the level of fun to drive from their latest car, I think they are realistic enough to know that this is not going to make a serious challenge to the 3 series or C Class in this regard, and I can certainly confirm that this is the case. The steering is well weighted, but it lacks that last few percent of special feeling. There is quite a lot of understeer, as I found out on the twisty roads in the hills up above Barcelona, so you are in little doubt that you have a safe and predictable handling car but one which is that bit more oriented to comfort than out and out sporting fun. The ride proved good, over the generally smooth roads of the area, and I had no issues with the braking system. There is some clever technology included in the car, to help alleviate any consequence of brake fade, but luckily I had zero need to test it out. An electronic handbrake is located on dash to the left of the steering wheel, but as the test car was an automatic, I did not use it. Were I in a manual, I am sure it would irk me as these wretched things always do! One issue I did find was visibility, or rather the lack of it. Compared with the previous design, the window line is quite high, so whilst judging front and back should be not too hard, it is the over the shoulder when reversing bit that proved really hard as there is a massive pillar. The S60 had all round parking sensors which beeped lots when negotiating tight spots, of which the exit from the rental car garage and getting in and out of the hotel's underground car park were the hardest challenges, and I am sure that you would, with familiarity, learn how to interpret the different frequency of beeps so they would aid you.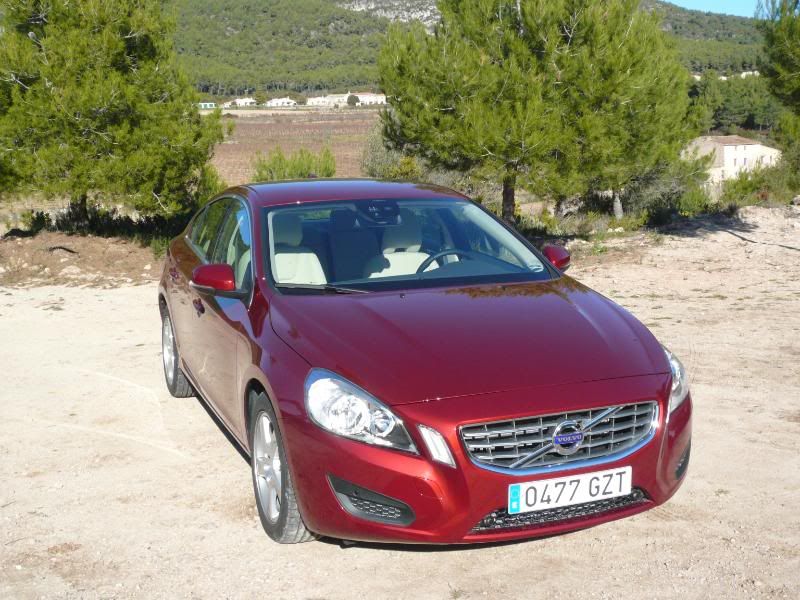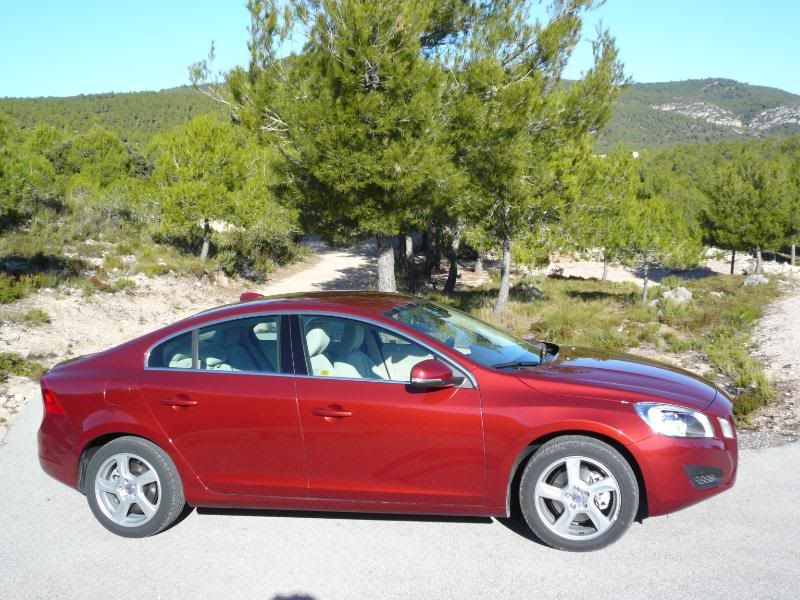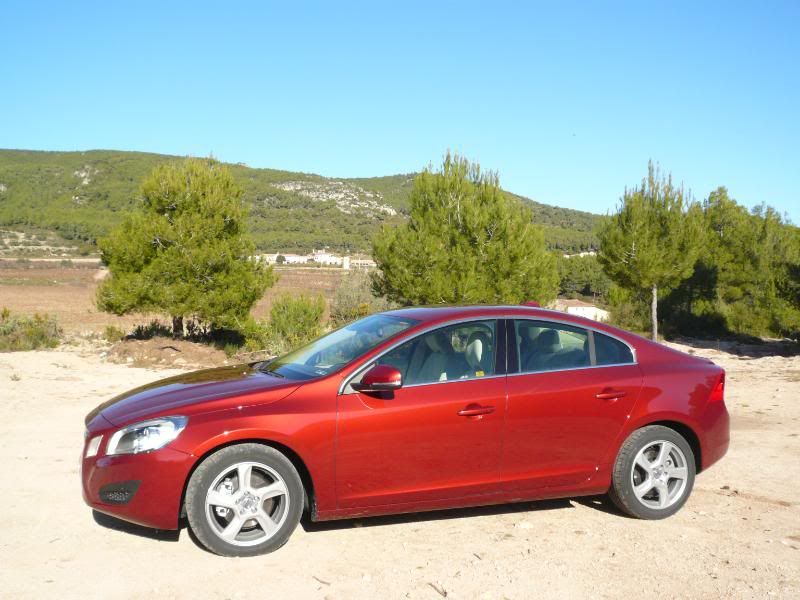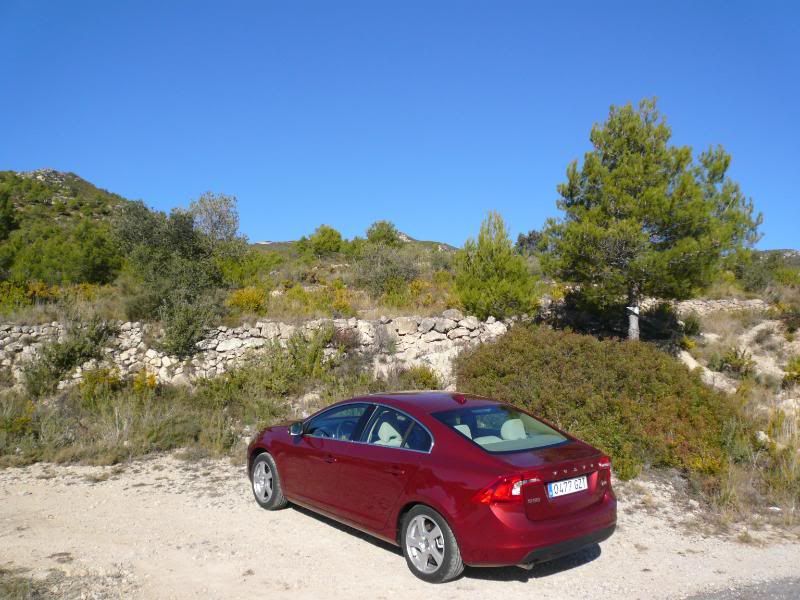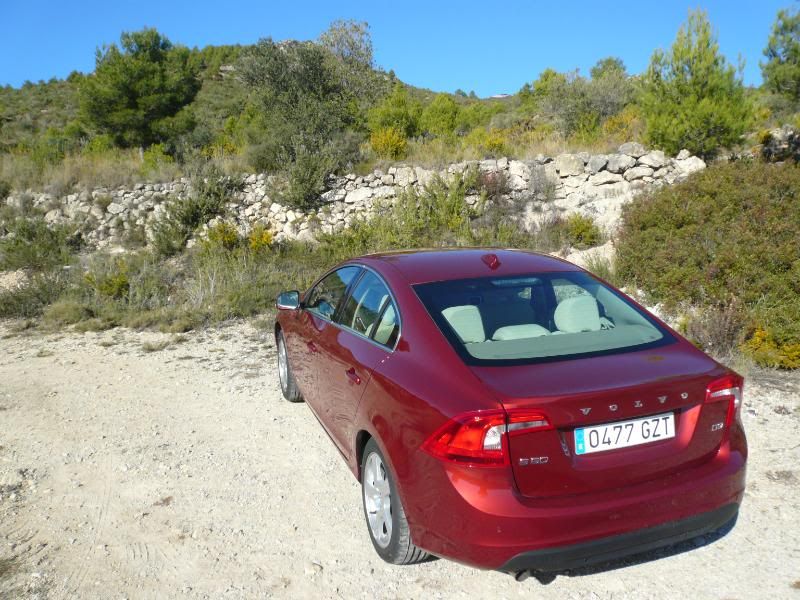 Open the door and look inside the cabin of the S60 and there is no doubt that this is a Volvo, as it has that very characteristic family style to it. It is beautifully finished, from quality materials, and is, in my opinion, absolutely on a level with Audi for the overall result. The test car had some inlays of polished metal look and a dark wood treatment on the centre console area, which looked smart. The dash itself is refreshingly simple. There are only two dials: speedometer and rev counter sit under a cowl, with a digital bar chart inset in the rev counter to show the fuel level. Digital displays and warning lights tell you everything else you need to know. The centre of the dash contains an integrated display unit and then what appear to be quite a lot of buttons and knobs, albeit very neatly presented for the audio unit and climate control. They all proved easy to use, just as you would expect. There are buttons on the wheel for some of the audio unit settings and cruise control, and then apart from a couple of minor functions and the light switch on the dash to the right of the wheel, everything else is done with the two column stalks. I did refer to my pictures of the V70 model, and it is clear that many of the components are from the Volvo parts bin, but it all looks good, and is easy to use. The audio unit, as is usually the case with Volvo cars, is of high quality, and I am sure that the climate control is well up to the challenges of a Scandinavian (or should that be a British, given current weather conditions?) winter. Barcelona is rather more temperate, so I did not get the chance to find out. As well as a reputation for delivering a quality interior, Volvo are also well known for providing supremely comfortable seats, and in this regard the S60 did not disappoint. Seat adjustment in the test car was all manual, but it was not hard to get the perfect driving position, and I am sure I could have sat there for many hours had the need arisen.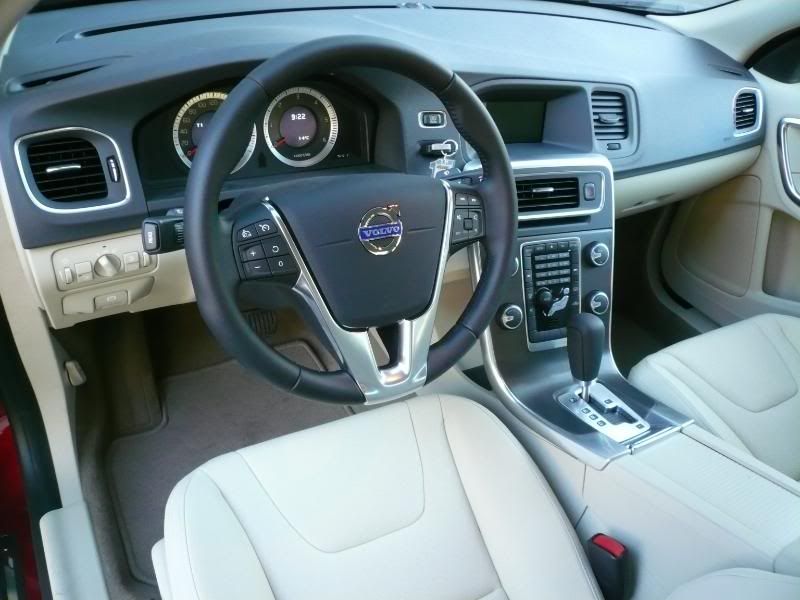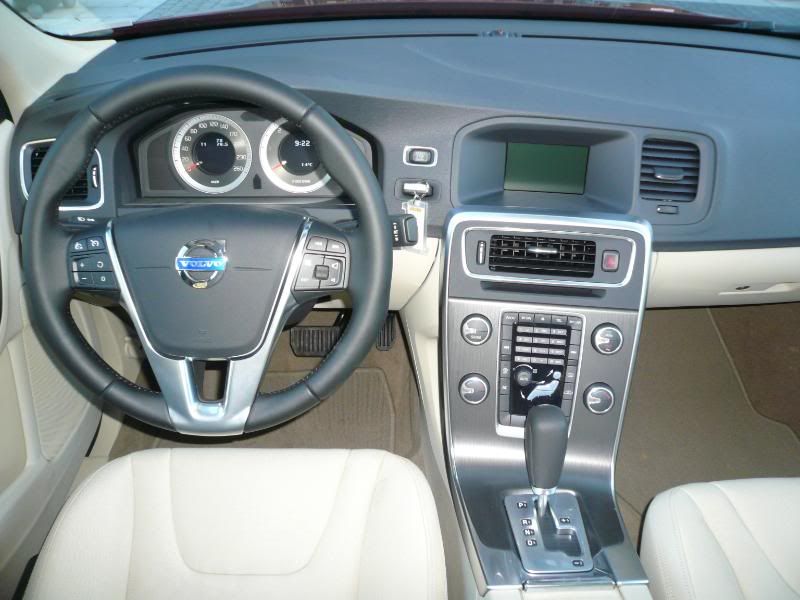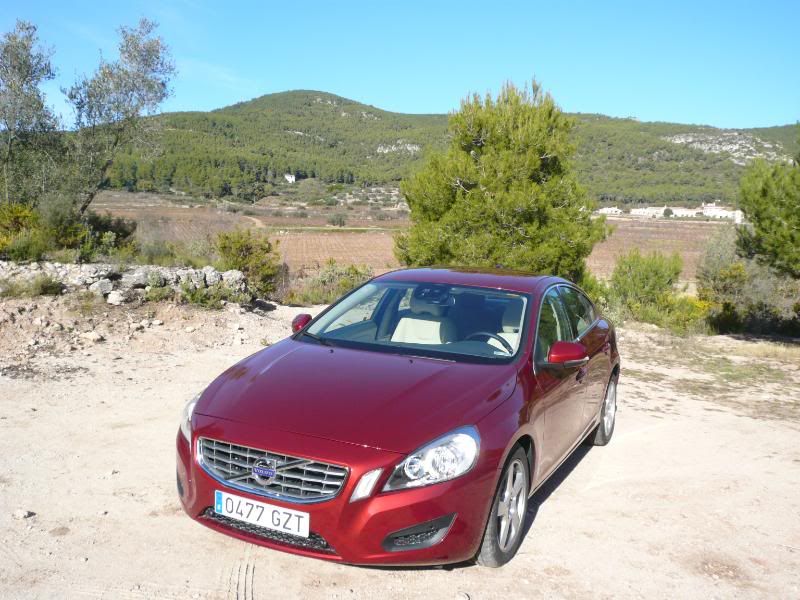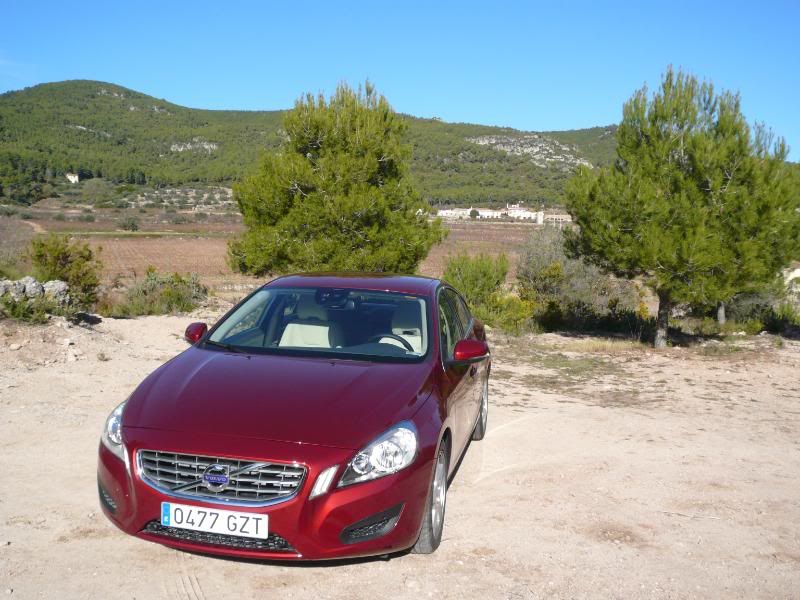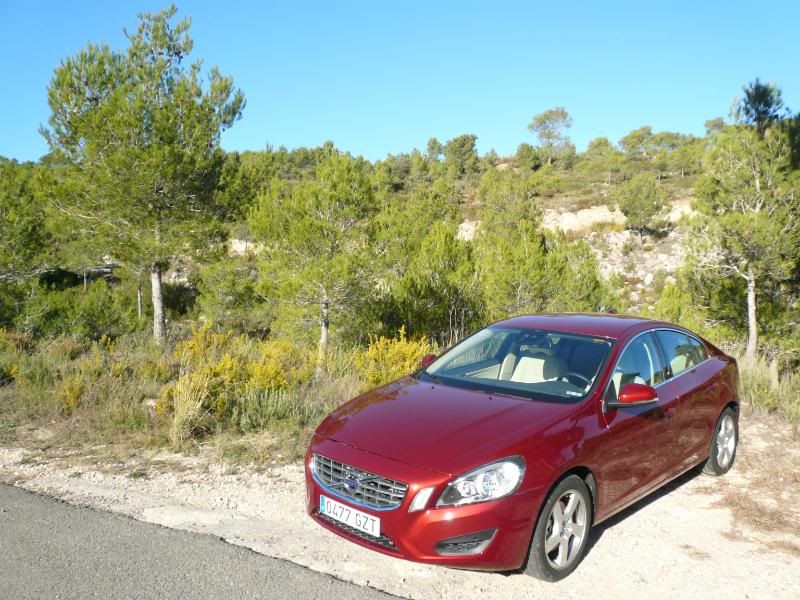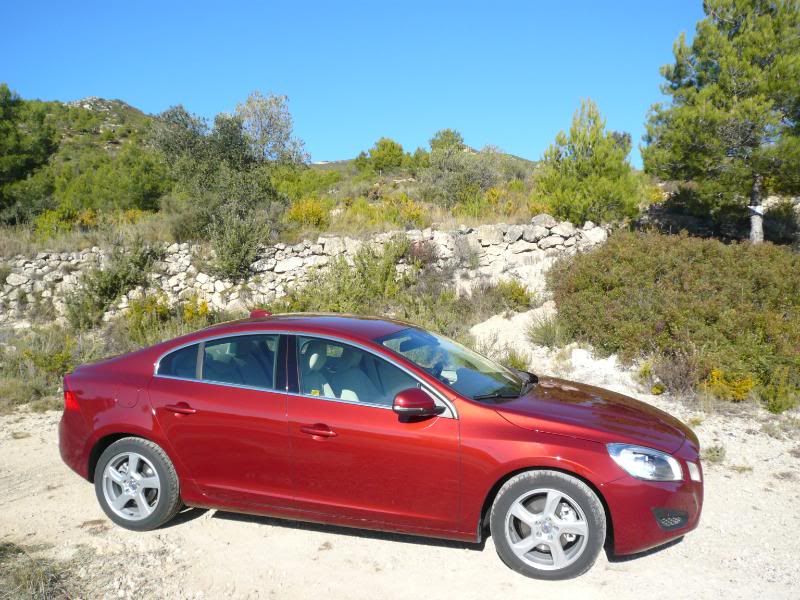 Like many other recent designs, the sloping roofline of the S60 leads you to suspect that space in the rear might not be as generous as you would want, and sadly this proves to be the case. Headroom is the issue, and I found that my head was just touching the roof, which is not really where I would want it to be were in the back of this car for anything more than a short journey. Legroom is less of an issue, especially when I was sitting "behind myself", though as the front seats were pushed further back, I noted that even this could also make the back of the car feel a bit on the compact side. The S60 has a stubby tail, so I was not expecting to find a massive boot, and subjectively, I would say it is probably smaller than some of its market competitors. It is a nice regular shape, and there is a small underfloor compartment for shallow items, as well as a deeper area right under the boot floor around the puncture repair kit. The rear seats do fold down, and there is a ski flap in the middle of the backrest for those long items, as well. Inside the cabin, you will find well recessed door pockets., a moderate glove box, a cubby under the central armrest behind the cupholders, and the recent Volvo design feature of the lipped stowage area that is literally behind – or rather, in front of -the centre console, which is just a little awkward to reach.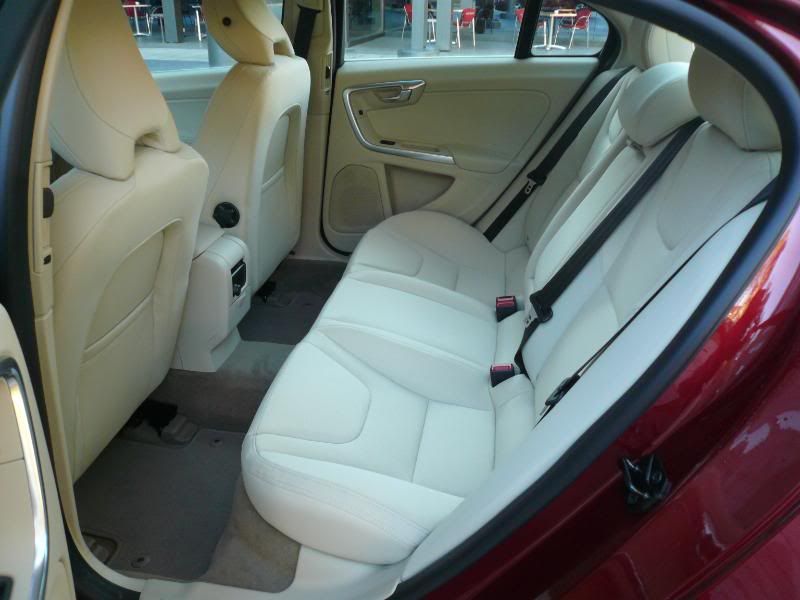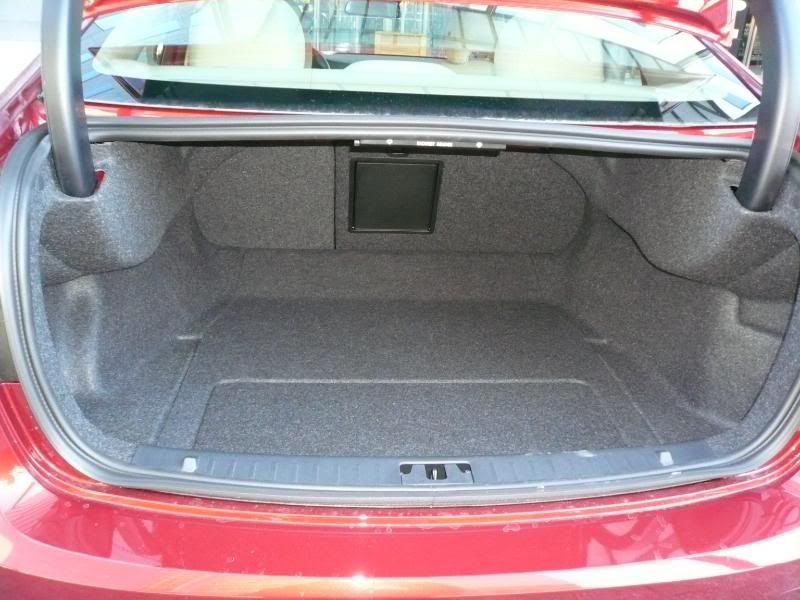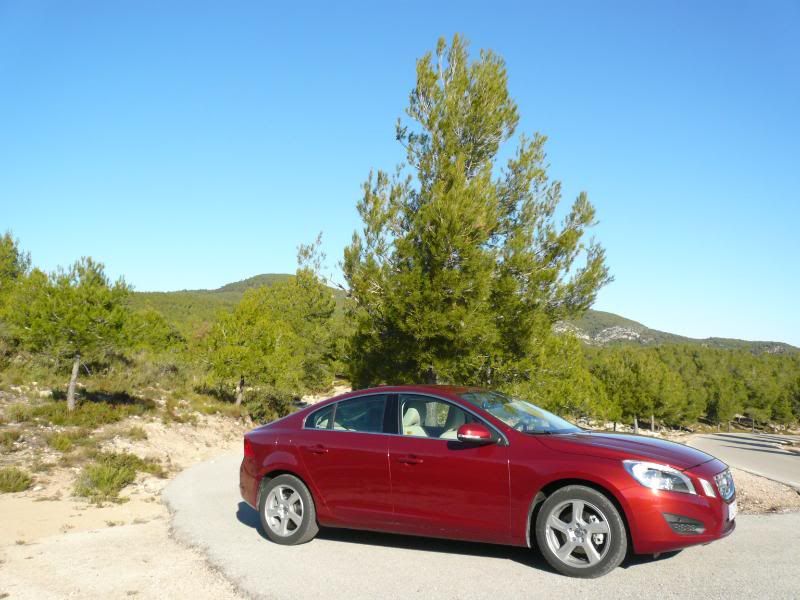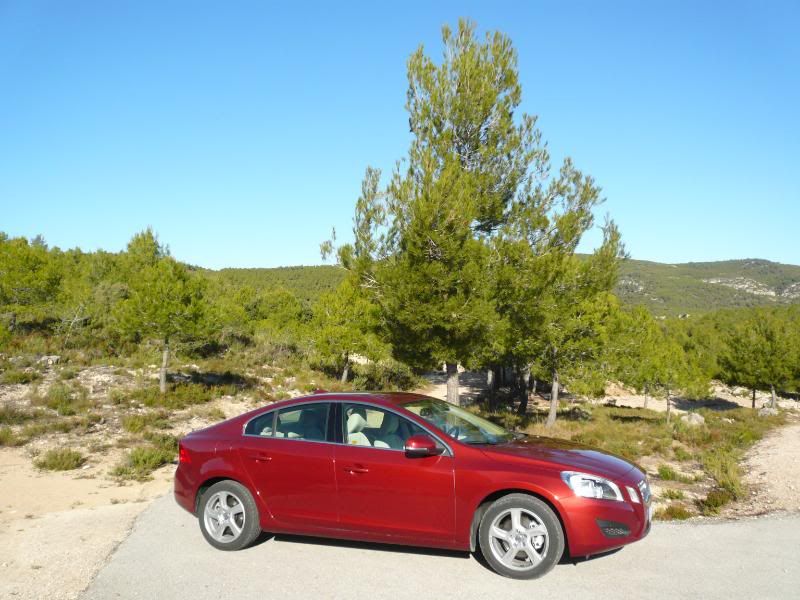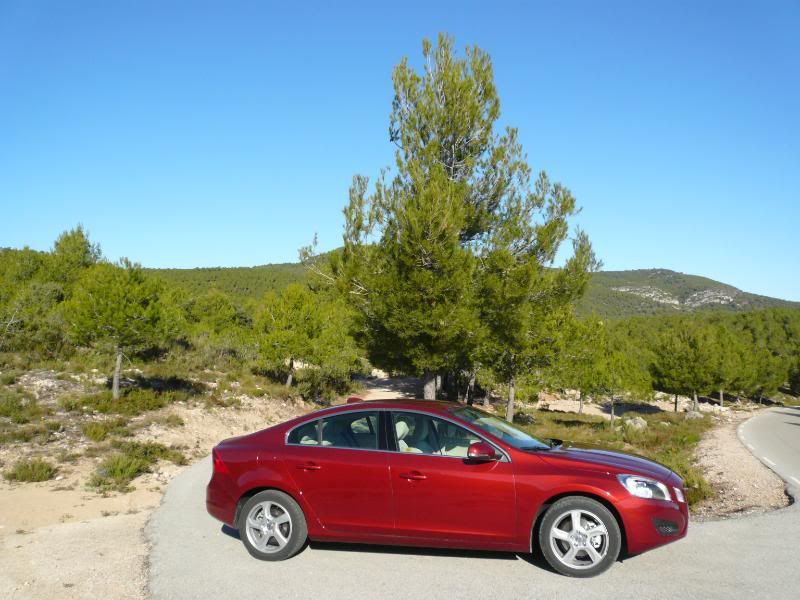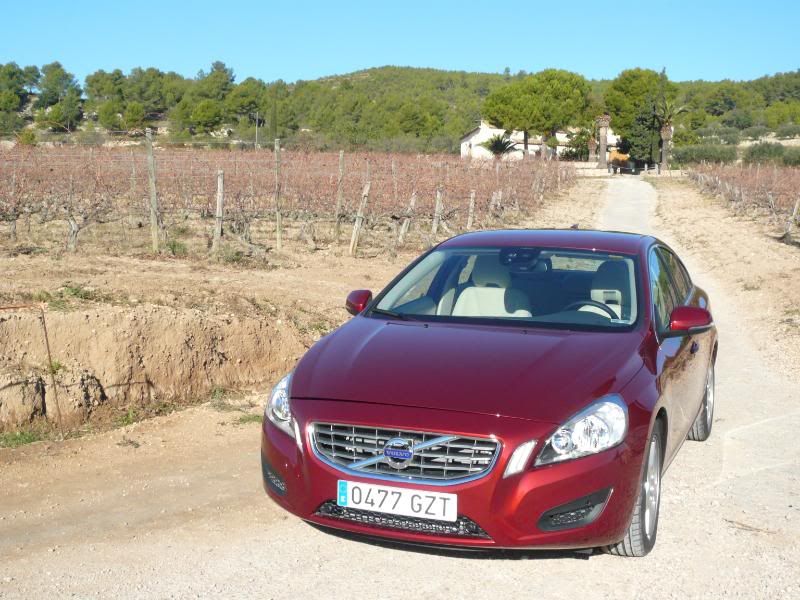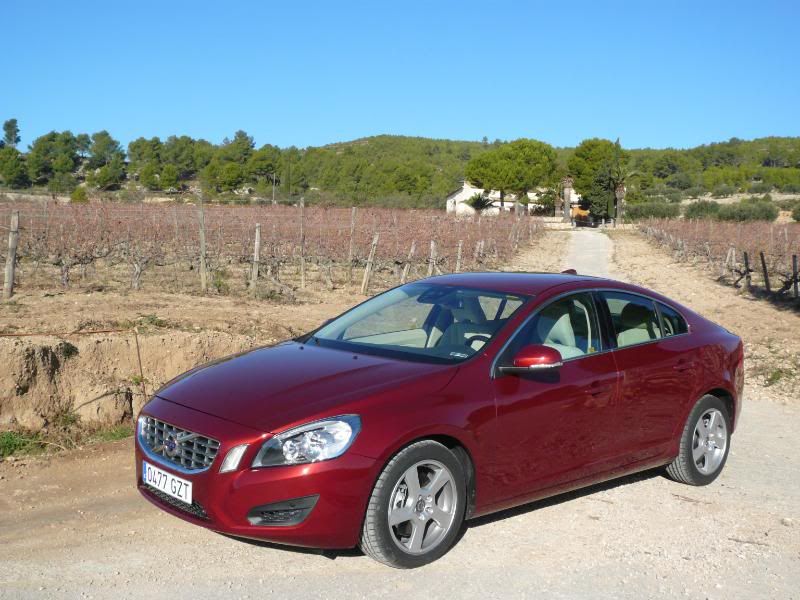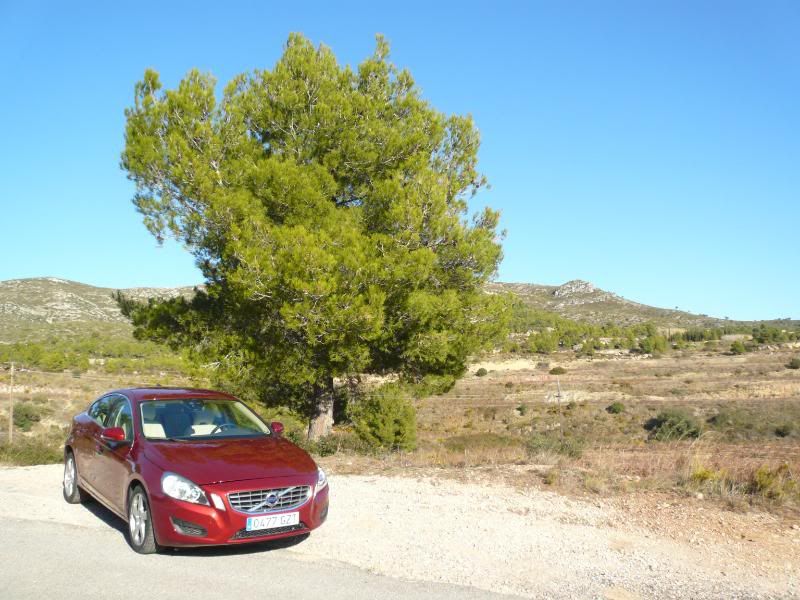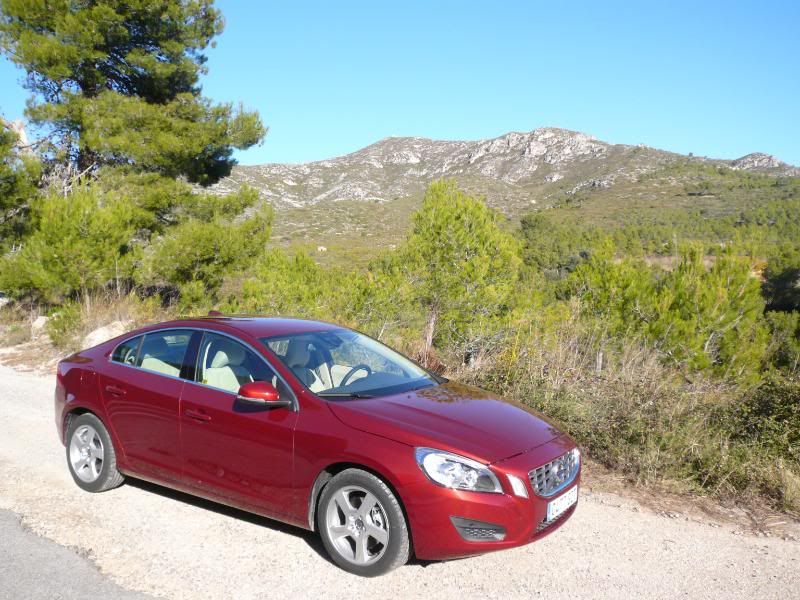 Spanish market S60s are available currently in three trim levels: Kinetic, Momentum and Summum. The more sporting R-Design model will follow in 2011. My test car was a mid-spec Momentum car. All models come with a bewilderingly long list of three and four letter acronyms which all amount to electronic features designed to keep the occupants and everyone and everything around it safe. In addition, the Kinetic cars get a quality audio unit, dual zone climate control with a pollen filter, and cruise control. The Momentum, which costs approximately 2000 Euros more than the entry level car also gives you a number of trim differences, the all-round distance sensors, an upgraded audio unit with Bluetooth and colour display screen, 17″ alloys, auto dimming rear view mirror, rain sensing wipers.  A further 2000 Euros for the Summit brings electrically adjustable leather seats and xenons as well as some other minor trim differences.  By the time I added the rather nice rojo flamenco metallic paint and the automatic gearbox to the Momentum spec, the Spanish list price of the car came to 37,500 Euros, which is not cheap. Noting the current Euro/Sterling exchange rate, it also suggests that you would not head across the Channel to buy a car at present!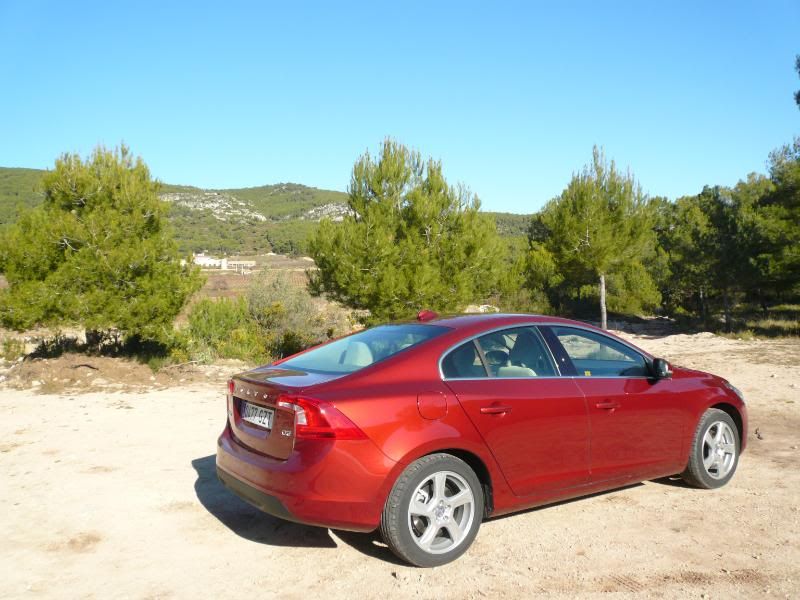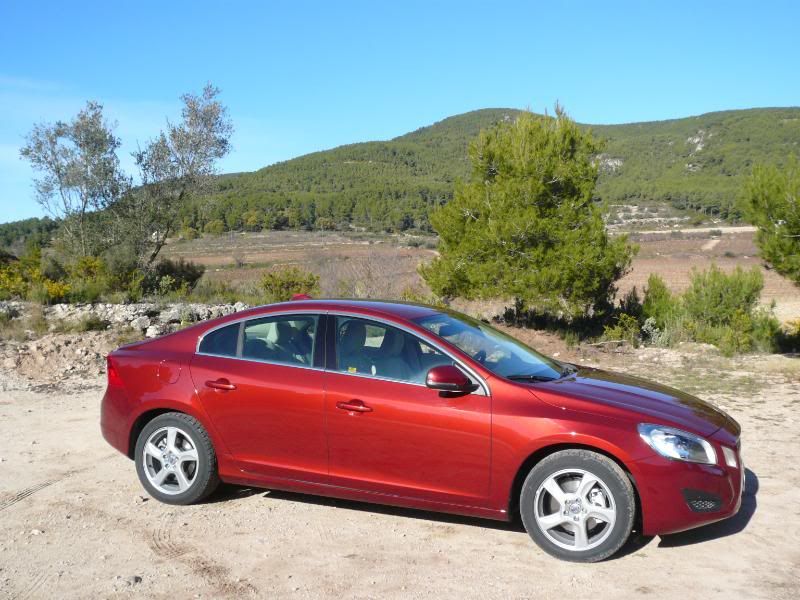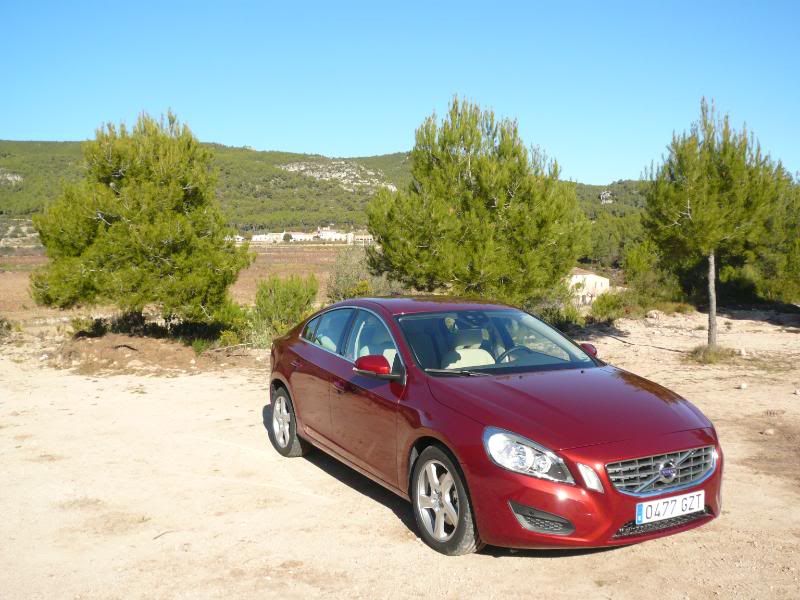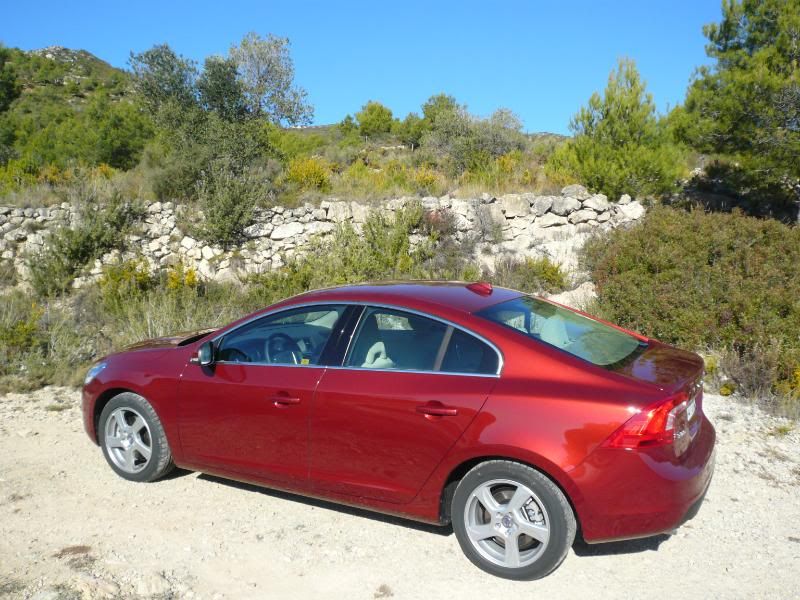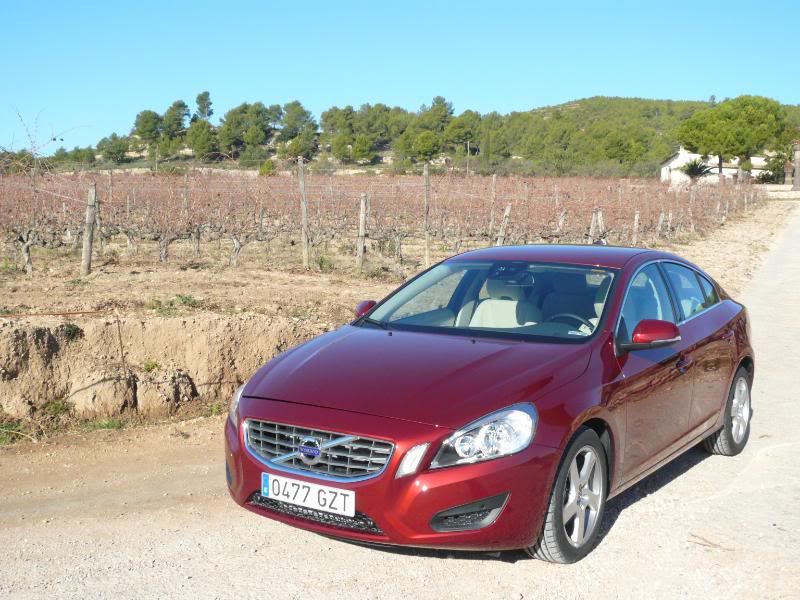 I enjoyed the S60. It is a good looking car, and the restrained Scandinavian design makes the car a particularly pleasant place in which to spend time. The combination of the automatic gearbox and torquey 5 cylinder diesel engine works well. As a comfortable and stylish car, it scores highly. However, I don't think that it will appeal to everyone. Indeed, any prospective purchaser of the Ultimate Driving Machine, or either of its German rivals would likely be disappointed in the S60, as it is not designed with quite the same priorities in mind. The recently appointed CEO of Volvo cars is on record as saying that Volvo needs to move away from the "premium" tag, as he said that this can simply be a posh way of saying "expensive". Current pricing levels for the Volvo do indeed make it no cheaper than the BMW, Audi or Mercedes, but if Volvo could find a way of making selling the same quality for less money, they could have a very and very desirable alternative to the mainstream Mondeo, Insignia, Avensis cars, and until Saab can replace the venerable 9.3, a market niche all to themselves. Is it a big niche?  I suspect that the market could be big enough to be just what Volvo need. If not, then the long term viability of the brand has to be somewhat questionable, and that would be a pity.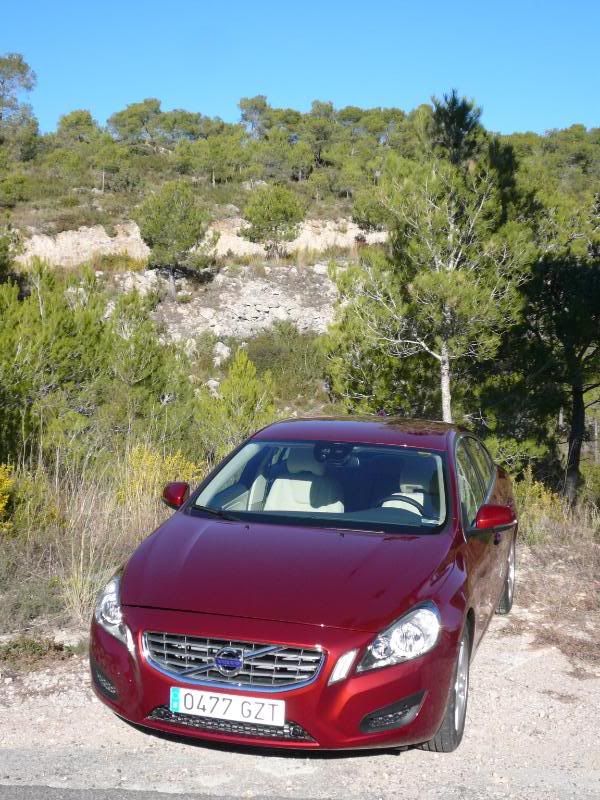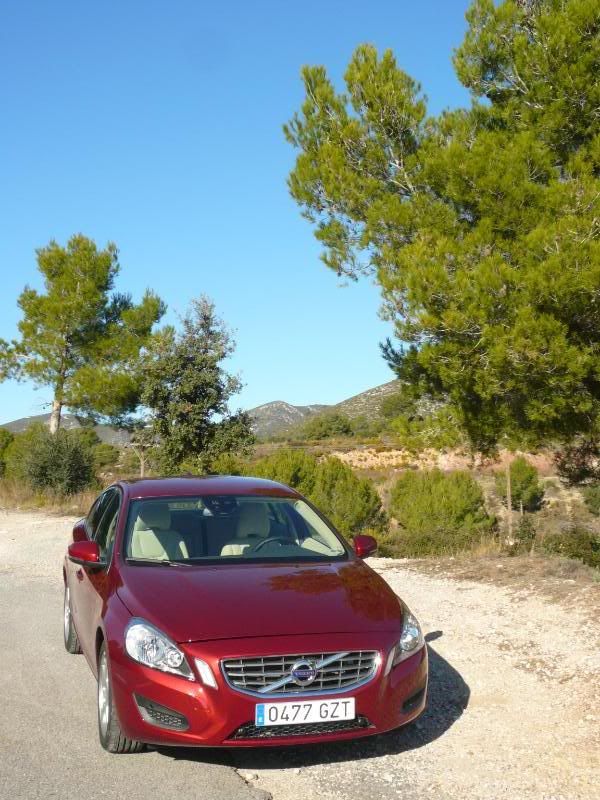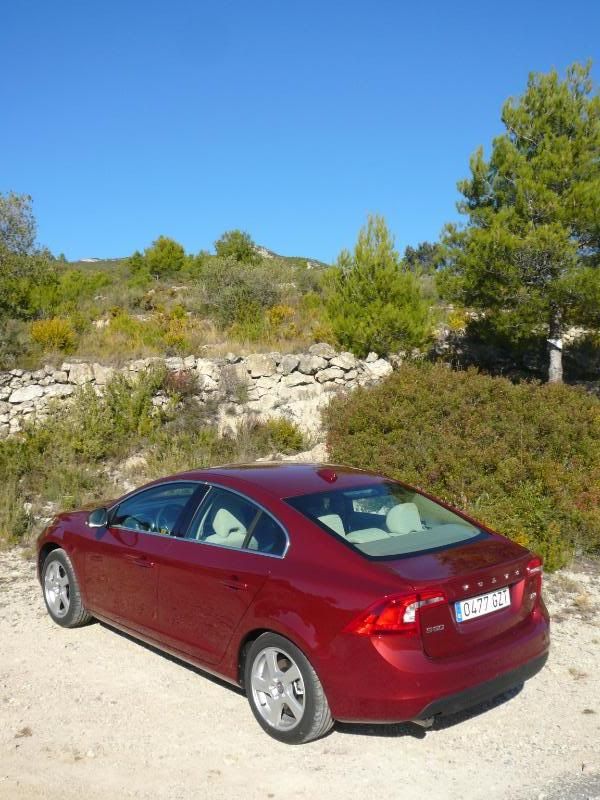 2010-12-13 07:19:48