With over 40 years of racing success, over 300 major race wins including 15 victories in the legendary Indianapolis 500 to their name, Penske Racing is one of the most notable names in motor sport. In celebration of this success, there is a museum containing some of those race cars, trophies and other memorabilia, located in Scottsdale, Arizona. Having only found out about it by reading an article in one of the current US classic motoring publications, I resolved to investigate further and found not only that it is was a few miles from my hotel, but that entrance is completely free.
The museum is easy to find, located on East Chauncey Lane, a turning off the North Scottsdale Road, itself readily accessible from the 101 Loop freeway. When I arrived, and signed the visitors book, the receptionist apologised for the fact that a number of the regular exhibits are currently on loan to the museum in Indianapolis, as part of their centenary celebration events. Nonetheless, there were still some interesting exhibits to enjoy, as you will see:
This 1972 McLaren M168, driven by Mark Donohue, was the winner of the 1972 Indy 500, and was the Penske Racing's first victory at the event. the Drake Offenhauser engine in this car put out 850bhp at 9000 rpm. Not bad for 1972!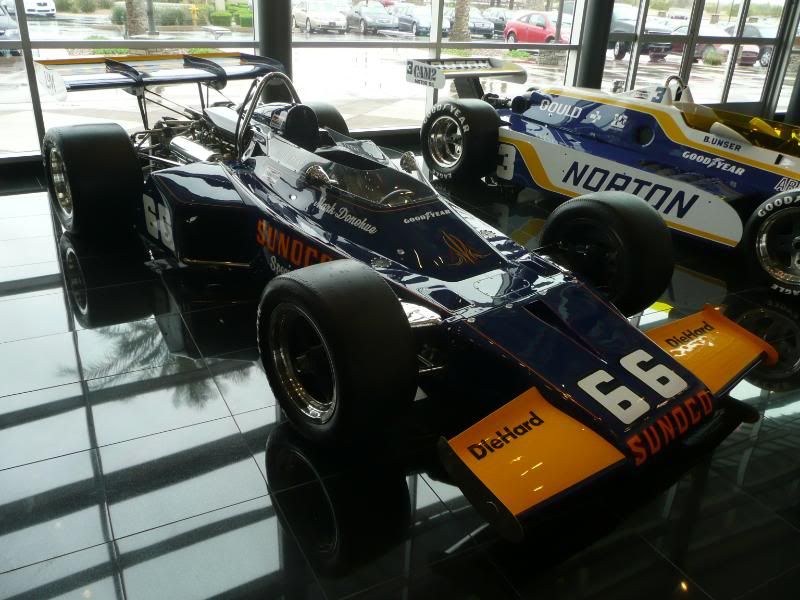 This 1974 Penske PC-1 Formula 1 car is the first car designed and manufactured by Penske Racing themselves. It was driven by Mark Donohue in 1974 and 1975 and John Watson in 1975.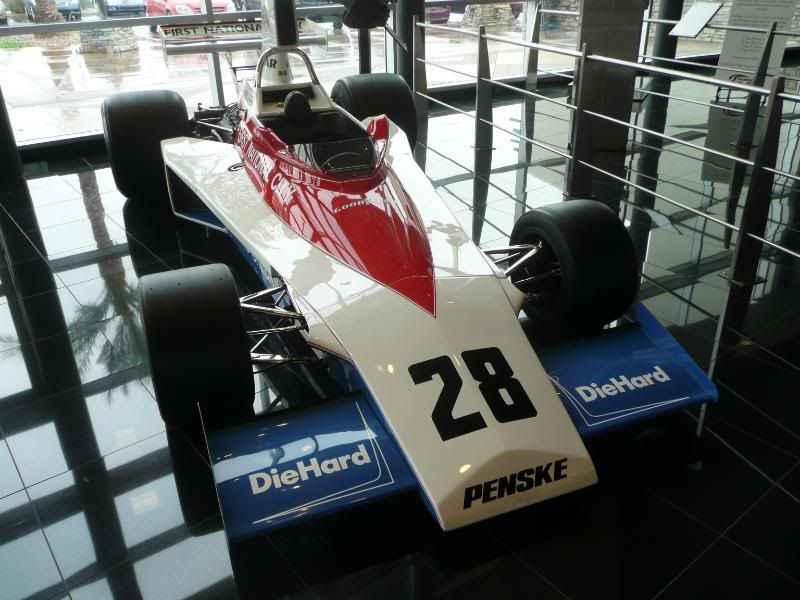 The 1977 Penske PC-5 was the first Penske designed chassis to compete at Indianapolis that was designed by Penske. It went on to create a lap record of over 200 mph at Indianapolis. It was driven by Tom Sneva.
This is a replica of the 1981 Penske PC-9, driven by Bobby Unser to victory in the 1981 Indy 500 event. The Cosworth engine in this car put out a "mere" 650 bhp.
2006 Porsche RS Spyder.
This 1963 NASCAR Pontiac Catalina was driven to victory by Roger Penske at the Riverside 250 in May 1963.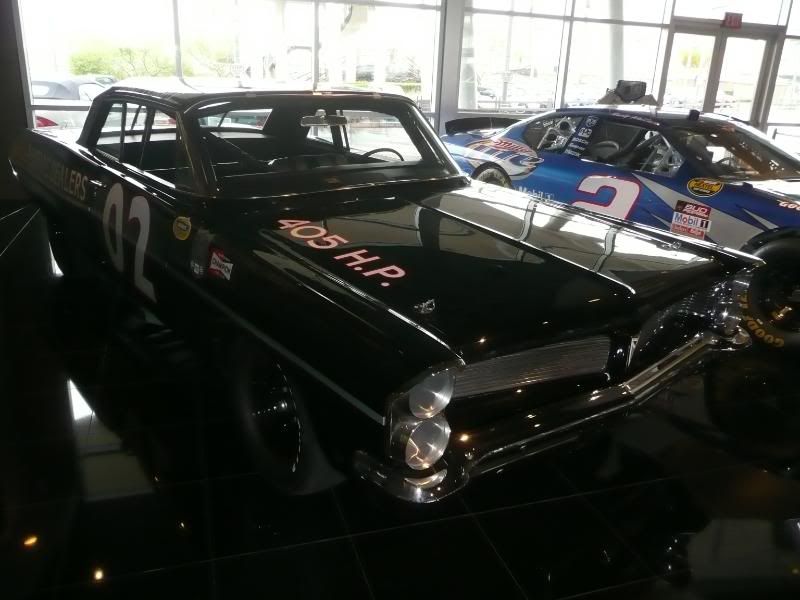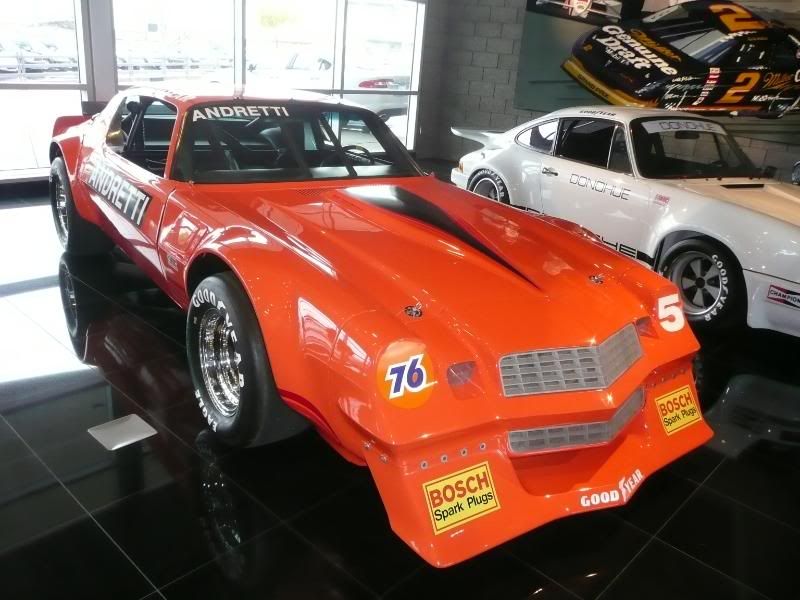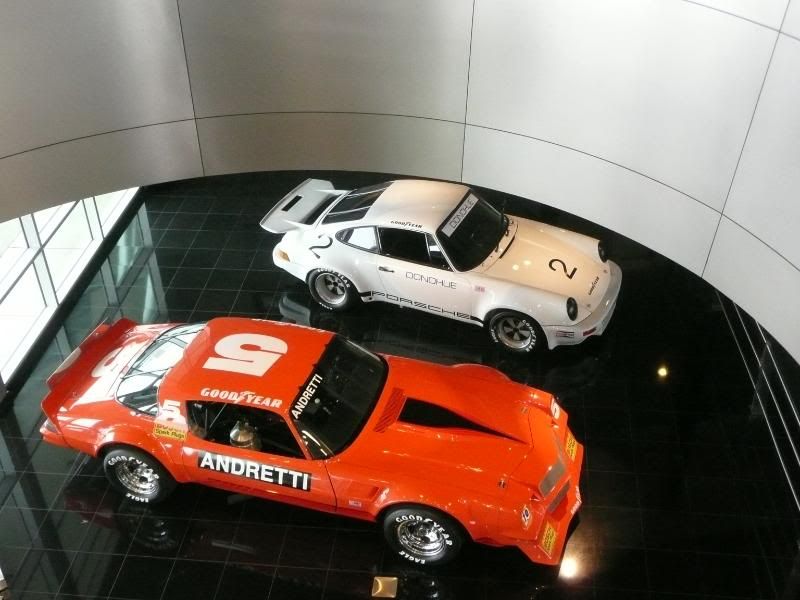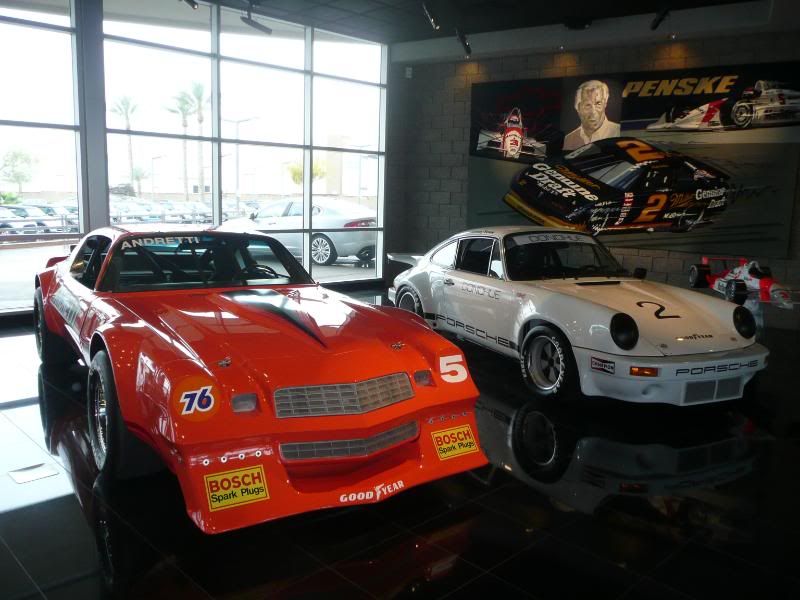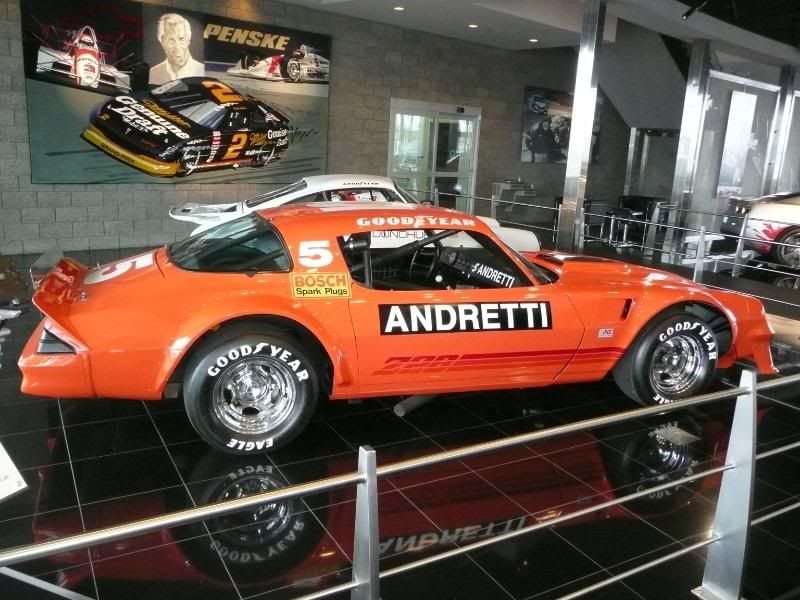 This 1973 IROC Porsche RSR was driven by Mark Donohue, and by winning 3 of the 4 races, he won the inaugural IROC Championship in that year. The idea of IROC was that all the cars would be identically prepared, so it would really be a case of the drivers competing against each other for honours.
1973 Indy Pace Car, based on the Oldsmobile Cutlass. 629 of these cars were made for the road, of which 499 were coupes, the rest convertibles.
This is the 2005 NASCAR Dodge Charger that was campaigned by Rusty Wallace in the NEXTEL Cup that season. 800bhp to play with!
A 2008 NASCAR Dodge Charger.
Bringing things right up to date was this 2009 Indianapolis Pace Car, based on the latest Camaro.
A small, but fascinating collection. Well worth a visit if you are in the area. More details can be found at: http://penskeracingmuseum.com/
2011-03-22 03:44:27