Although the weather forecast was not as bad as that which I experienced a day after arriving in California, when the heavens opened, and stayed that way all day, threatening to dissolve the entire state, or certainly submerge it, the omens were for a particularly grey and chilly day, and a complete contrast to the glorious sunshine of only the previous day. Time to find an indoor activity, and I decided to make a return trip to the San Diego Automotive Museum. This can be found, along with a number of other museums in Balboa Park, a huge area to the north of the city, and just off the I5 and 163 freeways. It is not a large museum, and I noted some rather vitriolic comment in the visitors book from the previous scribe, which I thought was unfair, as I spent a happy time taking in all the exhibits.Parked up outside the museum was this 1999 concept Nissan vehicle
"GLITZ and GLAM"
The Museum typically hosts a temporary exhibition, as well as relying on the loan of a number of cars for display, so there is always likely to be something new. In any case, it was autumn 2007 when I last visited, so time for another look. The temporary exhibition at the time of this visit (April 2011) was entitled "Glitz and Glam", and comprised a number of splendidly luxurious vehicles from the 1920s to 1940s from a sextet of well known prestige manufacturers of their day.
1949 Rolls Royce Silver Wraith, with Hooper Body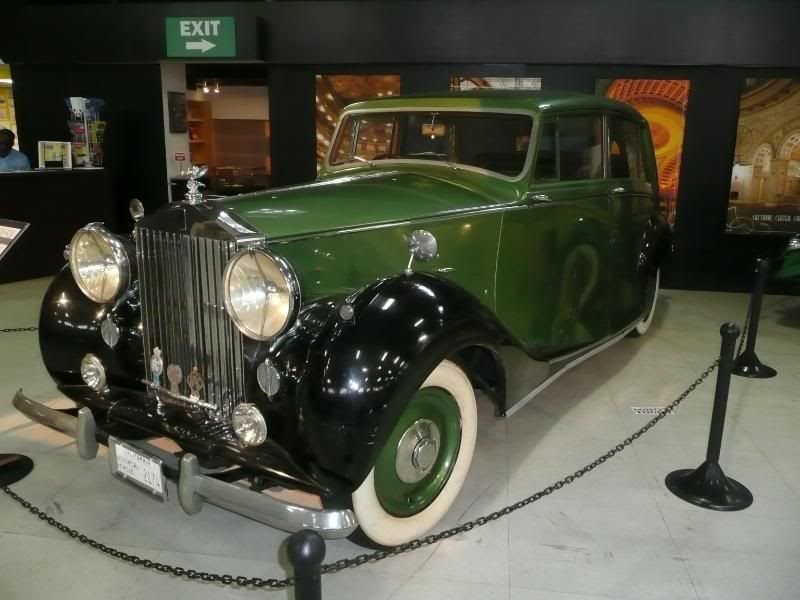 There were a couple of Cadillac cars: the 1932 Cadillac V12 and the 1931 Cadillac 452 V16 Roadster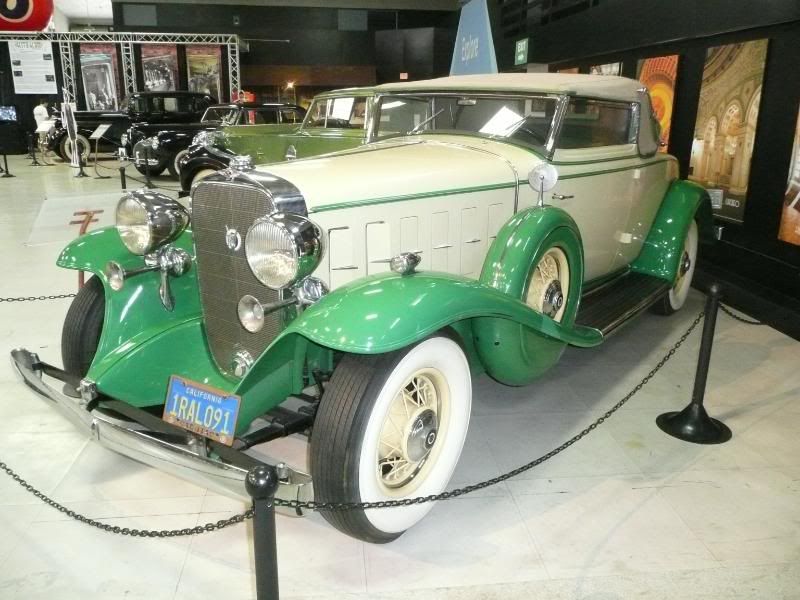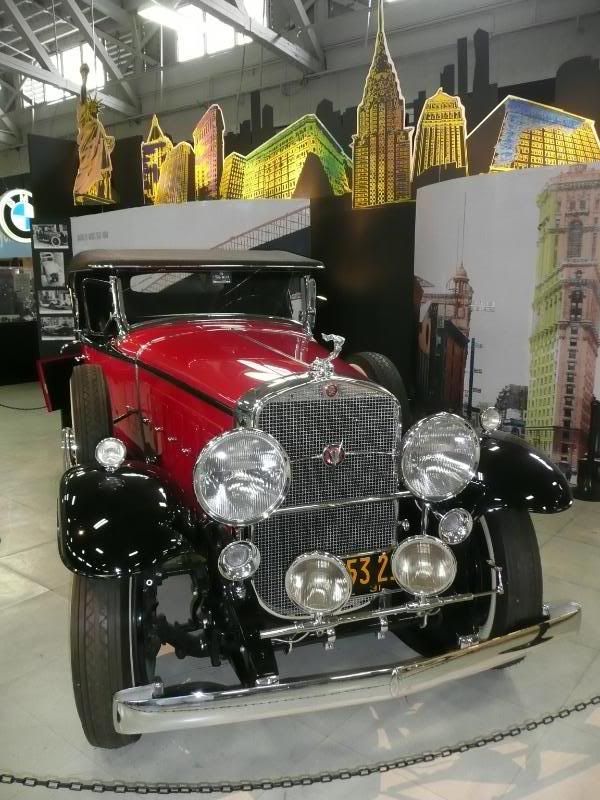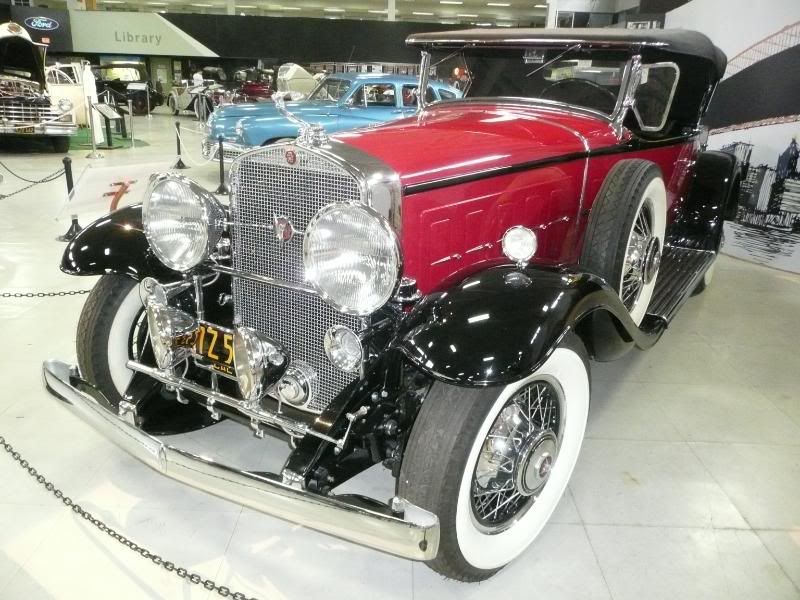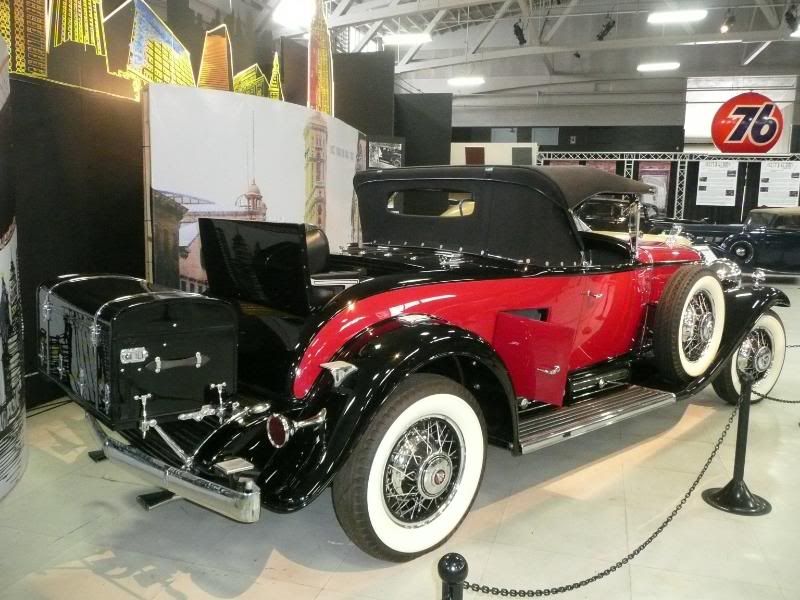 1933 Pierce Arrow Model 1236 2 door Brougham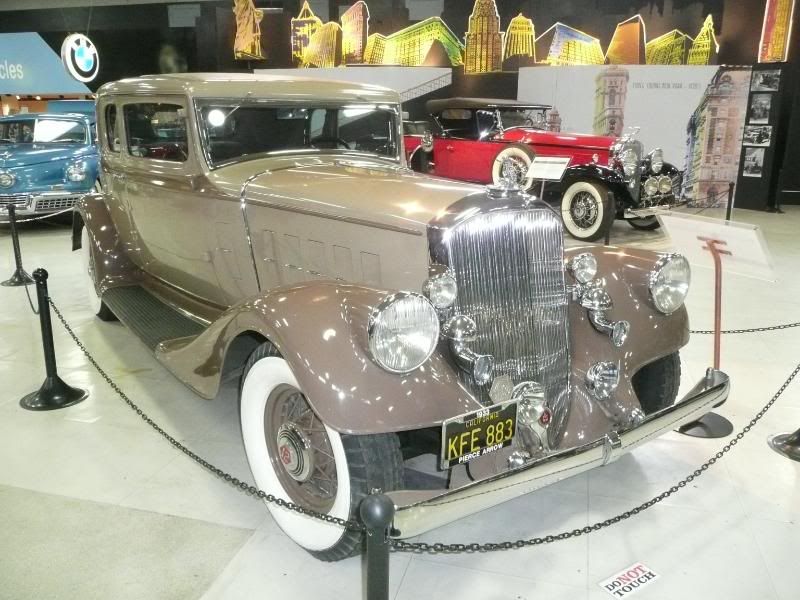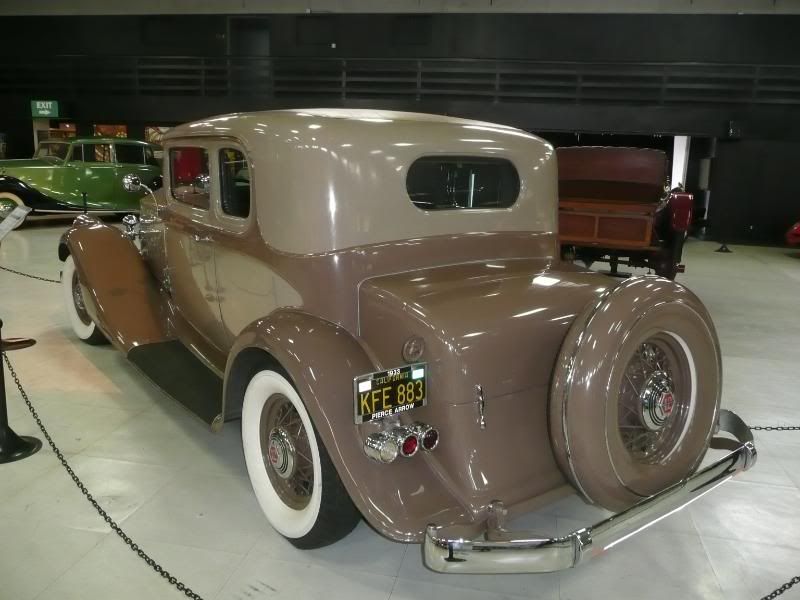 1929 Cord L29 Brougham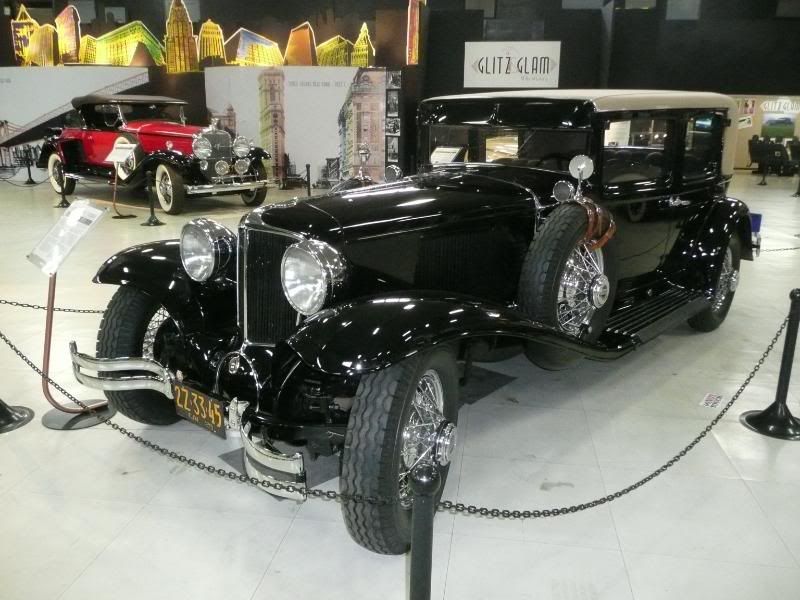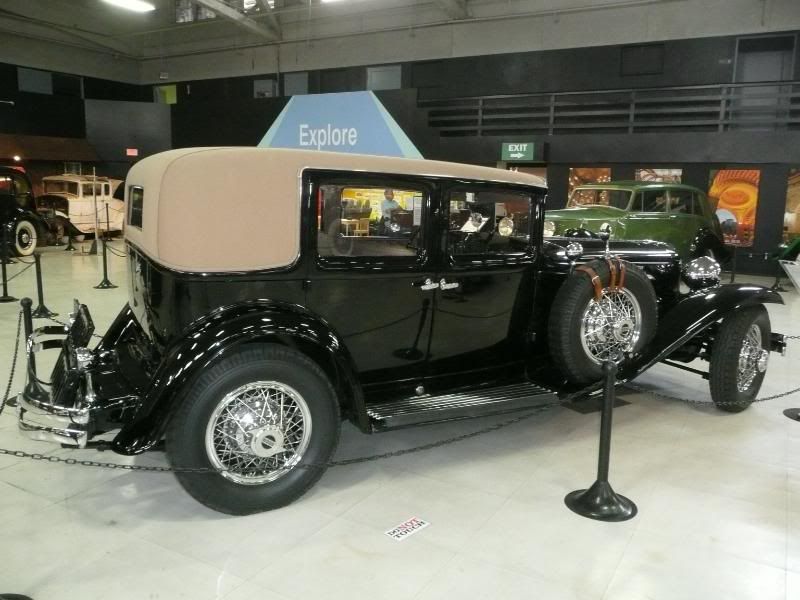 There were 2 Lincolns, a 1941 Lincoln Continental V12 Coupe and a 1934 Lincoln V12 Sedan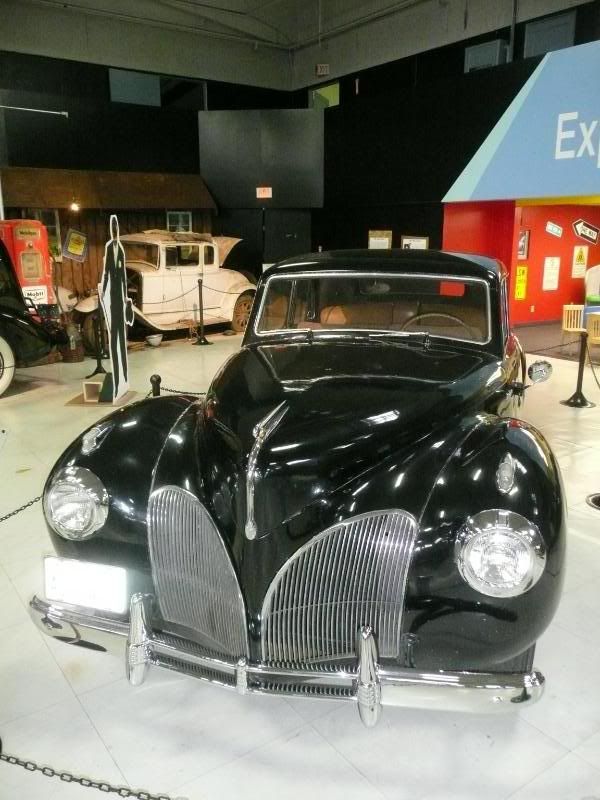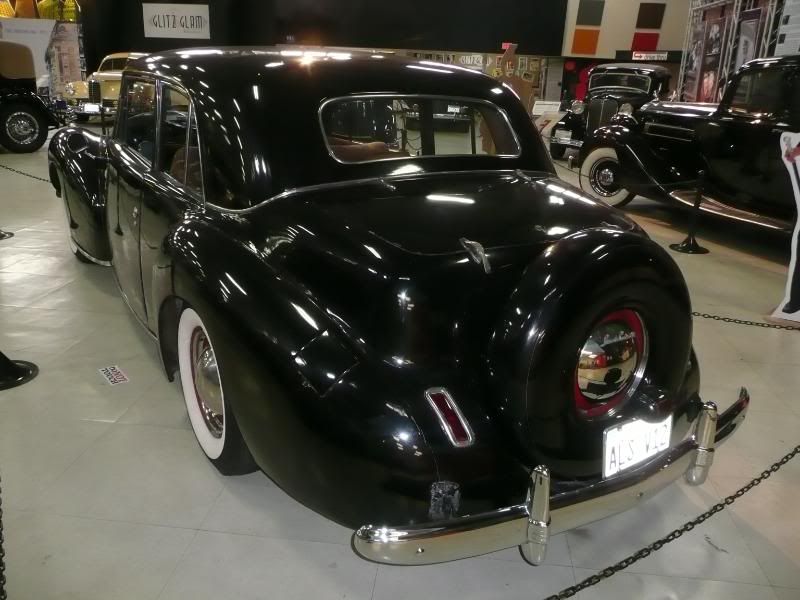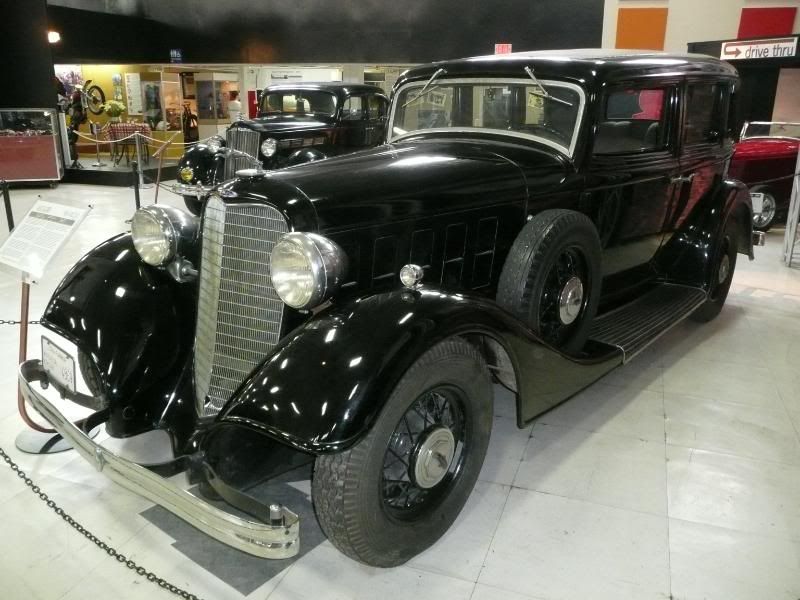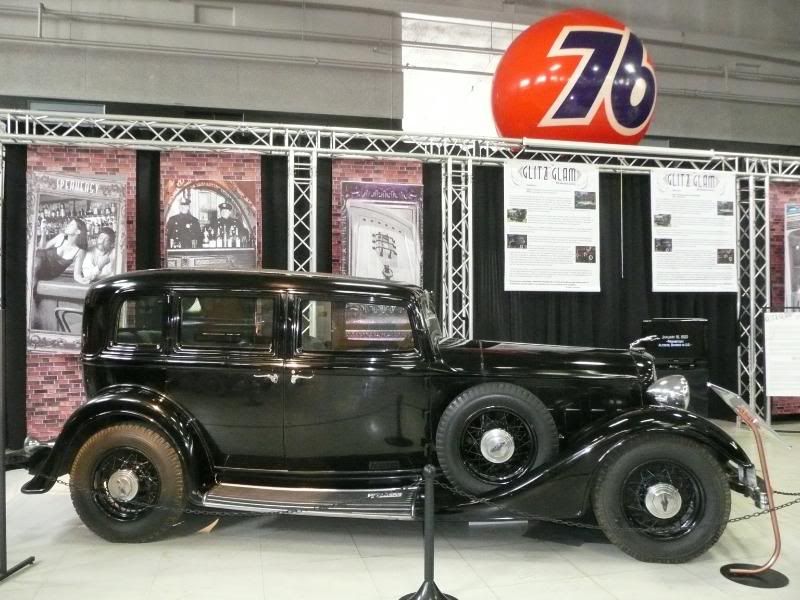 Four Packards featured: 1936 Packard 1400 Straight Eight, the 1937 Packard 120C Touring Sedan, the 1936 Packard 1405 Convertible Sedan and the 1946 Packard Clipper Sedan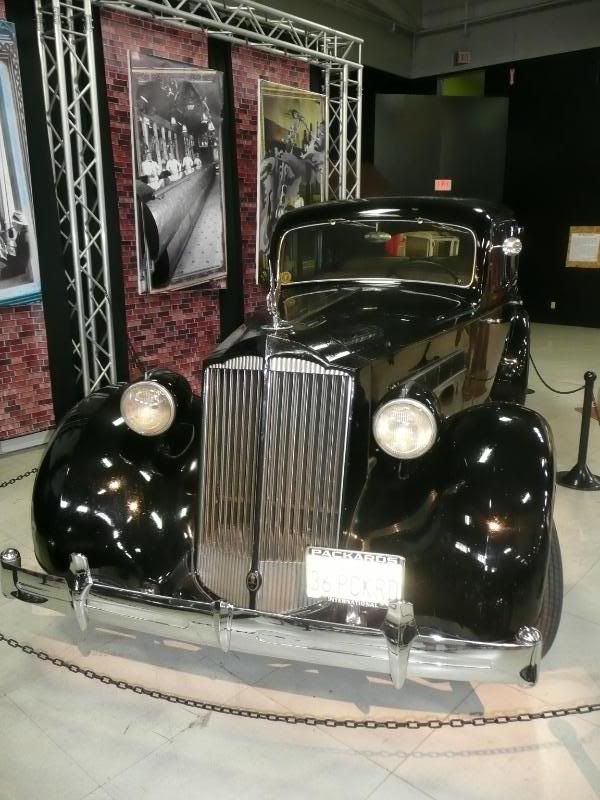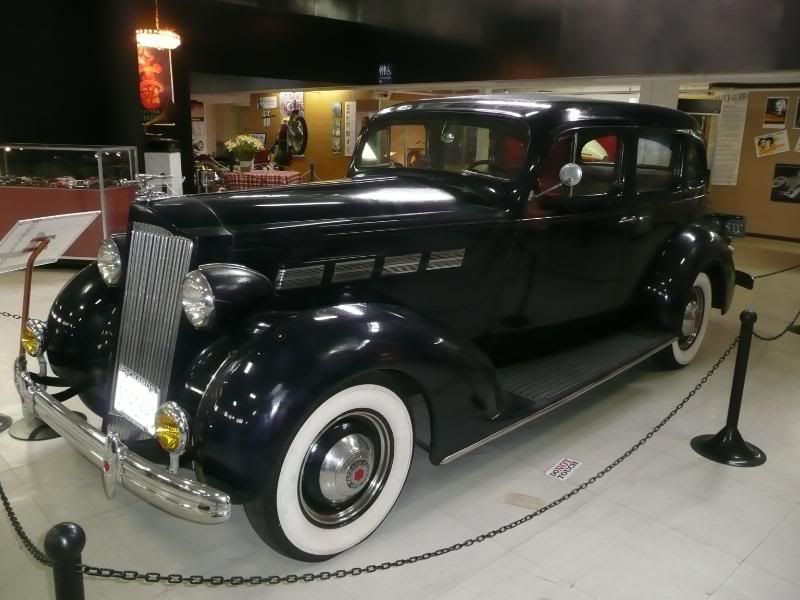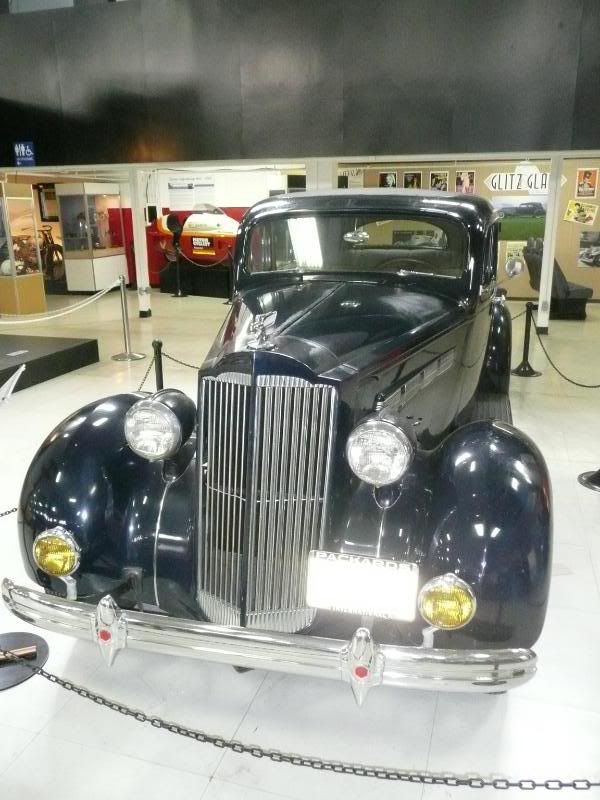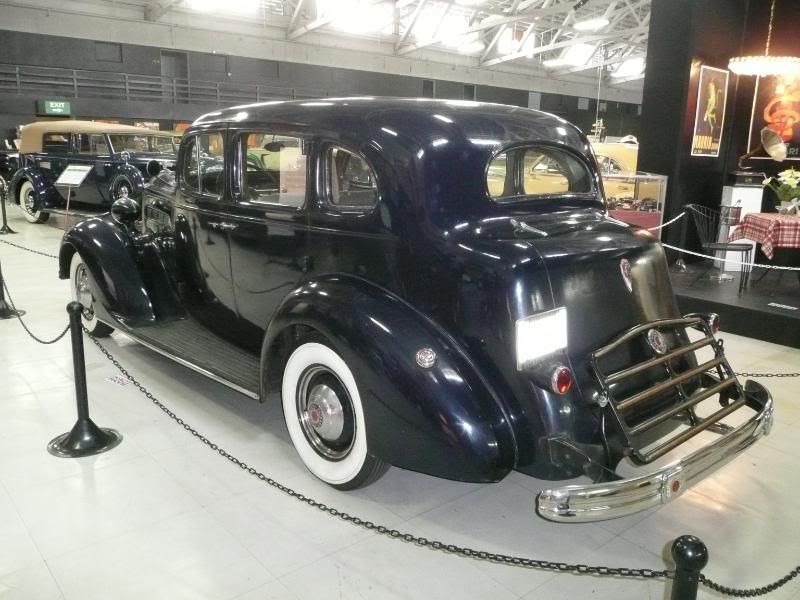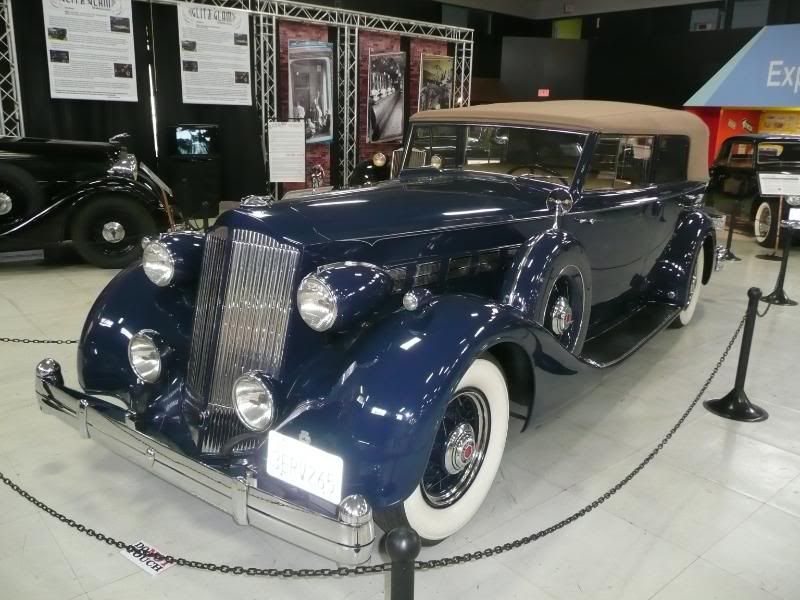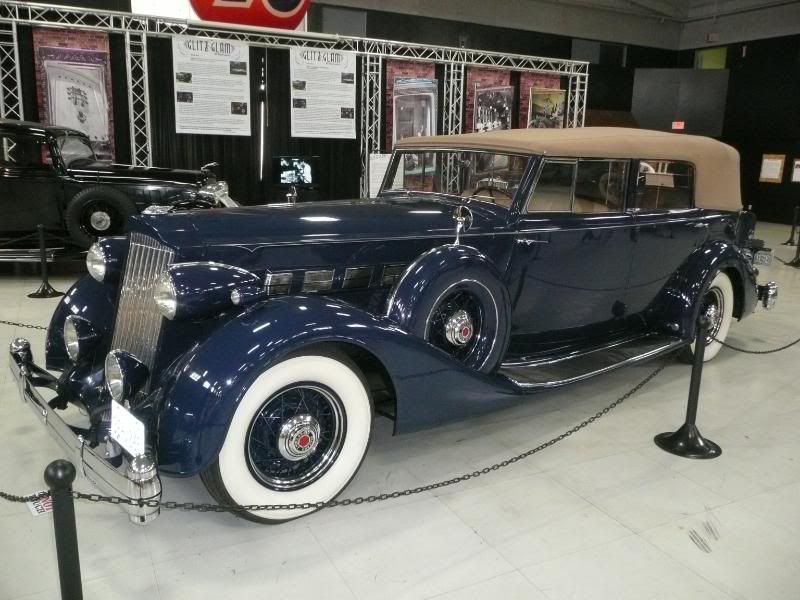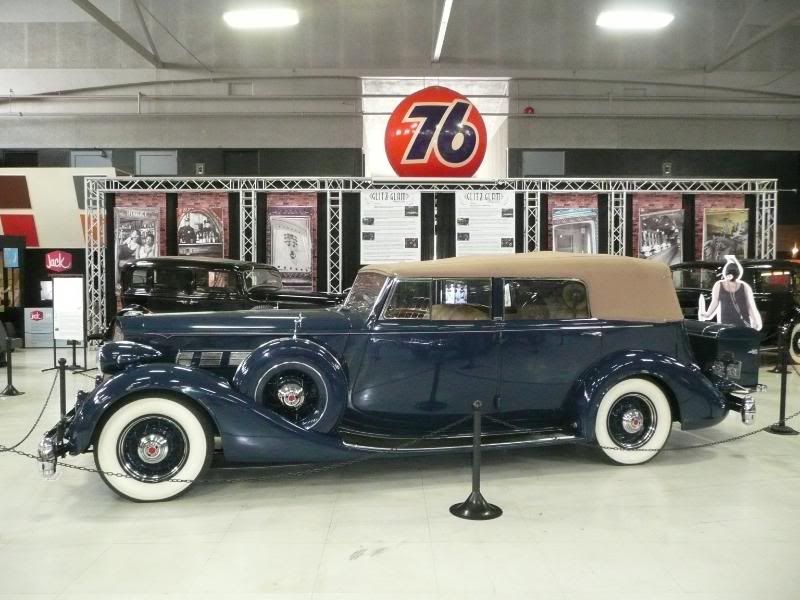 "PERMANENT" EXHIBITS
This 1909 International Harvester Model A AutoWagon was designed as a true multi-purpose vehicle, as with its high ground clearance it was capable of being taken up the fields, and with its roomy body, of hauling goods around, as well as conveying the family to church on a Sunday.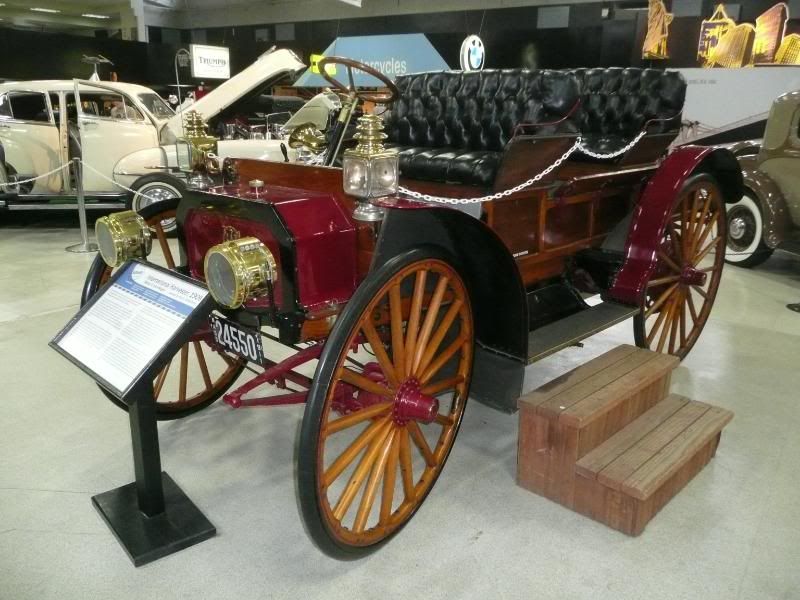 1932 Ford Roadster
This is probably the most impressive exhibit, in many ways. It is a 1947 Cadillac. The owner, Louie Mattar then spent 7 years and $75,000 so he could undertake his ultimate ambition, which was to drive it non-stop from San Diego to New York. Non-stop really does mean just that. A team of 3 drivers, taking 5 hr shifts each behind the wheel covered the 6320 miles between 20th and 27th September 1952, setting an endurance world record. To be able to do this, all sorts of ingenious modifications were carried out to the car. The trailer holds 230 gallons of fuel, 15 gallons of oil and 30 gallons of water, and there is an automatic cat walk along the side of the car for re-fuelling. There were three occasions when the trailer had to be refuelled, and this was done from mobile trucks, still without stopping. The car held a further 50 gallons of water, and had a mobile drinking fountain, a shower, the means to cook food, a toilet, and even an iron. It was possible to refill the radiator and change the oil while driving and there we modifications to the cooling systems for the engine, tyres, brakes and the hydromatics. Hydraulic jacks allowed tyres to be changed while still driving (!), and there was cockpit access to coils, condensors, generators and four fuel pumps. Following the success of the 1952 trip, an even more ambitious journey was undertaken in 1954, from Anchorage, Alaska to Mexico City, a distance of 7842 miles, and this took 18 days. Incredible!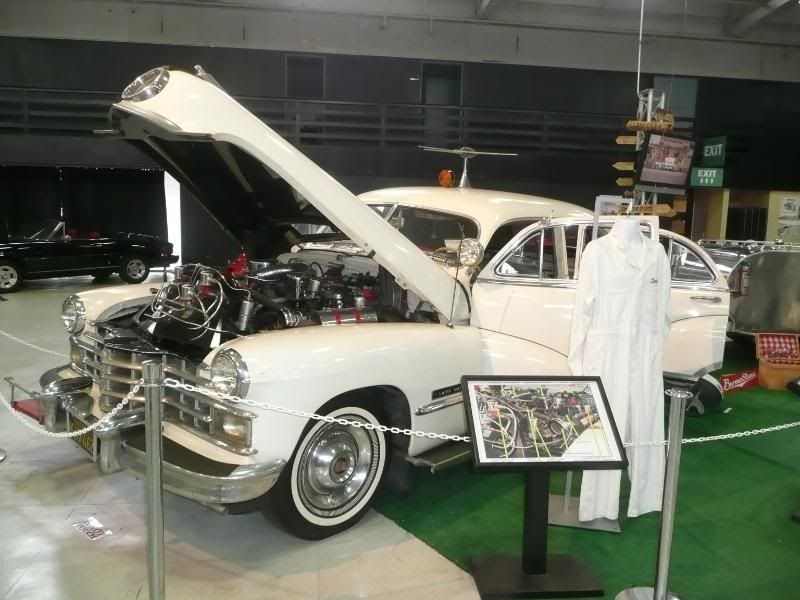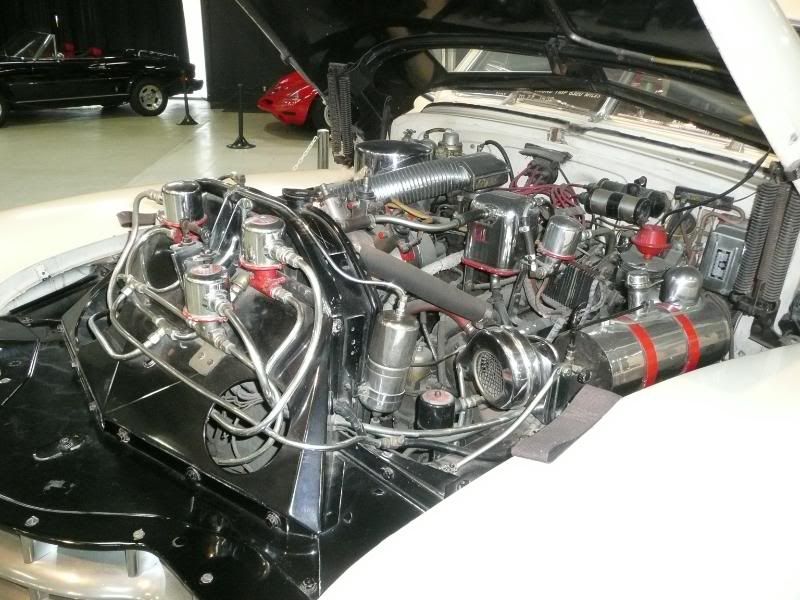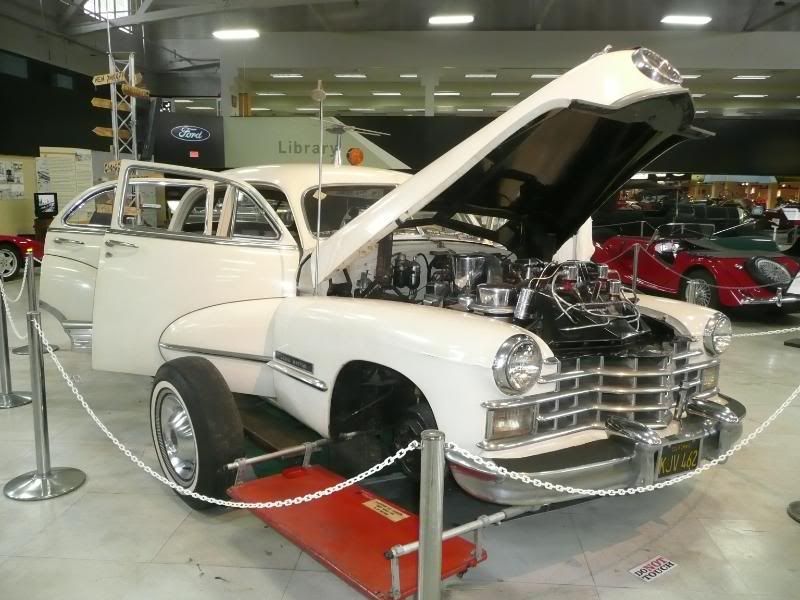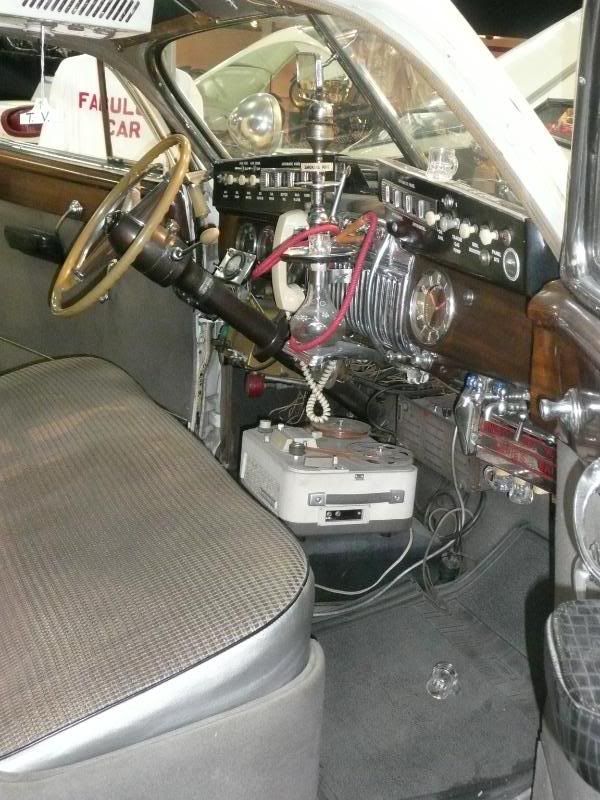 1953 Jaguar XK120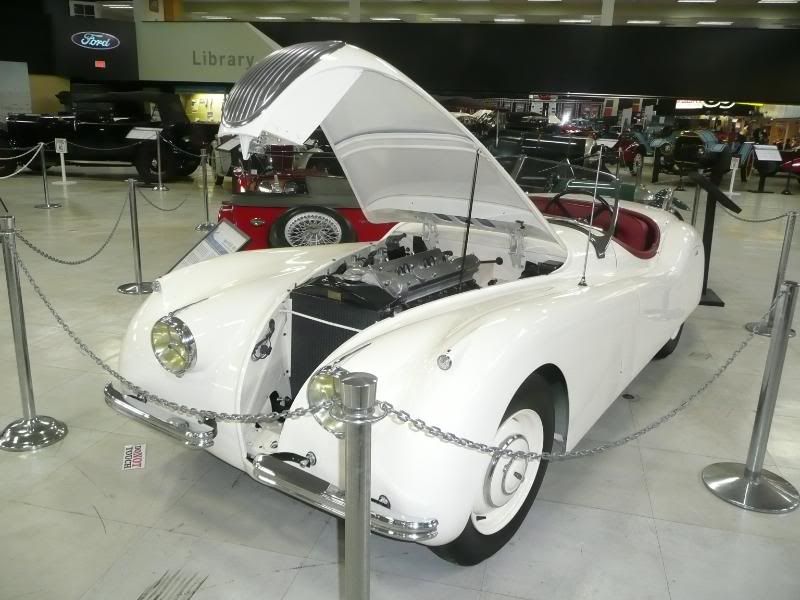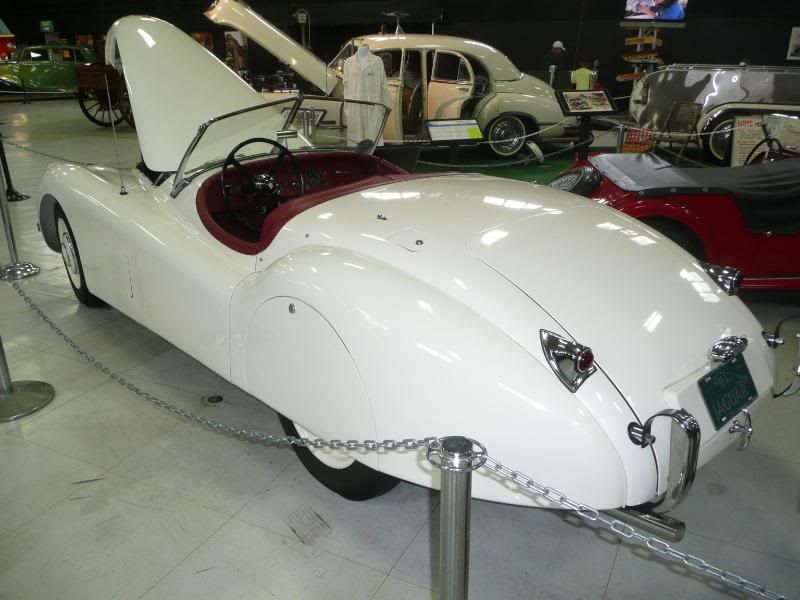 There were a couple of Morgans, a 1932 Super Sports and a 1967 Plus Four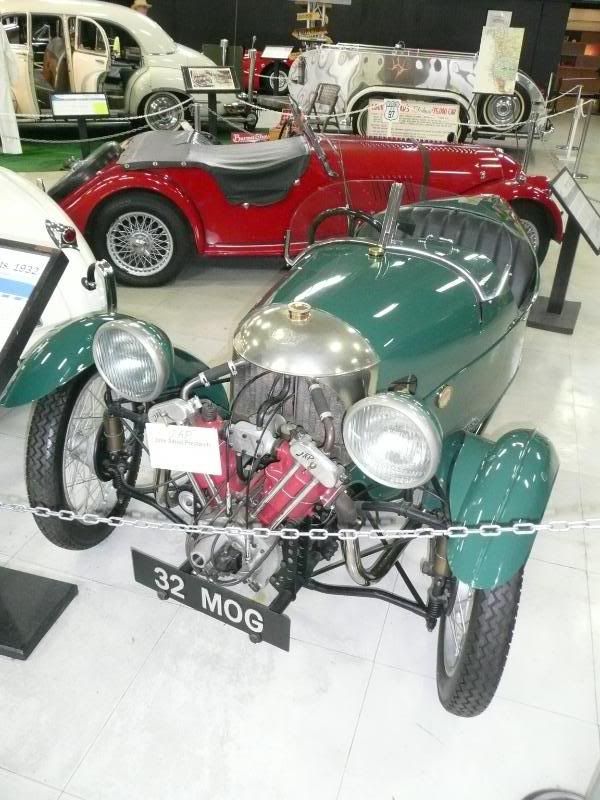 1909 Cadillac Model 30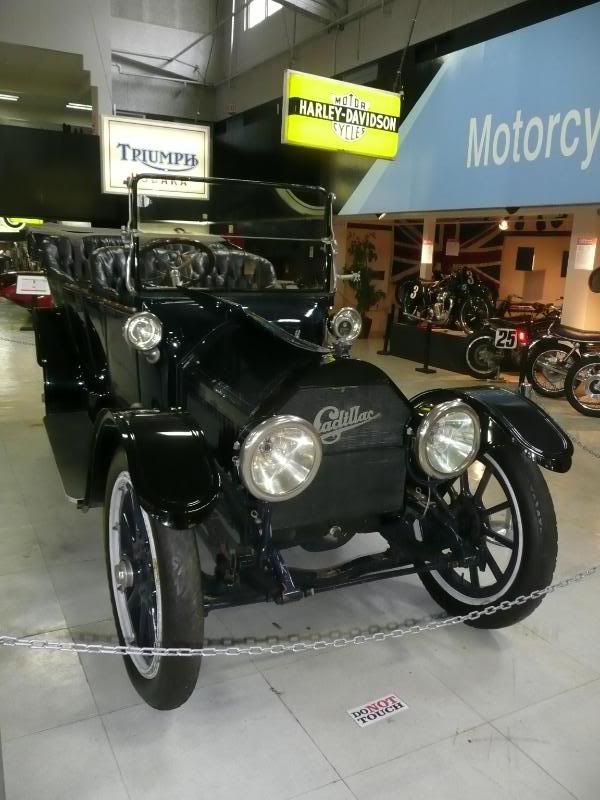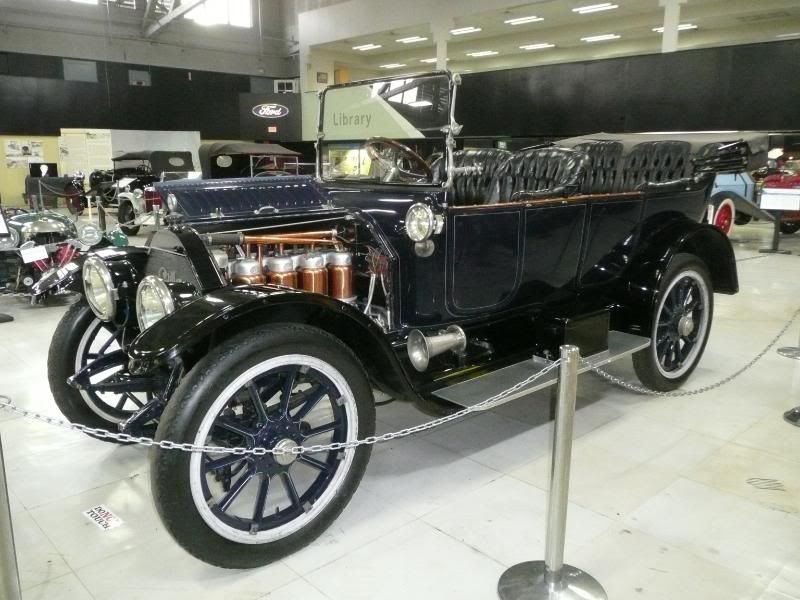 Another highlight for me was to see one of the famous 1948 Tucker Torpedo cars. This is car number 19.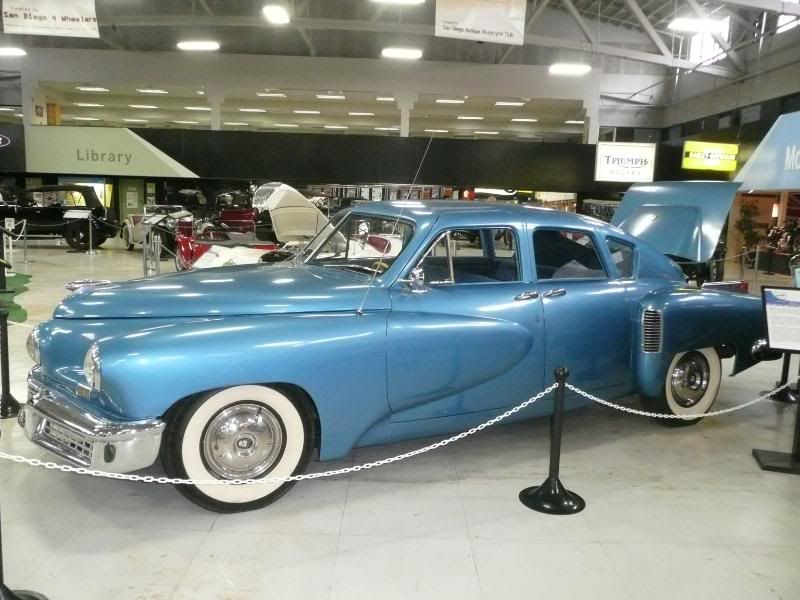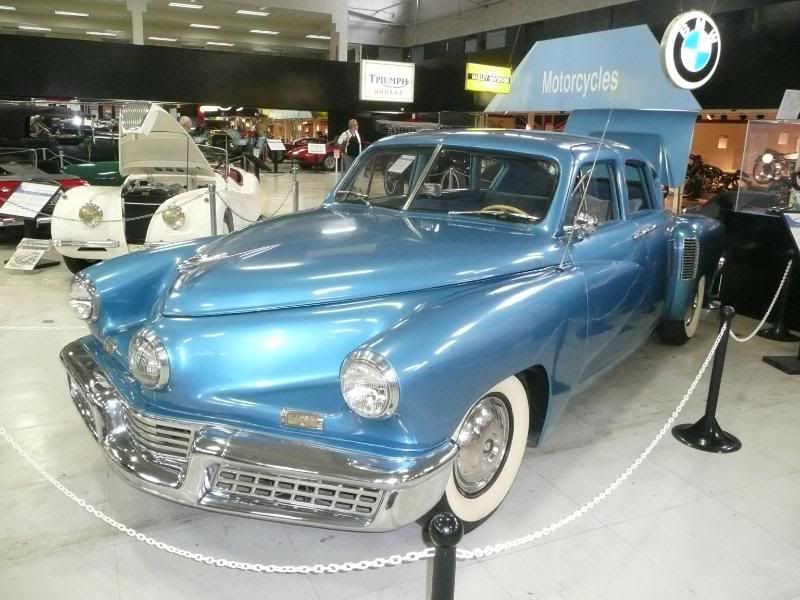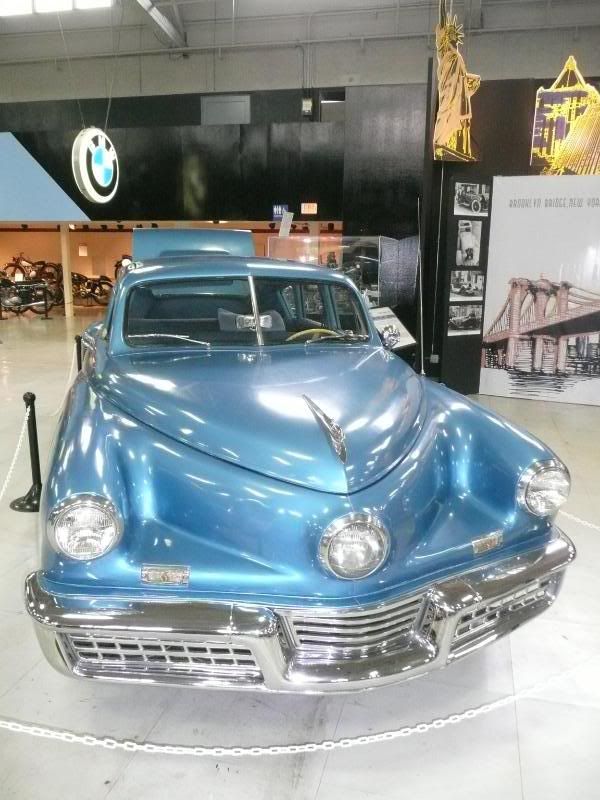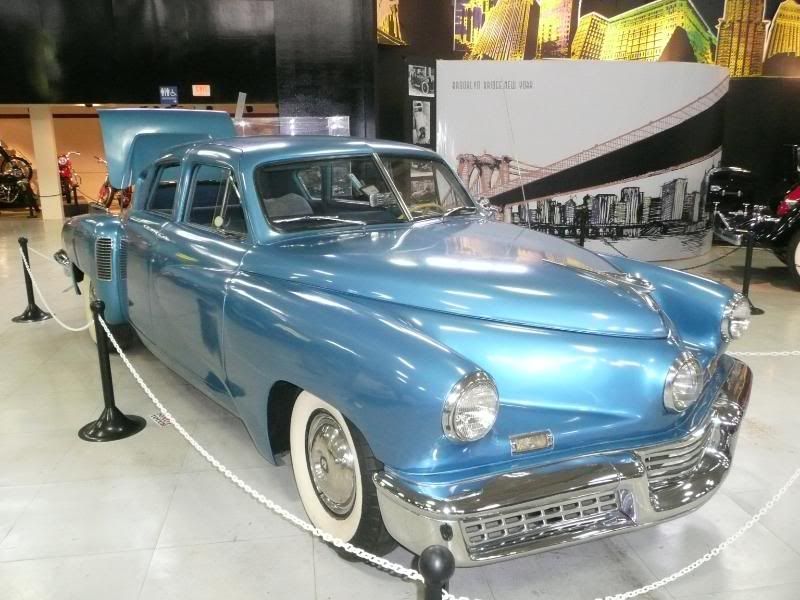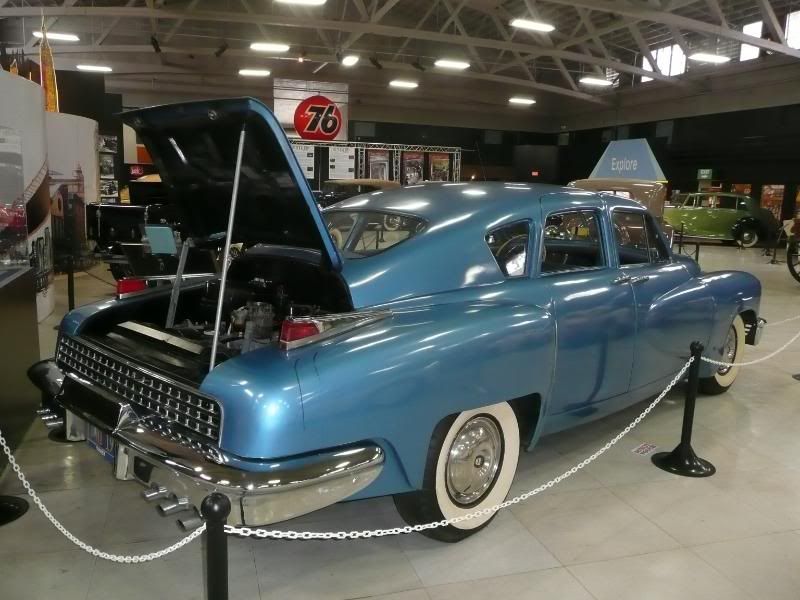 In a display of classic British sports cars, there were these:
1925 Bentley 3 litre Red Label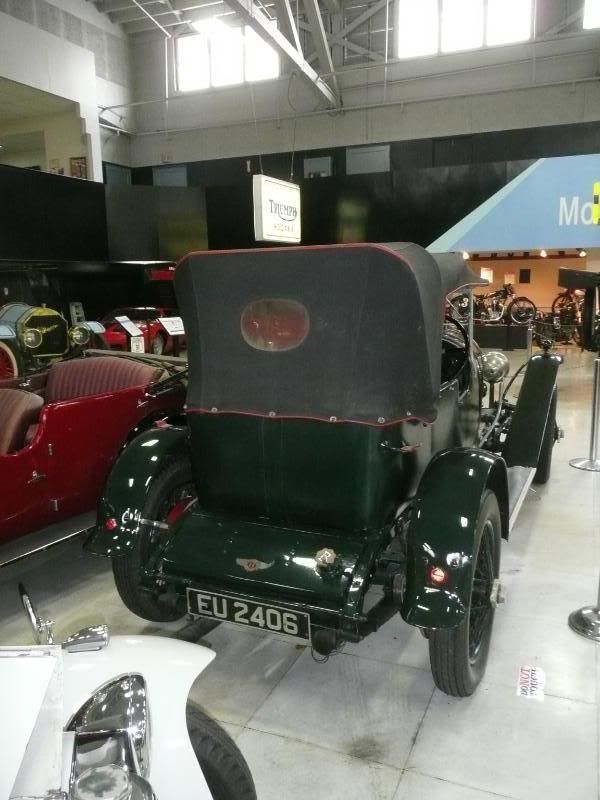 1949 MG TC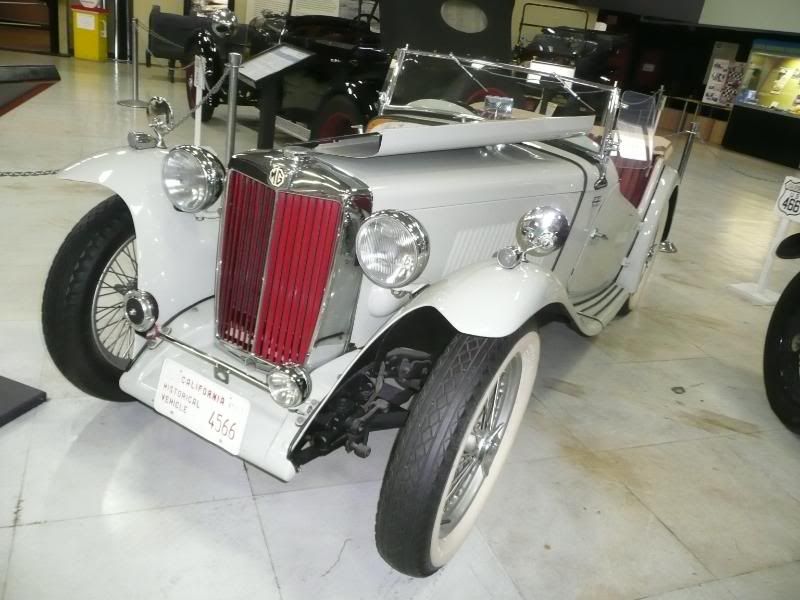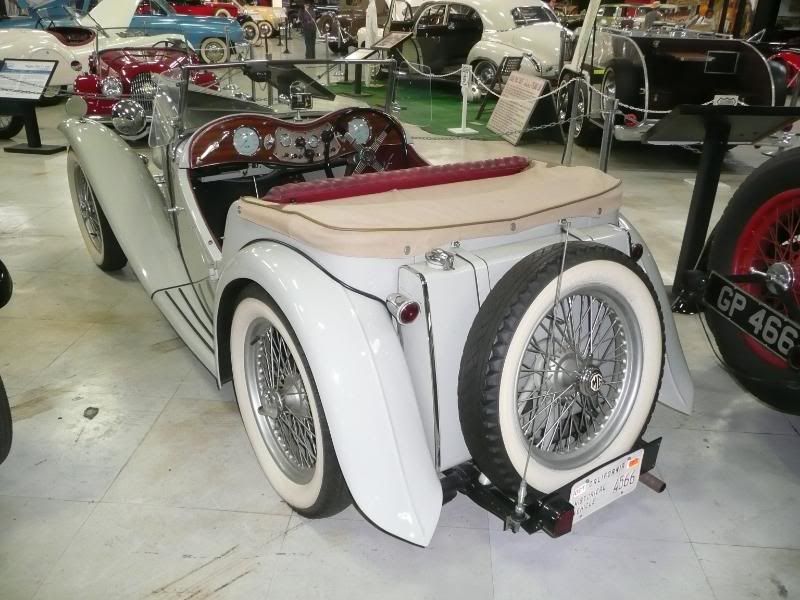 1932 Riley Nine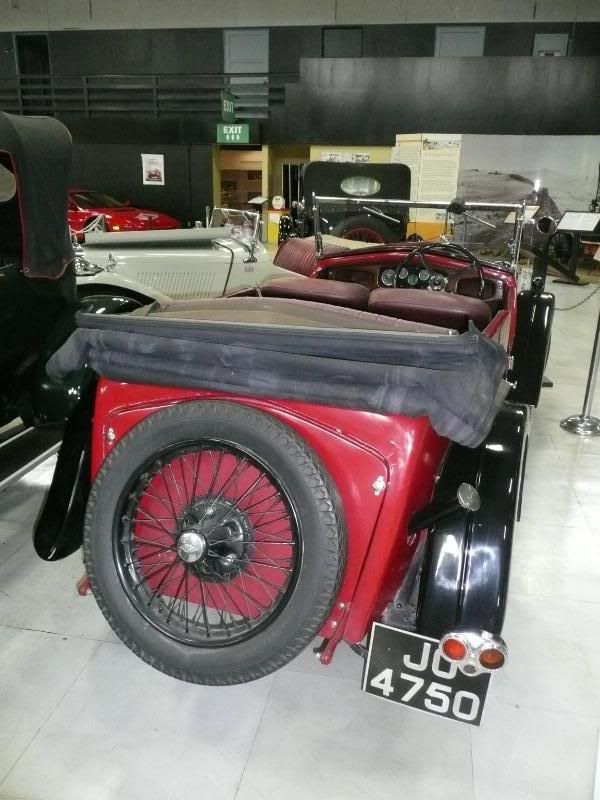 1931 Lagonda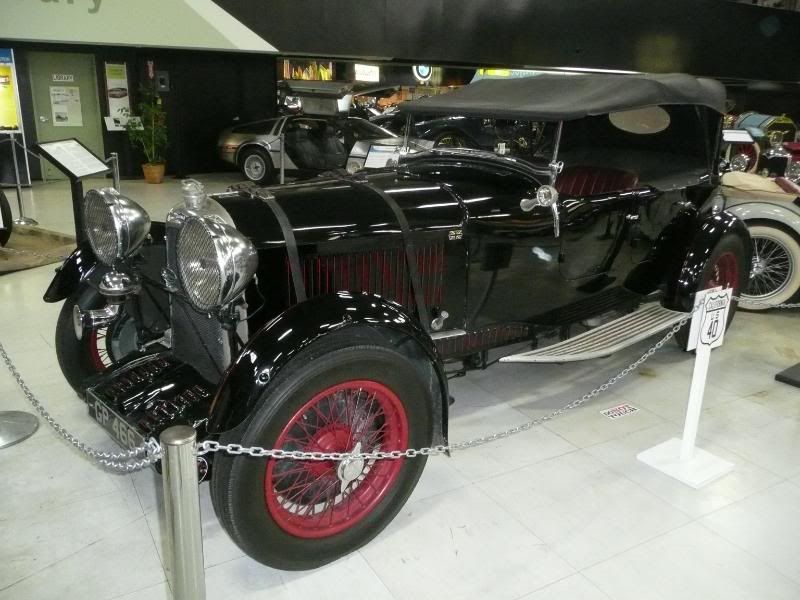 The early days of motoring were represented by these:
1912 Pathfinder Model E Cruiser
1911 Ford Model T Speedster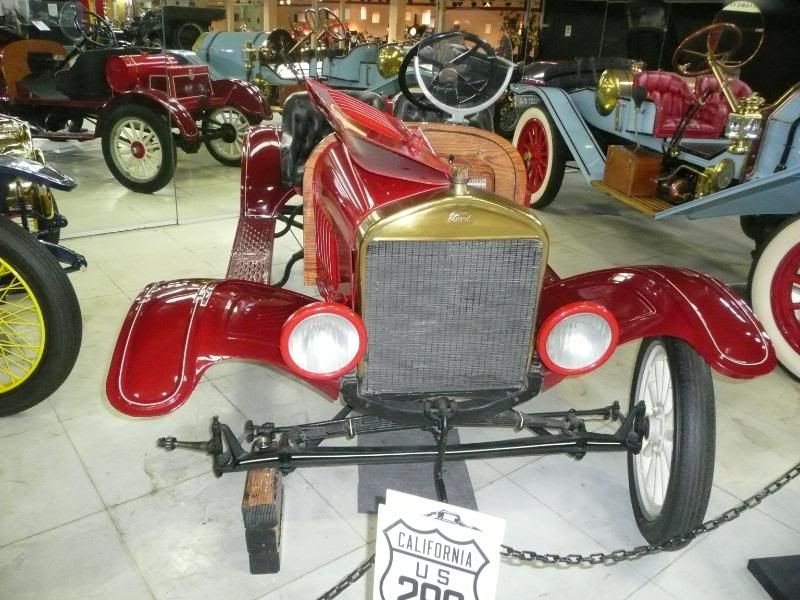 1913 Pierce Arrow Raceabout Model 4855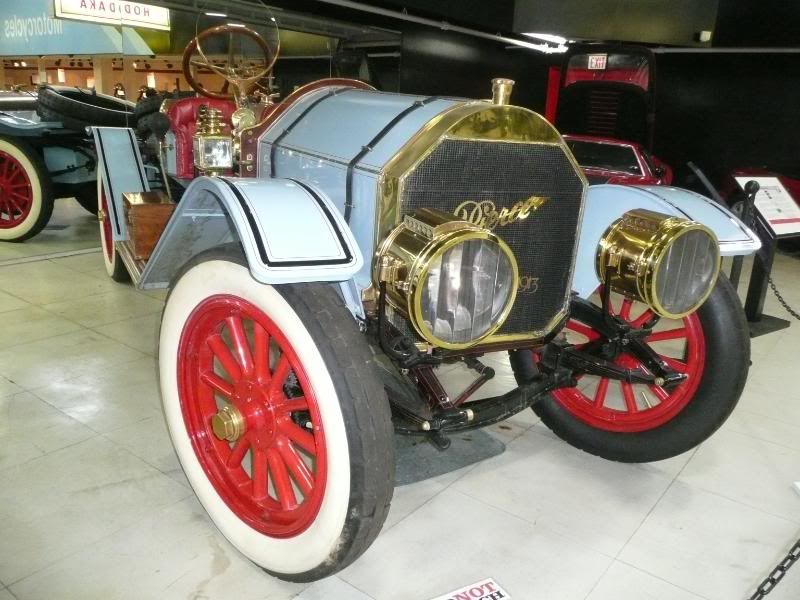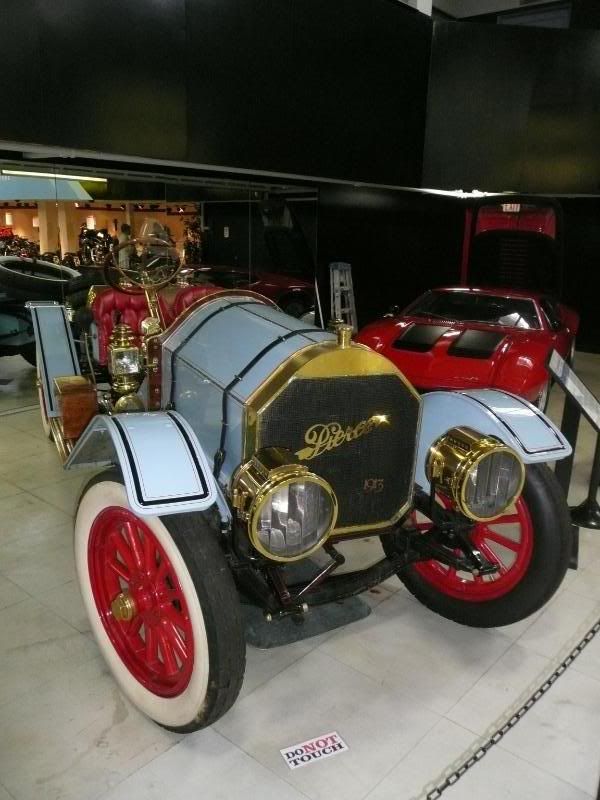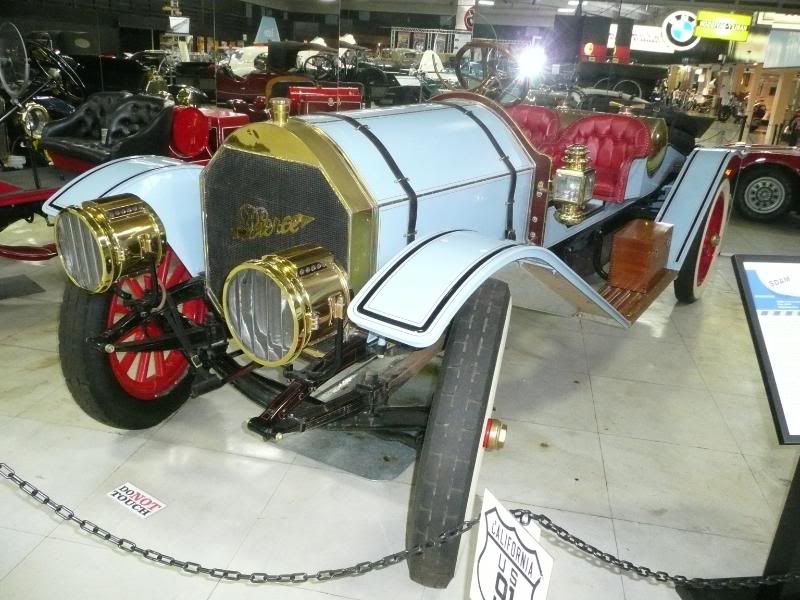 This 1909 Ford Model T is an early car from the long production run. It is also shown on a recreation of a part of the Plank Road. This was created following a contest between the cities of Los Angeles and San Diego to find the fastest route to Phoenix Arizona. The San Diego team won, but the most direct route, to Yuma involved traversing some sound dunes, and following the contest, a road was created out of a vast number of wooden planks which were nailed together. This did not prove all that durable, and in the mid 1920s engineers figured out that in fact the sands did not move much and that they could build a tarmac road instead. Nowadays, there is an interstate to get you there in about 4 hours!
The sports car display included some really interesting and desirable machines.
This 1981 DeLorean seemed to be attracting the most attention from other museum visitors. I kept hearing "Back to the Future" being said as people stood and marvelled at it.
The Miata (MX5) is now over 20 years old, and this is an early example.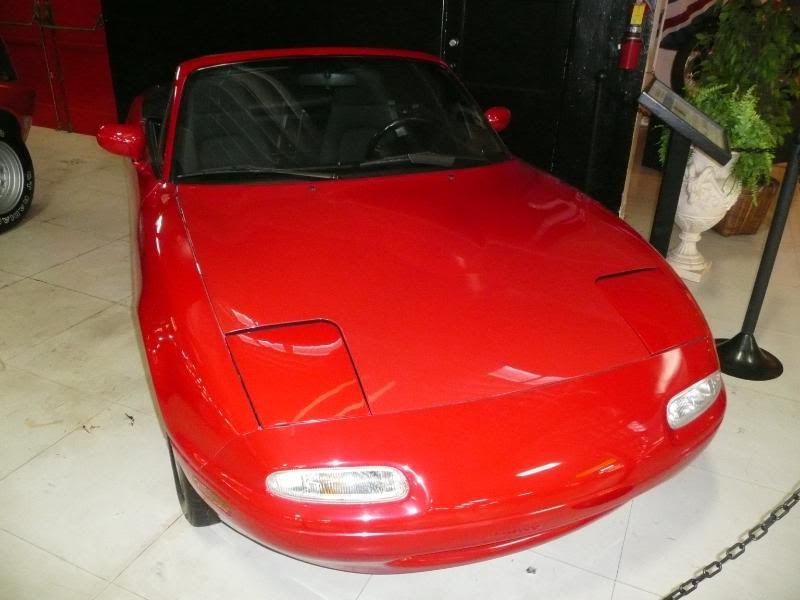 Dating from the same year is this 1990 Ferrari Testarossa.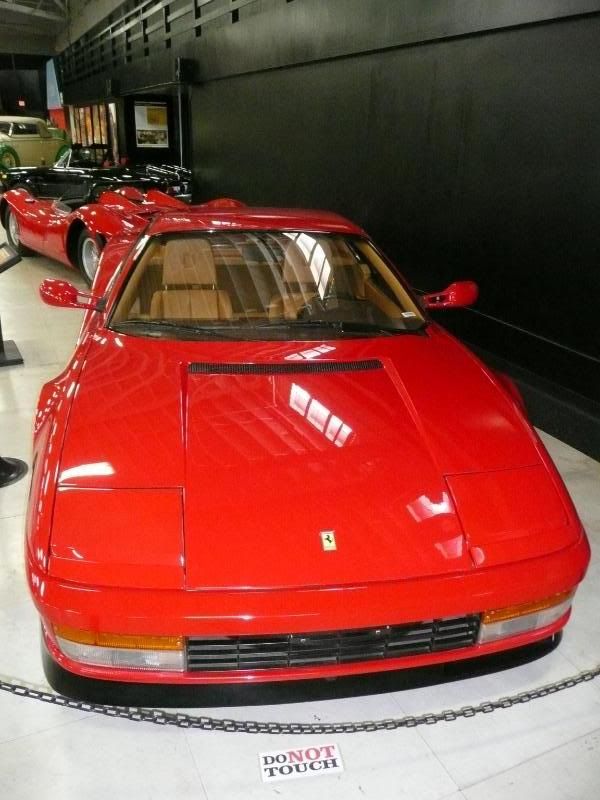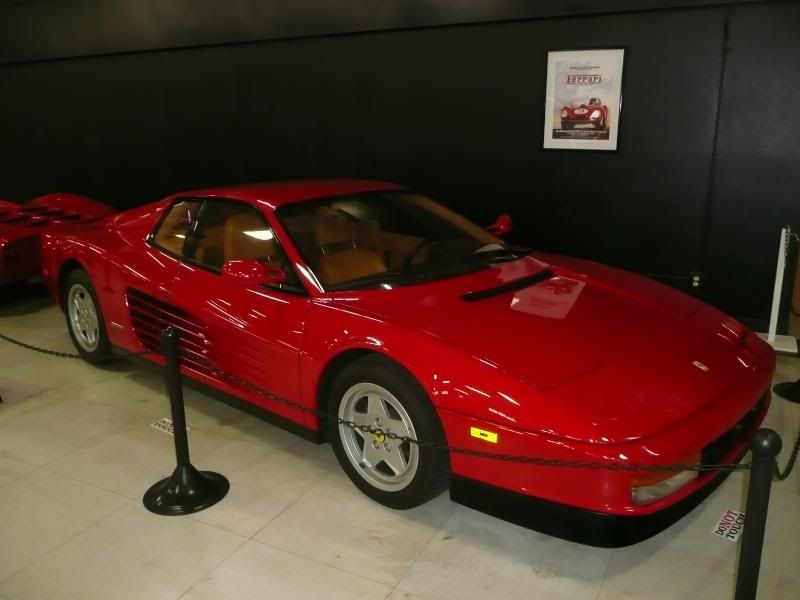 Older still is the 1977 Fiat 124 Spider which was recently given to the museum by its elderly owner.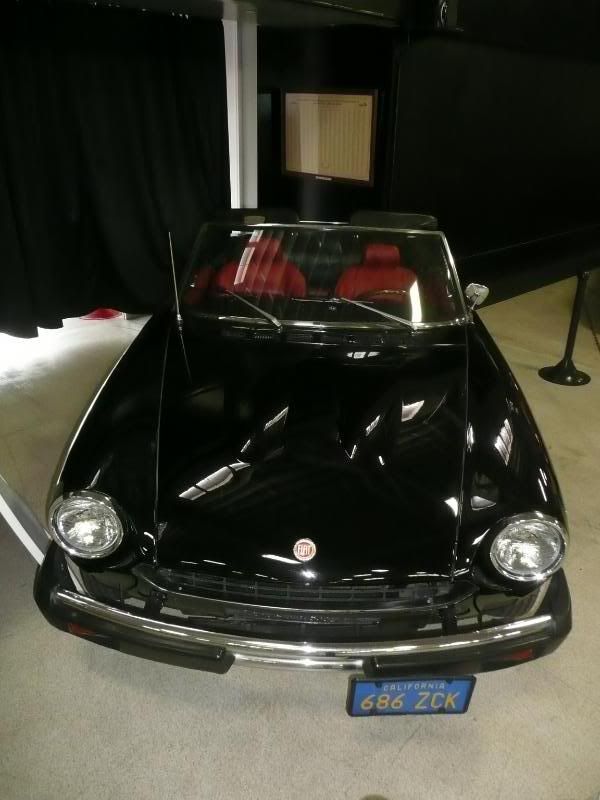 My two favourites of the whole museum were these:
A Bizzarrini 538. This is one of just 3 spider version of the car that were made. This is the only one to have a Lamborghini V12 engine, as the other two cars have Corvette V8s. Fabulous!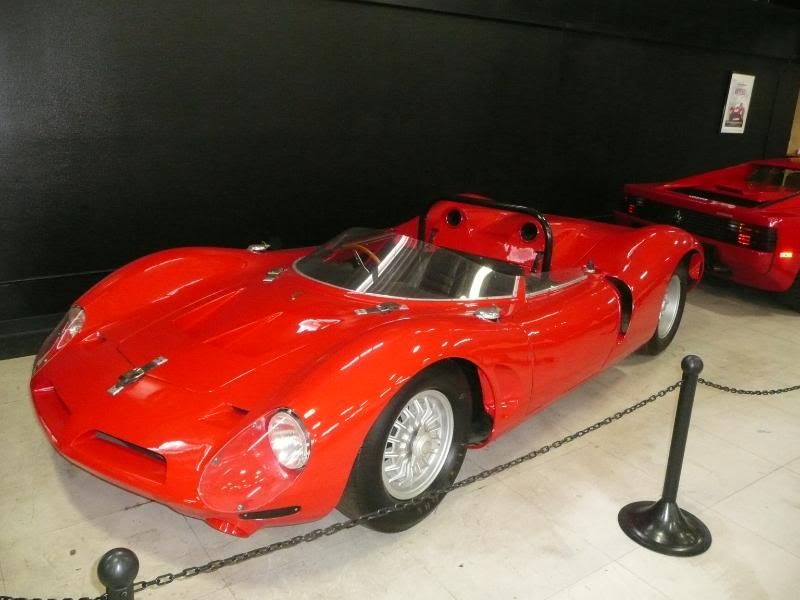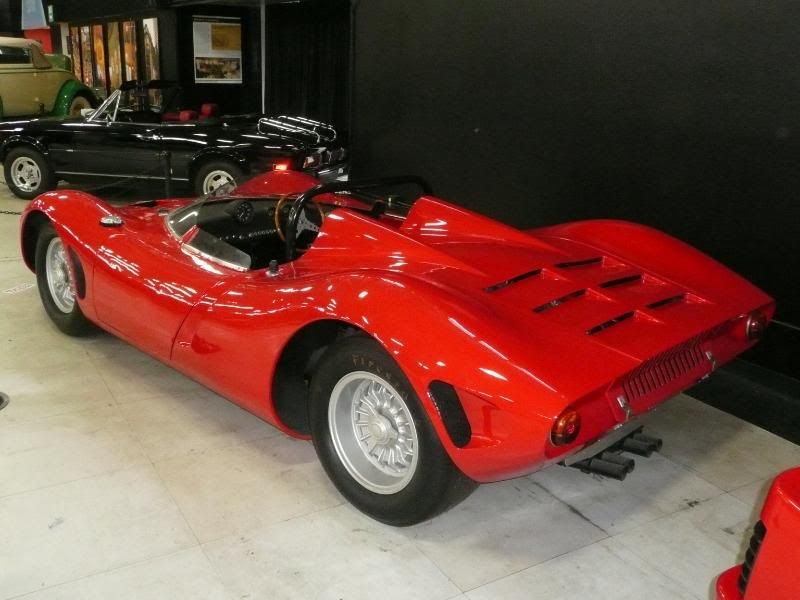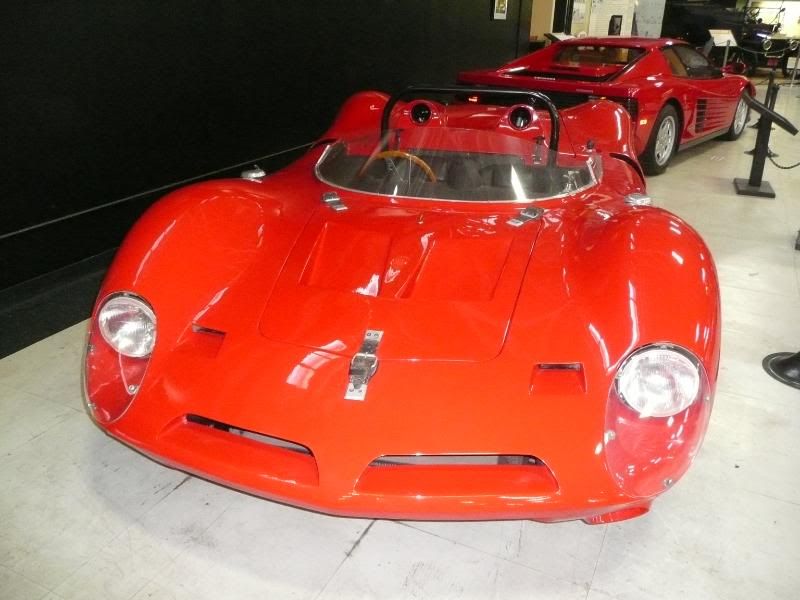 I also loved this, the 1970 AMX/3. Designed by Dick Teague who also gave us the AMC Gremlin and Pacer, this car was intended to rival the de Tomaso Pantera. With a potent mid engine, it was reckoned this car would do 160 mph, but economics got in the way and the program was aborted. Only 6 cars were built.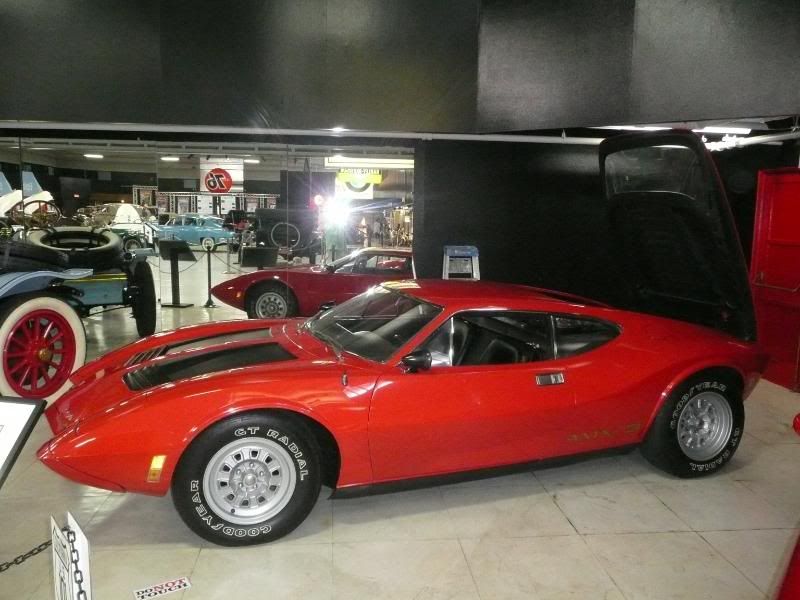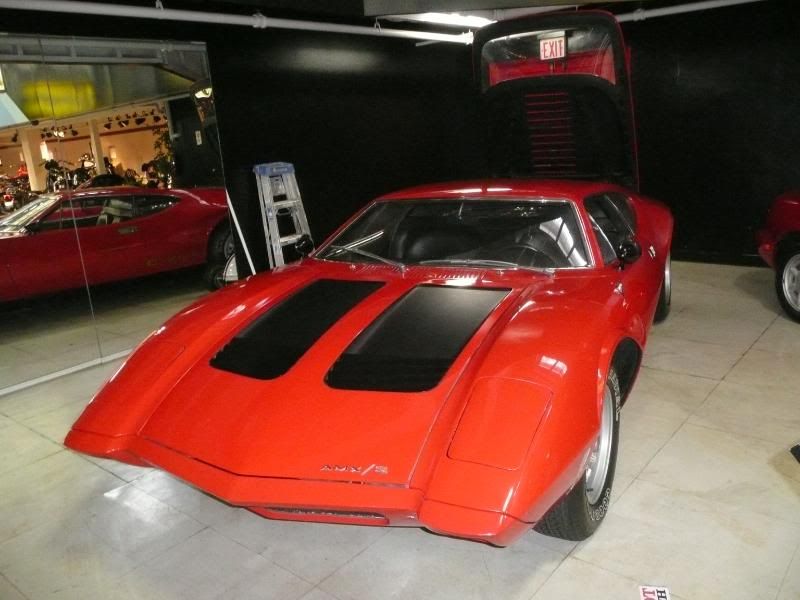 MOTOR-CYCLES
There is also a comprehensive display of motorcycles.
Indian Motorcycles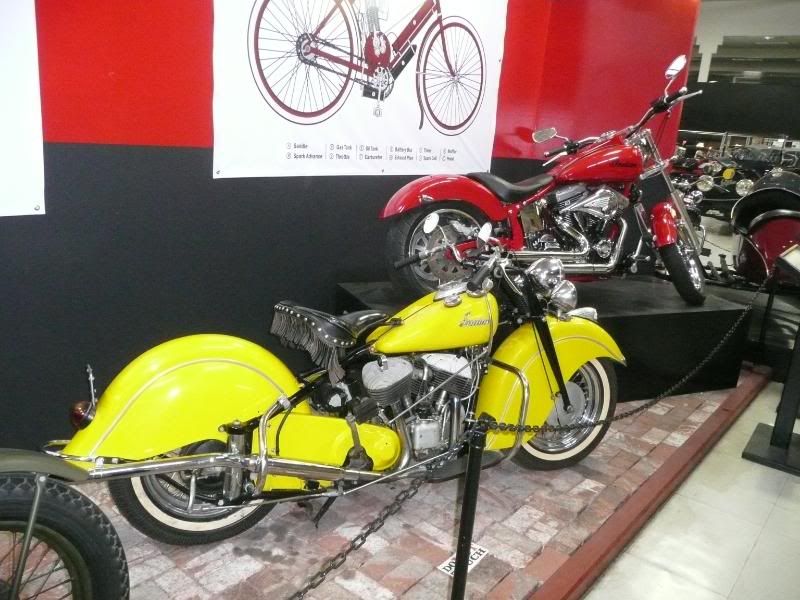 1928 Moto Guzzi
BMW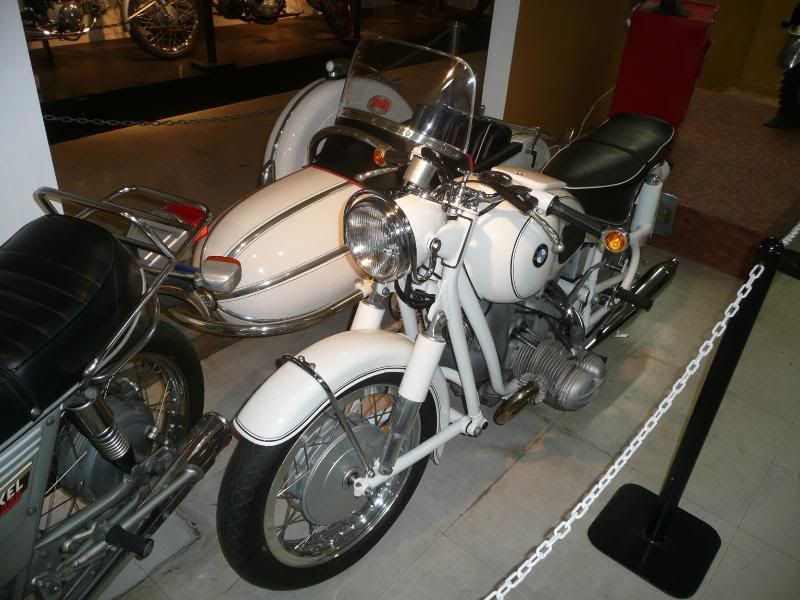 Something rather special from Suzuki in 1982
An couple of early Harley Davidsons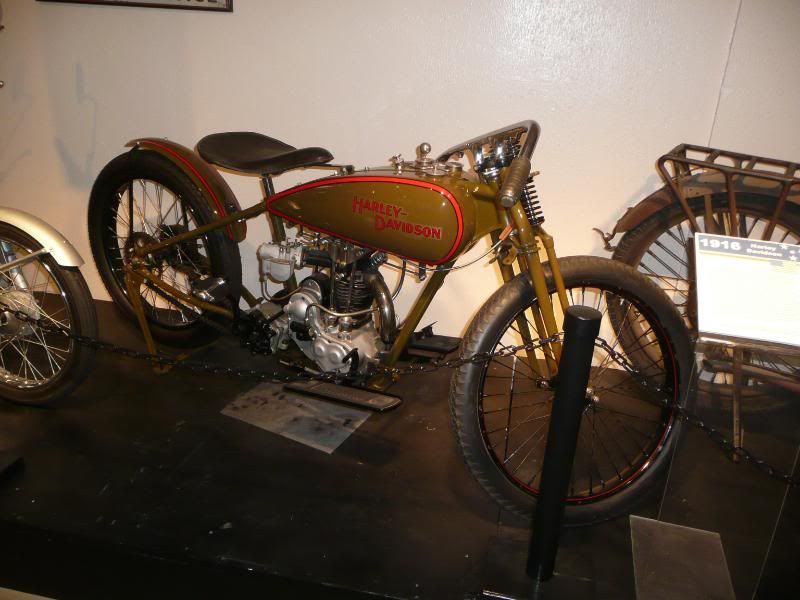 1949 Norton and 1951 Vincent
1958 Ariel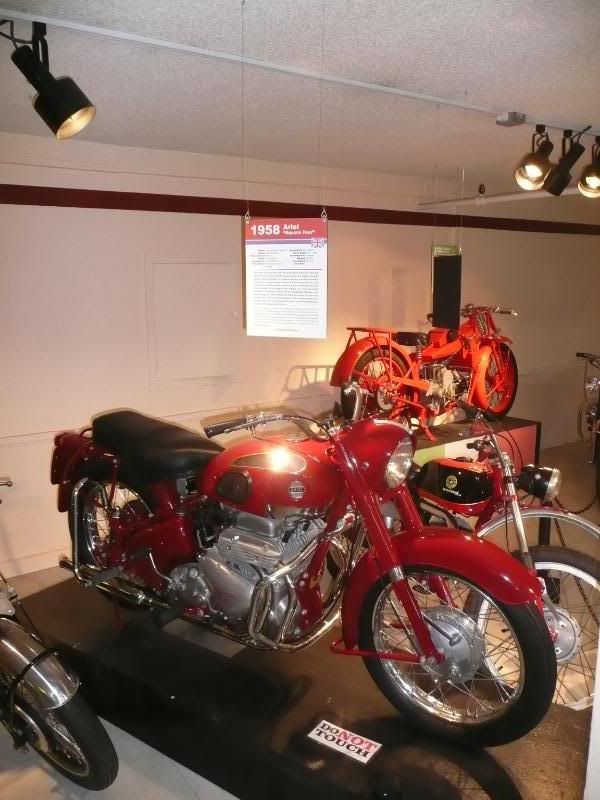 Triumph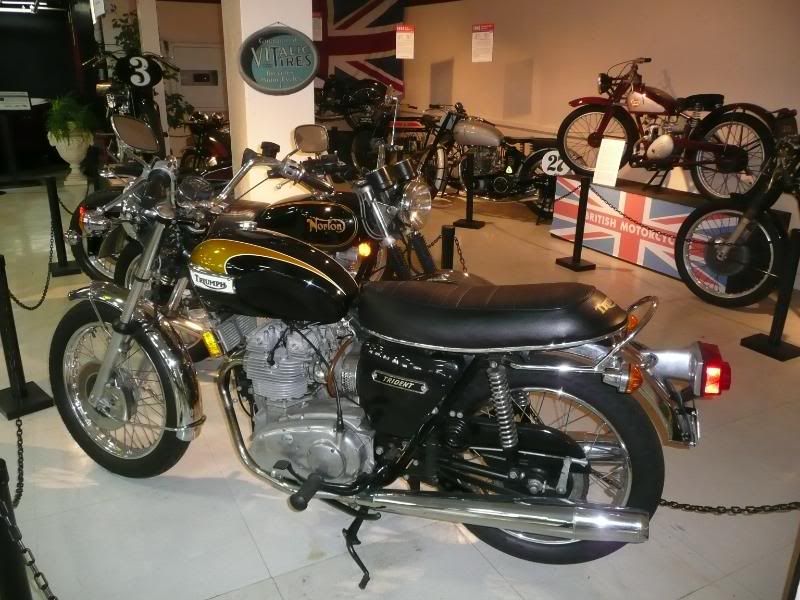 These pictures are from my previous visit to the museum in October 2007, and are presented as the original report that I wrote at the time did not survive the move of ISP provider in June 2009,  The special exhibition at that time focused on Cadillac, and there were a variety of cars from the 1903 Model A right up to current production cars. Some of the display cars from that exhibition I notice are also featured in the current "Glitz and Glam".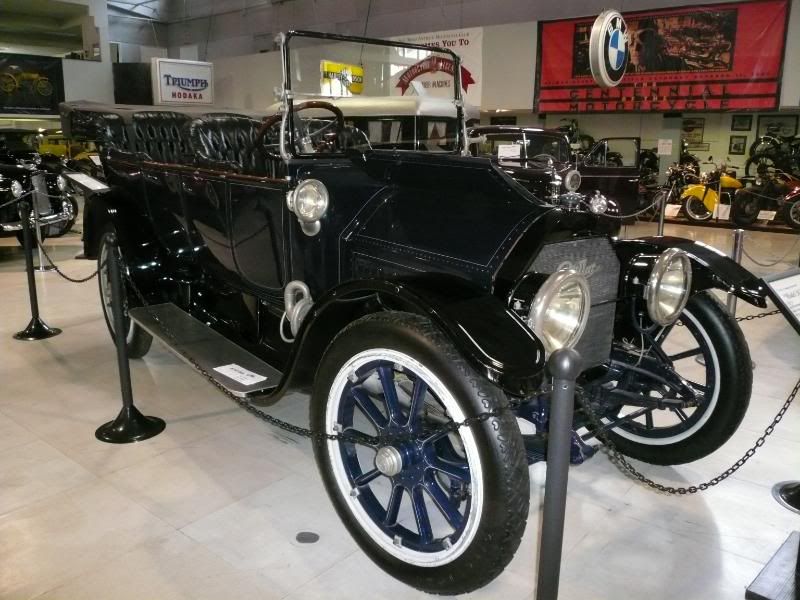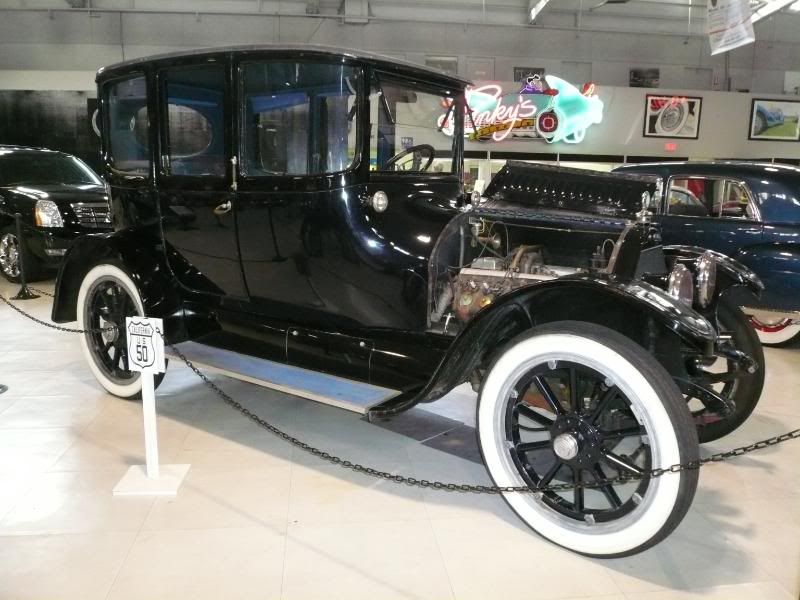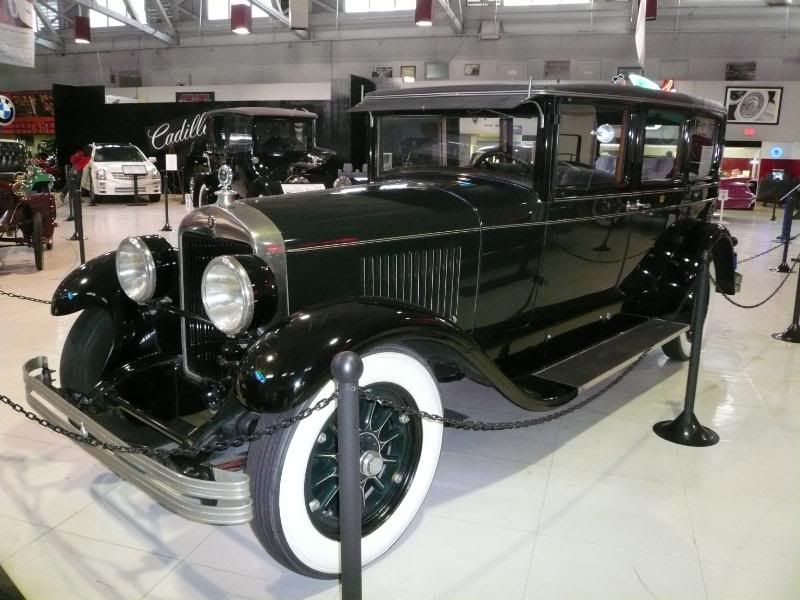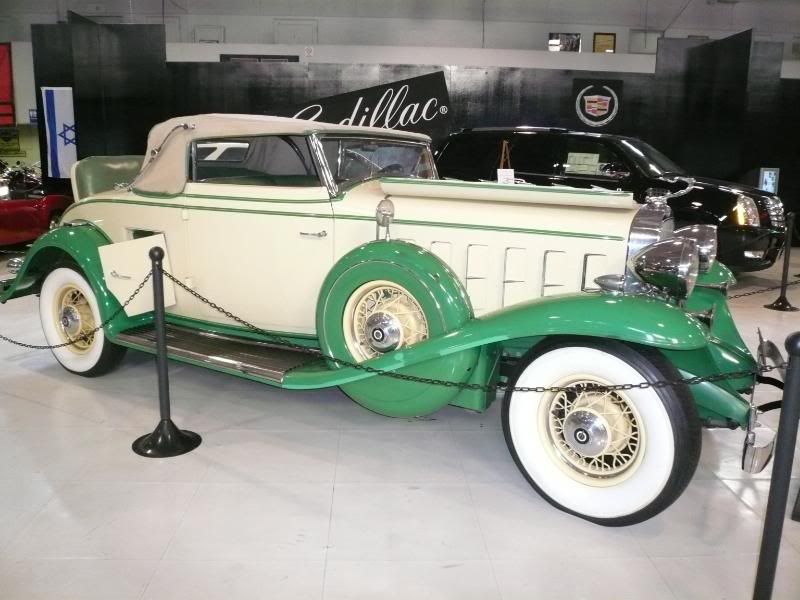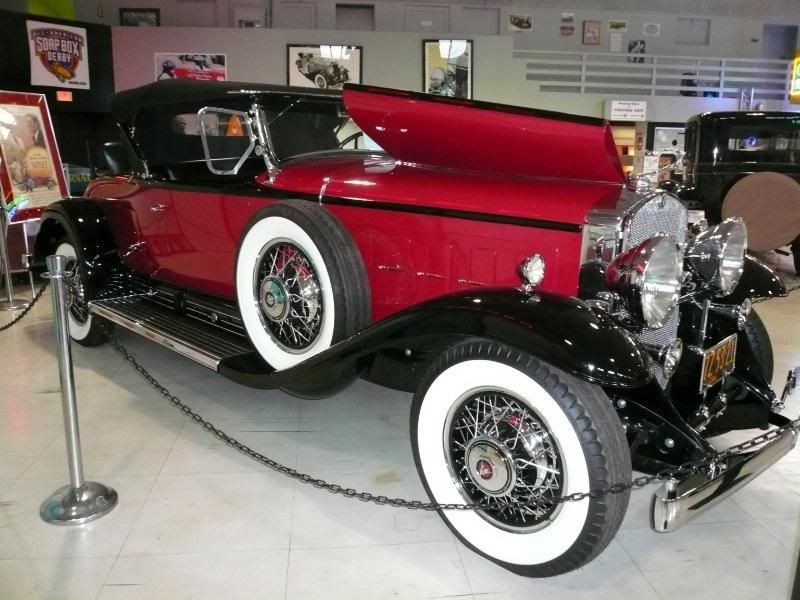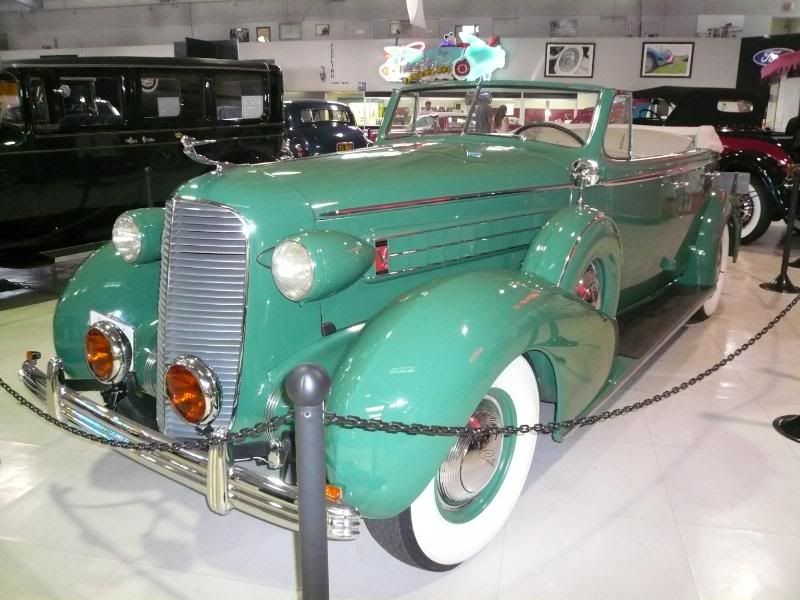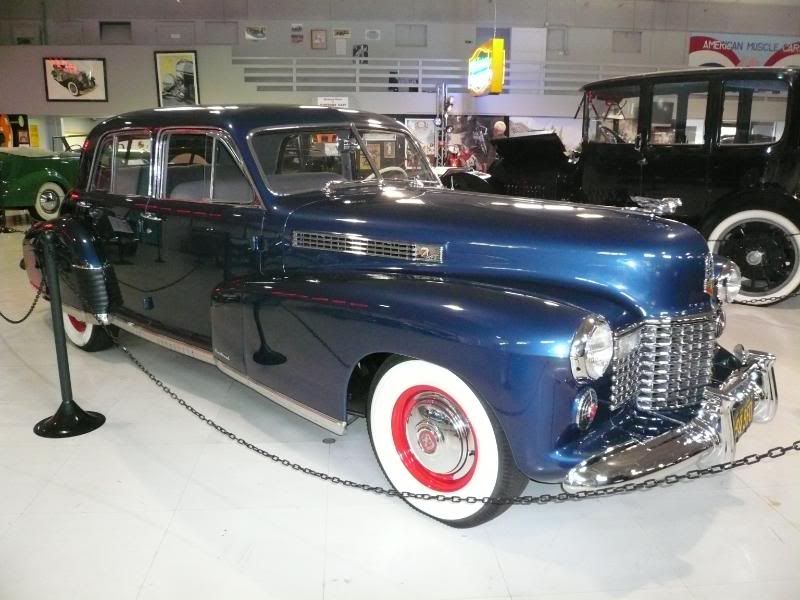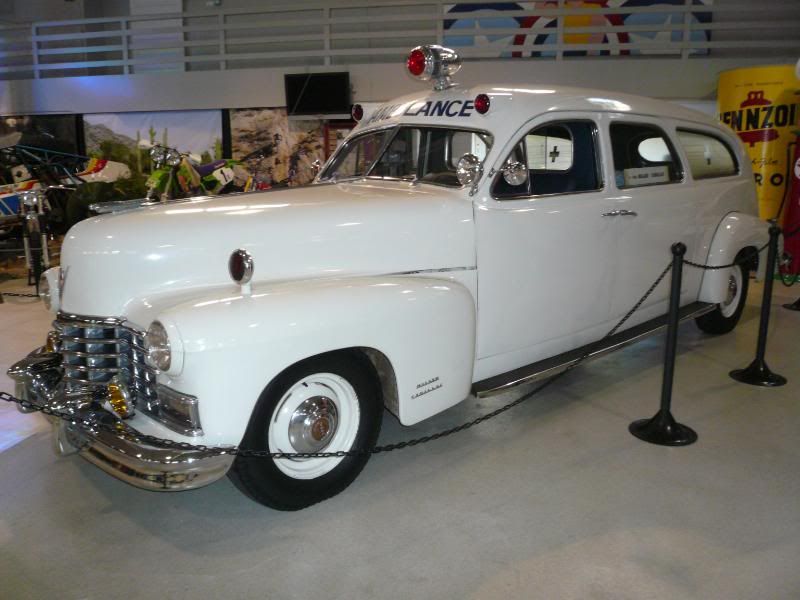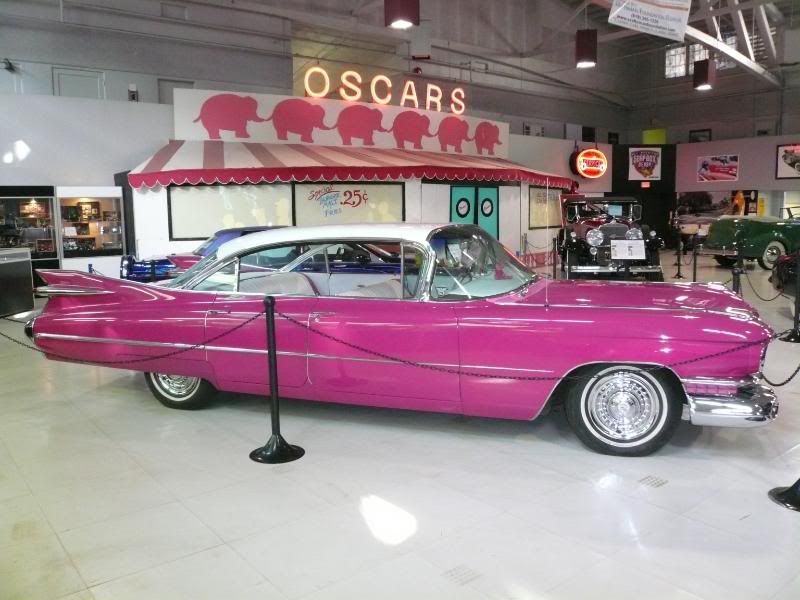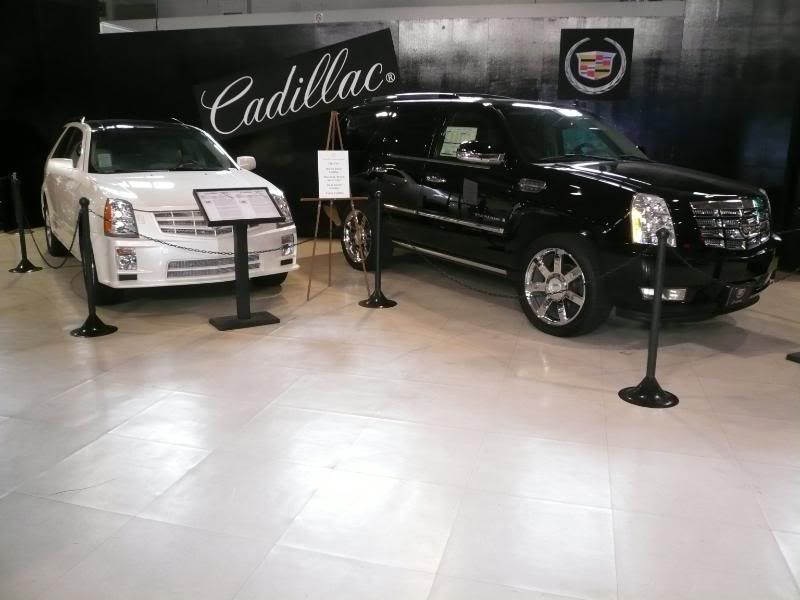 As if to prove the point, the cars in the permanent exhibition were in some cases the same as I found on this visit, and others were definitely different.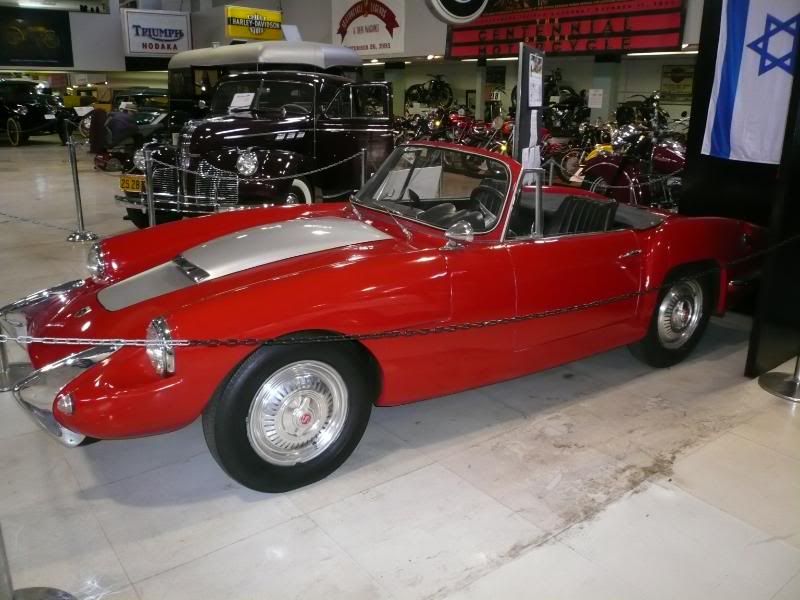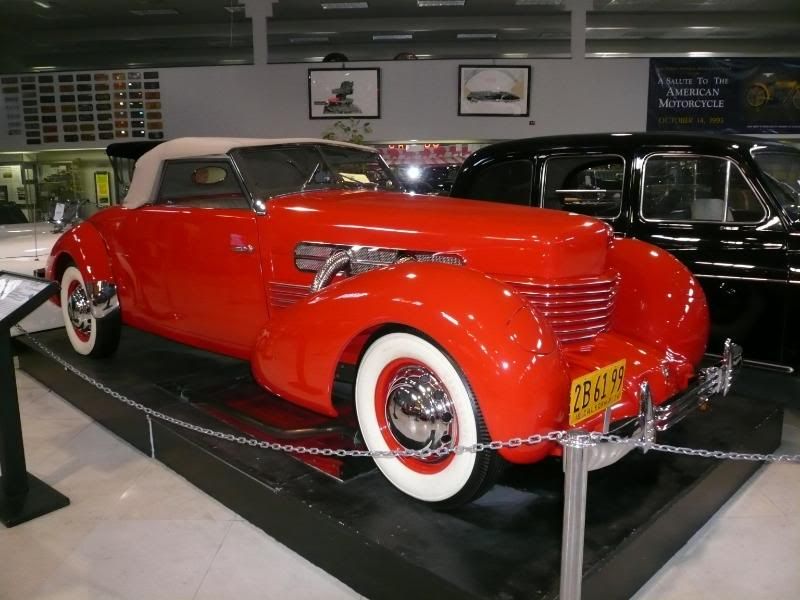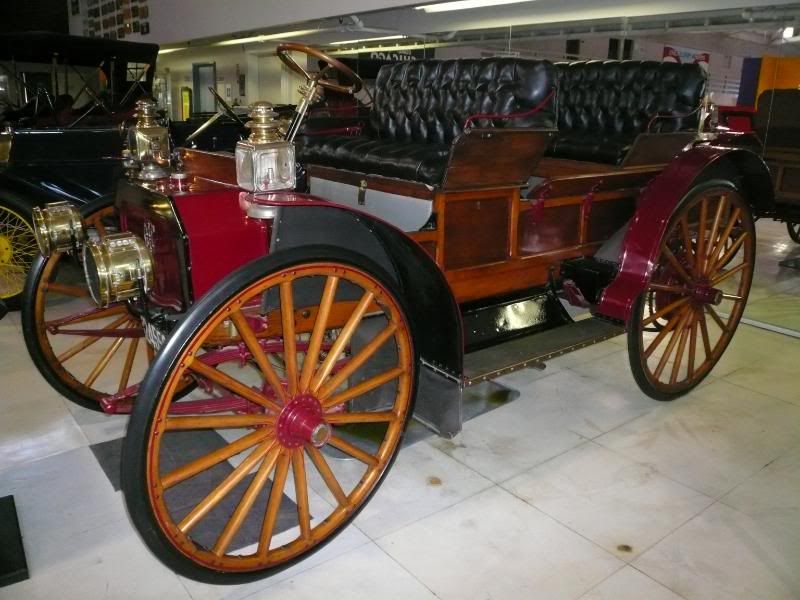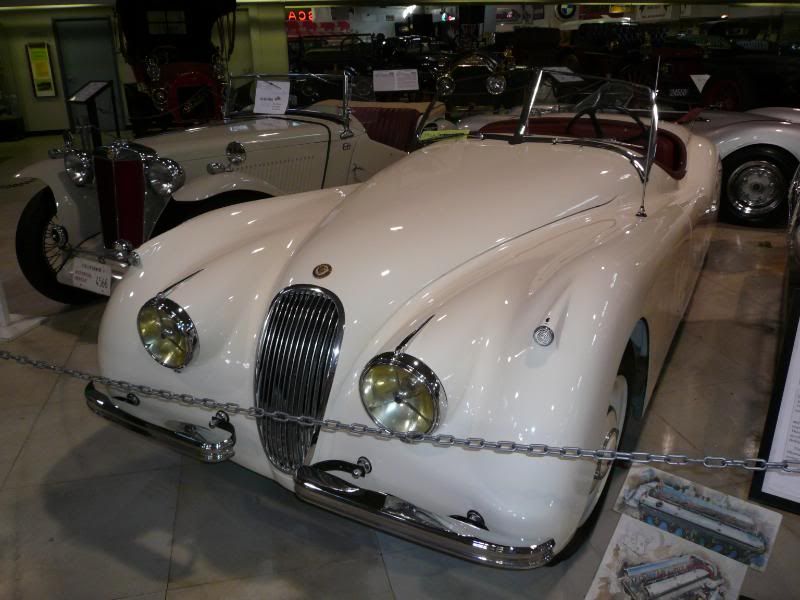 More information can be found at: http://www.sdautomuseum.org
2011-04-03 02:28:56