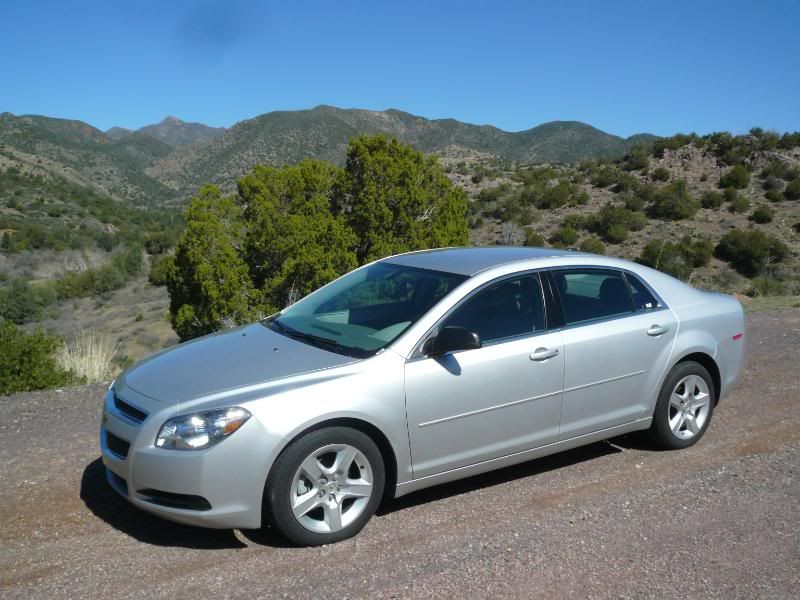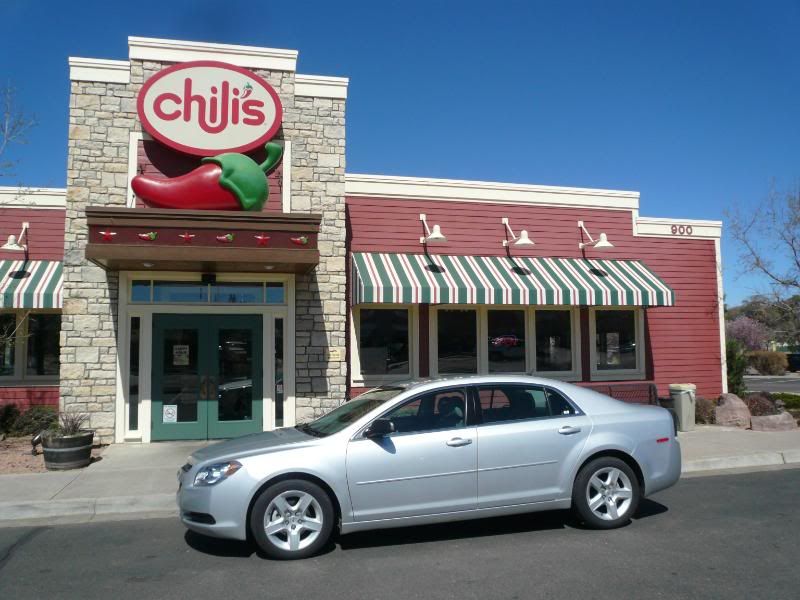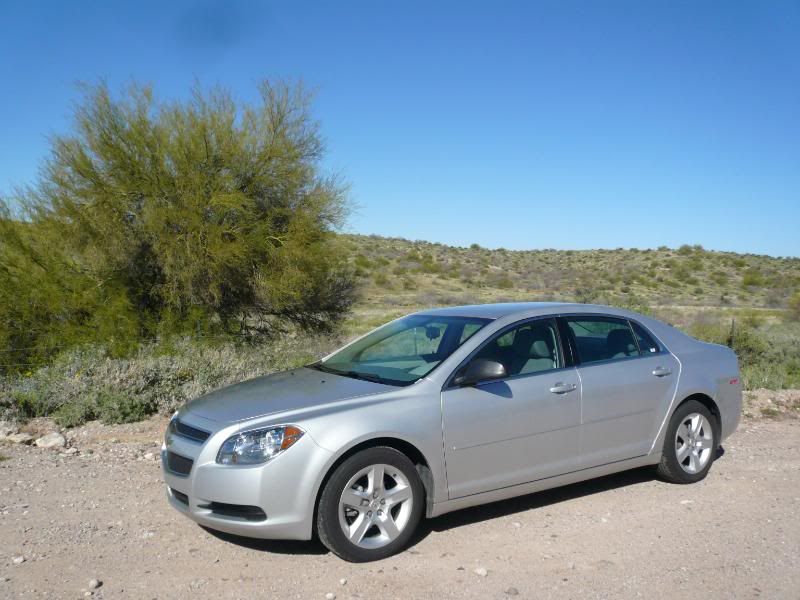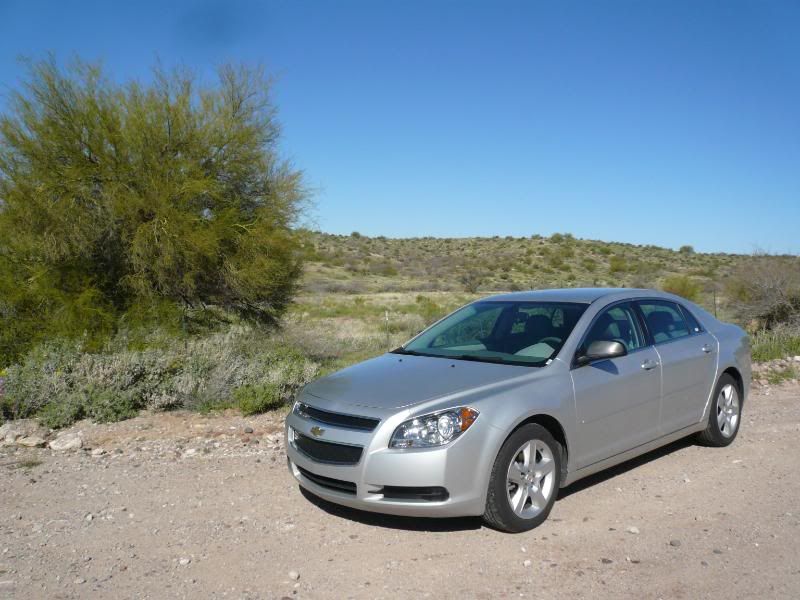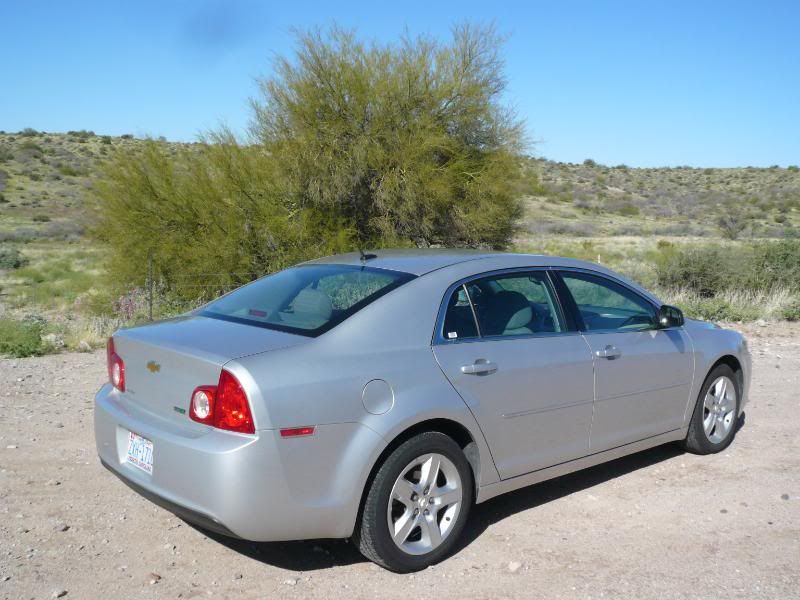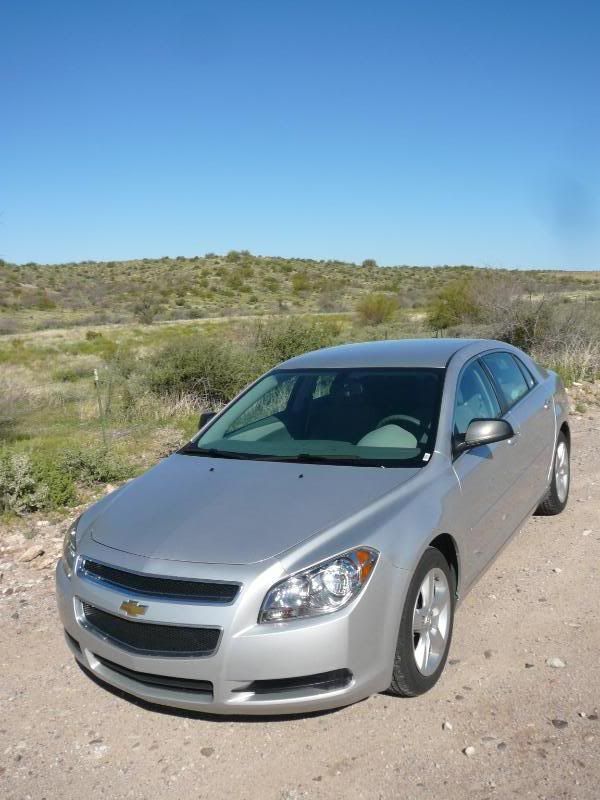 When a model has a short life between refreshes or complete replacement, you can tell one of a couple of things: either it simply was not very good, and bombed in the market so drastic action was called for, or, and this is the case more often, the model is so critical to the manufacturer's success and its market segment is so competitive that the maker cannot afford to wait too long before bringing out their latest thinking. The previous generation Chevrolet Malibu had a mere 4 year production life, and if the rumours are to be believed then so will the current car. My last experience of a Malibu was in January 2005 when I drove from Chicago to Detroit and, when it started snowing hard on the return journey, began to regret the decision, though that was no criticism of the car, which for the market at the time was actually pretty decent. An all new Malibu debuted for the 2008 model year, and it has been very well received by the press and media, being voted North American Car of the Year in 2008 and it is regularly Chevrolet's best selling car, so before Malibu moves on into its 2012 iteration, I thought it was time test one out.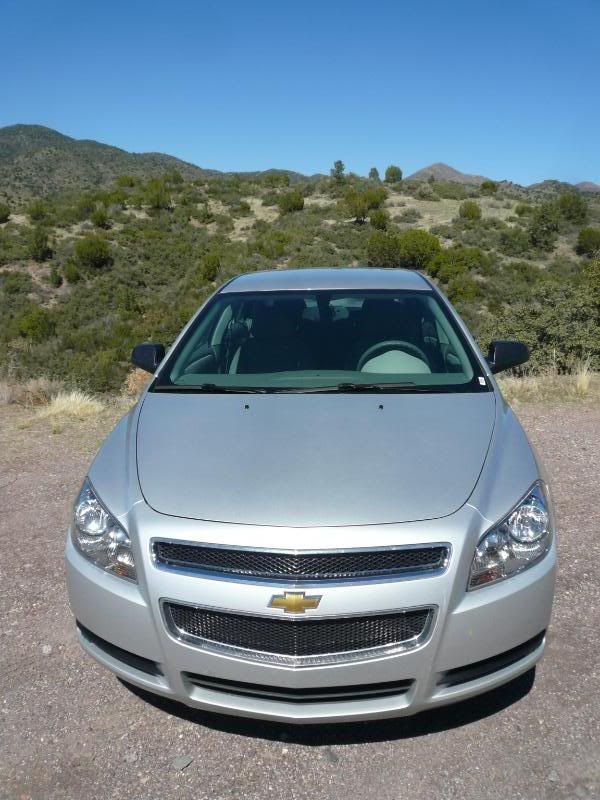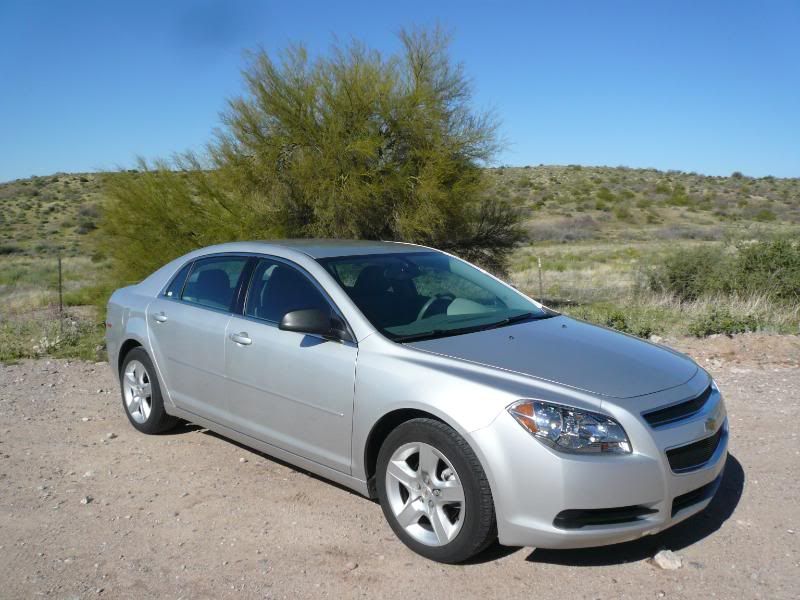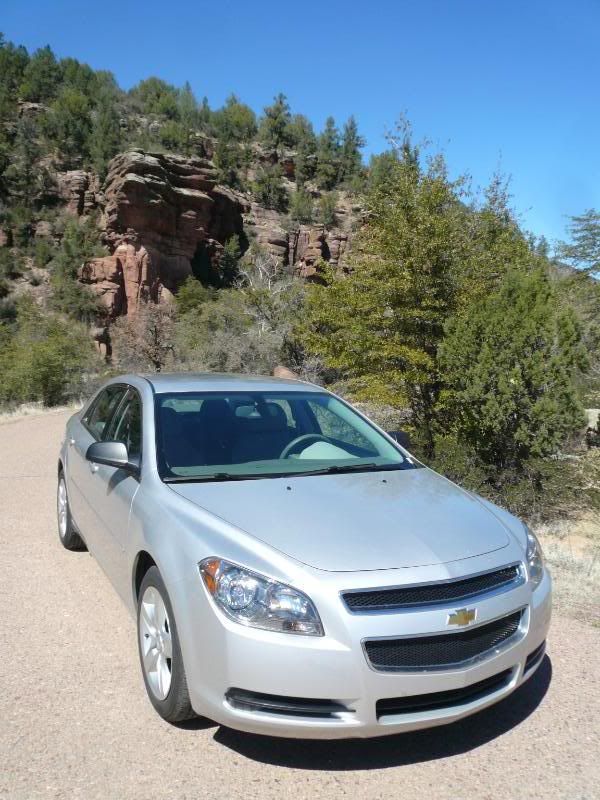 Malibu sits right in the heart of fleet and rental car territory. Indeed when both of the previous generation models were replaced, the old car lived on as a fleet market special for at least year, bearing the moniker "Classic". Until Hyundai's boldly styled latest Sonata arrived, this is a segment of the market where no-one dares anything too unconventional, as a swift glance at the likes of the big selling Honda Accord, Nissan Altima and Toyota Camry will tell you. Whilst these cars are generally very worthy, they barely raise a glimmer of fun and joie de conduire for the driver. That all changed with the "zoom zoom" Mazda 6 and the related Ford Group triumvirate of Fusion, Milan and Zephyr/MKZ, which whilst not overtly sporting were good to drive. With the current Malibu, Chevrolet was taking aim at all these cars, in the hoping of bettering them all. Question is, how well did the Bow Tie brand succeed?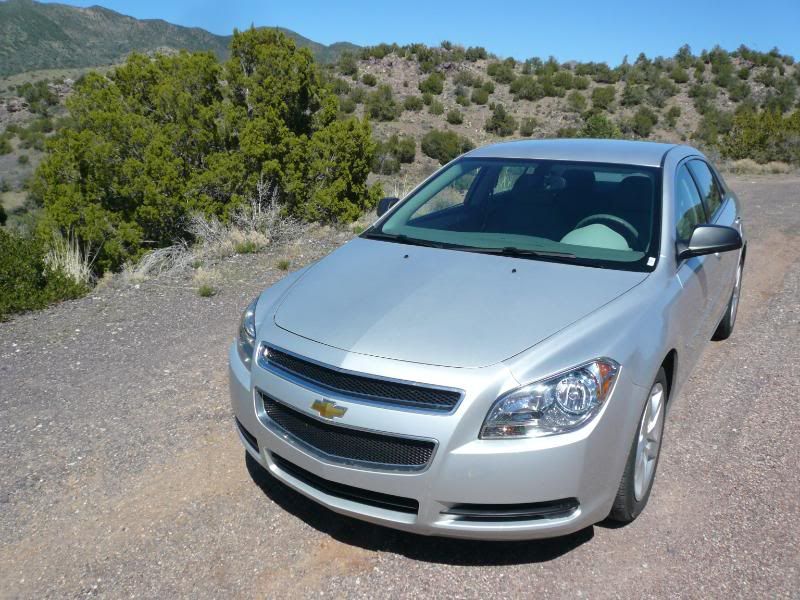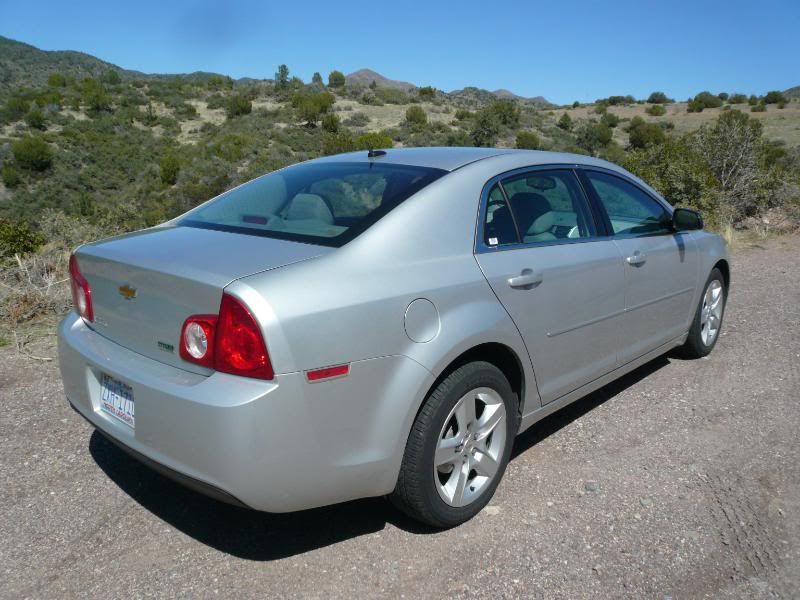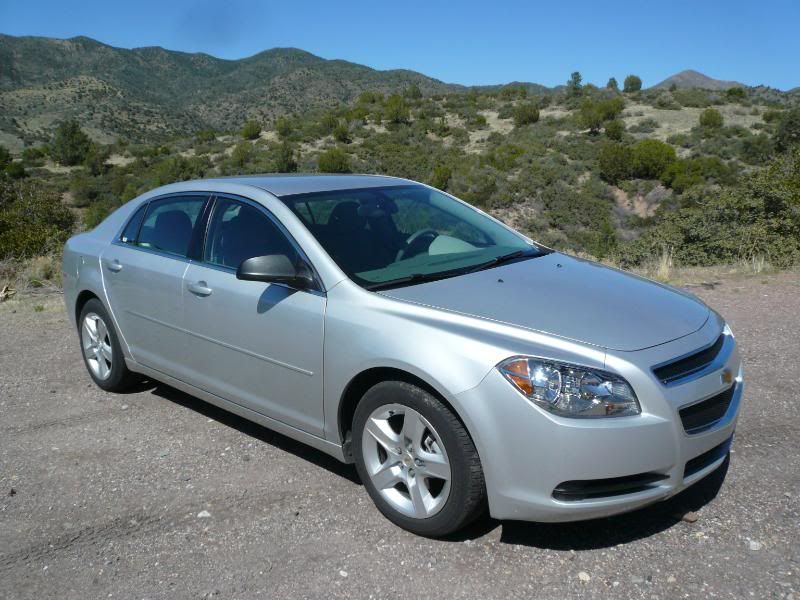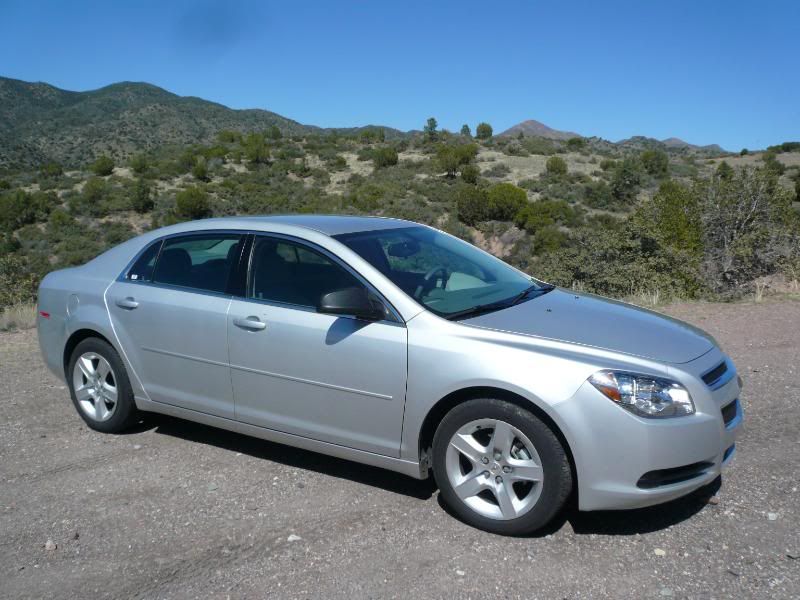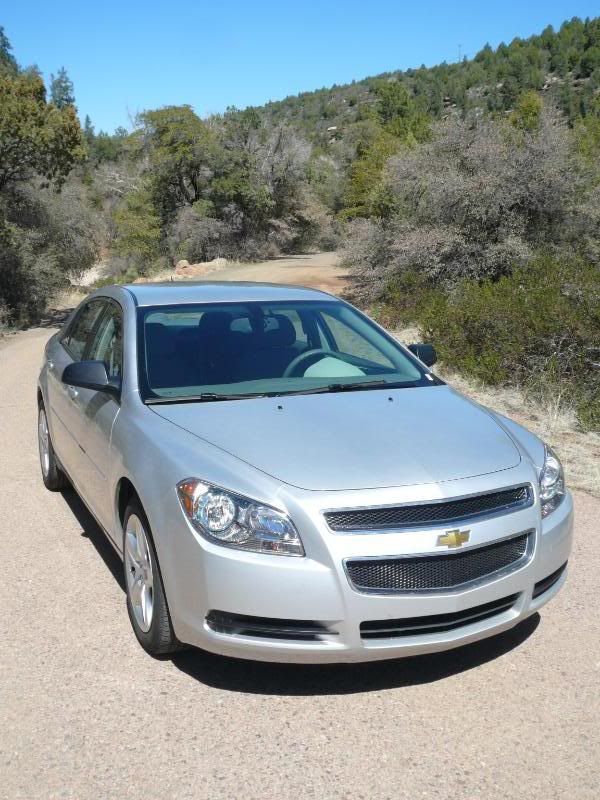 Chevrolet offer the Malibu with a choice of two engines, and three trim levels. LS, LT and LTZ offer increasing levels of equipment from the entry level LS, where all the basics are covered but no more, through LT to the quite plush LTZ. In the best of rental car traditions, my test car was an LS, although there was no badging to say so. That is because where you would normally find the trim badge on the right hand side of the boot lid, there is a "Flexfuel" badge instead. This option, only offered in fleet cars, means that the car can run on fuel that is up to 85% ethanol in content. A nice idea, though I have yet to see anywhere where you can buy the stuff! The two available engines are a 2.4 litre 4 cylinder and a more potent 3.5 litre V6, which develops 252 bhp. When I realised that my test car was a basic spec model, fitted with the 2.4 litre 4 cylinder engine, my heart sank, and for two reasons. Firstly, this is a big car, so I was fearful that the proverbial rice pudding skin problem could stage an appearance, and secondly because previous experience of GM's 2.4 litre 4 cylinder was that it was not the quietest and most refined powerplant around. It turned out that my apprehensions were misplaced in both particulars.
Whilst the engine can get a bit raucous on hard acceleration, it is also generally smooth and refined, and once the Malibu is cruising at a steady speed, noise levels are extremely low, making for quite a relaxed drive. High gearing helps. as I noticed that the engine was spinning at less than 2000rpm at 65 mph. That said, when a sudden burst of acceleration was called for, the 6 speed automatic seemed to find a more appropriate ratio with no undue pause. I averaged 28,3 mpg (US) during the test, which is not a bad result for such a large car.  The steering is light, but has a modicum of feel to it, and the handling is as you would expect from a modern front wheel drive car with modest levels of power: safe and predictable. I was less impressed with the brakes, which on occasions were a bit grabby, though most of the time they were fine. There is a foot operated parking brake pedal, which was well out of the way of my left foot, and which I never even used. Thanks to the long wheelbase, the Malibu rides well, which, coupled with the low noise levels made it a relaxing cruiser on the freeway. Visibility was not brilliant, with the steeply sloping rear window and wide C pillars causing some challenges on reversing, and this was yet another car where there door mirrors were not big enough with a wide enough field of vision to avoid there being a significant blind spot.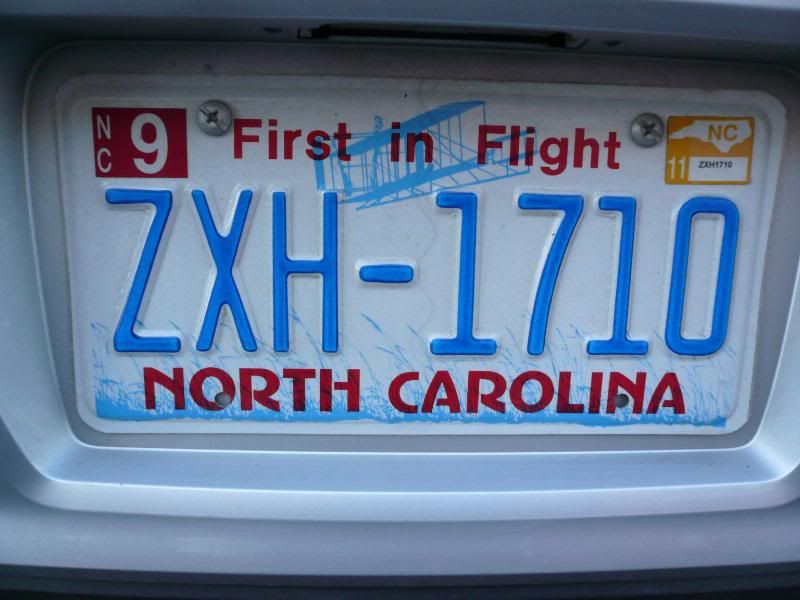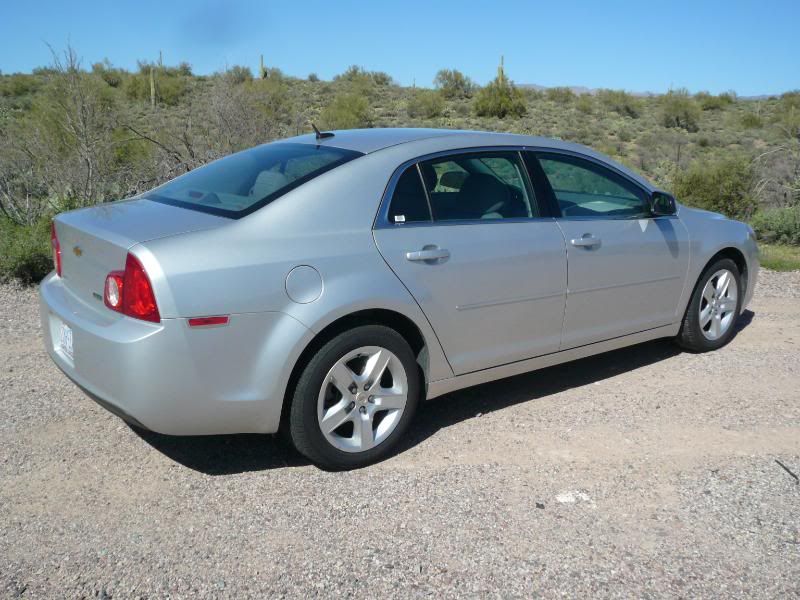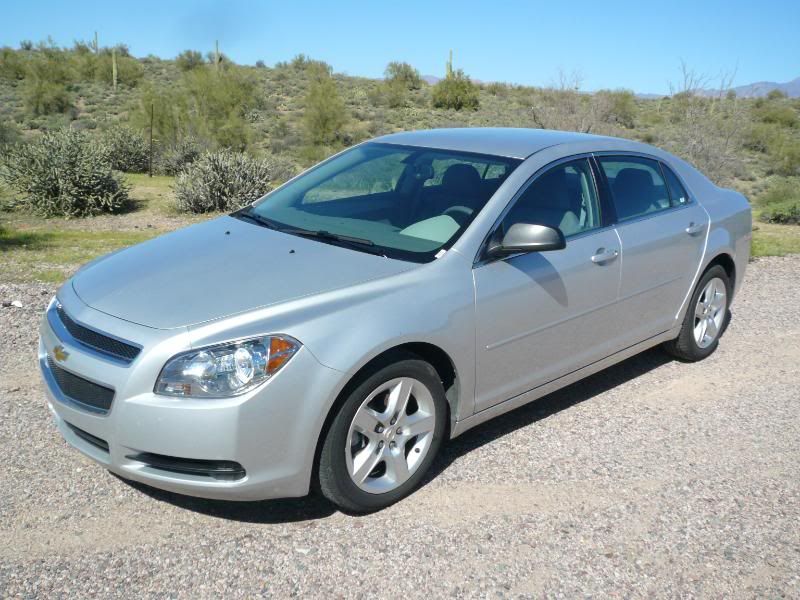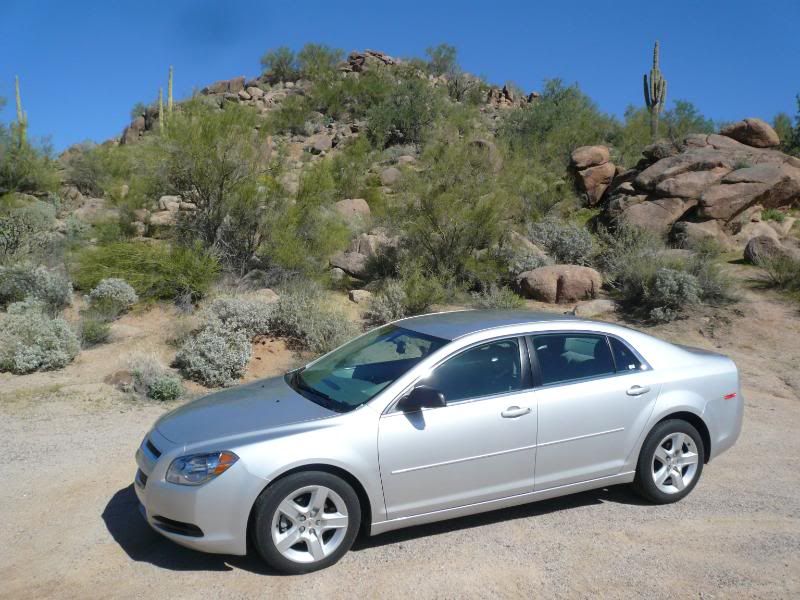 I struggled to get truly comfortable in this car, which was a bit of a surprise. The worst problem was the seat belt, which although it was height adjustable, simply did not go high enough for me, leaving the belt in an awkward position slipping over my shoulder. I could not get the seat right, either. In this version, fore and aft is adjusted with a bar under the seat, height is adjusted with an electric motor on the side of the seat and backrest angle is done in a series of steps by a release on the seat side. There is also a lumbar support adjuster. The steering column adjusts up and down and in and out, but somehow I could not get all these elements to be quite right. The seat itself, covered in a better quality material than you sometimes find in cars at this price point, proved comfortable to hold, though.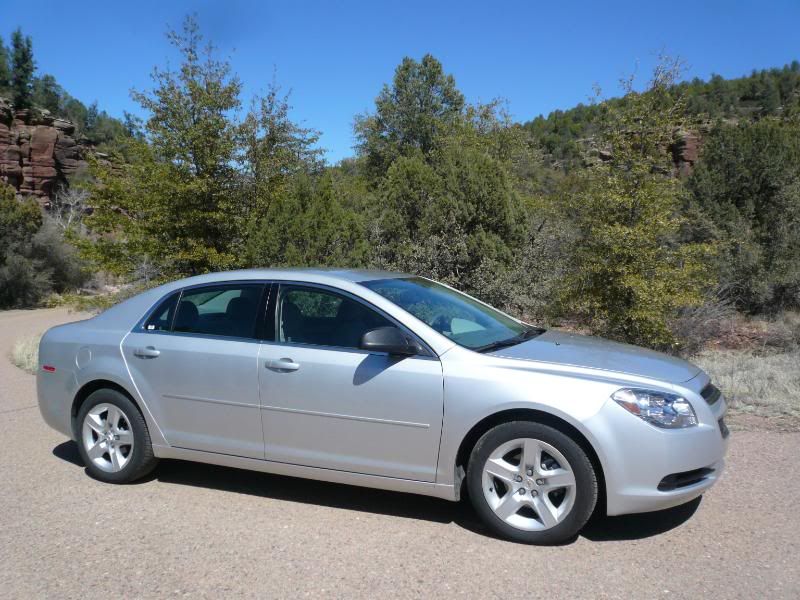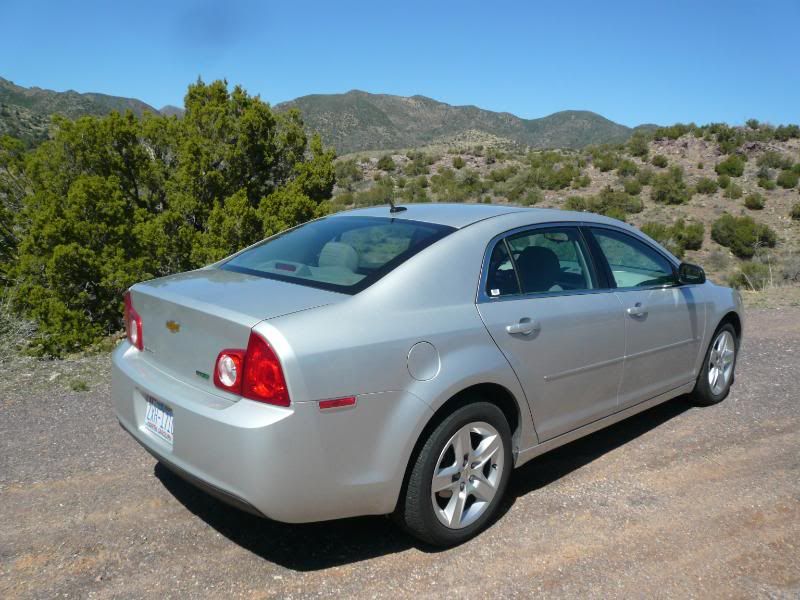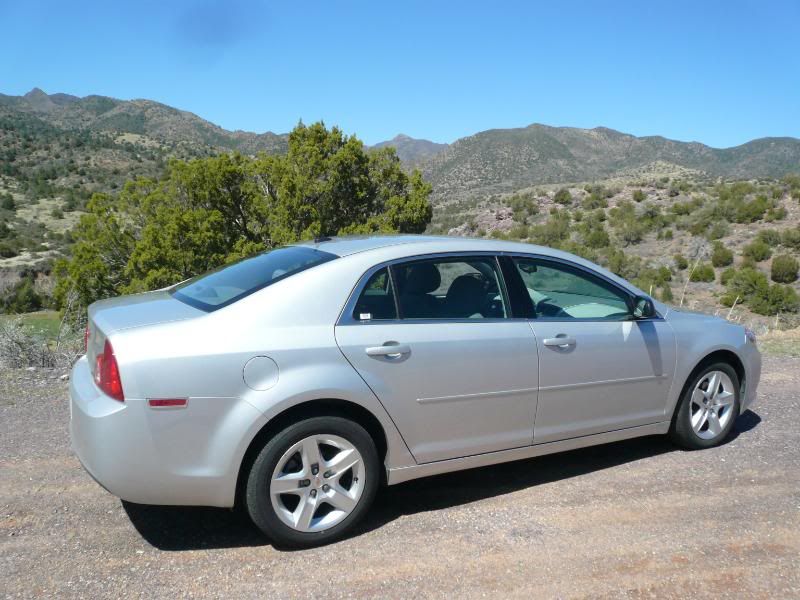 The interior of the Malibu shows how GM have paid far more attention to this element of their products than used to be the case. The overall design is good, with the curves of the dashboard continued on to the door panels in a cohesive design of the sort that would have been unimaginable in a Chevrolet of not many years ago. The trim quality is in the "nearly" category, though. Whilst it is also much better than what went before, the different mouldings are still not quite perfectly aligned, with variable sized gaps. The dashboard is clear and unfussy. There are very deep dishes to the dials, as seems to be the fashion at present, as are the chrome rims that surround them. The instruments are clearly presented, and the line around the circumference of each dial glows a sort of turquoise green in the dark, which is unusual but not unpleasant. The centre of the dash contains a standard GM audio unit which included the welcome XM Satellite radio, and rotary dials for the air conditioning. Column stalks do lights and wipers, and there are five very small buttons recessed into the left hand spoke of the steering wheel for cruise control and trip computer displays. It is neatly done, and uses decent quality soft touch plastics which are in a variety of different shades, to provide some visual variety. As with most US domestics, it is still not up to premium German marque standards, but it represents a massive improvement on what used to be deemed acceptable by manufacturers, even if some of their customers and prospects struggled to agree.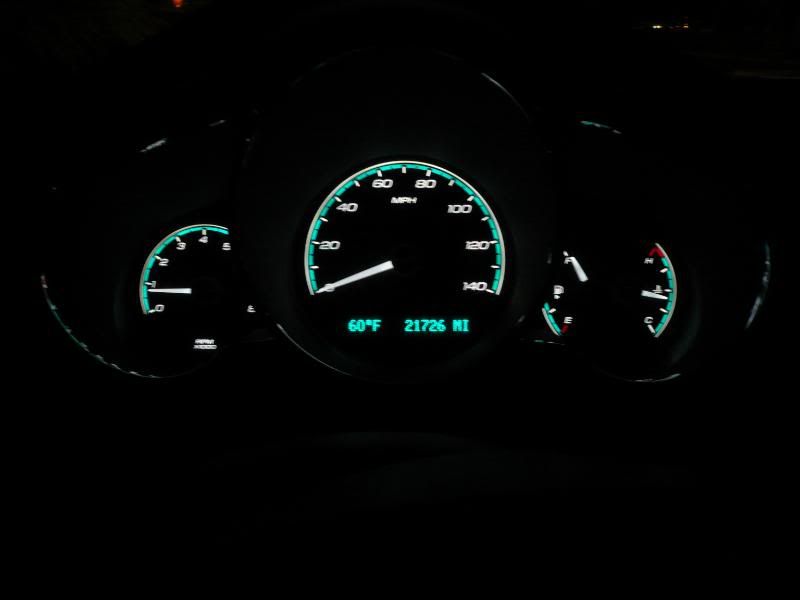 LS trim does mean quite basic by the standards of 2011. Granted there was a satellite radio, but there was no climate control, which only comes as standard on the top spec LTZ car. Indeed, the LT does not add much over an LS, apart from alloy wheels, power operated and heated seats, steering wheel controls for the audio unit, a leather steering wheel and keyless engine starting. The LTZ adds quite a bit more, including 18″ wheels, leather trim, a power operated passenger seat and more adjustment for the driver's seat, a rear sunblind, and heated mirrors.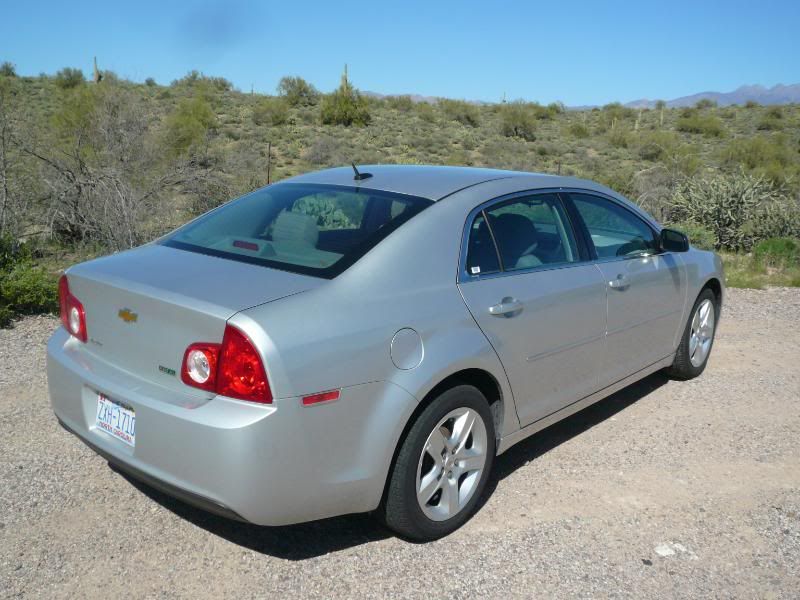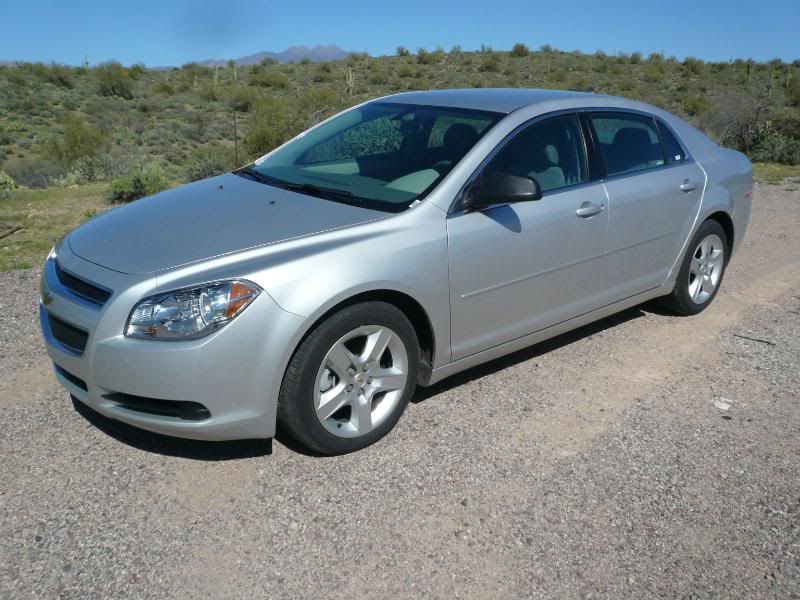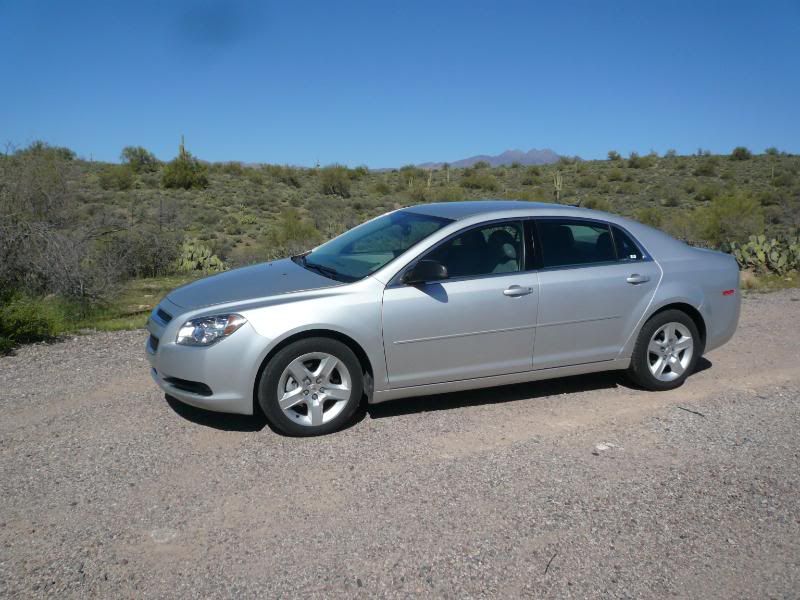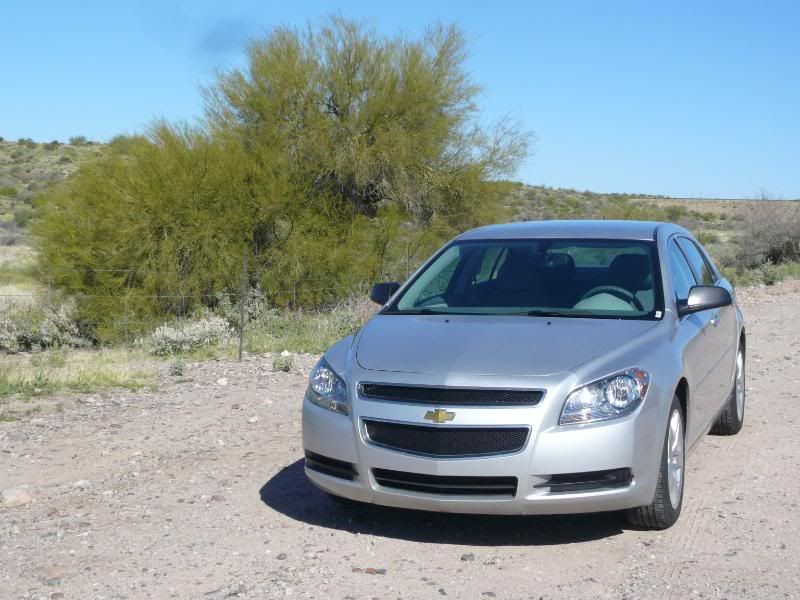 Although the market thinks of the Malibu is a "mid sized" car, the rental companies deem the latest one to be a "full size", citing the amount of space inside it. They have a point, as this is quite a roomy car, with plenty of leg room, especially in the back when the driver's seat was set for my proportions of short legs and tall body. Rear headroom is  a bit tight, though, and I found my head almost touching the roof. In the LS model, there is no rear armrest, just a wide bench seat that could take three averagely sized adults without undue difficulty. There is a decent sized boot, and this can be extended by dropping down the rear seat backs, to create a long, albeit not level, load platform. Inside the car, oddments space is reasonable, too, with a bi-level cubby in the central armrest cubby, a reasonable glovebox, a useful bin on the top of the dashboard and some door pockets. Rear seat passengers have to content themselves with door pockets, though they do get two drop down cupholders, housed in the rear of the central armrest unit.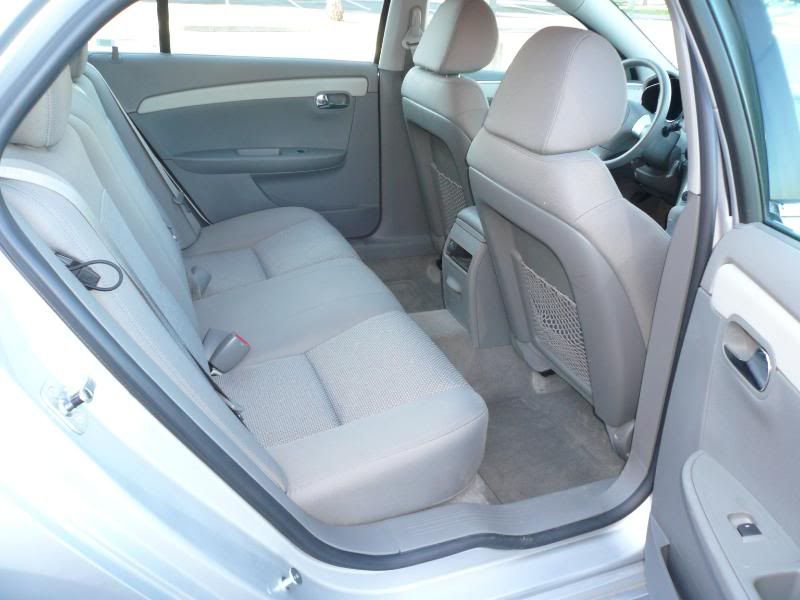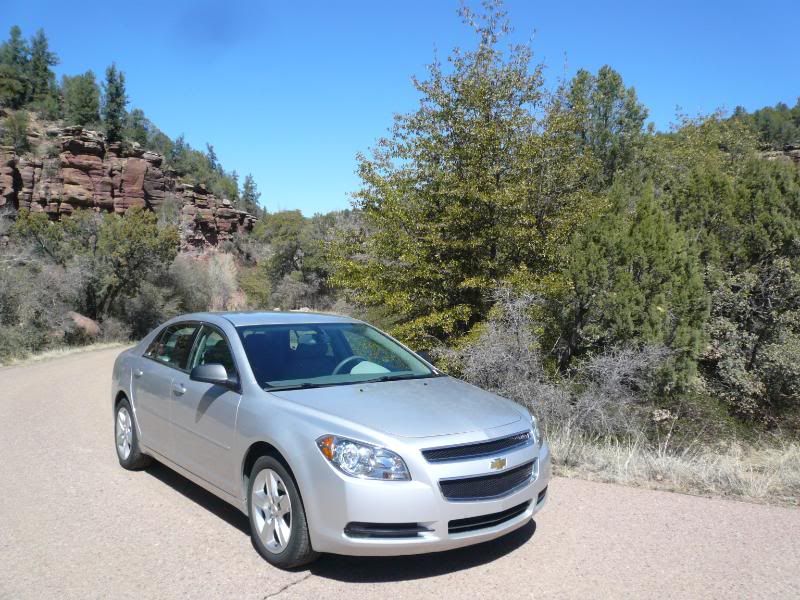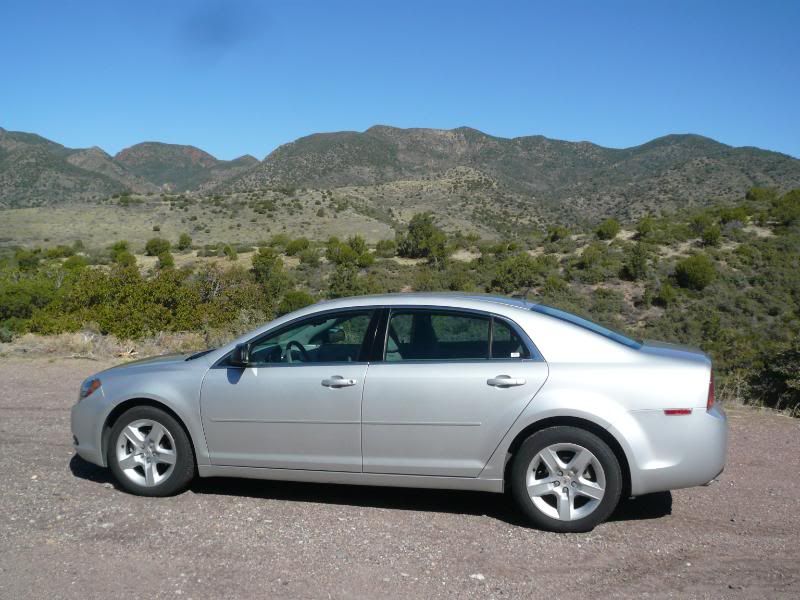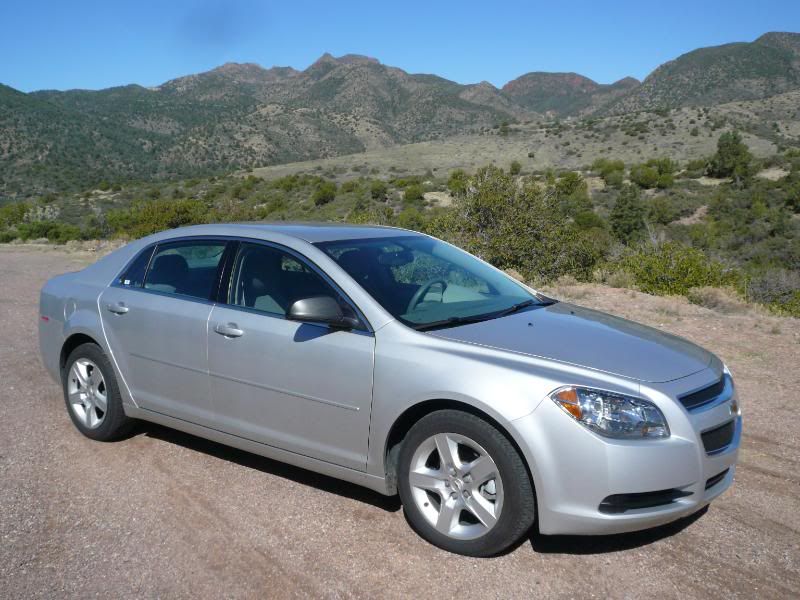 Did Chevrolet succeed with their target of offering the best car in its class? Probably not, but they are not far off. It is certainly a better car than the Sebring – but then that has just been revised – but whether it beats the others in its class is something that only a back-to-back, comparing equivalent versions would tell you. I've not driven enough of the latest models in this class to be sure, lacking recent experience of the Altima, Camry and Accord, but from what I have assessed, I think that the Ford Fusion just beats the Malibu, as it is that bit nicer to drive. The really interesting question for me is how the new Korean duo, of Sonata and Optima, compare, as they could well now be the class leaders. With a new Malibu due very soon, though, this could remain a game of competitive leap frog for years to come. Hence, the four year model cycle.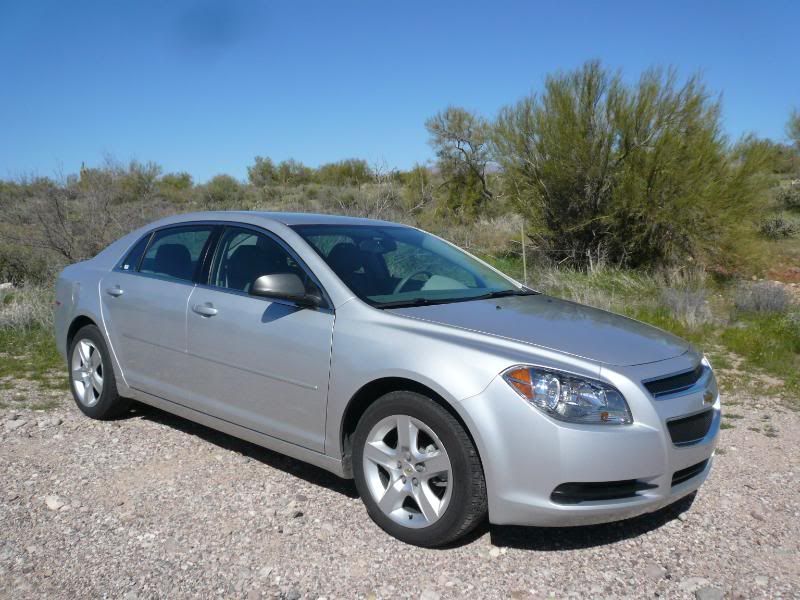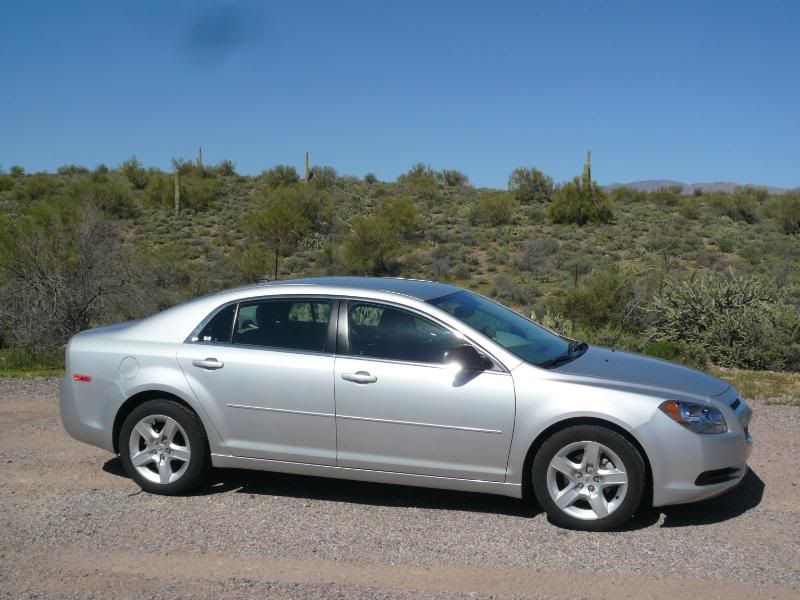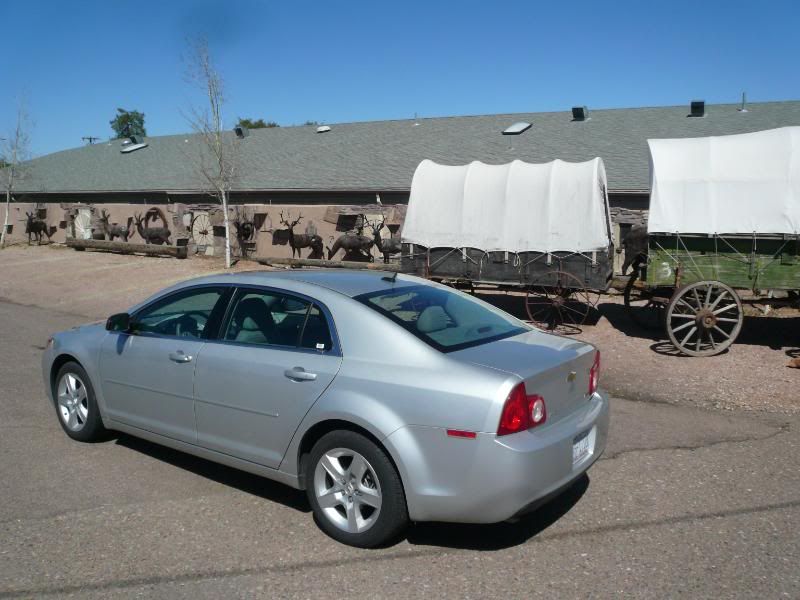 2011-04-12 18:57:06