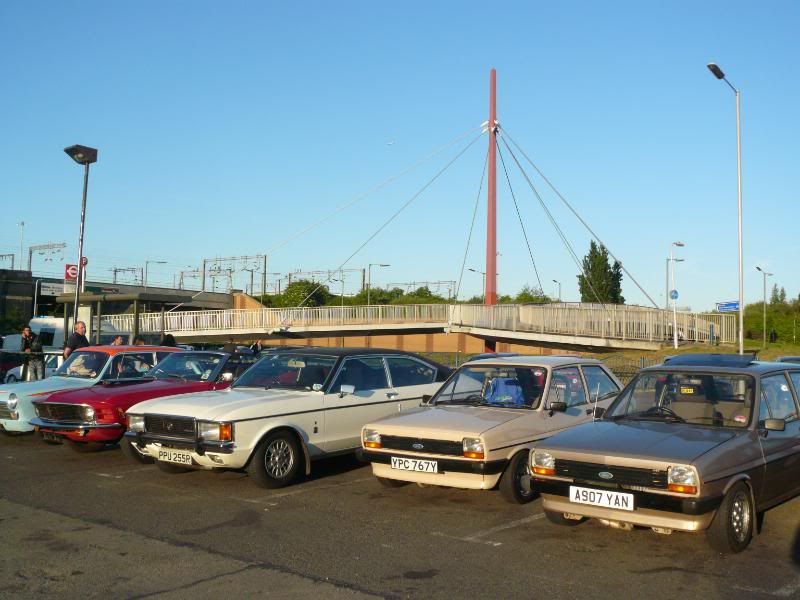 Having enjoyed a few trips to Ace Cafe, on Italian Night, I decided it was time to see what happens when a different theme applies. There are plenty of choices, with something on most weekdays, so when a nice sunny spring evening coincided with a timely departure from Central London, I took a small detour via this legendary location to experience "Old Skool Ford" night. The advertising material declared that this was for pre-1984 vehicles bearing the Blue Oval badge, but as with all events at Ace, that simply limits which cars can park right infront of the Cafe building. When I arrived, there were almost no cars on the forecourt, and during the time I was there, only a few more turned up. Perhaps not unsurprisingly, there were two types of Ford in evidence: the nicely preserved or restored older model and the rather more modified and customised vehicle that conformed to more stereotypes than appeal to me. Equally unsurprisingly, I suppose, the latter were far more in evidence than the former, which is the reason why I did not stay all that long. I did, of course, take some pictures, and these were the vehicles that looked relatively "standard".
Escort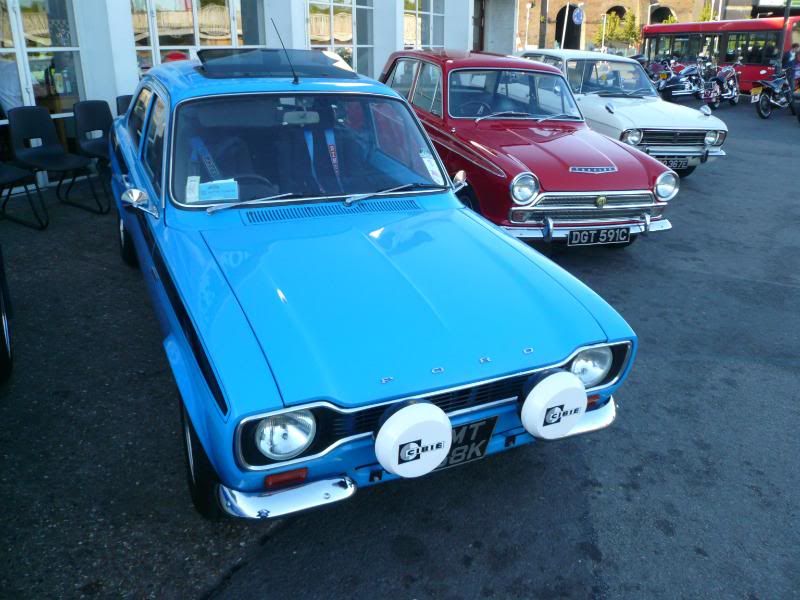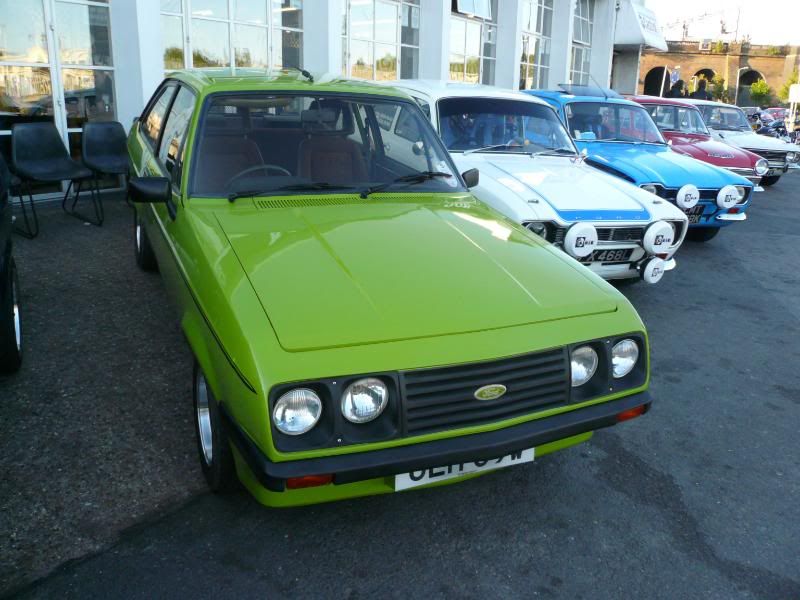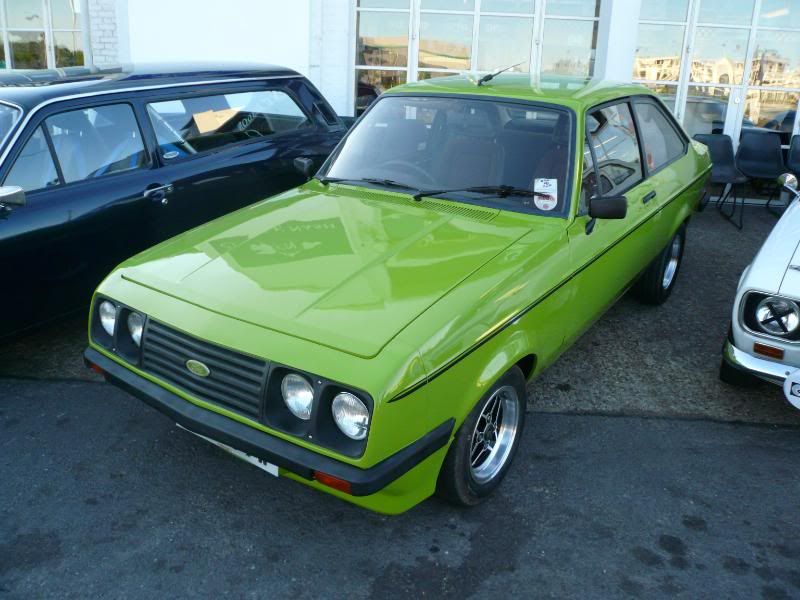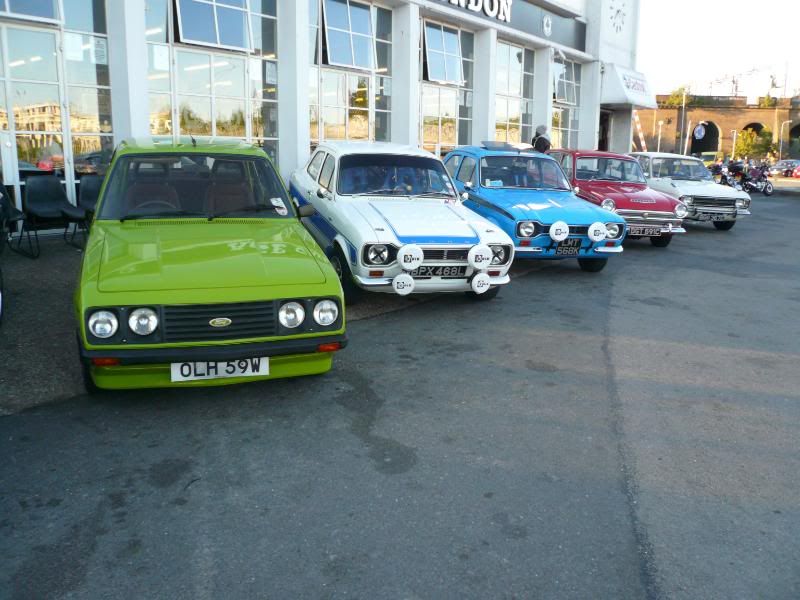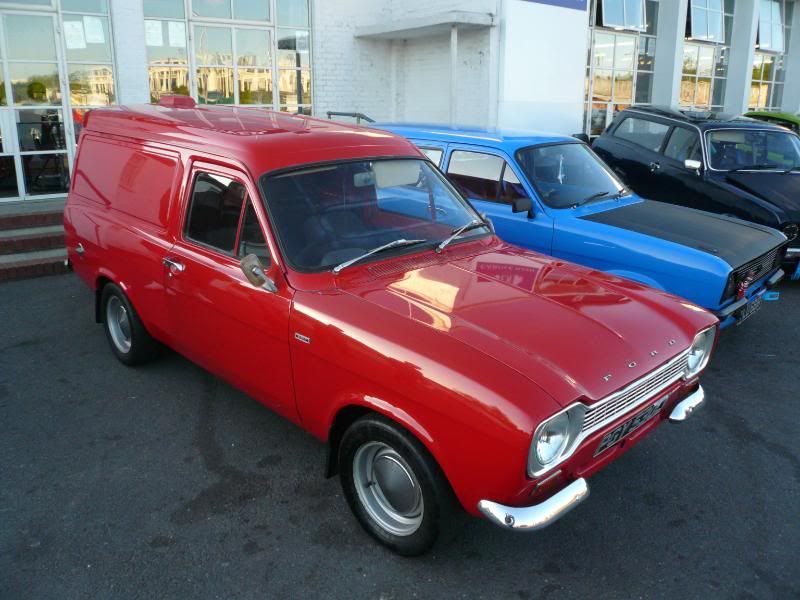 Cortina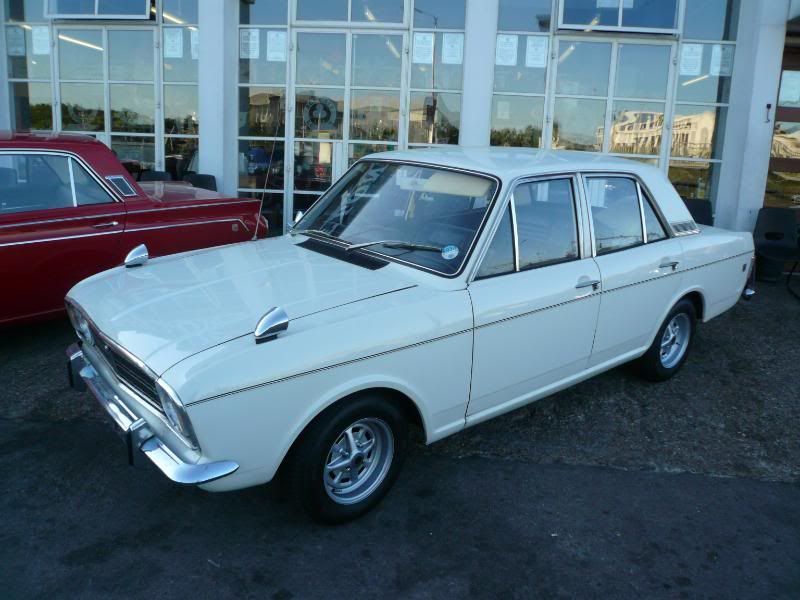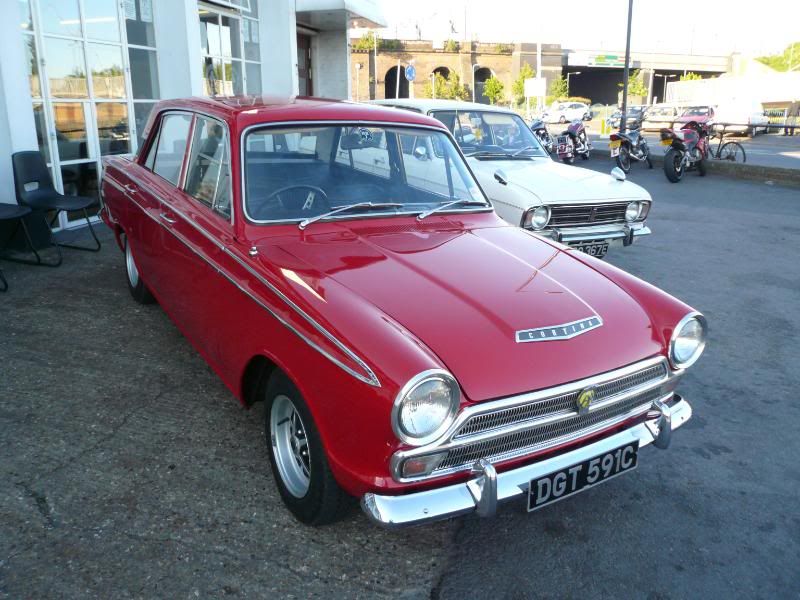 Fiesta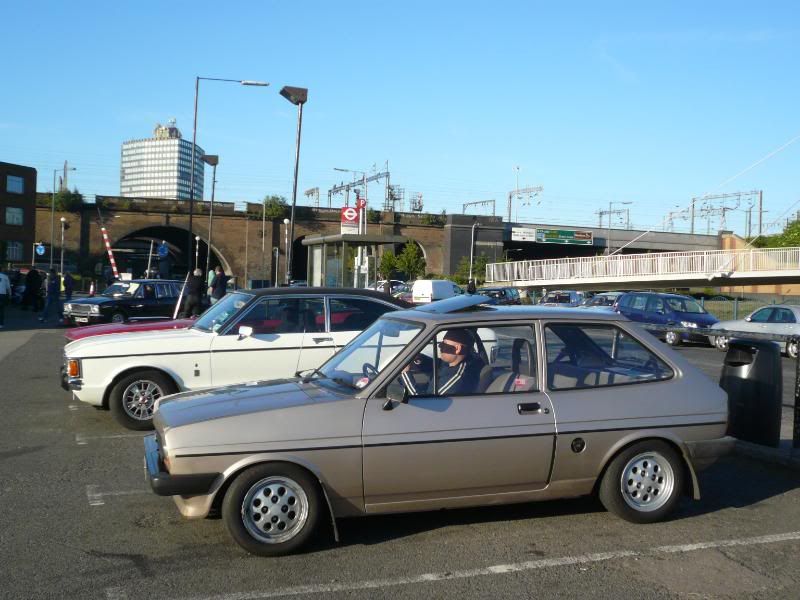 Granada with 1971 Mustang Convertible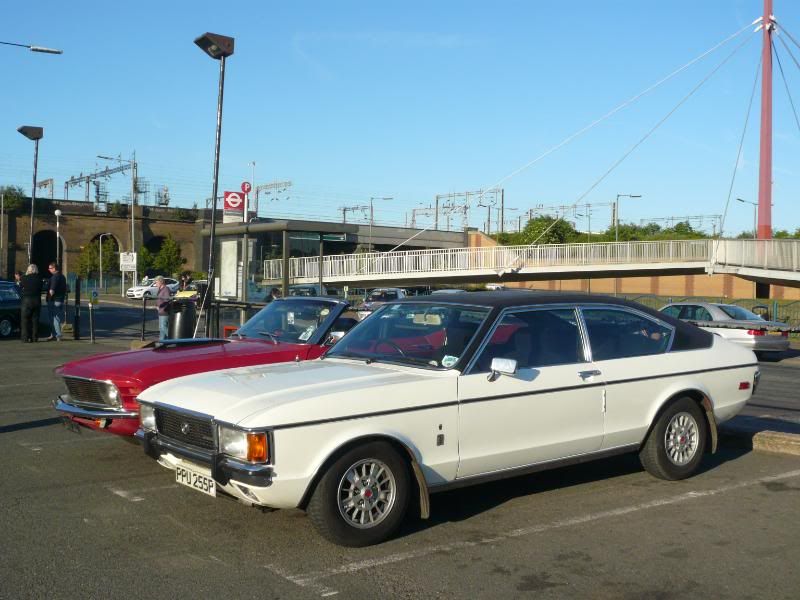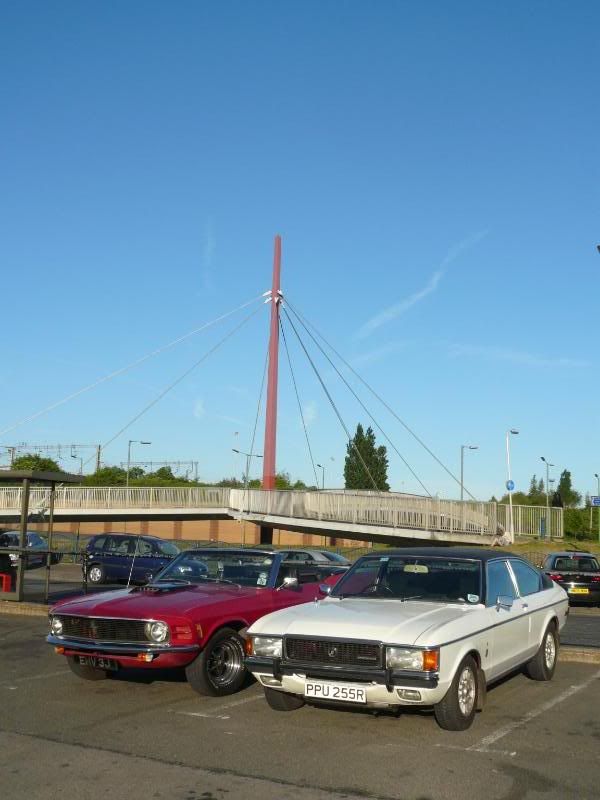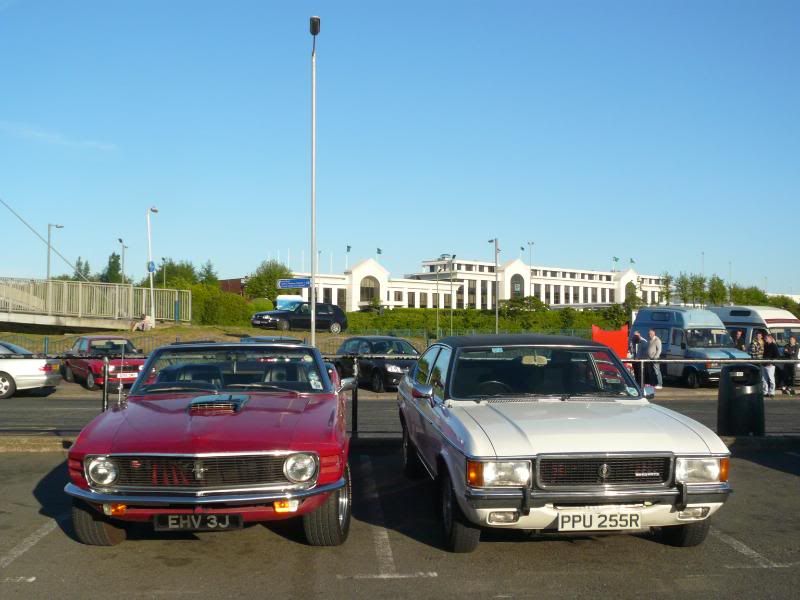 Sierra Cosworth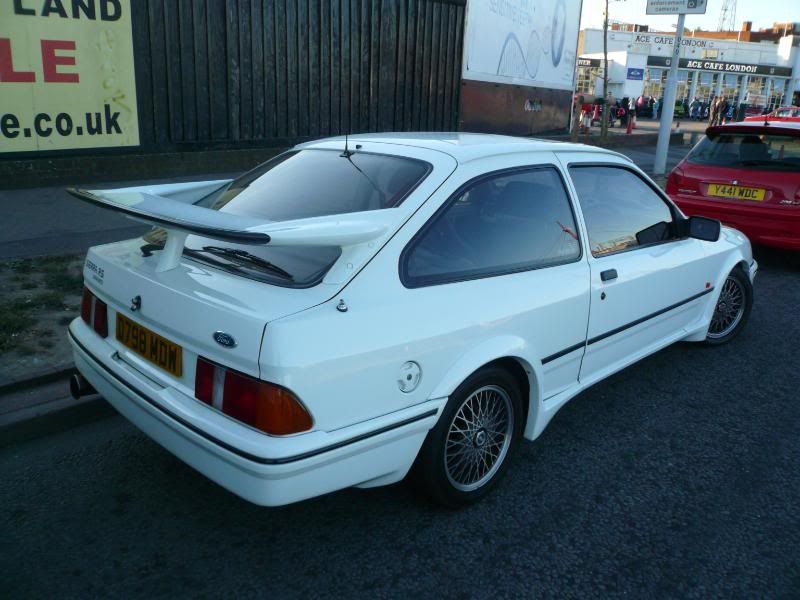 Across the street, there were a range of cars from heavily modified Imprezas, more recent and also modified Fiestas, a couple of front wheel drive Escorts and plenty of "youf" attendees. Not really my scene at all! No sign of the older Zephyrs, Zodiacs, Capris or other classics that would be Ford equivalents of what shows up at the Italian evenings. Undeterred, there will be more visits to this location, for sure, but I am not sure that this theme is one that will get much priority in future.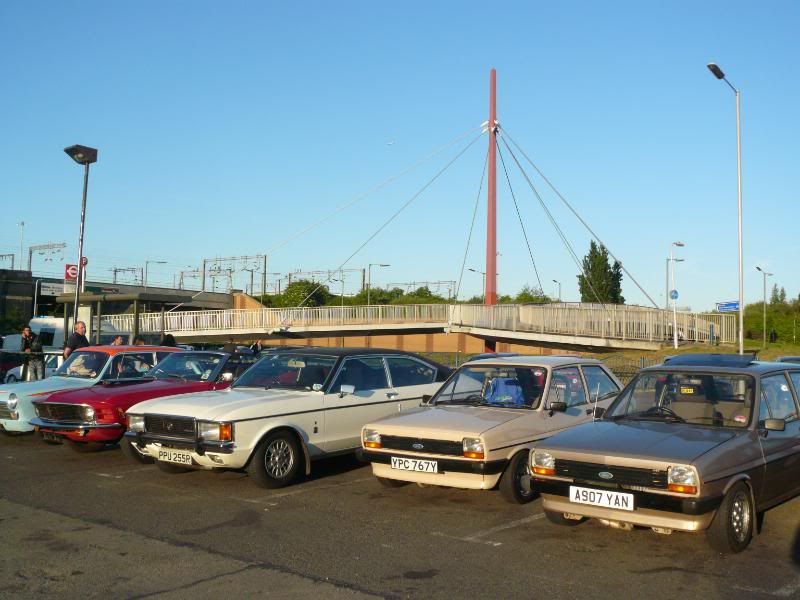 2011-05-07 08:53:14