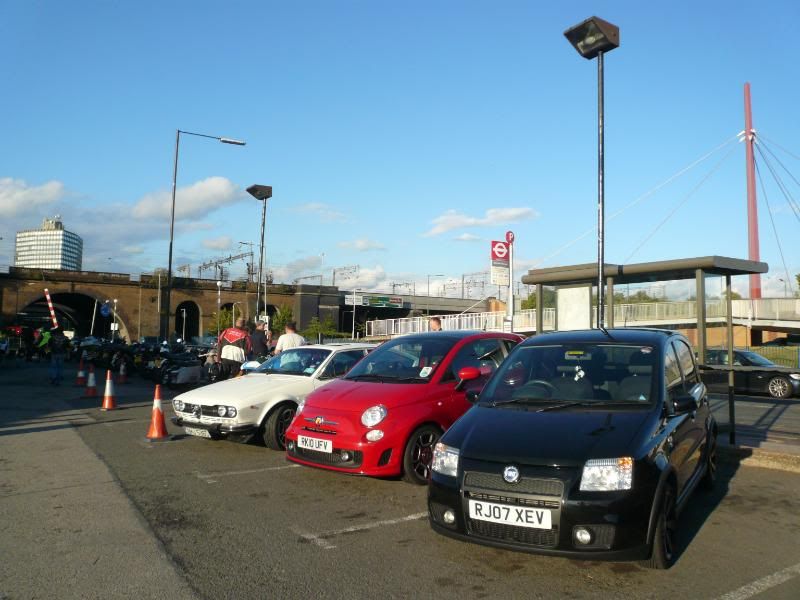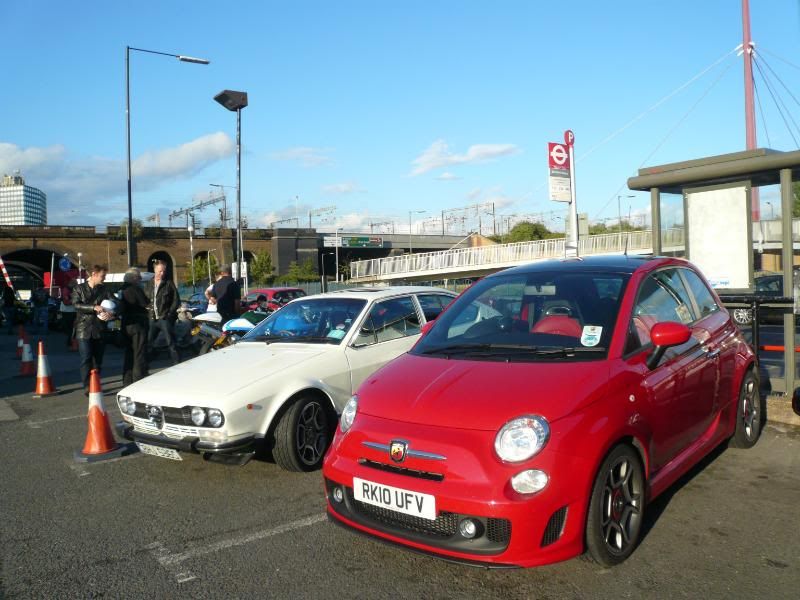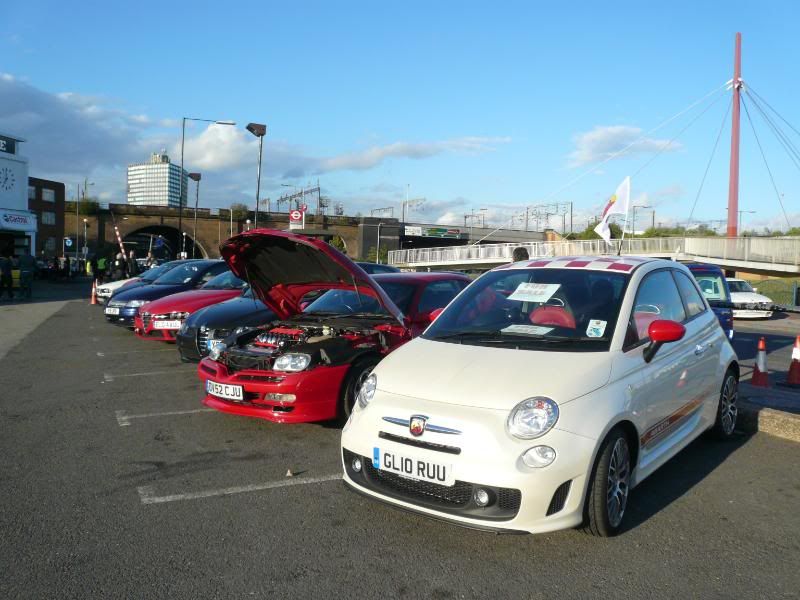 With the apparent cessation  of the civil unrest that hit the headlines earlier in the week, and the afternoon's torrential rain replaced by a gloriously sunny end to the second Thursday in August, things looked promising for a bumper turnout at the Italian Night at Ace Cafe. However, for the first time that I can recall, there were never quite enough cars to fill the parking area in front of the cafe. Maybe the fact that it is the middle of the holiday season does make quite a difference as well as those other factors that could also have deterred some from bringing their vehicle out for an airing. Nonetheless, I was able to enjoy a congenial evening, where the pleasure of the company of a number of regulars and a couple of new faces made up for the relative lack of exotic machinery.
ABARTH
Numerically, Abarthisti had the greatest number of cars, with examples of the 500, Grande Punto and Punto Evo in attendance.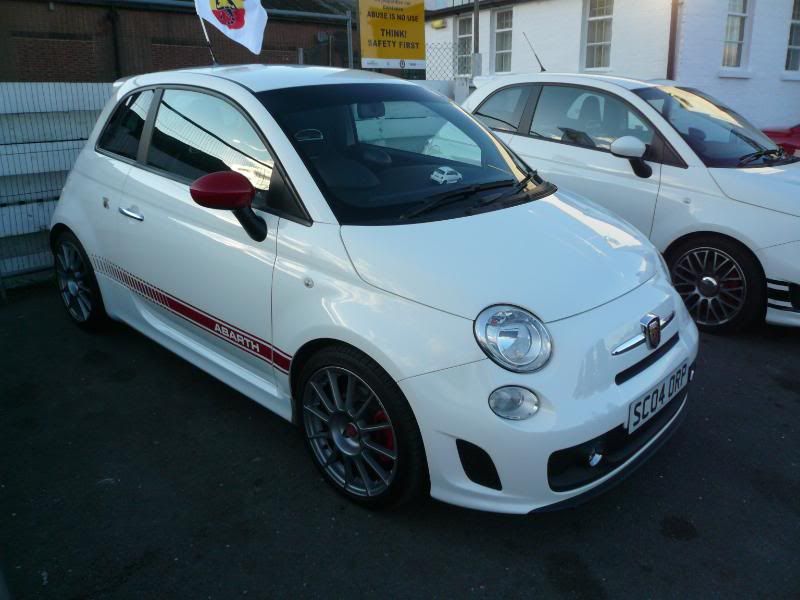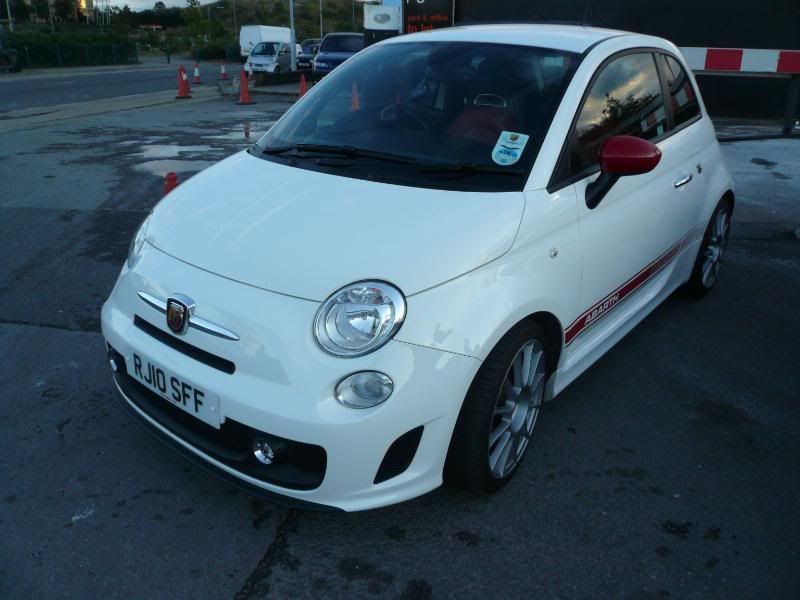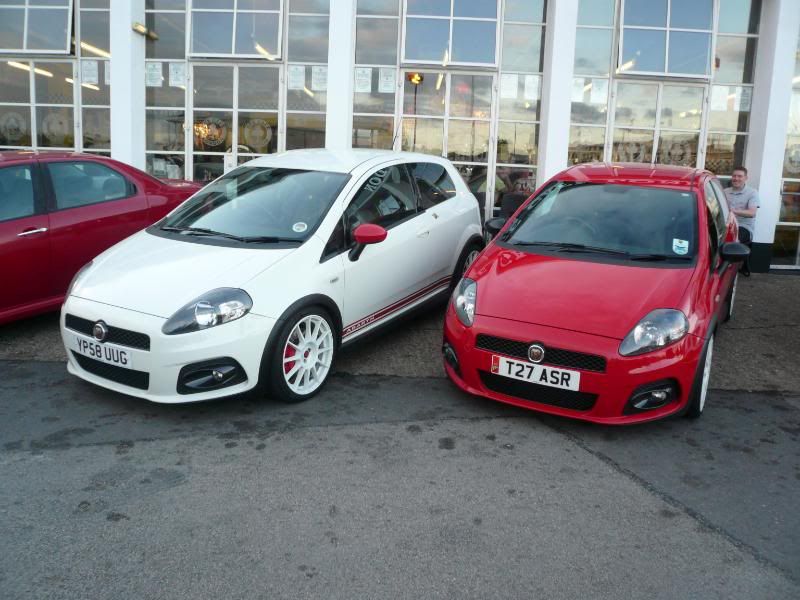 ALFA-ROMEO
Variety was the theme, here. Common consent was that the very nicest Alfa of the evening was this very pretty Giulietta Spider.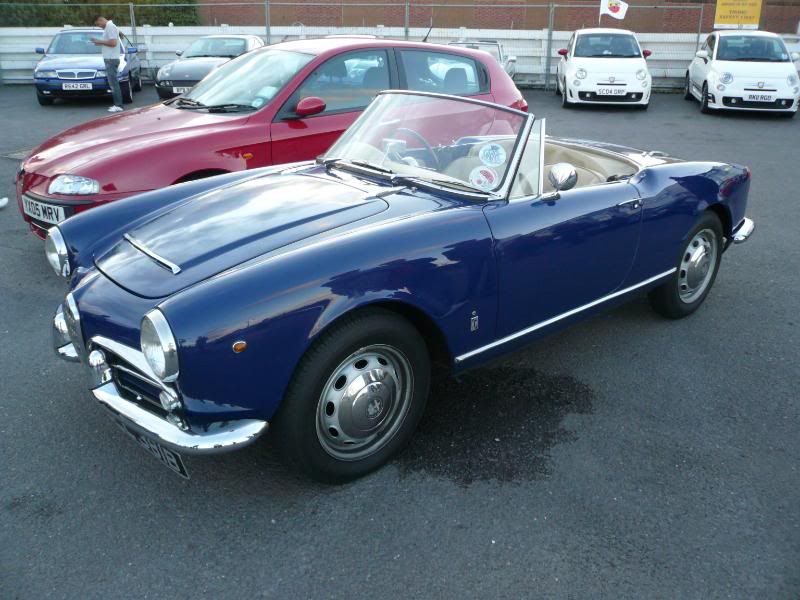 Also a rare sighting was this Alfetta GT, one of the earlier cars before the facelift with the plastic bumpers was applied. We were amused to note that the car seemed to be sporting a set of petal wheels identical to those on my Abarth. Reminder, should any be required, that wheels on small cars are now larger than they were on what were quite large cars 20 or 30 years ago.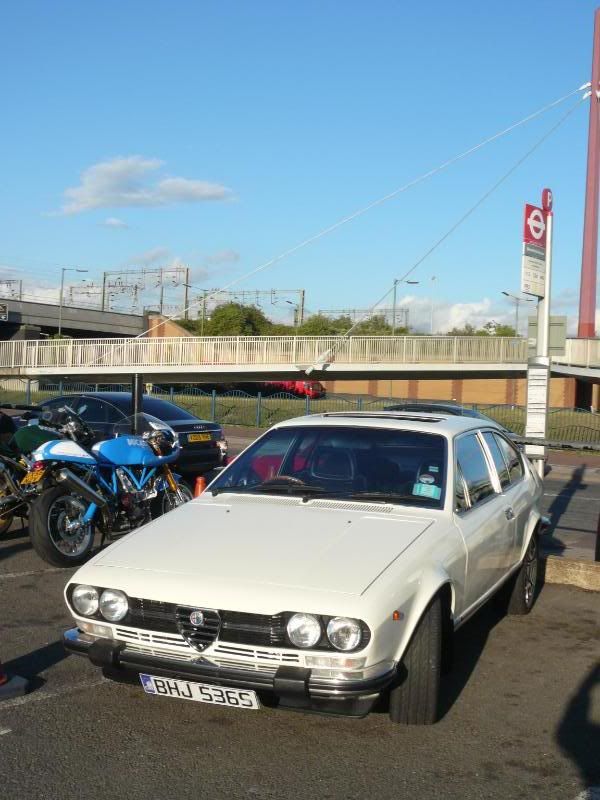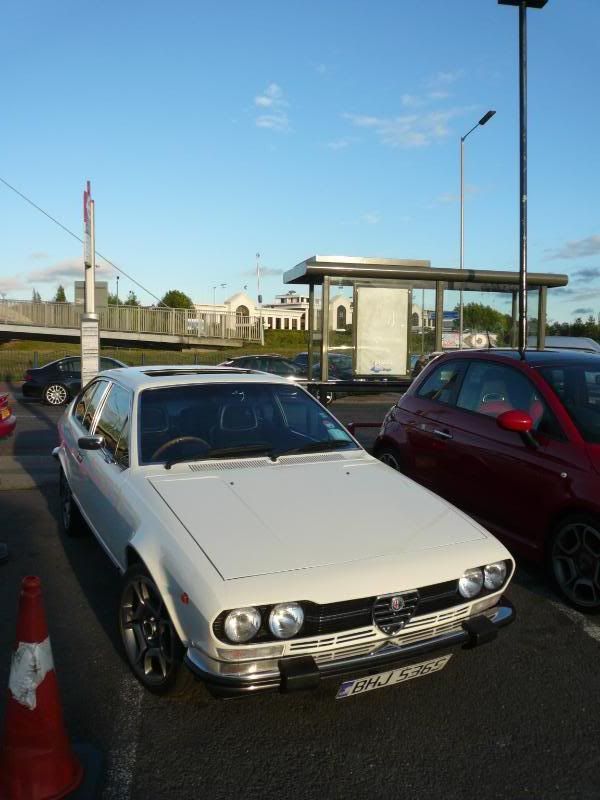 Other Alfas included a Spider, a pair of recent GTVs, 147s in normal and  GTA guise and a brace of 156s, one of which was a GTA as well as a Brera .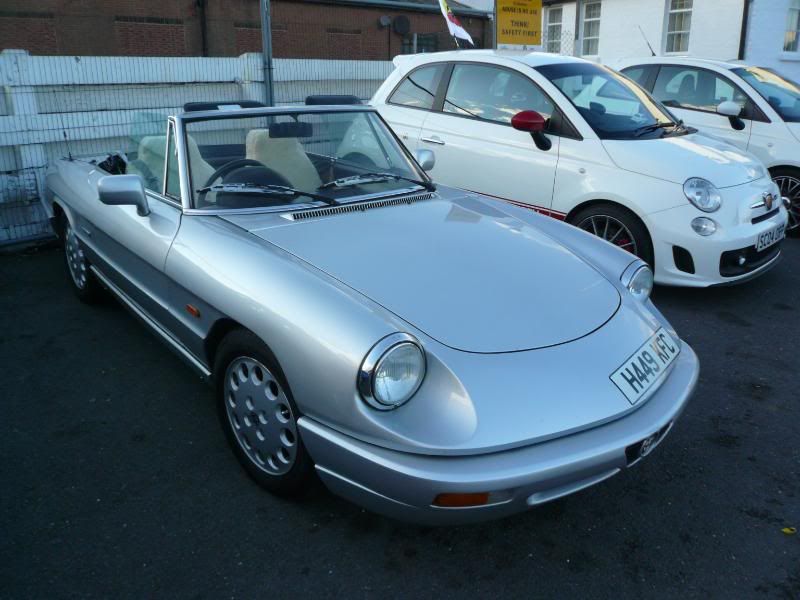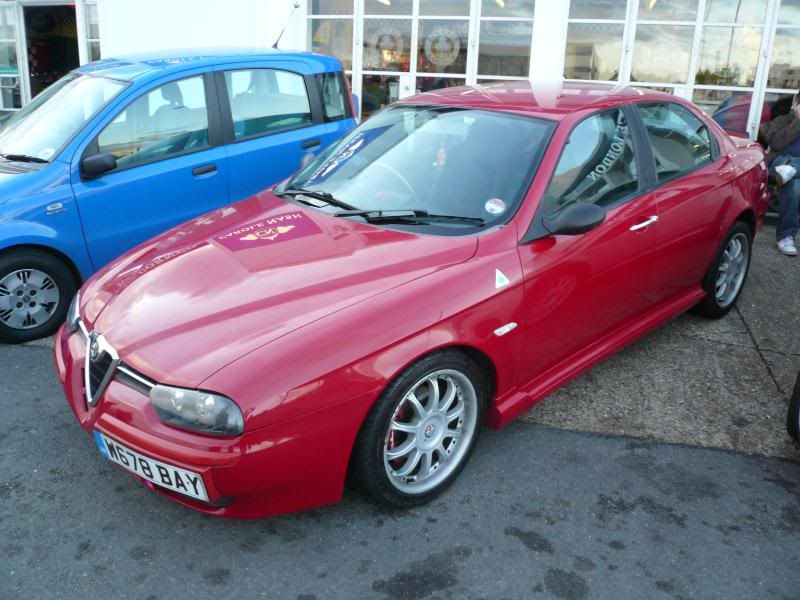 FERRARI
Sole Ferrari of the evening was definitely something of an oddity. When this Dino 308 GT4 turned into the site, we could see that instead of sporting the upper body structure with which we are all familiar, it appeared to have had the roof chopped off. Apparently this conversion is a one-off. Form your own conclusions on whether you like it or not.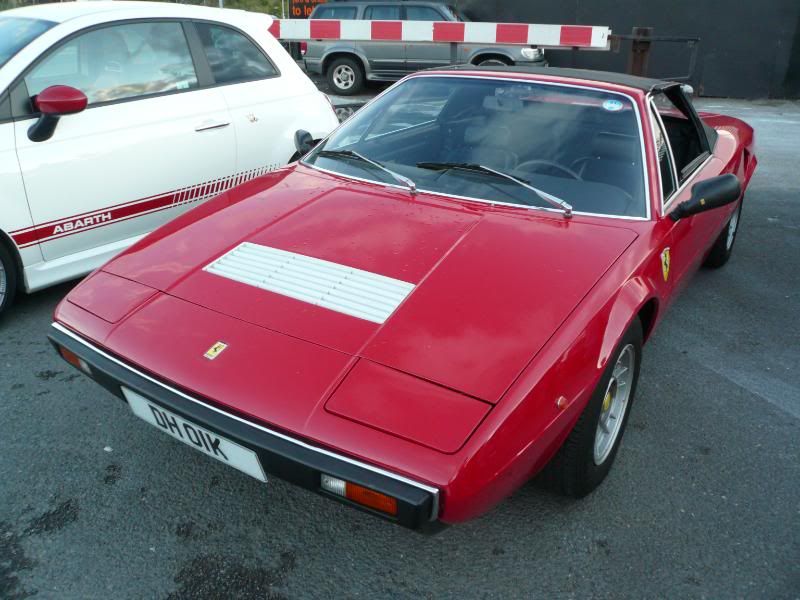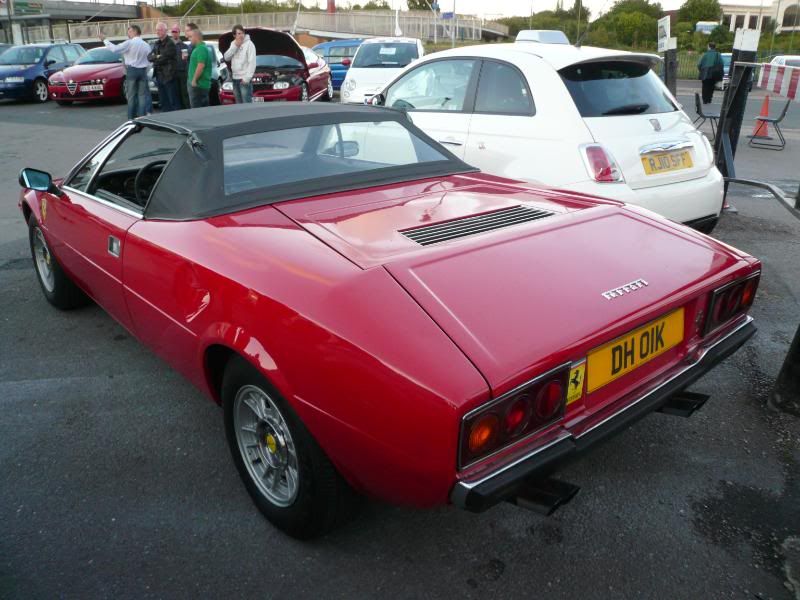 FIAT
The car that seemed to be creating the most interest, judging by the amount of video that was shot as the car went up and down the road was a late model first generation Panda. Several Coupes appeared, as ever, and there were a number of other recent Fiats from the more prosaic parts of the range.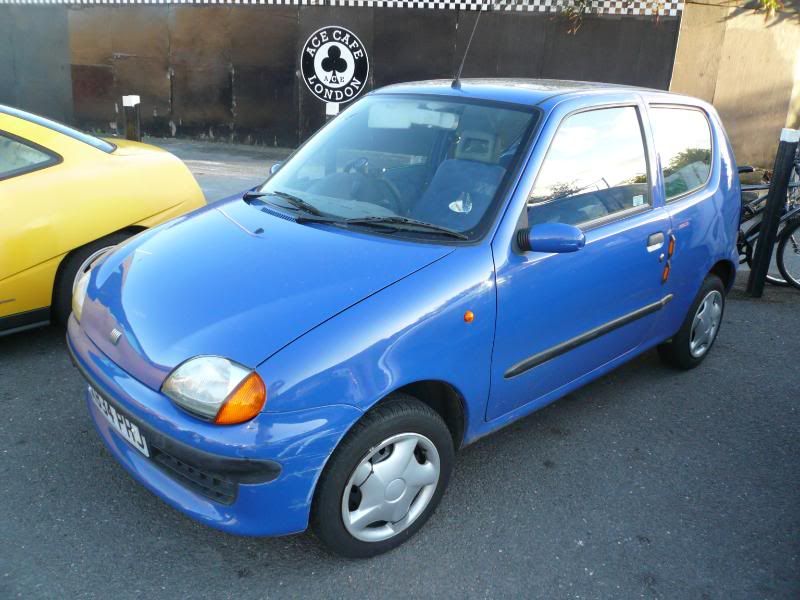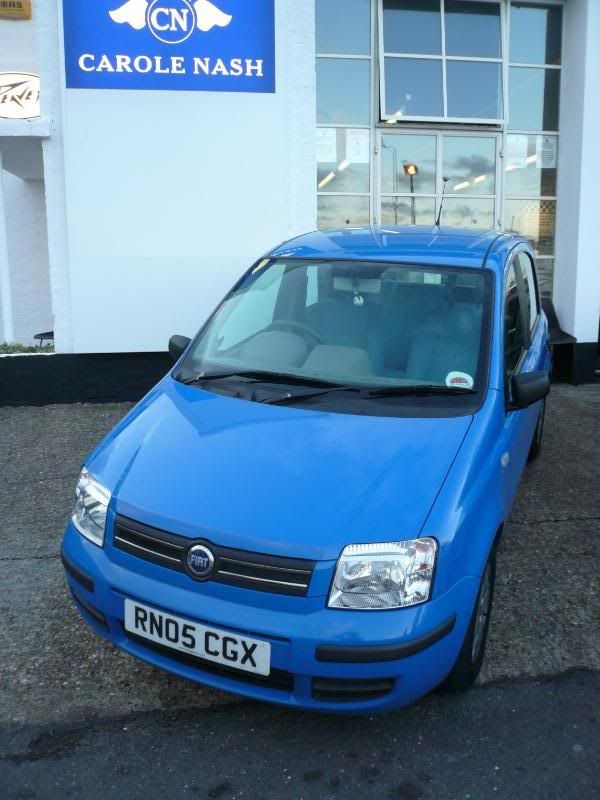 LANCIA
Sole Lancia was also a rare car, a Kappa Coupe. Never officially sold in the UK, the Coupe sold only in small quantities even in its native country.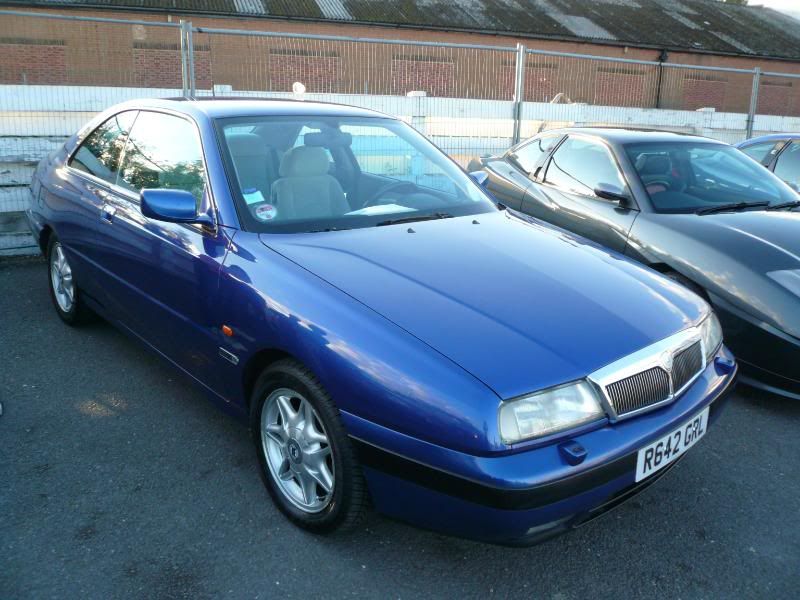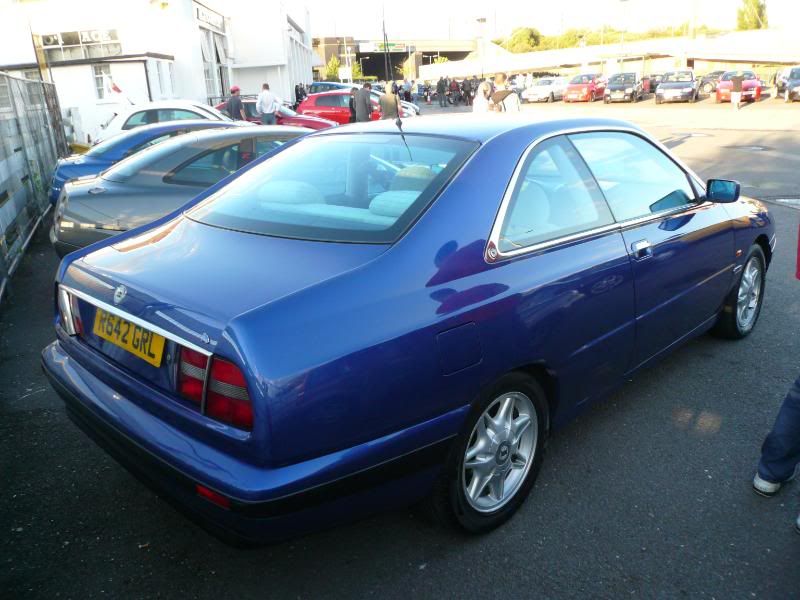 Not quite a vintage turn out, for sure, but still an enjoyable evening. September will probably be the last month with a decent amount of daylight before the evenings draw in, so here's hoping for a larger display on the 8th September.
2011-08-13 15:54:35