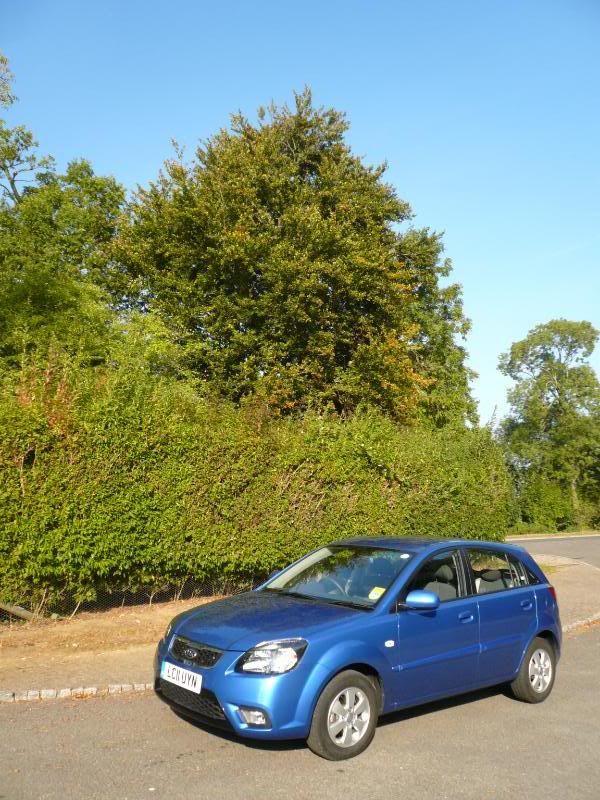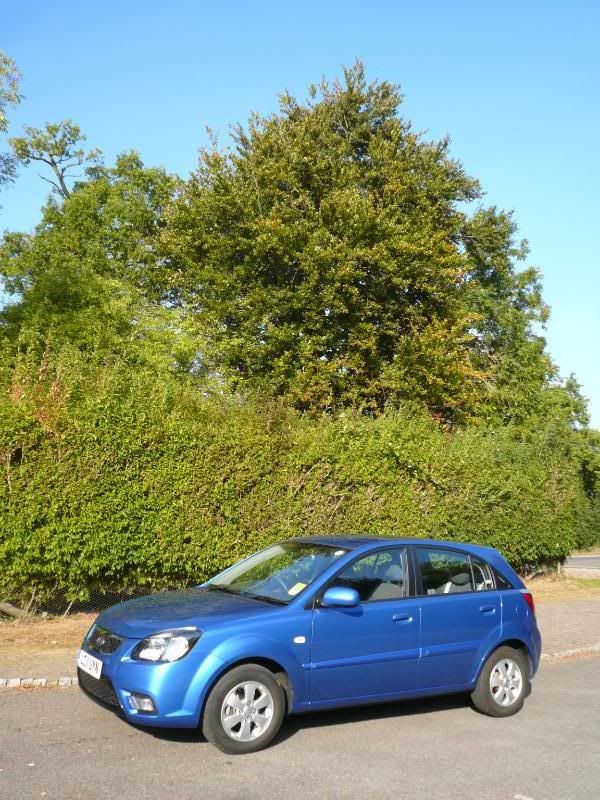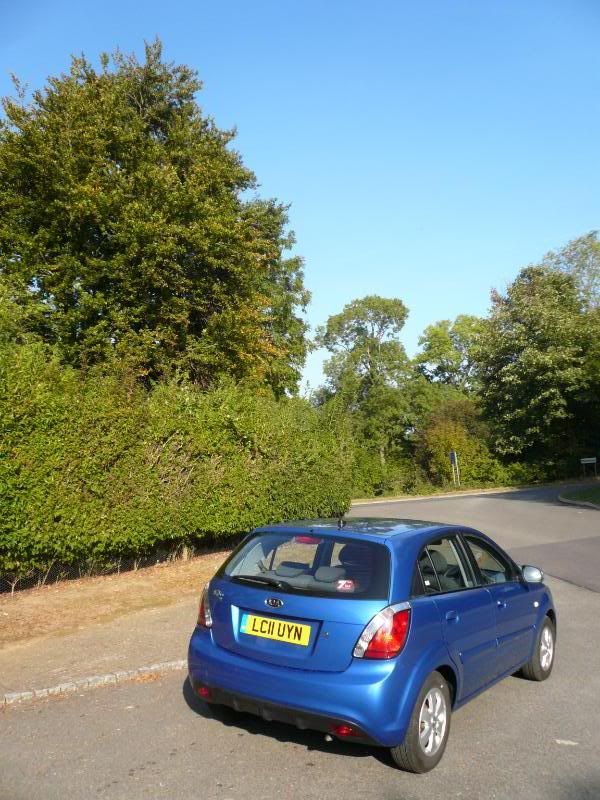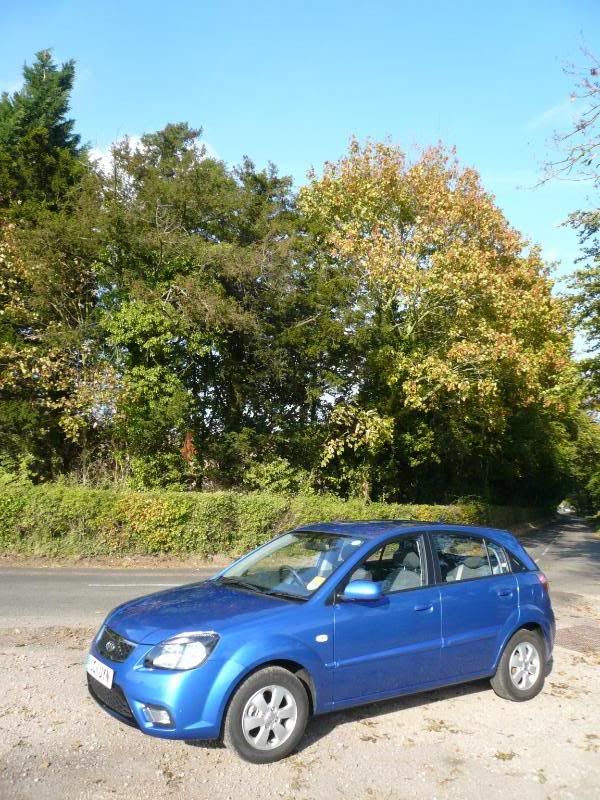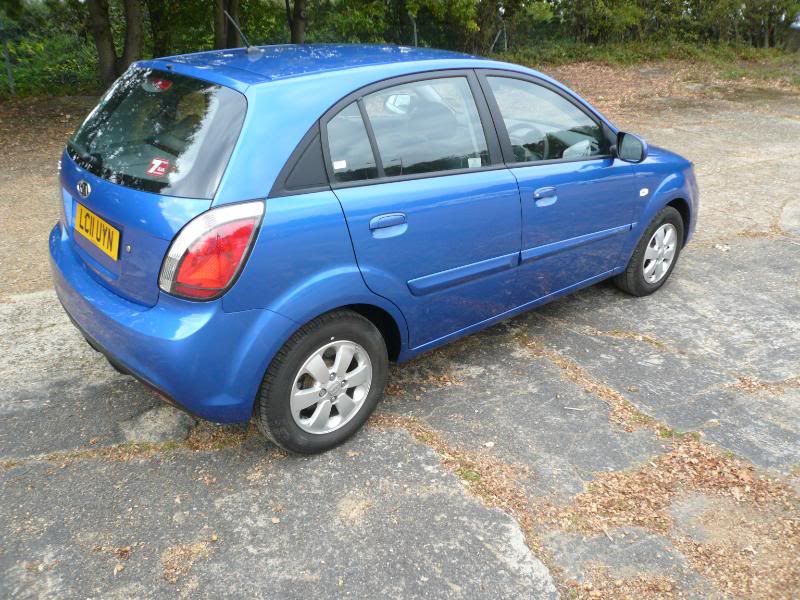 s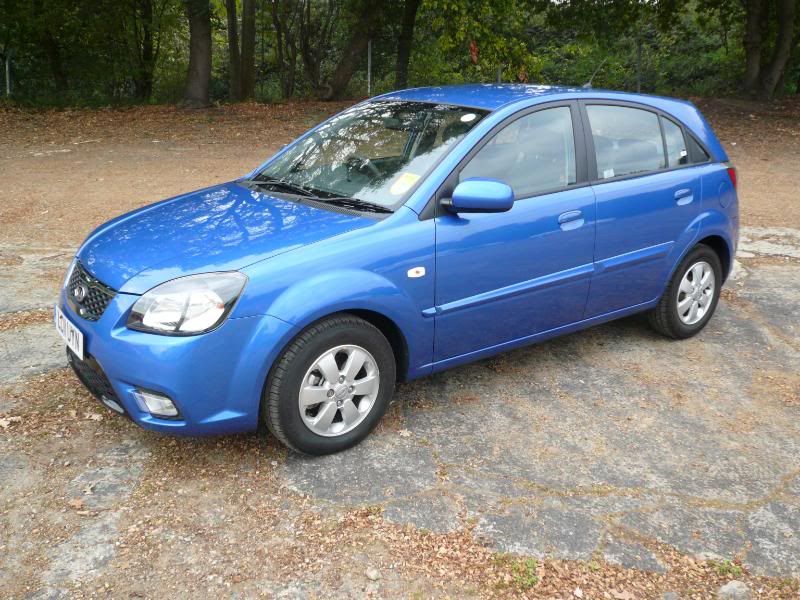 Much has been written about the transformation achieved by the Korean motor manufacturers, who have gone from producing some distinctly unimpressive cars based heavily on Japanese components to now constituting a serious threat to the established order of volume manufacturers. Kia exemplifies this phenomenon pretty well. Just 20 years ago their first car, the Pride, arrived in the UK. It was based on the outdated Mazda 121, and was notable only for its standard whitewall tyres and low price. Throughout the 1990s, a range of other models followed, most of which have been quietly forgotten as scrappage schemes took them off our roads. The first car called Rio appeared in the middle of 2000, offered in saloon and hatchback forms, both of which were notable only for their slightly gawky styling and for the fact that in America they were the cheapest new car available. A second generation car followed in 2005, again offered as a four door saloon and five door hatchback, looking far more conventional, and now sharing its underpinnings with the better known Hyundai Accent. Boasting significantly improved quality levels from the first model, and with better driving dynamics, the Americans gave the car a modest sort of thumbs up (or at least not a thumbs down as they had to its predecessor) and the car has sold there in decent numbers. In Europe, where Rio had to take on the might of the established Supermini class, such as Fiesta, Polo, Corsa, Clio and Punto, it has fared less well. It did have one trump card, though, which was value. The test car, which admittedly was rather spartan inside, came not only with a 7 year warranty, but a list price well below £10,000, making it several thousand pounds cheaper than all its rivals apart from the rather unimpressive Chevrolet Aveo. A third generation Rio was premiered at Geneva 2011, and has recently gone on sale, garnering praise for its innate abilities, and also with the observations that it is a huge advance on the outgoing car. Thanks to the time lag in rental car land, though, it was a second generation "JB" model which I received when the key fob said "Kia Rio". I had not read much that was positive about this car in Europe, so could it be as grim as everyone else has made out?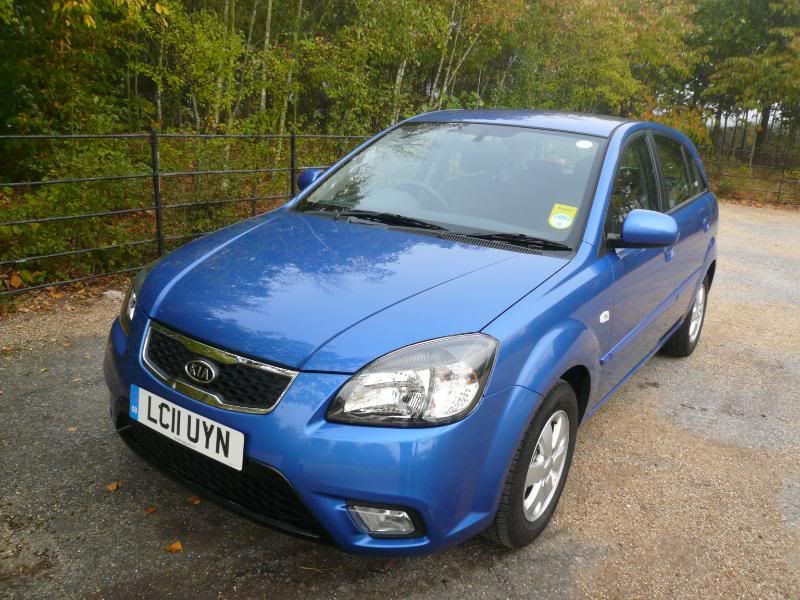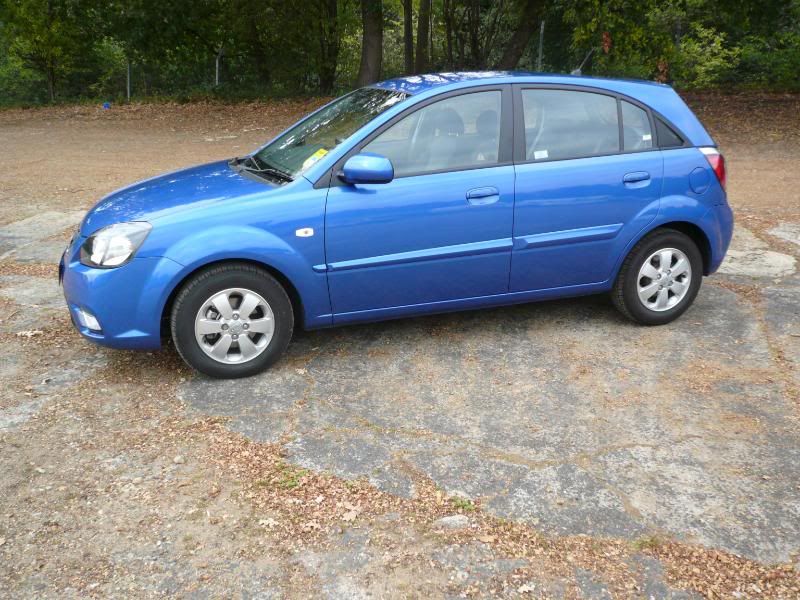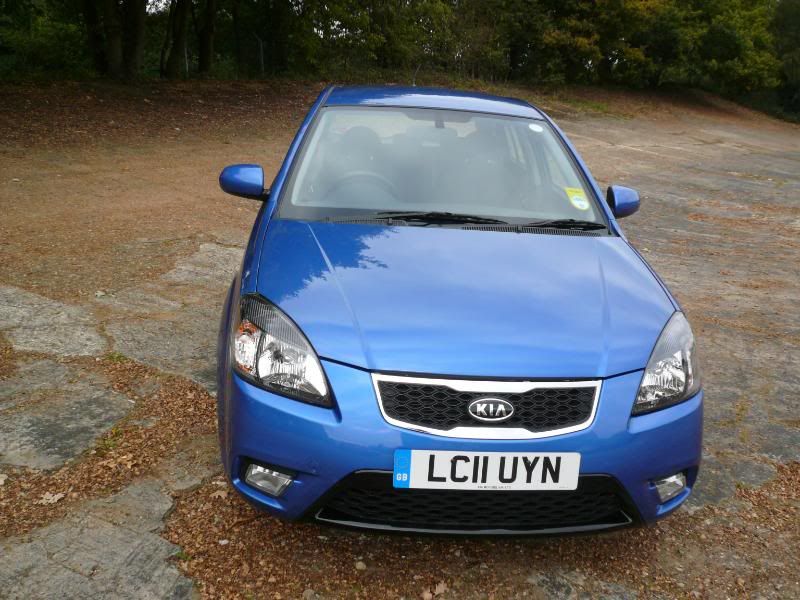 The Rio was offered in Europe with a choice of either a 1.5 diesel or 1.4 petrol engines. My test car was fitted with the latter. Developing 96 bhp, and installed in only a moderately sized car you would expect reasonable performance, and so it proved, though in no sense of the imagination could it be said that the car was fast. The noise that came from under the bonnet at low speeds rather reminded me of the sound from the long-lived A+ engine that featured in my mother's 1983 Austin Metro, though in general terms the Kia's engine was of course far more refined that that engine could ever manage. Once underway, there was enough acceleration not to get in anyone's way, but not so much as to get you in to trouble. And my first few corners suggested that you just might do that, as there seemed to be very little grip offered by the Hankook tyres fitted to the car. Maybe I adjusted during the test, as I became less aware of this as the miles were added to the car. The steering is light, but with some feel to it, and there was not too much body roll on the corners, but this is not a car that you would take out for sheer pleasure. You get the distinct impression that it was designed to meet a utility need and no more. The gearchange is just another example of that. There was quite a lot of travel between the gears, but the change itself was decently positive, but there was no real enjoyment to be had by changing ratios. Rio proved quite economical, consuming an average of 1 gallon of regular fuel every 39 miles, on a mixture of urban and motorway driving, with a certain amount of stop/start activity. The brakes were effective, with a pull up handbrake located between the seats, and the car seemed to ride quite well, absorbing the bumps and uneven-ness of our roads better than many other cars seem to manage.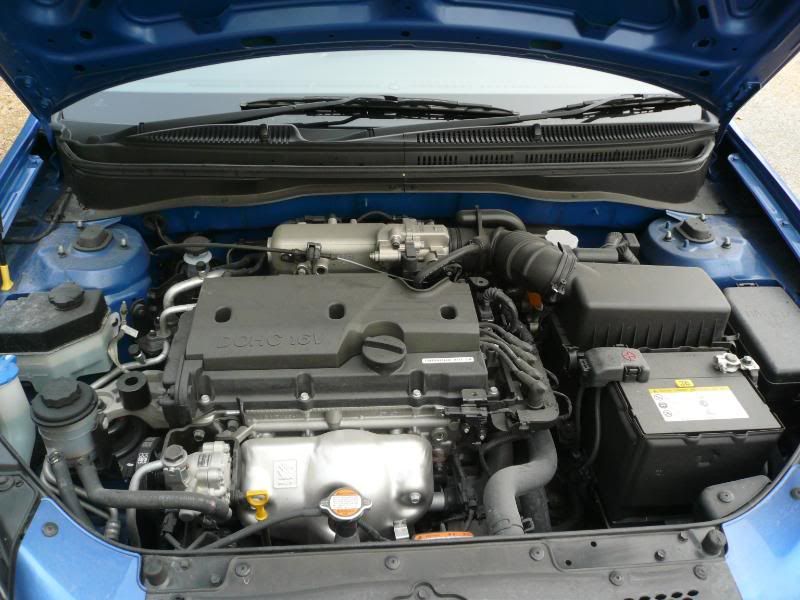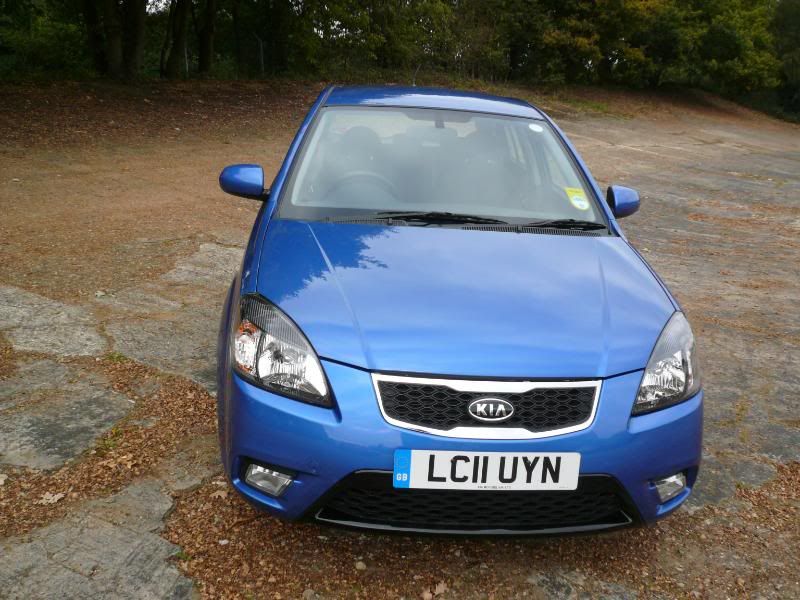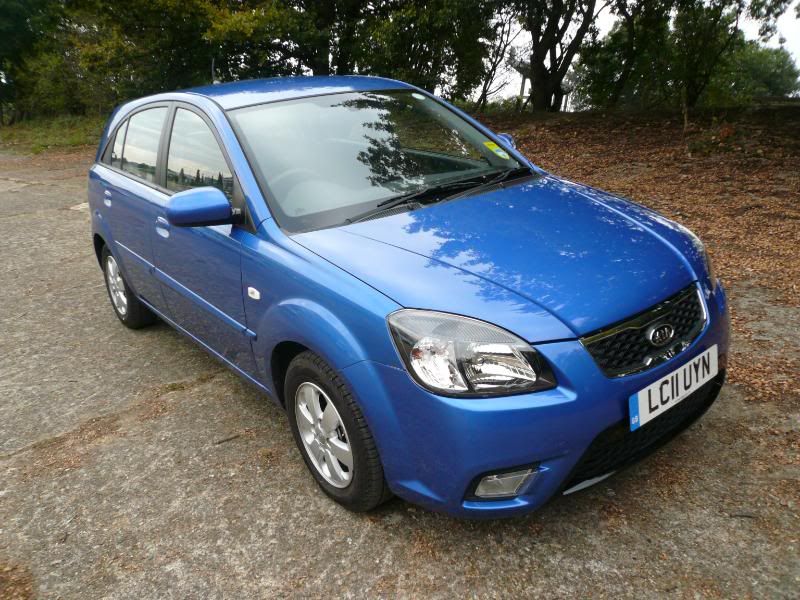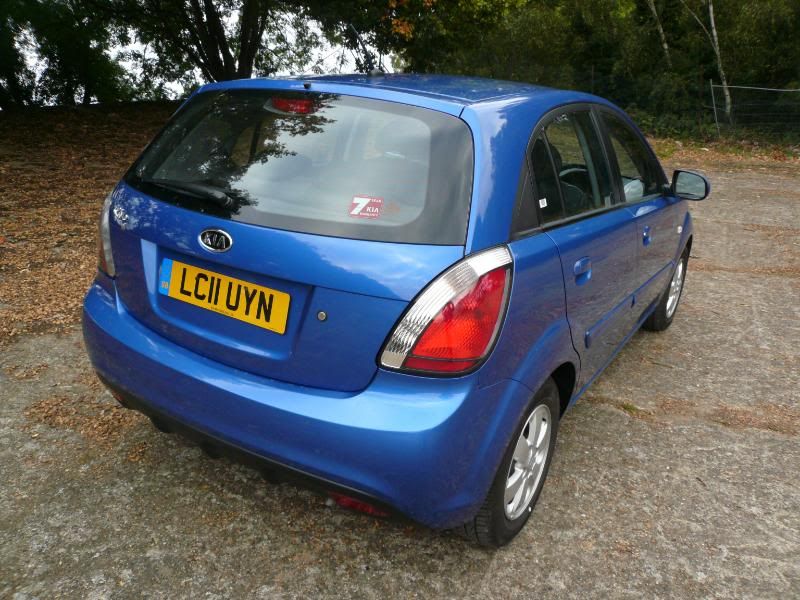 Open the door of the Rio, and you can see a reminder of the sort of interior that used to typify all Korean cars. The fit of the mouldings is fine, but you do not even have to touch them to realise that you are staring at large expanses of hard grey cheap plastic. Everything about the interior of this car evidences how the price was kept low.  Look beyond the budget quality, though, and it is not so bad. The main instrument panel is clearly presented, with two large dials for speedo and rev counter, complemented by smaller ones for fuel level and water temperature. Column stalks do indicators, wipers and lights, but, and this was a big but, they are presented "the old fashioned way", with indicators on the right and wipers on the left. Countless times, I managed to wipe the screen when I wanted to indicate.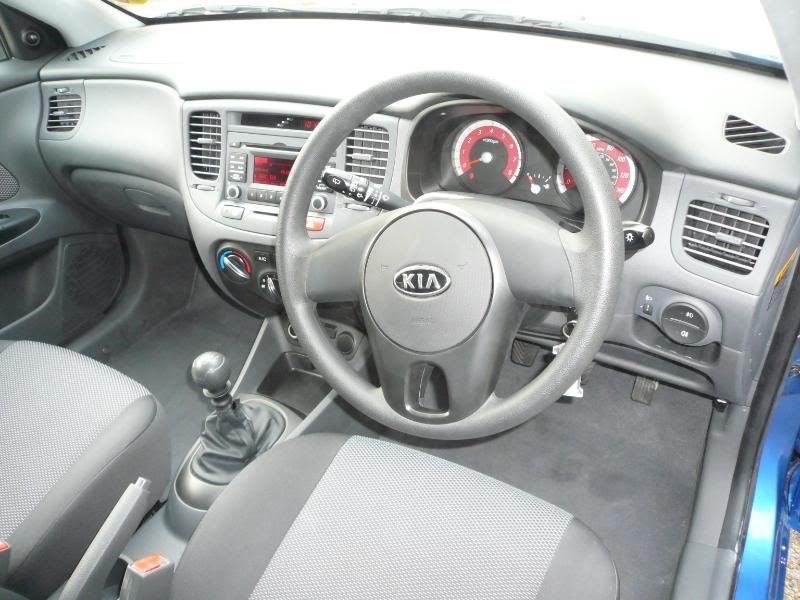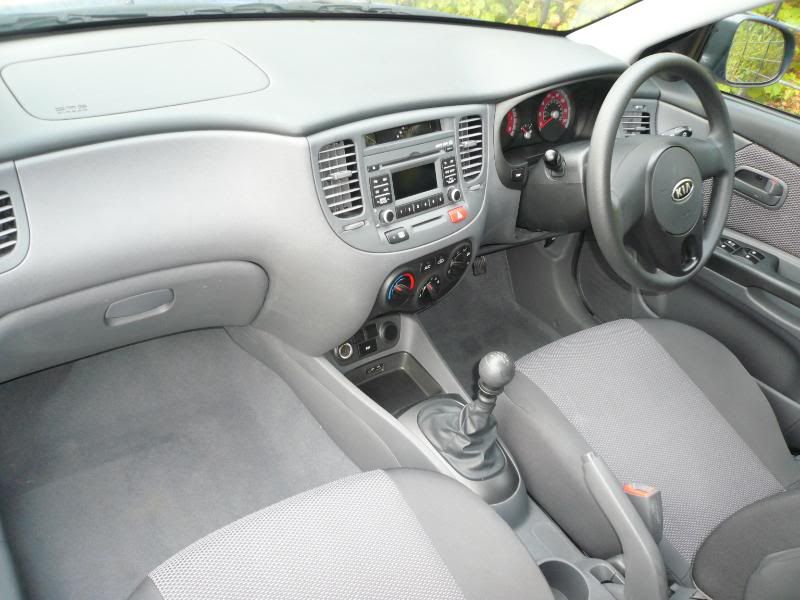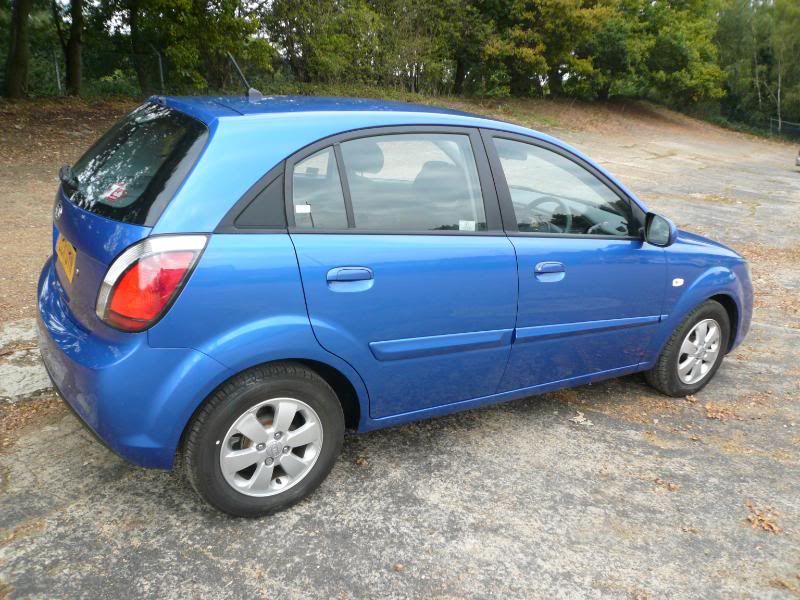 With a range of adjustments available to seat and steering wheel in almost all cars, it is rare indeed to find one where you cannot get the right driving position, but the Rio proved to be that car. The steering wheel can be adjusted up and down through quite a narrow arc, but as the seat could not also be altered for height, I found that either I was sitting too high, or the wheel was awkwardly low. I was not short of headroom, so in an ideal world, the wheel simply needed to go up more. Either way, it meant that I was not truly comfortable behind the wheel. The seat itself was OK, though, and there were no issues with the relative position of any of the other controls, such as the pedals or the gearlever.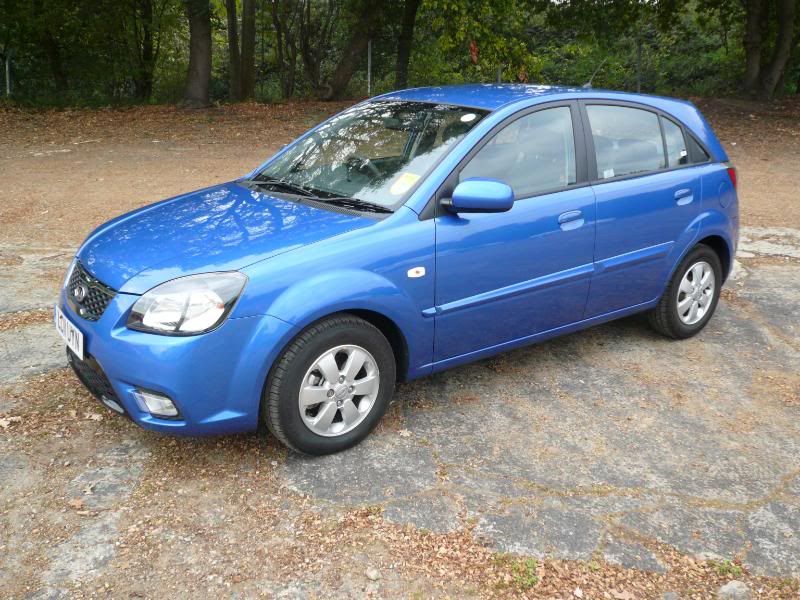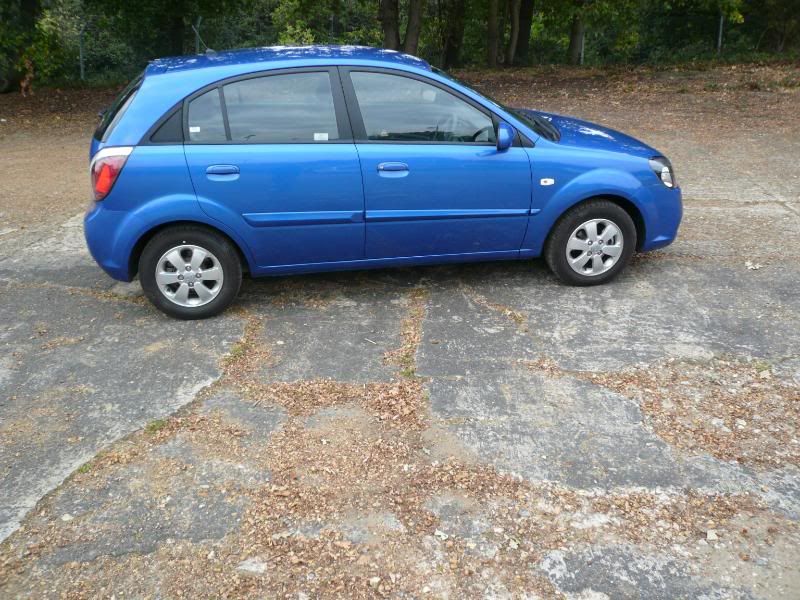 Rio is one of those cars that straddles the B and C segment classes. Rather cheekily, given its budget aspirations, Hertz put it in Group C in the UK, which means it is rated the same as the more commodious Cee'd, as well as the Focus and Astra. It certainly is not as spacious inside as any of those cars, but it does offer a reasonable amount of leg and head room for rear seat passengers, and the boot is larger than that found in most superminis such as Fiesta and Punto. The rear seats are asymmetrically split, with the backrest dropping down onto the seat cushion, giving an extended load area, but one which is not flat. A spare wheel sits in a well under the load floor, and a few small items could be tucked around the edges. Inside the cabin there is a drop down glove box which is quite generously sized, and door bins, as well as a useful recess in front of the gearlever.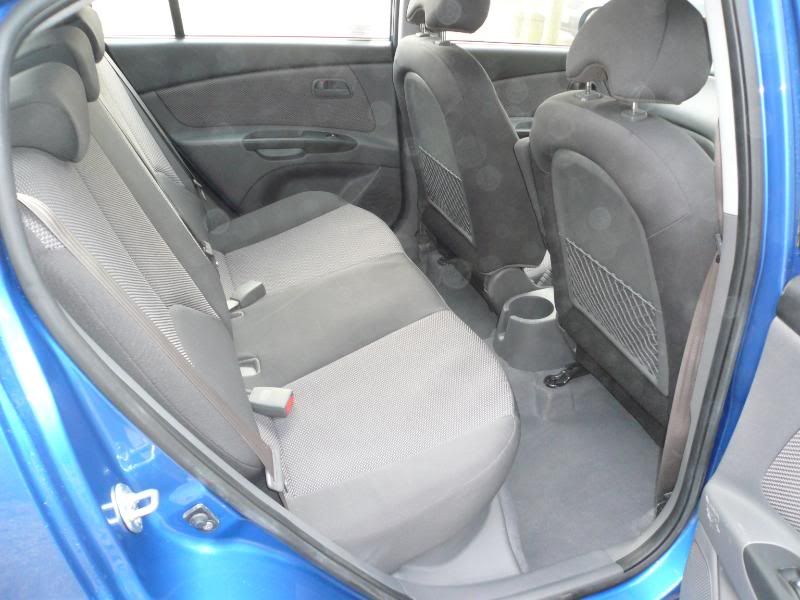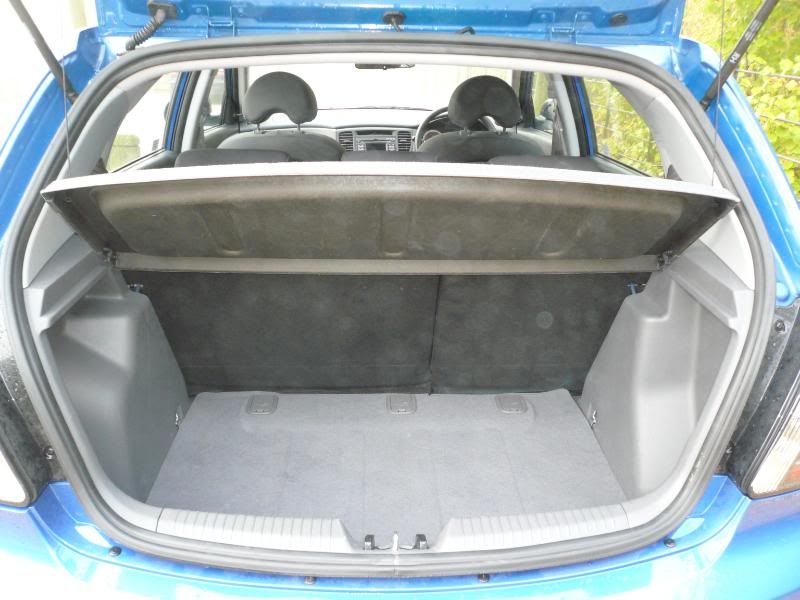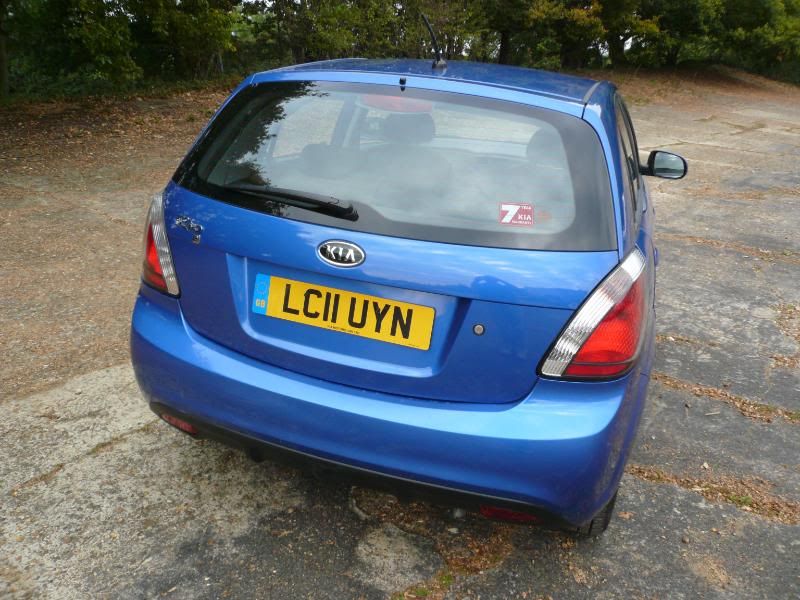 After years of relatively simple hierarchies of model trim designations being used by most manufacturers, the marketing and PR departments have resorted to all sorts of odd trim level names in recent years with meaningless stuff like Acenta, Visia, Pzaz, Dynamic, Allure, Tekna, Oxygo and other meaningless words. Kia has eschewed all that, and uses terms like "1", "2" and "3". The test car was a "2". That means that it was better equipped than the even cheaper "1". Mind you, it is still pretty plain, and this was the first car I have seen in a long time where there are little joy sticks on the end of each door mirror to adjust them manually. You do get remote central locking, air conditioning, a single slot CD audio unit, with an odd slot under the unit for I know not what, and a USB port, but that's about the point at which the luxuries stop. That £9670 list price has to be achieved by cutting some things out, after all.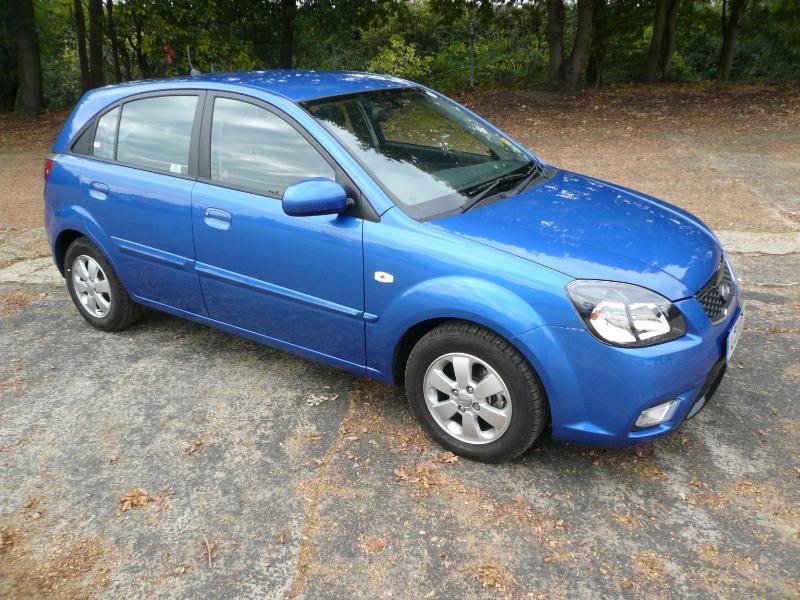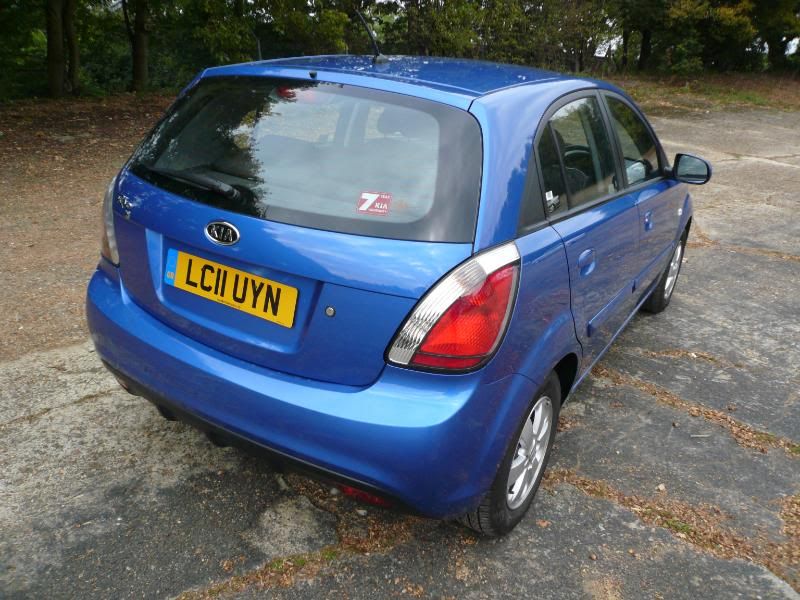 Having read this far, you could quite reasonably conclude that the Rio is really not very good, and in objective terms that would be not unfair. It felt to me like a sort of time-warp car. Wind the clock back a good few years, and it would have seemed perfectly acceptable, but standards have improved somewhat since then, and now whilst it would doubtless provide years of loyal and reliable service, at low cost, anyone who is looking for even a frisson of better than that would probably be happier if they selected something else.
2011-10-28 09:30:15