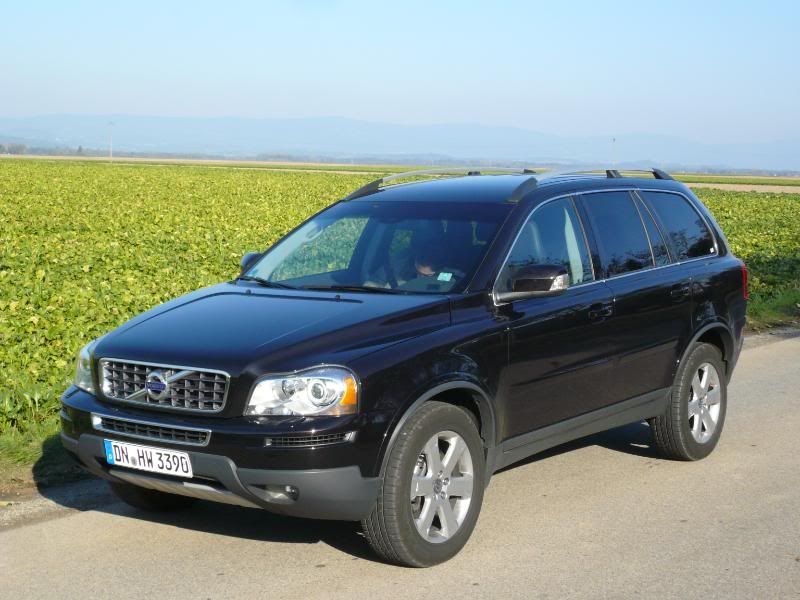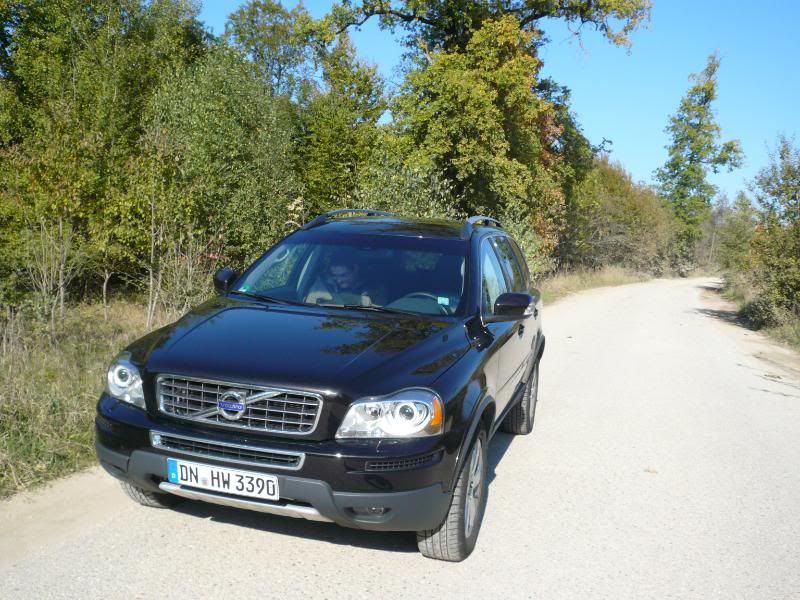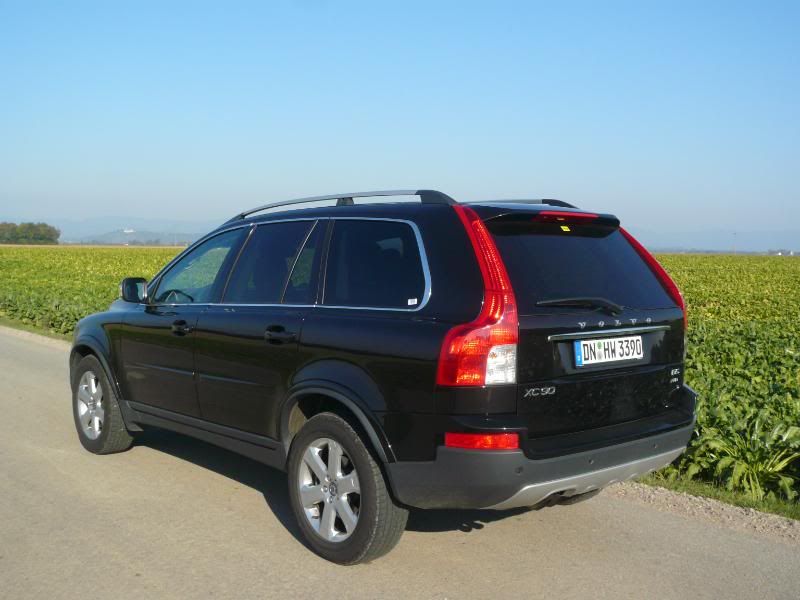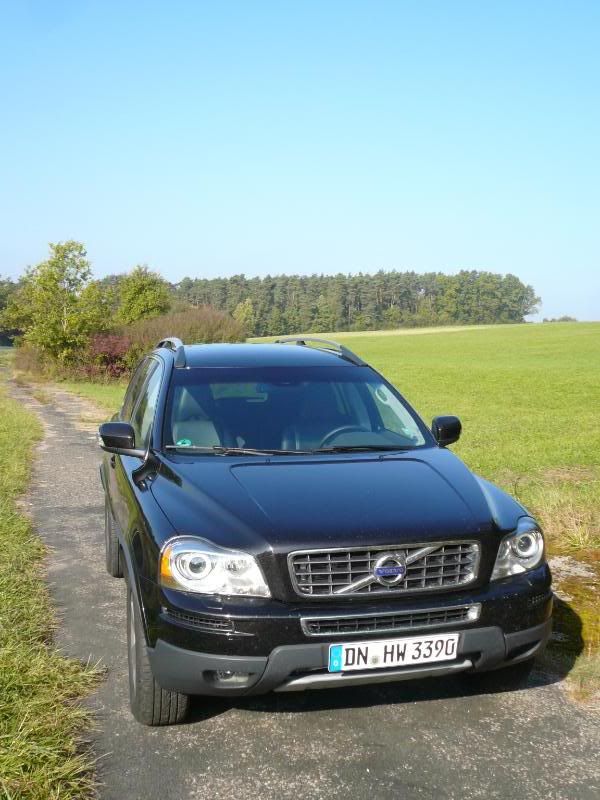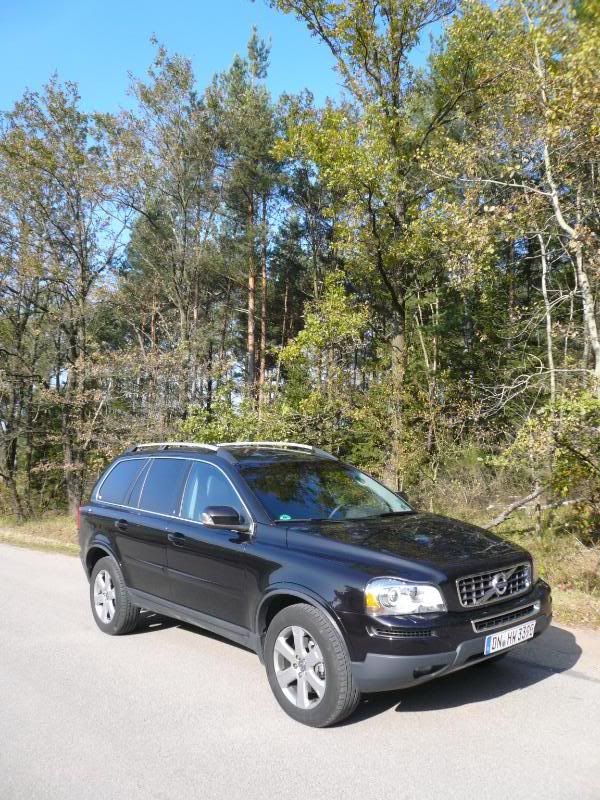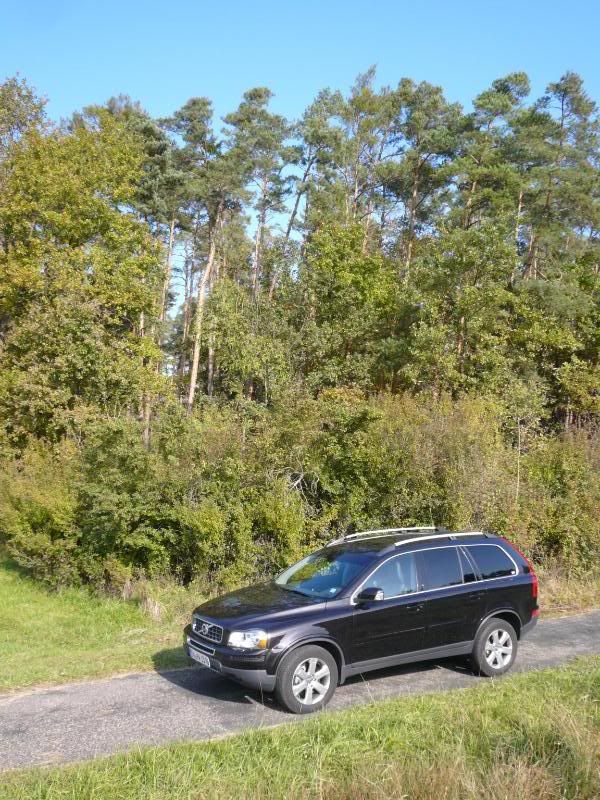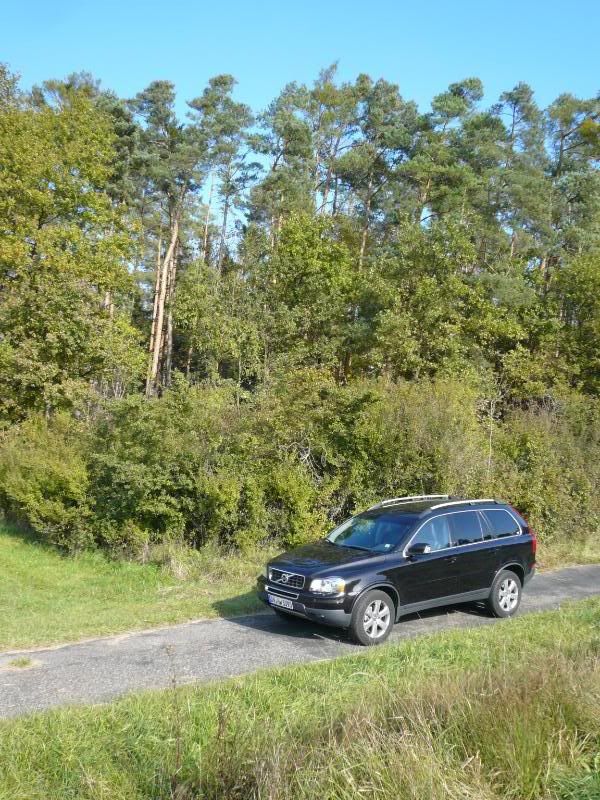 In no way could my father be described as a car enthusiast. To him, the car is simply a convenient means of getting from A to B, and being the "down to earth" person that he is, his automotive history has comprised a range of volume selling family cars which went from saloon to estate format when my brother and I were of an age that extra load carrying capacity became useful. Even so, I can recall him many times in my youth expressing the view that he would quite like a Volvo. The car he was referring to was the 240 estate, a model which symbolised so much in the 1970s, having a strong reputation for durability and practicality as well an almost classless appeal. He was far from alone in wanting one, and indeed Volvo sold vast numbers of the 240/260 cars to Britons for many years. During the 1980s, though, the world moved on, and despite having the new and rather slab-sided 740/760 cars, Volvo did not, and their business started to decline. which was something that not even the startling T5 version of the 850 Estate and its BTCC racing profile could completely address. In 2003, though, it seemed as Volvo could suddenly have struck commercial gold, when they launched the XC90, a vehicle built on the acclaimed P2 chassis, designed to compete in the ever more popular SUV class, as almost instantly the waiting lists for the car extended for months and residual values were predicted to remain at BMW beating levels for some time. Jeremy Clarkson bought one, and the rest of the automotive press declared that this really was the SUV to beat, as it got very near to the driving characteristics of the BMW X5 but with far better practicality. By 2005, it has become Volvo's best selling car, with 86,000 sold in a single year. A modest facelift to the front end for 2007 has been the only significant visual change since then, but there has been a program of continued technical enhancement to the car. With an onslaught of more recent designs, is it still a good car and one worth consideration for those looking for a large family sized SUV? Hertz Deutschland gave me my first opportunity to experience an XC90 when they allocated one to me for a recent autumn weekend in Munich.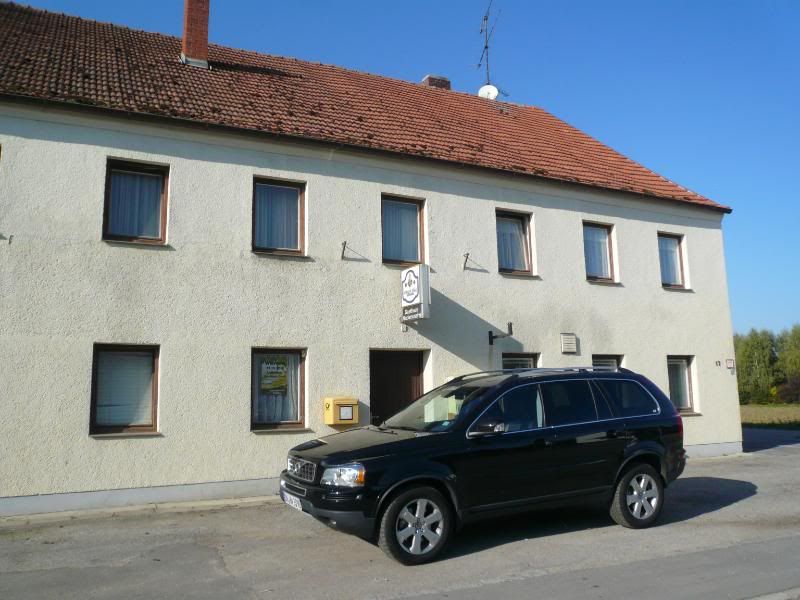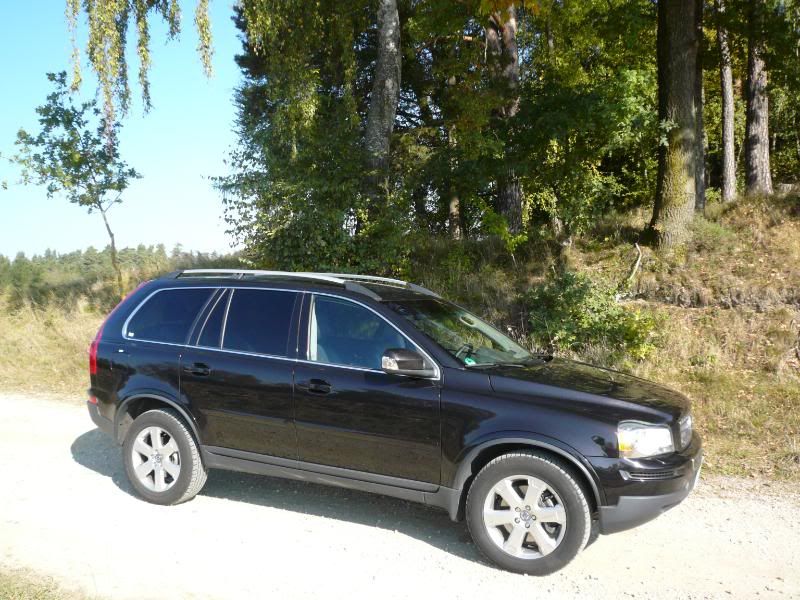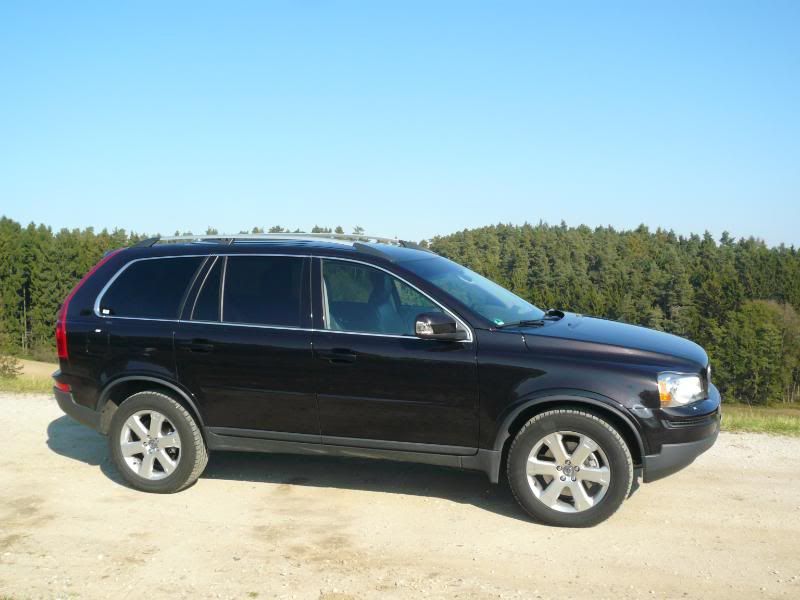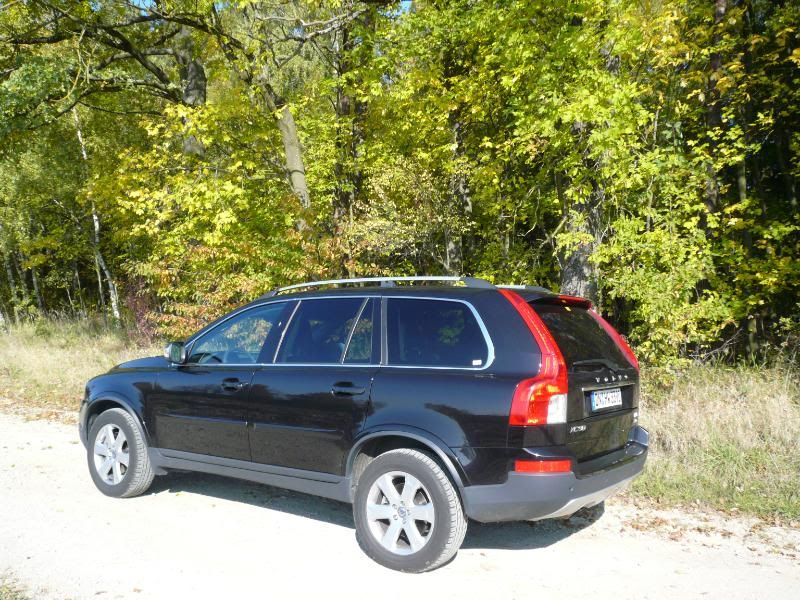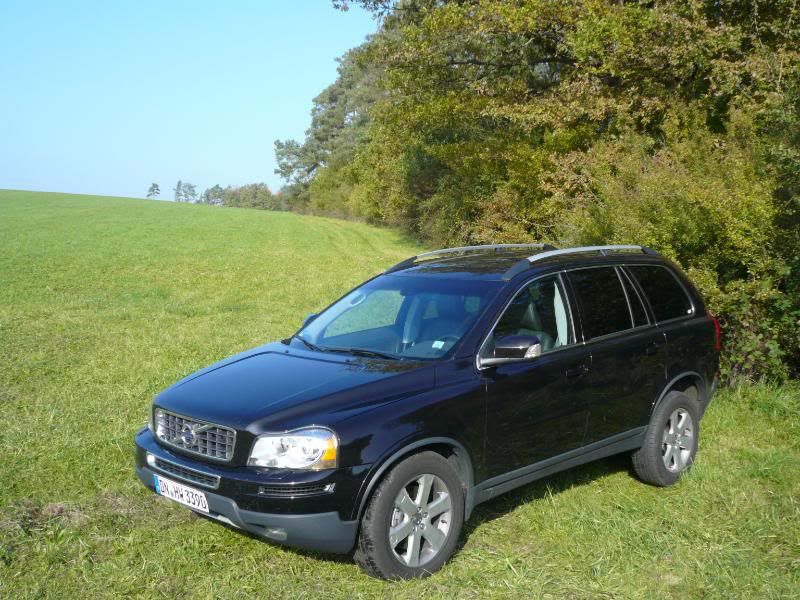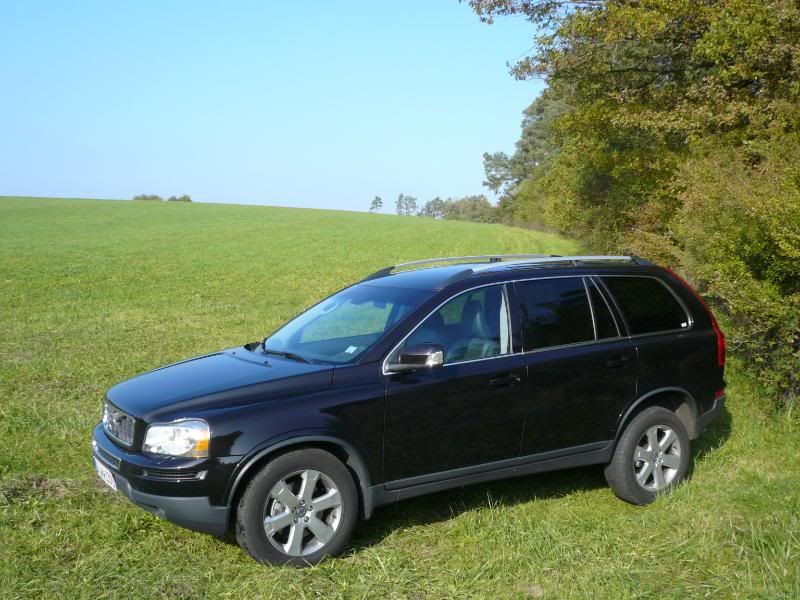 Form launch, the XC90 has been available with both petrol and diesel engines. The former are clearly important for the non-derv loving American market, where the initial 6 cylinder models were supplemented with a 4.4 litre V8, but in Europe, diesel always dominated the sales volumes to the extent that the virtually all sales have been of the oil-burning engine. Early cars had a 5 cylinder 2.4 litre unit developing 163 bhp, the majority of which were coupled to a 5 speed automatic transmission. This was subsequently updated to a 185 bhp motor and then in 2010 a further update meant that this engine now develops 200bhp and there is a 6 speed automatic gearbox. Volvo's new naming system meant that this car retained the title D5. This was the spec of my test car. In Germany, a lower powered version of the same engine is available, badged D3, and the 3.2 litre petrol car is still listed. In the UK, only the D5 is currently offered.  The diesel sound is generally well muted though hard acceleration from low revs will remind you that your engine is drinking from the black pump. Increase the speed a bit, or on reaching a cruise and this is a pleasantly refined engine. It is less obviously a 5 cylinder powerplant than the petrol engined Volvos so endowed that I have driven.  There were a couple of occasions when significant acceleration was required, to get past slow moving vehicles, and the Volvo proved that if you push the go pedal hard, it can accelerate at a surprising rate for such a large and heavy car. There is a 6 speed automatic gearbox, which made very smooth gearchanges indeed. If you feel you want to try to do better yourself, there is a manual tiptronic type mode available by pushing the lever to the left then you can shift up and down by flicking the lever forwards for up and backwards for down.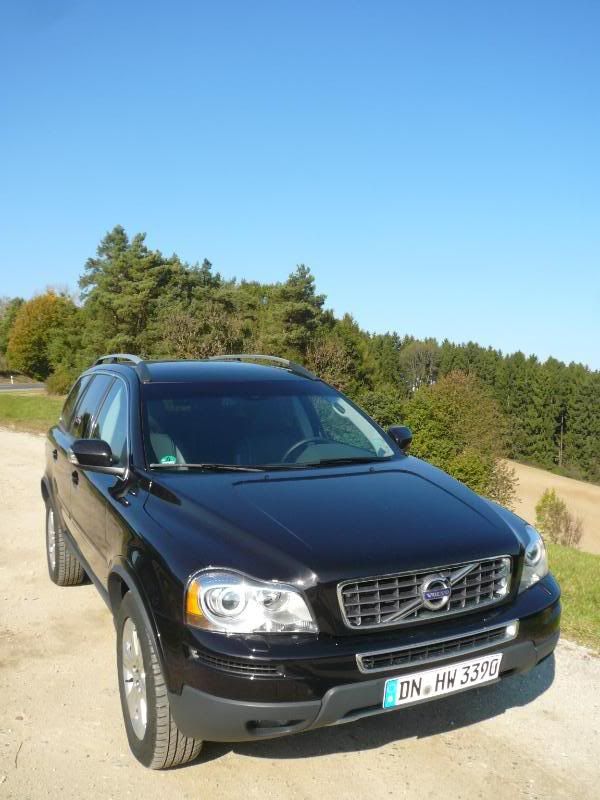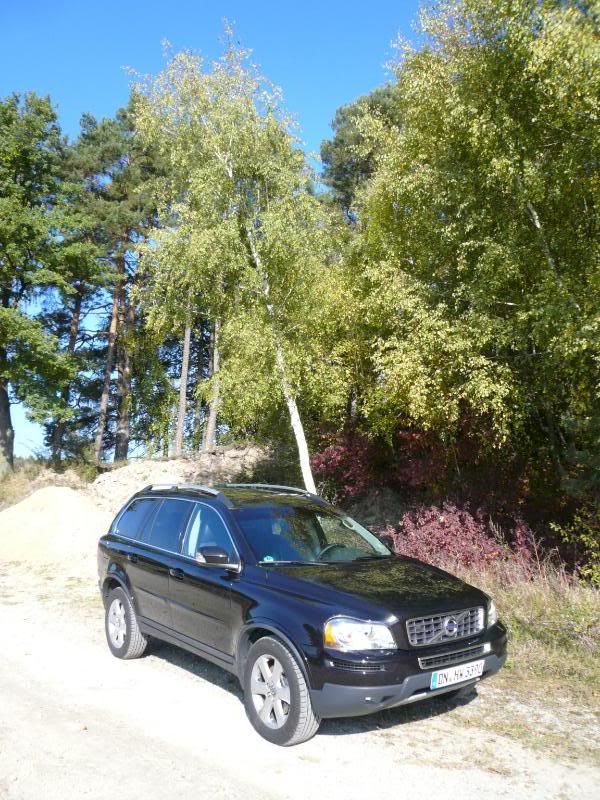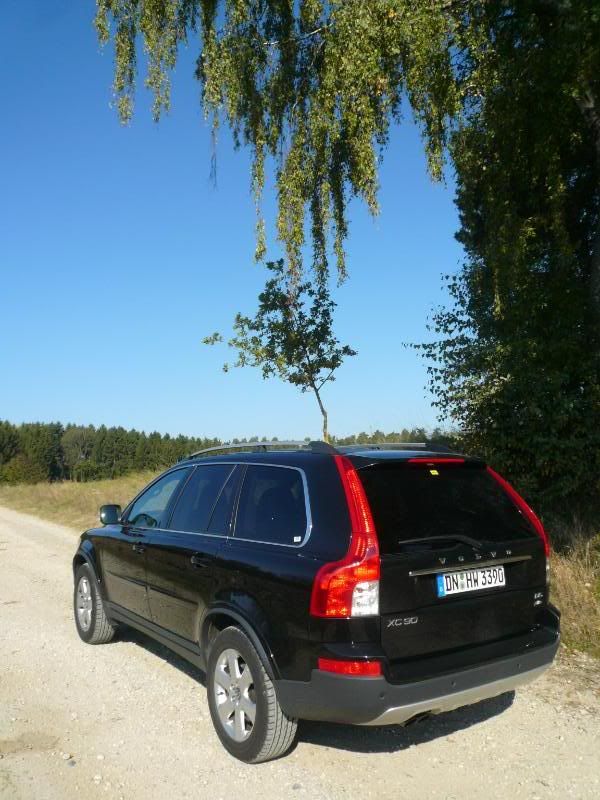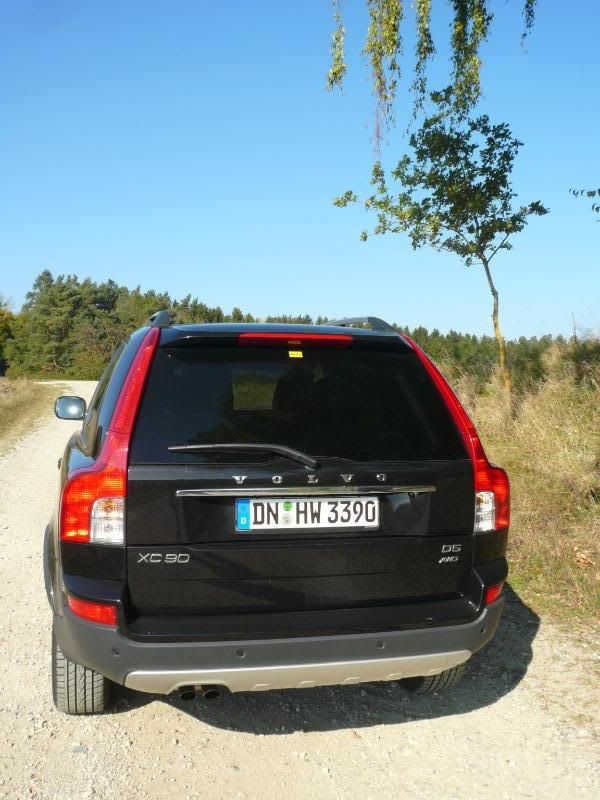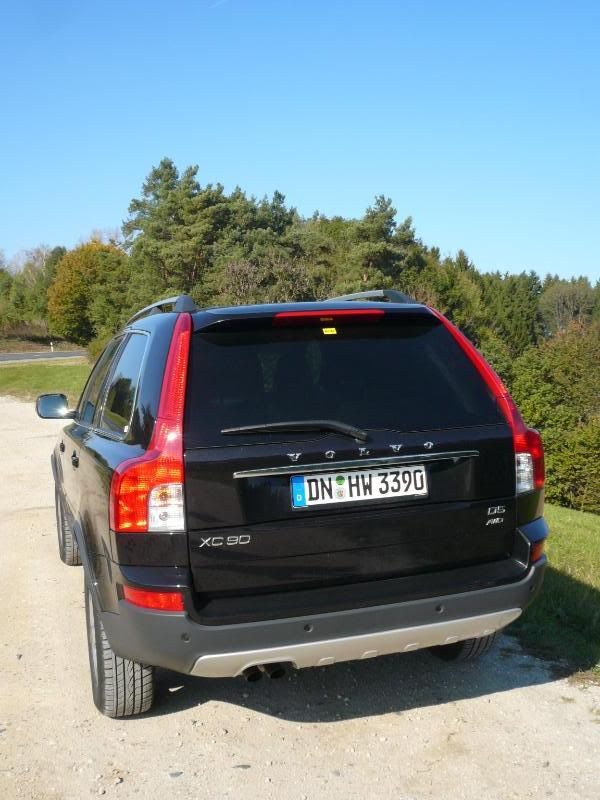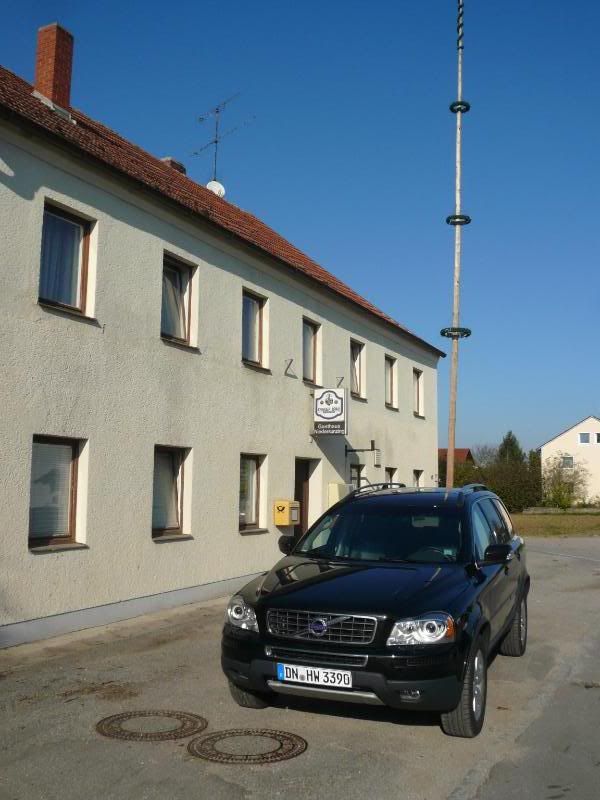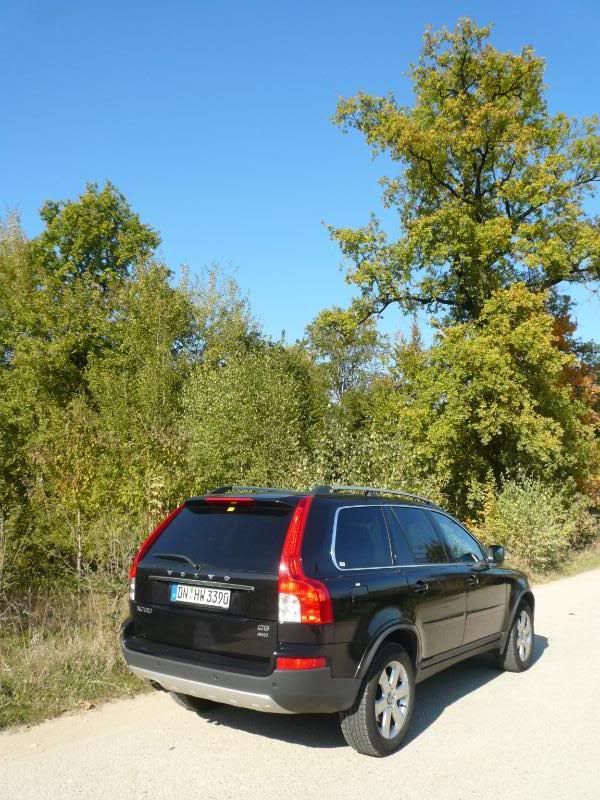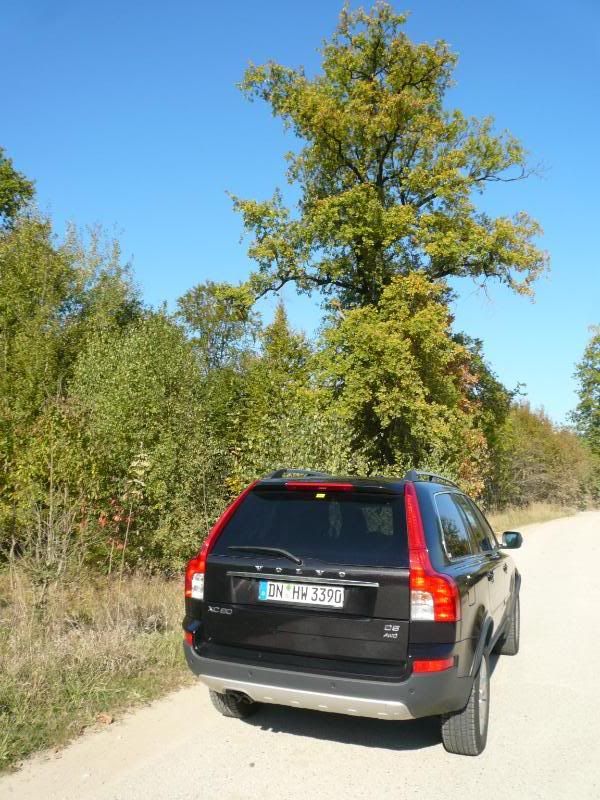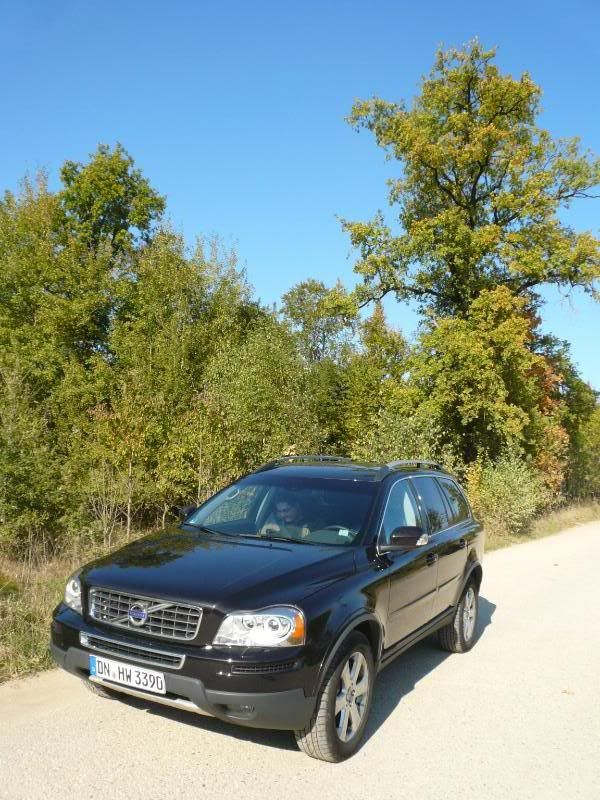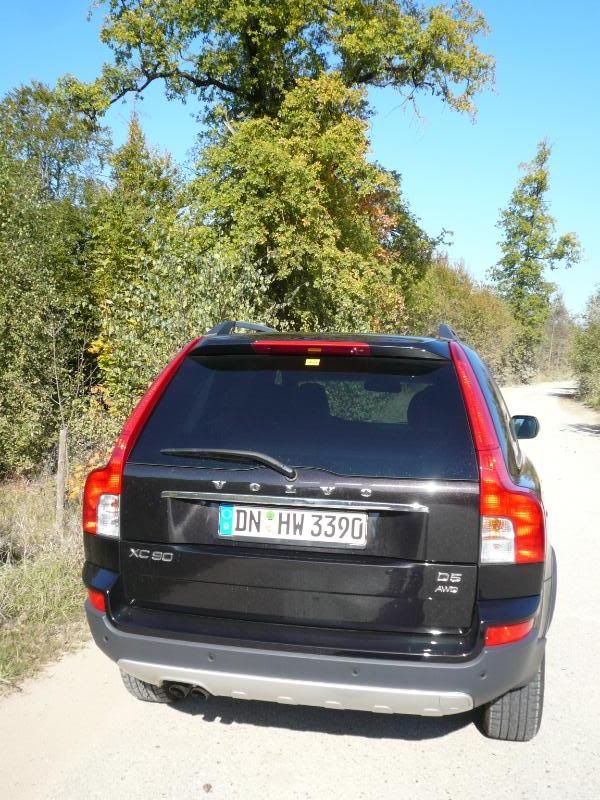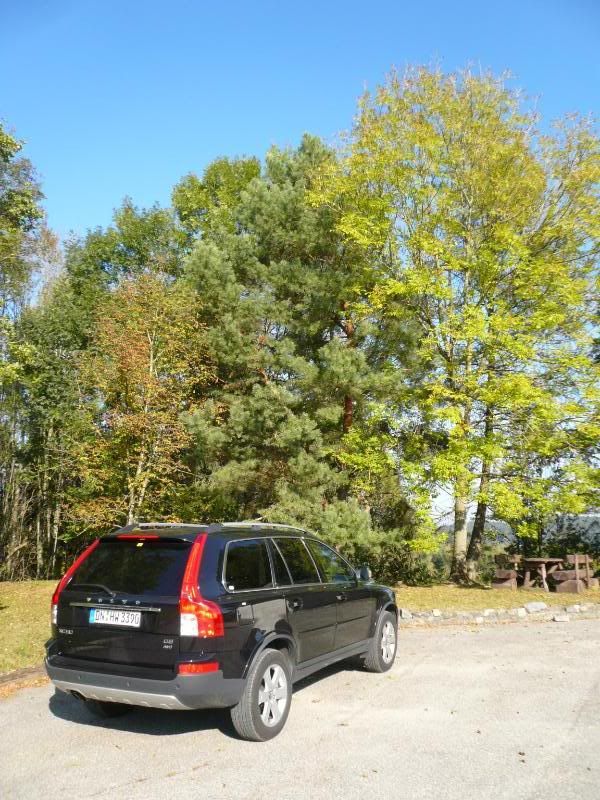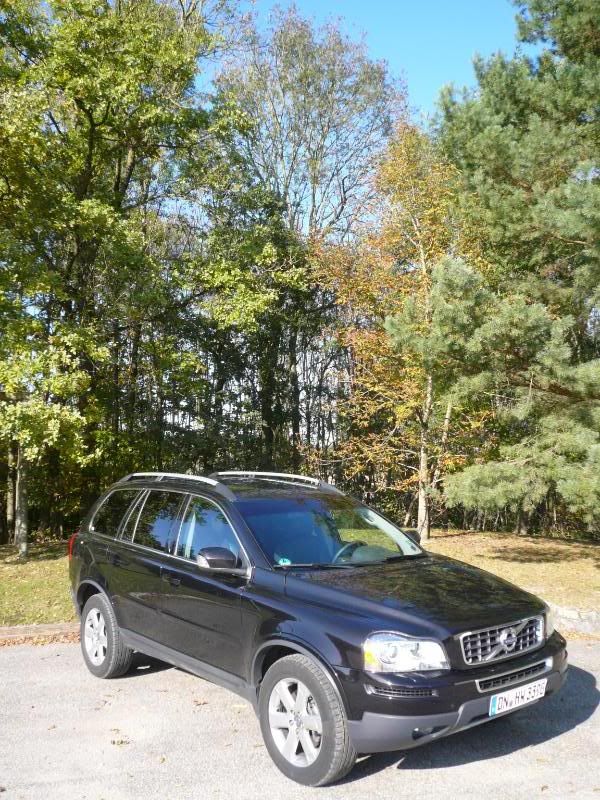 The on board trip computer told me that I averaged 9.2 l/100 km, which amounts to approx 31 mpg, and cross checking this figure with the amount of fuel which I put into the car confirmed this to be pretty accurate. For a large and heavy car subjected to autobahn cruising and plenty of stop/start when doing the photos, this is not too bad a result. When the XC90 was first launched, it was praised for its car like driving characteristics, specifically its handling. I am not sure that I would completely agree, as there seemed to be  a fair amount of lean on the corners, which is probably not too surprising as this is quite a tall vehicle, but it always felt stable. Although the Volvo is fitted with four wheel drive as standard, 90% of the available power is transmitted to the front wheels in everyday driving, and it is only when the Haldex system detects some slippage that it adjusts more power to the rear wheels. The steering was well weighted with good feel, which  helped the levels of confidence at tackling the curves that join autobahns together, but also meant that the car was not heavy to manoeuvre when parking up. That task was not always easy as although there is plenty of glass for good general visibility when on the move, the fact that the car is tall meant that reversing from a parallel park situation, it was quite hard to see much of the car behind me, as it was far lower than my car. Rear parking sensors were fitted, and they helped, of course. The ride was good, and combined with low noise levels when cruising, this was a restful vehicle to drive for a distance on the autobahn. It was also an easy vehicle to stop, with good brakes. There is a foot operated parking brake, with a large release lever mounted fairly low down in the left of the dash. I only used it when parking the Volvo on a hill, as a further precaution from the transmission brake, and noted that you do seem to be pushing it against the ratchet, and it is also quite noisy when you release it.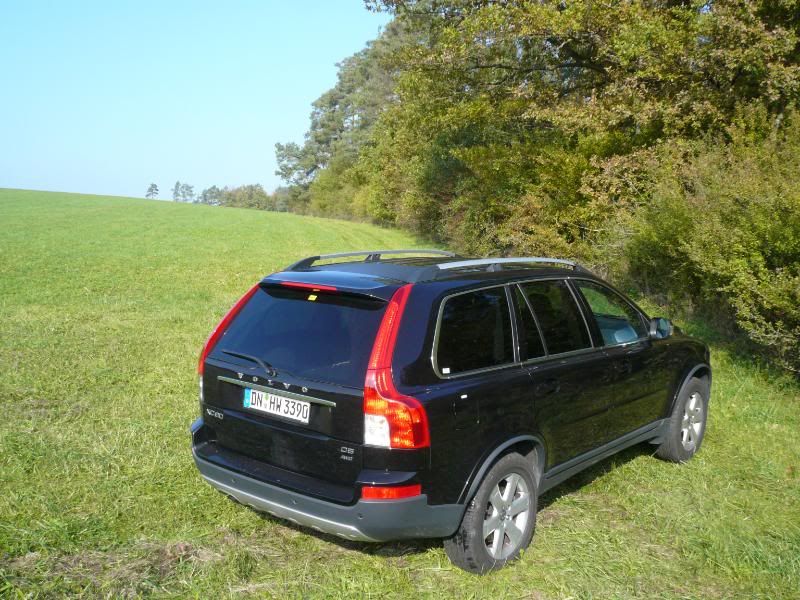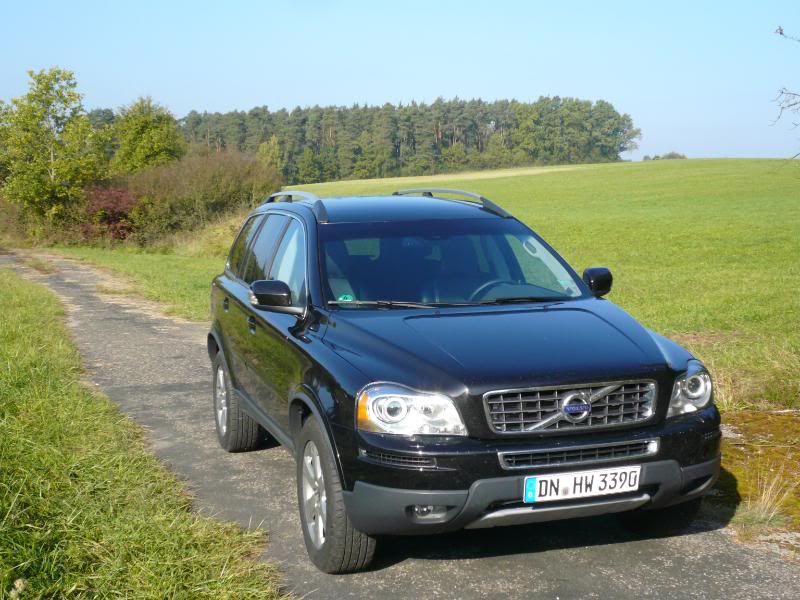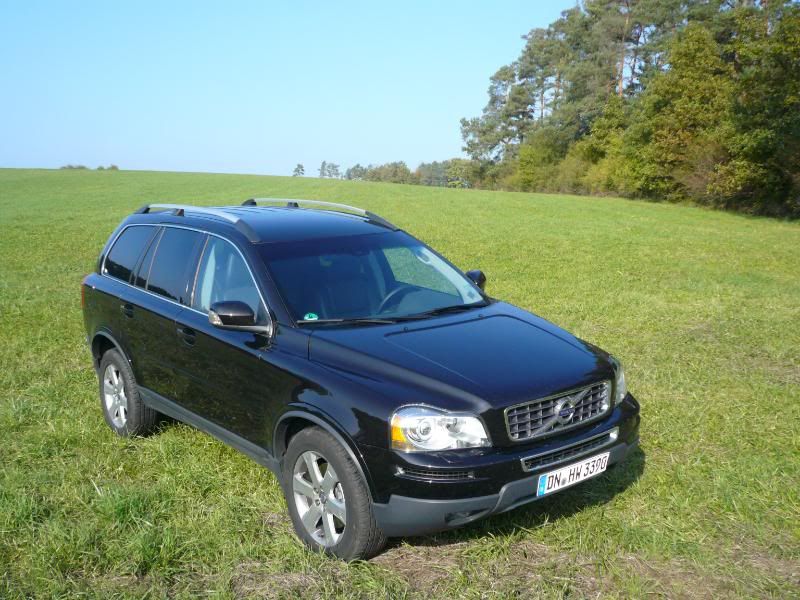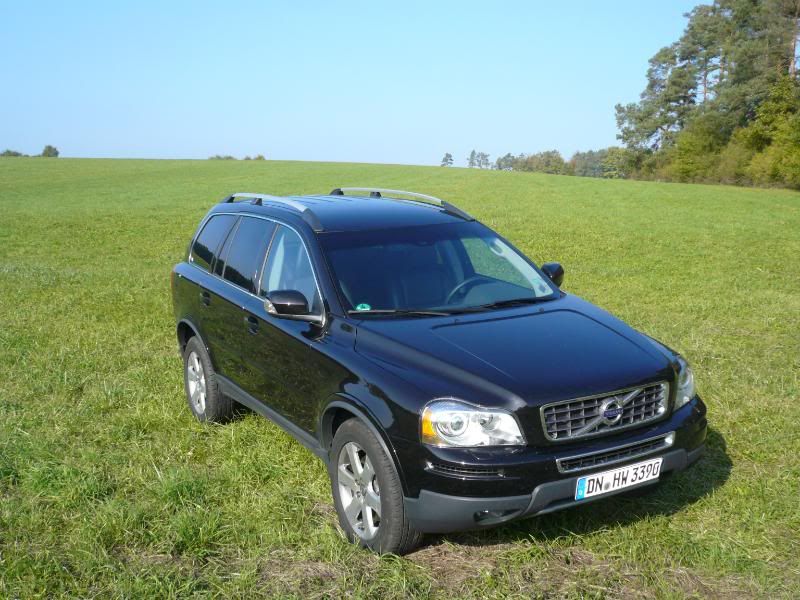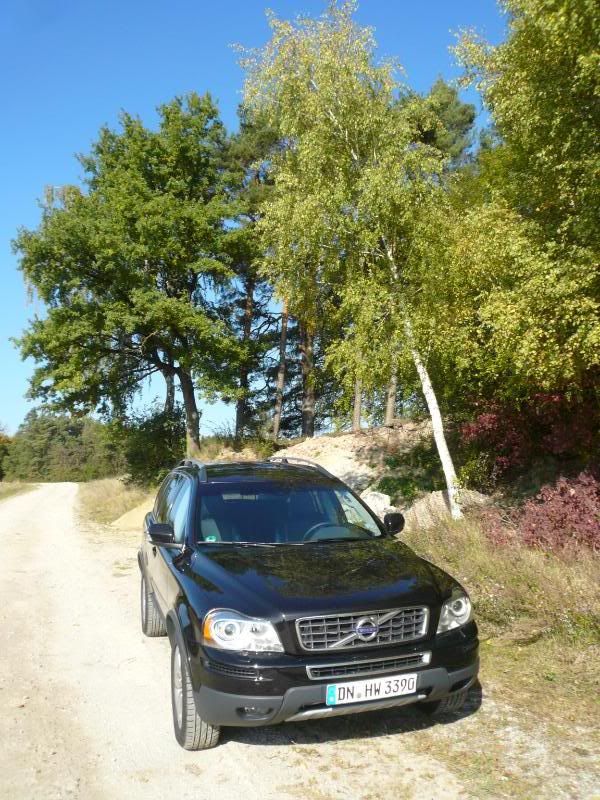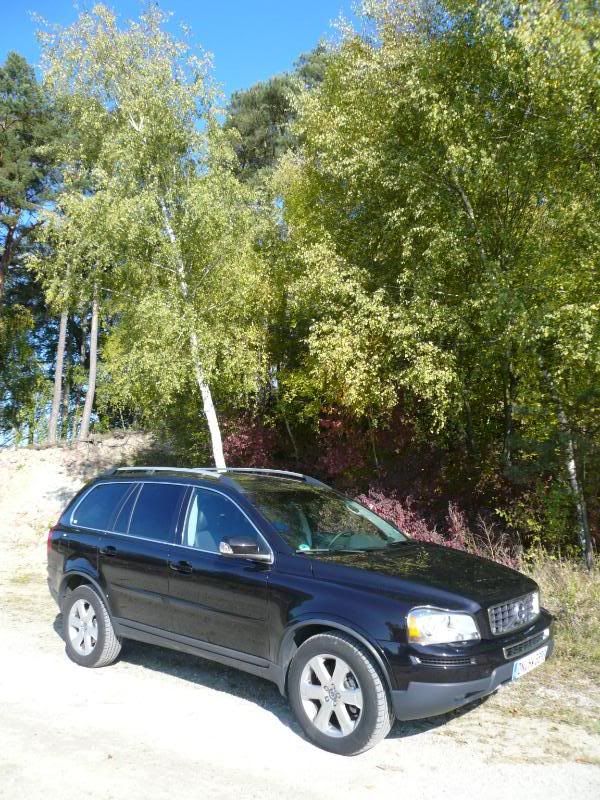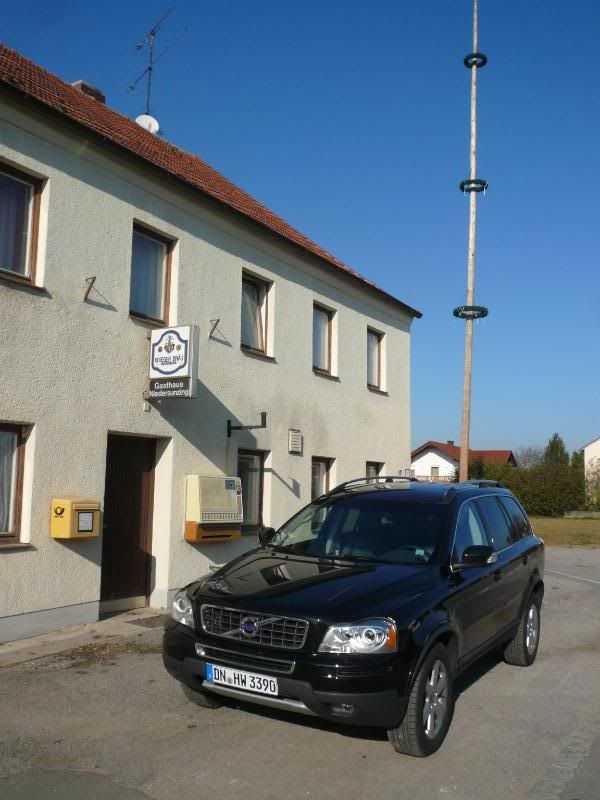 Recent Volvos all have an interior of very high quality, in their own uncluttered style. The XC90 is no exception, though it does lack the cubby hole in front of the centre console that features on many other cars in the range. Good quality plastics are used, and the fit and finish of the inside was to a high standard, though the aluminium effect trim on the centre console and in a strip atop the glovebox had a rather odd patterned grain to it which looked like it had been scratched every couple of millimeters in both directions, which Volvo call "Sanded Silver"l.  There are four dials under a single cowl, with larger speedo and rev counter augmented by fuel gauge and water temperature. Most of the other functions that you need are on the column stalks, though there is a rotary dial for the lights on the dash to the left of the wheel. The centre console contains the buttons for the audio unit and below these are some very intuitive controls for the climate control system, which included seat warmers appreciated by my passenger on a cold morning. There are a number of functions repeated on the steering wheel spokes, for audio unit and cruise control, as well as the bluetooth phone functions. Everything is clearly marked, and feels sturdy and well made, and is easy to use..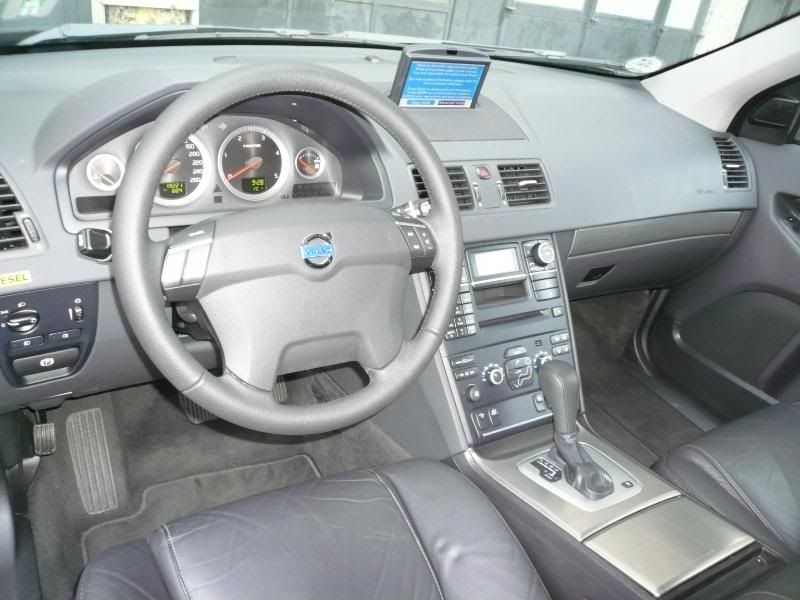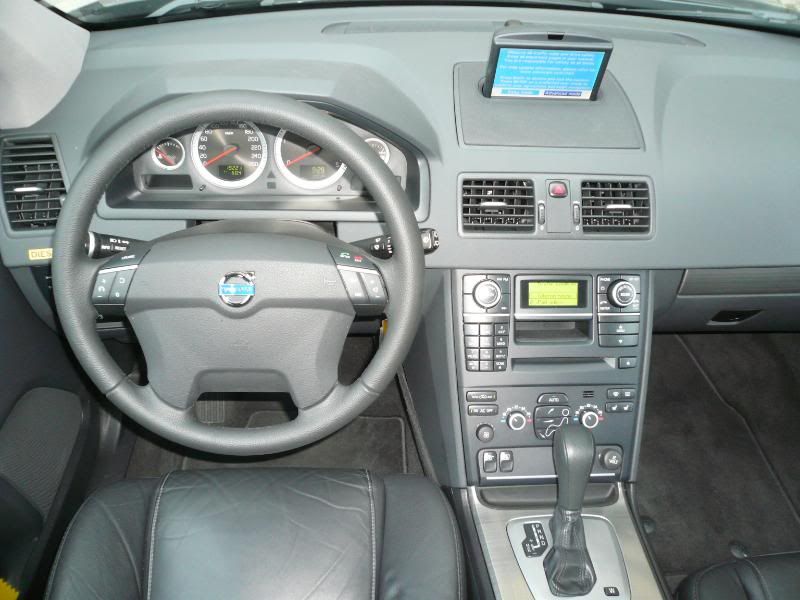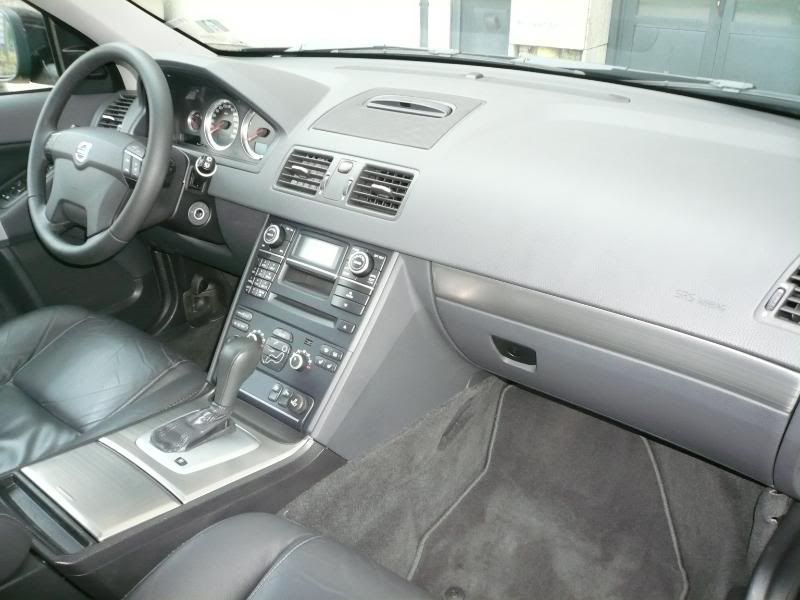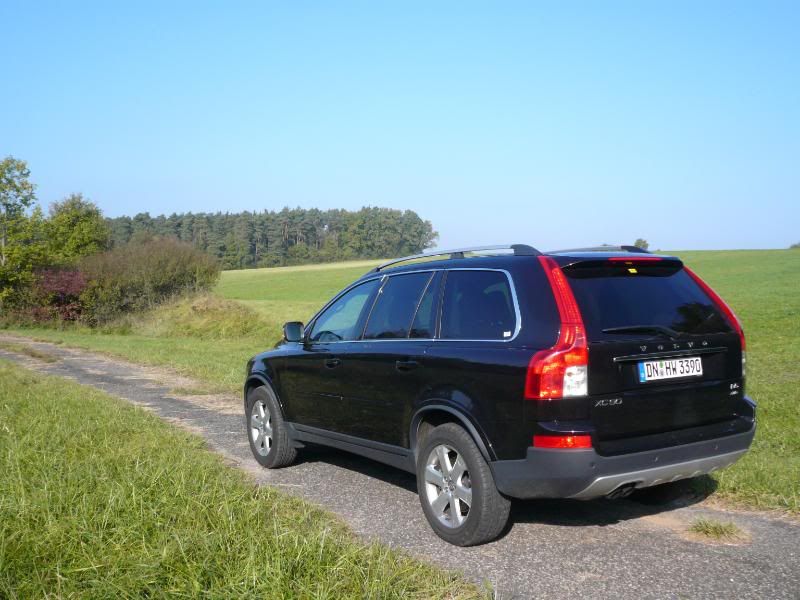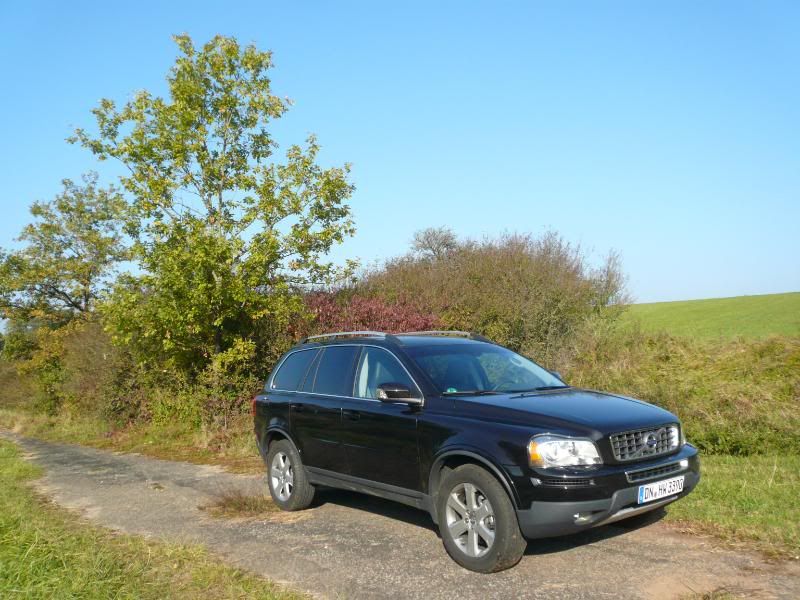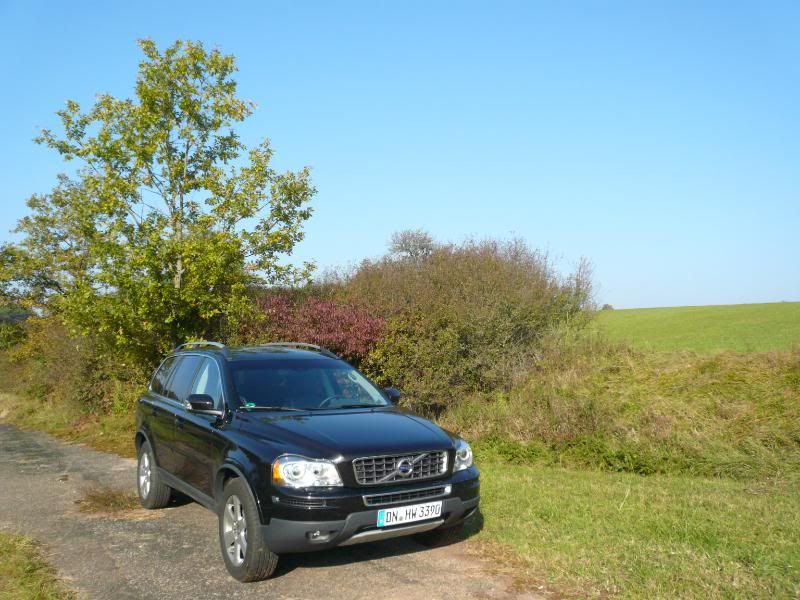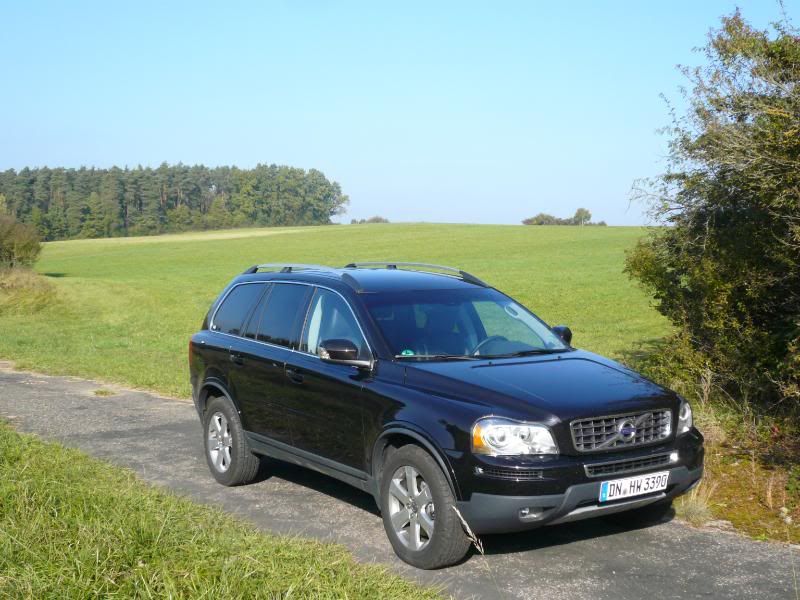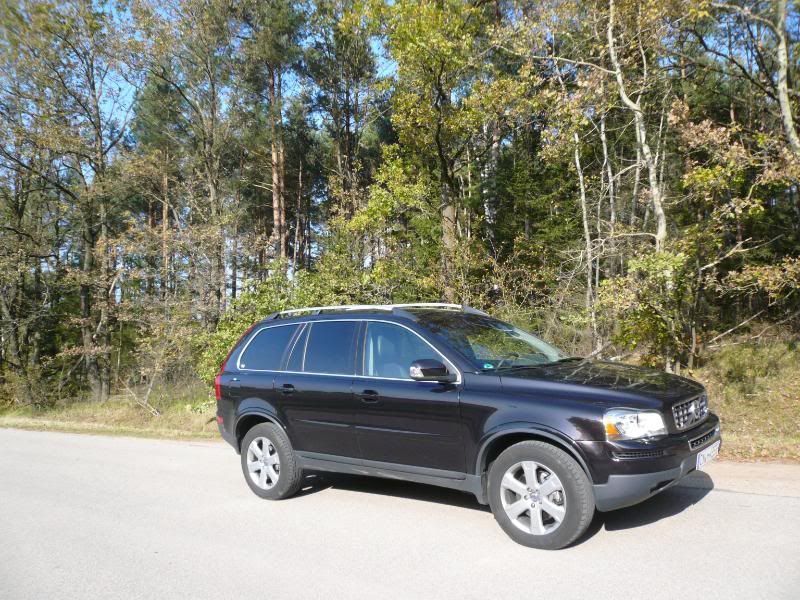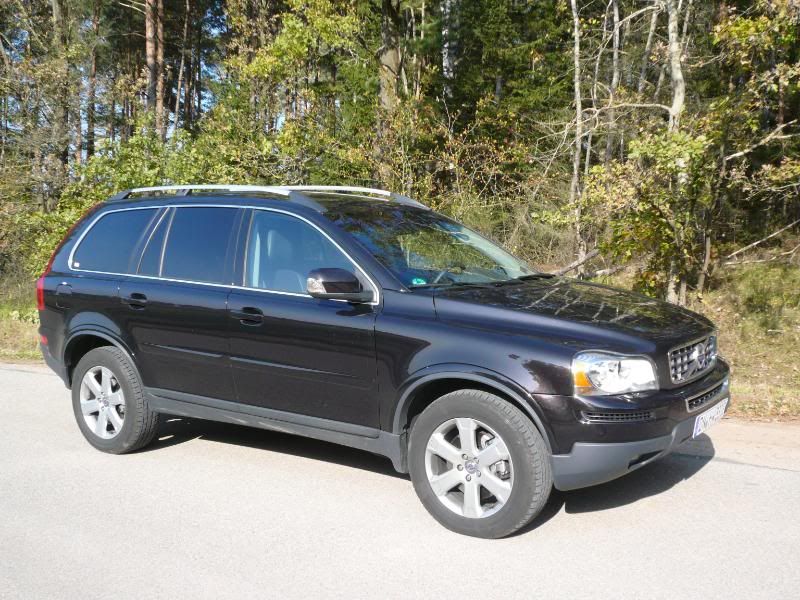 Although I've been to Munich a few times now, I was pleased to get a vehicle with Sat Nav, as I was not totally confident of being able to get from my hotel to collect my mate Christian from his apartment, especially as there are plenty of road works still going on in the centre of the city. Mind you, for some time it looked I had a Sat Nav that I could not use. The screen powers up from the top of the centre of the dash once the ignition is turned on, and it helpfully told me in English to press "Enter". All attempts at pressing the keys marked "enter" and indeed anything else as part of the audio unit controls got me nowhere. Eventually I noticed a small set of buttons on the reverse side of the steering wheel boss, and lo, the screen showed me a map. It was only later in the day when I opened the central cubby that I found a remote control unit with "enter" and "back" on it, as well as the means of toggling around the screen. With either of these means of operating it, the sat nav proved relatively easy to use, though I have to say that the BMW, Audi and Mercedes systems are more intuitive.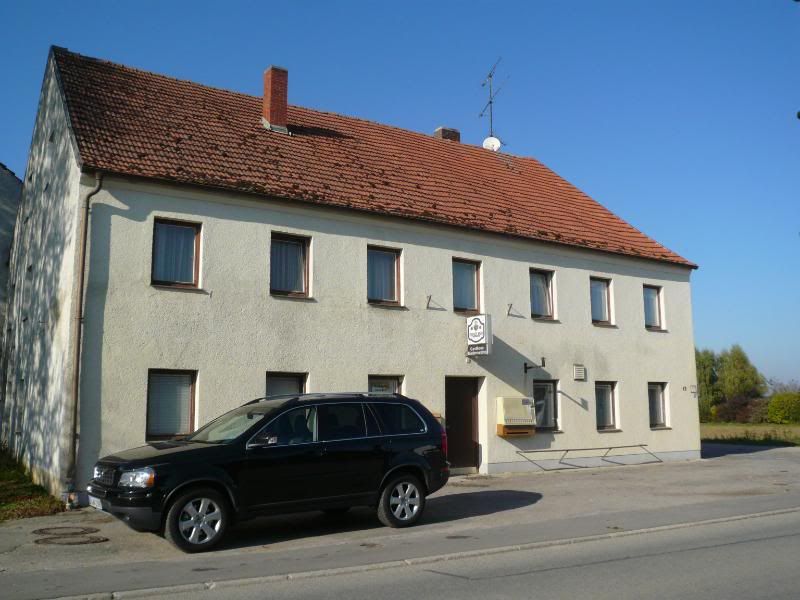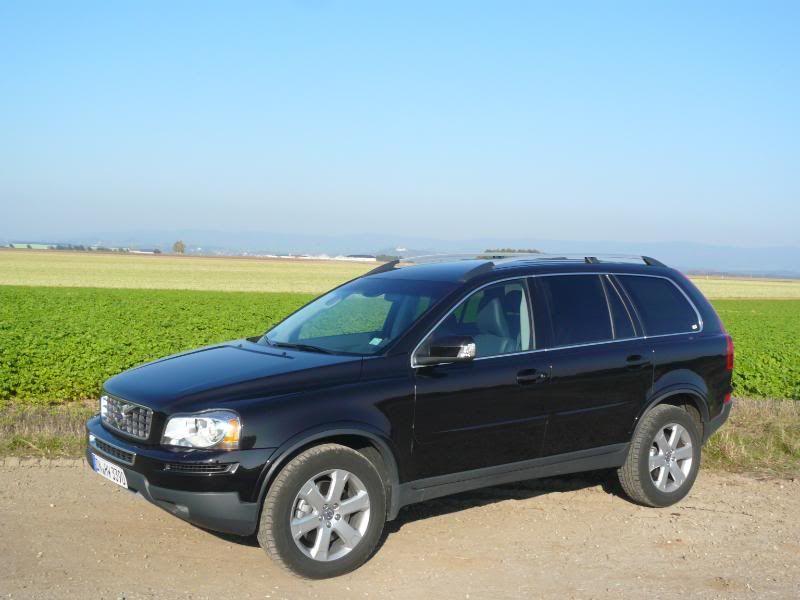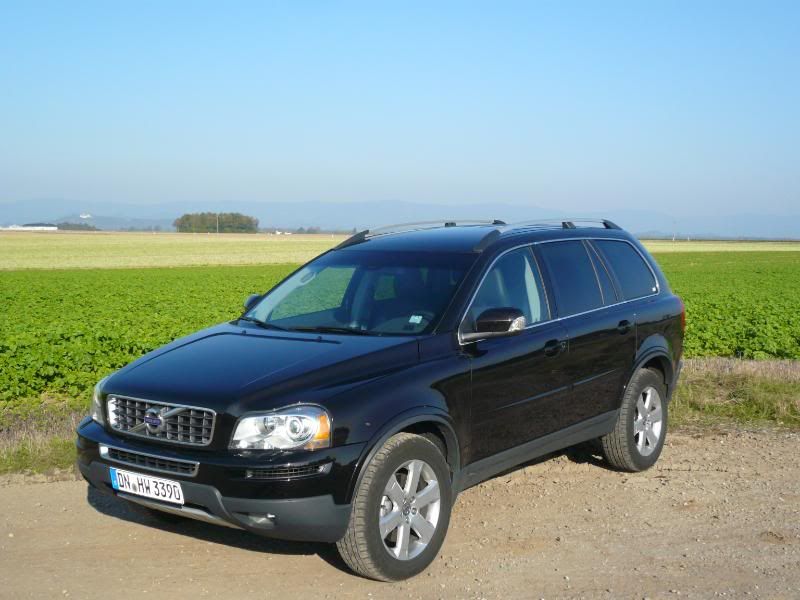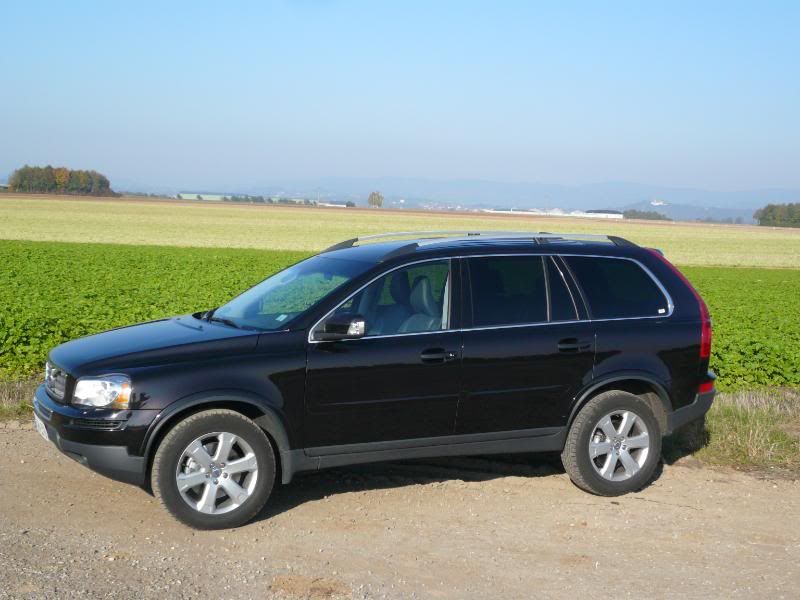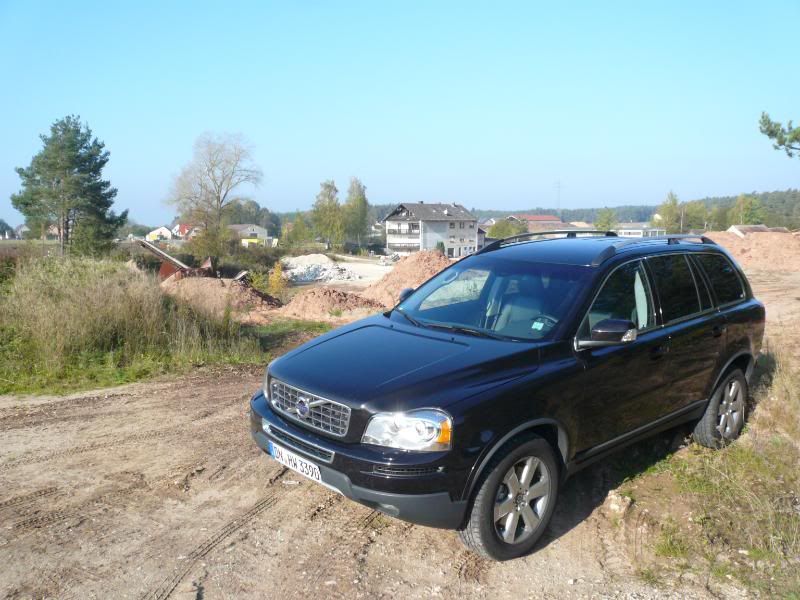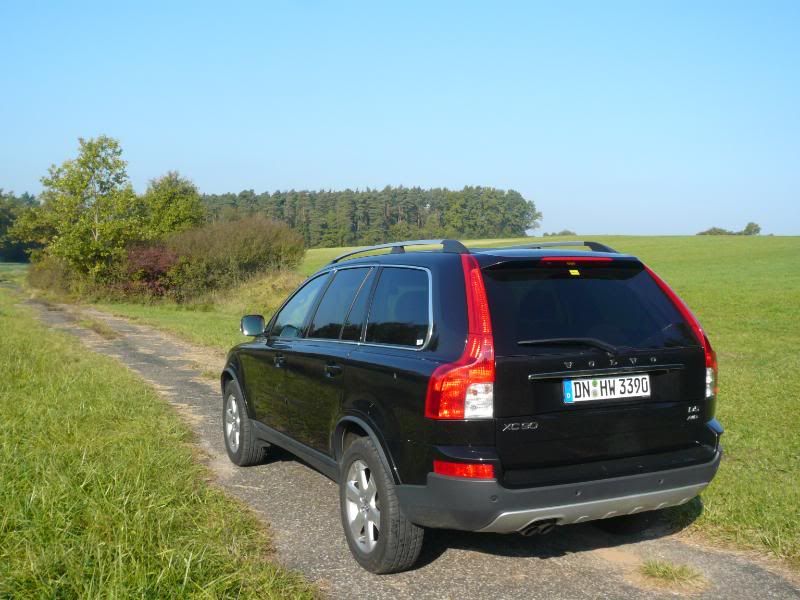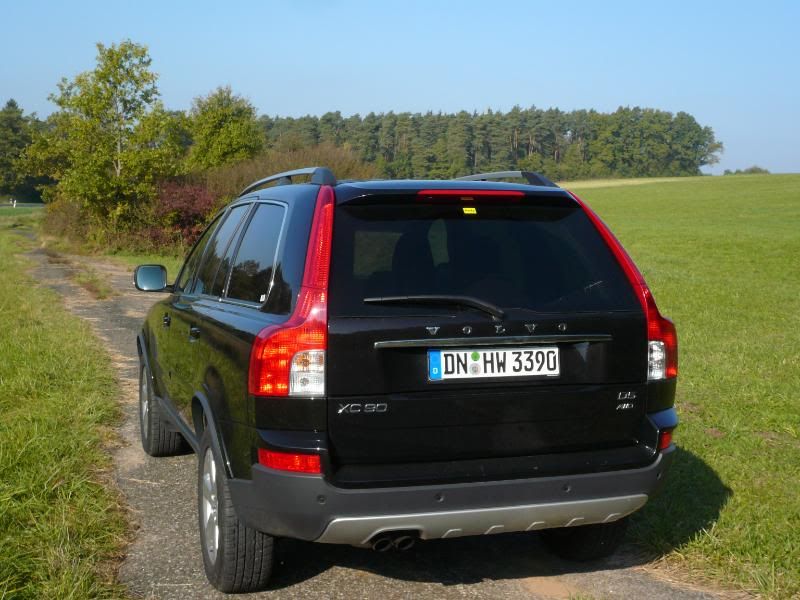 The XC90 is billed as a 7 seater, though the rearmost row of seats are really only suitable for smaller people, with limited leg and head room. The middle row are on sliders, so can be set forward to help with the leg room a bit. These seats are split into three, and can be individually folded down, so it would be possible to vary the number of seats and luggage capacity. With all seats in use, there is not much luggage space, though the area is quite deep from floor to ceiling, and there is a small area available under the boot floor. Drop down the rearmost row, and there is a vast boot area, and if you then fold down the middle row as well, you really do have a very capacious luggage place indeed. There is a roll back cover for the boot, which is quite awkward to remove completely, as you need to reach at it from the side passenger doors. The tailgate is split, with the lower portion dropped down by releasing the catch set in its top face. This helps to reduce the weight of the upper tailgate and to ensure that it does not hang down too low with the consequent risk of people banging their head on it. Inside the cabin there are door pockets, and a moderate glove box, as well as quite a deppy cubby hole between the seats, and a couple of small lipped areas in front of and behind the gearlever  which would be suitable for a pen or something else long and thin. Passengers in the rear most seats get cubby holes in the side of the car, with a cup holder in each, and those in the central seats get door pockets and a couple of lidded stowage areas in the central armrest unit. They also get their own controls for the audio system, mounted up on the C pillars. The whole interior design shows that Volvo have thought quite carefully about how to make this useful and usable for all occupants.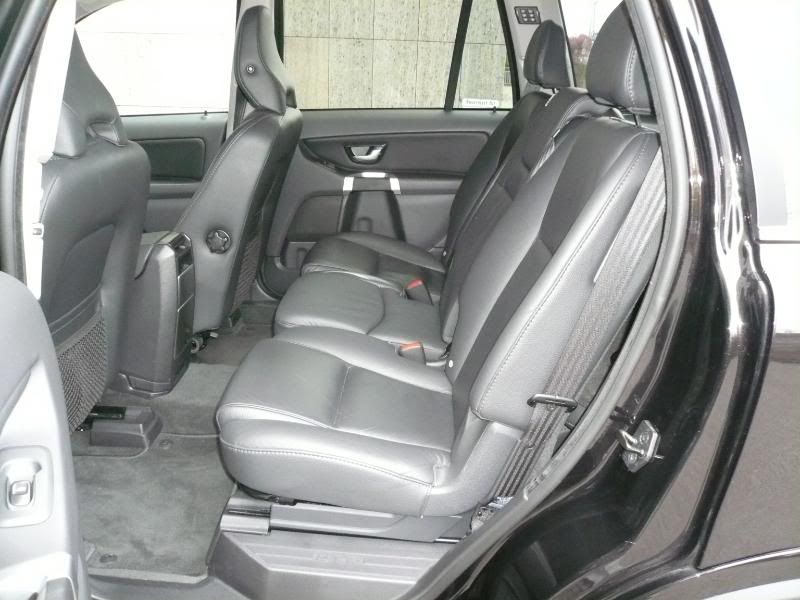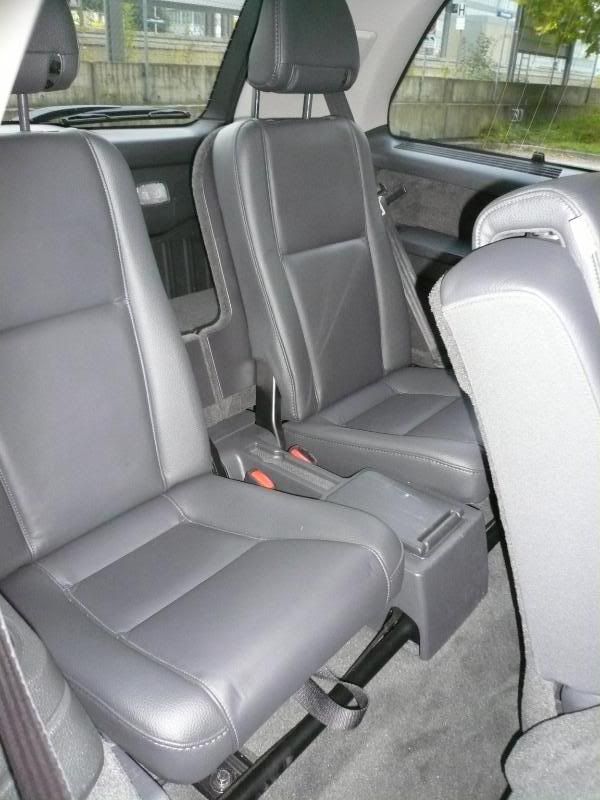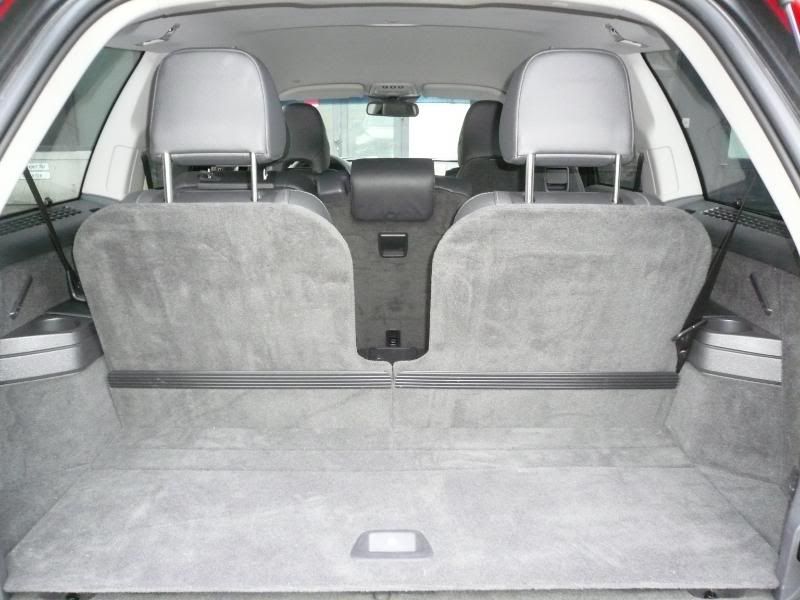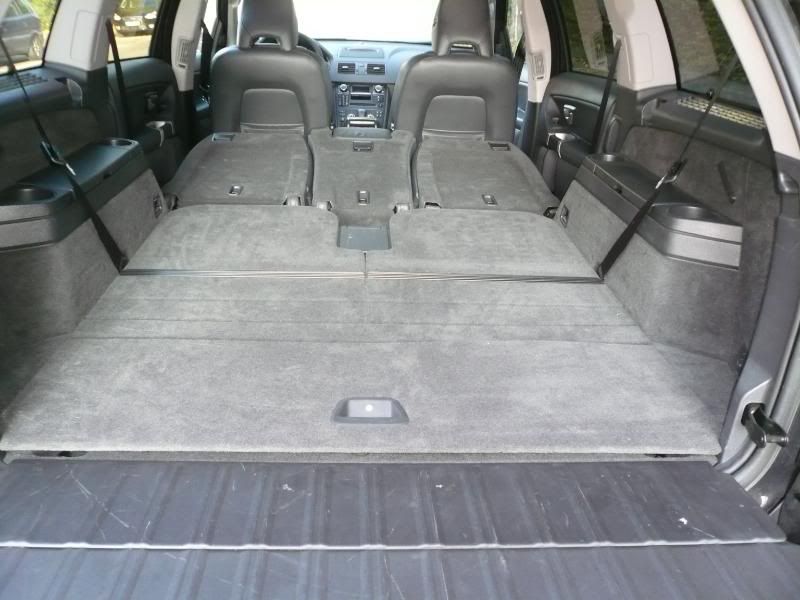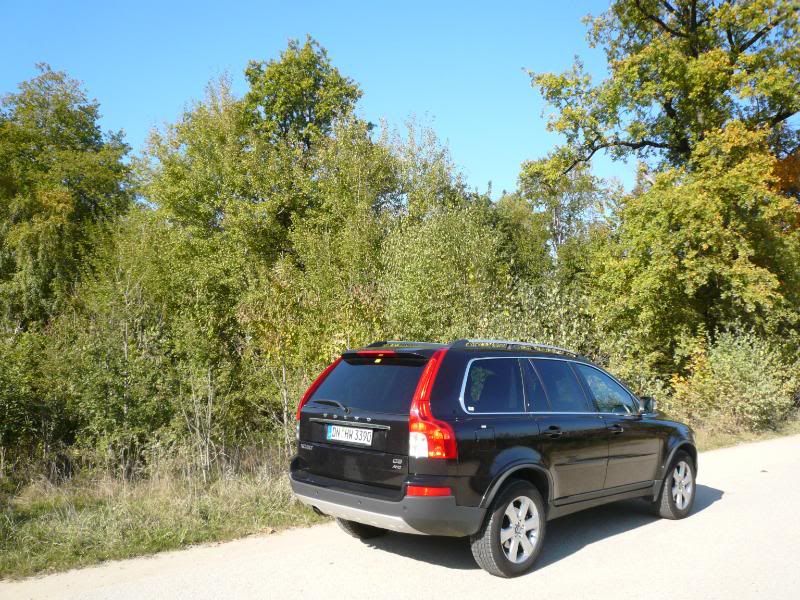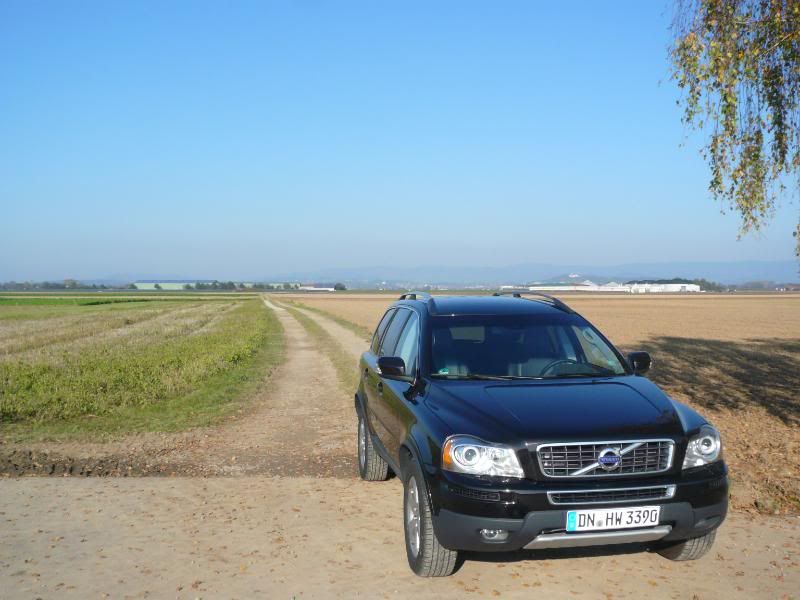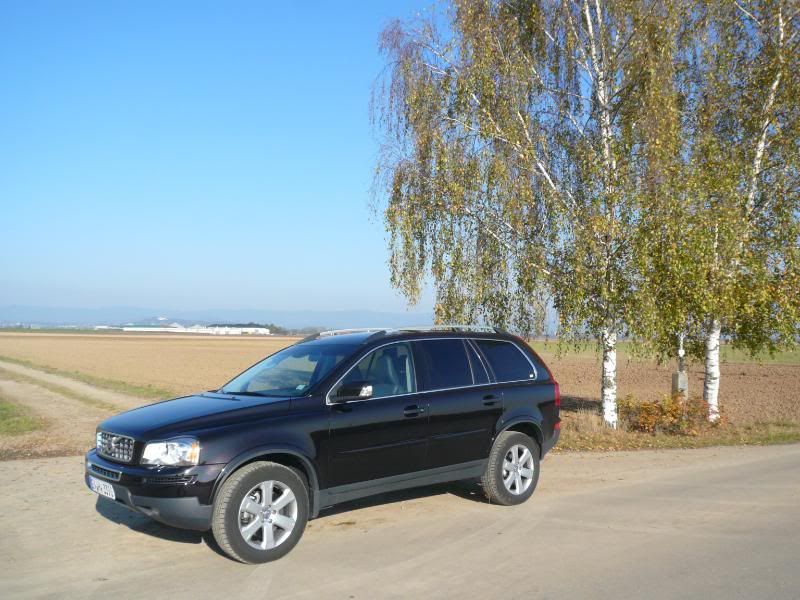 Further evidence of the minor differences between even European markets is provided by looking at the individual models offered. In the UK, the available trims are ES, .SE, SE Lux, R-Design SE and Executive, and these carry a price premium of £3700, £5600, £7000 and £9500 over the entry level ES, respectively. In Germany, customers are offered Kinetic, Momentum and R-Design. There is no badging on the car, but I think that my test vehicle was a Momentum, with a few options such as the metallic paint, which initially appeared black, but on closer examination turned out to very dark brown indeed, a colour called Twilight Bronze. The differences between Kinetic and Momentum are relatively minor. Certainly you could fairly characterise the test car as well equipped. Standard features on the Momentum include a very good quality audio unit with blue tooth, leather seats, electric adjustment for the driver's seat, heated door mirrors, rain sensing wipers,  18″ alloy wheels,  All models come with roof rails, climate control, lots of air bags, cruise control, on board computer, rear parking sensors.  The satellite navigation system would seem to be one of the features selected from a long list of extra cost items.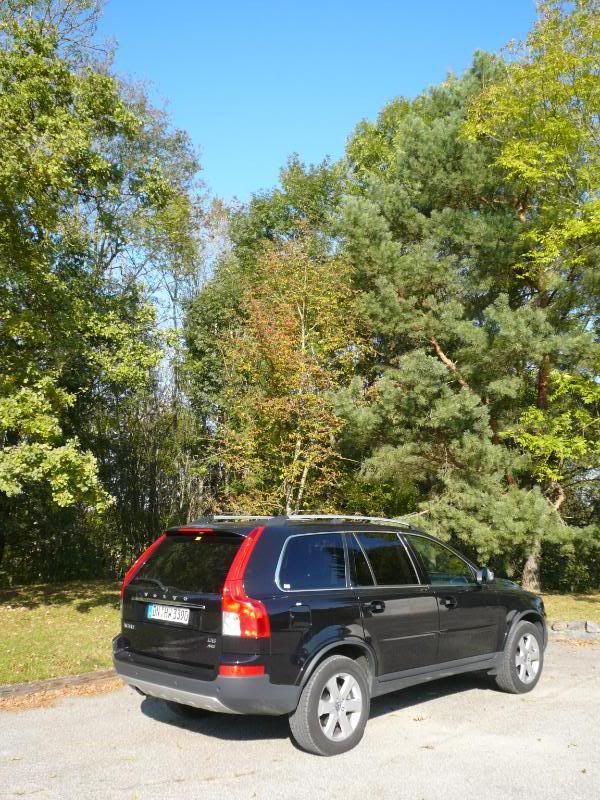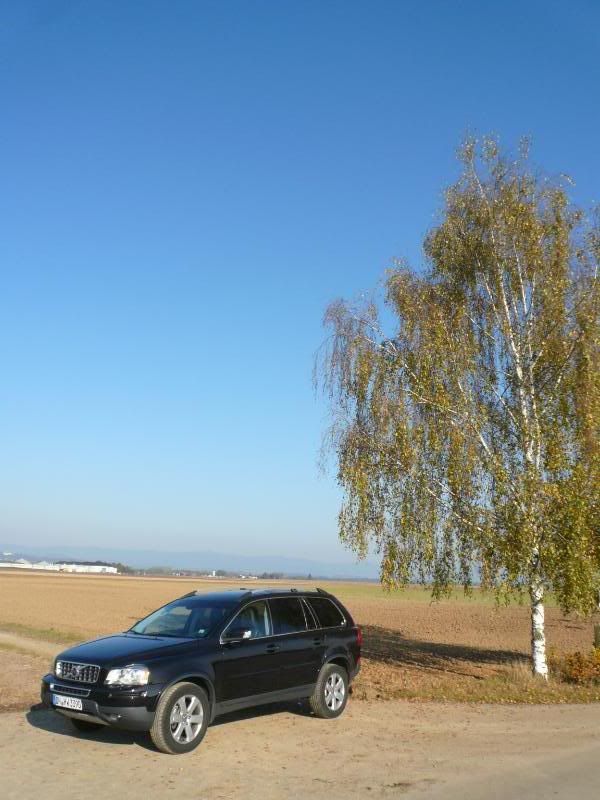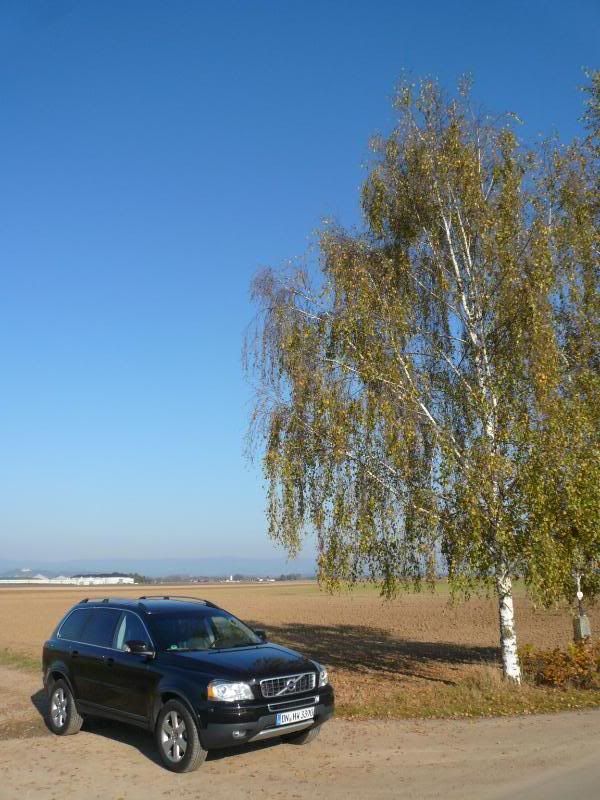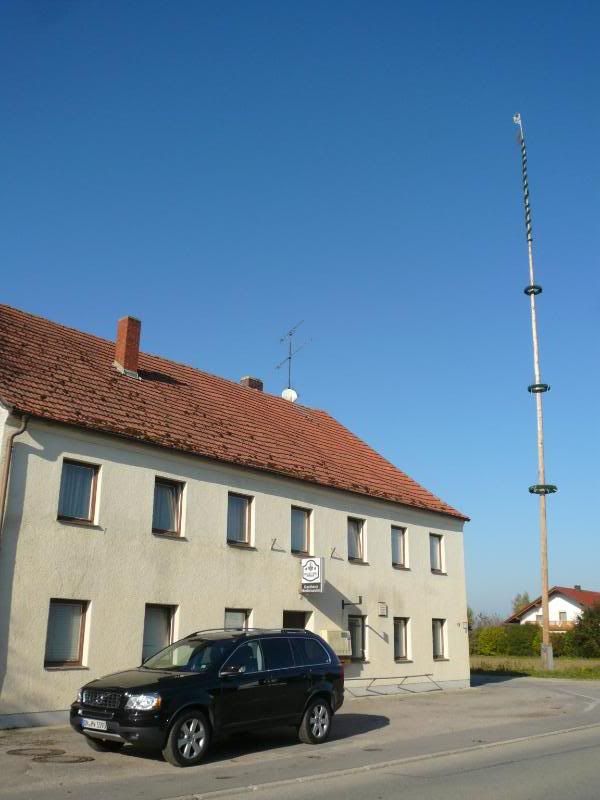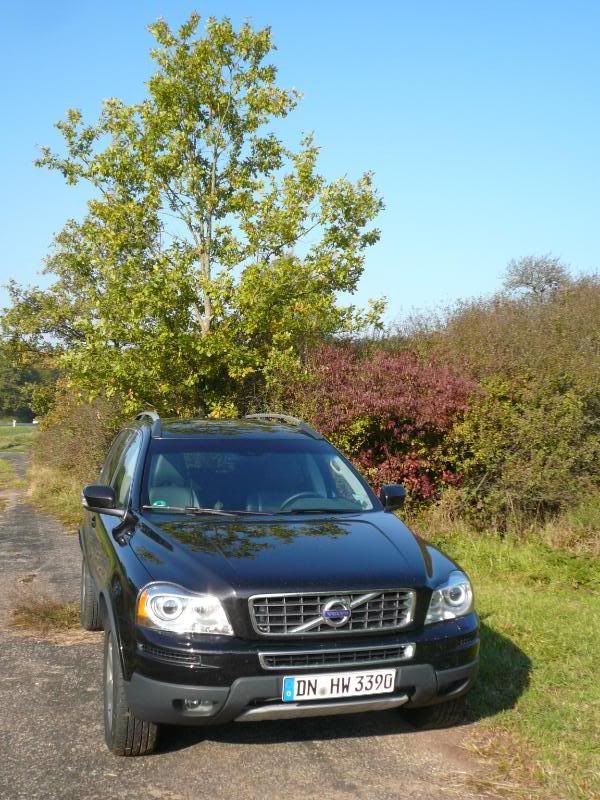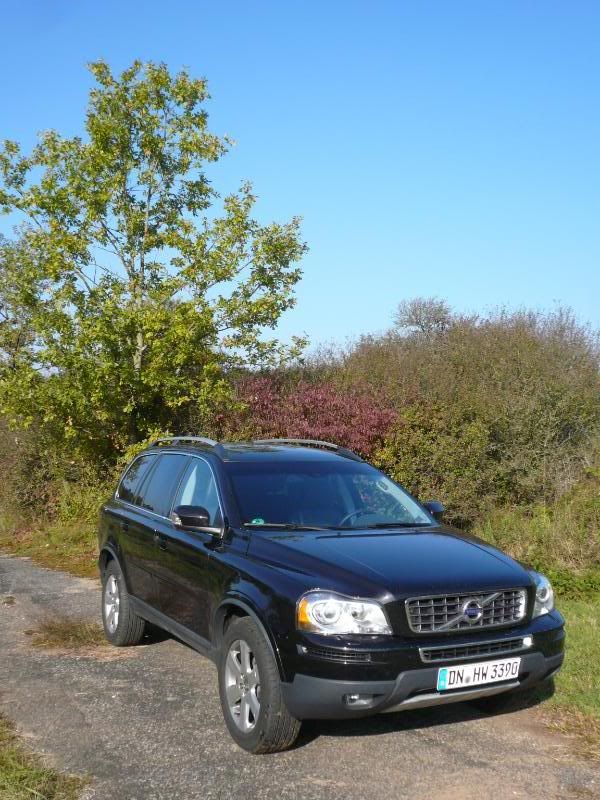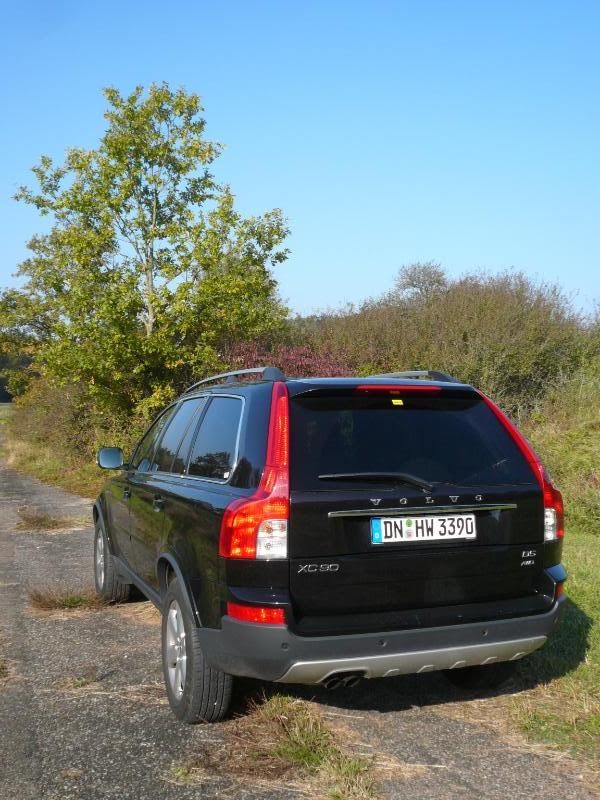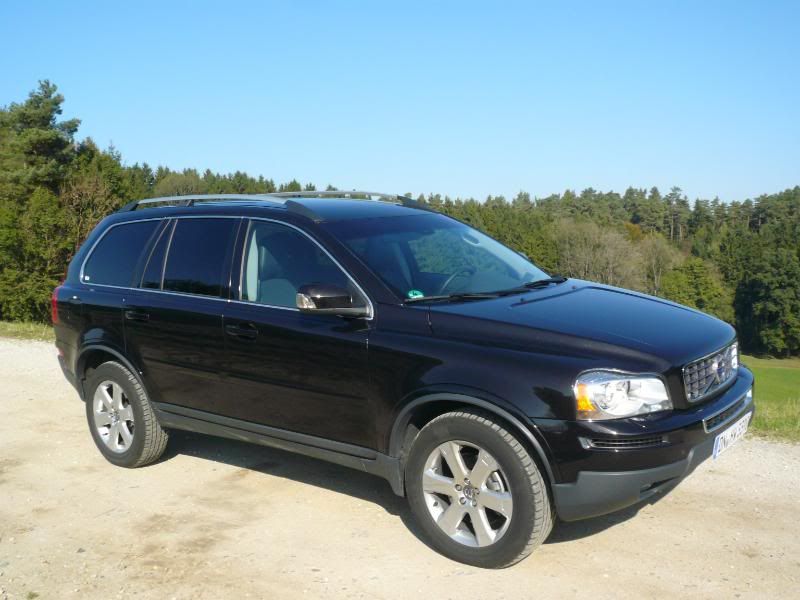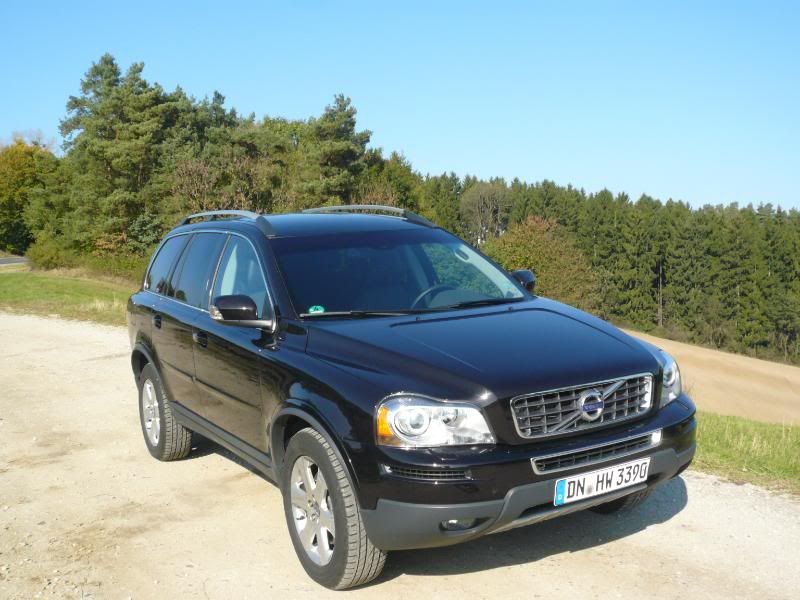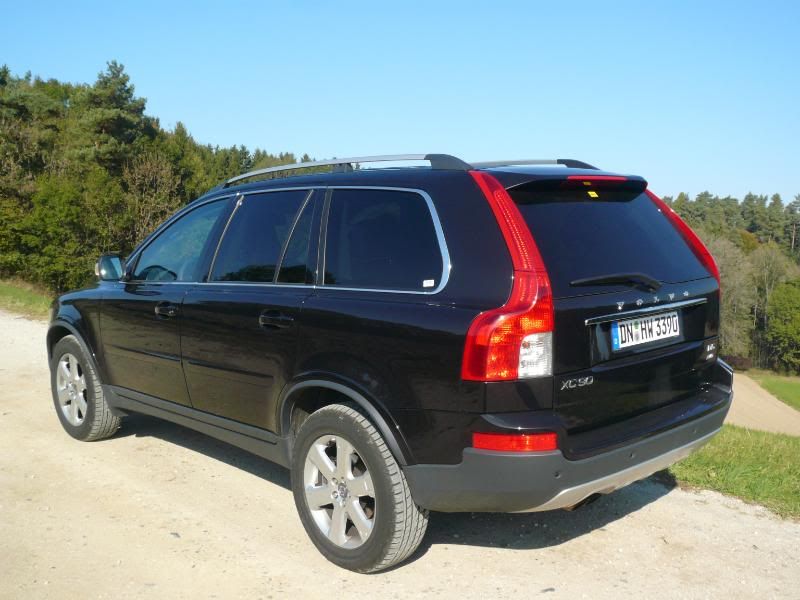 2011-11-03 15:55:43