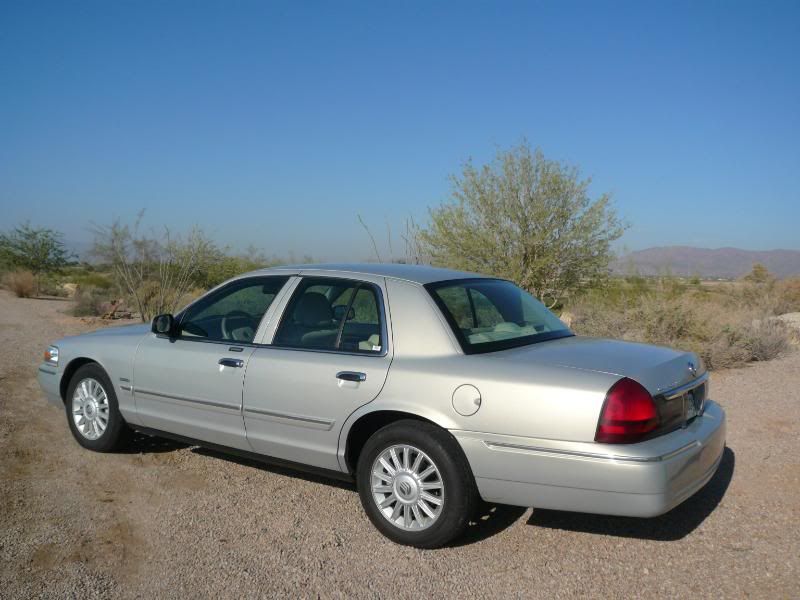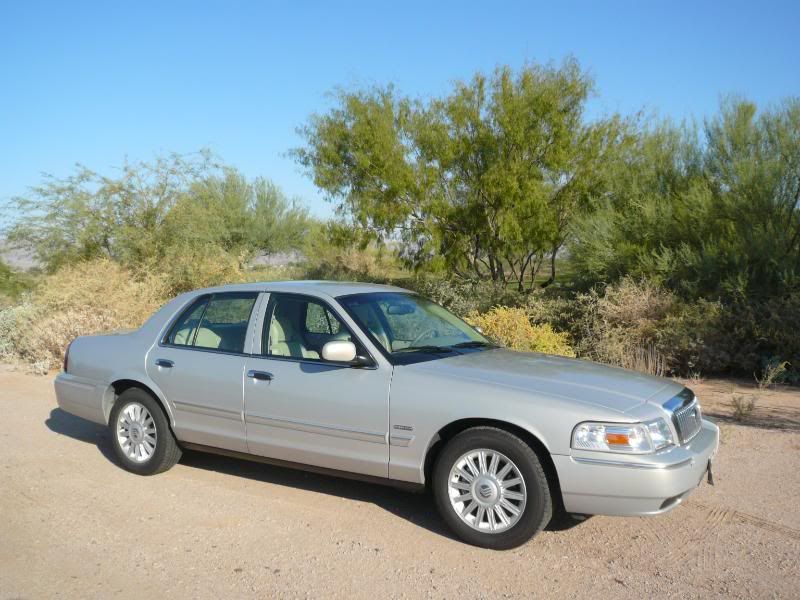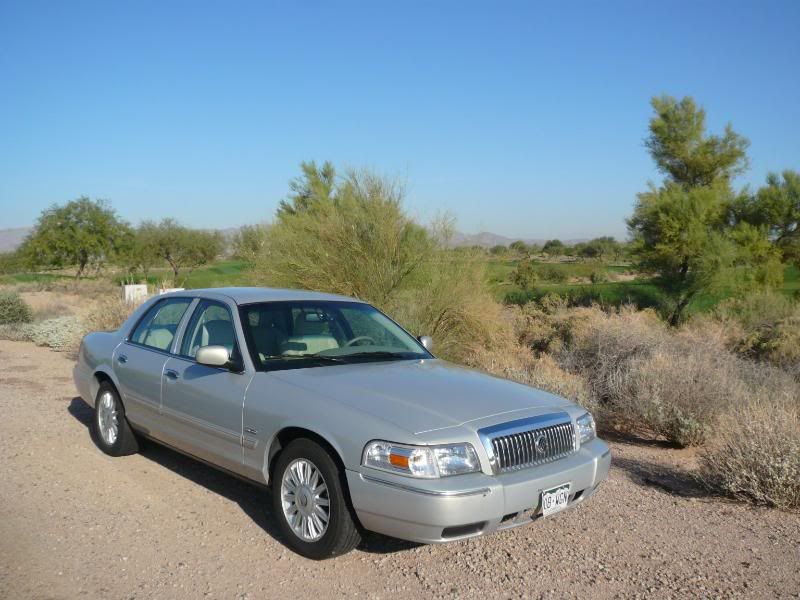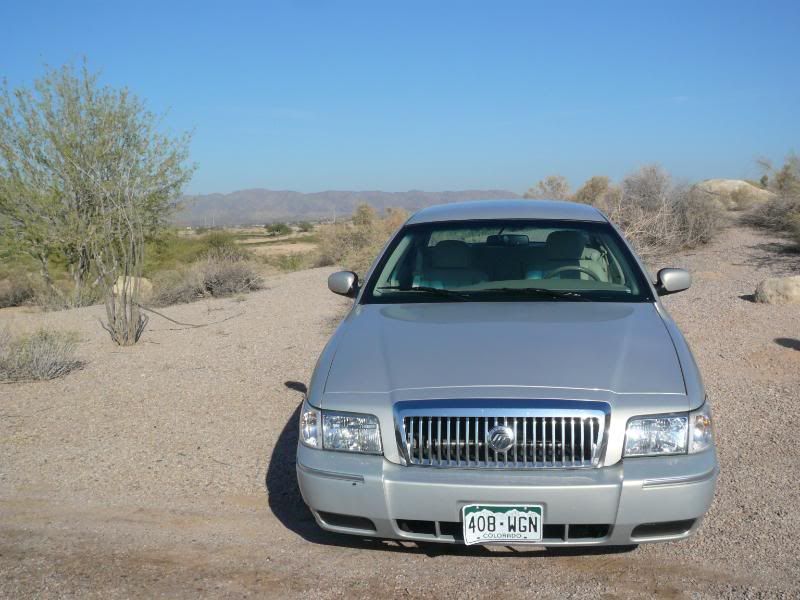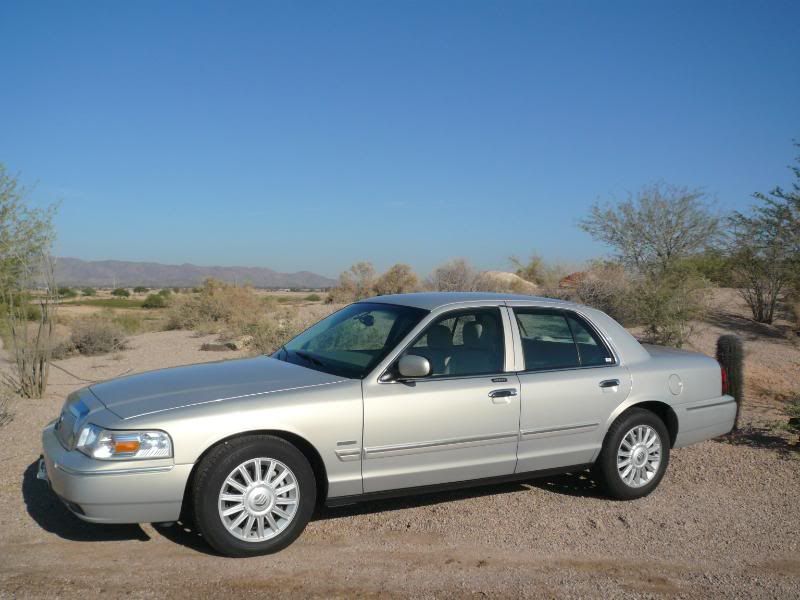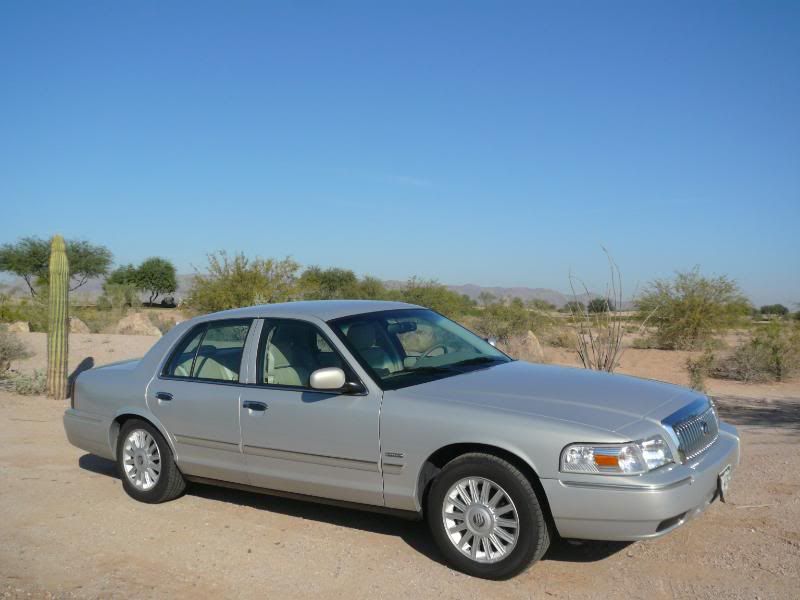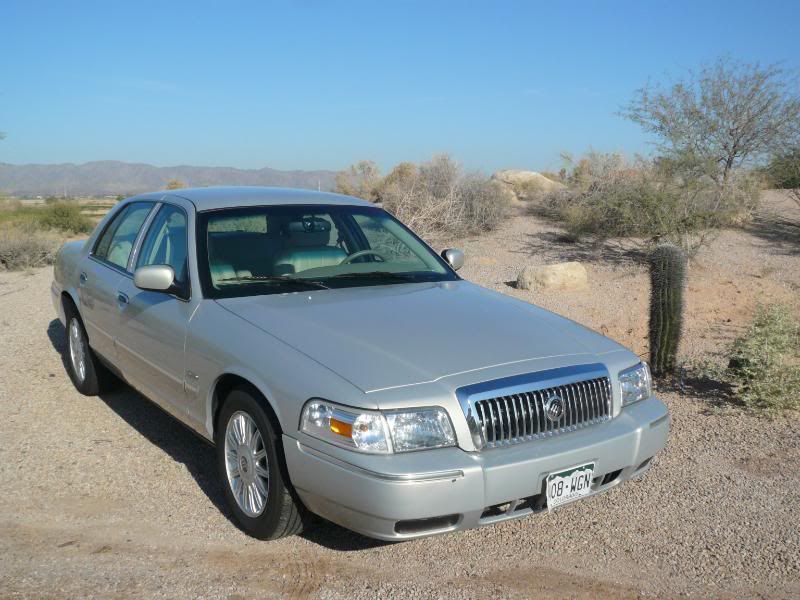 Seven years is a long time for a car to stay in production these days. Indeed, it is probably longer than average, even allowing for that figure to be distorted by a few real old-stagers. I have just been driving one of those, a car which underwent its last major modifications in 1991 and has remained in production until the very last cars were built in July 2011. We are talking about an American icon, a badge engineered relative of a car which epitomises both American police cars and taxis, two large buyer groups who, coupled with the rental fleets have helped to keep the "panther" based trio of Ford Crown Victoria, Mercury Grand Marquis and Lincoln Town Car on sale for three times the average production life of anything else. Demand waned quite dramatically in recent years and from 2008 the Crown Vic became available only to  fleet buyers. For the final year of its production life (2010), the Mercury Grand Marquis was also only on offer to the fleets. Car rental agencies still bought them, even though it would seem that few of their customers had any real affection for the car, or even any great desire to drive one. I last drove a Grand Marquis in 2005, and noting that only a few of these cars remain on fleet any more, was not expecting to get another one, but one of the last cars built, with Colorado plates on it was served up to me at Phoenix airport,, all part of the surprise of collecting a rental car on a Tuesday evening when stocks tend to be at their very lowest.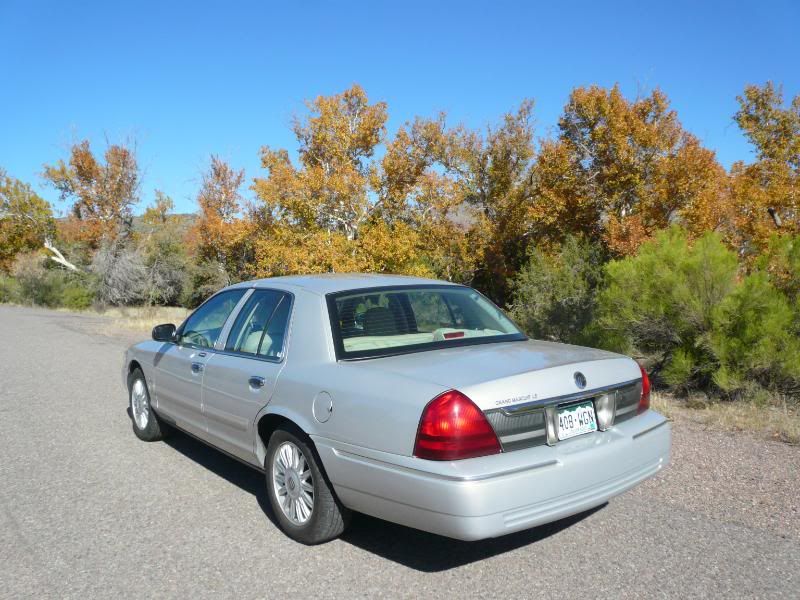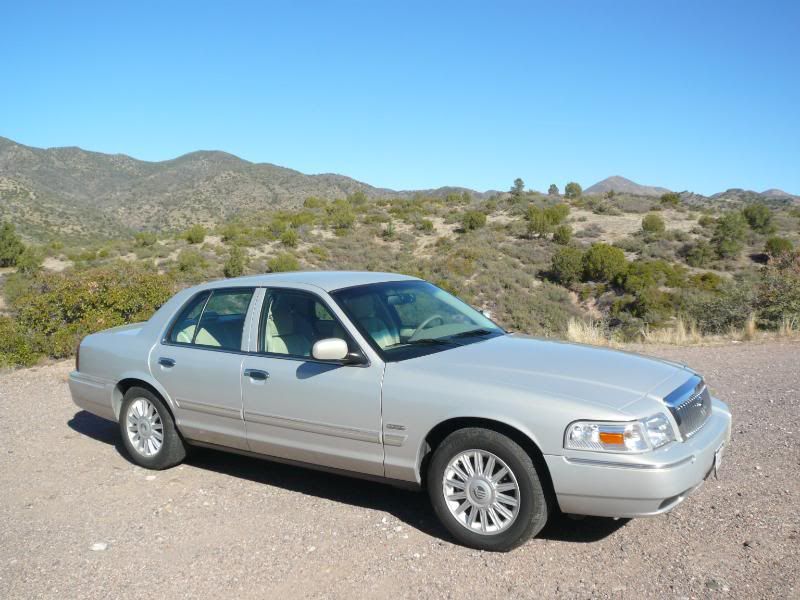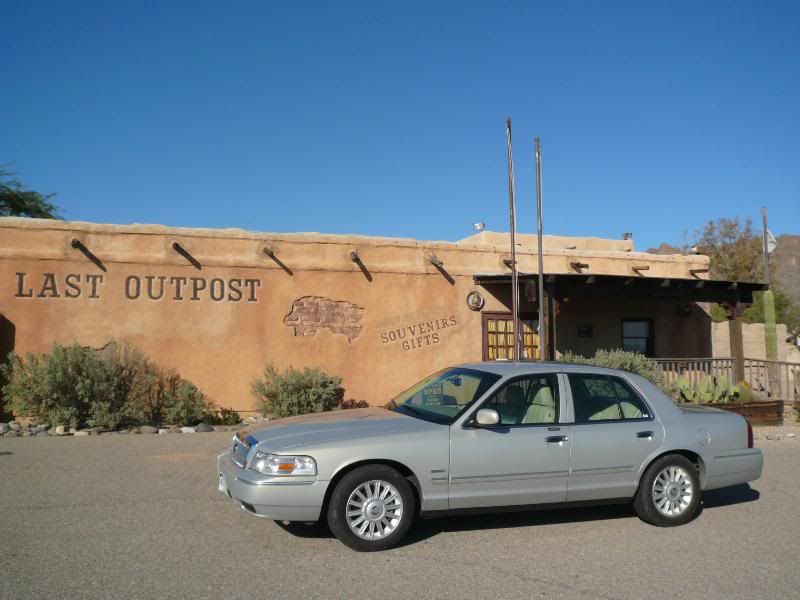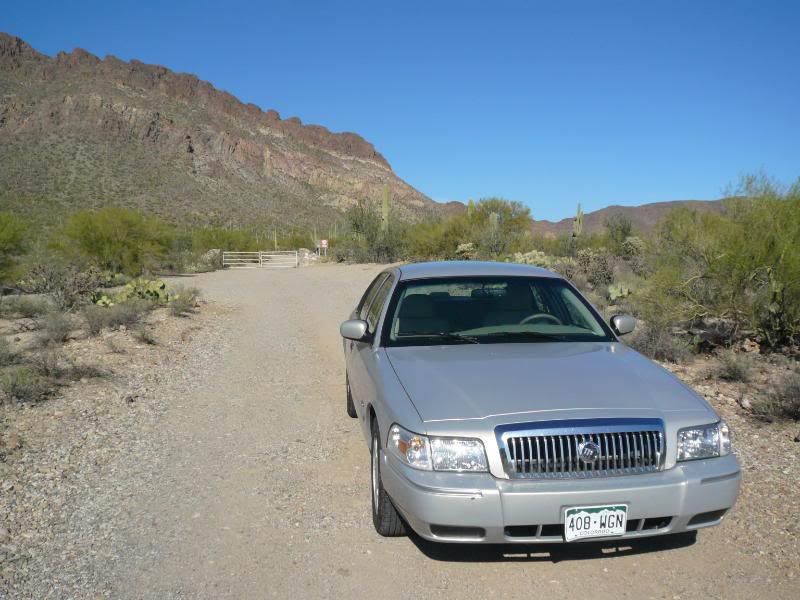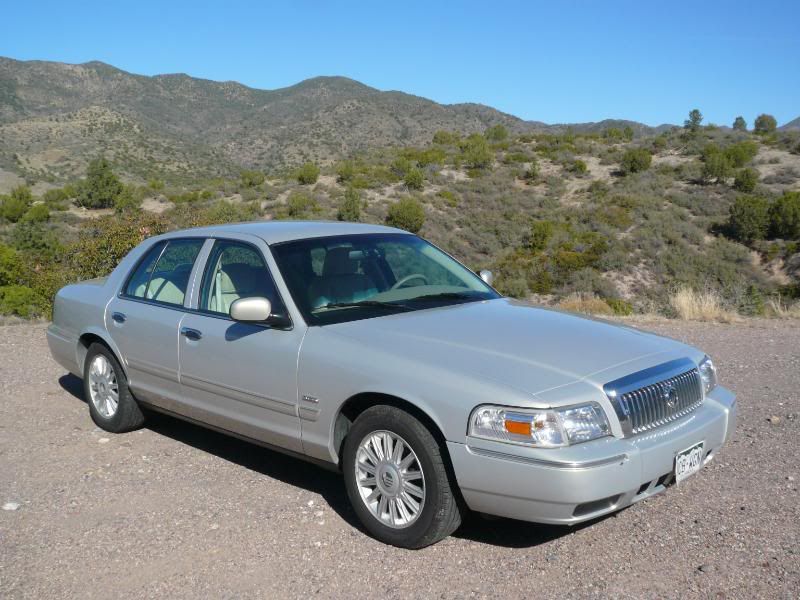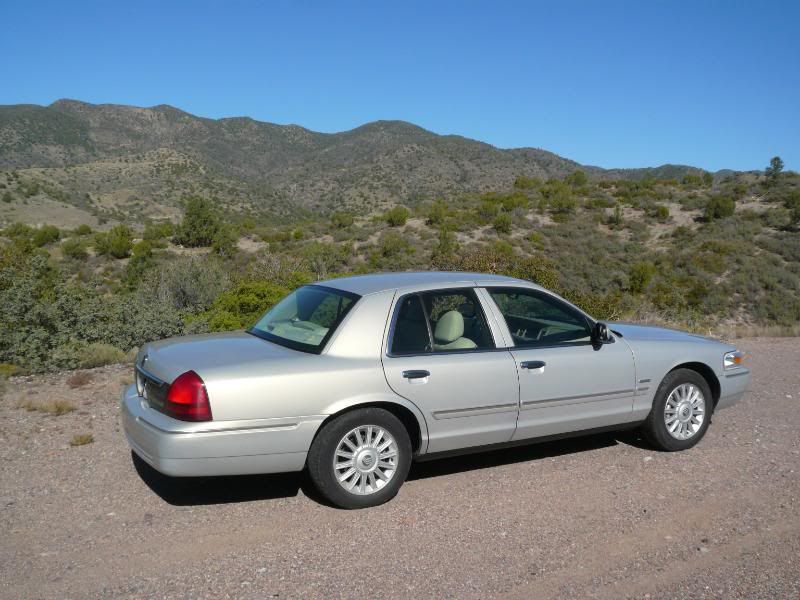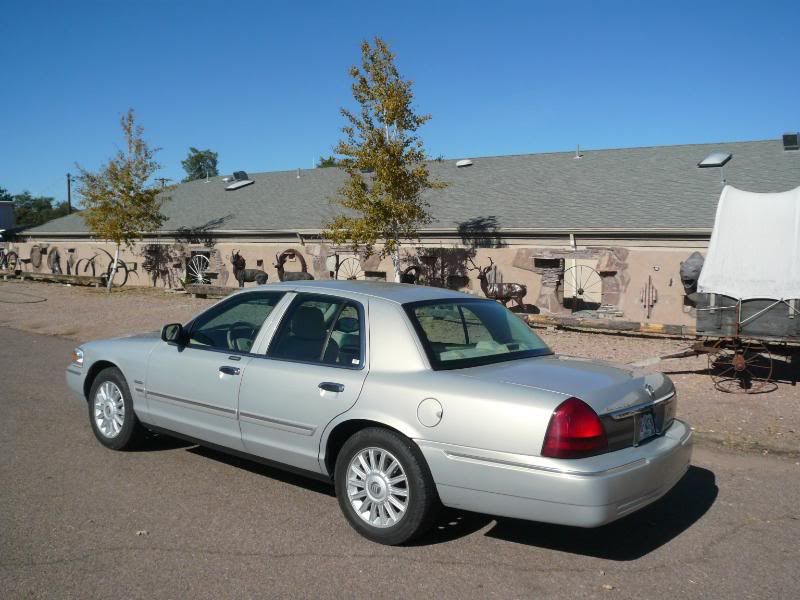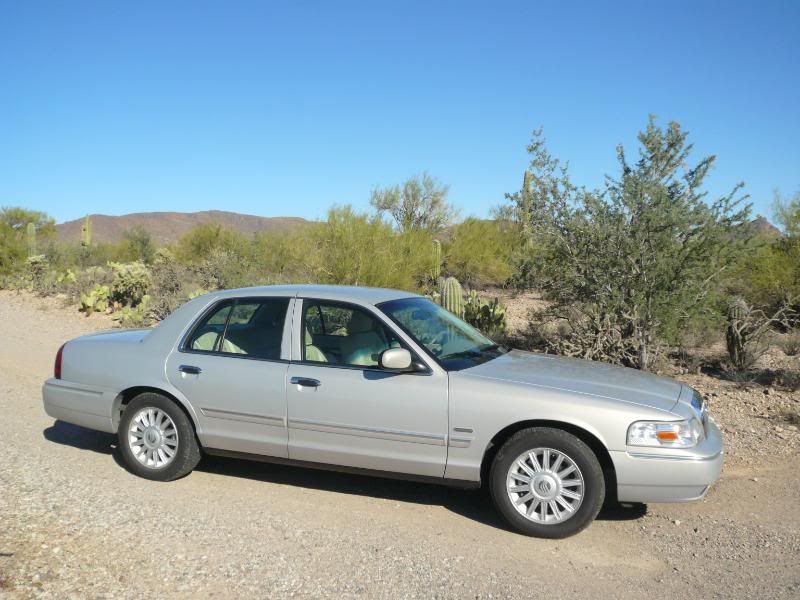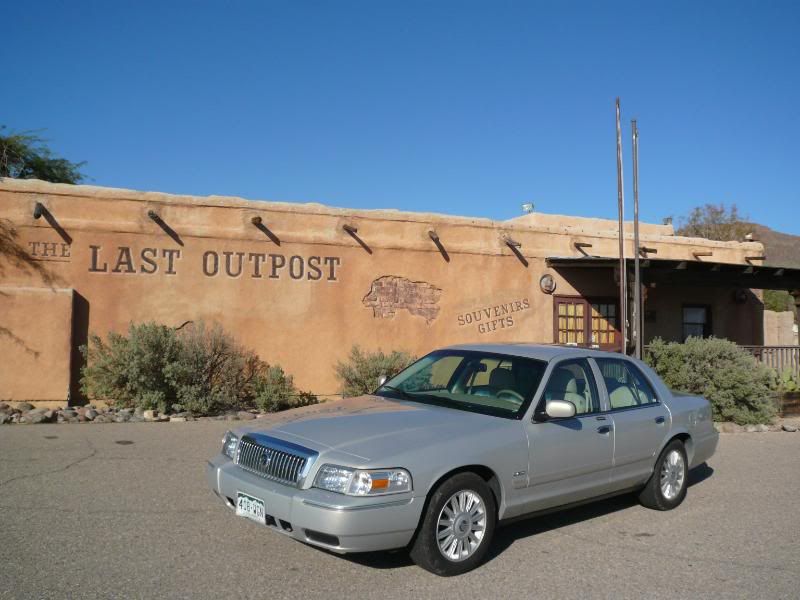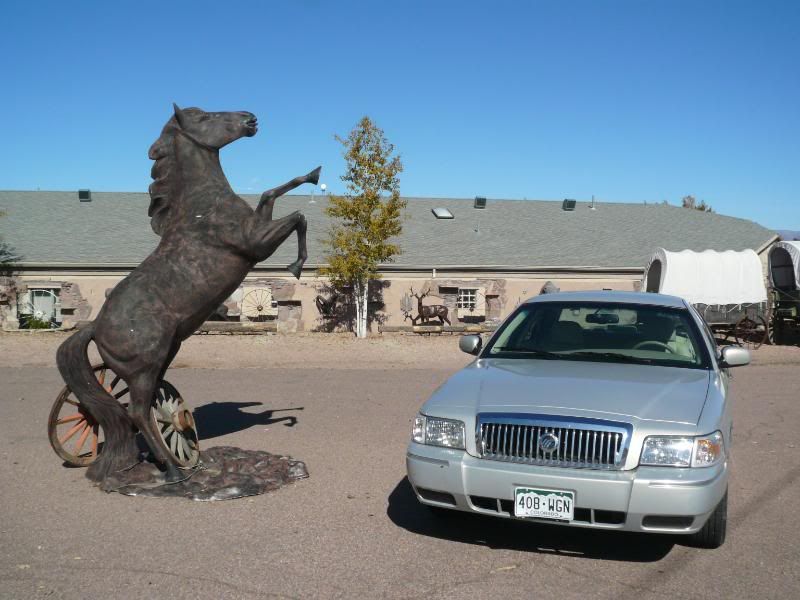 Does this car need any introduction? The core of the Crown Vic, Grand Marquis and the visually very different Lincoln Town Car is a platform known as "Panther" which is a body on frame construction, something unheard of for cars in the 21st century. Crown Vic and Grand Marquis are, barring a few visual differences around grilles and lights, and trim levels, in practical terms, the same car. The Mercury was always positioned as a slightly more luxurious and costly model, but when the Ford Motor Company realised that the differences between their two brands had become almost esoteric, Mercury got the bullet in its entirety. These cars survived for so long because they were relatively roomy, reliable, simple to fix if things did go wrong and thanks to their long production life had become cheap for the size of car. Some updates were made during the 20 year life, with the last styling changes of any consequence made in 1998. Things such as side air bags which were almost unheard of in 1992, feature in later cars, but in many respects, a 2010 Grand Marquis looks and feels like a time-warp car.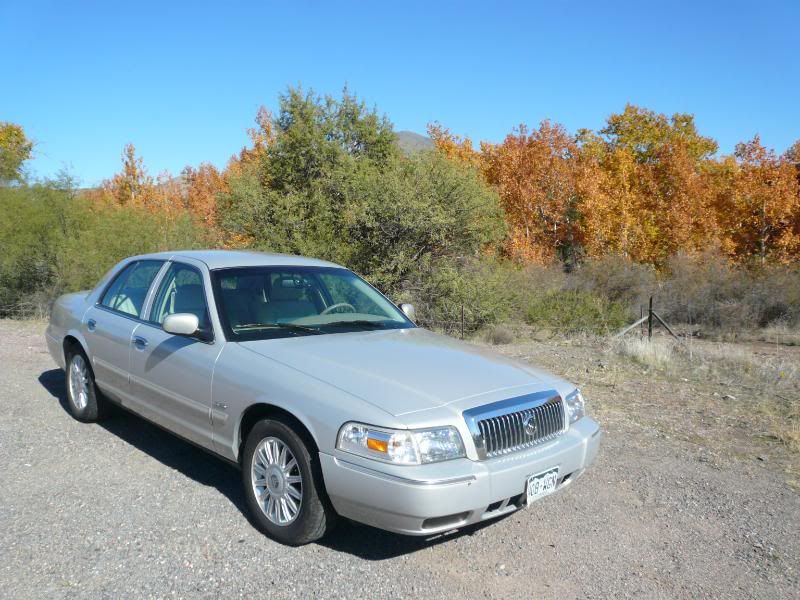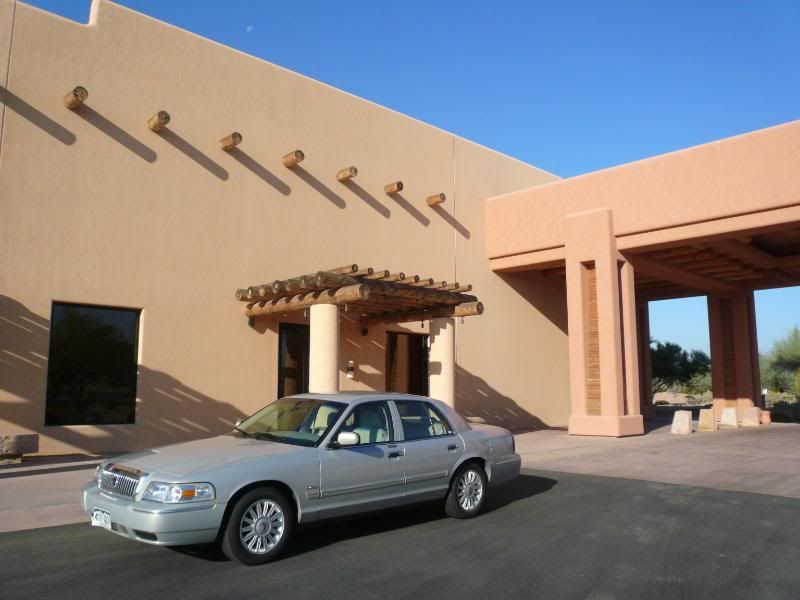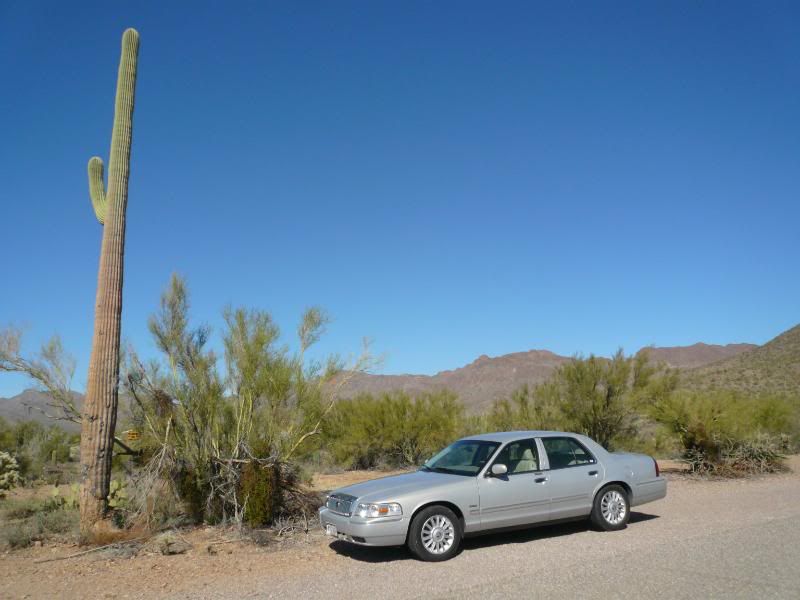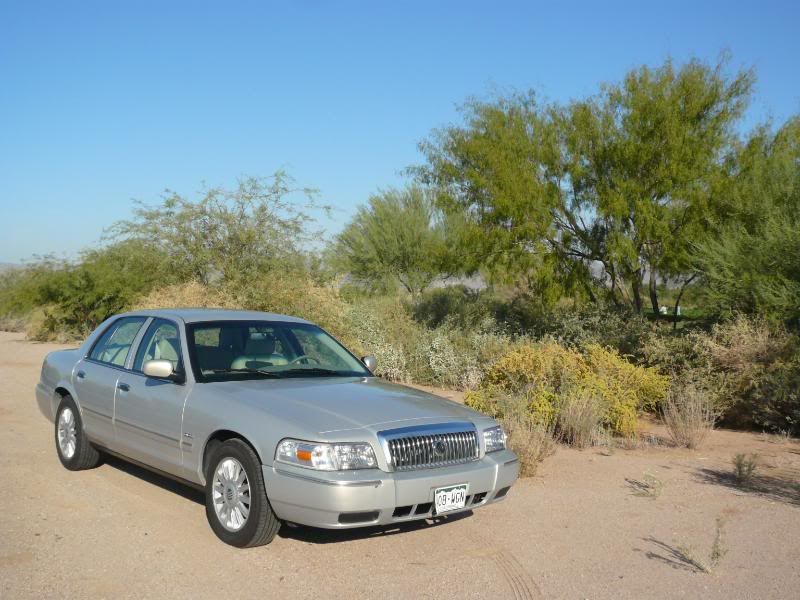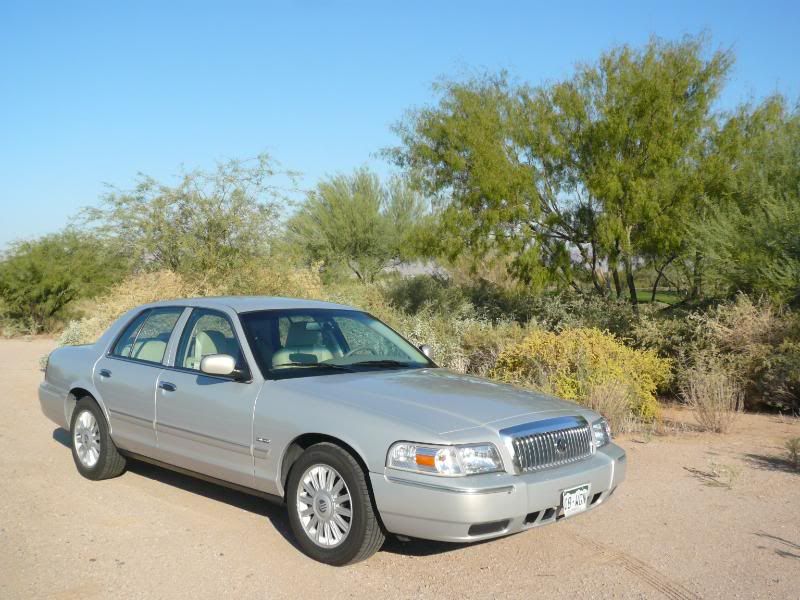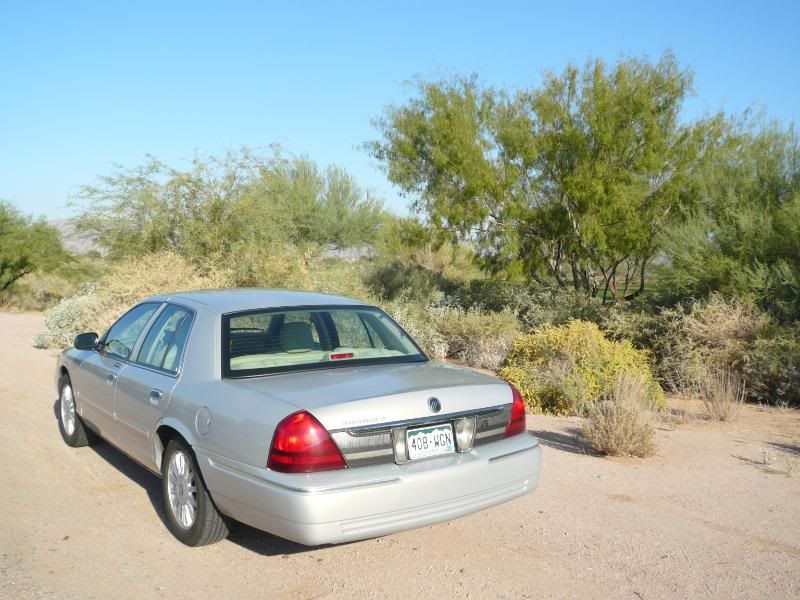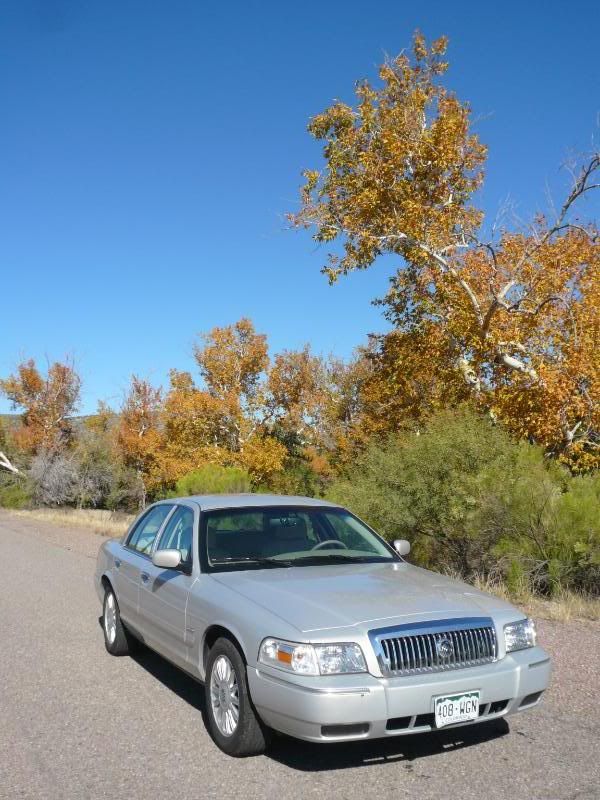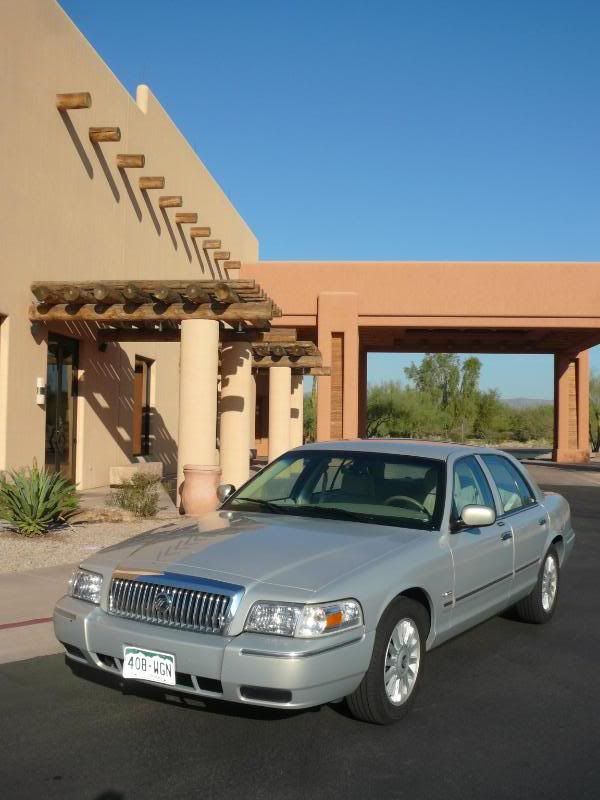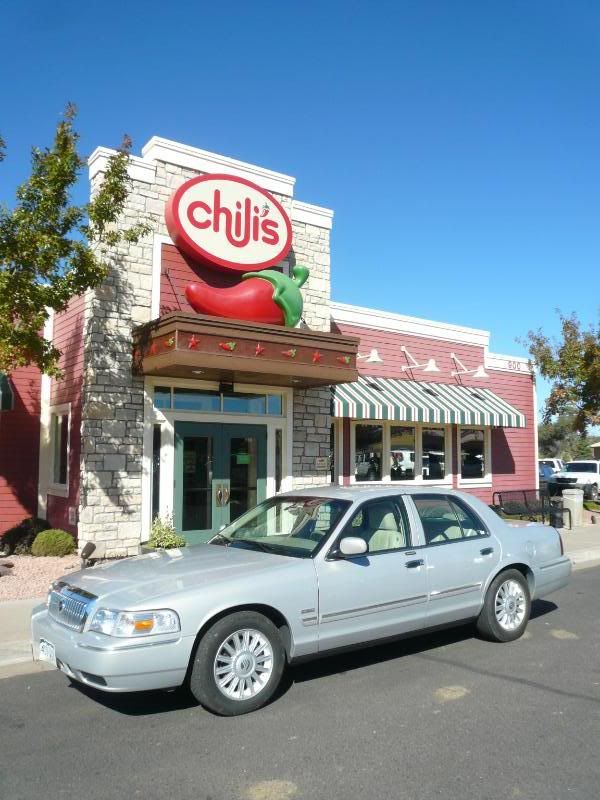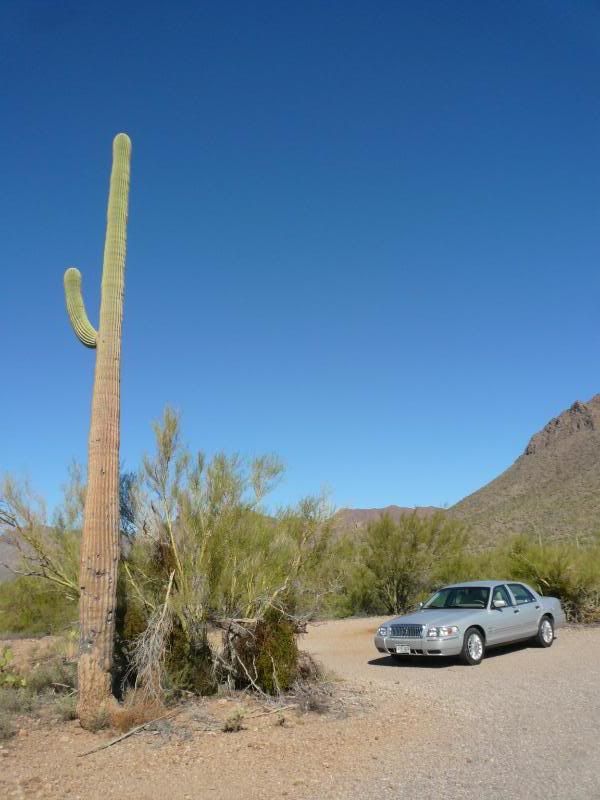 Motive power for the Grand Marquis is Ford's venerable 4.6 litre V8 engine. In this car it develops just 224 bhp and it is coupled to a 4 speed automatic transmission. This is not a light car, so given that amount of power, it is no surprise to learn that this is not a particularly quick vehicle. Drive it in a leisurely fashion, and it all works fine. The transmission, operated by an old fashioned lever on the column, works smoothly, shifting from gears without you really realising it. Top gear is an overdrive, and you can shift this out by pressing in the end of the gear lever. The V8 is becoming a less common experience in modern cars, and as most of them rumble so beautifully, I looked forward to hearing that characteristic noise from this car, but it is just not there. Wind noise obscures all other sources of sound, with a little tyre rumble as well. The engine is actually surprisingly quiet, especially if you drive the car in the way its maker probably intended, ie in a leisurely way.  I averaged 21.6 mpg (US), which amounts to 25.8 mpg Imperial, which is rather better than most other published road tests, and probably reflects the proportion of the test distance done at a steady 75 mph on the I10 freeway. The steering is light enough, but lacks much in the way of feel, As to the handling, well, these are rear wheel drive cars with a rear beam axle, and we have all seen them in action in car chase in films and on tv, so we know what they can do if the need arises. For a law abiding motorist driving a rental car in traffic, though, a less than exuberant driving style is called for. There is plenty of understeer evident on curved freeway intersections and more than a little body roll, to the prudent thing to do is to back off and drive the car more sedately, when all seems well again. With its soft suspension, you might hope that the Grand Marquis would ride well, but it does not. The car is easily unsettled over even small bumps or surface imperfections, such as thickly painted markings on the road. On smooth surfaces, things are much better, though there is some float and wallow, but that is, to some, all part of what they expect from this genre. Thankfully, the brakes were better, with no issues in stopping the car. There is a foot operated parking brake which is released by pulling a lever mounted low down in the dash, where it is difficult to reach. All round visibility is generally good, as the windows are large and the pillars quite slim by modern standards, but be in no doubt that this is a big car, and with a relatively poor lock, turning it around requires plenty of space or a multiple point turn. The door mirrors are quite small and provide quite a limited view of what is coming up alongside the car.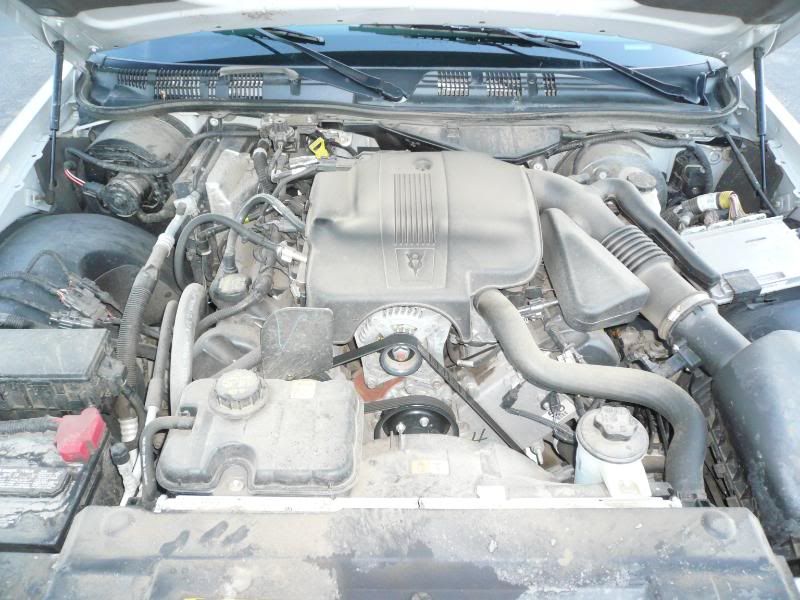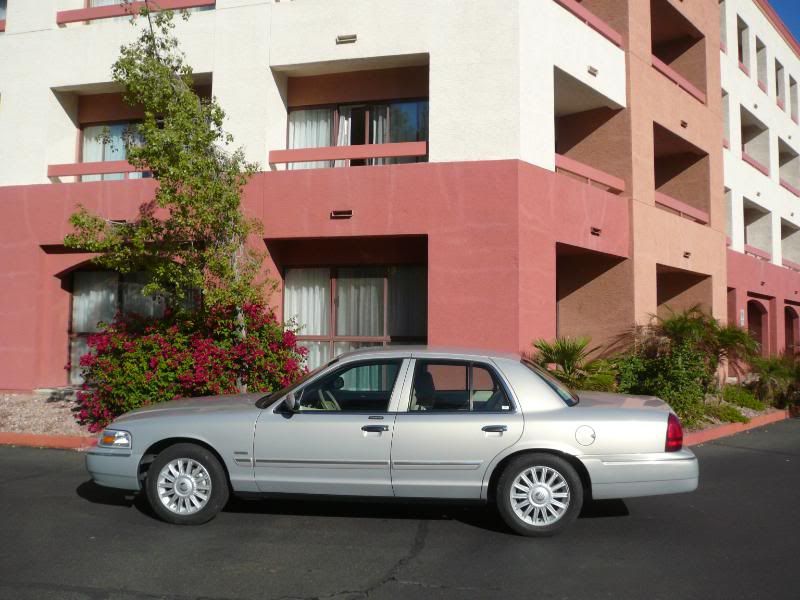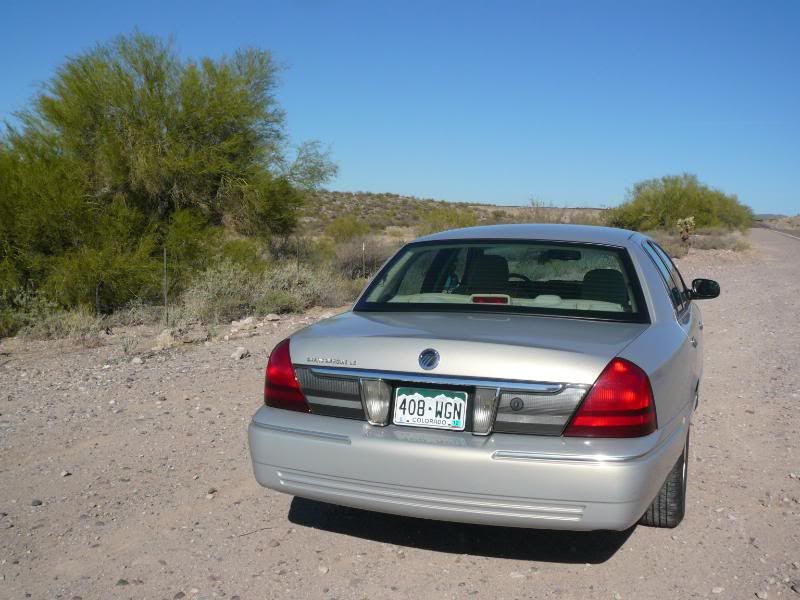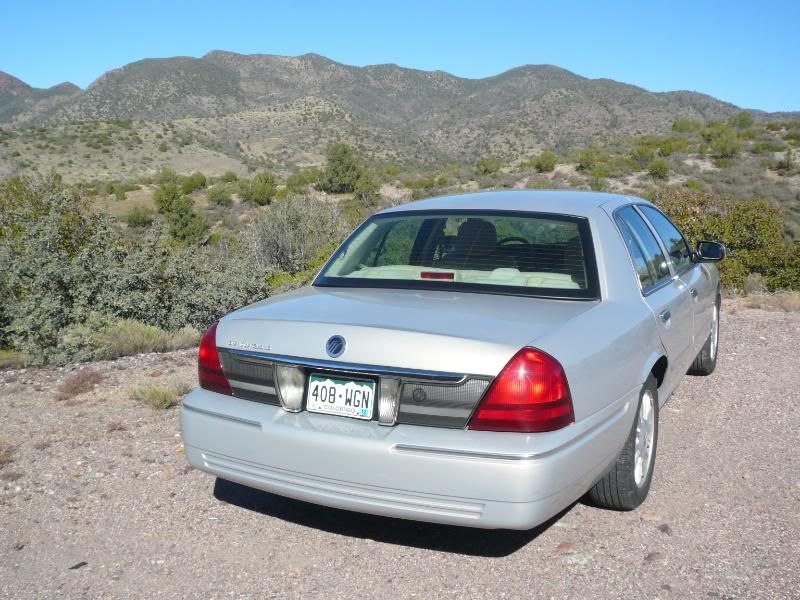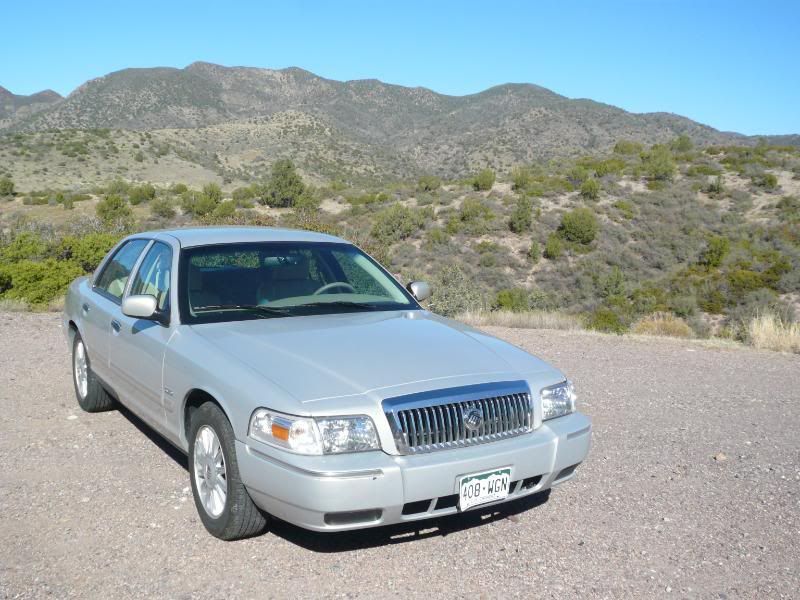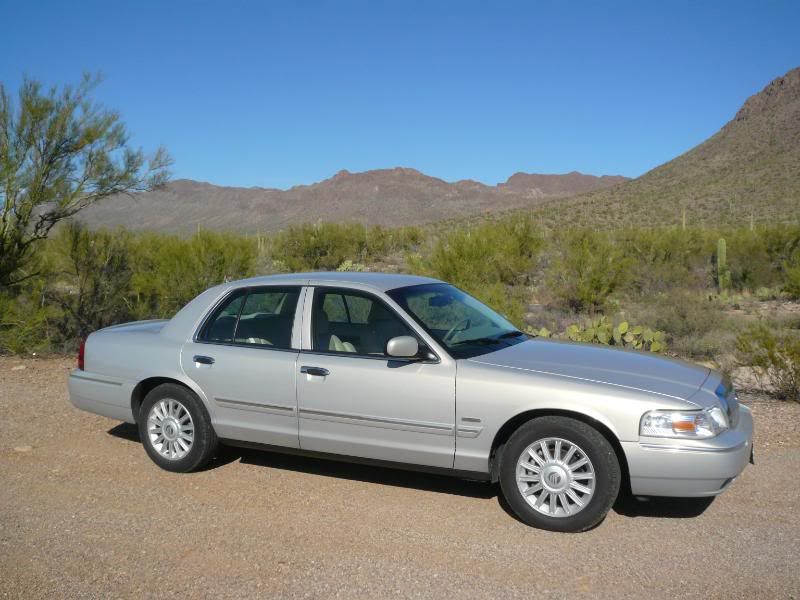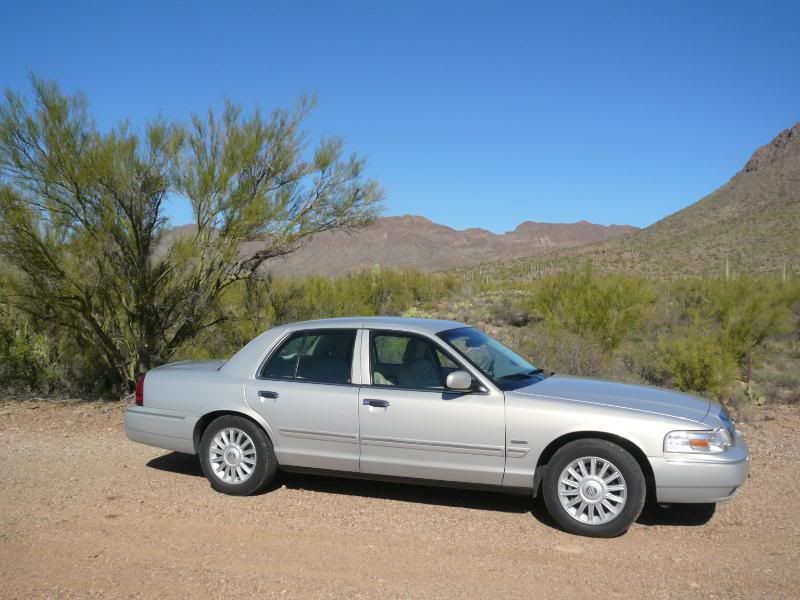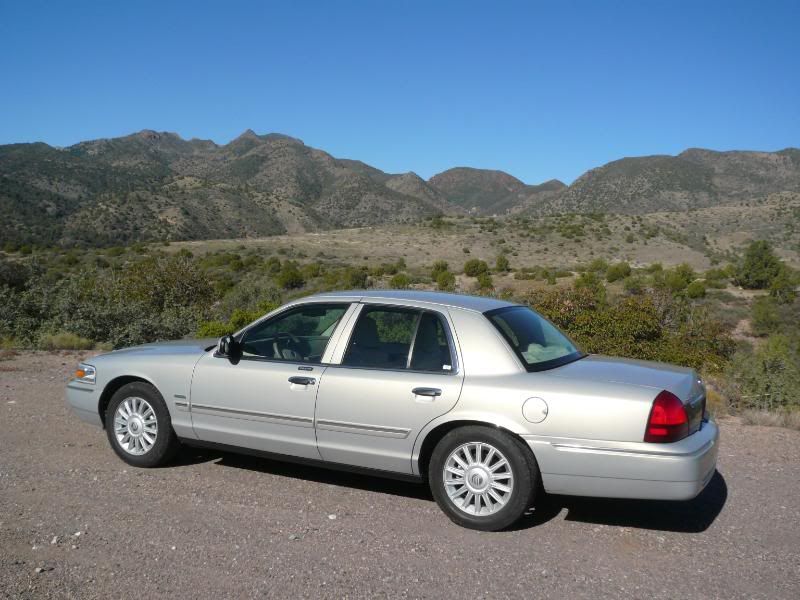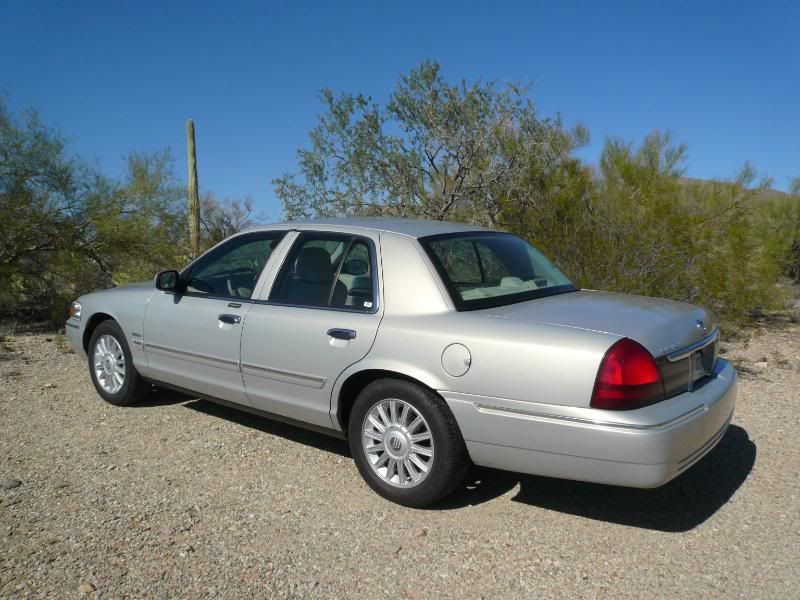 In some ways, the age of the design is even more apparent from the inside. By modern standards, the windscreen is relatively vertical, and consequently amounts to quite a small pane of glass compared to the vast greenhouses that feature on so many more recent vehicles. The dashboard is also almost vertical, too, and it looks very old fashioned. It feels it, too, as it is made from nasty hard plastics, and there are some very sharp edges on some of the mouldings – the underside of the bottom edge of the steering wheel boss was the worst – as well as some horrid plastic bits such as the levers to operate the air vents. Because the test car was a Mercury, and hence more luxurious than the Ford, it gets a piece of highly polished plastic masquerading as wood across the width of the car, and then there are the horrid quality leather seats which are unpleasant to look at, though as you will read, that is not their most glaring problem. Two small main dials present speed and revs, though there is a digital repeater of your speed in the display between the two larger dials, which uses green graphics of evident 1980s style. You can cycle between these by pressing a button in the middle of the dashboard. Column stalks do wipers and indicators, and there is a rotary dial on the dash to the left of the wheel for lights, which does at least support an automatic function. The centre of the dash contains an old school audio unit, which is difficult to reach from the driver's seat, though there are some repeater buttons for it on the steering wheel. Below this are the buttons for the climate control system, which are too complicated and unintuitive  compared to most cars. There are a few other buttons scatter in a haphazard manner around the dash, none of which match. At the bottom of the centre part of the dash is a pull out drawer which contains the ash tray and two cup holders, Even these are of limited use, as they were not capable of holding a regular 500ml bottle of water. We have clearly learned quite a lot about ergonomics in 20 years.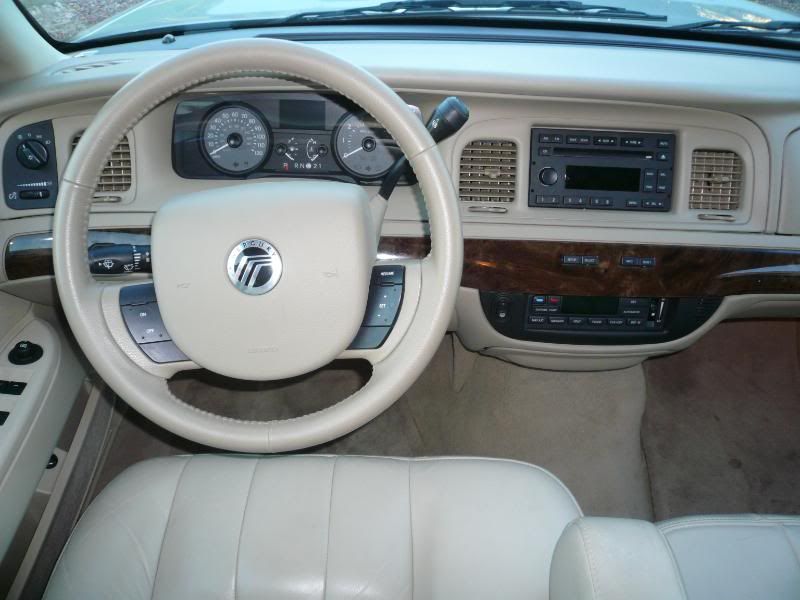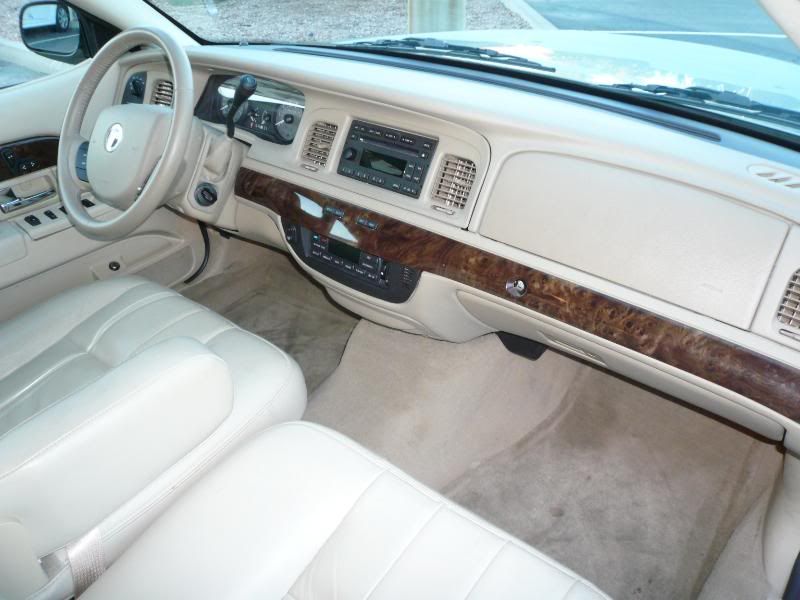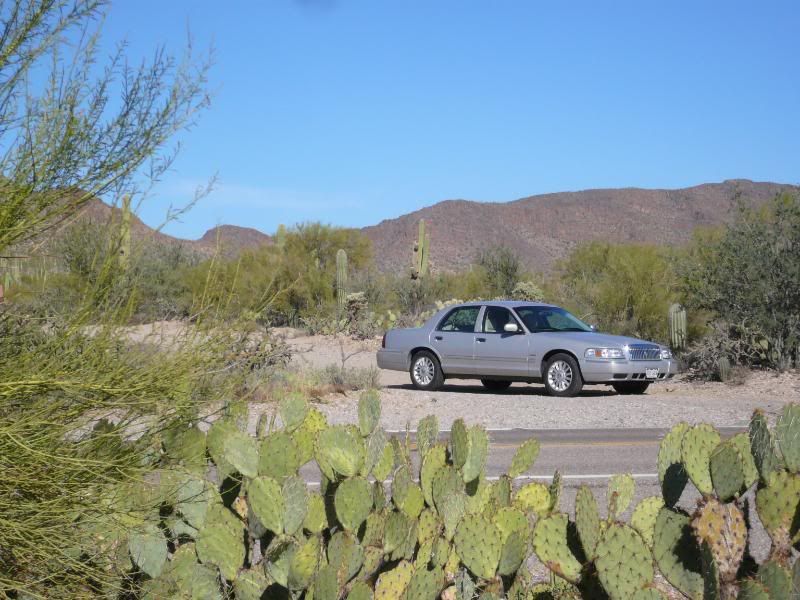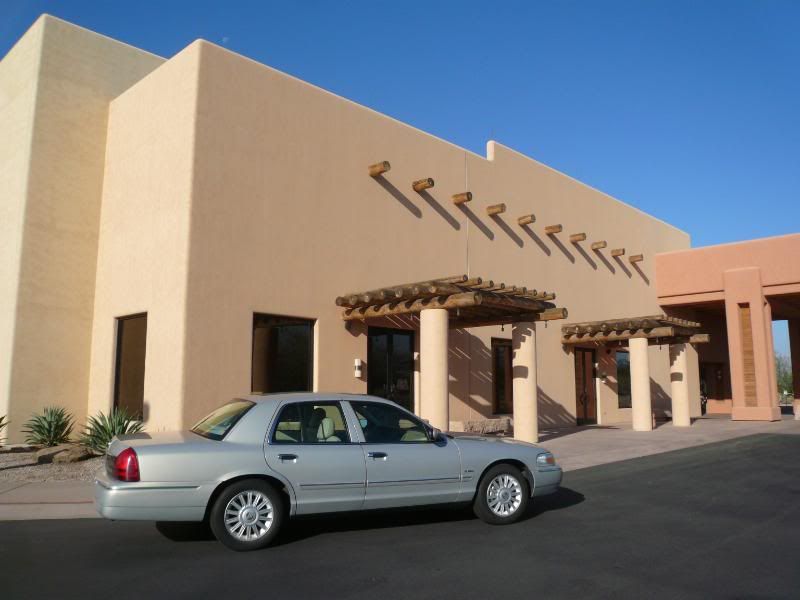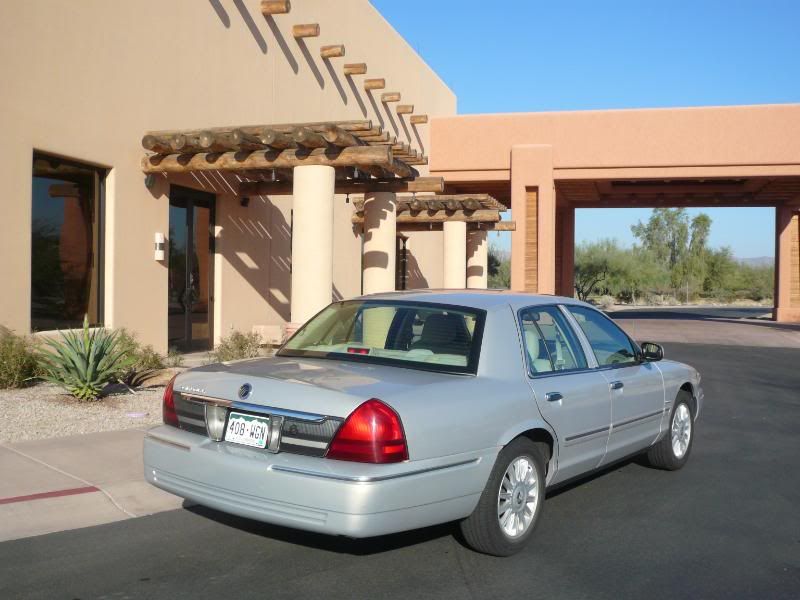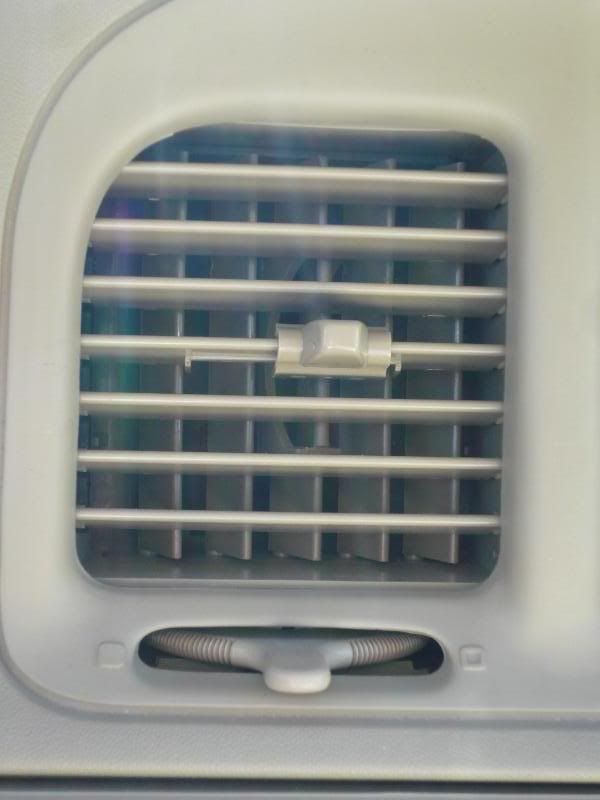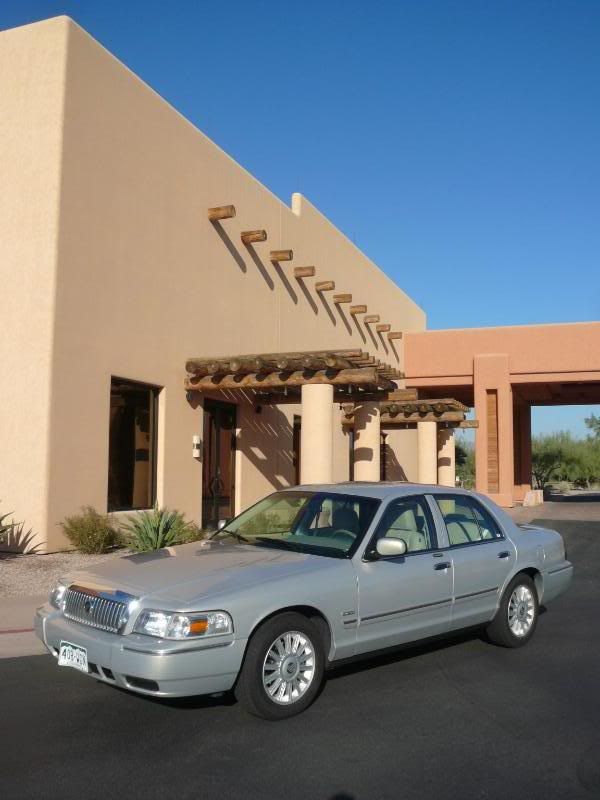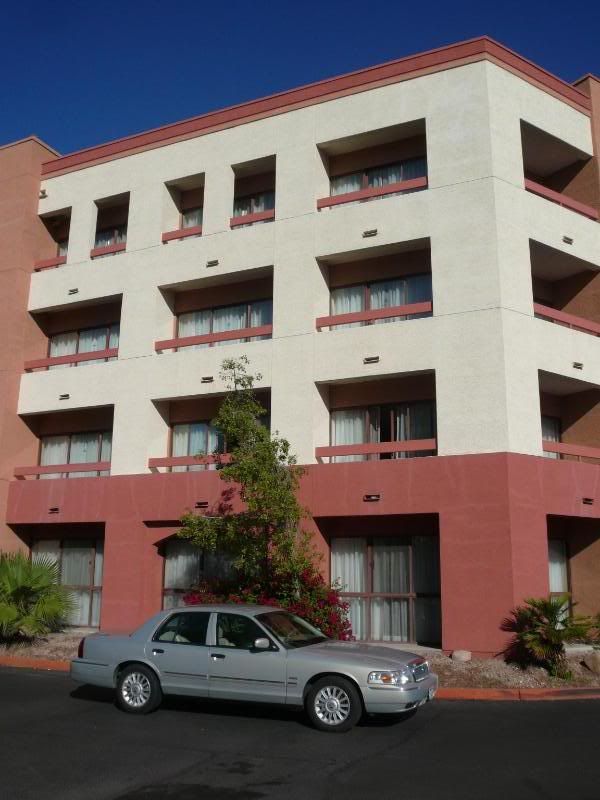 There are two separate front seats, though rather optimistically, there are seat belts for three. Whilst the two large seats do more or less join up, for the middle occupant to have any degree of comfort, it would clearly be necessary for both seats to be in alignment, and even then, the backrest would be somewhat lacking, as it would largely constitute the two central armrests folded back to the vertical position, and the transmission tunnel would present a challenge for the legs of the poor unfortunate asked to sit there. OK, perhaps, for short journeys, but not something even a small child would want to contemplate when travelling far. Not that the occupants of the regular seats would necessarily be that comfortable, either, as the seat proved large and flat, with no real support. The driver has a steering wheel to hold on to, but the passenger would be more challenged, though of course given the comments about the handling, any bends would not be taken at speed. Things are little better in the back. There is plenty of width for three here, and neither headroom nor leg room, even when the front seats are set well back, are in short supply, but again the seat is shapeless and devoid of any real support.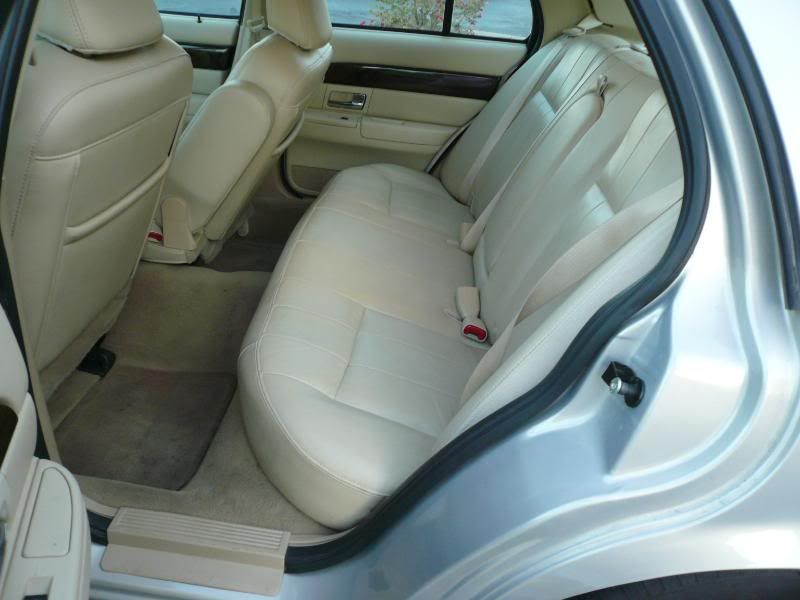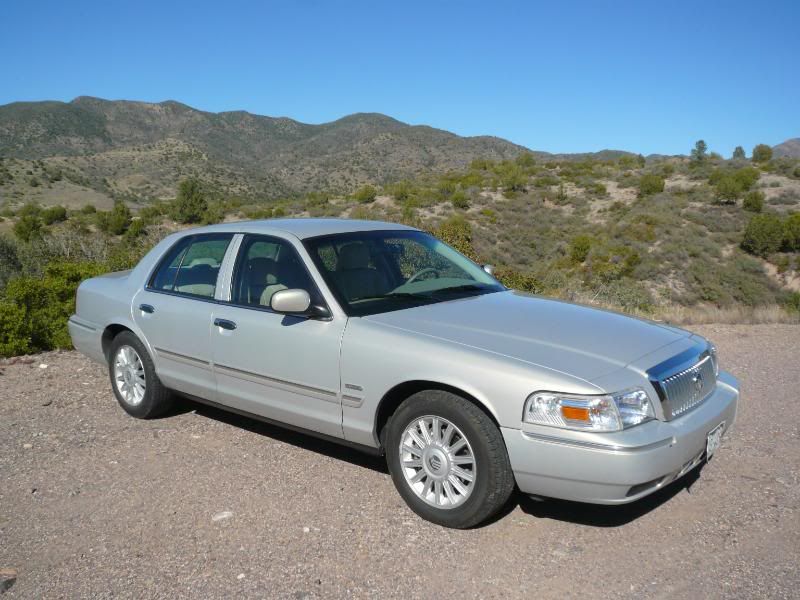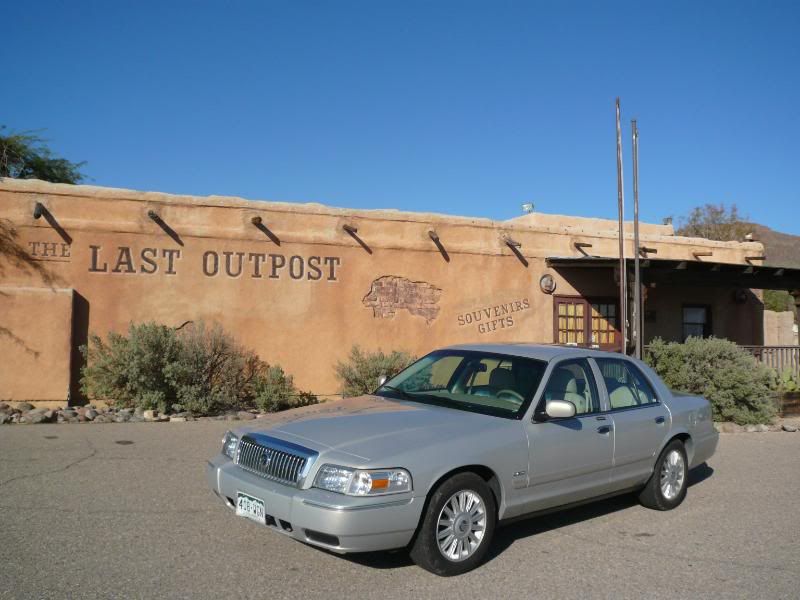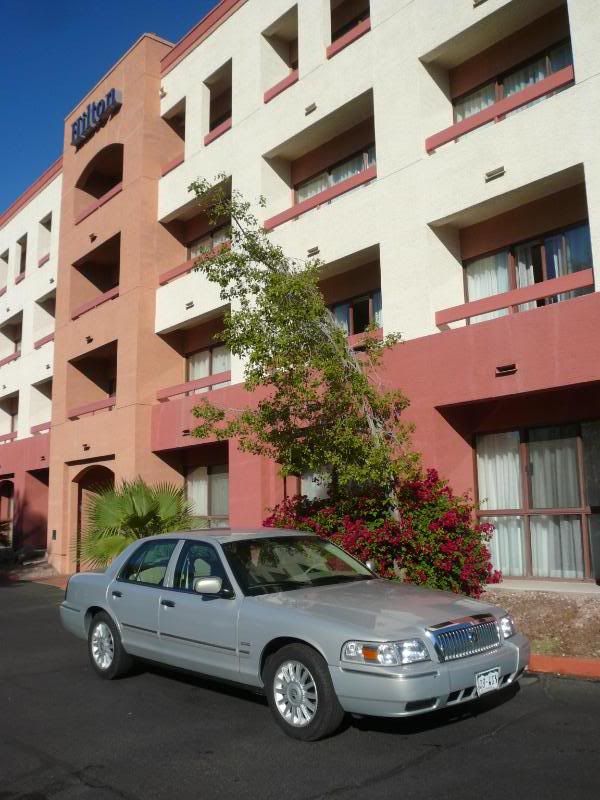 Open the boot, and you wonder just who designed it to be this way. The spare wheel sits on a shelf up high, nestling partly under the rear parcel shelf. How on earth you actually reach it, to get out, heaven along knows. What this does mean is that although the outside length of the boot would lead you to expect a voluminous cavern, what you actually find, whilst still of a decent size, is a lot less roomy than you might have expected. It is very deep from top to bottom, and stretches across the full width of the car, but it is not that long from front to back. Thanks to that spare wheel positioning, there is no under floor storage area, so anything small put in there is going to roll around all over the place. Inside the cabin, it is clear that little thought has been given to the provision of stowage areas, either. There is a reasonable sized drop down glove box, and there are pokey door bins which are almost useless, especially the one on the drivers door, as its length is interrupted by a moulding on which the remote release and lock for the boot are mounted. Apart from pockets in the back of the front seats, that is it. Even the armrests are solid so they offer up no concealed storage space.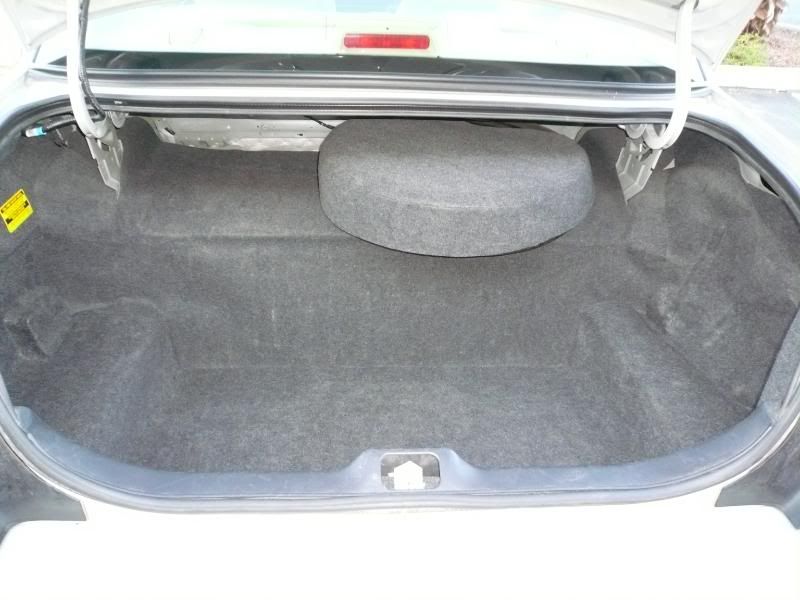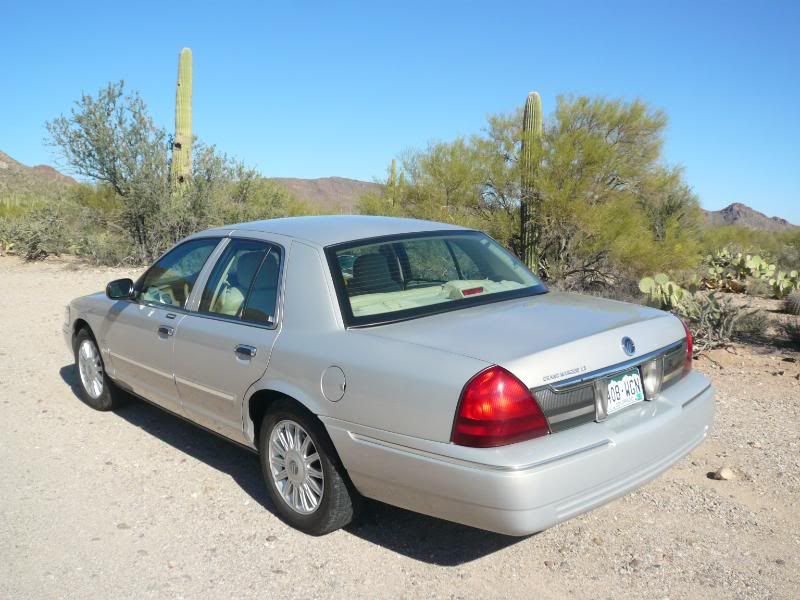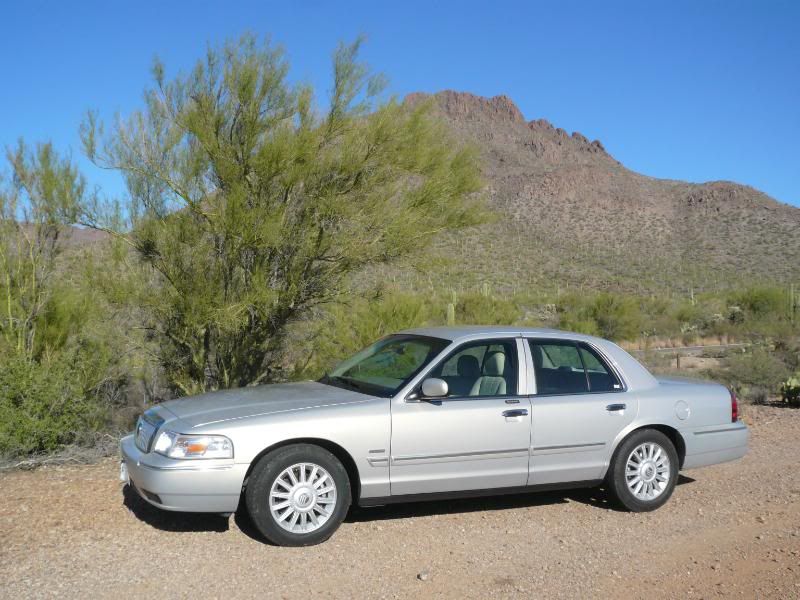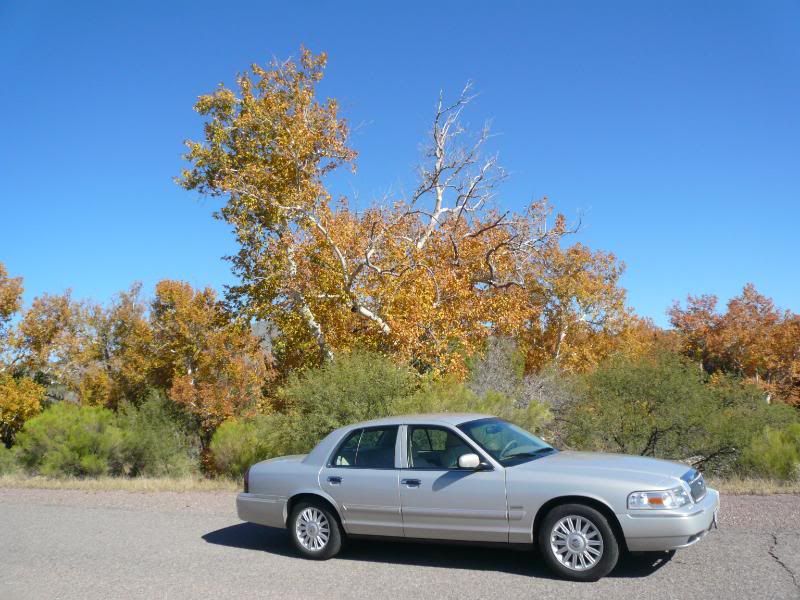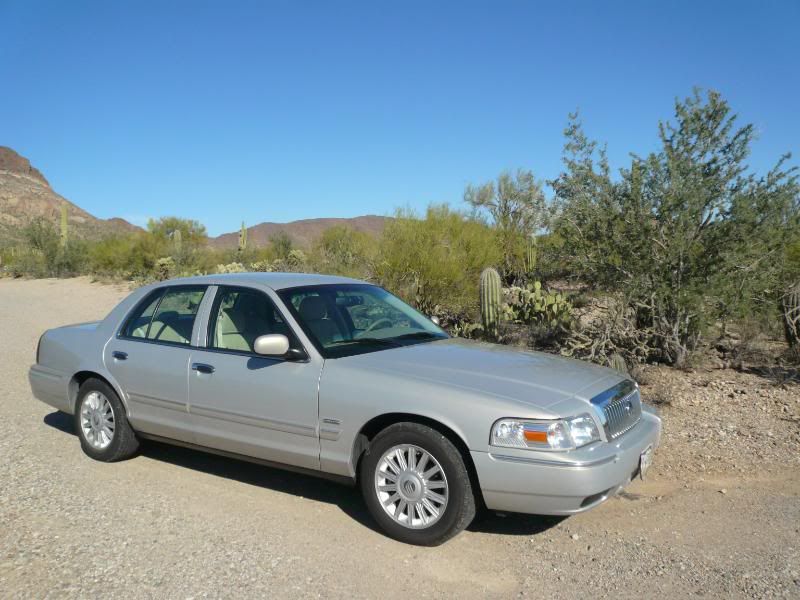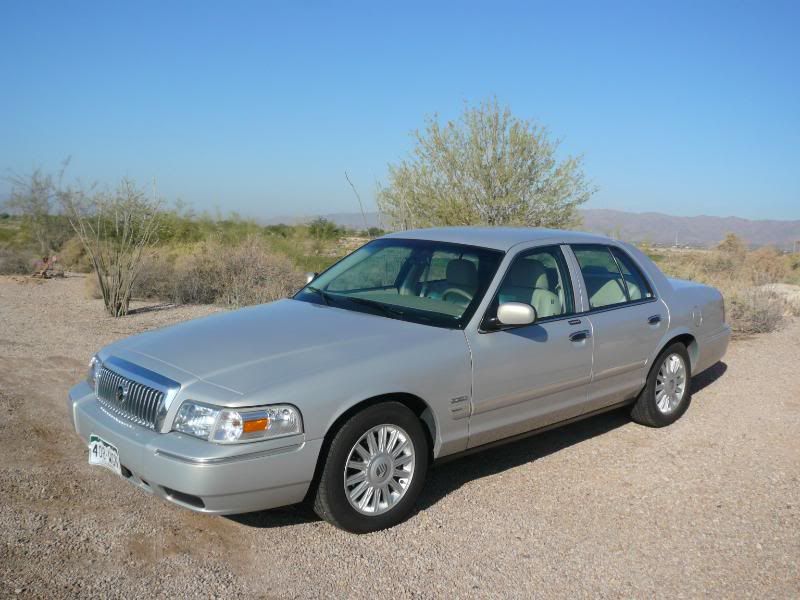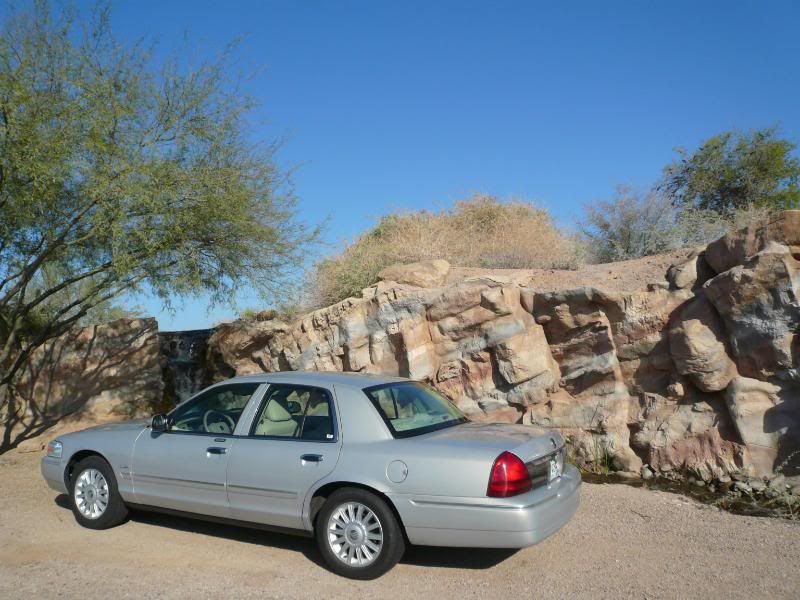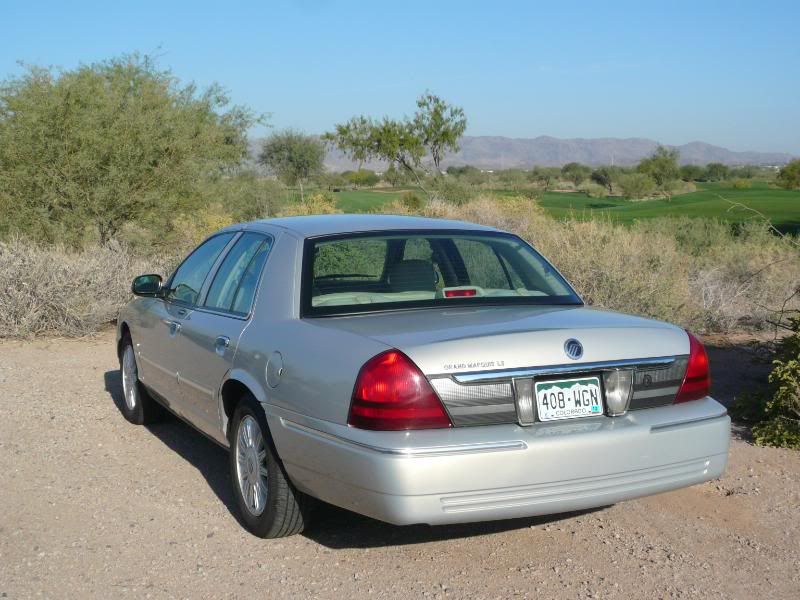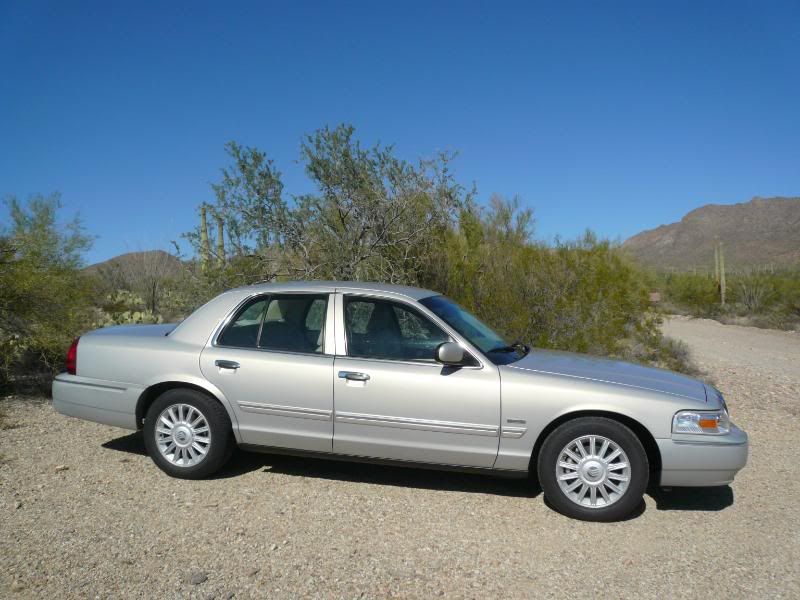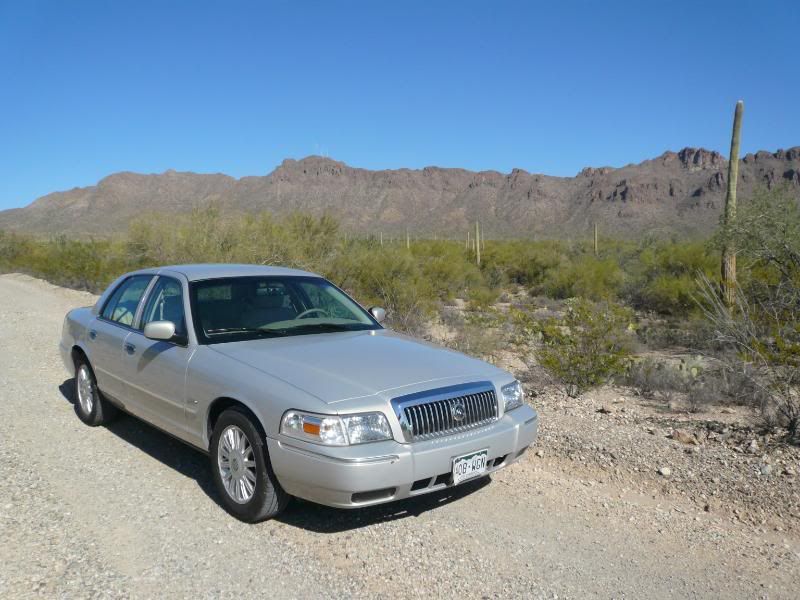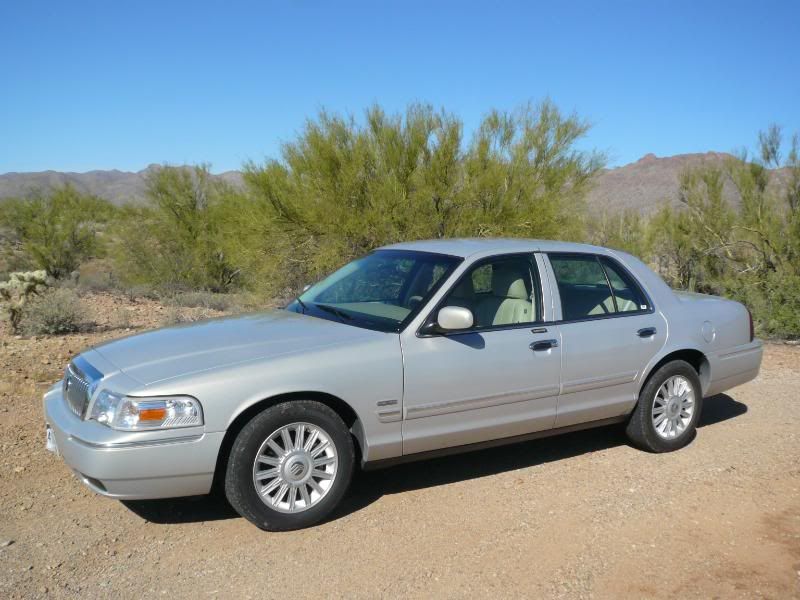 By the last year of production, Grand Marquis was only available in a single trim level, LS, the previously offered GS have been discontinued. I did notice that the test car sported "Ultimate Edition" badges on the front wings. A number of features had been added over the years, to reflect what had become the norm in other cars, and these include anti-lock brakes, front and side air bags and climate control, none of which were common place in 1992. Other fittings include automatic load-levelling suspension, 17″ alloy wheels, leather seats and a leather wrapped wheel, power operated driver's seat, heated and power mirrors and the remote keyless entry that gives you a numeric key pad on the driver's door, a feature which never really caught on. By modern standards, the Grand Marquis is not exactly lavish, and it looks old fashioned.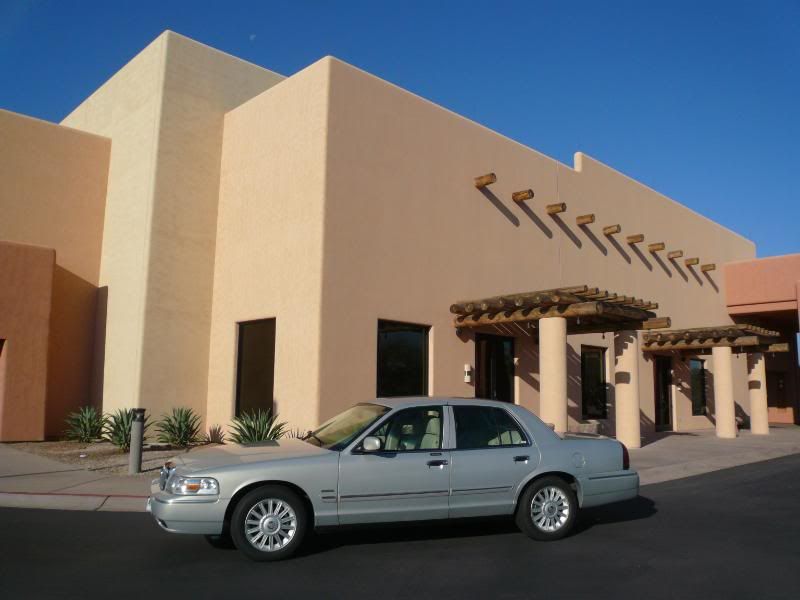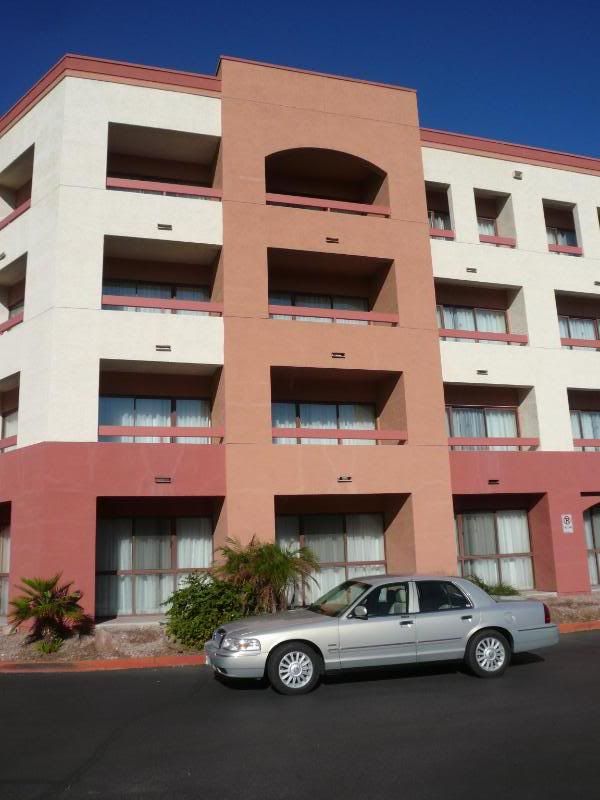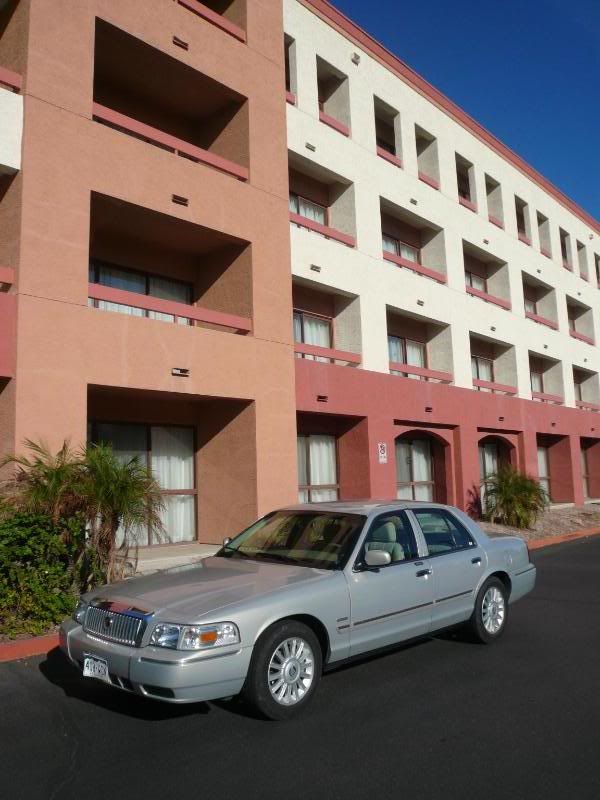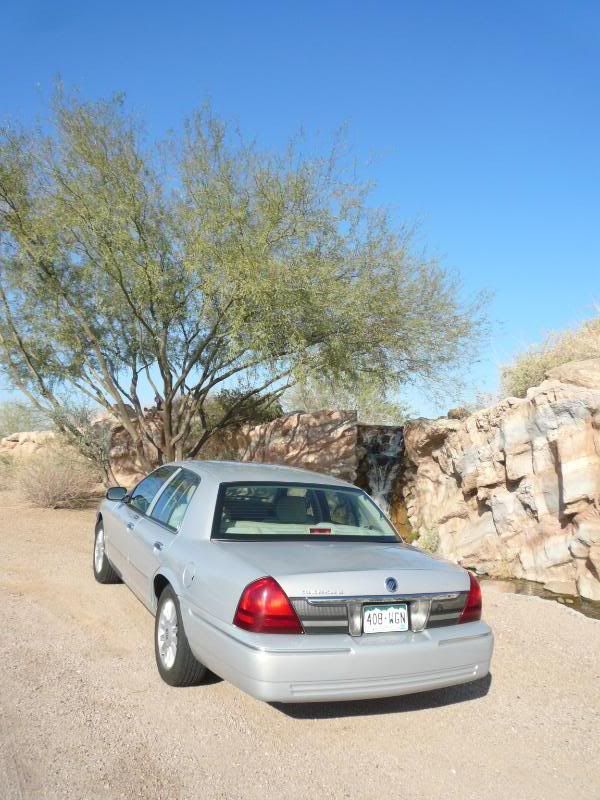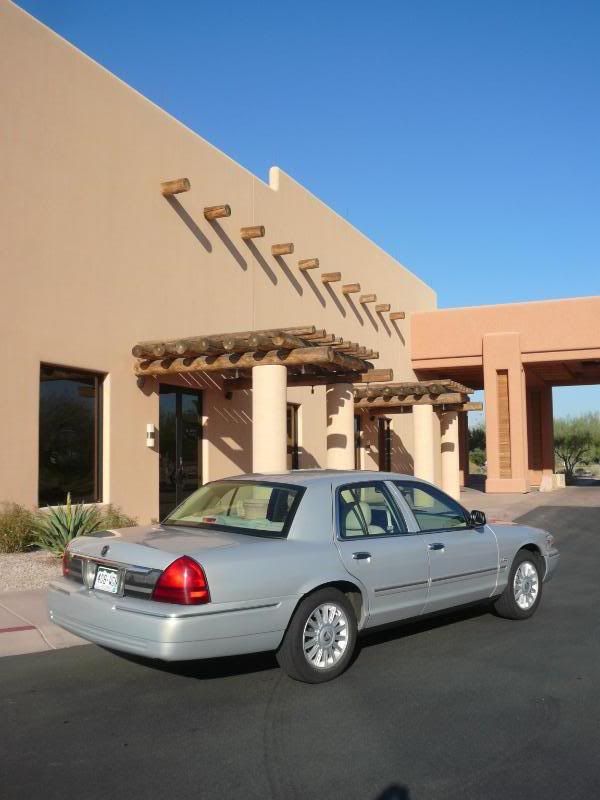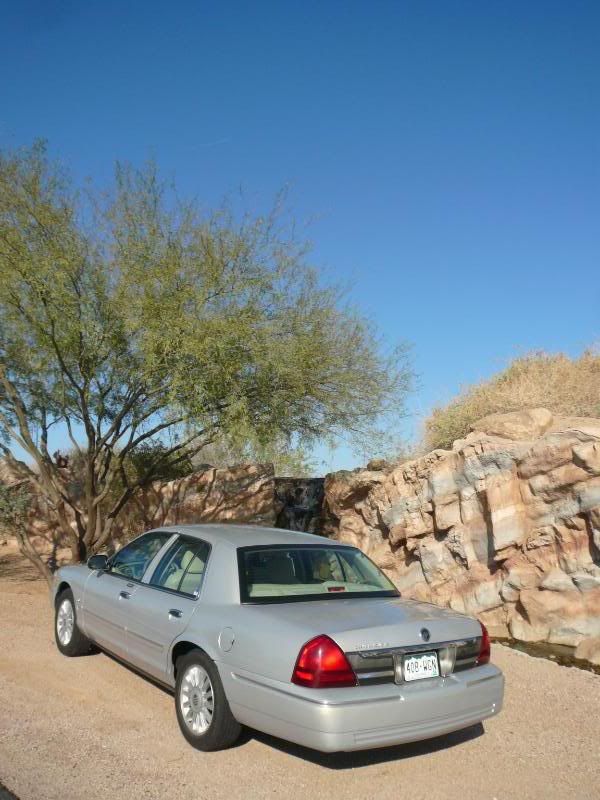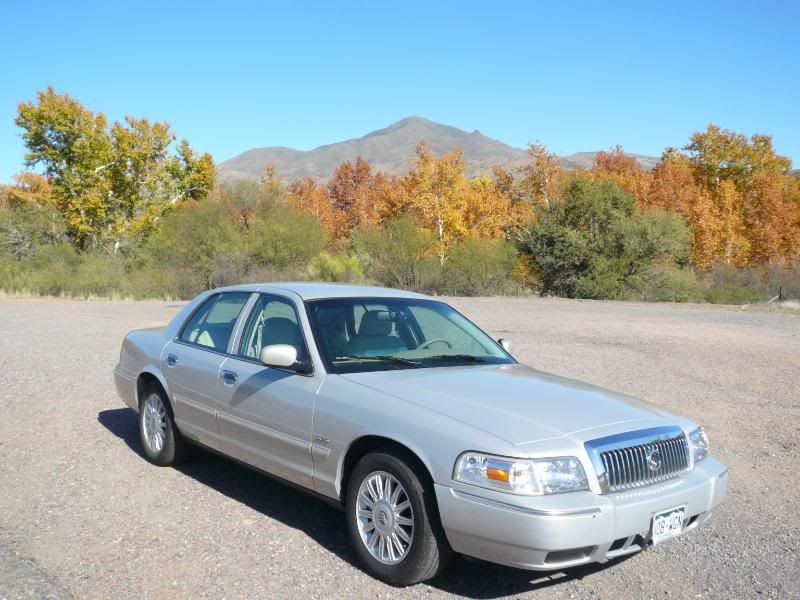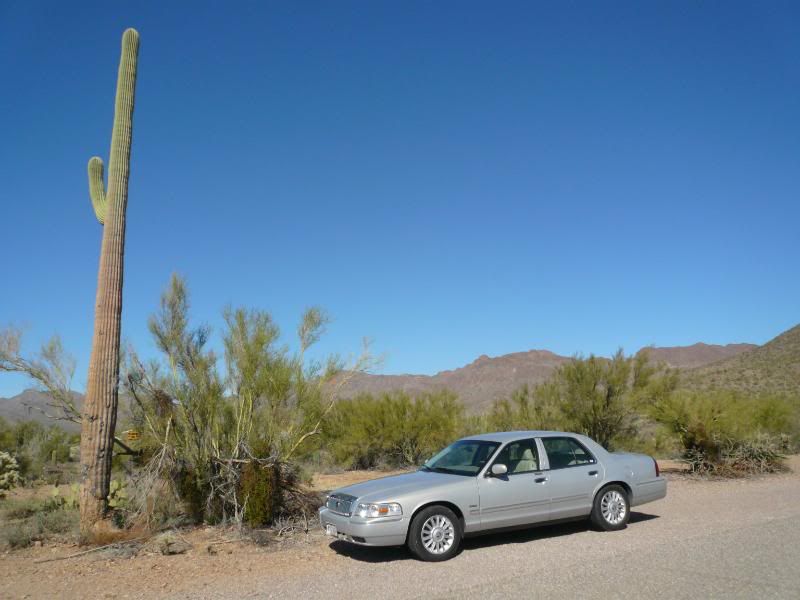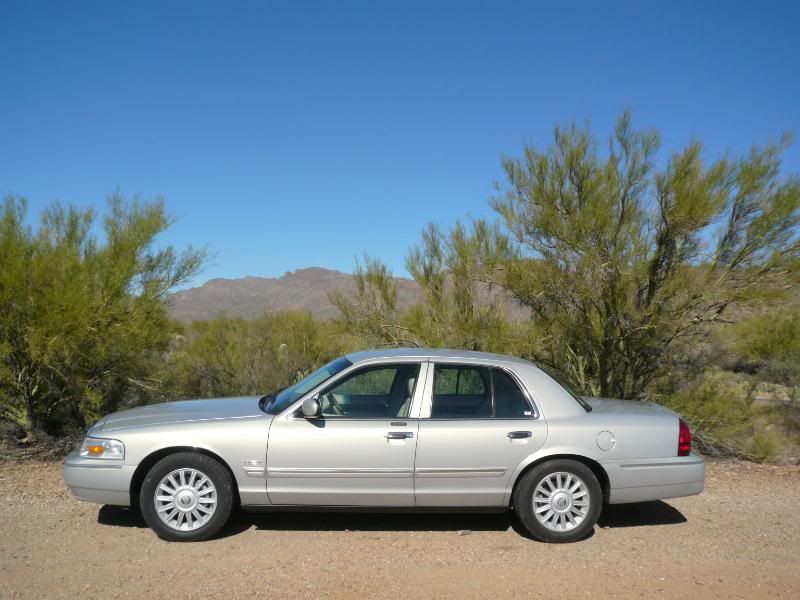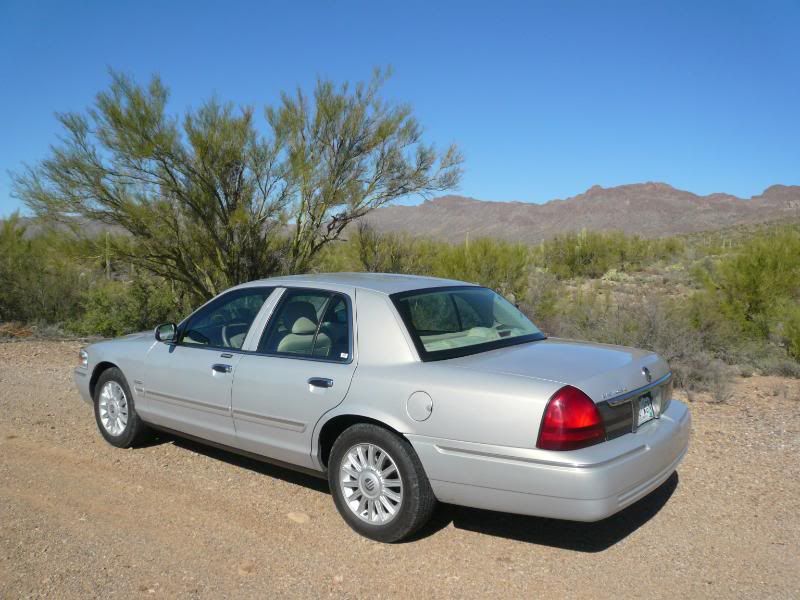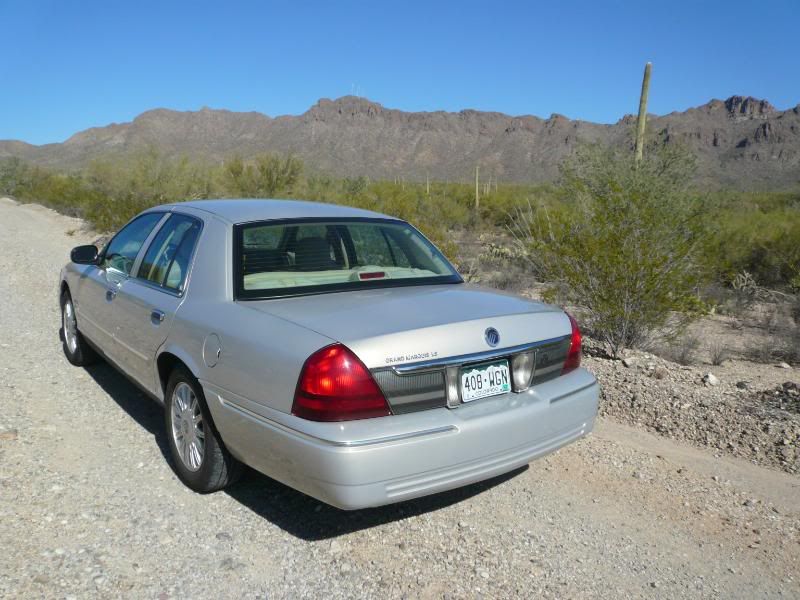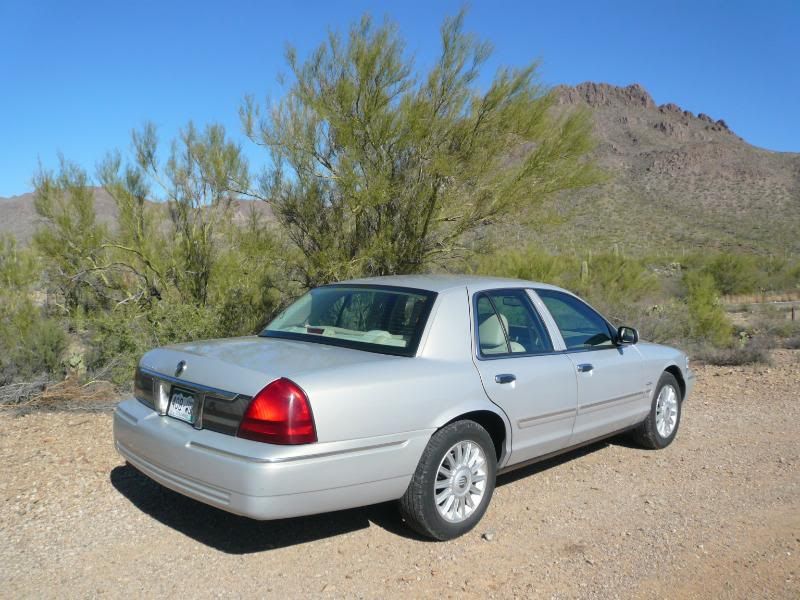 An interesting experience, for sure, driving this long-lived vehicle, but I have to conclude that it really is way past its sell by date. Although there are those who will mourn its passing, they are few in number, or those who like the idea of the Crown Vic and Grand Marquis but have never driven one. With their reputation for longevity, though, and the ease of repair, I am sure that we will see them on the roads for many years to come, even if they are likely to vanish from the rental fleets in 2012.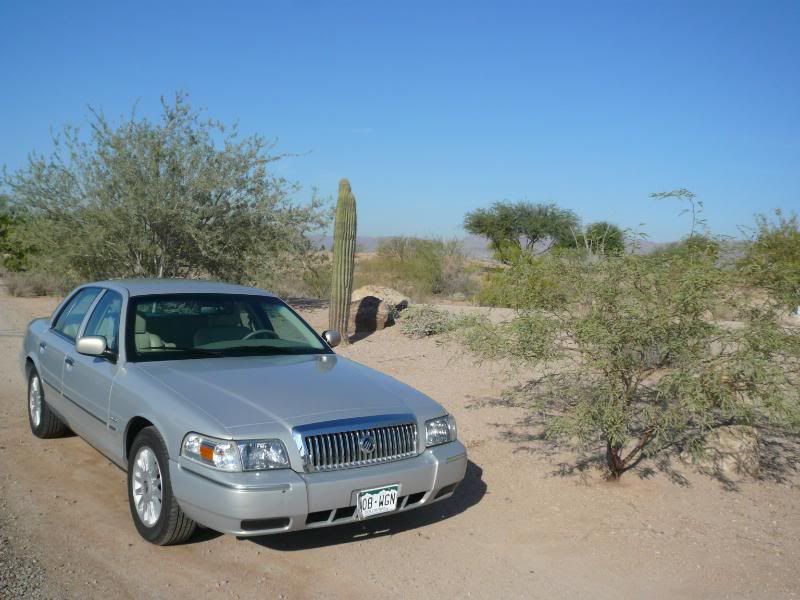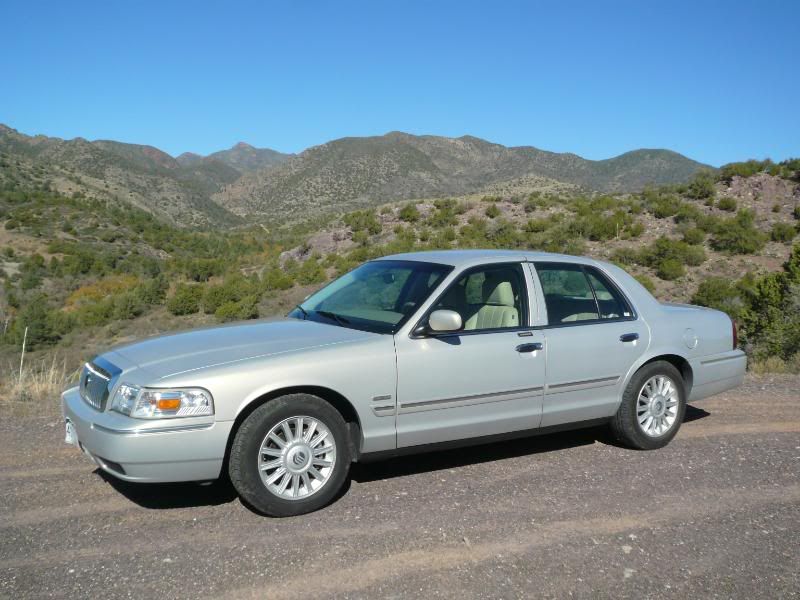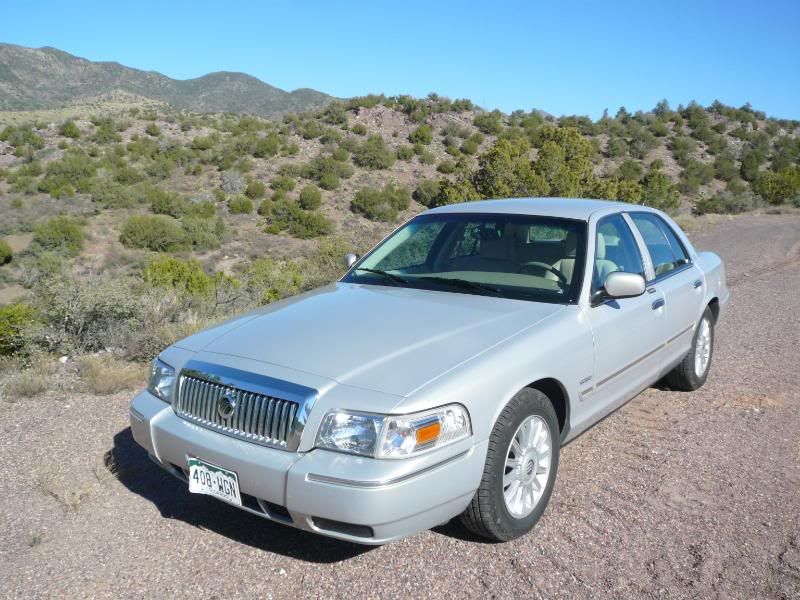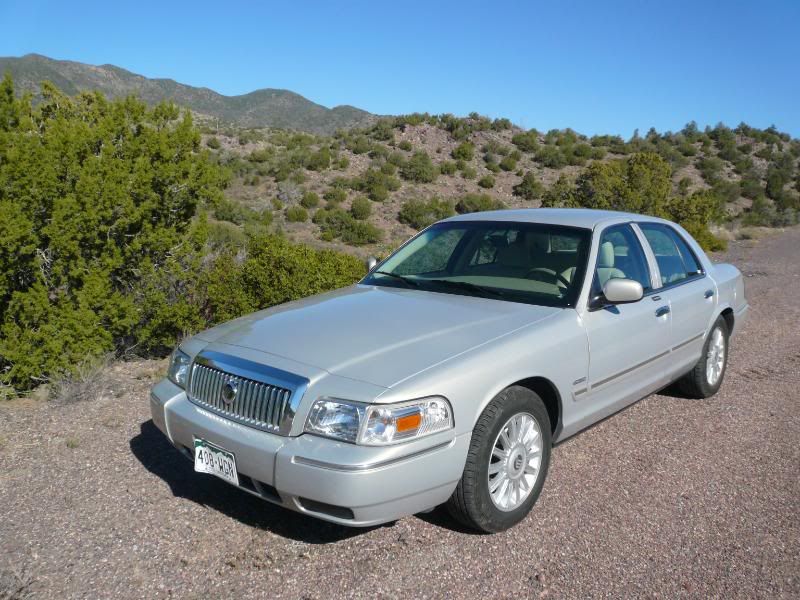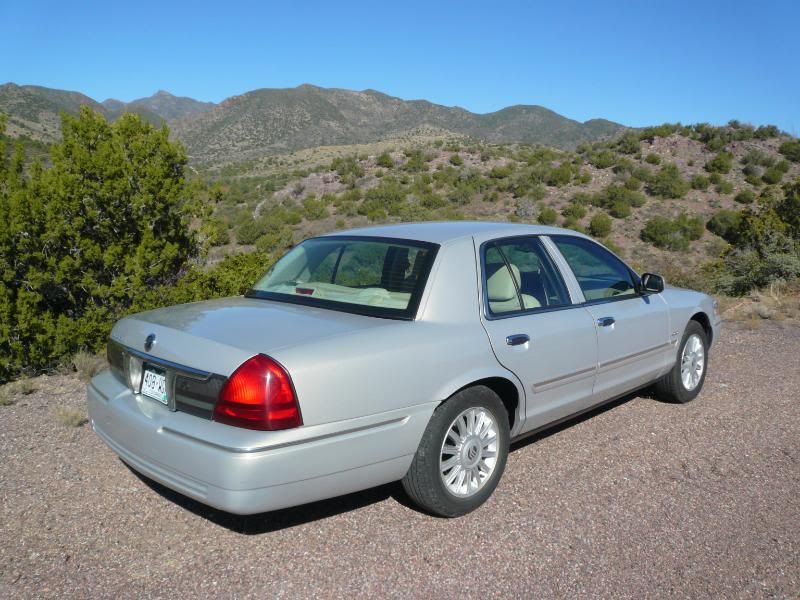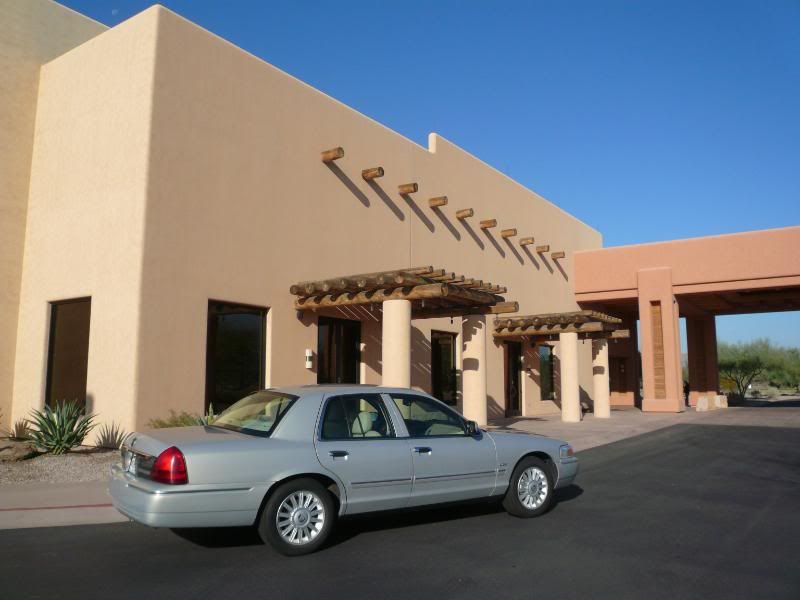 2011-12-07 07:30:05