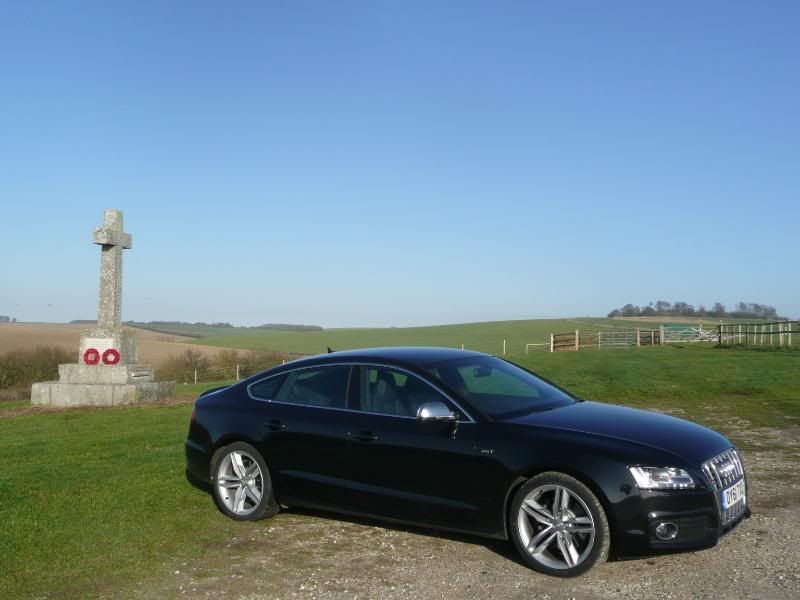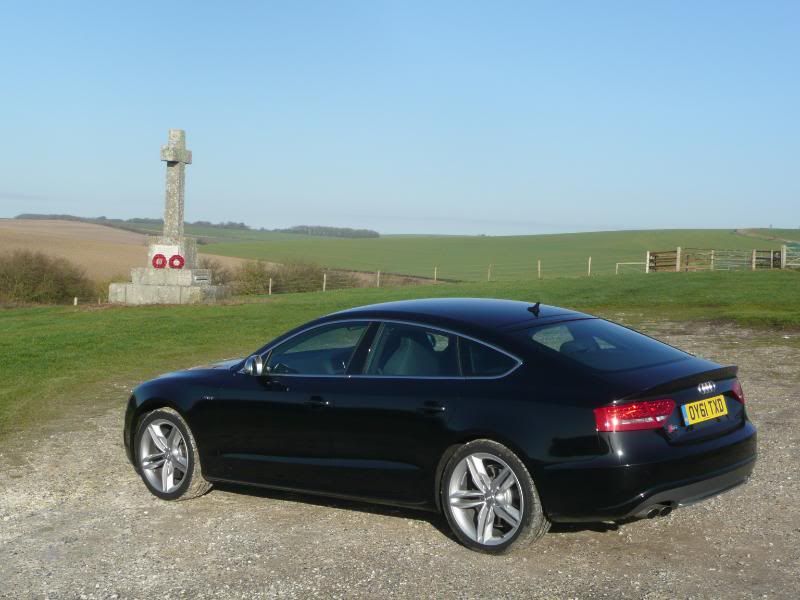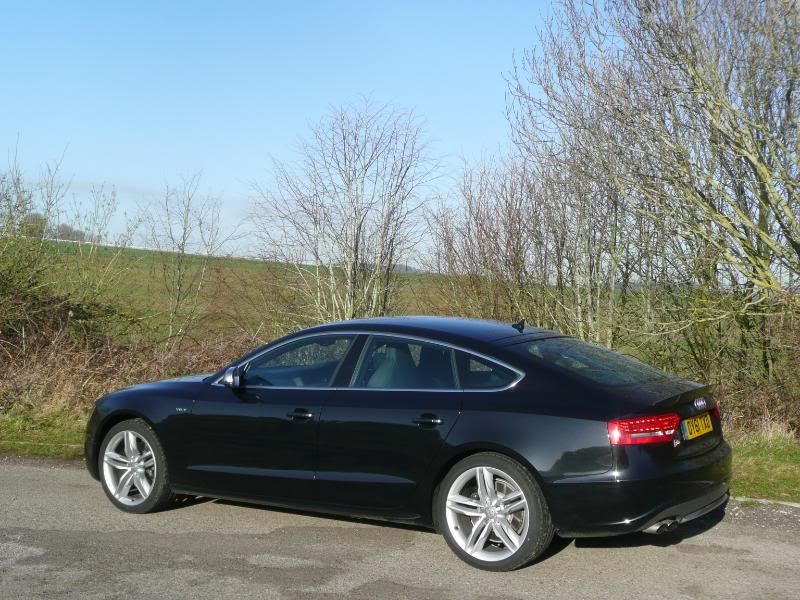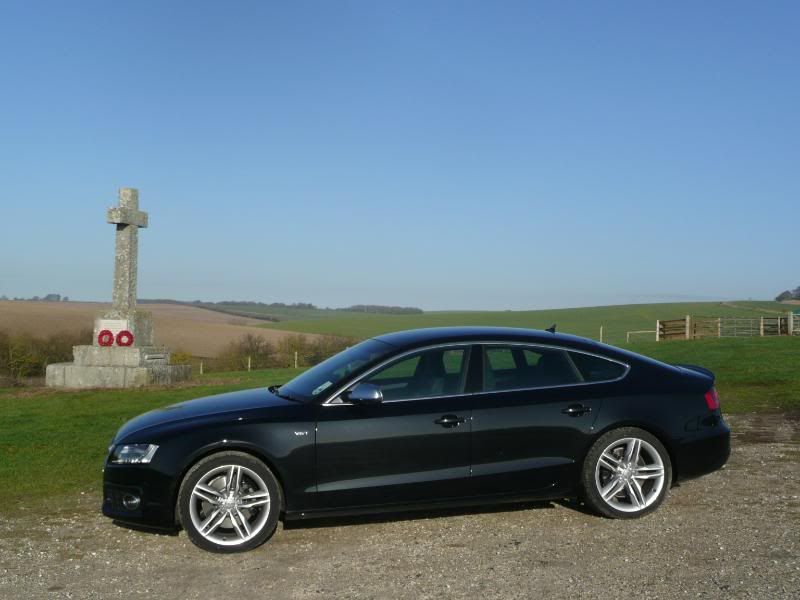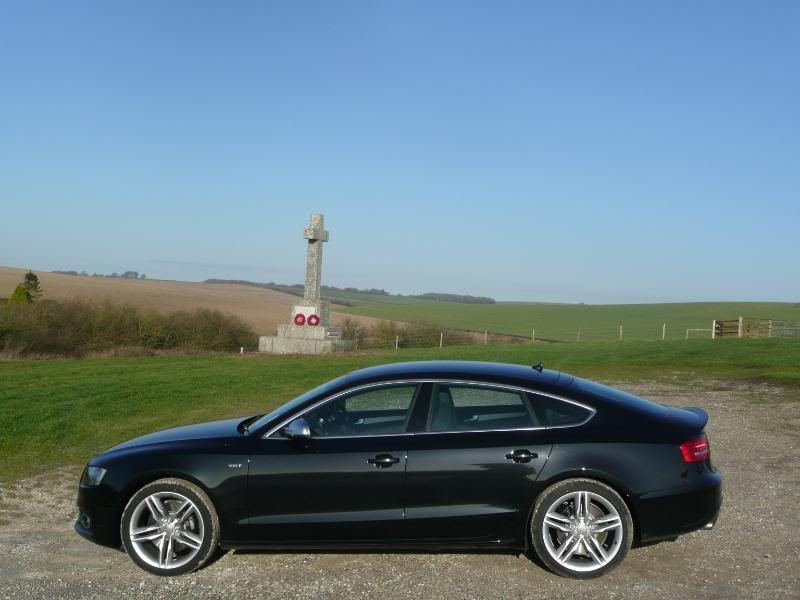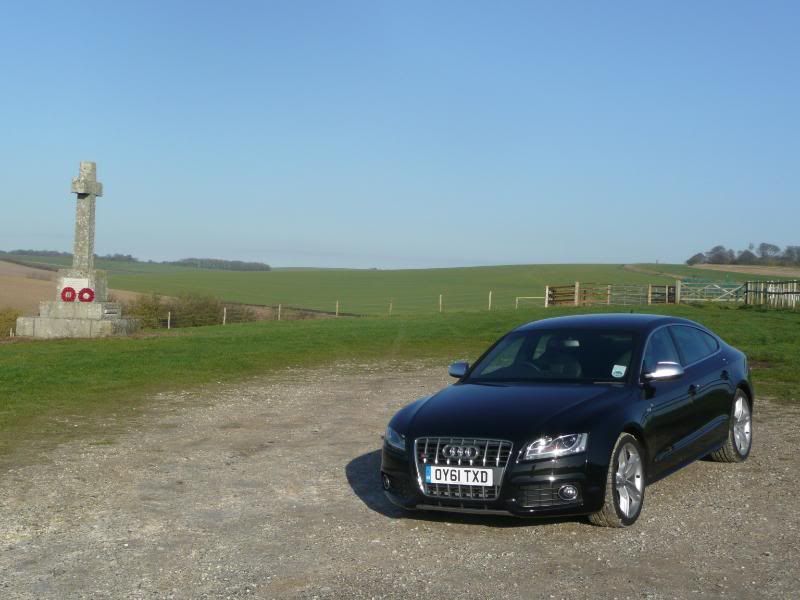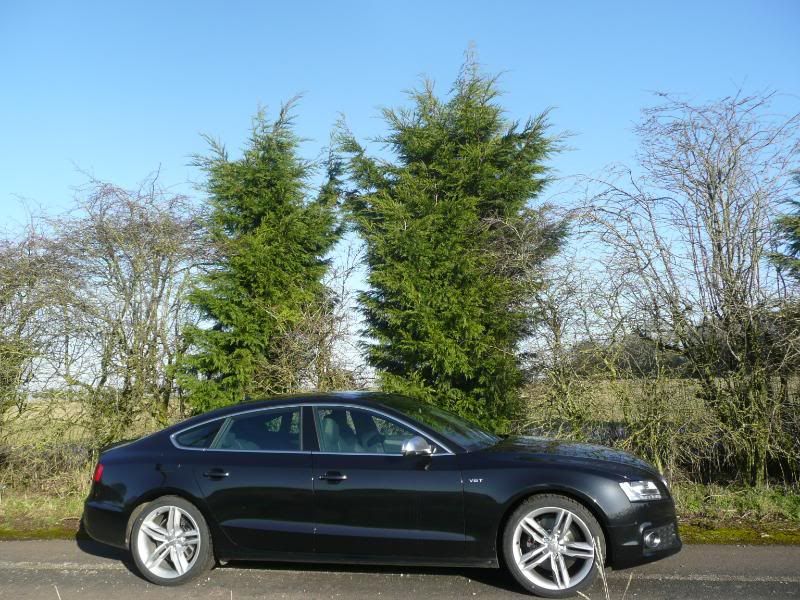 Like many car manufacturers, Audi continue to add new models to their portfolio, skilfully finding a way of so doing yet sharing as many components and hence base costs with what they already have. A prime example of this concerns the staple of Audi's range for many years, the mid sized A4. Now on its eight generation since a launch as the Audi 80 almost exactly 40 years ago, this volume selling car has long since evolved from being just a range of saloon cars to one augmented initially by the Avant estate cars, then the convertibles and more recently the elegant A5 Coupes. Spotting yet another niche in the market, in autumn 2009, Audi added a 5 door hatchback model, or Sportback in Audi parlance, to the range, and to try to help justify the premium positioning and pricing, called it A5 rather than A4. After a slow start, it is now outselling the Coupe model, and it offers something currently missing from the ranges of dread rivals BMW and Mercedes who have no direct equivalent. Since the launch of what are known as the "B8" based cars, I've experienced a couple of A4 saloons in 2.0 TDi guise, and both an A5 and S5 Coupe. All of them have been impressive, though none had quite all the elements that I might seek in a car to own as opposed to one that I would drive for a few days.  I've now had the chance to sample an S5 Sportback, a car which on paper could be the most appealing of the entire range. So the question is: how did it measure over a weekend and 500 miles?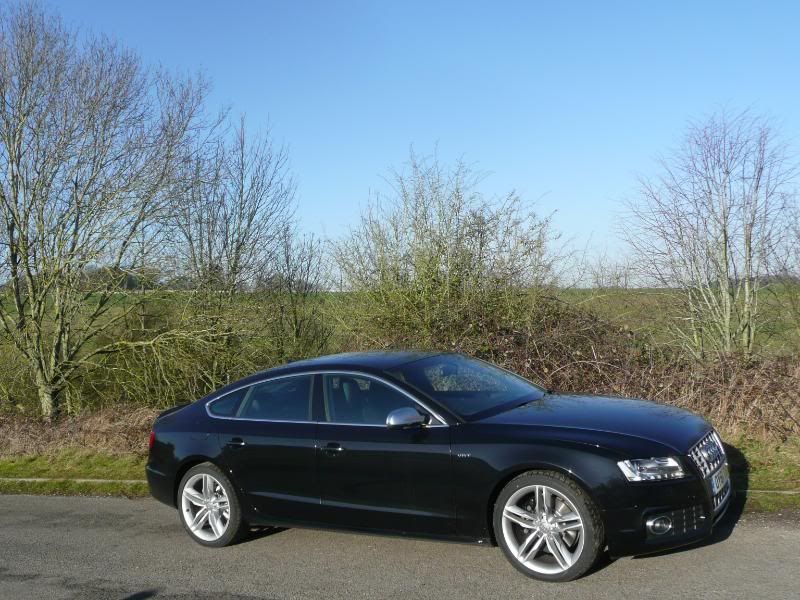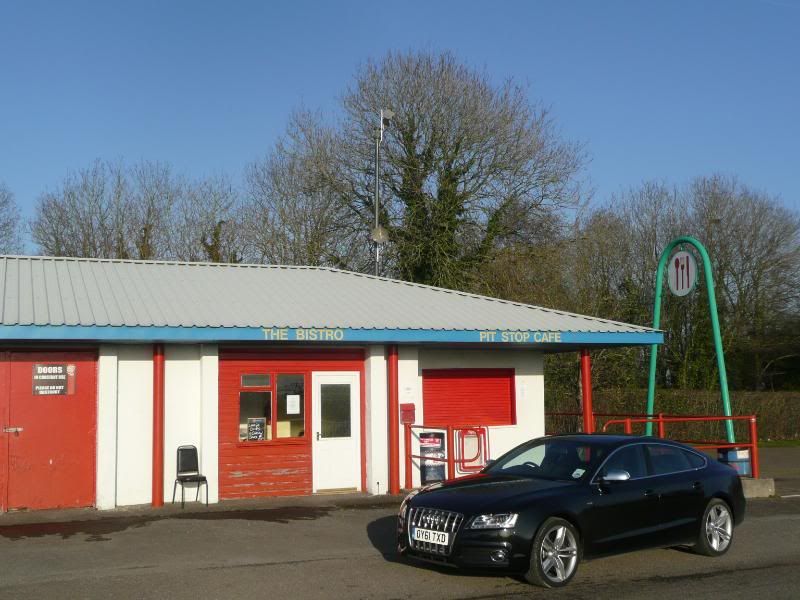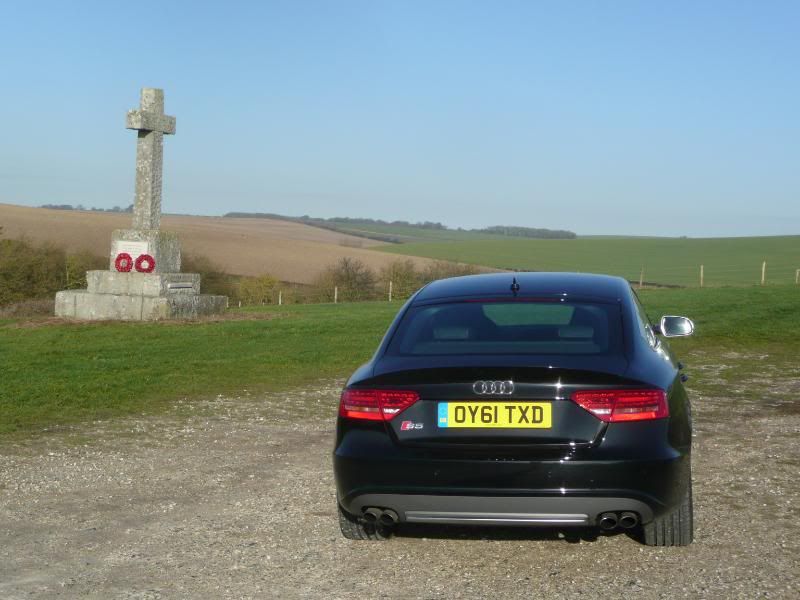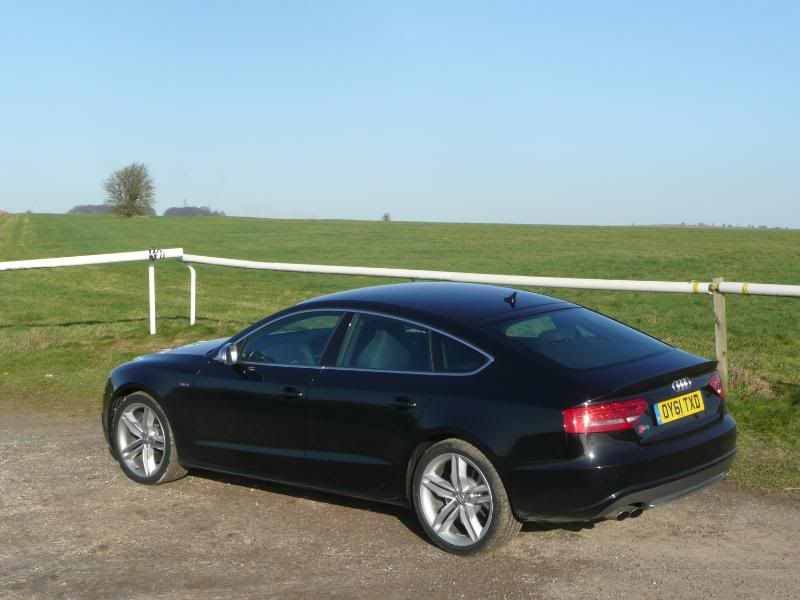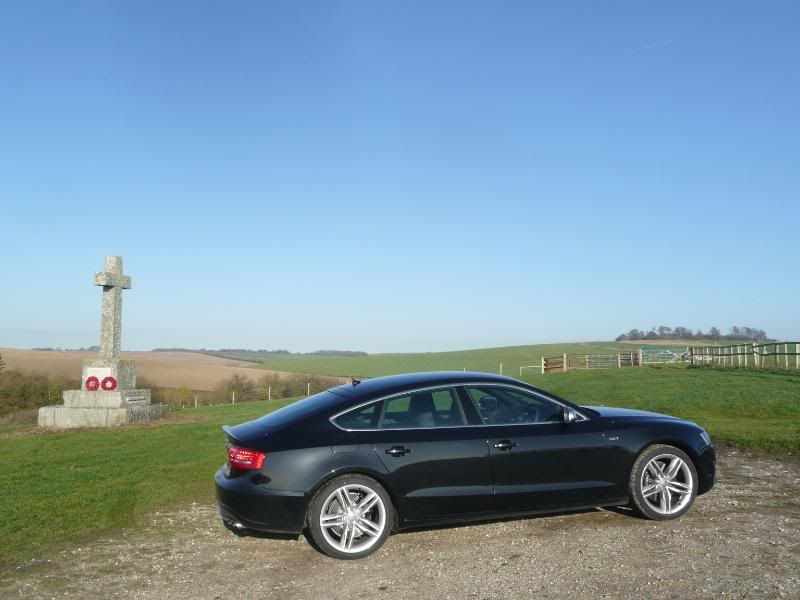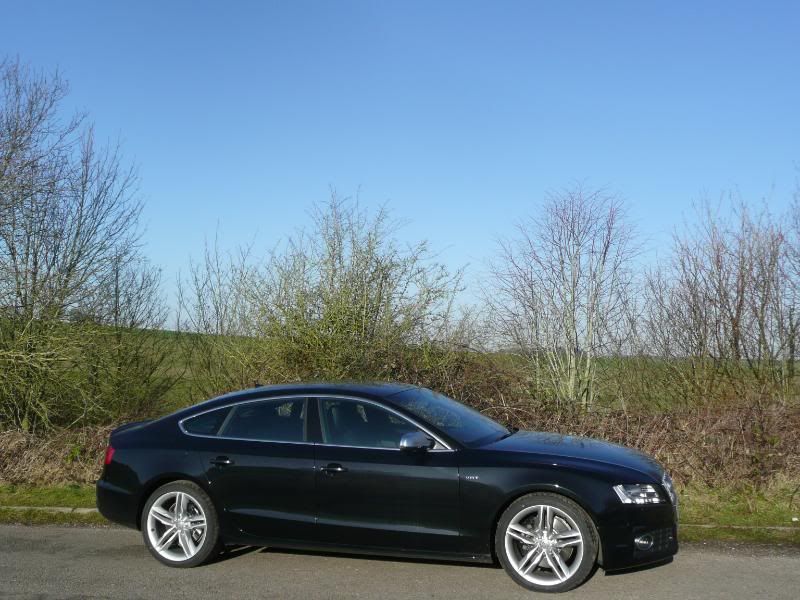 Having spent three years and over 75,000 miles listening to the sound of Audi's glorious 4.2 litre V8, I was one of many who was disappointed when it became apparent that the S model cars in the current A4/A5 range would not be using this engine, but would instead be fitted with a 3.0 litre V6, albeit boosted by a supercharger so that the total power output of 333 bhp would be within spitting distance of that V8 unit, and with identical generated torque of 440Nm.  Having now  sampled this more modern engine, the period of mourning is well and truly over, as the 3.0 powerplant is an absoluteIy phenomenal engine. It starts with the noise, which manages to combine the distinctive sound that you get with any V6 but with some special resonances all of its own.  It is a potent unit, too. It develops 333 bhp, which is enough on paper, and on the road, for it to rival the performance figures of the 429 bhp of the V10 engine in my admittedly heavier S6. Certainly if you flex your right foot more than quite gently, the car rockets forwards with impressive alacrity and it just keeps going until you ease off the go pedal. With oodles of torque, it does not really matter from what speed you start, there is instant oomph available, and an aural gratification to go with it. The S5 is only now available with a 7 speed automatic gearbox, and it can be used in normal or sport mode, and there are paddle shifts on the steering column for those so minded to change gears themselves. Leaving the gearbox to its own devices, it is unbelievably smooth, with the only way you can tell changes in the upper gears by noting that the indicator in he dash has shown a higher number. In normal mode, the gearbox does reach a high gear very quickly, as I noted that on leaving my road, it was already in 6th whereas the S6 would typically only be in 4th.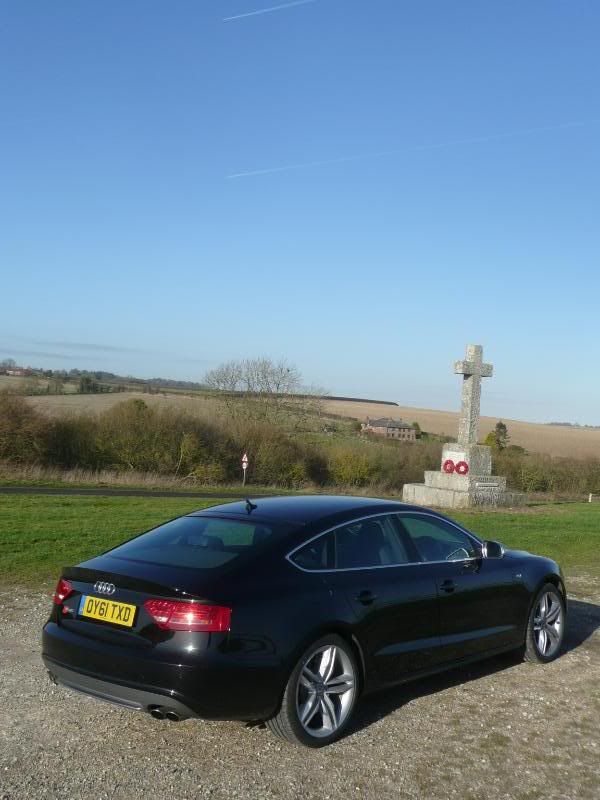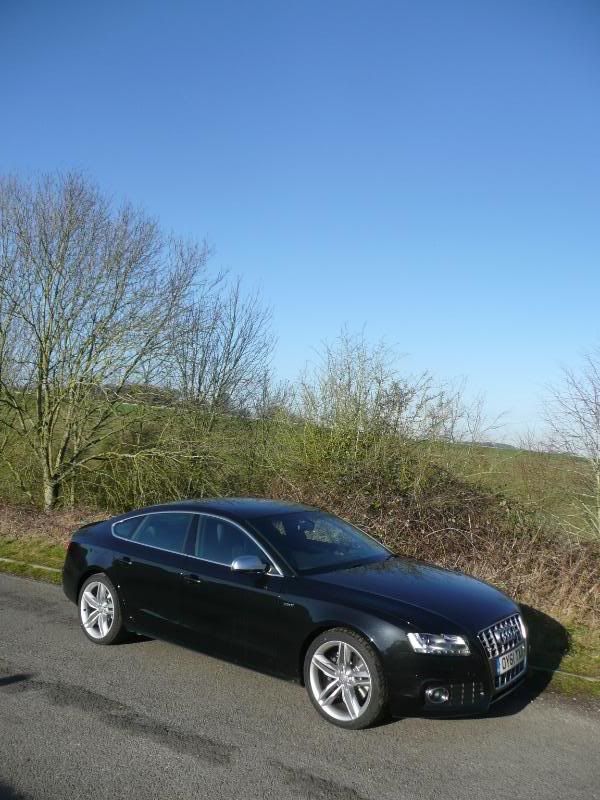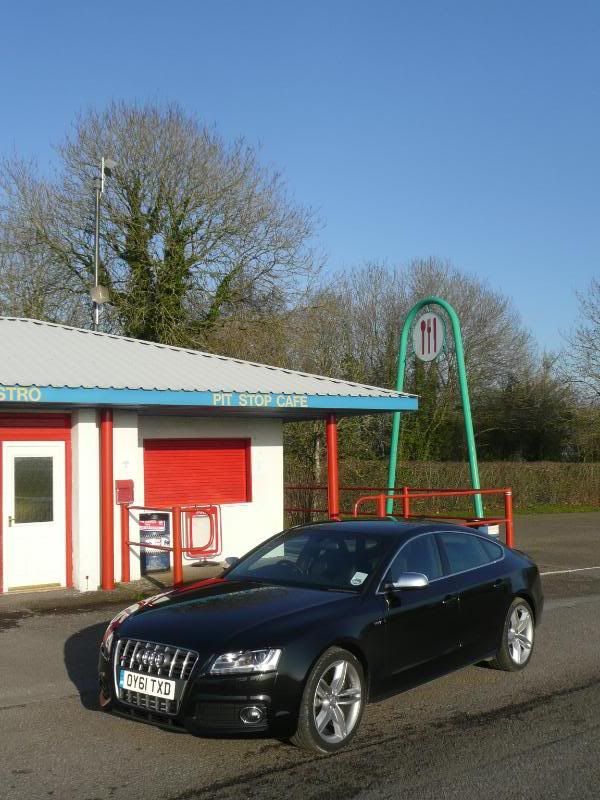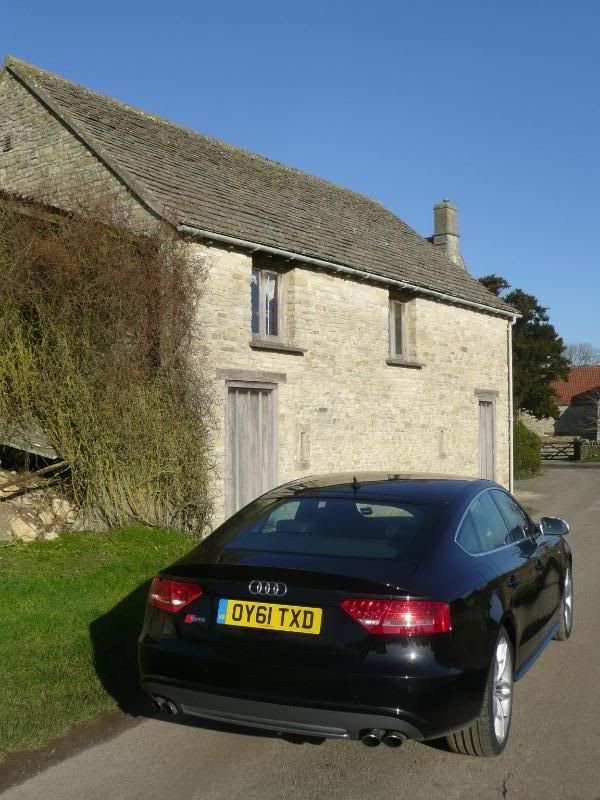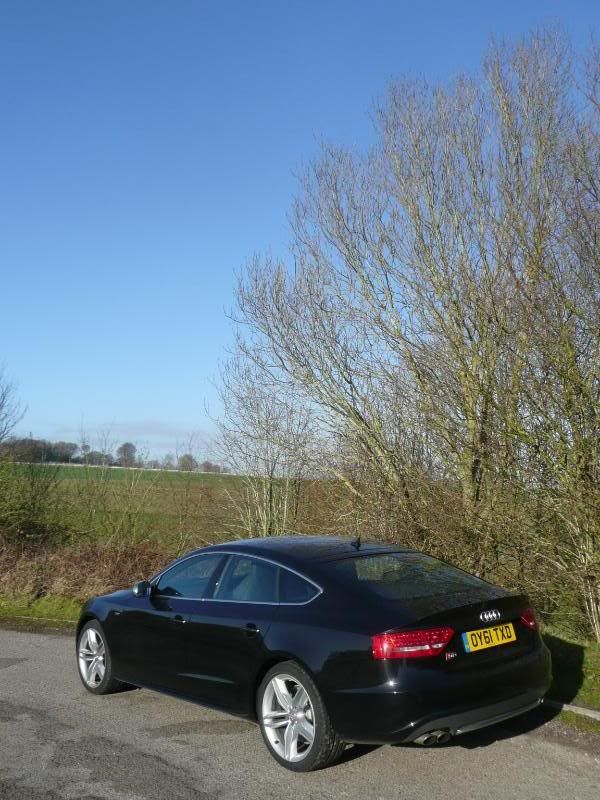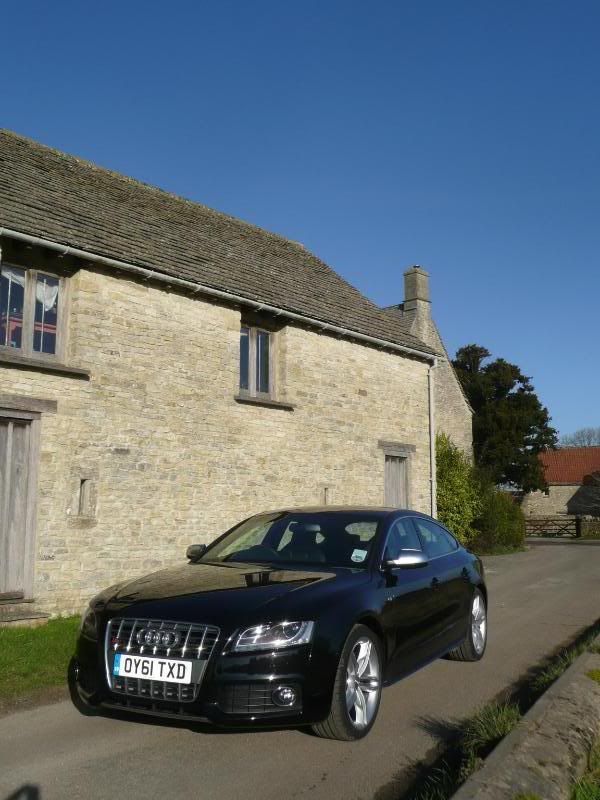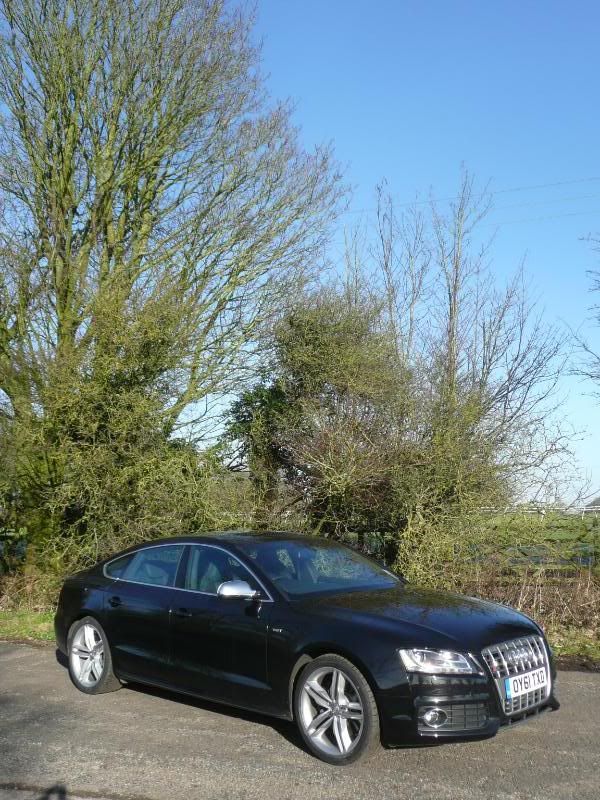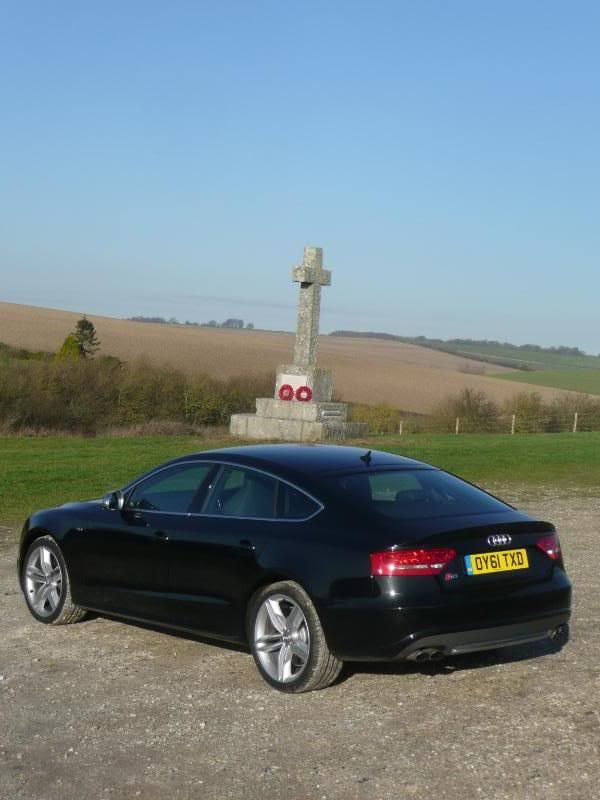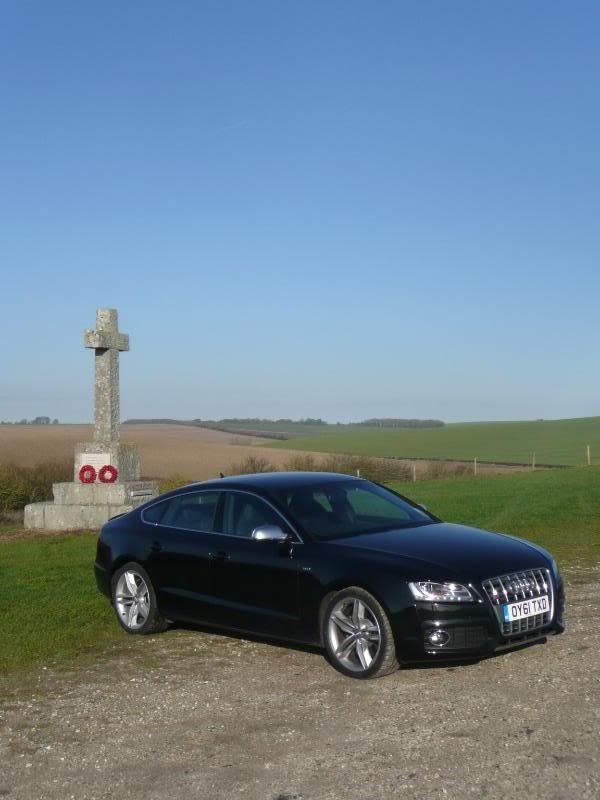 This could be one explanation for the impressively low emissions figure with which the S5 is credited. Until the 2012 model year, the engine rated 225 g/CO2, but the 2012 model year cars are down to just 190 g/CO2. For a car with quite so much power, that is a mightily fine achievement indeed. Lower emissions should lead to better fuel economy, and indeed one of the other justifications that Audi offered when they made the cylinder and capacity reduction was to try to do better than then not particularly parsimonious V8 had achieved. On paper their claims looked good, but the reality of press long termers seemed to suggest that real world consumption was little better and on the heavy side. During my time with the V8 engined S4, I averaged around 26.5 mpg over a complete mix of motoring, with a bias to a lot of steady speed motorway cruising, and the S6 has managed around 23 mpg with more time spent in central London than when I had the V8 car, so I was interested to see what this one could manage. The trip computer on a test car that had only covered 1100 miles when it arrived showed an overall average of 26.6mpg, but I don't know whether that was from new or not, and to what it had been subjected before I go it. I got an average of exactly 30.0 mpg on the motorway journey from our Bedfont offices back home and on the return journey a few days later, and scored close to this during the weekend with a mixture of country roads and stop/start driving, so I would expect that this car is indeed noticeably better than the V8 car and have to wonder just how mercilessly the press have been ragging their long termers. Stop/Start has been introduced for the 2012 cars, but it was not fitted to my test vehicle.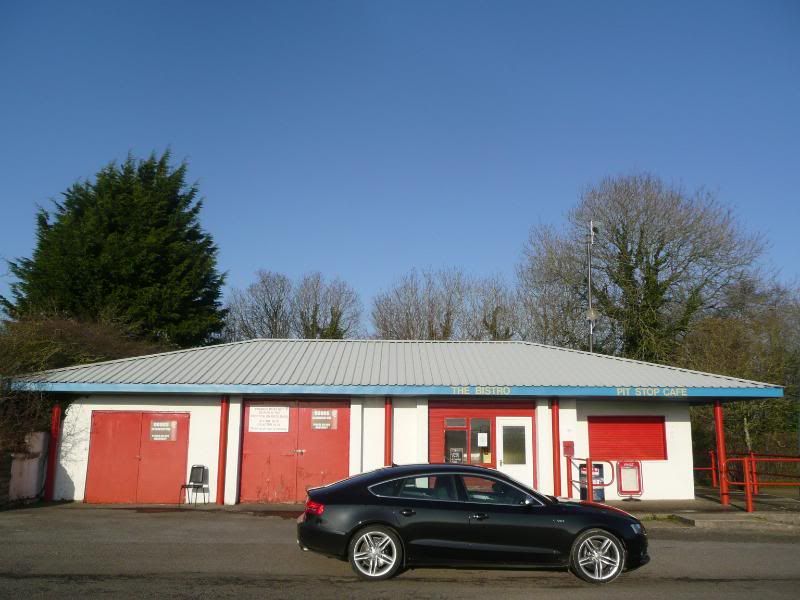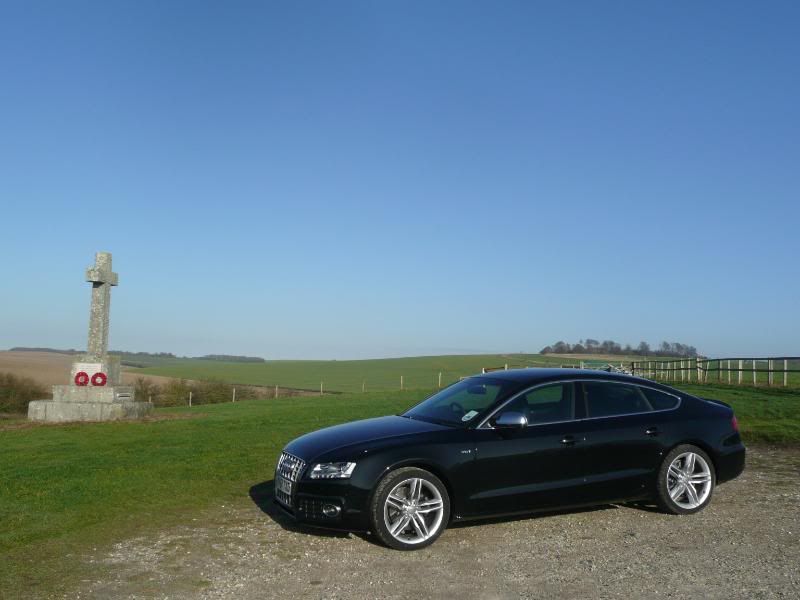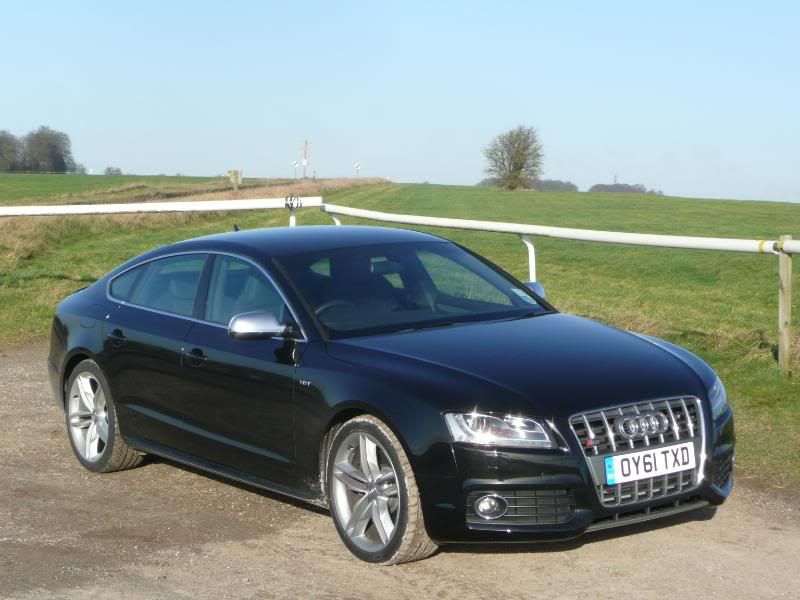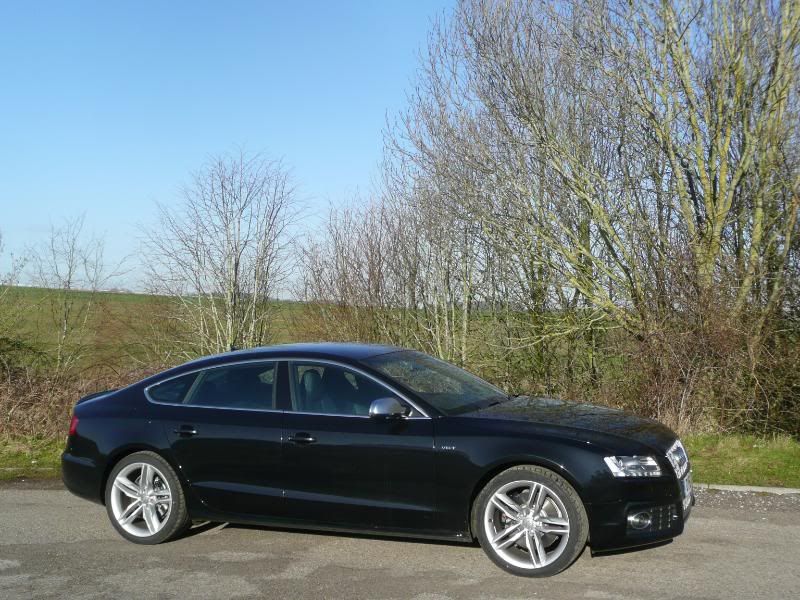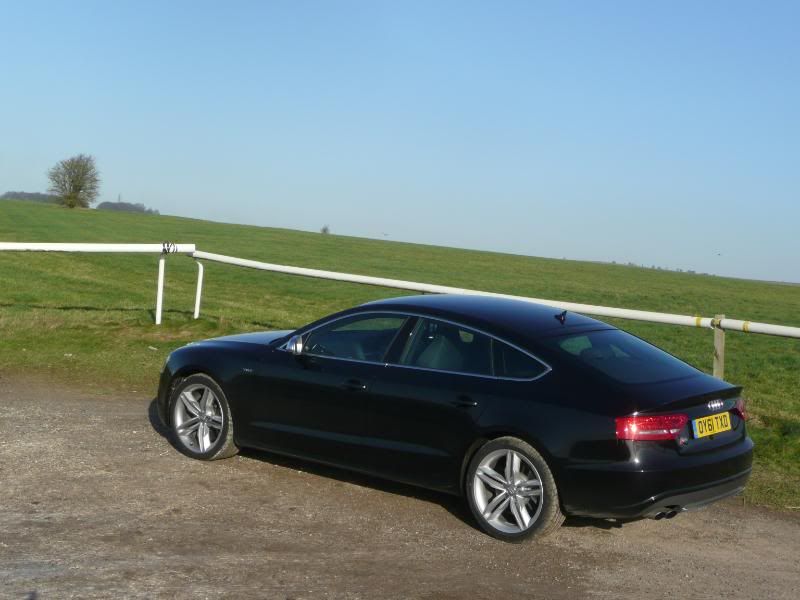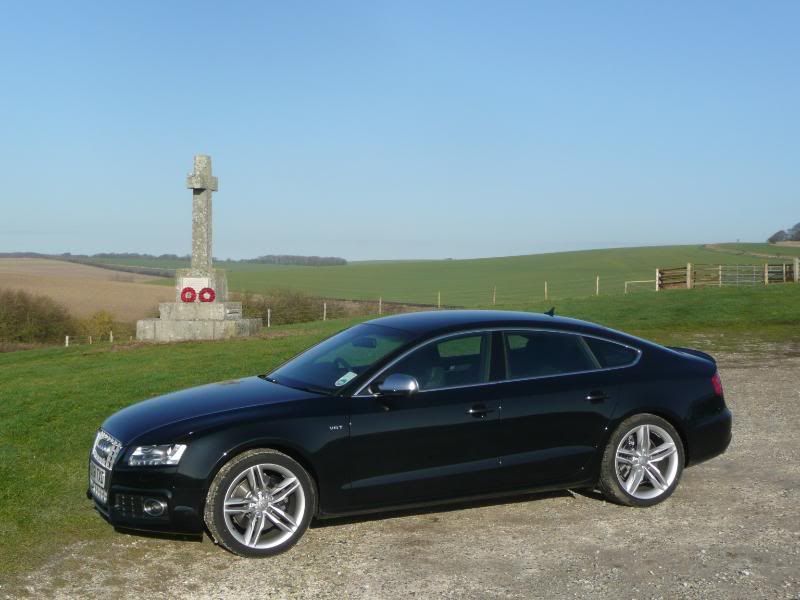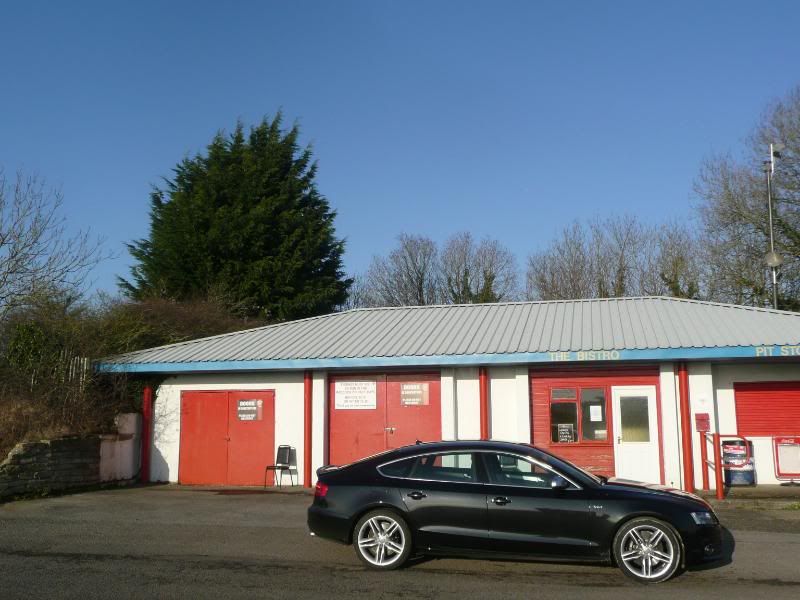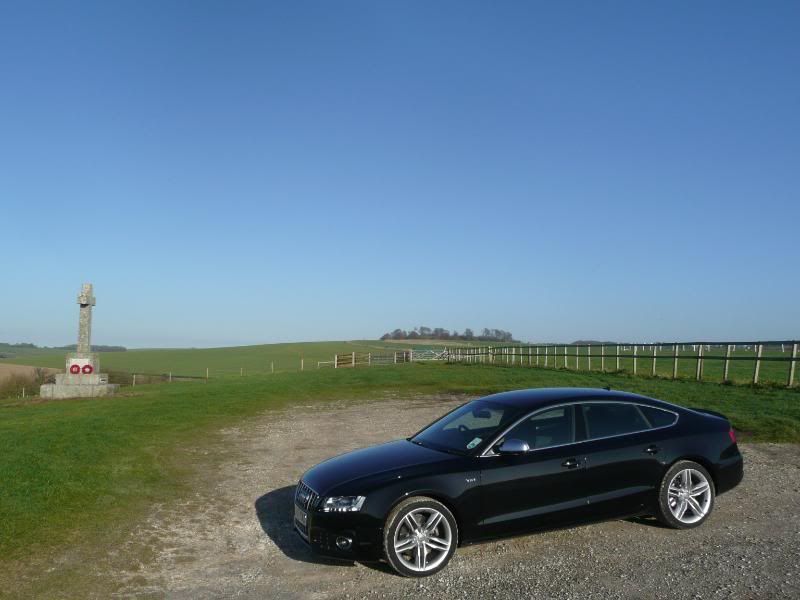 Where the UK press continually moan is that they do not find any Audi S cars engaging to drive. To be honest, I am getting very bored indeed as they just trot out the same words every time. I completely accept that the car does not feel the same as a BMW, but to some people that may not be a Bad Thing and may even be part of the appeal. Whilst their complaints and moans may be valid for tail happy track action, for everyday motoring, they have far less significance to my mind. Let's start with ride quality. This has repeatedly been decried as to be so bad that no-one could live with it. I struggle here. Luckily I trusted my own judgement on the S6, and I really cannot see their problem. Not only are my (few) fillings still intact 4 years on, but my spine has not been jarred and no passenger has ever (at least to my face) complained. This S5 proved no different. I thought it rode perfectly well. It is moderately stiff, and yes there were some bumps and pot holes that it could not handle, but given that most of them were crater sized in diameter and/or depth, I really don't think anything else could have done so, either. So, the steering? Numb?  Is it like a Ford Focus? No. Is it light and vague and feel-less? No. Is it somewhere between? Yes. Is this a problem, therefore? No. Not to me. Handling? Well, I drove this car on public roads and in traffic. I did find some nice curvy roads, of course, and for the way I drove, it was absolutely fine and I enjoyed it.  To my mind: end of problem, or rather lack of problem. When the facelifted 2012 cars were sampled, there had been some acknowledgement that things were actually "better", but then I read the latest summary of an S5 Cabrio by a different Autocar tester and I note the same hackneyed criticisms are repeated yet again. Strangely, it is only the UK press that do this, no other nation seems to have the same issue. No-one seems to take issue with the brakes, at least, and nor did I. An odious electronic handbrake is fitted, but as this car is an automatic, it is not an issue and there is no need to pay extra for the "hill holder" feature. Although the engine note of this car was pleasing, I do have to record that noise levels as a whole were more evident than in the admittedly very quiet S6, with a trace of road noise as well as the engine note being discernible. Despite the frameless windows, which sometimes cause challenges, wind noise did not seem to feature. I experienced no difficulties with visibility, and had to remind myself that as this is not a saloon car, there is no significant overhang beyond what you can see over your shoulder. Rear parking sensors are standard.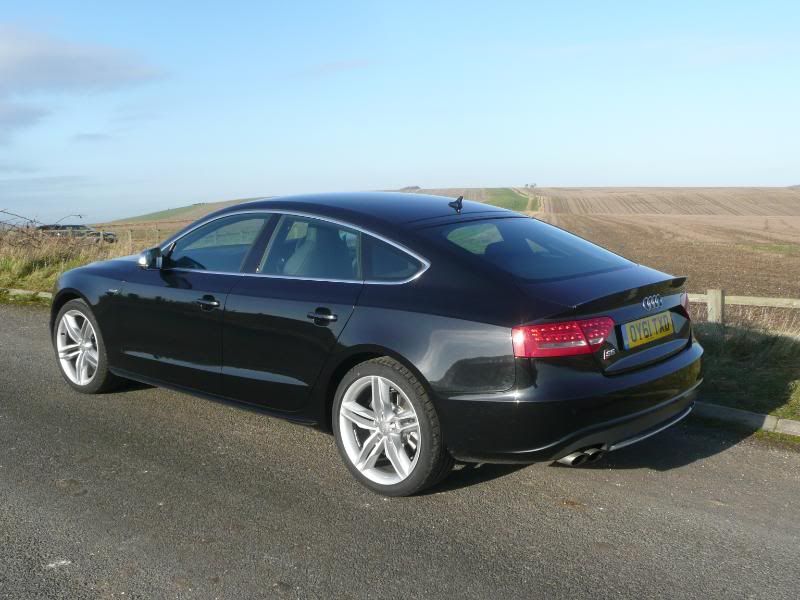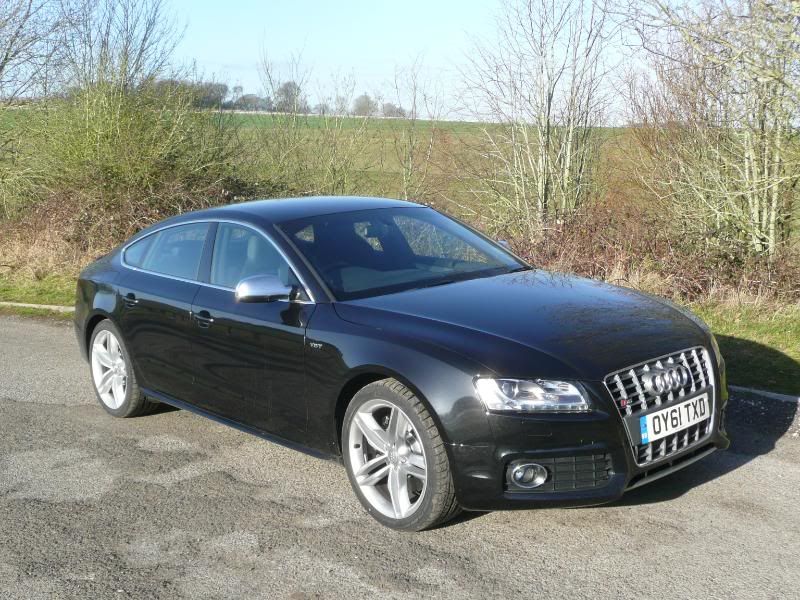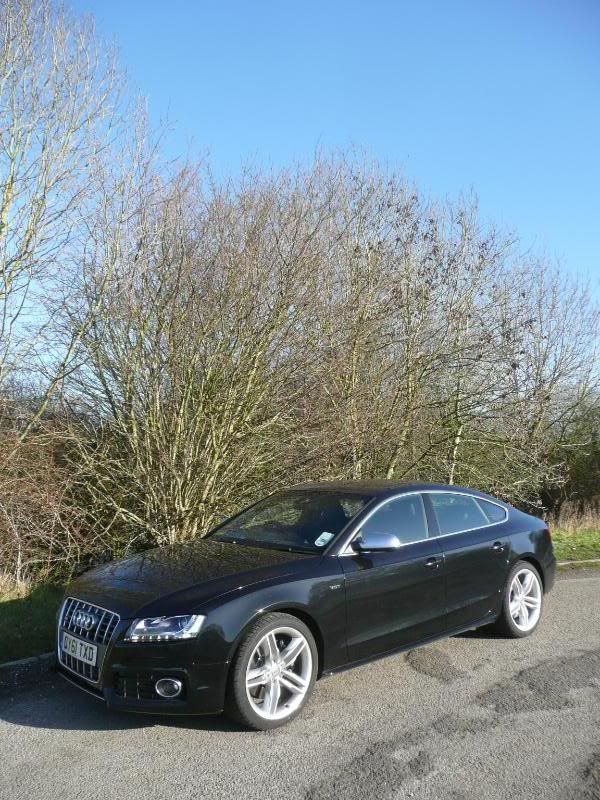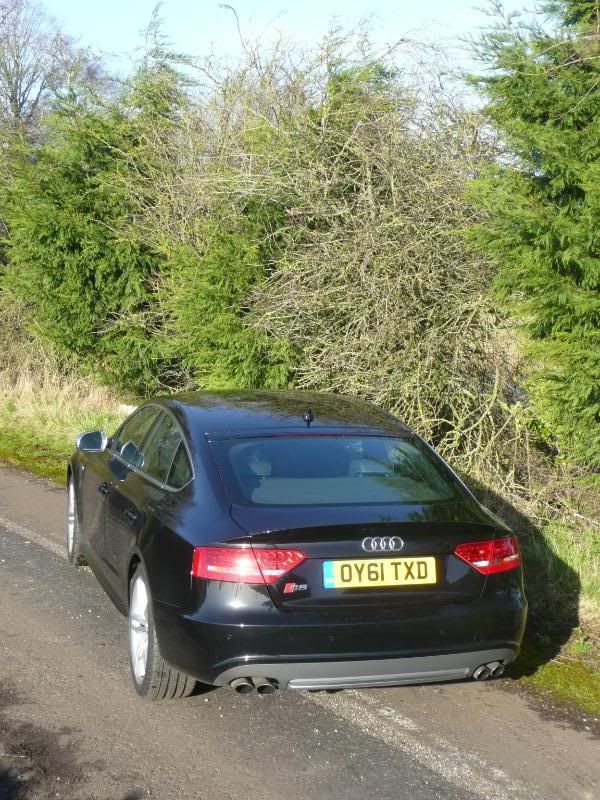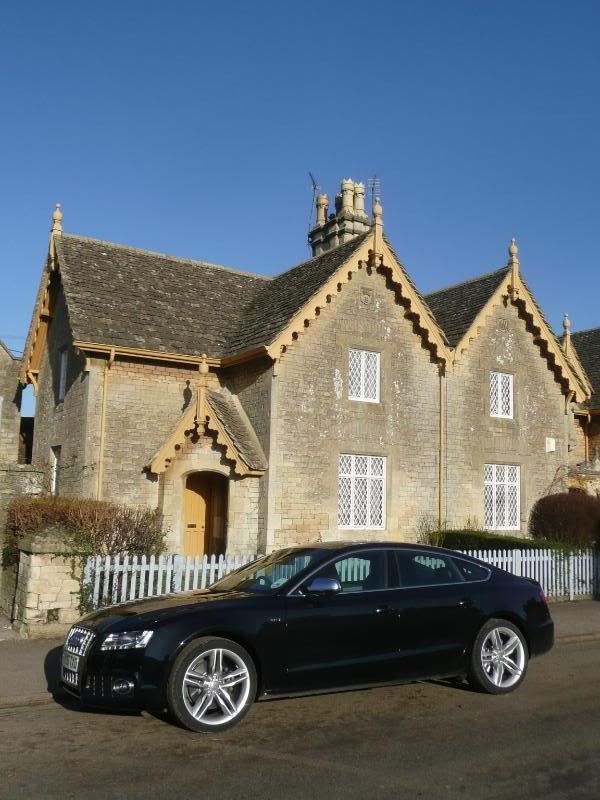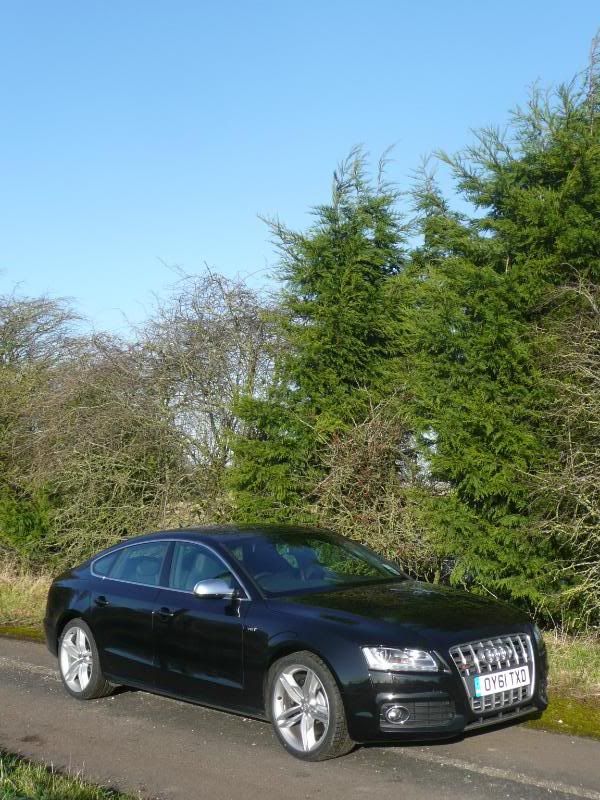 The interior of the S5 will seem very familiar to anyone who knows their Audis. Indeed, the high backed seats – covered in fine nappa leather, as standard – and the lovely three spoke steering wheel are identical to those fitted in my S6. Many of the other controls, knobs and switches come from the Audi Corporate parts supply, as well, You could either accuse Audi of being particularly unimaginative, or praise them for sticking with quality items that work, and saving their Euros and Cents for more important things like that awesome engine and the quattro drivetrain. Your choice! As a seasoned Audi owner, of course, I go the second way on this, though I have to observe that although every switch feels robust and well made, many of them have that slight touch of cheapness that is so completely absent in my S6. That said, what you do get is a dashboard and interior trim of superlative overall quality, that is the model of clarity with even an MMI system which is pretty intuitive. With subtle brushed aluminium inlays, the interior of this car is a very strong point indeed. The dashboard is all but identical to that found in lesser A4 and A5 models, with just the S5 logo in the rev counter, on the steering wheel and a discrete "quattro" badge on the glovebox to tell you which version you are sitting in. The dash moulding extends two thirds of the way across the car, and therefore incorporates the display screen for the MMI system. The main dials, quite deeply recessed and surrounded by chrome rings, comprise speedometer and rev counter, with smaller gauges for fuel level and water temperature. An array of warning lights and the information presented by the trip computer as well as the odometer sit in the middle of the unit. Trip computer displays are cycled by pressing the button in the right hand column stalk. Column stalks do lights and wipers (a rear screen wiper is a surprising omission as it is in the A7). Lights are operated by a rotary dial on the right of the dash. the lower centre of the dash contains the front face of the audio unit, which has a drop down cover for the USB and MP3 ports, and the climate control. This latter is very similar to that found in all Audis and has separate settings for each side of the car. Almost everything else is grouped around the significant number of buttons for the MMI functions in the centre console. These are the other way around from the S6, with all the buttons that are on the right in that car on the left in this one and vice versa. Nonetheless, now I am familiar with MMI, all are easy to use quickly. There are a lot of settings in MMI from changing the clock to turning the DRLs off, it is simply a case of cycling through the menus to get to them. Cruise control operates from a small stalk to the lower left on the column and there are repeater buttons for some audio unit functions on the steering wheel.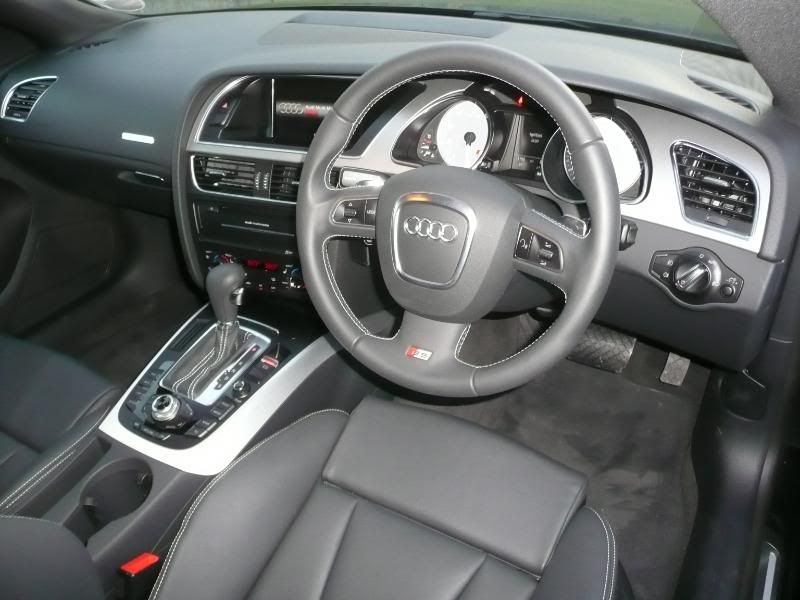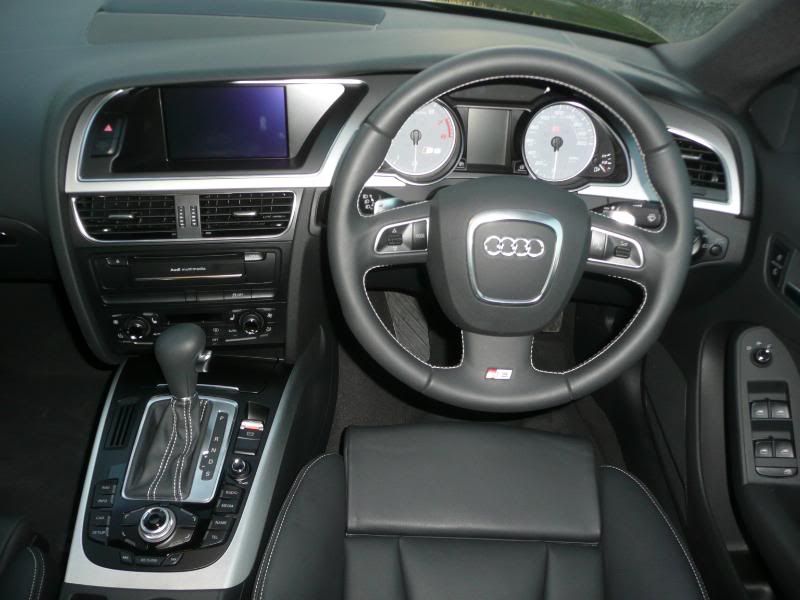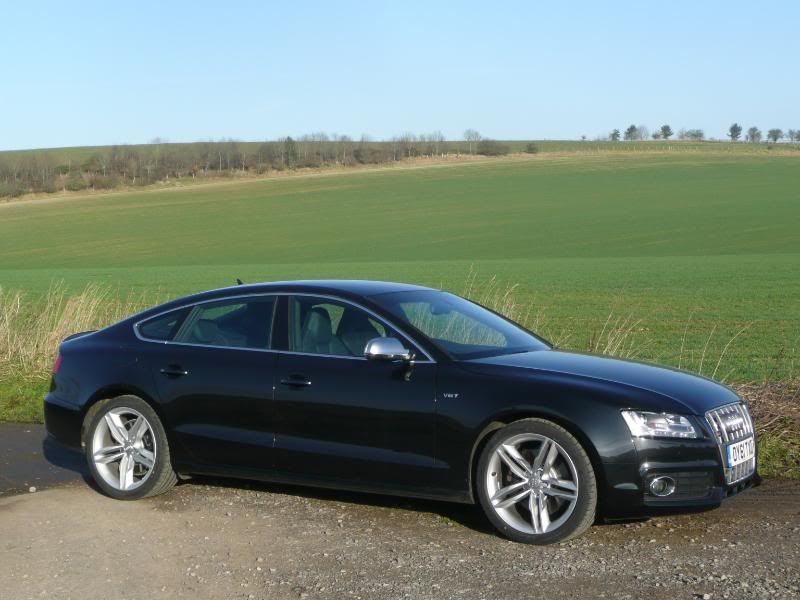 When right hand drive models of the B8 cars arrived, there was much disappointment that they all seemed to come with something of an offset driving position. I have to confess that although it is evident, with the accelerator pedal to the right of where you would expect it to be, I really have not found it to be an issue in any of the cars I have sampled. With a full range of electric adjustment, including lumbar support, available for the seat, as well as tilt up/down and in/out for the steering wheel, I was readily able to get a comfortable driving position. Somewhat unusually, the optimum for me did not require the seat to be at its lowest position. There is a separate panel in the front of the seat cushion which can be extended forwards for under thigh support for those blessed with far longer bones in that area of the body than me. If anything, I would have liked to have pushed it back the other way an inch or so, as the seat cushion was overall slightly too long, but notwithstanding this, I was comfortable at all times when driving the car.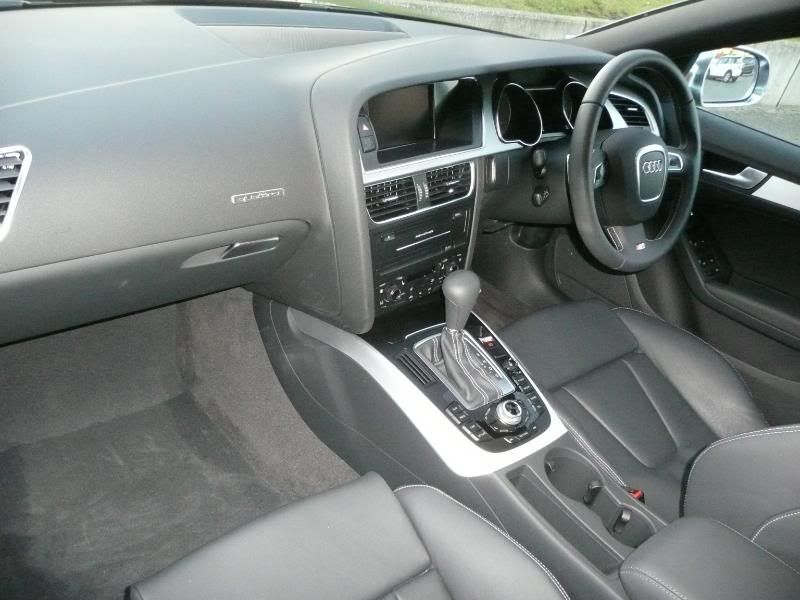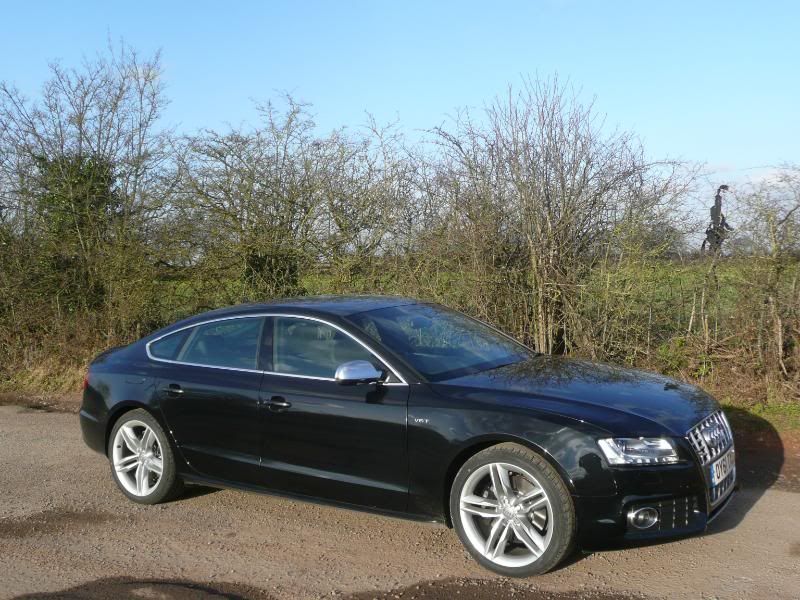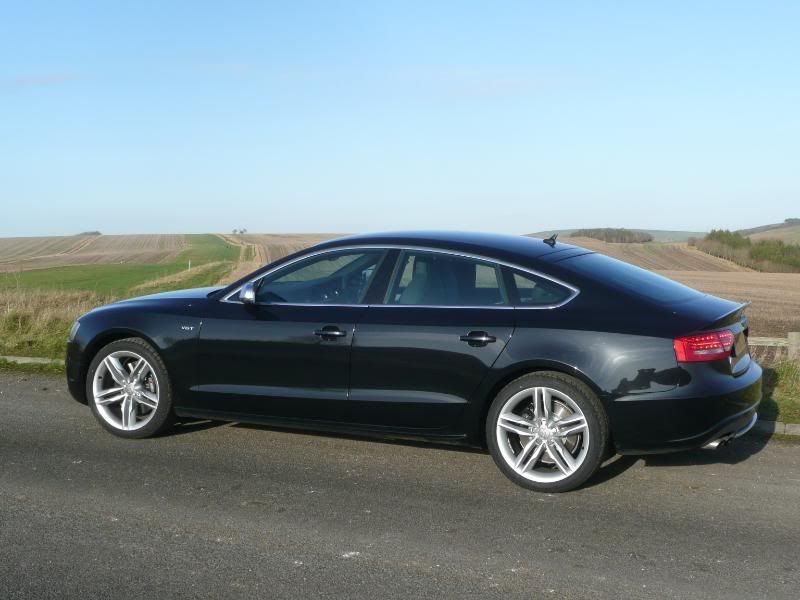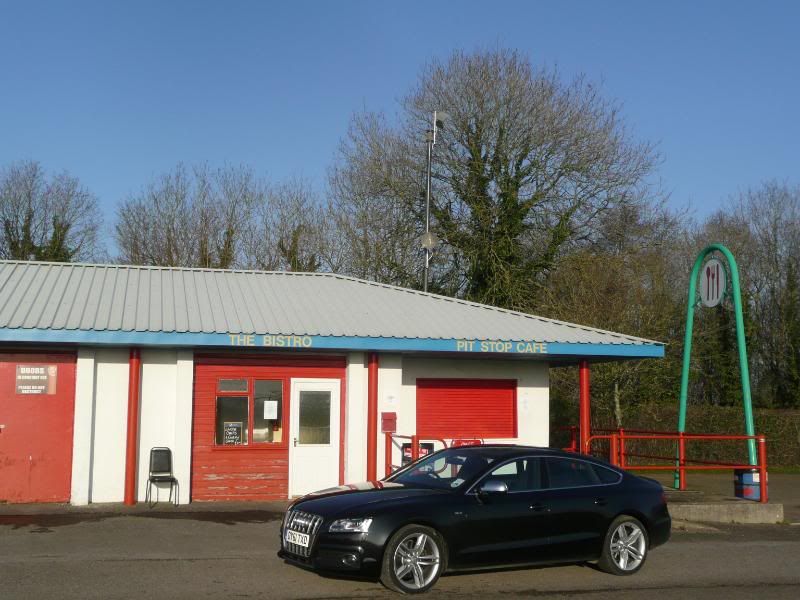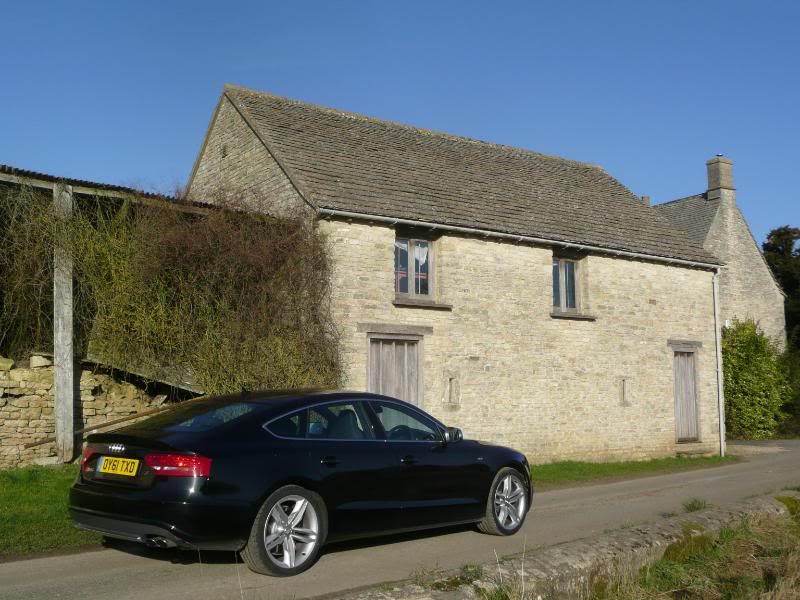 Unlike the A4 models, the Sportback is intended as a 4 seater, and accordingly, there are only 4 seat belts provided. A fifth will be an option on the 2012 model year A5 cars, though to be honest, the person who gets to occupy the middle of the rear seat will need to sit with their legs astride the fairly sizeable transmission tunnel, and will not be as comfortable as those on the outer edges of the seats. That pair of passengers will enjoy decent amounts of legroom, and will be pleasantly surprised to find that despite the steeply sloping roofline and rear hatchback, their heads should avoid contact with the roof. Under the large and rather heavy tailgate is a commodious boot. The parcel shelf that covers it  is split, with part of it attached to the tailgate and part to the back of the rear seats. Under the boot floor is a space-saver in a well which is more or less space saver sized, so there is not much space under the floor for any other odds and ends. Inside the passenger compartment, there is a good glovebox (though some of this is lost to the 6 CD changer if this feature is fitted), good door pockets, and an oddments area under the central armrest. Twin cup holders and a long thin recess feature in the centre console and there is an oddments area under the front seats.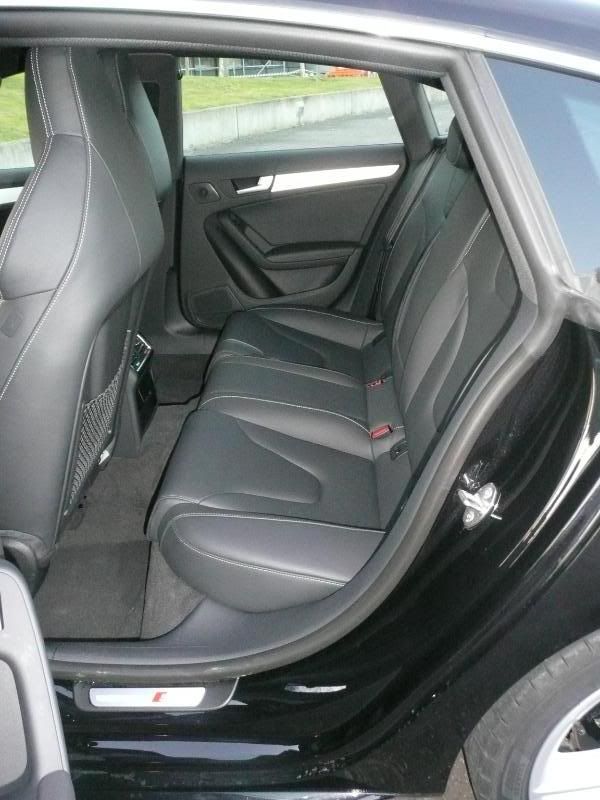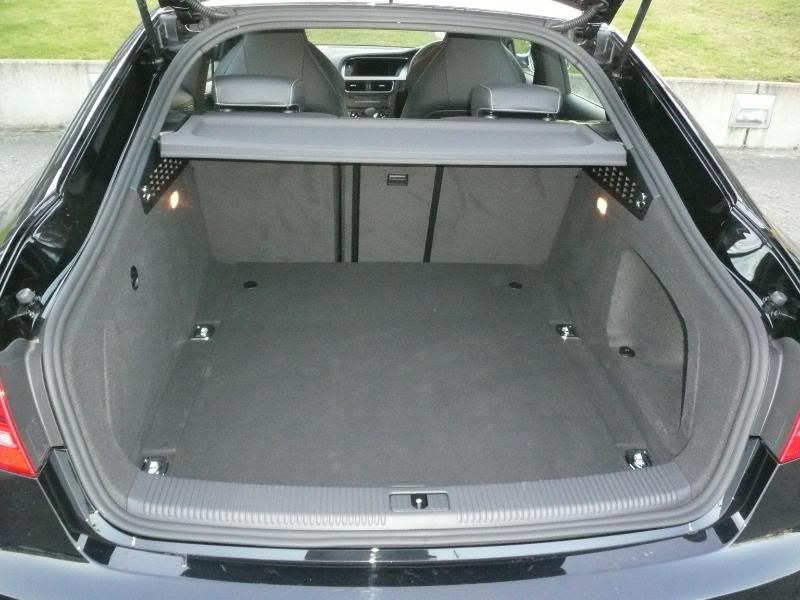 Despite being the top of the range, the standard spec is not particularly generous. Unless you want the car in solid white or black, you will need to pay for metallic or pearlescent paint, which as well as being a costly extra will also disappoint when you discover that the choices are limited to a range of silver, greys and blacks and a blue that might as well as be black. Bright colours, available on A5 Sportback cars, have been deleted for 2012. Unless, that is, you go to the Audi Exclusive Paint option, for even more money.  Perhaps more surprisingly, no form of satellite navigation features as standard. Three different option packages for this are available, with a choice of DVD or HDD based systems, all of which use the third generation Audi MMI system which has much improved graphics over the system in my S6. The standard audio unit is a bit basic, too, with just a single CD slot. There are pages and pages of options in the brochure, from umpteen kinds of inlay trim to the dashboard, to different designs of alloy wheel (19″ wheels are standard), convenience features like electrically folding mirrors, to parking assist which shows a graphic of the position behind the car on the display screen, to cheaper things like floor mats. You will have to pay extra for cruise control and heated seats, which is also a bit of a surprise. The fine nappa leather seat trim is standard, though, which was not the case on the much more costly S6, and you do get parking sensors, heated mirrors, climate control, and a very acceptable three spoke  leather trimmed wheel. In fact, the differences in equipment between this car and the S-Line are largely confined to the engine and gearbox. You do get the S5 badging, and other distinguishing trim details, as well as different 19″ alloys, xenon plus headlights and the nice high backed sports seats trimmed in nappa leather. However, look at the price premium over the 3.0 TDi quattro S-Line, and you will notice that it is only around £2000, so it is probably not all that surprising there are not more equipment bonuses for the S5. Raid the options list and as with all premium cars, you could be looking at a list price that is a five figure sum more costly than the £41,840 on the road price for the standard spec car. Far from a bargain, for sure, but not out of line with its closest rivals, and not an undue premium on the lesser models in the A5 Sportback range.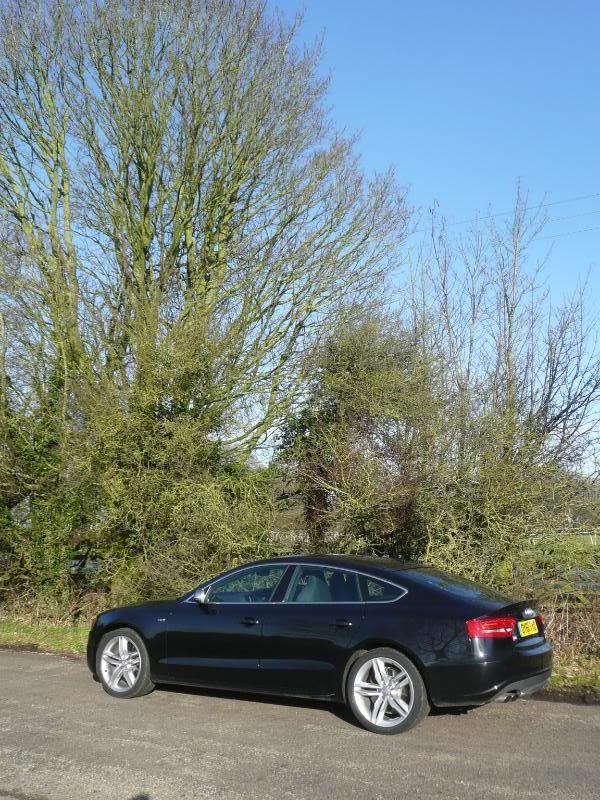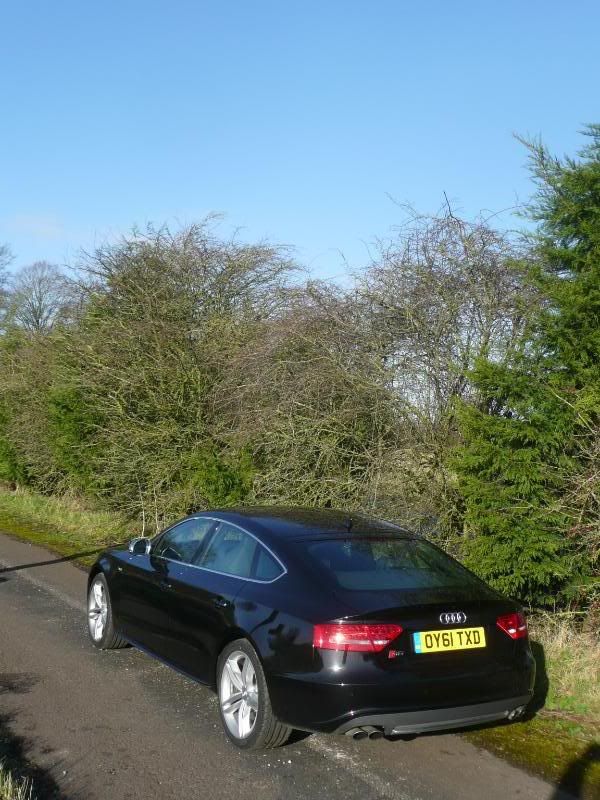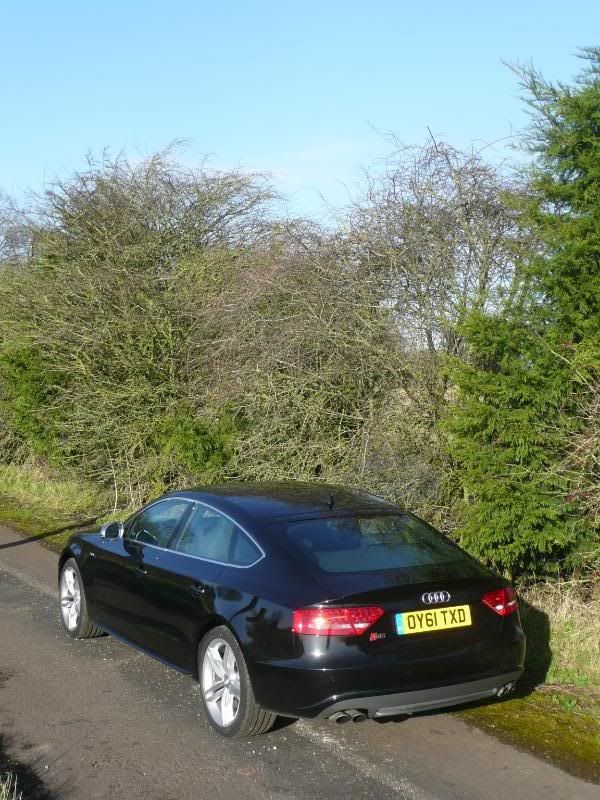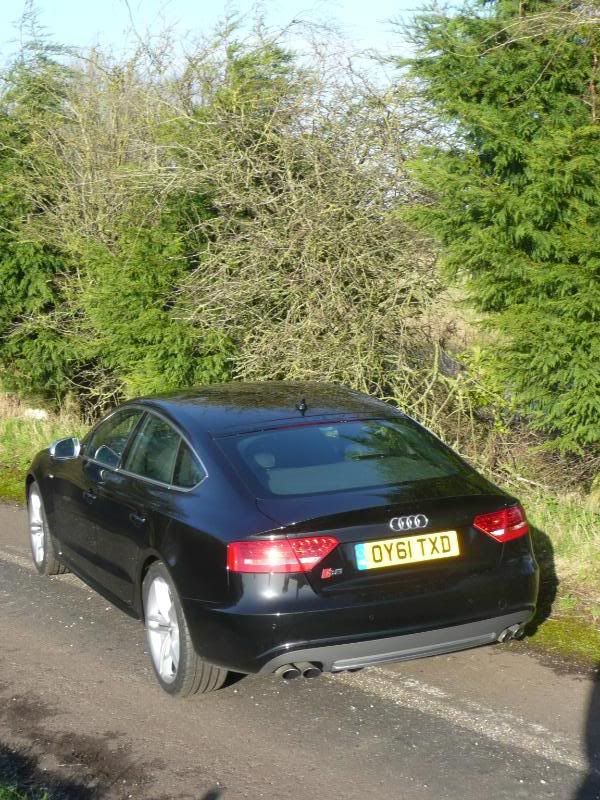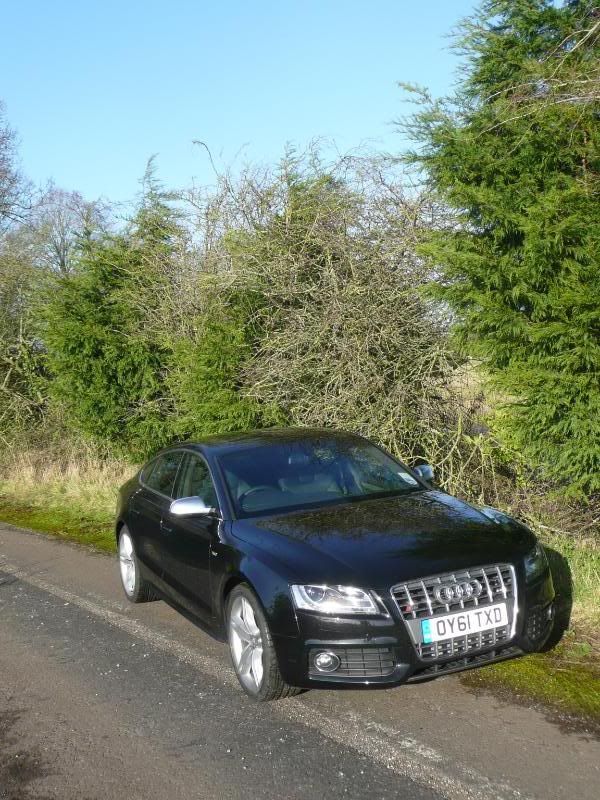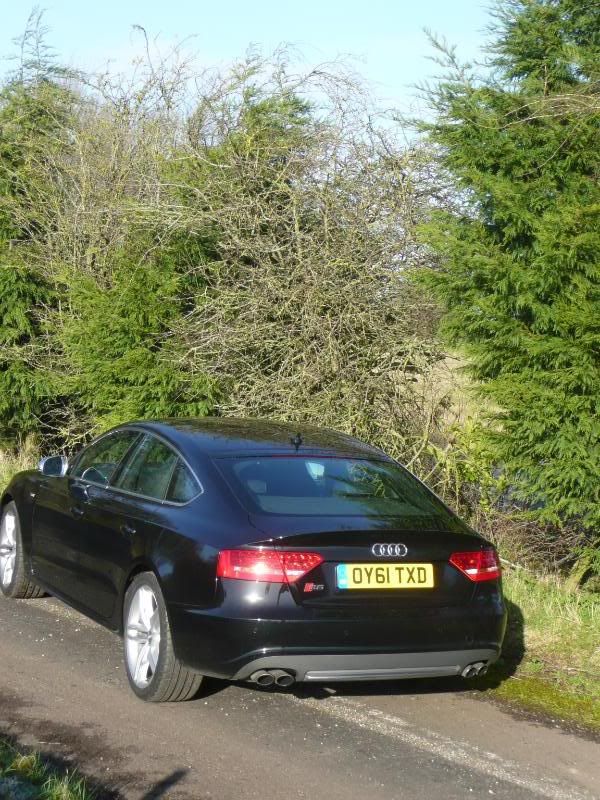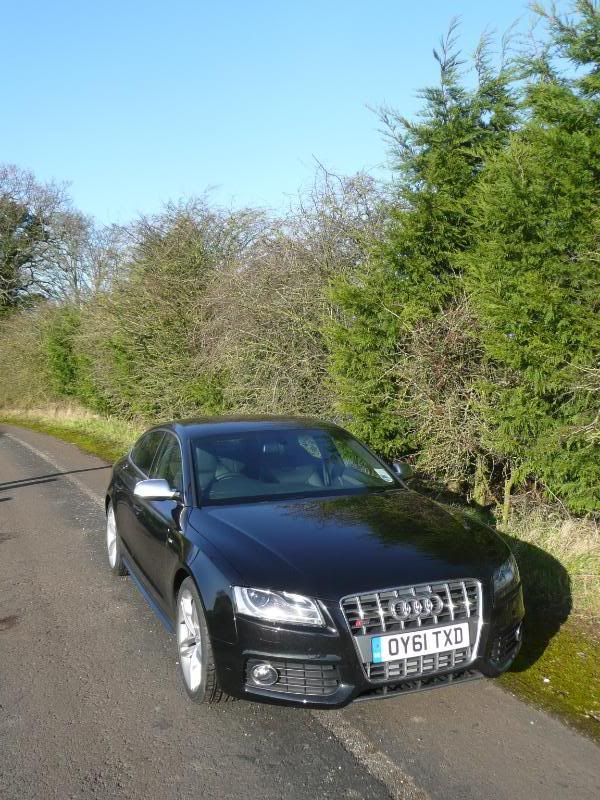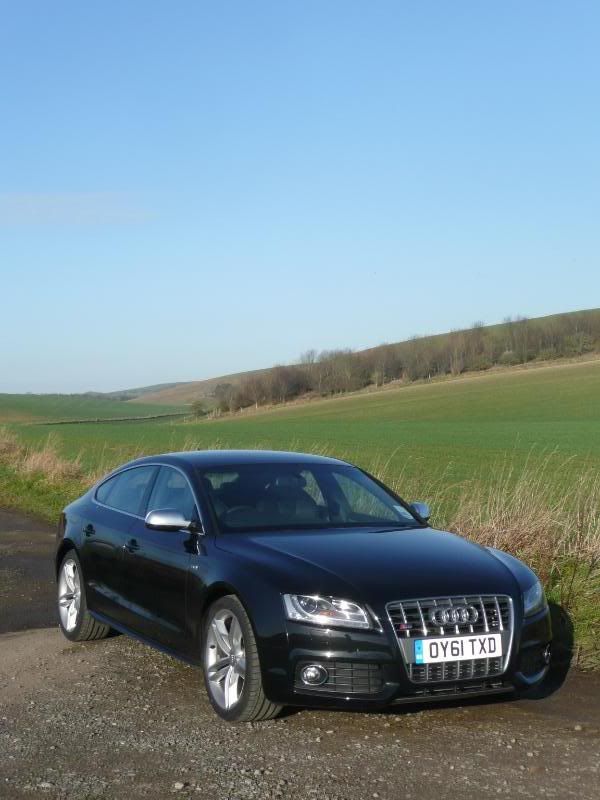 In their assessment of the closely related face-lifted S4, Autocar called the car "a hot rod for grown ups". They were absolutely right. It is. Supremely comfortable and relaxing if you want it to be, but with far more performance than you could legally exploit in the UK available by flexing your right foot, and a sound track to go with it, this is just my sort of car.  I loved it.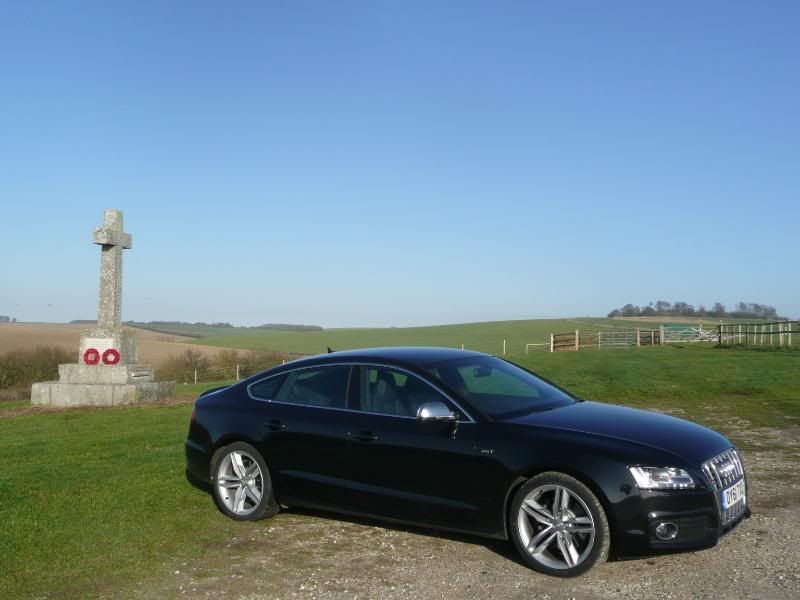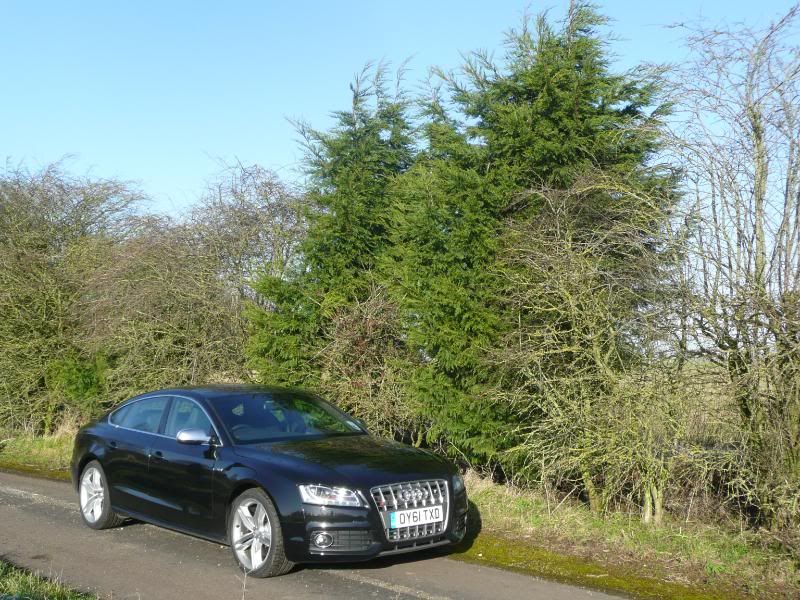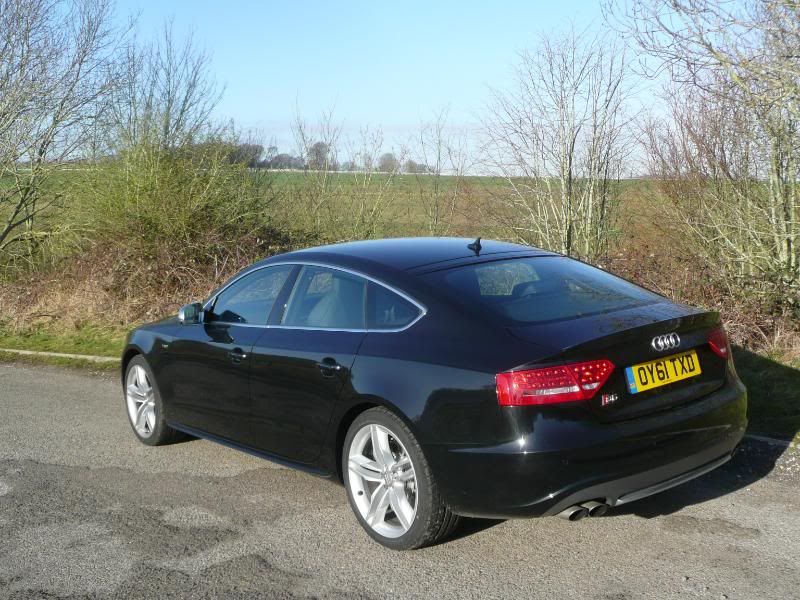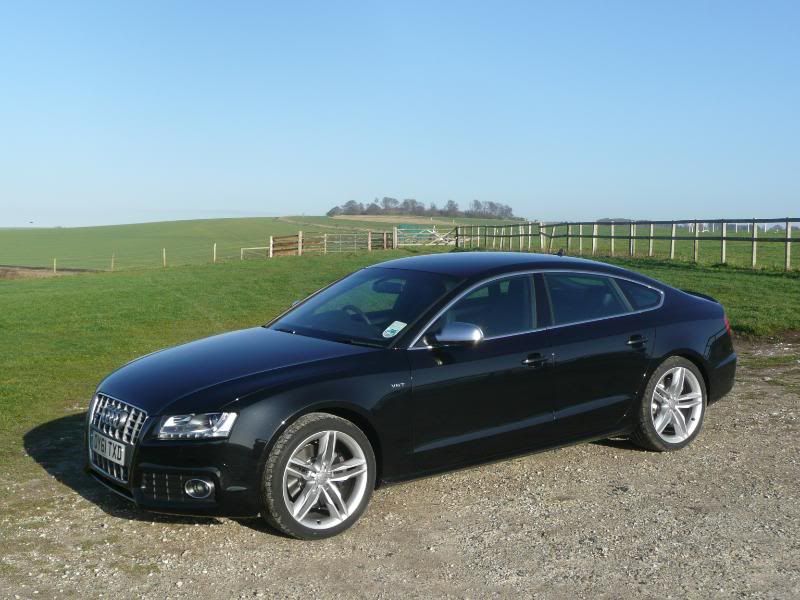 2012-03-13 19:02:02