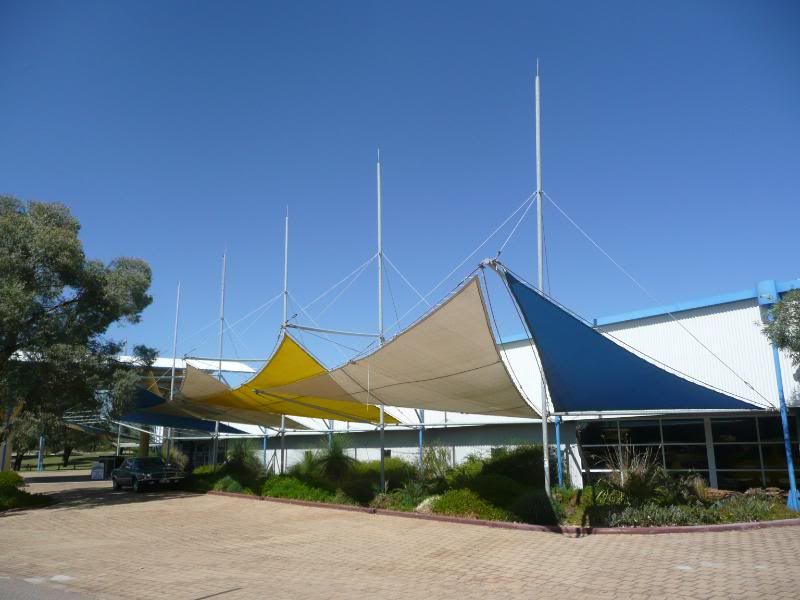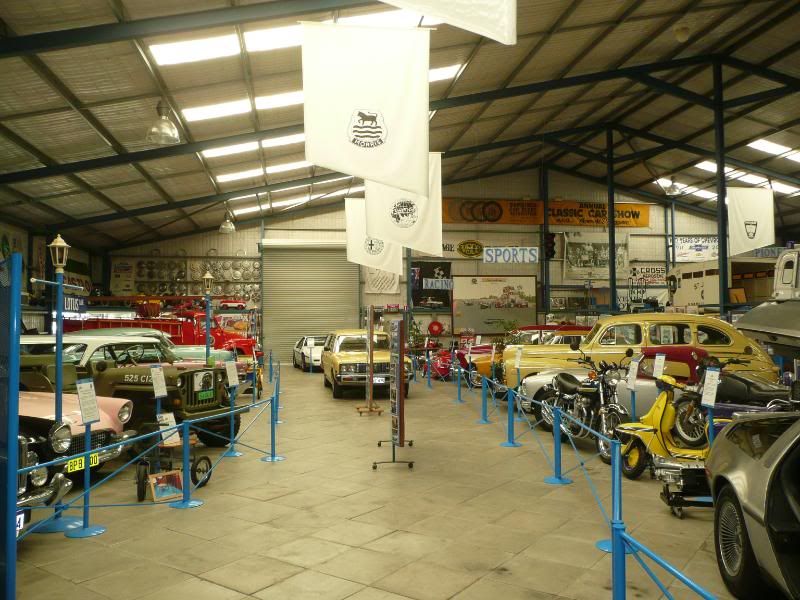 I last came to Perth in 2003, and recall enjoying a visit to the Fremantle Motor Museum. Aware that this has now closed – it would appear that the lease on the building expired and was not renewed as there were "other plans" – I fell to wondering if there were other automotive museums in the area. Perhaps slightly surprisingly, I found that there was indeed one situated just outside the city. The Motor Museum of Western Australia looked promising based on the leaflet that I acquired, and well worth a visit, especially as it was so close. The museum is located right in the middle of the huge Whiteman Park which is about 20 minutes north east of the city, and easy to get to by rental car. The Park covers a vast area, and contains a preserved railway line, a restored tram route, a number of other museums as well as a vast acreage of countryside which is available for everything from picnics and barbies to cycling and simply for relaxation. Judging by the vast number of car parks, I would imagine it gets quite busy at the weekend, but I went on a quiet weekday. The Motor Museum has been open since 1995, and is manned by volunteers from many of the local car clubs. Many of the exhibits are loaned by local collectors, so I understand that were one to visit again within a few months, it is likely that quite a few of the display cars would be different. This is what was on show at the time of my visit in March 2012.
MORE RECENT CARS
The Delorean is one of those cars that would likely have become an obscure machine, long since forgotten, had it not been for its starring role in the film "Back to the Future". Here it occupies pole position as the first car that most museum visitors are likely to encounter.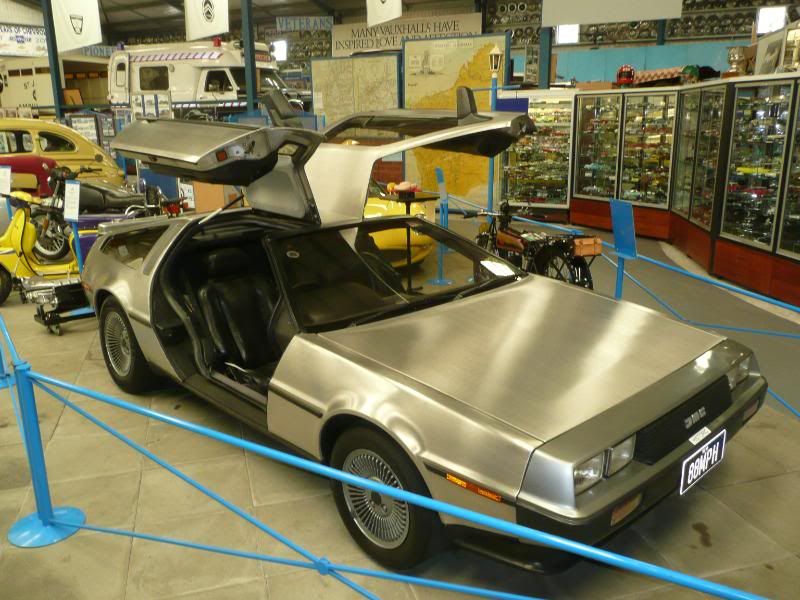 This is definitely a one-off. It is labelled as a 2003 Byfield. Never heard of it? Nor had I. It turns out that the car is made by one Cliff Byfield, who designed and made everything, to the highest standards, using the chassis and mechanical components of a Jaguar XJS. What's even more impressive is that he was 83 when he finished the work! He's still alive, now aged 91 and still with various projects in mind.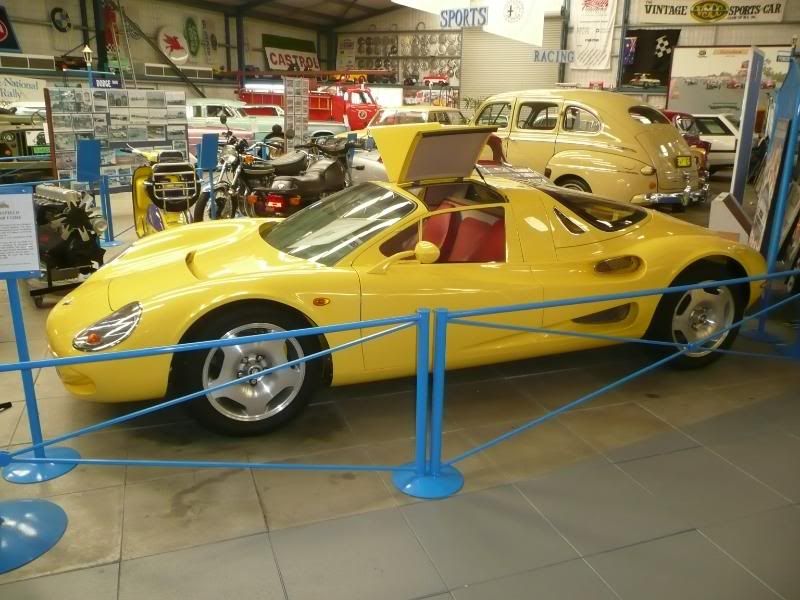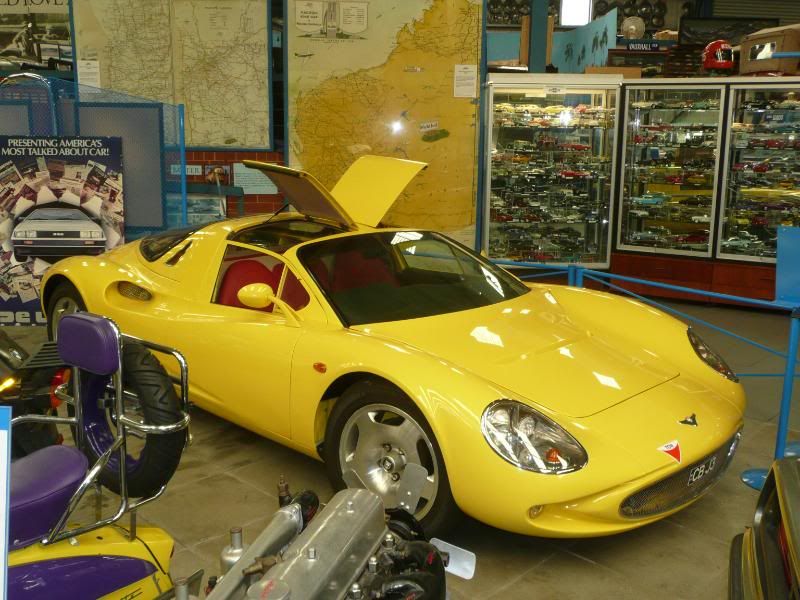 1962 Vanden Plas Princess 3 litre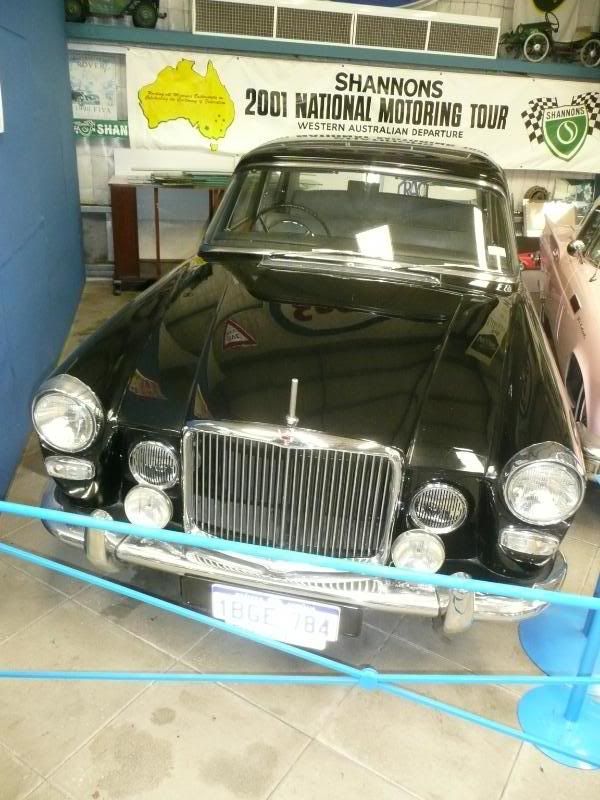 1961 MGA 1600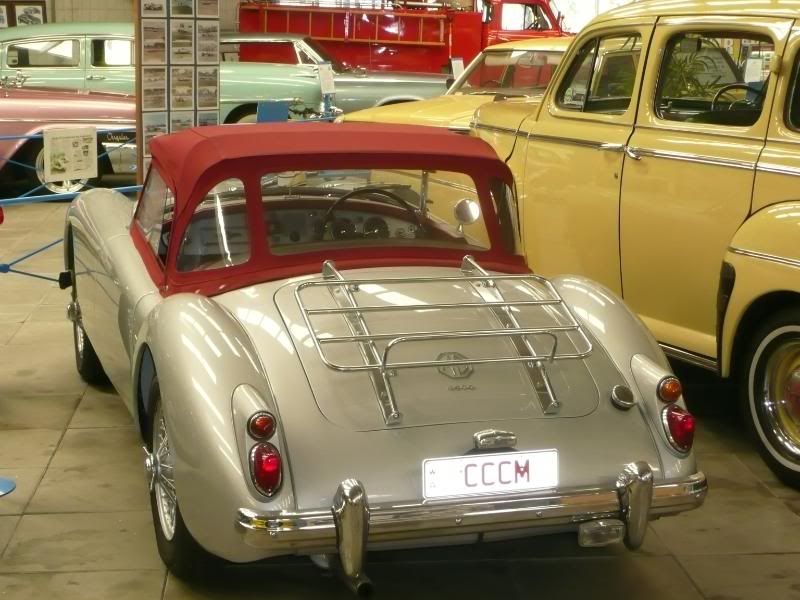 Even the ill-fated Sinclair C5 of 1985 has a place in the museum. This thing was of limited use in the UK, so how it could have worked anywhere other than city centres in Australia is definitely a mystery!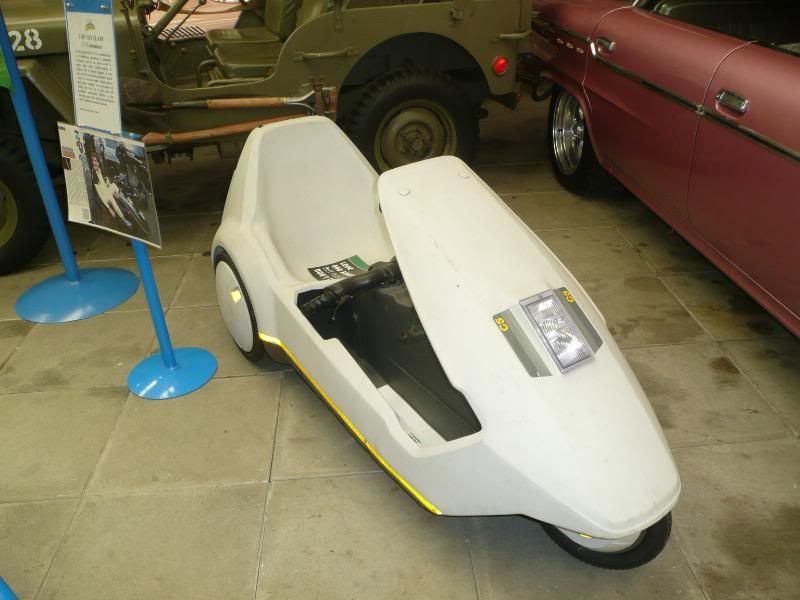 Bedford Fire Truck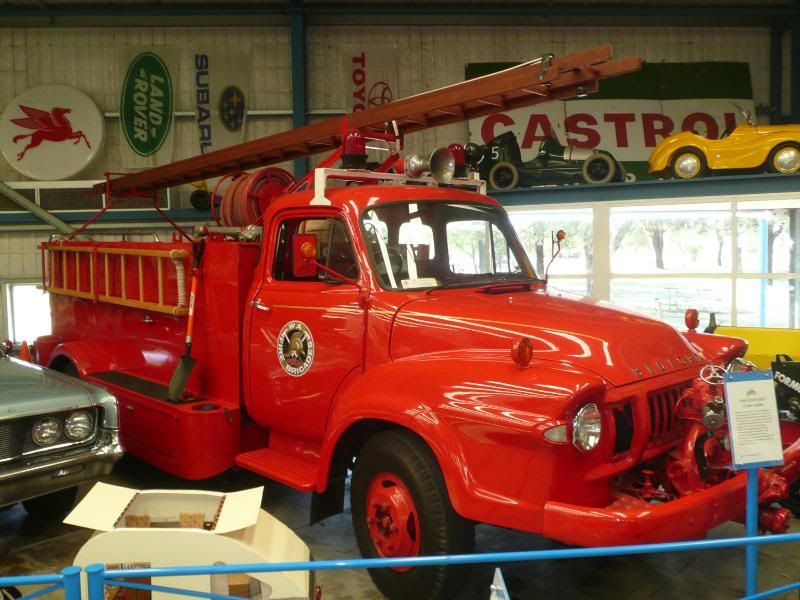 A 1994 Reynard 94D Formula Holden is the racing car in the foreground, with a 1960s EH Holden in the background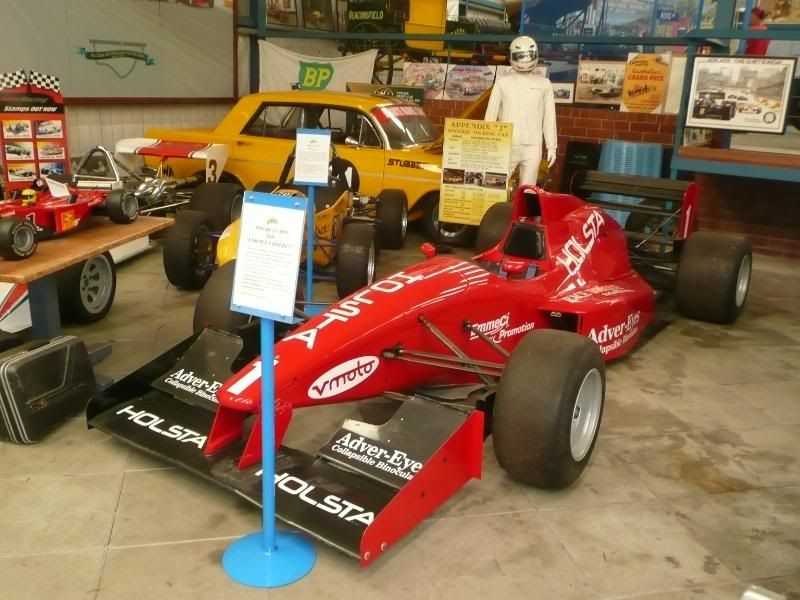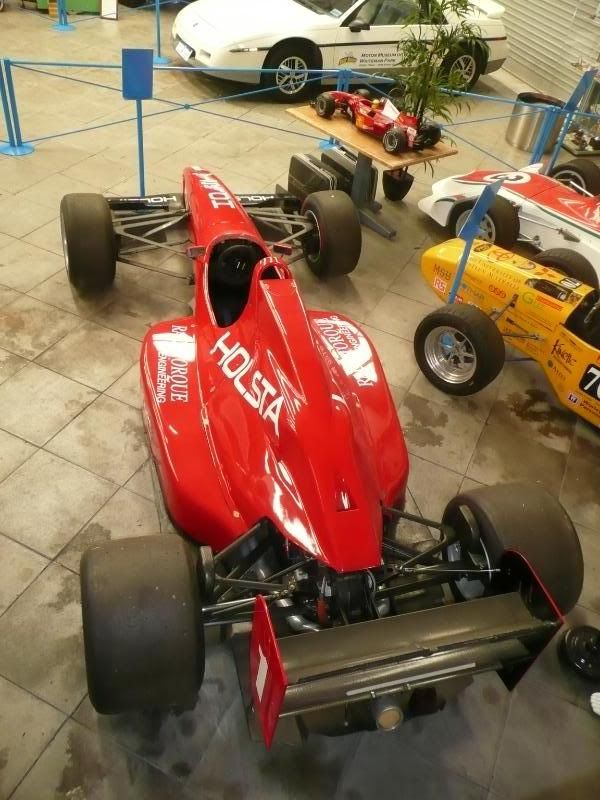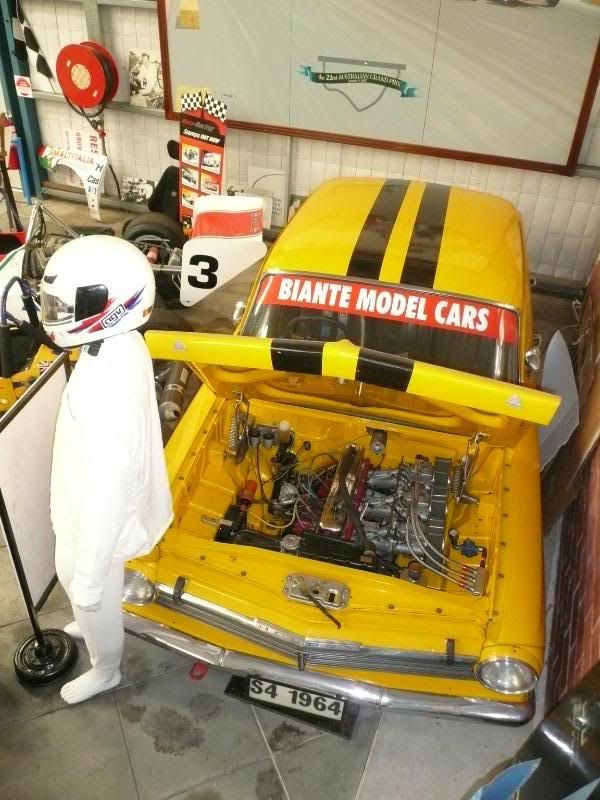 This is a 1985 Mitsubishi Magna Estate. The museum signs poses the question "what the hell is a Magna doing in here", and answers it by noting that this vehicle, of which the display car is actually the prototype was the first Mitsubishi designed in Australia. It went on to achieve considerable sales success not just on the domestic market, but exported to various other countries around the world.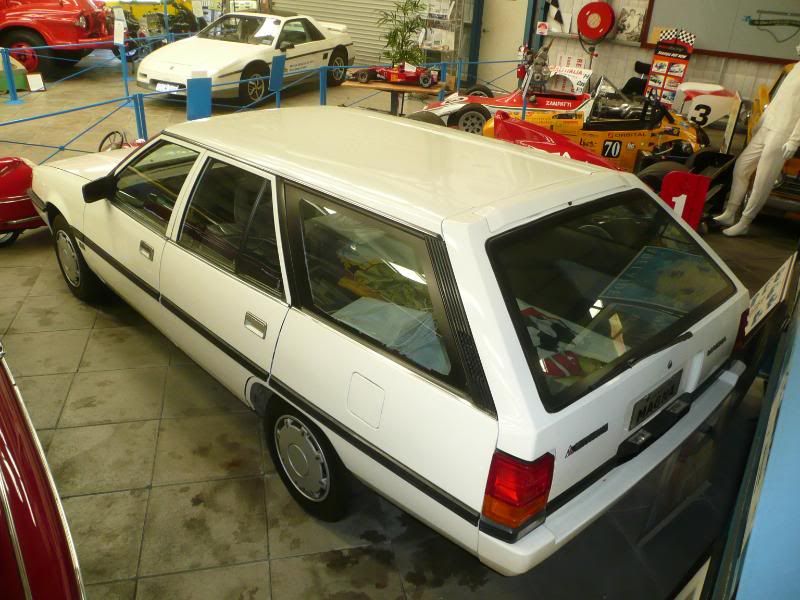 This cut away of the Mitsubishi 380, a locally produced version of the Galant, was used at various Motor Shows around the launch of the car. Sadly, the model did not sell well, and in 2008 production ceased and with it came the end for Mitsubishi making cars in Australia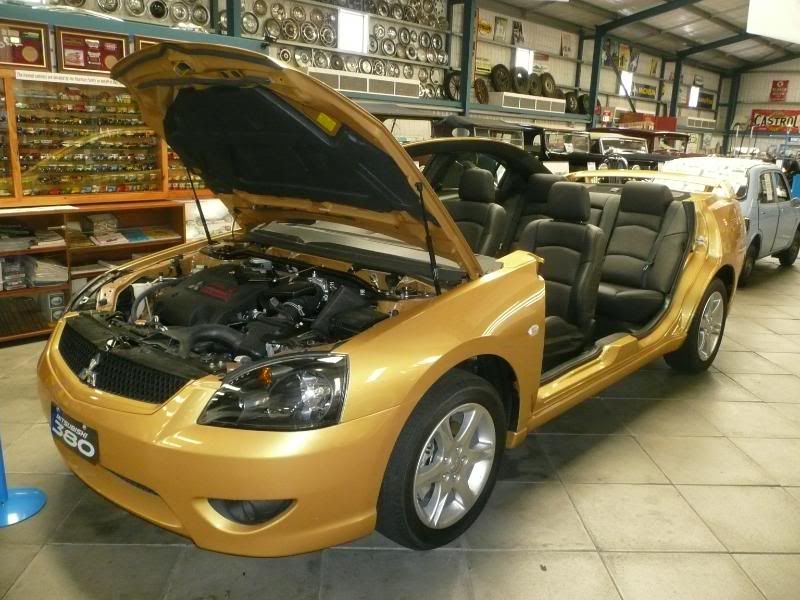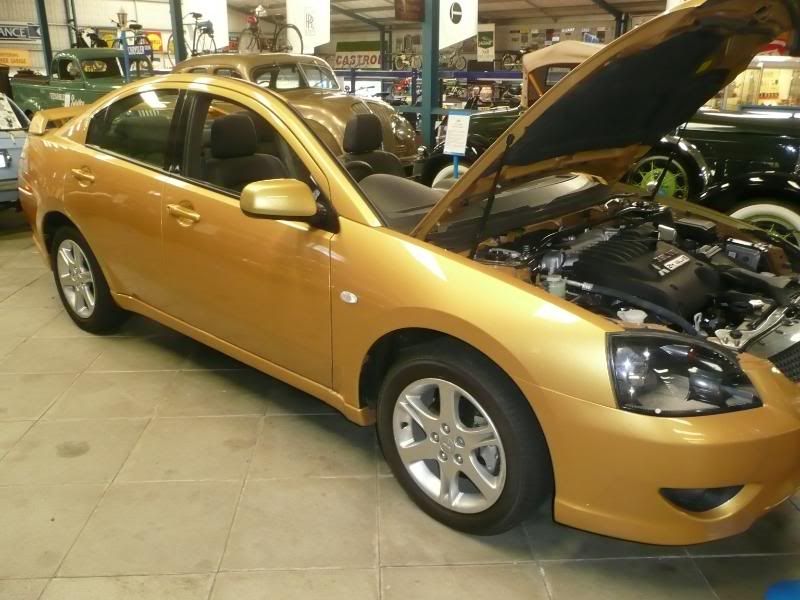 Cutaway of a Ford Falcon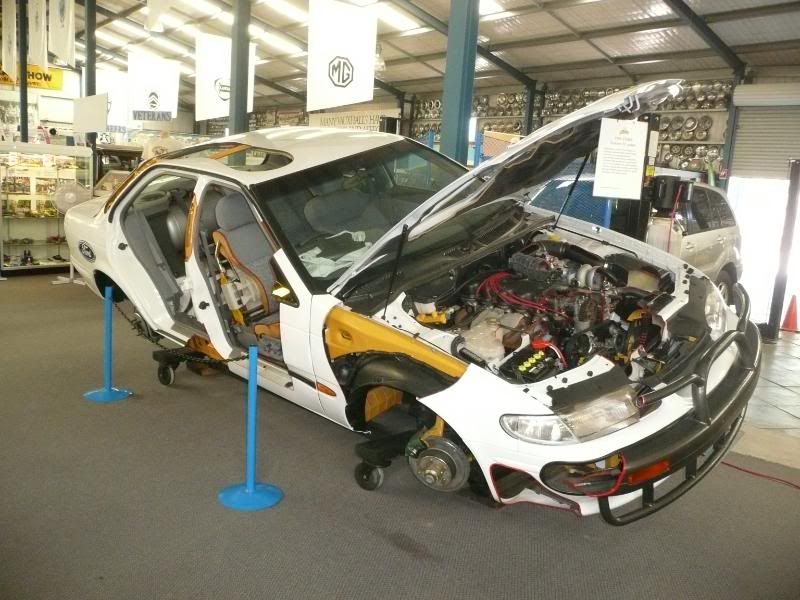 A 1972 Honda Life, which is "undergoing restoration", although there was little sign of it having started! This is typical of the sort of small microcar that Honda made in the 1960s and early 1970s before the success of the Civic and all the larger cars that ensued. The Life was the replacement for the N360 and offered greater levels of refinement, though it was still clearly a cheap and simple car. Australia was one of the few markets to which it was exported, with sales starting in 1972 and continuing for a couple of years until the car ceased production.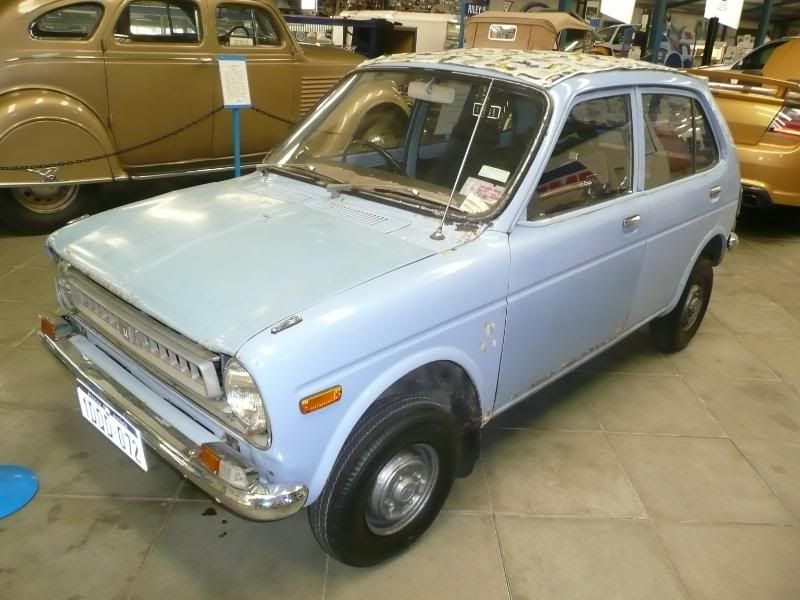 This is one of the last Standard Vanguards made before the car was replaced by the Triumph 2000. This is a Vanguard Six and dates from 1963.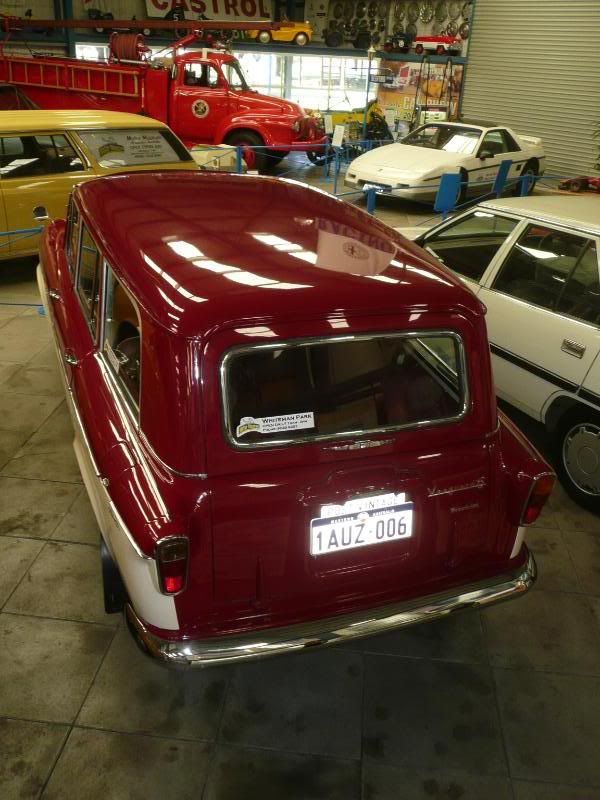 Also from near the end of a long production life was this P6 Rover, a 1975 Rover 3500S in a very period colour.
1977 Toyota Crown 2600 Estate.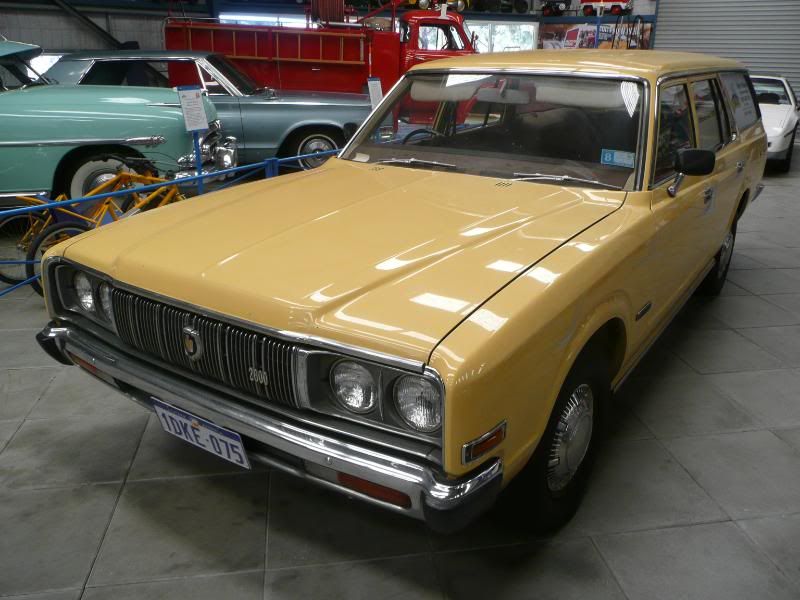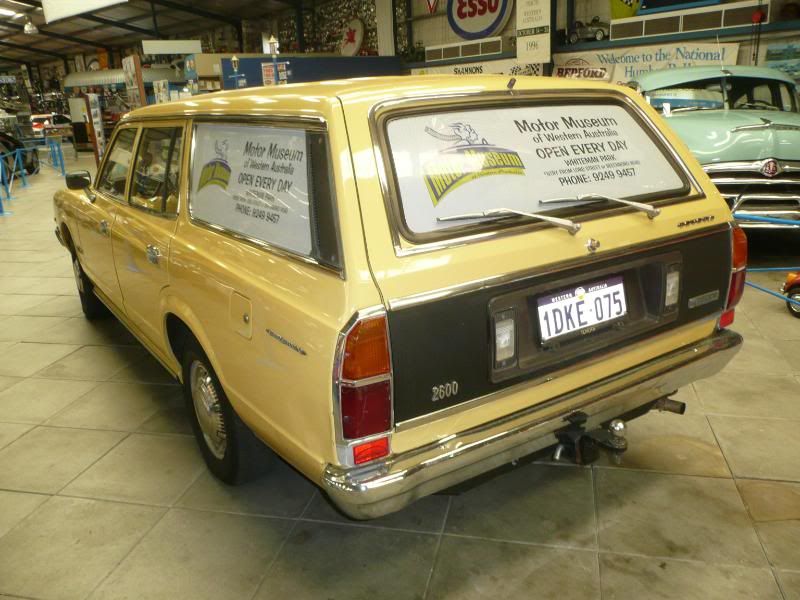 Rolls-Royce Phantom V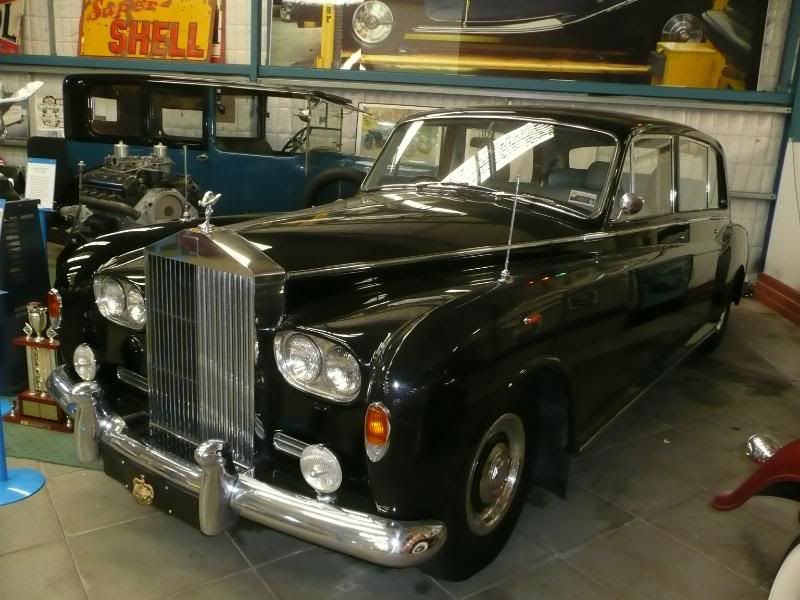 Morris Minor 1000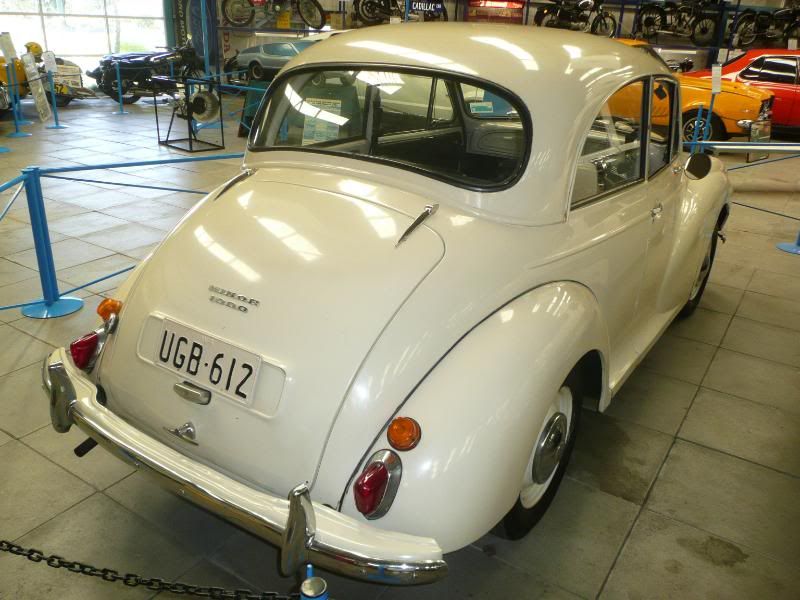 1970 Mini Cooper S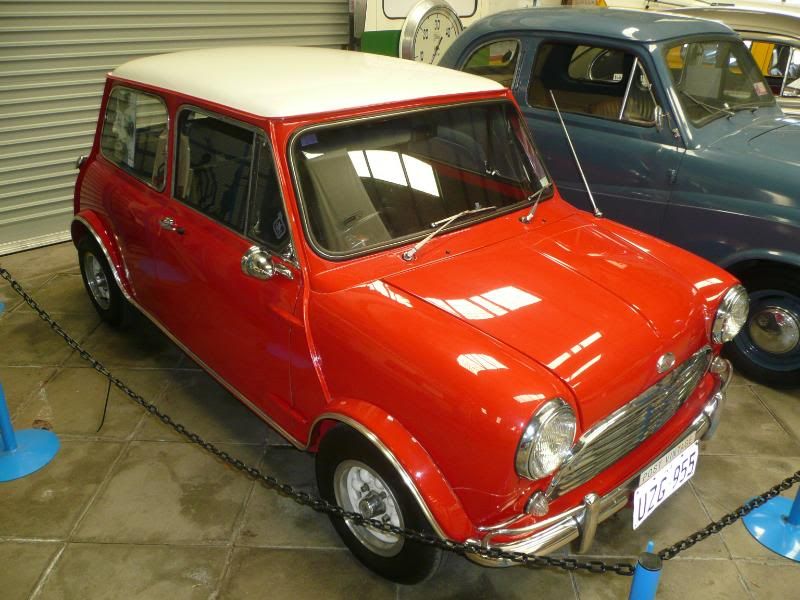 Austin A35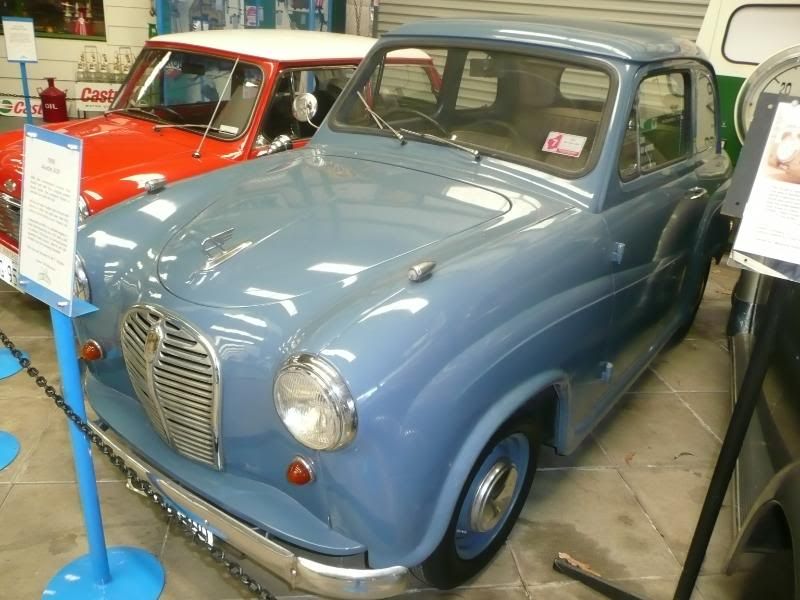 This 1981 Ford Escort Van was in service for 5 years, used by the Royal Automobile Club of Western Australia.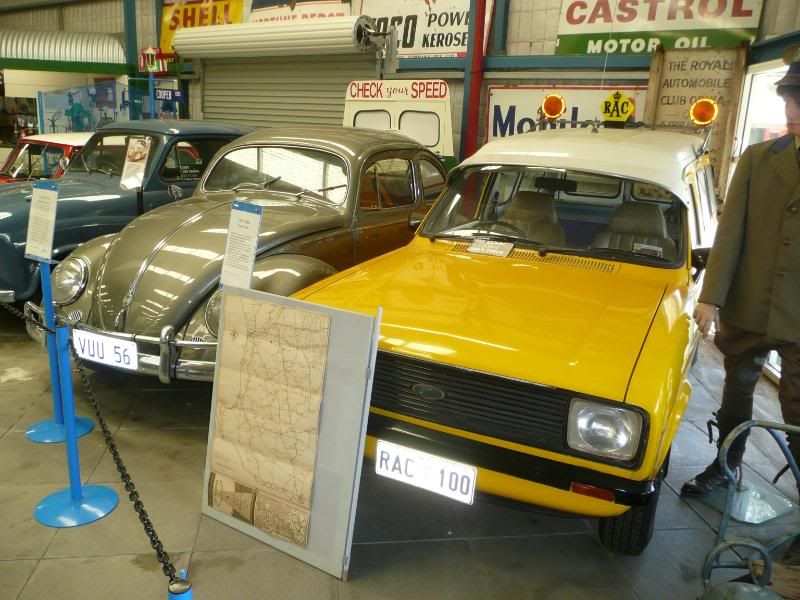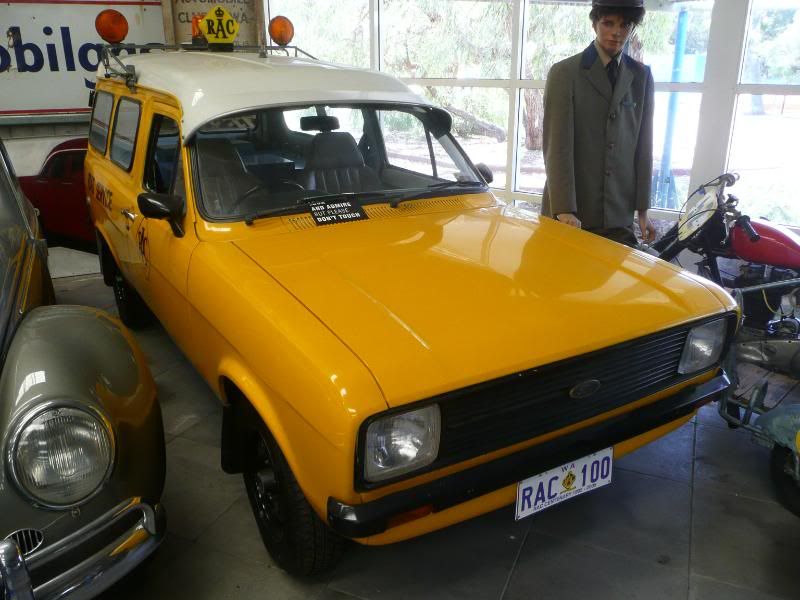 POST-WAR AMERICAN CARS
A number of American cars are on display throughout the museum.
1946 Ford V8 deLuxe Sedan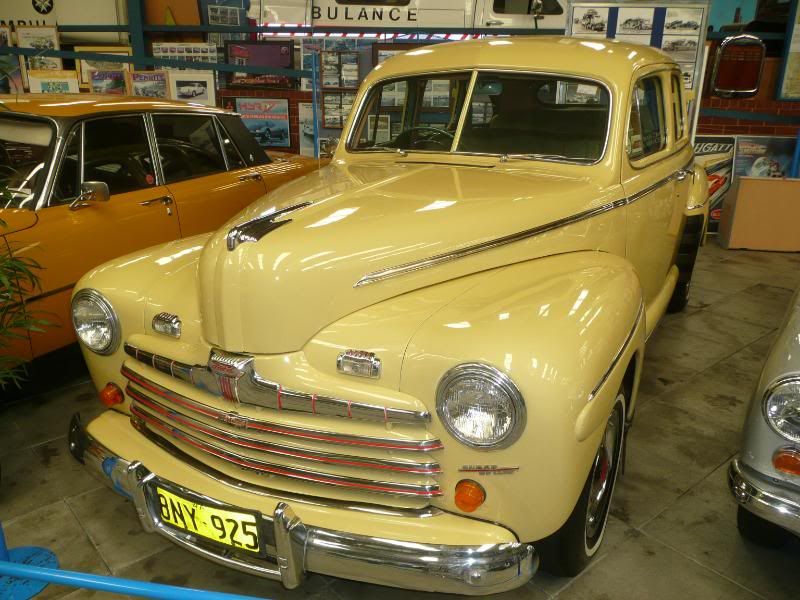 1957 Ford Thunderbird in one of those very period pastel hues which so suit the car
1943 Jeep, this one is based on Ford components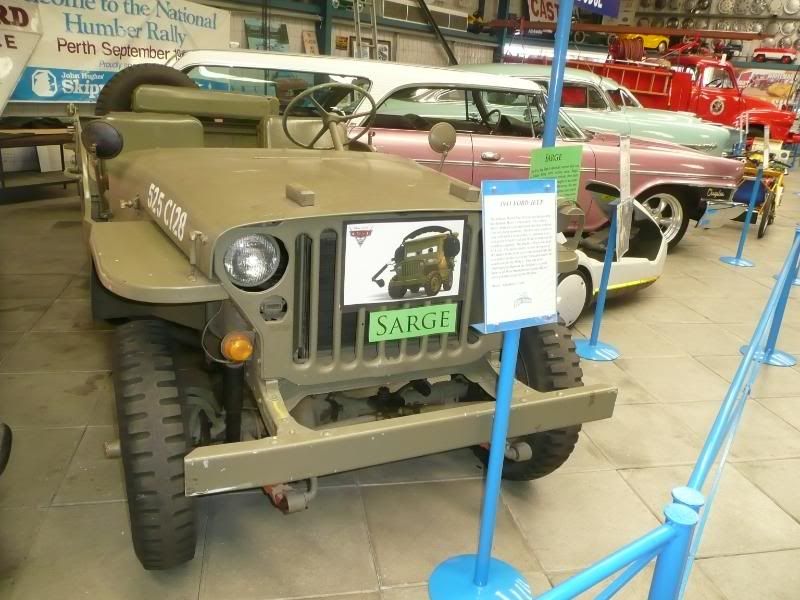 1962 Chrysler New Yorker Hardtop Wagon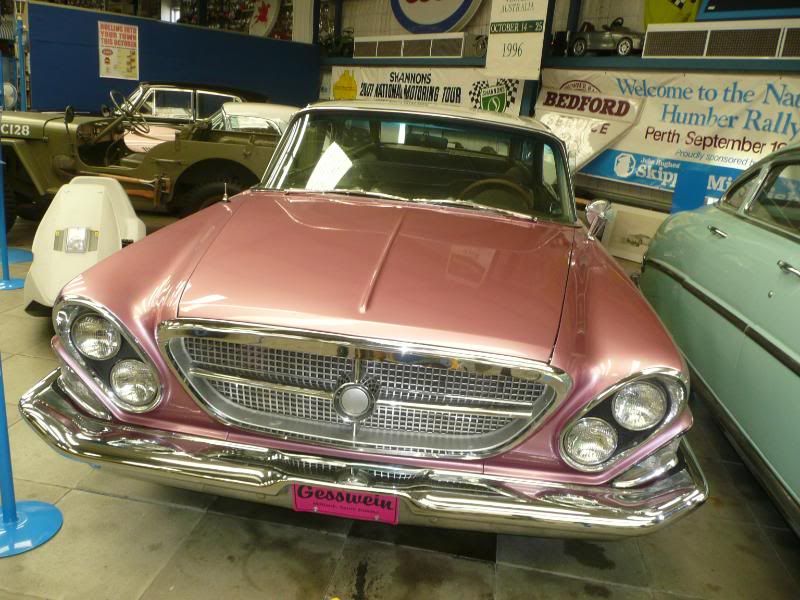 1953 Hudson Hornet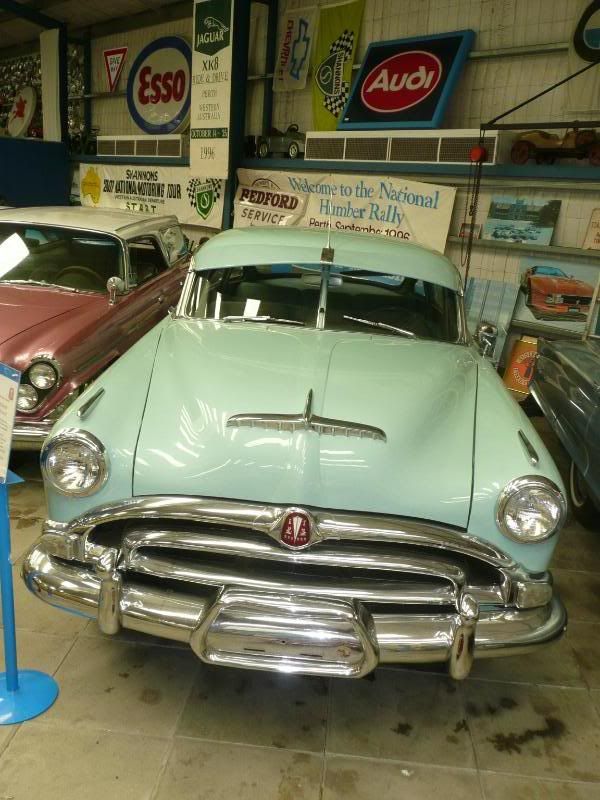 1965 Chrysler Newport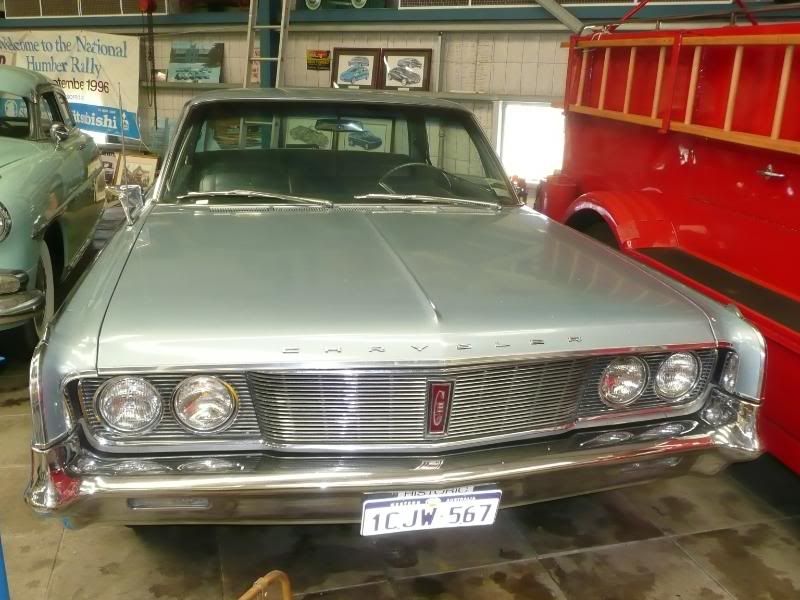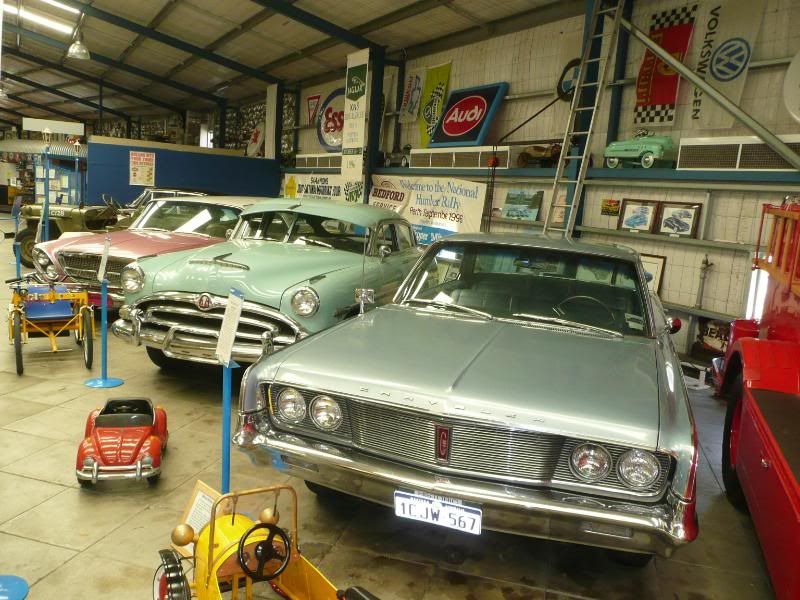 From more recent times is this, the ill-fated Pontiac Fiero GT
MEMORABILIA
There's lot of it! The walls are lined with everything from old licence plates to grilles, and there are many display cabinets with eye-catching displays of die-cast models. Here are just a few non-wheeled images.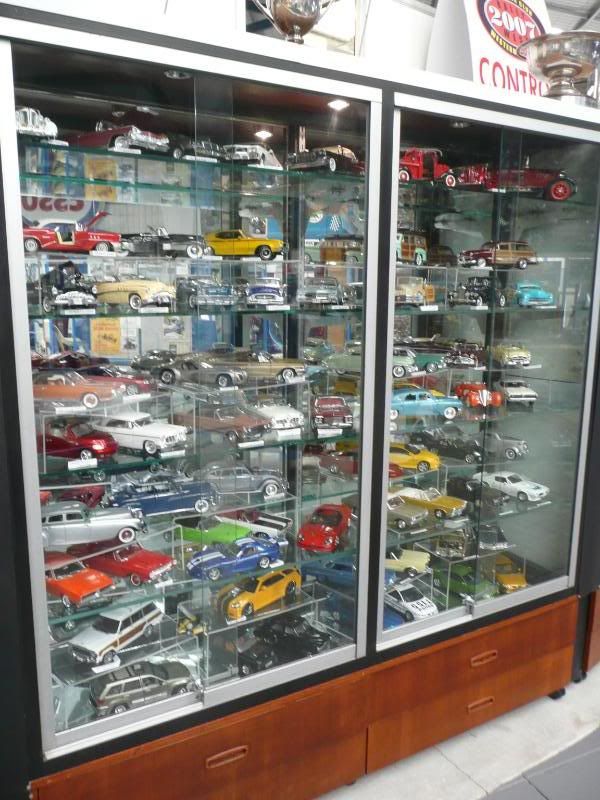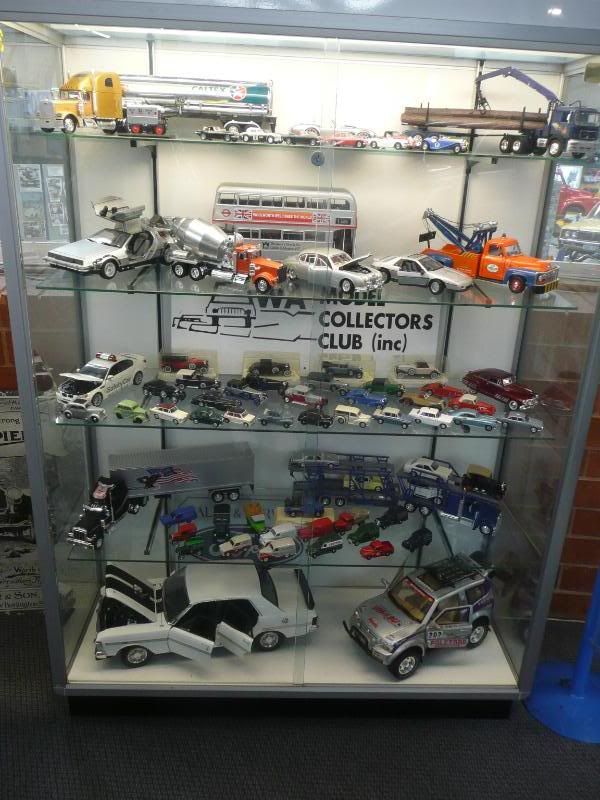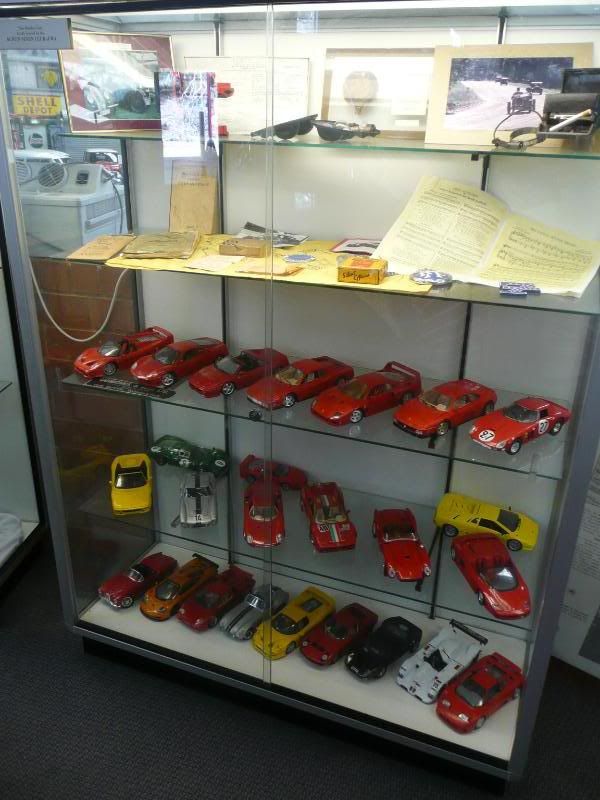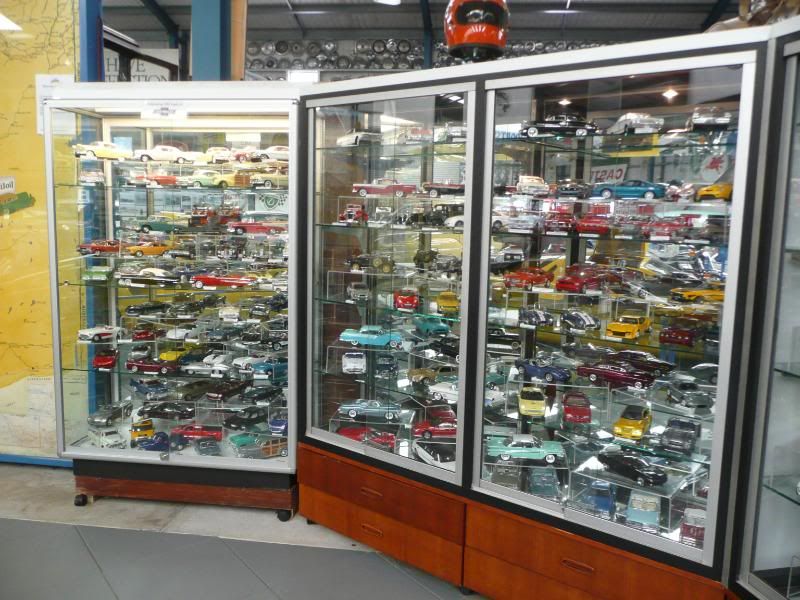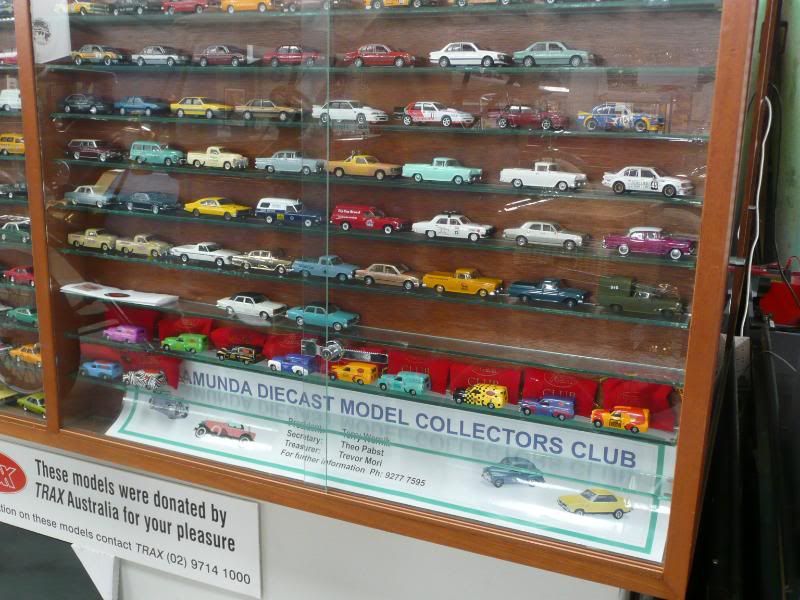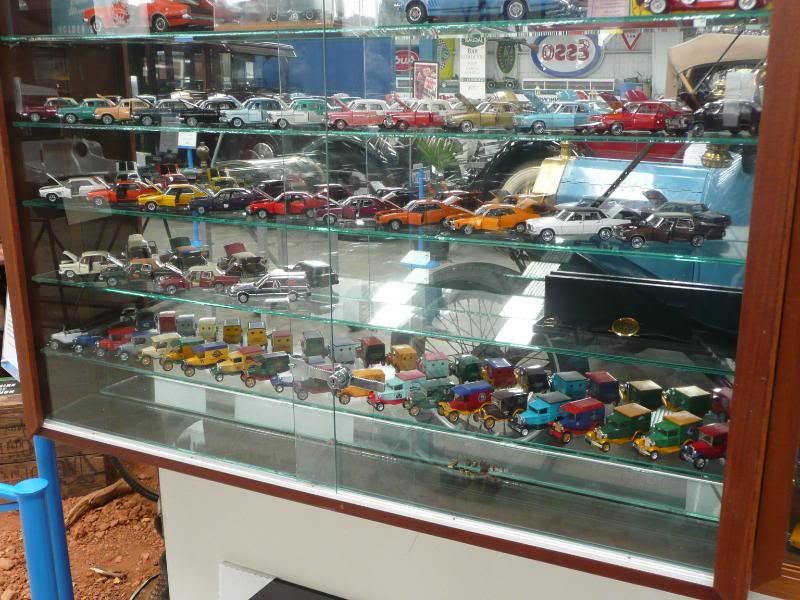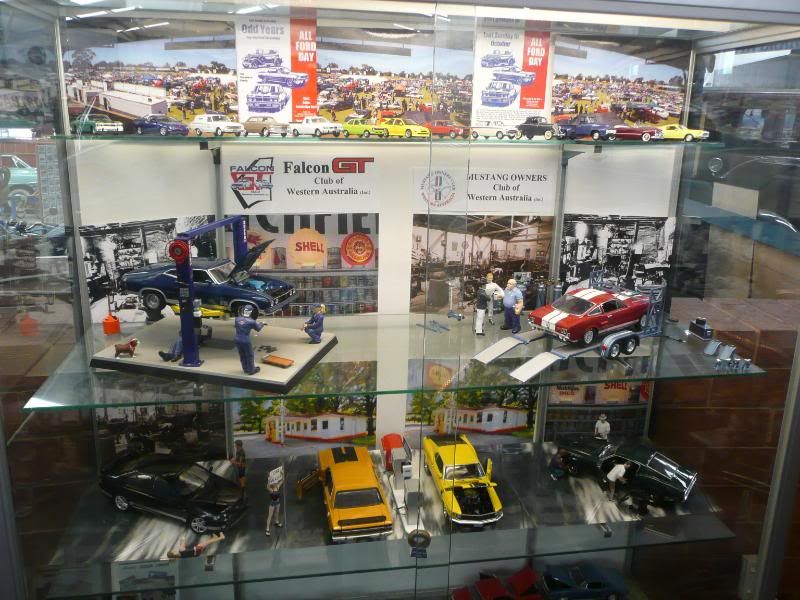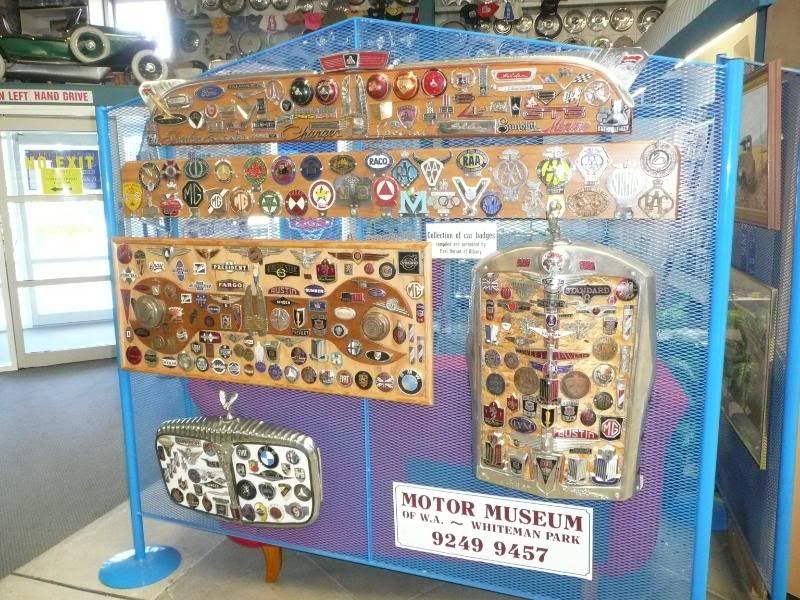 There was even a replica filling station, complete with Austin Seven in for attention.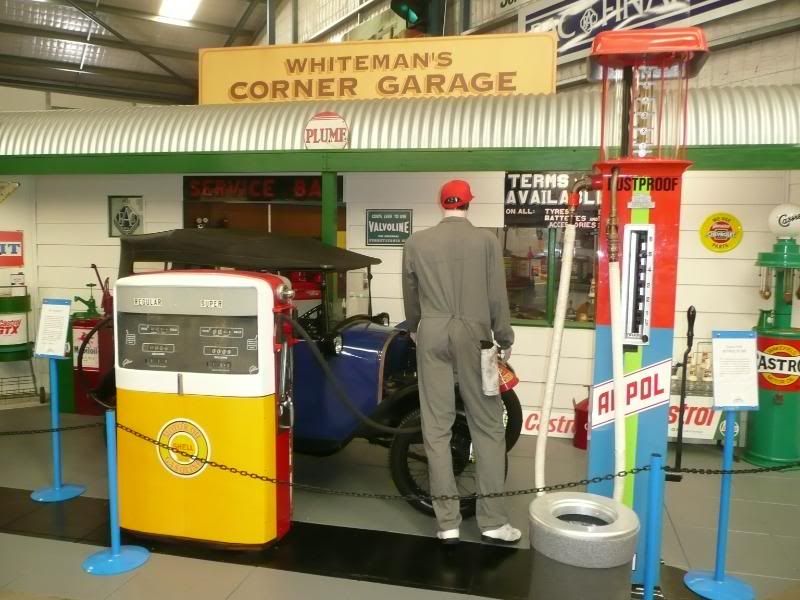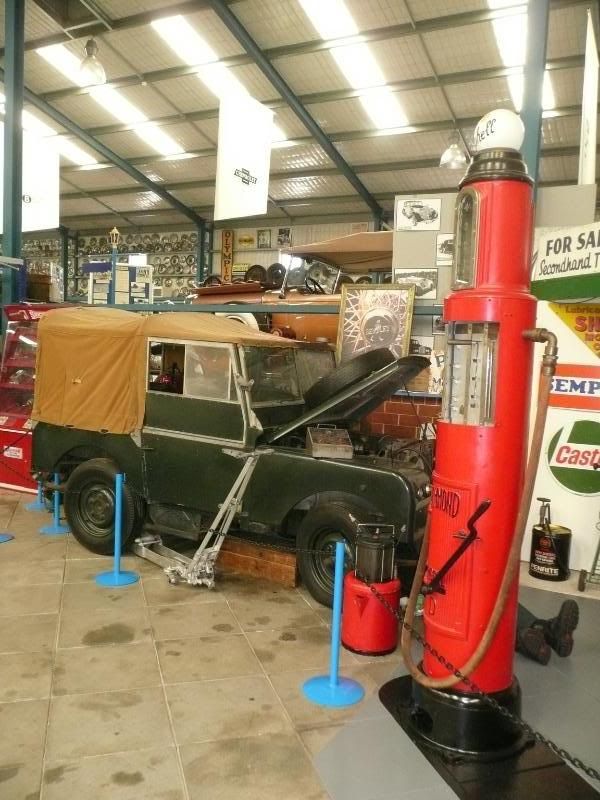 PRE-WAR CARS
This 1917 Model T Ford is a recreation of the sort of vehicle that would have seen service as an ambulance when new. It is shown alongside a more modern Ford F150 based equivalent. Quite a lot of progress over the years!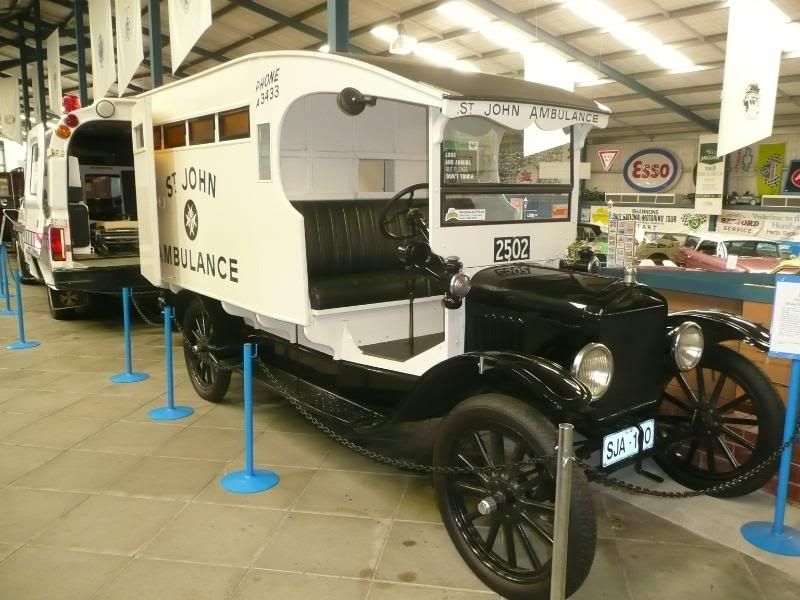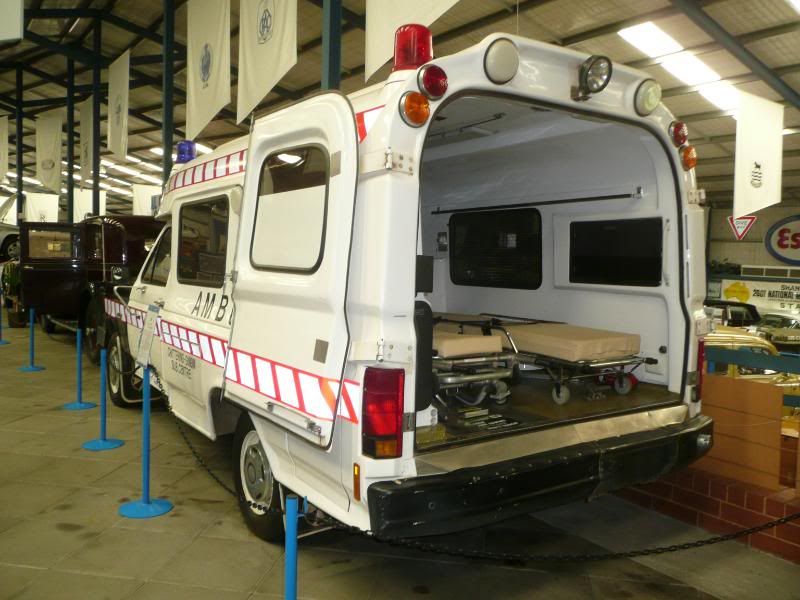 1898 Star
1905 DeDion Bouton
1905 Rover 8HP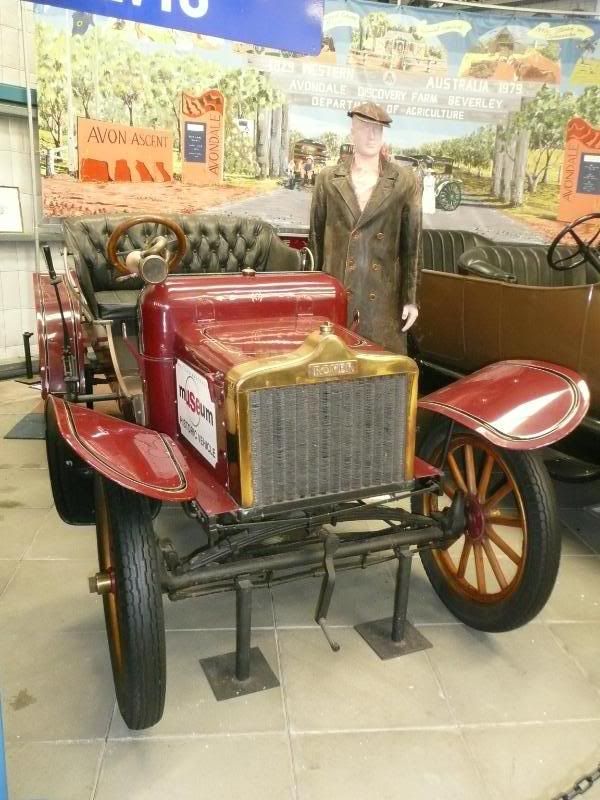 1922 Chevrolet Model 490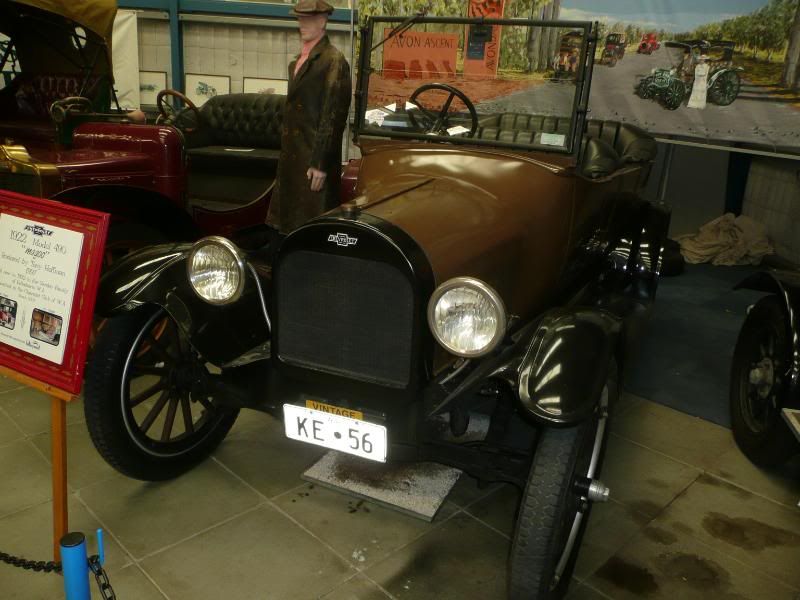 This 1924 Model T Ford looks good from this side, but the other side of the car is presented in "as found" condition, showing how a skilled restorer can transform something that looks pretty rough into the gleaming sorts of vehicles that appear elsewhere in the museum.
1917 Detroit Electric – these cars were very popular among early lady drivers. They had a range of over 60 miles before needing recharging.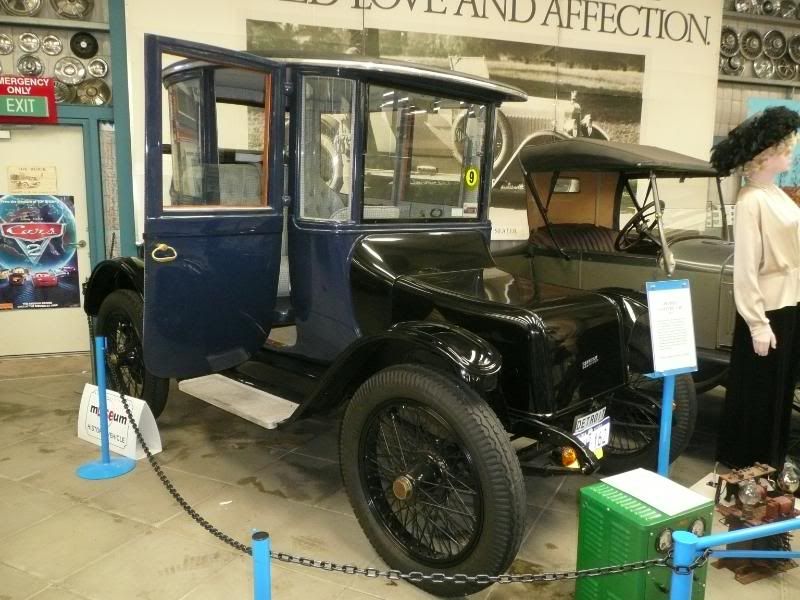 There were a couple more Model T Fords, with a late model car and a Roadster.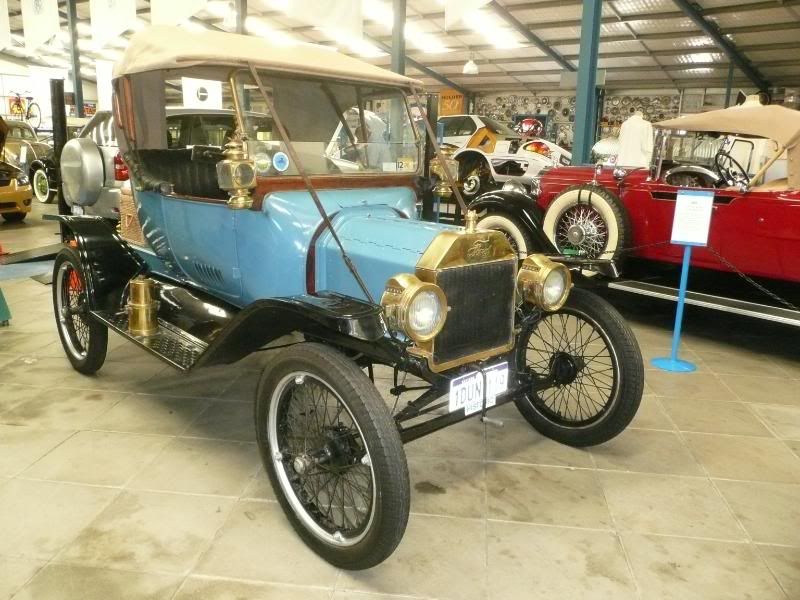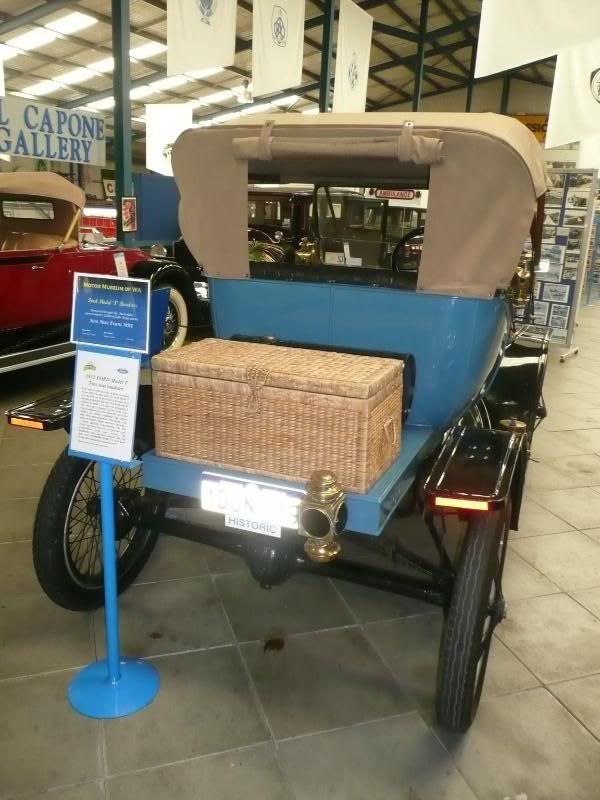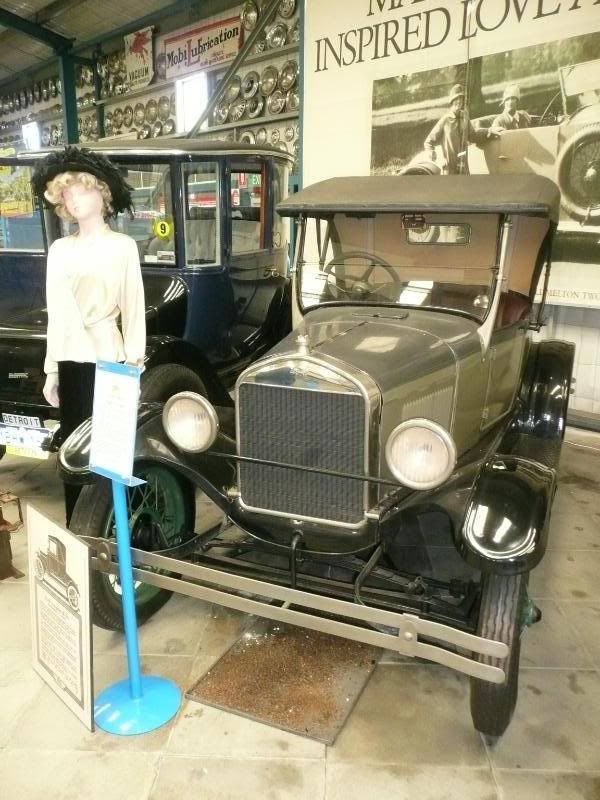 1931 Model A Ford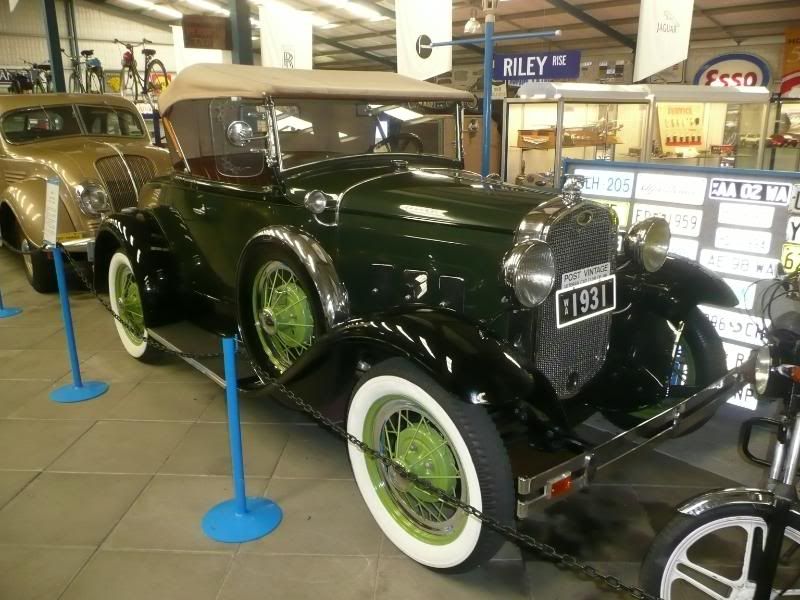 1929 Packard Limousine and 1929 Packard 633 Roadster – these were among the most expensive and best finished cars available in their time, with levels of quality aimed at rivalling Rolls-Royce.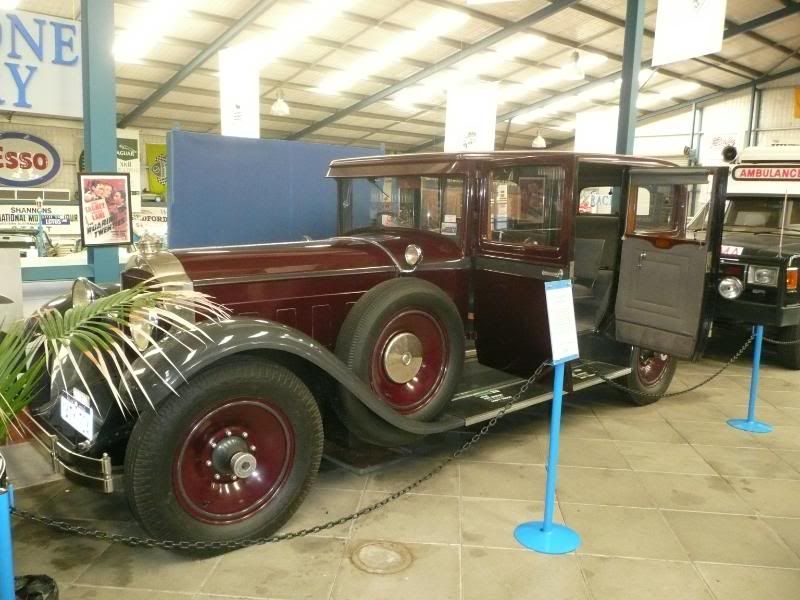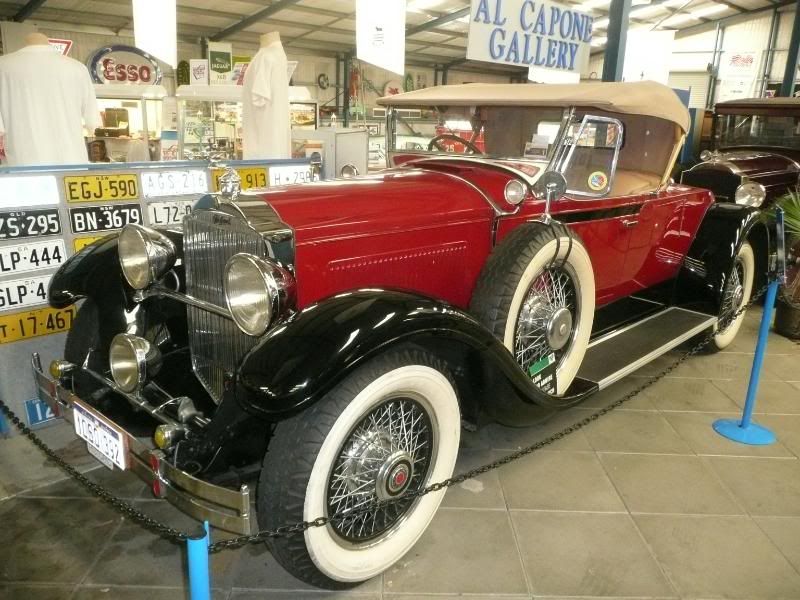 1935 DeSoto Airflow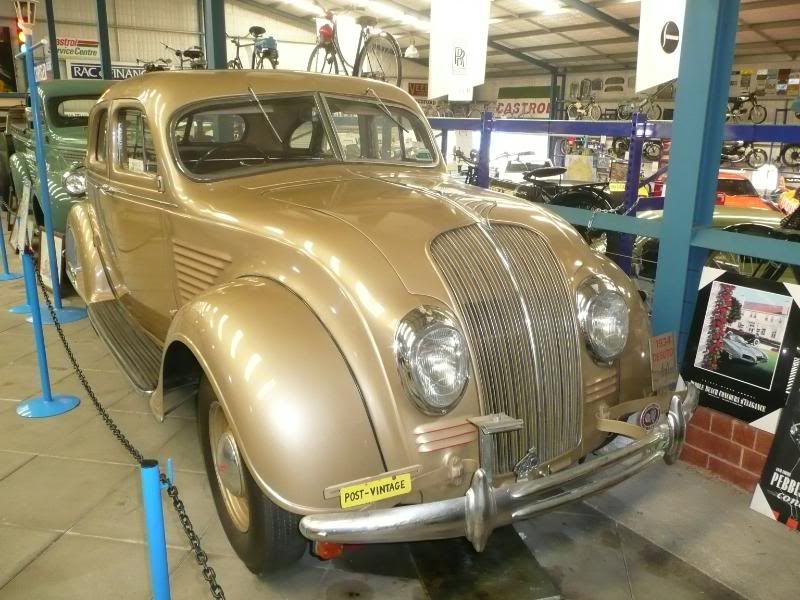 1945 Chevrolet Ute
1931 Cadillac Series 370 Dual Cowl Phaeton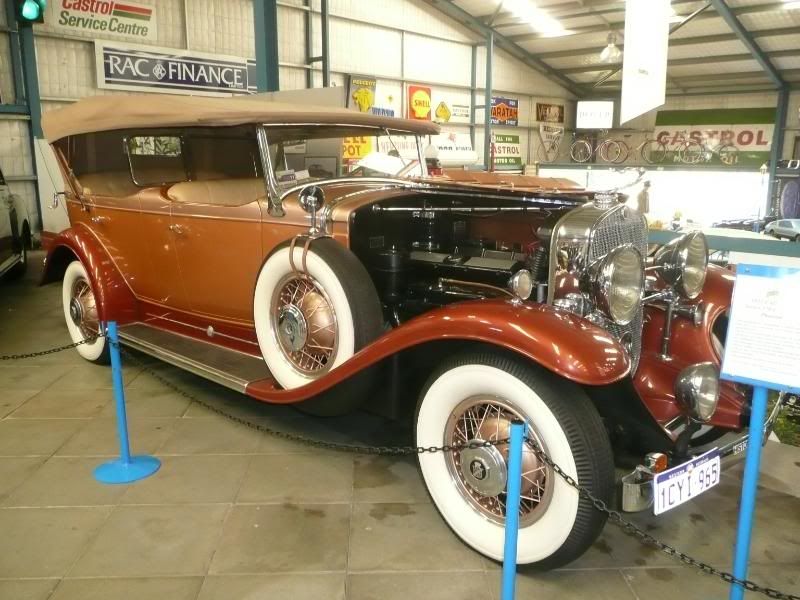 1929 REO Flying Cloud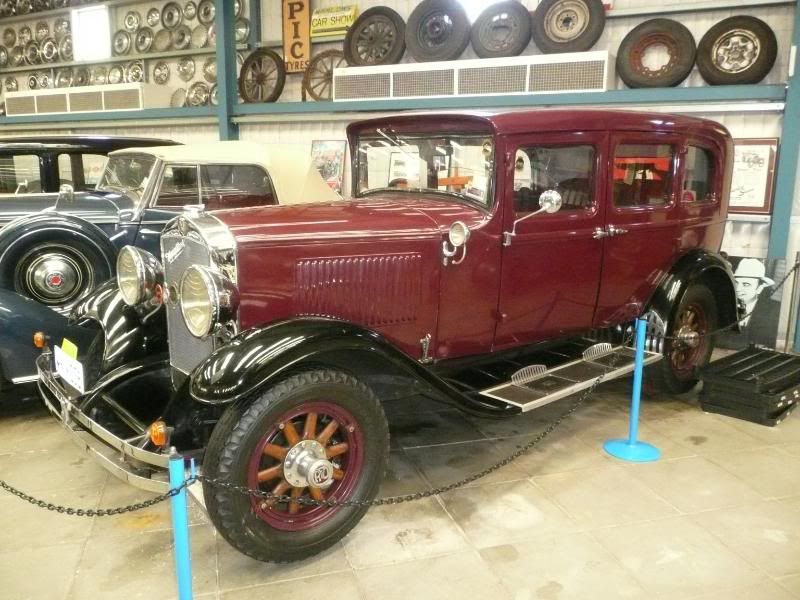 1935 Packard Model 120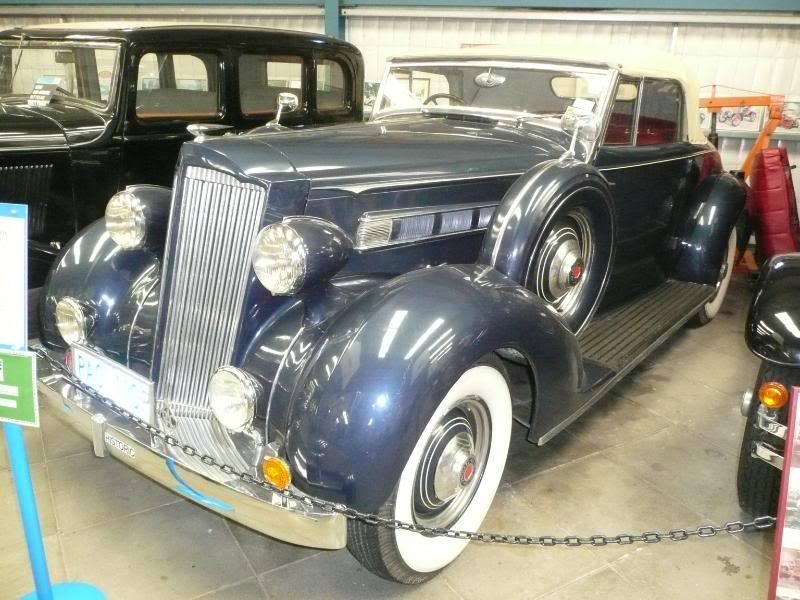 1932 Rockne. Made by the Studebaker Corporation, the cars were sold just as Rockne for a single year, 1932.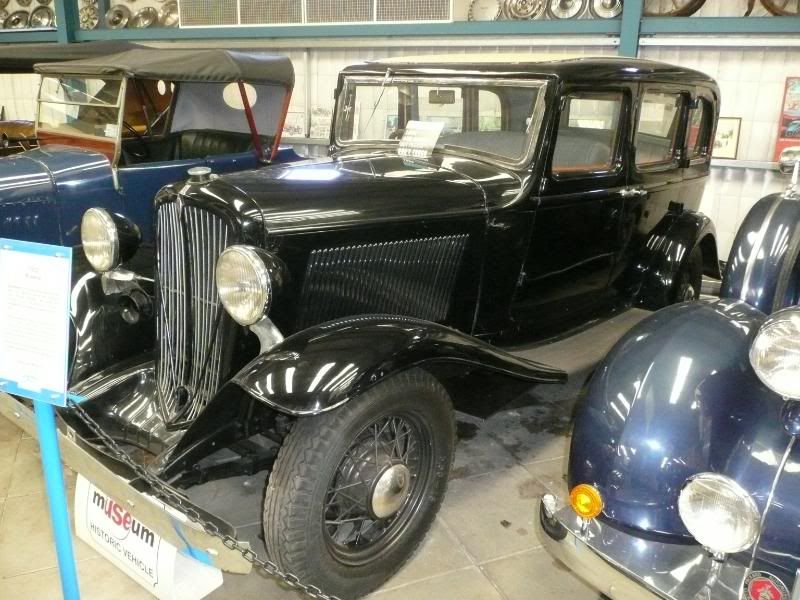 1926 Morris Cowley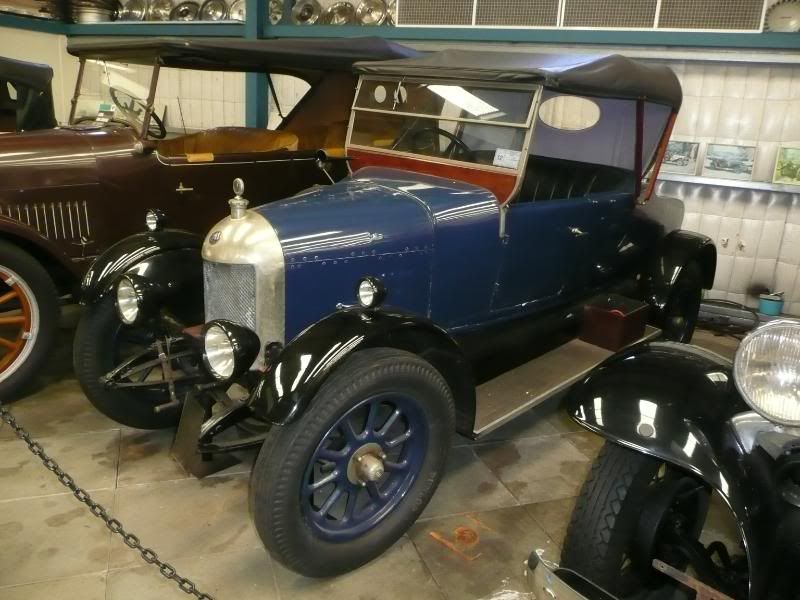 1921 Studebaker Light Six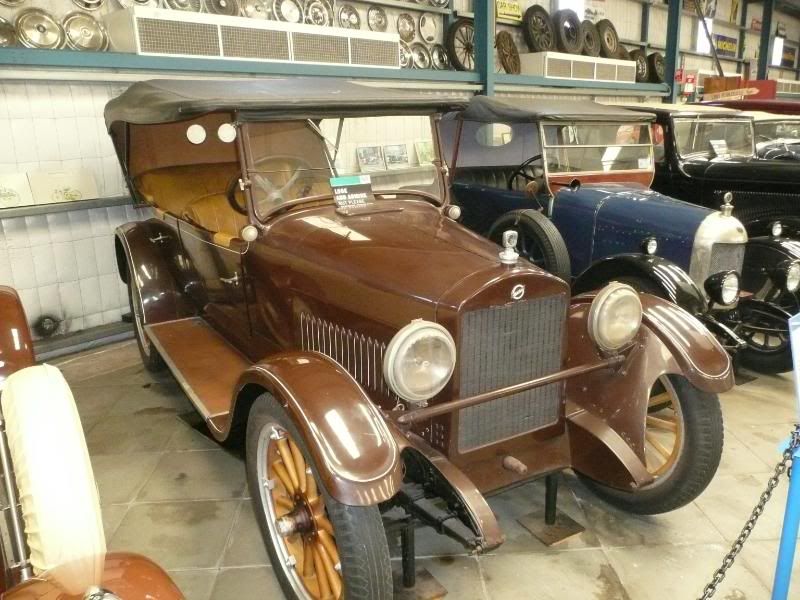 1932 Vauxhall VX Roadster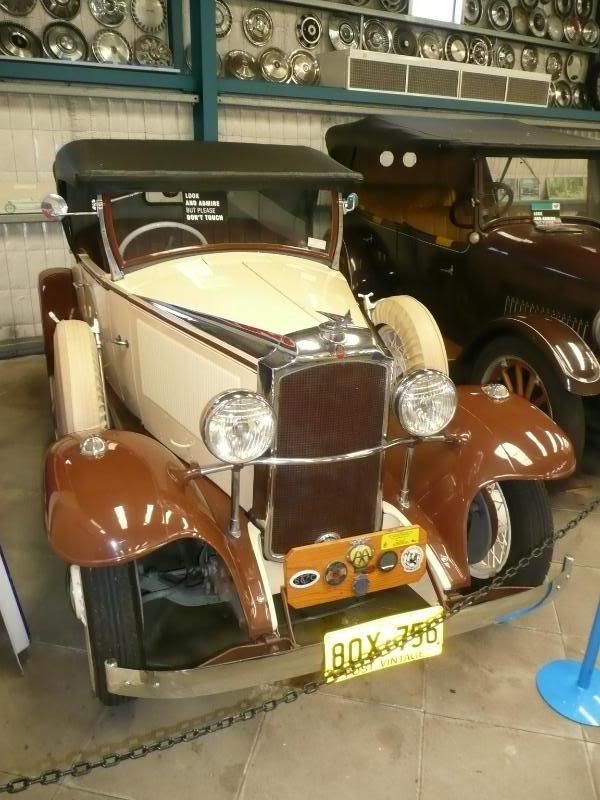 1925 Rolls-Royce 20HP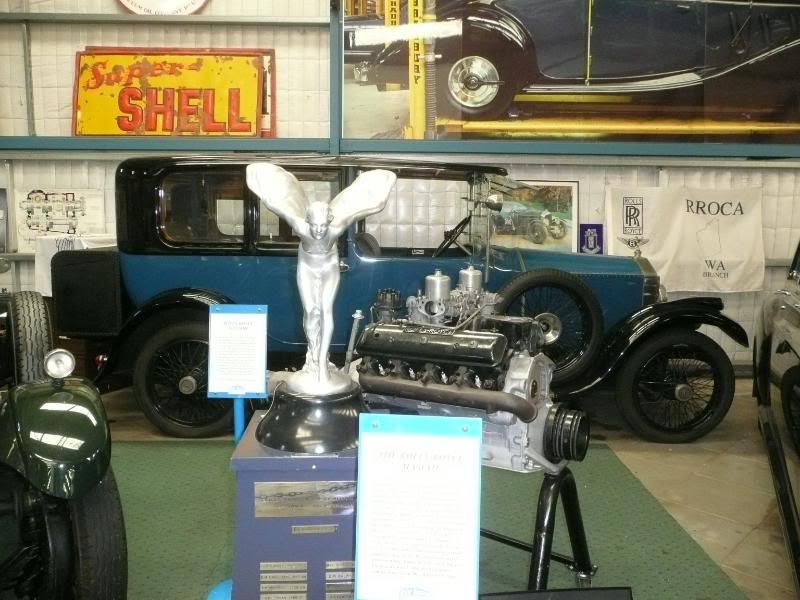 1924 Bentley 3 litre and 1924 Vauxhall 30/98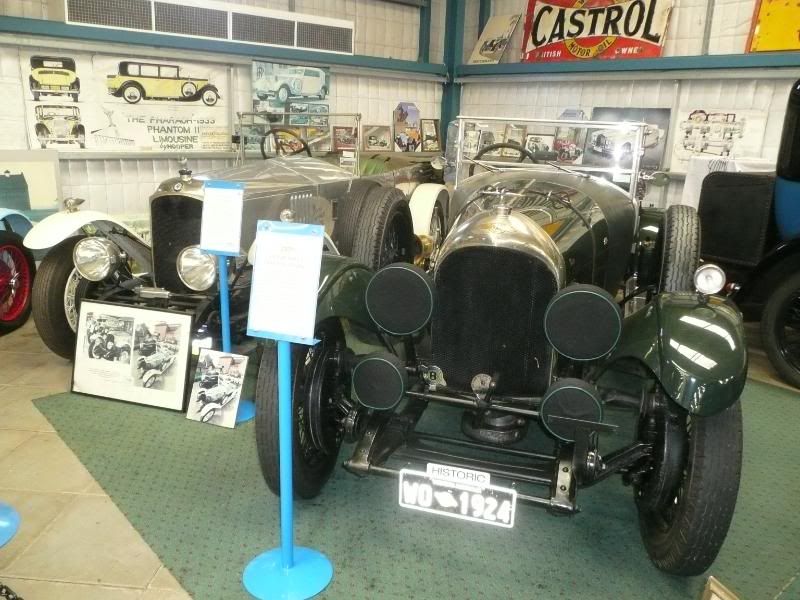 1931 MG F Type Magna
Triumph SuperSeven Sports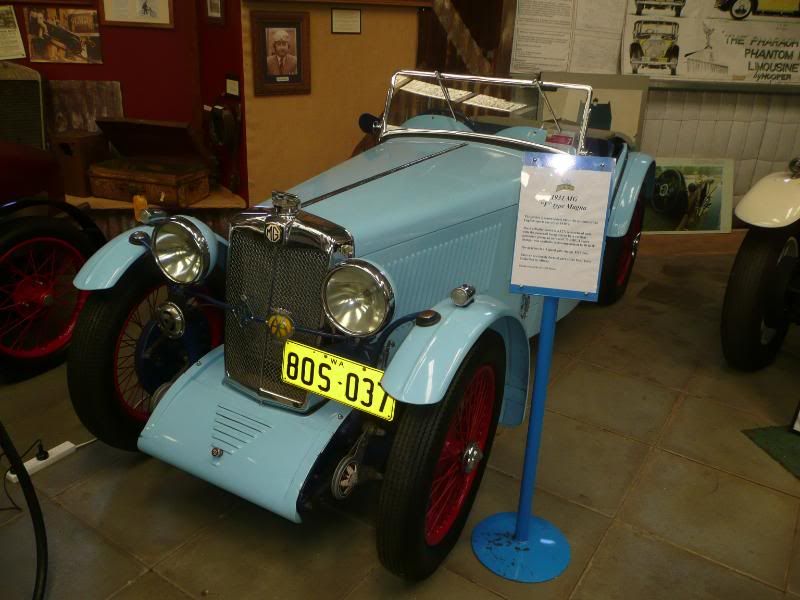 FOR THE GREAT OUTDOORS and OUTBACK
1923 Rugby 4 Roadster Utility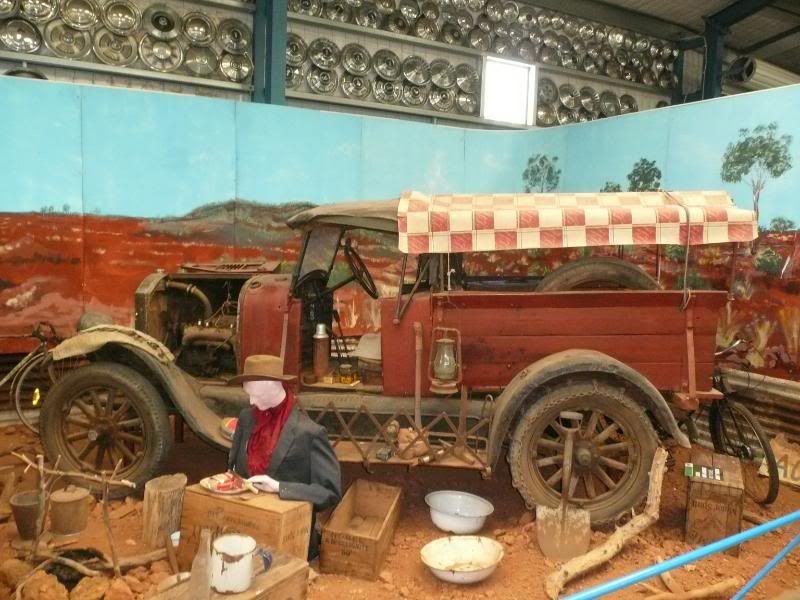 1963 Standard Vanguard Ute
The Toyota Land Cruiser's reputation for reliability and toughness meant that it took over the mantle once held by the Land Rover for coping with the extremes of the Outback.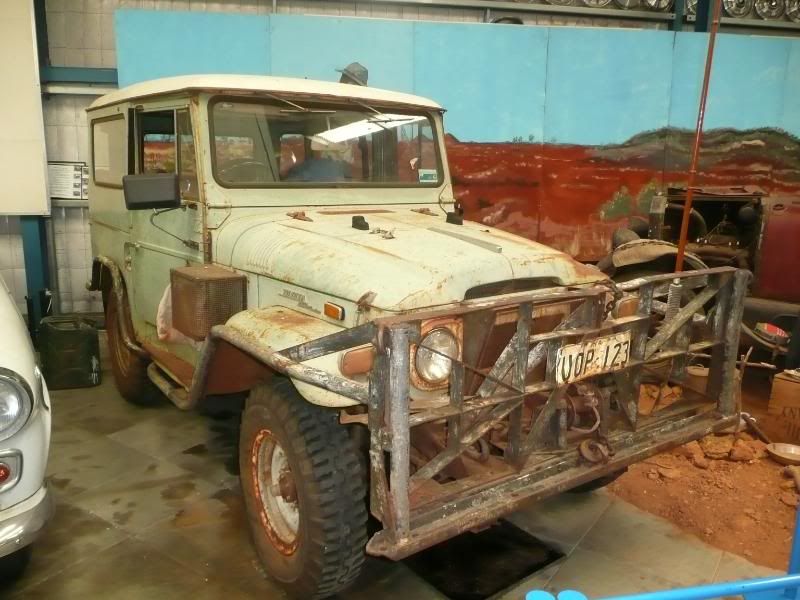 MOTOR BIKES
A vast array of motor-bikes from the earliest of times line one part of the display halls. I cannot even start to describe these and identify them all, but I do present a few pictures of just a subset of the displays.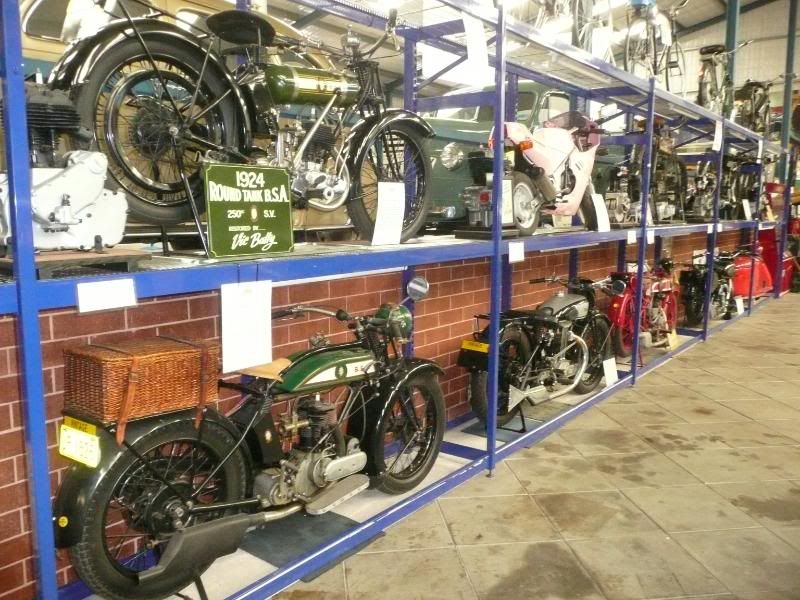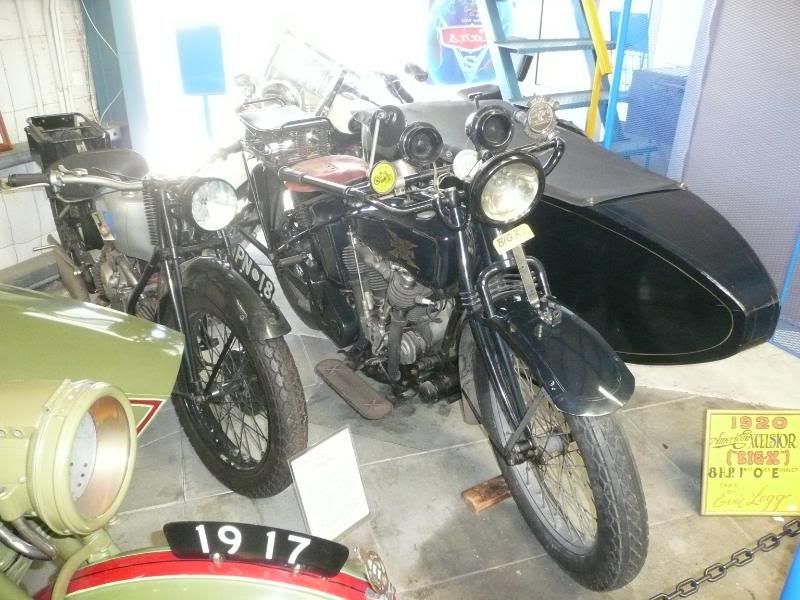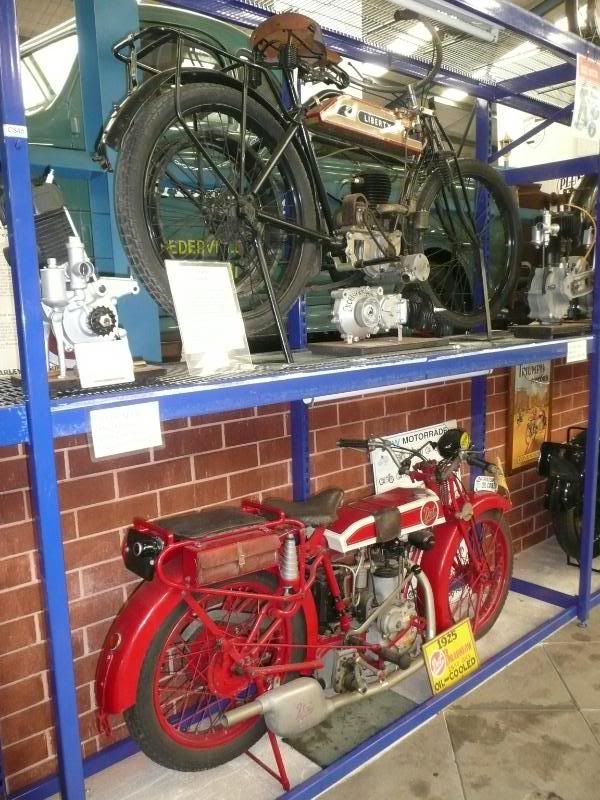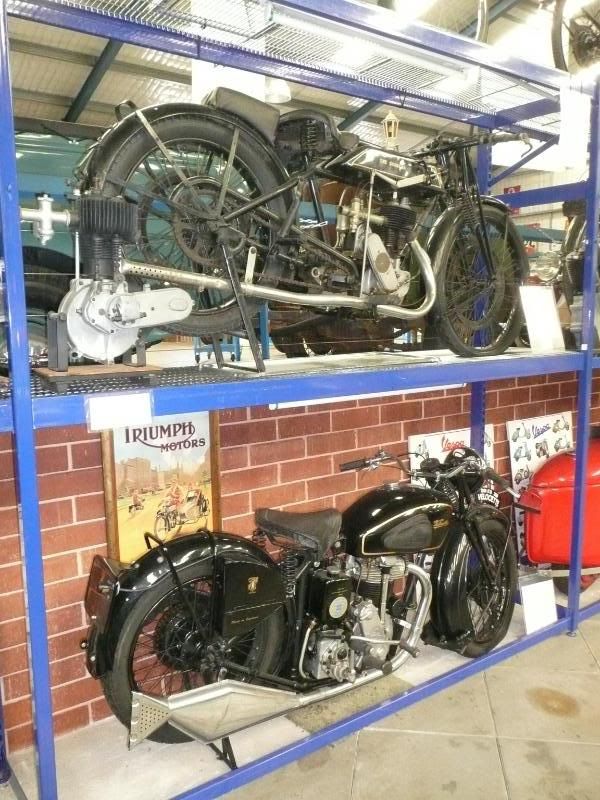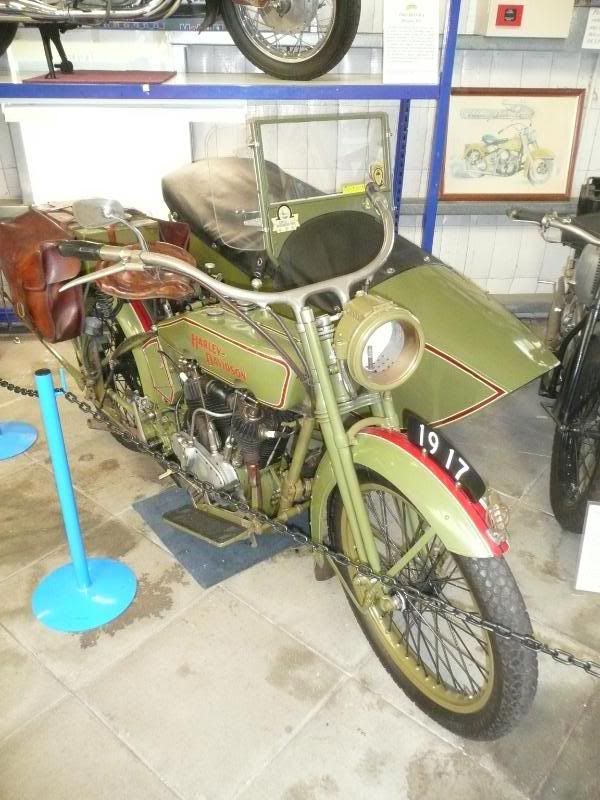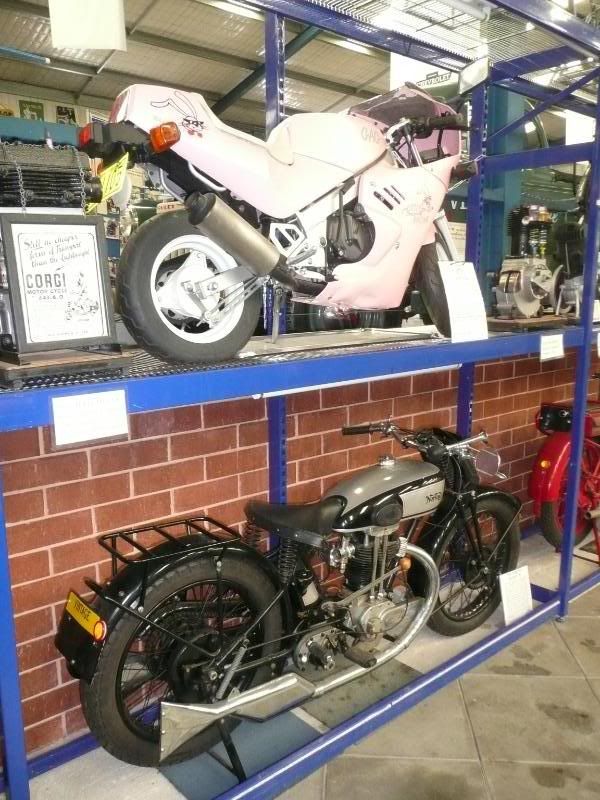 HOLDEN
I've learned a lot about Holden on this trip, thanks in no little part to my visit to the Holden Museum, but there's always more to learn and there were some interesting and rare Holdens in the themed display here
This is literally unique, a 1952 prototype 48-215 (FK) Wagon. Following the success of the Sedan and the ute, Holden contemplated expanding the range with a Wagon, and they arranged for a coachbuilder to produce such a car. It never entered production, though as the plant could not cope with demand for the existing models, meaning that this is truly one of a kind.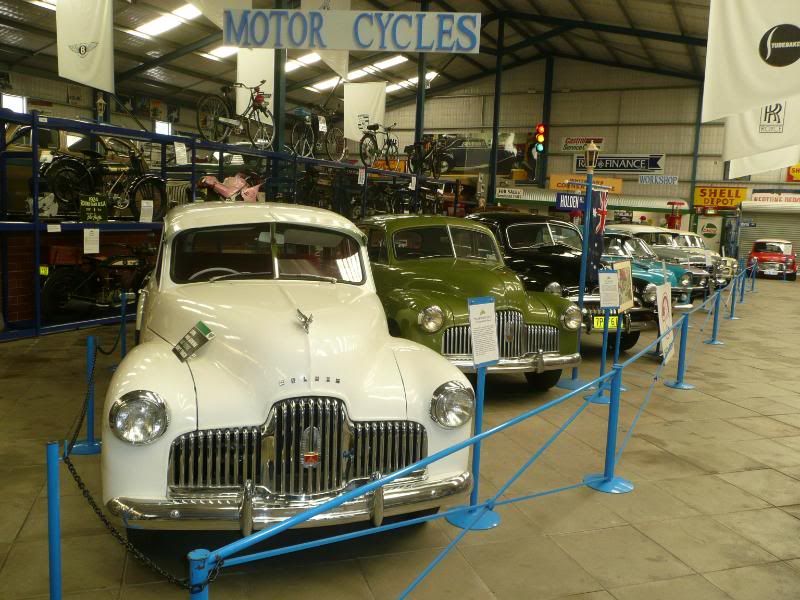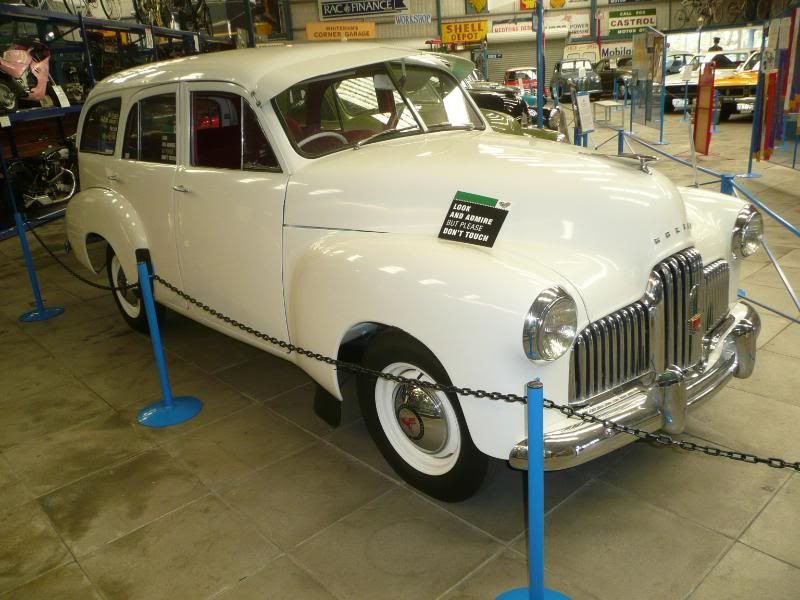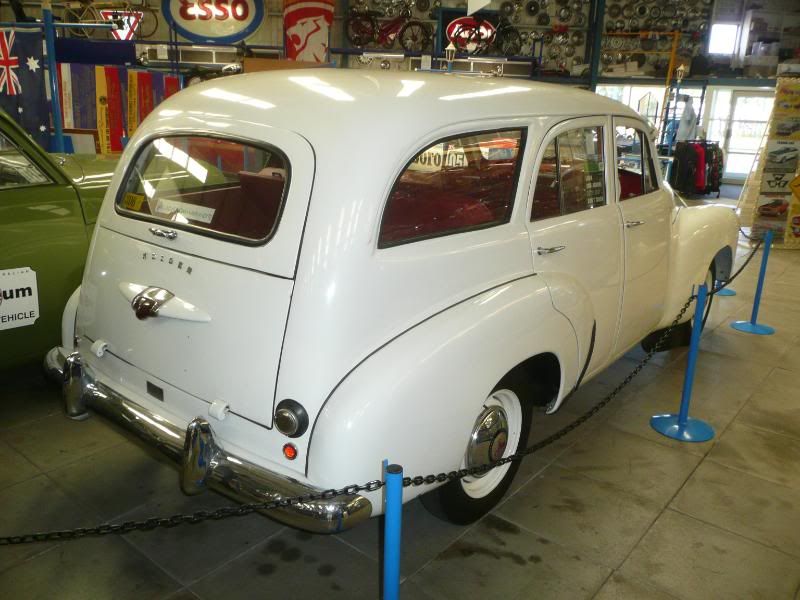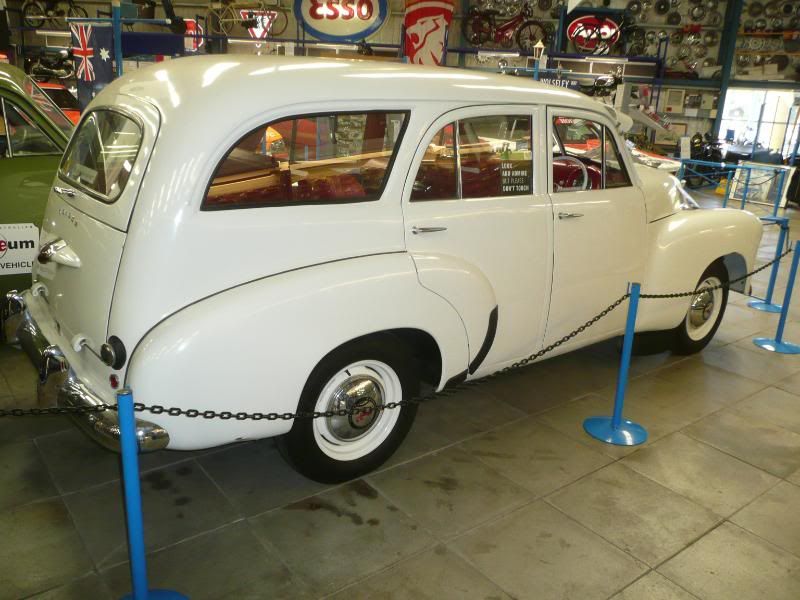 1951 48-215, also known as the FK, the first Holden car.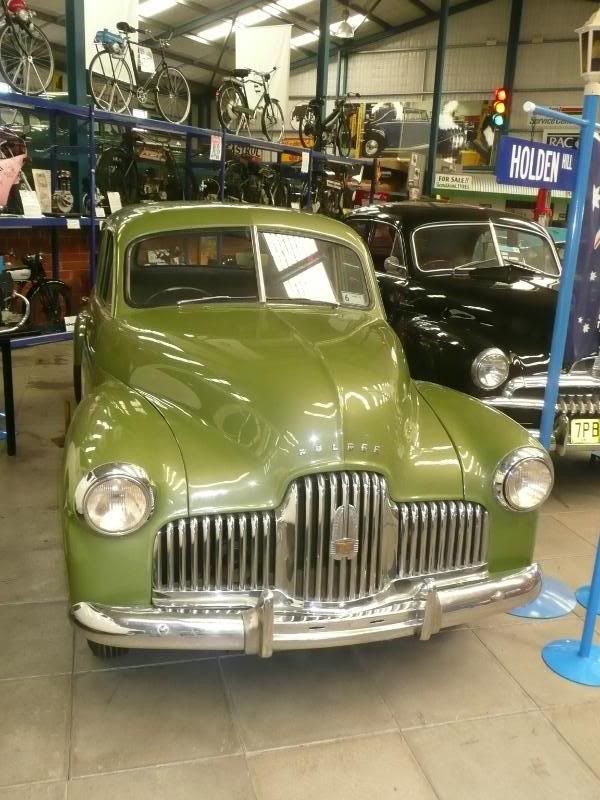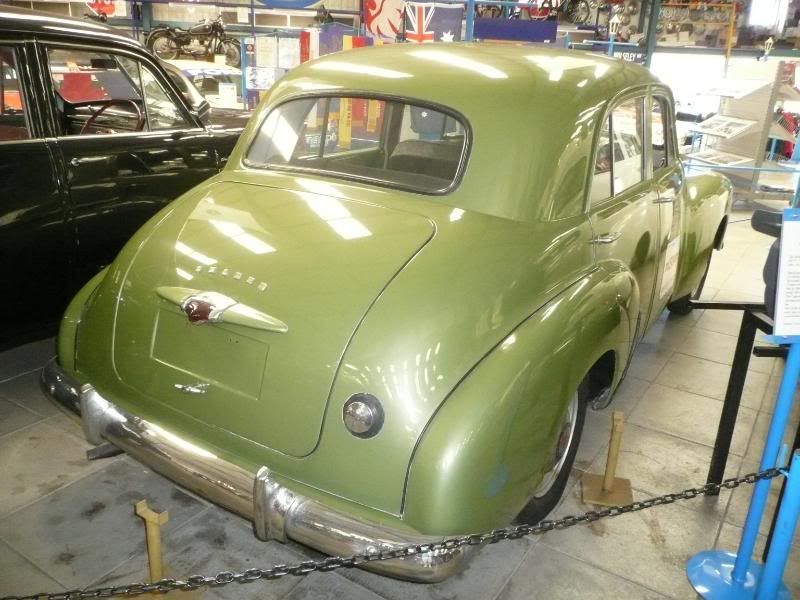 1953 FJ Special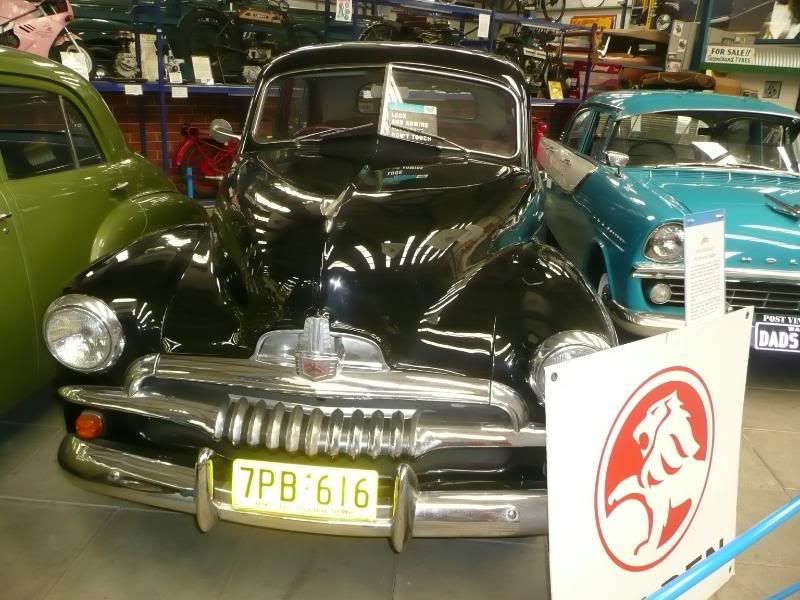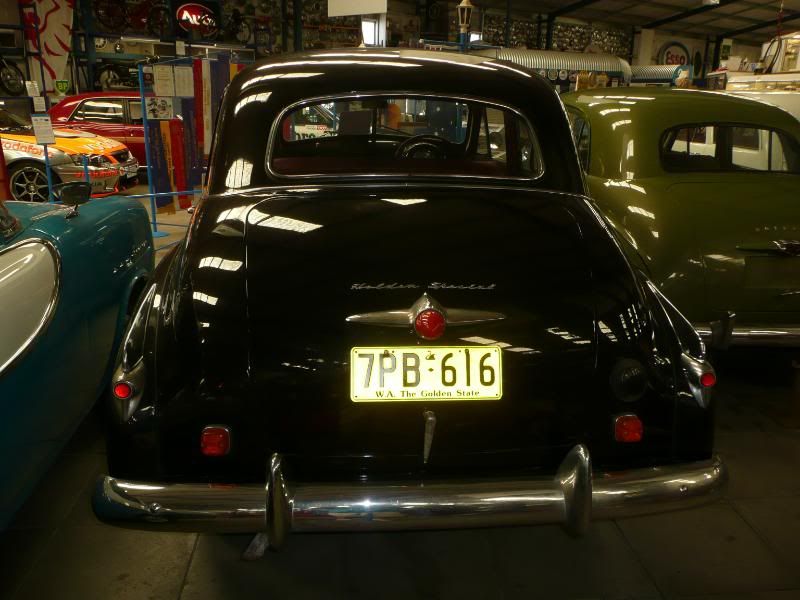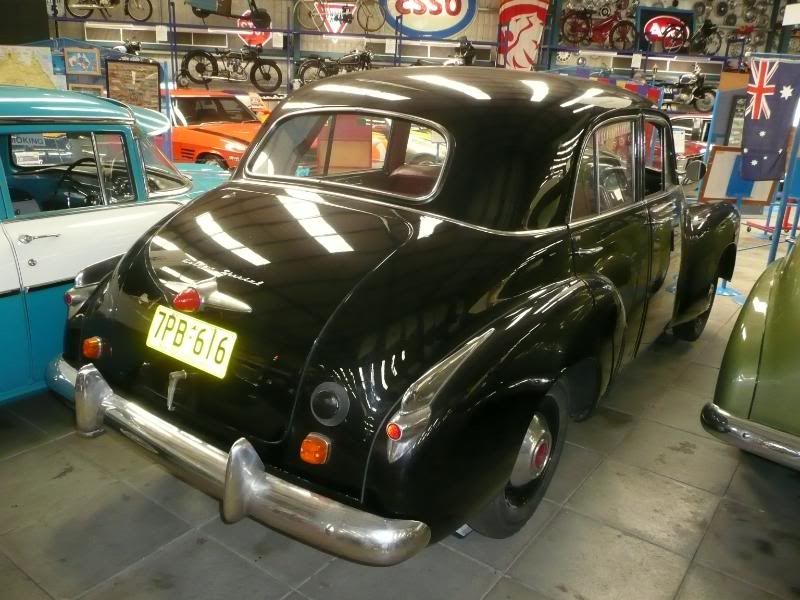 1960 FB Special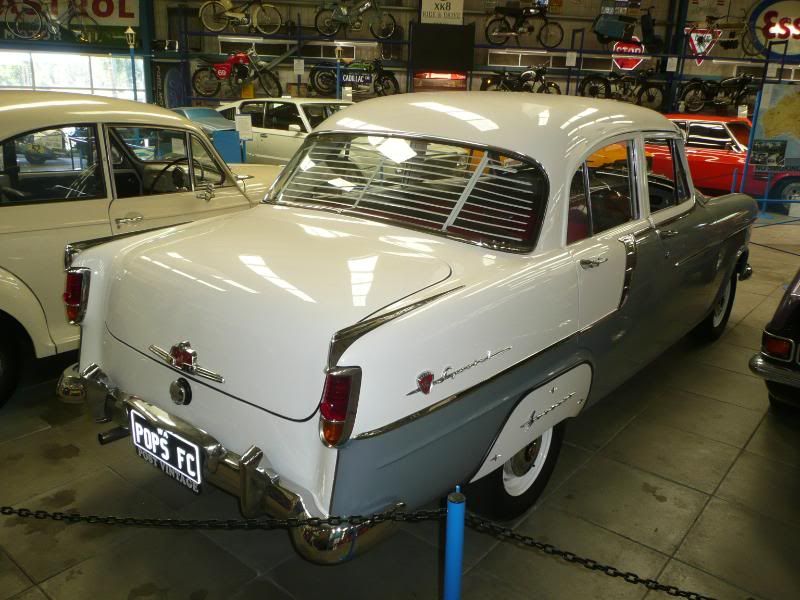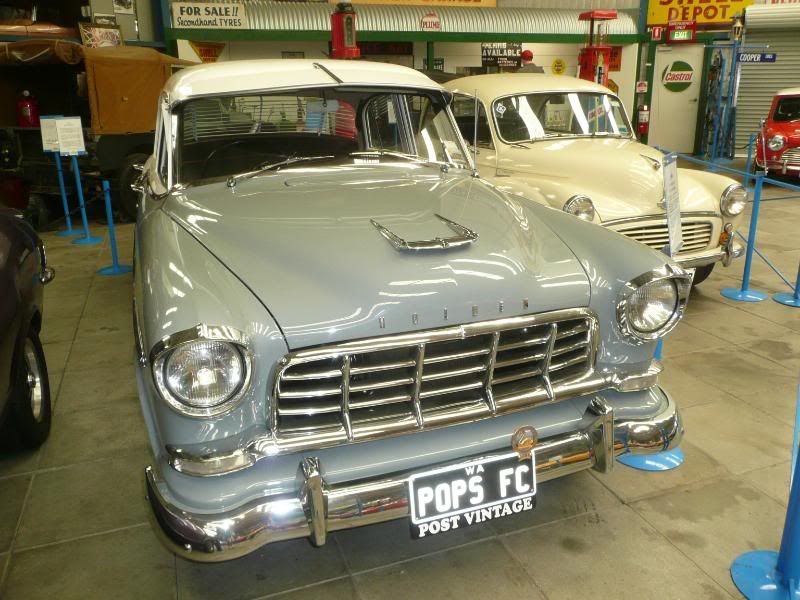 1972 LJ Torana GTR XU1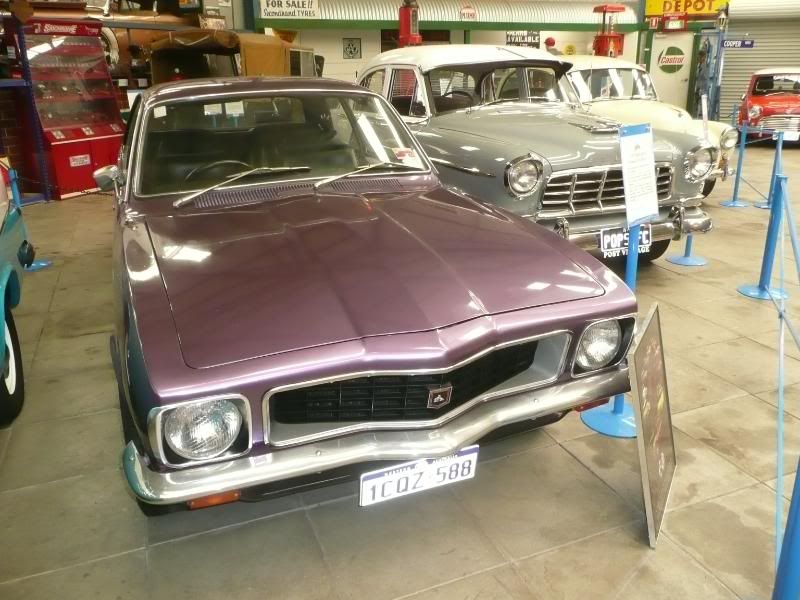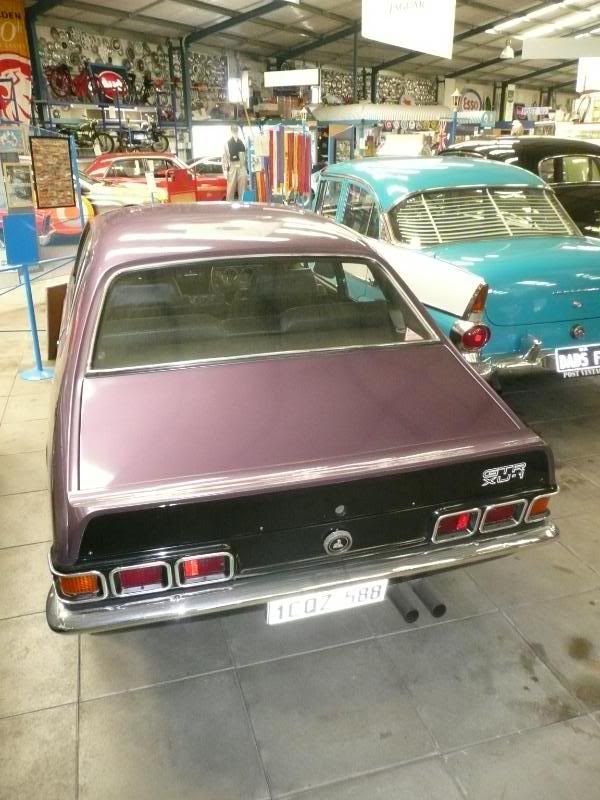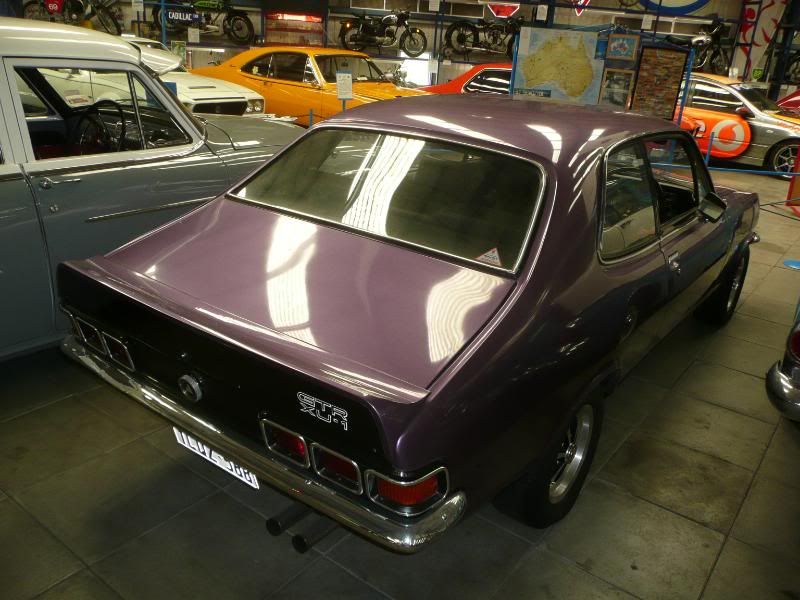 1959 FC Special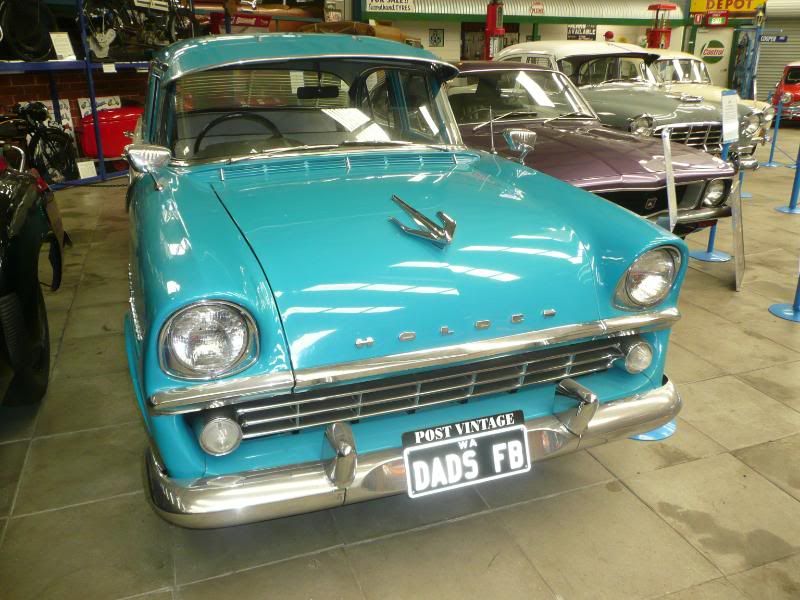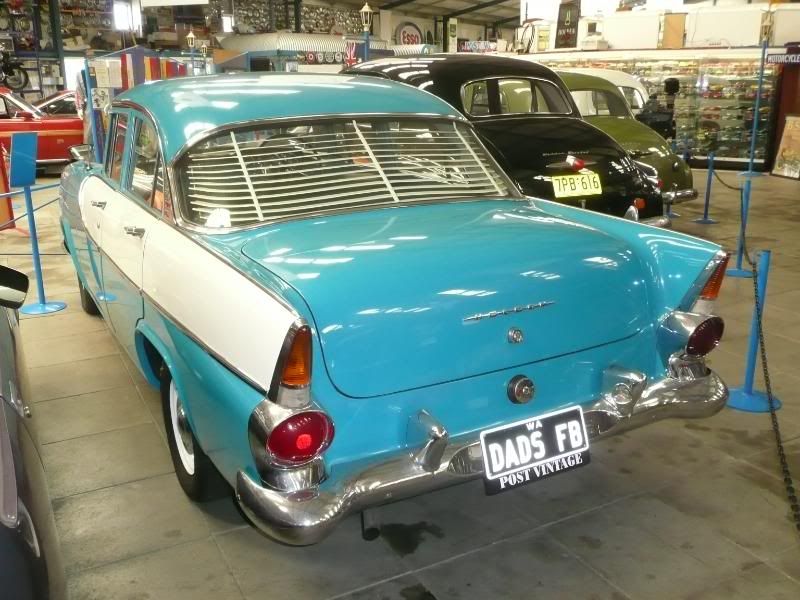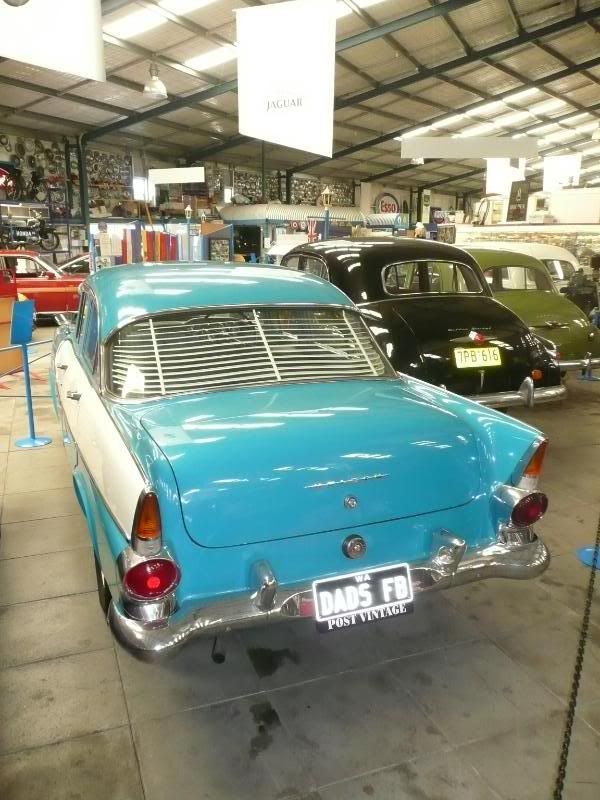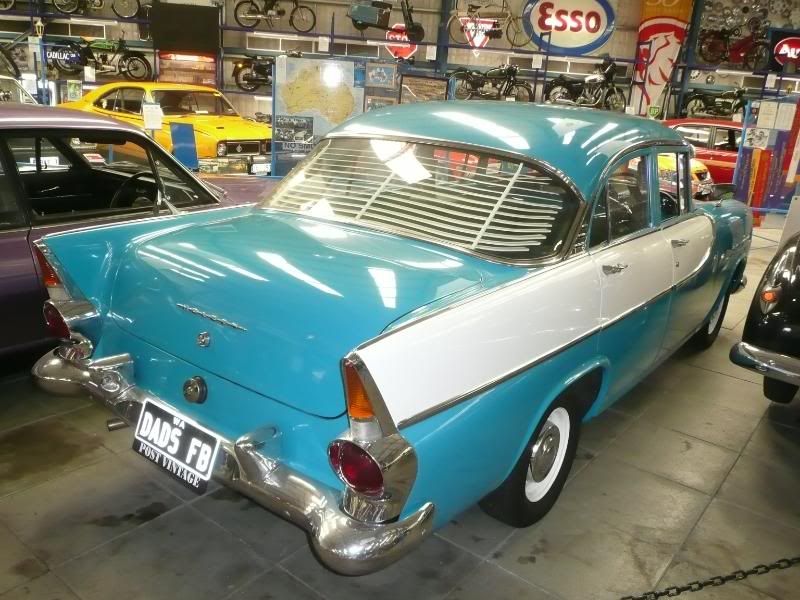 MUSCLE CARS
This is truly rare and special. It is one of just 9 Leyland Force 7s that were made in 1973. This was the planned coupe model of the ill-fated Leyland P76, but the whole program was terminated before the Force 7 could enter production. The 9 cars that were made were all sold off at the end of 1975, and just occasionally, they feature in classic car publications. Indeed, the green one that was made had been in the UK for a while, and when it was for sale, it did feature. I understand that it is now resident in New Zealand.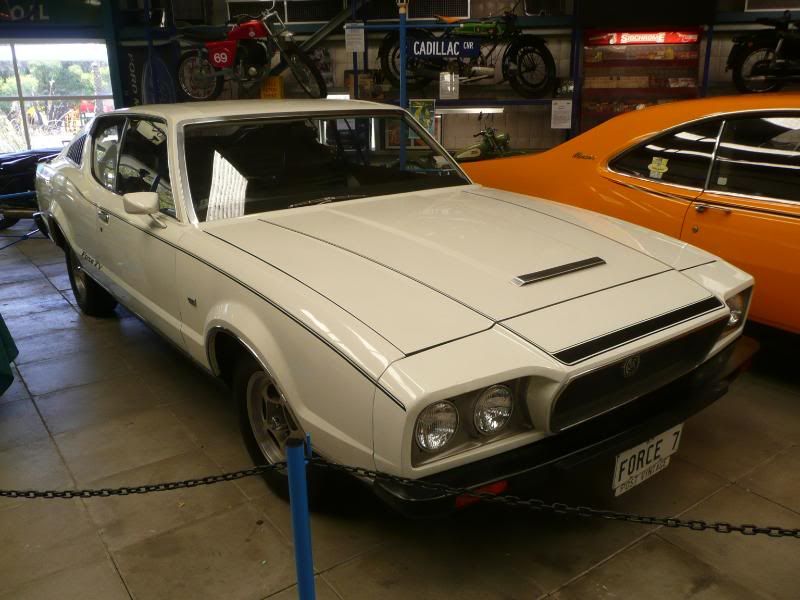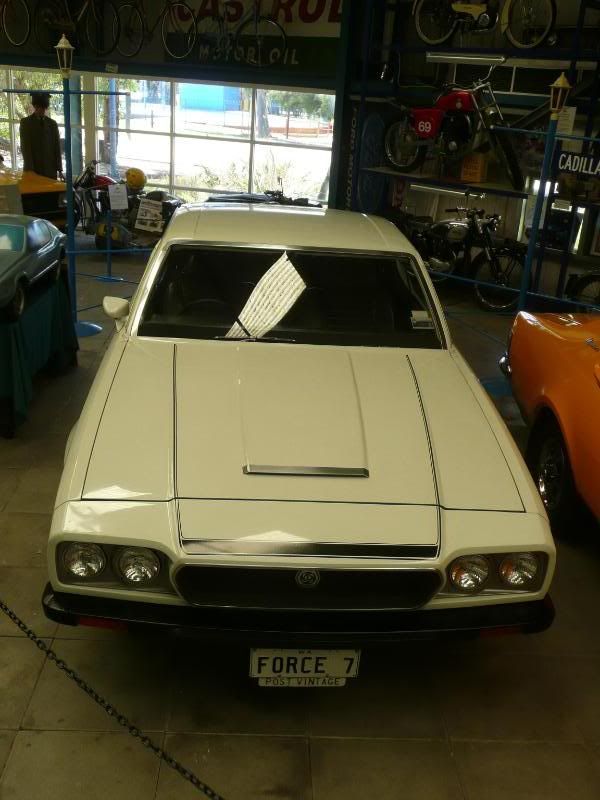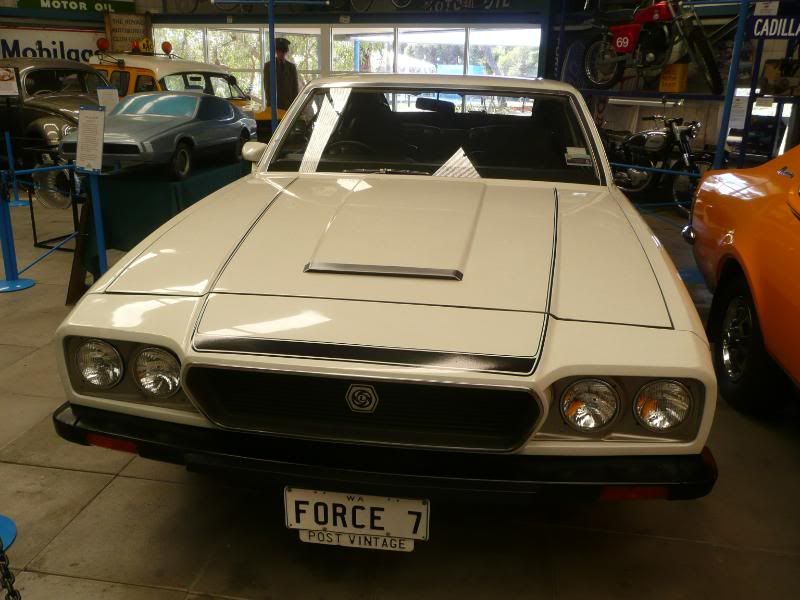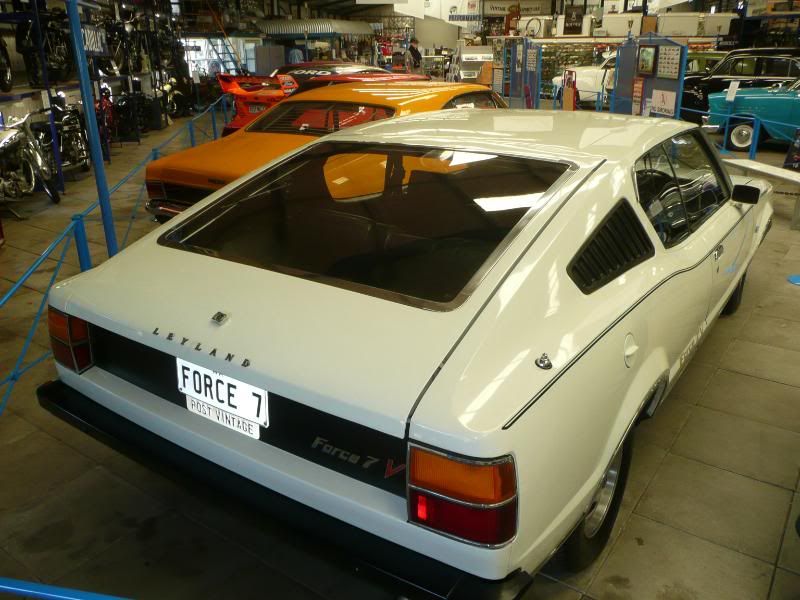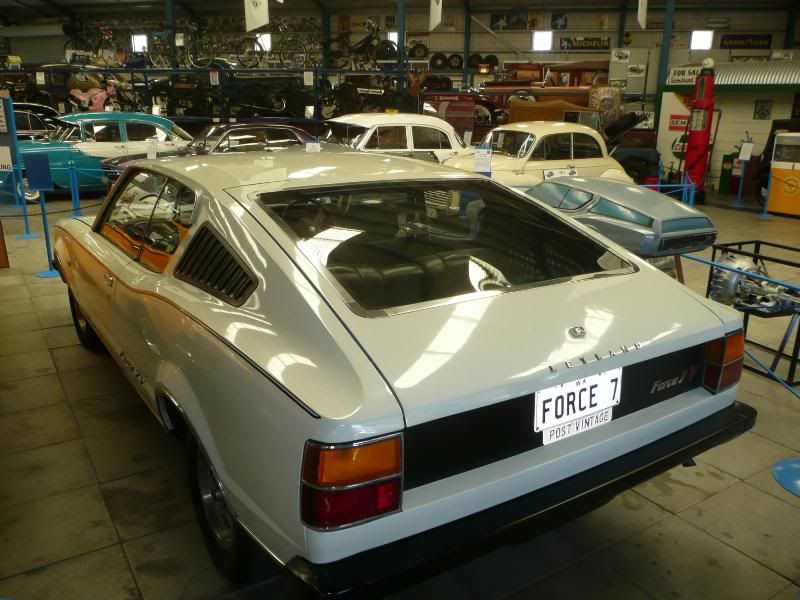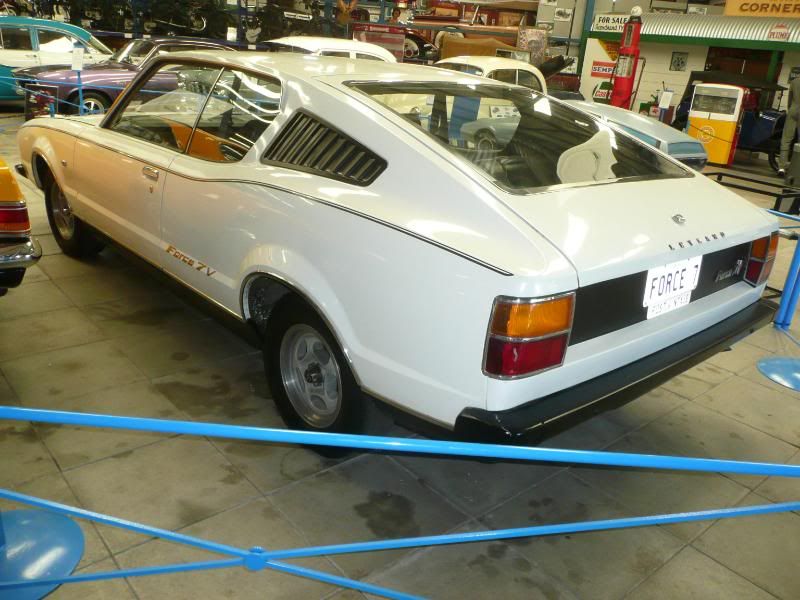 1970 Holden HG Monaro GTS 350.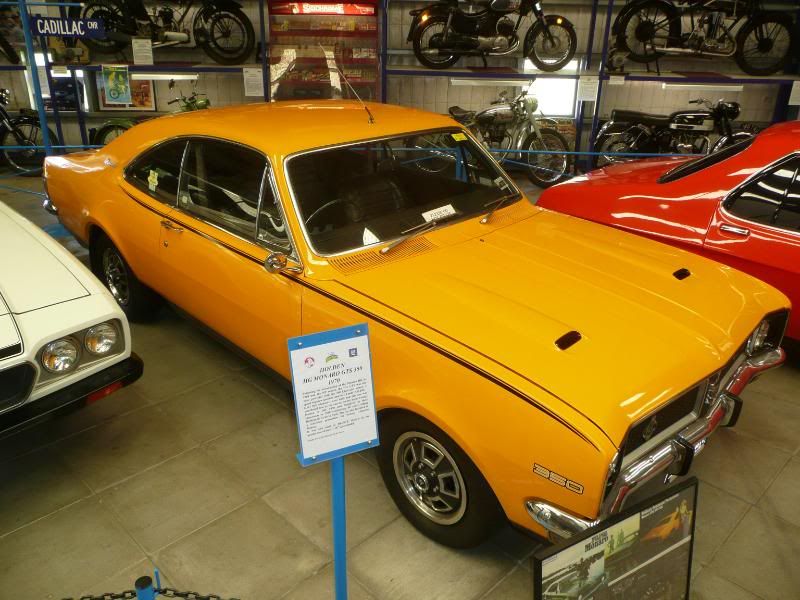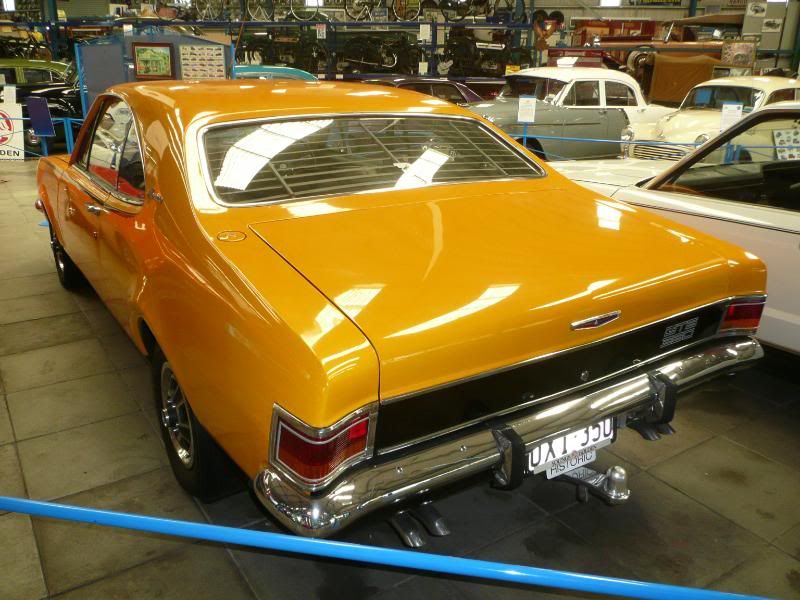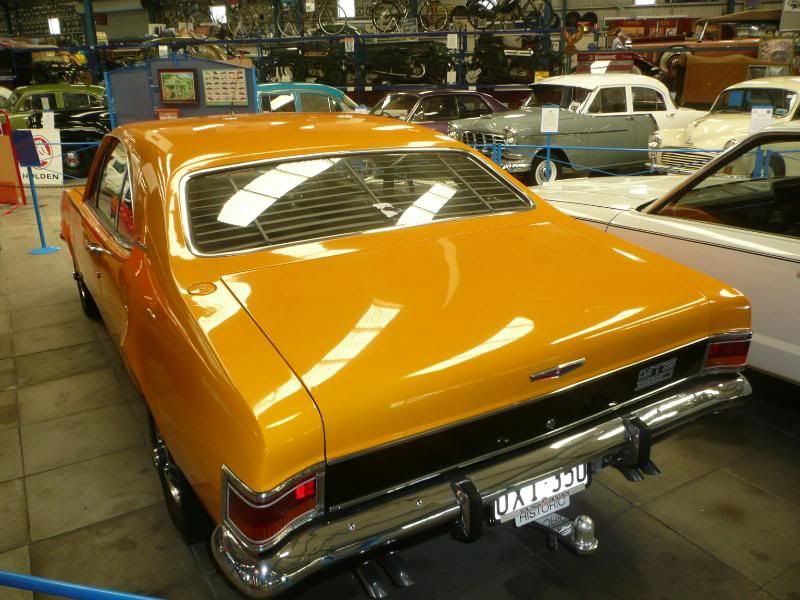 1972 Holden HQ SS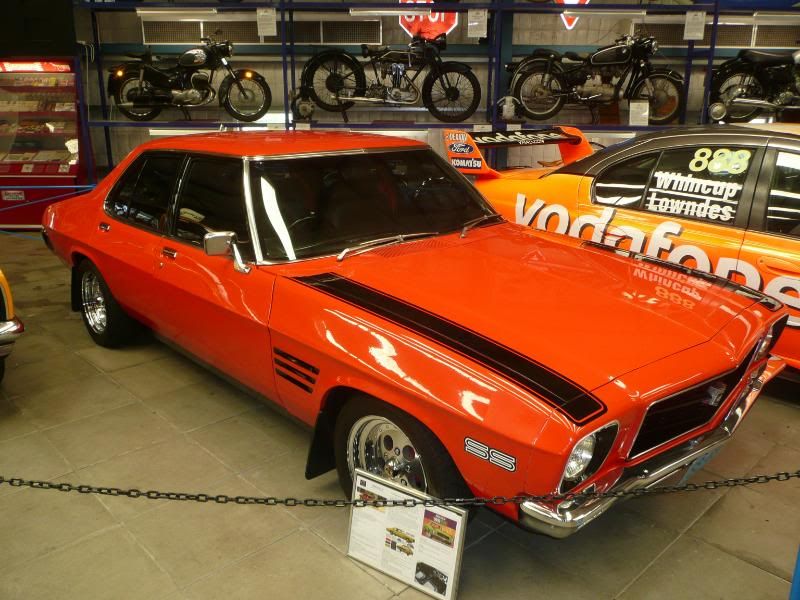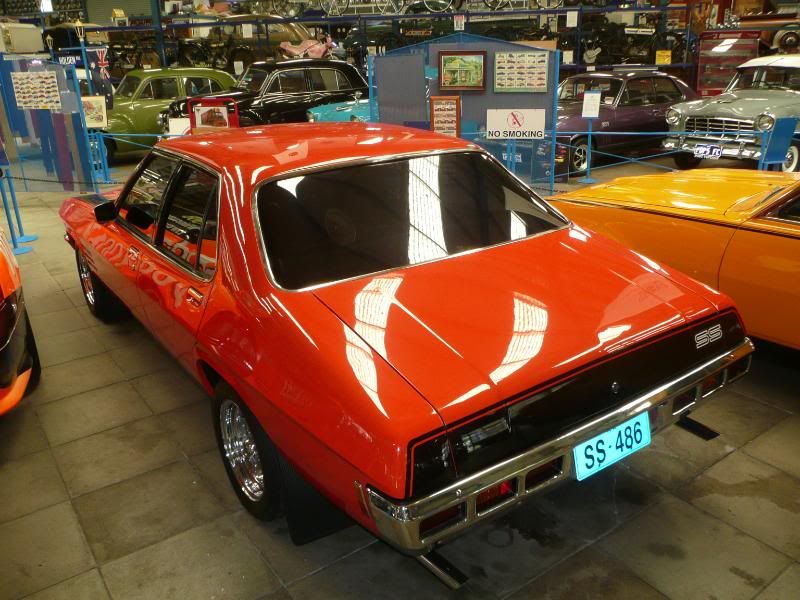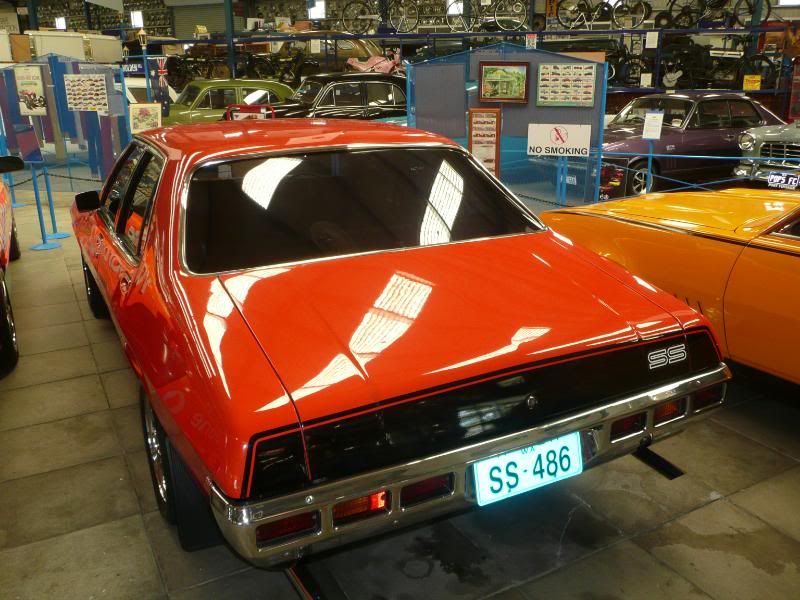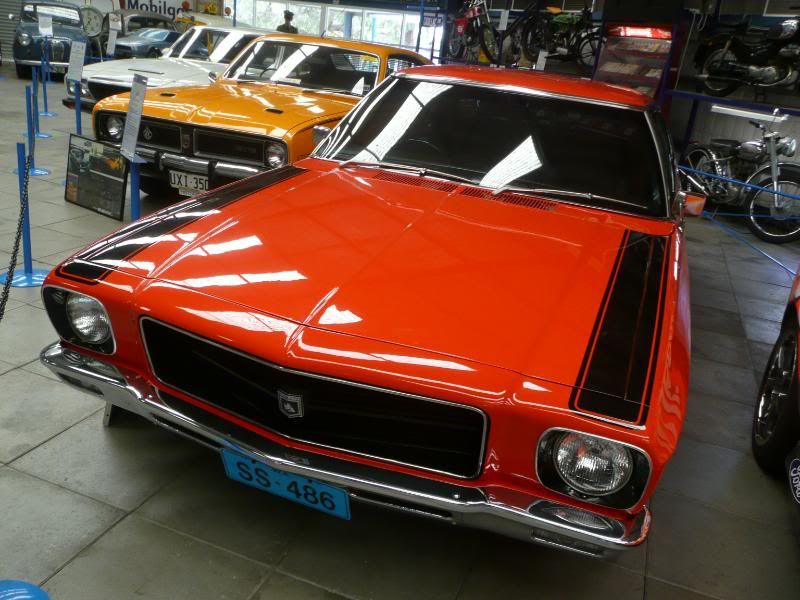 2003 Ford BA Falcon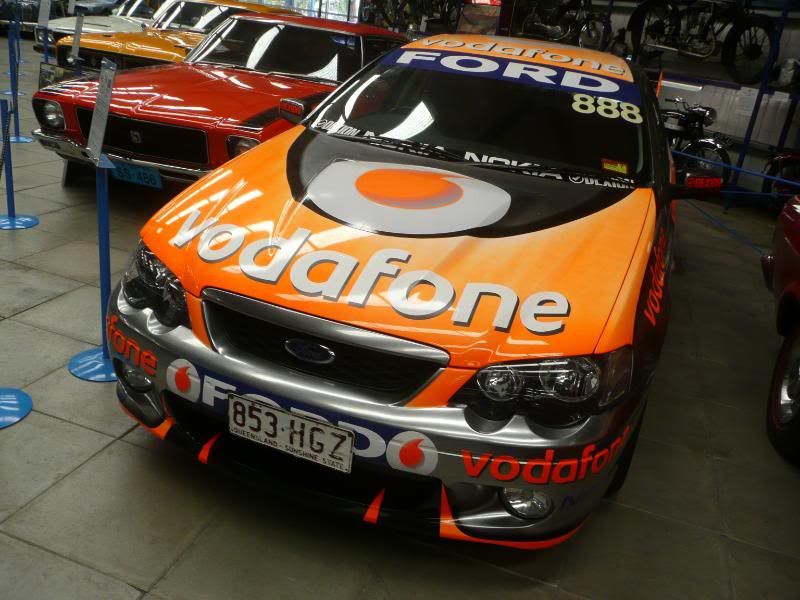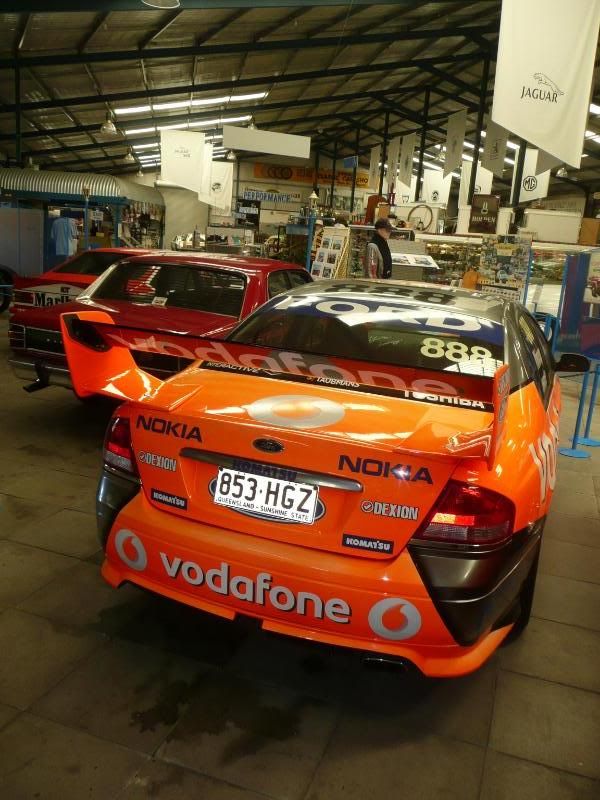 This is an example of the most collectible Australian car made, the 1970 Ford XY Falcon GT-HO Phase III. When launched, it was the fastest 4 door saloon in the world. These cars are very highly prized now.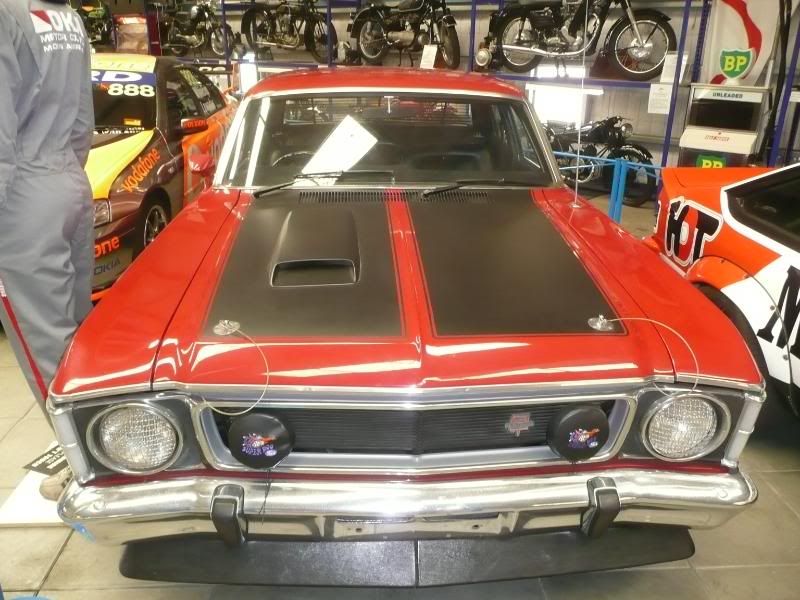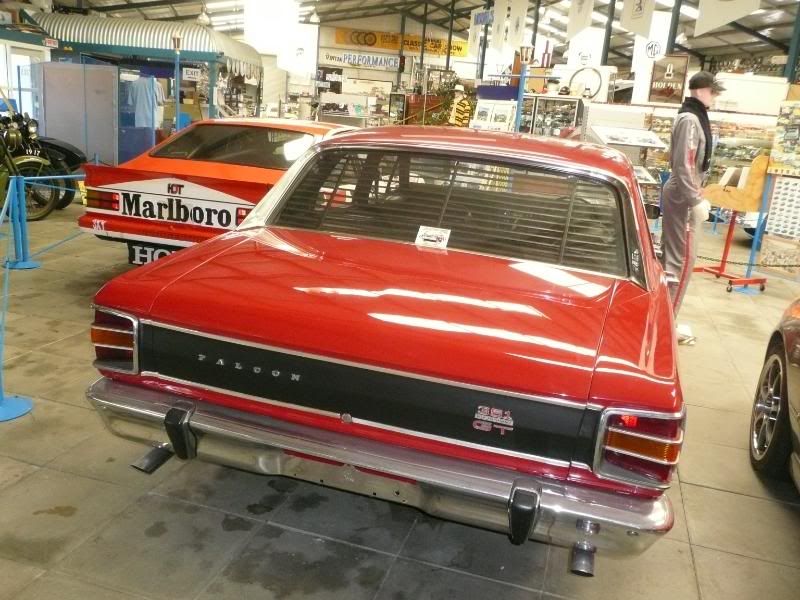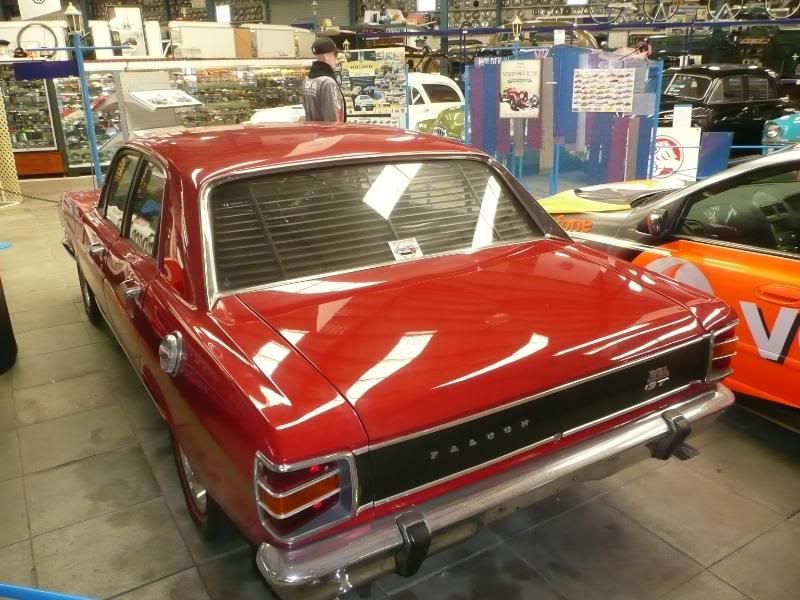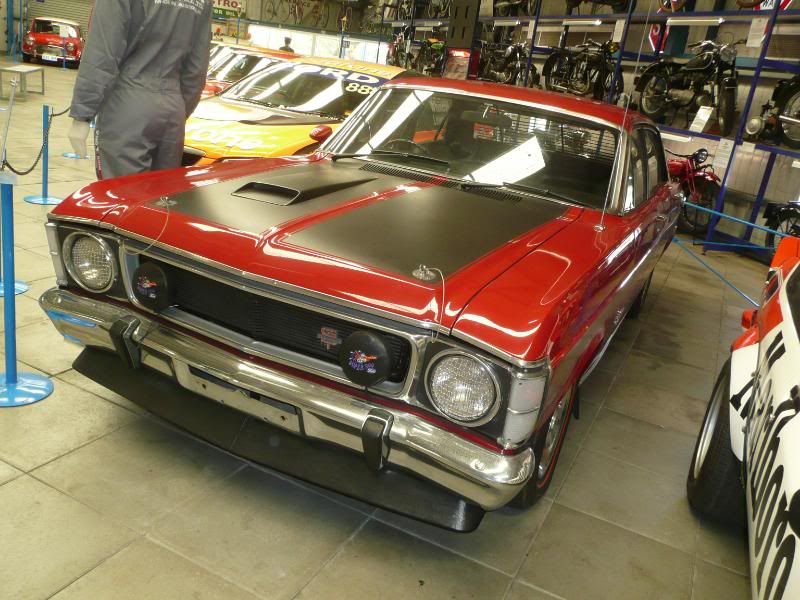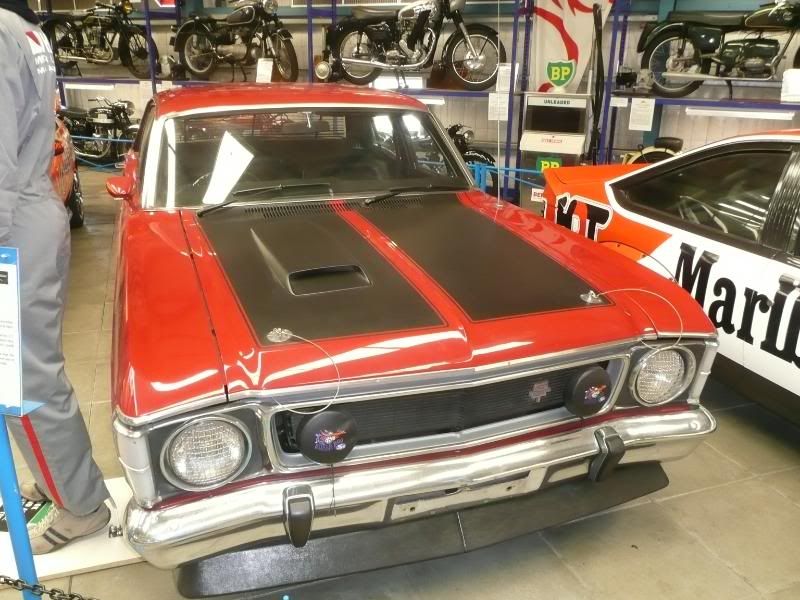 1978 Holden Torana A9X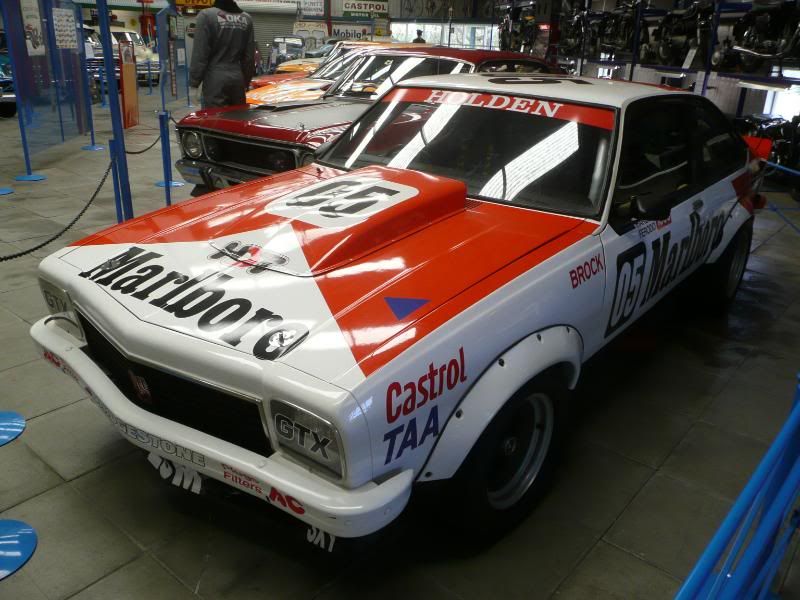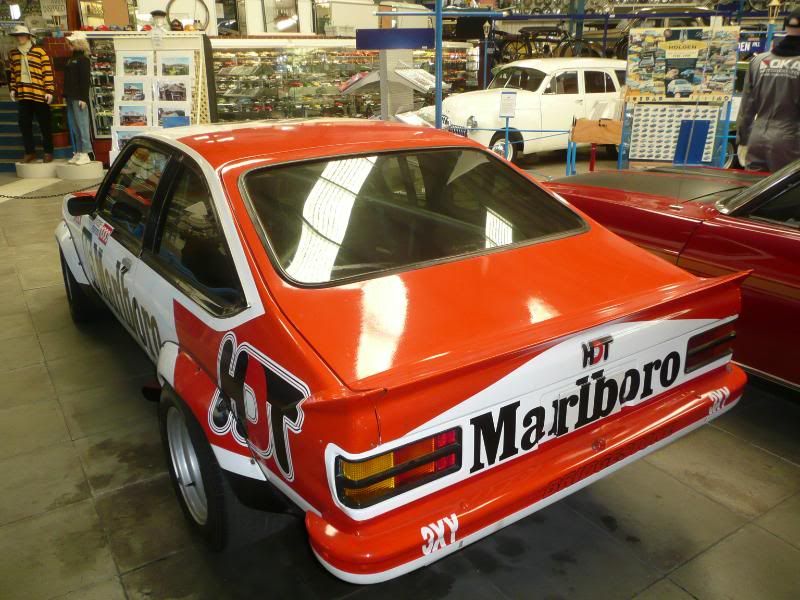 This truly is an absorbing collection, and it kept me interested for more than 2 hours. I then spent quite a long time talking to the two gentlemen on duty in the museum both of whom turned out to be Kiwis who had moved to Perth to benefit from its far nicer climate. I can understand that. One of them told me that he had been to the UK in 2011, and done a tour of most of the major UK museums, to get some new ideas and inspiration, which sounded to me like the perfect excuse for such a great trip! We had a good chat about the places he had been to, and among other highlights, he told me how they had gone to Aston Martin and had a fascinating factory tour (no cameras allowed), and it was only after they left and he looked at the card he had been given that he realised he had been guided by Martin Gauntlett, the late Victor's son. We talked about all sorts of other things, ranging from the joys of them experiencing Stop/Start systems for the first time (these are not yet well known in Australia), and the classic car scene in Australia. It emerged that he had an Armstrong Siddeley Sapphire in need of restoration and had recently bought an MGB just in time for the 50th anniversary celebrations. I also told him about this website, and he promised to look us up. To be honest, I could have stayed all day chatting, but in the interests of seeing some other things, decided I had to make a move. It was great to find not just a top class museum, but such an enthusiast as well, though.
More details on the museum's own website: http://www.motormuseumofwa.asn.au/
2012-04-08 07:52:00