It's not just the weekends in 2012 that have almost all been cursed with unfortunate weather. Weekdays have been similarly blighted. The reason why there is no report on the Ace Cafe Italian Night from May 2012 is not that I did not attend – because I did – but thanks to a torrential downpour in late afternoon and steady rain into the evening, so few others did come that apart from 8 dedicated Abarthisti and a couple of Alfa and Lancia drivers, the Cafe was more or less deserted. I took precisely 3 photos, which is not really enough for a report of any sort, so had to be content with an evening of chat and catch up with those other hardy souls who ignored the inclement weather. Prospects for June looked so much better, with the day starting sunny and cloudless. True to form, the first spots of rain appeared on my windscreen when I got to within 100 yards of the destination, and thanks to a forecast that suggested another deluge would pass overhead during the evening, I am sure many chose to stay away, again. However, the worst of the rain did not reach London NW til gone 9pm, which meant there was ample time to enjoy the cars that did show up. And there was far more interest this month than in previous 2012 meetings. Here are the highlights:
ABARTH
With 14 Abarths present, there were more of these cars than any other brand- as usual!  Many of the "regulars" are at LeMans at present, so it was good that the 14 included three new owners making their first appearance at Ace, all of whom found that meeting strangers in car parks is not so daunting if you choose the car park and the strangers with some care!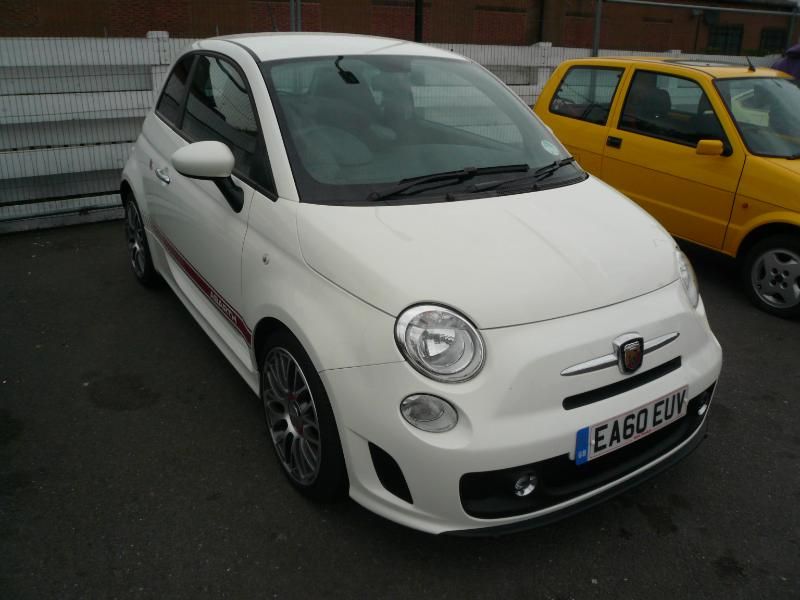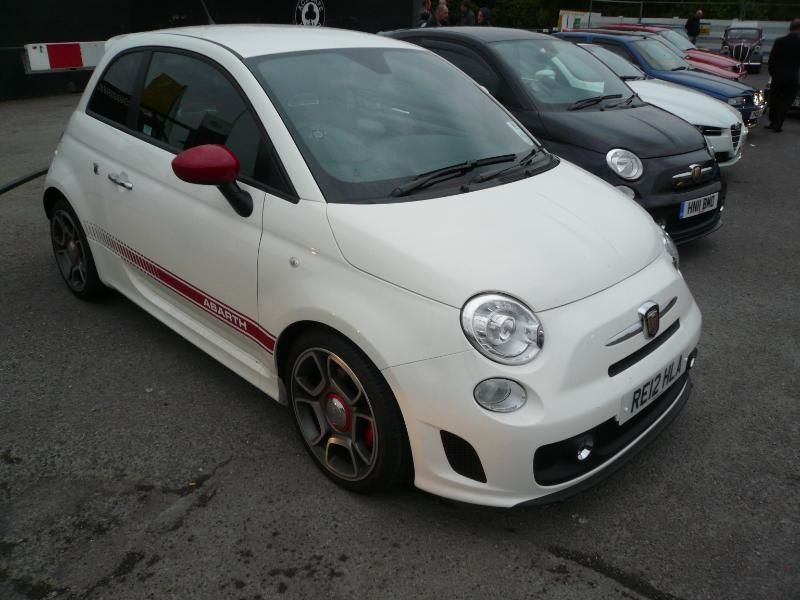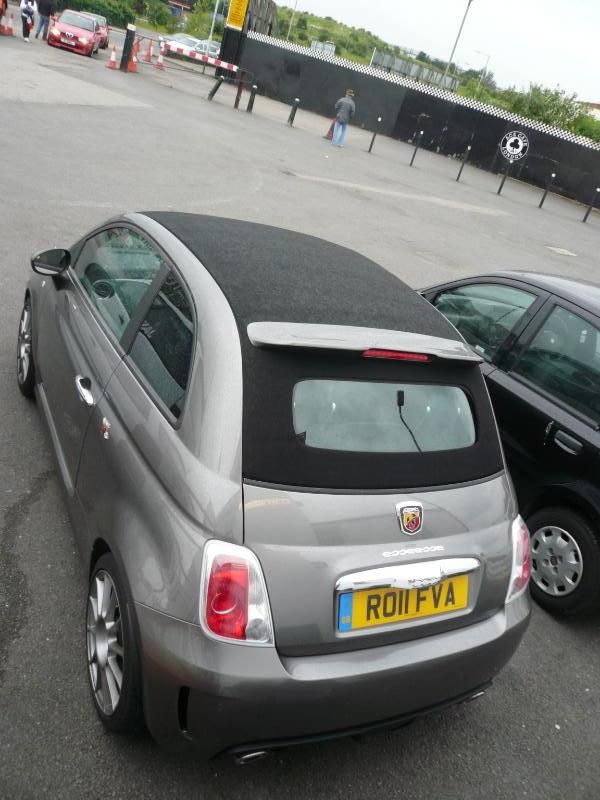 ALFA ROMEO
Not many Alfas at all, with the three 155s being the most noteworthy.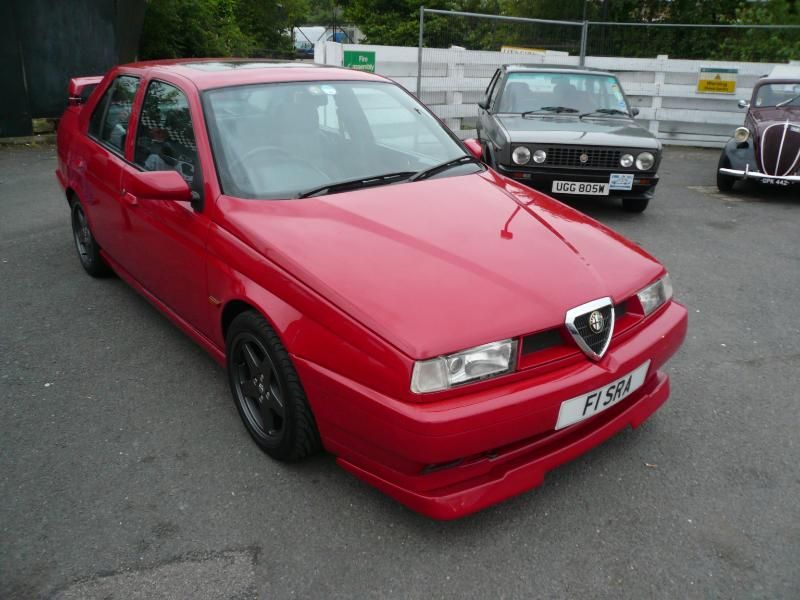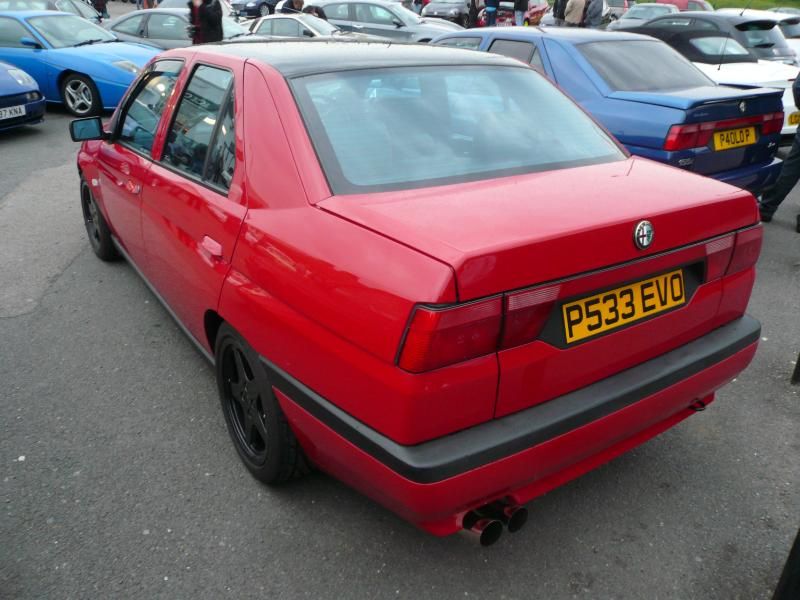 This GTV was a later arrival, and looked good with its special paint finish.
Other Alfas included a duo of 147 GTAs, one of which had green wheels (lovely!)  a 166 and a recent Spider.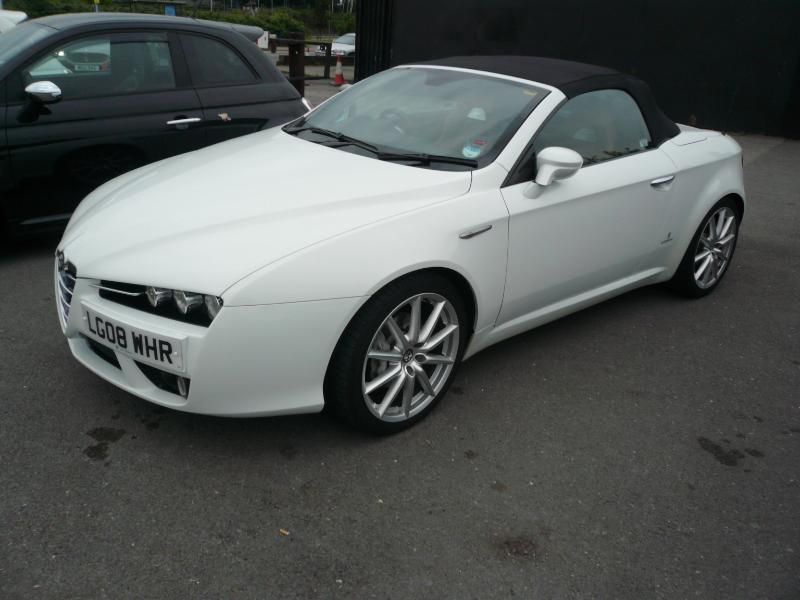 FERRARI
It was raining. So, no surprises that there no Ferraris at all.
FIAT
A diverse collection of Fiats arrived during the evening. "Nicest" duo for most people – certainly in my humble opinion – were the 500 Topolino and the Nuova 500.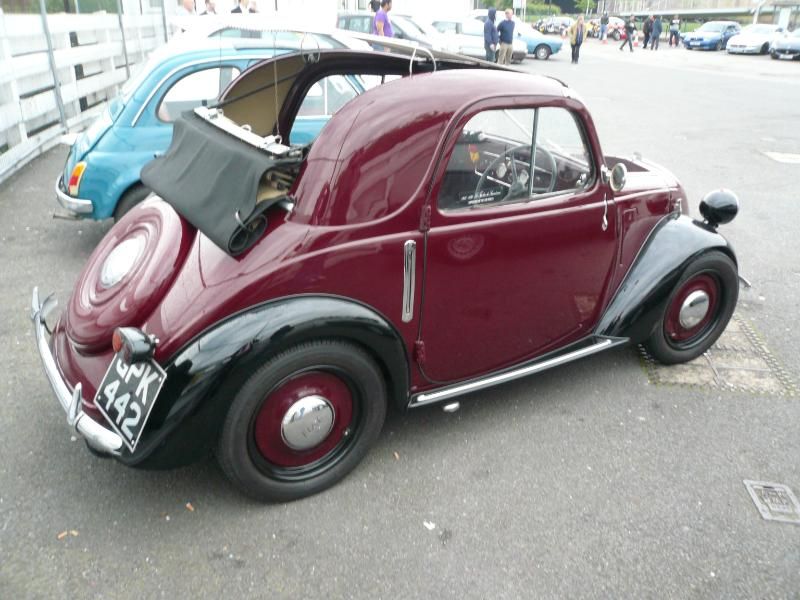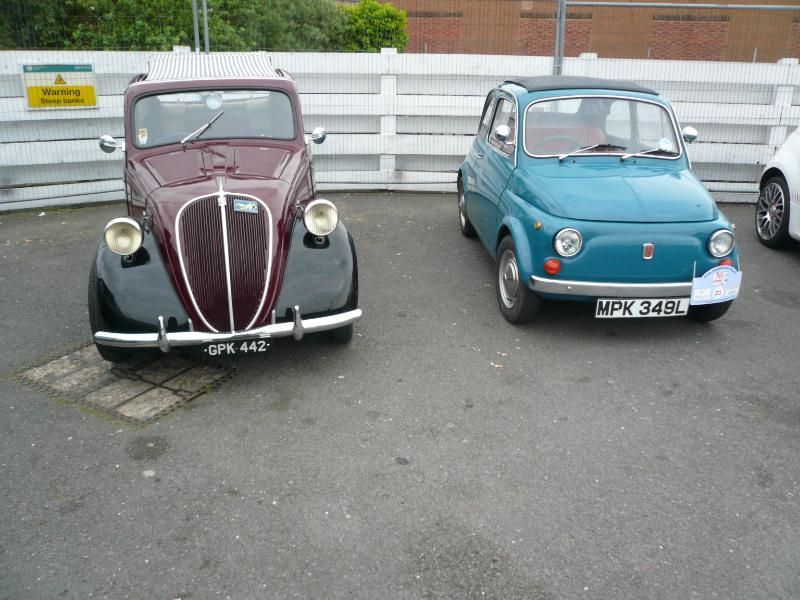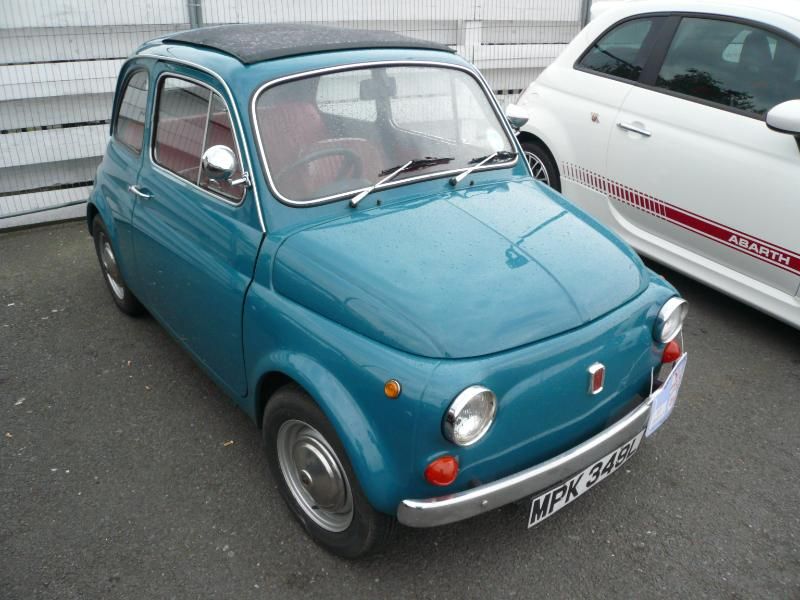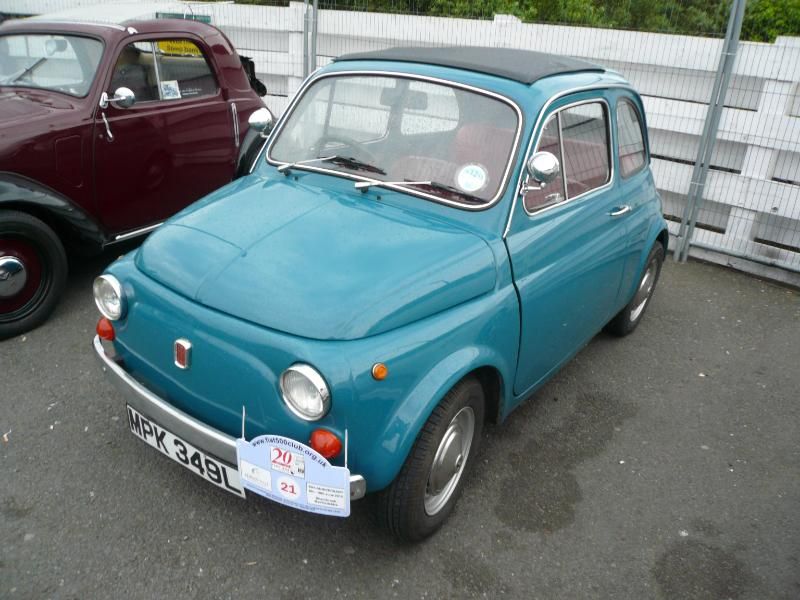 Parked next to a Cinquecento and the latest 500 (albeit in Abarth form), you can see just cars have got bigger, and most especially wider. Just a 500C (the 1950s one) was needed to completeness!
Also particularly nice was this 131 Mirafiori Sport.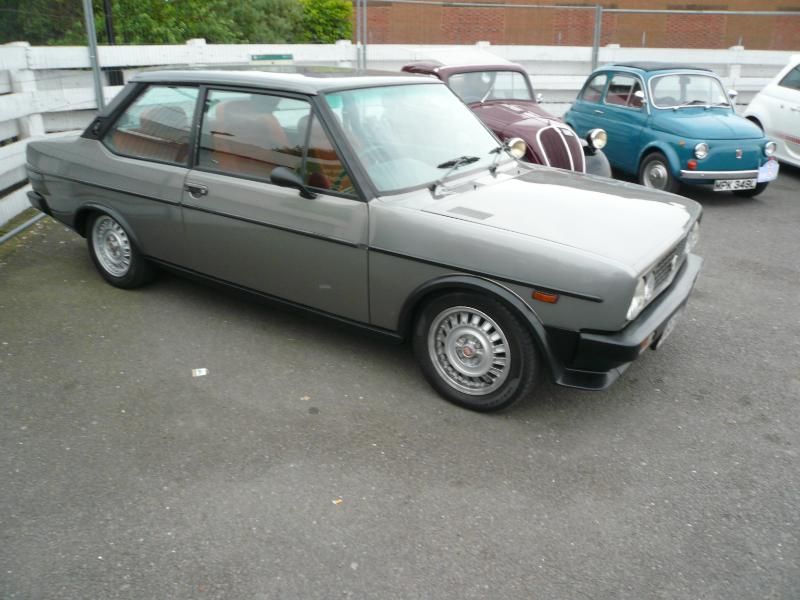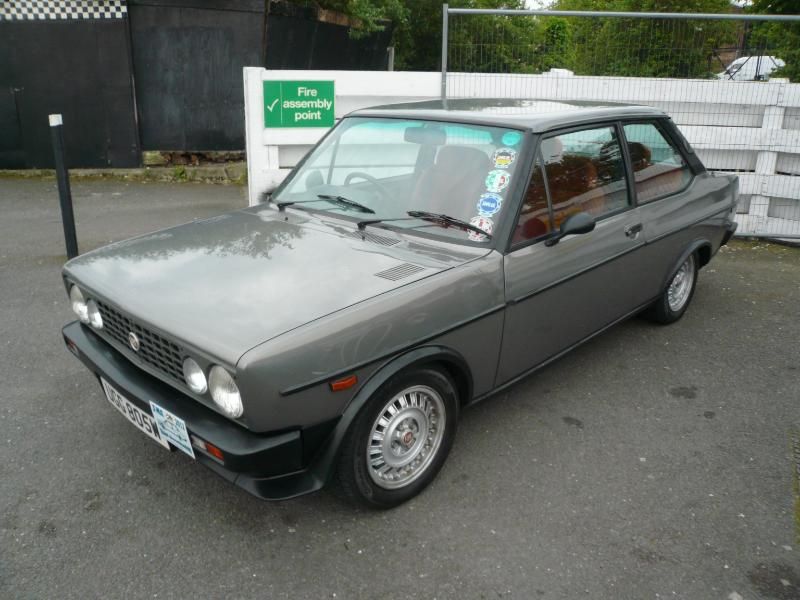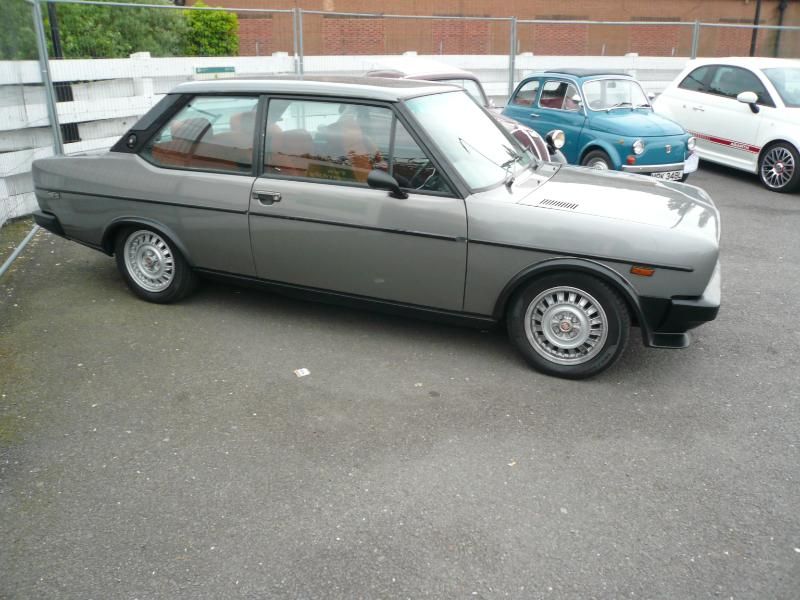 The three Unos of the evening included the 70SX and a Turbo ie model.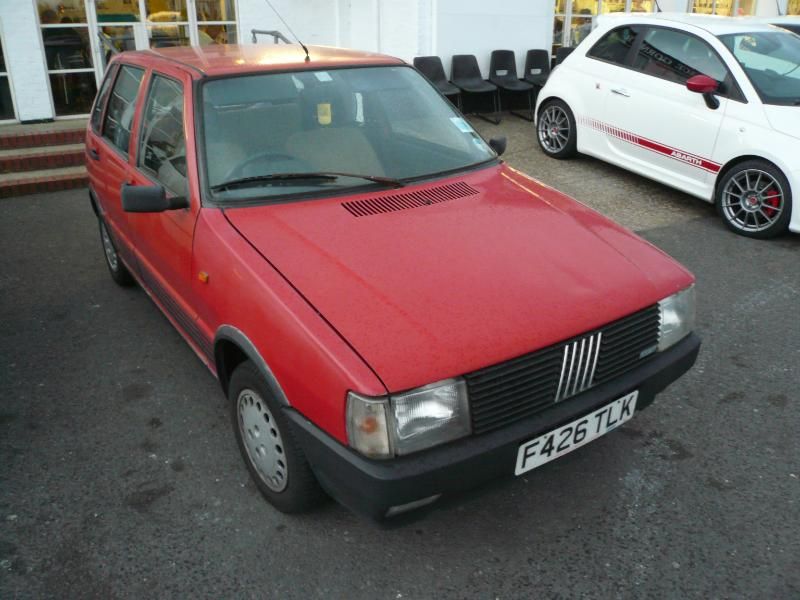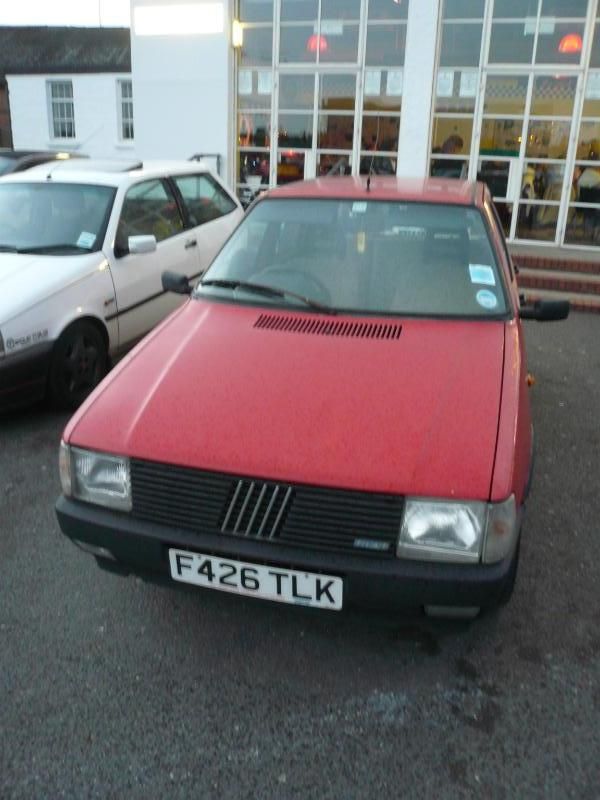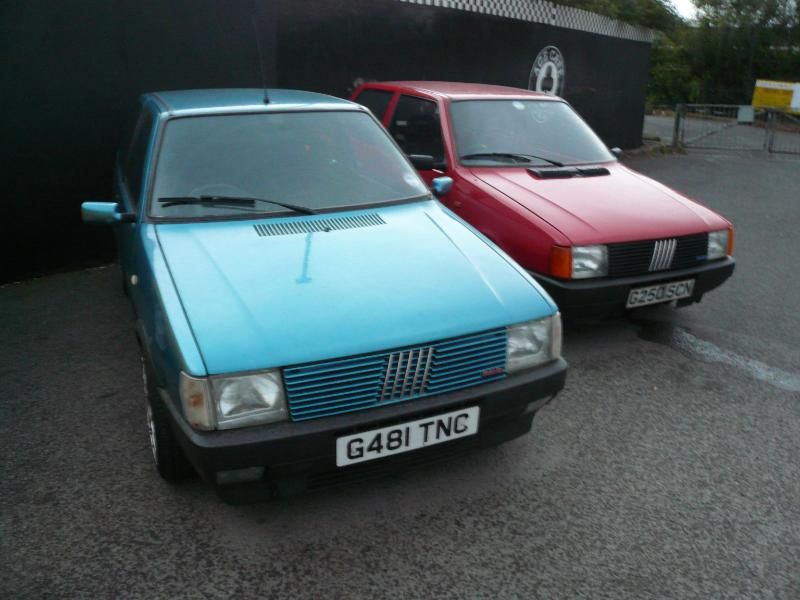 There were also three Fiat Coupes.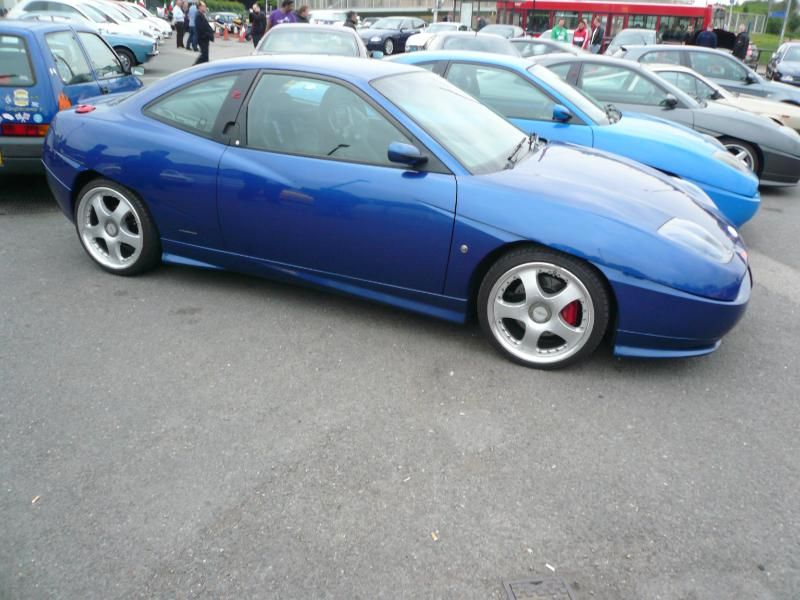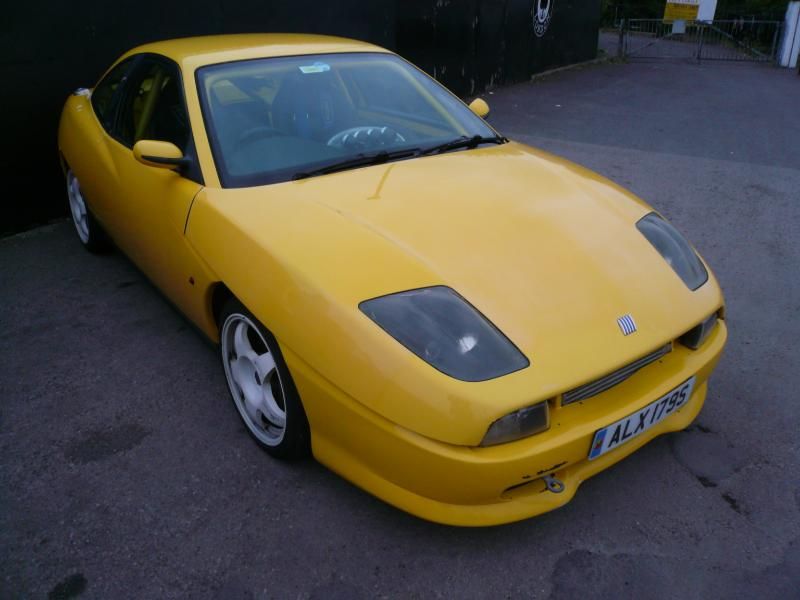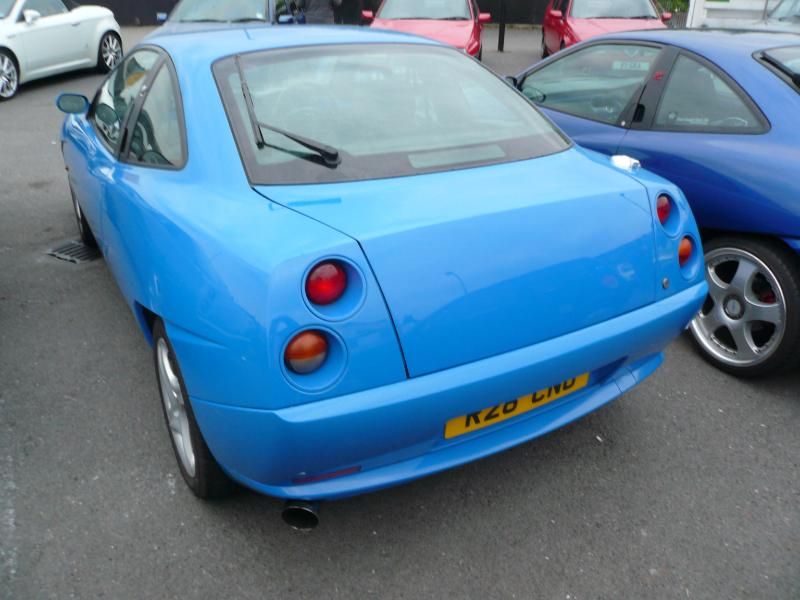 Final notable Fiat was this Tipo Sedicivalvole.
LAMBORGHINI
The lone Lamborghini which arrived was given pride of place in the parking area. This is a Gallardo Balboni edition car, as evidenced by the identification plaque which is mounted on the window will behind the driver's seat. We noted that when the car is manoeuvering, it is remarkably quiet, but to make amends for this, the owner obligingly blipped the throttle a few times, and he also made a couple of spirited trips down the road. It was quite amusing that the owner of a chavved-up Mark 1 Punto felt that he could compete on noise and other attributes and he set off in "pursuit".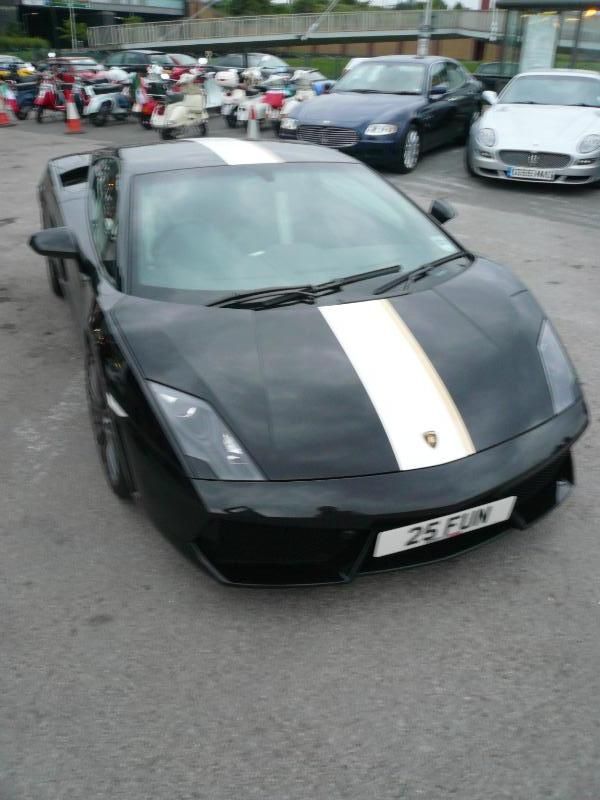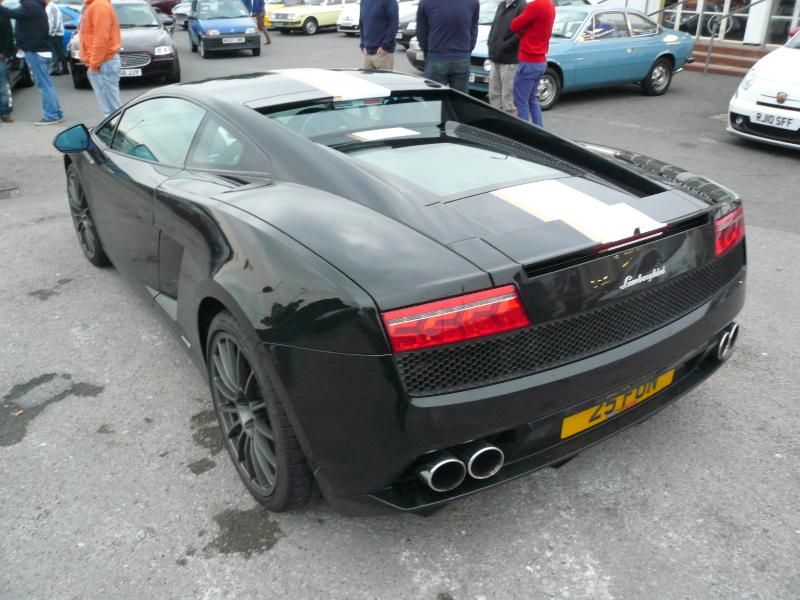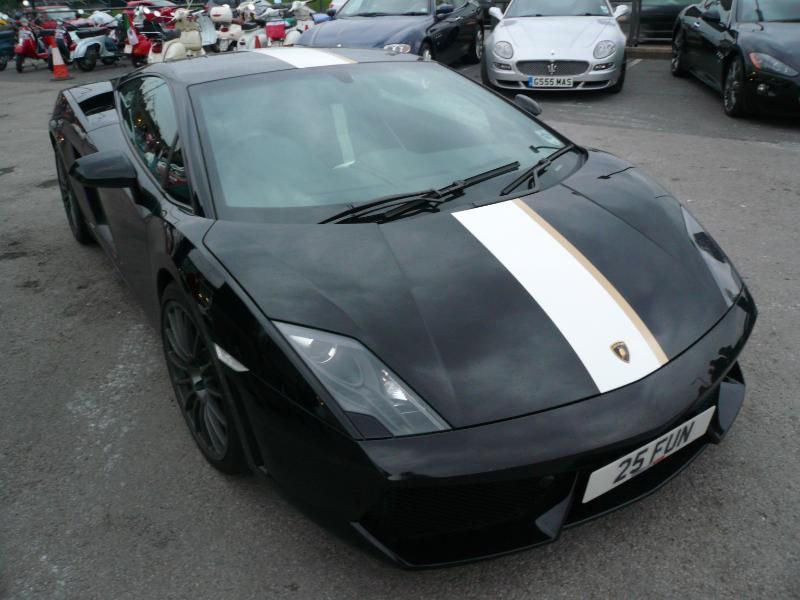 LANCIA
It might have been a damp evening, but this did not stop a number of Lancias from staging an appearance. First to arrive was this very nice Beta Coupe.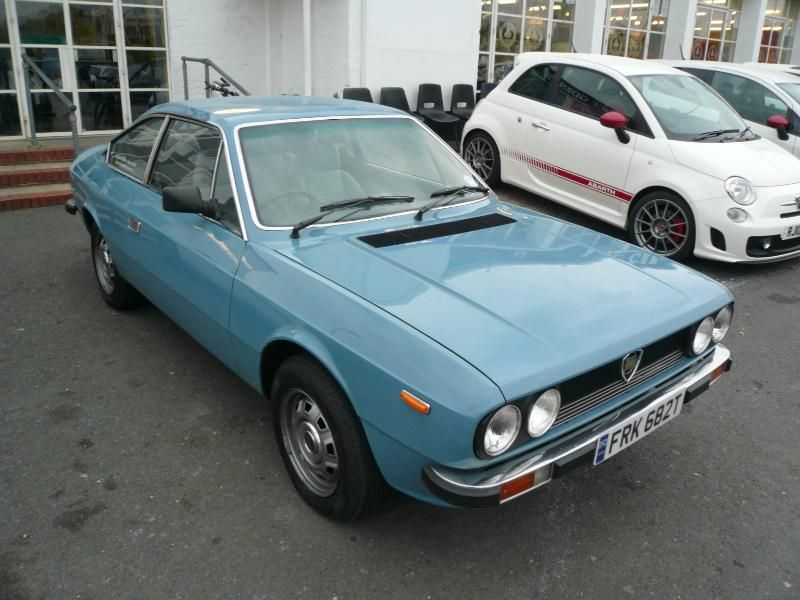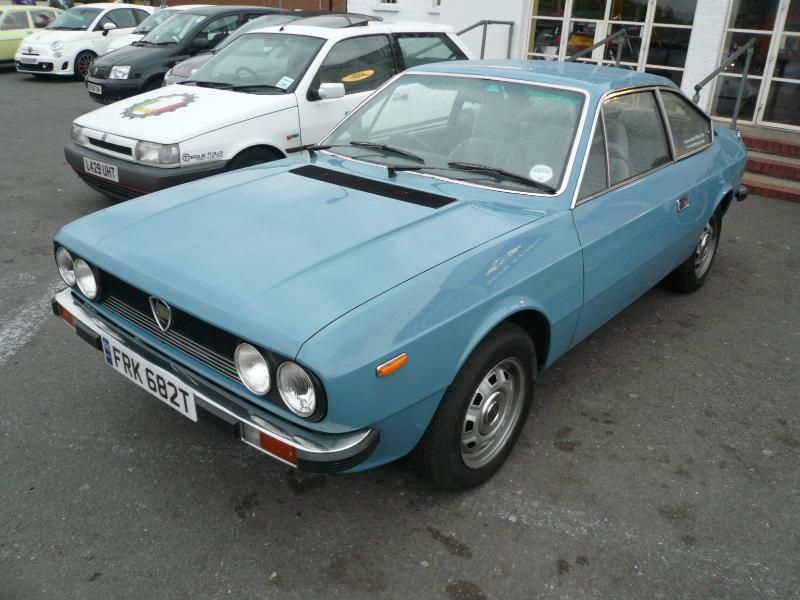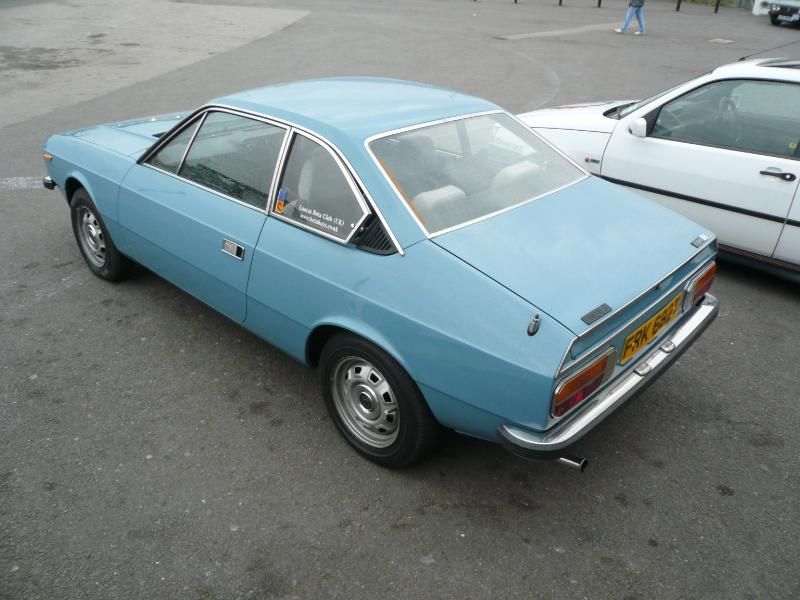 Even "better" was this fabulous Series 2 Berlina. I had a good chat with the owner. It turned that he bought this car, and a white 1300 Berlina which is next on his list to restore at the back end of 2011 from the proverbial elderly owner who had had the car a long time, but had not used it since 1991. This car has covered just 32,000 miles and the bodywork is original. It is not perfect as there are a few places where the paint has been touched in, and the car had received a new front wing a long time ago, and when told you could see that the paint did not quite match. The interior was stunning, adorned with a period 8 track radio (bought off eBay for £35) and the seat belts were those buckle-less ones, where you had a looped end and then on the retaining stalk a bar which held the thing in place. There had been quite a lot of mechanical work to do as the car had lain idle for so long, and it had taken longer than anticipate, so this was the maiden outing for the car. I look forward to seeing his 1300 Berlina in due course.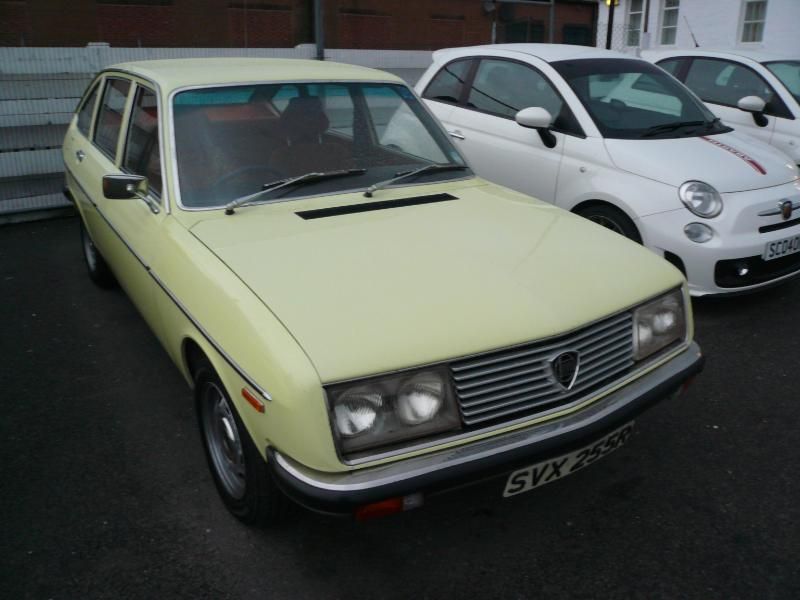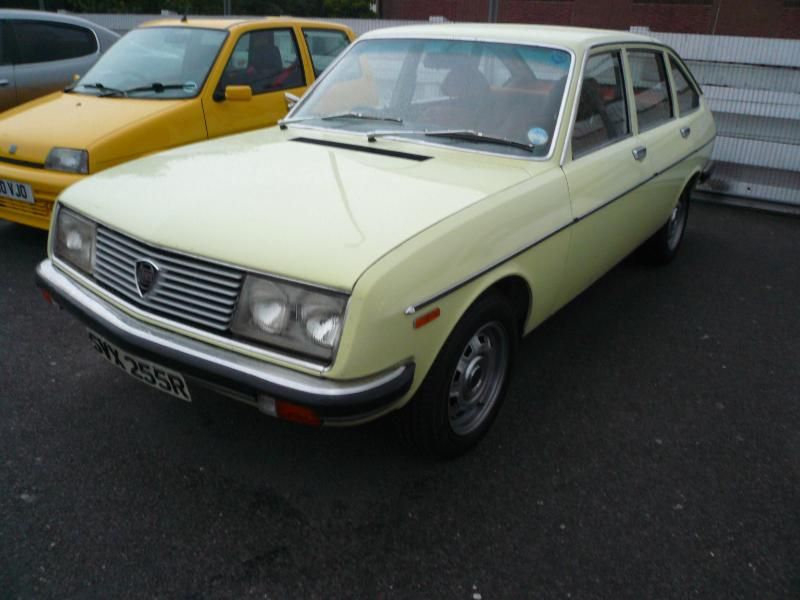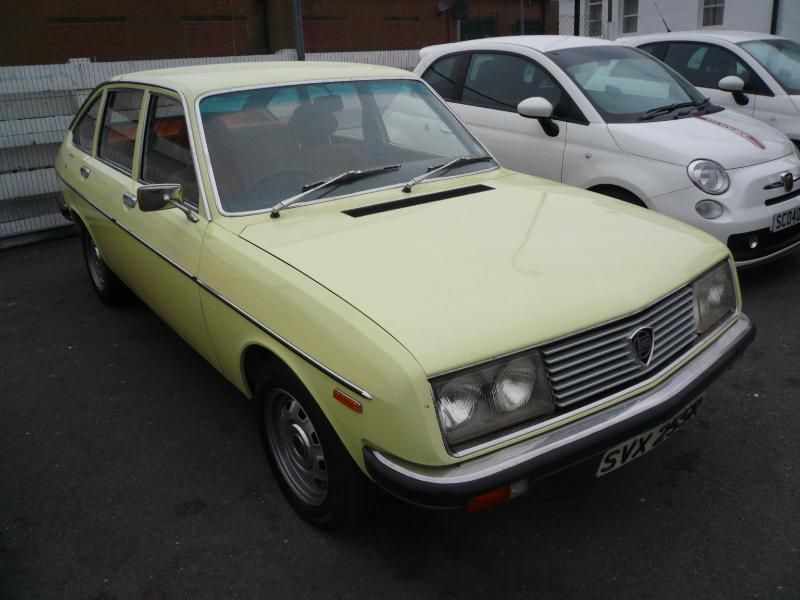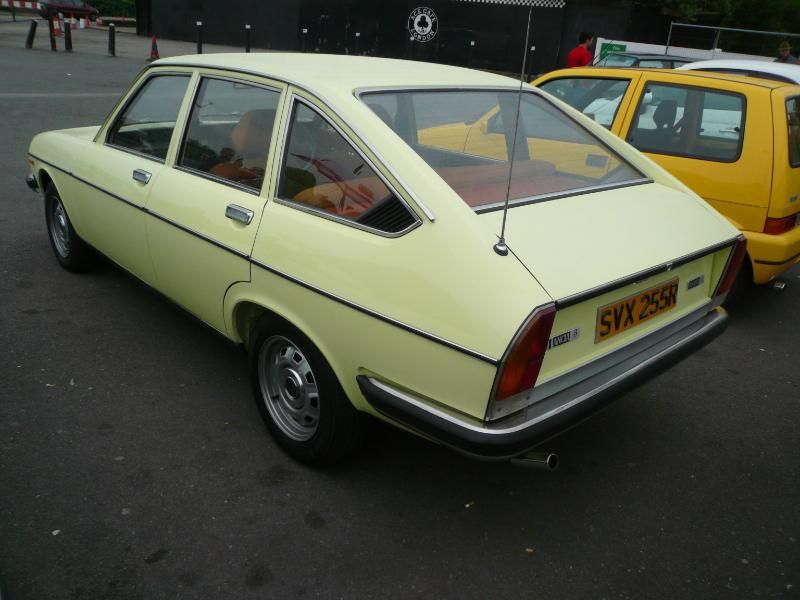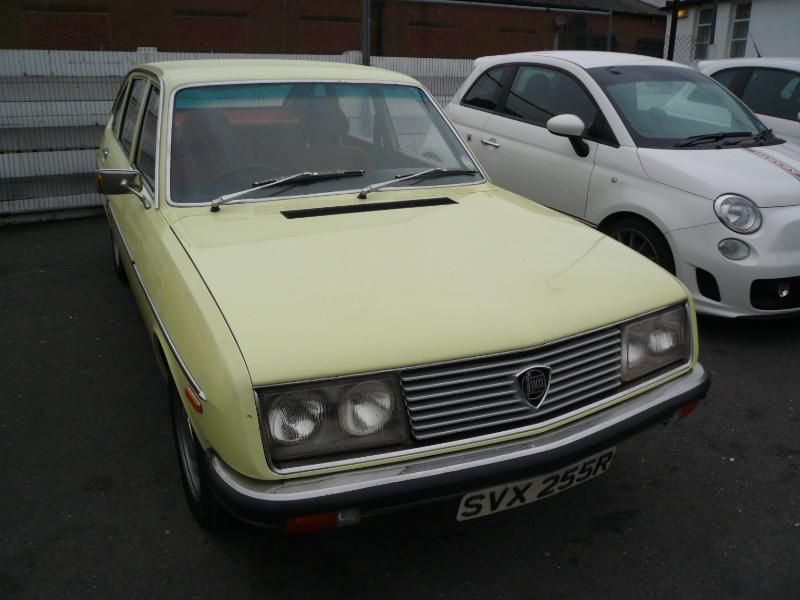 I was fairly clear that the Beta was going to get my award for "car of the evening" until this Gamma Coupe arrived. I don't recall having seen this specific car before, and it too was in stunning condition inside.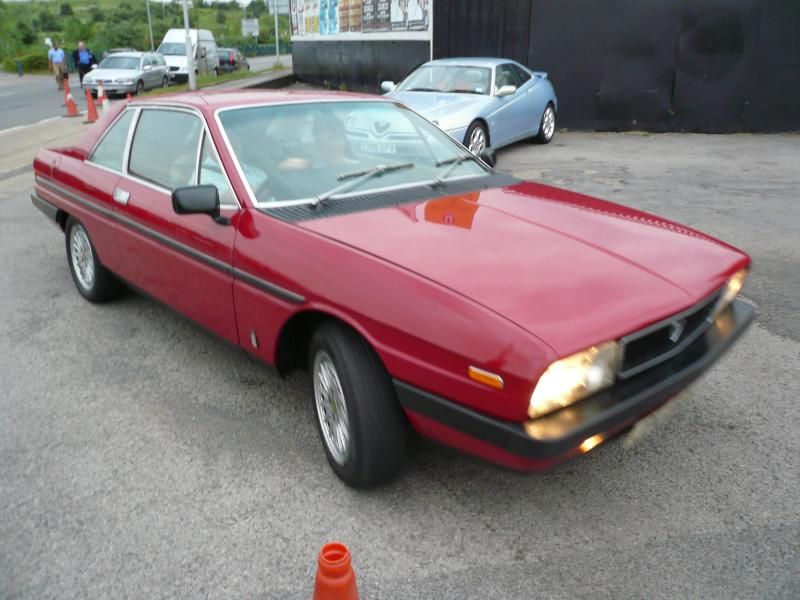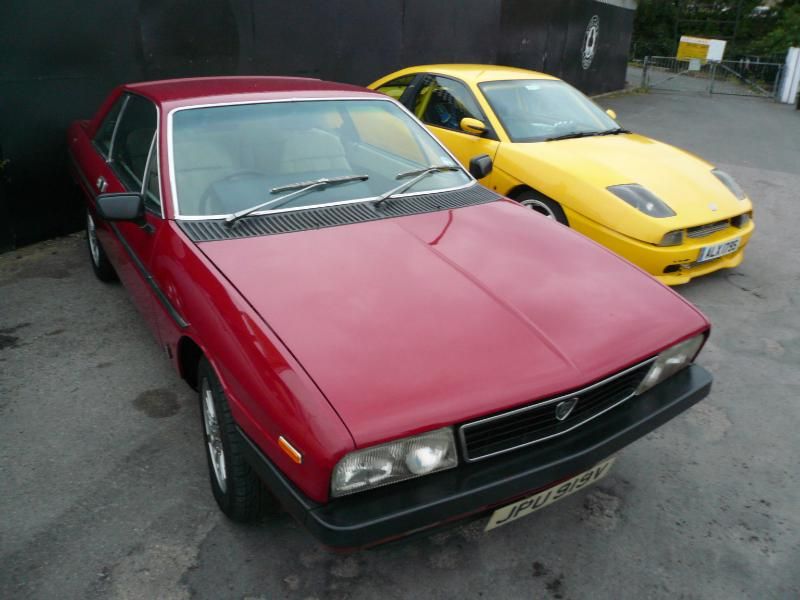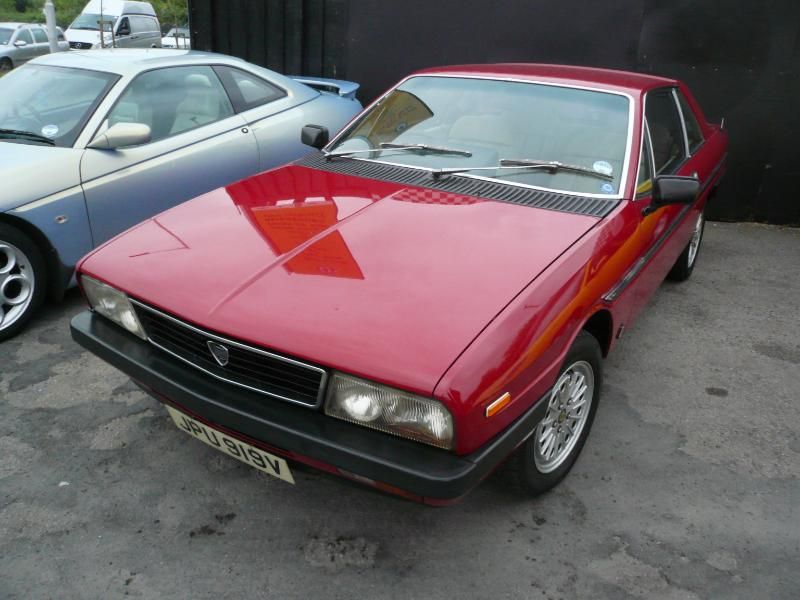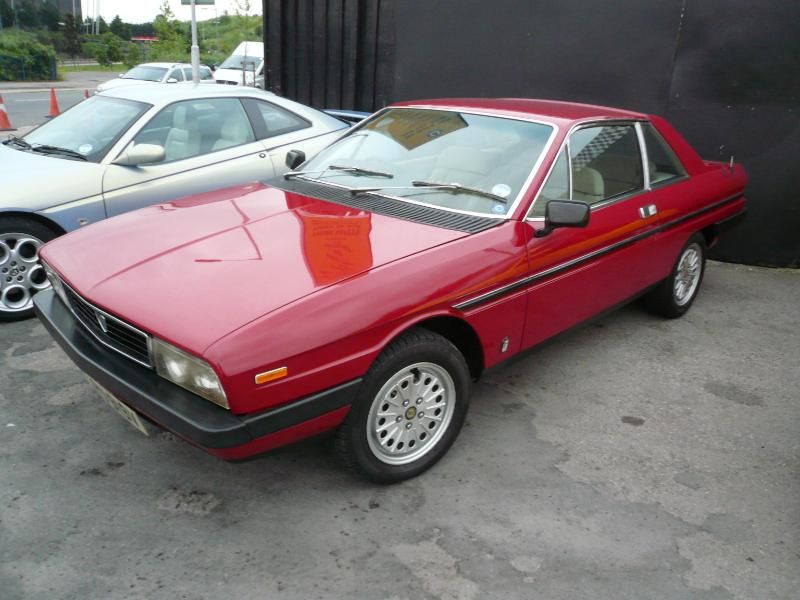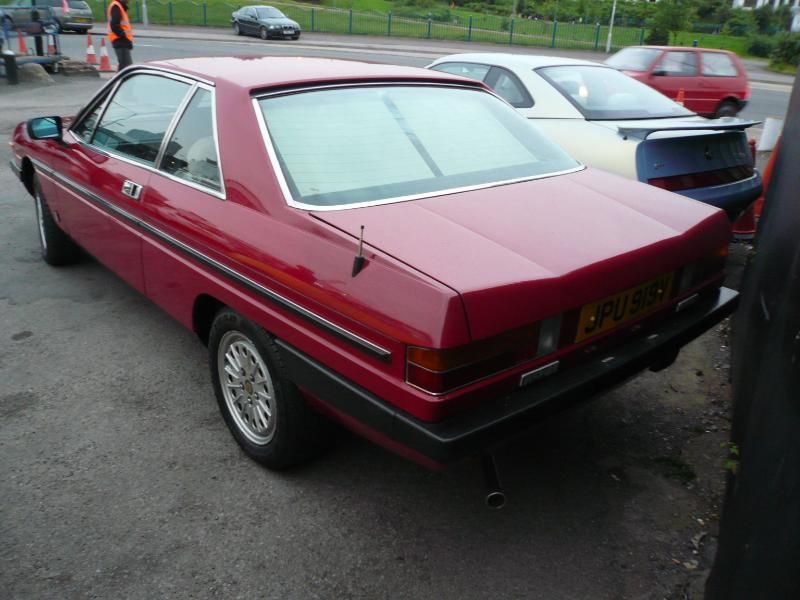 This MonteCarlo was also rather nice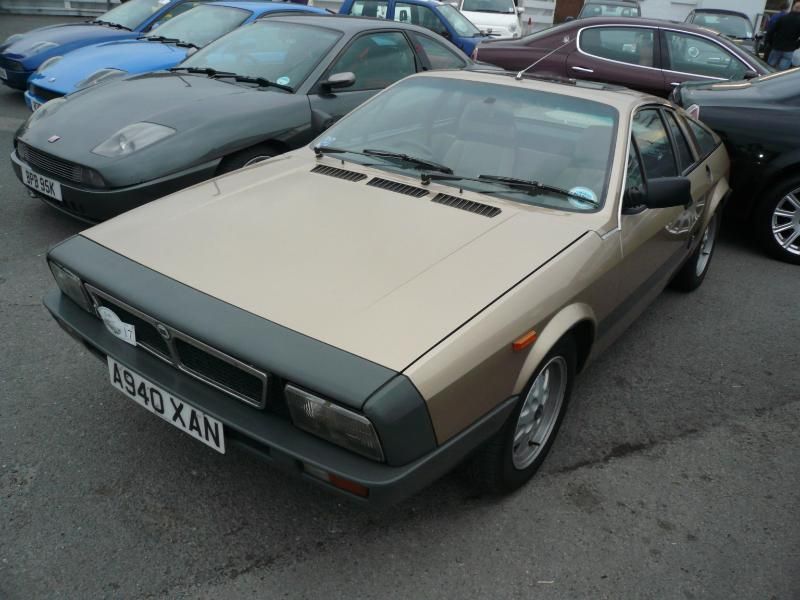 MASERATI
With more than 10 Maserati on site, this was an impressive turnout which proved it is not just Stanford Hall when a few drops of rain are no deterrent to the owners. All the cars were recent, with 4 Quattroportes as well as 3200/4200GT and GranTurismo cars to ogle.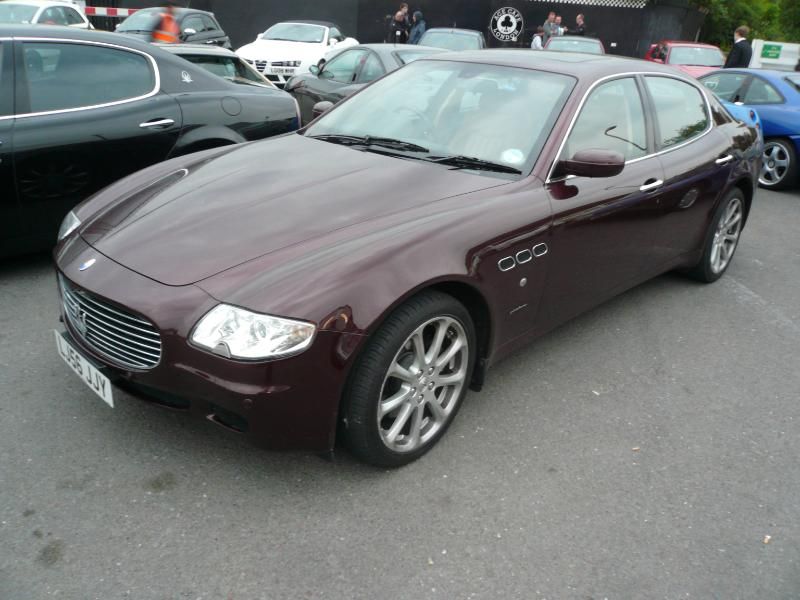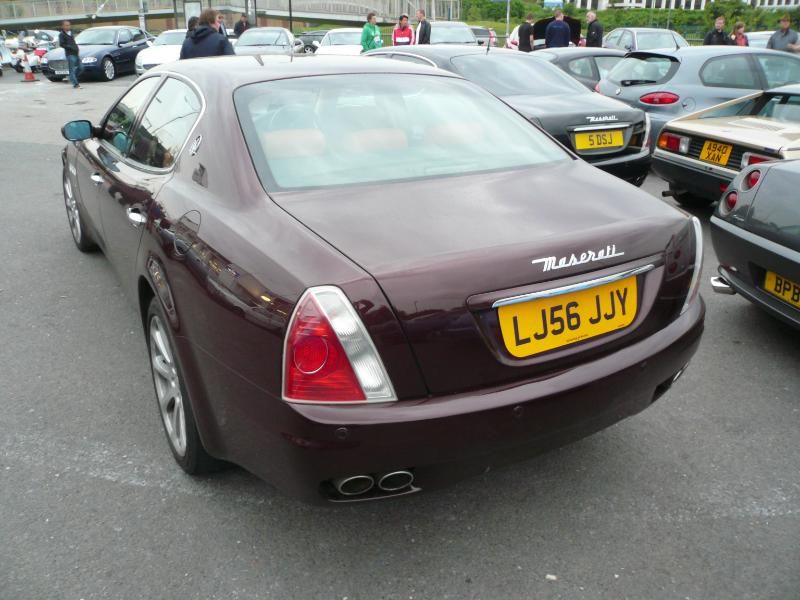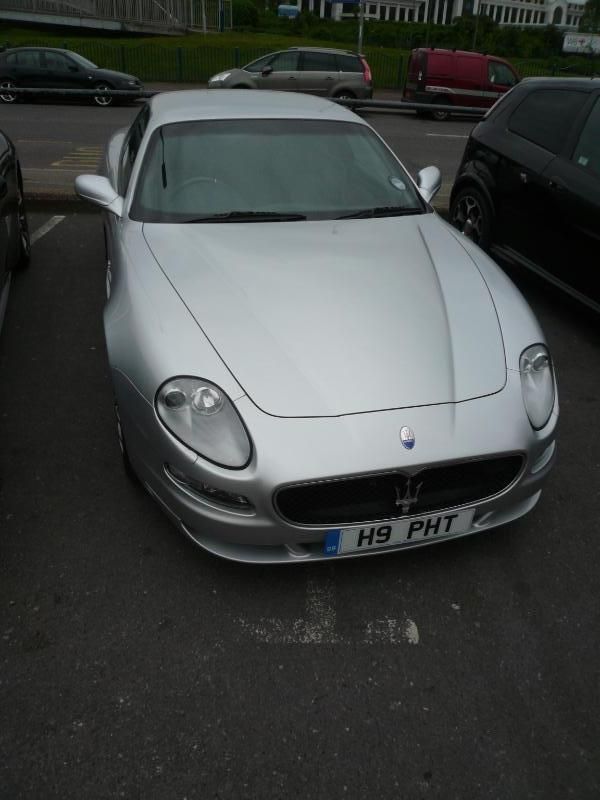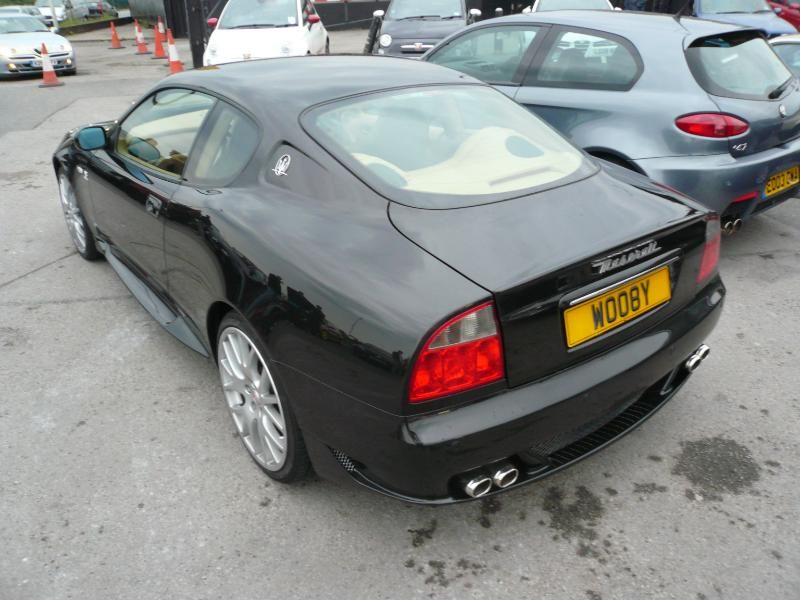 YUGO
Not strictly speaking Italian, and therefore relegated to a parking position on the road was this Yugo 45 Tempo. One of the last models imported to the UK, this car was in factory fresh condition. Still common on the roads of Croatia and Serbia, there are very few left in the UK (shoddy build quality meant that most had short lives) and this has to be one of the best.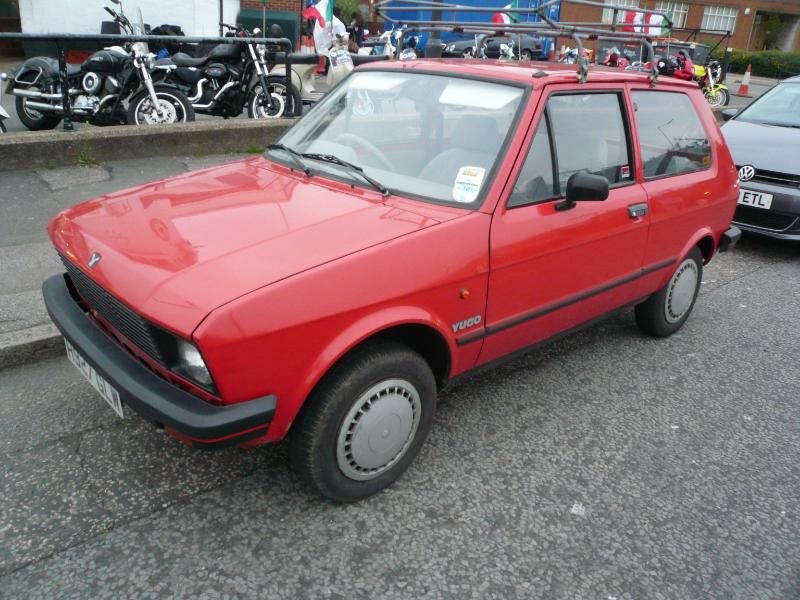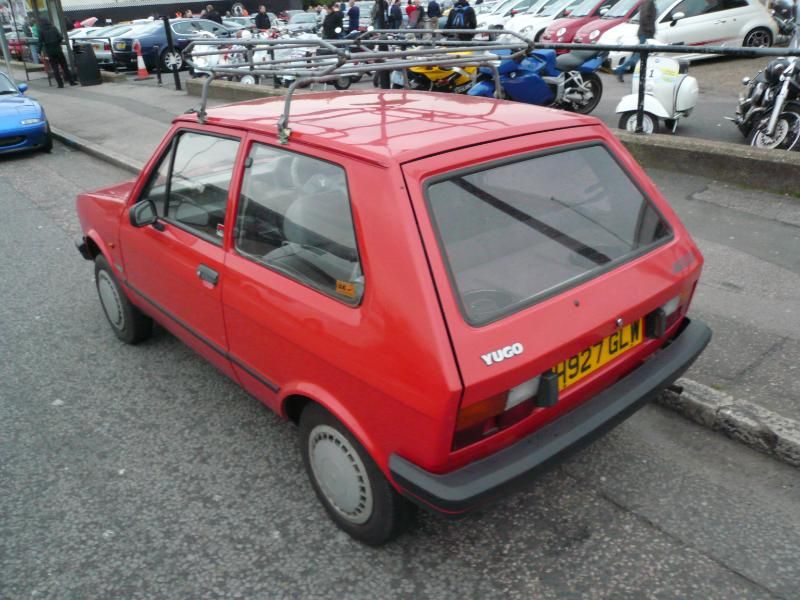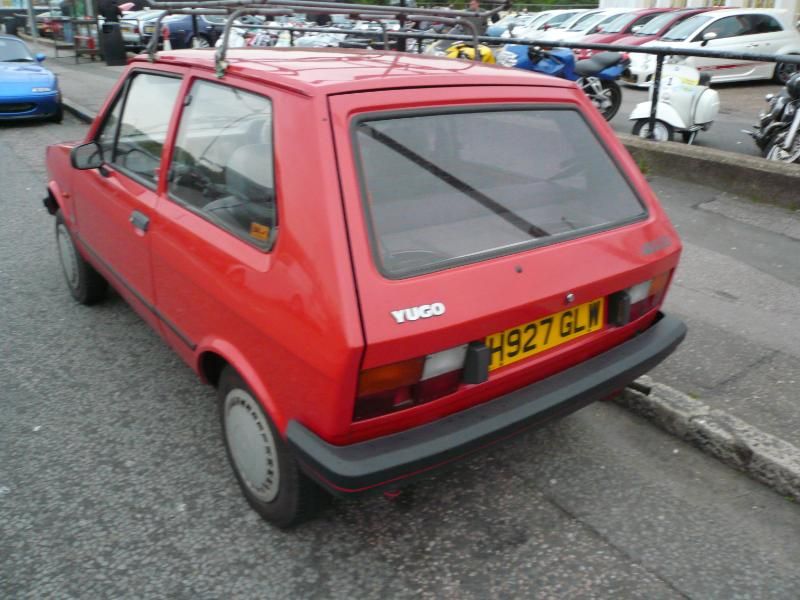 AND FINALLY……….
The sight of the evening has to go to the 40 or so Vespas that arrived. Most of them had pillion passengers, too. What stunned us was these were not locals, but an Italian Group who had come all the way from Milano. Just how long it would take to get to London on these machines is probably not something you would want to know……….. and when they were all getting ready to leave, and the air went thick with exhaust pollution, one wonders how strong the riders' lungs were! Still, fair play to them for coming!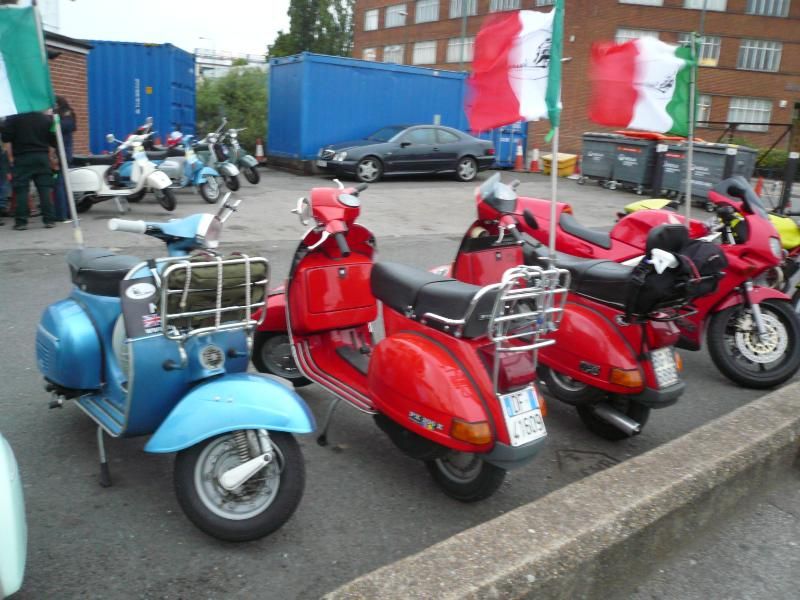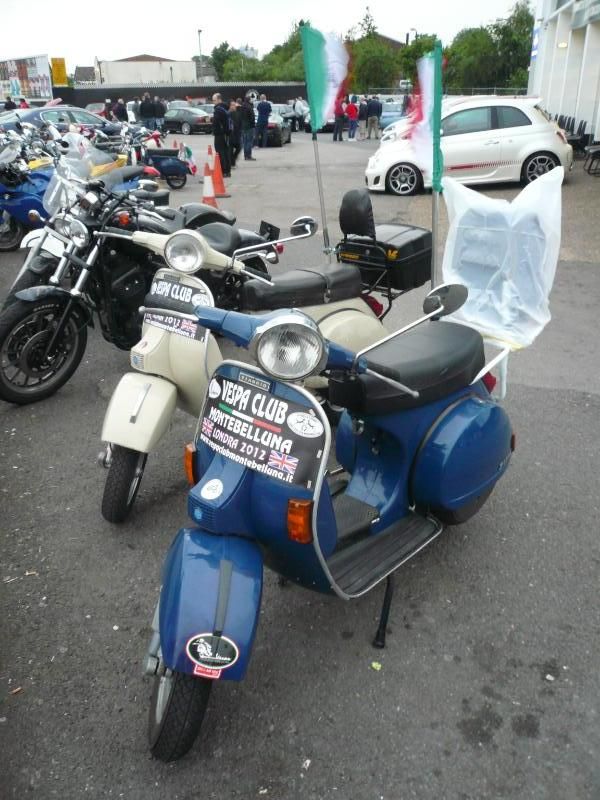 Hopefully, July will see some summer sunshine and a bigger turnout, but this was definitely the best showing of 2012 to date, and it was, as always, a fun evening catching up with familiar faces and meeting a few new ones.
2012-06-15 10:27:29