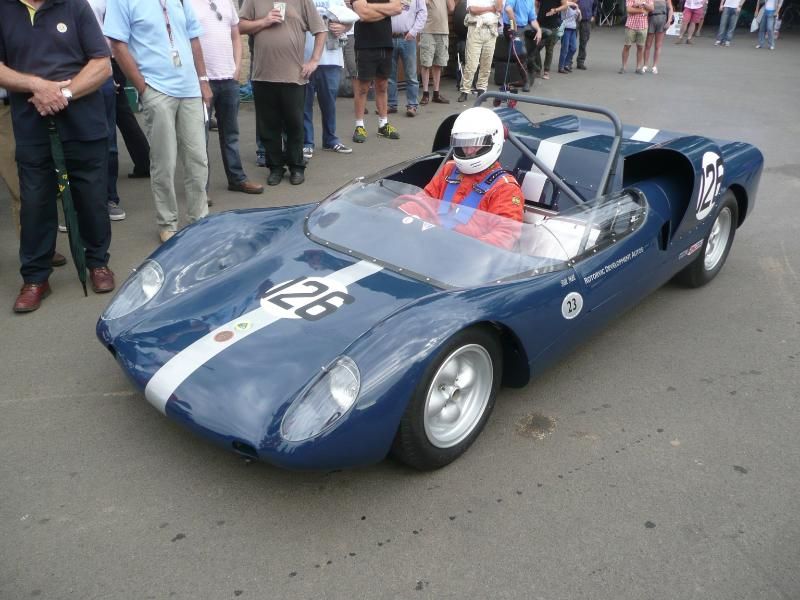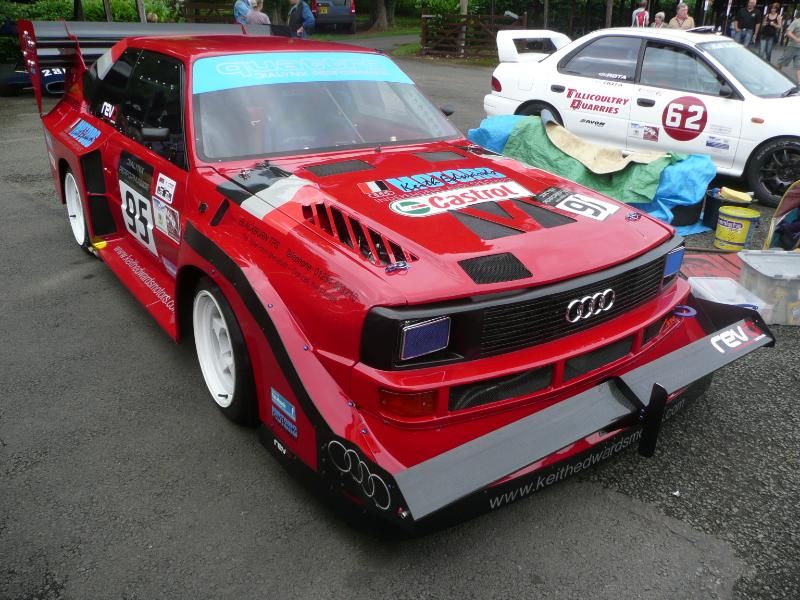 This was my third visit to the idyllic Shelsley Walsh Hill Climb meet within the space of a few weeks. It is a venue that I enjoy very much, on a par with Prescott, so no excuse is really needed to include it in my schedule, but what drew my attention to this particular meeting was an article written by Steve Cropley some weeks ago, where he drew attention to the fact that it would feature a tribute to Lotus in honour of the Elan's 50th birthday and that a large number of rarely seen historic racing Lotus would also form part of the program. Sold on the idea, in the days leading up to the event, I surveyed the weather forecast with a certain amount of dismay, wondering if I would ever get an all dry meeting in the Teme valley. I did not, with a heavy and squally shower in late morning, but this did little to detract from what turned out to be an absolutely Top Day. Here are my highlights.
IN THE PADDOCK

LOTUS
We were promised a remarkable display of historic Lotus racing cars, and that is exactly what we got, thanks to the sterling efforts of marque specialist Paul Matty who had assembled a vast array of fantastic cars.
Type 6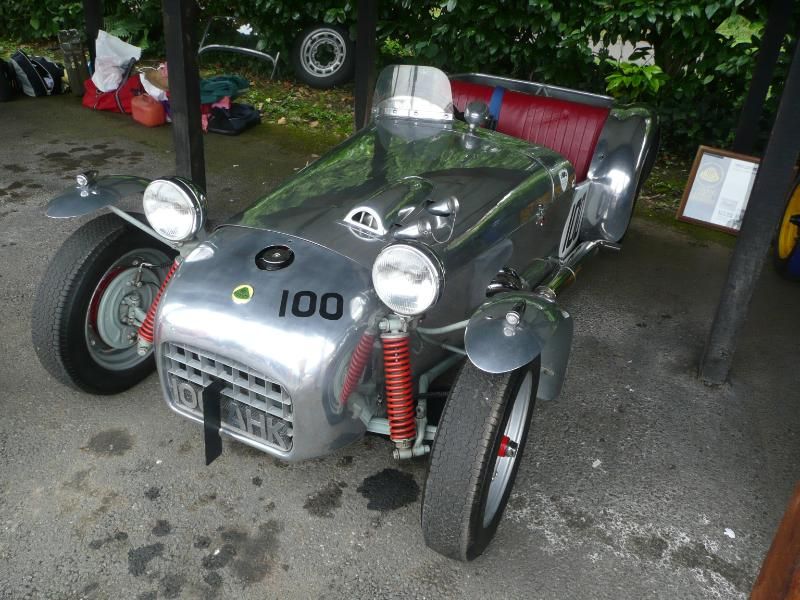 Type 7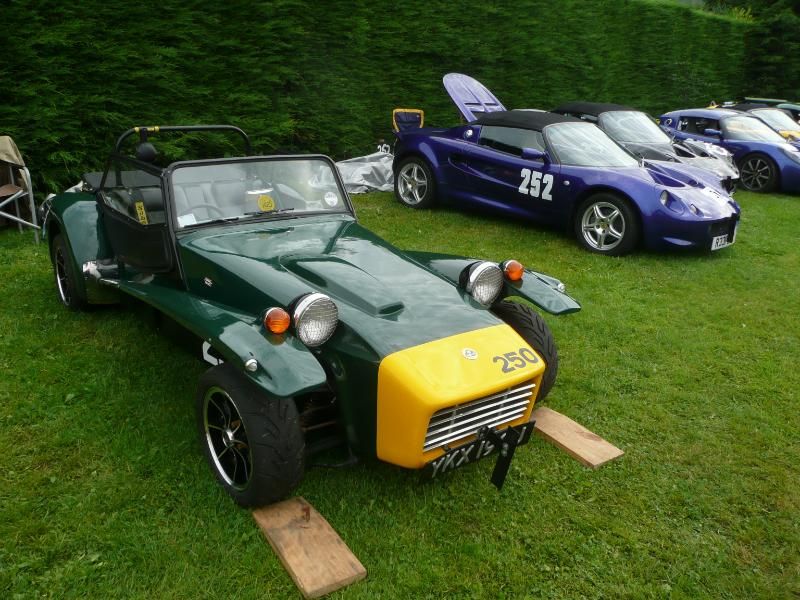 Type 11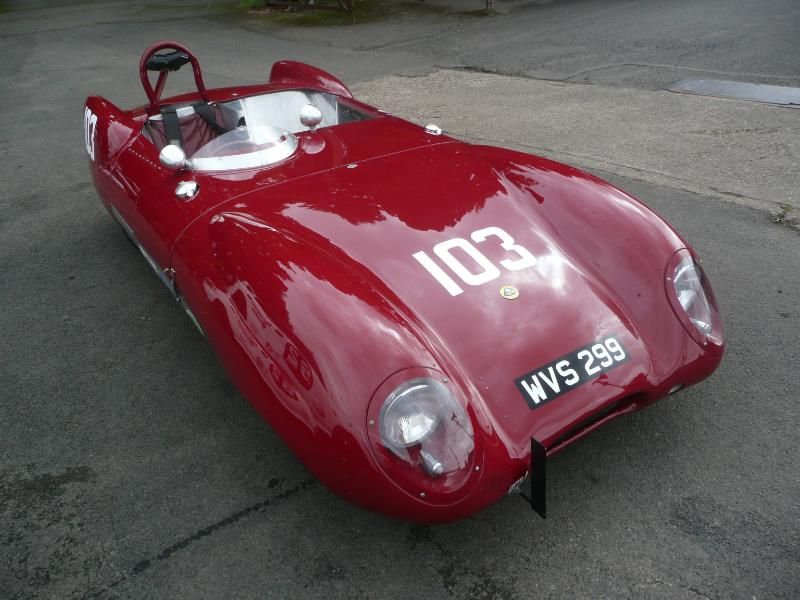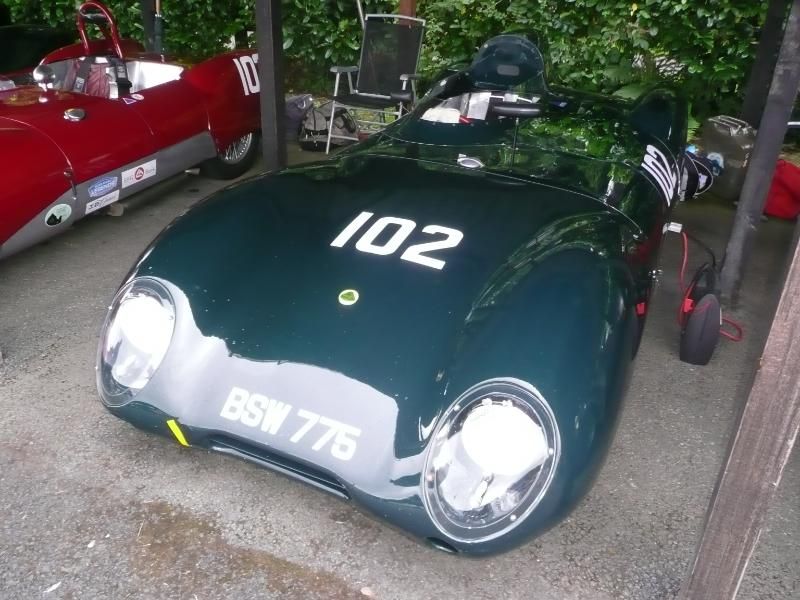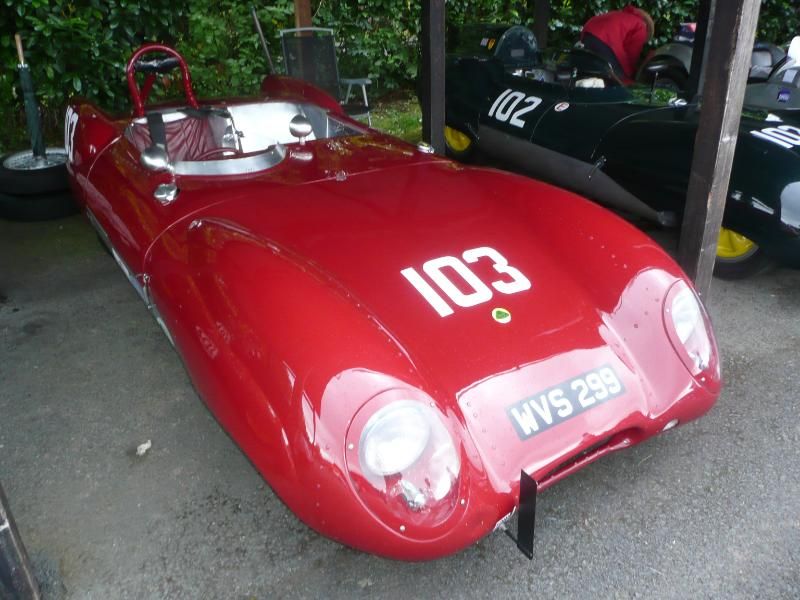 Type 12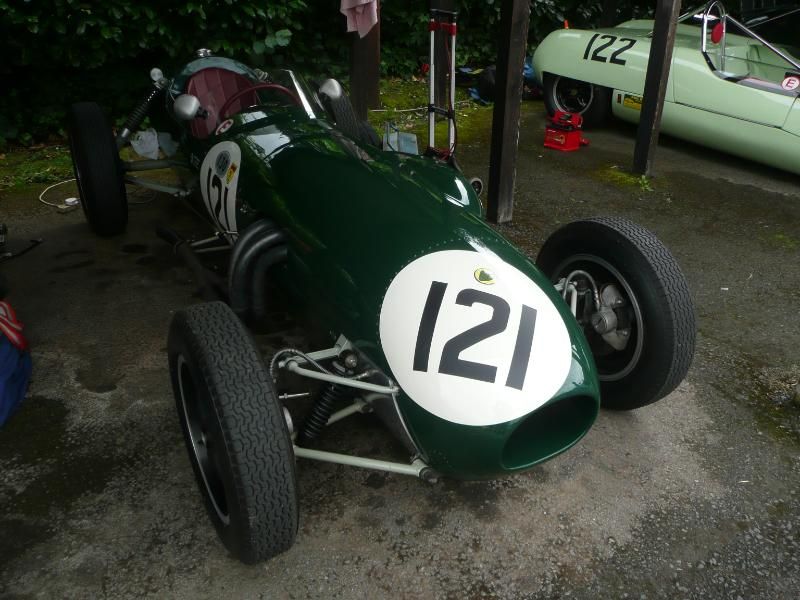 Type 15 with a Buick engine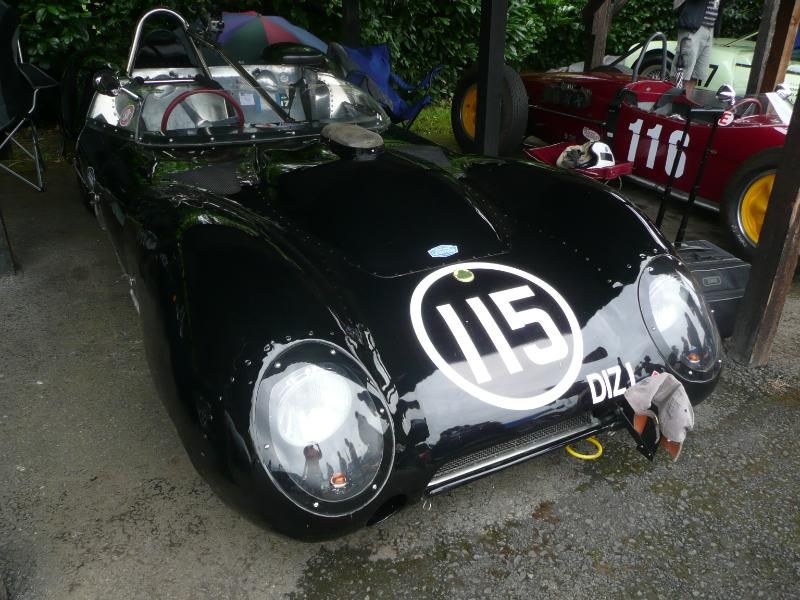 The red example of the Type 18 is a one-off fitted with an Alfa Romeo engine. There were several other Type 18s.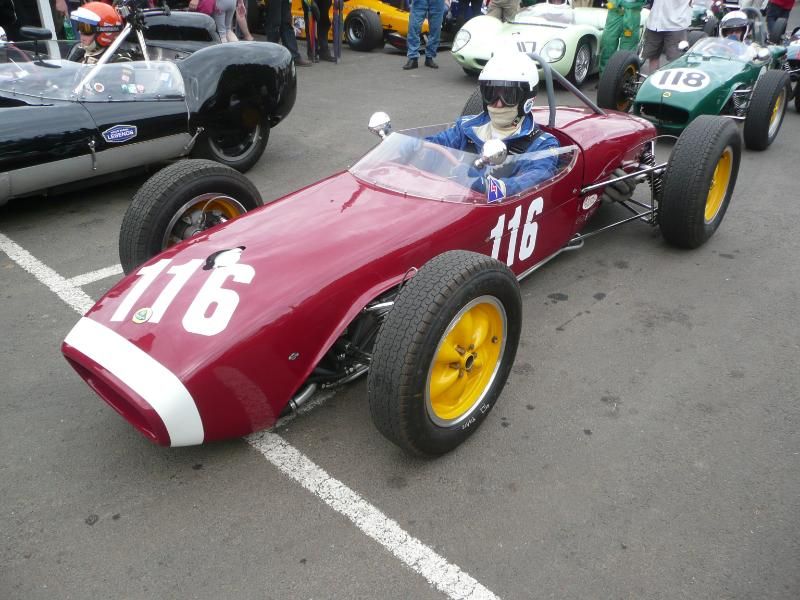 Type 19
Lotus made something like 62 examples of the Type 20/22, and several of them were at this event.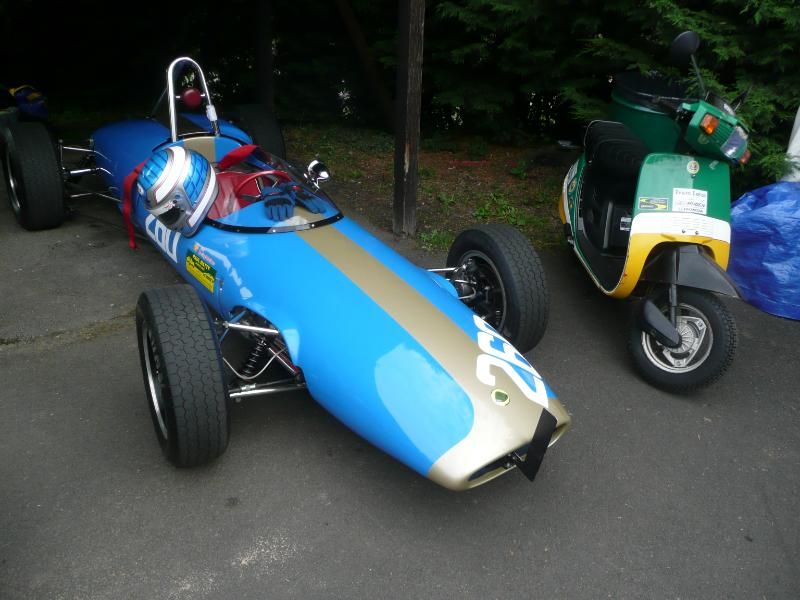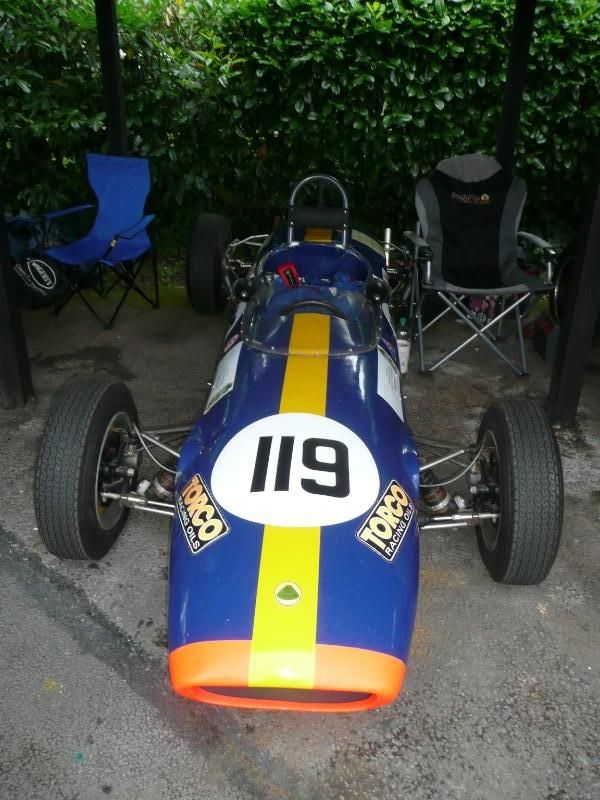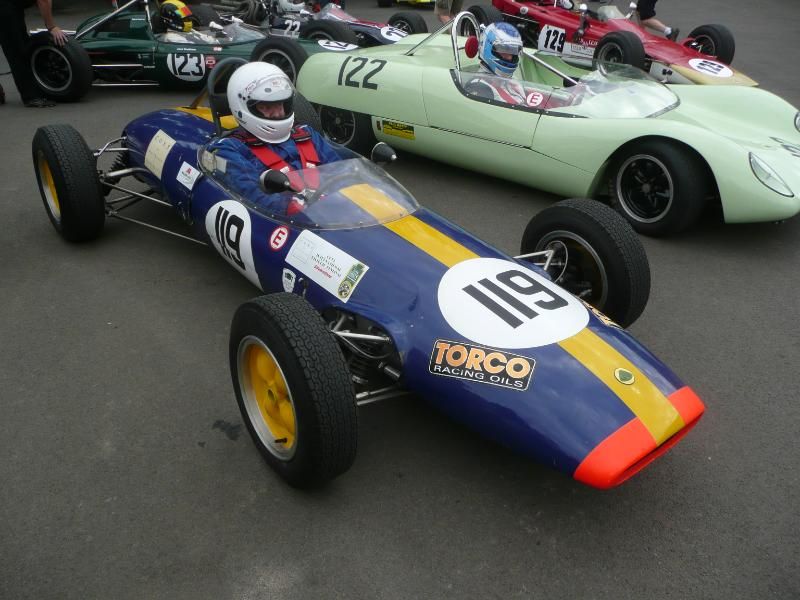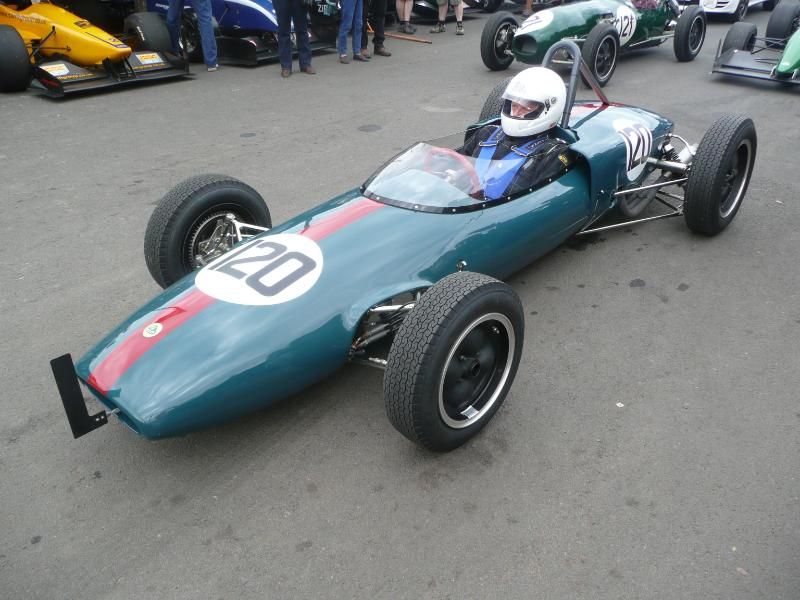 Among the Type 23 cars were a trio of "regular" models and the most intriguing Type 23B Rotorvic. This ingenious machine featured no fewer than 6 Ariel Arrow twin cylinder motor cycle engines arranged together to form a V12. Developing around 215bhp, the hope was that when the car was built in 1964/65 it would provide strong competition to the McLarens of the era. It proved very hard to keep the engine in tune and reliability was an issue, so the venture was short-lived. The car has languished in the Donington collection for many years and only recently has it been recommissioned so that enthusiasts can hear and see it in action. Trust me, the noise from the back of this car is like nothing else I have ever heard.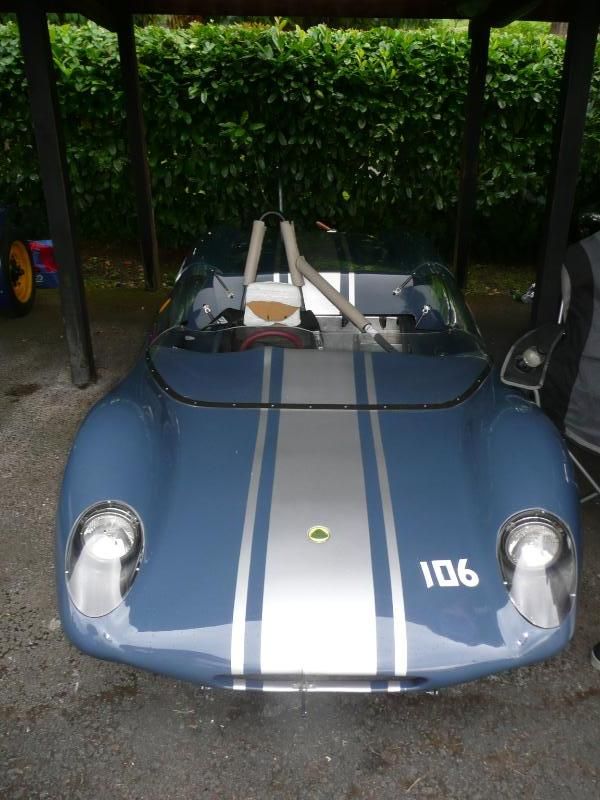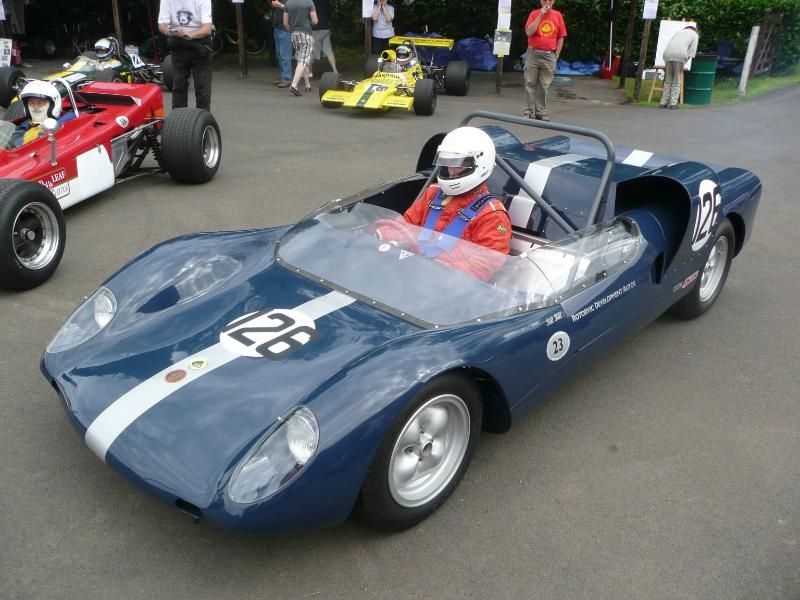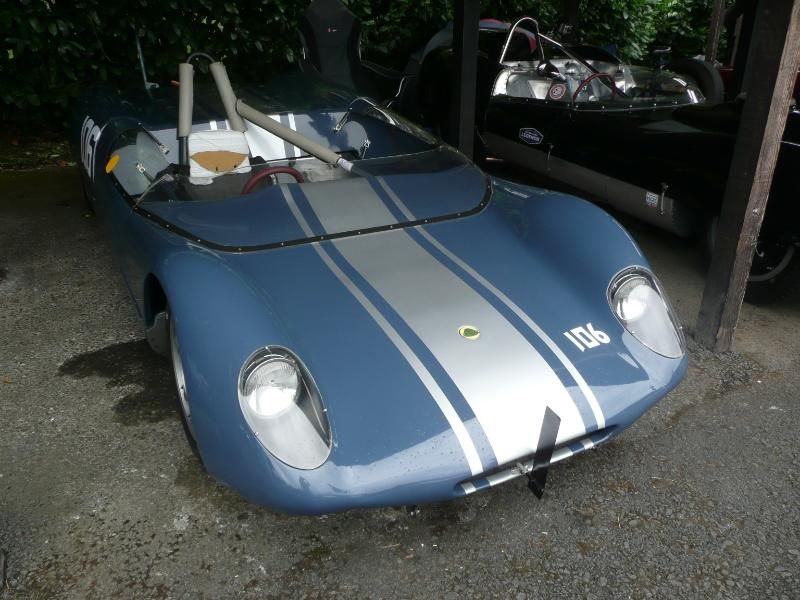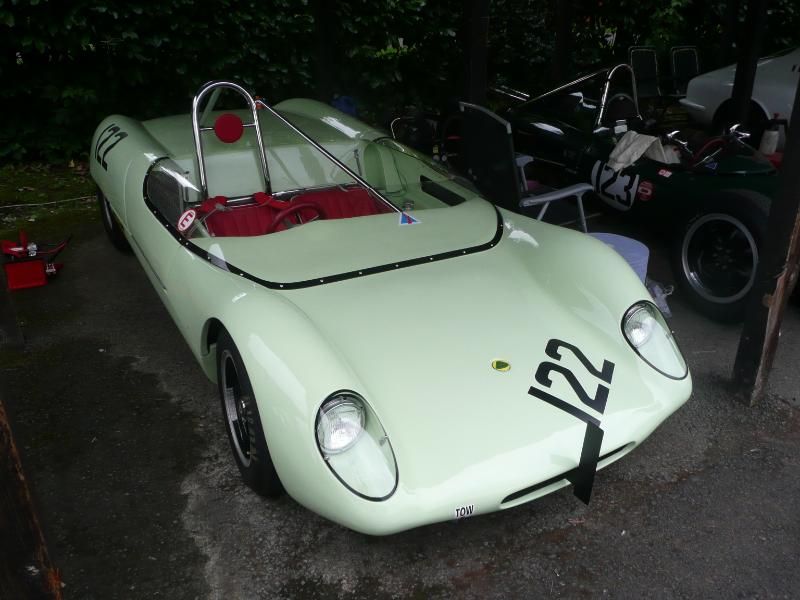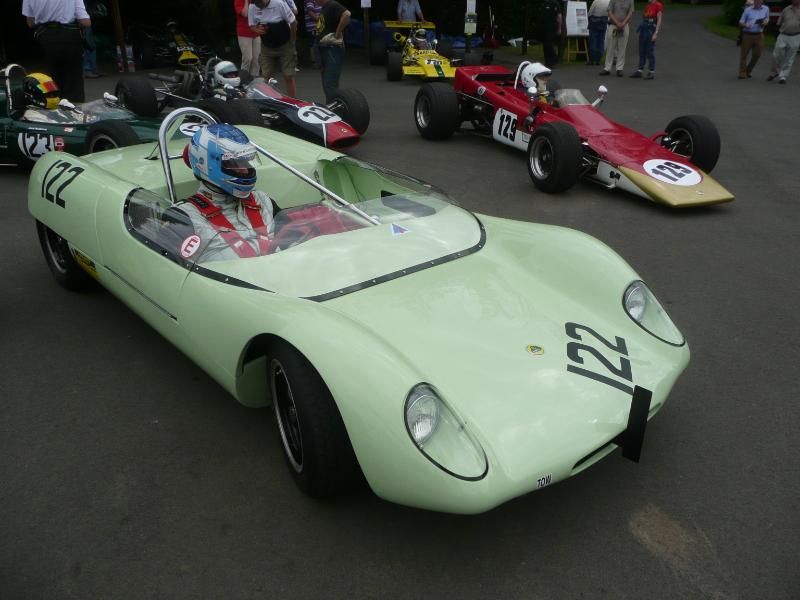 Type 24
Among the Elan based cars was one of the Shapecraft models, a Type 26R and a BRM Elan.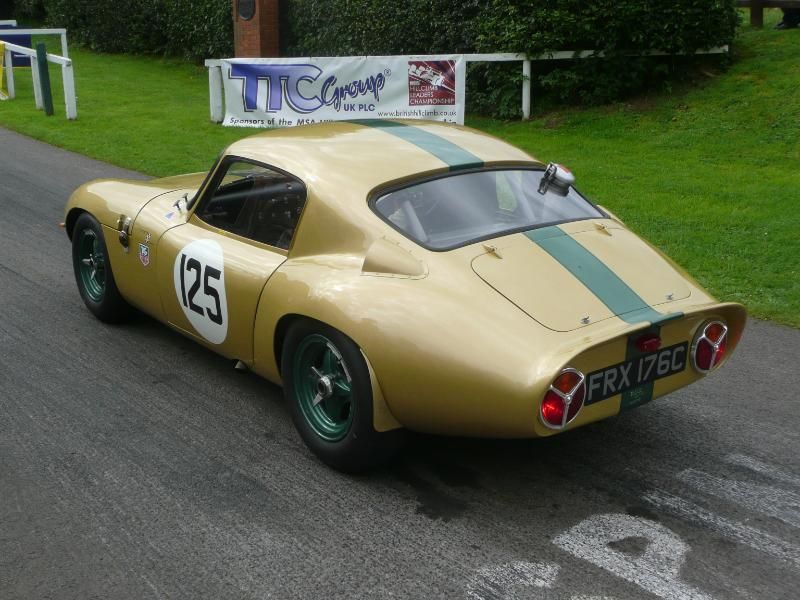 Although the noise generated by the Rotorvic machine was quite remarkable, and pretty loud, it was beaten in pure decibel terms by this car, and by some margin. the Ford engine Type 30, which was making a number of demo runs up the hill.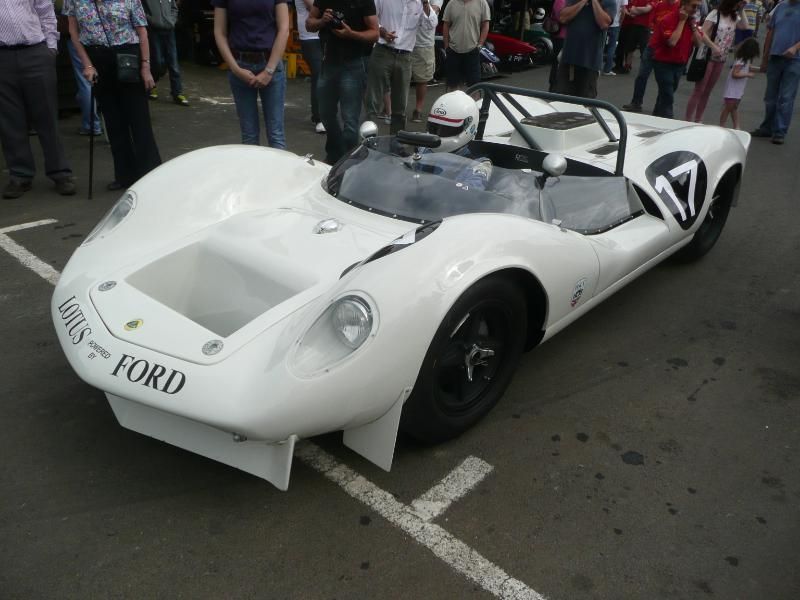 Type 35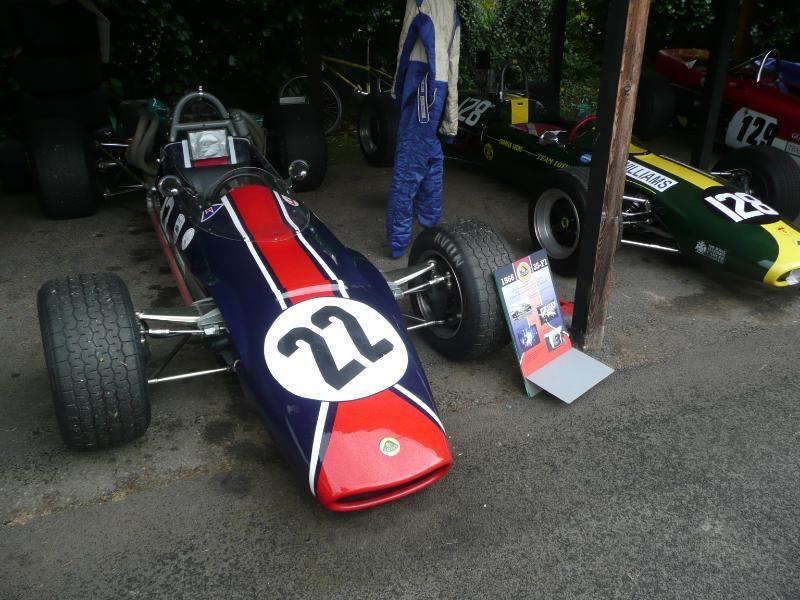 Type 41
Type 51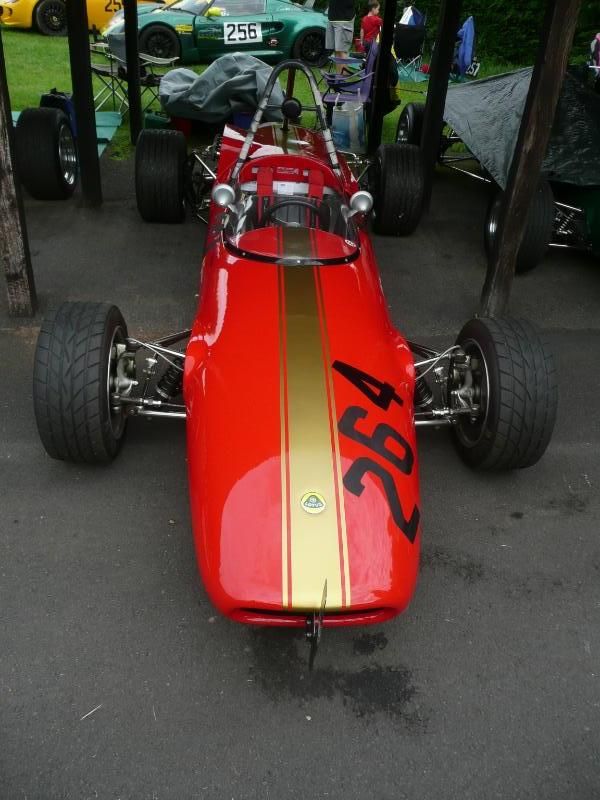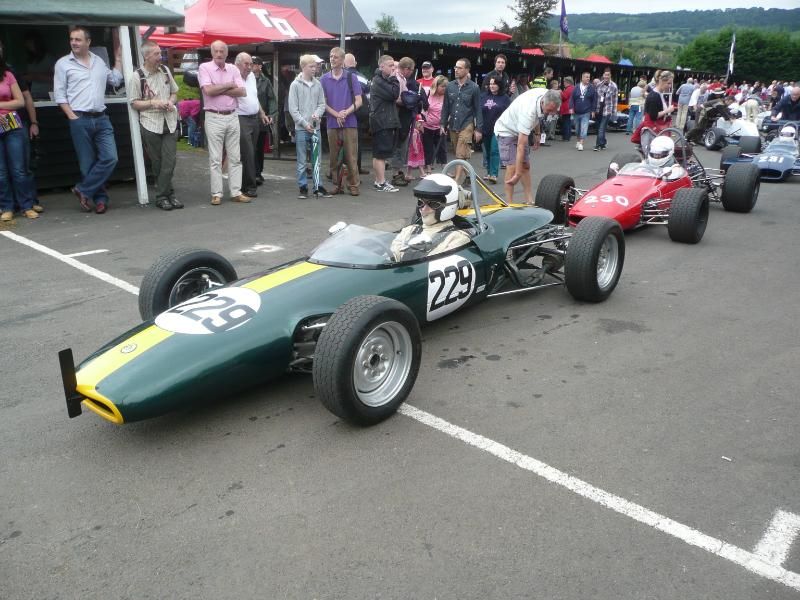 An ex Formula 2 car, this is a Type 58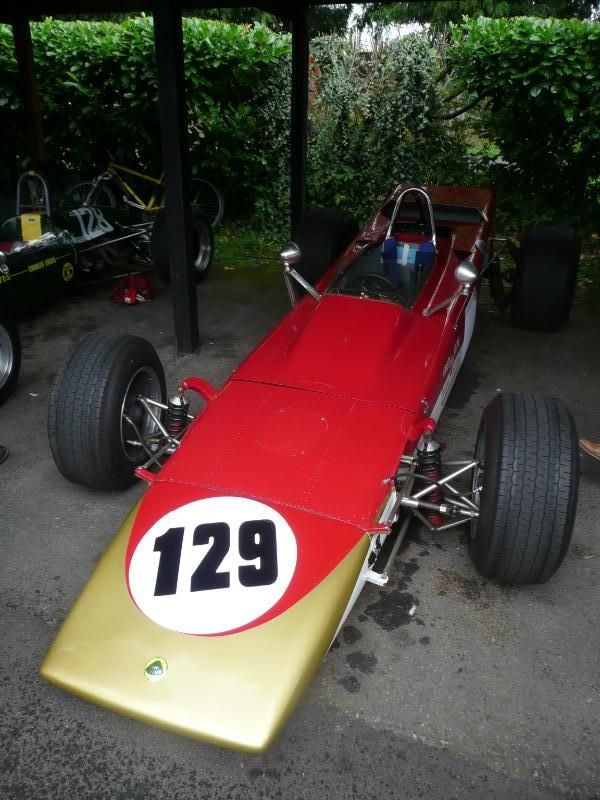 Type 61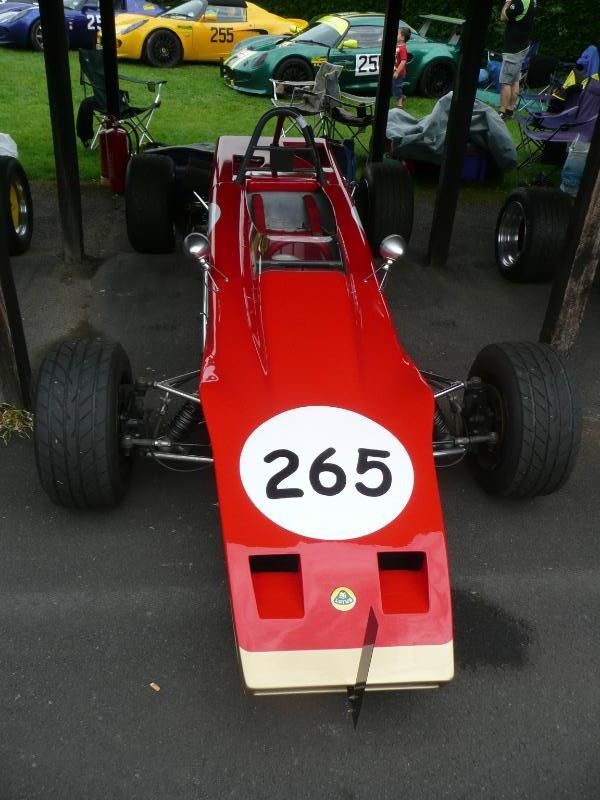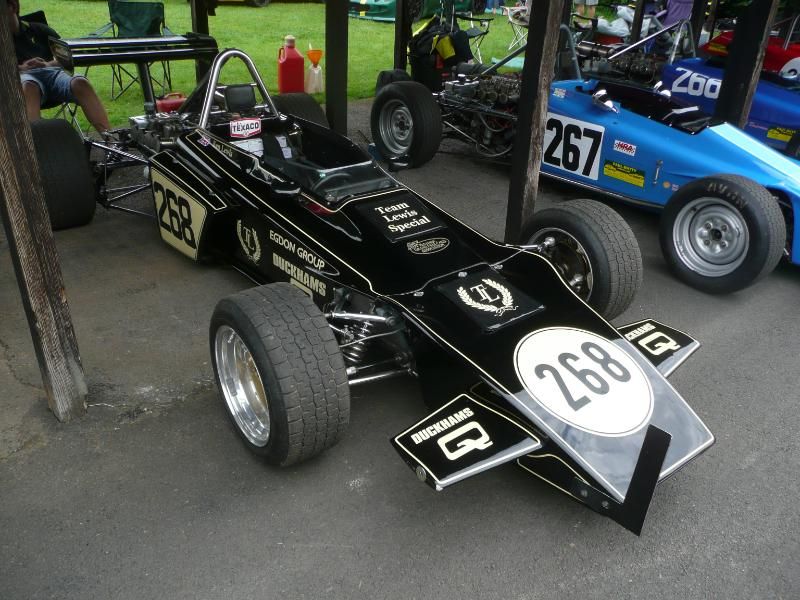 This Type 69, a Formula 2 car, was once driven by Emerson Fittipaldi. There were several other Type 69s as well, each of them subtly different.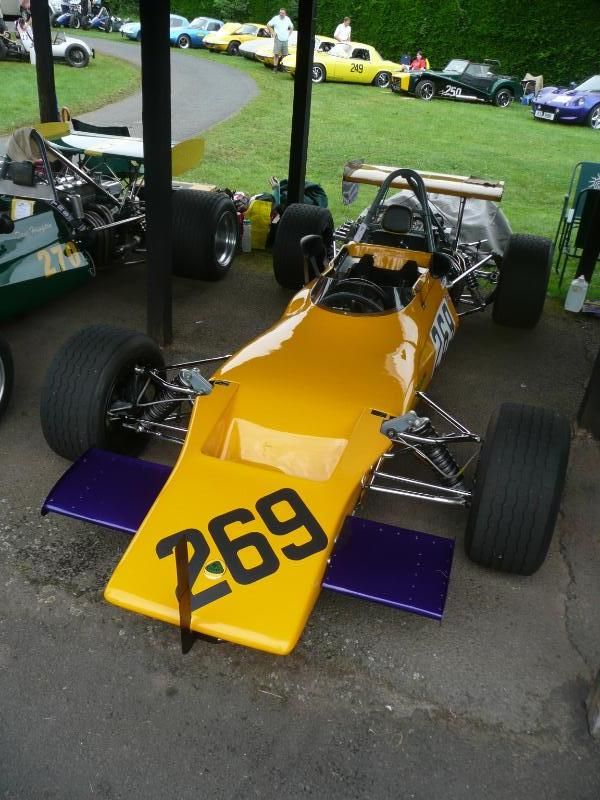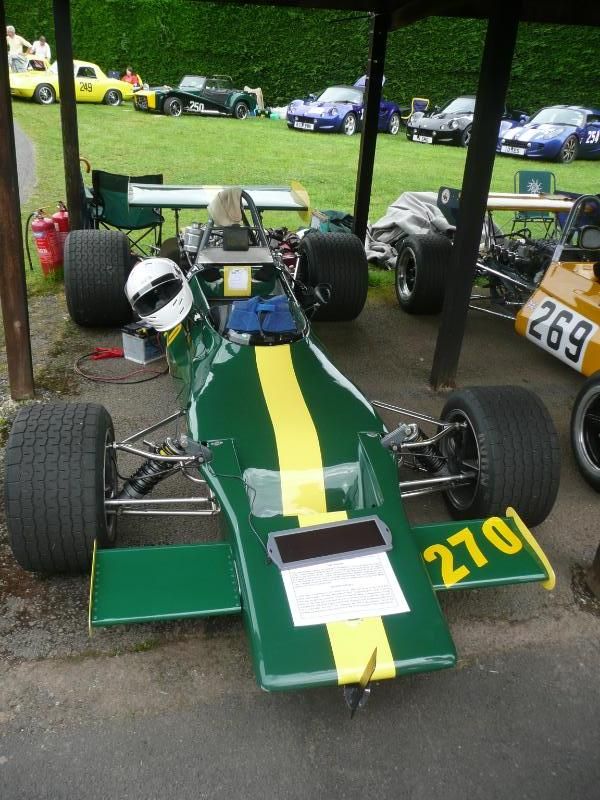 There was also a class for modern Lotus, in which the Elise was largely the car of choice.
OTHERS
Other cars competing for honours on the hill varied from a series of the 500cc Cooper engined cars to an all out Audi Quattro.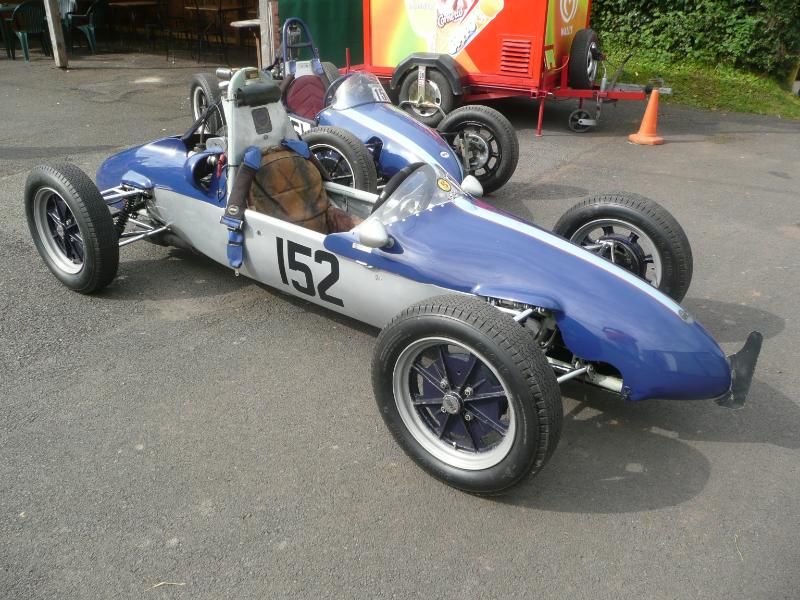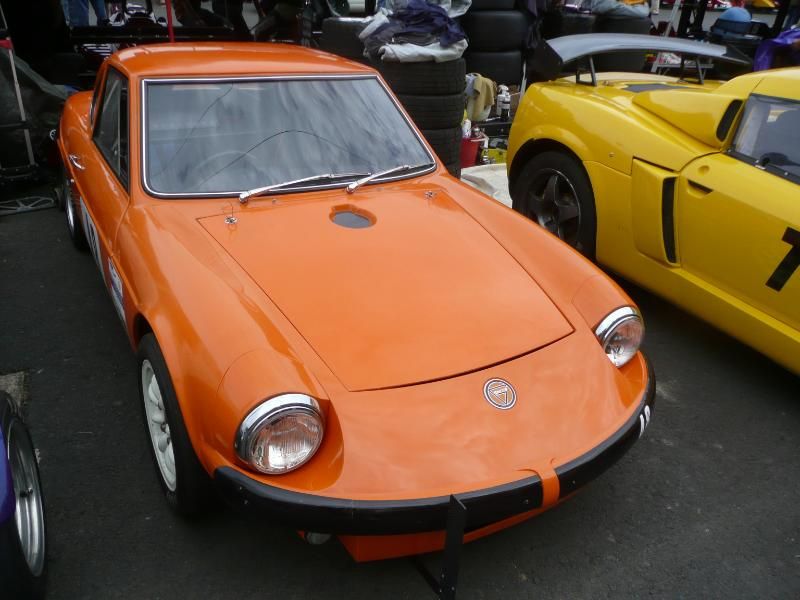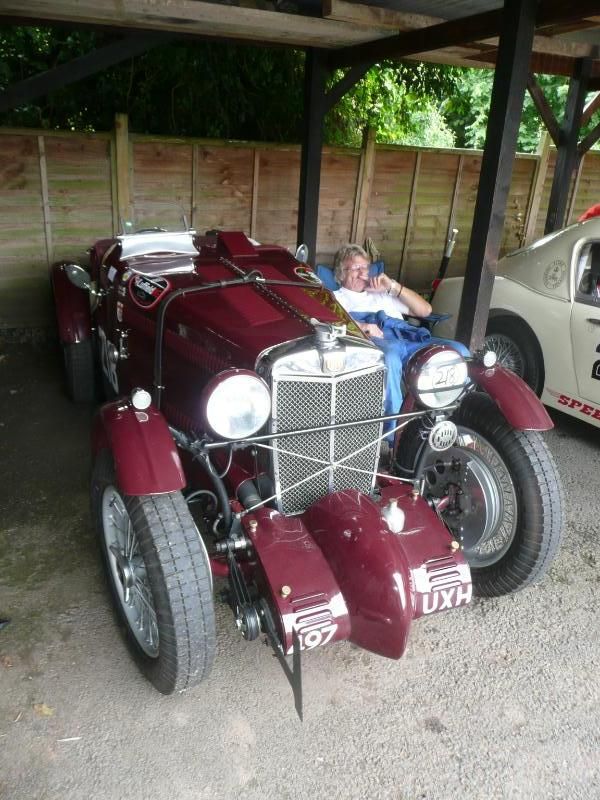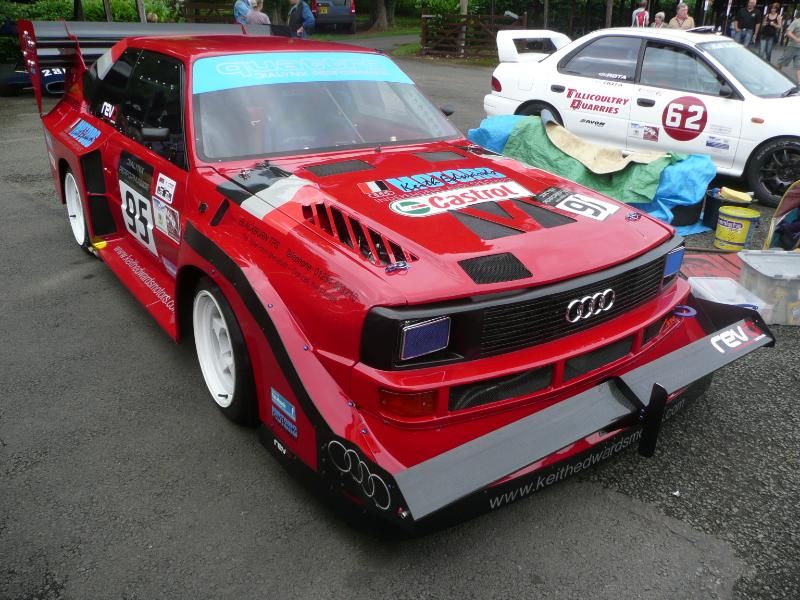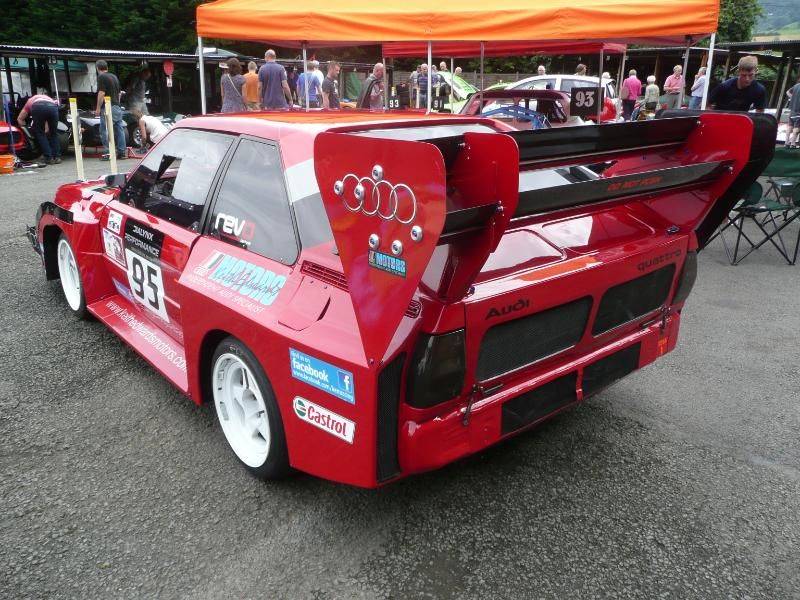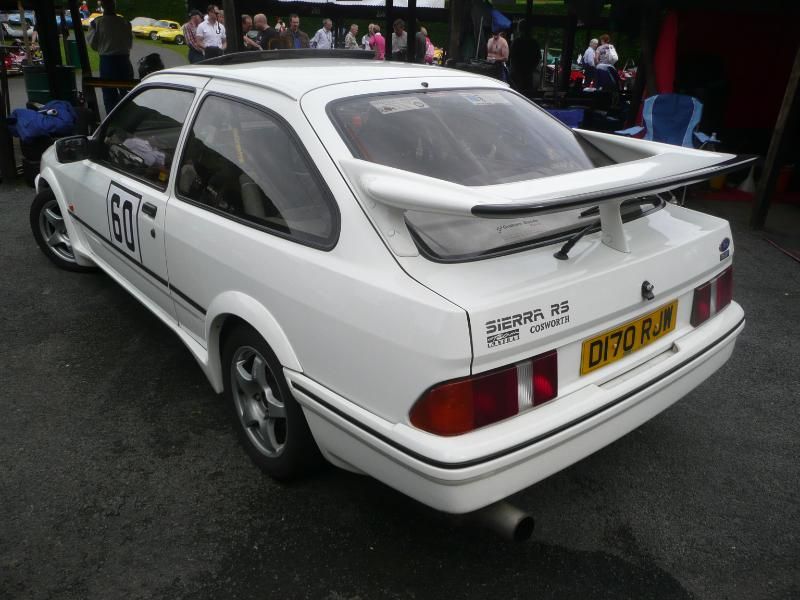 IN THE CAR PARK
As ever with events like this, there was almost as much interest in the carpark as the paddock. This was a well attended event with cars stretching far farther along the field than usual, so there was lots to look at.

ABARTH
Apart from my own, just one other Abarth, and I don't know to whom it belonged.
ALFA-ROMEO
Not many Alfas. but this Giulia Berlina and an Alfasud Sprint caught my attention, and the red 164 Super is a stalwart of the venue.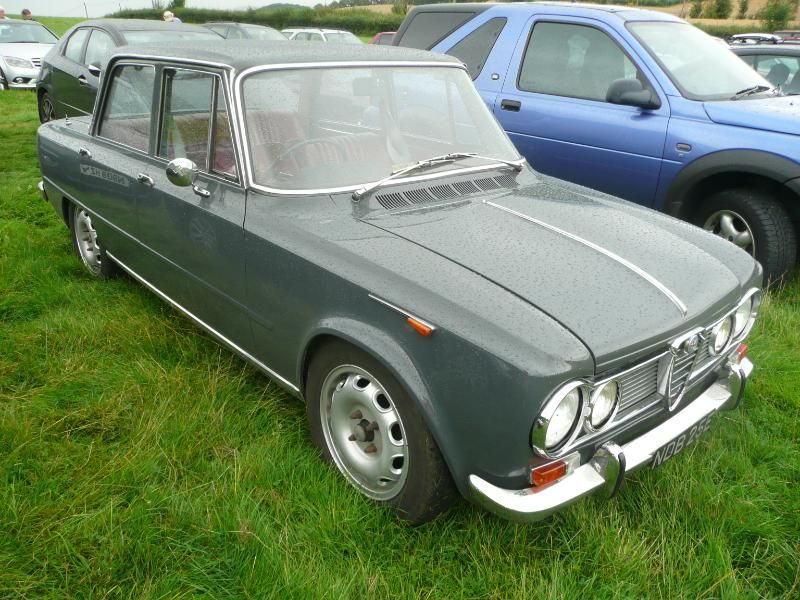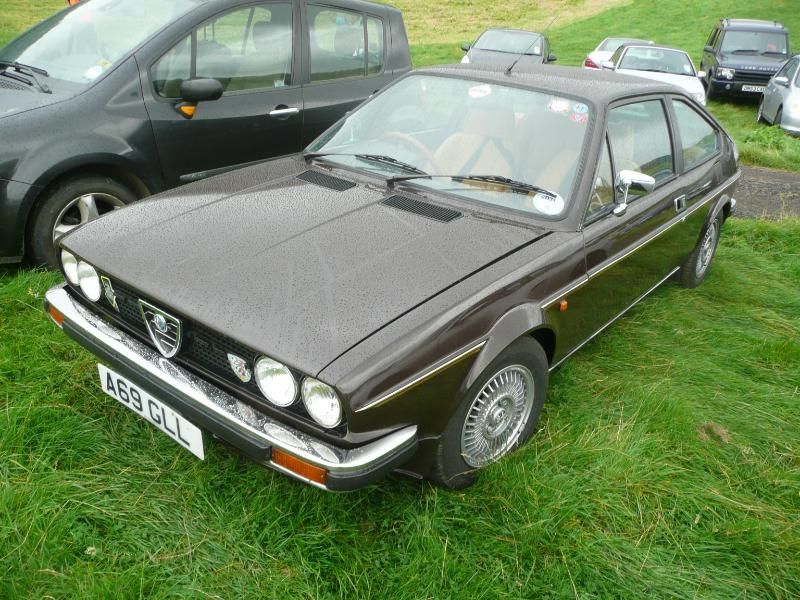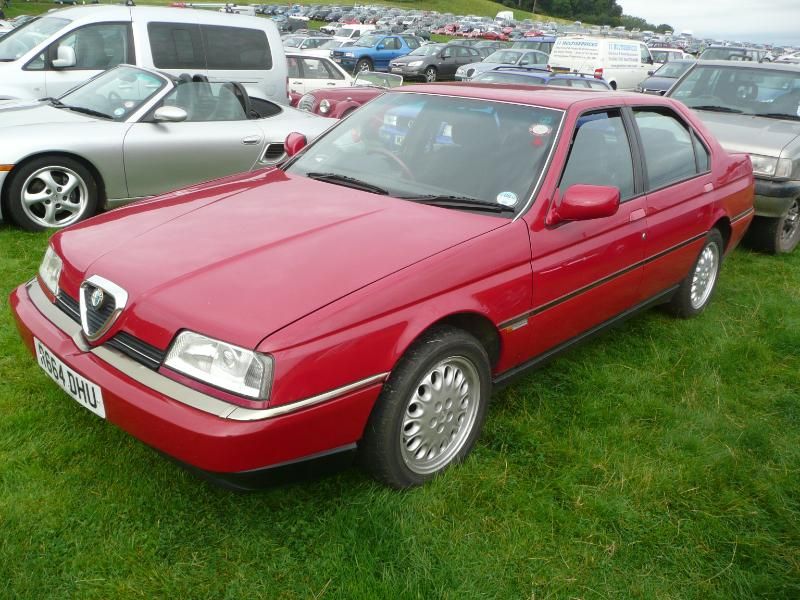 ARIEL
I am guessing that this Atom is the property of one Steve Cropley, as I saw him enjoying the event (he was not competing this time) and did not spot an Autocar Long Termer parked up. I did not get the chance to ask him, though. Considering how much it rained in the morning, it was surprising to note that the unprotected driver's seat did not look too wet!
ASTON-MARTIN
There were quite a number of Astons parked up, many of them in the area reserved for Stratsone's guests. Slightly surprisingly, none were that old, with just one of the 1970s V8 cars joined by DB9s, V8 Vantages, a Vanquish, a DBS and a Rapide.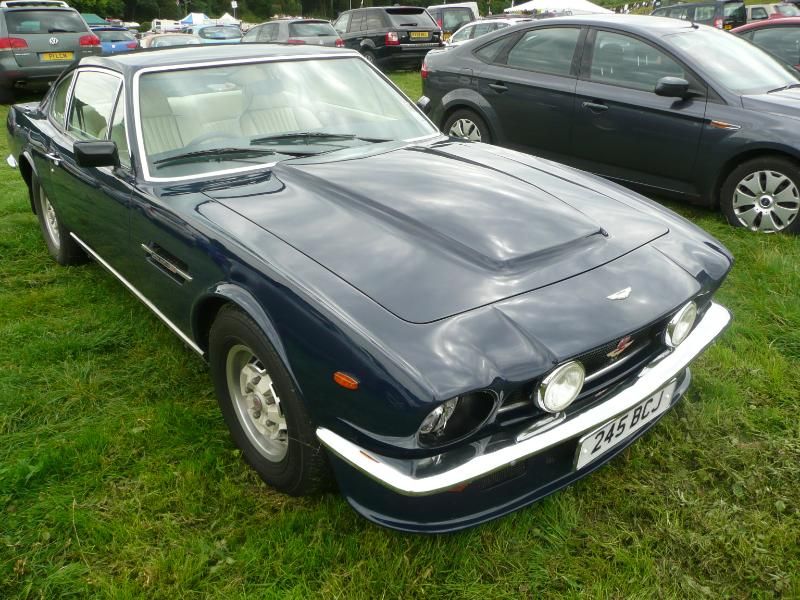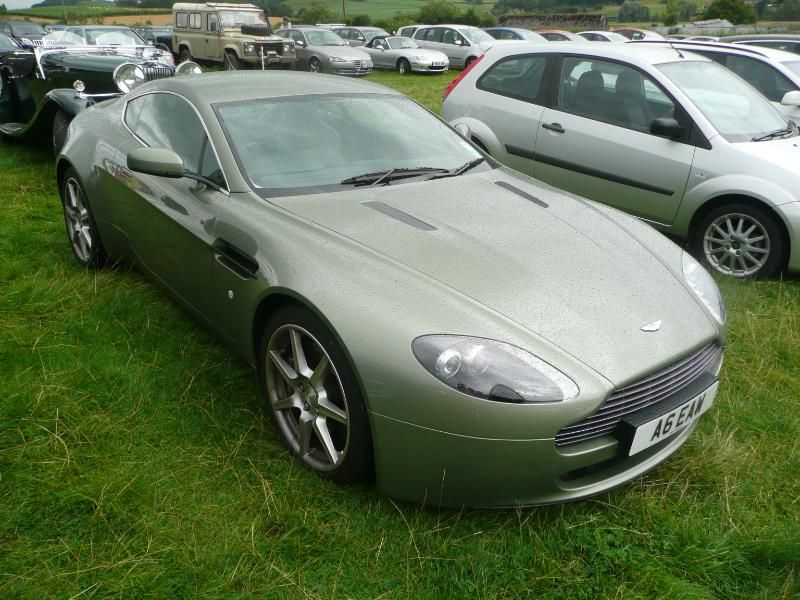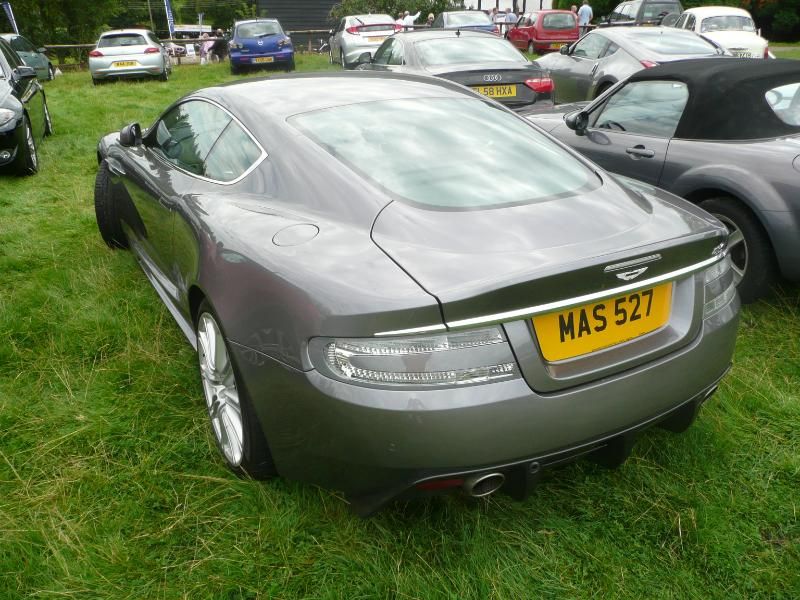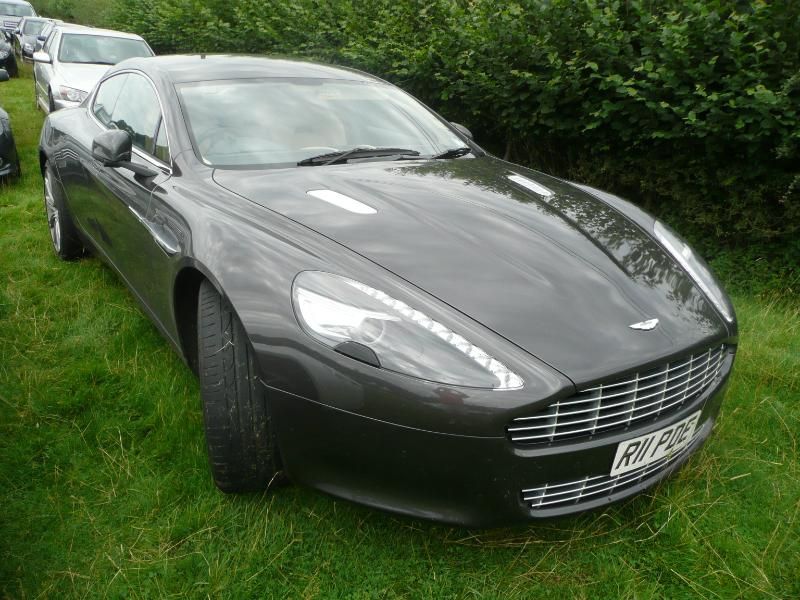 AUDI
Two of the iconic Quattro featured in the carpark, both in the same shade of pearlescent white. They were joined by an 80 Sport of similar vintage. There were also 2 of the RS2 Avant there.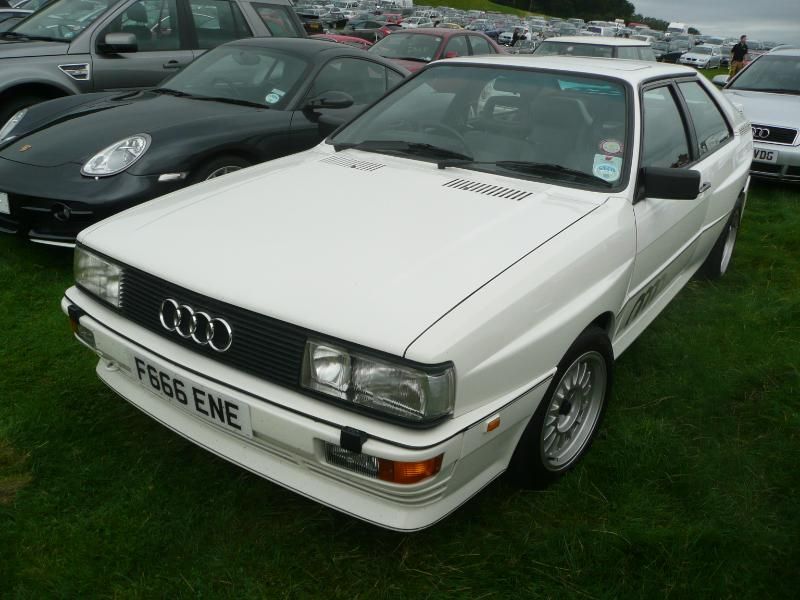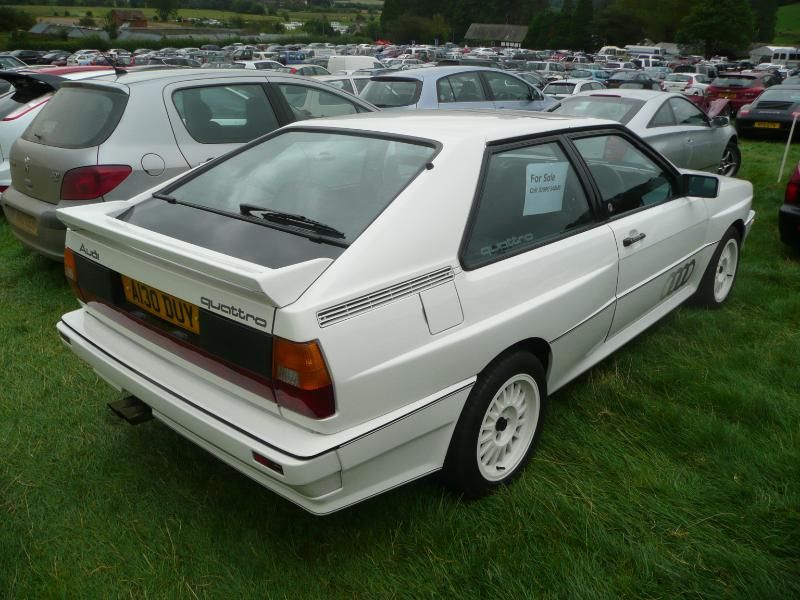 BENTLEY
A very imposing 1920s 3 litre model.
CITROEN
2CV Charleston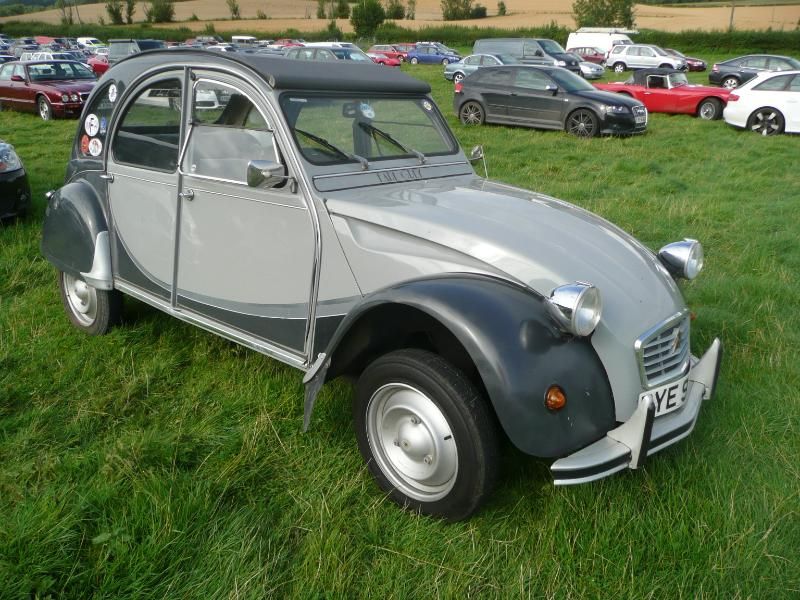 DAIMLER
SP250 "Dart" Sports car
FERRARI
Not really a Ferrari event, though this nice 246 GT Dino was parked up among more prosaic attendees.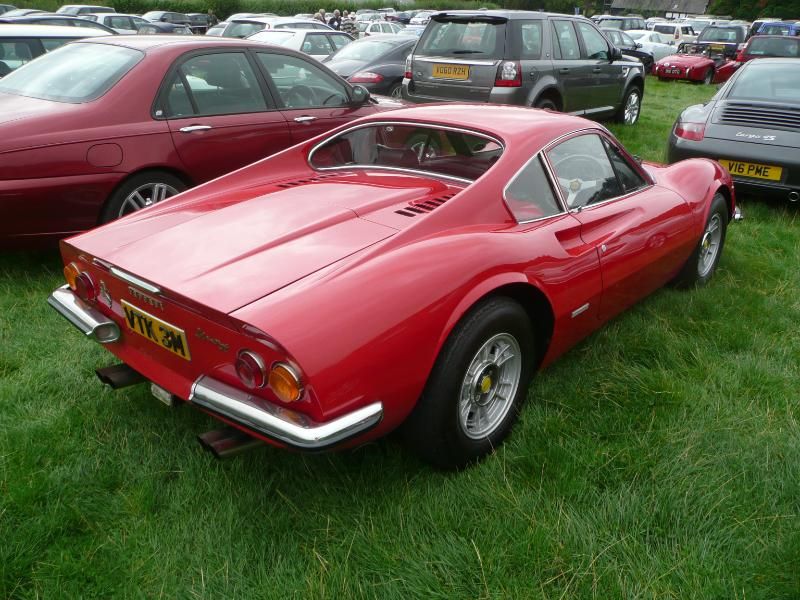 FIAT
As well as a late model X1/9, other Fiat rarities including a Uno and a Tipo 2.0ie.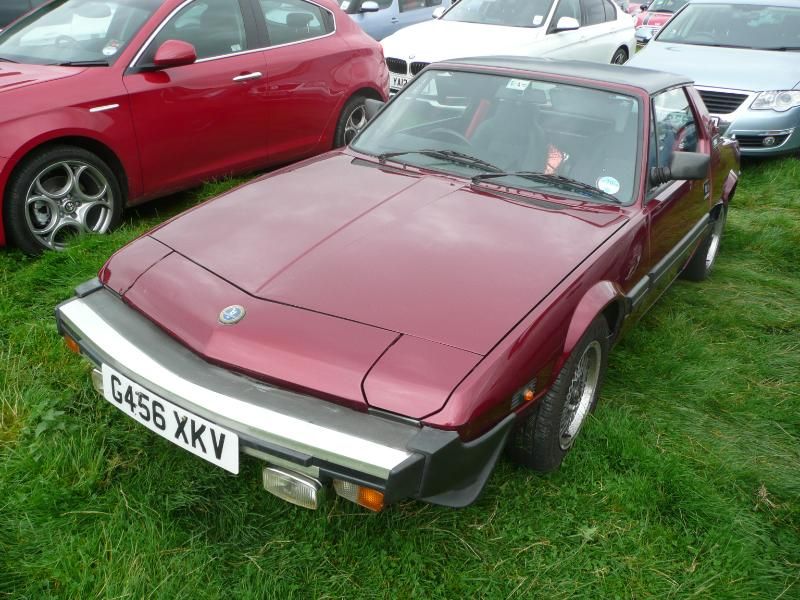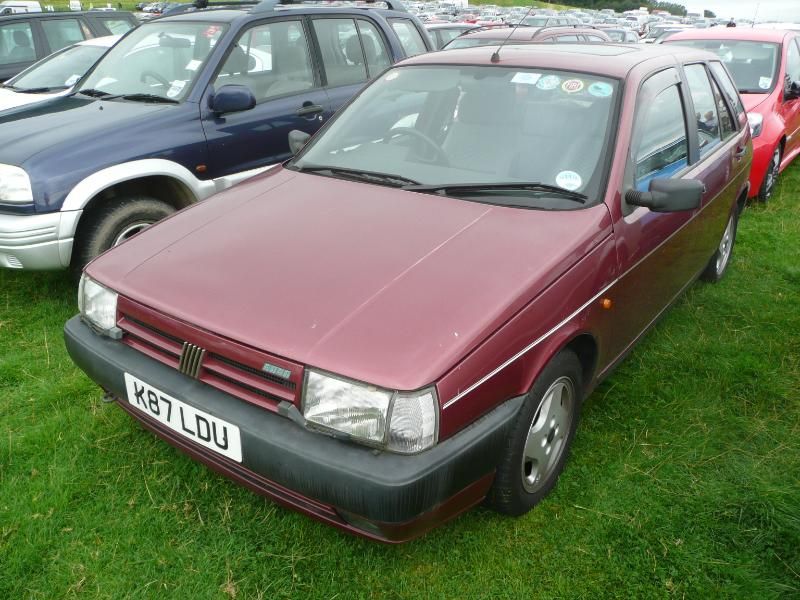 FORD
This Capri RS3100 seems to be a regular at the venue, as I recall it seeing almost whenever I attend.
Other interesting old Fords included a couple of Anglia 105Es, and a few Sierra Cosworths as well as a Mustang Grande.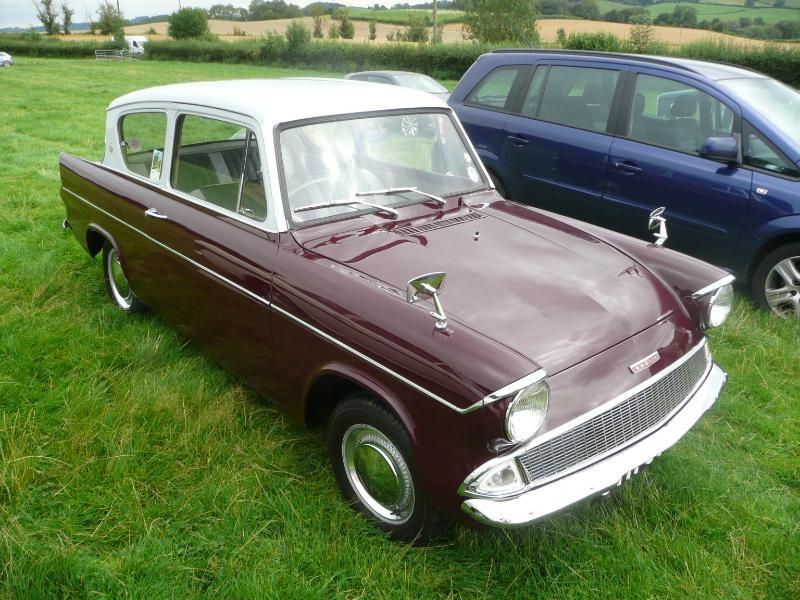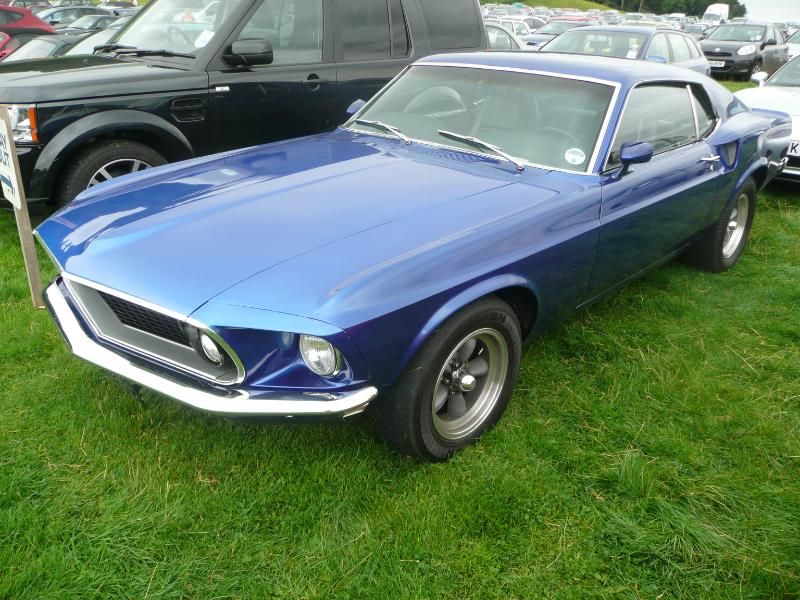 JAGUAR
Although Lotus was always going to be the Star of the Day, there was also a sizeable gathering E Type Jaguars which were parked up in a long line to one side of the main spectator entrance. Interestingly, the majority of cars present were the fixed head models, and all three generations of this much loved and iconic British sports car were represented.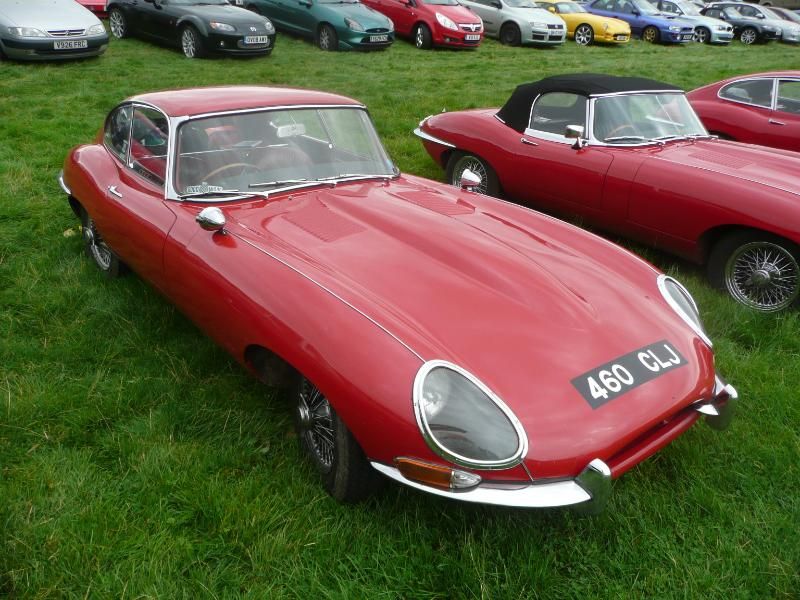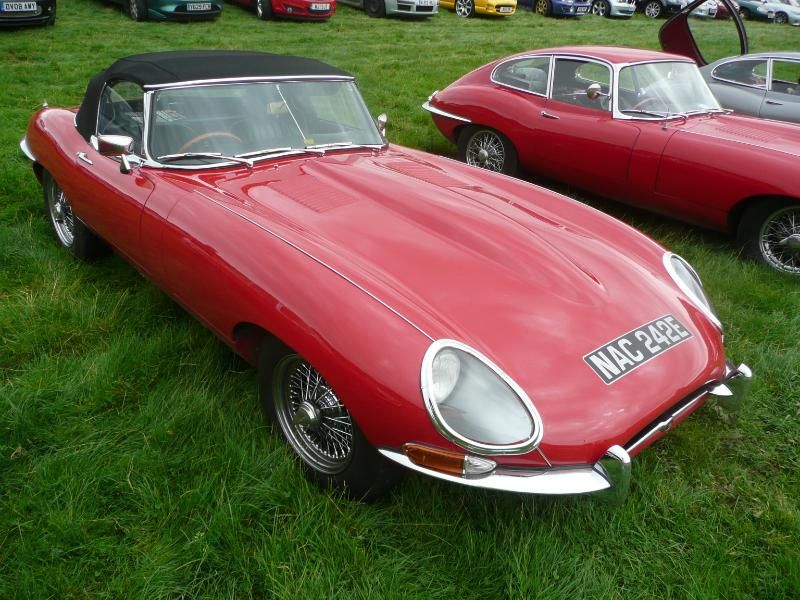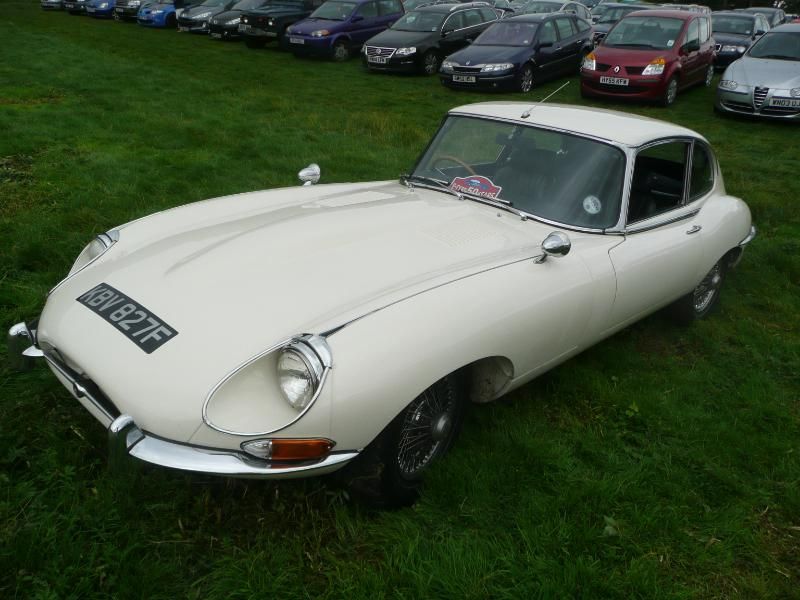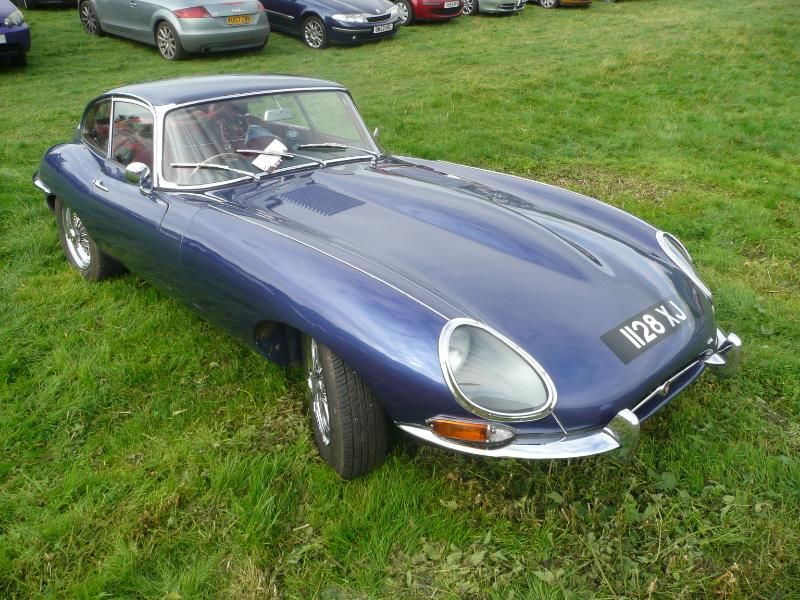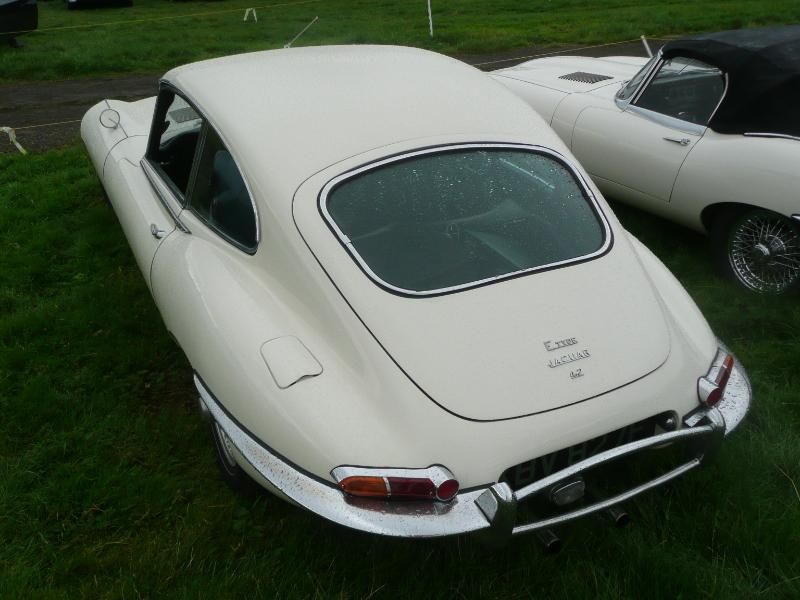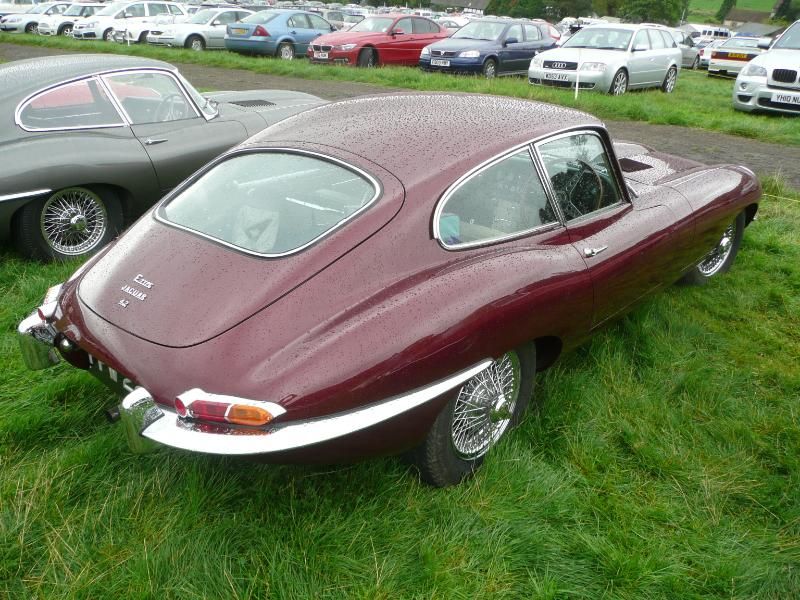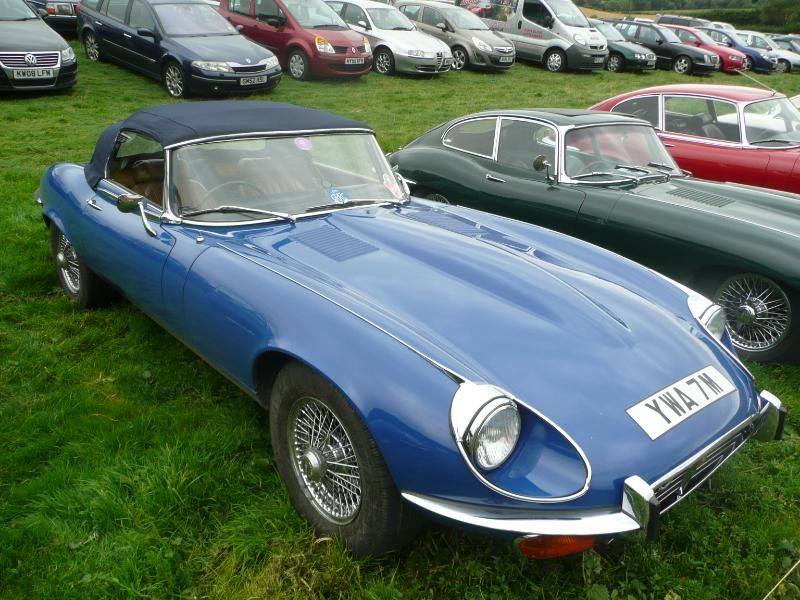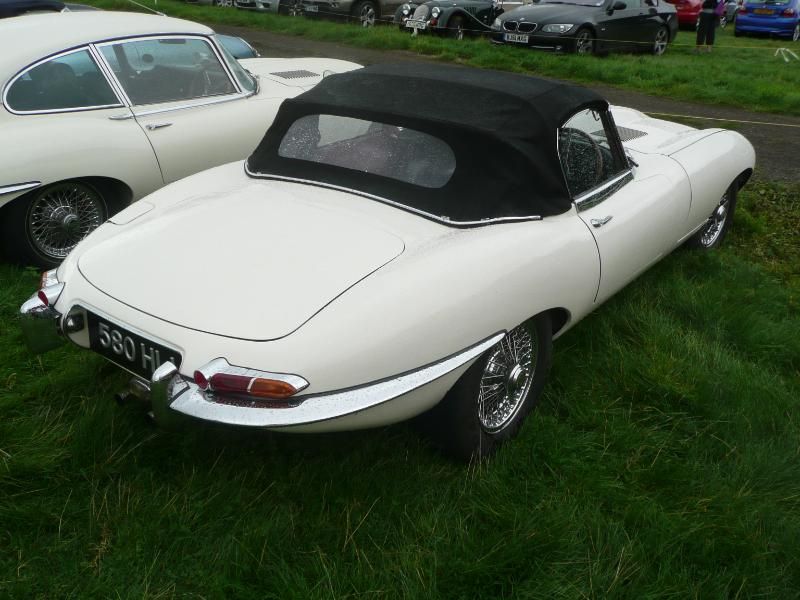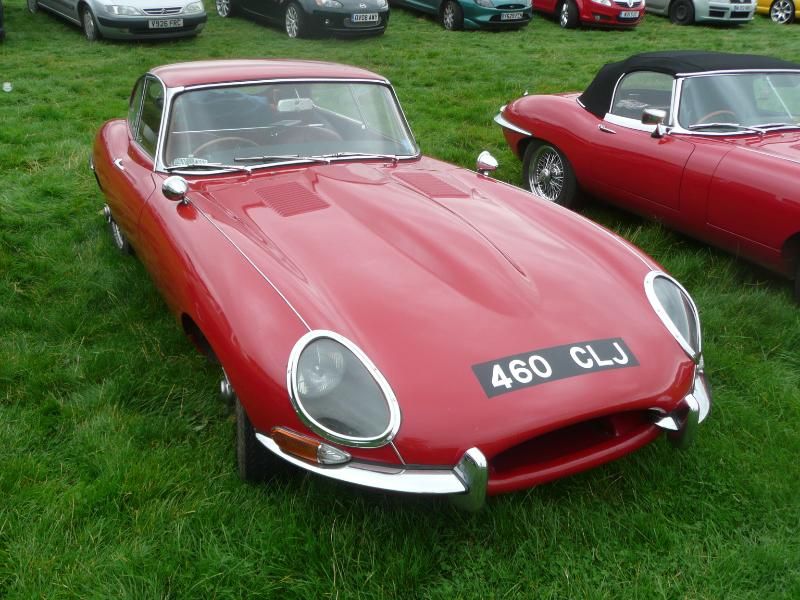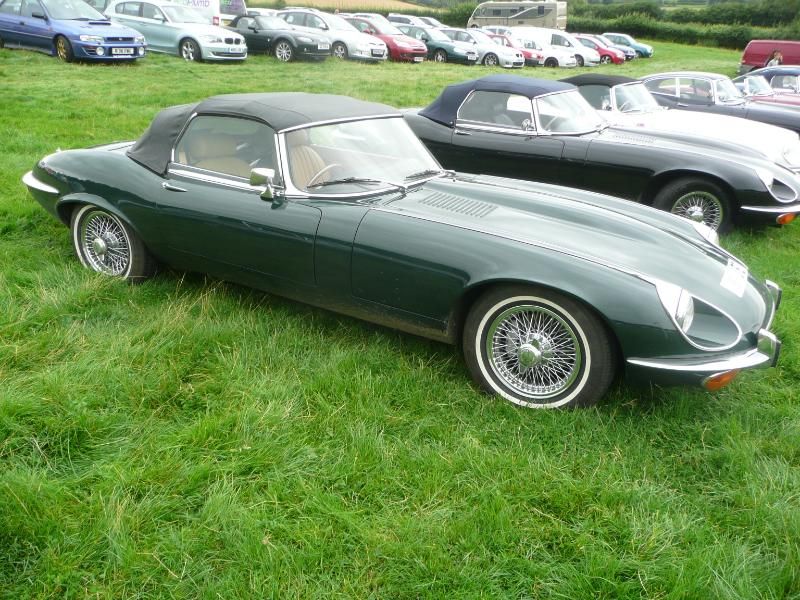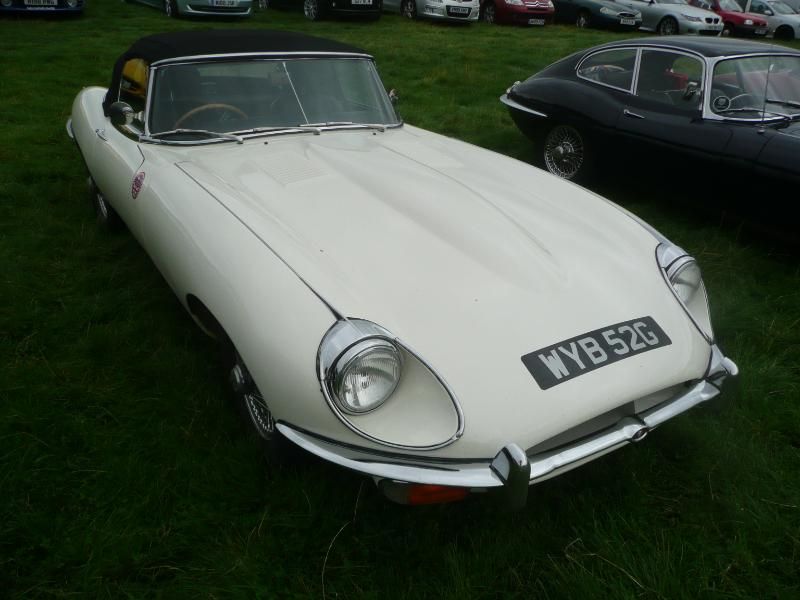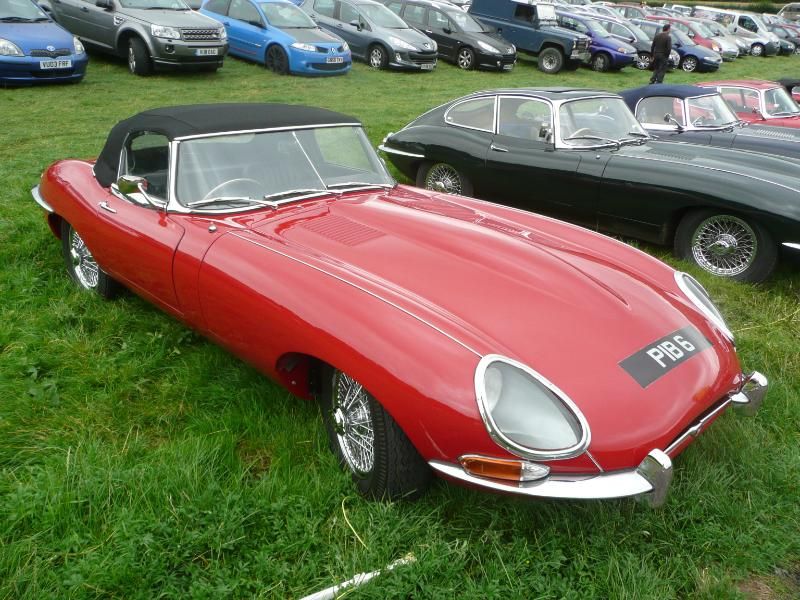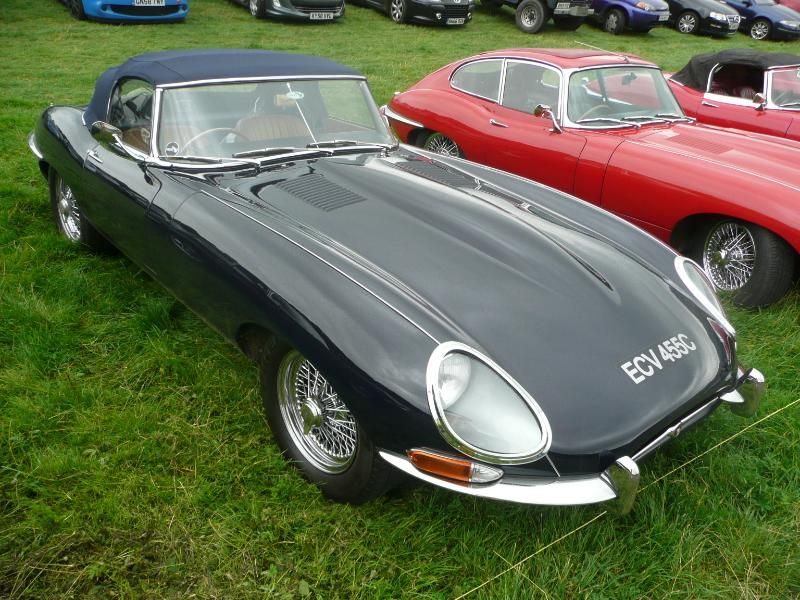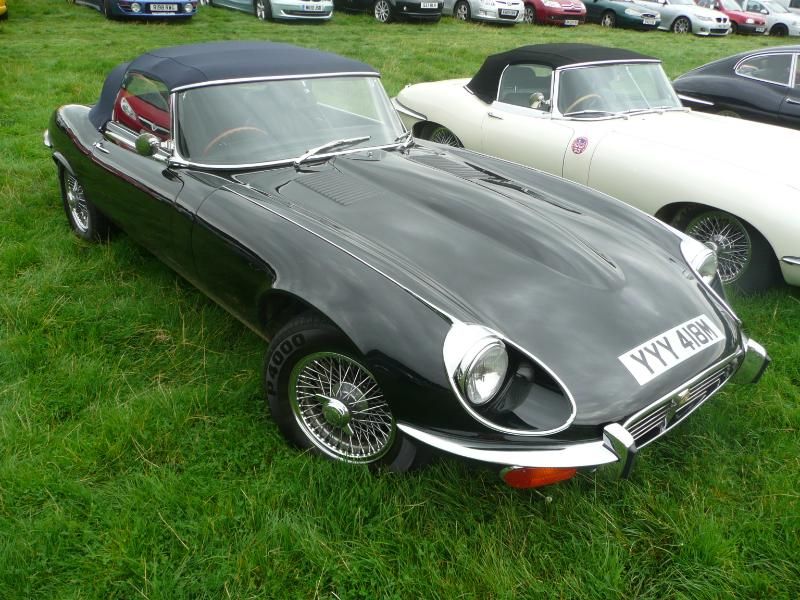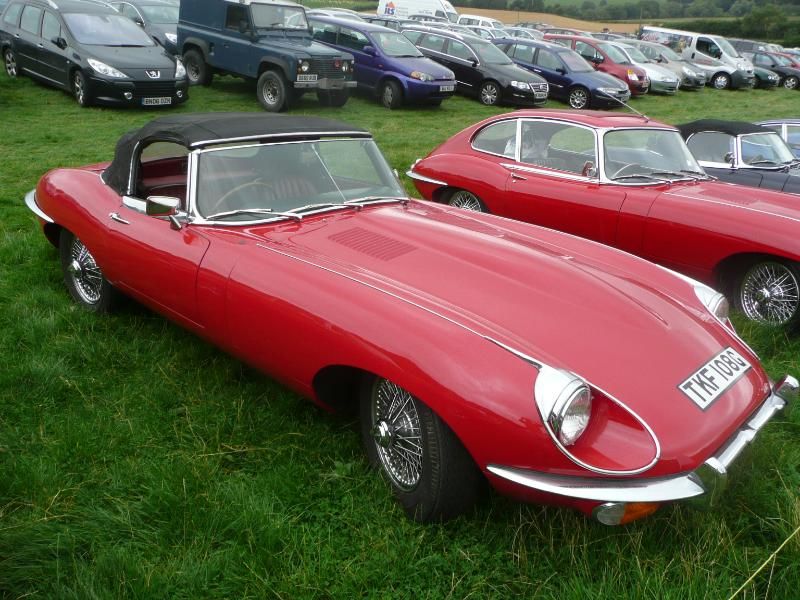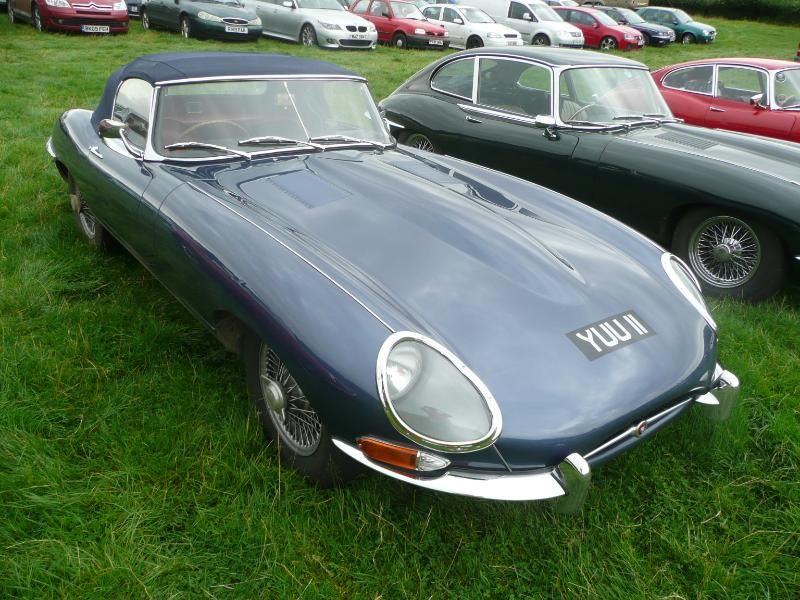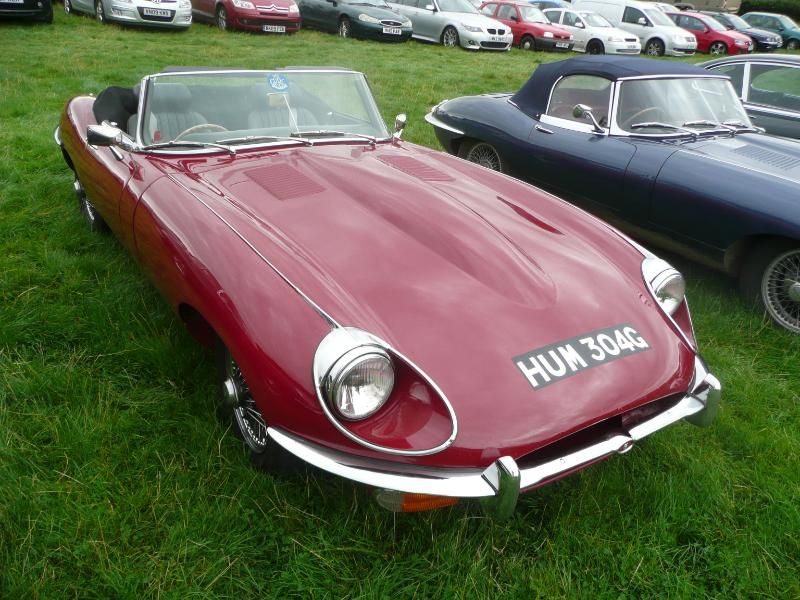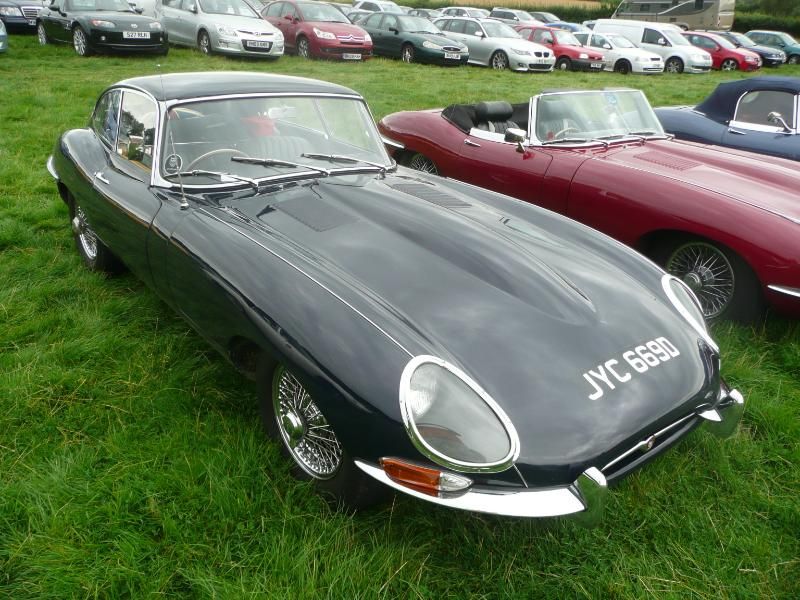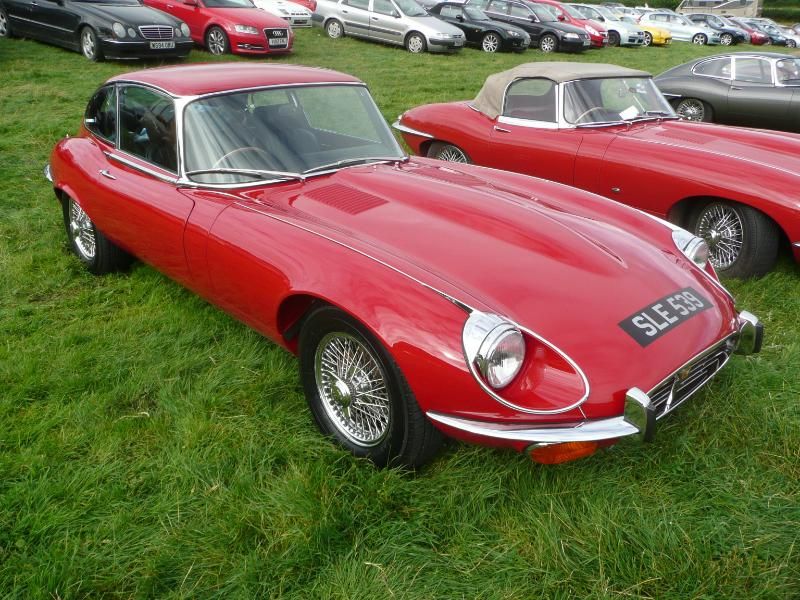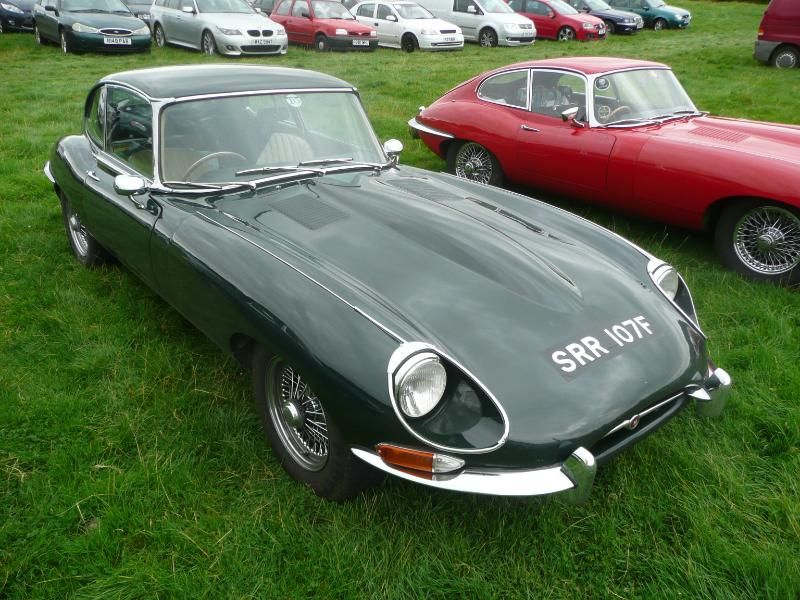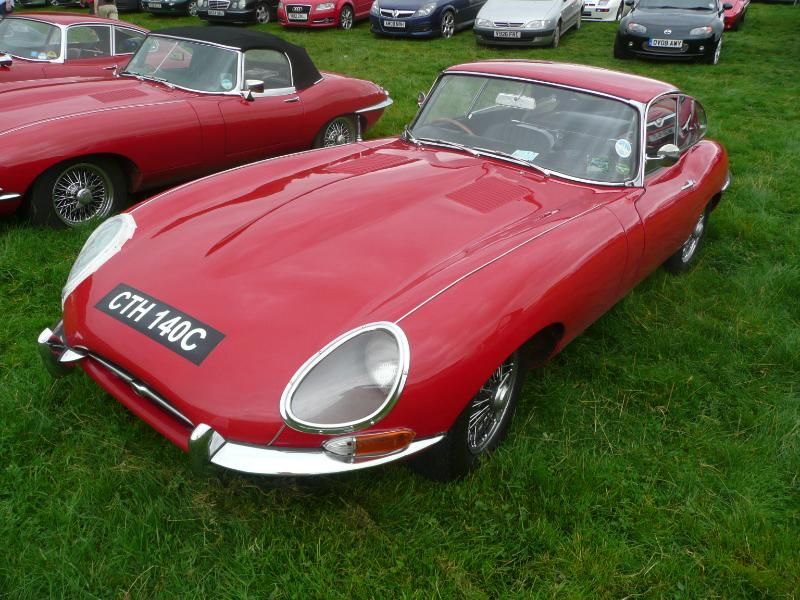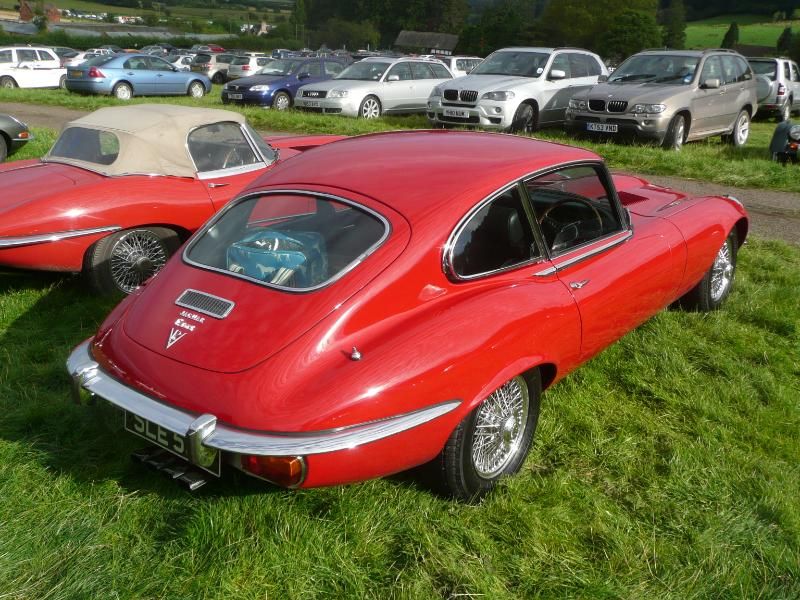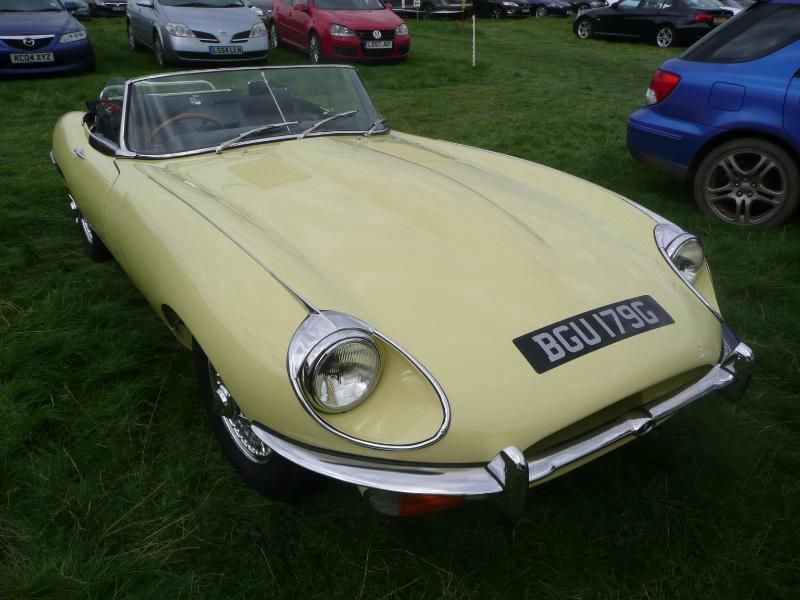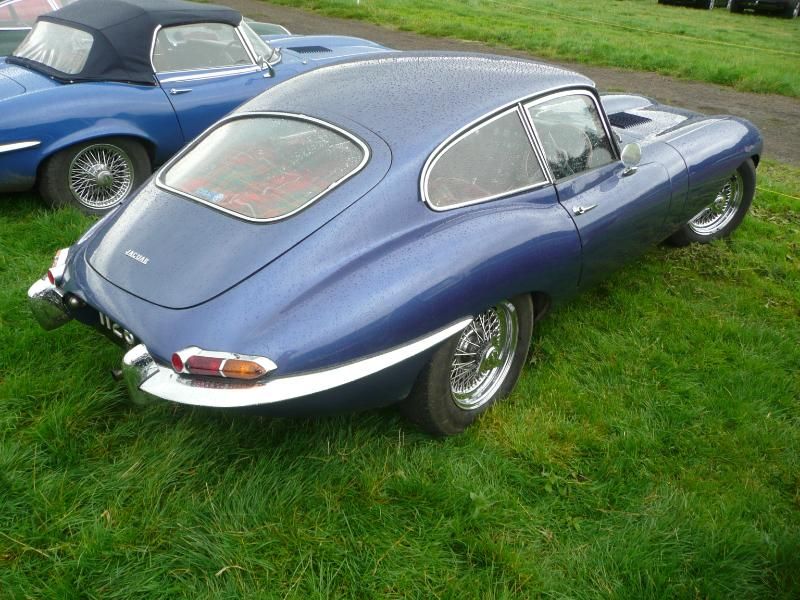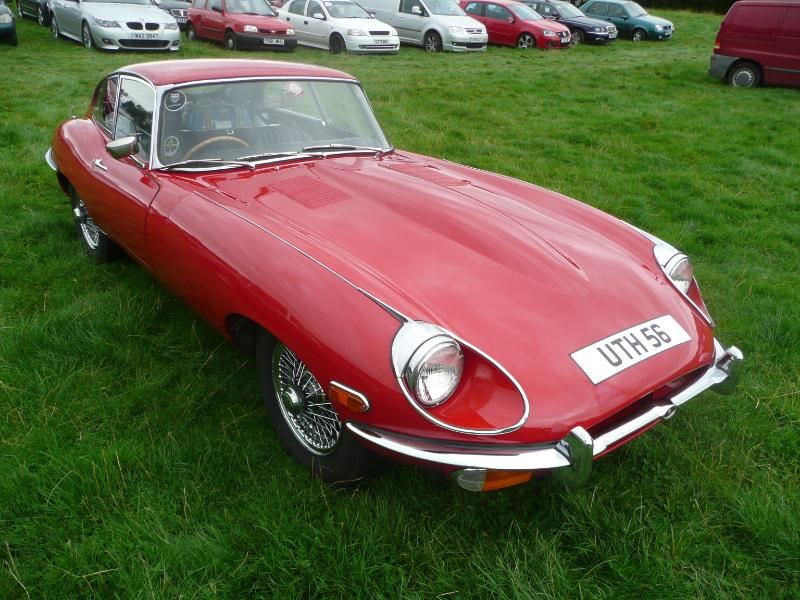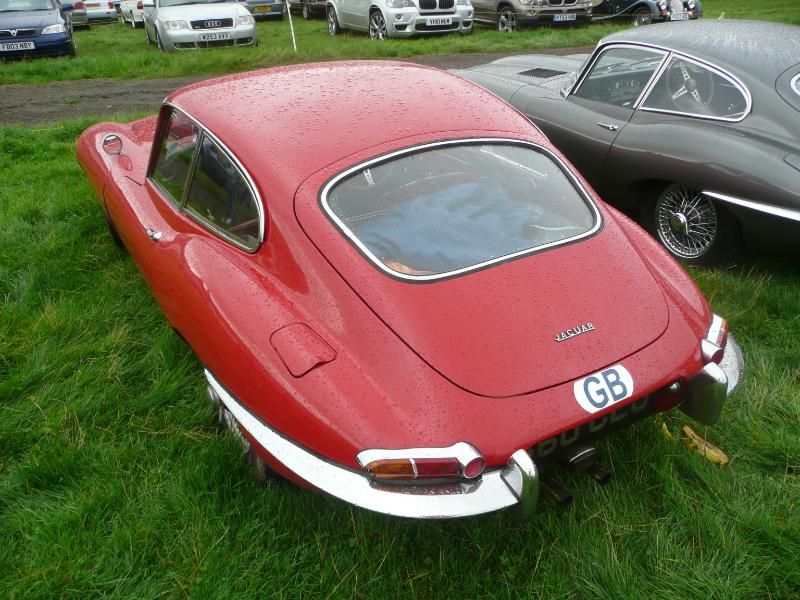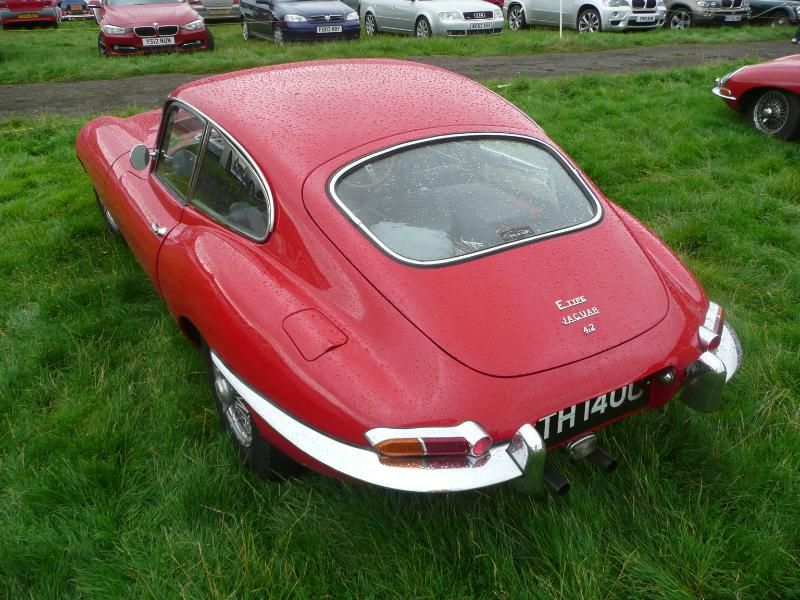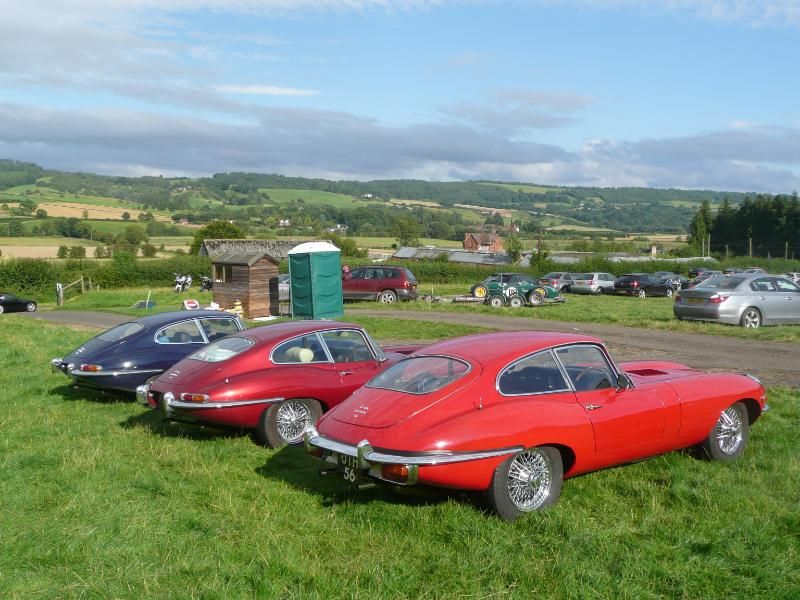 Other Jaguars included a duo of XK120s, a Mark 2 and a couple of XJS.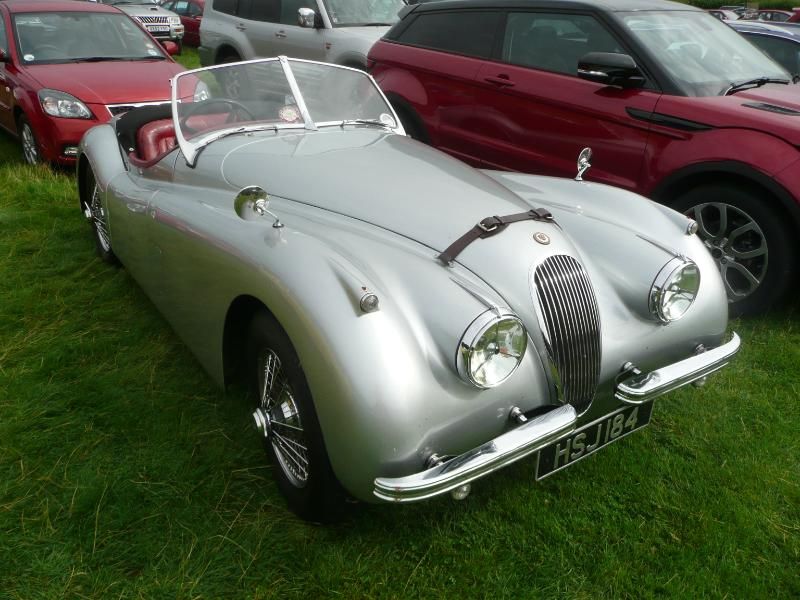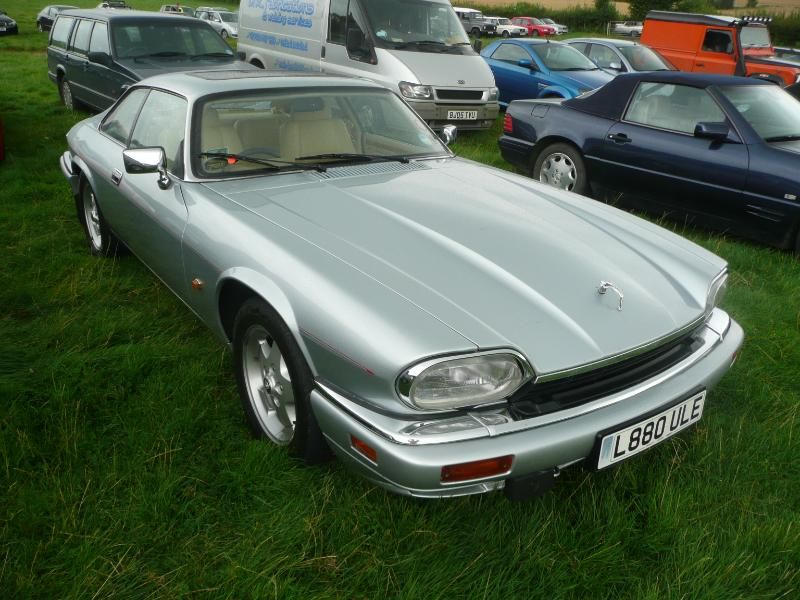 LANCIA
Two rather nice Lancia: Fulvia Coupe S2 and a Delta Integrale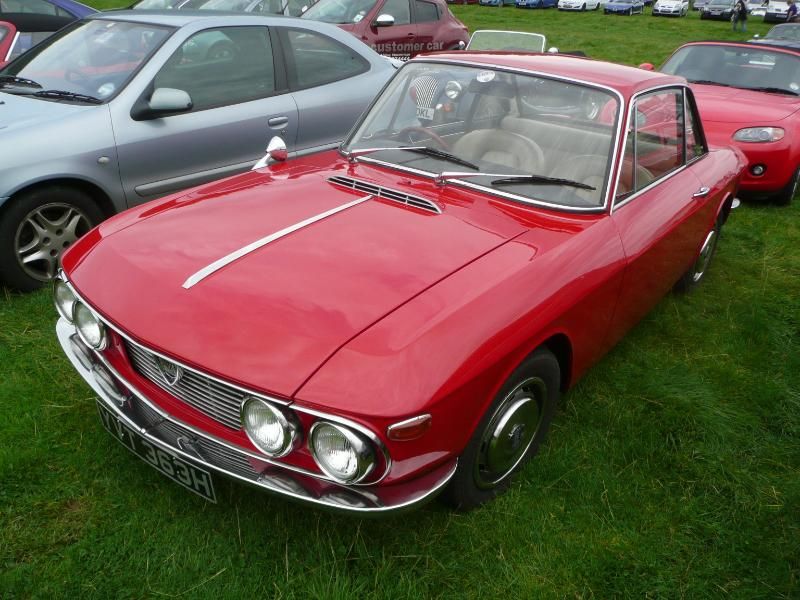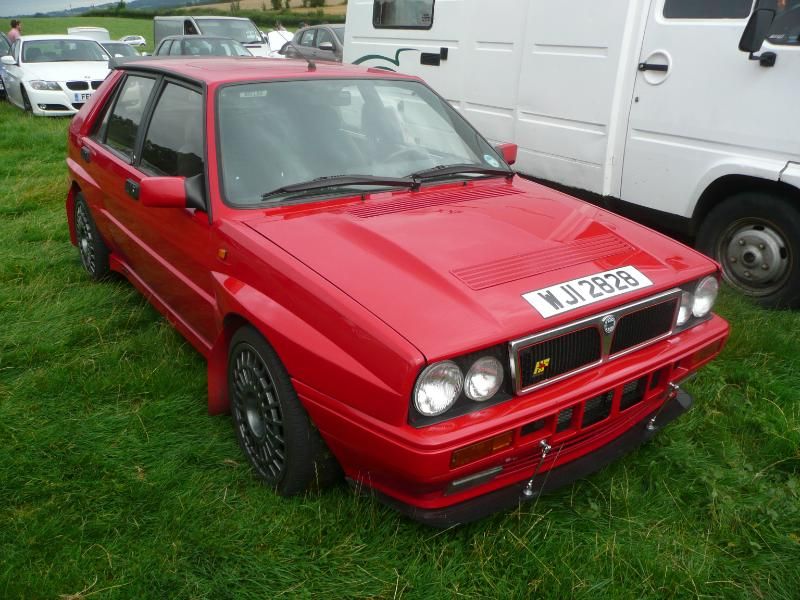 LOTUS
There were two special parking areas for Lotus cars, and a good more which could be found among the other vehicles, meaning that there were lots of examples of almost every road car model that the Hethel-based firm has ever produced. Notable exception was the Elite, with just one of the early cars on a trailer and none of the 1970s wedge shaped models.
Among the Sevens were an early car and an example of the little loved Series 4, the short lived version that was the last Seven made before Lotus sold the rights to the car to Caterham.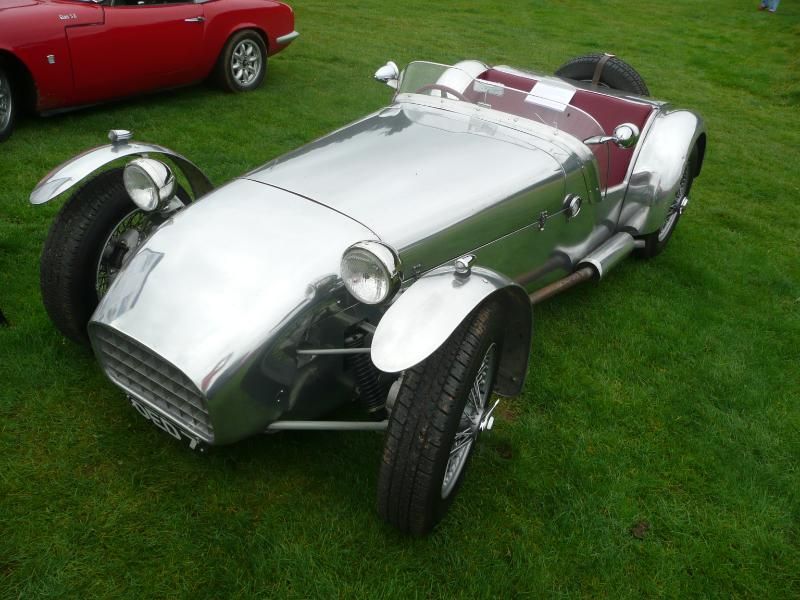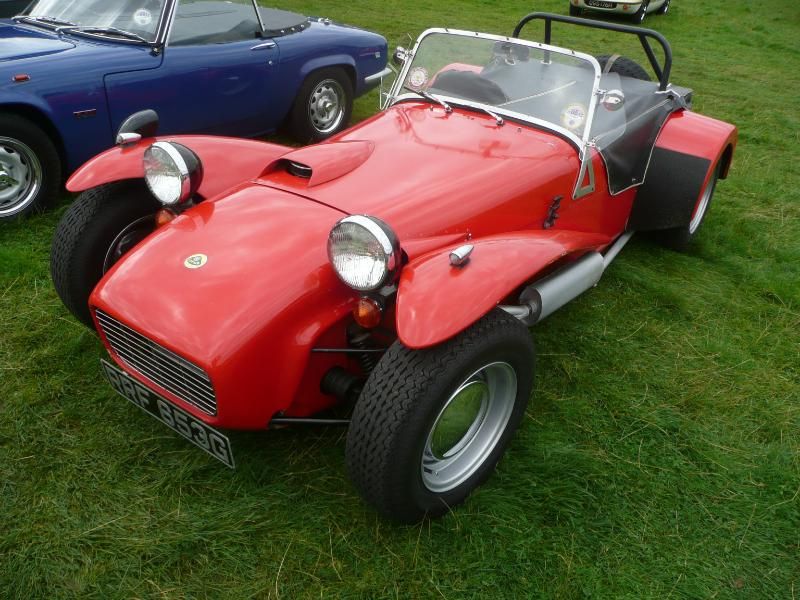 In honour of its 50th birthday, there were lots of Elans., with examples of the car from early models right through to the later Sprint models of the 1970s. Among the rarer cars was a BRM engined on, which is distinguished by its orange bumpers.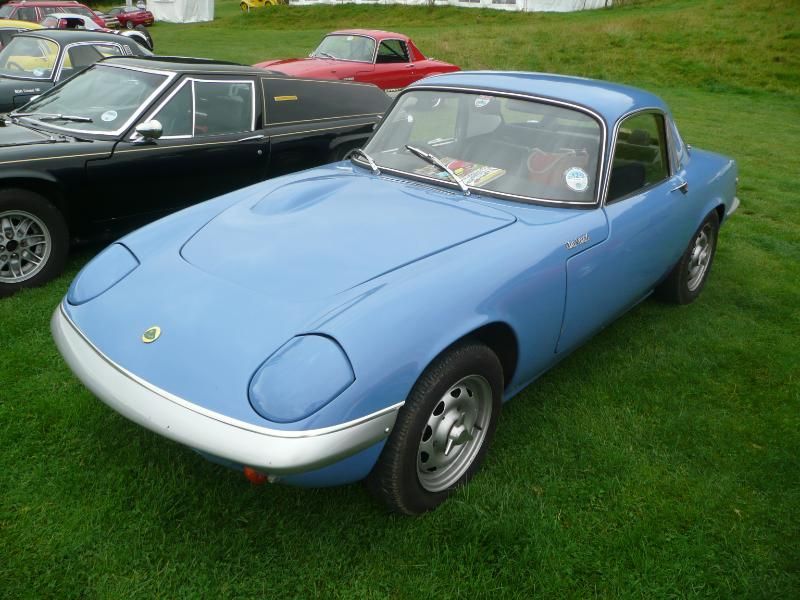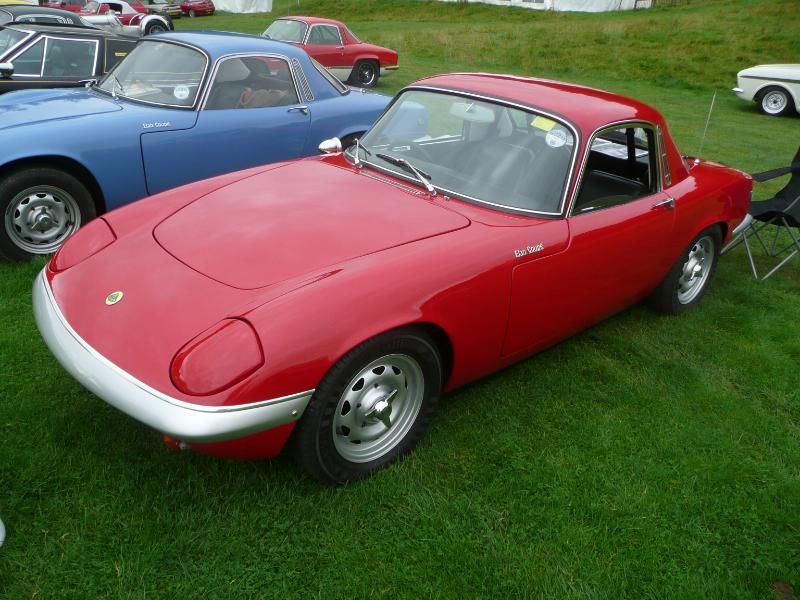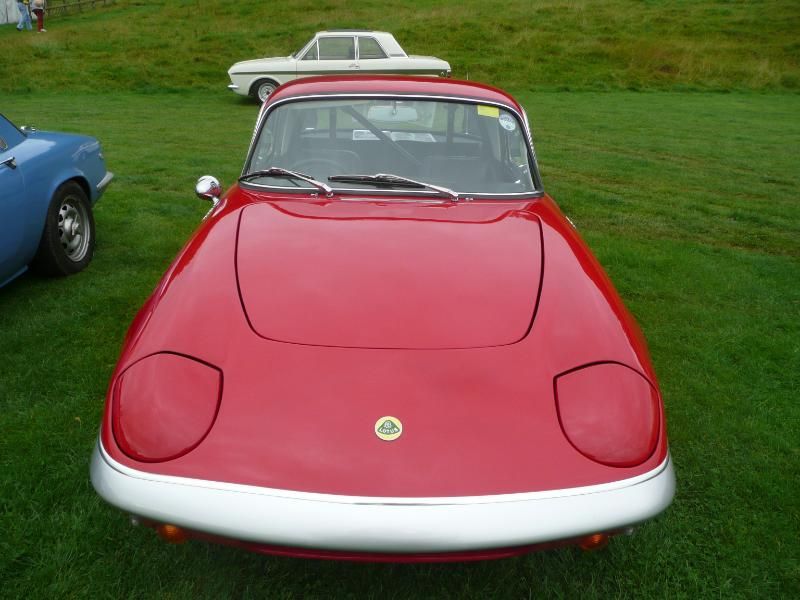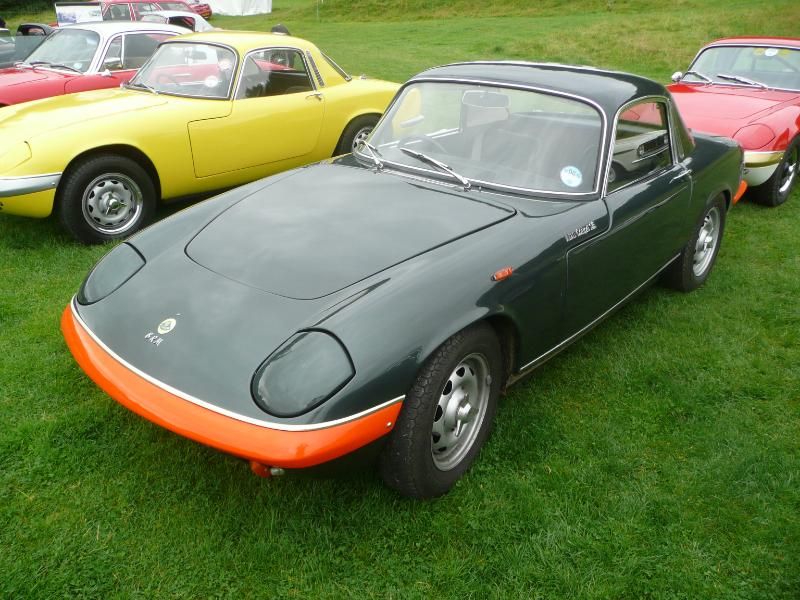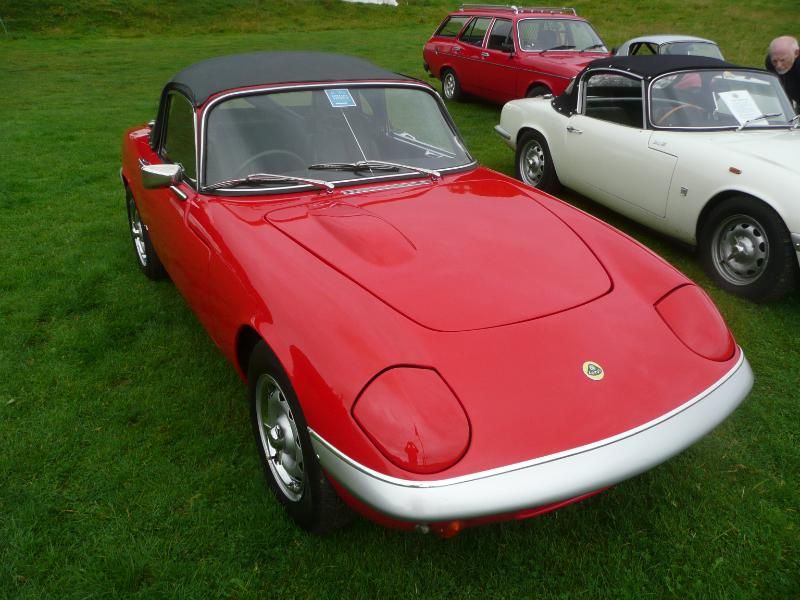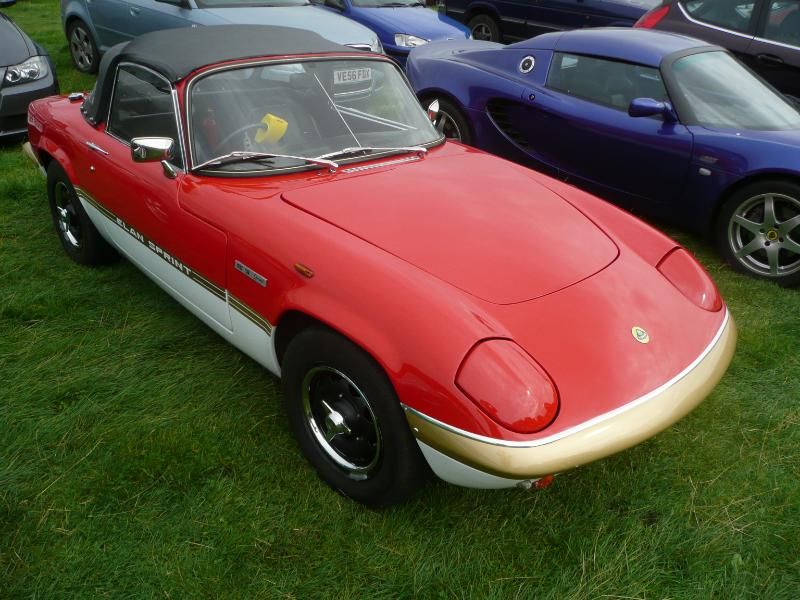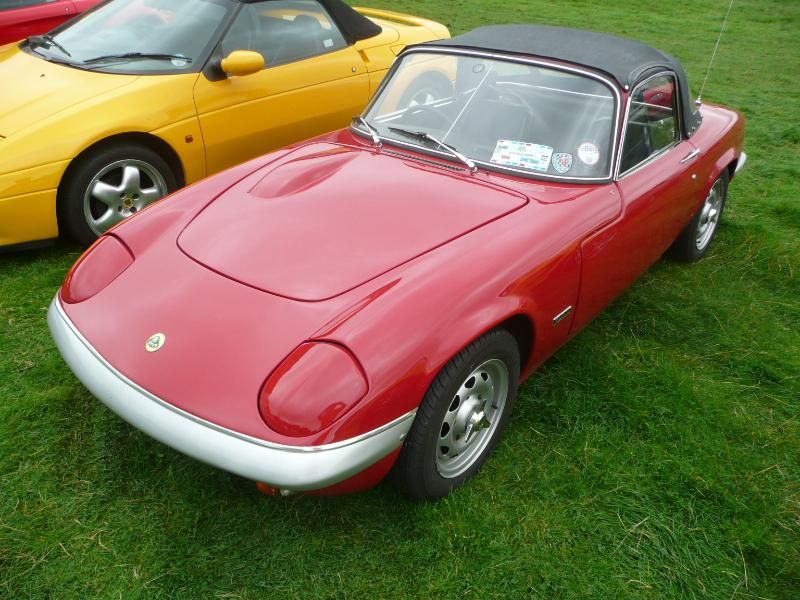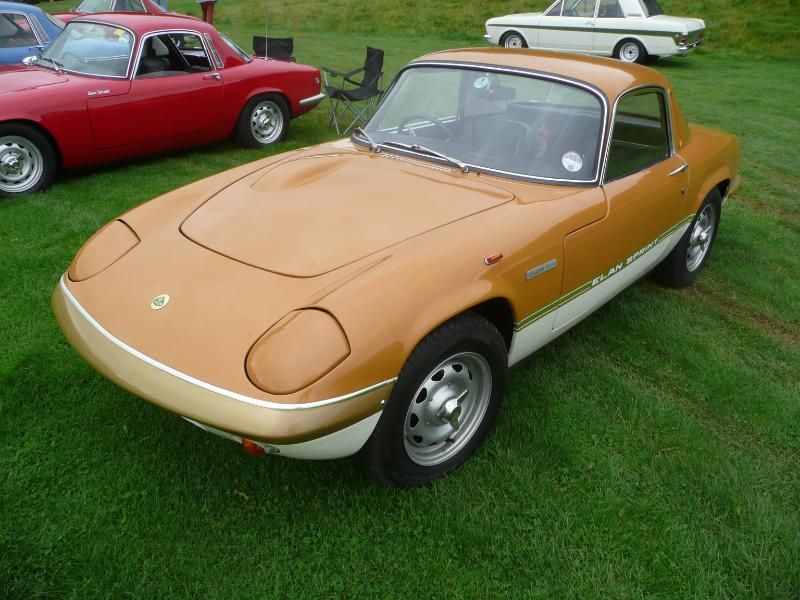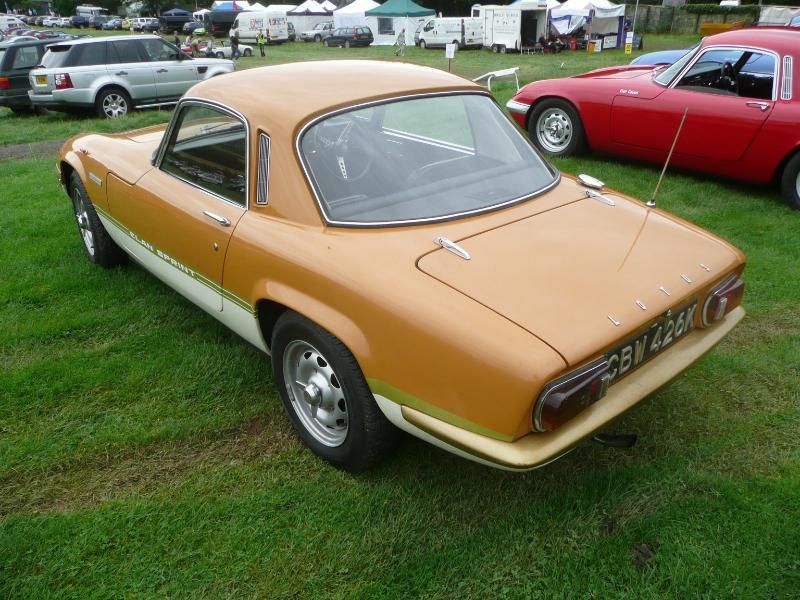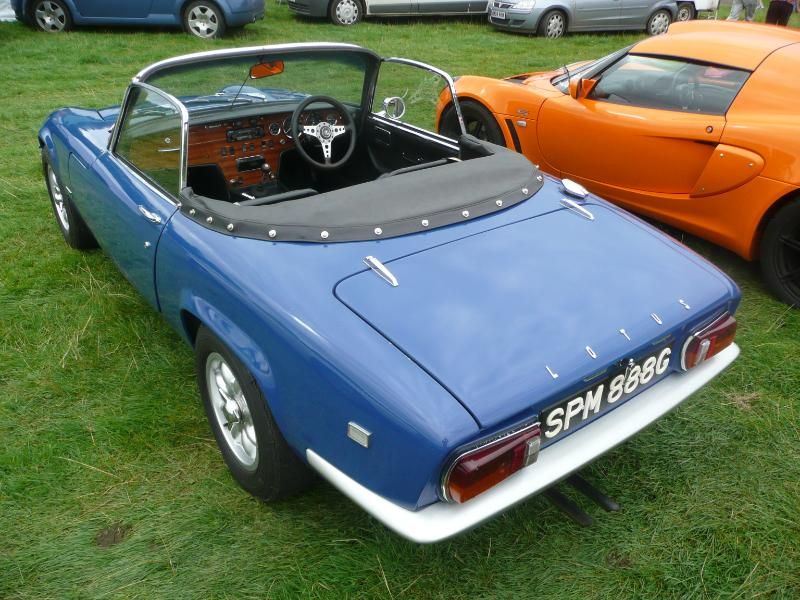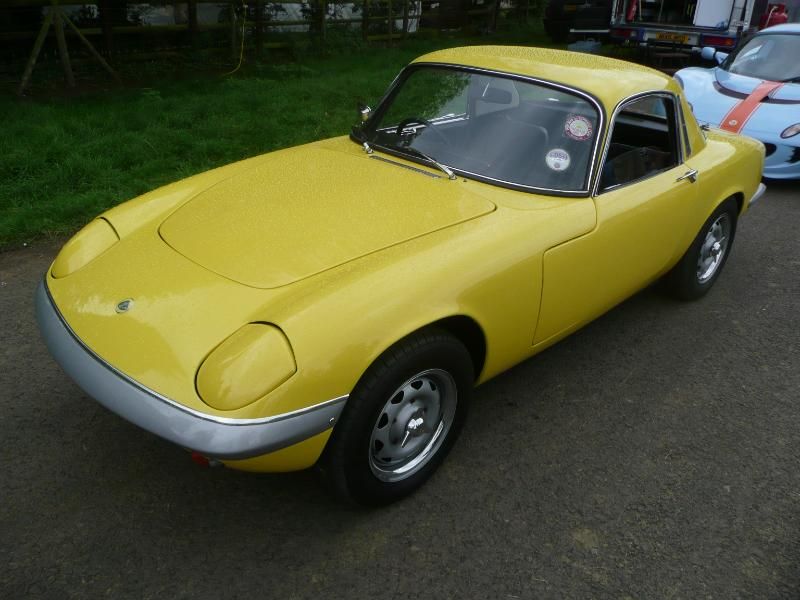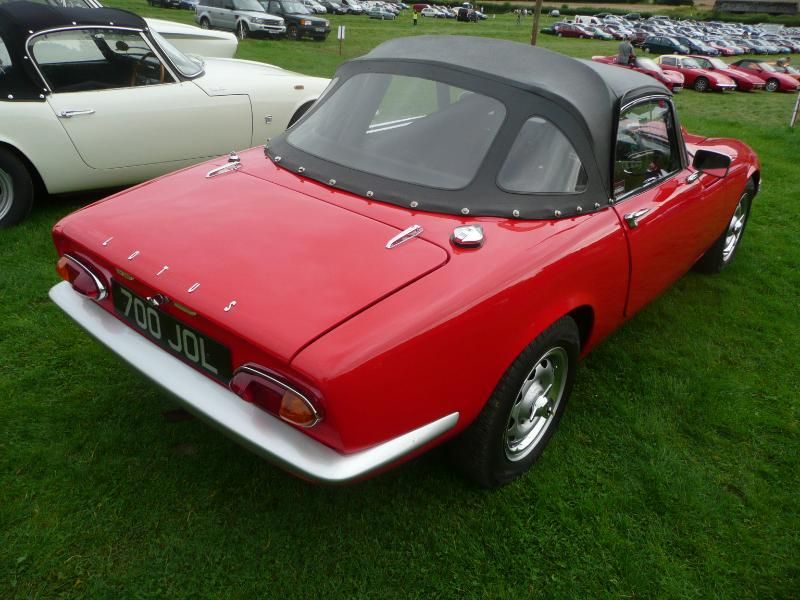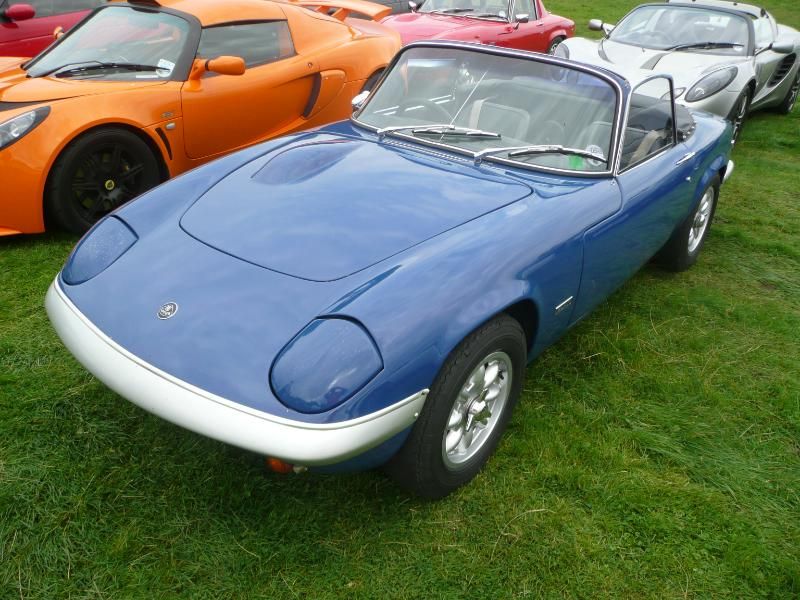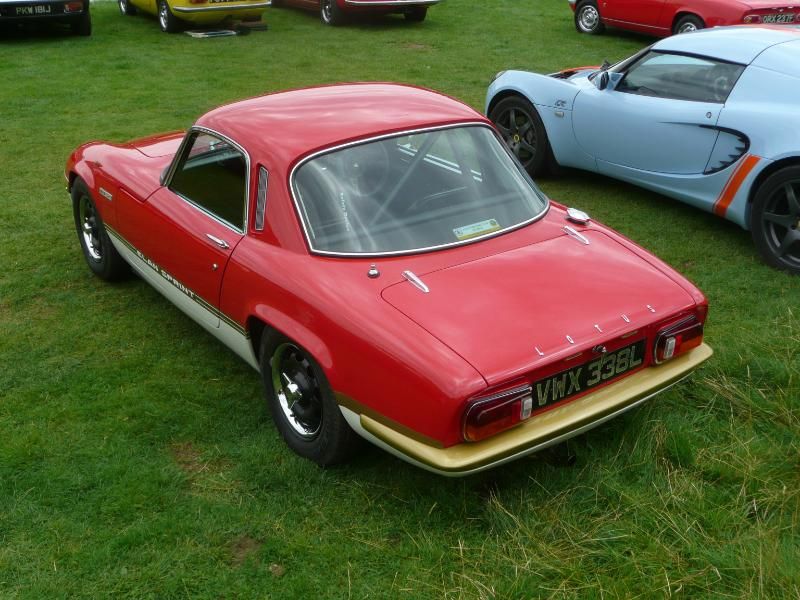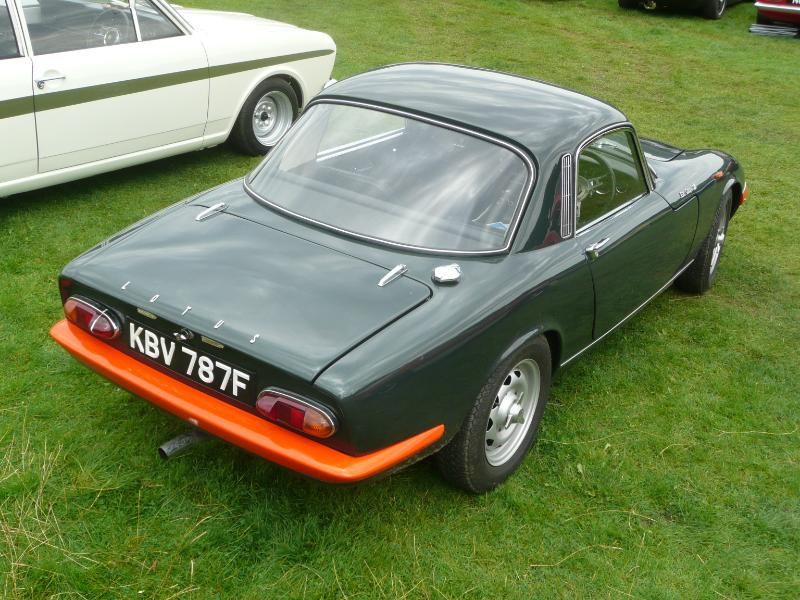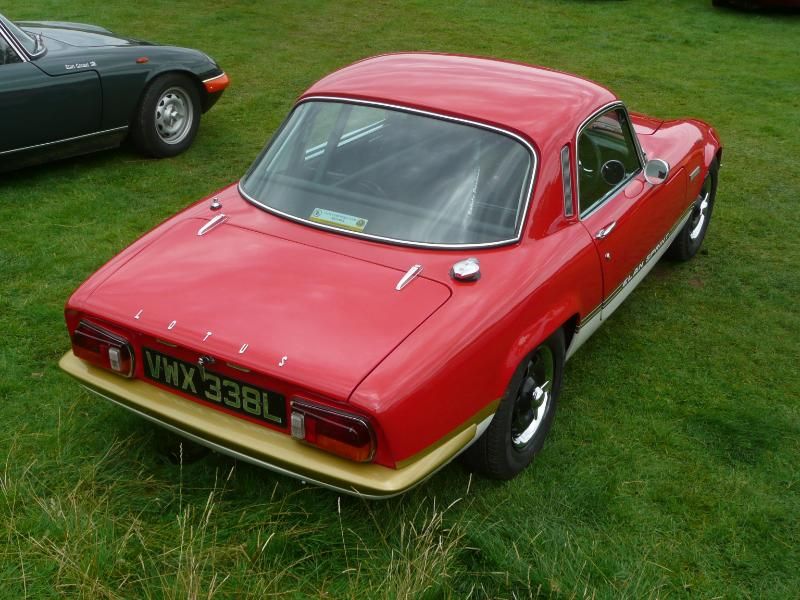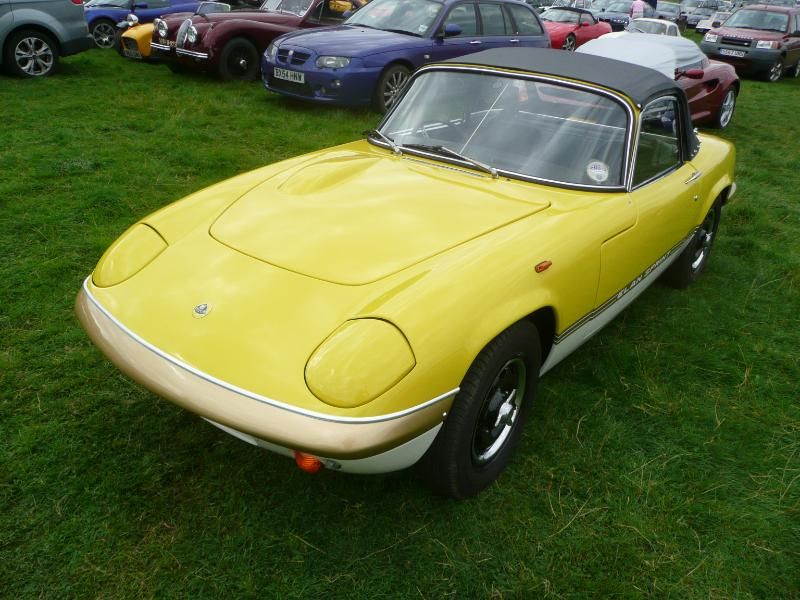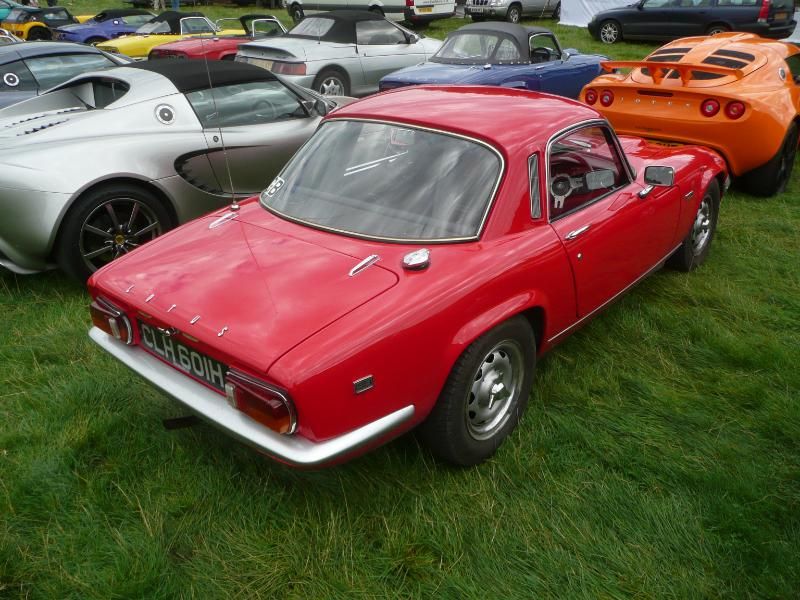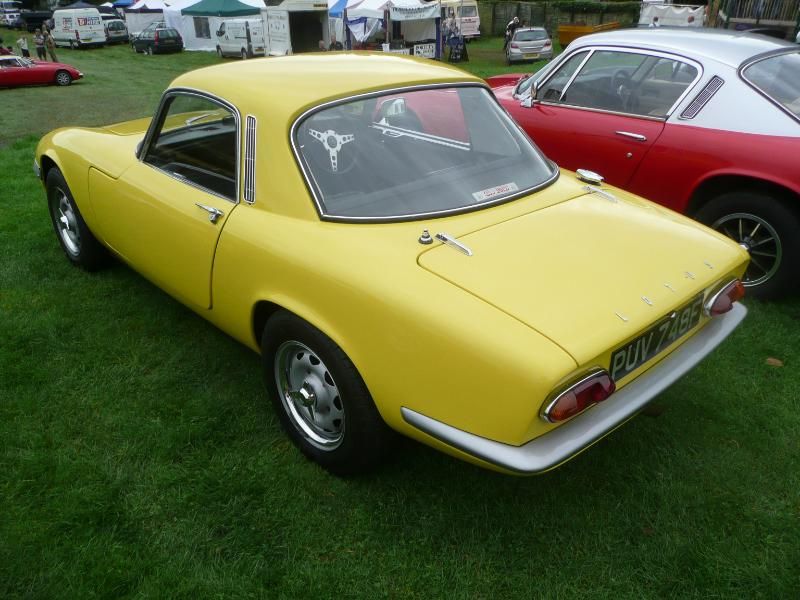 A couple of the mid-engined Europa cars were present.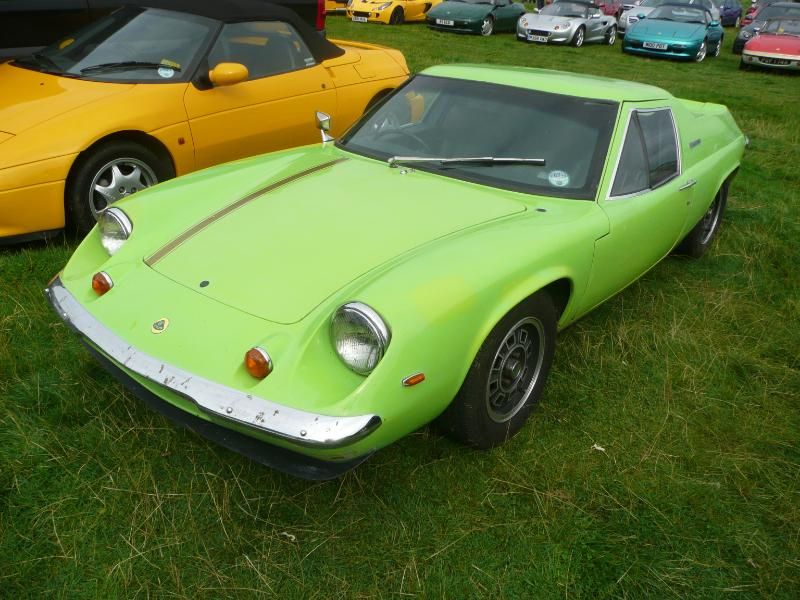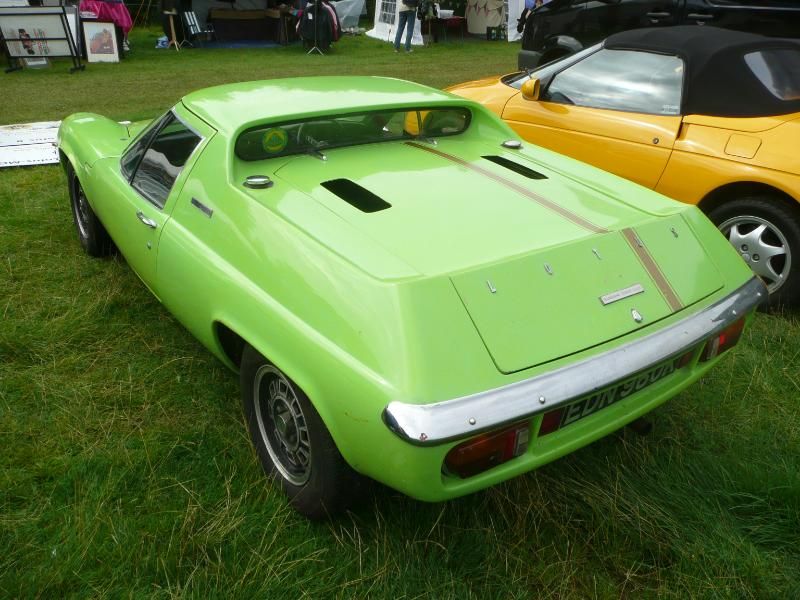 There were a couple of the Lotus Cortina models, one from each generation. The Mark 1 car was an early model, as evidenced by the front grille which does not extend to include the indicator lights, which are separate.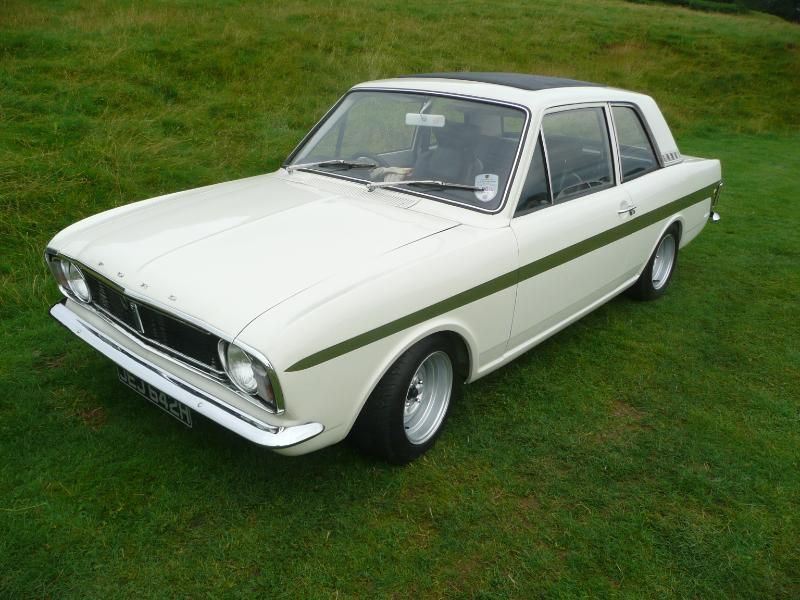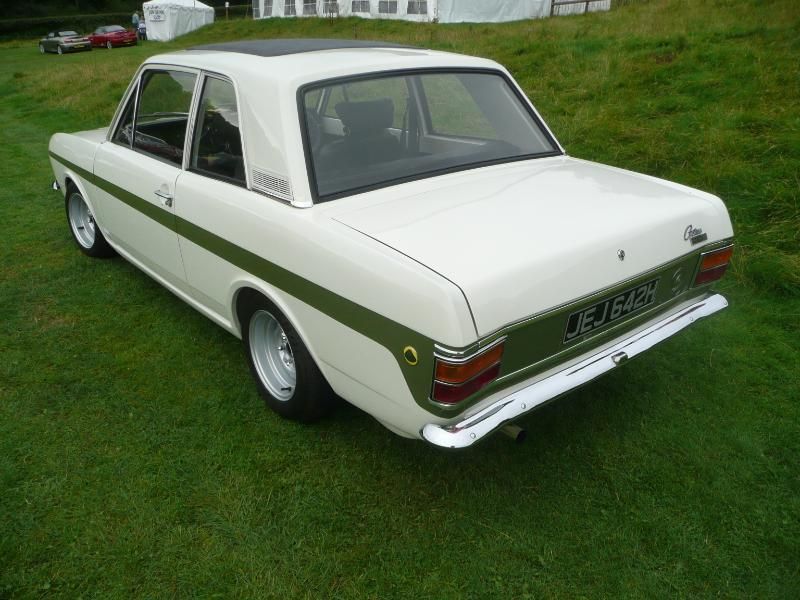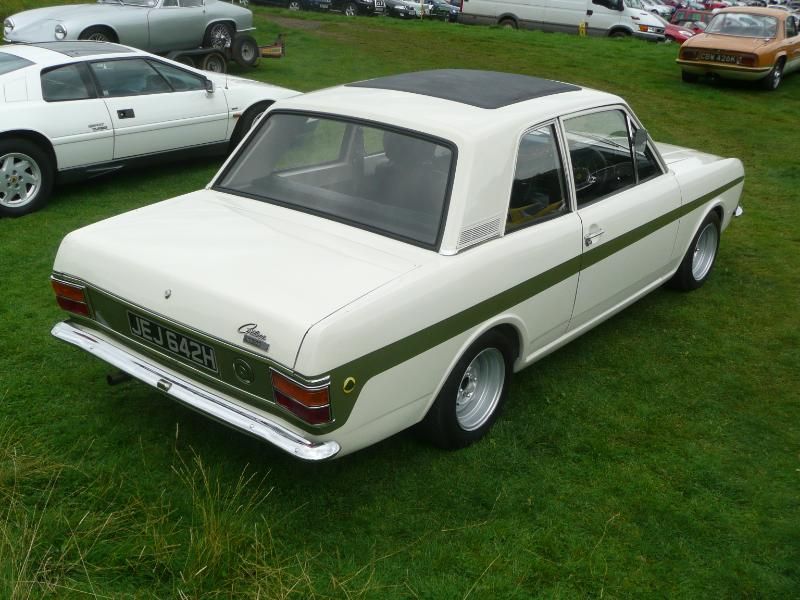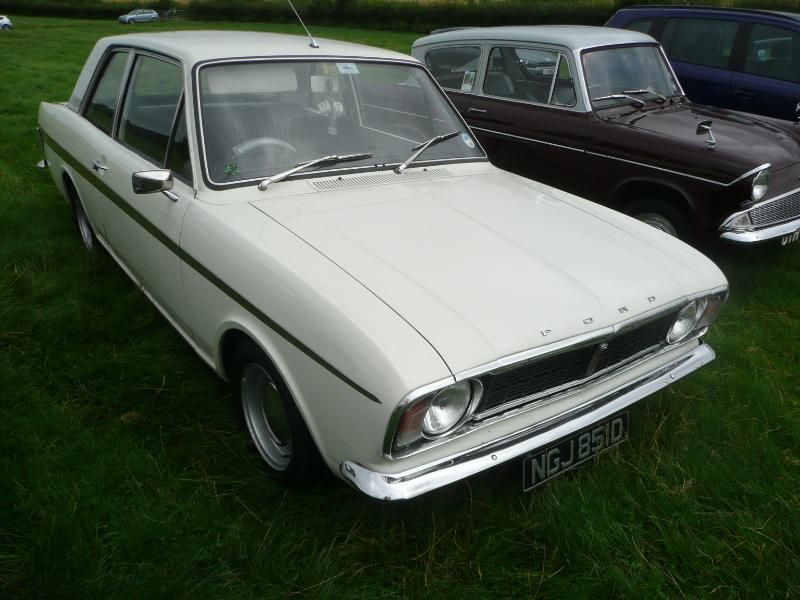 Among the numerous Plus 2 cars was the one-off Estrale conversion, a rather neat looking "estate" model.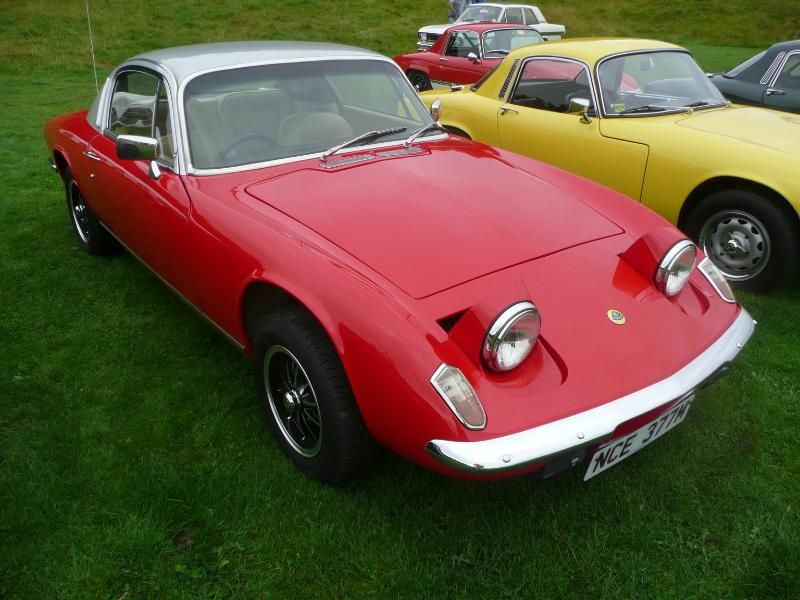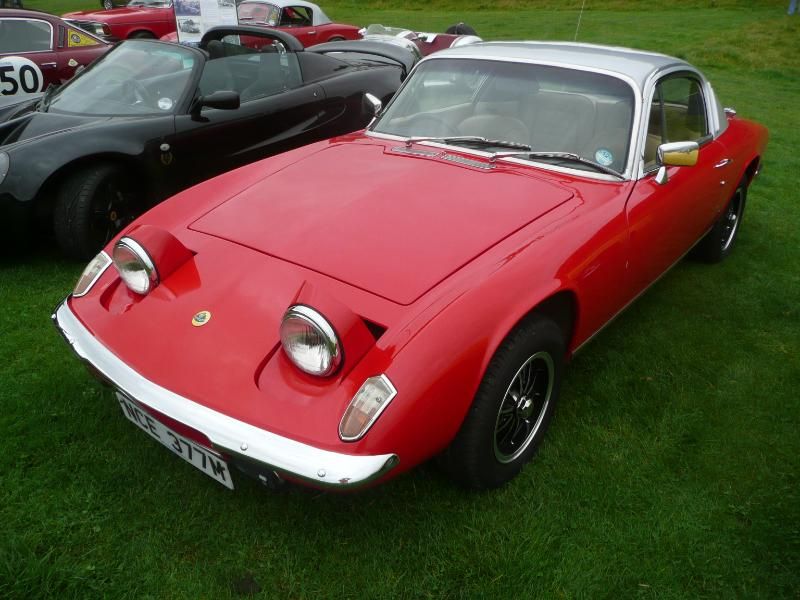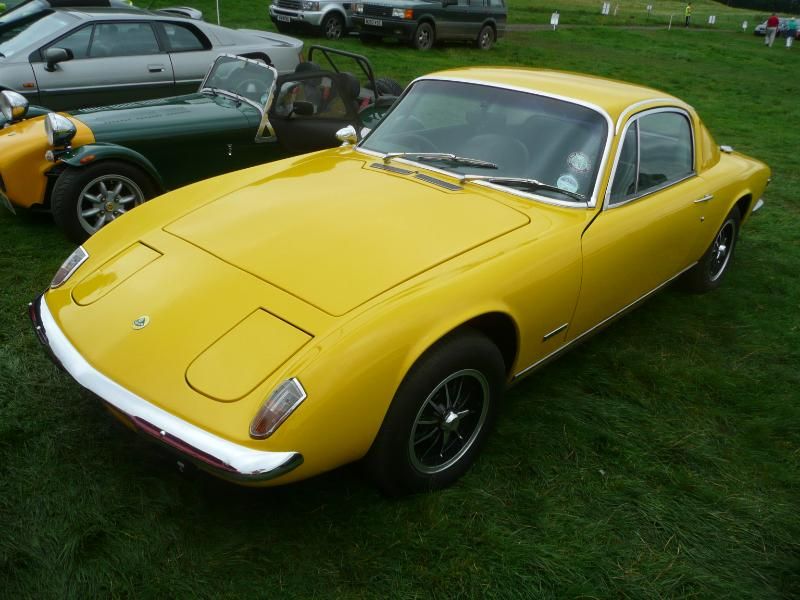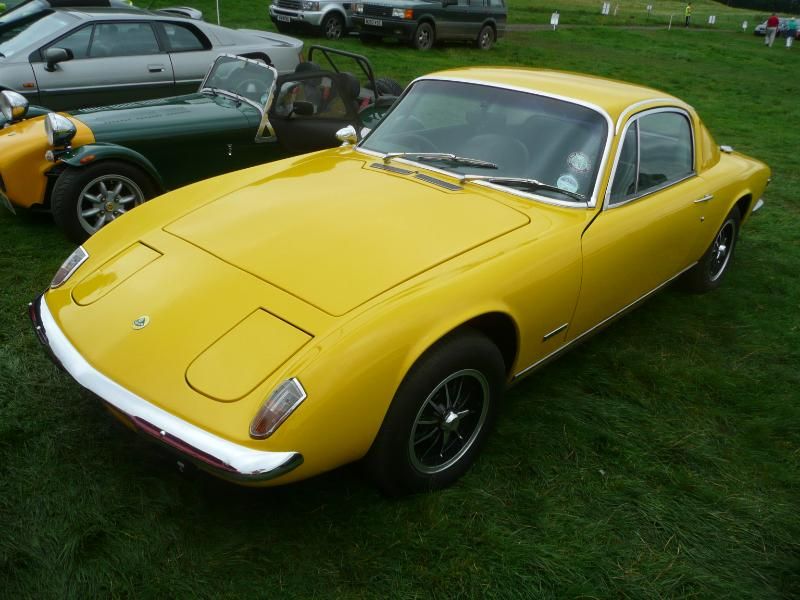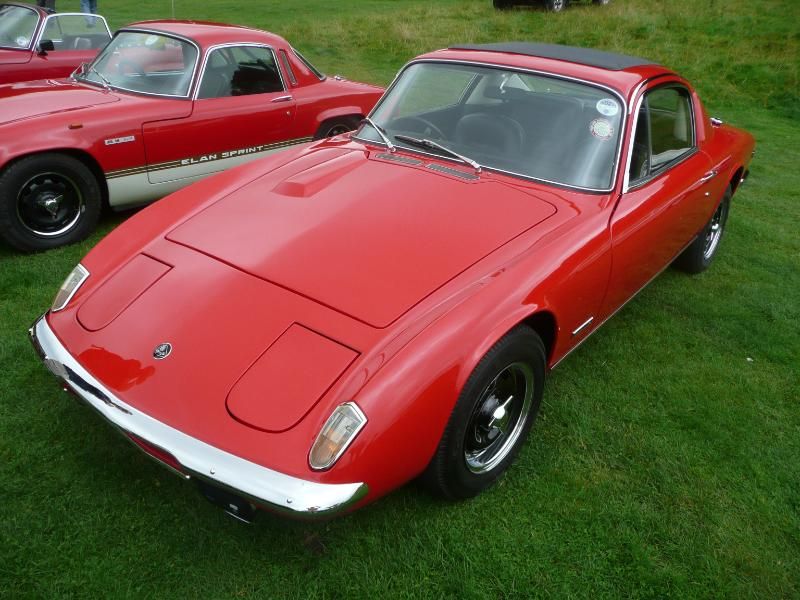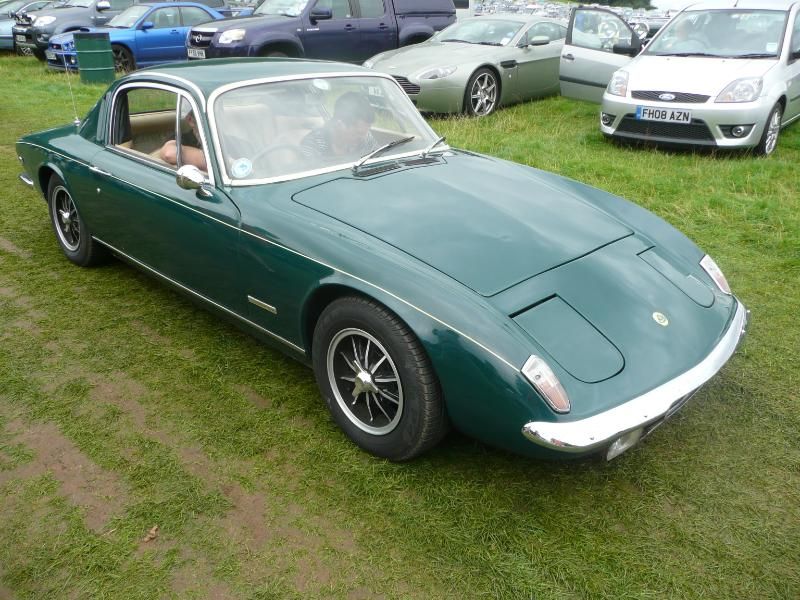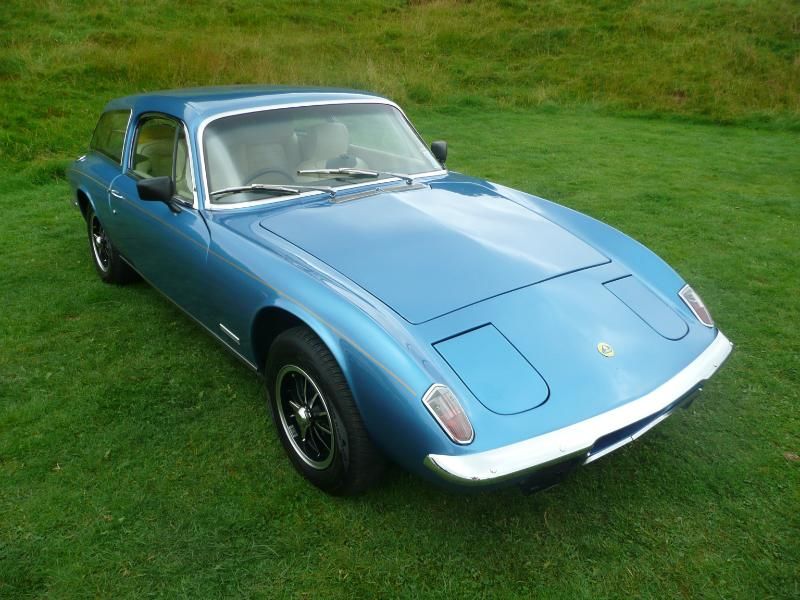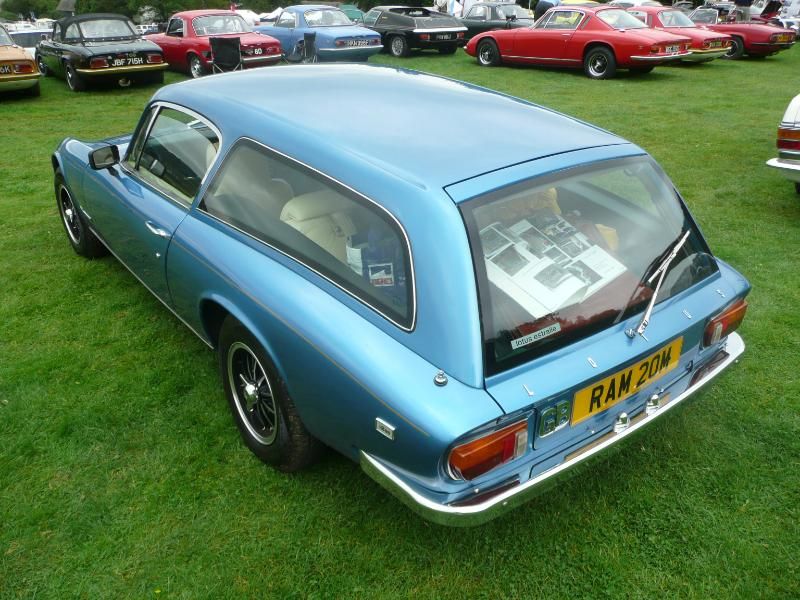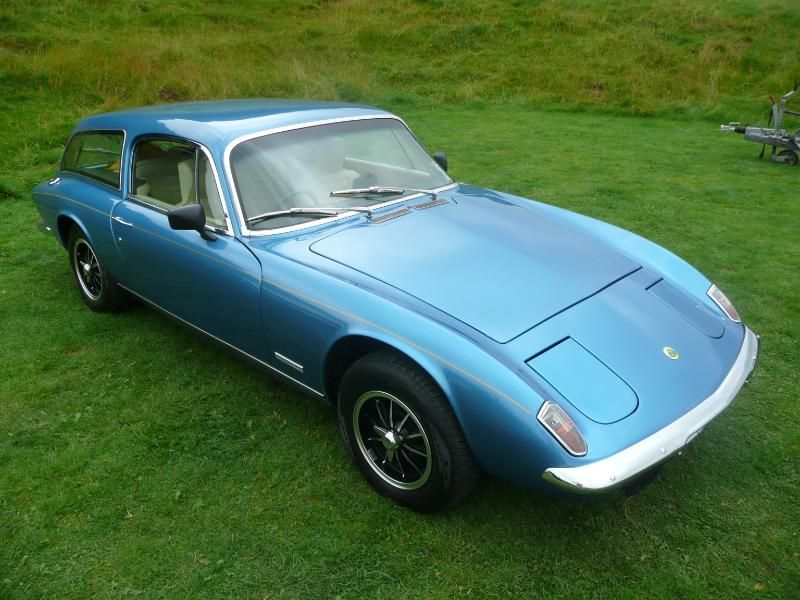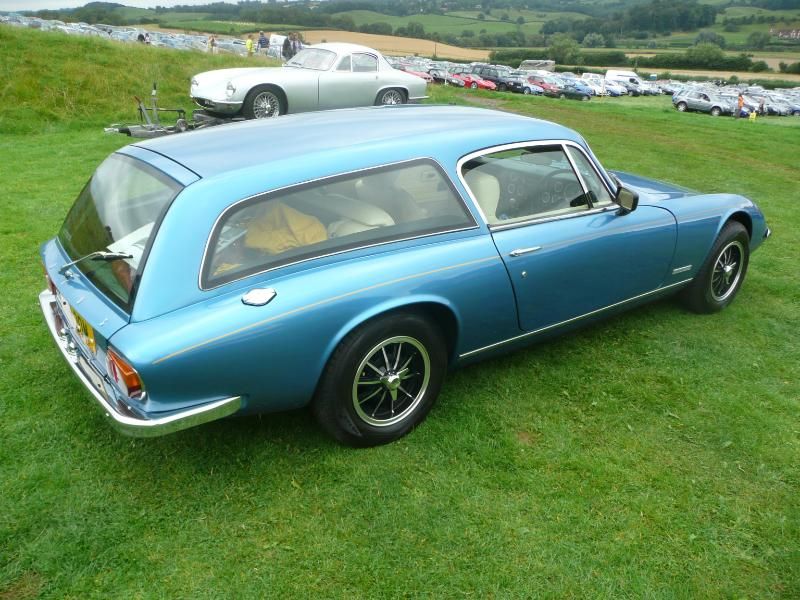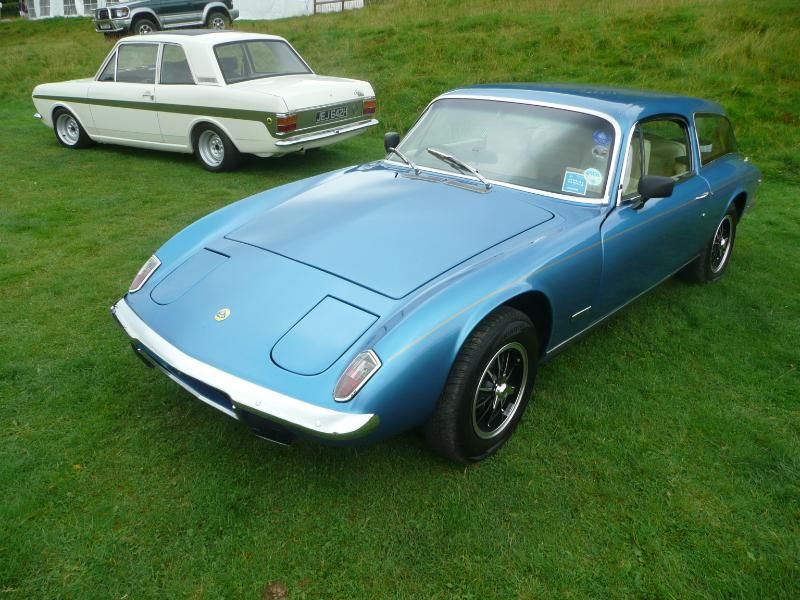 There were several Esprit, most of them the second generation car, with a few late models with the different rear lights being an easy recognition point.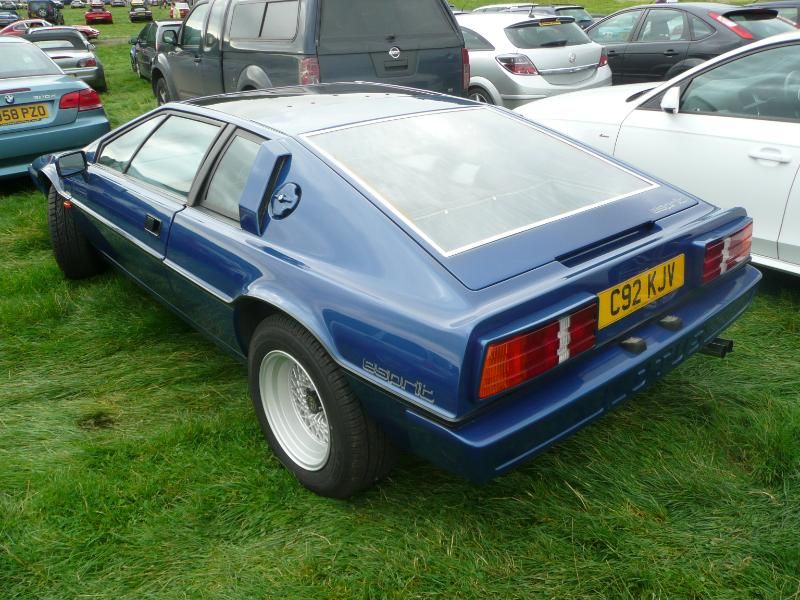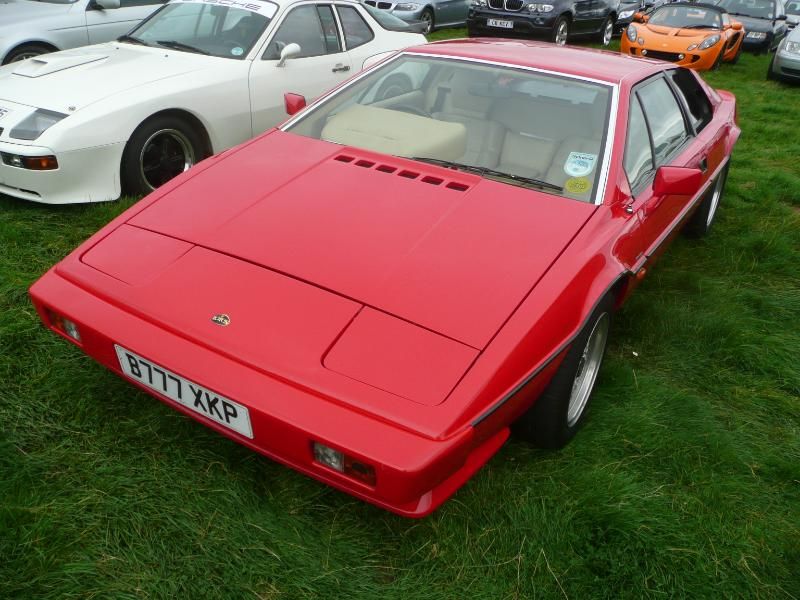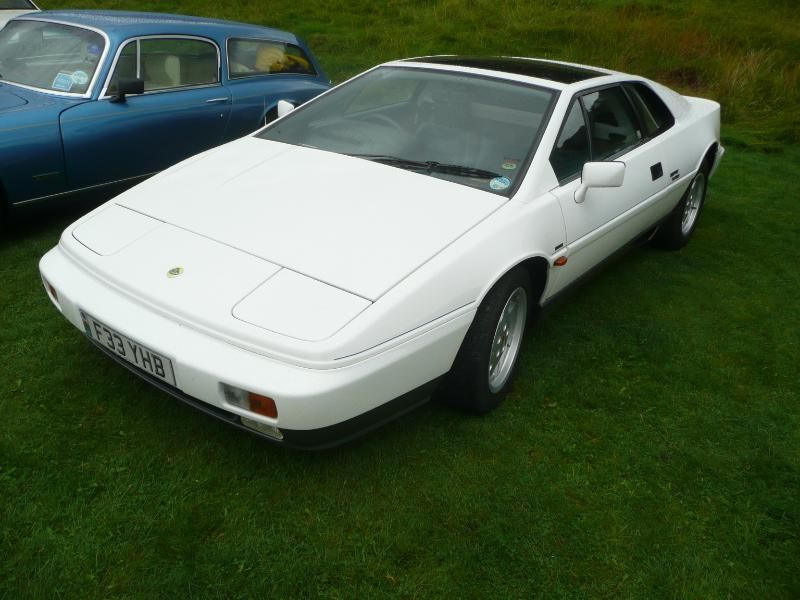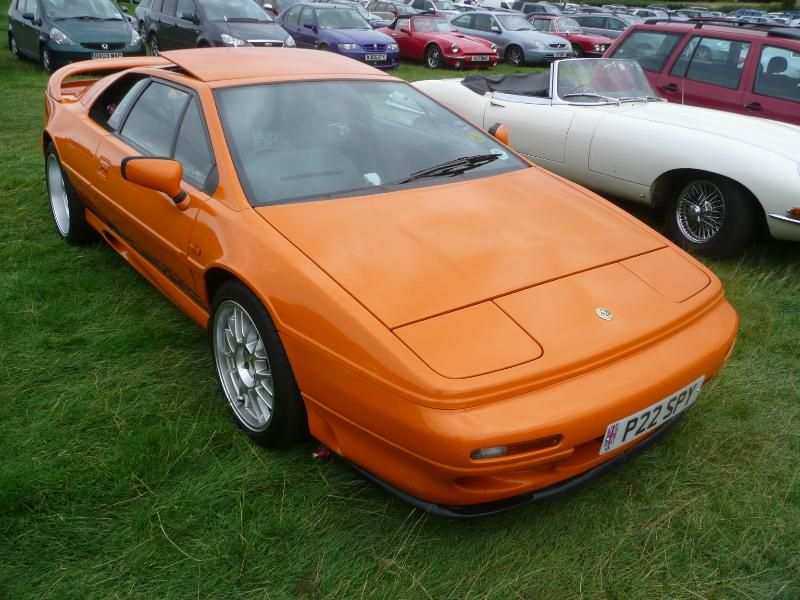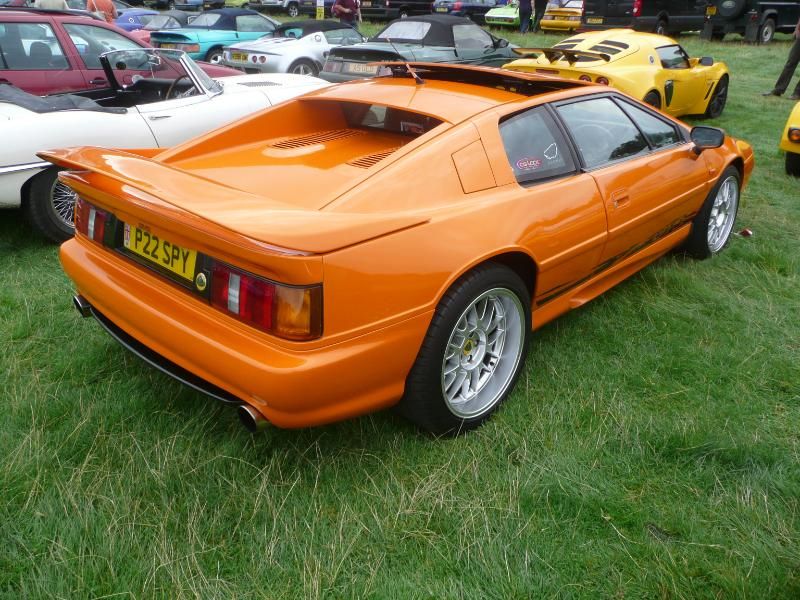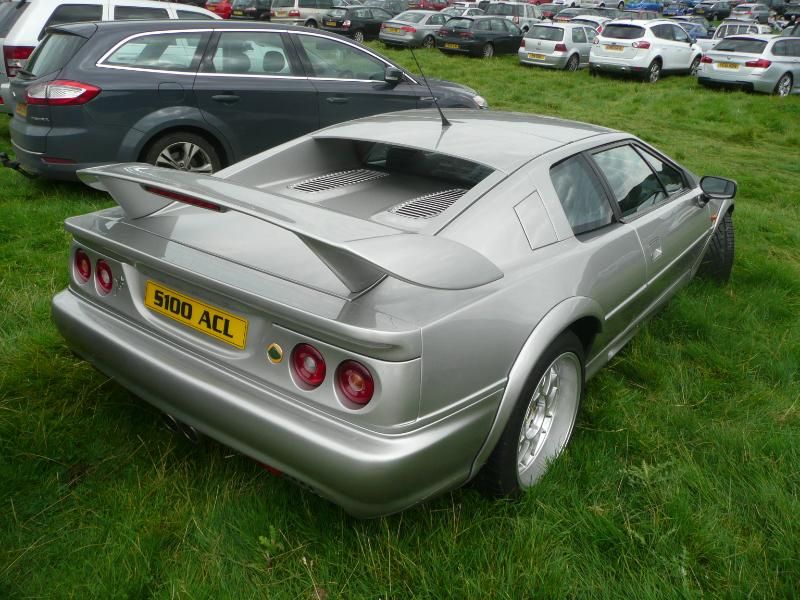 There were none of the Winterbottom designed Elite and Eclat of the mid 1970s, but there were several of the later Excel model.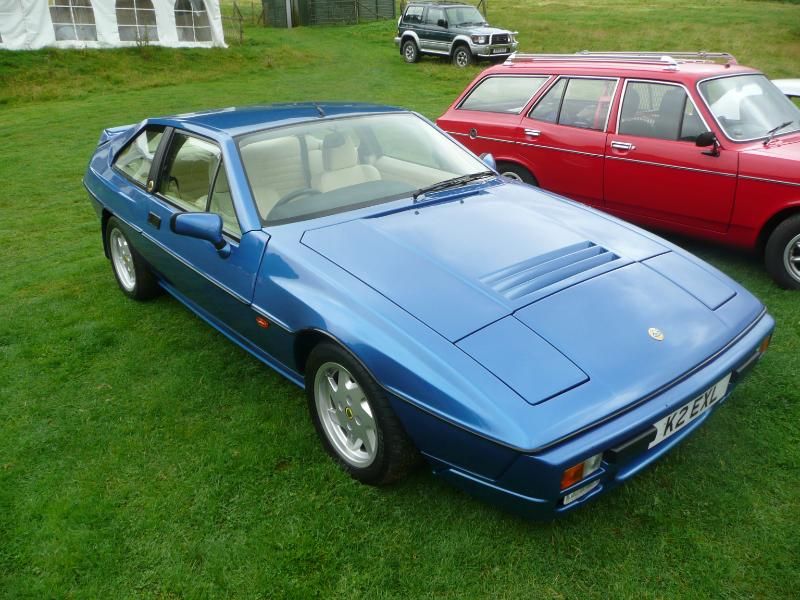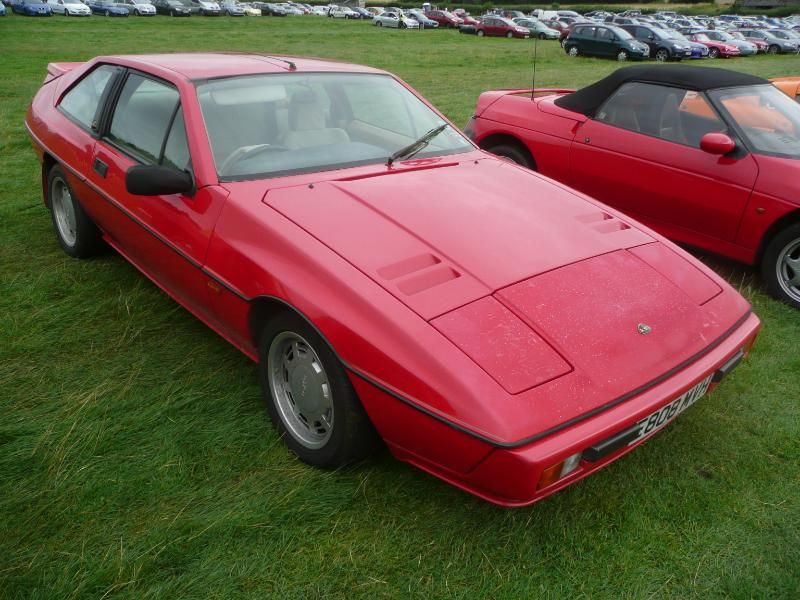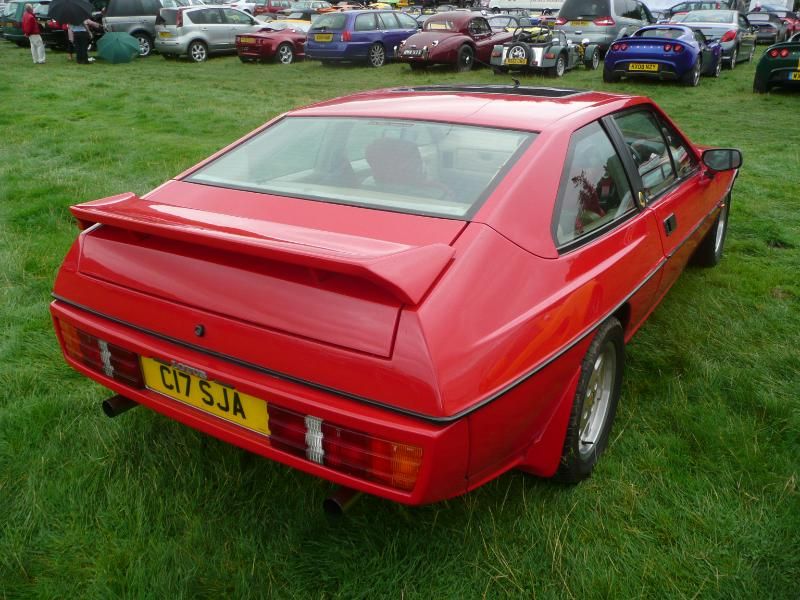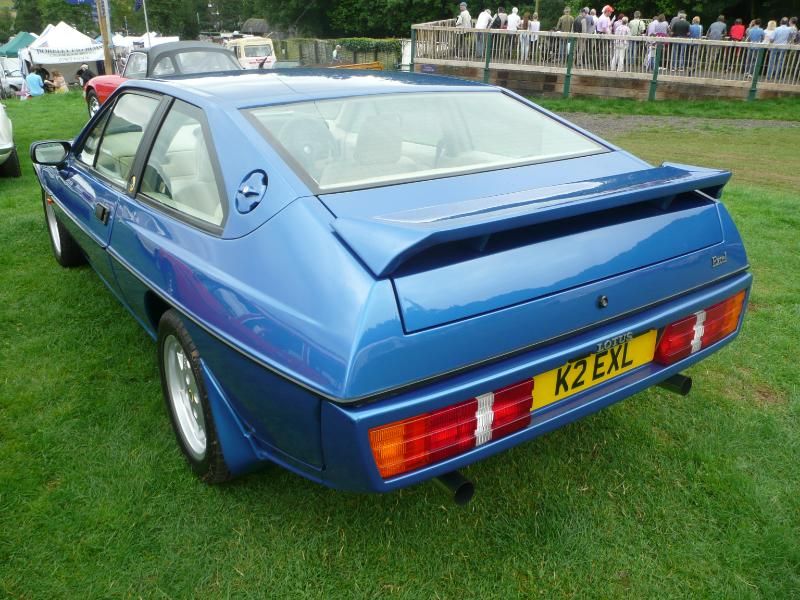 There were several of the front wheel drive Elan, too.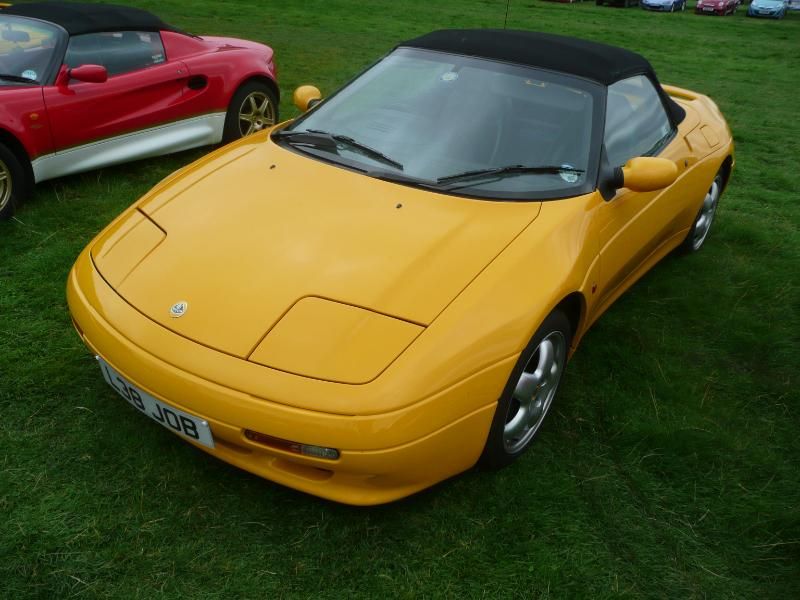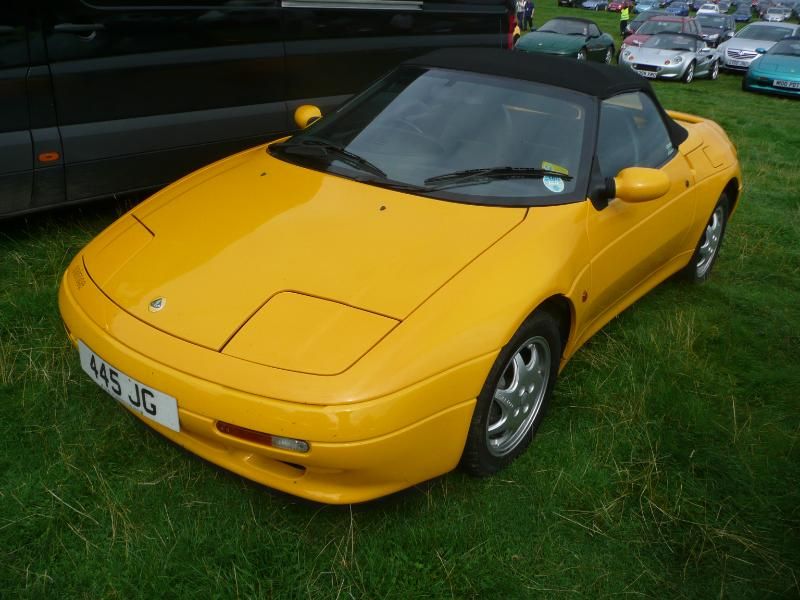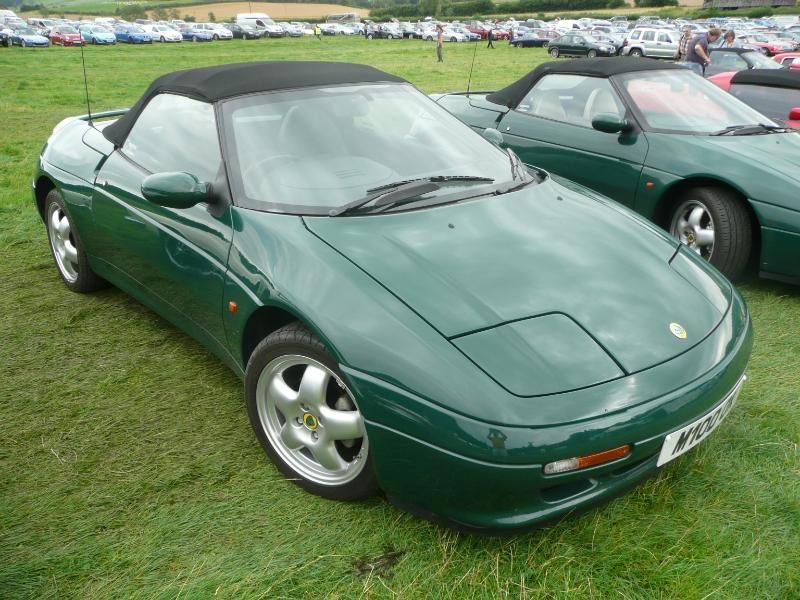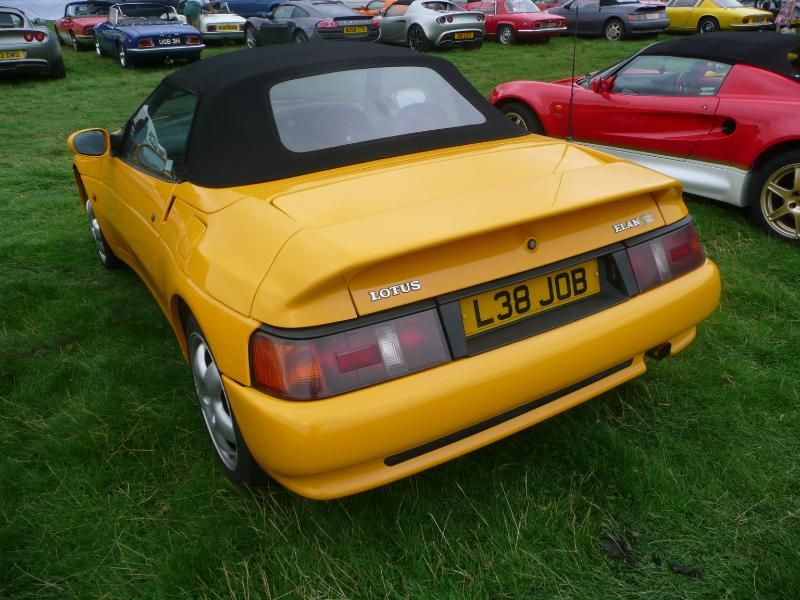 From the modern generation of Lotus were a number of Elise and Exige, and a lone example of Europa and Evora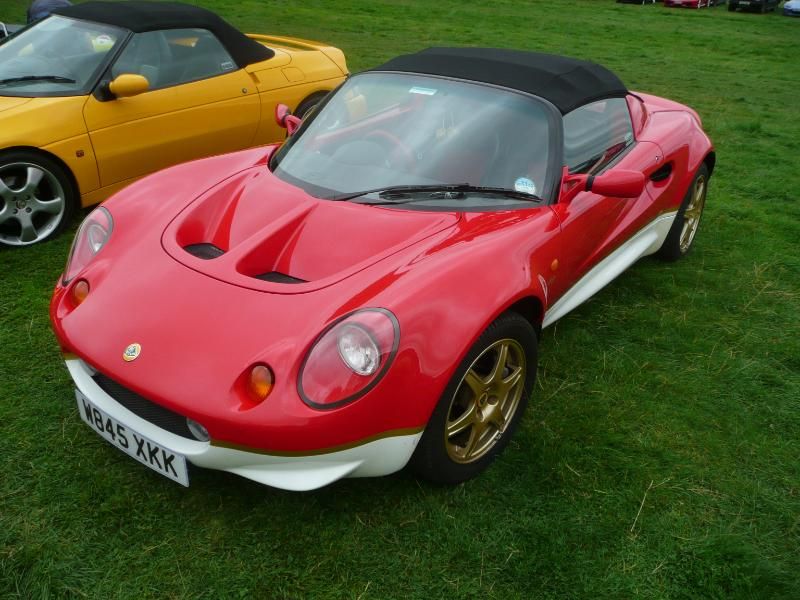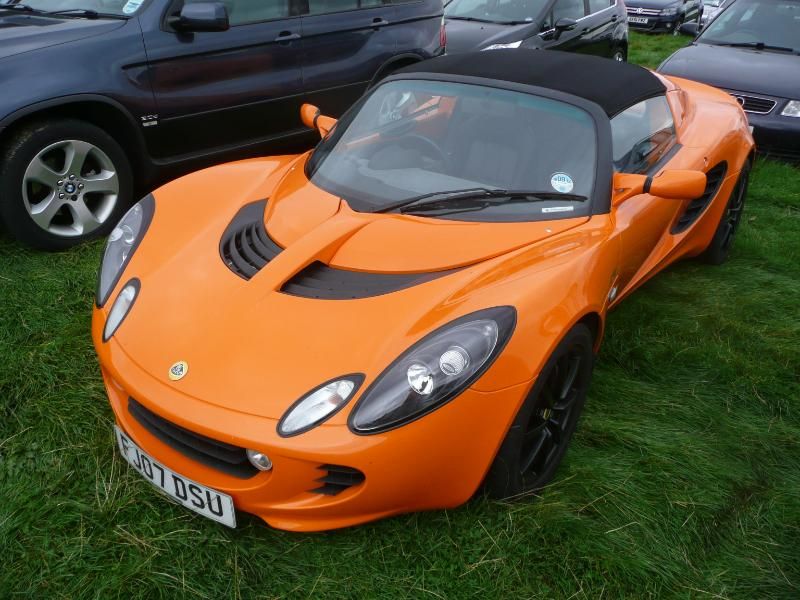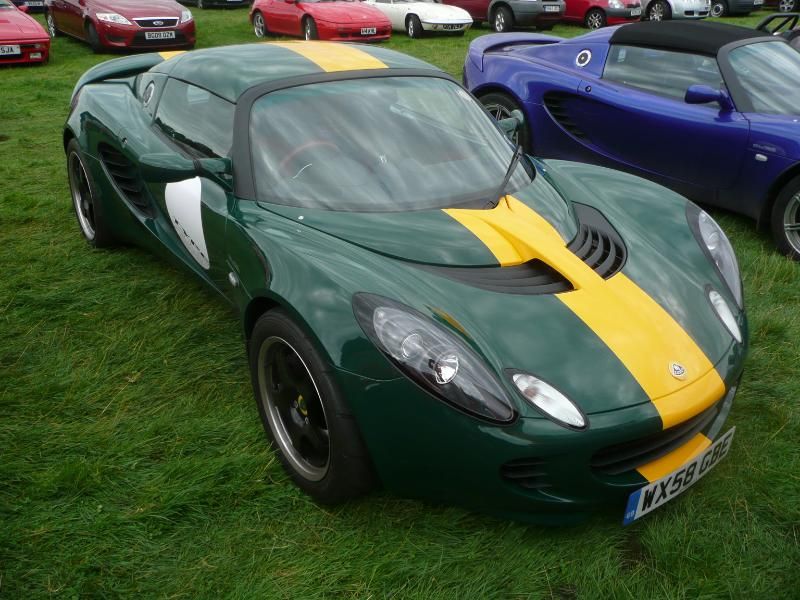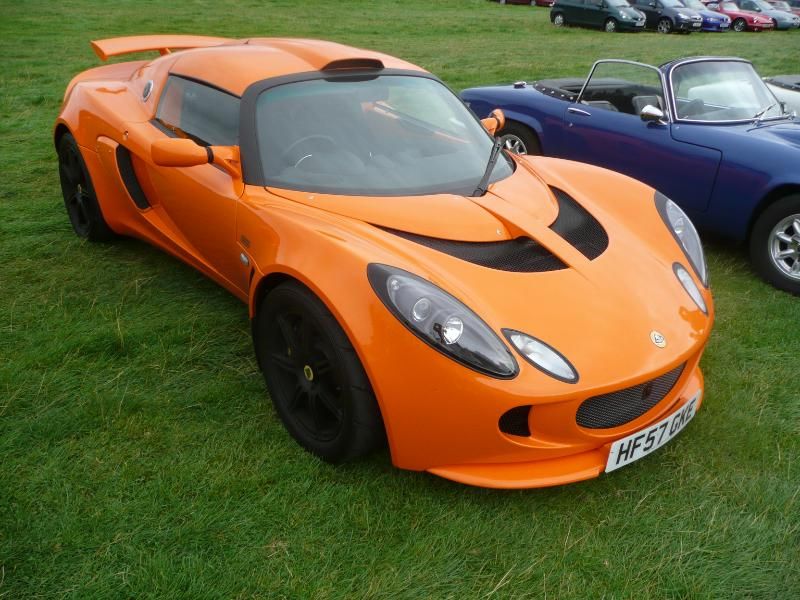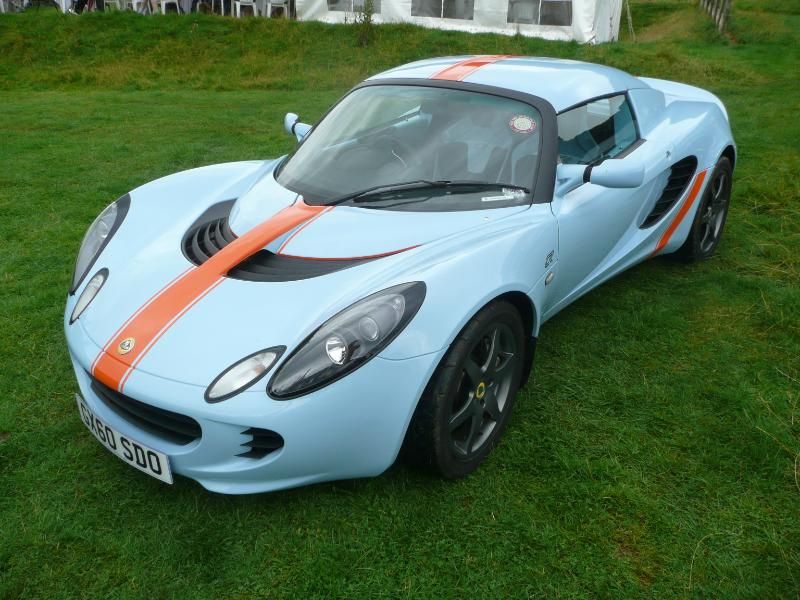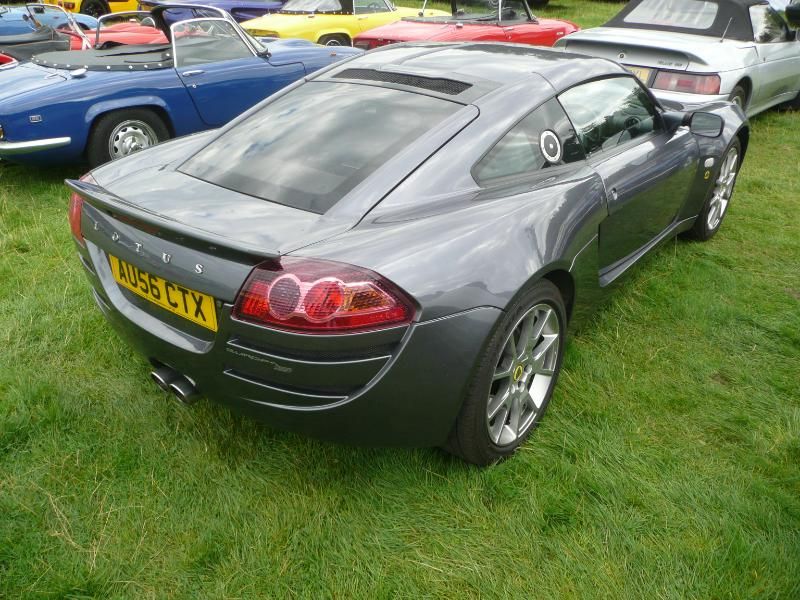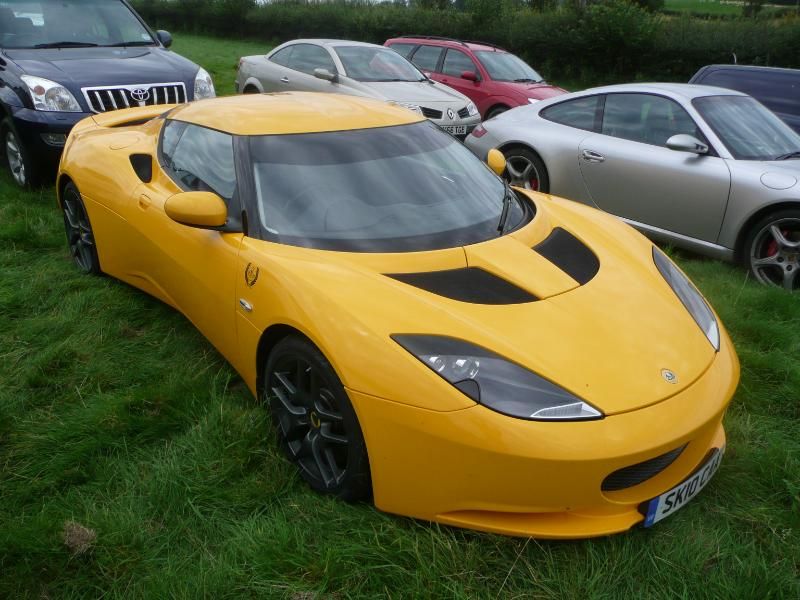 Included in the Lotus display was this, a works Talbot-Lotus Avenger Estate car, which has the same 2.2 litre Lotus engine as was fitted to the works Sunbeam of the era but in the more capacious Avenger Estate body, which allowed the car to act as a support vehicle. This car has been nicely restored and is now quite often seen at events around the UK.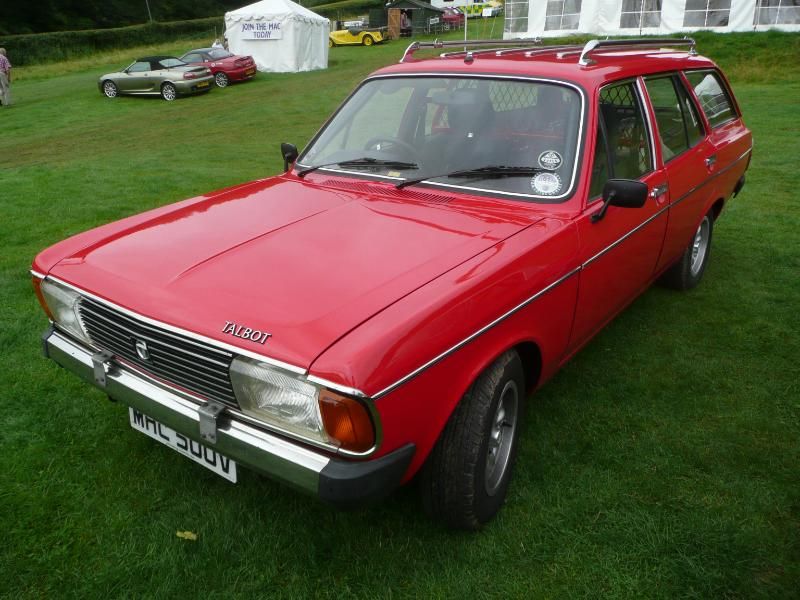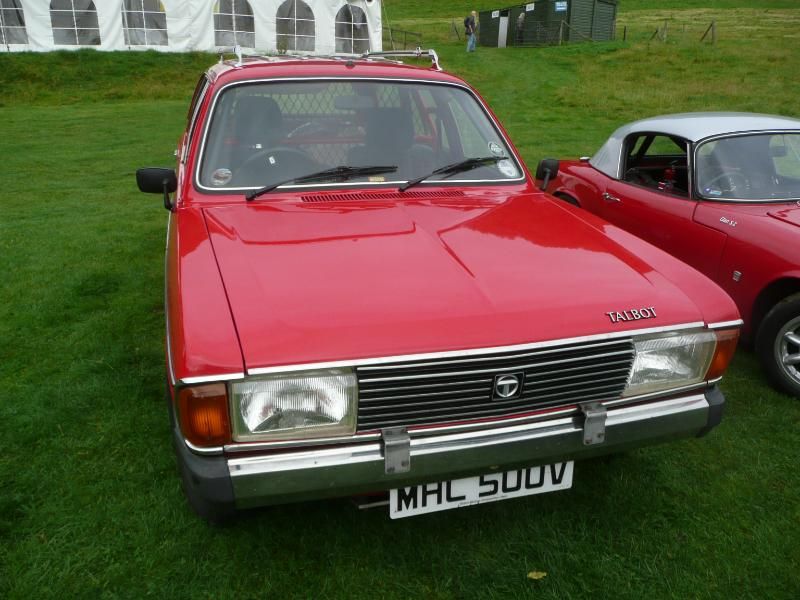 MG
Plenty of old MG, of course, with the MGB being the dominant model of this marque.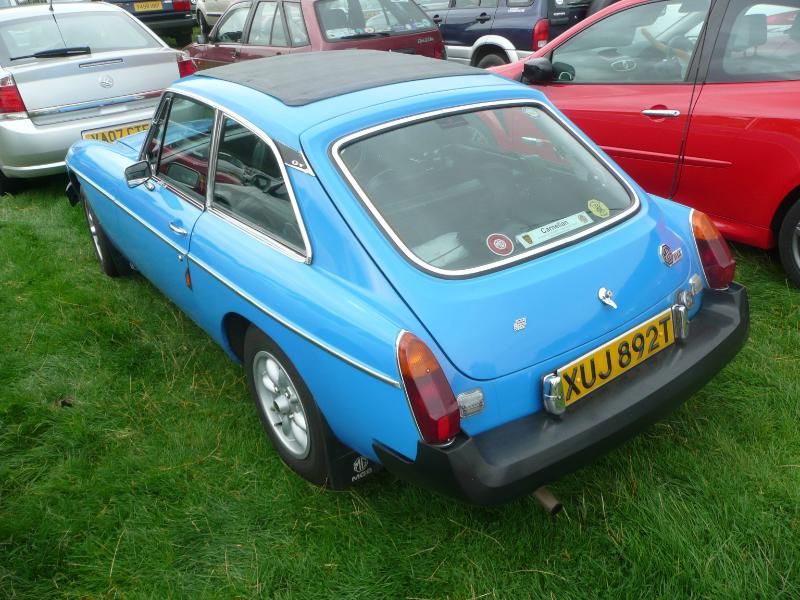 Rather more unusual, even though it is somewhat newer was this example of the MG Maestro Turbo.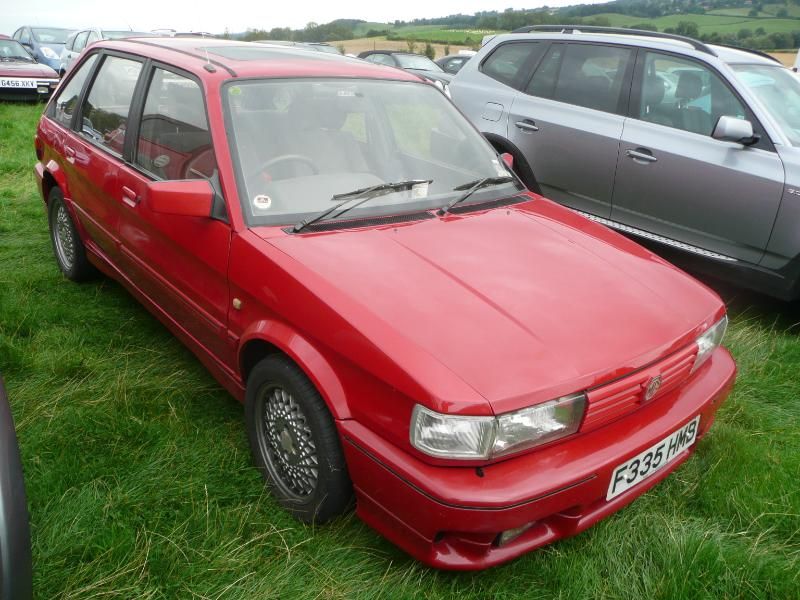 MORGAN
The local marque, with Malvern Link being only just down the road, there were plenty of Morgans attending. I was really pleased to see one of the rare Plus 4 Plus cars among their number.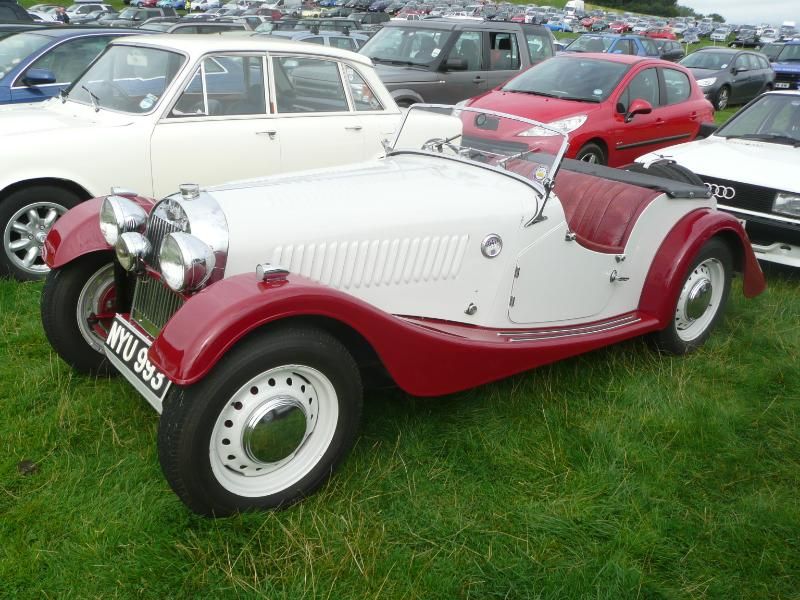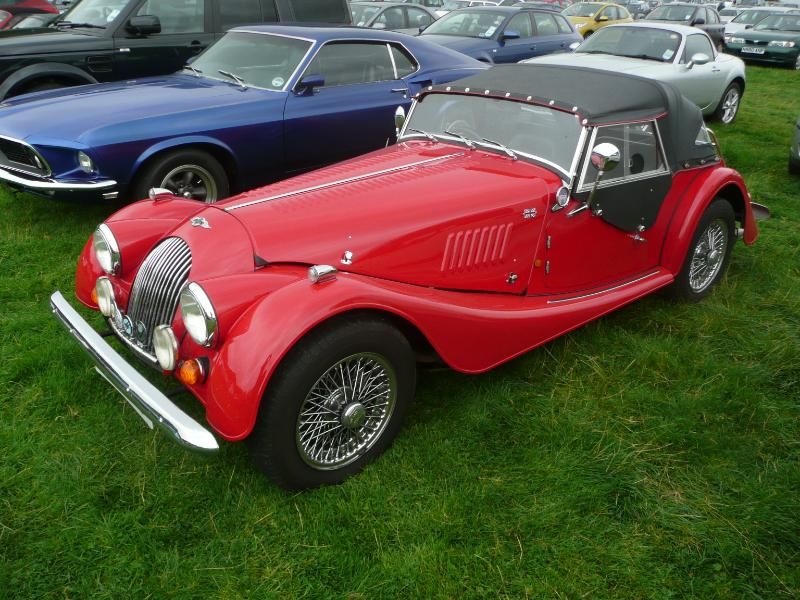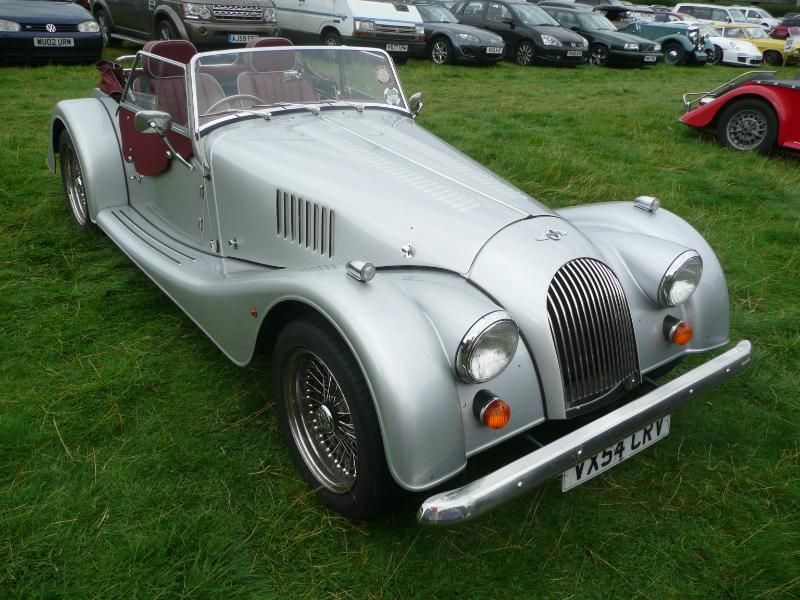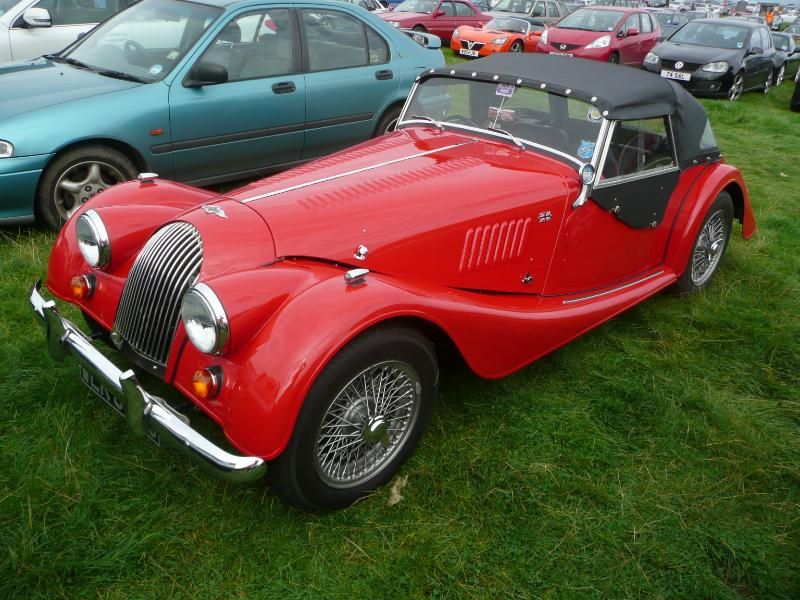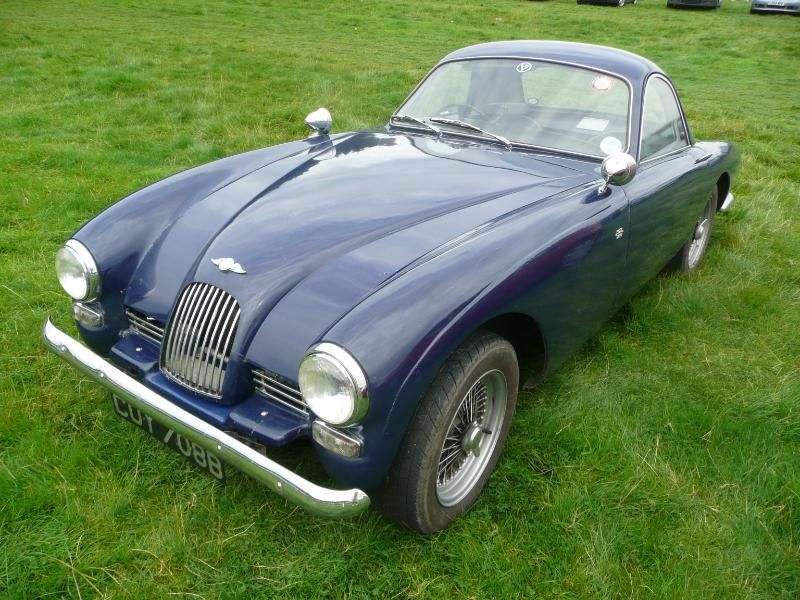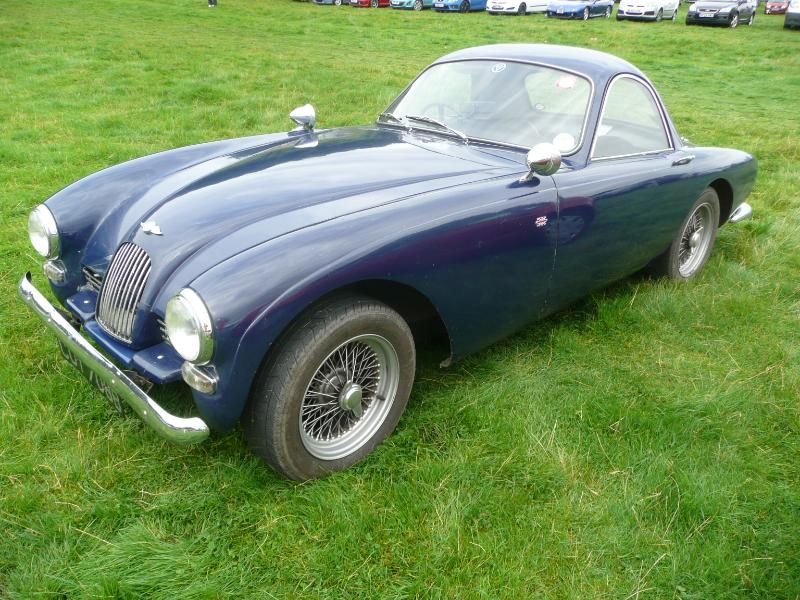 PORSCHE
Oldest Porsche was this lovely 356 C.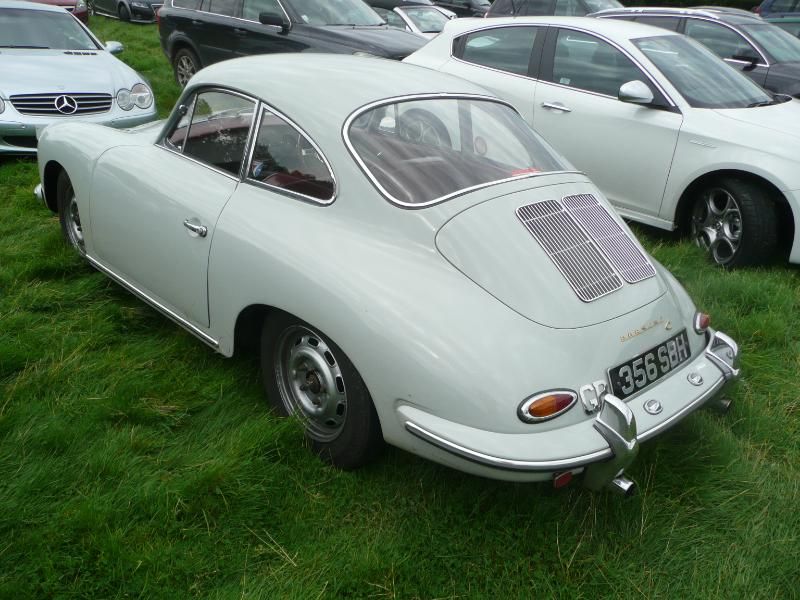 There were plenty of 911s from the different generations of car bearing this famous name as well as a 928.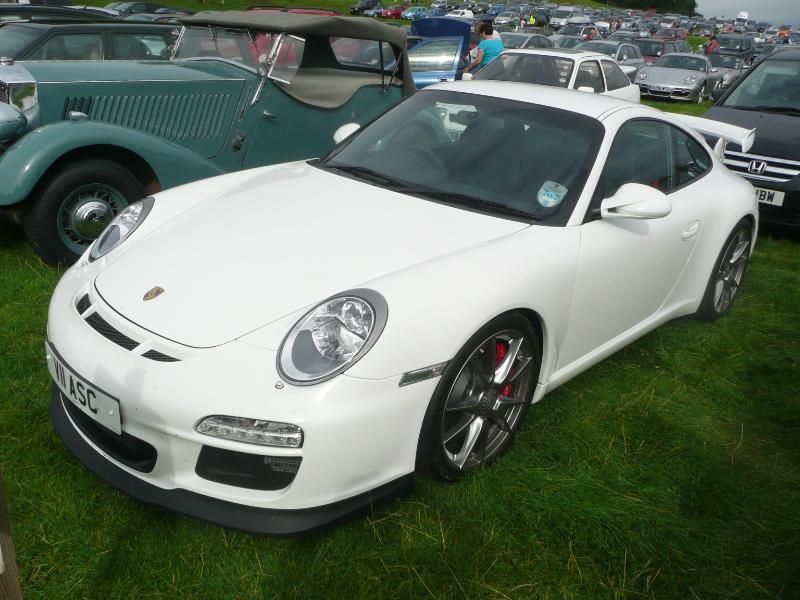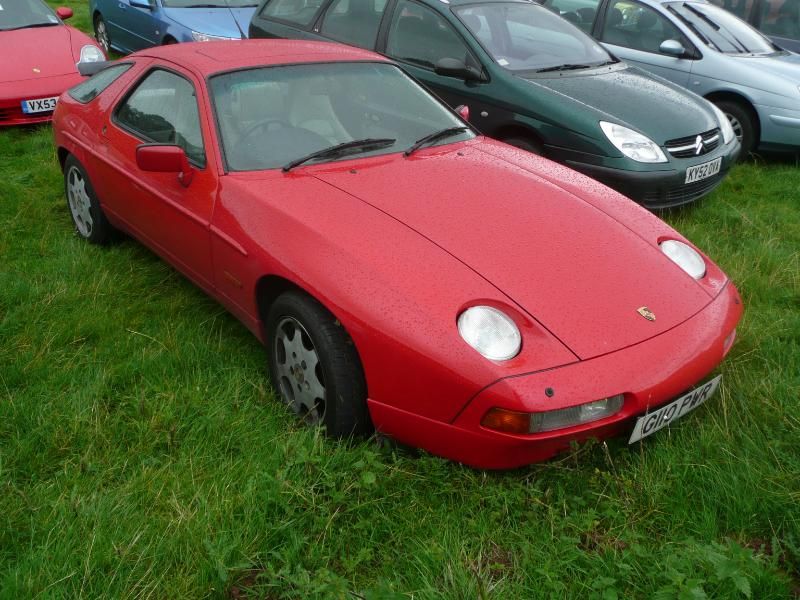 RELIANT
Another rare car was this, an SST version of the small sports car that Reliant offered in the 1980s.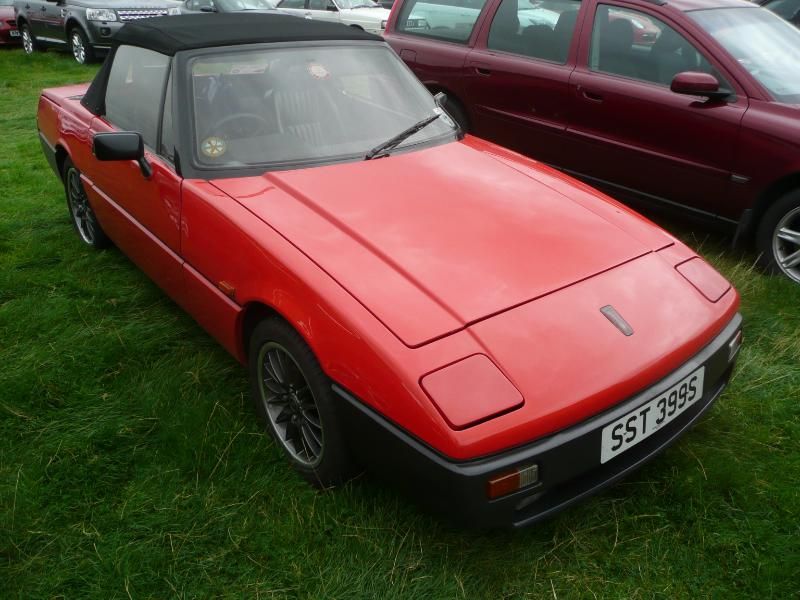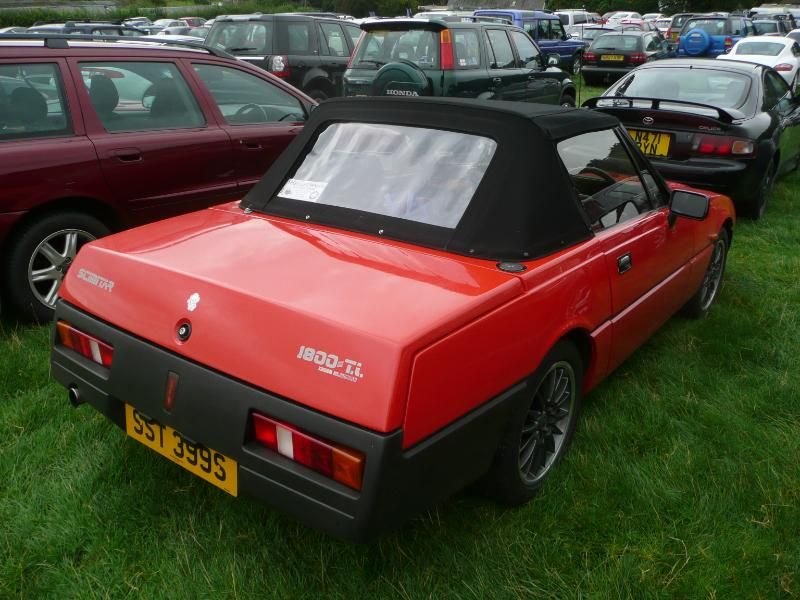 RILEY
A 1.5 saloon, another of the Shelsley regulars.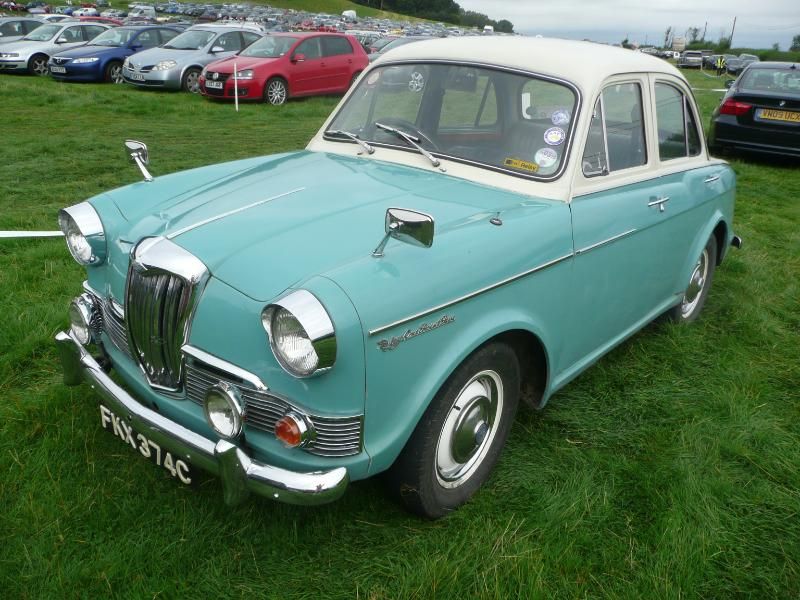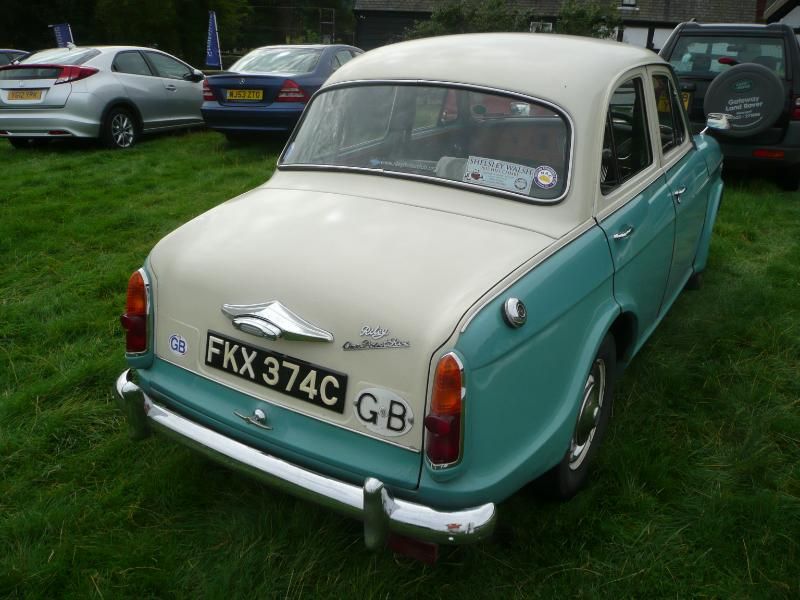 SUBARU
A real rarity was this SVX Coupe, a technology laden Japanese offering from the early 1990s.
SUNBEAM
A duo of  the attractive Alpine sports car.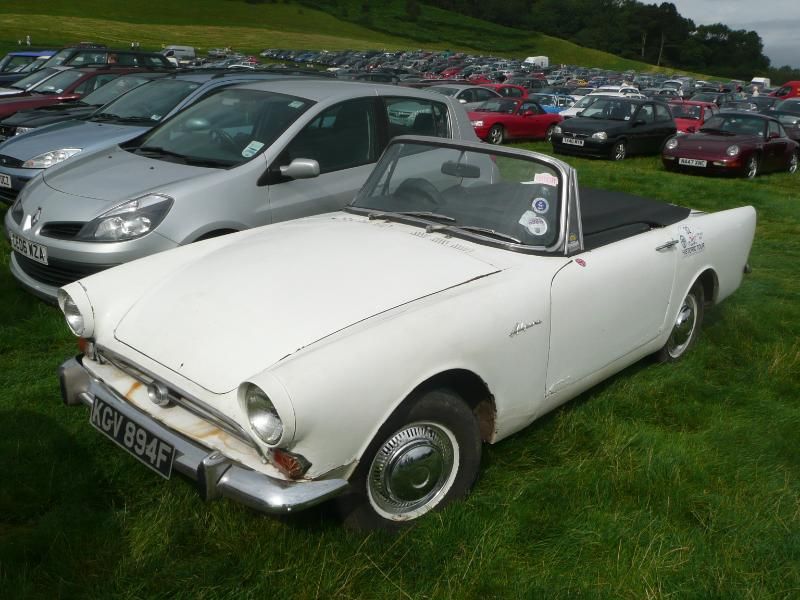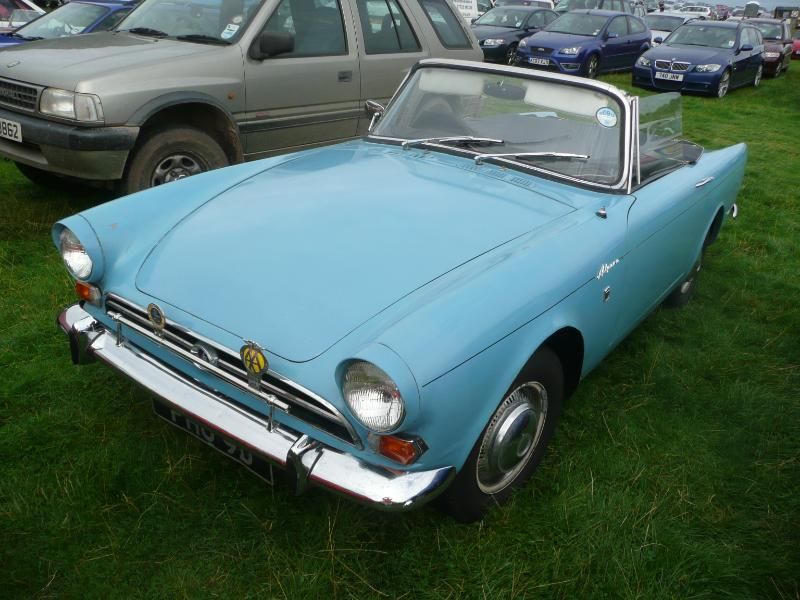 TRIUMPH
A variety of Triumph cars included a 2000 as well as the more commonly encountered TR and Spitfire models and a Vitesse Convertible.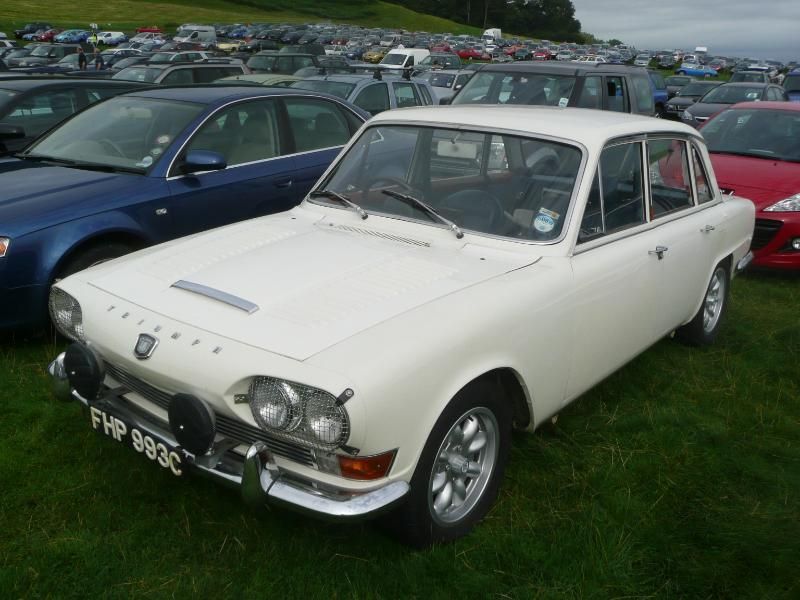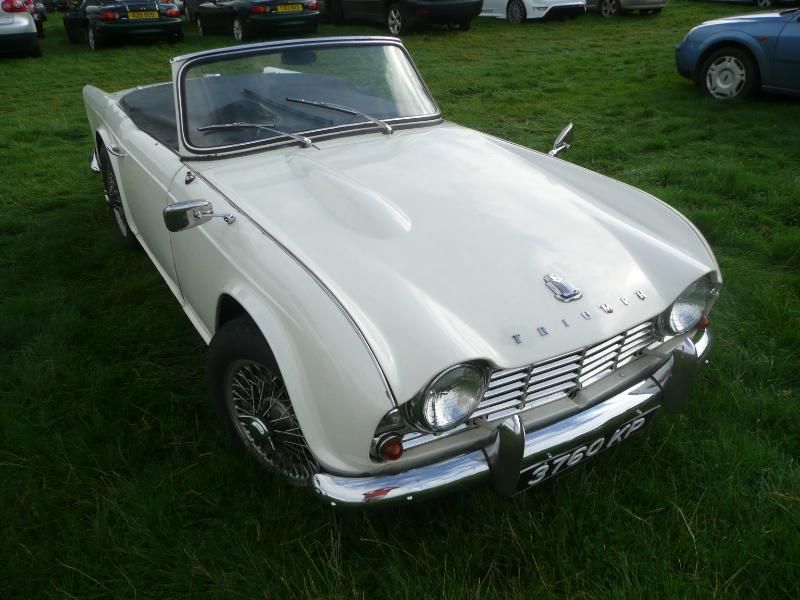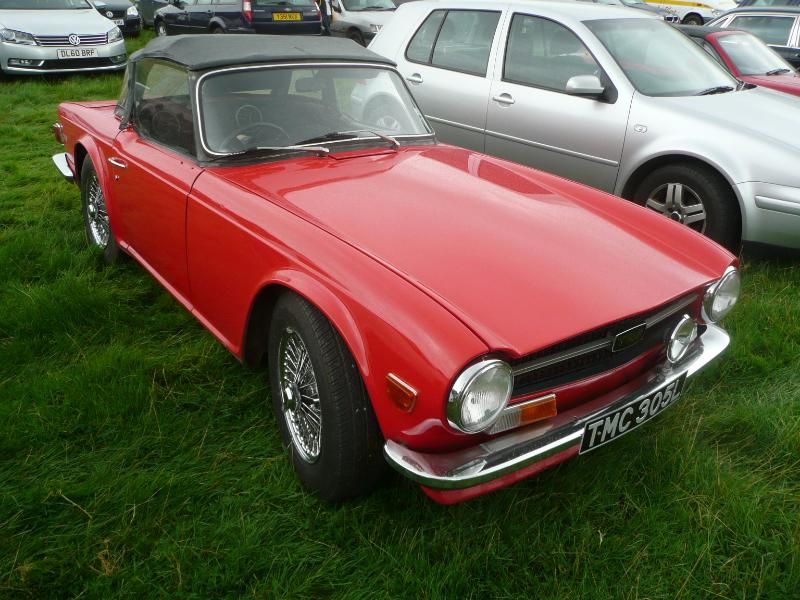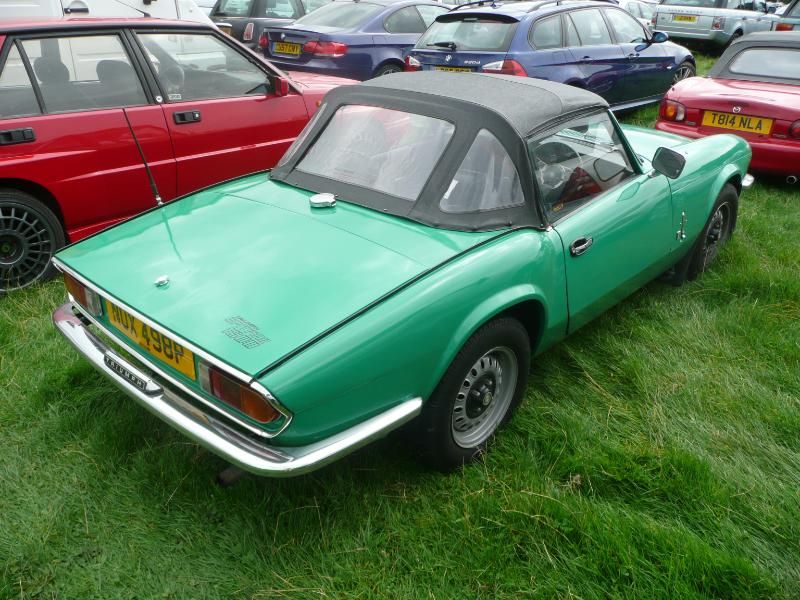 TVR
There were not many TVRs, but I did find an S, and a couple of Cerberas parked up in the field.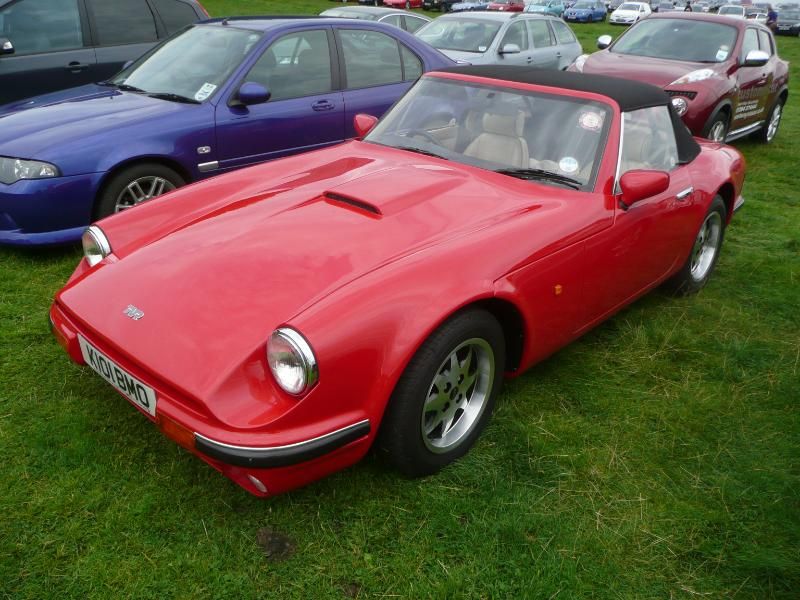 VAUXHALL
A couple of VX220 models.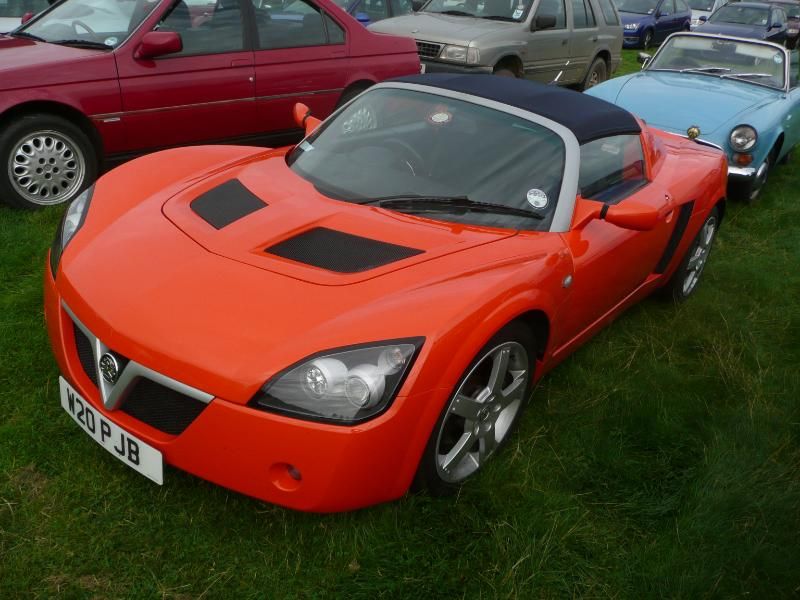 There's only one remaining meeting at Shelsley in 2012, and it is while I am on holiday in late September, but for 2013 we really should try to have a Form meeting at this venue, as I am sure I am not the only person who would enjoy the charms of the setting, the informal atmosphere and the variety of cars that you see competing on the hill and in the car park. Look out for the 2013 schedule and plan accordingly!
2012-08-26 18:17:26