Pity the poor event organiser! Of course, all plans have to assume that the weather will be favourable, but at any time in the year, the vaguaries of the British climate can turn any day into a complete washout. And sadly, that is exactly what happened at the Brooklands Autumn MotorSport event in 2013. Having enjoyed lovely autumn sunshine in the two previous years when the event had been held, it was all change for 2013, with unrelenting heavy rain all day. Not surprisingly, this deterred not just many of the people who were doubtless planning to attend, but also a lot of exhibitors and competitors. When I arrived, admittedly, quite early, there was barely anyone else on site, and although competitor and display cars did gradually start to appear, there was probably an absentee rate of more than 50%. The rain did not ease up at all during the day, so I confess that by early afternoon, with soaked feet, and feeling generally cold, I had to abandon things, too, but as far as I can tell, I did not miss out on any of the interesting vehicles that had braved the elements, and here they are:
ABARTH
One of the very first display and competitor cars to arrive was this, an Abarth Fiat 1500. Not a vehicle I've ever seen before, though I gather it was in action at the recent Goodwood Revival, you would be amazed at the amount of noise that it produced when fired up!
Other Abarths were more familiar, with an array of classic models including Tony Castle Miller's Tornado which made its post-restoration debut here a couple of years ago, as well as a 595, an OT 1000 Coupe. the X1/9-based prototype and one of the recent 500 Trofeo cars.
There were plenty of modern Abarths, too. Not quite the 20 who had signed up on Abarthsti, but there were a dozen cars, which made the marque the most numerous of the day, and Abarth UK also had some display cars from the current range.
This Giulietta Berlina was ready for action on the track.
One lone 156 GTA and parked up with the Ferrari Owners was this lovely 2000 GTV.
BMW
ELVA
Courier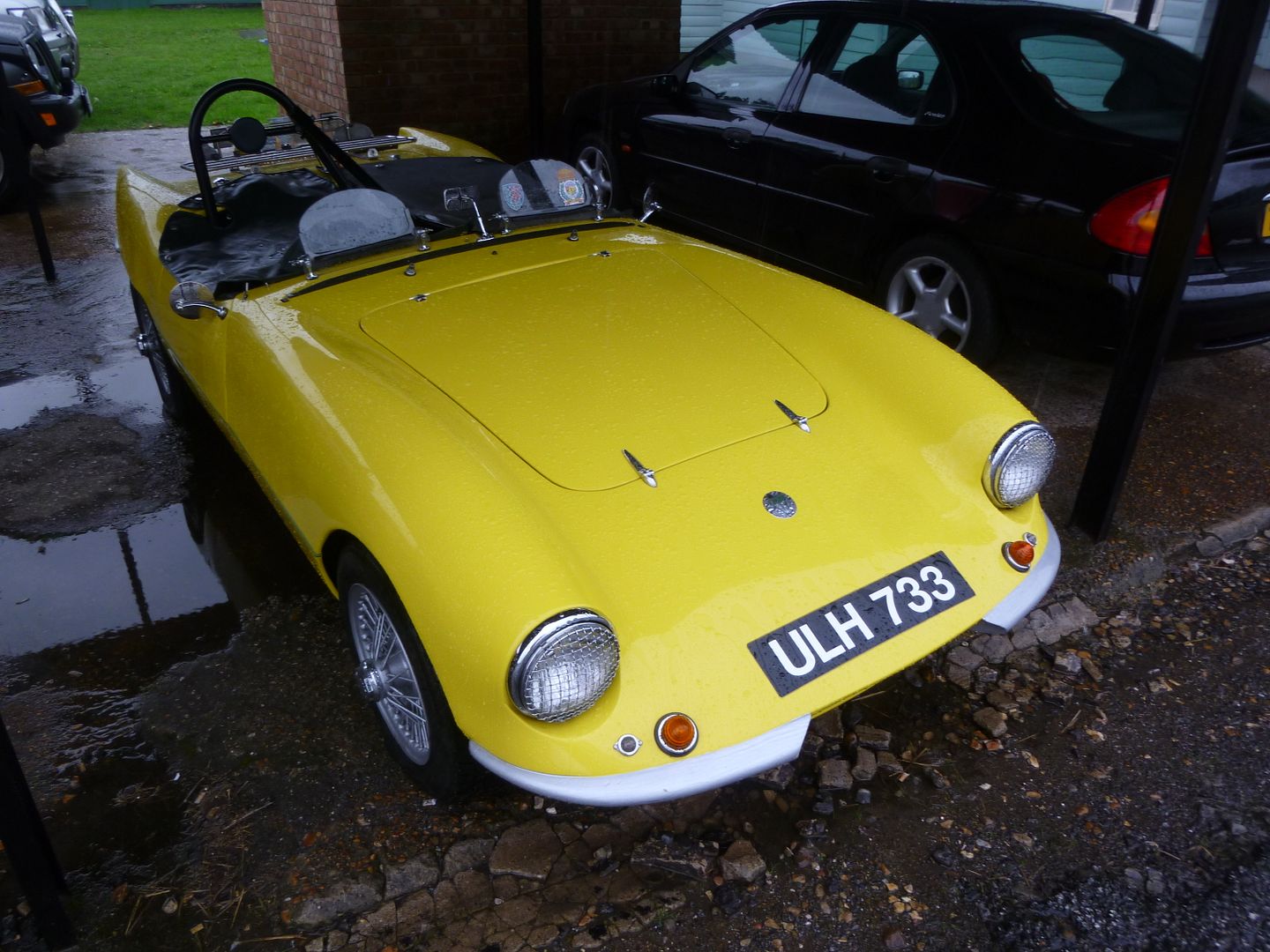 FERRARI
Ferrari Owners Club members are renowned for disappearing when the rain falls, so it was quite a surprise to discover an array of different cars parked up around the museum sheds.
Far more visible, though it did remain parked up in the Paddock under cover was this, a 1951 Ferrari 212. One of just two such cars (the other is in the Schlumpf Collection), Based on an F2 car but fitted with a 2.5-litre V12, it made its debut in 1951 at the Siracusa Grand Prix, driven by Dorino Serafini and is thought to have also been driven by Villoresi, Marzotto and Gonzalez. Raced extensively during the 1950s, it was later discovered stored in Uruguay and eventually found its way into various UK, Italian and Japanese collections. Restored by DK Engineering in 2008, the car is currently owned by a UK collector.
FIAT
A couple of Fiat Coupe models were parked up in an area that was clearly intended to house a lot more! Event organiser, Phil ward's blue model was also to be found in a more central location.
FORD
A lone Lotus Cortina Mark 2 was displayed on the approach to the banking.
This Anglia 105E was ready for action.
HUMBER
Super Snipe
ISO
This Rivolta has been used for racing since the mid 1970s. Loud does not begin to describe it!
JAGUAR
This D Type stayed under its cover all morning, so I was pleased when it did finally emerge.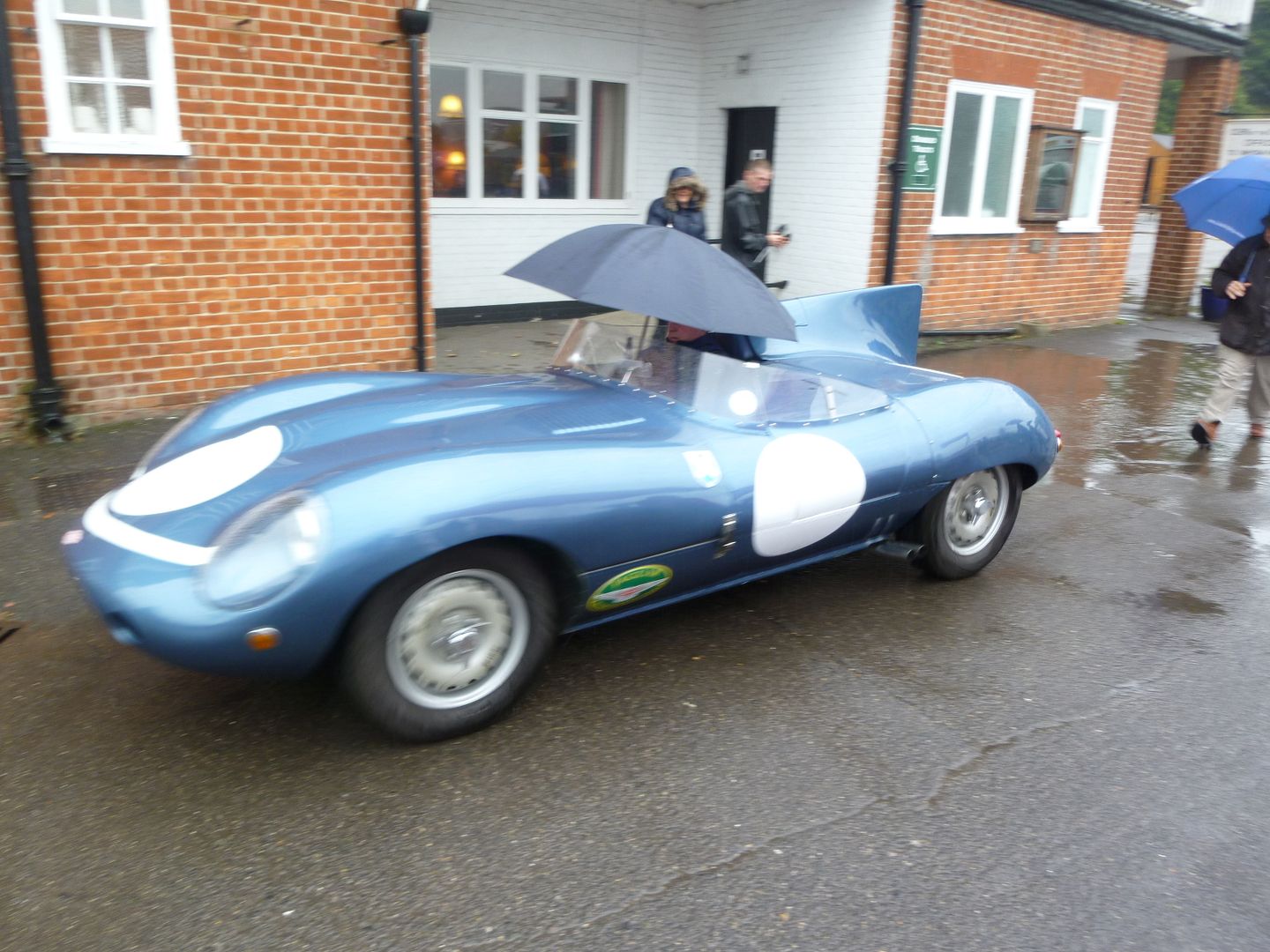 LAGONDA
LAMBORGHINI
A lone Lamborghini was this Gallardo.
LANCIA
A single Fulvia Coupe was later joined by a Delta Integrale. That seemed to be the sum total of the Lancia Owners Club cars.
LOTUS
A brief chat with the owner of this car elicited that it is a heavily modified Lotus 6.
MERCEDES-BENZ
This SLS AMG attracted lots of attention when it arrived and later when it was started up in readiness for its trip to the track.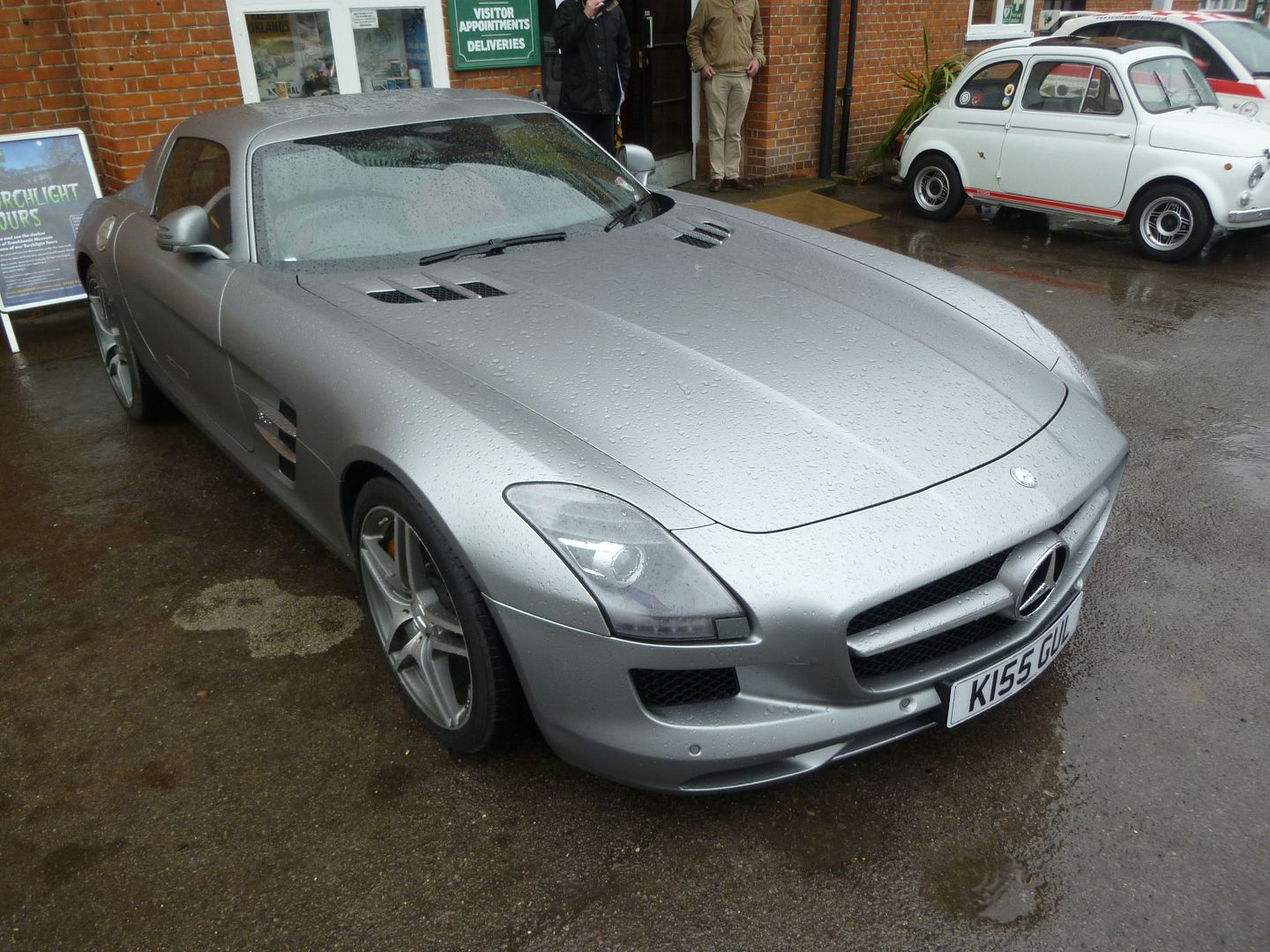 MG
TC.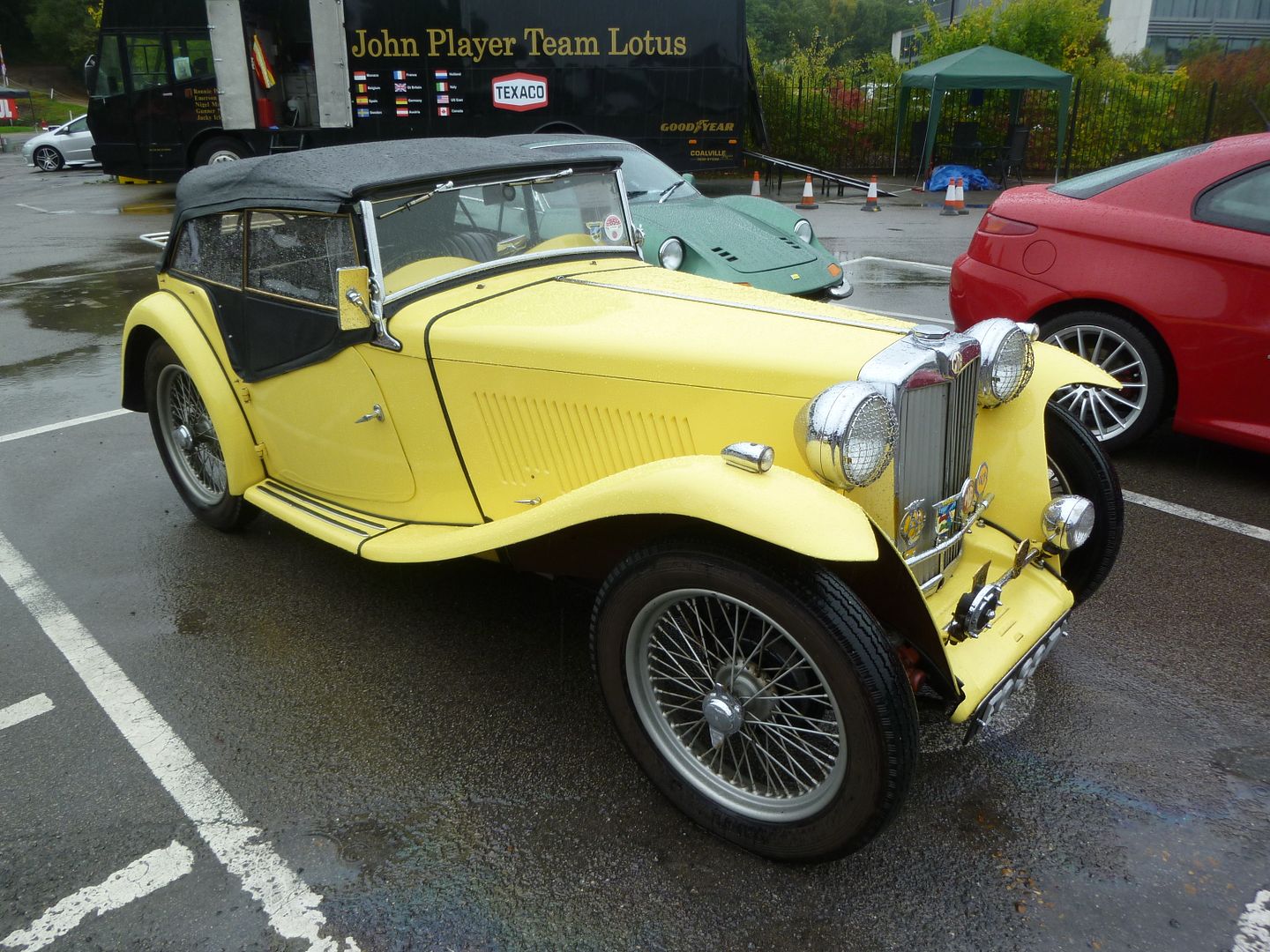 MINI
There were a few classic Minis on show.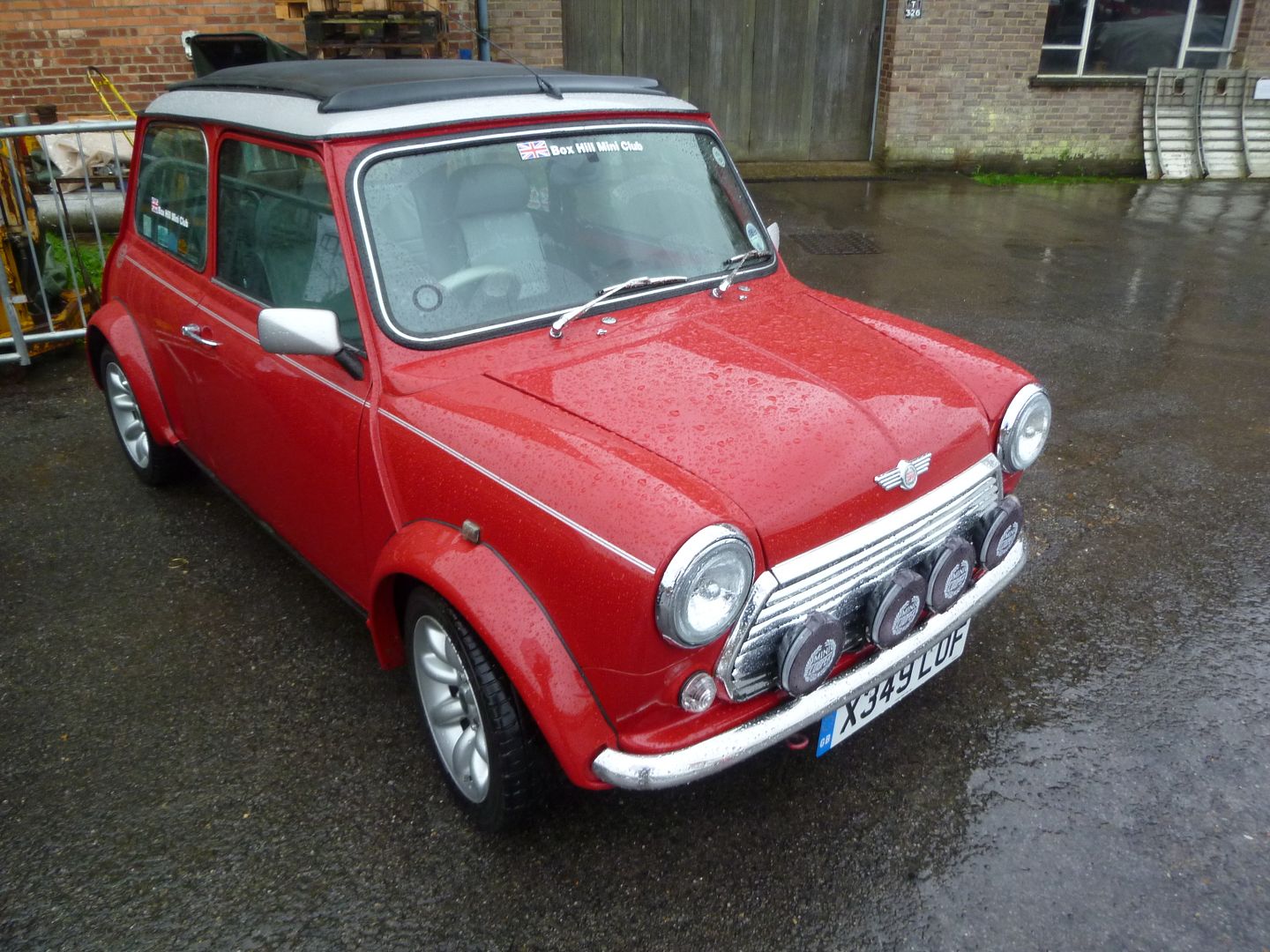 NAPIER-RAILTON
Taking a breath of fresh air from its usual resting place in the museum was the 1933 24 litre aero-engined Napier Railton. It was clearly quite a handful on the soaked track, so progress was relatively tentative.
PORSCHE
A lovely 550 RS Spider.
This 911 GT3 RS arrived around lunchtime.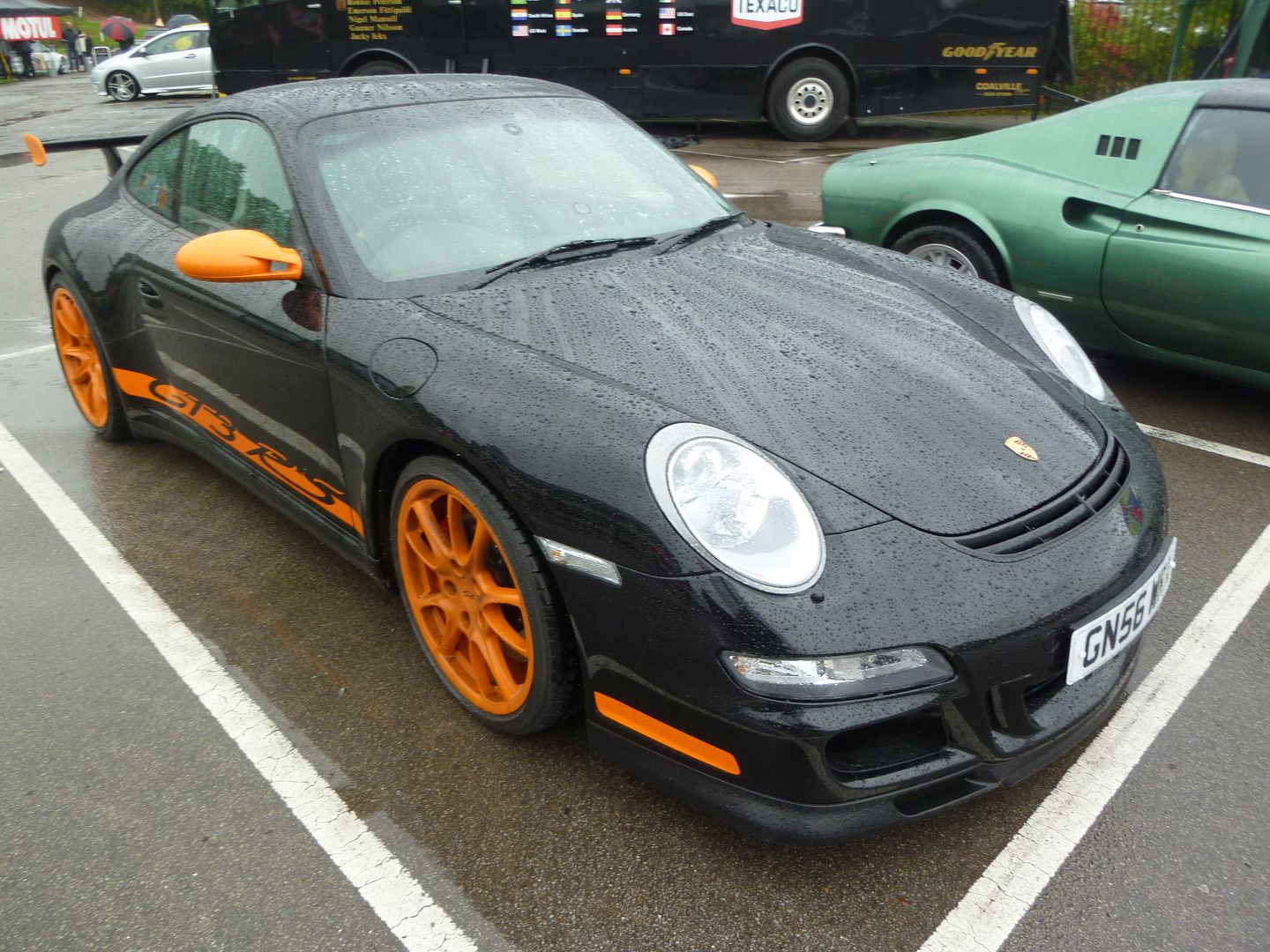 RENAULT
There were a number of classic Renault models, including a couple of rarities, of which this R20 TX was the most unusual. Owned by the same guy who has the gold R30TS that he tends to show more often, these cars are really rare now.
There were a couple of example of the R5, a Gordini version of the first car, and a rare surviving Monaco Automatic Supercinq.
Even the R19 is getting rare now, and there were a couple of Phase 2 cars on show.
This 4CV looked very small in comparison, and it is clearly light, as at one point, I saw two people simply pick up the front and lift it, without any difficulty.
SUBARU
A small gathering of Subarus comprised examples of the Impreza and one lone Forester STi.
SUNBEAM
There were several of the lovely Alpine and Tiger sports cars from the early 1960s on show.
TRIUMPH
Stag and Herald were the two Triumphs present.
ULTIMA
VAUXHALL
The "droop snoot" Firenza.
Such a pity that the weather got the better of this event. There were some interesting cars on show, and in action on the adjoining Mercedes-Benz World track, so it was worth getting cold and wet, but it would have been so much more enjoyable had it at least been dry. Let's hope for better luck in 2014.