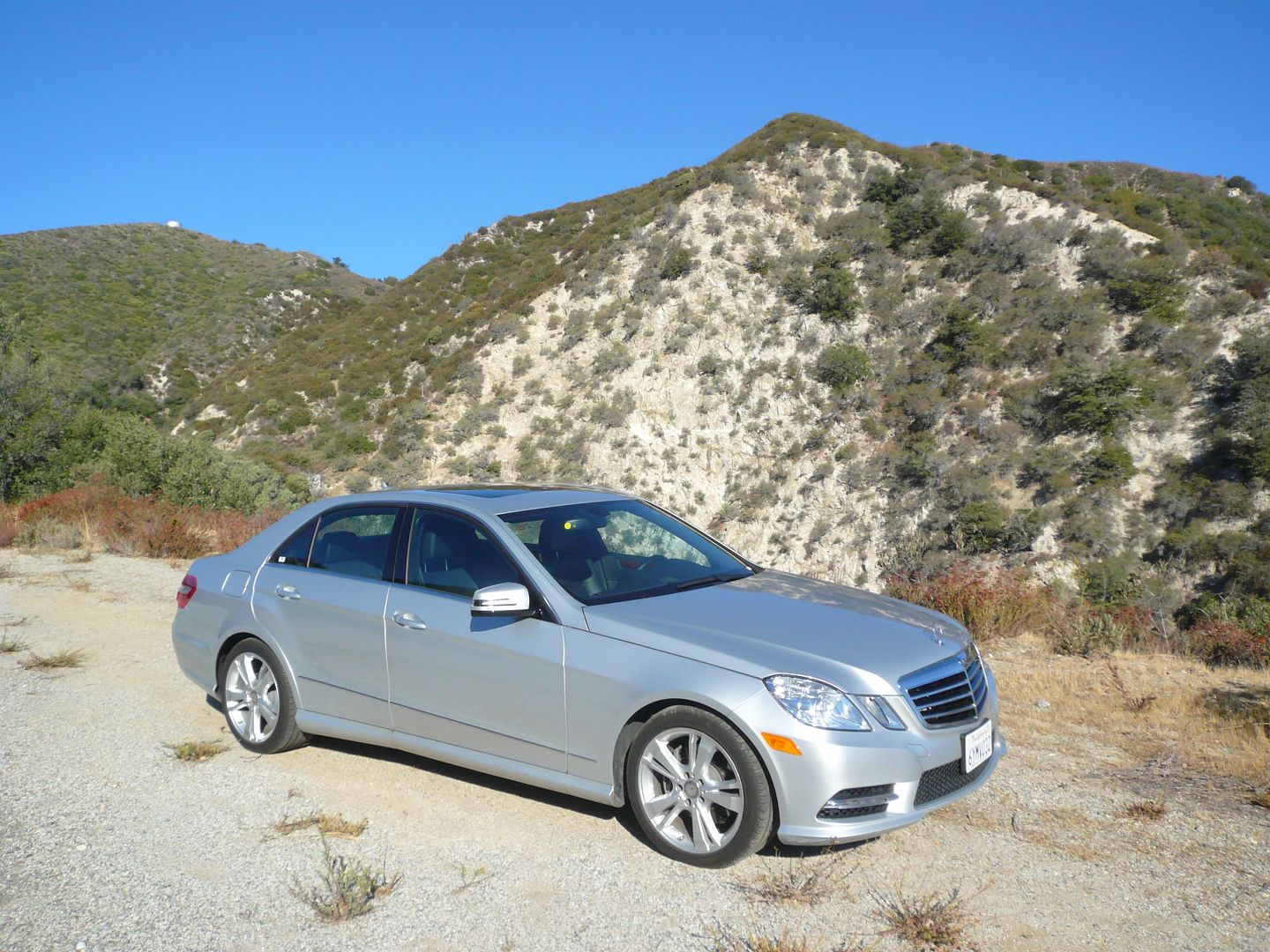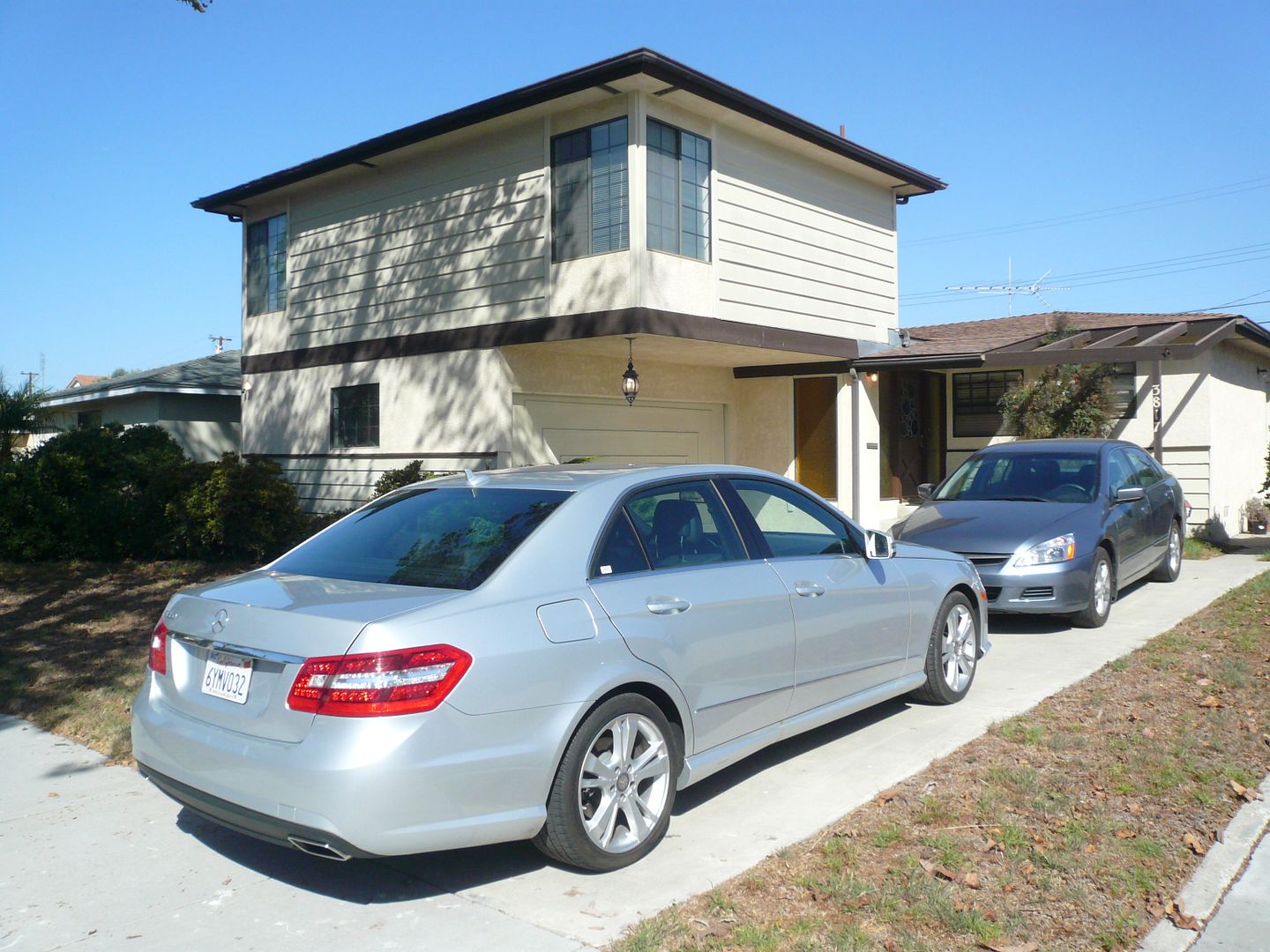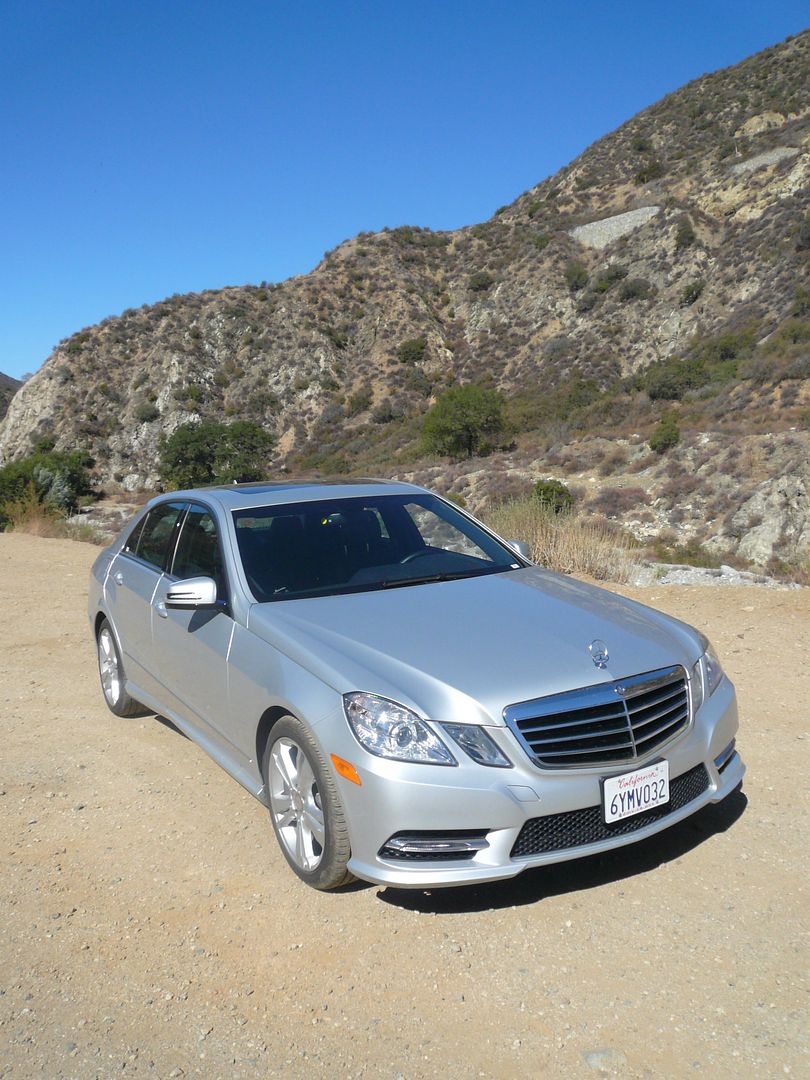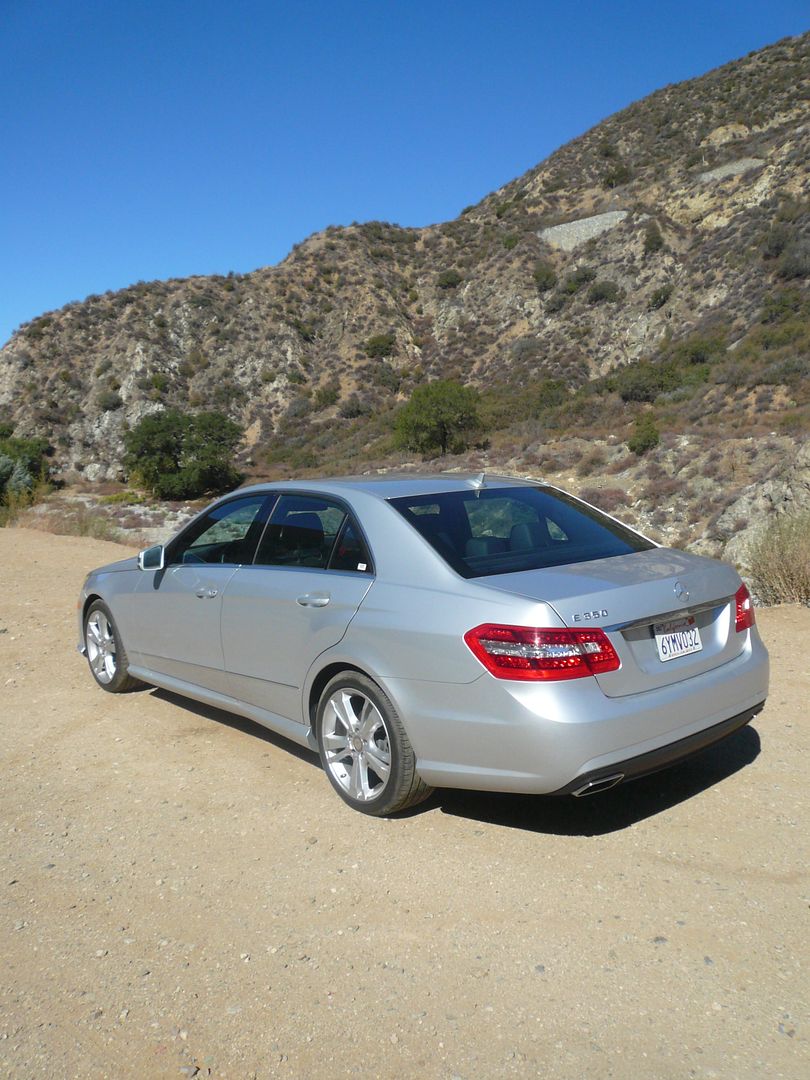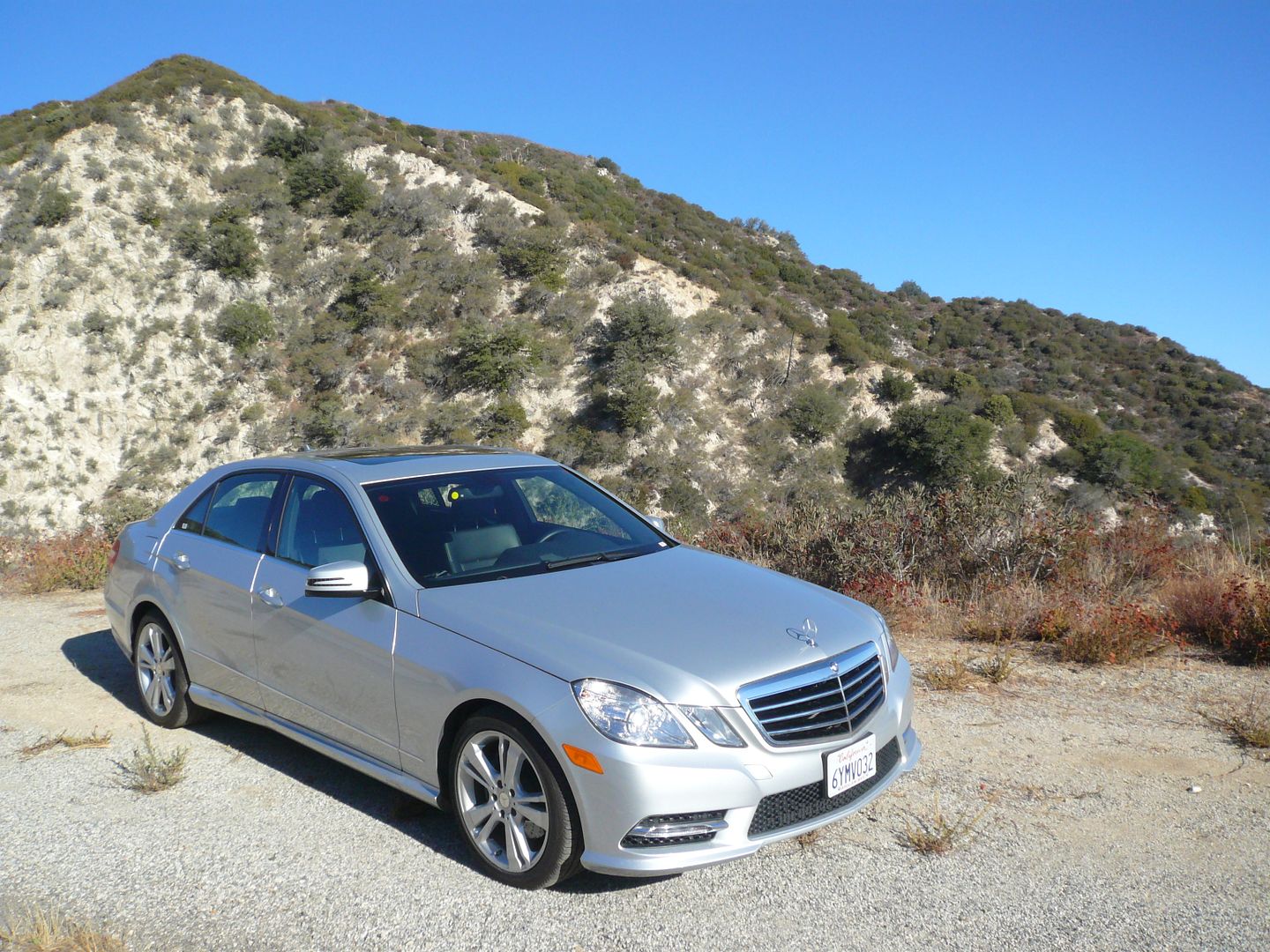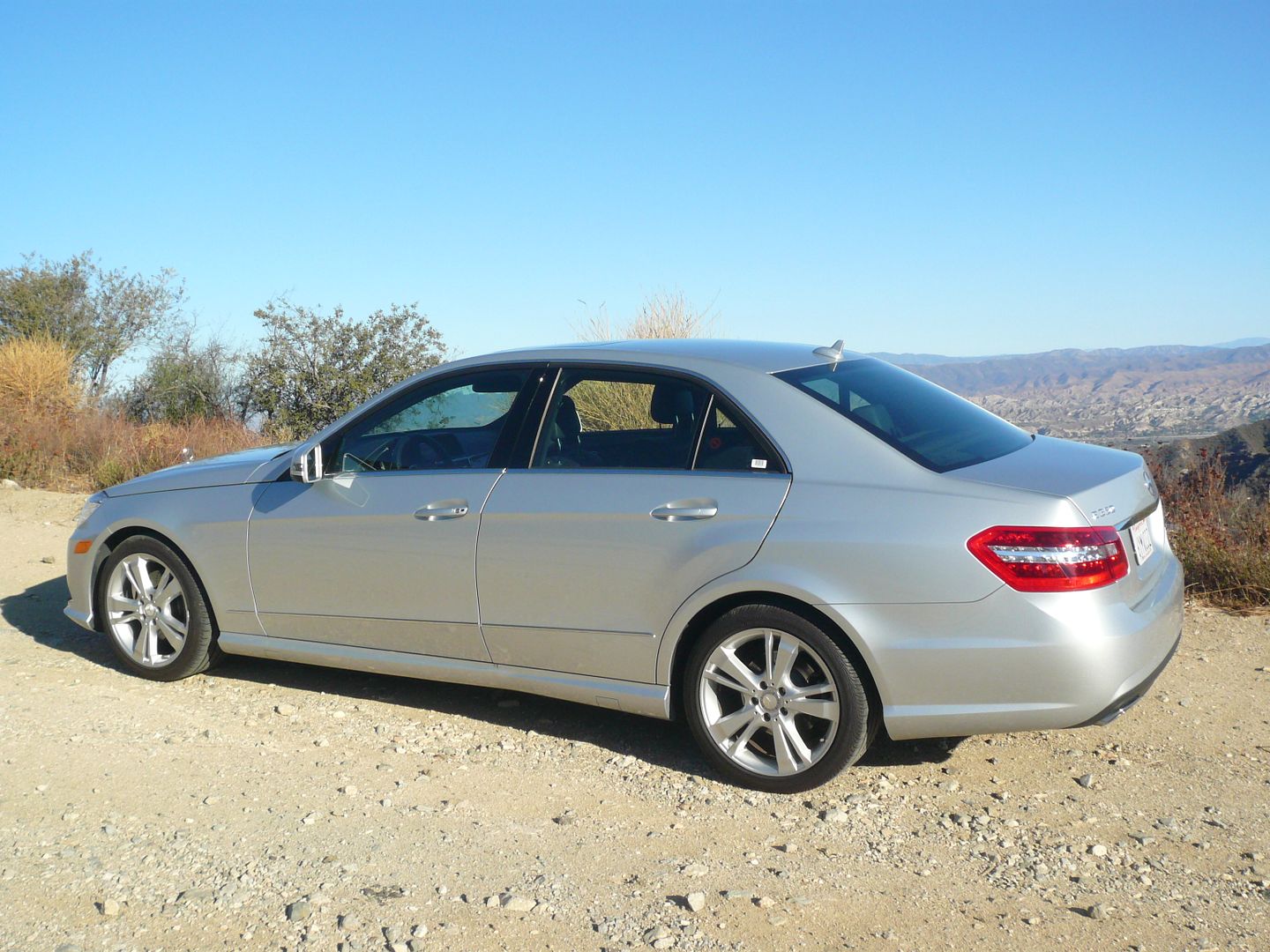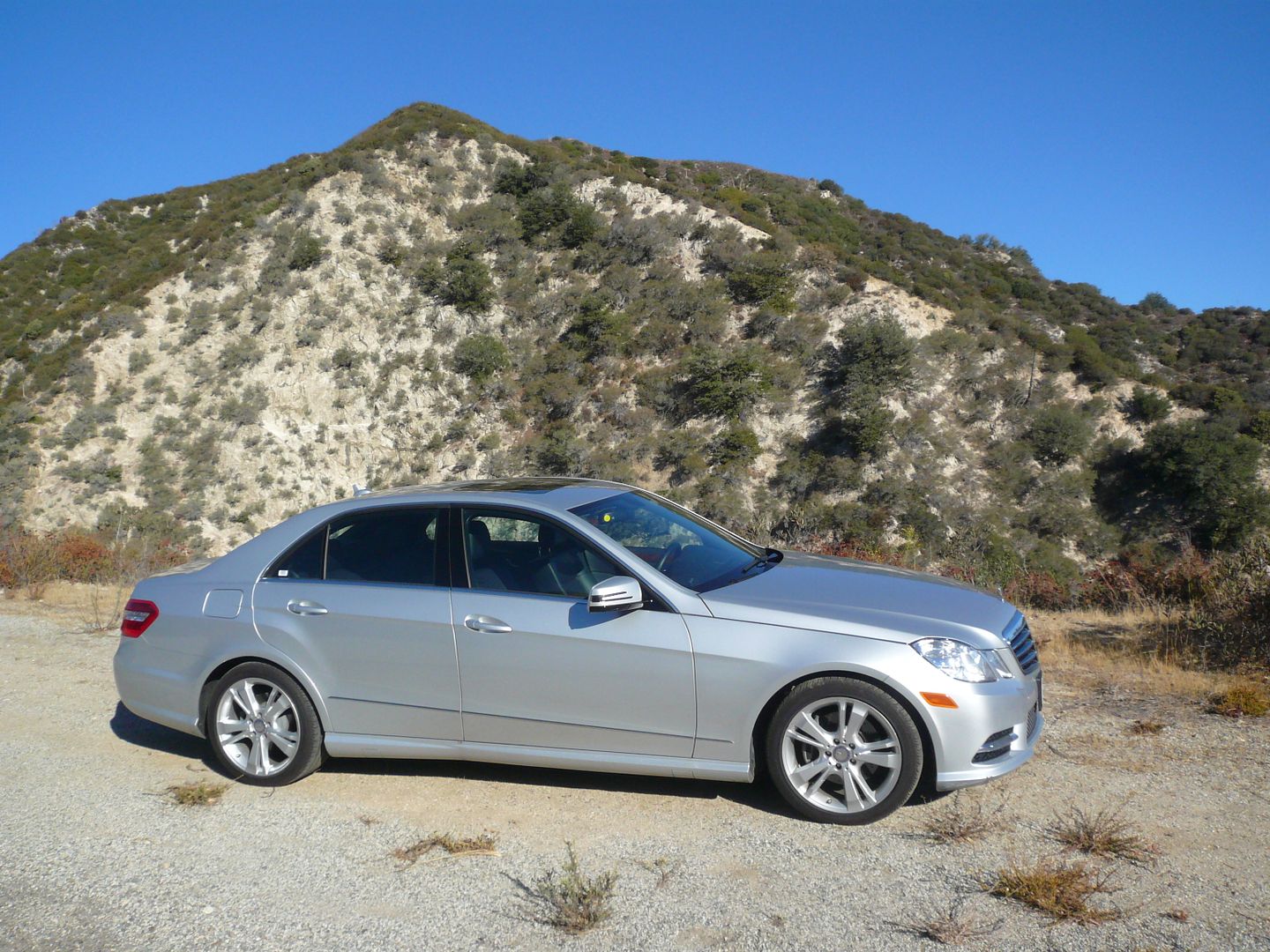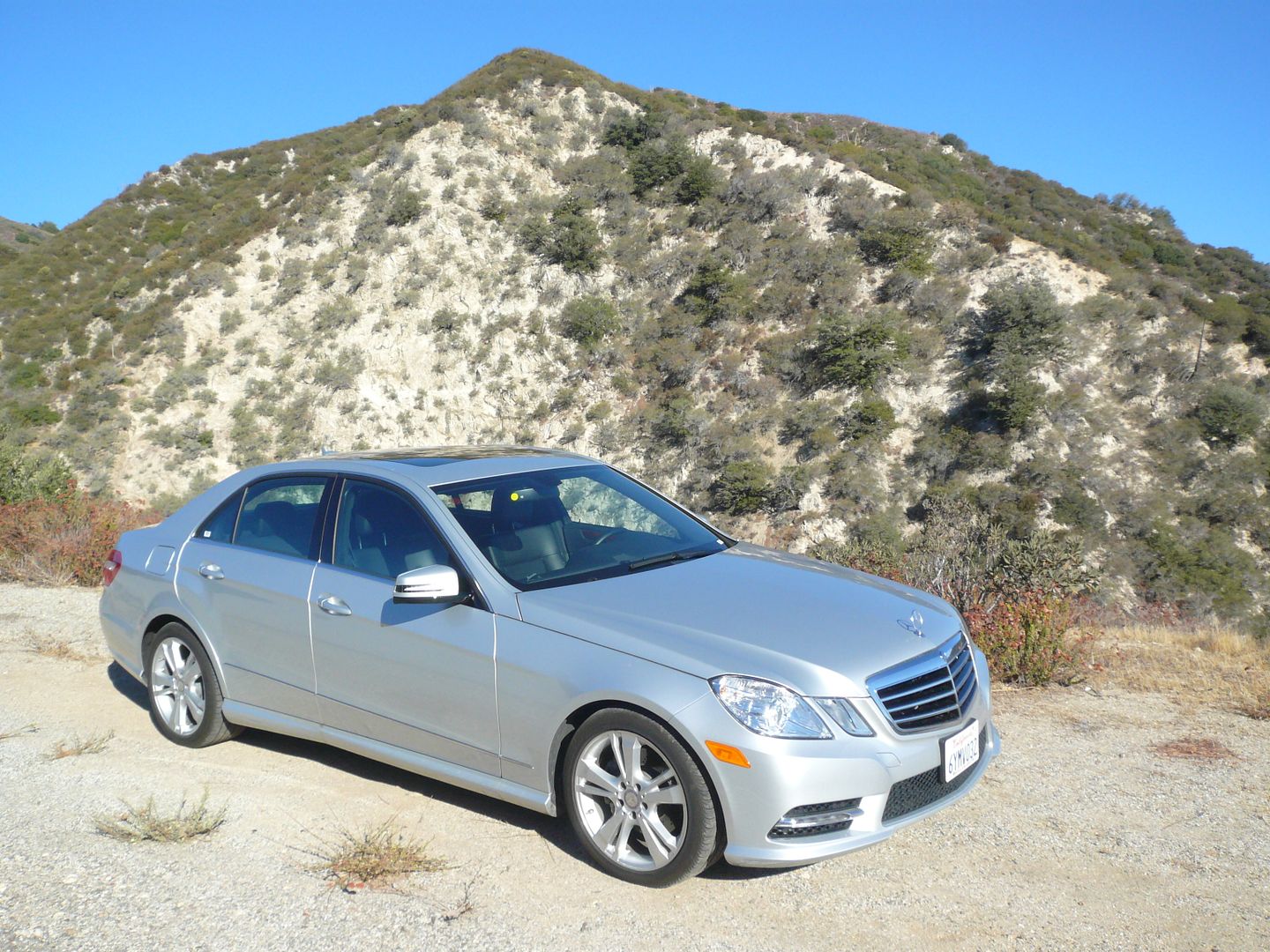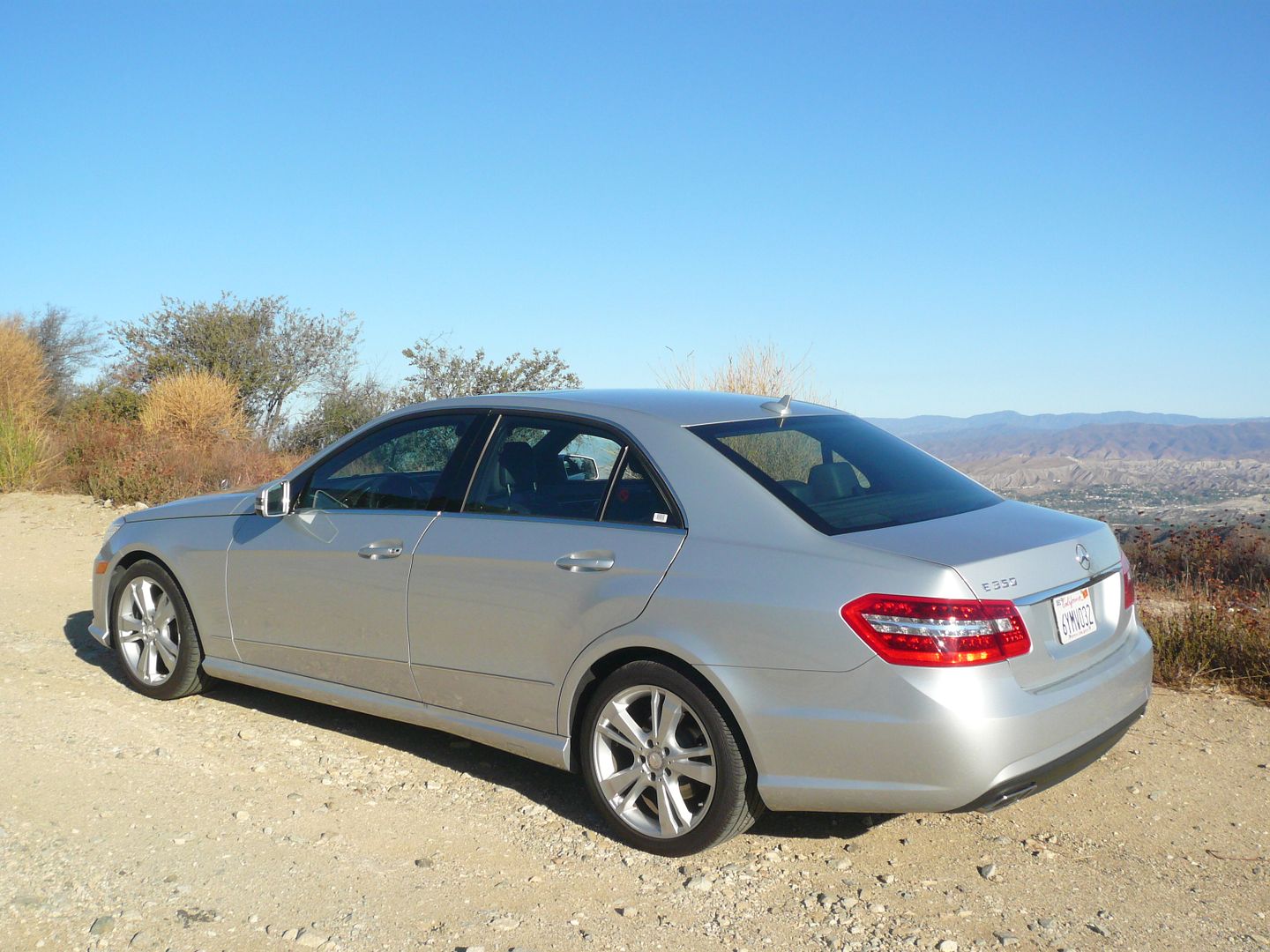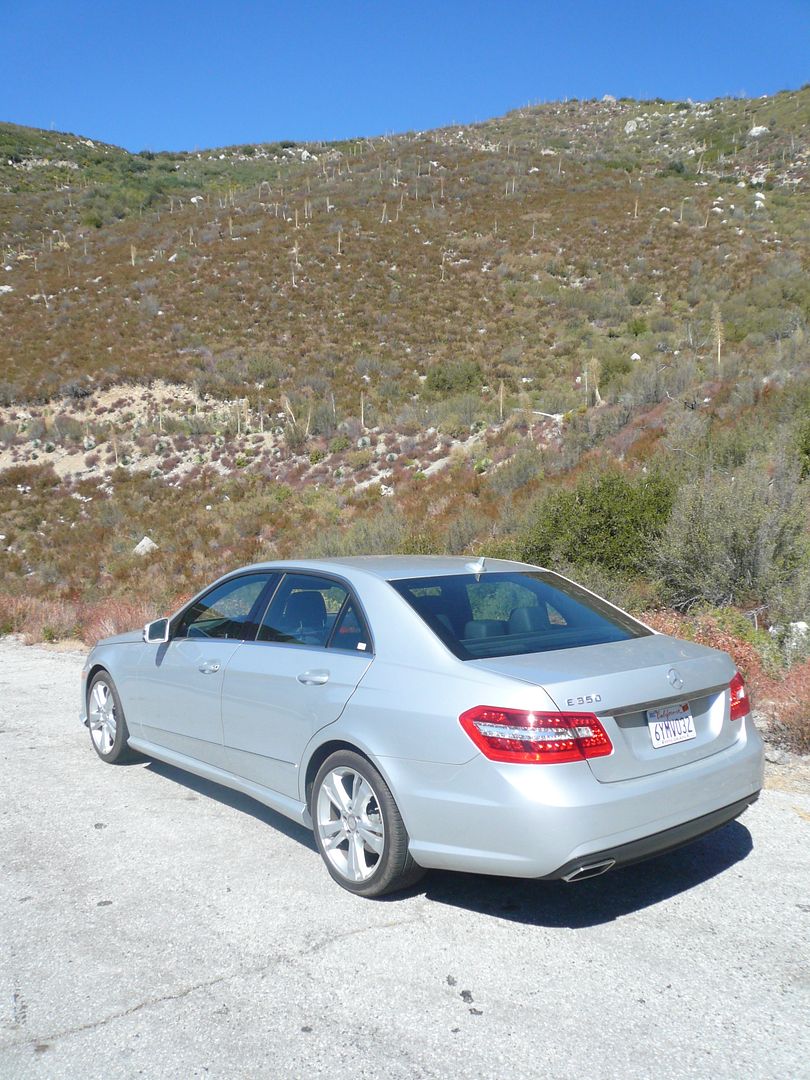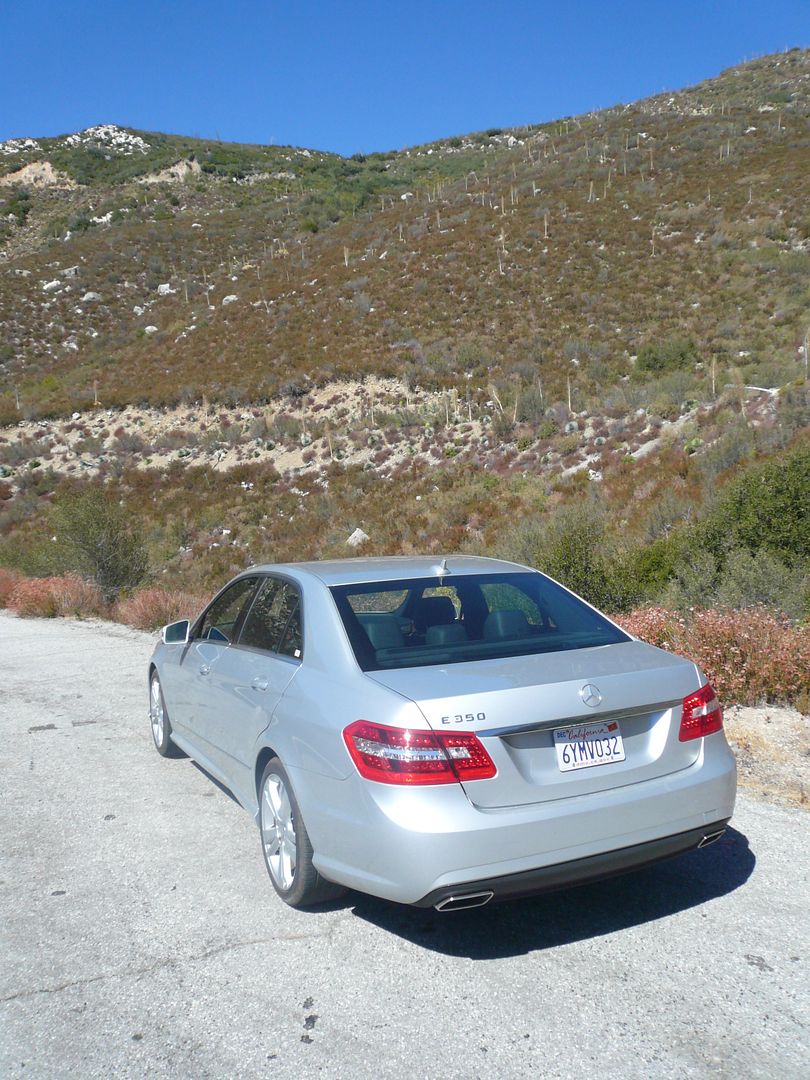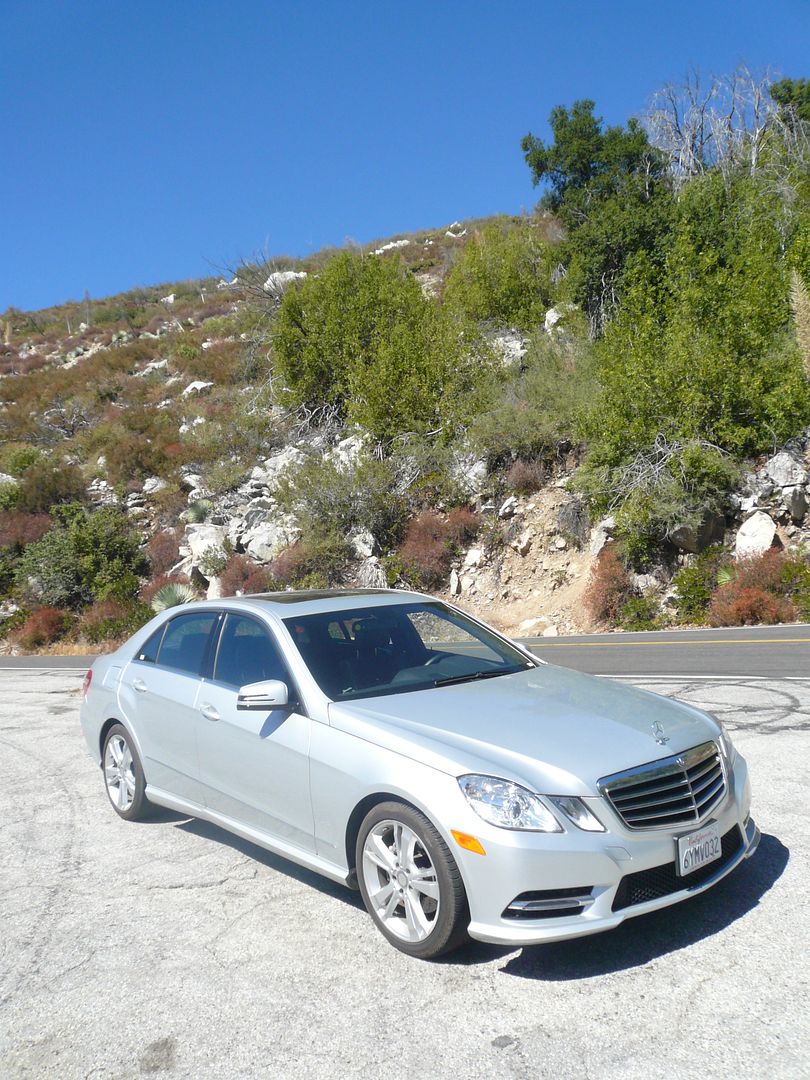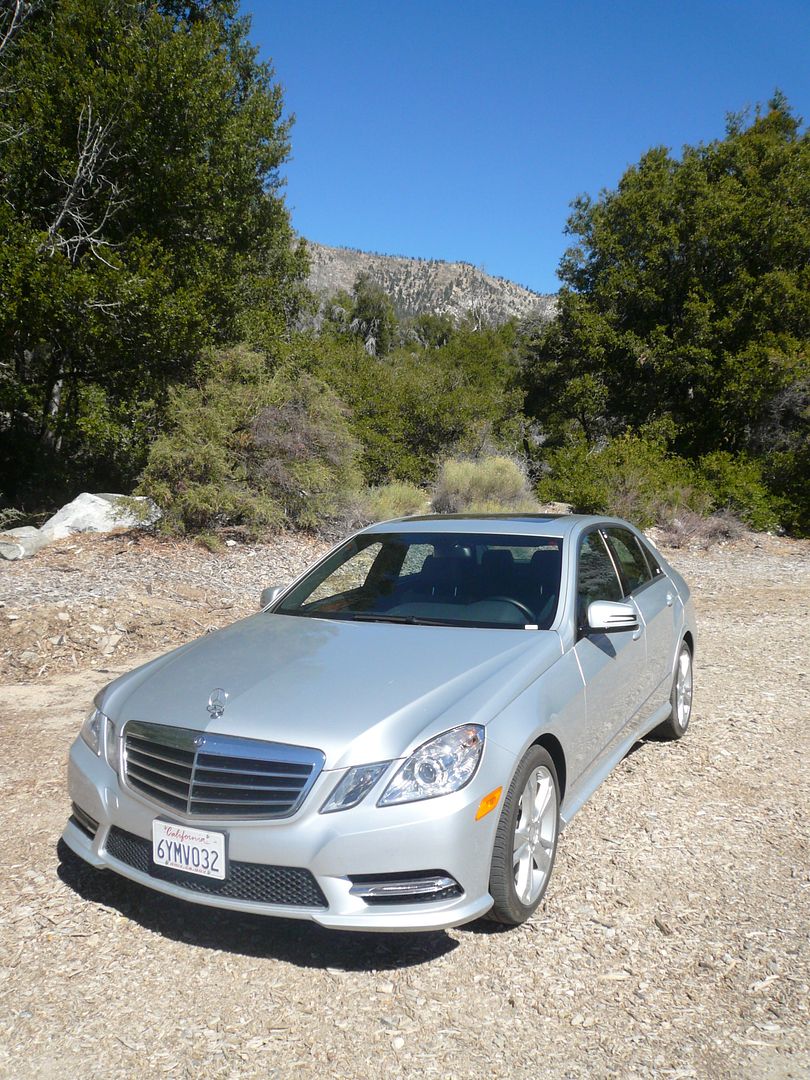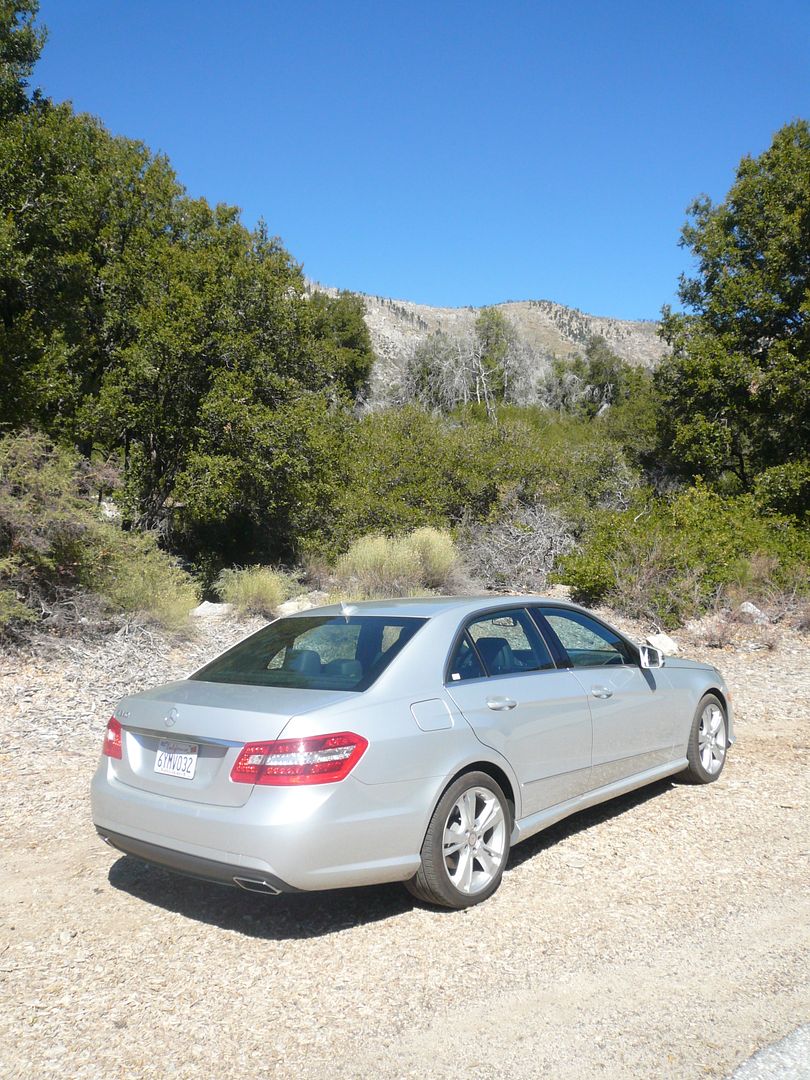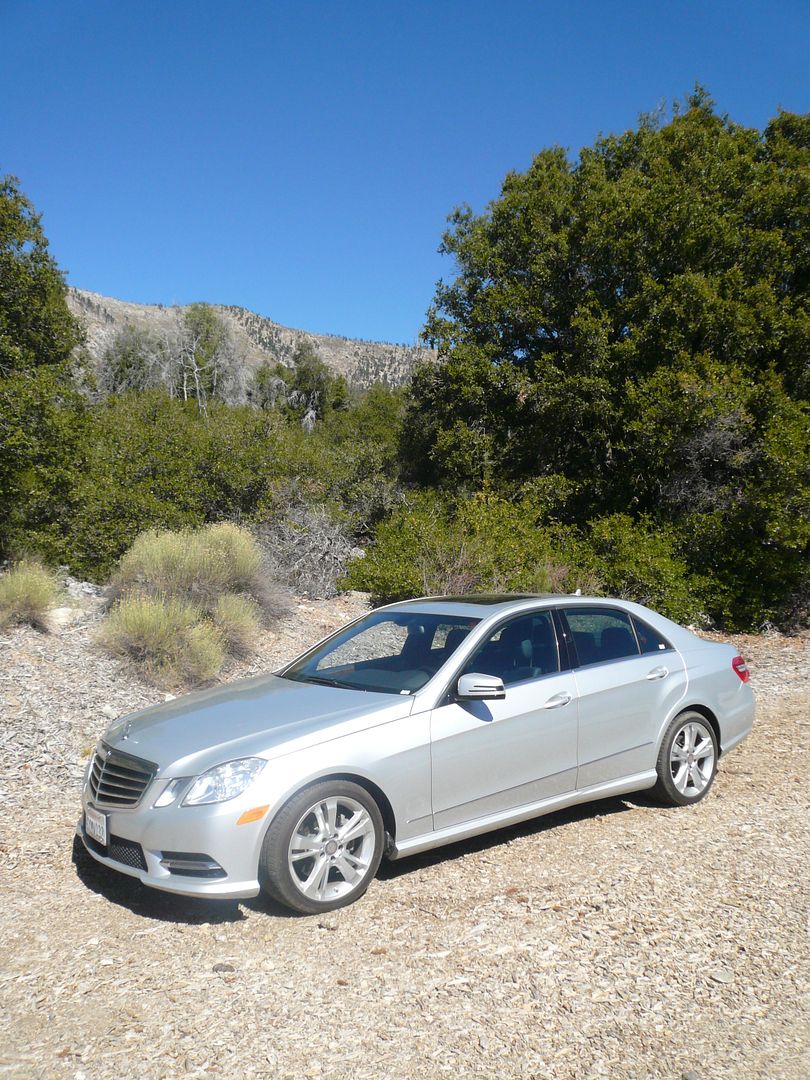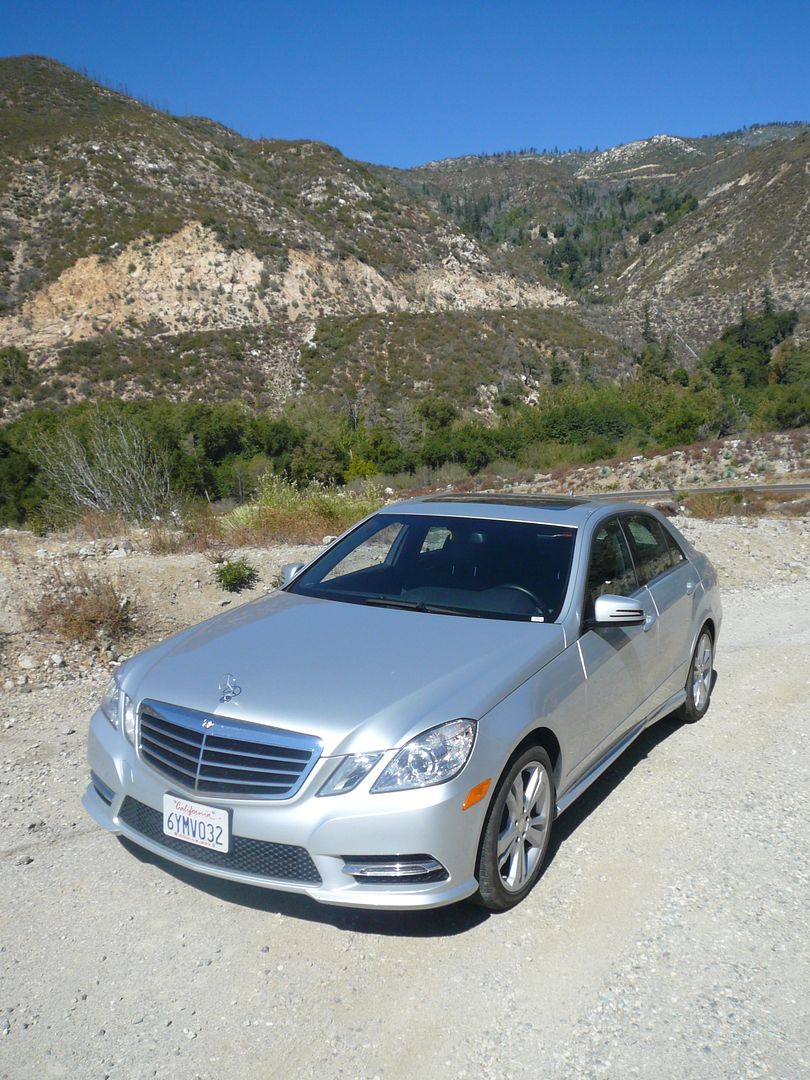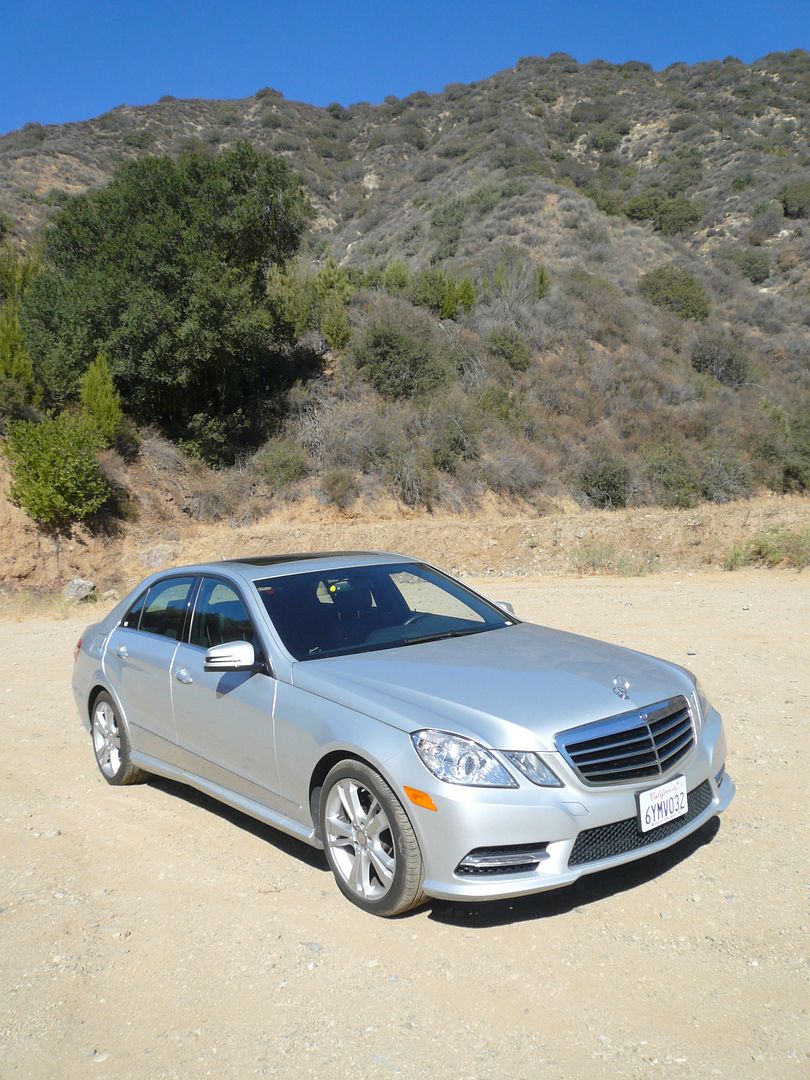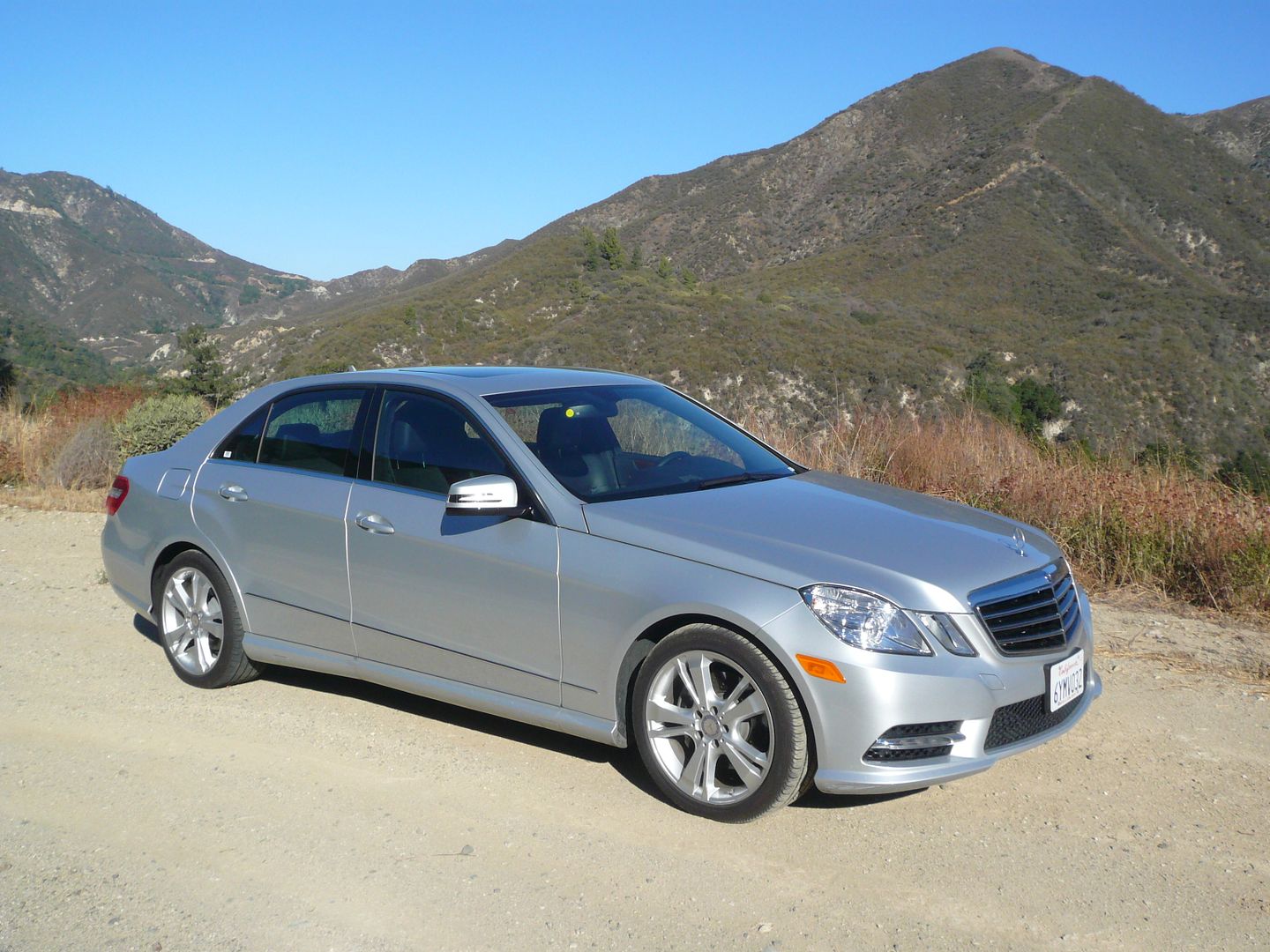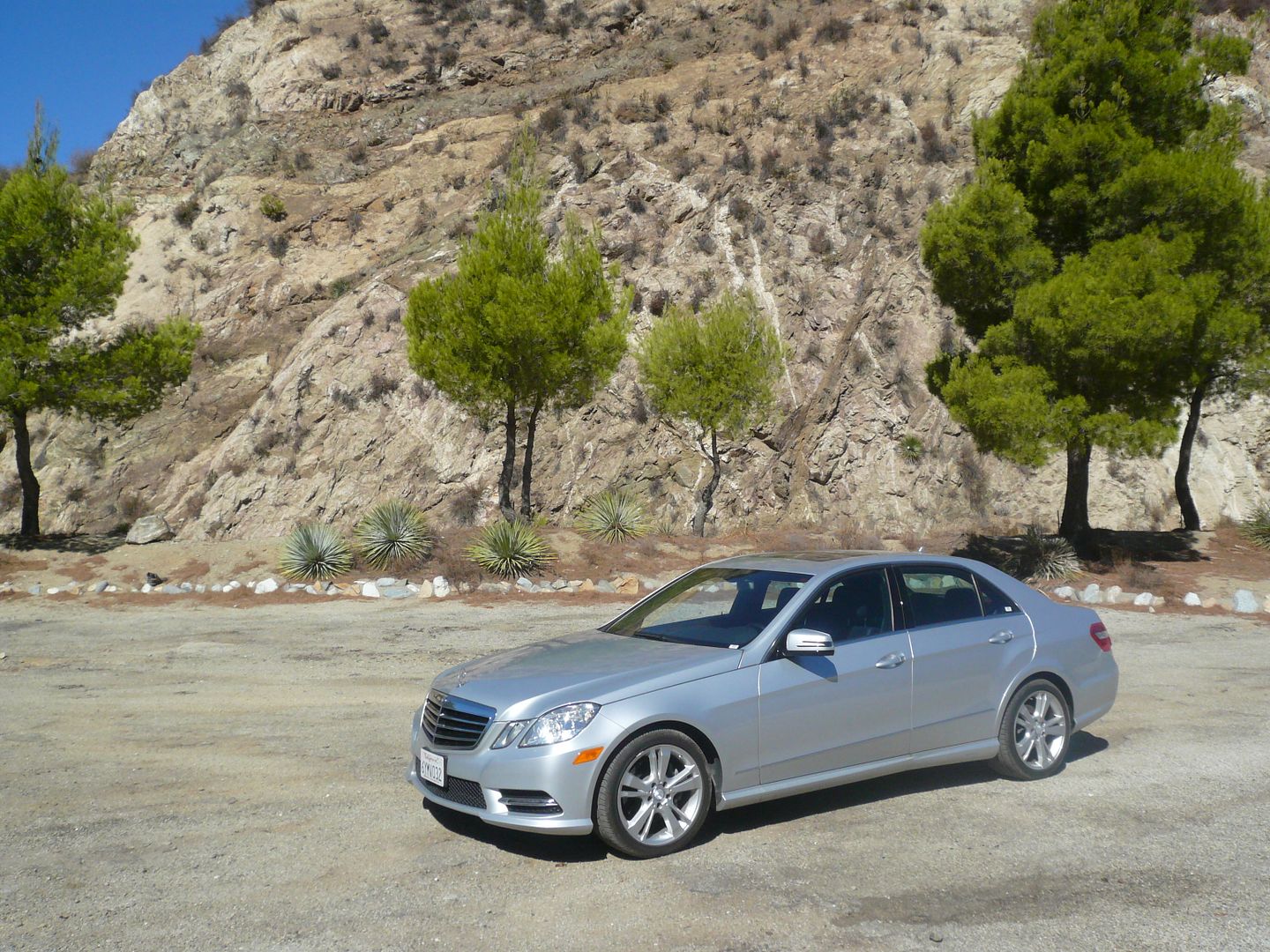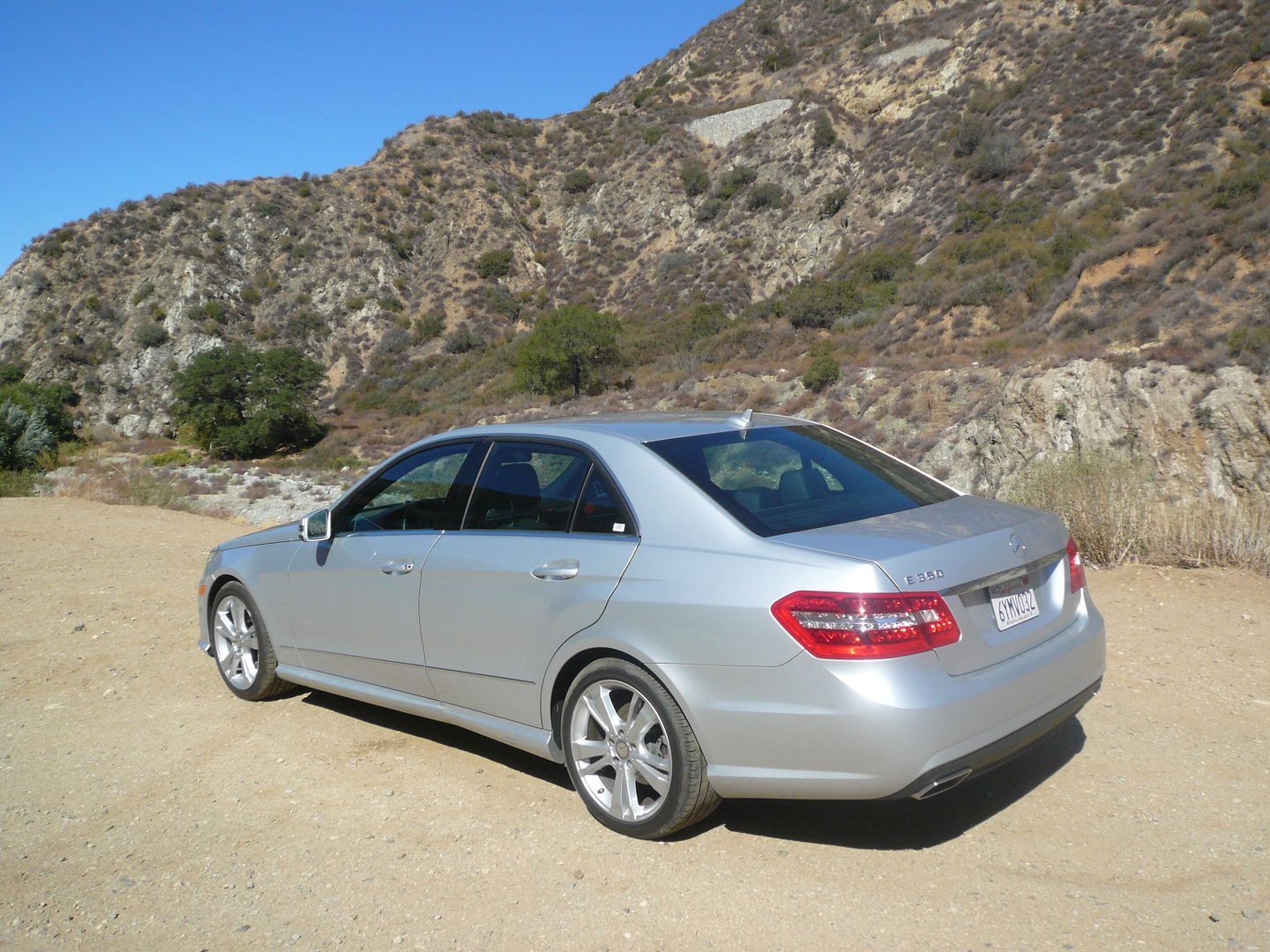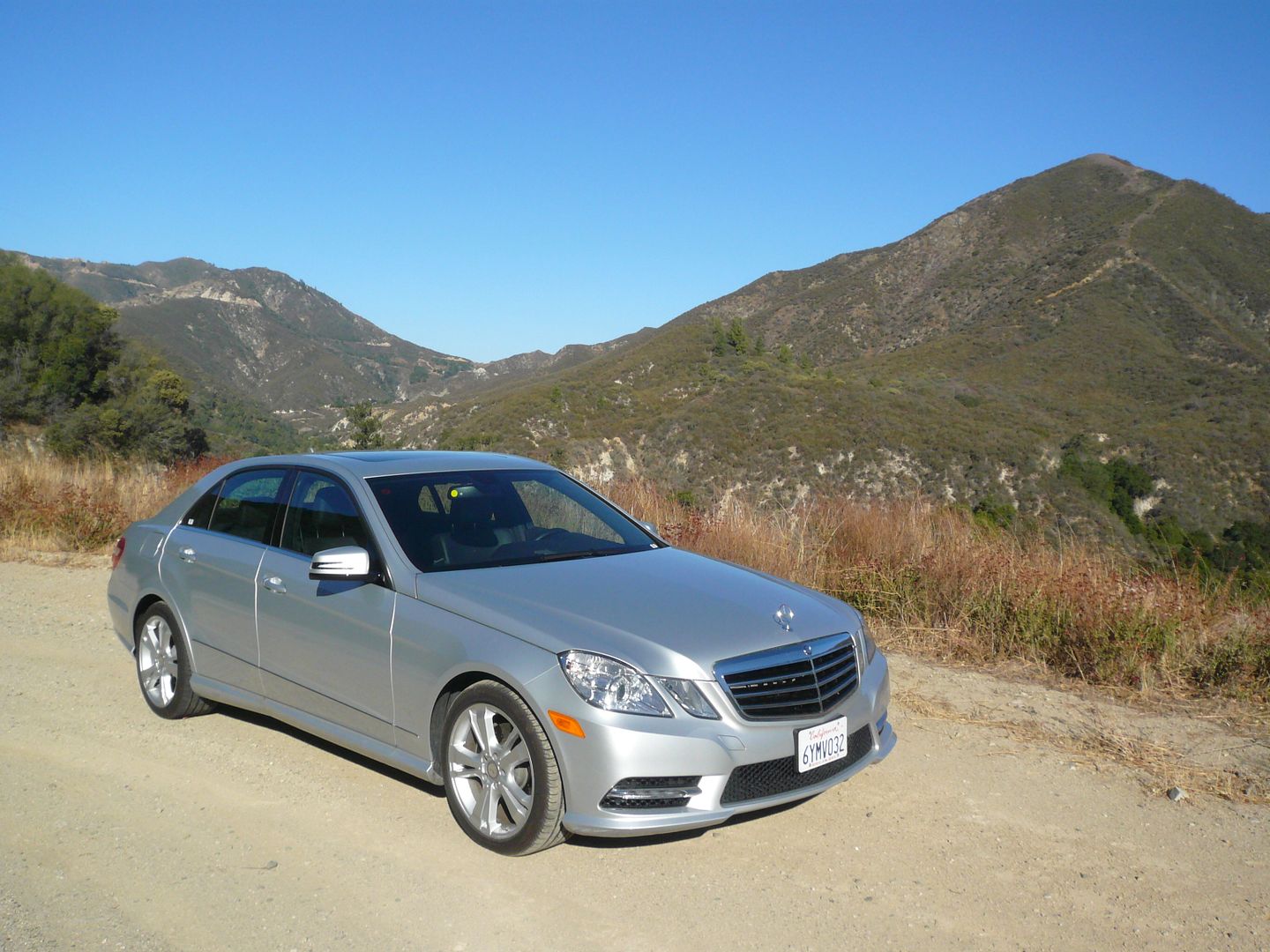 After more than a couple of weeks sampling a vast array of different rental cars – some far more agreeable and memorable than others – I wanted something that bit special as the Grand Finale for my autumn 2013 vacation. A further consideration was that on one of the two days for which I planned to have the car, I had arranged to meet with fellow car enthusiast Joe Varney, whom I know from the predominantly US-populated  CarSpin forum, and we planned to head into the mountains around Lake Arrowhead not far from Big Bear in the San Bernadino mountains, north of the LA basin. The forecast was for a gloriously sunny couple of days and I was attracted to the sight of a number of Mercedes E350 Convertibles which had been in evidence in the Hertz LAX fleet. However, these don't come cheaply if you book them outright on the website, so I decided to aim that bit lower and see what sort of upgrade I could secure at the point of collection. Indeed, when I asked Annie, the very helpful roaming Gold Service customer rep at LAX the day before the planned collection what sort of deal might be available, she told me that I could well be out of luck, as these cars are popular for the weekend, and in fact by the Friday morning they had all gone off site and she doubted any would be available 24 hours later. She then suggested that they could do a very attractive deal on one of the Porsche Boxster that they have on site. However, when I arrived the following morning, it seemed that the Boxsters are also very popular for the weekend, and there were none of these left, as well as the expected absence of E350 Convertibles, so I was left with what I had booked, which was a regular E350 Saloon. Looking resplendent in its Iridium Silver metallic paint, the one with my name looked like it was well worth the £80 a day pre-pay rate that I had found when I had made the booking. As Joe's CarSpin forum name is BenzBoy15, reflecting the fact that he is quite partial to the Stuttgart products that bear the three pointed star on their nose, I suspected that he would not feel let down by this choice, either. That hypothesis proved correct, so the question is, how did I find the E Class over my two day rental.
With a lineage going all the way back to the 1930s, the E Class is an important car for Mercedes, and in many ways it is still really the cornerstone of their range, as it always has been, long before the diversification up, down, and sideways into niches that no-one ever knew were niches. The E Class' success has been based on offering solid engineering and – the blip of the early W210 models notwithstanding –  an excellent reputation for reliability, durability and longevity, as evidenced by all those W123 models still in service in Africa, and whilst successive E Class generations have kept up with technology advances, the E has never put fashion ahead of form. About the only radical thing about the E Class is its unusual headlight design. Everything else conforms to the long established pattern: an upper medium sized luxury car that can serve equally well as a taxi and a business man's express, appealing to the well-heeled with its blend of virtues which include a reputation as a benchmark for refined ride quality, confident handling, meticulous craftsmanship, clever innovation an array of advanced safety features and sophisticated comfort. These days, in its W212 generation, there is a wide range of different E Class models available. There are four body styles for a start, with the 4 door saloon joined by the very popular 5 door estate, a 2 door coupe and a convertible, and there is a vast and complex range of engines on offer. These are tailored to meet the needs of local markets, so, ignoring the manic E63 AMG models, you find that in diesel-focused Europe there are few petrol options and it is the big selling E220CDi which garners most of the sales, whereas the entry level version in America, an E350 petrol is not even offered to British buyers anymore. Confusingly, some of the model numbers – not many of which actually indicate the engine capacity in the way that they once did – are different for the same car, with America calling an E550 what Europe knows as the E500 (neither designation denoting the actual capacity of 4.7 litres) . American buyers get the choice of the E350 in petrol, and Bluetec diesel guises, with and without the 4Matic all wheel drive system, the E400 Hybrid, the E550 petrol and the top spec E63 AMG. In addition, there are two main "trim" options, of Sport and Luxury, as well as a bewildering array of option packages and individual items. Not all combinations of engine and number of driven wheels are available in all body styles. My test car was an E350 Luxury, which is effectively the entry level car on the US market, with a list price of $51,000.
Unlike its main rival from Bavaria, with the exception of the AMG E63 model, Mercedes do not really see this car as a sports saloon so much as a luxury one, and that is reflected in the driving experience. The E350 does not lack power, putting out 302 bhp and 273 lb/ft of torque from the 3.5 litre (yes, this is one case where the name does match the engine capacity) V6 engine that is coupled to a 7 speed automatic gearbox. The engine does not particularly sound like a V6 when you fire it up, but it is smooth and pretty quiet and this continues until you rev it hard. But you probably won't need to, as you can make more than adequate progress with quite gentle application of the throttle. One of the display screens on the trip computer showed a trio of bar graphs, which I found some hours after I had started driving the car and these seemed to suggest that the car thought I was driving quite gently and smoothly, but not coasting much. If you do need a sudden burst of acceleration, it is certainly available, and I never once had the feeling that this car was under-powered, not that I would have expected to, as 302 bhp is more than ample. The transmission can be set to Eco or Sport mode by pressing a button on the centre console. Selecting the latter sharpens up the responses a bit, but in more gentle law-abiding motoring, it was hard to detect much difference. Fuel economy averaged out at 26 mpg US (which is 31.6 mpg Imperial), which is quite a lot better than the 21.9 mpg average shown by the trip computer which covered previous drivers. They must have caned it hard to do that badly!
It is the steering and handling which will leave you believing that you have got a luxury saloon not a sporting one. There is nothing wrong with either, with pleasantly weighted steering that has some feel, but this is not as sharp to drive as a BMW 5 series or a Jaguar XF. It does ride well, though, and on California's rather poor road surfaces that is a welcome bonus, and with low overall noise levels, this all means that this is a comfortable long distance cruiser. The brakes work exactly as you would expect. A Mercedes feature is the foot operated parking brake which is released by pulling a lever set above the driver's knee on the lower left of the dashboard. Visibility all round was not not bad, and there is a parking camera which projects images onto the central infotainment screen to help the driver to judge what is behind the car.
Mercedes have resisted the temptation to make the interior of the E350 all flashy, with an almost austere look, although it does not take long to realise that in fact it does incorporate all the modern technology features that  buyers of this sort of car expect. Two idiosyncracies of the marque are readily apparent, one of which is easy to adjust to and live with, and the other of which annoyed me from start to finish of the test. The easy one to assimilate is the column mounted gear lever, which features on all saloon and estate cars. This is actually very simple to operate, if you remember that neutral is in the centre and you flick the lever up for reverse and down for drive, and push the end of the lever in to engage park. You can engage forwards or backwards directly from park. It proved easier to use than systems where you have to pull the lever through more positions. There are flappy paddles for manual selection of individual forward ratios if you want them. And the bad feature? That is the dogged insistence is providing two column stalks on the left of the column, with the frequently used one for the indicators and wipers set down low, and the more reachable one being used for the cruise control. Unless I really paused for thought, I found myself, as do almost all drivers unfamiliar with a Mercedes reaching for the cruise control stalk when I wanted to signal.  Apart from that, everything else proved easy to use and very intuitive. The instrument pack looked awfully familiar to that which I had encountered in the C250 that I drove earlier in the trip, with the same vast number of uncalibrated markings around the entire circumference of the dials. The central of these is the largest, the speedometer, and this is flanked by a large analogue clock on the left and a rev counter on the right. Each of these is flanked by smaller dials for fuel level and water temperature. The whole panel is set in a grey backed panel, under a single cowl. The centre of the dash is topped by the display screen for the Infotainment system, and this looked very similar to the one I encountered in the recently superceded W221 S Class. As well as the audio unit functions, it provides all sorts of other things from satellite navigation and vehicle settings to a local weather forecast. Also included is the updated mbrace telematics system, offering smartphone integration and Web-based apps that include remote controls, driver monitoring and emergency services. All this is operated by the large COMAND rotary "mouse" button mounted on the centre console, and proved largely intuitive to operate. It did seem to be that you had to have the radio switched on for the screen to illuminate, though. Some of the radio functions operate from a series of buttons and knobs that are in a separate unit below the display screen. Mounted lower on the centre of the dash are the climate controls, with a small display screen and a series of buttons again similar to those in an S Class. There is a rotary dial to the left of the wheel for the lights and there are repeater buttons on the right of the wheel for some of the audio unit functions and on the left to cycle through all the various trip computer displays which are presented in the instrument display. All in all, it is an object lesson in understated elegance and clarity as well as ease of use.
The seats are quite firm, which is another Mercedes trait, and they are designed to accommodate the larger bodied as well as the more sylph like figures. A 10 way electric adjustment is provided, operated by a series of switches set out like the shape of the seat on the driver's and passenger doors, and there are 3 memory settings. Rather spending hours at one sitting, my time with the E350 was largely characterised by hopping in and out, certainly for photography but also when exploring the mountain area around Lake Arrowhead, but the impression created was that you could sit on the seats quite comfortably for long periods at a time.
Rear seat passengers should have little to complain about either. There is ample space in all directions, and with only a small hump for the transmission tunnel, a middle seat occupant would not fell unduly short changed. Not for nothing do so many E Class models see service as Taxis in many countries of the world. There is a large drop down centre armrest, which contains a stowage cubby and two flip out cup holders on its reverse side. There is a good sized boot, too, which should easily swallow luggage for 5 occupants. Folding rear seats are not standard but can be provided at extra cost. This option did not feature on the test car. Inside the cabin there is a split level glovebox, with a shelf across the top, some rather small door bins on all four doors, a cubby under the central armrest, and a small drop down area available under each of the front seats. There is a net on the passenger side of the centre console.
US market E350, E350 Bluetec and E400 Hybrid saloons are all similarly equipped with 17″ wheels, automatic headlights, LED running lights, a sunroof, automatic wipers, cruise control, dual-zone automatic climate control, 10-way power front seats with four-way lumbar adjustment and memory functions, MB-Tex premium vinyl upholstery, a power tilt-and-telescoping steering wheel, ambient lighting, auto-dimming inside and driver-side mirrors, the COMAND electronics interface, Bluetooth, the Mercedes' mbrace telematics system and an eight-speaker sound system with a six-CD changer and an auxiliary audio jack. The E350 sedan distils further into Luxury and Sport sub-trims, which vary in suspension tuning, styling, interior trim and wheel design. Luxury models such as the test car are easy to recognise as the Mercedes three pointed star is mounted on the top of the bonnet, whereas on the Sport, it is set into the grille. The interior of the Luxury features a wood trim whereas the Sport has a metal effect appearance. Prices of the two trim versions are the same. There is a price premium of $1200 for the Bluetec diesel engine and $2500 for the 4Matic all wheel drive system The E350 Estate gets standard all-wheel drive, an electric tailgate, a rearview camera and a rear-facing third-row seat. The E350 Coupe gets heated front sport seats, leather upholstery, a 60/40 split-folding backseat and a console-mounted transmission lever with paddle shifters. The E350 Cabriolet gets a power-folding roof, a rear centre pass-through and the AirCap pop-up air deflector. Every E550 adds bigger brakes, 18″ wheels and leather upholstery (optional on the E350). The E550 4Matic saloon comes with standard all-wheel drive and the Sport sub-trim items, while the Coupe gets a sport-tuned suspension and a sport body kit. The optional Premium 1 package, which I believe was also fitted to the test car, adds a navigation system, a rearview camera, heated seats, a power rear window shade for the sedan and coupe, satellite radio, a 14-speaker Harman Kardon surround-sound audio system and an iPod interface. E550 buyers also get ventilated front seats with this package. The Premium 2 package adds adaptive bi-xenon headlights with washers and automatic high beams, a power trunk lid and keyless ignition/entry. The Lane Tracking package adds blind-spot detection and a lane departure warning/keeping system. The Driver Assistance package adds adaptive cruise control and advanced versions of the Lane Tracking items. Stand-alone options on the Saloon and Estate include front and rear parking sensors (also offered on Coupe and Cabriolet), split-folding rear seats, heated and ventilated front seats (E350), a panoramic sunroof, enhanced front seats with adjustable bolsters, a heated steering wheel, an infrared night vision warning system and a rear-seat entertainment system. Most Saloons and Estates can also upgrade to a 14-speaker Bang & Olufsen surround-sound system.
Although a convertible would have been nice, give the lovely sunny and warm weather, I did not feel short-changed by the E350. It was an excellent car, with very little to fault. By any objective standard, it has to be declared the "best" car of the 13 that comprised my rental experience on this trip. That should come as no surprise, as apart from the rather brash Cadillac Escalade, it was also the most expensive. Of course, it was not the most fun, as that accolade has to go to the unforgettable Hertz Penske Mustang GT, but the novelty of that machine may well wear off after a long freeway journey, whereas the Mercedes was the sort of car that felt as if you could drive it all day long across several States and do the same the day after and the day after that. However, it is not, of course, the only car in its class, so any final conclusion has also to ask whether this car can beat its closest rivals, the BMW 5 series and Audi A6. I've now driven all three, but in three different countries, and in very different model specs (an entry level A6 2.0 TD in the UK and a higher spec 530d in Germany), and over a three year interval, so it's not that easy to make a direct comparison. From what I remember, and a re-read of the test reports I wrote on the Audi and BMW at the time, it is clear that all three are excellent cars and anyone selecting any of this German trio would be unlikely to be unhappy with their choice. Choosing between these three marques is rarely easy and often does come down a decision not dissimilar to the sort of allegiance that people show to a favourite top flight football team, where at any given point in time, one may be that bit better than the others, but the order changes over a longer period of time, and so it is with these rivals over the years. However, on balance, I decided that if were really were asked to choose one of them right now, and let's assume it was in Europe, so a diesel would be the order of the day, then actually I would not pick any of them. Instead, my vote would go to the superlative Jaguar XF 3.0D S. That car stunned me when I drove it, and so whilst I could understand that others would grab the keys to any one of the German marques, I would pick the Jaguar as my executive saloon of choice.