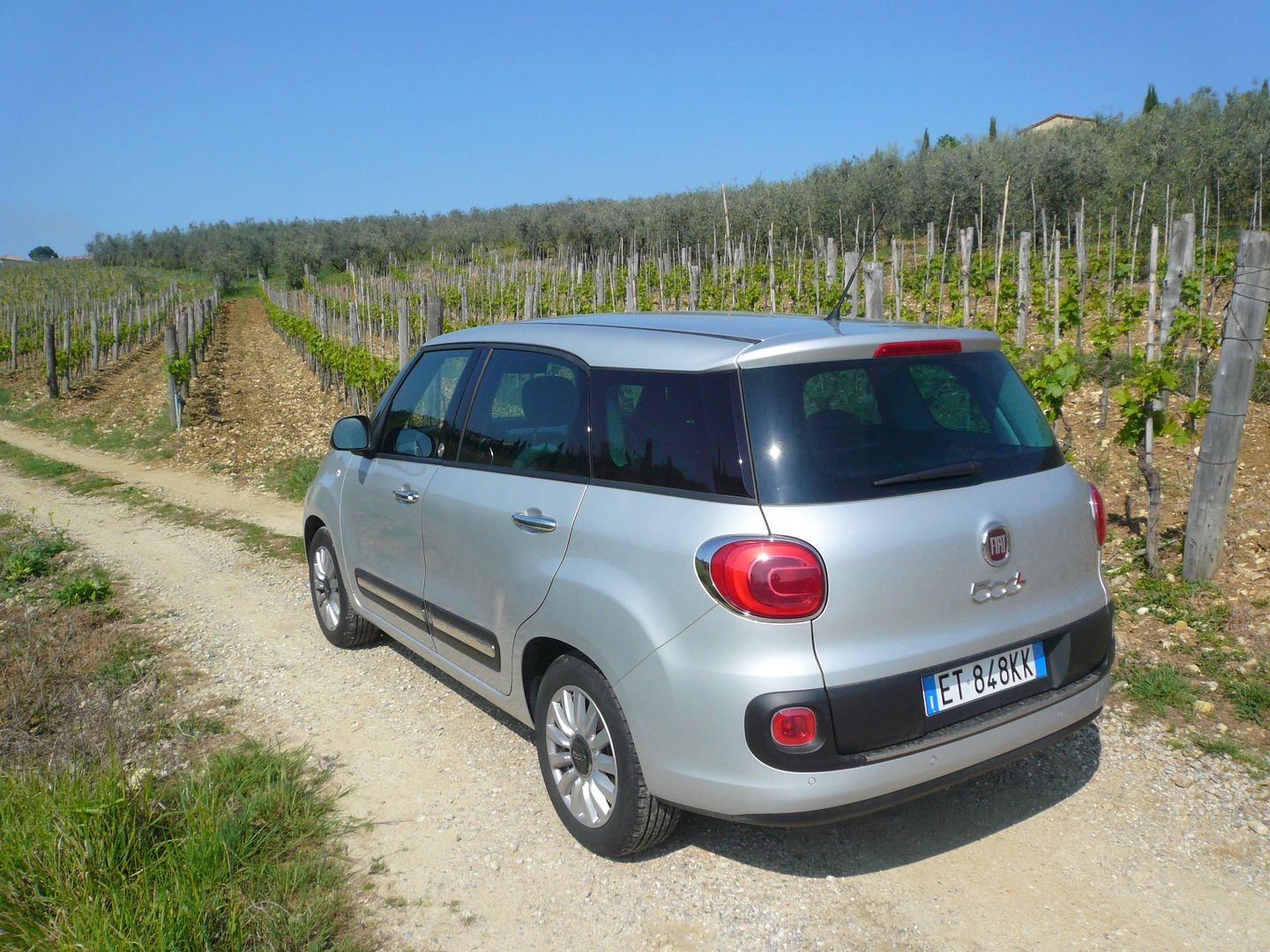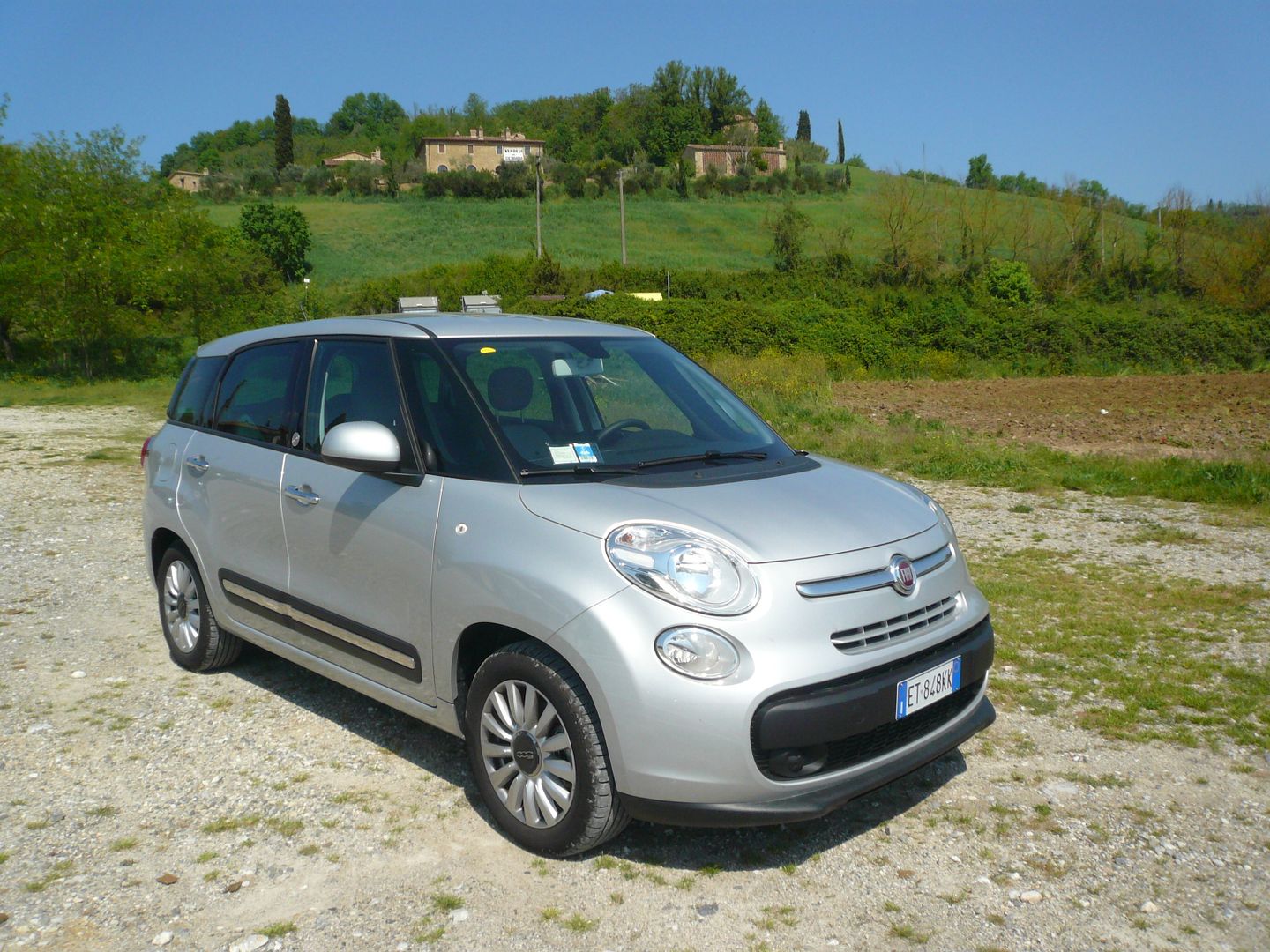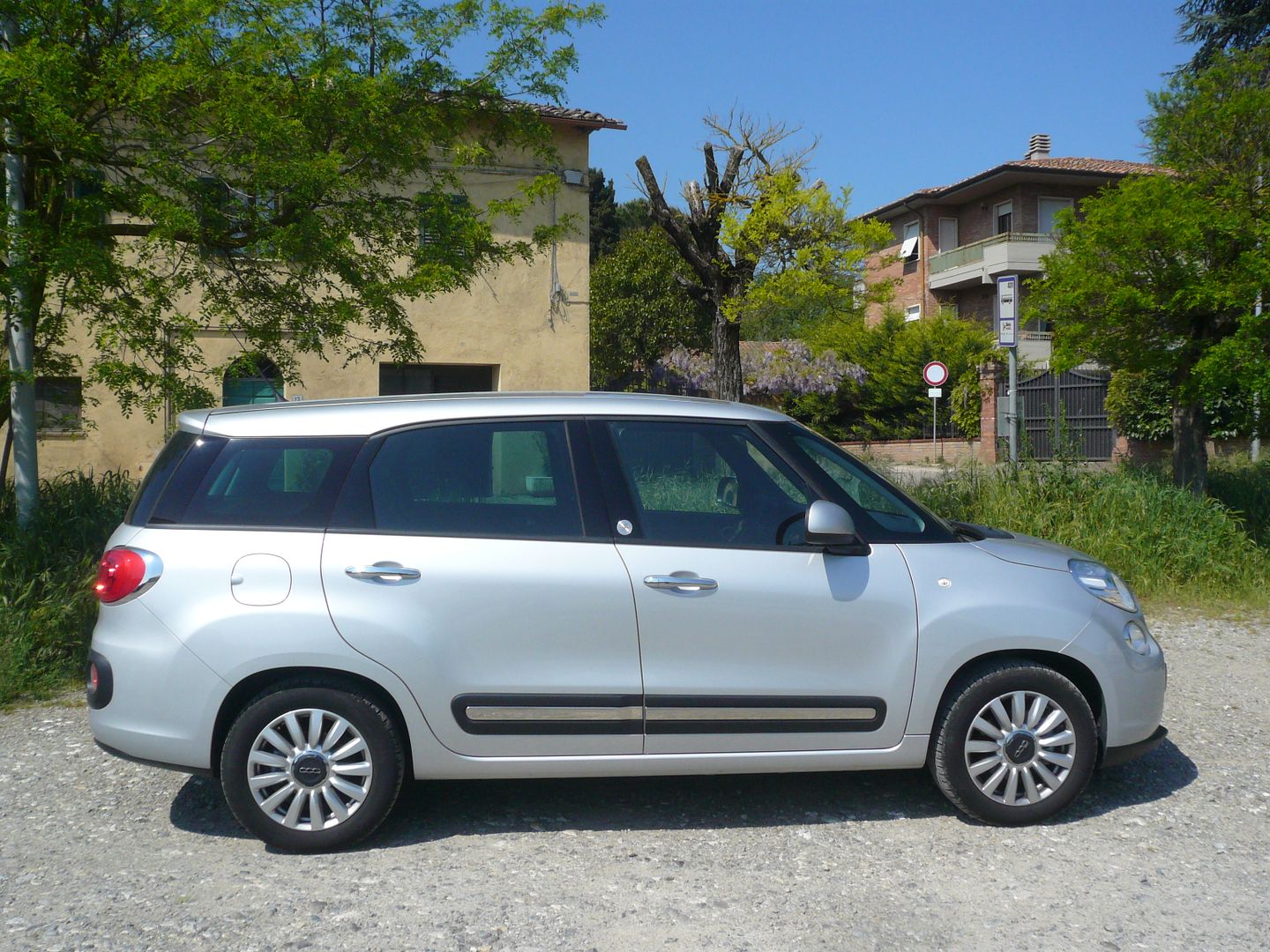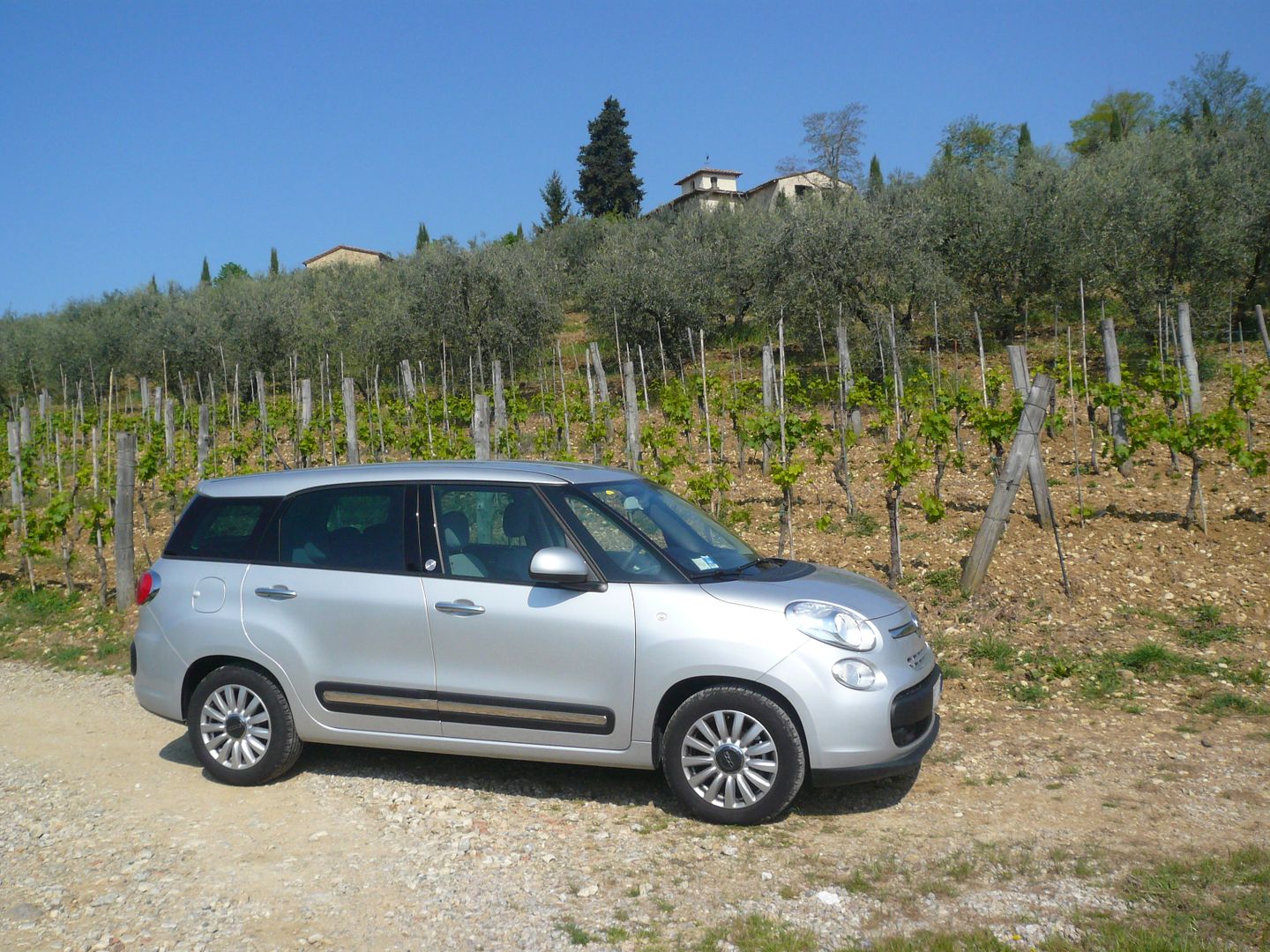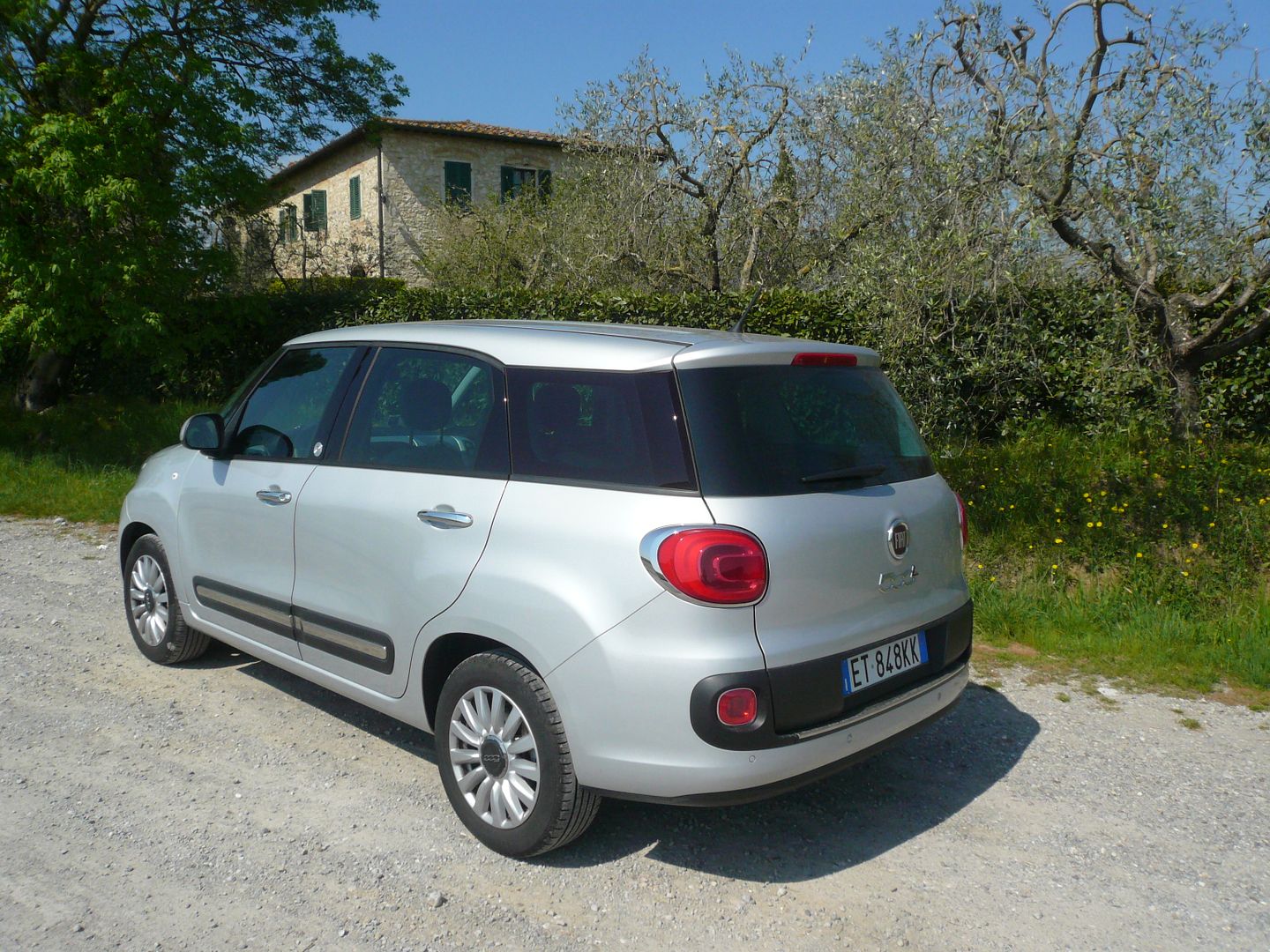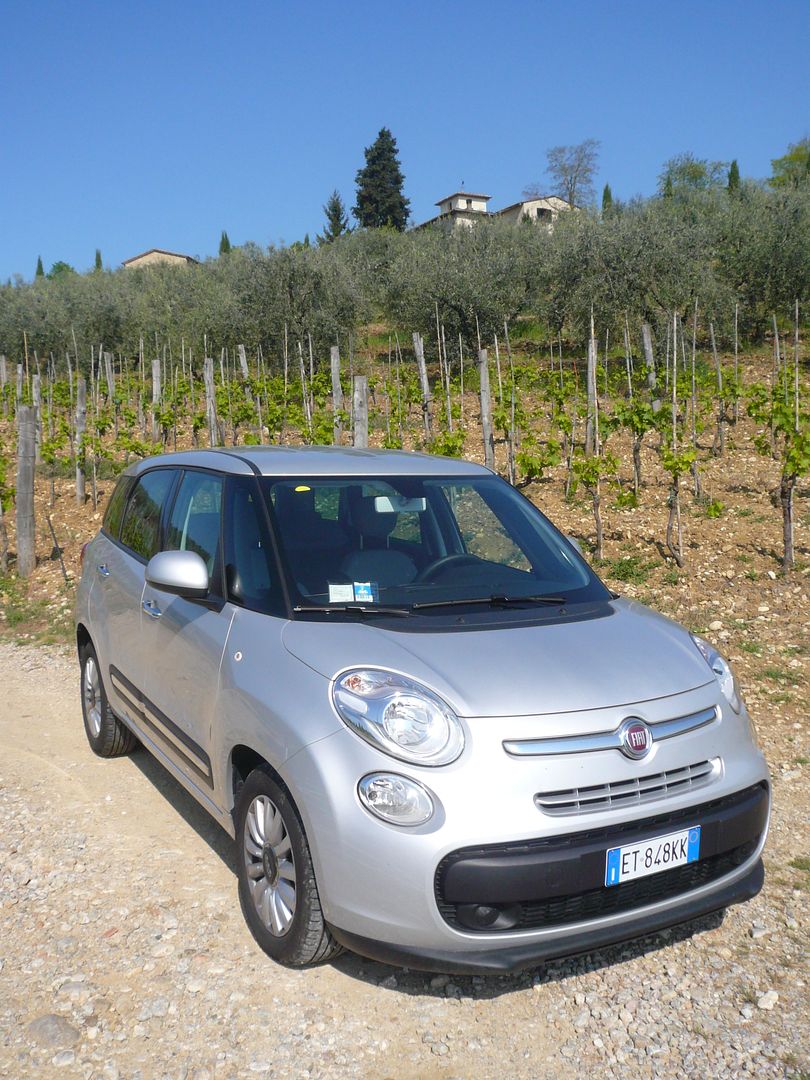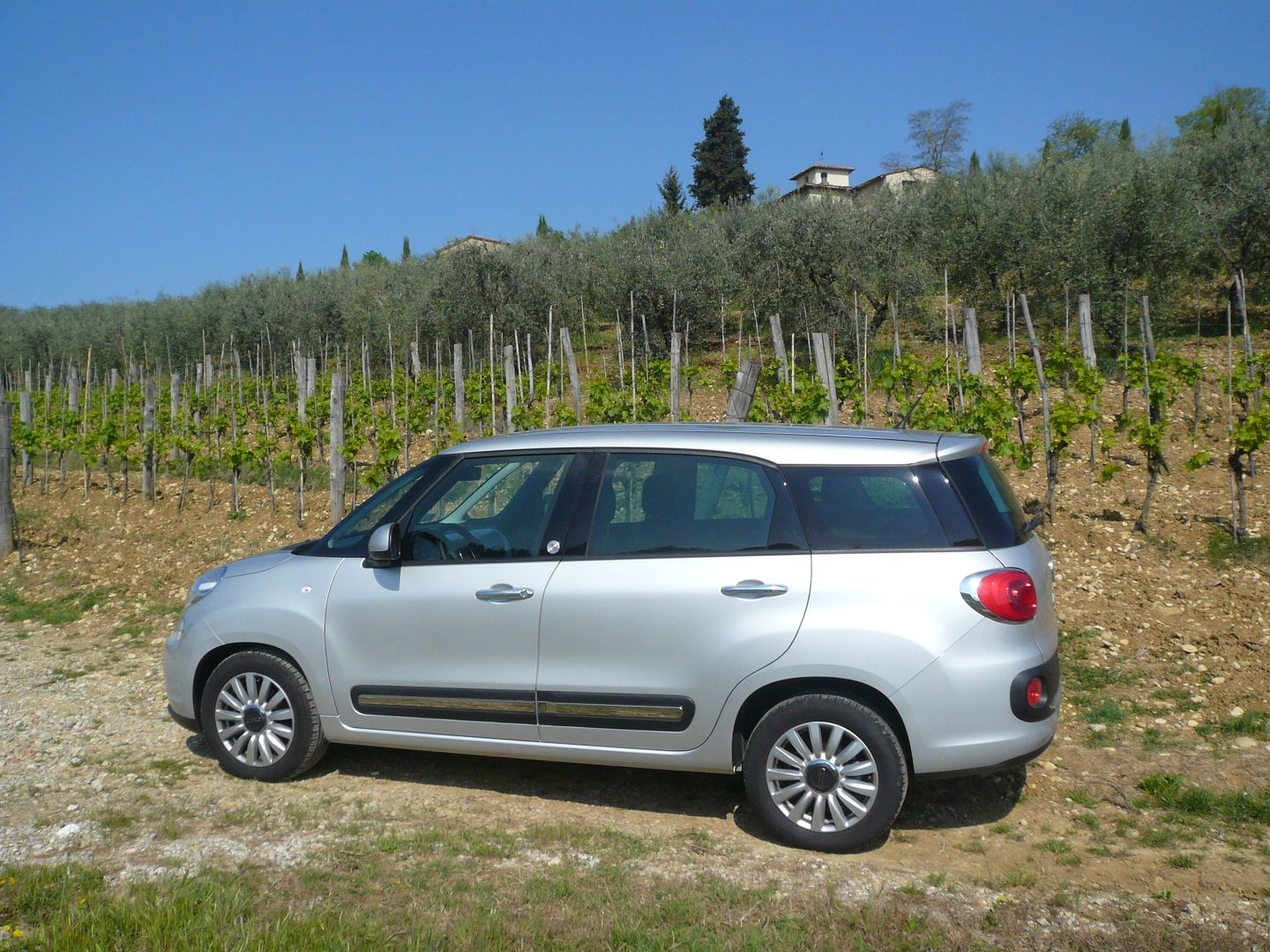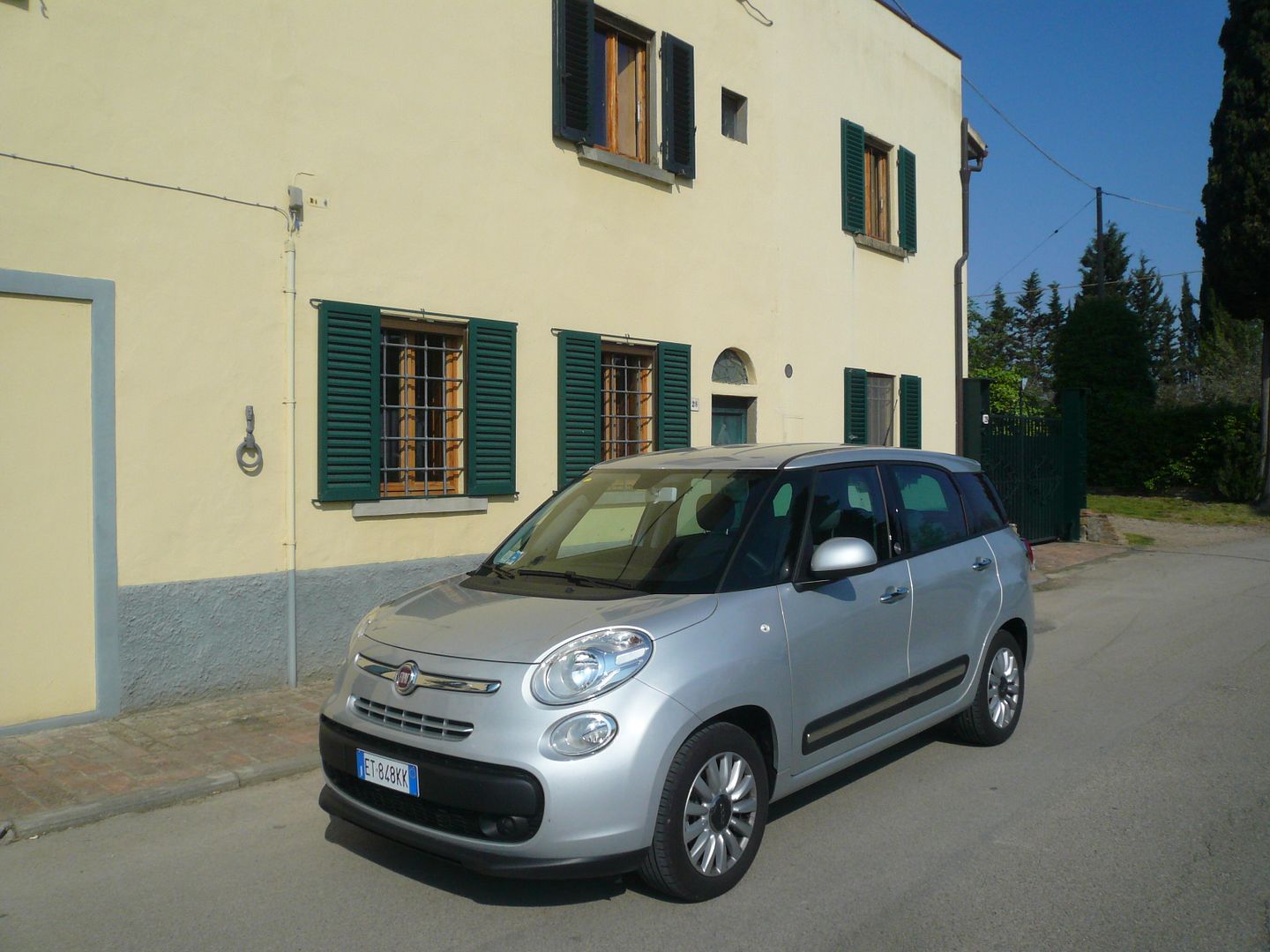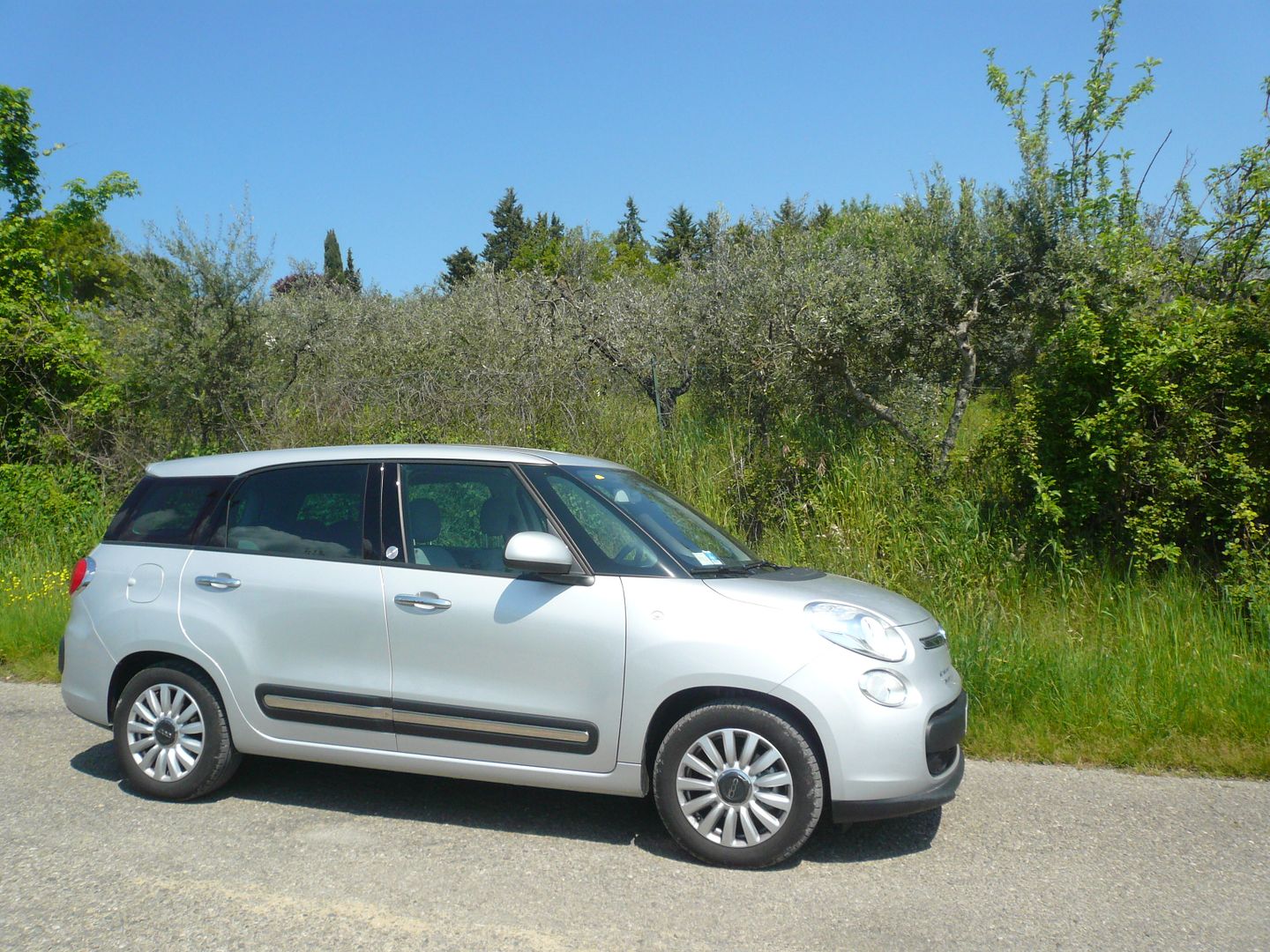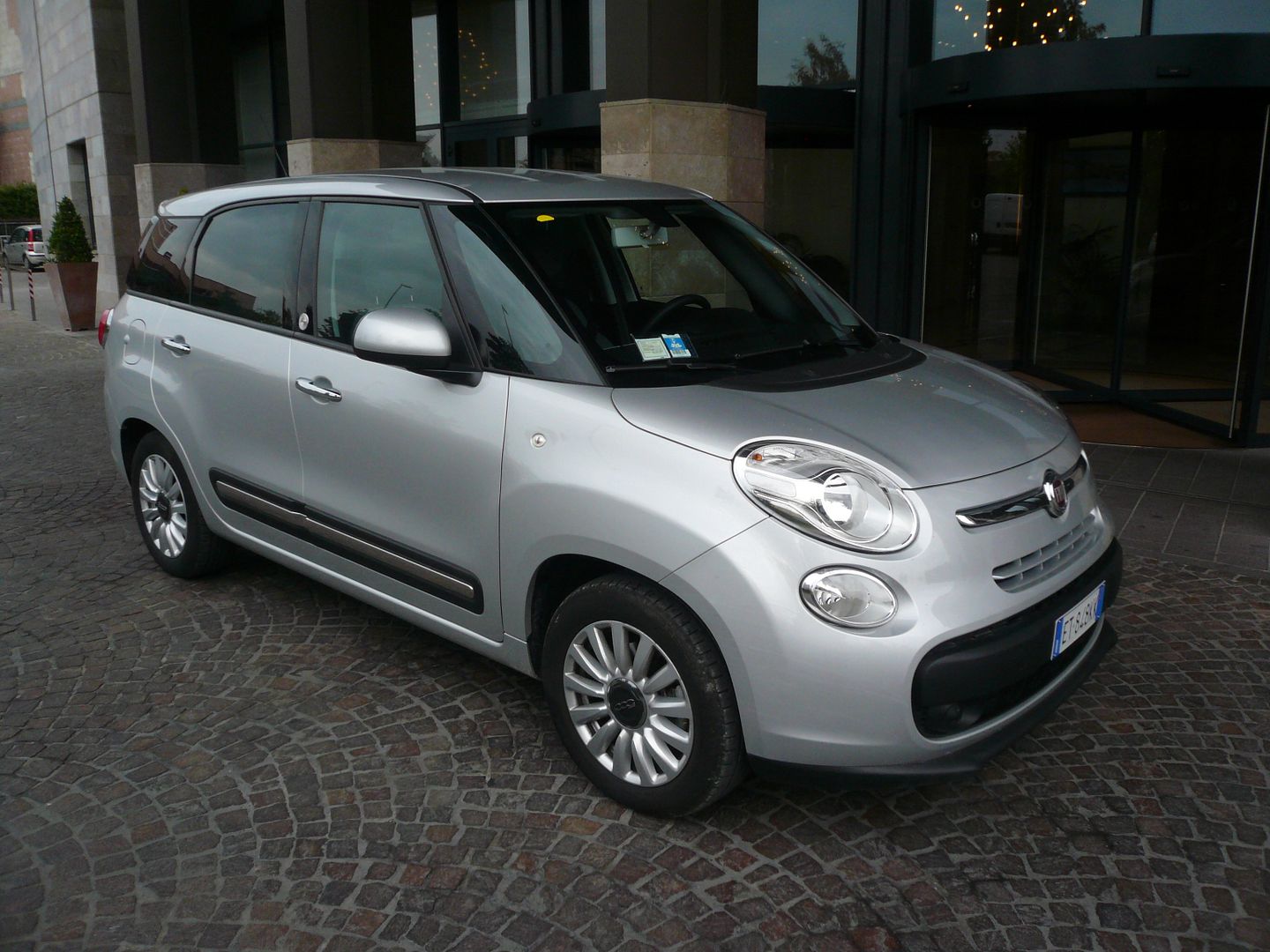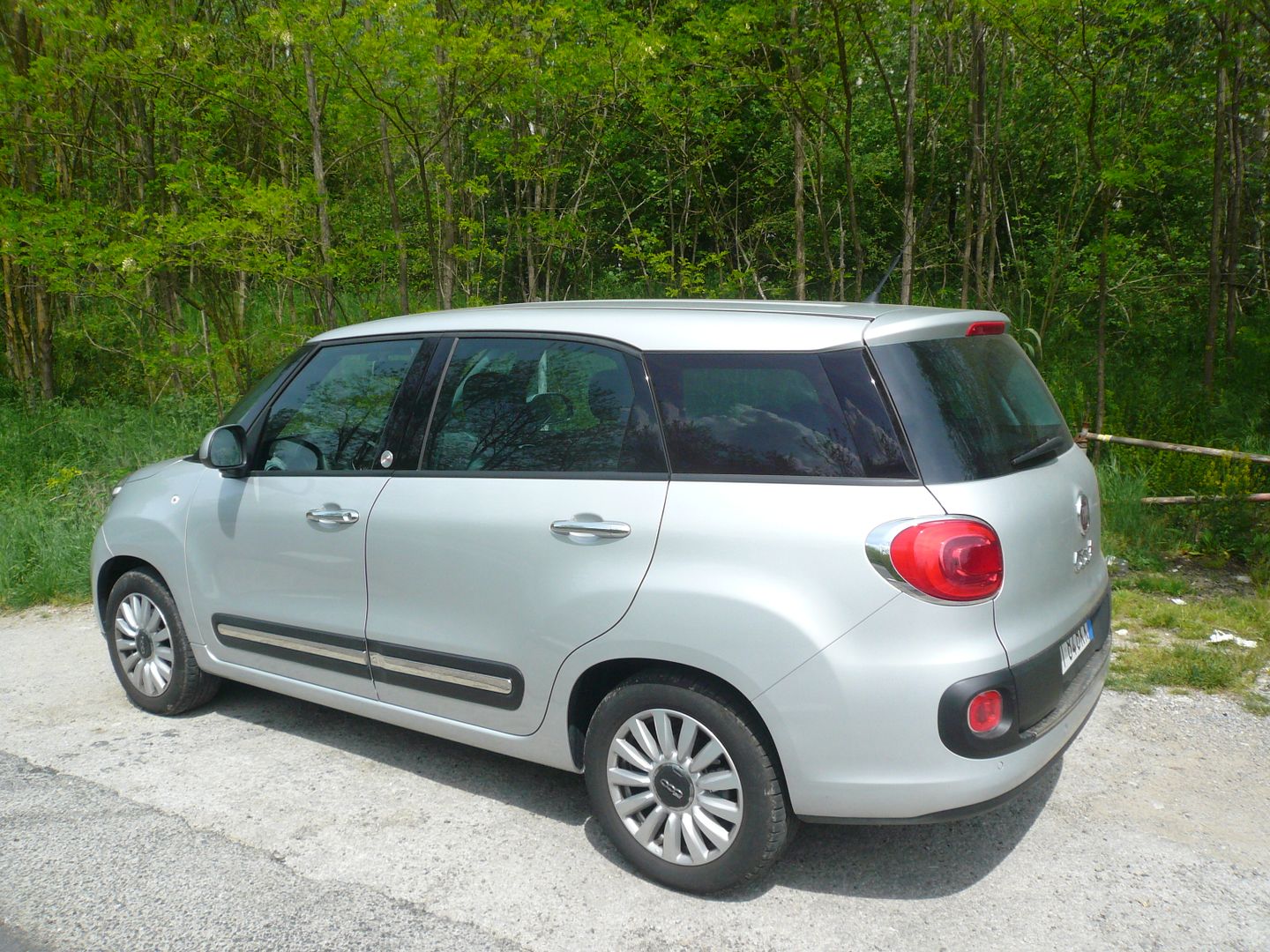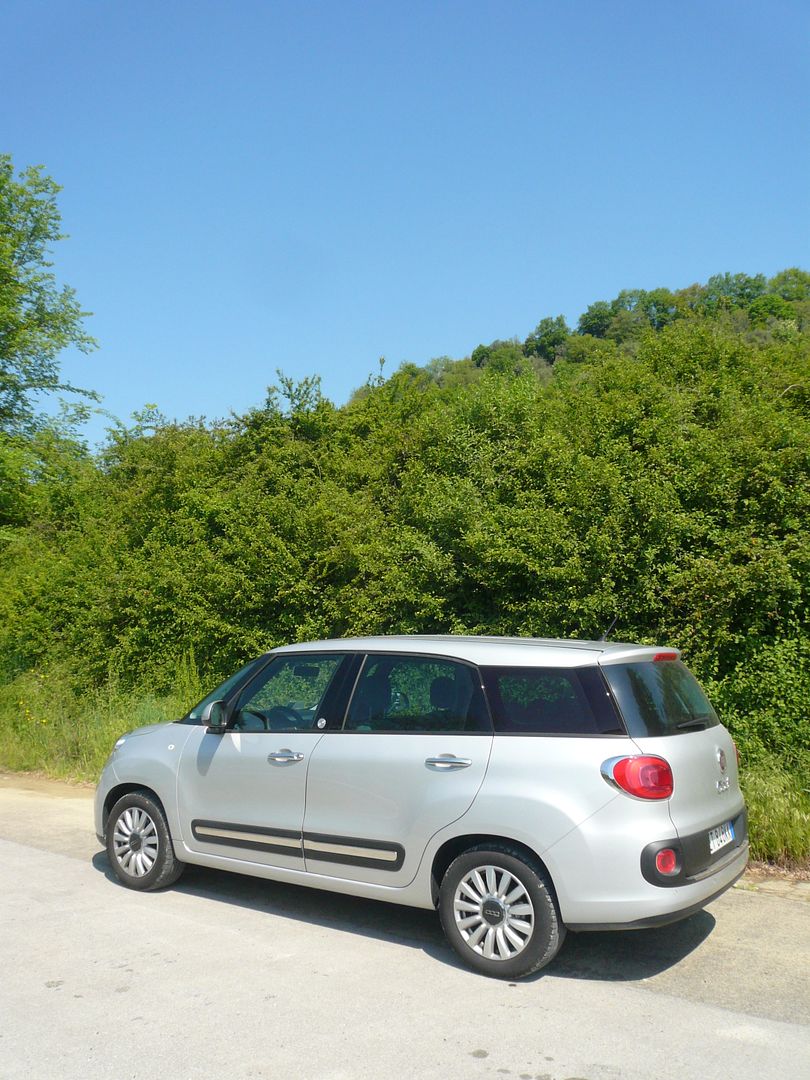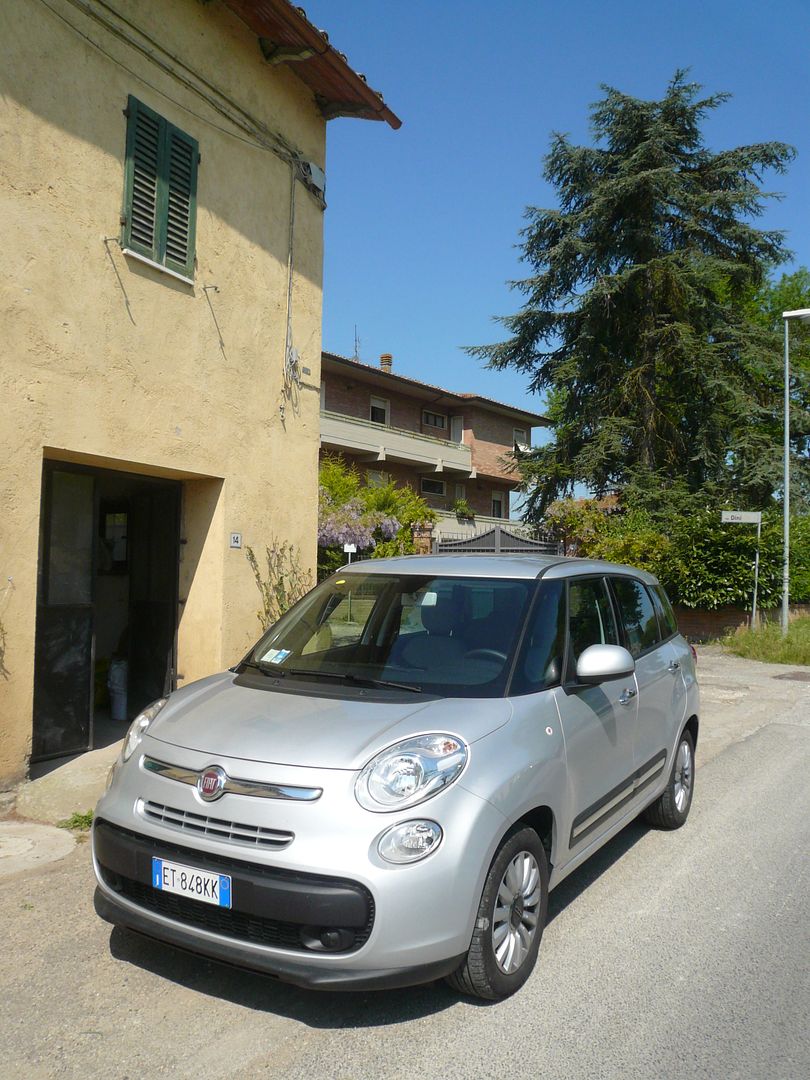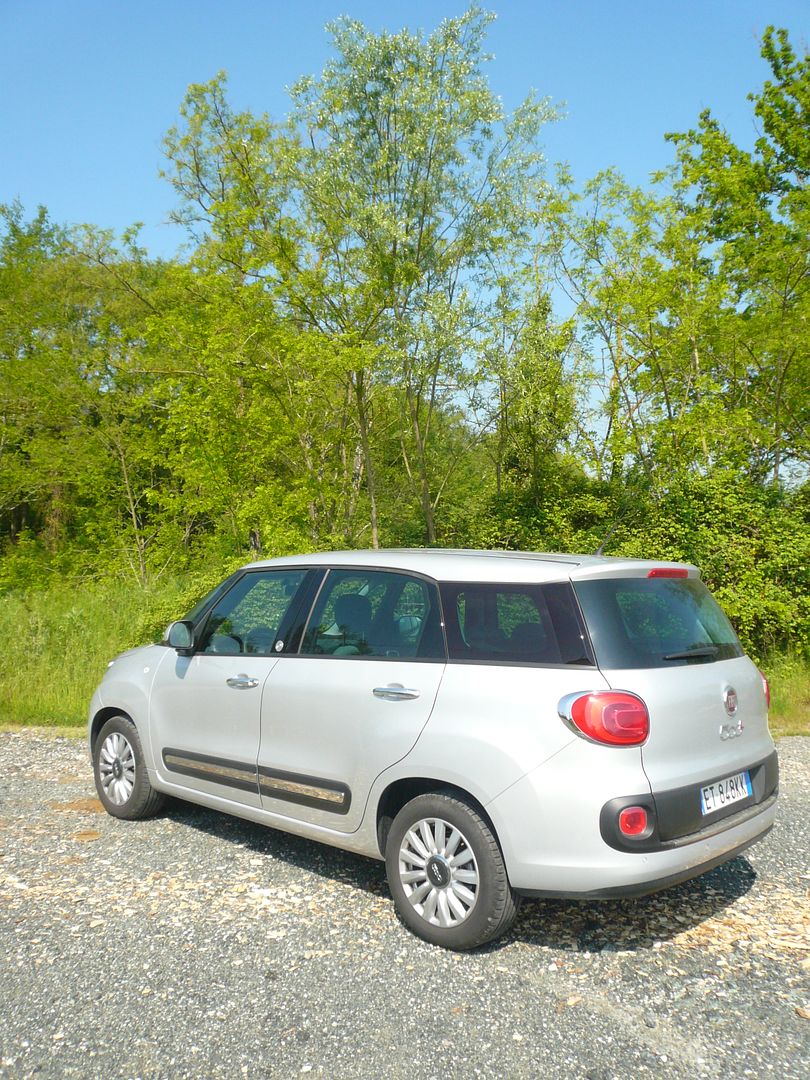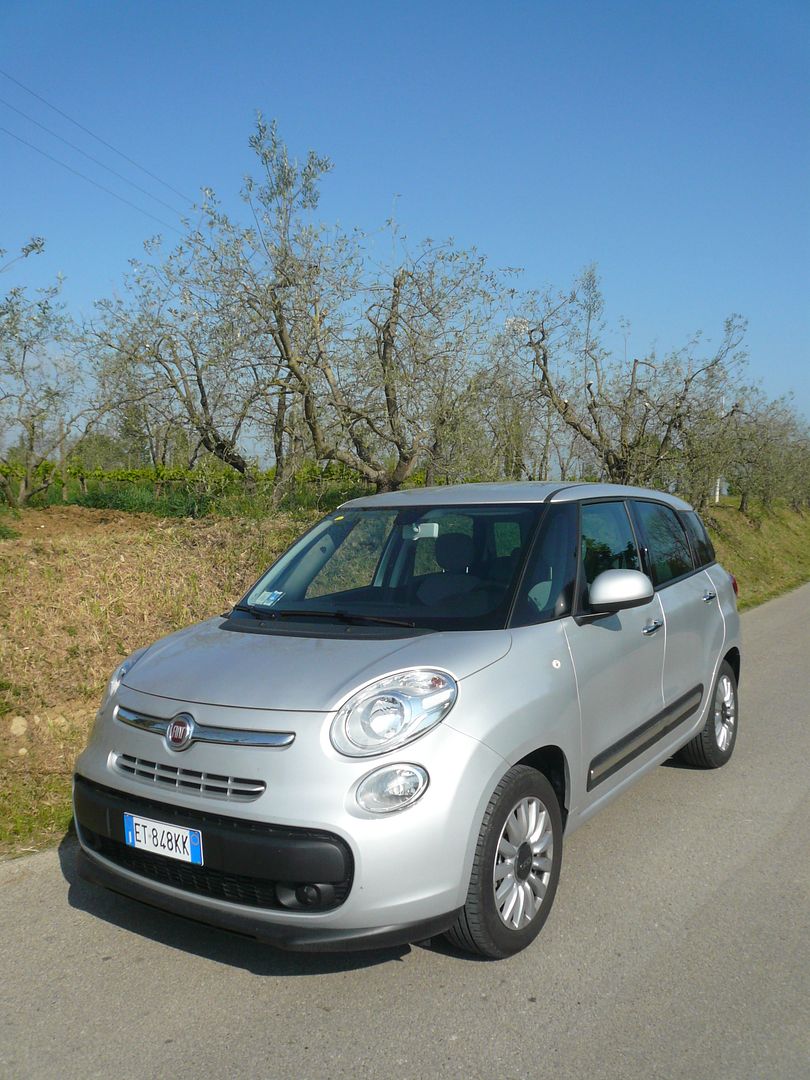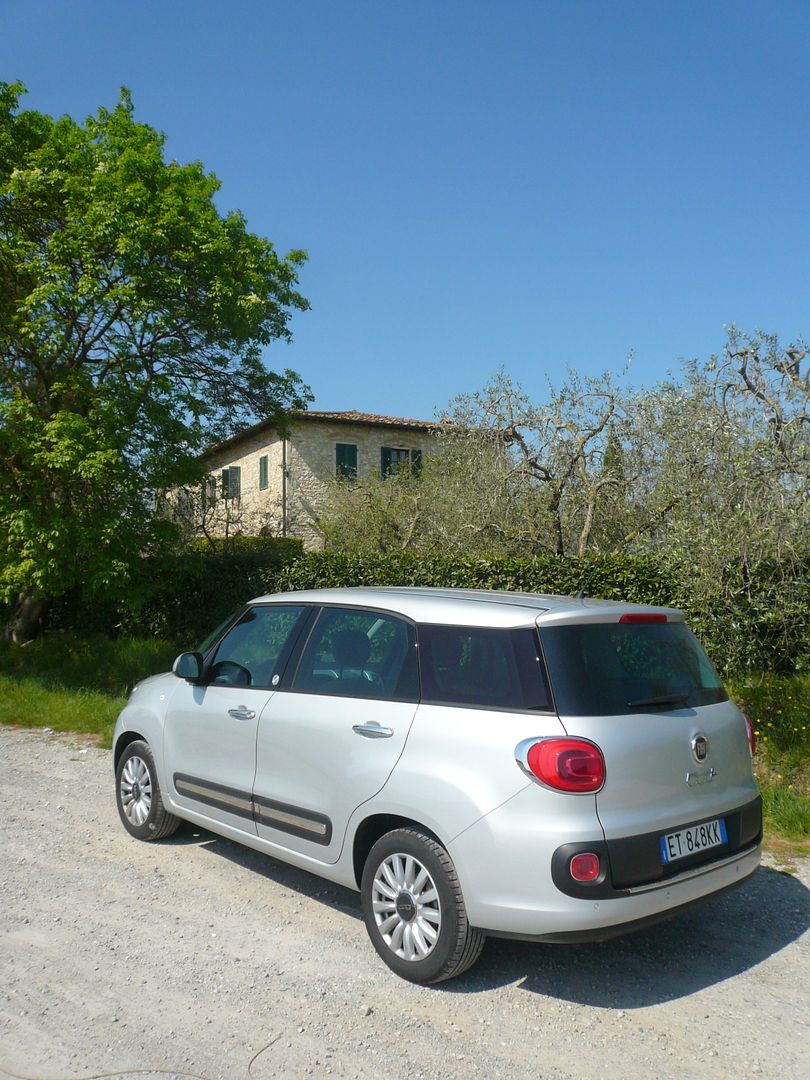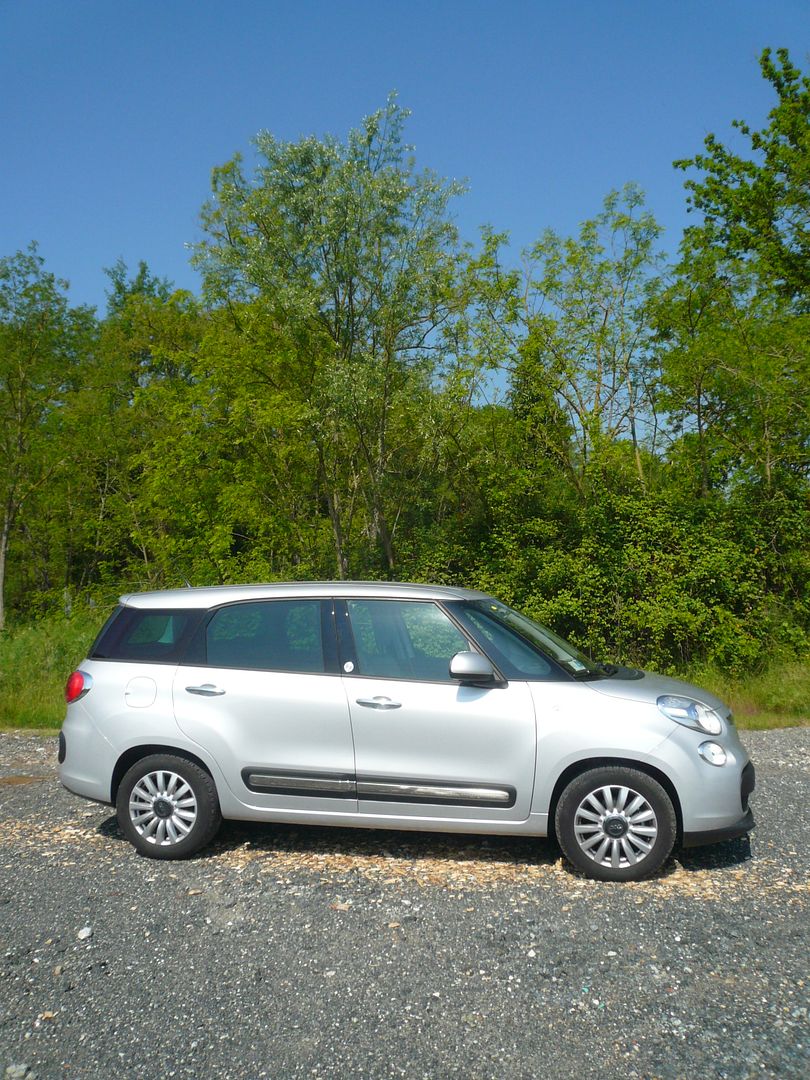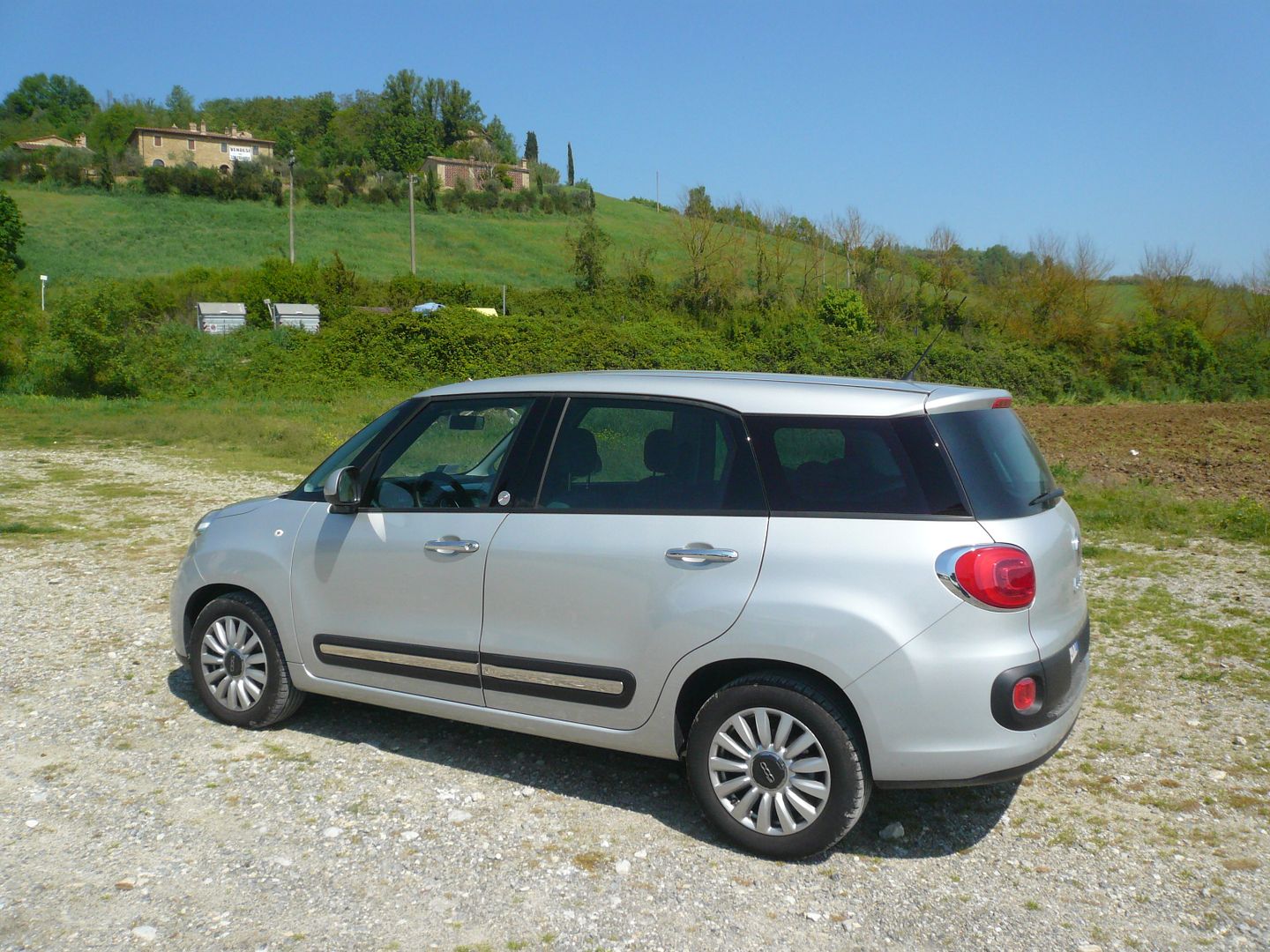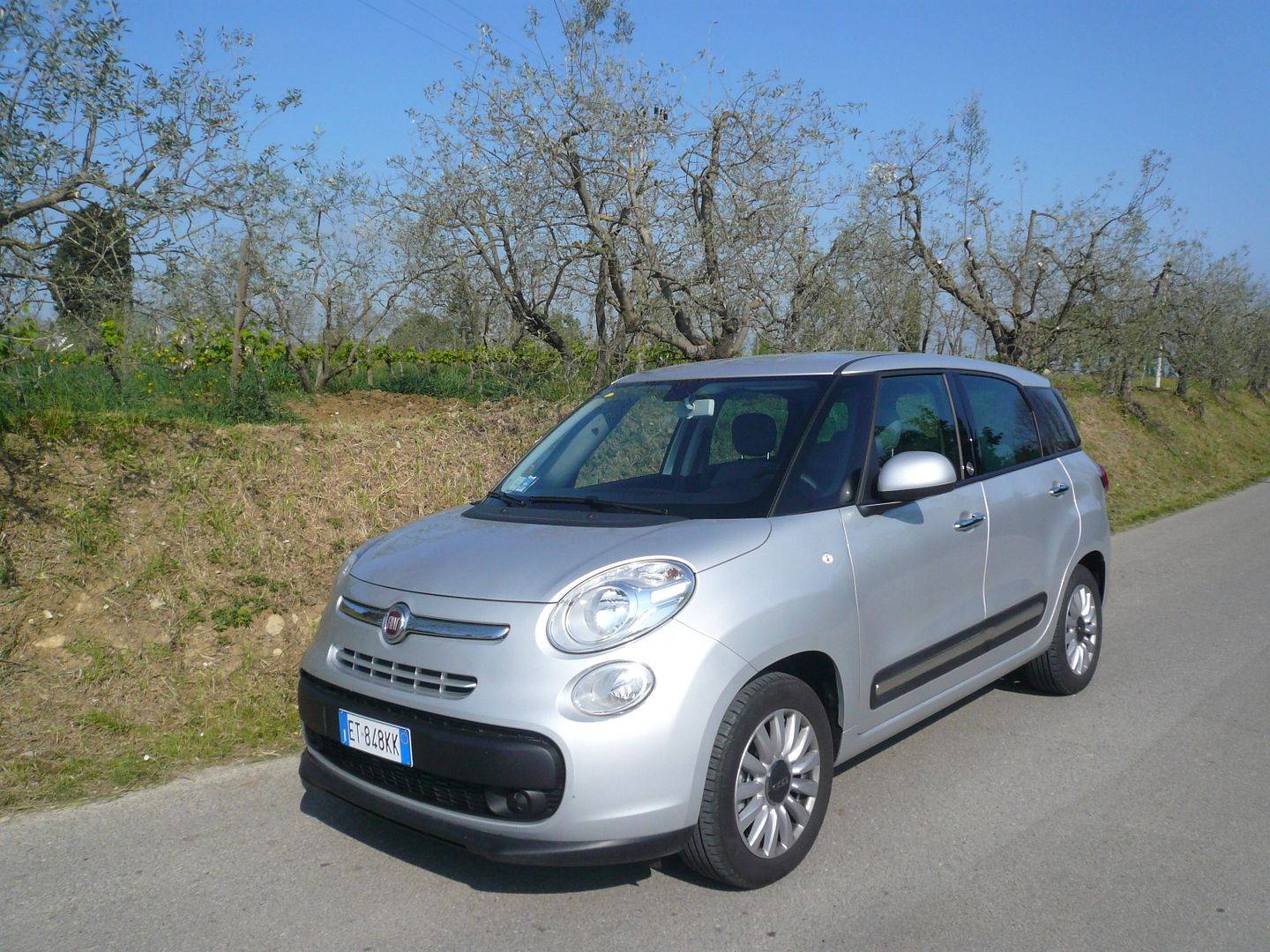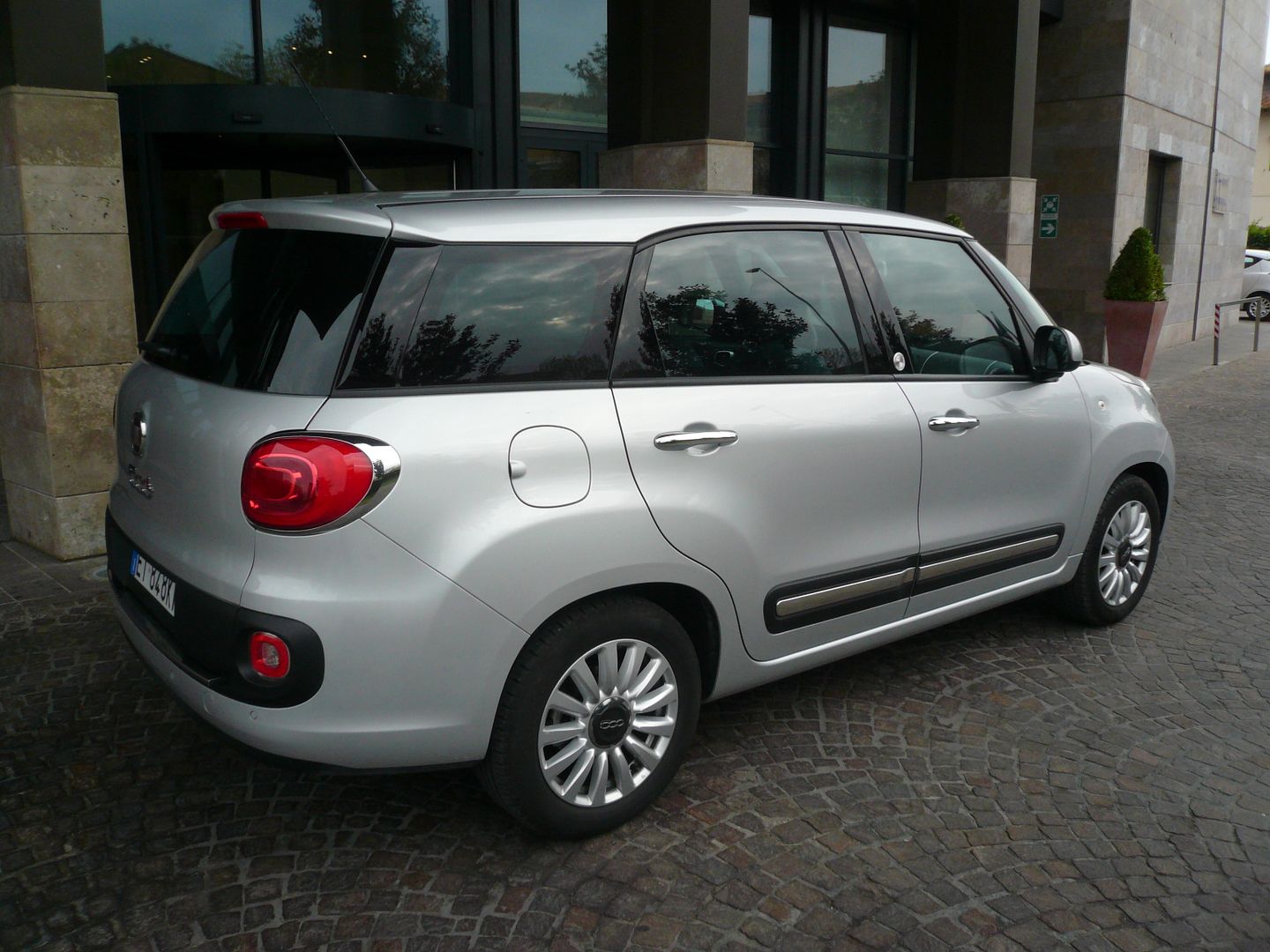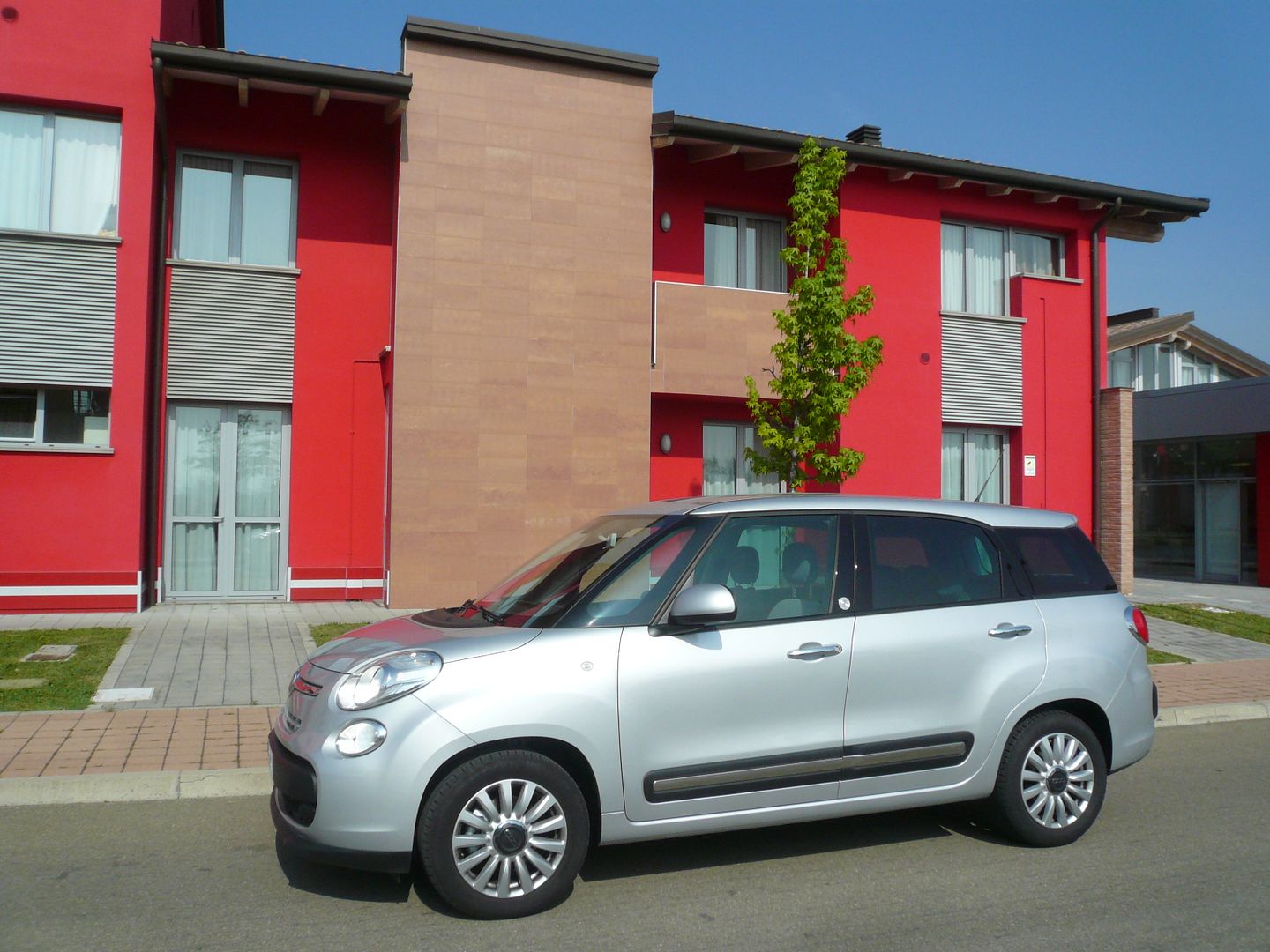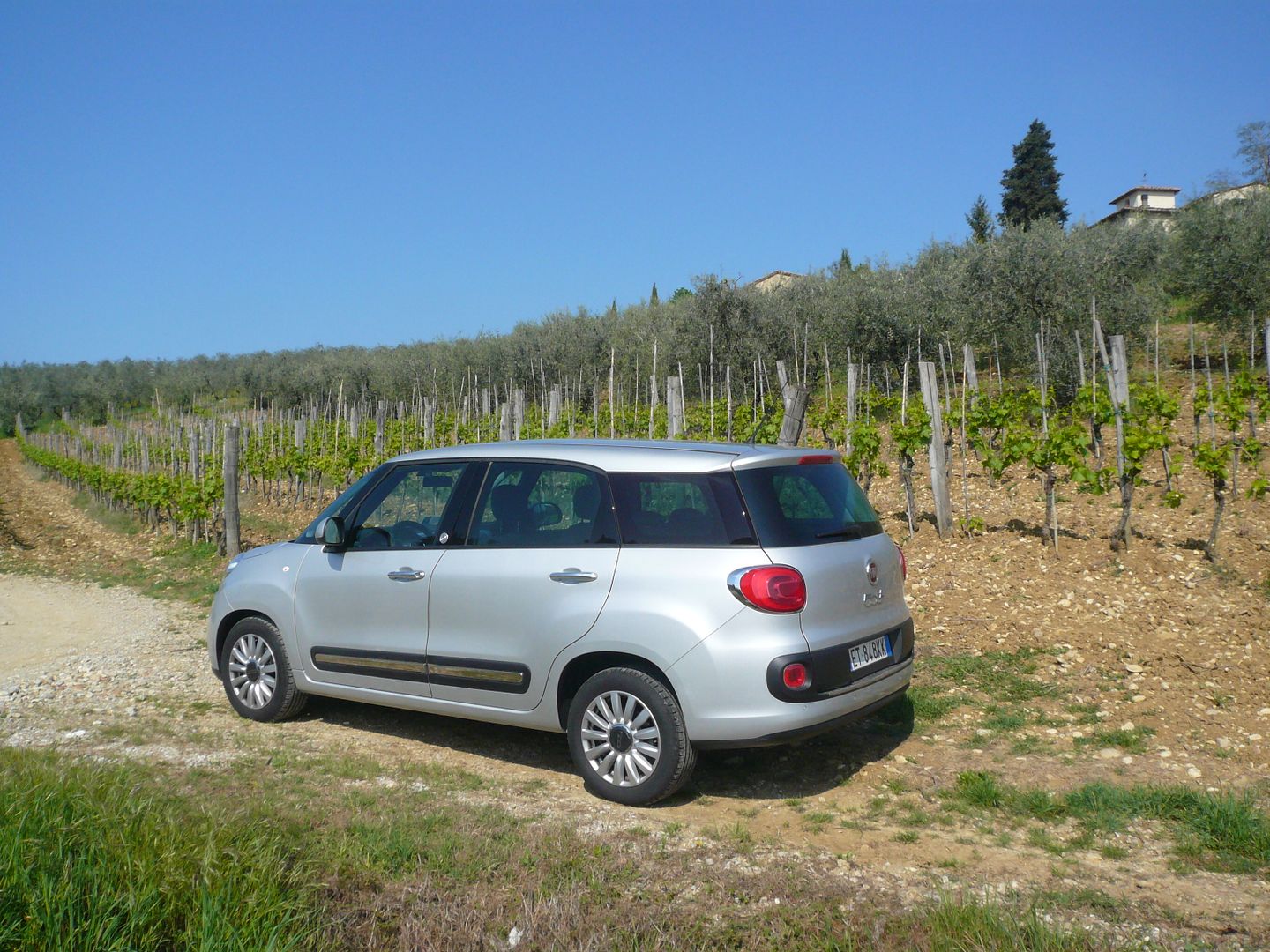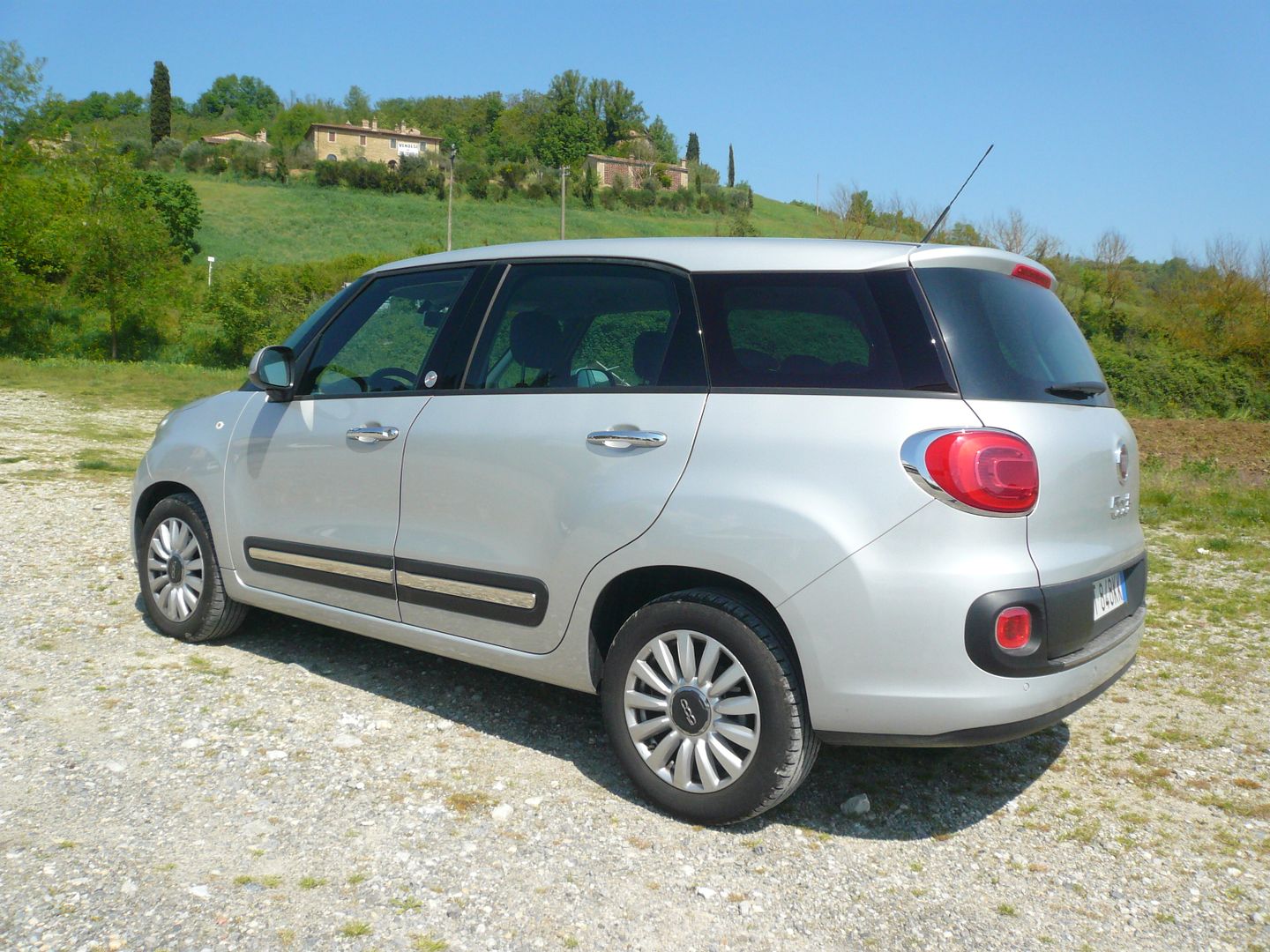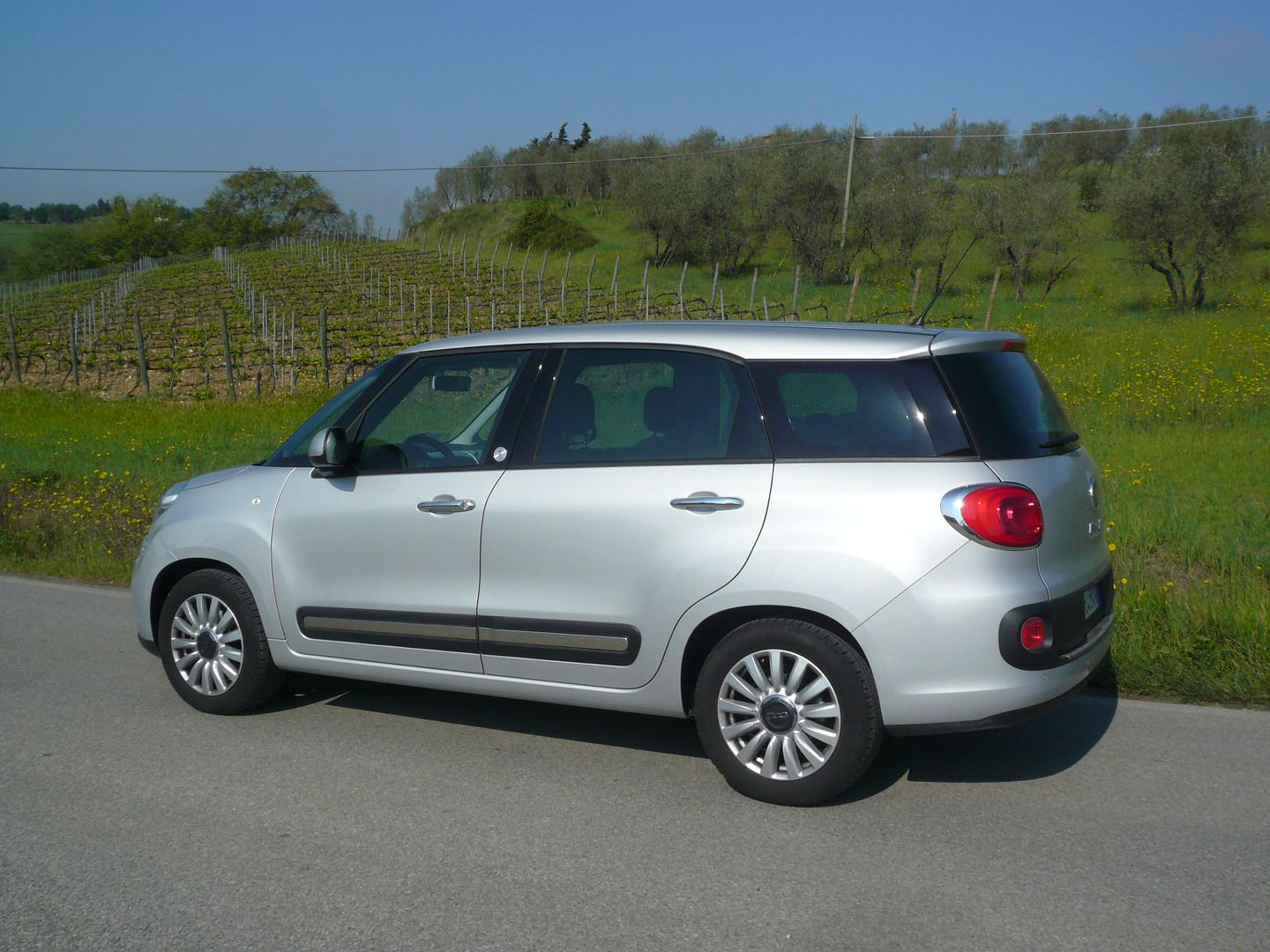 When Fiat showed the Trepiùno concept car, which was a modern reinterpretation of the much loved Nuova 500, in 2004, everyone said "Just Build It". To Fiat's credit, they did, with the production model appearing in 2007, little changed from the concept that had so impressed everyone. And what a great decision that turned out to be, with this little car proving an instant hit which, 7 years later, shows little sign of waning, with UK sales hitting their best ever in 2014. Yet again, then, a small car has "saved" Fiat, just as the original Punto, the Uno, and countless other small models did in the decades before. And so, who can blame the product planners who, when they were looking at what to do with the larger models in the range, decided to build on the strong 500 style, ethos and branding. Even so, there were almost gasps of disbelief when Fiat's entry in the small crossover market, the 500L, was first shown, as this much larger car had none of the instant "want one" appeal of the car whose name it shared. And yet, it was clearly very much a car for our times, where regular hatchbacks are not quite the market force that they once were, as customers seem to want something that bit larger, higher and roomier, and have voted with their wallets in the direction of those who make cars like the Qashqai and the Juke rather than regular hatches. If you forget the link to the iconic 500, and think of the 500L not just as a replacement that straddles the old Idea and Multipla models, but as Fiat's answer to the Captur, the Juke, and even cars like the Ford C-Max and Opel Meriva, then it starts to make a lot of sense. Customers clearly think so, too, as the 500L has become quite a common sight on our roads, and in its native Italy. it is now one of the top selling models on offer.  During 2013 Fiat announced a second 500L model, which had been widely rumoured would be called 500XL. In the end it was not, though I was amused to note that this is how Hertz seemed to describe the car that is the subject of this test. In mainland Europe, it is called the 500L Living, and there are badges to tell you this on the B pillars, whilst in the UK it is called the 500L MPW. With extra inches added to the back end, to make room for an extra row of seats, this one is not going to win prizes for its beauty and elegance any more than the Multipla did before it, but that's not really Fiat's point. They are selling this as a practical family car. Hertz Italia seem to have taken delivery of a large number of them, so when I arrived at Pisa airport, late on Easter Sunday, all I could see were a row of these ready for customers. An almost new example, finished in Grigio Maestro Metallizata (that's silver to everyone other than Fiat!), was allocated to me, and I took custody for 5 days and 1400km, keen to find out what I thought.
Fiat sell the 500L and 500L Living with the 900cc TwinAir and 1.4 litre petrol engines as well as 1.3 and 1.6 litre diesels. The test model was fitted with a diesel engine. If I had not known this from what the Hertz counter agent told me, or the large sticker above the fuel flap, I would have been in no doubt once I got in it and started it up. Fitted with Fiat's familiar M-Jet diesel, in 1.6 litre capacity, it was only too obvious that this car was going to be fuelled from the black pump. The engine is plain noisy by the standards of modern diesels on start up, and it retained the familiar diesel sound at low revs and whilst accelerating. Even with the windows shut, you feel almost embarrassed and certainly surprised by the amount of sound that emerges. However, once above about 2000 rpm, it all disappears, and when cruising on the autostrada or even the lower speed Raccorda that connects Pisa to Florence, the 500L Living is really very refined indeed, with just a touch of road and wind noise in evidence, but nothing much at all that you can hear from the engine. Fiat Italia offer this unit with 2 different power outputs, only the lower of which is offered to UK customers. I am assuming that I had the lesser one, too, which puts out just 105 bhp, which really is not that much considering how large the 500L Living is (and we will come to that, as it is a lot bigger than you think). Not surprisingly, therefore, this is no ball of fire. Indeed, I can imagine that fully loaded, it would seem plain slow. One up, as I was, it was adequately brisk, provided you drove it like you drive all small Fiats, ie with your foot hard on the floor. You will also need to use the 6 forward gears quite a lot, especially to get going. The test car was pretty new which may explain why the gearbox felt somewhat recalcitrant. The gearlever is tall, a bit like a wand, with a rather large leather wrapped gearknob on top. Sometimes it would slot very cleanly between the gears very readily, but at other times, there was just no hurrying it at all. It did seem to help if you had the clutch pedal fully depressed, but even then, getting into 1st and the change from 6th down to 5th could baulk somewhat. Take your time, and there were no problems, but try to rush it, and it just did not engage without feeling you were forcing it too much. This all sounds a bit disappointing, but there is a payback, which comes when you come to refuel. At one stage I thought I might not need to buy fuel until it was time to return the car, but as the kms built up, I had to relent. The calculator tells me that I averaged 56 mpg. Considering that there was a lot of hill work involved, even on the A1 autostrada between Florence and Bologna, this is an impressive result. It was probably helped a bit by the standard Stop/Start system. This seemed to work best if you made sure that when you wanted to restart the engine, you simply pressed the clutch, but waited until the engine had fired before slotting it into gear. If you tried to select a gear as well, the system did not always fire.
Like most modern Fiats, there is a "City" button which allows the driver to make the steering much lighter than normal. I immediately turned it off, and even then found there were no issues when manouevering the 500L Living in tight spaces – and you get plenty of practice at that in tight car parks and city streets. On the move, it was well weighted, and whilst in no way would you describe the feeling as full of feedback, it was far better than you experience in plenty of other cars with their over-assisted set ups. There is a lot of body roll, but provided you just accept this, and continue to drive with gusto, you can tackle the twisty roads of the Tuscan countryside with aplomb, until, that is, you come to yet another "AutoVelox" speed camera, which blight every road everywhere you go! The upside of this is that the ride is good, with the 500L Living coping well with the various road surfaces which I encountered. The brakes gave no concern. You do need to press moderately hard on the foot pedal, but the results are effective. The handbrake is fitted between the seats and it is a traditional mechanical device, but it is rather stylised with a large surface area having its release button on one side. With a vast glass area and sizeable door mirrors, visibility is good. With a near vertical back of the 500L, judging just how far behind you it is did not prove difficult, but just in case you need help, parking sensors are a standard fitment.
Although I've sat in 500L models at shows, I was still somewhat taken by surprise at just how large the cabin feels from the inside. There is a simply vast windscreen which seems to be ever such a long way away from you, as you find out when you reach up to adjust the rear view mirror or to grab the sunvisors. The 500L Living is taller than your average hatchback, too, so the roof is a long way above your head. With lots of glass, including sizeable wrap around front quarter lights that are in front of the door opening, even without a sunroof, this is an airy place to be. It's quite a pleasant place, too, with a neatly presented dashboard which has a large inlay of body coloured plastic, and seat upholstery which sports the 500L logo in contrasting colours. Seat adjustment was all manual, with a looped lever under the seat for fore/aft and levers on the side of the driver's seat for backrest rake and seat height. The front passenger has to do without a height adjuster. The column has reach/rake as well as a height adjuster on it, so it was easy to get comfortable. However, I did note that the pedals were somewhat offset to the centre of the car, with the clutch being rather too far to the right to feel ideal for me.
Unlike the regular 500, which has something of a retro feel to the dashboard design, that of the 500L Living is much more contemporary, and it shares nothing with the smaller car. The dashboard is made from decently soft feeling plastic, with the front face having quite a large inlay which in the test car was the same shade as the external paint finish, but which if you raid the options list you can trim differently, such as in alcantara. There is a single cowl over the instruments, which comprise a large speedometer to the left and rev counter to the right, with smaller fuel level and water temperature set up in the upper part of the centre, leaving the lower centre for the digital readings for odometer, digital clock and trip functions. The speedometer in particular was not that easy to read, with a lot of calibrations in an inner ring, and the outer ring being marked in increments of 20 km/h. The centre of the dash has a clearly presented touch sensitive audio and information display screen set between two vertically mounted air vents, and below this are the buttons to operate that audio system. The display screen includes options to show how "well" you have been driving, including smoothness of acceleration and braking as well as economy. Lower down are three rotary dials for the air conditioning system. Chunky and quality feeling column stalks operate the indicators, and by twisting the end of the stalk, the lights on the left, and the right hand one does the wipers. The stalk pushes up for a flick wipe., but to operate them on intermittent or continuously, you need to twist the end of the stalk. The rear wiper operates from a twist sleeve on the same stalk. There is a separate stubby stalk lower on the left of the wheel for the cruise control. The steering wheel boss has small repeater functions for some of the audio unit features. It is all very neat, and easy to use.
The reason why you might buy a 500L Living will be because you want a roomy car. And for sure, that is what you get. Although the Living version is available as a 7 seater, you can also buy it without the third row, which is how the test car came. There is plenty of space for the rear seat occupants, who will enjoy a lot of headroom, plenty of leg room and ample width for three adults. The rear seats are on sliders so you can adjust the amount of legroom, and the asymmetrically split rear seat backs can be set to different angles as well. There is a good sized boot behind them, with lots of space. There is a false floor, which Fiat called Cargo Magic Space, which you can position at three different levels. Without the third row of seating, then there is quite a bit more space under the floor. The rear seats can be folded forward to create a simply massive load area. Inside the cabin, there are door bins on all four doors, a couple of small cubbies at the bottom of the centre of the dash, and there is a bi-level gearbox, with a recessed stowage area between the two levels.
Thankfully, there are no badges on the 500L Living to tell you that, as was the case of my test car, you are driving the Pop Star version. In 500L speak, this is the entry level, sitting below the Lounge and the Business. Equipment levels on the Pop Star cover most of what you might expect, with the exception of the fact that the rear windows are not electric and have old fashioned window winders. You do get a 6 speed gearbox, Stop/Start, Cruise Control, air conditioning, a 5″ U-Connect touch sensitive display screen for the audio system with CD, MP3 and bluetooth, and a leather wrapped steering wheel and gearlever. Lounge trim adds 16″ alloy wheels, an Alcantara Suede dashboard, automatic dual zone climate control, automatic headlights with rain sensors, fog lights with cornering function, an electrochromatic dipping rearview mirror, rear electric windows, front seats with seat back table and storage net, dark tinted windows, floor mats and an electric sunroof. Business trim adds an integrated satellite navigation system. There is an extensive options list, so you can personalise your 500L Living. That starts with the choice of colour, where you can have a contrasting roof, meaning that there are 282 different combinations on offer.
In purely objective terms, you might conclude that the 500L Living is not for you. It's not exactly fast, the diesel engine sounds old-generation rattly, the gearbox was a bit of a struggle, it rolls a lot on corners, and it's not exactly a looker. And yet, I found myself quite liking it. Drive it like any small Fiat, and you begin to see the attraction. For families who have outgrown their Punto, but who want something else with an Italian badge on it, this roomy and practical car will hit the spot. It is economical, nicely finished, and supremely practical. No wonder they are increasingly seen on the streets of Italy.