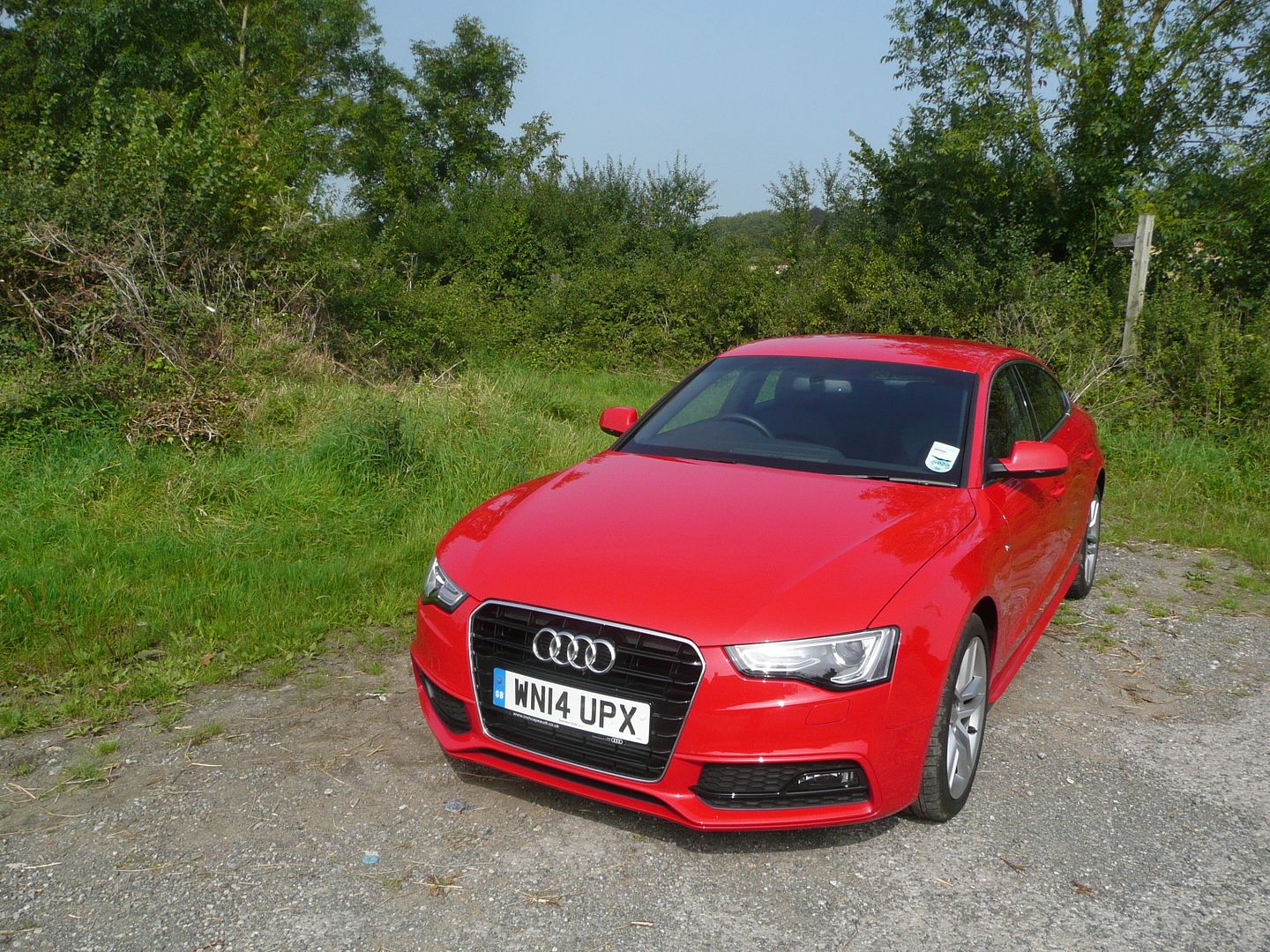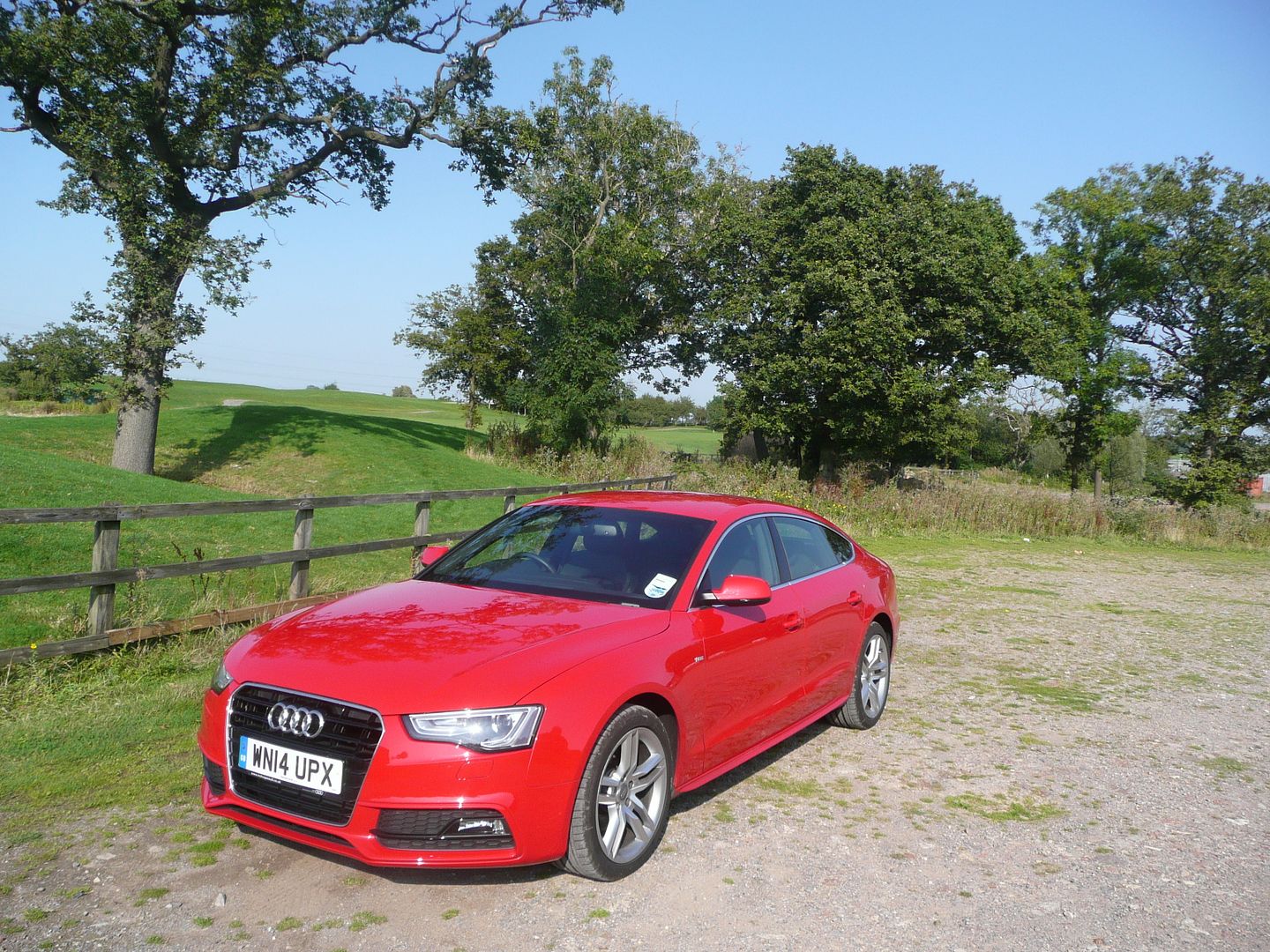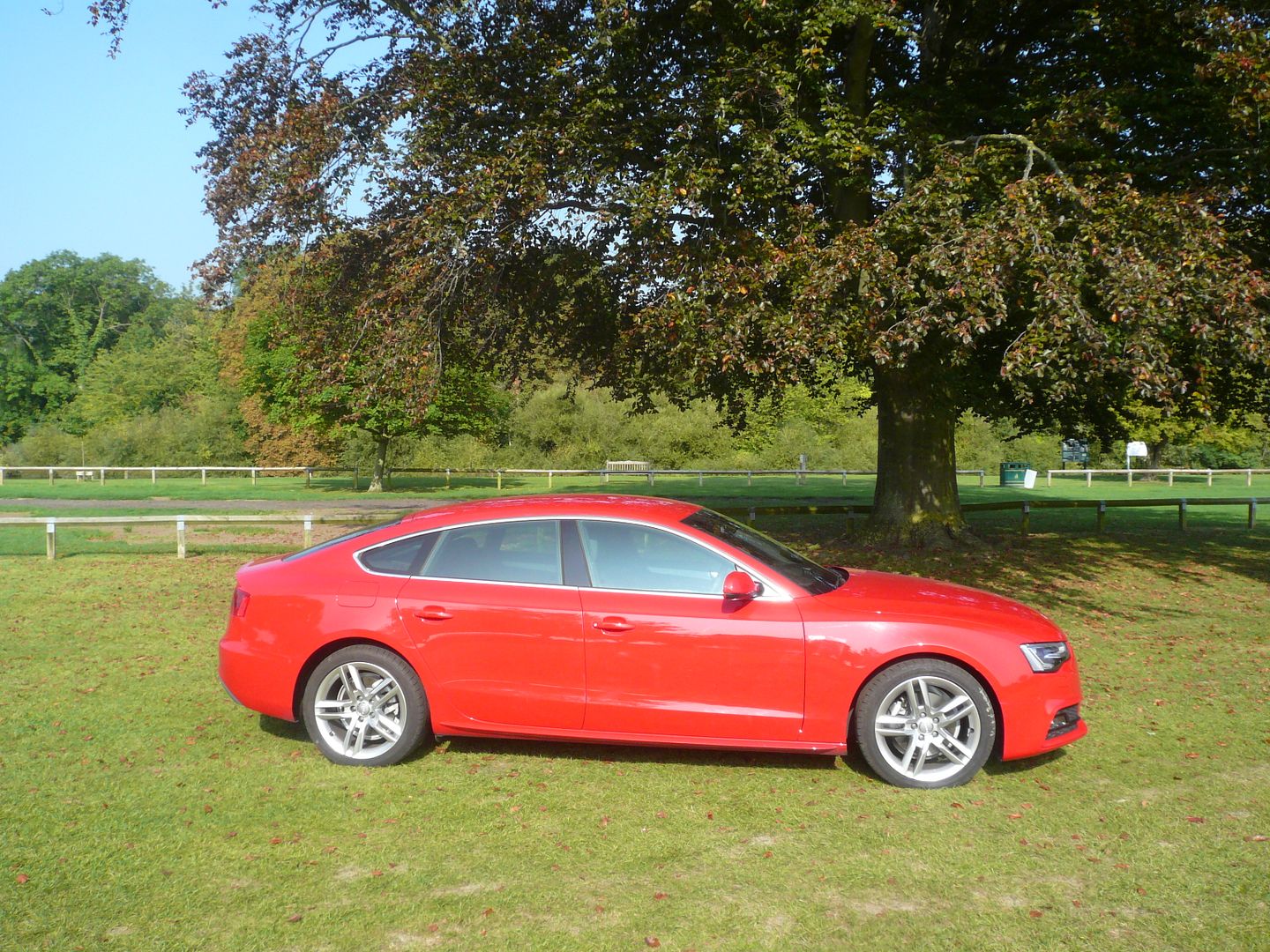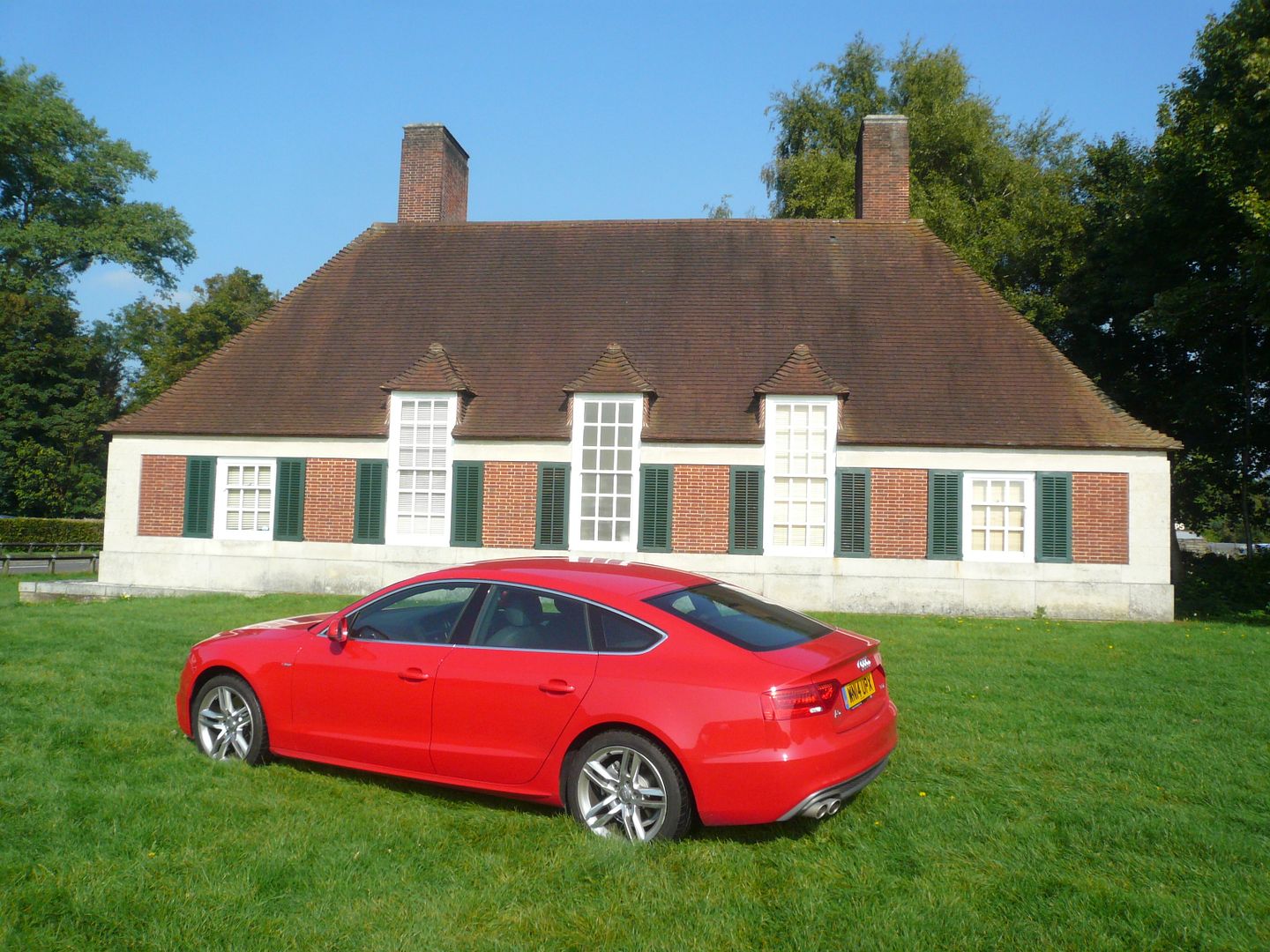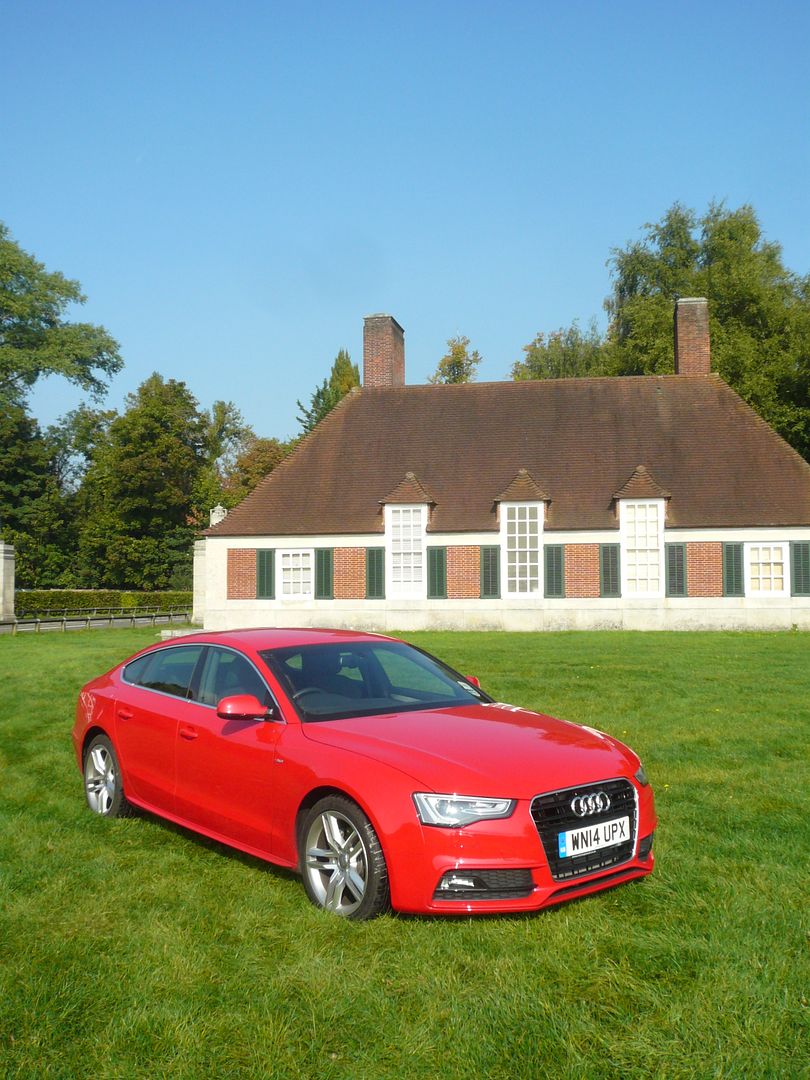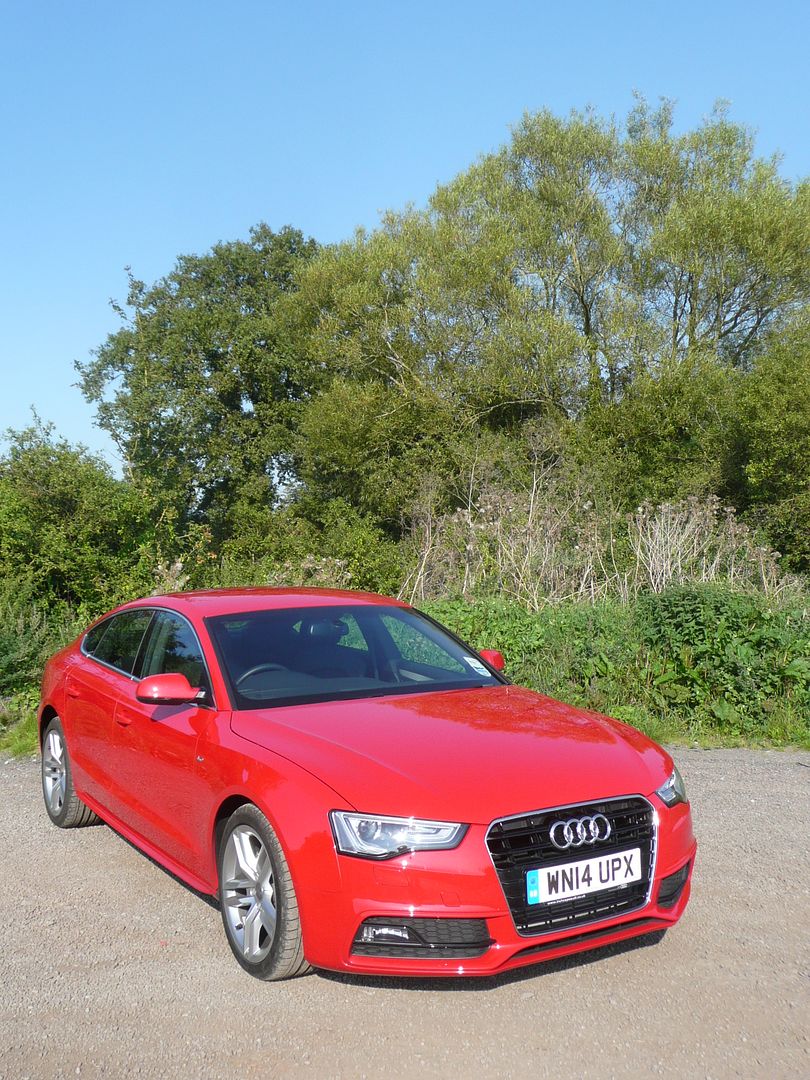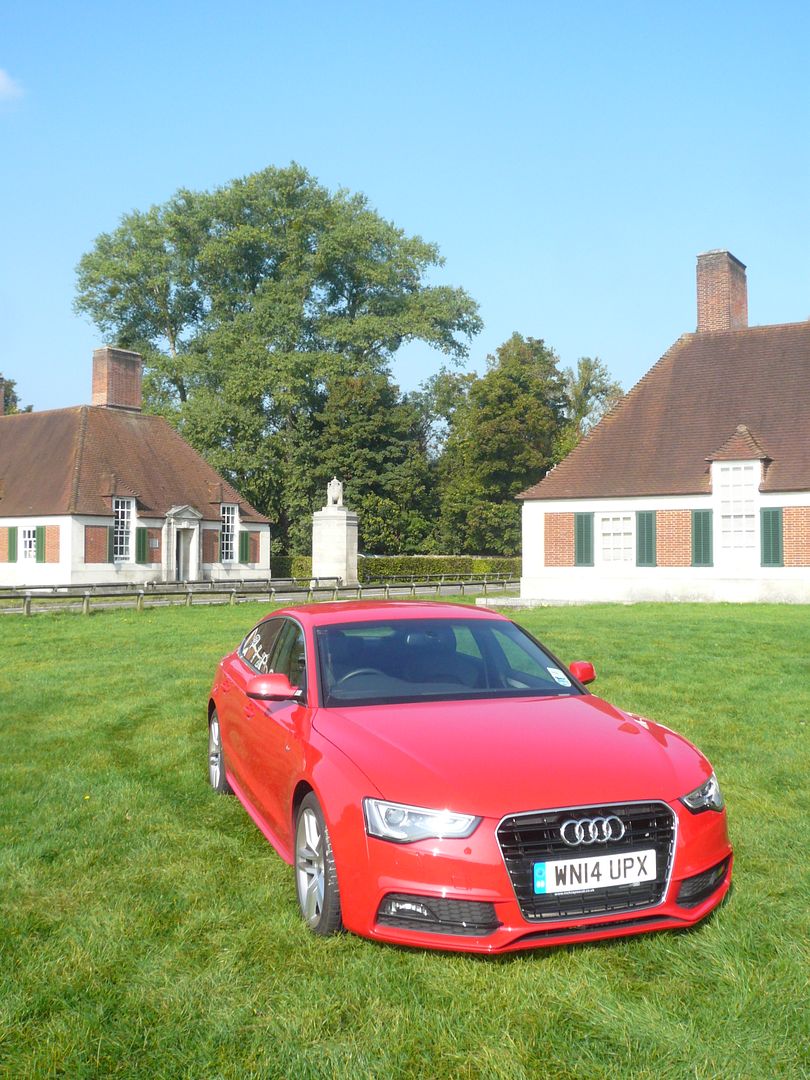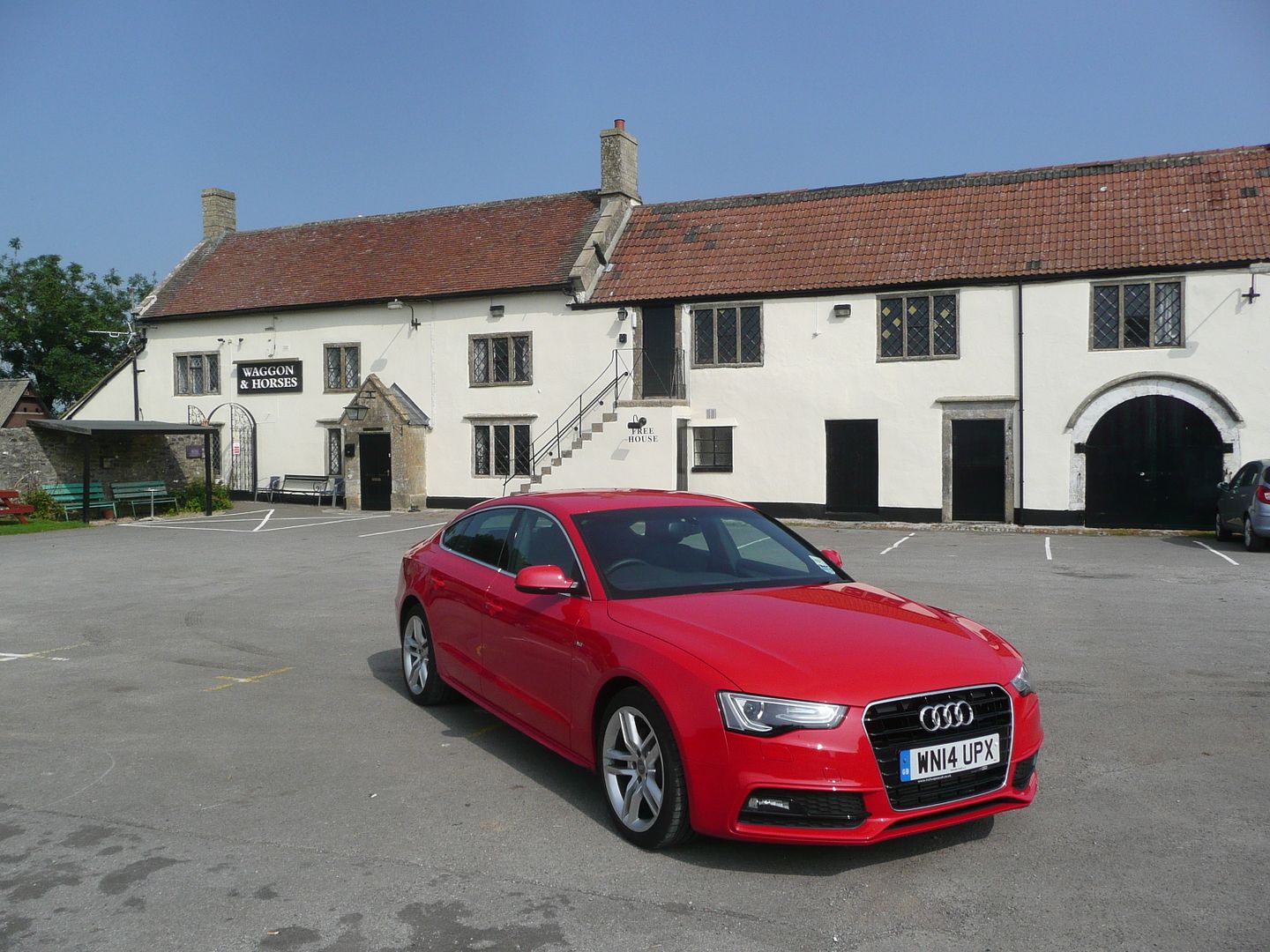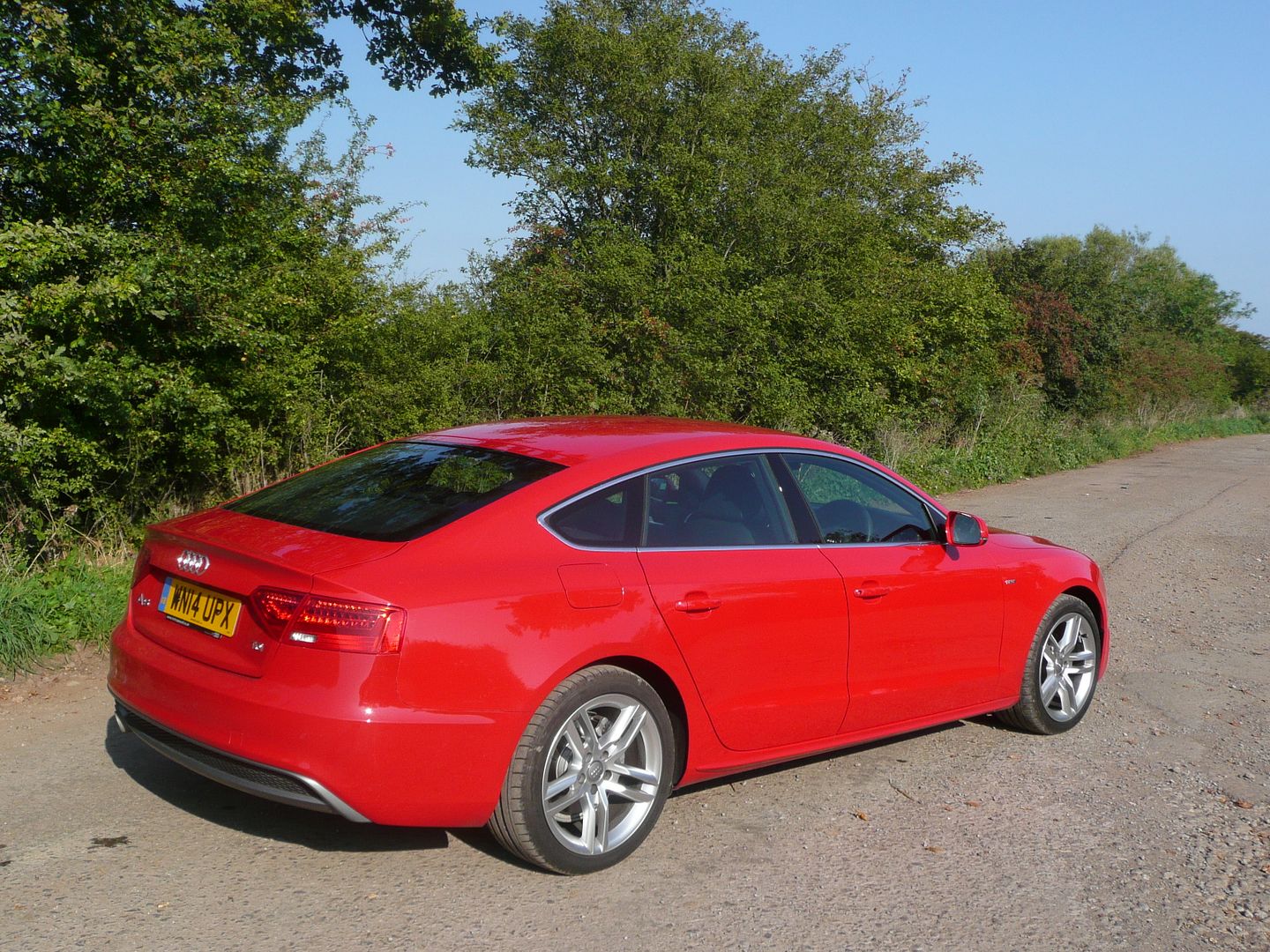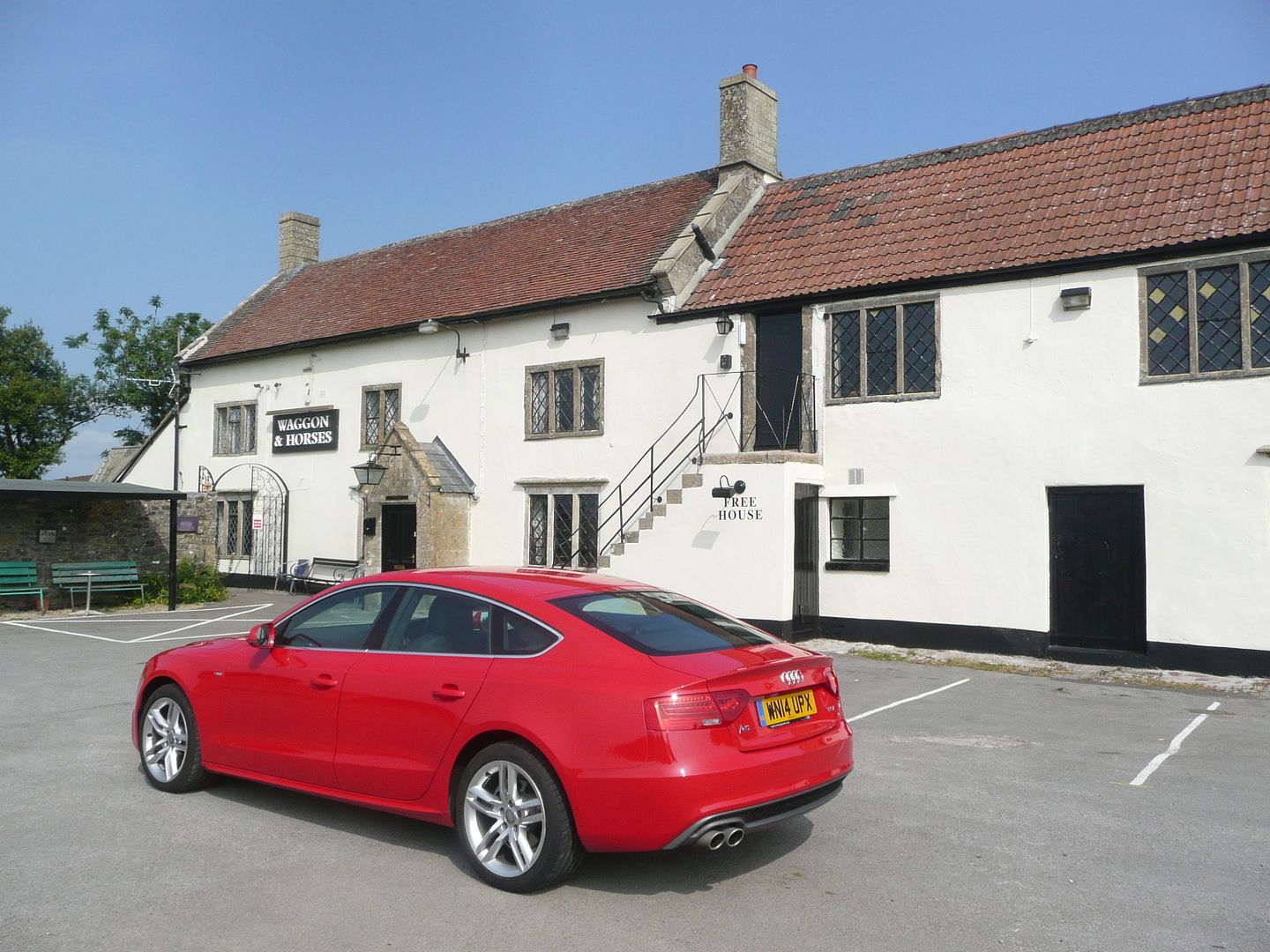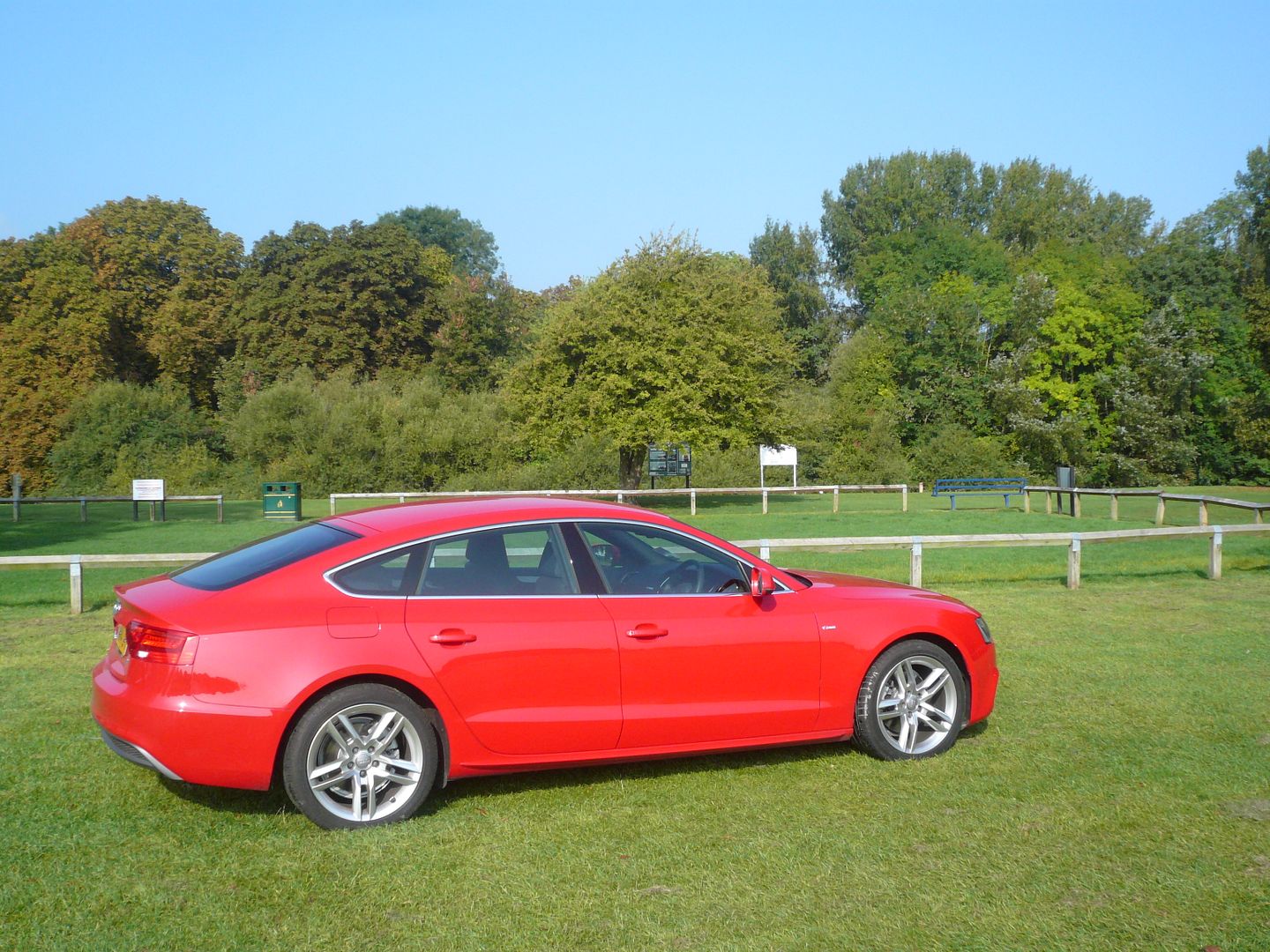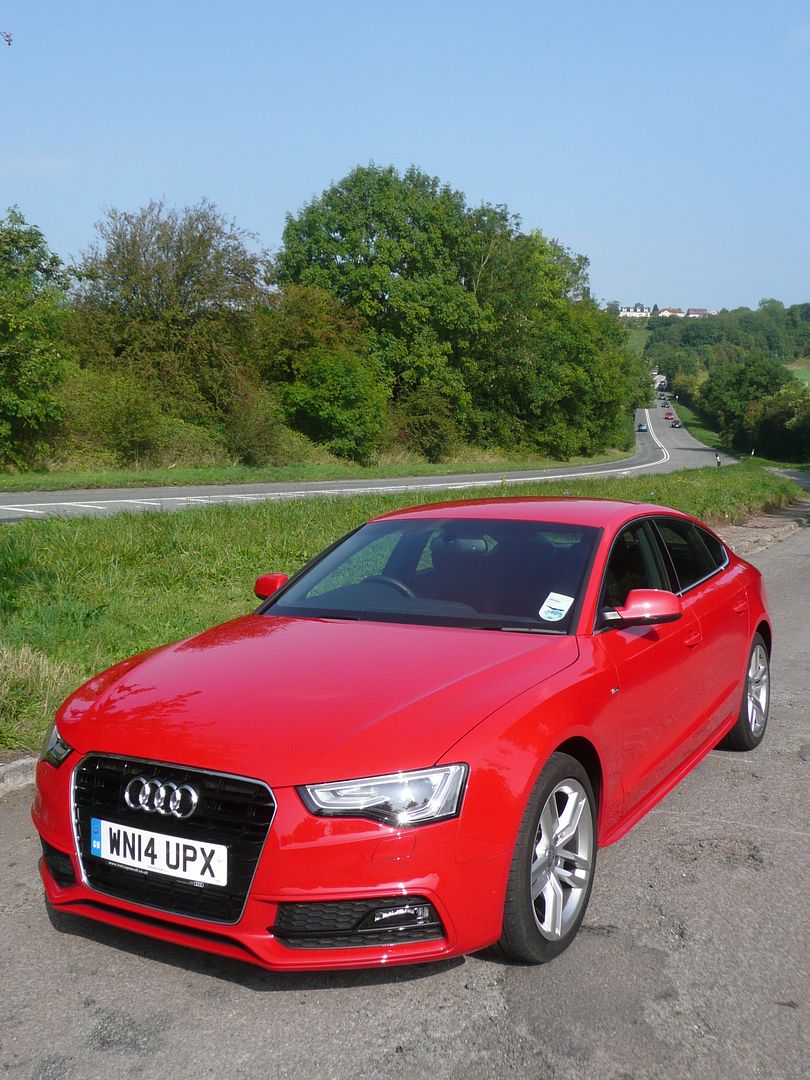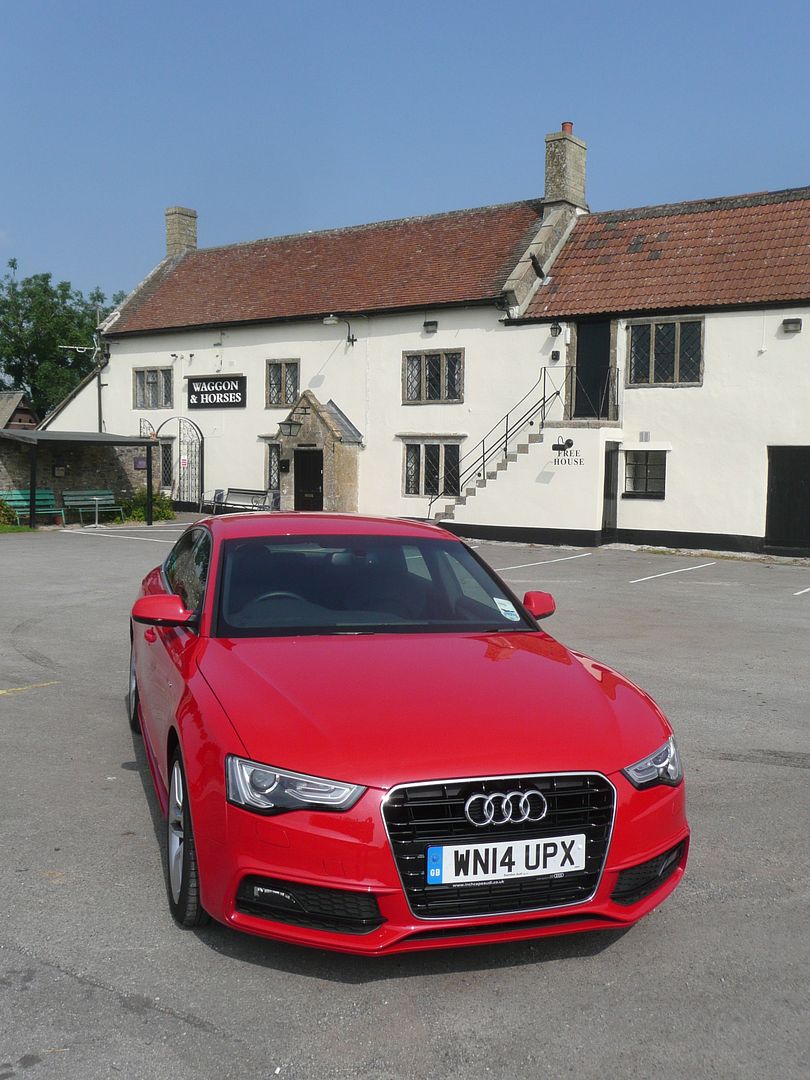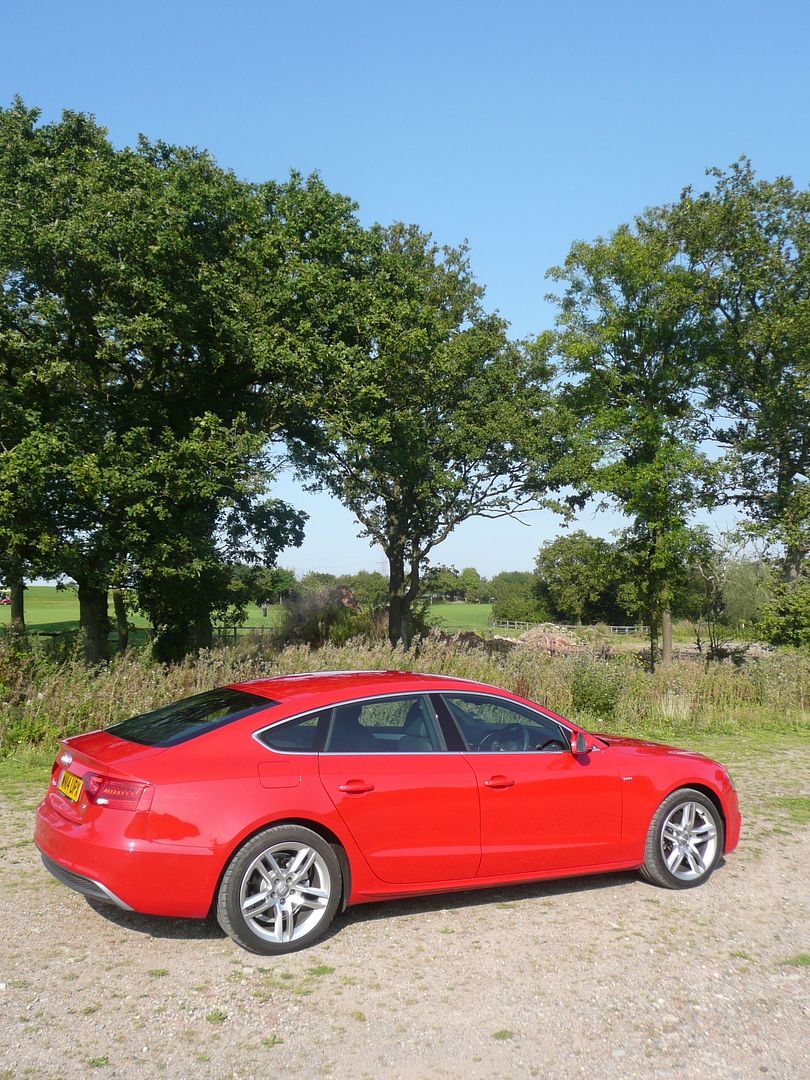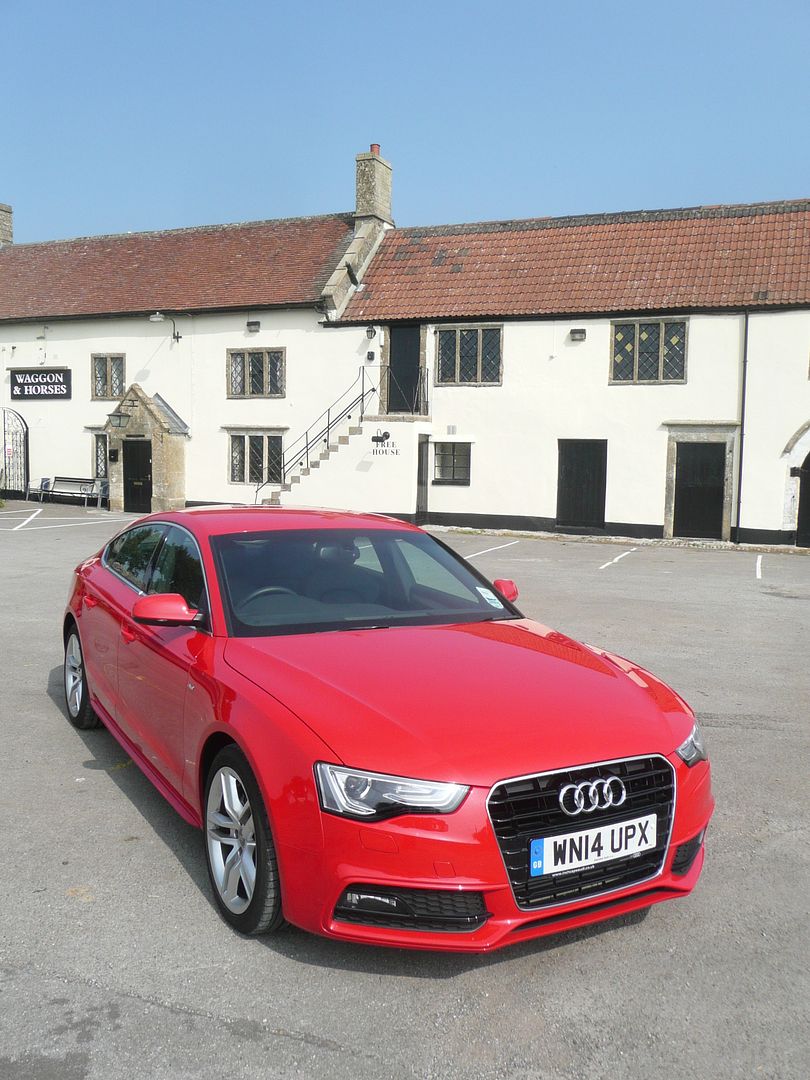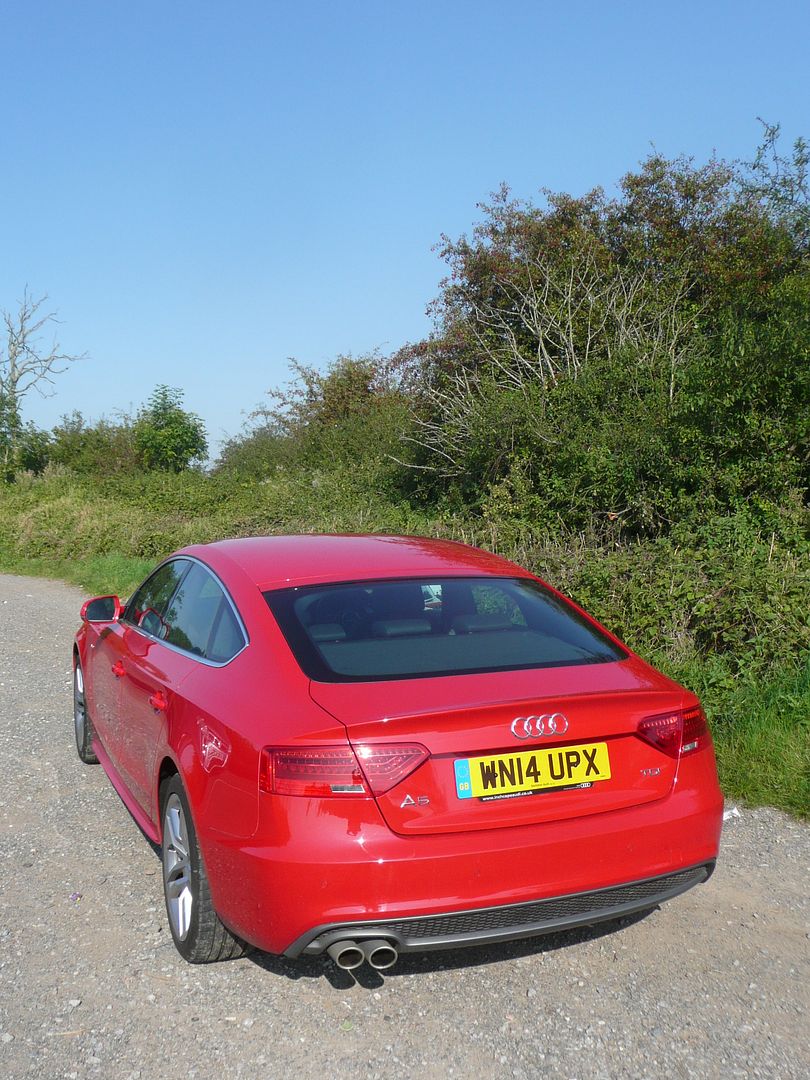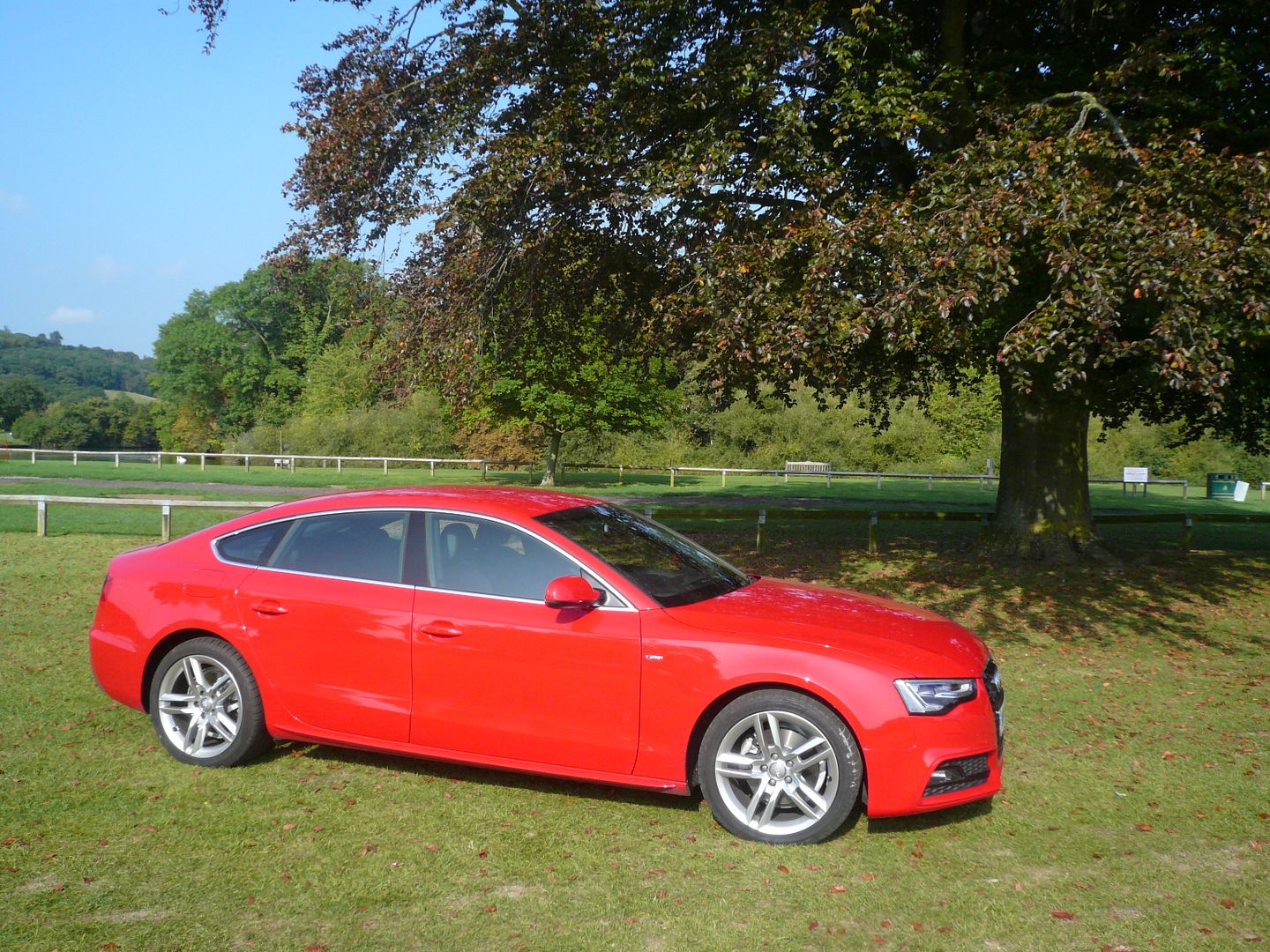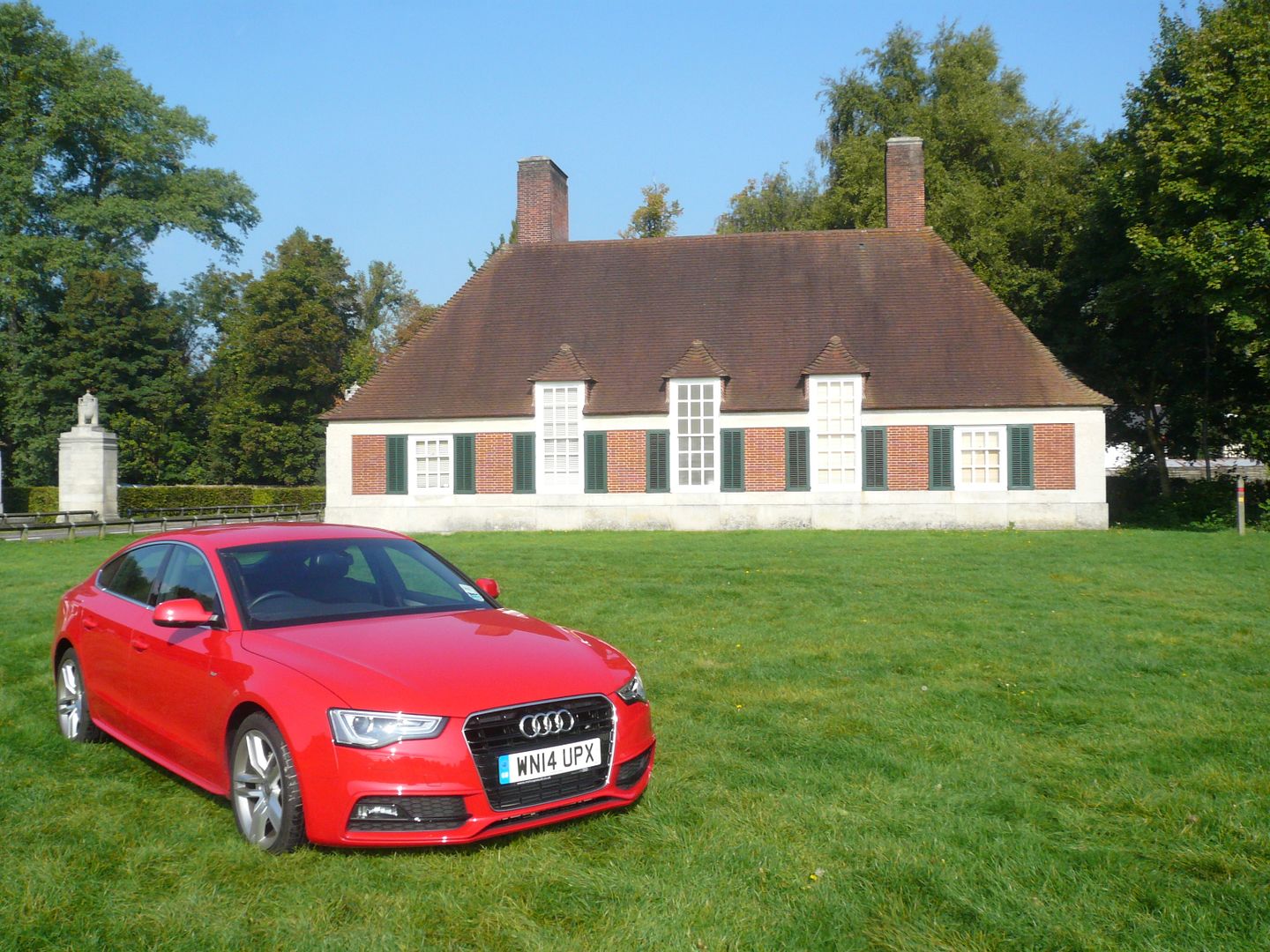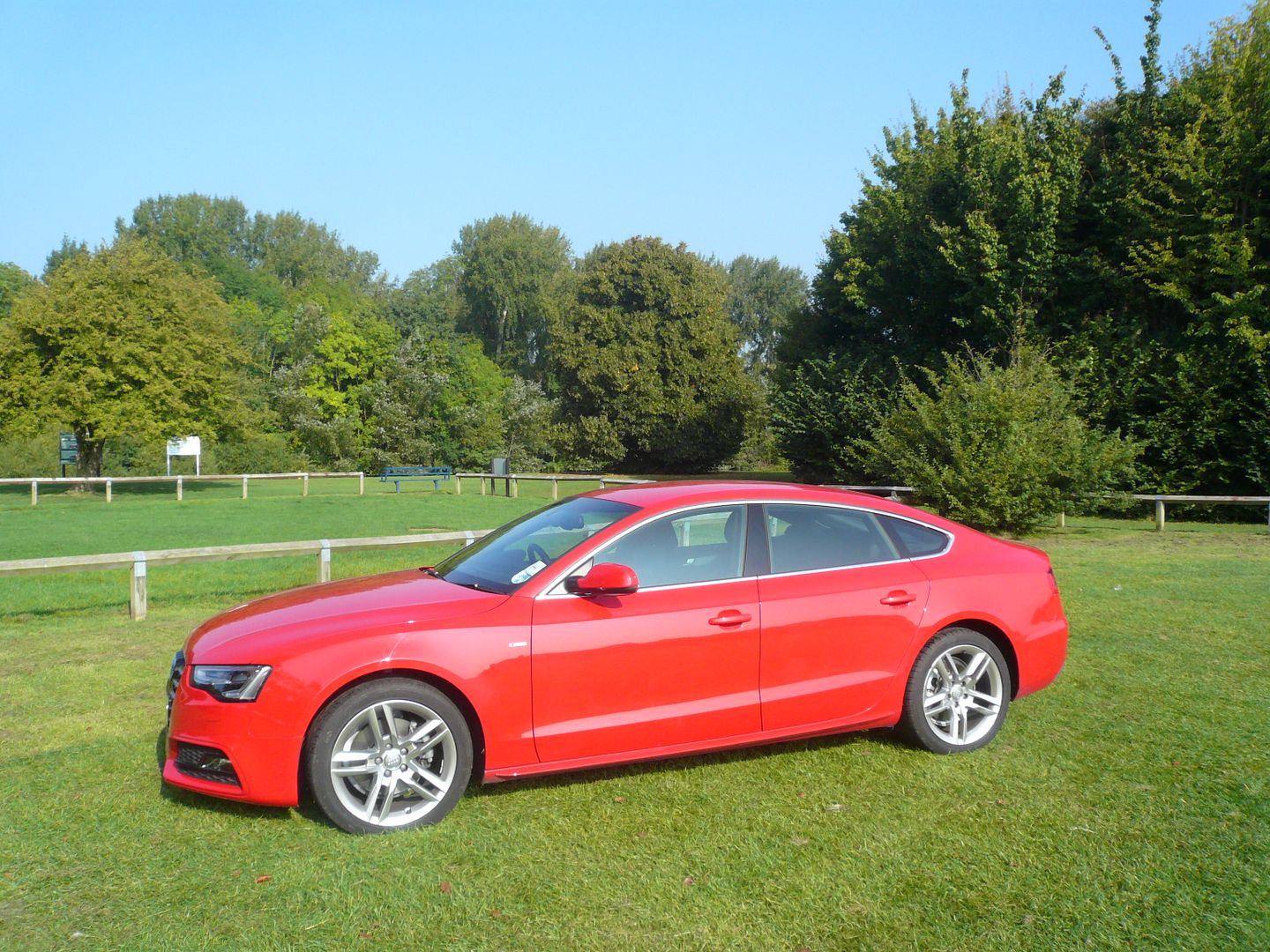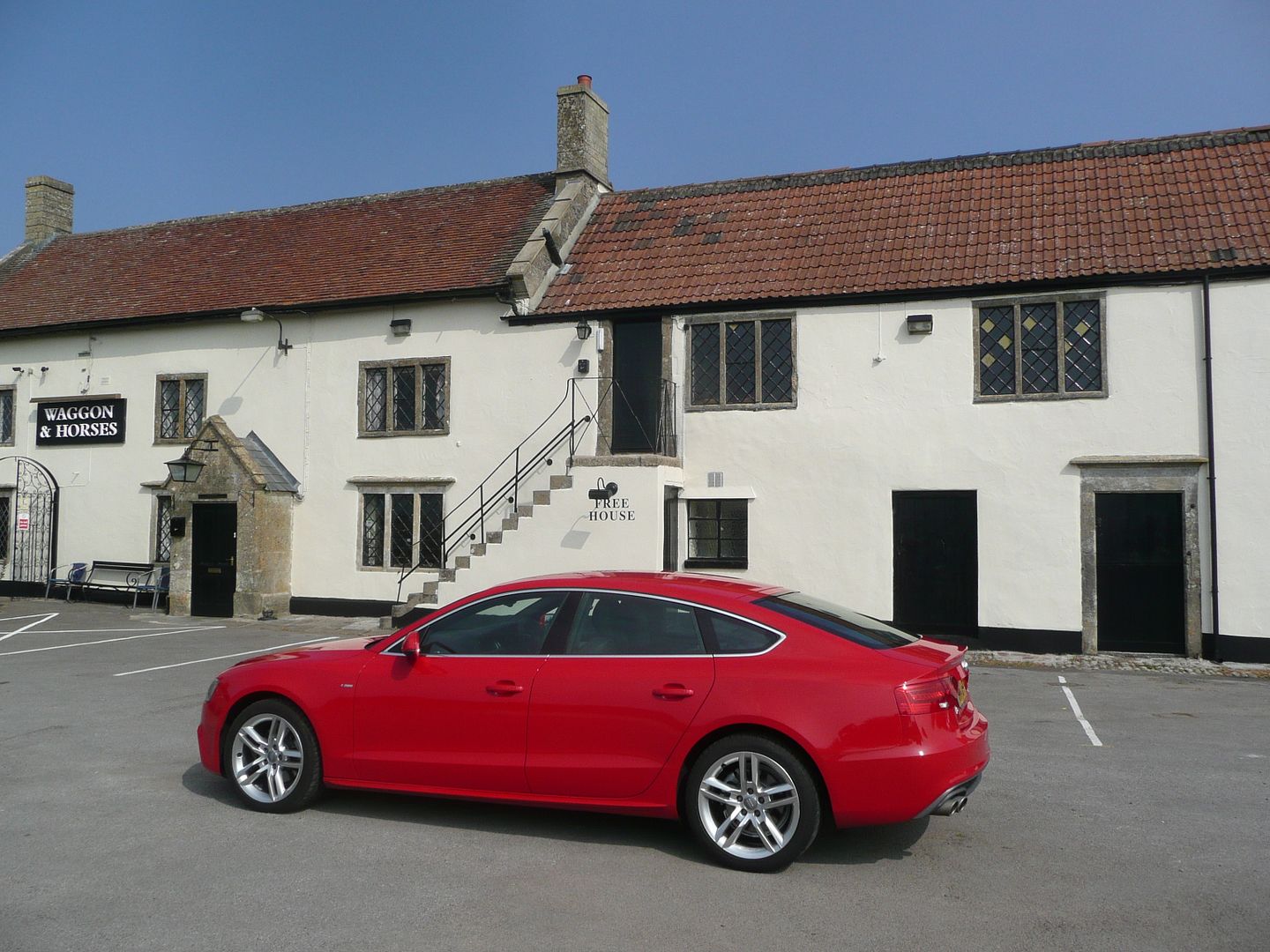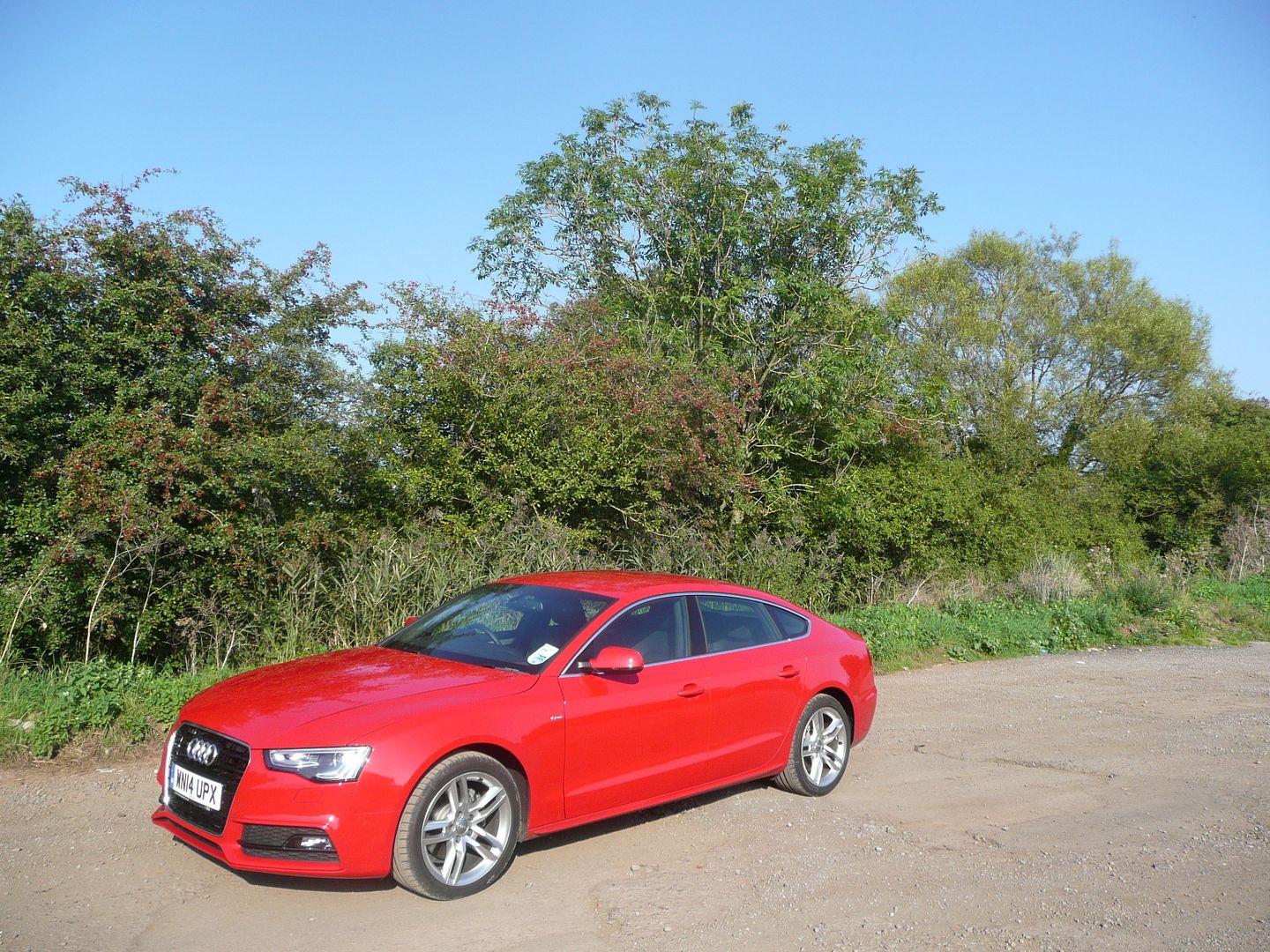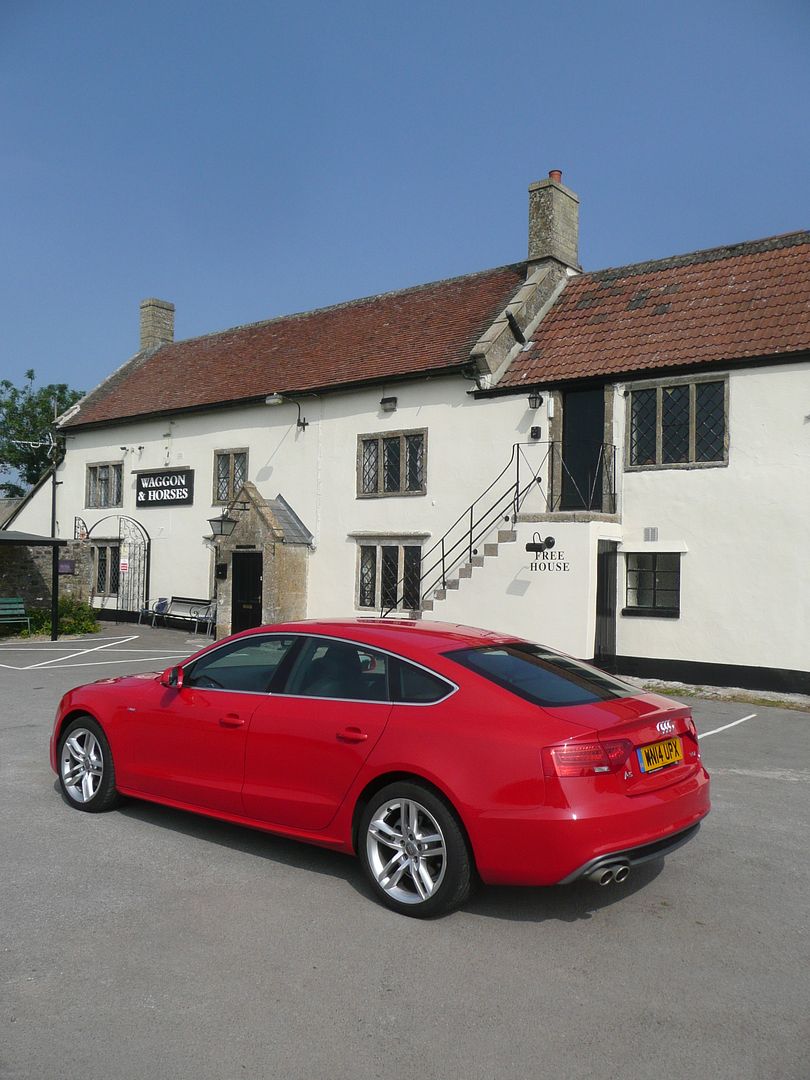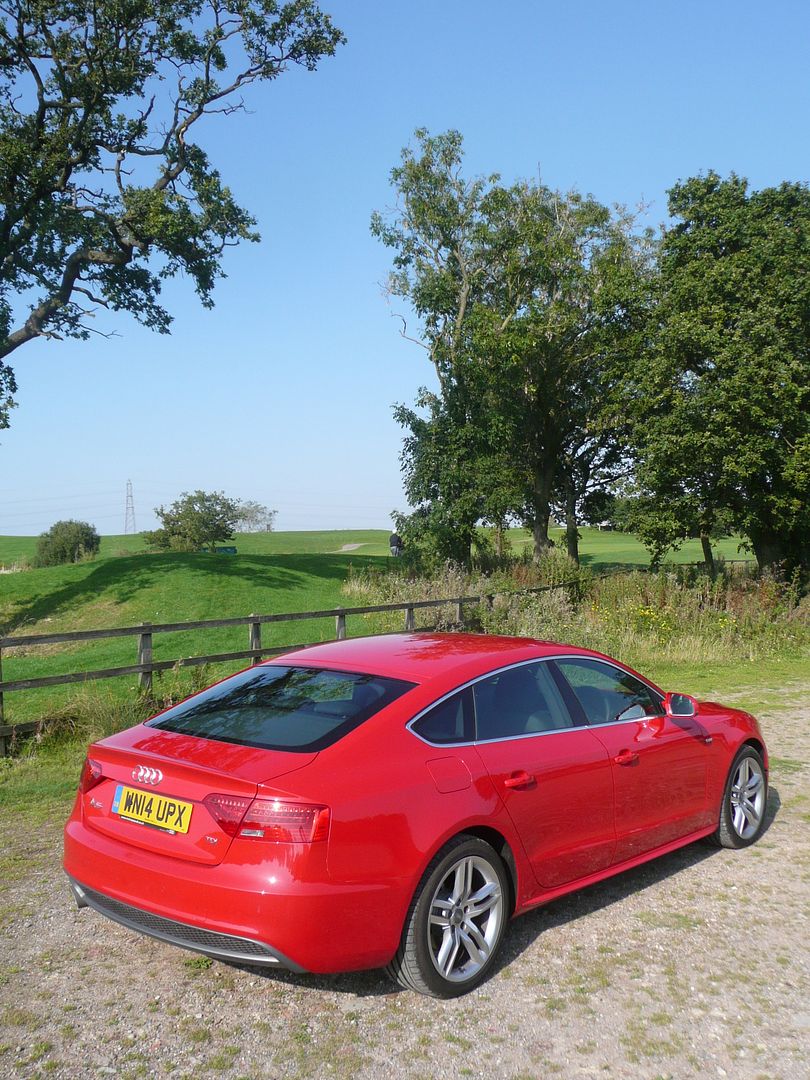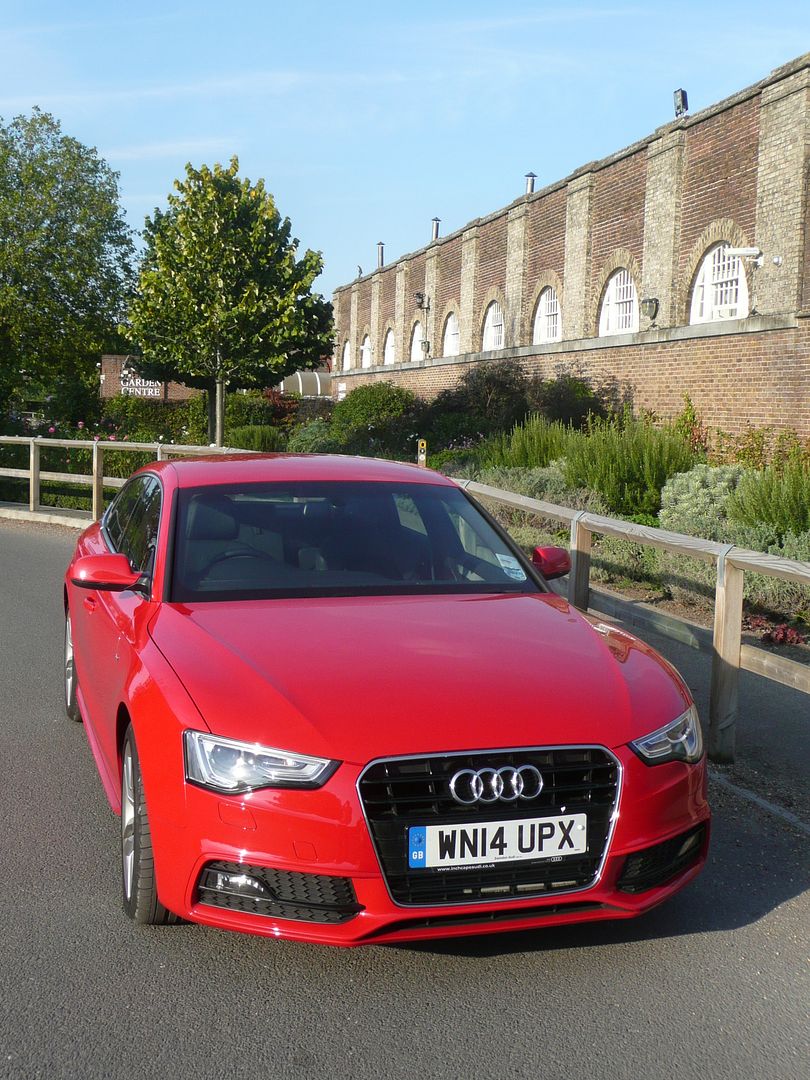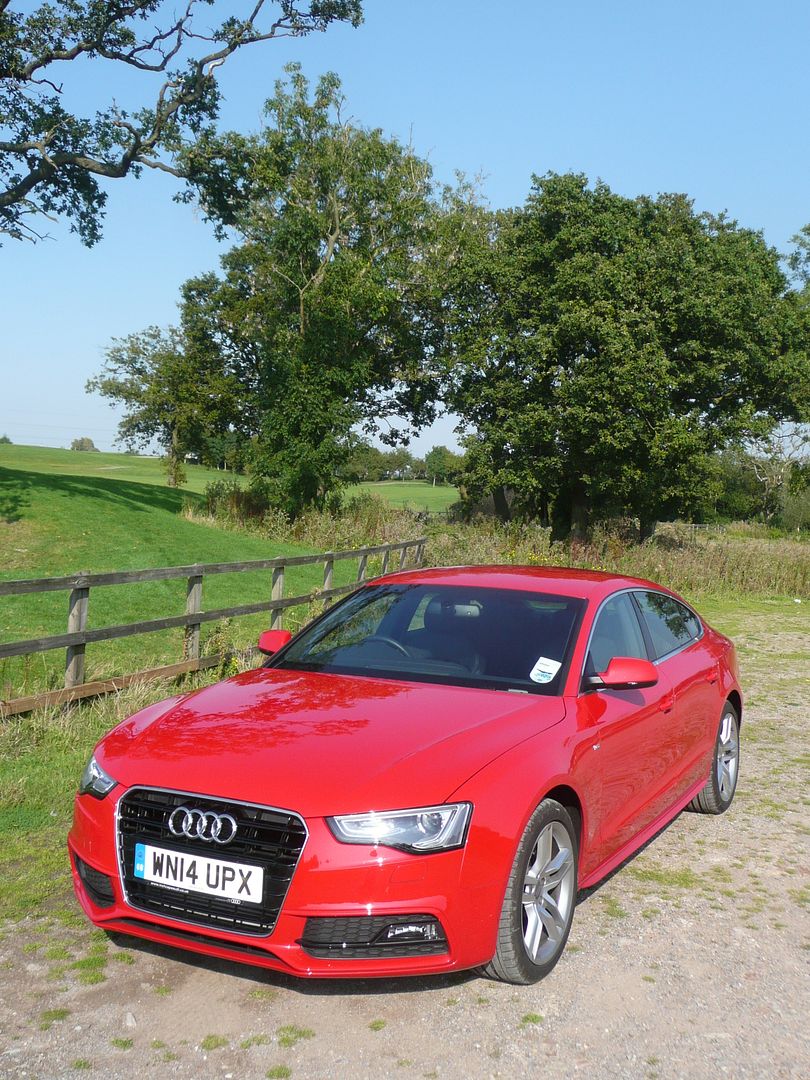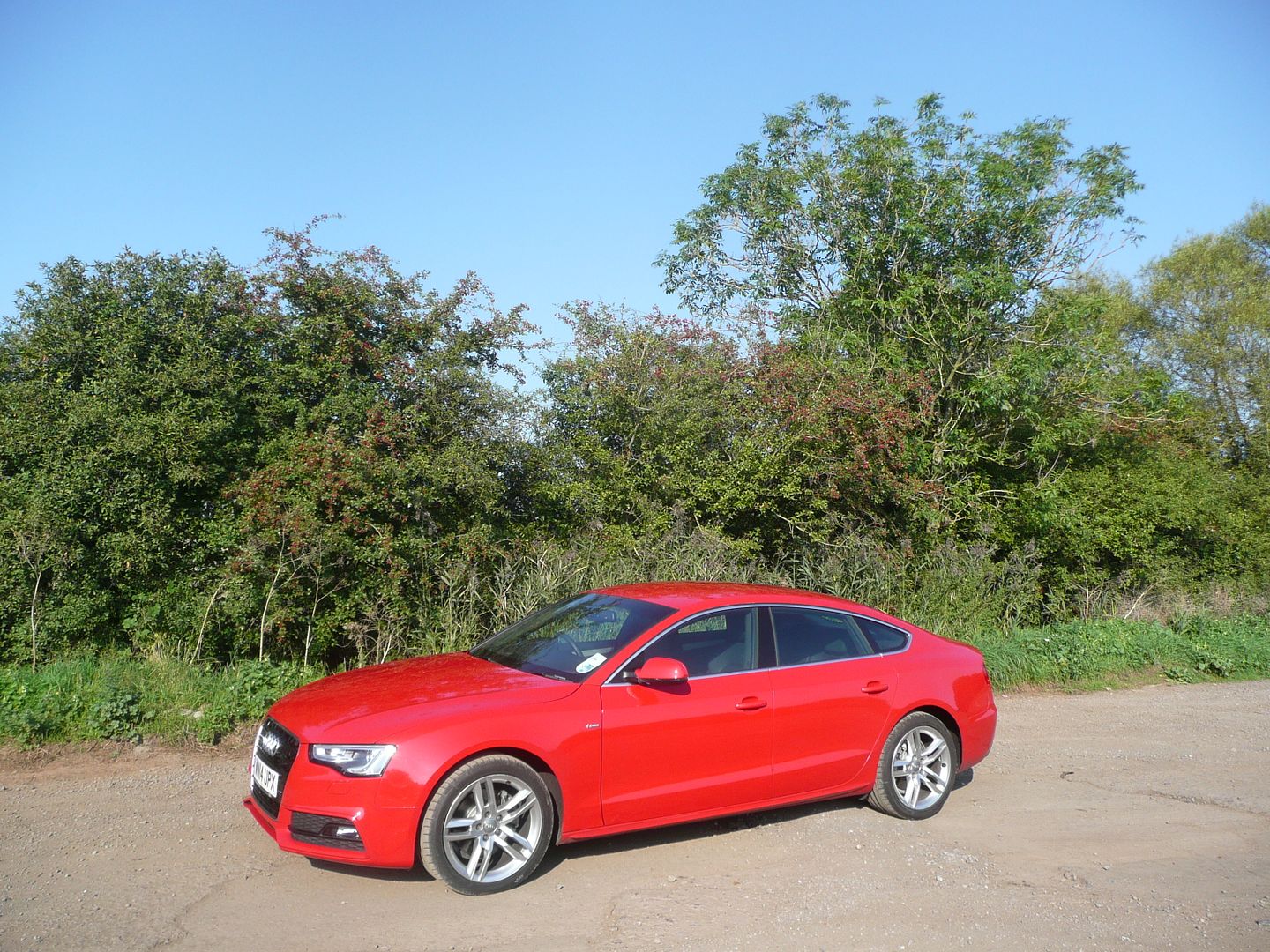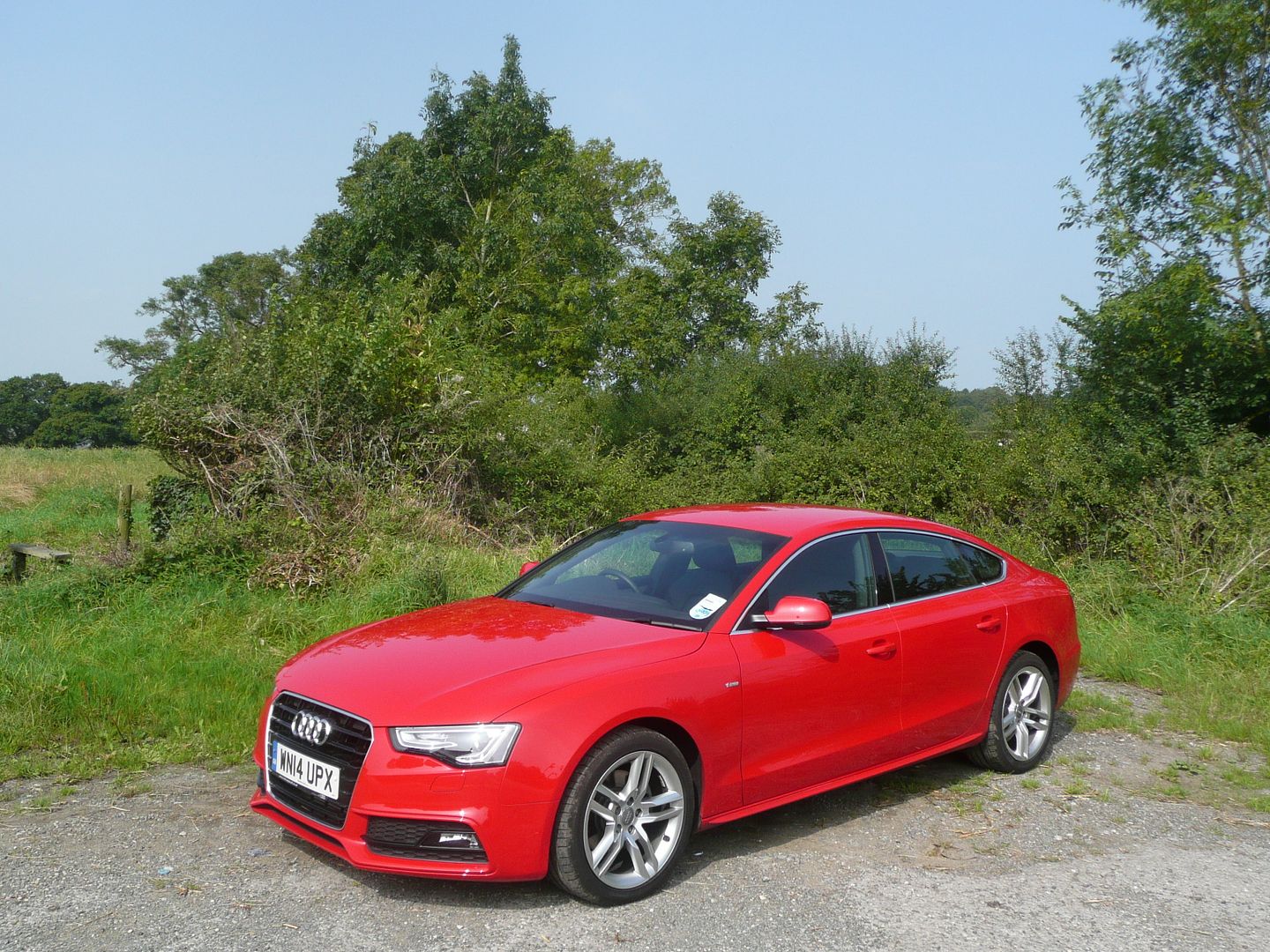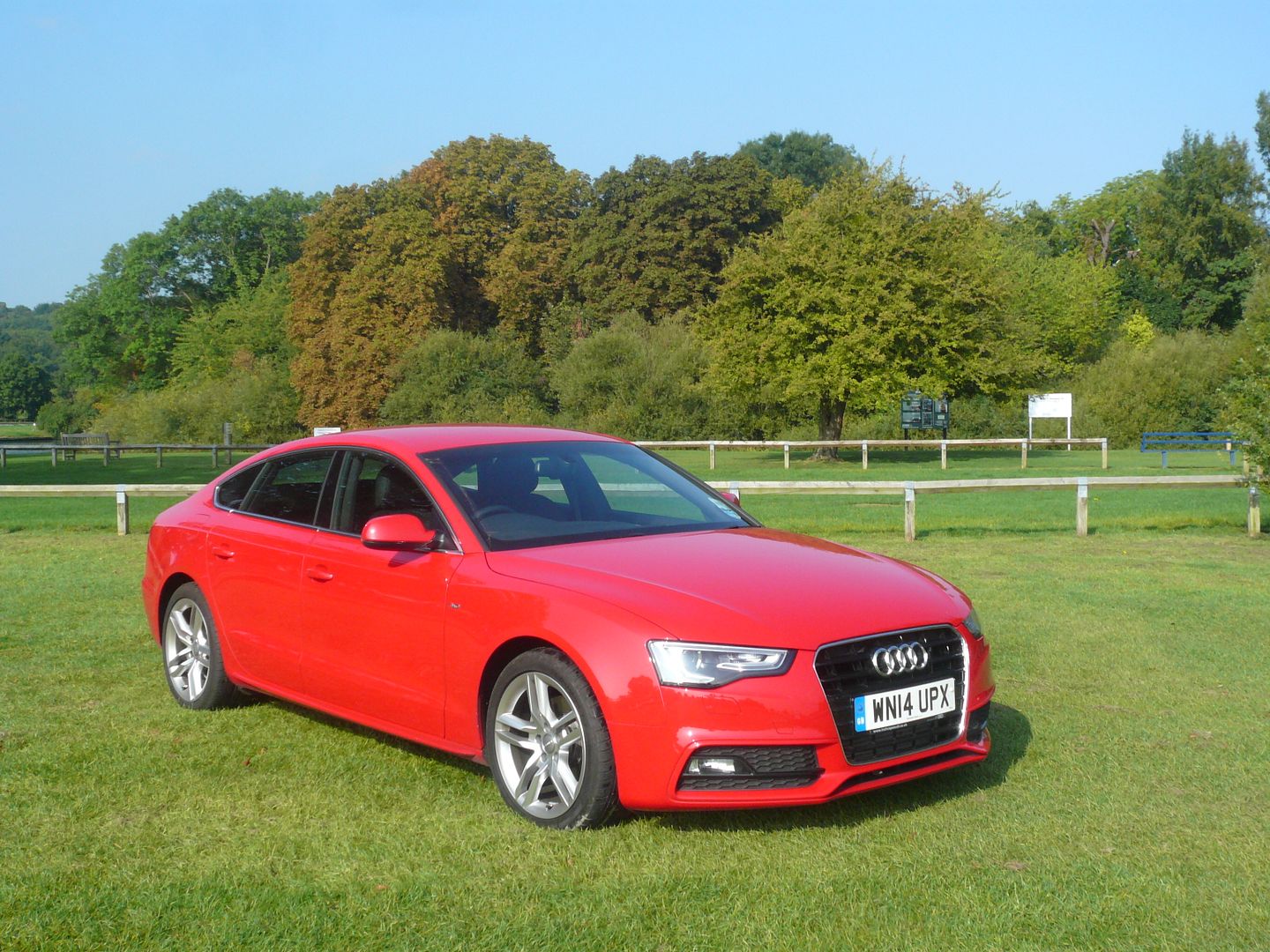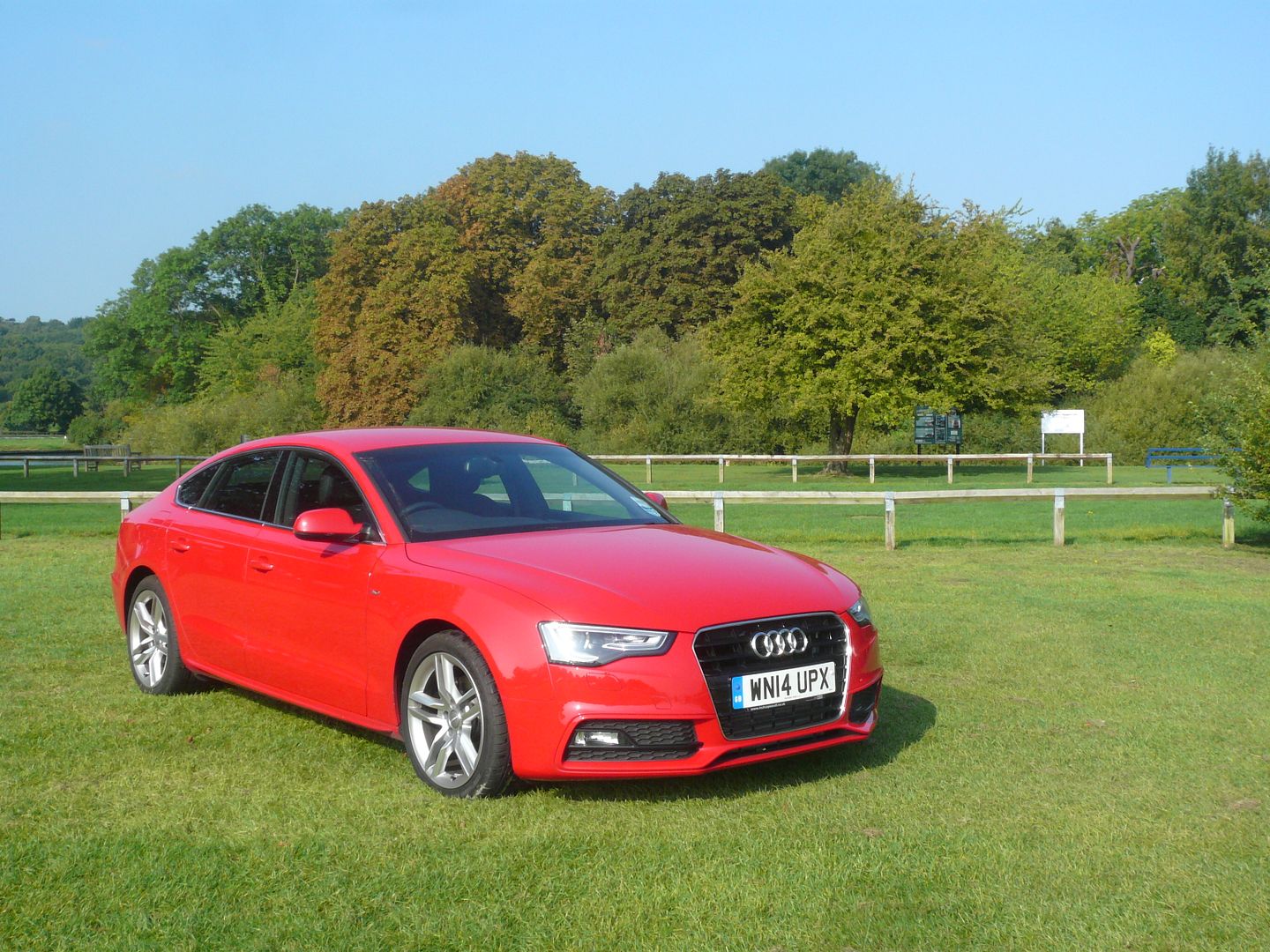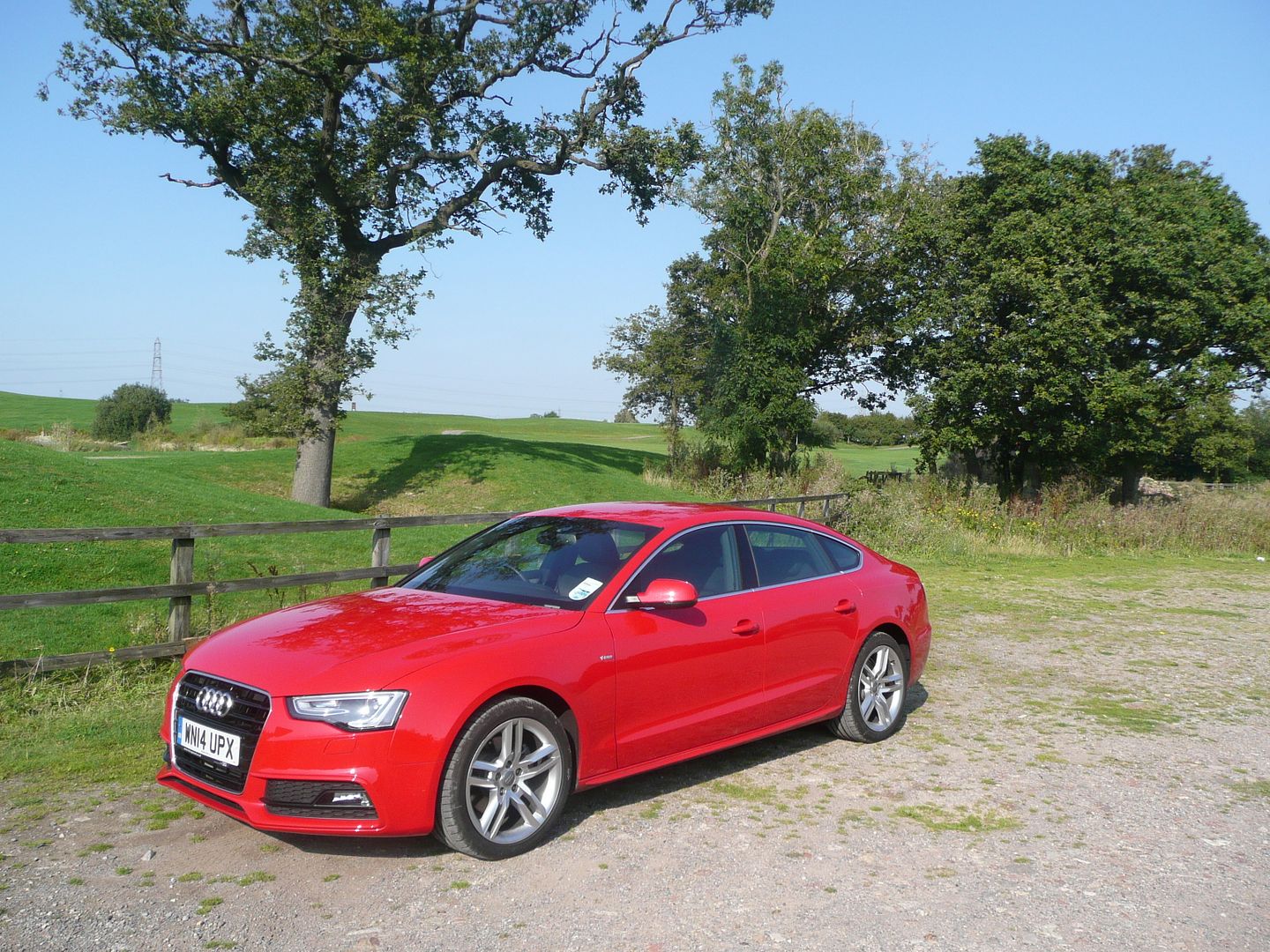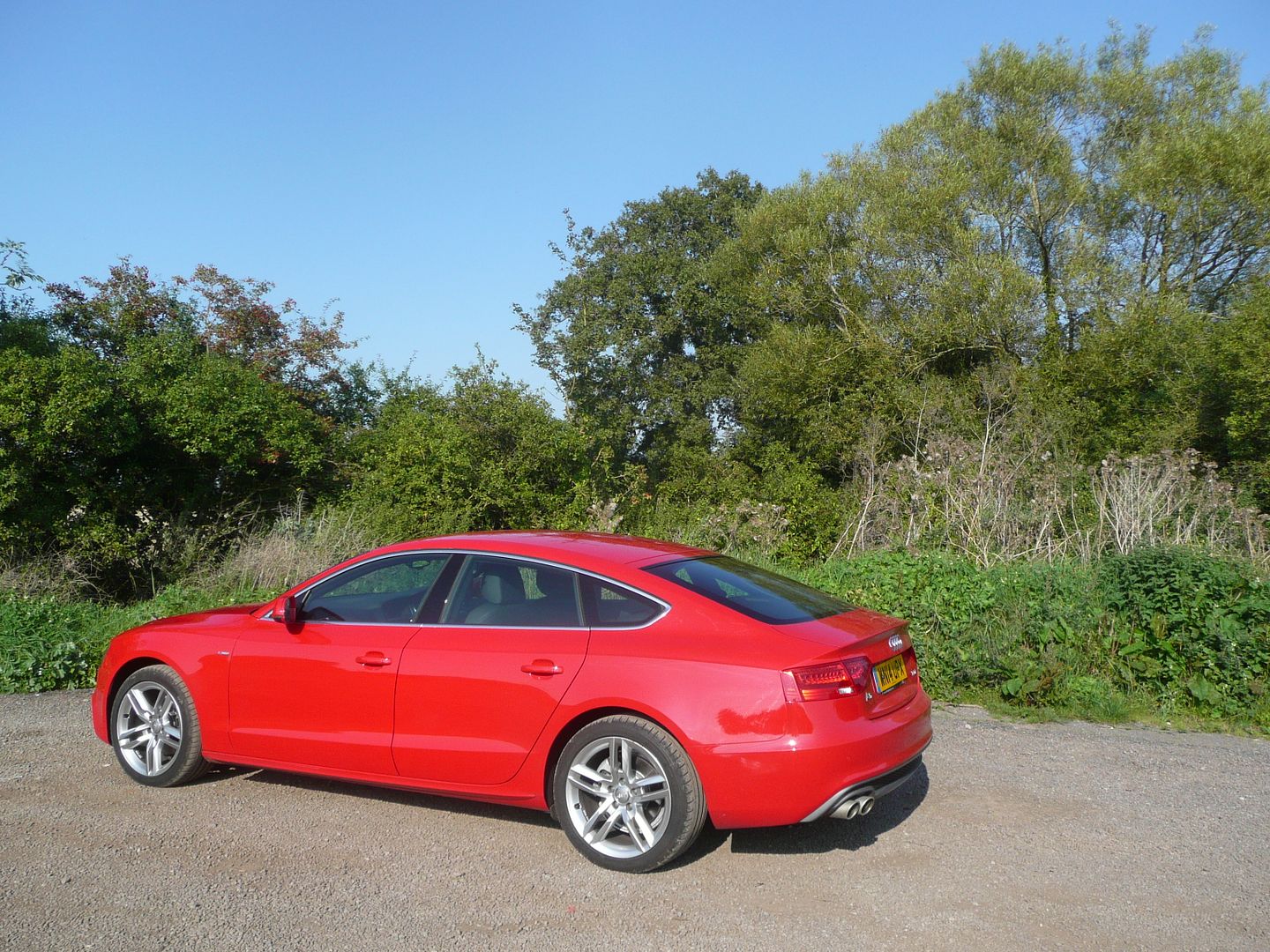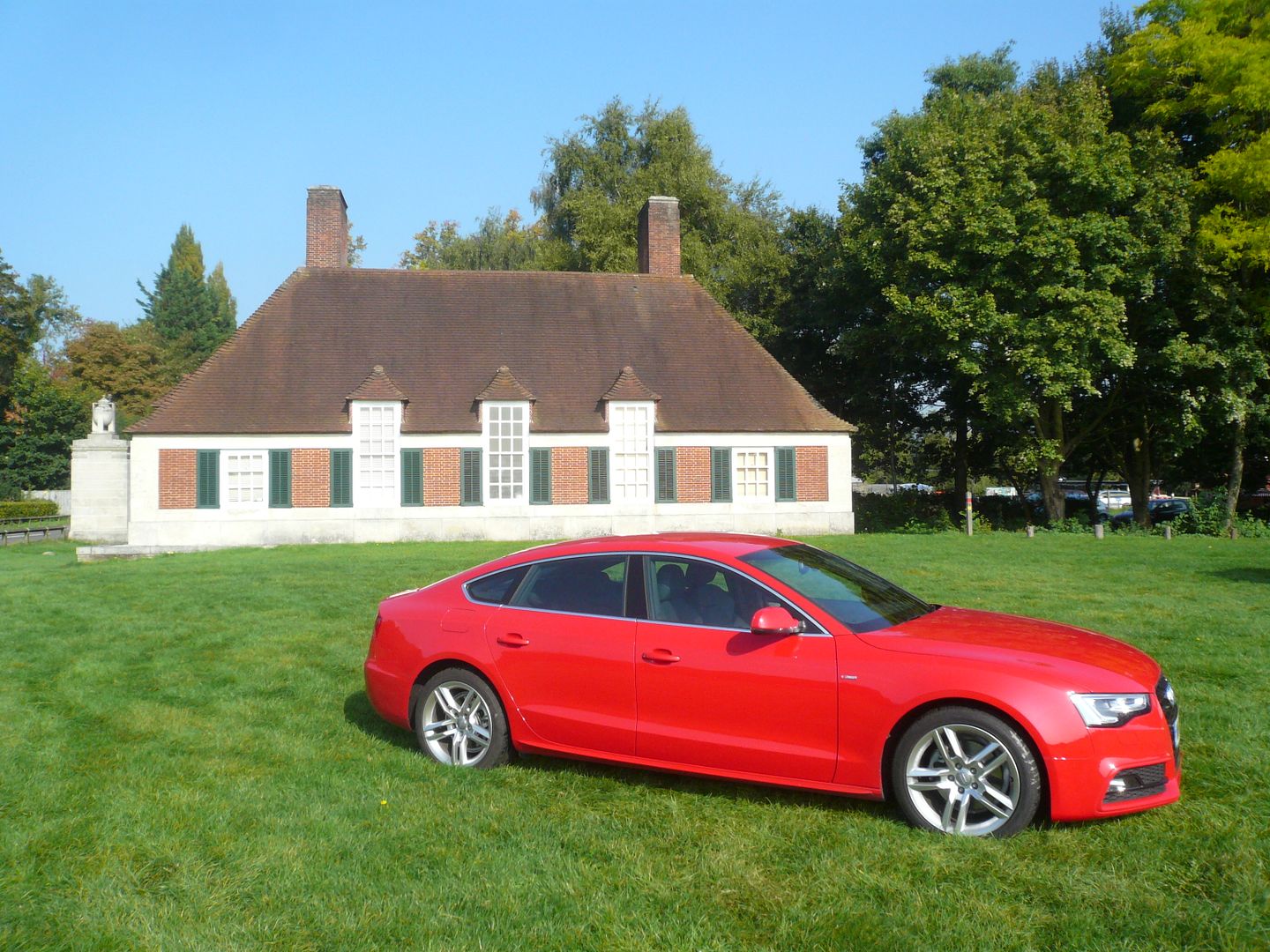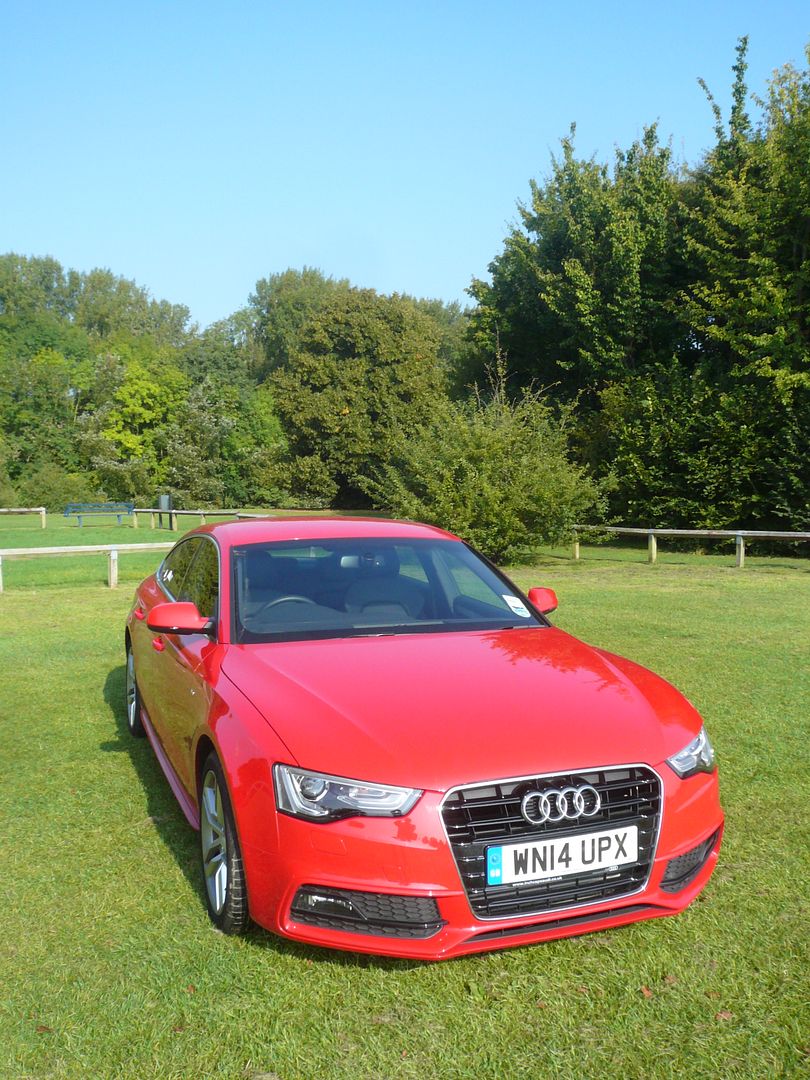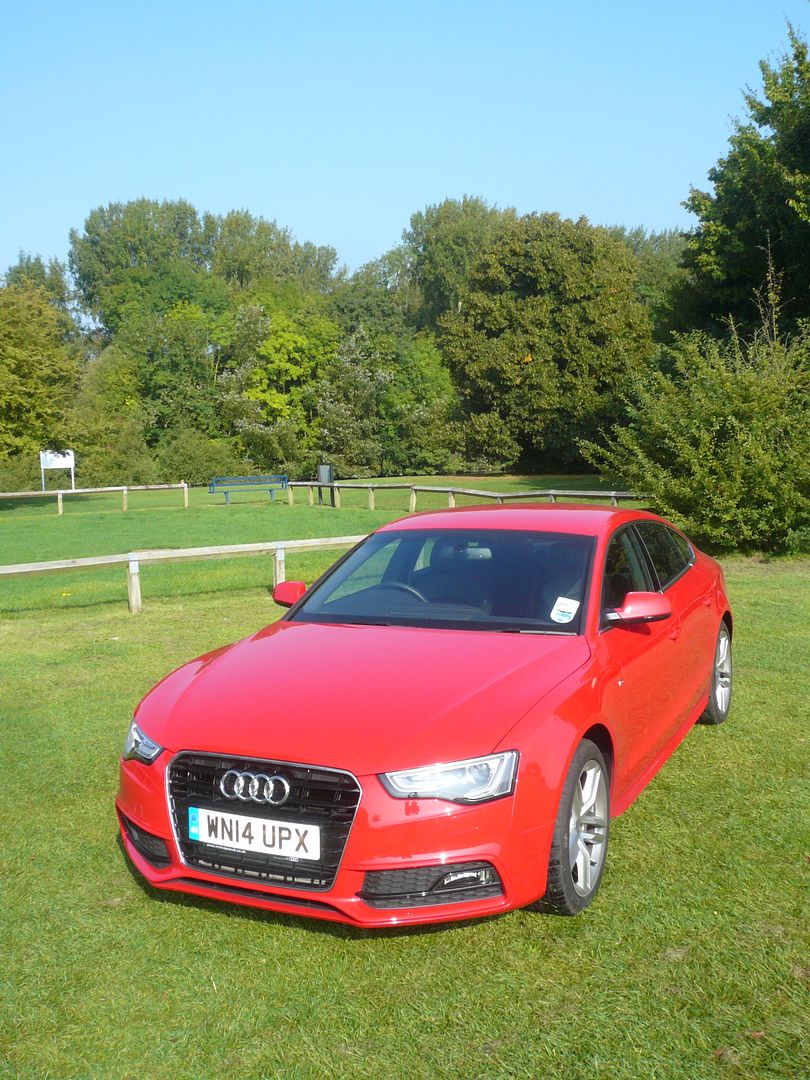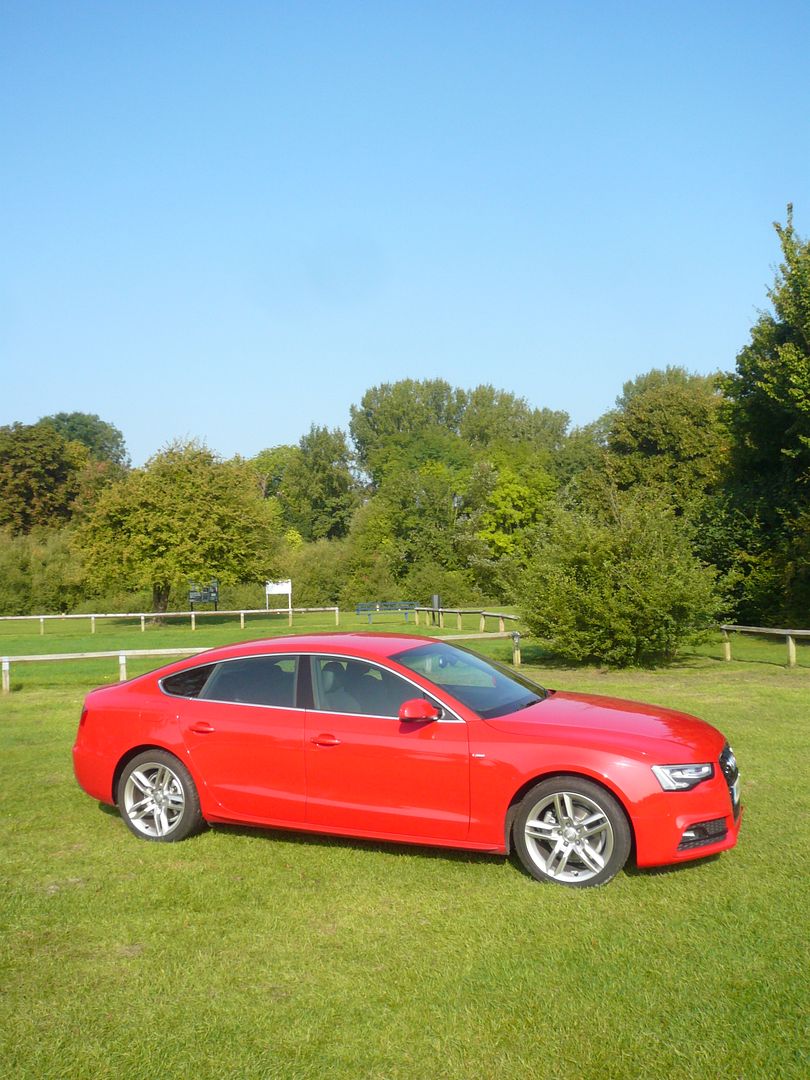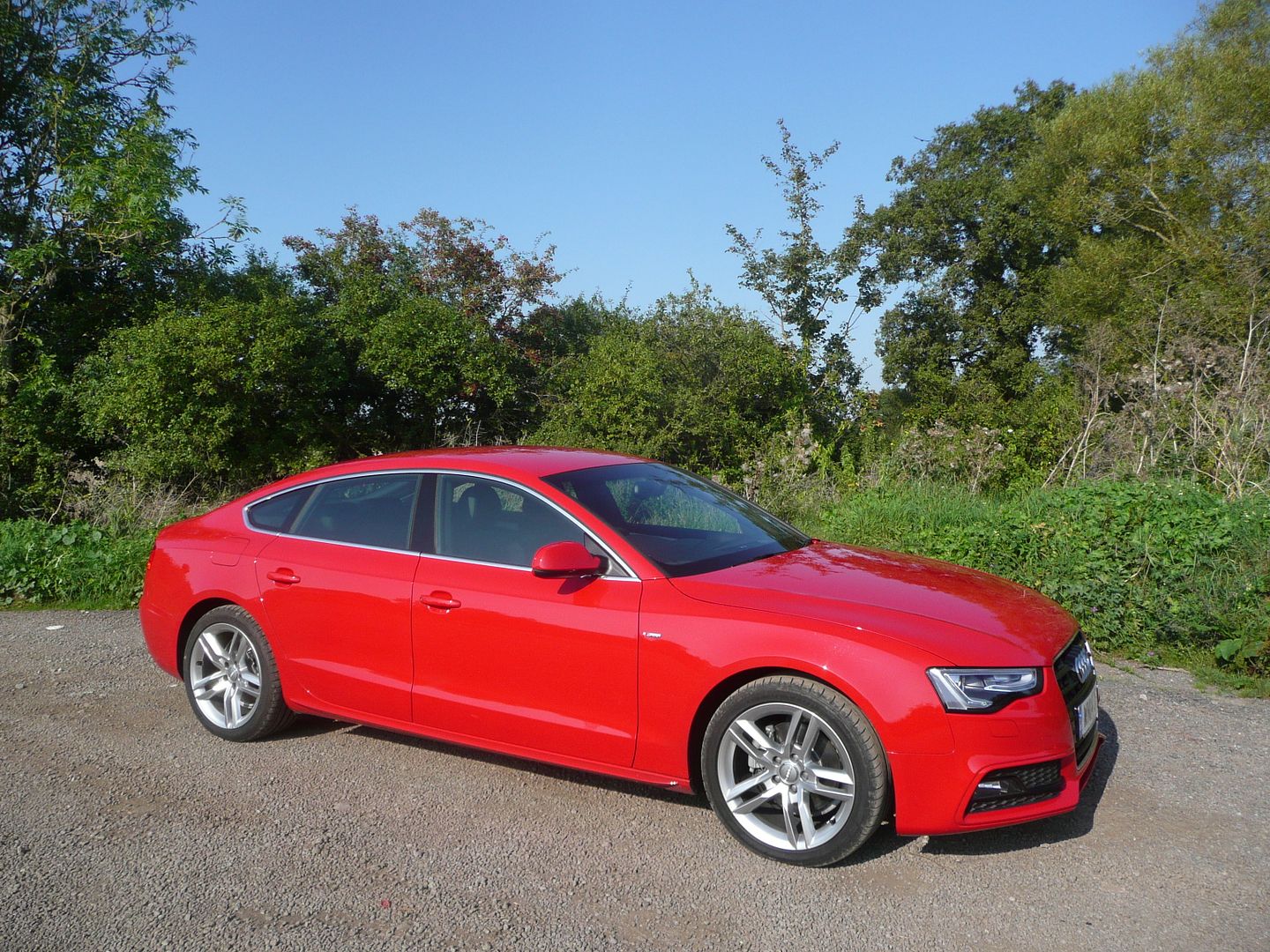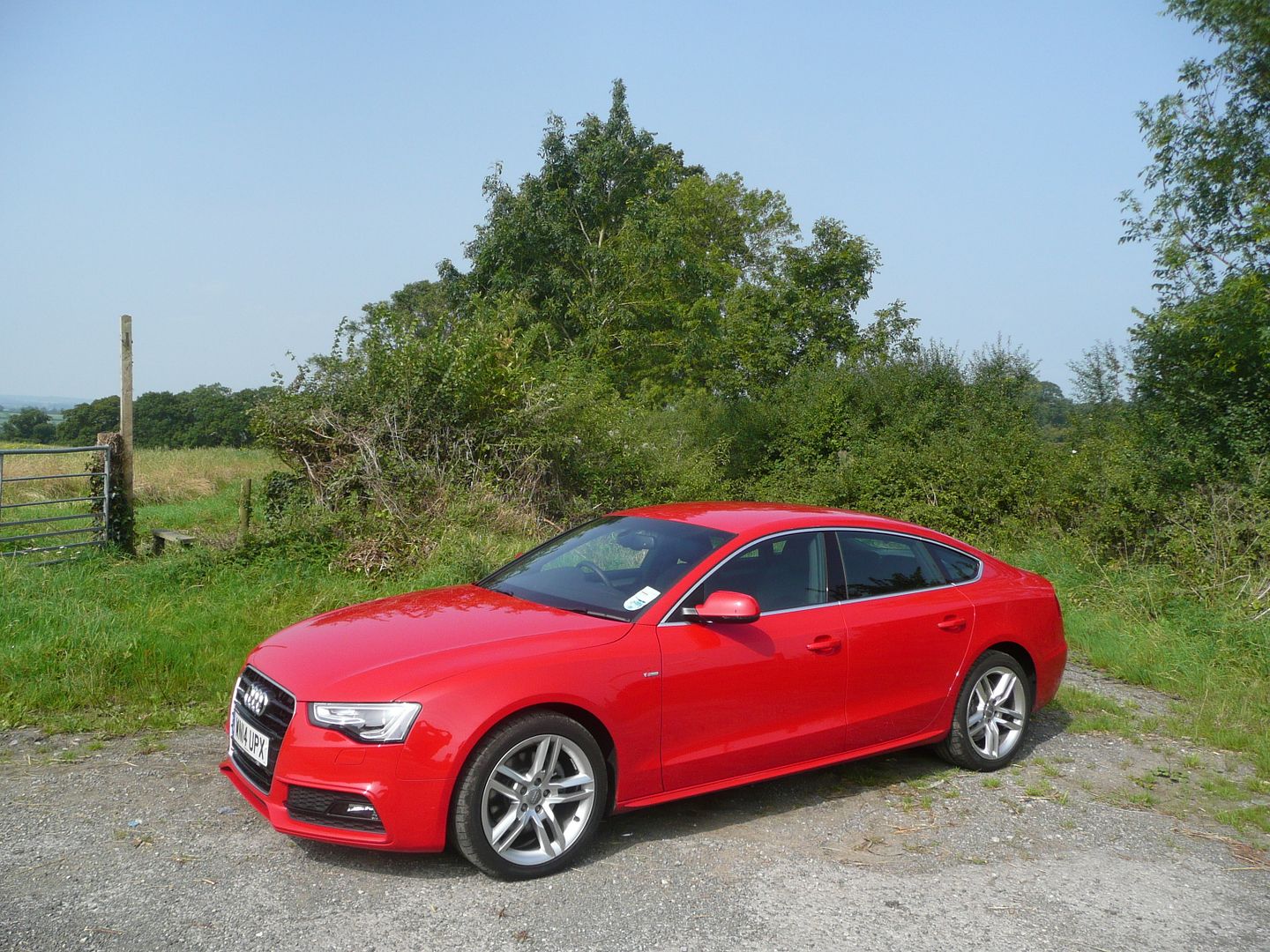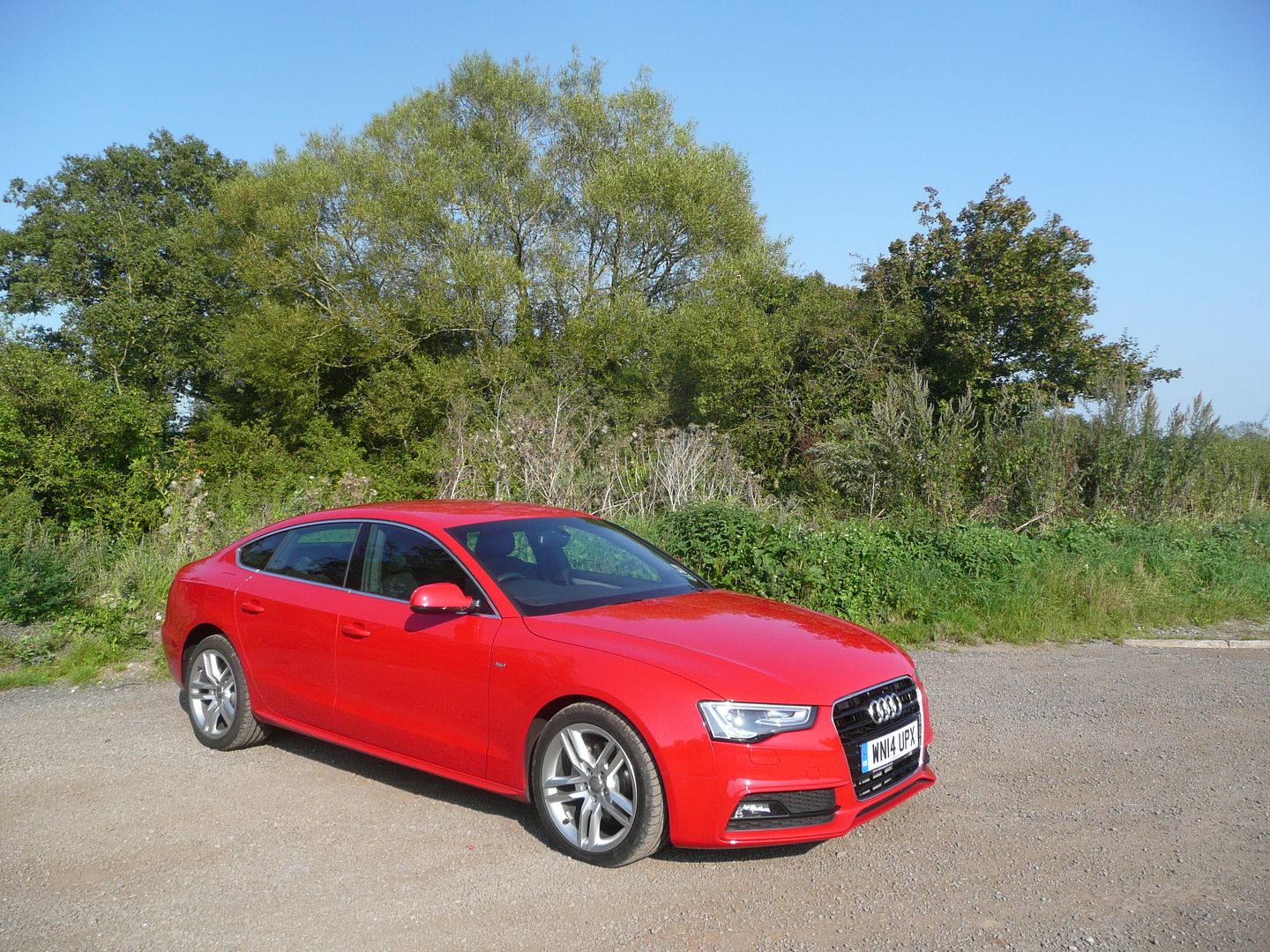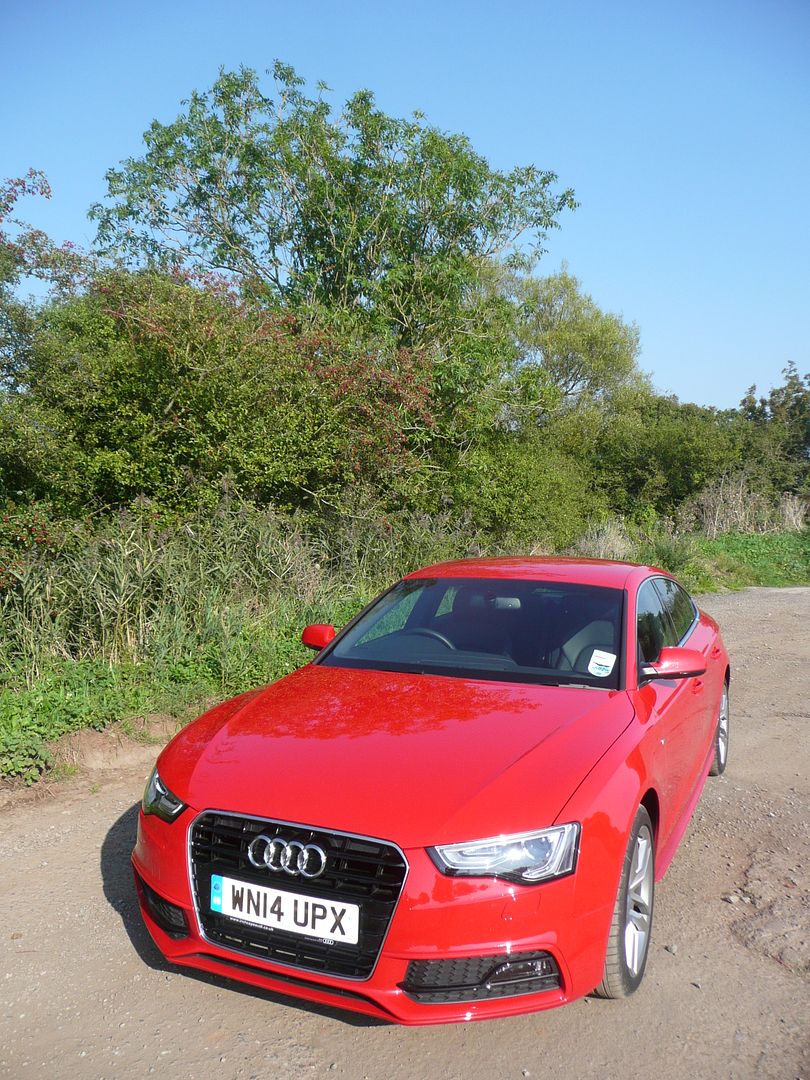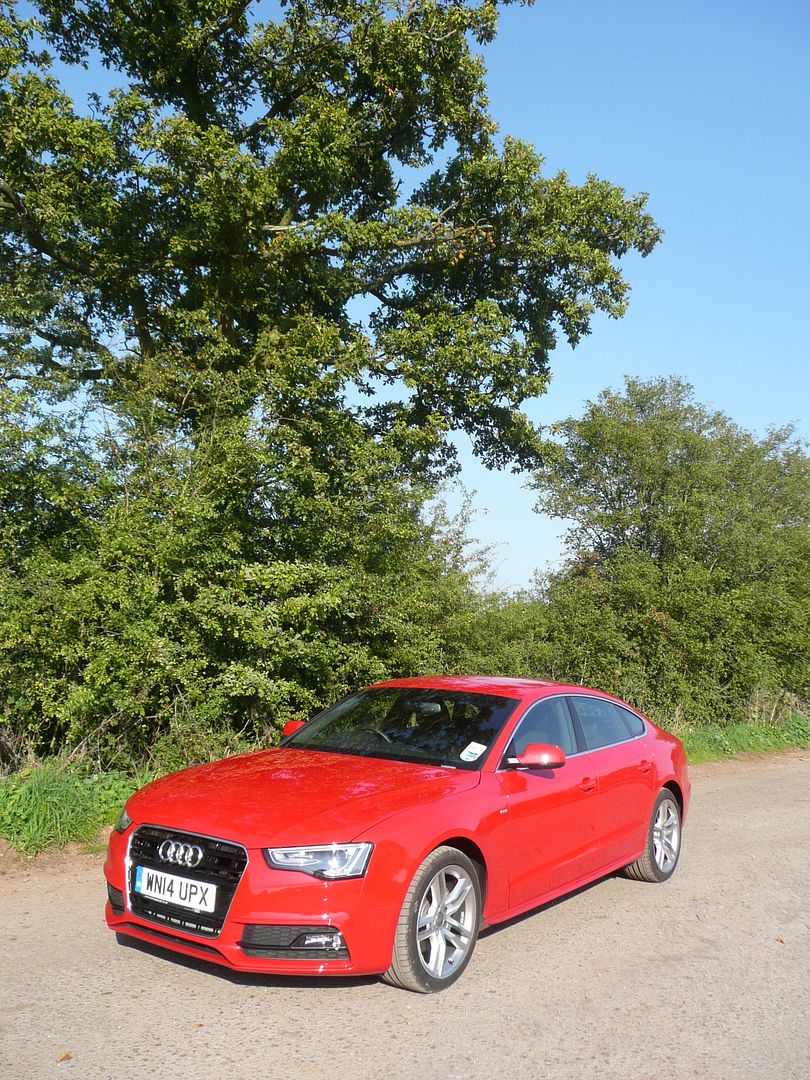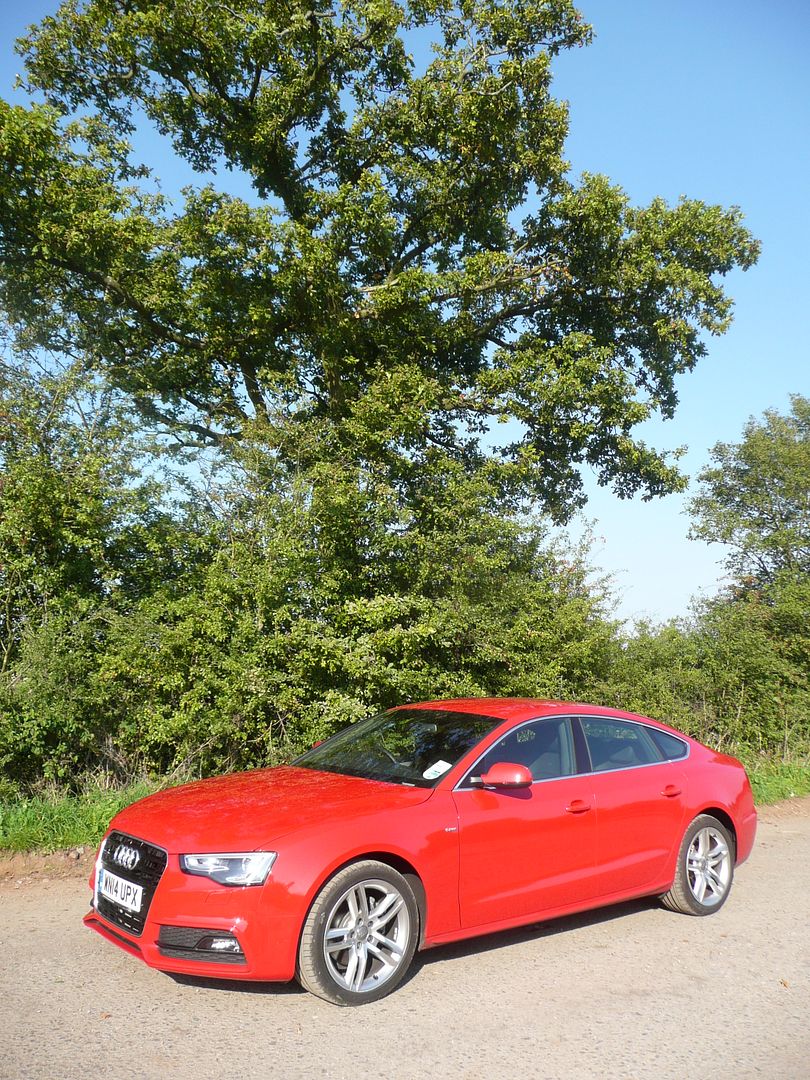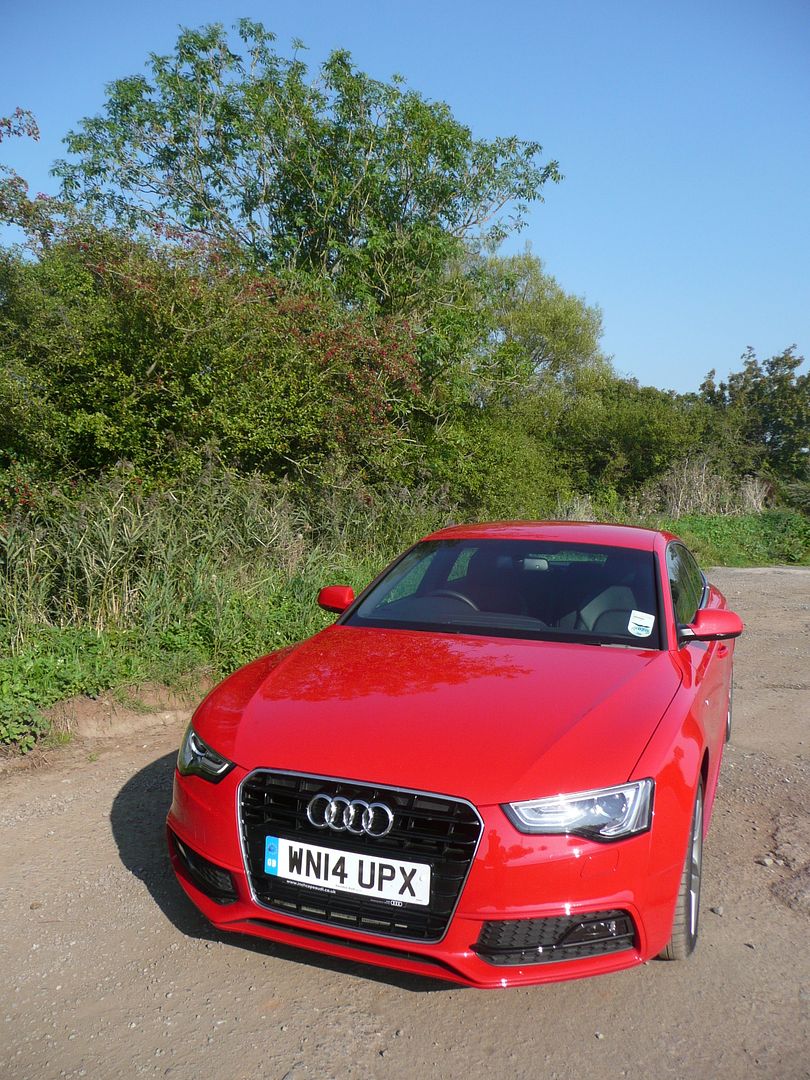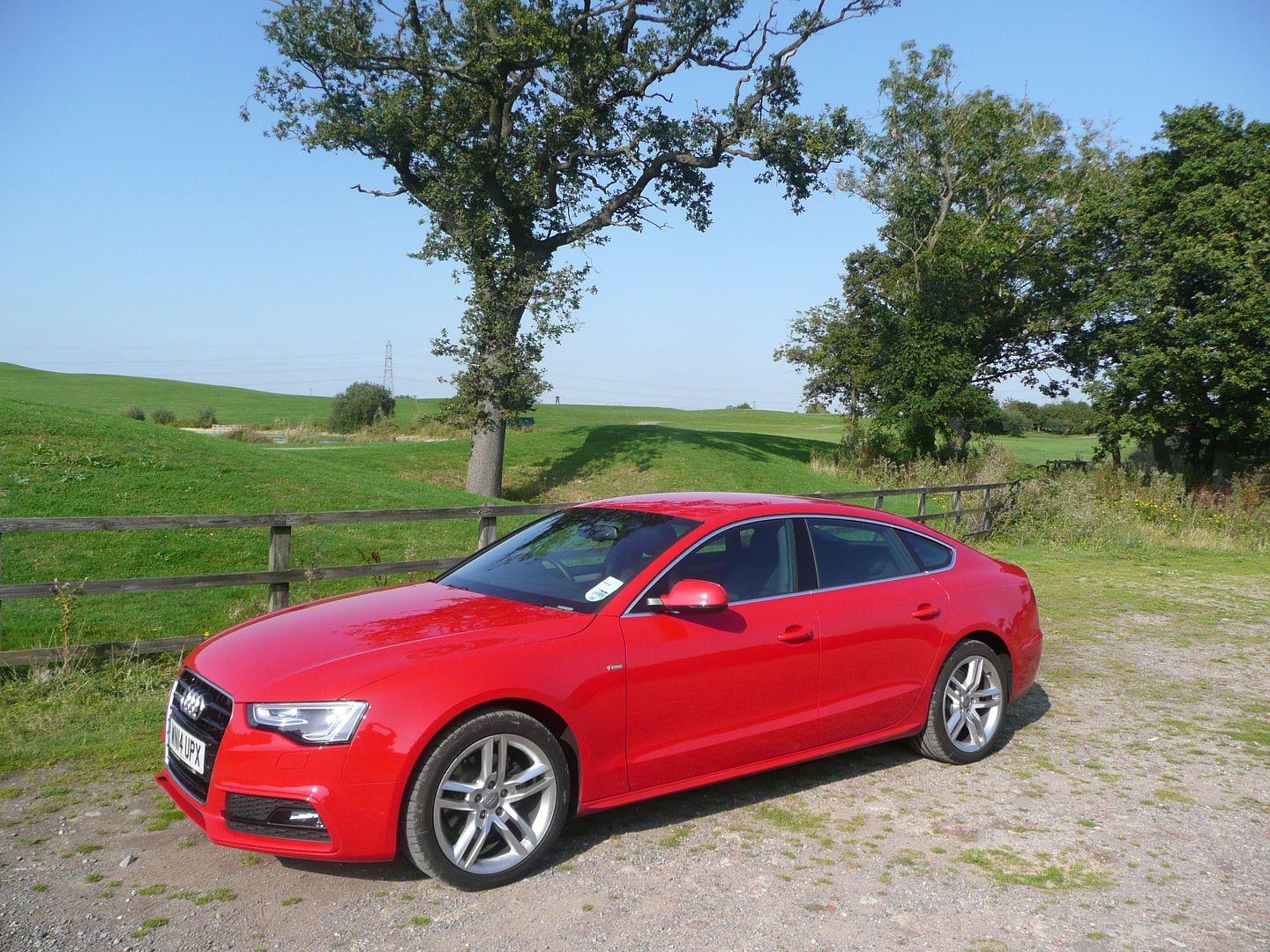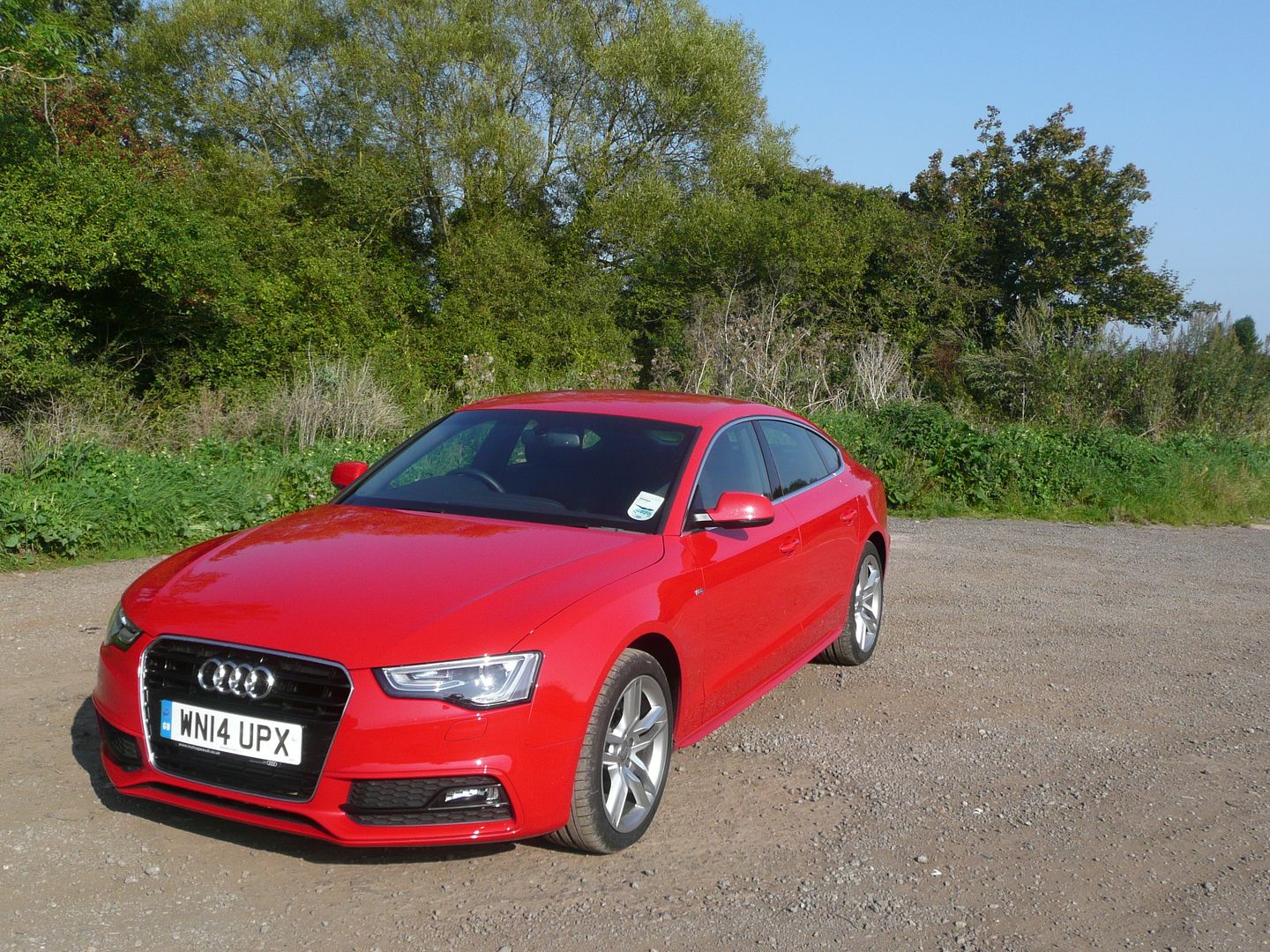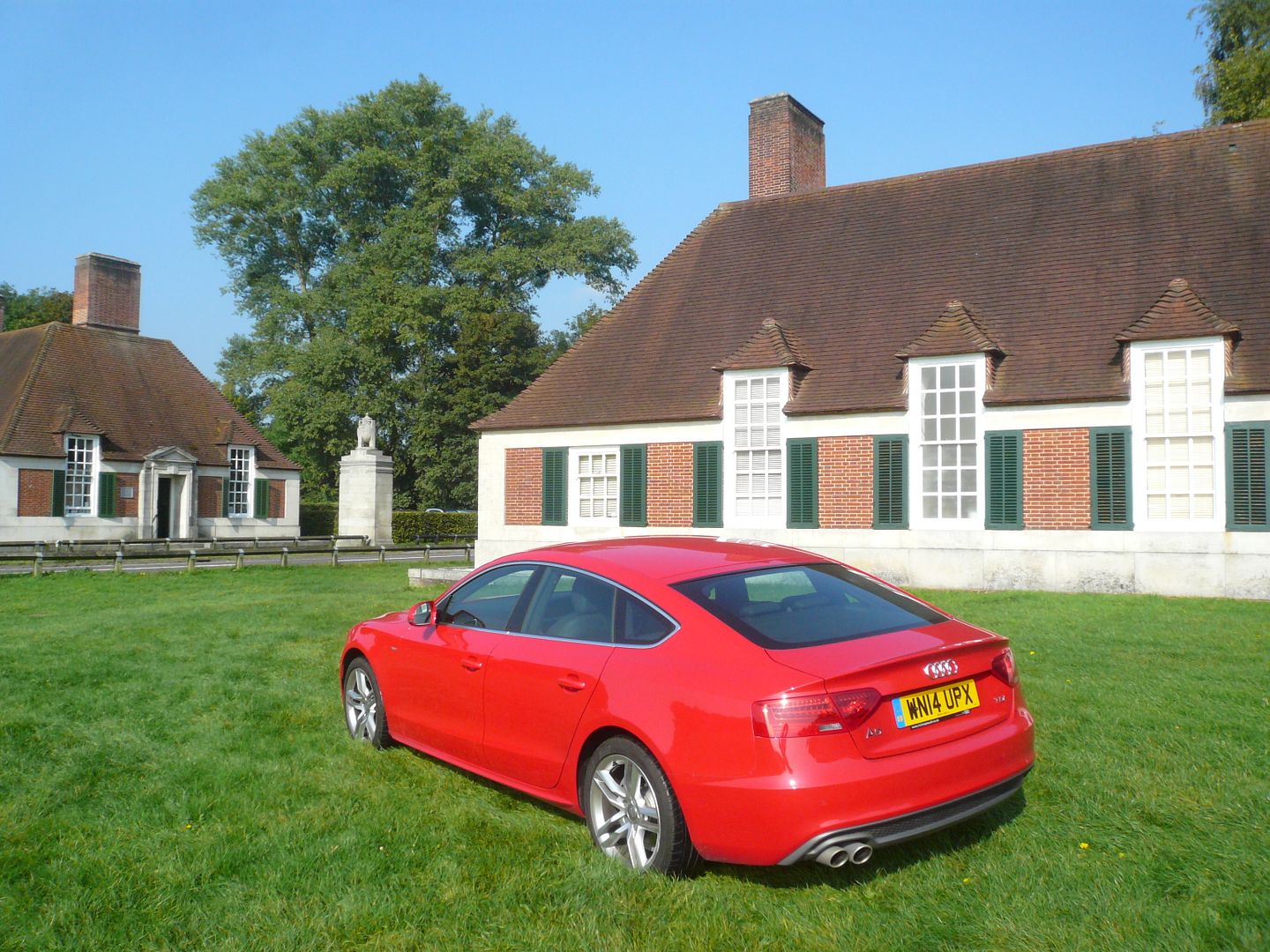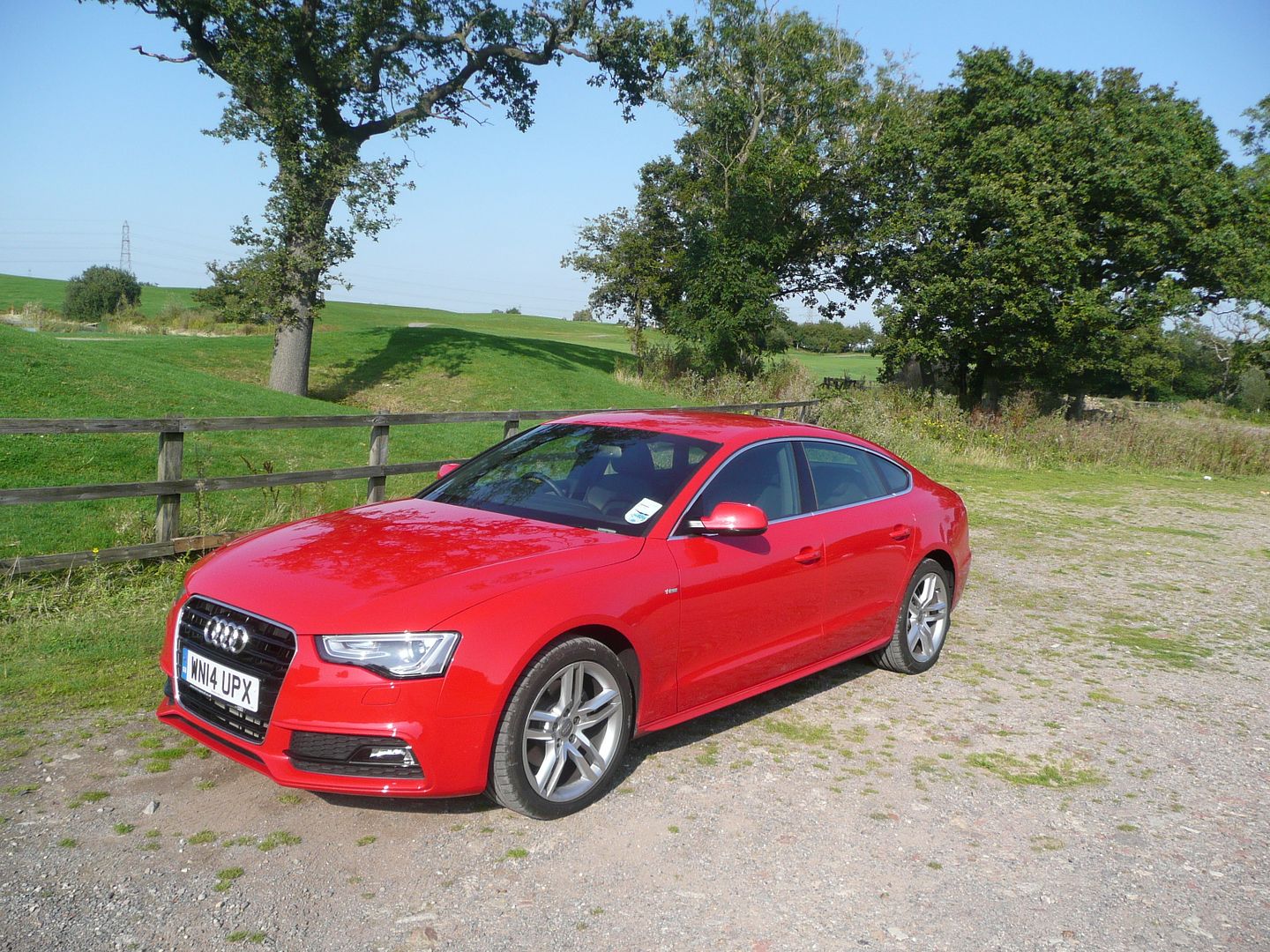 When you book and then collect a rental car, provided it is from at least a moderately sized location, you are likely to have a modicum of choice in what you actually get. The same is rarely the case when you are allocated a Loan Car by a garage, as I have consistently found out over the years, so you just learn to accept whatever you are given. With my S5 booked in for attention to a couple of spots of lacquer that were peeling off the front bumper, I signed the loan car paperwork, as required, and then realised that the car allocated to me was the self same A6 TDi which I had driven a couple of months back when my car was being serviced. As the A6 was a very agreeable car, as the related review on here attests, I was not exactly unhappy. However, when the Service Representative and I went to go and find it, so I could transfer my stuff between cars, we found a black Audi which had clearly escaped the car wash not just, by the look of it, the weekend just gone when all courtesy cars are apparently cleaned, but I would guess some weeks prior to that as well. In short, it was filthy. Embarrassed, the Service Representative offered to find an alternative, even without me having to ask. My hopes were raised when as we walked back, he pointed at a smart A3 Cabrio, and asked if that would suit. I said "yes", but sadly, further investigation revealed that he was unable to give me that as it had been promised to someone else, so a few minutes later he came over to tell me that he had found something he knew I would be comfortable with: an A5 Sportback. It turned out even to be painted the same shade of Misano Red as my car, so several people did not even spot that the Audi I was driving around in for a few days was not actually mine. As this car was fitted with the 2.0 TDi engine rather than the supercharged 3 litre petrol, and had a different equipment specification from my car, I was pretty sure that I would notice the difference. So, questions to answer in this test were: just what do you sacrifice in exchange for a purchase price saving of around £10,000; and ignoring for a minute the S5 model, just how good is the A5 Sportback in its own right?
The supplied car had the familiar 2.0 TDi engine, in one of its lower powered guises, putting out 143 bhp, so the A5 started out with a deficit of 190 bhp over the car I have driven over 40,000 miles in the last year, and it is a diesel, as I thought my ears would remind me more than once. Of course this car is nothing like as rapid as the S5 if you are really trying, but in ordinary motoring, the differences are not as painful as you might think. For a start, this is a very refined and noise-suppressed engine. Start it up by pushing the key in the slot to the left of the steering wheel, and provided your ears are sensitive, you will realise it is a diesel, but only just. The sort of rattle and roughness that has characterised diesel engines on start up long after a solution to refinement levels once underway had been found, is more or less completely absent here. Only when going into our office underground car park with the window open could I be totally sure it was a diesel, but otherwise, this is a quiet engine at start up, and a very quiet engine once underway. The test car came with the optional automatic gearbox, which in the case of the 2.0 TDi models means the CVT transmission that not all find to their taste. It does a decent job in this car, proving smoother than most such gearboxes, with none of the jerkiness that you can get on accelerating and even more so on decelerating. There is a manual mode, with 8 stepped ratios, selected by paddles on the column or by pushing the gearlever back and forth having pushed it to the side from the regular Drive position. I did not bother, letting the engine and transmission do the hard work. If you need a burst of acceleration, such as when joining a motorway, it is there, thanks to all the torque, and on many occasions I found that thanks to the very relaxed cruising, and low noise levels, I was travelling a good 10 mph faster than I had thought, or would have been good for the longevity of my driving licence. Accelerating from rest, you are more aware of the relative lack of power, of course, but on balance, I concluded that you could easily live with this engine, in this power output. That is all the more so when you look at your fuel consumption. My S5 has averaged 29.4 mpg overall since I took delivery, thanks to a relatively large part of the total mileage being covered at steady motorway speed, where it will achieve 32 – 33 mpg quite easily, although rarely will do any better than that unless you really slow to 60 mph (yeah, right!). Round town it is still a lot less thirsty than my old V8 powered S4, generally achieving low 20s. Clearly I was expecting this A5 to do a lot better, but I did wonder just how much better it would turn out to be. The onboard computer said an average of 39.7 mpg when I collected the car, and the tank was more or less empty. I filled it, drove to London, did my typical commute in and around London and drove home, by which time I had only used just over half the tank, a sequence of journeys which would have me taking the S5 for a refill. I filled it up, and then took it to Plymouth and back, and then it went back to London, as well as doing some weekend A road miles to Sparkford and back. Every journey averaged between 45 and 49 mpg, which is not spectacular compared say to the 1.6 TDi engine in the smaller Leon and Octavia models I sampled recently, but still pretty decent and the clear upside of losing those 190 horses from under the bonnet. A Stop/Start system is fitted, and this worked unobtrusively.
I did wonder how different the other driving characteristics would prove to be. With the smaller, and hence potentially lighter engine up front, then the oft-cited nose heavy characteristics that seem to occupy so many UK press column inches would perhaps be less evident, I thought. Not really so. On public roads, I could not tell much difference. The steering feels very similar, with decent weighting and sufficient feel that you know what the front wheels are going to do. At road legal speeds, you are unlikely to conclude that there is significant understeer, as the press allege, and I simply found that the A5 Sportback would go around corners at the speed I wanted to, with no issues, or cause for concern. Nor did the ride seem to be a problem. With the exception of the long haul down the M5 and A38 to Plymouth, all the driving I did was on very familiar roads, and I thought that this car rode very similarly to the S5, and not only do I think that that car does not ride badly, but several passengers have also commented that it is not as uncomfortable as the press would have us believe. Couple these characteristics with very low noise levels – just a trace of wind noise is discernible, the engine spinning at just 1700 rpm at 70 mph and very muted – and this car is a relaxing cruiser, that bit quieter than  the S5, I concluded when I did a back to back comparison. Should you need the brakes, then they work well, even if there is a cursed electromechanical handbrake, but the annoyance of this is alleviated by the fact that the car was an automatic. Visibility all round is generally good, though you will doubtless appreciate the standard rear parking sensors to help you to understand exactly where the back of the car ends.
The cabin of the A5 proved very familiar, requiring a second glance to spot all the detailed differences from my car. There were not many. The dashboard unit is exactly the same, even down to the use of brushed aluminium trim, as indeed it is in all A4 and A5 cars, and there's nothing wrong with that, as this is a model of clarity, and whilst the press are now moaning that it looks a bit old fashioned (presumably because there is not what looks an iPad stuck precariously on a surface somewhere!), I find it easy to use, and there is doubting both the quality to the touch or the overall visual effect, – a long standing Audi strength. There is a large cowled moulding which covers not just the instrument display but which goes right across the central part of the dashboard, embracing the display screen for the audio and on-board computer functions. Apart from the lack of the S5 logo in the bottom of the dials, they are the same as you will find in the S5. Two large dials, with speedometer on the right and rev counter on the left flank a central digital display area which presents information in a number of separate rows – the top area for audio unit selection, the middle for a function you can cycle through such as a repeat of the speedo, or various averages on speed and fuel consumption, and the bottom for the odometer and trip mileometer as well as the external temperature. Smaller dials for water temperature and fuel level are outside the larger pair. All are the model of clarity and are easy to read at a glance, though I must admit I tend to rely on the digital speedo between the dials rather than the larger analogue unit. Twin column stalks are straight from the VAG parts bin. Left hand one operates the indicators, whilst the right hand one does the wipers and has a button on the end of the stalk to cycle through the onboard computer displays. A rotary dial on the dash to the right of the column operates the lights. The centre of the dash contains a display screen for audio unit functions, mounted high up, and then below this are a pair of air vents, and then the audio unit and the mixture of rotary dials and buttons for the climate control system. With a simpler audio unit than in my S5, and no satellite navigation, there are far fewer buttons surrounding the gearlever, with just a control for the Stop/Start system. There are repeater buttons on the steering wheel boss, which allow you to operate many of the audio unit functions. The cruise control system is operated by a stubby stalk mounted to the lower left of the wheel.
All the accommodation and practical aspects of the A5 are exactly the same as my S5. When the A4 and A5 first hit right hand drive markets, there were a lot of complaints about the offset driving position. If there is one, I have to say that I don't notice it all. It may be that any problem there may be is magnified in manual cars by the position of the clutch, but in an auto such as this test car, there was no problem at all. The seats are slightly different from those in the S5, with separate headrests, and adjustment is a mix of manual for fore/aft and seat height, but electric for backrest angle and lumbar support. Standard seat covering in the S-Line trim is the soft Nappa leather. There were no issues in getting comfortable, which was just as well given the number of long (in time if not always in distance!) journeys I undertook with the test car. Unlike the S5, which is deemed to be a strict 4 seater, and consequently only has 4 seat belts, there are 5 in the A5. I did not have any passengers, but if I had, those who were allocated a back seat would have found decent levels of space for two adults, with ample width for a middle passenger but anyone sitting here would need their legs to straddle the transmission tunnel and rearward protruding central armrest, air vents and cubby area. Otherwise there is plenty of leg and knee room even when the front seats are set well back. Headroom is not the issue that you might fear given the sloping rear roof line. The boot is a good size, covered by a parcel shelf which is a mix of a small piece attached to the hatchback and a larger piece which abuts the rear seat backs. The space is long from front to back, and wide, and decently deep, though clearly if you really wanted to fill the A5 to the gunnals, the sloping roof line would ultimately limit the capacity. There is some space under the boot floor around the space saver spare, and there is a large cubby sit in the trim panel on the left hand side of the boot, in which I store a couple of large bottles of water, and de-icer and a scraper. The rear seat backs are asymmetrically split, and simply drop down onto the seat cushions to give a much longer load space. It is not quite flat, sloping up slightly, and there is no protection  between the end of the load area and the front seats. Inside the cabin, there is a good glove box, modest door pockets, a lidded cubby between the front seats which can be slid back a couple of inches, as well as a couple of cup holders and small oddments slot where a conventional handbrake would be.
The A5 Sportback is available in a number of standard trim levels, and with a bewildering array of options, selecting even only a few of which can easily raise the purchase price very significantly indeed. Above the entry level car come the SE and SE Technik, the popular S-Line and then the Black Edition. Top of the Sportback range is the S5, as there is no RS version of this car. Most of the trim levels can be combined with any of the range of petrol and diesel engines, though the Standard trim only comes with the 1.8 TFSi petrol and the 2.0 TDi Ultra and standard TDi engines, and without the option of Quattro. If you want a 3.0 TDi, you will need to select an S-Line or a Black Edition. All models have Stop/Start, a recuperation system for optimal energy utilisation, a warning system for putting the wrong fuel in, locking wheel nuts, a space saver spare wheel, the Audi Concert audio system. comprising a single CD with MP3 compatibility, colour centre console screen, SD memory-card reader and AUX-IN socket in centre console, 8 speakers, a DAB digital radio,  split folding rear seat, seating for 5, electric front and rear windows, an electromechanical parking brake, cruise control, central cup holders  and electrically operated and heated door mirrors, auto sensing wipers and lights, front grille in gloss black, and a chromium tipped exhaust (twin pipes on four cylinder cars, one on each side on the 6 cylinder models)  Standard upholstery is cloth and there is single zone climate control.  Trim inlays are what Audi calls "Reflex". SE models have the same sized 17″ wheels, but with a 5 rather than 6 arm design, an upgraded sound system with 10 speakers including a sub-woofer, bluetooth preparation, Milano leather seat upholstery, heated front seats, a multi-function 3 spoke steering wheel,  3 zone climate control, a front centre amrest and the Audi Parking System Plus (parking sensors).  The main differences with the SE Technik are the larger 18" x 8J '10-spoke Exclusive' design alloy wheels with 245/40 R18 tyres and (recently added) MMI Navigation Plus. The S-Line is quite easy to recognise, thanks to the badging which appears on the front wings of the car, as well as the sill kick-plates and elsewhere in the interior as well as the S-Line exterior styling package including: side skirts; bumper; and a  rear diffuser. It sports 18 x 8.5J 5-double-spoke design alloy wheels with 245/40 R18 tyres. Sports suspension with stiffer springs and shocks come on the S-Line, and it is these which have occasioned complaint from certain circles of the UK press in the past, though I did not feel that they caused any problem at all. Inside the S-Line are special sports seats, trimmed in soft Nappa leather, and embossed with the S-Line logo. Also inside the car, there is a different 3 spoke multi-function steering wheel with the S-Line logo on it, matt brushed aluminium trim inlays, black headlining, a perforated leather covering on the gearlever, Xenon Plus headlights with LED DRLs, rear light LEDs, the test car did not feature Navigation, so I guess that this has recently been added to the standard spec. The Black Edition is most easily recognised by the Black styling package which comprises a radiator grille-frame in highly polished black, with radiator grille and number plate holder in matt black, along with rear privacy glass and 235/55 R19 tyres with a different 5 spoke design. Other additions include a flat bottomed steering wheel, a Bang & Olufsen sound system, piano black inlays on the interior trim.
Of course I was pleased to get my car back. Whilst the significantly better fuel consumption of this A5 was welcome, the growl of the supercharged engine is the reason why I selected the S5 and not a TDi car when I ordered it in early 2012, and which has continued to reward me ever since. But the reality is that as well as costing more to buy, the S5 costs more to tax and to run (tyres are £300 each, for a start!), so for those whose budget is more limited, the A5 Sportback is not a bad choice at all. To my mind, it has no significant weakness, and although it does cost more than a regular A4, it looks better, and that rear hatch means that it is also that bit more practical. The A5 Sportback has had the market more or less to itself since launch in late 2009, but the formula and sales success of a premium hatchback (or 5 door coupe if you believe the PR guys) has clearly not escaped the attentions of arch German rivals BMW who recently launched their own (pricey) 4 Series Gran Coupe equivalent, and the rumour mill suggests that Mercedes will have a C Class derivative out soon, too. Which you prefer will depend on whether you are an Audi, a BMW or a Mercedes person, as each marque has a slightly different appeal, and plenty of owners do not readily switch their allegiances. I guess that includes me, a fervent Audi fan, so I give the Sportback the big Thumbs Up, whether it is an S5 like mine, or a 2.0 TDi like this test car.