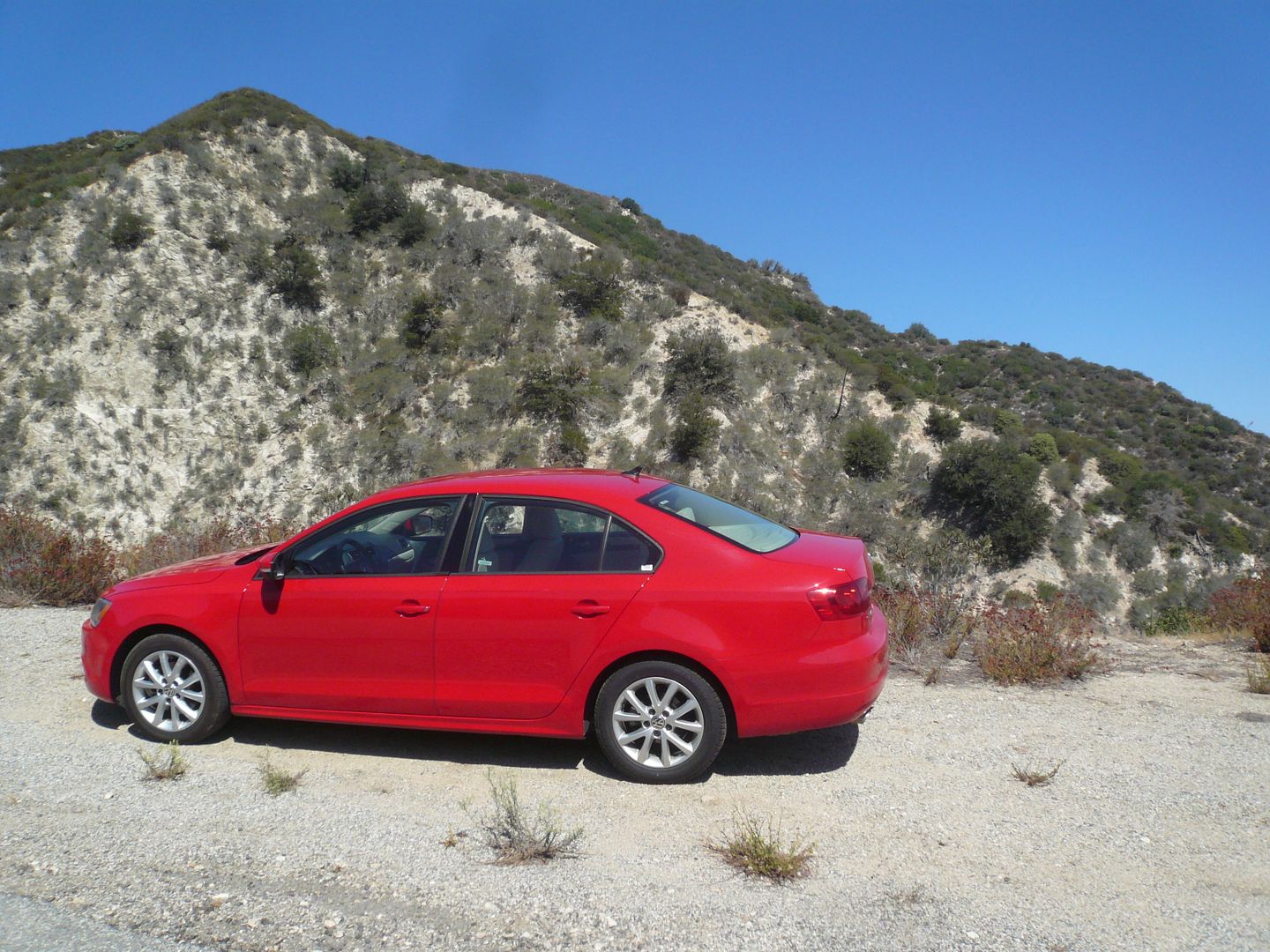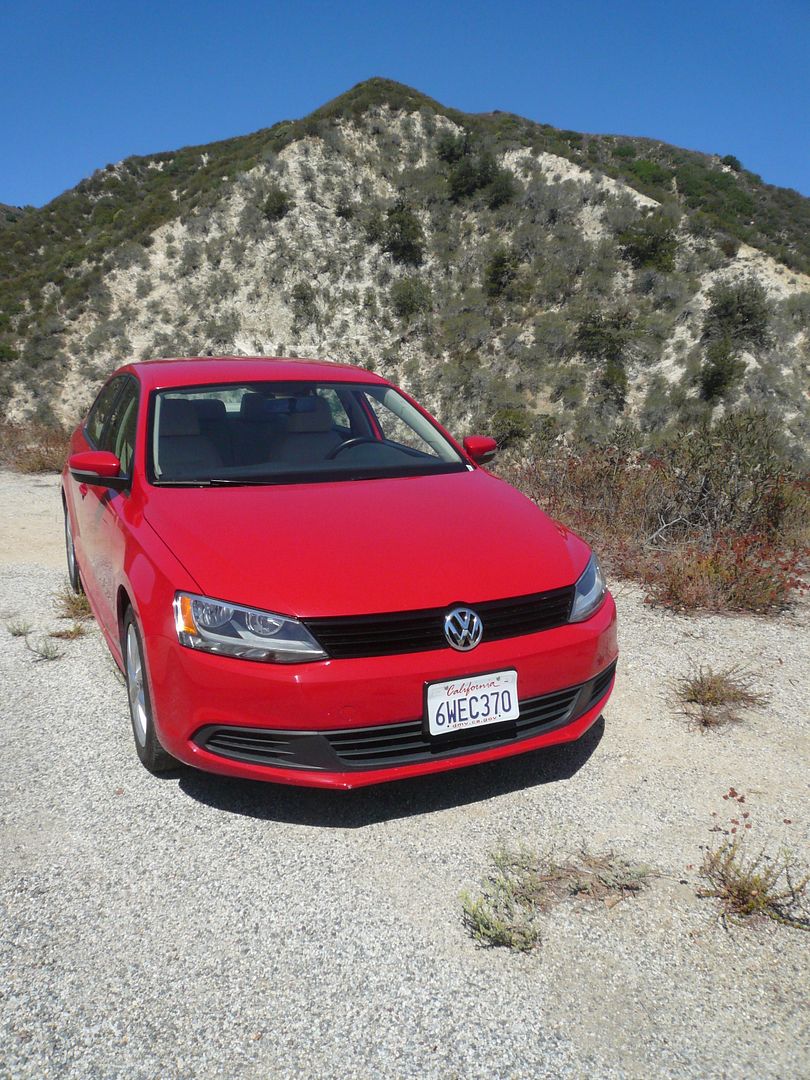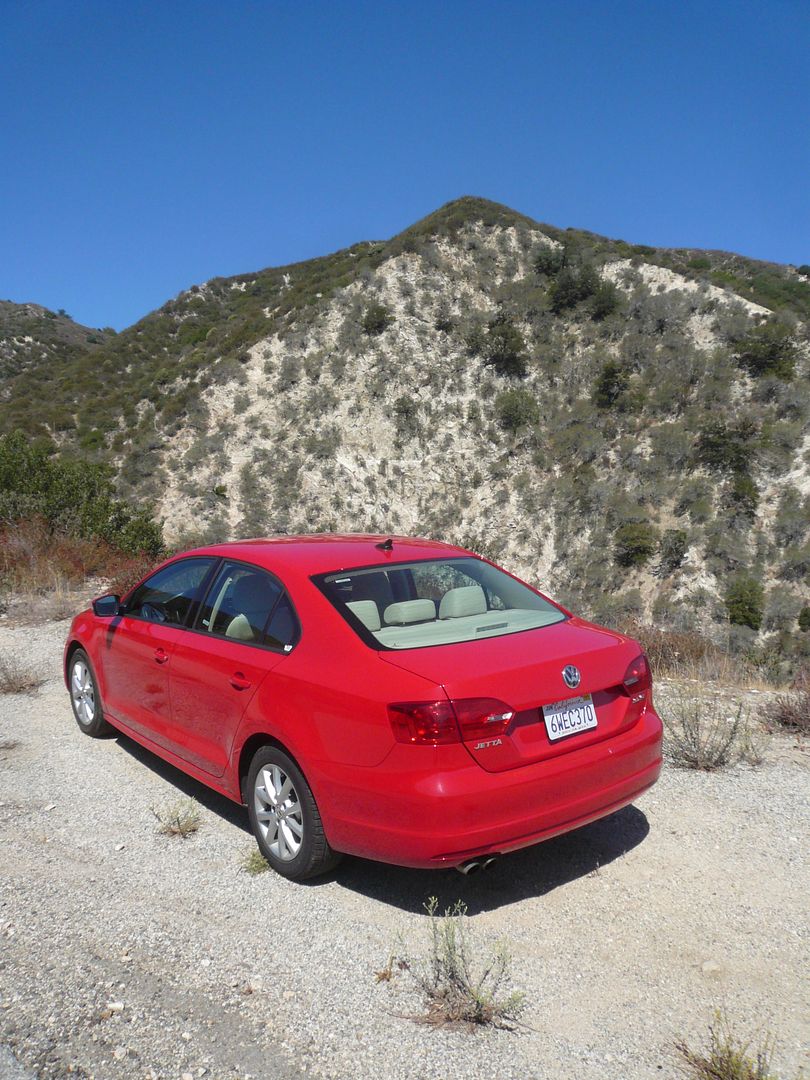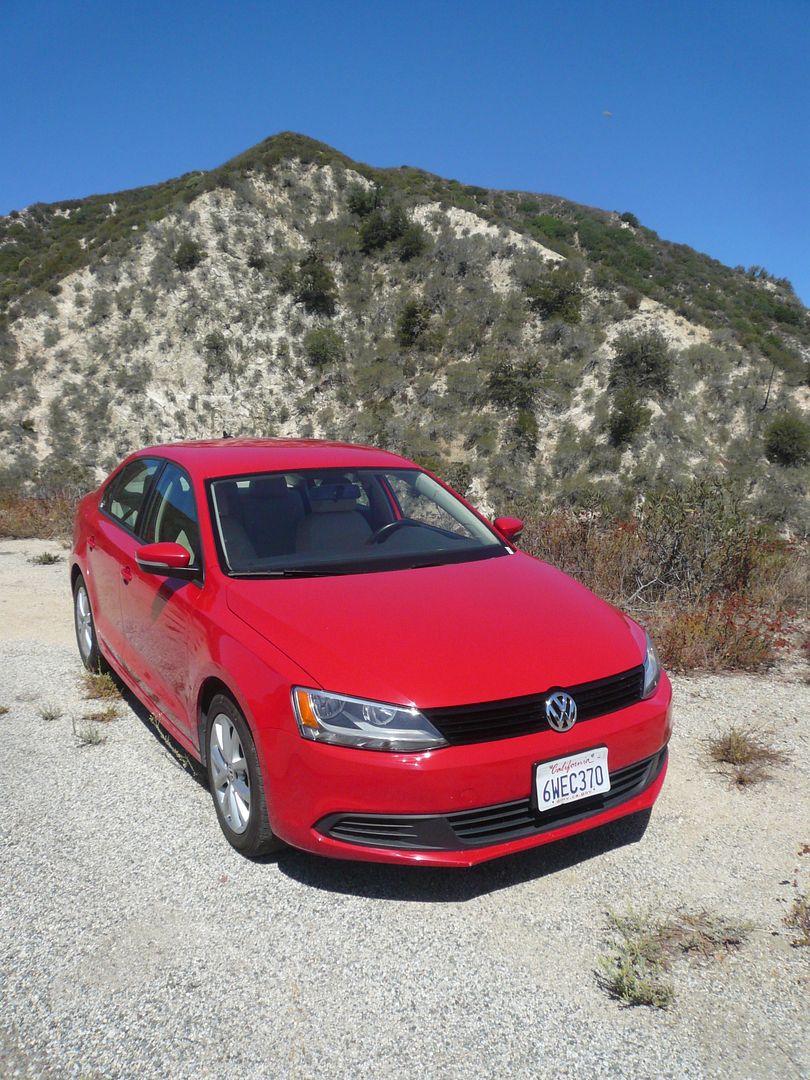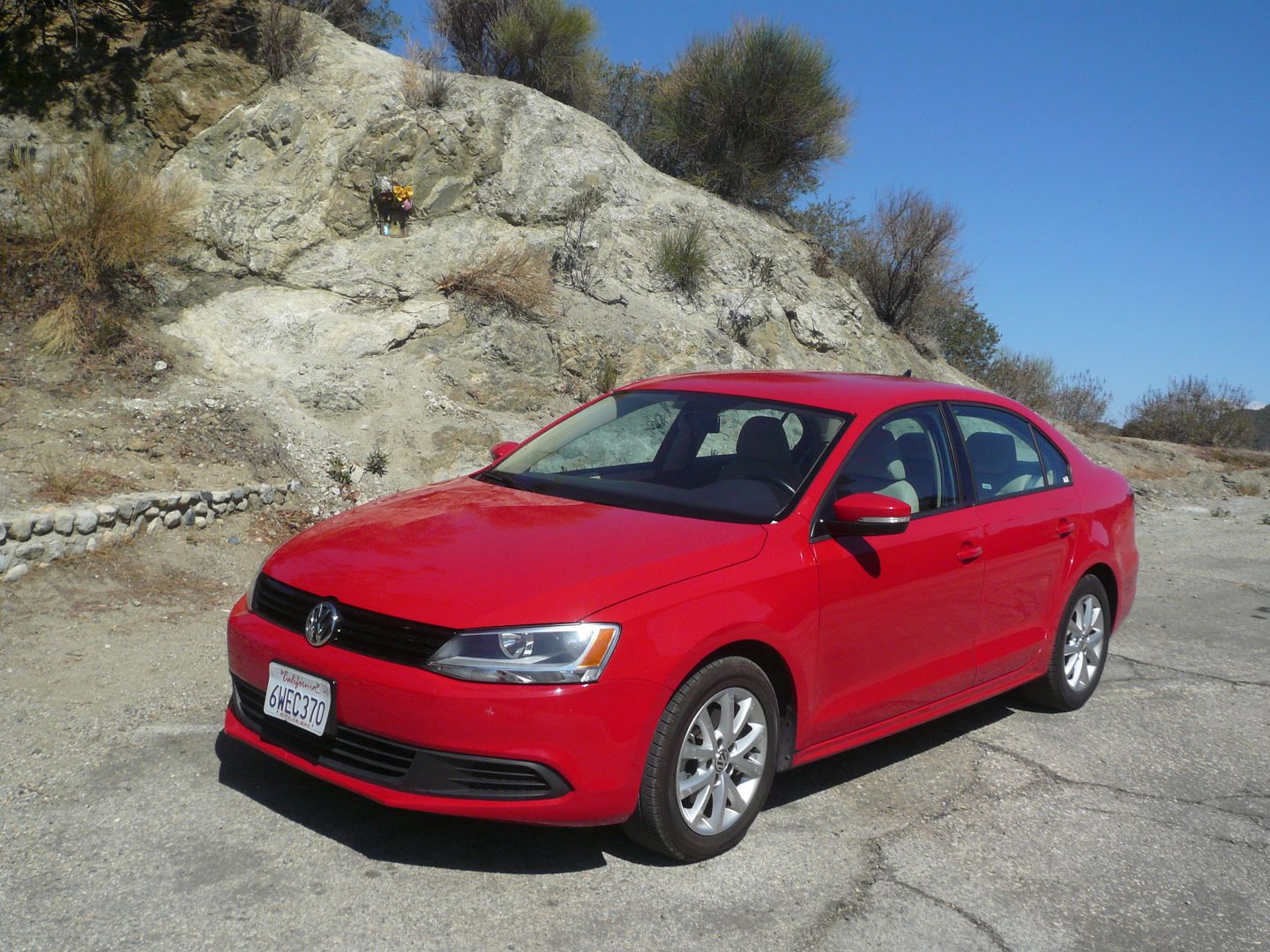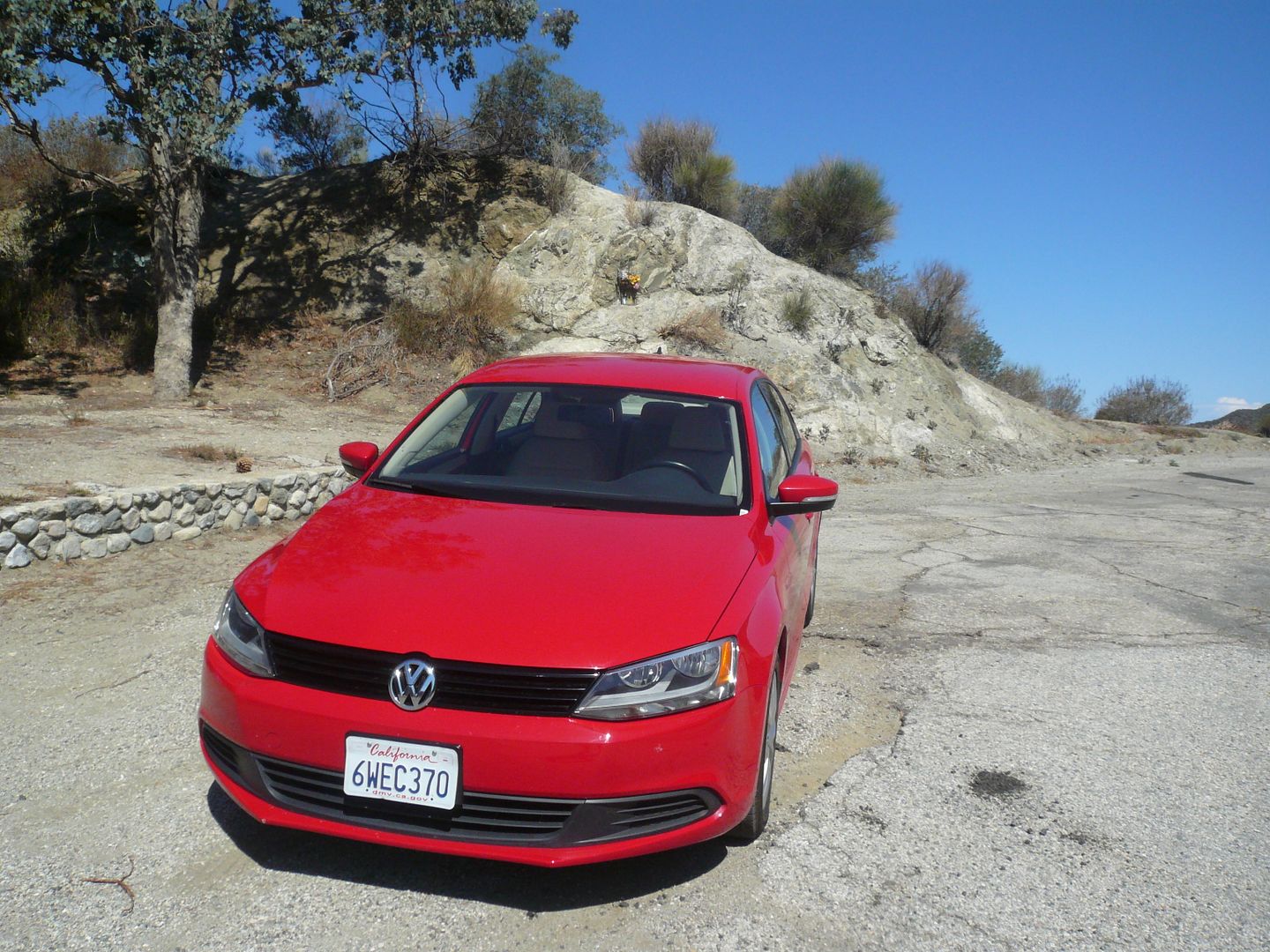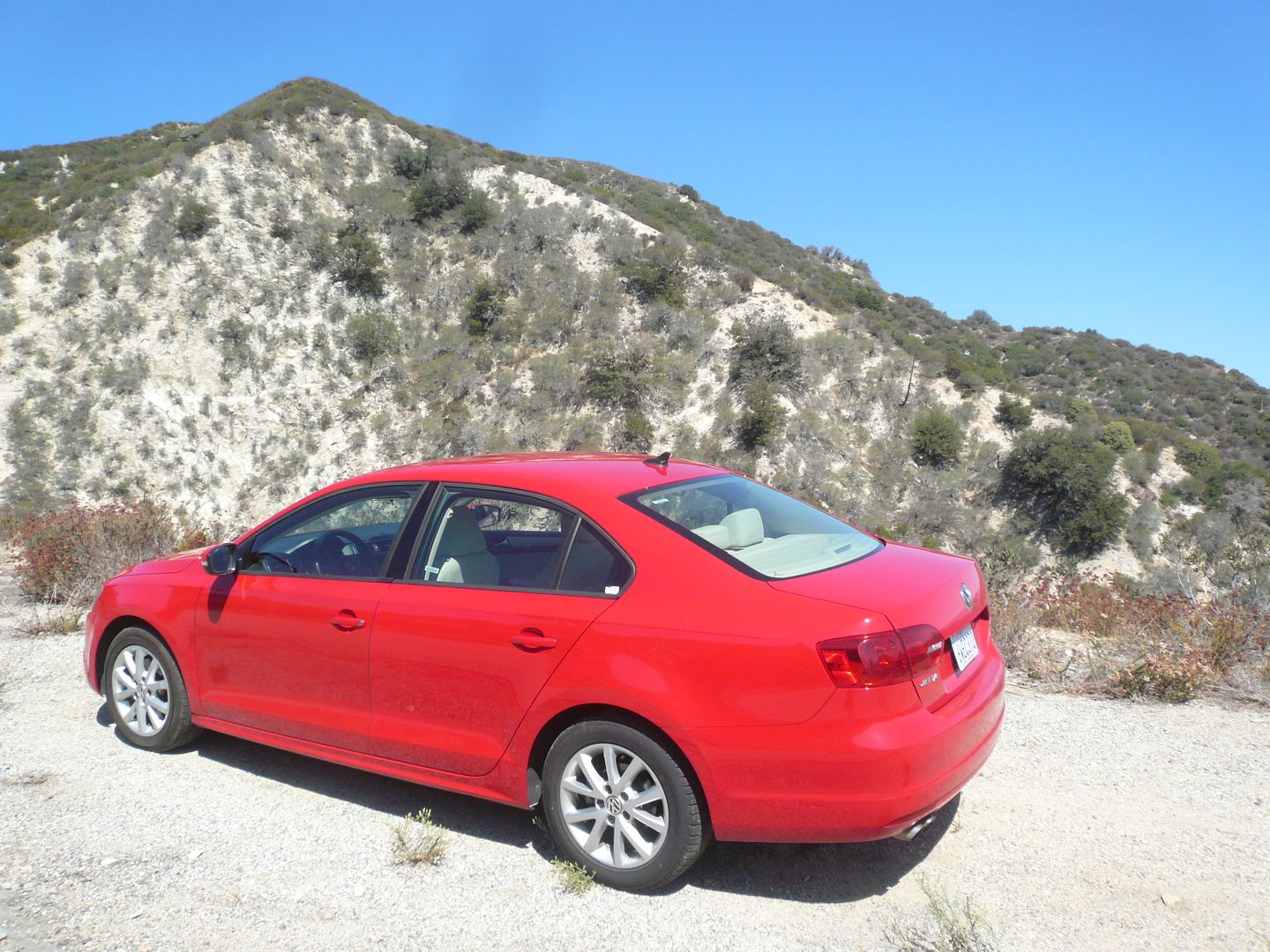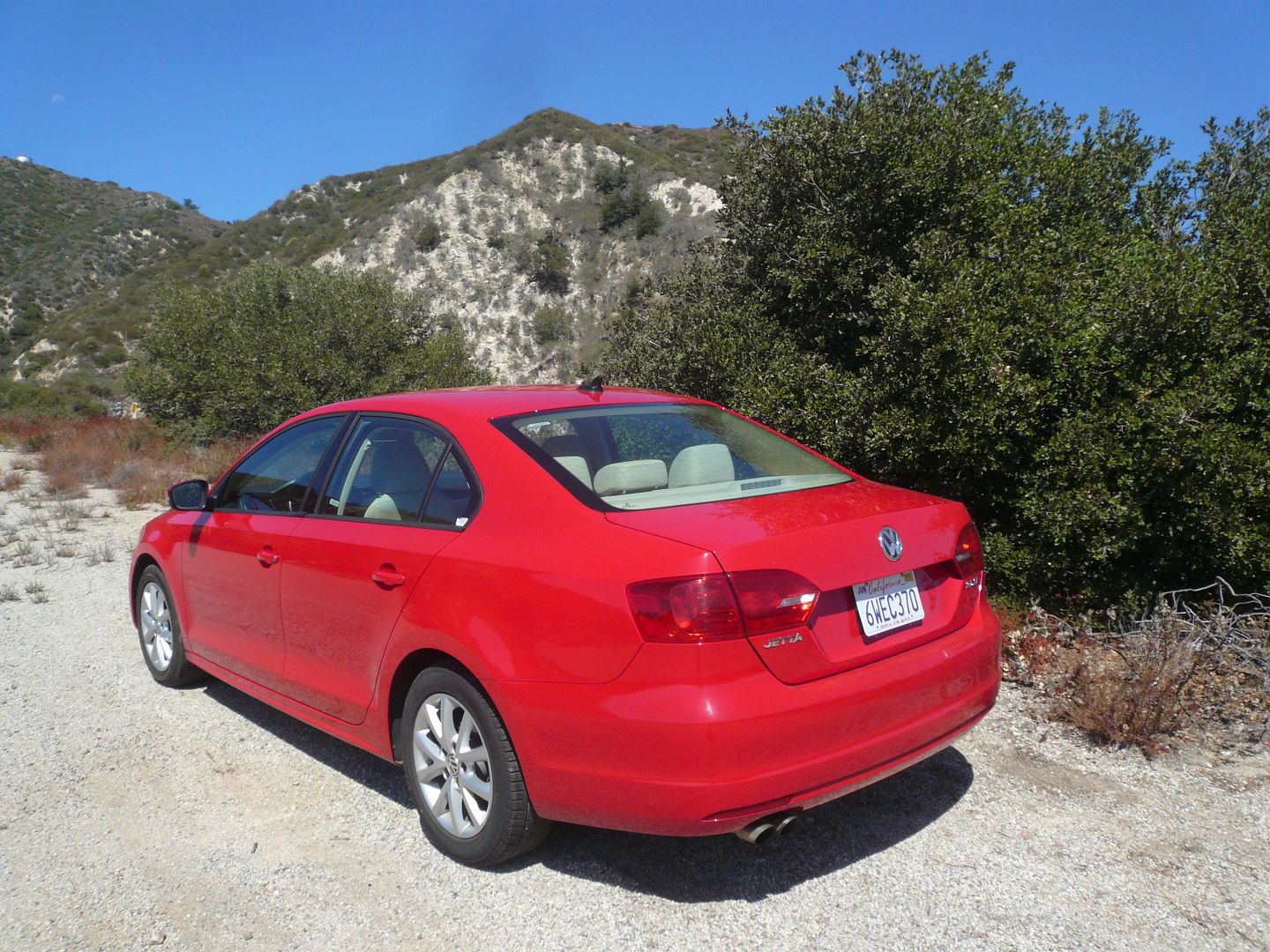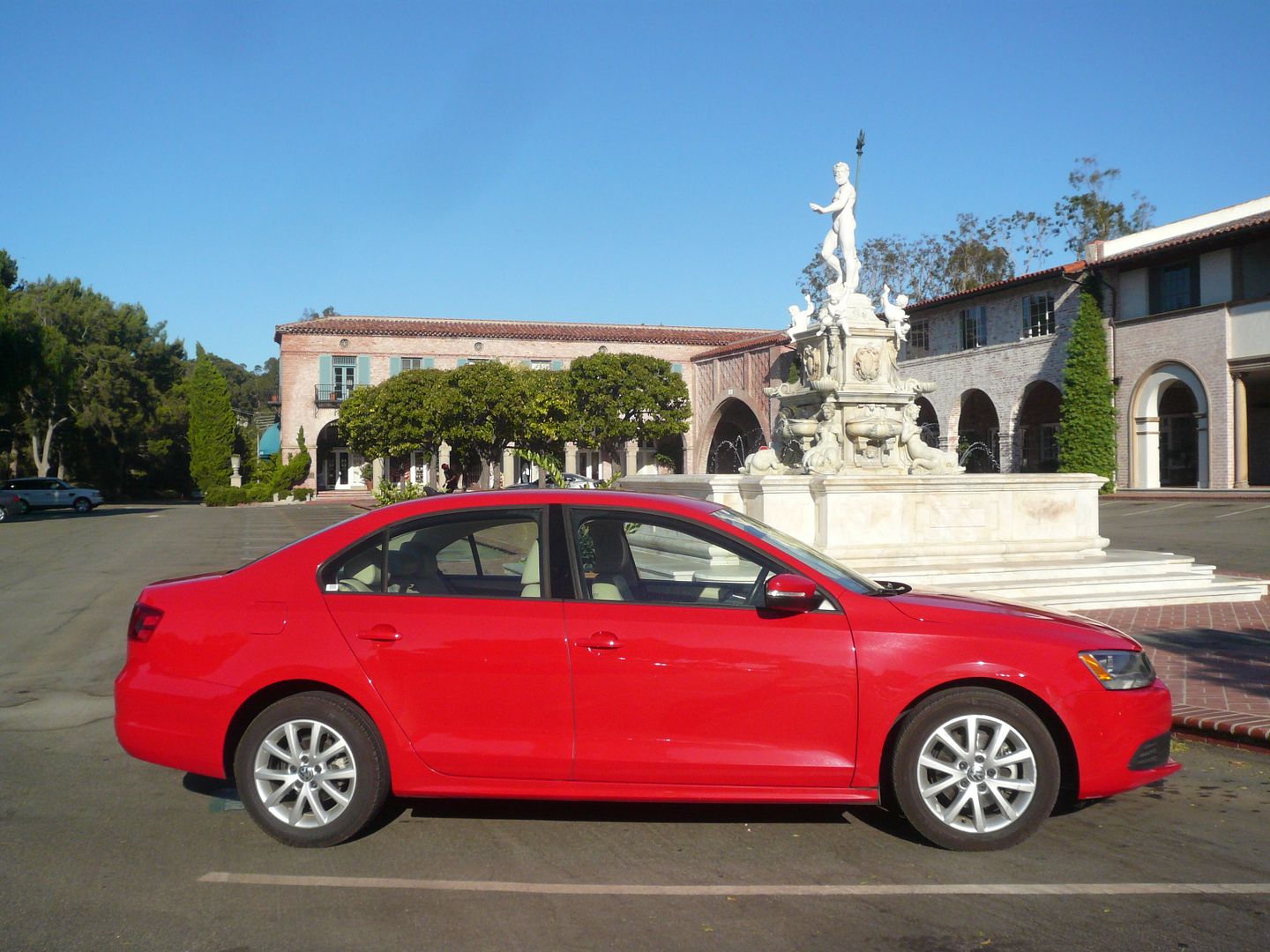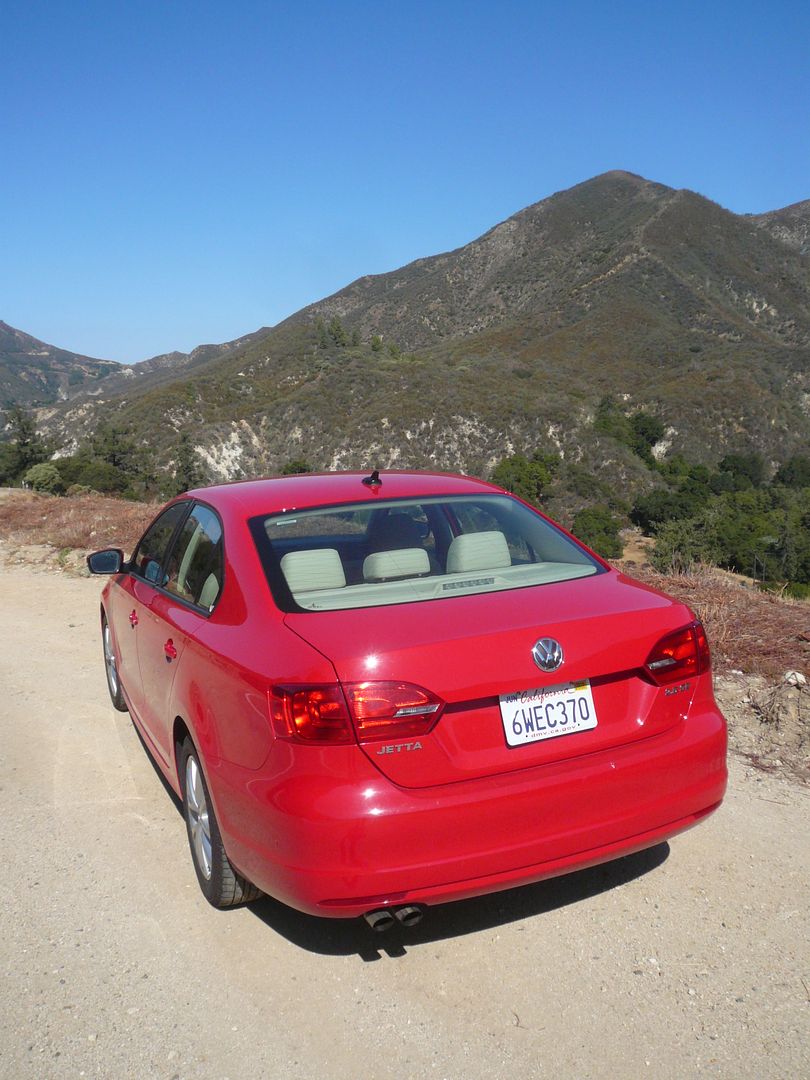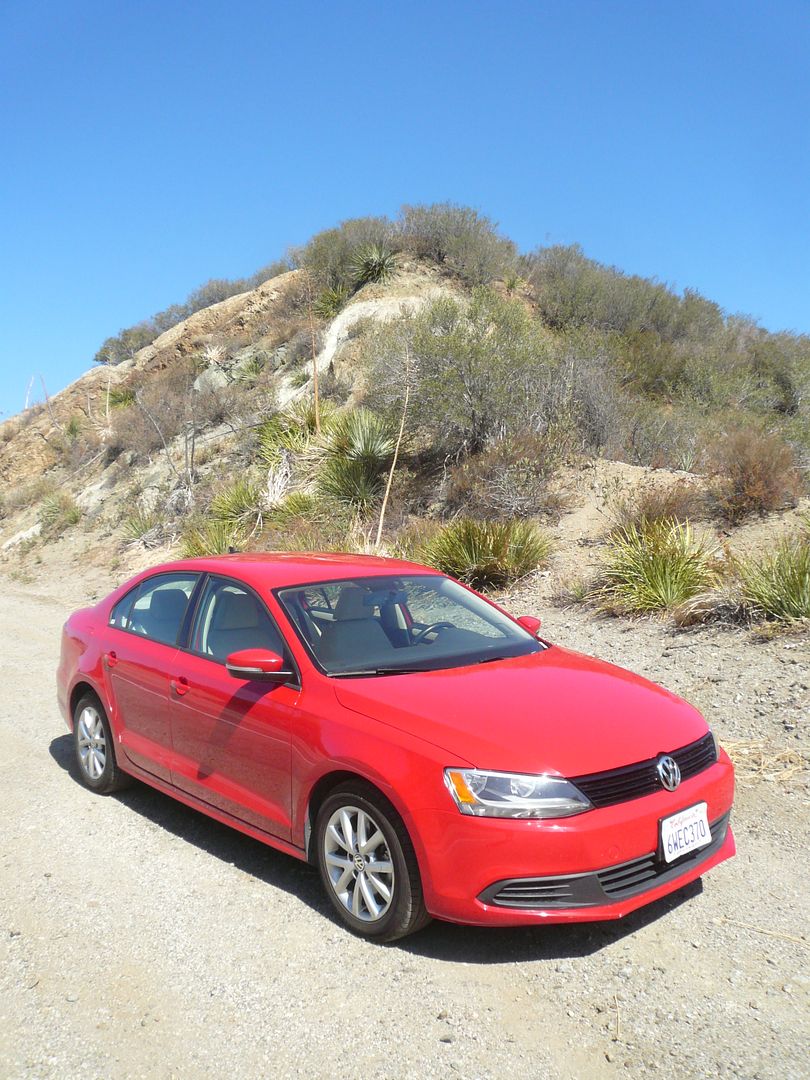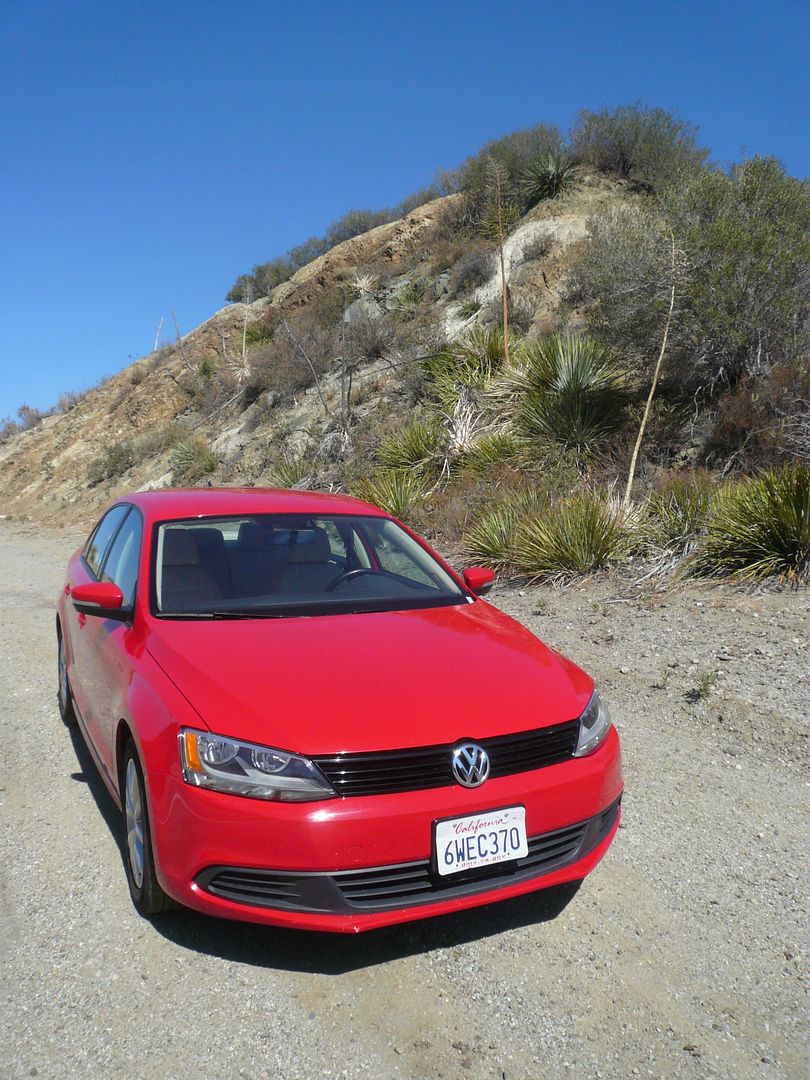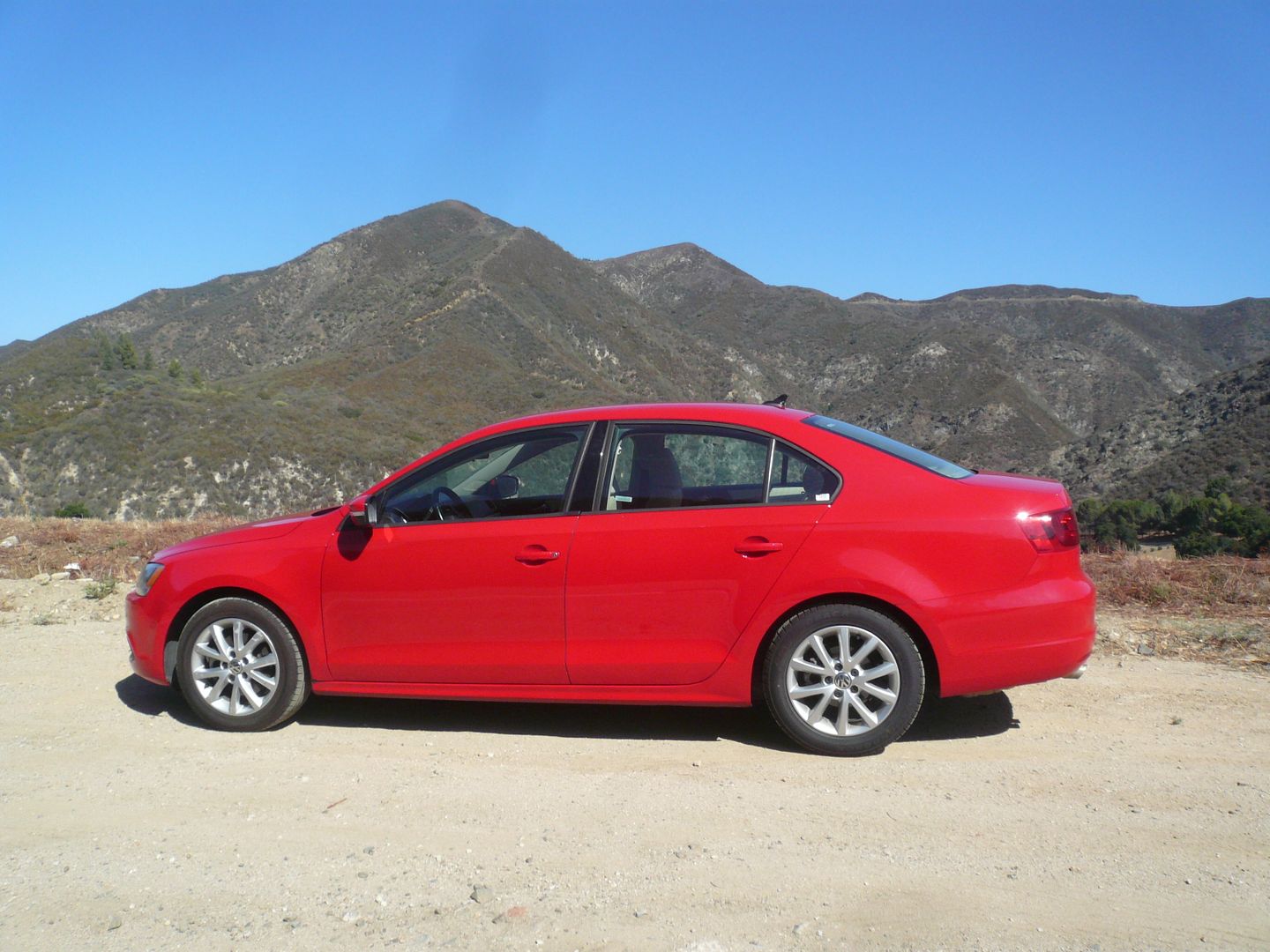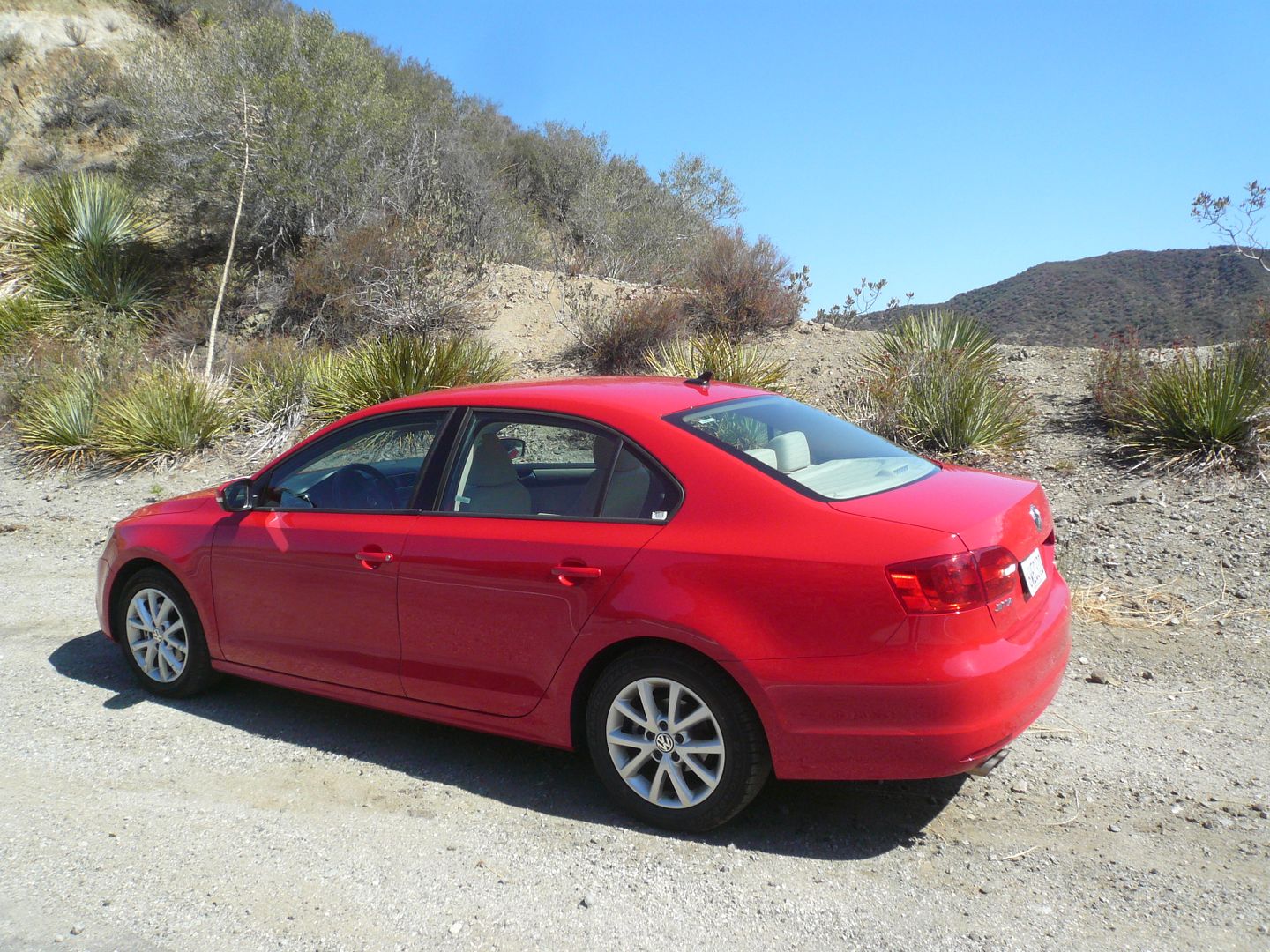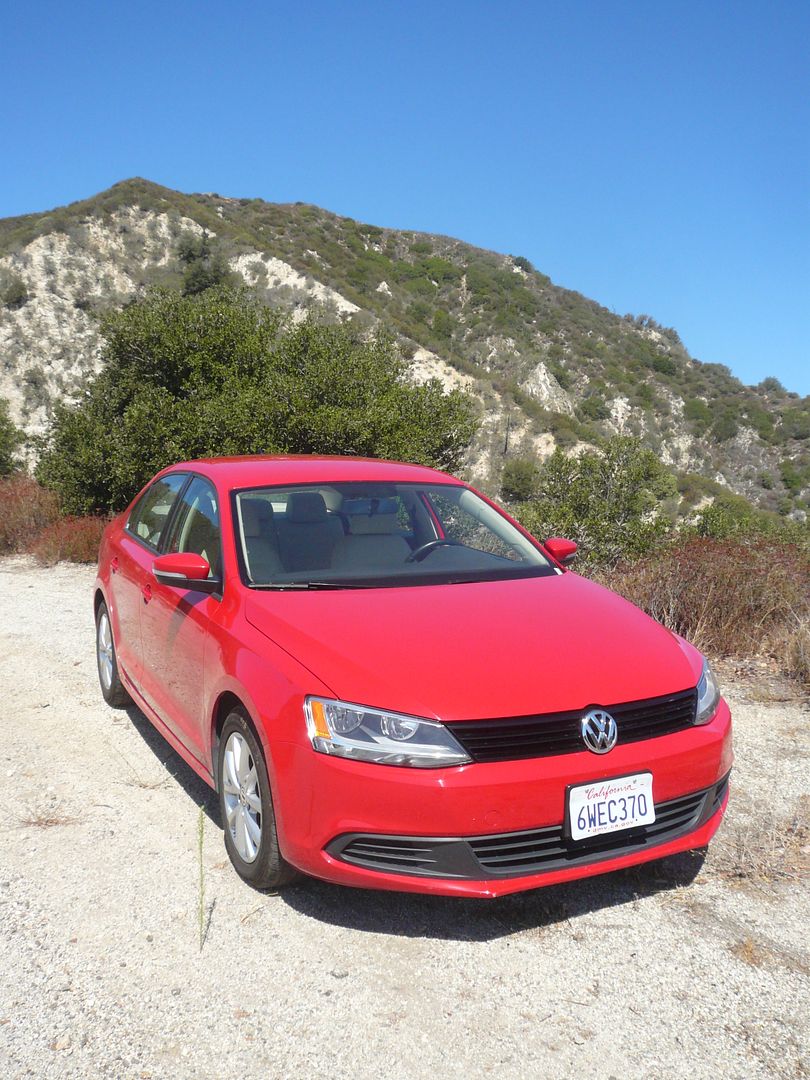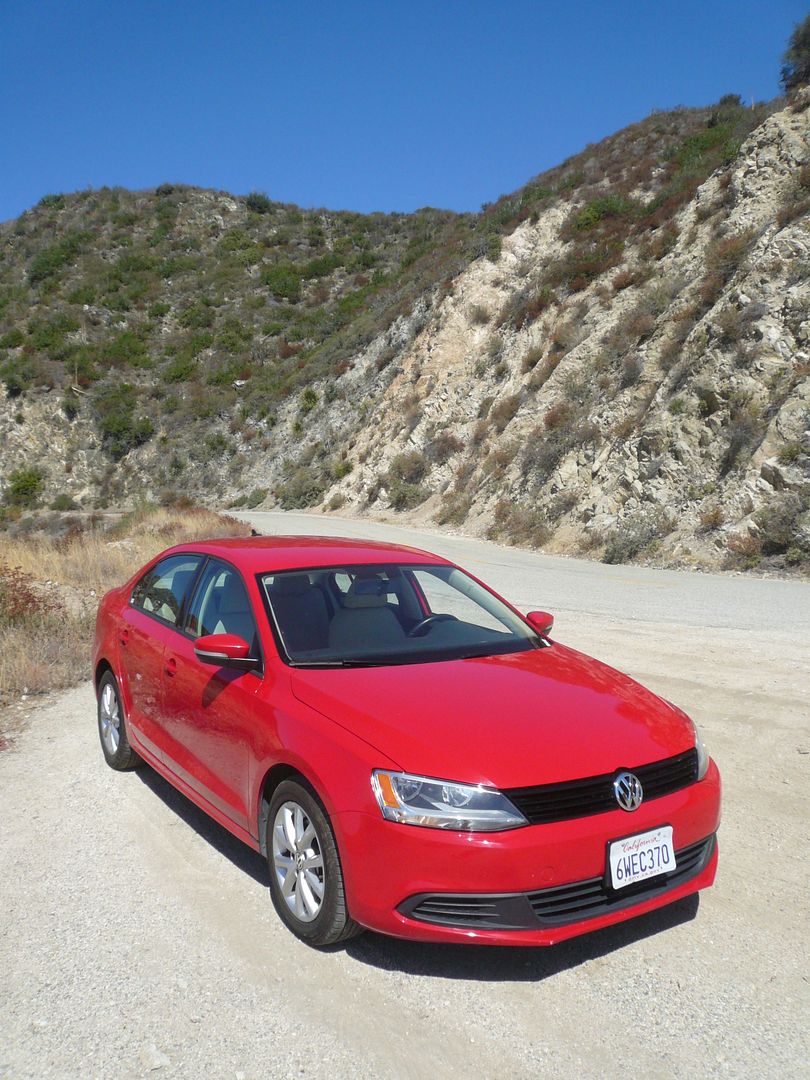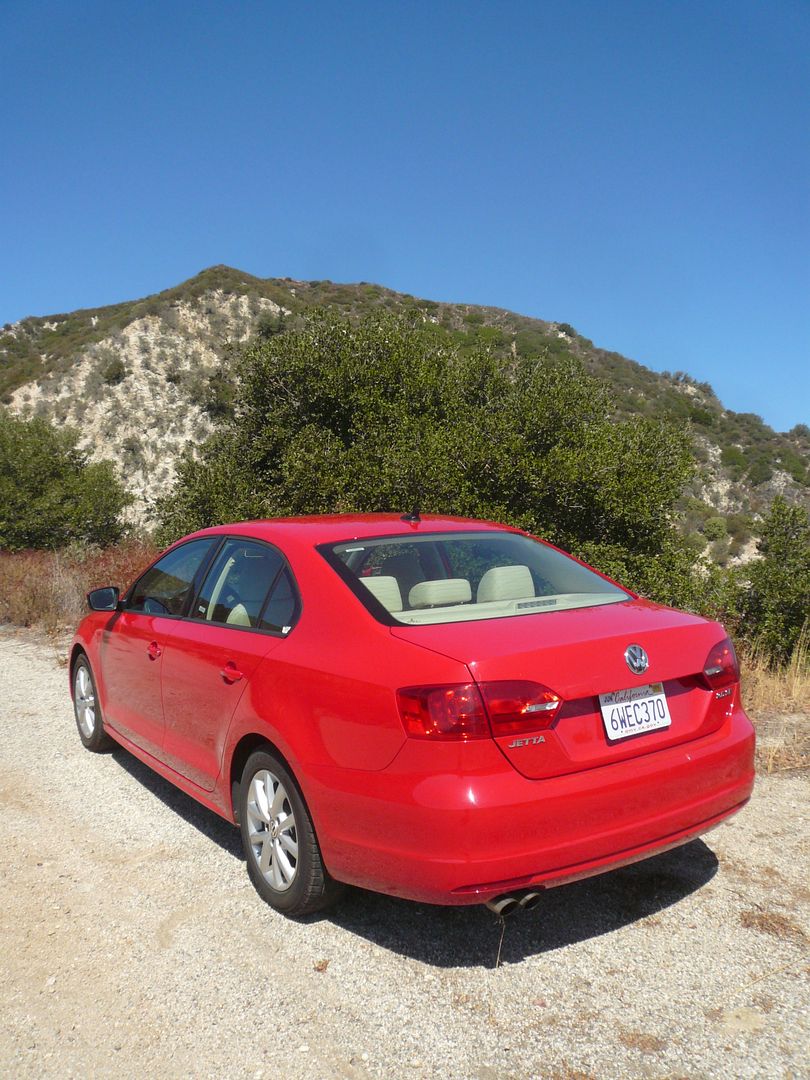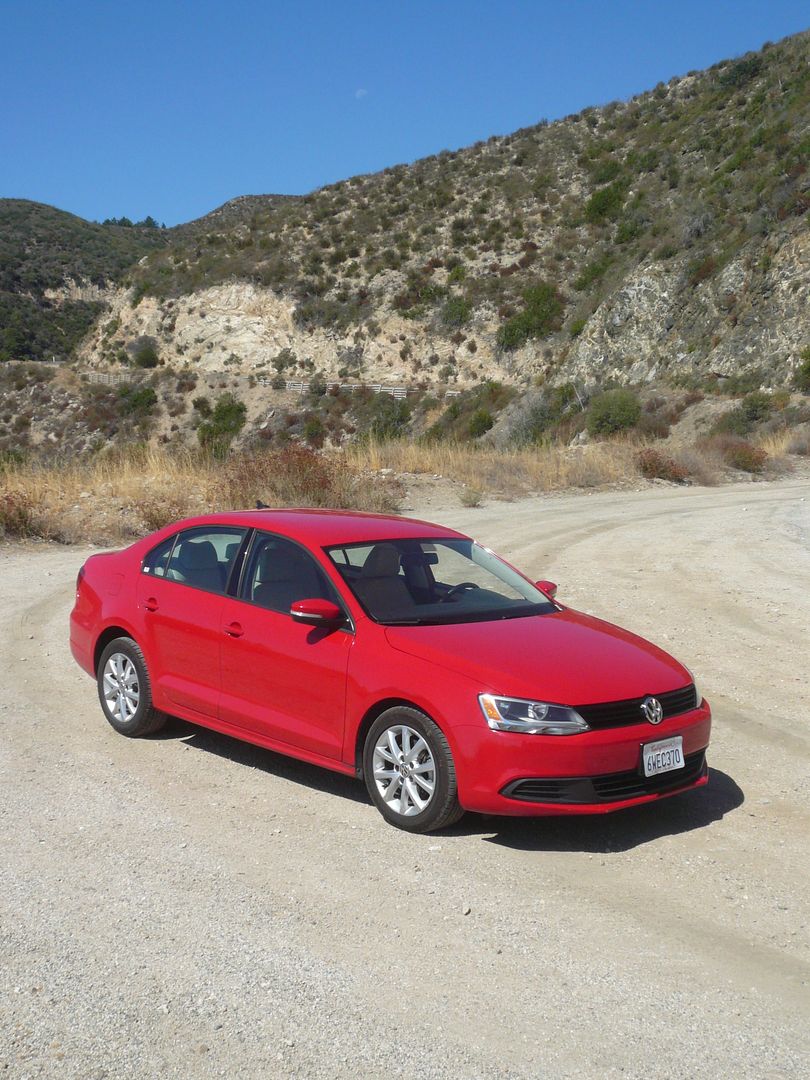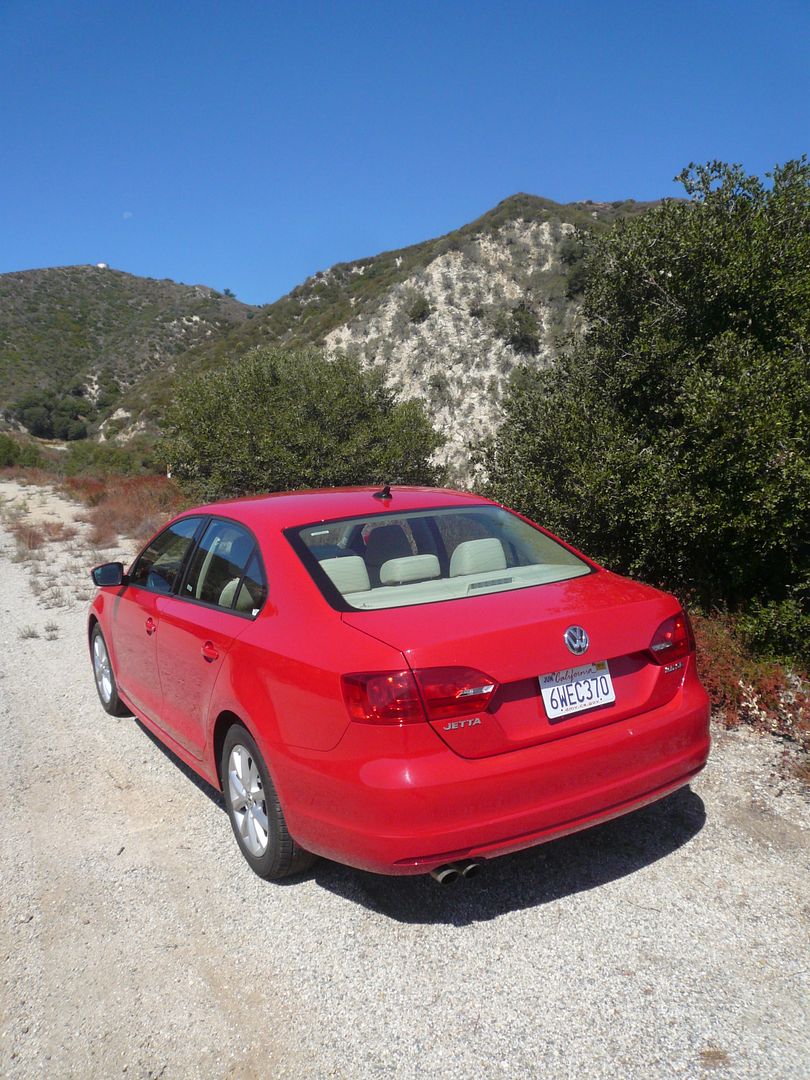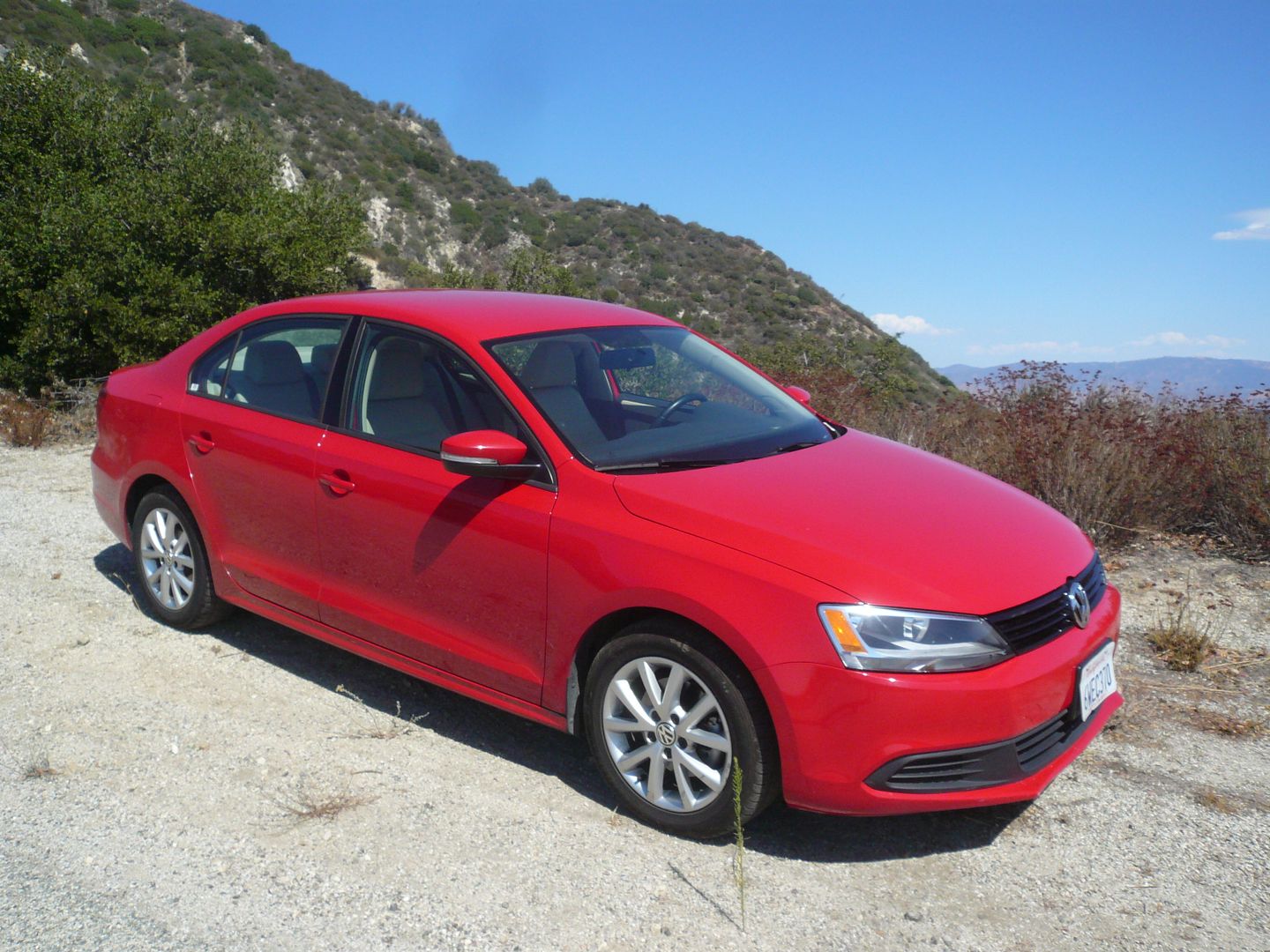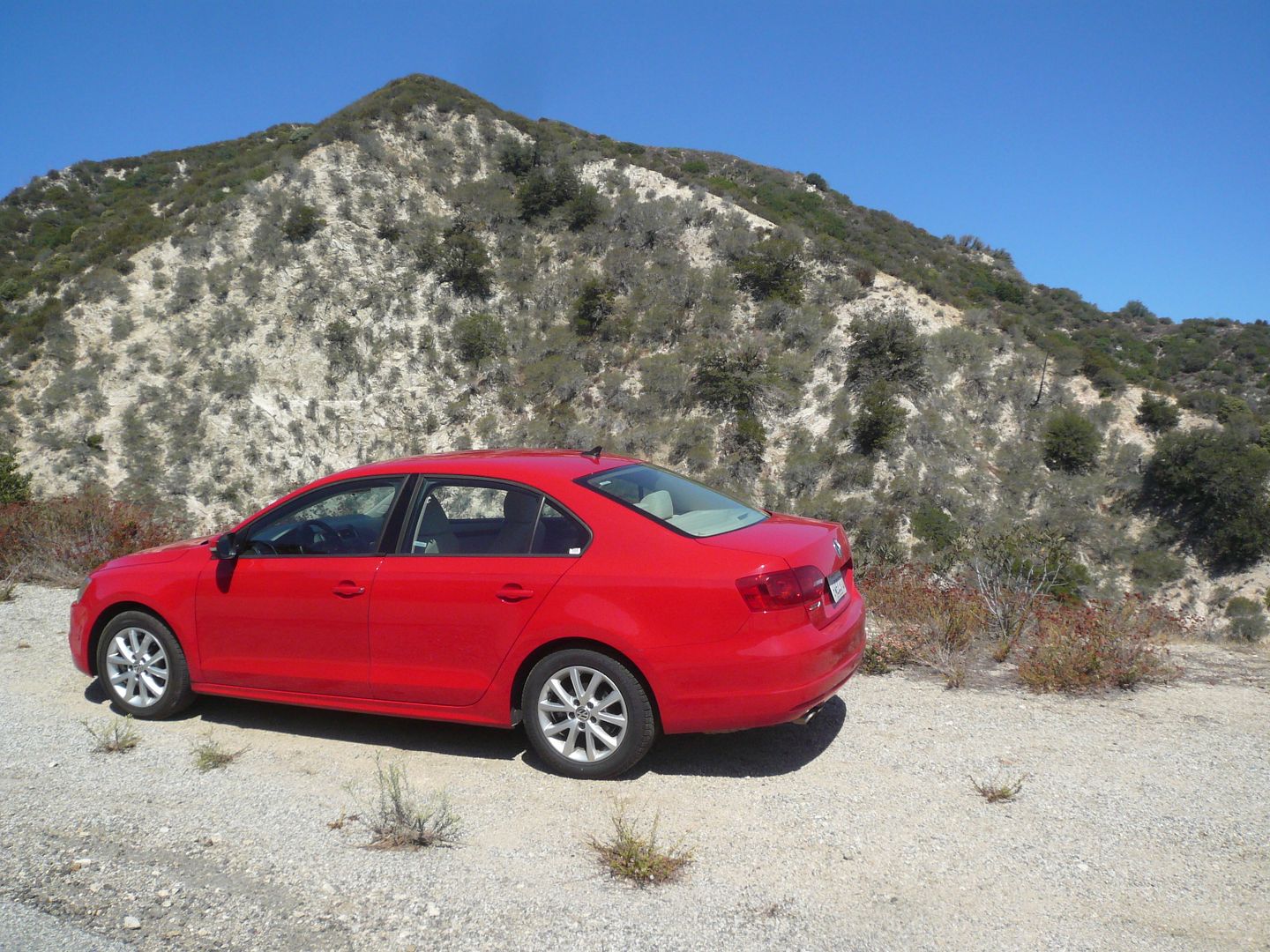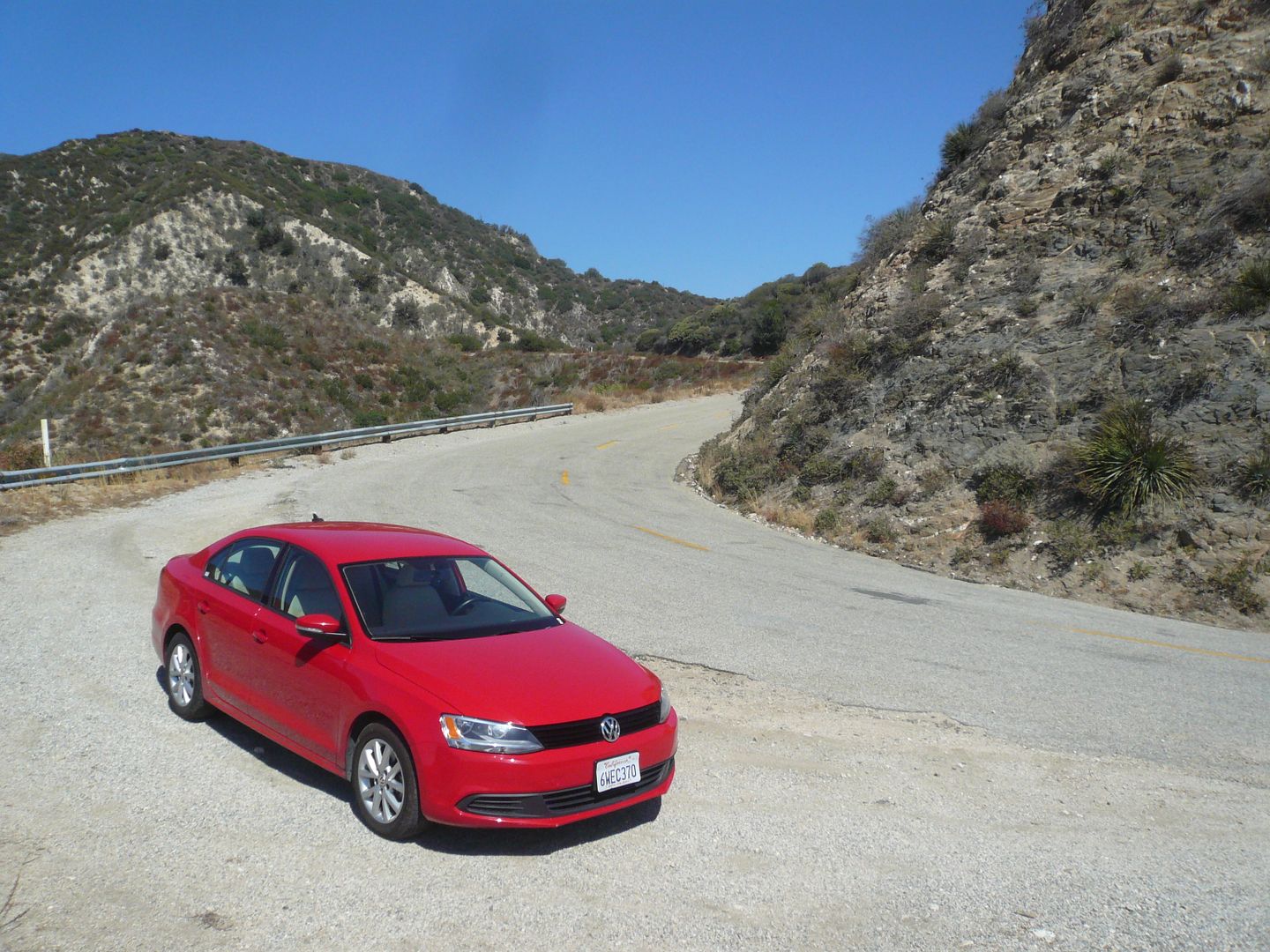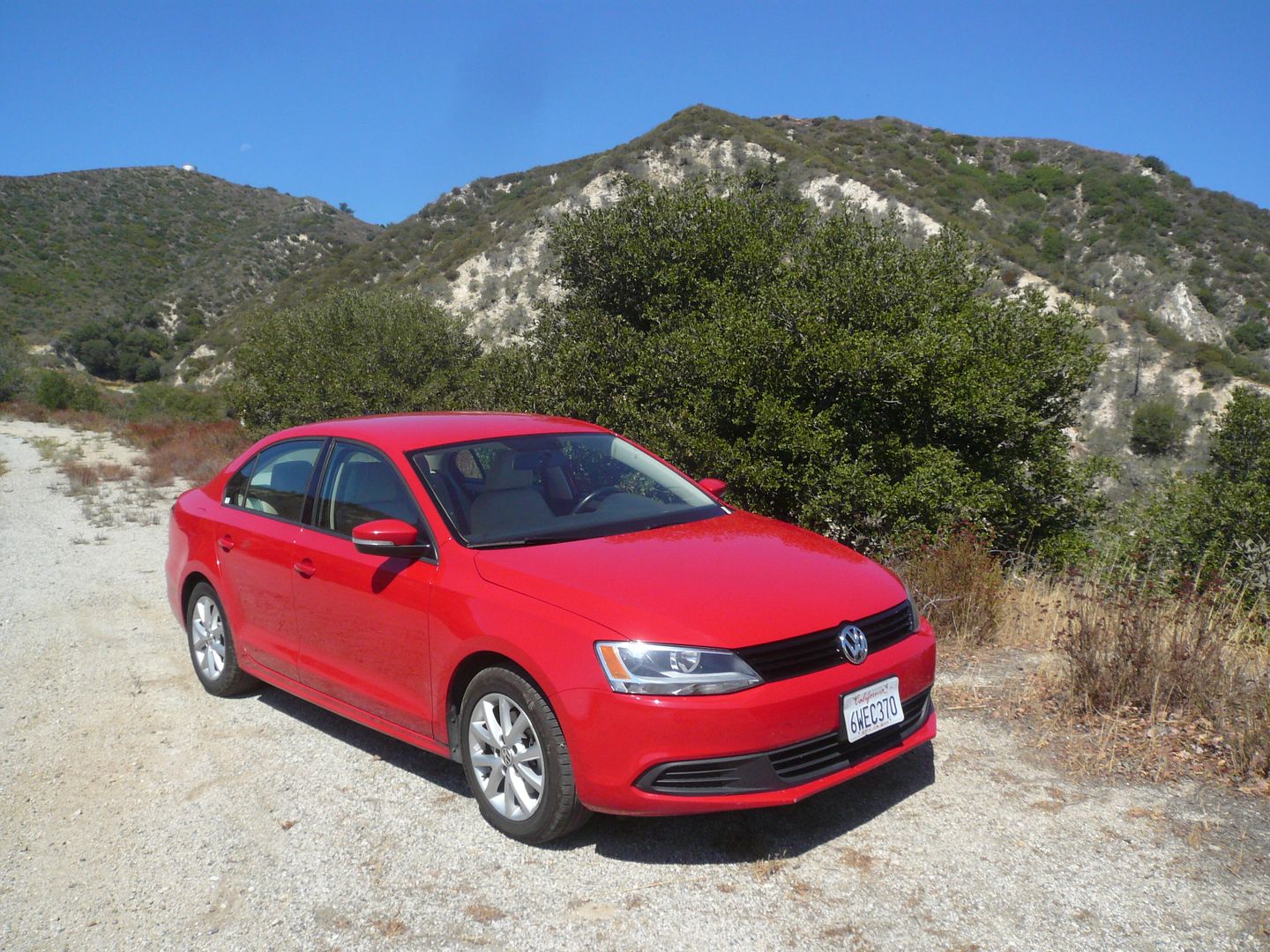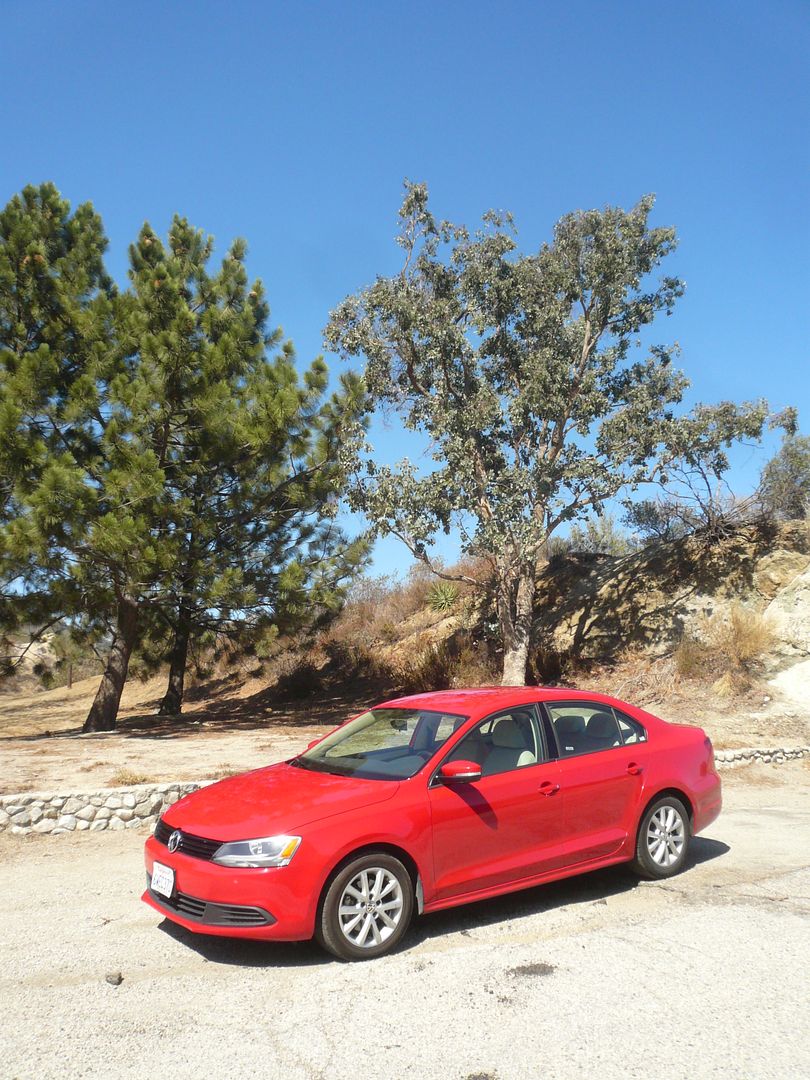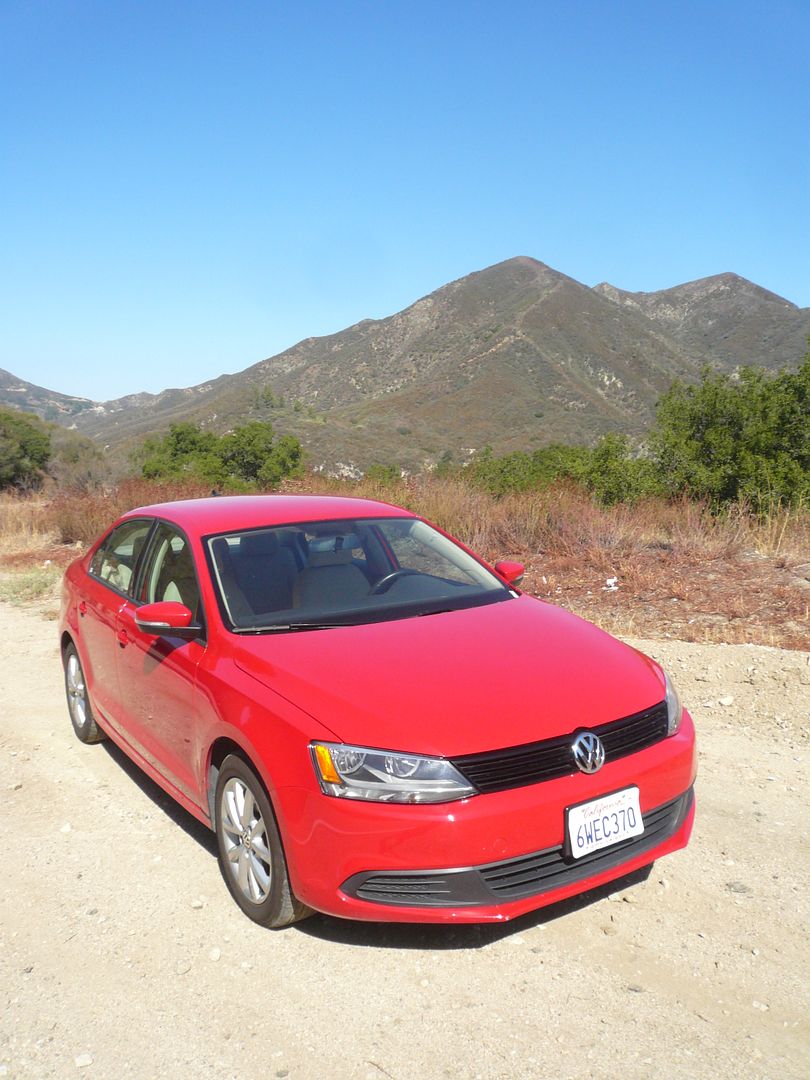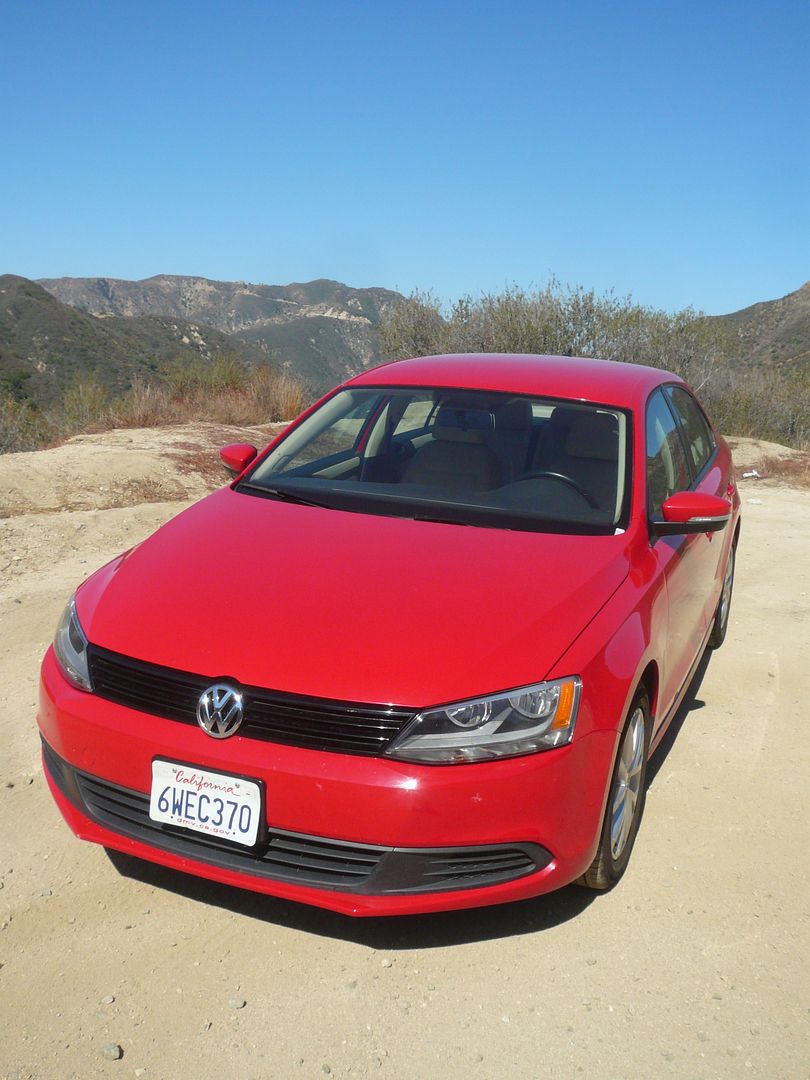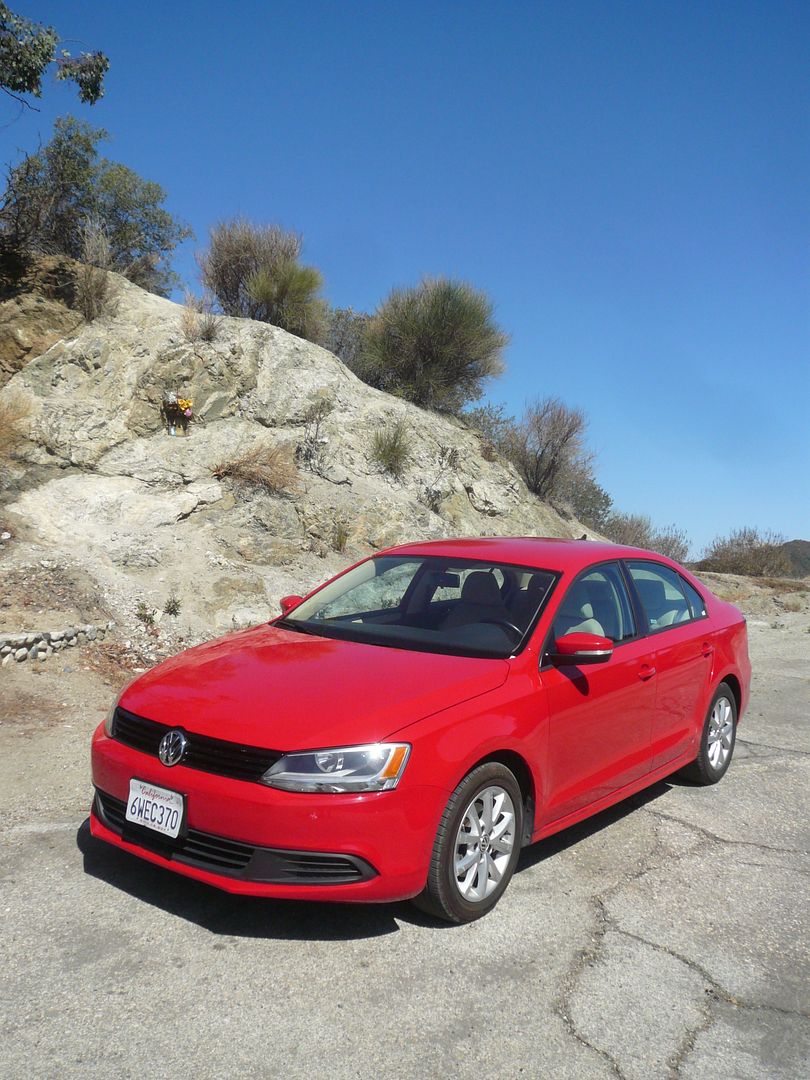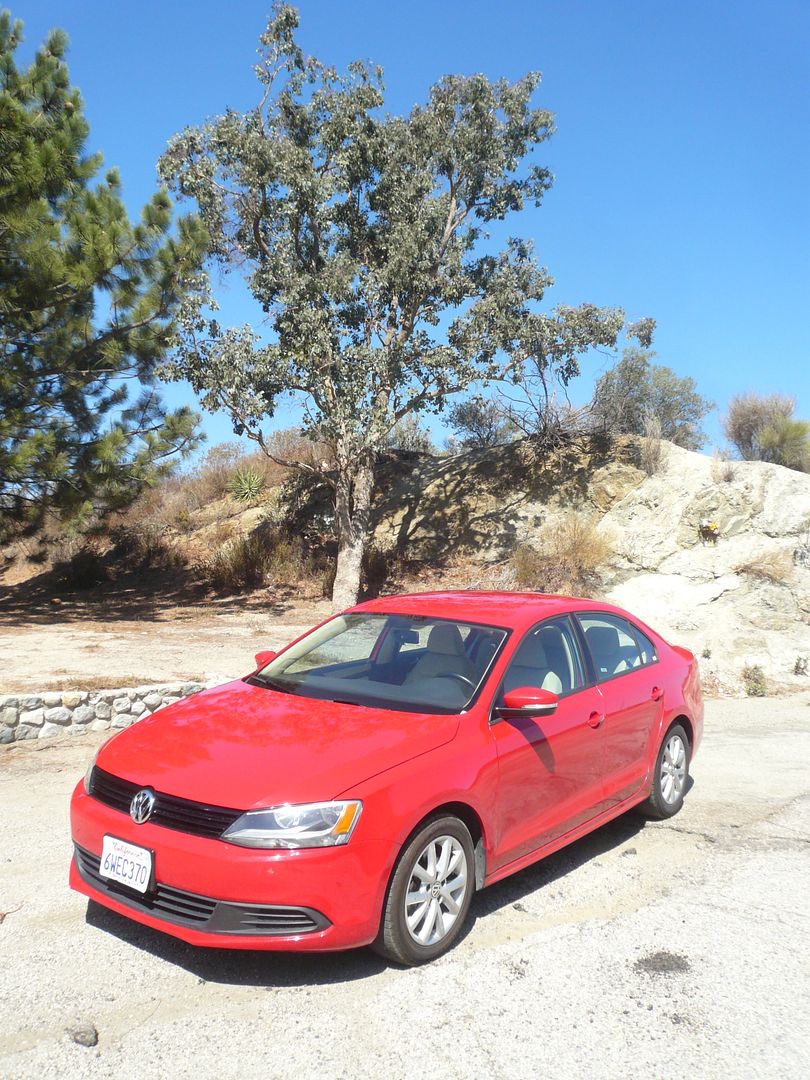 We all know which is the best selling Volkswagen model in the mature markets, don't we? Yes, the Golf, of course. Except that is not true for the United States of America, where the big selling hatchback has to play a very definite supporting role to the car that started out its also now long running career as the 3 box saloon version, the Jetta. Whilst in Germany as many as 10 Golfs are sold for every 1 Jetta, in America, a nation which still retains a preference for the classic saloon, or sedan as they call them, compared to the hatchbacks that Europe fall for, largely as a consequence of the very arrival of the Golf back in 1974, the Americans don't afford the Golf that much enthusiasm, to the extent that for a while the GTi version bore just that name, and was not called a Golf GTi, and the seventh generation of the car, on sale in Europe for almost 2 years now is only just hitting the US dealers. For most of its 34 year career, the Jetta and Golf have been closely related, with only some differences in front end styling as well the elongated rear end to tell them apart. The latest car is different, though. Reflecting the relative importance of the markets in which it is sold, this one was designed very much with the Americans in mind, and to reinforce the point, although it still has a characteristic VW look, it shares no external panels with Golf VI. Also to appease the Americans, who rather liked the previous Jetta, but thought it a bit too costly, this one – built in Mexico – was designed to be just plain cheaper, with most of the differences beneath the skin, such as a simpler solid beam rear suspension, though also at the expense of some of the interior quality that so characterises the Golf. The press were not fooled, and marked the car down for it, but sales went up quite significantly when the car was launched, so clearly VW judged their target market's requirements better than the press (not for the first time!). On a day when Hertz' LAX facility was not exactly over-flowing with choice, I found a number of photographer-friendly bright red Jetta available, so asked if I could have one, to see how this version stacks up both against the old 5th generation Jetta which had rather impressed me a few years ago and the more recent Jetta Station Wagon (which is actually a Golf in all but name) that I had in 2012.
VW made some changes to the Jetta for 2014, including starting to replace the long running 2.5 litre 5 cylinder engine with the more modern TFSi unit, but I soon discovered that as the car that I was allocated was actually a 2012 model, then I was going to be driving the 5 cylinder version, in popular SE spec. Once the entry level "two point slow" 2.0 unit started to be phased out of VW America's line-up, press negativity has switched to the 5 cylinder unit, which I had certainly previously found to be perfectly fit for purpose. 5 cylinder engines always have a slightly unusual note to them, which most find quite pleasing, but in this particular car it was pretty well muted, and if you asked a dozen people, I don't think many would have been able to tell you that it was not a regular 4 cylinder car. Although this car felt so much faster than the Chevrolet Spark that I had been driving the day before (but then, what would not?), it still did not seem particularly rapid, or even as urgent as I remember the old model to be. For sure, it is quite smooth, and the automatic box made seamless changes up or down the gears so as I tested the Jetta out on the hills of the Little Tujunga Canyon, it had no difficulty in maintaining momentum up the slopes. But the sparkle was gone, and with it the feeling that you were driving something that really was a cut above a Corolla or a Civic. I drove the test Jetta 138 miles, and had to put 5 gallons of fuel in to refill the tank, which computes to 27.6 mpg US or 32.97 mpg Imperial. Not terribly impressive, but there is the usual caveat that applies to all rental cars where you inherit a supposedly full fuel tank that it may not have been quite as full as when I returned the car.
There was nothing wrong with the other driving dynamics of this car, though there was precious little to get anyone excited. The steering was what one might call unmemorable, proving too average in feel and weighting, so whilst it certainly was not Toyota style over-assisted, nor was it Ford style full of feedback and so consequently, whilst the VW was fine to take up onto those canyon roads, it did feel like there was no particular reason to do so, as a blast along a freeway where the low noise levels and generally refined feeling to the car would have allowed its strengths to shine better. Much was made of the fact that this generation Jetta eschewed the expensive independent rear suspension of its predecessor for the cheaper twist beam rear axle, with comments made by its maker suggesting that the customers would neither notice nor care. To be honest, you would probably need a more extreme test even than those twisty roads up above the LA Basin to find the real limitations, as what I found was a car that was perfectly acceptable both in the way it went round corners, how it held the road and the ride, though it did not shine as a class leader in any of these aspects. I did notice that the brakes needed a very firm push of the pedal to slow the car down, but it is possible that this was partly a consequence of the car's mileage, if the pads were more than a little worn. A central pull-up handbrake is fitted to this car, unlike the latest Golfs. There were no particular issues with the visibility, which was helped by a good glass area and a decent field of view from the door mirrors.
Look inside the Jetta and your first impressions are very much that this is a VW, and it all looks very similar to a Golf. Look a bit harder, though, and you can see evidence of the cost-savings. For a start, the plastics, whilst quite nicely grained are all very hard to the touch, whereas in the Golf, they are soft. And then you look at the instrument cluster and it looks, well, basic. There are just two dials under the curved binnacle, a rev counter and a speedometer. A horizontal digital bar chart for fuel level is in the little display area between the dials which also gives you the odometer, and other trip computer functions, which you can cycle through by pressing a fiddly button beneath the binnacle area. There's nothing wrong with the presentation, which is clear, but this does look basic. Centre of the dash contains a standard VW Group audio unit, which did include satellite radio, though this was not working on the test car, as I guess the subscription was long expired (this did not stop Hertz from trying to charge for it, though!). It proved easy to operate. Three rotary dials beneath this operate the air conditioning, much needed on a day when temperatures reach almost 100 degrees F. There were also seat heaters, absolutely not needed in SoCal at temperatures like this, and a slightly surprise to see them on this level of trim.  Standard VW Group column stalks will be familiar to anyone who has driven a recent VW, Audi, Seat or Skoda, with indicators on the left and wipers on the right. A rotary dial to the left of the wheel, on the dash operates the lights, with a simple "off" and "headlights" being the only options. A smaller number than usual of buttons on the left steering wheel spoke operate some of the audio unit functions, namely volume and channel selection. It is all very neat, and almost austere in appearance (take note, Ford!), but not exactly luxurious.
The interiors of many rental cars look pretty grubby very quickly. This car, over 2 years old, had covered 55,500 miles, and yet it appeared almost as new, which is all the more impressive when I reveal that it was mostly finished in a sort of pale oatmeal colour, a shade which will not hide the dirt at all. This colour is on part of the trim panel on the door casing and the dash area in front of the front seat passenger, as well as being the colour of the faux-leather upholstery. The seats were covered in a synthetic material that was supposed to convince you that it was real hide of cow, but it was one of the nastier examples of the material I have come across in ages. The leather on the steering wheel was a bit nicer, but again nothing particularly tactile-pleasing. Seat adjustment is all manual, with a hooped adjuster under one side of the seat for fore/aft, and a rather awkward lever on the side of the seat for backrest angle. The column goes up/down and in/out, so it was easy to get comfortable. Rear seat passengers shouldn't have much to complain about, either. For a relatively compact car, there is plenty of space for legs and heads as well as the part of the body that sits on the seat, far more than you will find in any of its rivals. A drop down central armrest contains the obligatory twin cupholders.  There is a good sized boot, too. It is wide and long from front to back, though not quite as deep as has been the case on some previous Jetta models. The rear seat backs are asymmetrically split, and drop down to give a lot of extra cargo length. There is also a small ski flap through the rear armrest aperture. Inside the cabin, there's a split level glovebox, which looked decently sized, a deep cubby in front of the gear lever, some space in a cubby under the central armrest and door bins on all doors.
In 2012 and 2013, US model Jetta were offered in a range which comprised 4 different engines and 4 different transmissions. The majority of cars sold would come with the established petrol powerplants and a choice of five speed manual or six speed automatic boxes. These cars came in Base, S, SE and SEL trims, with some additional trim packs available as In-betweeners, adding the Sun Roof and what VW call a Convenience Pack. The Base model is just that, with quite a few features deleted in the interests of offering a low entry price point. It is propelled by the 115 bhp 2 litre engine. A Base with manual gearbox listed in 2013 for $15,545, and the automatic transmission would add $1000 to that number. But for your money, the list of standard features you get is not long. The spec does include cloth seats, an adjustable steering wheel, auxiliary power outlet, a ski-flap in the rear seats and central locking (but not remote), but you don't get air conditioning or anything better than a very basic radio unit. Pay more – listed at $17,775 in 2013 – for the upgrade to an S, and you get a remote boot release, air conditioning, keyless entry, heated door mirrors, an AM/FM radio with CD player, MP3 and AUX. As well as having the 2.5 litre 5 cylinder engine as standard, the $20,095 for the automatic version SE also adds cruise control, leather wrapped steering wheel, premium synthetic seat covering (ie false leather), split folding rear seats. At $22,895 for the top of the range SEL with an automatic 'box, you add to the spec a tilt/slide electric sunroof, keyless starting, an upgraded Fender audio unit with CD changer system and HD and XM satellite radio, wireless cell phone connectivity, a heated and power adjustable driver's seat and a higher quality padded dashboard  VW also offer US market customers the Jetta with the 2 litre 140 bhp TDi diesel engine. This is a stand alone model, rather than an engine choice with the trims listed above, though there is a Premium option to add some further features to the car. The same is also true for the top of the tree GLi, which is effectively a Jetta version of the Golf GTi, with the potent 2 litre turbo charged engine, and the choice of a six speed manual or six speed DSG automatic, which by common consent completely transforms the car. More recently a Hybrid version of the Jetta has been added to the range.
The previous Jetta had impressed me, with its quality feel to it, and the thrum of the 5 cylinder engine making it sound and go far better than any of its rivals in the medium-sized class in which it sat. In rental car world, it was definitely the optimum choice for a car in the Mid-Sized class. Whilst this Jetta is not a bad car in any particular way, it certainly does not score the clear victory that its predecessor did. Indeed, I can well imagine that if you were to get the less well appointed S with its far less powerful 2 litre engine, you'd probably put it somewhere near the bottom of the list of rivals, for being too slow and too stripped-out. The 2.5 SE is certainly not that bad, as it goes well, is very spacious, well put together, and decent enough to drive, but it gives the impression that it could easily be that bit better. Although sales of the sixth generation Jetta did increase when it went on the market,  VW must have known that what they did with this generation was likely to catch up with them, and the fact that they have been steadily righting some of the cost take out measures as well as upgrading the engines shows that they are well aware that as standards move one, and expectations increase, as they surely have done in the past few years, what they came up with at first was just barely good enough. A 2014 or 2015 model may well be a more compelling proposition. So, whilst I won't be eschewing this VW, like I still do with a couple of its Japanese marque rivals, I would not necessarily foresake all else to get one again. And it's not often that you say that about a Volkswagen.