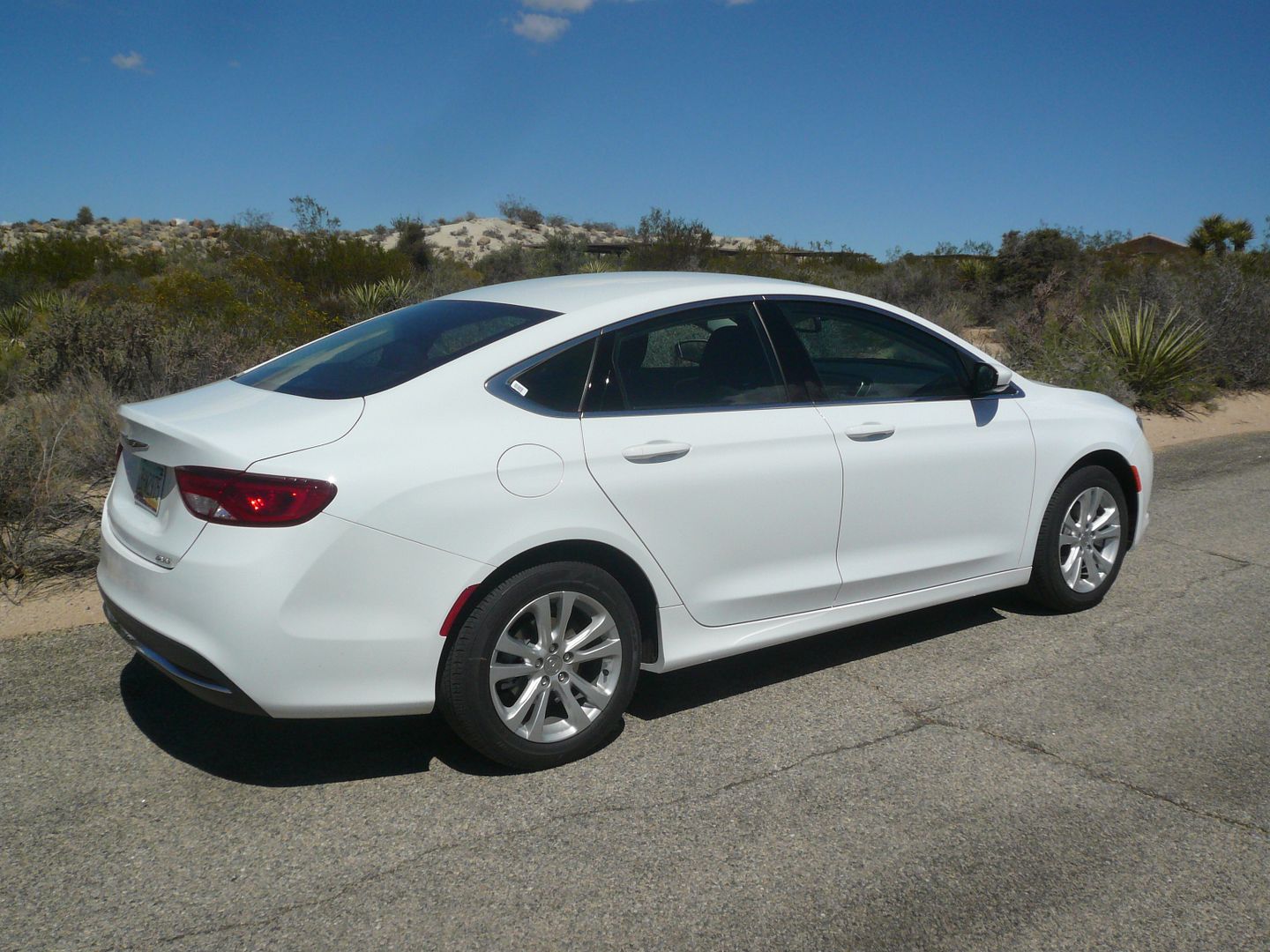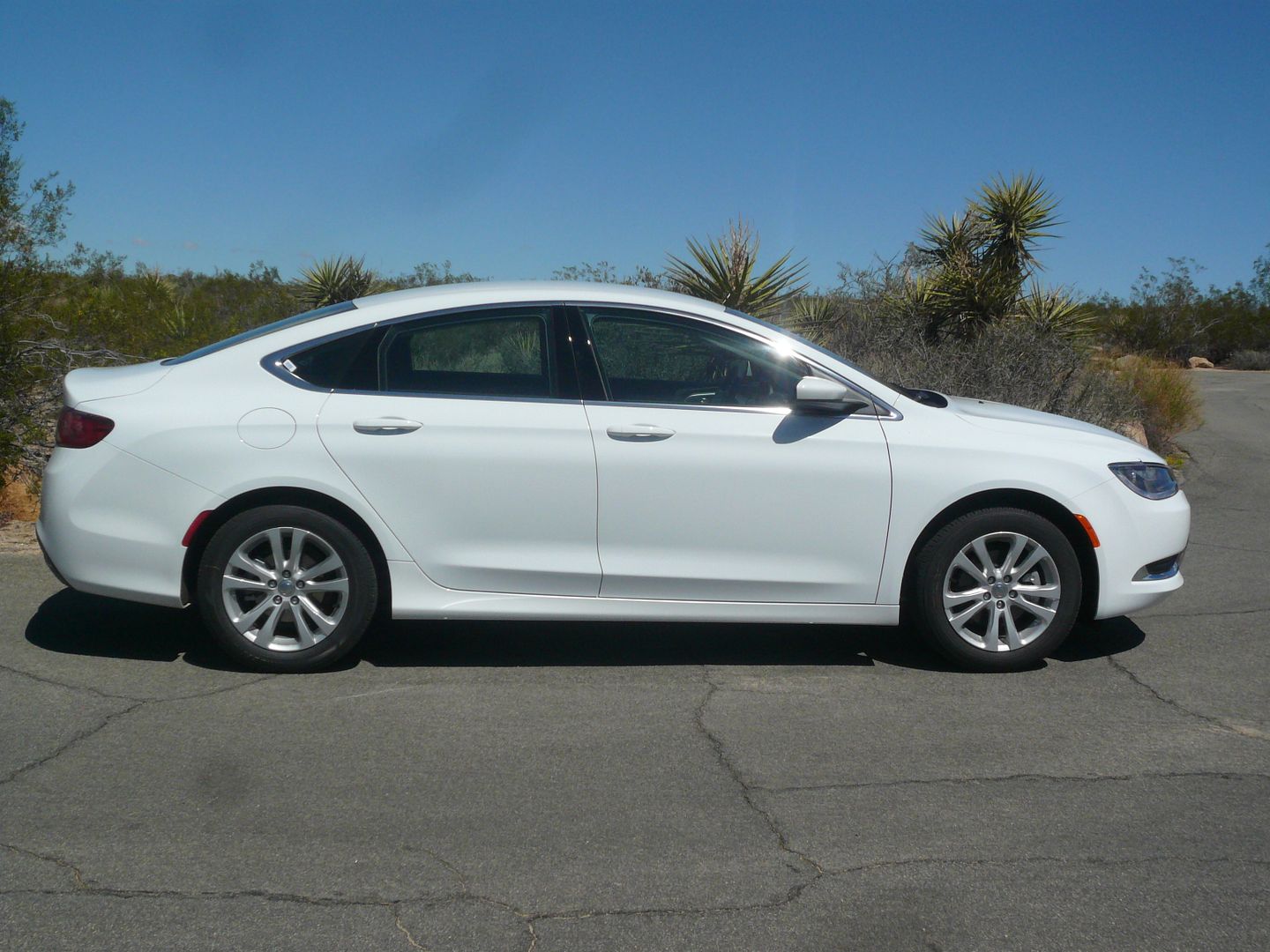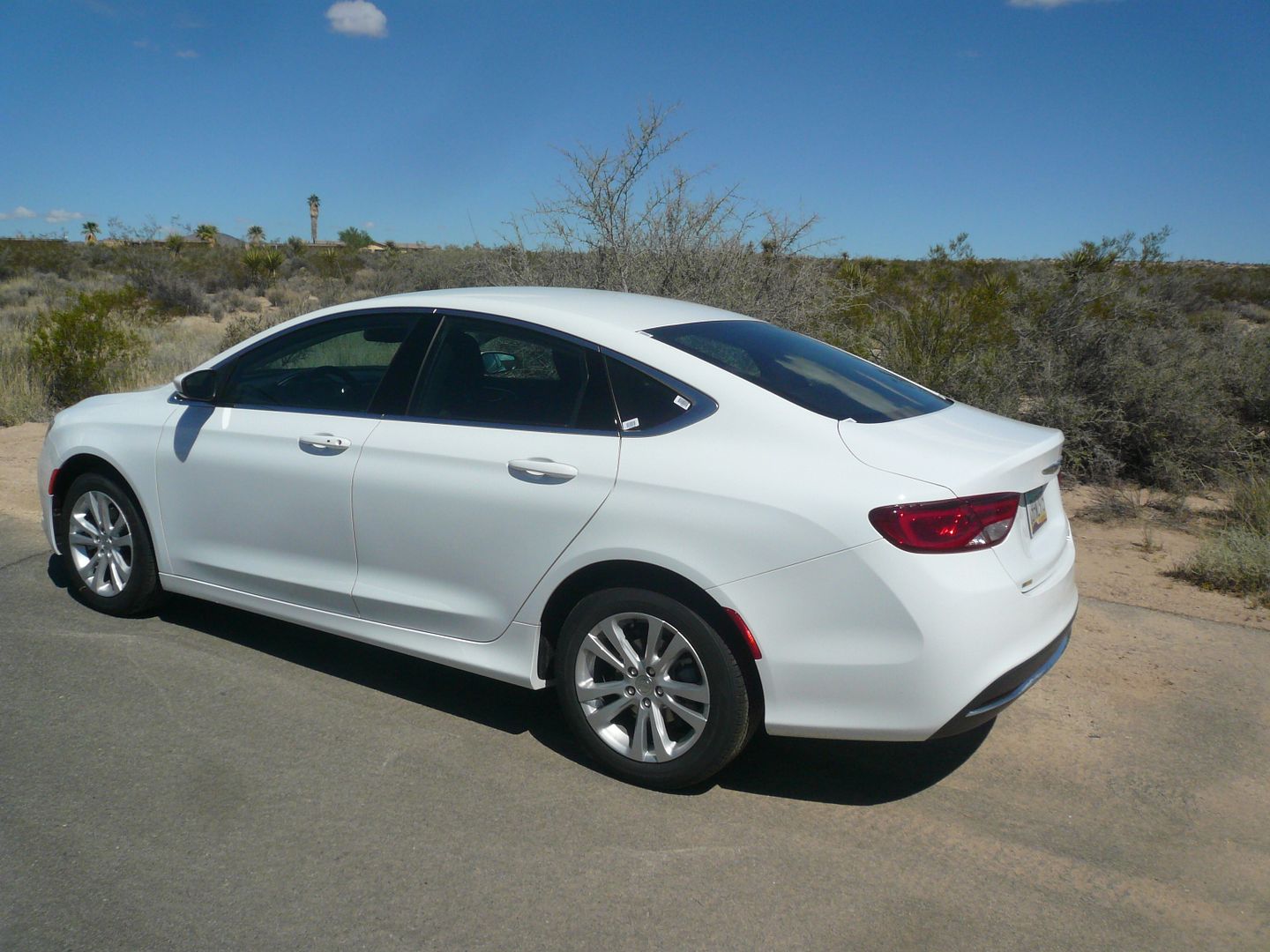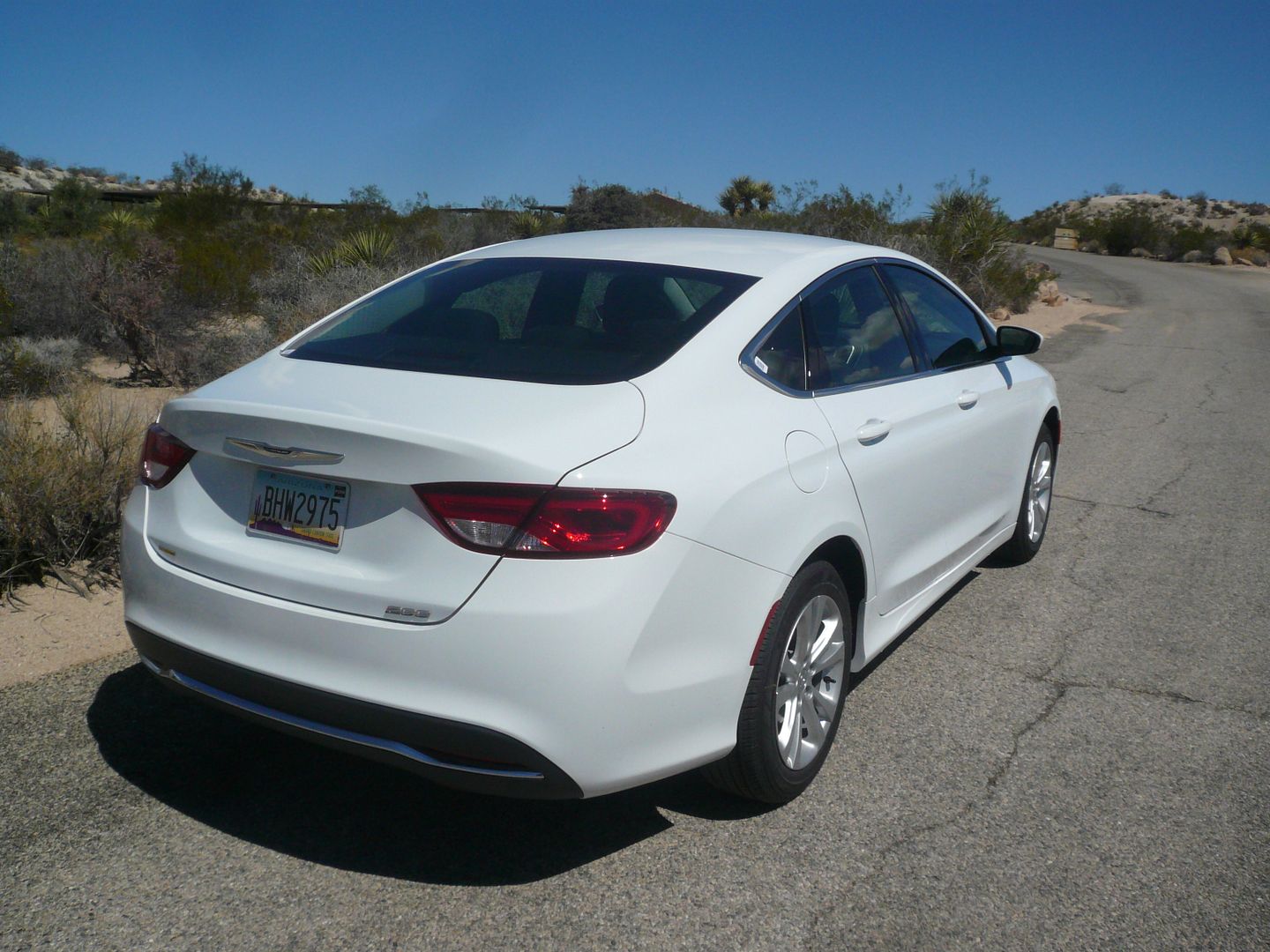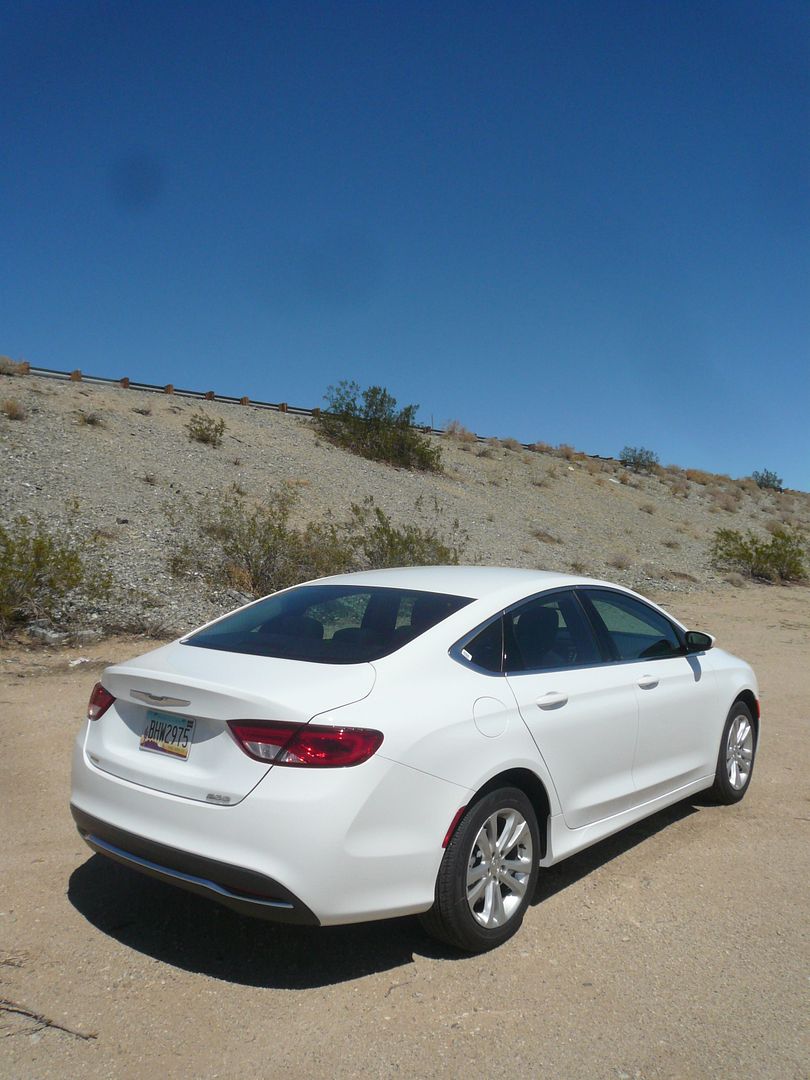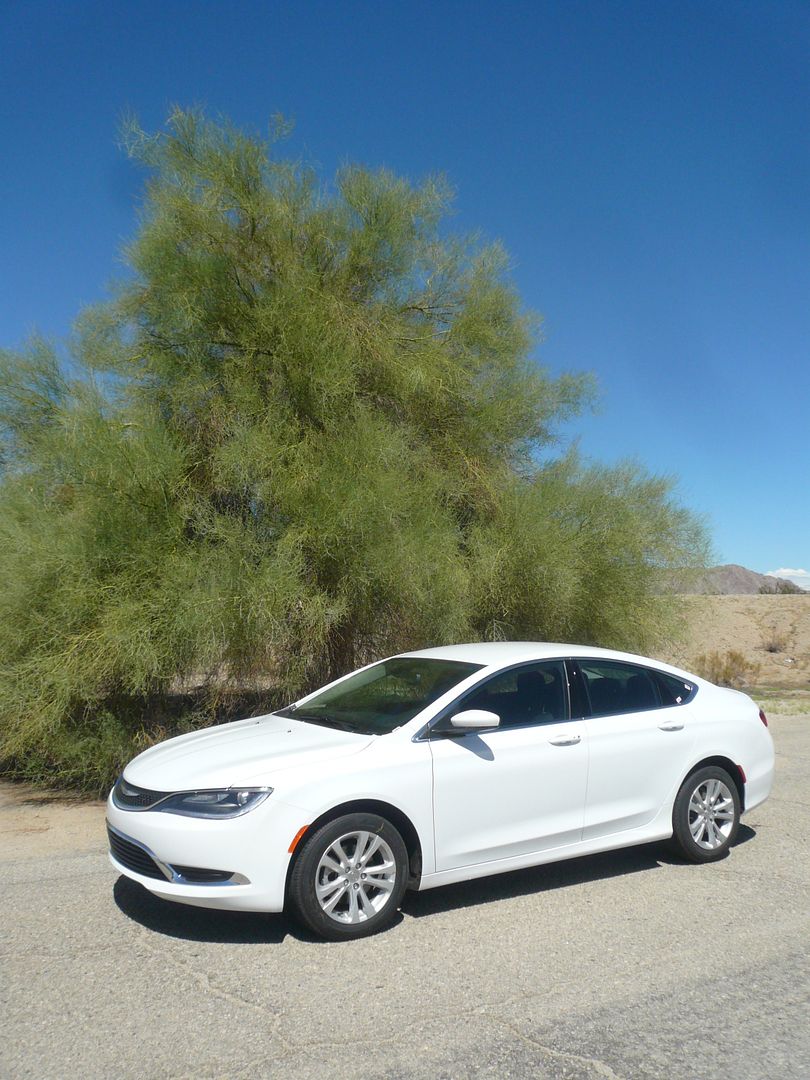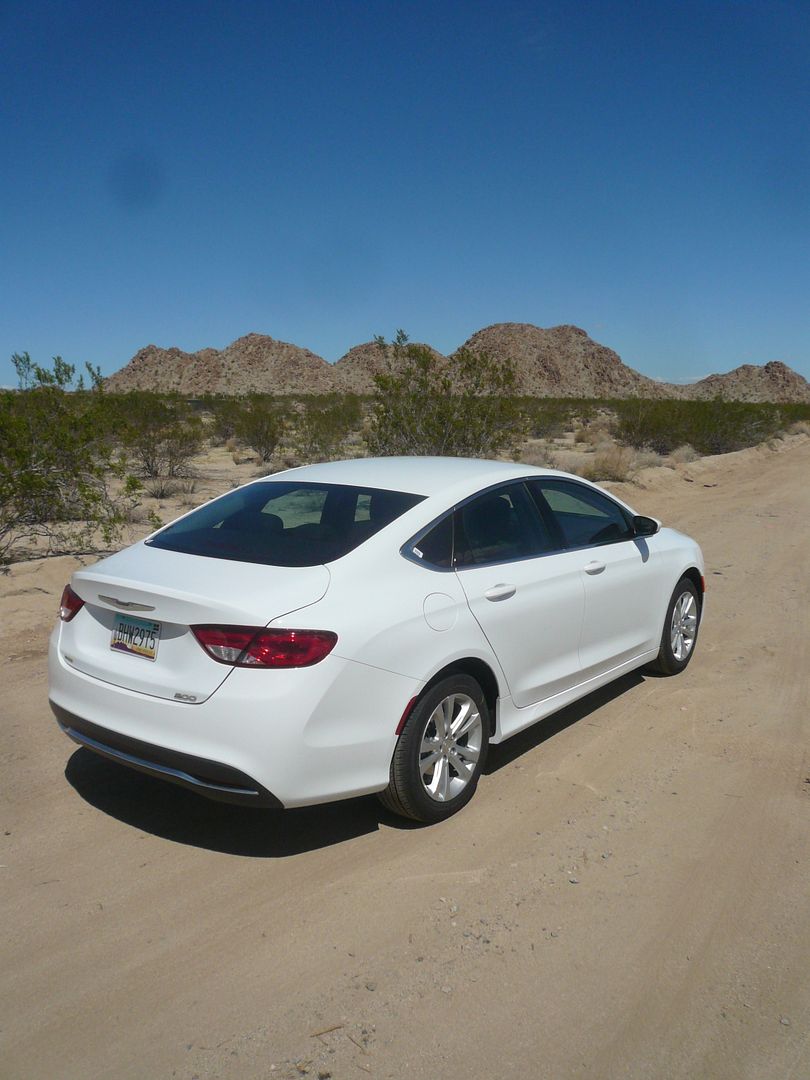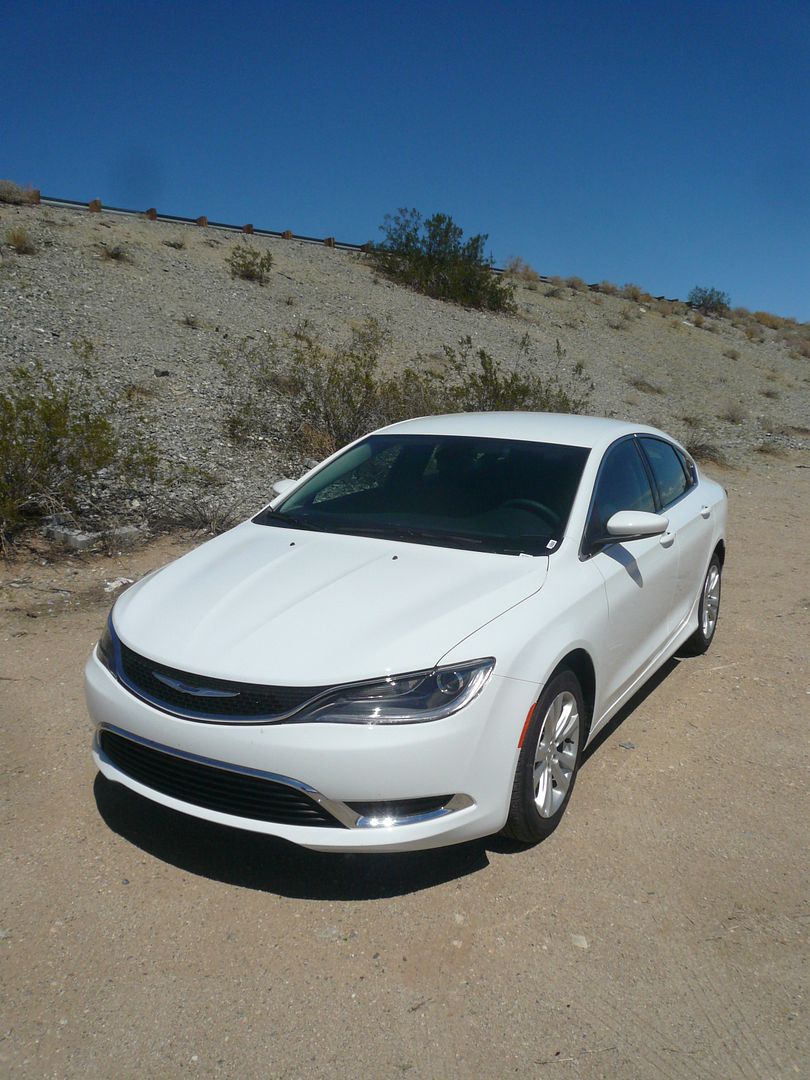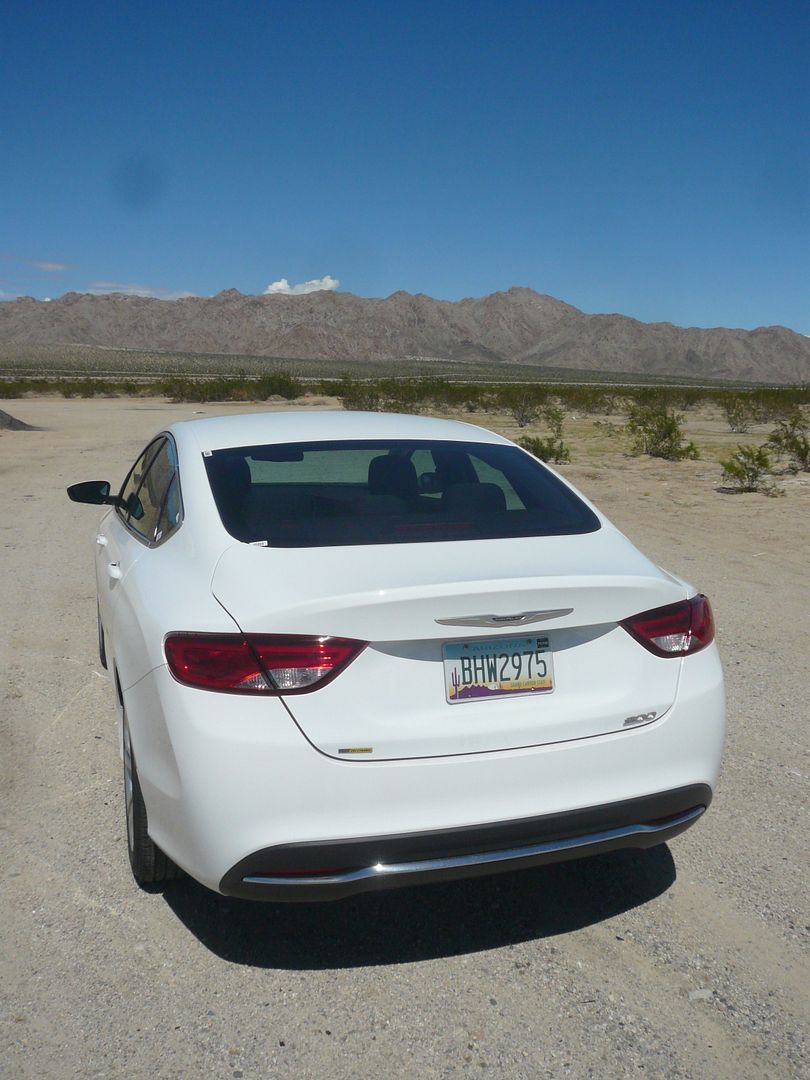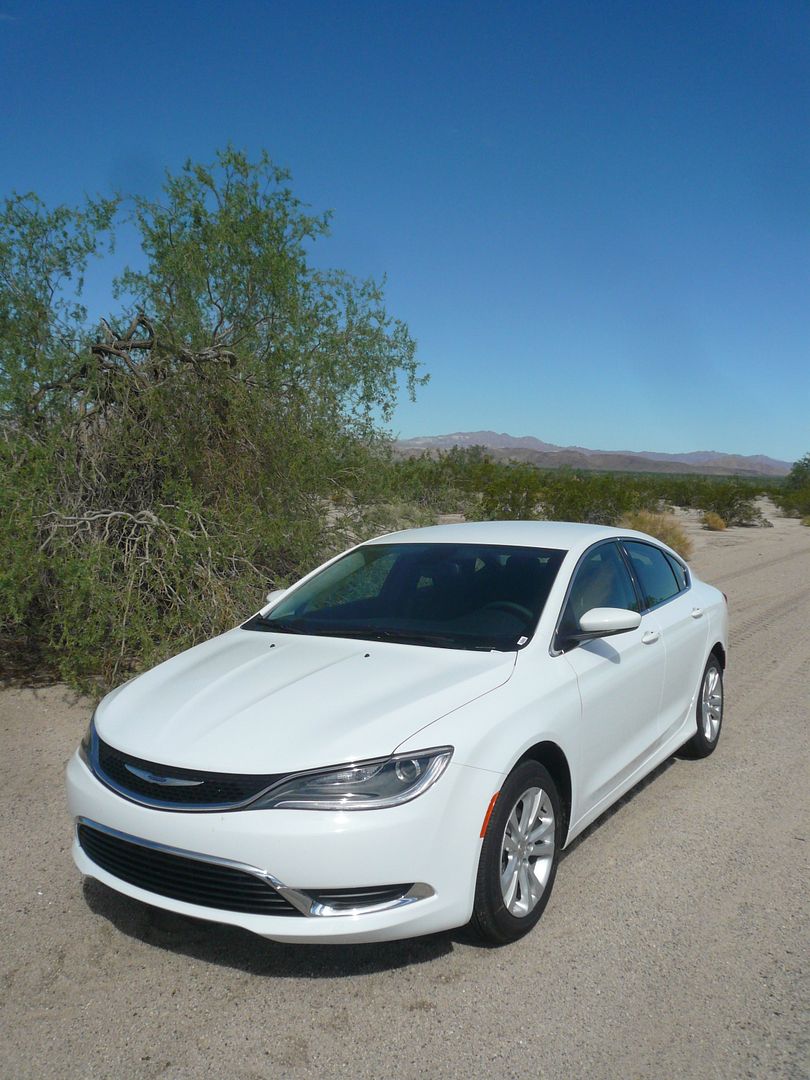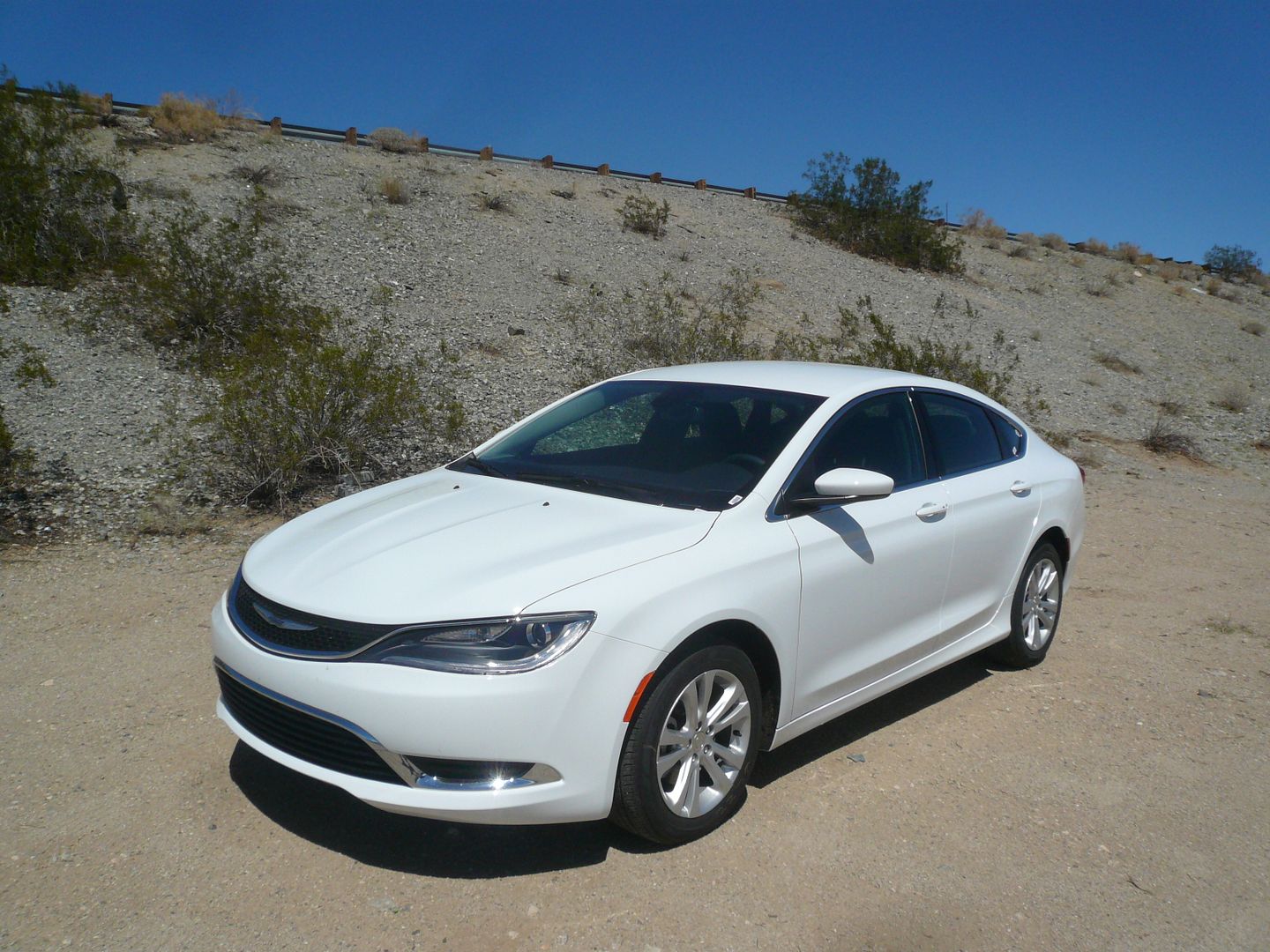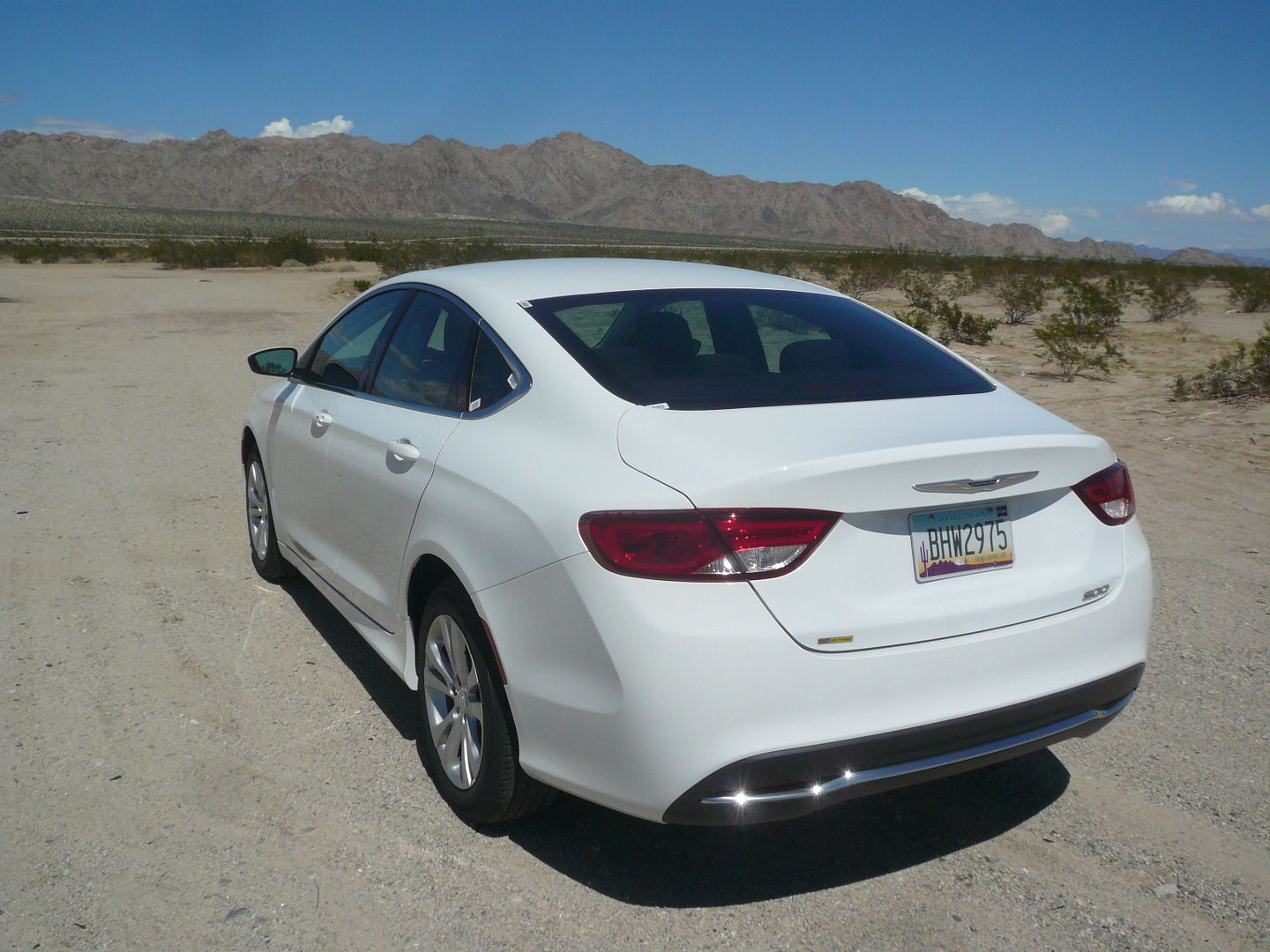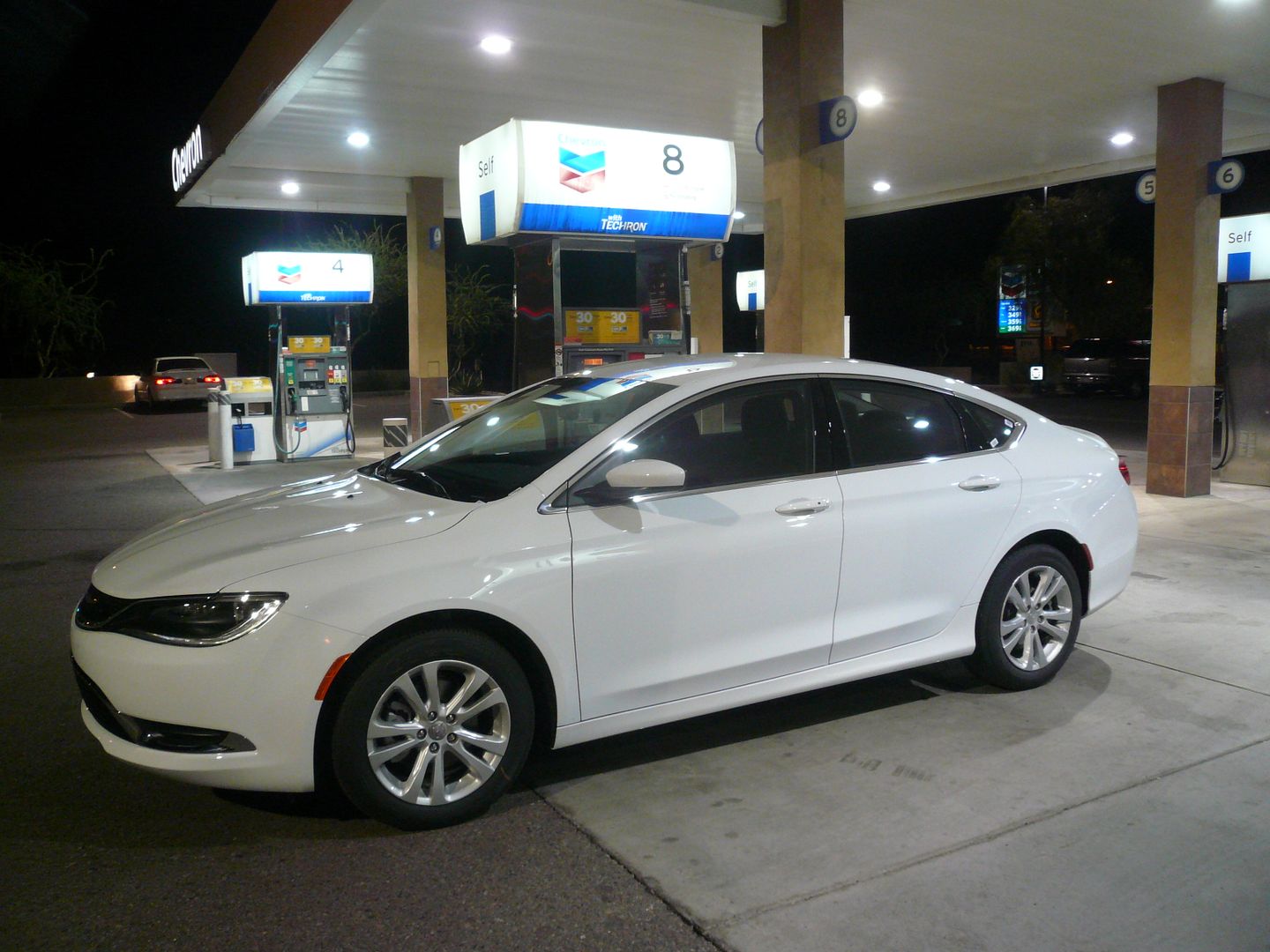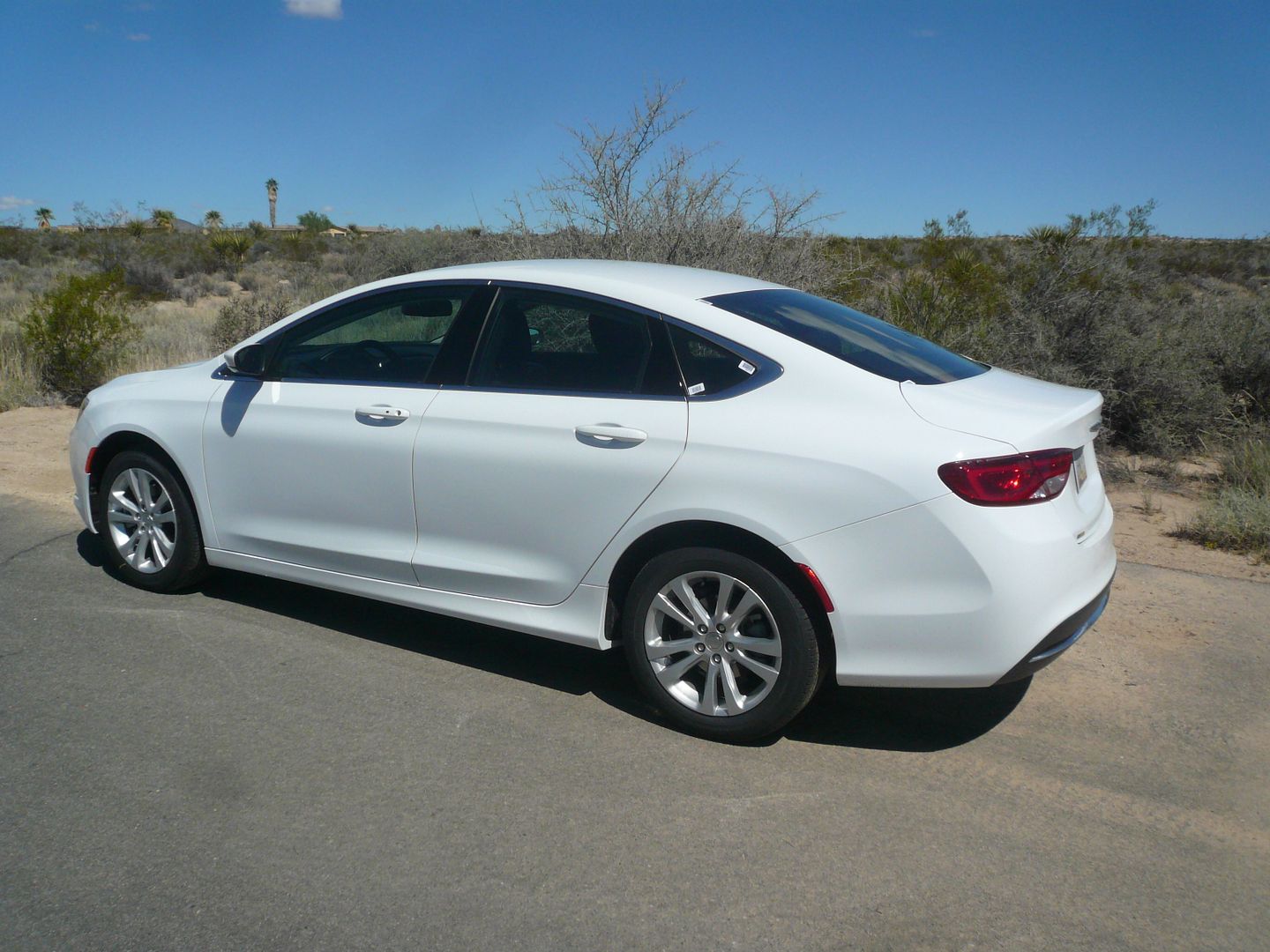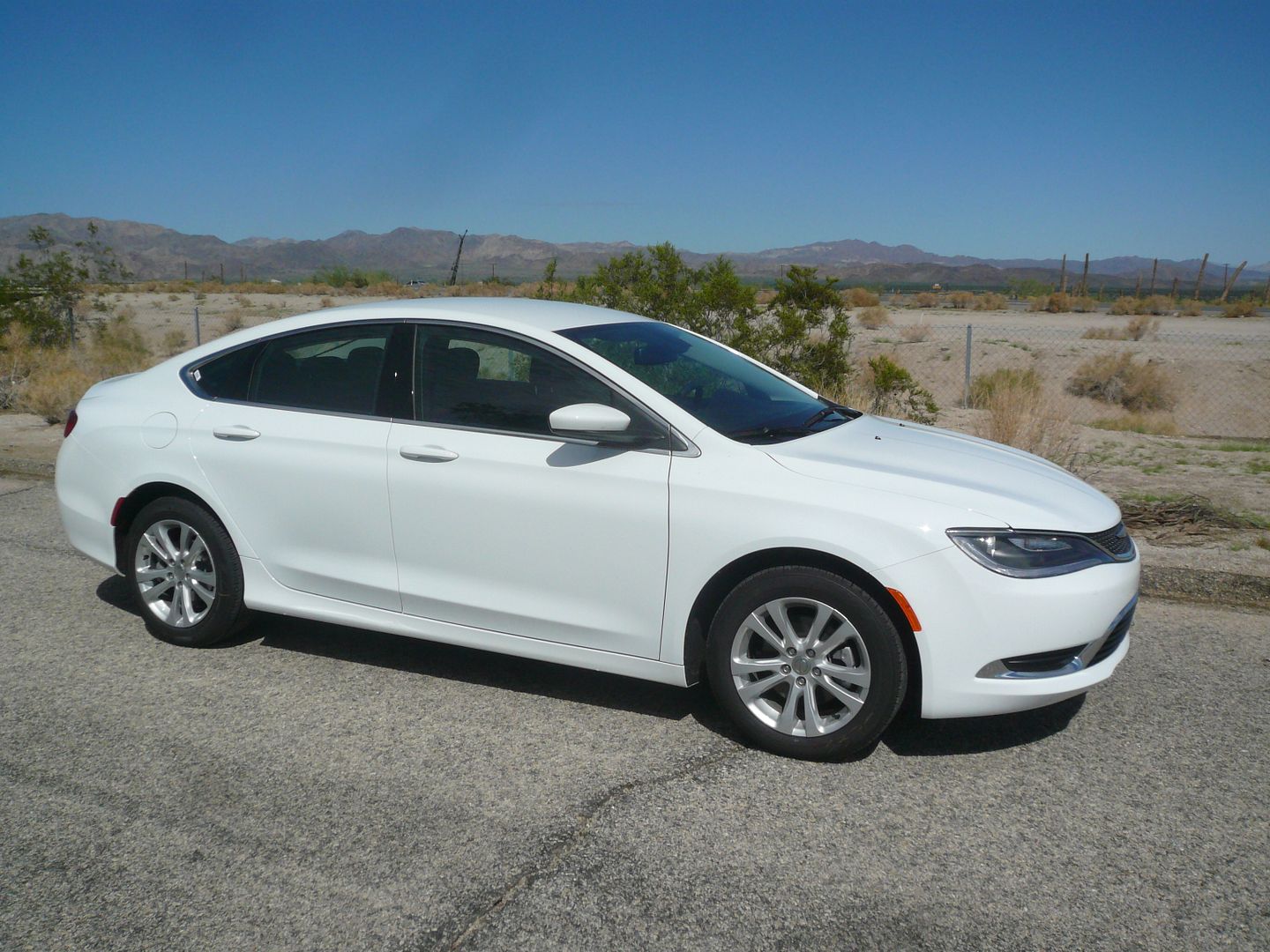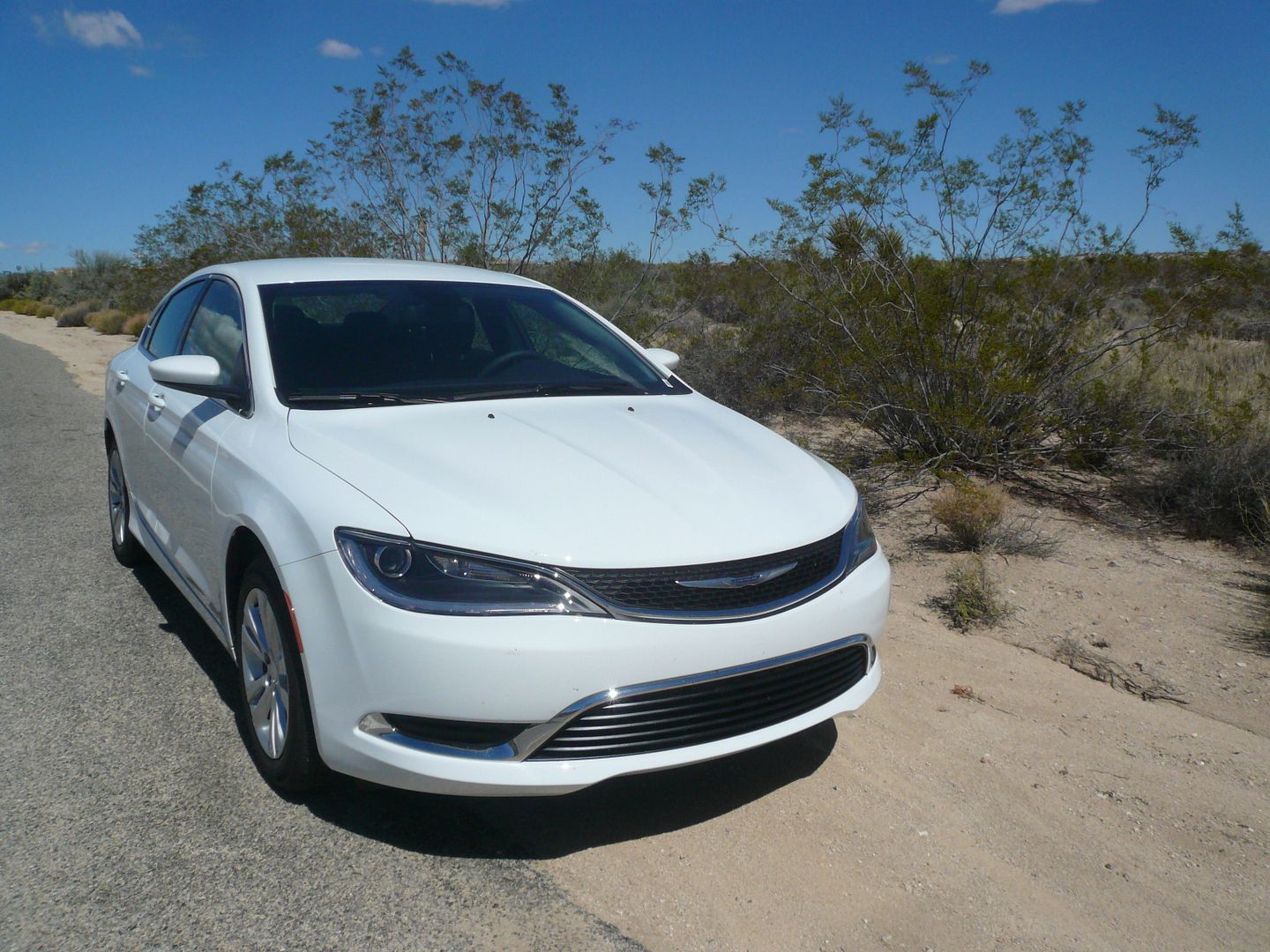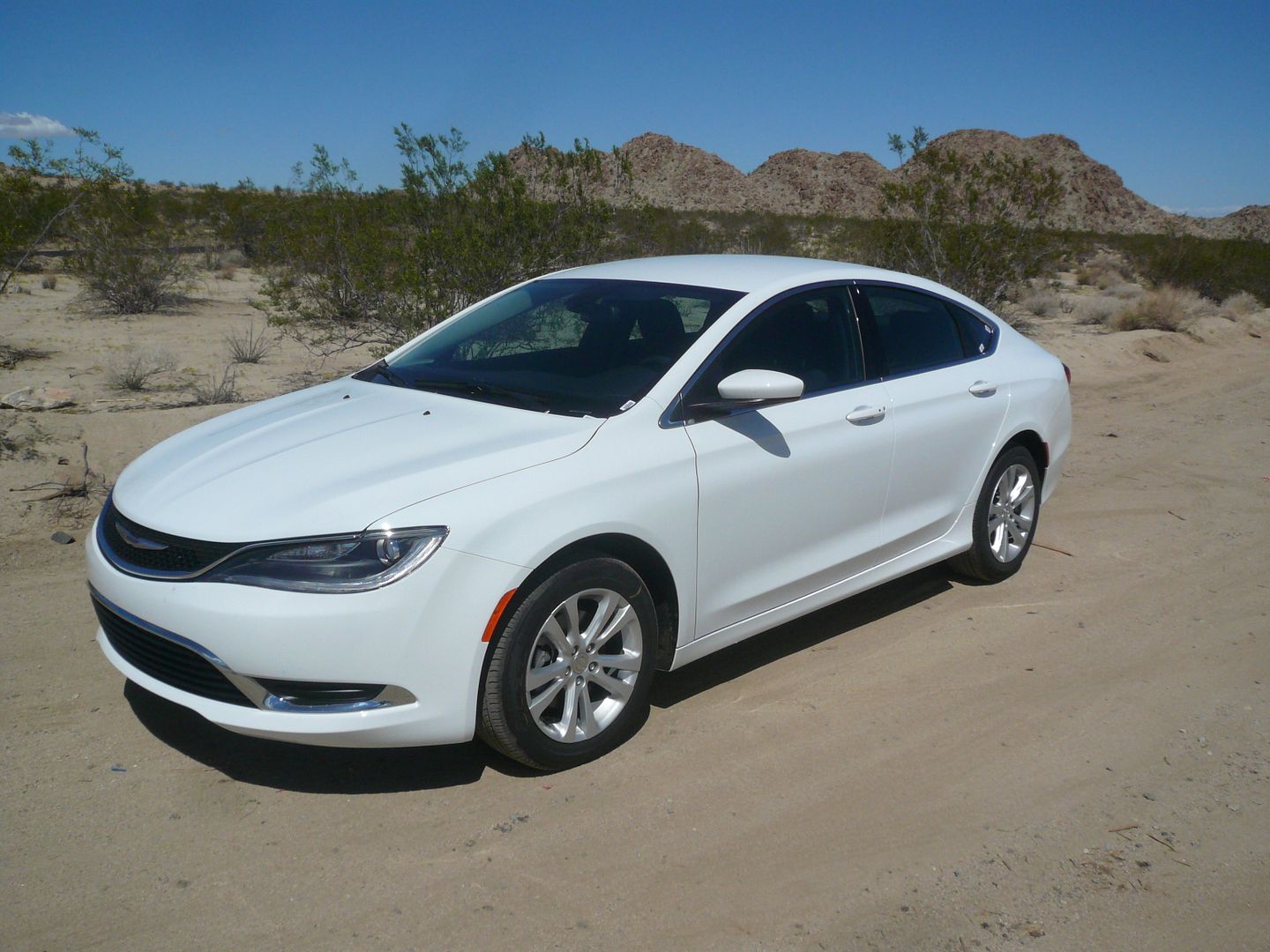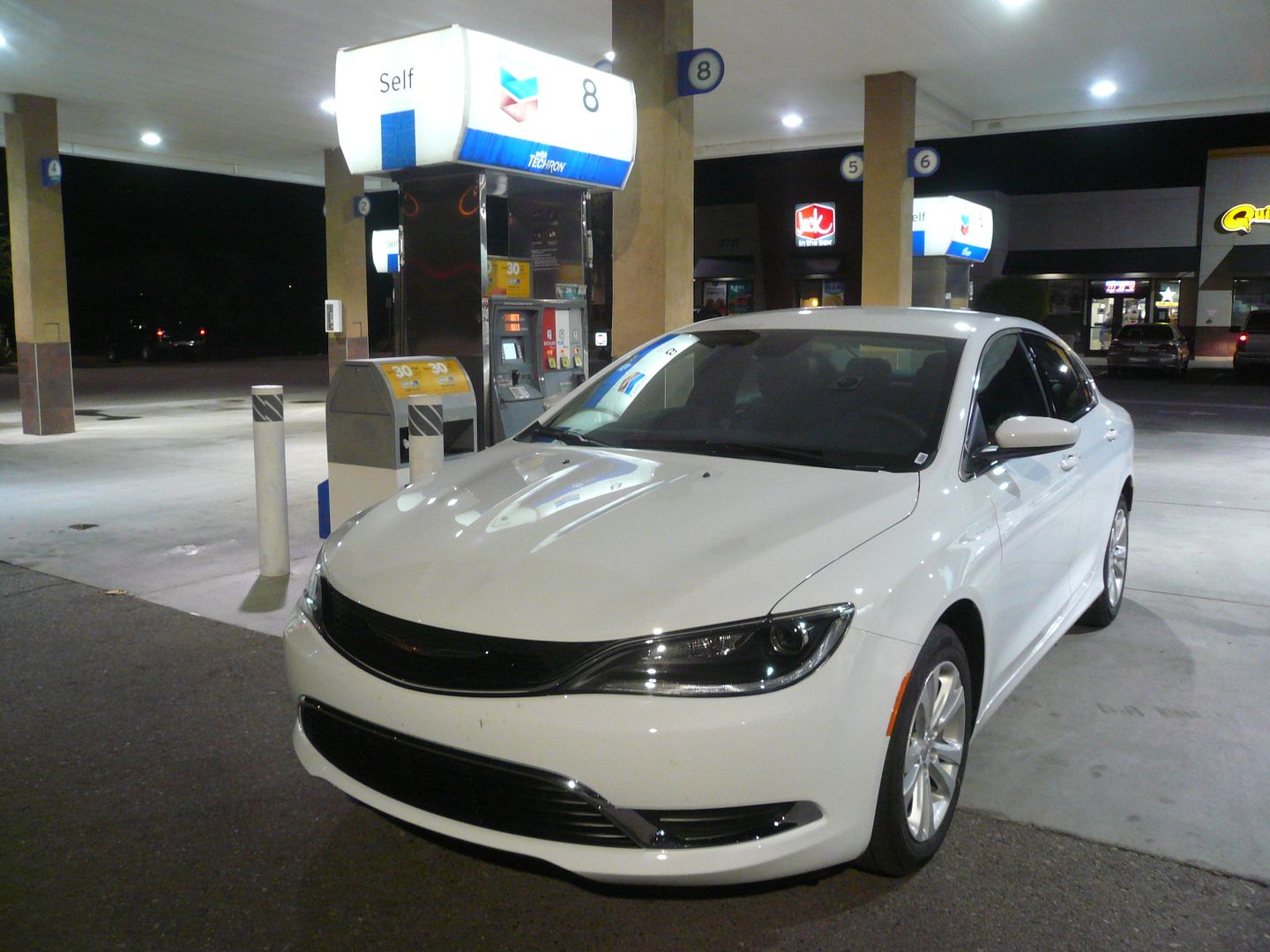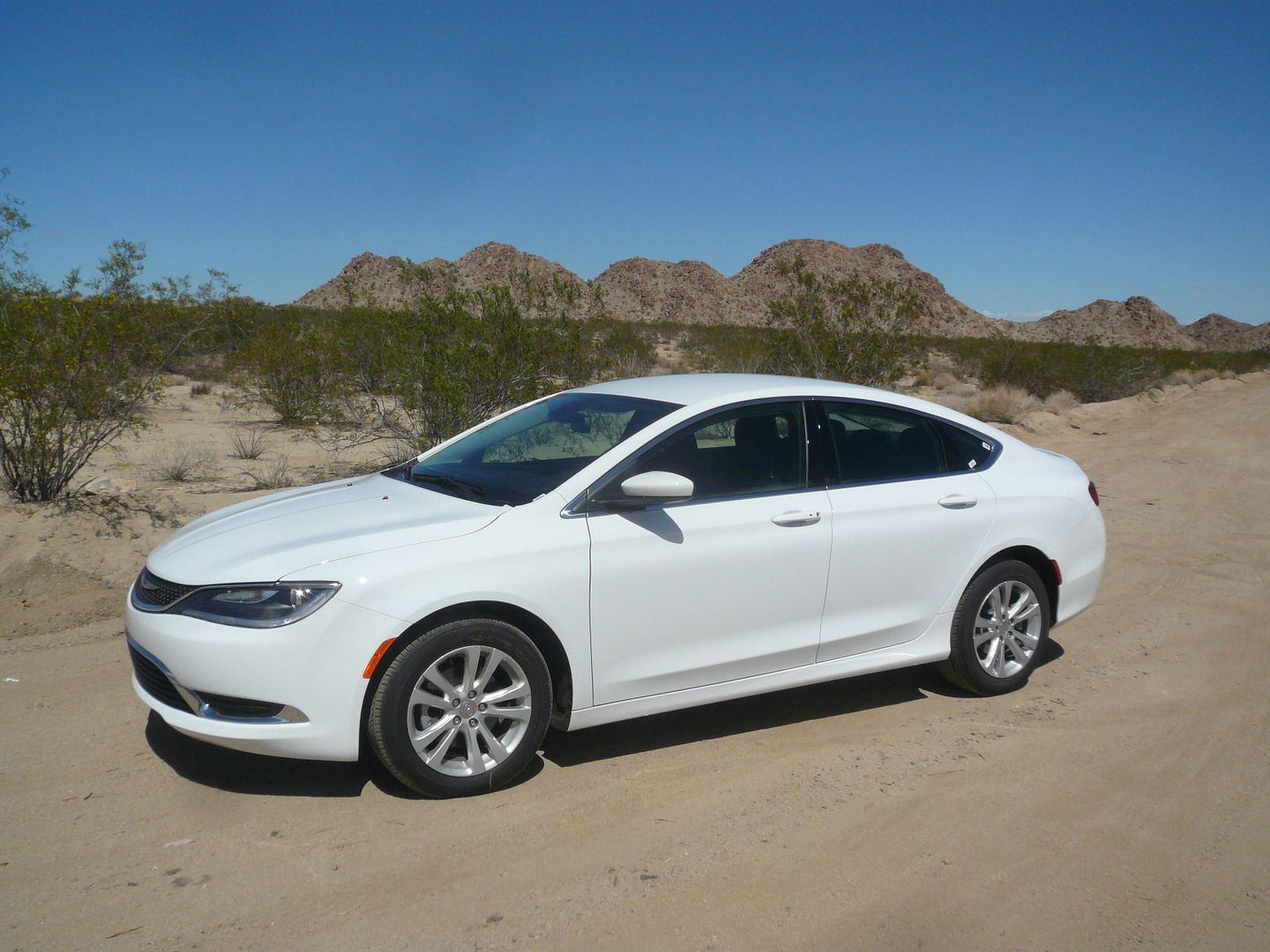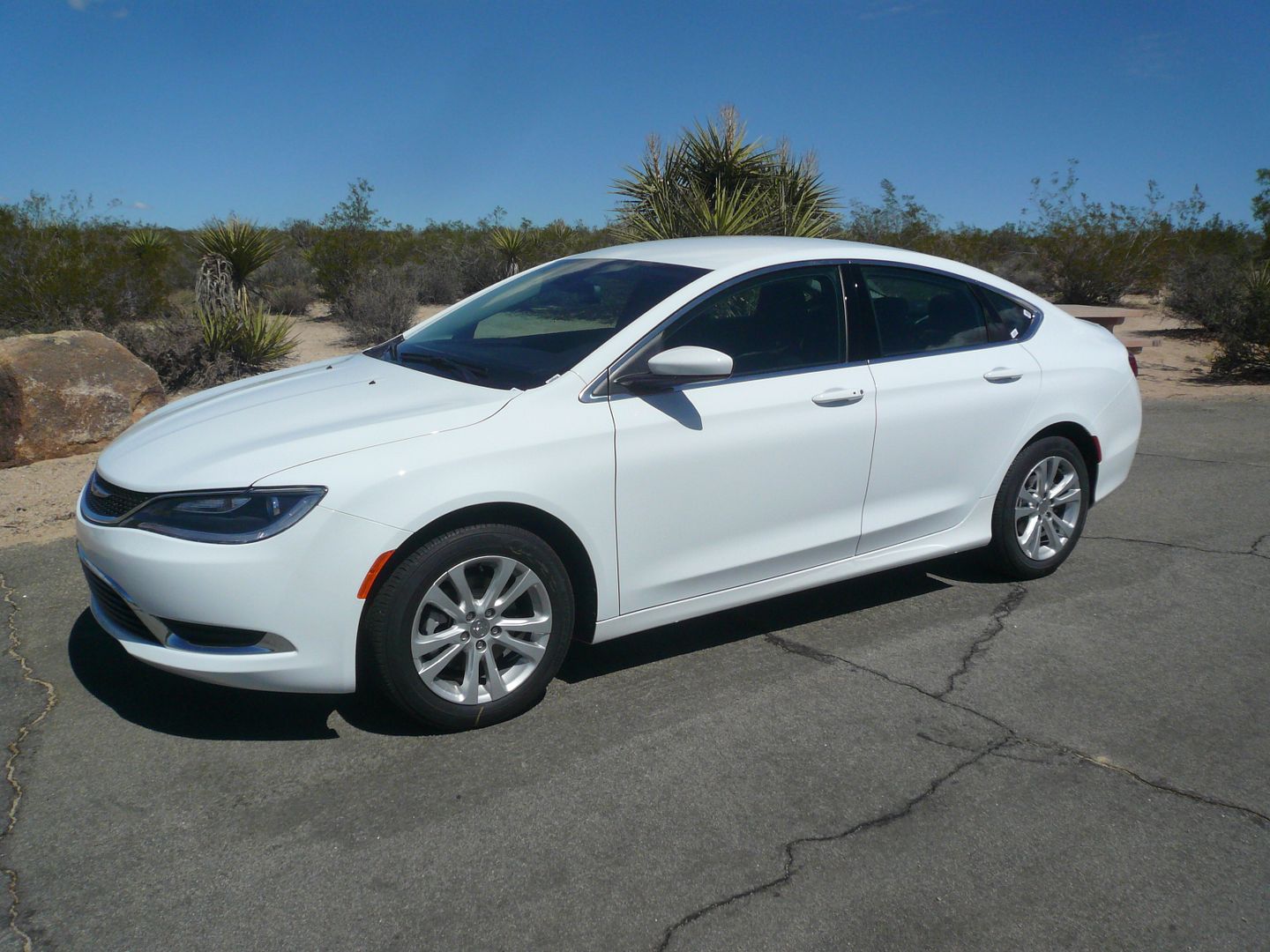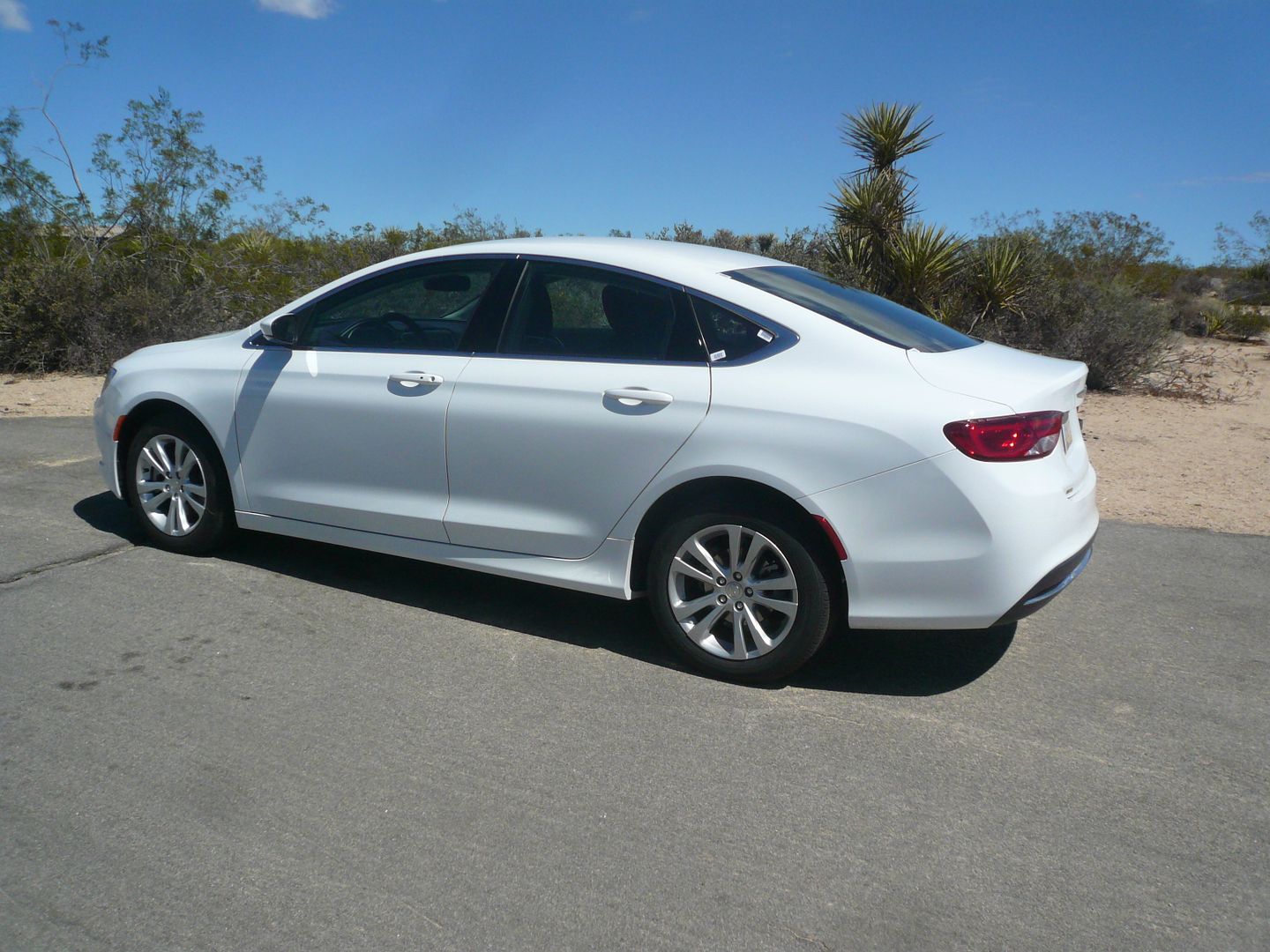 Ah, the Chrysler 200, the very utterance of whose name has been sufficient to bring out rental car habituals in a cold sweat as they plead with the counter staff for something else. Whilst it is true that in absolute terms, there are few truly bad cars around these days, this one was pretty much at the bottom of the pile relative to everything else that is on offer. Even if the people at Chrysler who perpetrated its pre-facelft Sebring did not realise it, everyone else did, for this car, along with its close relative the Dodge Avenger, were greeted with little more than trenchant criticism when launched in 2006, gaining few plaudits except for their relatively low prices. A major revamp created the 200, in 2010, and whilst this did improve some of the less endearing qualities of the car, it was always clear that nothing short of a complete redesign was going to allow Chrysler to challenge for honours in the hotly contest family sedan class. That all-new car was premiered at the Detroit Show in January 2014, and it was evident just from looking at it, that everything had changed, and in all cases for the better. Swoopy new looks were matched by an interior that was clearly leagues ahead of the cheap feeling predecessor's inners, and by basing the 200 on the Fiat Group Wide Architecture, it was likely to have much improved driving dynamics, too, especially as we were told that even carry over parts like the engine were so altered that they may as well be new. Production started in May 2014, with the car reaching the dealers a few weeks later, so I was expecting to see a few on the roads of America when I arrived in mid September. Four days later, and I had not spotted a single one out on the road, but then when I arrived at the Phoenix Sky Harbor airport rental facility on a Tuesday evening, I saw a car whose profile I did not immediately recognise, and then realised that it was indeed a new 200 and not the larger Impala I first thought it was. That evening Hertz had a couple of them, one of which was in the Gold Choice area, so should be an easy swap for whatever I had been allocated. It turned out that the car was brand new, with precisely 6 miles on the clock. I grabbed it before anyone (not that there was anyone else much around at 20:30 on a Tuesday evening, for some reason) else had the same thought.
First impressions on opening the door were extremely positive, aided of course by that distinctive new car smell. Gone are the hard plastics and the awkward design, even in softened 200-not-Sebring facelifted guise. What you get in the 2015 200 is something very contemporary with a swooping centre console which houses an aluminium cylindrical gearknob just as you find in a Jaguar or Land Rover, a clean instrument display, and a nicely integrated colour display screen. Material quality is so much better, with a cohesive collection of much softer touch plastics, all of which fit together well, judicious use of chrome inserts and a nice dark grey inlay around the door handles and part of the dash. Not only does it look good, it is easy to use, too. The instrument pod glows a lovely blue, especially at night, with two large dials for rev counter and speedometer flanking a central pair of horizontally stacked bar chart style water temperature and fuel level. The outer edge of these has a thick blue line to them, which looks good. In the very middle is the digital display area for odometer and information from the on-board computer which ranges from a digital representation of your speed to trip averages and the temperature of the oil and transmission fluid, as well oil life and tyre pressures. You cycle through these using exactly the same series of buttons that are on the left hand steering wheel spoke as you do in a Mercedes. Chunky column stalks operate indicators from the left and wipers from the right. Lights are operate by a rotary dial on the left of the dash. The centre of the dash is dominated by a colour display unit. This is touch sensitive, and operates the audio unit functions, and can display air conditioning setting as well as some other car related data. Beneath it are a much reduced collection of knobs and switches for the audio unit and air conditioning. Compared to the much despised myFord set up, this one is easy to use. The floating centre console contains the gear selector and electronic handbrake, and gives over the rest of the space for odd and ends and cup holders. Although in the trim level of the test car the steering wheel was a moulded plastic item, it was not unpleasant to hold or to look at. Top marks for a decent interior, then.
The transformation is equally evident once you get underway. There is a keyless ignition system, so you start the engine with a large button to the right of the steering wheel. The test car had the 184 bhp entry level 2.4 litre 4 cylinder unit, the Tiger Shark, that will feature in the majority of the 200s that will be sold. Whereas the 4 cylinder engine was one of the weakest points in its predecessor, that is no longer the case. This is now a refined engine which pulls well, giving the 200 decent levels of acceleration from whatever speed you are starting from, and with a very muted but quite pleasant note to it. Of course this is not really that fast a car in absolute terms, but it is more than class competitive. The engine is coupled to a 9 speed automatic gearbox, which proved so smooth that you really could not tell when it was changing gear. What you could tell is that it allowed you to cruise in a very high ratio and hence noise levels dropped to very low indeed. At 70 mph, the engine was pulling less than 2000 rpm, yet the moment you needed a burst of speed, say to pull out around a truck, it was there with no drama or fuss. This doubtless contributed to the impressive fuel economy that I achieved. I drove almost exactly 500 miles in the test car, and had covered about 100 of them before the very first bar on the fuel gauge went out (this car certainly was better than rental car full!). Overall, it averaged 34.96 mpg US, which equates to 41.77 mpg Imperial. Bear in mind that almost all those 500 miles were done at a steady speed, but even so, that is not a bad return at all, Whilst the engine was a weak point on the old model, it was the steering and suspension which proved to be the final nail in the proverbial coffin. Again, no longer true. The steering is well judged, with apposite weighting, so it is neither too light nor too too heavy. This is not a sports sedan, though, so the 'Ring brigade are never going to get excited about it, and it is probably not up the standards of the best in class (Ford Fusion and Mazda 6), but it is far more feelsome than the insipid Toyota Camry. This does not really set out to be a sports saloon.,but if you want a car that will go round corners neatly, with only a trace of understeer, and whose ride will not jar your back or loosen your fillings, then the Chrysler 200 could be for you. The brakes were also well up to par. An electronic handbrake is fitted, operated by a small lever to the right of the gear selector. Visibility is generally not bad, though the high tail and steeply sloping rear window do mean that you have to rely on the door mirrors to help to judge the position of the back of the car relative to its surroundings.
Seat adjustment on this car was all manual, with a bar under the seat for fore/aft and a lever on the side of the seat for a selecting a stepped series of inclinations for the backrest. The seats were covered on a cloth that felt better than the average sort of seat upholstery. The steering column  only adjusted up and down, but even so, it was not hard to get a comfortable driving position. I did a lot of miles in the 200 in one day, and can report that the seat proved very comfortable, leaving me feeling still quite fresh after the end of the day's travels. Despite the sloping rear roof line, occupants of the back seats should not have much to complain about, either. There is ample leg room, and head room is also sufficient, though many have said that this is not as spacious as some of its competitors. A middle occupant might find things a bit tight, though there is less of an obstruction for their legs than you find in rear wheel drive car. There is a central armrest which contains a pair of cup holders and a small cubby on its upper face. Boot space is more than class competitive, as well, offering more cubic capacity than its main rivals, though there is no additional space under the floor around the spare wheel. You can create more room by dropping the asymmetrically split rear seat backrests, and there is a ski flap through the rear armrest for some small but long object, such as skis. Inside the cabin, there are pockets on all the doors and in the back of the front seats, as well as glove box which is extremely deep from front to back, and in the centre console, a very deep well under the cup holders on the centre console, accessed by sliding the cup holder unit back out of the way. There is more space under the central armrest as well.
Chrysler sell the 200 in 4 versions: LX, Limited, 200S and 200C. Equipment levels on the $21,700 entry level LX are certainly competitive with other cars in the class, and include an alarm, cruise control, remote central locking, remote boot release, auto-sensing headlights, a 4 speaker audio unit with AM/FM radio, CD, MP3 and AUX, and air conditioning, The Limited adds 17″ alloy wheels, an upgraded audio unit with 6 speakers instead of 4, bluetooth connectivity and a 5″ uConnect display screen, and the seats are a combination of cloth and leather. It lists at $23,485. Upgrade to a 200S and just as with its larger 300S stablemate, you get 18″ alloys, blacked out trim as well as fog lights, a leather wrapped steering wheel, heated mirrors,  XM Satellite radio, leather seats, power adjustable driver's seat with 4-way lumbar support, a tinted acoustic windscreen and a manual mode to the automatic gearbox, in exchange for your $24,725. The top spec 200C, listing at $26,225, further adds a back-up camera, remote and keyless engine start, a universal garage door opener, automated climate control, power adjustable passenger seat, footwell courtesy lights and illuminated sunvisor mirrors.  200S and 200C models are optionally available with All Wheel Drive, on the 3.6 litre cars.
There is no doubt that this car is a revelation compared to what went before it. No longer will the rental car brigade be protesting and asking for something else. When presented with the ubiquitous Camry, they are much more likely to be pleading to have the Chrysler rather than to avoid it. Although this 2015 200 is a vast improvement, standards are very high in this class, and I am not quite persuaded that it is absolute Top Dog among a group of very able competitors. What is will probably depend on personal taste and your priorities, as each of its rivals has its strong points and a slightly different emphasis. The Chrysler scores on being a relaxed cruiser, the quality of its interior and its style – three strengths which you could never have said about its predecessor.