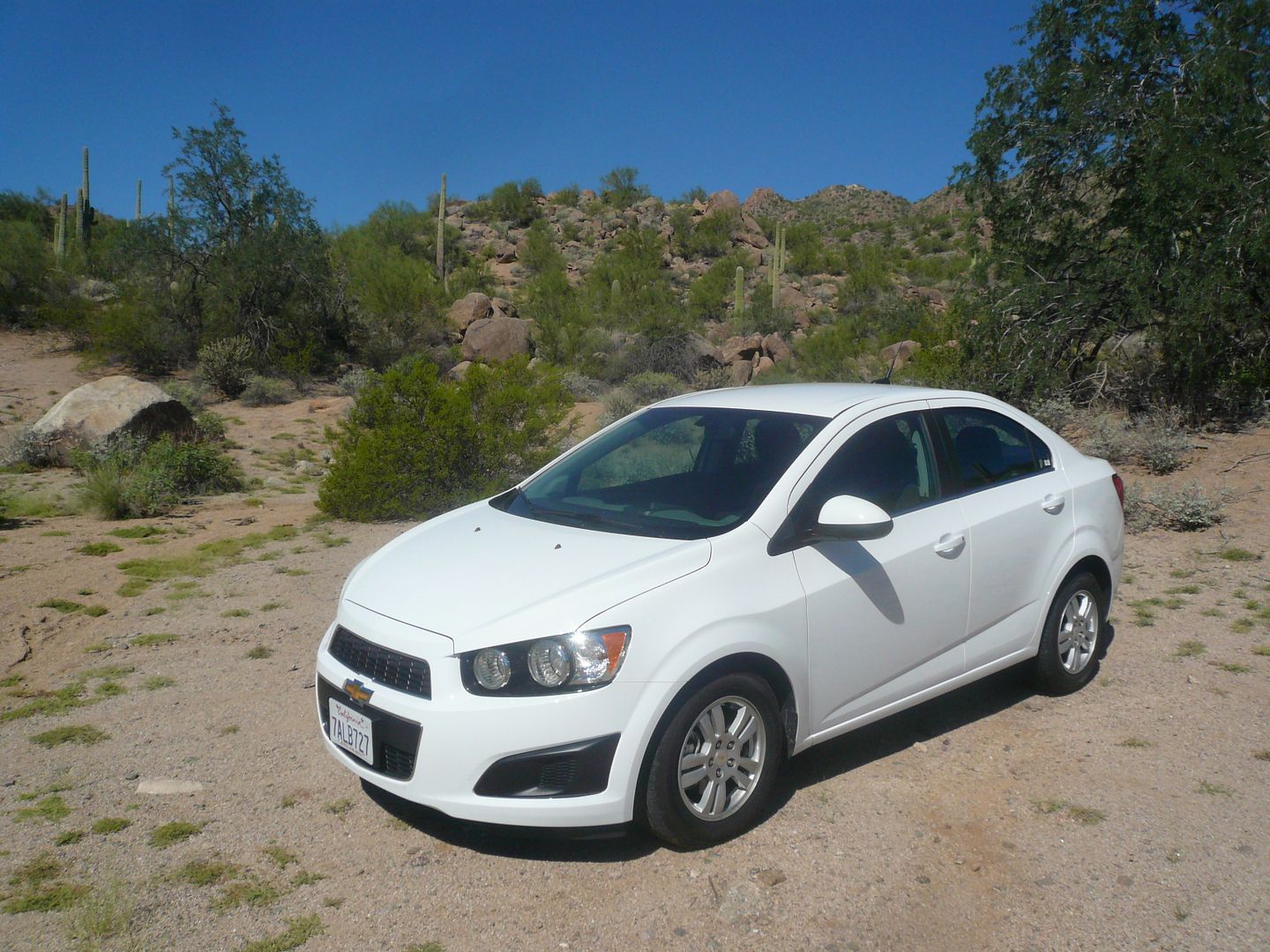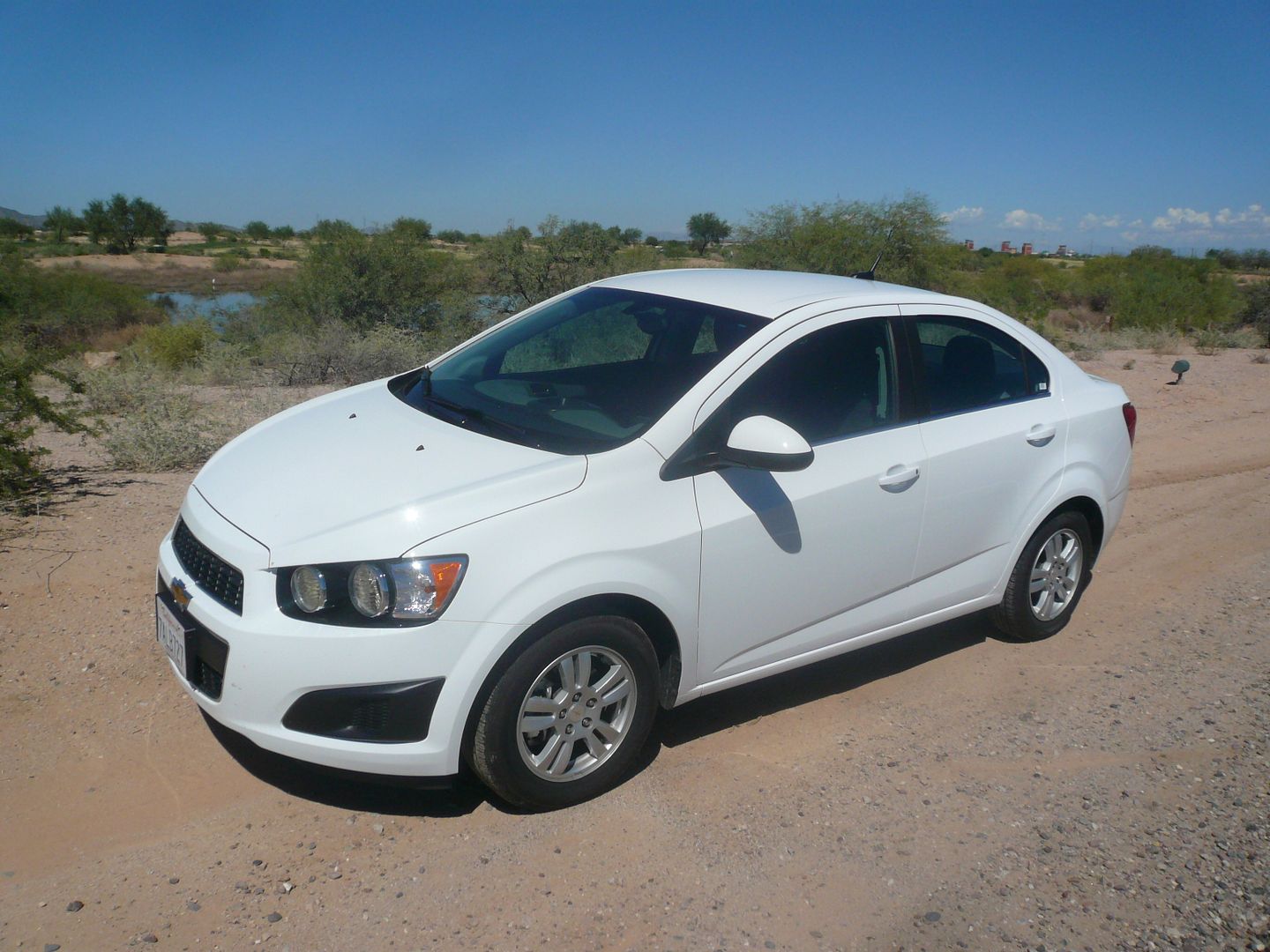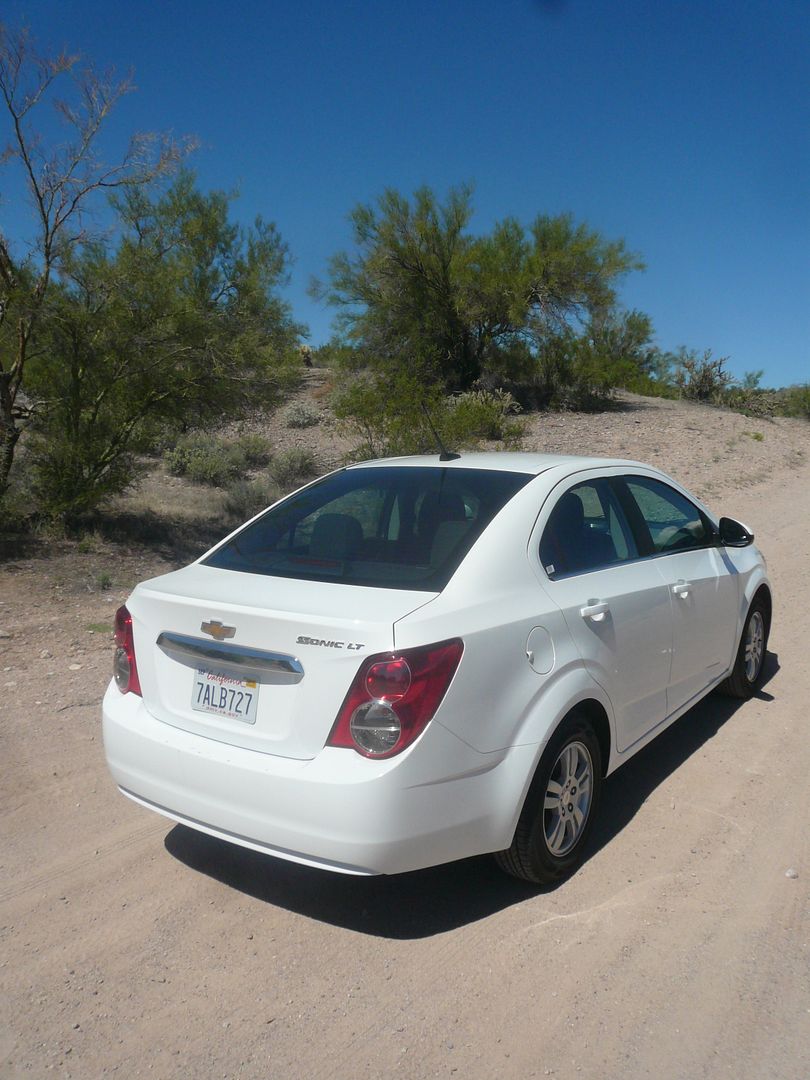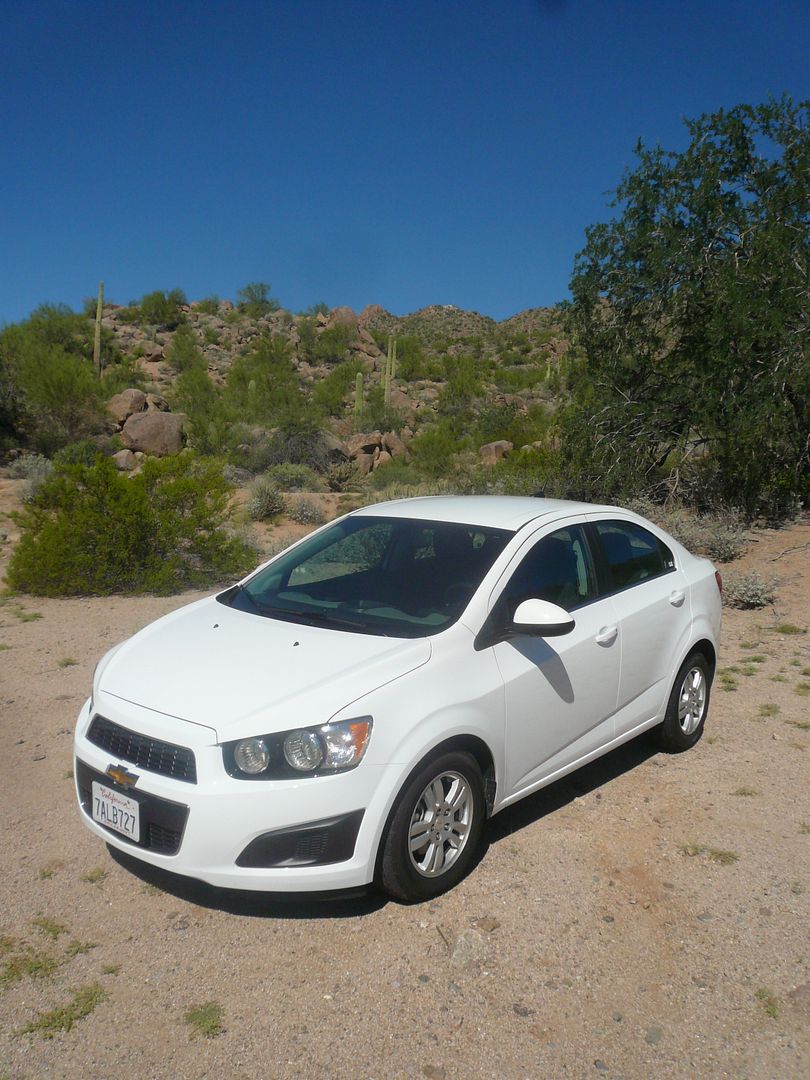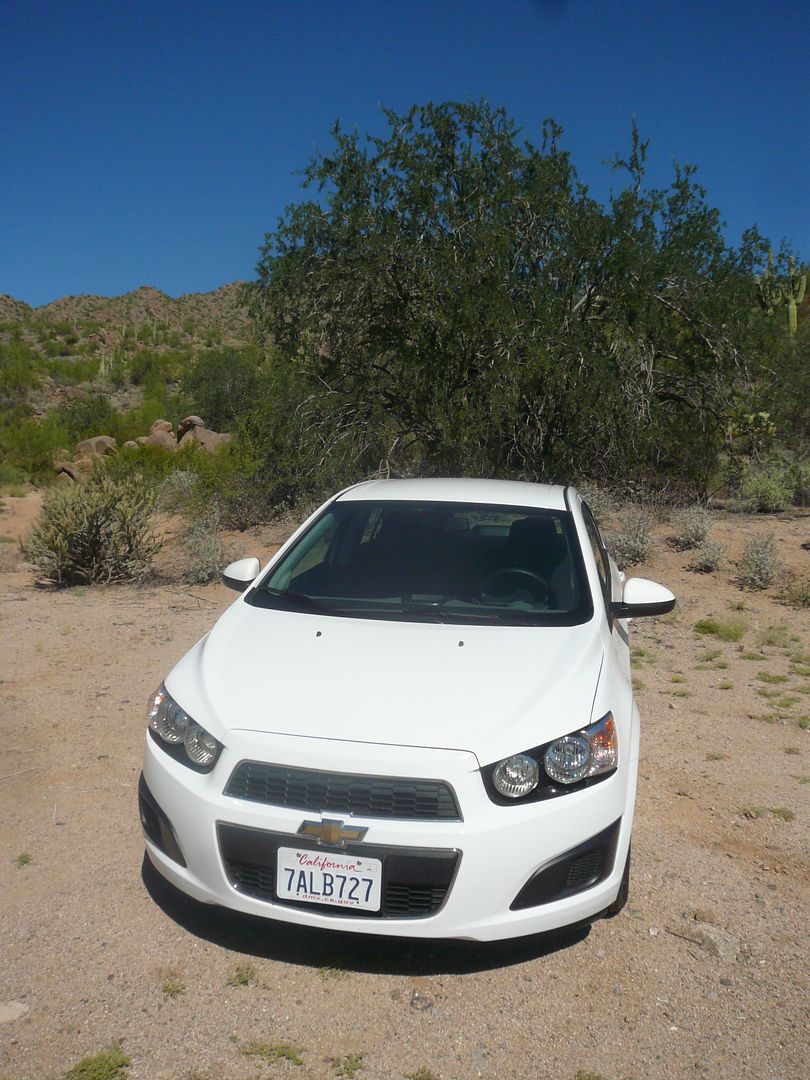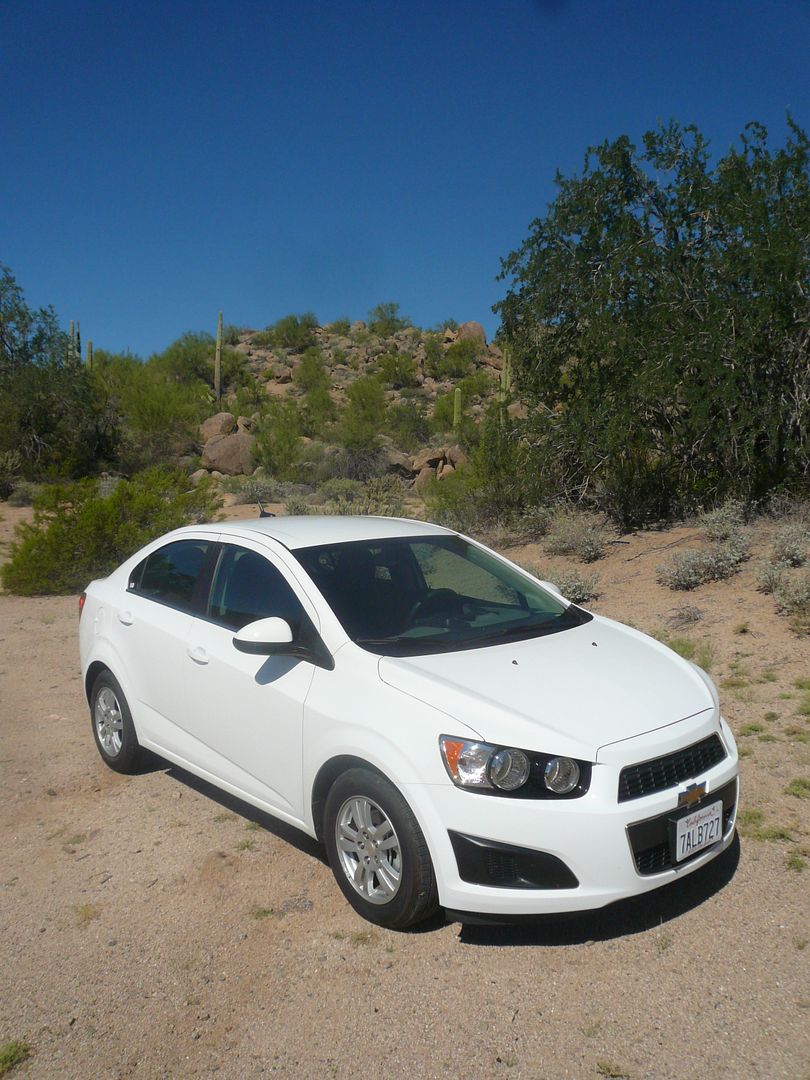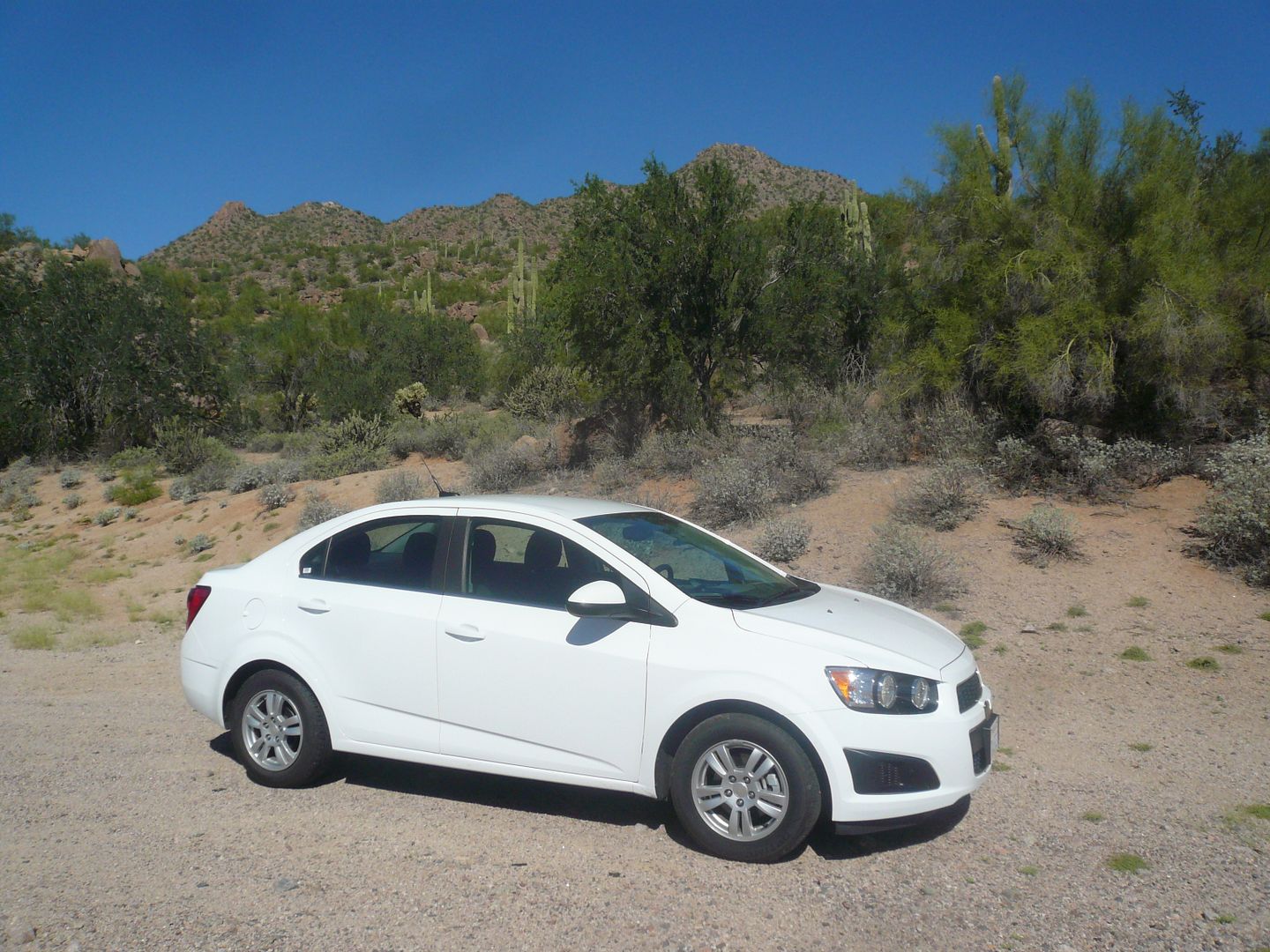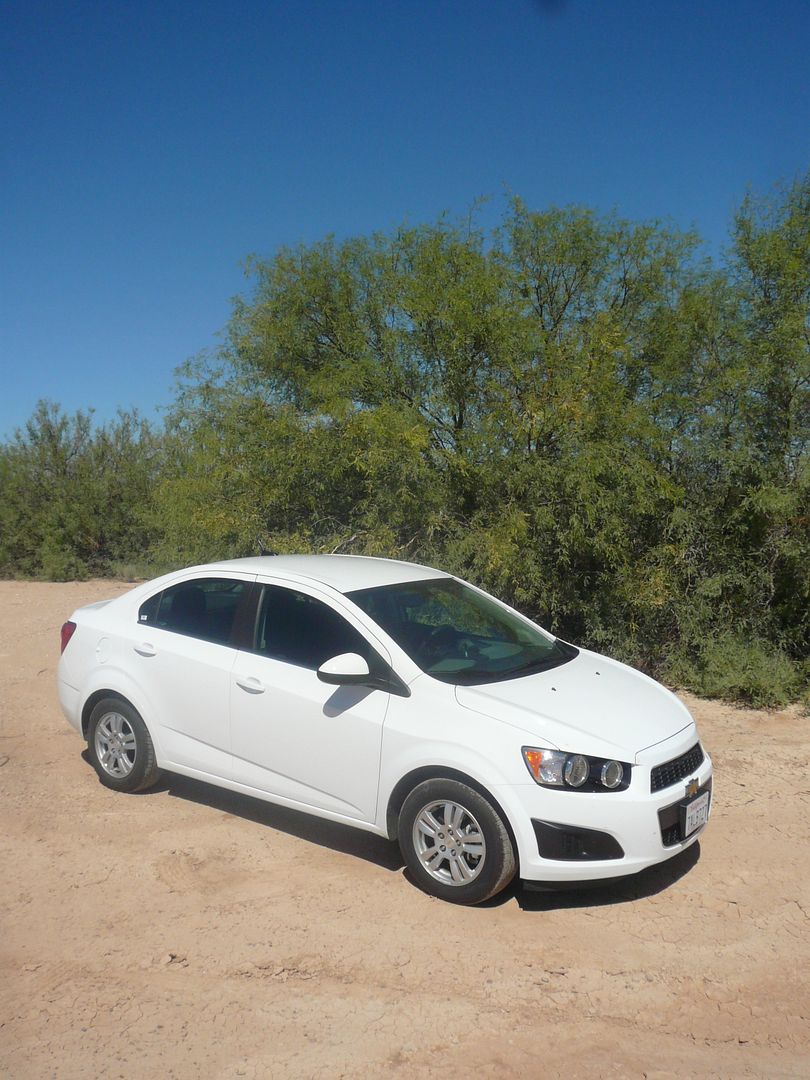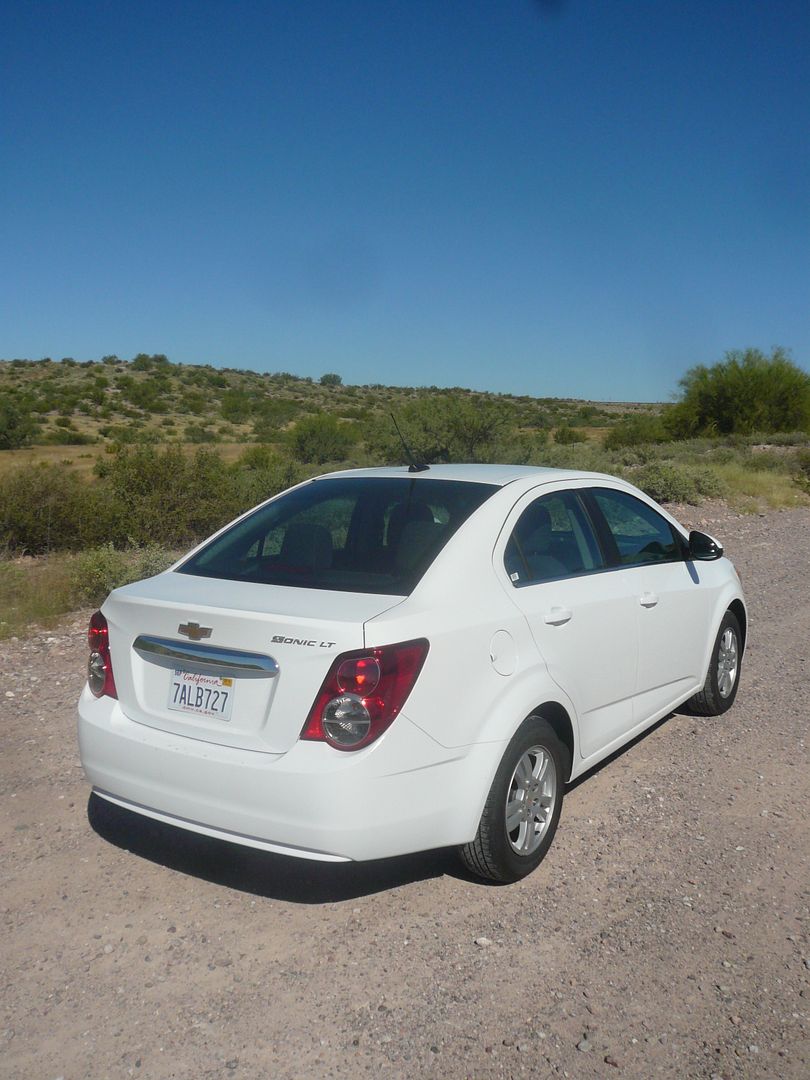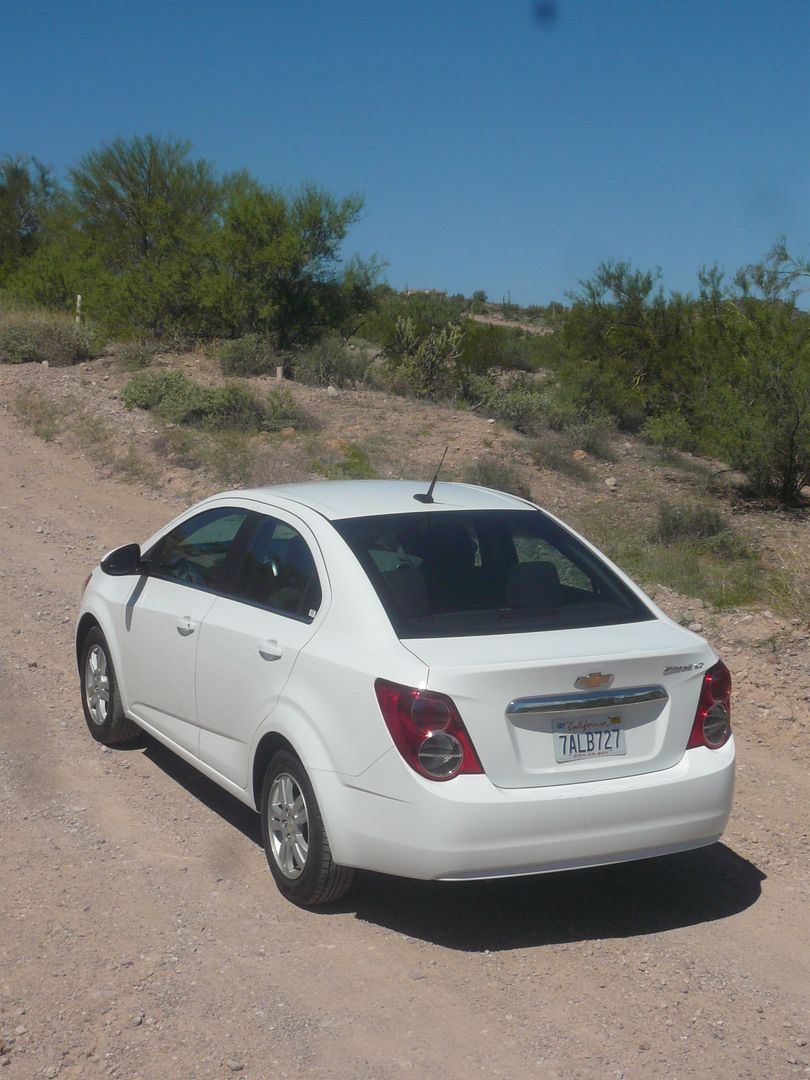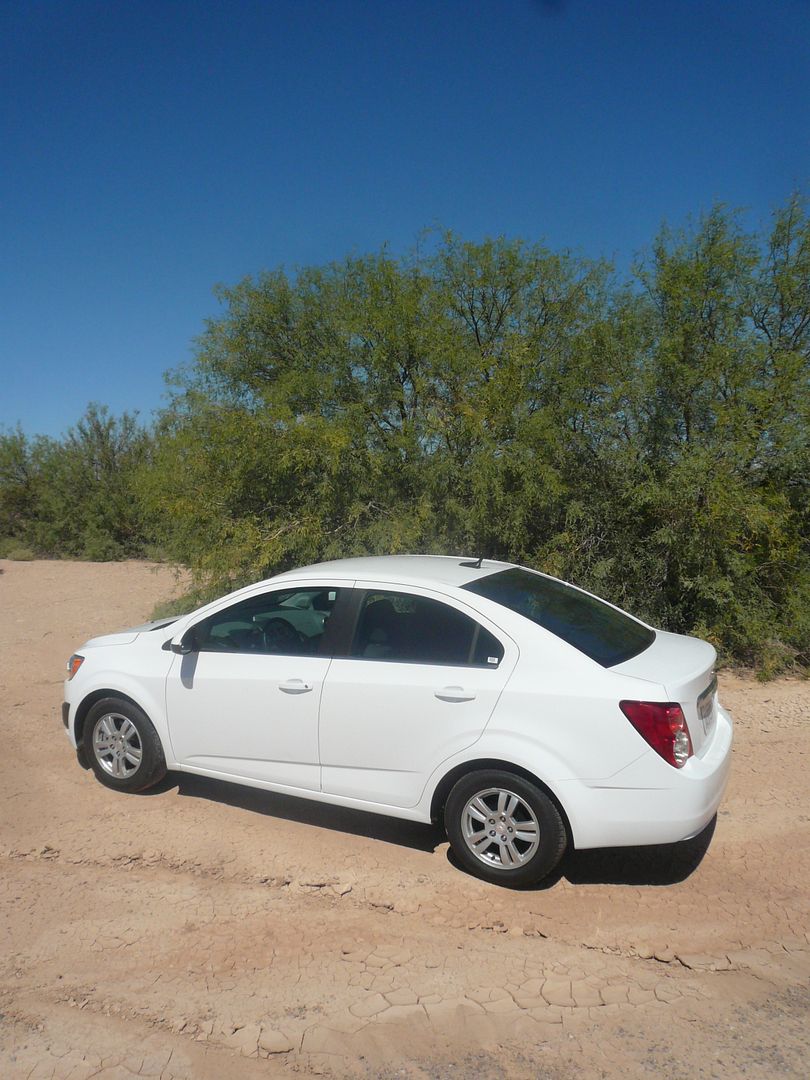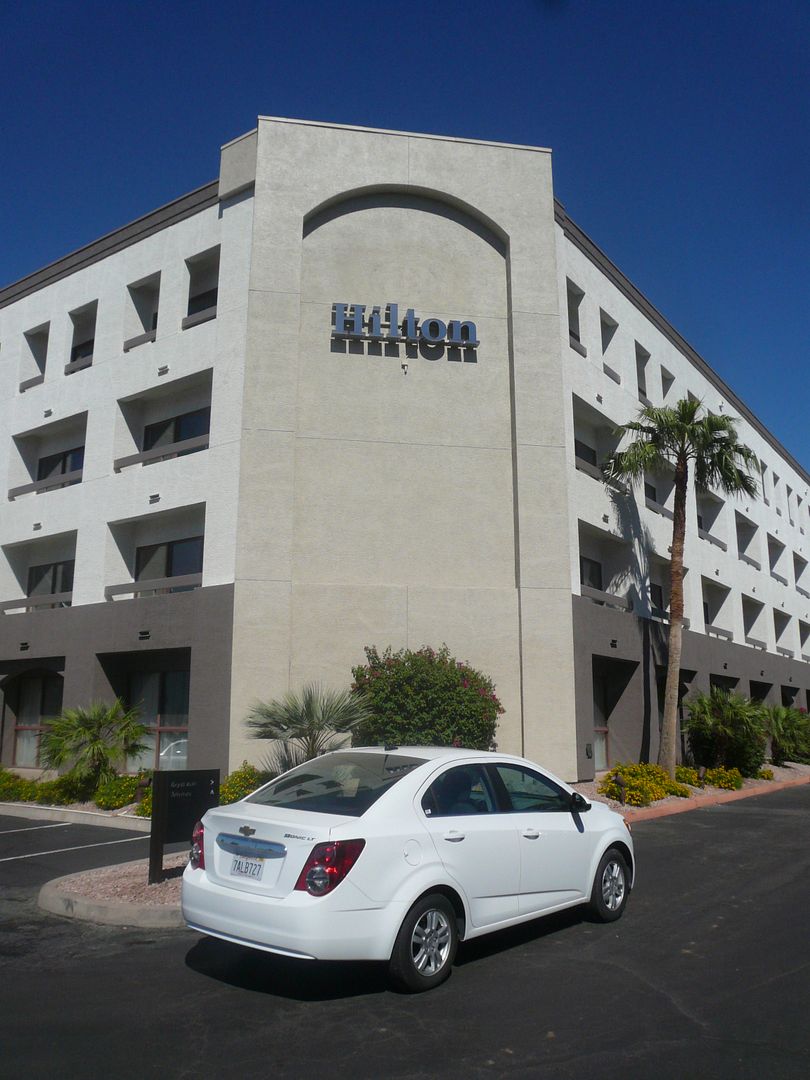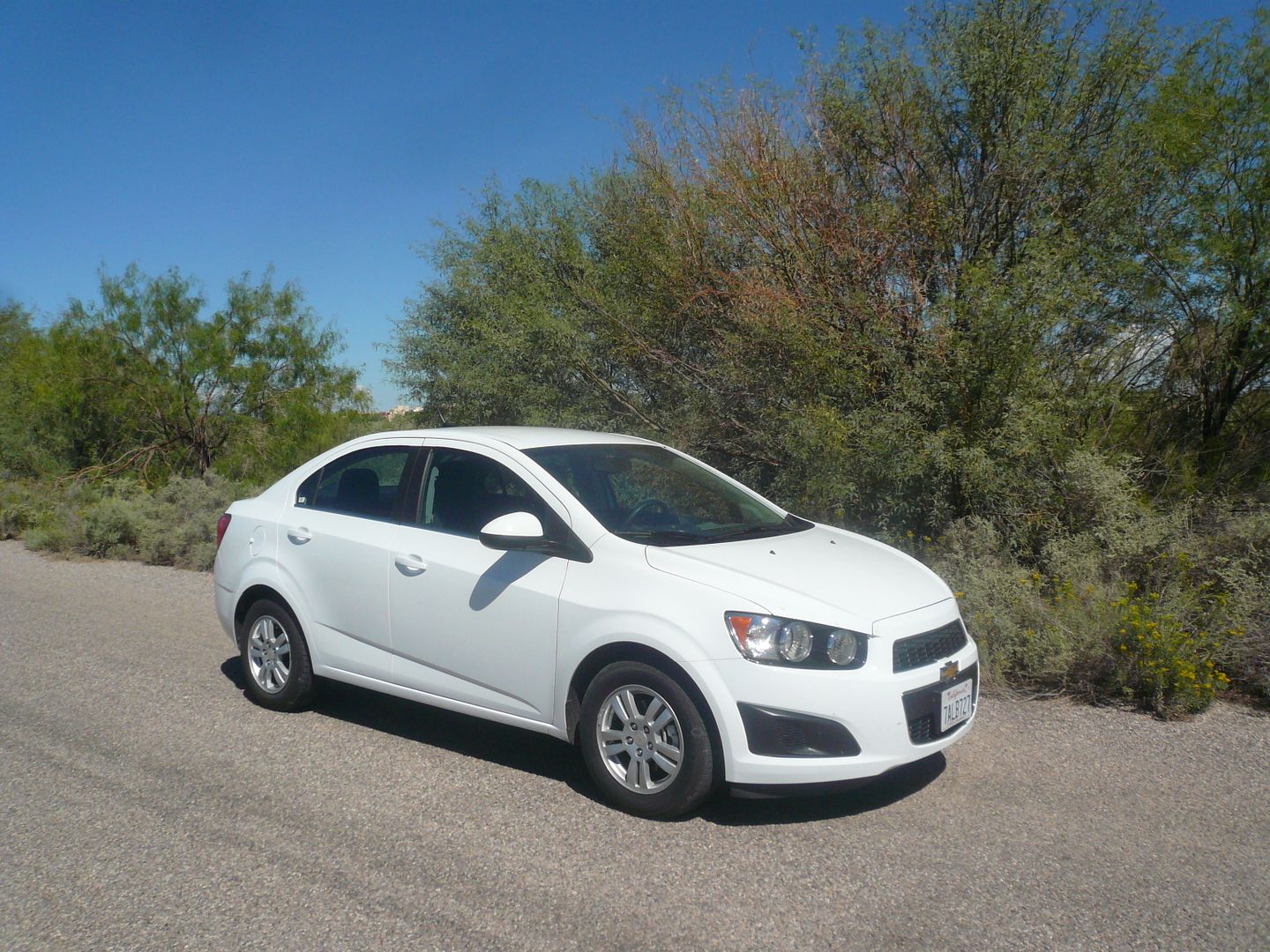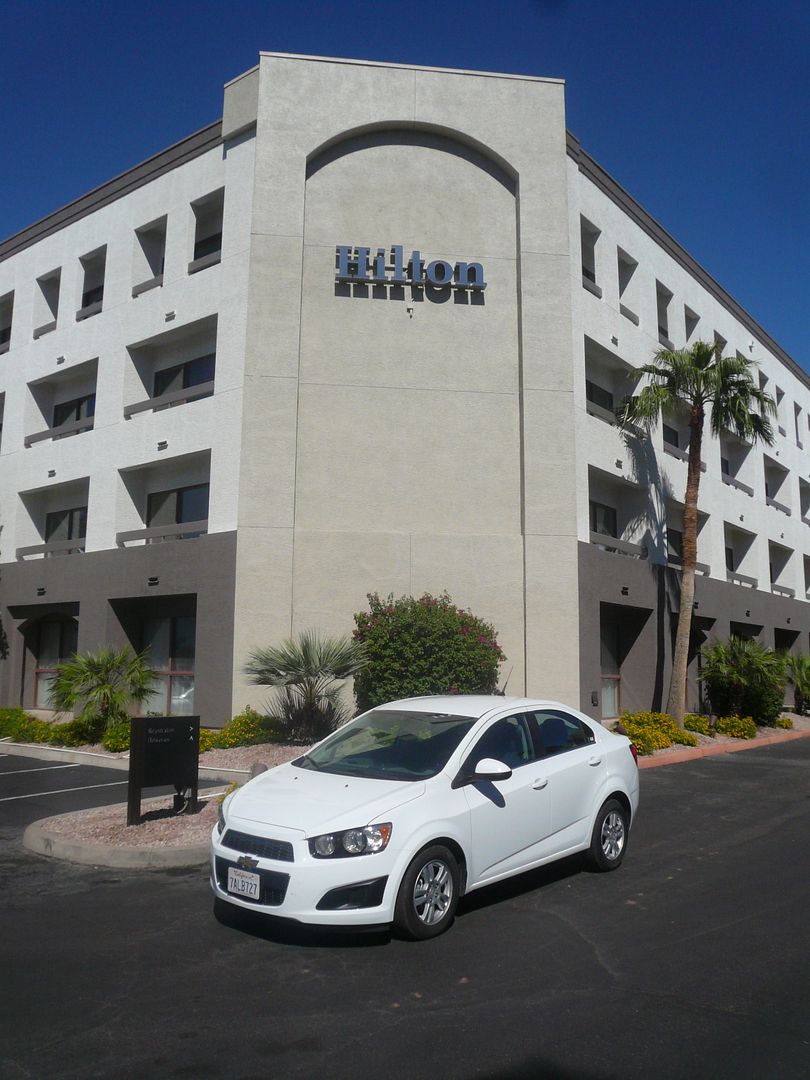 Ever since the mid 1970s, Chevrolet have looked to augment their US range with a small car, which they have sourced either in whole or part from elsewhere in the vast General Motors empire. The first such car was their version of the "T" car, a close relative of the Vauxhall Chevette and Opel Kadett that we knew well in Europe. Starkly trimmed, and with low power, this was economy motoring for those really wanted a car that was cheap to buy and to run, and the object of a certain amount of derision when new, and even more as the models got older. In the mid 1980s, an even cheaper and smaller product was offered, based on what started out as the Suzuki SA310, a supermini-sized hatchback that soon went by the name of Cultus and then Swift. Chevrolet's version was called – in a sense of mis-placed irony – the Sprint, though that was the last thing it could do. Nonetheless, these cars sold in sufficient quantity to make it worth persevering, though in the 1990s, it was under the newly established Geo label that later versions of the Swift, now called Geo Metro were sold. Miserable little cars, these were the doyen of college kids or those who rented the very cheapest car that they could find in the holiday brochure not realising that it really was a false economy. Come forward into the twentyfirst century and Geo is dead, but GM have taken control of the Korean giant Daewoo. After a pause of a couple of years following the launch of the neatly styled, but otherwise rather ordinary Kalos supermini, Chevrolet decided to have another go, and launched the Aveo, as a five door hatch and four door saloon onto an unsuspecting US public. Yet again, the appeal was for those who wanted a cheap to buy and run small car, college kids and the rental market which had large numbers of them in the category that made selling upgrades easy. In absolute terms, the cars were no longer that bad, though they reeked of cheap, with hard grey plastics pervading the interior. A second generation of Aveo duly followed, looking not unlike the first, though in fact the Korean models on which they were based, have diverged, with the saloon and hatch being nominally different cars. By this time, though, the market for small cars of this size was hotting up in America, with the Toyota Yaris and Nissan Versa both doing well, and Ford announced that it would sell its well received Fiesta to American buyers for the first time since a short lived effort to do so in the 1970s. That meant that the replacement for the Aveo needed to do more than just offer a cheap way into motoring.
What emerged was a car which looked quite striking with its distinctive four headlights not unlike the Mitsubishi Lancer, and neat styling of both the hatch and a saloon that had clearly been designed as such rather than being a late after-thought. Although the European models kept the Aveo name, cars for the US and a number of other markets were christened Sonic, to persuade everyone that these cars were significantly better than what had gone before. Based on GM's Gamma II platform, this car is truly a global effort, with Opel engineers leading platform development along with significant input from engineers from Holden in Australia and Chevrolet. Exterior design was led by Australian designer Ondrej Koromhaz, of Holden who was on assignment to GM Korea from 2005 to 2007. Koromhaz described his goal for the car as being a "four-seat motorcycle" and took design inspiration from motorcycles, notably in the car's exposed headlights and motorcycle-style instrument cluster. US market cars received local suspension tuning from the Corvette team (!), and cars for this market are built in America. They went on US sale as 2012 models in late 2011, and I got behind the wheel of a bright red Sonic Hatch soon thereafter. I found much to like. This felt like a proper car, not a stripped out economy special, and that all pervading feeling of cheap which had permeated the Aveo was gone. Although trying a Saloon was on my list of cars to sample at some stage, it was not that near the top, as I expected it to be very like the Hatch. However, on a Monday evening in Phoenix, with availability of cars at one of its low points, it seemed that the rental car fates thought it was time for me to renew my acquaintance with Chevrolet's compact car, and I found myself taking custody of a white 2013 model year 4 door Sedan model. Time to see what I think of the Sonic, then, three years on.
Ignoring the "warm" RS version, Chevrolet sell the Spark with two different engines, a 1.8 and a 1.4 Turbo. Unusually, both give the same power output, 138 bhp. However, they do differ in the torque generated. the larger unit puts out 125 lb/ft at 3800 rpm, whilst the smaller one makes a more impressive 148 lb/ft at a lower 2500 rpm. My previous test was of a 1.8, and I had hoped this time that I would get to sample the unit which is said to be smoother, quieter and more economical, but as the 1.8 is clearly the cheaper unit, this still features as standard in all the lower spec models, such as the test car, and hence that was what I got. It goes about its job without fuss, but you're not going to rate this as a great engine, or even a memorable one. All the same, there is enough power here to make the Sonic decently brisk, at least until you come to a hill. And then it will struggle a bit. Nothing like as much as its smaller Spark brother did, but enough that you will notice that the engine is working harder than it was, and hence is noisier and may even have changed down a gear. A five speed manual gearbox is standard, with a six speed automatic an option, fitted, as with all rental cars, to my test machine. It works quite well, making smooth gearchanges. There is a manual mode available, with small buttons on the side of the traditional gearlever, if you are so inclined. Fuel consumption over the 169 mile test distance worked out at  33.8 mpg US, which is 40 3.8 mpg Imperial. Not bad, but I've had larger cars which have done quite a bit better than this, so clear evidence that those ascents in the hills up above Phoenix were a bit of hard work.
If the engine is ultimately unmemorable, then so are the rest of the driving dynamics. This is not a bad car to pilot, but nothing stands out, and I struggled to make meaningful notes whilst I had the Sonic, let alone to think of much that was insightful to say a couple of days later when writing this review. The steering is nicely weighted, offering good levels of feel, without being too heavy. The handling is front wheel style safe, and there is not really enough power here to get you into trouble unless you do something very silly indeed, so you can take the corners with some gusto, and although there is a bit of understeer and just a tad of body roll, there's nothing here to complain about, and this does not feel lie an "economy special". The Sonic rides quite well, though the smooth roads of the test mileage were not an arduous test, and overall noise levels are pleasingly low, meaning that this is quite a refined cruiser on the freeway, something that could never be said of the extremely noisy Aveo. The brakes worked well, though they also did not get used in anger or panic. A pull up handbrake is fitted between the seats. Visibility is generally good, and with a stubby tail, judging the back of the car is not hard. Chevrolet put an anti-blind spot feature on the door mirrors, with an additional circle inset in the mirror. These are not right at the edge, though, so you get a slightly odd field of view, and they were not totally effective at eliminating the problem.
I'll certainly give Chevrolet marks for being different when it comes to the dashboard. Whether this is a Good Thing, though, I am not sure. Just as with the smaller Spark, rather than a conventional binnacle comprising some number of instruments, what you get is a pod, mounted on the dash, with digital content only. The only sort of "dial" is for the rec counter, which dominates the display. Mounted to the left, it has a toothed edge, and is arranged as a conventional dial, with the markings around most of the circumference of a circle. To the right, there is a rectangular piece of the display area which is split, with a digital speed reading in the centre of an area that also contains, to the left, a bar chart for fuel level and to the right a split area for what Chevrolet call the Driver Information Centre, which contains the odometer and other trip readings, as well as the currently selected gear. You cycle through the trip computer displays by twisting the end of the left hand column stalk. A row of warning lights are presented both above and below this rectangular area. It is all easy enough to read and assimilate, so I guess there's nothing wrong with it, but whether you like it will be a matter of personal taste. The rest of the dashboard is rather more conventional. The central slightly raised and angled unit has a recess its upper surface, which is unusable once on the move as contents there both slide around and reflect in the screen, then on its vertical face, there are  two rectangular air vents which sit either side of little oddments recesses, though whether you could actually use them for anything than putting dust in is debatable. Beneath these is the GM Audio Unit, the same as you will find in a number of other products from this marque. An old style digital display screen is flanked by two knobs for volume and tuning, and beneath this are a row of pre-set buttons. Another series of switches are lined up in a double row beneath this. The unit was refreshingly simple to use, and the sound quality seemed pretty decent.  Another angled panel, protruding not quite so then contains three rotary dials and a couple of buttons for the air conditioning as well as the hazard warning light switch. Twin column stalks are also from the GM parts bin, with indicators operated by the one on the left and wipers by the one on the right. The lights function off a rotary dial on dash to the left of the wheel. Small buttons on the steering wheel spokes are for cruise control on the left and audio repeater functions in the right. At each end of the dashboard are two very large round air vents, reminiscent – for those with long memories – of the old eye-ball style ones fitted to the Mark 1 Cortina. The plastics are all of a decent enough quality, but with the exception of that instrument pod, there is no real flair in here. What you get is a lot of mid grey, with a slightly grainy finish to part of the dashboard surface and some lighter grey inserts in the steering wheel for a bit of visual relief.
At this price point in the market, you expect manual seat adjustment and that is what you get, with a bar under the set for fore/aft and a couple of rather awkward to reach levers on the side of the seat for height and backrest rake. The column adjusts in/out as well as up/down, so it was easy to get a comfortable driving position. Compared to some of the cars on this trip, I did not drive the Sonic that far, so cannot comment on how good the seat feels after several hours behind the wheel, but from what I could tell, this did not feel like a budget seat, and it was nicely supportive in all the required places. There is a small drop down armrest which is attached to the side of the driver's seat.
For a small car, space in the back is decent enough, though the Sonic is not really wide enough for three adults to fit comfortably in there for long. When the front seats are set well back, legroom is a bit tight, but if there is a driver like me, who sits well forward, then passengers here should have little to complain about. Headroom is plentiful. There is no central armrest, and there are no oddments bins on the doors. There is a map pocket only on the back of the passenger seat. The boot is a good size for a car of this class, with a nice regular shape under that stubby tail. More space can be created by folding down the split rear seat backrests. Inside the passenger compartment, there are lots of little recesses for odds and ends, though how useful some of them are is questionable. Door pockets have a moulding that is designed to hold a bottle, and there are a pair of cup holders in the centre console as well as a useful cubby in front of the gear lever. There are two gloveboxes, with separate lids, though neither is very generously sized.
Sonic is available in four trim levels: LS, LT, LTZ and the sporty RS. The LS, which listed in 2013 at $15,280 for the automatic version, includes an alarm, auxiliary power outlet, auto-sensing headlights, keyless entry from remote central locking, a four speaker audio unit with AM/FM stereo and AUX output, bluetooth, air conditioning and a split folding rear seat.  At $16,925, an automatic LT adds 15″ alloys, cruise control, heated door mirrors, a CD players is added to the audio unit, along with an MP3 player and XM Satellite radio, along with wheel mounted controls. There's quite a big price jump up to an LTZ, which cost $18,585, for which you also get larger 17″ alloys, a leather wrapped steering wheel, a sort of synthetic leather seat covering, with the driver's being heated. Trim levels are the same for the Hatch and Saloon models. The RS version is only available as a Hatch, with a choice of manual or automatic gearboxes. It adds a rear parcel shelf, fog lights, leather seats and comes with firmer sports suspension and sports seats.
For those with memories of the Aveo, then the Sonic will seem like a revelation, as it feels quite "grown up" for a car in this class. Although still relatively cheap, it no longer feels it, and it no longer drives like the engineers did not really care about the car when they developed it. It has no significant weaknesses at all. Having said that, nor does it have any real strengths. This is the sort of car which will get the job done, quietly and without fuss, but you won't really notice it doing so. In a market with few competitors, or where they are still clearly rooted in the "low price is everything" category, that might be enough to secure class victory. Back in 2011, when I first sampled the Sonic, that would have been close to how it would be perceived. But now in 2014, it has a whole bunch of rivals, and most of them have shown the same sort of progress as Chevrolet made when they went from Aveo to Sonic. Keen drivers will want the Fiesta, with its excellent steering and handling, or perhaps the Mazda 2 (though that is only available as a Hatch) and those who want a well rounded alternative will probably be drawn to the Kia Rio and Hyundai Accent, or for slightly more money, the very capable Kia Soul. If you get one of these as your rental car, then, don't despair, but don't expect to remember much about it once you've given it back.