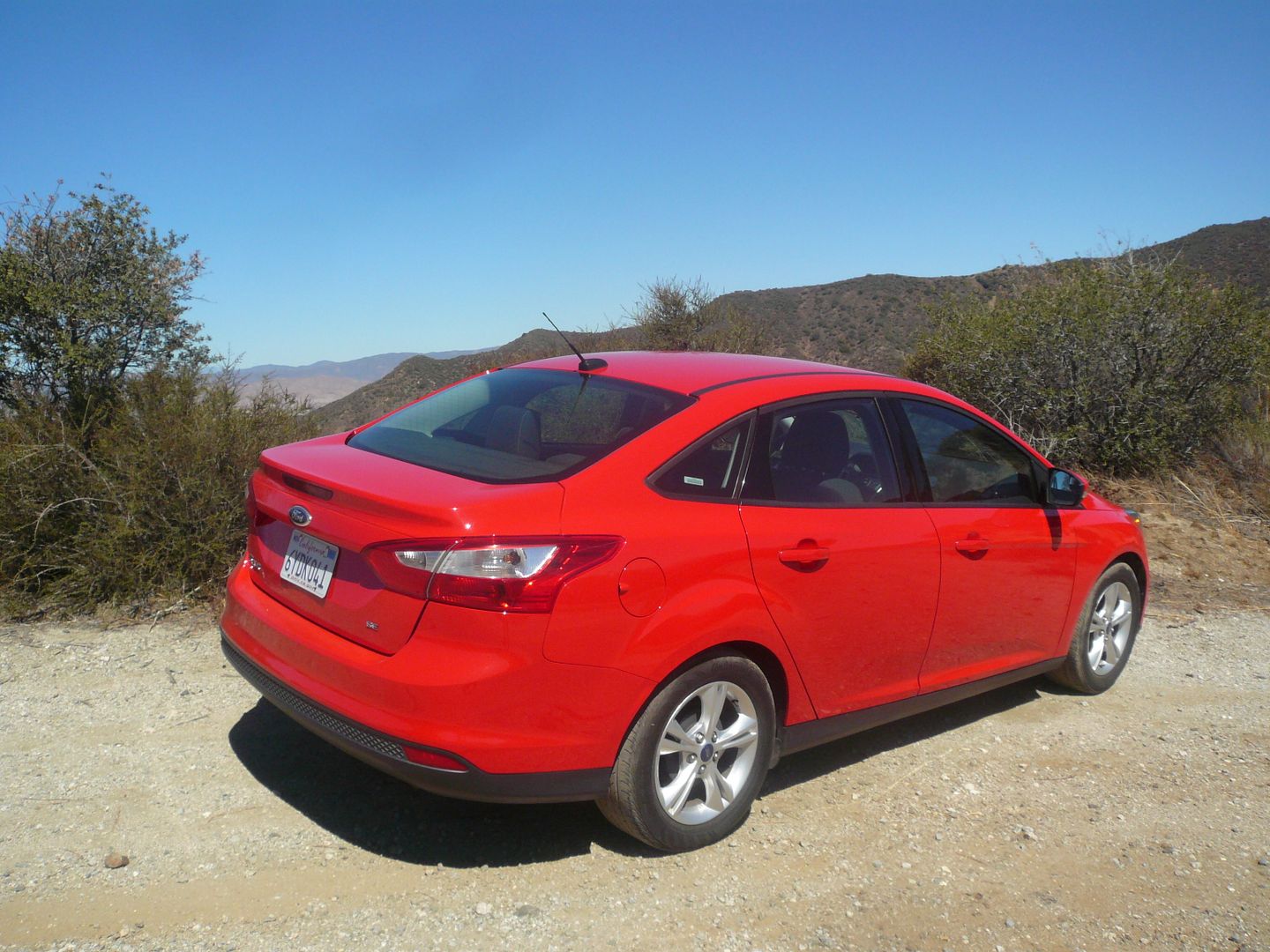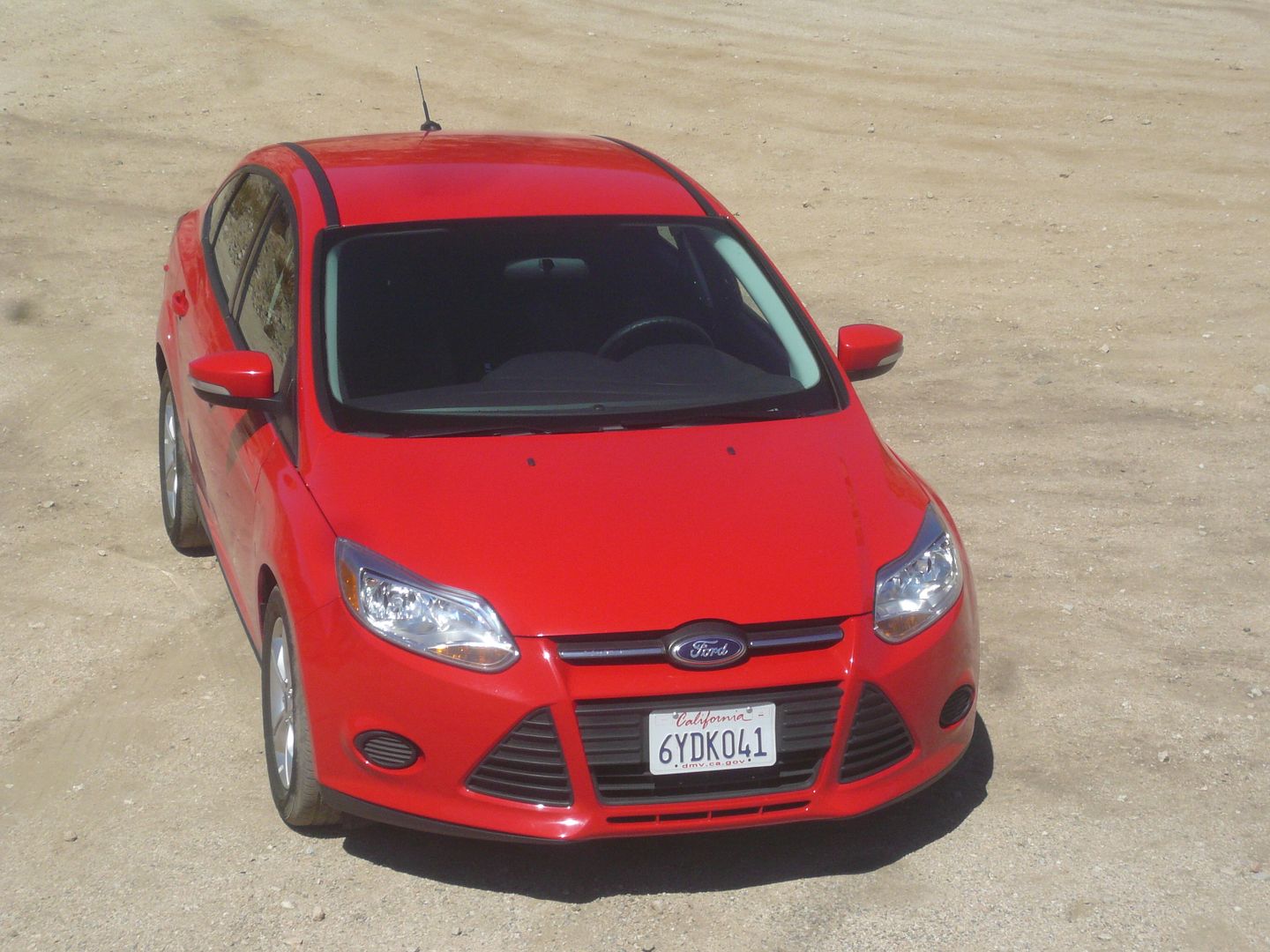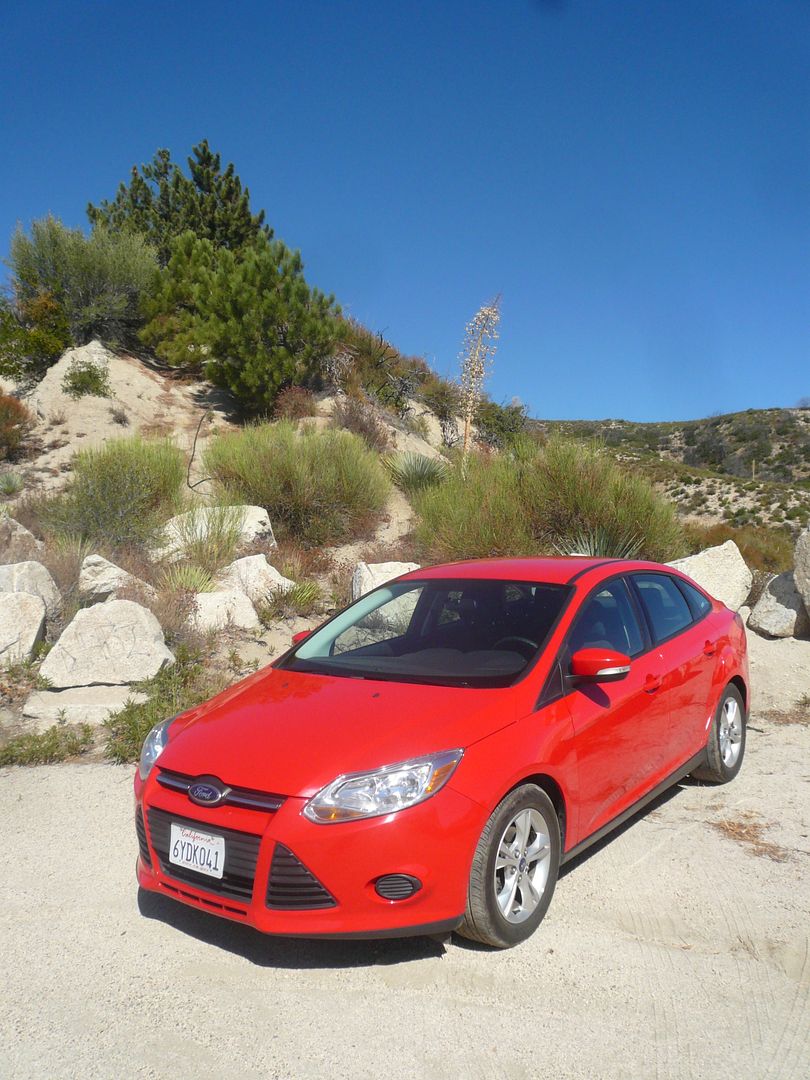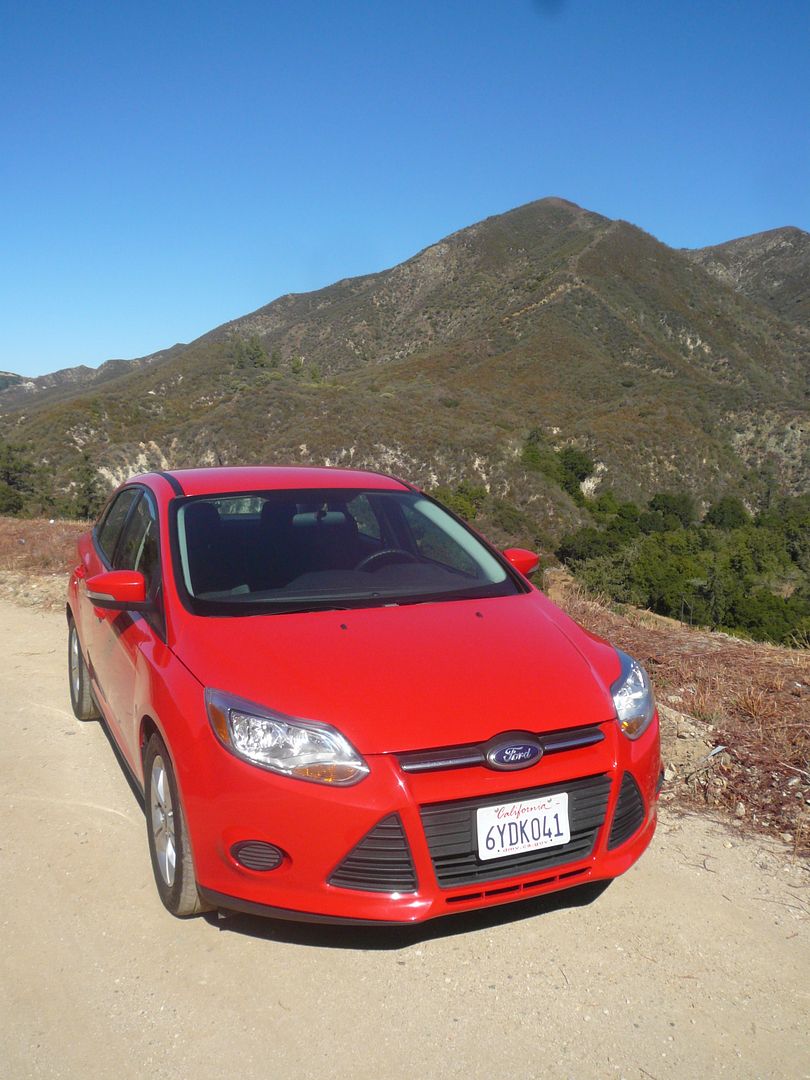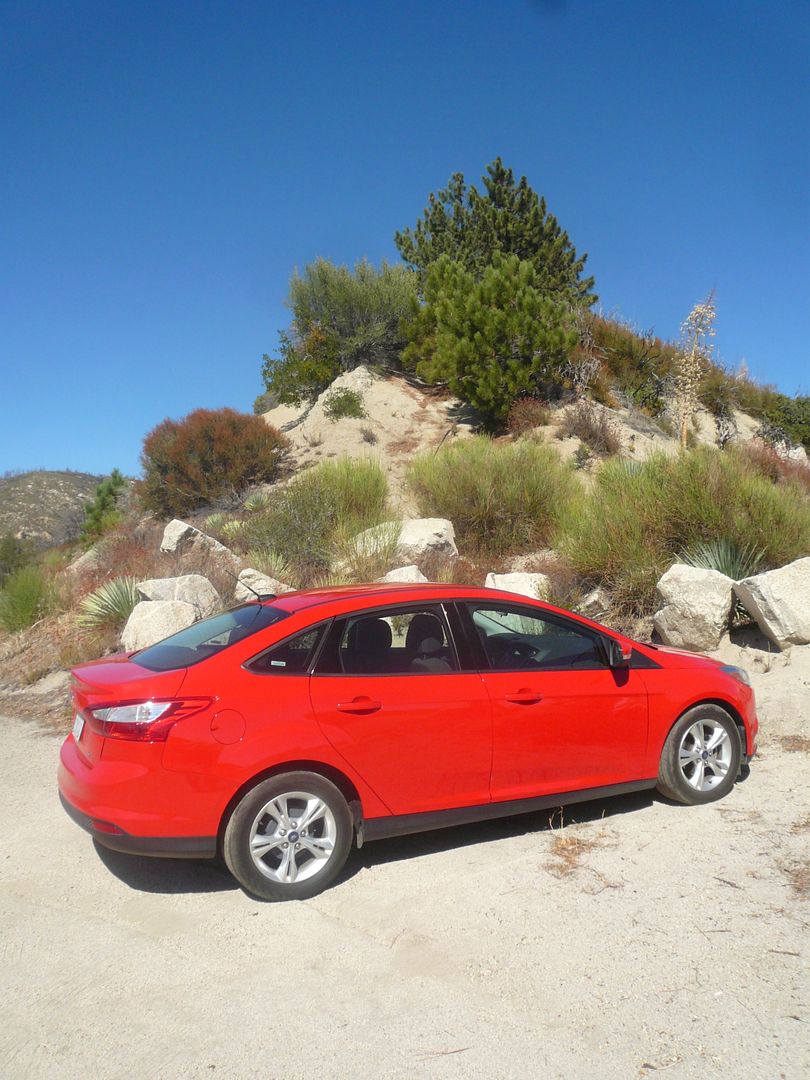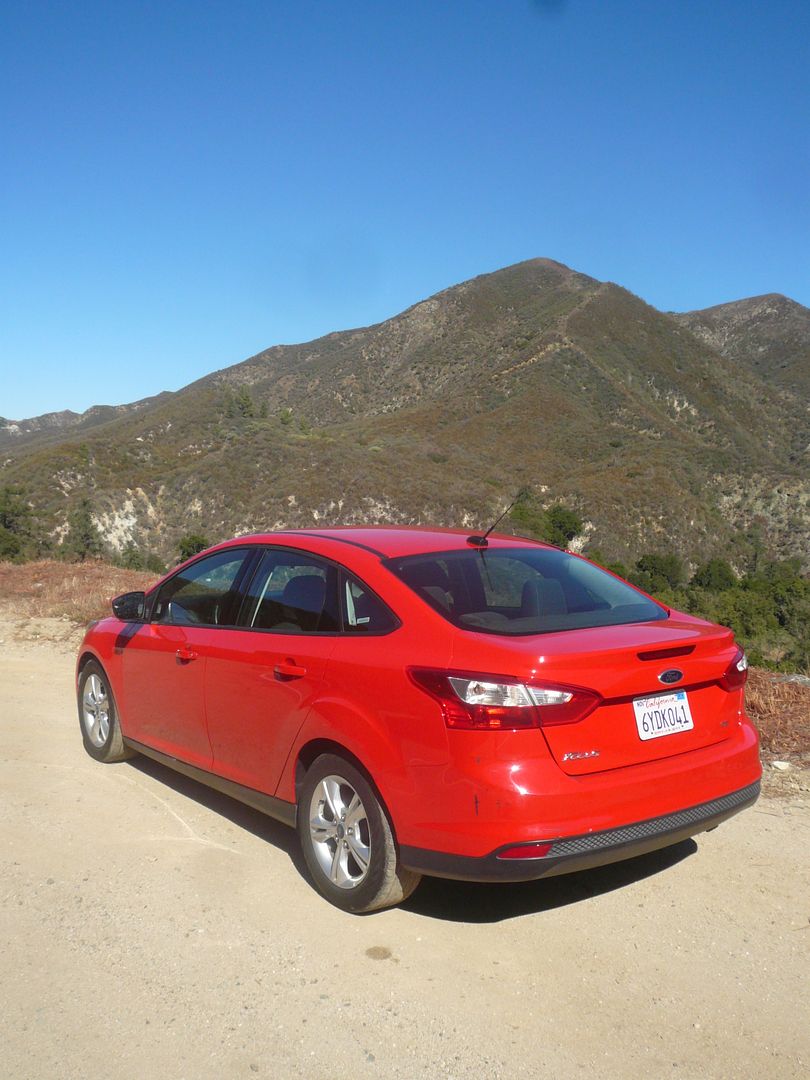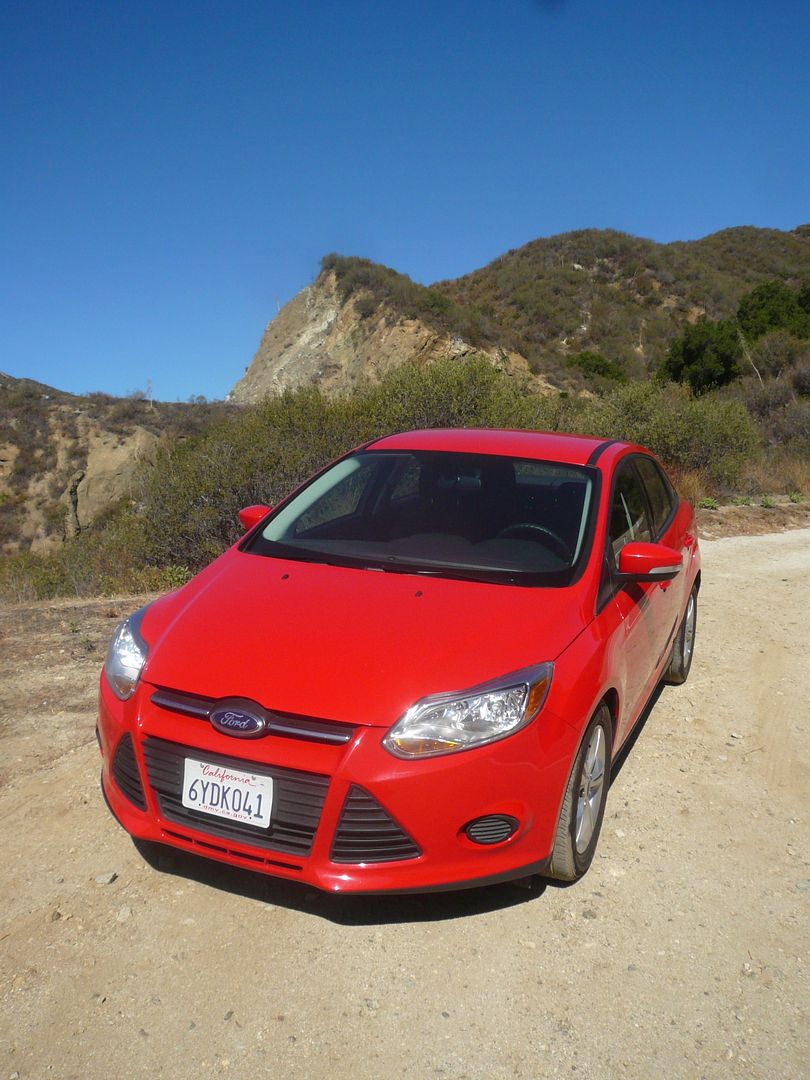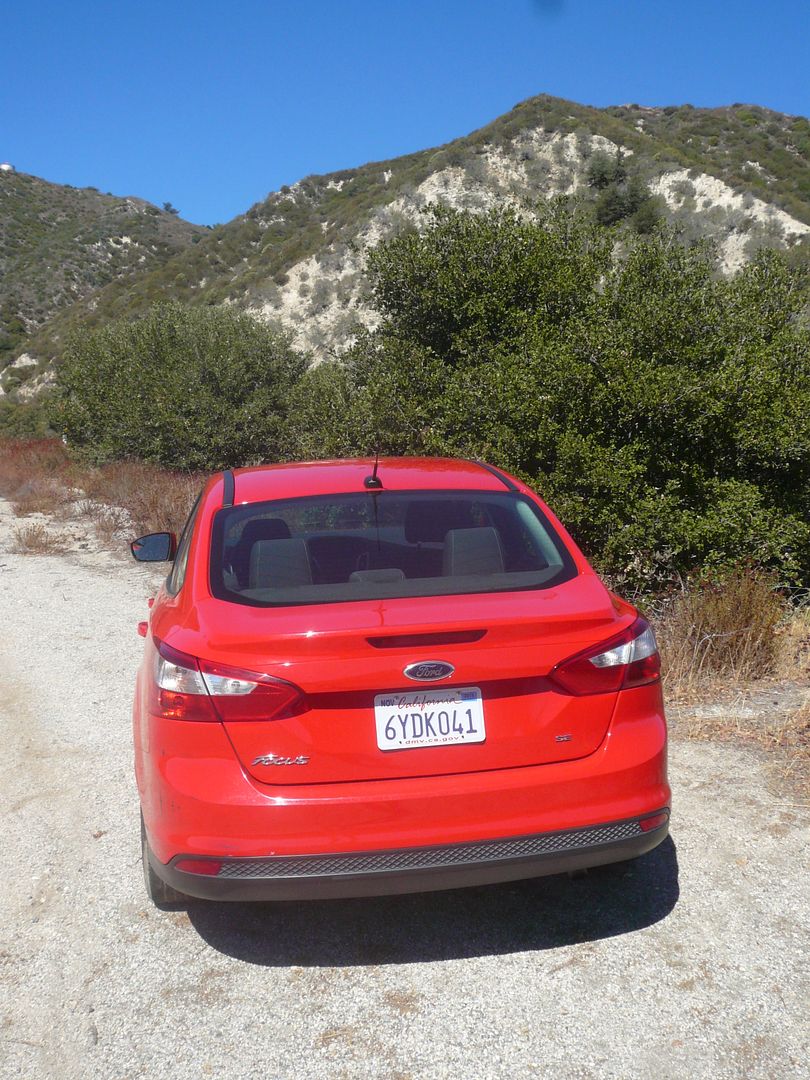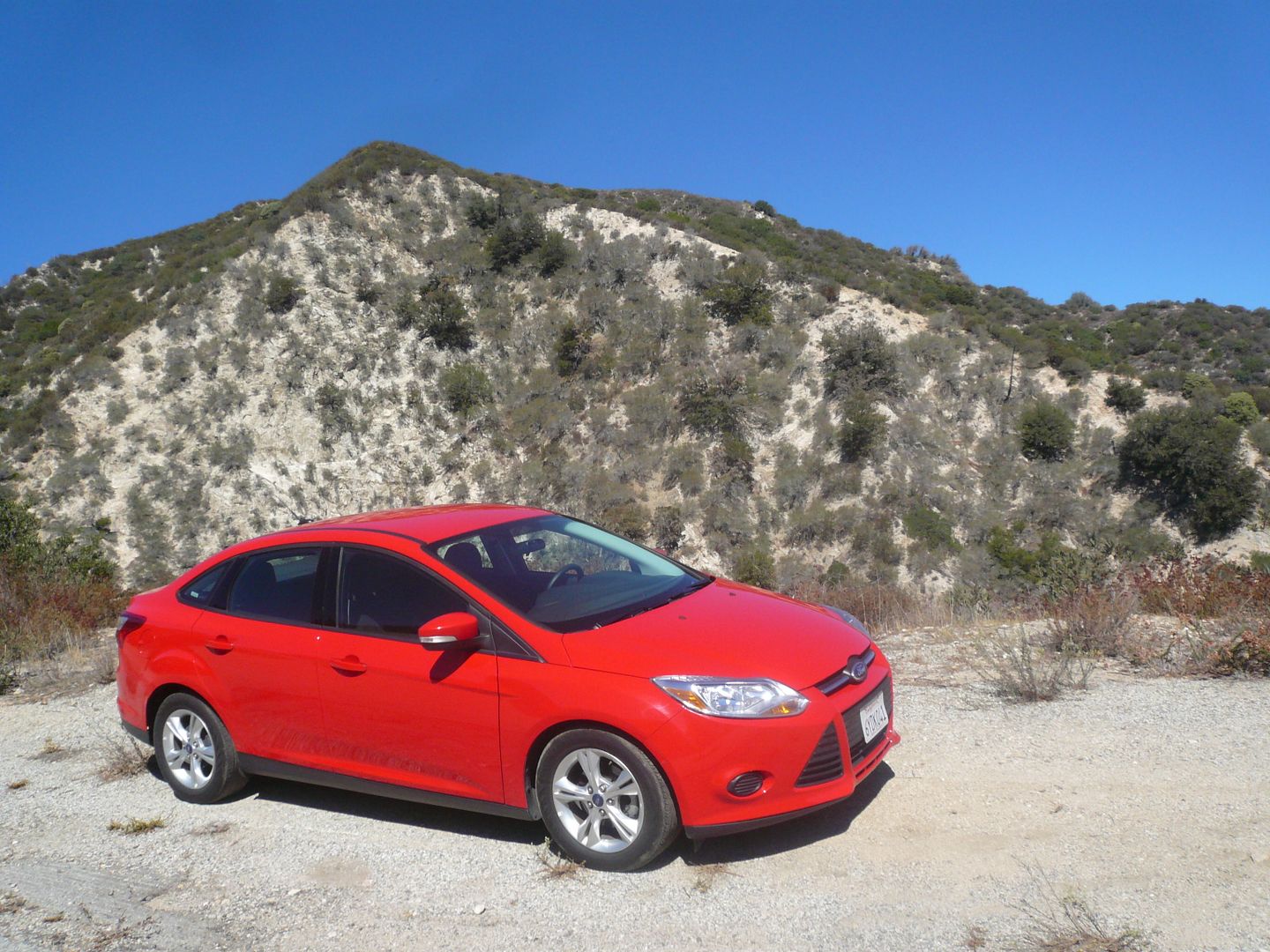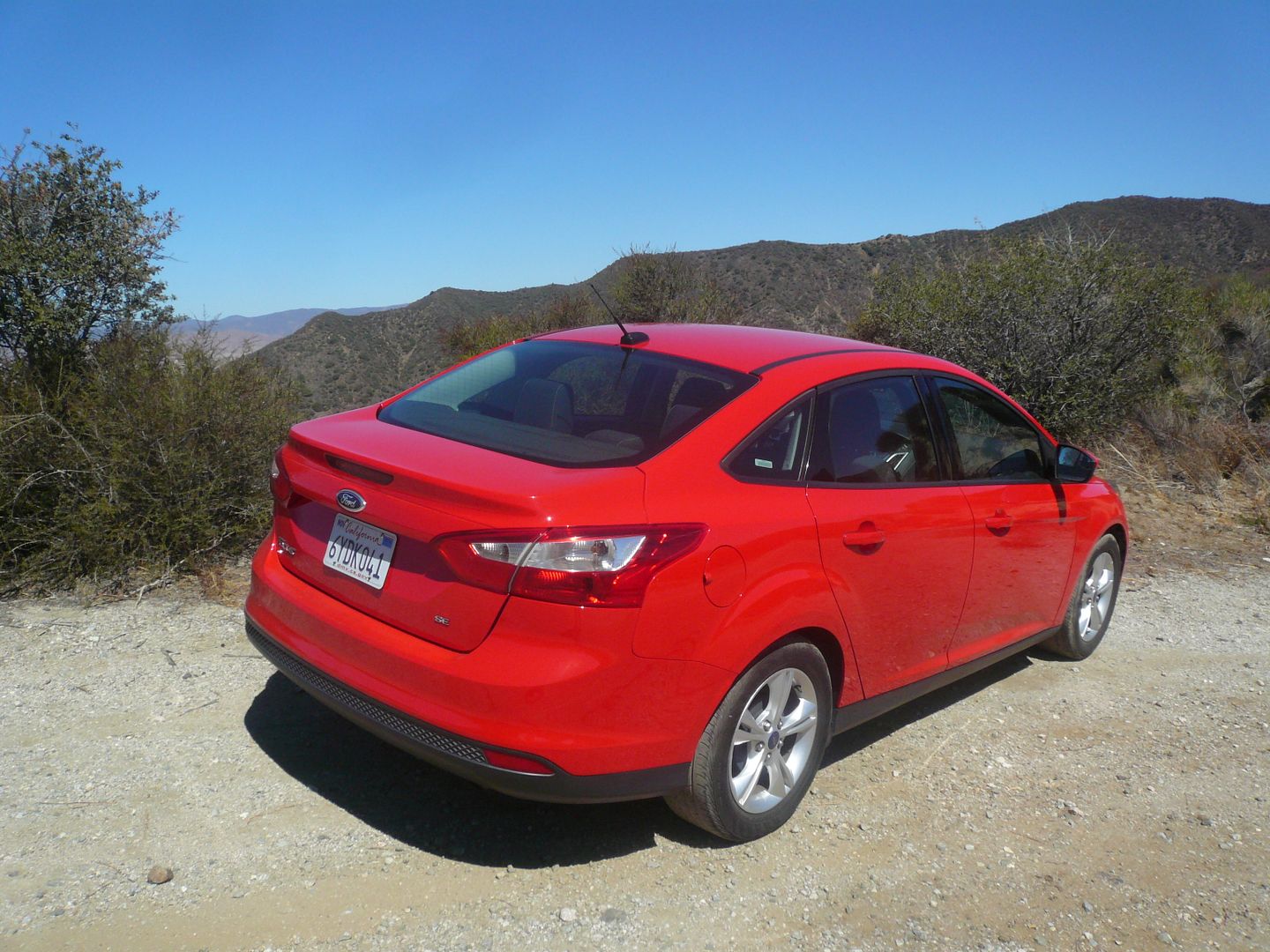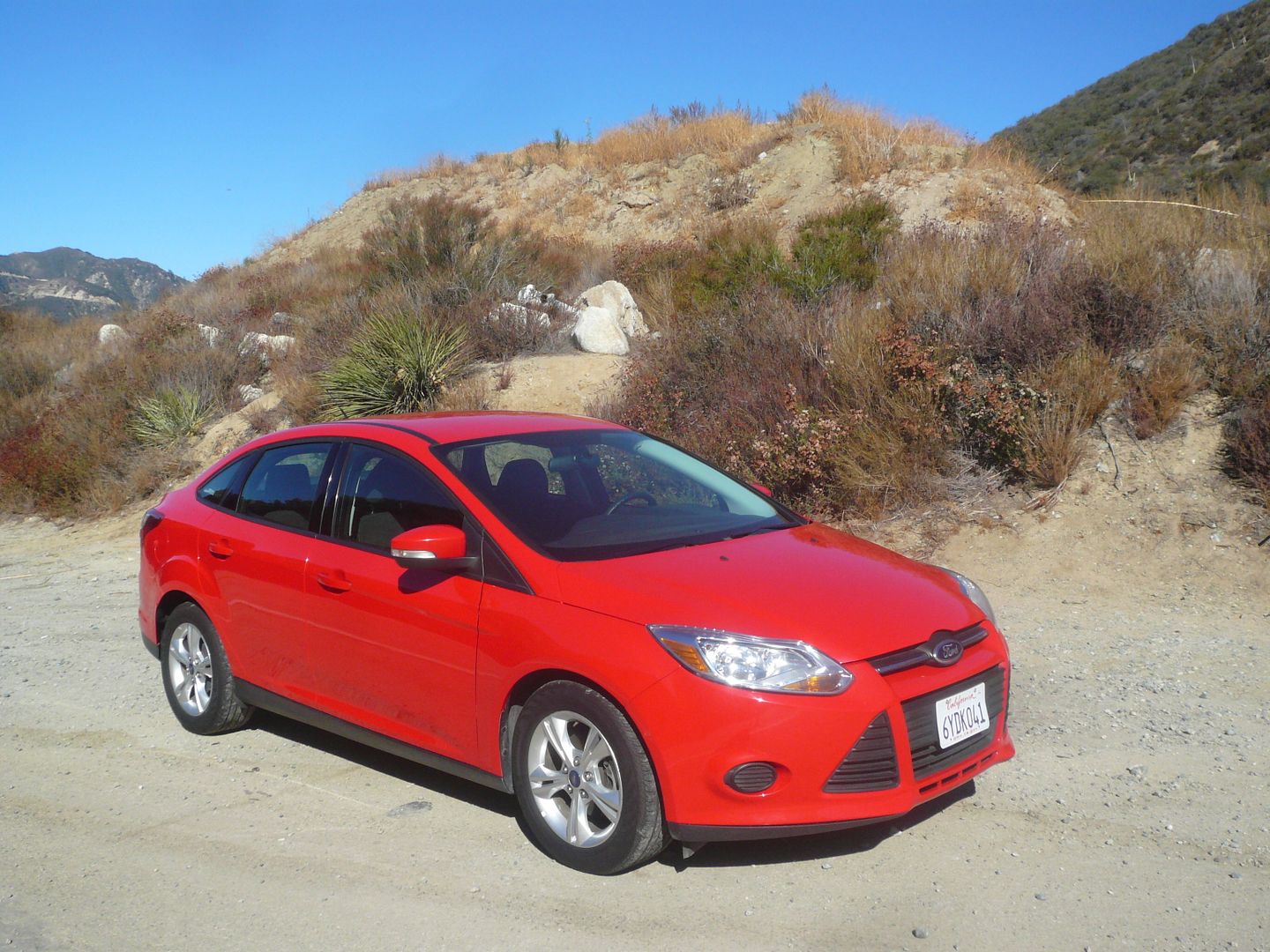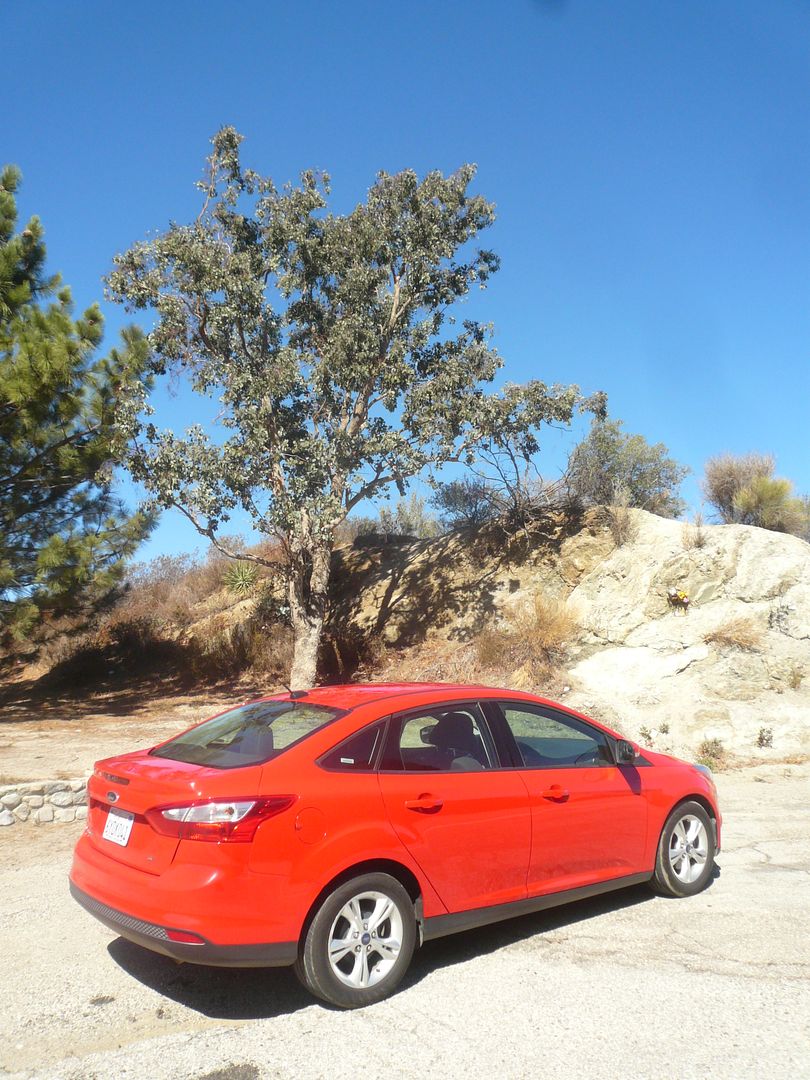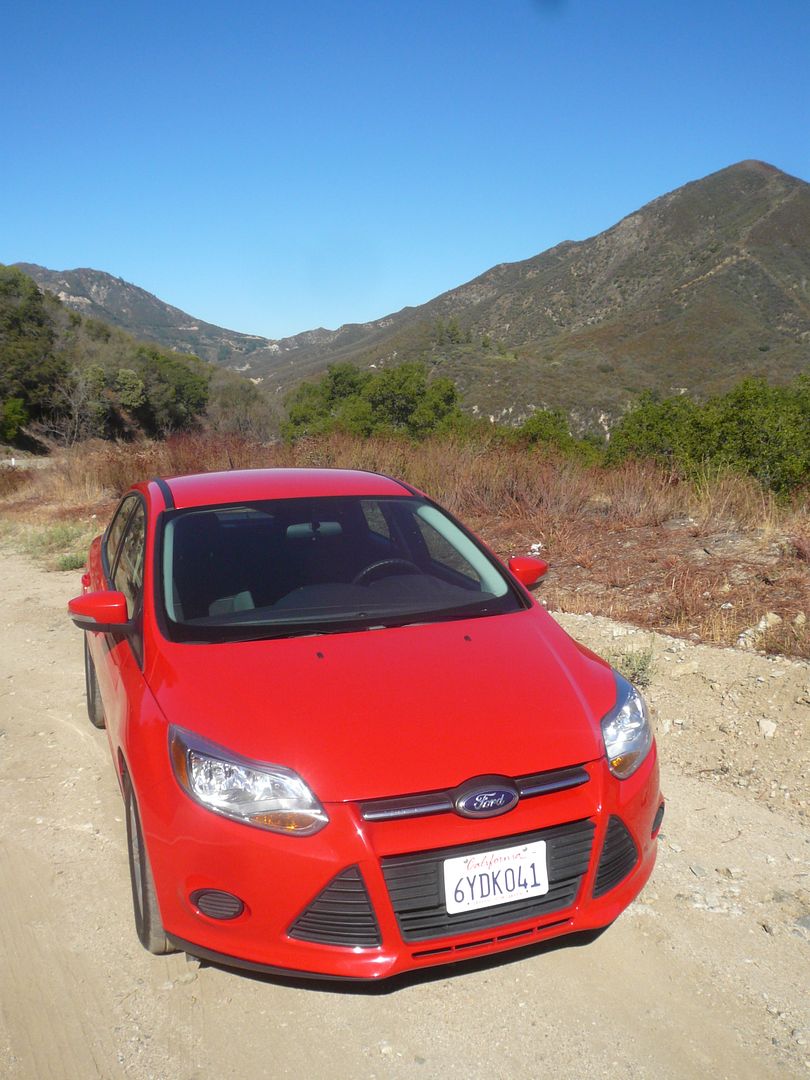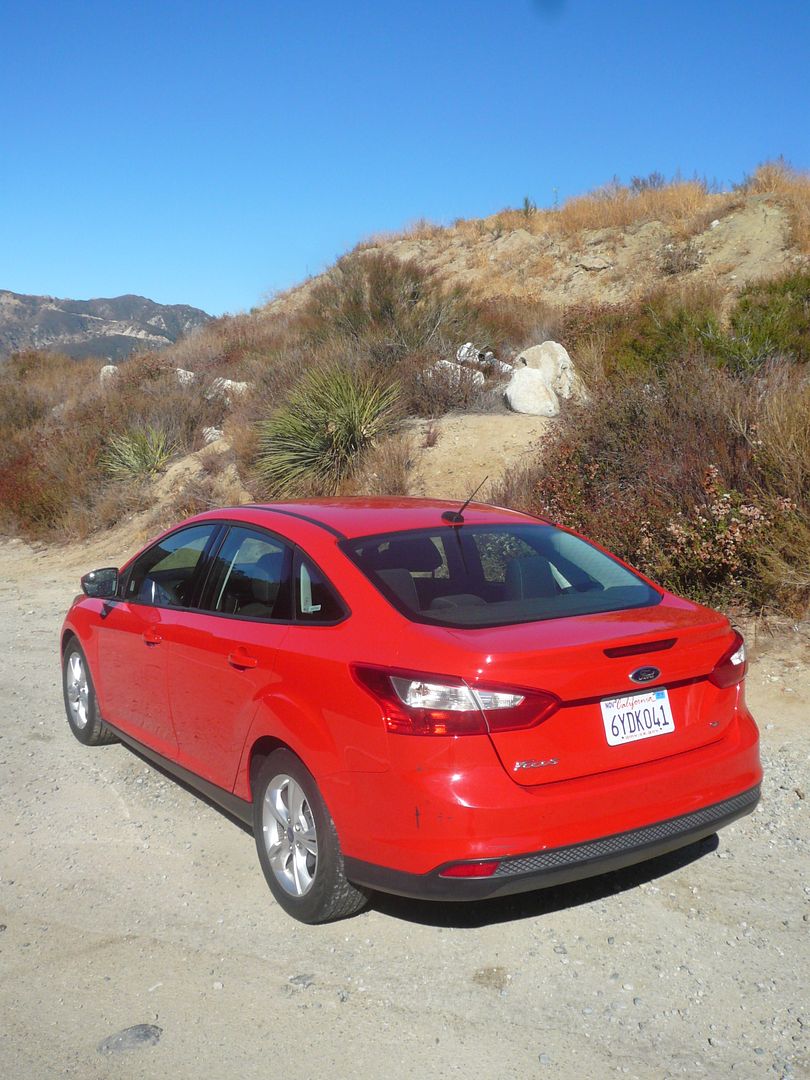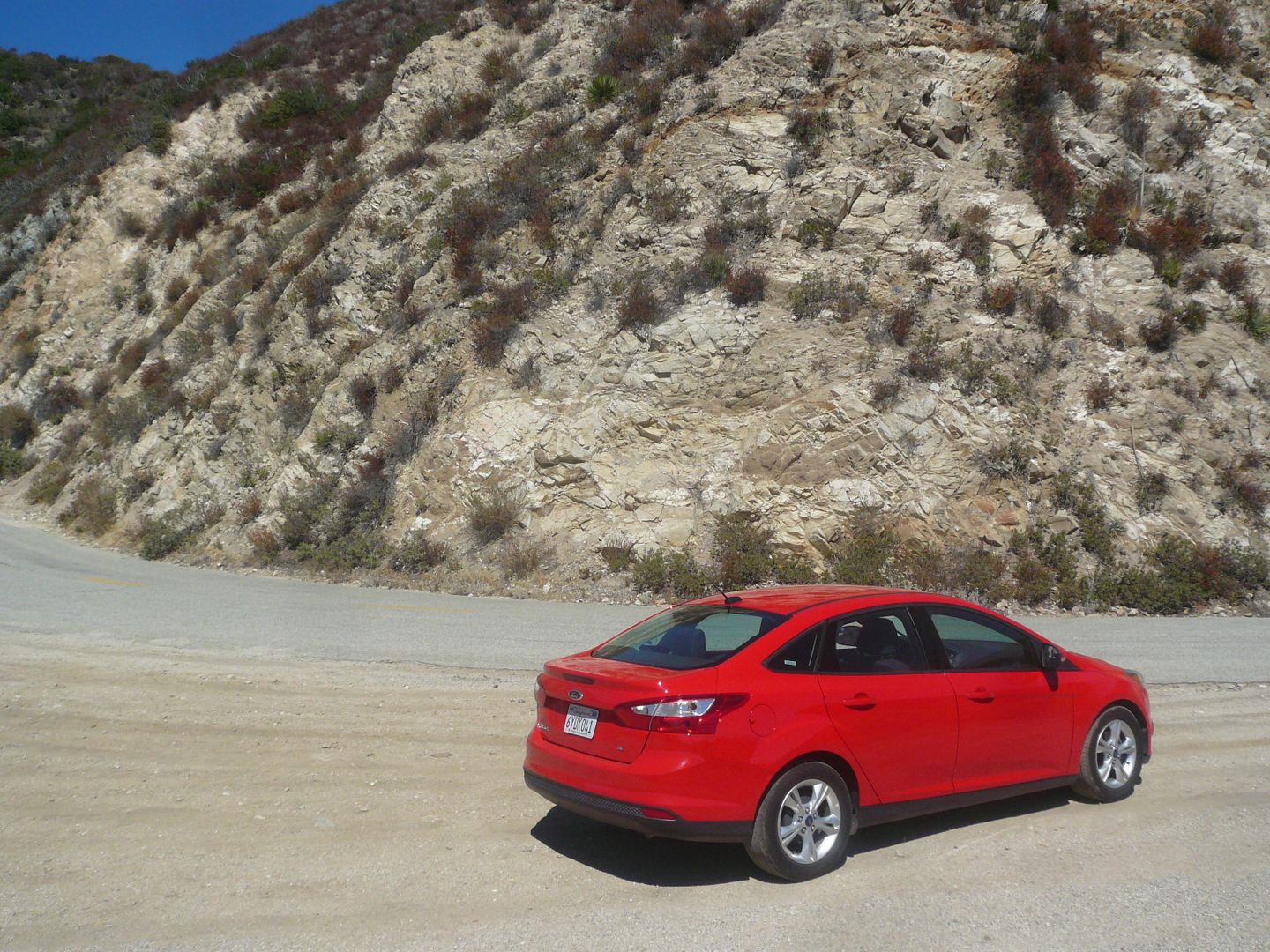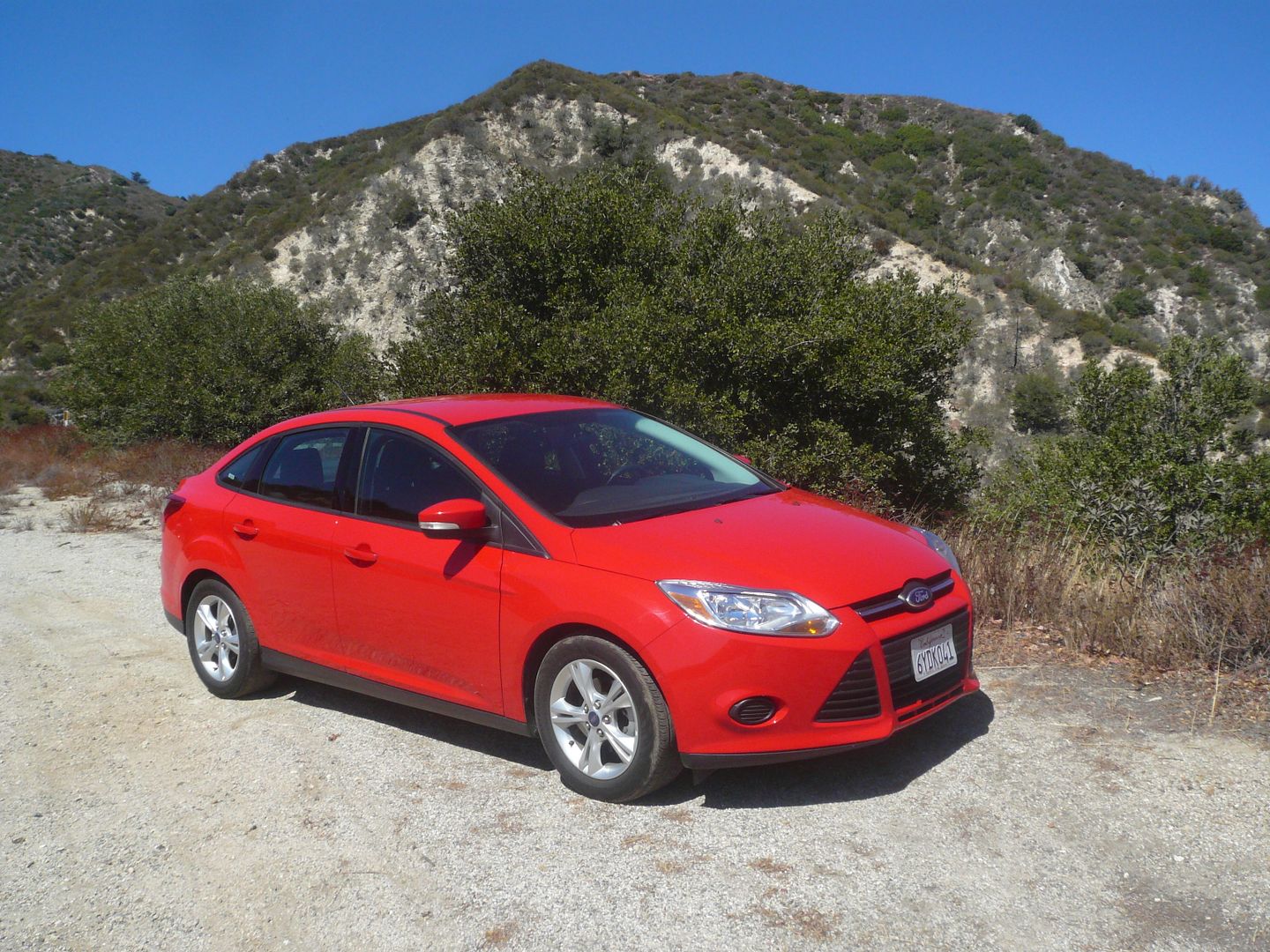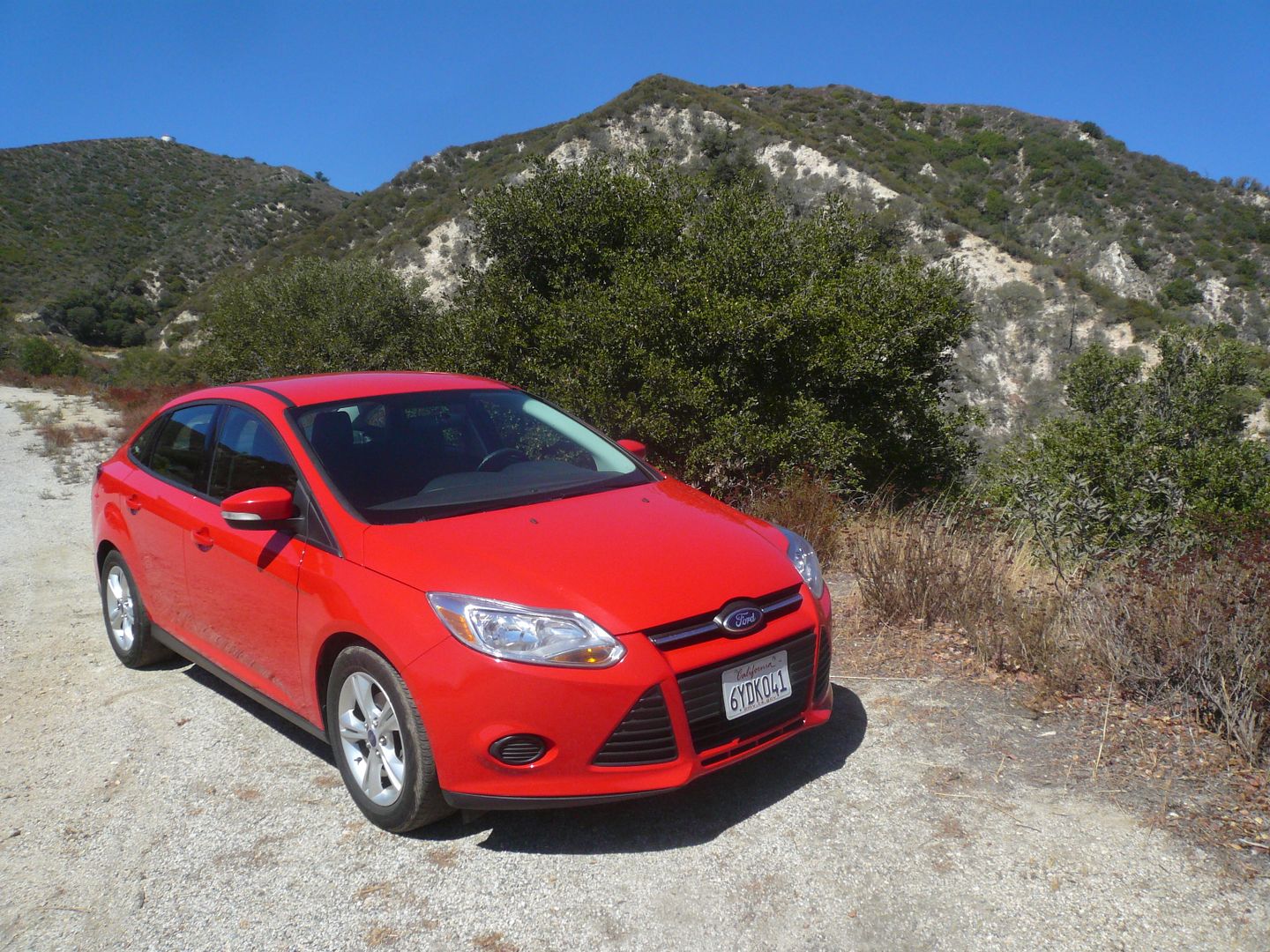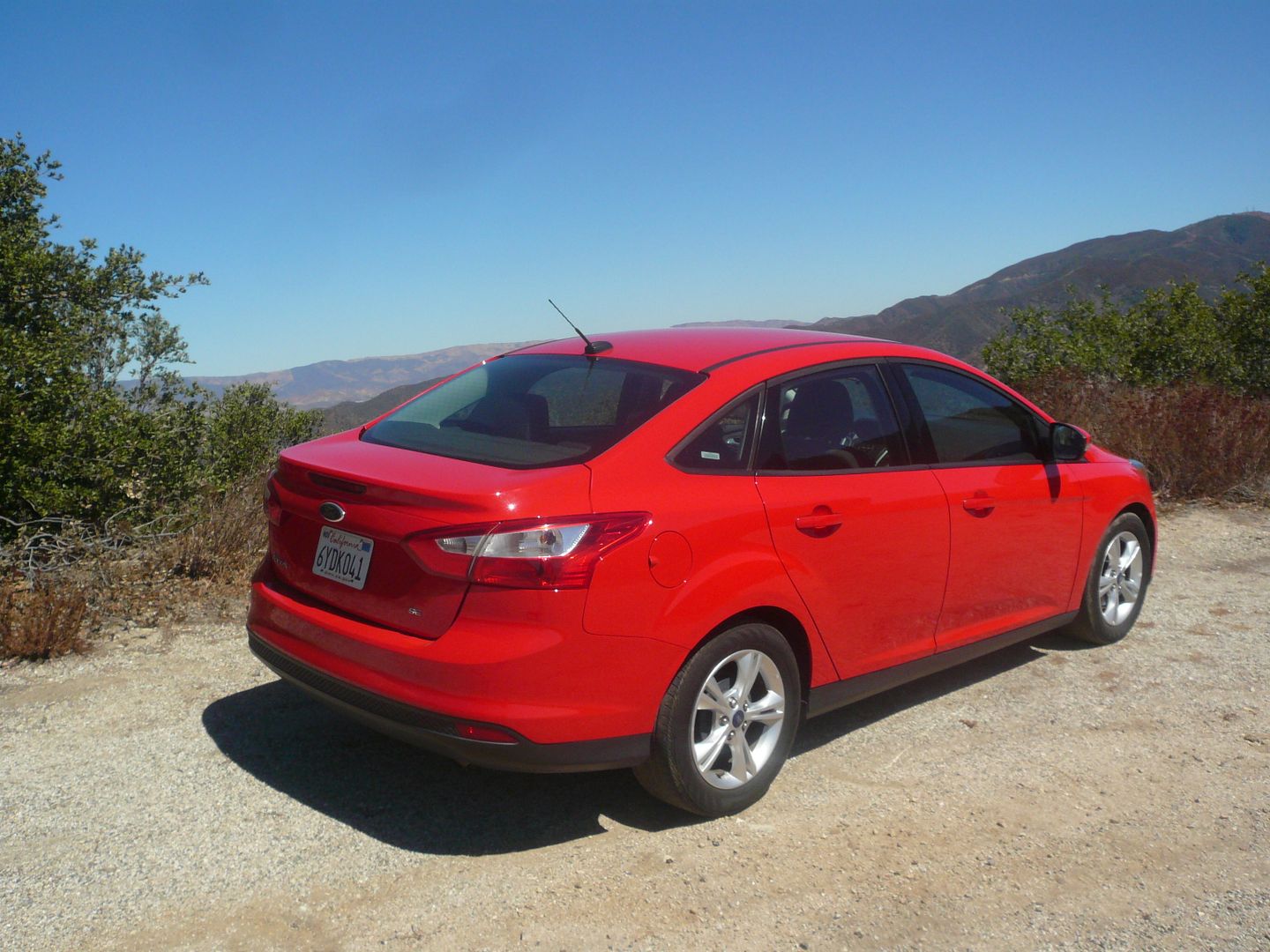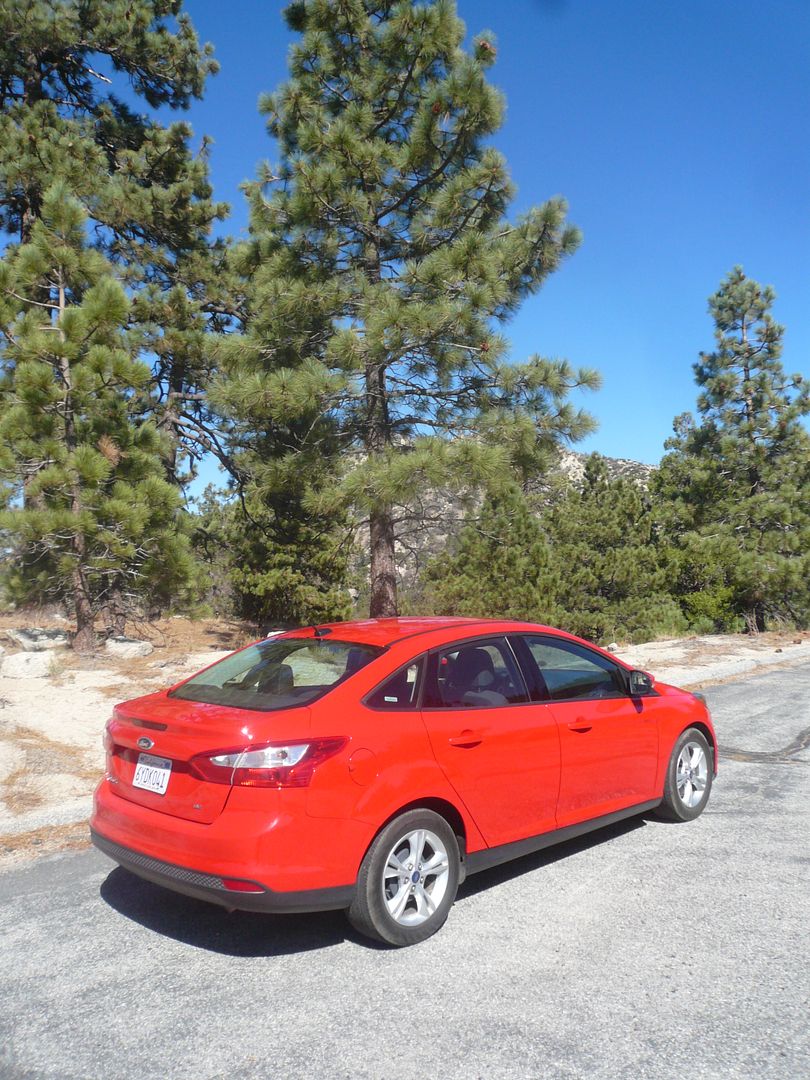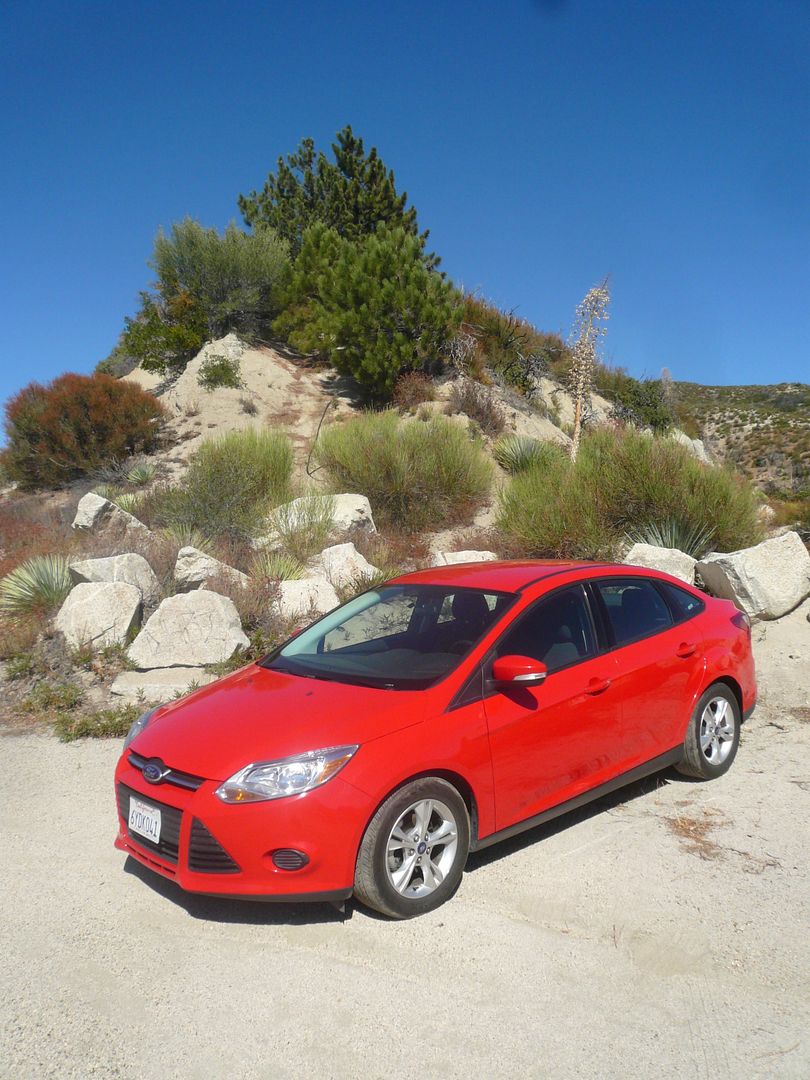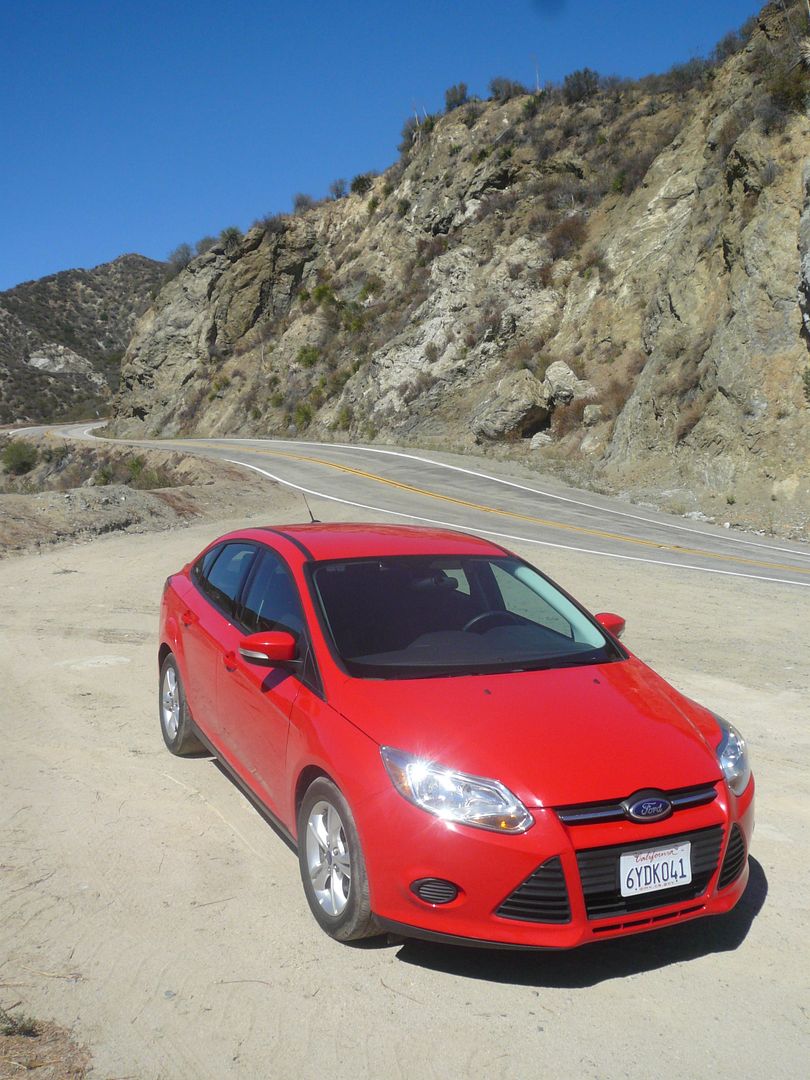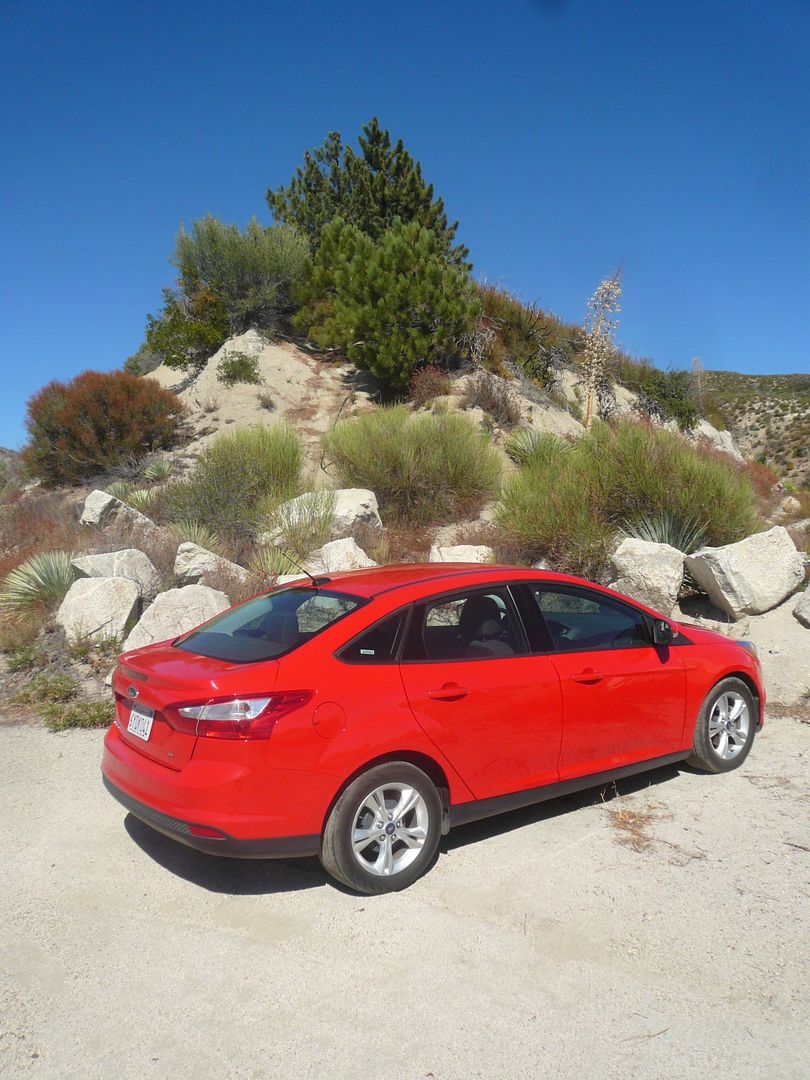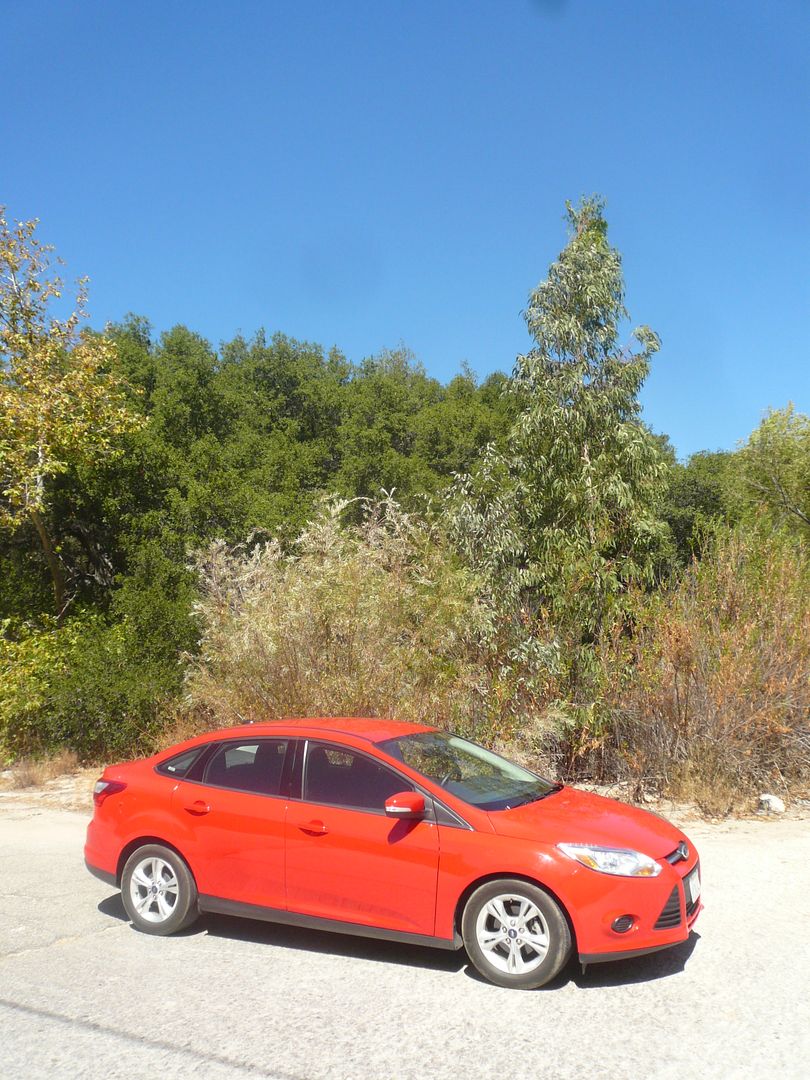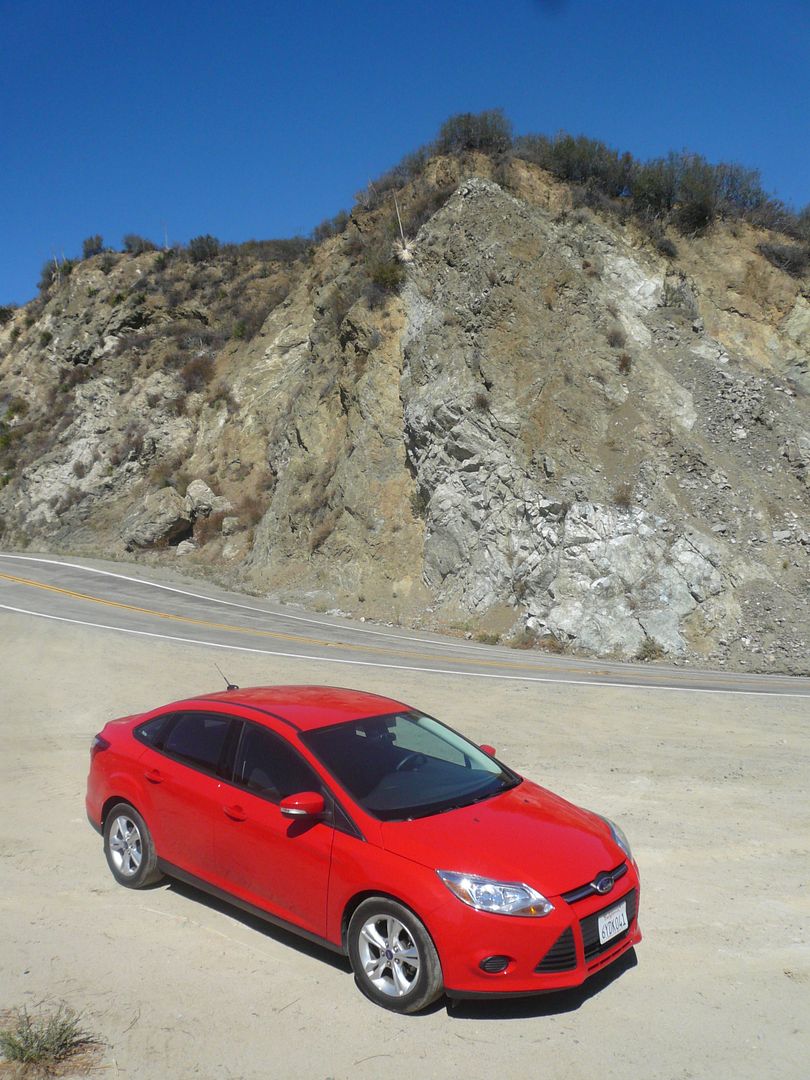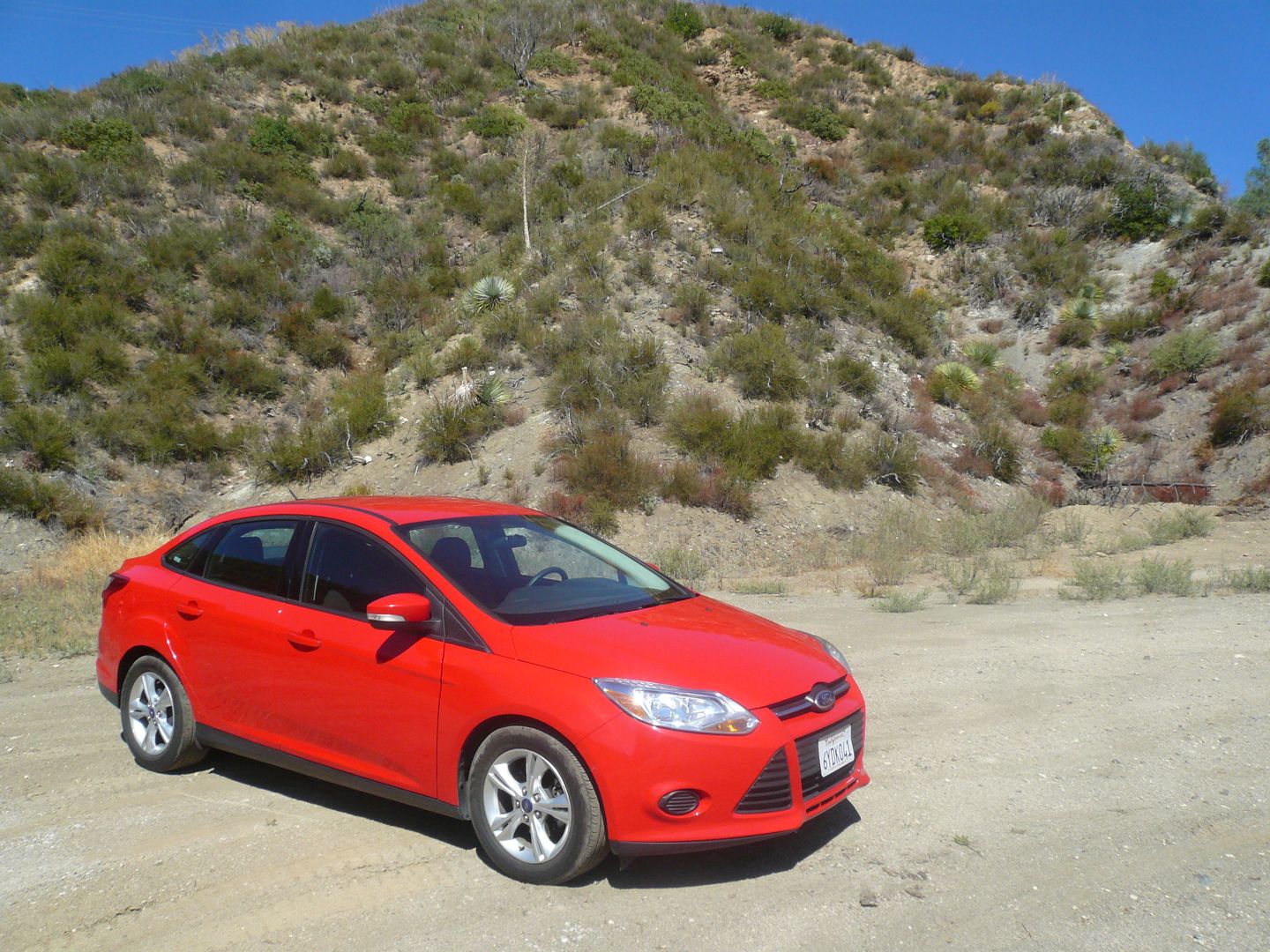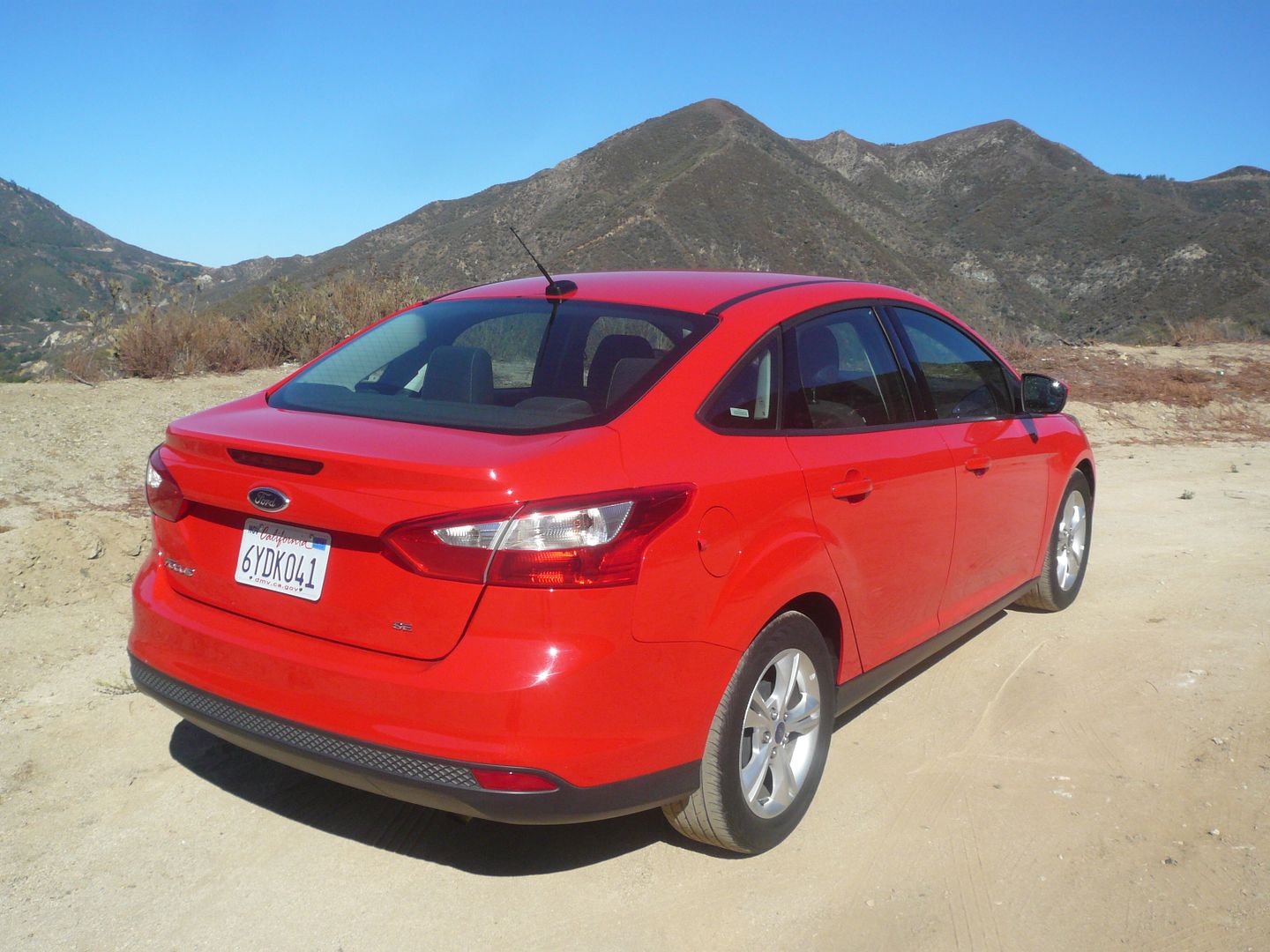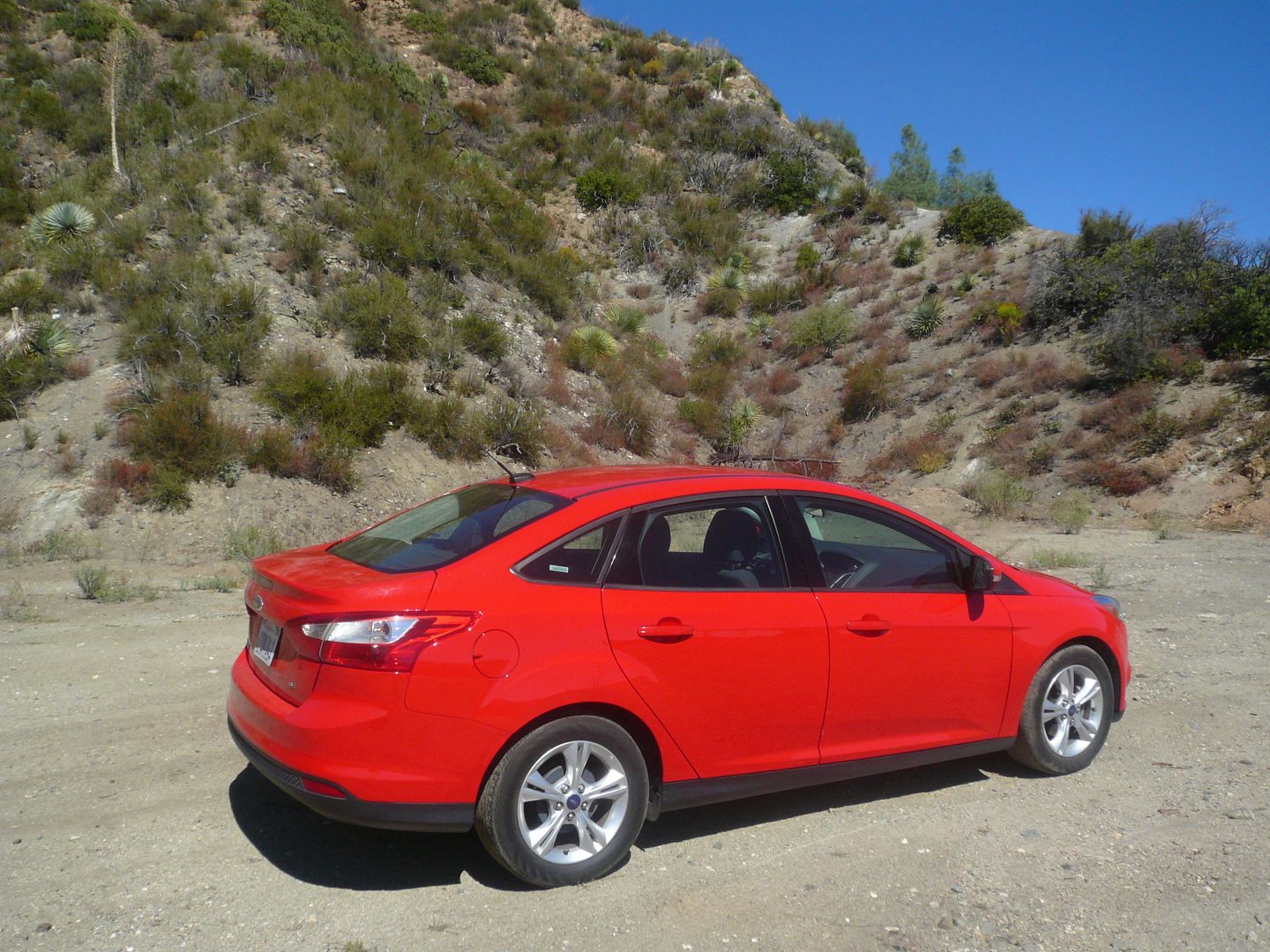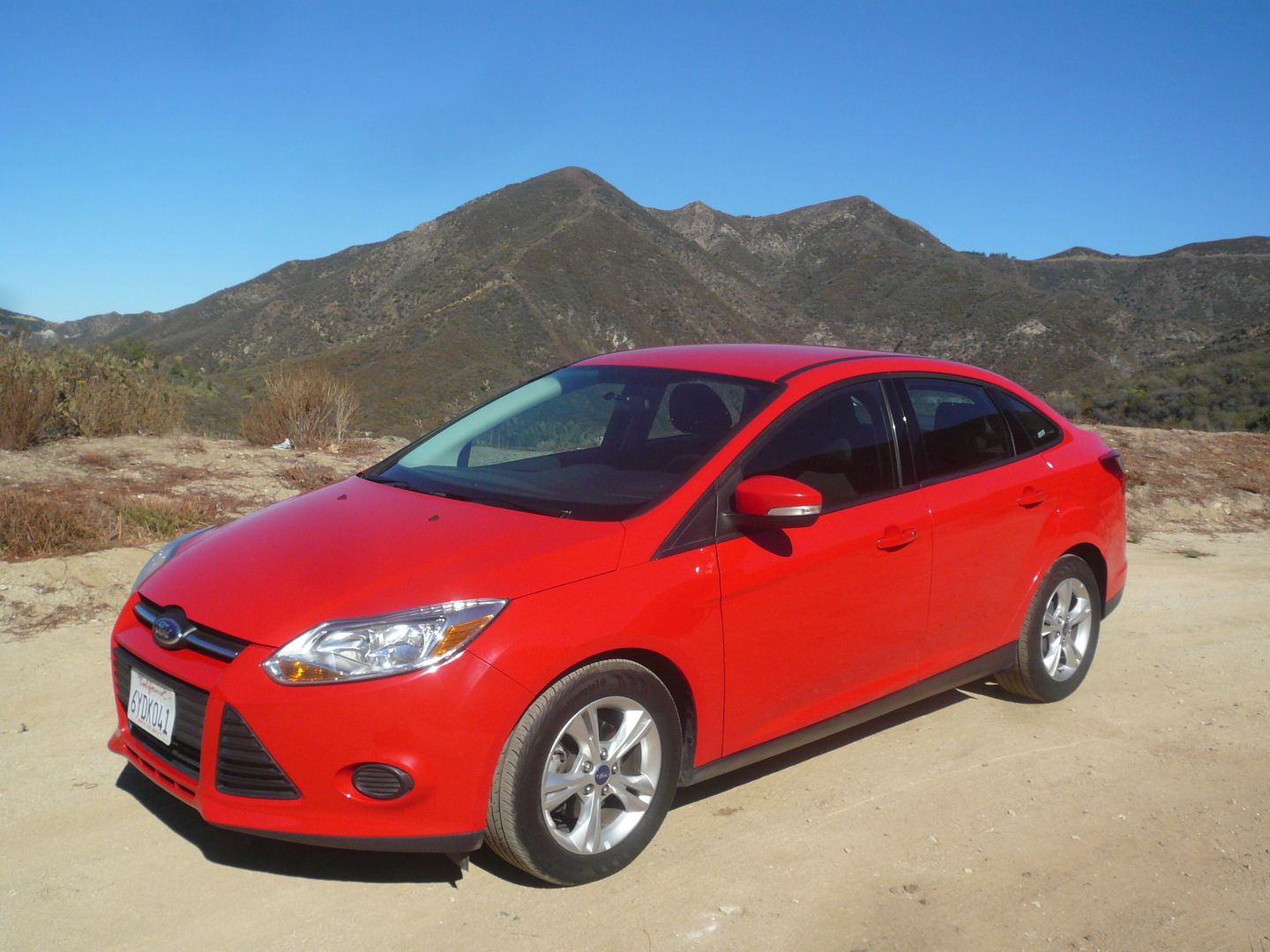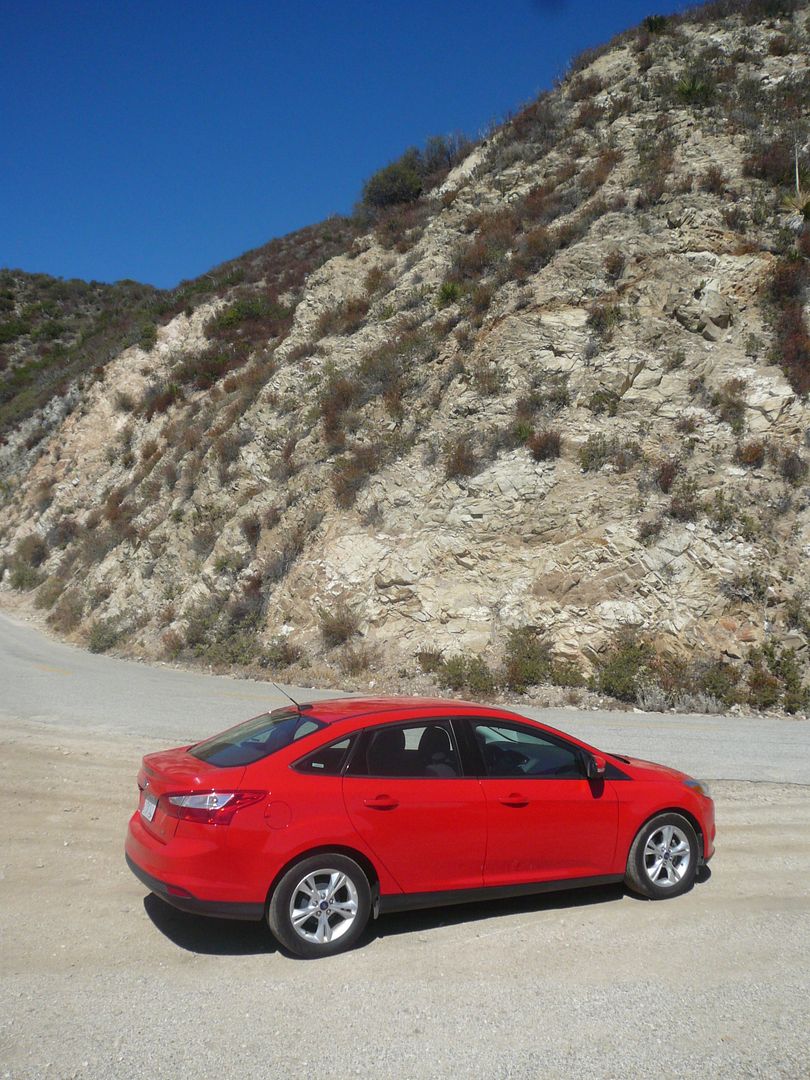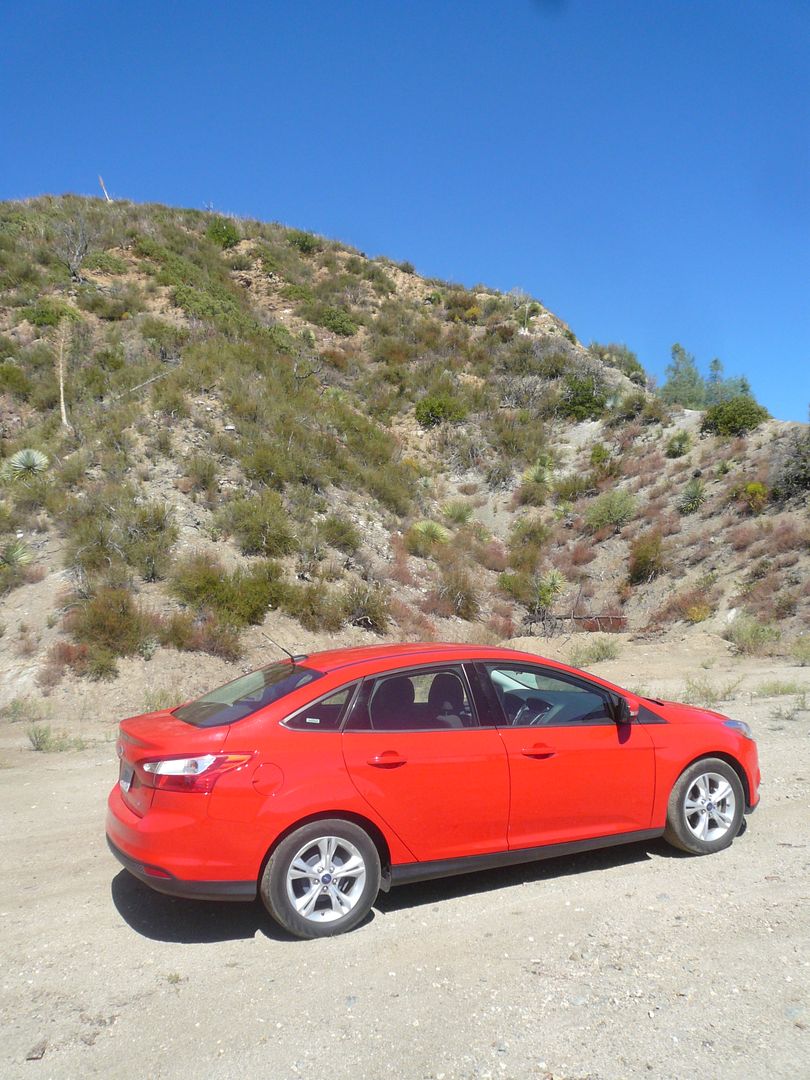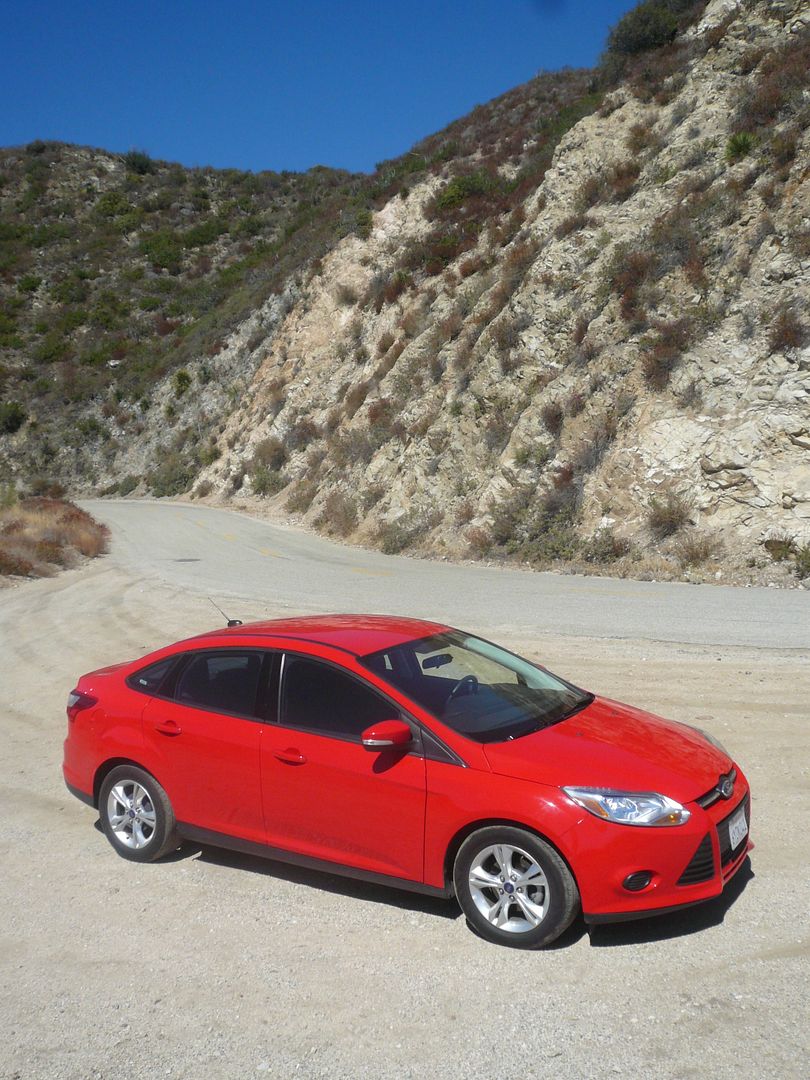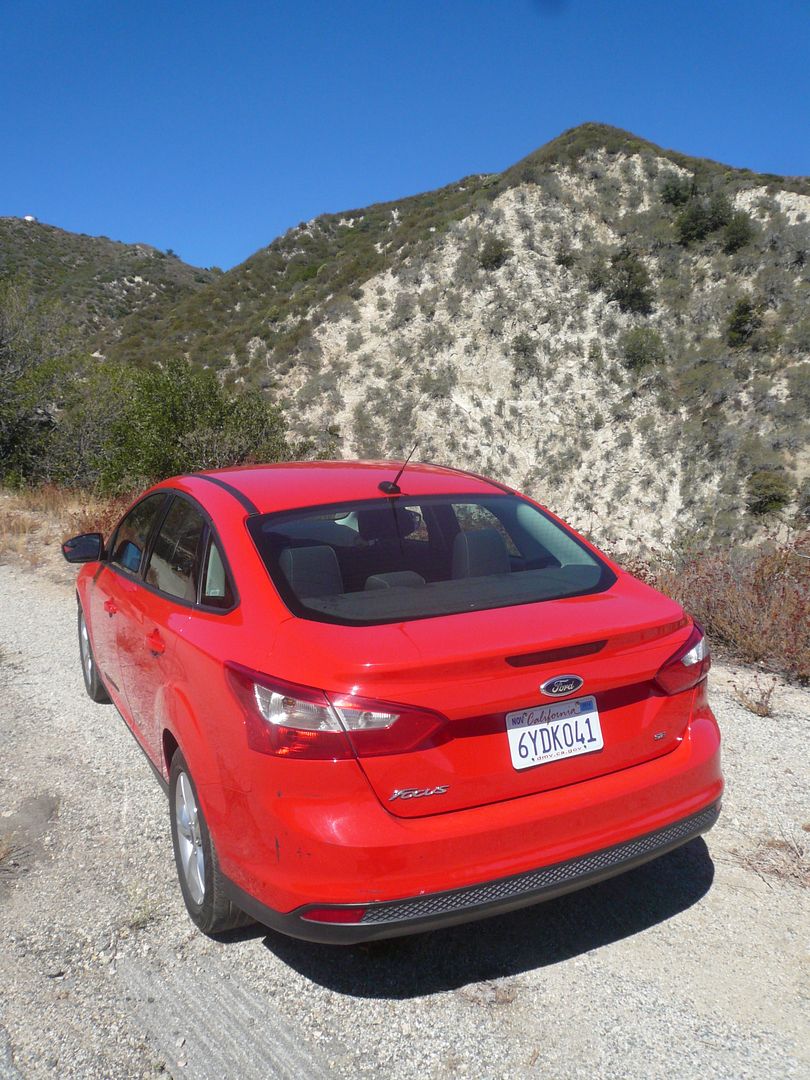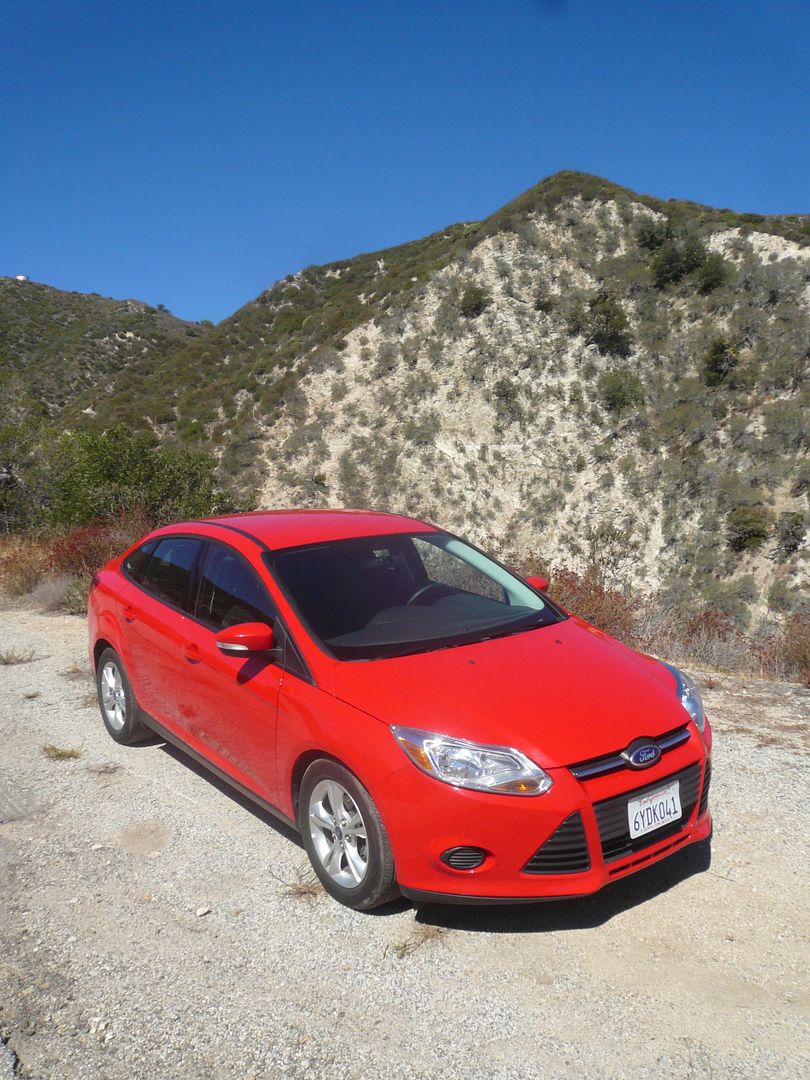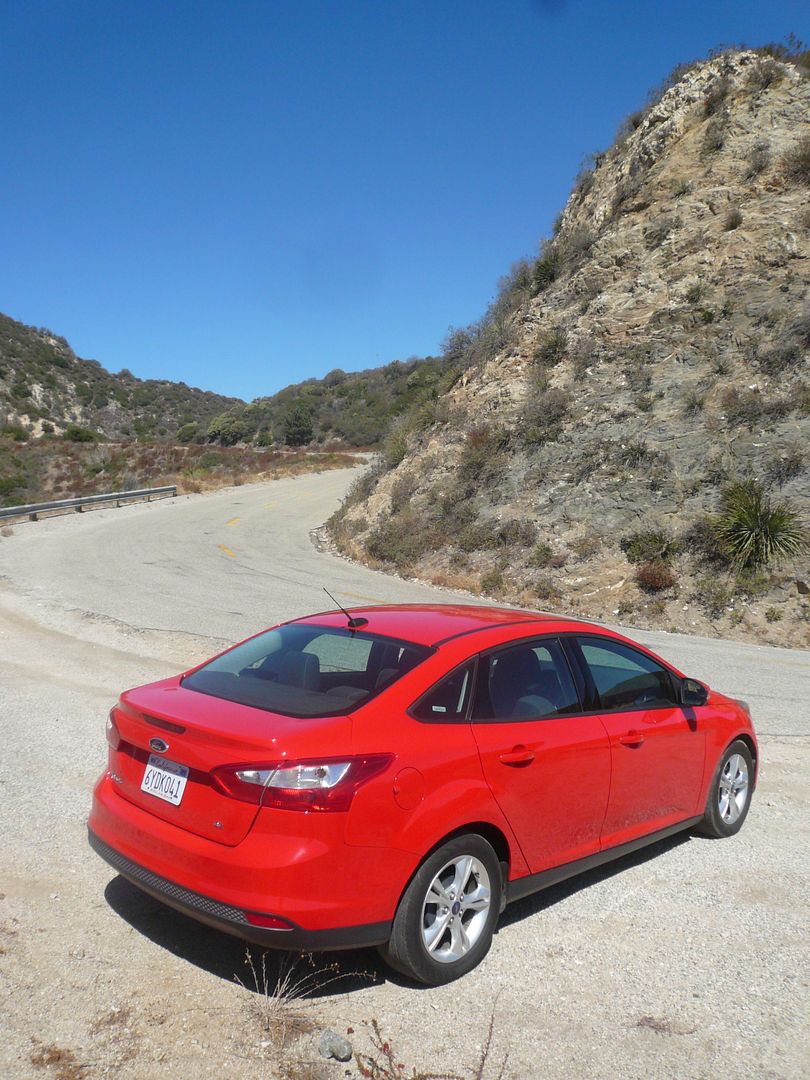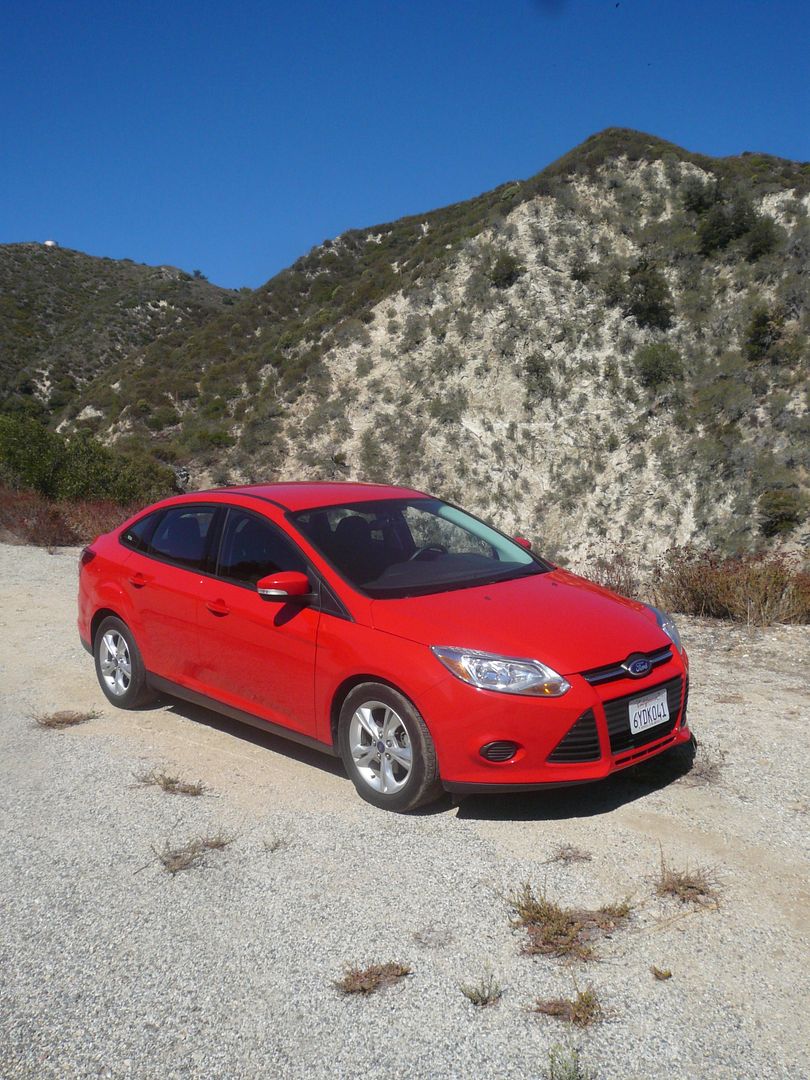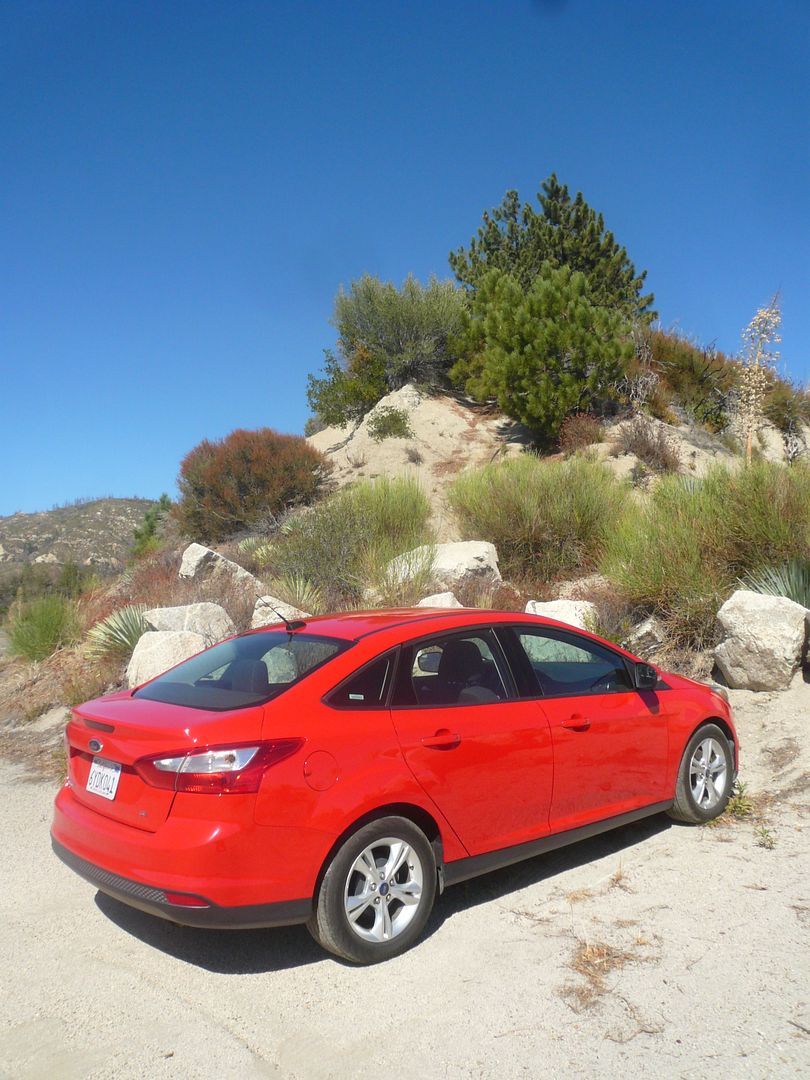 A couple of years ago, Ford announced a global strategy called One Ford, which means that rather than going to the trouble and cost of developing completely different models for each of their major markets, the Blue Oval is going to offer the same basic designs around the world, with only the necessary adaptation required to suit local tastes. We've had this before, of course, and the results were mixed. Back in 1980, when the first front wheel drive Escort was launched, this was not just a European offering, as the same basic car was sold in America, also called Ford Escort (and the closely related Mercury Lynx). It did not take long for the model to diverge on either side of the Atlantic, though, and by the time a replacement came, very different models were offered to US and European buyers. It is well documented that neither side of the Atlantic's early 1990s Escorts was exactly a good car, but to their credit Ford reacted to the truly terrible reviews that the 1990 European model received with a series of facelifts and engineering improvements, such that by the middle of the decade, the Euro Escort was a reasonable, if not exactly class leading car. Ford learned their lesson, though, and threw everything they could, and more, at its replacement, and the result, the Focus, which appeared in 1998, was a revelation. Without question, this was the best car in its class, in just about every respect, so you can imagine the excitement on the American side of the Atlantic when it was announced that they would also get the Focus, albeit built on their side of the Pond, to replace their unloved Escort, a car whose main virtue seemed to be that it was cheap (that was its main drawback, too). They had to wait until 2000, and sadly there were some significant quality and reliability issues in the first few months which took a a bit of getting out of people's brains, but after that, the same excellent car, with a US selection of engines, in 3 and 5 door Hatchback, Estate and the vital for US market 4 door Saloon started to win over people who had been buying Japanese for years.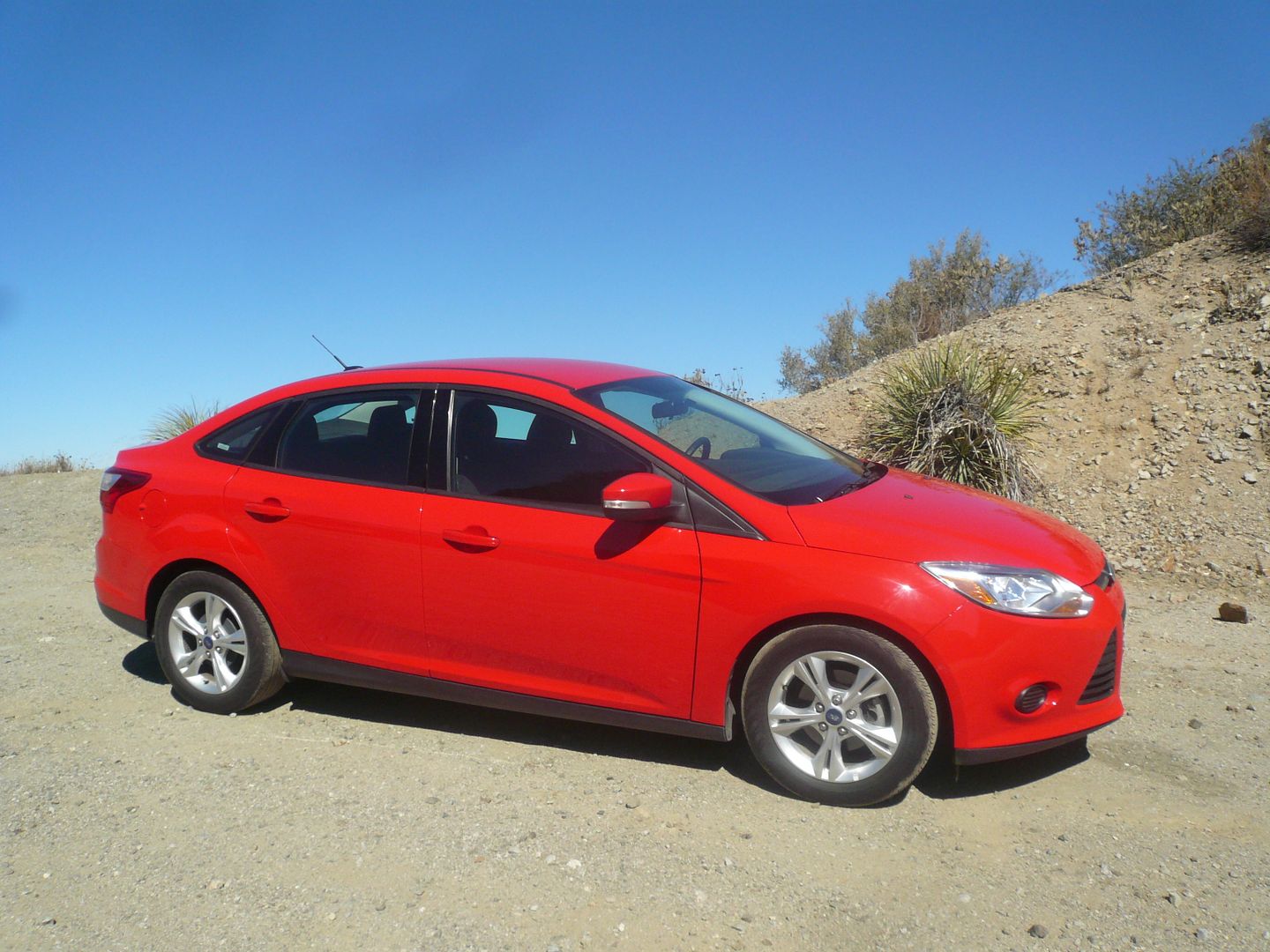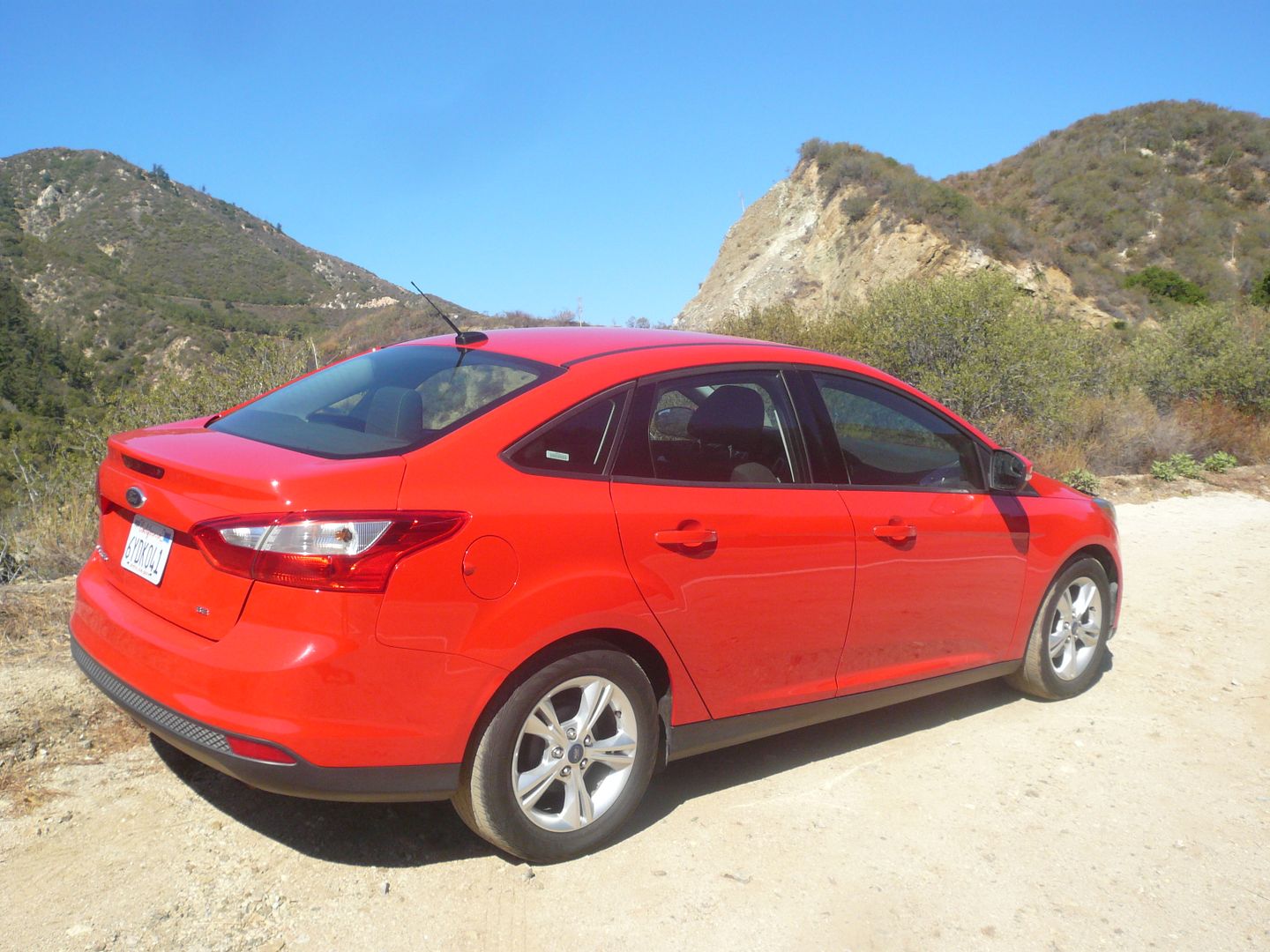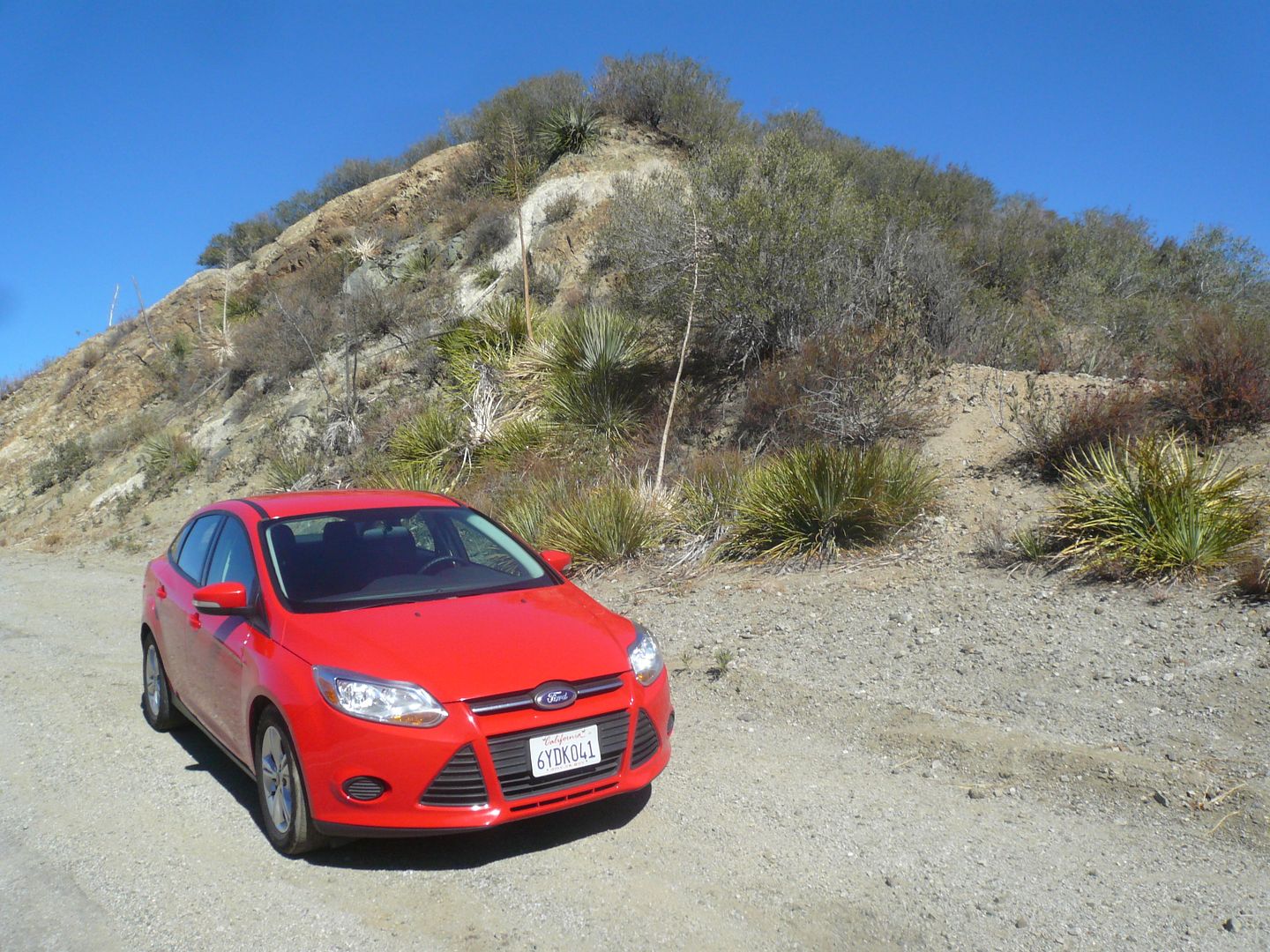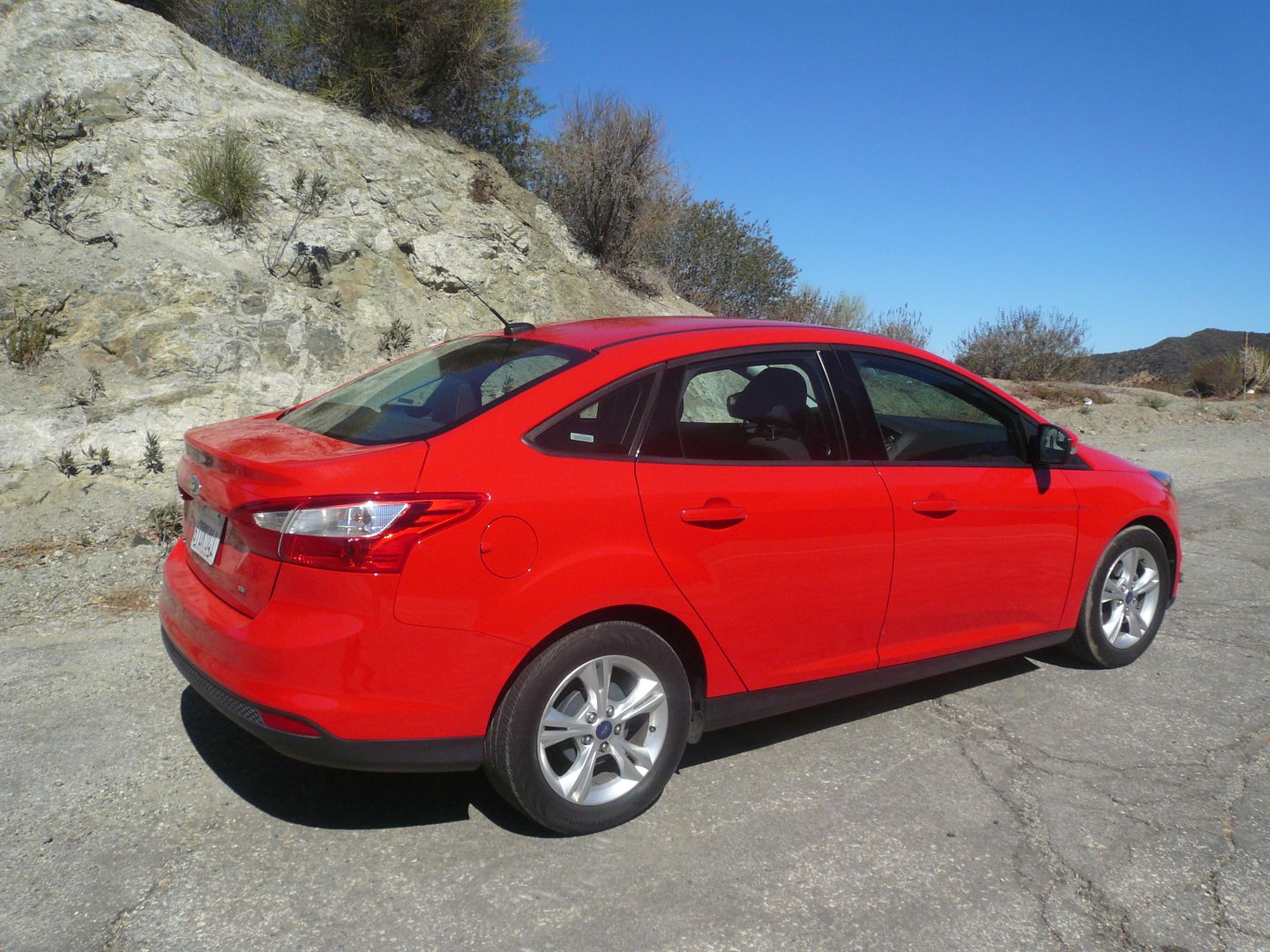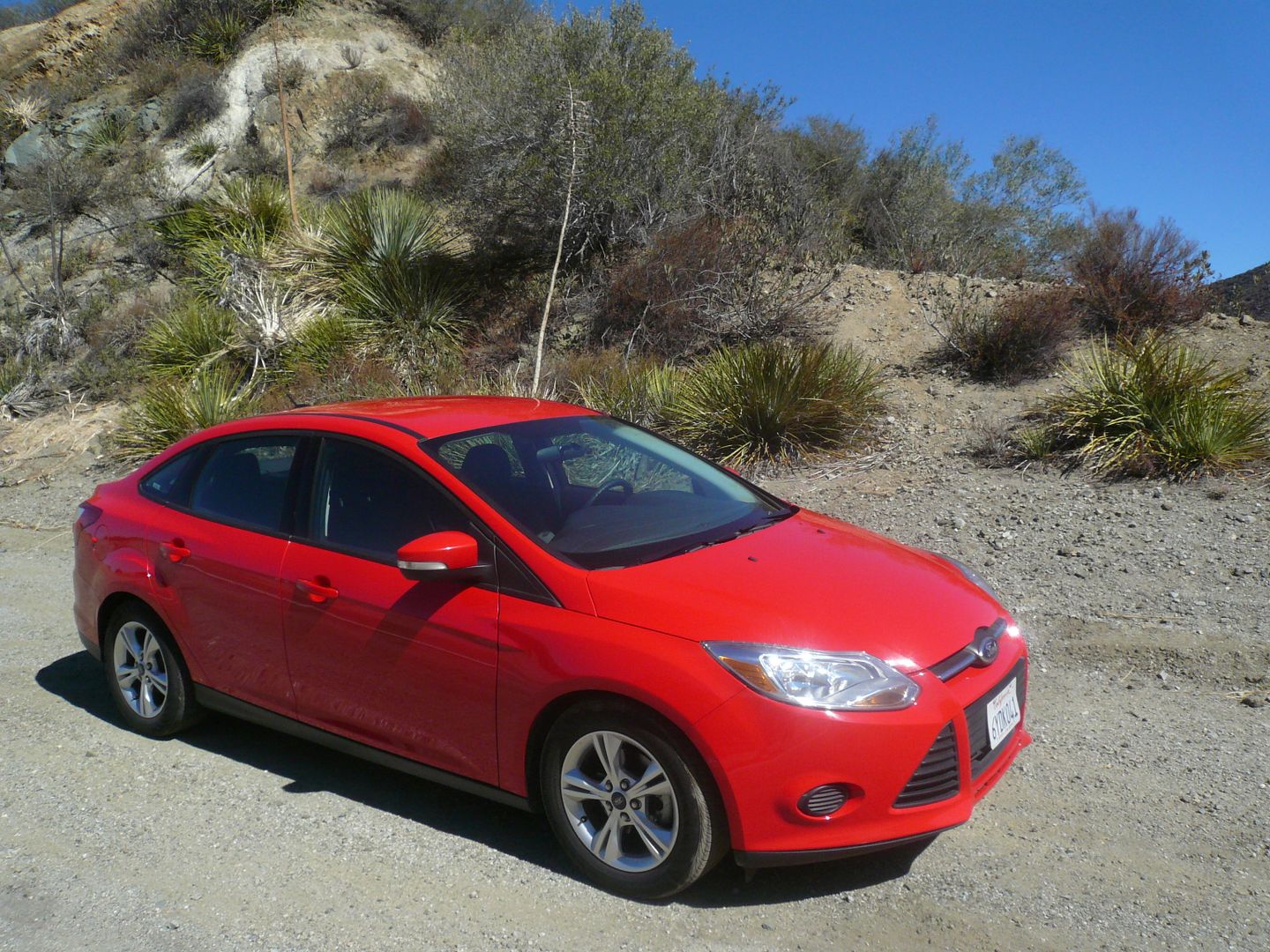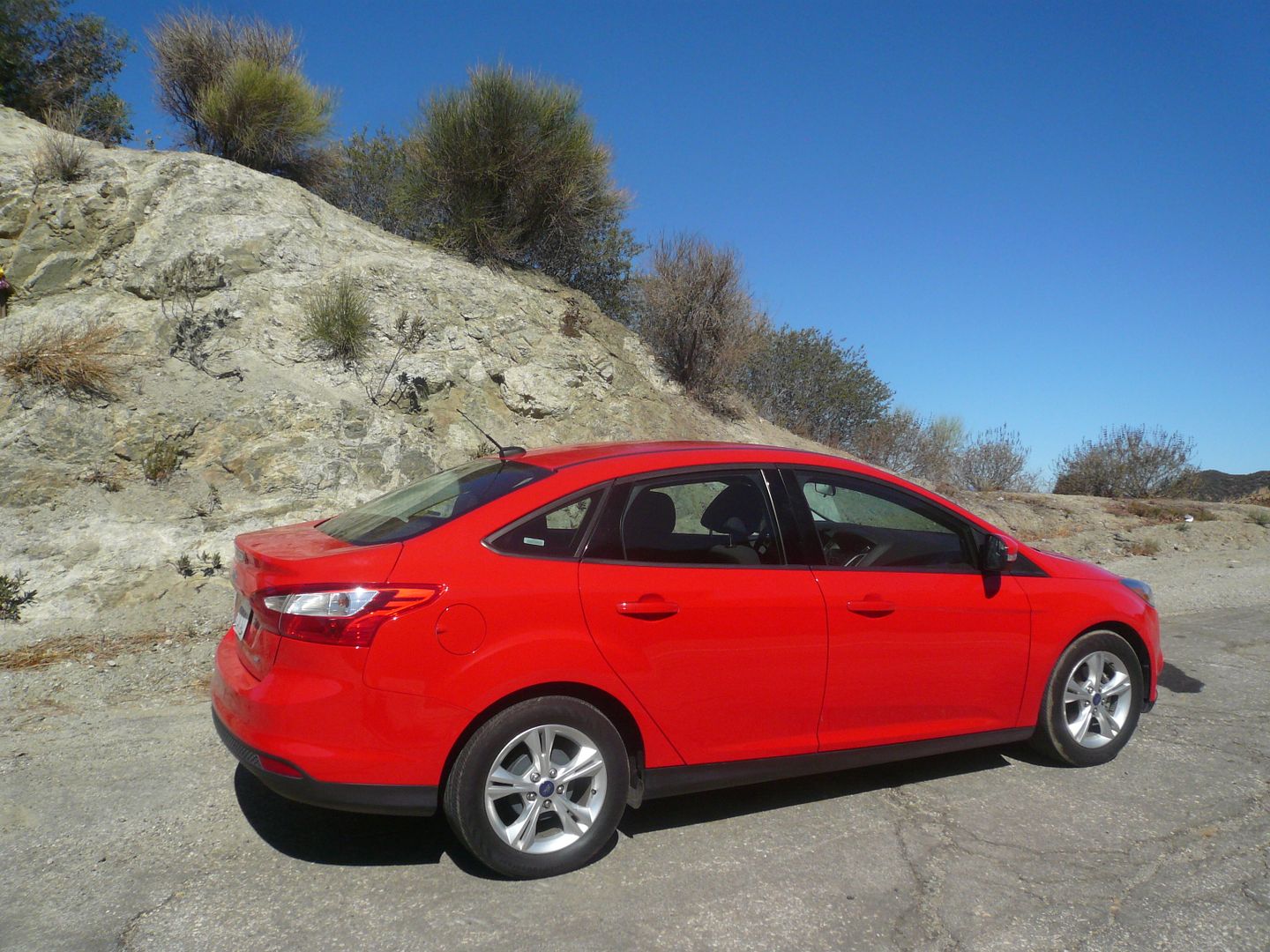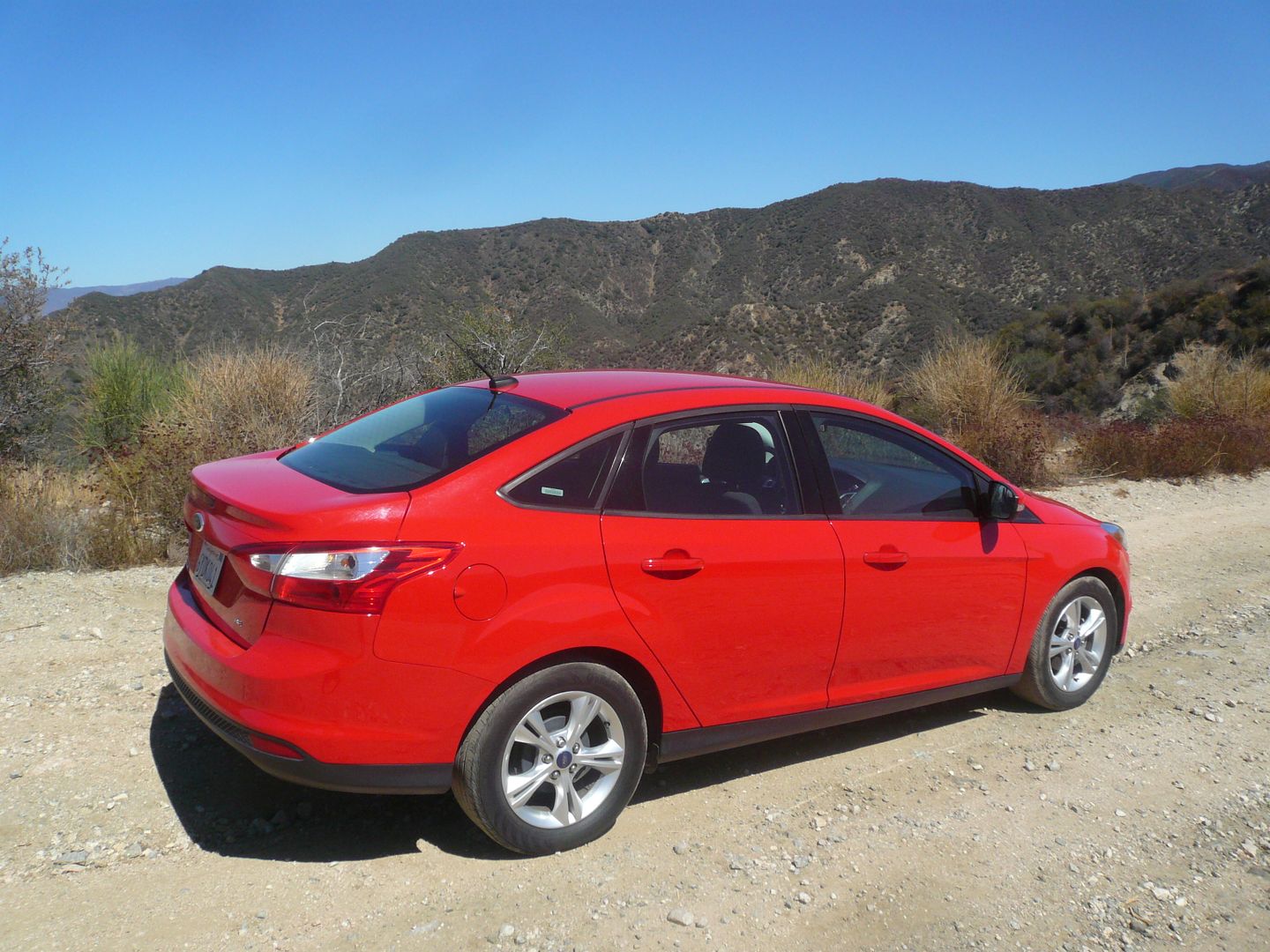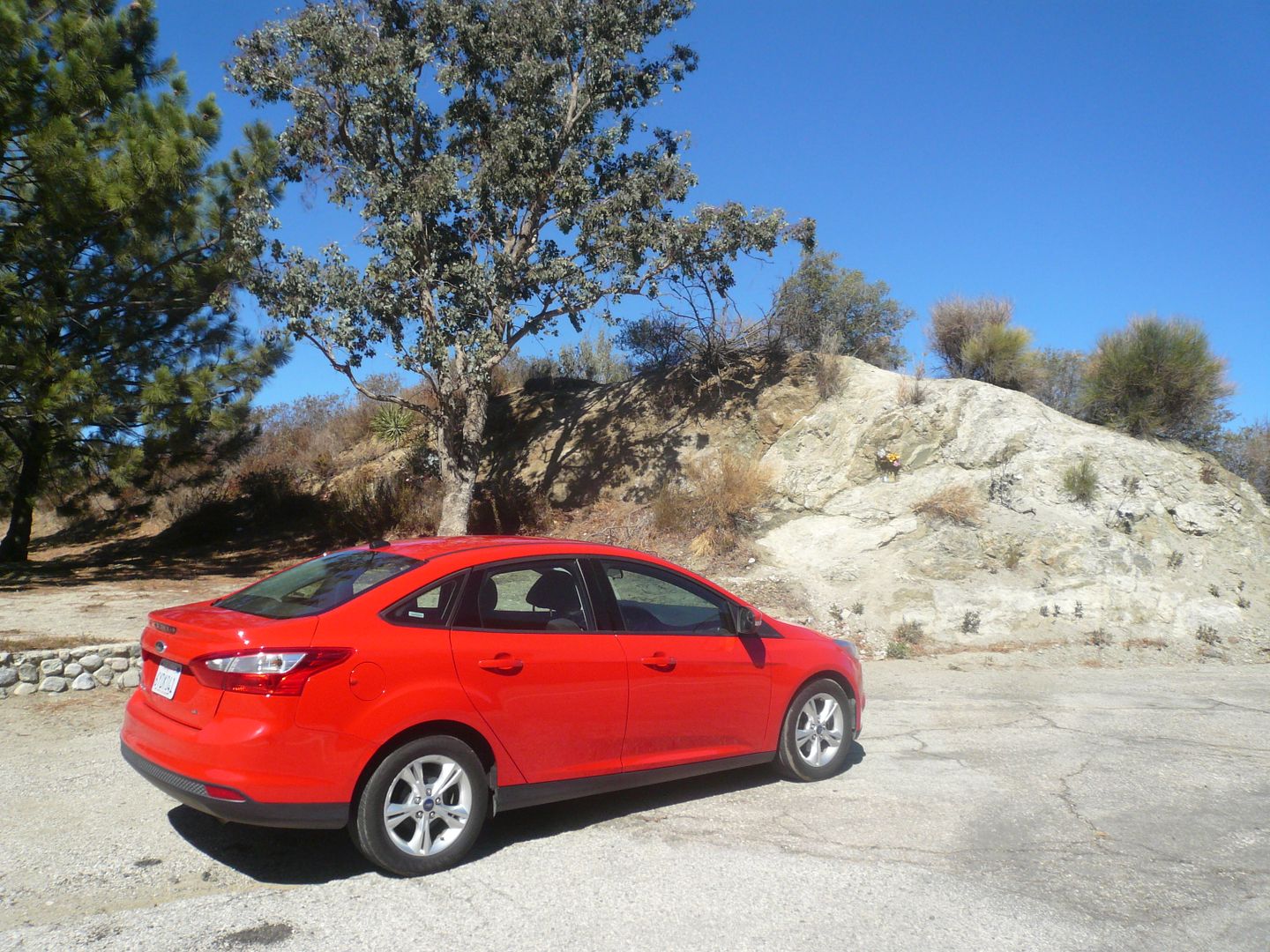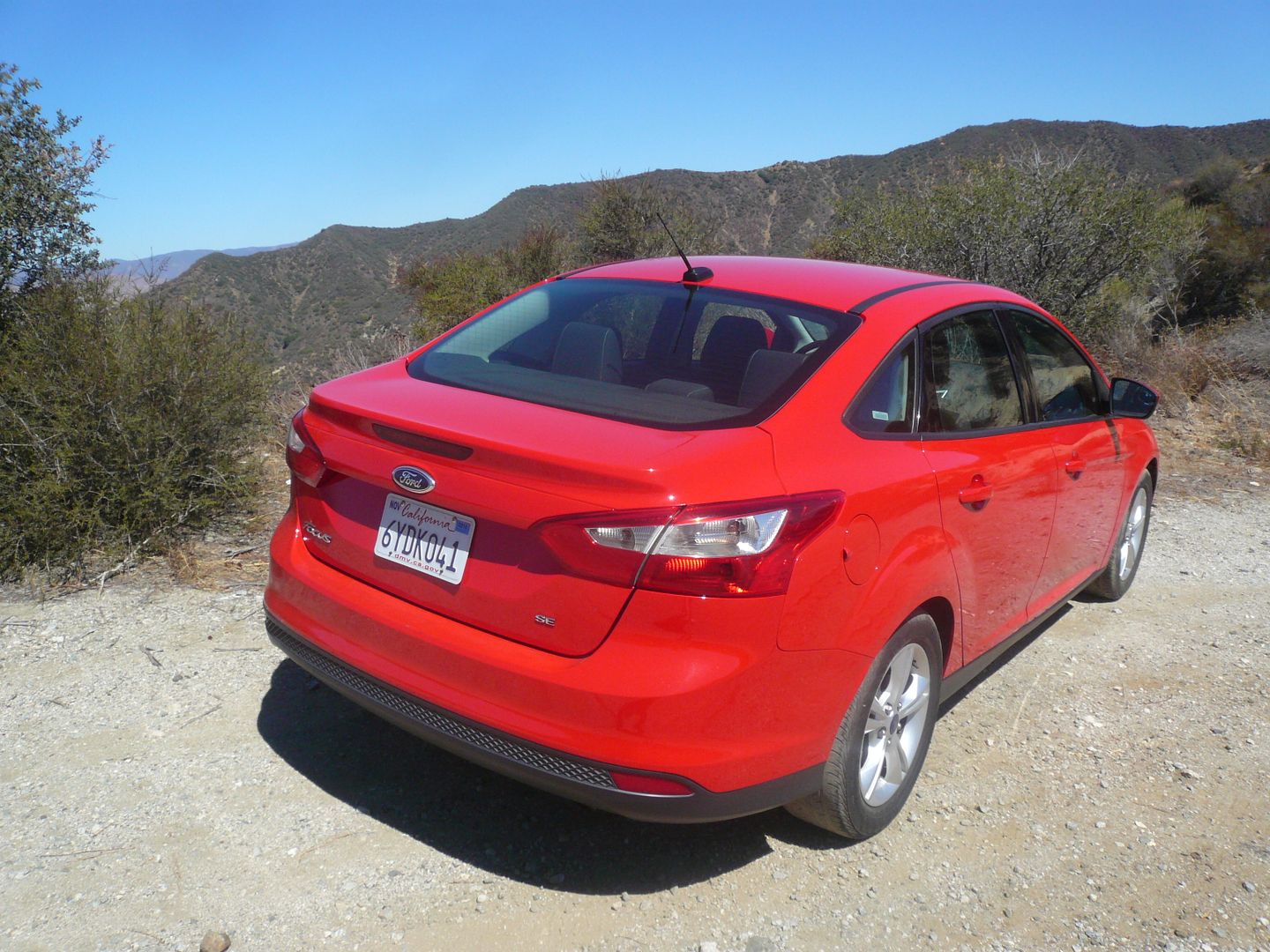 Wind the clock on to replacement of the first generation, and you can imagine the same nation being deeply disappointed that, instead of getting what by all accounts was an even better Focus than the first one, they would have to content themselves with a cautious facelift of the initial model. To my eyes at least, they actually did quite a good job, and the Saloon in particular looked neater at both ends, but it was still not the promised second generation car. And then, in 2007, going on sale as a 2008 model year car, American buyers were given a new Focus, but this was nothing like the European car, either. Instead, it was a US-only restyle, confined to just a  2 door (called Coupe) and 4 door (Sedan), with a new interior and seats, but still based on the underpinnings of the first model, which was to tide them over until……. well, until……….. One Ford. This did mean that when the third generation car was first shown, it was at a US venue, the North American Auto Show in Detroit, in January 2010 where it made its debut, sure sign that this generation car was for both sides of the Atlantic. Whilst Europe would get an Estate car, previous sales, or rather lack thereof guided Ford to keeping this one away from Americans, but they would get the all-important 4 door Saloon that would only be offered to select European markets. Both would get the 5 door Hatch. US and European spec models were made available at the same time, in March 2011, going on sale in America as a 2012 model. The Focus is an important car in the US market, currently sitting at 15th in the best seller list, with over 160,000 units sold YTD, though it is beaten by many of its competitors, with the Corolla, Civic and Chevrolet Cruze all finding more buyers than the Ford, and Hyundai's Elantra nipping at its heels. For reasons I don't fully understand, Hertz place the Focus in a category lower than all those rivals, so in an effort to save a bit of vacation rental car budget for something special, when I decided to book a(nother) Compact Car, as I had not yet driven a US spec third generation Focus, I selected a nice bright red one from the LAX facility for a one day test. The test car turned out to be almost 2 years old, so a 2013 model, and to have a few battle scars on the rear quarters, though this was nothing compared to the rather worrying fact that en route back to Hertz, every time I came to halt in traffic the permanently illuminated "check engine" warning light was joined by a flickering on of the oil pressure warning light. I made it back without incident, luckily, and am pretty sure that although this fault would need addressing, it had not actually impaired my findings. To learn what those were, read on.
It did not take more than a couple of minutes after leaving the Hertz LAX facility to figure out that the engine and gearbox in this car seem badly mismatched. At urban speeds, of say around 35 – 40 mph, the gearbox seemed constantly to be hunting between gears. The default was clearly to get to the highest possible gear, it seemed, but once it had done, a snail could pull the skin off the proverbial rice pudding faster than this Focus would accelerate. Indeed, its own shadow would move faster than this Ford seemed to wanted to do, unless you were quite brutal with the throttle, at which point there was some acceleration, though often it seemed that you needed to force the 'box down two gears. Up in the canyons, it was just as frustrating. Left to its own devices, I was not confident this car would even make the top, as once more, the gearbox seemed to want to stay in far too high a gear. As there is no manual override available, just the option of "D" or "L", it was time to stamp on the throttle to ensure that the car got moving forwards up what are not actually that steep a set of gradients. This was such a shame, as I had assumed that the Focus would be good to drive on these twisty roads, as this should be where its much vaunted steering feel and handling prowess could shine. It's true that the steering is good. In ordinary motoring, you might not think it is anything special, but once you get to twisty roads, and the more and tighter the turns the better, it really does come into its own, allowing you to hussle the car through the array of swooping bends that you find on roads such as the Angeles Crest Highway and the Little Tujunga Canyon Road, two of my favourite test routes, and the former of which has just been used by some of the world's press for the new Mustang First Drives. So, providing that no change in speed is required, then the Focus can indeed be quite fun to drive, probably better than anything else in its class, but as there are slopes and inclines on most roads, then it failed miserably, as that gearbox just ruined everything.
There was another irritation, which was the steering wheel itself. A plastic moulding, it was one of the most unpleasant to hold that I've come across in a while. Not just for the quality of the material, but because the design had a sort of widened around area in an awkward shape just where you should be gripping the wheel in the correct 10 to 2 position. Not ideal at all. I'd love to say that its insistence on holding onto high gears makes the Focus especially economical, but actually it did not. I covered 167 miles in my one day test, and had to put dead on 6 gallons in to fill it up, which computes to 27.833 mpg US, or  33.25 mpg Imperial, a figure which I consider to be pretty unimpressive (my Audi S5 averages not far short of that!). The engine itself is also pretty unimpressive. It is a 4 cylinder 2 litre petrol, the only choice in US market Focus, unless you go for an ST, or the Electric version. It develops a class competitive 160 bhp and generates 145 lb/ft of torque  There's nothing particularly wrong with it, but nor is there anything memorable let alone charismatic about it. It is smooth enough, and decently refined, so when you are cruising along at that steady speed, noise levels are nice and low, and there is not much intrusion from the tyres or wind noise, either, but this is not one of the world's great engines, or one that you would get excited about. The other dynamics caused no concern. The Focus rides quite well, doing its best to smooth out the bumps and uneven surfaces of Southern California's roads (ironically, the canyon roads are in a far better state of repair than the main streets in the valley that get all the traffic!), there is no body roll to speak of,  and the brakes were suitably progressive, with good weighting of the pedal. A pull up handbrake lever is fitted between the seats. To help avoid any blind spots, Ford thoughtfully put a second piece of glass in the door mirrors, with a different angle to it, providing a simple solution to something which afflicts most cars these days. With a reasonably large glass house, seeing out of the Focus was not hard, and although the Saloon extends further back than the hatchback does, judging where the rear of the car is was not difficult.
It is the interior of the current Focus which has received most of the complaints. And the Bad News is that that the inside of US spec cars is remarkably similar to that in the European ones, so if you don't look like what you find in a European market car, you're not going to like this one either. At launch. Ford made much of how they were aiming for a premium ambience, but I think they took an awful lot of steps back over the inside of this generation car compared to its (Euro) predecessor. The fit of the basic components is fine, but the materials do not look or feel anything other than cheap, even if this particular car was spared the truly awful silver tin foil that they stick around the instruments and other places on some spec cars. In fact, black was the dominant colour in here, with fairly limited use of grey inlays around parts of the centre console and on the steering wheel spokes. The dials are housed in a single binnacle, and comprise large rev counter and speedometer, with smaller water temperature and fuel level set between them. They retain the unusual turquoise pointers that feature in the European cars. At least they are easy to read. A pair of column stalks operate indicators on the left and wipers on the right, with a small microswitch set into the right hand stalk for the variable intermittent wiper speeds. Lights operate from a rotary dial on the dash to the left of the column. It is the centre of the dash where things start to go wrong. For a start, the vertically stacked air vents are such that if you have cold air coming out of them, the left hand one will blast your right knuckle as you hold the wheel. It is far too close, and simply badly placed. This is so that there is space between the vents for a very small display screen that is used for audio unit and vehicle information functions. Beneath the screen are the controls that operate it, set out in arrays of buttons on either side of a sort of old style phone key pad. I found it extremely unintuitive to use, struggling to get the unit to scan through available radio frequencies as the station I wanted was not on a pre-set. There are loads of buttons with weird hieroglyphics on them which looks they could do this, but none of them seemed to. The rotary dials and switches below this jumble, for the air conditioning are much easier to fathom. With the fan on its second of four speeds, though, it did not seem to be doing a good job at pumping much cold air into the cabin. There's another medley of buttons to contend with on the steering wheel. The left spoke contains arrows and selectors for the vehicle information which shows in the digital display area between the large dials, and the right hand spoke contains audio repeater buttons. It is the layers of buttons on both sides of the lower spoke for the cruise control which looks like an ill-integrated after-thought. If Ford honestly think this is "premium", they've clearly never looked at any of their rivals, as this is simply a mess, and does nothing to convince you that this is a car aspiring to beat the likes of the VW Golf which set the standard for quality interiors in this class back in 1998 with the launch of the Mark IV model.
I was not expecting to find electric adjustment of the seat, and indeed I did not get it. But there was a height adjuster and a rather awkward to reach lever to allow the backrest to adjust in the series of steps that US buyers like, and the column moved not just up and down but in and out, so I was pretty comfortable. The seats were covered in a cloth material that was less obviously unpleasant than some cars where it is clear that the standard material is designed to encourage you to upgrade to leather. I was not in the car for long periods at a time, so cannot comment on how the seat would stand up to a prolonged drive, but it seemed nicely supportive to me. Space for odds and ends is provided by a very deep from front to back glove box, small door bins, a small cubby under the central armrest and a couple of moulded areas on the dash. Rear seat passengers get a reasonable deal, too. There is ample leg room, even with the front seat set well back, and headroom did not seem lacking. There is no central armrest, though. Rear seat occupants do get small bins on the doors, and a couple of moulded cubbies in the trim between the seat and the door as well as map pockets on the back of both seats. The raison d'etre for this version of the Focus is its separate and enclosed boot. It is a good size, and should easily accommodate a family's luggage, though it should be noted that there is more room in the Hatch model. There is a space saver under the boot floor, with precious little room to tuck anything around it. You can get more space by folding the rear seat forward, though I was surprised to find that the rear seat backrest is not split, so it is all or nothing.  Unlike many cars, there is an external release for the boot, as well as button on the dash, or a release from the key fob.
The test car came in SE trim, which, barring the Hatch only ST model, is the middle of the three available to US buyers. The hierarchy is S, SE and Titanium, though the S version is not available with the 5 door Hatch body. All share the same 4 cylinder 2 litre engine, and the S and SE come as standard with a five speed manual gearbox, and the option of the 6 speed automatic, as fitted to my test car, whereas the automatic is standard in the Titanium, where it features a manual mode which you don't get in the lower spec cars. The S is the price leader, listing in 2013 at $16,200, which is $2000 less than the SE model. For that, you get the basics and that's about it. This does include: traction control and electronic stability control, central locking with keyless entry, electric windows, auxiliary power outlet, vehicle anti-theft system, AM/FM stereo with CD player, MP3 and Auxiliary Output, air conditioning, and a folding rear seat. It is only offered in a range of white, grey and black paint finishes, where the other models have more choice, and it comes on steel wheels. The SE adds: alloy wheels, cruise control, auto sensing headlights, bluetooth and hands-free cell phone operation,  electric adjustment for both door mirrors, wheel mounted controls for the audio unit, but I was surprised not just by the lack of split to the folding rear seat, but to discover that the electric windows (good) do not have one-touch operation (bad), so you have to keep your finger on the switch for the complete operation. The Titanium trim, costing a further $5000 dollars, as well as the standard auto box, gets an alarm, back up camera, keyless start, rear parking sensor, leather wrapped steering wheel, navigation aid, heated mirrors, a Premium Sound System with XM Satellite radio, dual zone climate control, heated leather seats with the driver's being power adjustable. There's an extensive range of options available, including the less than loved Ford Sync and myFord Touch, which by common agreement are less than user-friendly "upgrades" to the infotainment system. Thankfully, although there was a badge on the centre console, the test car was spared these technology problem children.
If I'd not driven any other examples of the Focus, my experience with this one would lead me to a very different conclusion from the verdicts that I have read from the motoring press. They go on and on about how great the Focus is to drive, largely seduced by the steering and handling. And whilst it is true that these are Focus strengths, you would vote for these if everything else about the car was good enough. But in the case of this one, with its frustratingly mis-matched engine and recalcitrant gearbox, it just is not good to drive, and you have to live with the rather unappealing interior. Accordingly, I can think of plenty of cars in this class which I would rather pick than this one. And yet, I know that there is a good car buried in there. The first two third generation Focus models I drove were pretty impressive. That's because neither was an automatic. One of them had the very impressive 1.0T Ecoboost engine, and that is so much better than what was under the bonnet of this test car. Even the other duo of manual gearbox-ed cars I have driven in the UK, a 1.6 petrol and 1.6 TDCi diesel were not bad at all. So, I think, if you want an example of a car that vies with the Toyota Corolla to be the world's best-selling car, you do need to pick your specification with care. Get it right, and you will like the Focus as much as the press do, but get it like this test car, and you will be counting down the hours to take it back and get something else.