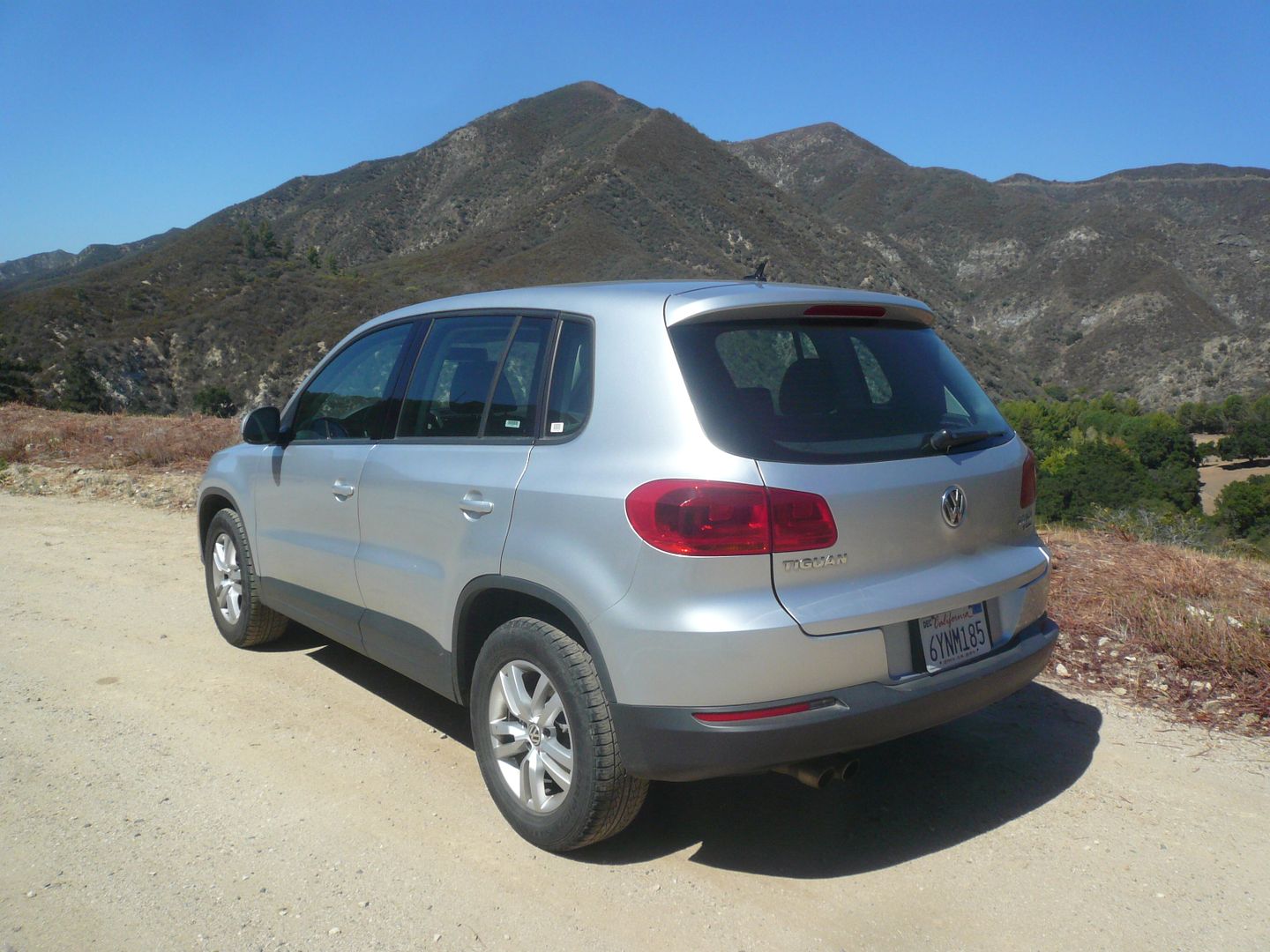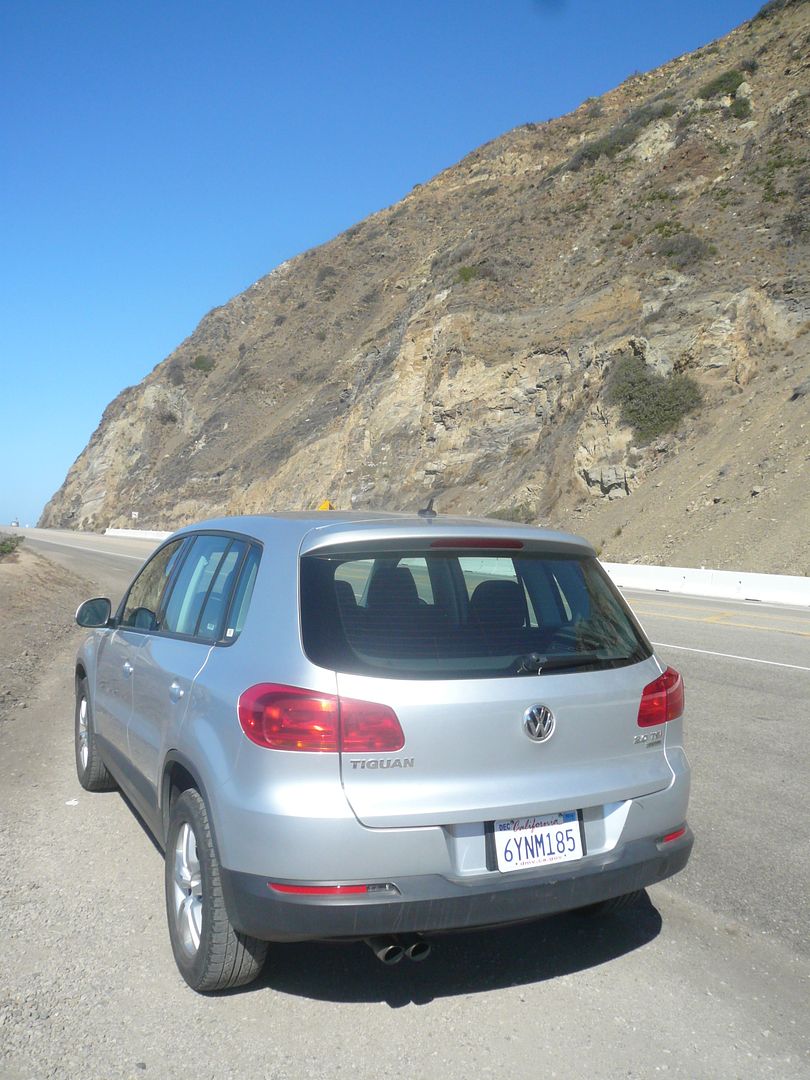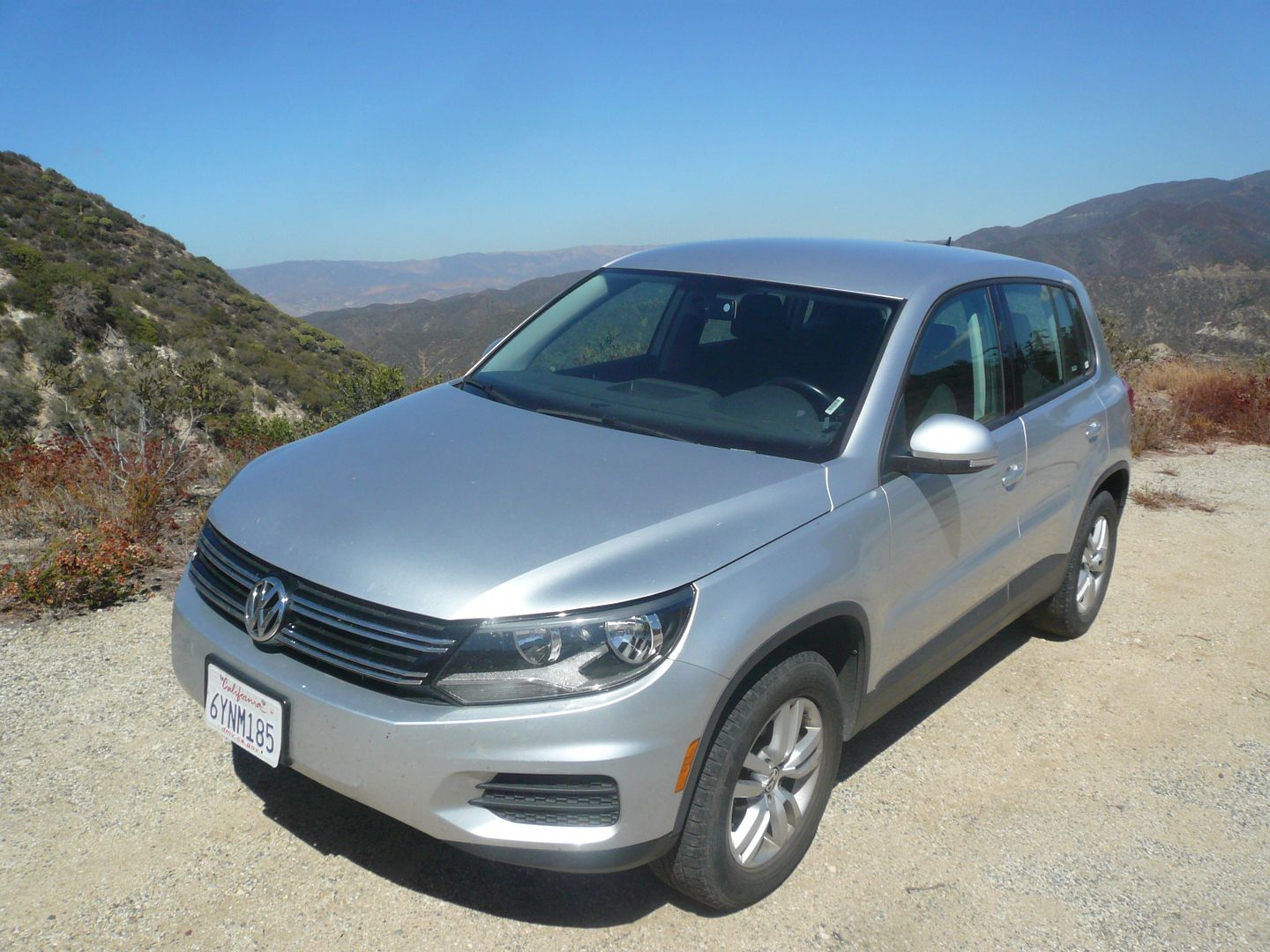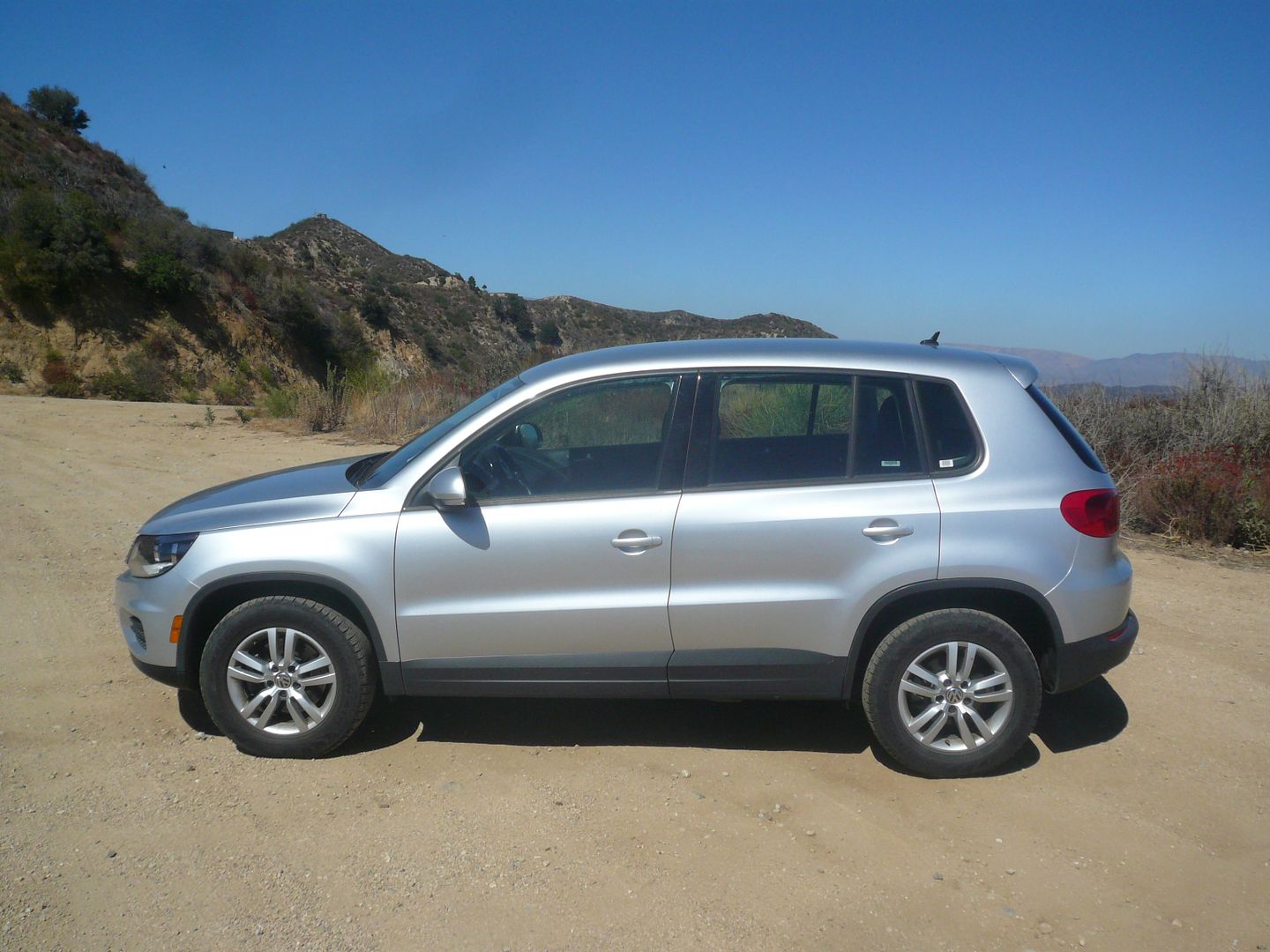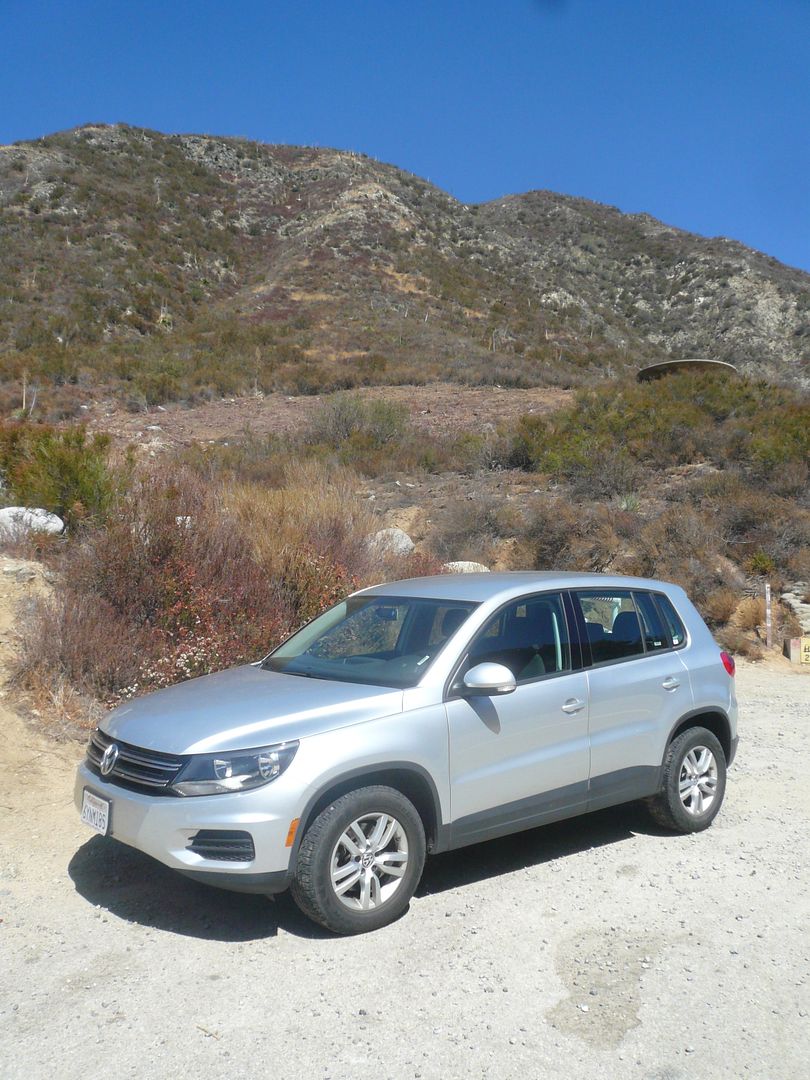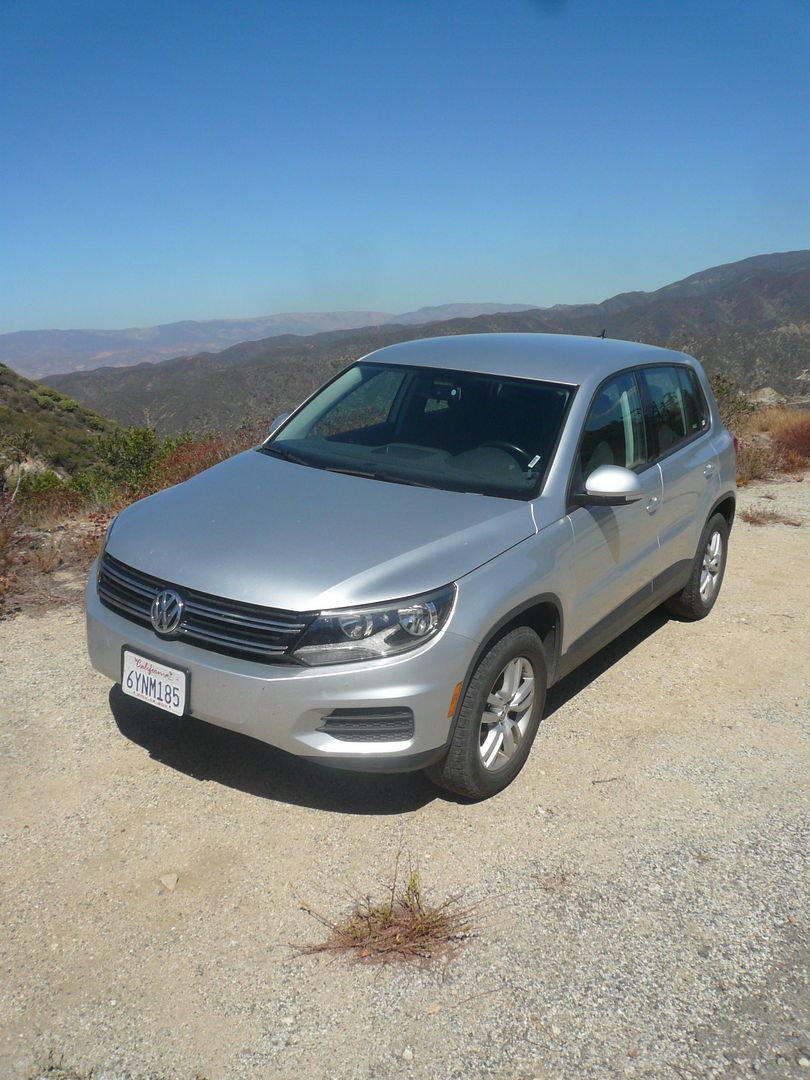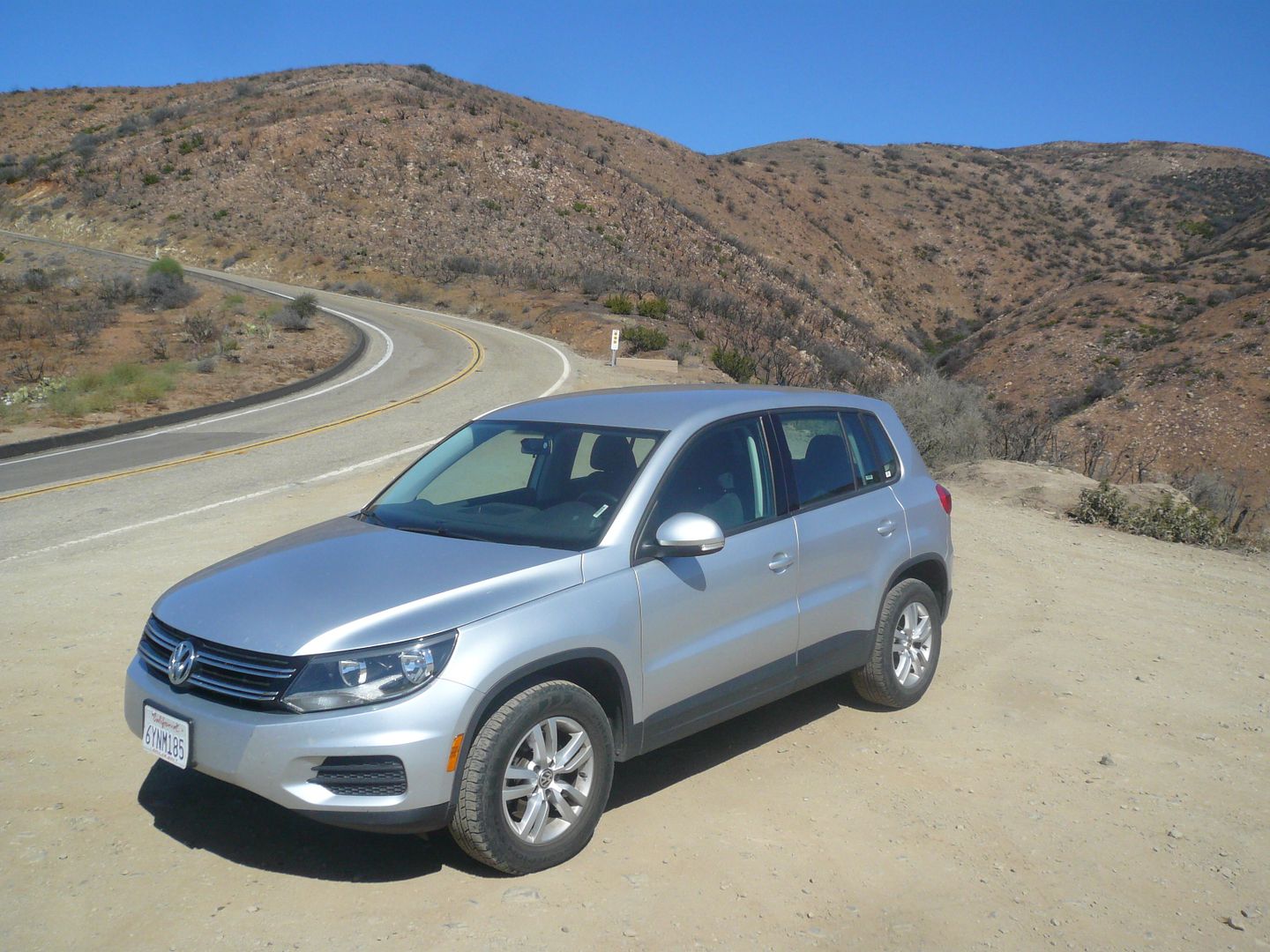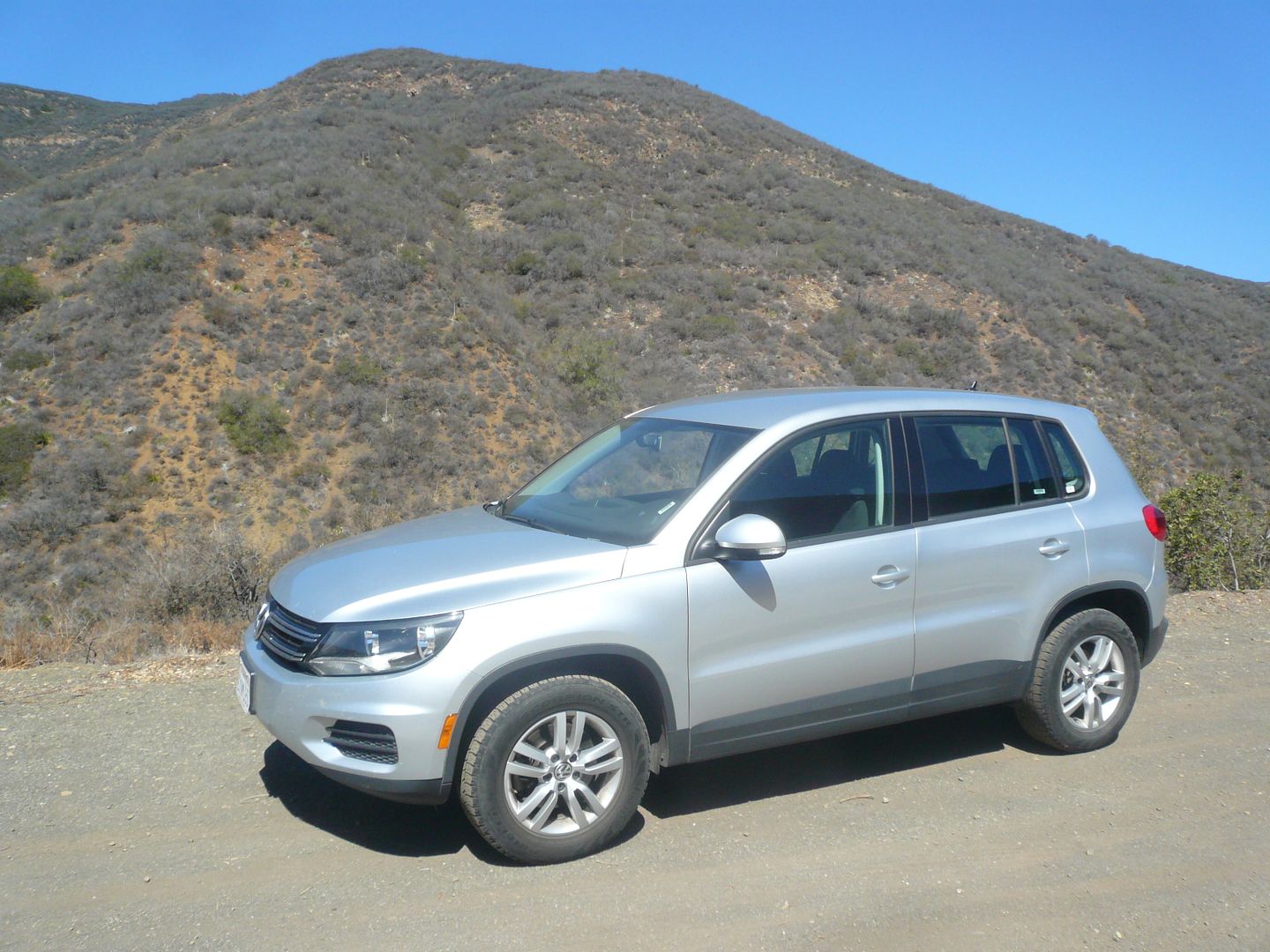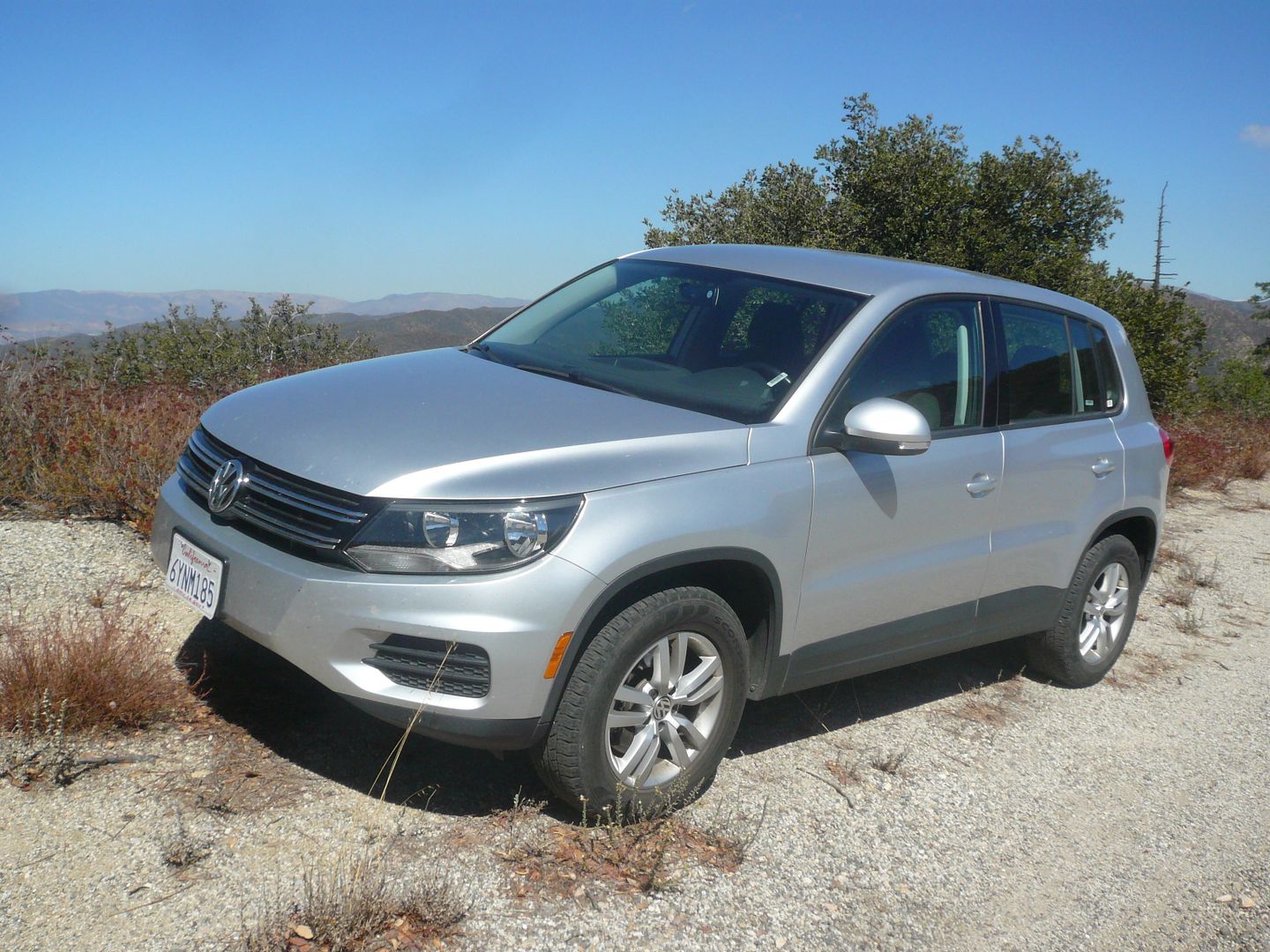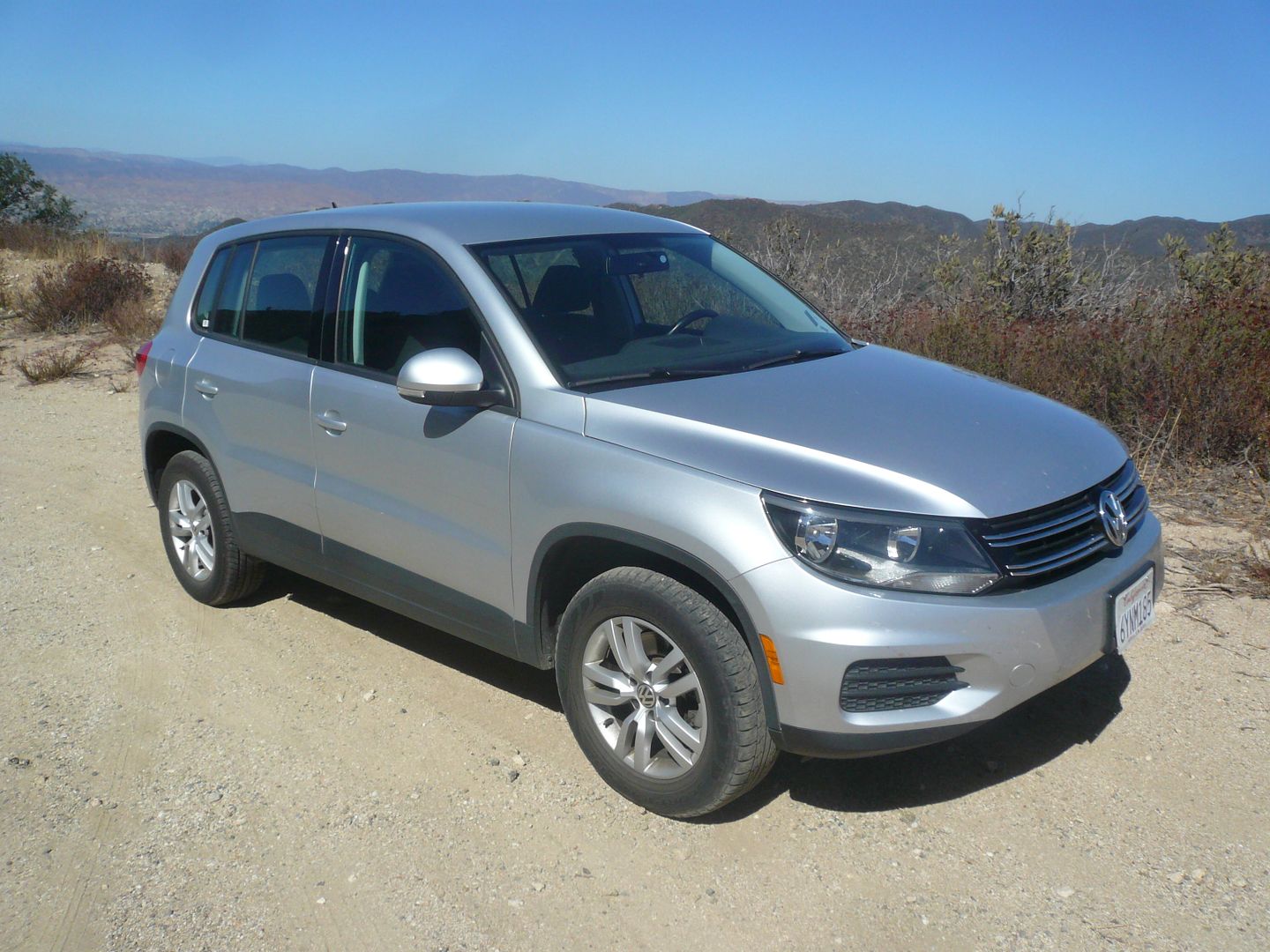 With a seemingly insatiable market appetite for SUVs and the rather more refined CUVs or Crossovers, that started in the late 1990s, it is no surprise that all the major manufacturers rushed to add this genre of model to their product ranges. Some took longer than others, as they lacked the necessary platforms, and other components, to create the instant SUV that in many early cases was little more than a passenger carrying version of a pickup truck, a characteristic which did little to dampen market enthusiasm, despite the rather crude results in the first rush of models, from, mainly, the Japanese and American brands. VW's first offering, one of those models with a name which took us a while to learn how both to pronounce and spell it, launched in 2002, was the Touraeg. A large CUV, this was aimed at the top end of the market, where most of the early SUV action had been, and was made possible by virtue of what it shared underneath with the Audi Q7 and Porsche Cayenne. It surprised no-one, though, when rumours persisted of a smaller Golf-based model, designed to capitalise on the fact that whilst many people wanted the supposed advantages of the SUV, they did not want anything quite as large and bulky. The result, a car with a made up name, intended to show a clear linkage to the existing VW SUV, was the Tiguan, which appeared in production form at the 2007 Frankfurt Auto Show. It was exactly what you would expect from a VW SUV: sitting on the PQ35 chassis which was under a wide array of cars ranging from the then current Golf to the Audi A3 and Seat Altea and using plenty from the corporate parts bin, with familiar hardware from the engine and transmission choices to most of the interior trim, a neat and inoffensive but ultimately slightly bland design, all carefully assembled to the highest quality standards that scored highly on the "worth" scale, even if it was quite a long way from being exciting. It has consistently sold strongly ever since launch, with over 700,000 models made, and is a common sight on European roads. American buyers have been offered the chance to buy one from the 2009 model year, too, and it may surprise you to learn that in 2014, only a couple of hundred fewer people have bought one than have bought a Golf. That is partly a statement about how the Golf does not sell in America as to how the Tiguan does. Sale of both models have been dwarfed by the Jetta, 6 of which have been bought for every Golf or Tiguan this year. Unlike most of the VWs sold on the American market, which are built in Mexico, US Tiguans come off the same production line in Germany as the cars that Europeans buy. Whilst this does mean that the cost cutting designs that so characterise the current Jetta, and to a lesser extent the US Passat are not evident on the Tiguan, it does also mean that it is that bit more costly than the ever critical US press think a small SUV should be, listing at $26,965 when new. So, what do you get for your money?
In Europe, the majority of Tiguans are sold with a diesel engine, either the long running 2.,0 TDI or the smaller and more efficient 1.6 TDi unit. Petrol powered models are available, with the turbocharged 1.4 TSi and 2.0 units also offered. It is the last of these which is the only engine offered to US buyers, who can simply choose the trim level, whether they want All Wheel Drive (4Motion, in VW speak) and a six speed manual or automatic gearbox. My test car was an entry spec S model, with 4Motion and a 6 speed automatic gearbox. First impressions in getting the VW, firing up and driving a couple of miles are that this is a very refined small car. It goes well, and with 200 bhp on offer from that 2 litre engine, and a relatively small body, you would rather hope that it would, and it remains smooth and quiet almost regardless of how you treat it. The automatic gearbox is very smooth, making changes you can barely discern. It does have a Sport mode, and also there is Manual mode so you can change the gears yourself, but good luck trying to make them as smooth as the box will do if let to its own devices. Clear from the morning traffic of the 405 freeway and a crawl from light to light through Santa Monica, I finally found some open road on the PCH and could give the Tiguan a little more space to show what it can do, and it is clear that this is quite a brisk car, compared to its rivals, having both more power and less physical mass to accelerate and move down the road. There always feels to be power on tap, so when you need speed to accelerate away from a junction, or past a slower moving vehicle, it is there.  There may be a penalty for this, and that will come when you need to fill up. I had the Tiguan for a day, during which I drove it 187 miles. It needed 7.6 gallons to refill it, which computes to 24.6 mpg US or 29.4 mpg Imperial. Not, perhaps, the most impressive figures I have seen for a car in this class, but you do have to bear in mind that although the fuel gauge showed full when I collected it, it may have been less full than when I had been to the petrol station, so this number may be a bit unfair. I hope so, as the car was not subjected to a particularly arduous test, apart from a few miles of freeway queues and some twisty canyon roads and the official figures suggest that there is only a possible penalty of 1mpg average for the 4Motion as against the front wheel drive versions.
It was whilst on those canyon roads that I could best assess the steering and handling. Whilst perhaps lacking the ultimate few percent of finesse that you could expect to find in the Ford Escape, this is overall a well judged car, with nicely weighted steering and good feel, which helped me to place it precisely on those bendy roads. It went round the corners very neatly, too, with common sense and a feeling of not wanting to have to test the brakes too much were I to meet something in a blind turn meaning that I pressed on only moderately, but that ensured that  any ultimate disappointment in the handling and grip which might be exposed by a trip to the track were not evident at all. This felt like a safe car to push around the curves, with negligible body roll and not much in the way of understeer. The 4Motion all wheel drive setting is a permanent feature, so you cannot switch in and out of it. I did not venture anywhere to test out how effective it was at providing the extra level of grip that is why you might want this option in your Tiguan. More of a limiting factor in many cars of this size, is the ground clearance. I did notice that whilst there is quite a significant front overhang ahead of the front wheels, the lower part slopes up notably, which means that from some angles the car looks like there is a front wheel missing (!), but which would give you the ability to set off up or down quite a steep slope without risk of grounding the front of the vehicle. The brakes on this car proved powerful, and did not face with the repeated use that they get when coming down the canyon roads. New for 2013 was an electronic handbrake which is to be found in the centre console. The ride was good, tackling the varied and often less than smooth surfaces with aplomb, so couple this with the low noise levels, and this would be a refined car to take on a long journey. It is also an easy one to manoeuvre, and with good levels of visibility thanks to a generous glass area and the relatively boxy styling, an easy one to see out of, and to park.
You don't need a logo on the centre of the steering wheel of the Tiguan to tell you that you are in a VW, but look for a little longer and whilst this is very reminiscent of a Golf, a lot of the details are different. Most striking, and most obvious is that rather than single air vents at either end of the dash and a pair in the middle, each air vent location has a pair, one above the other. Both are relatively small, so this is surely a styling feature rather than one with any practical gains to it.  A single binnacle covers the main instrument pack, which comprises two large dials, with rev counter on the left and speedometer on the right. Smaller, round dials for water temperature and fuel level are inset in the bottom of the large dials. All are clear and easy to read at a glance. Between them is the Driver Info Centre which contains a number of separate sections for information ranging from the time, odometer, and trip computer functions. You cycle between these, as you do on every VW Group product, by pressing the button on the end of the right hand column stalk. I did notice that the test car still spoke German, which either means that a previous renter returned it to its mother tongue, or no-one had ever found the setting to change it to US English. Column stalks that are common to every current VW, Audi, Seat and Skoda are used for indicators on the left, and wipers on the right, and the lights operate off a rotary dial on the dash to the left of the wheel, again a stock part used on lots of other products. The centre of the dash contains an audio unit which will also look very familiar to those who have driven other recent VW Group offerings. It proved easy to use, if rather basic in function, lacking an XM Satellite wavelength. Below this unit are three rotary dials and a row of switches for the air conditioning system. Small repeater buttons on the steering wheel hub are used for the audio system. A leather wrapped steering wheel became standard across the range for 2013, and this proved very nice to hold indeed. Everything feels to be of superlative quality, but the whole lot looks a bit sombre. The interior of the silver test car was black, and with an all black dashboard, just a metal effect surround to the gearlever area and an inlay on the steering wheel spokes and chrome rings around the dials provided some form of colour contrast.
This being a German brand, and a bottom of the range model at that, it should not be a surprise when I say that seat adjustment was manual. A loop ended rod protrudes beneath one side of the seat, to allow you to adjust the seat fore and aft. Also because it is a European car, the backrest angle is altered with a continuous wheel on the seat side rather than the stepped increments that Americans seem to favour. The column had in/out as well up/down adjustment, all of which combined to allow me to find a comfortable driving position, and although I did not spend any lengthy periods behind the wheel, there was nothing to suggest that the seat would cause any discomfort were one to do so. Front seat occupants are reasonably well provided with places to store those odds and ends that inevitably accumulate especially in a practical family car like this. There is a modest glovebox, which has a cooling function for its contents, there is a small cubby under the central armrest and a recess in front of the gearlever, as well as bins on the doors. Rear seat passengers should not have too much to complain about, either. The rear seat is on sliders, and the backrest allows you to recline it an amount, so you can trade off legroom for luggage space, to an extent. With the seat set as far forward as it will go, there is still a reasonable amount of space for the passengers, and as the Tiguan is taller than your average hatchback, headroom is certainly not in short supply. The seat is configured for three people, and whilst it might be a bit tight if all were very broad shouldered, they should fit  without undue problem. Separate air vents for the occupants here are to be found in the rear face of the centre console unit, but there is no central armrest as such although there is a drop down area with a pair of cupholders in its upper face, and there are no map pockets on the back of the rear seats. There are bins on the rear doors, though. The boot is a decent size, even if, as supplied, there was no load cover over the space, though this is listed by the manufacturer as part of the standard spec. There are cubby holes on either side of the boot, one of which houses the jack, but you could also put a few odds and ends in both of these, and there is a bit of space under the false floor, and around the space-saver spare wheel. More space can be created by dropping the asymmetrically split rear seat backrests onto the seat cushions. If the seats are set well forward, there is an extra carpet flap which will cover over the join between the end of the boot floor and the edge of the folded backrest.
US market Tiguans are sold in S, SE and SEL guises.  Although the Tiguan is a little more expensive than most of its immediate (US market) rivals, this is not reflected in the standard spec. In the S, you do get 215/65 R16 alloys, cruise control, central locking, all round electric windows, leather wrapped steering wheel, air conditioning, glovebox cooling, heated mirrors. lumbar support for both front seats, an 8 speaker audio unit with AM/FM radio, CD, MP3 and AUX and bluetooth connectivity. The 4Motion adds $1945 to the base price. For an additional $4555, the SE adds premium synthetic seat covering (ie false leather), XM Satellite radio, front fog lights, an alarm, a power adjustable and heated driver's front seat. In addition to that, on an SEL, you get a power operated tilt/slide sunroof, backup camera, auto sensing lights and wipers, keyless start, HID headlights, mirror memory,  leather seats with driver's memory setting, satellite navigation. The SEL, with optional automatic box and 4Motion listed in 2013 for $37,130, so nearly $10,000 more than the entry level S car. That certainly takes it well into the expensive category for its size, a fact not lost on some of the more bitchy American press who just moan that they think it simply too small anyway.
The Tiguan has been with us for just over 7 years now, which is about as long as product lifecycles tend to be these days, and it is widely reported that a second generation car, based on the much vaunted MQB platform is not far away. Until such time as it appears, though, it is the current model which must be evaluated against its peers. Slightly smaller than most of its competitors, it makes up for this by being that bit more car-like to drive, and for the quality of its interior fittings and finish, which are a definite cut above the anonymous Toyota RAV4 and tawdry Ford Escape, as well as boasting a more powerful standard engine than you will find in its rivals. Apart from those for whom ultimate space is the be all and end all, it makes a compelling proposition, and were I in the market for a car in this class, it would make my short list without much hesitation. It is not cheap though, so probably makes most sense in entry level S trim, augmented with a few well chosen options. For the rental car customer, well, there are not that many Tiguans in the Hertz US fleet, and this one was a couple of years old, but if you want a nicely finished small SUV, then this little VW will do very nicely, thank you. What it lacked in character, it more than made up for with out and out competence.