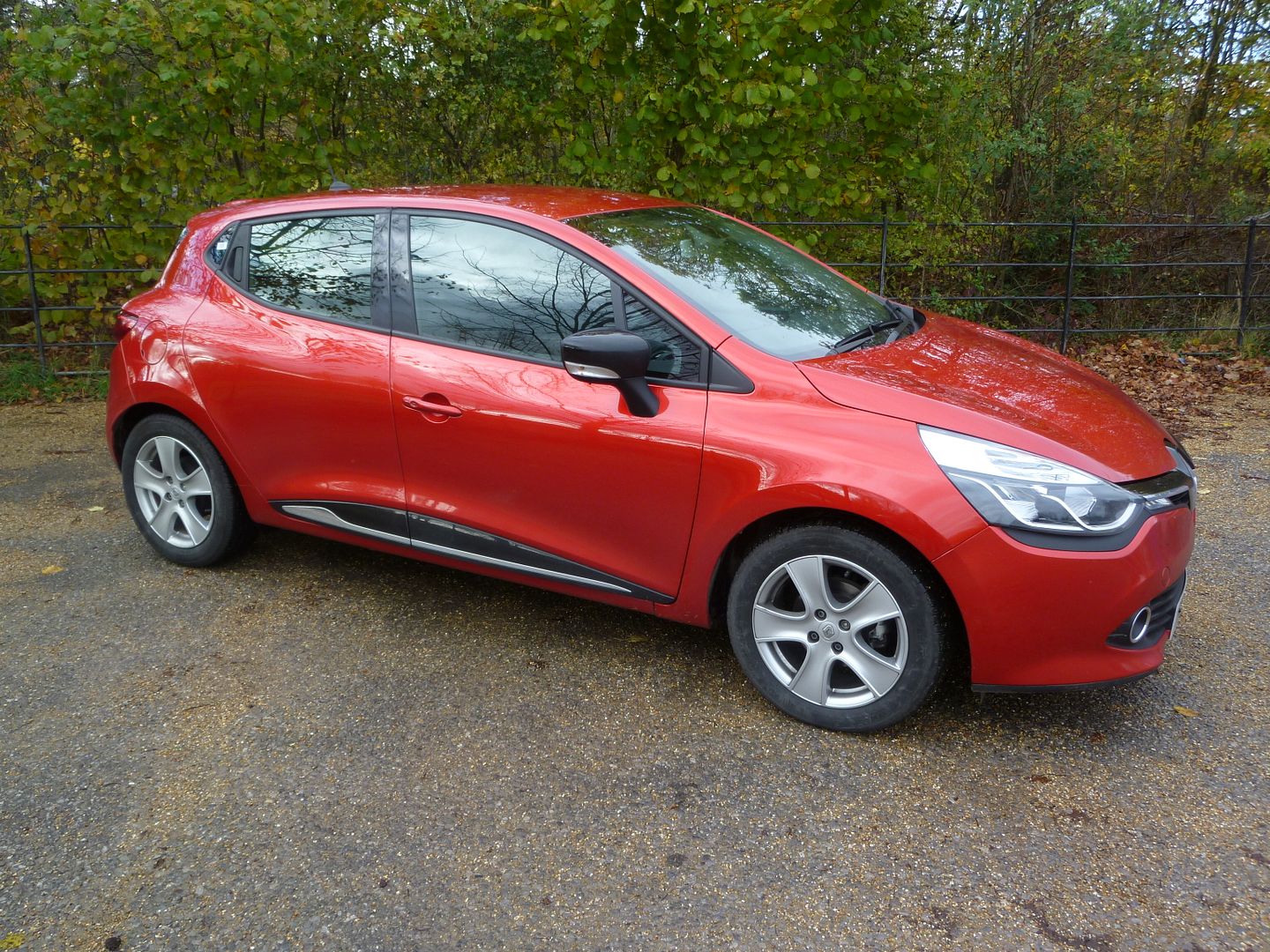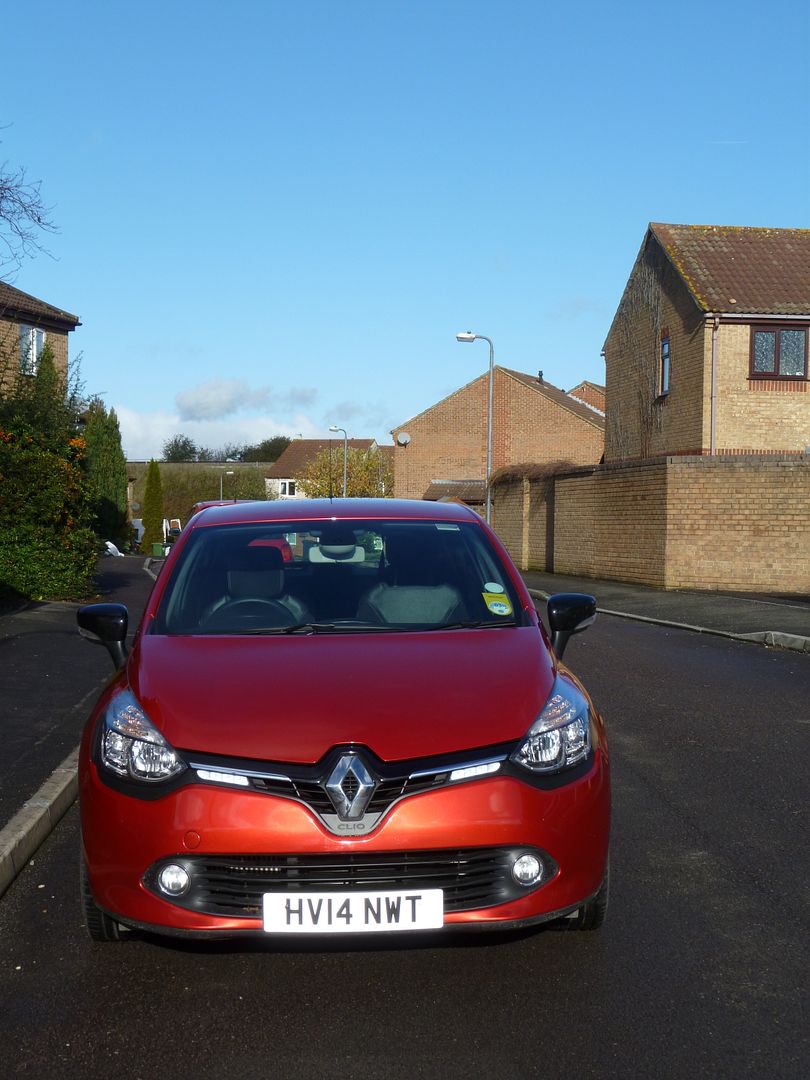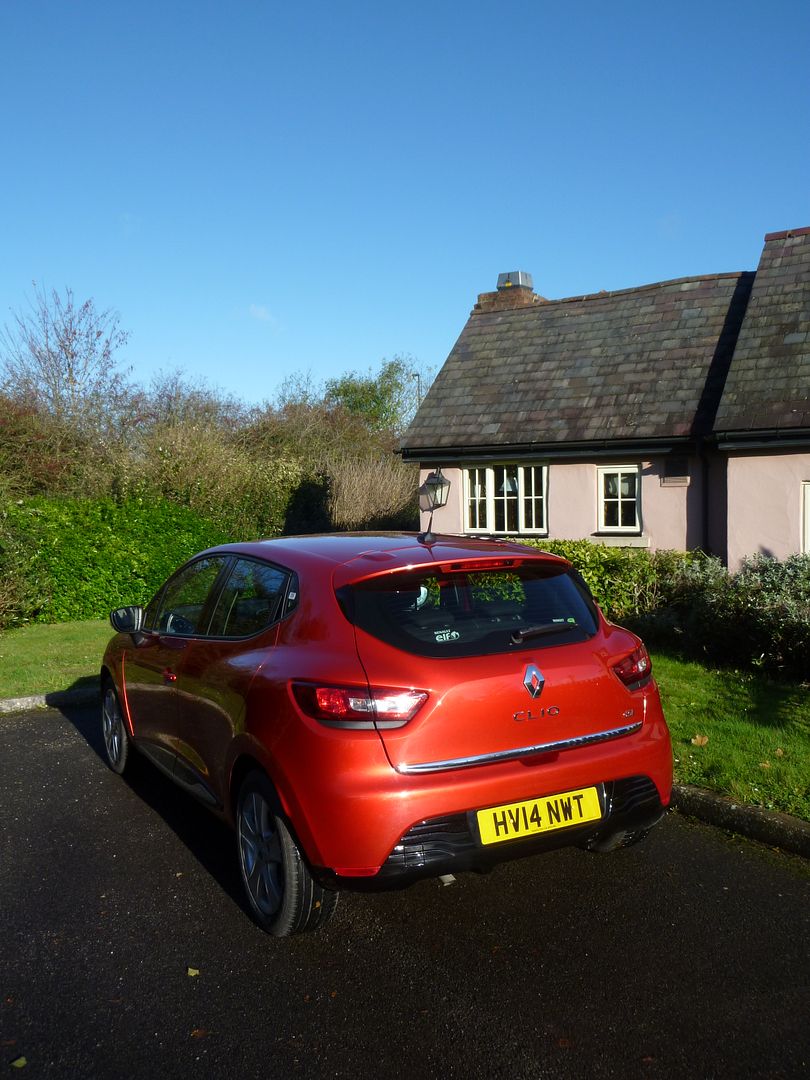 Renault have been through some tough times lately, and of the major Western European markets, none more so than in the UK. Time was when this was one of the leading non-domestic brands, being named as a "Big Four" among the importers. That was before the Koreans got serious, and the nation got all badge conscious and started to buy premium models at a rate which suggests that they are the new norm. Look back over Renault's history, though, and you can see plenty of iconic models which captured both the nation's hearts and which also scored highly for practicality. The R16, for instance, a family sized hatch that offered so much more versatility than all the saloon car rivals, the R5 that combined chic in a supermini sized body that was just what so many were looking for in the 1970s and early 1980s. And then there was the Espace, the first People Carrier to sell in any quantity, even if the concept was sort of pre-empted by the Nissan Prairie and Toyota Space Cruiser a couple of years earlier, and this was followed up by the commercially far more significant Scenic, which definitely did spawn a whole class of imitators. But move into the twentyfirst century, and Renault seemed to take a number of wrong turnings, with a range of cars which, whilst not bad in absolute terms failed to leverage the huge enthusiasm generated by the Renault Sport badged Clio and Megane models into cars that we actually wanted to use every day. A massive investment in Zero Emission electric vehicles may yet turn out to have been a good idea, but the volumes sold to date suggest that this was a bold move which has not paid off. The absolute nadir came at the end of 2011 when half the UK range was axed, due to poor sales, leaving Renault with a much smaller range, and only of cheaper cars, with their lower profit margins. There have been new models since then, and sales have risen a bit, but this once dominant among the French marques now occupies 15th place among the manufacturers in the UK market, selling just over 55,000 units in 2014 to the end of October, a third less than Citroen and only just over half the quantity of Peugeots that were bought, quite apart from being beaten by Nissan, Toyota, Hyundai, Kia, Skoda and even MINI. Some of the recent increase is attributable to the latest Clio, which arrived in 4th generation form early in 2013. In France, this is the nation's best seller, managing to beat the Peugeot 208 to the sales podium more or less every month since launch, but then that is France, which is still fiercely patriotic in what it buys. Here in the UK, the Clio has to compete against a whole array of rivals, superminis around the 4 metre size, one of the most competitive sectors in the whole market, populated by some very good cars, so to stand a chance, it needs to be little short of excellent. When Hertz offered me one of the latest cars as transport for my journey from home to Heathrow, I took it, keen to find out if this is the car which could really help to restore Renault's fortunes, or not.
First impressions were not that positive, confirming what I had concluded when I first got the chance to inspect this latest Clio at close quarters at the 2013 Geneva Show.  Looks are always subjective, of course, but for what it is worth, I do not like those of the Clio. The front end is bulbous, and the DRLs, whilst making it easy to spot a Clio in the partial light, situated well to the middle of the car in the air intakes look like an after-thought. There's no getting away from the fact that this is now a big car, and it looks it. None of the chic of the first Clio seems to have survived. It does not get much better inside. Whilst the sharp edges which literally drew blood at that Geneva Show were thankfully smoothed out, the interior tries hard and fails. It comprises a mix of hard plastics – and they are very hard and nasty to the touch – with a lot of gloss piano black inlays which suffered from some nasty reflections on a day when a low set sun broke through the clouds. Worse was to come as I discovered that there were reflections off the chrome rims of the instruments, in the instruments themselves and there was even visual interference off the silver trim on the gearlever. None of these were apparent on the gloomy wet afternoon when I picked the Clio up, but what I did notice was that you still get a huge "key", larger than a credit card. To make the Clio go, you insert it into a slot in the bottom of the centre of the dash, put your foot on the brake, and press the "Start" button alongside the key slot, on the left. That was when I discovered that this Clio was a diesel, and not a very refined sounding one at that. The engine is the familiar 1.5 dCI unit that sees service in most of Renault's range and some Nissans. It generates 90 bhp and plenty of noise. Whilst nothing like as bad as diesels used to be even a few years ago, standards have moved on, and I would say that this one is now behind the curve. It is relatively noisy at idle, from inside the car let alone outside, and although it does get far more civilised once you put some revs on it, the noise is a fairly constant reminder to go to the black pump when you need to refuel. Let's start with that aspect. This car came with the fuel needle reading "full". I drove it 122 miles and it still said "full". I know that many would simply hand a car in at this point, but I am an honest chap, so I went to fill it up. It took 11 litres, which amounts to a consumption of 50.35 mpg. The trip computer said that I had averaged 57.6 mpg, so it is possible that I returned it fuller than it was before. Either way, that makes the Clio decently economical, and with a CO2 emissions figure of just 89 g/km, the tax man won't be over demanding, either. That's just as well, as it is not what you would call fast. Whereas 90 bhp would have made the first generation Clio that Nicole so memorably loved in the classic adverts, in this heavy version, it is barely sufficient. It is enough to mean that you won't be embarrassed, but you won't get much fun out of it. Below 2500 rpm the engine felt lazy, with not much torque, so if you lost momentum on the motorway, chances are you would need to change down a gear to regain speed. That's no particularly hardship as the gear lever slots quite readily and precisely between the forward gears. Getting the Clio into reverse was much more of a "hit and miss" affair. Reverse is located down and back to the right and I would estimate that two out of every three attempts failed and I had to try multiple times to get it into backwards mode. The gearlever had another couple of unfortunate attributes, too. It is leather wrapped, and the stitching sits well proud of the leather itself, and was rough and unpleasant in the palm of my hand. What's worse, the shiny inlay in the top which shows the position of the gears was angled so it caught the sun and sent an annoying bright spot up towards my eyes. Sadly, the annoyances don't stop there. I had read that the steering, as is the case on quite a lot of smaller cars these days, it is very light and perhaps a little over-assisted. Whoever wrote that is not wrong. It is far too light and vague, and although those same testers had said that it does lose some of the assistance once you are underway, I found that it did not lose anything like enough. This was one of the most unpleasant vague steers  I have had since I last drove a Toyota Corolla. Completely devoid of any sensation, I found that even on a straight piece of motorway, I was constantly making small corrections to keep the Clio on course. Apart from a few miles local to home, the bulk of the 122 miles were done on the motorway, which tells you not a lot about the handling and roadholding of any car. On the sweeping bend that connects the M4 to the M25 I can tell you that there was perhaps a little more body roll than I would expect, though. That motorway journey did suggest that the Clio rides quite well, which is what you would expect from a French car, and is perhaps the compromise that was designed in and why the other dynamics are not so good, and from what I could tell there were no issues with the brakes. A pull up handbrake is fitted between the seats. The Clio had another big negative, though, for that motorway journey. Whilst the engine note reduced at cruising speed and is nicely subdued and there is not much road noise, the wind noise was not just noticeable, but among the worst I have encountered in any car in quite a while. It did all seem to be coming from the driver's side, so whether there was something out of adjustment, is hard to say. Suffice to say that this was yet another black mark. And the Clio got another one for visibility. The mirrors do a fine job for you while on the move, but that very thick C pillar gives you a massive area over your shoulder where you cannot see anything, and with the plunging nose, none of which you can see from the driver's seat, judging the extremities for parking is far from easy.
I've already given a clue that I was no fan of the interior. Here's the elaboration of that. Not only is the dash made from some particularly hard plastics, but the centre of it contains a large display screen which is on a surface the upper few inches of which are not flush with the main moulding, making it look like an after-thought, and creating quite a dirt trap behind it. Renault have clearly tried hard, with lots of gloss black inlays, and there is a leather wrap on the gear lever and part of the steering wheel, the rest of which is gloss black plastic, but the overall effect is not one that shouts "quality" or "premium" at you at all. At least ergonomically, it is all quite logical and easy to use.  The instruments are presented under a single cowl. There are two analogue ones, a rev counter and a fuel gauge, both of which have a lot of inner markings on part of their display which look fussy. There is a chrome edge to both, and yes, it was another of the reflection culprits. Between them is an elliptical area which is used for a digital speedometer reading. Above this are a couple of lines for the odometer and other trip computer functions, presented in very old tech looking graphics. You cycle through the different data points by pressing the fiddly little button on the end of the right hand column stalk. This one is used for wiper functions on one on the left does indicators and lights. Both require a good firm push to set them up or down. The centre of the dash is dominated by that display screen which is touch sensitive. That does mean that most of the buttons for the audio unit have been swept away, with just an on/off knob to the right, where you will also find a USB port. The screen is easy to use, but there were a lot of reflections on it, so it was not always easy to see. I was quite surprised to find that when I pressed some of the selections, I came to a navigation system, not what you expect in a cheap rental car. Looking at the spec sheets, I understand that this was an option on the trim level that I received, but is standard on the next model up in the range the Dynamique MediaNav. Below this unit are three rotary dials for the air conditioning system. Cruise control is operated by two buttons stuffed on the moulding to the right of the handbrake, in the centre console, which is where you will also find the button to switch Eco mode on and off. There are just two small buttons on the steering wheel spokes, one of which I did not work out what it did (it was marked R and O). A larger pod is to the lower right of the wheel for audio unit repeaters.
Seat adjustment is all manual, as you would expect, but there is a height adjuster on the driver's seat, and coupled with a steering column which just about went up high enough and in enough, I was comfortable in the way I sat in the Clio. This is one of the largest and bulkiest cars in its class, so you might reasonably hope it would be roomy. Think again! It's not short of space compared to its competitors, but you're not going to luxuriate in extra inches, either. When I collected it, the passenger seat was set well back, and when it is, rear seat legroom is marginal, to put it mildly. Set the seat for me, of course, with my short legs, and there is ample space for a gangly 6 footer to sit in the back. Headroom is OK, too. I don't think three adults would be very comfortable for long, but they could be squeezed in. The central seat belt is suspended from the roof, which is always an awkward solution, meaning that it gets in the way of folding the rear seats and catches the driver's eye when looking behind for reversing. There is a reasonable boot. It is pretty deep, so although the floor area only just accepted my suitcase and lap top bag, you could have put the same again on top of them. If you drop the asymmetrically split rear seat backrests, you don't get a flat floor, as there is quite a ridge between the seat back area and the boot, something that a false floor would fix. Inside the cabin, there's not much space for odds and ends. The door pockets are rather small, and there is a particularly pokey glove box. There is an unlidded area above it, which is set at such an angle you could probably put small items in it without worrying that they could fall out. There is a cubby recess in front of the gearlever, and there are two very small cup holders in the centre console, alongside the handbrake, set well back. Rear seat passengers have to content themselves with the door pockets. They do not even get a central armrest.
Ignoring for a moment the sports models in the range, Clios come with a choice of petrol and diesel engines. The former starts with the entry level 1.2 unit which puts out 75 bhp. Upgrade to the smaller but more modern 0.9 unit and you get a 90 bhp car. The diesel is based on the familiar 1.5 dCI unit, and puts out 90 bhp as well. There's a choice of manual or automatic transmissions, and then you need to select the trim, before diving into the options pages of the configurator. Entry level Clio models are called Expression. Even in this guise, the equipment tally is pretty decent, with a specification which includes the following: 15″ Paradise wheel trims; black grain lower door protector; body coloured bumpers and exterior door handles;  daytime running lights (LED); black grain, electrically adjustable and heated door mirrors; double optic halogen headlights with black surround; a matt black B-pillar; 2 x 20W radio with Bluetooth®, USB,  handsfree technology and Renault Bass Reflex sound system and fingertip remote controls;  ABS with EBA (Emergency Brake Assist); cruise control and speed limiter; ESC (Electronic Stability Control); ETC (Electronic Traction Control); HSA (Hill Start Assist); Keycard entry with push button Start / Stop function; tyre pressure monitors; 3 rear headrests; black grain height and reach adjustable steering wheel; central door locking; chromed front and side air vent surrounds, gear knob insert, handbrake button and interior door handles; driver and passenger front, side, head and thorax airbags; height adjustable driver's seat; front and rear no seatbelt warning sound; electric front windows; heating system with pollen filter; new generation height adjustable SRP (System for Restraint and Protection) front headrests; passenger dashboard storage with anti-slip carpet; 60:40 split and fixed base folding rear seats and Style upholstery in dark carbon with red panel inserts.  The Expression +, which was the spec of the test car, adds manual air conditioning, 16″ alloy wheels, front fog lights, variable speed wipers and an engine badge in the tailgate. Next up is the Dynamique MediaNav, which adds: 4 x 20W Arkamys radio with Bluetooth, USB, Handsfree technology, Renault Bass Reflex sound system and fingertip remote controls; the ECO mode function on all except the base petrol engine; handsfree keycard with push button Start / Stop function; Renault MediaNav integrated on board multimedia system including 7″ touch screen and Navteq Satellite Navigation; black soft touch dashboard with black gloss air vent surrounds gear gaiter surround, centre console and door panel inserts; front electric windows with one-touch facility and anti-pinch function; gloss black surround front speakers with red Bass Reflex logo; a leather with gloss black inserts steering wheel; Style upholstery in dark carbon cloth with grey panel inserts or optional red panel inserts; a black gloss rear diffuser and side door protection with chrome insert; door mirrors with a black gloss with black synthetic grain effect door mirror arm, electrically adjustable and heated and exterior chrome touches to the front grille strip, boot lid strip and side door. The Dynamique S MediaNav has some additional distinguishing features which include: 17″ Desire alloy wheels with black inserts; body coloured rear parking sensors; chrome side window surrounds; black gloss door mirrors with black synthetic grain effect door mirror arm – electrically adjustable and folding, heated; automatic climate control with one touch quick demist function and air quality regulator; a central armrest with storage compartment; design upholstery in dark carbon cloth with grey panel inserts and hexagon detail and rear electric windows. Beyond this come the GT-Line and Renault Sport cars.
I can understand why the French buy the Clio in such large quantity. It is French, and so for them, it is really a choice of this or a Peugeot 208, and my experience of that car was not entirely positive either. But why does everyone else want one? The Clio is now the third best-selling model in Europe, beaten only by the Golf (a class above) and the Fiesta. Although I am no fan of the small Ford's interior – though it does not hurt your hand to change gear and the interior trim does not reflect all over the place – in every other respect Henry's small car beats the Clio hands down. That much is easy to decide. What is harder is to conclude that the Renault is the next best alternative, which not just the market has done, but even much of the UK motoring press. Here I have to disagree. Maybe the 1.5 dCI is not the sweet spot of the range, and maybe the awful wind noise was a one off, but what I got was a car with no joie de vivre, vague and  over-assisted steering of the worst kind, an interior that put style over practical things like avoiding reflections and a finish that suggested that Renault still have a lot to learn if they want us to think of their cars as worth the premium over a Dacia, and there seemed to be not much to compensate for these faults. And there were irritations like the size of the key and the fact that the car locked every time you got out of it regardless of whether you chose to do so or not. I don't even like the look of it. Here's the bit where I really deviate from received wisdom. The last car in this class that I drove was the venerable Fiat Punto. This stylish Italian machine has had a rough time with the press lately, who have criticised just about everything about it, largely I suspect because it is now a very old design. But I have to say that if the choice was the key to a Punto, or that massive credit card sized thing to make a Clio go, it would be the conventional key that I would grab, and the Fiat that I would prefer to drive. The Punto might be 8 years older a design than the Clio, but I just liked it more in every respect. And if you find that too hard to accept, well, there's always the Skoda Fabia, or the VW Polo or the Kia Rio or the Seat Ibiza, all of which I would willingly drive. Sorry, Renault, but on the evidence of this one, you don't deserve better than 15th place in the UK sales charts. Clio 4 will go down was one of the most surprising disappointments of my 2014 Road Test year.