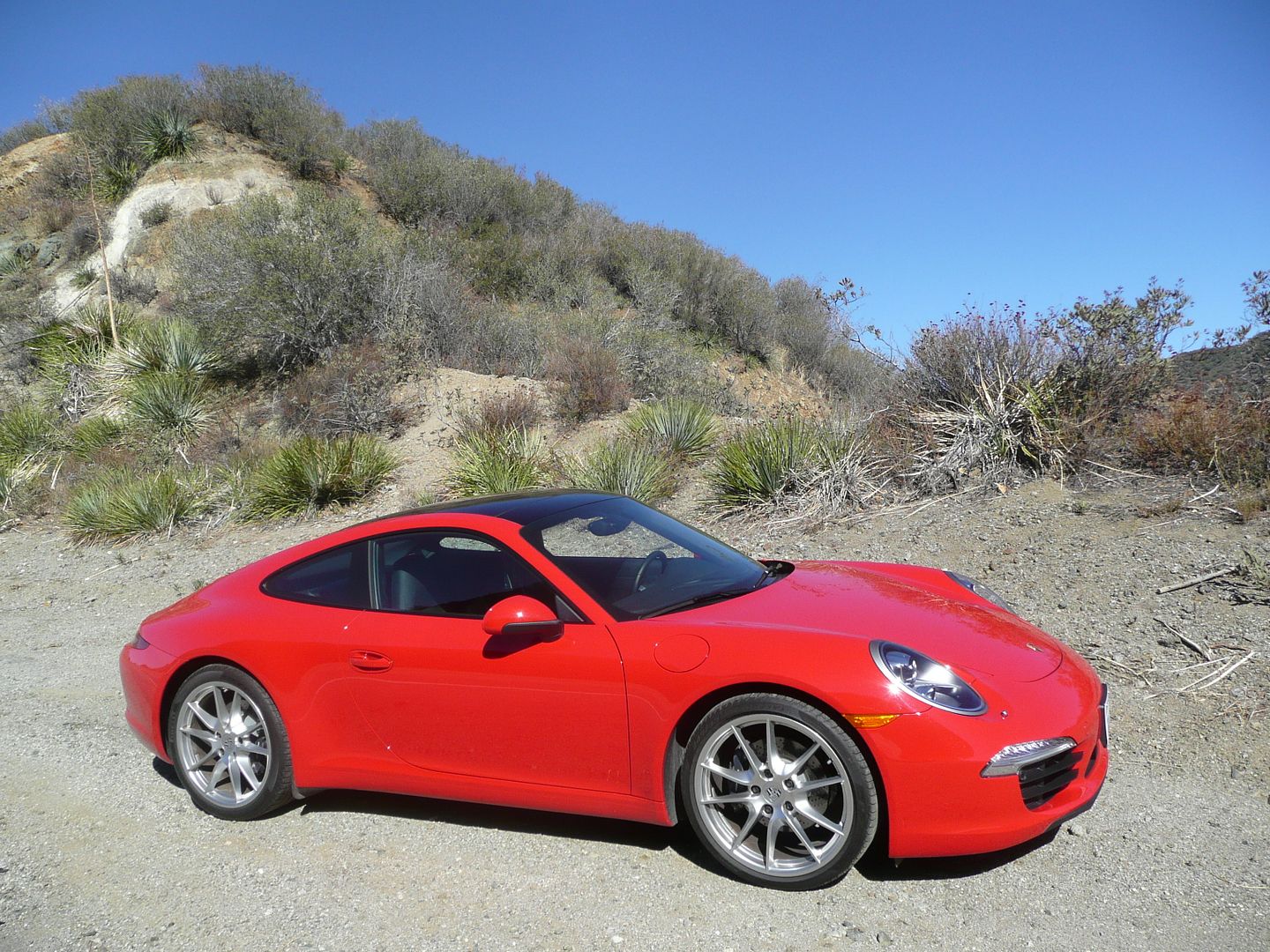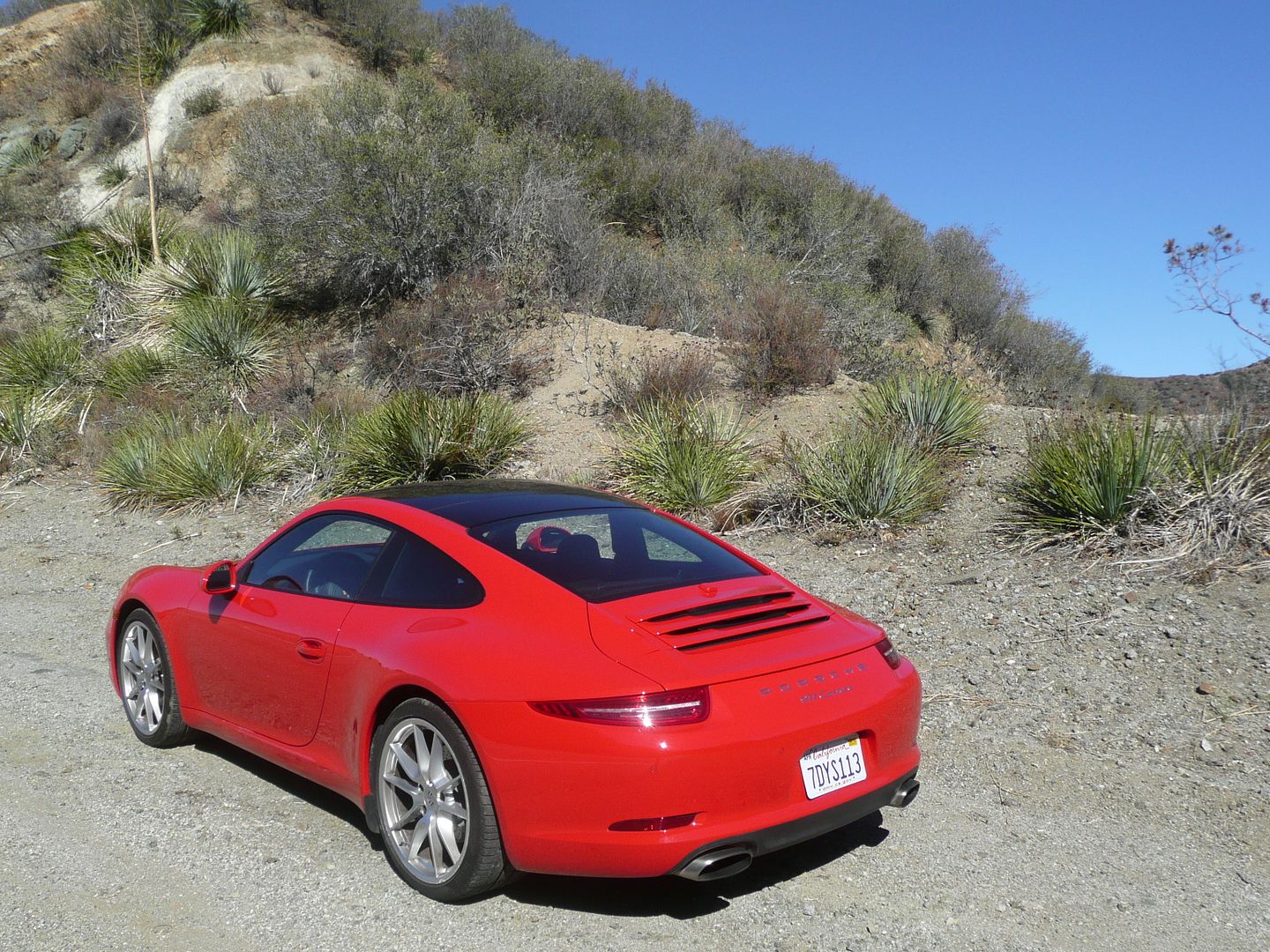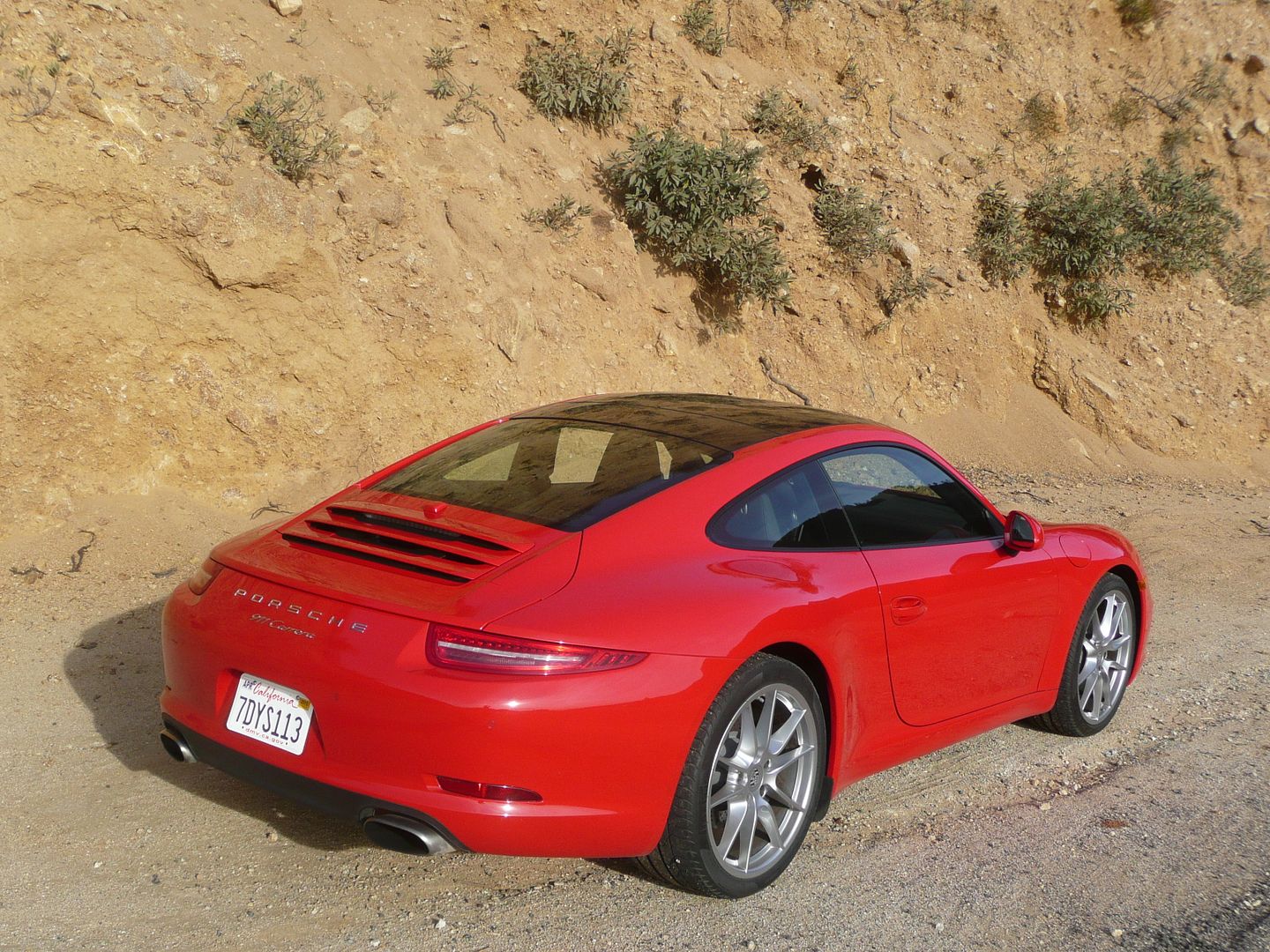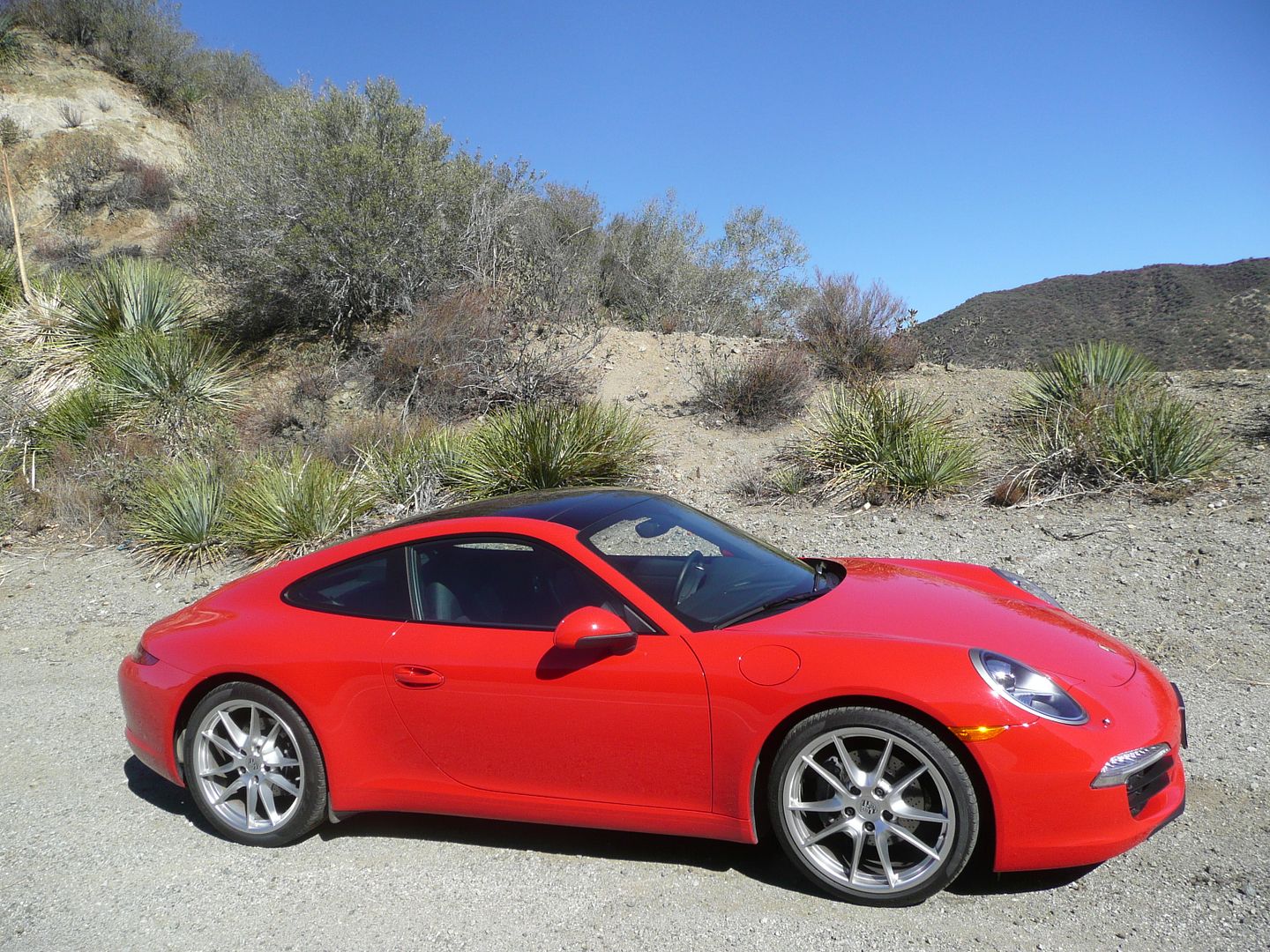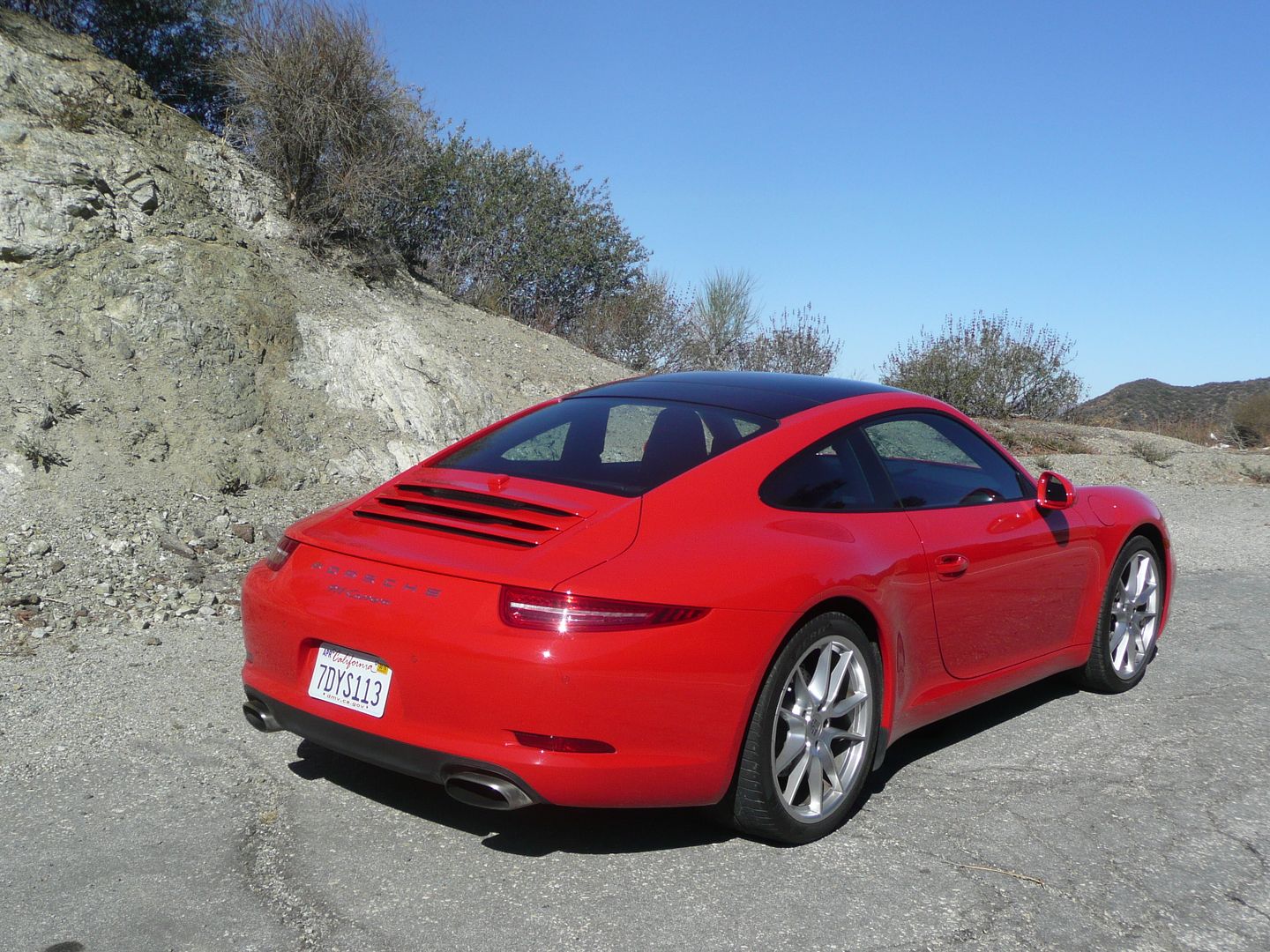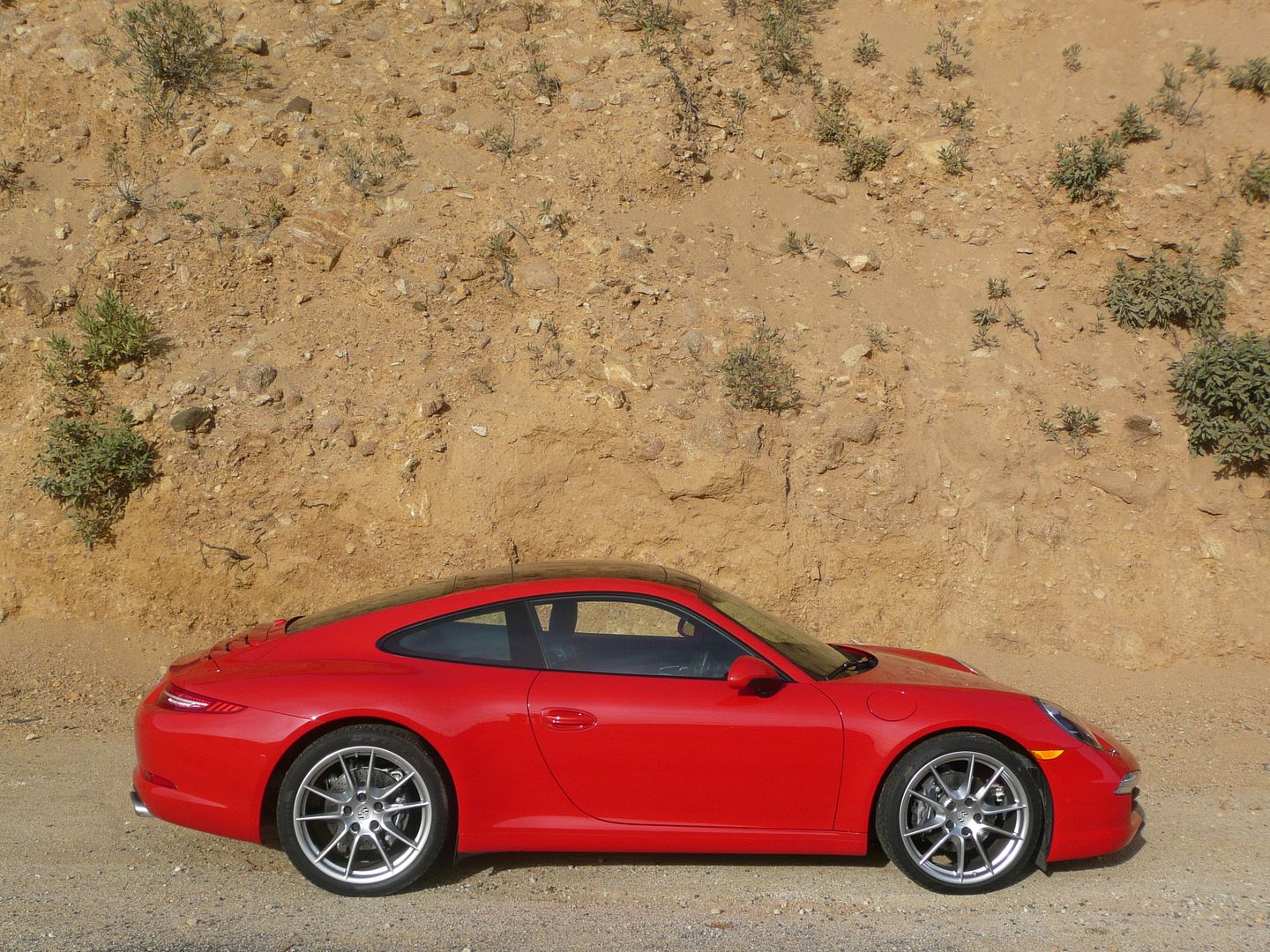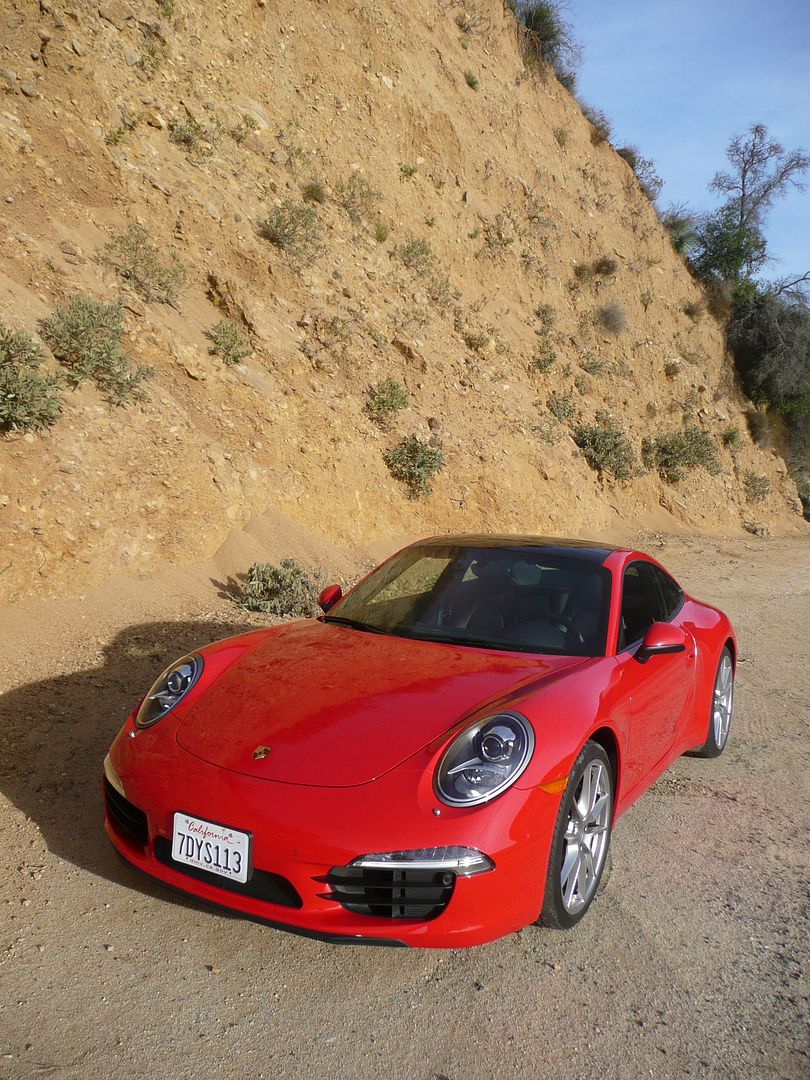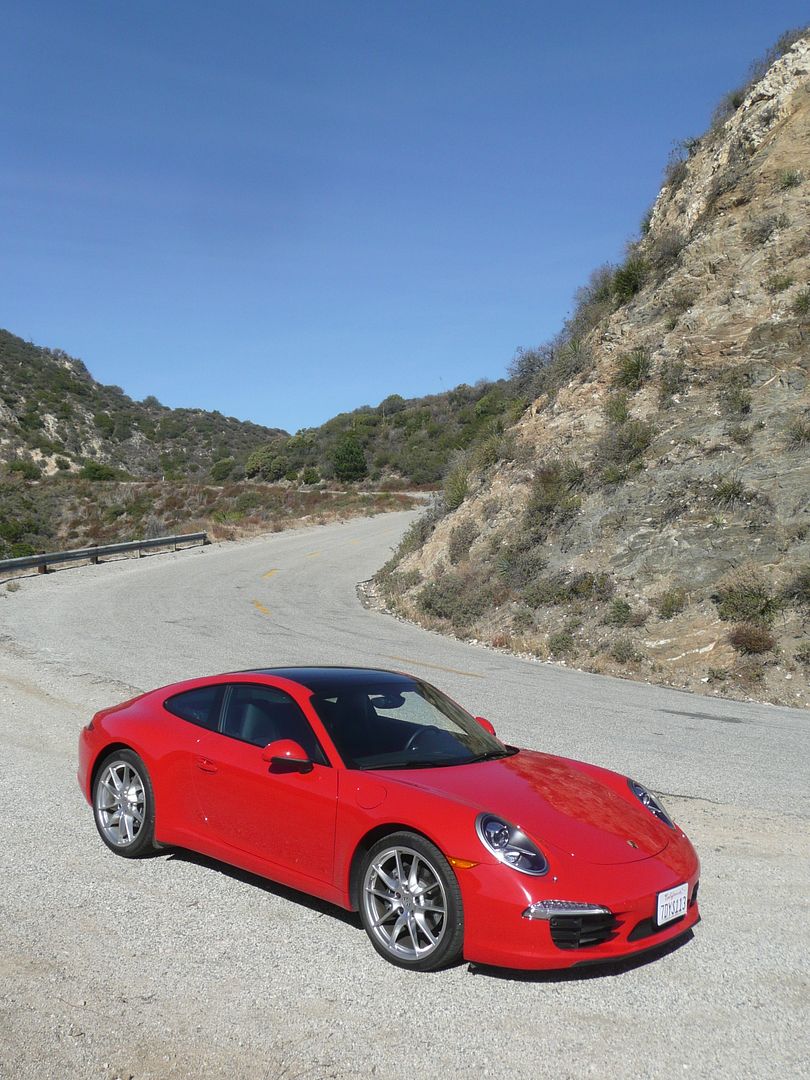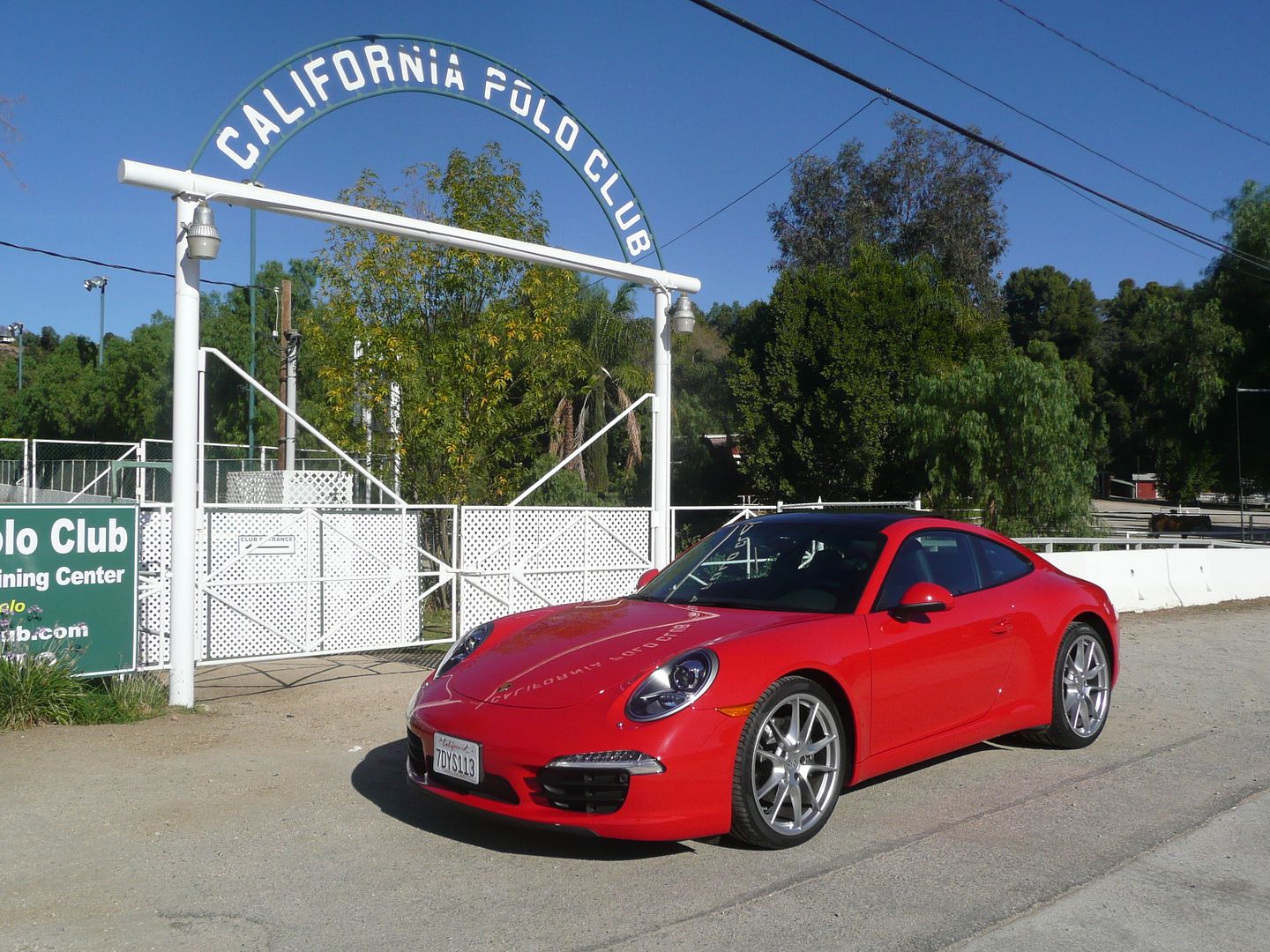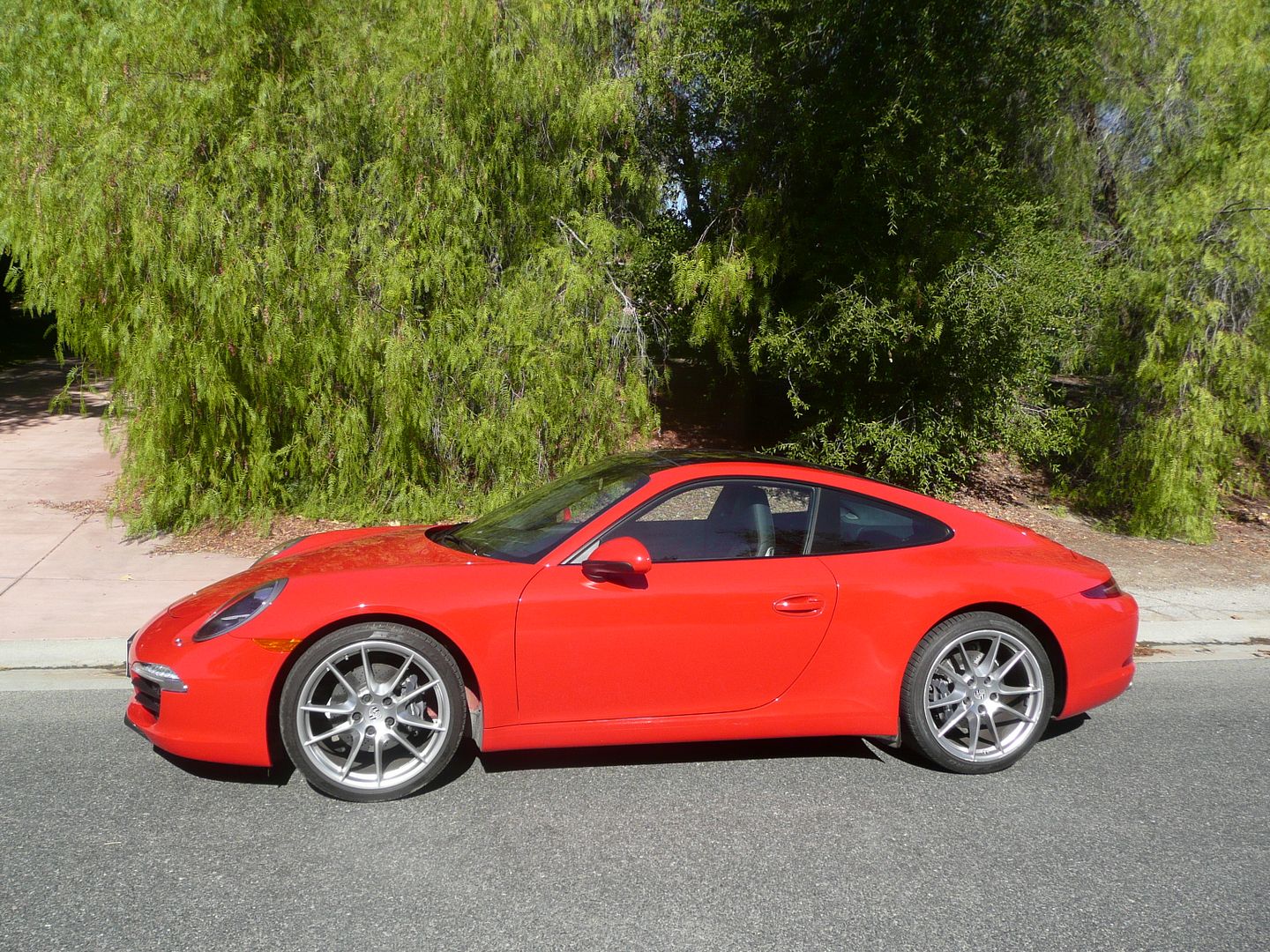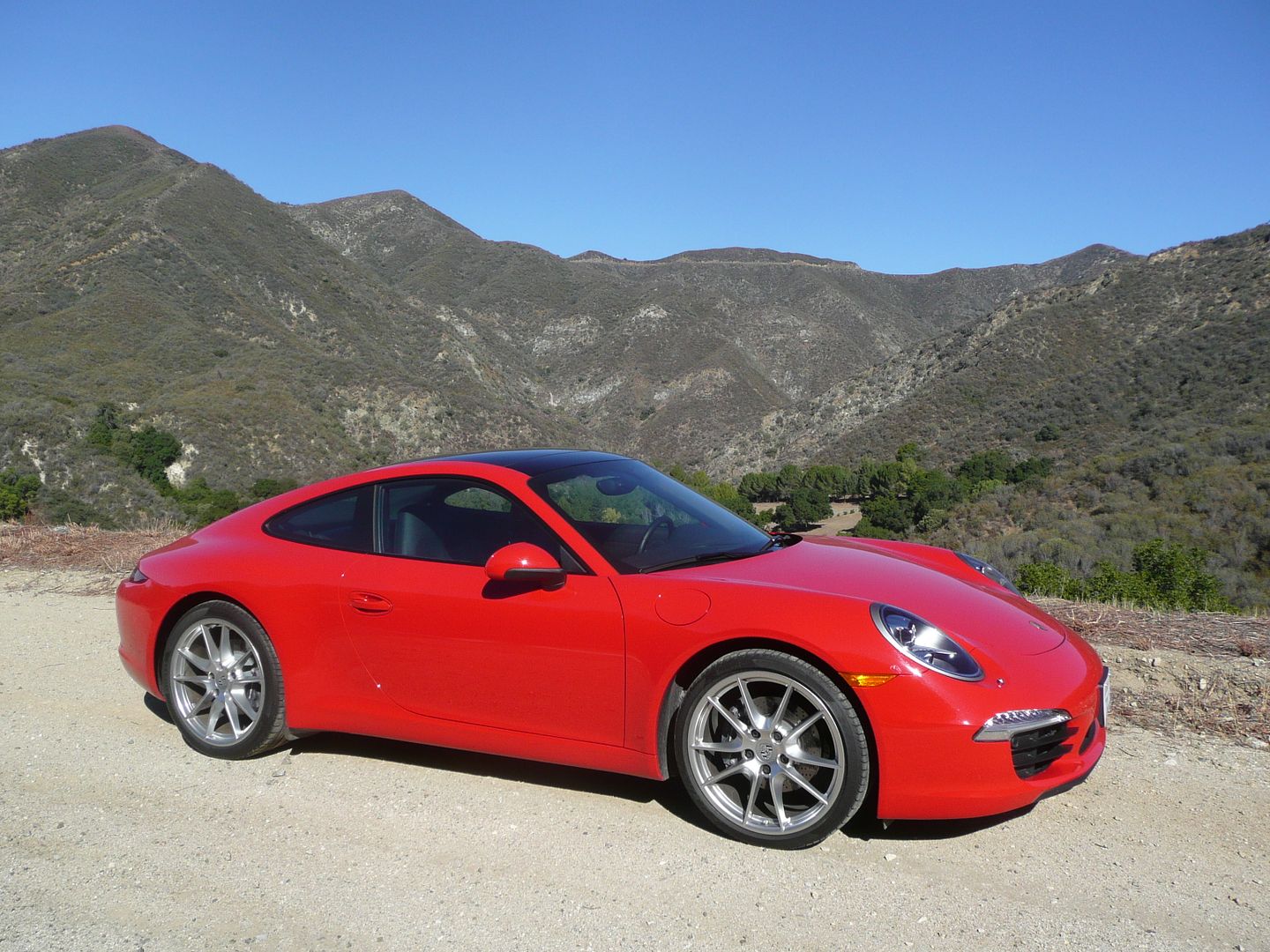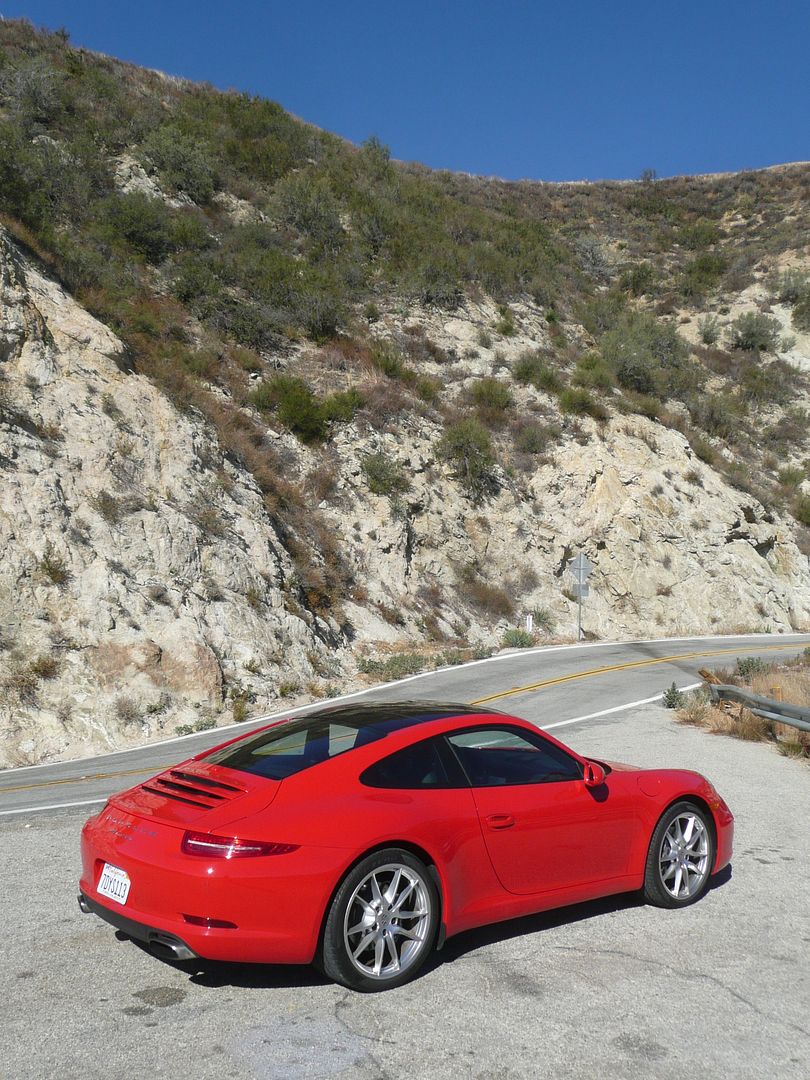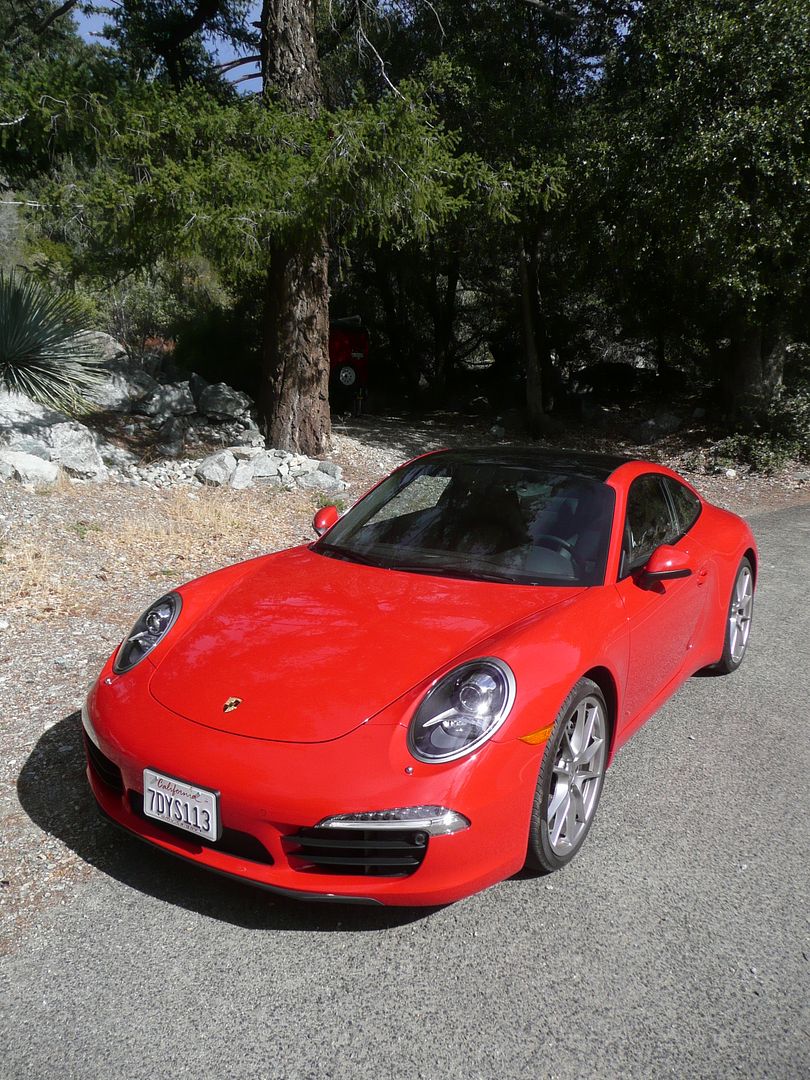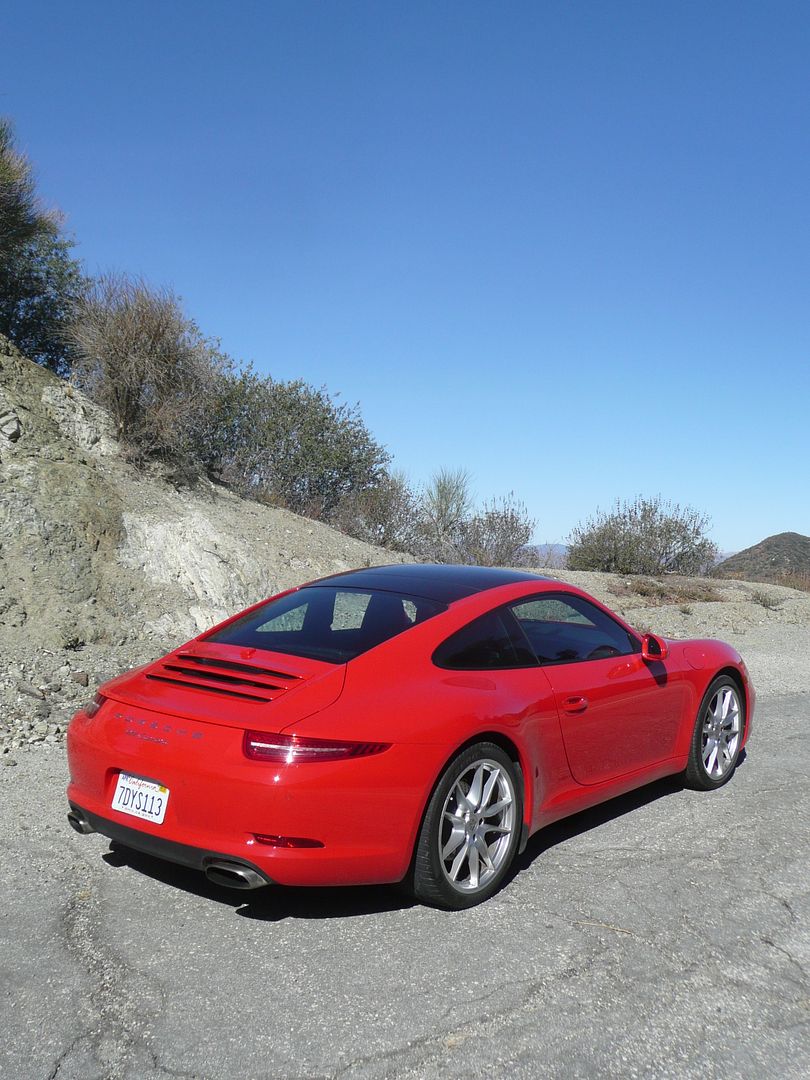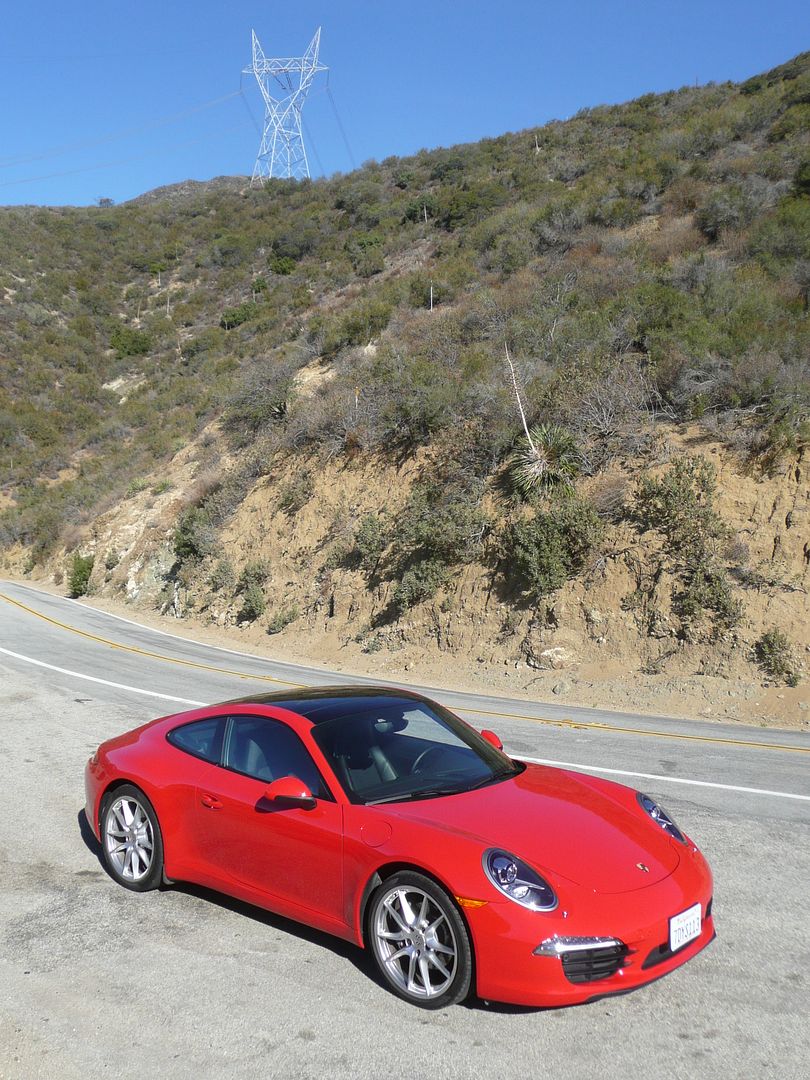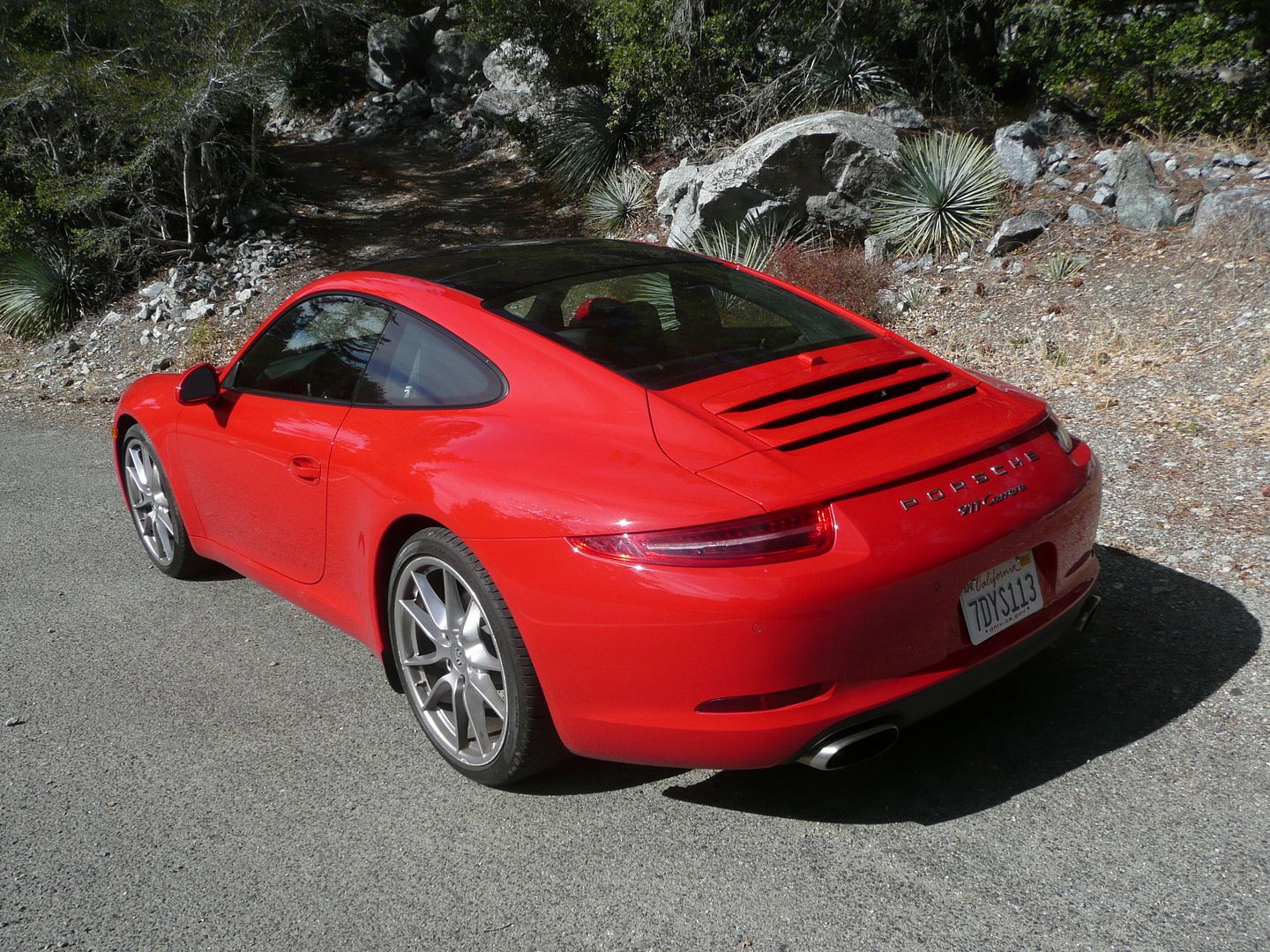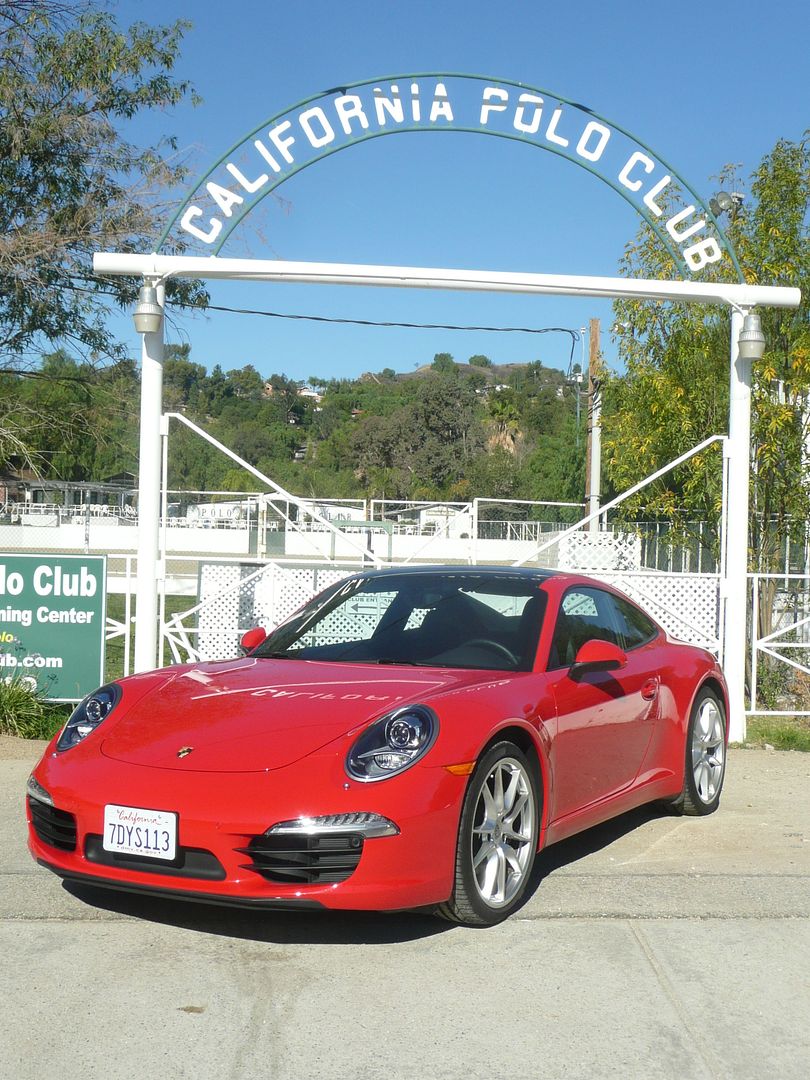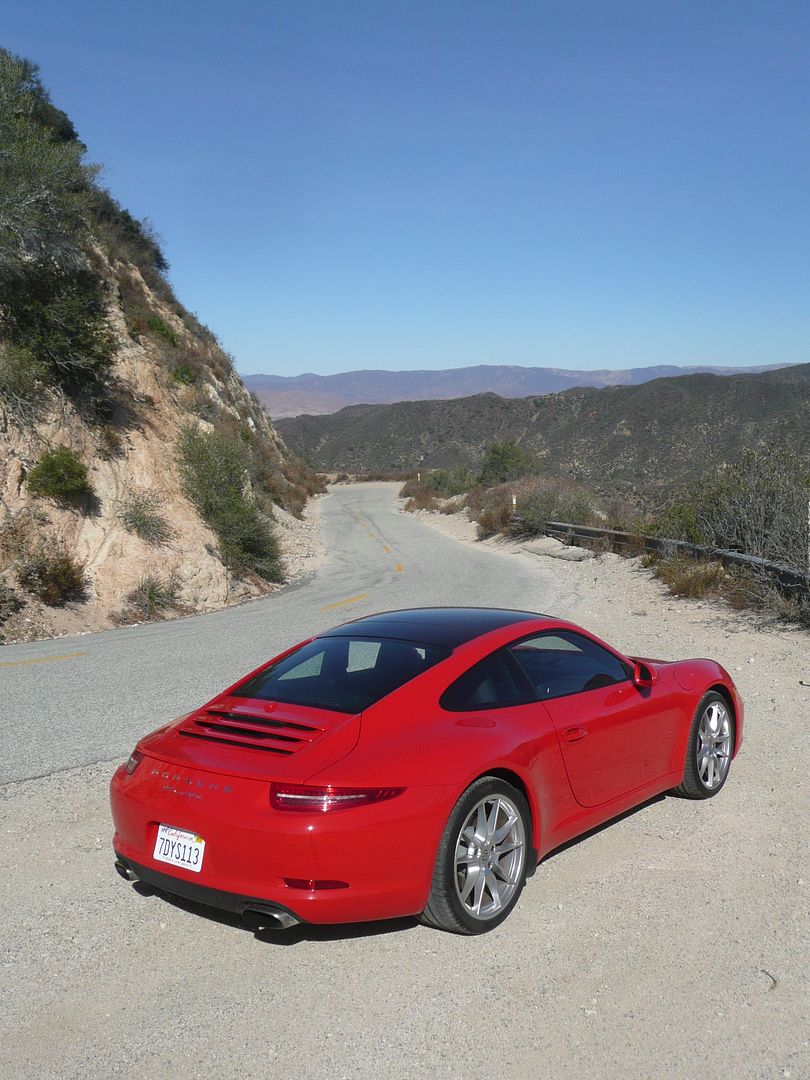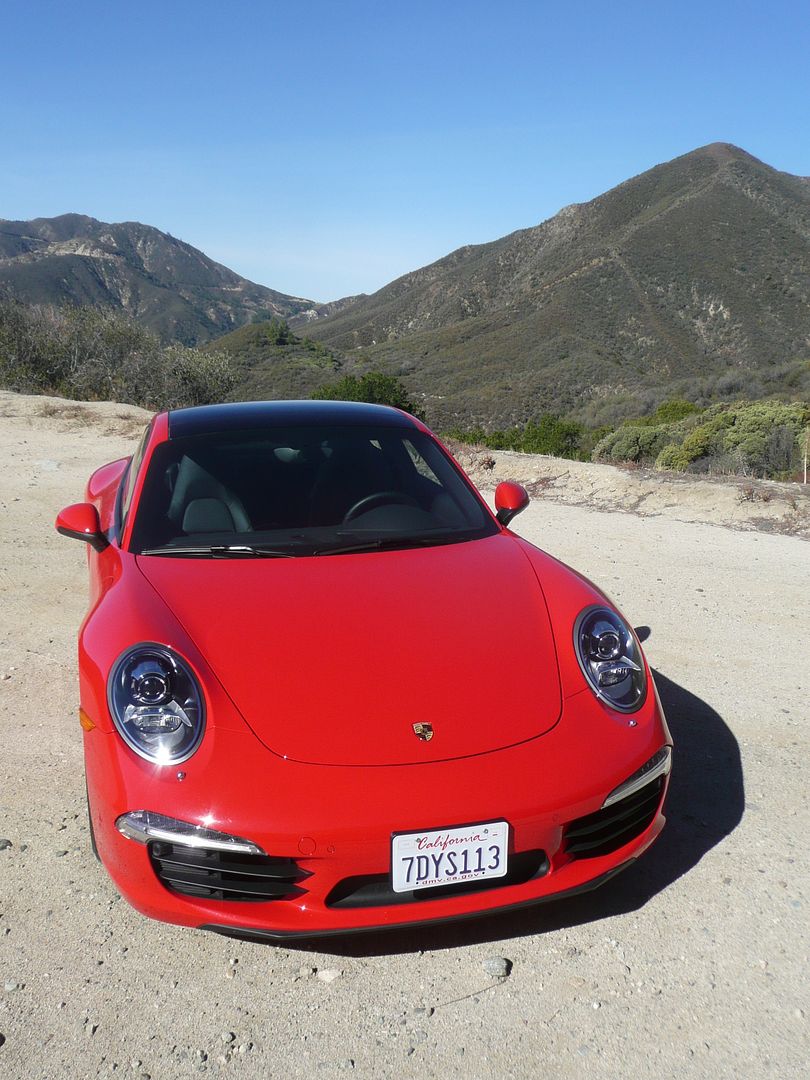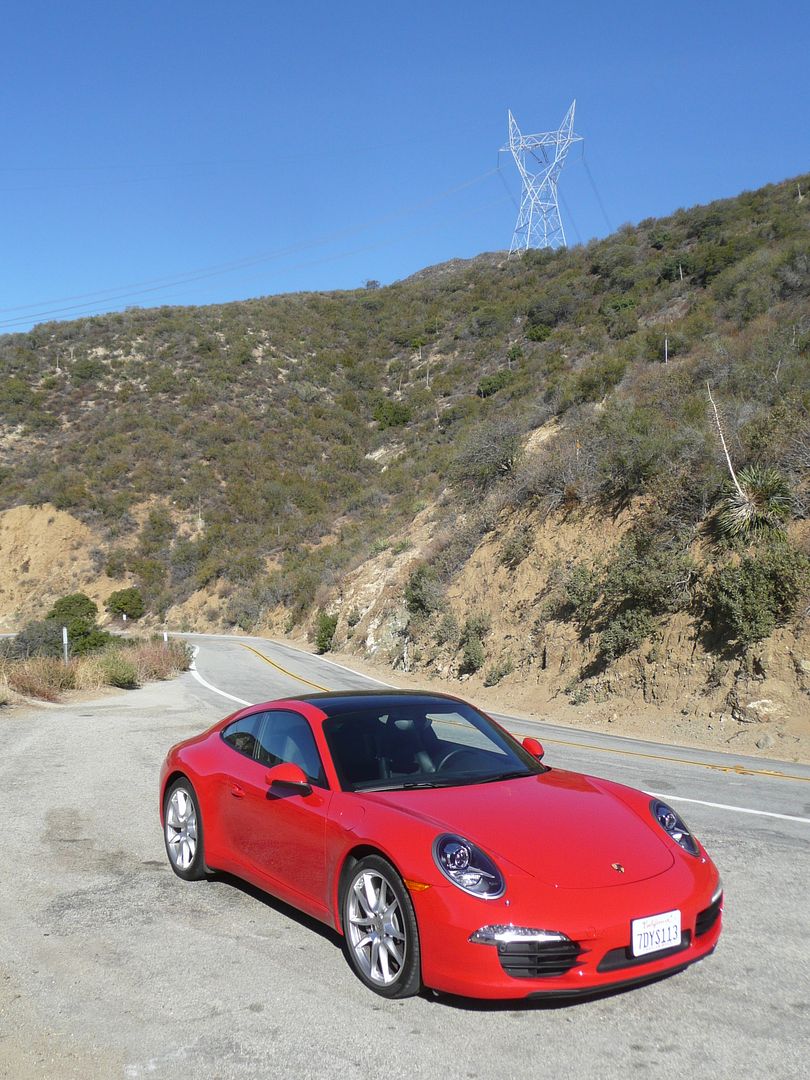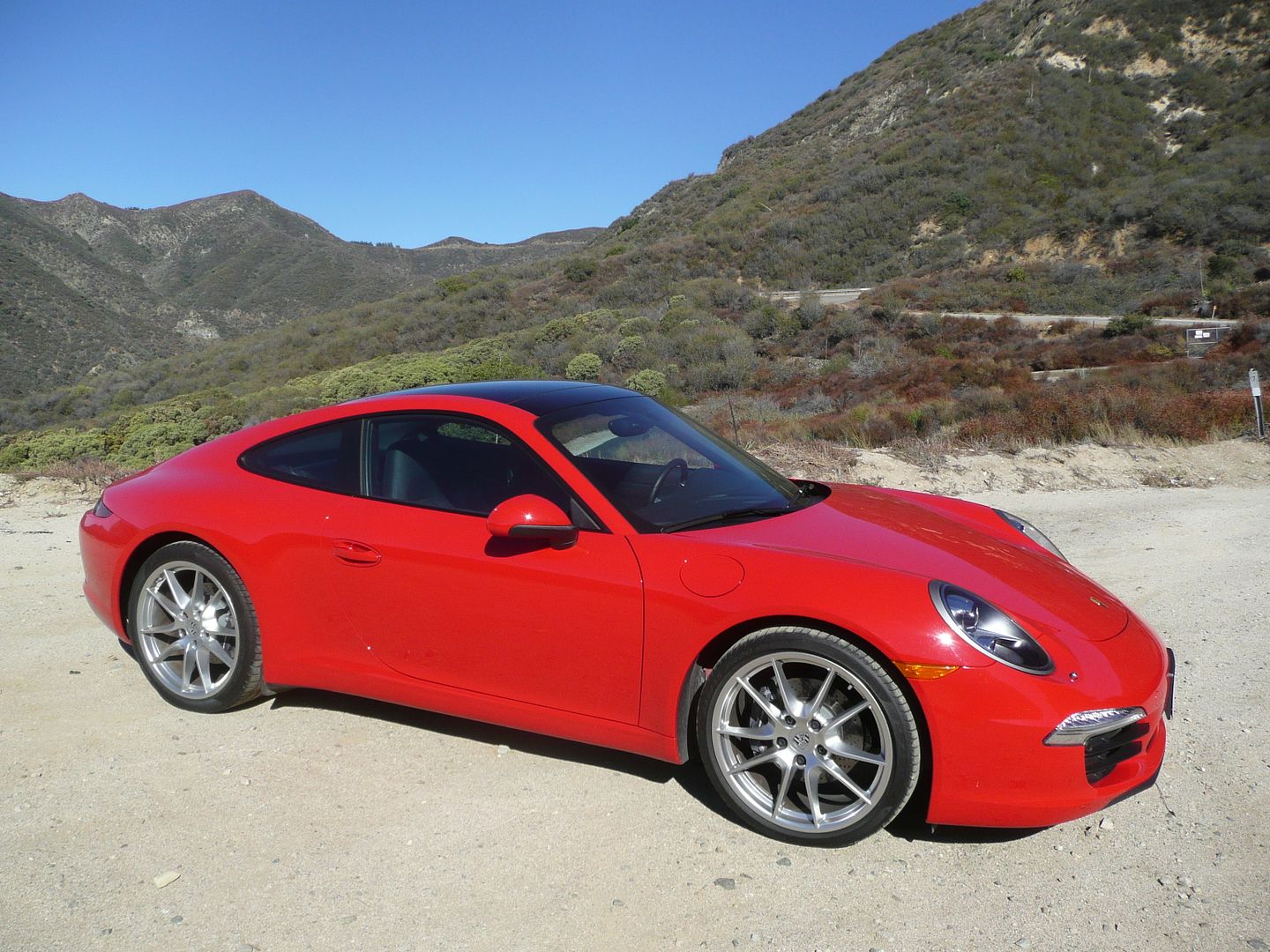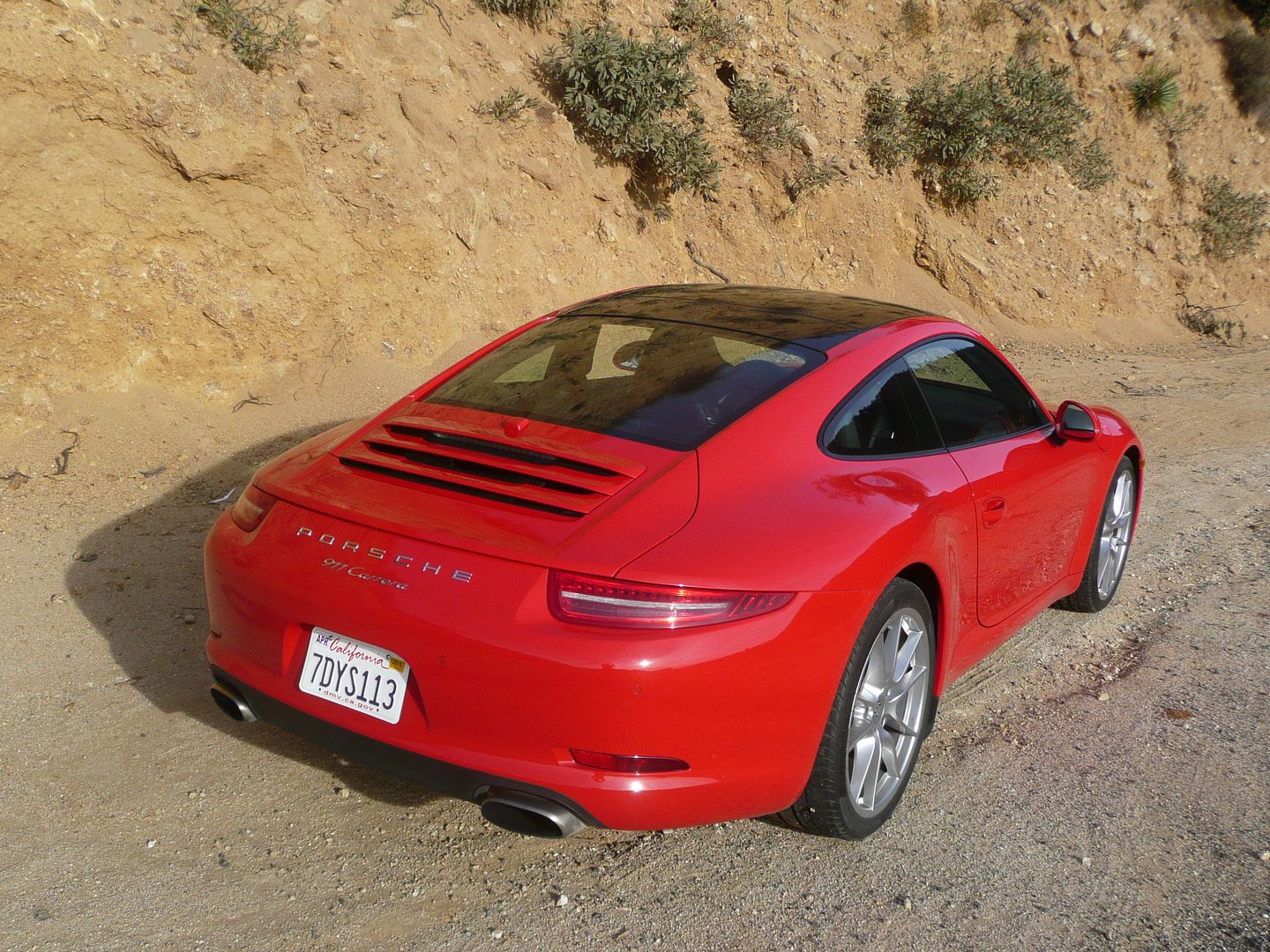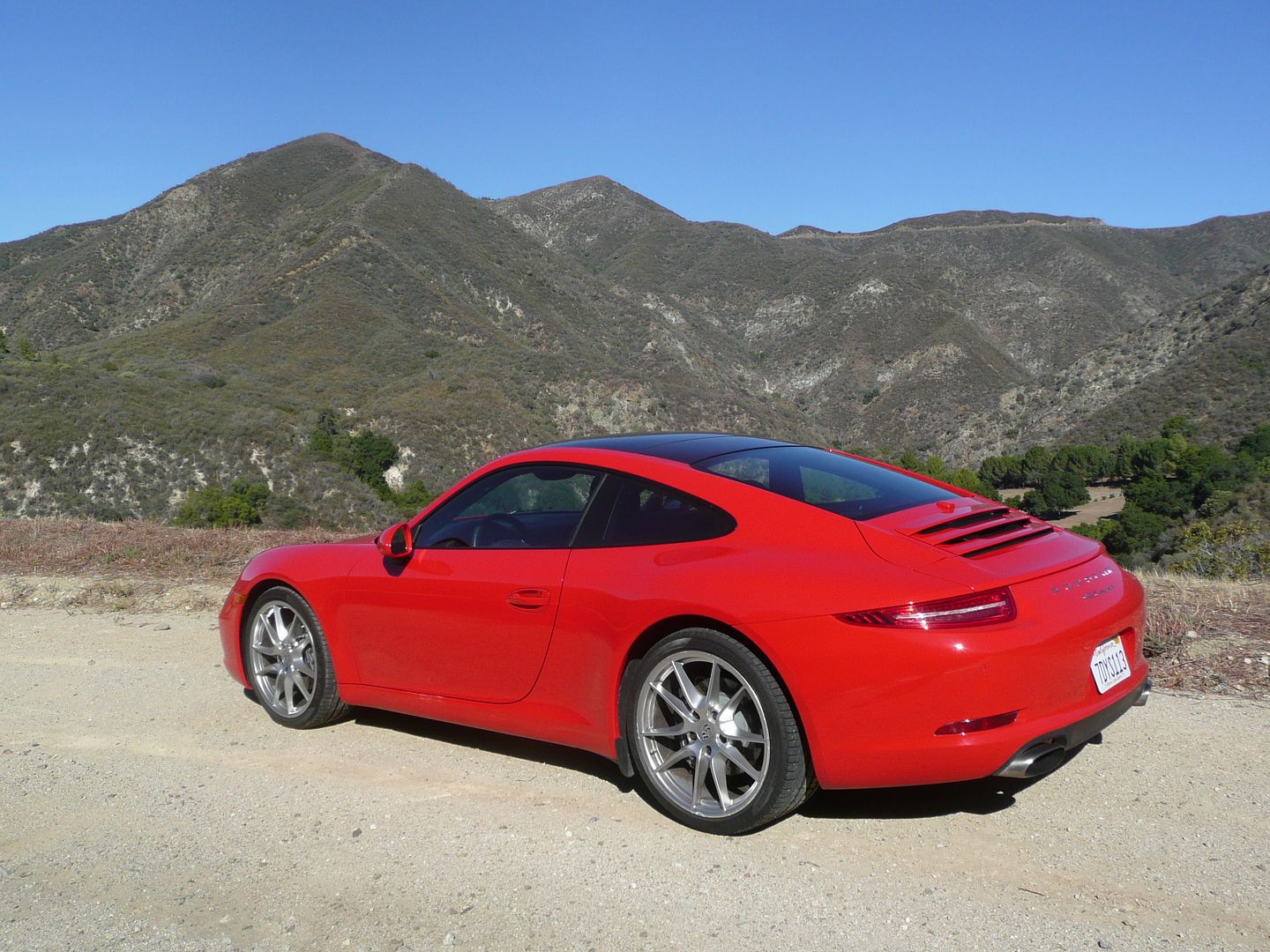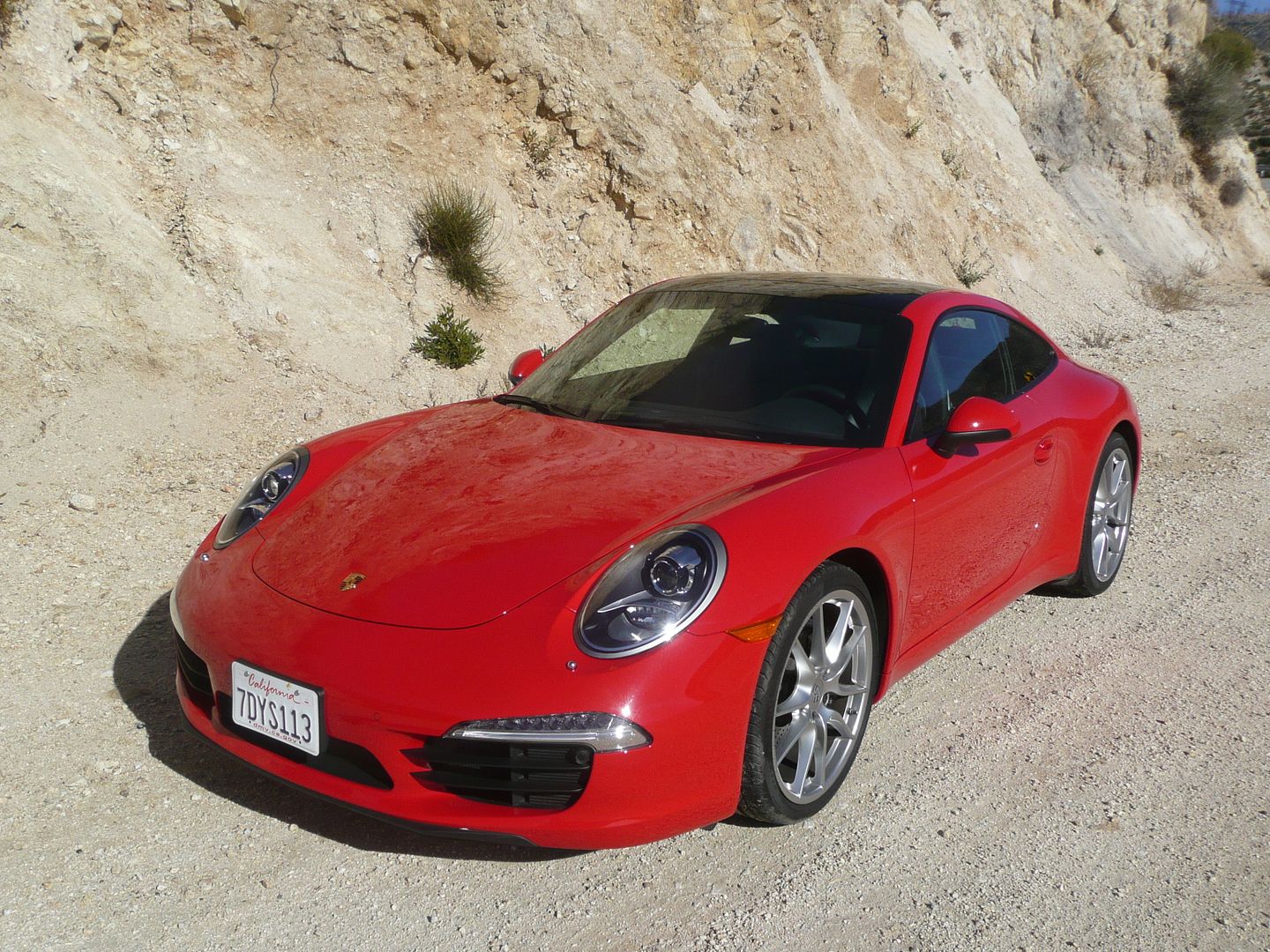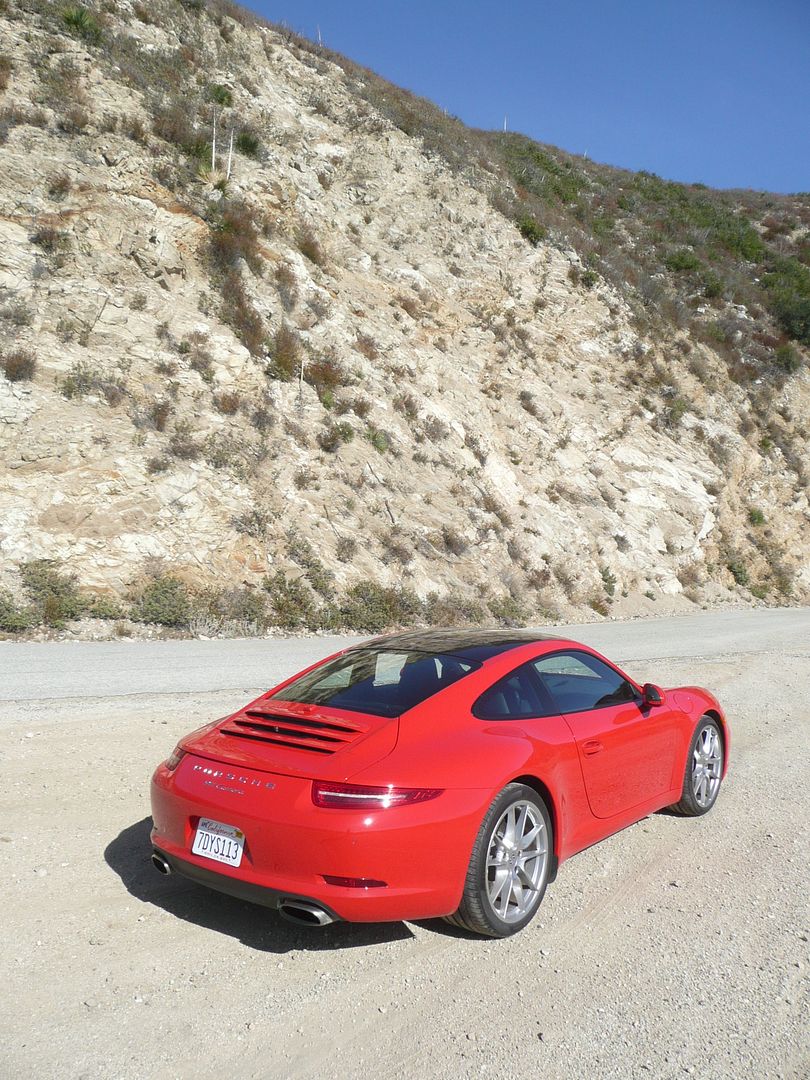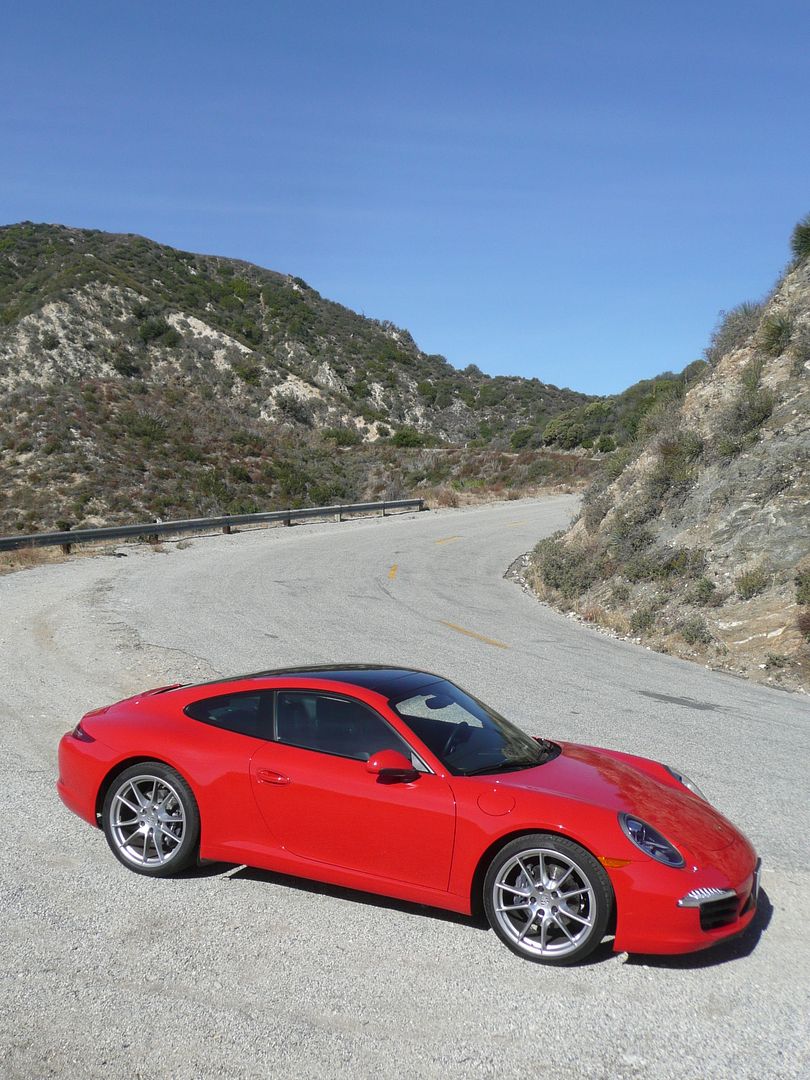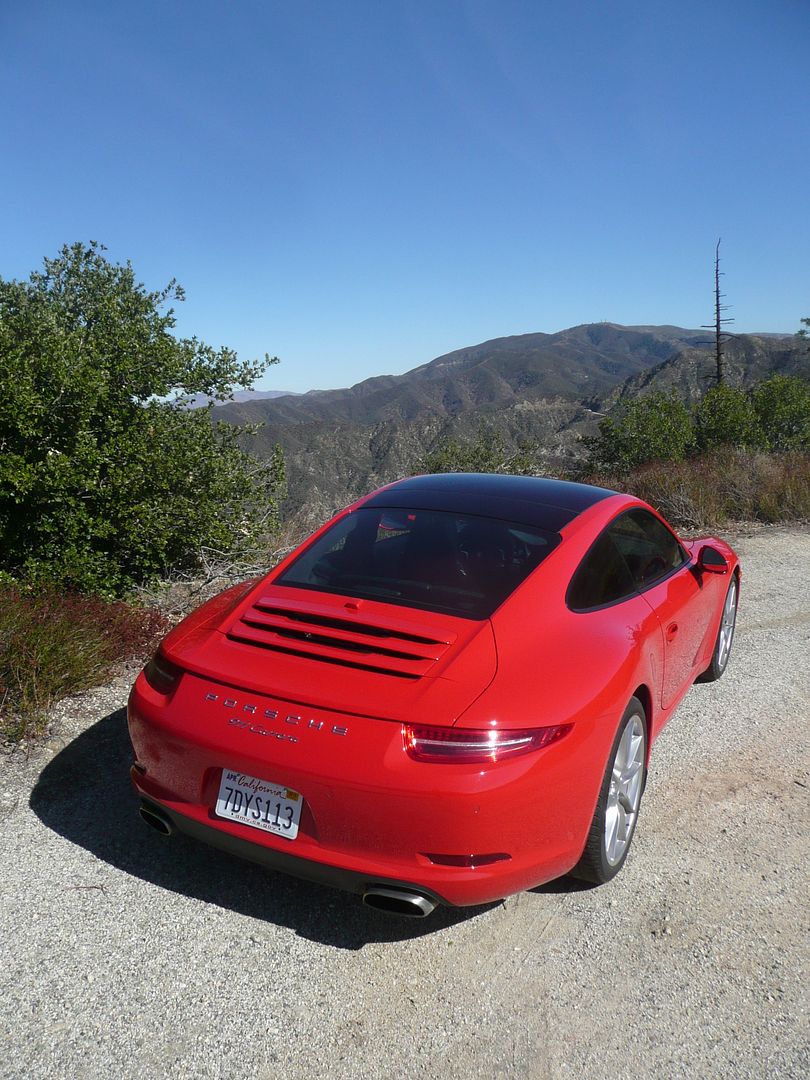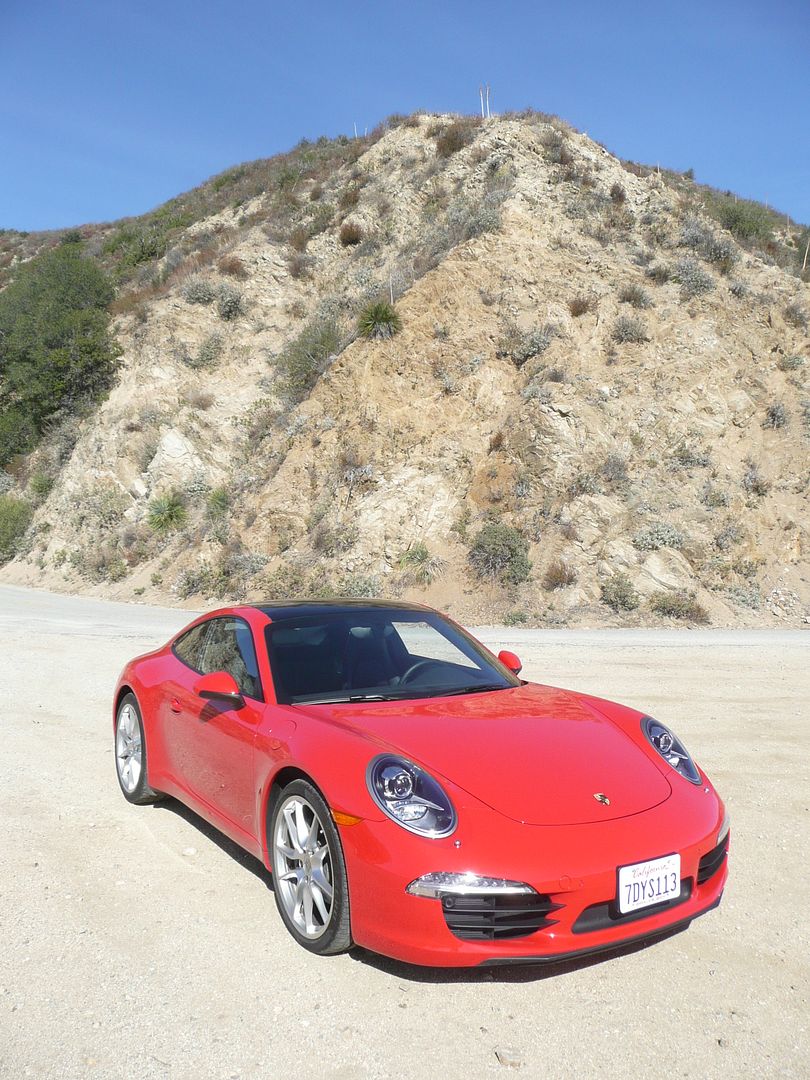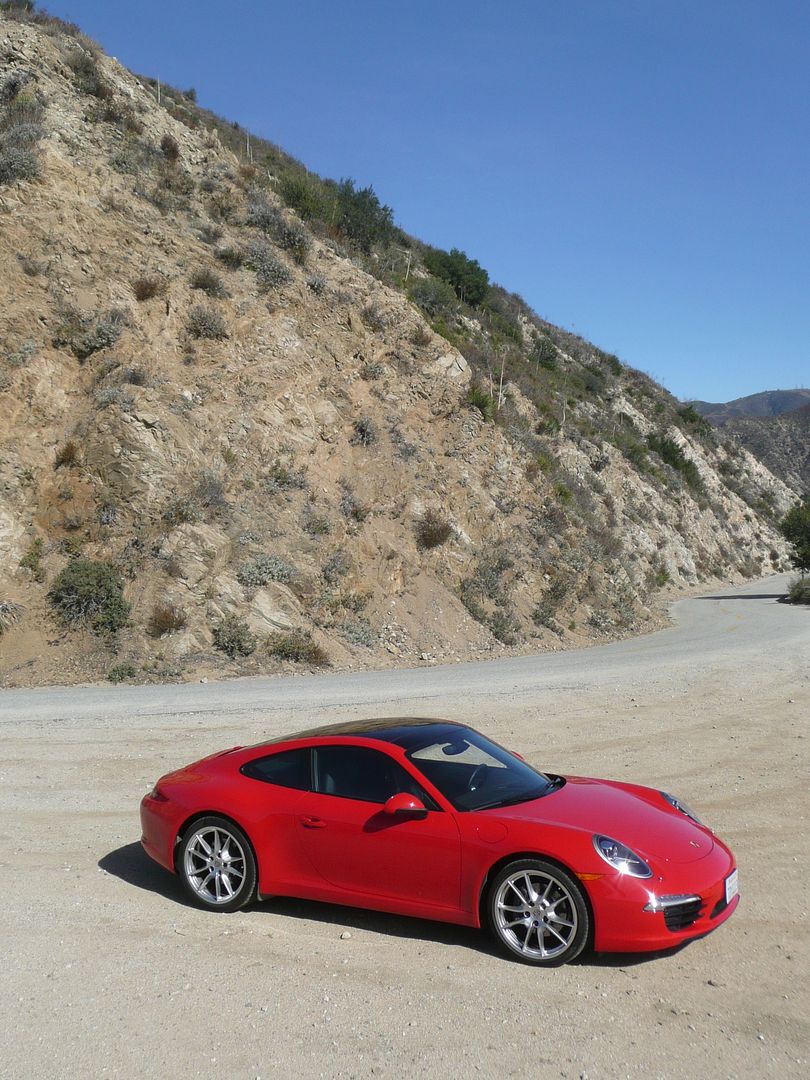 Faced with the challenge of naming their latest car, many manufacturers have found the challenge of coming up with a unique name that can be pronounced in every market in which they intend to sell their product, has no unfortunate connotations and is not registered to someone else is all too hard, so they pick a number. Of all the numeric identifiers that have been used over years, few are as instantly recognised as 911. Porsche's plan for what was effectively only their second road car, replacing the legendary 356 of the 1950s, was to call it the 901, but Peugeot objected, claiming that they had registered sole usage of all three digit numbers with a zero in the middle. And so 911, it was to be, or the "Neun Elf" in German. That was back in 1963, and despite rumours of the demise of this modestly sized rear engined icon in the 1970s, a car bearing the same now legendary three numbers is at the heart of the Stuttgart's model range, some 51 years later. It's changed a lot since then, with a program of continuous enhancement being applied on almost an annual basis, and although the overall appearance of the 911 you can buy in 2014 is still recognisably connected to those first cars of 1963, there have been a number of distinct and "all new" generations, which enthusiasts know by their Porsche internal model development codes. So really, we should have a progression of 911 to 964, 993, 996, 997 and now the 991. But with such a strong brand association with the 911 moniker, that is the production name that has stuck. Purists were aghast at the fact that the 996 models moved away from air cooling, but this was a move forced upon the engineers as yet more power, and hence heat was to come from the engine bay of the car, but  this change notwithstanding, the ethos of the model remains much as it always has been, and that is unquestionably part of the reason for its enduring success. For the first few years of the 911's life, things were simple with only a couple of different models in the range, the base car and the S, but then a cheaper 4 cylinder 912 model was added to replace the 356s, and soon an array of models were offered: 911E, 911S, and 911T were all in the range by the end of the 1960s and those who fancied some fresh air could opt for a car with the Targa roof, a lift out panel that you could say Porsche invented. It would make for a very long article to list all the changes that happened after then, but it is worth noting that the range was augmented in 1975 when the first of the legendary Turbo models was added as a very high performance top of the range and Porsche's answer to the supercar competitors from Italy. In the past few years, though, the 911 family has grown such that it takes a real afficianado who pays careful attention to all the details to keep up with a bewildering array of combinations of body style – Coupe, Cabriolet and Targa – power outputs, number of driven wheels and transmission type, even before delving into a long (and costly) options list. Porsche first showed their latest iteration of the 911, the car known as Typ 991 at the 2011 Frankfurt Auto Show, and although there were only a small number of models offered at launch, there are now 20 different 911s listed, with a price spread of $110,000, from the entry level $84,300 of a manual Carrera S, to the $194,600 of a Turbo S Cabriolet. Despite the fact that I have driven hundreds, if not into the thousands of different cars in my lifetime, it was only earlier this year that I finally managed to get behind the wheel of a Porsche for the first time. That experience was with a Cayman, and it just blew me away with how good it was. I knew then that it would be the precursor to sampling some of the other Porsche models on offer, and now readily available from Hertz' Dream Collection, offered at major US airports for (sometimes) less money than you might fear, and that top of the priority list would be to get behind the wheel of a 911. Sure enough, temptation proved too much to resist for too long, and when I spotted a nice bright red 911 Carrera parked up, it was time to do a deal and get hold of the keys for a couple of days to see not just what the enduring appeal of the 911 is all about, but also to decide whether the 911 is worth the extra money over the stunningly capable Cayman.
Paperwork all completed, it was time to get behind the wheel, and prepare for departure. This is a sports car, and it is not that tall, so a moderate degree of athleticism is called for on getting in and out, as there is not a huge amount of space between the seat, the wheel and the roof, but this is far from the awkward performance that is entailed in getting in and out of many a high performance sports car, which is just as well given the number of times I was in and out of it when doing photos. Once installed, I surveyed the interior for the first time, and it all looked very like that of the Cayman. Indeed, at a quick glance, you might think that the two are identical. When I pulled up a photo of the smaller car's insides, to remind myself at a more detailed level, even then the two looked very similar, but there are some differences. Not that there would be much wrong in sharing between the two models, as this is one way to keep the costs down, and anyway the inside of the Cayman is pretty darned good. And so is the 911. the quality of the materials is excellent, with lots of lovely soft touch leather, and nicely grained plastics, with everything fitting together just perfectly, and everything that you touch feeling like a quality component that will last for a long time. Porsche have resisted to the temptation to over adorn the presentation, and that to my mind is a Good Thing. Most of the dash and the door casings are black, with modest use of silver inlays and chrome highlights to lighten the tome a little. It looks classy and well done, not sombre, despite the fact that the upholstery of the test car was also black. A curved top of the dash in front of the driver covers the instruments. Central of these is a large rev counter, which dominates the display. To the left is a slightly overlapping but rather smaller circular dial which contains the speedometer. Unusually, the speed increments are every 25 mph all the way up to 200 mph. However, I suspect that Porsche think you probably won't really read this dial, as they helpfully provide a digital repeater in the lower part of the rev counter, and this is certainly what I used. There is a matching dial to the right of the rev counter and this is used for a series of user selected functions, which can range from showing the audio selection to a small navigation map repeater or various display lists from distance and consumption statistics to tyre pressures. You cycle through the various menus with a small stubby stalk on the lower right of the column that matches the cruise control one on the left.. Each side of the instrument display then has two further smaller gauges, stacked one above the other. One the left are oil temperature and pressure and on the right, water temperature and fuel level. All the instruments are very clearly marked and easy to read. There are two column stalks on each side of the wheel, the main ones operating indicators on the left and wipers on the right, with shorter ones lower down for cruise control on the left and that info centre selection on the right. Lights are operated via a rotary switch on the dash to the left of the wheel. Unusually these days, there are no switches on the steering wheel itself, with just the paddle shifters mounted on the end of the spokes. Centre of the dash contains a pair of air vents and a modestly sized display screen which combines audio unit functions with navigation and other settings. It is touch sensitive, and proved easy to use. There are number of buttons and knobs below this for things such as audio volume and on/off as well as some of the other tuning functions. The dual zone climate control switches are exactly as they were in the Cayman, comprising a number of individual buttons, as opposed to the more commonly seen rotary dials, some of which are a little awkward to reach around the gear lever. The gear selector is in a separate area all of its own and then behind this are a twin bank of switches which operate things like the Stop/Start system, the Sport setting and to raise and lower the rear spoiler. A further bank of three sits in the middle of these and were to retract the cover for the glass sun roof, to tilt it or to slide it right back. Having taken all this lot in, I then realised that there appeared to be no handbrake at all. I knew that, just as on the latest Boxster/Cayman cars, Porsche have gone to the dark side on the 991 with an electronic item, but it was nowhere to be seen. In fact, it is on the lower left of the dash, above your left knee, and is a flap that you pull or push to set and release. I never used it once.
Enough of the interior, though. What everyone wants to know, and that included me, is what the 911 is like to drive. At the risk of using a word much over-used by Americans, the summary is simply "awesome".
Do you need to know any more? It starts when you fire the engine. Generally, the more cylinders in an engine, the better it sounds. The 911 has six, so you might fear that it would lose out to V8 (and greater) powered machines. Let me tell you: it does not. One of the many delights of the 911 – and there were many – is the sound of that fabulous flat 6 that is a few feet behind you. Sadly you can't really see it, as when I pulled the lever in the driver's door sill to release the engine cover, all you get is a small access flap with fillers for oil and water and a plastic cover over a pair of fans.
But it is not about what it looks like, it is all about what it sounds like and what it does. I did not tire of the sound of firing the engine, which especially when cold, and even better when you are in an enclosed parking space such as at the hotel, just sounds incredible. You know right away that it means business. Porsche have really got the right balance between an engine note that you can (and will) appreciate and one that is not so loud that it drives you crazy on a long trip. Whenever you press the accelerator, at whatever speed, what you hear is just one of the most incredible sounds that it has been my privilege to hear as my motive power, with a combination of a howl and a wail that is utterly beguiling. It is very different from the rumble of a V8, and to my mind, actually suggested more serious intent even than you get in some of the other fabulous cars I've driven this year such as the M3 and the C63 AMG Mercedes. My test 911 was an entry level Carrera model, which these days come with a 3.4 litre petrol engine which generates 350 bhp at 7400rpm.
Having read about an unfortunate journalist who ended up literally in gaol for doing 81 mph in a press launch of the Camaro Z28 earlier this year, admittedly in Virginia, a State notorious for taking a hard line on speeding, whereas I was in more liberal California, I was well aware of the fact that a bright red 911 is a certain magnet to police cars and that I would have to be careful in how much of the prodigious acceleration and speed potential I could use. I can report that on those occasions when I was able to give the 911's throttle pedal a good stab, this car just rockets forward at an incredible rate, giving every indication that it would carry on doing so with consumate ease to more than double the state speed limit. Make no mistakes, this is a seriously rapid car, and it would take a very special set of circumstances on the road for lack of power or performance to be on your list of complaints. Moreover, the 911 always seemed to be in the right gear. The test car had much Porsche much lauded PDK automatic gearbox, which has 7 forward ratios. Although I still enjoy selecting the gears myself, when the technology does it as well as this one does, though, you do have to say that you really are losing very little by letting electronics do what was once your job. No matter how gently or hard you were driving, the changes were so fast and so smooth that there were genuinely imperceptible. If you want to do them yourself, then there are paddles on the steering wheel spokes, or you can push the lever to the left from "Drive" and the flick it back and forth (forward for up a gear), but after trying it a few times, I just let the PDK do it for me, and it detracted not a jot from the driving pleasure of this car.  Although blistering acceleration is fun, the reality of motoring in the 21st Century is more about traffic and poorly surface roads, and long distances at a steady speed, so it is important that a car can cope with these as well. And here the 911 proved to be absolutely fine. Noise levels at a freeway cruising speed are low, the ride is generally quite good, even over some of the worse surfaces (the 605 freeway is truly dreadful these days!), so you got the impression that you really could get in this Porsche and drive a long way, and emerge at the other end without feeling unduly drained.
But if you did that, you'd be missing out on the best bit of the car. On the first day of my tenure, I took the 911 on my favourite twisty roads, the Little Tujunga Canyon and the Angeles Crest Highway, and here this car really came alive. The Cayman was great on these roads, but the 911 was just awesome. That word again, but I really do mean. I was struck with awe, and wonder, and delight, and every other superlative you can think of. It's not just the wail of the engine that made it so good, it was the steering and handling that transformed the 911 onto another planet. These are dangerous roads, with unprotected sides and steep drops for anyone who goes over the edge (and a worrying number of people do), so you do have to be careful, and any car that just begs you to go that bit faster than my natural caution could be inviting trouble., but not in the 911. Let's start with the steering. I think it may be the very best I have ever experienced in any car. Perfectly weighted, there is just the right amount of feel and weighting that whether you are manoeuvering out of the car or taking a swooping bend at speed, this just feels so right. But it was the handling and roadholding that really wowed me. Porsche tamed the wayward characteristics of the early 911s a long time ago, and what you get now is a car which was just incredible in the way it went round every bend, begging you to go that bit faster, as there was no drama, no fuss in whatever you threw at it. Only when I came to the hairpins with some extremely badly designed camber on the road up Mount Baldy on the second day of the test did I have to slow down. If the steering was as good as I have ever experienced in any car, then I would say that the handling was up there, too. No wonder a version of this car was won such challenges as Autocar's "Best Driving Car" challenge. It really is not hard to see why. Best of all, this car is not difficult or intimating to drive. We all like to think we are "better than average" drivers, but I know that compared to the professionals, I am way off the mark, and my natural reaction to this is usually to drive within my limits to avoid getting into trouble. I am sure you could get yourself into trouble with the 911, and probably at a scary speed when there would be no time even in skilled hands to do much about it, but driven responsibly, this car is so rewarding, like no other I have ever driven. I decided that Day 2 of the test should also involve canyon roads, and planned to go along the Glendora Mountain Road, a long and sometimes seemingly never ending switchback high above the LA Basin, but sadly, when I got there, it was closed. Undeterred, I headed west back to roads I knew to be open for a final fun-filled trip along the Angeles Crest Highway before pointing the car back to the LAX area where I knew I would have to give it back.
All told, I covered 315 miles in the 911 in two days, a lower total than I sometimes cover in a single day, as more of the test distance was done on those canyon roads, with no really long freeway schlepp involved. The trip computer advised that the average speed on each day was around 36 mph, so noting that and the fact that there was quite a lot of stopping and starting, for photos and to hear the engine fire, so you might fear that the fuel consumption would not be good. Wrong. I put 12.7 gallons in to the car, which equates to 24. 8 mpg US, or 29.6 mpg Imperial, which is pretty impressive. The trip showed that on the freeway journey from the hotel to the base of Mount Baldy, some of which entailed some stop/start queuing in traffic, the average was 29.6 mpg US, but a bit of exuberance in the mountains brought the day's average down. There is a Stop/Start system, and I switched it on (Americans hate these with a passion), I am now used to them!). It worked very efficiently, firing the engine instantly once you moved your foot off the brake, or even when you released pressure from the pedal. Whilst on matters practical, it is also worth noting that this is a high performance car with generally good visibility. There's plenty of glass, and whilst you cannot see either end of the car, the parking sensors with audible warning indicated by a graphic on the central display unit when you were nearing an obstacle. The door mirrors are quite small, and the one on the driver's side could usefully have been  mounted a bit further forward to be in my perfect line of vision. There: I've found a minor criticism, suggesting that the 911 is not quite perfect.
Unlike the Cayman. which is a strict 2 seater, there are rear seats in the 911. I decided to see if I could get in and how much space there is. Entry is not that easy as only the seat backrest slides forward, and once installed, you discover that headroom is the limiting factor. I could not sit upright, but by tilting my head towards the centre of the car, I could just about sit there, though it would not be comfortable, and you would not want to be there for long. So, space for small children, yes. Two of them, as there are only two bucket seats and a big centre console, but not really on for adults beyond a short journey. The rear seat backrests can be folded forward to create a luggage platform which then includes the shelf behind the seats, and this is a far better use of the space. The folded backrest does not sit on the seat cushion, so you could even tuck a few things under the folded backrest as well. You may have to, as the boot is not that big. It is a nice regular shape and it is quite deep, but you would not get two regular suitcases in here. As I was mid trip, I did not have to get even one in, but I suspect it would have fitted (it went in the Cayman). Inside the cabin, there is a modest glove box, a shallow cubby under the centre armrest and there are pockets on the doors with a flap which slides inwards to you can access them. As a concession to the Americans, there are even a pair of cup holders. Press the silver trim strip above the glovebox and you can then pop out a pair of them, if you really must.
Like all cars these days, there is a long and extensive list of options which, in exchange for money, and often we are talking considerable sums of money, allows you to personalise your acquisition, and manufacturers hope that you will do so, as this is an area where the real profit comes from. On the outside, every 911 is available with a choice of 4 solid colours, including the Guards Red of the test car, or a range of 7 metallic finishes for extra money, or if you don't like any of those, then Porsche will, for a price, offer absolutely any shade you choose. Partial leather trim is the minimum for the inside, offered in 4 standard colours, and again you can choose full leather (standard on the more expensive models) or some optional shades. You also need to choose a colour for the roof-liner, the floor mats and the carpet. 19″ alloys are standard on the Carrera and Carrera 4, and 20″ on the more costly models in the range. Needless to say, there are plenty of designs available (for money). Bi-xenon headlights are standard on all models, The Porsche Dynamic Light System (PDLS), with dynamic cornering lights, speed-sensitive headlight range control, and headlight cleaners, is available as an option. LED technology is used in the separate front light units. The direction indicators, daytime running lights, and side marker lights are all LEDs. And after this, we start to get into acronym city with some of the features and options. By now, most people know that PDK is Porsche speak for their dual clutch automated transmission, which offers fully automatic gearchanges if you want, or the ability to change gears yourself. Selecting it on a base Carrera will cost $4000, but it does have a beneficial effect on the CO2 emissions rating, knocking 20 g/km off the number (down to 191 g/km).  PSM, Porsche Stability Management, provides greater stability and improved braking response in emergencies from the four-piston aluminium monobloc ABS brakes with standard black calipers, As well as the Auto Start Stop function, there is a Thermal Management System, which regulates the temperature in the engine and gearbox through the intelligent manipulation of heat flow. In this way, the engine and gearbox reach their optimal operating temperature sooner, reducing fuel  consumption. There is also an Electrical System Recuperation Technology. The vehicle battery is recharged by the alternator, predominantly under braking. Under acceleration on the other hand, the power draw of the alternator is limited to increase the engine output available for driving. The electrical systems are supplied by the electrical energy stored during the recharging process. This allows all systems such as the audio and air conditioning to remain on even when the Auto Stop/Start has cut in and is another fuel saving measure.
Standard features on the interior include leather seats and a leather wrapped steering wheel, a high resolution 4.6″ TFT VGA display unit in the centre of the dash for viewing onboard computer, audio system, or navigation information, automatic climate control with 2-zone temperature controls for the driver and front passenger, a 9 speaker 225W Bose sound system is standard, and this can be upgraded to a 10 speaker Bose Surround System (for more money), or for the ultimate experience, a Burmester High End Sound System. Bluetooth is standard, and connects to your phone using the HFP (Hands Free Profile). GSM integration is more money, though this 4 band capability uses the Bluetooth capability of a mobile phone to make calls via the SIM Access Profile (SAP). Once automatic pairing is complete, the mobile phone's antenna is switched off to conserve battery charge and the phone operates via the car antenna. Depending on the mobile phone model, this gives access not only to the numbers on the SIM card, but also to the phone's internal memory. Depending on the phone, it can also be controlled using PCM, the optional multi-function steering wheel, or the optional voice-control system. Online services give you the option of accessing a variety of content from the Internet via PCM, the Porsche Communications Module. The data is transferred to PCM via a smartphone app (AHA® Radio). The app is available free of charge from iTunes® (for iPhones®) and Google Play™ (for Android™ devices). Online services include Web radio and personalised Web music, news feeds, podcasts, and audio magazines, Facebook®, location-based content with pre-recorded announcements (fuel station prices, parking situations), and weather information. The results of an online Points of Interest (POI) search can be imported into PCM. Further features include a Voice Control System, and an electronic log book which can download vehicle data to your smartphone or PC. Cruise control comes as standard, but you can upgrade this to be an adaptive system, with Porsche Active Safe (PAS). The door mirrors are electrically adjusted and heated, but if you want them to fold in and to have external lighting, that is another tick on the options sheet. A heated steering wheel is an option, only available with the heated seats. Porsche Entry & Drive is another cost option. This means you can enter and drive without removing your electronically coded key from your pocket. As soon as you touch the door handle or the Porsche Crest on the luggage compartment lid, the system checks the encrypted access code embedded in your key. Once the key is validated, the door or the luggage compartment lid unlocks. The engine can then be started and switched off using the electronic ignition switch.  There is a weighty options brochure which contains more content than the extensive one describing the main features of the 911. Studying them shows how easy it would be to add $30 to $40,000 of cost options to the car without even selecting everything offered.
Handing back the 911 was harder than almost any other rental car I've ever returned. As I said to the guy who was next to me when I was waiting for it to be checked in, who was looking longingly at my car in comparison to the more typical rental machine he had been driving, it really was most impressive, and I had an absolute blast with the car for my 2 days. Respected UK magazine Autocar rate the 911 Carrera as a 5 Star car, one of only a handful of models on sale to get the top rating, and the US' Consumer Reports give it a score of 95, just about the highest of any car currently on sale, and now I've been behind the wheel, I can see why. This car is just incredible. Unlike many  high end sports cars where there are just too many compromises in the things that matter on a daily or sustained basis, the 911 does not ask you for any of those sacrifices. You really could use it every day, as it is docile in traffic, it is comfortable, easy to drive, you can see out of it, and it is a quiet freeway cruiser, but you also get a car with a soundtrack which is better than the audio unit, sublime steering and handling that will never fail to impress. And although there are a lot of them about, I got plenty of nods and wave and signs of approbation from fellow motorists when I was out and about in it, in a way that you would not experience with a Ferrari, or for that matter, a BMW. There really was so little to fault that this is as close to the perfect car as you can get. That said, I'm not about to go and buy one, like I did when I was so captivated by the Abarth 500 a few years ago, though I have to say that when my Audi comes to end of lease, it would be a tempting proposition, as given the number of times I ever need to put anyone in the back of my car is limited, I could live with the reduced practicality (let's face it, I had an Alfa GTV for a while and it was similarly limited in accommodation terms!). I think that even in entry level guise, the combination of purchase cost and CO2 rating will still rule it out. Those factors don't apply when at the rental car desk, though. Although Hertz' fleet is big enough that I try not to repeat a model, I can easily see myself making an exception for another 911.