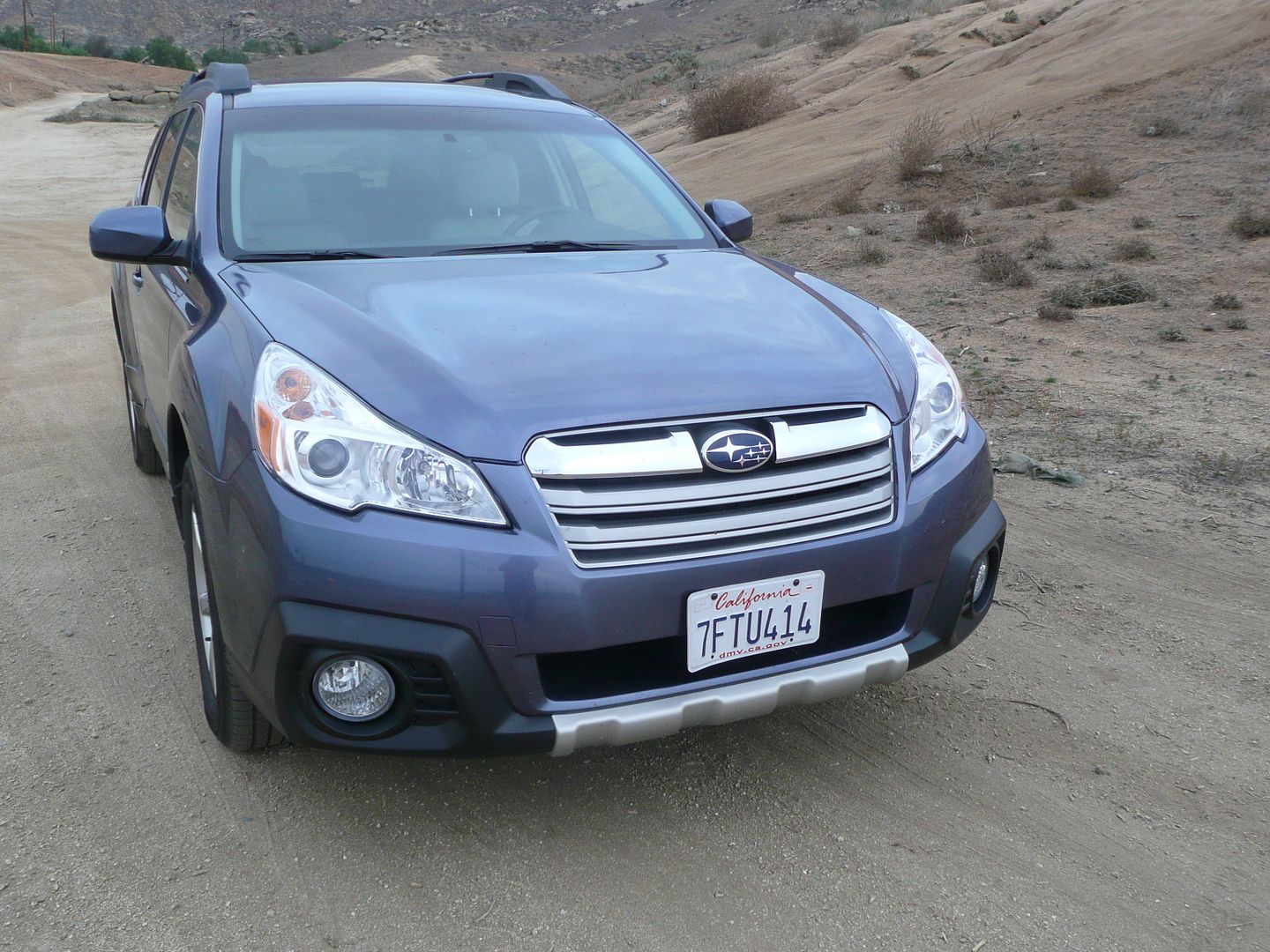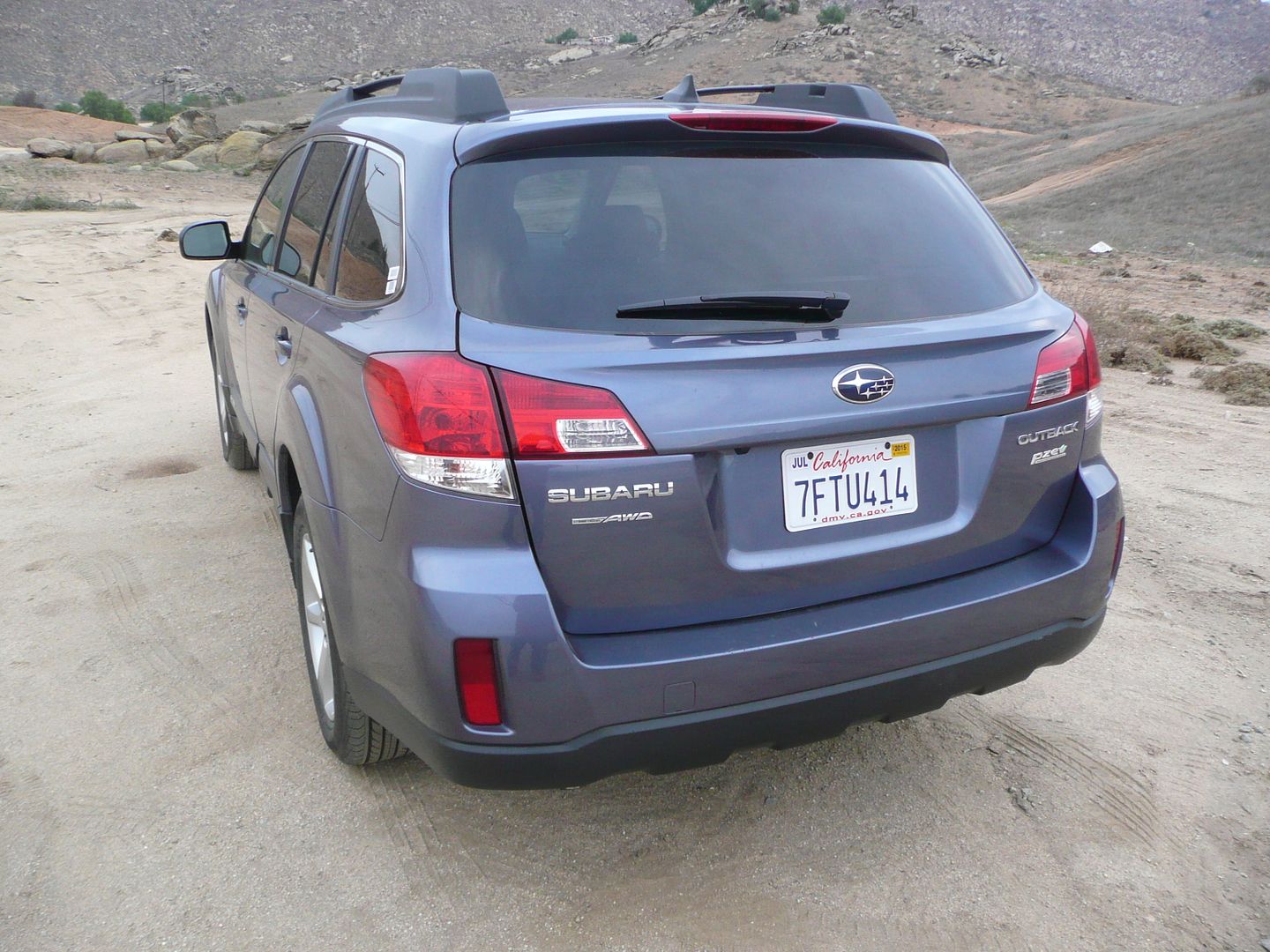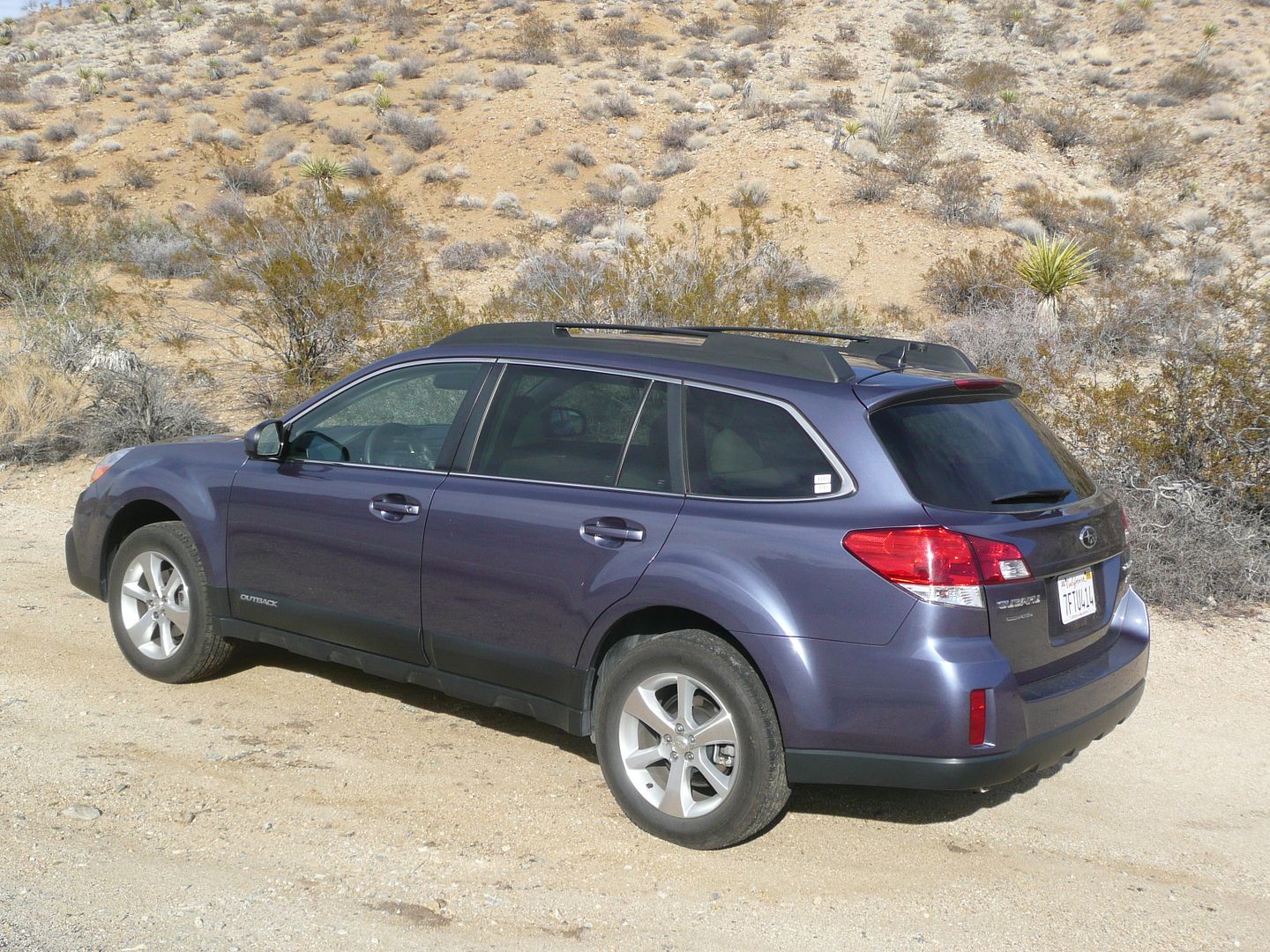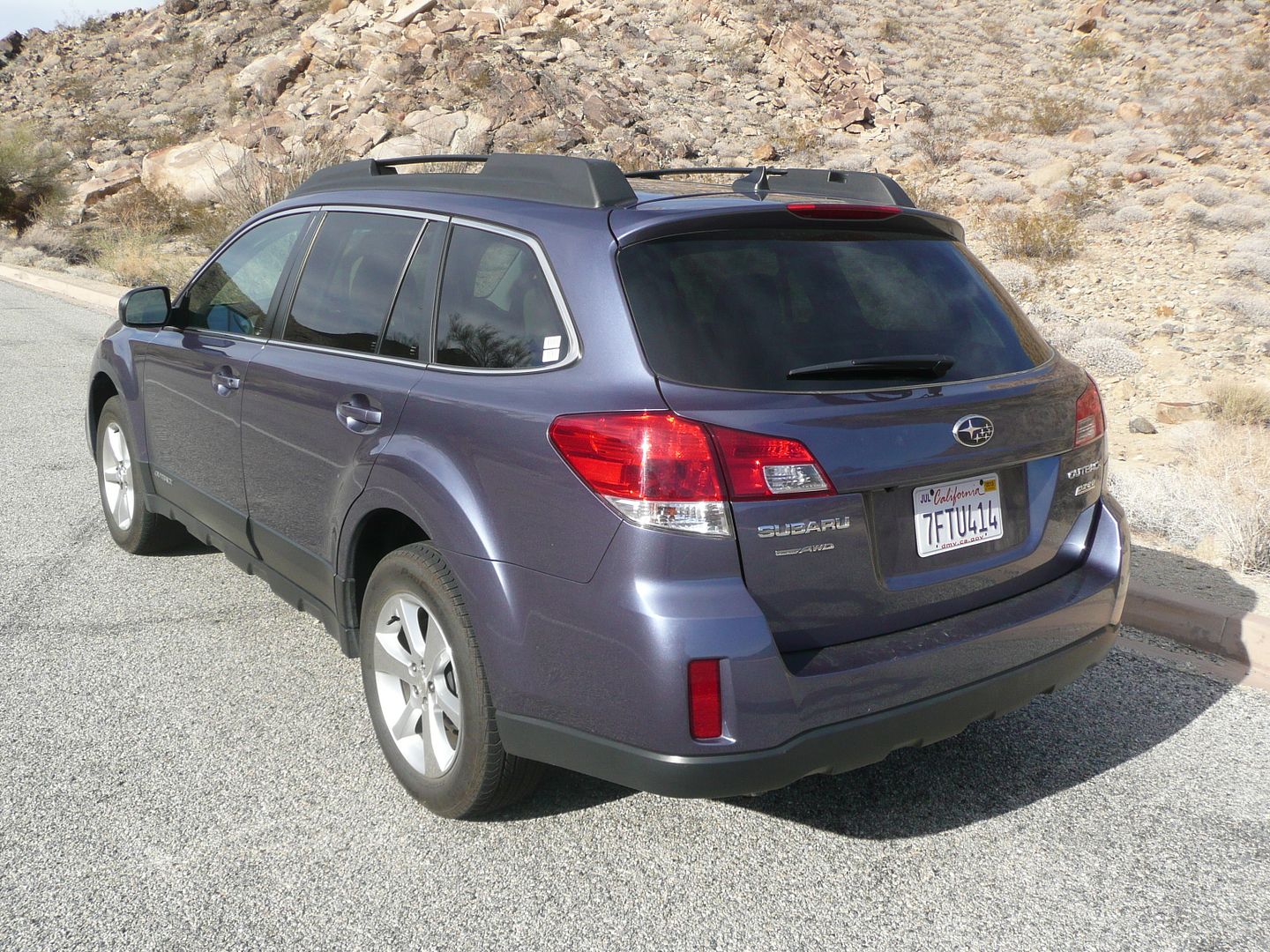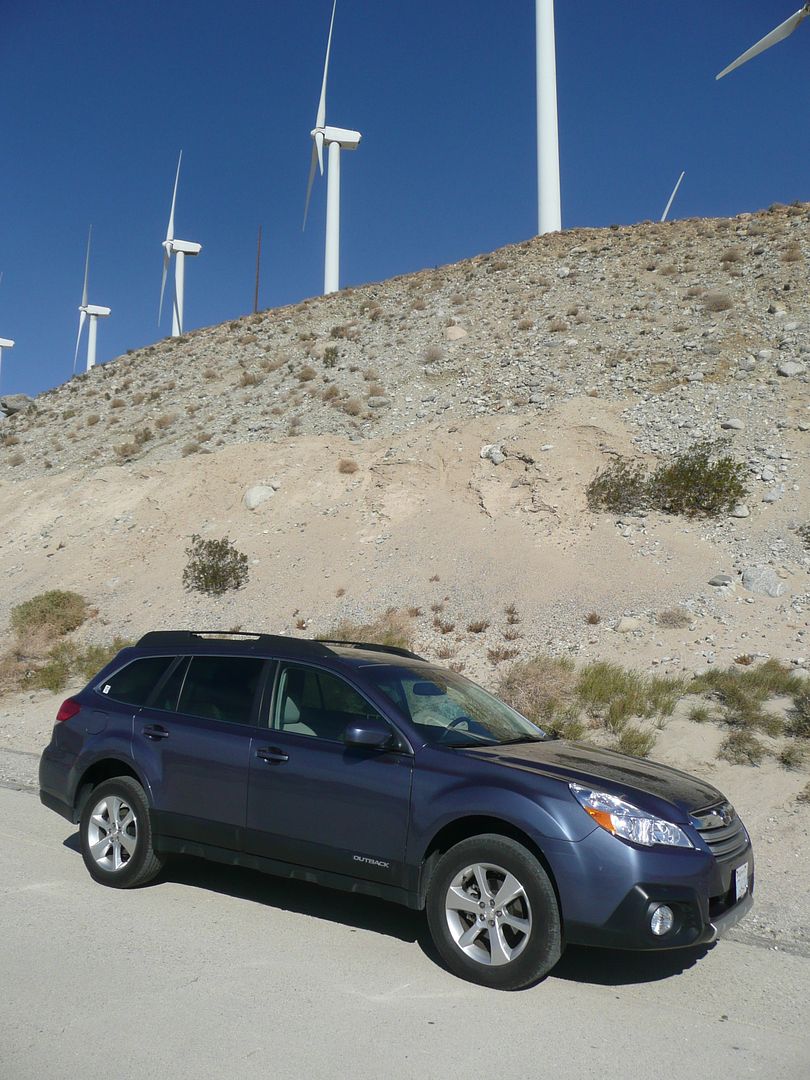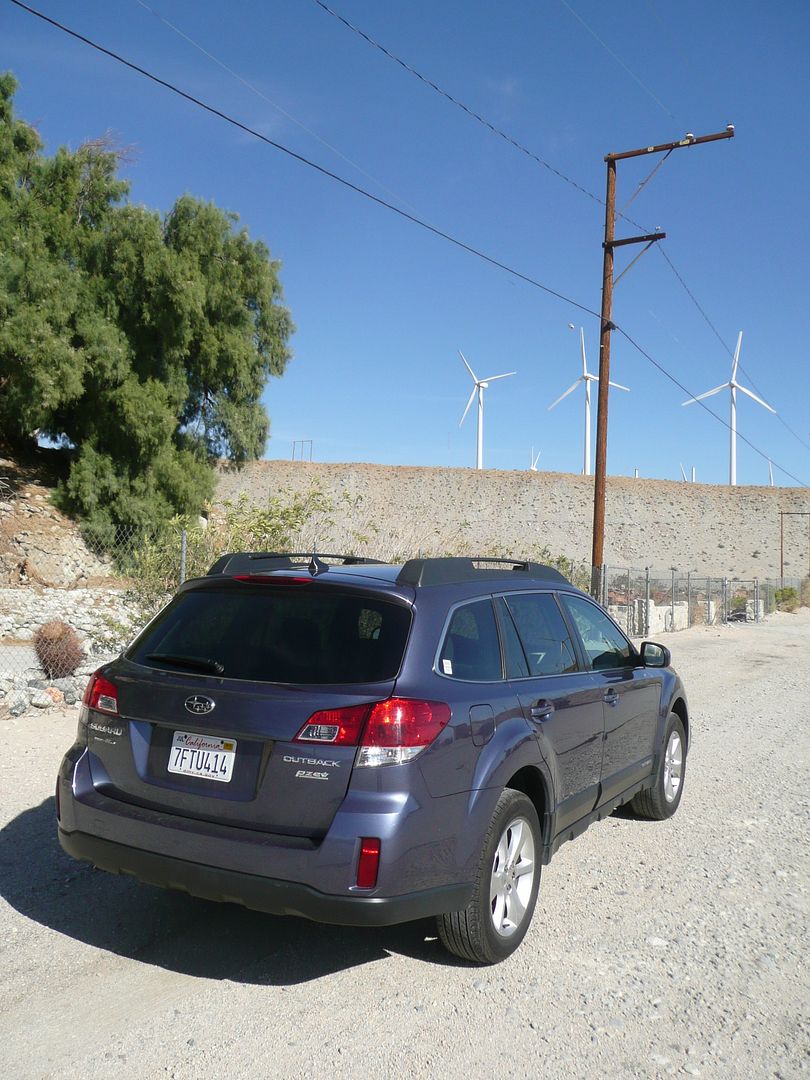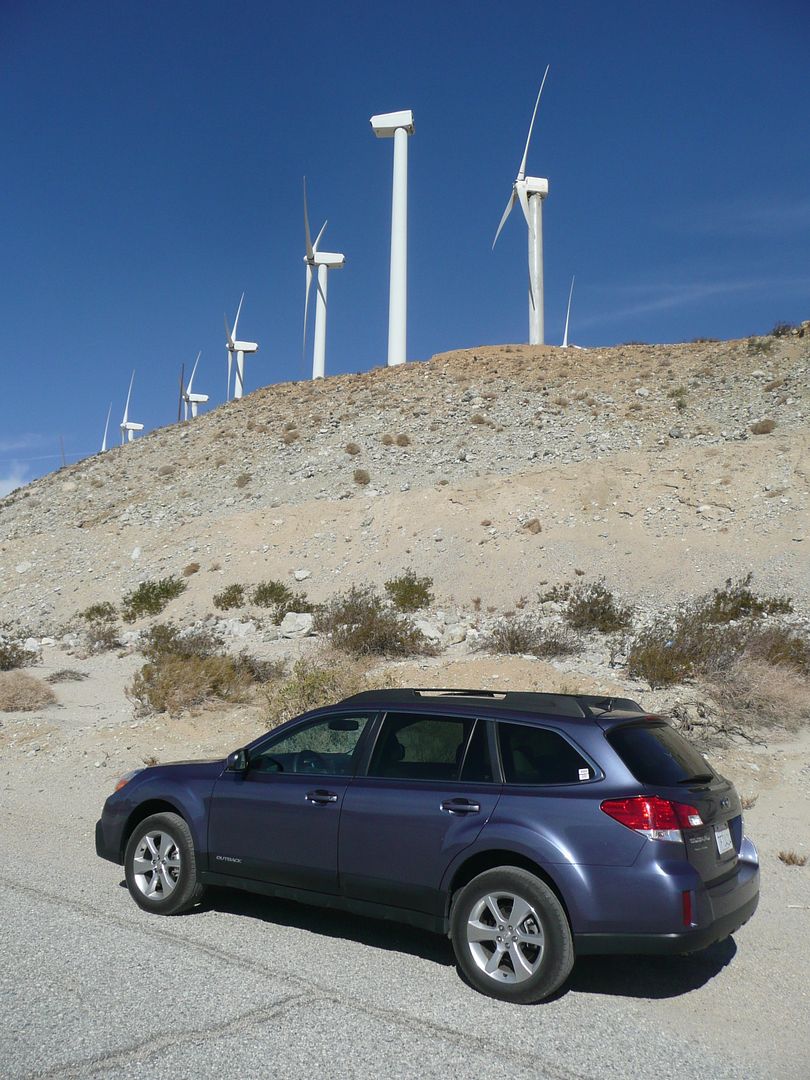 Subaru sold just 208 cars in the UK in November 2014, making it the 30th best-selling brand, and giving them a heady 0.1% of the market. In Europe, even buoyed by the Swiss, things are hardly any better, with just 2941 cars sold in 2014 to the end of October, and the 29th most popular brand (they overtook Lexus, thanks to the fact that the Germans just don't buy any of those at all!), so way below all the other Japanese makes, even the ones you wonder how they can keep going, like Mitsubishi and Suzuki . And yet, Subaru still has a tremendous brand image, at least among the motoring enthusiast population, who recall seeing the late Colin McRae and Richard Burns, among others, doing improbable things with their Impreza Turbo rally cars year after year in the 1990s and early this century. Many of these people lusted after and indeed bought the road-going version of the car their hero piloted through the forests. So where did it all go wrong? Well, actually, if you look a bit more widely, it has not. Subaru sales in Europe may have fallen to such pitiful levels that the cost of engineering the cars to meet EU regulations must seem barely worthwhile, but across the Atlantic it is a very different story indeed, with almost 500,000 units sold by the end of October 2014, an increase of over 20% compared to 2013 alone. Here, Subaru is the 9th most popular brand, beating the sales of such automotive heavyweights as Volkswagen, BMW and Mercedes, quite apart from the likes of respected local makers Buick and Cadillac and the seemingly popular Lexus. Best seller in the American market, and indeed in Europe, is the boxy Forester, a mid-sized Crossover type vehicle that competes with the Toyota RAV4, Honda CR-V and Ford Escape among others, but if you add together the sales of two cars which share much apart from a model name, the Legacy Saloon and its toughened up Estate version, the Outback, then it is actually this latter which find greatest favour with the American consumer. Of the two models, it is the Outback which sells more strongly than the Legacy Saloon, no doubt reflecting the view that part of the Subaru DNA is an element of off-road capability thanks to their standard four wheel drive and decent ground clearance. Outback was initially simply a model variant of the Legacy Estate, but in the generation of the car that was launched in 2009, American buyers were offered it as a stand-alone model, with no option of a Legacy Estate, unlike Europe where both were offered. Its predecessor had been a car which had impressed me greatly, and in SpecB guise was a popular car among theMotor.net members, several of whom owned one. When the fifth generation model was premiered at the 2009 New York Auto Show, I was far from alone in finding the looks of the replacement model not to be an improvement, but then few Subarus have ever won prizes for their beauty, their strengths being found elsewhere. With such an increase in US sales in recent years, I decided I should find out what it is that is so appealing. That has not proved all that easy, as Subarus have been few and far between in Hertz' fleet at least in the Pacific South West, but finally, I found one at LAX, on California plates, freshly washed, that had not been allocated to anyone else. It was mine for a day.
The stakes are so high these days that doing something different, that does not conform to what everyone else does is a very high risk strategy, one which few dare to sign off in the Board Room. In days gone by, Subaru did lots of things differently, and that was indeed part of their appeal. With this generation of Outback, gone are the frameless windows which were the first visual clue to the brand. Open the now conventionally framed door, get in and turn the key and listen. The distinctive sound of the flat four (or six) cylinder engine used to be the next clue. There still is a boxer engine, but most of the characteristic noise that it makes – one which always went down well with enthusiasts, as it sounded purposeful – has gone. Once very evident at idle, in the test car I found that the traces of it only returned when the revs went above 3000 rpm, and it was pretty muted even then. A 256 bhp 3.6 litre flat-6 engine is offered in the Outback and Legacy, but the test car was fitted with the more popular 2.5 litre 4 cylinder unit. It generates 173 bhp and 174 lb/ft of torque, and although a six speed manual is standard, the test vehicle had the optional continuously variable automatic gearbox which is intended to help make the most out of available power and torque by ensuring you are always in the right gear ratio. I found it was quite often a bit jerky as you set off, but once underway things got much smoother and there were fewer of the problems that you sometimes get where the transmission takes too long to respond to your right foot. The Outback went well enough, though you would not call it fast, but nor was it unduly troubled – admittedly just one up –  by the need for sudden bursts of acceleration, and it was a very quiet cruiser at steady speed on the freeway. It was decently economical, too turning in an overall consumption of 26.1 mpg US, which equates to 31.18 mpg Imperial. Some of the other driving dynamics were not quite so impressive, though. Subaru have stuck with the boxer engine format as this allows the motor to be mounted lower in the chassis, putting the centre of gravity nearer to the road and thus likely to improve the handling. That certainly worked for the rally cars, but it is less obvious here, with a certain amount of body roll and some understeer present when you got to a tighter bend. The steering felt a bit sticky around the straight ahead position, though it gained a more linear sort of feel to it the more you turned the wheel. I was not able to test the car at anything like the limit, but it seemed that what you were getting was ultimately a safe and predictable handling machine much like most of its rivals, all of which makes it feel from the enthusiast's road going version of a rally-tuned car. The brakes were a bit mushy too, needing quite a firm push on the pedal before anything happened. However, in comparison the ride was good, coping well with the uneven and often rough surfaces of the roads in the Greater Los Angeles area and there were no issues with visibility thanks to a large glass area and a good field of view from the mirrors. The four wheel drive system is not just standard, but is in operation all the time, with no controls for the driver to switch it on or off. I have little doubt that this would prove to be a real asset especially in conditions of poor grip but I was not able to test this, as the roads were dry and in accordance with the terms of the rental agreement, I did not venture off-road. I am sure you could, and the idea of the Outback is that the slightly raised ride height with 8.7″ of ground clearance and the protection around the lower half of the body is designed to ensure that rougher tracks, such as the Outback do not defeat it as readily as they would more "ordinary" vehicles. Summing up the driving experience, then, this Outback had more of an ordinary sort of feel to it, lacking the impression that you had the enthusiast's road going version of something designed for motor-sport which pervaded many Subarus of yore, and doubtless that is why volume sales have increased so much in America and enthusiast sales have bombed to negligible in Europe.
Subarus were never previously known for the quality of their interiors, which were often a combination of quirky design and some low-rent feeling materials. A glance inside this Outback will suggest a change for the better, for this was by some measure the nicest Subaru interior I have seen. It is very light and airy thanks to the massive glass sun roof that featured on the test car and the fact that the main trim and dashboard moulding were a sort of oatmeal colour. The dashboard and door casings combined a mixture of a decent quality plastic with some matt wood and brushed silver inlays both of which enhanced the appearance rather than seeming to be like cheap ways of tarting it up. Everything fitted together well and the overall design appeared cohesive. The instruments are presented under a single curved binnacle, and comprise a large rev counter and speedometer with smaller water temperature and fuel level on the outer sides. All proved easy to read. Between the largest two instruments was a slightly odd digital display for fuel economy which had an arrow going to left if you suddenly increased consumption or to the right if it got better. The arrow seemed to be moving almost constantly, and was more of a distraction or an irrelevance than anything terribly useful. Twin column stalks are provided and these operate the usual indicators and lights from the left and wipers on the right. The centre of the dash contains a small digital display area which proved quite hard to read especially in bright sunlight. Beneath this was the Harman Kardon audio unit which has a rather small display screen which is also used to project images from the optional backup camera, a small cubby area and a series of buttons which operate the climate control. Further buttons at the base of the central part of the dashboard are used for features such as the heated seats. There are repeater buttons on the steering wheel for audio unit functions. An electronic parking brake is fitted, and it is operated by a button on the lower left of the dash.
Seat adjustment in this version is all electric, with switches on the side of the seat, including one for lumbar support. Combine that with a tilt/telescoping steering wheel, and it was easy to get comfortable in the leather trimmed seat. One consequence of the fact that this version of the Outback is that bit larger than its predecessor is that there is more passenger space in it, so those who sit in the back will not lack leg or headroom, and even if they are very broad shouldered, they should find there is enough room for them. There is a reclining feature on the rear seats as well, which many would find useful on a long journey, and there is a drop down central armrest, with cup holders in its upper surface. At the back of the car, there is a good sized boot, the capacity of which can be extended by dropping the asymmetrically split rear seat backrest onto the rear cushions, which does result in a long and flat load area. Roof rails are standard on all versions of the Outback, so you can easily stow large items on the roof should the need arise. These would no doubt be easier to use as the Subaru is not as tall as many other Crossover vehicles. Oddment space in the front of the Outback is courtesy of a decent sized glovebox, a cubby under the central armrest, a smaller such on the centre of the dashboard and door bins. Rear seat passengers get door bins and there is a net in the back of the front passenger seat.
Outbacks are sold in four different versions: 2.5i, 2.5i Premium and top spec Limited trim with either the 2.5 or 3.6 litre engines. The four cylinder cars have a six speed manual as standard and the optional CVT, whereas the 6 cylinder model has a 5 speed auto for those who want the car to change the gears for you. Unusually for a rental car, I got one with the top level of the trim, the Limited, and this no doubt increased my affection for the car, as some of the features that were on this $29,095 car did make it feel that bit nicer than the entry level model would have done. Those entry level cars come reasonably well equipped, with lower bodyside cladding, the integrated roof rail system, an alarm and vehicle anti-theft system, cruise control, auto-sensing headlights, remote central locking, cloth seats, a four speaker audio unit with AM/FM radio, CD player, Bluetooth, MP3 and AUX connections as well as wheel mounted controls. Spend another $2200 for a Premium and you also get  alloy wheels, front fog lights, rear privacy glass, body coloured heated door mirrors, a rear parcel shelf, a leather wrapped steering wheel, the woodgrain trim in the cabin, an upgraded audio unit with XM Satellite radio and better quality speakers, a power adjustable and heated driver's seat with lumbar support and dual zone automated climate control. The Limited adds aluminium effect trim around the front fog lights, a 9 speaker Harman Kardon Premium sound system, dual zone automated climate control and power operation for the passenger seat. Optional features on the test car included a massive glass sunroof, a reversing camera. The top of the range 3.6r Limited has the same kit list. as the 2.5i model.
If you've read this far, you may conclude that I was a bit ho-hum about the Outback. So it may surprise you to learn that having initially booked it for just one day, I did try to extend the rental, and it is not often that I do that. Sadly, despite trying very hard to do so, the Hertz system said no, as the car had just gone over a mileage trigger which meant it was to be recalled, and by the time we worked this out, it was too late to go back and adjust the figure that had been input. So, yes, it was actually an agreeable car which compared well with what I managed to secure as a replacement rental. However, it is not hard to see why those sales patterns that I outlined in the opening paragraph are the way they are. In blandifying the car, taking away most of the Subaru quirks, its maker has come up with something with more mainstream appeal. Couple that with its standard four wheel drive which will be a real asset in those States where winter comes early and lasts for ages, where enhanced grip and traction are welcome, and a reputation for reliability as well as its other assets of roominess and not being too big or SUV like and you can see why the Outback is popular in America. Translate that to Europe, though, and the erosion of the Subaru way of doing things to create something more mainstream means that for most buyers, where rough road 4WD is not really that important, then this is just one of a long list of available cars with no real USP, and in petrol powered guise a real challenge with the fiscal regimes of most countries. Subaru tried to address that with a 2 litre diesel unit, and whilst this engine was much praised at launch, it has not kept up with the ever reducing CO2 achievements of the main rivals, doubtless because the potential increase in sales volumes just don't justify the investment. That's a shame, but it is the harsh reality of business in this day and age. So, it seems Subaru is now little more than a slightly quirky brand, designed to appeal to mainstream America, with a still strong but fading image of those glory days in the forests just a glint of nostalgia. We probably will get the latest sixth generation range which has just gone on sale in America, but it will likely remain something of a rare breed in Europe. Meanwhile, in America, if you want a roomy Estate cum SUV, then the Legacy is not a bad bet at all.