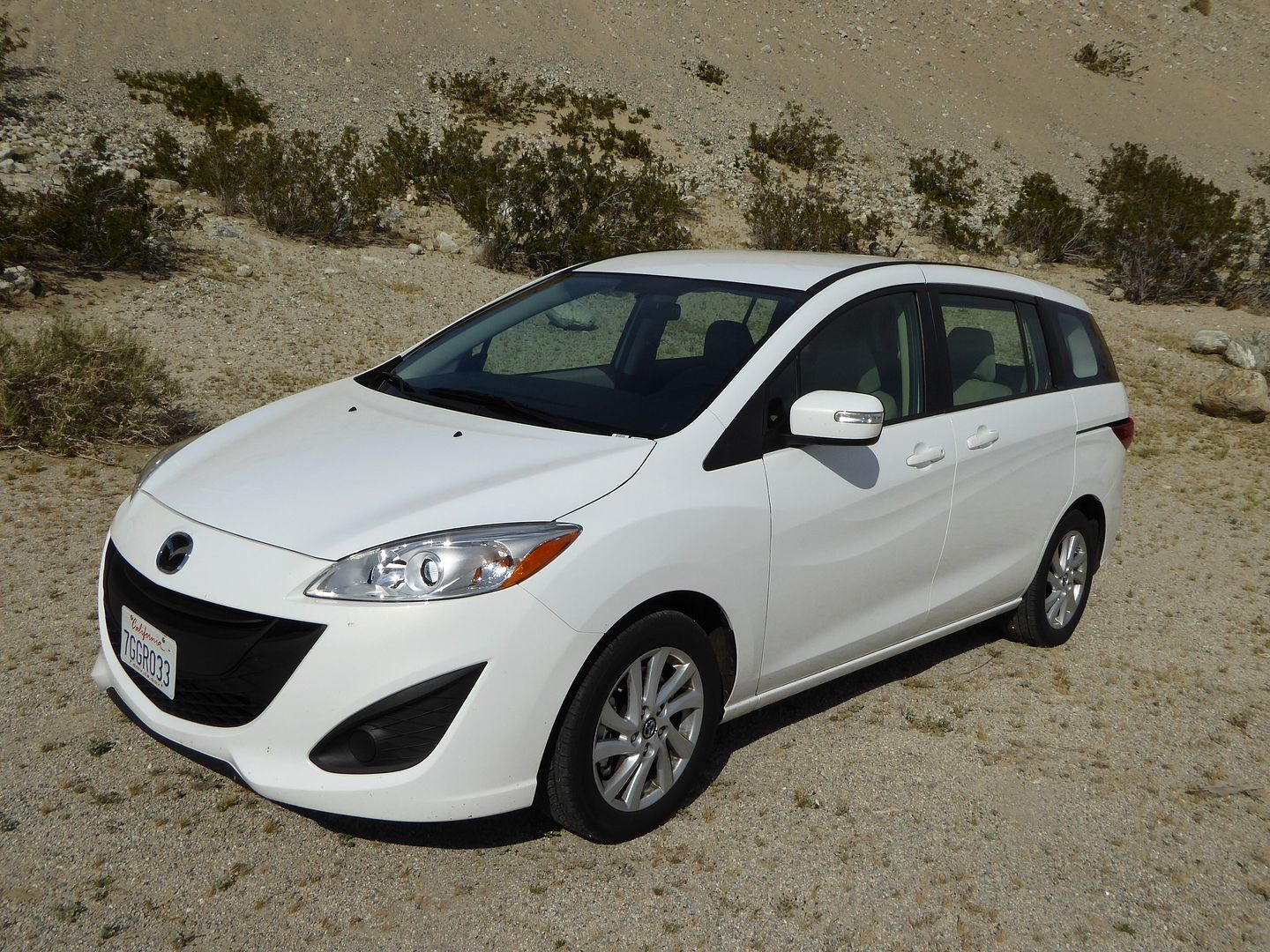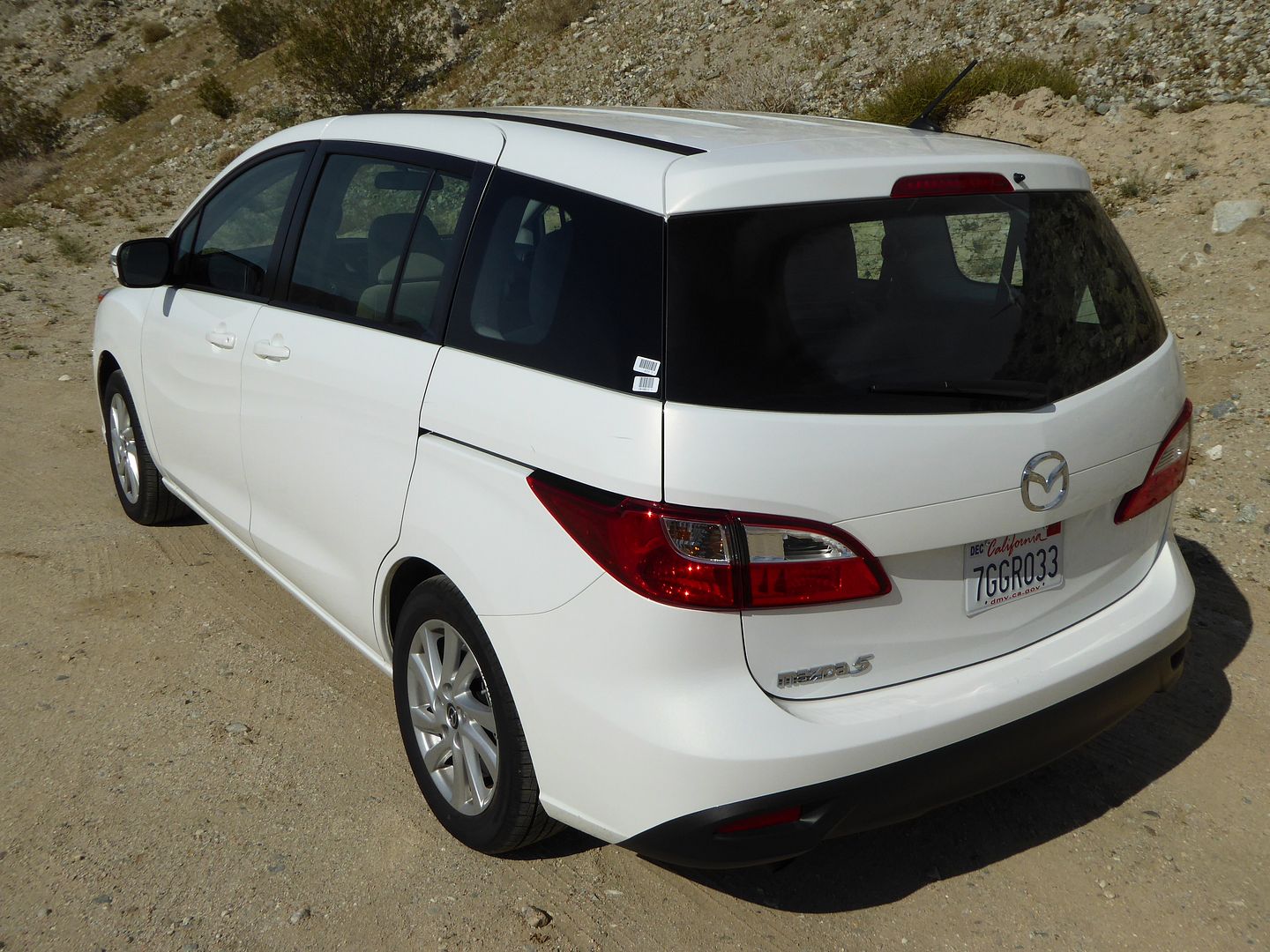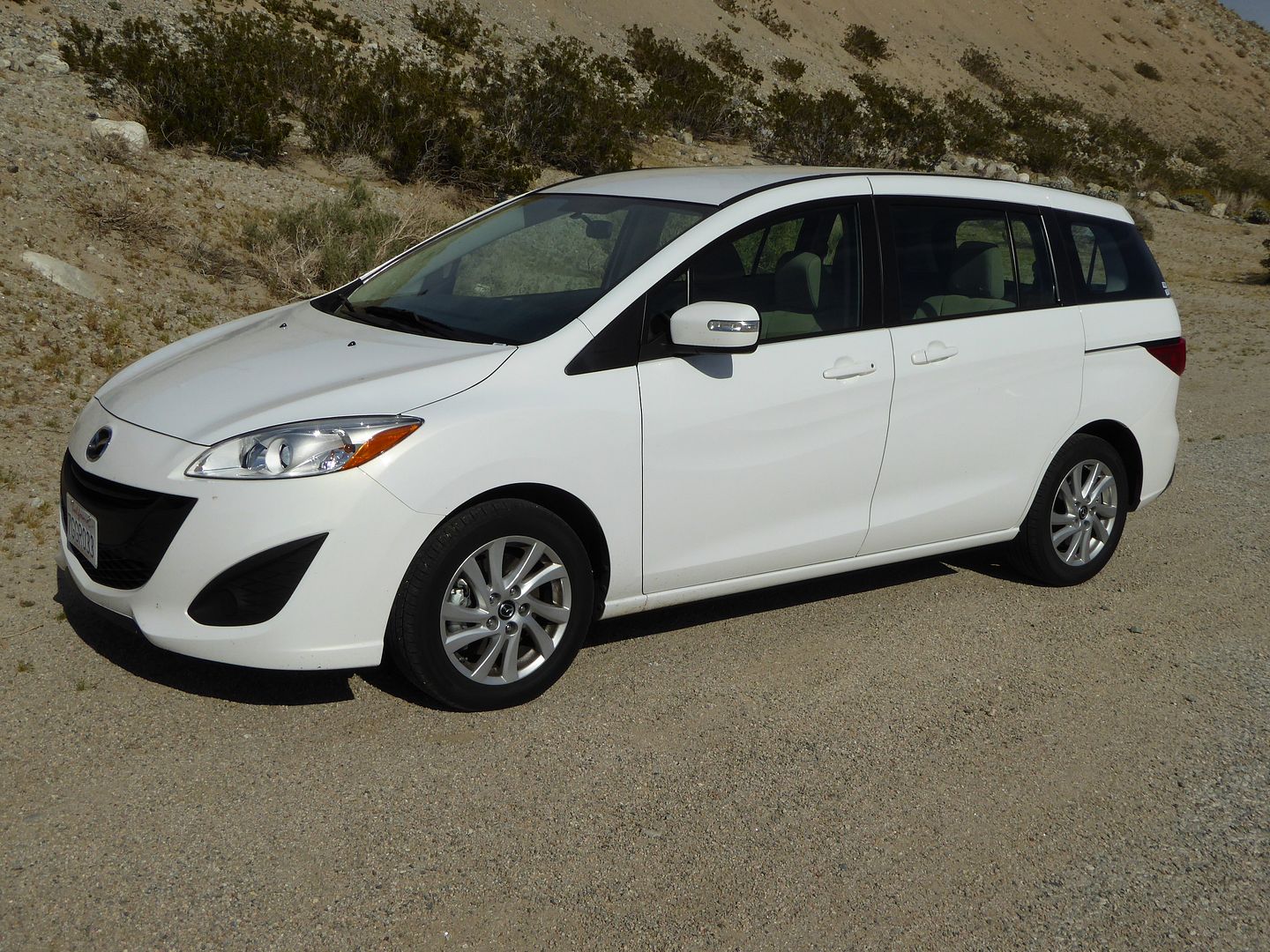 Opinions vary as to whether it is French car maker Renault who should be credited with inventing what Europeans call the People Carrier, with their 1984 Espace, or if in fact it should be the Chrysler Group who got there first with their 1984 model Plymouth Voyager. Regardless who claims to have commercialised the genre, both quickly found success in the market. These were large vehicles, with relatively high price tags, and so it was only a matter of time before the concept was applied to vehicles on segment smaller, with once again, Renault taking the lead with their Scenic which was launched in 1996. Of course the reality is that neither Renault nor Plymouth actually "invented" the concept, what they did was to popularise something which had variously been tried by others years earlier. Timing can be everything in getting innovation adopted in the market, and it was with these vehicles that something struck home with the buying public and as sales took off, so marketing, design and engineering departments in many rivals got busy producing their own versions of the concept. In the case of the C-segment Scenic sized vehicles, it only took a couple of years before the market was awash with competitors, with just about every manufacturer offering something that had a footprint little larger than their traditional family hatchback, but which by virtue of clever packaging and being taller than average, had room for more people and some luggage. Mazda's first offering was called the Premacy, launched in 1999, and like most of the Japanese offerings at the time, it did not quite hit the mark and sales were modest. Following the universal acclaim of the larger Mazda6, though, which was launched in 2002, Mazda found a new level of success in combining design that people liked with driving characteristics that impressed, whilst still offering Japanese levels of build quality and reliability. It took a while to refresh the range to this new paradigm, though, and the Premacy lived on until mid 2005 when it was replaced by the Mazda5. Just as with the Mazda6 and Mazda3 that had been launched before it, Mazda was now propelled into the lists of cars in class that could be recommended. Slightly surprisingly, perhaps, Mazda decided to import the 5 to America, and it went on sale there in 2005 as a 2006 model year car. At the time, it was unique in what it offered, as the only other MiniVans that Americans could buy were much larger, but it was clearly a niche that was worth exploiting, as I recall that when I got to sample the 5 on US soil, in July 2006, I came across a pair of bagged up test cars, doing a tour around the streets of Rolling Meadows, Illinois, one of which was clearly a Mazda 5 and the other of which was something else. Having followed it for long enough, a bit of sleuthing led me to conclude that it was what turned out to be the Kia Rondo, the American name for the Carens, which was undergoing some form of comparison testing before being launched later that year. Although, as I subsequently found out, the Rondo was also a decent enough car, Kia did not offer it for that long before withdrawing it from the market, leaving the class open to the Mazda. A second generation Mazda5 followed in 2010, first shown at the Geneva Show that year before going on sale in the summer and this model, although looking not unlike its predecessor in many ways, brought in what was called the Nagare look, with flowing styling and a large grille which many said gave the car a "happy" look as well as a number of technical improvements. Reviewed quite positively on both sides of the Atlantic, sales have not been stellar, as it would seem that the market has moved on, and Crossover type vehicles are all the rage, so it was no great surprise that when Mazda presented their similar sized Crossover, the CX3, at the 2014 Los Angeles Auto Show, they announced that the 5 will cease production in 2015, and won't be replaced. As part of quite a large acquisition of Mazda models that Hertz US have made in recent months, a number of Mazda5s are among them, and as I've not previously driven the current car, I thought I should sample one to see what it is like.
There is just one engine available in US spec Mazda5 models, a 2.5 litre 4 cylinder unit, which generates 157 bhp. That might sound like quite a lot compared to the output of the 1.6 and 2.0 litre diesels which you will find under the bonnet of European spec models, but the reality is that the Mazda felt no more than decently brisk, and certainly not what you would call fast. And that was one up. Fill it with people and I can well believe that it will feel as if a little more oomph would be welcome. However, it is a willing and smooth unit, and even when you rev it hard, it never really sounds coarse. Around town and accelerating from the lights, the Mazda felt eager, though, and I suspect that this is where a car of this size will, at least in America, spend more of its time than in undertaking long freeway journeys. It was coupled to a five speed automatic gearbox, which operated very smoothly. I did take the little Mazda on quite a long haul on the 10 freeway east to the Joshua National Park, so with most of the test mileage conducted at a steady speed, you would hope to see a decent fuel consumption. I used 17.4 gallons over 496 miles, which computes to 28.5 mpg US or 34.0 mpg Imperial, a decent enough figure for such a roomy car. We will come to the roominess later, but that is often a word which has some level of mutual exclusivity with enjoyment behind the wheel. Not true here. This is, after all, a Mazda, and although the relationship with Ford is now over, some good traits remain, especially in living up to that "Zoom Zoom" advertising promise of being good to drive. And the Mazda is. The steering has a feel and precision to it that makes it a joy to drive this car, and corners are something to relish rather than to avoid, not something which usually applies to this class of car. The Mazda corners enthusiastically with good levels of grip, no roll and a feeling that if there were more power available you could do it all more quickly with complete confidence. You would not worry about the need to stop in a hurry, either, as the brakes were powerful and nicely weighted, needing just the amount of pedal pressure that you would expect. There is a conventional pull-up handbrake fitted between the seats. These excellent road manners do not come at a premium when it comes to ride quality, either, with the Mazda5 tackling the worst of the Southern Californian road surfaces (and there are plenty that are "worst") with relative ease. The relatively boxy styling, and almost vertical rear end, coupled with a generous glass area make this an easy car to see out of and to manoeuvre.
Although Mazda's standards have improved in recent years, with regard to interior quality, so have everyone else's, and so this has been one area where I've tended to feel that their products, which in all other regards have huge appeal to me, have been not quite up to par. A big effort to upgrade the quality of the latest cars has been made with the  2016 model year revisions to the CX5 and the 6 and the new 2 has one of the best interiors of its class, but in the 5, it all came across as a rather old school. There's plenty of rather hard plastics, and although everything fits together quite nicely and there were, of course, no squeaks and rattles on what admittedly was an almost brand new car, it did not quite hit the spot in terms of ambience. There can be no doubting its utility, though. What you get is a straightforward set up, and thankfully, the one lesson that Mazda have not learned from Ford is to over endow everything with more buttons than you can count. The side of the dash that is directly in front of the driver comes together in a sort of point over the instruments rather than being a smoother curve. In the instrument area there are just 2 dials, for the rev counter and speedometer. Fuel level is recorded by a digital bar chart. The odometer line is right at the bottom of the display area in he middle, and it was too low for me to be able to see easily, as it was obscured by the steering wheel boss. This was no doubt a consequence of the relative relationship between seat and wheel to suit my proportions, but was a rare ergonomic error that surprised me a little. The dials otherwise are clearly marked, unfussy and easy to read. The central part of the dash has a digital display area at its uppermost part, and there is a lot going on in here, with lots of different pieces of information all presented, rather close together. Below this are the central air vents and them the audio unit. There was a button on this for XM Satellite radio, but when I pressed it, nothing happened, so I am guessing that the same unit is used regardless of spec of the car. Three rotary dials sit below the audio unit and these are for the climate control. Below this is an area on a slope on which the gearlever is mounted, nice and high up where it comes to hand very readily. Column stalks operate the lights, indicators and wipers. There were a number of blanked off switches on the dash to the left of the wheel. Cruise control and audio repeaters were mounted on the wheel itself. The wheel of the test car was a plastic moulded item, but as these things go, it was one of the better ones to hold. More expensive trim variants have a leather wrapped wheel.
Seat adjustment is manual, with a bar under the seat for fore/aft movement and levers on the side for backrest rake and seat height. The seats proved very comfortable, which is just as well, as I spent a lot of time sitting on them in my day testing this Mazda. The steering column has an in/out adjustments as well as up/down, which is always welcome, but not always found on cars of this price. It is when you slide open the rear doors that you see the real raison d'etre of the Mazda5: the three rows of seats. The middle row comprises two "captain's chair" seats, which sit separate from each other with quite a gap between them. The seats are on sliders, so you can adjust the position, to minimise or maximise legroom. The angle of the backrests can be varied as well. With the seats in a medium position on the available travel there is ample room for the occupants of these chairs with particularly generous levels of headroom, thanks to the tall design of the car. The feeling of spaciousness is no doubt also contributed to by the fact that these are 2 separate seats not a bench. Like the front seats, they have drop down armrests attached to the side of the backrest. Behind them is another row, these are joined up, and I suppose you could squeeze three people onto them, though officially there are only 2 seats (and 2 seat belts) here. In any case, they would need to be child sized, really, as there is not a huge amount of space, as is generally the case with three-row cars unless they are Chevy Tahoe sized. Certainly the back rest does not extend that high, and with no head rest either, adults although they could squeeze in there for short distances would not be that comfortable. Access is relatively good, as those sliding doors go back a long way, so you top the middle seat forward, and clamber in. When you lift the seat cushions of the middle row you find that there is a stowage area under the seat cushion which would be useful for odds and ends. The jack was located under one of them.
With all rows of seats erect, as you might fear, there is precious little space left for luggage, with just a small slot at the back of the car. Fold down the last row, though and there is more than plenty of space, and if you fold down the middle row as well, where the backrest of those captain's chairs drops into the space left by the raised seat cushion, you do get a long and flat load area, though because the middle row of seats are not joined up, there is a gap in the middle. There's plenty of space in the cabin for odds and ends, too, with a massive glovebox which has a shelf in it which stretches back a long way, as well as a lipped area on the dash on top of the glovebox, bins on the front doors and a cubby under the central armrest. There are map pockets on the back of both front seats.
With no engine choice to make in the US, or even a transmission selection, as the manual option was removed for 2015, all you have to worry about is the trim level. There's no badging, so you have to rely on a check of the specifications to tell which version you have. My test car was the entry level Sport, which lists at $21,240. Above this sits the $22,370 Touring and the $24,770 Grand Touring. The Sport covers all the bases with 16″ alloys, Dynamic Stability Control, Traction control, front, front/side and side air curtain air bags, halogen headlights, cruise control, a 6 speaker AM/FM Audio Unit with CD, MP3 and AUX and wheel mounted controls, climate control with settings available for those in the 2nd row of seats, rear wash/wipe, variable intermittent wipe, tilt/telescope steering wheel, front map lights, and the three rows of seats, armrests on the front two rows, the under seat stowage in the second row and cup holders for all seat occupants. Upgrade to a Touring, and you add slightly lower profile 17″ alloys, front fog lights, side sill extensions, a roof mounted rear spoiler, rear parking sensors, leather wrapped steering wheel and gearlever, a trip computer and Bluetooth. Top of the range Grand Touring comes with xenon headlights, leather seats, an electric sunroof, an alarm, auto headlights and wipers, XM Satellite radio, heated driver's seat with adjustable lumbar support. There's quite a long list of options, most of which are the sorts of things you would expect, but included among them is a rear parcel shelf, which I really do think ought to be included (it is in Europe!). The crystal white pearlescent paint of the test car was a cost option.
There was much to like about the Mazda5. It is very roomy and practical, and you really are not sacrificing any of the driving enjoyment that is often the penalty paid for the extra versatility of cars of this type, as it was good to drive, even if it would be even better with a beefier engine. The interior would benefit from an uplevelling of the trim materials, and were Mazda going to persevere with this car, I am sure that is what they would do, either with this design or its replacement. But they are not going to replace it. The market has moved on, and CUVs are all the rage, so with limited sales of a car of this type, and no US market competitors, you can see why, rather sadly, it will fade out of the automotive scene in the coming months. Before it does, those who rent one in the US might be interested to know that it is classified as Mid-Size, which means it is in the same rental car group as a Corolla, a Sentra, a Cruze, a Civic and an Elantra as well as Mazda's own Mazda3. For those who want more space, but without the bulk of a physically larger vehicle, it would make an excellent choice.