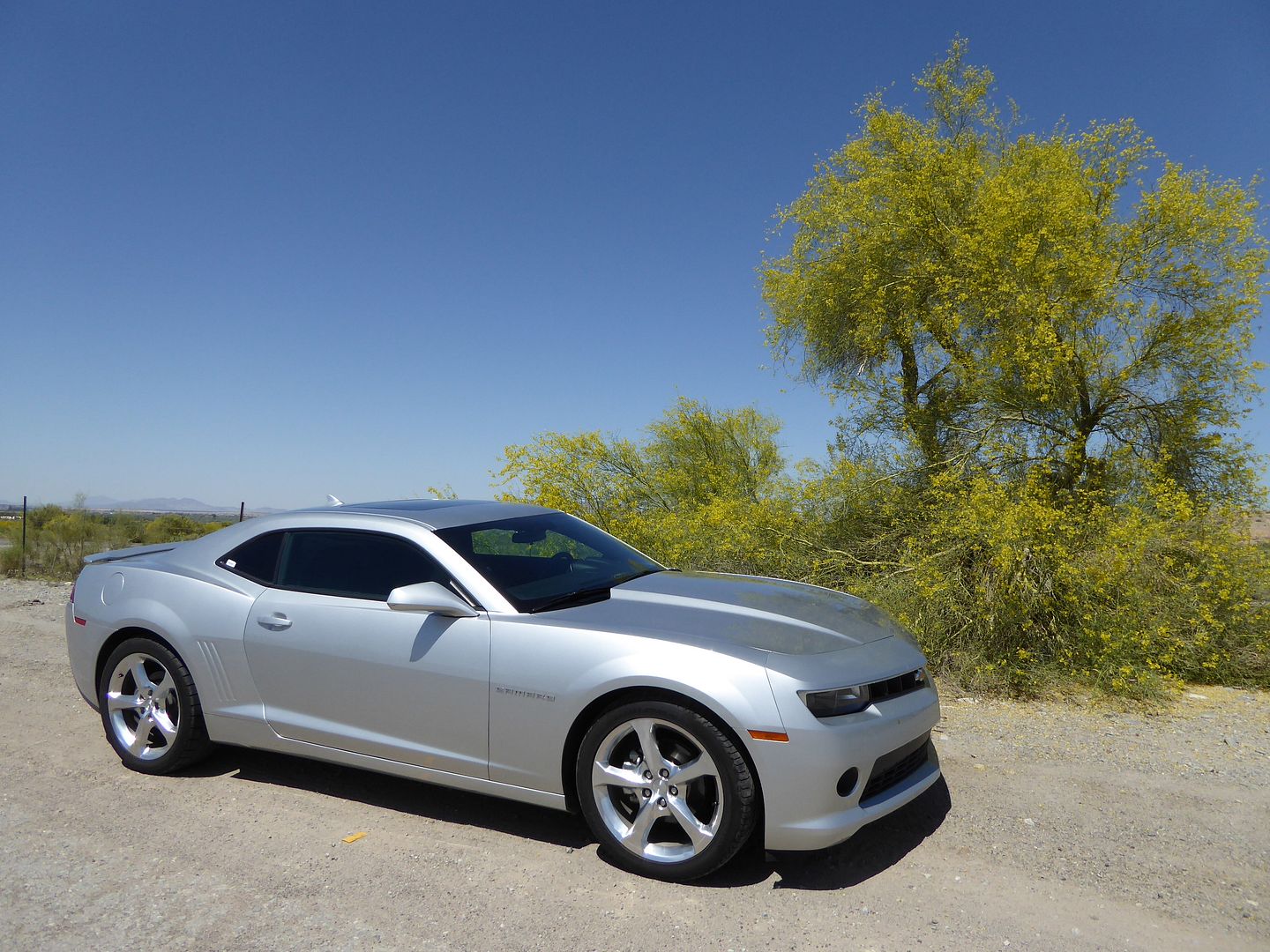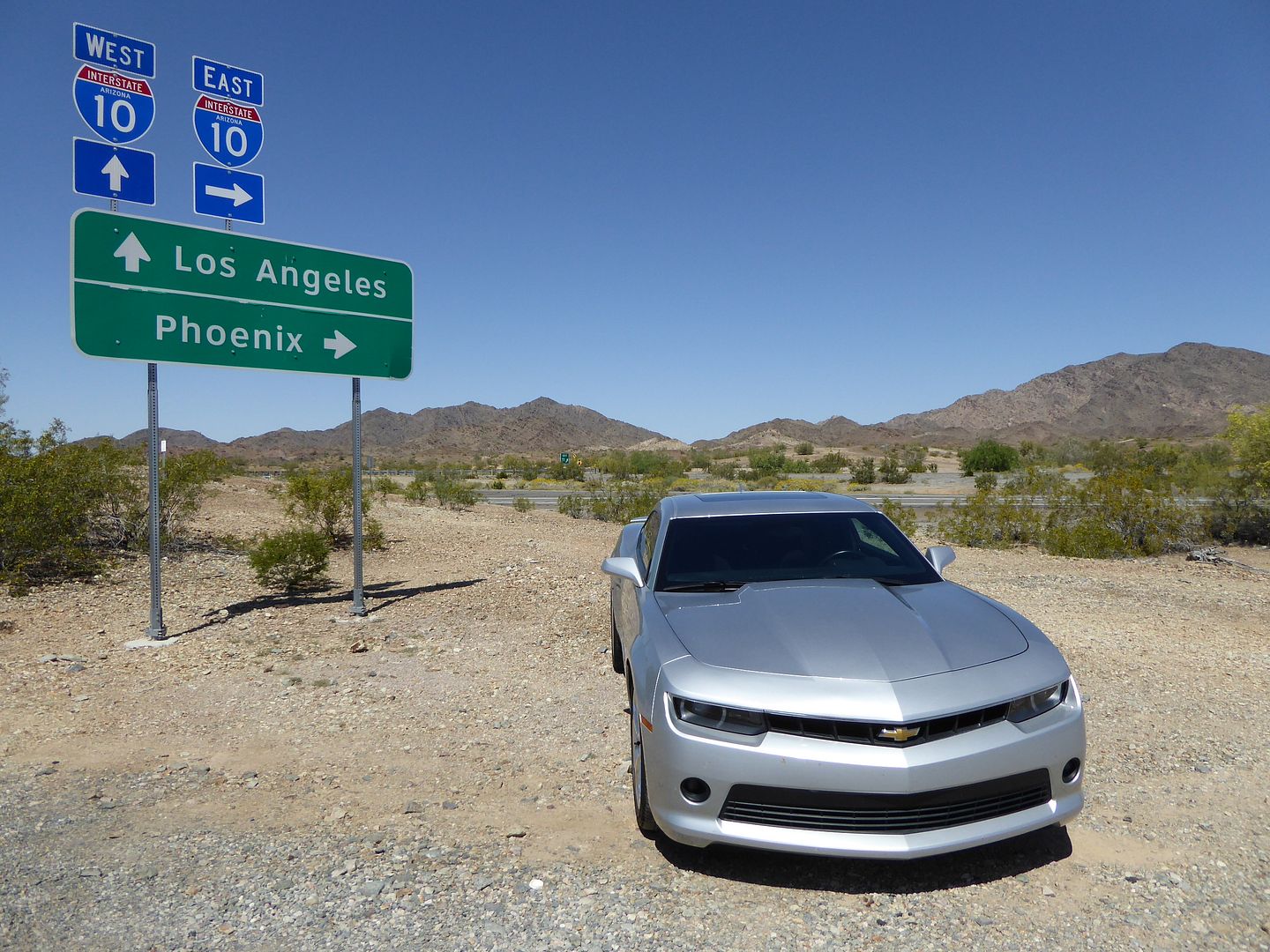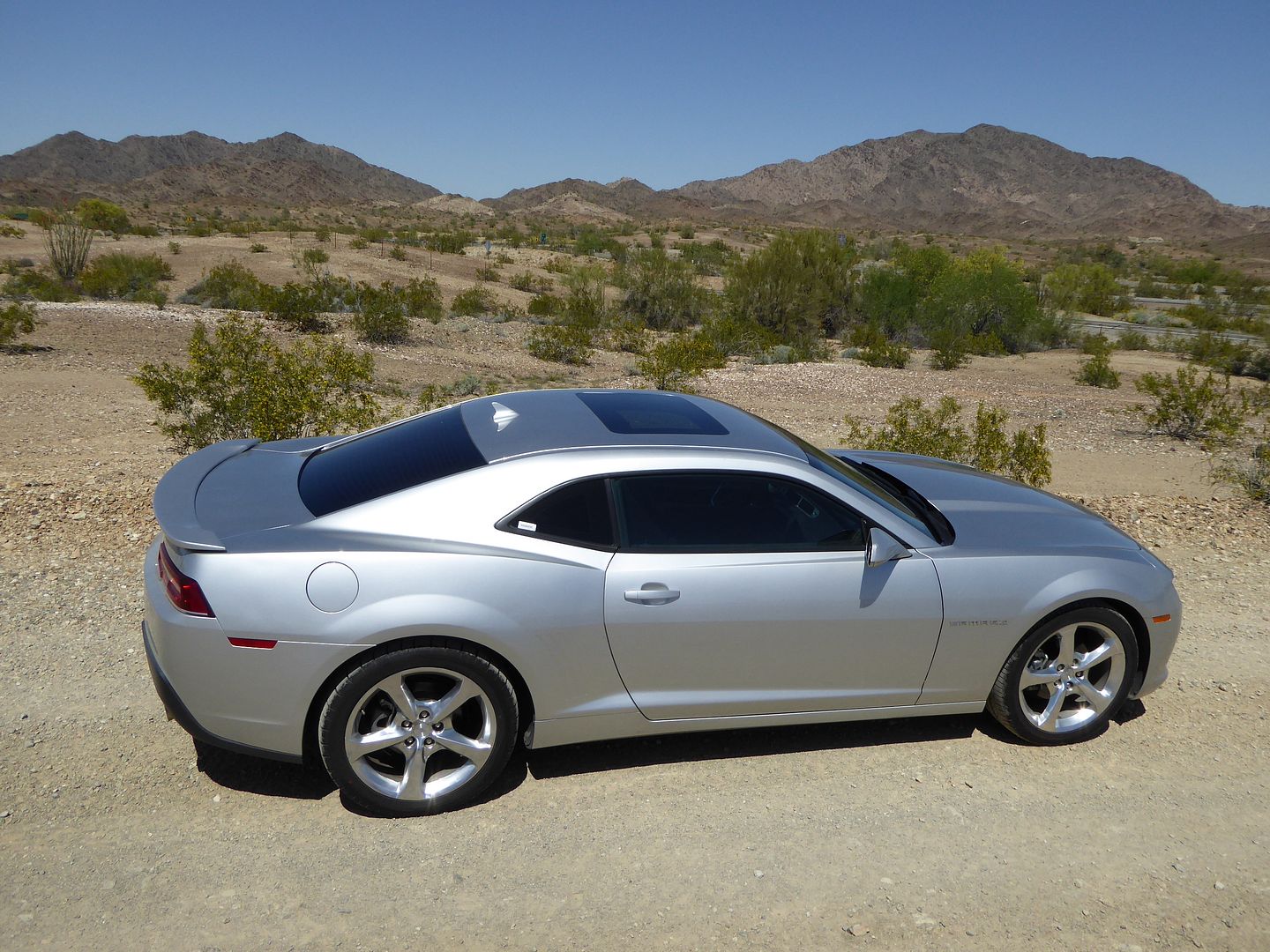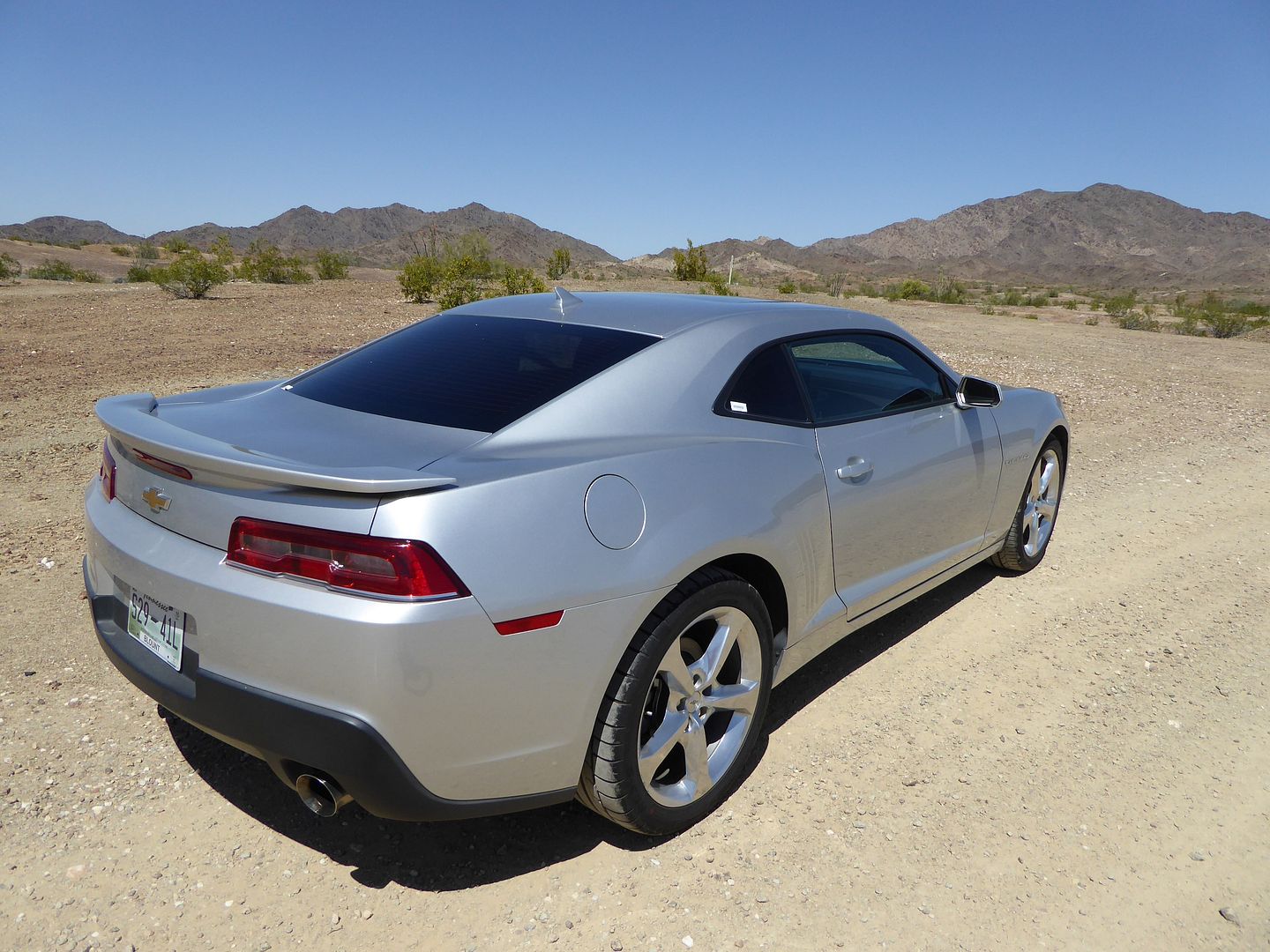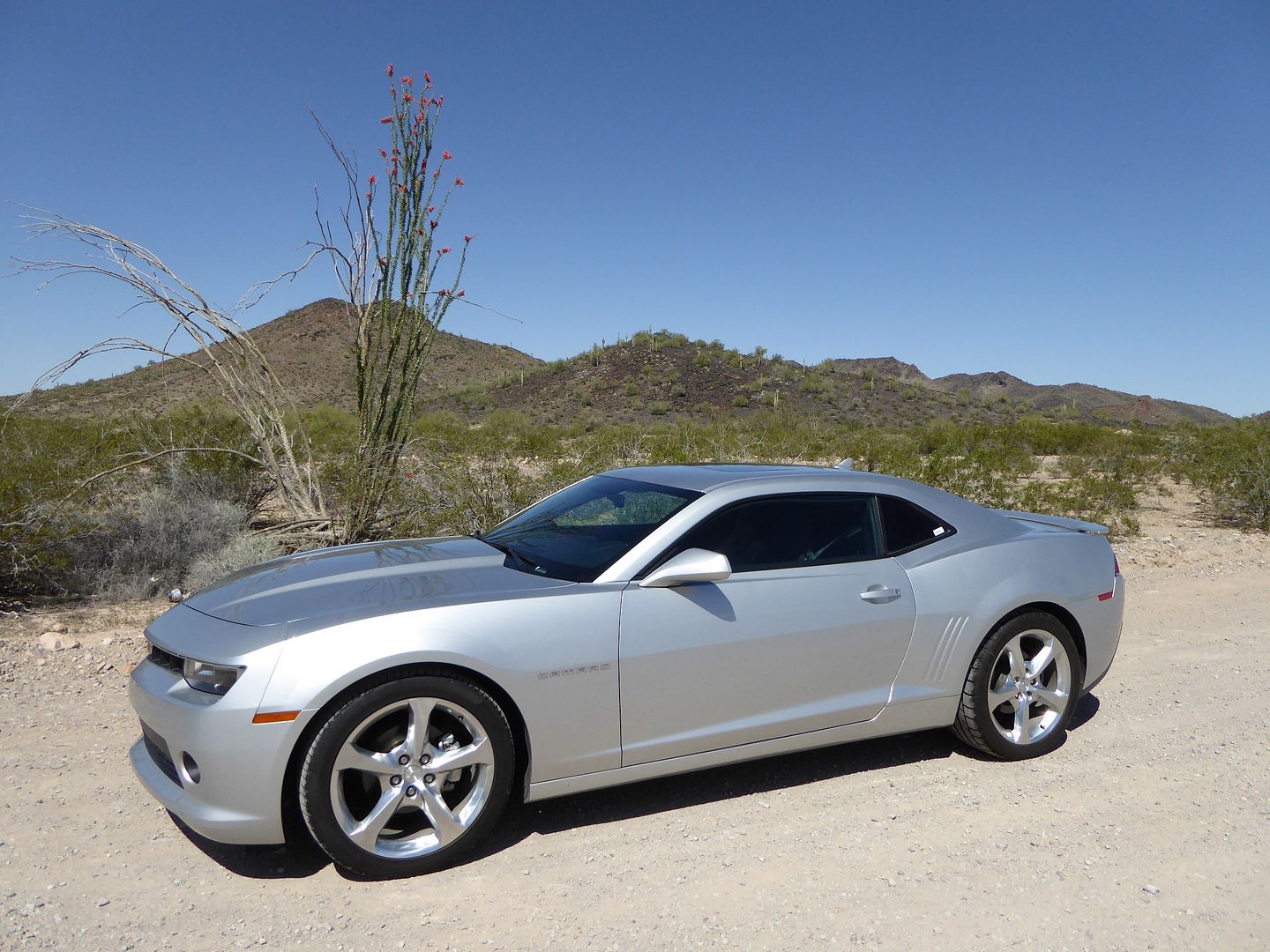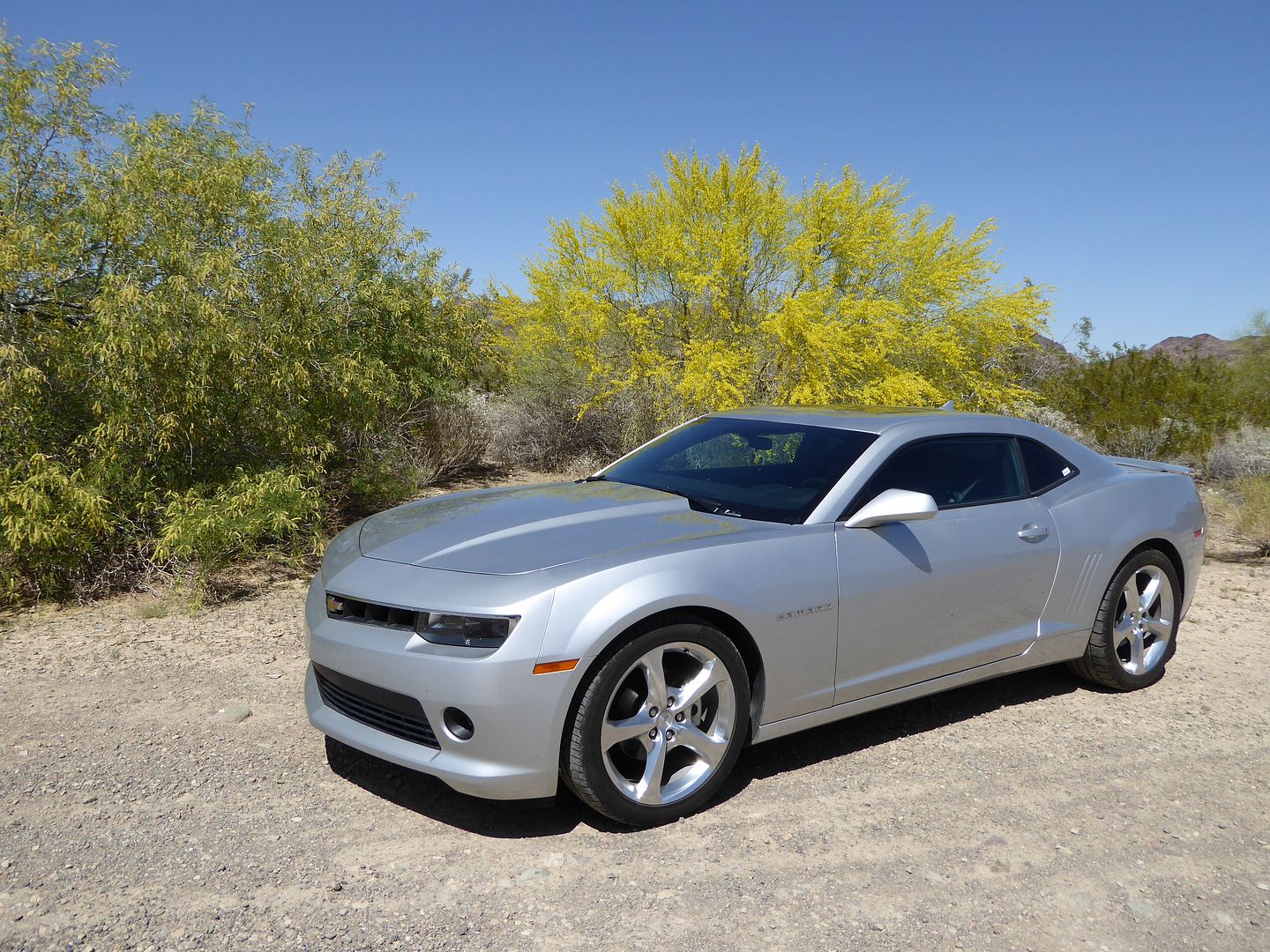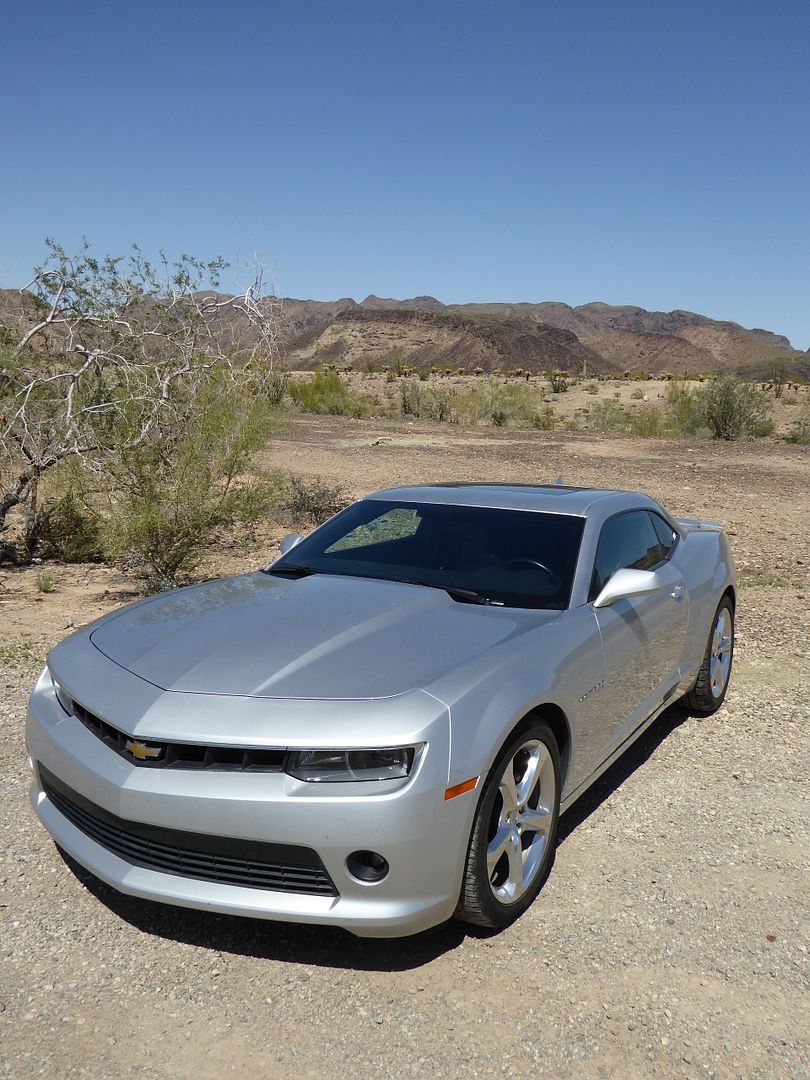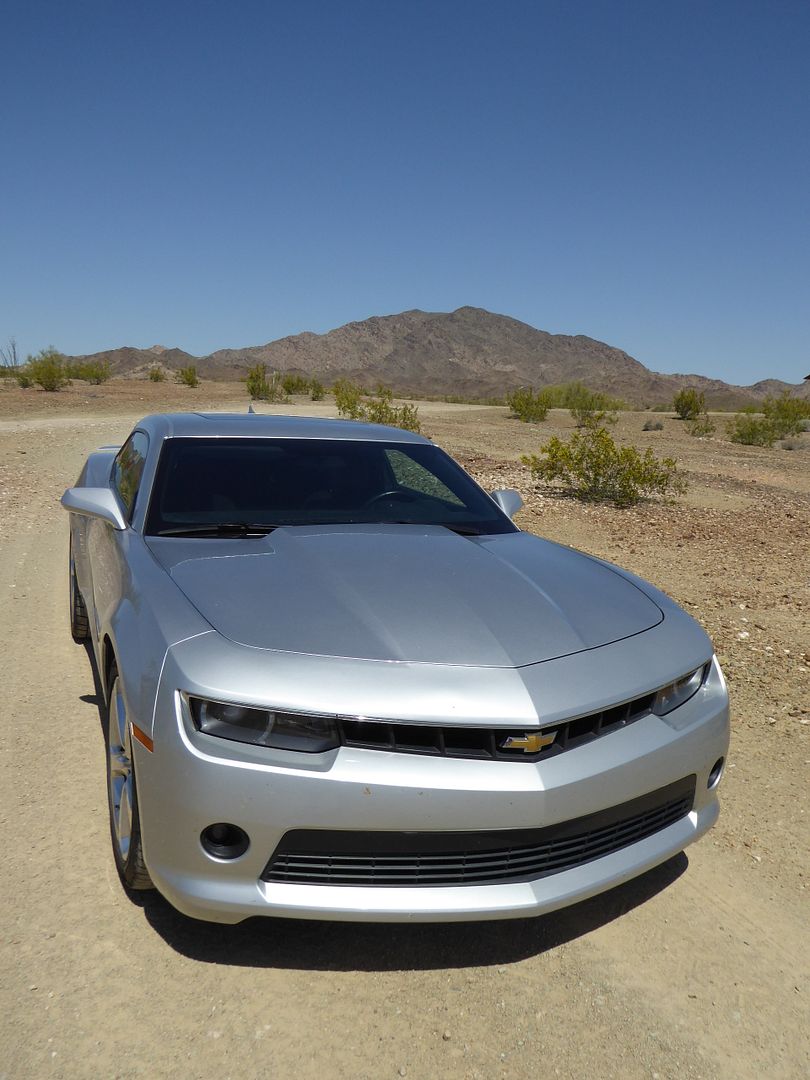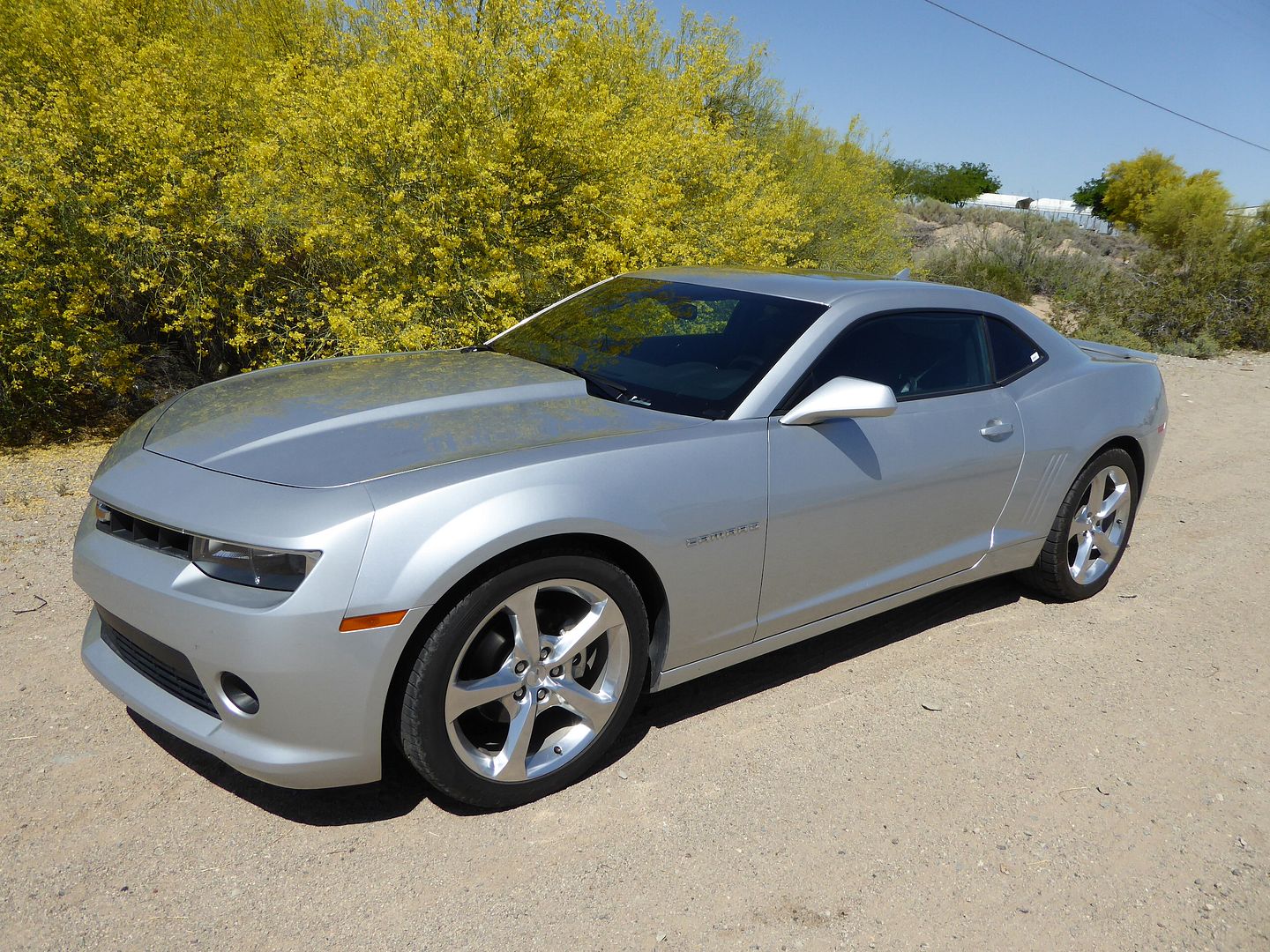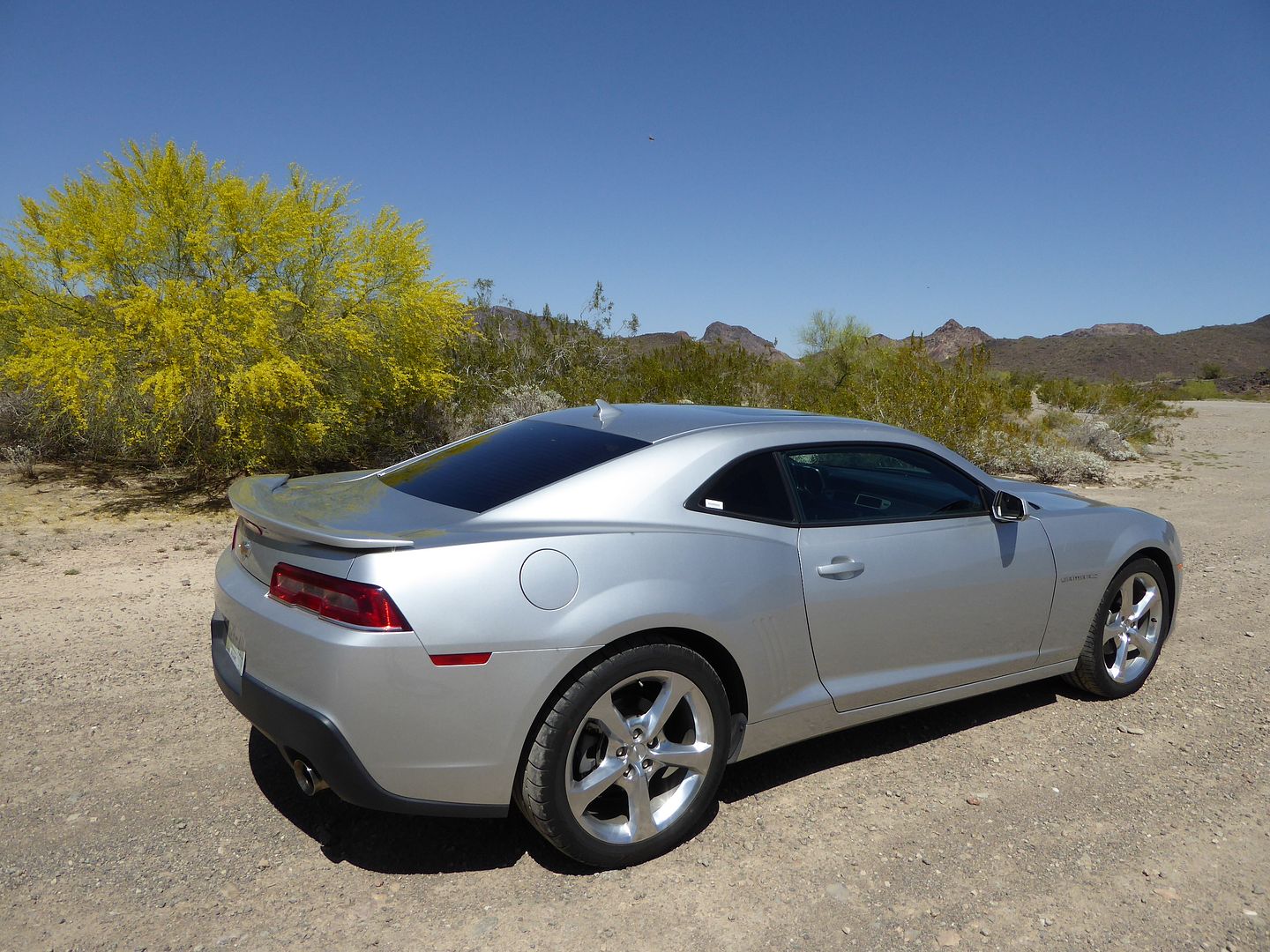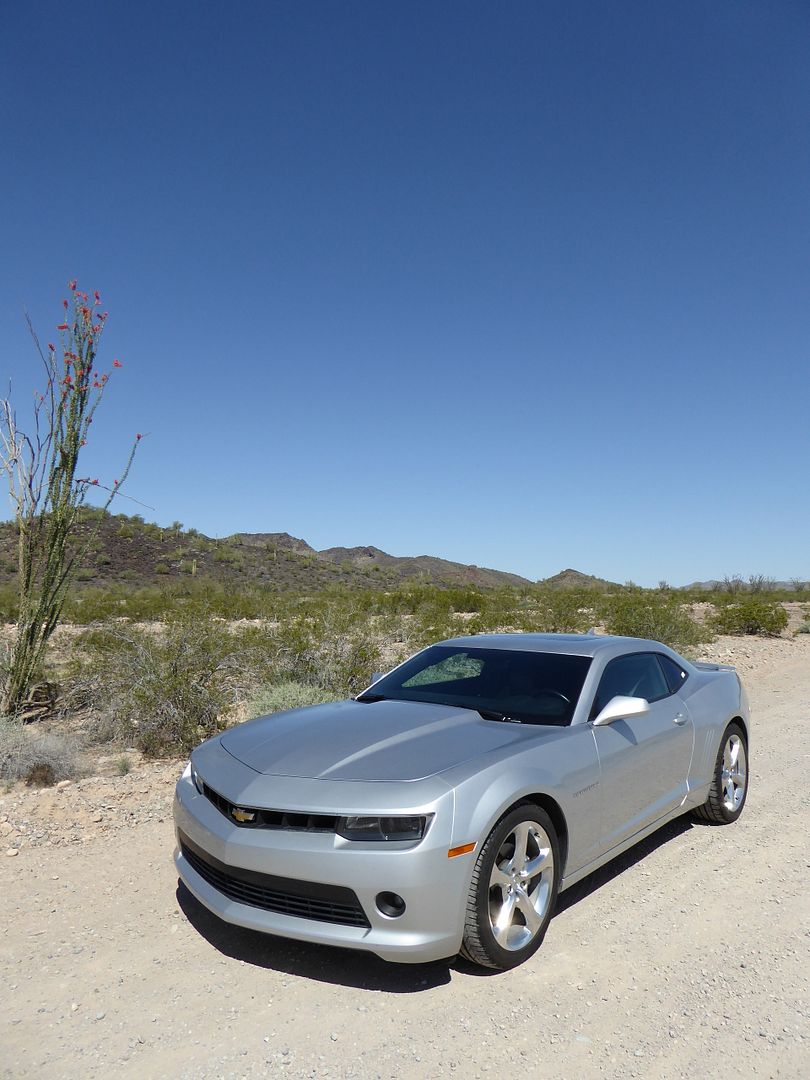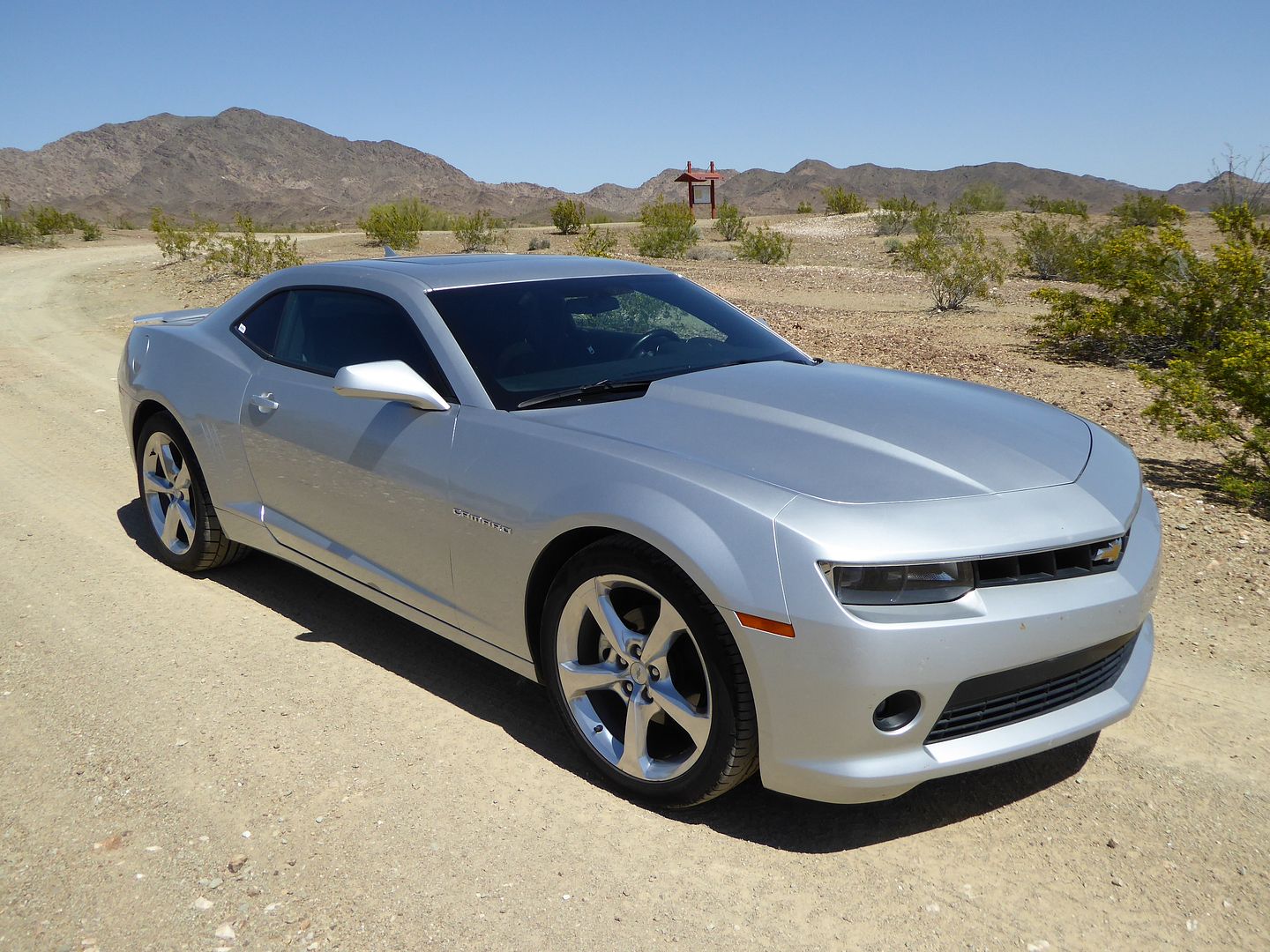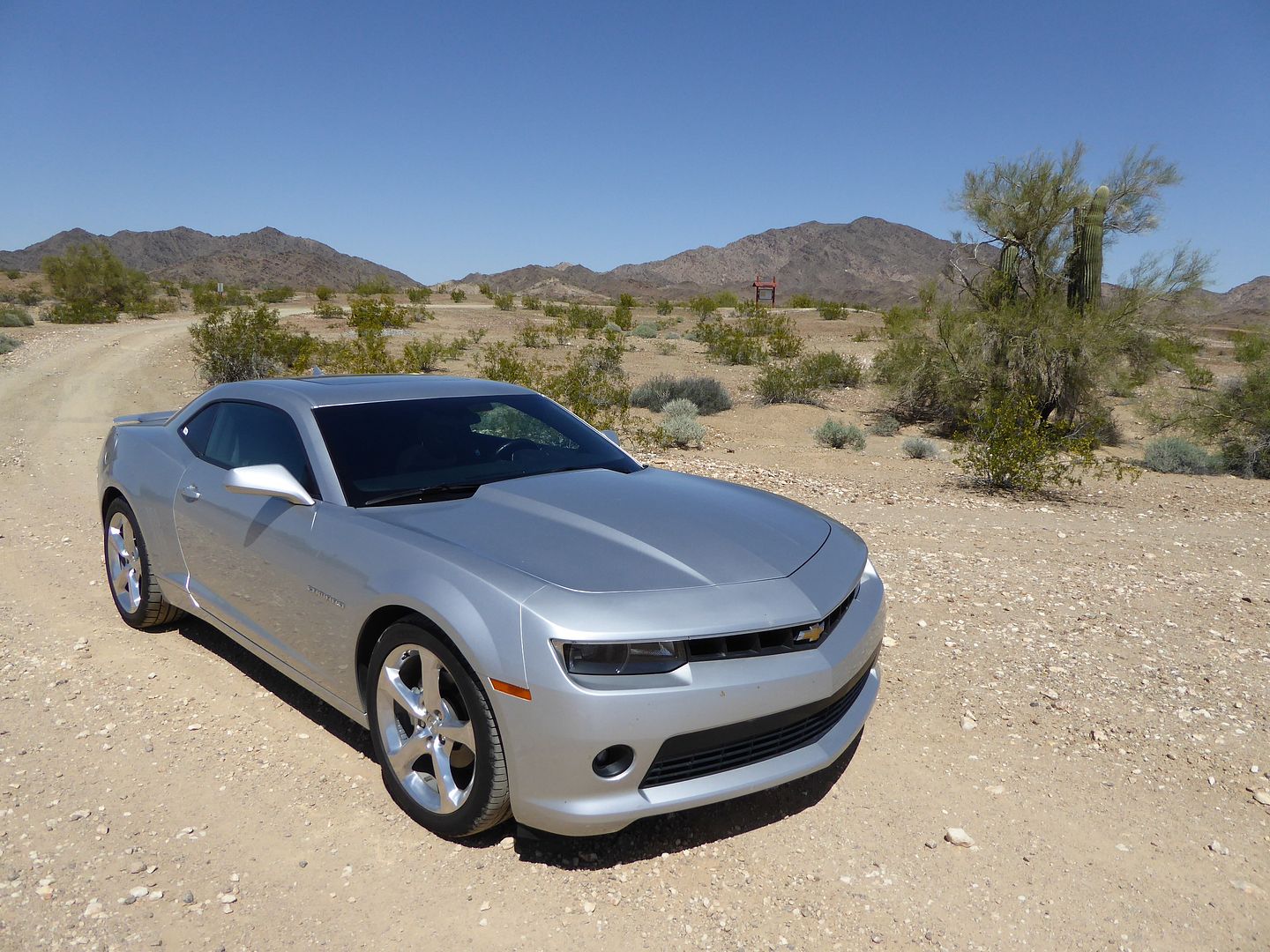 Just a few days before collecting the latest test car, a Chevrolet Camaro, it was announced that half a million examples of the model had been sold since its relaunch back in 2009. Conceived as a riposte to Ford's phenomenally successful Mustang, the first Camaro was launched in 1967 and the car quickly gained its own reputation and fan base, with people selecting either Ford or Chevy and believing in its worthiness and superiority a bit like fans select and stay loyal to a football team. A second generation model appeared in 1970, offered only as a Coupe and this car then stayed in the range throughout the 1970s, gradually gaining bulk and losing performance as happened to so many US machines at the time. Third and fourth generation models were larger and moved further away from the Mustang, and sales fell accordingly, causing Chevrolet to abandon the model and the nameplate in 2002. Once again, though, it was the continued success of the Mustang, reborn in 2004 in a style very reminiscent of the first car, that caused a GM rethink, and from 2007 for a couple of years, teaser Concept Camaro models were displayed at major US Auto Shows, to much acclaim, before Chevrolet finally confirmed that the car would enter production. It did, to critical acclaim, in 2009, initially just as a Coupe, with a choice of V6 or V8 engines. An open topped Convertible followed for the 2011 model year. The decision to produce the car was clearly a good one, as the Camaro outsold the Mustang almost every month right from the outset. I thought it looked fantastic and was eager to get behind the wheel. Hertz did not get any for quite a while, but I soon found that Avis had taken a delivery of some of the first production cars, so I made a rare defection, and recall collecting a bright yellow SS model from Phoenix' Sky Harbor location and driving it for a couple of days in early 2010. The reality was as good as I had been hoping for, and I published a very positive review indeed. By the time the Convertible models were launched, in early 2011, they were in the Hertz fleet as well, and I memorably had one of these, also in SS guise, for a whole week, starting on New Year's Day 2012, again loving it. With annual changes being made to the Mustang, though, Chevrolet could not afford to do nothing so it was no surprise when they showed a mildly facelifted model at the 2013 New York Auto Show as a 2014 Model car, with revised styling front and back, and an updated interior, as well as reintroducing the legendary Z28 to the range with a new 7litre V8 engine producing 505 bhp. That neatly bridged the gap between the SS and the track-oriented 580 bhp ZL1 model which had joined the range for 2012, giving Chevrolet a wider range of cars to compete with their dread rival  These latter pair are not available for rental, but the latest cars are, and as I had never experienced the "humble" V6 model, it seemed a good time to do so when I had just stepped out of the 2015 Mustang, a car which impressed me greatly, so I could see which I now prefer.
When first launched, the V6 Camaro had a huge power advantage over the equivalent V6 Mustang, but that was eroded when Ford put a new 300 bhp 3.7 litre engine under the bonnet of their car. Chevrolet responded first by claiming that their engine actually put out 312 bhp and that the previous figure of 304bhp had undercalled what the car could achieve, so that they could still truthfully claim that theirs was the more powerful car. For 2012, a new 3.6 litre direct injection V-6 LFX engine found its way under the bonnet. And so, despite what Ford had done to the Mustang, the V6 Chevy was still the more potent, with 323 bhp generated as opposed to 300. That's the engine that still features in the latest cars. Like the Ford, this unit is almost too quiet at start up, and whilst refinement and low noise levels are appreciated on a long trip, a little more aural drama would perhaps not go amiss. There is certainly nothing wrong with the way the Camaro goes. The engine is smooth, refined and plenty powerful enough to make this a genuinely brisk car that is good to drive. It responds well even to small prods of the throttle will give you instant and rapid acceleration. The 6 speed GM Hydramatic automatic transmission helps the cause, ensuring that you are always in the most appropriate gear, and changing between them very smoothly.
Whilst the latest Camaro might not be the "he-man" car of yesteryear, requiring lots of effort to drive it, nor is it unduly light. That is a Good Thing. The steering is well weighted, with plenty of feel, and the handling is good. This was a fun car to point at bends and take them at a decent speed, without worrying about getting into trouble. And when you wanted to slow down, the powerful brakes will do the job pretty well, also. There is a conventional pull-up handbrake between the seats. Despite the standard 20″ 275/45 on the front and rear 275/40 low profile tyres, the ride is not bad, so coupled with low noise levels (just a touch of wind noise emanating from behind the driver's shoulder, no doubt a consequence of the frameless windows, this is a civilised cruiser as well as a fun car to drive. It is maybe not quite as nimble as the Ford, but it will still bring plenty of smiles to the driver on every journey, and is far from the entry level penalty box that you may have feared it could be. I drove the Camaro slightly further than the Mustang, more of the test miles being at a steady speed, which could explain the significantly better fuel economy. I achieved 26.9 mpg US, which is 32.15 mpg Imperial in a 331 mile test. There is just one issue, which may be a deal breaker for some, and that is visibility. Or rather, the relative lack of it. The small windows and high belt line do make it more restricted than in many cars. Apart from the huge rear pillar obscuring anything over your shoulder at angled junctions, I did not have a particular problem, but many have complained that even seeing forwards is hard. I sat low in the Camaro, and did not have any issue, and the side mirrors certainly help, but you might just want to check you are happy with it. Of course, a Convertible, roof down, would solve some of the potential difficulties.
The interior of the Camaro has come in for almost as much as criticism as that of the recently superceded Mustang, and largely for the same reason: overly cheap materials. I've never thought it to be quite as obviously so as the Ford had been, though for sure, it won't win prizes for the softness of touch of the plastics. The test car did have leather trim on its upper surfaces and parts of the door casings, as well as a nice leather wrapped steering wheel, and there is cloth trim used lower down on the door casings. Like the Ford, the Camaro also adopts a deliberately retro theme. There are two large rectangular cowls used for the main dials in front of the driver, which contain circular instruments, for speedometer and rev counter, with smaller fuel level and water temperature gauges set in the lower portion of the units respectively. Unlike the SS which gets four additional dials on the console, the V6 version does not, so this is all you get, though some of the data points are available in the trip computer display in the instrument panel, which you cycle through, in typical GM fashion, by pressing the Menu button on the left hand column stalk and by twisting the end of that stalk. This will show you not just the trip mileometer, but also things like % oil life remaining, fuel distance to empty etc, tyre pressures and so on. Stock issue GM stalks are used, on one each side of the wheel, for indicators and wipers. Lights function from a rotary dial on the left of the dash. Unlike the button fest of the Mustang's wheel, this one is much simpler, with cruise control settings on the left of the wheel and audio repeaters on the right. The centre of the dash is dominated by the colour display screen, which has been upgraded in 2014 models to offer GM's MyLink setup. A touch sensitive system, with some voice recognition, this one is less frustrating to use than the more complex setup that I encountered in the Cadillac XTS earlier in the trip, or the MyFord system in the Mustang. It is used for the audio and infotainment settings, but wisely the air conditioning still operates from traditional dials and switches below the unit, and the system is all the better for this fact.
Getting in is not that hard, even despite the low roofline. The test car had cloth seats, and manual adjustment of all bar the fore/aft movement. I chose to set the seat about as low as it will go, which does mean that you will feel like you are sitting in rather than on the car. That was optimum for my driving position, and certainly ensures that even with the sunroof that was also on the car, there is plenty of headroom. The seat was less obviously wrap-around than that in the Mustang, and yet it was equally comfortable. With a steering wheel that adjusts in/out as well as up/down, getting the perfect driving position was not hard, and all the controls then fell nicely to hand.
Access to the rear seats is not particularly easy. There is quite a narrow gap through which occupants have to clamber, as only the backrest tilts forward. Once installed, there's not that much space, either. You don't expect that there will be in a car of this class and size, so it is fair to say that if you regularly want to carry adults in the back, you need a Dodge Challenger, which is a genuine 4 seater, rather than a Camaro (or a Mustang). Leg room is in short supply here if the front seats are set well back, and you would not want to try to squeeze a third person in there, as the seats are moulded very much for two and there is a sizeable transmission tunnel. Headroom is just about good enough even for the long-bodied like me. With small and upswept side windows, there's not that much light coming in here, either. So, a two seater with seats for two children or occasional use. The boot suffers like the Mustang in that the opening slot is the limiting factor more than its capacity. You may struggle to get large suitcases through the opening, which is high off the ground and quite small, but the capacity of the load area is not actually that bad.  There is no separate release for the boot outside the car. Inside the cabin, odds and ends can be accommodated best in the deep cubby between the front seats under the central armrest, as well as the moderately sized glovebox and small door bins and a lipped area in front of the gearlever in the area which in SS models is used for the four auxiliary dials.
There is quite a model range of Camaro models available now. In V8 guise, your choice is the SS, the Z28 and the track-oriented ZL1. The ZL1 is something rather special indeed: a version of the Camaro SS but with a full aerodynamic package designed to produce downforce at track speeds, with a large splitter connected to an underbody panel, bumper flares over the front and rear wheels, extended rocker panels, a redesigned rear spoiler and functional diffuser, an interior trim in matt-metallic Octane finish, a flat-bottomed steering wheel, standard Recaro seats with microfibre suede inserts and manual adjustment, elimination of the seat-back pass through, high-density foam in place of the rigid structure of the seat back and steel mesh of the seat bottom, a 7.0litre  LS7 V8 engine co-developed with Corvette Racing, racing-style cold-air induction system with large K&N air filter, standard dual mode exhaust system with larger-diameter pipes, Tremec TR6060 6-speed manual transmission, limited-slip differential with a helical gear set, 19-inch diameter wheels with Pirelli PZero Trofeo R 305/30ZR19 tyres, Brembo Carbon Ceramic Matrix brake discs (394 x 36 mm front and 390 x 32 mm), monoblock calipers (6-piston front, 4-piston rear), elimination of tire inflating kit, removed interior sound deadener and carpeting from the boot, replacement of the standard LN4 battery with LN3 battery, replacement of the standard 3.5mm glass with thinner 3.2mm glass for the rear window, removal of HID headlamps and foglights, removal of air conditioning. The 1LE package, available on the Coupe SS cars (both the 1SS and 2SS) was introduced in 2012, and has stayed in the range since. It offers an exclusive Tremec TR6060/MM6 6-speed manual transmission with a standard air-to-liquid cooling system, 3.91 geared limited slip differential, exclusive monotube rear dampers, 27-mm solid front stabiliser bar, 28-mm solid rear stabiliser bar, higher-capacity rear-axle half shafts, strut tower brace, ZL1-based 20 x 10-inch front and 20 x 11-inch aluminium wheels, 285/35ZR20 Goodyear Eagle Supercar G:2 tyres front and rear (identical to the front tyres on the ZL1), ZL1 wheel bearings, toe links and rear shock mounts; ZL1 high-capacity fuel pump and additional fuel pickups, a matt black bonnet, black front splitter and rear spoiler, 10-spoke ZL1-based wheels, the ZL1's flat-bottom steering wheel trimmed in sueded microfibre, and the short-throw gearlever from the ZL1 trimmed in sueded microfibre. For the V6 cars, there are two trims, LS and LT, but as is the Chevrolet way, these are sub-divided into 1LS and 2LS, 1LT and 2LT. There is no badging to tell you which your cars is. To confuse matters, though, you do see some cars with RS badging on them. Available on LT and SS models, RS brings no mechanical changes, but some appearance features which include RS badging, 20-inch wheels, body-colour roof mouldings and radio antenna and high-intensity discharge headlamps. All V6 models include 18″ alloy wheels (of the pattern that used to come only on the LT trimmed cars), cruise control, auto headlights, an anti-theft system, air conditioning, a remote boot release, pass-through facility in the rear seats, GM OnStar with OnStar Remote Link, a remote USB and iPod or iPhone port, an auxiliary input jack, a steering wheel with remote audio system and Bluetooth and OnStar hands-free controls, as well as Bluetooth with A2DP Stereo Streaming for music. The audio system in the LS Camaro models is a six-speaker system, with an AM /FM and XM Satellite Radio, and a single-disc CD player. Seat trim is a striped pattern cloth. The 1LS comes as standard with a 6 speed manual gearbox, whereas the 2LS has the 6 speed automatic box. This would appear to be the only difference between the two. In 2014, the 1LS listed at $23,555 and the 2LS at $24,755. Standard transmission for both the $25,855 1LT and the $29.055  2LT is also the manual box, though the automatic is a cost option on both, and was fitted to my test car. In addition, over the LS trim with a 1LT trim you get front fog lights, a leather wrapped steering wheel and power adjustable driver and front passenger seat and an upgraded audio unit which includes  Chevrolet's MyLink System, featuring an AM/FM radio with full touch screen colour LCD display, XM Satellite Radio, app compatibility, including support for Pandora Internet Radio through a compatible Android smartphone or iPhone. A CD player is not offered in these models. Camaro models equipped with Chevrolet's MyLink radios feature a MicroSD card slot, and GPS navigation system is an option. As well as availability of a number of other cost options, the 2LT adds a back-up camera, rear parking aid, universal garage door opener, heated door mirrors, an electro-chromatic rear view mirror, a premium sound system with a 368-watt amplified Boston Acoustics sound system with the Convertible having eight and the Coupe night premium speakers, the latter also boasting a subwoofer, as well as leather seats. For the "regular" SS cars, which have a 426 bhp 6.2 litre V8 engine in standard 6 speed manual guise and a slightly less powerful 410 bhp one when combined with the optional 6 speed automatic, there are also two trim levels, 1SS and 2SS, and the equipment levels on these match the two LT versions. That means that extra $7500 for a 1SS over a 1LT goes on the potent V8 engine and mechanical changes rather than equipment. though they are easy to spot from the bonnet vents that do not feature on the V6 models. There is a bigger price delta between a 2LT and a 2SS, of $8100, but the same holds true. Convertible versions of all model apart from the ZL1 and the 1LE trim package are available. The only change made for the 2015 model year was the addition of one new colour choice, Blue Velvet Metallic.
So, which is it to be? Mustang or Camaro? That's a really hard choice, as I loved them both. It was not quite a fair comparison, as this back to back test is comparing the joys of an open topped car with a closed Coupe. The open topped car will almost always win, unless there is some fatal flaw in its make up, and there is not with the latest Mustang, despite its jiggly ride and still not brilliant quality interior. Trying to conceive what a Fastback Mustang would be like, it would be a really hard choice between the two, and could well come down to something as inconsequential as the colour, or the flicking of a coin. The Camaro may be a 6 year old design, but it still has massive appeal, even in V6 form. Of course the SS Convertible is the one I would really pick, and that would definitely get my vote over the Mustang, not necessarily for any rational reasons, but simply because, just like the football team that you support, I think I am perhaps "a Camaro Guy".