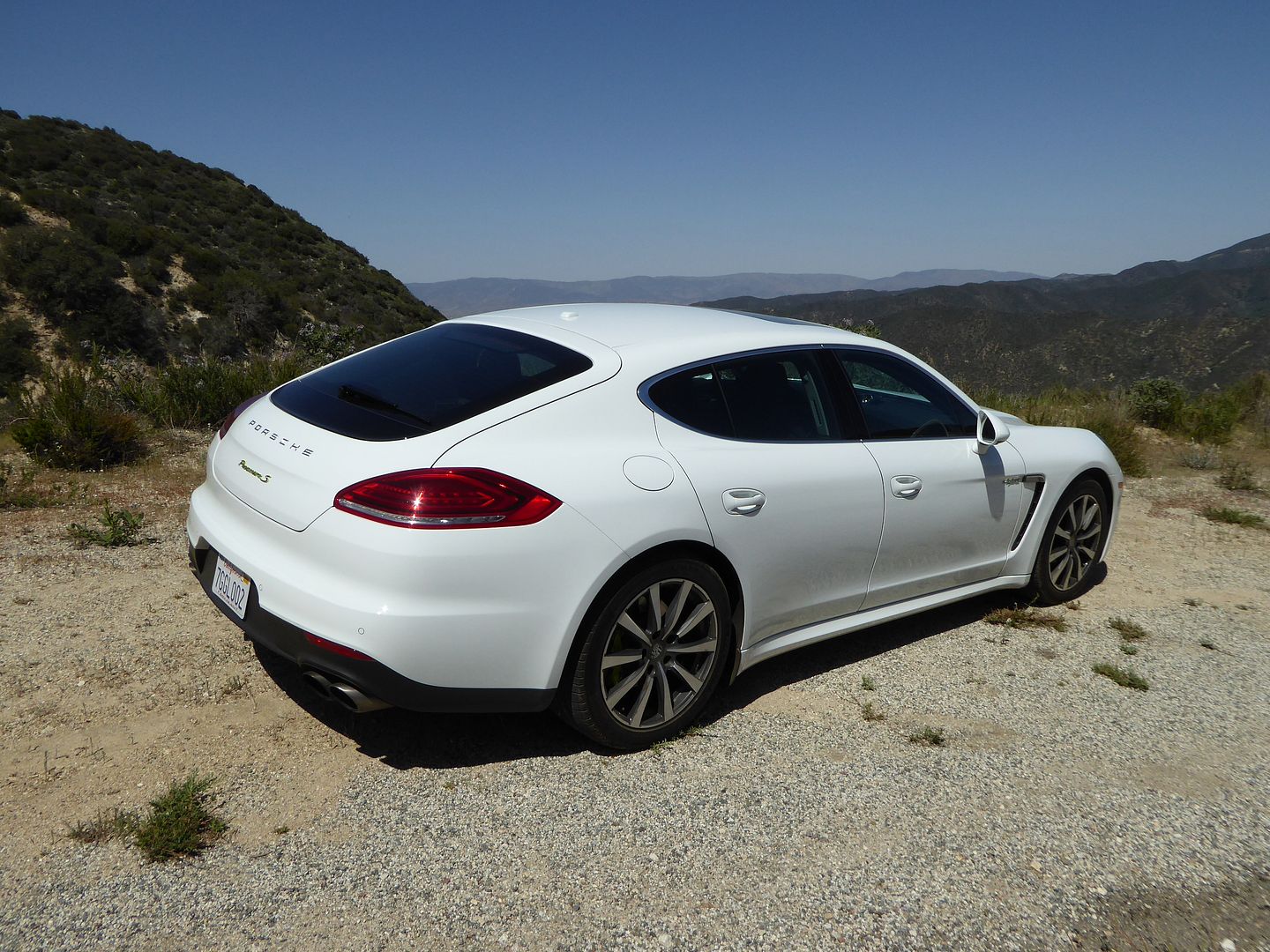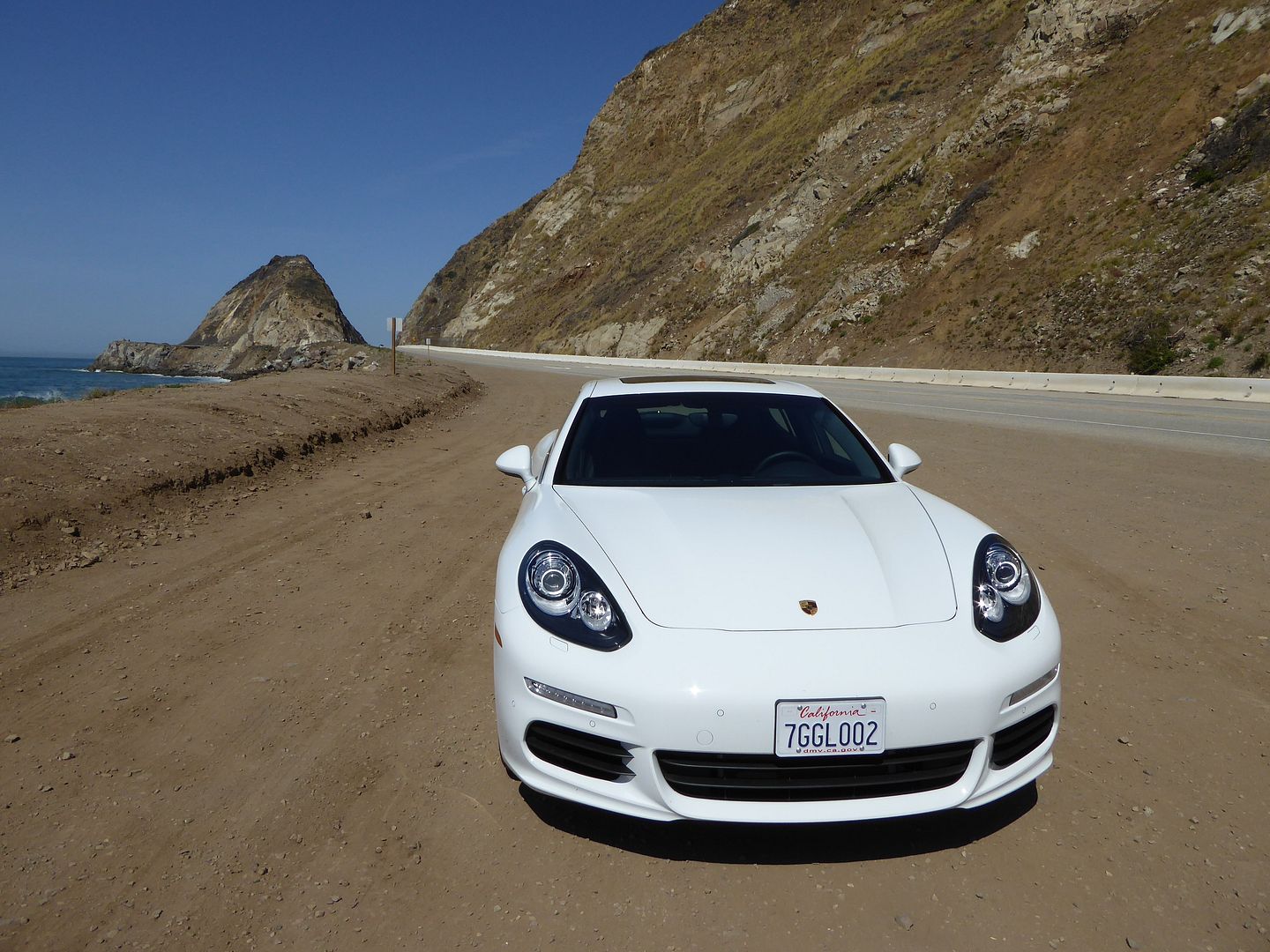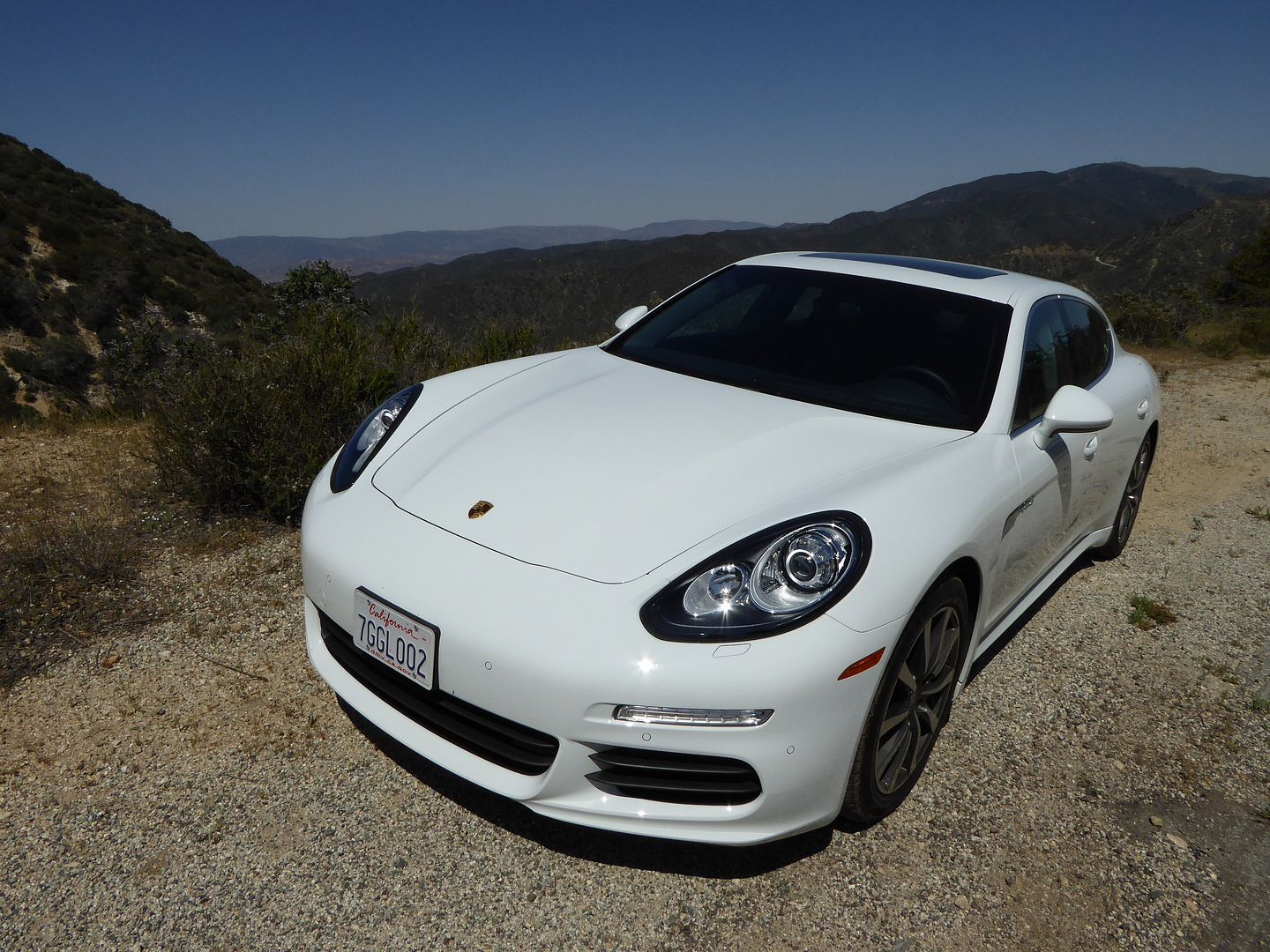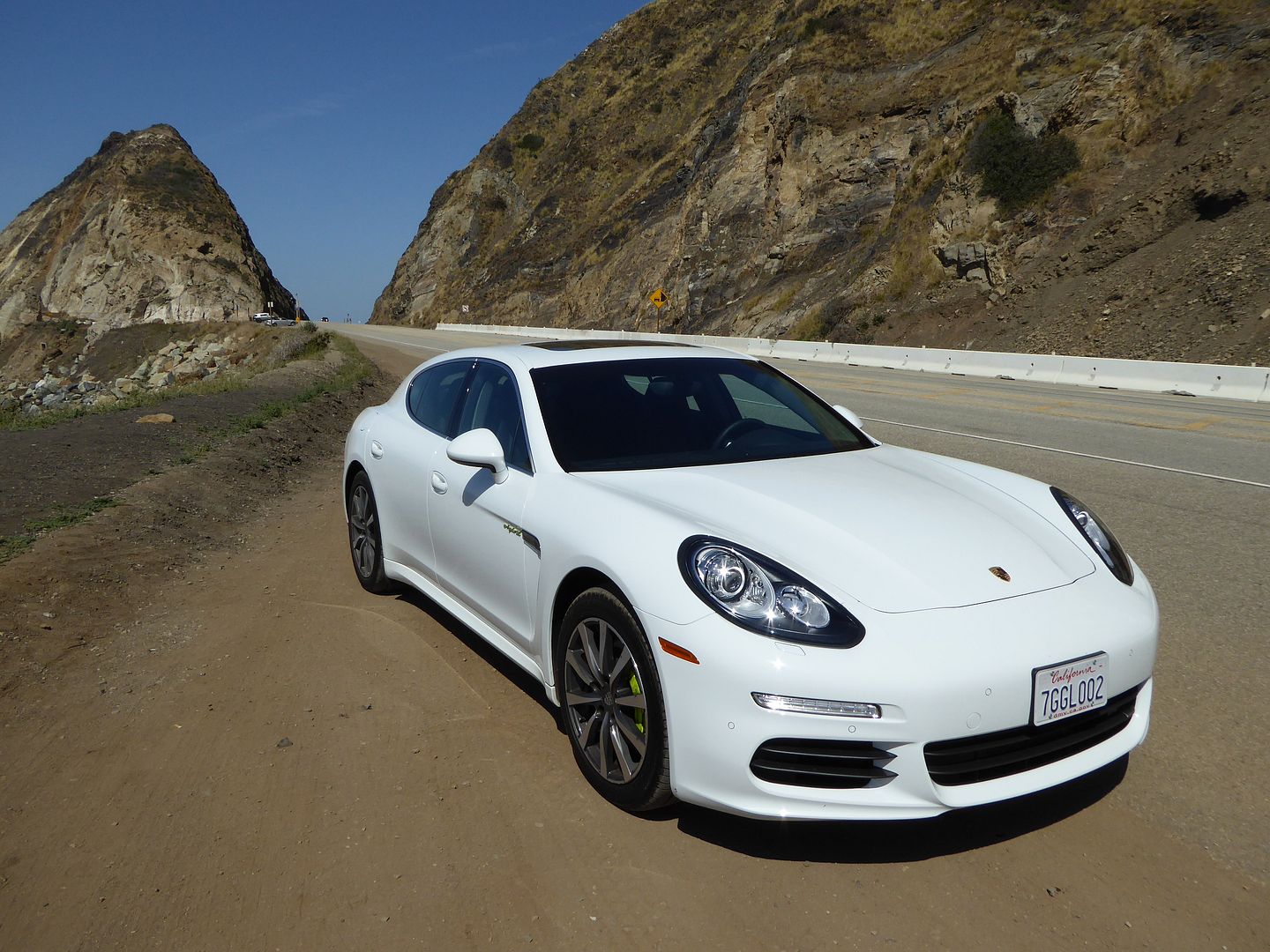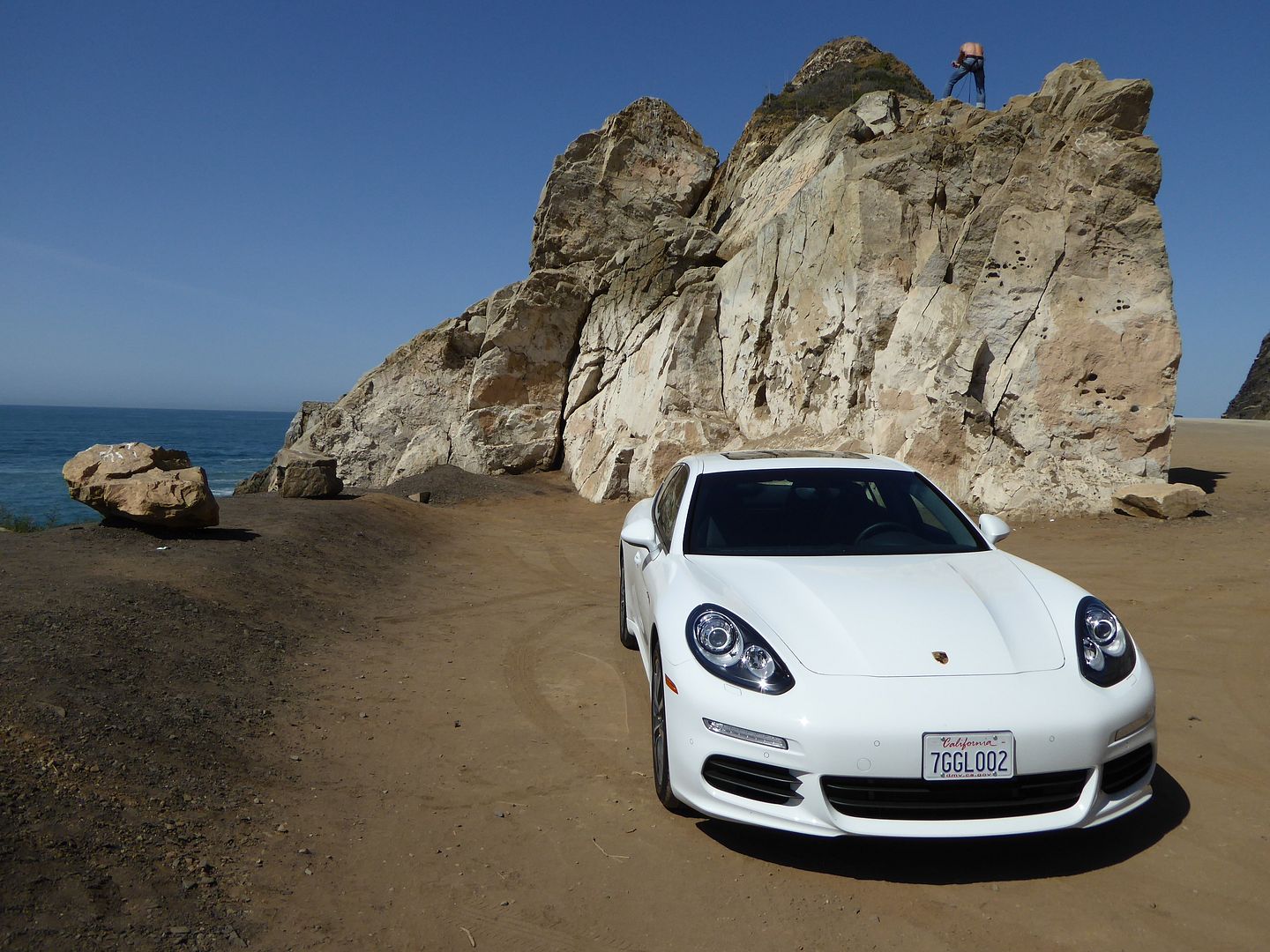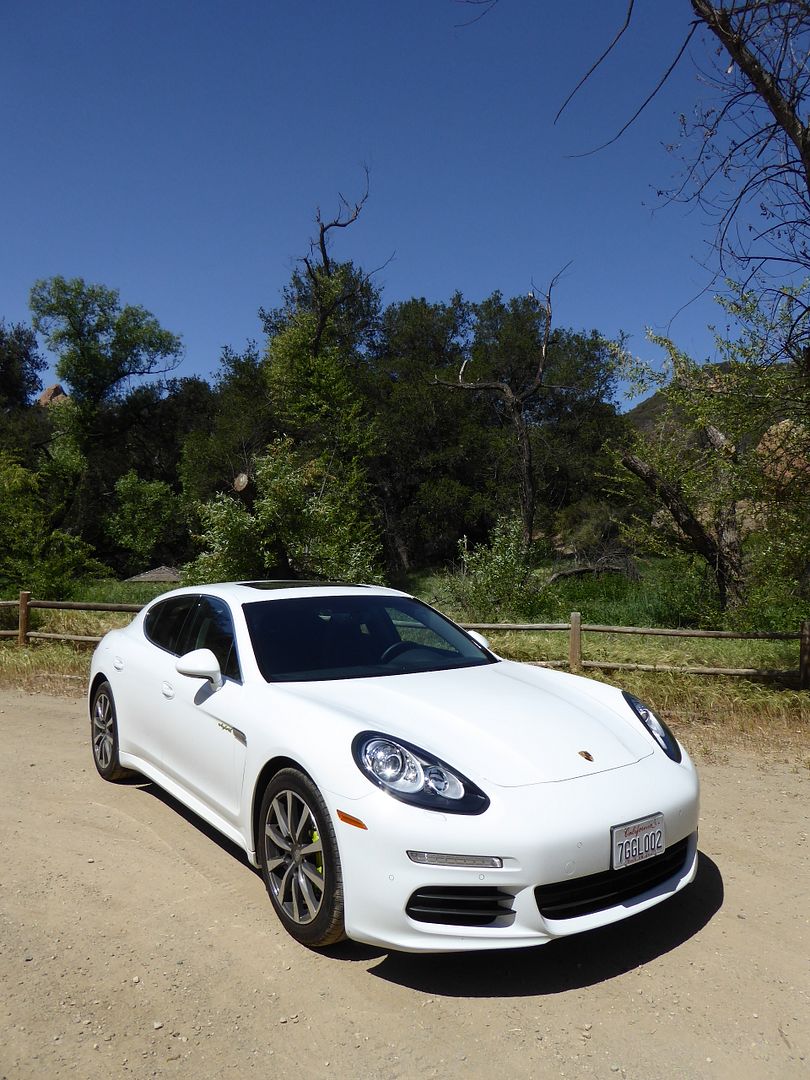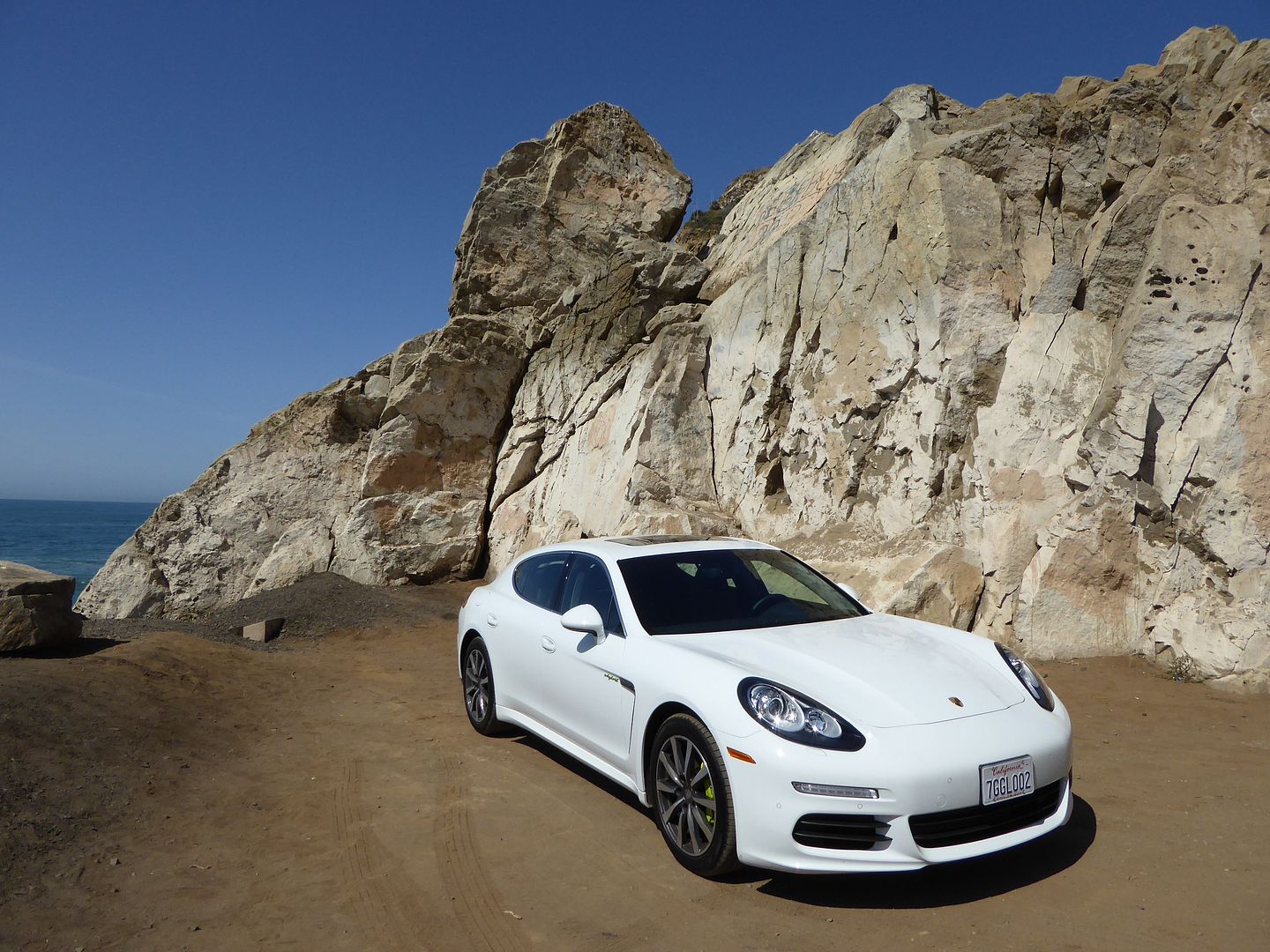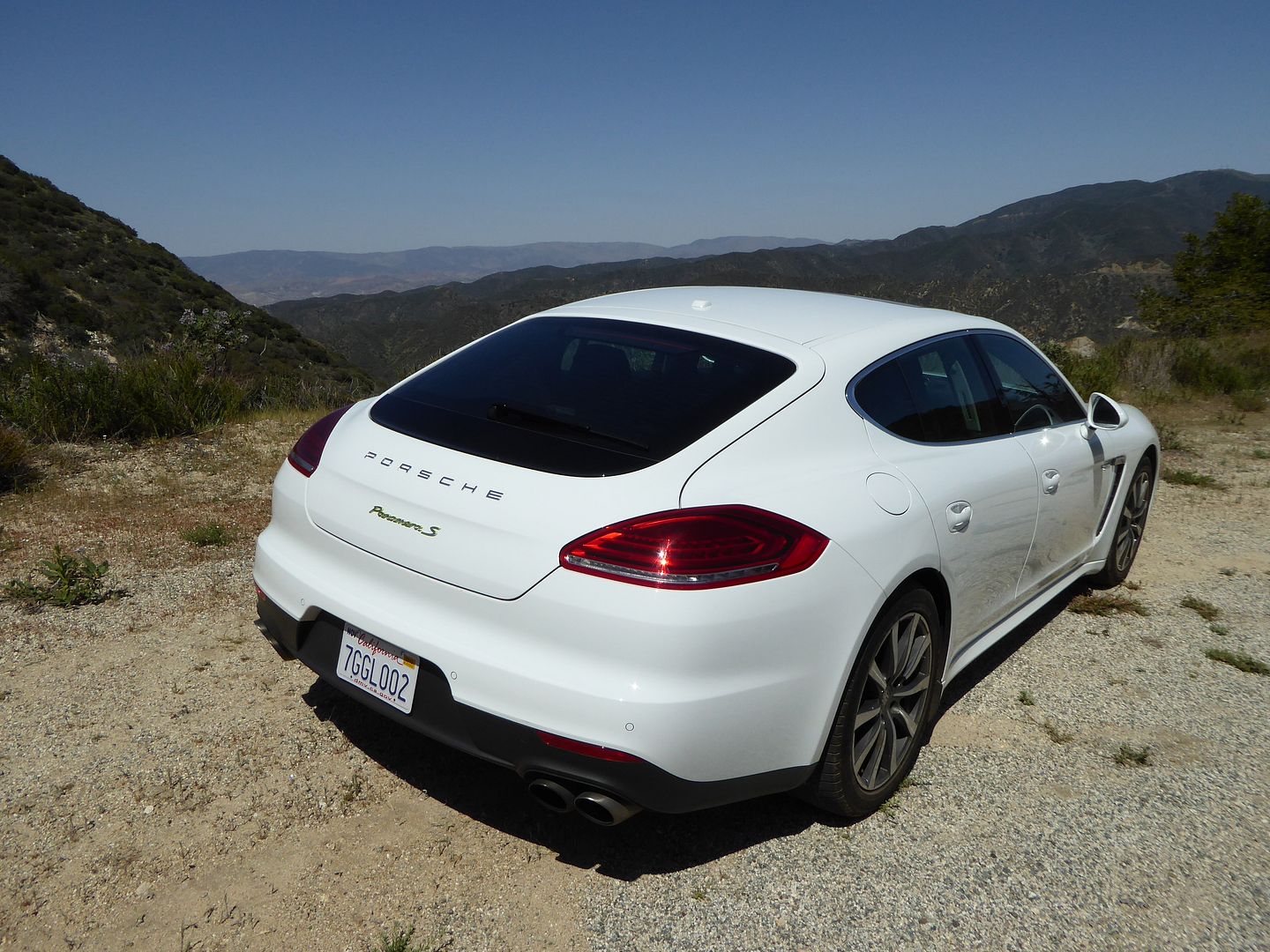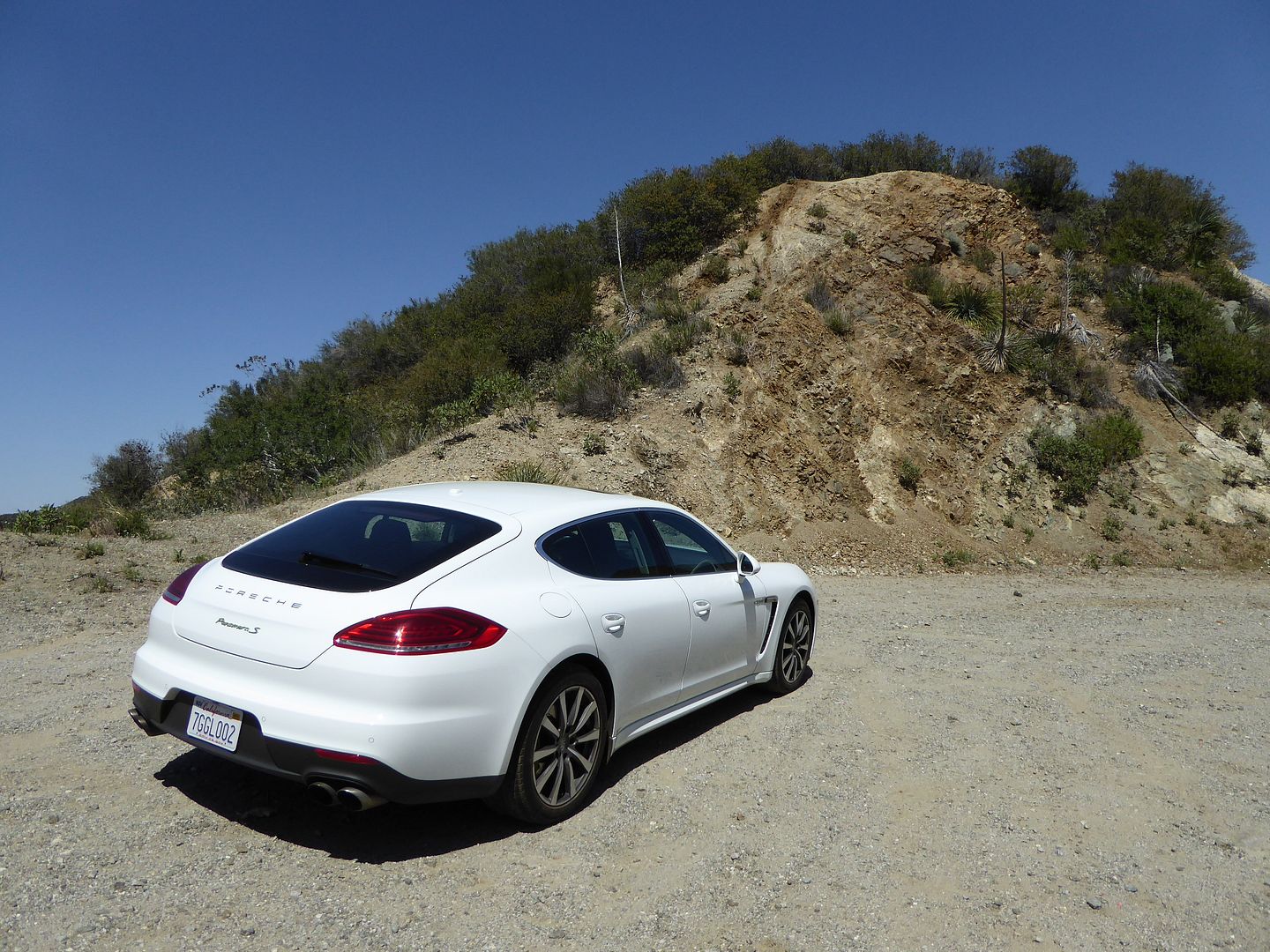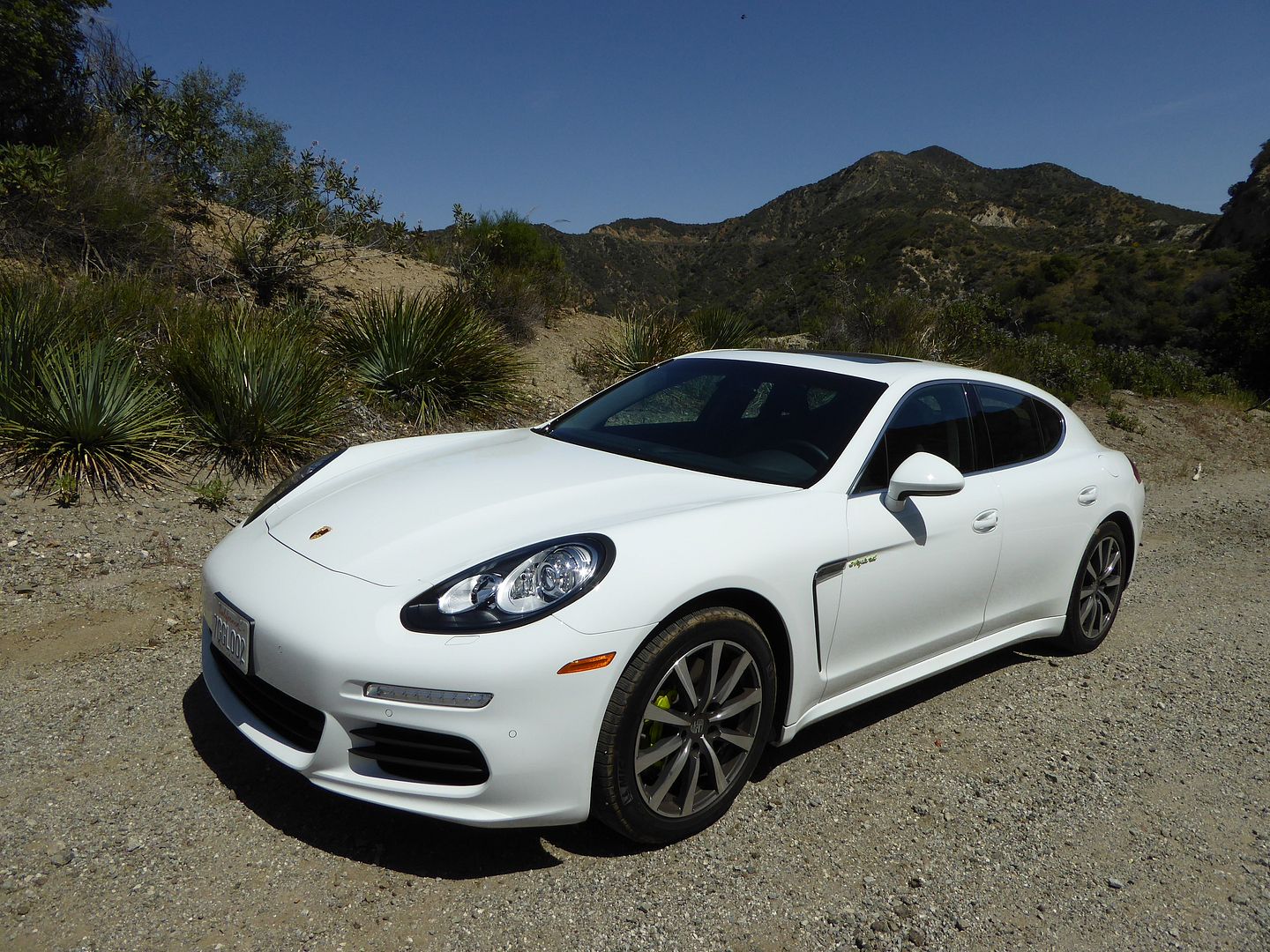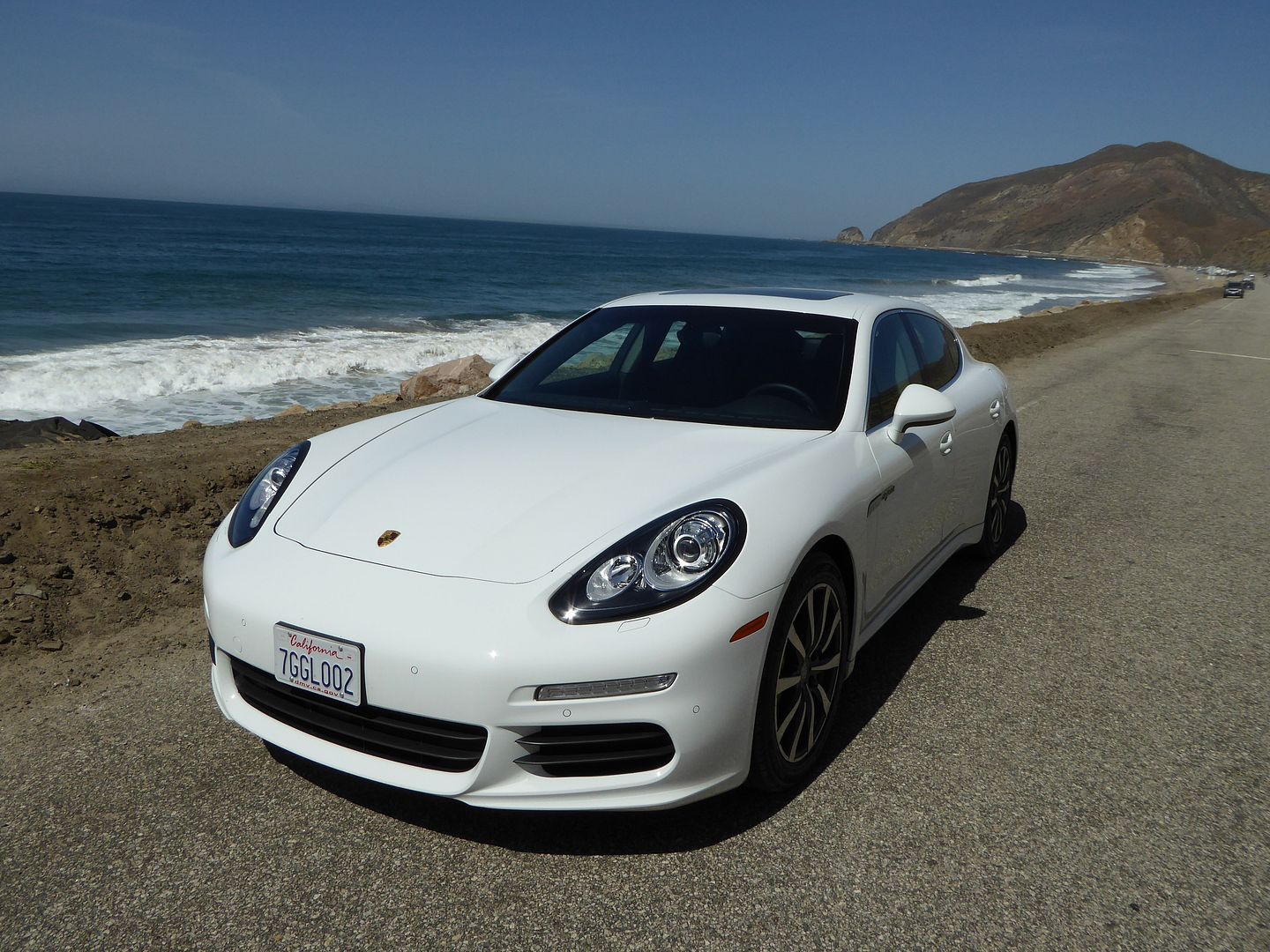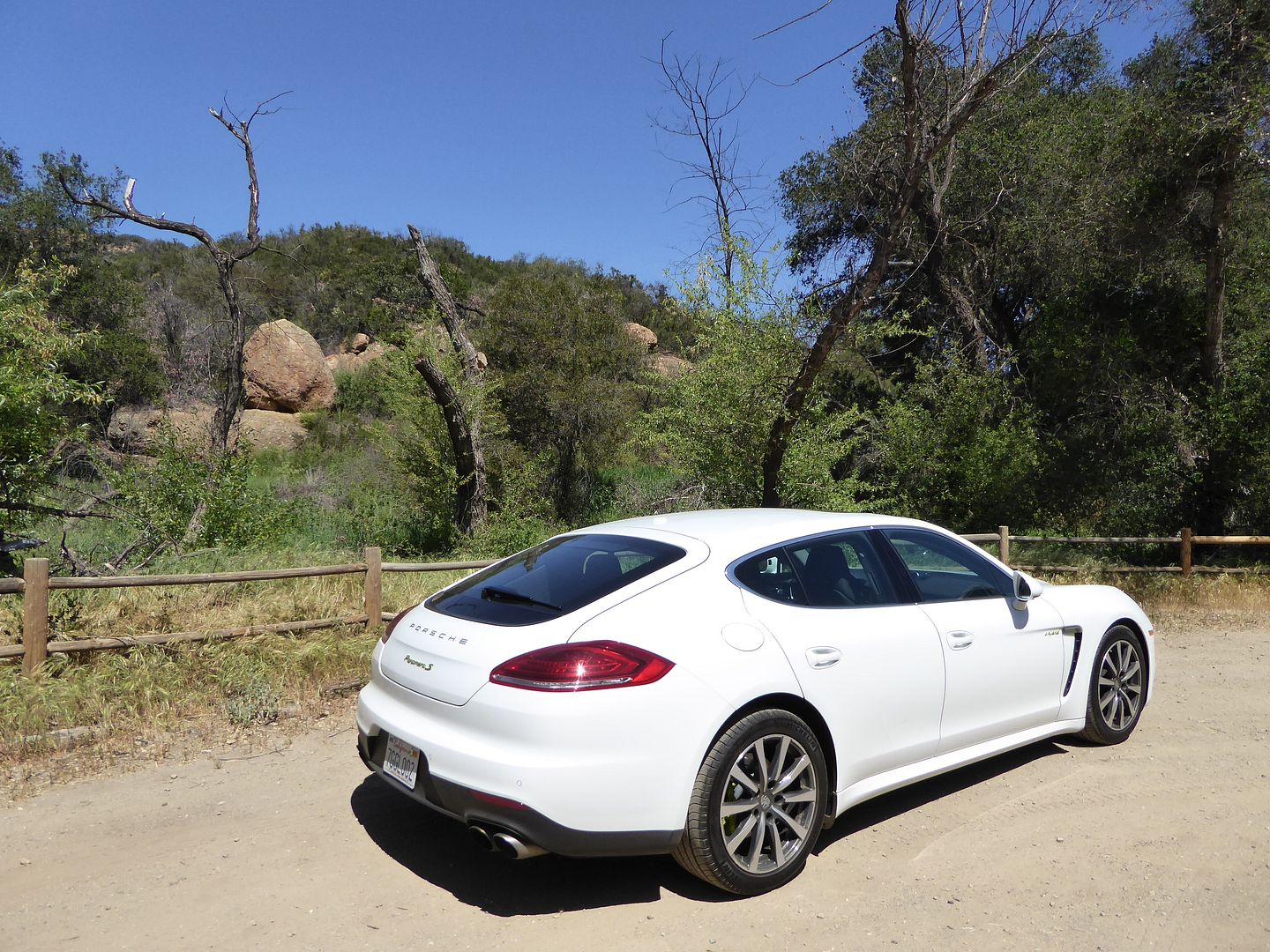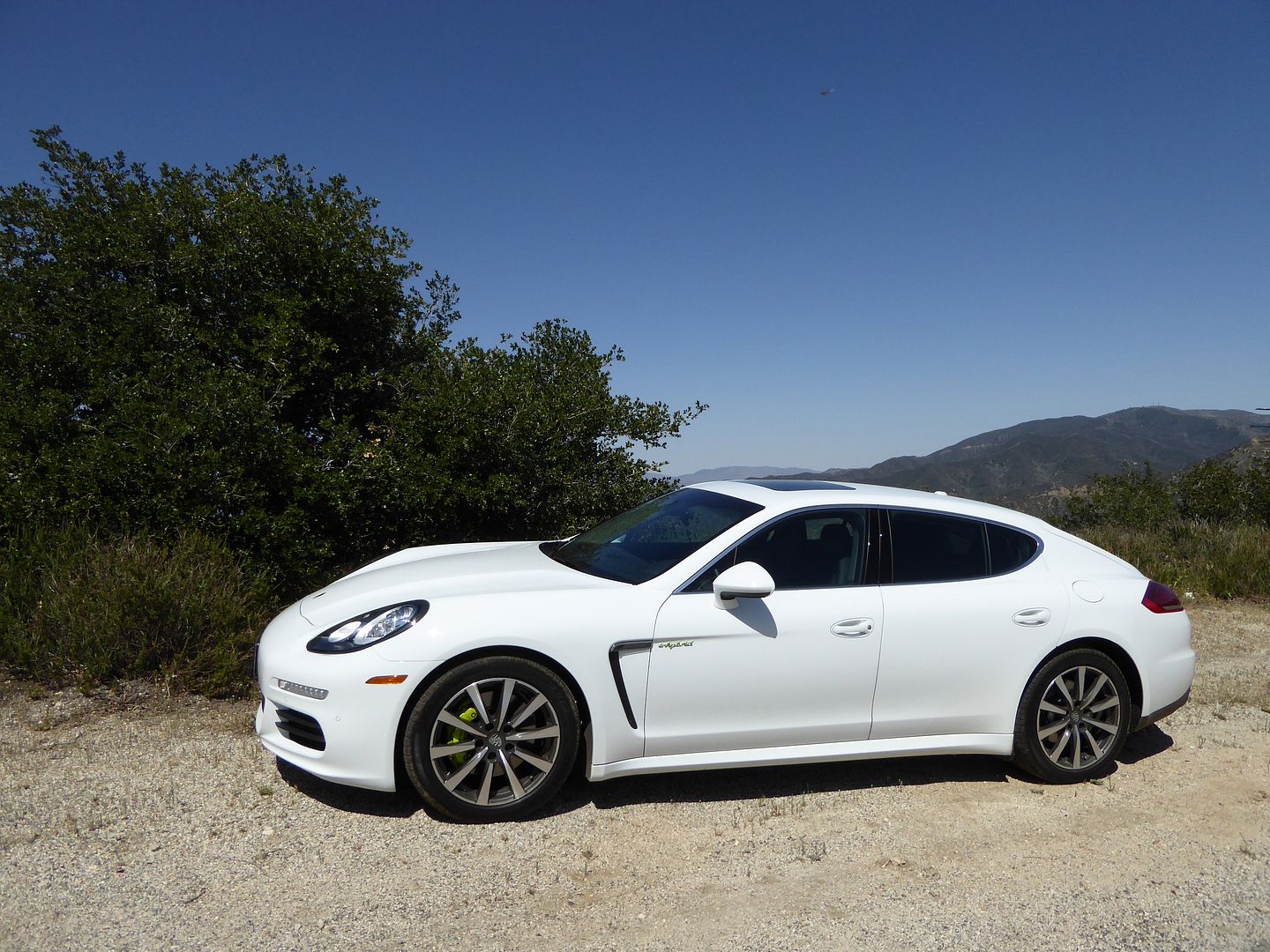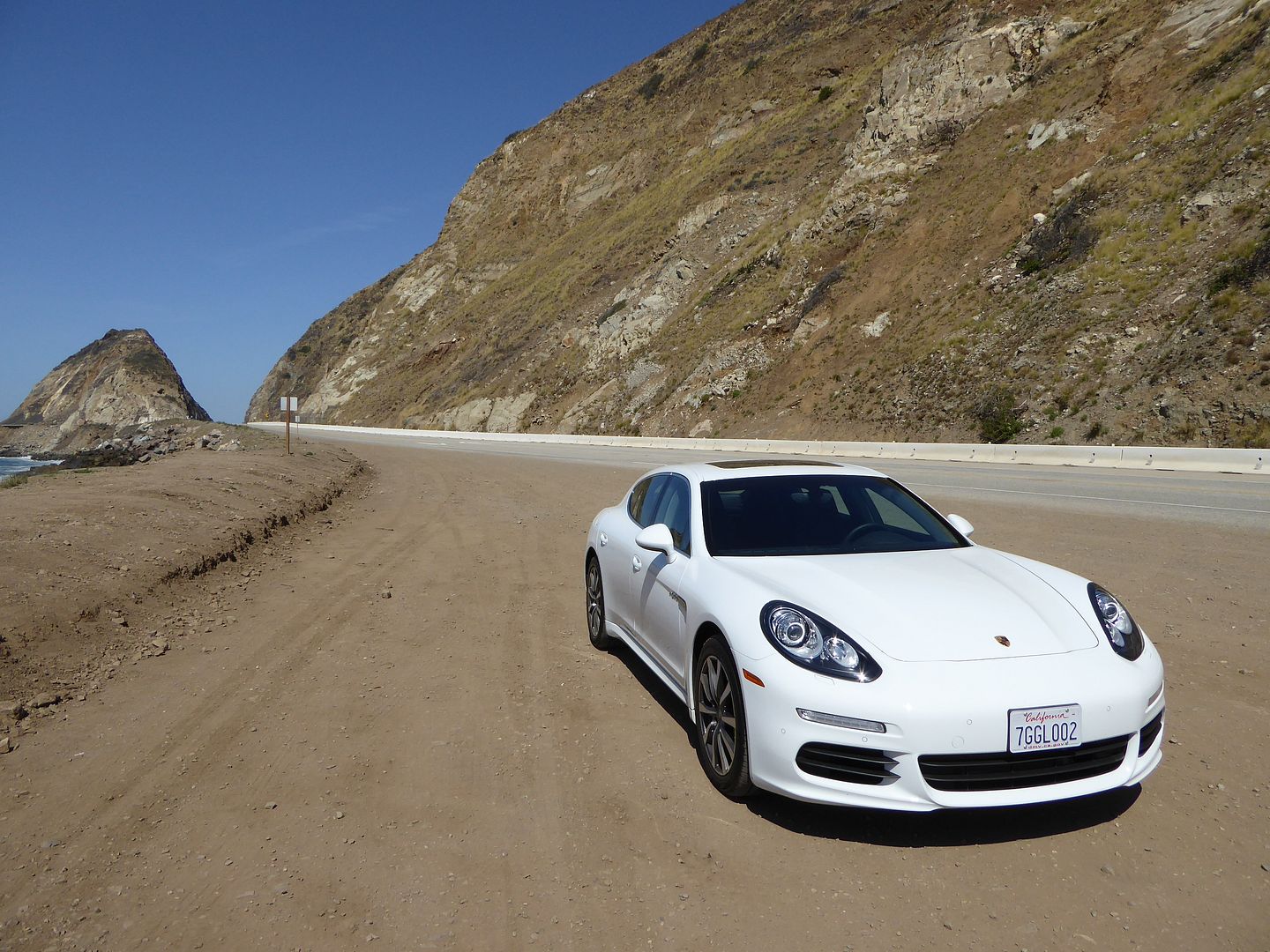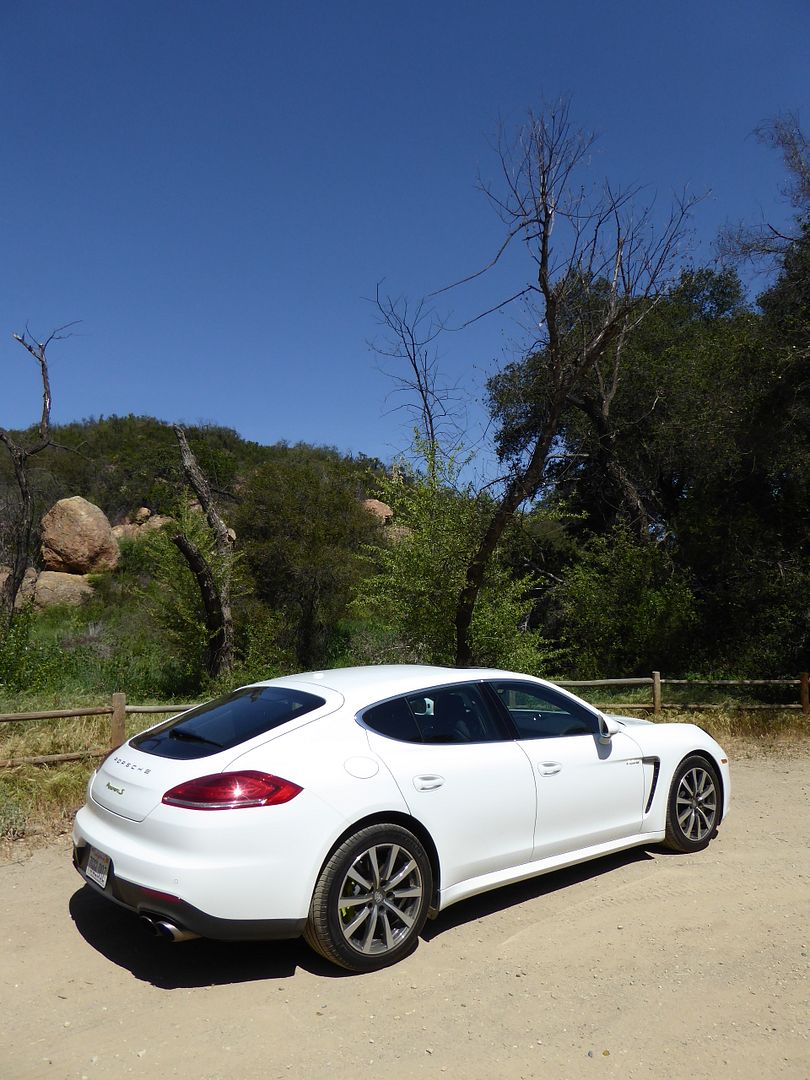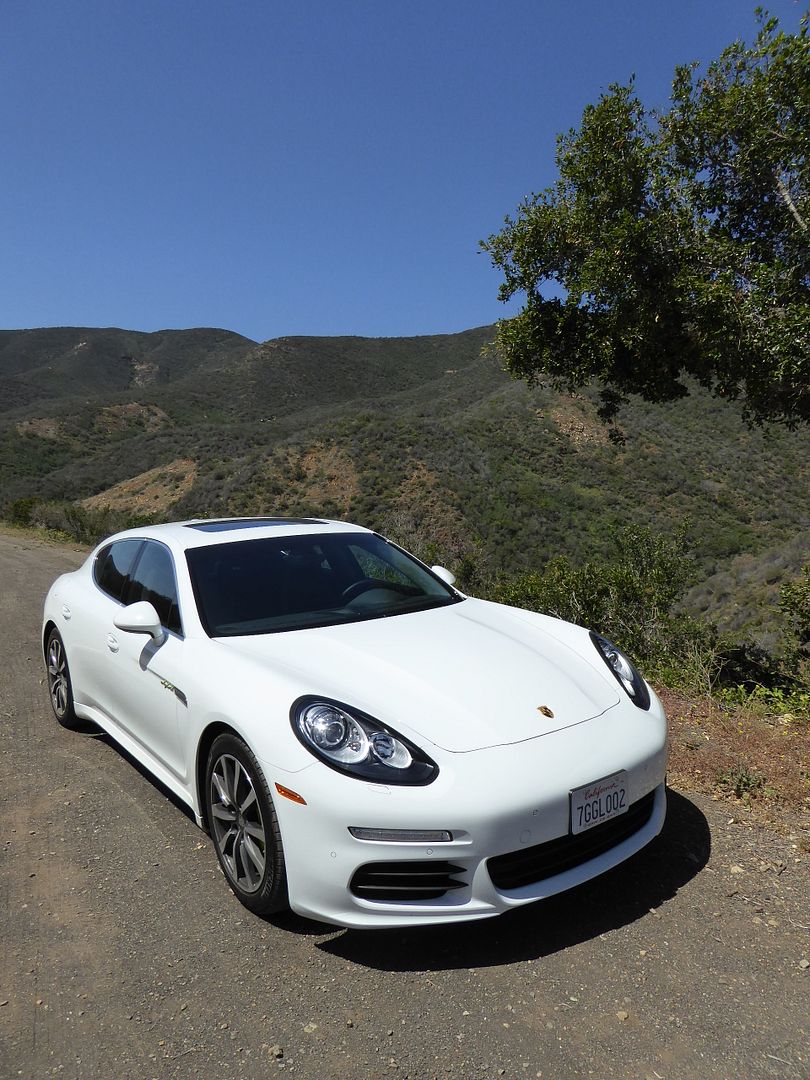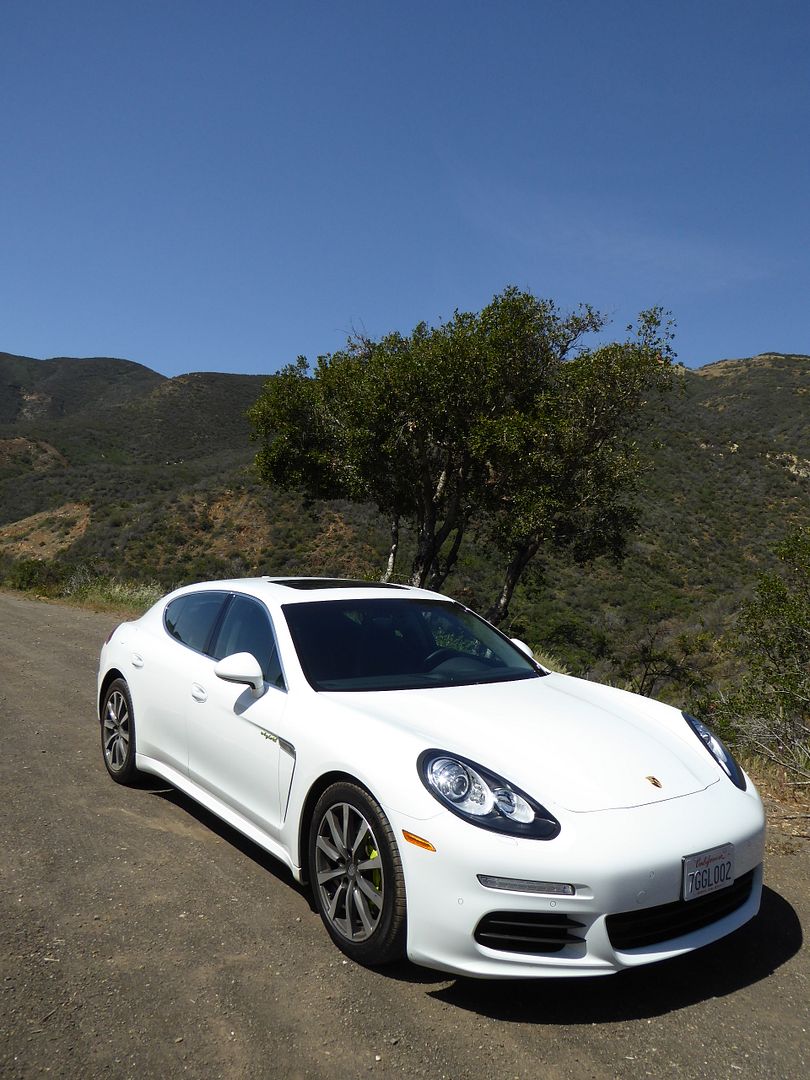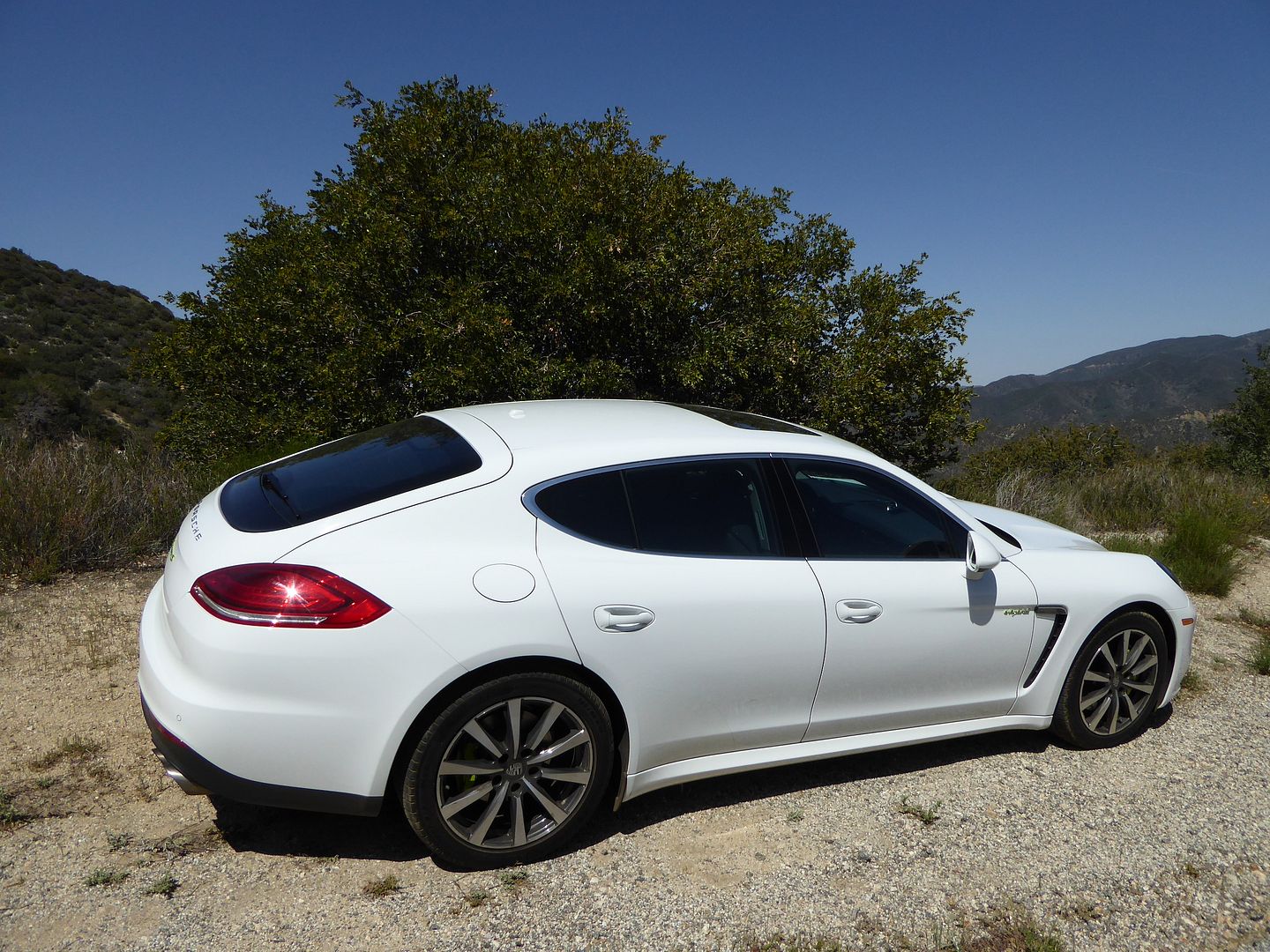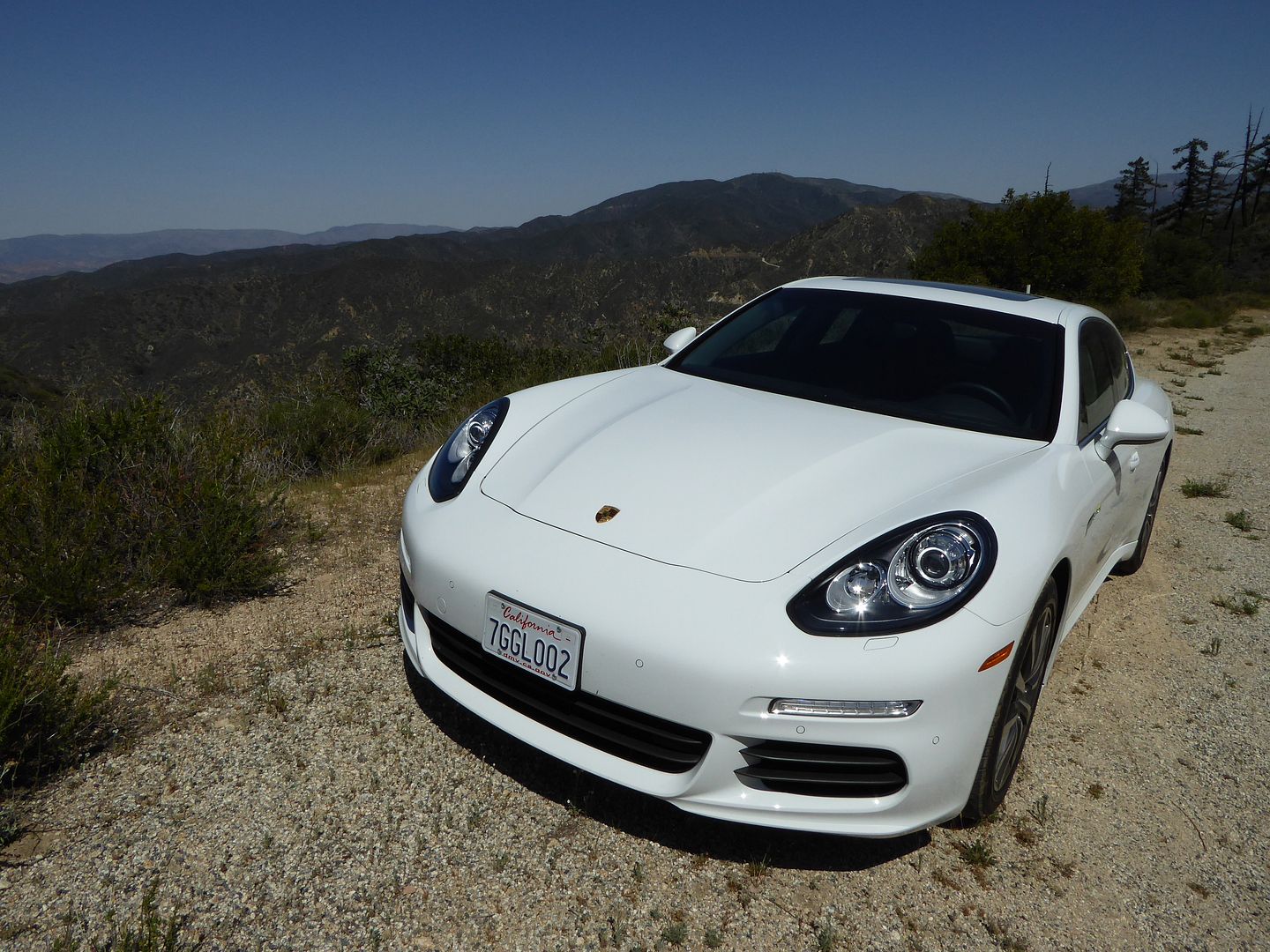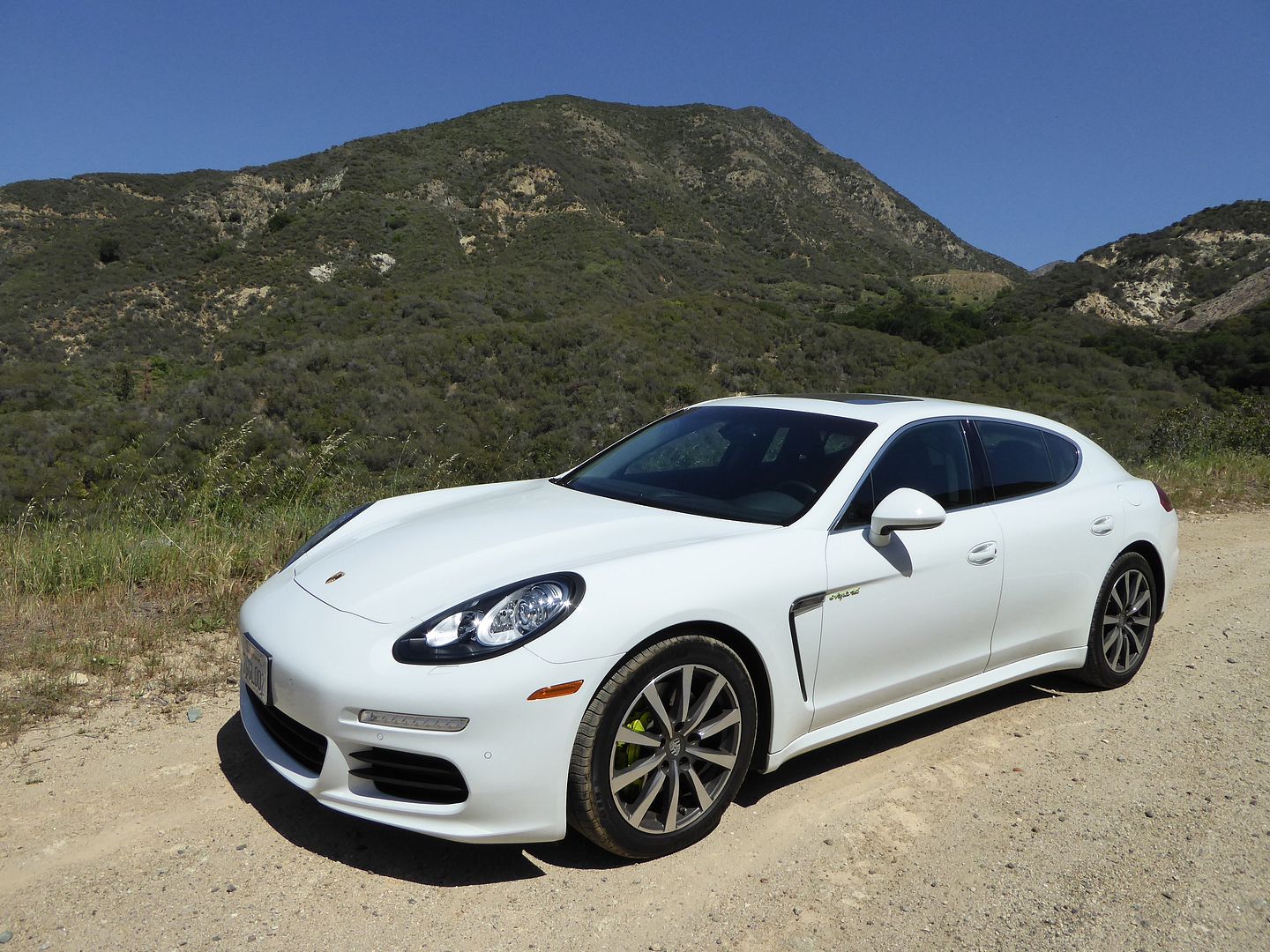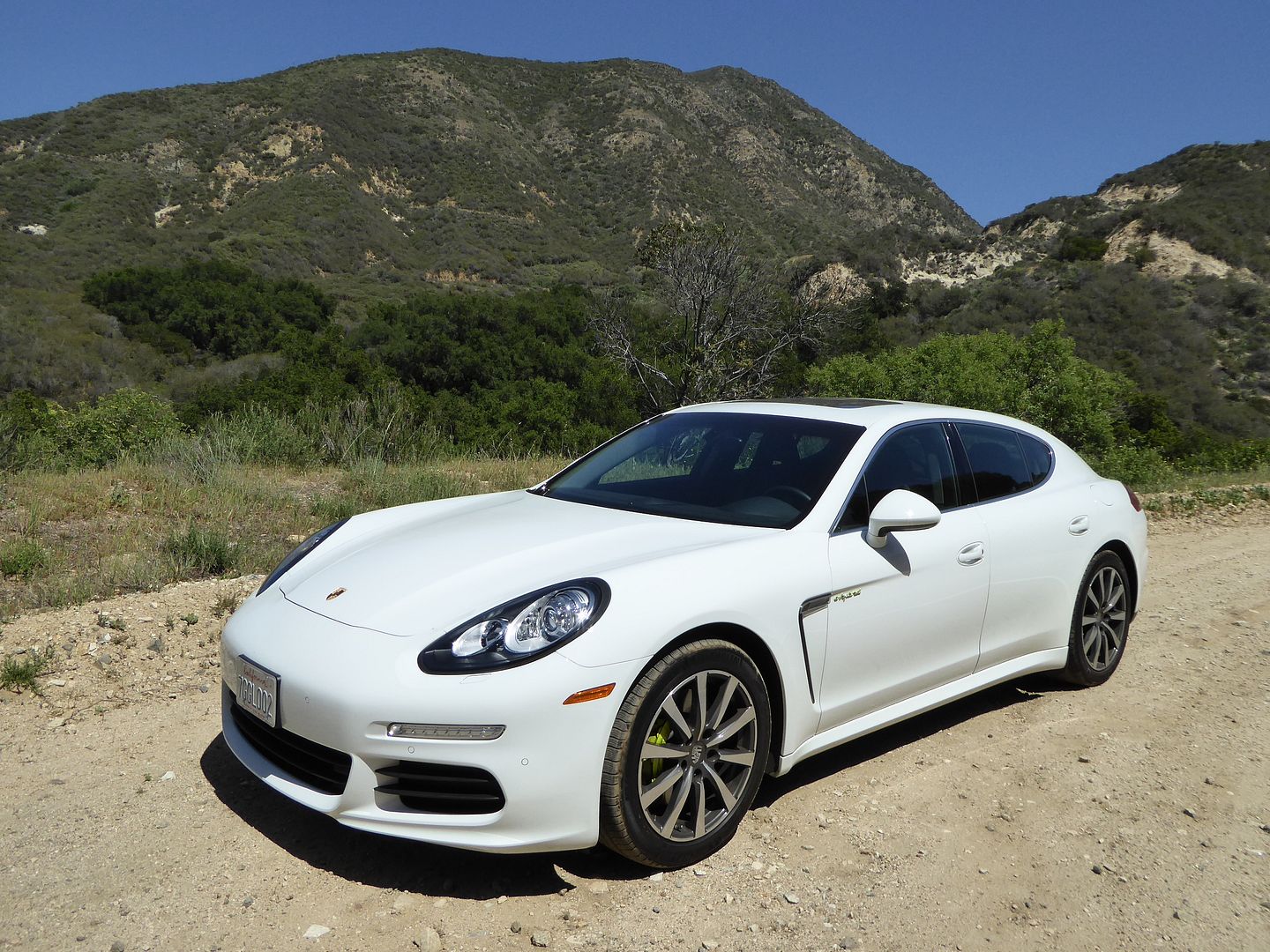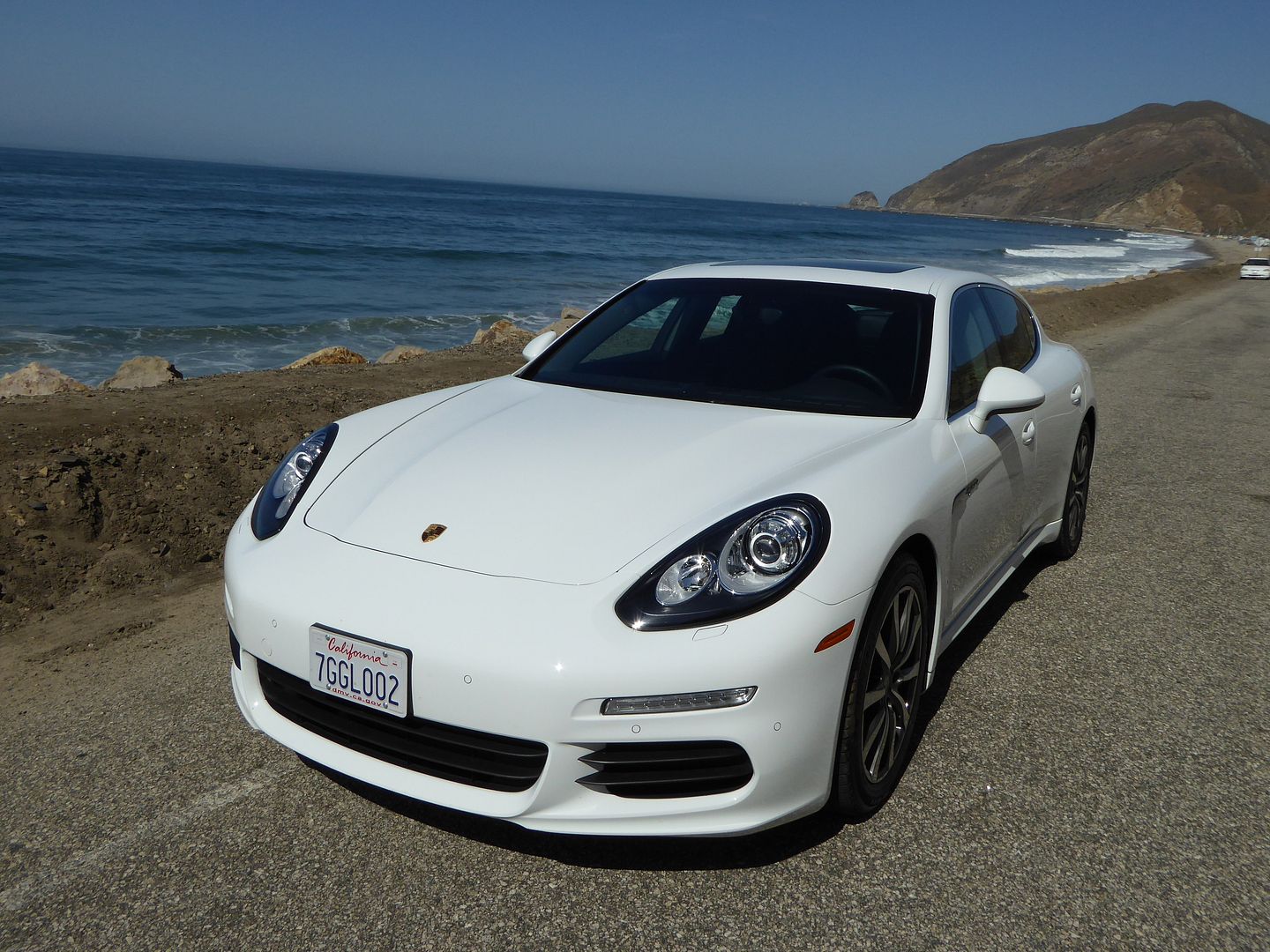 By the time that Porsche launched the Panamera, the purists had had plenty of time to get used to the fact that Porsche was not just a maker of traditional sports cars, as the Cayenne SUV predated the premiere of a large executive saloon bearing the Porsche badge by some 5 years. The Panamera had been widely leaked and previewed in the years and months leading up to its launch, and it is no secret that the Zuffenhausen-based firm had been toying with the idea of a 4 door model many times before finally putting one into production. A prototype based on the early 911 was produced in the 1960s, and this car is on show at the firm's own museum, and there were lots of sketches of concepts produced in the 70s and 80s, with a couple of 4 door 928s being trialled in 1981 as well as the really rather elegant looking 989 prototype which was produced in 1989, and also on show at the Stuttgart museum. On every occasion, though, Porsche decided not to proceed, and to stay true to their ethos of producing sports cars. The harsh realities of the ever more competitive automotive industry of the twentyfirst century forced a rethink, though, with the need to produce more cars and more profit both paramount in the objectives of the firm. The Cayenne, although decried by many, as an abandonment of Porsche principles, was an instant hit, quickly becoming the firm's biggest selling vehicle, and more importantly, the one that generated most of the profits. Profits needed for investment in new models, such as the next generations of 911 and Boxster/Cayman. The decision to press ahead with a luxury 4 door saloon must have seemed quite easy in the light of this, as it was very evident that there was a buoyant and growing market for very high end executive expresses, as evidenced by not just the traditional players in this sector with the Audi A8 and S8, BMW 7 Series and Mercedes S Class, but by new entrants such as the Bentley Continental Flying Spur and the reinvigorated Maserati Quattroporte.
The production Panamera made its world debut at the Shanghai Auto Show in April 2009, a venue chosen as China was likely to be one of the most important markets for the car. There had been lots of scoop and leaked photos of the car in the months leading up to its launch, so its looks were not a surprise. Nor, it has to be said, were they a delight. Unlike the 989 of 20 years earlier, which was truly good looking, this large four door model was rather awkward, trying to retain design cues from the 911 but in a bigger and differently proportioned shape. Production commenced within weeks and initially there were only a couple of models available, all with V8 petrol engines and all wheel drive, the 400 bhp S and 4S and the potent 500 bhp Turbo. It did not take long before Porsche started to extend the range both up and down, with a cheaper V6 model and rear wheel drive making Panamera motoring more affordable, and then a Turbo S adding even more power for those who wanted the ultimate sports luxury machine. Further models were created when both the Diesel and the Hybrid engines that were used in the Cayenne found their way into this car, and the range was rounded out by the GTS. Despite the challenging looks, press reports were favourable and the cars soon found their place in the market, vindicating Porsche's decision to build the model. A light facelift was applied in 2013, again premiered in Shanghai. Thew revised models had new front and rear bumpers and over 150 other technical changes. All the engines were updated, each generating more power and producing fewer CO2 emissions. A new model was added to the range, the S e-Hybrid, which would replace the original Hybrid car. A plug-in Hybrid car, it is powered by a 71 kW (95 bhp) electric motor, which gives the car a total power output of 310 kW, or 416 bhp. In all electric mode, the top speed is 84 mph, and it can reach 100 km/h in 5.2 seconds. The plug-in electric hybrid has a 9.4 kWh lithium-ion battery pack capable of delivering a range of more than 20 miles under the New European Driving Cycle (NEDC) standard. The battery can be fully charged in approximately 2½ hours from a 240V power source. The Panamera plug-in hybrid reduces fuel consumption to 3.1 L/100 km (91 mpg), down from 7.11 L/100 km (39.7 mpg) for the previous Panamera Hybrid, and with emissions of CO2 of just 71 g/km, down from 167g/km. This version has claimed around 10% of all Panamera sales since launch.
I've been keen to try a Panamera for some time, and saw an opportunity to do so when Hertz in the US added some to their fleet. Indeed these were the first of the Porsche models that they added, a good couple of years ago, and you could see them lined up in a reserved parking area at major airport facilities like LAX. But initially, the prices asked for them were rather greater than my budget, as clearly there were plenty of people who not only wanted to try them but were prepared to pay handsomely for the privilege. Hertz added more Porsche models, gradually encompassing the whole range, and also became more competitive in the sort of deals that could be struck when the cars were sitting unbooked up. Having tried a Cayman and a 911, it was only natural that the Panamera would be next in line for my attention, so I decided to request one. The first batch of cars, which had been entry level V6 S models were on the point of being replaced and some new ones were just coming on fleet at the time of this rental, in March 2015, and it was one of these which I would receive. The new Hertz cars were all e-Hybrid models, which seems somewhat for California, the market which above all others has taken to the Prius and the Tesla Model S. Intrigued, I took no persuading to take one of these brand new cars rather than to try to hold out for one of the older V6 models. Deal done, I headed over to "my" car to find out more about it.
You can tell an e-Hybrid version of the Panamera quite easily, as there are a few external clues. Most obvious, of course, as the e-Hybrid badges that are placed straddling the front wings and doors. At the back, the badging reads Panamera S, but the chrome is outlined by a sort of flourescent yellow-y green. The brake calipers are also finished in the same very distinctive shade of highlighter pen. There is what appears to be a filler cap on both sides of the car. That on the passenger side is indeed for petrol, but the one on the driver's side hides a charging socket. Inside, the pointers on the dials use this colouring, too, and of course in the cabin there are a couple of extra switches and several new dials and data points pertinent to the hybrid option. Other than that, the e-Hybrid version of the Panamera looks like the regular cars, even sporting four exhaust pipes.
In many ways, it drives like a regular car, too, but there are differences. For example, I've never before been behind the wheel of a car before where the digital speedometer reads over 60  mph and the rev counter – the more prominent of the two displays – is showing precisely zero revs. When you start up the Panamera, it always does so on the battery, so, with foot on the brake pedal, you twist the key, and hear nothing. Not even the click you get in a Prius (the only other Hybrid I've driven to date). Move away, completely silently, as you will, and as speed builds, the petrol engine will kick in completely seamlessly and smoothly. When it does so will depend on a number of factors, including the speed you are doing, whether you are accelerating, and the state of charge of the batteries. There were occasions when it was almost instant, and others when you could manoeuvre the car completely on electric power, or even set off and drive quite a away before the conventional engine took over. There are three ways to charge the batteries. You can do so by plugging it into an electricity supply, using the cable supplied (it was in a neat but rather bulky bag in the boot), and there is a timer to be able to specify when you want to do this. Or you can use the e-Charge function. This is operated by pushing a switch in the centre console, which means that some of the power generated by the petrol engine goes towards charging the batteries. You might choose to do this if you were out on the freeway, for instance, and spotted that the battery was low, but wanted to charge it up for some urban motoring. Alternatively, the system, will charge itself up when you are using existing momentum to keep the car moving, which the handbook (yes, I did read parts of it!) refers to as "sailing", such as when going downhill. As I found when coming down from the canyon roads, this can be surprisingly effective at building up charge. So you know what is going on in the system, there are a number of dials and data displays you can see. One of them is in the left hand of the instruments, and it simply shows the amount of charge of the batteries as a percentage. This is there all the time, whereas the others are things you need to select. There is a further dial, one to the right of centre, which can show all sorts of different things, a couple of which relate to the Hybrid system, showing whether the petrol engine or batteries, or both are powering the car, or whether the cars momentum is powering the batteries or the petrol charging the batteries, and there is also a graphic on the central infotainment screen which shows the source of power. So, there's no excuse for not knowing what is going on. Fully charged, you can drive the car solely on electrical power for between 11 and 22 miles at speeds up to 83 mph and you can force this by selecting the other function from a console switch, e-Power. The system was extremely smooth, with the petrol engine cutting in and out completely unobtrusively and the direction of flow of charge reversed on the schematics without you realising anything was changing. The only thing to be aware of, is that you do need to put your foot more firmly on the brake pedal when in traffic, as the car will otherwise continue to creep forward on battery power when you thought you were supposed to be stationary. One other slight quirk, I guess you would call it. When you stop the car and get out, you do hear all manner of slightly odd sounds as the system shuts down. They are not loud, but they are noticeable.
Fascinating though the e-Hybrid technology is, people will only want to buy this version of the Panamera if it is good to drive. And it is. Very. The Panamera drives just like you would expect a luxury Porsche saloon to do. It's not quite as exciting as a 911 or a Cayman, of course, but then it's not really supposed to be. What it is, is a fast express capable of conveying four people in luxury and comfort and speed, giving the driver an enjoyable experience in the process. The 3 litre V6 petrol engine is super smooth, and it sounds great. Not too loud, but loud enough that you can hear and enjoy it in a way that V6s always appeal. And it is plenty potent enough to give the Panamera a very brisk performance indeed. If it is not ultimately fast enough for you, Porsche have several more (much more costly) models in the range to address that, but in the days of speed limits, and police enforcement, as well as traffic, this version is more than brisk enough for what you can use on public roads without getting you and your licence in trouble. Put your foot down even relatively gently on the organ style accelerator pedal that is a feature of all Porsches and the Panamera will gather speed very nicely, no matter what your starting point in terms of speed or revs, even if the latter were none as you were on the battery. There is an 8 speed automatic gearbox, and it is super-smooth in operation. There is an indicator in the bottom of the rev counter to tell you the current ratio, and I could see it changing far more readily than I could feel it doing so, though the reduction in revs as it went up a gear was also noticeable as my eyes were looking at the same dial. The ratios are well spaced, with the top ones clearly selected for high speed cruising, but once at a steady speed even of around 60 mph, which is all you can (legally) do on the non-urban bits of the PCH, the transmission selected 8th quite happily. In the mountains, it was often in 3rd or 4th, and here you could feel the Panamera surging up the modestly steep slopes with absolute ease. The whole raison d'etre for the Hybrid is for fuel efficiency gains. The trip information in the suggested that at the end of my one day test, I had managed an average speed of just 31mph (thank you, LA evening traffic coming back from Burbank to LAX!) at an average of 27.1 mpg (US). I put in 7.87 gallons of fuel, which when divided into the 186 miles I drove computes to just 23.6 mpg US or 28.2 mpg Imperial. As on-board computers tend to be fairly accurate these days, I suspect that the car went back with a gallon or so more in it than when I received it. Even so, for a large and heavy performance car, that is a good result, and could have been a lot better had I made more use of the batteries. They were barely charged at the start of the day, so using the car on e-Power was not an option, and although I put some charge in when descending the canyons, it was not that much.
The Panamera is a large car, but from behind the wheel, it really does not feel it. The steering is well judged, with perfect weighting and just the right amount of feel, and the Porsche tackles the bends with the sort of enthusiasm that you would expect from a Zuffenhausen product but might think would be a struggle for a car of this size. There is no body roll to speak of, and the Panamera simply goes where you point it, at a speed that you feel is appropriate, probably thinking to itself that it could have done it all a lot faster. This was a great car to take up on the canyon roads, and I enjoyed the drive over the Santa Monica mountains from north of Malibu up to the 101 freeway in Agoura Hills as much as the ride up the Little Tujunga Canyon a bit further north. The first of these has some tight bends, the latter is a little more swooping. If I'd had time, the Angeles Crest Highway, with its faster and less extreme curves would probably have been even more fun. None of this comes at the expense of ride quality which proved to be very good indeed. There are settings on the centre console to firm up the dampers, but I left well alone, leaving it in "standard" guise, and in this mode, the Panamera dealt easily with the bumps and imperfections of the test roads. I've already mentioned the need for a firm push of the brake pedal when stationary, to make sure you really are, and other than a slightly mush very initial feel to the pedal, the brakes felt well up to the challenge of stopping this large and heavy car. There is an electronic handbrake, operated by a lever on the left side of the dash. It is not even that hard to manoeuvre. There are parking aids, which include a rear-view camera, which is needed as you cannot readily judge where the back of the car is, and there are sensors which warm when obstructions are close, all around the car. These went off, for instance, when exiting the Hertz facility and there are curbs to either side through the barrier area. Visibility is not brilliant, with very thick front A pillars and far thicker ones at the back, so you need to be careful at angled side junctions, and the field of view from the rather small door mirrors is a bit limited.
If you were to cover up the badge on the steering wheel boss, and look inside the Panamera, anyone familiar with modern Porsche models would recognise the brand as there are enough visual clues to link this car with the 911 and Boxster/Cayman, though there are also an awful lot of switches. 33 of them in the centre console, with 6 blanked off ones, which we will come to. You will need to take a few minutes to familiarise yourself with what everything does in here before setting off for the first time. The instrument dials are easy, though. Grouped together under a curved cowl, there are five slightly overlapping circular dials. The central one is the largest and it is the rev counter. Set in its base is the digital speedometer, and that is the only reading you get for your speed. The pair on either side are slightly smaller and they are, to the left, a dial showing the recommended efficiency mode of battery and hybrid. and to the right an info dial, which you cycle through by pushing a thumbwheel on the steering wheel hub, to show things from a map, your audio selection, navigation directions, the temperature of the oil and water, trip miles and consumption data, tyre pressures or the schematic of engine and battery power. The outer pair of dials contain two smaller dials in each. At the left hand end is oil pressure and battery charge and the right hand end, water temperature and fuel level. The fuel gauge moves from Full at the left to Empty at the right, which is slightly unusual. All are clearly marked and easy to read, with those highlighter pen pointers for the e-Hybrid model. On the top of the dash there is an analogue clock. In the centre, there is a relatively small display screen for the Infotainment system, which is used for audio, navigation and vehicle information, and there are series of small, but easy to use buttons underneath it to make your selections, though it is also touch sensitive for some functions. Arranged in groups in the area which now slopes downwards around the gear lever and constituting the centre console are the 33 buttons.
Once you have studied them, they are more logical than you might at first fear. A lot of them are for the climate control, with separate buttons for each side of the car, and one to Sync both sides up so you don't have to set everything up twice. Also included are seat heater settings, and then to the left there are ones to change the damper settings, and for traction control, whilst to the right are the e-Power and e-Charge buttons. There is also one to raise or lower the rear spoiler. There are a whole load more switches in a roof console. Included up here, straddling the switch to open and close the electric sun roof is Park Assist (which I did not get the chance to try), and a number for a universal garage door opener and the courtesy lights. There are yet more switches on the doors, and these are used for seat memory settings, to open the boot and for the folding mirrors. The steering wheel hub is mercifully free of switches, with just a couple used for bluetooth-connected phone operation and to cycle the info display, as well as two areas used for manual selection of gears. Cruise control is operated by a stubby stalk on the lower left of the wheel, below the larger stalk for the indicators. Wipers function from a matching stalk on the right. Lights are controlled by a rotary dial on the left of the dash. There is a lot to assimilate initially, but once familiar with it, it proved easy to use, and everything was, as you would expect and hope for in a Porsche, of high quality and nice to the touch.
Getting comfortable in the Panamera is easy. There are high-backed seats, with integrated headrests for all seats. Front seat occupants get electric adjustment, with a series of buttons on the side of the seat to alter fore/aft, backrest rake and seat height. Steering wheel adjustment, in/out and up/down is also electric. Once you have chosen your preferred position there are two memory settings to store it. The seats were covered in a lovely sort of soft leather which was nice to sit on, and to look at. The steering wheel is also leather wrapped and again was lovely to hold. Leather is used for most dash surfaces, with a gloss black inlay to the area in front of the passenger.
The Panamera is most definitely only a 4 seater. Access to the rear is surprisingly, good, considering the low roofline and the curvature of the doors. The centre console unit extends back right up to the seats and there is a unit between the two rear seats which contains a large cubby area under its lid, and pull out cupholders, with the flat top doubling up as something of a table surface. You sit quite low, so headroom is plentiful and even with the front seat well back, legroom is not in short supply either. There are separate climate controls here, with air vents on the rear face of the centre console as well as in the door pillars, and there are rear seat heaters. Overall, there is far more space than in say an Aston-Martin Rapide, another long-distance express cruiser of this type. The boot is not overly generous, with the curved rear limiting the height of things that could be put in, and the boot floor is quite high, thanks to what sits underneath it (the batteries). There is a roller blind which did not appear to attach to anything at the rear of the car until I spotted two locating areas on the tailgate. I am sure it removes completely, but I failed to get it out. There are cubby areas on either side of the boot, but these are largely taken up by a very big 12 volt battery in each and not really useful for storing extra items. More luggage space can be created by folding the rear seats down, though clearly the central area between the seats means you do not get a wide load platform. Initially i thought that there was no external release for the boot, but then I discovered a button under the rear wiper which does the job. Needless to say, there is an electric motor to close it.. Inside the cabin, the glovebox is rather small and the door bins, which have front faces which are hinged and pul forward to ease access are also pretty useless, but there is a deep cubby between the seats. Those in the back get map pockets in the seat backs as well as that deep well under the central area. There is one obvious front cup holder, in the centre console, but two more can be found by pressing gently on the area above the glove box, which lower a flap from which two more cup holders can swing out, just as they do in a 911 or a Cayman.
As with all Porsche products, configuring a Panamera to meet your precise requirements is not the work of a few minutes, as there are pages and pages of choices in the thick brochure that is produced for the model. The standard spec is reasonably comprehensive, but you could easily inflate the $93,200 list price of the car without options on it by tens of thousands of dollars or pounds. Among the included items are: Power windows front and rear with one-touch operation, anti-trap protection and door lock open/close facility; Power door locks including. radio remote control with a car-shaped vehicle key; Automatic tailgate; Front wiper system with 2 wiper speeds, intermittent wipe with rain sensor and heated washer nozzles; Rear window heating with auto-off function and rear wiper; Electrically adjustable and heated side mirrors with power folding function; Automatically dimming interior and side mirrors; Cruise control; Integrated antenna system for audio and navigation; Dual-tone horn, additional single-tone horn for vehicle theft alarm system; Overhead console with interior lights and LED reading light, warning lamp for the deactivation of passenger airbag, controls for ParkAssist system, power tilt/slide moonroof and Homelink® operation; Four 12V socket outlets in front and rear centre console, glove compartment and luggage compartment; Porsche Communication Management (PCM) incl. hard-drive based navigation module with 3D navigation map, high-resolution 7-inch -WVGA (Wide Video Graphics Array) TFT colour display; Multi-function steering wheel with rim in smooth-finish leather with manual height and fore/aft adjustment; Universal audio interface (Aux-In, USB, iPod®); Bluetooth® hands-free mobile phone connection; Large lockable and cooled glove compartment, storage in driver and passenger side doors (front and rear), inside centre console (front and rear) and under centre console armrest (front and rear); Stowage nets in luggage compartment side panels and front and passenger footwells; Storage pockets in back of front seats; Automatic climate control with separate temperature adjustment and air distribution for driver and front passenger, automatic air recirculation with air quality sensor; 8=way power adjustable standard seats with seat cushions, seat backrest centres, inner side bolsters, door handles and armrests in door trim panels as well as upper section of centre console armrest in textured leather; SportDesign Steering Wheel with Shift Paddles; Door-sill guards in brushed aluminium with model logotype; silver coloured trim strips; Front Seat heating; Two fold-out cupholders above glove compartment; and Floor mats. You will need to pay extra for: Steering Wheel Heating; Adaptive Cruise Control with Porsche Active Safe (PAS); Lane Change Assist (LCA); Lane Departure Warning (LDW); Fire Extinguisher; Air Vent Slats Painted; LED Interior Lighting Package; Sport Chrono Clock in Guards Red, Luxor Beige  or White; Vehicle Key Painted; PCM Package Painted; Interior Package Painted in Exterior Colour; 14-way Power Seats with Memory; Seat Belts in Silver Grey or Guards Red; Electric Roll-up Sunblind for Rear Side Windows; Soft Close Doors; Ski Bag; Seat Ventilation front and rear; Four-Zone Climate Control; Interior Lighting Package (Rear); Rear 8-way Power Seats or 8-way Adaptive Sports Seats; Rear 8-way Power Seats with a Large Centre Console; an electric Roll-up Sunblind for Rear Compartment; Retractable Luggage Compartment Roller Cover; LED Extended Interior Lighting Package; 18-way Adaptive Sport Seats with Memory; Seat Heating (Front and Rear); Automated Climate Control; Additional Charging Cradle for Cordless Handset (Rear); Electronic Logbook; Telephone Module with Cordless Handset; Voice Control System; upgrades to the Audio/Entertainment system including 6-Disc CD/DVD Changer, Porsche Rear Seat Entertainment (PRSE), Wireless Internet Access, Online Services, Sirius XM Satellite Radio® + HD Radio® Receiver, Bose® Audio Package,  SiriusXM Satellite Radio® Receiver and HD Radio® Receiver. As if that is not enough to digest, then you need to look at the more obvious things, like the colour, and the wheels. Standard colours are white and black, and there is a choice of 9 metallic finishes and 4 "special" ones (ie more costly) – not all of which are shades of grey and black! 14 different wheel trims are offered, starting with standard 18″ rims, and going through various designs of 18, 19 and 20″, some more "distinctive" than others. Interior choices are black, luxor grey and oatmeal, at no extra cost are all manner of two tone combinations of leather trim for more money (quite a lot more money!).
I enjoyed driving the Panamera. I was fascinated by the technology, which really did work, in a most unobtrusive way. You could see form the various displays in the car what was going on under the skin, and yet the e-Hybrid felt perfectly normal to drive. And I normal, I mean, no special technique was required because of the technology. Of course, the Panamera is not "normal" in the true sense, as it is an extra-ordinary car. It may not be the sports car which the Porsche fans think is all the marque should be building, but it does drive pretty much as close to one as any large luxury saloon can. This really is the sort of car that you and a few friends and a bit of luggage could use to whisk from one end of the country to the other in, and emerge feeling like you enjoyed the experience many hours later. So, very impressive, and well worth the rental premium that I paid for the chance to test it. But I would not buy a Panamera with my own money, even if I could afford it. At this price point, excellence is more or less taken for granted, and so your final choice comes down to personal taste. And my taste says that the thing just looks too awkward, and whilst the car is very able, it is all a bit clinical with it. There's no real soul to it. All very Teutonic and efficient, if you like. So whilst I can perfectly understand anyone who did buy one of these, and I have little doubt that they would think it money well spent, I would look south of the Alps for my executive express. The Quattroporte may not be in purely objective terms quite as good a car, but I don't think I'd care, because of what it looks like, and sounds like. Now, how am I going to get to test one of those?