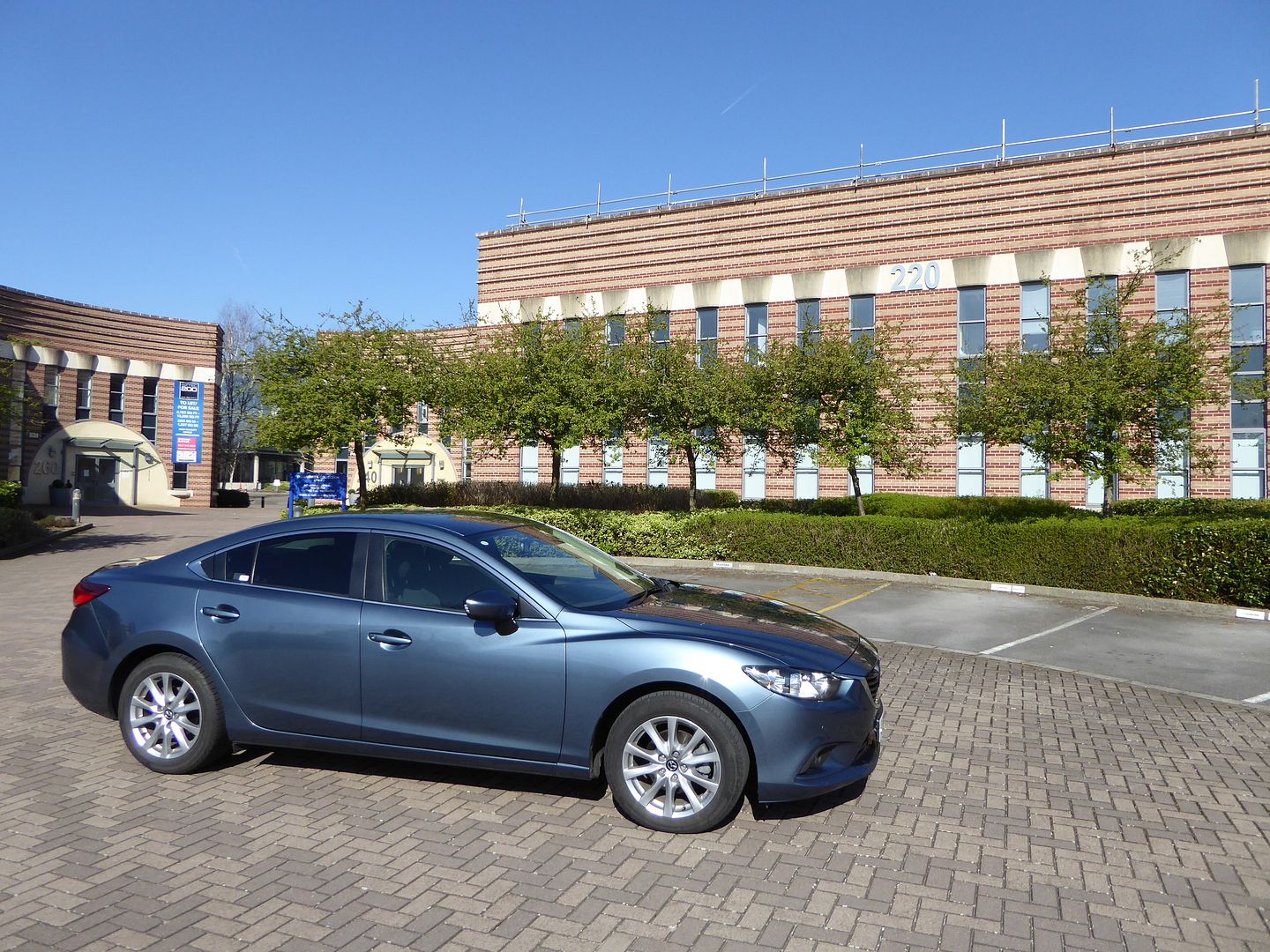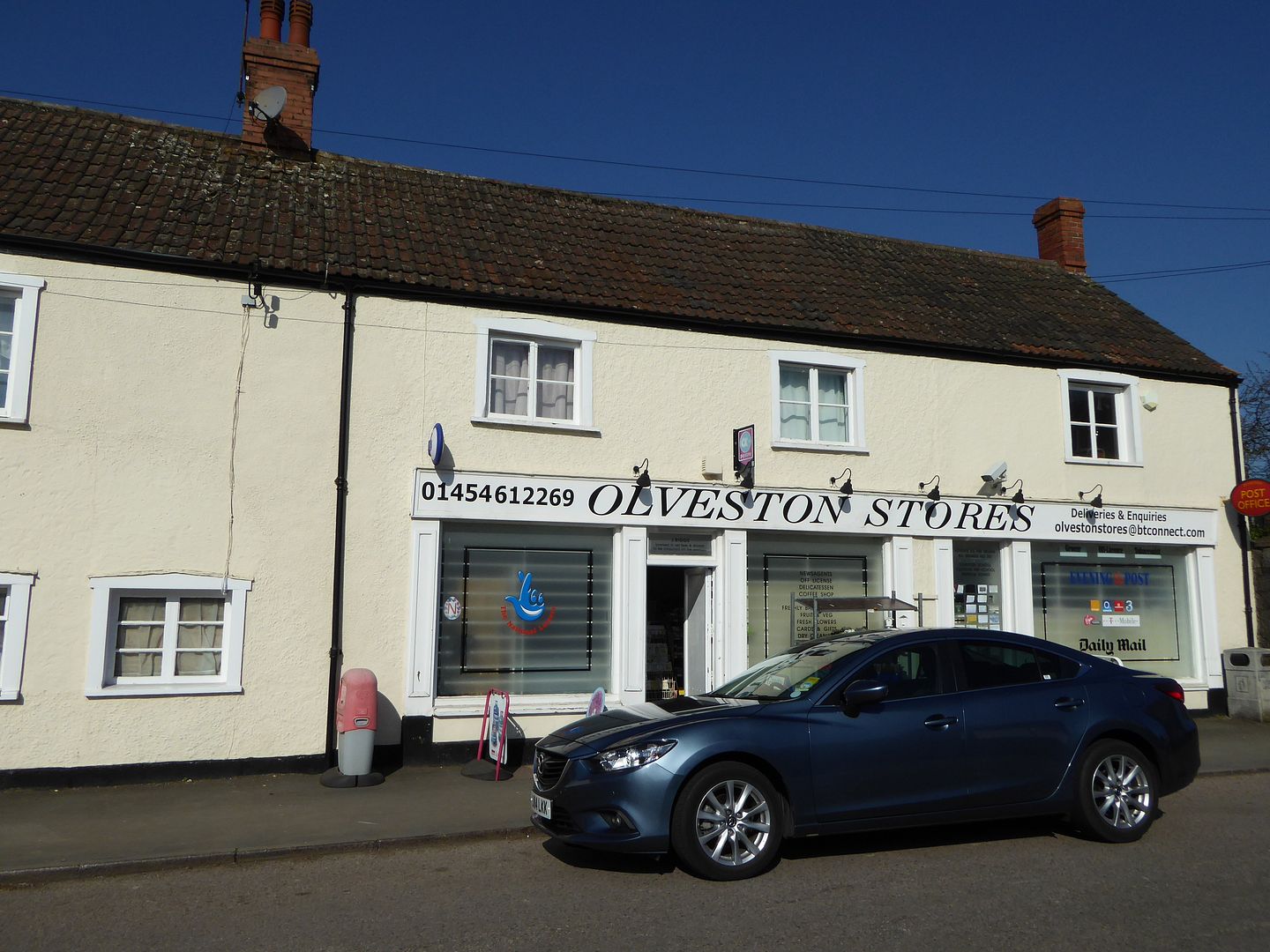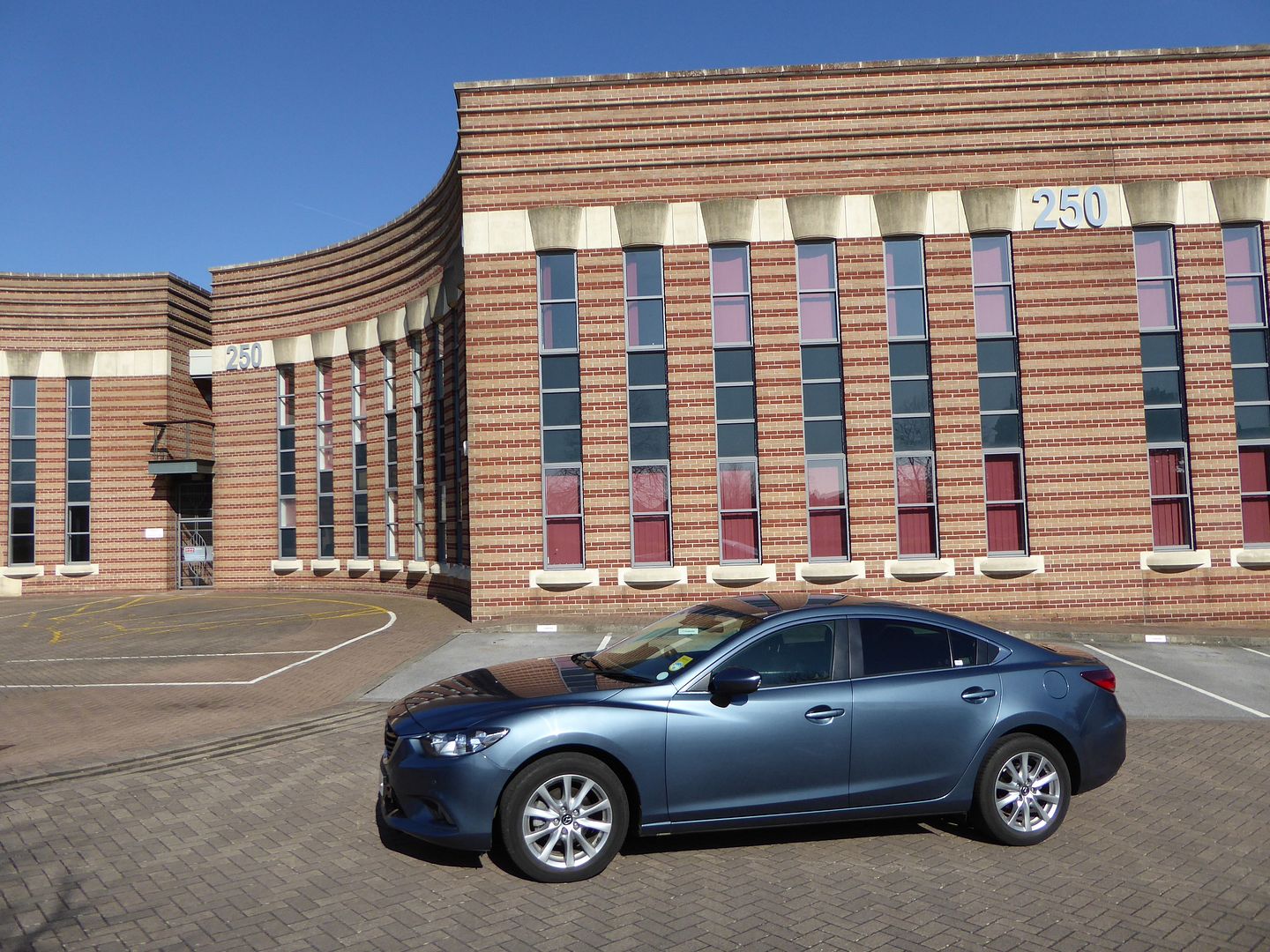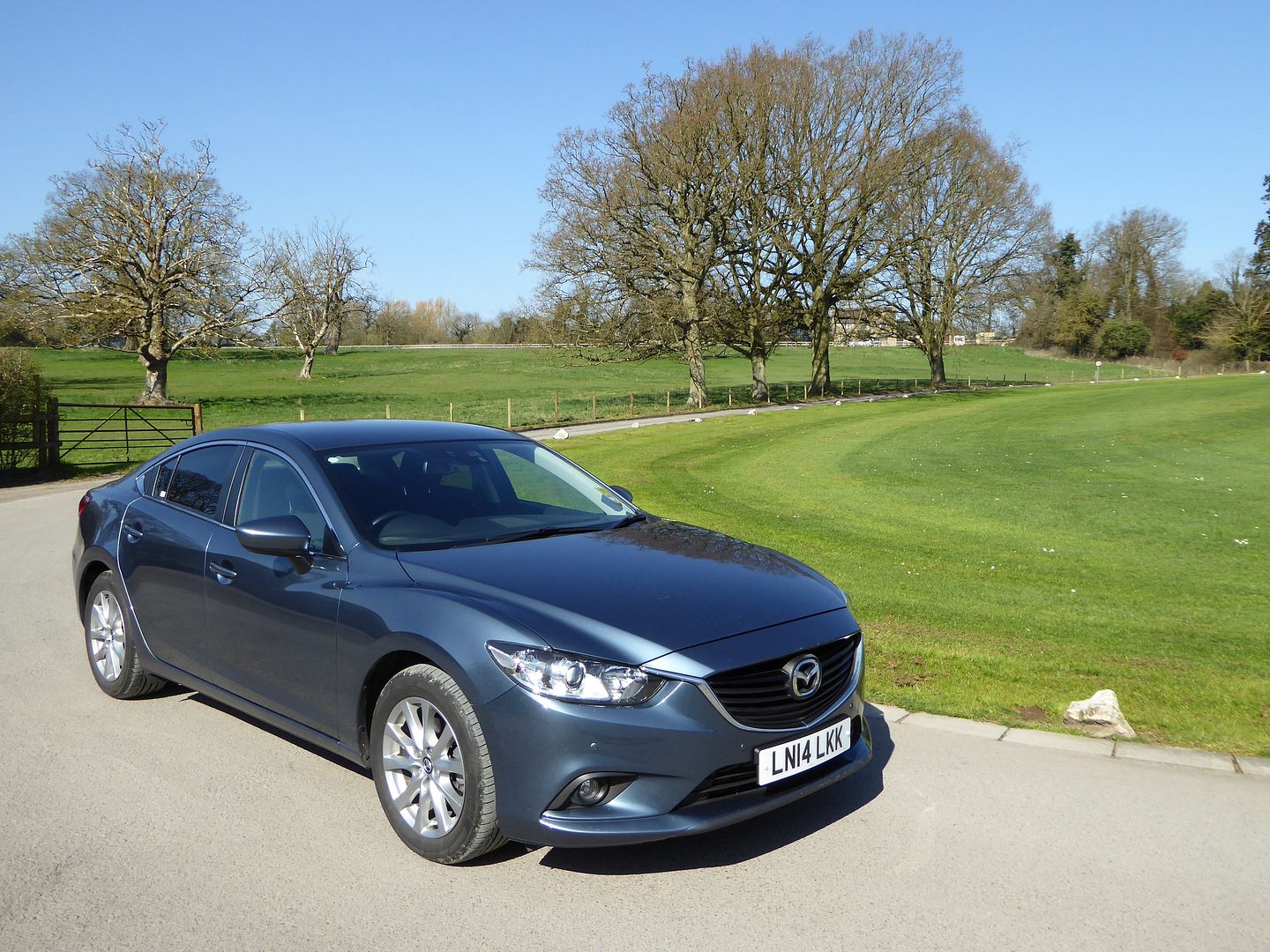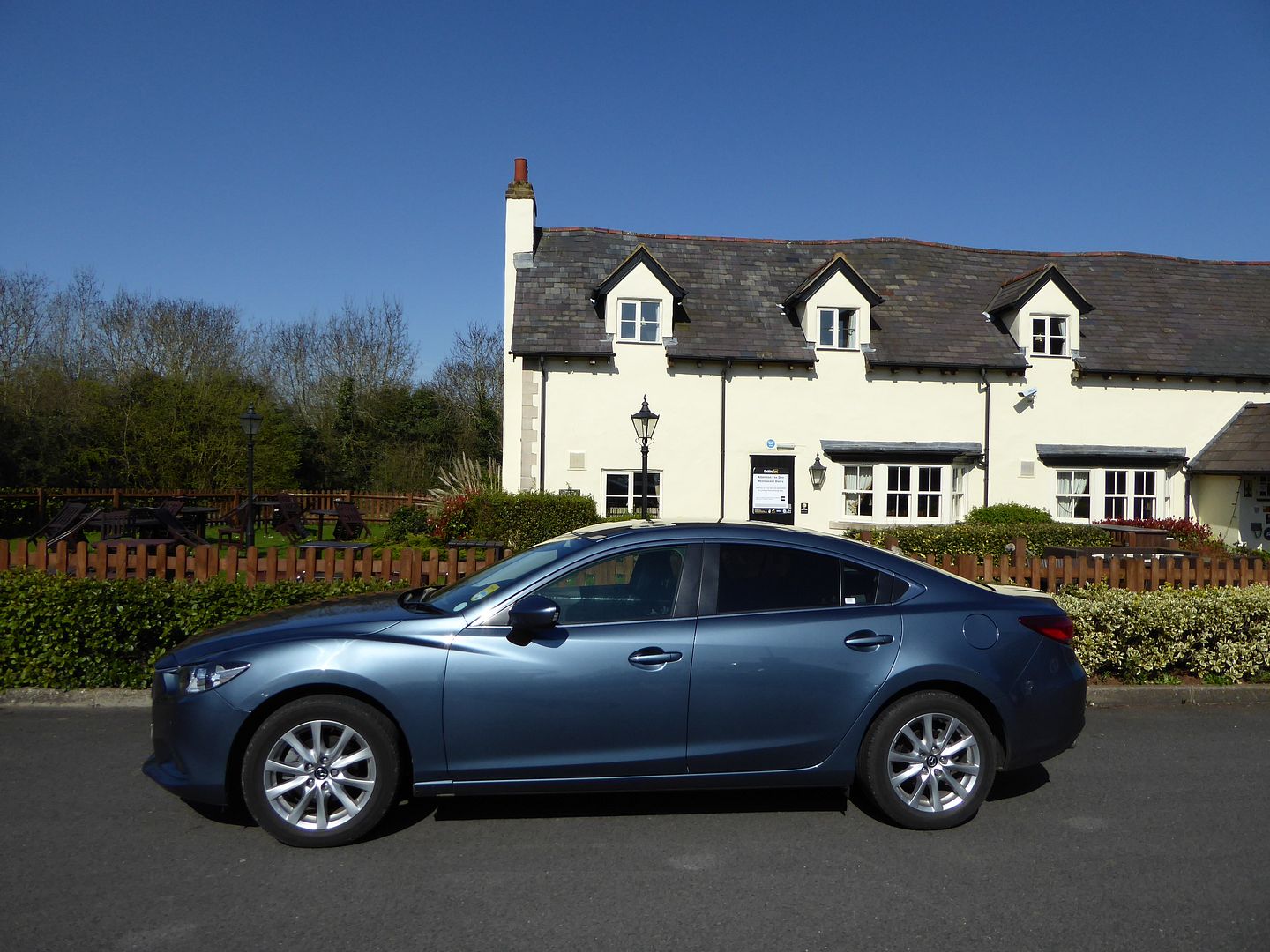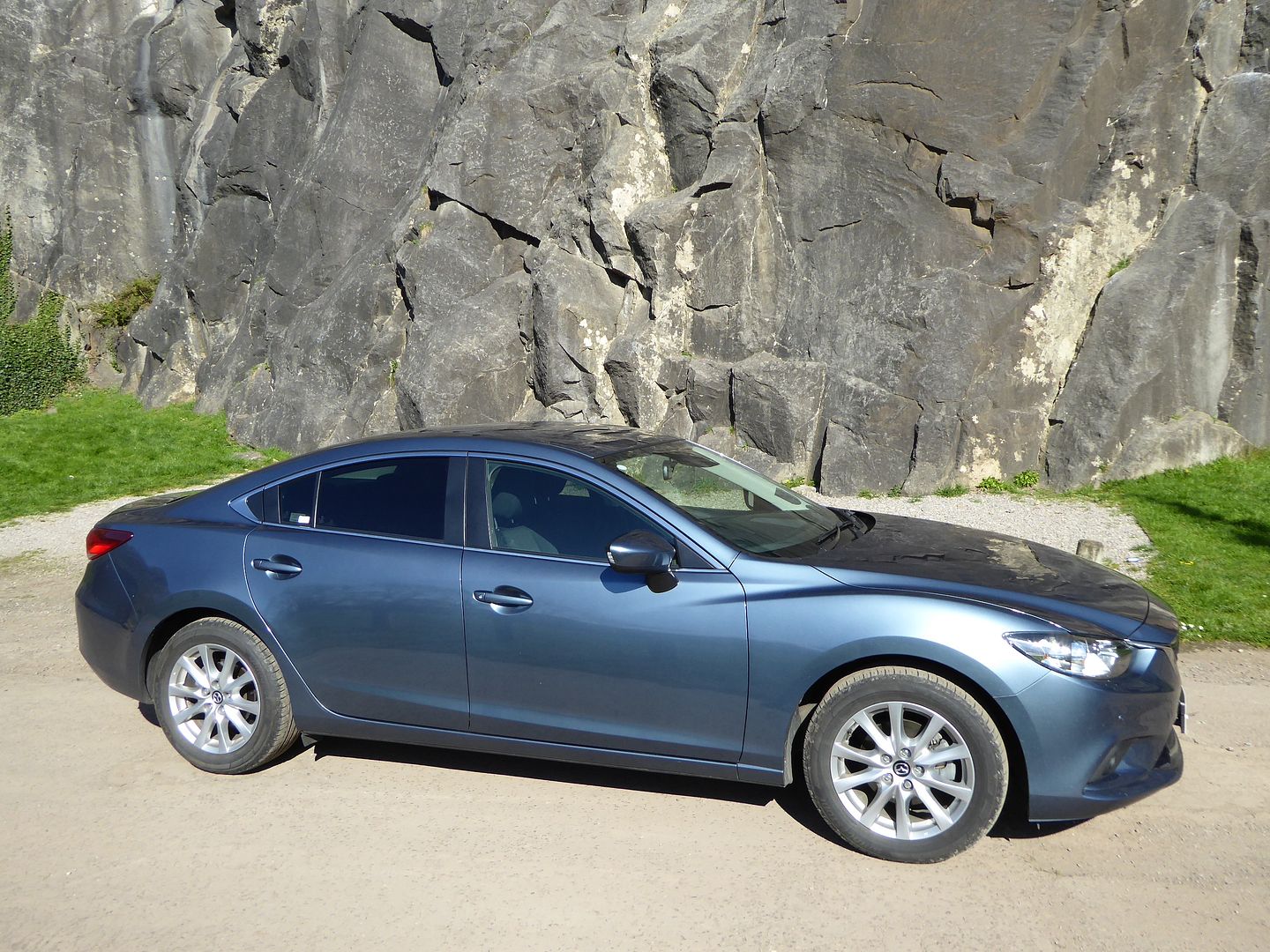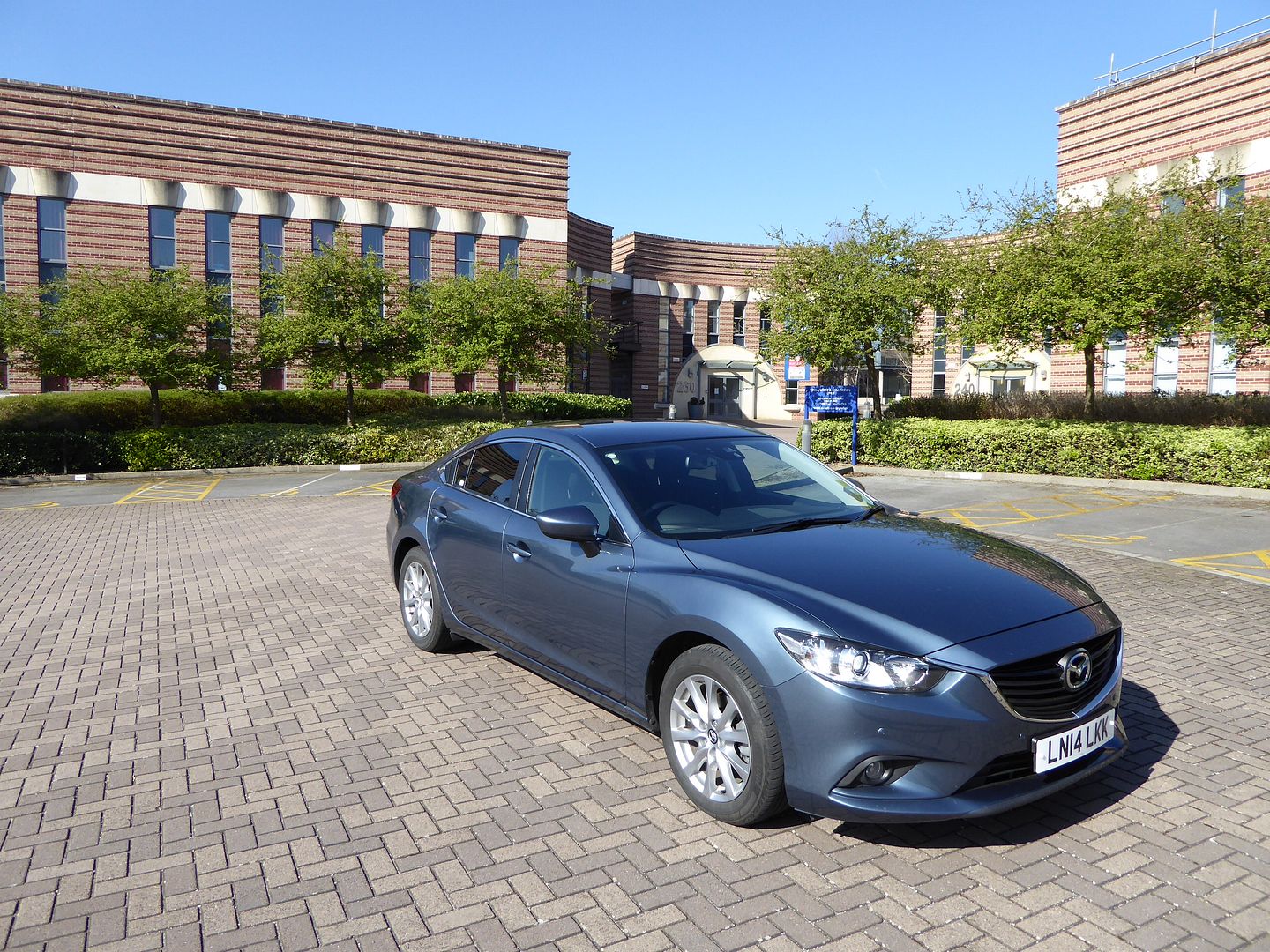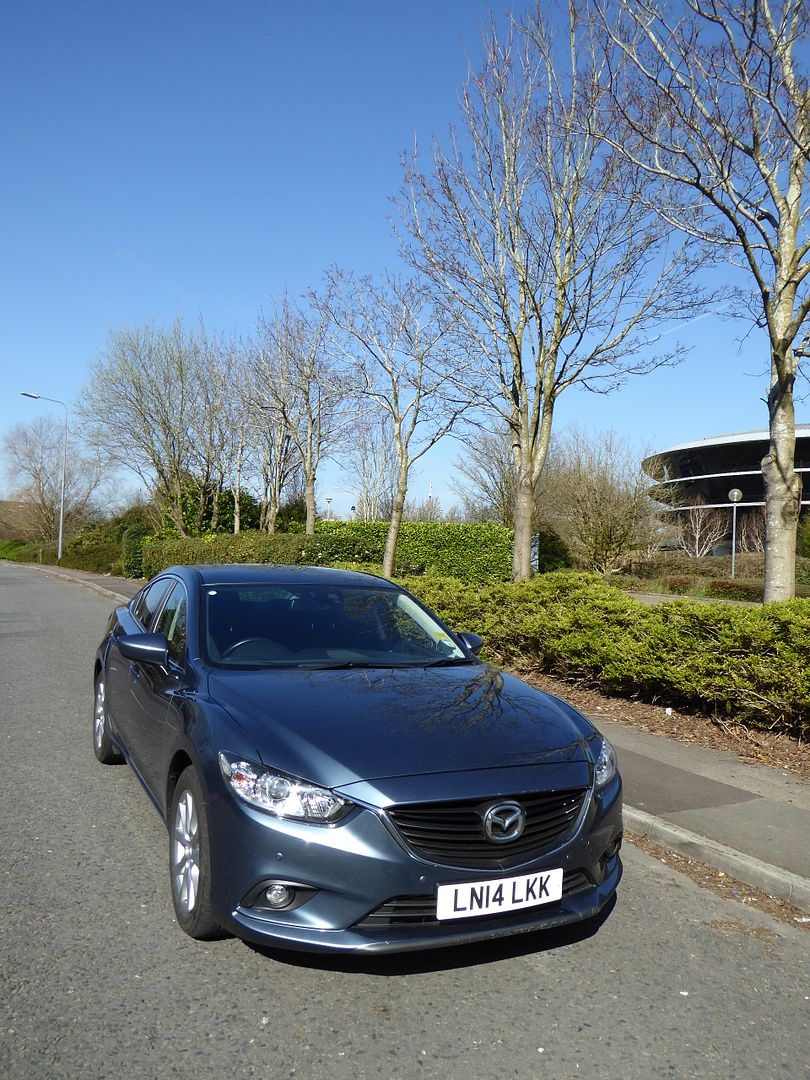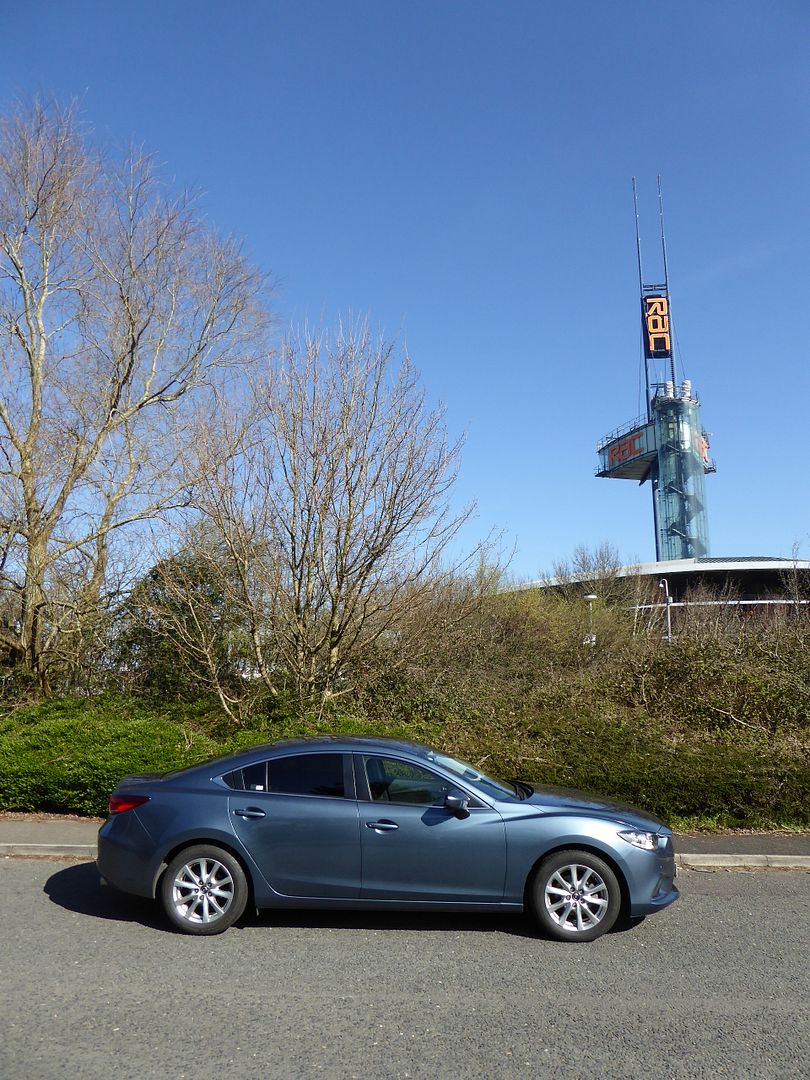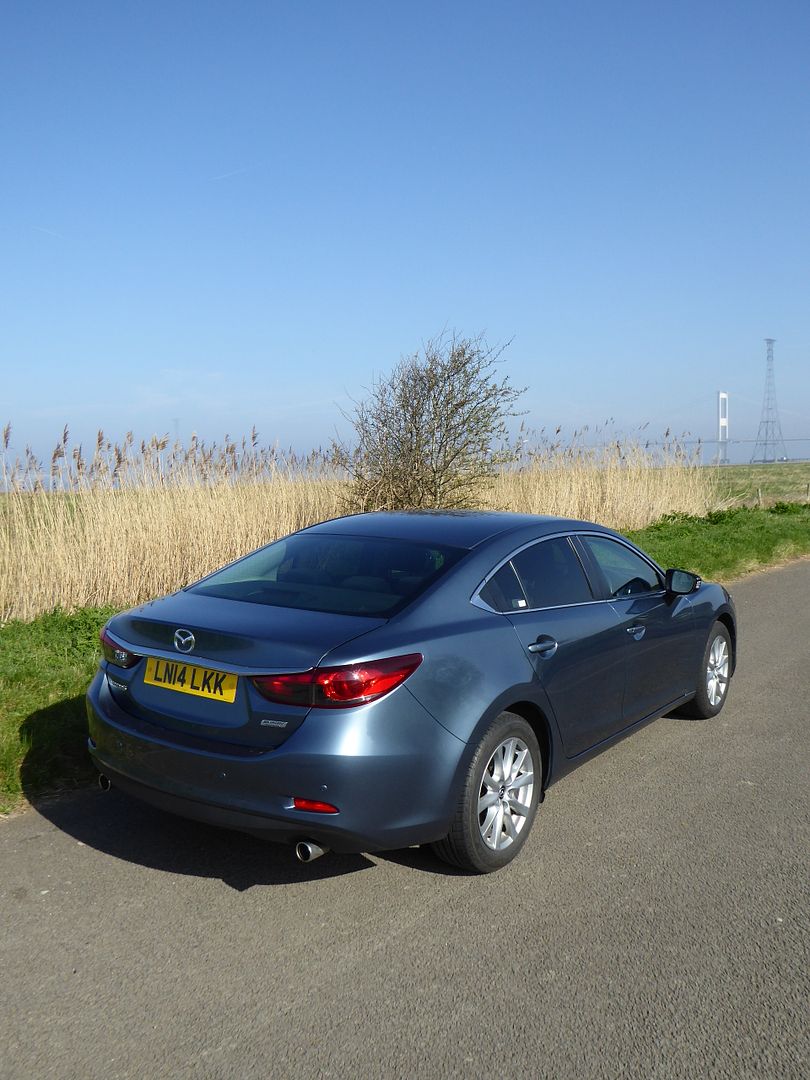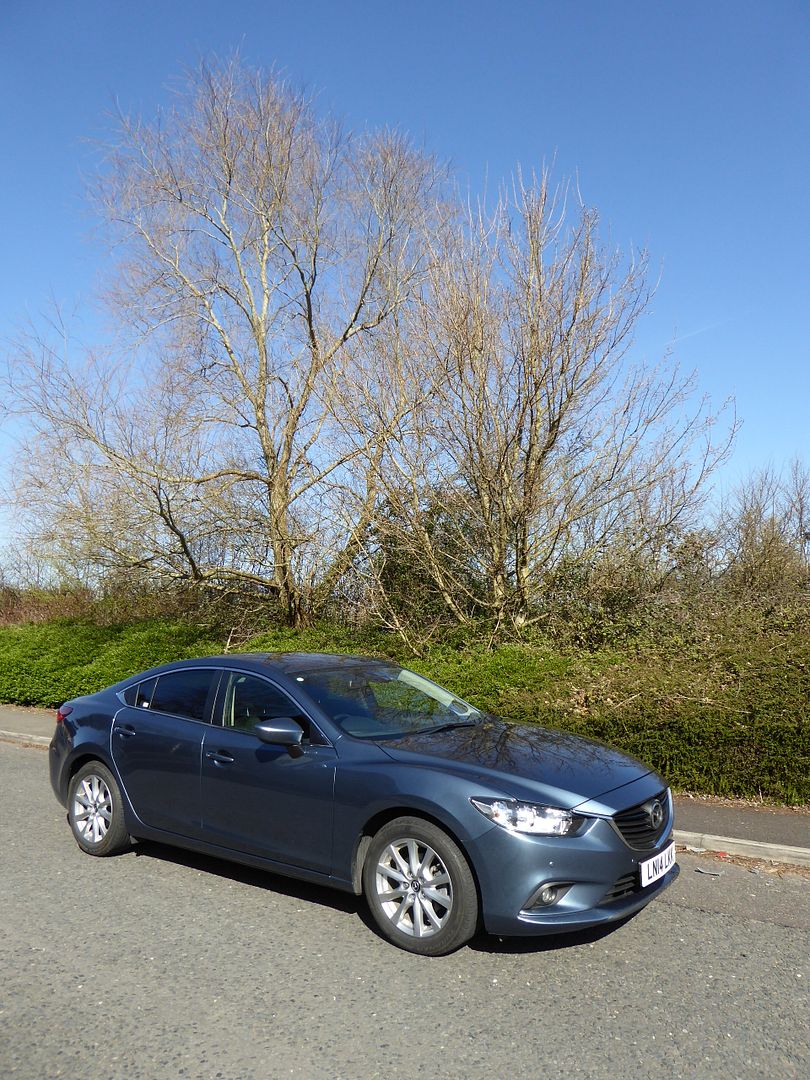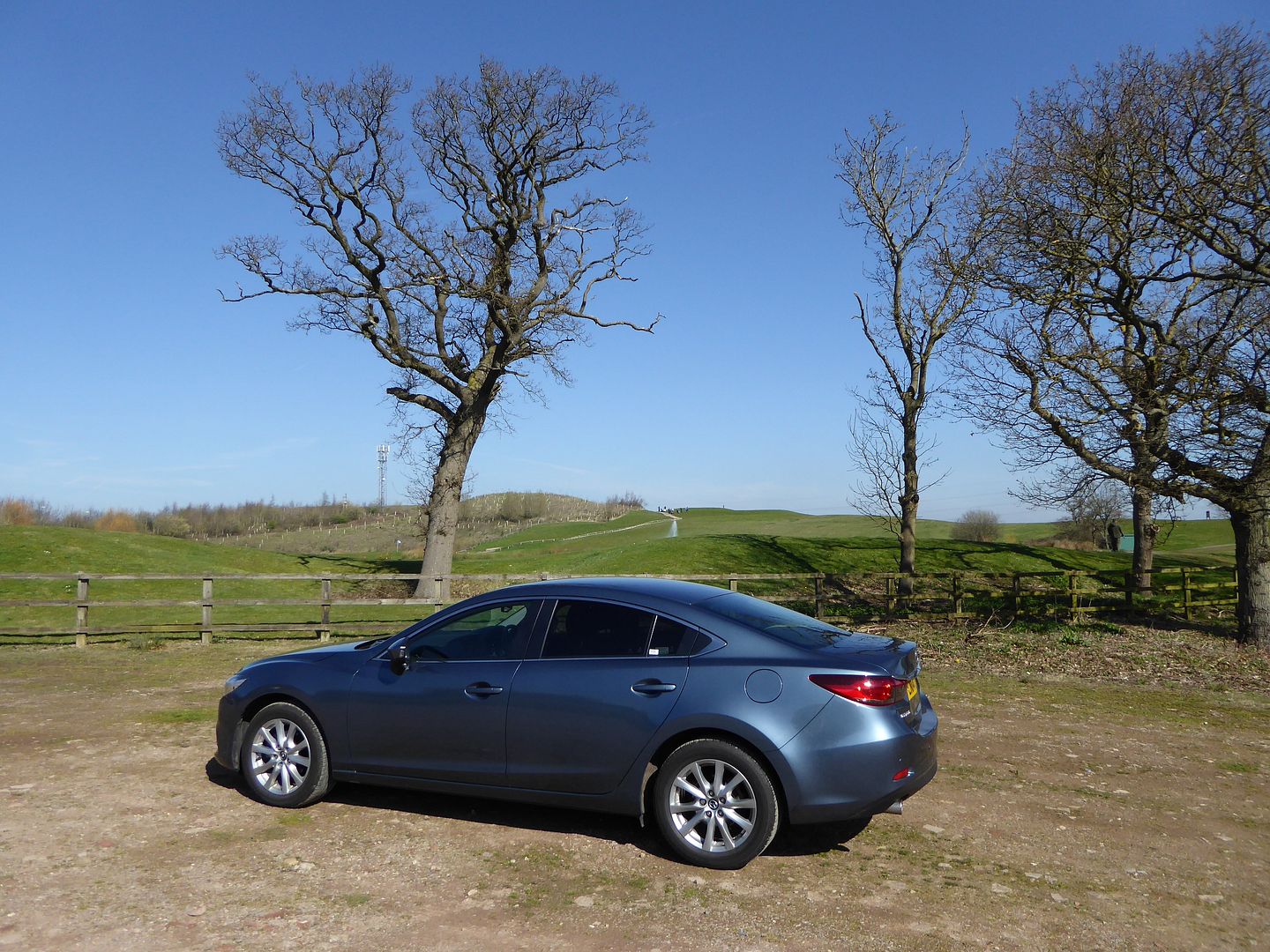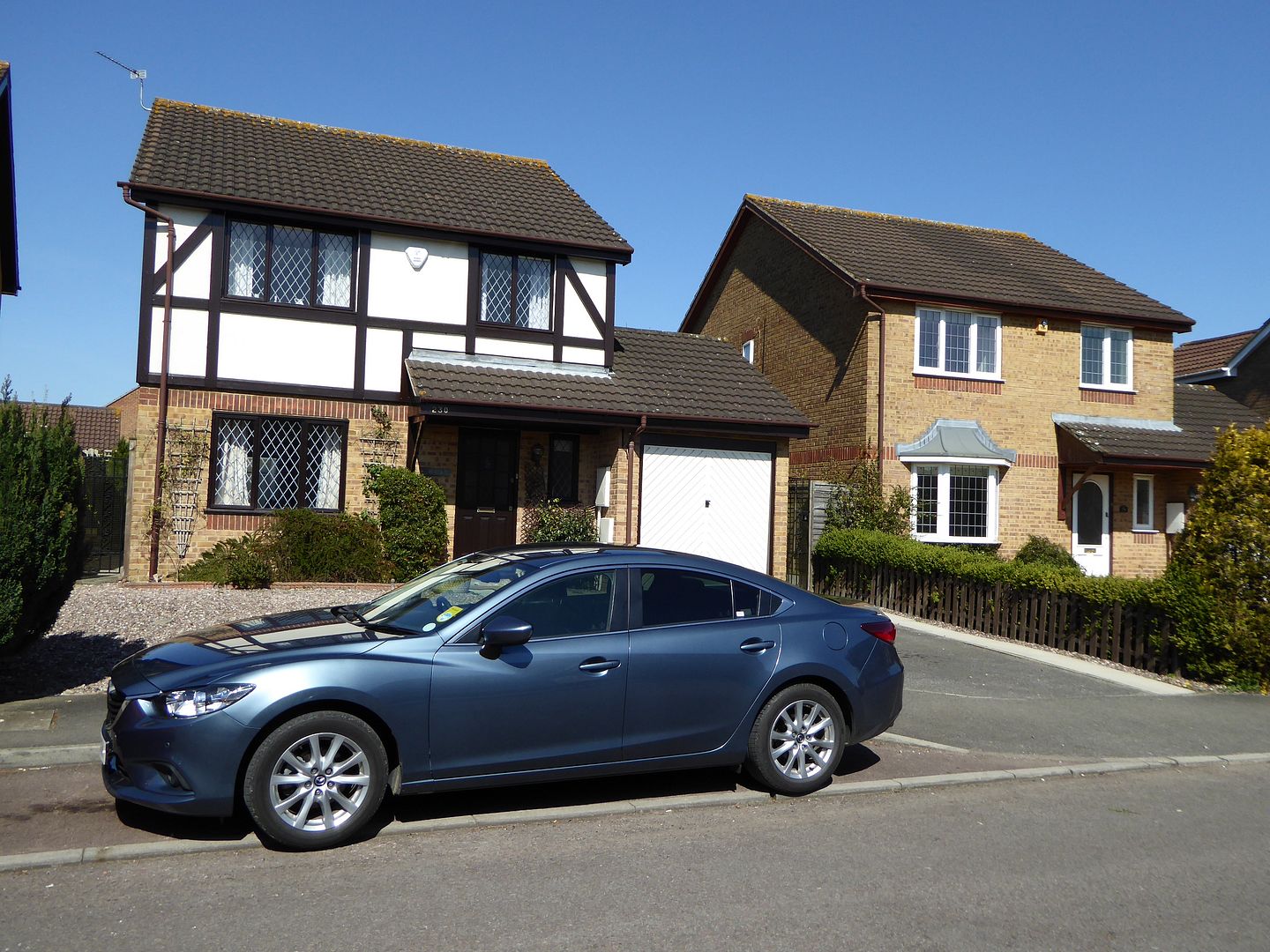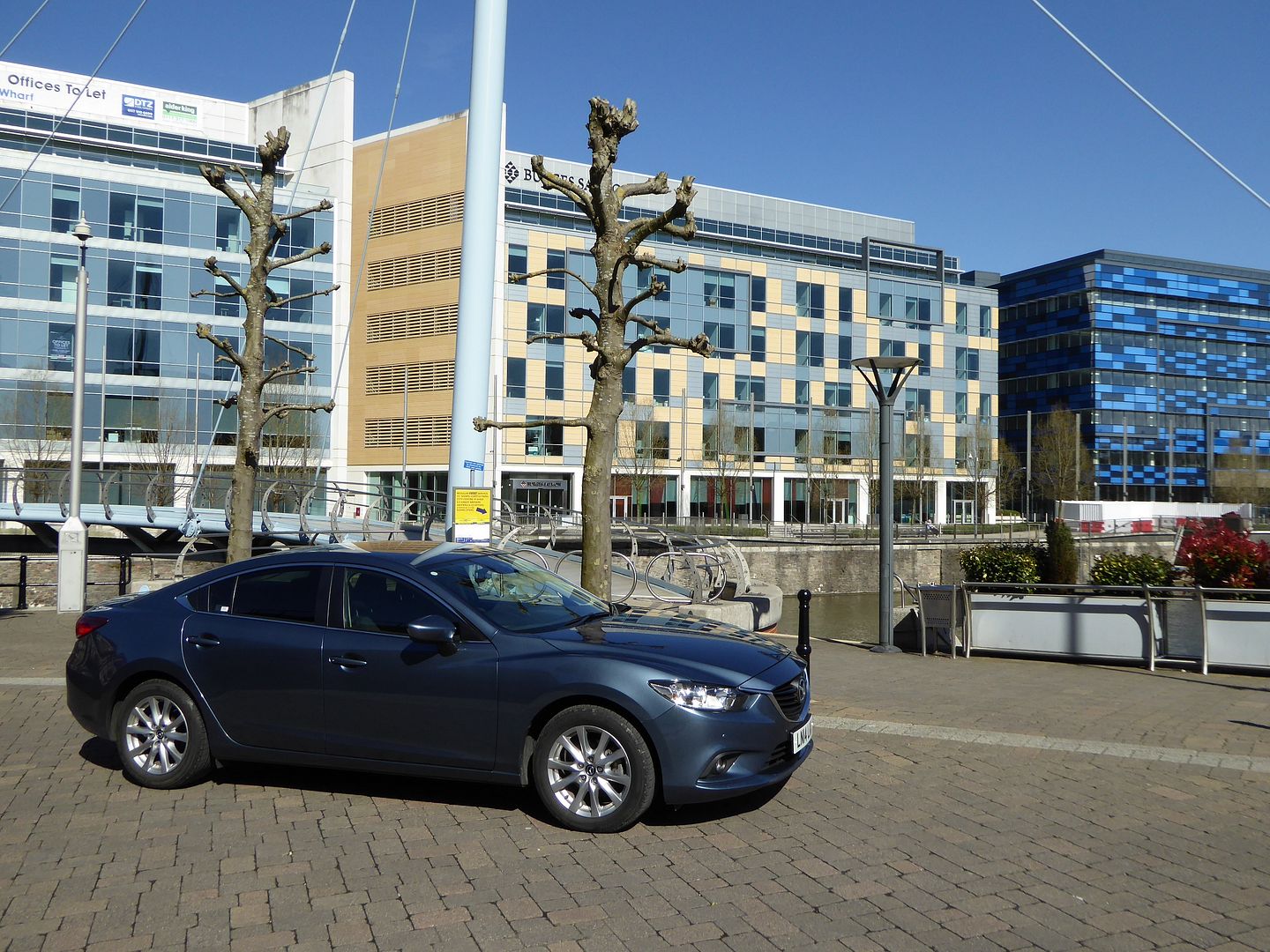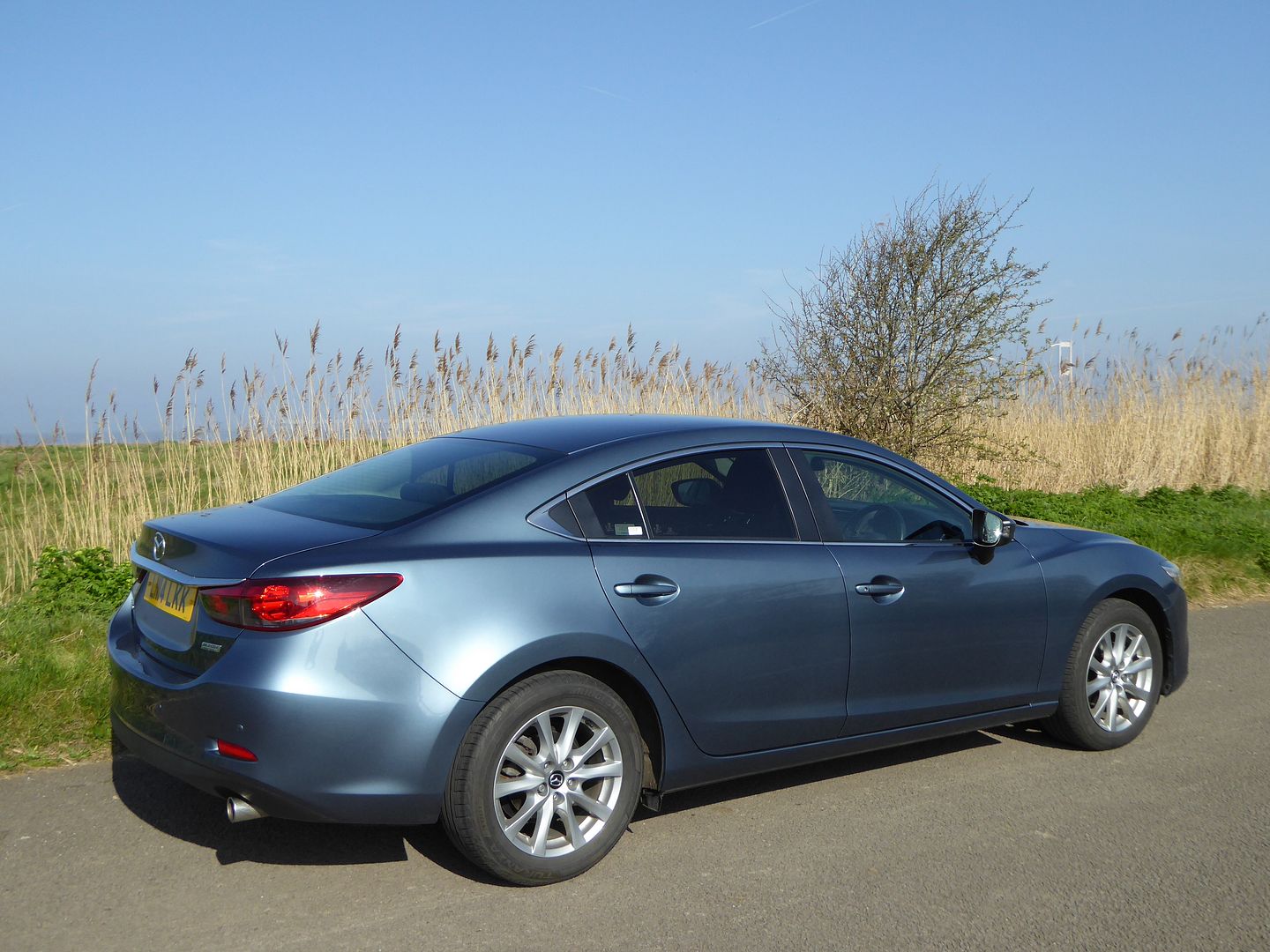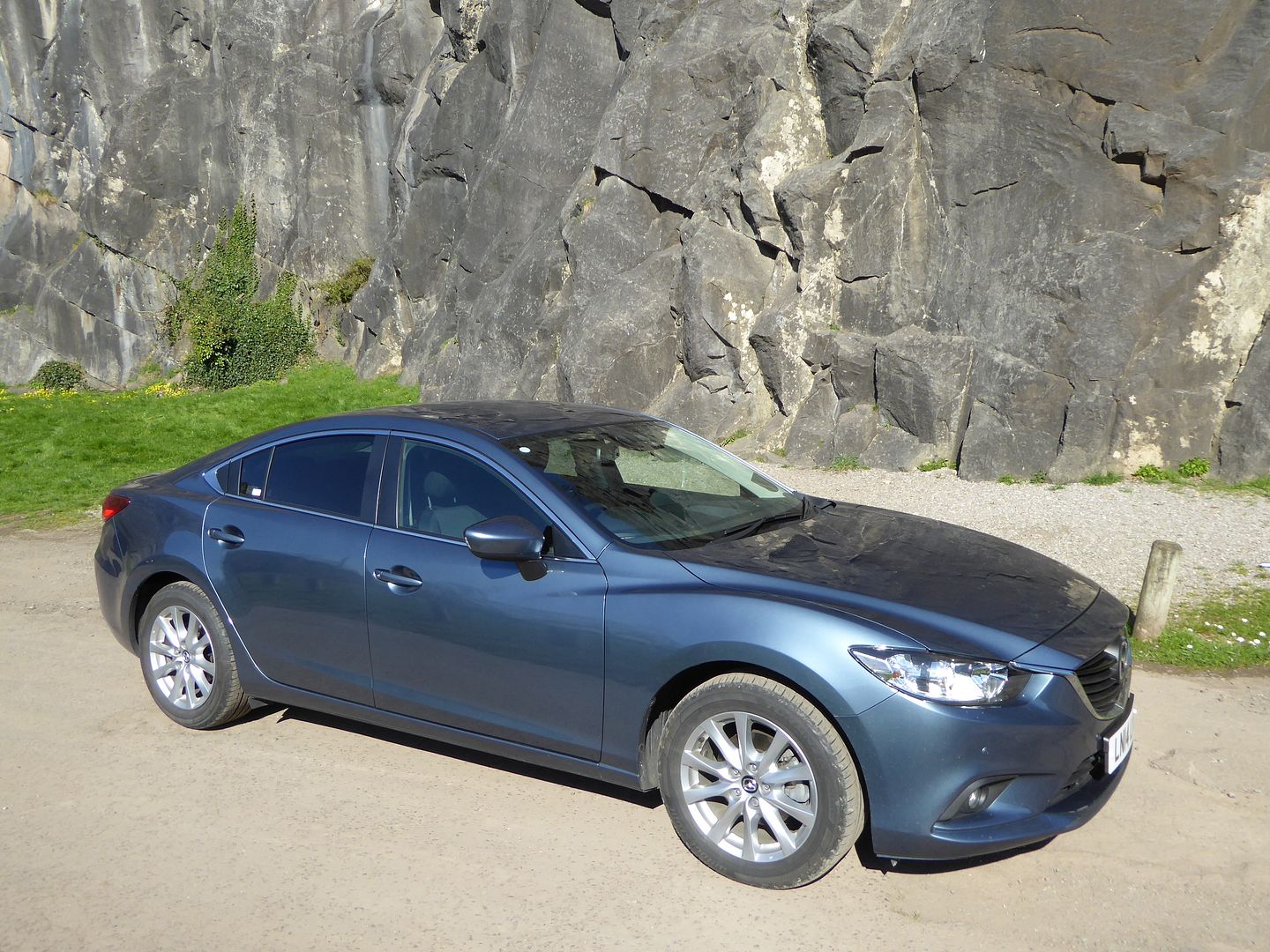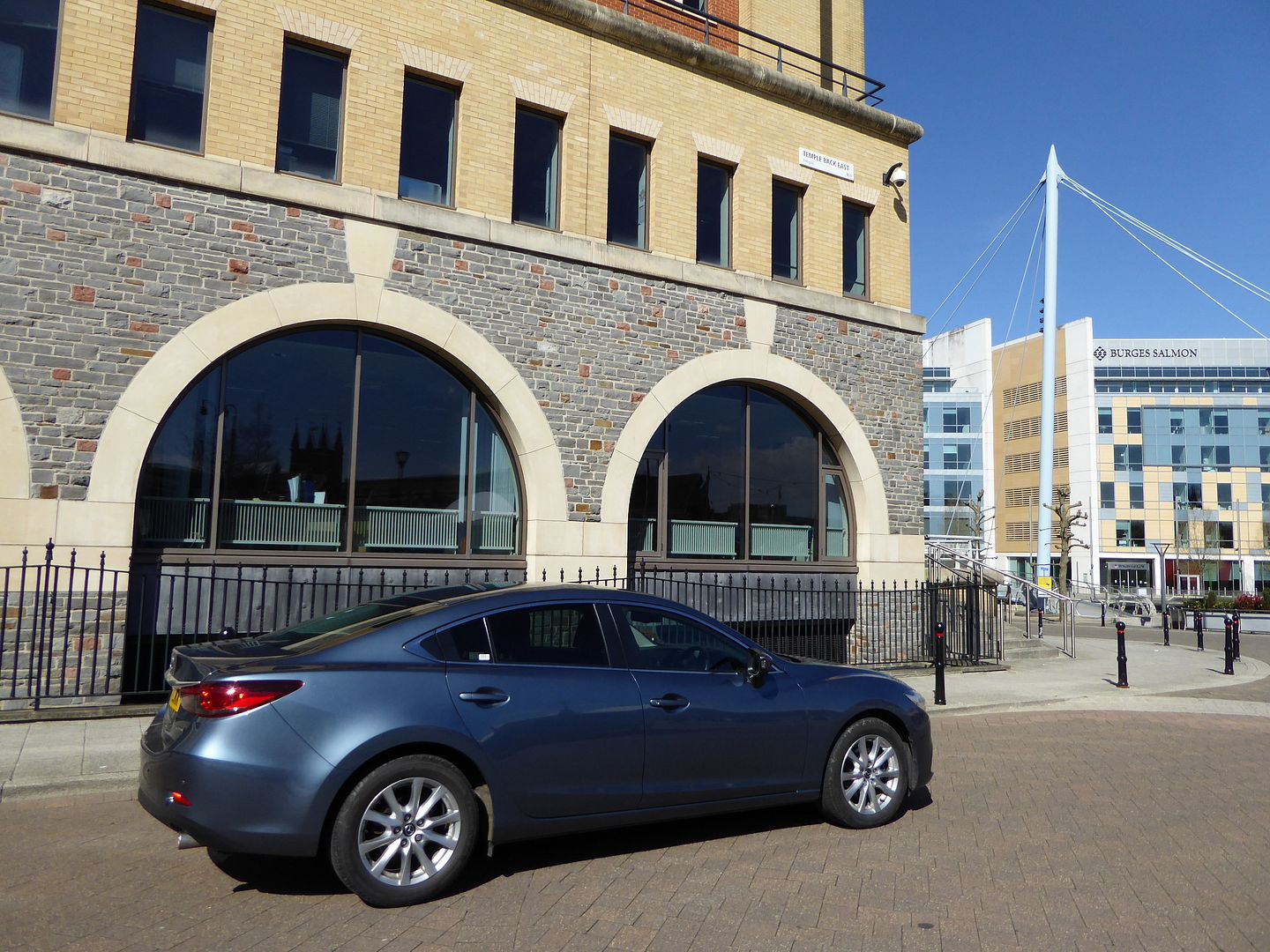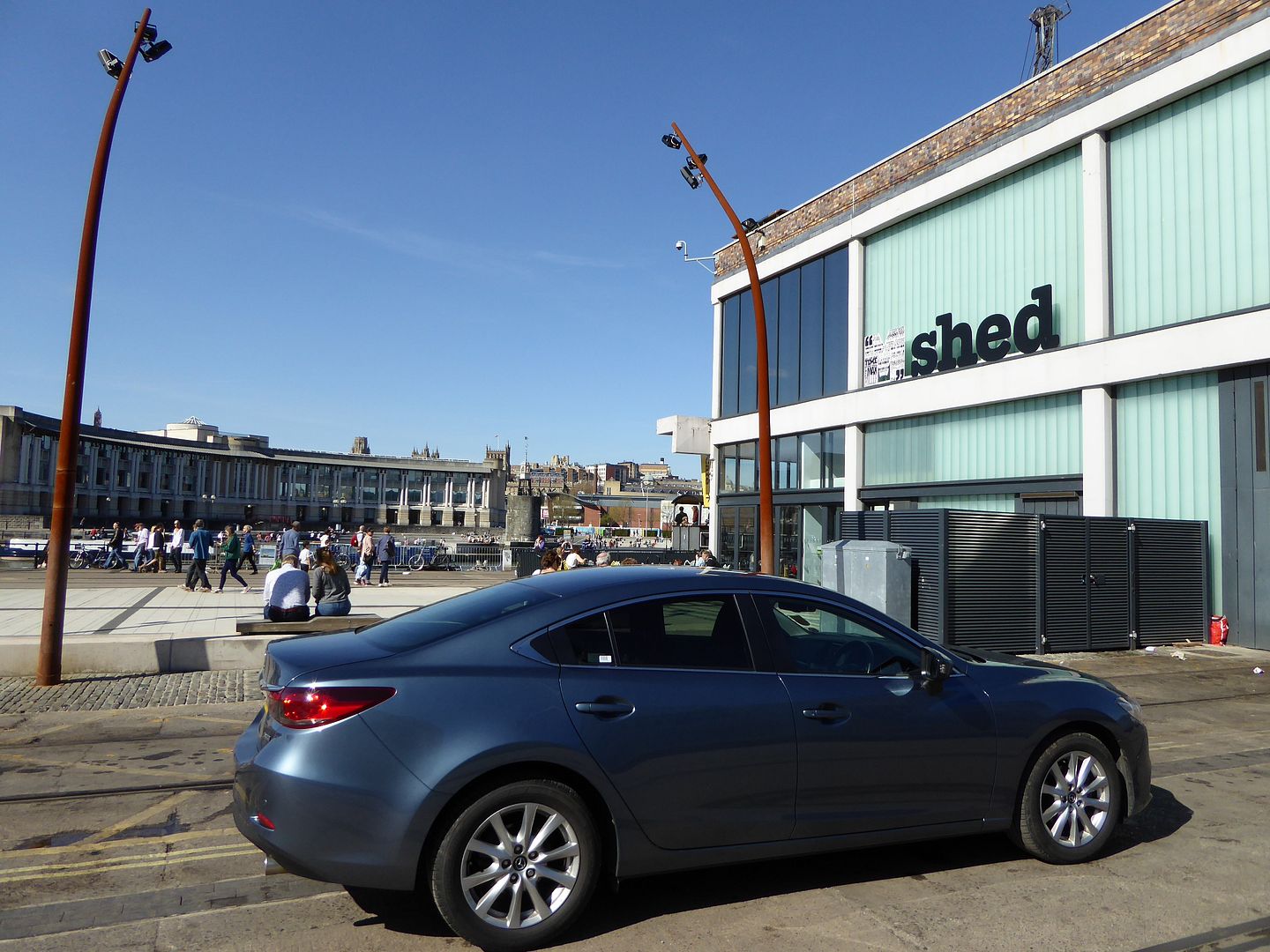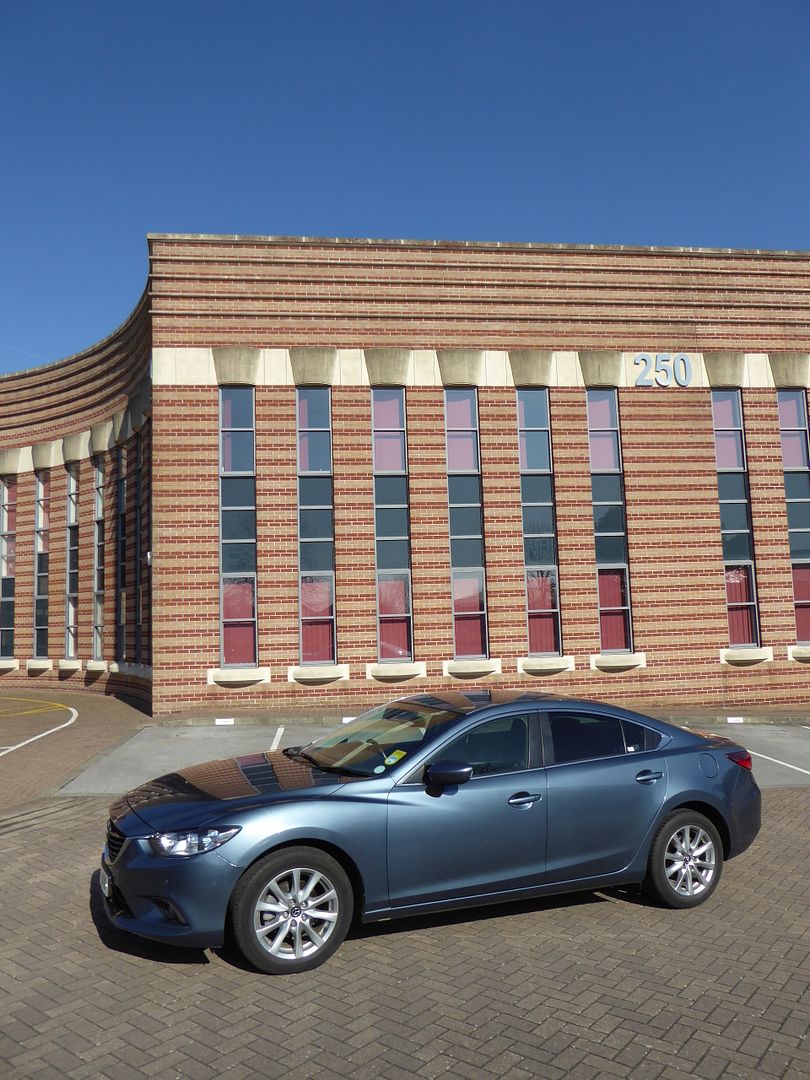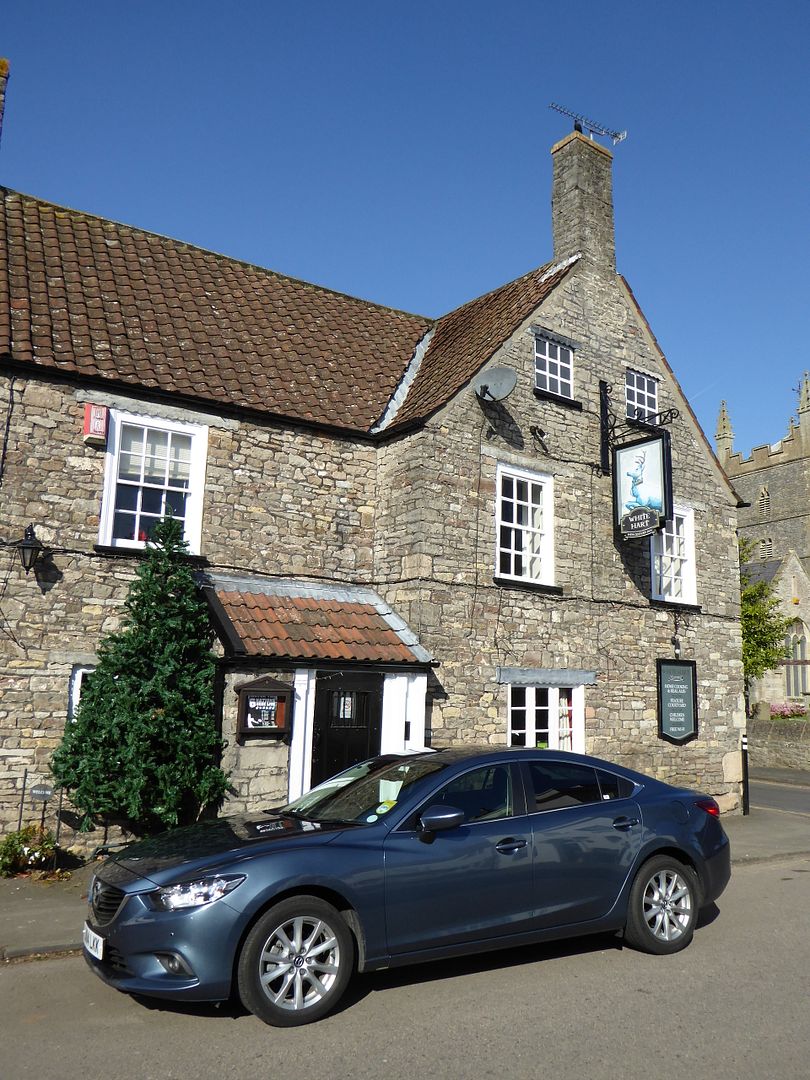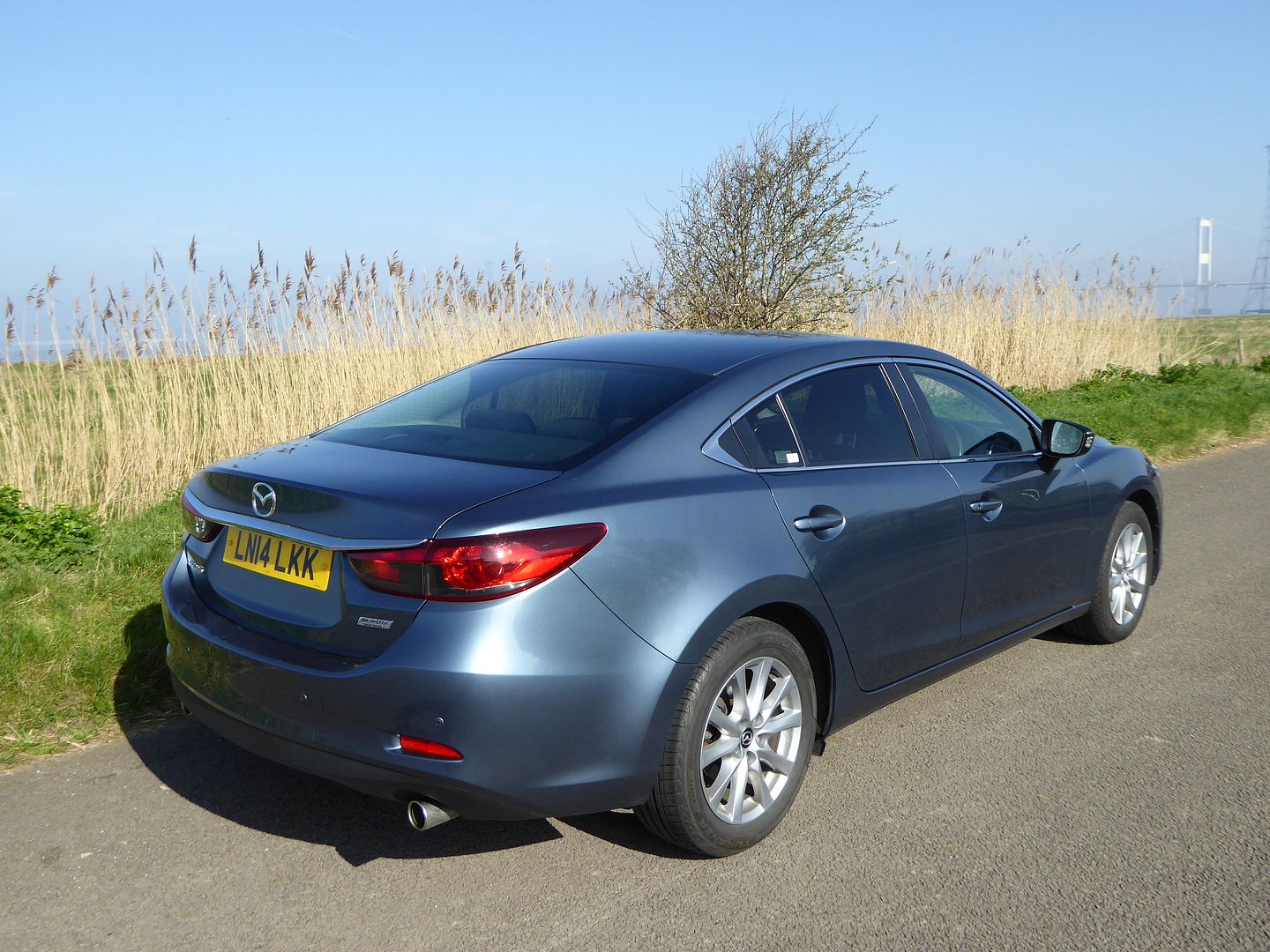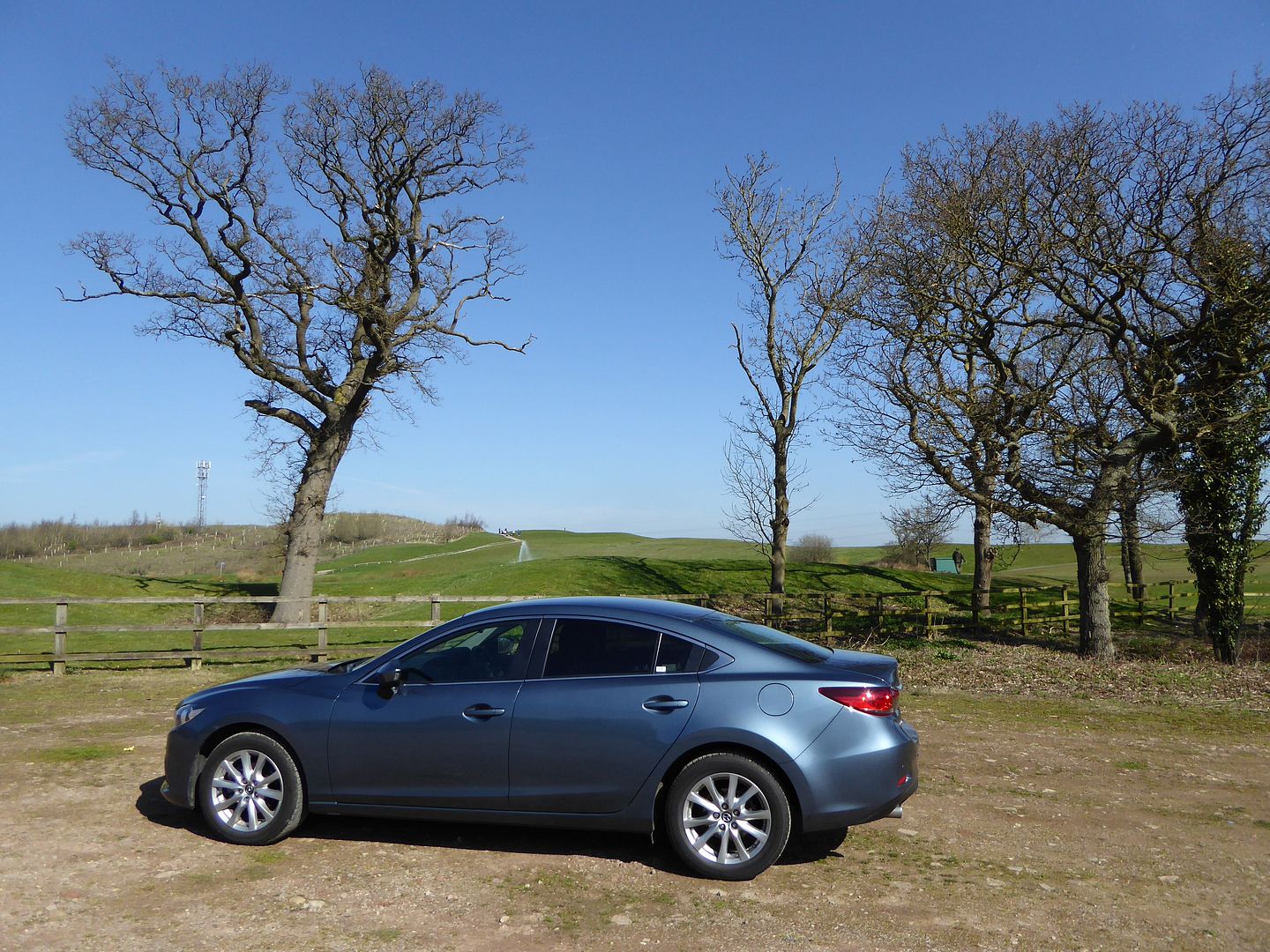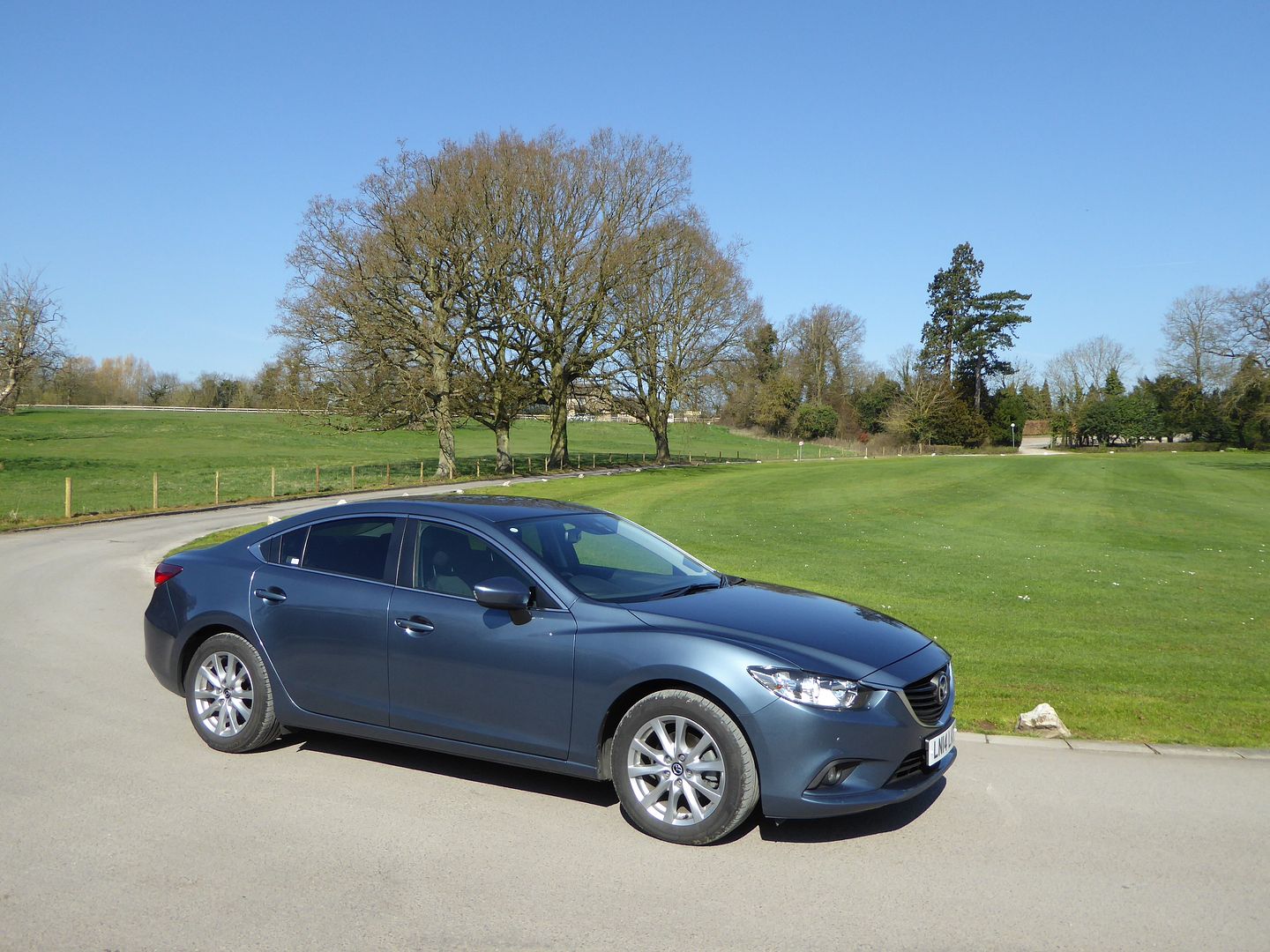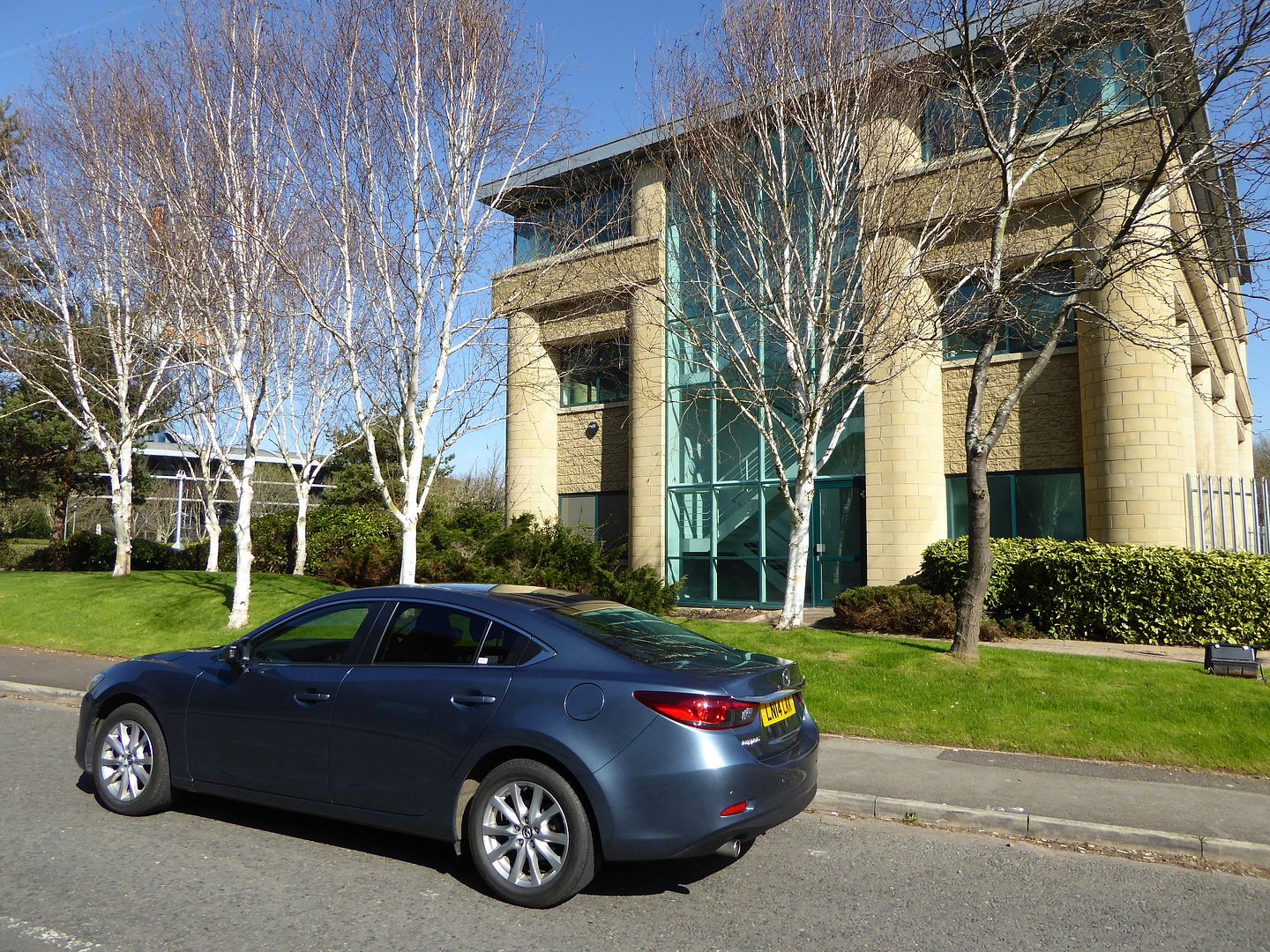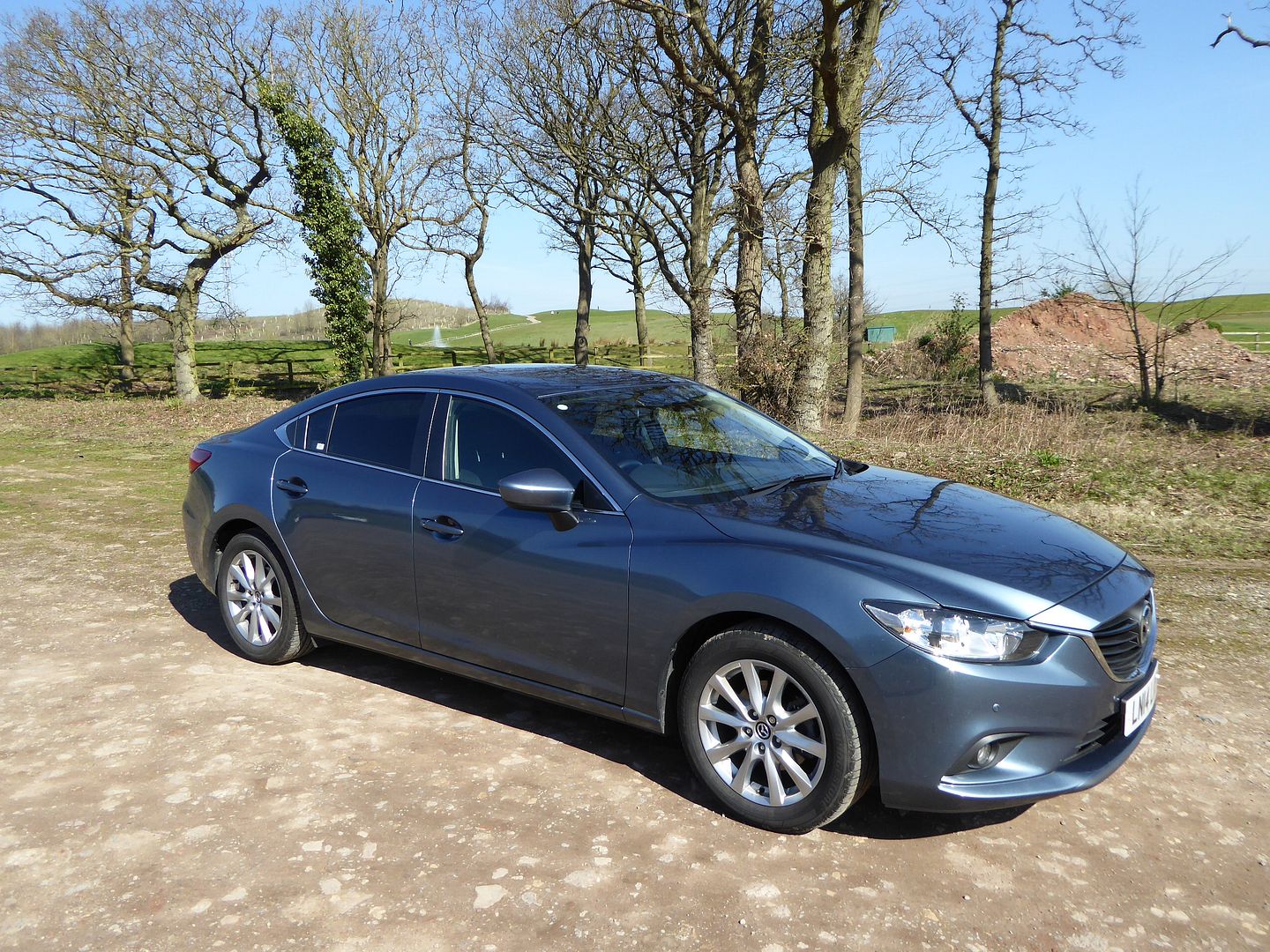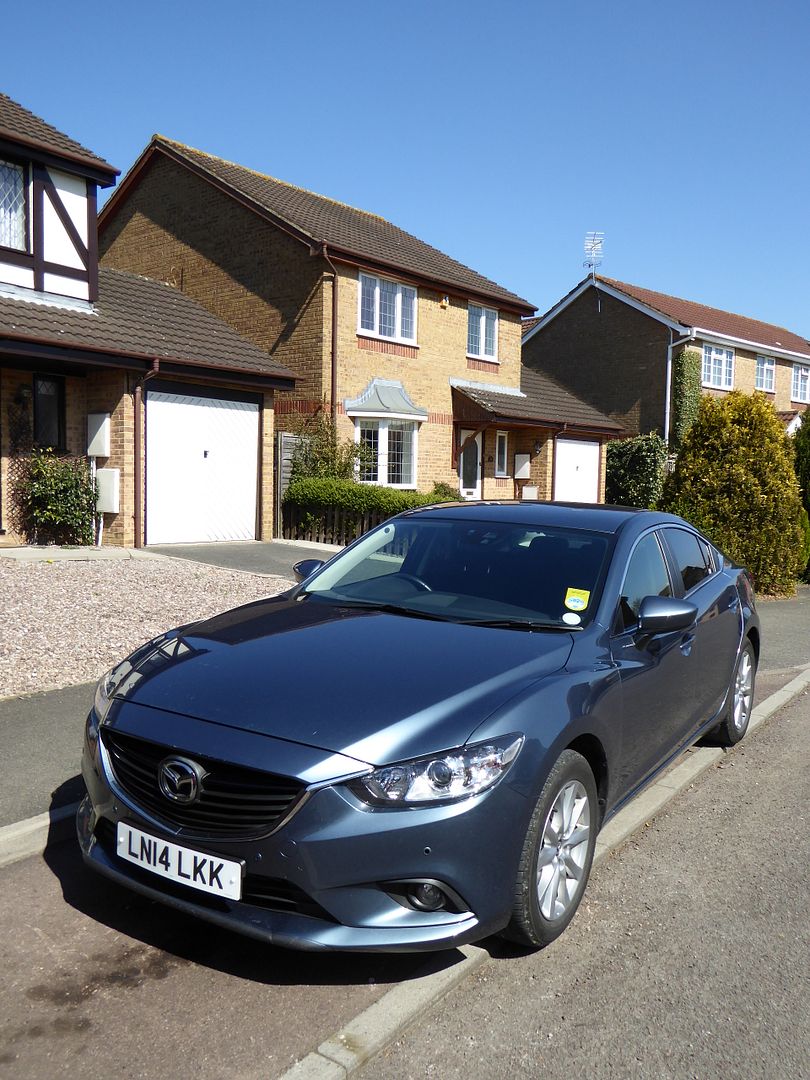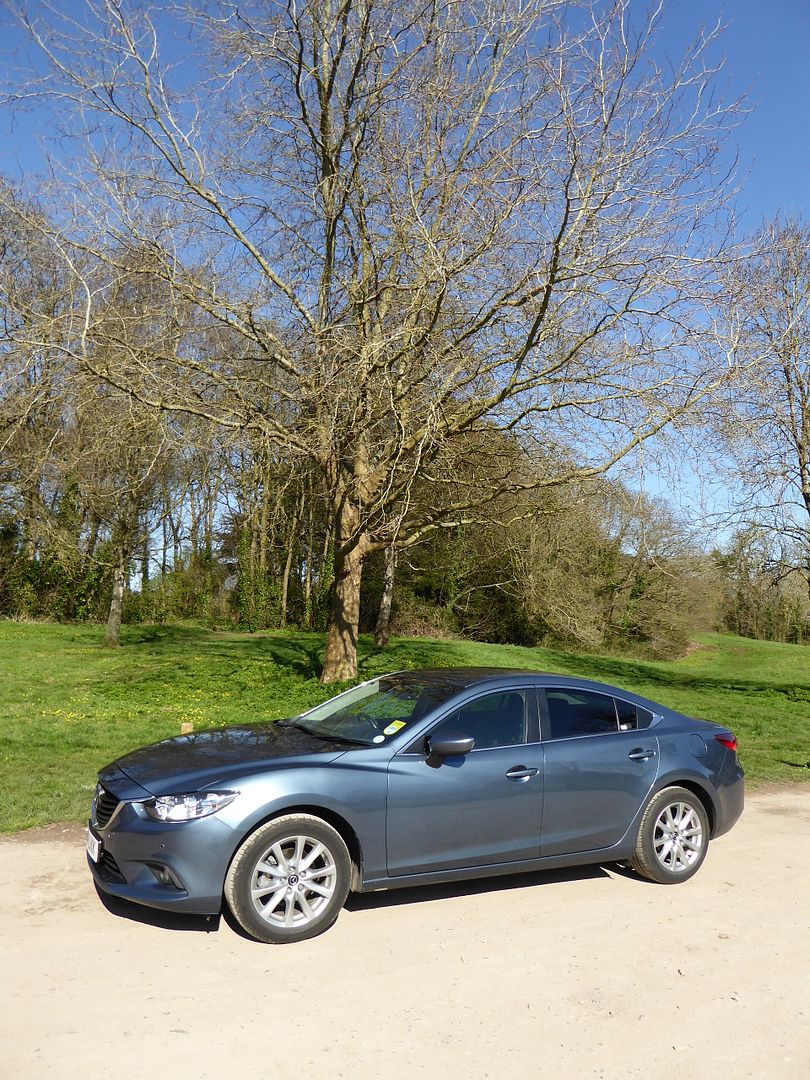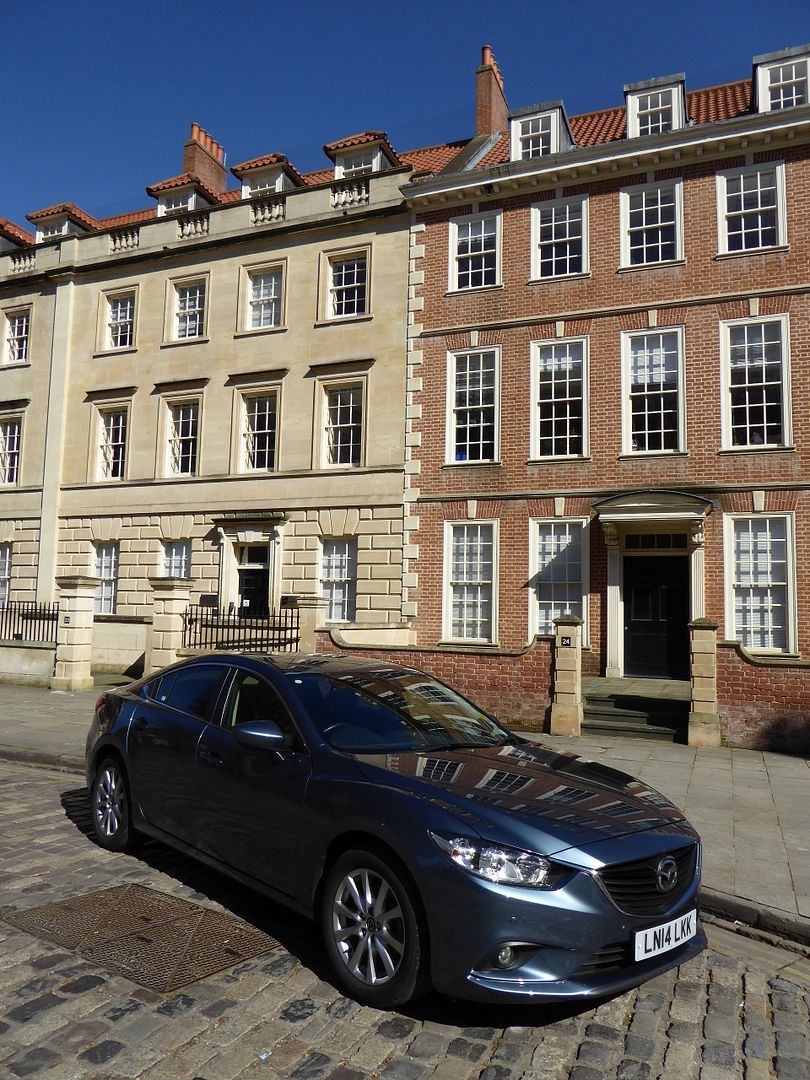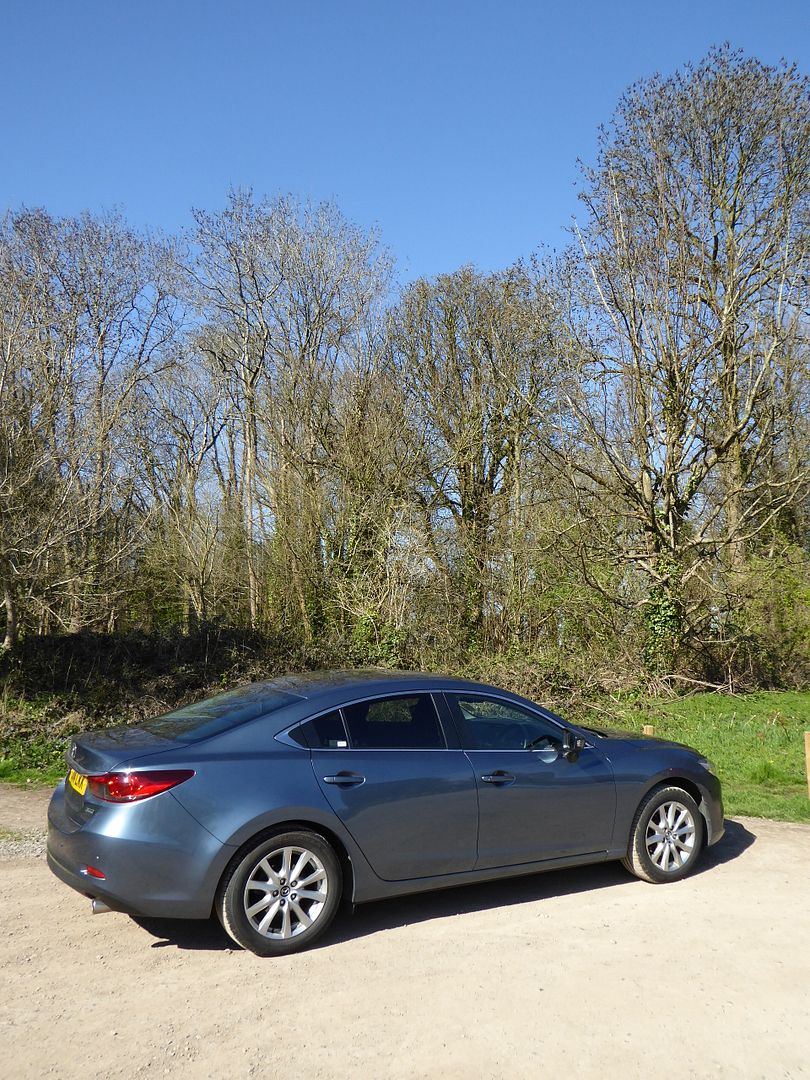 There have been 4 door Mazda saloon cars aimed at the upper-medium sector of the market ever since 1966, when a very elegant design penned by one Giorgietto Giugiaro whilst he was working at Bertone was launched, which bore the name of Luce in its native Japanese market and took the size of its engine in export markets, so initially a 1500 and later the 1800. This attractive looking car was rear wheel drive car was among the first Japanese products to be exported to Europe, joining early market entrants from Toyota and Datsun. Like them, it boasted good levels of equipment and finish, and unlike them, it was widely praised for its looks, but even with the larger powerful 1800cc engine, only a handful were sold. That was better than in America where lumbered with a three speed automatic gearbox and struggling with America's water-like 85 RON octane fuel, its performance was castigated for being unacceptable and the car bombed. Mazda's next move was to introduce a car of similar size, in 1970, which was known as the 616 in export markets and the Capella at home. This one did not sell very strongly, either, and at the time Mazda seemed more interested in pushing the Wankel engined version, the RX2, until the 1973 Yom Kippur oil crisis meant that its thirsty engine made it somewhat undesirable. Whilst smaller Mazdas were starting to gain in popularity, the 616/Capella and the new Luce, now called 929 in export markets, were not exactly flying out of the showrooms. A stylish new body in 1978, and a very un-Japanese name, Montrose (for the UK market), did not help unduly even though this car was a pretty decent alternative to the Cortina, Cavalier and Marina that dominated UK sales charts at the time. In late 1982 the 626 as it had become, went front wheel drive, boasting a modern body style offered as a 4 door Saloon, 5 door Hatch or 2 door Coupe as well as front wheel drive, something which Ford had eschewed with their more radical looking Sierra. Press reports were favourable, but still the car remained very much an also-ran in the best-selling lists, finding handfuls of private buyers and just not making it into the fleet sector, so dominant in the D-segment of the market, at all. Four yearly refreshes throughout the 80s and 90s did little to change this. Every new model followed the same format, and tended to represent a cautious evolution of the styling, and every time the press said it was a decent enough car, but not compelling enough to persuade the Brits out of their Fords, the French out of their Renaults, Peugeots and Citroen BXs and the Germans out of their Passats. And then in 2002, Mazda wow-ed everyone with their latest restyle. They must have known it was a significant leap from generations of dull but worthy 626 or Capella cars, as in Japan it adopted a new name, Atenza, and the rest of the world was introduced to the Mazda6. This very good looking car turned out to be one of the best in class to drive, and the slogan adopted by the advertising department, "zoom zoom" was, for once, absolutely spot on. In a class where cars were getting larger and soggier all the time, this was one of the very best to drive, with well judged steering and handling (thank you, step-parent, Ford!), willing and potent engines, a nice level of trim and finish and those neat looks. Everyone loved it, although rather predictably the US press said it was not not big enough inside. Stung by this, when the second generation came along in 2008, as a 2009 model year car, the Americans were rewarded with their own unique design that was larger, and softer, and of course they did not like it anything like as much as the rest of the world liked their second generation Mazda6s. So for the third generation car, which was revealed in 2012, closely following the style of the 2011 Takeri concept car, a design study that had been widely praised, all markets got the same car again. Mazda6 was now to be offered as a 4 door saloon or (but not for America), a 5 door estate. There would of course be local variations on the mechanical specification, but the Atenza you can buy in Japan looks very similar to the Mazda 6 you can source in Europe or America. With the cars finally trickling into Hertz' US fleet, nearly 2 years after they went on sale, I had assumed that I would get my chance to sample one there, but in fact the first opportunity came on home soil when I arrived at Hertz' Heathrow facility on Easter Sunday to find a predictably empty looking car park, but – pleasingly – a Blue Reflex Mica painted model parked up with my name on it. I was very keen to find out what in my opinion is the best looking car in its class (not that competition is exactly tough as most of its rivals are either dull or ugly or both! and this is genuinely very pleasing to the eye) was like from behind the wheel. Thanks to the Easter opening hours at Hertz' non-airport locations, I was going to be able to test the car more extensively than just using it as a one-way hire from the airport back home.
It is those looks which will impress to start with. The iconic Soul Red paint that Mazda tend to use on their Show cars really enhances the design, but even in this blue, I think this is a very good looking car. It was a shame that a year's service at Hertz had seen someone push in one of the front parking sensors, which not only looked a bit unsightly, but meant that it beeped every time I engaged reverse or was close to an object, and there were plenty of other dings and scratches, though most of them were minor enough not to be visible in the photos. The flowing Kobe style of design which features on the Mazda6 helps to disguise its considerable size. Like all its D-segment rivals, this is a large car, measuring 4865mm, which is longer than a Skoda Superb, but it does not look bulky or awkward. However, it is the engineering of the car which is the real differentiator. There's a lot of high-tensile steel in the car which means that, although a tad heavier than its predecessor, it is around 20% lighter than most of its rivals. Its real advantage, though comes from the use of Mazda's much praised SkyActiv engines. These innovative motors share much between petrol and diesel versions, with the result that the compression ratio of 14:1 is unusually high for a petrol and low for a diesel. Not only does this help with manufacturing costs, but the engines are particularly efficient, offering very competitive levels of performance, and excellent economy and emissions. Helping matters more than just this and the standard Start/Stop system is what Mazda call iELOOP. There was a dial showing this on the dash, and I guessed that it was some form of energy recovery system, and that is exactly what it is. Mazda has installed an electric double-layer capacitator to capture the electricity generated by a variable-voltage alternator under braking. What's really impressive, and I saw evidence of this during my test several times, is that the capacitor can be fully charged in as little as 7 seconds. Once charged, a converter dials the voltage back to 12 volts and uses it to power ancillaries such as climate control and the stereo. Fully charged, the capacitor can power the car's electrical systems for a minute, which may not sound a lot, but it means that the car does not need the battery when the Stop/Start system cuts the engine. Around town, the system will provide most of the electrical needs of the battery, meaning less use of the alternator, which means less fuel is used. It is ingenious, effective completely non-intrusive and is a great example of the sort of innovation we are going to see more of in our cars the engineers strive for ever greater levels of efficiency.
Enough of the technology description, how did this manifest in practice? Mazda offer 2 litre petrol and 2.2 litre diesel engines in the Mazda6, each available in two levels of power output. My rental was a 2.2 Diesel, and it had the less powerful engine, 148 bhp as opposed to 173. It came coupled to the standard 6 speed manual gearbox. I am glad there was a little sticker on the dash to tell me it was a diesel, because, a redline at 5000rpm on the rev counter not-withstanding, otherwise, I would have found it really hard to tell. This has to be one of the quietest and smoothest diesel units I have ever come across, at all times. There is no trace of the characteristic diesel sound at start up. You just an engine fire, and not much noise of any description. You put it in gear, enjoying the very precise feel to the short throw gearbox, and move off, and again, it does not sound like a diesel. As you gain speed, which you will do, and quickly, the noise level from engine reduces still further. Just the surge of torque that tends to elude modern, geared for low CO2 rating petrol engines convinces you that this is a diesel. This is a willing and refined engine. 148 bhp is ultimately not a huge amount for a car which, despite its weight saving construction still tips the scales at close on 1450kg, so the Mazda6 is not what you would call fast. But it is agreeably brisk, and there is a welcome linearity to the acceleration from any speed in any gear which means that this really does have to rank as one of the best engines in a volume car that is around at present. The gearbox is also a real strong point, with a short throw between each gear, and yet very positive selection between the six forward ratios so there is no real danger of getting confused as to which one you have selected. You don't actually need to use the gearbox as much as you might want, though, as the in-gear flexibility is impressive, with the Mazda6 able to pick up speed from low revs in any gear without being any form of embarrassment or worry. "zoom zoom" is alive and well, even in a car which is notably bigger than the one which first inspired the phrase.
The good news does not stop there. The steering and handling are absolutely up with the best, indeed, they probably are the best in class, edging it over the Mondeo. There is a lovely fluidity to the feel from the steering that so eludes one in just about all modern cars. The weighting is perfectly judged, Couple this with an evident appetite for bendy roads that this Mazda displays, and it was rather tempting to leave the M4 and to come home the slow way (the lure of roast lamb waiting for me at journey's end won out, though!). This is a nimble and agile car that belies it size. You can hurl it at a bend and find a turn-in that is that bit sharper and tighter than you might have been expecting, making this a fun car. It will eventually understeer, I gather, but I did not get it to step out of line or get untidy at all. The composure exhibited by the chassis is very impressive, and that extends to the ride as well. The Mazda smoothed out all bar the very worst of the rough and uneven surfaces that it encountered during my tenure. And when it comes to needing to stop, the brakes are well up to scratch, to, with a nice progressive feel to the pedal. There is a conventional pull up handbrake fitted between the seats, yet another plus point over most its rivals which switched to electronic ones in recent years. Is it all good news? Not quite perfect, as there is a bit too much road noise for my liking. Perhaps because the engine is so quiet and there is precious little wind noise, this is the source which you can hear. Ah, and the economy? Well, I drove the Mazda home, 110 miles and the fuel gauge still said full. After about 150 miles, the first of the bars did finally go out, suggesting not only that the car was genuinely full when I collected it, but that it is also economical. When I divide the miles driven, 172, by the fuel put in, I averaged 55.2mpg, a very impressive figure for a car of this size. The Hertz returns agent told me that he took a similar model to Scotland and back on one tank of fuel, getting a range of over 900 miles. Deeply impressive. A CO2 rating of just 108 g/km will be very welcome come Road Tax time, too.
Mazda tried very hard with the interior trim and ambience with this car. General conclusion seemed to be that although notably better than the second generation Mazda6, it was still not quite up to the mark, and this is the area which has received the most visible changes in the 2015 freshening announced a few weeks ago. Whilst not quite at Audi levels of quality, I think the interior as presented on my test car was perfectly OK. It appears neat and well presented, without being the over fussy sort of mess that you get in a Mondeo or an Insignia. The main dash moulding was black, with a very dark grey insert and some sparing use of chrome inserts around the dials and on the wheel. The steering wheel, gearlever and handbrake were all leather wrapped. There are three overlapping circular dials under a single curved binnacle. A central speedo is flanked by a rev counter on the left and the i-ELOOP and fuel gauge on the right. The latter is dominated by the i-ELOOP schematic, with a smaller horizontal bar chart fuel gauge in the lower part of the dial. The markings on all dials are white, and relatively small, but very clear and easy to read. A display screen for the combined audio and navigation unit is integrated into the dash in this version of the car, mounted nice and high, above the central air vents. The unit is still quite small and has a couple of buttons and a rotary knob on each side. It does also have touch screen capability, and there is a controller which Mazda call HMI Controller (think iDrive style) and further selection buttons grouped together in the centre console behind the gearlever. Using a mixture of these techniques, it proved easy to retune the DAB radio (something you always have to do with a rental!). I did pull up the map, just to see what the graphics were like, though I did not test out the Tom-Tom based navigation capability itself, or the bluetooth/phone integration. Beneath the air vents is a row combining some buttons and the digital clock display, which is a bit too low and out of sight for my liking. Three rotary dials for the climate control are presented below this lot. A bank of switches to the right of the wheel allow you to switch off the Start/Stop and the Traction Control. Twin column stalks operate indicators and lights from the left and wipers from the right. There are small wheel mounted buttons for the cruise control and audio repeaters. There is no slot for the ignition key, just a Start Engine button that works provided your foot is on the clutch and the key is in the vicinity.
The front seats proved very comfortable. There is manual adjustment for reach, height and backrest angle, and the column also has a manual adjuster which telescopes in/out as well as up/down. I was able to get an absolutely perfect driving position. Visibility proved good. There were parking sensors front and rear, but as mentioned, a front one had been damaged and it beeped relentlessly every time I engaged reverse gear. The tail is quite high, so you having some help in judging where the back ends is probably no bad thing. There was a good field of view from the door mirrors. Rear seat passengers should have little to complain about, as there is a lot of space for them. Even with the front seat set well back, I was able to get someone who is over 6 foot into the back, and he pronounced himself very comfortable. Despite the slightly sloping rear roofline, headroom is also plentiful, and three adults could easily fit across the rear seat. There is a pull down armrest for occupants if only two are sitting there, which has cup holders in its upper surface. There is a very generous boot, which is particularly long from front to back. The hinges retreat into a separate enclosed area rather than cutting into the load area. More space is available by folding the split rear seat cushions forward, creating a flat and long load area. There is ample space for odds and ends in the cabin, too. The glovebox is a good size, there are door bins on all four doors, and there is a cubby under the central armrest, behind the twin cupholders in the console. There are map pockets on the back of the front seats.
Although there was no external badging, there was a label on the inside of the B pillar which declared that this was not just a 2.2D, but an SE-L trim car, so I did not have to sleuth around to work out which model I had received. That meant it was the middle trim of the three available in the UK: SE, SE-L and Sport.  Even the "base" SE model is well equipped, coming with iStart (Stop/Start system), i-ELOOP, halogen front fogs, front coming/leaving home lights, heated electric mirrors, keyless ignition, front and rear electric windows, AM/FM DAB radio with CD, MP3, AUX and Bluetooth and a 7″ colour display screen, HMI controller and wheel mounted controls,  dual zone air conditioning, cruise control, 6 way adjustable driver's seat with lumbar support, leather wrapped steering wheel. SE-L models add folding door mirrors, parking sensors, privacy glass, rain-sensing wipers, dusk sensing lights, dual zone automated climate control, front centre armrest with storage box. Navigation equipped versions of both are available. This is standard in the Sport Nav model, which also adds 19″ alloys, adaptive front lighting, with LED front headlights, fog lights and DRLs, reversing camera, 8-way power adjustable driver's seat and 6-way power adjustable front passenger seat, heated front seats, an upgraded Premium Bose Sound system and leather seat trim.
My expectations of the Mazda6 were high, but I was not disappointed. Be in no doubt, this is an excellent car. The Mondeo and Passat may be brand new designs for 2015 ("brand new" means to the market in the Ford's case, of course!), and I've not driven either yet. They would have to be exceptional to beat the Mazda in my opinion. And even if they are when it comes to driving them (which may be the case for one more than the other!), they would still lose out on looks. Everything else in the non-premium D-segment – Insignia, Avensis, 508, Citroen C5 – isn't even close in ability or desirability. For the last few years, I have been saying that Mazda is my favourite Japanese brand, and by some margin, and every new model of theirs that I sample simply does more to reinforce that viewpoint.  What puzzles me is why the market remains so blind to this. Whilst Mazda are not really chasing fleet sales in the way that Vauxhall do so desperately with the Insignia, and the benefit of this is reflected in much stronger residual values, you would have thought that more private buyers would see these sharply styled cars on the road and in the adverts and go and check them out for themselves. I know that this will be top of the list of cars in this segment that I try to source (it's a Group X at Hertz).