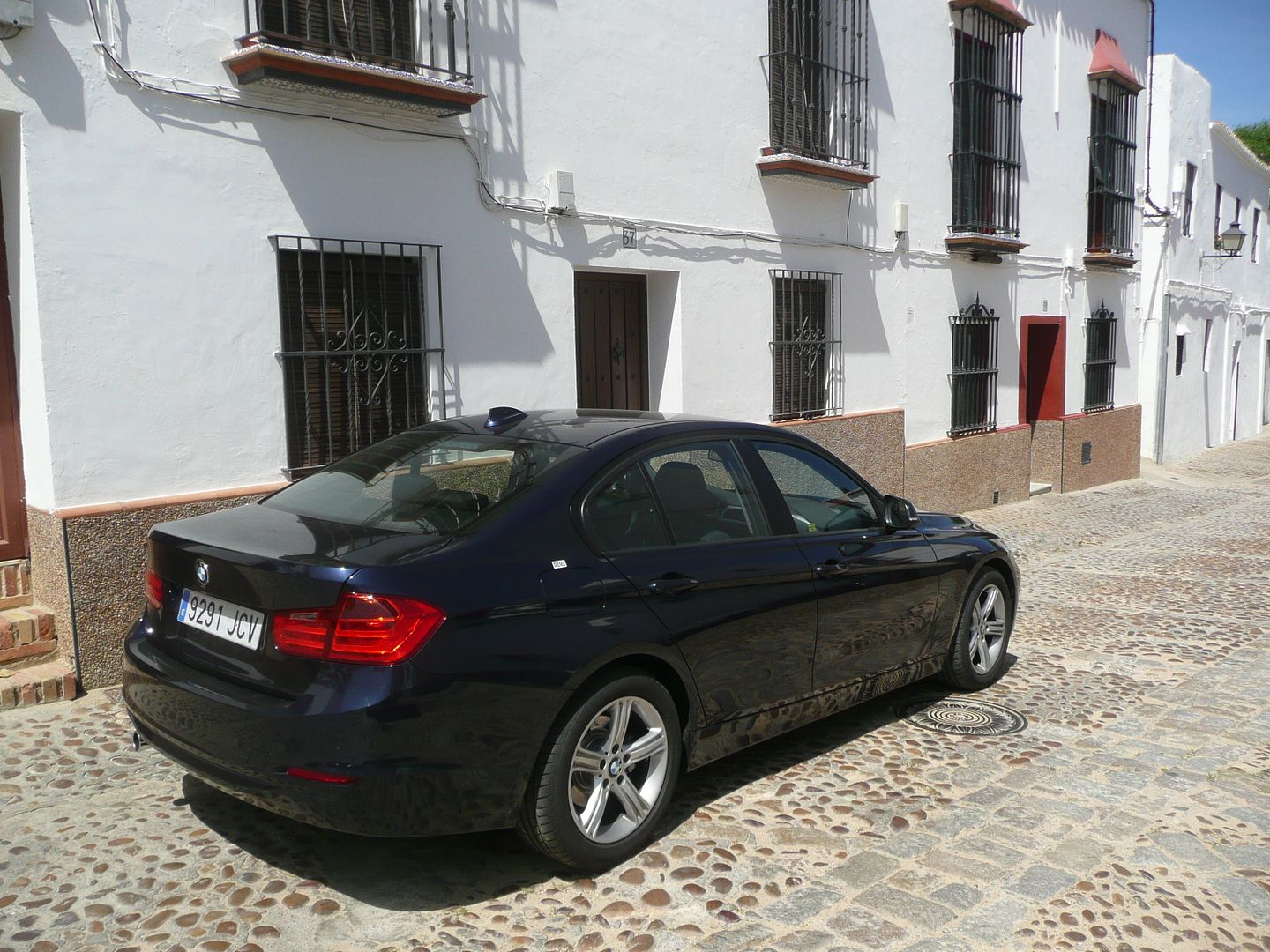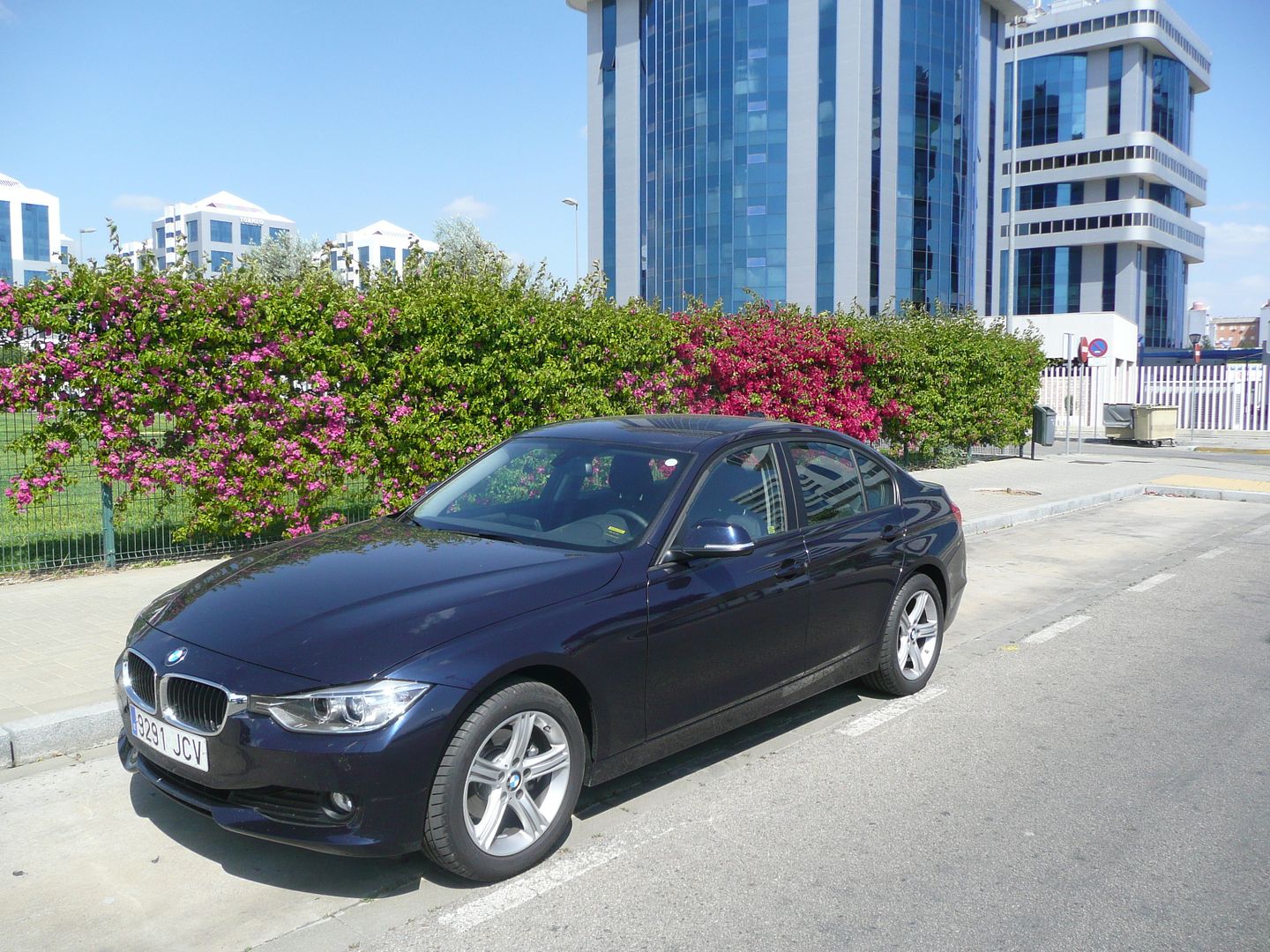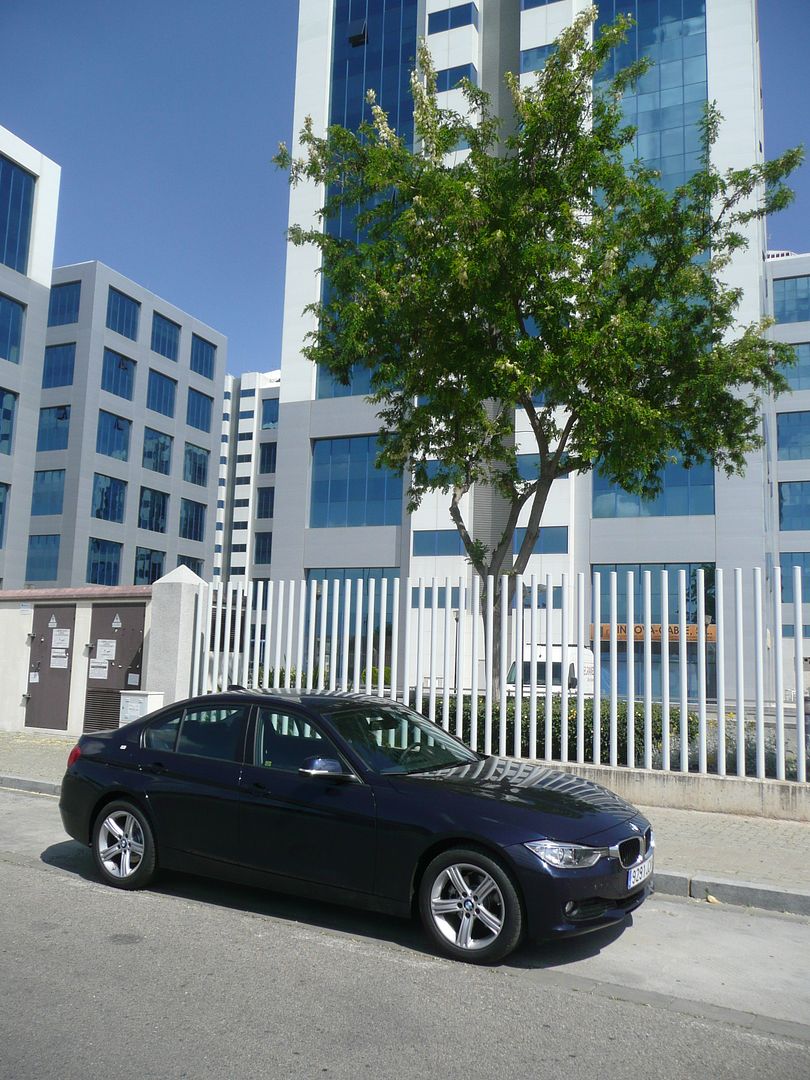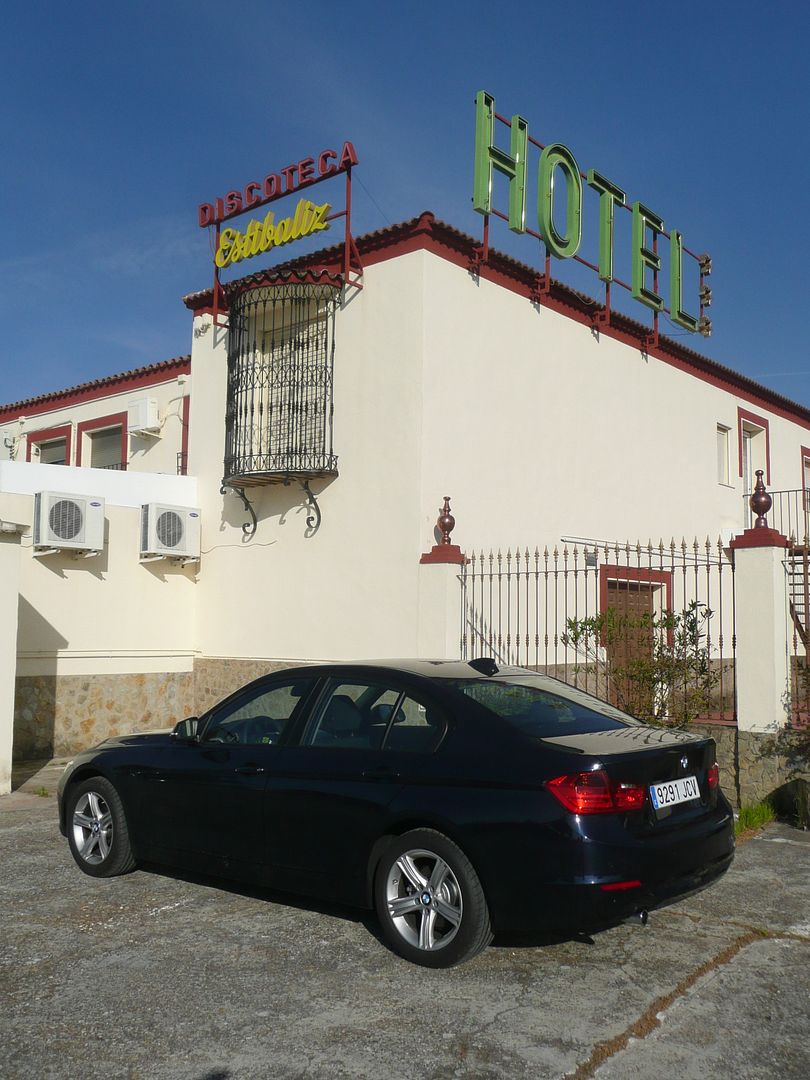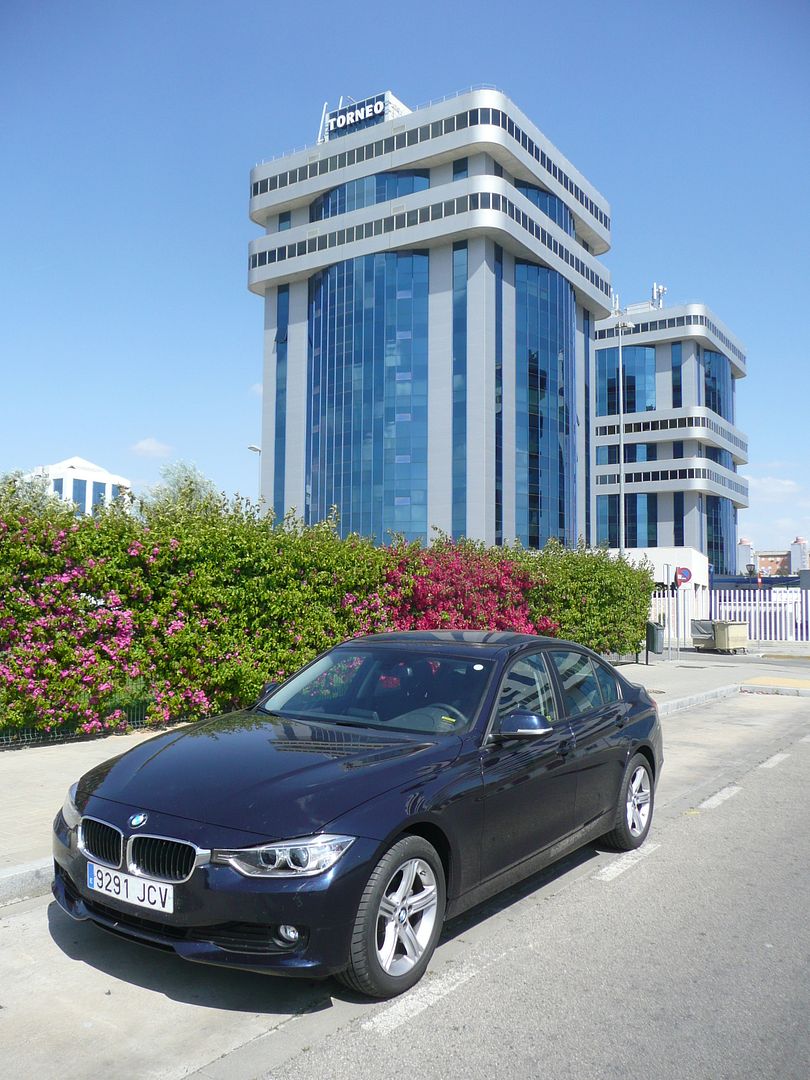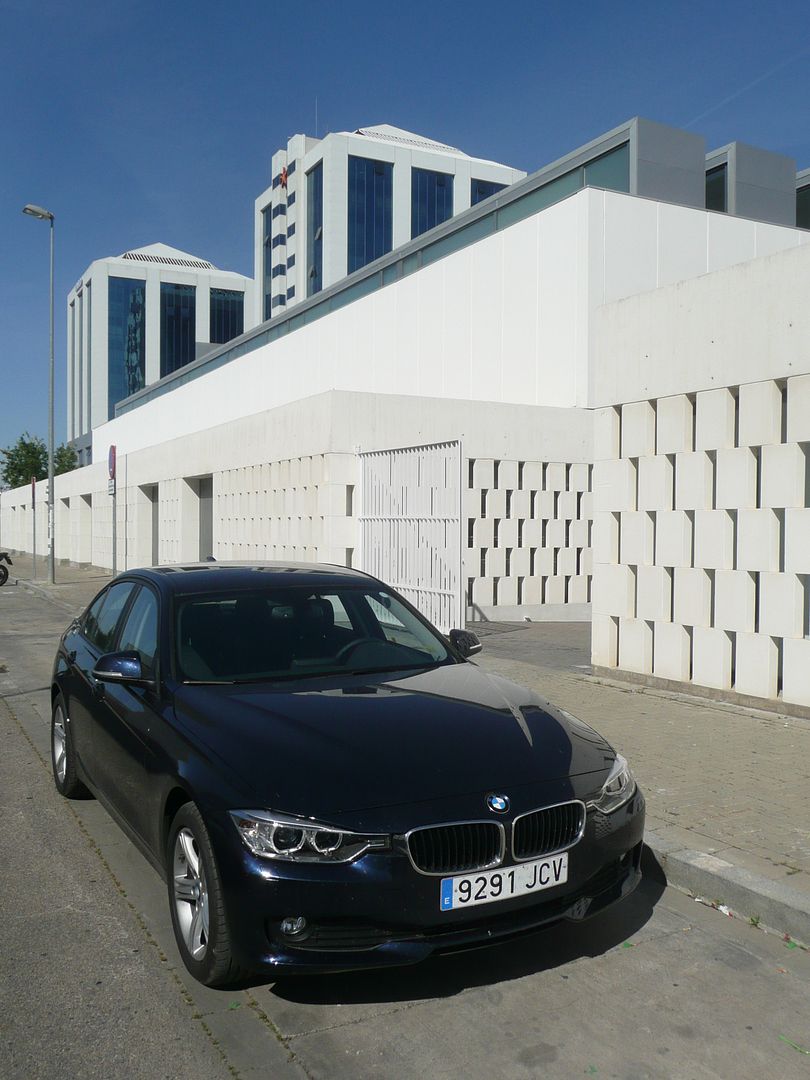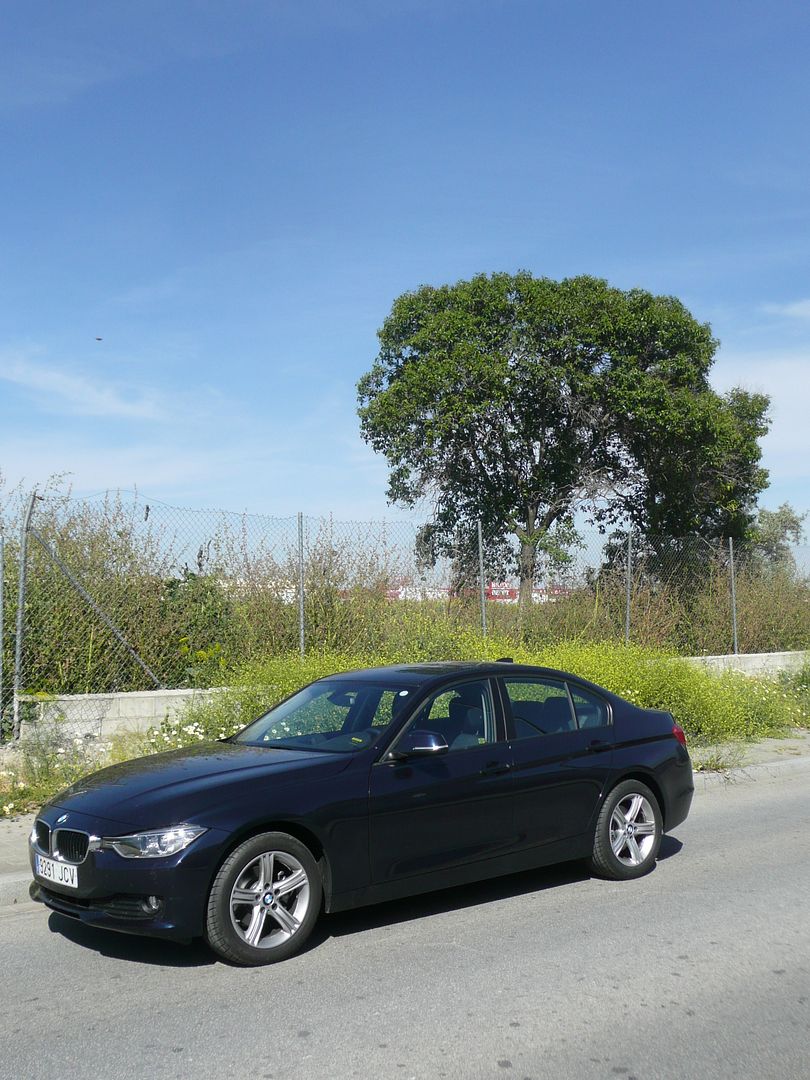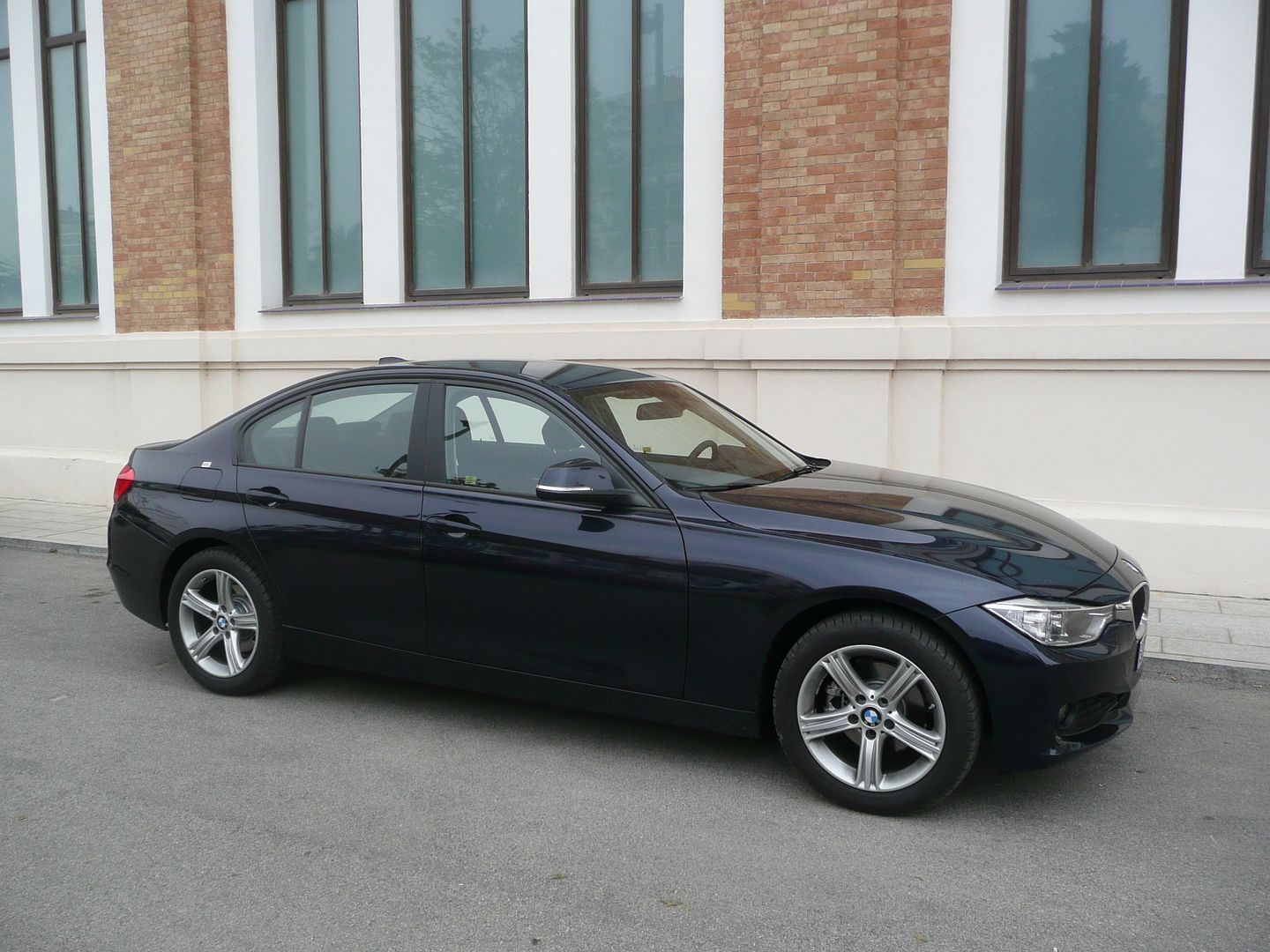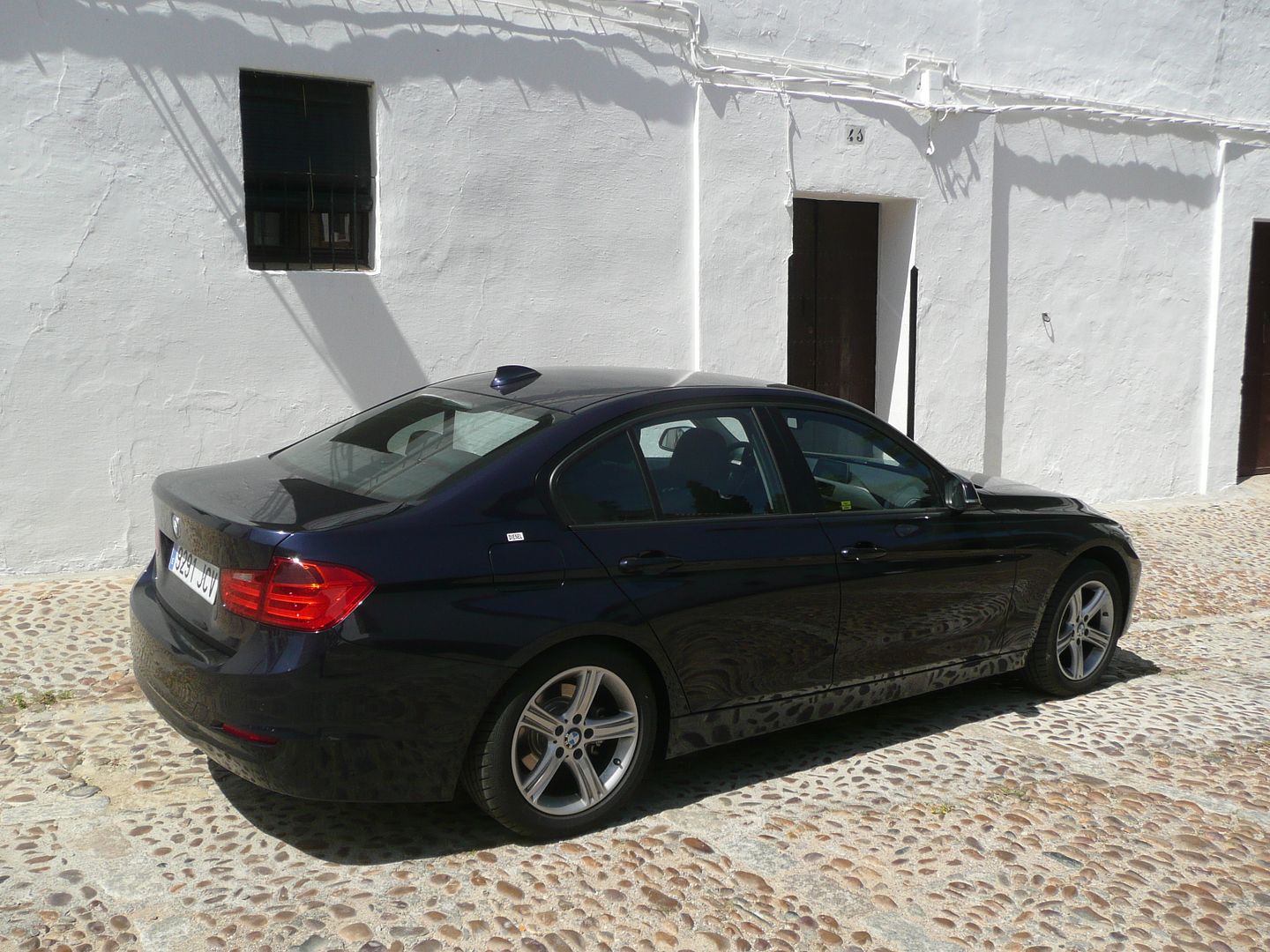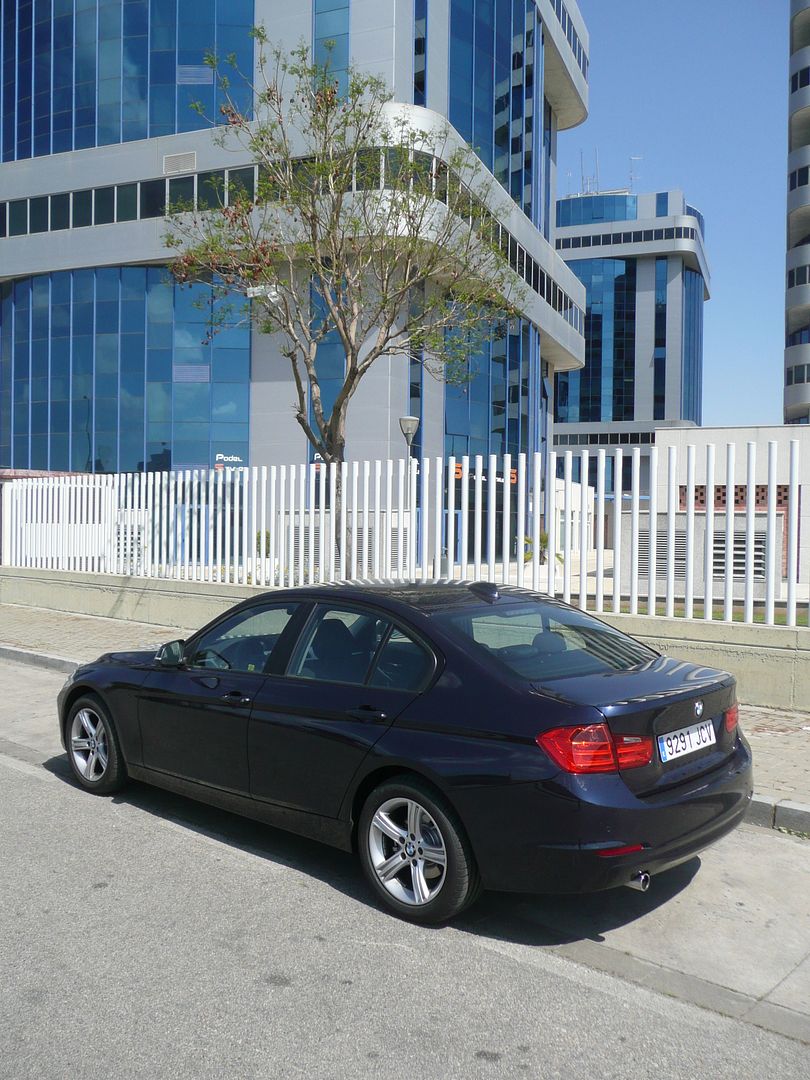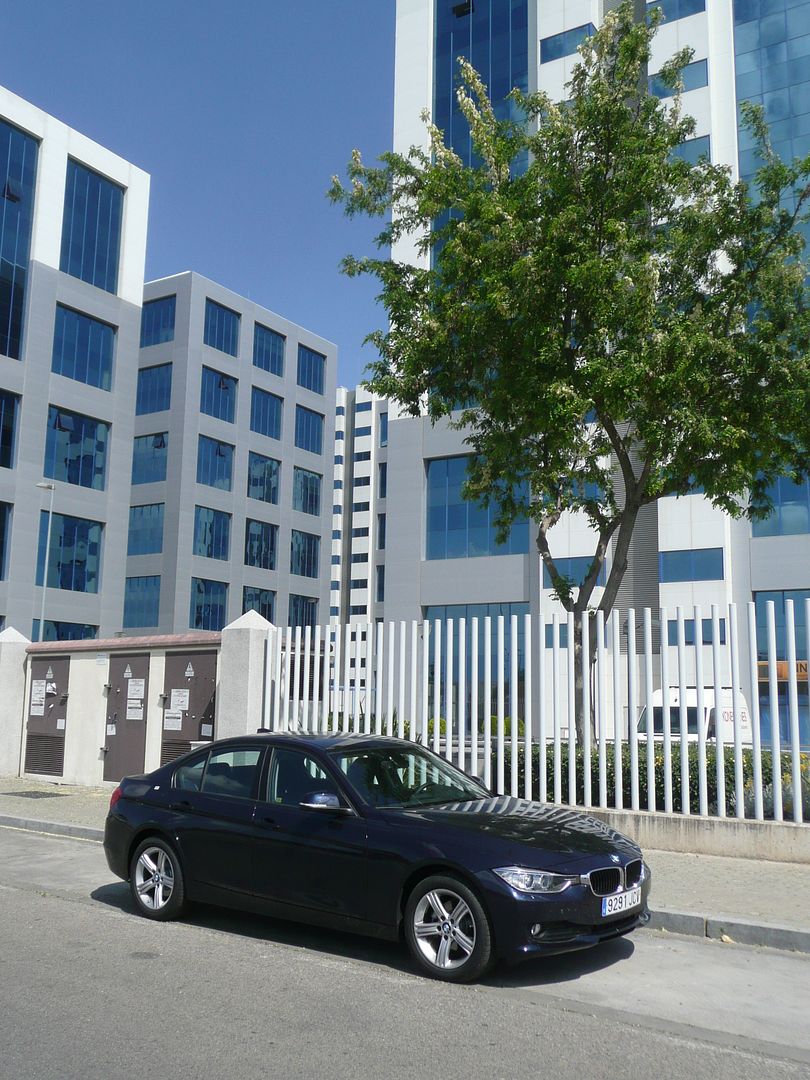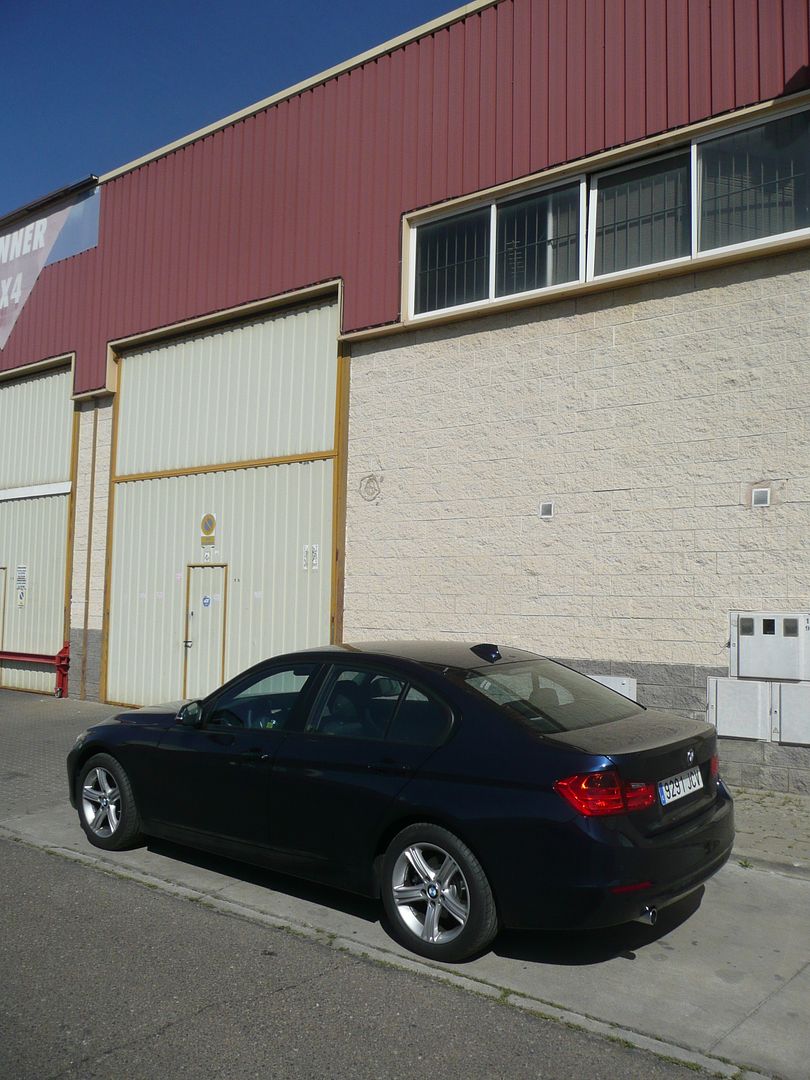 2015 marks the 40th anniversary of the BMW 3 Series. When the Bavarian marque launched a replacement for the much loved 02 Series of small sports saloons, few, including probably the creator, could have predicted just what a global phenomenon the car would become. Back in 1975, this compact 2 door saloon was very much a non-mainstream car. Offered with a choice of 4 cylinder engines (the first six did not come until 1977), it was nicely built, but expensive and was aimed at the sort of person who would perhaps otherwise have bought an Alfa Romeo, a Lancia, or a Triumph Dolomite. Indeed, there was a memorable advertising spat between BMW and Triumph, each trying to suggest that their car was slightly faster (Autocar resolved it, and proved that the Dolomite Sprint beat the 320i, just!). Six cylinder engines and a continued reputation for slightly wayward handling at the limit persisted (this was in the era when the motoring press were not all tail-out 'Ring junkies), and sales were modest.  A clue to BMW's intentions came in late 1981 when they revised the entry model, the 316, and priced it quite aggressively, but to say that the equipment level was Hair Shirt Spec was being generous. You were buying engineering quality, which was beyond reproach, but everything including a radio cost extra. The second generation car arrived in late 1982 and continued the formula, but when more practical four door models were added to the range in early 1984, sales gradually rose. Touring (Estate) and factory produced Convertibles followed, and in 1987, the legendary E30 M3 was born, a homologation special, the true significance of which was not apparent at the time, either. The second half of the 1980s was the era of the Yuppie, and those who could not afford a Porsche but who wanted something other than a Golf GTi started heading to the BMW showroom to buy "a Beamer", as the cars started to be known in colloquial parlance, and sales took off. Since then, there's been no stopping them. Four generations later, the current F30-based range of 3 and 4 Series cars regularly makes it into the Top 10 best selling cars in the UK, are consistently there in Germany, and are a strong sales performer around the world. Outselling the rival Mercedes C Class and Audi A4 most months in most markets (sometimes only just), it is in many ways BMW's most important car. So it is no surprise that after Chris Bangle had made controversial styling changes to the 7 and 5 Series, a far less radical redesign was applied to the previous 3, the E90, and that the latest one, the F30 was a cautious update of that. People say that Audi used the photocopier enlarge/reduce button for their cars, but so do BMW, as from some angles, telling an F30 apart from an F10 5 is quite difficult. It is 3 years since the first F30s hit the streets, so I was long overdue getting behind the wheel. Hertz have them on fleet in some countries, and when I spotted one in their Spanish fleet, for a reasonable price, I decided to spend the extra over getting a Leon, in celebration of my birthday, which fell in the middle of the trip to Andalucia, to test one out.
There was no badge on the boot of the test car – a popular ploy for both bottom of the range (where you want people to think you bought a more expensive one!) and top of the range (inverse snobbery) cars, but the paperwork, and for that matter a small label on the inside of the front passenger door jamb told me that I had got a 318d. Everyone gets excited about the models badged 335, but the reality is that outside America, these constitute a very small and diminishing percentage of sales, and are available with some staggering levels of discount (over £10,000 off the list price is the starting point, it would seem!), and it is the four cylinder cars, especially the diesels that gather the bulk of the sales. The last two digits of the name only signify the engine capacity by chance these days, so a 318d like my test car actually has a 2 litre turbo-charged diesel unit under the bonnet, the same as you will find in a 320d, but in a lesser state of tune, generating 141 bhp and 236 lb/ft of torque. For now, this is the N47 engine, but as BMW are steadily replacing this unit with the similar capacity but brand new, more powerful and more efficient 148 bhp B47 unit, its days are now numbered. It will be interesting to see what difference that makes. In many ways, this is one of the least diesel like engines I have come across. For sure, the red line is at 5000 rpm, and there is torque – quite a lot of it – available from lower down the rev range than you would get in a petrol, but when you start it up, there is no diesel rattle at all. Underway, it is very smooth and your ears would probably also tell you that this might not be a diesel. That said, they will also tell you that the noise that does emanate from under the bonnet – and there's not that much of it, to be fair – is not that agreeable. There is a sort of slightly odd whine to it not unlike that of petrol cars a couple of generations back. Cruising on the Autovia, where I did most of the test mileage, it loses out to the wind noise, which was the most dominant source of decibels and some road noise from the combination of  Spain's well surfaced roads and the run flat tyres that feature on all 3 Series models. The engine is smooth, and it revs willingly enough, but ultimately it is simply not powerful enough to make the 318d feel fast. It is not slow, either. Put your foot down, and provided you are in roughly the right gear, there is decent acceleration available. It does help to be in an appropriate gear, though, and in the case of the test car, that meant me selecting it, as it came with the 6 speed manual gearbox. Every manual BMW I have driven has had a gearchange that feels exactly the same, and this one was no different. That's no bad thing, as the change is very precise, provided you apply firm pressure to it. The gate is quite narrow, but I never once got the wrong gear, though selecting reverse, which up on the left alongside first does require a very deliberate movement. The clutch was very light, so it really was no hardship to change the gears myself, even when in (very modest levels of) traffic. There is a Stop/Start system, which cuts in when the car is in neutral and your foot is off the clutch and re-engages as soon as you depress the clutch. It never once caught me out. That is fitted, along with all sorts of other tricks, of course, to get the all-important CO2 level down as low as possible. It currently stands at 118 g/km. The side benefit from this is also that fuel economy should be good, and so it proves to be. I averaged 44.3 mpg over a test distance of 1410 km.  It is the steering and handling above all else which causes such approbation from the UK's motoring journalists, so that should have been the making of the driving experience, even in this humble 318d format. Both are good, but on public roads, they are not so overwhelmingly better than the competition that you would default to this car without question. For sure there is plenty of feel so that movement of the steering wheel and action from the road wheels are well sync-ed in a way that is so lacking in too many cars with their over-assisted set-ups. And of course the car goes well round corners. Provoke it, and I suspect you may be able to get the tail out, but that's not appropriate behaviour for the public road, and not something I was going to indulge in, whilst in a country whose language I can hardly speak. I can tell you that there is a downside and that is the steering wheel itself. It is very thick indeed, as is the case with all BMWs. Indeed, some may find it too thick. What is beyond question is the cheap feeling to the leather that wraps it, which was positively nasty to the touch, the first of a number of reminders which I will come to, that you have cheaped out near the bottom of the range. There is no penalty for the good driving characteristics when it comes to the ride quality, which was pleasingly composed on Spain's admittedly smooth road surfaces. The brakes worked well, too. I was pleased to find that there is still a conventional pull-up handbrake between the seats. There were no issues with visibility. There is a good field of view from the door mirrors and parking sensors on the rear bumper helped to judge just how far back the car extended.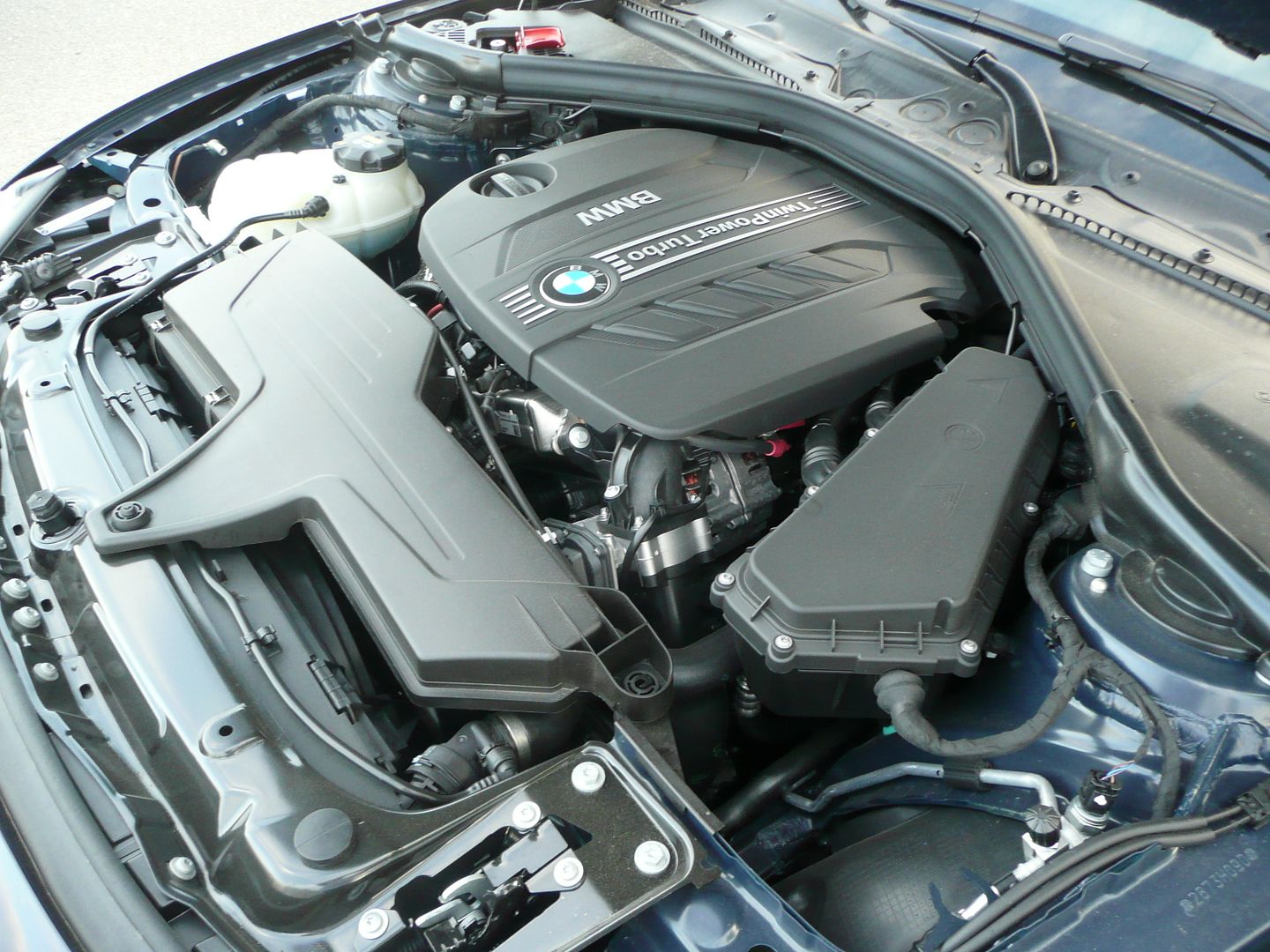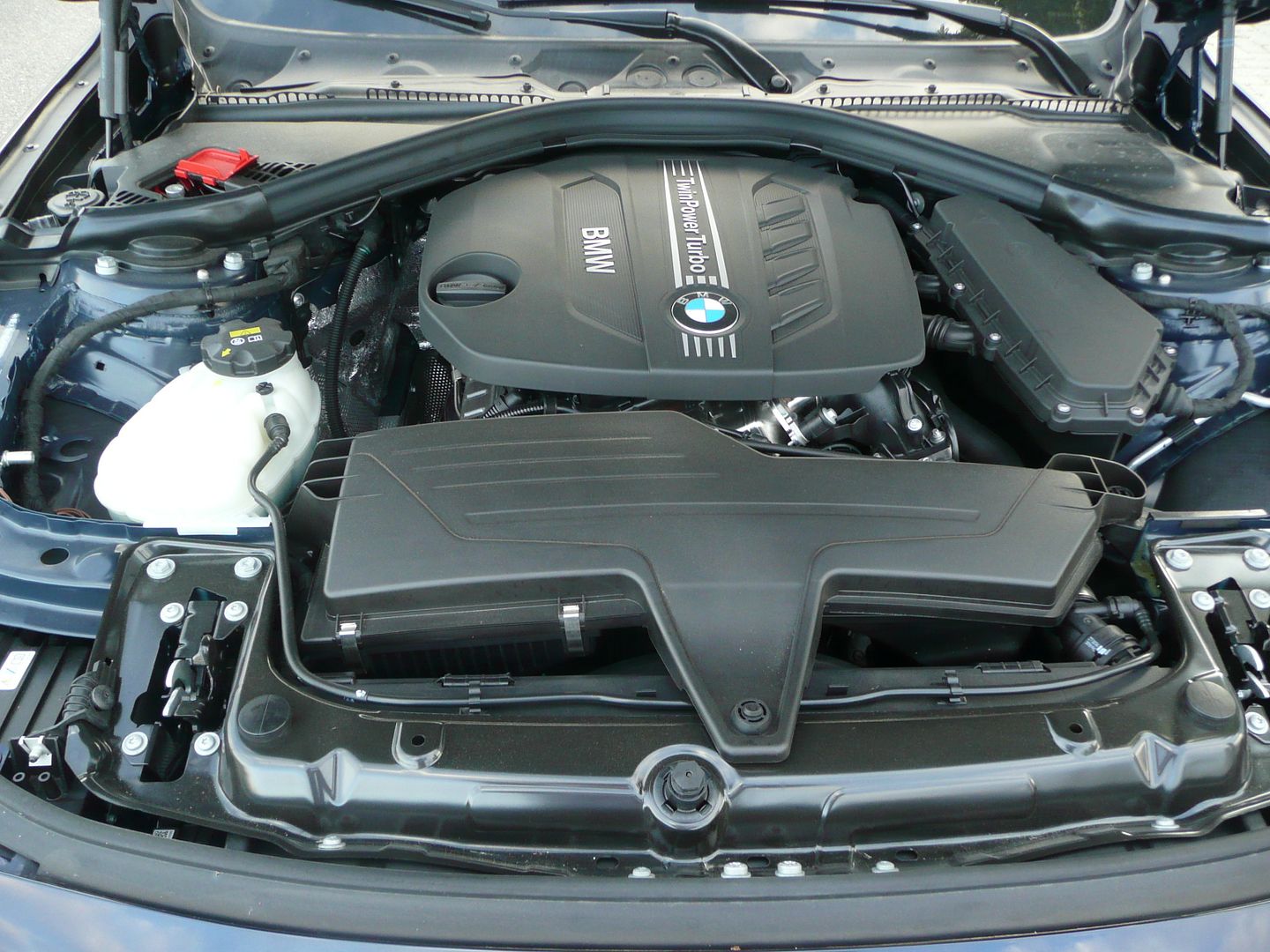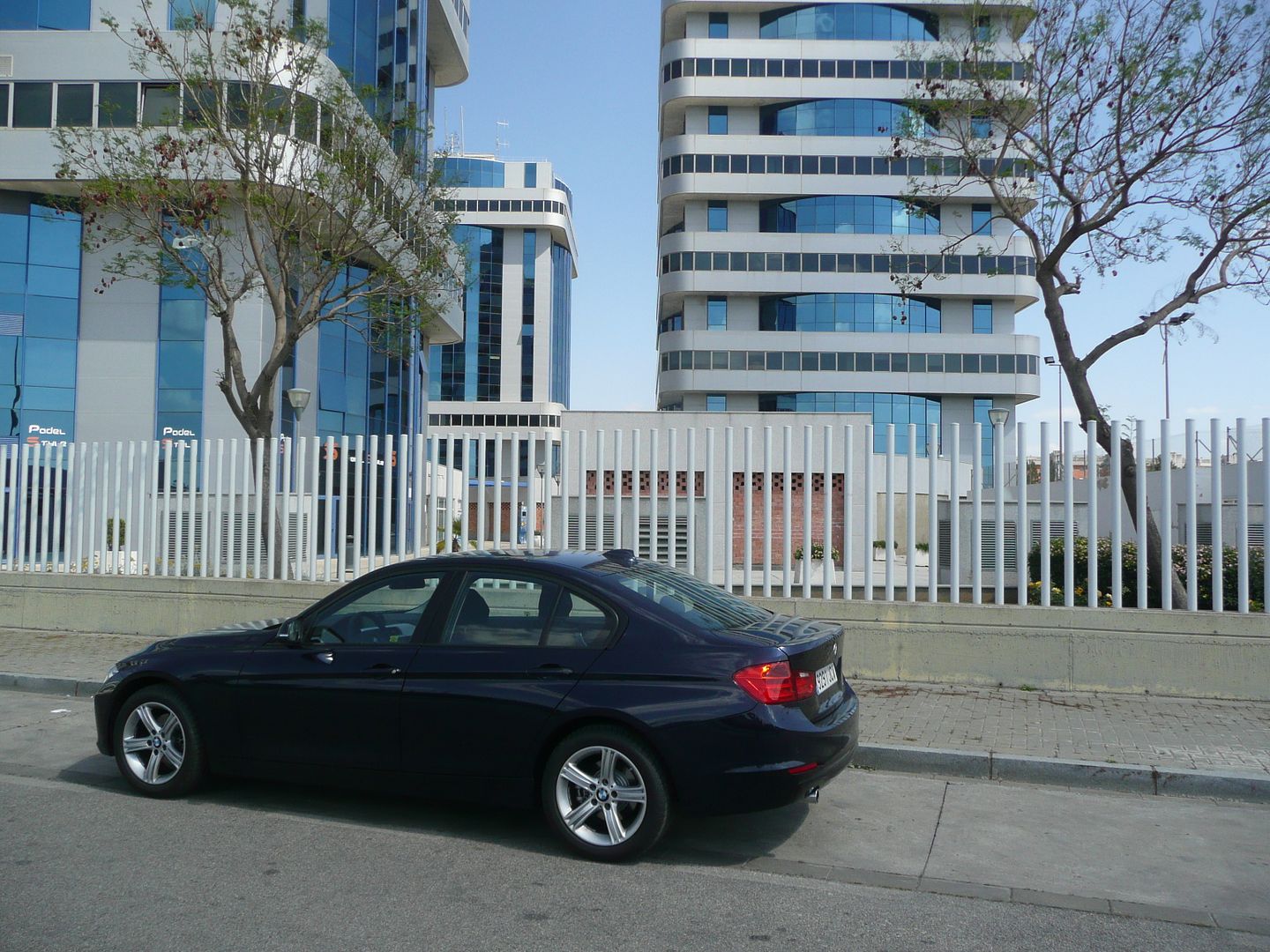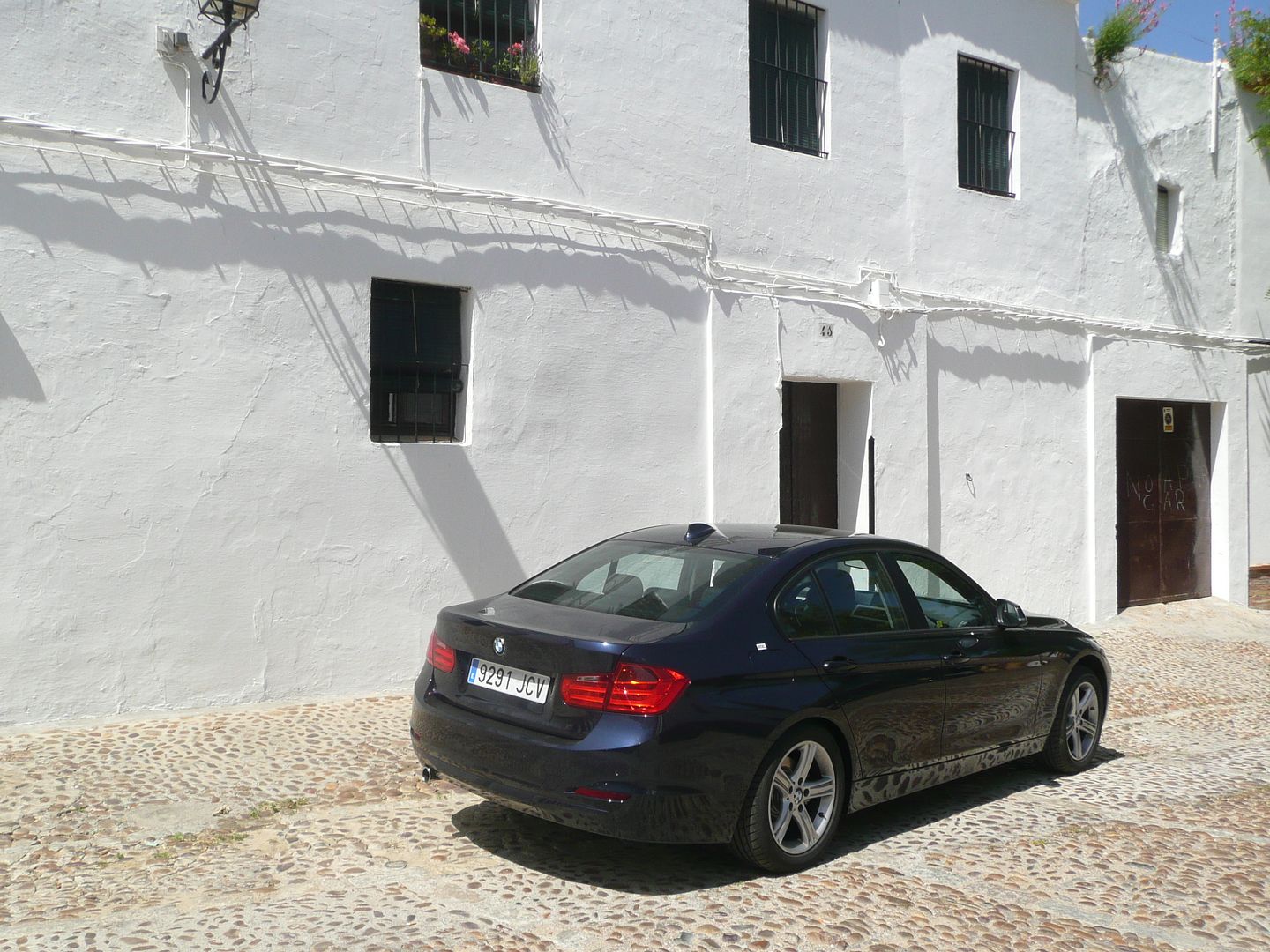 After years of ever larger and more complex dashboard mouldings, BMW returned to something very much simpler in the previous E90-based 3 Series range. Sadly, it always gave you the impression that they designed the dashboard and then realised that some models would need a screen for the Infotainment system that would feature on more costly versions, so they had to create a moulding with an awkward second hump in it. There are no such problems with the F30 cars, where the dash was clearly designed mindful of the need for a central display screen. In the F30, it sits looking like a pop-up feature, though it is not, in the top centre of the dash, where it is high up and easy to read, though the actual screen itself is surprisingly small. As to the rest of the dashboard, what you do get is a model of clarity and simplicity compared to many modern cars, where the width is emphasised by the relatively shallow top to bottom measurement of the main moulding. A thick silver inlay goes across the width of the unit in this version of the car, unadorned by superfluous fripperies such as the red stripe of some of the trim levels.  The moulding itself is of a soft touch plastic, but it looks and indeed feels not quite as nice as that which you would find in the rival Audi product. There is a single curved binnacle in front of the driver which contains the instruments. There are 2 large dials, for speedometer on the left and rev counter on the right, flanked by a fuel gauge and a water temperature dial. A small fuel consumption dial is housed in the lower section of the rev counter. All have simple clear markings which are easy to read from a quick glance. Sadly, the digital display area which contains the odometer which is in the dead centre of the instrument binnacle is very low down, and from my driving position proved almost impossible to read, obscured by the steering wheel boss.  Below the display screen are a pair of central air vents and then below this, in the black non-inlayed part of the dash are the controls for the audio system – a long row of radio pre-set buttons and some of the other controls, and below this, the switches and dials for the climate control. Lights operate from a rotary dial on the dash to the left of the wheel. Indicators and wipers are controlled by one-touch stalks on the left and right of the column. Familiarity with one-touch systems means that these proved easy to use and rarely caught me out, but I still think they are a solution to a non-existent problem. The centre console is where you will find the control wheel, and surrounding buttons for the iDrive system. Again, familiarity with this sort of system means that it is easy to use, even as a newcomer to the car, with everything you want fairly intuitive or easy to find through the menu hierarchies. Satellite navigation was fitted to the test car, and it proved both easy to use and useful, especially on arrival when I needed to find my hotel in the suburbs of Seville, for the first time.  The audio unit was a DAB digital setup, and it was easy to scroll through the array of Spanish channels to see if I could find something to listen to. There are repeater buttons for commonly used functions on the steering wheel boss which is also where you will find the buttons for the standard cruise control.
This being an entry level spec car, seat adjustment was all manual, and the seats themselves were upholstered in a sort of cloth, rather than the leather you would get in more costly versions. It was not a very nice sort of cloth, and although I was readily able to get a good driving position, with a wide range of adjustment fore/aft, up and down and backrest angle, the seat itself did not prove all that comfortable. I was also surprised to find no height adjuster on the seat belts, and would have preferred to have the mounting higher up than was the case.  What was definitely less than impressive was the rather cheap-feeling black plastic moulding on the rear face of the seats, which the rear seat passengers would have to look at. Otherwise, those in the back have little to fear. Early 3 Series generations were tight on space here, but as the car has got bigger, which it has with each successive model, so much of the space has gone to the benefit of rear seat passengers. With the front seats set right back, they may still find it a bit tight, but otherwise, there is ample leg room, and headroom, and there is enough width for three adults to sit across the bench without feeling unduly squeezed, though of course the combination of the transmission tunnel and the central console which extends well back with a pair of rear air vents on it would deprive the middle occupant of some space, as they would need to sit with their legs astride it. There is a central drop down armrest. The boot is also generously proportioned, being of very similar size to the one you will find in the rival Audi or Mercedes. It did seem a bit shallower than you would find in those cars (that's rear wheel drive for you!), but it more than met my (not very challenging) needs. The rear seat backrests fold forward for extra length, and there is also a ski flap through the rear armrest. Inside the cabin, the glovebox is on the small side, but there is also some space under the central armrest, in the door bins and a small lipped tray on the centre console ahead and to the left of the gearlever. Rear seat occupants get door bins and nets in the front seat backs.
Even if you ignore the different body styles – the Touring, and GT models that bear the 3 Series label and the Coupe, Convertible and hatchback Gran Coupe that are now called 4 Series, there's a bewildering array of different 3 Series saloon models to choose from. And that's before you explore the pages and pages of options. Select your preferred engine, and some of the permutations disappear. The choice here is extensive, with petrol, diesel and a Hybrid version all offered. Petrol power – in all cases turbocharged – ranges from the entry level 136 bhp 316i, through the 4 cylinder 184 bhp 320i and 245 bhp 328i, to the 6 cylinder 308 bhp 3 litre 335i, the clever ActiveHybrid 3 and the ultimate car in the range, the M3. There's an even wider choice of diesels, starting with the rather impotent sounding 114 bhp 316d, through the 141 bhp 318d as tested here, the popular 184 bhp 320d, and the 6 cylinder 258 bhp 330d and 313 bhp 335d. To this diversity you now need to consider transmission – 6 speed manual or the 8 speed automatic transmission, available in "normal" and "sport" versions, as well as the increasingly popular 4 wheel drive xDrive option.  Then you get to the trim choices. Gone are the days when all you had to worry about was SE or M Sport. Those are both available, of course, but – depending on engine selection – so are the two "new" options of Luxury and Sport, and then, for some markets, there is an entry level ES, and specifically for the UK, there is the Business Edition. For those who are fiscally motivated, there are Efficient Dynamics versions of some of the more frugal versions, with lower rolling resistance tyres and other CO2 reducing tweaks. As if that did not give you enough permutations and combinations, there are numerous option packages as well as individual line items to consider, many of which have all sorts of pre-reqs and co-reqs. BMW publishes a thick book just to describe it all, so a paragraph here is never going to give the full story. The ES sits at the bottom of the range, available only with the 316i and 316d engines and comes with 17″ light alloy Star-spoke wheels, automatic single zone air  conditioning, Bluetooth hands-free facility, BMW Emergency Call and TeleServices facility, BMW Professional radio with DAB tuner, USB interface and single CD player and MP3 playback capability), Cruise control with brake function, including speed limiting, black high gloss door sill finishers front and rear, the front with BMW designation, Dynamic brake lights, Interior trim with Satin Silver inlays, the external Kidney grille in chrome with Black vertical slats, Move cloth upholstery, a multi-function three spoke leather steering wheel, remote starting, remote control, including integrated key and Tyre Pressure Monitoring. The SE spec, for an extra £800 in the less potent cars, and £1500 in the 6 cylinder models also gives a different design of 17″ light alloy Star-spoke wheels, dual zone automatic air  conditioning, Park Distance Control at the rear, a rain sensor with automatic headlight activation and auto dimming rear-view mirror. The 325d and 328i models and above in SE trim also get a rear central armrest, dual exhaust tailpipes on the left with Chrome finisher, extended lighting, Park Distance Control front and rear, front and rear reading lights, front and rear, with soft-light, sun visors with illuminated vanity mirrors and ticket pocket and in the case of the 330d, metallic paint, the 8 speed Sport automatic gearbox and a three spoke multi-function steering wheel. Costing £1000 more than an SE, the Sport brings 17″ light alloy Double-spoke wheels, air conditioning and radio control panel with Chrome highlight, ambient lighting – switchable BMW Classic Orange/Cold White LED, front door sill finishers with BMW Sport designation, Drive Performance Control (ECO PRO, Comfort, Sport and Sport+ modes), a single left mounted exhaust tailpipe with Dark Chrome finisher, interior trim in black High-gloss with Coral Red finisher, the Kidney grille in chrome with extra-wide black, high-gloss vertical slats, Remote control, including integrated key, with inset in Red, Sport instrument cluster with Red highlight and chrono scale, Sport multi-function three spoke leather steering wheel with red stitching, sport front seats and Track cloth upholstery. Costing £2500 more than an SE is the Luxury, which offers 18″ light alloy Multi-spoke wheels, air conditioning and radio control panel with chrome highlight , Dakota leather upholstery with Exclusive stitching, front door sill finishers with BMW Luxury designation, exhaust tailpipes, with Chrome finisher, Extended lighting, Chromeline exterior trim, the front air inlet with chrome finisher, Interior trim with Fineline Anthracite wood with Pearl Chrome finisher, Kidney grille in chrome with chrome vertical slats, metallic paint on the 6 cylinder cars, a rear bumper with chrome finisher, remote control, including integrated key, with inset  in Chrome (excluding ActiveHybrid 3) and a Sport multi-function three spoke leather steering wheel in black. For £3000 more than SE, you get the M-Sport, a popular choice. Standard spec here includes 18″ light alloy M Star-spoke wheels, ambient lighting switchable BMW Classic Orange/Cold White LED, Dakota leather upholstery, Door sill finishers with M designation, Drive Performance Control (ECO PRO, Comfort, Sport and Sport+ modes), dual, round exhaust tailpipes on the left with Chrome finisher on the 335d xDrive and twin on the 335i, extended lighting, exterior trim in High-gloss Shadowline, headlining in Anthracite, Interior trim, Aluminium Hexagon with Estoril Blue finisher, Kidney grille in chrome with extra-wide Black, High-gloss vertical slats, M aerodynamic bodystyling, an M Sport instrument cluster, M Sport multi-function leather steering wheel, M Sport suspension (except on the ActiveHybrid 3, 320i/d xDrive, 330d xDrive and 335d xDrive), Metallic paint for the 6 cylinder cars, side exterior 'M' designation badges and Sport front seats. Further options include the Efficient Dynamics, which takes the ES spec and uses smaller 16″ light alloy Streamline style wheels, but does offer dual zone automatic air conditioning, has a single exhaust tailpipe with Chrome finisher, Park Distance Control at the rear, a rain sensor with automatic headlight activation and an automatically dimming rear view mirror. The Business Edition of the Efficient Dynamics model, available only on the 320d retains the 16″ alloys, but adds a navigation package, heated seats and Dakota leather upholstery. If none of that lot quite hits the spot, then there are options galore allowing you to personalise your 3 Series to the depth of your wallet. That's the position for the UK market. The test car was a Spanish model, where there are slightly fewer choices. The Sport, Luxury and M-Sport versions are all offered, but below these sits a single trim called Advantage, which is closest to the Business Edition spec, but lacking the Efficient Dynamics features.
That the F30 generation 318d is a good car is beyond question. It is. However, it did not strike me as a "5 Star" car, as claimed by Autocar in their repeated eulogies about the model. As is often the case with BMWs, you get the feeling that the maker wants to remind you that you were a cheapskate with a version this low in the range. The seat material, that nasty plastic on the seat backs, the unpleasant steering wheel wrap are all things which you would not experience in a more costly version. Upgrading would also give you the benefit of more power, probably with not that much of a penalty in fuel economy, even if the emissions numbers would not work in your fiscal favour. How far up the range you have to go, I would be interested in finding out. However, I returned the 318d having discovered that whilst it is a very good car, it is not the unequivocal class leader, and convinced in my own mind that it is not necessarily a "better" car than Audi's much derided (but commercially successful) A4, a 2.0 TDi version of which I had driven just days before this test. For those in the market for a car of this size and price, by all means, go and look at the 3 Series, but you would be missing a trick if you did not take a serious look at its rivals – not just the A4 and C Class, but also some of the less-premium badged cars like the Mazda 6, which are just as good, and in some respects "better". With Jaguar's XE poised to hit the streets, choice has never been greater, and standards have never been higher. It may well come down to a combination of the commercial deal and personal choice. I just know that for me, not selecting a 3 Series, and picking one of its rivals back in 2012 was not the mistake that the motoring press would have you believe.