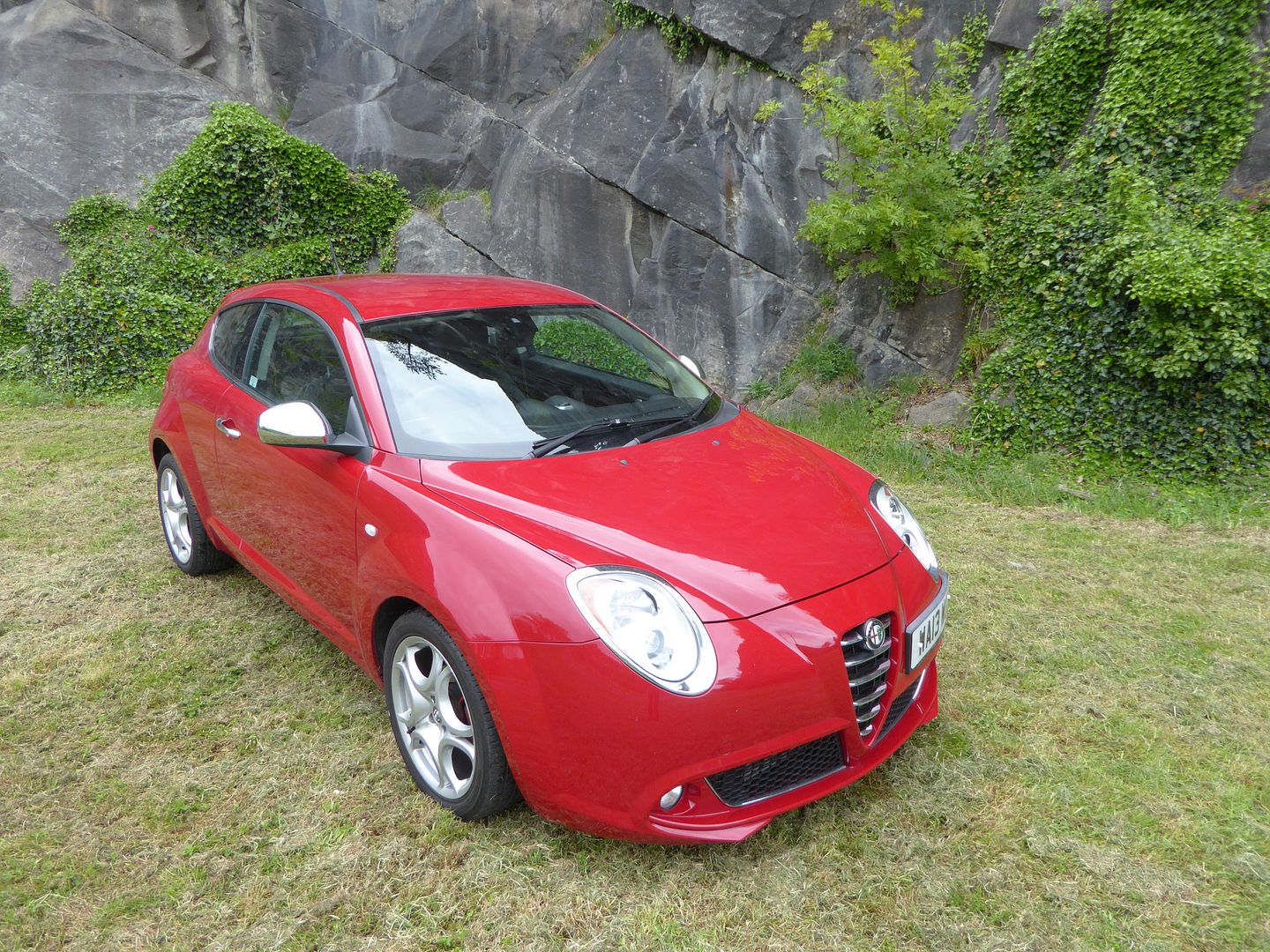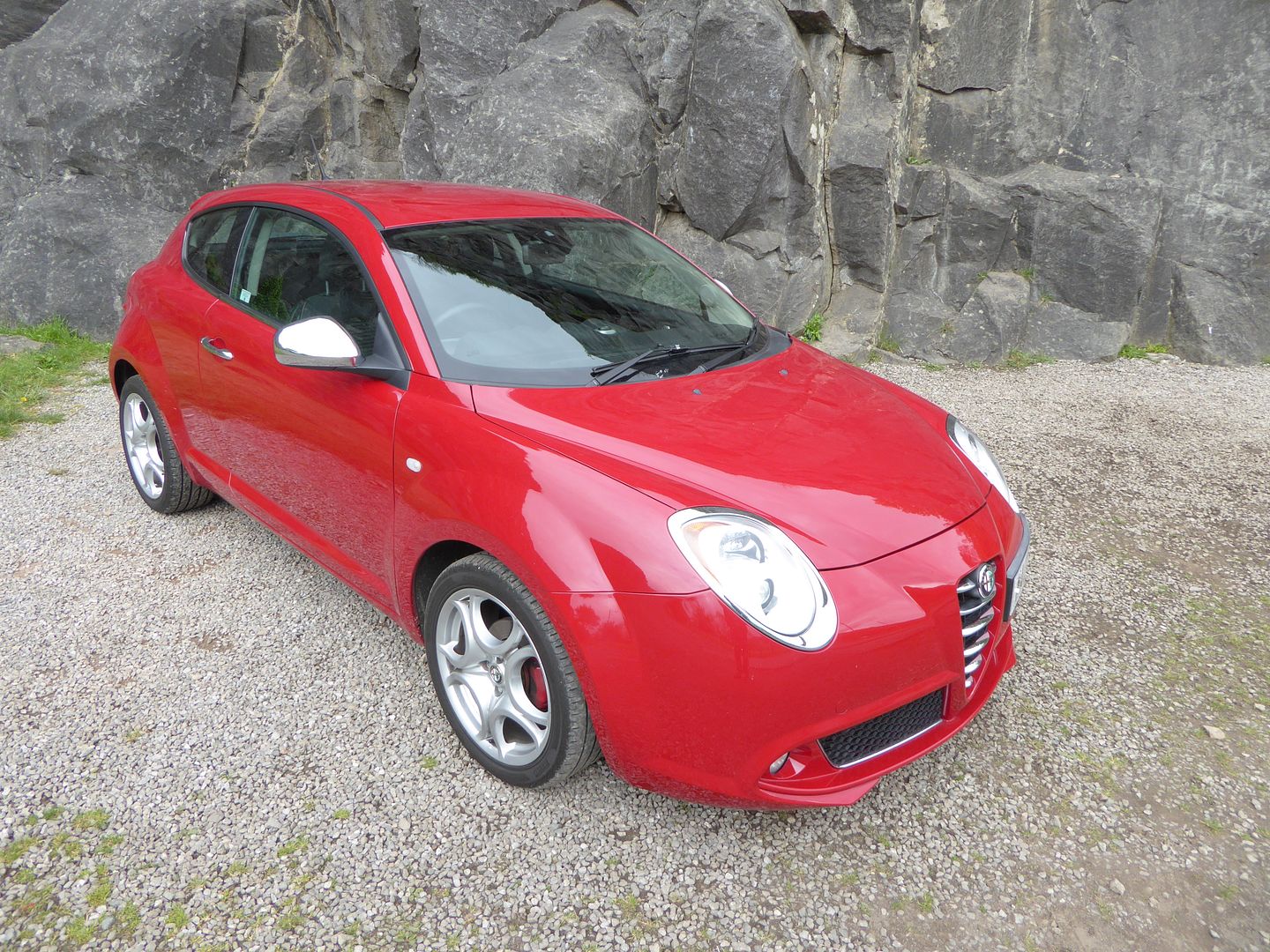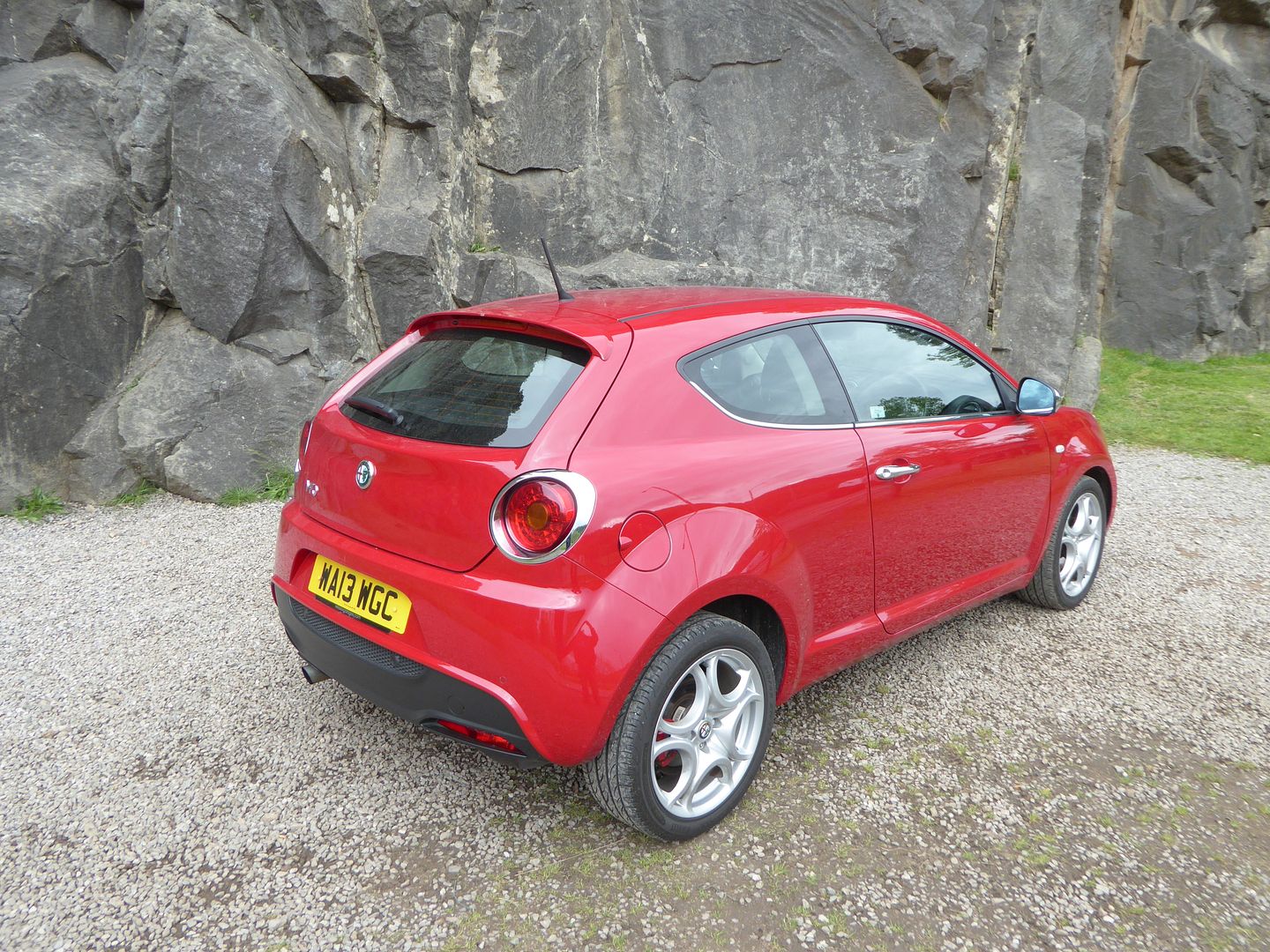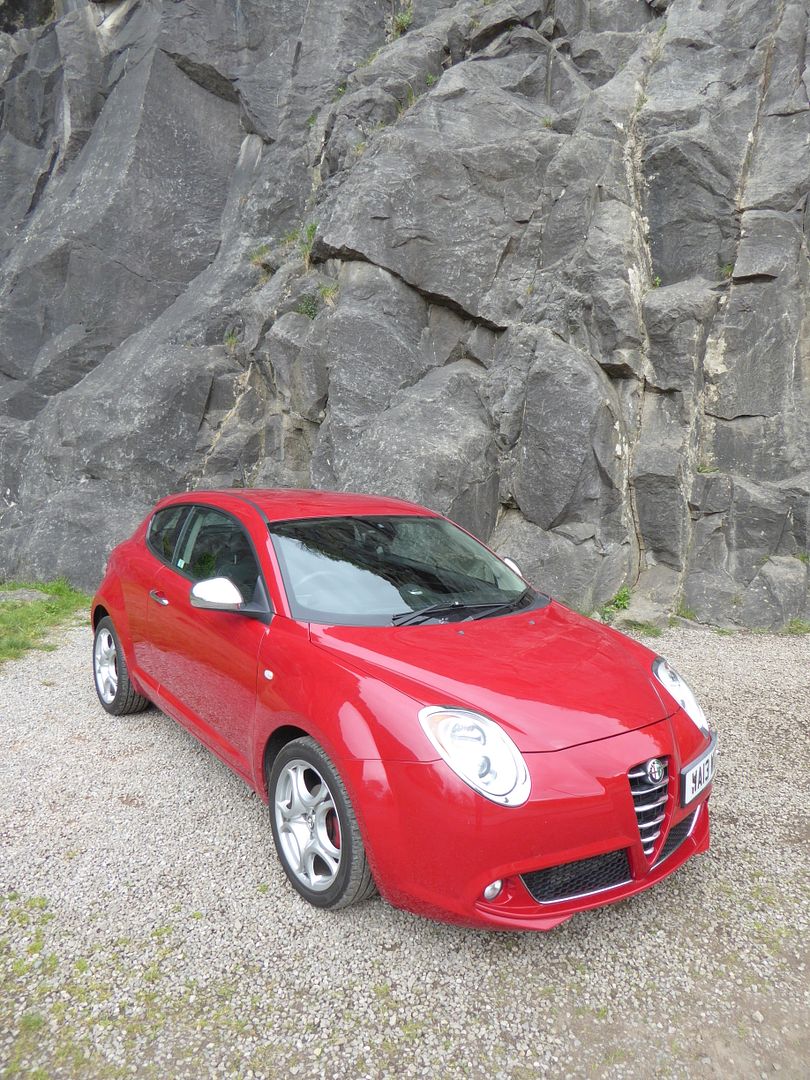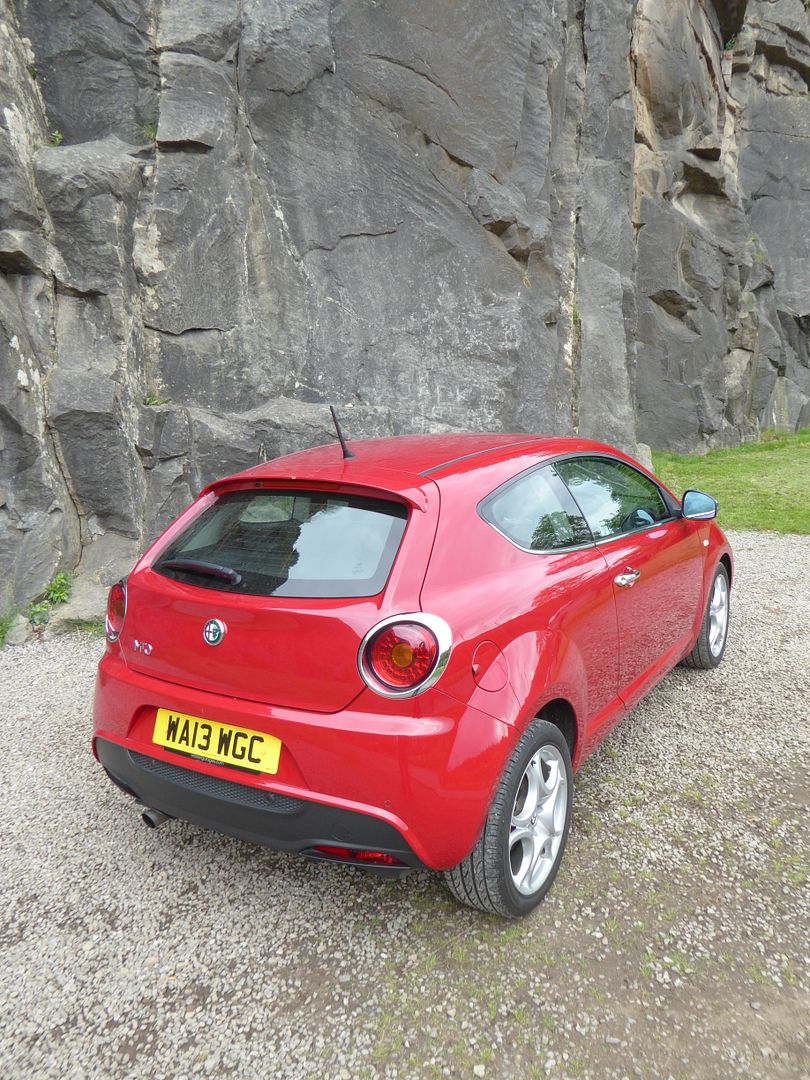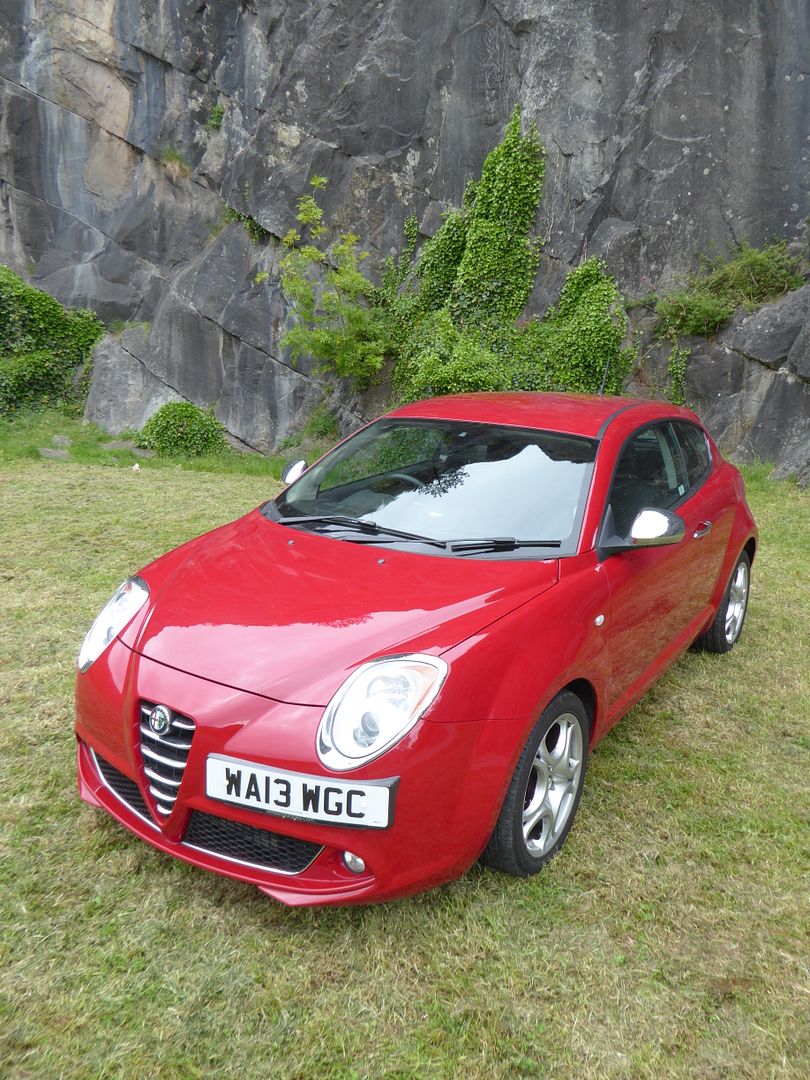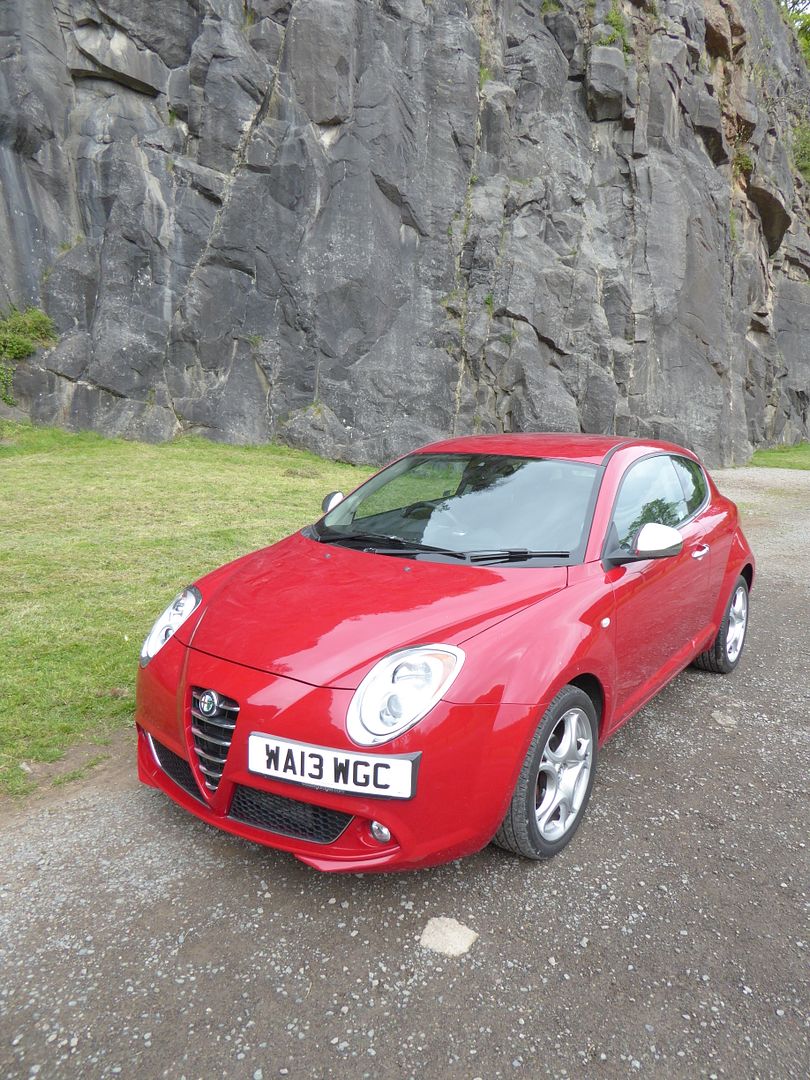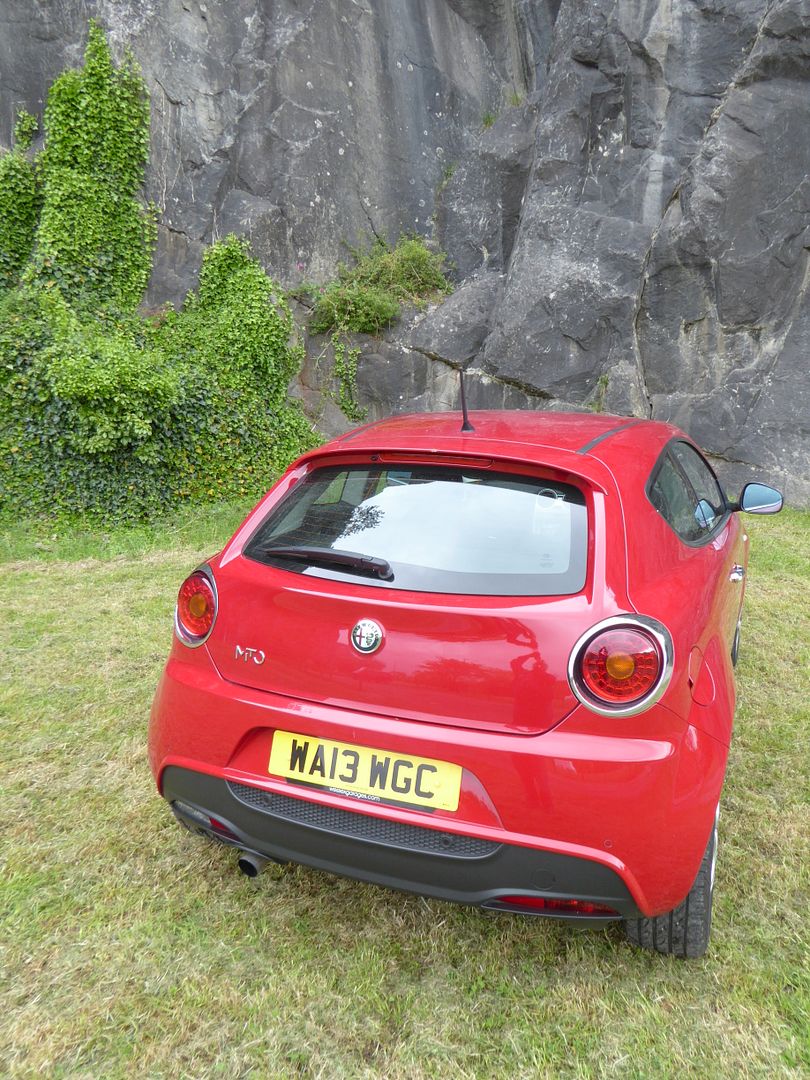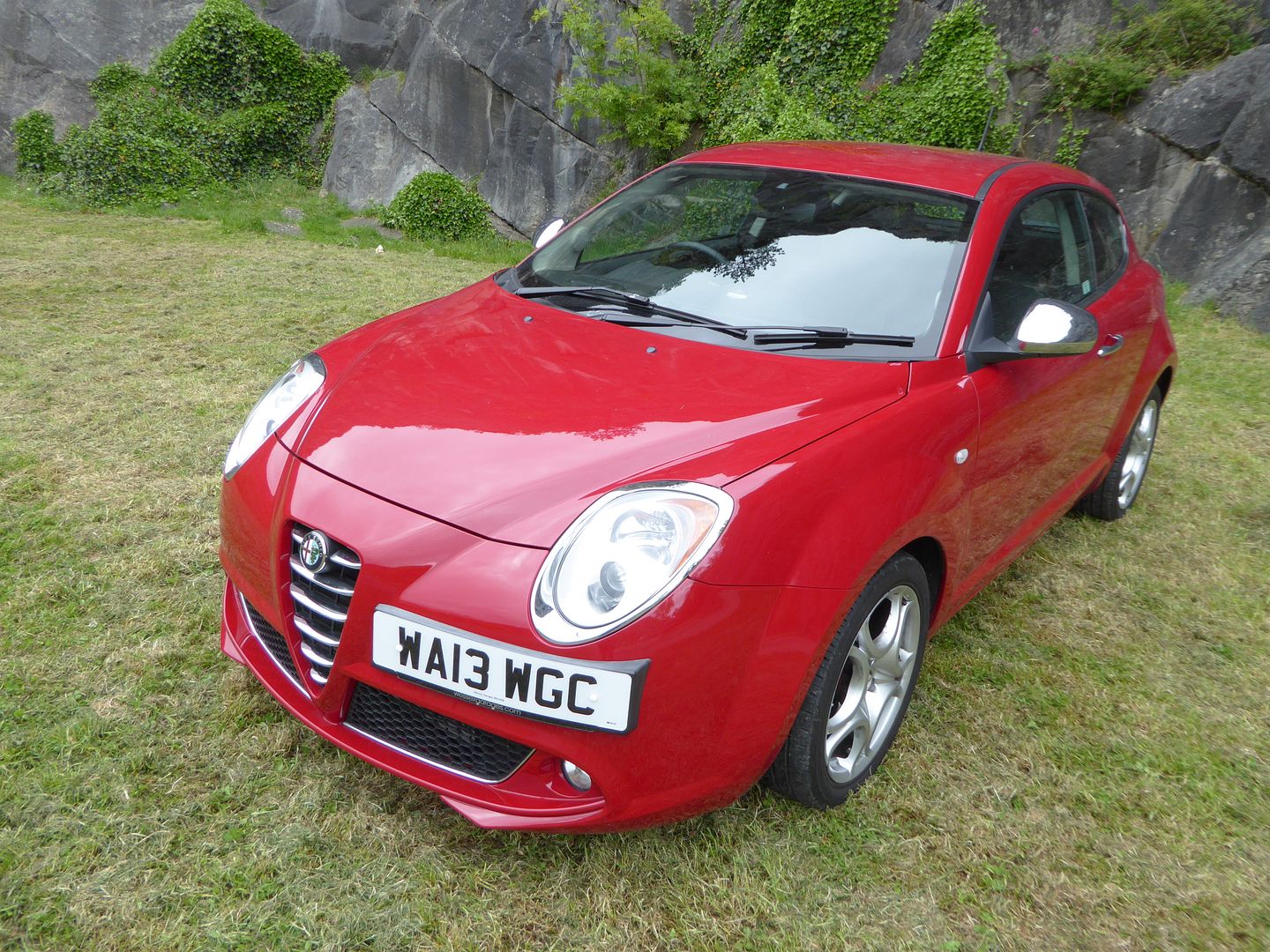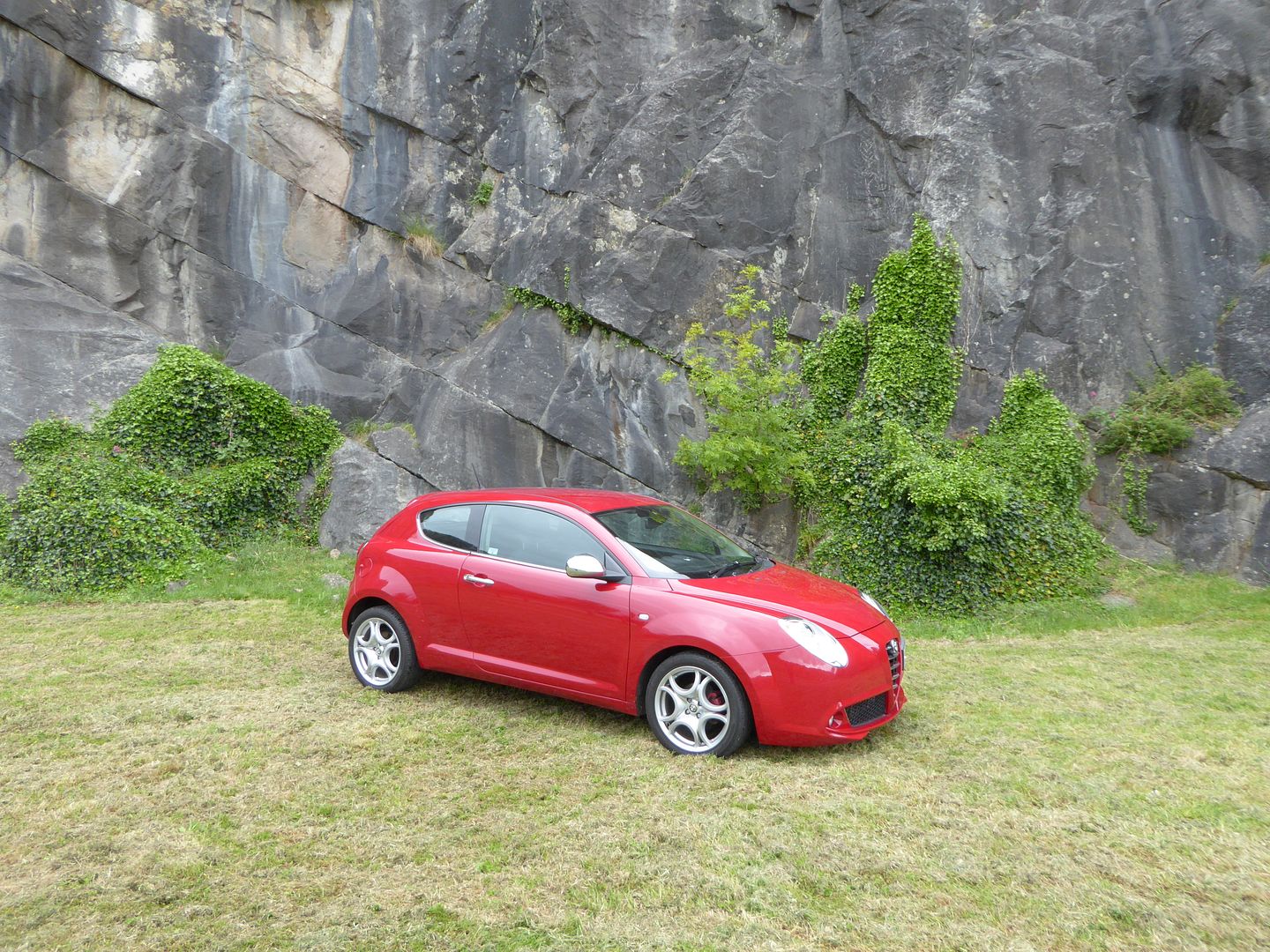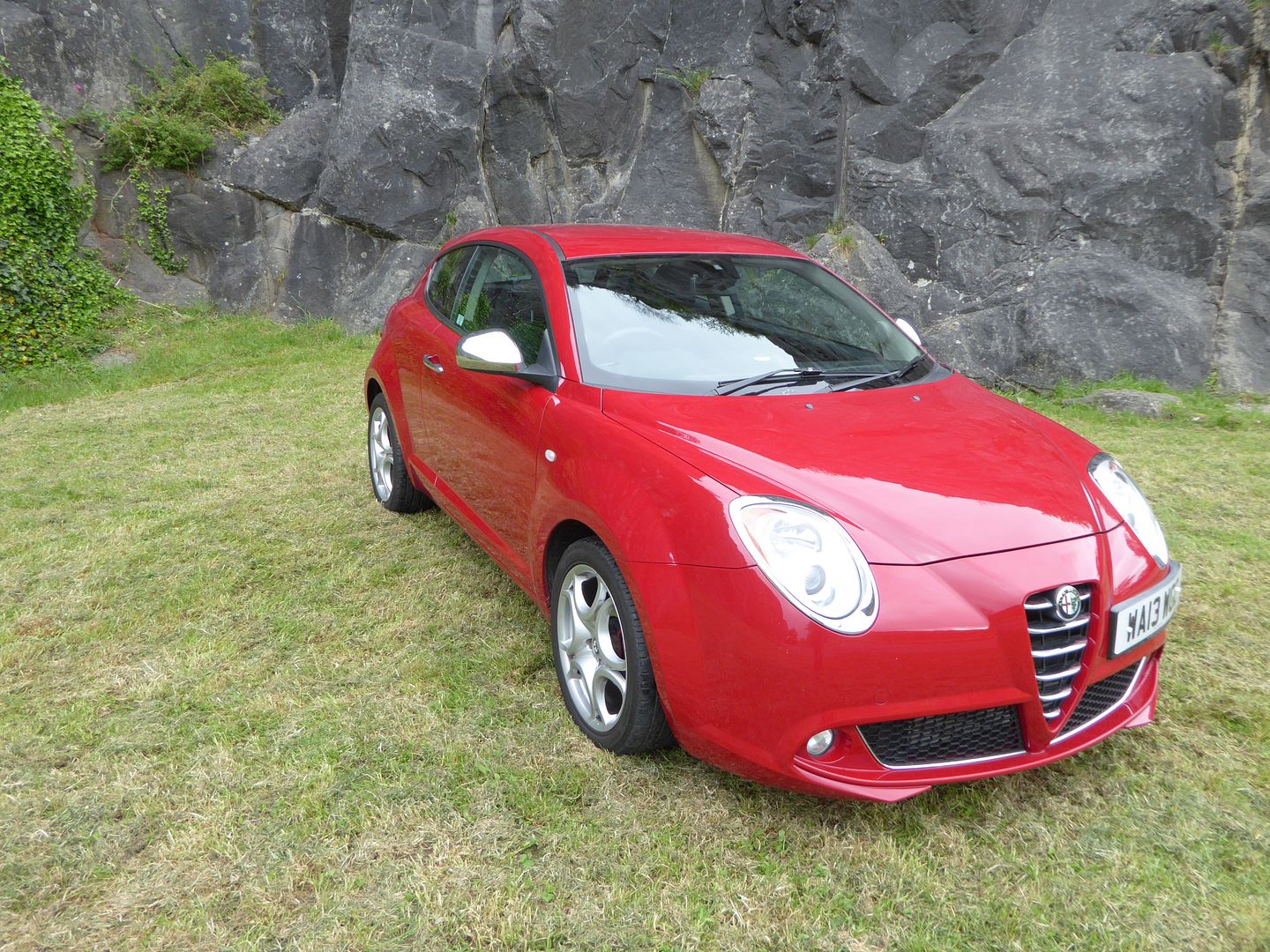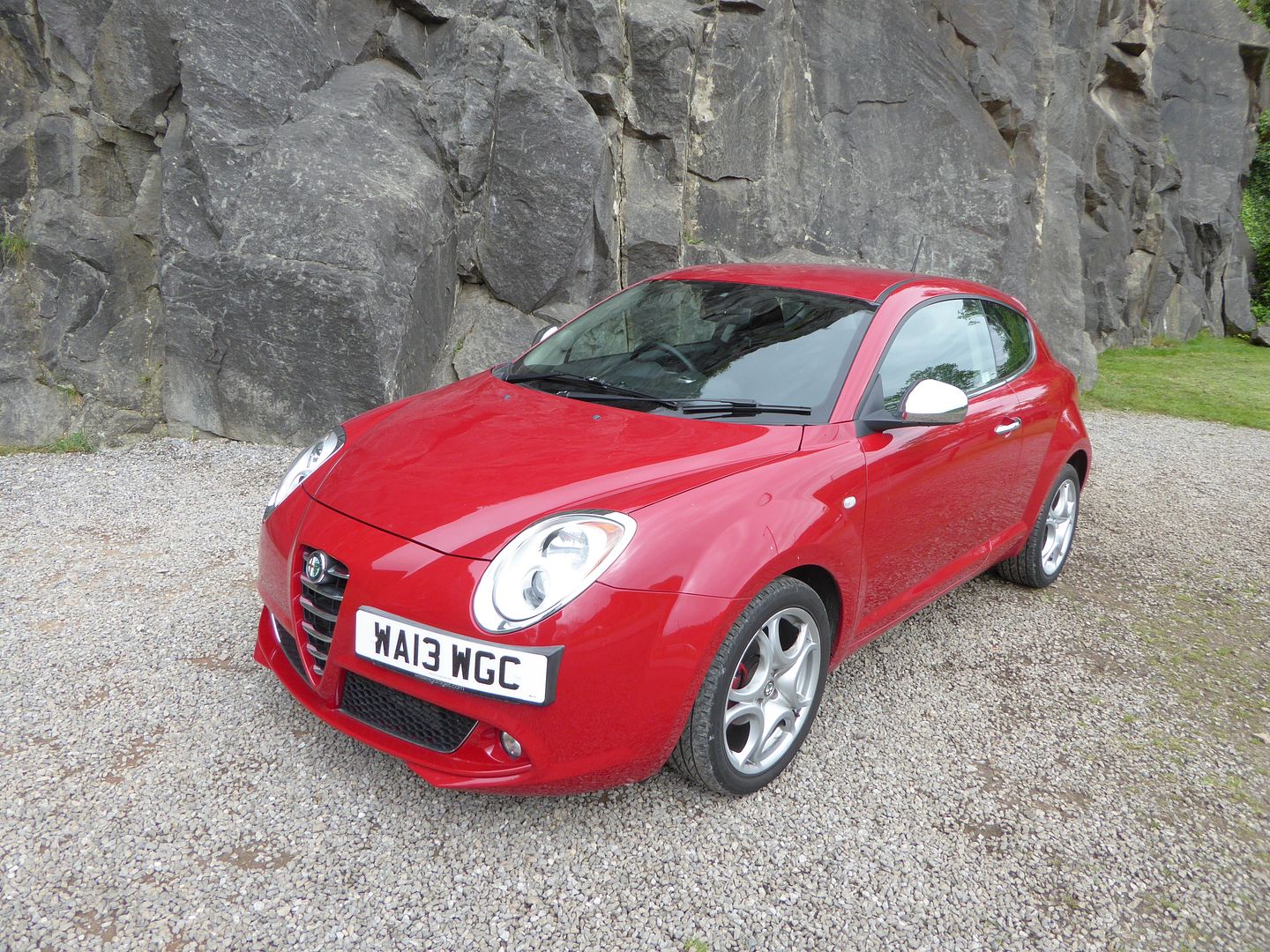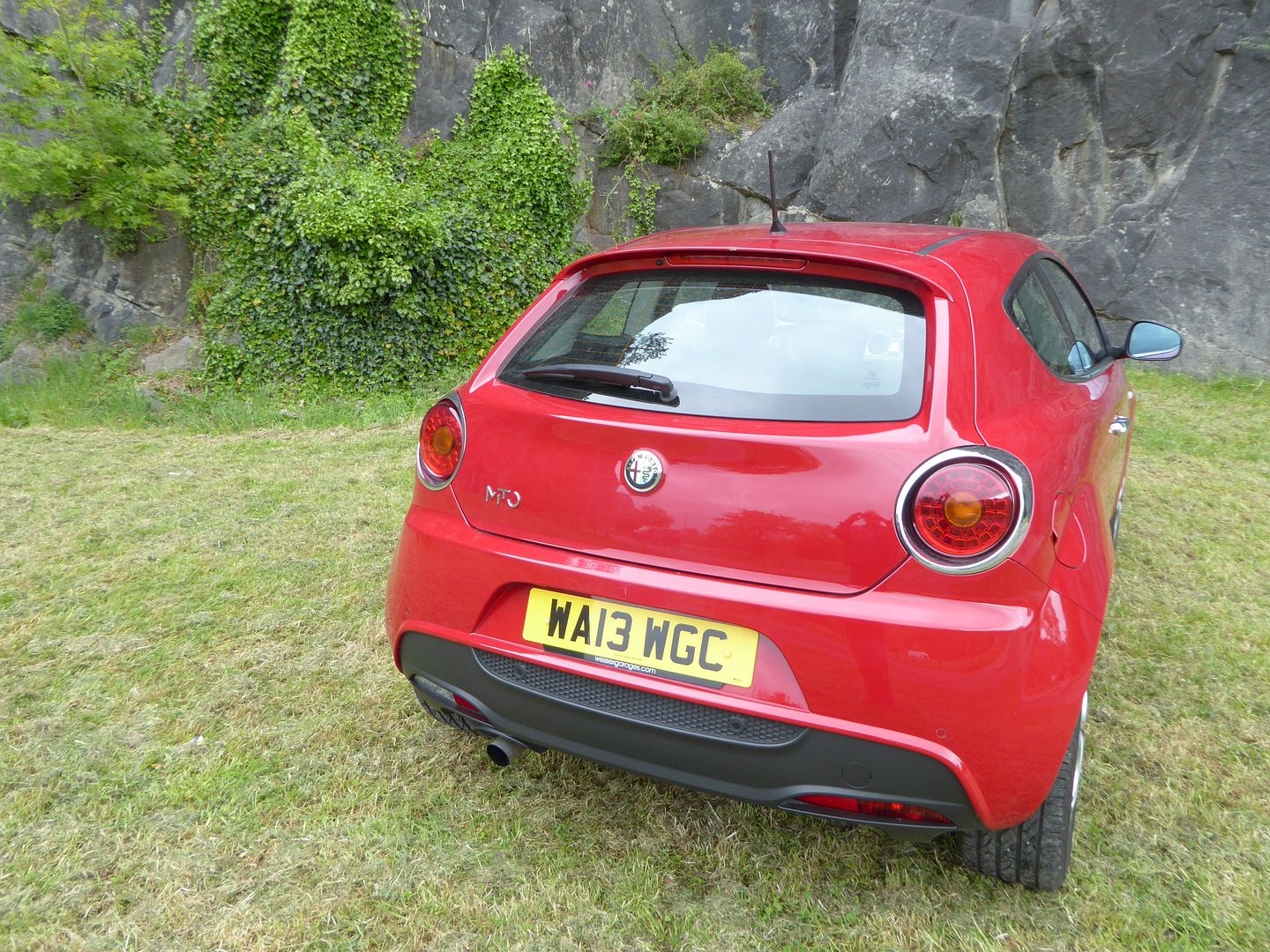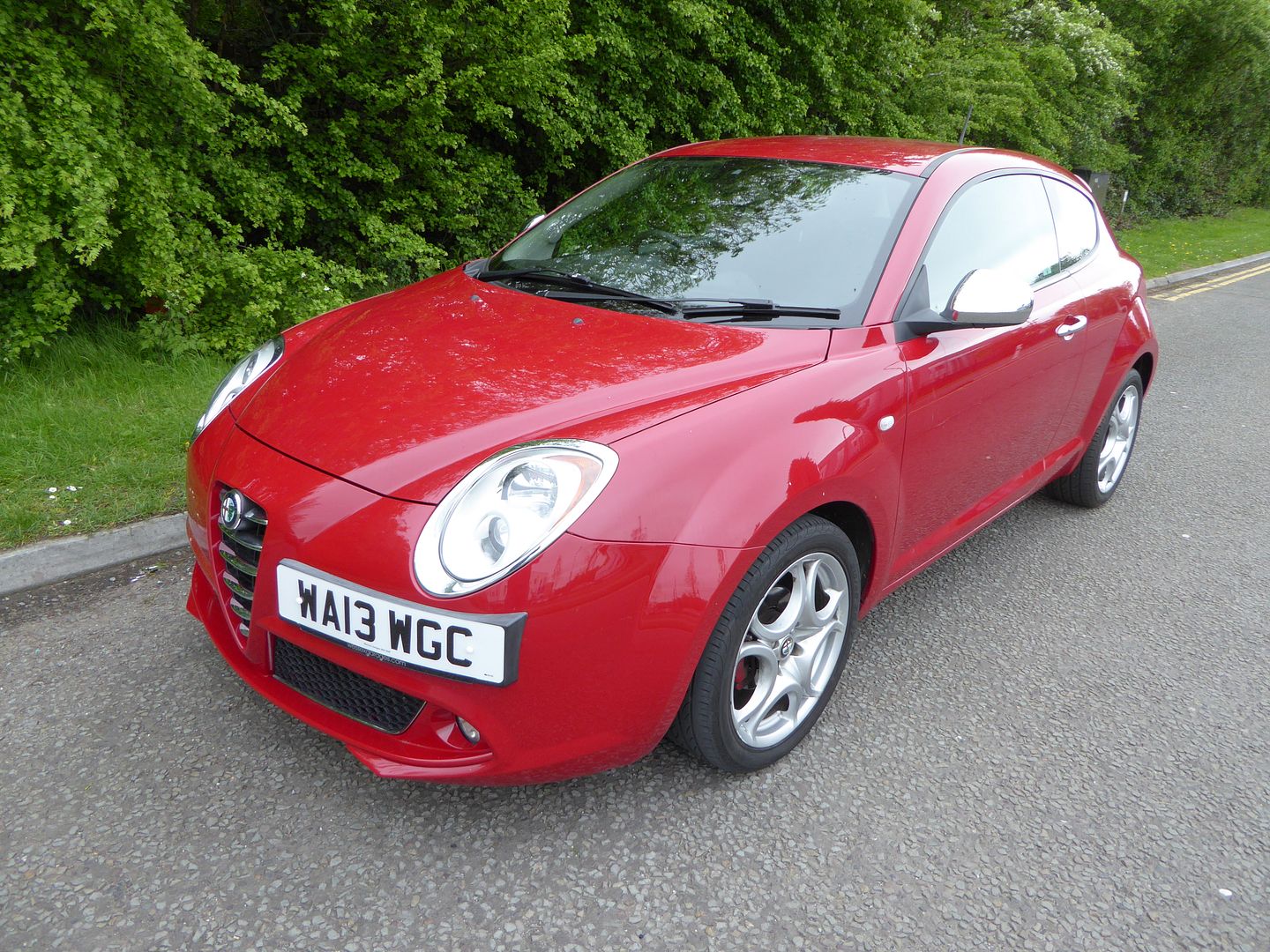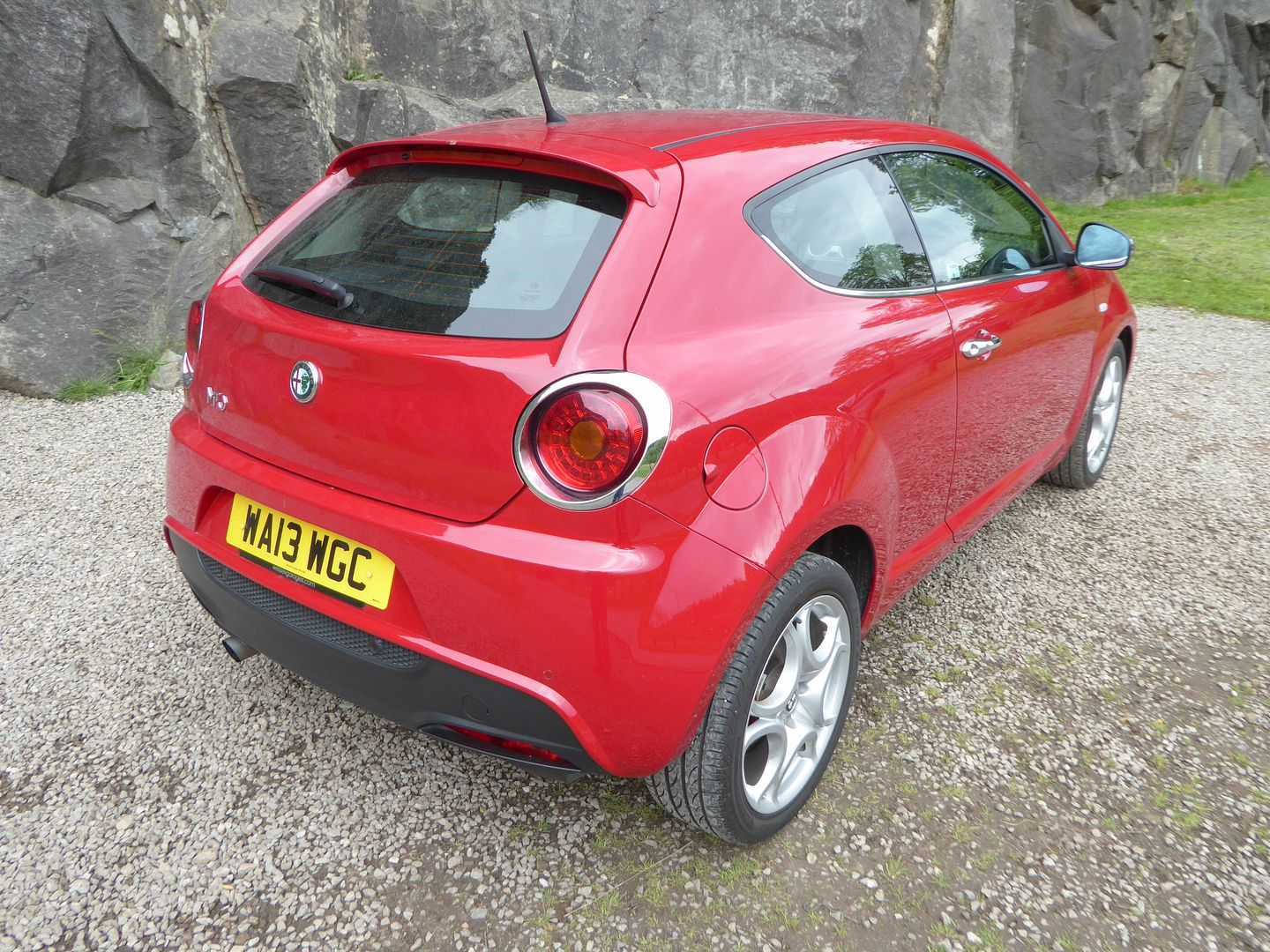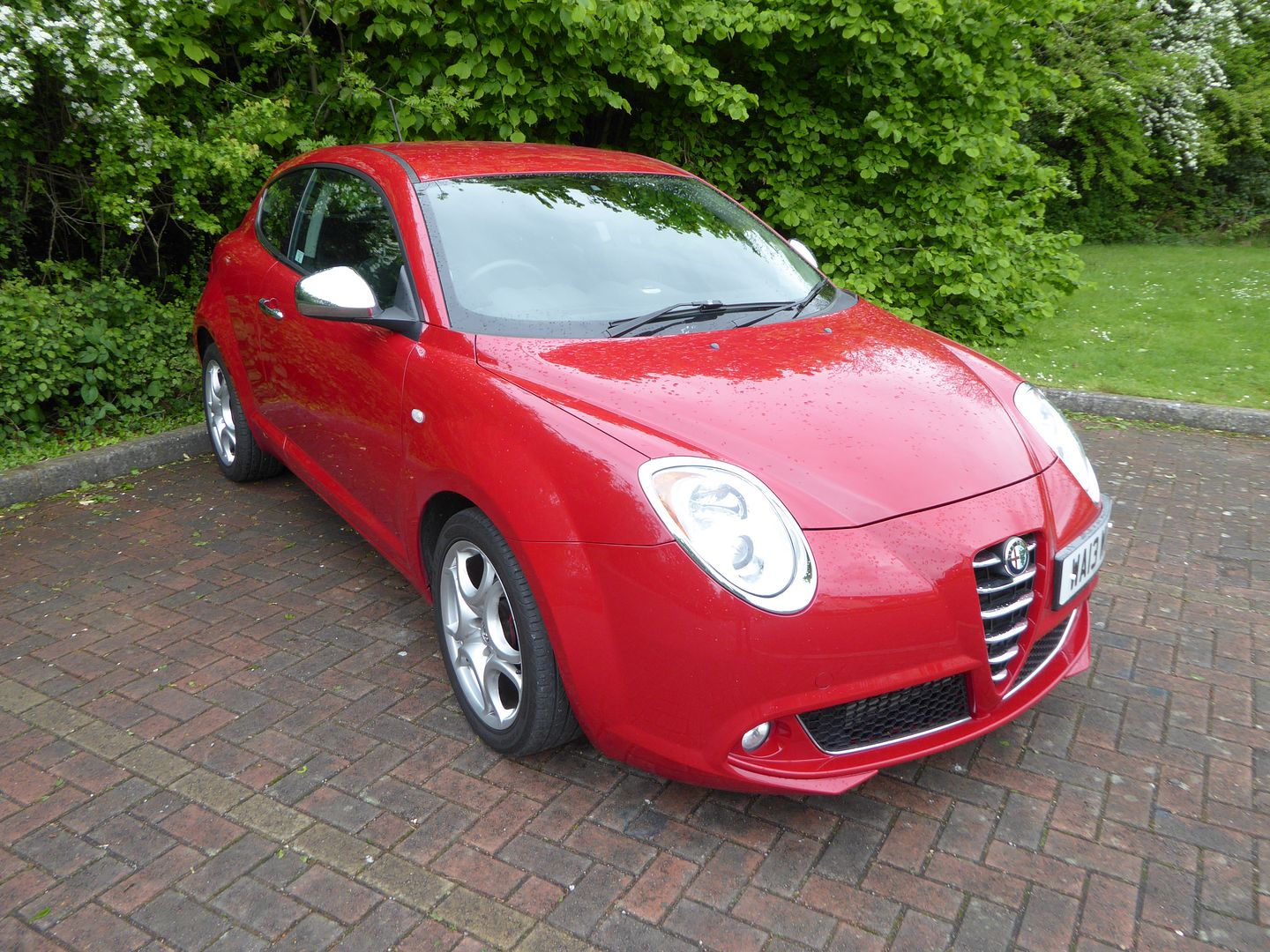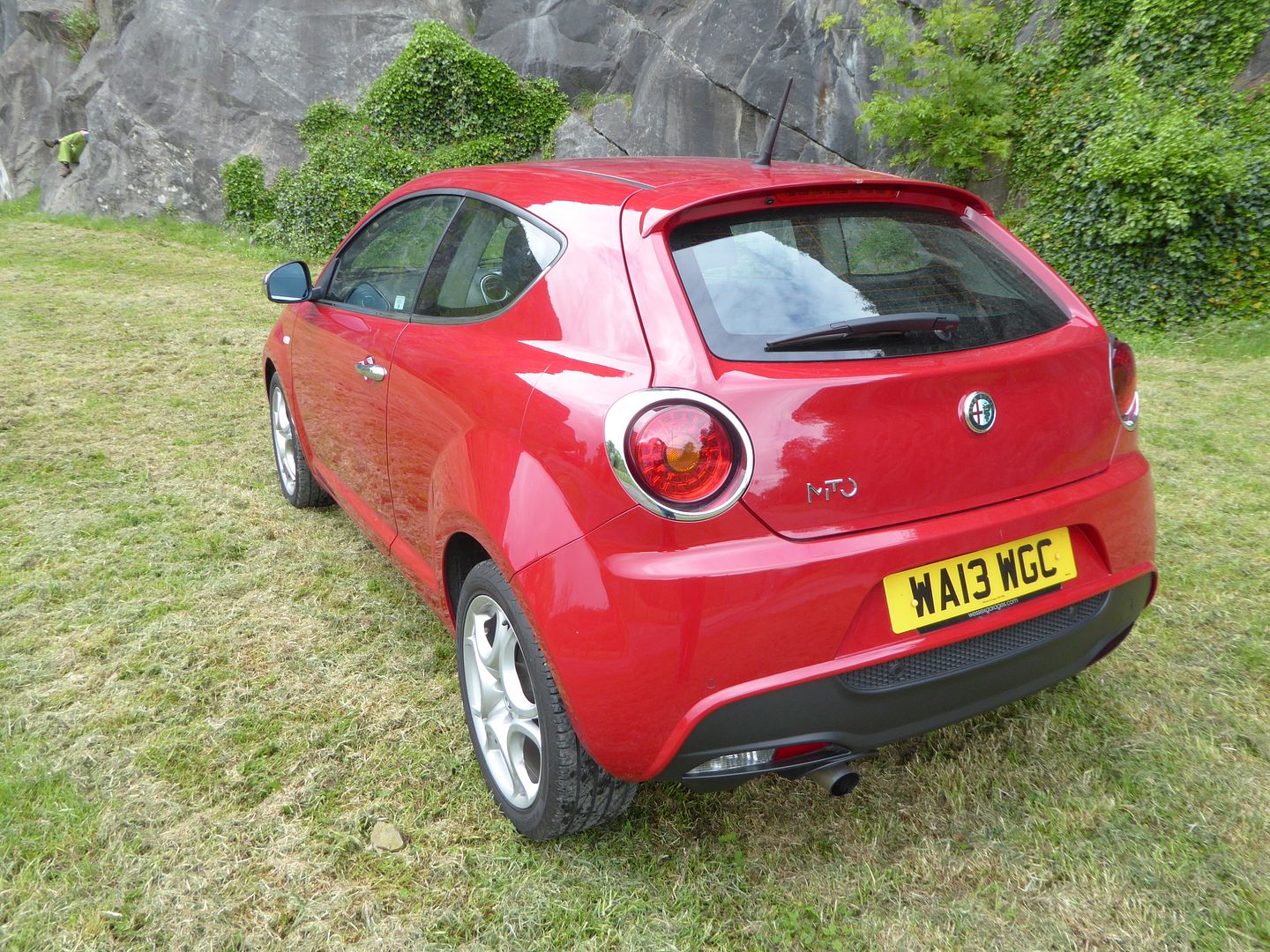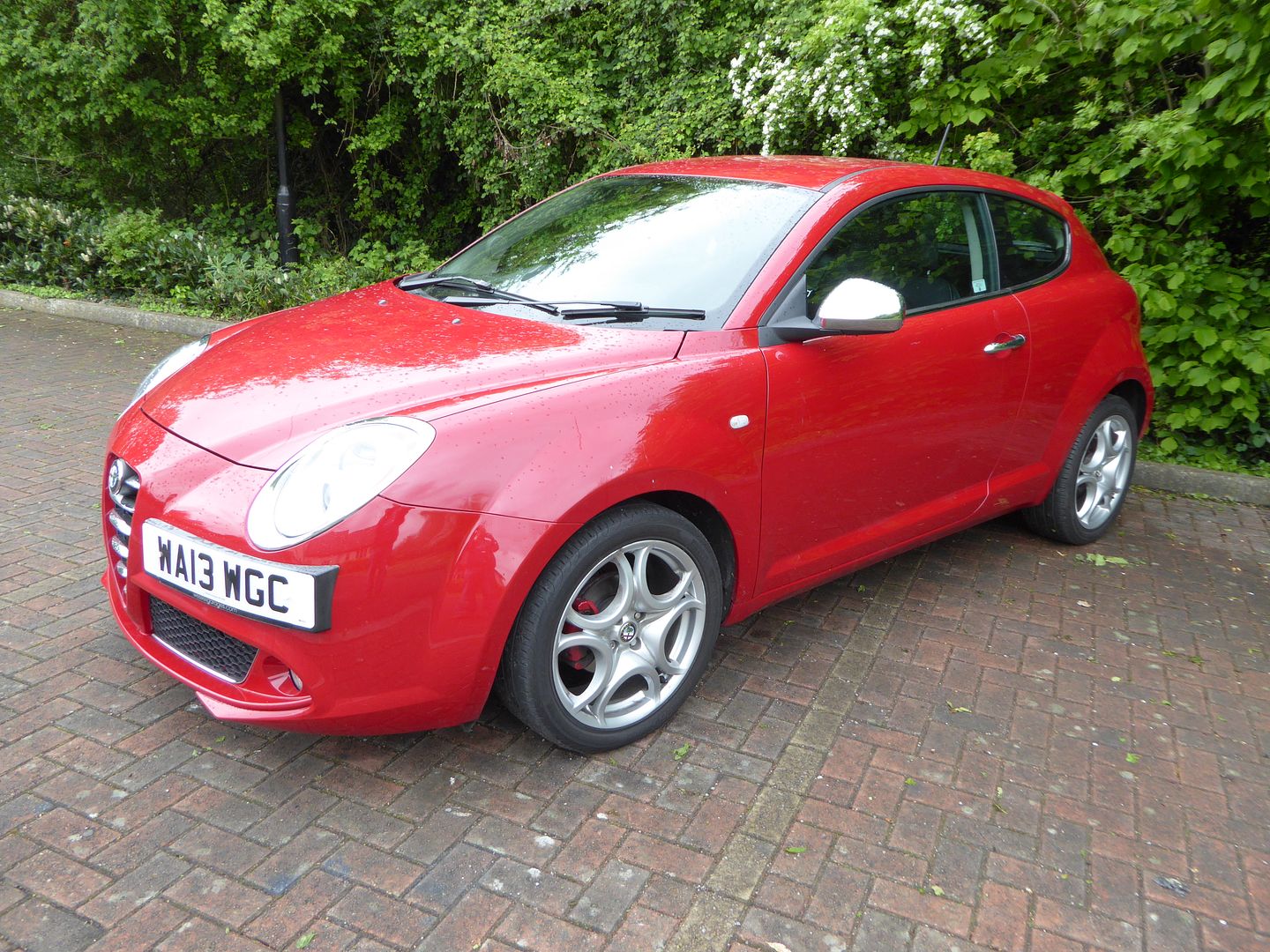 Car markets of the world are constantly changing, as buyers keep looking for a slightly different combination of attributes in what they buy, and manufacturers try to anticipate these shifts in demand by moving into new segments, or even by trying to create them. In recent years, there has been a huge shift away from the volume selling brands to those with a more "premium" association, and whilst we have seen the rise of People Carriers, SUVs and Crossovers of just about every size and shape, there is no getting away from the fact that it is the traditional B and C segments of small and medium sized hatches and saloons which still amount for more in volume terms than any other. No wonder then, that marques whose products traditionally sat higher in the market have looked to extend their reach downwards, in the hope not just of capturing part of the market, but also in attracting loyalty at perhaps an earlier age which would last as the buyer's income and aspirations move higher up the range and profit margins. And no marques has a more loyal (if perhaps rather smaller group than it would like) of owners and enthusiasts than Alfa Romeo. With the C-Segment of the market covered by a long running series of Alfa models, starting with the AlfaSud and running through 33, 145/16 and 147 to the latest Giulietta, it was no surprise when word emerged that Alfa was looking at a smaller car, to address the B Segment. Referred to by the press as the Junior while under development, Alfa even ran a competition for the public to provide the name for their new small car, one way of generating interest long before launch and the start of sales. The winner was Furiosa, but Alfa decided not to use this and christened their baby the MiTo, a clever play on the Italian word for "myth" and an abbreviation of Milano (where it was designed) and Torino (where it would be built). The car was launched in Milan in June 2008, and went on sale in Europe later that year, reaching the UK in early 2009. Sharing a platform and many mechanical components with the Fiat Grande Punto, and hence also the Opel/Vauxhall Corsa, the new car looked very much like an Alfa with the large grille dominating the frontal view and circular rear lights, both features which bore some reference to the glamorous 8C Competizione and Alfas of yore. Not for the first time, with expectations sky high, the UK press savaged it, expressing disappointment at just about everything. Even so, sales in the first year were decent enough, with over 60,000 of these finding buyers in a segment of the market where Alfa had previously had nothing to offer. Significant revisions were to follow a year later, with an optional TCT automatic gearbox, and more power and better fuel economy and emissions from a range of new MultiAir engines, though sadly this did not include the GTA version, a concept of which had been shown at the 2009 Geneva Show. With sales slowly tailing off, further updates followed, with revisions to the Infotainment system, necessary to keep up with what the market expects, and further changes to the engines to get the CO2 ratings down, also a must for sales survival these days. Fiat's much lauded TwinAir engine became an option, and some classic Alfa model names such as Sprint, as well as others coined by the marketing departments were added to the flanks of the car. Throughout all these years, I've never managed to get behind the wheel of one, but when my Abarth went in for part 2 of its service and MOT work, instead of getting another loan Kia Picanto with dealer decals stuck on the sides, Wessex Garage surprised me by coming up with a MiTo, unadorned by any "loan car" stickers. It was bright red, perhaps the best colour for a MiTo, and apart from a lot of bird droppings (quickly washed off), despite being two years old, seemed like an interesting prospect for a day. Sadly, it was only going to be a day, and a work day at that, so I knew I was going to be limited in how far I could drive this little Alfa, but in the end, I managed to accrue enough miles to be able to form a valid opinion on this small car.
As the keys were handed over to me, all I was told was "it's a petrol". MiTo has been offered with a number of different engines over the years, but as soon as I twisted the ignition key, my ears told me exactly what was under the bonnet. The sound that emanated left me in no doubt that I had got a two cylinder TwinAir version. I've been trying to sample this unit, which has been fitted to Fiat's 500 and Punto as well, ever since its introduction, so was – perhaps surprisingly, since this means a bottom of the range car – pleased to make this discovery. Alfa fitted a more powerful 105 bhp version of their clever turbocharged 875cc two cylinder engine from 2014, but as this was a 2013 car, I have to assume that it had the earlier output of 85bhp. Even so, that should be enough to give the little MiTo reasonable performance. Or so I hoped. At idle, the unit is actually very quiet, and you might not even realise that this is different from your run of the mill 4 cylinder engine, but press the accelerator even just a bit, and you will quickly realise that this is something distinctive. It is also willing, though you do have to drive the MiTo like your typical small Italian car, ie quite hard, to get the best out of it. Do this, and you will find the car is very willing, and quite nippy, though in absolute terms it is not that fast, with a quoted 0 – 60 time of 12.5 seconds. To get the best out of it, you will need to make good use of the 6 speed gearbox, and probably hang onto the gears a bit longer than you perhaps otherwise would, and certainly longer than the gearchange indicator light in the bottom of the speedometer suggests. This is no real hardship. The gearlever is long, and a bit wand like, which is quite common in many an Alfa, but the actual gearchange is nicely precise, with the lever slotting easily between those 6 forward gears, and even going into reverse, located down and to the right of 6th if you lift the collar under the gearknob, with no reluctance at all. I was very much a fan of the noise that the engine made, which was certainly more pleasant than in say the 3 cylinder Polo I sampled a while back, though do wonder if you would eventually tire of it, as the combination of this and some road noise meant that the MiTo was not perhaps as quiet as you might hope for at a motorway cruise. Around town, though, it was a lot of fun accelerating away, say from traffic lights, and listening to what was going on under the bonnet and revelling in the unusual sound. Once in the higher gears, the fact that full torque comes at 1500rpm means that to get meaningful acceleration, say from 40 or 50 mph in 6th, a downchange would be the order of the day if you wanted to gain speed with any sort of urgency, but if you did not, the engine is smooth enough that it would accelerate without protest, just rather slowly. The MiTo features Alfa's DNA system. A three position switch in the centre console allows you to change driving mode between Normal, All-weather and Dynamic. The last of these sharpens up the throttle response, gearbox, suspension and brakes, and also invokes the Q2 differential on the front wheels for sharper cornering without loss of traction. I know from when I tried this set up in a Giulietta that there really are differences between the settings, and that selecting D would make a notable difference, but I did not really get the chance to play much with this in this test. Where the TwinAir has come in for criticism has been that few people have ever got even vaguely close to the quoted official fuel consumption figures. Having now driven it, I can see why.
This is an engine that begs you to drive it hard, and hard is not the way that you get the best mileage per gallon, or even what the official tests are designed to simulate, so no, you won't get 60 mpg or even close, unless you pussy-foot around. And with an engine like this, you'll really be missing out if you do. The test car came with some fuel in it, and although I put a bit in myself, I did not drive it far enough to be able to give any meaningful data on what economy level I achieved, but I can tell you that the trip computer reported an average of 37.9 mpg, but over what distance, and how and where the car had been driven to get that number, I know not. Regardless of the fuel economy, come Road Tax time, you will certainly benefit from the 98 g/km CO2 rating, though. The UK press have given the MiTo quite a hard time with regard to its other driving dynamics, too, largely, I think, because it is not a Fiesta. Nothing against the small Ford, which I quite like, but a little less one-tracked devotion would actually seem appropriate. I found the MiTo generally good to drive. The steering has a nice weighting to it, and while it does not quite have the precision of the Ford, it really is not bad, and the handling, again, while perhaps not quite as chuckable as the Fiesta would prove to be on a track, in normal use on public roads was also pretty good, with plenty of grip, and not much in the way of body roll on corners tackled with gusto. The brakes proved well up to the task, and I was relieved to find a conventional pull-up handbrake fitted between the front seats. Even the worse surfaces of Bristol's streets, and there are plenty of those, did not catch the MiTo out any more than other cars, and on the smoother ones, the little Alfa seemed to have a comfortable gait to it. Visibility is the one area which is perhaps not quite as good as you would hope. There is quite a large C pillar and the small rear view mirror does not help when you want to judge the extremities when reversing or at an angled side junction. Parking sensors, with beeps and a pictogram on the dash to indicate when you were getting close to something, in any direction, were some assistance, though were also a bit of a distraction at times, as they would go off even when you could see that there was plenty of clearance.
Alfa have made an effort to make the MiTo distinctive inside, with a large swathe of carbon fibre effect covering much of the dash moulding. I am still not totally persuaded that this is a Good Thing, though a combination of this and some pewter coloured inlays around the centre console and on the doors do certainly provide the visual relief that would otherwise be a large swathe of black. There was no doubting the fit and finish, though, and although the test car was a couple of years old, nothing squeaked or rattled, not something that has always been the case with small Italian cars, it has to be admitted. The instruments are grouped together under a single cowl, and are marked with their Italian names, so you will see "giri", "benzina" and "acqua" in them. There are two large dials, a speedometer on the left and rev counter on the right, with a smaller pair of fuel gauge and water temperature in the upper area between the large dials. All are clear and easy to read. Below the central pair is a digital display area which presents not just the odometer, but other trip computer type information which you can cycle through by pressing the button in the end of the right hand column stalk. There are two large stalks, that on the left operating indicators and lights and the right hand one is for the wipers. A stubbier stalk, lower down on the left hand side of the wheel is for the cruise control. A panel on the dash to the right of the wheel has switches for rarely used functions such as turning the Stop/Start system on and off and to adjust the headlight height. The centre of the dash contains a pair of high mounted air vents and then the uConnect audio system, which had a small number of buttons on it, and, although rather basic function, which proved easy to use, and because of its high placement, easy to reach, though there are some repeater buttons on the steering wheel hub. Below this, on a slightly recessed area of the central part of the dash are three rotary dials and a couple of switches for the air conditioning system, again which proved easy to use. There is a USB slot for the Blue and Me system in the centre console area in front of the handbrake. There is a connector on the very top of the dash for your portable navigation device such as a Tom Tom or phone. The whole set up is simple and uncluttered, unlike that idolised Fiesta.
Despite persistent rumours for some time of an impending 5 door version, Alfa have never progressed beyond a 3 door MiTo. Access for the front seat occupants is clearly no problem, as the doors are quite long. Once installed, then adjusting the seat is an all manual activity, with a bar under the seat for fore/aft and a turn wheel on the seat backrest for angle and a height adjuster. The steering column lacked telescoping adjustment, simply going up/down, but even so, I was able to get comfortable, and found the seat to be nicely supportive, though I did not get the chance to test this over a long distance, as the test was limited to what I could fit into the few hours that I had the car (and I had some work to do as well!). The seats had a cloth trim with a ribbed pattern in the central sections which looked a bit more interesting than what you usually find in this class. A modicum of agility will be called for in getting into the back. Only the backrest tips forward, but the seat does slide forwards to help matters, and fortunately, it does return to the position that you set it at. Once installed, there was a decent amount of room. The rear headrests, when lowered, are far too low, as tends to the case on all small cars, but they will extend up quite a long way. Sitting "behind myself", there was lots of leg and knee room. Put the front seat well back, and this reduces to barely enough, but that is almost to be expected in a car of this size. It would be a tight squeeze to get three adults in here, as the MiTo is not really wide enough, but three children would be comfortable enough. There is a decent sized boot, much larger than you will find in a MINI, though there is quite a sill over which things have to be lifted. More space comes by dropping the asymmetrically split rear seat backrests. Inside the cabin there is a good sized glove box, reasonable door bins, and a cubby on the dash above the driver's right knee, as well as single cup holder in the centre console in front of the gearlever.
Alfa have continued to tweak the MiTo range, so what you can buy now in 2015 is a bit different from 2013 when the test car was made. The engine range is the same, though the TwinAir received a power boost from 85 to 105 bhp, which is bound to make it feel quite a bit more lively. Other petrol engines offered are a 1.4 litre MultiAir, in 78 bhp and 120 bhp guises and the top spec Cloverleaf (now called Quadrifoglio) 168 bhp model with a standard dual clutch automatic gearbox, as well a 1.3 (85 bhp) and a 1.6 (120bhp) diesel. The lesser diesel puts out just 95 g/km of CO2 and is thus tax exempt. Three trim options are offered in all the latest models apart from the top spec Quadrifoglio which is a model all in its own right: Sprint, Distinctive and Progression. All models even back in 2013 came with alloy wheels, front fog lights, leather wrapped steering wheel, a driver's foot rest, Blue and Me, uConnect audio system with Bluetooth and USB connector, Tom Tom connector, air conditioning, stop/start and electric windows. Upgrade to a Distinctive and you get 17″ alloys (which might improve the looks, but they don't make it ride better!), sports seats and red brake calipers, rear parking sensors, chrome and aluminium interior trim, aluminium sports pedals, front armrest with storage compartment, aluminium kick plates, sports dials with white illumination, sports rear bumper, driver and passenger lumbar adjustment, space saver spare wheel and chrome exhaust tail pipe.
The MiTo TwinAir could turn out to be one of the best surprises of my motoring year. Perhaps all those negative reviews over the years had conditioned me to be expecting a rather disappointing car, and yet, what I found was something that I really rather liked. That the MiTo looks good has never been in doubt, and my guess is that, like almost all Alfas, it will continue to be seen in this way as it ages, but it also drives rather nicely. The TwinAir is certainly an interesting engine. Drive it hard and you will love it, for its sound and its willingness, just don't imagine that this is going to be super-economical. And with the rest of the little Alfa proving to be much better than the UK press would have you believe, I could easily build an argument that says that rather than buy a Fiesta or a Polo or some other volume selling (and very competent, make no mistake) small hatch, you could buy one with character and charm, and the legendary Alfa Romeo badge on its snout. Whilst it might not sound like any Alfa that has gone before it, I think this is the real deal. A car with character. A car that might not be perfect, and probably is not in purely objective terms the very best in its class, but one that you will probably love, as opposed to just like or respect. A Junior Alfa Romeo, in other words.