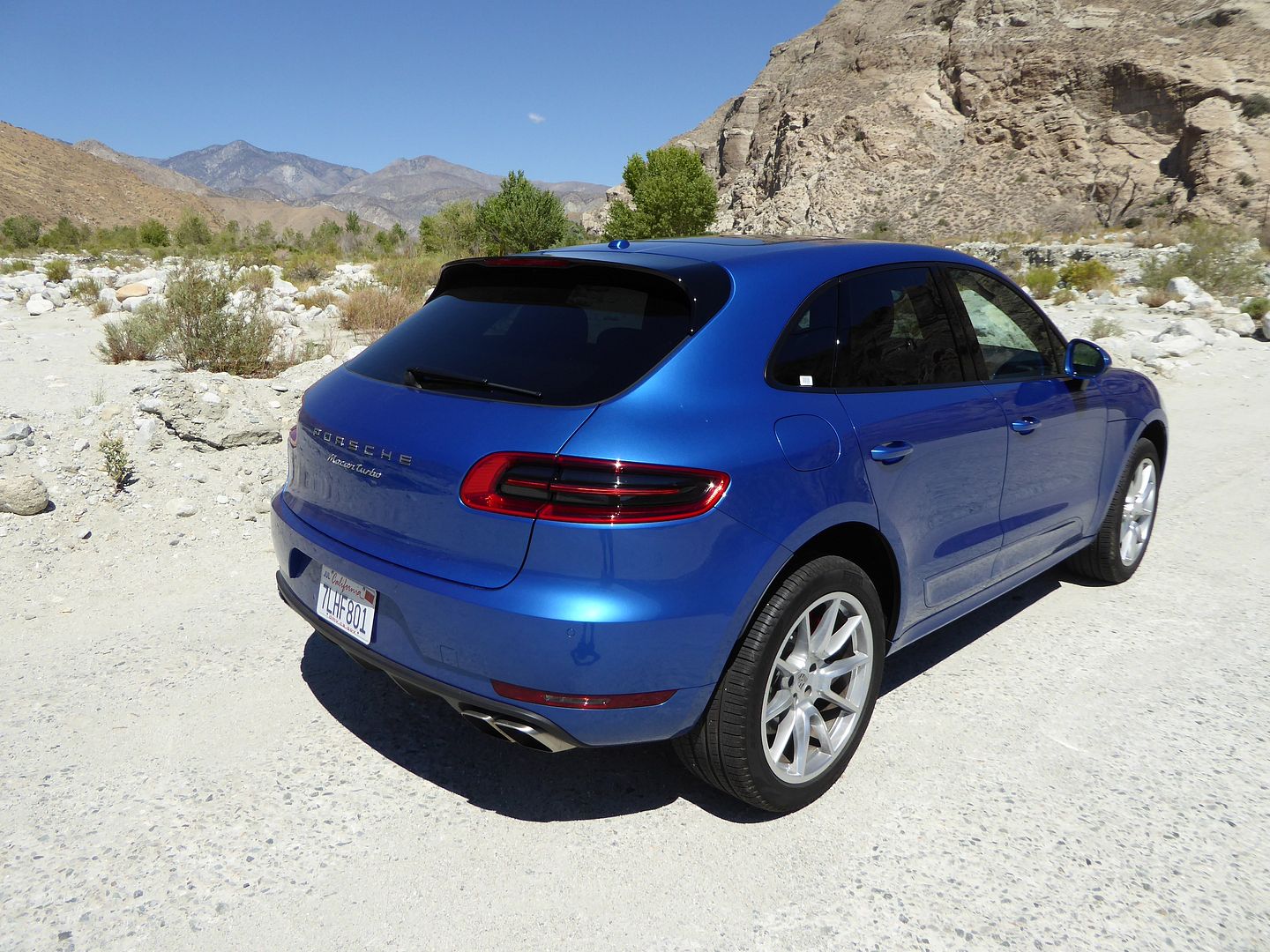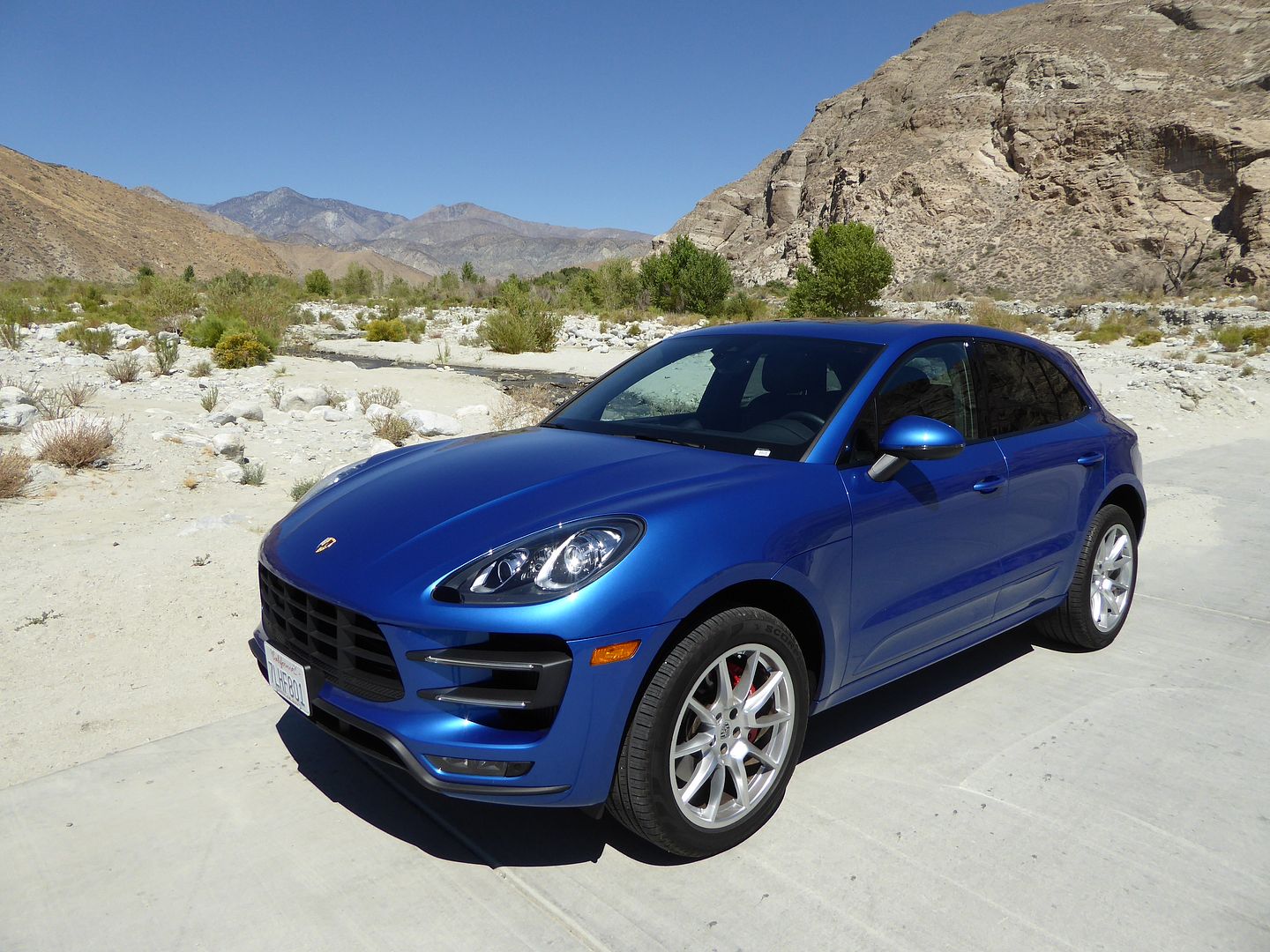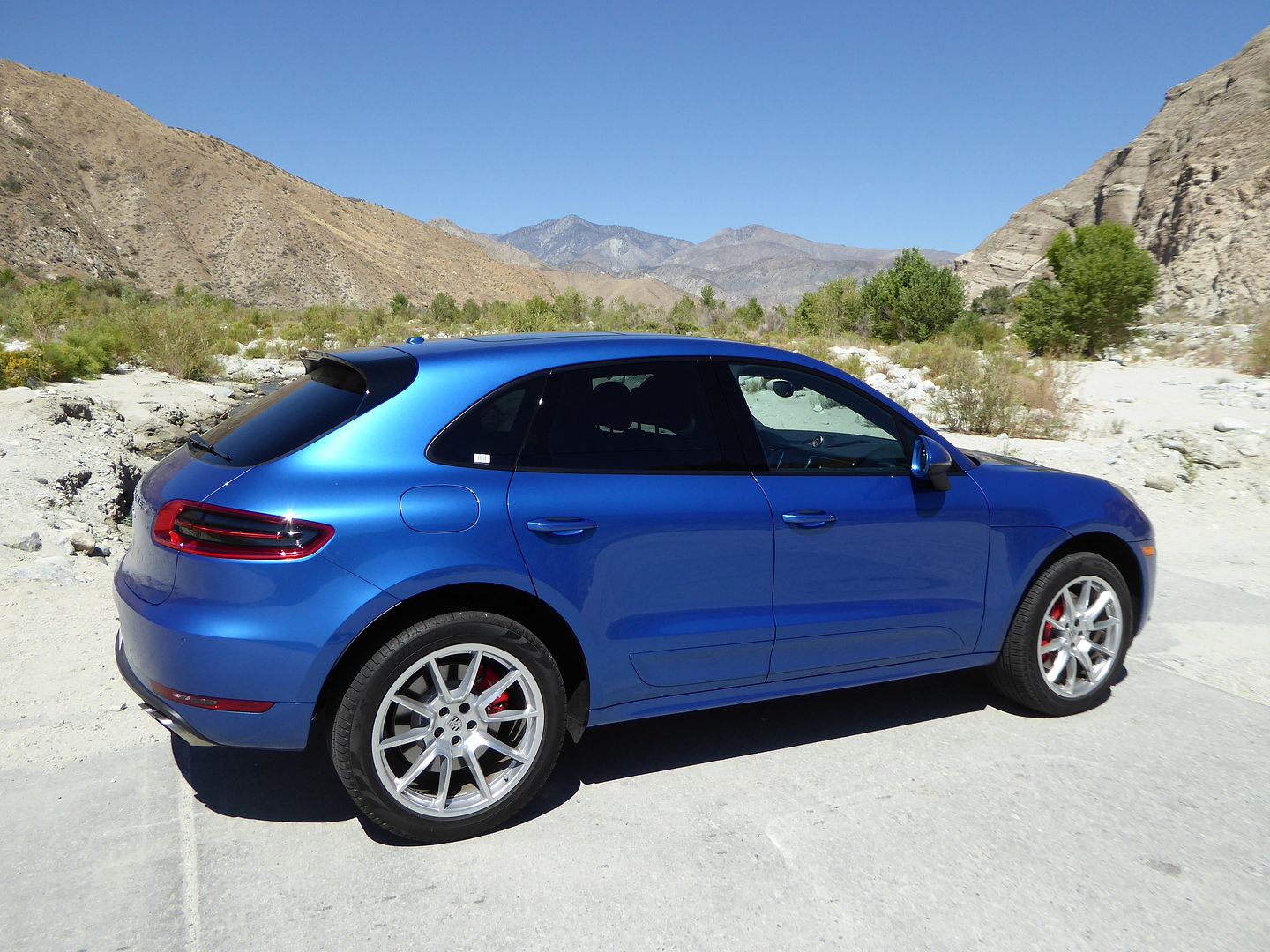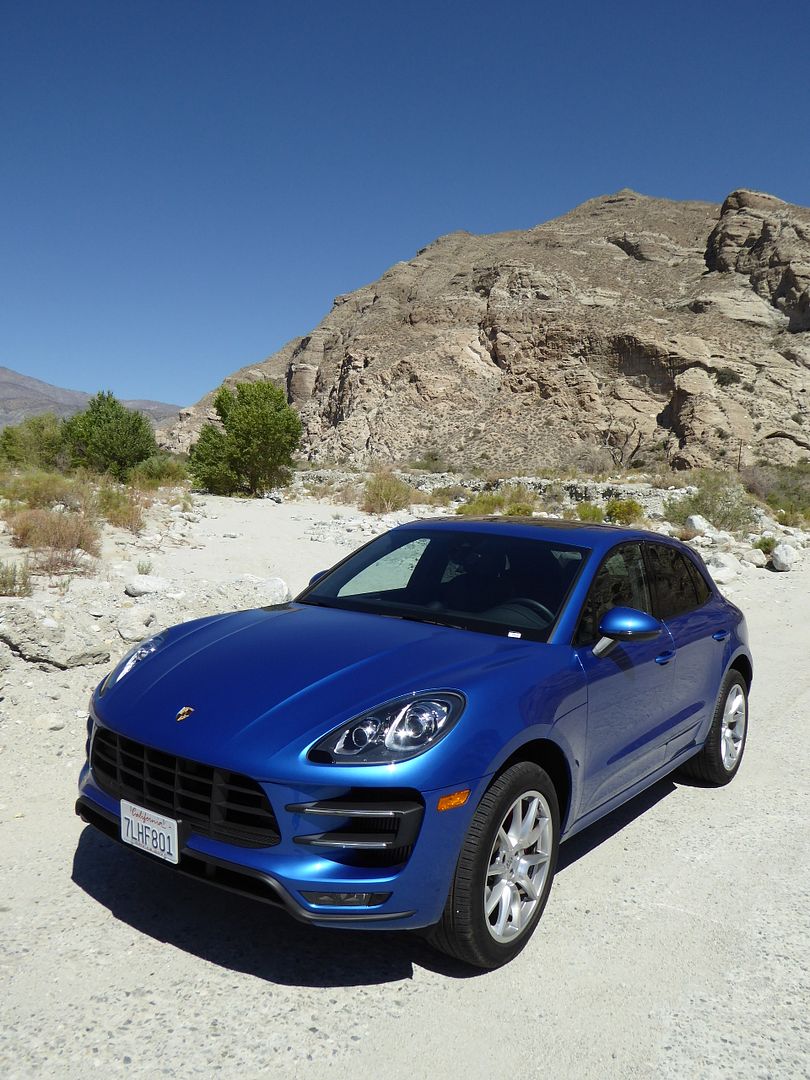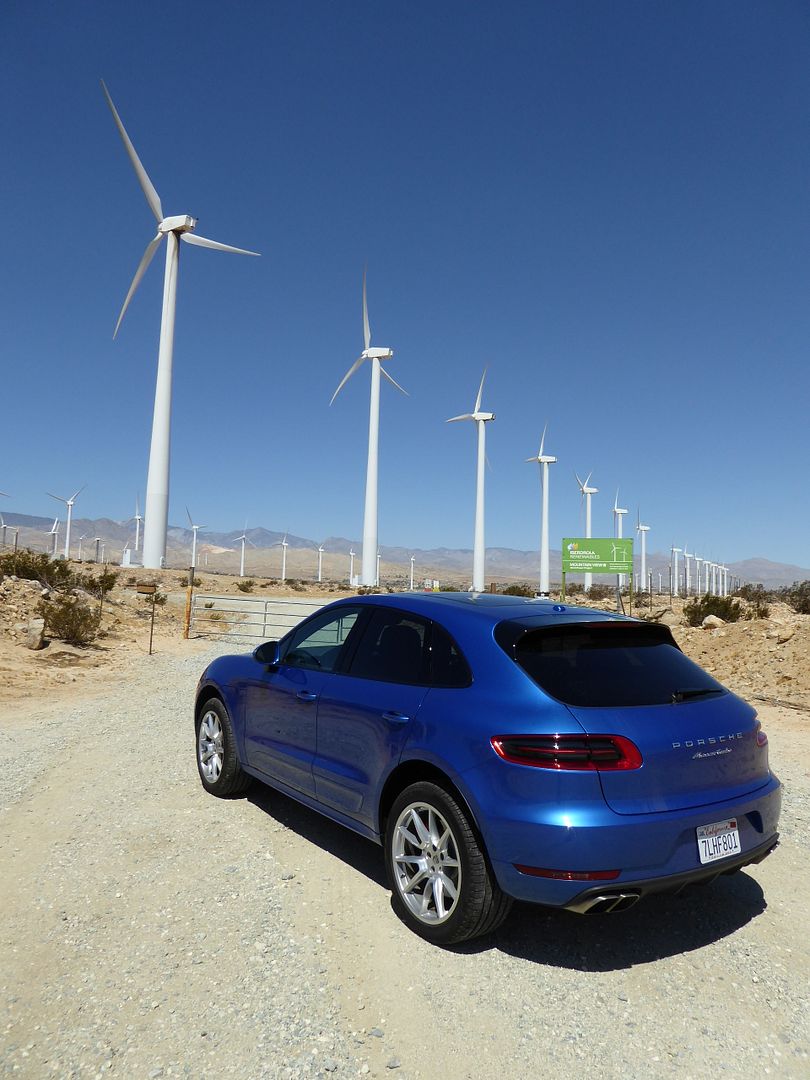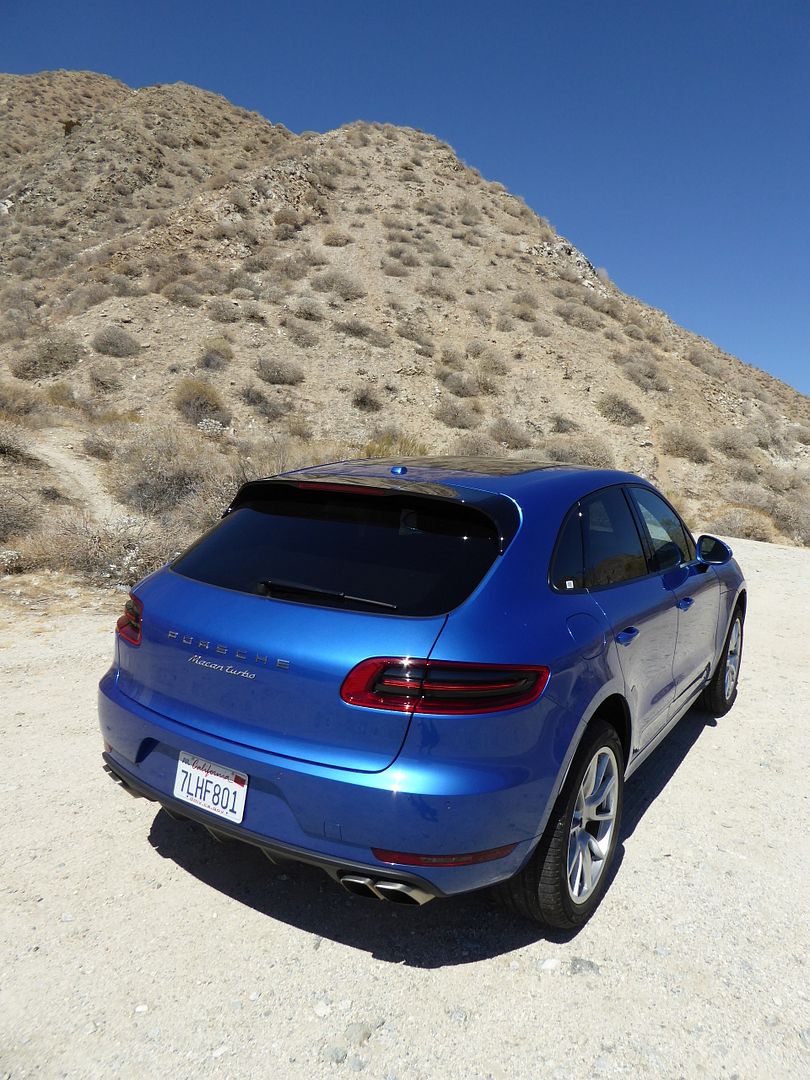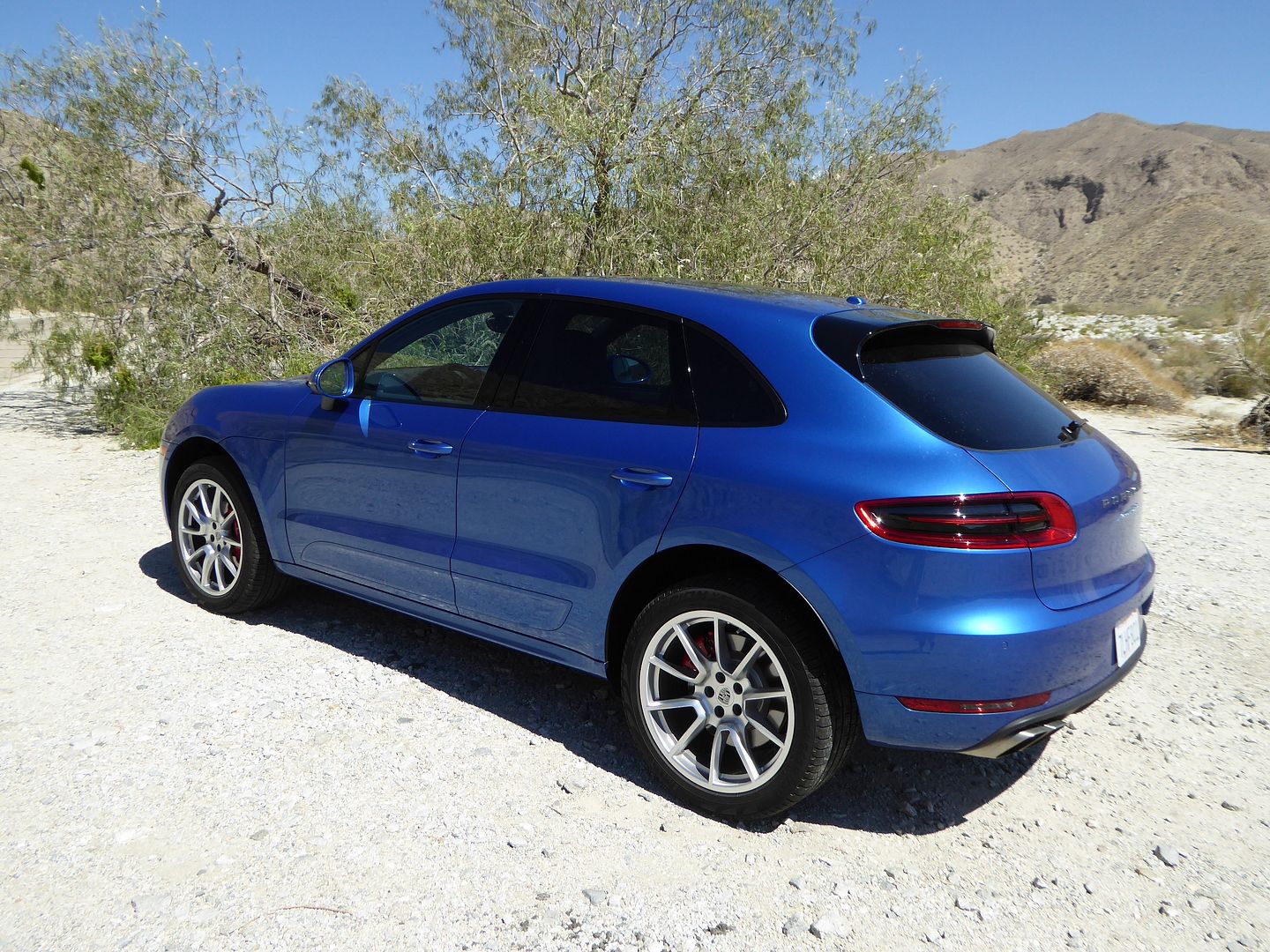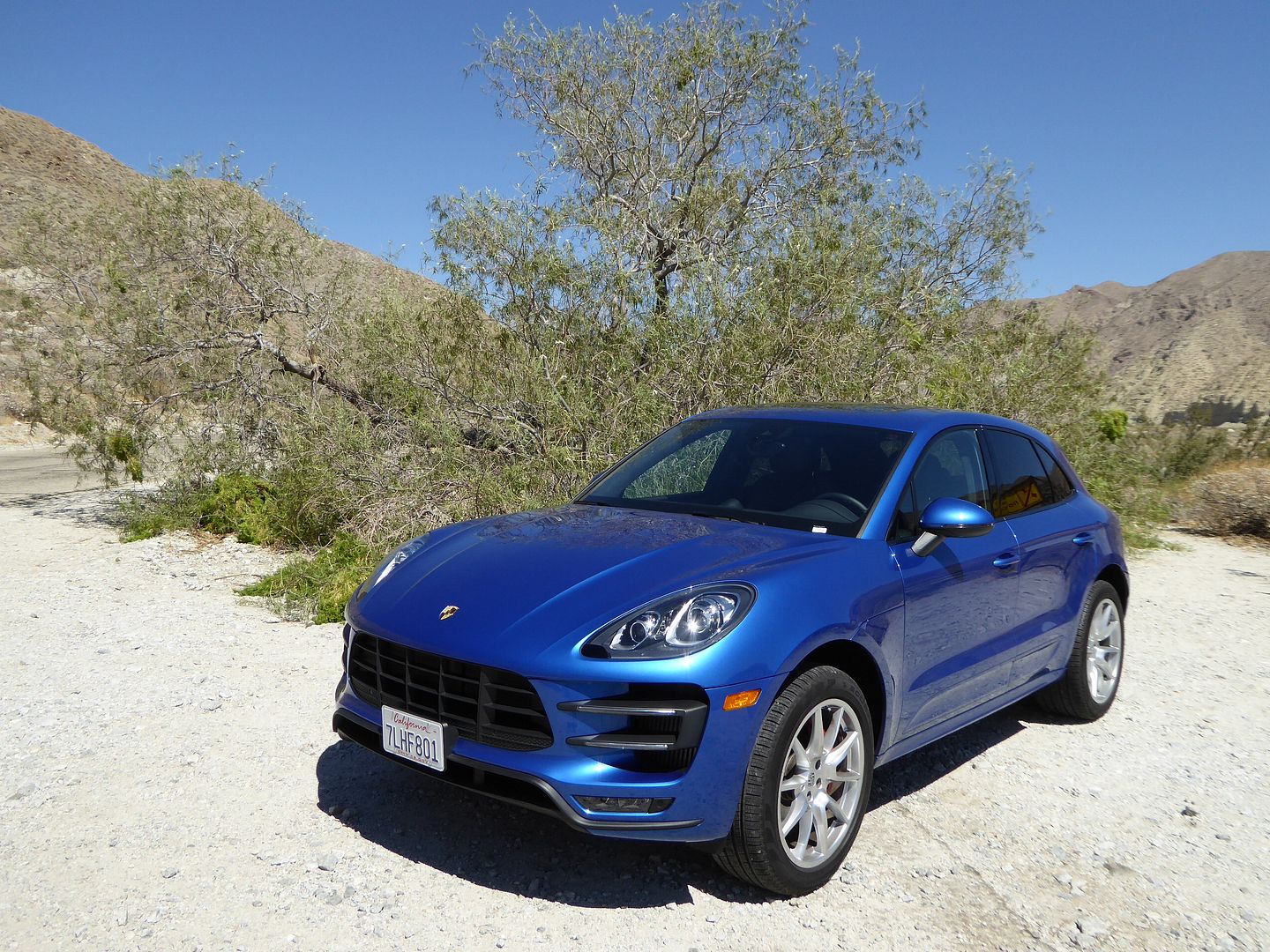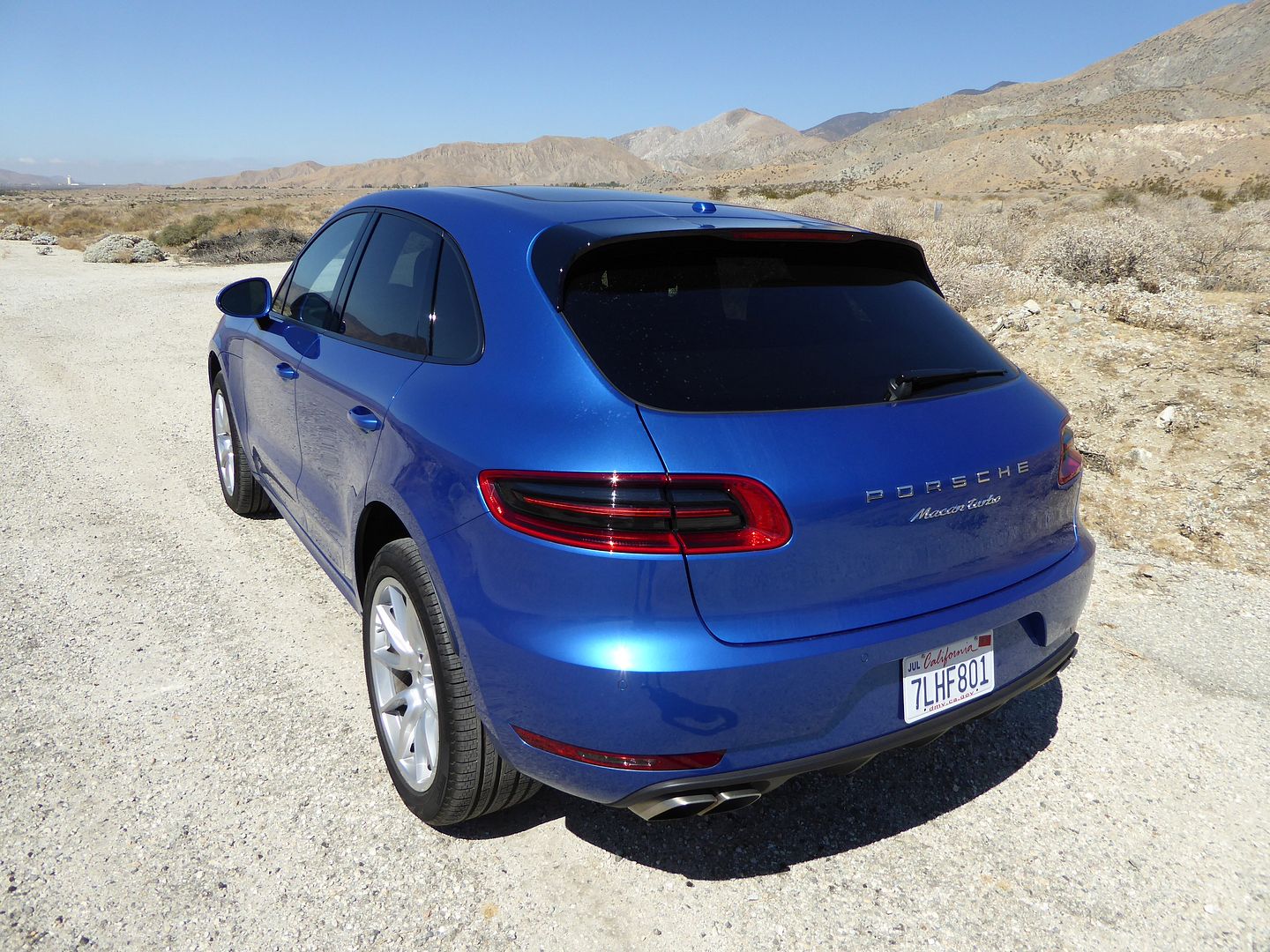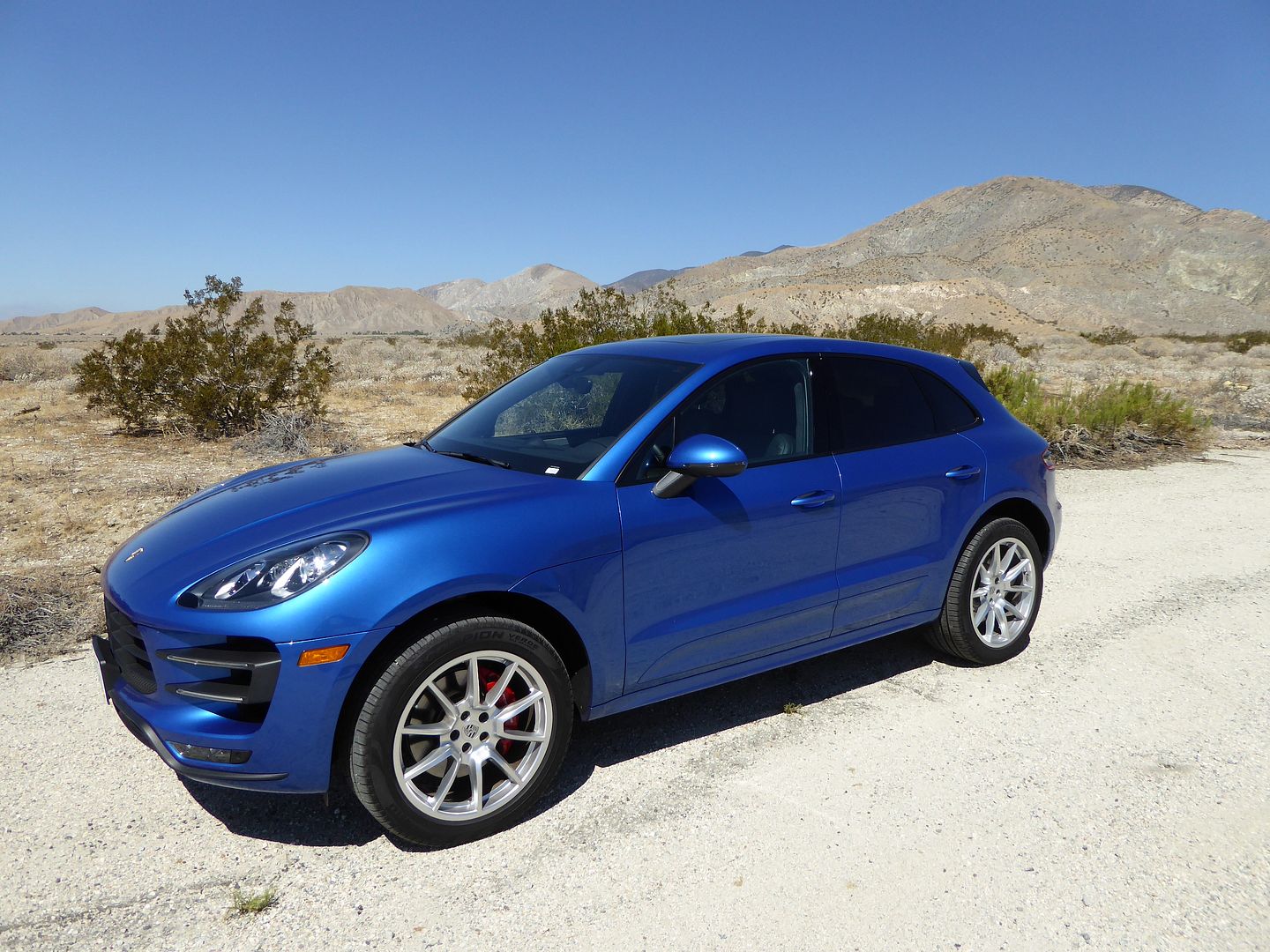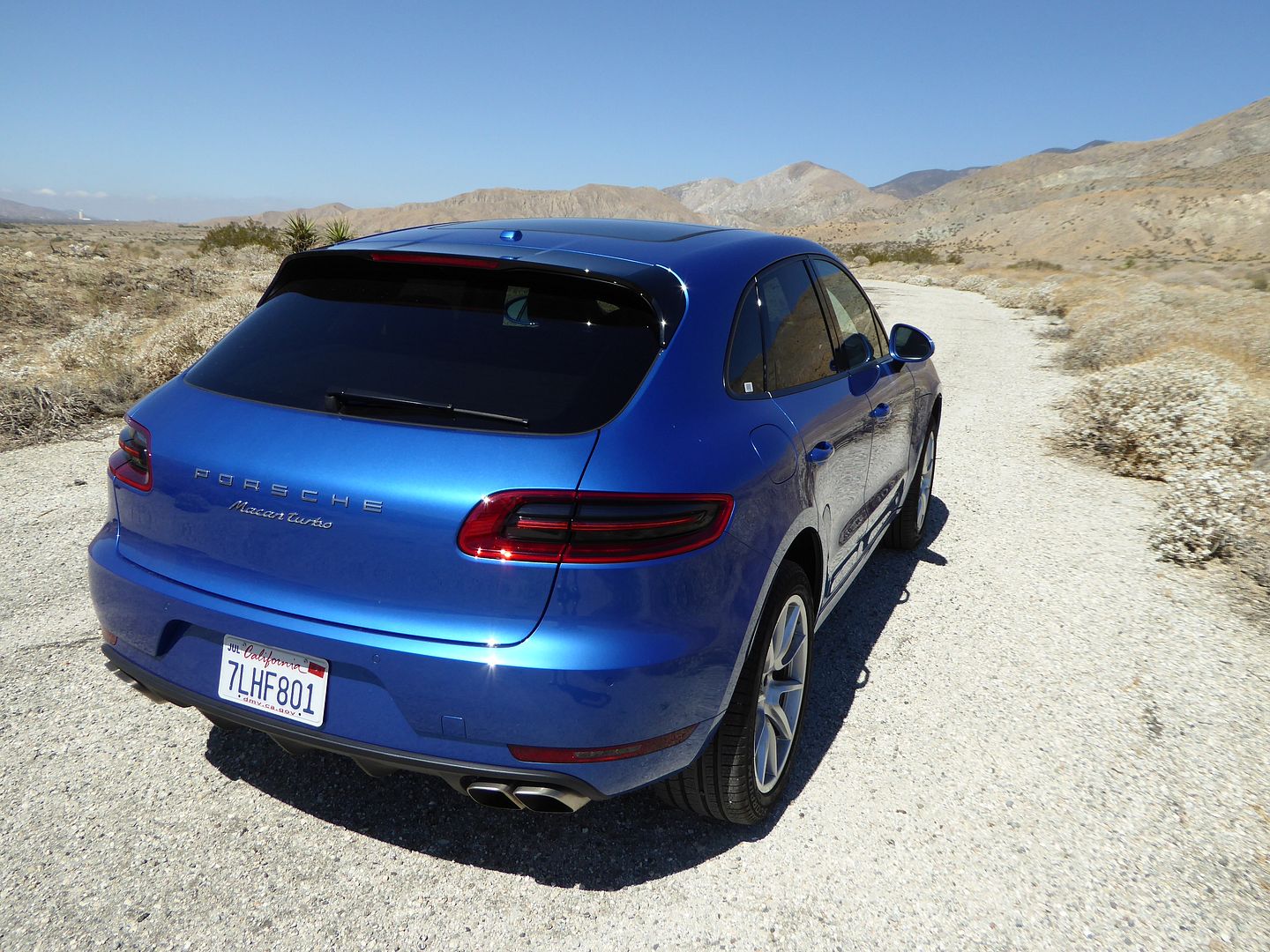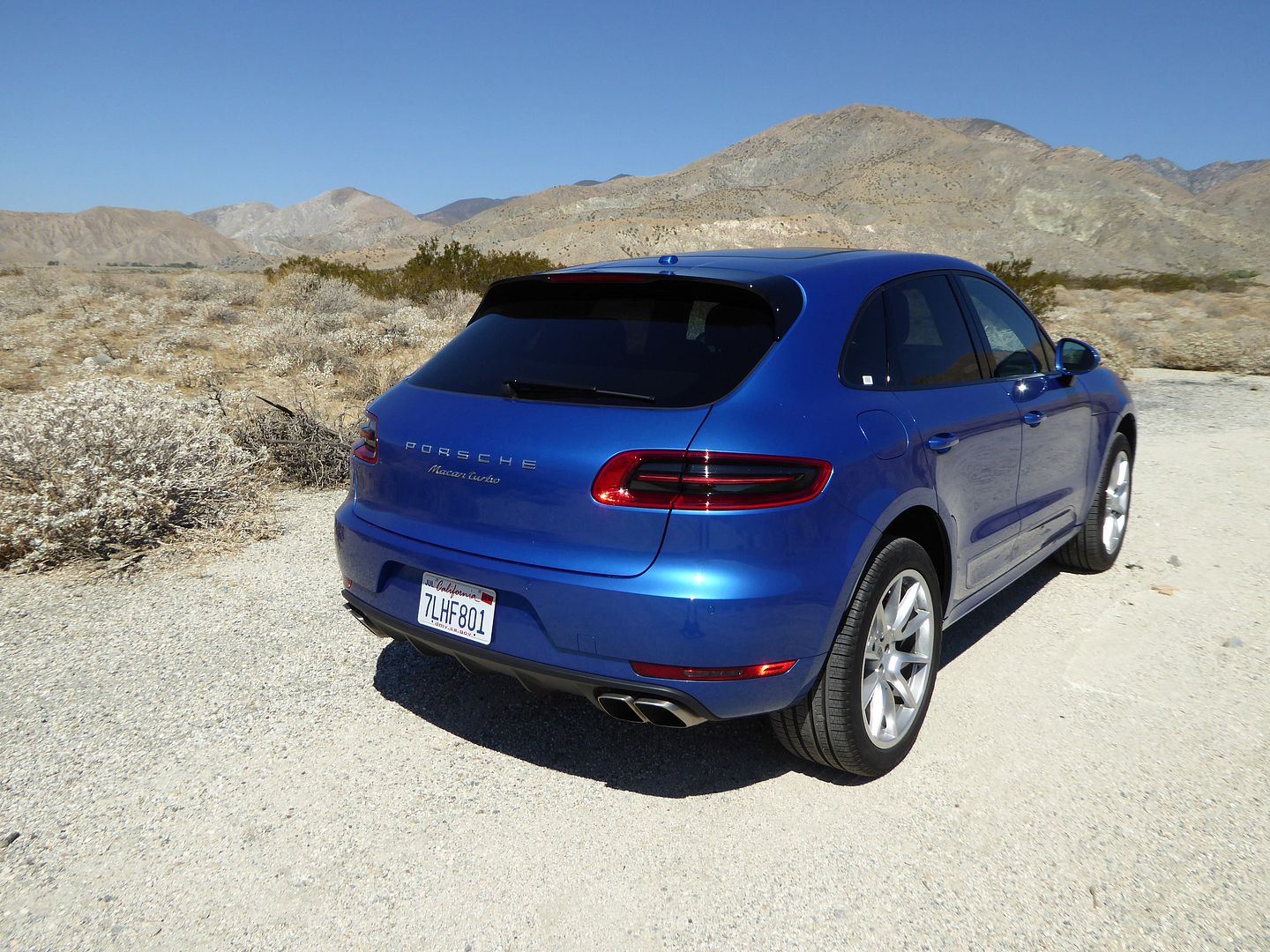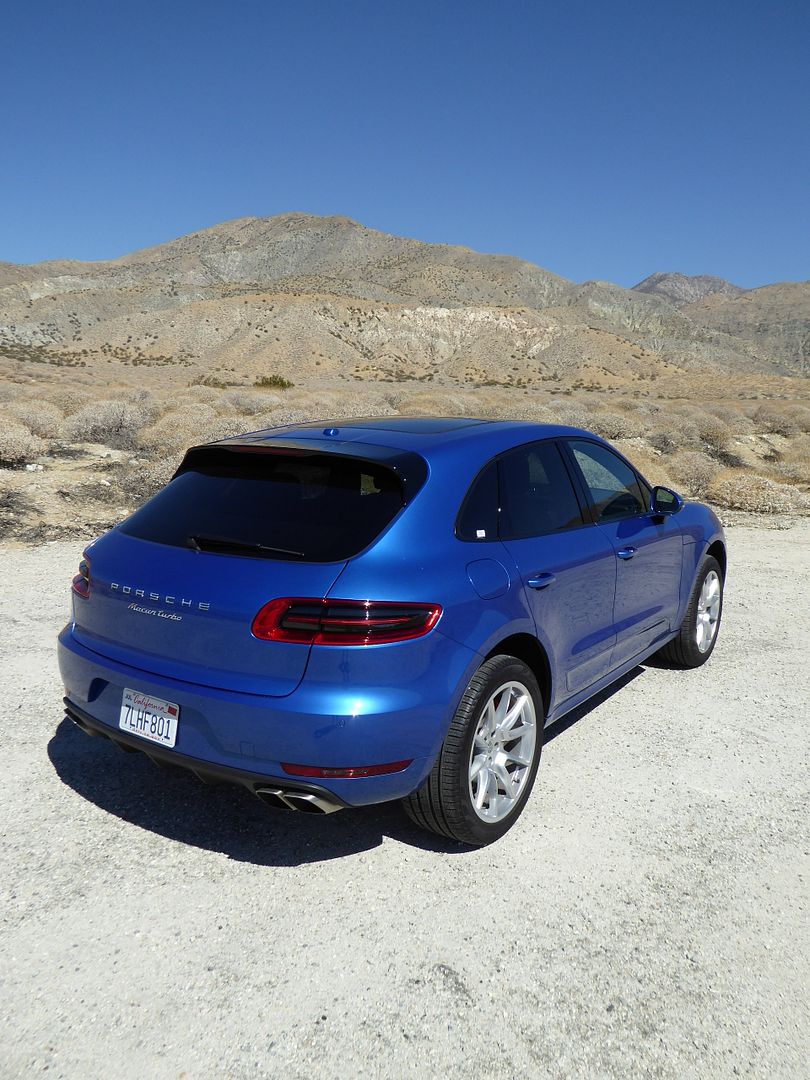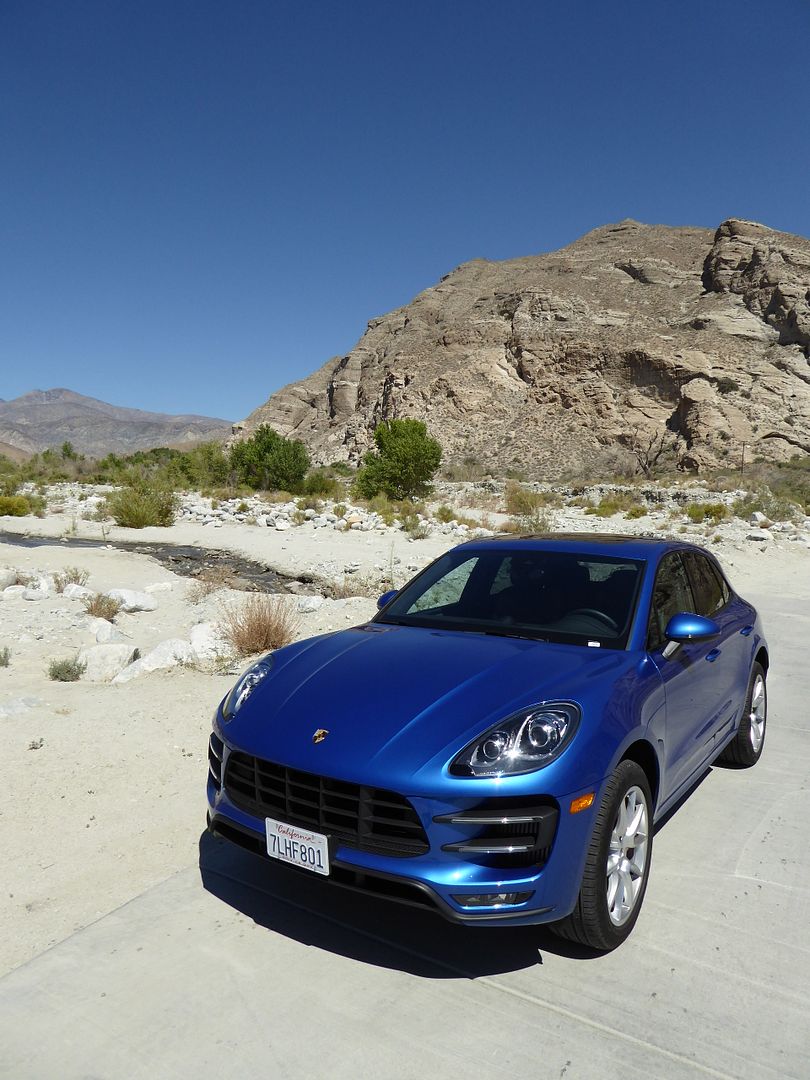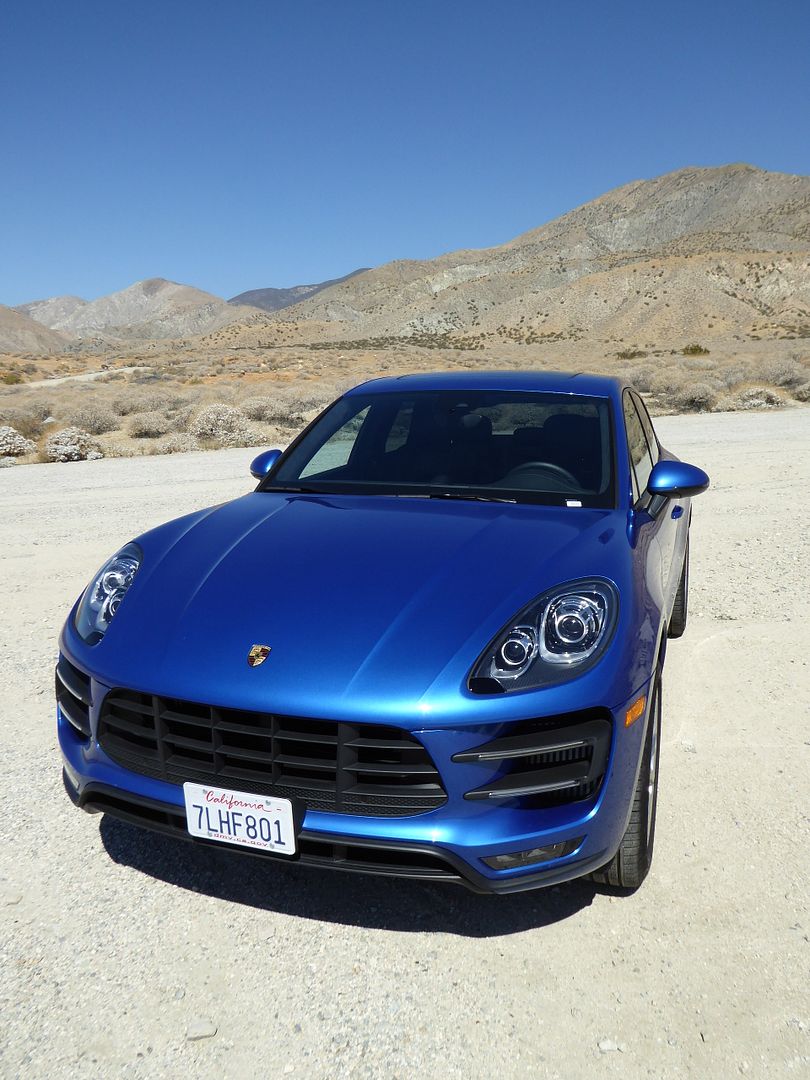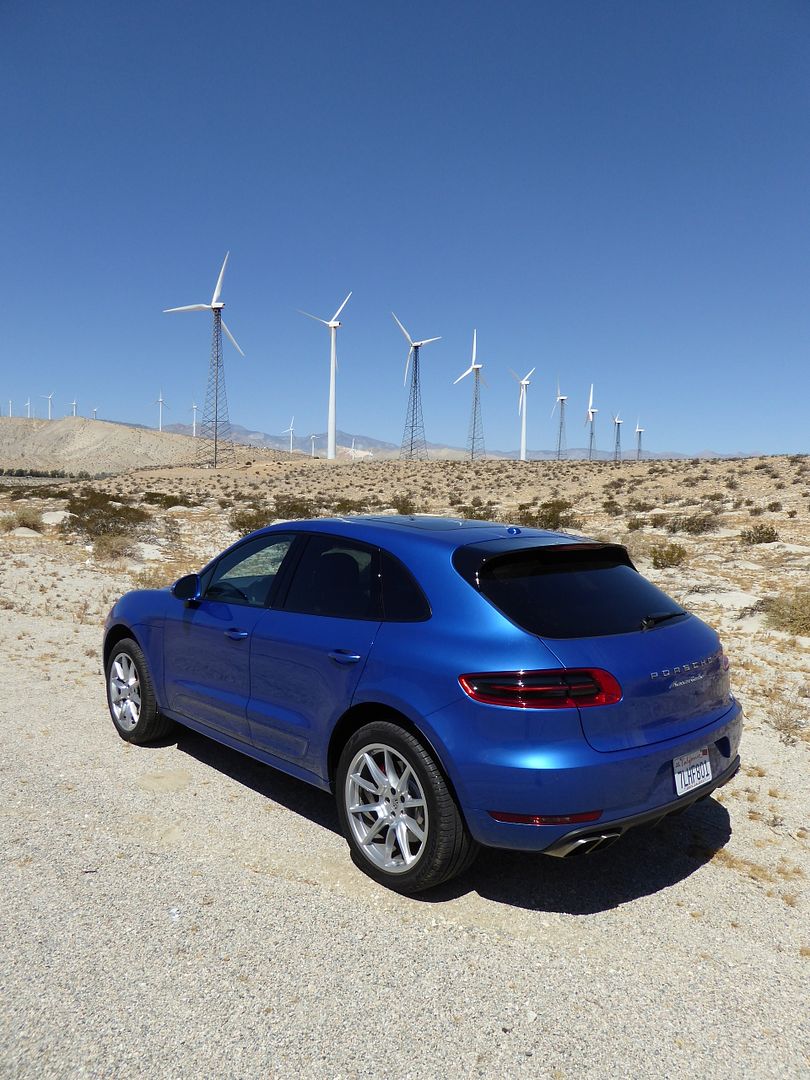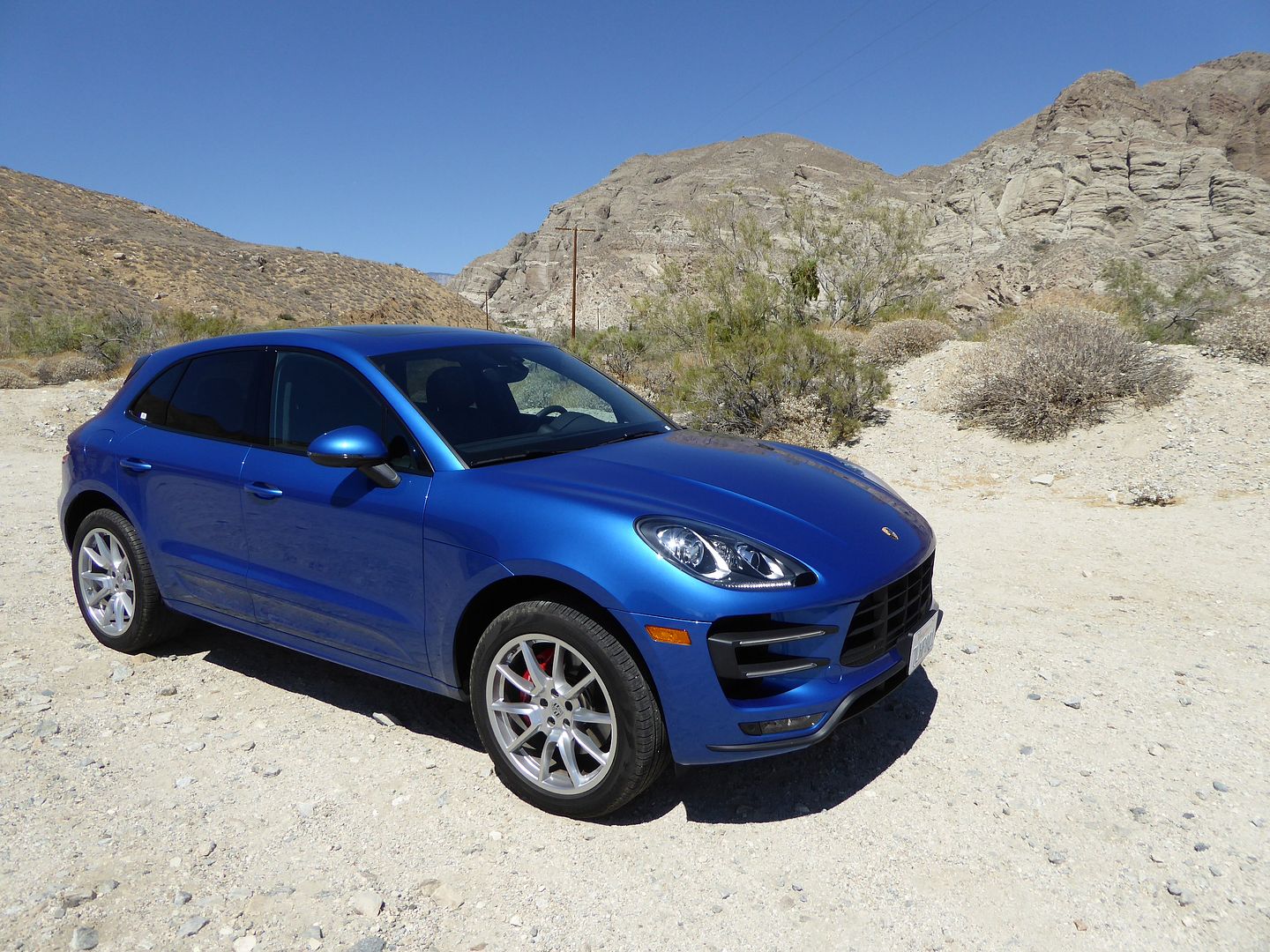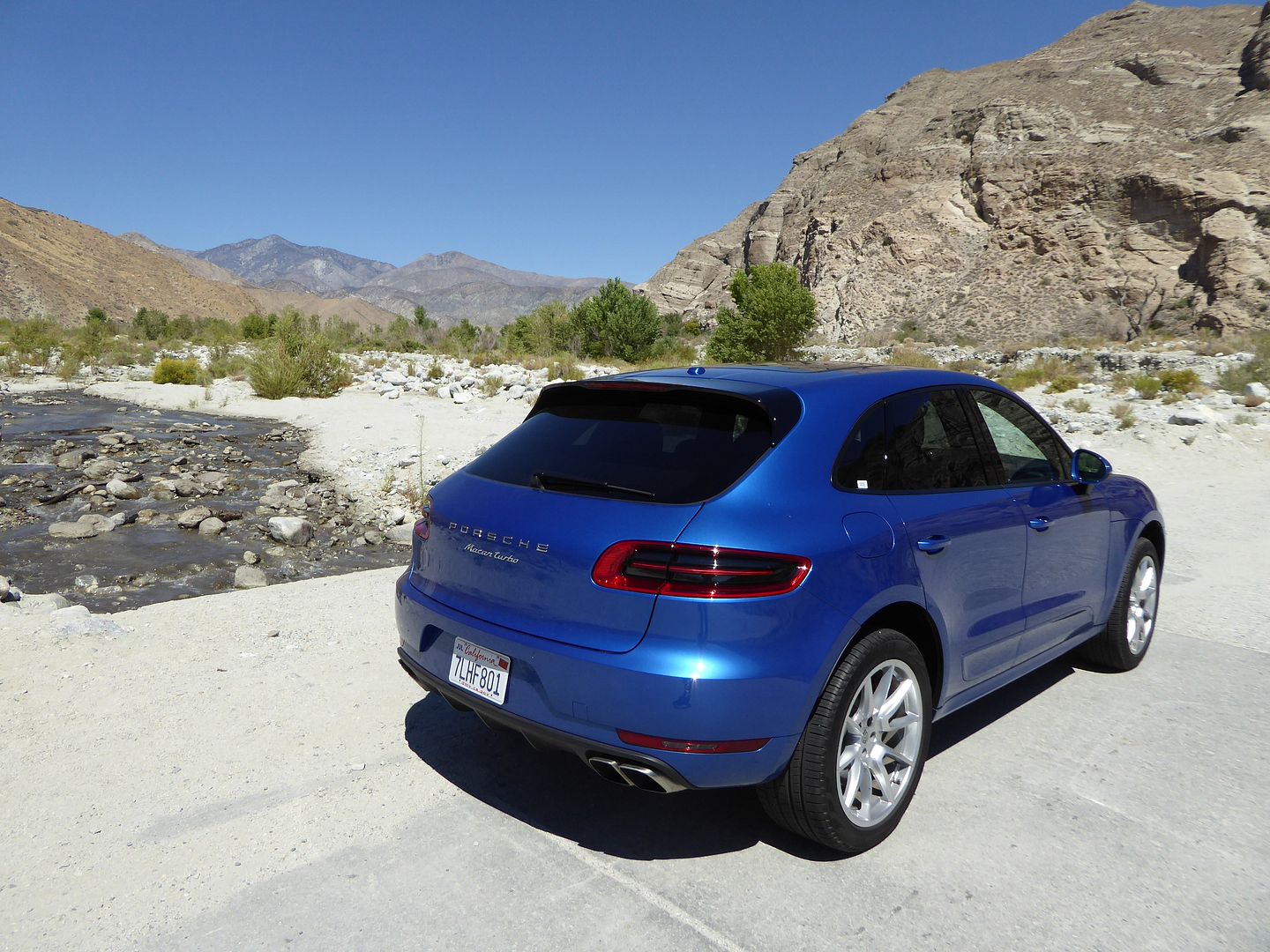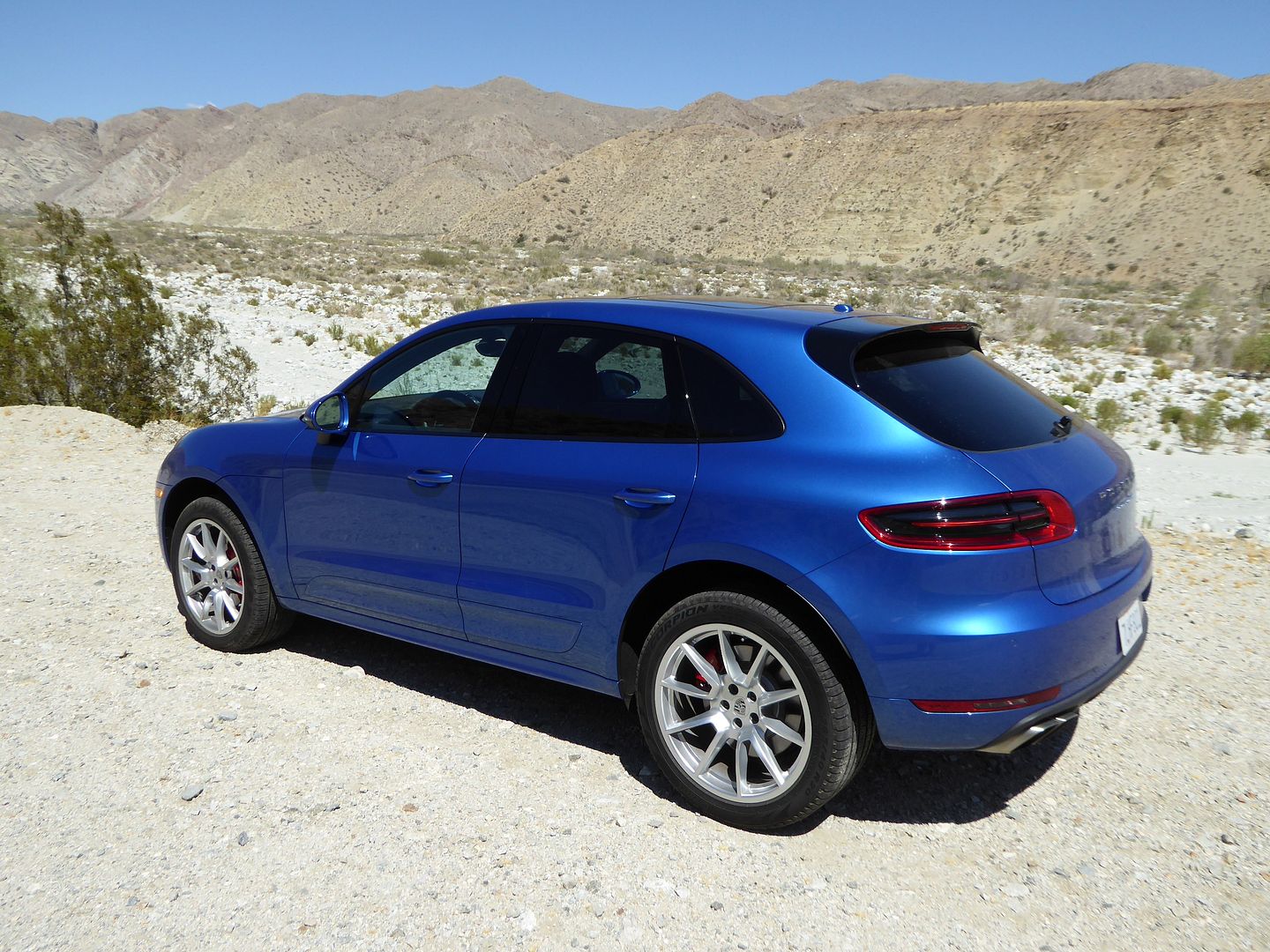 Porsche are a maker of sports cars. It is in their DNA. Indeed, it is their DNA, if you go back to the beginnings of the company named after its founder, Ferdinand Porsche who created a small and relatively affordable two seater model, the 356, based on the componentry of the humble Volkswagen. Ever more powerful models quickly followed, with the new German marque gaining a reputation on the track as well as on the road, with such iconic cars as the Speedster, the 550RS and the legendary 911. Eyebrows were raised when the first front engined models appeared in the mid 1970s, but even these were clearly sporting of intent, even if the large 928 was more of a Grand Tourer than a raw sports car. But when news leaked out that the brand was considering building not just its first four door car, but that it would be a large SUV, there was a huge outcry, with many claiming that this would dilute the brand and indeed opining that this looked like the beginning of the end. That the resulting machine, the Cayenne, was hardly a thing of beauty, as the first sightings of prototypes under test evidenced, did not help matters. Launched in 2002, the critics' fears were assuaged somewhat when the first drive reports suggested that this was very much a Porsche, just in far larger form factor. Sales took off, vindicating the decision to build the car, and soon the Cayenne became Porsche's biggest selling model, guaranteeing the future of a company that 10 years earlier looked like it was heading for extinction thanks to a downturn in the global economy and hence demand for its cars. With the Cayenne established and well into its second generation, it was no surprise that news emerged that Porsche would build a second, and slightly smaller SUV, only perhaps that it had taken so long to get to this point. Looking remarkably like its larger brother scaled down a bit, the result was christened Macan, the Indonesian word for "Tiger", and it made its global debut at the 2013 Los Angeles Auto Show in the November of that year, with sales starting up in 2014. Long waiting lists quickly built up, proving that there is massive demand for a car that combines all the practical aspects of an SUV with the engineering excellence and brand appeal that is Porsche. US sales started for the 2015 model year, and the car is still a relatively rare sight on the roads even in California, so I was a little surprised to find that Hertz had managed to secure some to add to the other Porsche models in their Dream Collection. When I saw a couple parked up at LAX, in the signature colour of Sapphire Blue Metallic, I decided that I just had to try one.
My resolve increased when I spotted the badge on the back which read "Macan Turbo". Unlike the other Porsche models that Hertz have acquired, which are from the bottom end of each model range, in this case they had gone for the top spec one. US market Macans, of which there are only two different models, are both turbo-powered cars, but the one that is called Turbo as opposed to S is clearly going to be the more exciting one. Less appealing was the fact that the sign in the windscreen said that the upgrade was $400 a day, twice what is charged for cars like the C63 AMG. However, if you don't ask, you don't get, and so I asked the ever helpful Annie on the outdoor Gold Desk if there was anything she could do on price. There was, and all I can and will say is that I managed to get a deal for a lot less than a $400 a day upgrade. Once the paperwork was completed and the other things that go with renting a Dream Collection car, which now include needing to see evidence of a return flight, she gave me the key, and wished me a lot of fun with this rental.
It was a particularly humid morning when I collected the Macan, so getting the climate control working to cool me down was the first priority whilst I adjusted everything and surveyed the car from the inside. You get a standard looking Porsche key which is slightly curved in shape, and a quick look suggested that there was nowhere to put it, hence a keyless start. That is true, but then I spotted what looked like the stub of a key in a conventional ignition key slot on the dash to the left of the wheel. Indeed, you twist this to start and stop the engine, but it is not actually the stub of a key as it is not removable. Having now driven a few other Porsche models, everything else looked quite familiar. Most importantly, I spotted the dual zone climate control worked in the same way as in the Panamera, and so ratcheted it down to "Low" and let it get on with cooling me as I surveyed the rest of the interior in detail. Overall impression is one of outstanding quality, fit and finish. There are high quality materials used, with extensive leather trim including on the dashboard and door casings as well as the seats and wrapping the steering wheel and an alcantara finish to the door pillars and roof lining. Brushed aluminium inlays feature on the door casings and the dash and they enhance the ambience, as does the neat stitching in the leather. Dominating the top of the dashboard in the middle of the car is a nice round analogue Chrono-style clock, which is easy to see and read and a classy addition,. looking like an expensive item in its own right. The centre of the dash has a large touch sensitive colour display screen set between two air vents, and then below this is the gently sloping console first seen in the Carrera GT and now featuring on all Porsche models, with the gear lever in the middle and buttons, oh, so many buttons, on either side, more than 30 should you care to count them, just as you find in a Panamera. However, my experience of driving that car was that although there are an awful lot of them, they are all rather logical, and there is not the fearsome learning curve that you might expect, or the need to wade through layers of menu options on screens. Indeed most of the front-most ones are used for the climate control, with one set for each side of the car and a small digital display to show the temperature and fan settings selected. Further back, you will find settings for thing such as traction control, Sport mode, off-road settings, changes to the dampers and to enable or disable the Start/Stop system. Needless to say the latter was off, as Americans just don't understand the operation of this. I say Americans, but clearly a recent driver of this car had been Italian speaking as the in-car data that is presented either on the large display screen or the right hand instrument dial was in Italian. There are three round dials, arranged so that their circumferences overlap slightly. The central one is the biggest, and this is used for the rev counter. The speedometer, marked up to 190 mph, is on the left, but there is a digital repeater in the lower portion of the rev counter and I found I tended to refer to that once underway. The right hand dial is used to display a range of things from a small sat nav graphic, to what is playing on the audio system, vehicle trip data. tyre pressures or just left blank, and you cycle through these options with a trackerball type control on the right hand spoke of the steering wheel. There are repeaters for various of the audio unit functions also located on the steering wheel spokes. Twin column stalks operate the indicators from the left and front and rear wipers from the right, whilst there is a second stalk on the left, lower down, for the cruise control. Lights are switched on via a rotary dial on the dash to the left of that ignition key stub. There are another whole load of buttons high up above the driver's head, for courtesy lights and to operate the panoramic glass sun roof and its cover. Although the first impression is that there is a lot of complexity here, just as I thought when I drove a Panamera, it is easily assimilated and not daunting even as you set off for the first time.
And that was what I now wanted to do. Twisting the "key", brought the 3.6 litre twin turbo engine to life. What a sound! This might be a mid-sized SUV to look at, but the engine certainly sounds like it has escaped from something else. I guess if you are paying a minimum of $72,000 for a car of this size, which is what Porsche US ask for a Macan Turbo, then you want something special. And that is what you get. There's 396 bhp available from this engine, so you might reasonably expect that the Macan Turbo would be rapid. And it is. Very rapid indeed. Acceleration from rest is very impressive, and if conditions allow – and sadly, the congested roads of California are such that generally they did not – you can carry on picking up speed all the way to, well, maybe not quite the 190 mph limit on the speedometer, but certainly for long enough to ensure that you would end up experiencing not just an emptying of your bank account in traffic citations, but a spell in a US penitentiary. Of turbo lag there is not a trace, and what was just as impressive as the take off from rest was that no matter what speed you were doing, just a slight squeeze of the throttle and there was instant acceleration. Push the throttle hard. and the accompanying sound is throaty and appealing, but drive a little more gently, and the Macan is quiet and feels surprisingly docile. You can certainly drive this machine in traffic without giving anyone a real clue as to what potential is latent under your right foot. Helping to make this of this is the 7 speed PDK automatic gearbox. There are paddles on the column, and if you push the gearlever sidewards from D, you can flick up and down the gears yourself, but left to its own devices, the electronics and the software do such a good job that having played with it a couple of times, I just left it to its own devices.
There is a price to pay, of course. And that comes at the fuel pump. At the end of day 1, the data that I pulled up in the car said that over the 278 miles I had driven, I had averaged 46 mph (traffic!) and achieved 10.3 litres/100 km (strange mix of metric and imperial units), which sounded a bit thirsty. It equates to 27, 33 mpg Imperial, which is actually not too bad. I used the car a lot less on the second day, as Los Angeles was receiving a thorough drenching (2.4″ of rain fell in a few hours!), and when I came to fill the car up and return it, I could calculate for myself what fuel I had actually consumed. Total test mileage was 348 miles and I put US 15.5 gallons in to fill it up, which equates to 22.45 mpg US or 26.82 mpg Imperial. So, actually. not all that bad after all, but if you could really use the performance, then these figures would doubtless drop considerably. I had enabled the Stop/Start system and this would doubtless have helped a little in the urban crawl that is a feature of the area. It cuts in and out very smoothly indeed.
As well as straight line speed, a true Porsche needs to be good to drive. And, despite its Crossover proportions, this one is. That starts with the steering wheel itself, which proved to be one of the nicest I've come across. Just the right thickness and with a supreme quality of leather wrapped around it, it was wonderful just to hold it. But it was what it allowed you to do that impressed even more. The weighting was extremely well judged, so you have excellent levels of feel, and a really good indication of exactly what the steered wheels were doing. There was none of the over-assisted-ness that characterises so many cars, especially a lot of Crossovers, and no variability depending on how much lock you have on, just a nice consistent feel as you turned the wheel a bit or a bit more. The handling and roadholding proved to be exemplary, too. The Macan corners almost as if on rails, with no body roll, which is impressive for a Crossover-type vehicle, and with the car going precisely where you point it. You really could punt this machine with some gusto down your favourite road, and enjoy the experience. For sure, a 911 or a Cayman would be even more fun, but I can't think of a CUV or SUV type machine that I've ever driven that was as good as this one. Although taking it up on the canyon roads would have been fun, I had done that the day before, so decided that I was going to head east towards Palm Springs. That meant quite stretch of freeway driving. Low noise levels, with barely a whisper from the engine at freeway cruising speed – with the engine turning at less than 2000 rpm at 75 mph – were welcome., but I also wanted to see what the ride would be like. Some of the surfaces are challenging, and there is an area on the 60 freeway to the east of Riverside where the Cayman and to a lesser extent the 911 showed their achilles heel, finding the coarse surface too much, with uncomfortable pitching the like of which I had not experienced in any other test car, the outcome. Riding on sizeable 295/40 20″ wheels, the Macan acquitted itself far better. The ride is firm, and there are times when you can feel ridges and joints, as well as the large number of potholes (craters!), but it was certainly nothing that would occasion discomfort, or likely even adverse comment from any passengers. I had no occasion to explore the effectiveness of the brakes from high speed, but in normal motoring, they certainly felt well up to the job, with a nice feel to the pedal. There is an electronic handbrake, which is operated by a button in the centre console behind the gearlever. Visibility is perhaps not the strongest feature of the car. The rear view mirror is quite small and an odd shape with very rounded edges, and the door mirrors – clearly carefully shaped for aerodynamics and looks – also did not have a particularly good field of vision, with a fairly significant blindspot almost catching me out a couple of times. The car does have a rear view camera which projects a clear image on the audio unit display and there are not just parking sensors, but also warnings of obstructions to the front as well which beep, the location of which are also projected onto a graphic on the same display unit. The passenger side mirror points downwards when you select reverse.
When you open the front doors and survey the seat, you see far more buttons on the side than usual. Six, of various shapes and sizes to be precise. The main one is used to move the seat up/down and fore/aft, with a separate one for backrest angle and a further one used for lumbar support. Combine these adjustment possibilities with the electrically adjusted steering column – in/out and up/down and I was readily able to make myself comfortable. This might be a Crossover, but you can sit lower and deeper than in most vehicles of the genre, so this does feel more like a sports sedan than some posh utility vehicle. The seats were trimmed in a high quality leather which featured a perforated texture in the main panels of the cushion and backrest. Needless to say, seat heaters are included in the spec, though I had absolutely no need to test them, even on the rainy day of my test period. A long journey east and back gave me the chance to assess their comfort, and I can report that the well-bolstered seats fitted me perfectly, The only slight niggle is that there is quite a narrow gap between the setting I had for the seat (well forward for my short legs) and the dash/wheel, so a little care was required when getting in and out, though I quickly adjusted to this. You are certainly not aware of the extra height of the Macan compared to a conventional saloon car.
SUVs and Crossovers are all about space. Or at least, that used to be the case, but as the genre has got more popular, it has become clear that there are plenty of buyers who want some of the attributes such as the raised seating position. but are not interested in sacrificing everything in terms of style and looks, or driving characteristics just for an extra few cubic feet of room for people and luggage. So, whilst there is clearly more space in the Macan than any other Porsche apart from its larger Cayenne brother, this is not as roomy a machine as some of the boxier Crossovers of similar total length. For many people, though, I suspect that it will be spacious enough. Certainly those in the rear seats get plenty of space. Even with the front seats set well back, there is ample leg room, there is width for three adults and thanks to the taller styling, headroom is abundant. Added comfort comes from a drop down central armrest, with cup holders located in the upper surface, and there are ventilation outlets with controls for the rear seat occupants mounted on the rear face of the centre console. There is a reasonable sized luggage area, too. A parcel shelf is standard, which is not something you find in a lot of US market cars. Even with this in situ, there proved to be plenty of space for my bags, with enough room to accommodate the same again and then some. More space can be created by dropping the asymmetrically split rear seats. This is as simple as dropping the backrest onto the rear seat cushion, and the result is a flat and much longer loading area. The steeply sloped rear hatch does mean that ultimate cargo capacity is quite a bit less than you will find in the Macan's rivals, though. Inside the cabin, there is a modest glovebox, bins on all four doors, a cubby under the central armrest between the front seats and a couple of cup holders in the centre console and pockets in the back of the front seats for those odds and ends that need to be carried in the passenger compartment.
Like all Porsche models, the standard specification is good these days, with a long list of features which are included in the $72,300 list price. The basics are of course covered, with external features such as Bi-Xenon™ headlights including the Porsche Dynamic Light System (PDLS) with static and dynamic cornering light, dynamic headlight levelling, headlight cleaning system and integrated 4-point LED daytime running lights; Turbo specific front light units with separate LED position light and turn signal; LED fog lights; time-programmable courtesy lighting via daytime running lights (Welcome Home function); automatic headlights; a 3rd brake light (LED), integrated in roof spoiler; and LED taillights. Internally, the features list includes brushed aluminium interior package and aluminium door-sill guards with "Macan turbo" logo; a heated multi-function sport steering wheel with paddle shifters; Adaptive Sport Seats  with 18-way adjustment, memory package and seat heating; front and rear seats in smooth-finish leather; split folding rear seats; Alcantara rooflining along with 3-zone climate control with active carbon filter and pollen filter; privacy glass with grey top tint to the windscreen; power windows with one-touch open/close and remote closing functions; 2 speed front wiper system with rain sensor, intermittent control and heated washer nozzles; rear wiper with intermittent control and washer nozzle; electrically adjustable and heated side mirrors; a power tailgate with fully automatic open/close functionality; cruise control and four 12-volt outlets. The infotainment system is pretty comprehensive. Called Porsche Communication Management (PCM), this includes  hard-drive based navigation module with 3D navigation map, a high-resolution 7″ WVGA (Wide Video Graphics Array) TFT colour display, a BOSE Surround Sound System with 14 speakers including a subwoofer and 545 watts of output, SiriusXM Satellite Radio, NavTraffic and NavWeather receiver, HD Radio receiver, a Universal Audio Interface (Aux-In, USB, iPod®), Bluetooth hands-free mobile phone connection and HomeLink programmable garage door opener. Safety features include a bumper system with high-strength cross members and two deformation zones; 3-point seat belts with pre-tensioners (front and rear outer seats) and force limiter (front seats), 3-point automatic seat belt on central rear seat; manually height adjustable belt deflectors and front seat belt warning system; advanced airbag and knee airbag for driver and front passenger; side airbags integrated in seat backrests, rear side airbags; curtain airbags as cover across the entire roof frame and side windows from the A- to C- pillar; a roll-over sensor for triggering the curtain airbags and seat belt pre-tensioners in the event of an imminent roll-over; outer rear seats equipped with LATCH child seat mounting points; Power Steering Plus with speed-dependent power steering system; Porsche Traction Management (PTM): Active all-wheel drive with electronic and map controlled multiplate clutch with Automatic Brake Differential (ABD) and Anti-Slip Regulation (ASR). In case that is not enough, and Porsche and their dealers will certainly hope it is not, then there are vast numbers of options which you can specify when ordering your car. Many of these are what one might call more cosmetic than anything else, and that starts with the paintwork. No cost colours are black or white, but there is a whole palette of other shades available. The Sapphire Blue Metallic of the test car featured on a lot of the launch models and is for me, almost, the signature colour of the Macan. It is, I think, the best option and were I ordering one of these cars myself, is a box I would tick, even at $690. Next choice are the wheels. nine different designs are offered, with sizes ranging from the standard 19″ to 20″ like the test car (costing between $1250 and 1650) and 21″ (where you are looking at $3300!). Upgrade the interior trim from the standard leather package – offered in 4 shades – and you are adding another four figure sum to the price. A full Natural Leather interior in Espresso (black) lists at £3310.  There is a choice of Comfort Seats, with 14 way adjustment or Adaptive Sports Seats, with 18 way adjustment, and no cost difference between the two. That covers the basics, then you get to review long lists of features for the exterior, the interior, the audio system, and so it goes on. If you want to change the colour of the pointers on the dials, $690, or the tinting of the LED tailights, that will be $550. Some things are more useful: the huge Panoramic sun roof that was on the test car costs $1670 and adds lots of light to the interior of the cabin. There are three levels of Park Assist available, ranging from $970 for the sensors, to one with a reversing camera or one with surround view for $2310. Roof rails might be useful for those who want the Utility bit of CUV to apply ($380, or $670 if you want a roof box to go with it). Things like the Side Skirt packages will appeal to a certain type of buyer, for sure, but not me! Other significant options include Air Suspension withe Porsche Active Suspension Management (PASM), Porsche Torque Vectoring Plus (PTV Plus), Porsche Carbon Ceramic Brakes (PCCB), Adaptive Cruise Control with Porsche Active Safe (PAS), and a Burmester High End Surround Sound System. Tick lots of boxes on the configurator, and I can see how you could easily add $20 – 30,000 to the retail price, and loads of profit to Porsche. US market customers can aim lower than this, of course, with the other version that they are offered, the Macan S. Starting at $49,900, this one still packs a not inconsiderable 340bhp from a 3 litre twin turbo unit under the bonnet, and will likely prove more than fast enough for many customers. Elsewhere, it is Diesel power that rules and the majority of European sales are of derv powered Macans.
The purists are still doubtless distraut at the idea of Porsche models like this. But think of it in these terms. The Macan is now the second best-selling Porsche model to the Cayenne, and between them, they both generate very significant profits for the company. Profits that are essential to keep the company in business and to allow them to build cars like the Boxster, and the Cayman and the 911 and the 918, "real" Porsches, if you like. Cars which could simply not be built in this day and age without the development funds coming from somewhere. So whether we like it or not, the Cayenne and Macan are here to stay. But to think of the Macan purely in those terms is to do it something of a dis-service. Look beyond the brand issue to the vehicle itself, and what you find is a very impressive machine indeed. When the car was launched in 2014, many journalists pitted the model against some of the established and well-regarded rivals, such as the Audi SQ5, which shares some DNA with this car, the Volvo XC60 and the Range-Rover Evoque, and the conclusion was that the Porsche beat the lot. Having driven one, I can see why. Of course the Turbo model is an expensive top of the range car that will sell only in small quantities compared to the Diesel models in Europe, and even the 3 litre S, but if you can afford it, you are not going to be in the slightest bit disappointed with your Porsche. Jaguar's new F-Pace, officially revealed the day that I had the Macan, and a fabulous looking car, is going to have to be very good indeed to beat the Macan. Some time in 2016, I guess, we will find out if it does. Ah, and meanwhile, if the rental car budget will stretch to it, and you find one or more of these machines parked up at your Hertz facility: treat yourself!